Yanks' clubhouse staff prepping for spring trek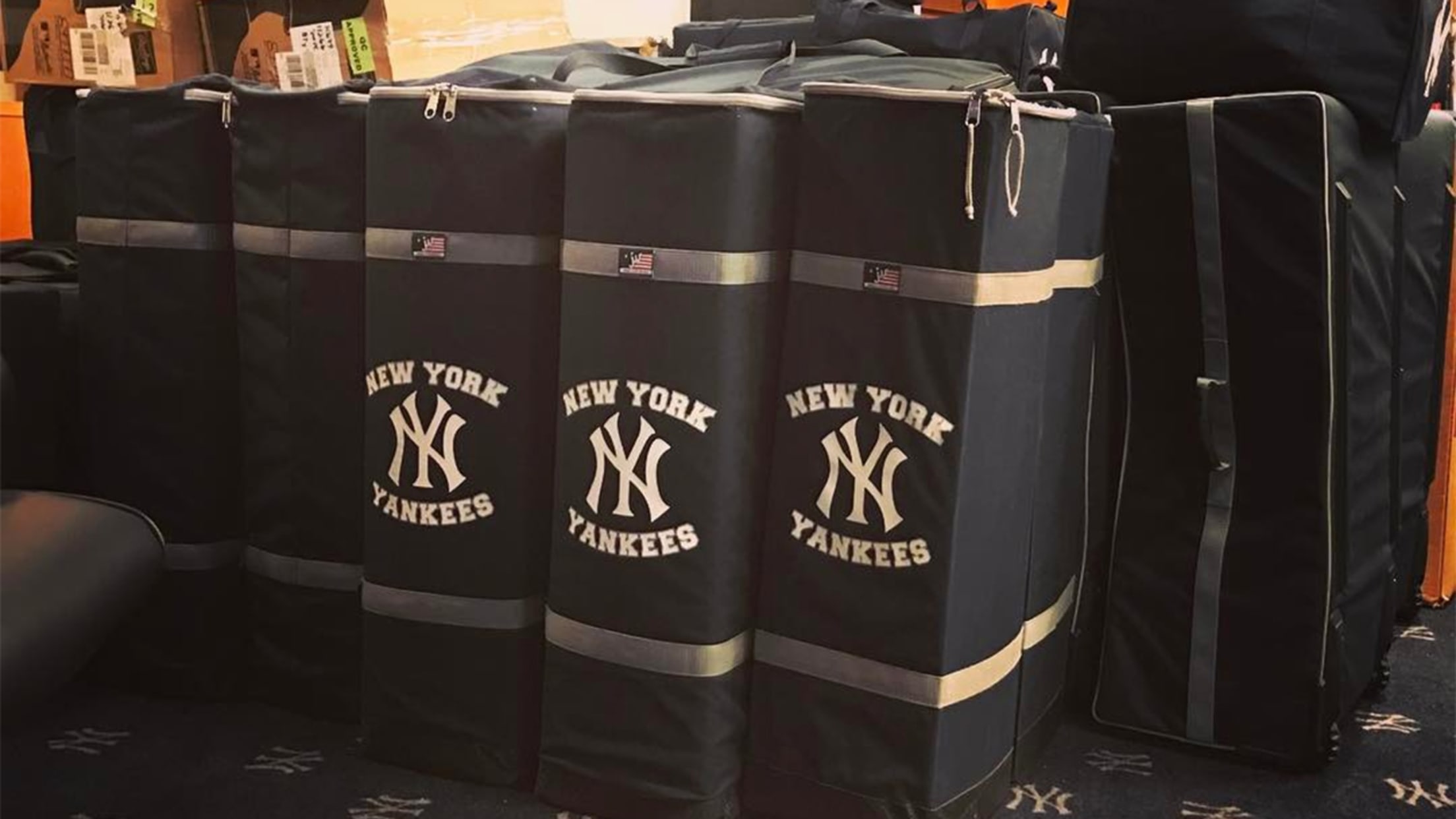 The Yankees' bags are packed and ready for Spring Training. (YankeesPR Instagram)
NEW YORK -- Punxsutawney Phil spotted his shadow on Thursday morning, forecasting six more weeks of winter, but the tractor-trailer truck departing Yankee Stadium and pointing south toward George M. Steinbrenner Field tells a different story. Spring Training is almost here.The Yankees' clubhouse staff has been packing bats, balls, uniforms
NEW YORK -- Punxsutawney Phil spotted his shadow on Thursday morning, forecasting six more weeks of winter, but the tractor-trailer truck departing Yankee Stadium and pointing south toward George M. Steinbrenner Field tells a different story. Spring Training is almost here.
The Yankees' clubhouse staff has been packing bats, balls, uniforms and more this week, preparing all of the necessary gear for a 1,141-mile journey to the stadium complex in Tampa, Fla. The wheels will begin rolling over the George Washington Bridge on Thursday afternoon.
"We've got it down to a science," said Lou Cucuzza Jr., the Yanks' longtime clubhouse manager. "We know what we've got to do; we do it every year. As long as the weather cooperates, it's easy to work. It's a little chilly, but it's not rocket science. It's just a normal load for us."
Cucuzza has been in the organization for 38 years, starting as a bat boy in 1979, and he said that he has been helping load the equipment trucks since '96. The shipments -- one truck down, two back from Florida -- have increased in size over the years.
The Yankees now invite players, coaches, staff and select media members to bring their suitcases to the stadium, avoiding airline baggage fees, but it is the players' on-field wardrobe that has made the biggest difference.
"It's changed in the sense that the players have more variety," Cucuzza said. "There's cage jackets, there's fleeces, there's so much more equipment in terms of what guys can wear on the field. Back in the day, guys would just travel with a small little foot locker, and that was it."
The equipment truck is scheduled to arrive in Tampa on Sunday morning, when the clubhouse staff will need to tiptoe around an active construction site.
The $40 million renovation is scheduled to be complete in time for the Yanks' Grapefruit League opener on Feb. 24, and it is adding more than 5,000 square feet of retail space, loge boxes, suite upgrades, cabanas, a right-field beachside bar and more. Pitchers and catchers are scheduled to report Feb. 14.
"We're trying to get [the truck] down there as quick as possible to unload," Cucuzza said.