Showtime: Teixeira cameos in 'Billions'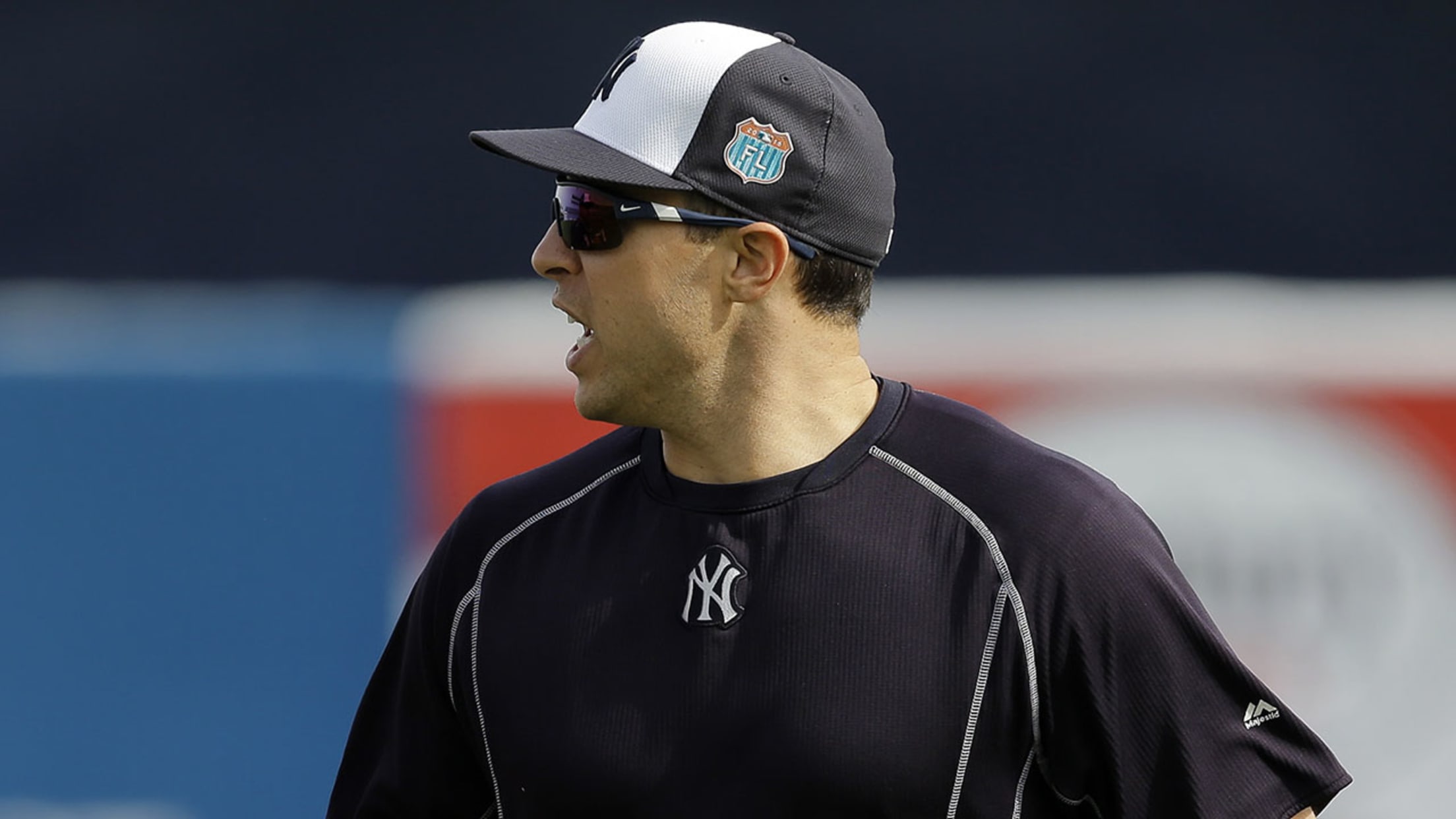 "I'll let other people rate me, but I enjoy it," Mark Teixeira said. (AP). (Chris O'Meara/AP)
TAMPA, Fla. -- Mark Teixeira is focusing on his switch-hitting stroke this spring, but this past weekend, the Yankees first baseman was able to show off his acting chops while making a cameo on Showtime's "Billions."Teixeira appeared in a scene with the series' lead character, played by Damian Lewis, pitching
TAMPA, Fla. -- Mark Teixeira is focusing on his switch-hitting stroke this spring, but this past weekend, the Yankees first baseman was able to show off his acting chops while making a cameo on Showtime's "Billions."
Teixeira appeared in a scene with the series' lead character, played by Damian Lewis, pitching him on the health food company Juice Press -- a venture that Teixeira is involved with in real life. The episode aired on Sunday.
"[Writer] David Levien is a good friend of mine, and he asked me if I wanted to do a cameo because he had a perfect opportunity for me," Teixeira said. "We wanted it to be authentic. I didn't want to make something up and someone would be like, 'That's weird.'"
• Yankees Spring Training information
The scene was shot in Brooklyn in October. Teixeira said that he arrived on set at 8 a.m. and was not done shooting until 2:30 p.m., for what went onto the screen as a three-minute scene. He said the scene required approximately 16 takes because the series shoots with four camera angles.
While Teixeira does not have any other upcoming projects, this isn't the first time he has experimented in front of the camera. In 2014, Teixeira interviewed several of his teammates for the YES Network, playing a goofy version of himself.
"I'll let other people rate me, but I enjoy it," Teixeira said. "It's fun. It's fun hanging out with actors. I have a lot of respect for what they do and the time they put into their craft."