Clippard revels in Yanks return, shot to play for USA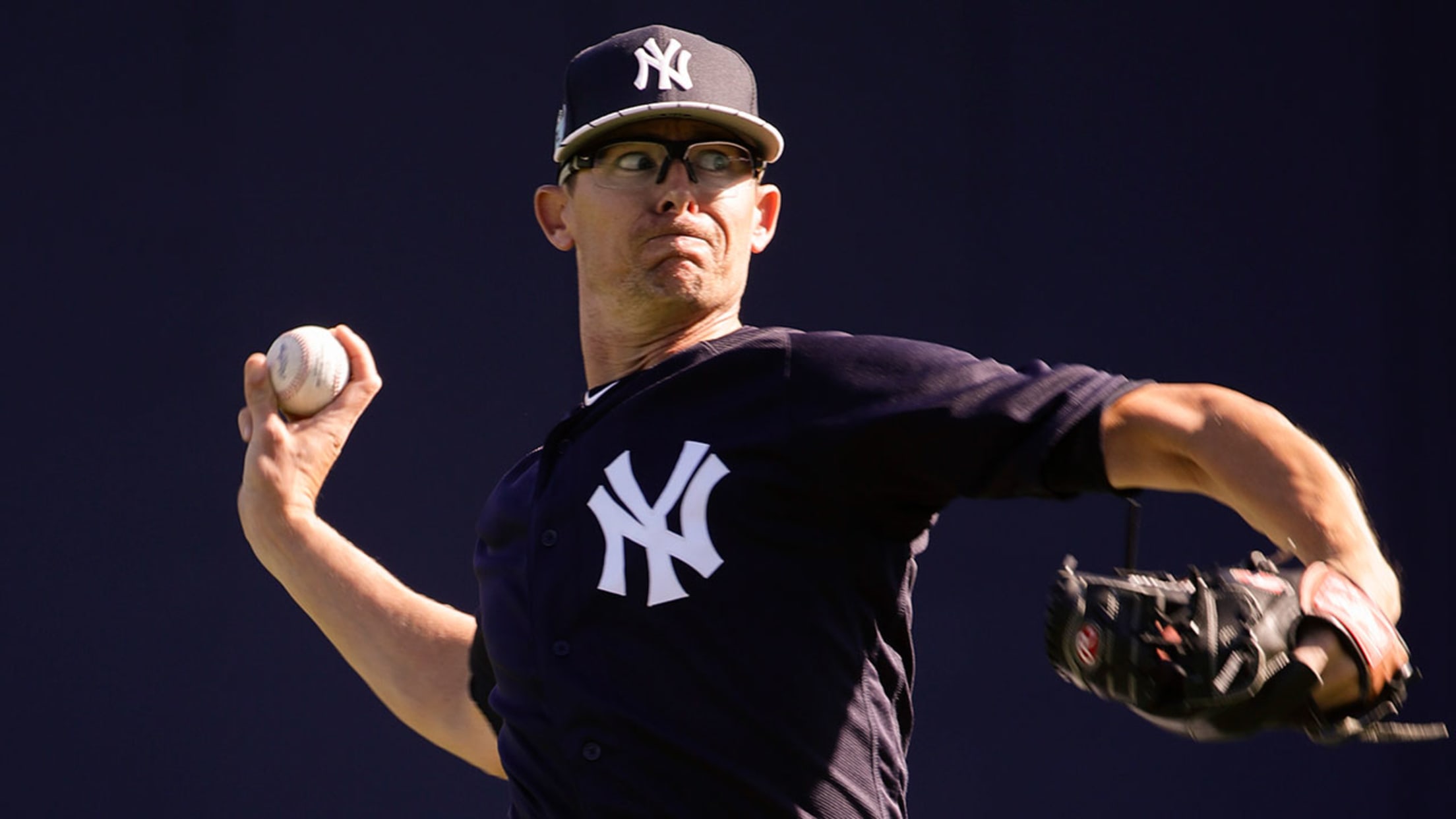 Tyler Clippard spent nine seasons (2007-16) between appearances for the Yankees. (AP)
TAMPA, Fla. -- Tyler Clippard's phone buzzed with a message from an unknown number, and it took the Yankees reliever a few moments to digest what was happening. Team USA was offering a roster spot for the World Baseball Classic, and it was an opportunity he couldn't let get away.Adding
TAMPA, Fla. -- Tyler Clippard's phone buzzed with a message from an unknown number, and it took the Yankees reliever a few moments to digest what was happening. Team USA was offering a roster spot for the World Baseball Classic, and it was an opportunity he couldn't let get away.
Adding to the surreal nature of the moment was that the text came from Clippard's first big league manager, Joe Torre, who had welcomed the then-rookie to The Show as a midseason callup with the Yanks in 2007. Clippard quickly tapped back to Torre that he was "very interested."
"I got a call from Jim Leyland about a week later, welcoming me to the team," Clippard said. "The whole experience is going to be really cool. Right now, sitting here, I'm super excited. I'm going to be framing up the jersey, no doubt about it. It'll be special."
As he prepares to wear the Stars and Stripes, Clippard's professional life has come full circle, as the 32-year-old is enjoying being back with the organization that drafted him in 2003.
Clippard made six appearances for the '07 Yankees -- including picking up the win in a memorable debut against the Mets at Shea Stadium on May 20 -- before he was traded to the Nationals for reliever Jonathan Albaladejo. Clippard went on to represent Washington in two All-Star Games (2011 and 2014).
The Yankees reacquired Clippard on July 31, 2016, swapping pitcher Jose Campos to the D-backs. When Clippard was informed of the transaction, he said general manager Brian Cashman's first words were, "Welcome home."
"There's still a lot of familiar faces, even from 10 years ago, that made coming back here comfortable," Clippard said. "When you first become a professional in anything you do, whether it be baseball or the business world, you always remember your first gig and your first job."
Clippard saw the deal as a fresh start after pitching to a 4.30 ERA in 40 appearances for Arizona in 2016. Having identified a mechanical flaw in his delivery that was making him fly open, Clippard's results improved. He allowed just one earned run over his first 19 games with the Yankees and pitched to a 2.49 ERA in 29 outings overall.
"He was outstanding," Yankees manager Joe Girardi said. "When you look at the job that he did, he was great, but that's where he's used to pitching. He's used to pitching in the back end. I was really pleased with what he did. I don't think I could have asked any more out of him."
Clippard's nine seasons between appearances for the Yankees marked the longest gap by any pitcher since Al Leiter, who went a franchise record 16 seasons between appearances in 1989 and 2005.
As he aims to spend a full season in New York, Clippard said that he can't wait to share a bullpen with Dellin Betances and Albertin Chapman.
"Anytime you have swing-and-miss stuff like that in a bullpen, when you have it times two, it's great," Clippard said. "I'm just going to do my best to contribute and be consistent and be the guy that I've been throughout my career. If we all do that, I think we can be good."