Escobar takes next step to U.S. citizenship
Cuba native worked hard to pass naturalization exam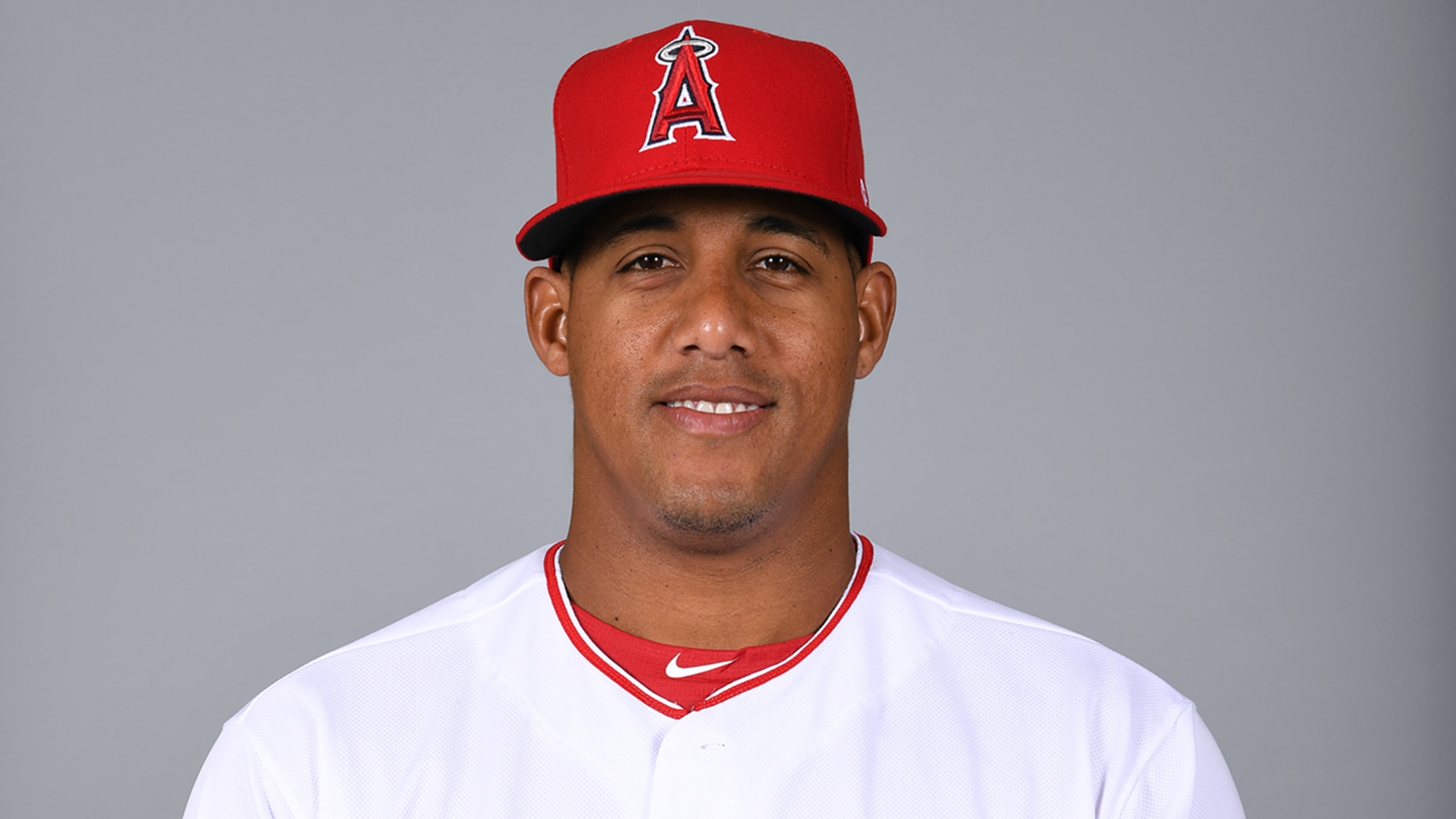 The final step for Escobar to become a U.S. Citizen will be to take the Oath of Allegiance at a naturalization ceremony. (AP)
TEMPE, Ariz. -- Shortly after Yunel Escobar walked into the Angels' clubhouse Friday morning, manager Mike Scioscia headed over to his corner locker to offer a handshake and a hearty "Congratulations!" to the veteran infielder. When Escobar made his way into the training room a few minutes later, he was
TEMPE, Ariz. -- Shortly after Yunel Escobar walked into the Angels' clubhouse Friday morning, manager Mike Scioscia headed over to his corner locker to offer a handshake and a hearty "Congratulations!" to the veteran infielder. When Escobar made his way into the training room a few minutes later, he was greeted by applause and cheers from his teammates.
The warm welcome was to commend Escobar for passing his United States naturalization exam, which he took Thursday in Miami. Escobar defected from his native Cuba in 2004 at age 21 to pursue his dreams of becoming a Major League baseball player and supporting his family. He has lived in the United States for nearly 13 years, but he said he decided to initiate the naturalization process this year in part because of the elimination of the "wet foot, dry foot" policy, which allowed Cubans who arrived in the United States without a visa to become permanent residents.
"It's something very big, since every Cuban who comes to this country strives to get his papers," Escobar said in Spanish. "I think it's the moment for every Cuban who has residency to become a citizen. It's the best thing that can happen. I feel very good. I feel very happy."
Yunel Escobar appears to have passed his U.S. naturalization test: pic.twitter.com/27dTEH61Dw

— Maria I. Guardado (@mi_guardado) March 2, 2017
Escobar, now 34, said he started studying for his naturalization exam at the beginning of January. He normally spends his offseasons traveling with his family, but he said he eschewed trips this winter to focus on preparing for the exam, which includes an English and civics test.
"I studied, and I learned a lot about the history of this country," Escobar said.
Despite spending a month practicing his written and spoken English, as well as memorizing facts about the United States government and history, Escobar said he still felt uneasy heading into the test.
"I was extremely nervous," he said. "It was something big for me. My mom, my dad, everyone was waiting outside to see what the result would be. I feel very happy to have passed the exam."
The final step for Escobar will be to take the Oath of Allegiance at a naturalization ceremony. He said he hopes to schedule an appointment to take the oath within the next month.
Becoming an American citizen will be particularly meaningful for Escobar given the dangerous path he weathered to escape from Cuba in Sept. 2004. In a lengthy interview with the Washington Post, Escobar said he hiked through a jungle and crossed a 400-foot-wide river before boarding a 32-foot boat bound for Florida. The voyage to the United States -- which reportedly involved crossing shark-infested waters -- took three days. After reaching Miami, Escobar lived and trained with his smugglers for eight months until the Braves selected him in the second round of the 2005 Draft. He used part of his signing bonus to pay for his passage.
Escobar said the decision to renounce his Cuban citizenship was not a difficult one.
"On the contrary," he said. "We know what's happening on the island. I'm never going to enter my country again. Right now, it's becoming harder to get in and out. I'm very happy to be an American citizen."