Comeback kid: Sox Burdi poised for breakout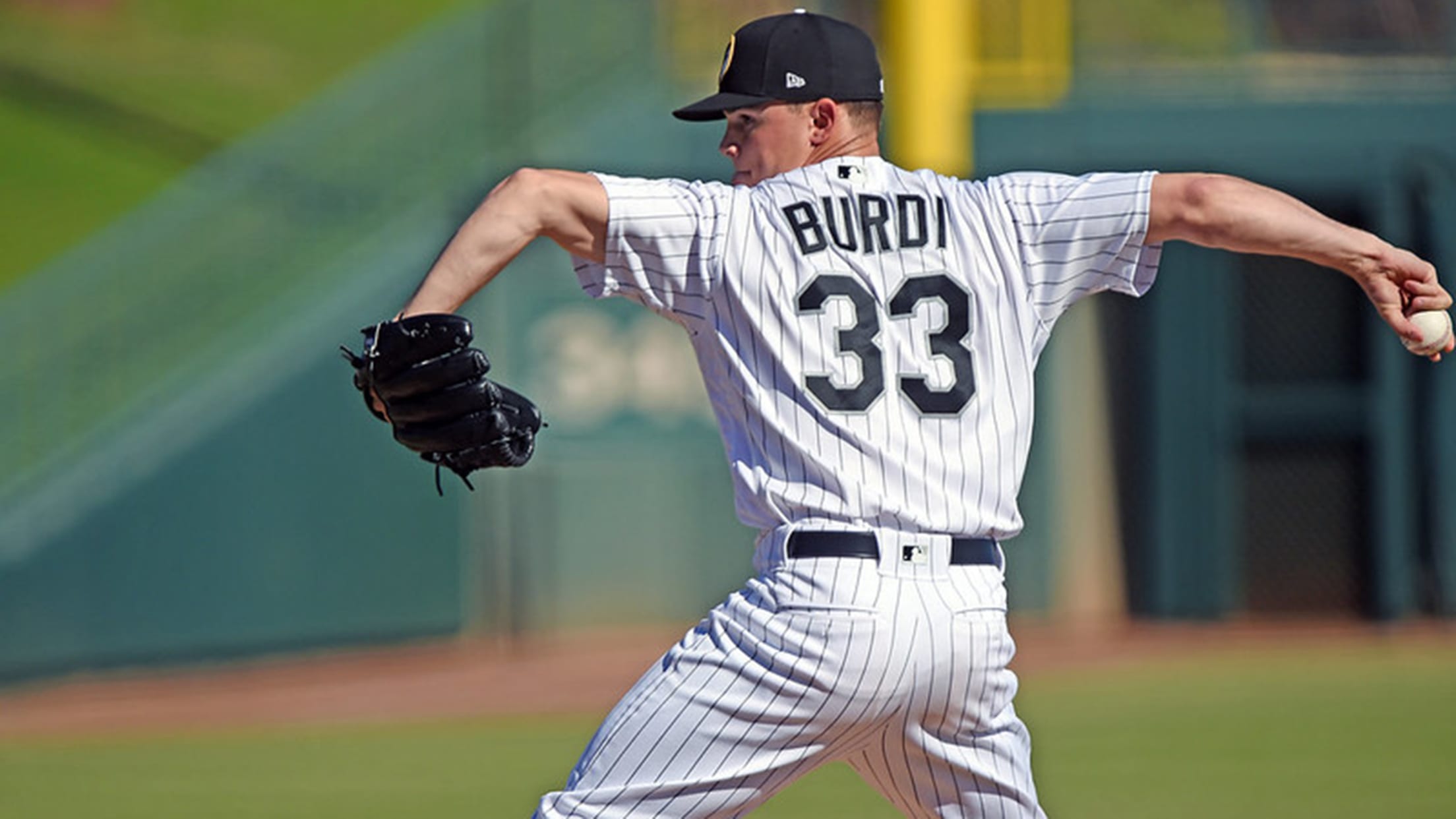 CHICAGO -- If Zack Burdi is looking for entrance music to use in 2020, the right-handed reliever might want to turn to the Simple Minds hit, "Don't You (Forget About Me)," made famous in the movie "The Breakfast Club." This particular tune represents an unofficial theme song for Burdi's upcoming
CHICAGO -- If Zack Burdi is looking for entrance music to use in 2020, the right-handed reliever might want to turn to the Simple Minds hit, "Don't You (Forget About Me)," made famous in the movie "The Breakfast Club."
This particular tune represents an unofficial theme song for Burdi's upcoming campaign with the White Sox. After making a combined 27 appearances during an injury-plagued period that began on July 9, 2017, the 24-year-old is ready for the challenge of re-establishing himself as a key piece for the White Sox.
"I understand that people have moved in front of me," Burdi told MLB.com during a phone interview from Arizona. "There's a lot of guys who have earned their position and done well and deserve every right to be where they are at.
"This spring, it's a time for me to kind of put everything together and remind everyone what I can do. Remind myself what I can do, and get that confidence back and make sure when I go out there, I know I can compete with anybody."
The 26th overall pick in the 2016 Draft came from Louisville with a fastball touching 100 mph and a plus-slider. Burdi carried the promise of a quick rise to the Majors, featuring 51 strikeouts in 38 innings over four Minor League stops in '16, ending with Triple-A Charlotte.
Burdi averaged 13.8 strikeouts per nine innings over 29 games for Charlotte in '17 before undergoing Tommy John surgery in July of that year. His comeback was moving toward its expected level with Double-A Birmingham last season before Burdi suffered a right knee injury while doing agility work in the outfield before a game.
"It was one movement and I felt it," Burdi said of the knee issue. "After that, the stuff that happened with it, there was just no way I could keep going. That was a pretty difficult way to end the season. I felt like I was finally hitting my stride."
That June injury led to a full medial patella-femoral ligament reconstruction after dislocating his knee. The surgery has a typical recovery period of 5 1/2 months and then 7 1/2 months to feel back to normal, Burdi explained.
After throwing for the last month and a half, Burdi described his arm "as back to that 100 percent spot, or I guess you could say back to what it felt like before the injury."
"I'm definitely excited to build up my lower body and make sure that's all correct," Burdi said. "I'm really looking forward to the spring and putting it all together."
"He's in a really positive spot, considering what he's been through in the last two years," White Sox director of player development Chris Getz said. "He's in good spirits and is optimistic about where things are going."
Getz spoke of the 2019 season as a transition year for Burdi while he was coming back from Tommy John. There were some ups and downs that left Burdi a little frustrated from a production standpoint, but the White Sox organization did not share the same frustration.
"Those last couple of days prior to the knee injury, which was freak, that's when we started seeing the best of Zack Burdi," Getz said. "The stuff started to really come back to what we were accustomed to seeing and him feeling."
"Kind of just get the ball rolling," Burdi said. "Can't really hang your head because the cards you have are in front of you and you have to make the most of it. Going through a surgery before definitely helped this time around."
The White Sox purchased Burdi's contract on Nov. 20, adding him to the 40-man roster and protecting him from exposure in the Rule 5 Draft. He expects to be 100 percent when pitchers and catchers report around Valentine's Day, and he expects to have his high-octane stuff.
Even if his fastball sits around 95-97 or 94-96 mph, Burdi is ready to adjust and compete. He's ready to put his name back in the White Sox bullpen picture.
"Last year I was pretty adamant about that being my goal. I really wanted to make it. As soon as I got back in competition, it was clear that time off had affected me," Burdi said. "It is different performing in live games with that adrenaline coming back and that effect it has on your body.
"Getting that feel back and being able to get that small dose of the regular season back is going to be a huge help this year. The goal is definitely to make the big leagues for sure. … You figure out what pitcher you are, what tools you have, and you use them."