‏‏‎ ‎‏‏‎ ‎‏‏‎ ‎Labor Day Beach Bash
Sept. 5 - 7, 2020
The Jackie Robinson Training Complex's Labor Day Beach Bash offers your team to compete on the same fields as many former Dodger greats. This 3-day tournament is the perfect way to spend your holiday weekend. Begin competing with your new age division or conclude your summer season in the same age division you have been playing in since this is a "throwback" tournament. Your team and your families can come enjoy the nearby beaches and R&R that Vero Beach has to offer. It's a win-win! Plus, players can go back to school on Tuesday and tell all their friends that they competed where Jackie Robinson played!
Tournament Information
Age Divisions: 9U, 10U, 11U, 12U, 13U, 14U, 16U, 18U 
Team Entry Fee: 9U-12U: $495, 13U/14U: $525, 16U/18U: $550
*The Labor Day Beach Bash is considered a "throwback" tournament, and teams will be eligible to play in the same age division that they eligible for this summer (2020). Please see the age cut-offs for each division below.*
| | | | |
| --- | --- | --- | --- |
| Age Division | Born on or After | Grad Year | Can't Turn; Prior To |
| 9U | May 1, 2010 | NA | NA |
| 10U | May 1, 2009 | NA | NA |
| 11U | May 1, 2008 | NA | NA |
| 12U | May 1, 2007 | NA | NA |
| 13U | May 1, 2006 | NA | NA |
| 14U | May 1, 2005 | NA | NA |
| 16U | May 1, 2003 | 2022 | 18; August 1, 2020 |
| 18U | May 1, 2001 | 2020 | 20; August 1, 2020 |
WHO'S COMING (CHECK BACK SOON!)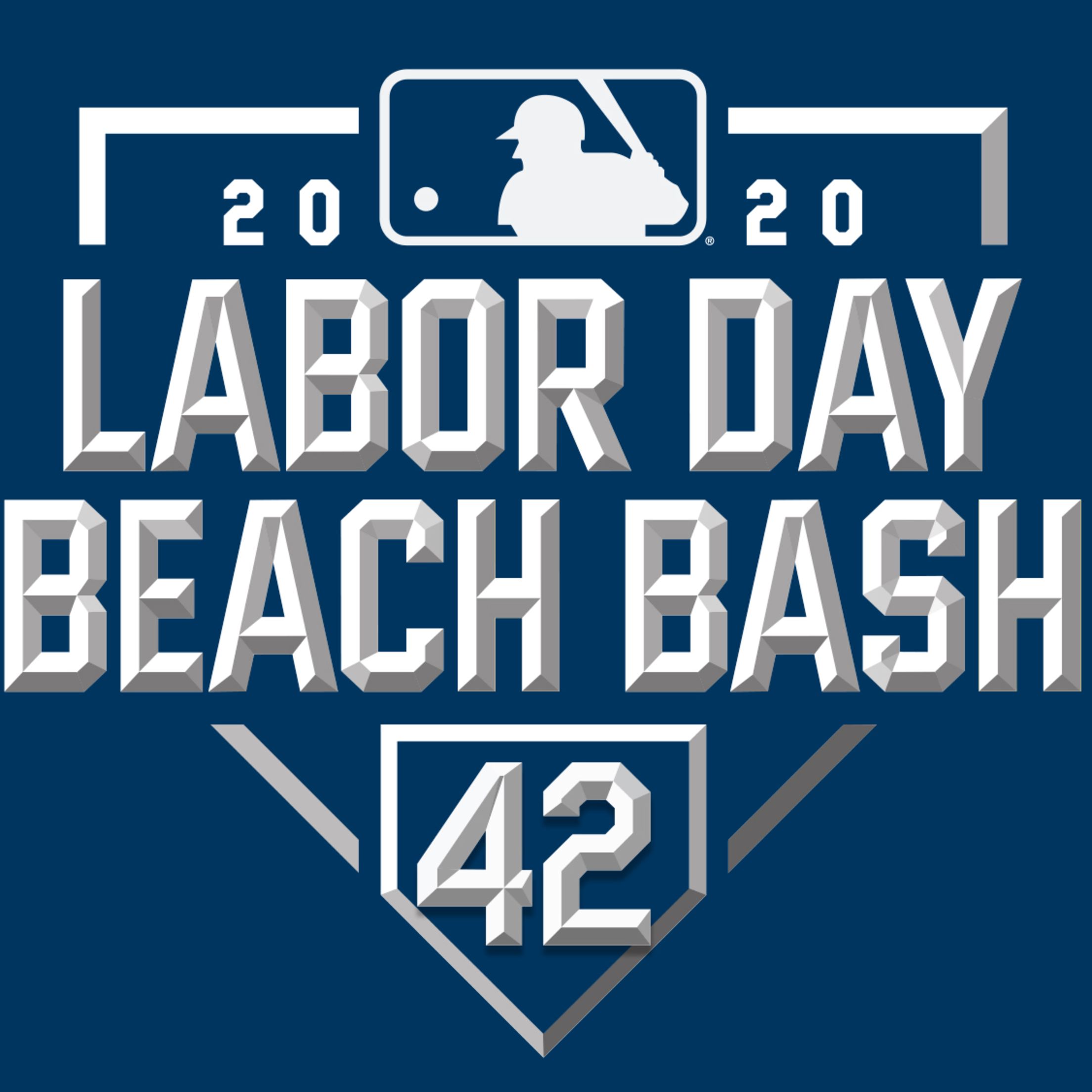 Four game guarantee, pool play to Championship play

Major League quality fields

Umpires

Game Balls

Team and Individual Awards to Champion and Runner-up in each age division

Water provided in dugouts at each field for all games

Access to batting cages prior to games 
We will be following a new list of illegal bats that is up to date now and updated frequently. Please follow this link https://www.justbatreviews.com/buying-guide/illegal-bats-list/ to get the updated list of illegal bats. The bats on this list are not allowed to be used in any Jackie Robinson Training Complex Tournaments. If you have any questions about a bat, please contact the tournament director at (772) 257-8541 or [email protected].
Accommodations
Teams are invited to stay on-site in our Jackie Robinson Training Complex Villas, the same rooms that housed the Los Angeles Dodgers during Spring Training. If you do not wish to stay on-site, there is an approved list of various partner hotels to choose from.
*TEAMS MUST STAY AT THE JACKIE ROBINSON TRAINING COMPLEX VILLAS OR PARTNER HOTEL TO PARTICIPATE IN TOURNAMENT OR BE CHARGED A HOUSING FEE. PLEASE CONTACT 772-569-4900 FOR QUESTIONS OR VISIT OUR APPROVED TOURNAMENT HOTELS LISTING AT THE TOP SIDEBAR OF THIS PAGE.*
For more information, please call (772) 257-8557 or email [email protected].