$15 District Ticket - Presented by Miller Lite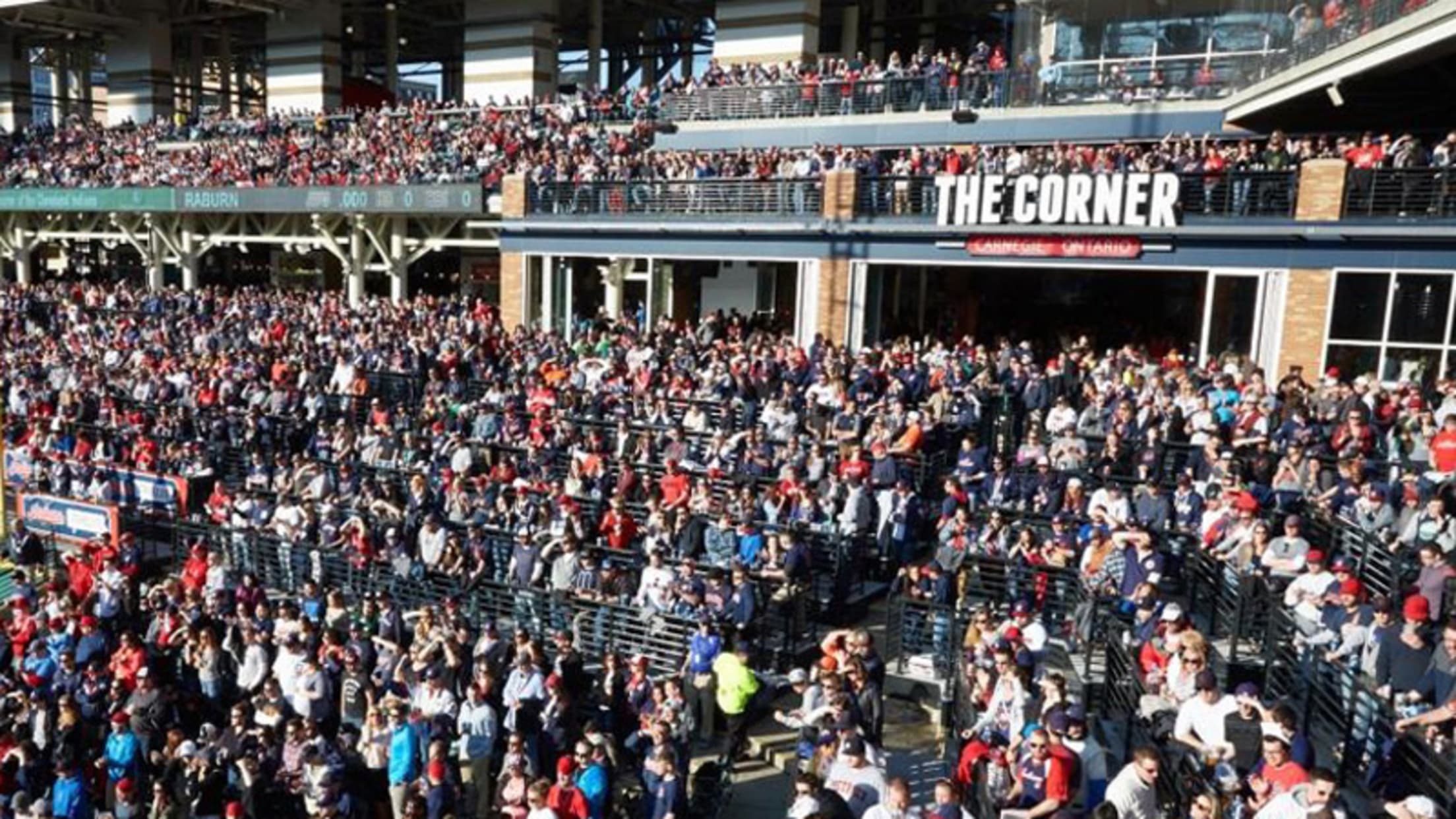 Grab some friends and enjoy a cold one while catching a game at Progressive Field. With the District Ticket presented by Miller Lite, we'll even buy the first drink for you. You'll get a standing room only ticket to the park with your first drink included (a 12 oz. domestic beer or loaded dollar amount can be applied to other beverage purchase). Just have your ticket scanned at the bar to redeem your free drink.
Watch the game from The Corner bar in the Right Field District. It's the perfect place for the whole group. You can cheer on the home team while drinking craft brews in a bar made from wood and steel reclaimed from city buildings and bridges. Grab your free drink then hang out by the drink rails in left field or right field.
In right field, you'll be next to the neighborhoods in The District, which include local restaurants Barrio, Melt and more. And in left field, check out offerings including local restaurants like Pasta Al Dante, Ohio City Burrito and more.
You won't want to watch the game anywhere else.