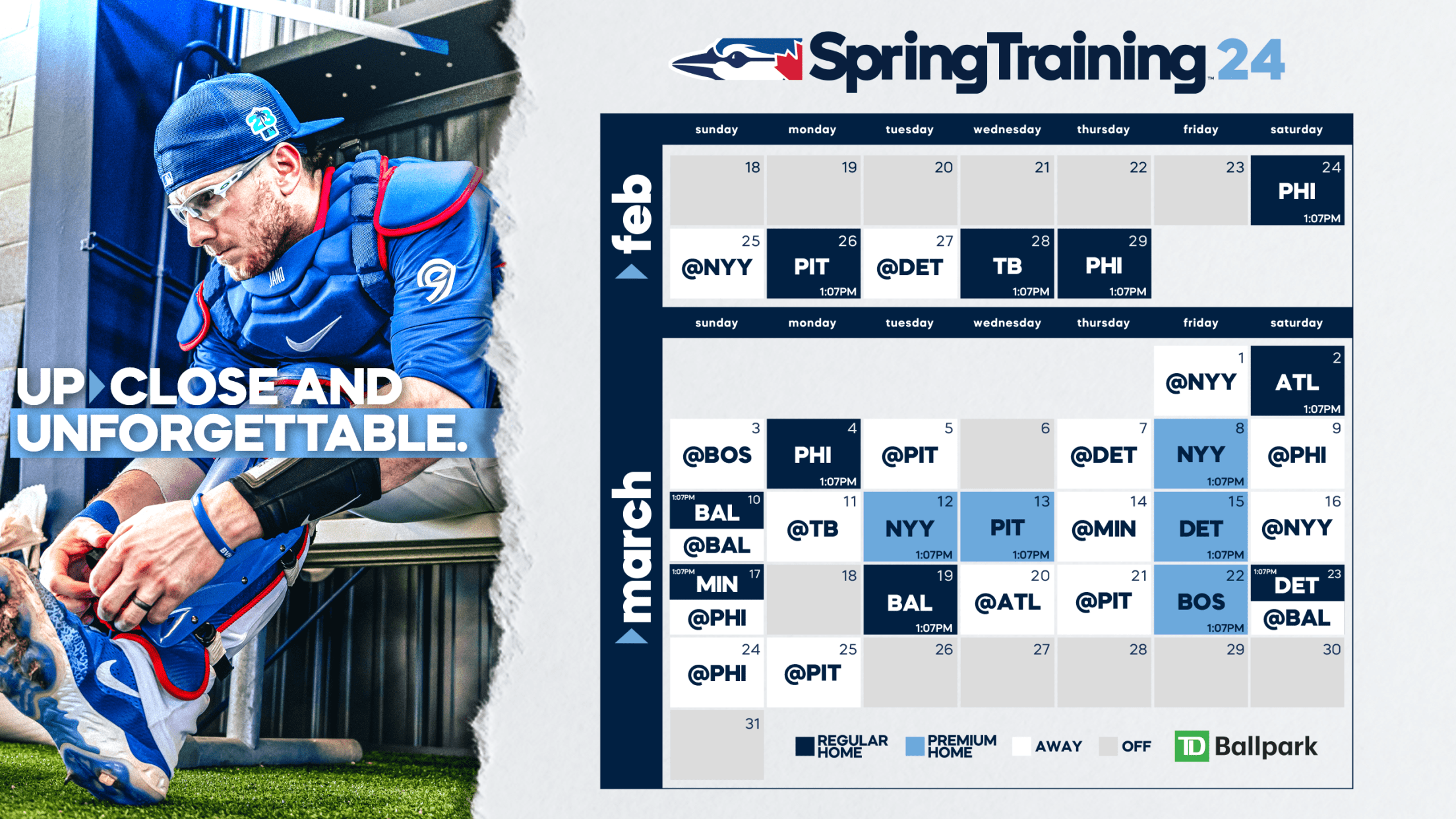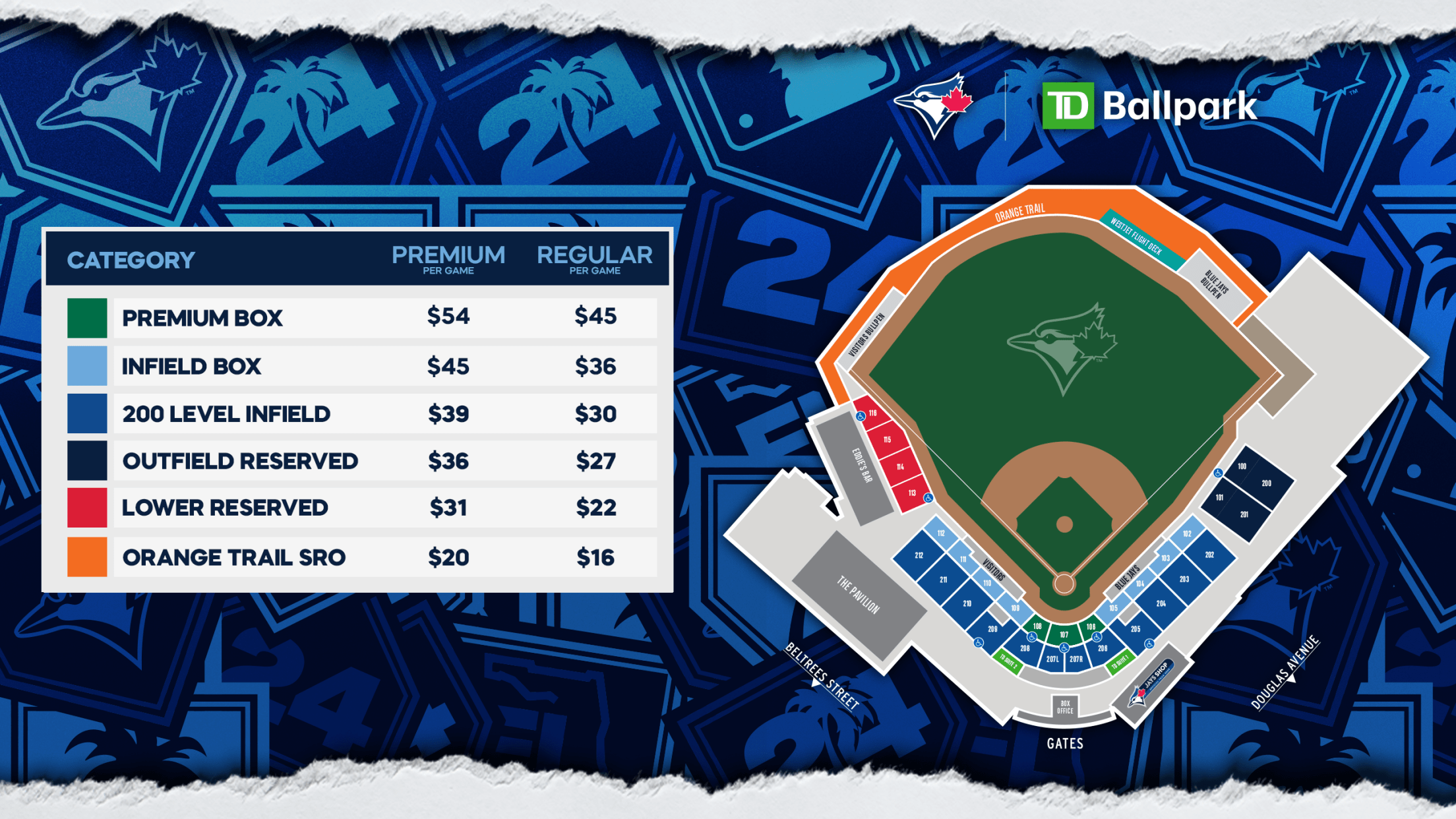 Please note: Premium games include March 8, 12, 13, 15 and 22, 2024.
Mobile Tickets
Your purchased tickets will be delivered digitally and can be managed beginning January 30, 2024. Transfer tickets to each person in your seating group using MLB Ballpark app, Blue Jays Account Manager or, if you ordered single game tickets through ticketmaster.com, the Ticketmaster app. Visit our bluejays.com/tickethelp page for more ticket management information.
For more 2024 Spring Training information, click here. For any additional inquiries, speak to a Ticket Support Representative by calling 1-888-525-JAYS | 727-733-0429.
The BayCare Box Office will open January 30, 2024 and remain open for the duration of Spring Training to assist with customer service related inquiries:
Game days: 9 a.m. until the end of the game
Non-game days: Monday to Friday from 10 a.m. – 4 p.m.
2024 Spring Training Games
Additional Ticket Information