Blue Jays alumni climb in HOF ballot totals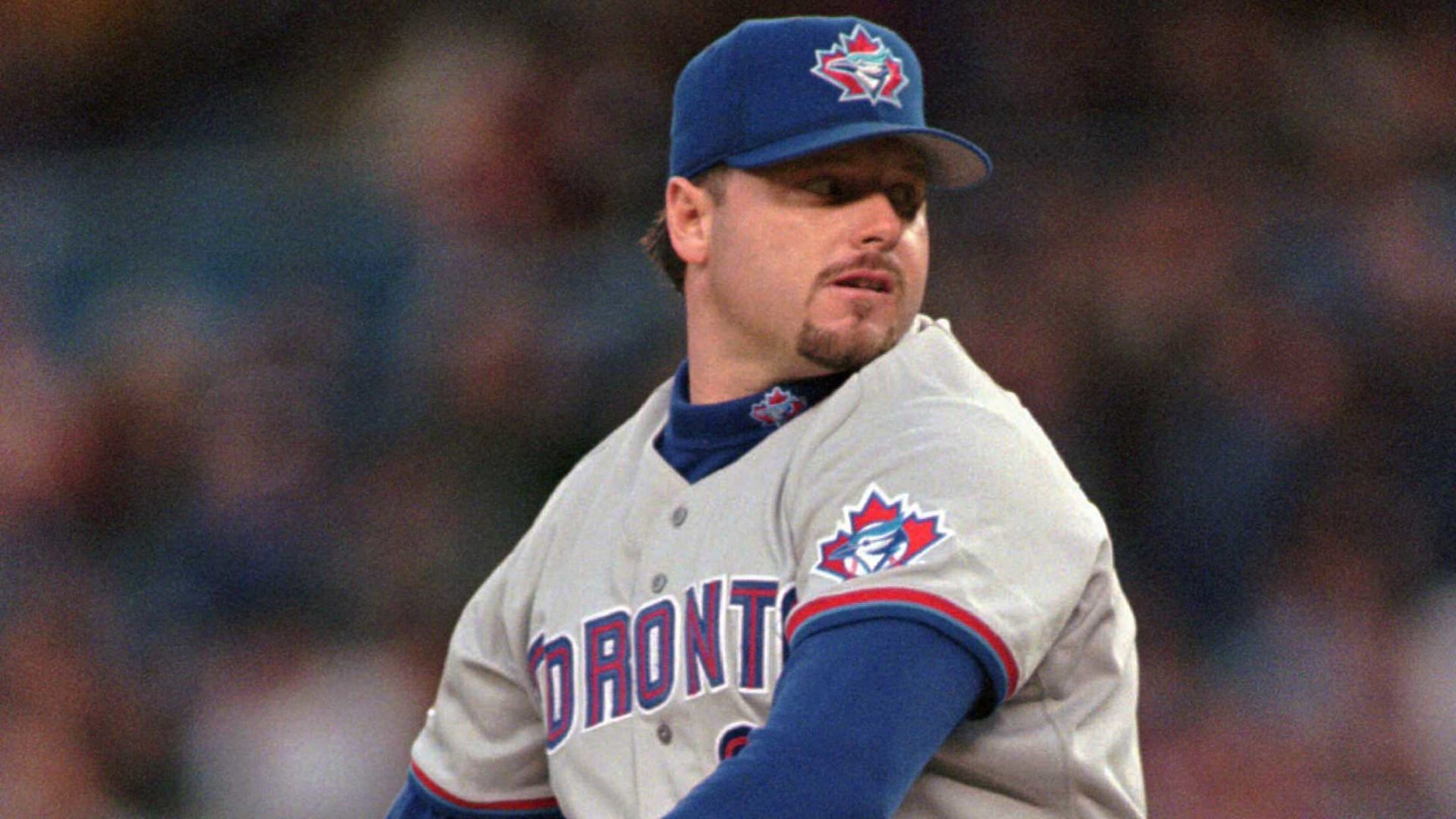 TORONTO -- On Tuesday night, it was announced that the Hall of Fame will welcome two new members this year, with the additions of Yankees shortstop Derek Jeter and outfielder Larry Walker, who will become the first Canadian position player to head to Cooperstown and second Canadian ever. Among the
Panik, Dull, Tejada invited to Blue Jays camp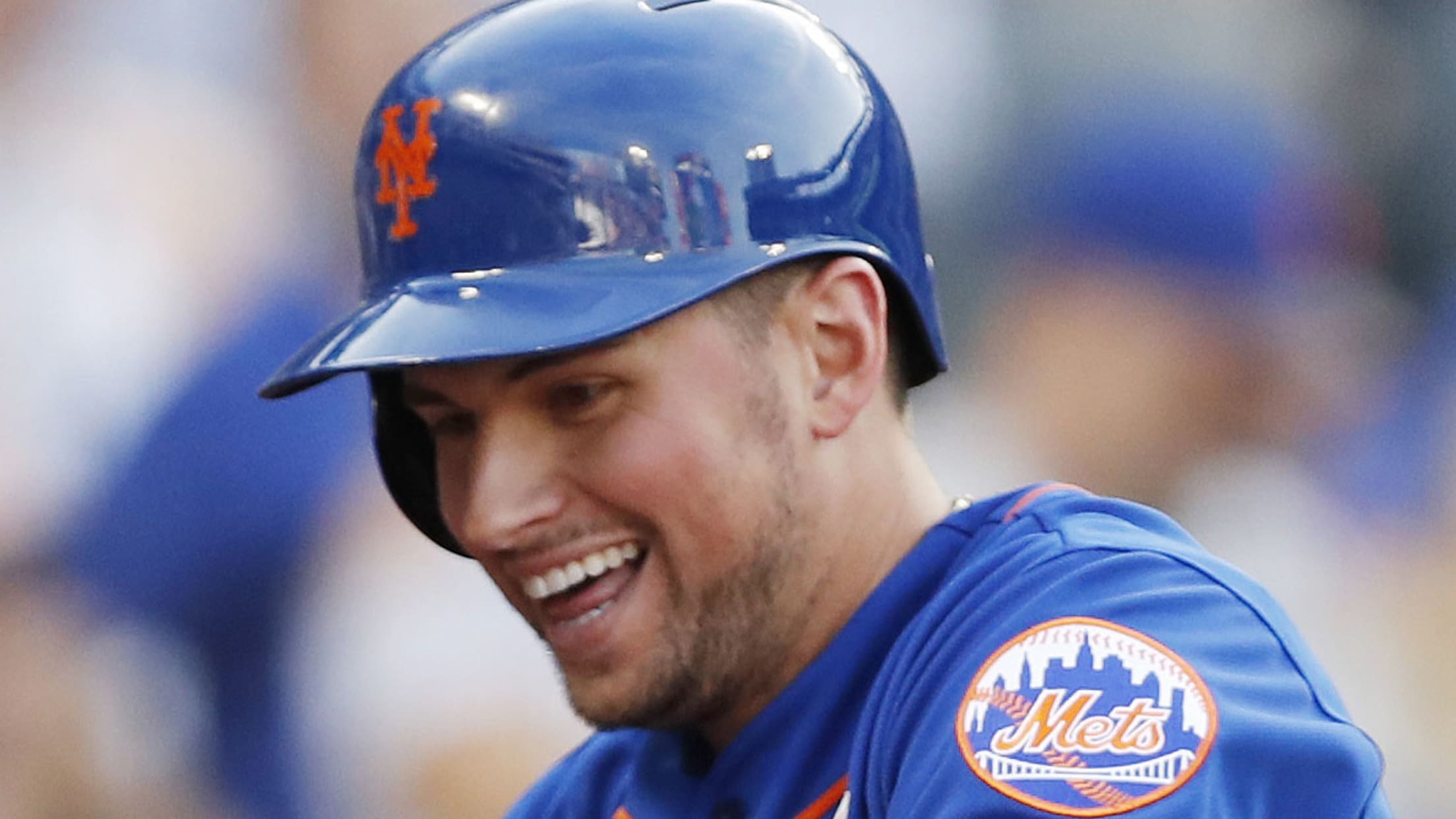 TORONTO -- The Blue Jays have agreed to terms on Minor League deals with second baseman Joe Panik, right-handed reliever Ryan Dull, infielder Rubén Tejada and catchers Caleb Joseph and Patrick Cantwell, the team announced on Monday. All the deals include invites to Major League Spring Training. Panik, 29, spent
Alford proud to support Grandy's DREAM series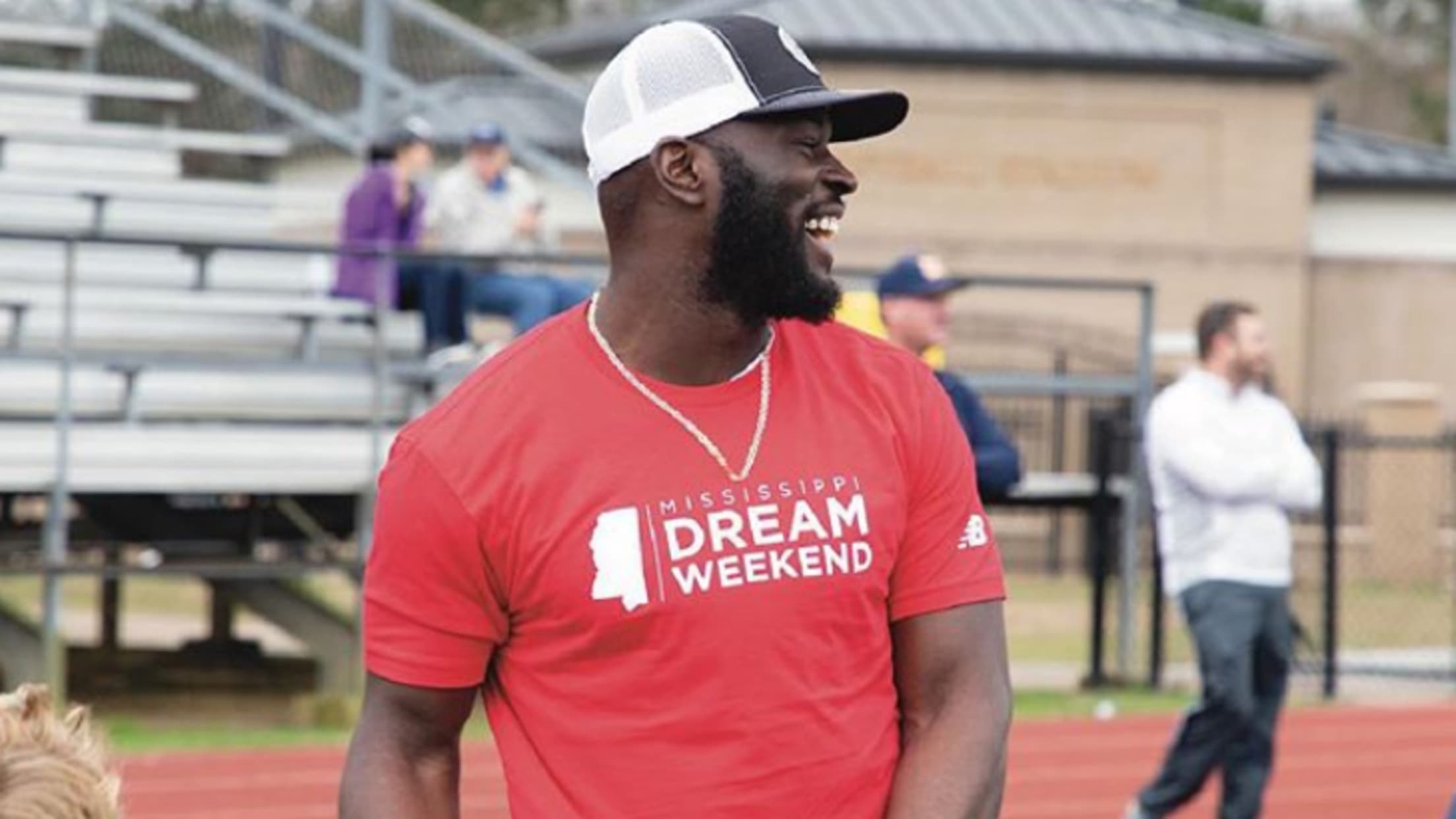 TORONTO -- Anthony Alford knows the difference a day can make. Or what one interaction, a small glimpse of a player on television or a single conversation might spark. That's why, while embracing the Blue Jays' Winter Fest at Rogers Centre on Saturday and Sunday -- taking part in games,
Blue Jays unveil 'New Blue' jerseys for 2020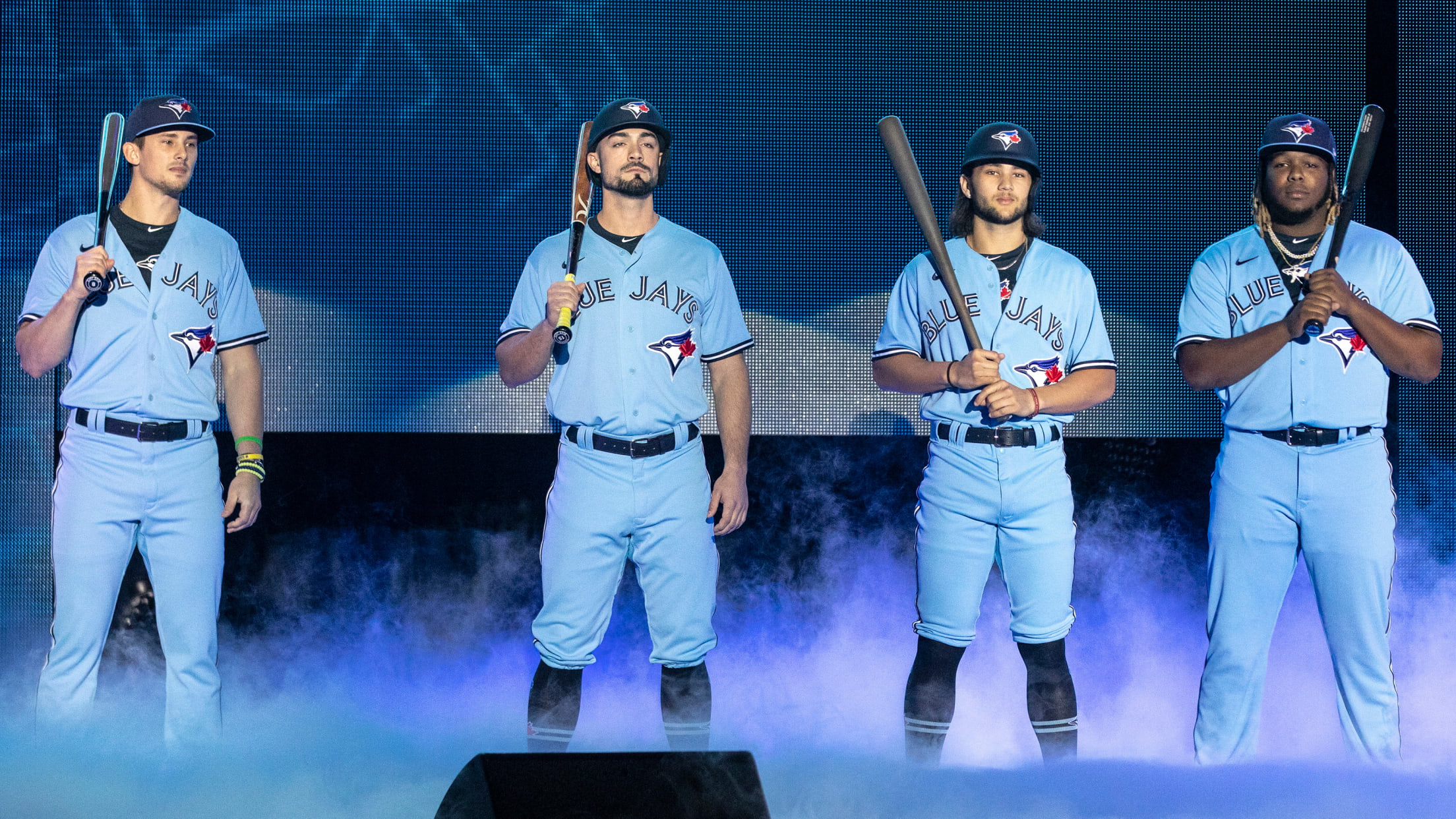 TORONTO -- Blending old-school style with the fresh faces of the Blue Jays roster, Toronto unveiled its "New Blue" alternate uniform option for the 2020 season on Saturday at the club's annual Winter Fest at Rogers Centre. The baby blue uniform, accented in navy blue, is a nostalgic look for
The best new jersey to own on every team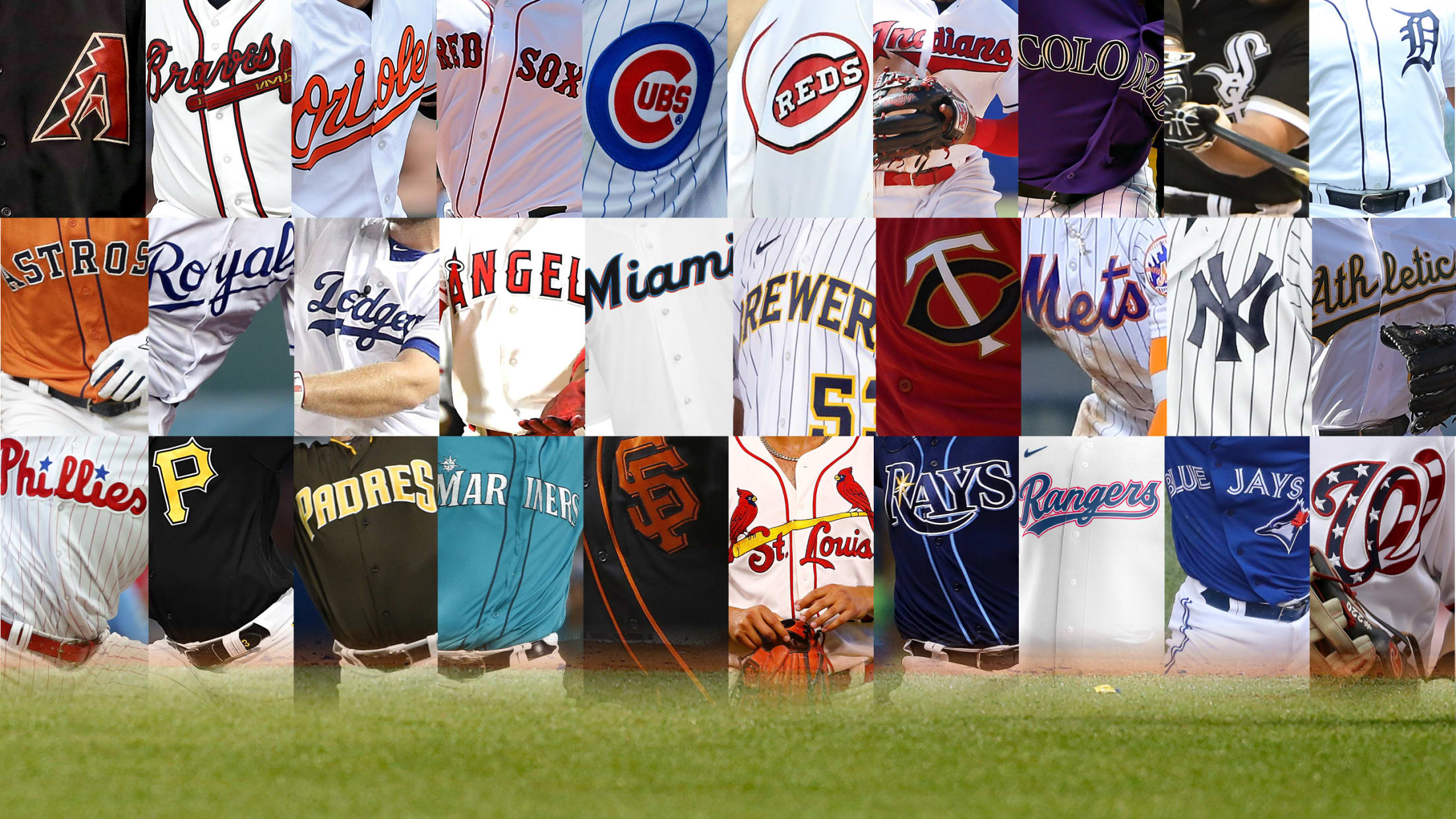 When Spring Training games begin in a month or so -- it's that soon! -- you will see the usual jerseys and shirseys in the crowd -- TROUT jerseys in Tempe, MOLINA in Jupiter, JUDGE in Tampa. But anyone can show up in those jerseys. They've all owned them for
Projecting Blue Jays' 2020 Opening Day roster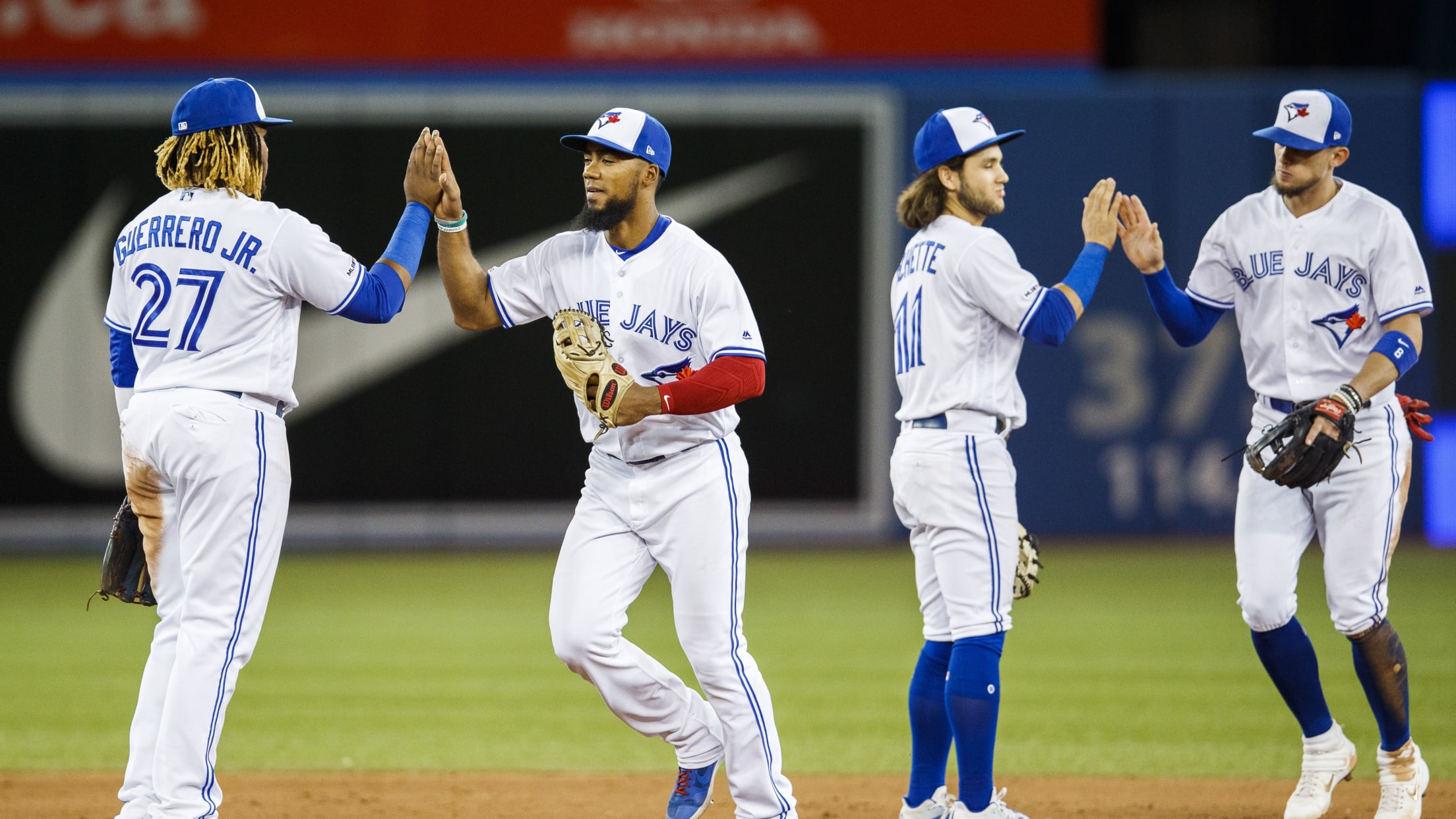 TORONTO -- The Blue Jays' offseason shifted into focus during December with the free-agent additions of starters Hyun-Jin Ryu and Tanner Roark, which give the club a much stronger base to build upon. Needs remain across the roster, both in terms of primary and depth roles, but Toronto accomplished much
Key dates, questions for Blue Jays in 2020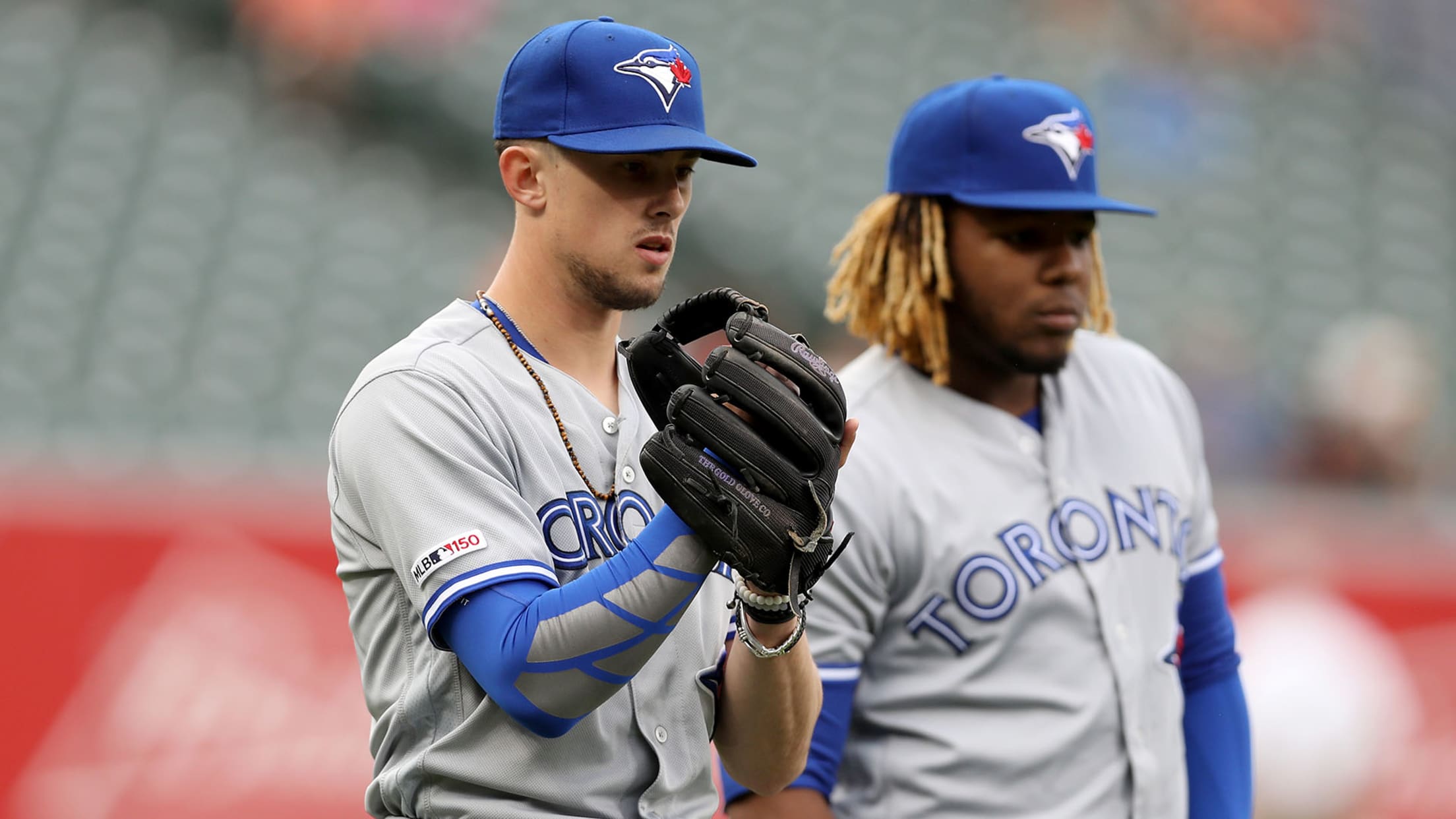 TORONTO -- Just as the holiday season creeps up quickly each winter, the first steps of a new Major League Baseball season are waiting around the corner in 2020. The Blue Jays still have plenty of work to do this offseason as they try to surround their young core with
Offseason checklist: Blue Jays' needs, moves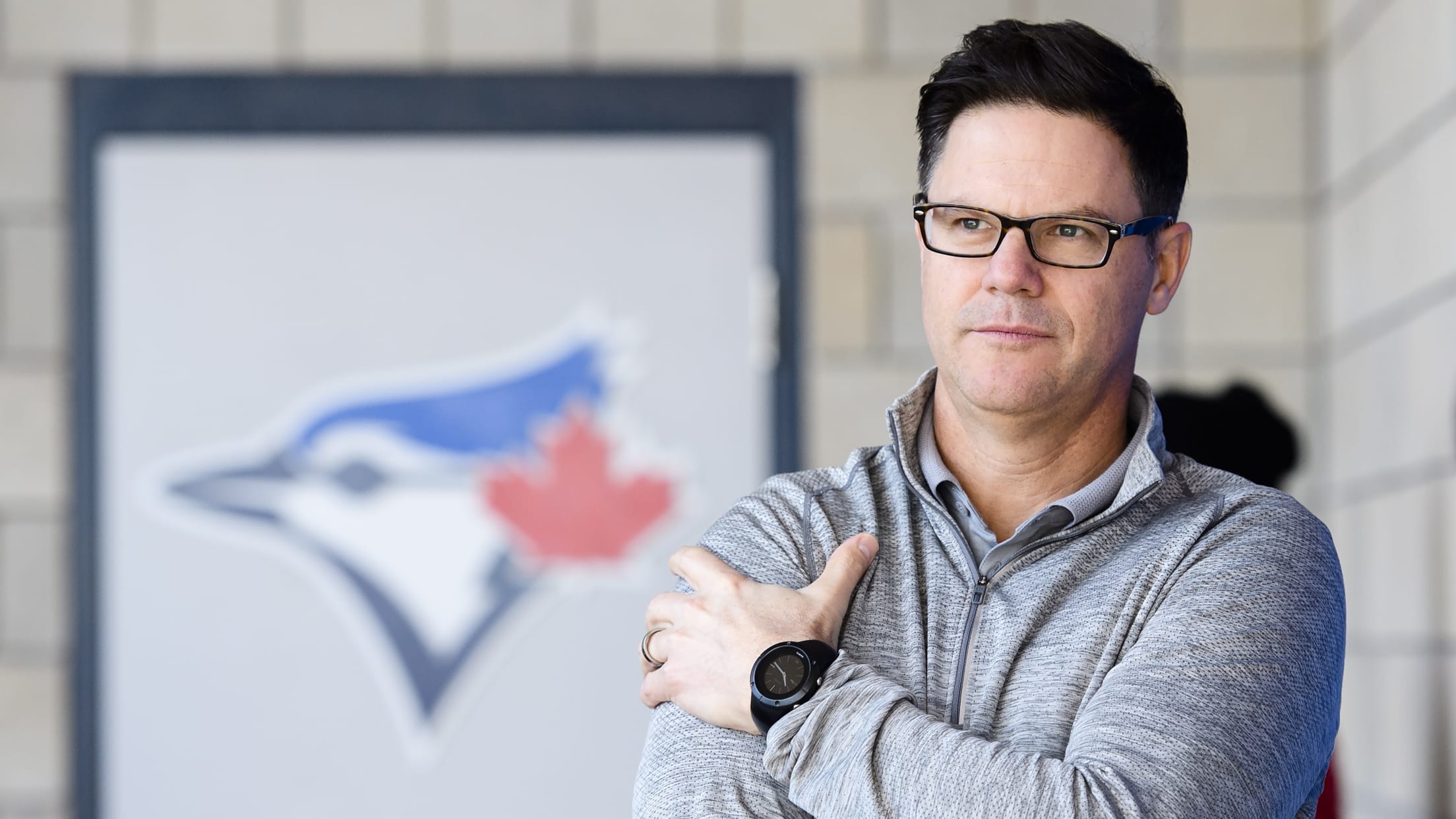 TORONTO -- The Blue Jays finished the 2019 season with a record of 67-95, but their new wave of exciting young talent and increased payroll flexibility this offseason leave the club in a position to take a significant step forward. So what are the Blue Jays' biggest needs entering 2020,
Blue Jays' young core encouraged by front office
Toronto eyeing exciting Spring Training after active winter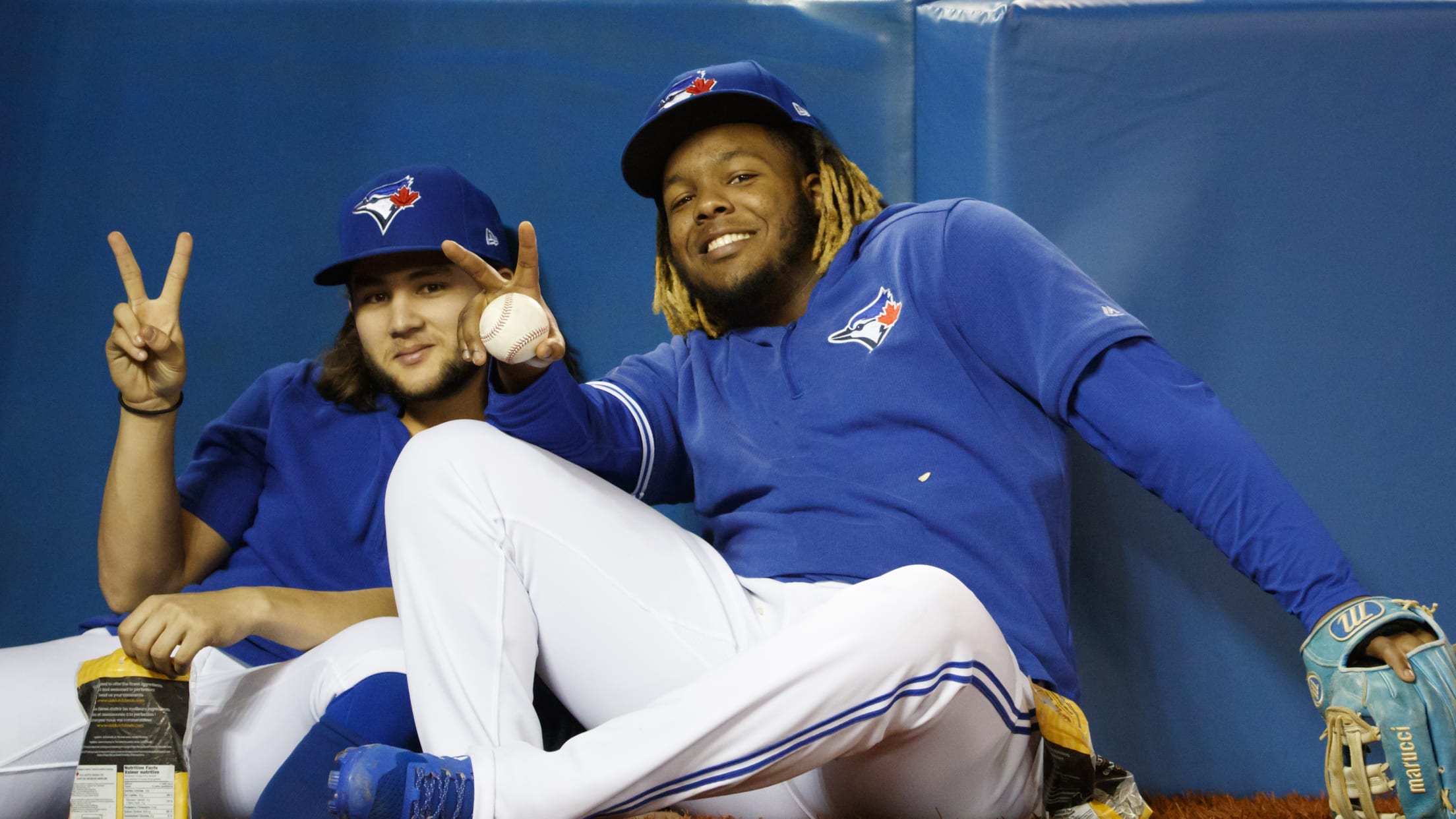 TORONTO -- With a foundation in place after a long year of transition, the Blue Jays' young core is now getting their first taste of a full Major League offseason, as the club begins to build around them. They like what they've seen, too, and as a group, they've taken
Spring Training first workouts, game times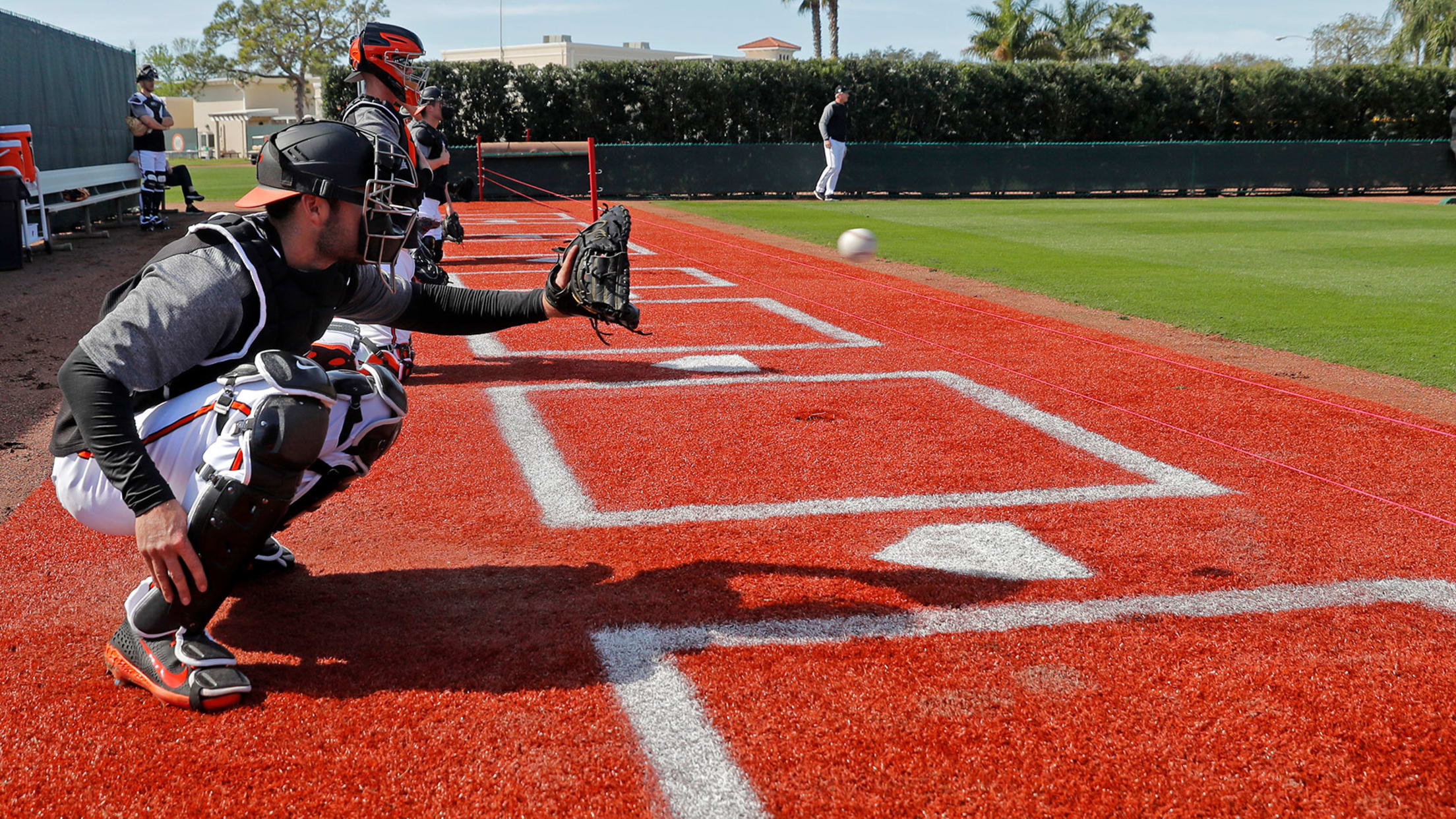 Below are listed the first workout dates, subject to change, both for pitchers and catchers and full squads of all 30 Major League clubs for 2020 Spring Training presented by Camping World, listed in alphabetical order. Click on the schedule link below each team to view start times for 2020
Here's each team's best defensive prospect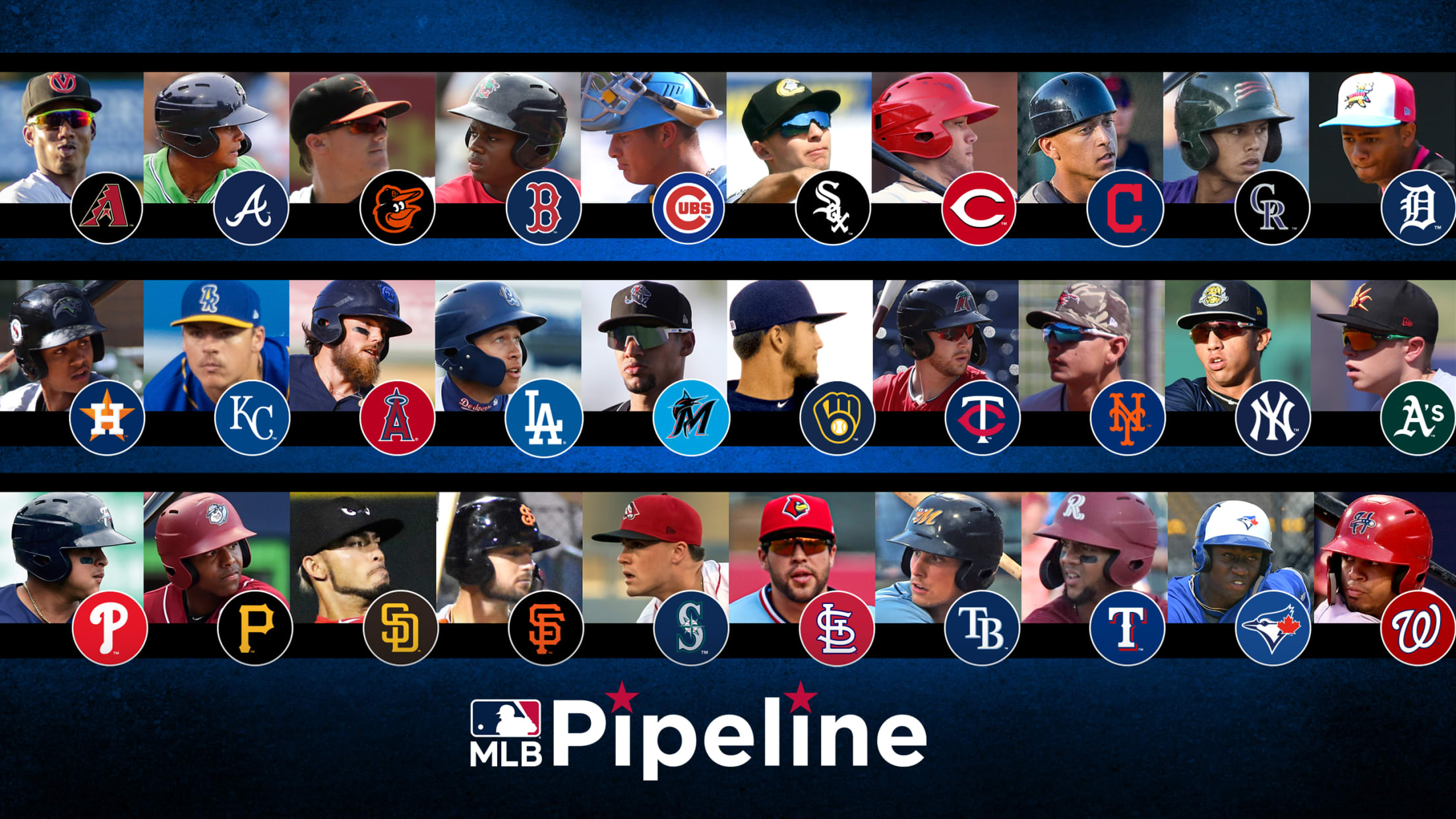 There is so much pressure on prospects to perform at the plate. If they don't hit, they don't get noticed and might not advance. Sometimes that means defensive acumen is underappreciated. But not here at MLB Pipeline. We recently announced our All-Defensive Prospect Team and asked executives who they thought
Pearson has makings of homegrown ace
Toronto's top prospect could be star of Spring Training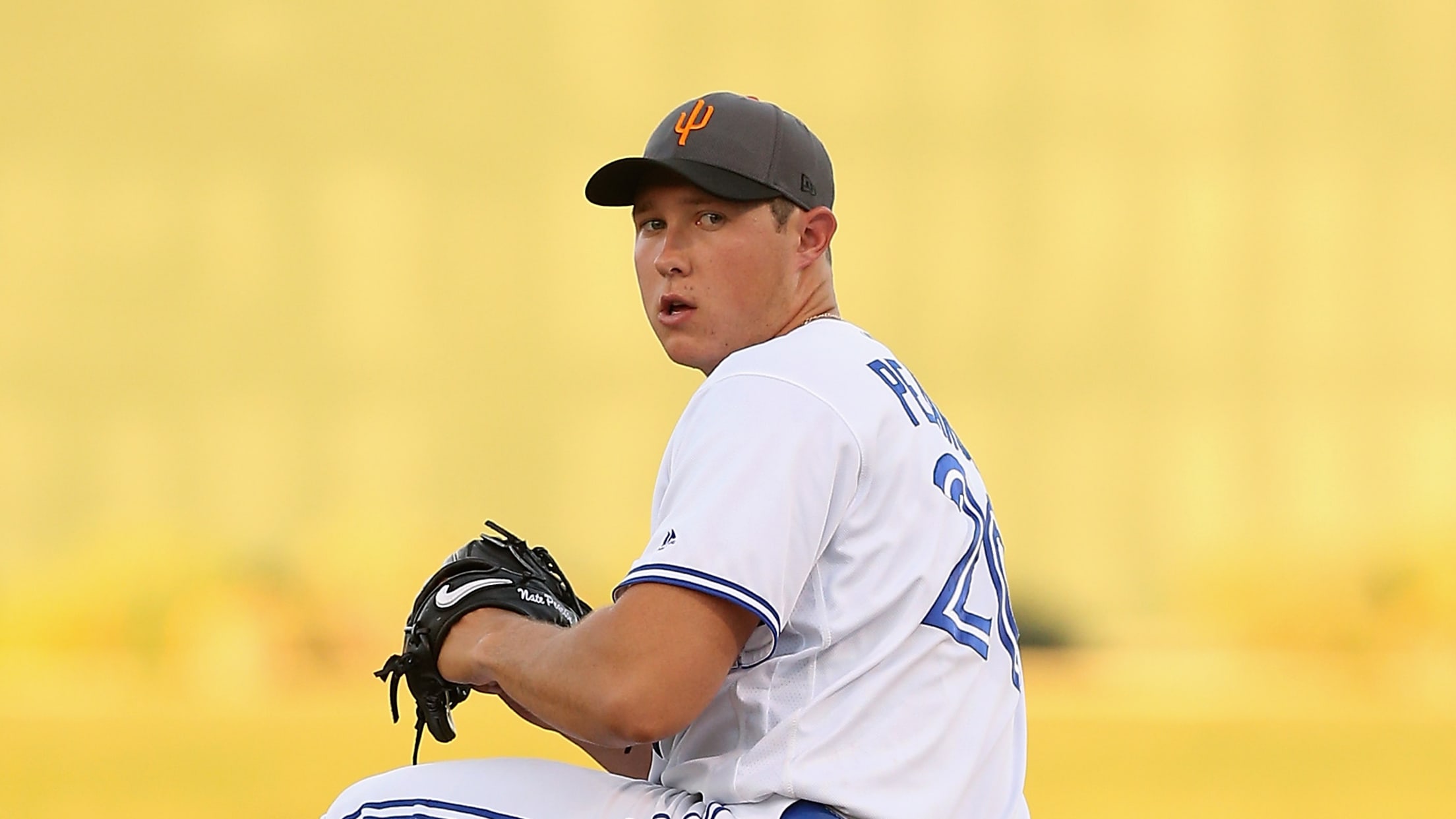 TORONTO -- Last spring, it was Vladimir Guerrero Jr. This year, all eyes will be on Nate Pearson when the Blue Jays open Spring Training in Dunedin, Fla., next month. MLB Pipeline's No. 2 right-handed pitching prospect and one of the best overall prospects in the game, Pearson represents the
Yamaguchi 'really honoured' to join Blue Jays
Japanese righty brings reverse-slider-style 'shuuto' pitch, 'elite competitiveness' to Toronto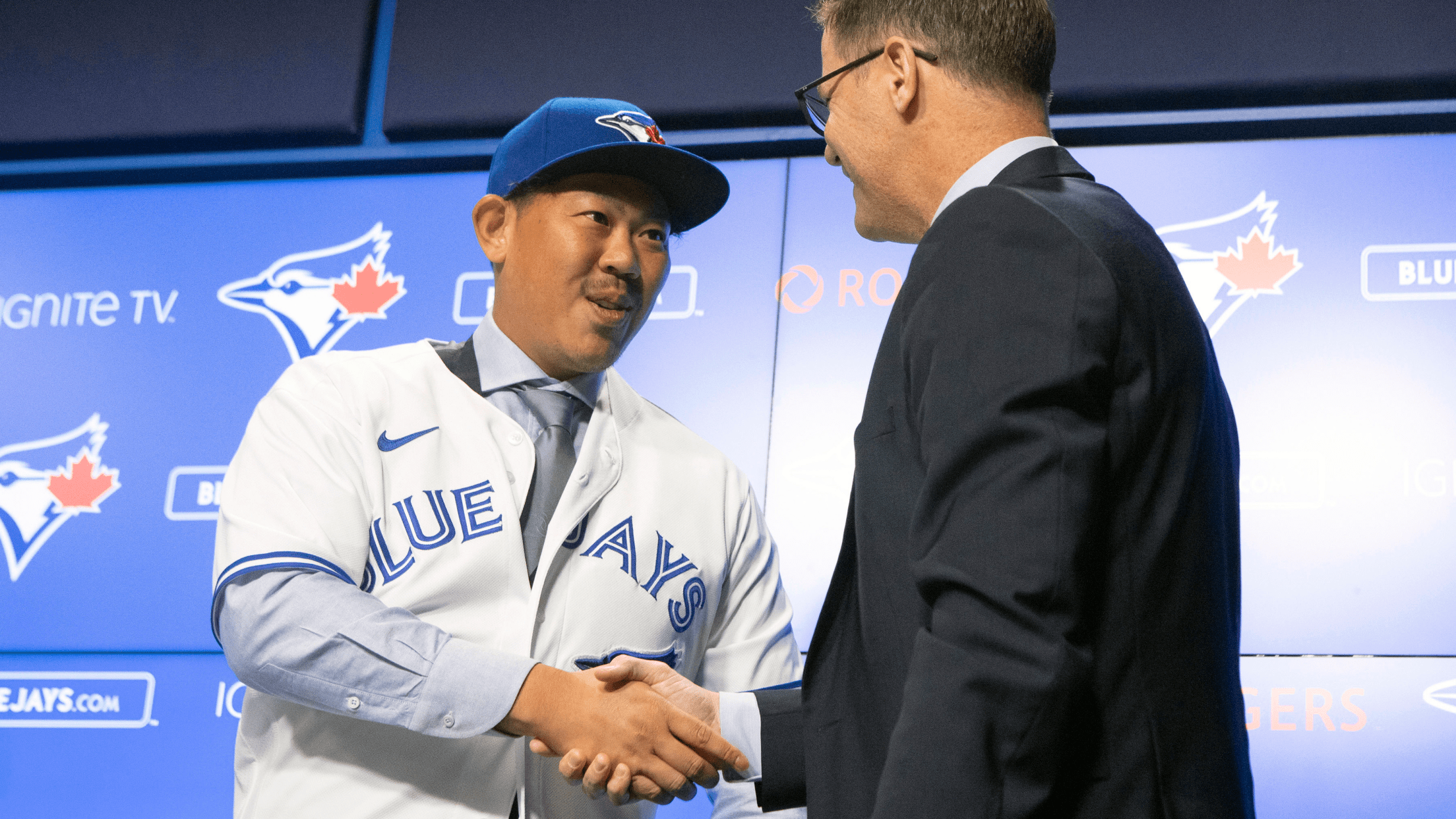 TORONTO -- In Japan, Shun Yamaguchi was known for his sense of fearlessness on the mound. After 14 professional seasons in his home country, the 32-year-old right-hander is set to take a big league mound with the Blue Jays for the first time this year after signing a two-year, $6.35
Here are MLB's Top 10 RHP prospects for 2020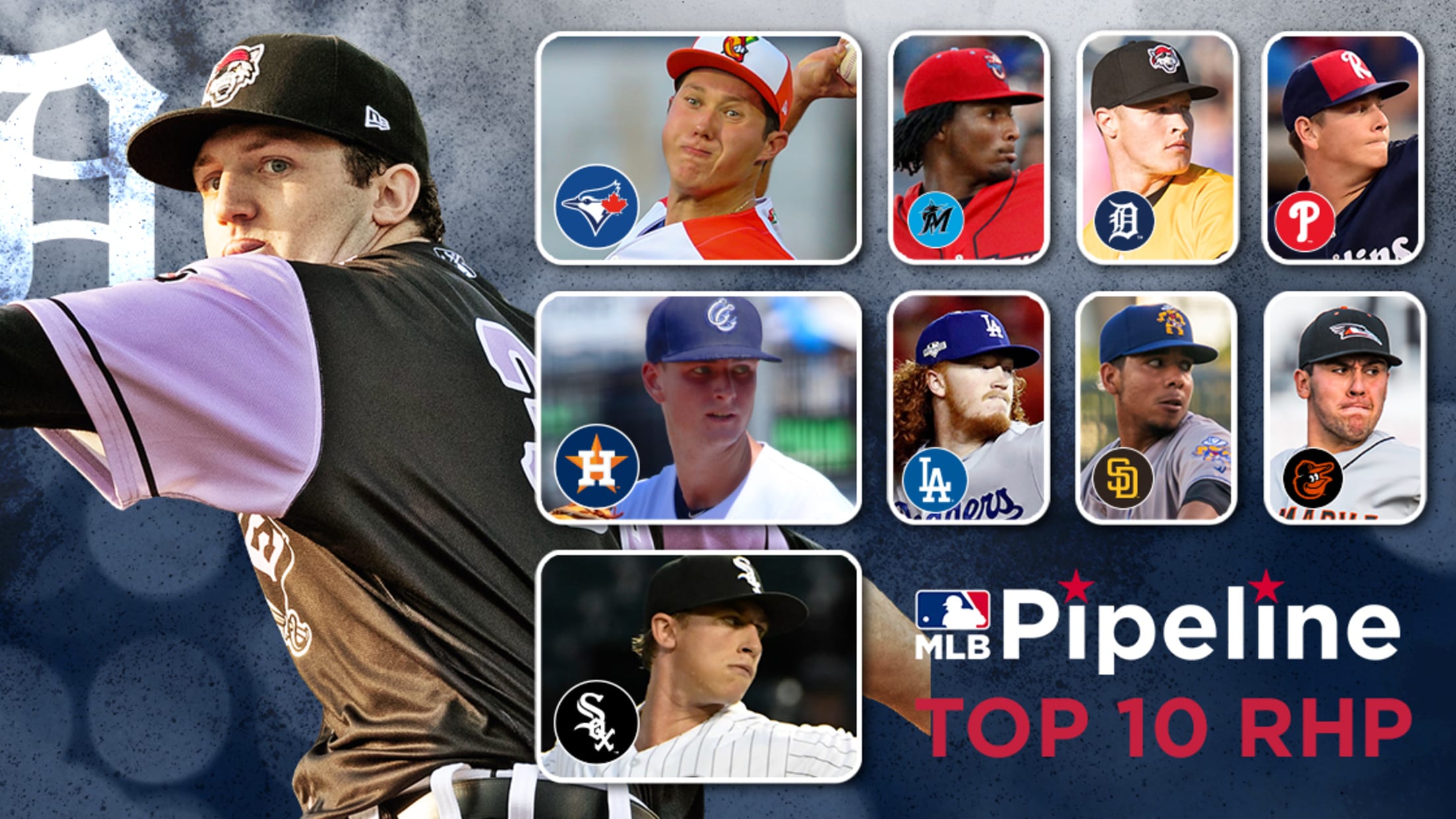 MLB Pipeline will reveal its 2020 Top 100 Prospects list with a one-hour show on MLB Network and MLB.com, which will be broadcast on Saturday, Jan. 25, at 3 p.m. ET. Leading up to the release of the Top 100, we'll examine baseball's top 10 prospects at each position. Get
Wall driven to join old pal Bichette in Majors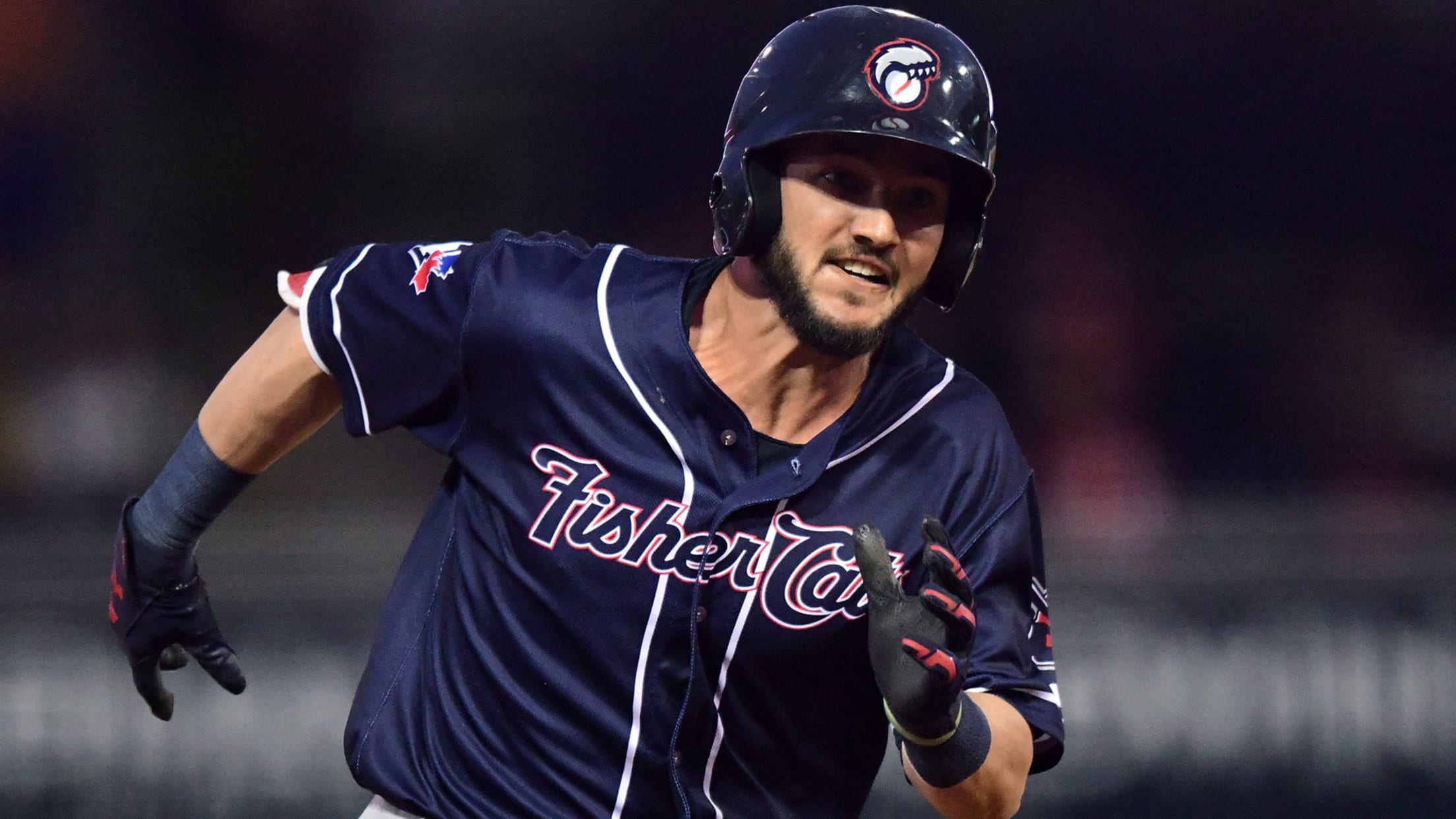 Forrest Wall is looking forward. The 2019 season offered the 24-year-old outfielder his first full year in the Blue Jays organization and an introduction to Triple-A. And after getting a chance to glean a little bit of the big league experience at MLB/MLBPA's Rookie Career Development Program in Miami, he's
AL East position-by-position: Middle infielders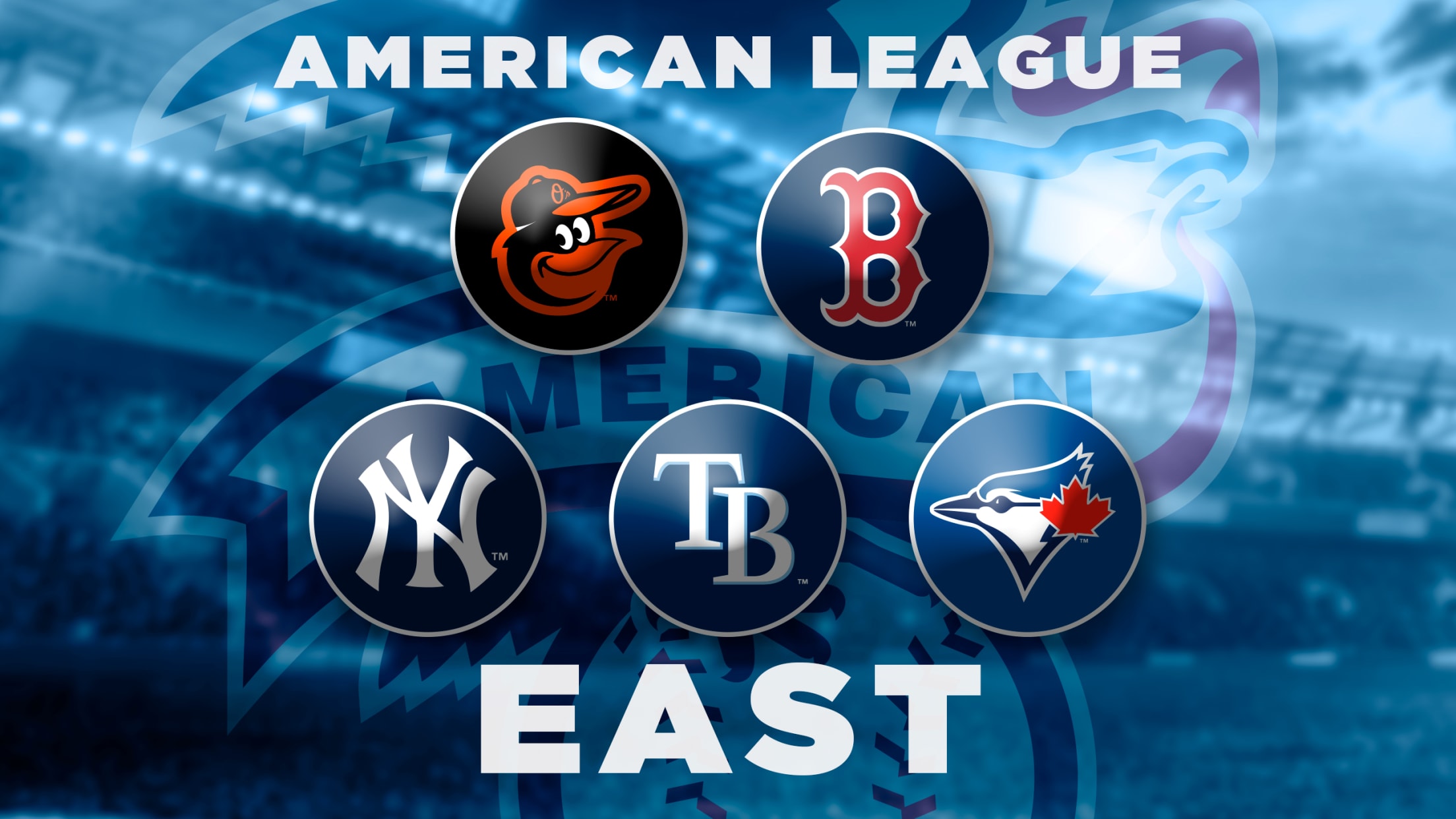 Over the coming weeks, MLB.com will be taking a position-by-position look at the teams in the American League East. This week, it's middle infielders. NEW YORK -- Right-hander Gerrit Cole isn't the only reason the Yankees are considered the best team in the American League East. Check out their dynamic
Giles, Shoemaker, Drury agree to 1-year deals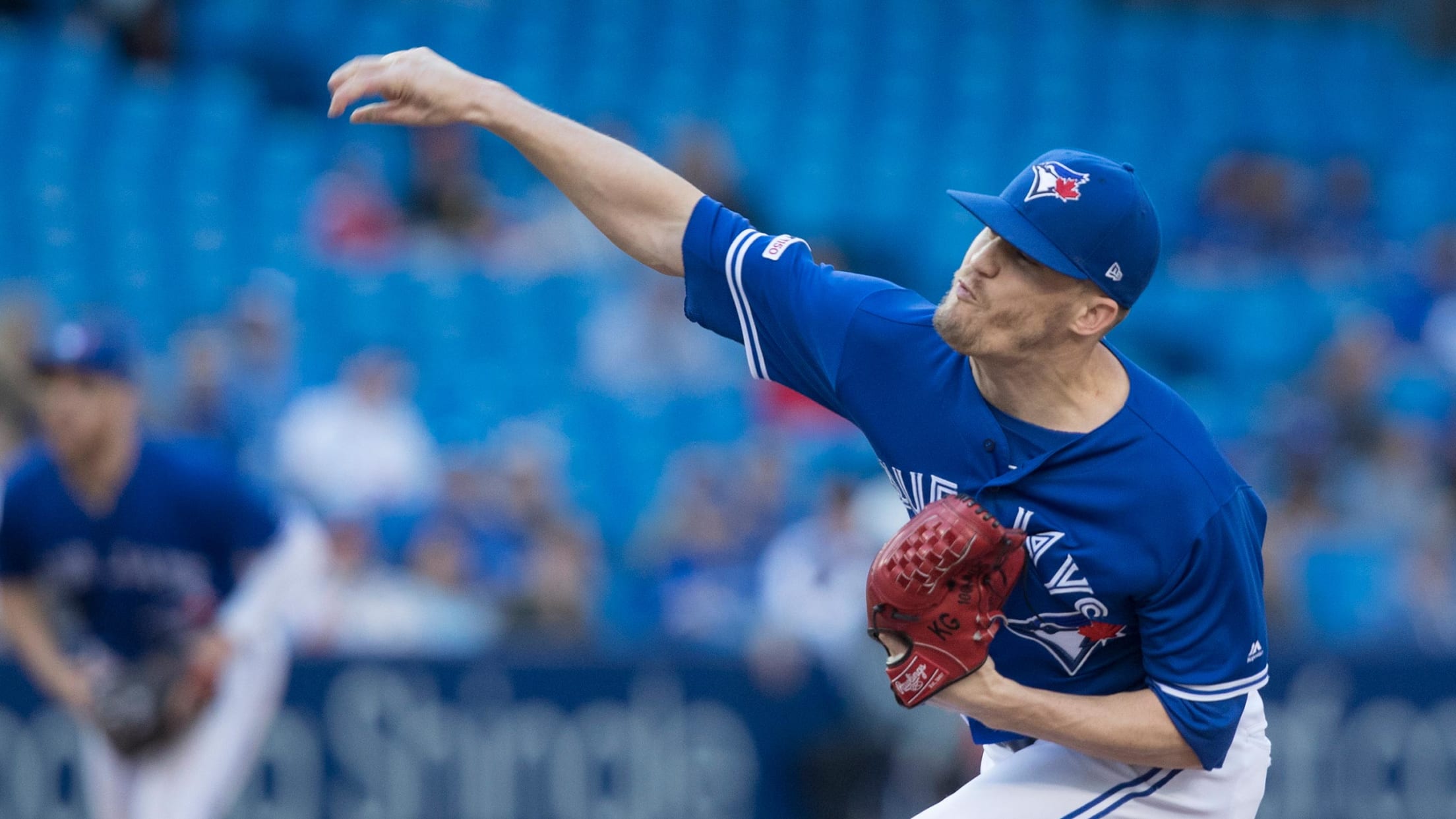 TORONTO -- The Blue Jays have avoided arbitration with all three of their remaining eligible players, agreeing to deals with Ken Giles, Matt Shoemaker and Brandon Drury prior to Friday's deadline. Giles will earn $9.6 million in 2020, his final year of team control with Toronto. That marks a notable
One potential HR champ on every team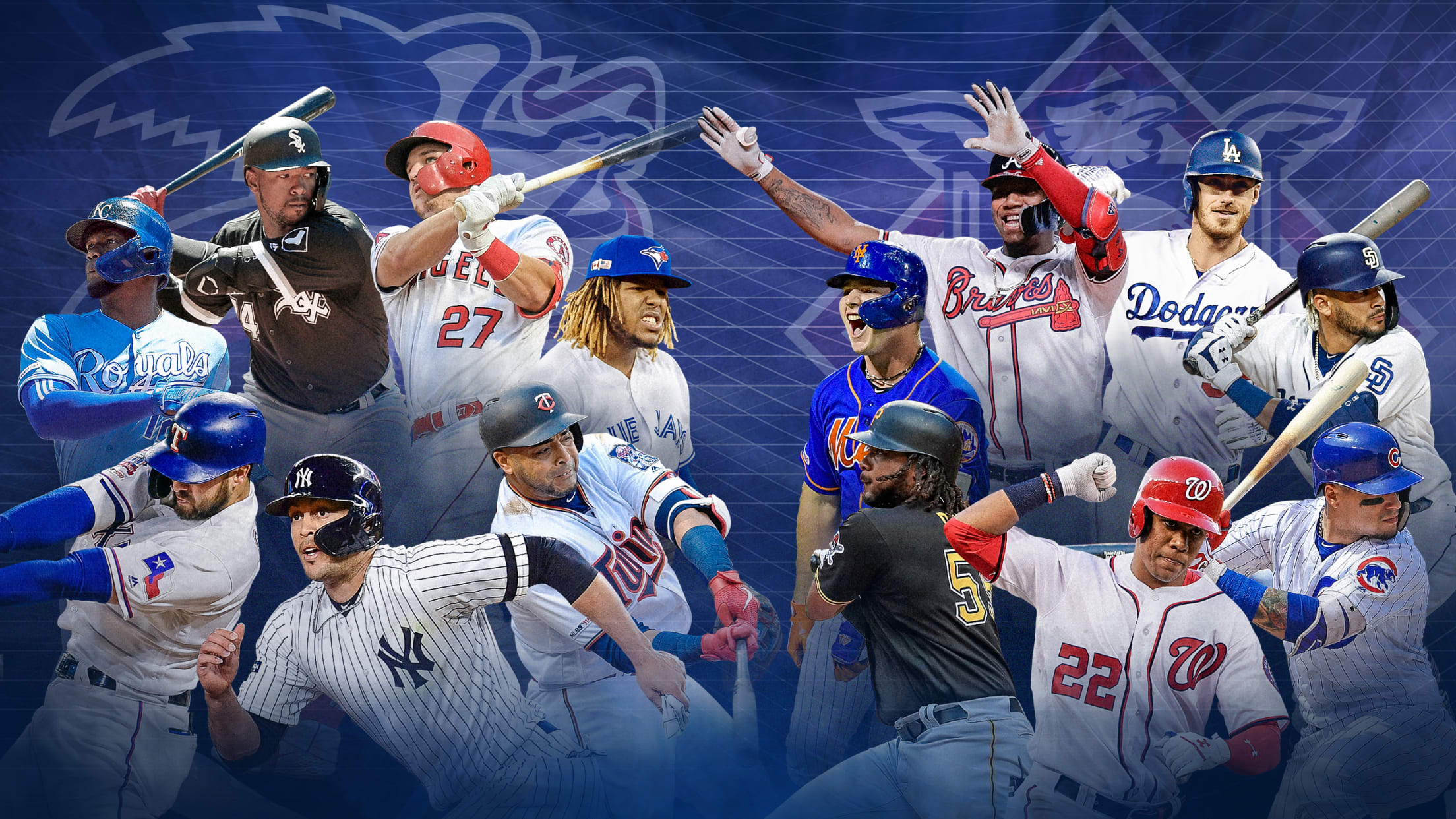 Quick: Who hit the most home runs in the American and National Leagues last year? You might know that the answers are Jorge Soler and Pete Alonso, respectively, but it's fair to say that no one would have predicted those two heading into the 2019 season. There are home runs
How Blue Jays' Ryu wows without top velo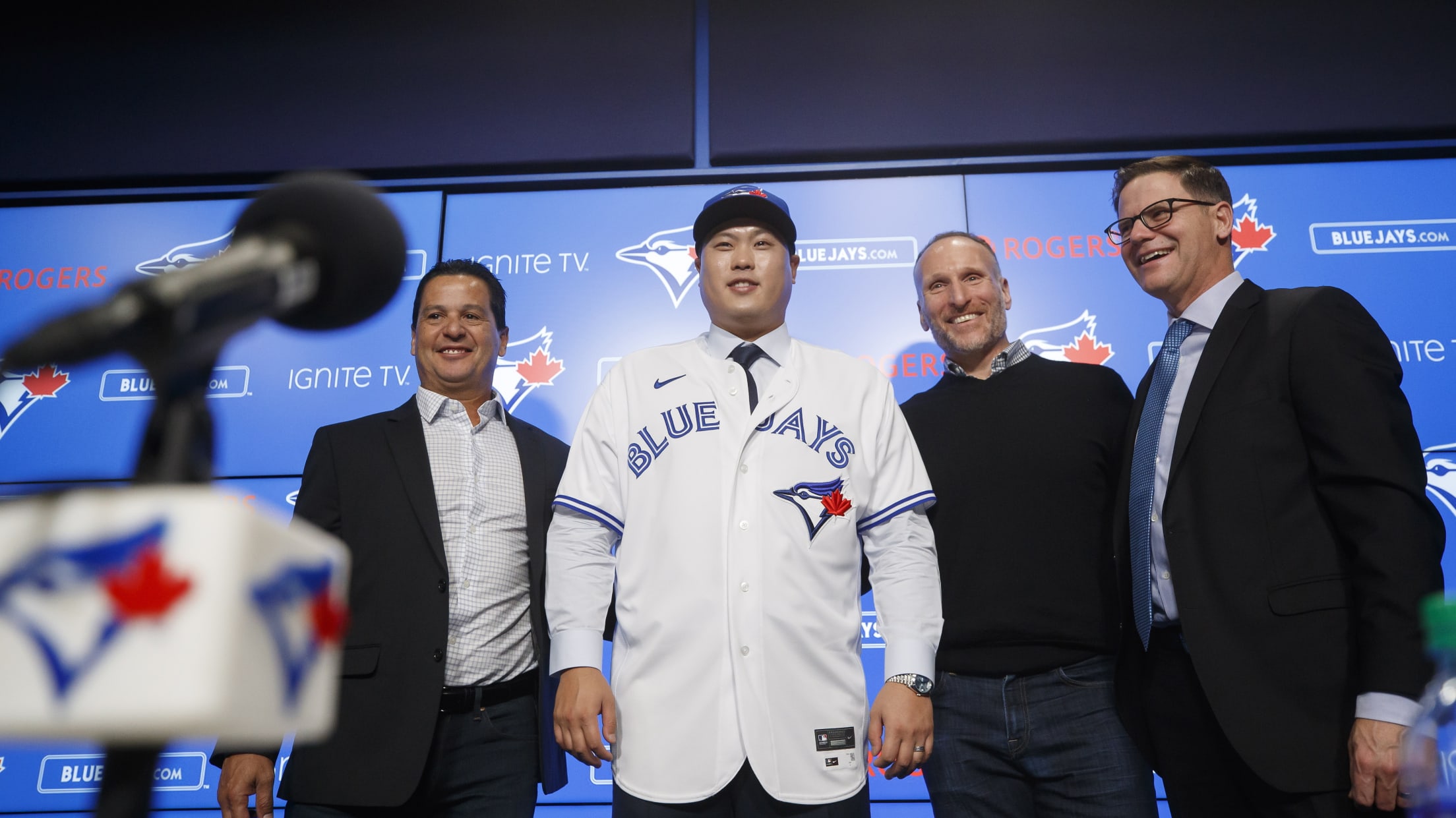 TORONTO -- New Blue Jays ace Hyun-Jin Ryu has a talent that requires more than just a quick glance to properly appreciate. Built like a linebacker and throwing a fastball that averages just 90.7 mph, it would be easy to miscast Ryu as a depth starter if you stopped to
These 30 prospects are set to break out in 2020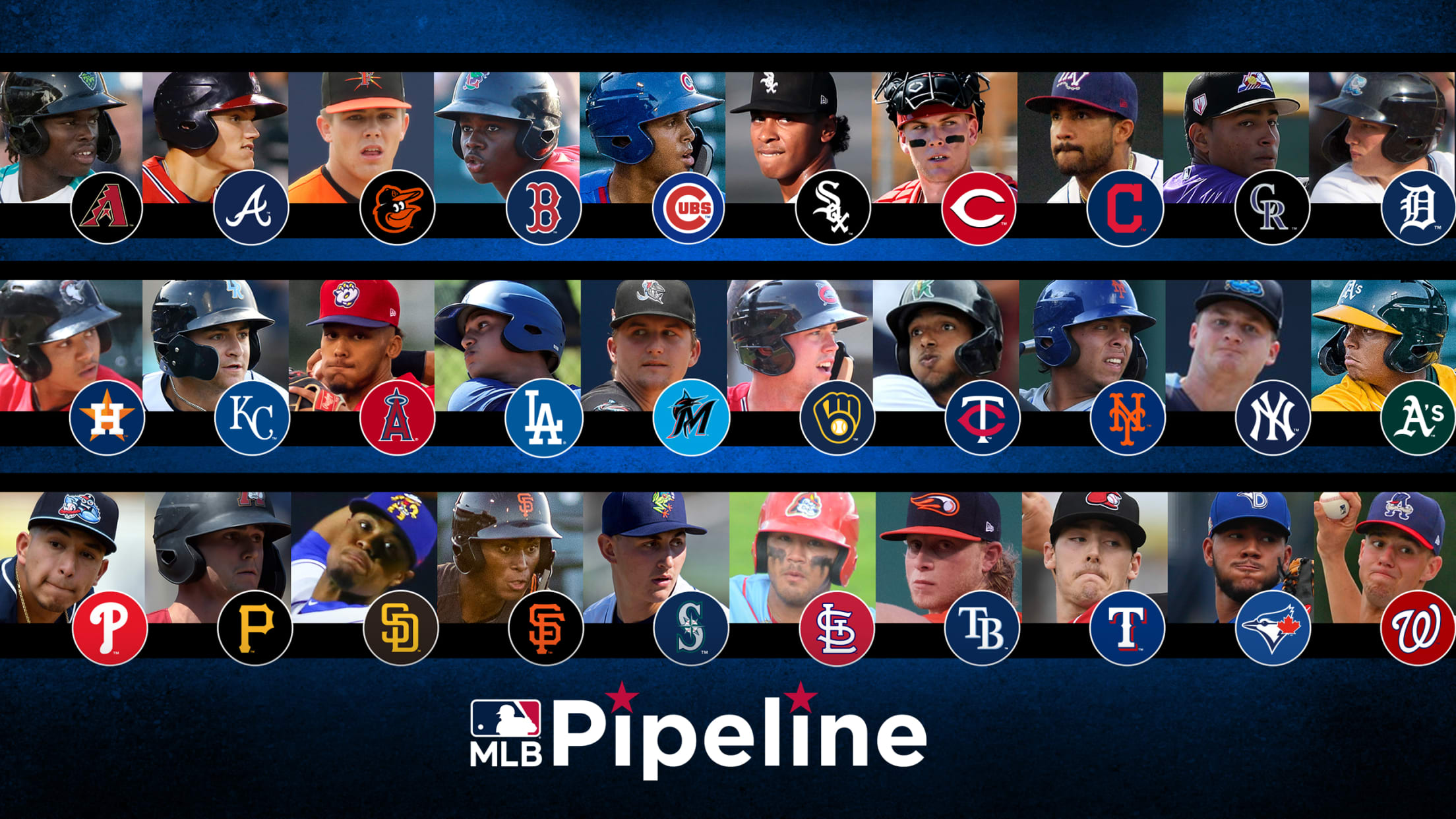 Every organization takes pride in its ability to identify and develop talent. We're the same way at MLB Pipeline, especially when it comes to predicting future breakout prospects. Looking at last year's list of breakout candidates, we see many examples of players who realized their potential en route to becoming
Who has baseball's best farm? We asked execs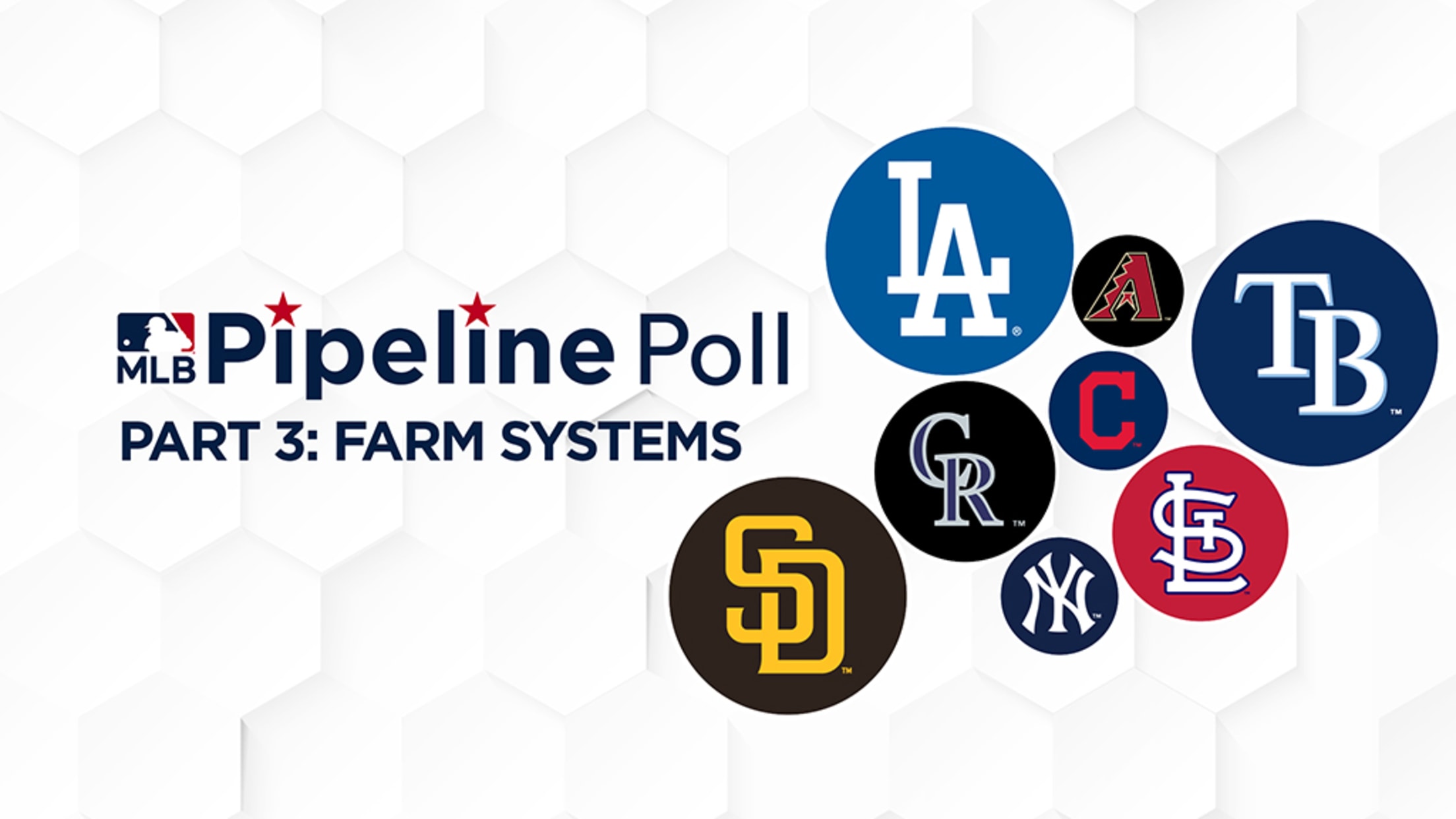 Baseball fans love to argue over who the best prospects in baseball are, which teams have the most young talent and how each organization's farm system stacks up against the others. But what do baseball's decision-makers think? That's what we set out to answer in our 2020 Pipeline Poll. We
Who will still be on each team in 2030?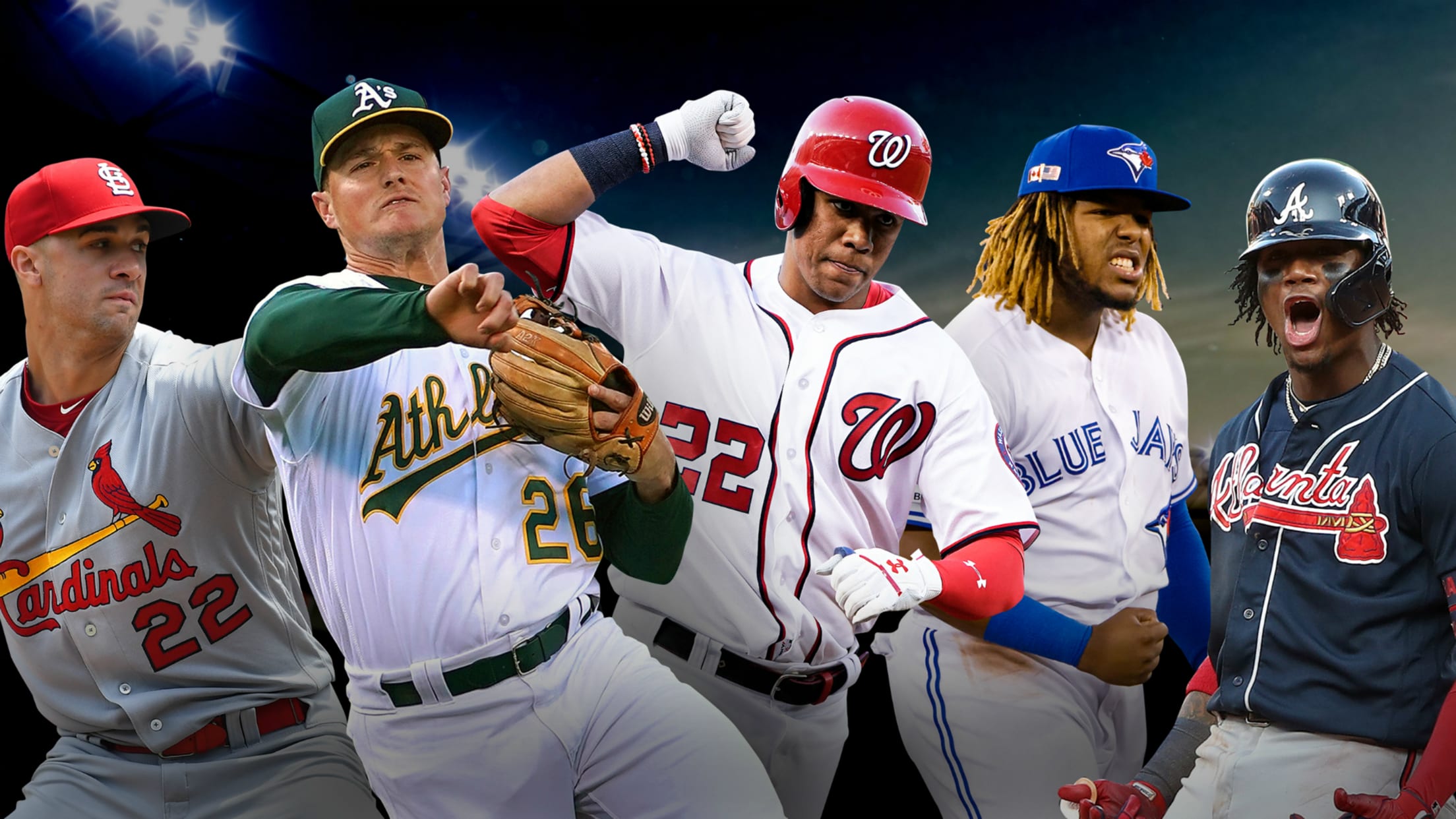 So here's a fun trivia question: How many players currently on an MLB team's roster played for the same team in 2010 that they're playing for now? Ten years, same team, no changes. The answer, at least according to our research, is 13. There are 13 players who appeared in
Blue Jays have their ace; what's next?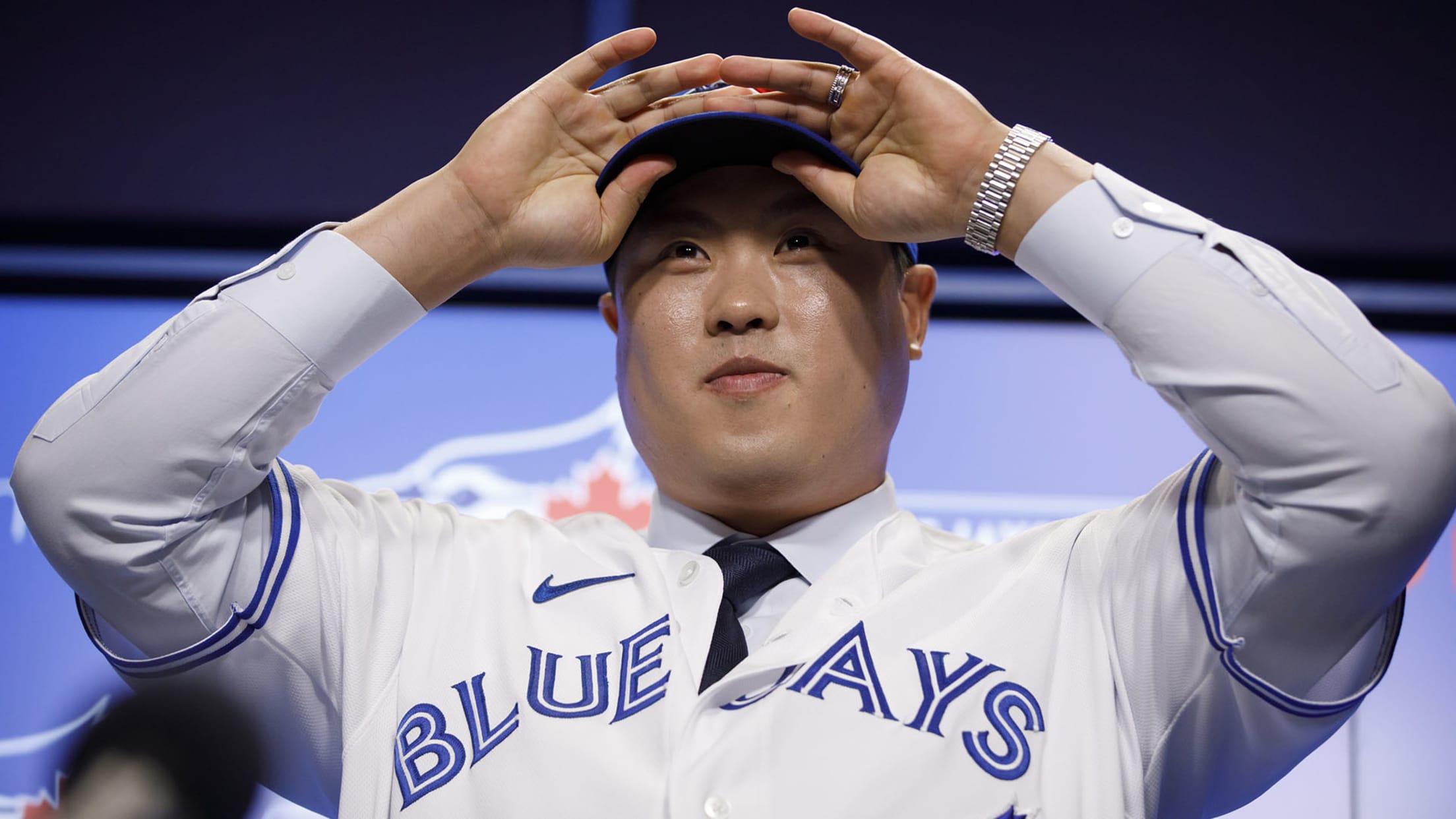 TORONTO -- With pitchers and catchers reporting to Spring Training in just over a month, the offseason is quickly ticking down. The Blue Jays have taken care of their most glaring need, adding starter Hyun-Jin Ryu on a four-year, $80 million deal that gives them an ace while they wait
AL East position-by-position: Catchers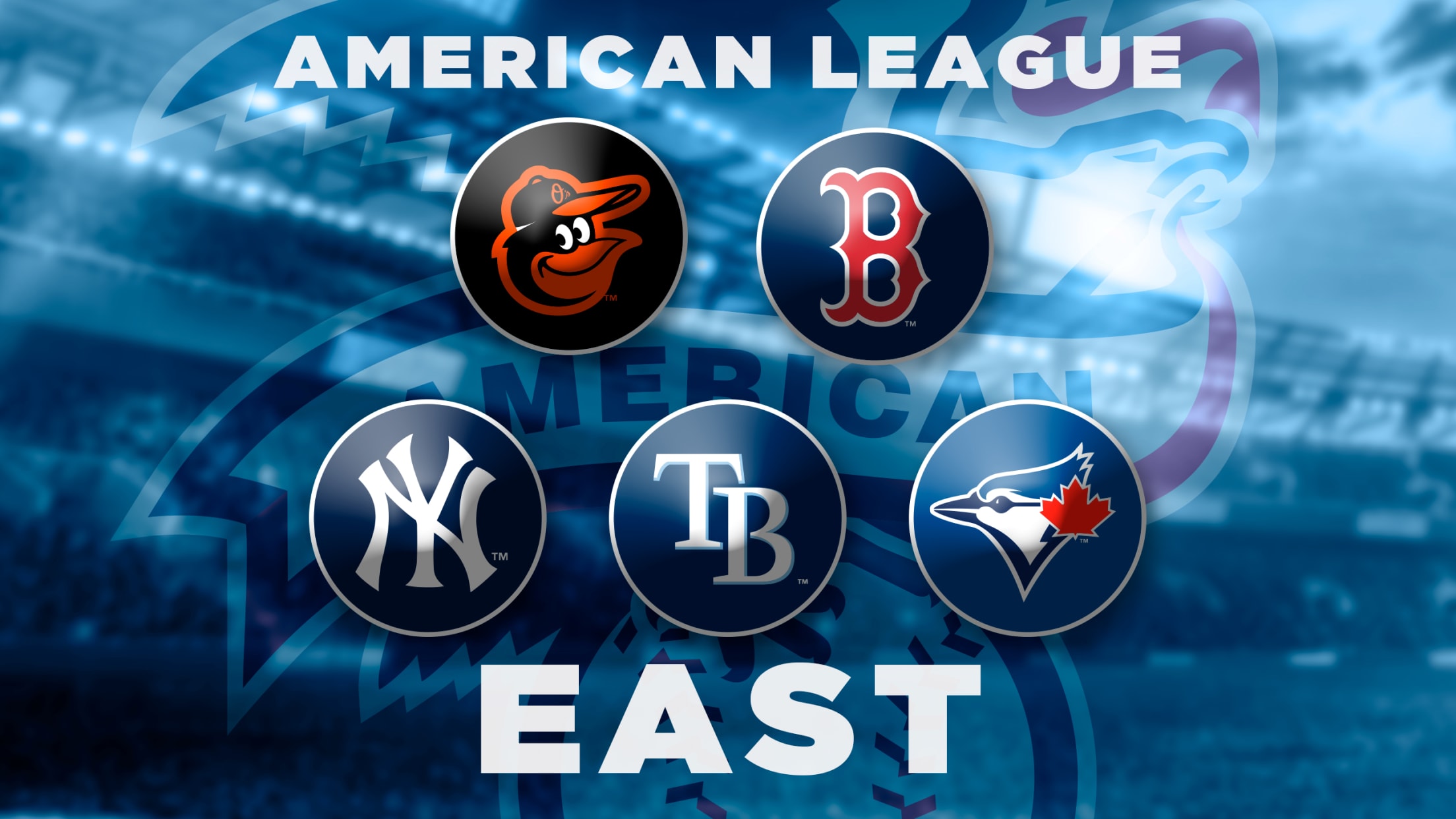 Over the coming weeks, MLB.com will be taking a position-by-position look at the teams in the American League East. This week, we'll start things off with the catchers. The AL East has had at least two representatives in the postseason in each of the past five seasons, and with another