Smoak's bat, Giles' 7th save seal sweep of A's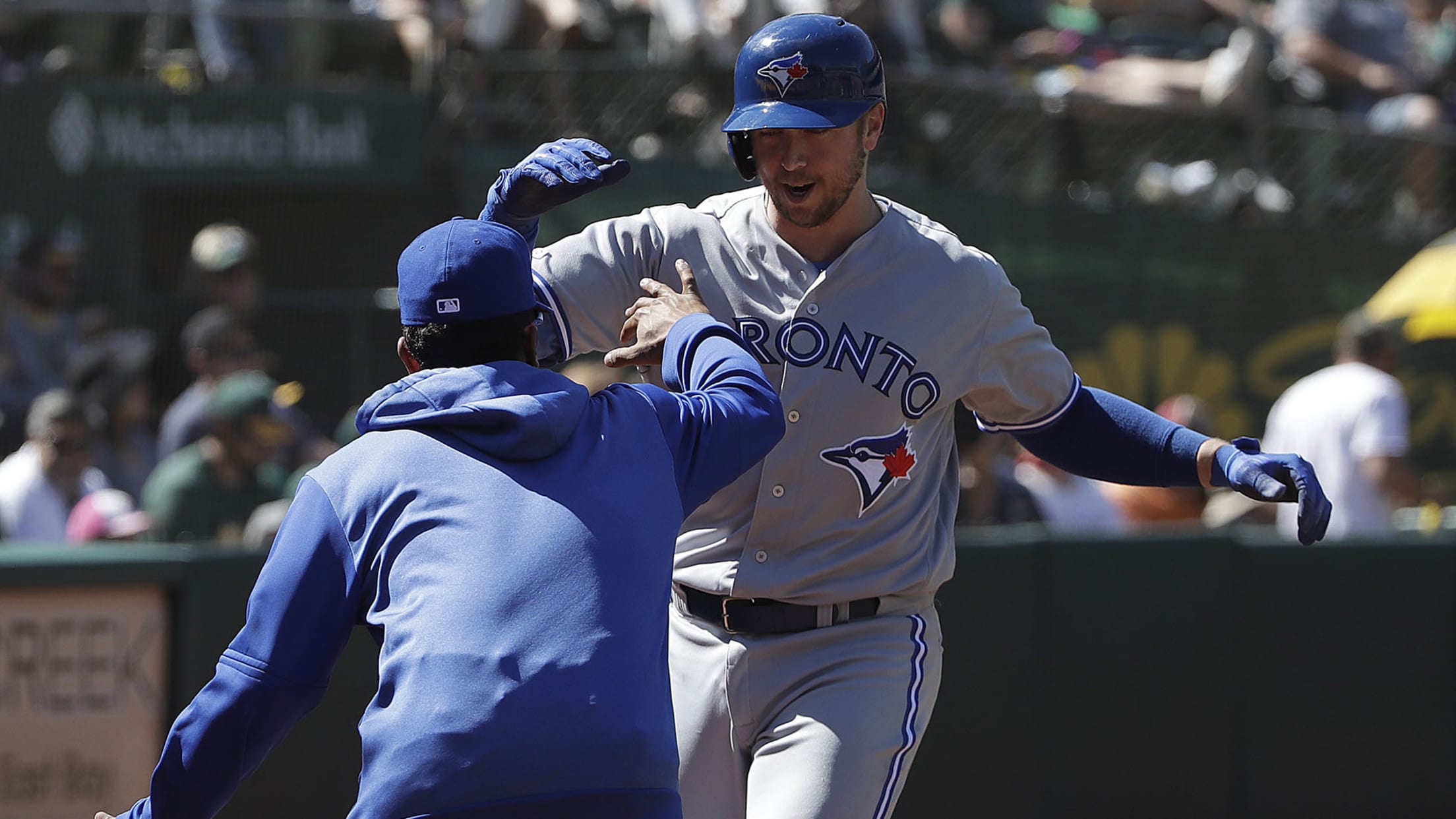 OAKLAND -- Ken Giles recorded his seventh save by throwing a scoreless ninth inning in Toronto's 5-4 triumph Sunday over the Oakland A's. But the Blue Jay who truly sealed the club's season-high fourth-straight victory was shortstop Richard Urena, who sauntered into short left-center field to snare Robbie Grossman's popup
Sanchez exits game with fingernail issue
Right-hander expected to make next scheduled start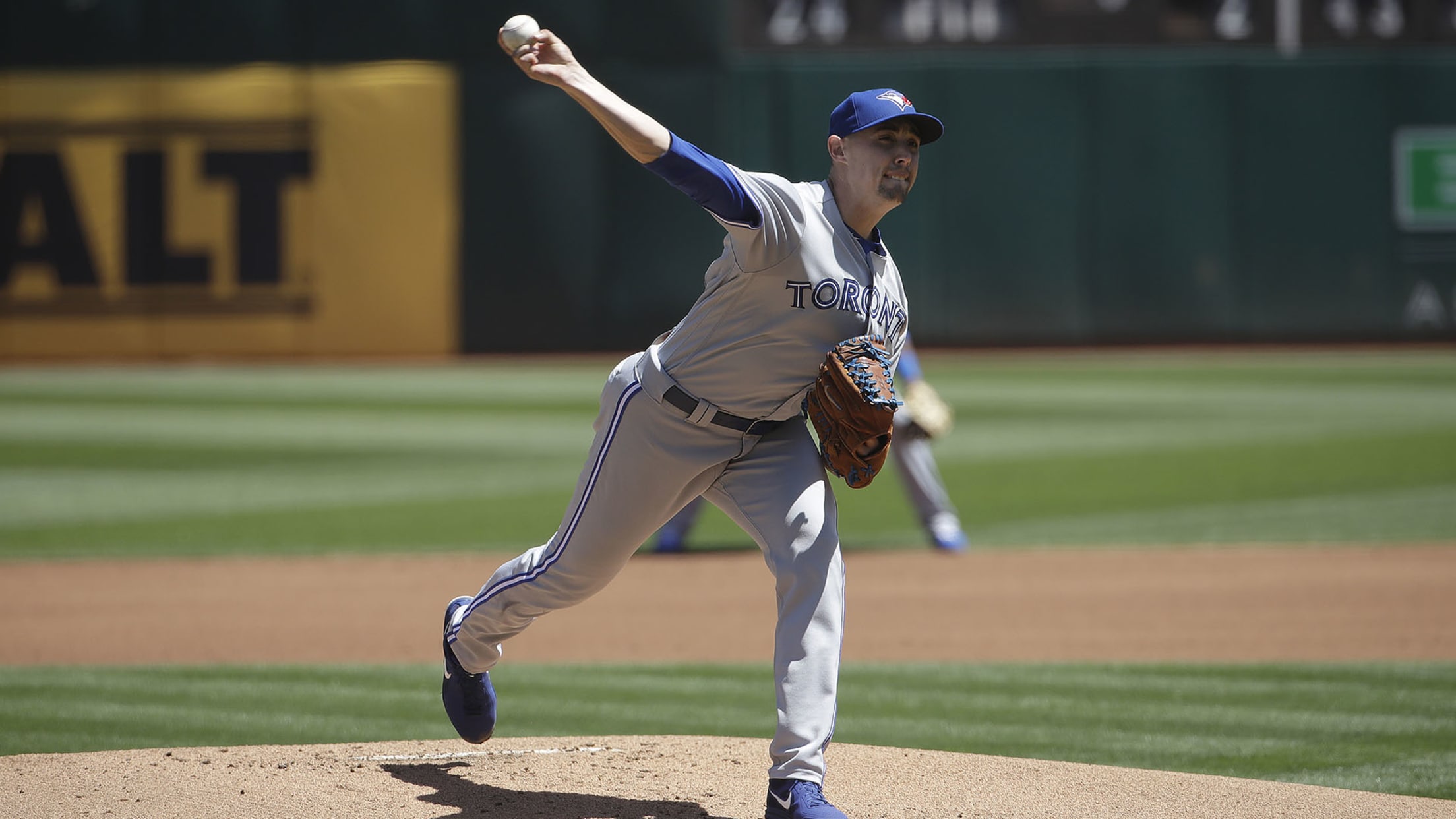 OAKLAND -- Toronto right-hander Aaron Sanchez is expected to make his next scheduled start, despite leaving Sunday's game after four innings with a broken nail on his right middle finger. "We got him out before it got really bad, so he shouldn't miss his next start," Blue Jays manager Charlie
Shoemaker (torn ACL) to miss rest of season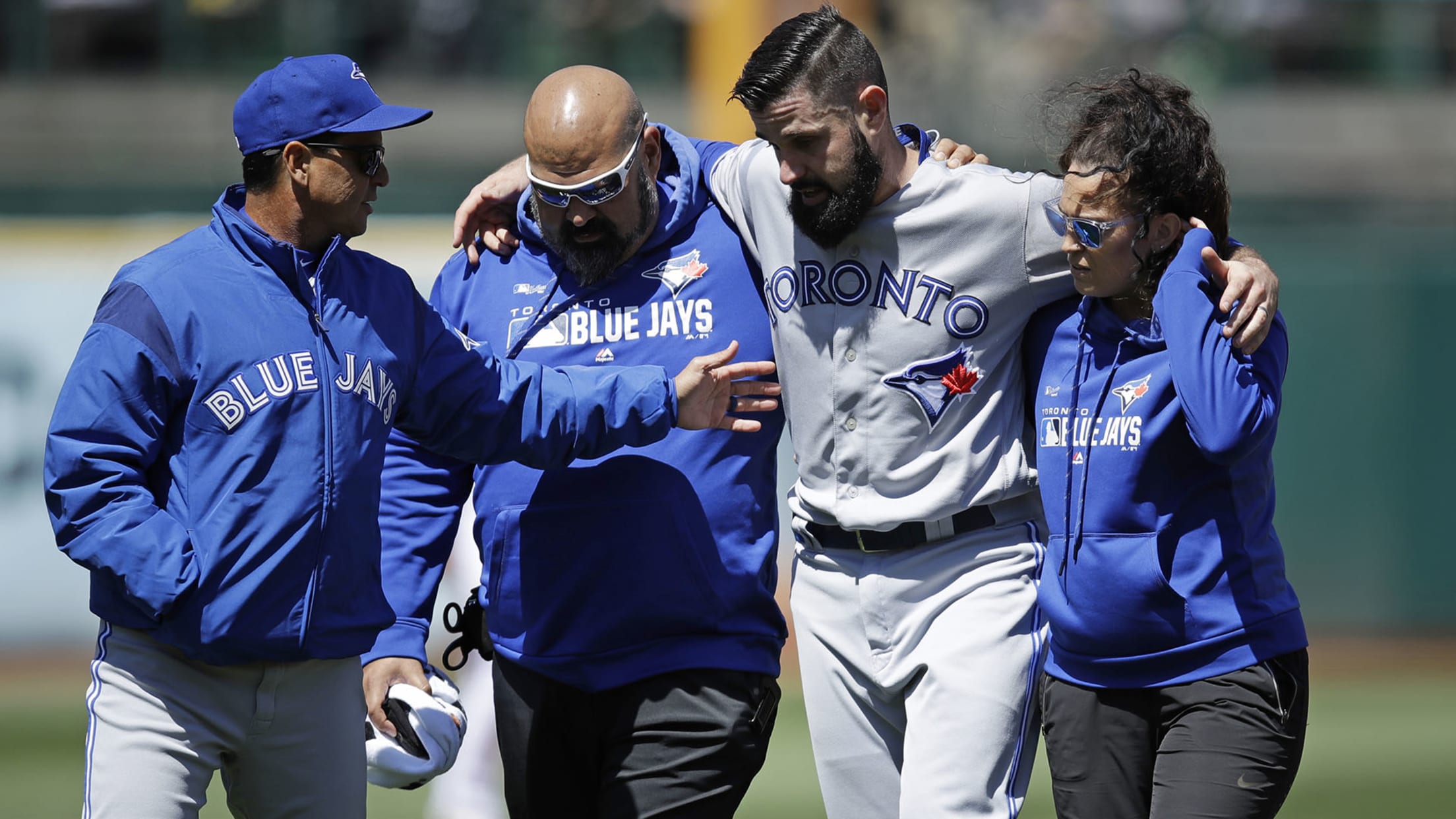 OAKLAND -- The silence in the visitors' clubhouse at the Oakland Coliseum captured the Blue Jays' mood. This was not a time to play the usual victory mix on the clubhouse stereo, despite Toronto's 5-4 triumph that sealed a three-game sweep of the Oakland A's. The Blue Jays knew that
Need for speed: 1 flamethrower for each team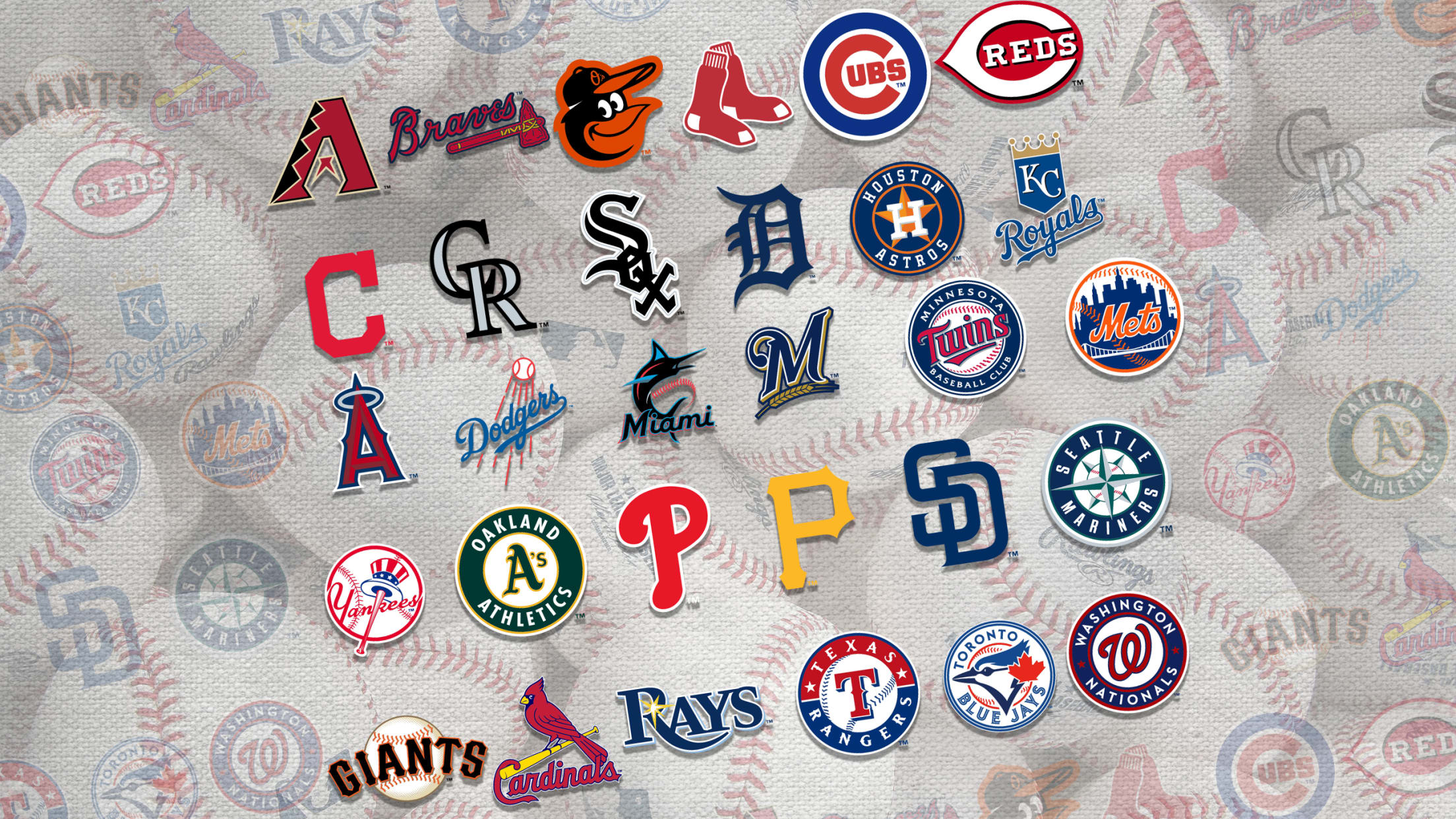 Let's not kid ourselves: the story of baseball in the year 2019 is velocity. Remember back when FOX telecasts used to show a flame going WHOOSH! every time a pitch went over 95 mph? They'd have to do that every pitch now. Pitchers throw harder now than at any time
Blue Jays break out bats, bare hands vs. A's
Galvis makes incredible grab; Gaviglio unhittable after Shoemaker injury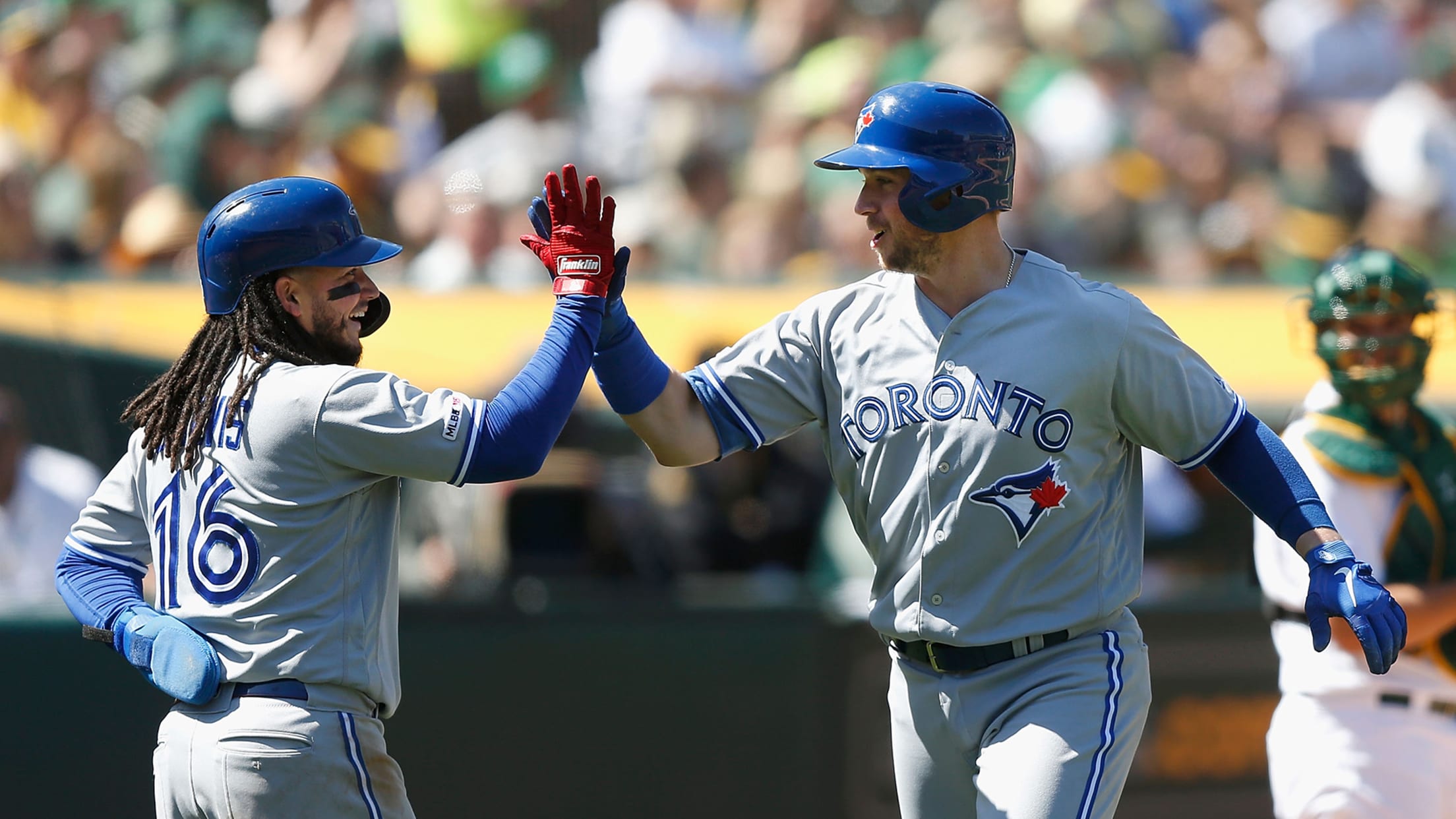 OAKLAND -- Typically, a decision as lopsided as the Blue Jays' 10-1 triumph Saturday over the Oakland A's wouldn't be a source of extensive discussion. This game was different, however. A season-best offensive outburst included a heartwarming family tale. Shortstop Freddy Galvis's remarkable barehand grab of a popup punctuated the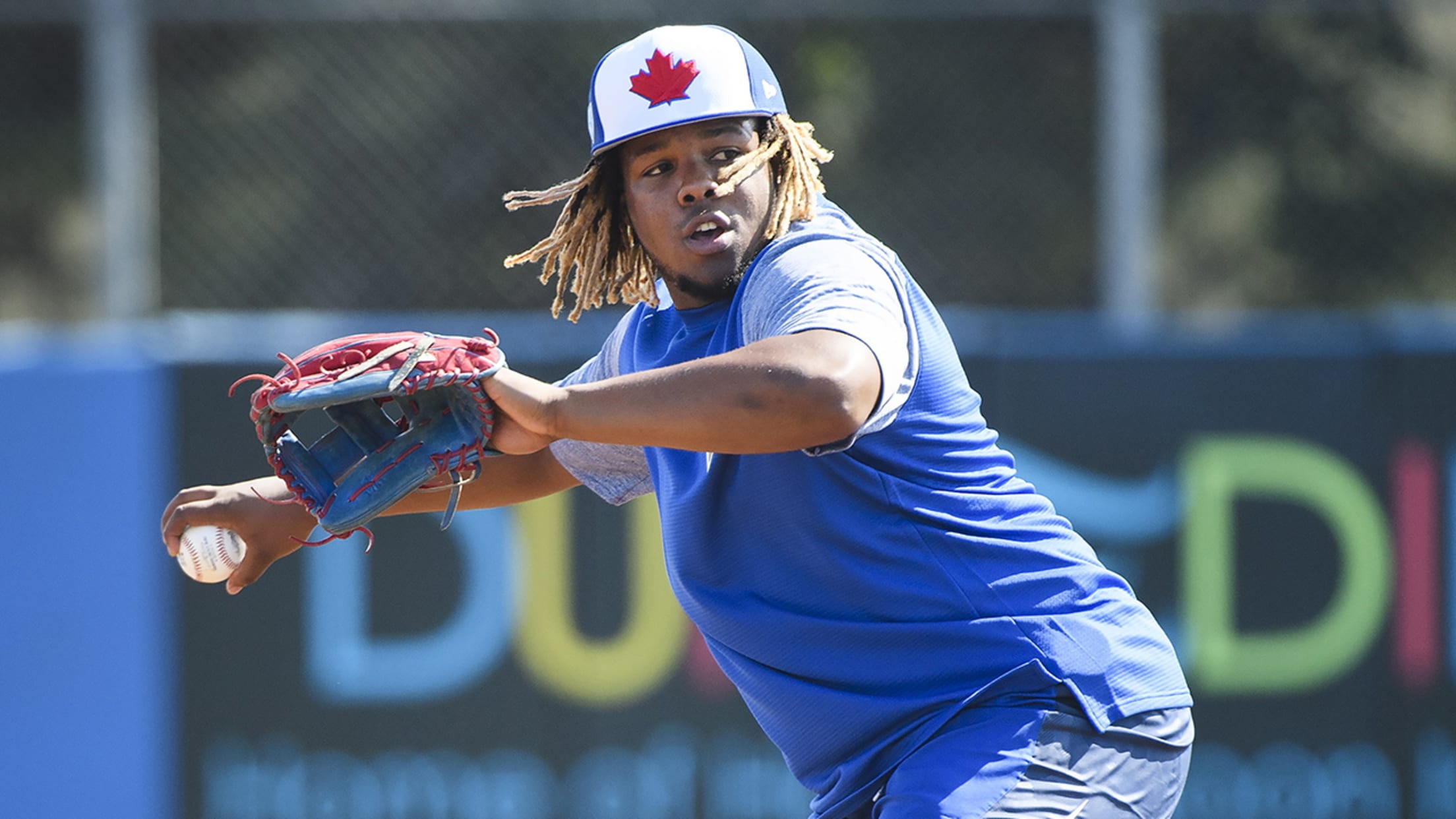 Vladimir Guerrero Jr., the Blue Jays No. 1 prospect, is not only the No. 1 prospect in baseball, he's one of the most vaunted prospects in baseball history. While hype has a negative impact on some, it doesn't appear to have fazed Guerrero at all. All he's done is rake,
This catch will be part of highlight reels forever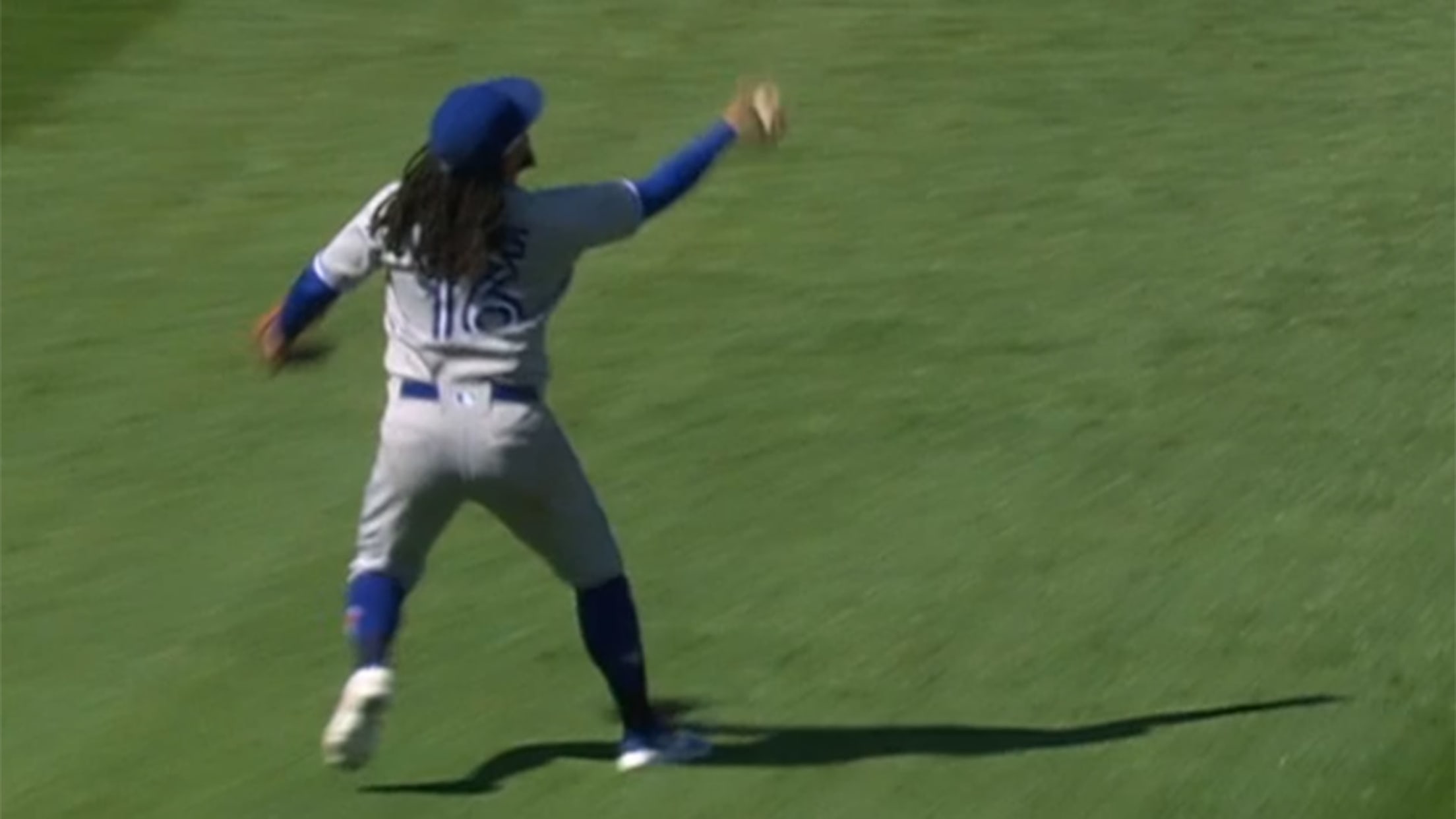 OAKLAND -- Freddy Galvis frequently played without wearing a glove when he grew up in Venezuela. Thus, his remarkable barehanded catch of Josh Phegley's popup to end the eighth inning during the Blue Jays' 10-1 victory over the A's on Saturday came almost naturally to him. Galvis, the Toronto Blue
Saturday's top prospect performers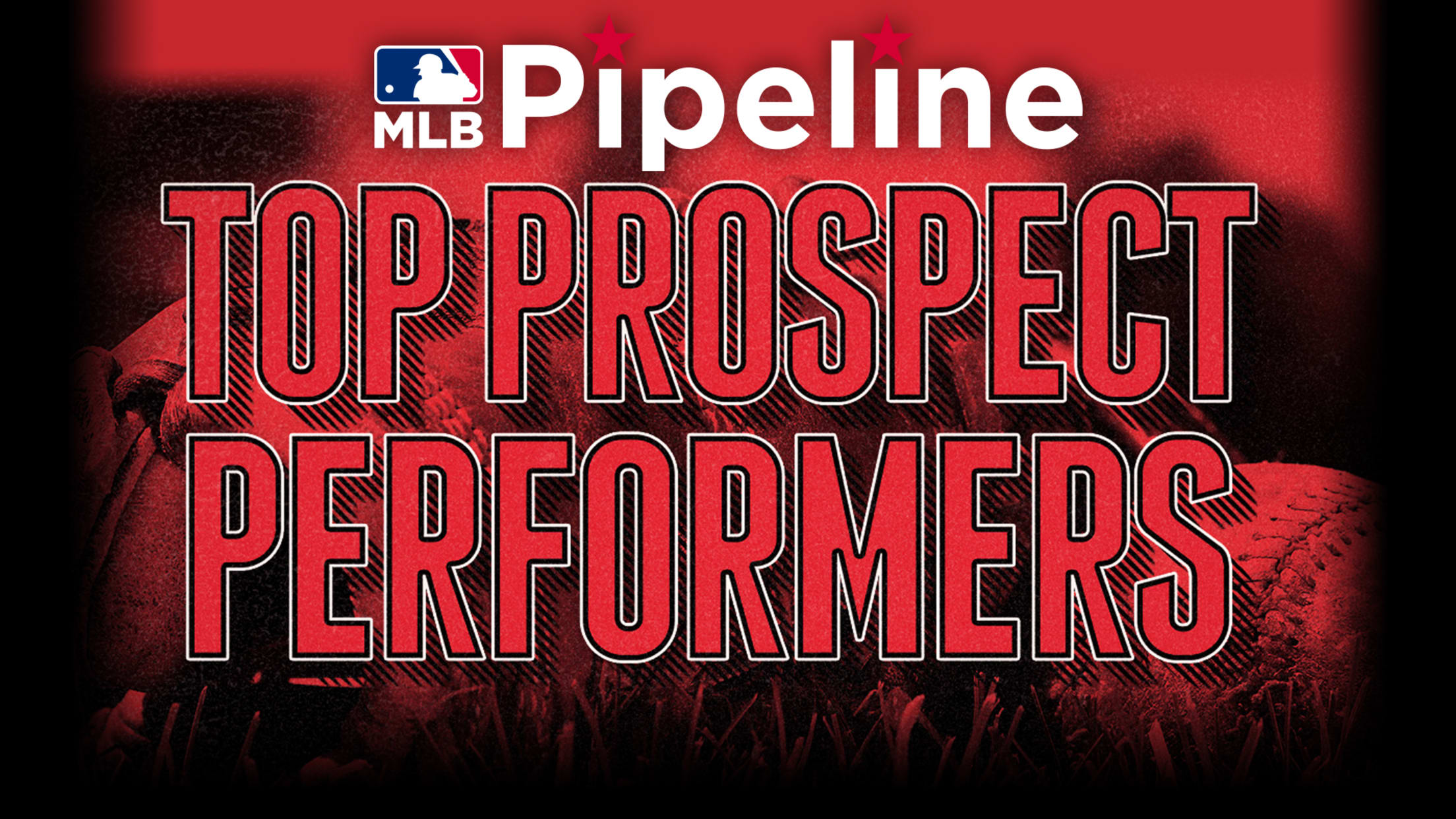 Here's a look at Saturday's top Minor League performers from each team's Top 30 Prospects list:
Toronto bats back dominant Stroman vs. A's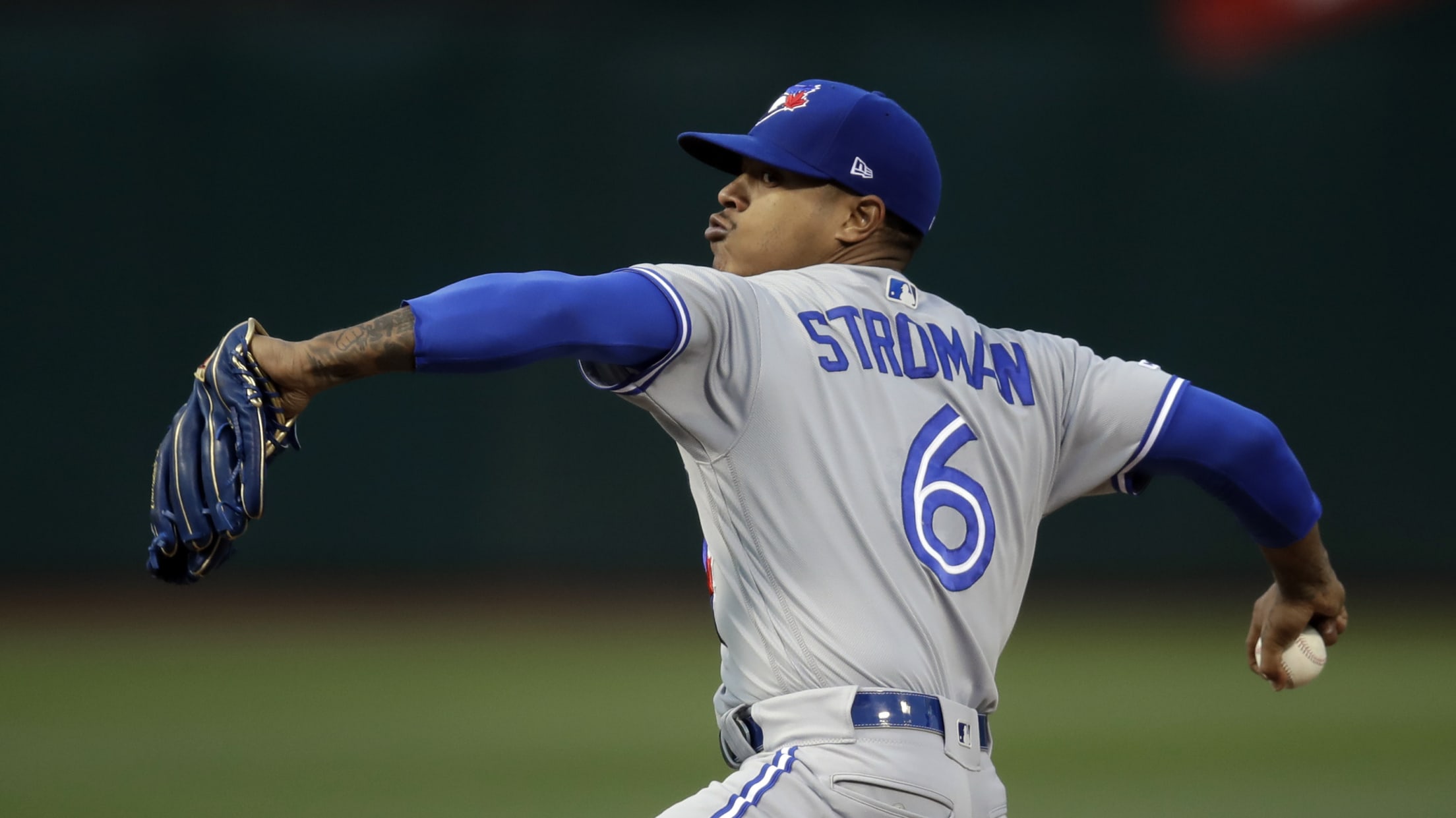 OAKLAND -- Marcus Stroman's mismatched season statistics looked decidedly more balanced after Friday night, when he worked eight-plus innings in Toronto's 5-1 victory over the Oakland A's. Stroman's 0-3 record didn't befit his 1.99 ERA entering the game. That sort of conundrum develops when your teammates score one run in
Vlad Jr. on callup: 'It's out of my hands'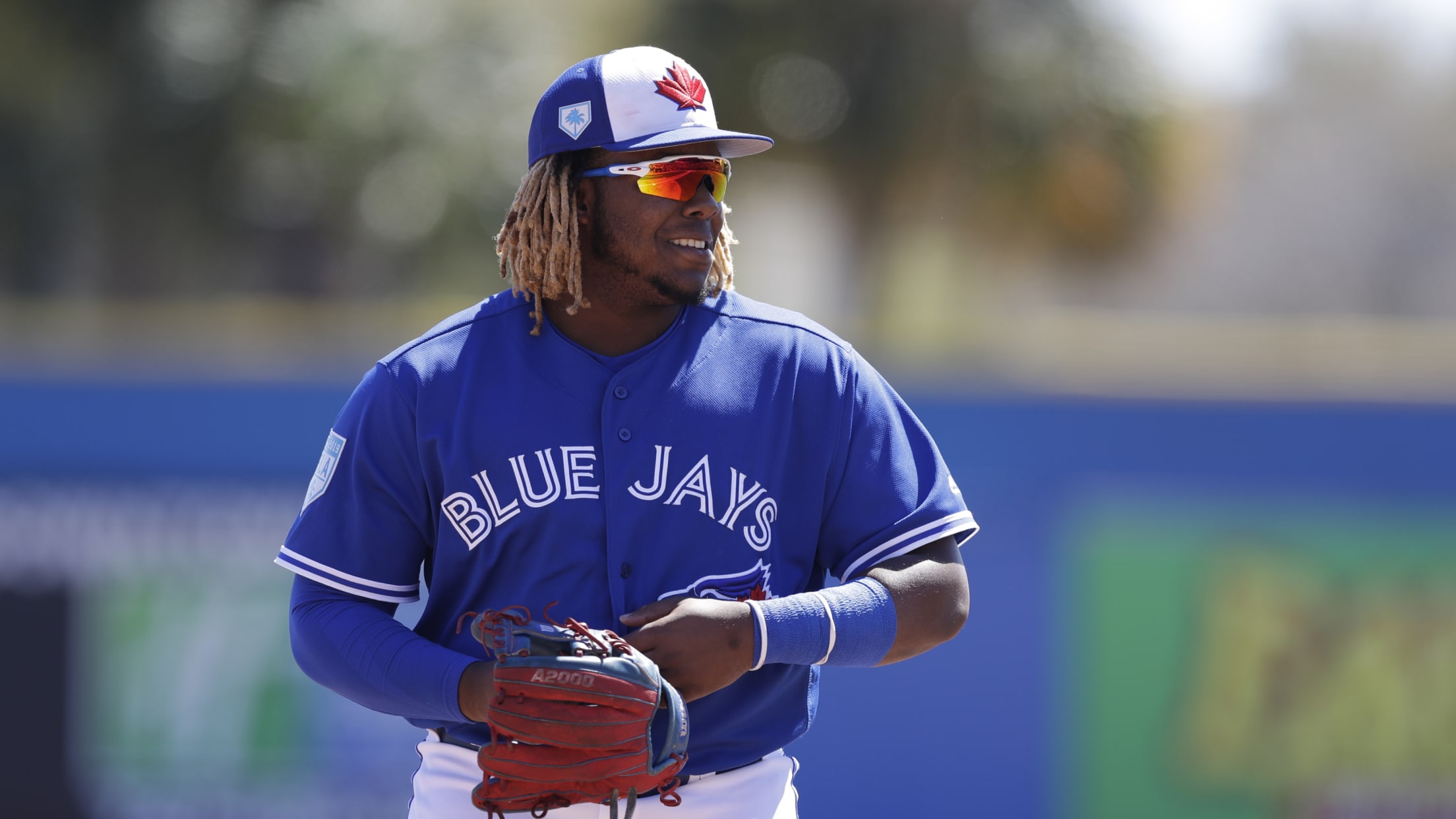 While Vladimir Guerrero Jr.'s callup date to the Majors remains unclear, MLB Pipeline's No. 1 prospect told reporters Friday that he is feeling healthy and is focused on his current work with Triple-A Buffalo instead of looking too far ahead. "I'm not frustrated," Guerrero said of his current time in
Toronto's bats on fire in first series victory
Pannone continues to find success out of bullpen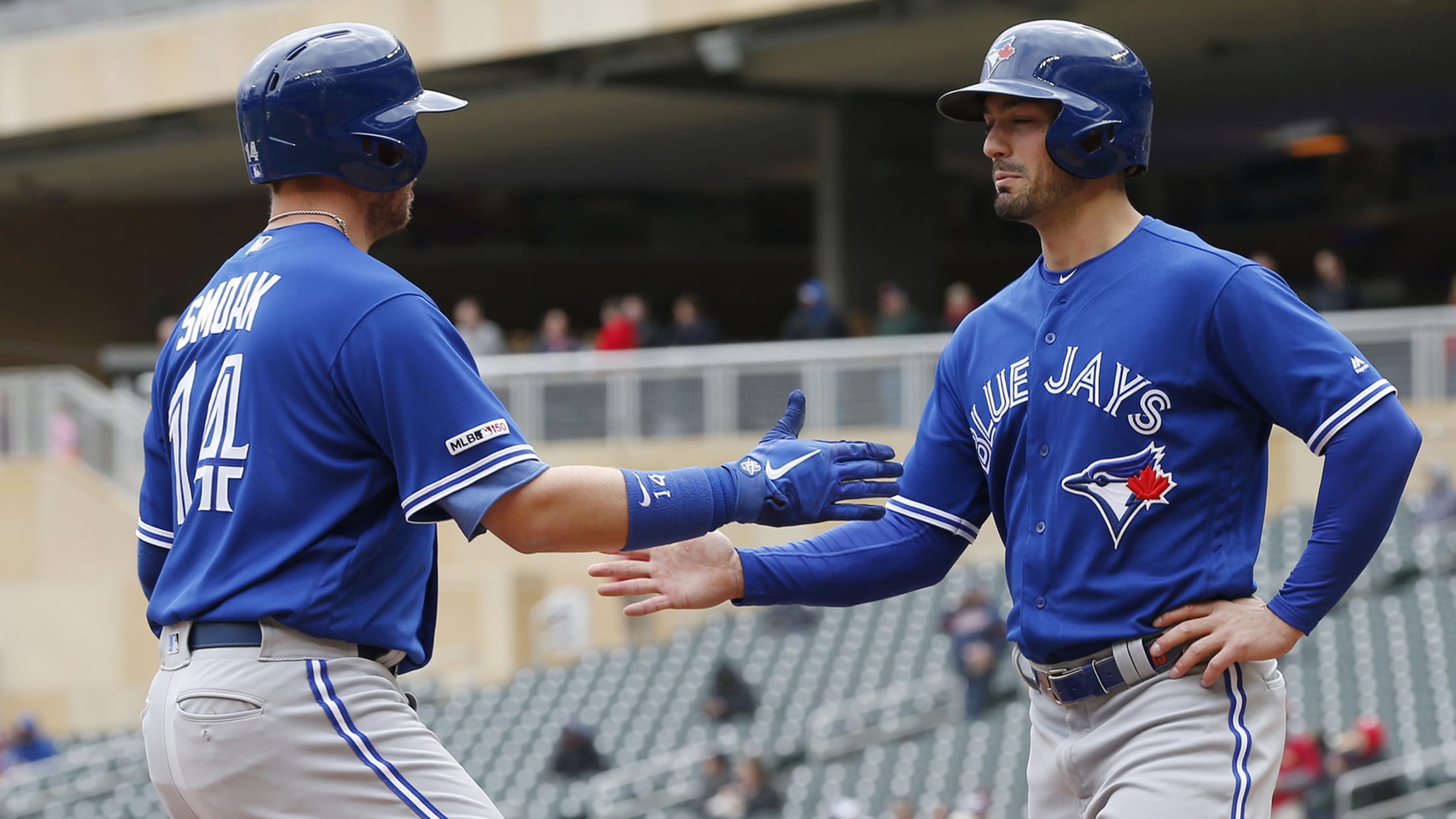 MINNEAPOLIS -- It took until the third week of the season, but the Blue Jays finally have their first series victory of the year. Randal Grichuk, Justin Smoak and Teoscar Hernandez all homered, while Eric Sogard chipped in with three RBIs in Toronto's 7-4 victory over the Twins on Thursday
The latest on Vlad Jr.'s Major League arrival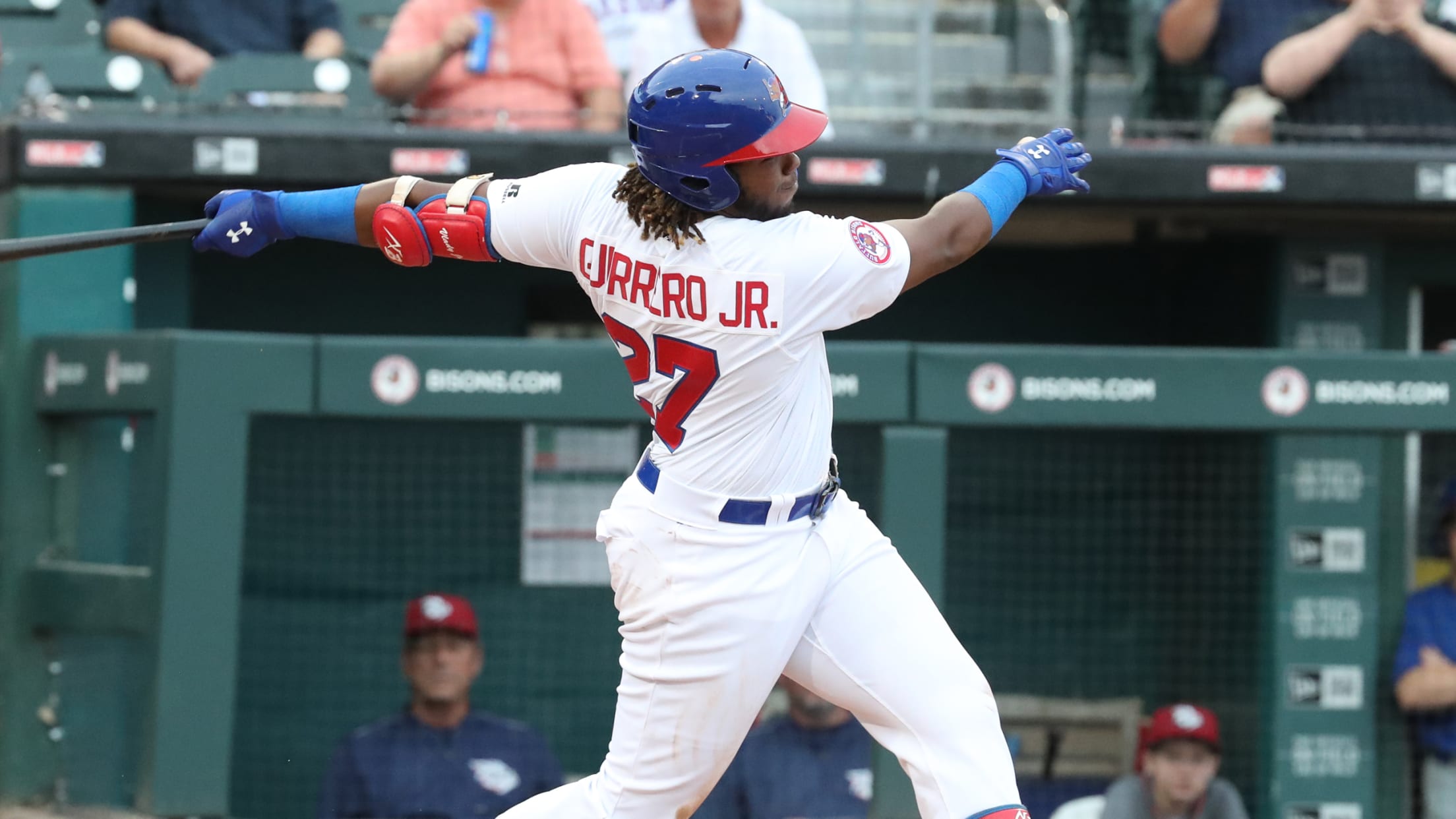 MINNEAPOLIS -- Blue Jays fans will have to wait at least a few more days before Vladimir Guerrero Jr. is called up to make his Major League debut. Toronto's fan base has been waiting on pins and needles for news of Guerrero's imminent arrival. There was some speculation it might
Here's each team's closer of the future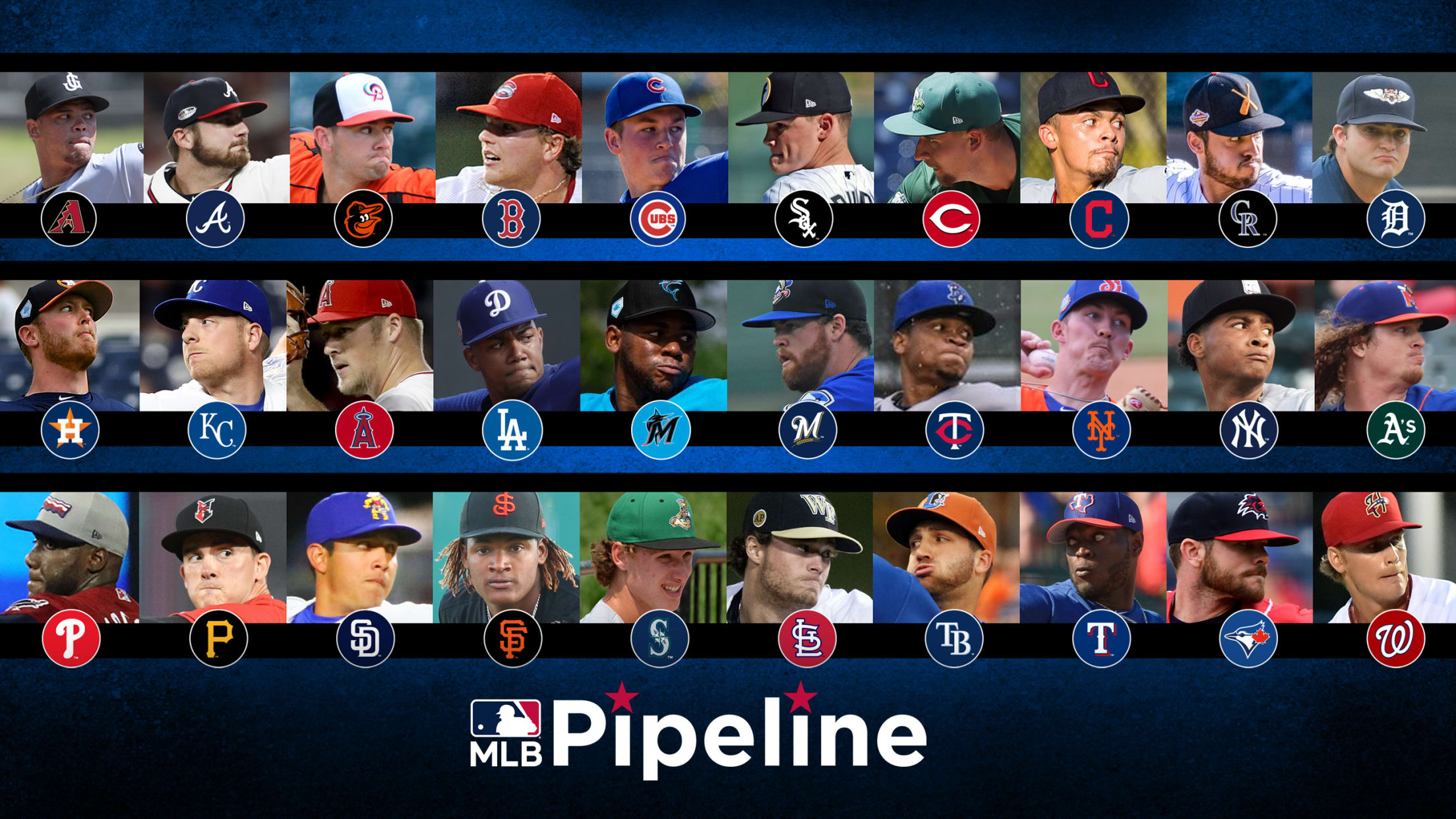 Identifying future closers isn't easy. Mariano Rivera, baseball's all-time saves leader and only unanimous Hall of Famer, began his pro career as a starter. So did Edwin Diaz and Wade Davis, the league leaders in saves a year ago, and many other pitchers who are nailing down the ninth inning
Each AL East team's secret weapon is ... 
Most of the attention usually falls on the top stars, but every team has one or two players who fly under the radar while providing a huge boost for their respective teams. Let's take a look at a player who could serve as a secret weapon for every team in
Vlad Jr. continues Minors tear with monster HR
MLB Pipeline's No. 1 prospect hits 441-foot blast vs. Pawtucket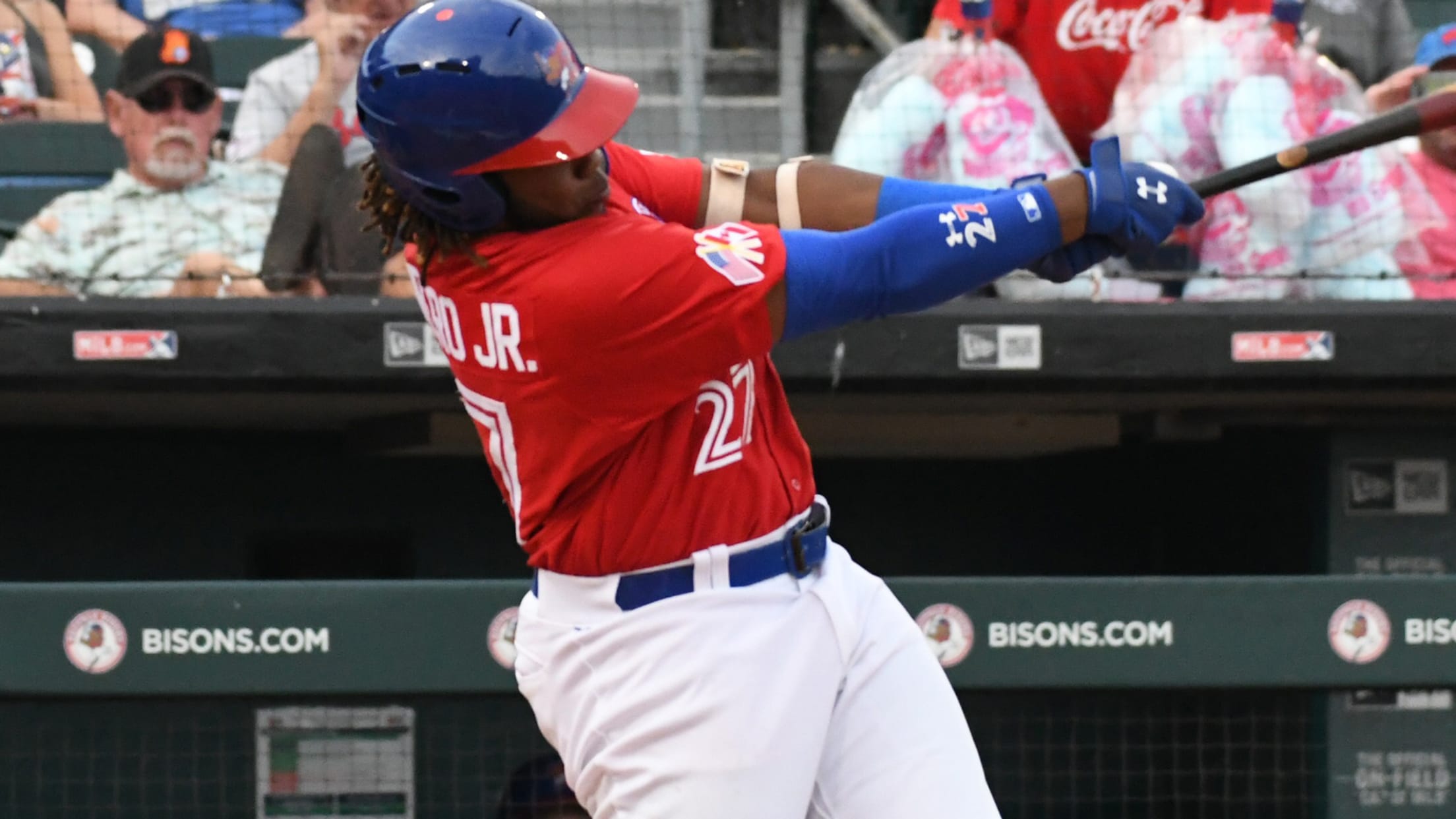 PAWTUCKET, R.I. -- The 441-foot home run that soared into the parking lot of McCoy Stadium on Wednesday with an exit velocity of 107 mph was another glimpse into Vladimir Guerrero Jr.'s potential. It's only a matter of when -- not if -- the No. 1 prospect in baseball, according
Thornton laments slow start in 2nd straight loss
Blue Jays rookie struggles during 2-run 1st inning against Twins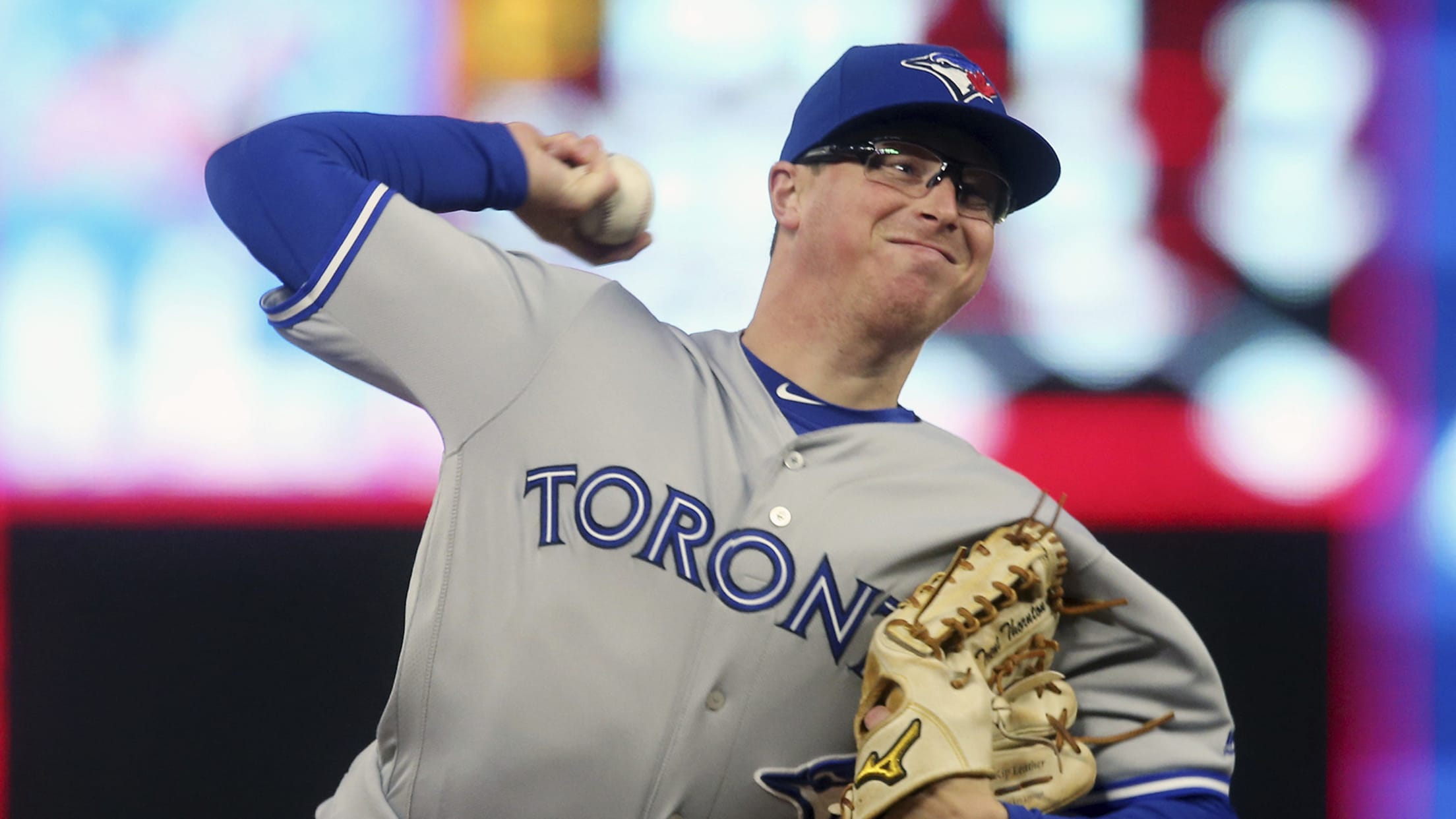 MINNEAPOLIS -- The expectation all along was that Trent Thornton's rookie season was going to be a bit of a roller coaster ride. Now, he's experiencing those ups and downs firsthand. Thornton was saddled with his second consecutive loss after he allowed four runs over 4 2/3 innings in a
Weather curtails Vlad Jr.'s at-bats at Triple-A
Top prospect has yet to play in 3 straight games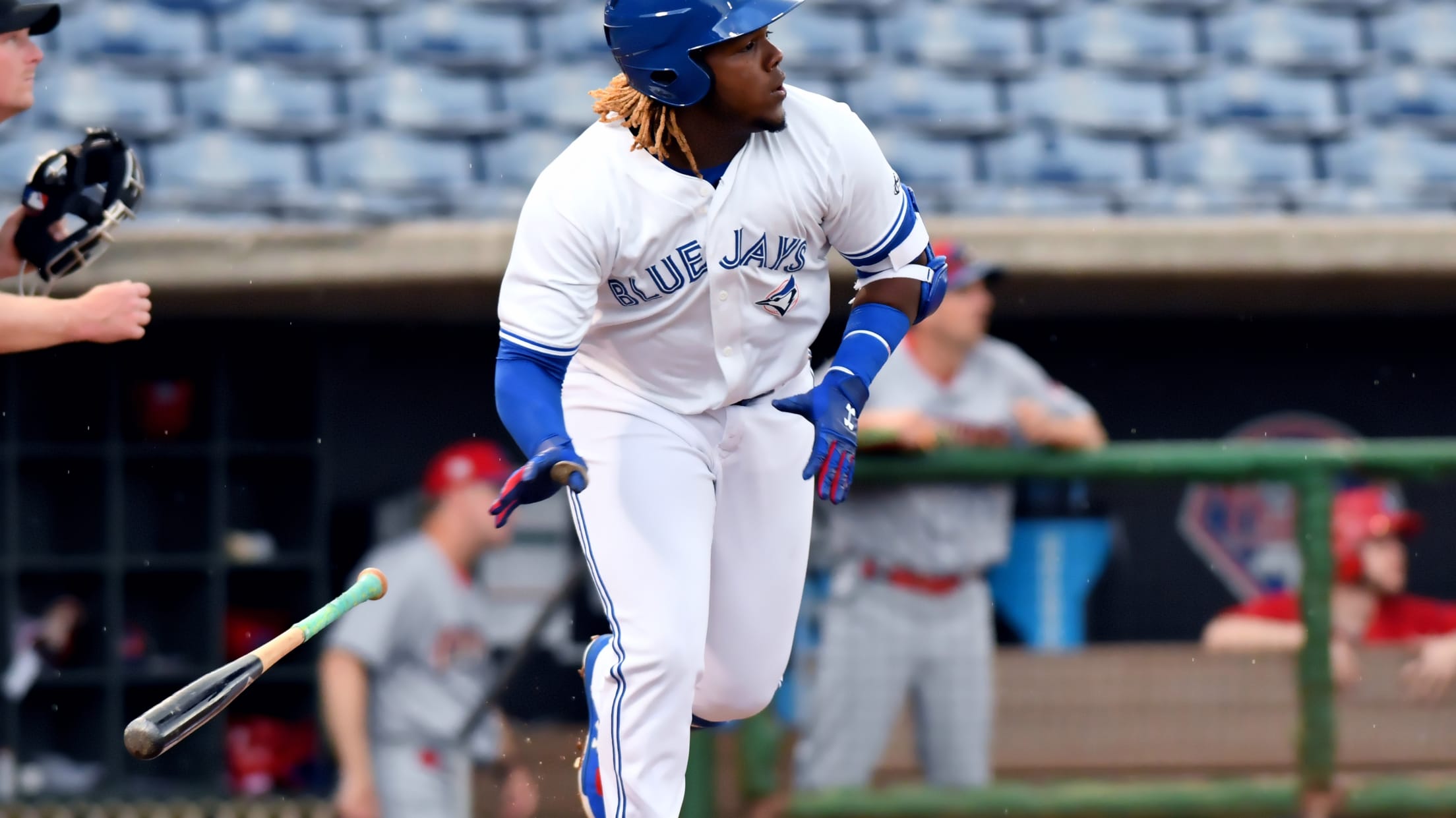 MINNEAPOLIS -- The Blue Jays want Vladimir Guerrero Jr. to get at-bats in the Minor Leagues more than anything else, but the weather hasn't exactly been doing them any favors this week. Guerrero, ranked as the No. 1 overall prospect by MLB Pipeline, has yet to play in three consecutive
Blue Jays win on wild play at plate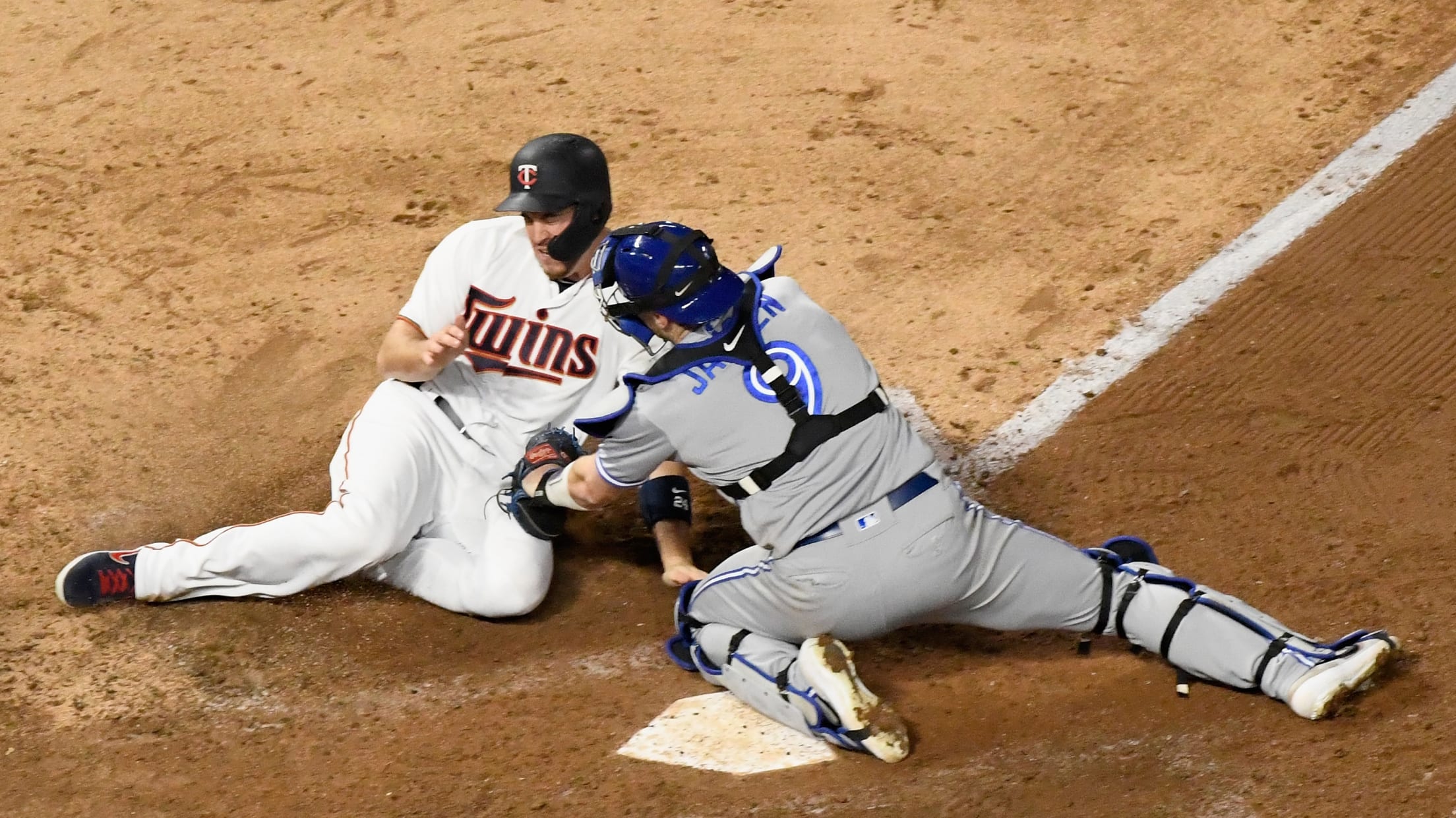 MINNEAPOLIS -- Ken Giles appeared to be on the verge of coughing up his second consecutive save opportunity until Teoscar Hernandez and Freddy Galvis came to his aid in the best way possible. Hernandez and Galvis combined to execute a perfect relay throw from the left-field corner, nabbing the potential
Your starting lineups for '26 All-Star Game ...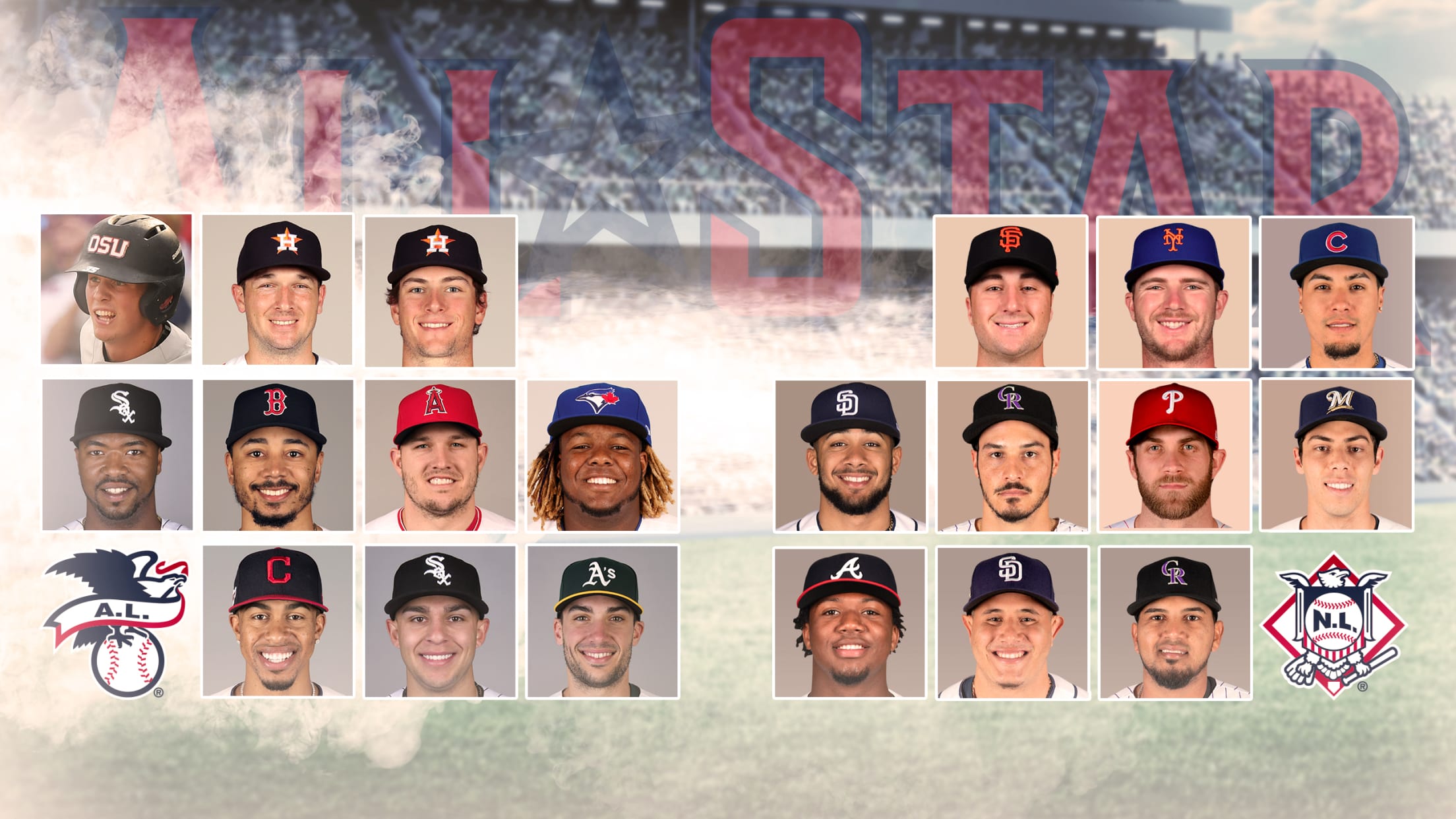 On Tuesday, Major League Baseball announced that the 2026 All-Star Game will be held at Citizens Bank Park in Philadelphia, 50 years after Veterans Stadium hosted the ASG for the United States' bicentennial. (2026 will be the U.S.'s sestercentennial, if you enjoy that sort of nomenclature.) MLB has not announced
Teoscar earns the best kind of redemption
After bizarre baserunning blunder in 6th, outfielder rips go-ahead HR in 8th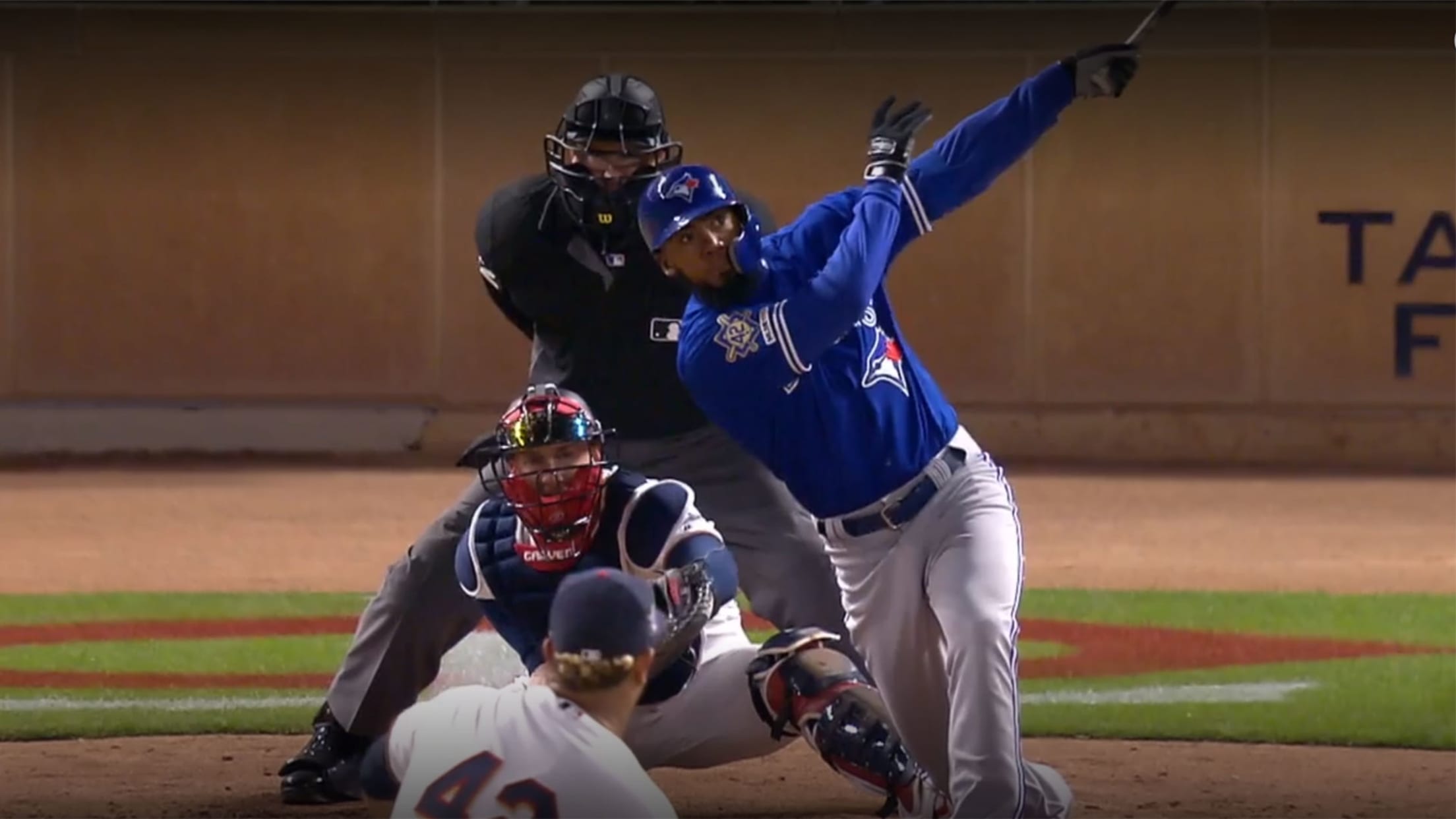 MINNEAPOLIS -- Teoscar Hernández made a massive blunder on the basepaths and then found redemption in the best way possible: With a no-doubter to left. Hernandez made a costly baserunning mistake during the sixth inning, then two frames later hit a three-run homer in the Blue Jays' 5-3 victory over
Gurriel sent to Triple-A Buffalo for glove work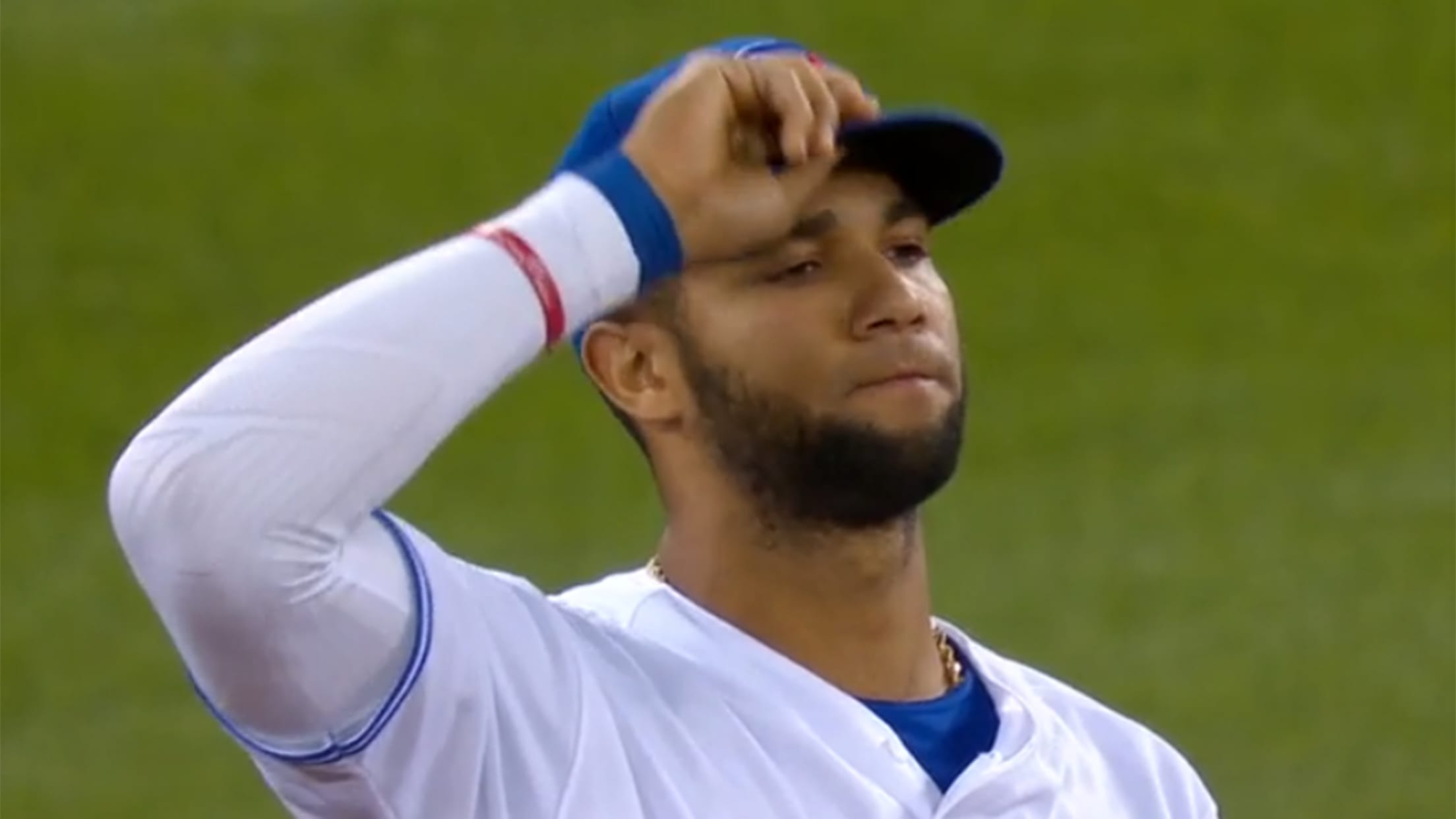 MINNEAPOLIS -- Lourdes Gurriel Jr. will be given all the time he needs to get over a case of the yips, but the prolonged throwing issues mean his days as a permanent infielder might be over. Toronto optioned Gurriel to Triple-A Buffalo on Monday afternoon after he made throwing errors
New faces in 30 places: How are they faring?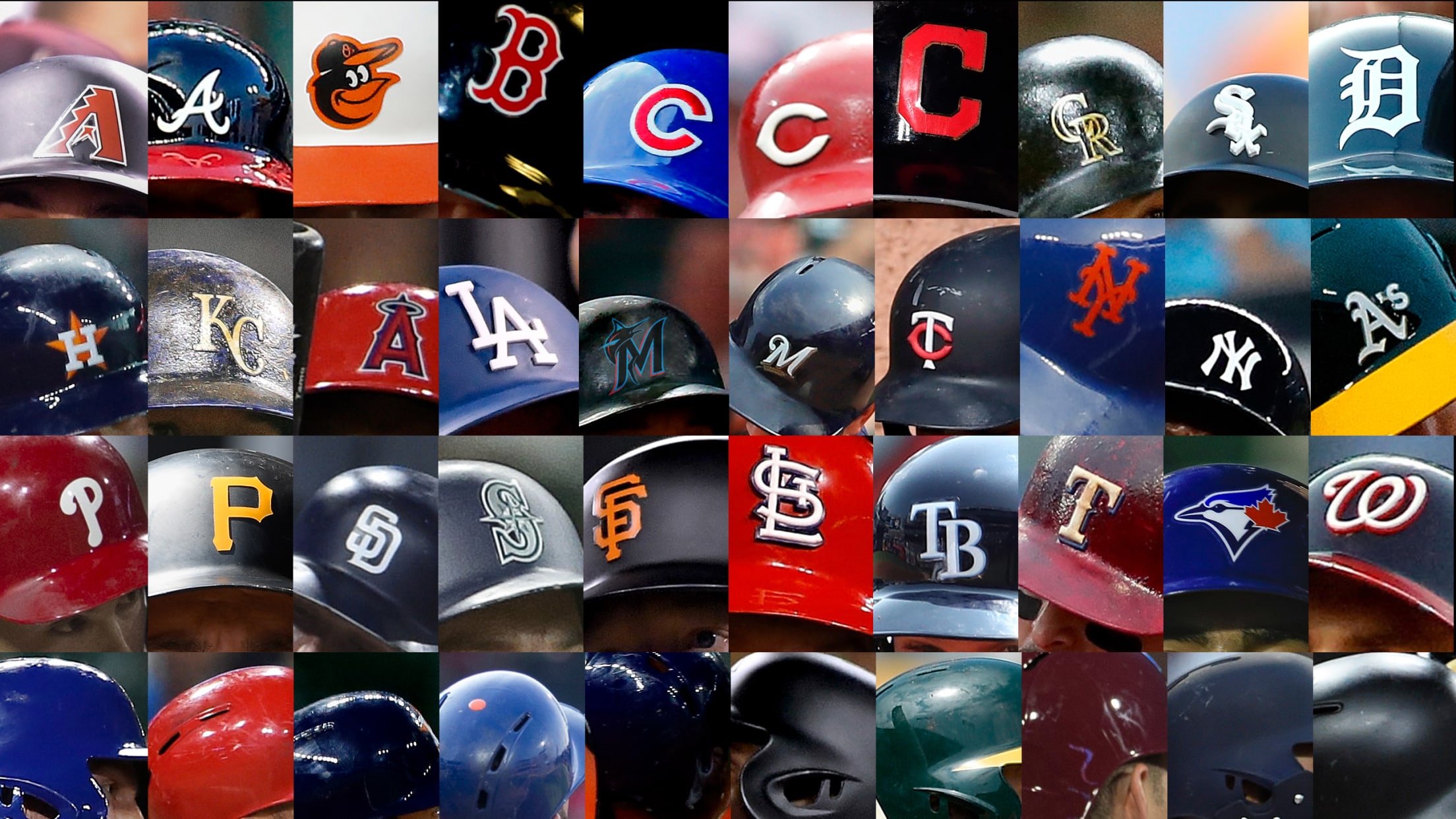 At this point, the cognitive dissonance is over: We're now used to seeing all these veteran players in their new uniforms. Bryce Harper is settling into his Phillies duds; Manny Machado looks just right with the Padres; how did it take this long for Paul Goldschmidt to put on a
Vlad Jr. matching his dad almost perfectly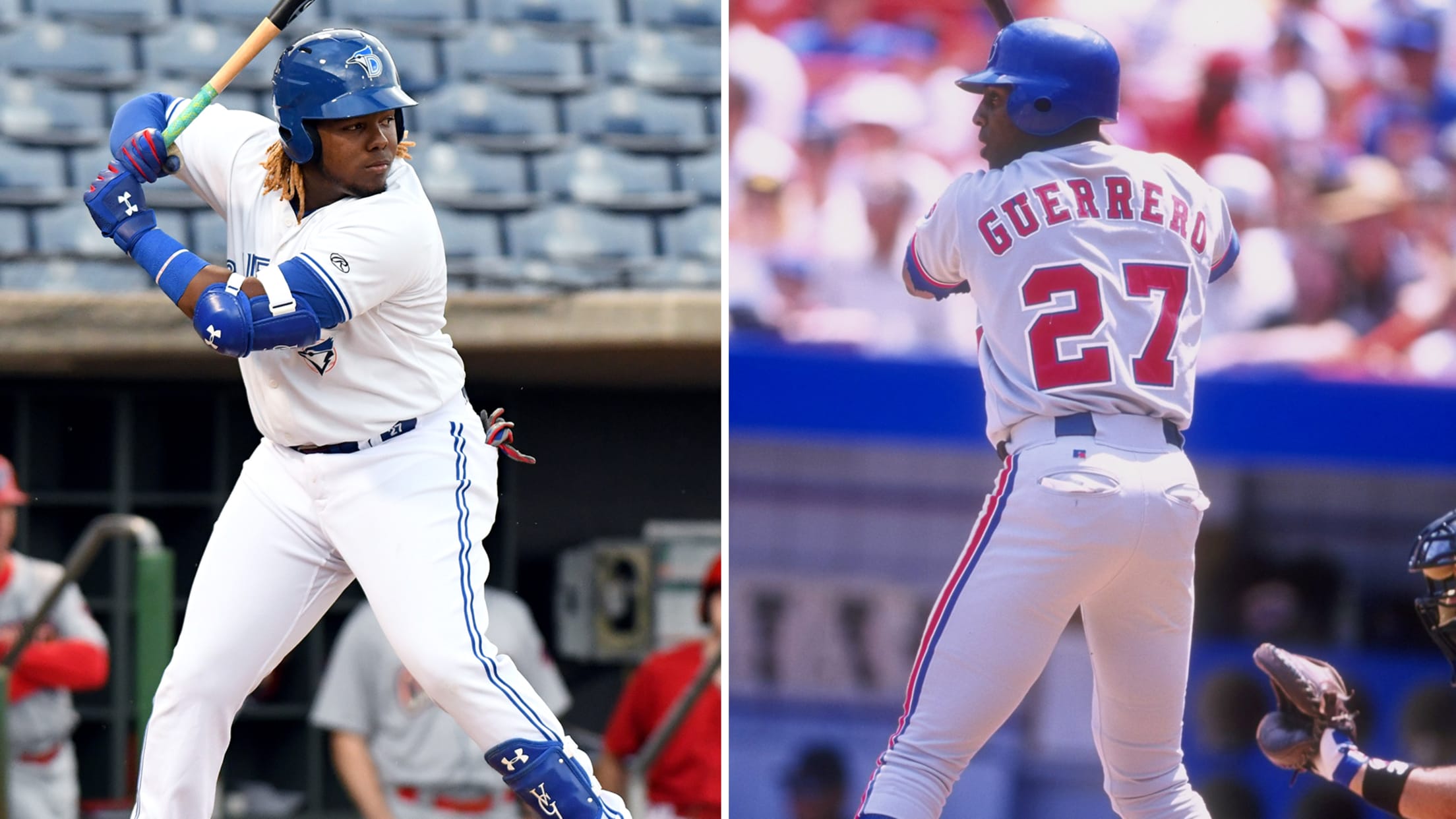 Vladimir Guerrero Jr. now has 1,055 career Minor League at-bats. What's so special about that total? That's how many Minor League at-bats his father, Vladimir Guerrero, had before he made his Major League debut on Sept. 19, 1996 -- as pointed out by Kelsie Heneghan on Twitter. Here's how they