Godley leads stingy bullpen contingent vs. LA
Blue Jays right-hander goes 3 2/3 in walk-off loss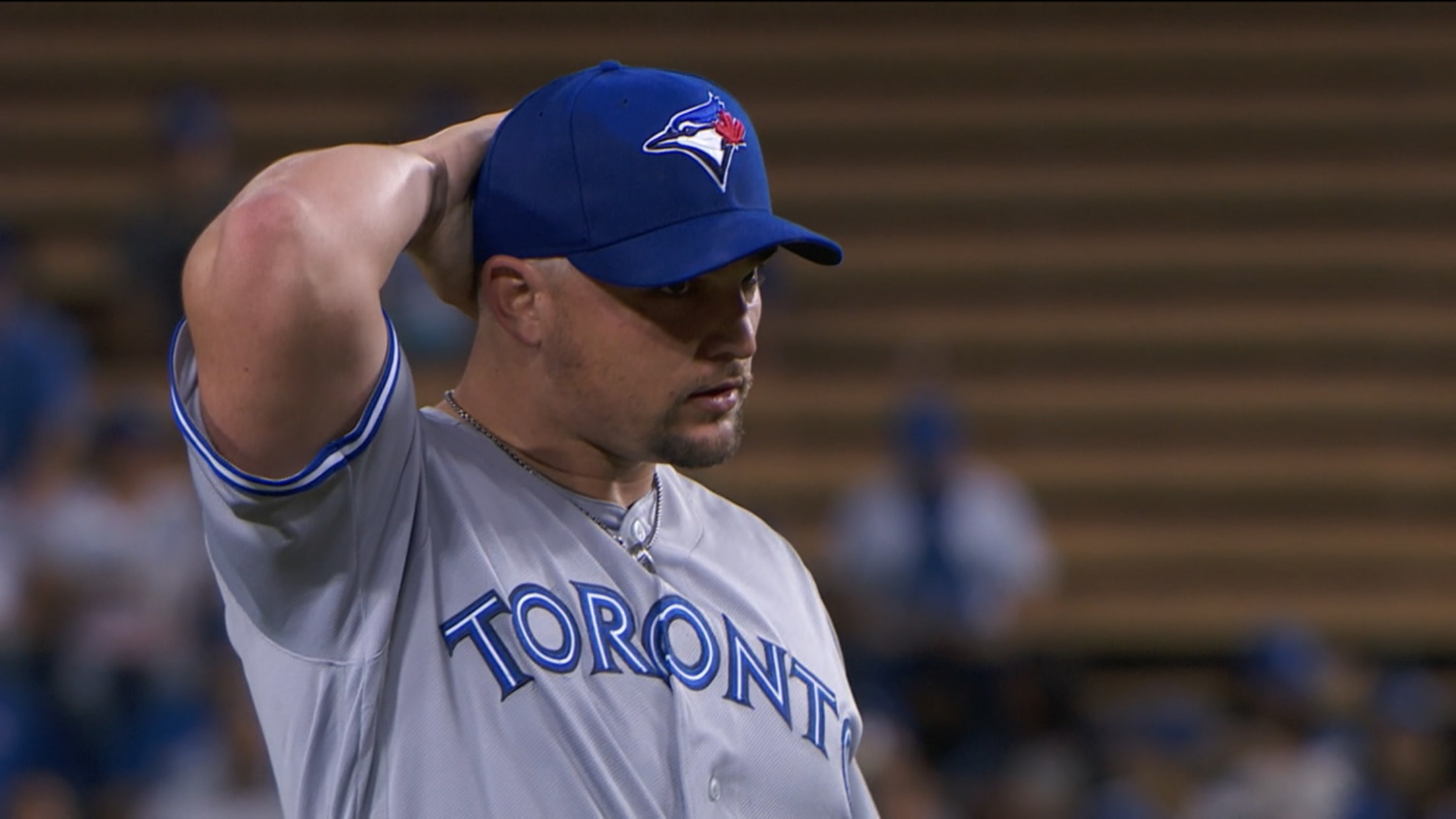 LOS ANGELES -- After using seven pitchers in Tuesday's series opener at Dodger Stadium, the Blue Jays needed six pitchers on Wednesday. It could have been even more, if not for the effort of Zack Godley. In what was a planned bullpen game, Godley provided the Blue Jays with some
Adam called up as Reid-Foley is optioned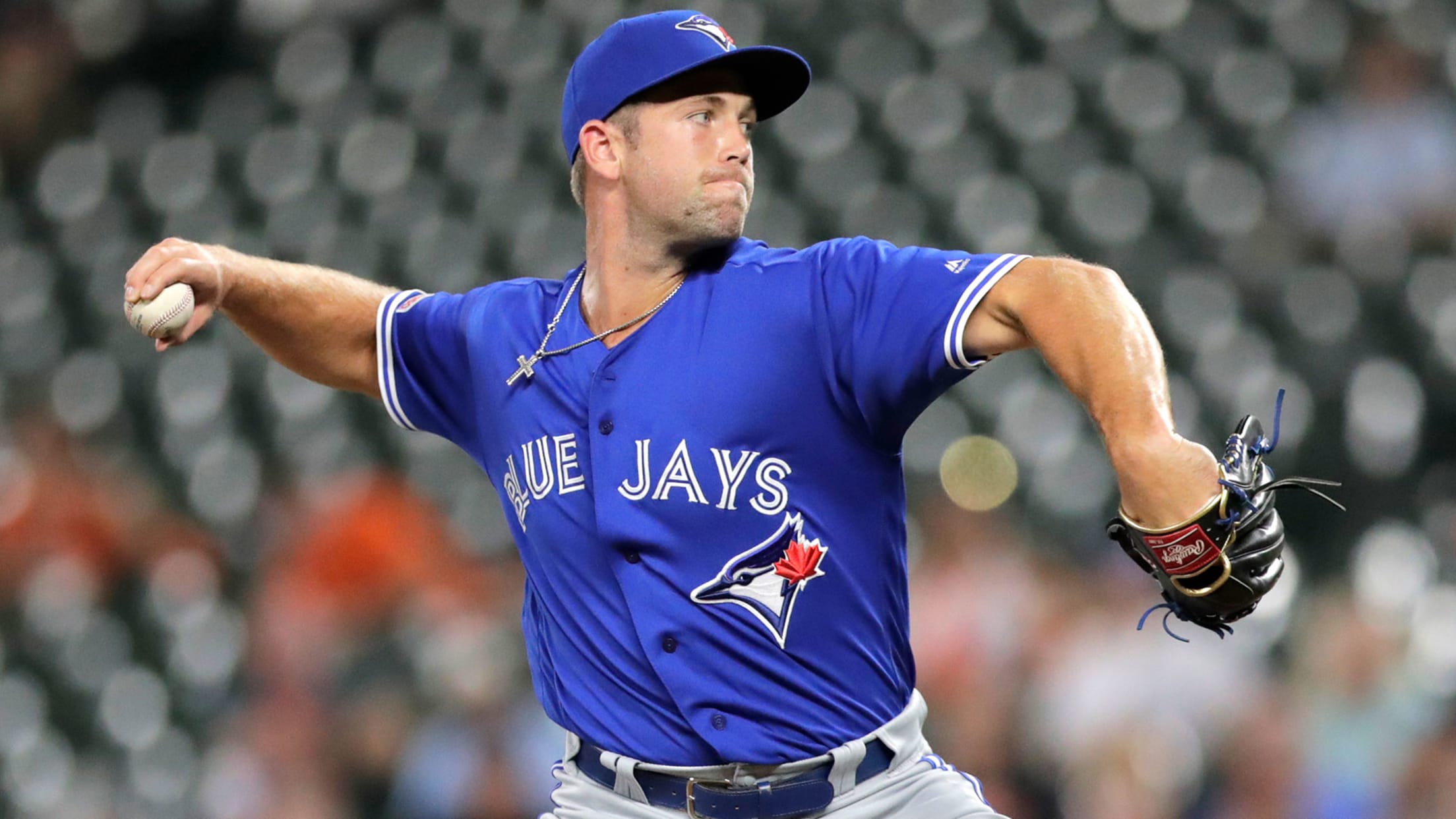 LOS ANGELES -- The Blue Jays used seven pitchers -- including position player Richard Ureña -- in Tuesday's 16-3 loss to the Dodgers. With a bullpen game already planned for Wednesday, Toronto was forced to bring in a fresh relief arm, calling up right-hander Jason Adam from Triple-A Buffalo. Manager
Could all-debut team beat the best? Let's see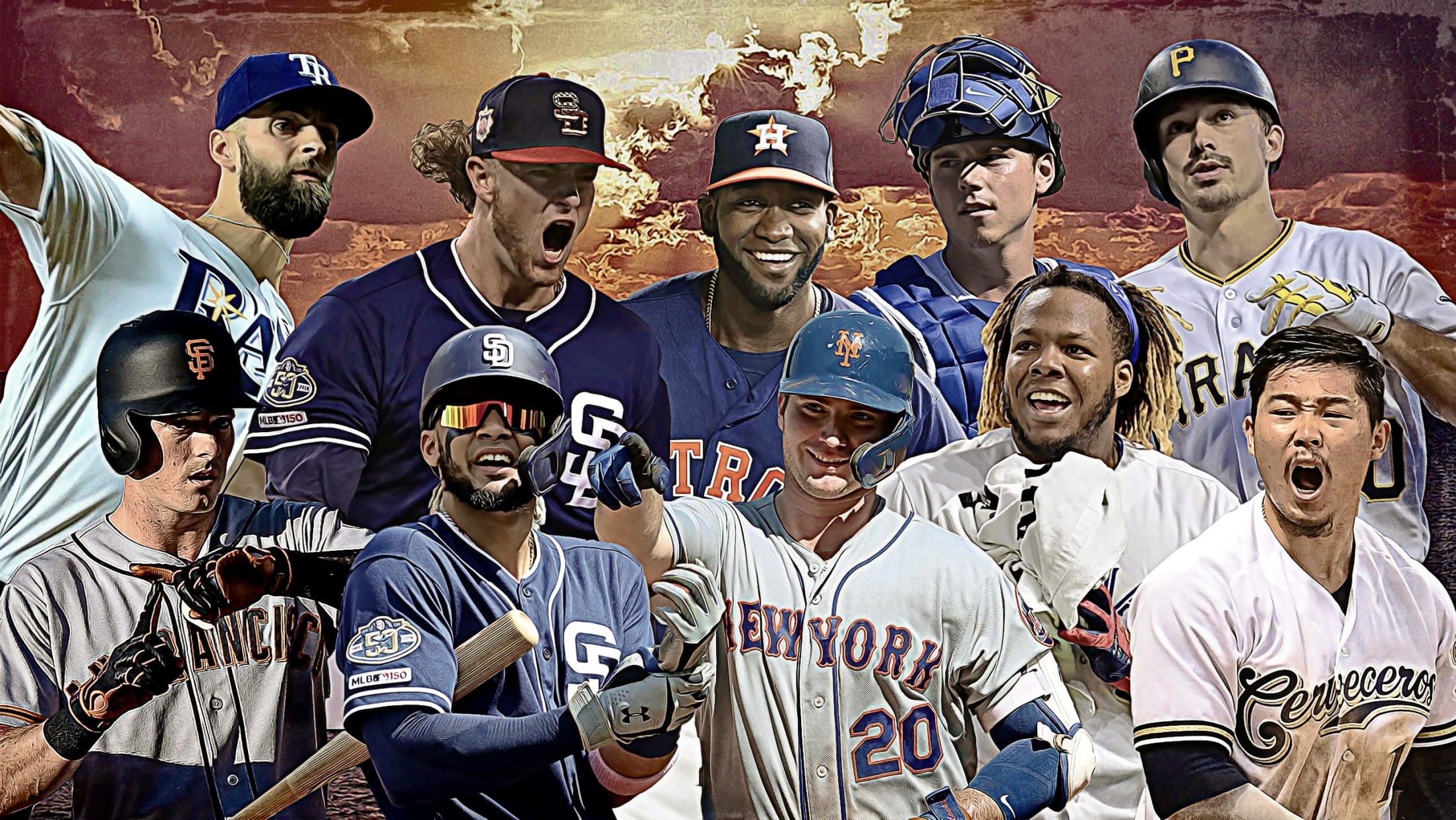 The player assembly line is always churning. And in recent years, as teams have more frequently given opportunities to young and unproven players, the player plant has been pumping out impact talent at a rate we've never really seen before. This brings up an interesting thought exercise: What if you
Players' Weekend 2019: What you need to know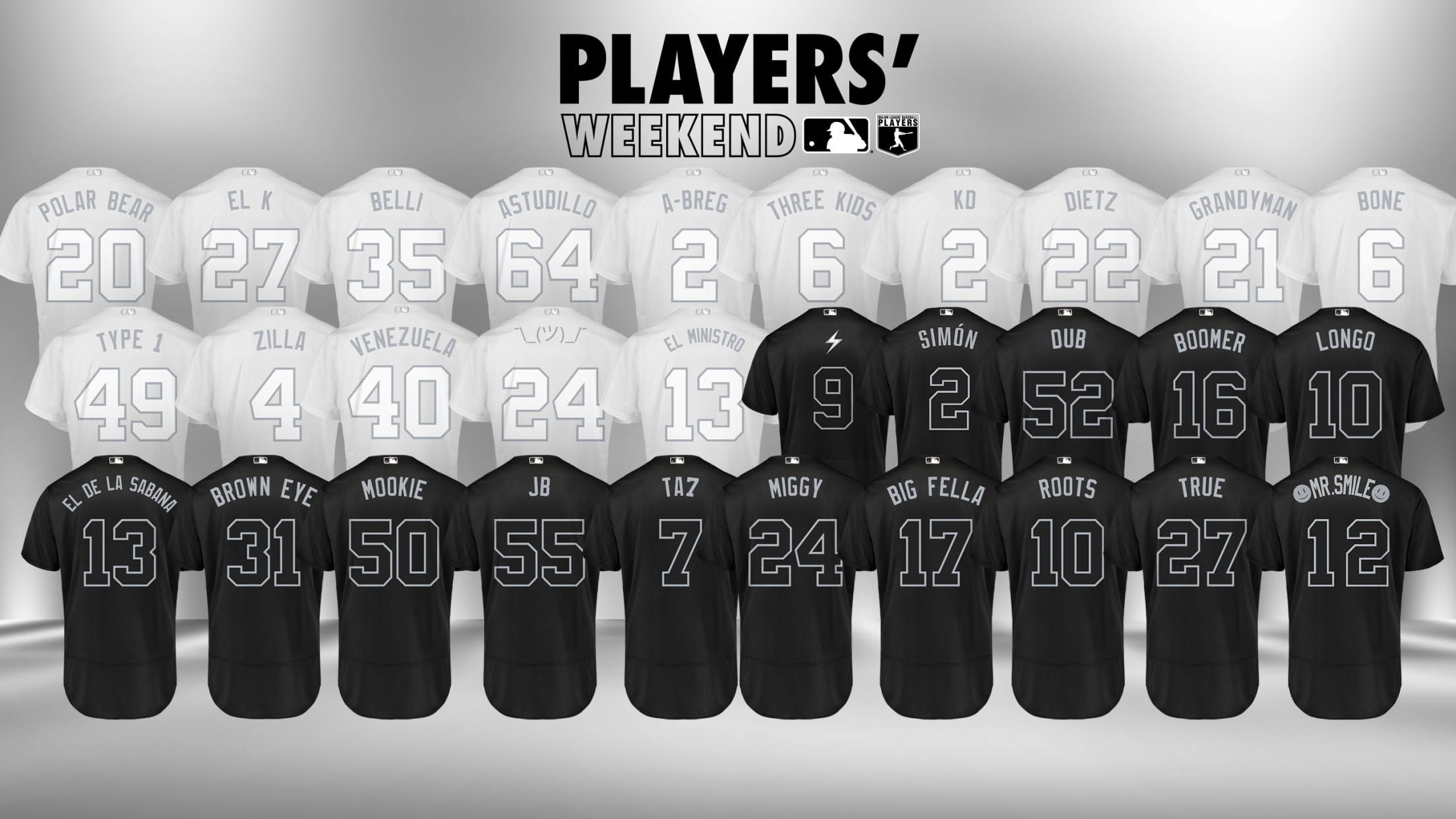 Players' Weekend -- a time when charisma, color and creativity are celebrated with looser uniform rules -- returns this weekend across MLB. Here's everything you need to know about the festivities in a handy FAQ format. What is Players' Weekend? Think of it as baseball's version of Casual Friday. As
Blue Jays' Players' Weekend nicknames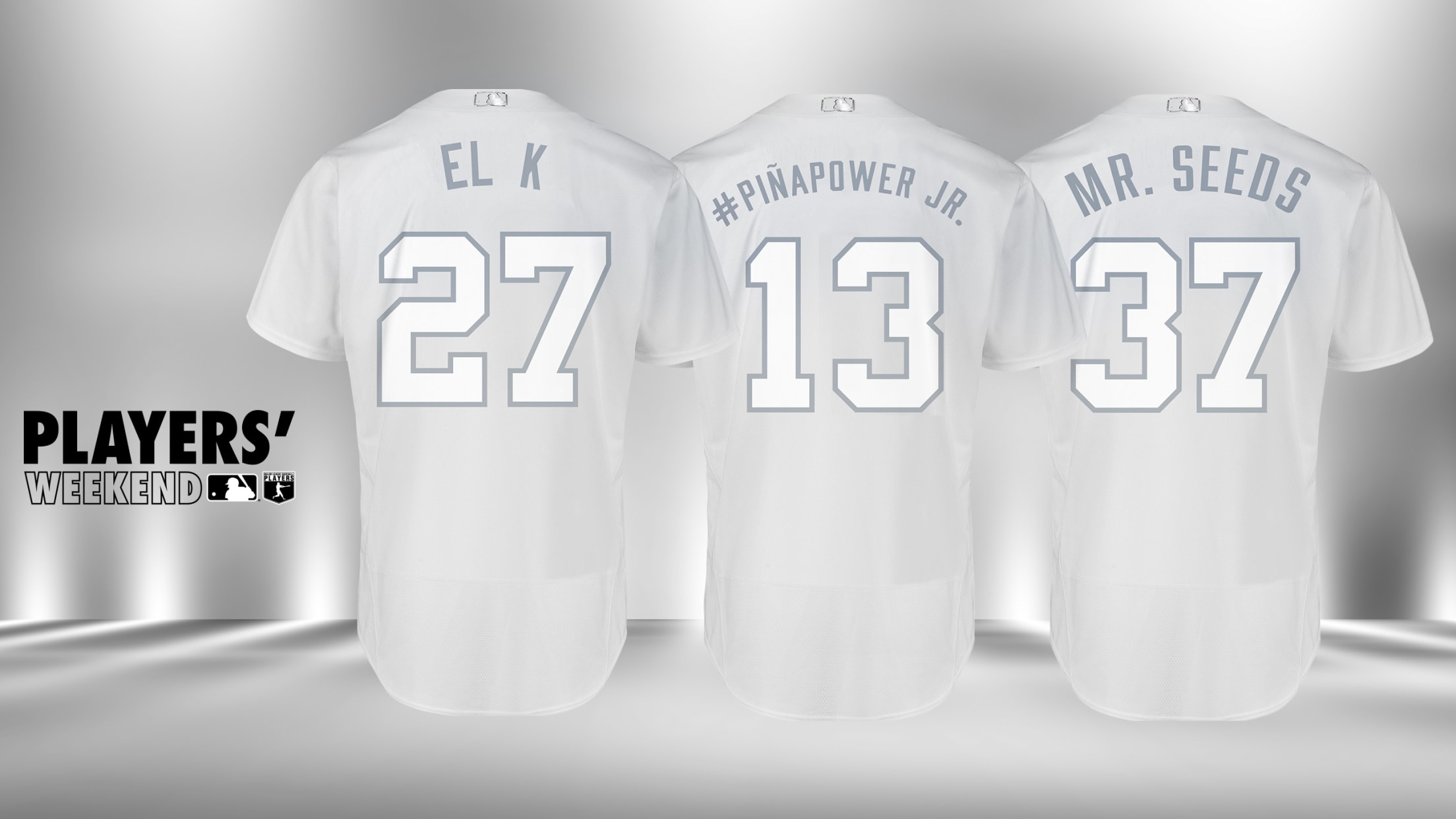 TORONTO -- For the third consecutive season, players from around Major League Baseball have an opportunity to show their passion and personalty throughout Players' Weekend, which takes place Aug. 23-25. • Every team's Players' Weekend nicknames The Blue Jays will be in Seattle for Players' Weekend, which is the club's
Prospect duo combines for 13 scoreless IP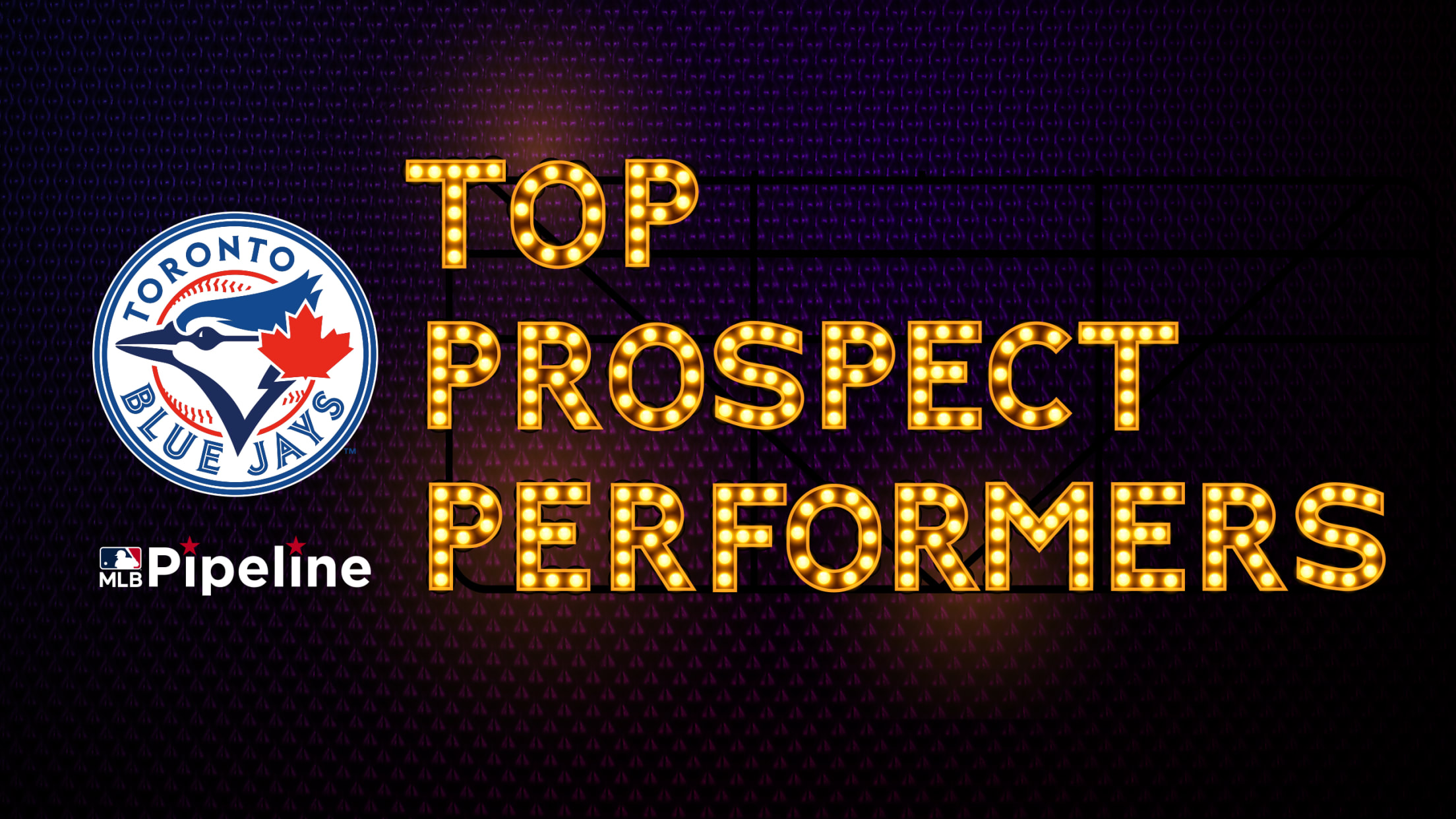 Here's a look at the top performances of the past week by Blue Jays prospects in the Minor Leagues:
Bichette's first multi-HR game comes vs. legend
Blue Jays phenom takes Kershaw deep twice in Hollywood debut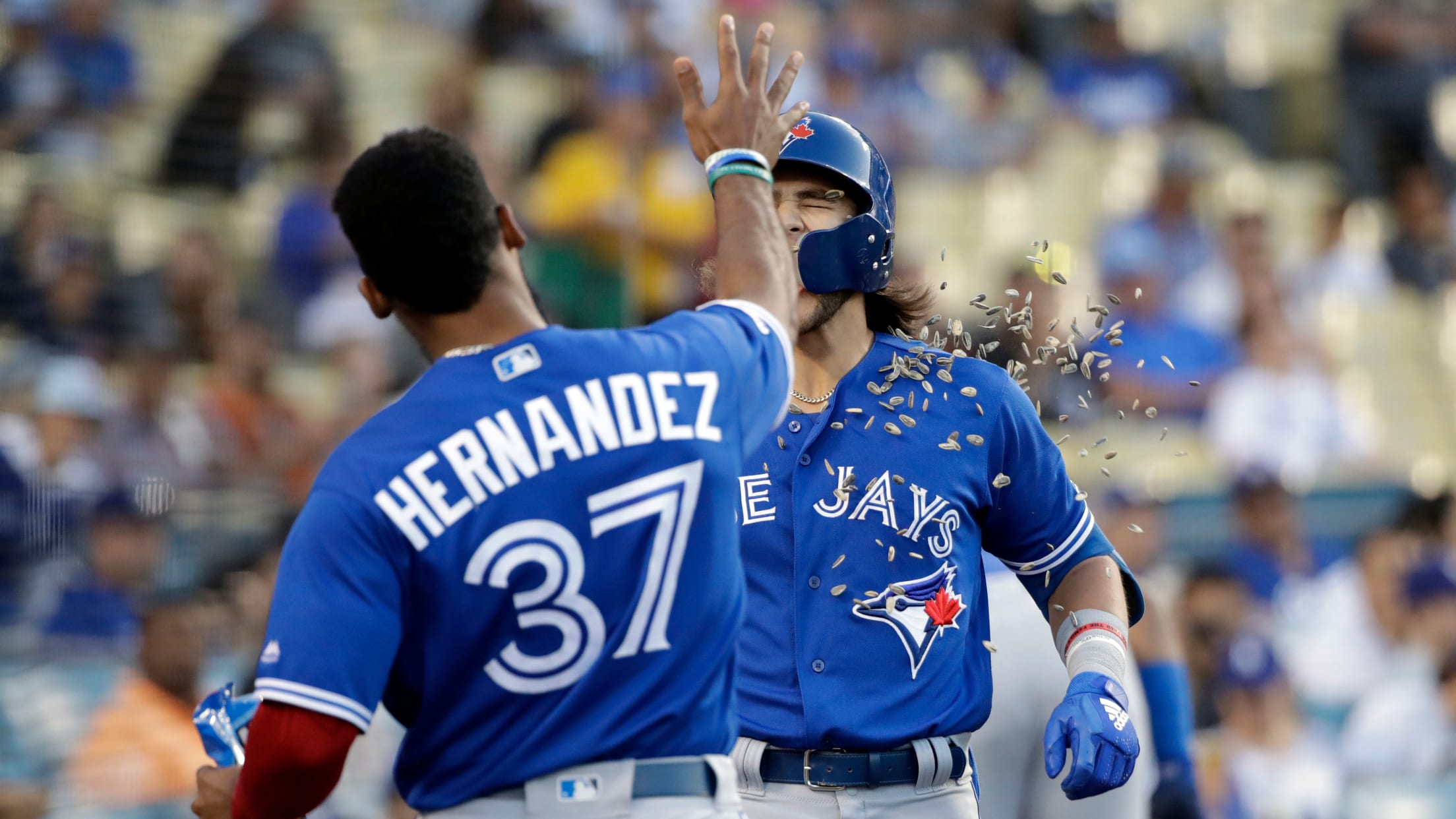 LOS ANGELES -- Prior to Tuesday night's series opener at Dodger Stadium, Blue Jays manager Charlie Montoyo said that facing three-time National League Cy Young Award winner Clayton Kershaw would be a "pretty big test" for some of his young players. "It'll be good for the kids," said Montoyo. One
Inbox: Bichette has bright future ahead of him
Beat reporter Keegan Matheson answers questions from Toronto fans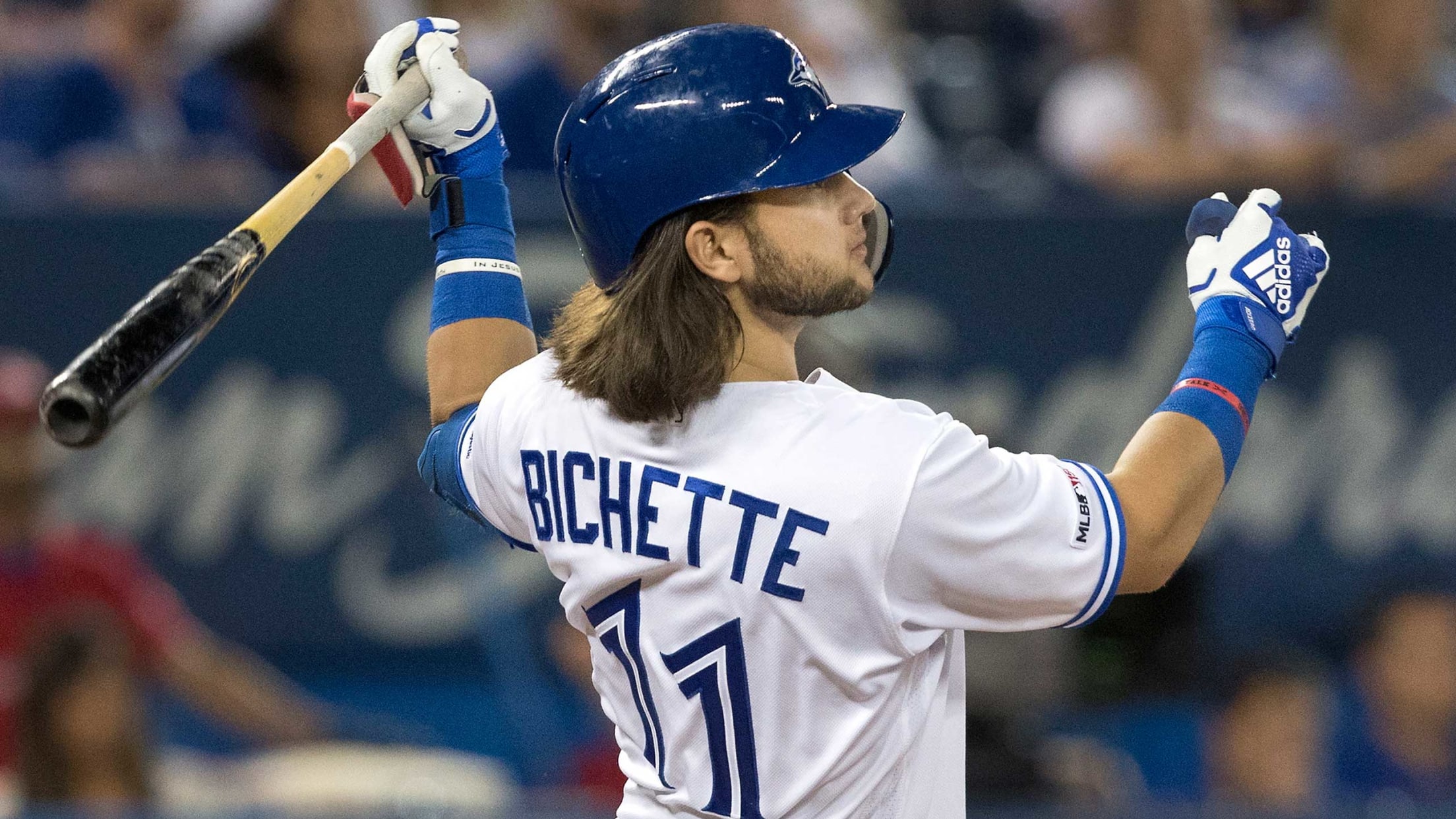 TORONTO -- The Blue Jays have further embraced their youth movement in August after the departures of several veterans. It's gone well, too, with a record of 9-8 and an average of 5.35 runs per game. These final six weeks of the season are about building for 2020 and beyond
Blue Jays to open spring slate against Yankees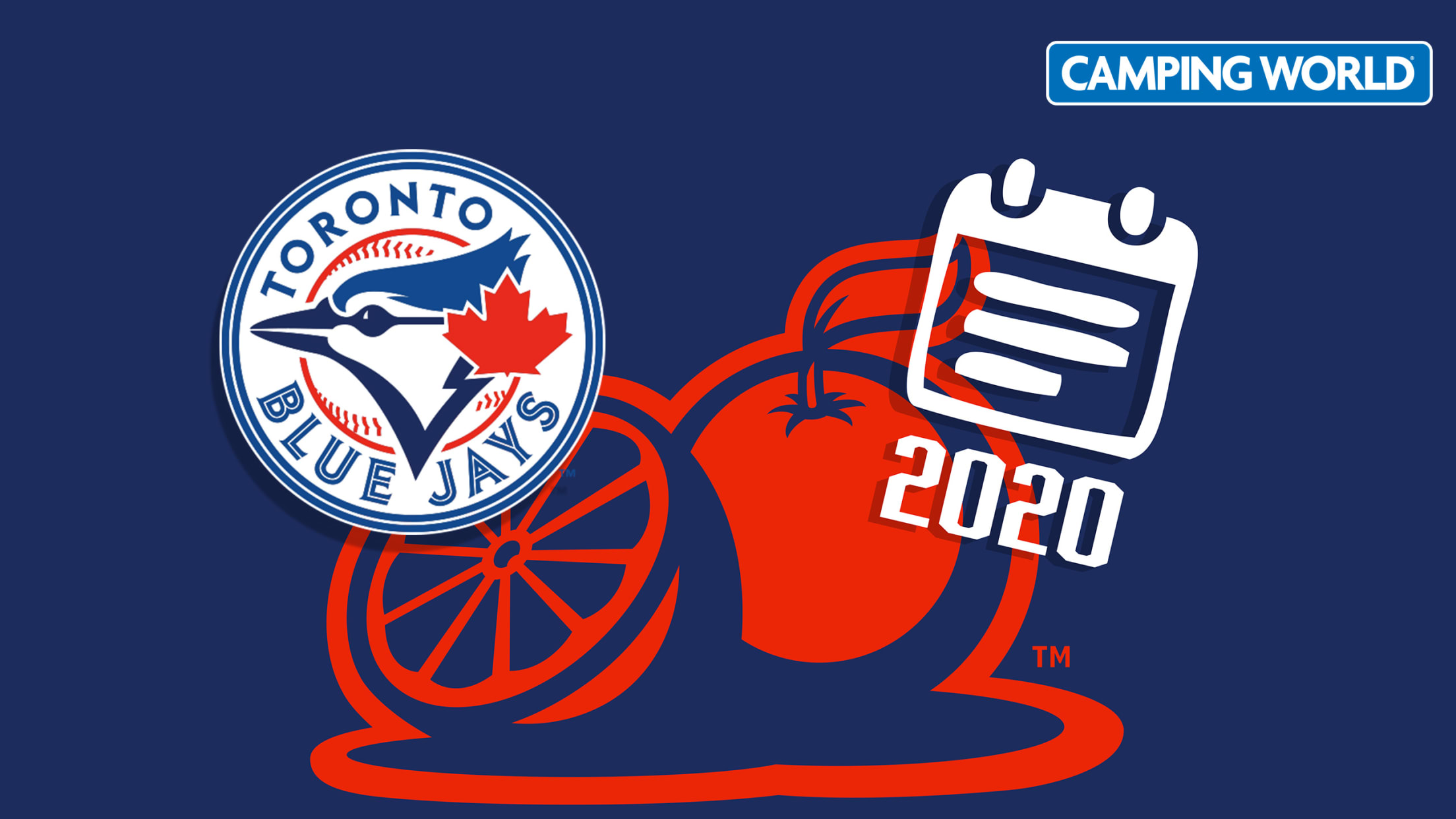 TORONTO -- The Blue Jays released their 2020 Spring Training schedule on Monday. The 31-game schedule includes 15 games at Dunedin Stadium, which is currently undergoing significant renovations for next season. After opening with a pair of road games against the Yankees in Tampa, Fla., on Feb. 22 and the
1st-rounder Manoah adapting to pro ball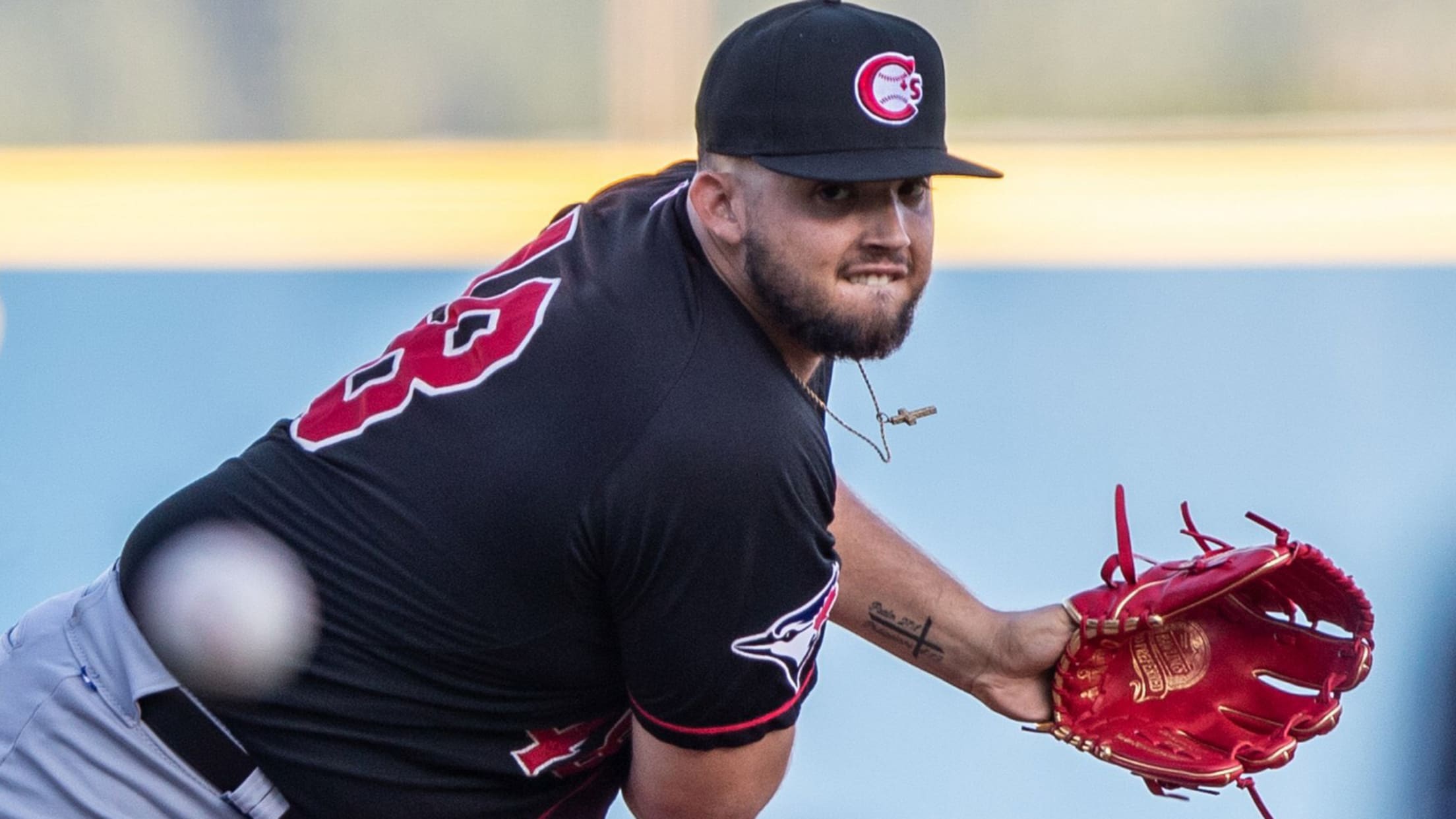 Alek Manoah knows exactly who he is and who he wants to be. The 6-foot-6, 260-pound right-hander from Miami spent his amateur playing days growing into the man and pitcher he is now at 21 years old, and while he takes pride in continuing the learning process, Manoah is also
In-the-stands catches that deserve standing 'O'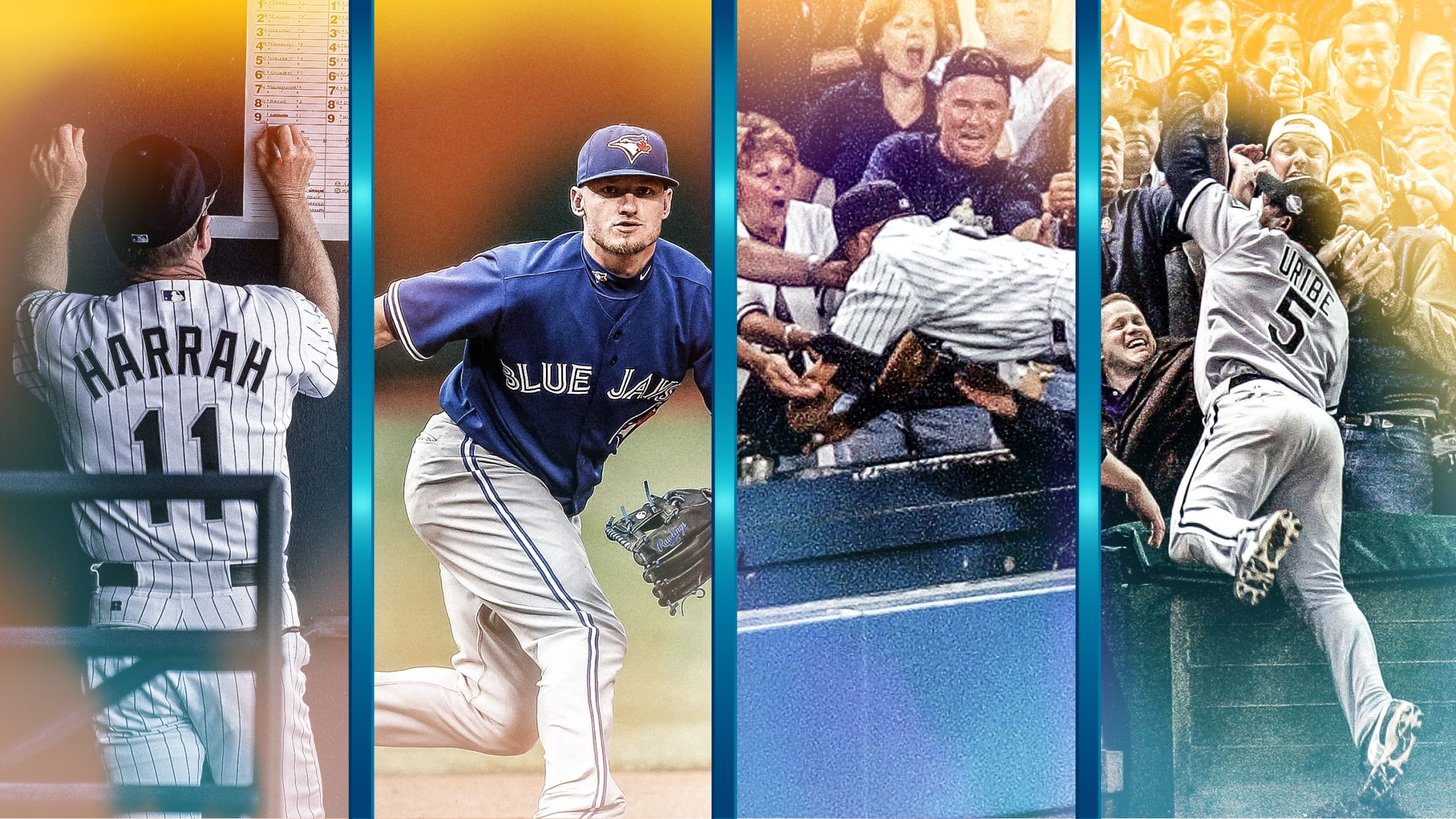 When a ball is hit near the stands, there's little time to contemplate the risk vs. reward factor. More often than not, if there's a chance to get an out, players are going to go for it, even if it means catapulting into the seats. That's just the nature of
Blue Jays' bullpen bullied by long ball in loss
Offence records just two hits vs. Mariners' Kikuchi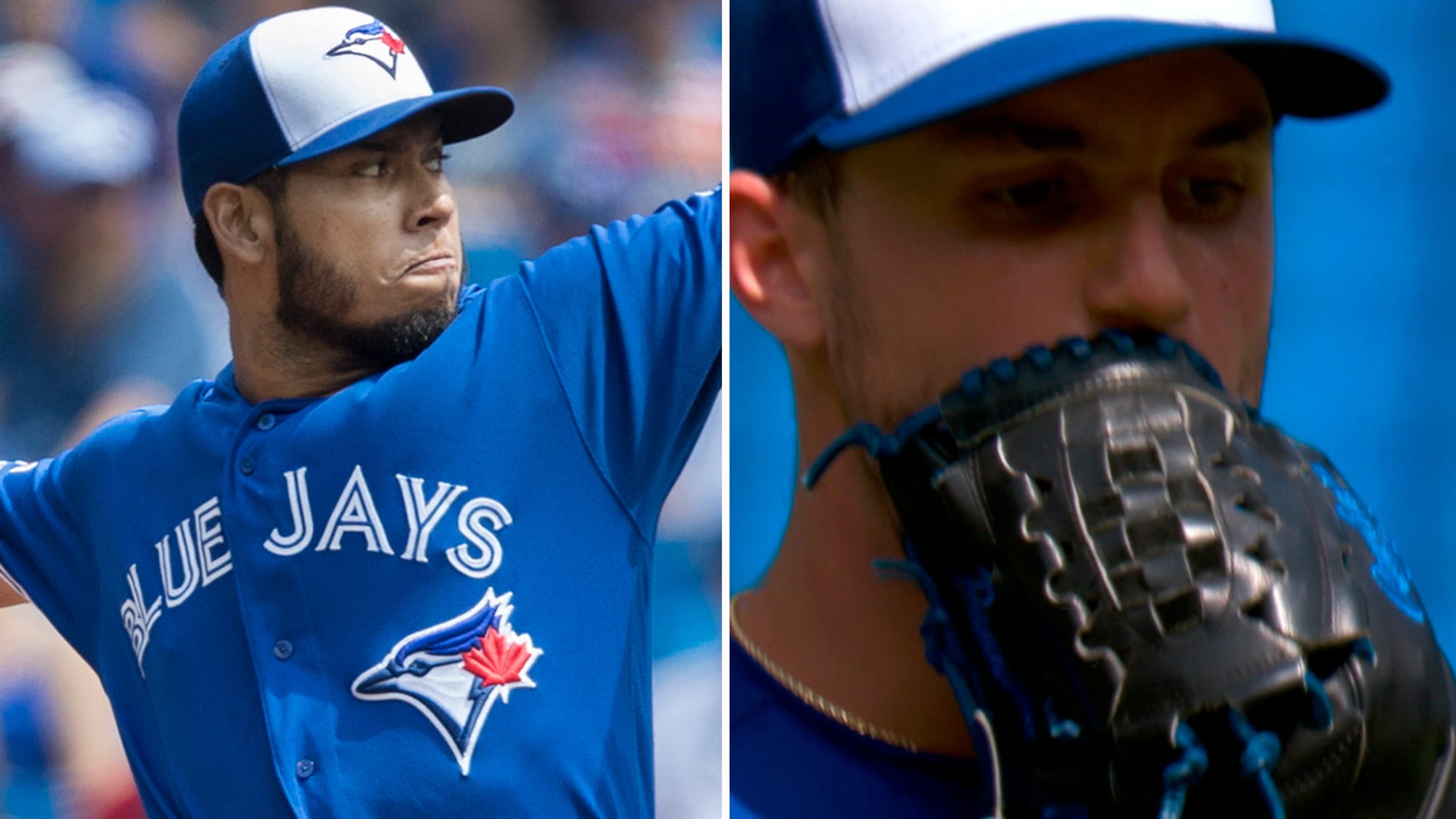 TORONTO -- After riding a wave of power through the month of August, the Blue Jays got a taste of their own medicine in Sunday's series finale against the Mariners at Rogers Centre. Seattle belted out four home runs in the 7-0 loss as the Blue Jays' bats fell silent,
Which jersey number will each team retire next?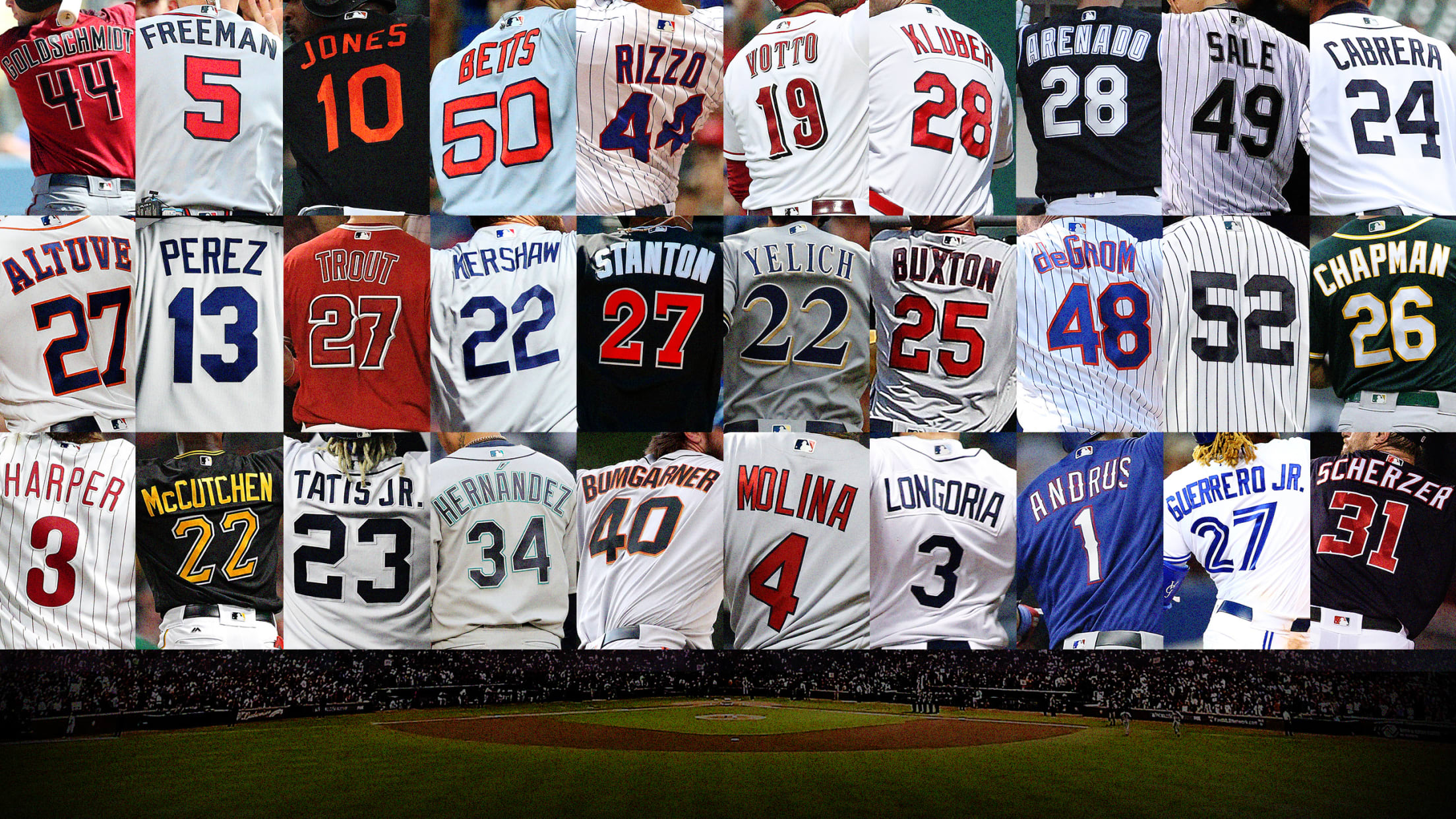 There is something special, something immortal, about having your number retired. No matter what happens with your team, or the rest of your life really, no one will ever wear the number on their back that you did. It's an almost indescribable honor. So, today, we take a look at
Longest home runs for every MLB team
Statcast measures farthest blast since 2015 for all 30 clubs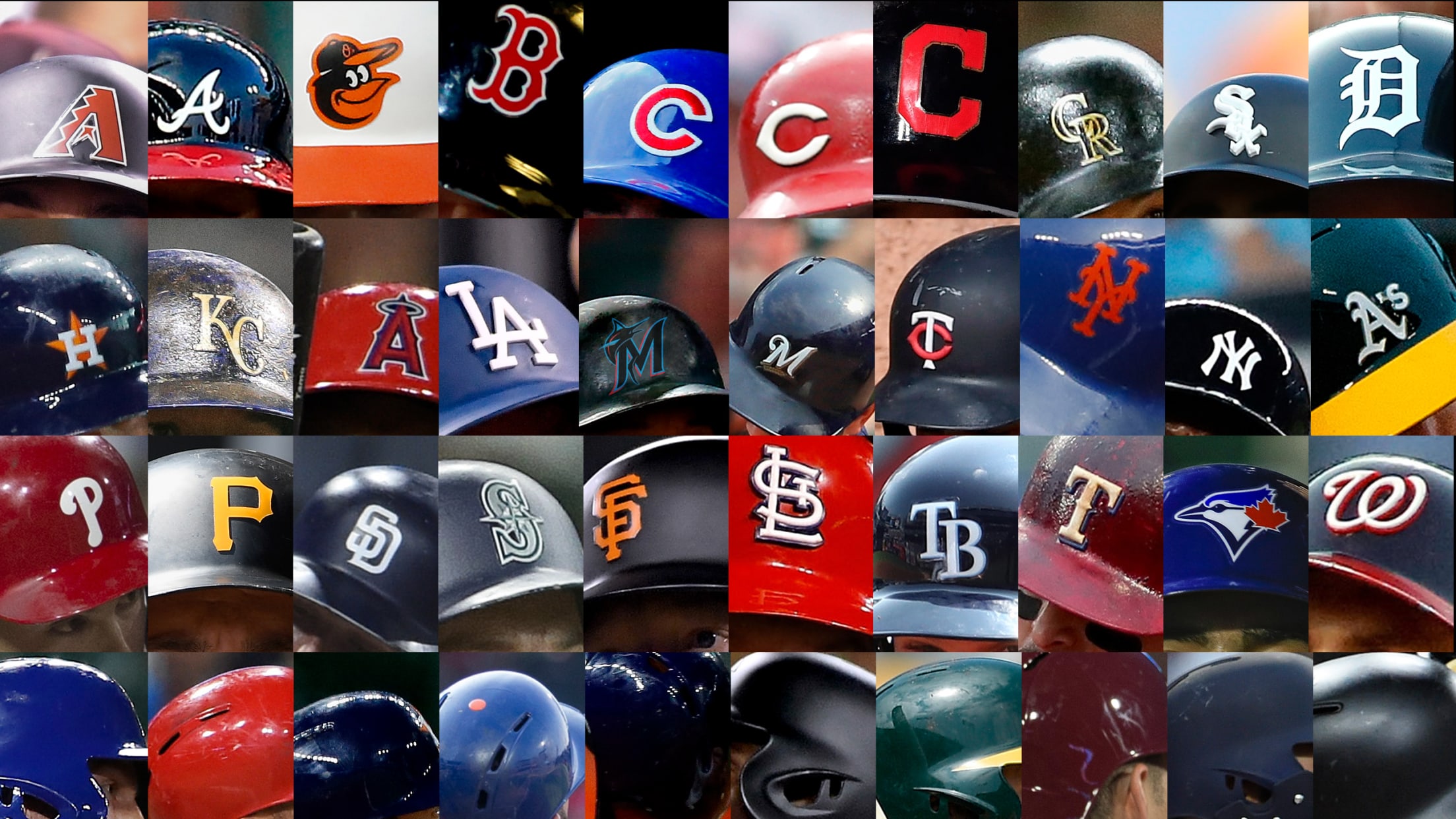 Ever since Babe Ruth launched Major League Baseball into the live-ball era with his awe-inspiring home runs, wowed fans have been asking: "How far did that ball go?" Teams had their own methods for estimating home run distance for nearly a century. But now, the launch of Statcast™ has given
Thornton finds middle ground in loss to Seattle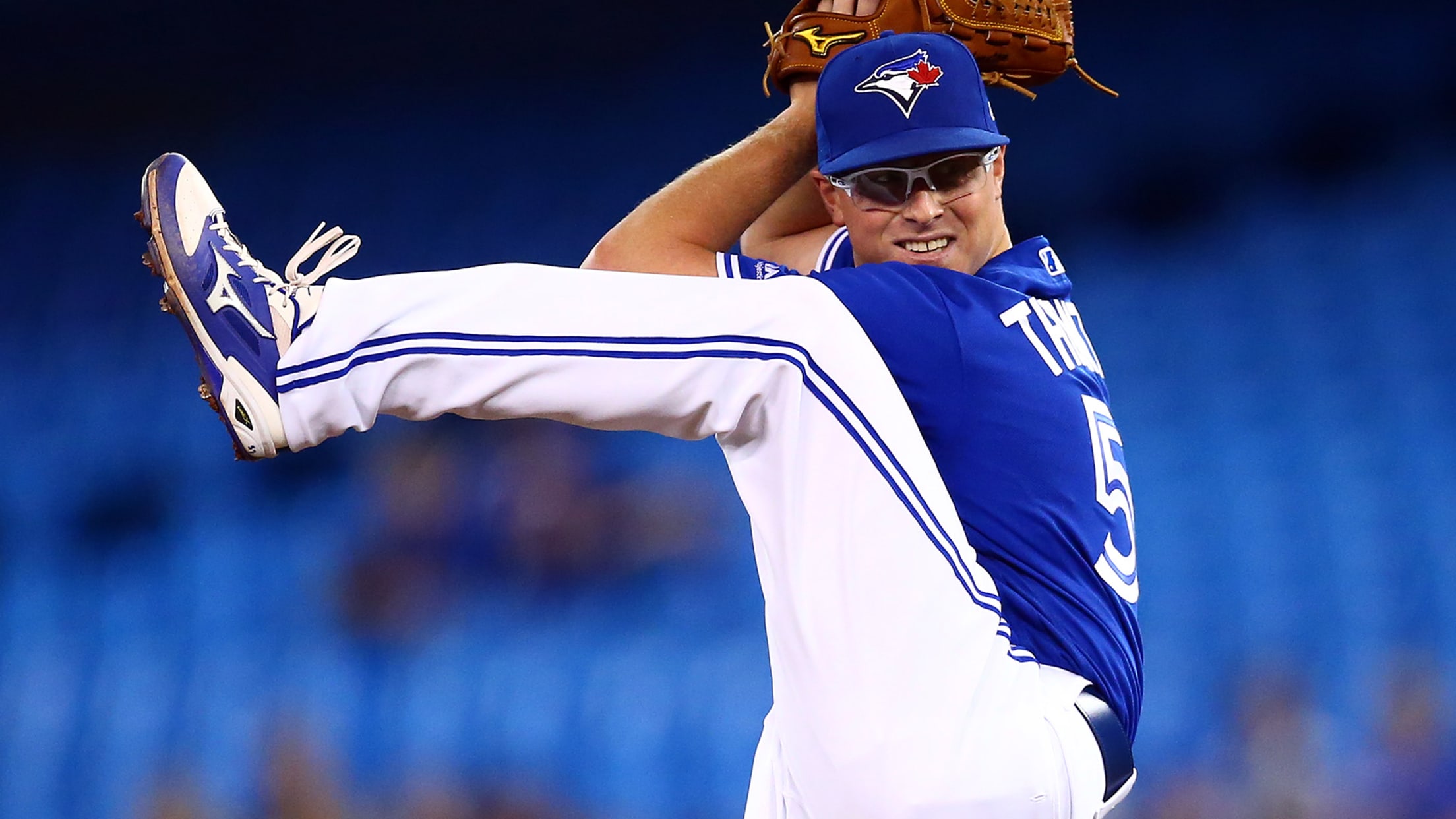 TORONTO -- Back and forth, the pendulum has swung for Blue Jays starter Trent Thornton over the past couple of months. On Saturday against the Mariners, he managed to find some middle ground in Toronto's 4-3 loss by pushing through six innings at Rogers Centre.
Blue Jays set club record for back-to-back HRs
12th occurrence of season courtesy of Guerrero, Grichuk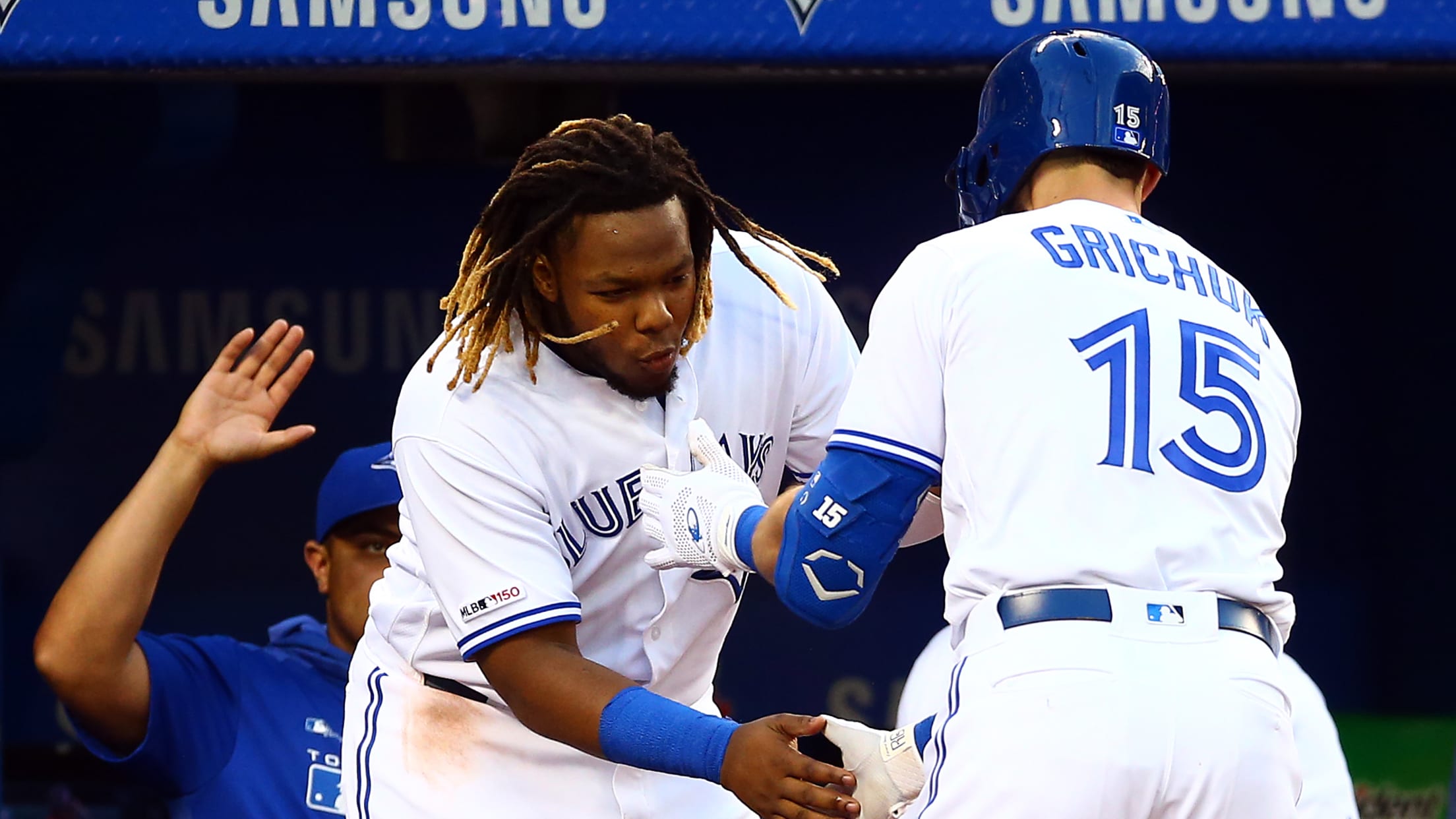 TORONTO -- When it rains, it pours for the Blue Jays, who set a franchise record on Friday night at Rogers Centre with their 12th back-to-back home runs of the season. Toronto's four home runs powered the club to a 7-3 win over the Mariners and gave the club 36
Blue Jays claim C Taylor off waivers from A's
Former 5th-round pick optioned to Triple-A Buffalo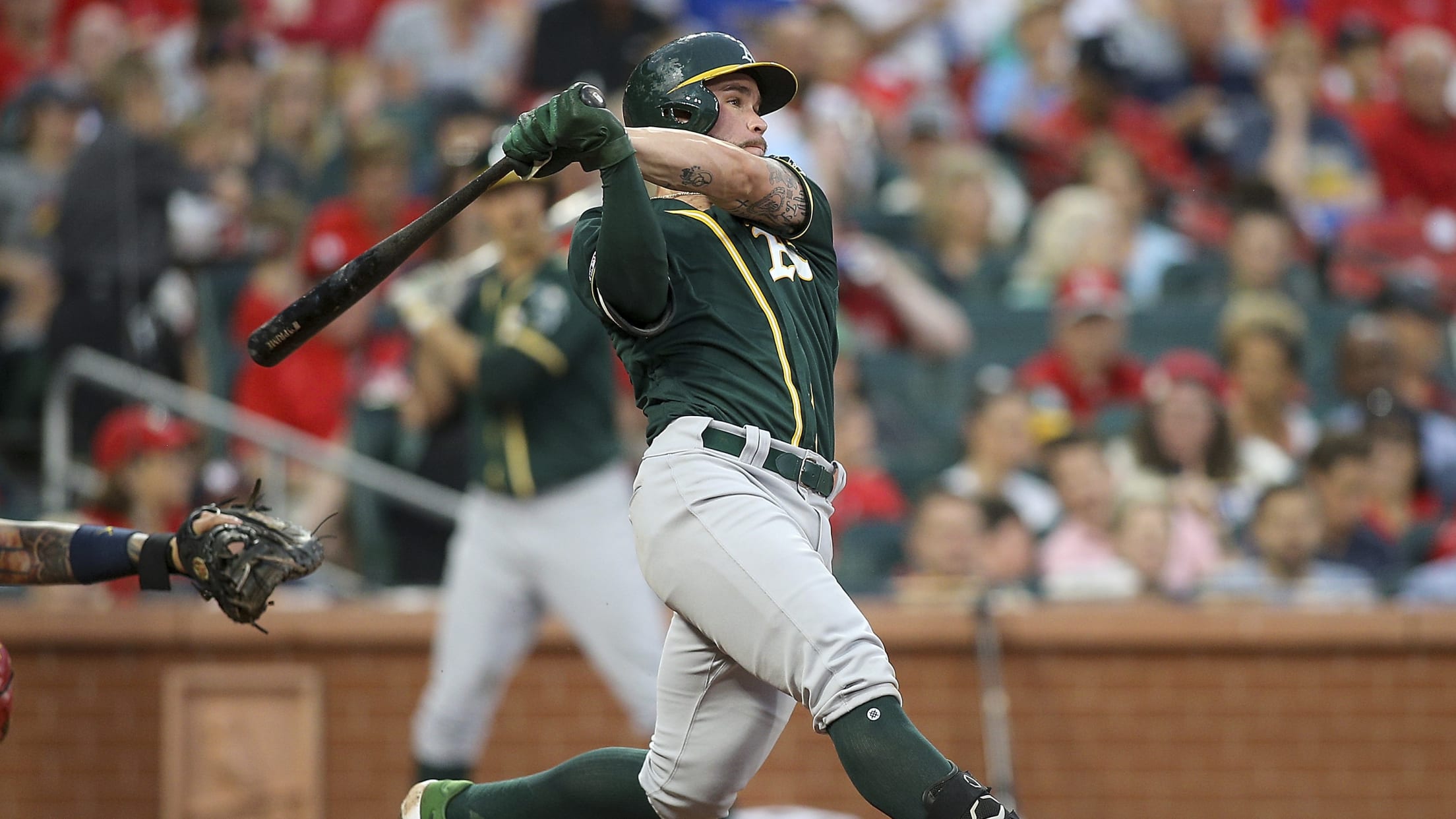 TORONTO -- The Blue Jays claimed catcher Beau Taylor off waivers from the Athletics prior to Friday's series opener against the Mariners, a move that protects their catching depth behind Danny Jansen and Reese McGuire. Taylor, 29, was immediately optioned to Triple-A Buffalo, where Michael De La Cruz has been
5 things to watch from AL East down the stretch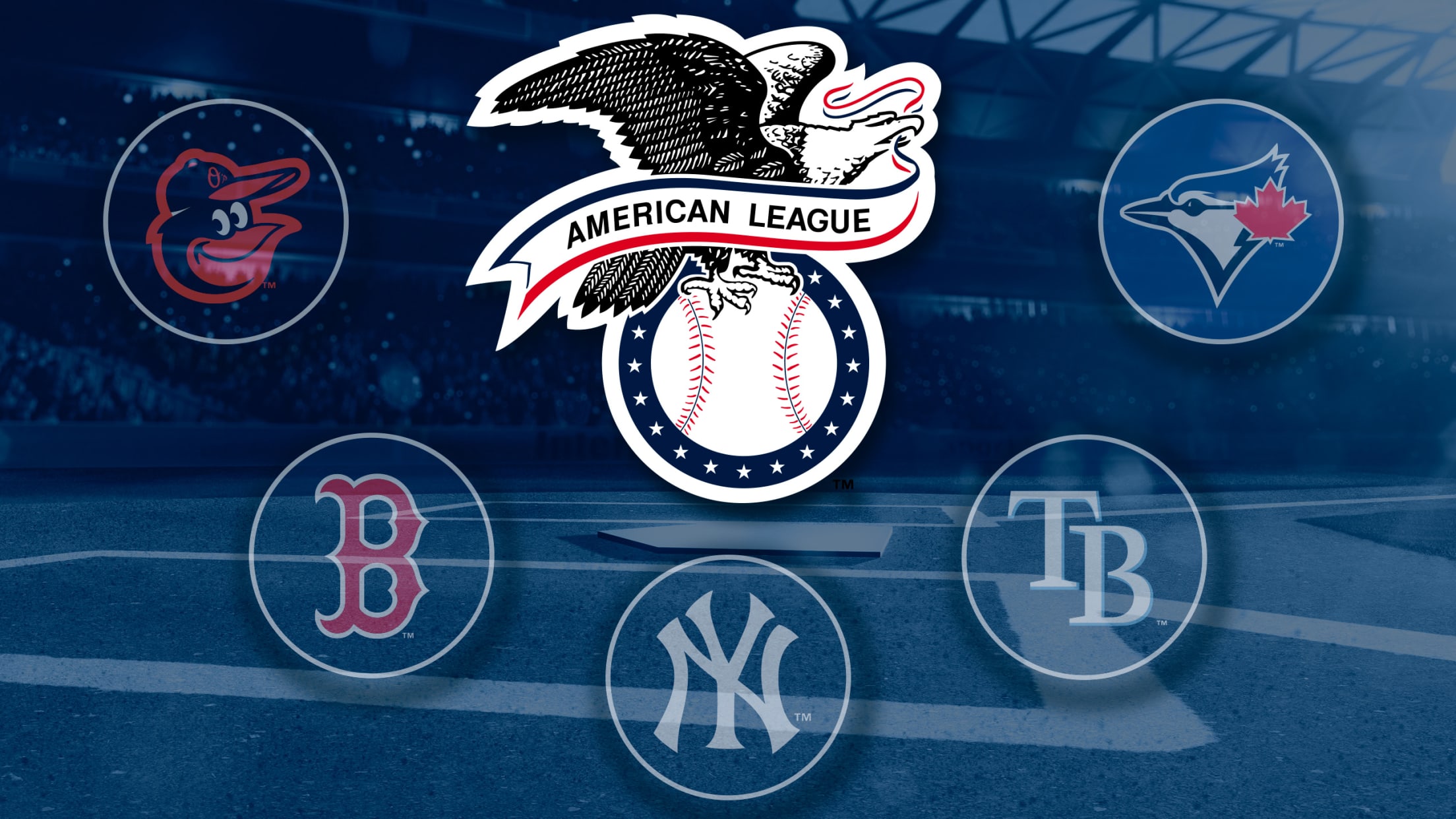 The final six weeks is always the most exciting part of the season. The divisional and Wild Card races are two of the many reasons to stay tuned in the final month and a half of the regular season, but there's much more. There are also records to be broken
Efficiency evades Reid-Foley in loss to Rangers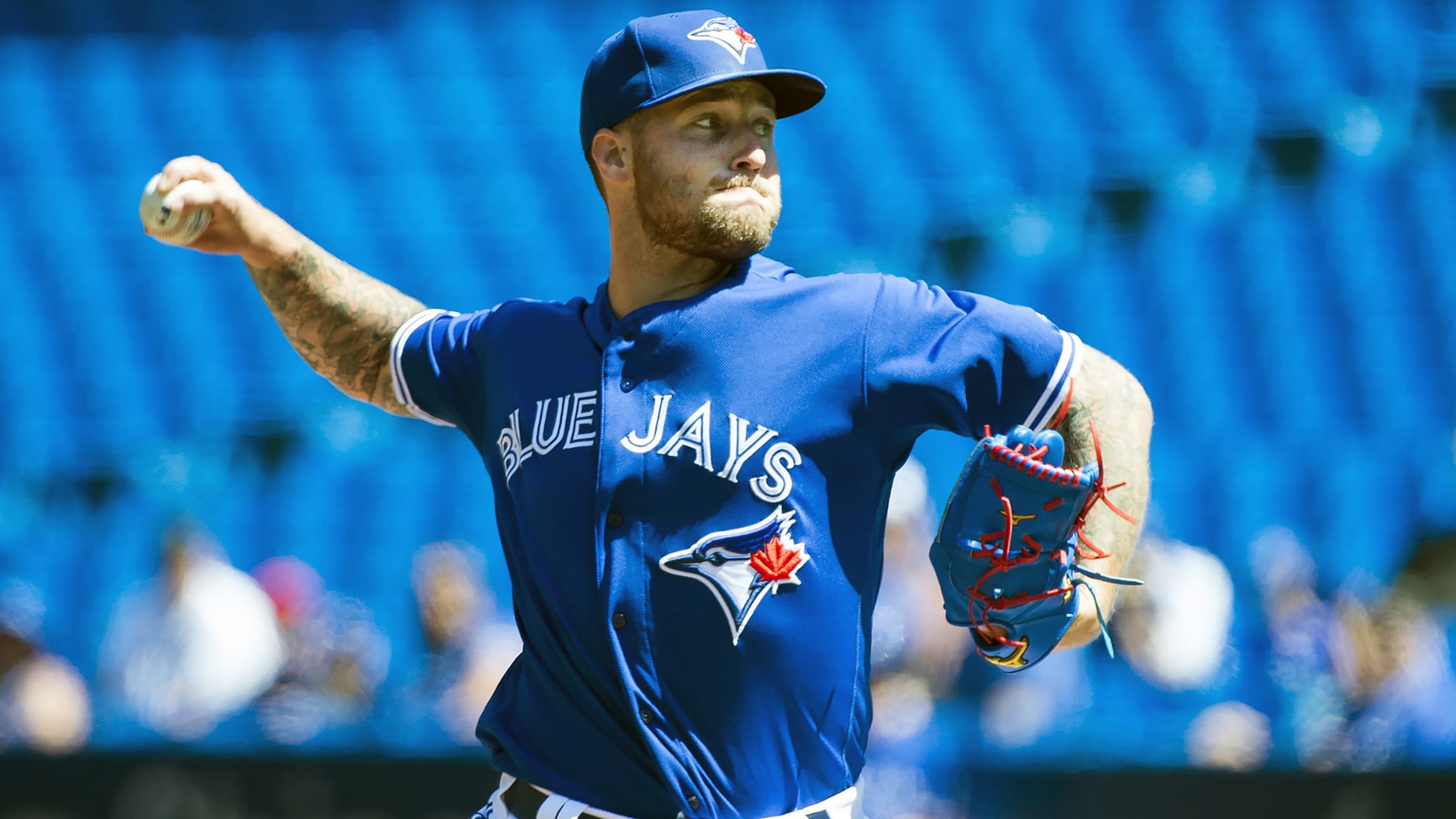 TORONTO -- Sean Reid-Foley has long had the raw stuff to make it work at the Major League level. Now, like many of the young Blue Jays' arms vying for rotation spots in 2019 and beyond, it's about putting it all together and clearing those final hurdles. For Reid-Foley, that
Strategy benefits Pannone in Toronto shutout
Font sets up win as opener; Giles returns to mound to get save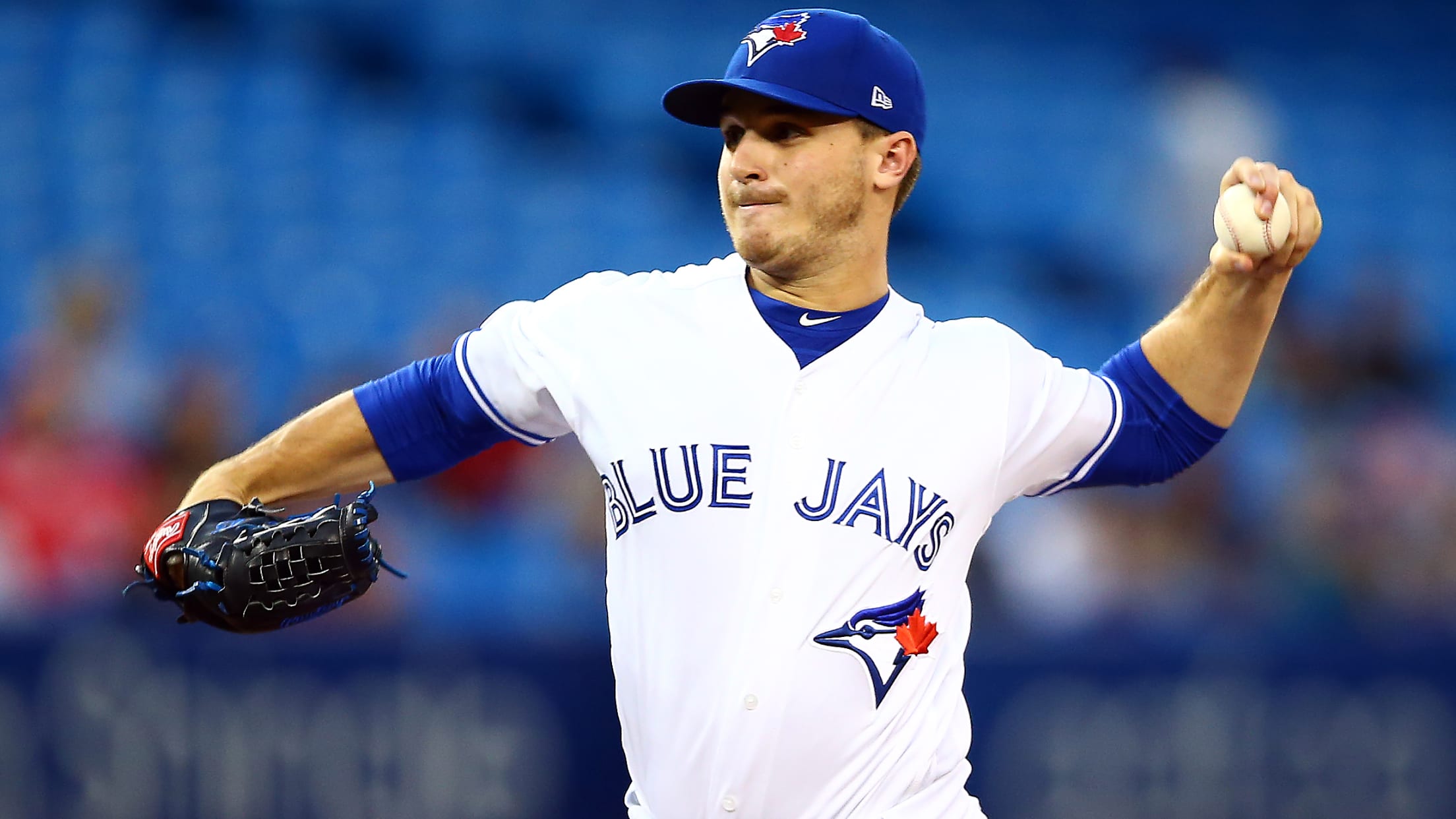 TORONTO -- One night after the Blue Jays put on a 19-run rock concert at Rogers Centre, they leaned on opening act Wilmer Font and starter Thomas Pannone early before Ken Giles locked down a tight shutout win on Tuesday. Toronto still managed to flash plenty of power in the
These 30 players were underrated as prospects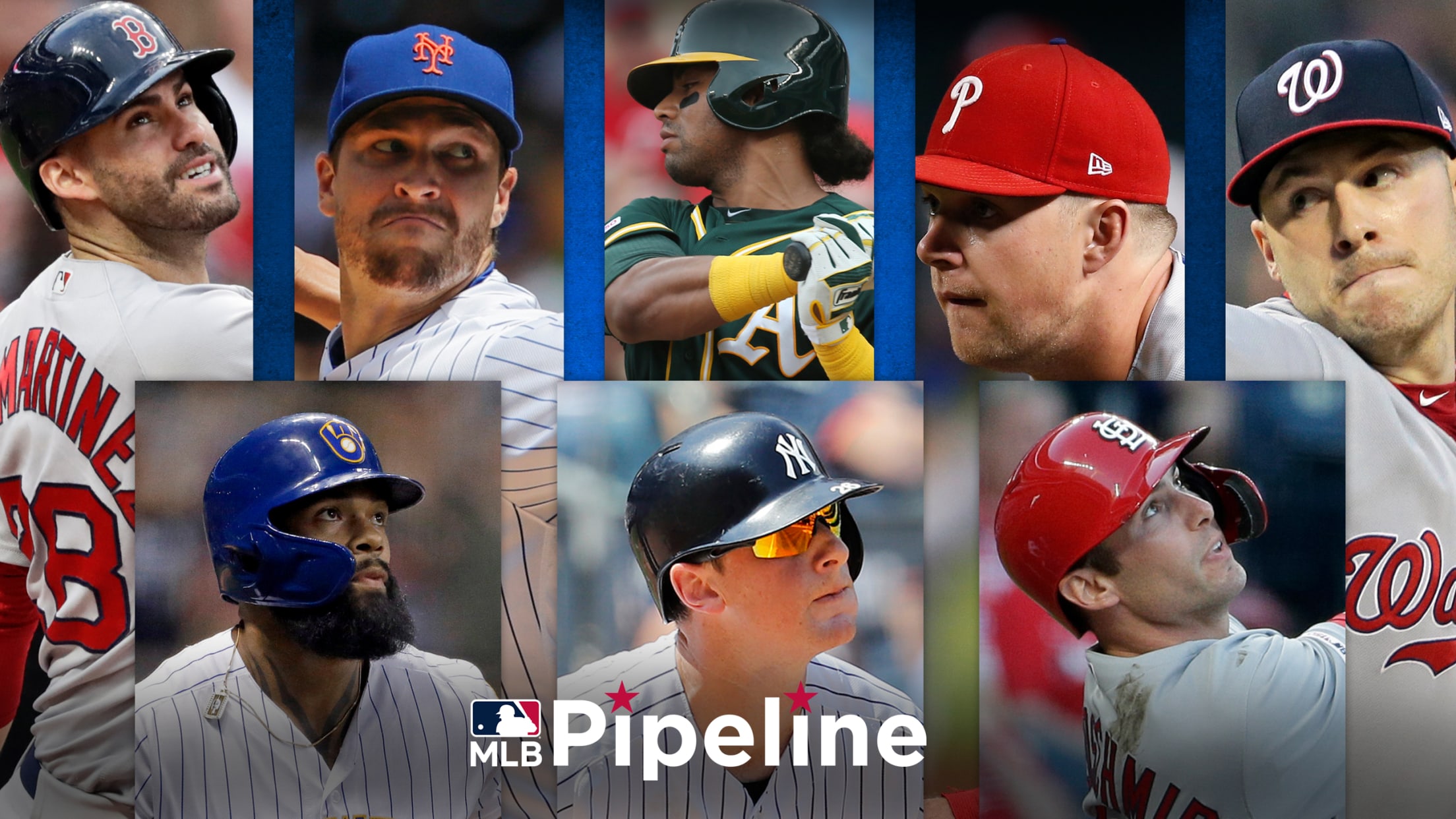 Not every successful big leaguer was once a highly touted prospect. For every Bryce Harper, a former No. 1 overall Draft pick and perennial top-ranked prospect who reached the Majors at 19, there are countless examples of guys who have risen through the ranks with minimal fanfare to become impactful
Tellez's adjustments in Triple-A earn callup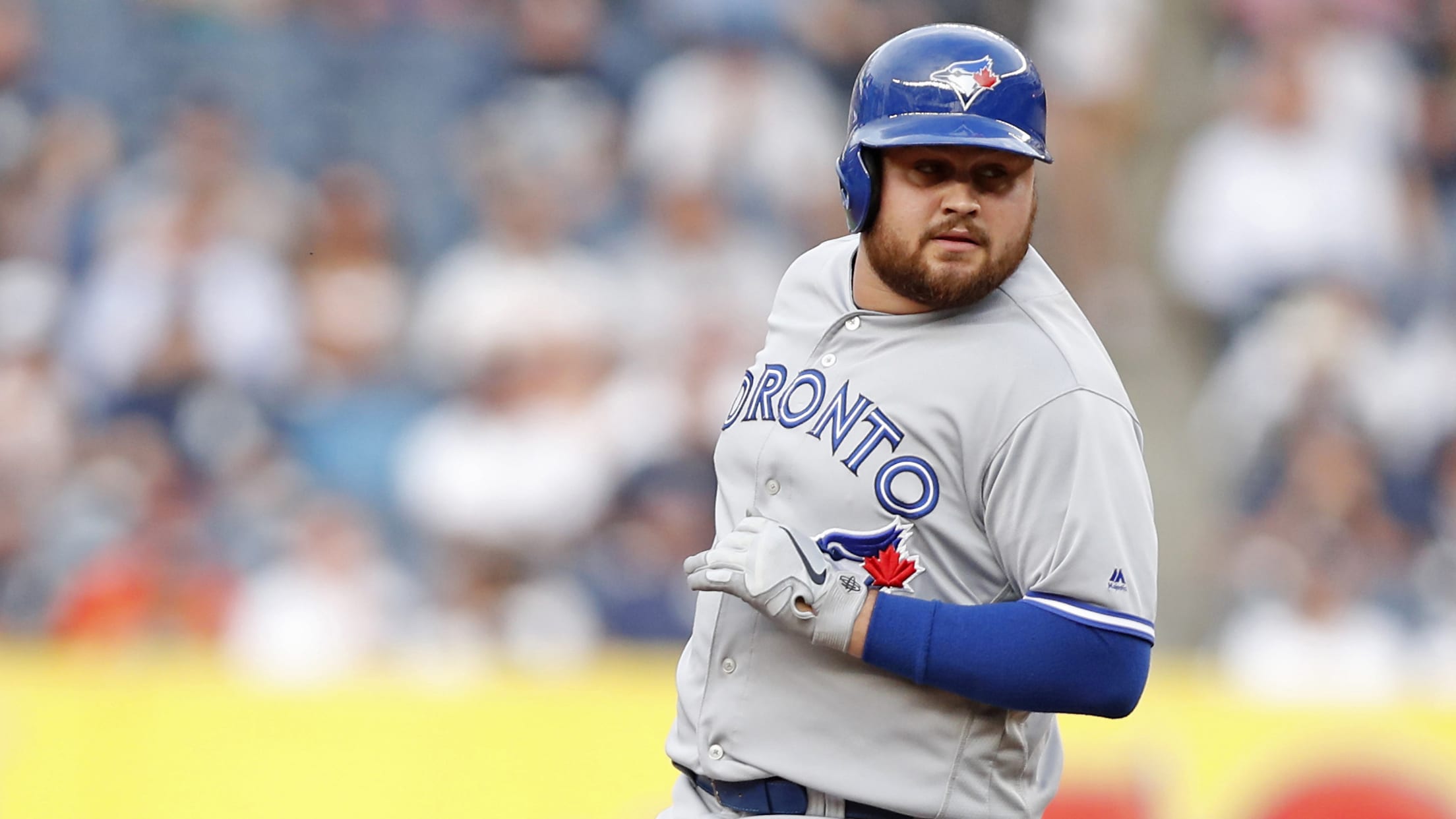 TORONTO -- The Blue Jays recalled Rowdy Tellez from Triple-A Buffalo prior to Tuesday's game at Rogers Centre and plan to give the first baseman another opportunity to prove himself down the stretch. The 24-year-old opened the season with Toronto and appeared in 78 games, in which he hit 14