Inbox: How have Blue Jays fared in Arizona?
Beat reporters Alexis Brudnicki and Keegan Matheson answer questions from fans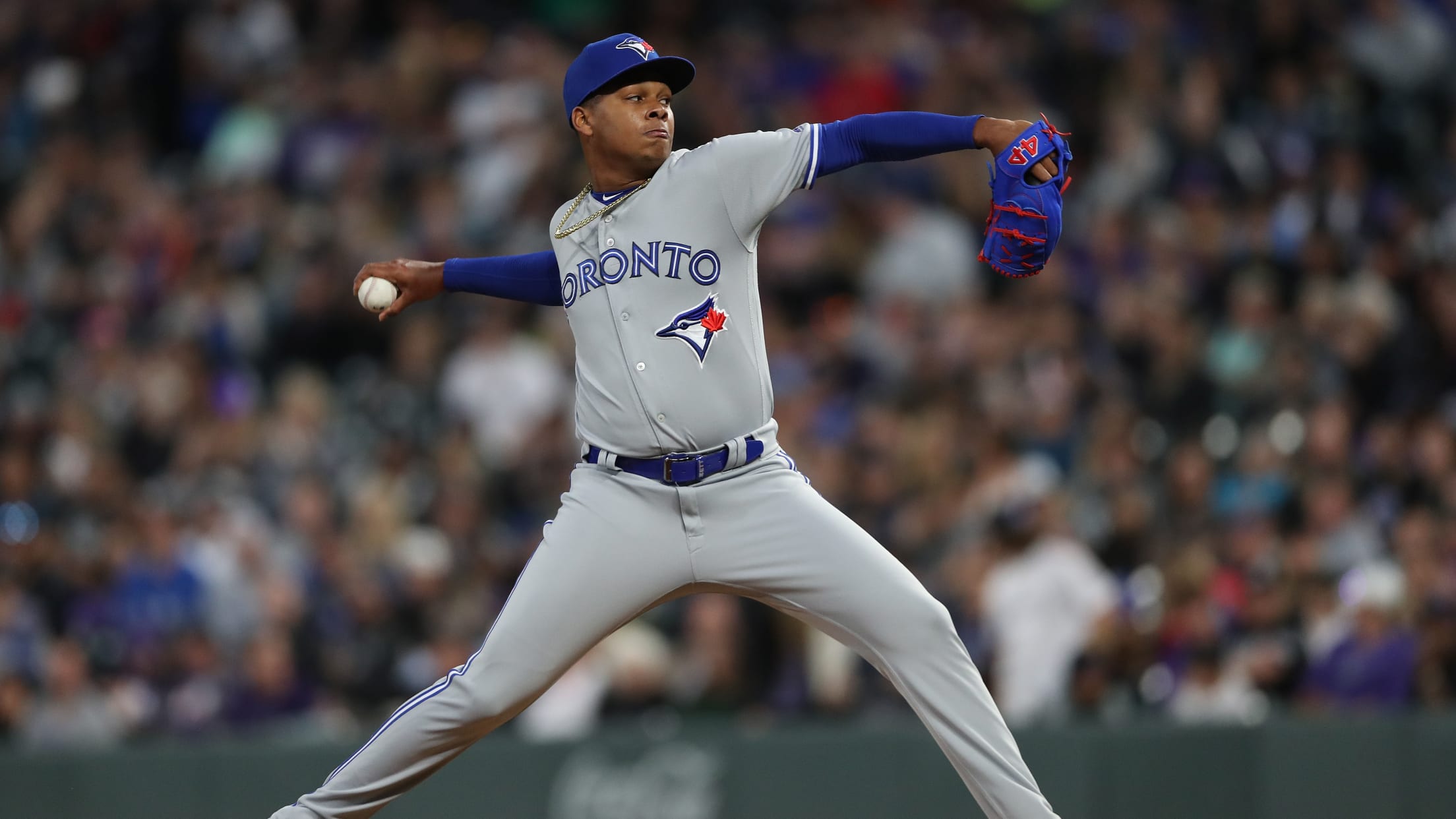 PHOENIX -- With an eye on the future of the Blue Jays, questions remain about some of the organization's up-and-comers, as well as what direction the club will continue to take as it moves forward. In this week's Inbox, we take a closer look at the successes of a couple
Pannone recognizes 'need to get better'
Versatile lefty aims to lock down defined big league role in 2020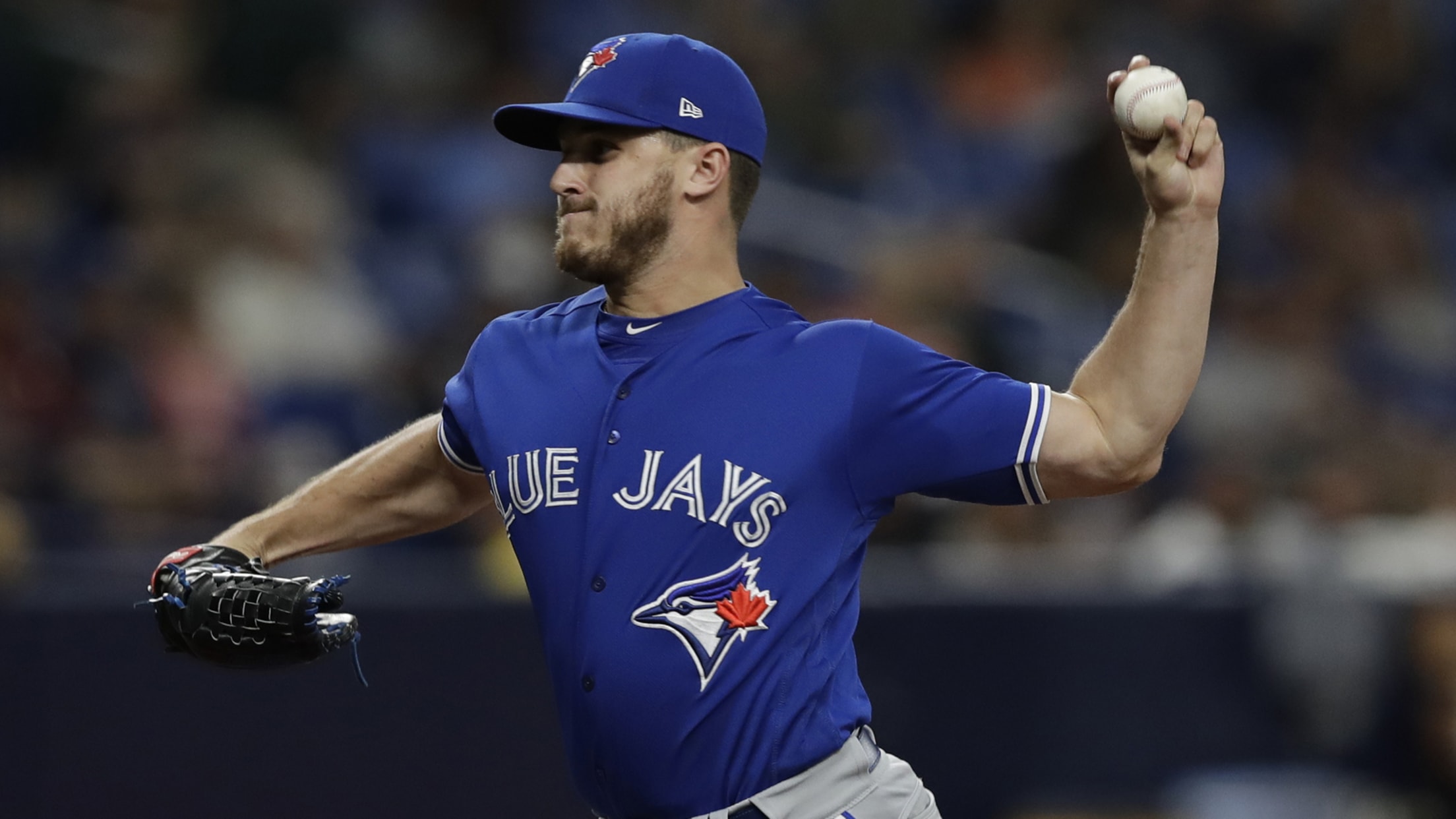 As Thomas Pannone made an effort to evaluate the 2019 season and his individual performance level, the 25-year-old left-hander's frustrations were evident. Throughout the year, his role on the Blue Jays' pitching staff varied in almost every way, Pannone was optioned to Triple-A Buffalo a grand total of six times,
Each team's best player who never won a title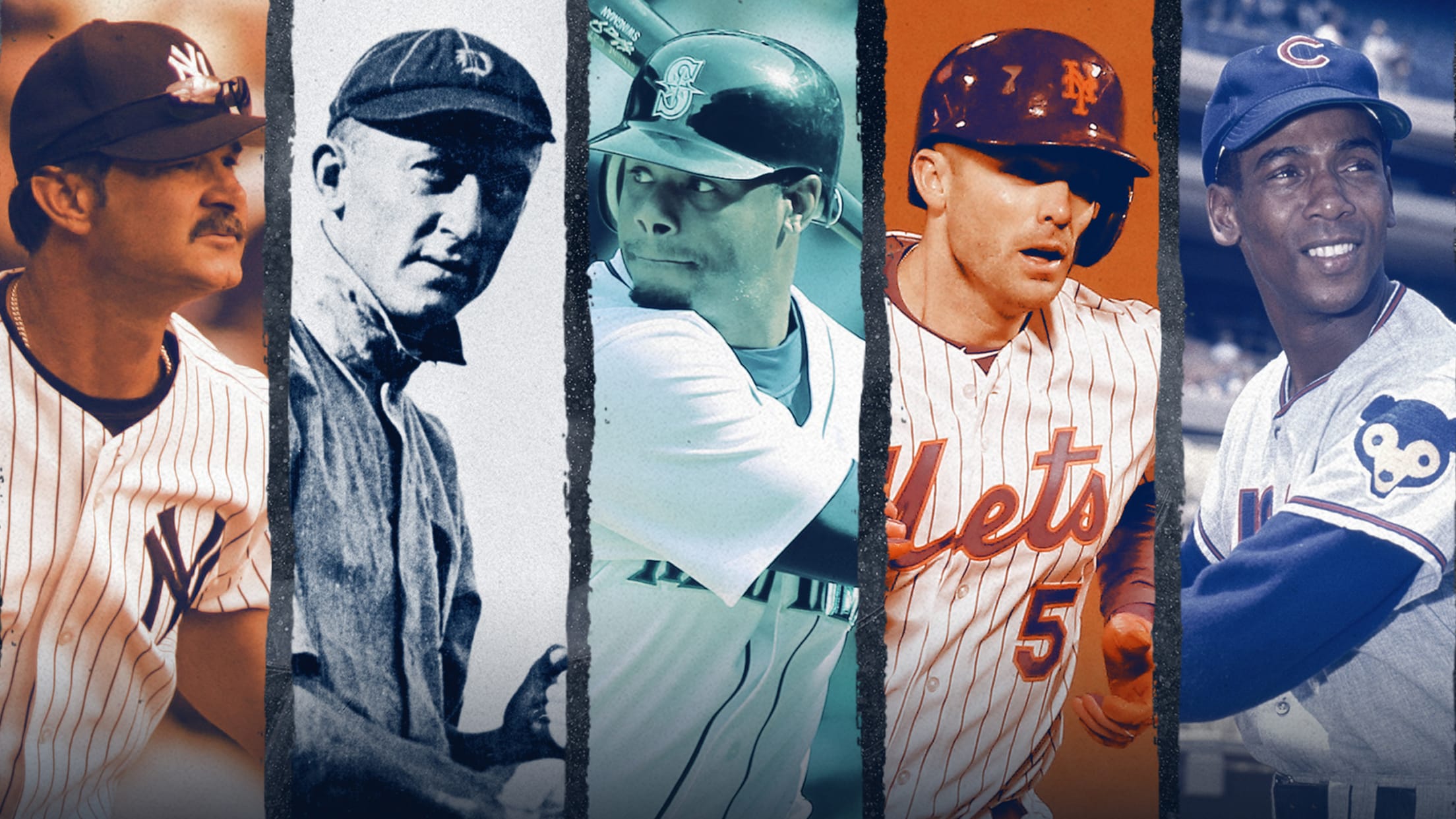 The World Series begins Tuesday, and this World Series is full of great players, including potential Hall of Fame players, who have never won a championship before. That's the goal of any player, to win a title, which is why the truly great players always try to make sure they
Blue Jays to wrap Spring Training in Montreal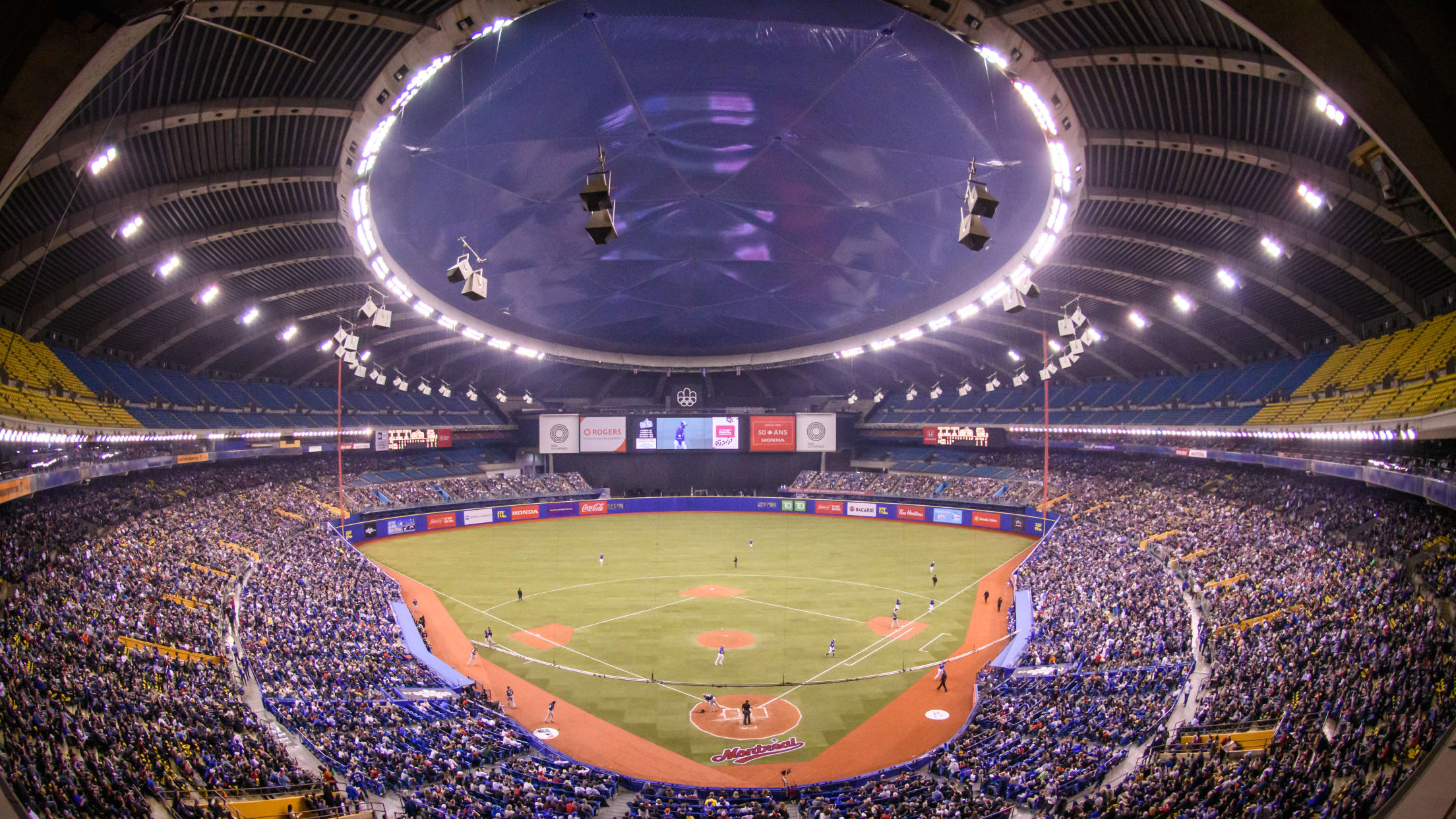 TORONTO -- The Blue Jays are returning to Montreal once again. For the seventh consecutive year, the only squad north of the border will see its 2020 Spring Training slate come to a close at Olympic Stadium. The Blue Jays will host the American League East champion Yankees March 23-24,
Every club's best individual playoff performance
From MadBum to Mr. October, these runs went down in franchise lore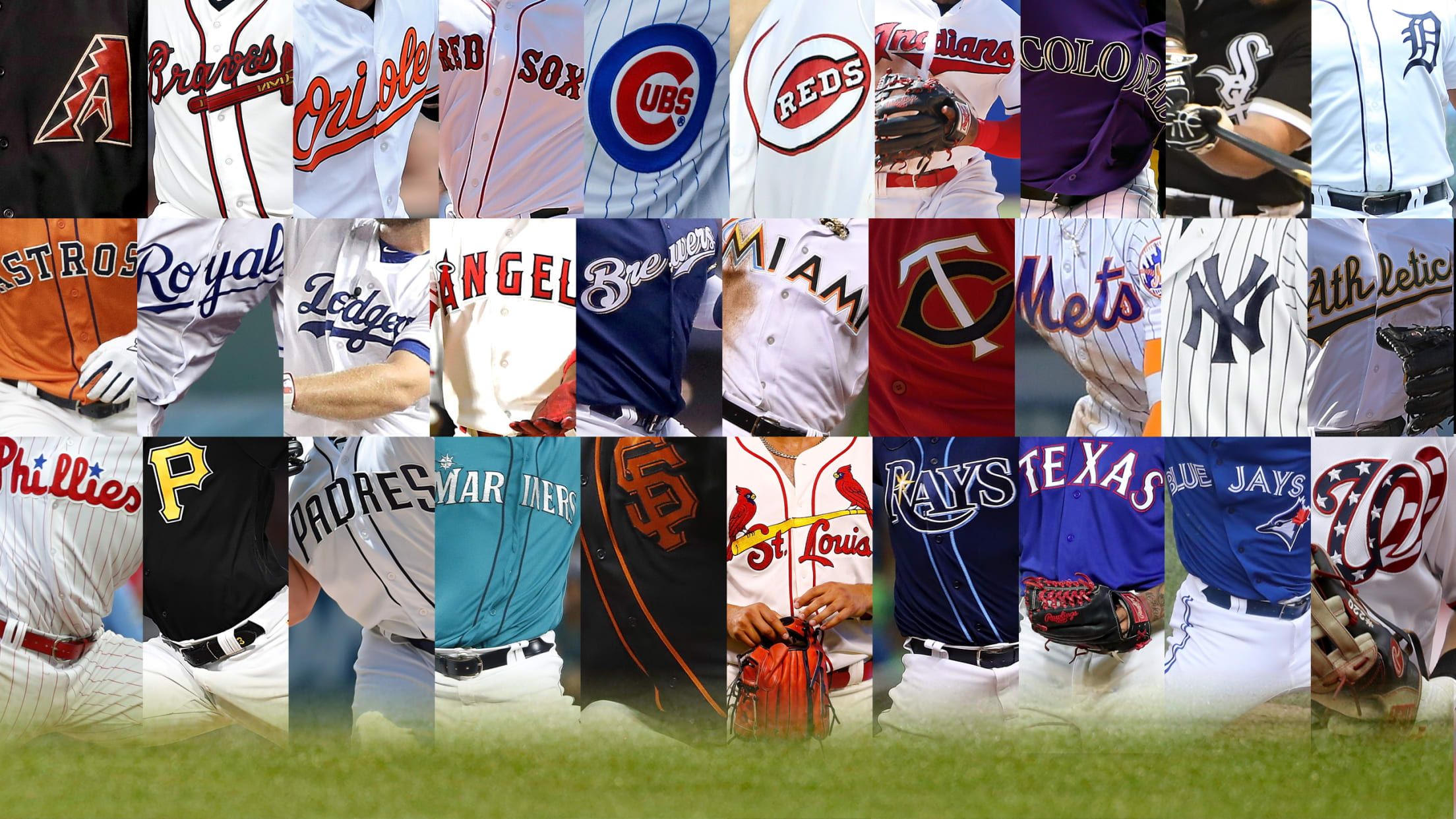 One of the many joys of baseball's postseason is how one player can make such an outsized difference. There's no better time for a player to go on a hot streak than in the playoffs, when he's able to carry his team for a whole series -- maybe even to
Inbox: How will Blue Jays use catchers in '20?
Beat reporters Keegan Matheson and Alexis Brudnicki answers fans' questions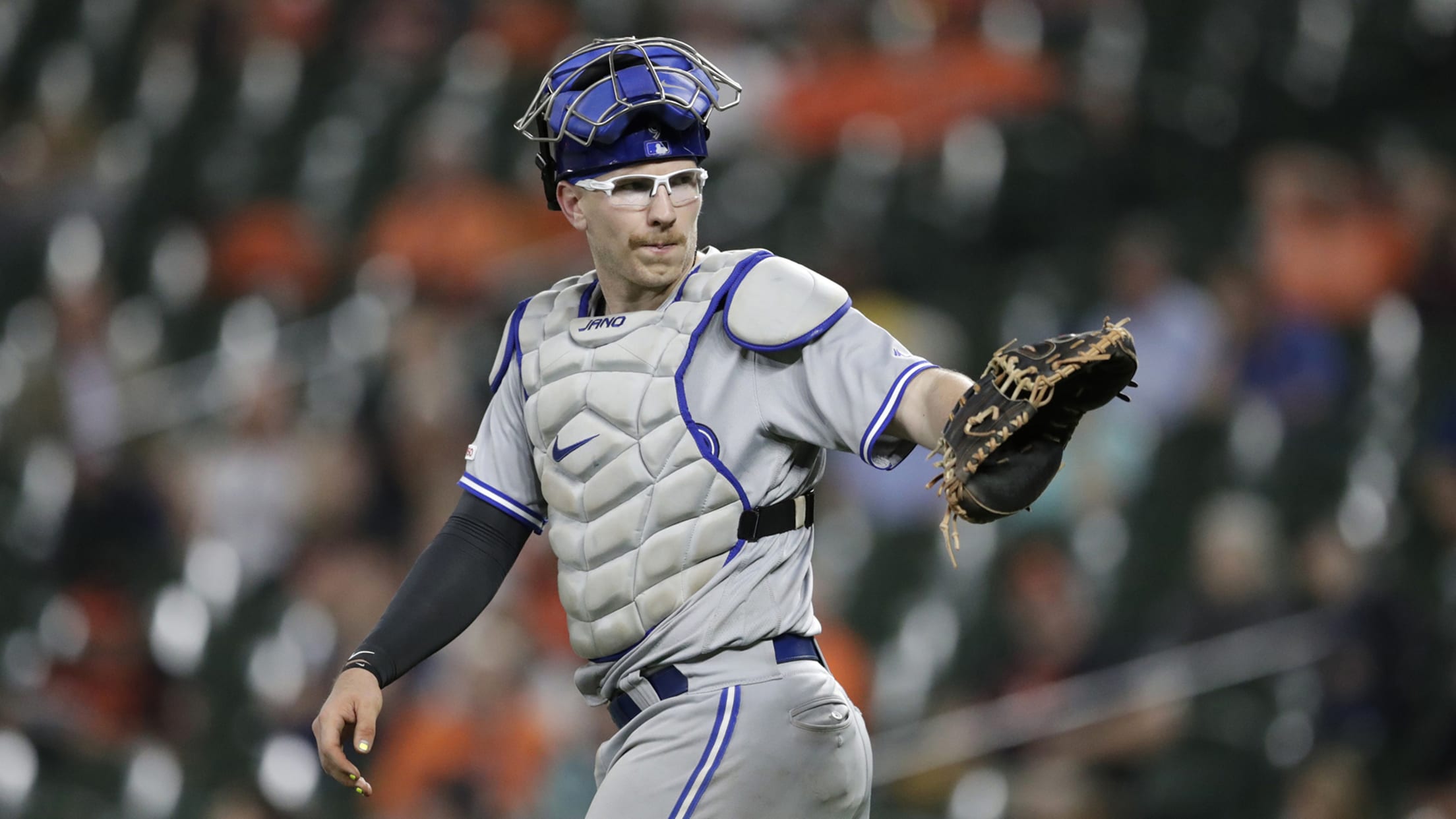 TORONTO -- With plenty of positional questions left to be answered and pitching to be acquired, one area of strength for the Blue Jays this season was behind the dish. But how will Toronto utilize its catchers? The answer to that question and more highlights this week's Canadian Thanksgiving edition
Blue Jays Arizona Fall League updates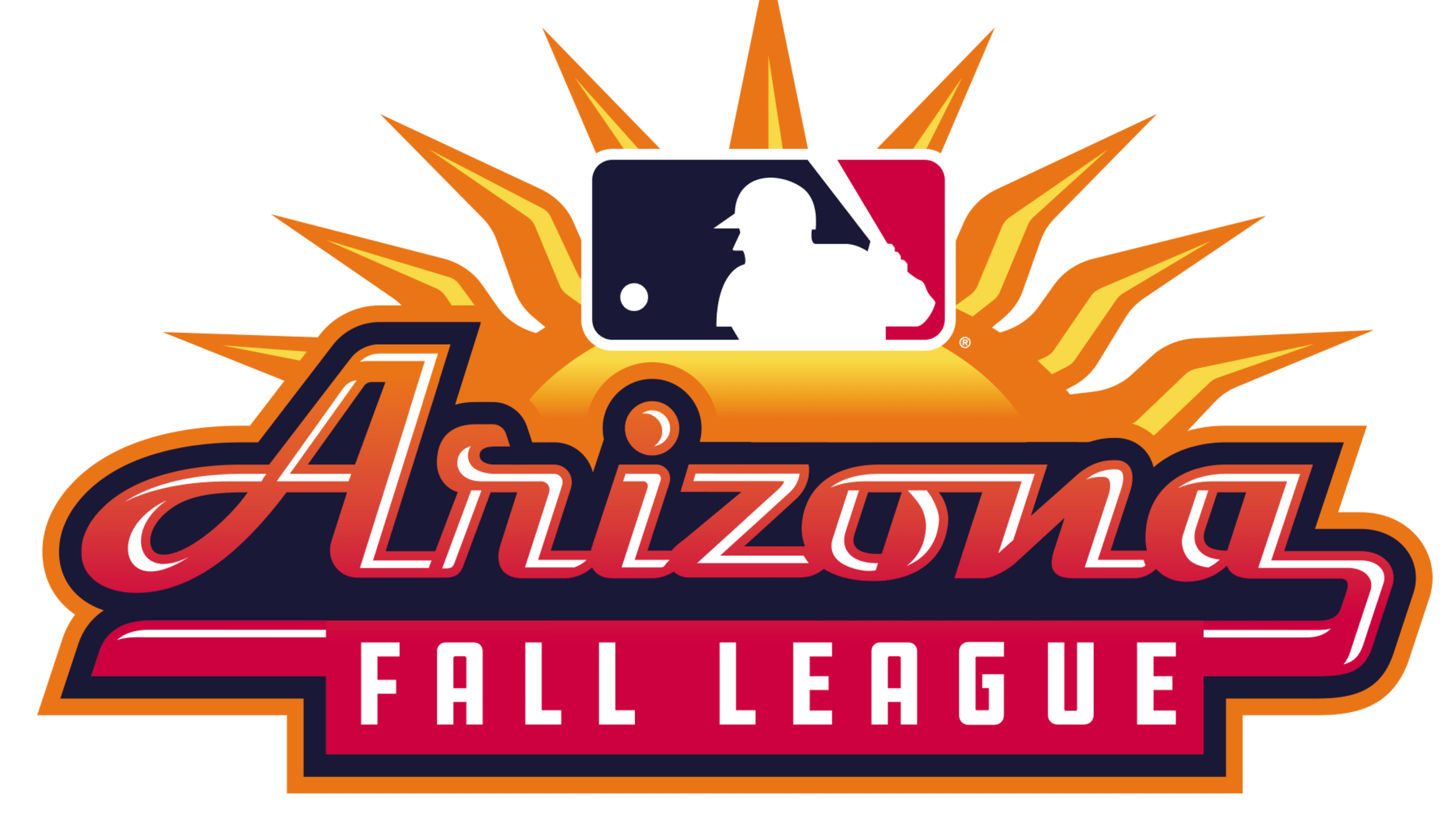 Seven Blue Jays prospects are playing for the Scottsdale Scorpions in the 2019 Arizona Fall League: Shortstop Kevin Smith (No. 13), second baseman Cullen Large, right-hander Maverik Buffo, right-hander Mike Ellenbest, right-hander Jackson Rees, right-hander Graham Spraker and shortstop Logan Warmoth.
McGuire makes case for more permanent role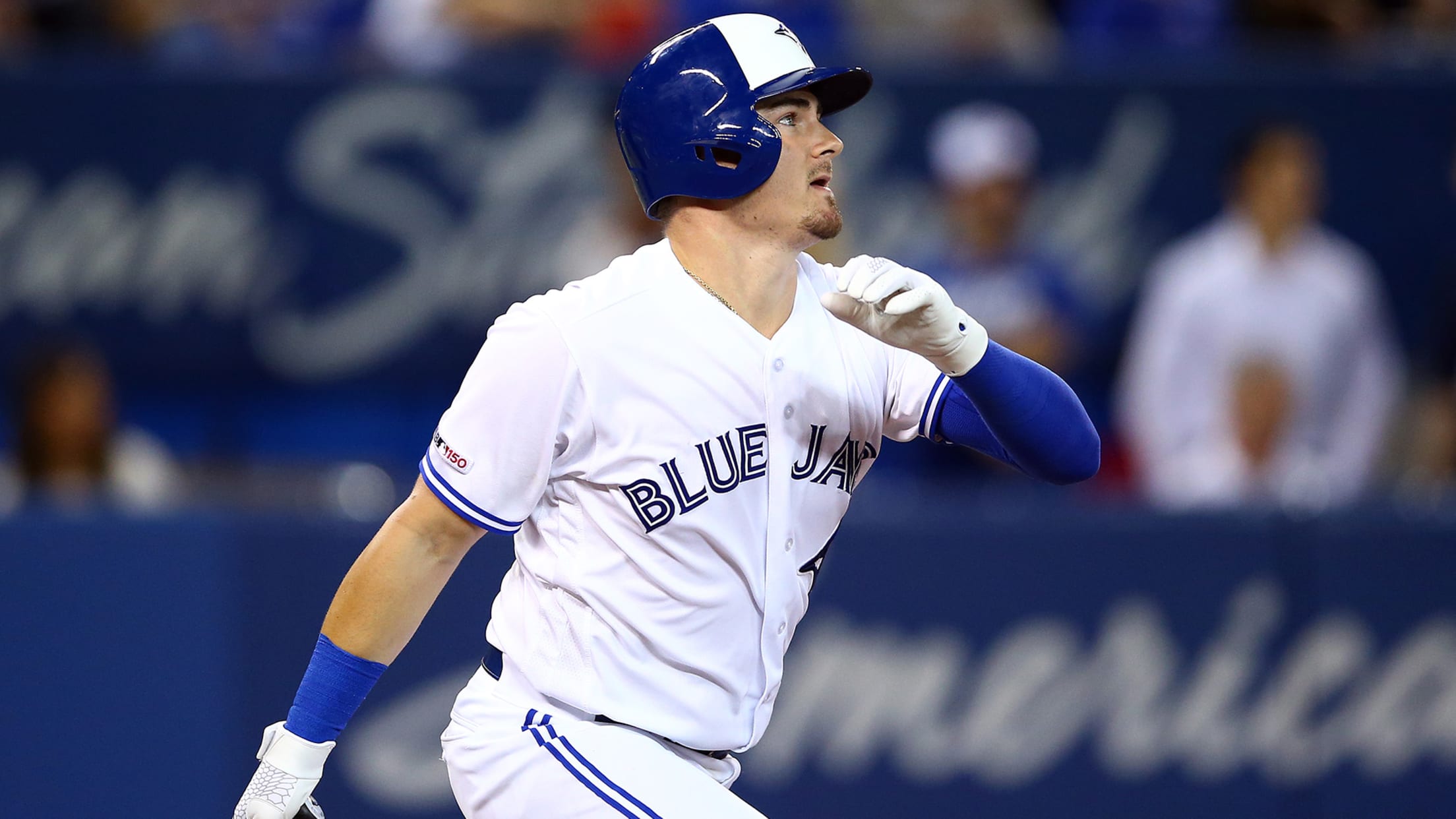 TORONTO -- Opportunity knocked at the right time for Blue Jays catcher Reese McGuire, whose strong finish to 2019 in the Major Leagues has set him up for a more central role going forward. Entering the season, McGuire acted as Triple-A depth behind Danny Jansen and Luke Maile, though it
How each player did in the Fall Stars Game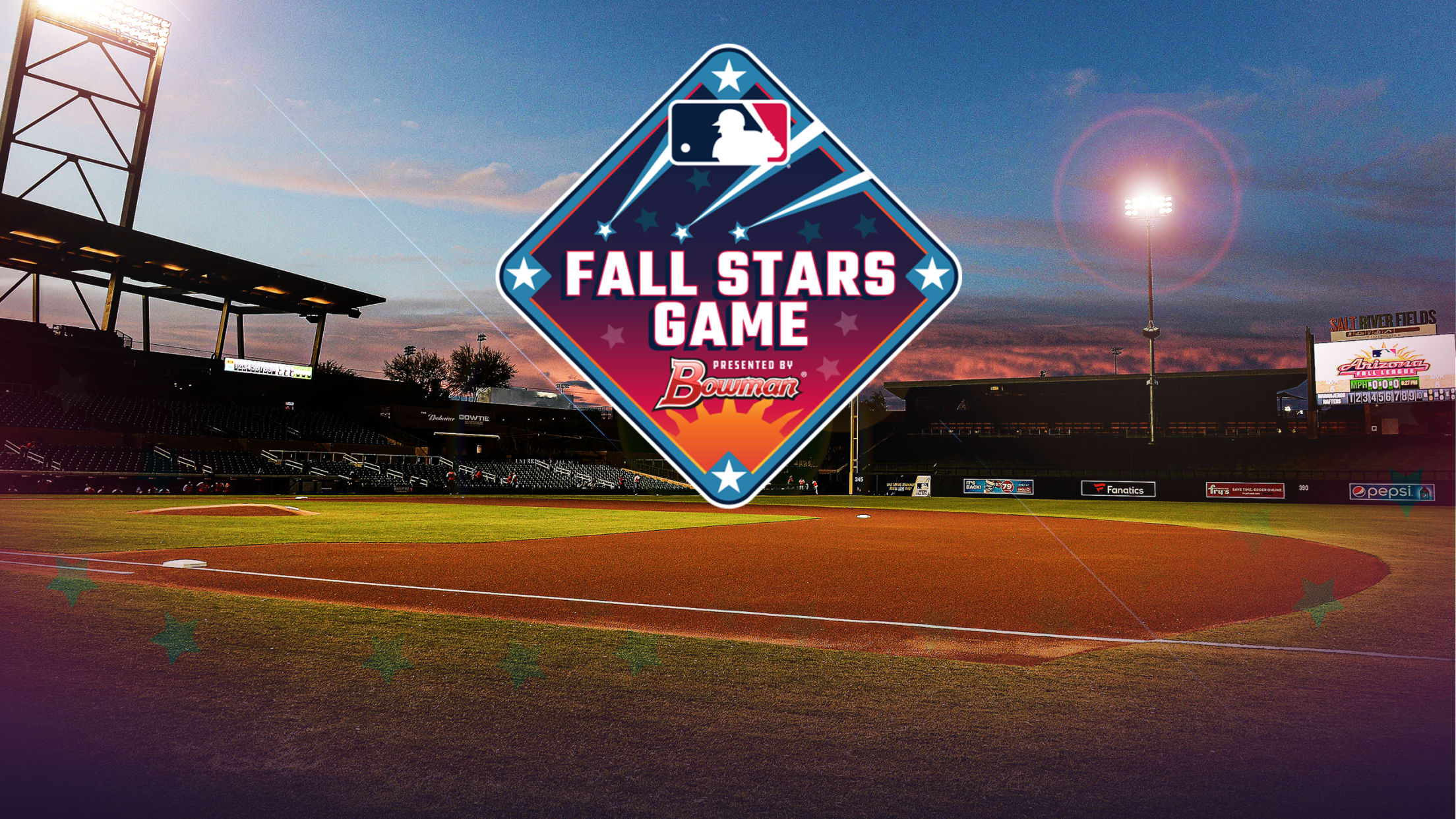 The 14th edition of the Arizona Fall League's Fall Stars Game was held Saturday night at Salt River Fields at Talking Stick, with a number of the game's top prospects on display, including the Twin's No. 1 prospect -- and No. 9 on the Top 100 -- Royce Lewis, who
Here's every team's biggest offseason priority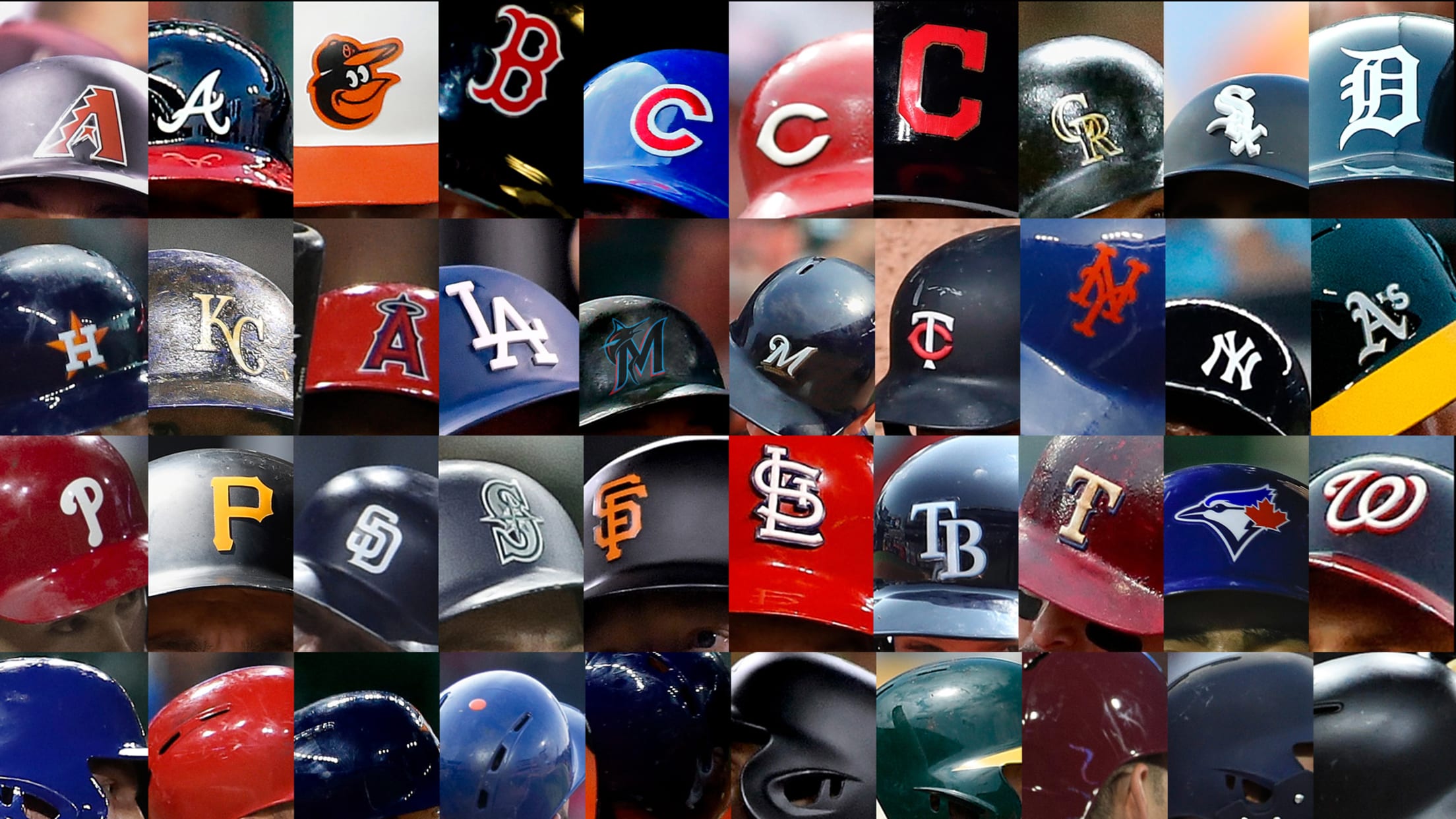 This postseason is just getting exciting, but let's not kid ourselves: If you're not a fan of the four teams that remain, you're likely already making plans for your own team in 2020. There's always next year … and for 26 teams, it's already next year. So today we look
Ranking 10 best rookies in Blue Jays' history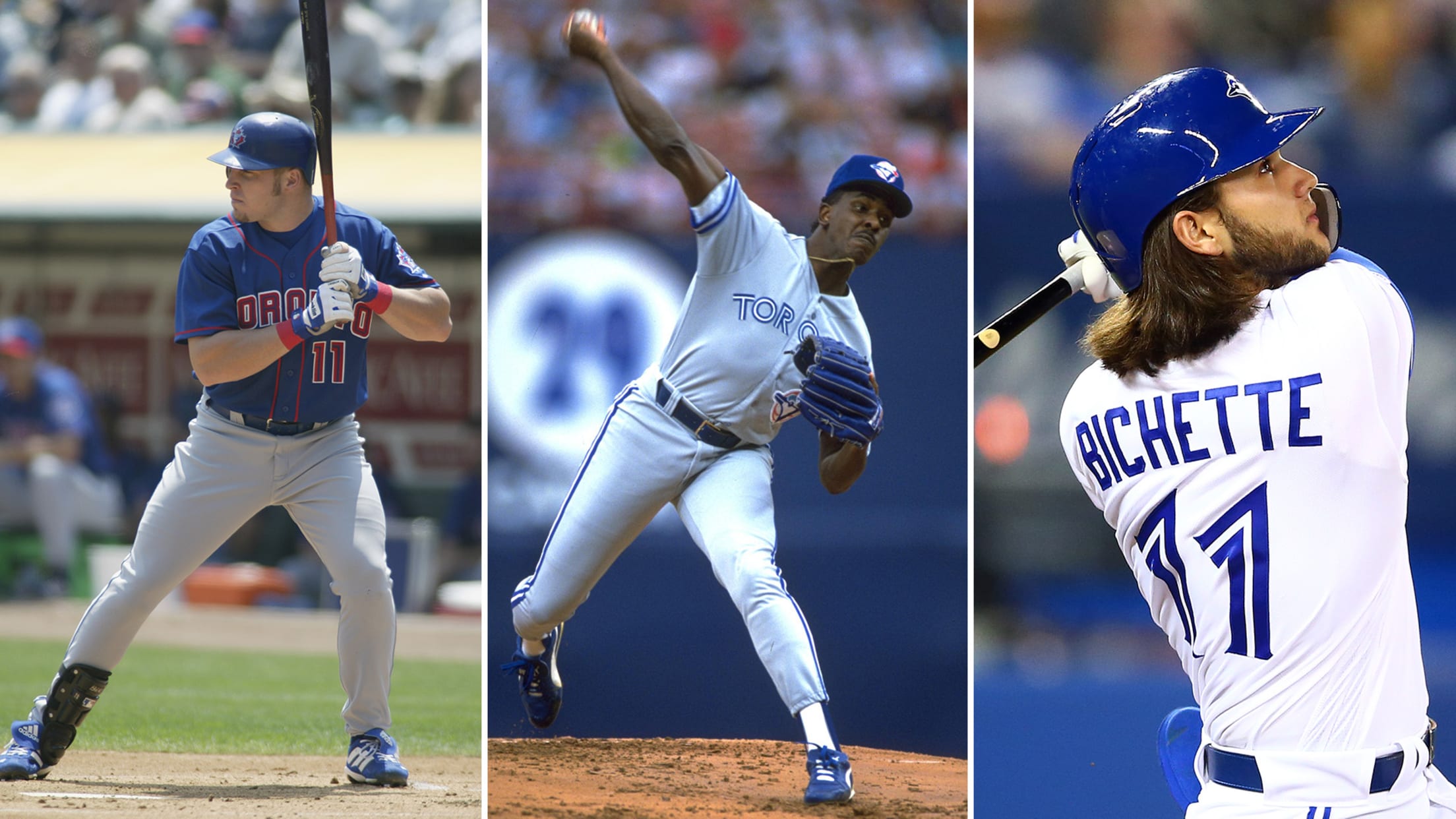 TORONTO -- It was the year of the rookie for the Blue Jays in 2019 as the club set the foundation for what it hopes is a return to playoff contention in the coming seasons. For an organization that's developed far more pitchers than position players in recent years, it
Inbox: Blue Jays turn attention to pitching in '20
Beat reporters Keegan Matheson and Alexis Brudnicki answers fans' questions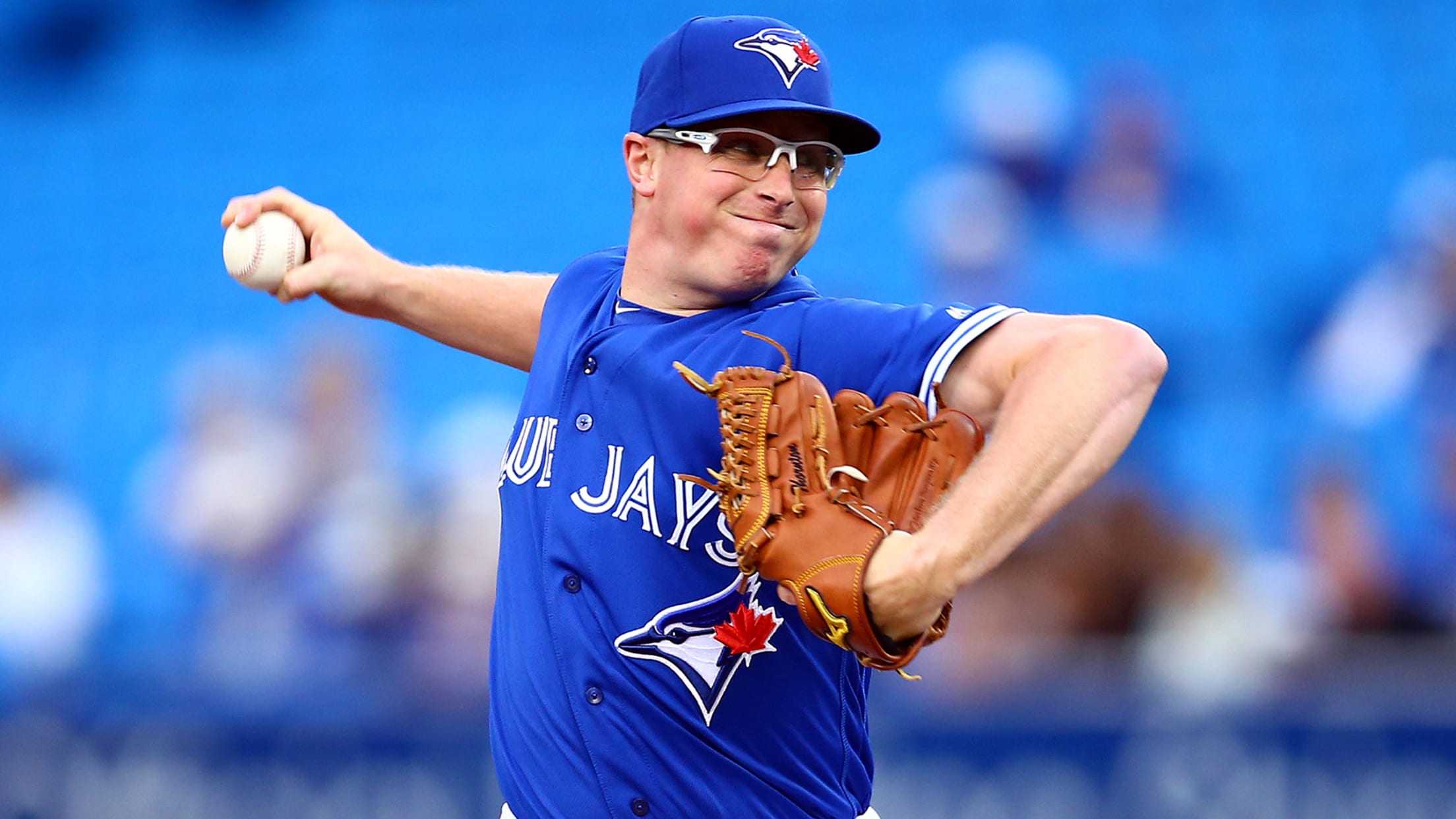 TORONTO -- The Blue Jays are squarely focused on pitching this offseason, but there's plenty of tinkering to be done surrounding their young positional core. The heavy lifting will begin when the MLB postseason wraps up but, until then, here are your questions about what comes next for the Blue
With core in place, Blue Jays eye acquisitions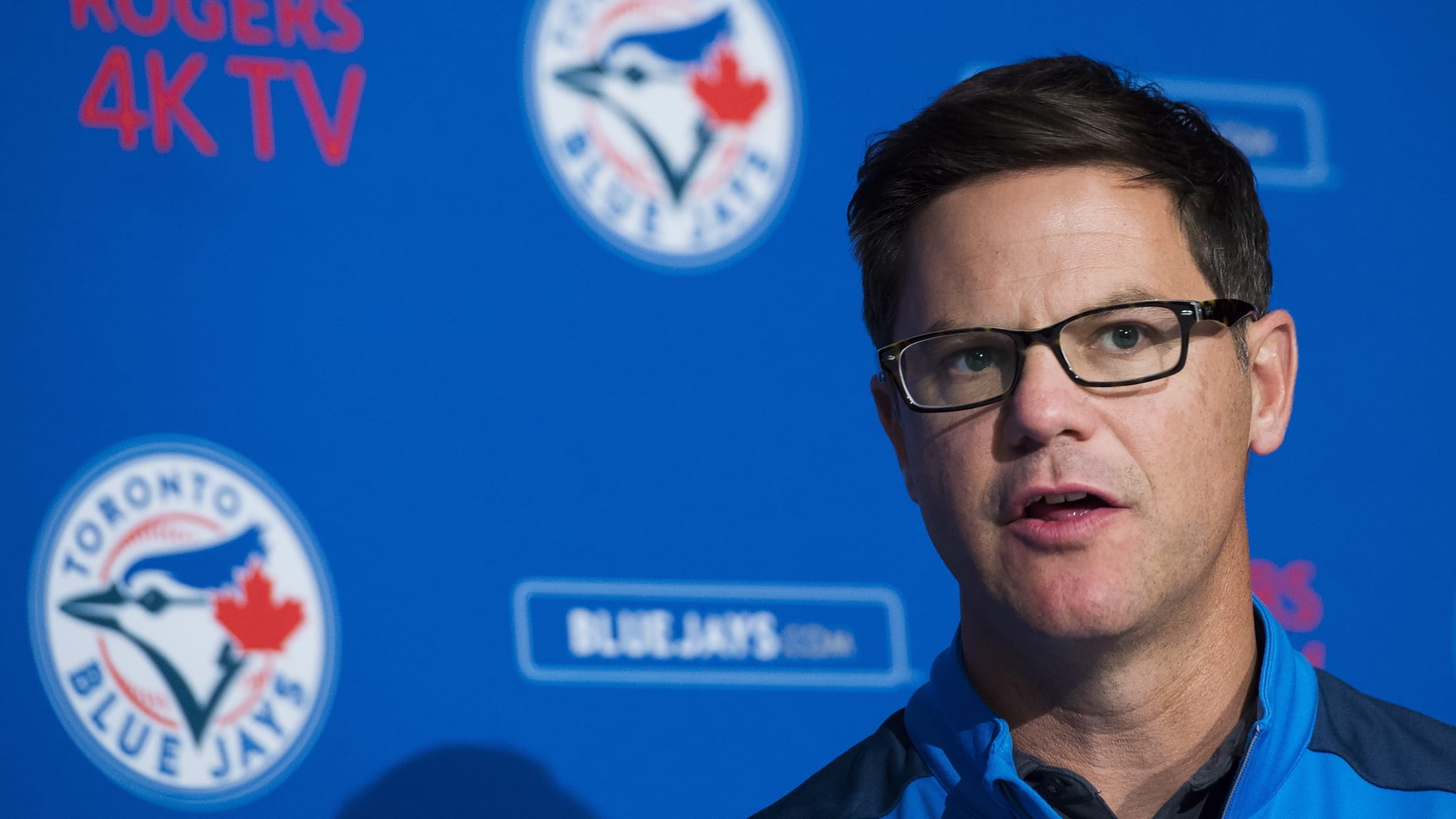 TORONTO -- With the offseason in full swing for the Blue Jays, the organization is embracing the positives it saw in the second half of the season, while focusing on the tasks that lie ahead in order to improve. "There's been a lot of excitement in and around this team
Atkins on Blue Jays' growth over 2019 season
Toronto GM discusses Vlad Jr., getting fifth overall pick and the club's need to build on defense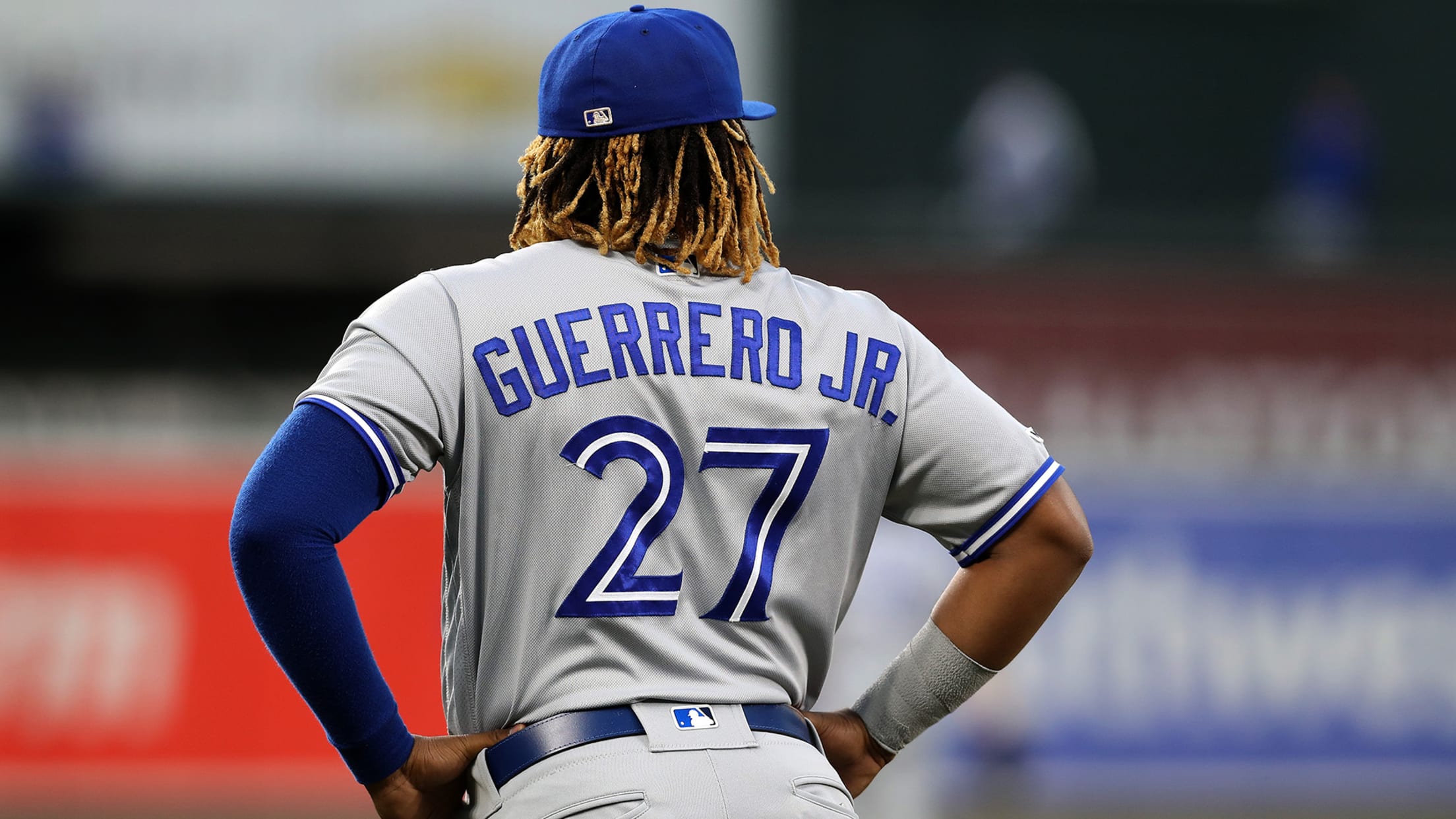 TORONTO -- Amid a season of opportunities for the Blue Jays, the organization wanted its young players to embrace the chance they had to learn, hoping the squad's freshest faces would take what they've gleaned and continue to run with it through the offseason and beyond. As his education on
Nominees named for 2019 Aaron Award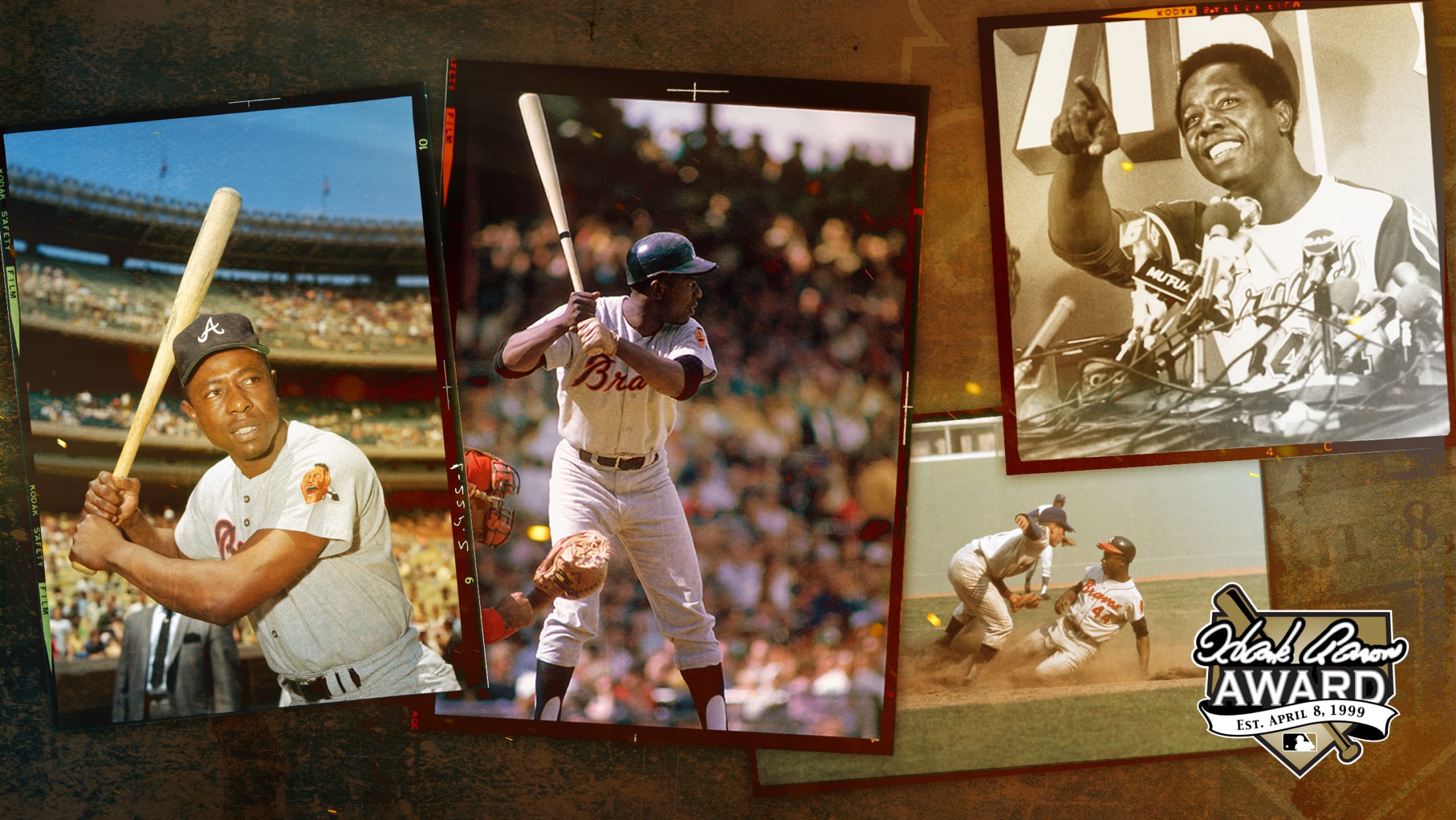 Major League Baseball announced last Thursday the finalists for the 2019 Hank Aaron Award, which is given annually to the most outstanding offensive player in each league. The award began in 1999 -- the 25th anniversary of Aaron's 715th home run, which broke Babe Ruth's career record. This year's finalists
Warmoth embraces AFL after erratic season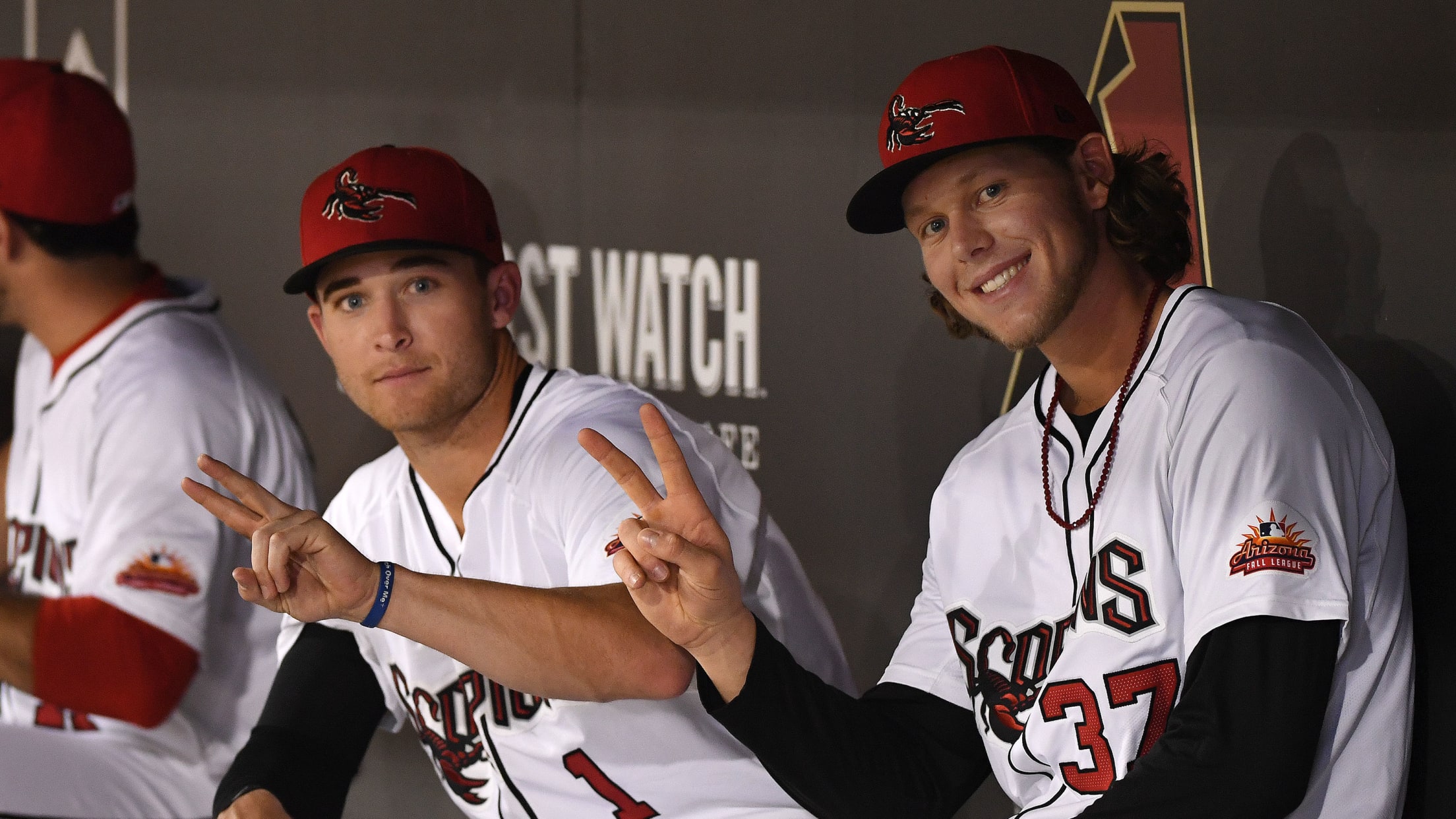 When the Blue Jays selected Logan Warmoth in the first round (No. 22 overall) of the 2017 Draft out of North Carolina, he was viewed as a player who, with his strong track record of performing against advanced college competition in the Atlantic Coast Conference, could move quickly through the
Blue Jays to hunt far and wide for pitching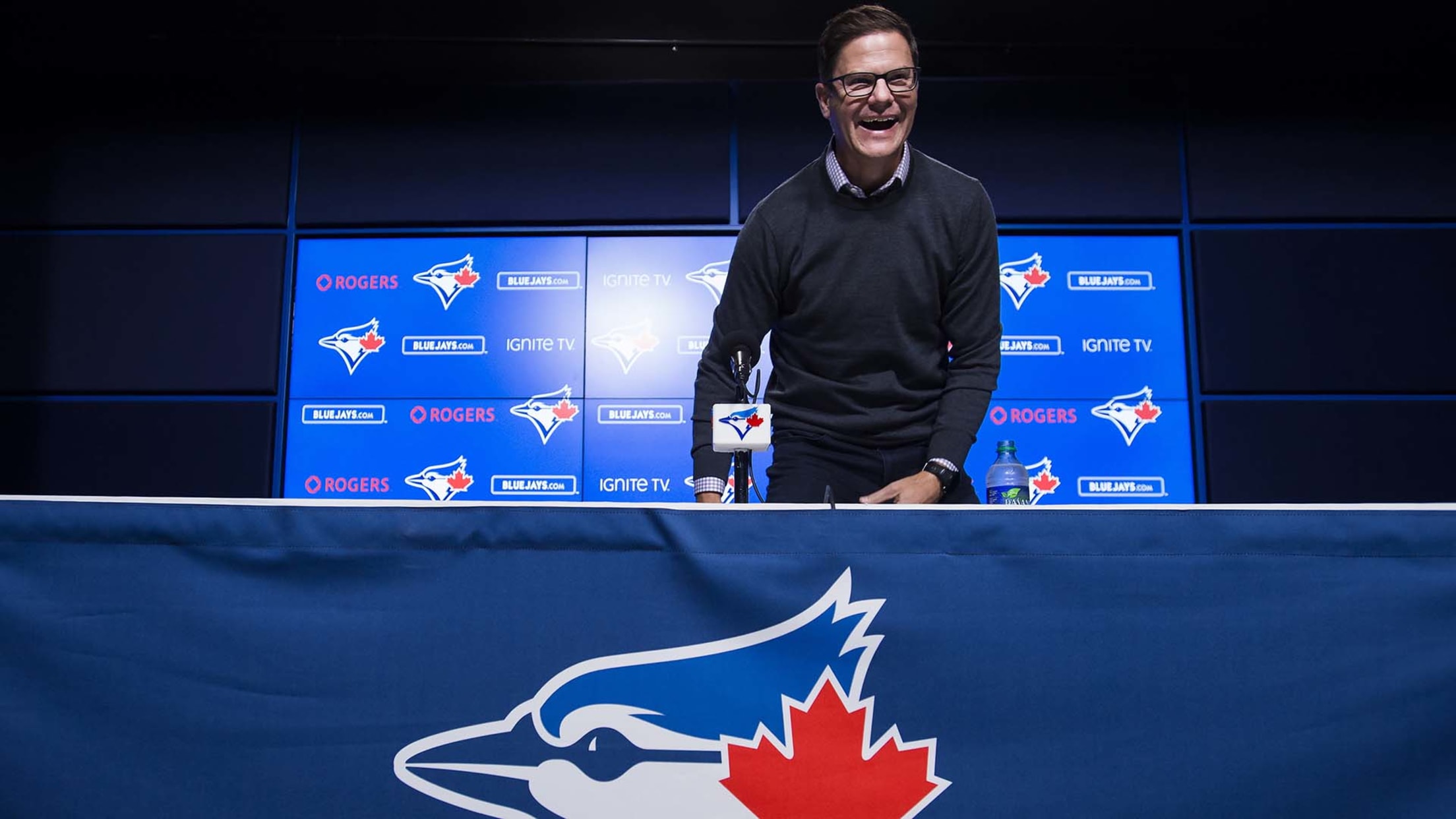 TORONTO -- With a critical offseason on the horizon, the Blue Jays' top priority is crystal clear. Starting pitching will rule the winter. The Blue Jays turned to 21 different starters in 2019, including a long list of openers and bullpen games as they maneuvered around injuries, poor performance and
5 questions facing Blue Jays this offseason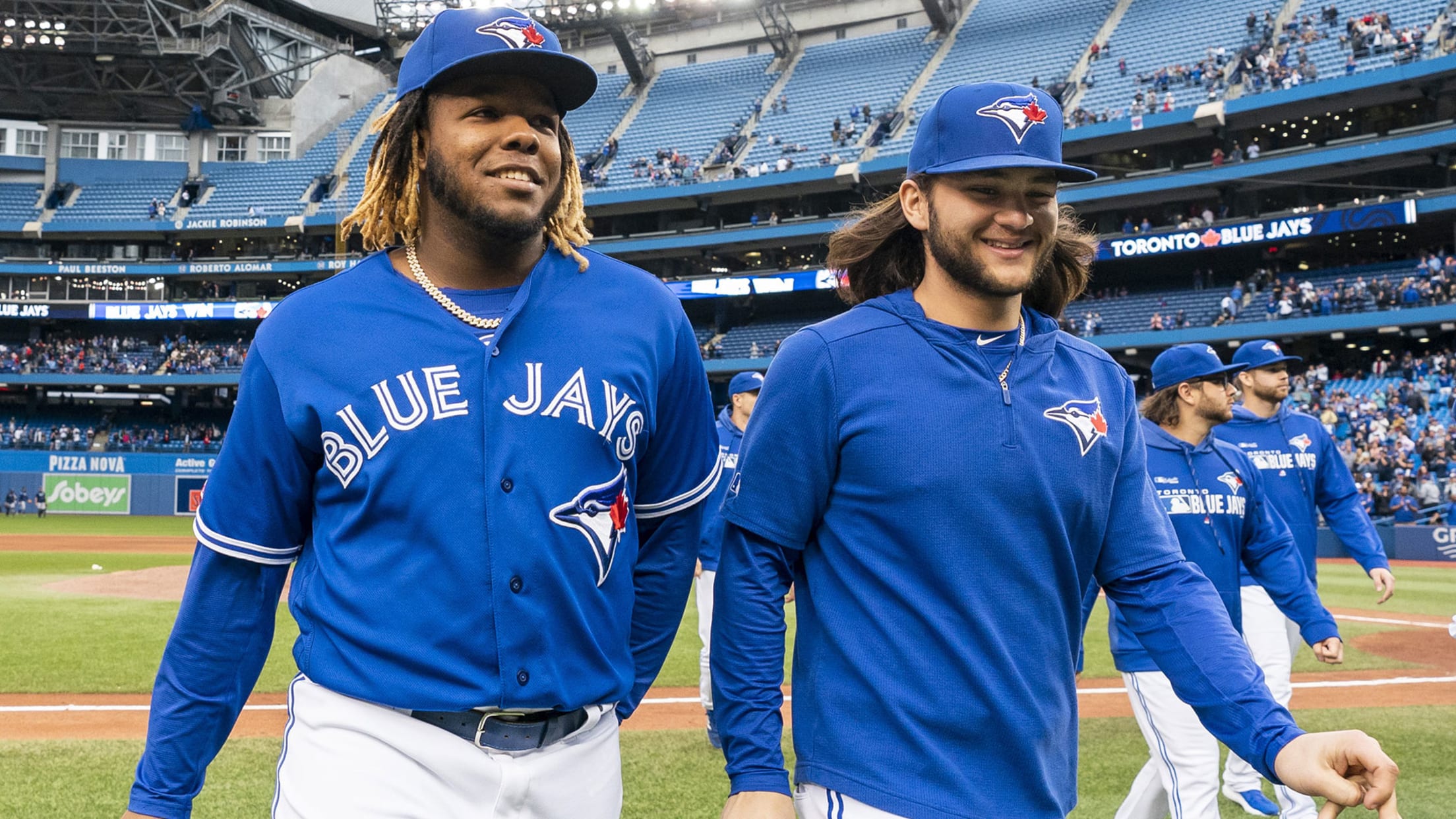 TORONTO -- The Blue Jays wrapped up a 67-95 season this weekend at Rogers Centre but, as has been the case all season, the focus remains on 2020 and beyond. With a young core of position players that Toronto hasn't seen in many years, the Blue Jays have a foundation
2019 brings hope for Blue Jays' future
Youth steps up in Smoak's likely farewell season with Toronto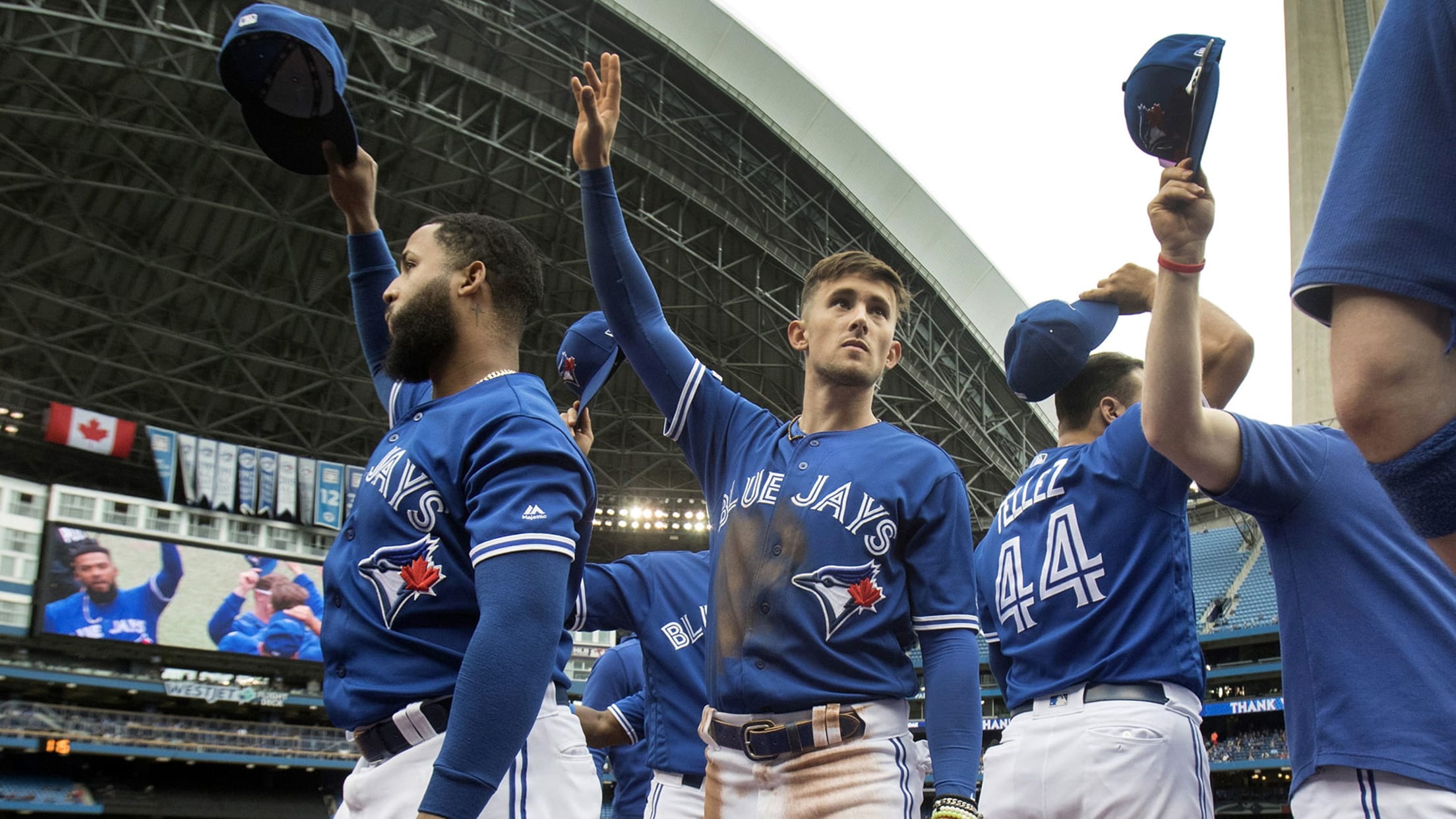 TORONTO -- With the doors closing on the Blue Jays' 67-95 season after Sunday's 8-3 win over the Rays at Rogers Centre, first-year manager Charlie Montoyo is looking back -- and ahead -- the way he knows best. Montoyo is optimistic about what's to come and happy, he says, with
'20 Draft order set: Here's where each club picks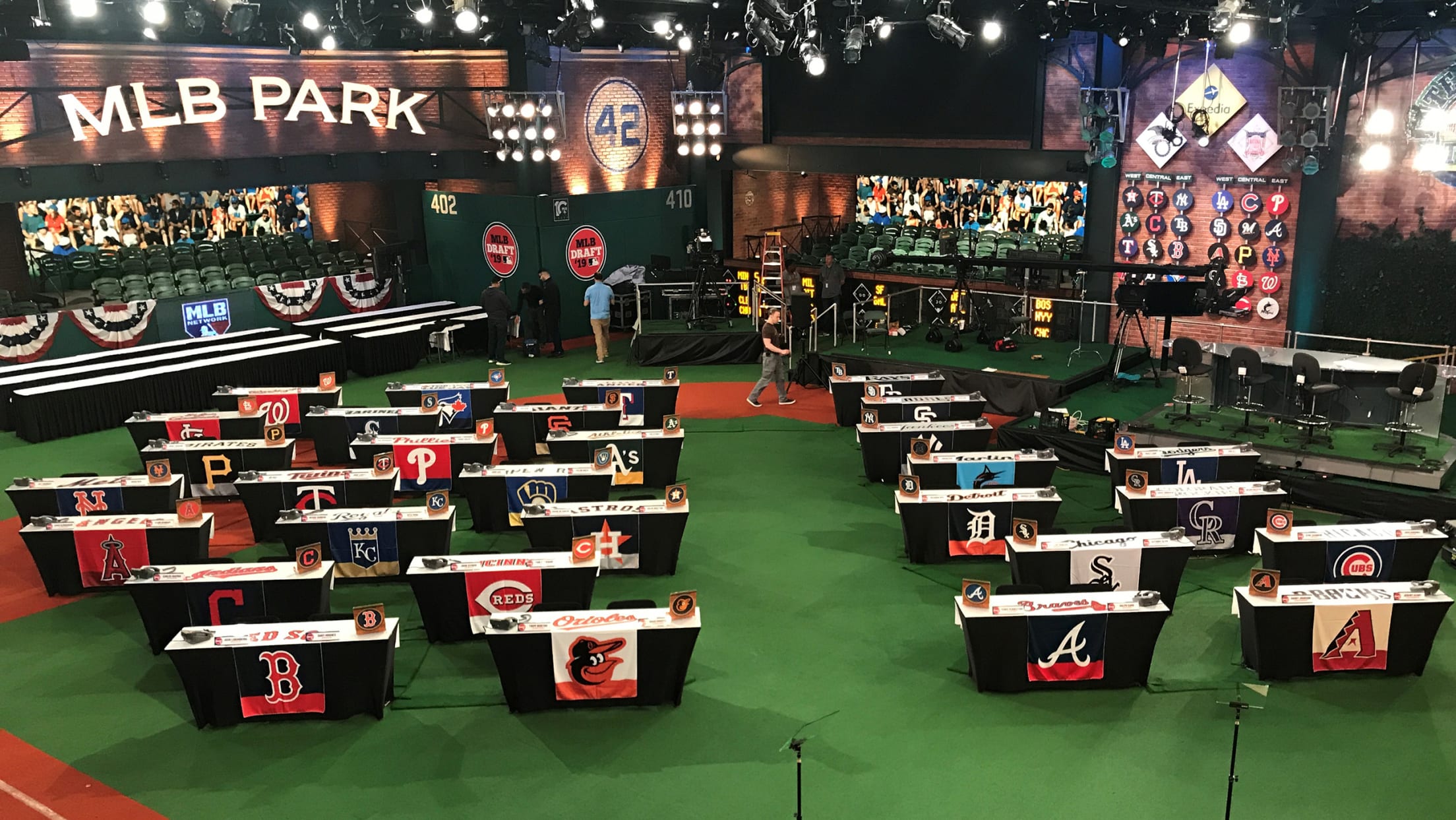 For the second time in three years, the Tigers own the No. 1 pick in the Draft. After taking right-hander Casey Mize with the first selection in 2018, Detroit is on the clock for 2020. Detroit lost a Major League-high 114 games, the second-most in the franchise's 119-season history, to
Thornton finishes season on a high note
Rookie applies lessons of '19 to shut down Rays after rocky start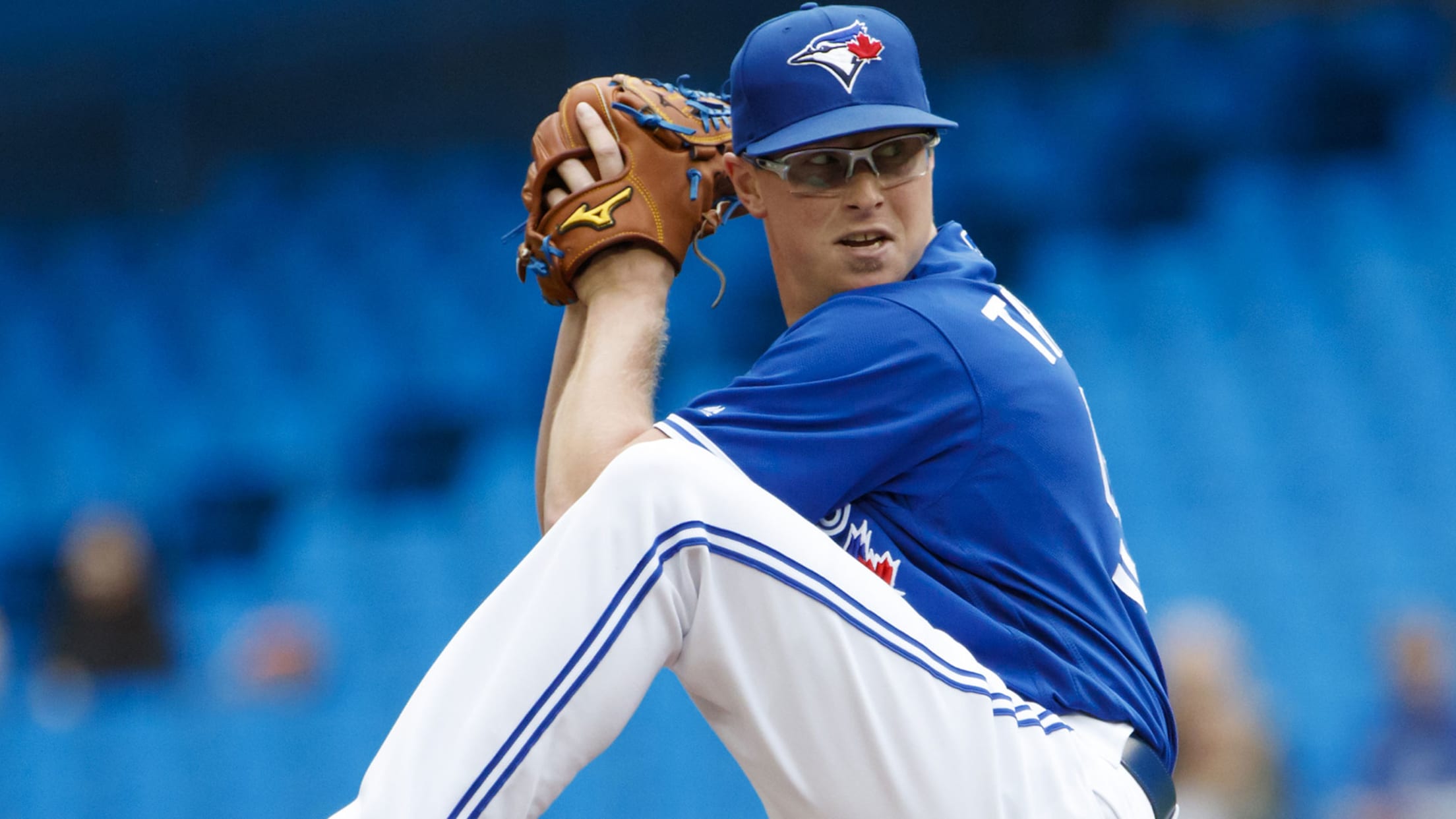 TORONTO -- Blue Jays starter Trent Thornton pumped his fist and shouted in celebration after he struck out Austin Meadows to close out five innings of shutout, one-hit ball on Saturday afternoon at Rogers Centre. It was an ending that nobody would have predicted in the top of the first
Vladdy Jr. (knee) scratched; Bichette shut down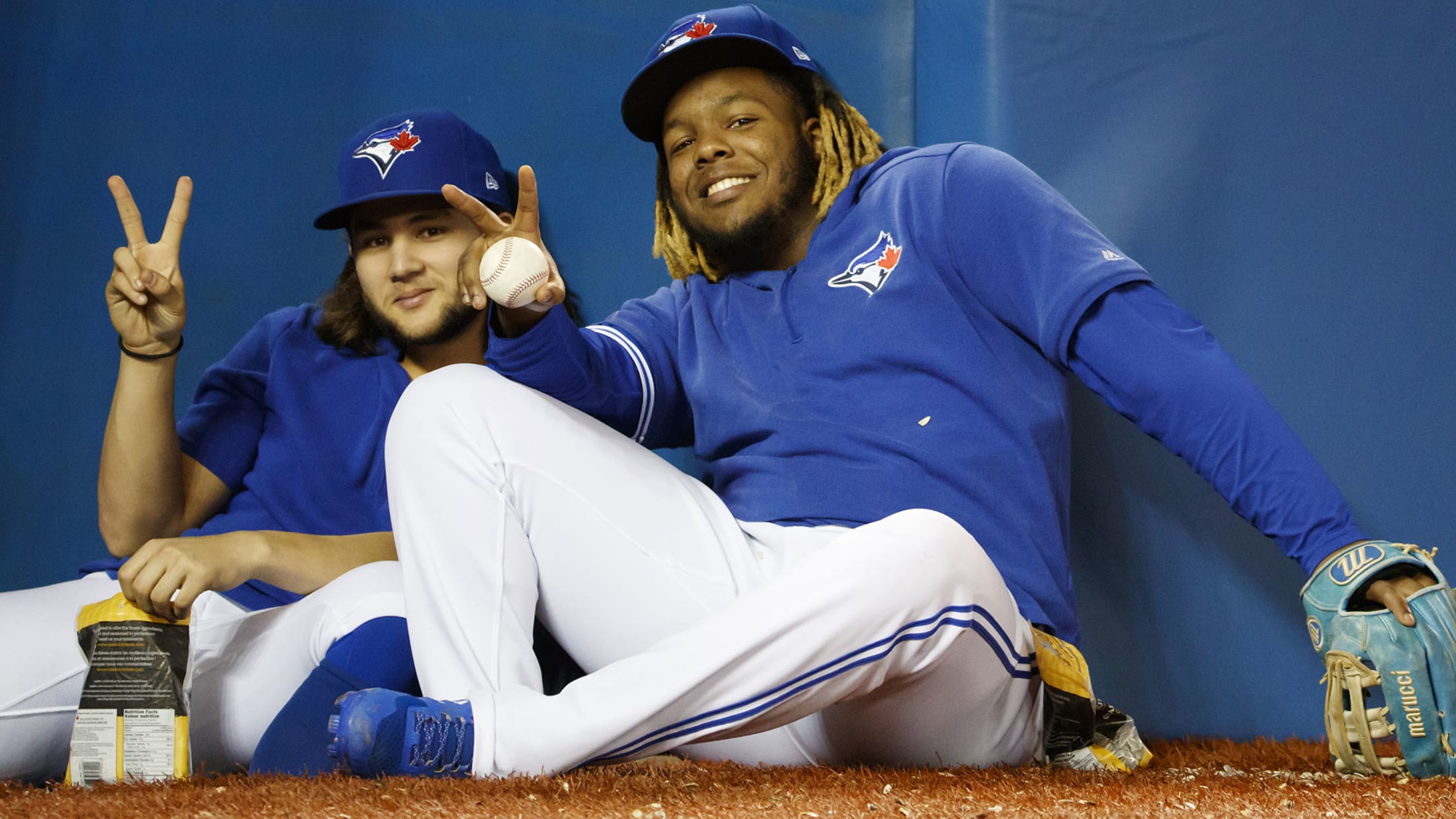 TORONTO -- Vladimir Guerrero Jr. was a late scratch from the Blue Jays' lineup on Saturday afternoon against the Rays at Rogers Centre with right knee soreness, the team announced. In August, Guerrero left a game with discomfort in his other (left) knee, but he missed just one game. Manager
Biggio continues to play beyond his age
Bunt double latest example of Blue Jays rookie's savvy and hustle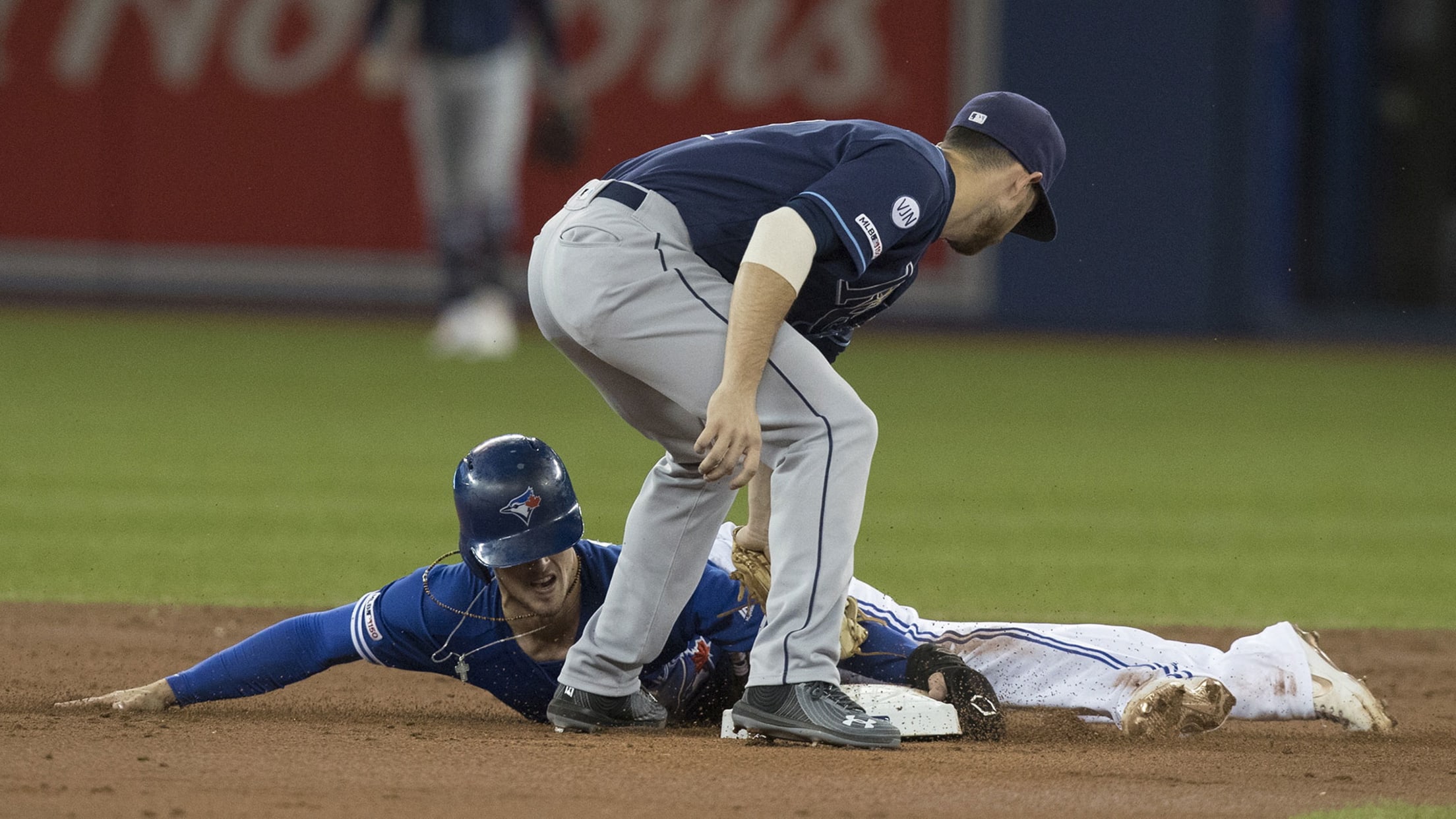 TORONTO -- Cavan Biggio has done it all for the Blue Jays this September as he rounds out his rookie season on a high note, but a savvy bunt double in Friday night's 6-2 loss to the Rays at Rogers Centre stands above the rest. Tampa Bay -- which clinched
Teenager handling jump to Majors with aplomb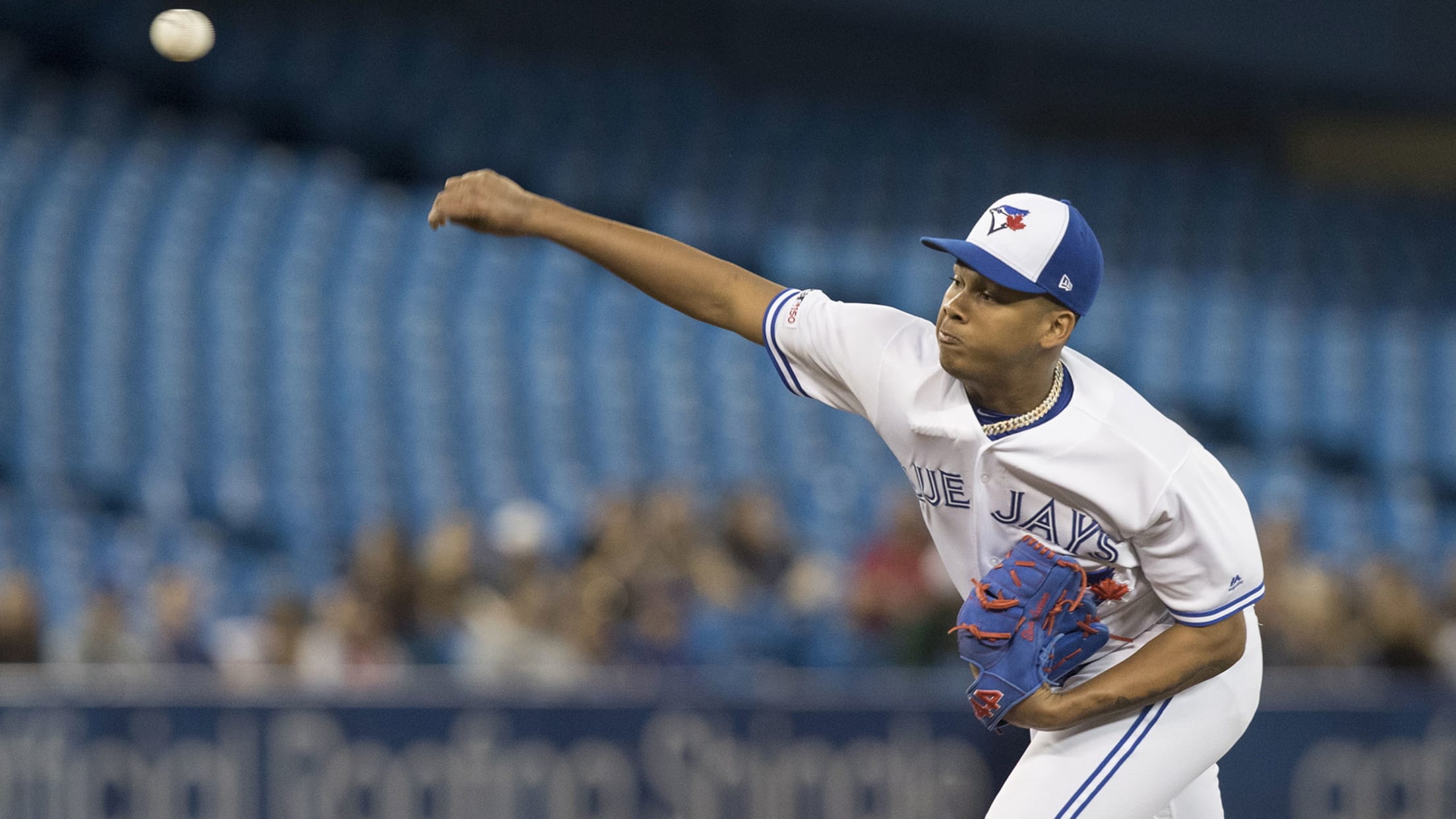 TORONTO -- Back in Spring Training, 19-year-old Elvis Luciano was standing outside the Blue Jays' clubhouse in Dunedin, Fla., when a car pulled up and offered him a ride back to his hotel. Luciano recognized the driver as a Blue Jays staffer, so he hopped in. The two chatted as