Luciano out to prove he belongs in Majors
Only 19, righty will get multiple chances in Grapefruit League games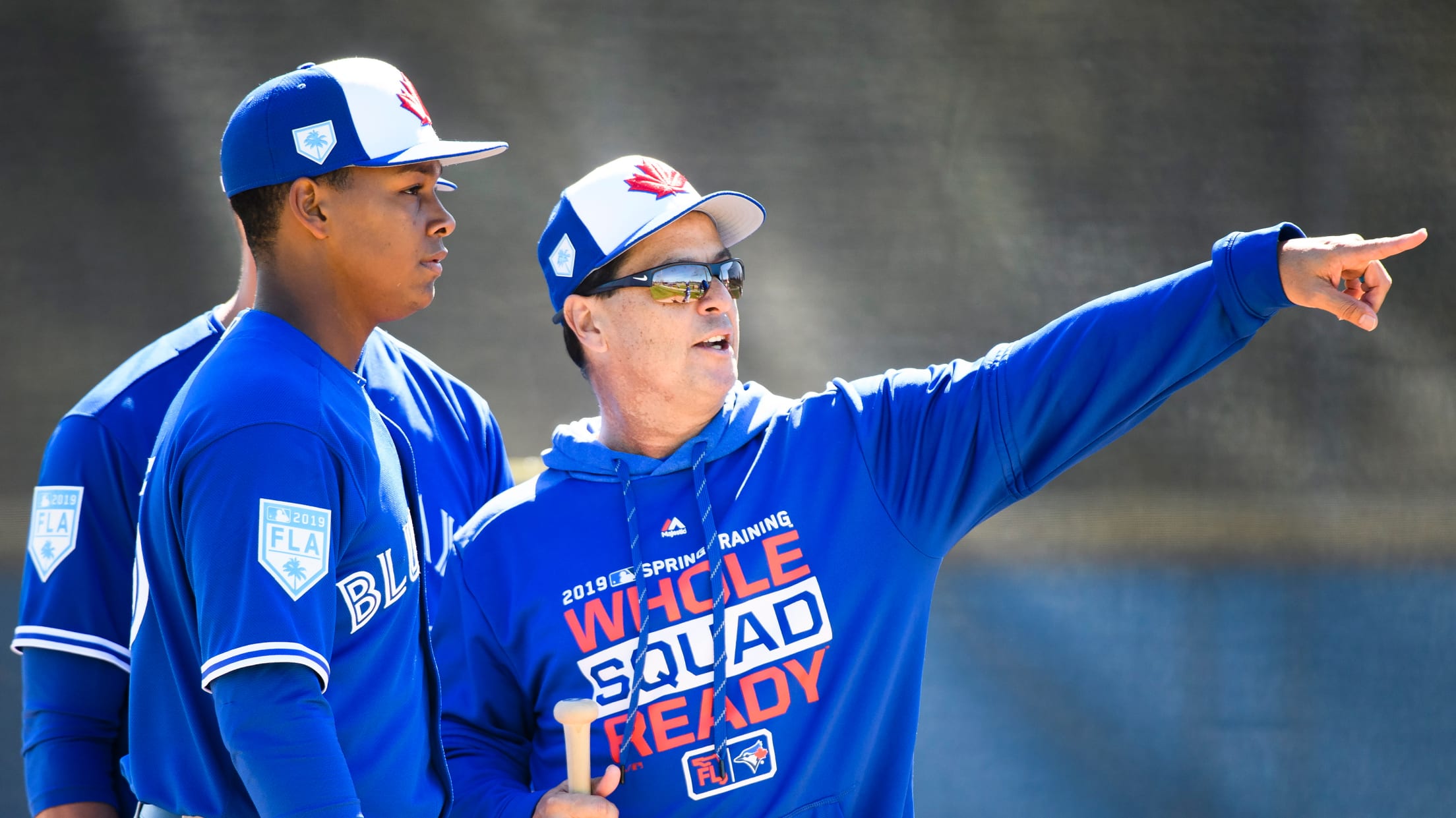 DUNEDIN, Fla. -- Elvis Luciano turned 19 years old five days ago and has never pitched above Rookie ball, but the Dominican right-hander finds himself with a realistic opportunity to crack the Blue Jays' 25-man roster. Luciano hasn't been guaranteed anything in his first big league camp, but after Toronto
Galvis drops No. 19 out of respect to Bautista
Blue Jays infielder will instead wear No. 16 this season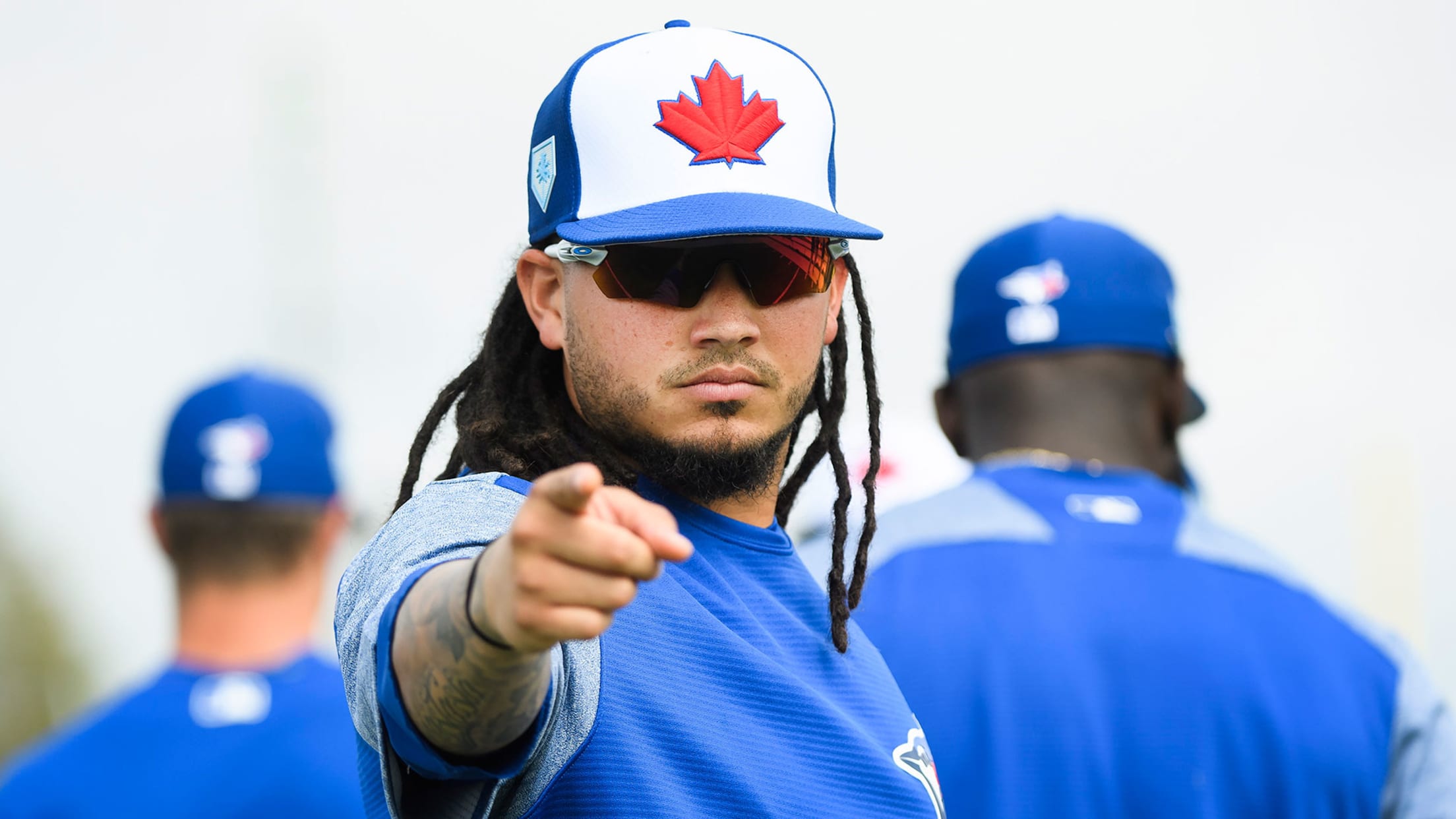 DUNEDIN, Fla. -- Freddy Galvis clearly enjoys paying tribute to the players who came before him, because less than a week after being in camp with the Blue Jays, he has already decided to change numbers. Galvis has decided against wearing No. 19 this season and instead switched to No.
20 questions that will define the AL East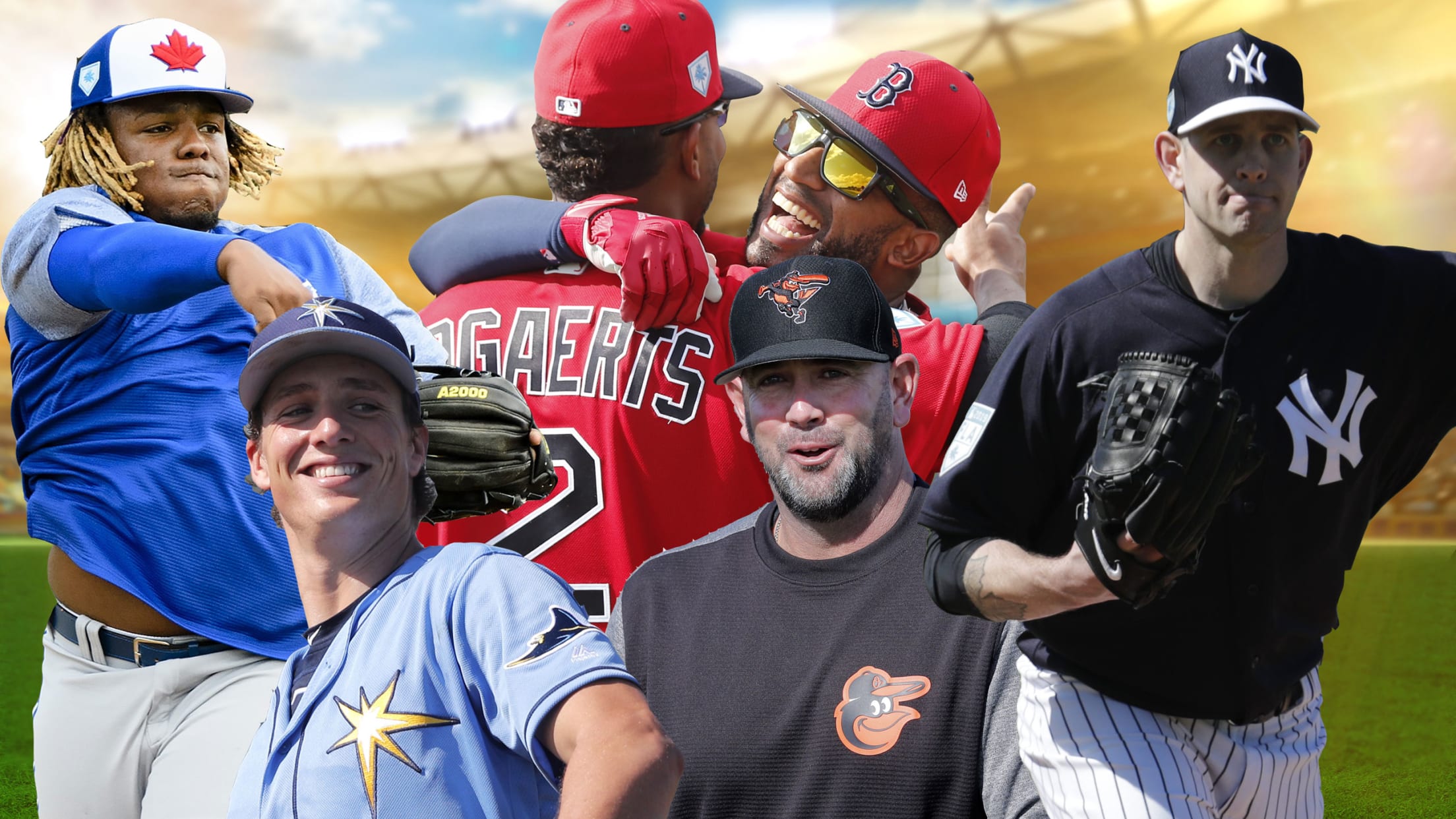 It's easy to forget this now, but heading into last season, it was the Yankees, not the Red Sox, who were widely considered the heavy favorite in the American League East. In fact, picking Boston to win the division became a sort-of indicator of hipster contrarianism; sure, the Yankees just
Pillar eager to fill leadership void
Seven-year veteran excited to work with new coaching staff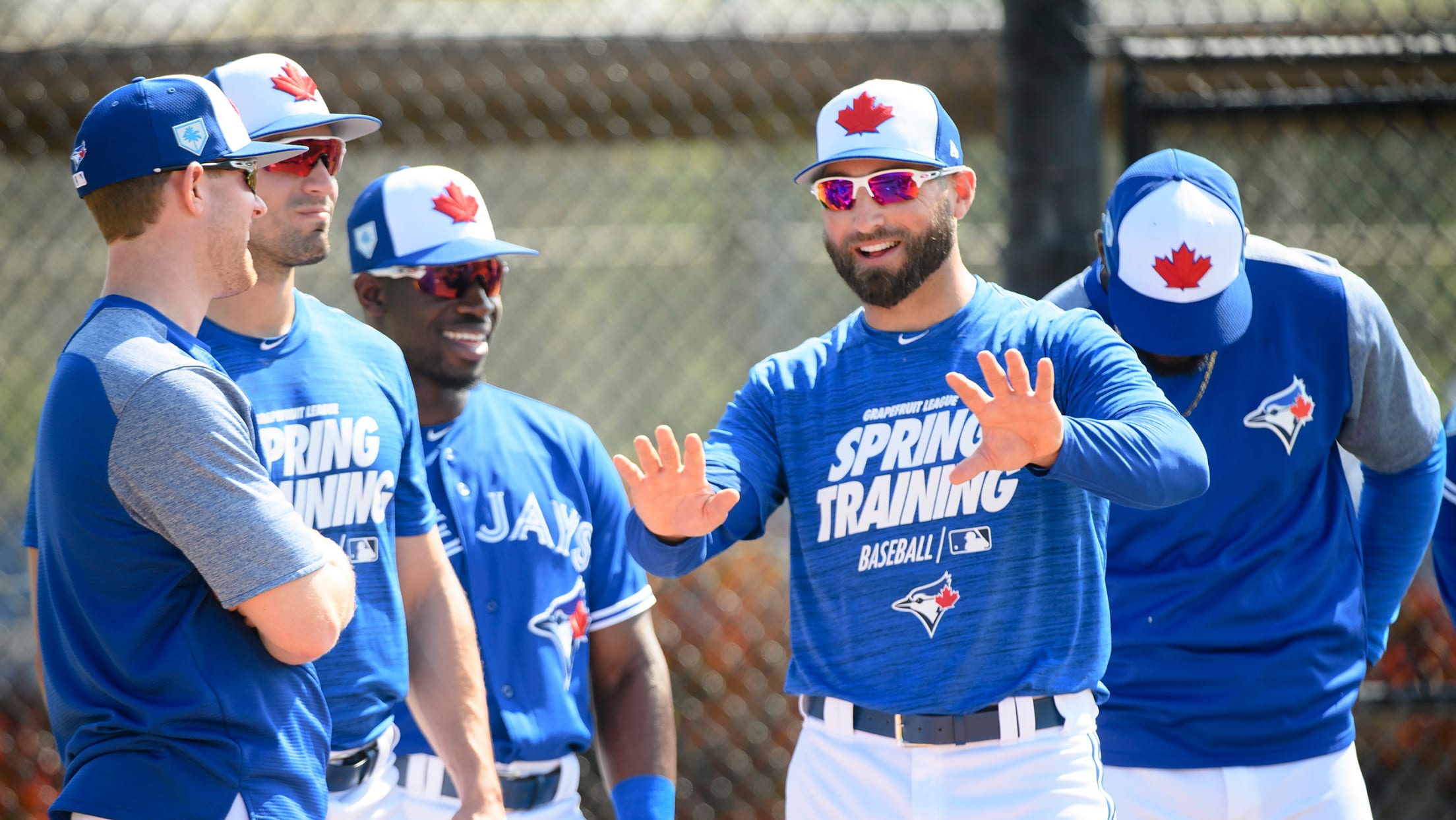 DUNEDIN, Fla. -- Embracing change hasn't been a problem for Blue Jays center fielder Kevin Pillar this offseason, with one rare exception.His age.:: Spring Training coverage presented by Camping World ::• Spring Training:Schedule | Info | Tickets | GearThe Blue Jays outfielder wants everyone to know he's a new member
Famous dads no big deal for Blue Jays quartet
Vlad Jr., Smith Jr., Bichette, Biggio out to carve their own MLB path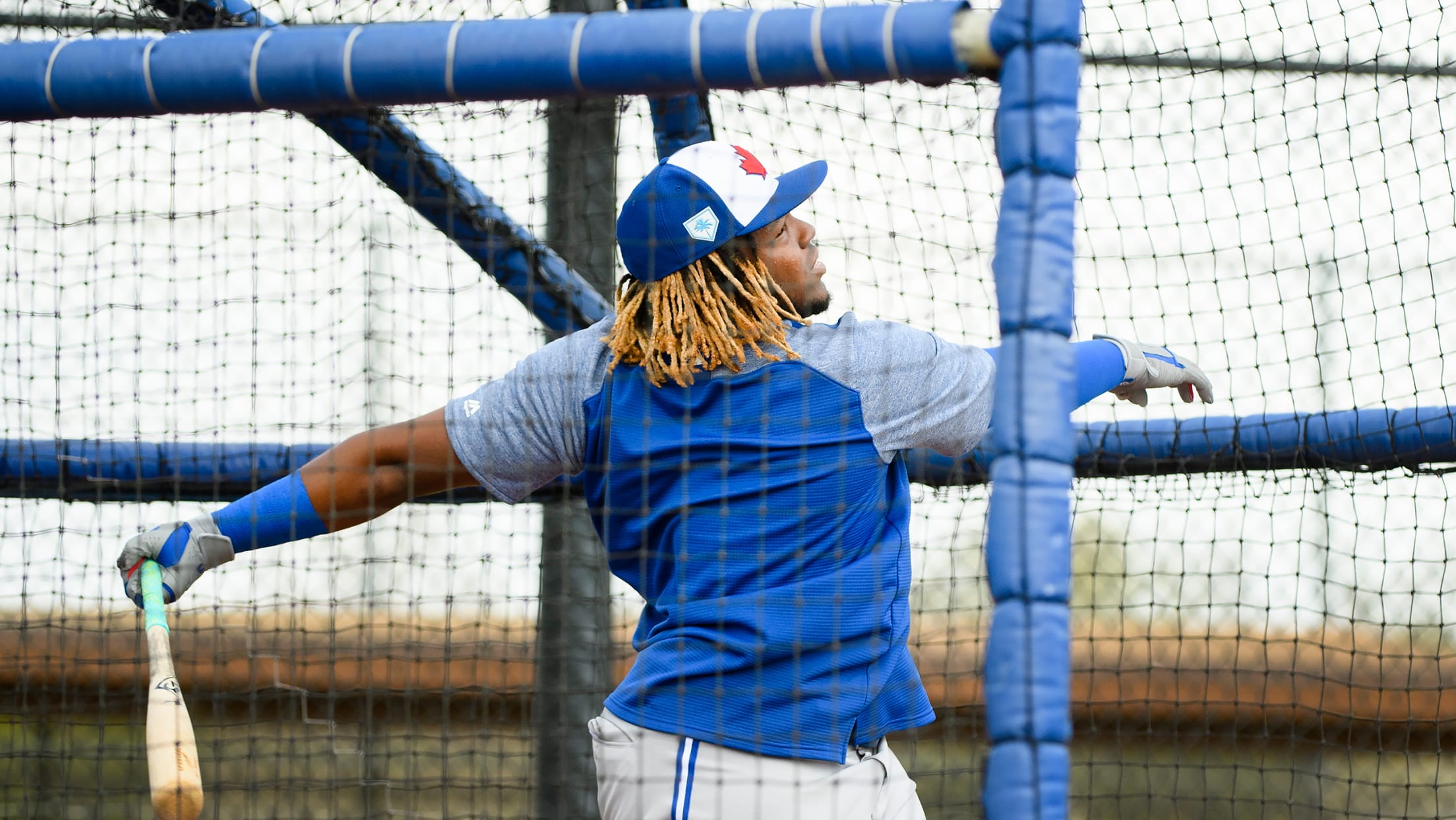 DUNEDIN, Fla -- It's not rare to see former Major League sons in Major League uniforms, but is it unusual to find four in one clubhouse?Toronto is the outlier, thanks to Vladimir Guerrero Jr., Dwight Smith Jr., Bo Bichette and Cavan Biggio.:: Spring Training coverage presented by Camping World ::•
Vlad Jr. diplomatic in discussing MLB time frame
Blue Jays' manager, teammates in awe of top prospect's maturity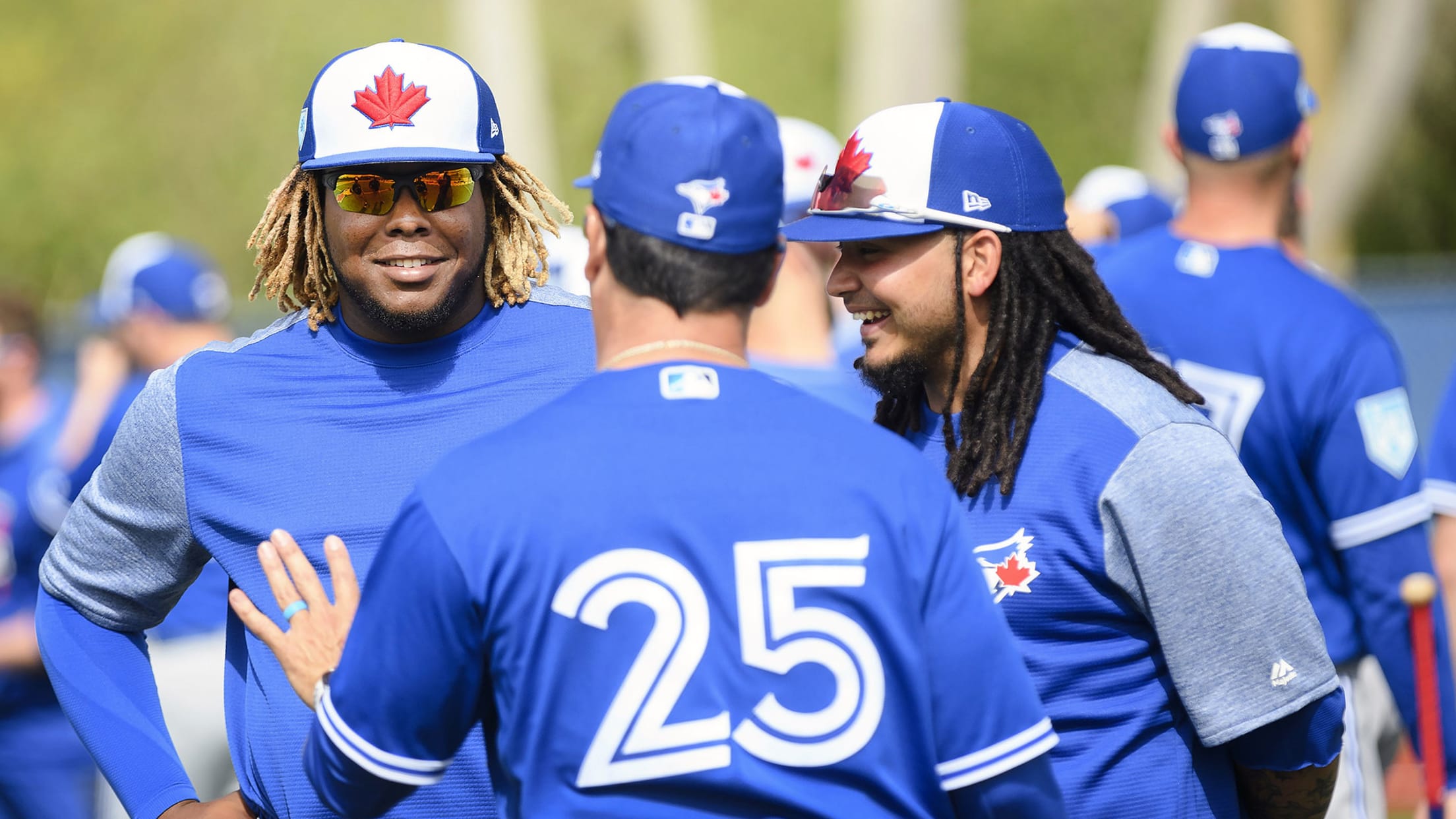 DUNEDIN, Fla. -- With each passing day, the hype continues to grow around Vladimir Guerrero Jr., but MLB Pipeline's top-ranked prospect seems to be keeping a pretty level head throughout all the chaos.Guerrero talked to the media for the first time this spring on Monday morning and brushed aside any
Galvis planning to be Blue Jays' regular SS
Montoyo responds to Stroman's comments; Travis to see time in OF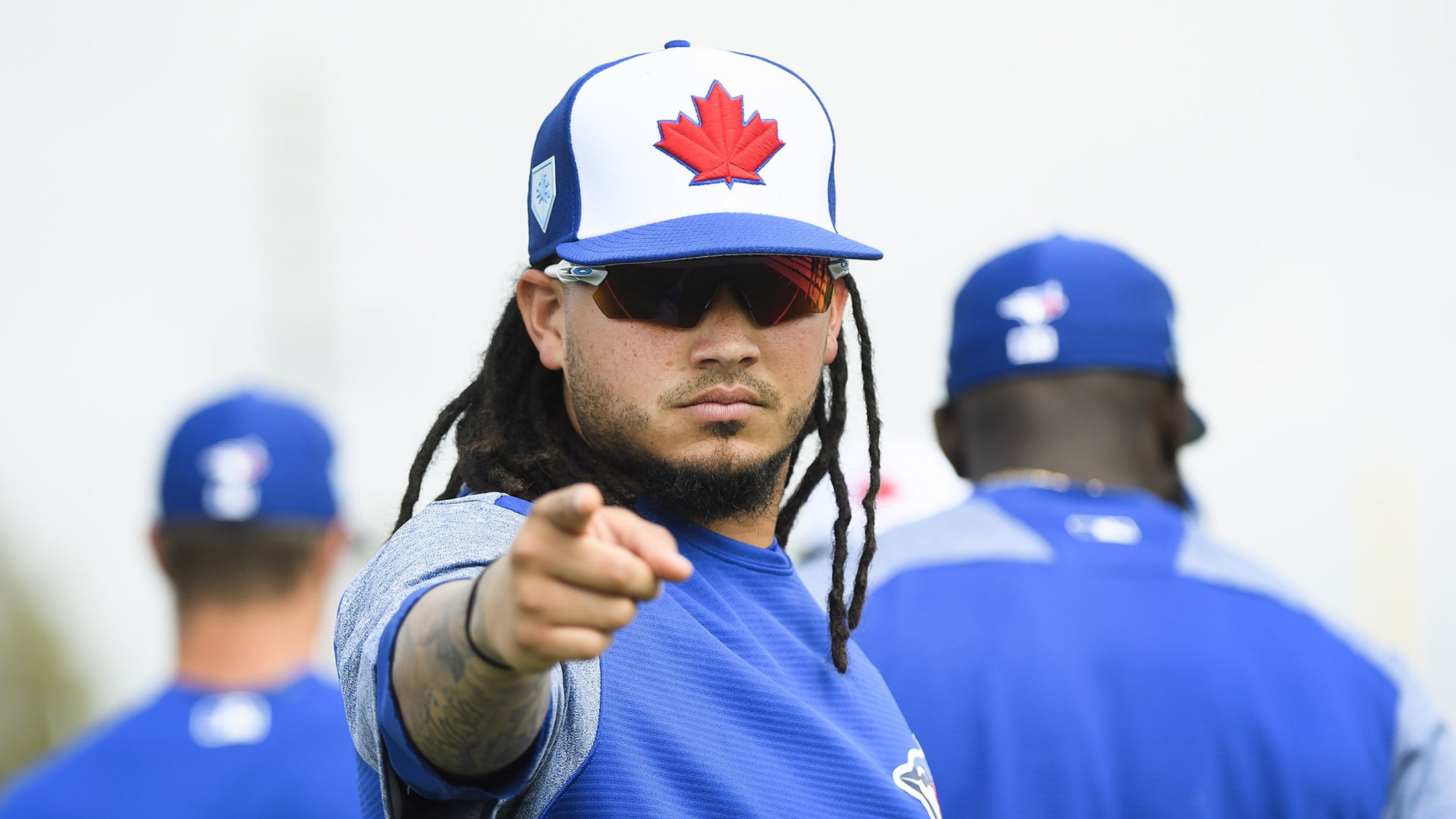 DUNEDIN, Fla. -- Freddy Galvis conceded things might eventually change, but the veteran infielder is under the impression that he will be the Blue Jays' everyday shortstop at the start of the season.Galvis joined Toronto late last month on a one-year deal. At the time, he was expected to compete
30 intriguing position battles -- 1 for each team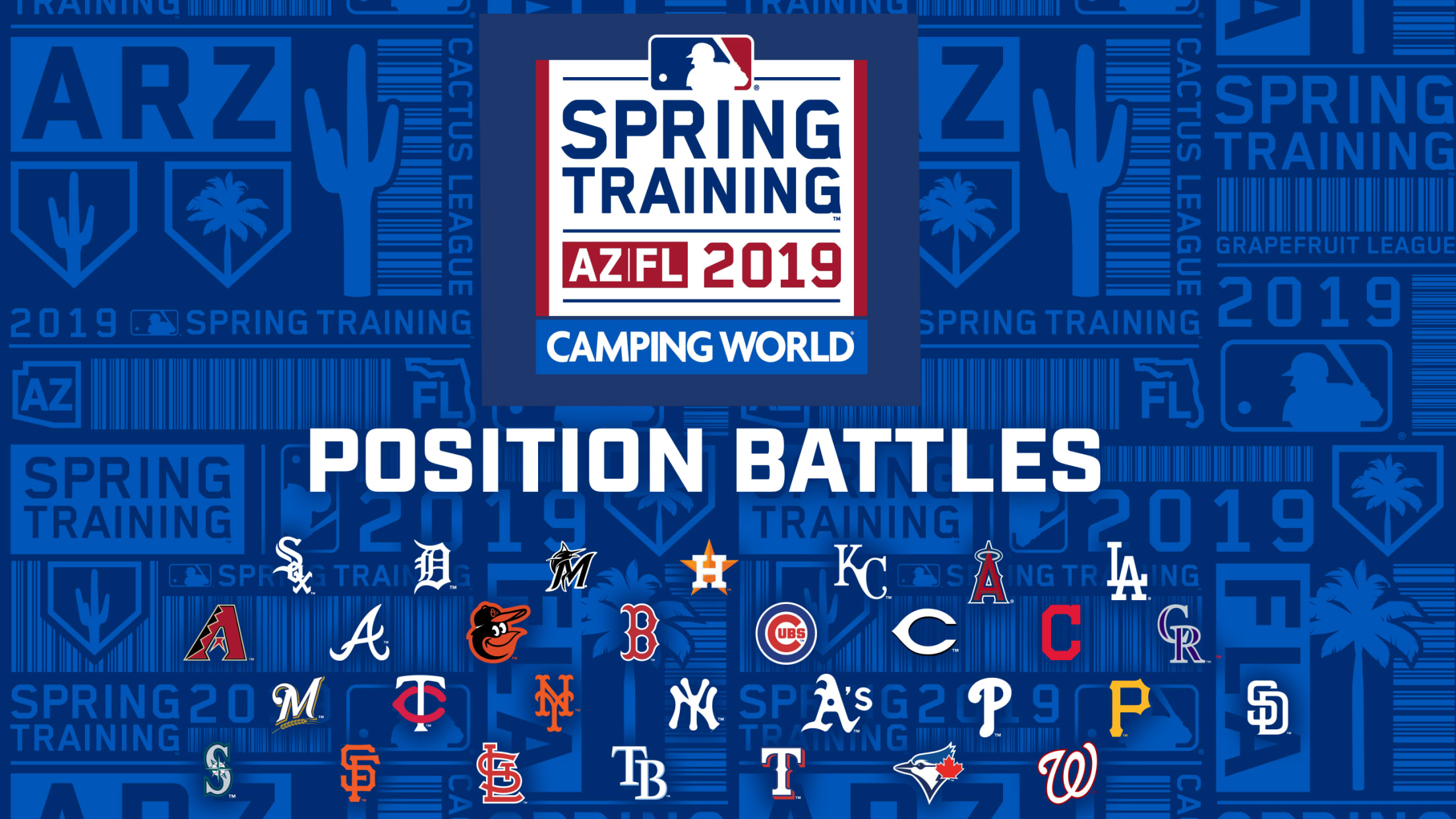 Stars might put fans in the seats, but baseball is a sport that rewards the most complete clubs. That's what makes Spring Training more than a series of exhibitions; big league jobs are on the line, and they could end up having a major impact on the season-end standings. The next
GM Atkins responds to comments by Stroman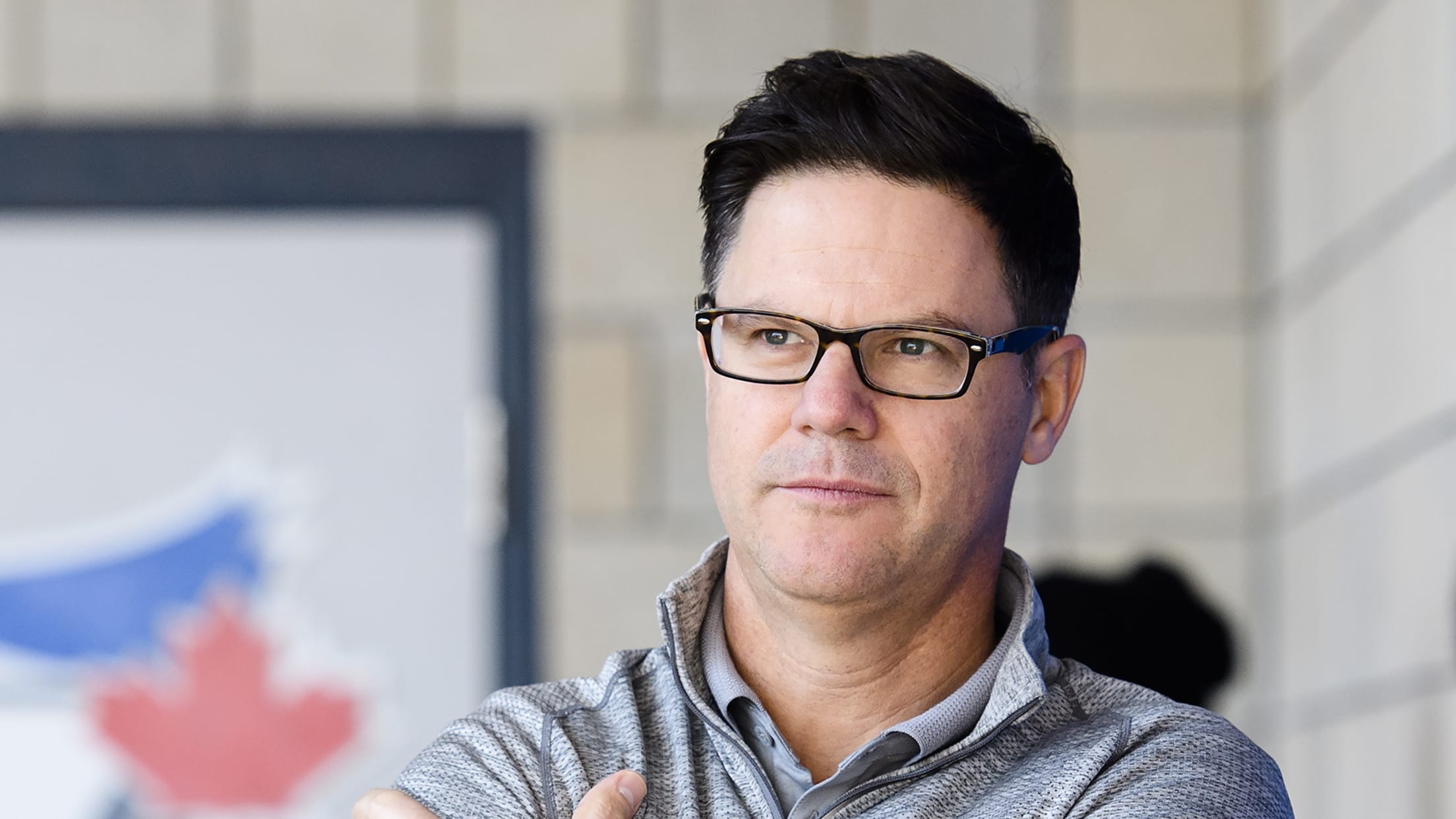 DUNEDIN, Fla. -- Blue Jays general manager Ross Atkins declined to get into a back-and-forth with Marcus Stroman on Sunday afternoon, sidestepping criticism from his right-handed starter.Atkins addressed comments Stroman made earlier in the day to a group of reporters. In his first media availability of the spring, Stroman criticized
Stroman sounds off on contract, lack of veterans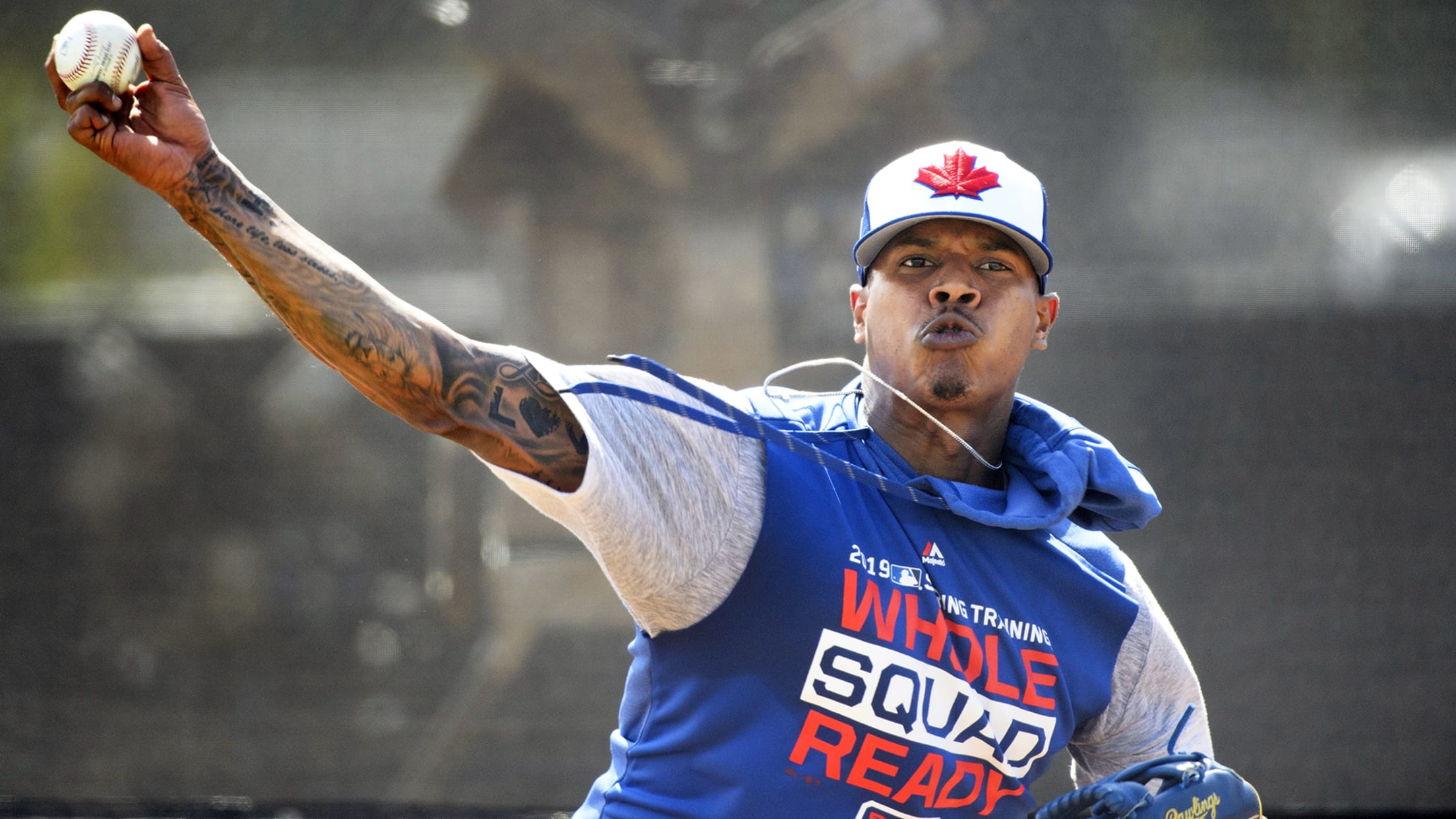 DUNEDIN, Fla. -- Marcus Stroman spoke to the media for the first time this spring on Sunday morning and what ensued was a wide-ranging 21-minute interview that touched on almost every aspect of his game and the Blue Jays roster.Stroman spoke out about the lack of veteran leadership in the
Vlad Jr. draws praise upon spring arrival
MLB's top prospect hailed as 'professional' hitter after BP
DUNEDIN, Fla. -- The Blue Jays' biggest star arrived Saturday morning when top prospect Vladimir Guerrero Jr. officially reported to Spring Training.Guerrero is scheduled to undergo his physical Sunday, which is the mandatory report date for all position players. The Blue Jays will then hold their first full-squad workout Monday,
Reasons for optimism for each MLB club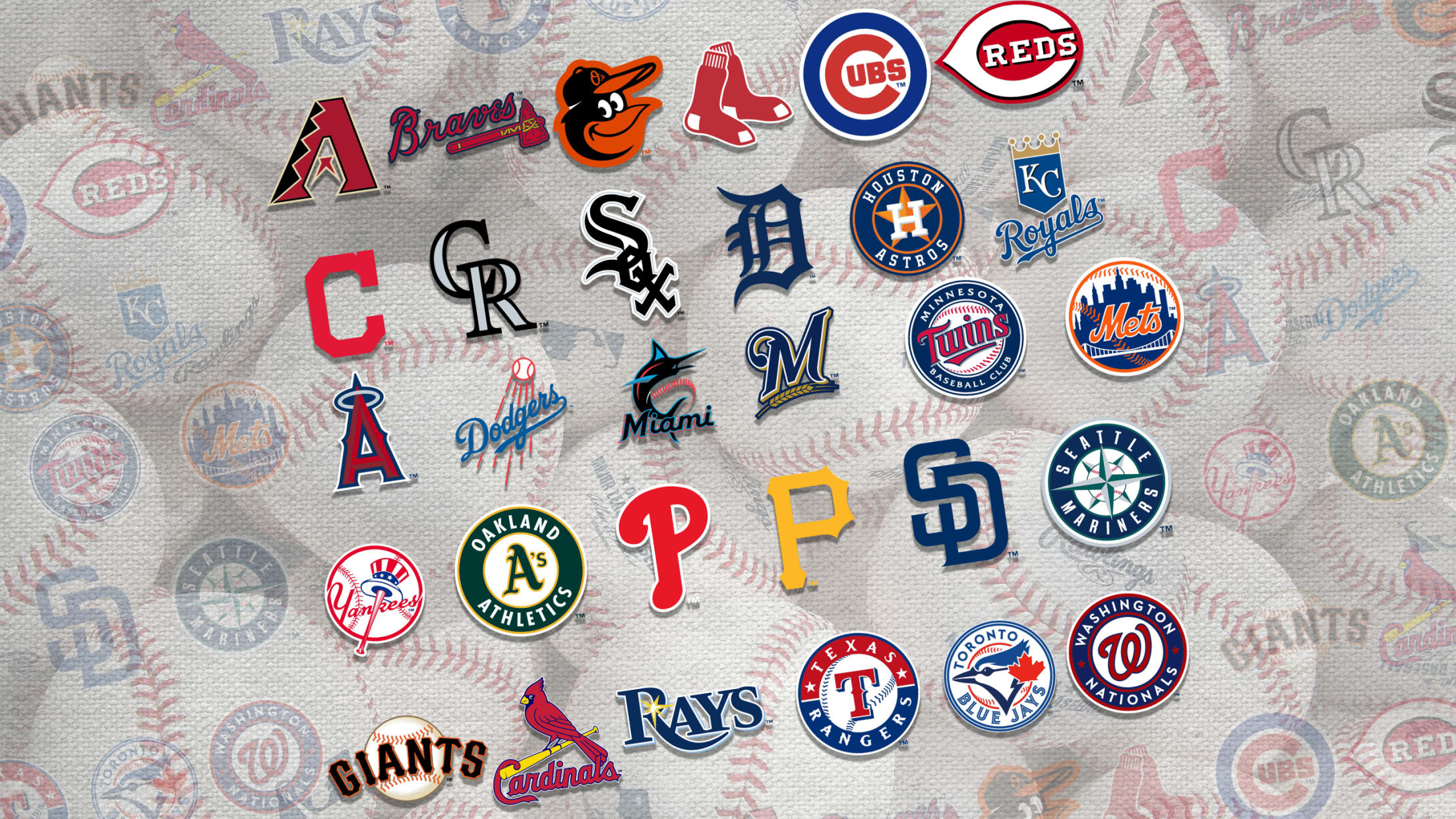 On this opening week of Spring Training, all 30 Major League teams have one thing in common: optimism. You've read a lot about teams being all-in for 2019 and also about some teams rebuilding. Here's what's also true: When players and coaches get to work in Florida and Arizona, optimism
Axford makes 'ideal' return to Blue Jays for '19
Veteran Toronto native enters spring on Minor League deal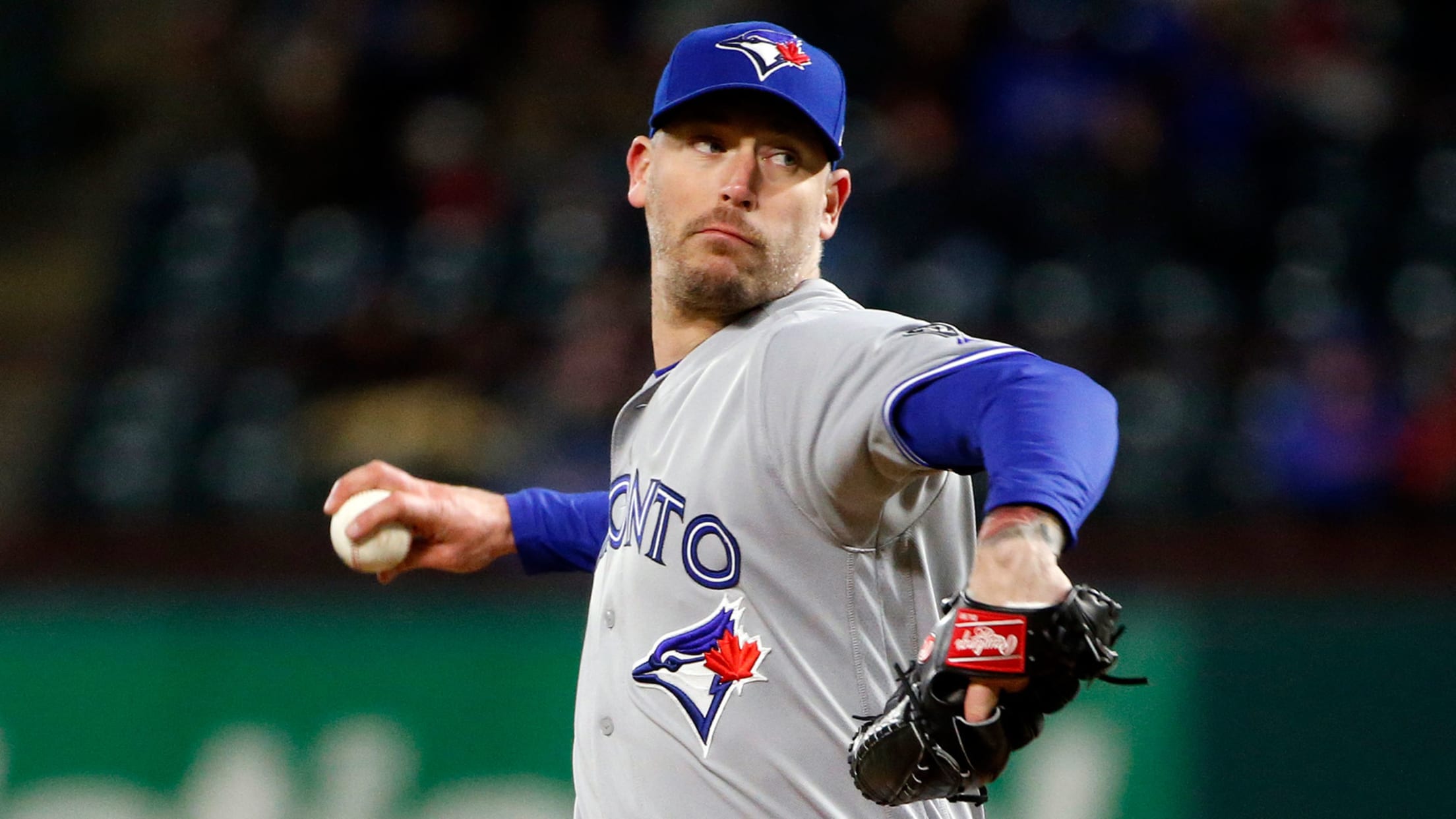 DUNEDIN, Fla. -- The Blue Jays officially added another veteran to their bullpen Saturday morning by signing right-hander John Axford to a Minor League deal with an invitation to Spring Training.Axford hasn't received any guarantees with the short-term contract, but he is a strong candidate to make Toronto's 25-man roster
ST sights and sounds: Vlad Jr., Tebow, Bregman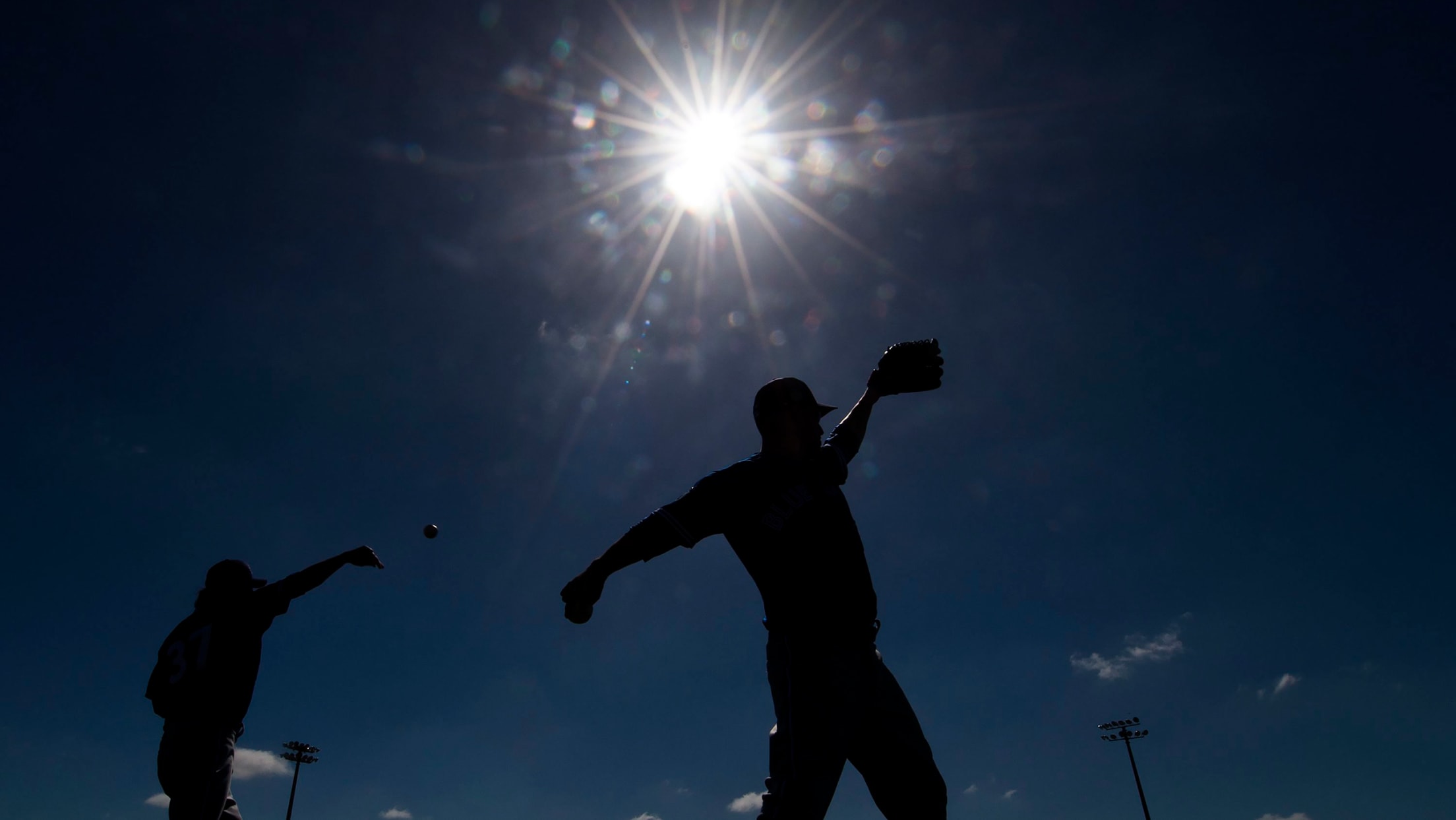 Spring Training is underway. Players are stepping back onto the baseball field as they get ready for the 2019 season.:: Spring Training coverage presented by Camping World ::MLB.com's beat reporters have you covered with the action from every team's training camp. Keep track of the latest highlights of Spring Training
Sanchez impresses in first spring bullpen
Righty shows improved velocity, looking to get back on track after two injury-plagued years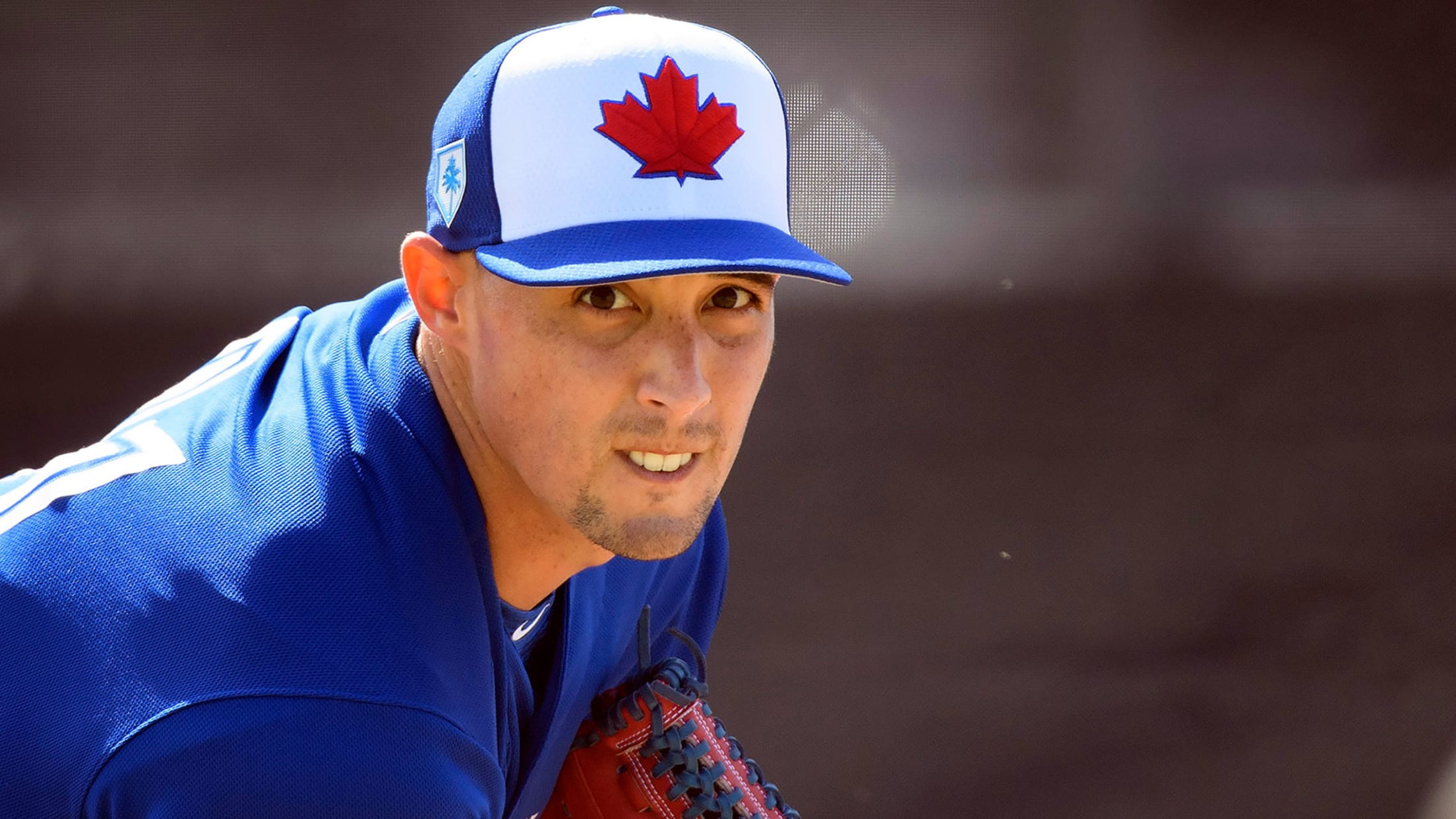 DUNEDIN, Fla. -- Blue Jays manager Charlie Montoyo was so impressed with Aaron Sanchez's first bullpen session of the spring that it would have been almost impossible to wipe the smile off his face afterwards.Montoyo was grinning from ear to ear at the start of his media availability on Friday
Blue Jays latest to embrace spin-rate machine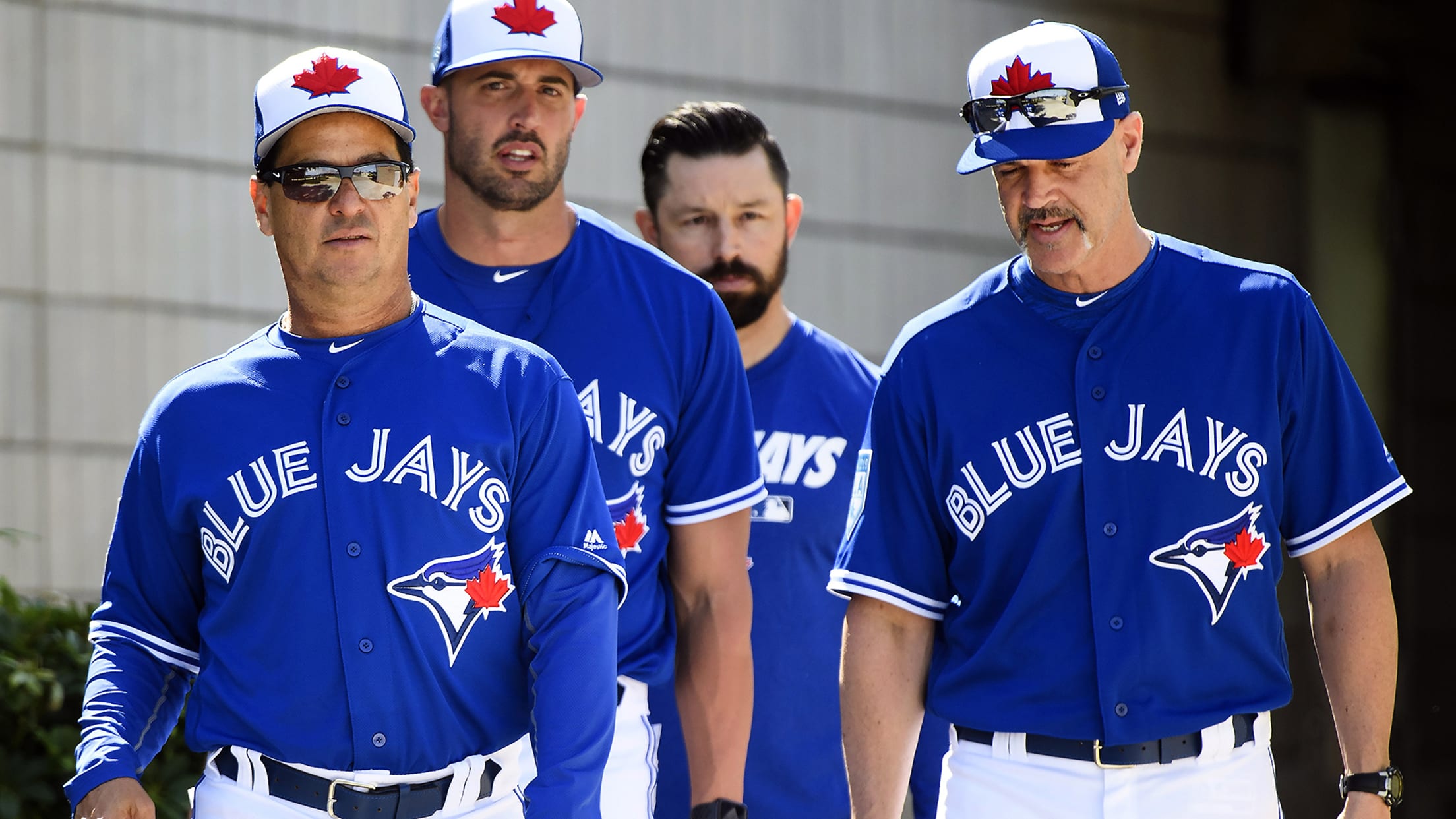 DUNEDIN, Fla. -- The Blue Jays have followed the lead of several other teams around Major League Baseball by using a Rapsodo machine to analyze spin-rate data.When right-hander Aaron Sanchez took the mound at the Bobby Mattick complex on Friday afternoon for his bullpen session, he was watched by a
One rotation spot up for grabs, Atkins says
Notes on Borucki, Richard, Tepera, Zeuch, Phelps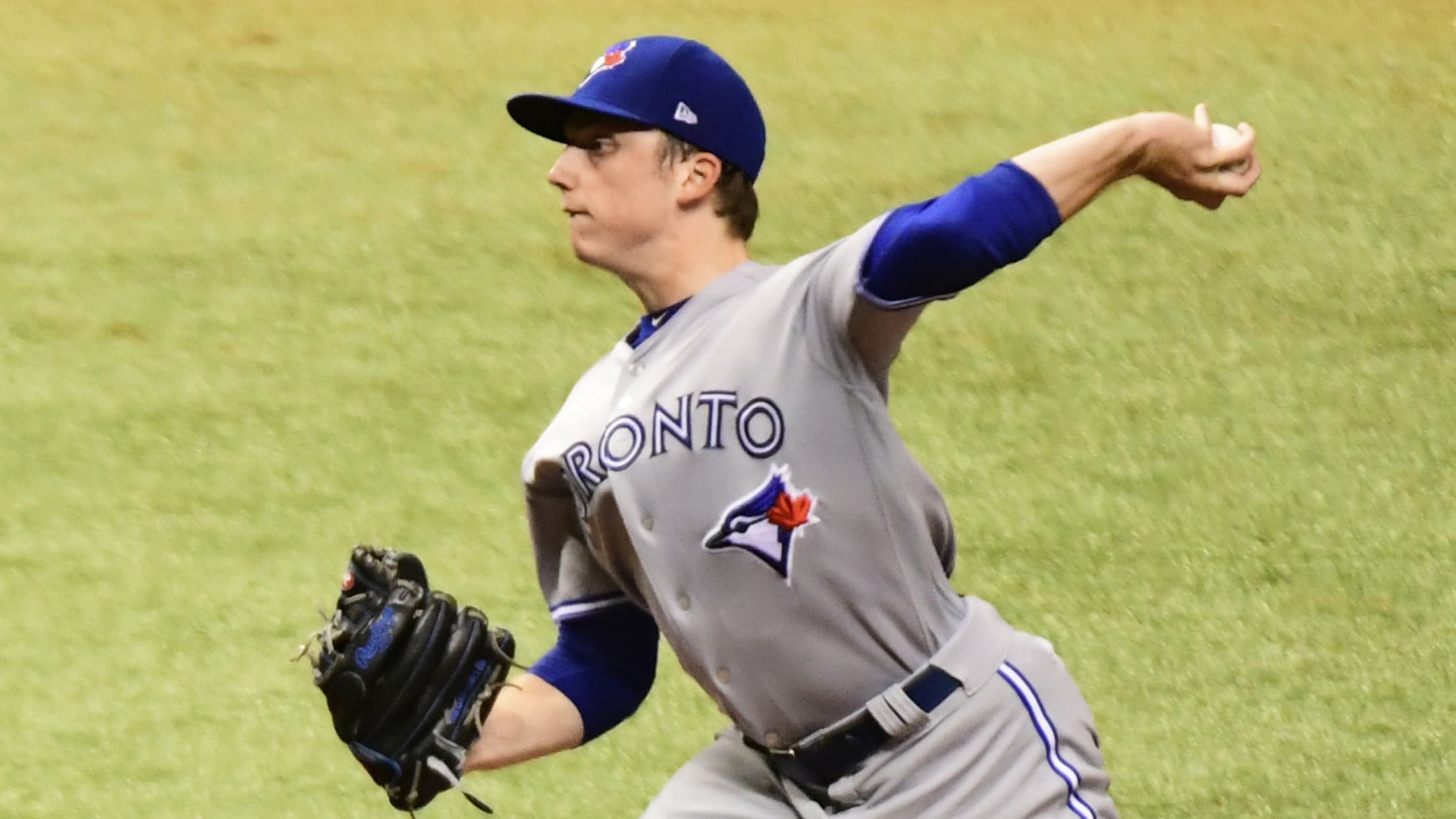 DUNEDIN, Fla. -- The Blue Jays were barely one hour into the official start of Spring Training when general manager Ross Atkins threw the first curveball of the year.Atkins announced four members of his starting rotation. The news wasn't so much who made the list, but rather who did not.
Roster in transition as Blue Jays open camp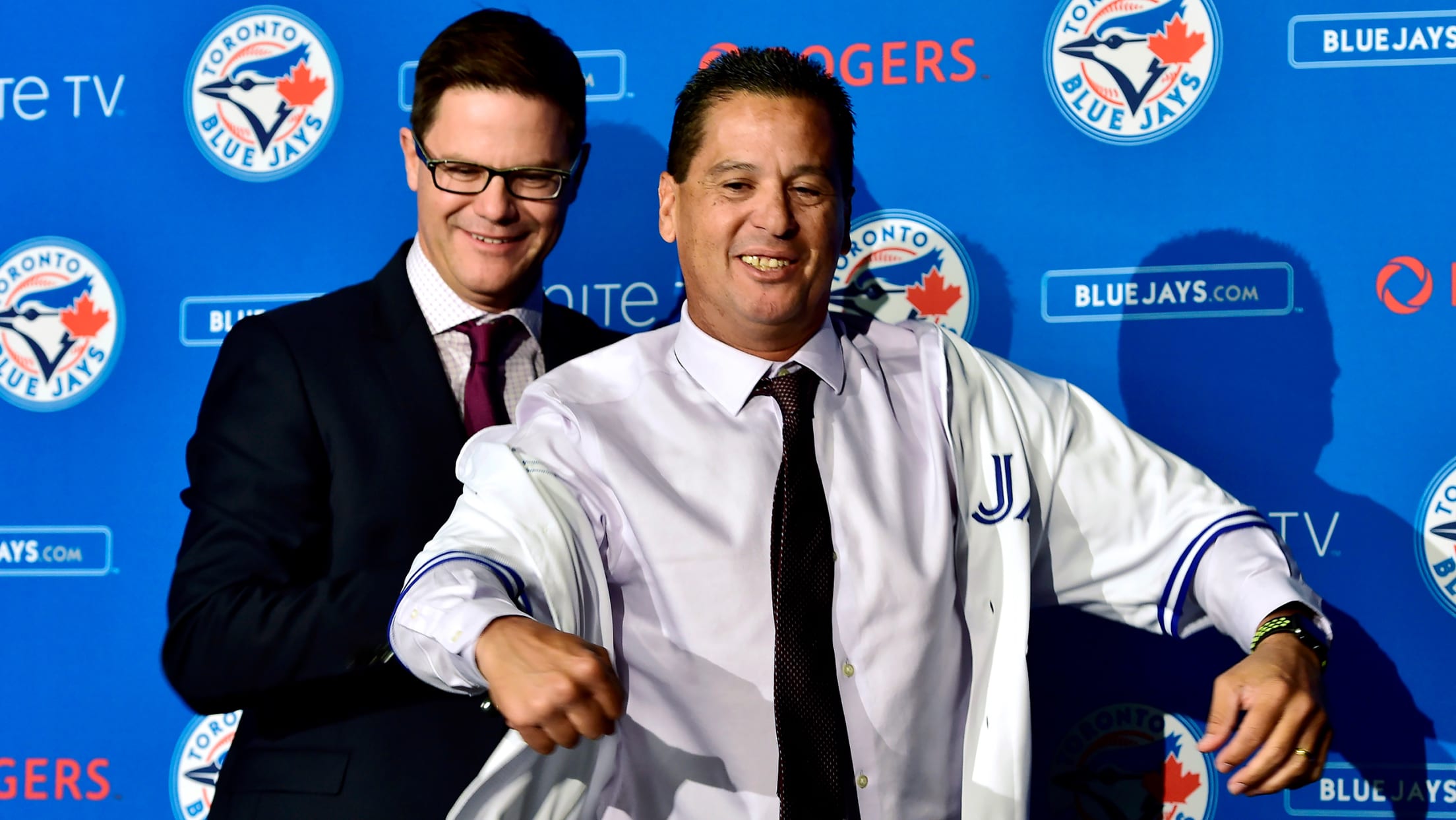 Charlie Montoyo is about to embark on the first spring of his managerial career, and based on the number of decisions he has to make, it's going to be a challenging six weeks.The Blue Jays typically report to camp with a roster that is close to complete. The 25 names
Buzz precedes Vlad Jr.'s arrival at camp
GM Atkins reiterates top prospect likely to start season at Triple-A
DUNEDIN, Fla. -- Vladimir Guerrero Jr. hasn't even reported for duty yet and already he has become the main talking point at Blue Jays Spring Training.General manager Ross Atkins was bombarded with questions about MLB Pipeline's top prospect during his first media availability of the spring on Thursday. More than
Prospects who should vie for a roster spot in camp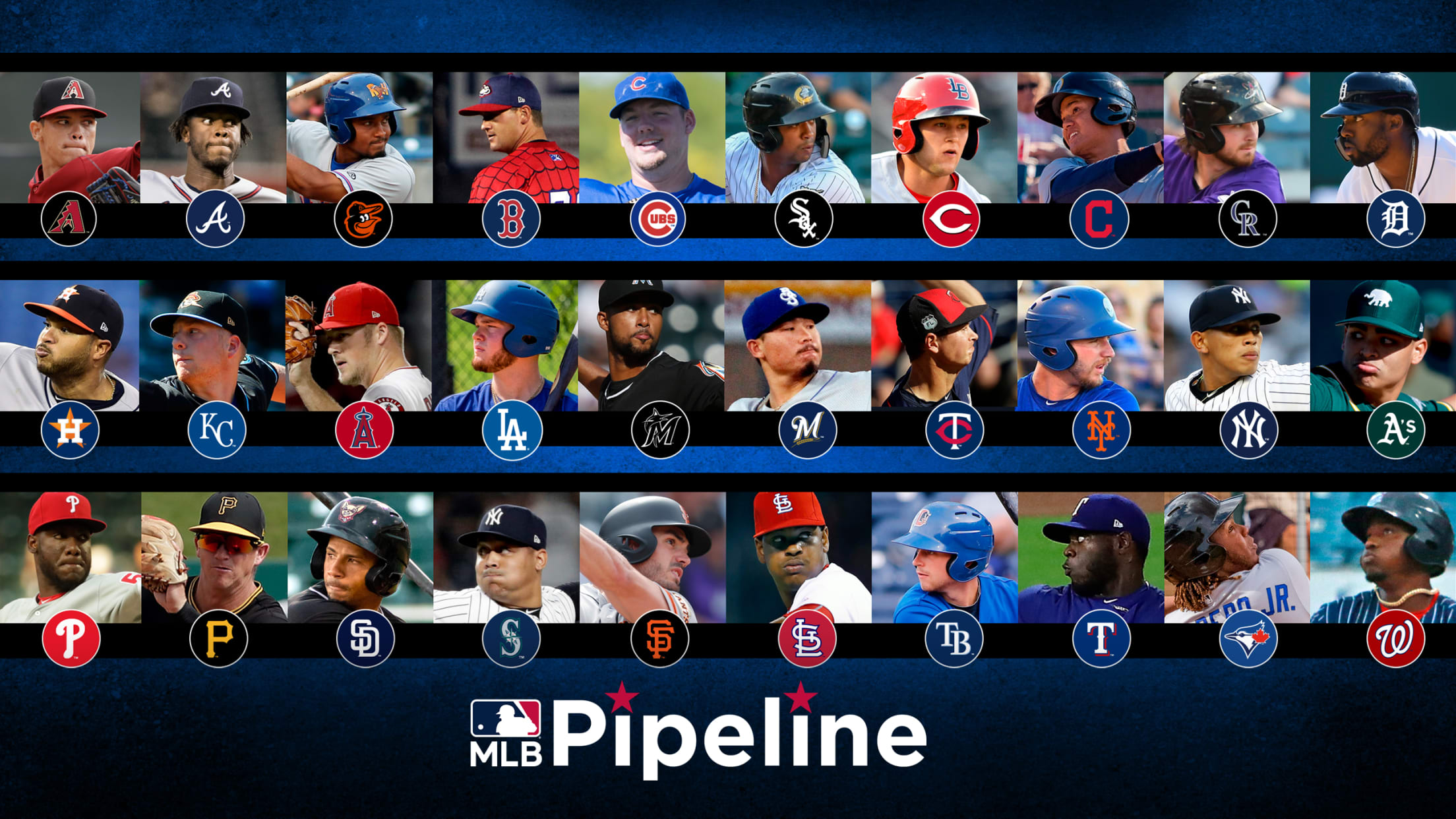 As Spring Training gets underway, MLB.com has taken a closer look at prospects getting the chance to show what they can do in the Grapefruit and Cactus Leagues. For example, there's been a story on 20 prospects likely to be impact rookies during the 2019 season.Our beat writers also singled
Who's coming, who's going in Toronto rotation?
Shoemaker, Richard are new faces, but Stroman, Sanchez could be on the move
TORONTO -- The Blue Jays have added a couple of new faces to their starting rotation, but so far they have stopped short of a complete overhaul. That's still likely to change, if not now, then later this summer.• Around the Horn: Infield | Outfield | CatchersToronto was open to trades involving
Here are 20 impact rookies for 2019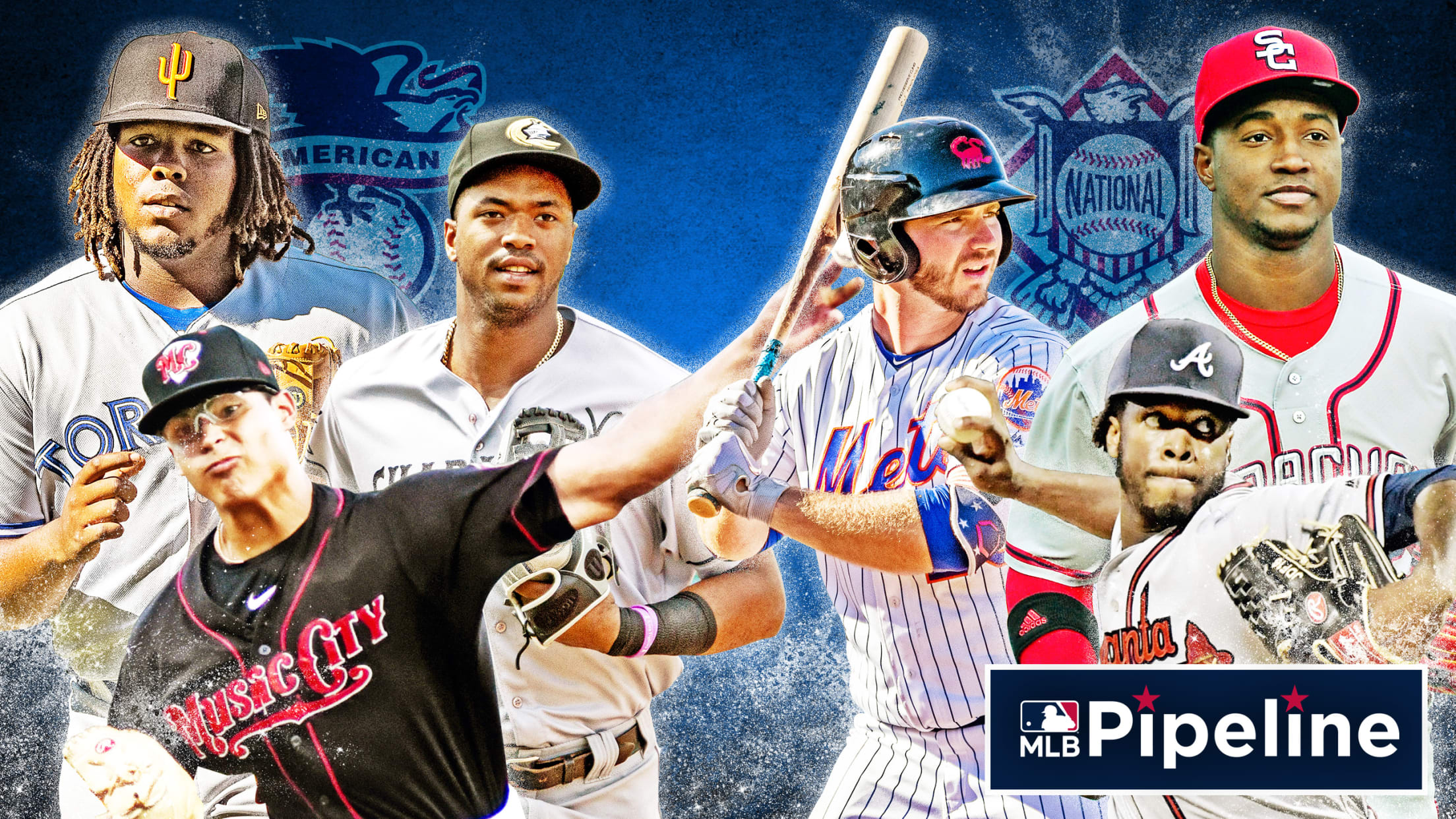 Every year when we put out our Top 100 Prospects list, we'll invariably get a question that looks something like this:"Insert close to Major League ready prospect name here] is going to be in the big leagues this year. How come he isn't higher than [Insert farther away prospect name
30 under-the-radar acquisitions who could pay off big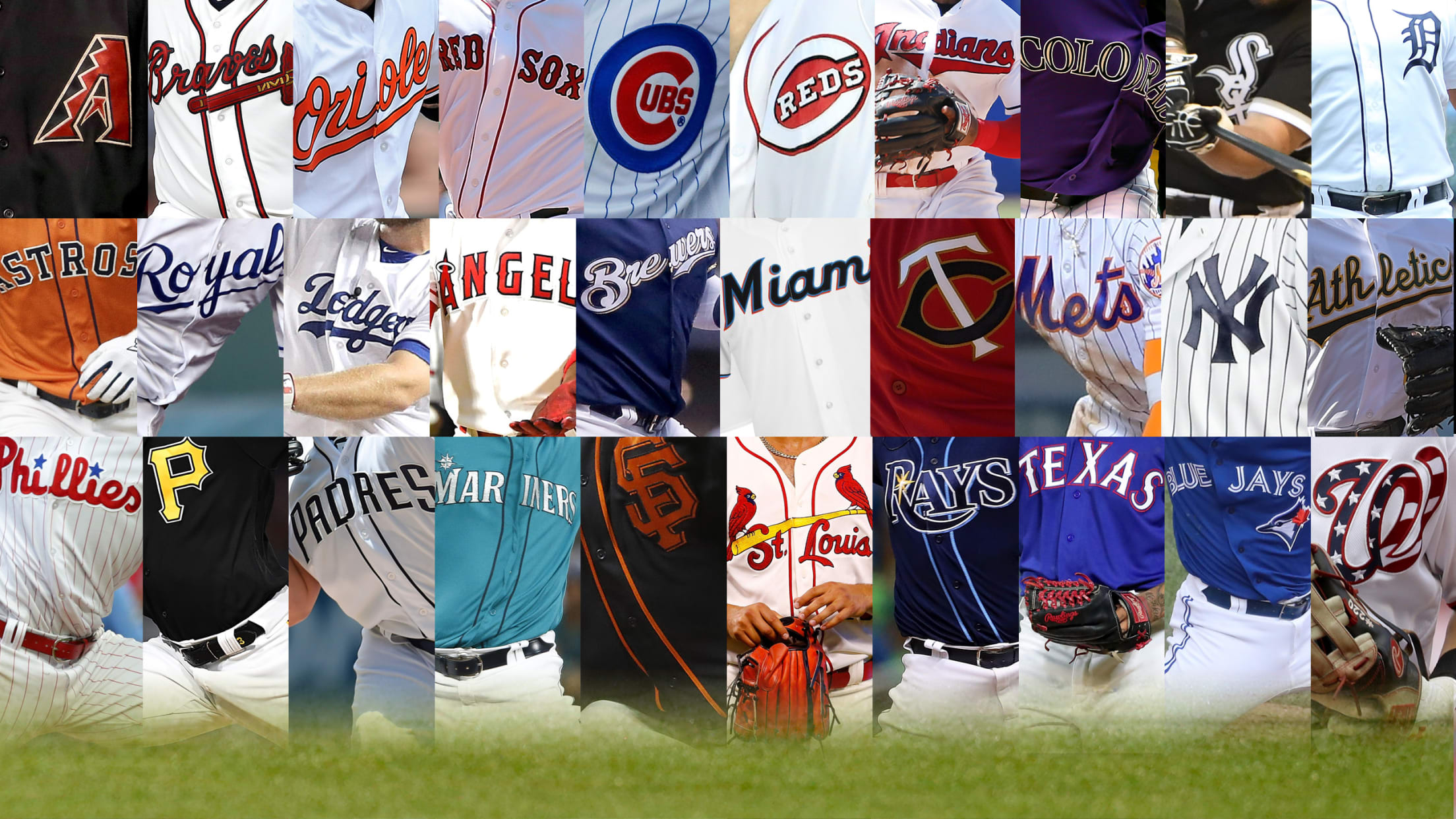 Fans and analysts spend the entire offseason speculating where the top free agents could go, but sometimes an under-the-radar pickup can end up making a world of difference. As positional competitions begin to heat up at Spring Training camps this month, MLB.com's beat writers were asked to identify one potentially
Uniform patch to mark 150 years of pro baseball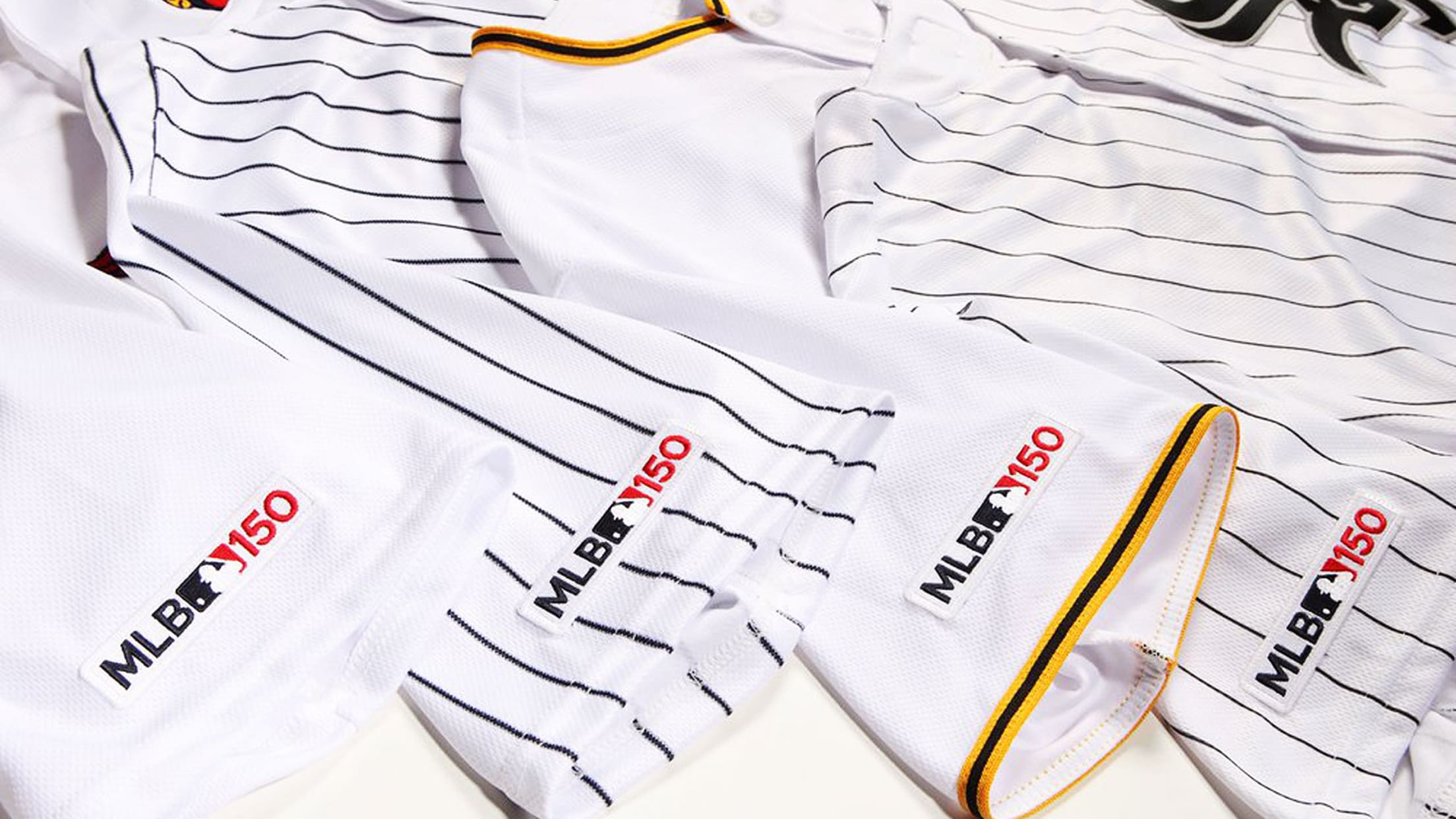 All 30 Major League teams will wear special "MLB 150" patches on their uniforms for the entire 2019 season in honor of the 150th anniversary of the 1869 Cincinnati Red Stockings, the first openly all-salaried professional baseball team.Every club will also sport MLB 150 patches on its caps on Opening