This Blue Jays prospect is on the rise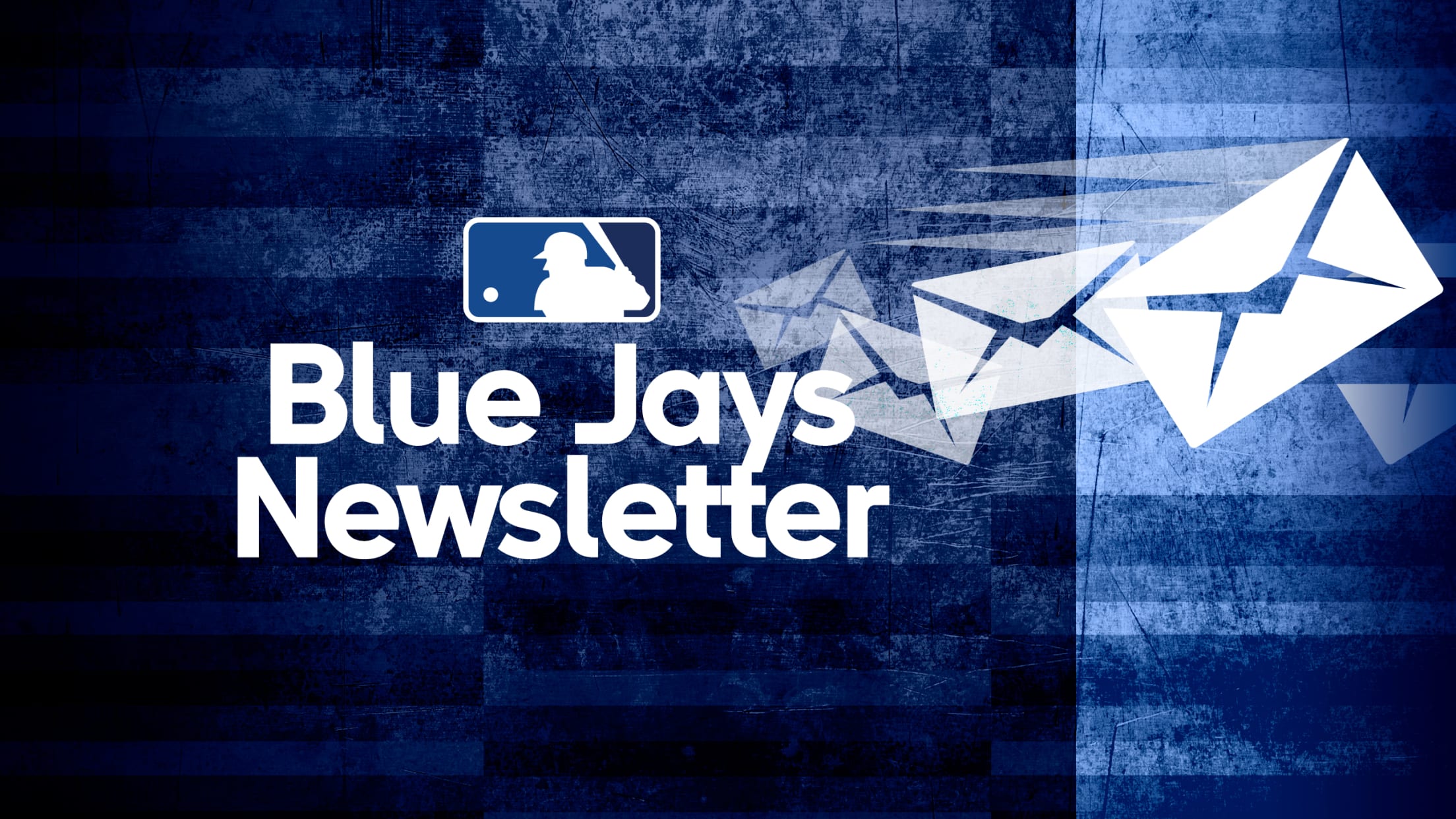 This story was excerpted from Keegan Matheson's Blue Jays Beat newsletter. To read the full newsletter, click here. And subscribe to get it regularly in your inbox.
Here's the latest on Gabriel Moreno
Keeping tabs on the Blue Jays' No. 1 prospect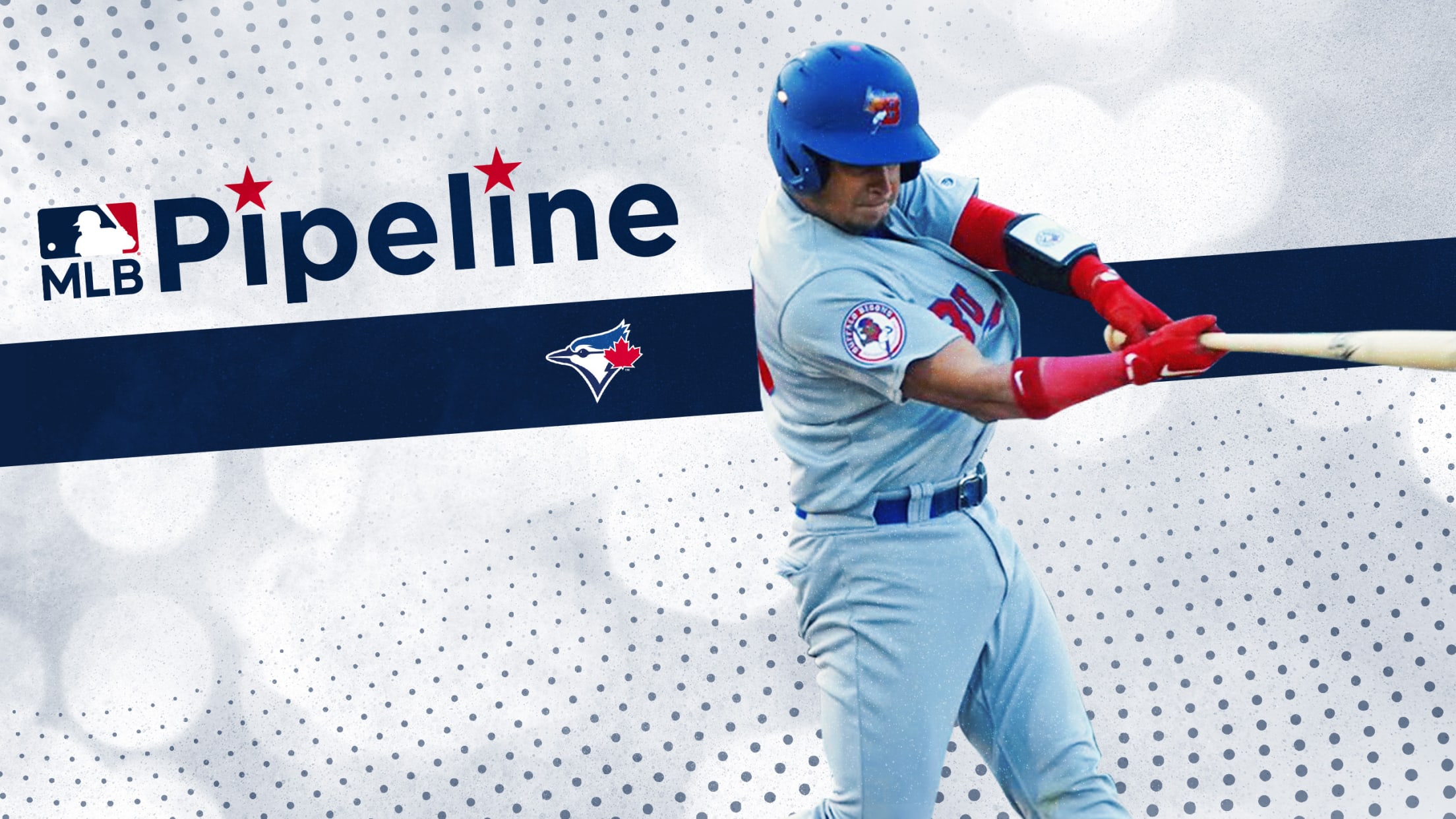 May 21: Moreno looks plenty healthy with first homer Gabriel Moreno showed no ill effects of a hit-by-pitch that pushed him out of a May 19 game, belting his first Triple-A home run during a four-hit showing in Buffalo's 12-11 win over Syracuse. MLB's No. 5 prospect reached base five
Top prospect Moreno belts 1st Triple-A HR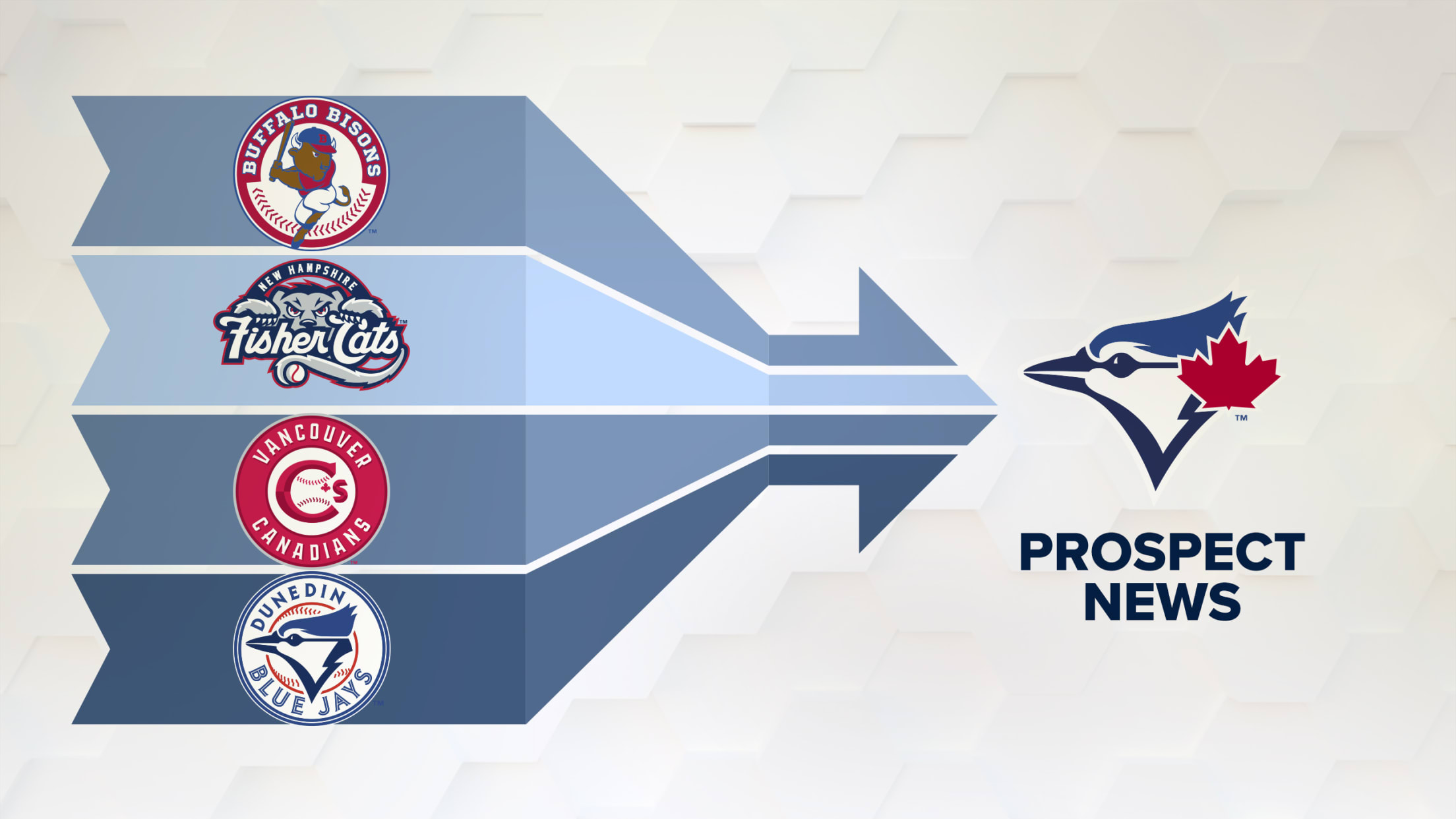 Welcome to the Blue Jays prospect update, where you'll find news, promotions and standout performances, all year long.
Blue Jays' Single-A team strikes out 24(?!)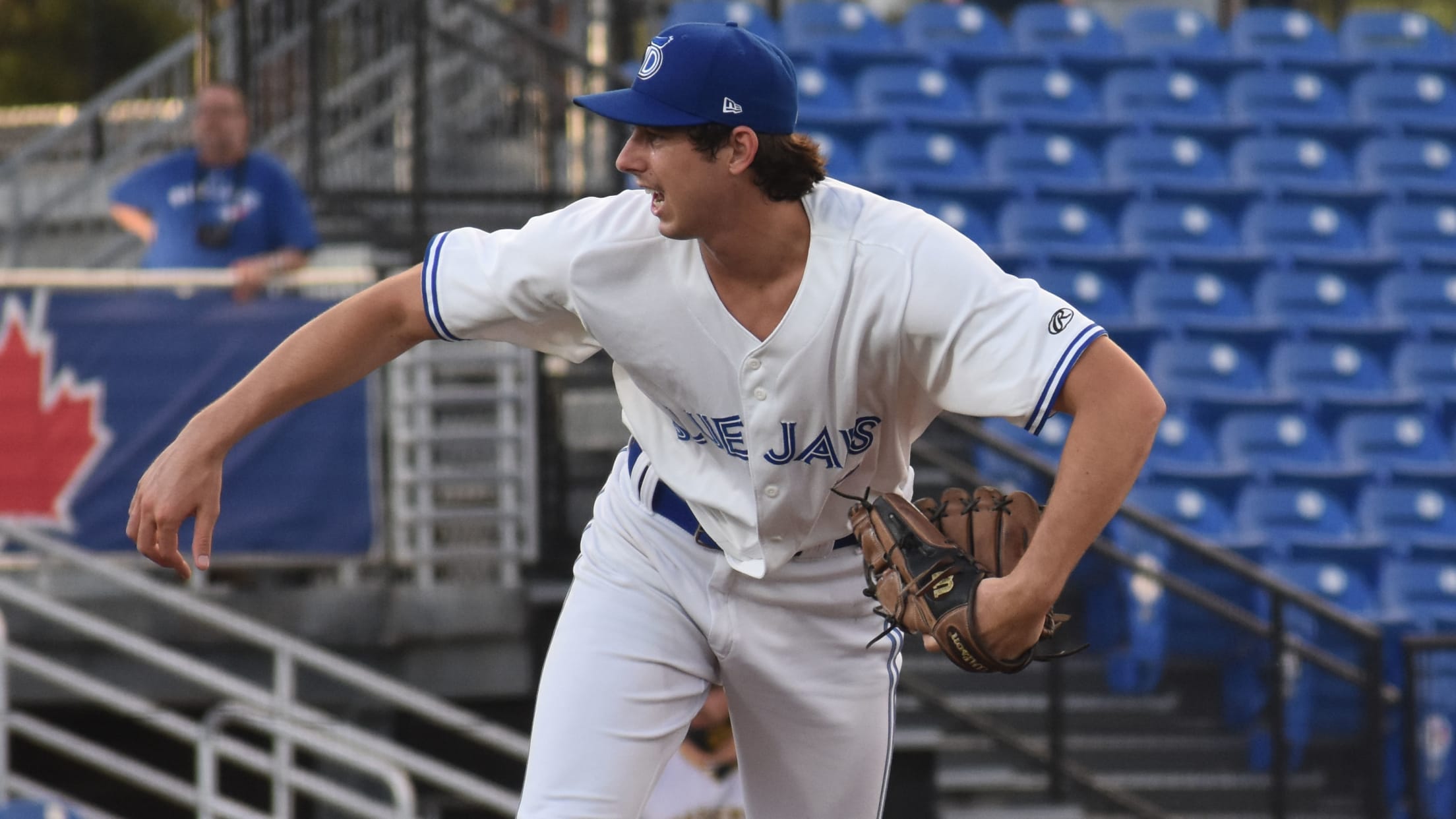 Every nine-inning baseball game is a race to 27 outs. It doesn't matter how you get them, they all count the same. But the way the Dunedin Blue Jays racked theirs up Saturday night is something we've never seen before. The Blue Jays' Single-A affiliate did something unprecedented against Tampa,
Blue Jays' top prospect caps BIG night (4 H, 4 RBIs) with walk-off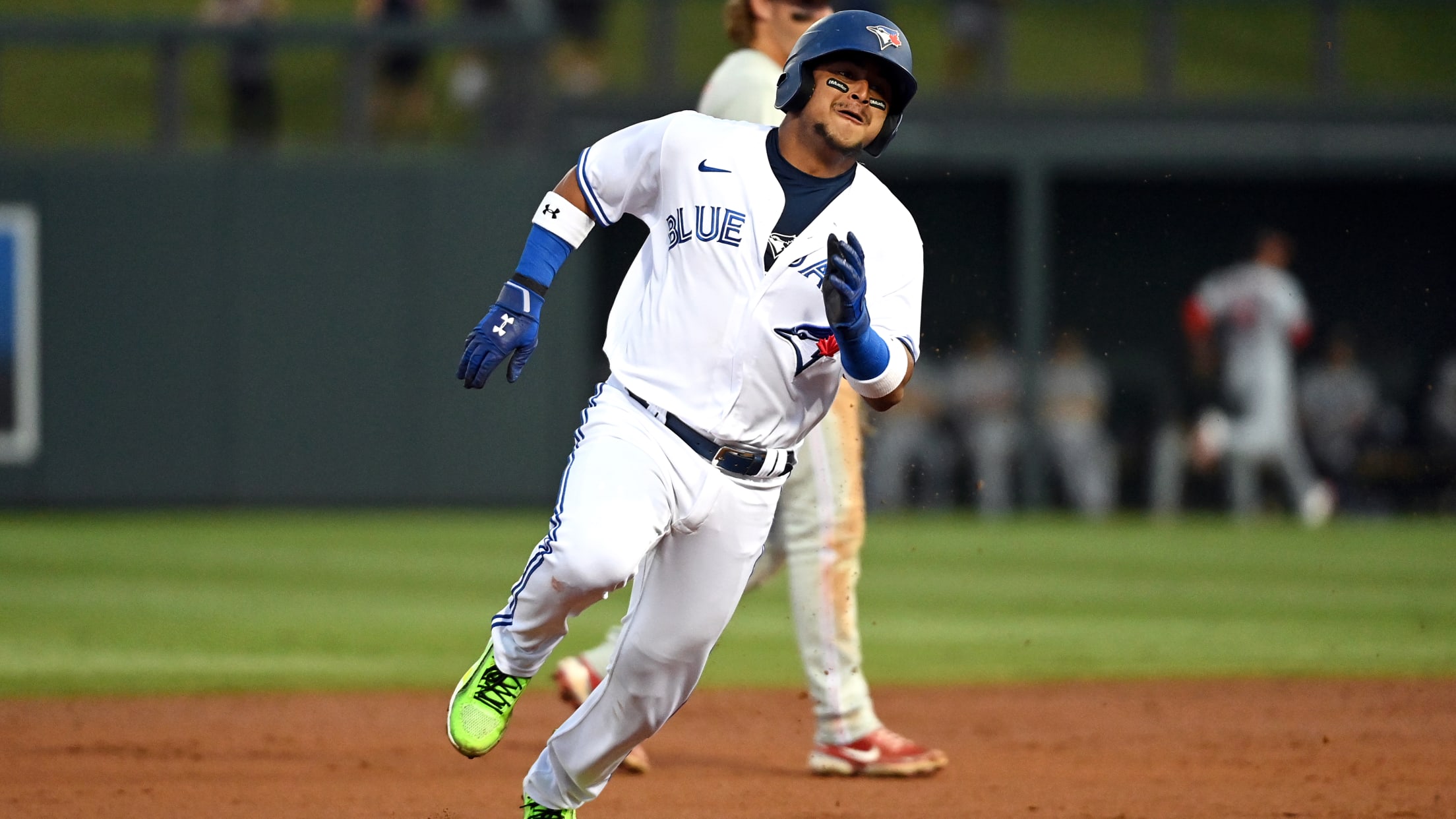 What. A. Night. The Blue Jays' top prospect, Gabriel Moreno, had the best game of his young 2022 season Friday evening, delivering a walk-off base hit for Triple-A Buffalo to cap a four-hit, four-RBI performance versus Durham. With the bases loaded and nobody out in the bottom of the ninth
Blue Jays' top pitching prospect K's 9 over 5 perfect innings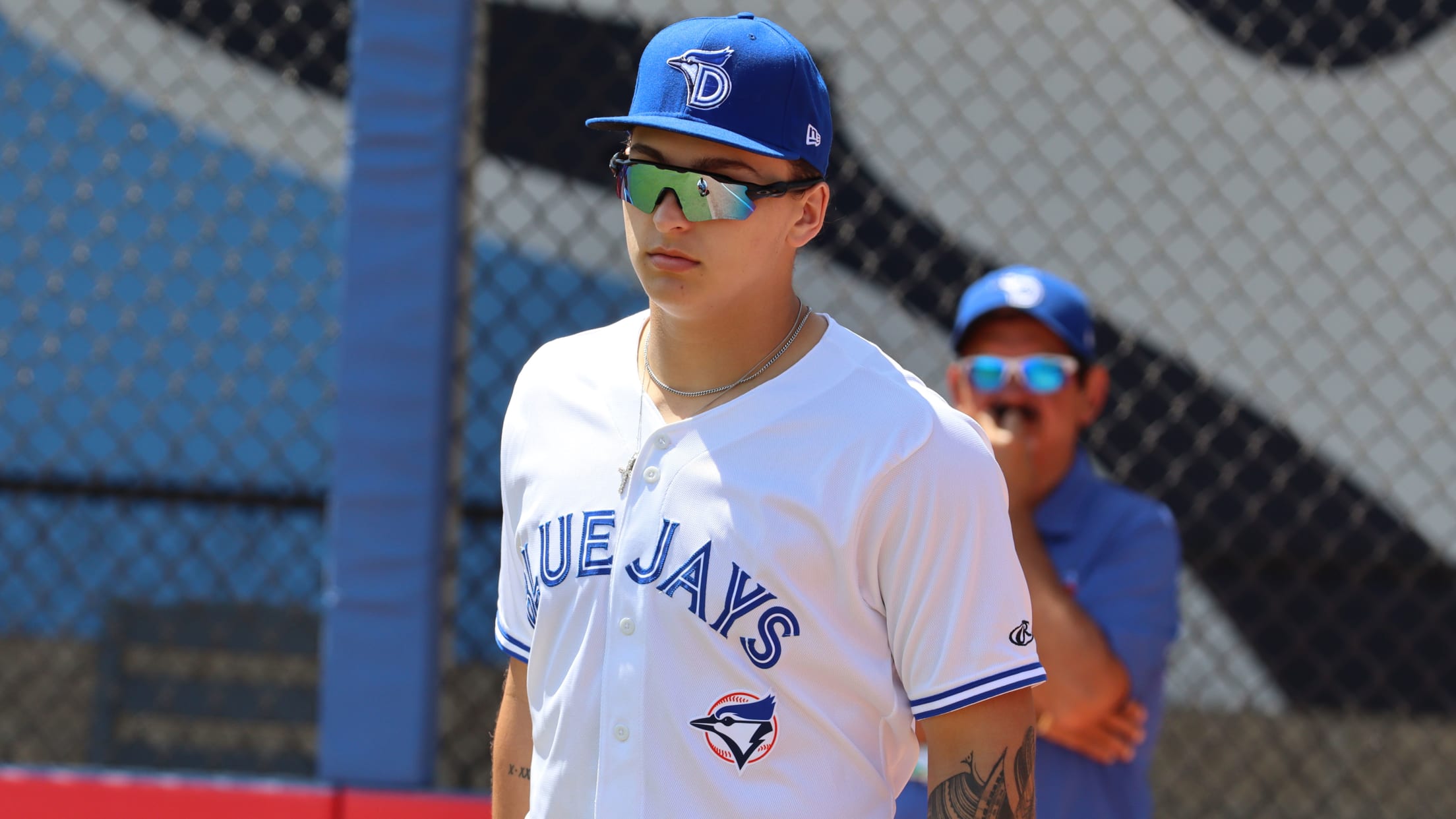 Ricky Tiedemann, the Blue Jays' No. 6 prospect, had to bet on himself to get to where he is now. Originally a San Diego State commit, Tiedemann tried his hand at the MLB Draft in 2020, but after five rounds, his name wasn't called. After a long conversation with his
Here's where Blue Jays Top 30 prospects are starting '22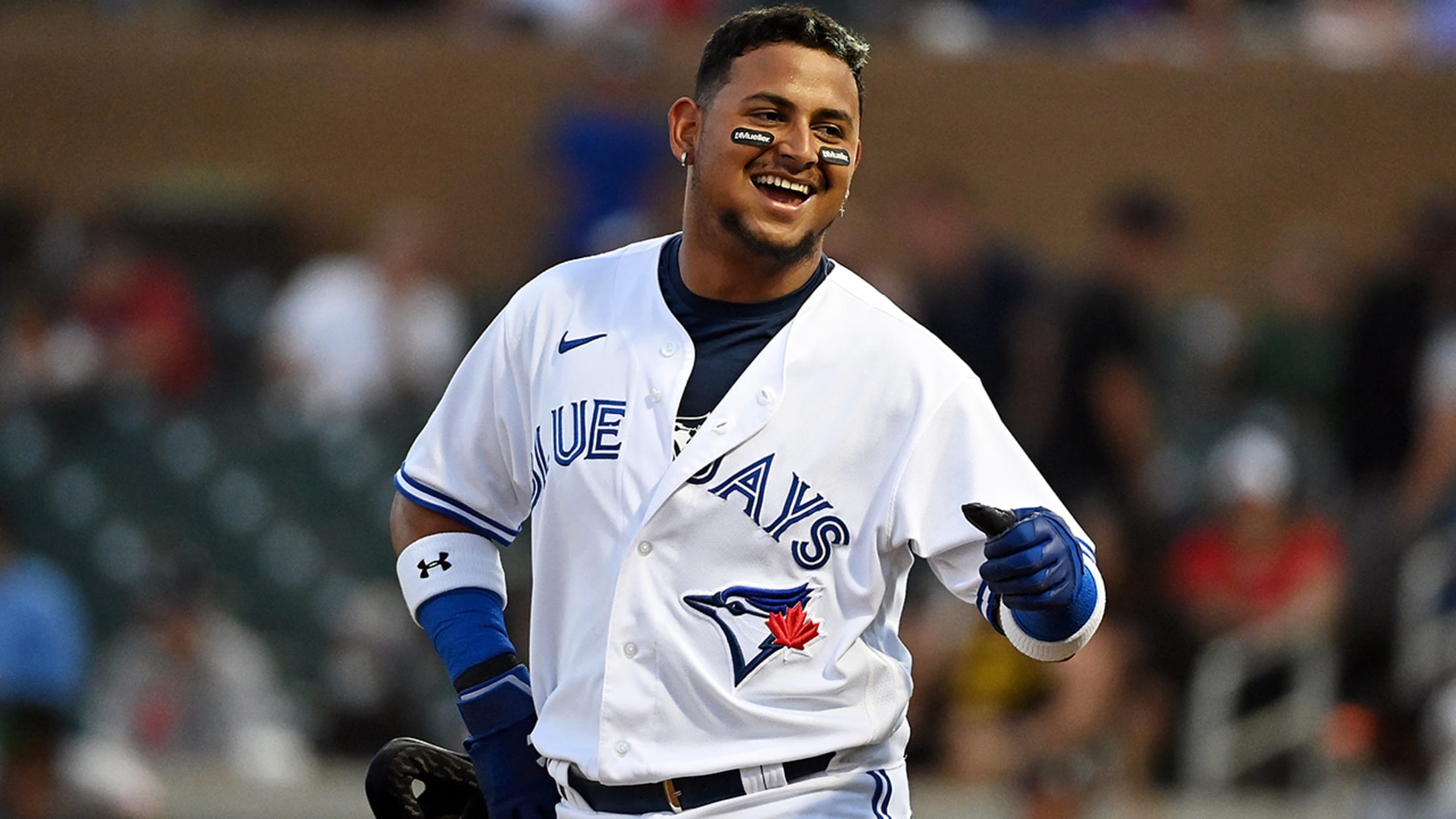 With the Minor League season opening this week, here's where the Blue Jays' Top 30 prospects are projected to start: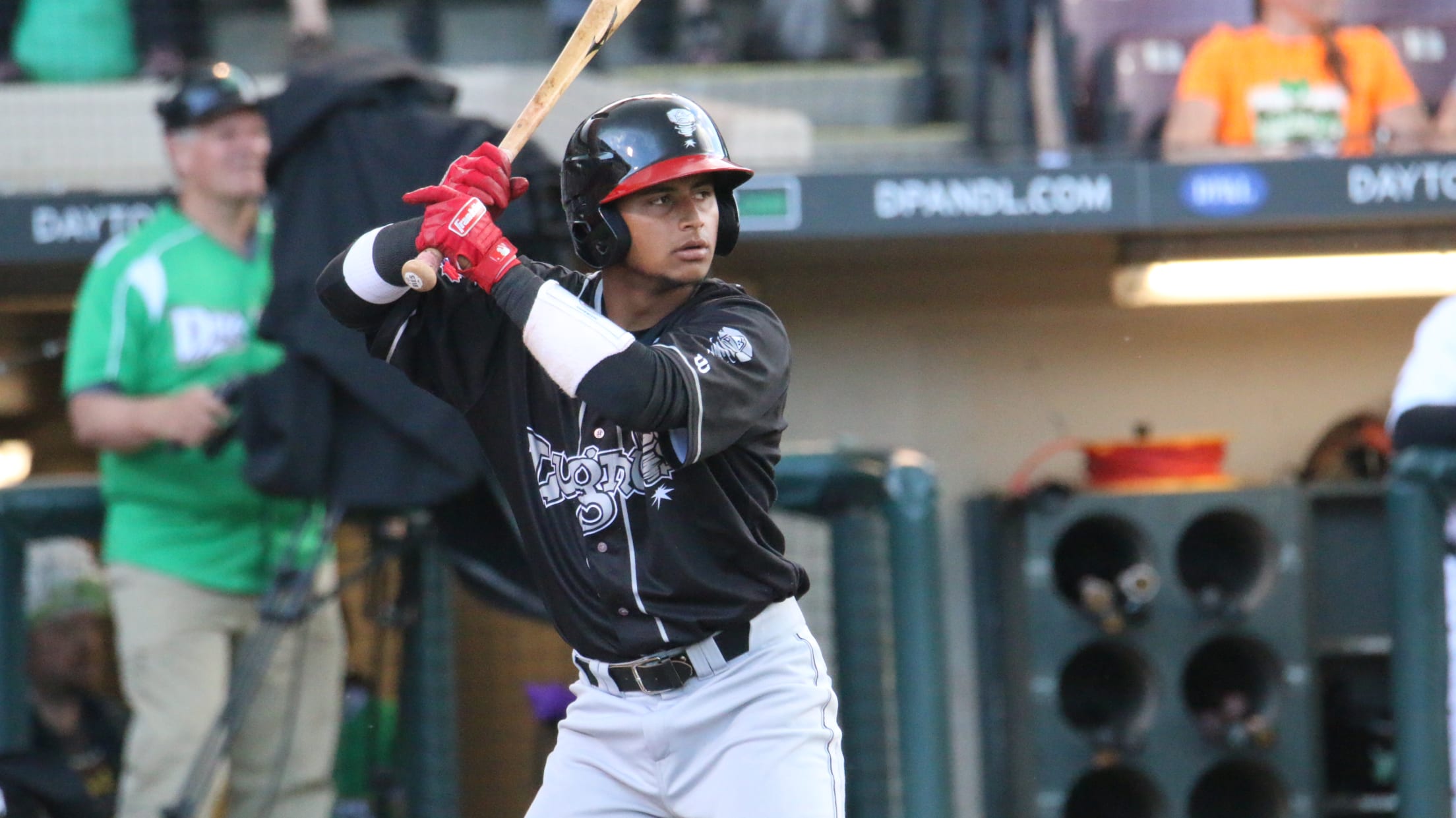 How it all got started Gabriel Moreno signed with Blue Jays during the 2016 international signing period for $25,000 as an unheralded catching prospect, and since then he has proven to be a great get. Toronto's No. 1 prospect out of its Top 30 and MLB Pipeline's No. 7 on
Here are Toronto's 2022 Top 30 prospects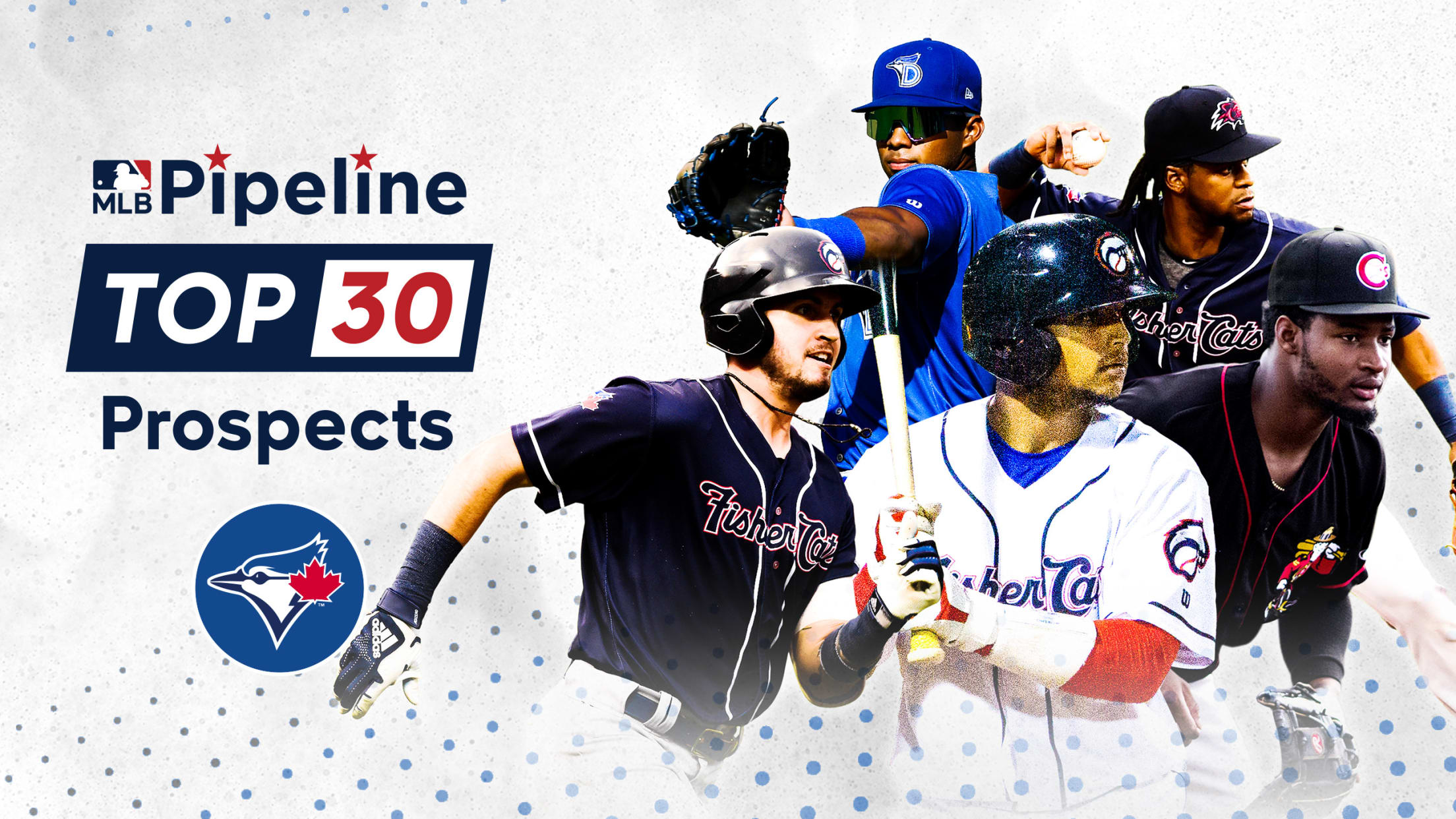 The Blue Jays have turned into a major contender through various uses of their Minor League system. Homegrown talents like Vladimir Guerrero Jr., Bo Bichette and Alek Manoah have become the backbone of a strong Major League roster. Major trade additions José Berríos and most recently Matt Chapman were acquired
Just 17, Beltre showing power, leadership beyond his years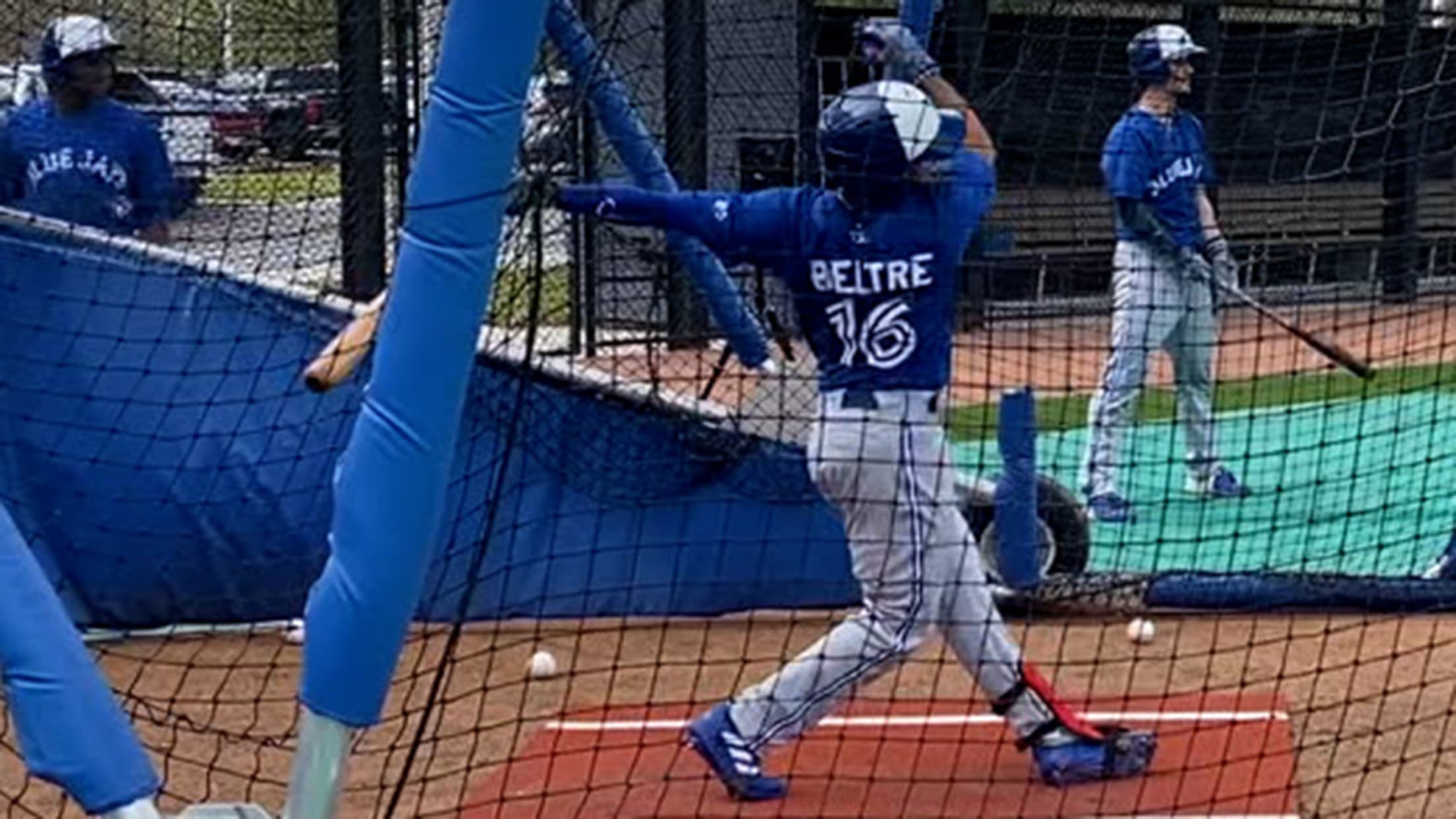 DUNEDIN, Fla. -- When the Blue Jays split their camp into groups by level this week at the beginning of full-squad workouts, the "Complex" group took Field 1, filling it with some of the organization's top young International signings from recent years. Whether it was something as mundane as running
Blue Jays' young arms beginning to take flight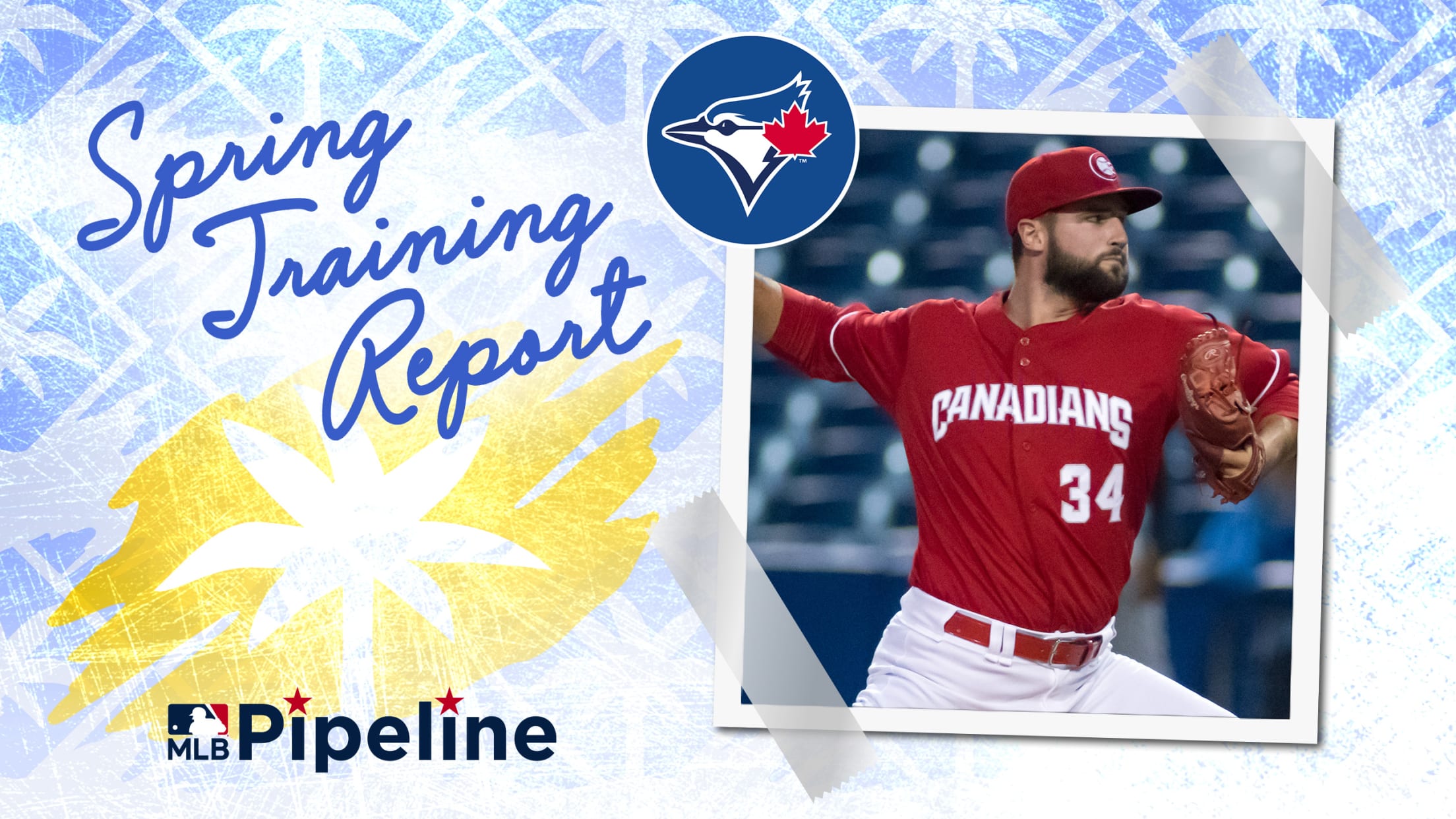 DUNEDIN, Fla. -- While Spring Training this year hasn't exactly been typical, the Blue Jays are grateful that some things have moved in a more "normal" direction. This past offseason was really the first time the player development staff was able to use the newly renovated facilities in Dunedin to
Q&A: Groshans talks family, his power and more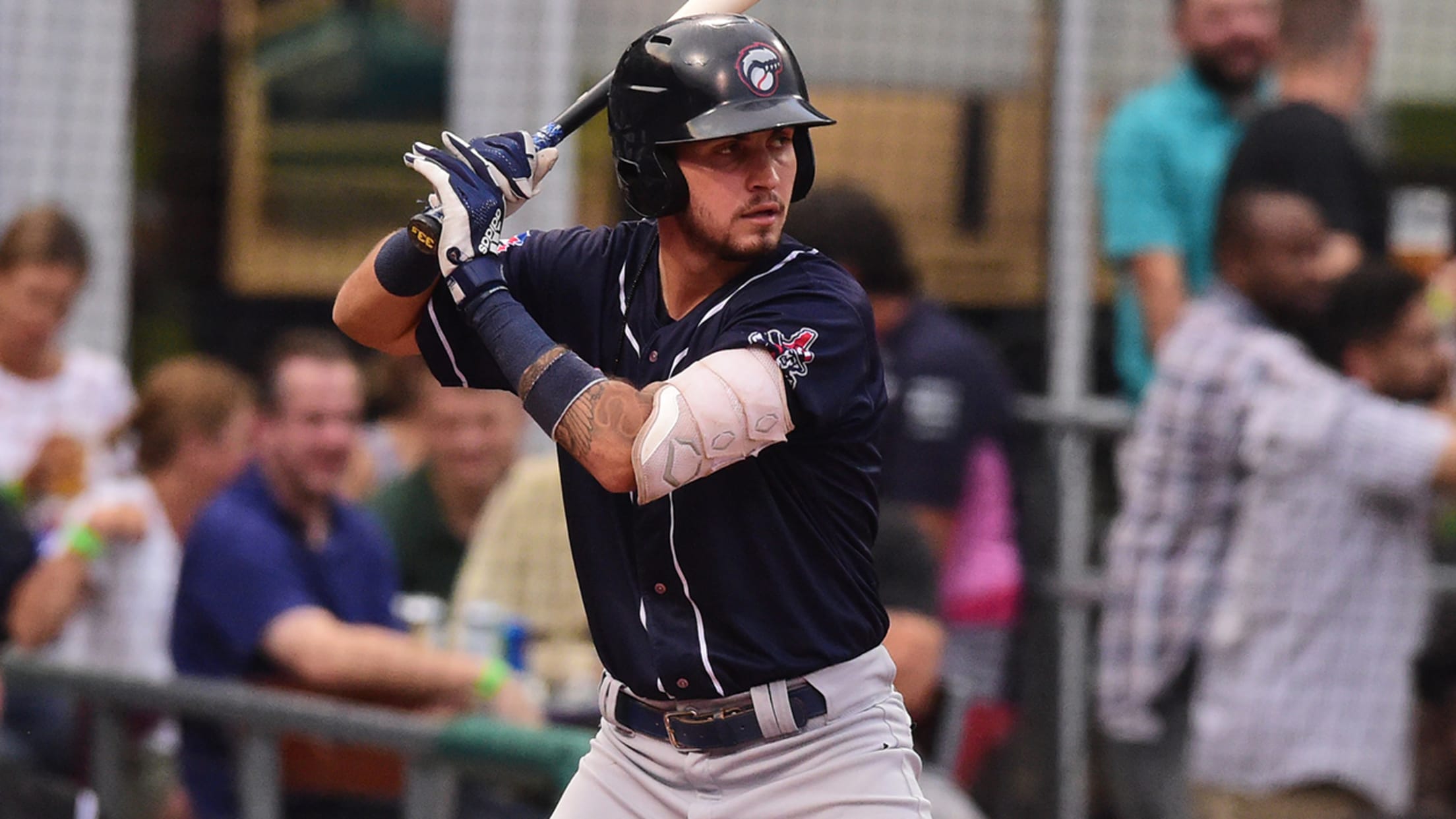 DUNEDIN, Fla. – Jordan Groshans was the Blue Jays' first-round pick out of the Texas high school ranks in 2018. After an injury-shortened first full season and then the pandemic-induced shutdown, the Blue Jays challenged Groshans with a jump to Double-A. We talked about that, his hitting mechanics, his brother
Elite speedster Brown taking strides in his swing mechanics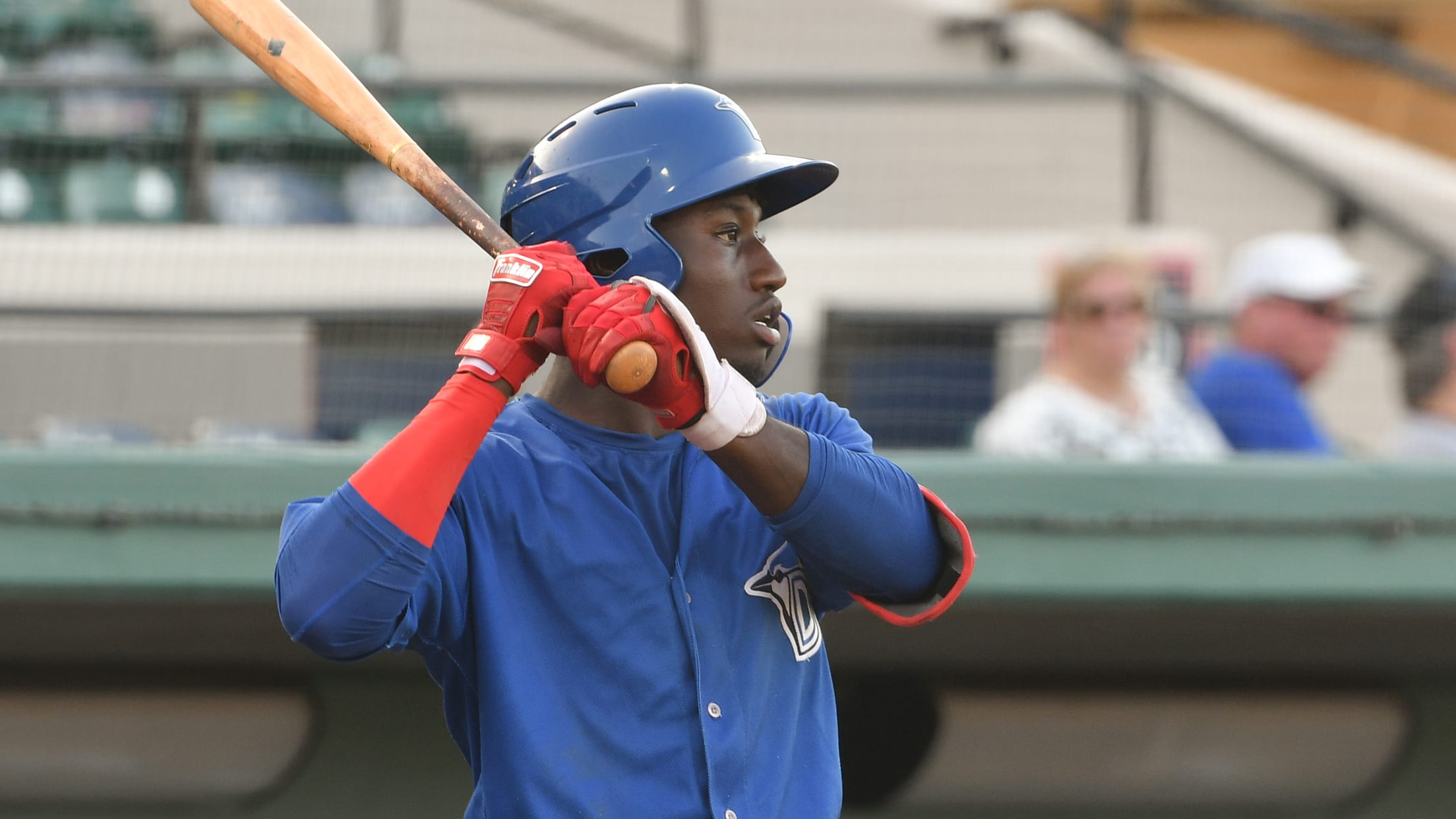 DUNEDIN, Fla. -- Scouts and evaluators don't hand out 80 grades with much generosity. Touching the top end of the 20-to-80 scale in baseball means you're not just good in that one area, you're elite. When Vladimir Guerrero Jr. earned an 80 grade for his hitting ability prior to the
Kloffenstein enters 2022 aiming to take step forward
Blue Jays pitching prospect is focused on rebounding from a rough '21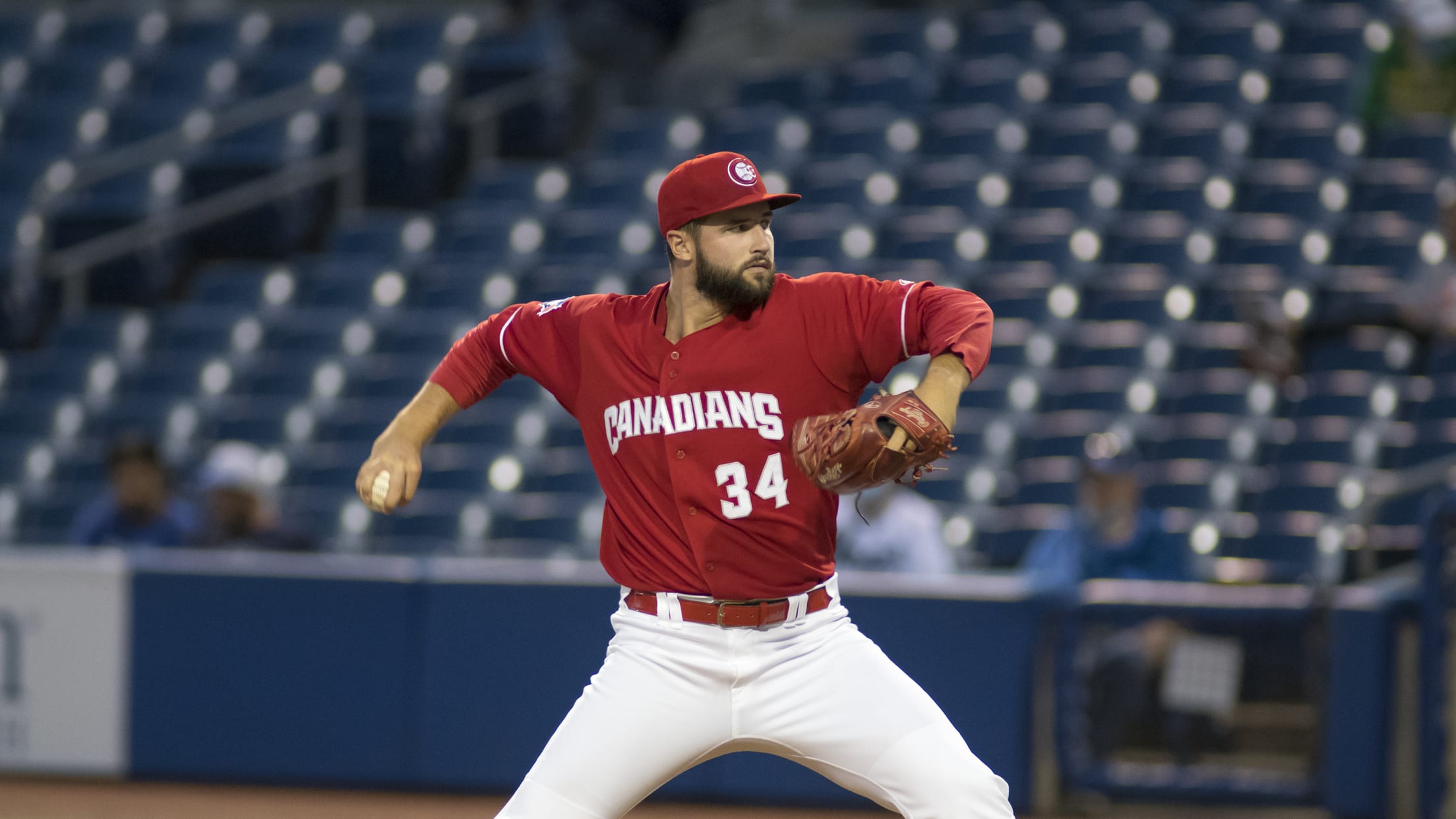 DUNEDIN, Fla. -- There's a long list of reasons Adam Kloffenstein is glad to have the 2021 season behind him. But he doesn't want it to fade from the rear-view mirror entirely. With a 6.22 ERA over 23 starts at High-A Vancouver, Kloffenstein got his first prolonged taste of adversity
'I have my fun out there': Carter mixes it up on the mound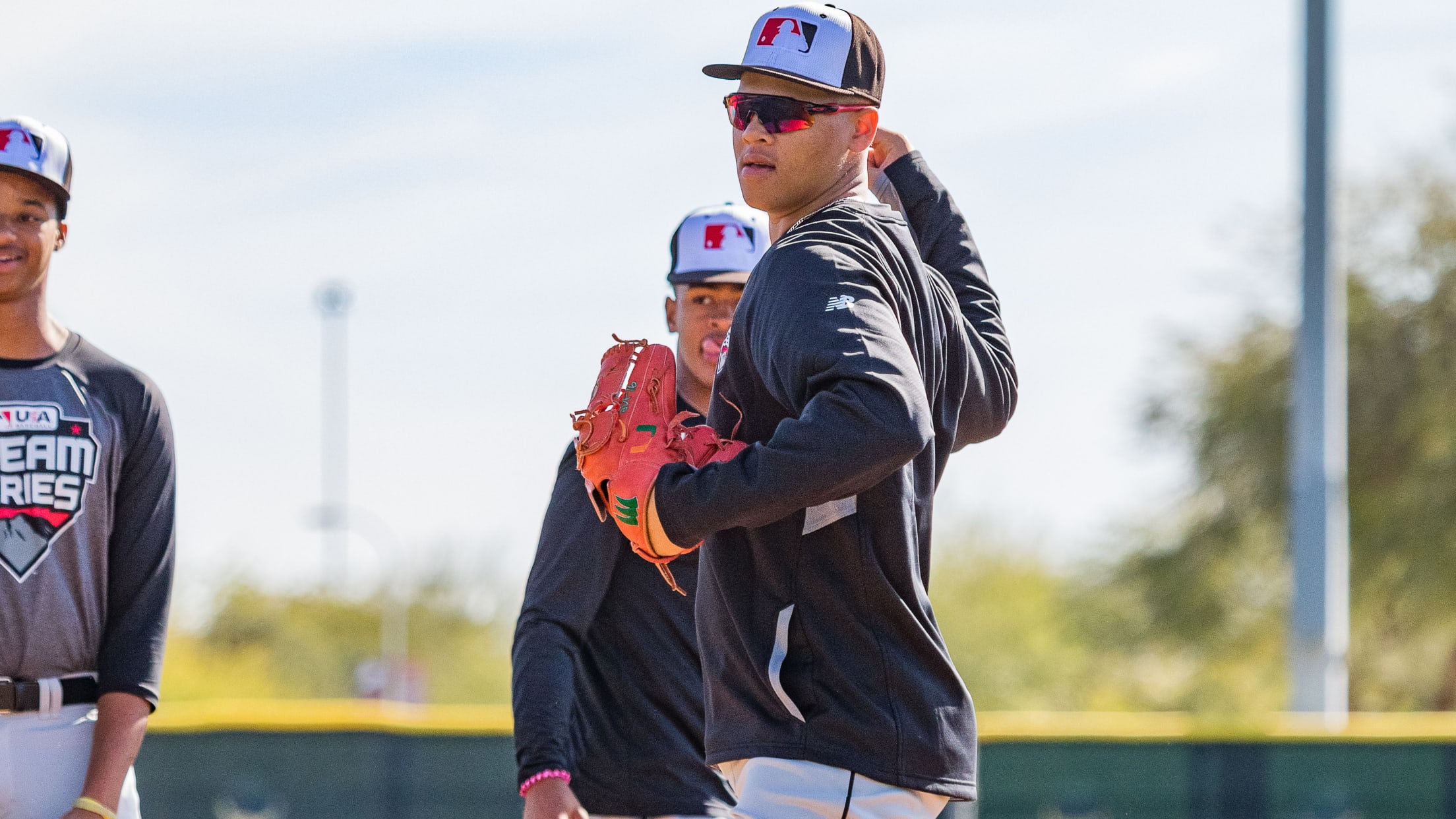 DUNEDIN, Fla. -- There was a little extra spice to Irv Carter's bullpen session on Friday afternoon at the Blue Jays' complex in Dunedin. After Carter lets a heavy fastball go, he sets for his next pitch, lifts his knee high, then hesitates for a split second before he drives
Refreshed Groshans ready to rise with Blue Jays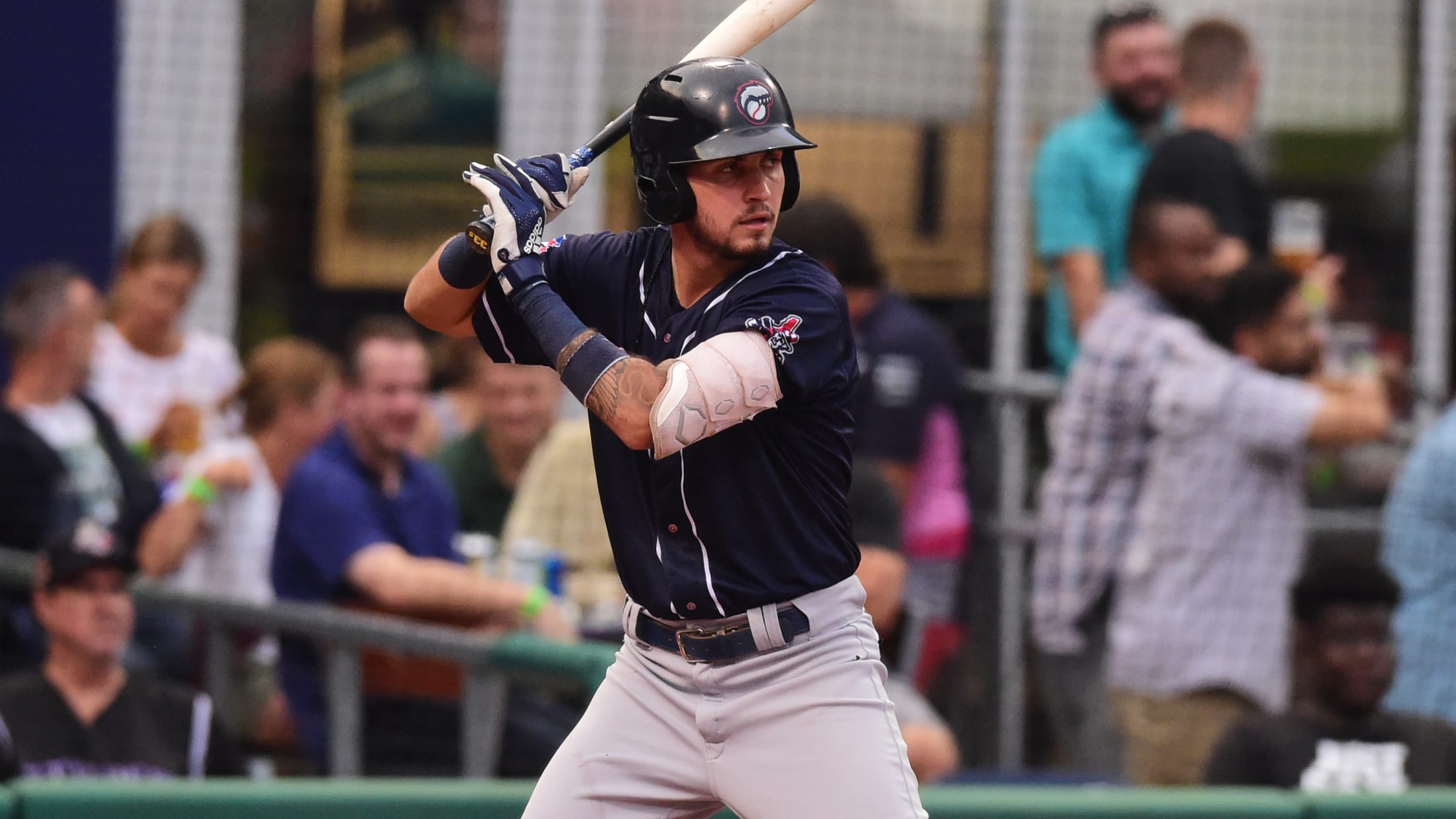 DUNEDIN, Fla. -- There's something different about Jordan Groshans this spring. From a distance, the big, broad-shouldered Texan with the cool swagger of a big leaguer is still easy to pick out of a crowd of 50 prospects all wearing the same T-shirt. Up close, though, there's a refreshed mindset
Explore Vancouver's Nat Bailey Stadium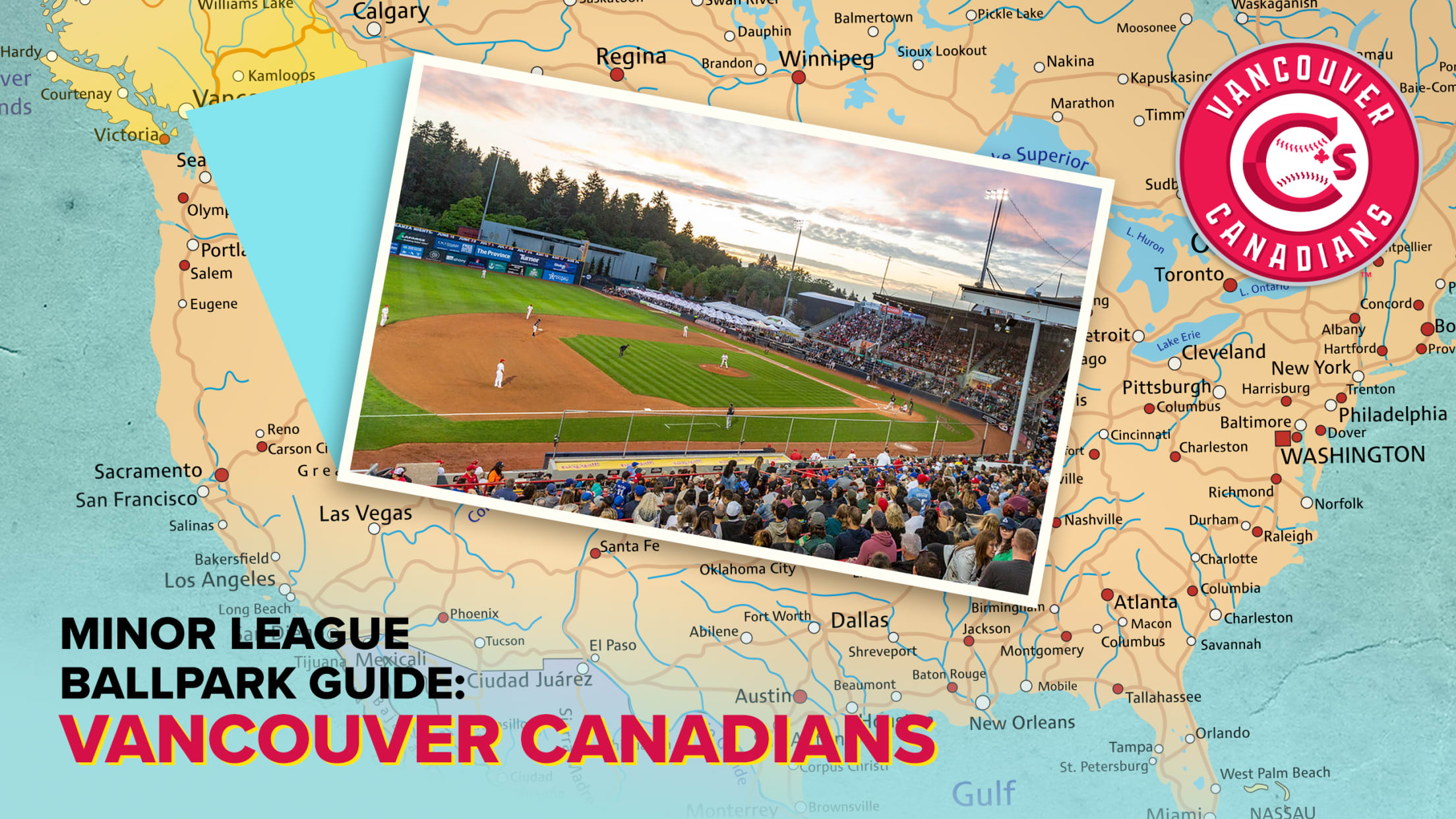 Welcome to Nat Bailey Stadium, where the fish run (literally), Blue Jays prospects get ready for a big jump and fans north of the border prove that baseball is an international game -- even in the Minors.
Martinez emerging as Blue Jays' next big prospect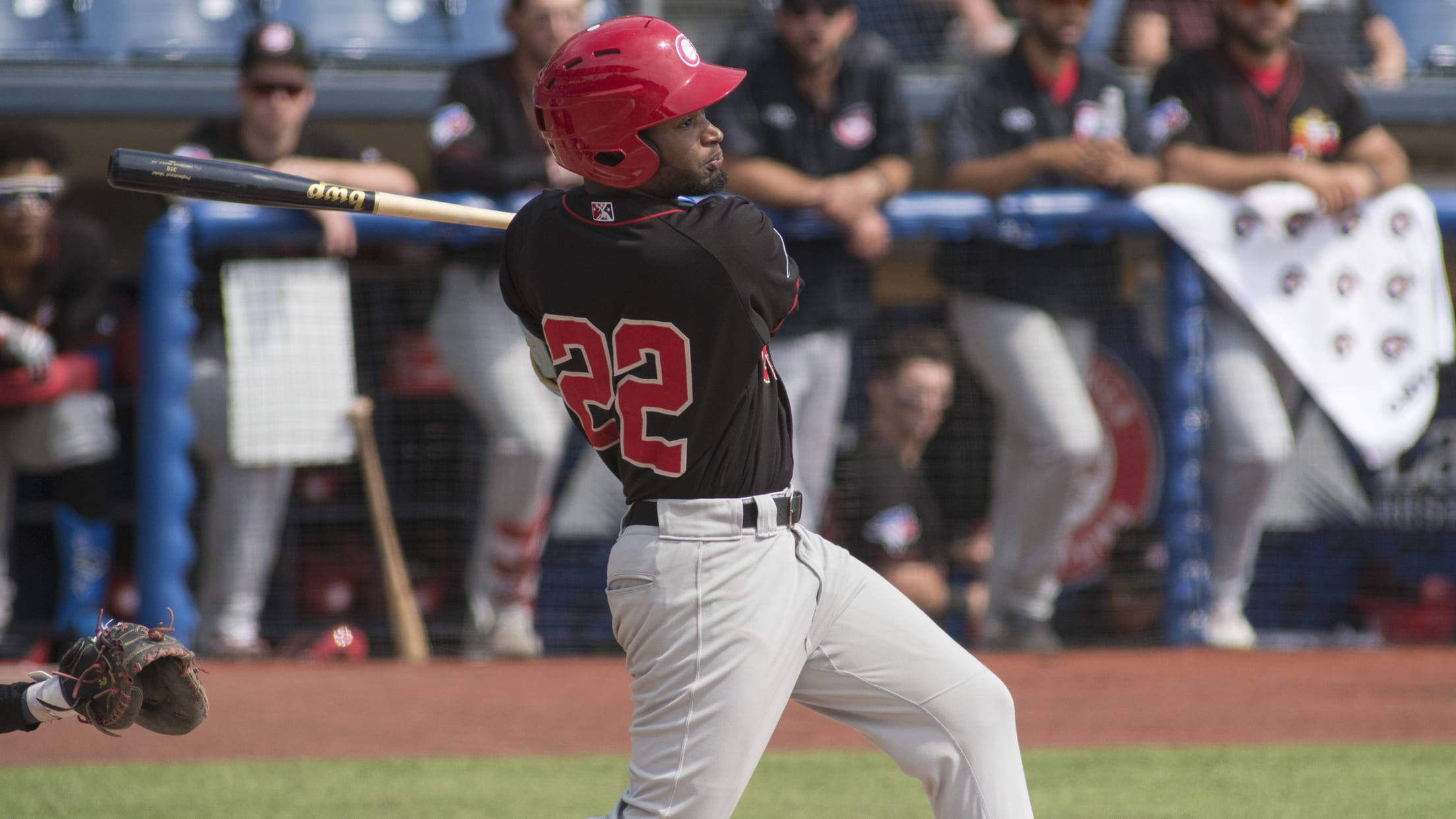 DUNEDIN, Fla. -- Blue Jays fans have been spoiled with top prospects lately. From the Vladimir Guerrero Jr. hype train to Bo Bichette, Nate Pearson and new No. 1 prospect Gabriel Moreno, there's been a "next big thing" for years now, and No. 2 prospect (per MLB Pipeline) Orelvis Martinez
Robberse's curiosity, willingness to learn key to prospect's success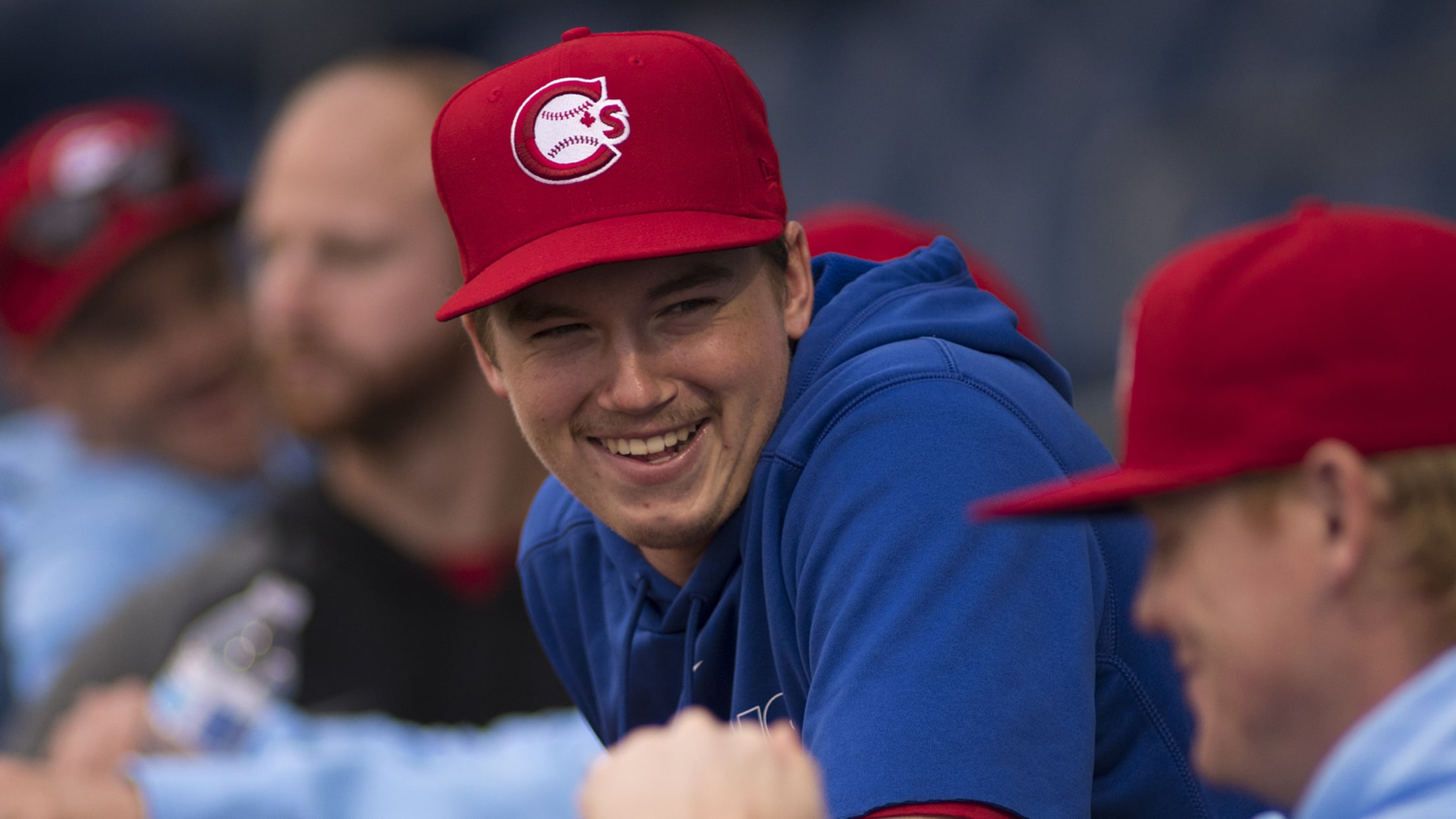 DUNEDIN, Fla. -- Sem Robberse's path to becoming a top prospect for the Blue Jays began at a swimming pool in the Netherlands. Robberse was a kid looking for a sport to stick with, but pitching wasn't nearly the obvious choice. There's soccer, which is king in the Netherlands, or
Consistency key for Blue Jays prospect Tiedemann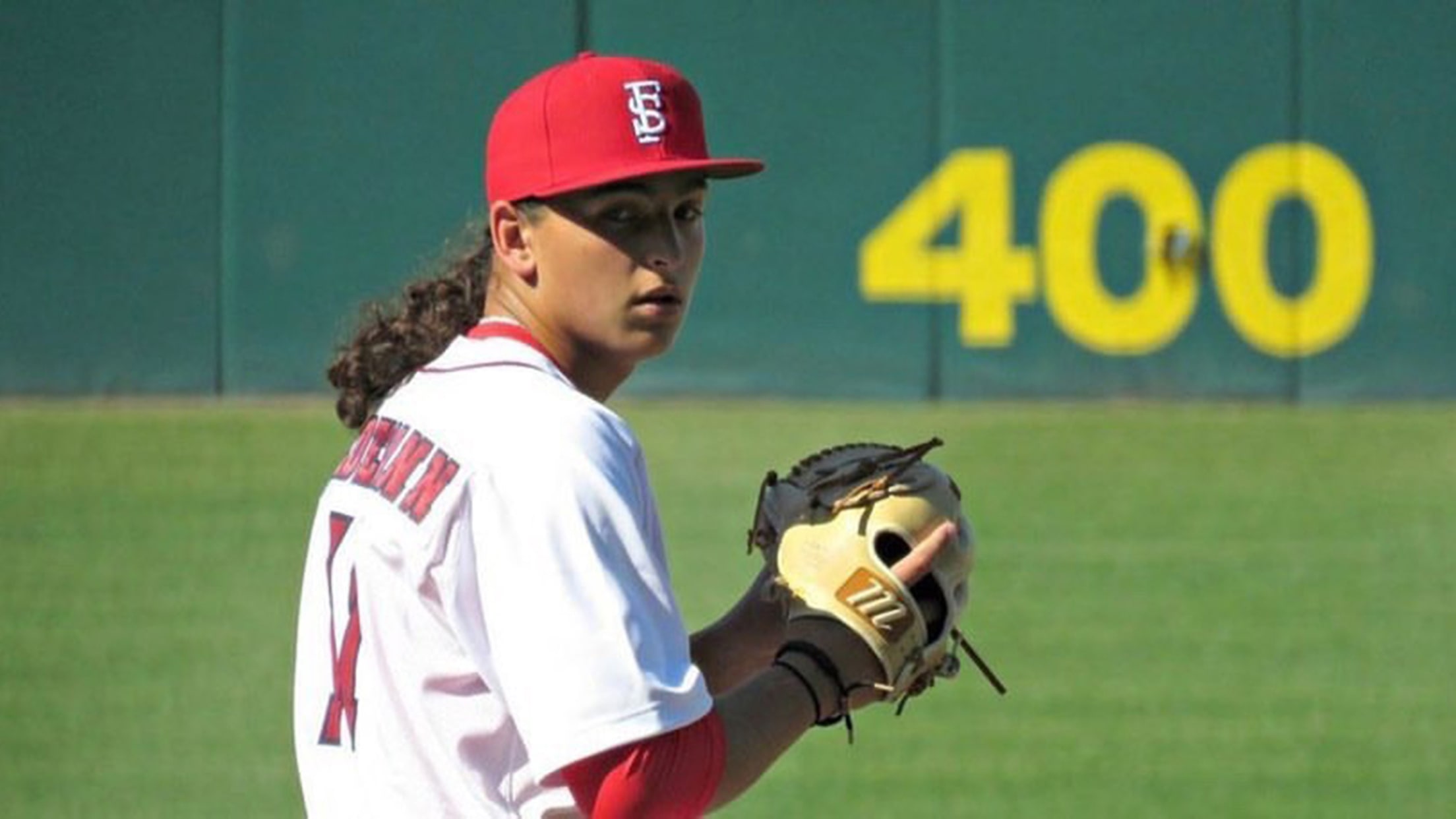 DUNEDIN, Fla. -- Everybody who's anybody in the Blue Jays' organization gathered around Field 1 at the club's new player development complex on Saturday to watch a round of live batting practice featuring a trio of top pitching prospects, led by young left-hander Ricky Tiedemann. General manager Ross Atkins and
Hoglund on mend from TJ surgery, hungry to 'compete again'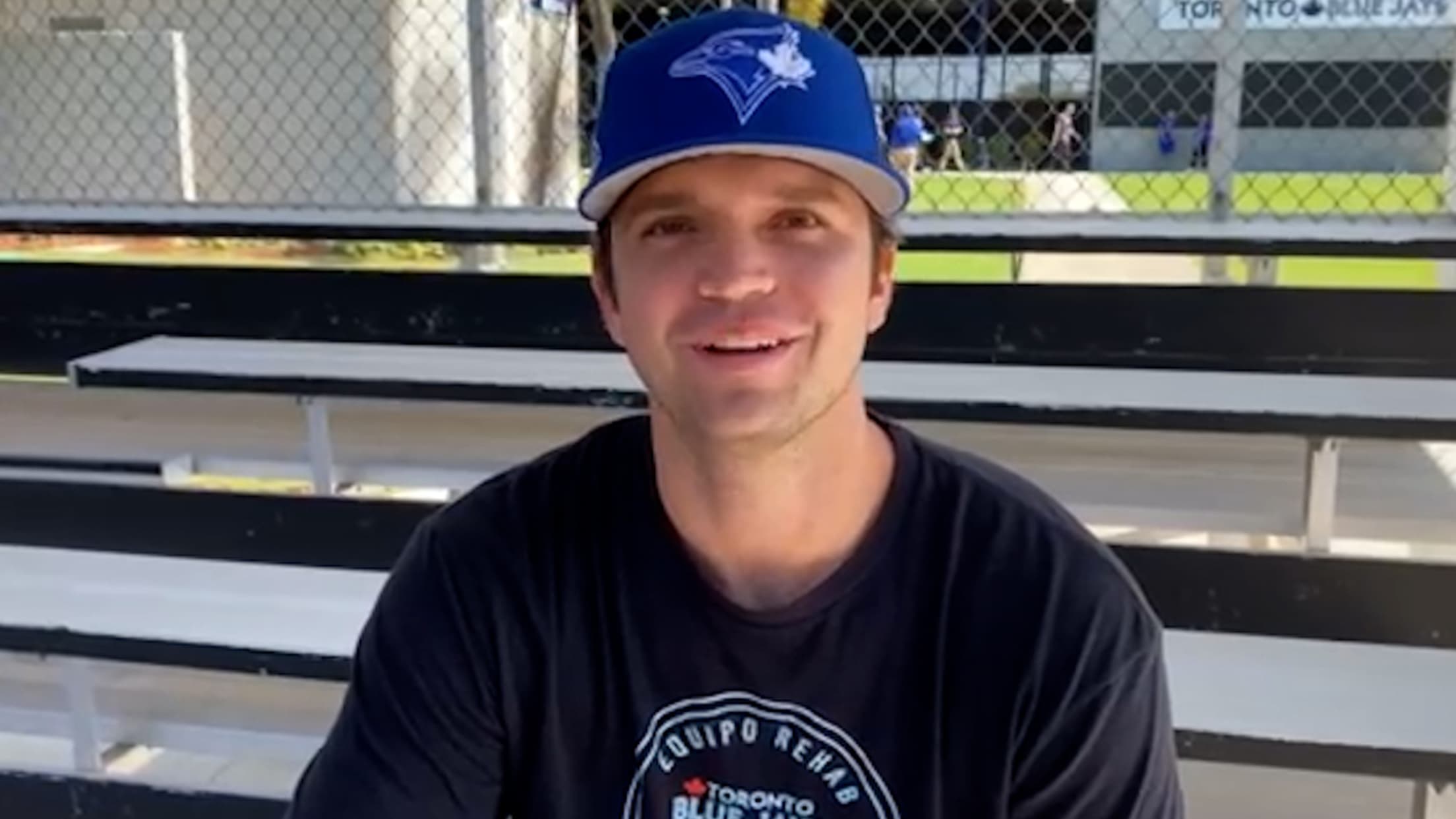 DUNEDIN, Fla. -- Gunnar Hoglund is starting to lean into that final turn of the Tommy John rehab process, the point where he can almost let it loose like he used to. Hoglund, the Blue Jays' first-round pick in the 2021 MLB Draft, underwent Tommy John surgery nine months and
Blue Jays land elite international catcher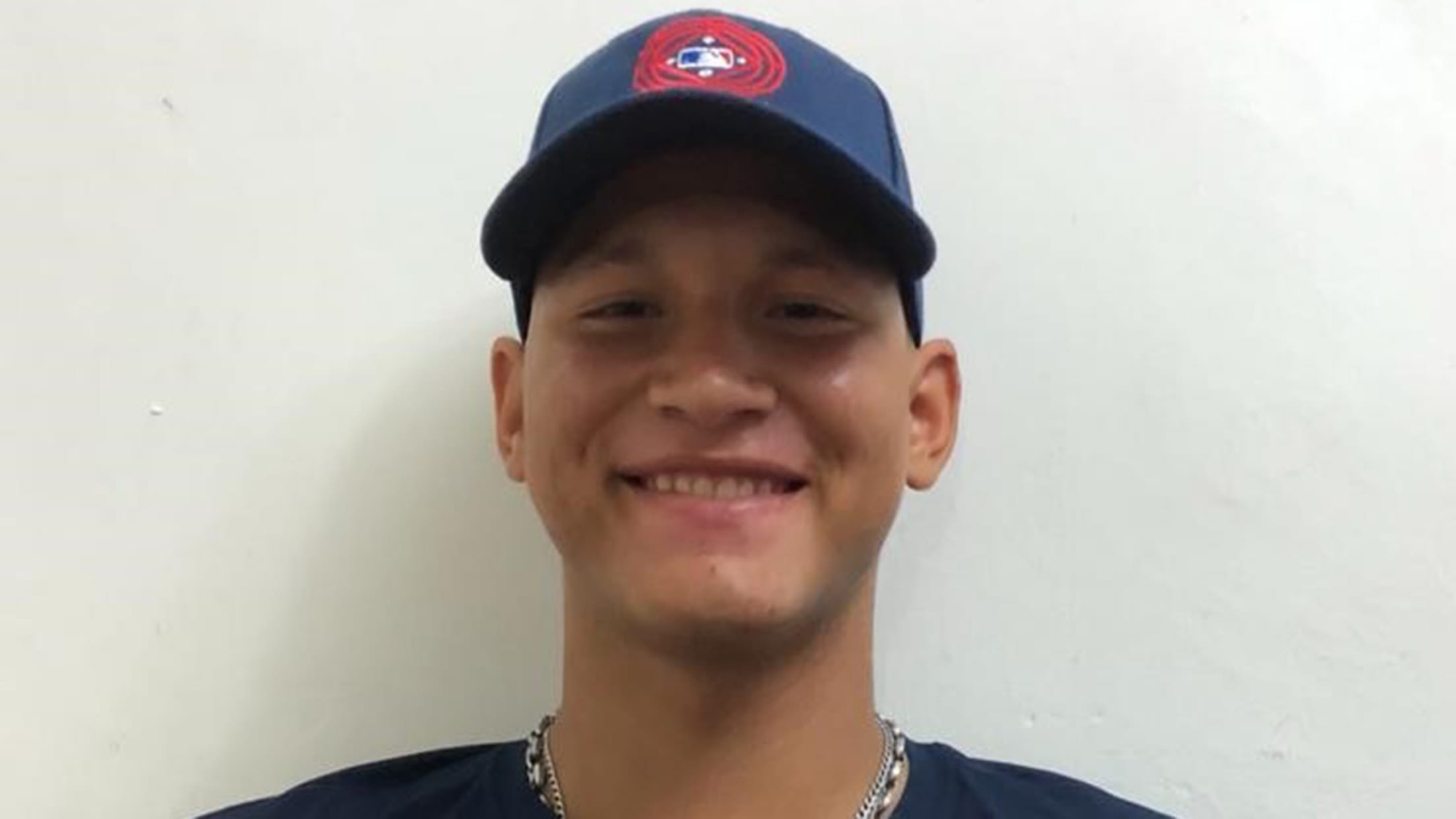 The Blue Jays are adding one of the top catchers on the international market to their system. The club on Monday officially signed catcher Luis Meza, who ranks No. 33 on MLB.com's Top 50 International Prospects list, to a $2.05 million deal. Toronto's signing pool of $4,644,000 dropped by $500,000
Jays' Horwitz shows off bat, speed in AFL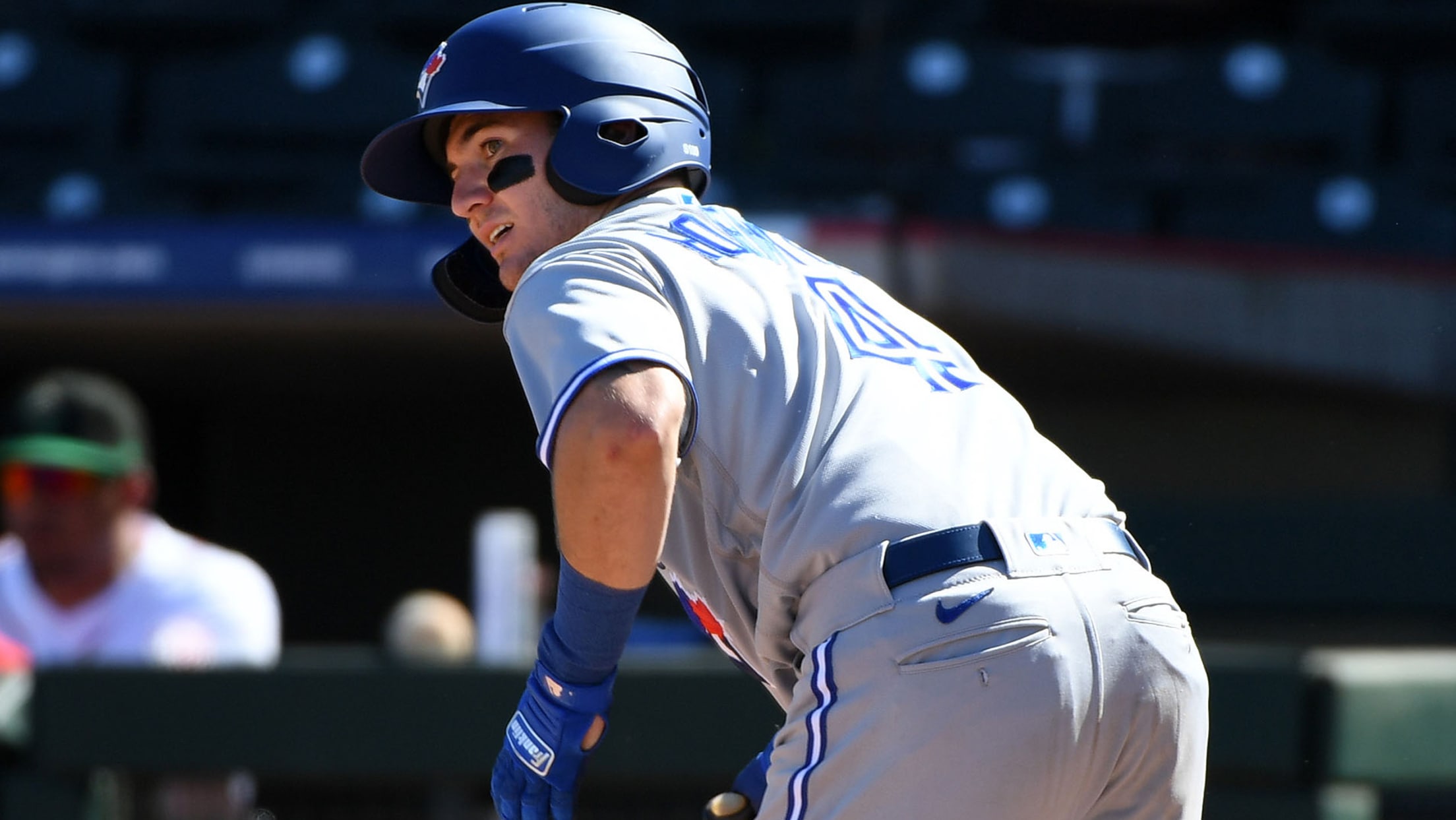 SCOTTSDALE, Ariz. -- The Arizona Fall League annually boasts the premier prospect talent in the game. Through play Wednesday afternoon, with myriad elite up-and-comers on the circuit, just one qualified player boasts a batting average north of .400: Spencer Horwitz. "It's a blessing to be here, the AFL is great
Top prospect Moreno headed to Triple-A
Blue Jays' third base options; key to facing AL East foe Tampa Bay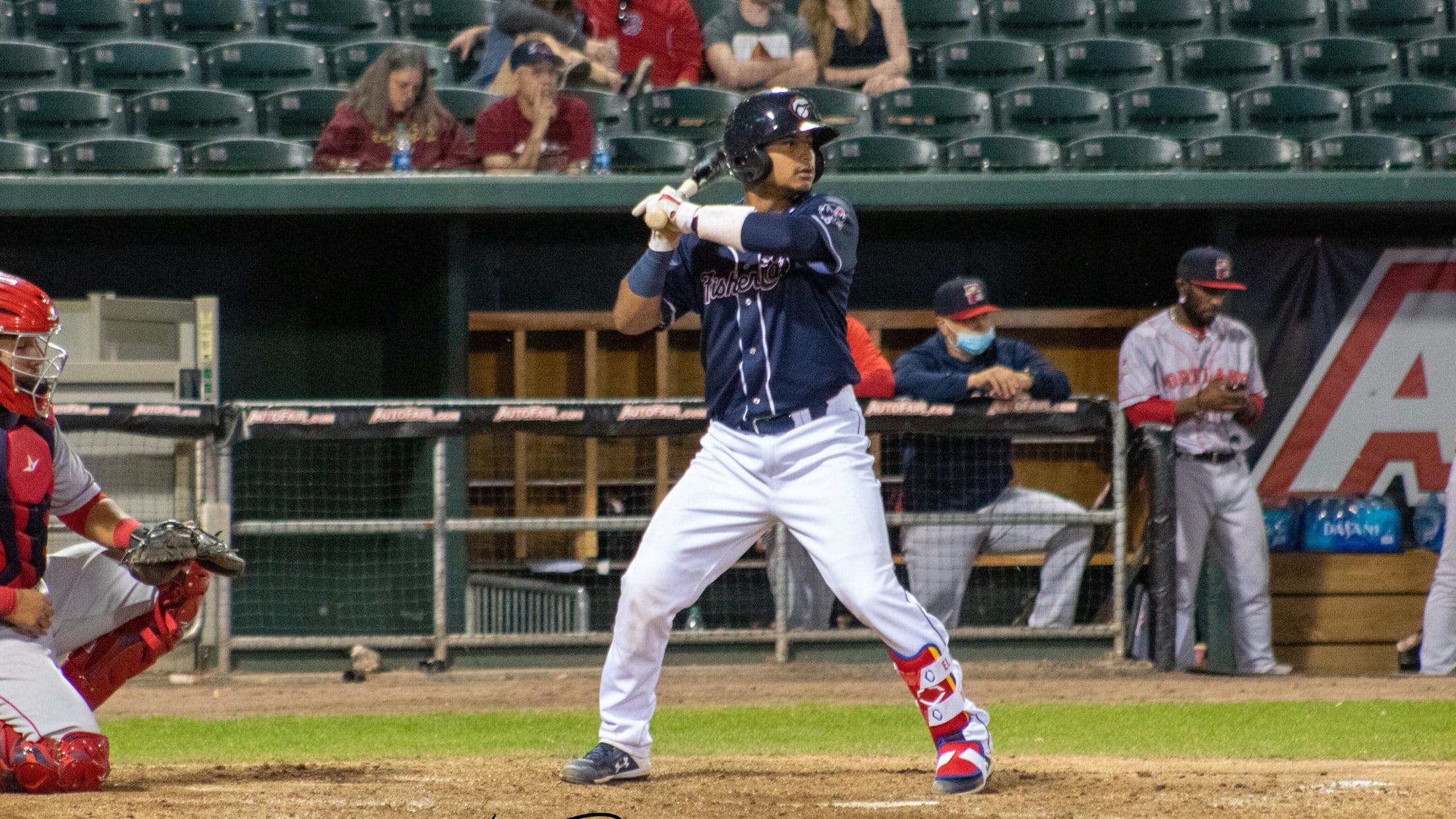 ST. PETERSBURG -- The Blue Jays' catching position is one of this lineup's biggest variables down the home stretch of the American League Wild Card race, but down in the Minor Leagues, the future of the position just took the next step. Blue Jays No. 1 prospect Gabriel Moreno has
'A blessing': Pearson back with Blue Jays
Springer returns to lineup after exiting Tuesday's loss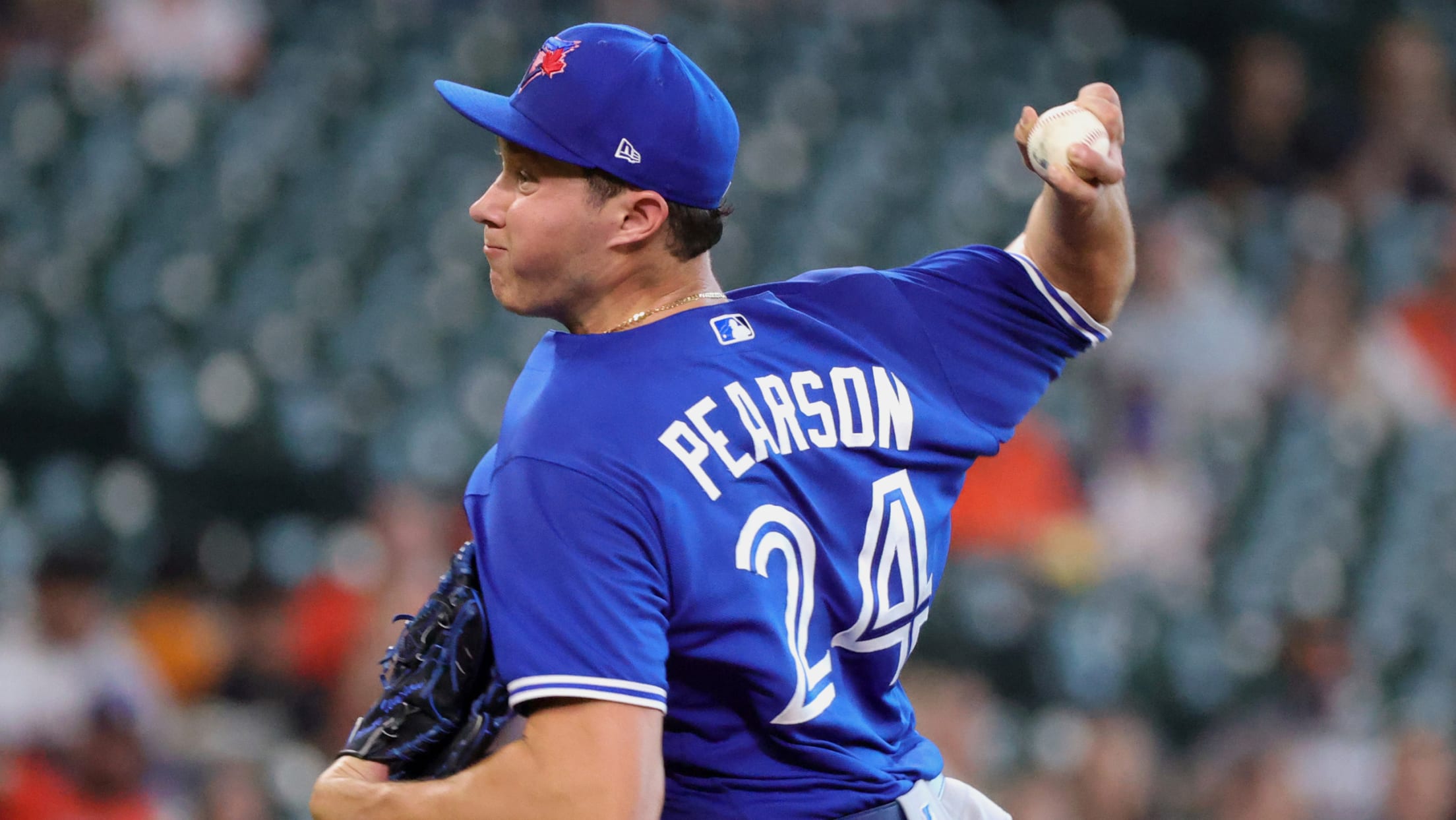 TORONTO -- Help is on the way for the Blue Jays' bullpen. Big, hard-throwing help. Blue Jays No. 2 prospect Nate Pearson was added to the roster on Wednesday along with right-hander Bryan Baker as rosters expanded from 26 to 28 for September. Pearson's injury-riddled season finally brings him back