These Blue Jays prospects could become high-leverage relievers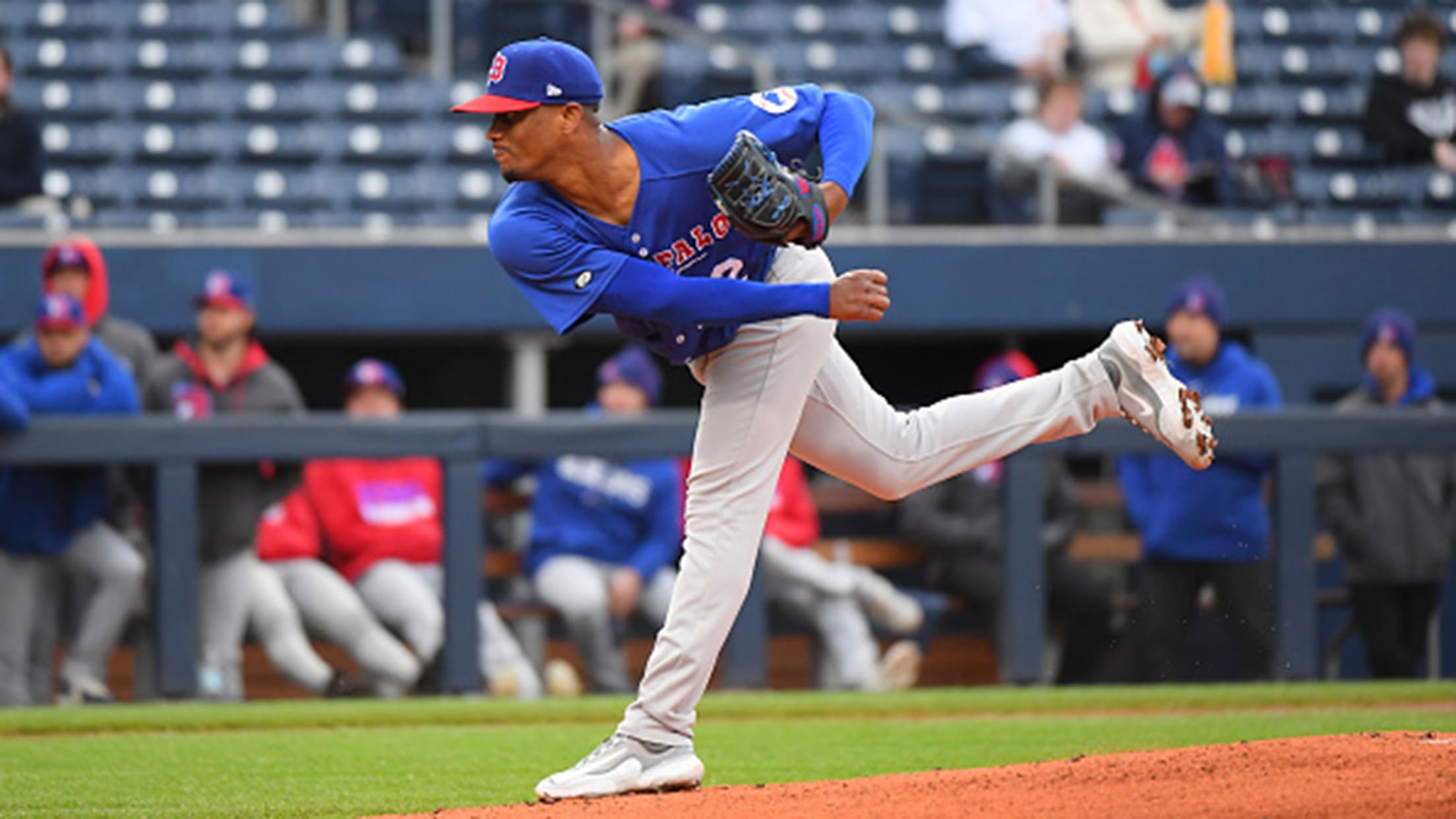 TORONTO -- There's something more exciting about how the Blue Jays are developing pitchers now. The organization has pivoted towards chasing high-end outcomes, velocity and strikeouts, which was long overdue after a stretch in which the Blue Jays lagged behind many other clubs. You know how the Rays or Orioles
Blue Jays prospects looking to rebound from tough starts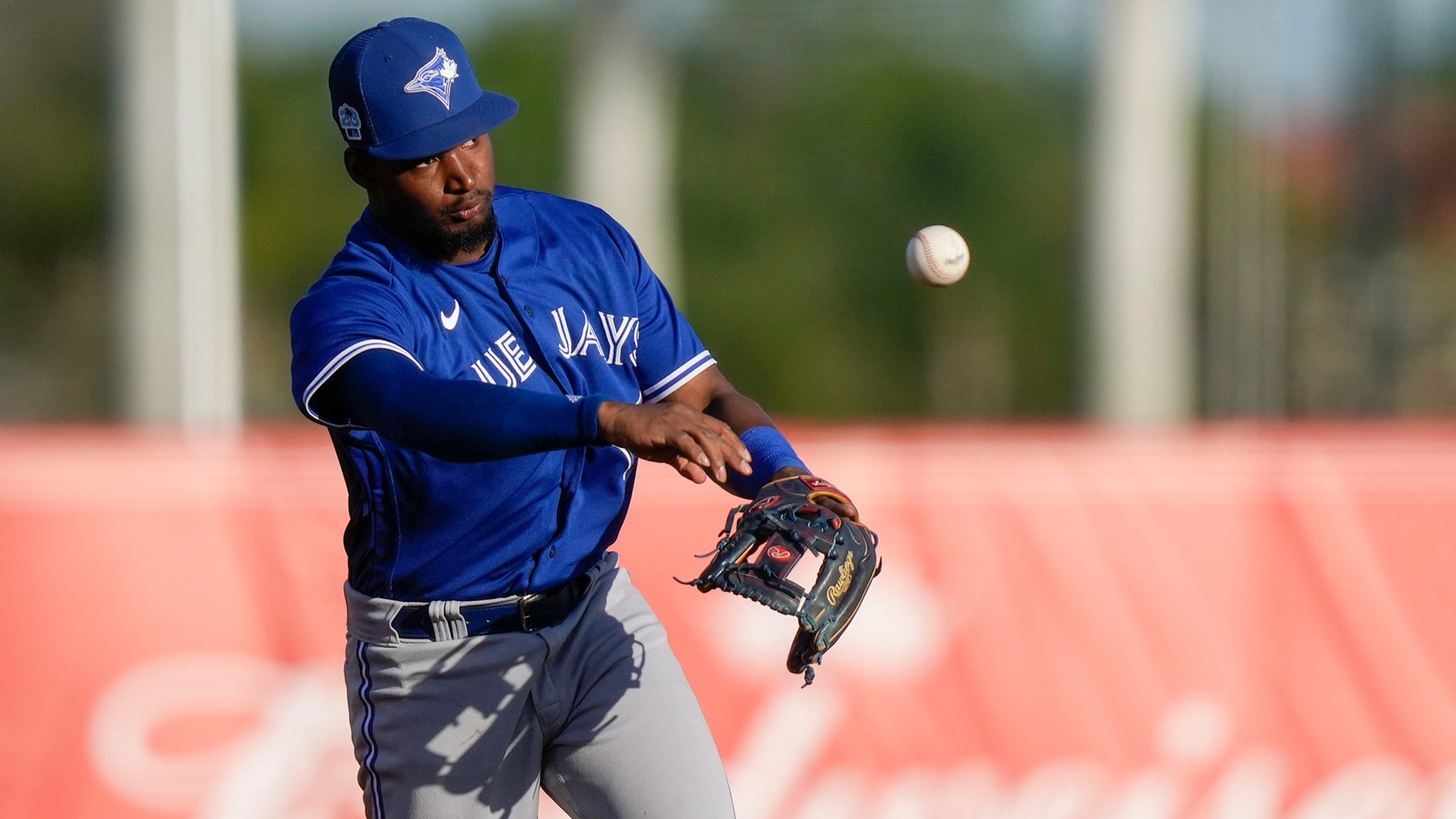 TORONTO -- Is there a hitting prospect having a stranger start to their season than Orelvis Martinez? The Blue Jays' No. 4 prospect entered the weekend with nine home runs in 25 games, which looks encouraging at a glance. Martinez has just 12 hits, though. That's two singles, a triple
Ups and downs from the Blue Jays' farm
This story was excerpted from Keegan Matheson's Blue Jays Beat newsletter. To read the full newsletter, click here. And subscribe to get it regularly in your inbox.
No. 2 prospect Barriera shows upside, polish in pro debut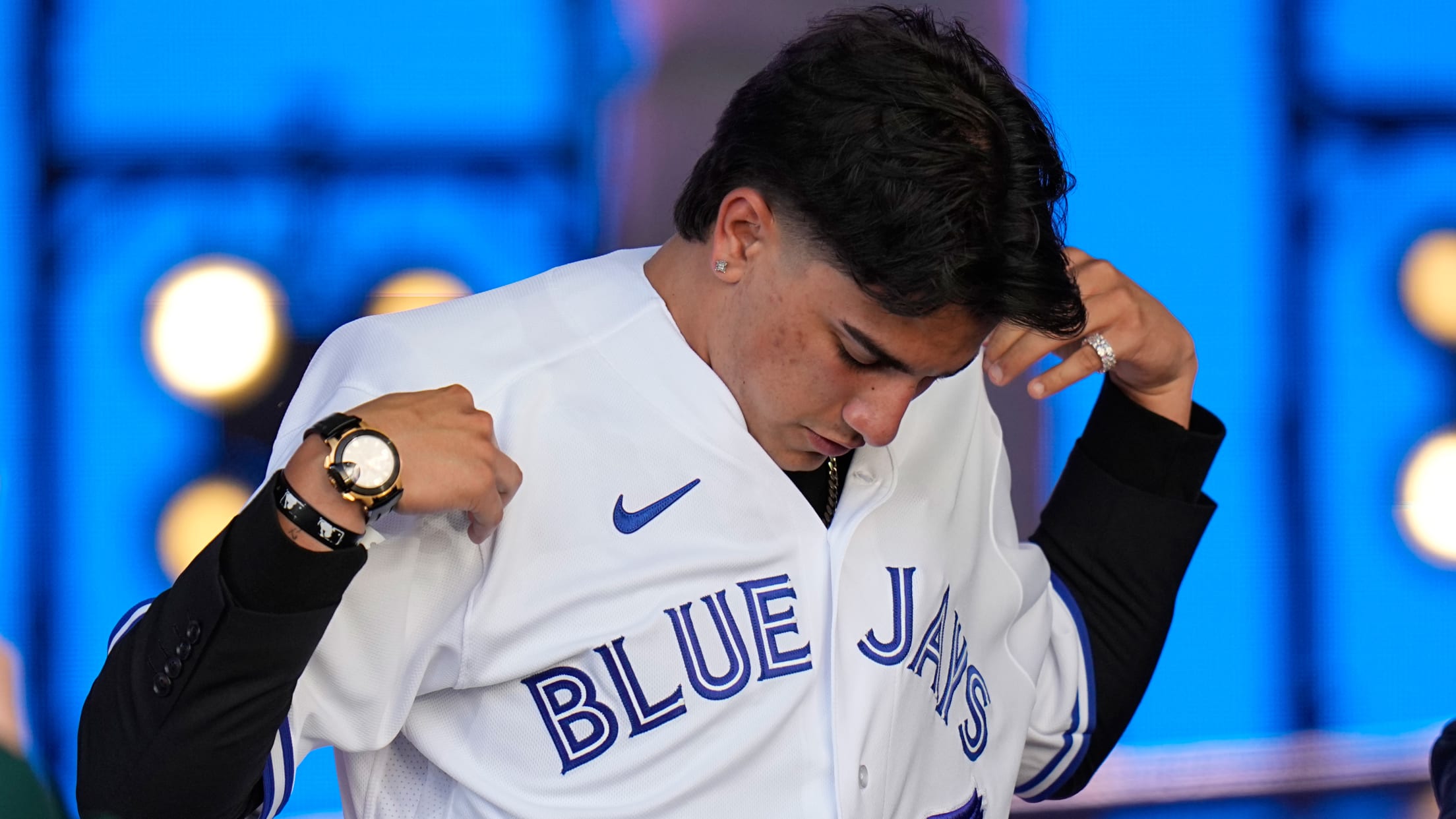 PITTSBURGH -- Brandon Barriera's debut was worth the wait. Toronto's first-round pick in the 2022 MLB Draft made his first pro appearance on Wednesday with Single-A Dunedin, throwing four scoreless innings with six strikeouts. The 19-year-old Barriera showed the exact mix of upside and polish that made him one of
Top prospect Tiedemann (biceps) exits Minors start while Blue Jays fall at Fenway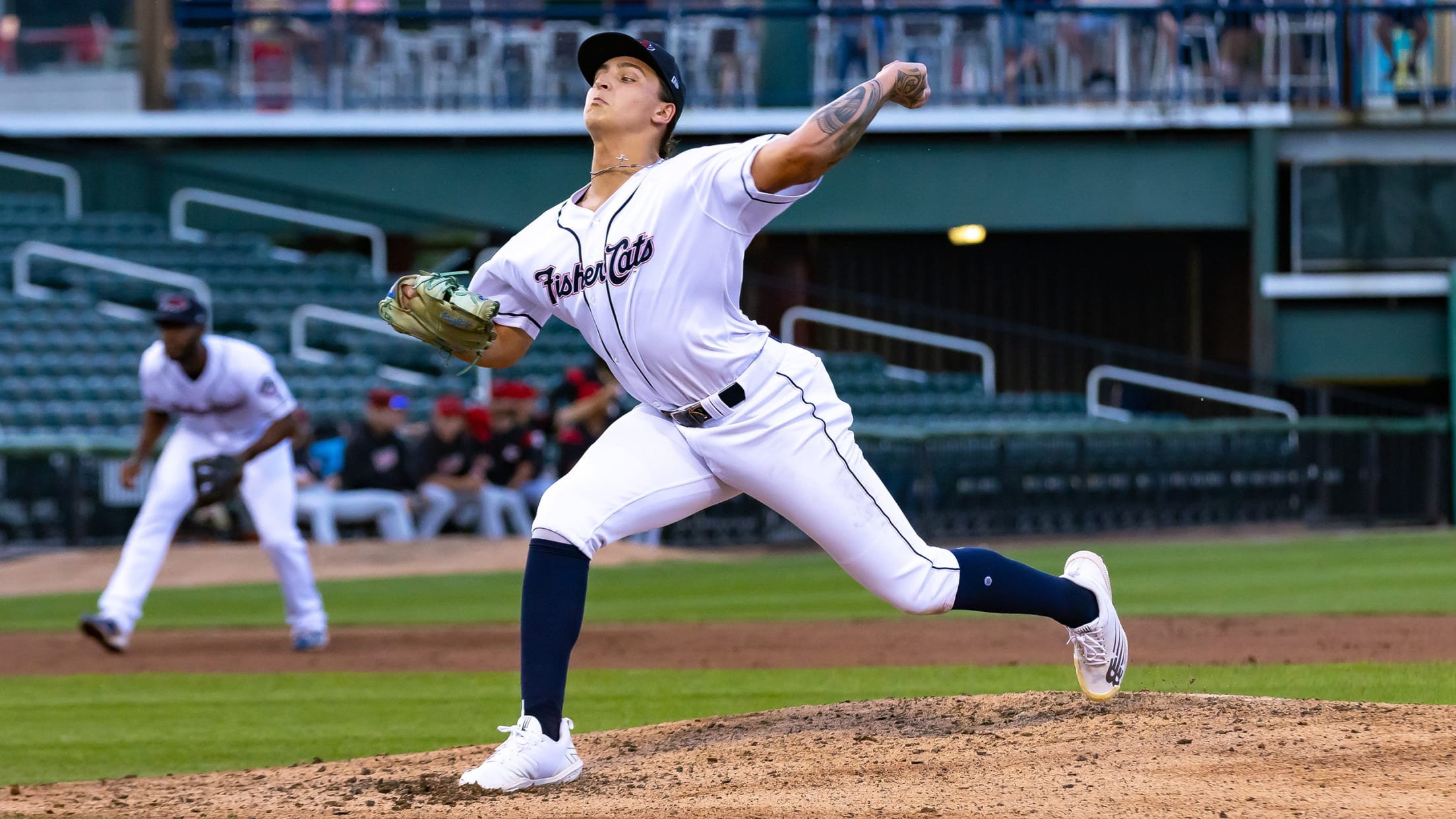 BOSTON -- When it rains, it pours. An hour before the Blue Jays' losing streak slipped to five with an 11-5 loss to the Red Sox, No. 1 prospect Ricky Tiedemann walked off the mound in Double-A with a trainer, favoring his throwing arm. Tiedemann, who is MLB Pipeline's No.
What's next for Tiedemann, Barger? Other Toronto top prospects?
Blue Jays beat reporter Keegan Matheson answers fans' Minor League questions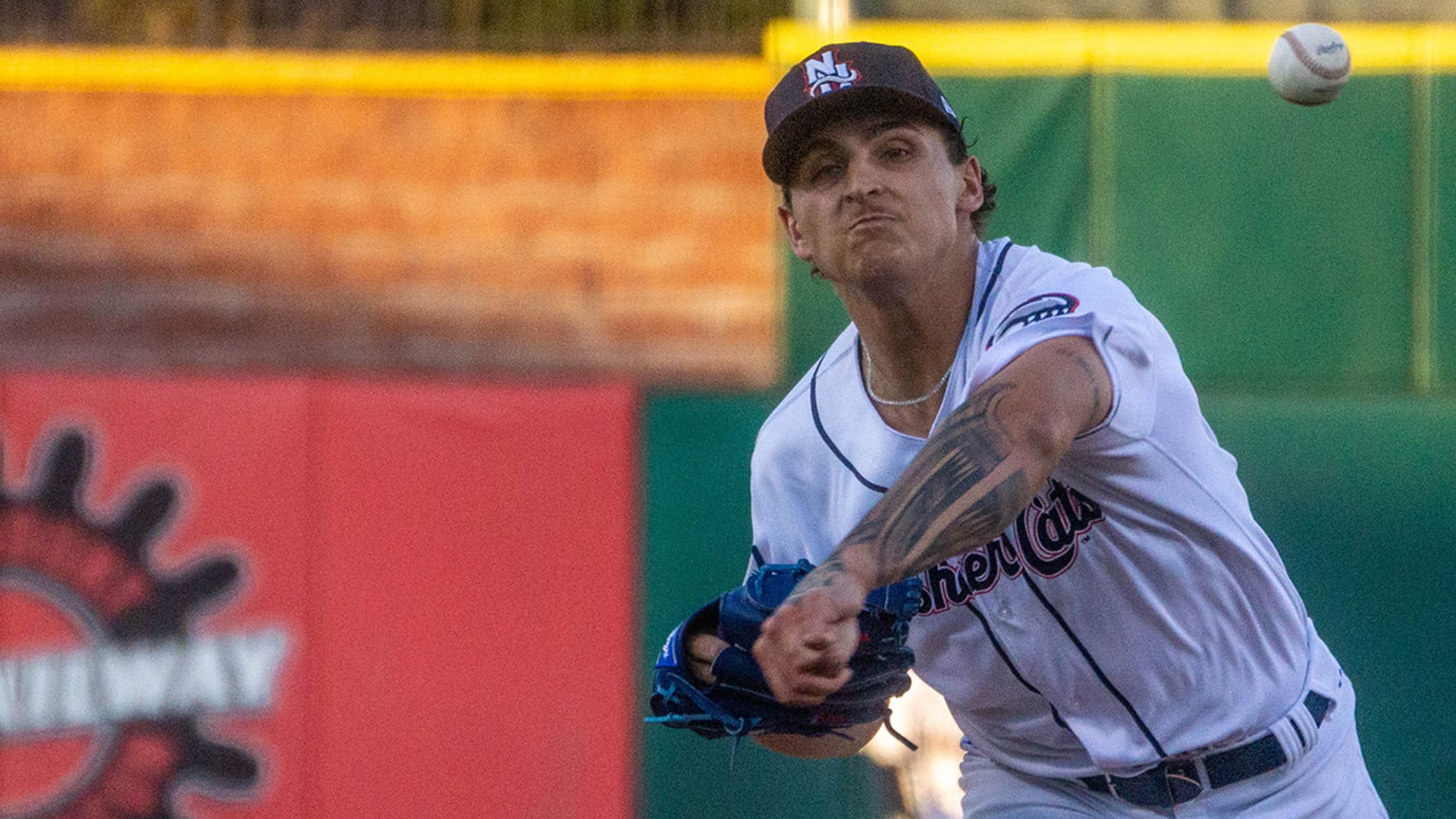 The Blue Jays' farm system is off to a relatively slow start through April, with many of the club's Top 30 prospects still trying to find their footing. This group is getting back to a more balanced point, though, with near-term options and long-term lottery tickets. Starting at the very
Blue Jays' 2022 first-rounder Barriera aces pro debut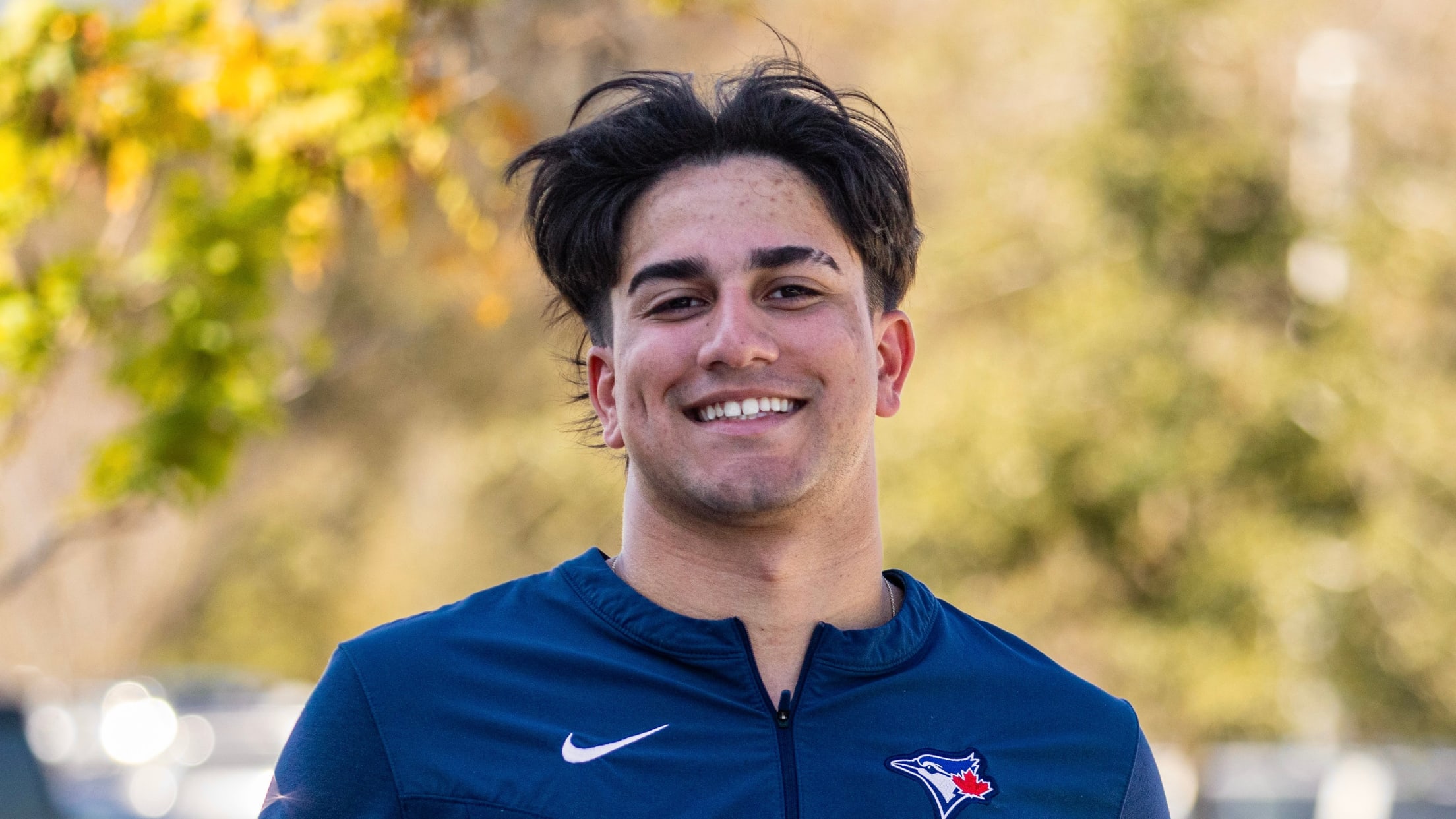 As college freshmen across the country begin cramming for final exams, Brandon Barriera was busy acing a test of a different sort on Wednesday night. Toronto's No. 2 prospect twirled four hitless frames and struck out six in his professional debut for Single-A Dunedin, which held on to defeat Fort
How the Blue Jays' depth in the Minors is paying off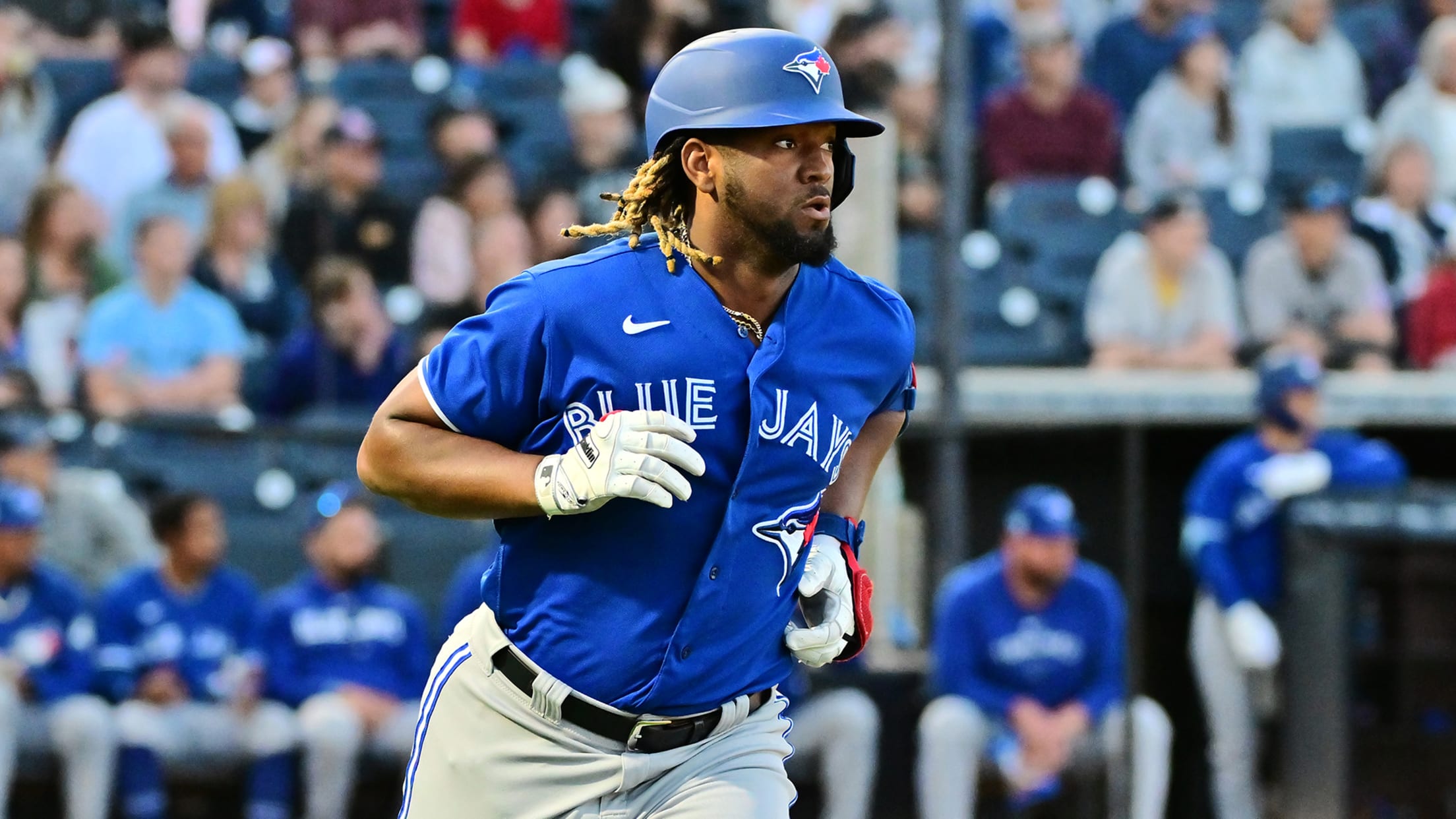 TORONTO -- It's been an odd start for the Blue Jays' Top 30 Prospects. From Triple-A Buffalo to Single-A Dunedin, many of the Blue Jays' bigger names started slowly this season, with those teams relying instead on some impressive contributions from prospects who just missed the top 30. Talent always
How Barger, Toronto's top Minors hitters are faring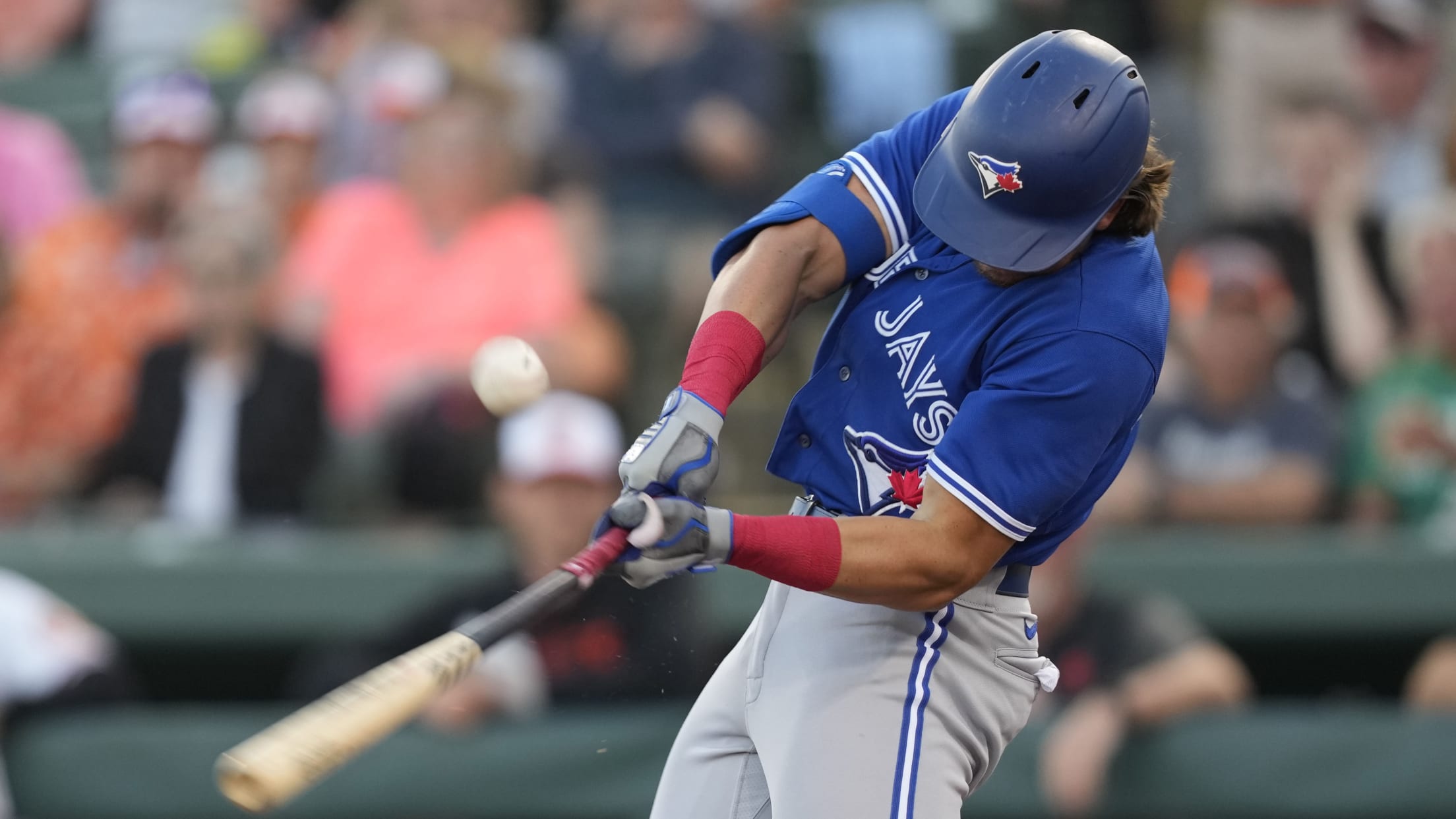 NEW YORK -- Down on the farm, the Blue Jays' young pitchers are pacing well ahead of the hitters so far. These things tend to happen in April, as prospects acclimate themselves to new levels and hitters try to drive the baseball through the cold air with affiliates that are
A different type of 5K: Bulked-up Robberse explains his diet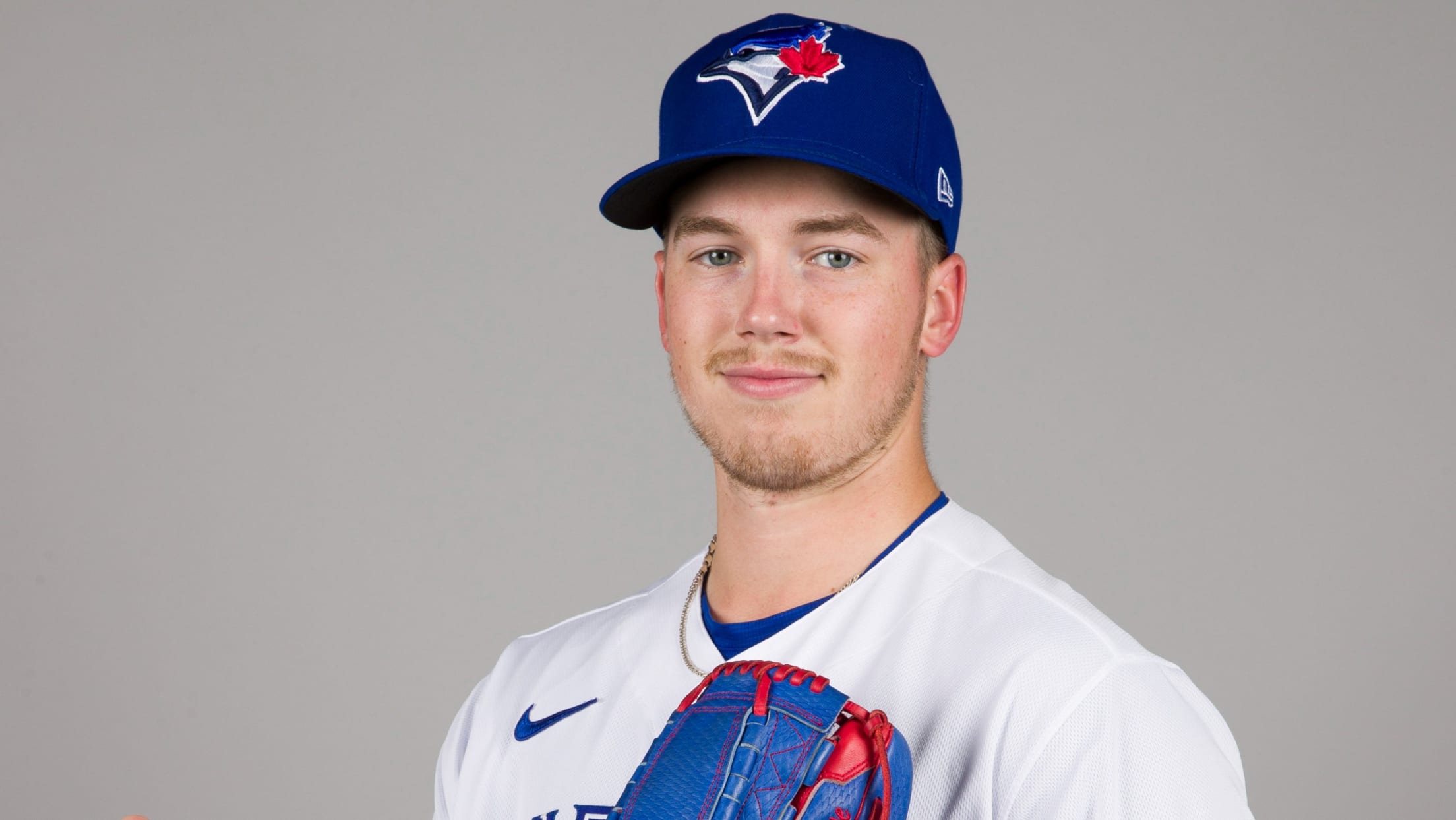 TORONTO -- The Blue Jays' pitching pipeline has had its moments. From Alek Manoah to Nate Pearson, you see just how unpredictable the outcomes can be for top-end pitching prospects. Reaching back further to the years of Marcus Stroman and Aaron Sanchez in Toronto, you'll see that coming in hot
No gloves needed: Tiedemann fans 9 over 3 frames in '23 debut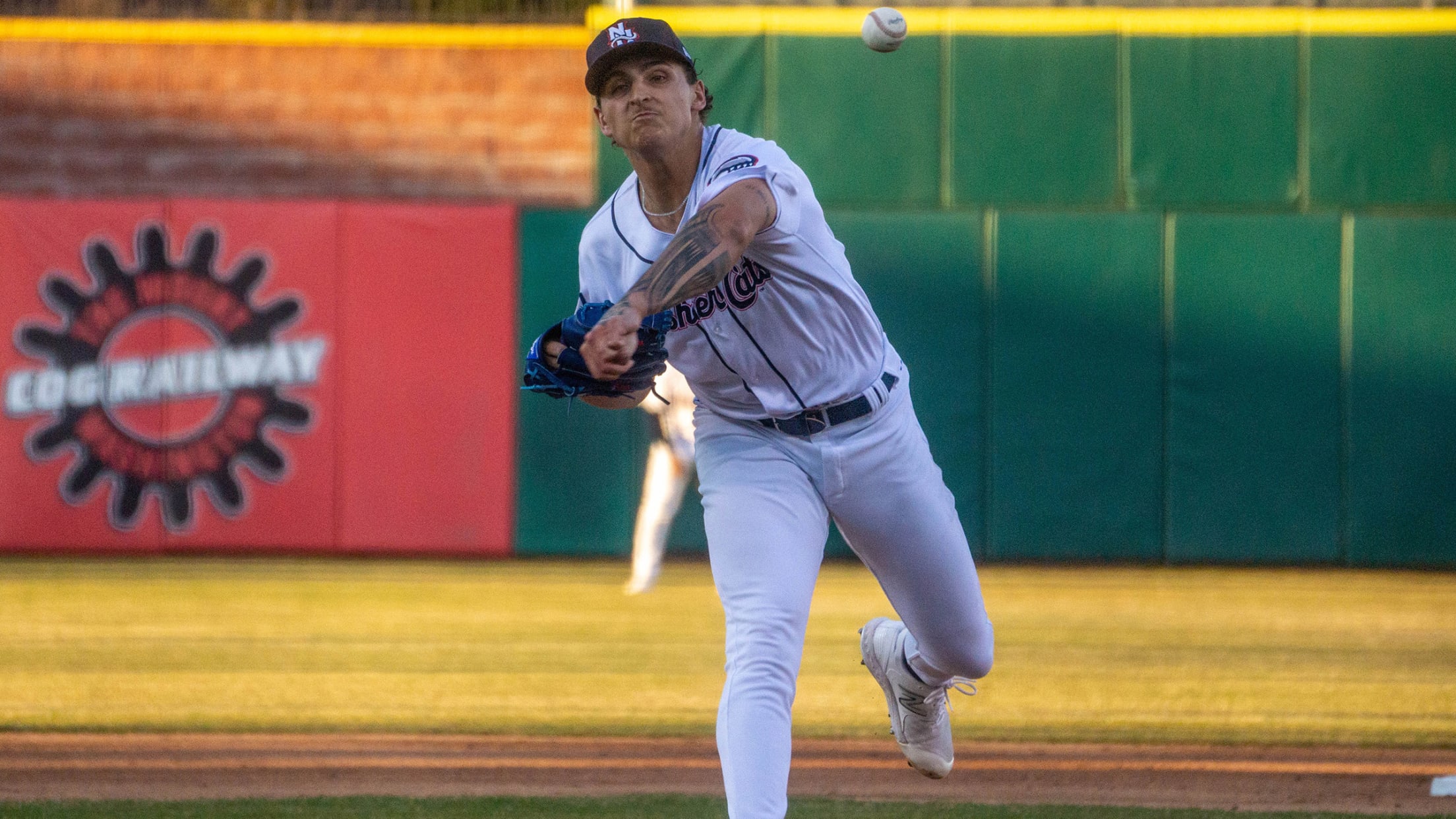 It's only a rumor that Ricky Tiedemann told his Double-A New Hampshire teammates gloves were optional. No matter, they didn't need them. MLB's No. 29 prospect recorded all nine outs via the strikeout in his season debut on Thursday night against Portland at Delta Dental. He looked every bit as
These are the Blue Jays prospects to watch at every level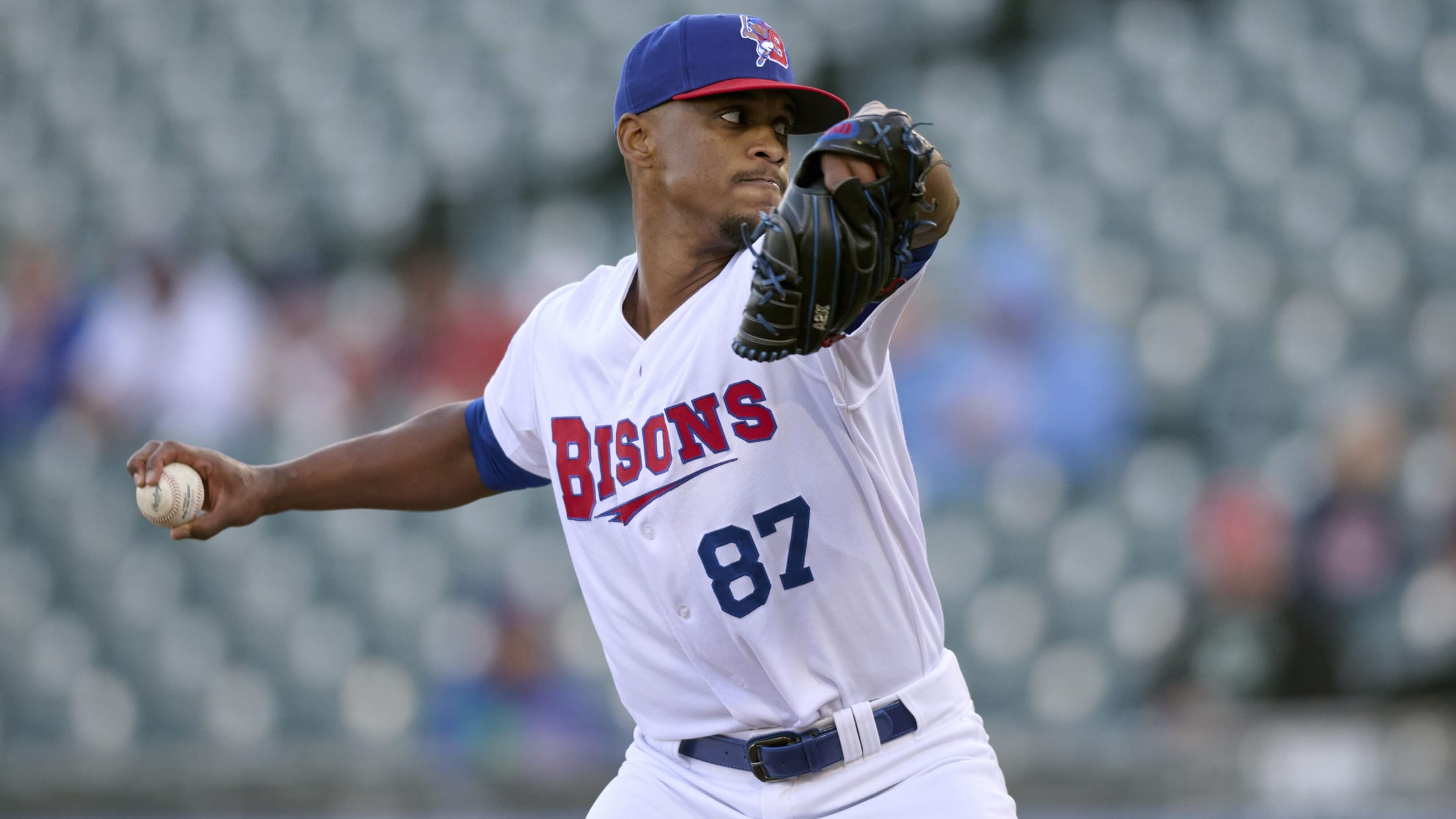 This story was excerpted from Keegan Matheson's Blue Jays Beat newsletter. To read the full newsletter, click here. And subscribe to get it regularly in your inbox.
Where the Blue Jays' Top 30 prospects are starting season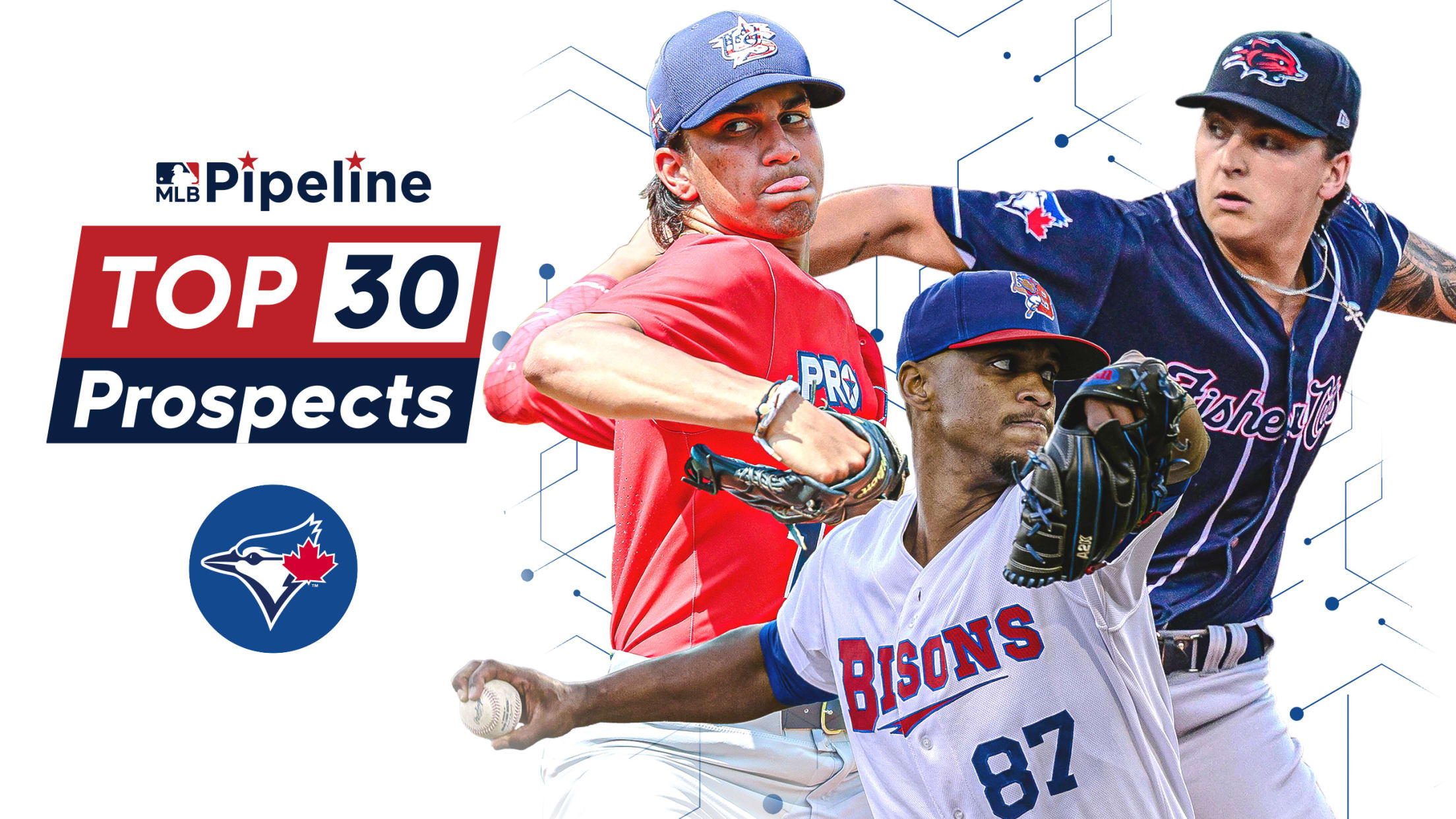 With the Minor League season opening this week, here's where the Blue Jays' Top 30 prospects are projected to start:
Explore Dunedin's TD Ballpark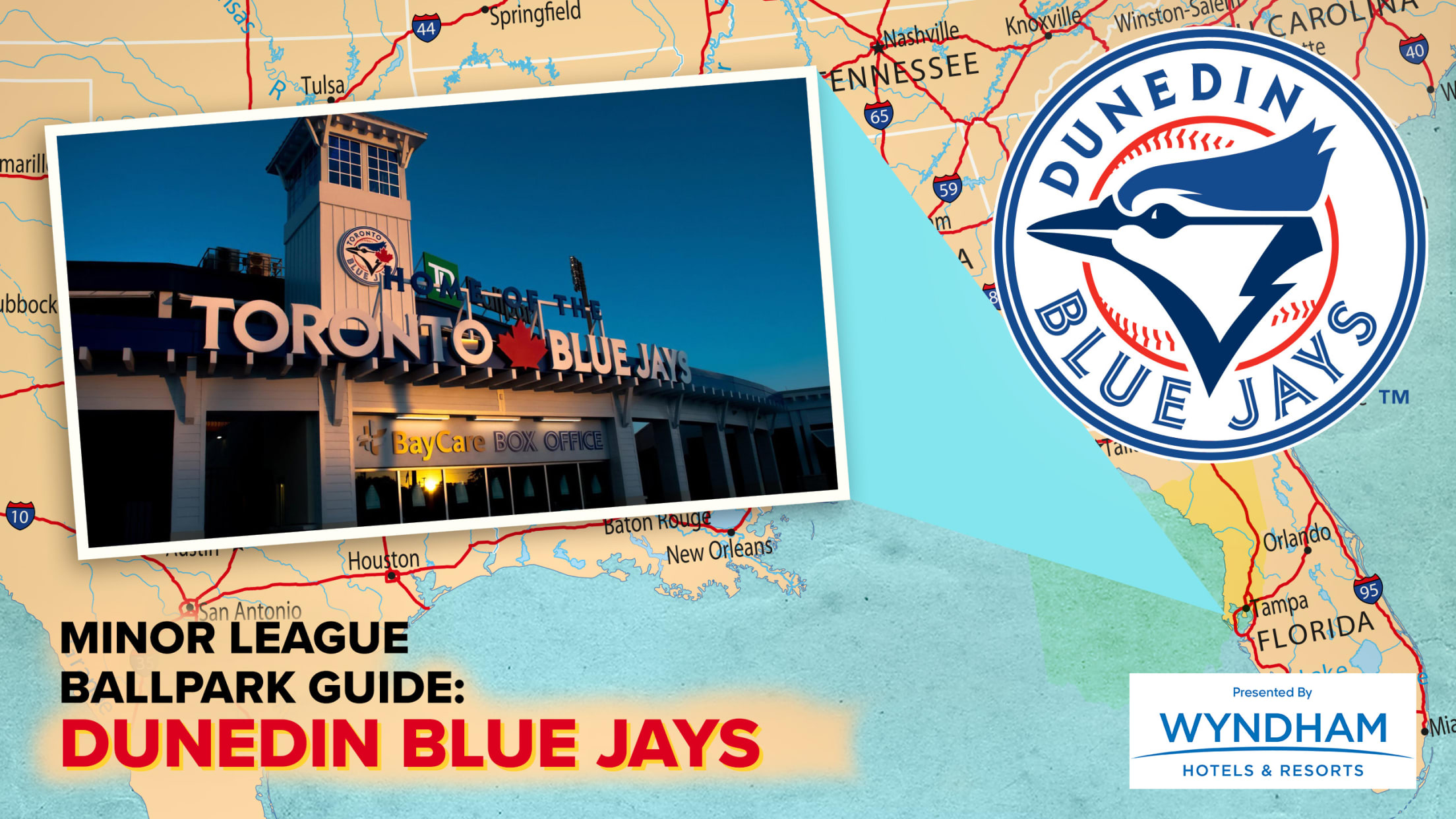 Welcome to TD Ballpark, where a walk in the park presents new perspectives, Canadian and Floridian fare are served at the concessions stands and Toronto Blue Jays prospects typically get their first taste of full-season ball.
These top prospects are closing in on the Majors
ST. LOUIS -- The Buffalo Bisons are built with the mix of players that organizations want to see at their Triple-A affiliate. There are veterans who have been there and done that, from Rob Brantly to Casey Lawrence, Zach Thompson, Jay Jackson and Wynton Bernard. Then, you have the top
Back from Classic, Lopez eyes Opening Day roster
Blue Jays prospect impressed at World Baseball Classic and Spring Training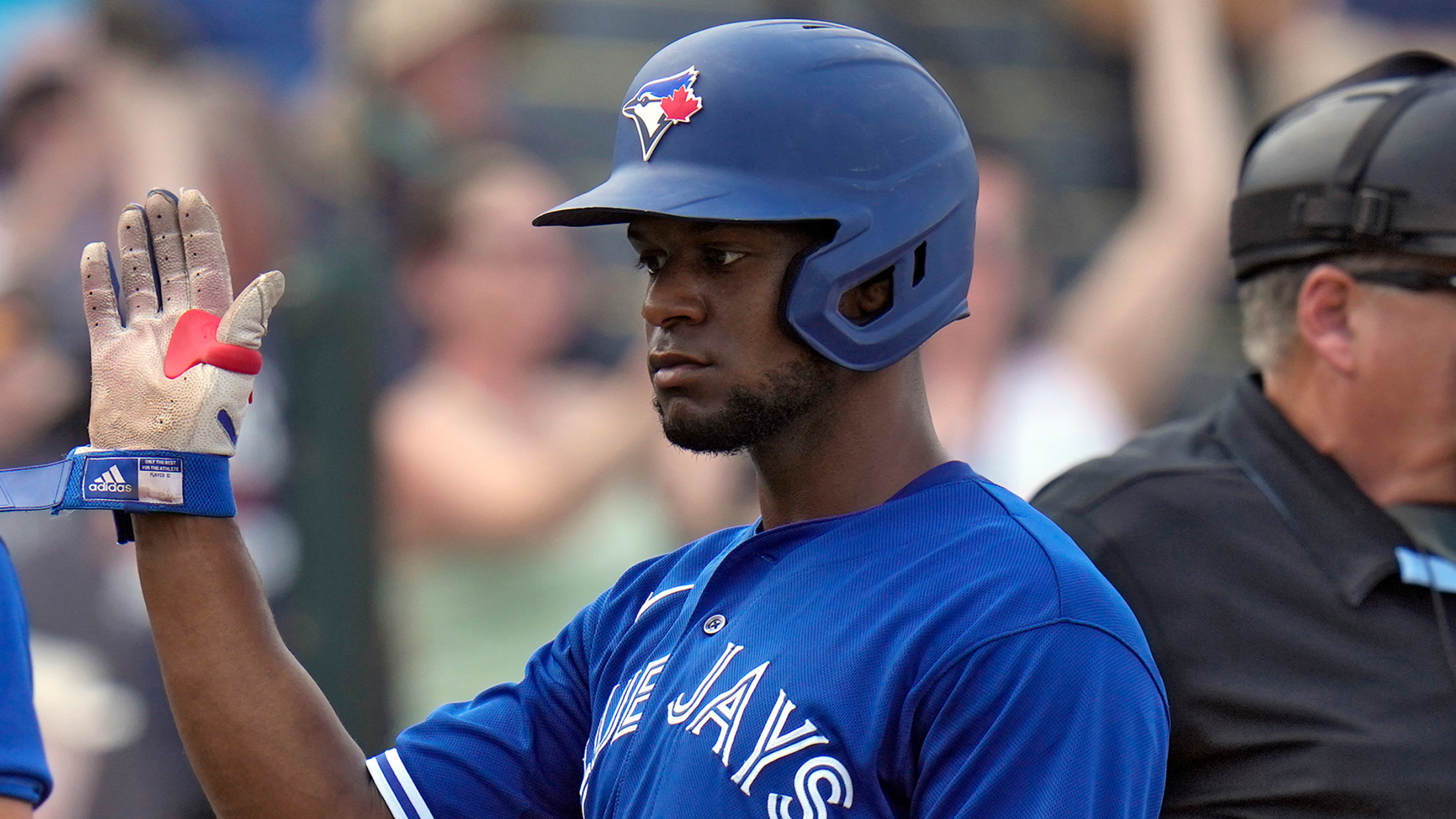 DUNEDIN, Fla. -- Otto Lopez is the prospect who won't go away. After his brief MLB debut in 2021, Lopez lived on the edge of the Blue Jays' roster in '22, being promoted and optioned three times over the final month and a half of the season. All he did
3 big questions come into focus at Blue Jays camp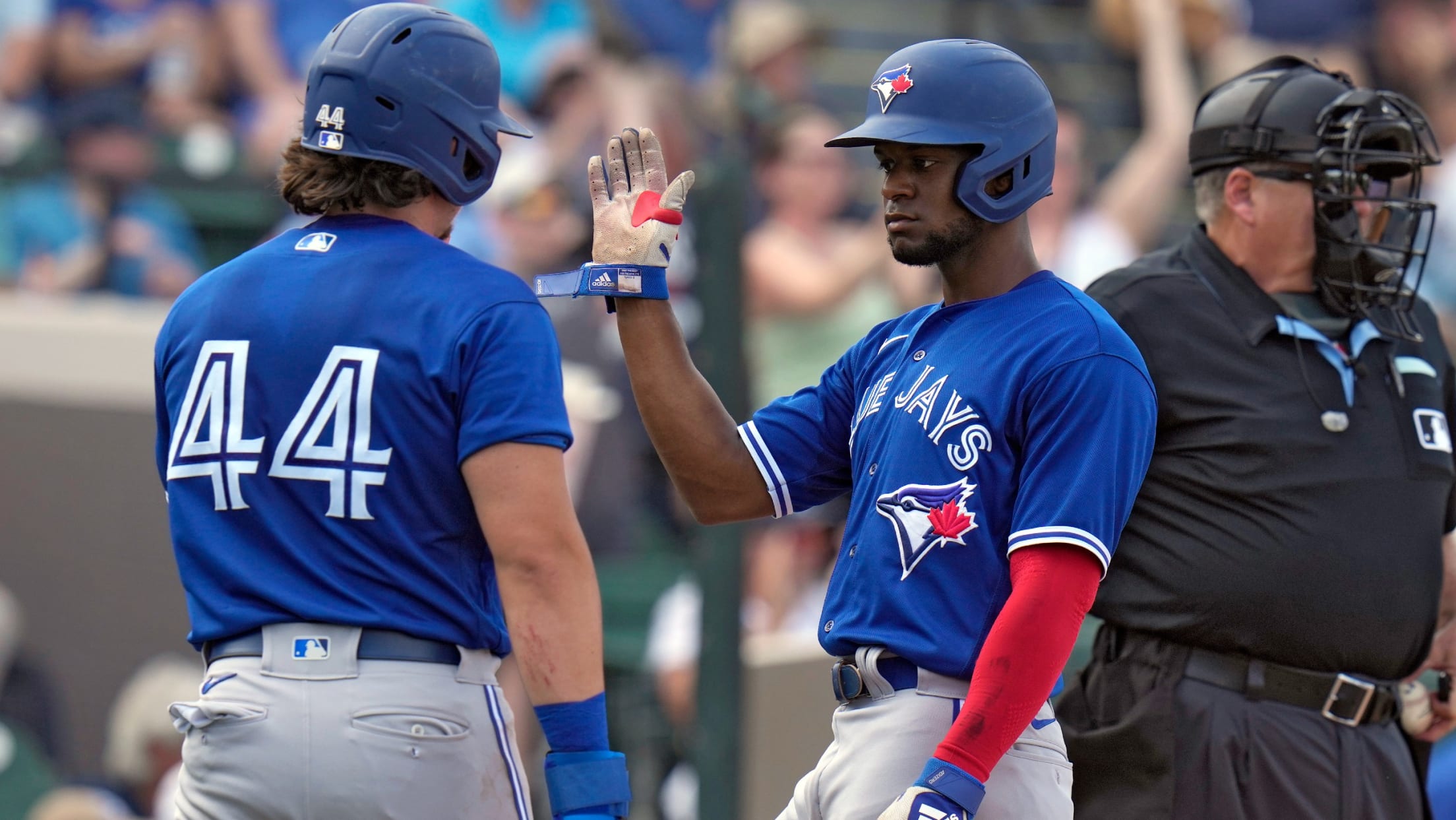 DUNEDIN, Fla. -- Spring Training is going exactly how the Blue Jays had hoped: quietly. For a contending club that landed in Dunedin this February with a good 24 of its 26 roster spots already chiseled into stone, no news is good news. But we're finally reaching the part of
Southpaws Tiedemann, Barriera on rise for Blue Jays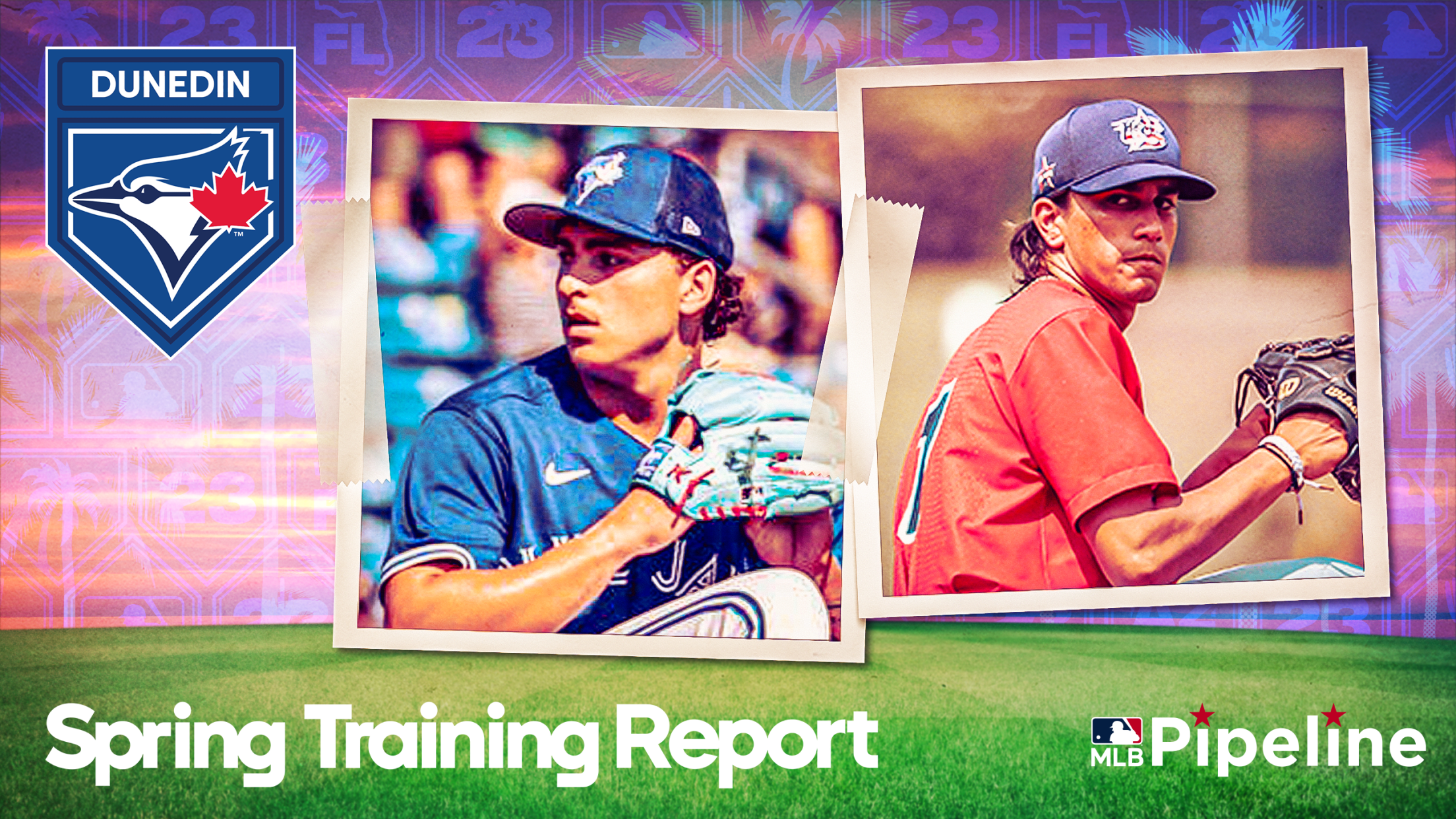 DUNEDIN, Fla. -- The Blue Jays were the benefactors of one of the most impressive breakout performances of the 2022 season. Ricky Tiedemann went from being a 2021 third-round pick to the No. 2 left-handed pitching prospect in baseball after posting a 2.17 ERA with 117 strikeouts in 78 2/3
Vlad thankful for teammates' support in decision to skip Classic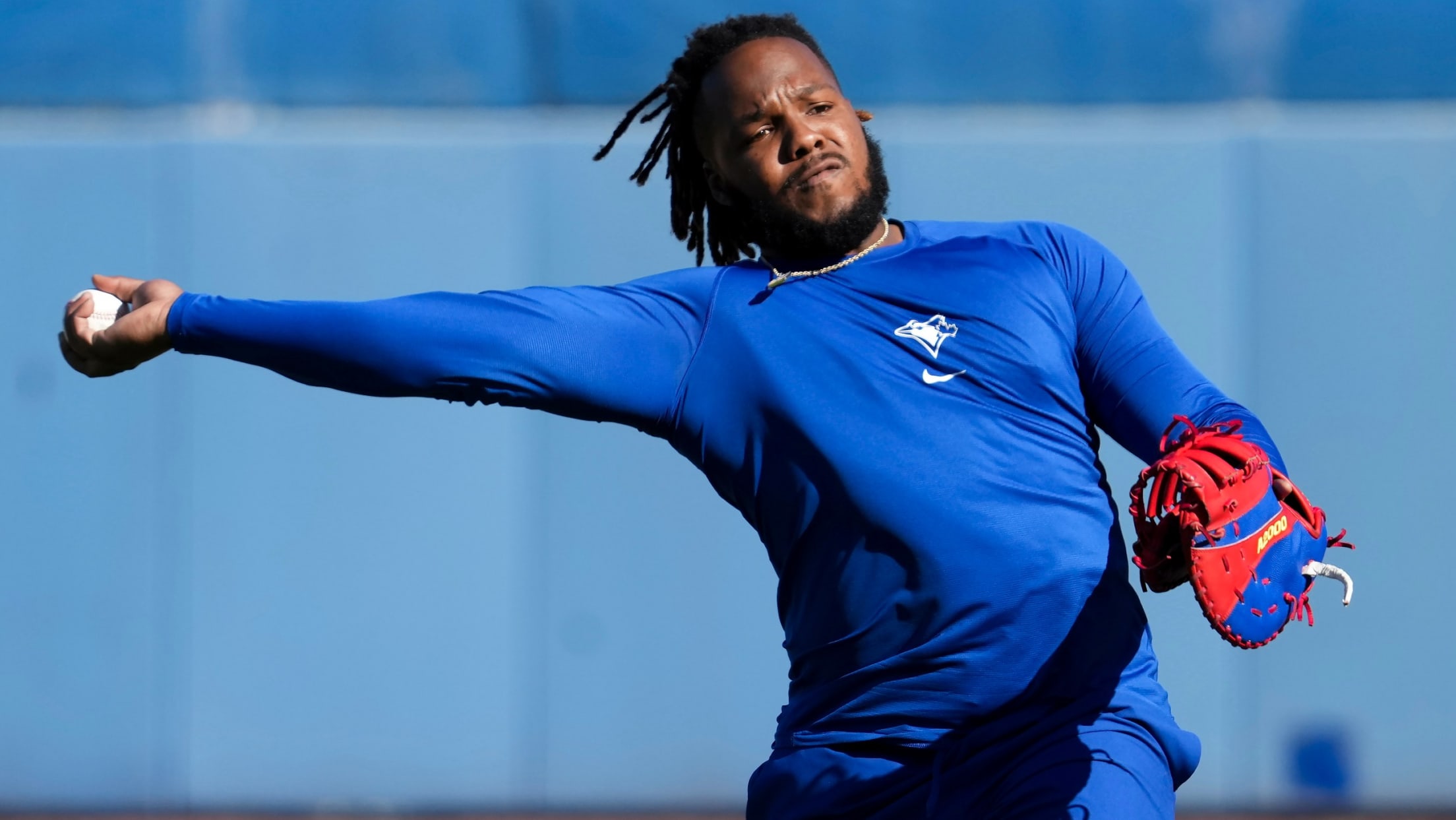 DUNEDIN, Fla. -- Vladimir Guerrero Jr. plans on working through his right knee discomfort slowly. Guerrero said on Sunday that he feels better every day, and he is thankful that the injury wasn't serious. "Obviously it's nothing serious," Guerrero said, through an interpreter, ahead of the Blue Jays' 16-4 win
Competition ramps up for Blue Jays' final roster spot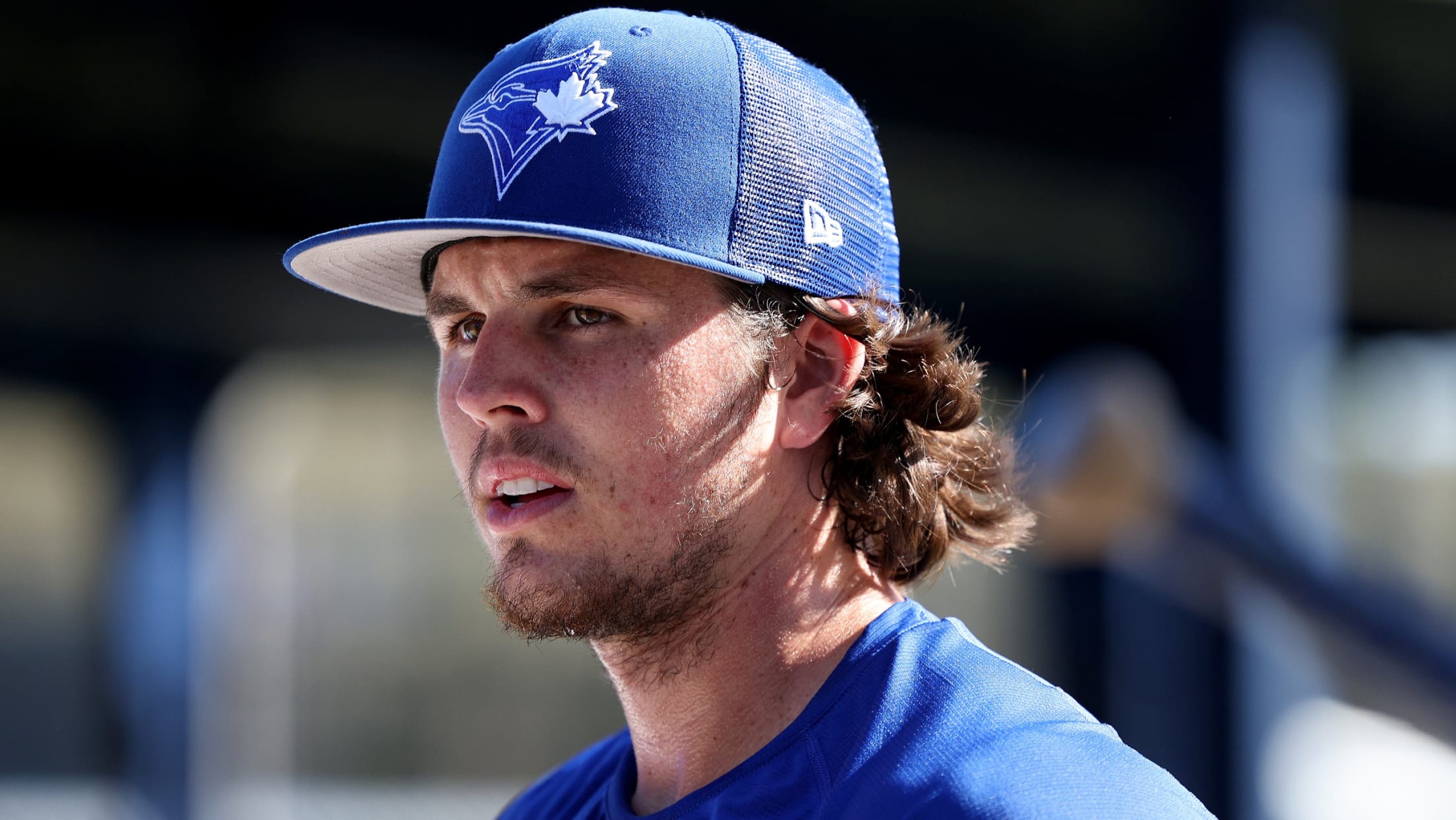 DUNEDIN, Fla. -- The Blue Jays are working through a camp that's largely without competition, except for the 26th spot on the roster. While Yusei Kikuchi has the inside track for the fifth job in the rotation, Toronto can still go in a variety of directions with the final spot
First spring look at Tiedemann fuels top prospect's hype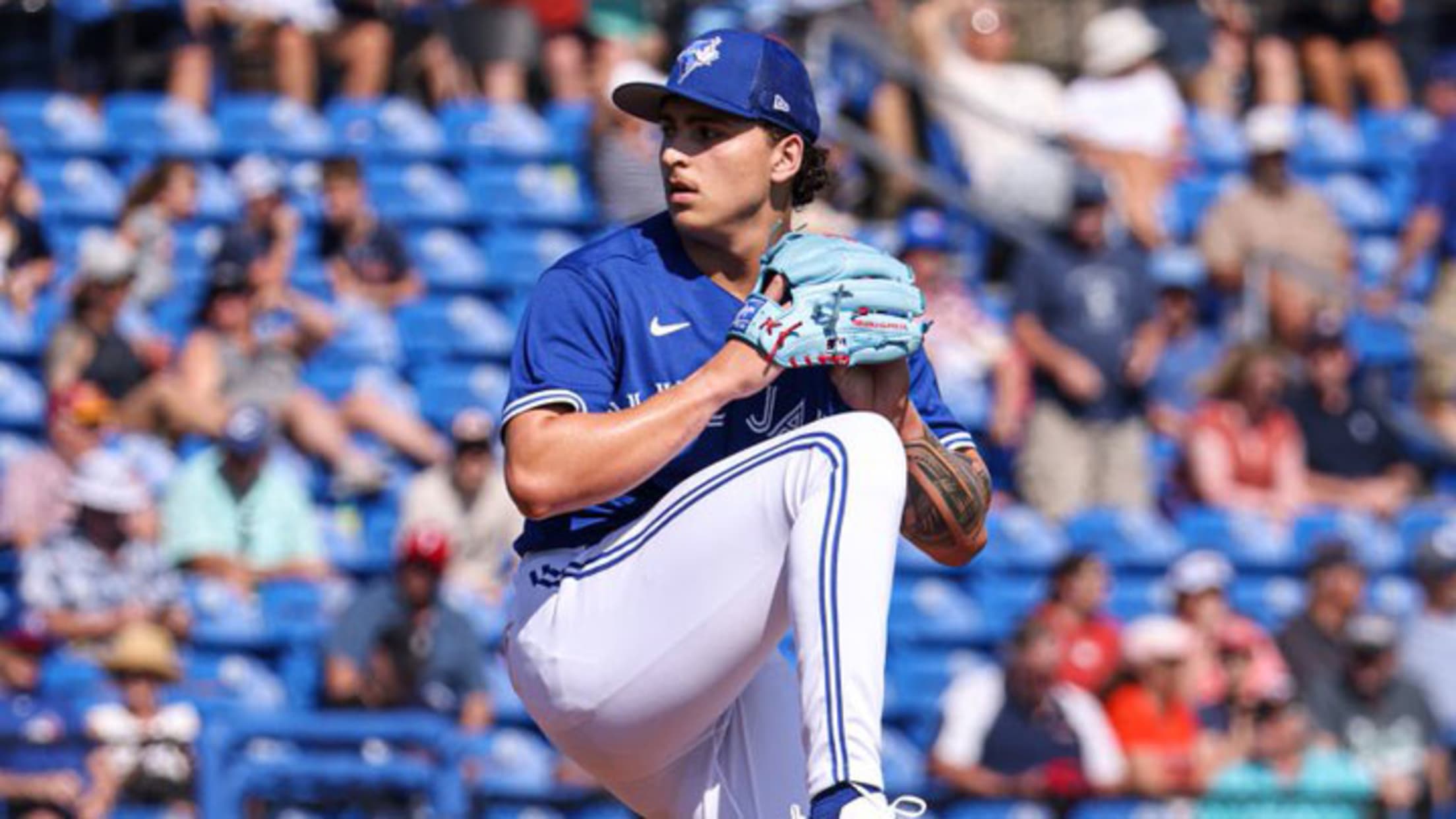 DUNEDIN, Fla. -- On Tuesday afternoon, the Blue Jays witnessed what could be another launchpad moment for the future of the organization. Ricky Tiedemann is the latest conductor of the hype train, one that's belonged to a steady stream of elite-level prospects over the past five years in Toronto. For
Here are the Blue Jays' 2023 Top 30 prospects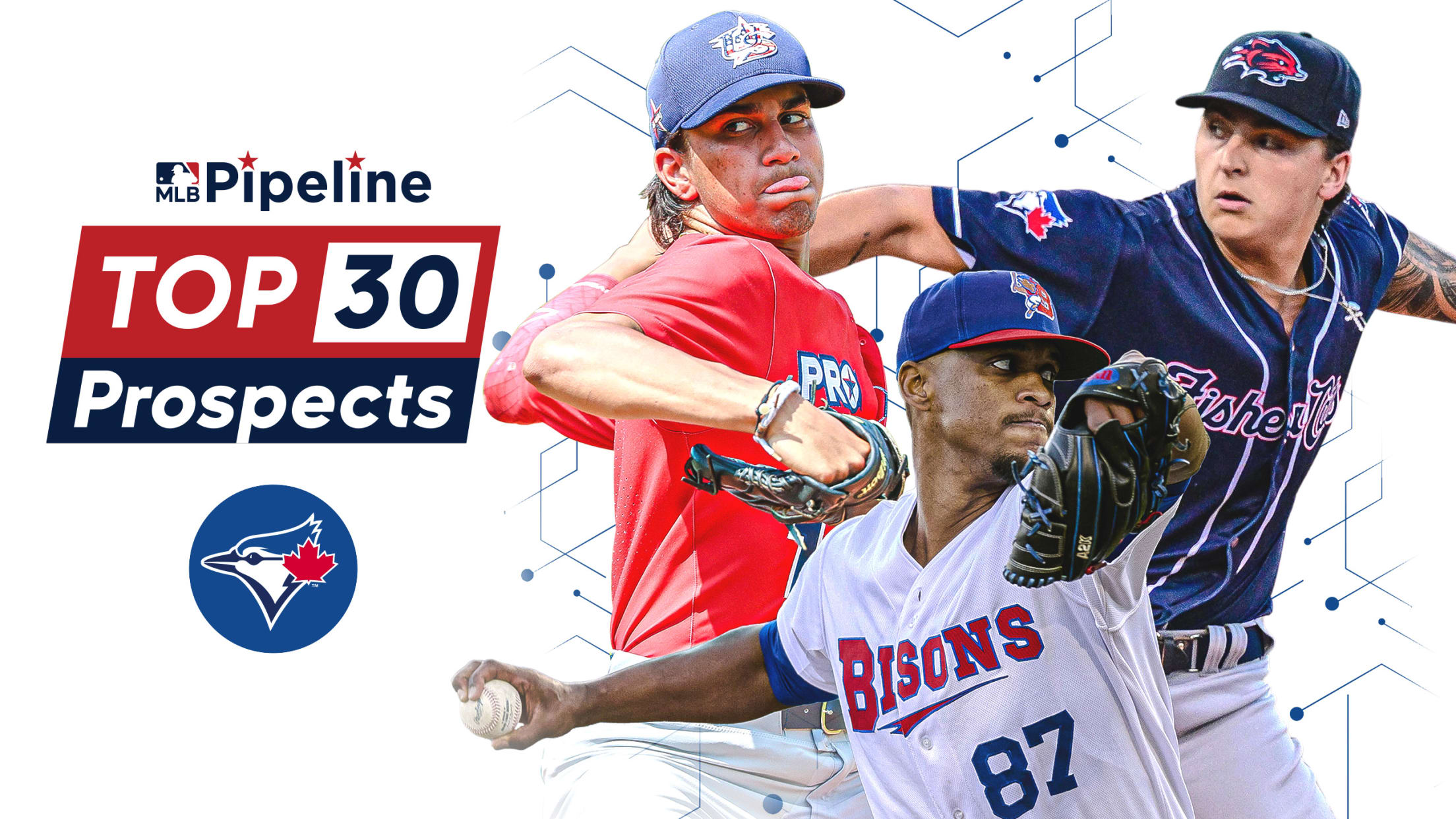 There was a time when Vladimir Guerrero Jr. and Bo Bichette were the dominant forces pushing their way through the Blue Jays' Minor League ranks. Now, it's the arms' turn to take the spotlight. Pitchers claim the top three spots in MLB Pipeline's updated ranking of Toronto's Top 30 prospects,
Natural righty, Blue Jays prospect models lefty swing on Ichiro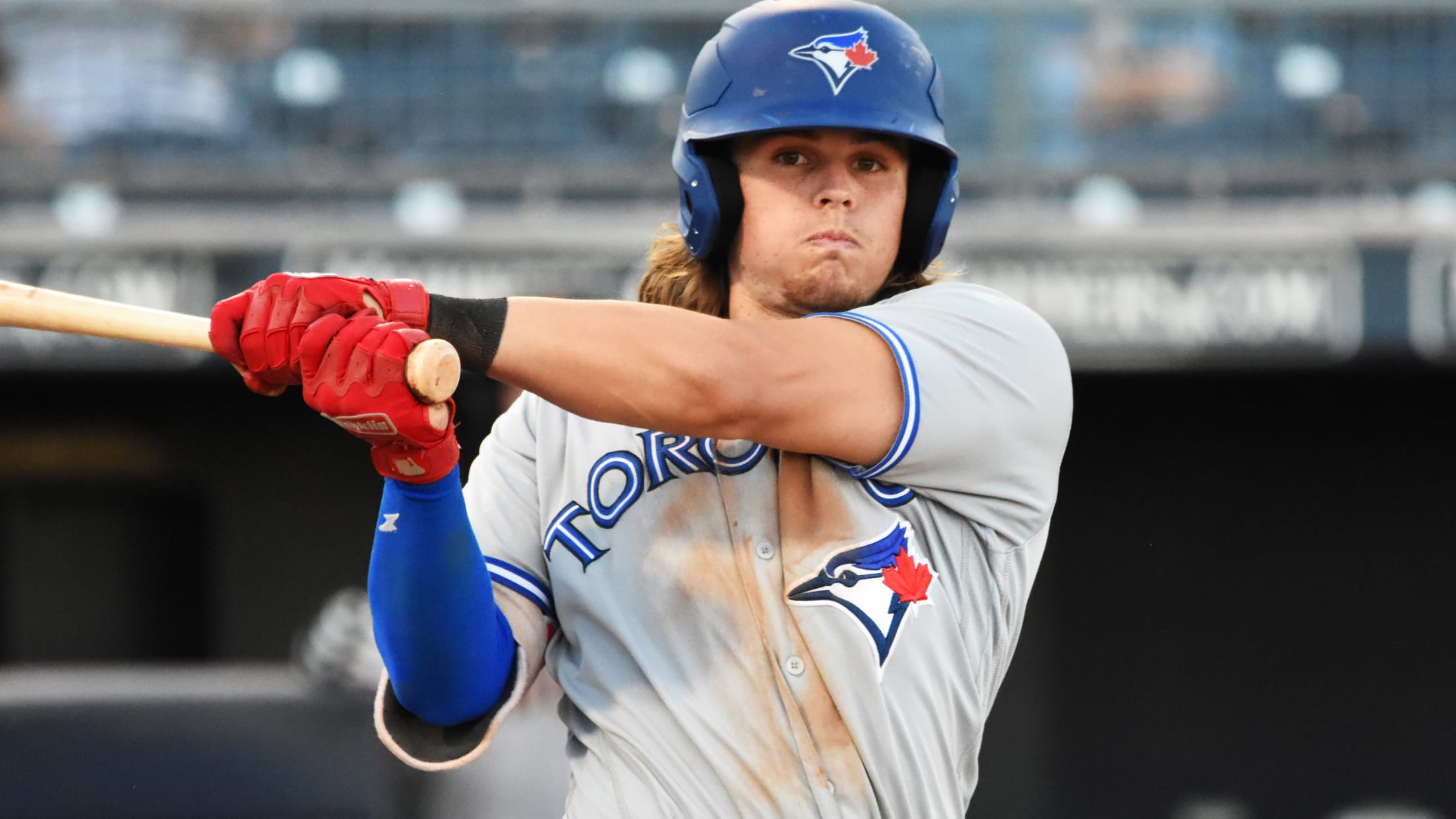 DUNEDIN, Fla. -- When Addison Barger -- who was born in 1999 in Washington State -- was roughly 8 or 9 years old, he made what now may be called a business decision. "I was a natural right-handed hitter growing up," he said. "Then I wanted to hit like Ichiro
Blue Jays taking long look at staff's future
Top four rotation spots are locked in, but talent waits in the wings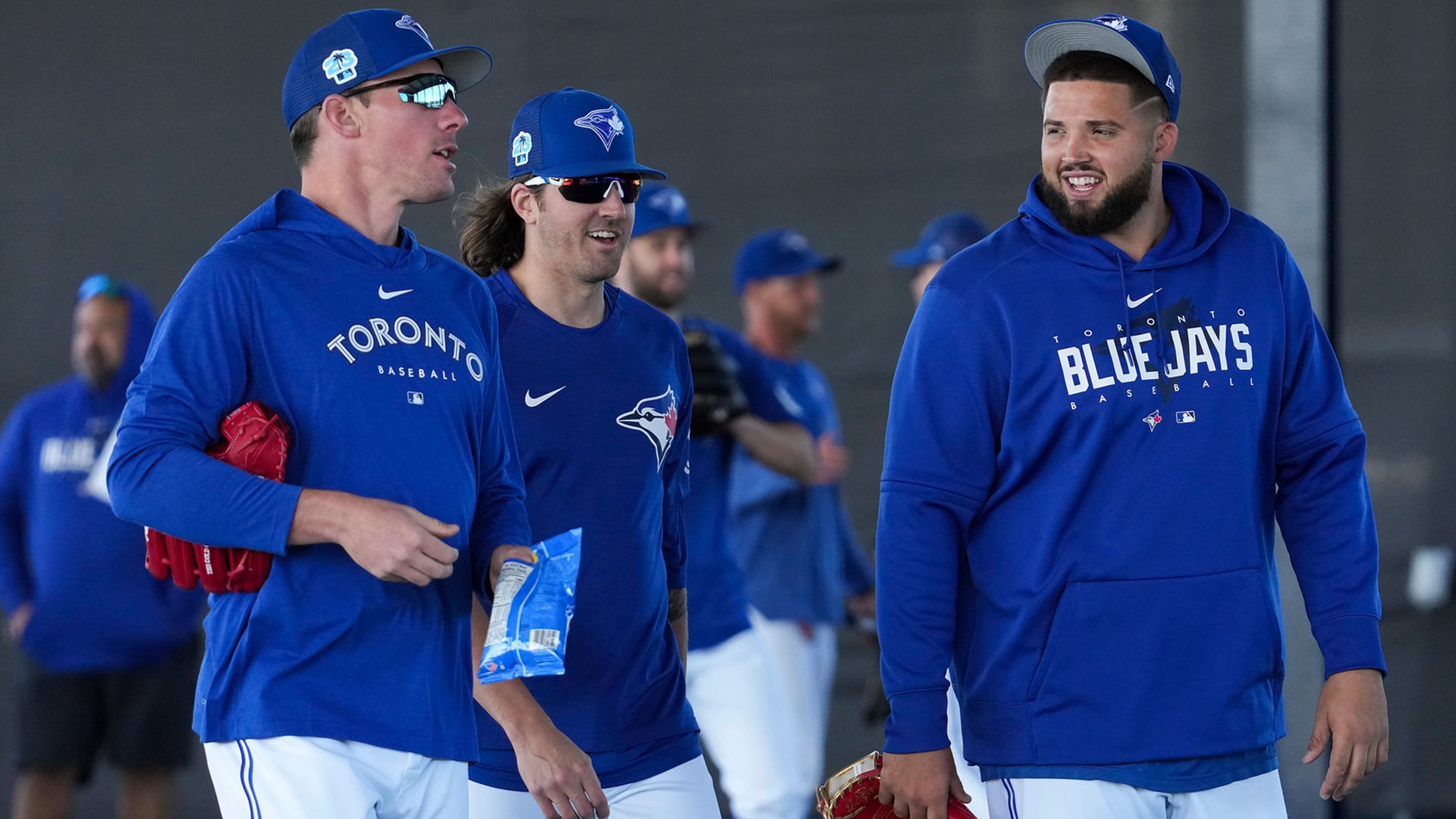 DUNEDIN, Fla. -- Part of Spring Training is figuring out what you have right here, right now. The rest is figuring out what you'll have in your back pocket for down the road when things go wrong. For Kevin Gausman, Alek Manoah, Chris Bassitt and José Berríos, there's not much
When will Toronto's top prospect debut?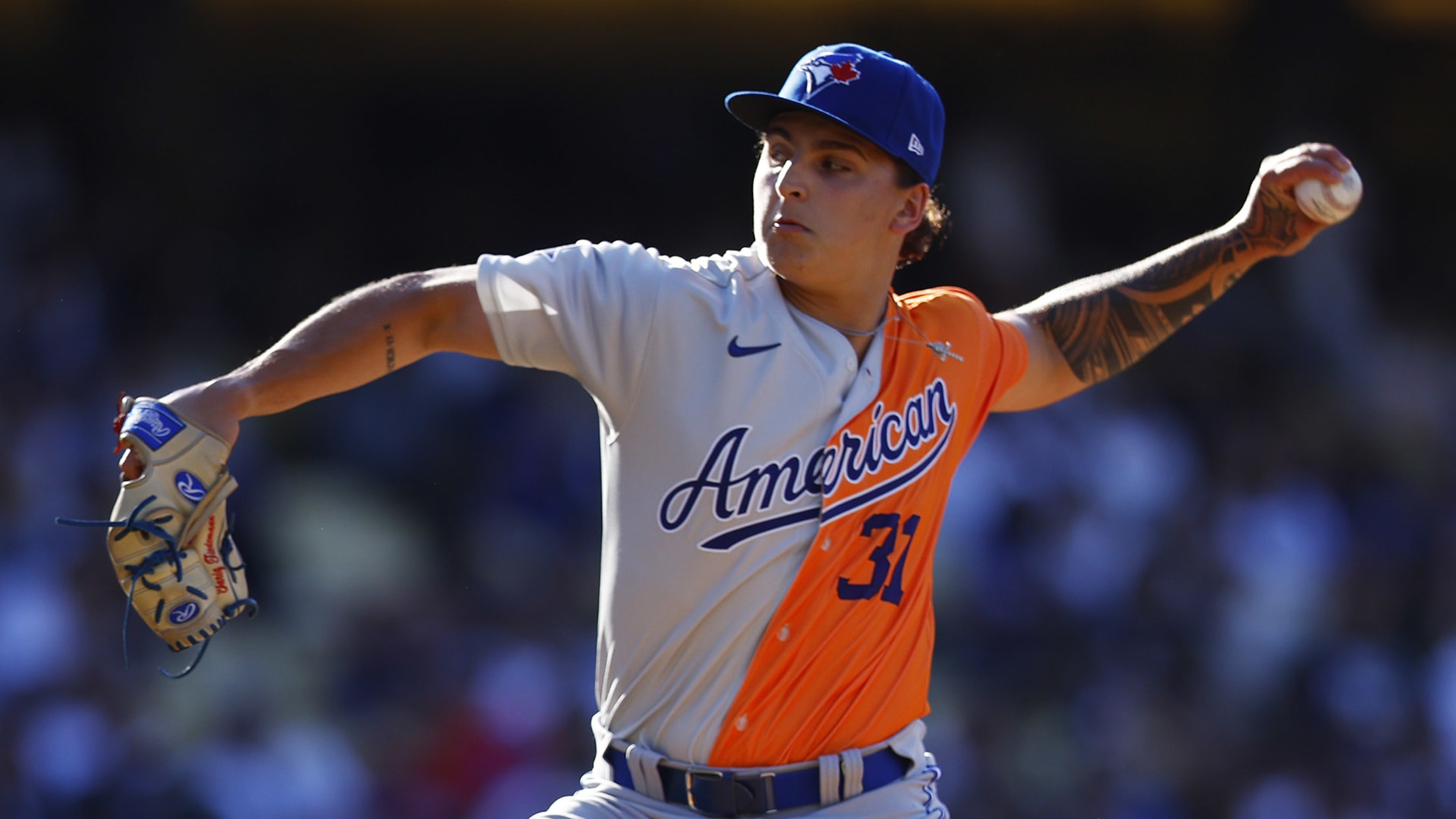 This story was excerpted from Keegan Matheson's Blue Jays Beat newsletter. To read the full newsletter, click here. And subscribe to get it regularly in your inbox.