Injuries & Moves: Belt (back) nearing late return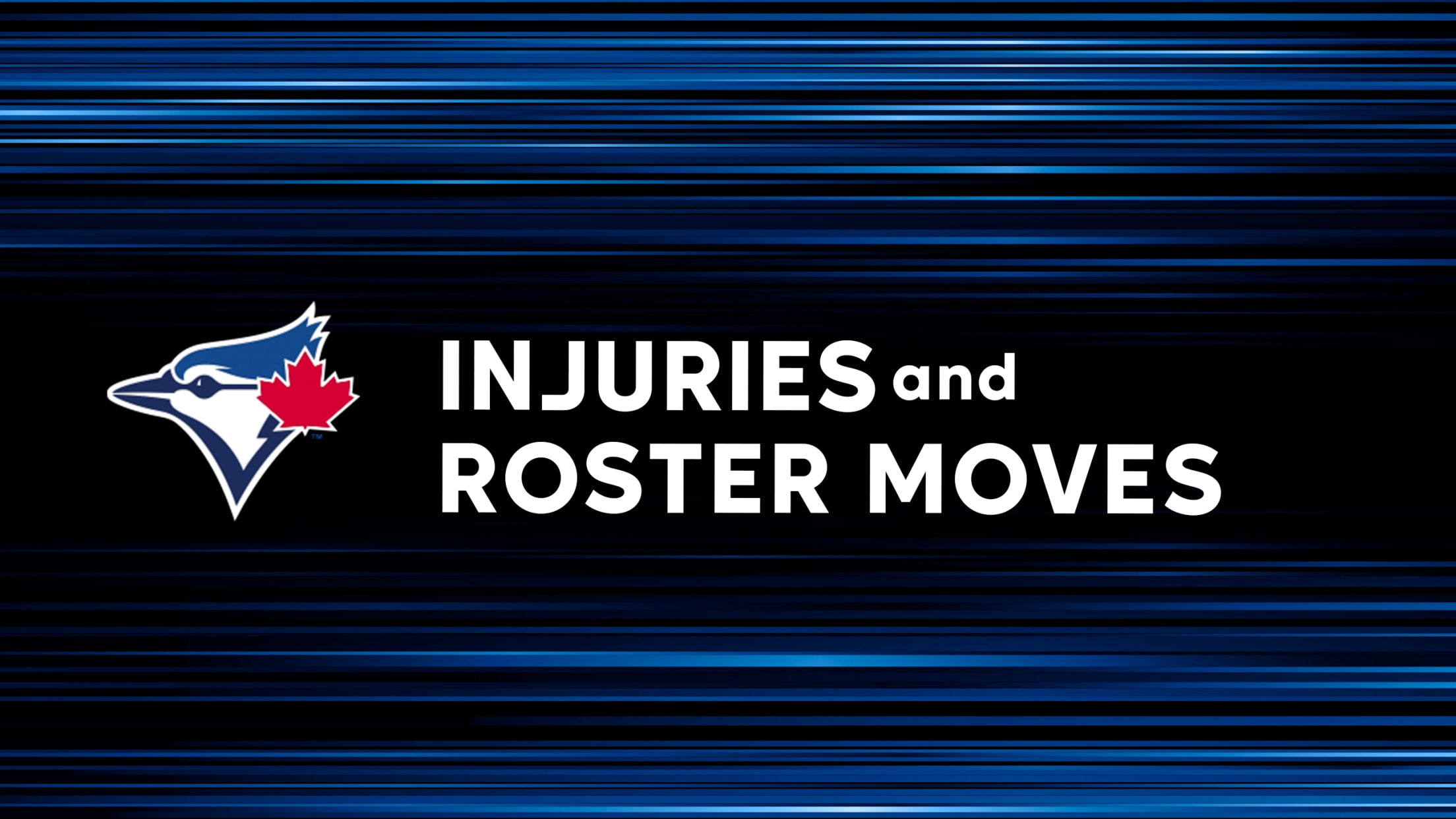 Vlad undergoes MRI after late scratch due to knee discomfort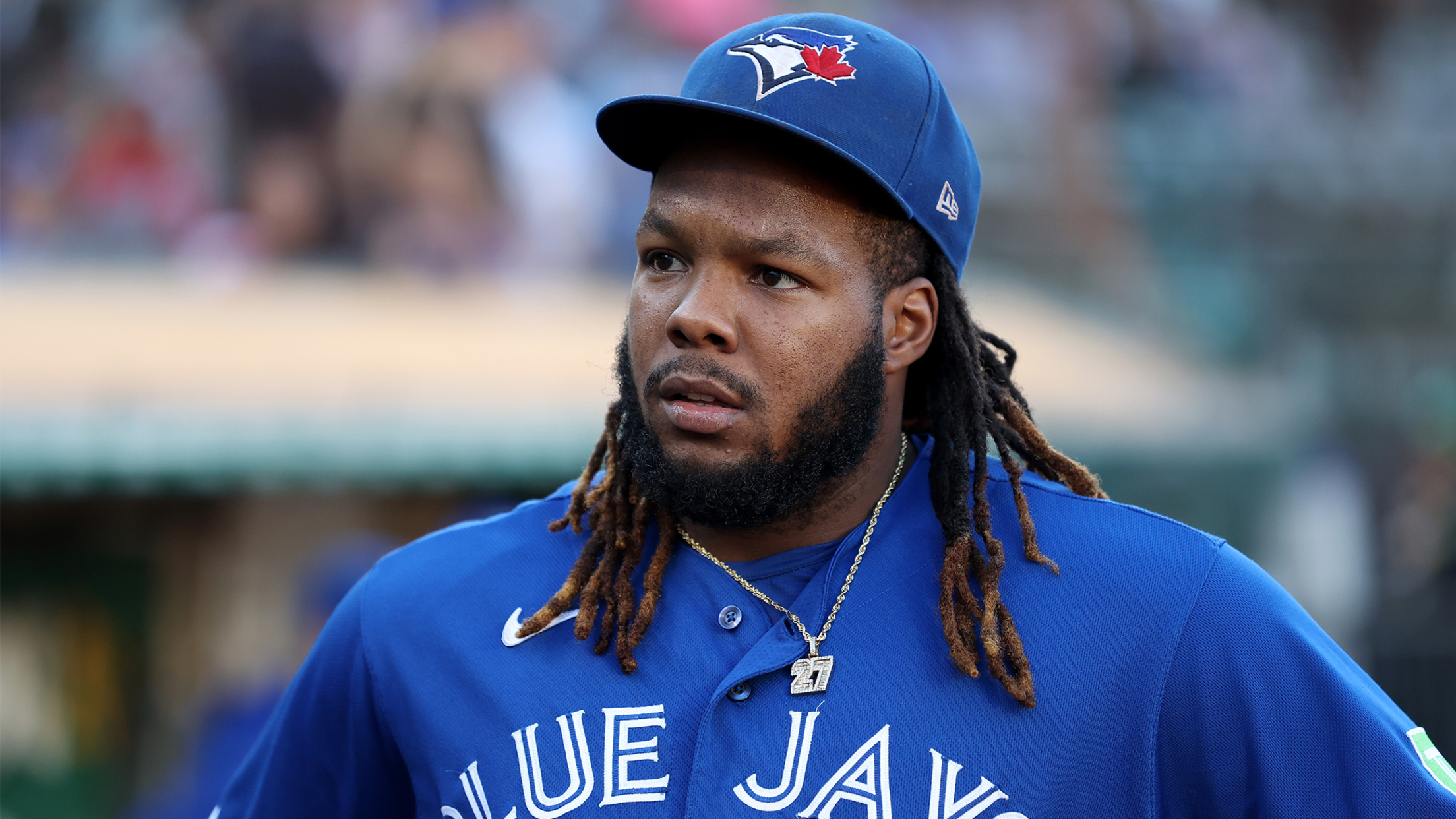 NEW YORK -- Vladimir Guerrero Jr. was a late scratch for Wednesday's game against the Yankees, as he deals with right knee discomfort, the Blue Jays announced roughly 40 minutes before first pitch. Guerrero started at DH in Tuesday's opener, which was curious given Toronto's off-day on Monday, but it
Bichette's absence amplified by frustrating loss to Nationals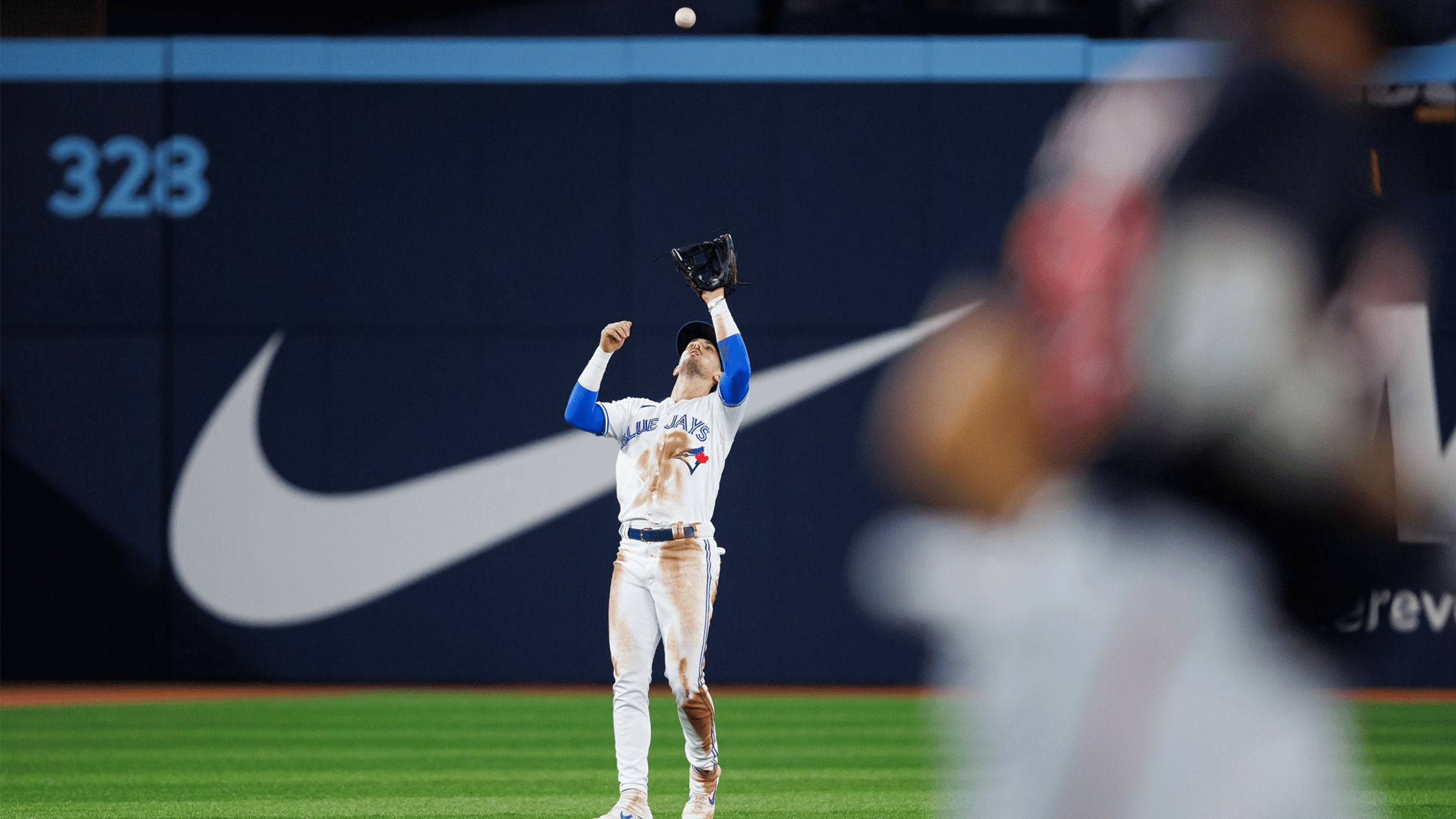 TORONTO -- Bo Bichette is the player the Blue Jays can least afford to lose, but for the second time in a month, they're facing life without him. Bichette was placed on the 10-day injured list Tuesday with a right quad strain only eight games after returning from a three-week
Vladdy day to day after exiting with left middle finger discomfort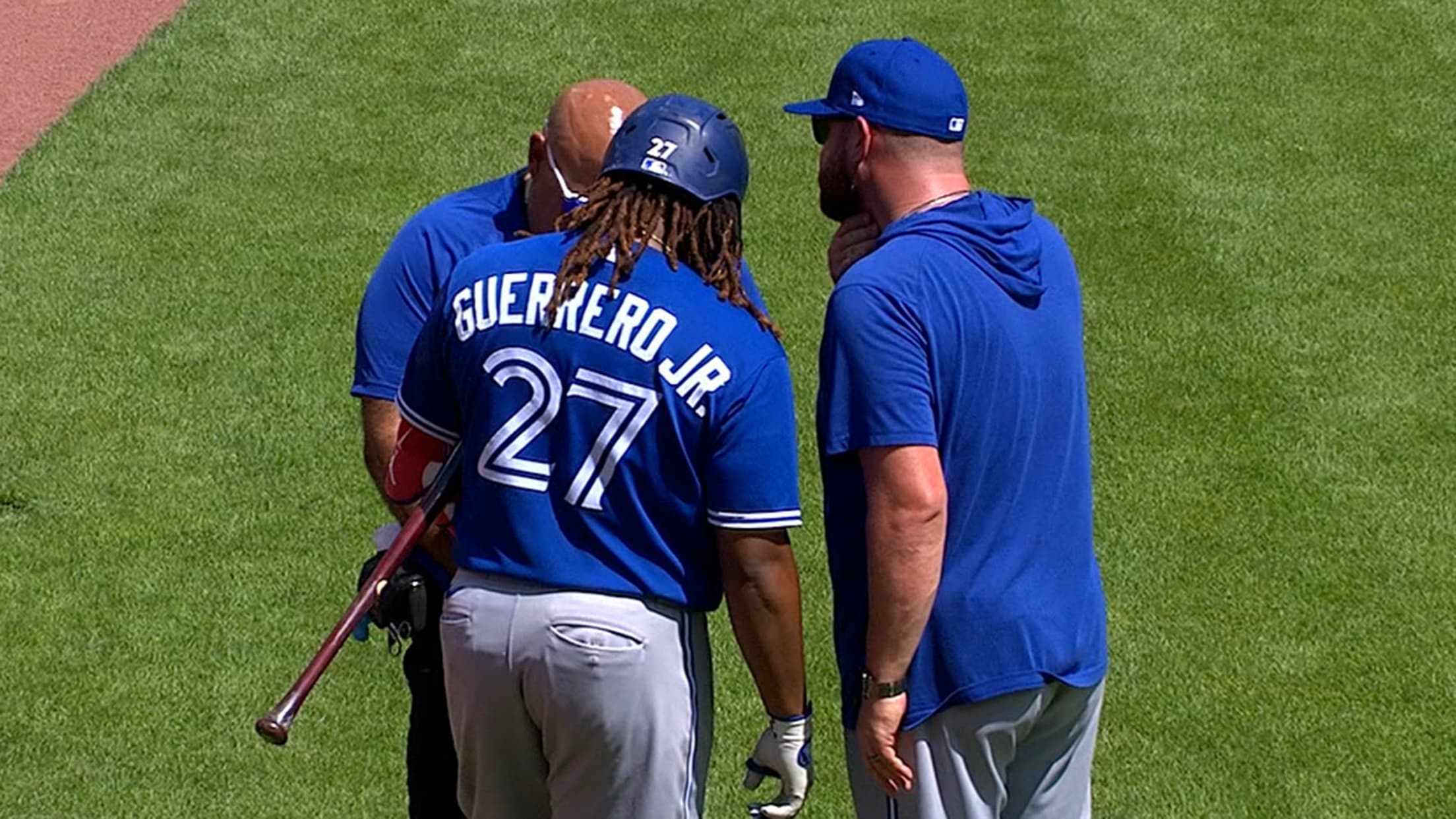 CINCINNATI -- Vladimir Guerrero Jr. exited Sunday afternoon during a 10-3 win at Great American Ball Park with left middle finger discomfort, dampening an otherwise incredible day for the Blue Jays' offense. Guerrero lost his bat on a big swing against Hunter Greene in the top of the fourth, but
Blue Jays prevail after Ryu's no-hit outing cut short by liner off knee
Biggio hits go-ahead HR, makes clutch unassisted DP in 8th in Toronto's 4th straight win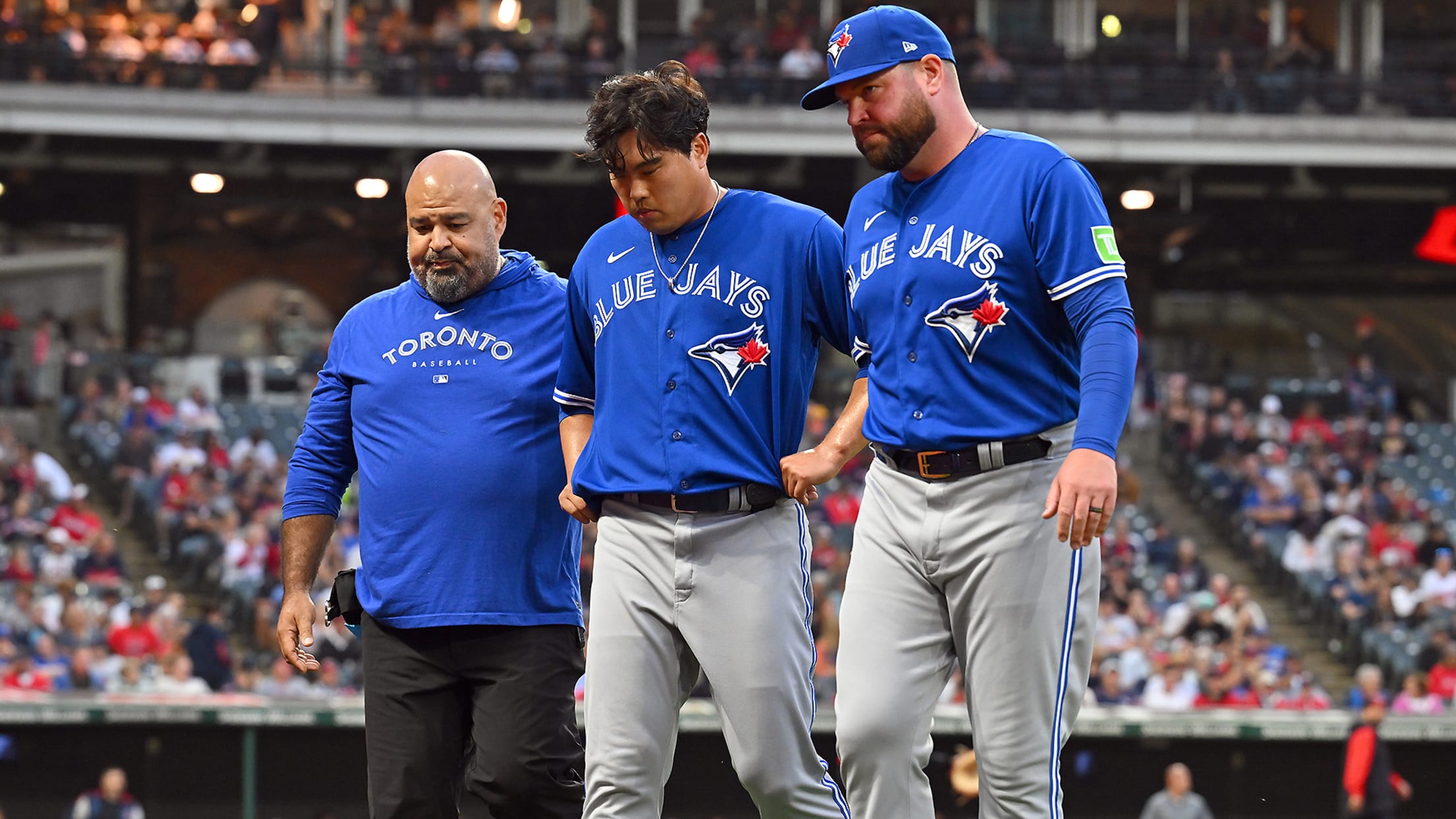 CLEVELAND -- Hyun Jin Ryu may have dodged a serious injury, but the Blue Jays are still holding their breath while he undergoes X-rays after taking a batted ball off the right knee in Monday's 3-1 win over the Guardians. The timing is cruel for Ryu, who was making just
Bichette lands on injured list with patellar tendinitis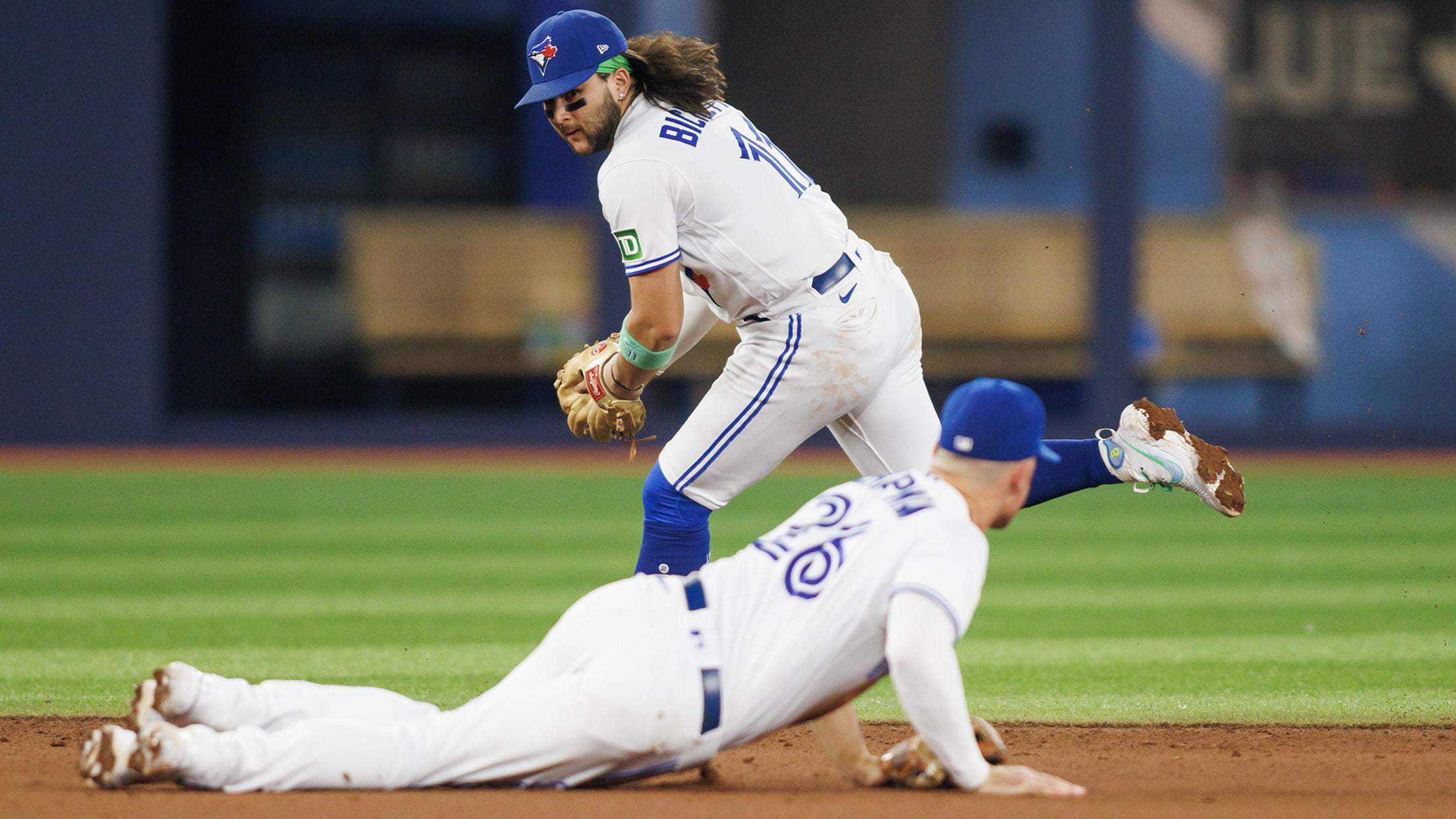 TORONTO -- It's not the worst-case scenario, but it's not good news for the Blue Jays, either. Bo Bichette is headed to the 10-day IL with right patellar tendinitis after pulling up in pain while running the bases on Monday. The injury came less than 24 hours before Tuesday's Trade
Bichette's injury raises Deadline questions for Blue Jays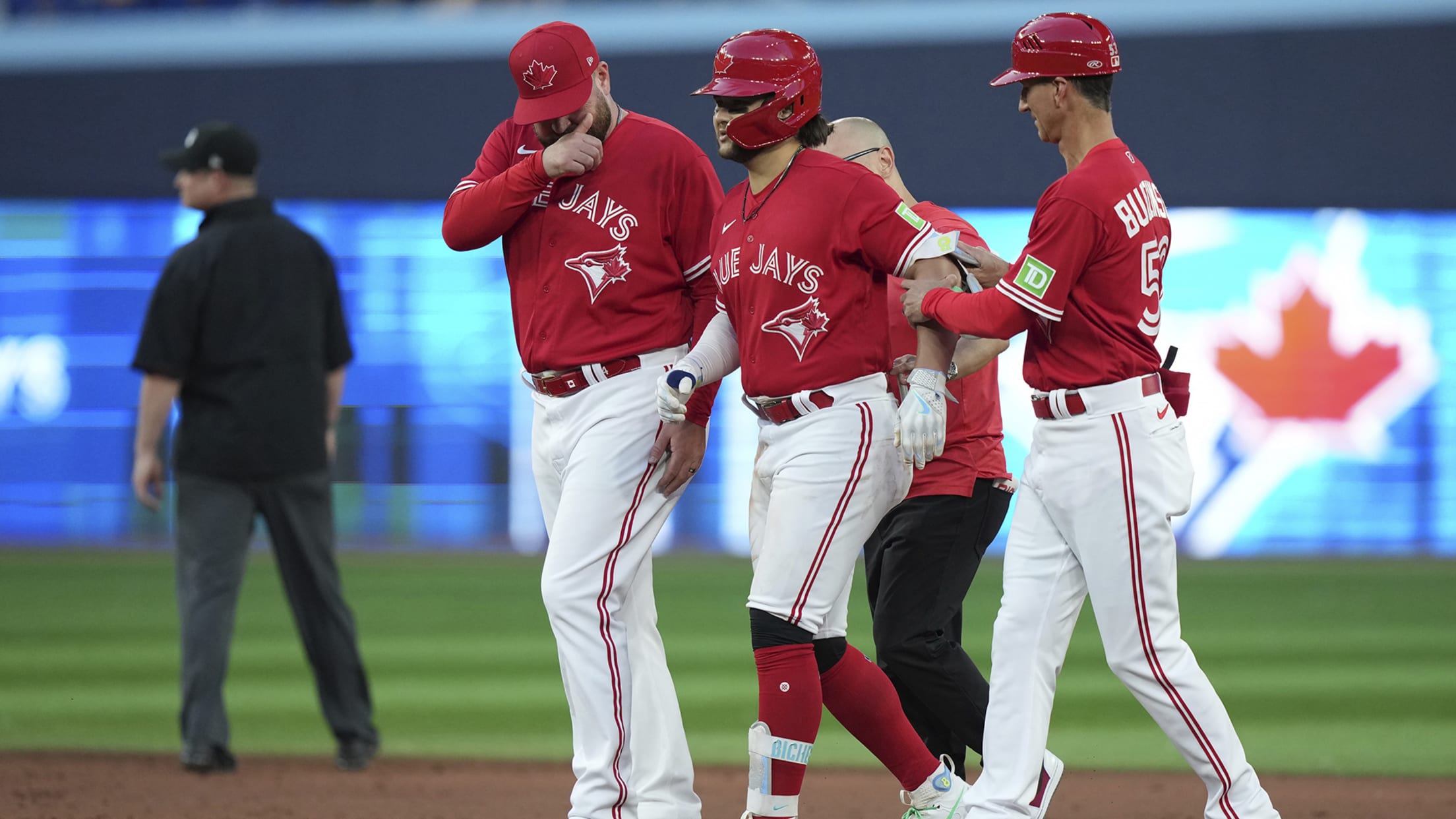 TORONTO -- The Blue Jays are holding their breath after star shortstop Bo Bichette left Monday night's 4-2 loss to the Orioles with right knee discomfort. After shooting a ball down the first-base line and into the right-field corner in the third inning, a trademark hit for Bichette, he was
How will Romano's injury affect Blue Jays' Deadline plans?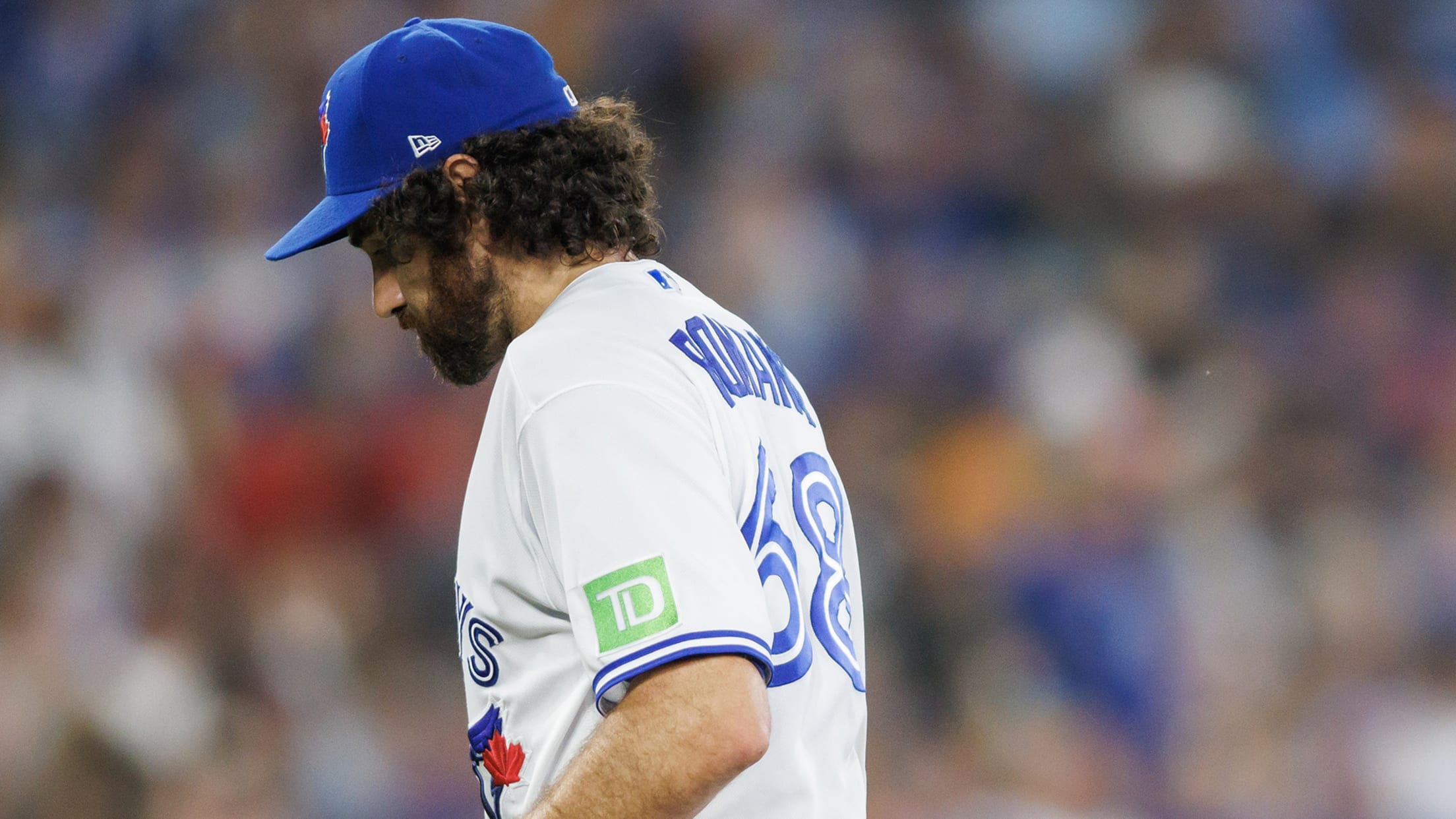 TORONTO -- The Blue Jays placed All-Star closer Jordan Romano on the 15-day injured list with lower back inflammation on Saturday, throwing a wrench into a key stretch of their schedule that includes the Aug. 1 Trade Deadline. Romano first felt his back flare up earlier this month during the
Taking Jansen's injury 'minute by minute,' Blue Jays need more from Kirk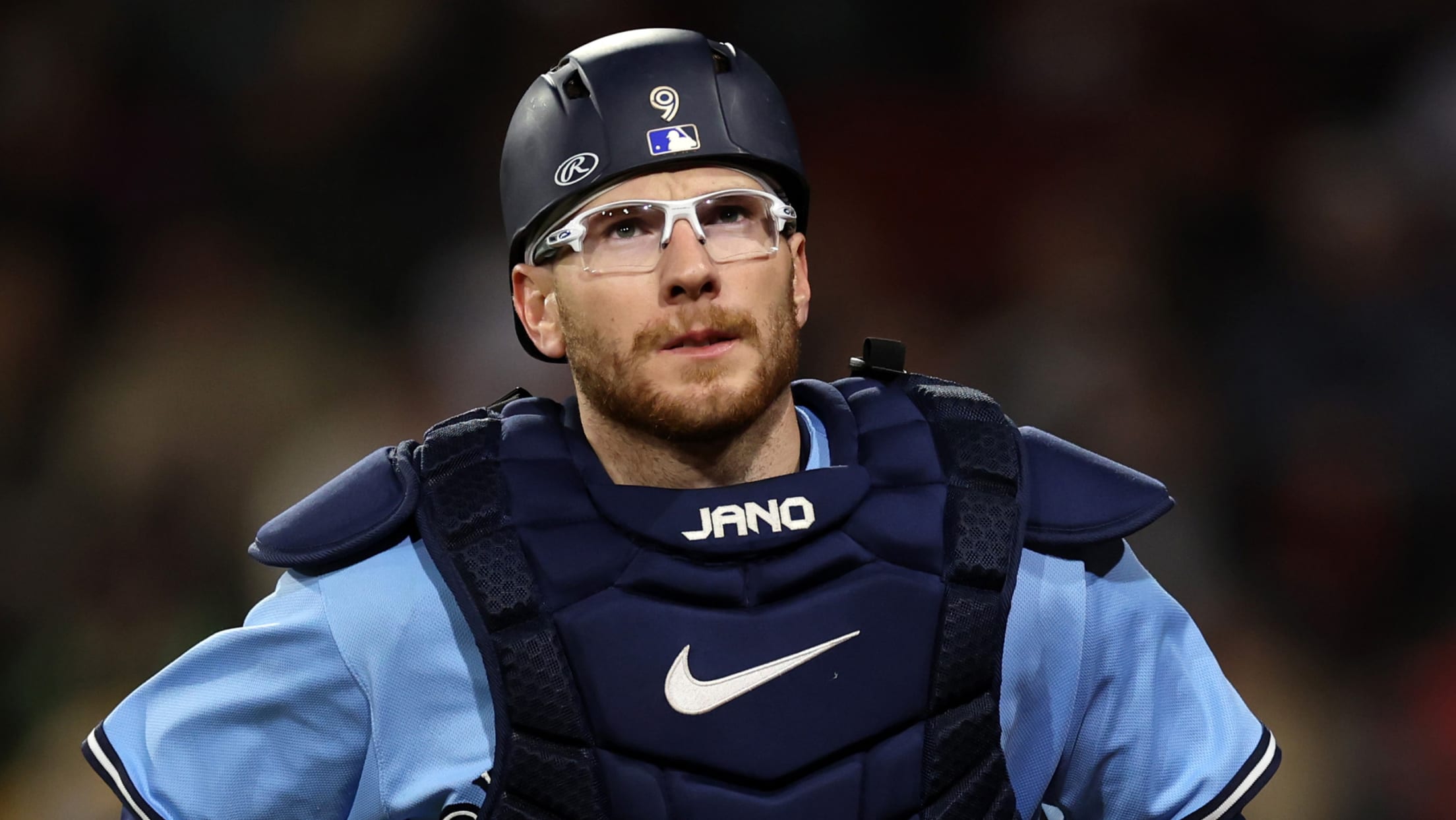 ST. PETERSBURG -- Losing to the undefeated Shane McClanahan isn't exactly newsworthy. It happens to everyone. But losing Danny Jansen is another story. Jansen left Wednesday's 7-3 loss to the Rays at Tropicana Field with left groin tightness after running out a ground ball in the fifth inning, and while
Guerrero has 'some soreness' in wrist; Blue Jays being diligent
PITTSBURGH -- Vladimir Guerrero Jr. was a late scratch from the Blue Jays' lineup Saturday at PNC Park, as the star first baseman is dealing with left wrist discomfort. Guerrero had appeared in all 33 games for the Blue Jays this season, and he went 1-for-4 with an RBI single
Top prospect Tiedemann (biceps) exits Minors start while Blue Jays fall at Fenway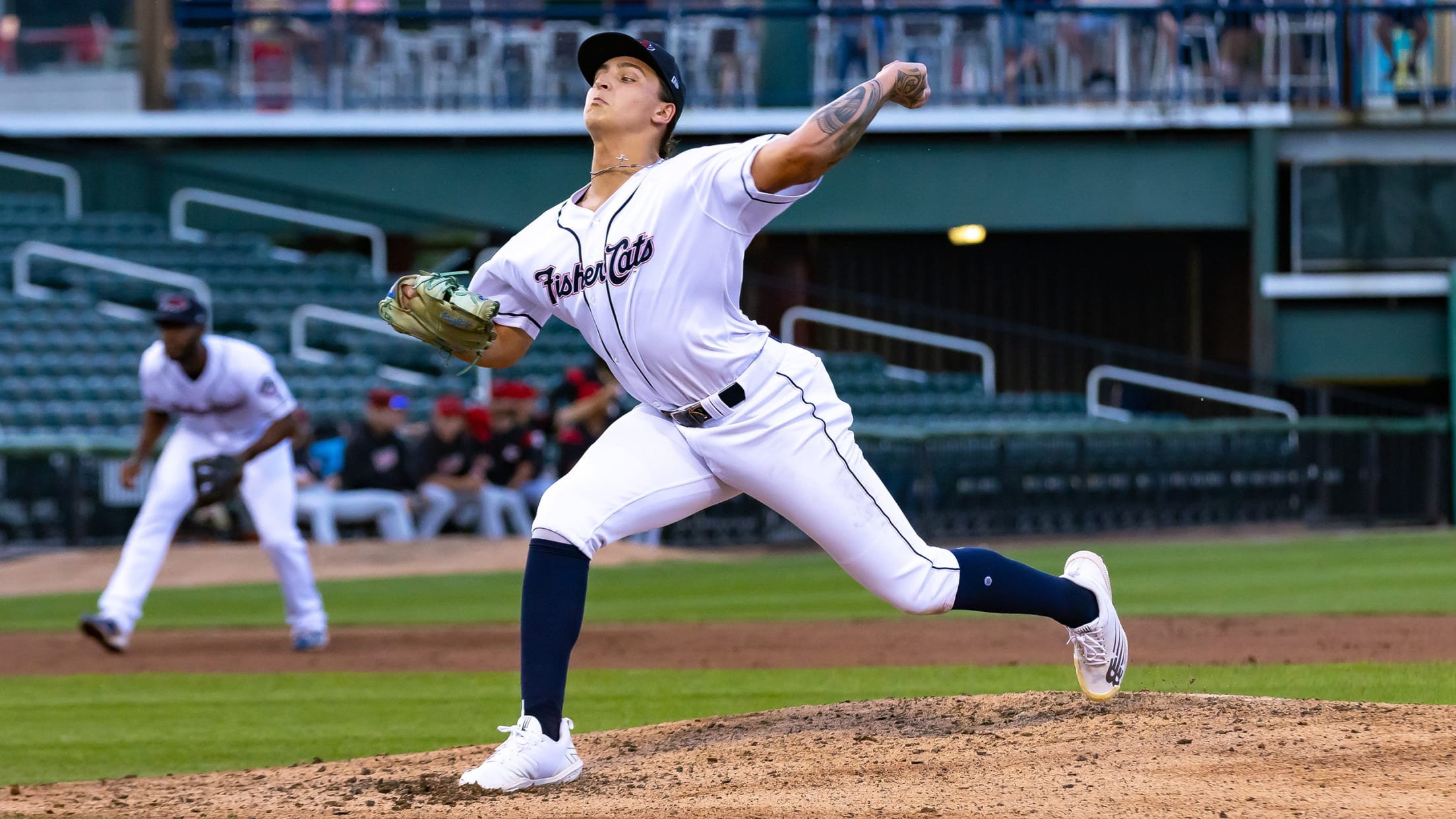 BOSTON -- When it rains, it pours. An hour before the Blue Jays' losing streak slipped to five with an 11-5 loss to the Red Sox, No. 1 prospect Ricky Tiedemann walked off the mound in Double-A with a trainer, favoring his throwing arm. Tiedemann, who is MLB Pipeline's No.
As elbow rehab advances, Ryu wants to finish what he started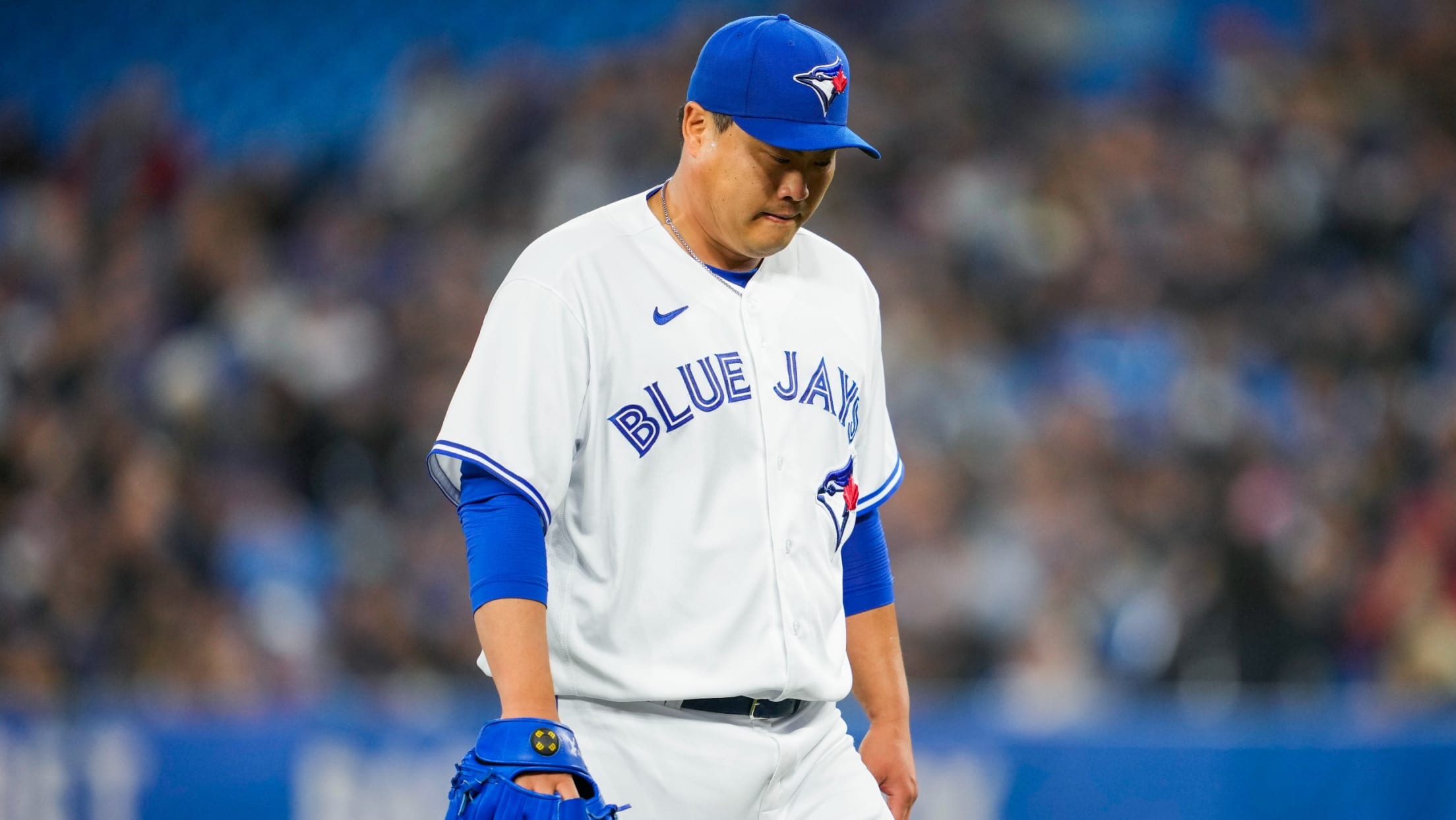 LAKELAND, Fla. -- It's been three years since three words reintroduced the Blue Jays to the rest of the league: Hyun Jin Ryu. Those were the early days of the era the Blue Jays still stand in, when the debuts of a young core with famous last names eased the
Vlad back in lineup after missing time with knee injury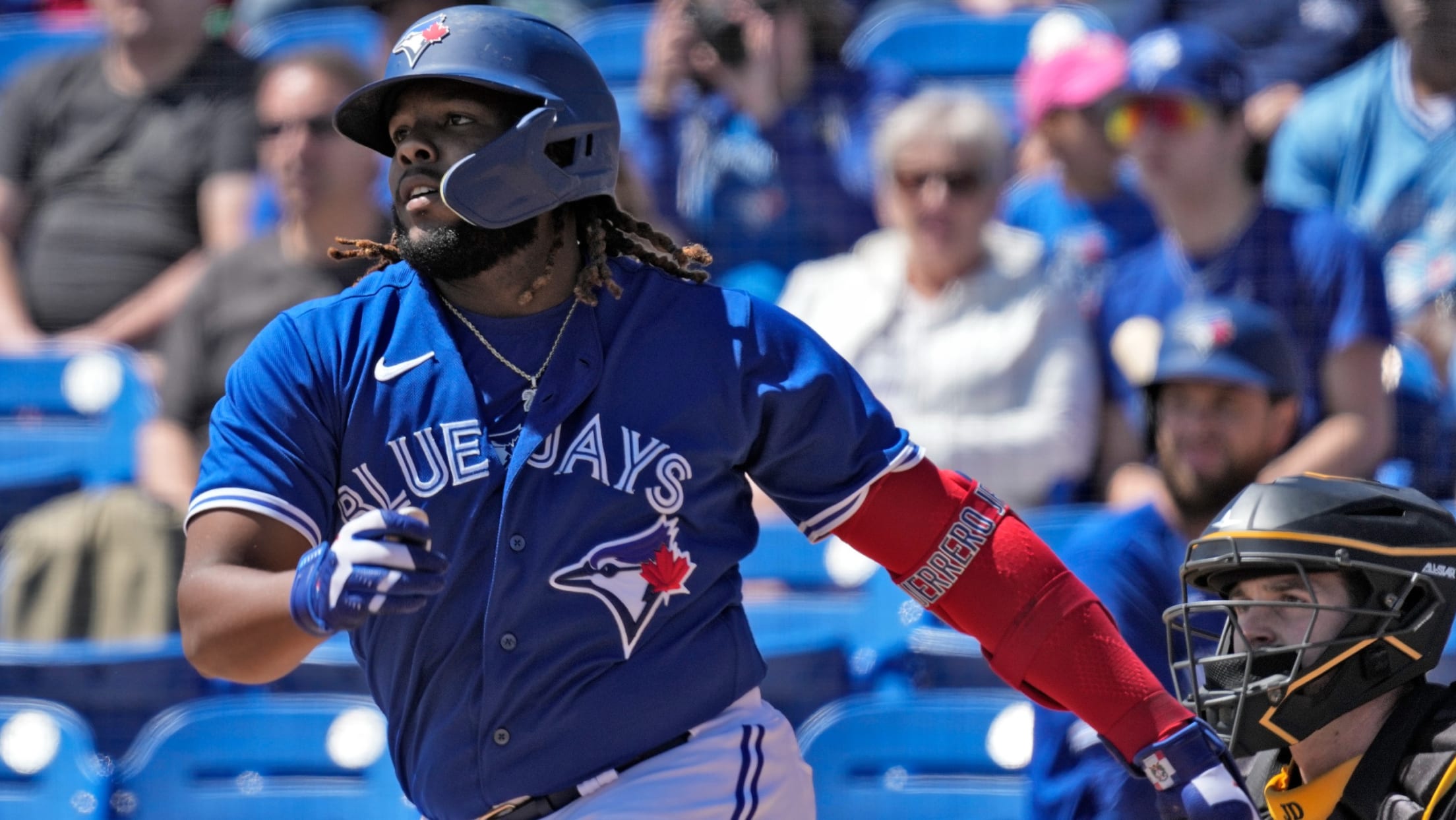 DUNEDIN, Fla. -- Vladimir Guerrero Jr. declared his grand return to the Blue Jays' lineup with his signature play: calling himself safe at first base. The star slugger and umpiring enthusiast ran through the bag on a groundout in his first at-bat on Wednesday, arms stretched out as the ball
Vlad thankful for teammates' support in decision to skip Classic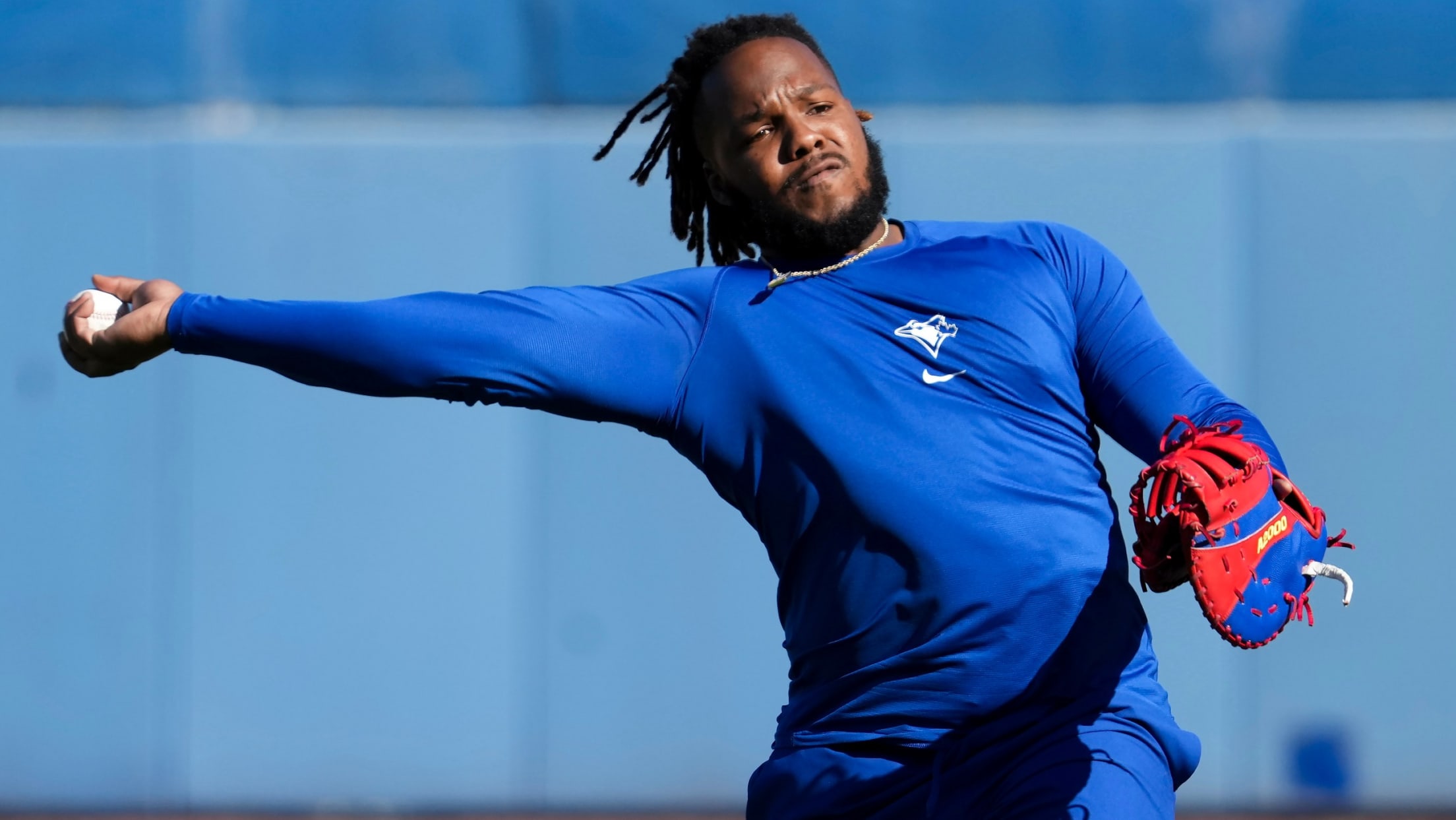 DUNEDIN, Fla. -- Vladimir Guerrero Jr. plans on working through his right knee discomfort slowly. Guerrero said on Sunday that he feels better every day, and he is thankful that the injury wasn't serious. "Obviously it's nothing serious," Guerrero said, through an interpreter, ahead of the Blue Jays' 16-4 win
Guerrero withdraws from World Baseball Classic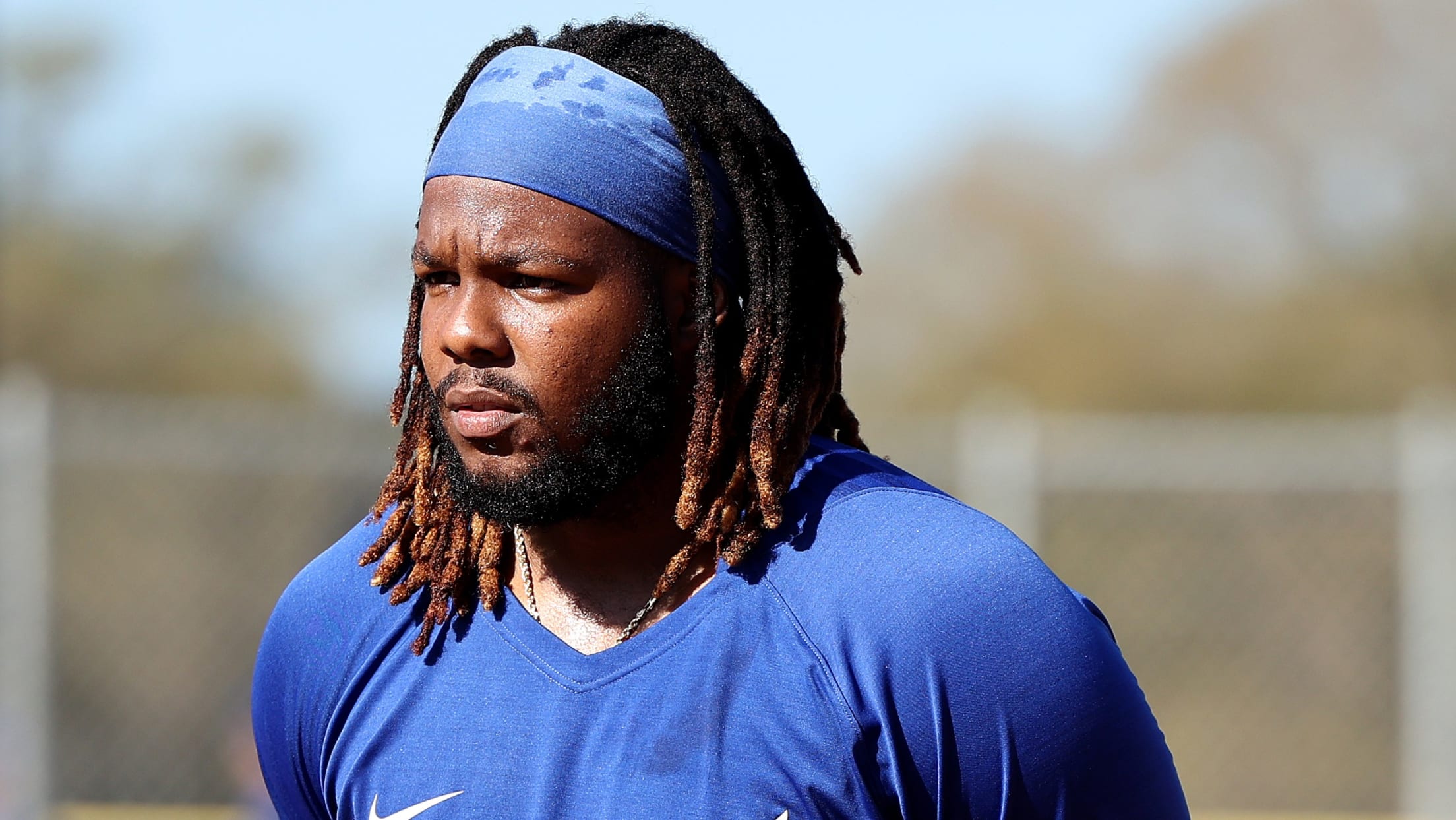 LAKELAND, Fla -- Vladimir Guerrero Jr. has withdrawn from the World Baseball Classic, where he'd been expected to star on a stacked roster for the Dominican Republic, the Blue Jays announced Saturday. Guerrero is dealing with right knee discomfort after leaving a Spring Training game Friday in Dunedin, Fla., and
Blue Jays 'playing it safe' as Guerrero exits with right knee discomfort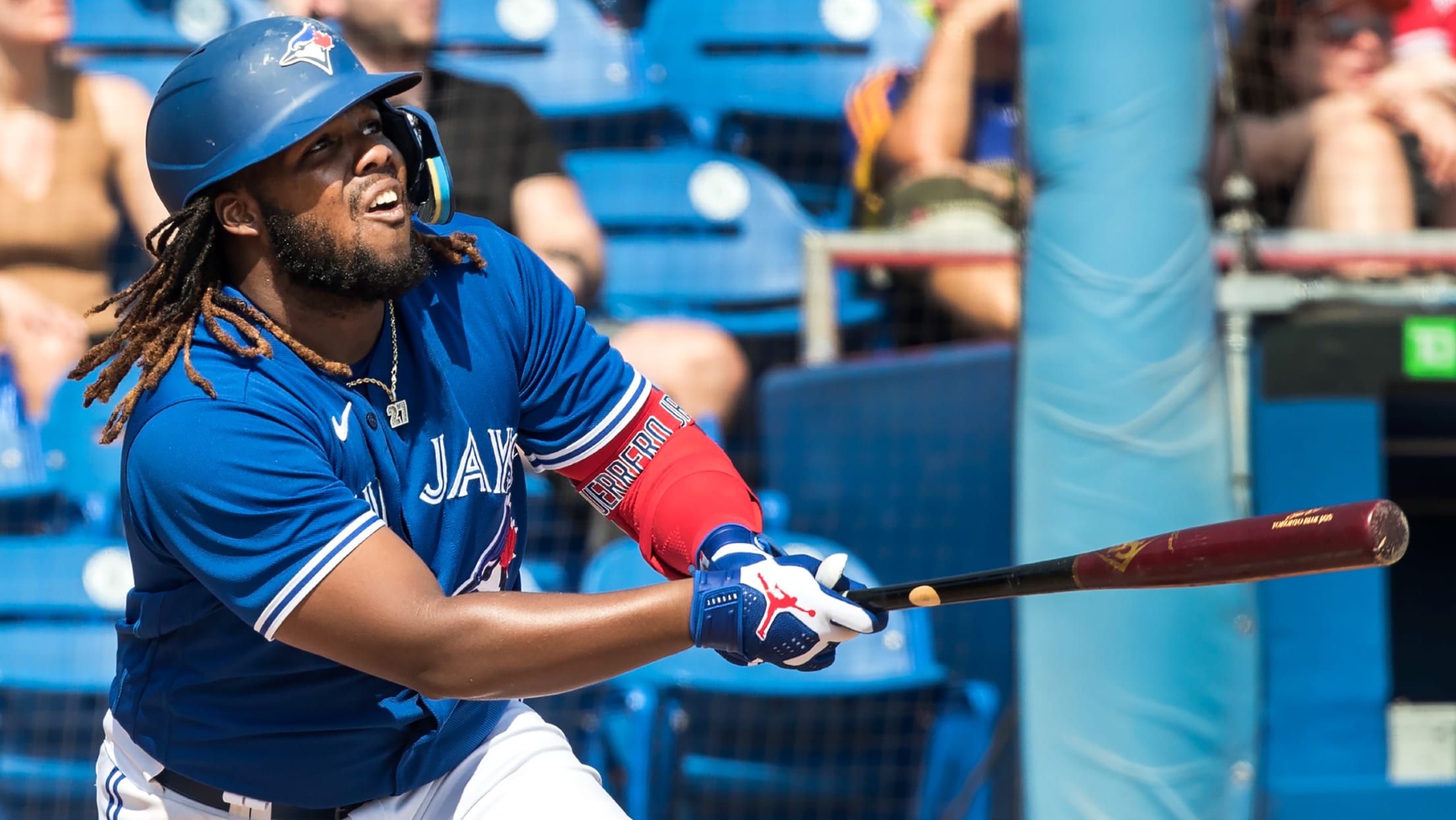 DUNEDIN, Fla. -- Vladimir Guerrero Jr. was removed from the Blue Jays' Spring Training game against the Rays on Friday with right knee discomfort, the club announced. Guerrero left the Blue Jays' dugout in the second inning and walked towards the clubhouse, located beyond the right-field corner, followed by trainer
Springer 'doing OK' after scary collision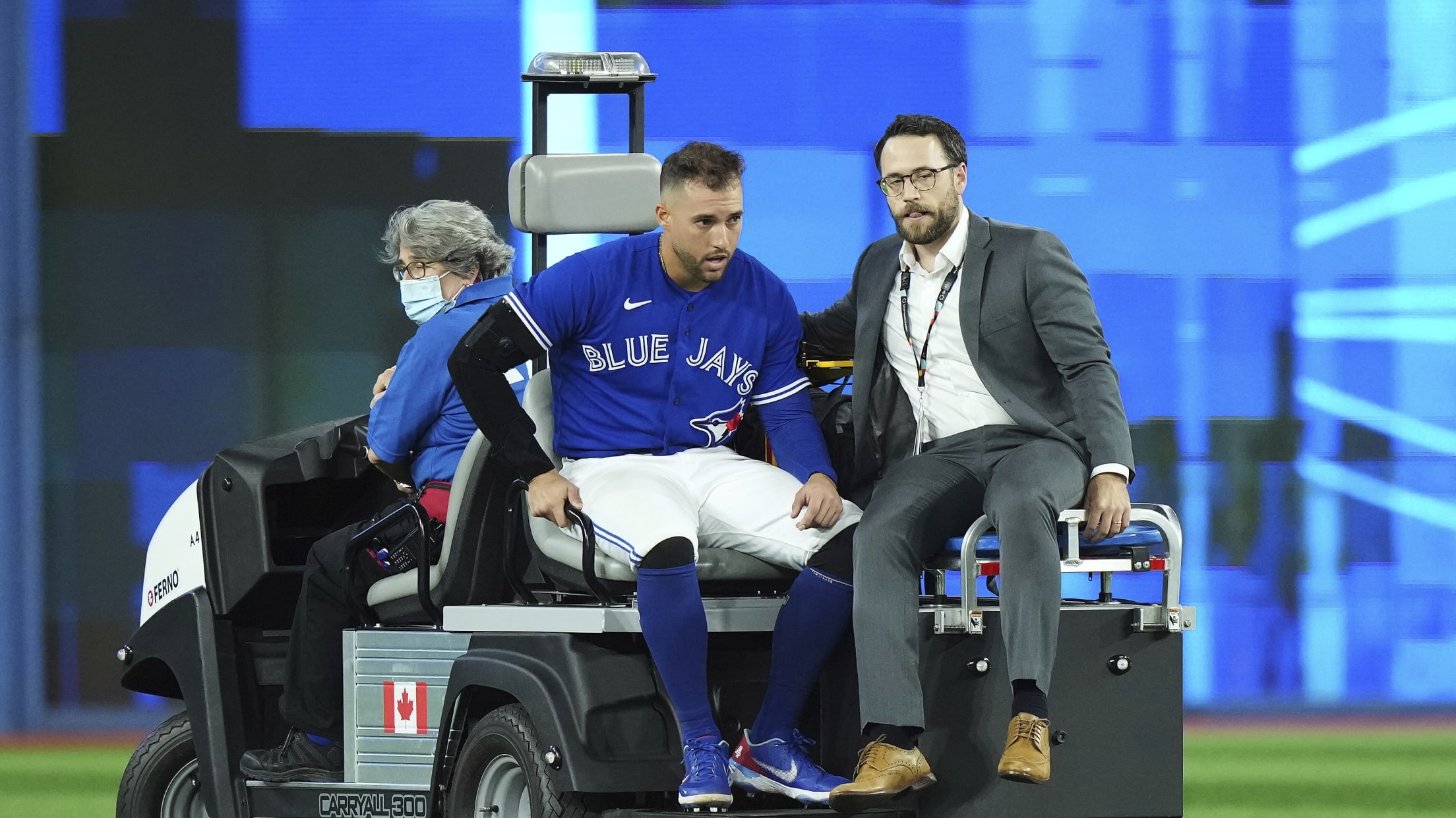 TORONTO -- Blue Jays center fielder George Springer was "doing OK" postgame after being carted off the field following a freak collision with shortstop Bo Bichette on Saturday. Springer needed help getting up and was removed in the eighth inning of the Blue Jays' season-ending 10-9 loss in Game 2
Gausman exits final start with cut on middle finger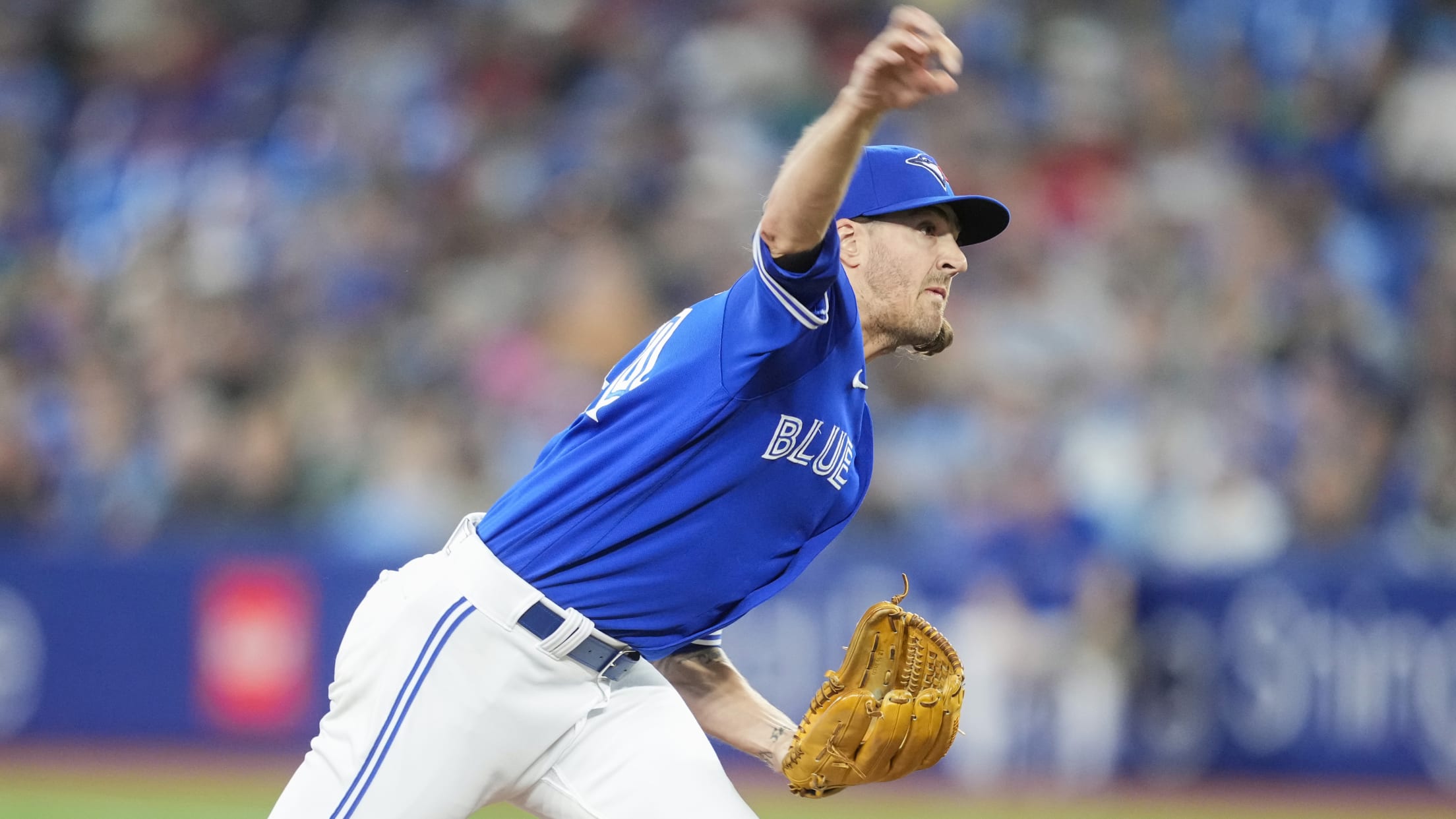 TORONTO -- Kevin Gausman left his final start of the regular season after just three innings in the Blue Jays' 6-3 win over the Red Sox at Rogers Centre on Sunday with a cut on his right middle finger, which is troubling timing with his next start scheduled for the
Manoah starts nightcap after bout with stomach bug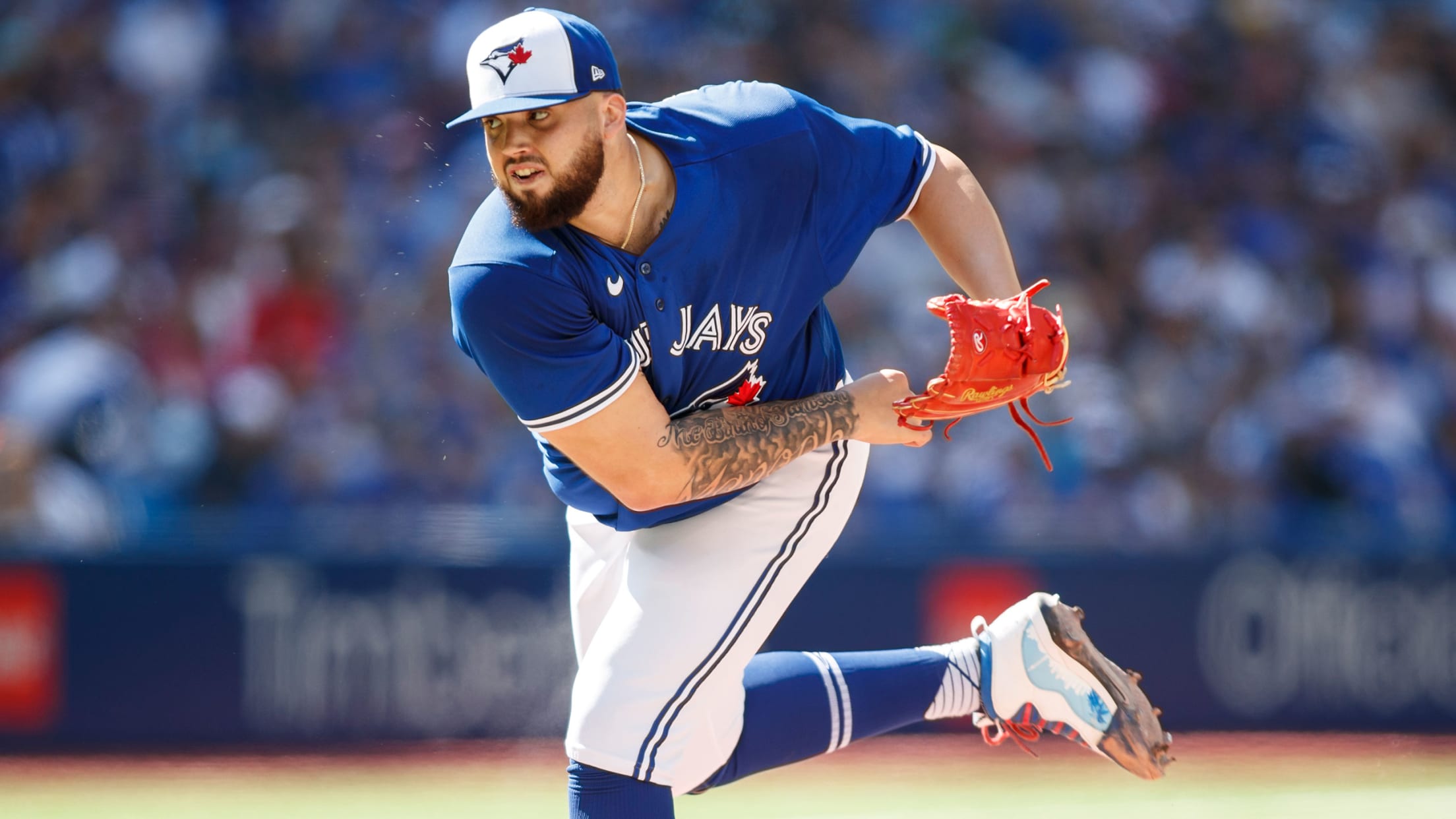 TORONTO -- Alek Manoah's absence was as stomach-churning for the Blue Jays as it was for himself. The big right-hander's start had to be moved from Game 1 of Tuesday's doubleheader to the nightcap while he recovered from a stomach bug and watched from afar as his team fell, 4-2,
Gurriel goes on IL with left hamstring strain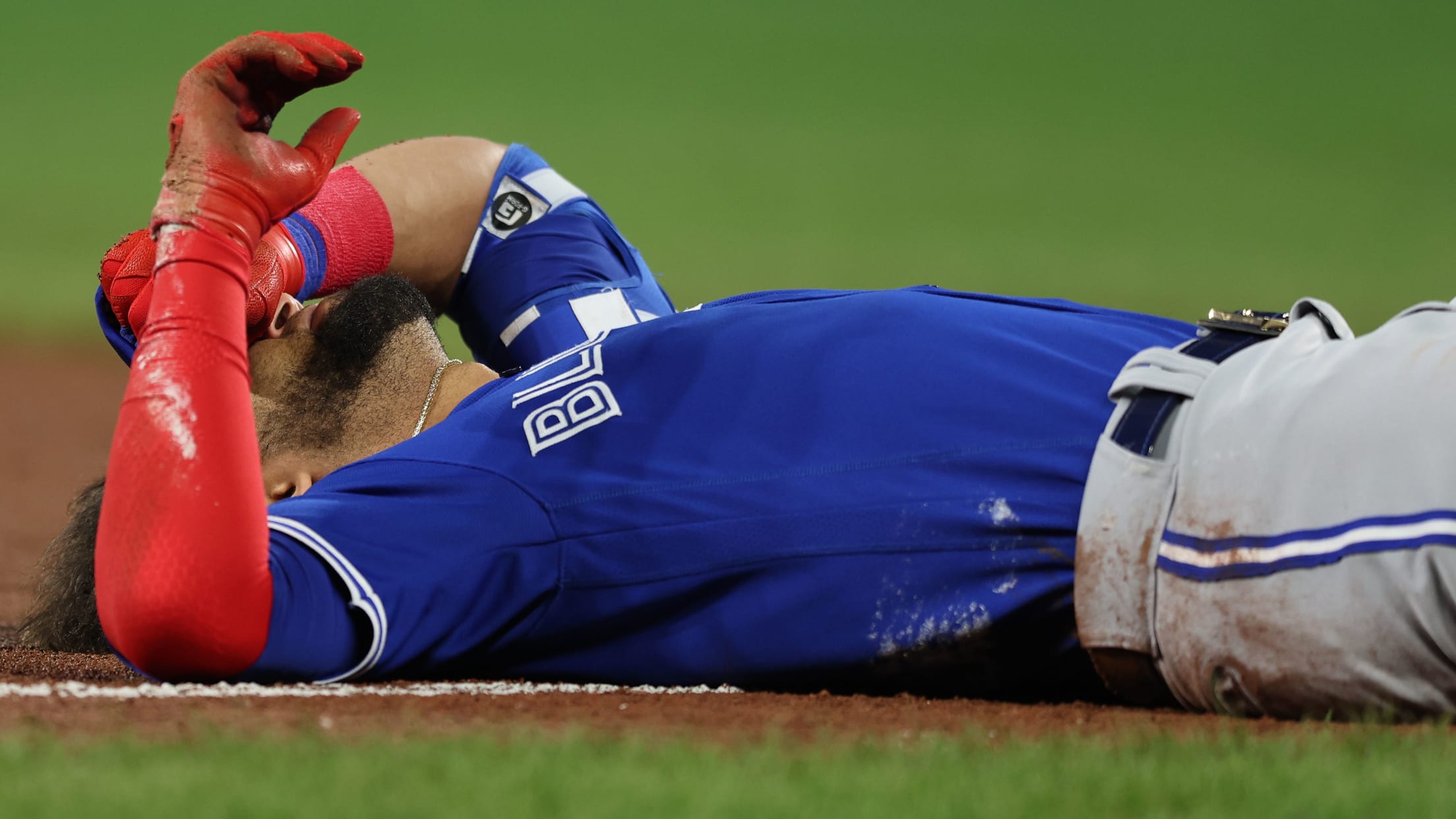 ARLINGTON -- The Blue Jays have placed Lourdes Gurriel Jr. on the 10-day injured list with a left hamstring strain that the club describes as "moderate," forcing it to lean more heavily on outfield depth in a postseason run. Gurriel injured his hamstring in Wednesday's finale of the series in
'Everything is clean' for Manoah after injury scare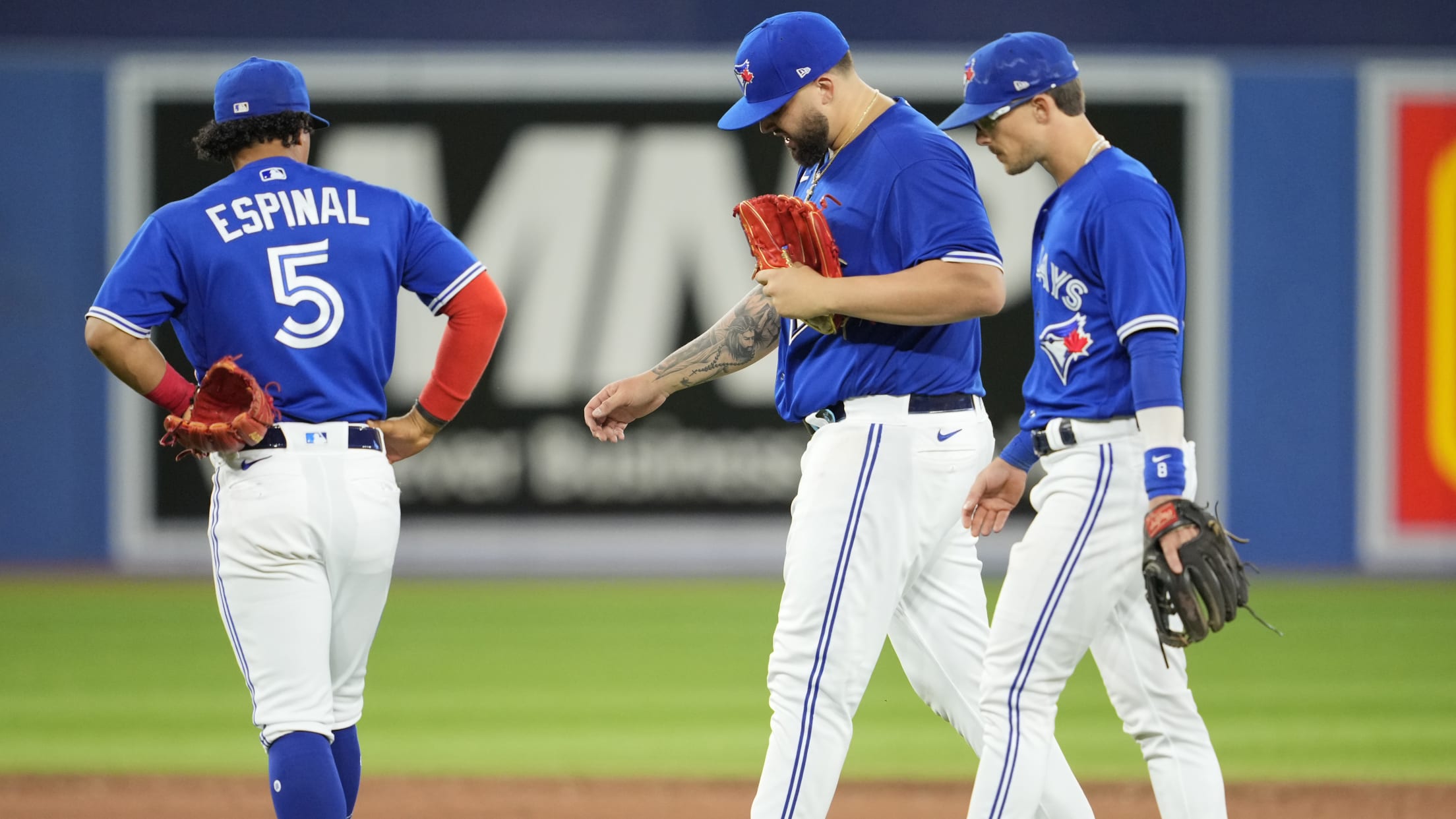 TORONTO -- It should come as no surprise that Alek Manoah lobbied to stay in the game even after getting hit in the throwing elbow by a 93 mph comebacker. The Blue Jays' All-Star right-hander came close to a nightmare scenario on Friday, when he was forced to leave his
Gausman's early exit sheds light on Toronto's need for depth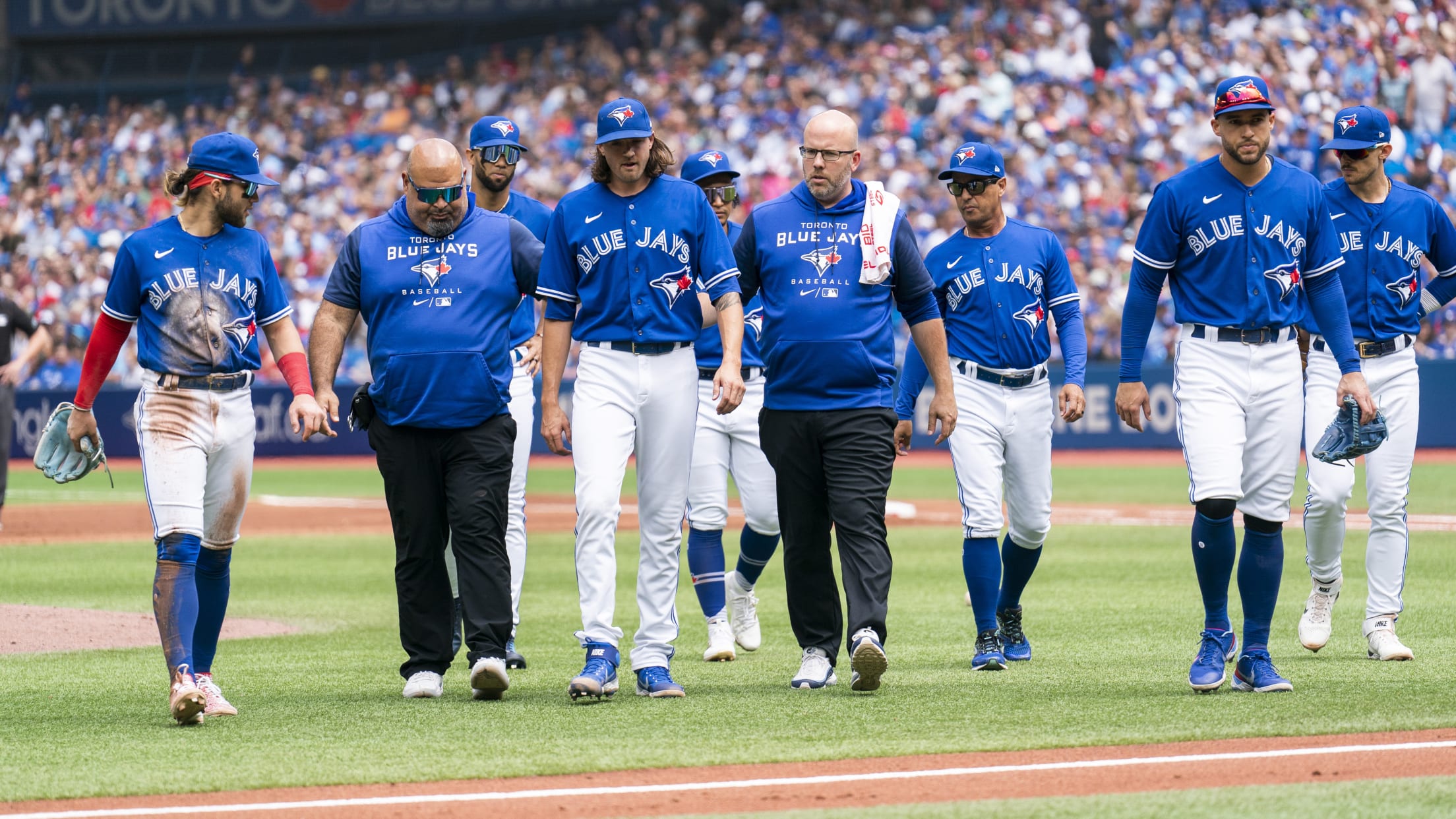 TORONTO -- With Kevin Gausman laying on the infield turf two innings into the Blue Jays' split doubleheader at Rogers Centre on Saturday, it looked like a long day was turning into a nightmare. Struck on the right ankle by a 100 mph comebacker off the bat of Tampa Bay's
Ryu to have season-ending surgery on UCL
TORONTO -- Hyun Jin Ryu will soon undergo left elbow surgery to repair his UCL, ending his 2022 season. It is possible that Ryu could need a full Tommy John surgery, with the second option being a more minor partial repair to the UCL. This will be determined during the
With Jansen on IL, could Moreno join Toronto?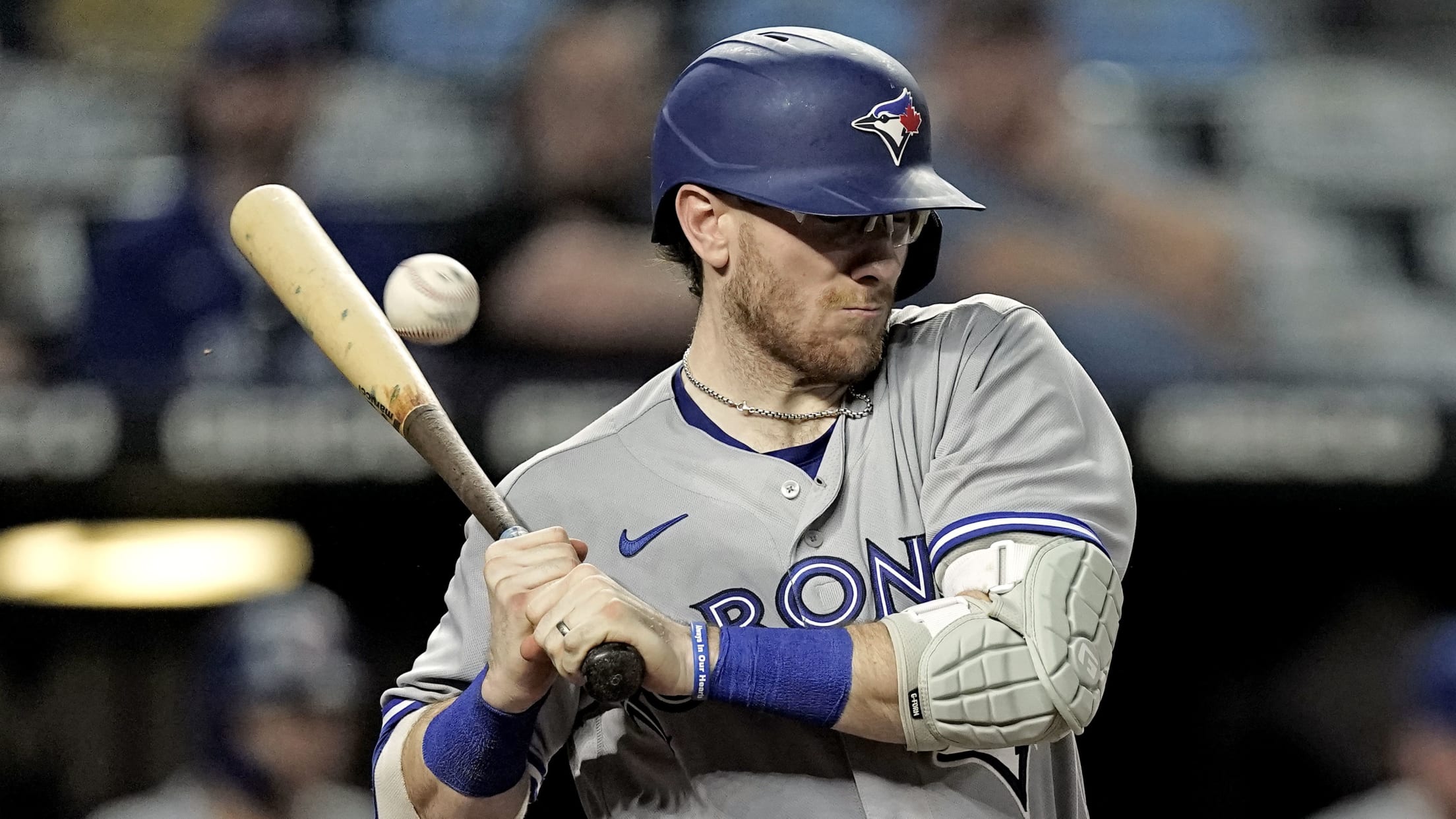 KANSAS CITY -- Blue Jays catcher Danny Jansen has a fractured fifth metacarpal in his left hand, tests late Monday revealed, another harsh setback in what's shown flickers of being a breakout season. Jansen took a pitch off his left hand in the eighth inning of Monday's 8-0 win over
Slump turns painful as Springer hurts ankle
Loss of star center fielder would be significant blow to a club struggling to score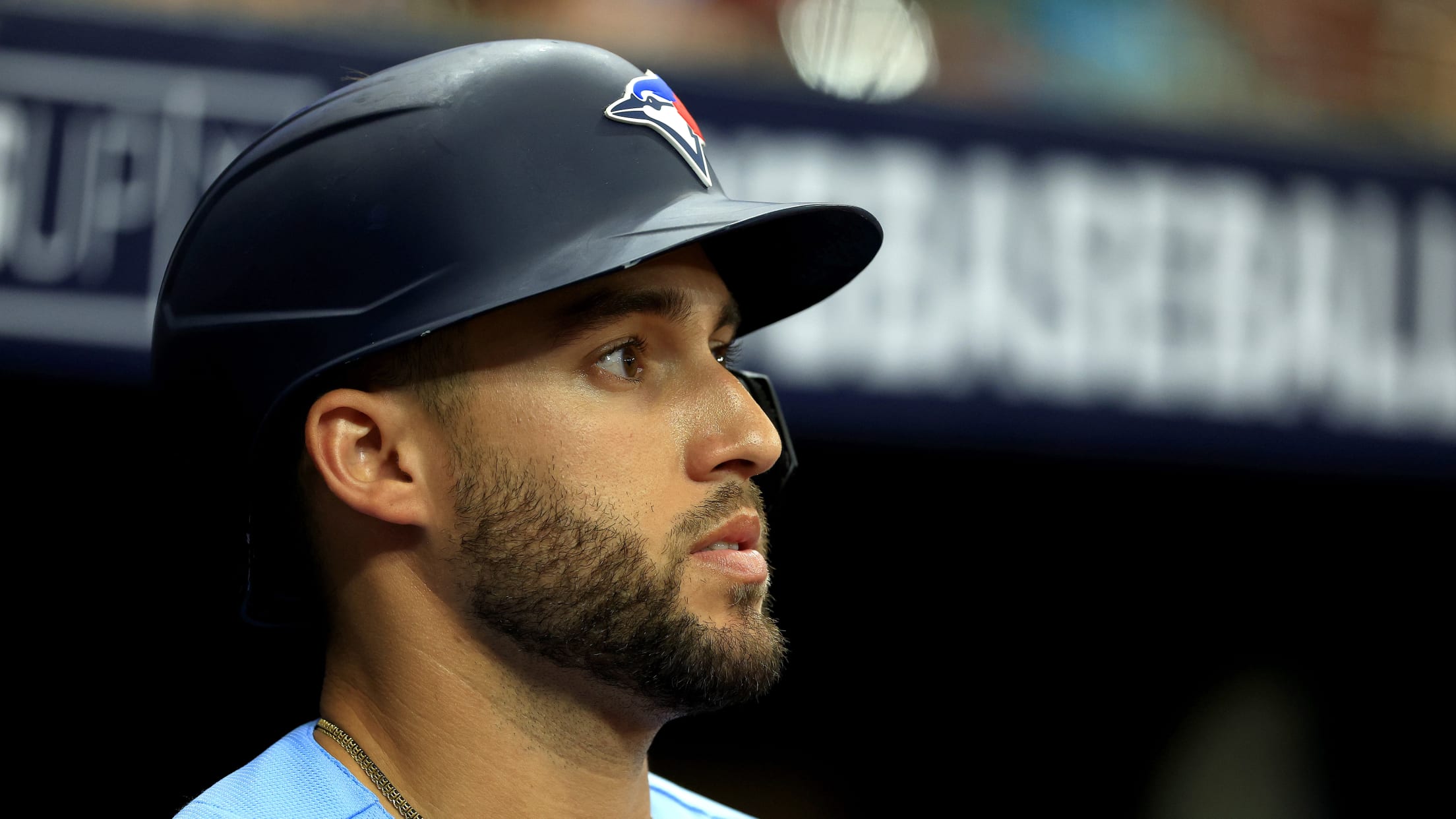 ST. PETERSBURG -- For weeks, the Blue Jays' runners in scoring position have remained runners in standing position. That has left the offense asking each night's starting pitcher to be perfect, and even with a pair of timely hits in Friday night's 5-2 loss to the Rays at Tropicana Field