The best baseball players born on Oct. 3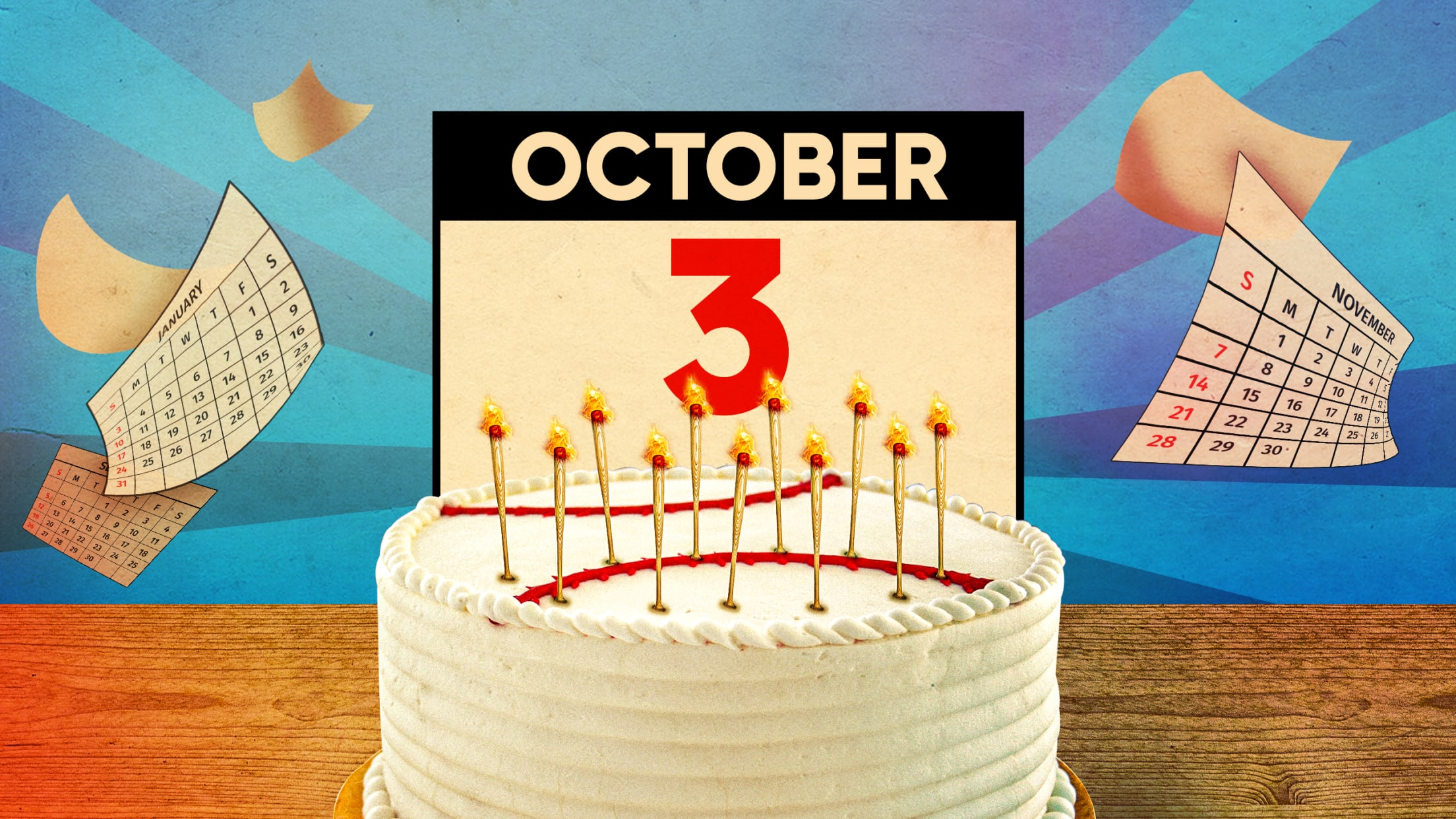 Who are the best players born on each day of the year? We have a list for every day on the calendar. Here's a subjective ranking of the top five for Oct. 3:
10 moments that defined Dave Winfield's career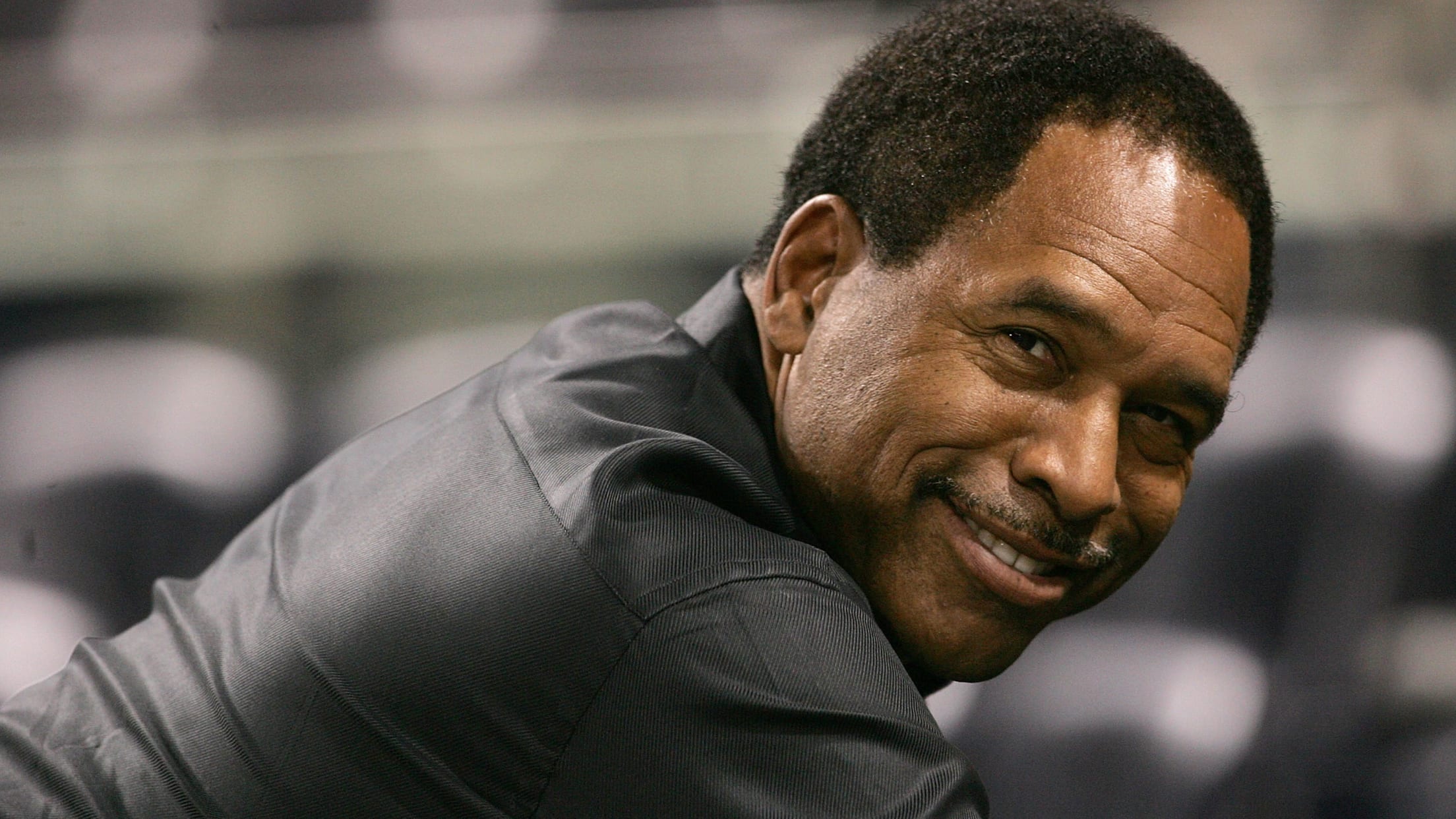 Dave Winfield never spent a day in the Minor Leagues. Seems about right. He was a Major presence in every way. In the batter's box, Winfield would coil his 6-foot-6 frame, ready to whip his bat through the zone to unleash screaming line drives that tested the resolve of pitchers
Most career leadoff home runs in MLB history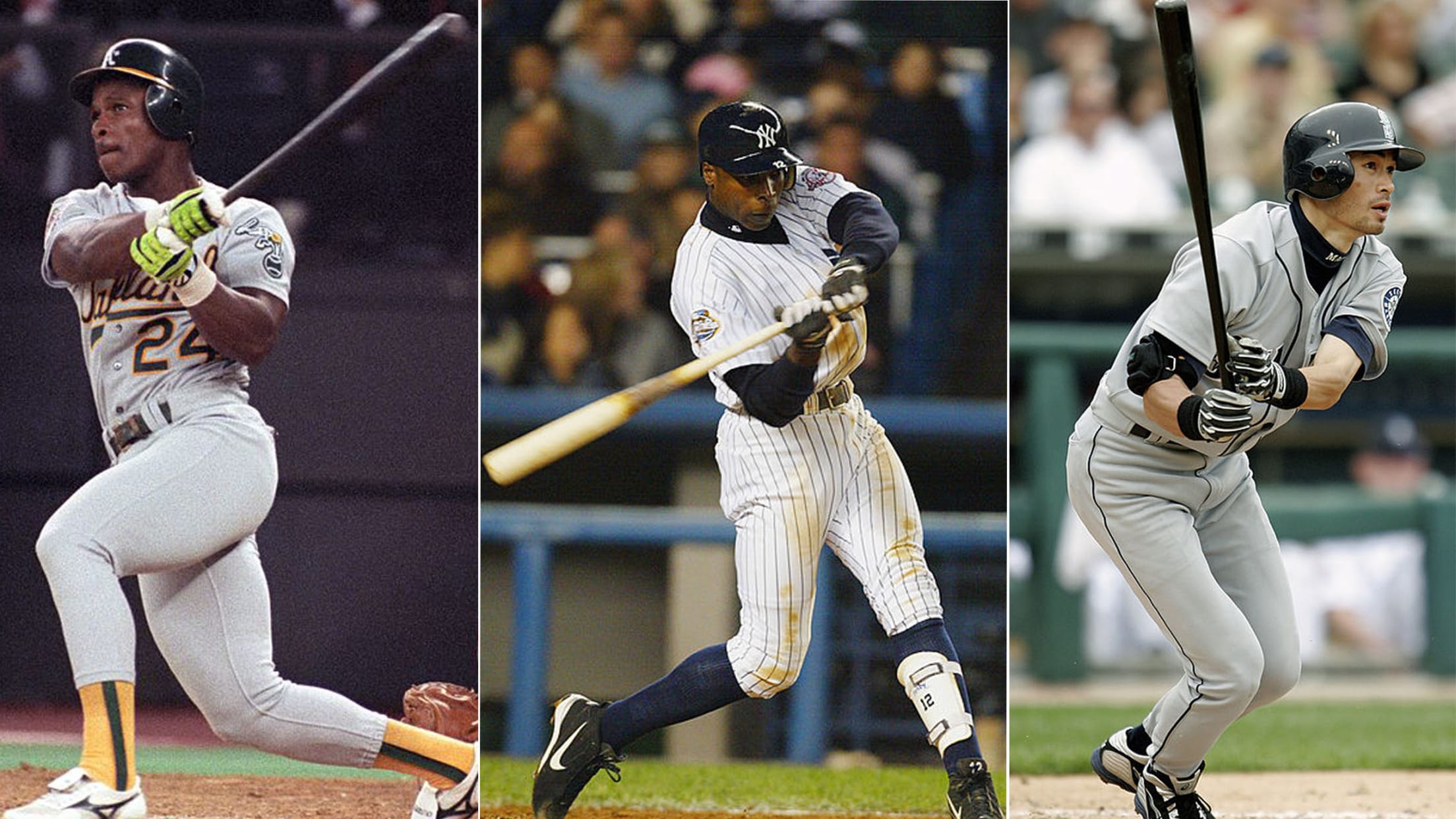 The primary job of a leadoff hitter is to get on base so his teammates can drive him in. Of course, the batter atop a lineup also simply can start things off by driving himself in, too. After all, there's no better way for an offense to open a game
Top Blue Jays Draft pick from every season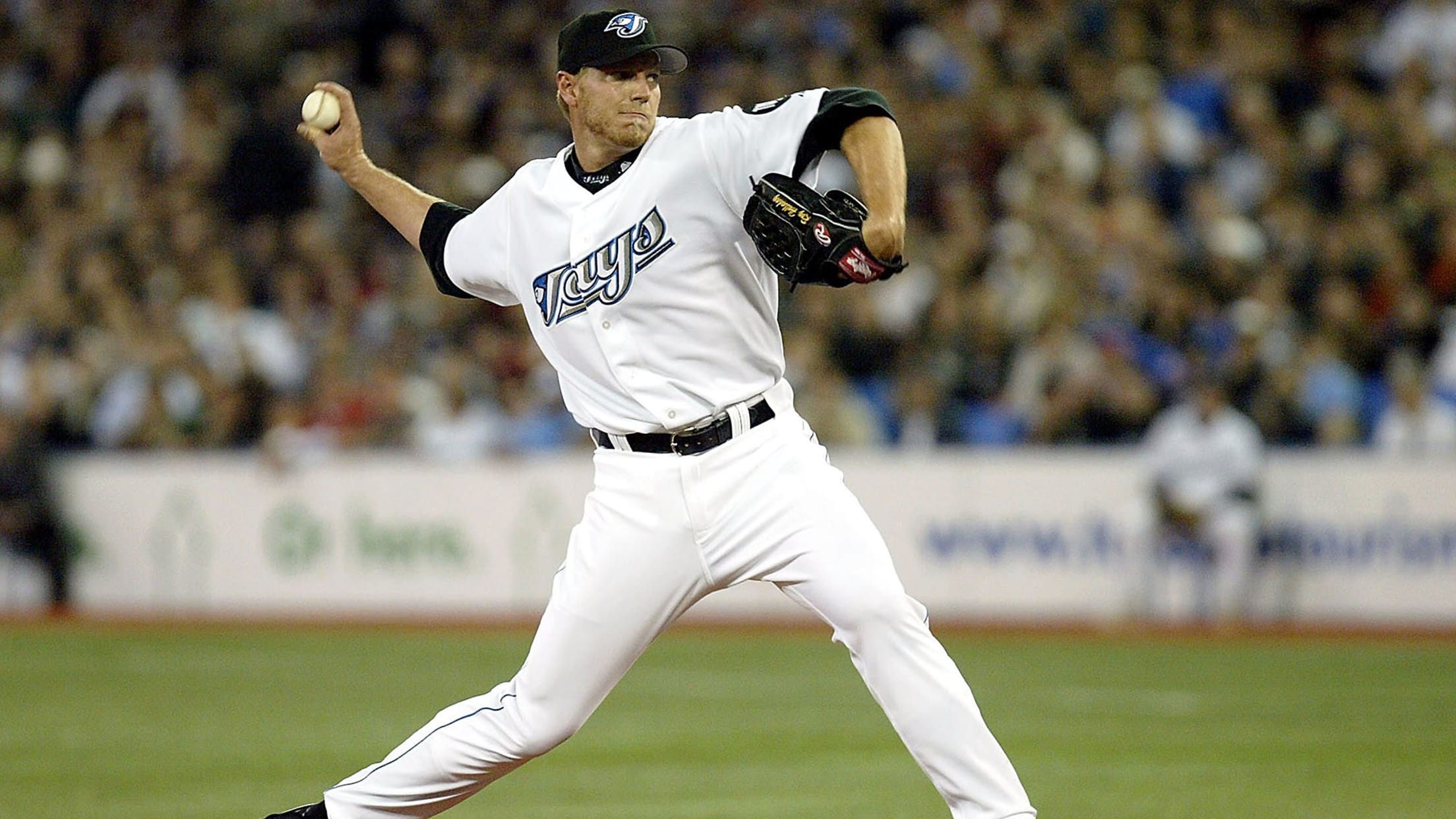 The Blue Jays have used all avenues to build talent over the years, but the MLB Draft is always the foundation of a club's farm system and sustainable winning.
5 Blue Jays players who should be in HOF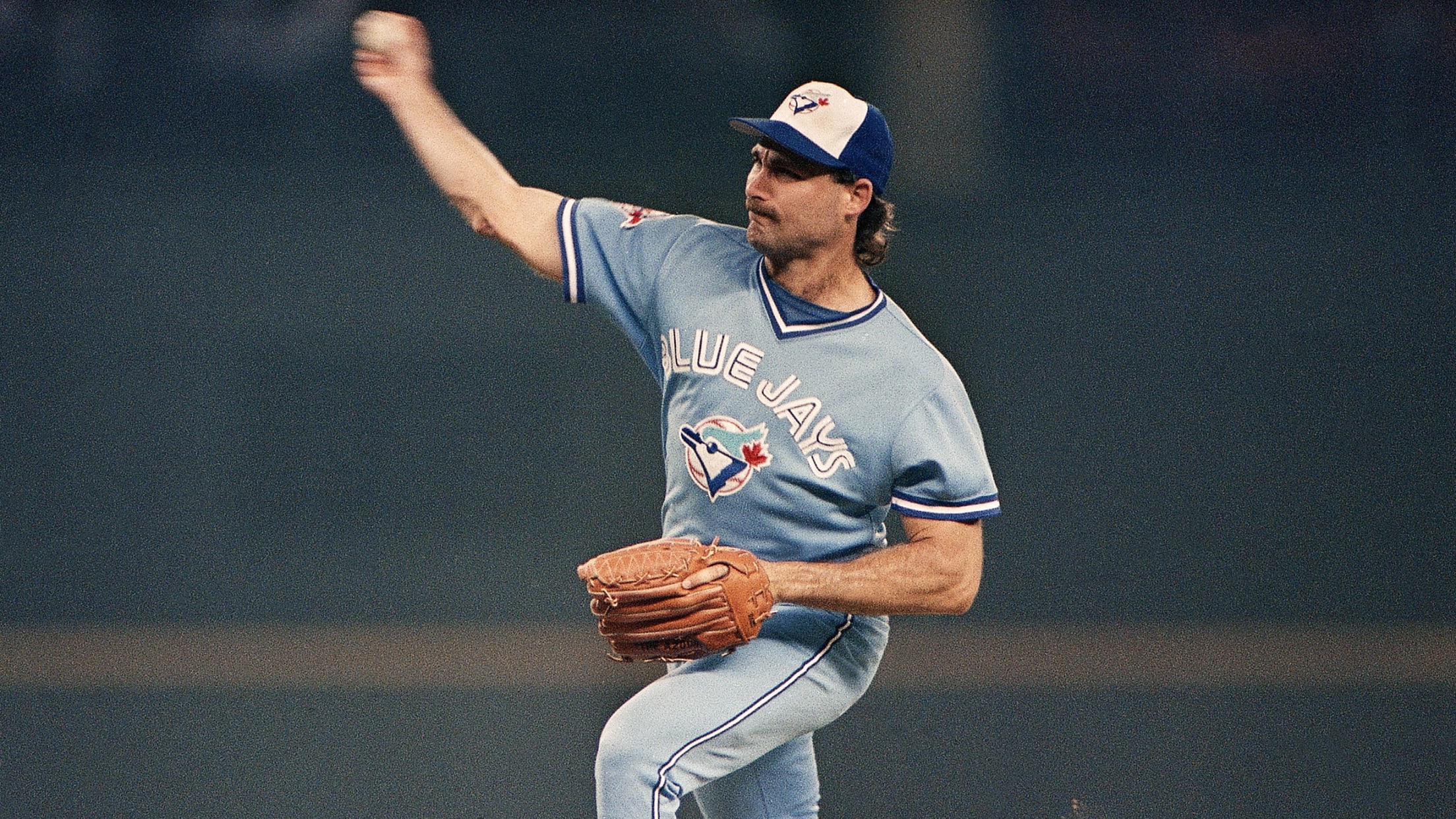 TORONTO -- With David Ortiz as the lone Hall of Fame inductee in 2022, we begin a new season of debate about who will be enshrined in Cooperstown, N.Y., in 2023 and beyond. Roberto Alomar was Toronto's first Hall of Famer in 2011, while the late Roy Halladay entered Cooperstown
The best baseball players born on Sept. 24
Who are the best players born on each day of the year? We have a list for every day on the calendar. Here's a subjective ranking of the top five for Sept. 24: 1) Rafael Palmeiro (1964) Long before the finger-wag seen 'round the world, Palmeiro, a four-time All-Star and
The best baseball players born on Sept. 23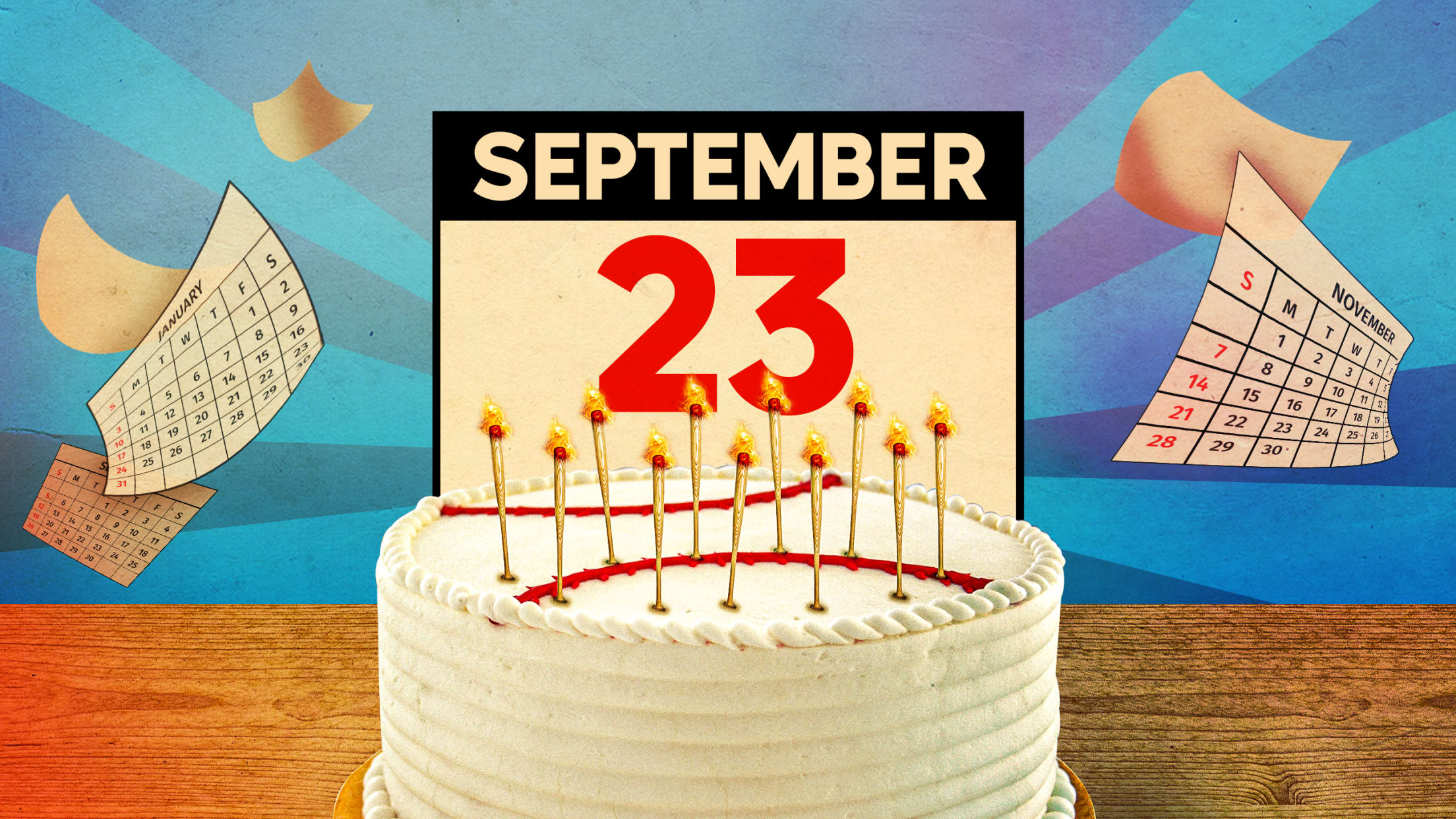 Who are the best players born on each day of the year? We have a list for every day on the calendar. Here's a subjective ranking of the top five for Sept. 23:
Biggest trades in Blue Jays history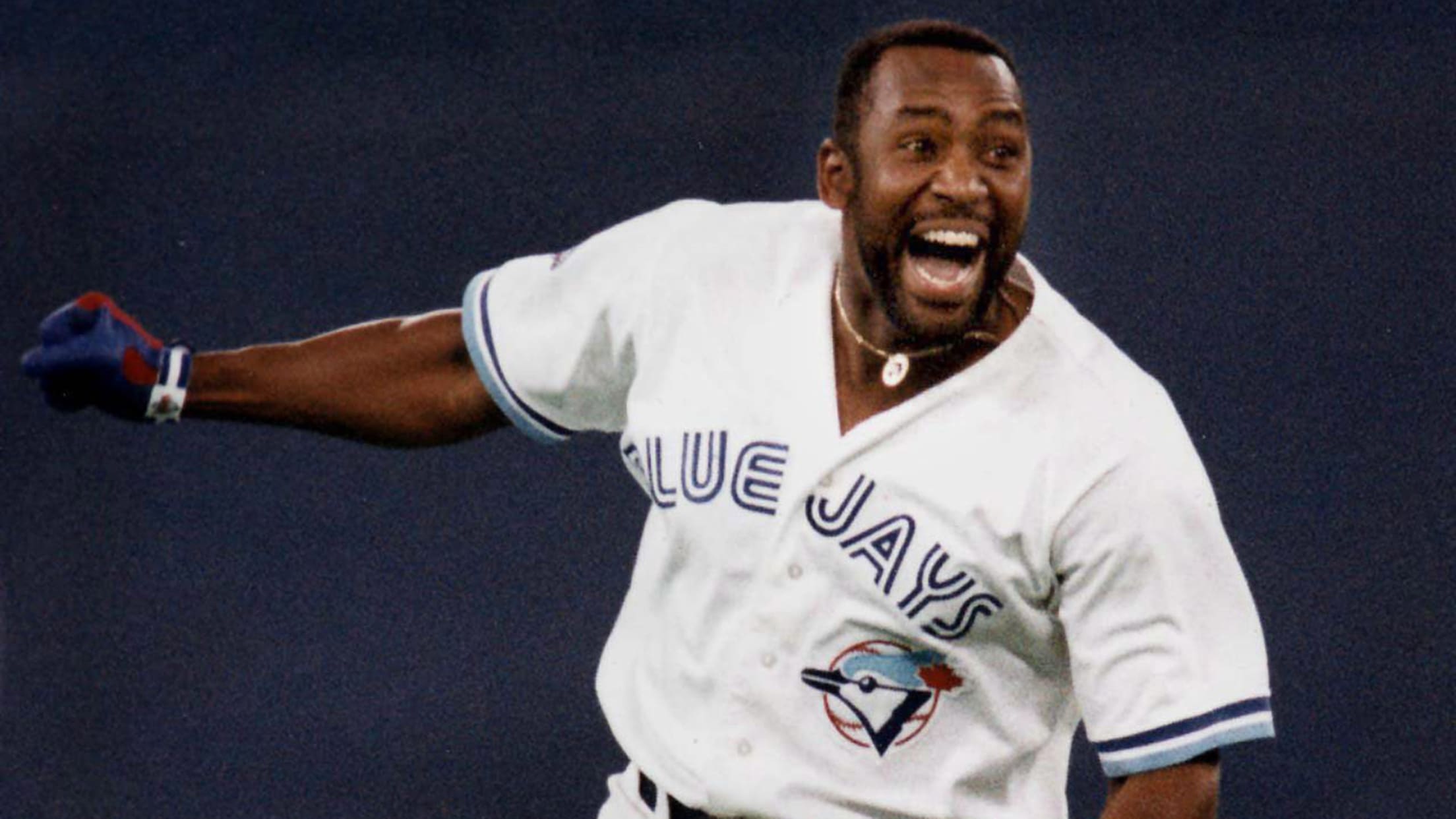 TORONTO -- From the World Series years of 1992-93 up to the postseason runs of 2015-16 and today's club, the Blue Jays have never shied away from taking a big swing on the trade market. There have been some misses along the way, of course, but most of the organization's
Blue Jays' best player at every number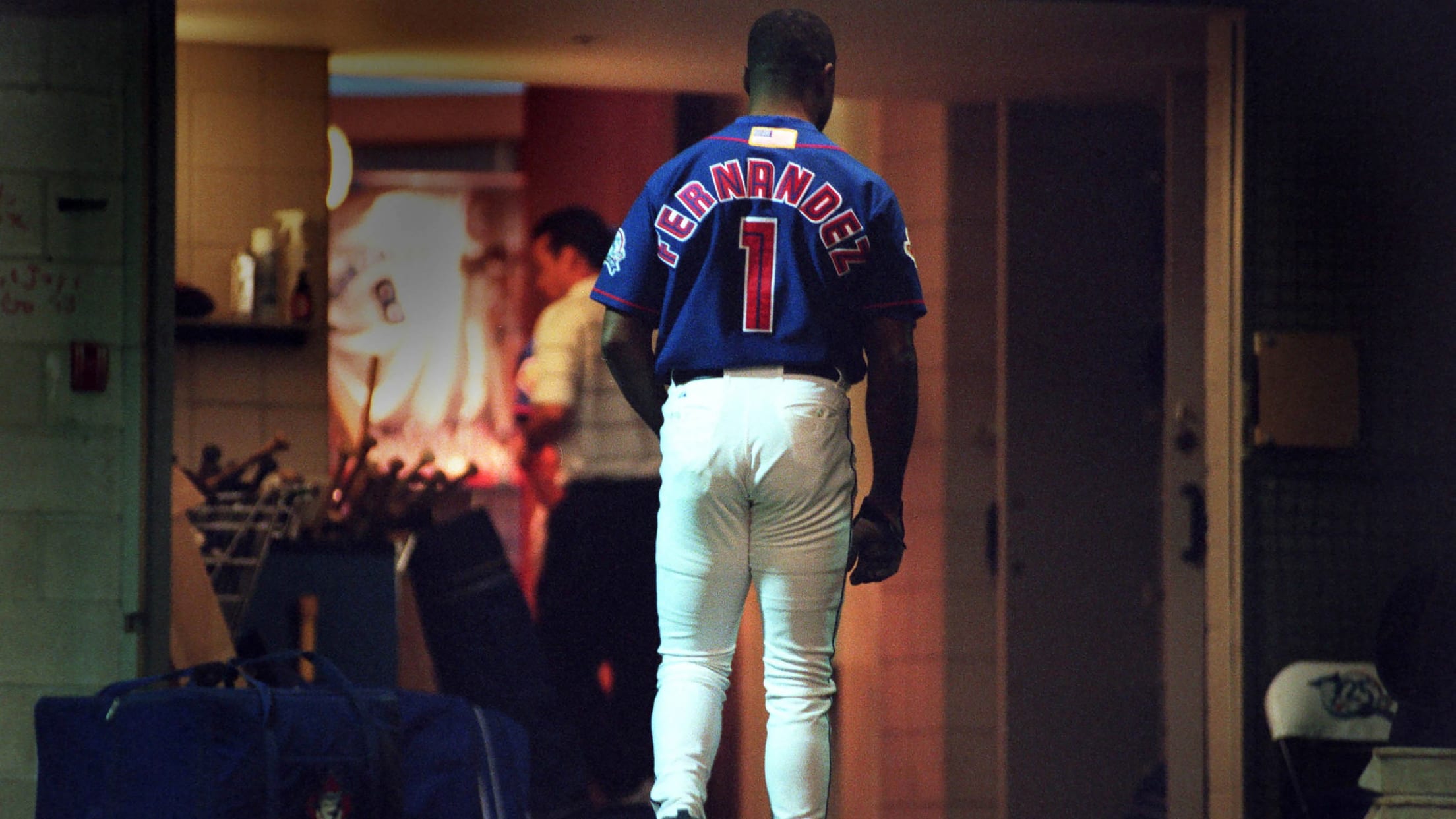 TORONTO -- When you scan the crowd of a baseball game at Rogers Centre, you see jersey numbers that define eras of Blue Jays baseball. There are plenty of No. 19 and No. 20 jerseys for José Bautista and Josh Donaldson, with the postseason runs of 2015 and '16 still
The best seasons ever by a Blue Jays hitter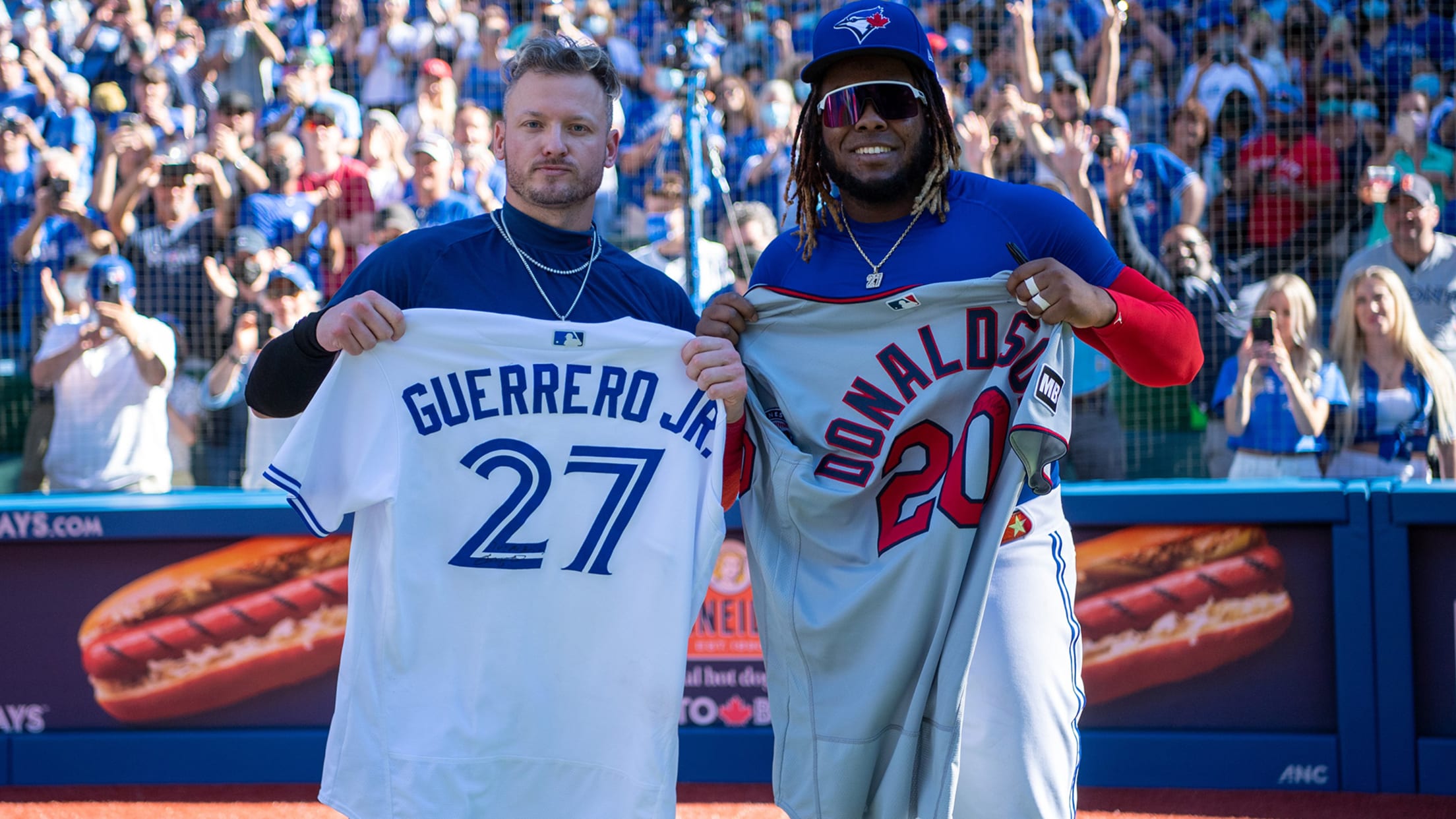 TORONTO -- For an organization that's still fairly young, relative to some of the league's longstanding clubs, the Blue Jays have had an incredible run of stars come through Toronto over their history. Even in those lean years between playoff runs as the Blue Jays looked to find their footing
Top 5 seasons by Blue Jays pitchers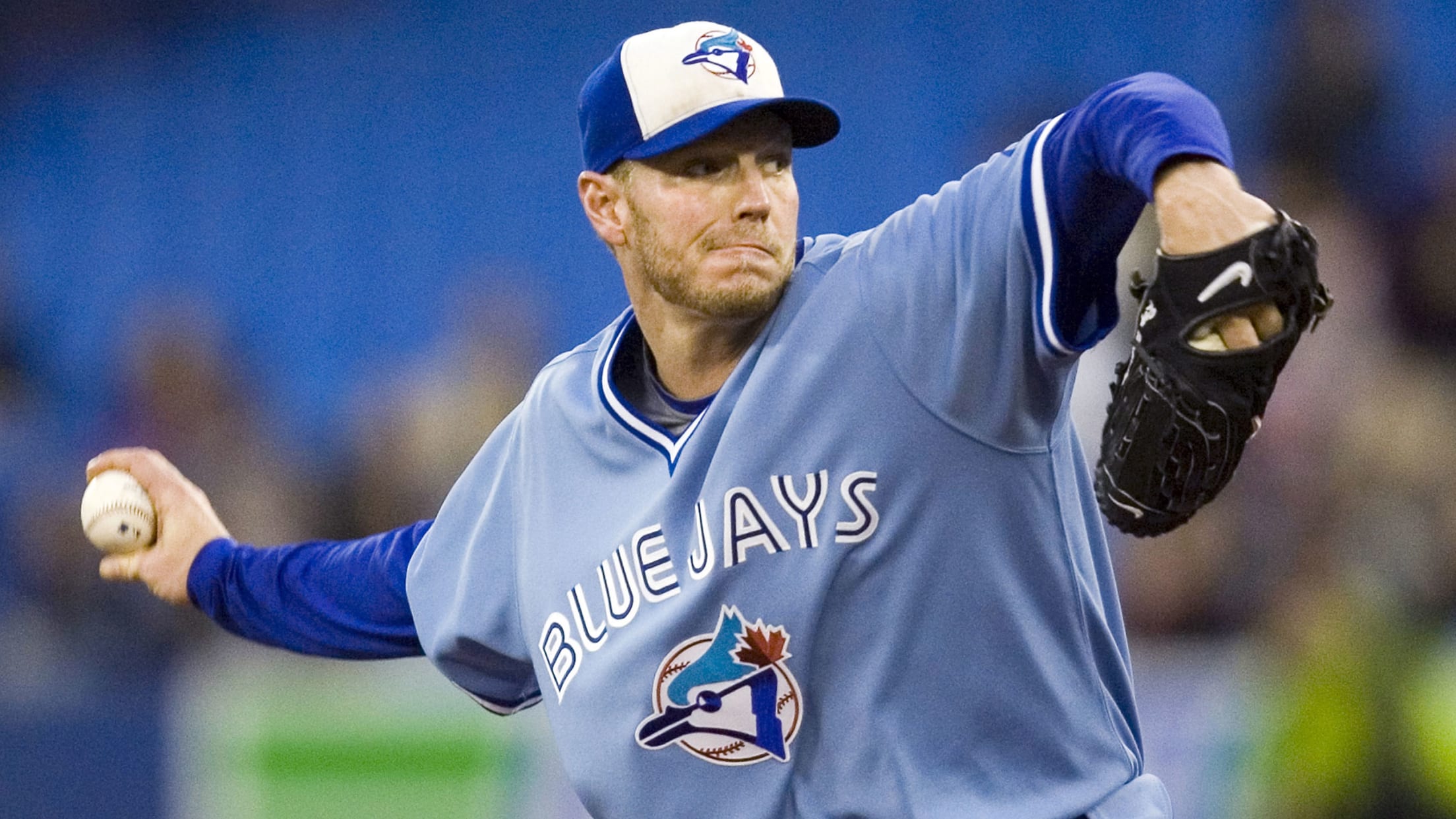 Looking back over four-plus decades of Blue Jays baseball, many of the eras are defined by which ace was leading the staff. Dave Stieb was the Blue Jays' workhorse star in the 1980s, leading the rotation as Toronto rose from an expansion team to a competitor. The Roy Halladay years
Best Blue Jays seasons at each position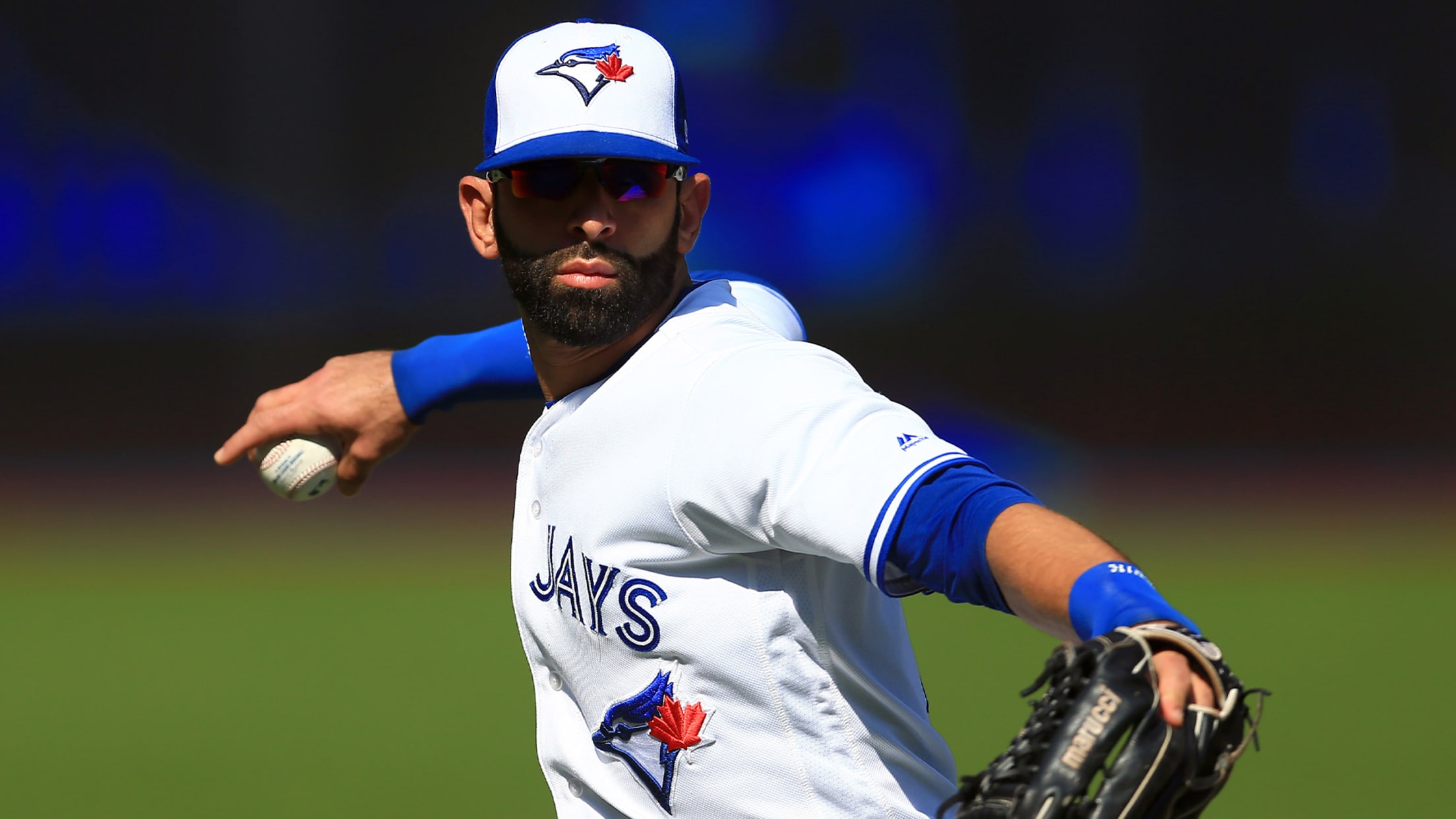 TORONTO -- The Blue Jays have enjoyed many of baseball's great peak seasons since their debut in 1977, from longtime fan favorites to stars who stopped in for a season or two. Looking back through the club's 44-year history, here is a lineup made entirely of the best individual seasons
10 biggest trades in Blue Jays history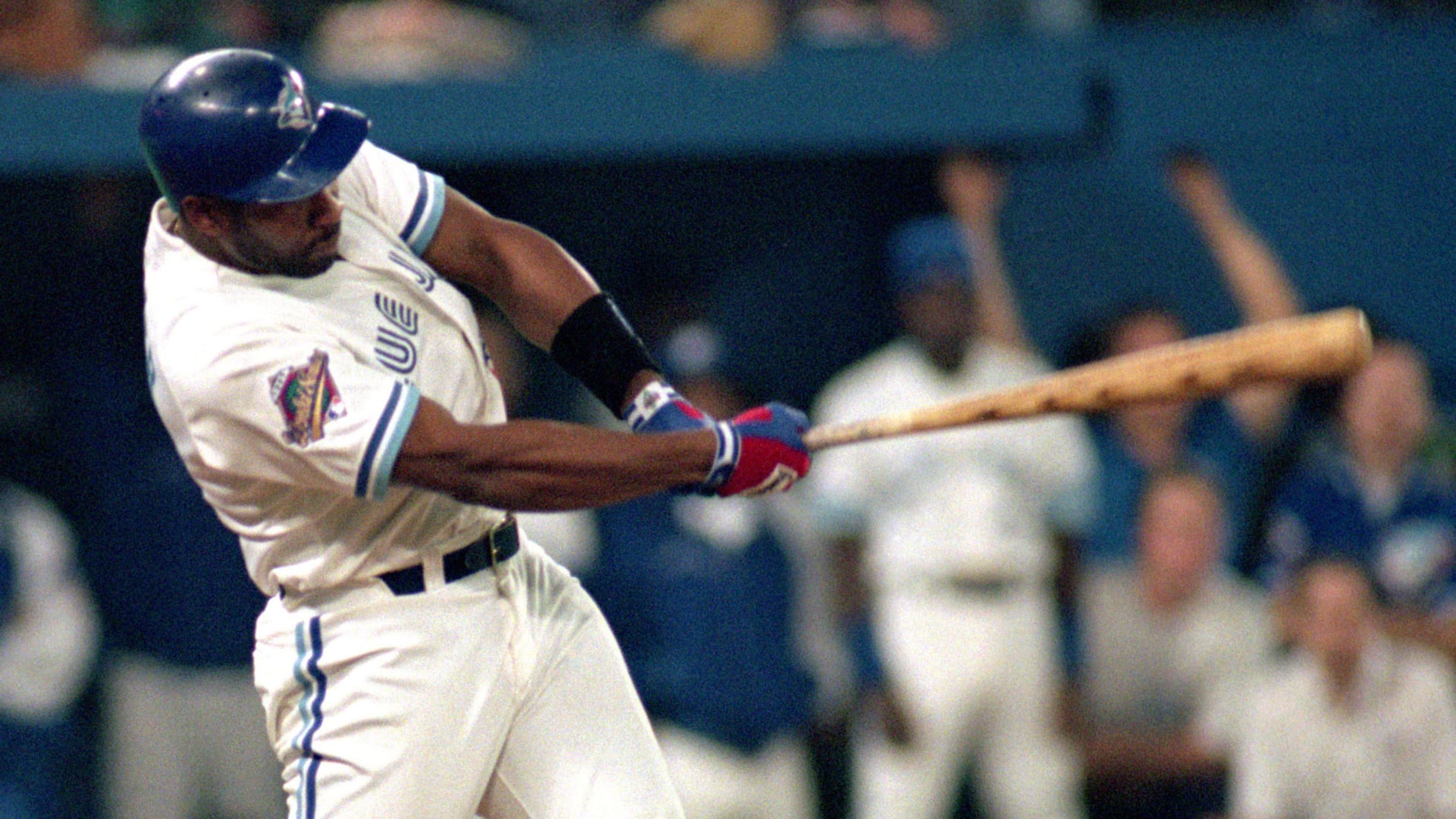 TORONTO -- There was a time when Toronto residents used the nickname "Stand Pat" to describe Hall of Fame front-office executive Pat Gillick. In hindsight, the term could not have been any more off base. Gillick may have prioritized patience during the early days of the Blue Jays organization. But
10 players who you forgot were Blue Jays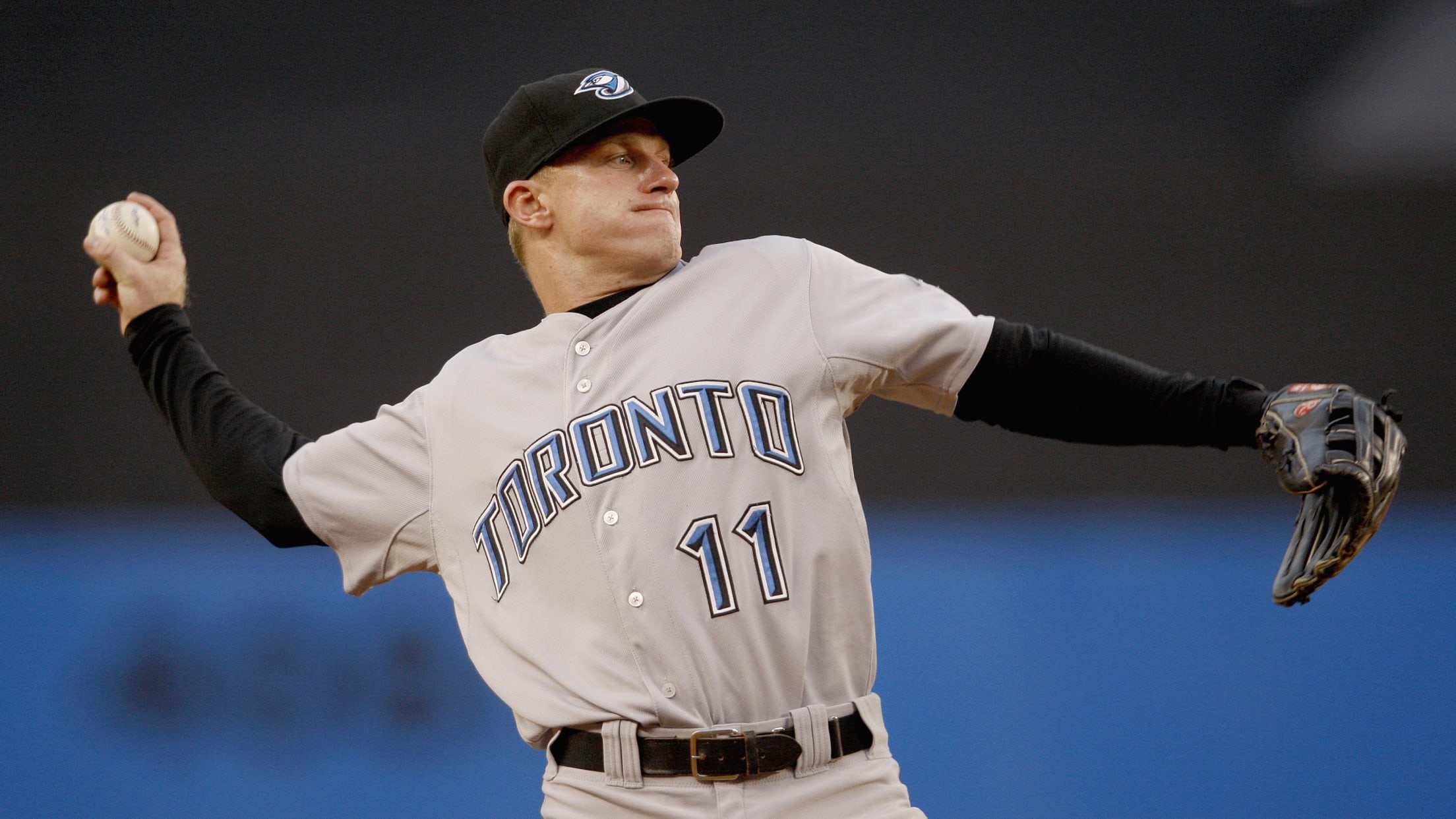 TORONTO -- Most fans still have a difficult time picturing José Bautista wearing anything besides a Blue Jays uniform. In the future, few will be able to name the three organizations Bautista played for in 2018. Some athletes will always be remembered for wearing one uniform in one city, and
5 all-time best moments at Rogers Centre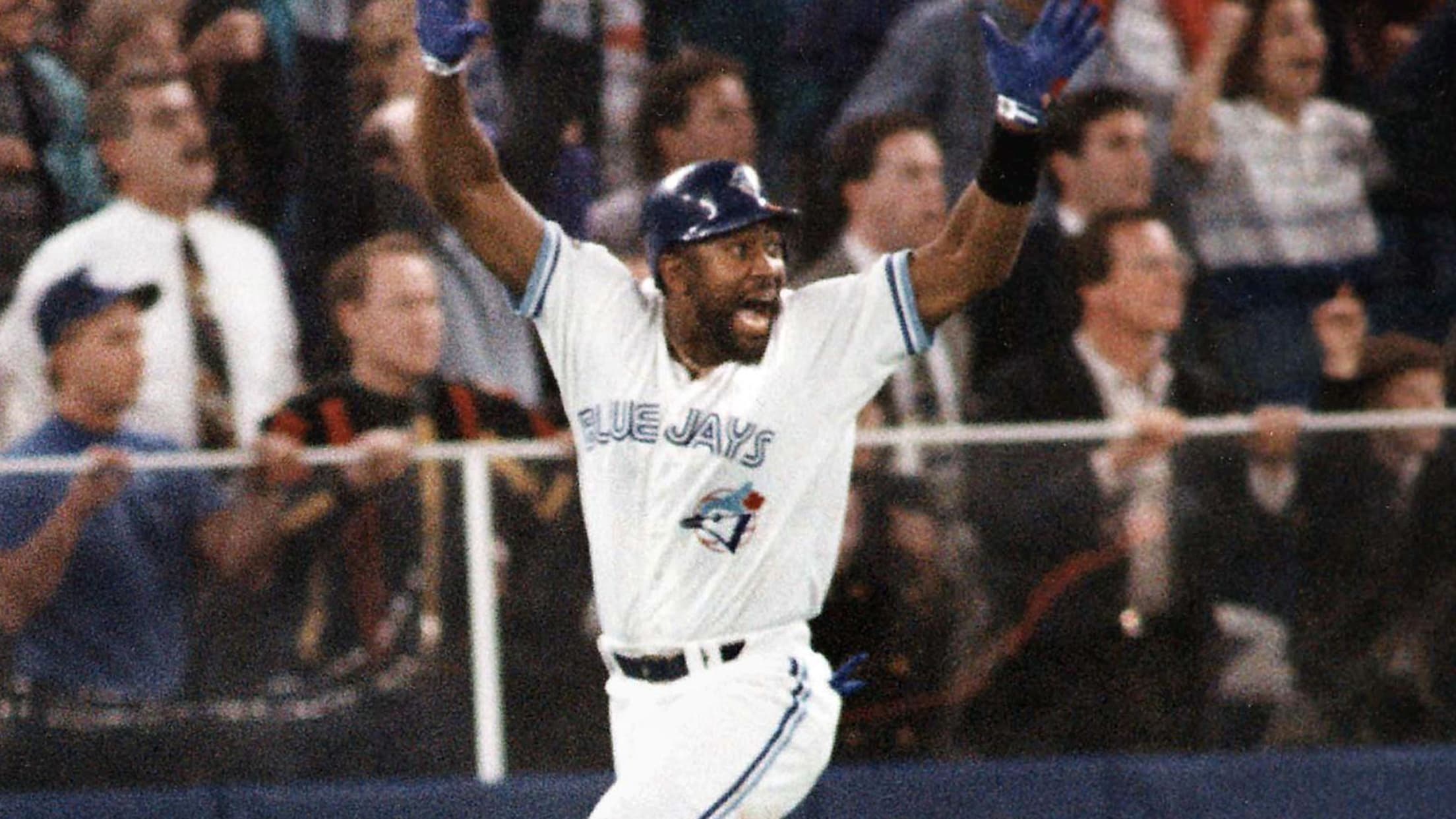 TORONTO -- When the Blue Jays have been at their best, downtown Toronto orbits around Rogers Centre. With one of the best ballpark locations in baseball, Rogers Centre, which opened as SkyDome in 1989, has been home to the Blue Jays for over 30 years and hosted a long list
Here's how the Blue Jays got their name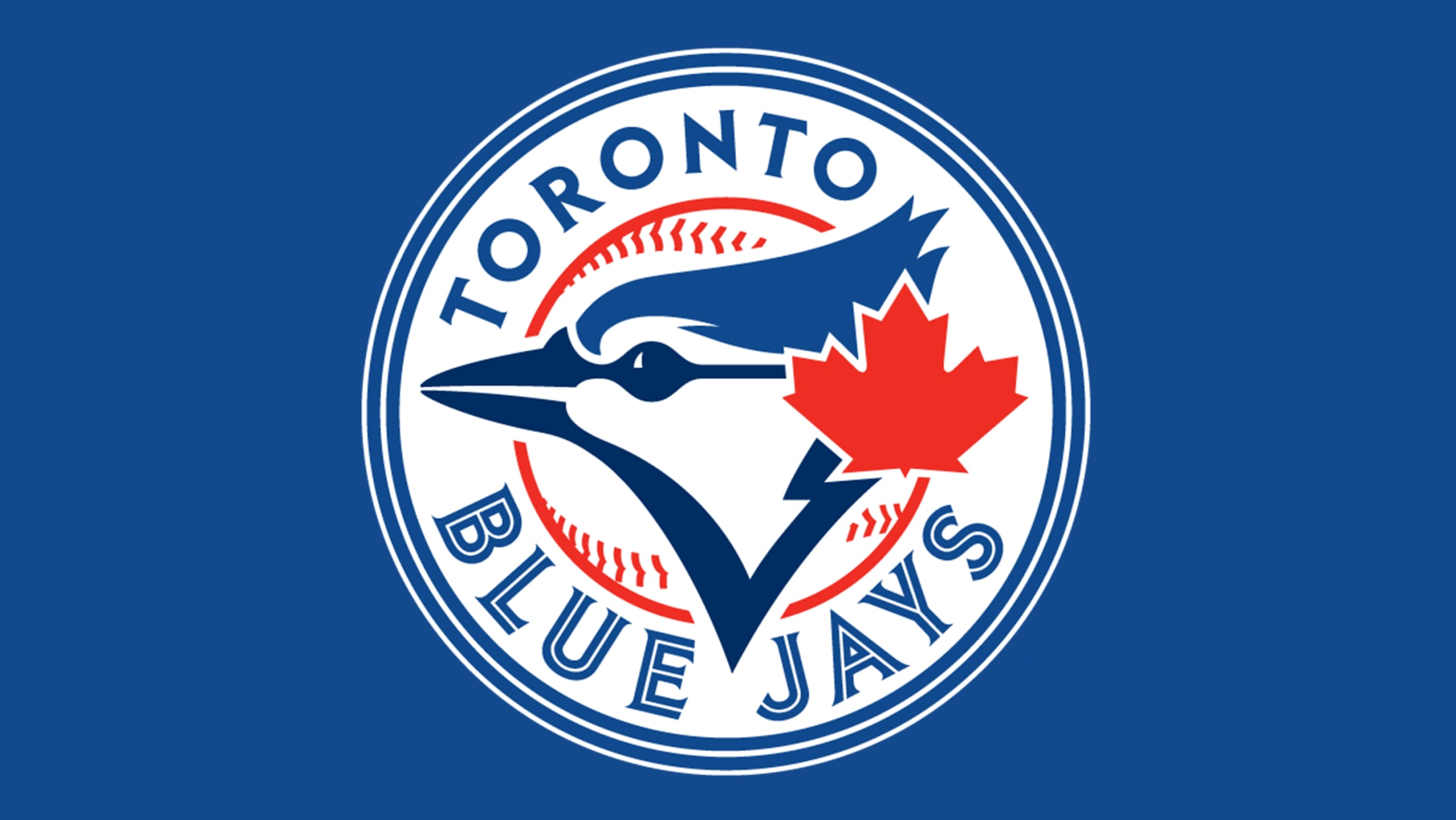 TORONTO -- In August 1976, Toronto's expansion Major League Baseball club was still in search of an identity. The team was set to join MLB in 1977 for its inaugural season, giving Toronto the Major League team it had coveted after Montreal landed a team in '69. Montreal had the
Blue Jays no-hitter history
Stieb has lone Toronto no-no, but there have been near-misses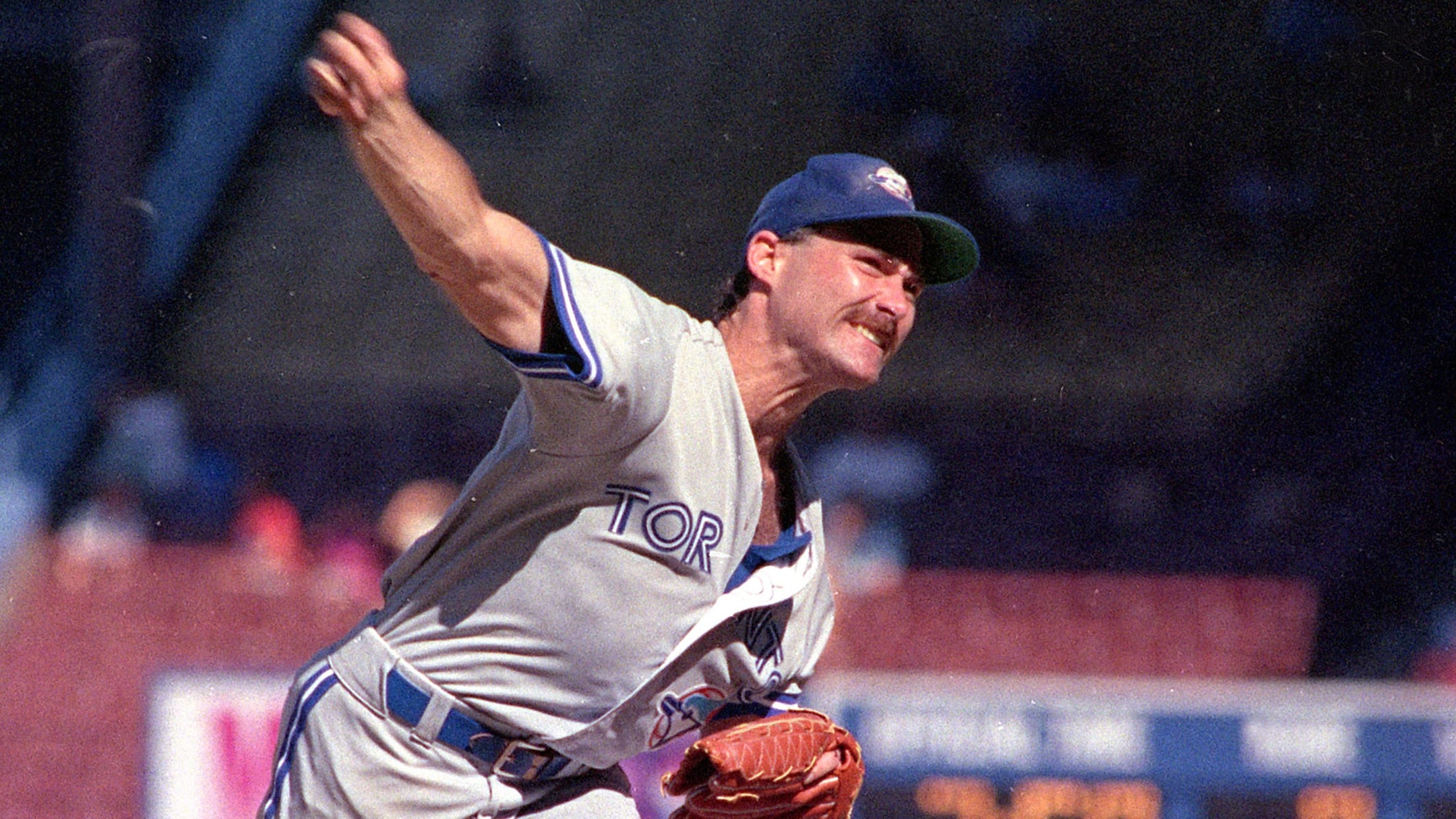 No-hitters have always stayed just out of reach for Blue Jays pitchers, and that was the case for Dave Stieb -- until he finally got the final out on Sept. 2, 1990. In the two seasons prior, Stieb had lost a perfect game with two outs in the ninth and
Blue Jays' top Opening Day moments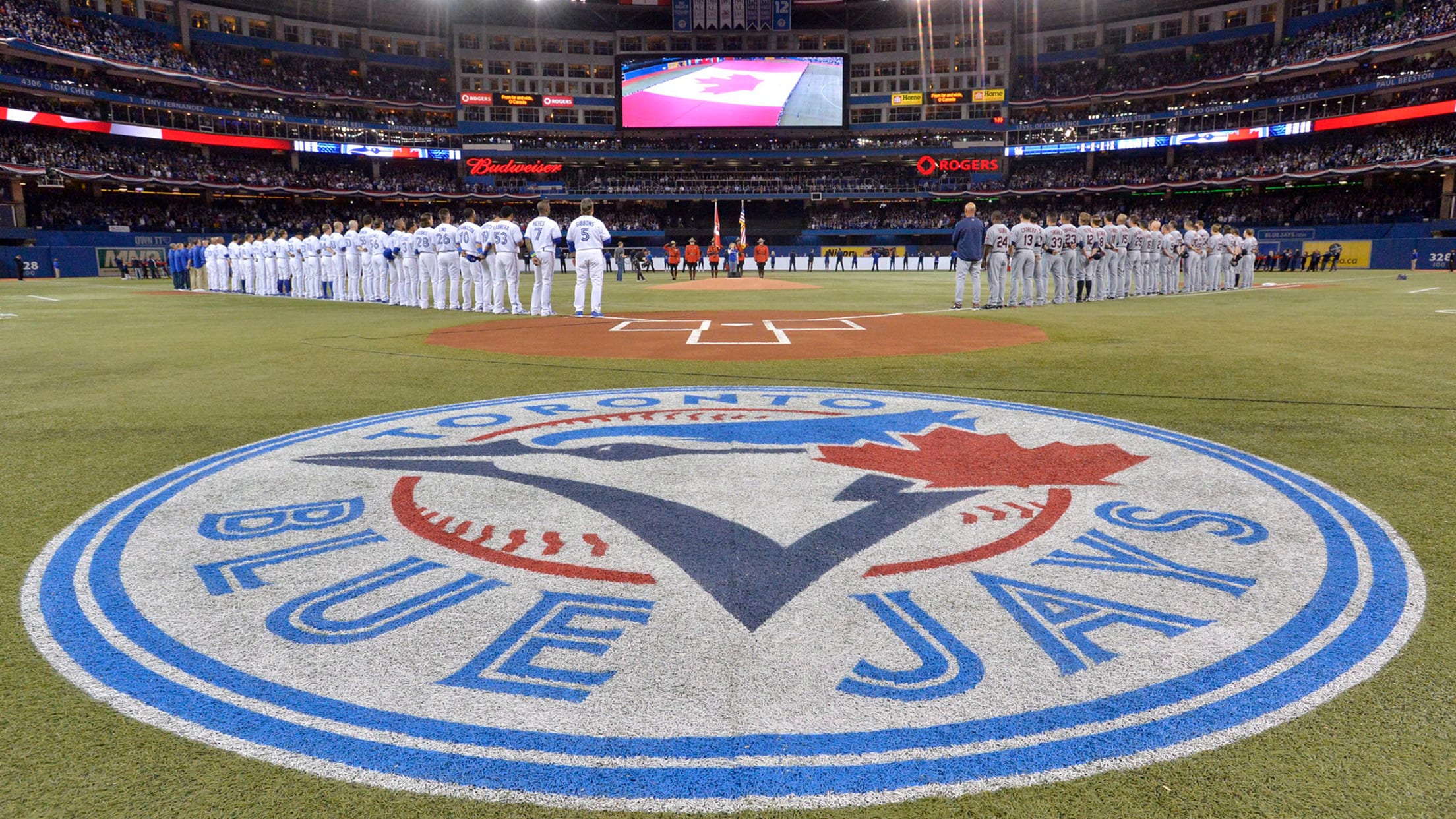 TORONTO -- Opening Day is approaching for the Blue Jays, the 45th in the organization's history. Some of the club's most memorable moments have come on Opening Day, when records sit at 0-0 and optimism is allowed to run free. The Blue Jays are 22-22 on Opening Day, too, with
The 5 best seasons in Blue Jays history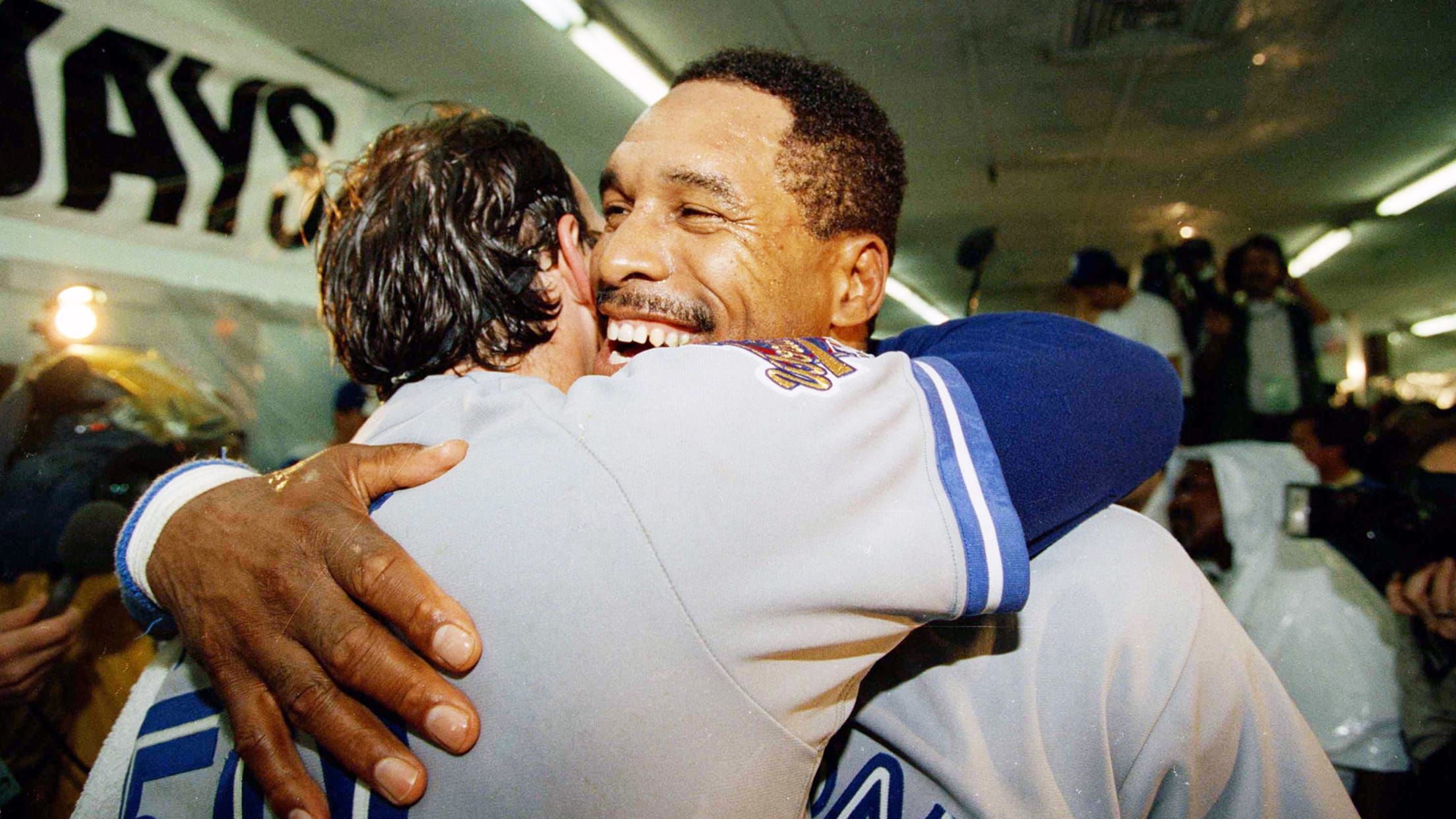 TORONTO -- There have been three defining eras for the Blue Jays, spanning the great teams of the mid- and late-1980s, the World Series years in the early '90s and, more recently, the club's return to October after two-plus decades. The championships stand above the rest, of course, but let's
The best homegrown Blue Jays in history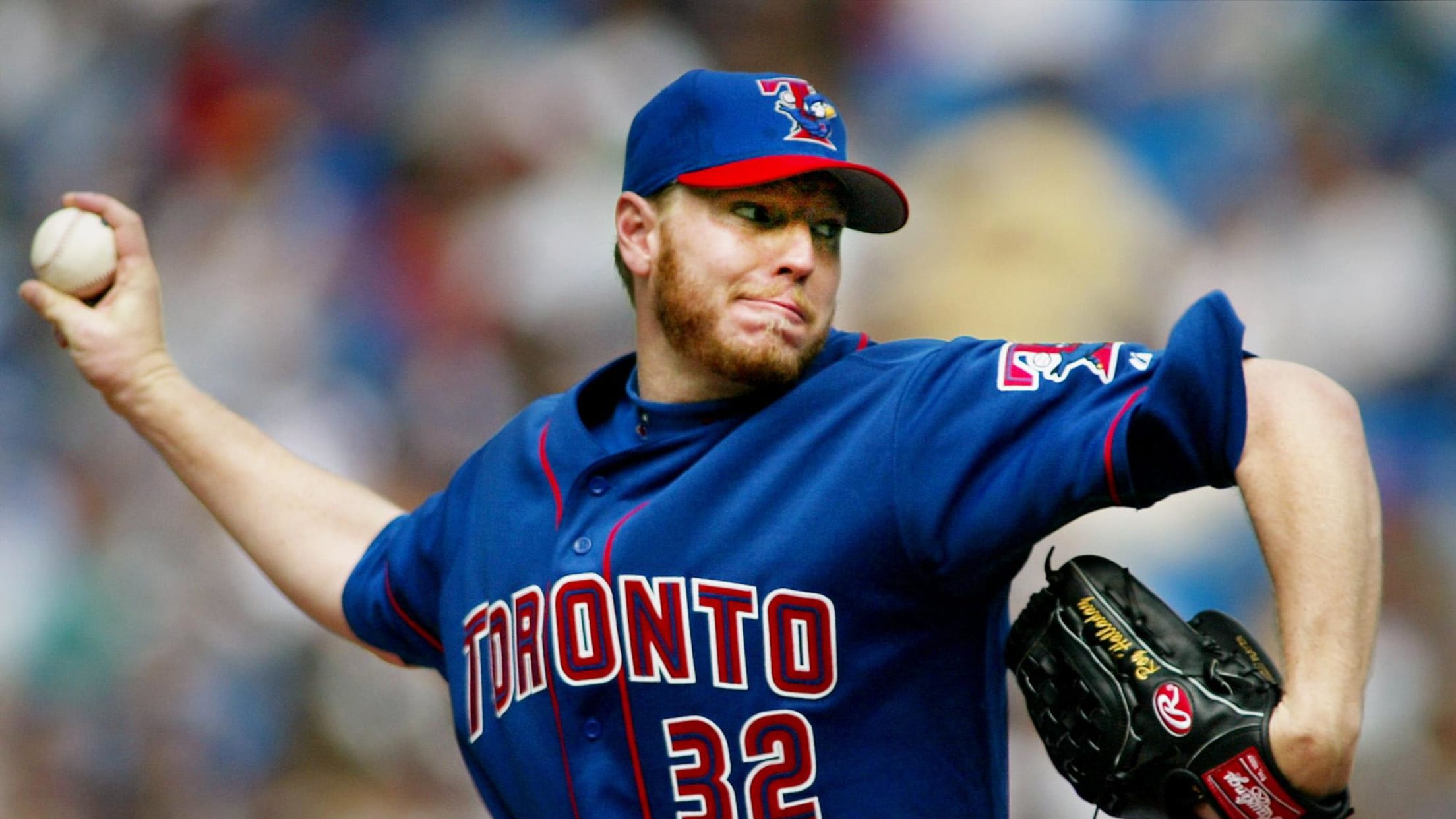 TORONTO -- The Blue Jays have made their share of big splashes on the free agent and trade markets over the organization's four-plus decades, but their best teams have always had a foundation of homegrown talent. Let's take a look back at some of the best homegrown Blue Jays, who
Curtain call: Blue Jays' best 'second acts'
6 players who returned to Toronto for an encore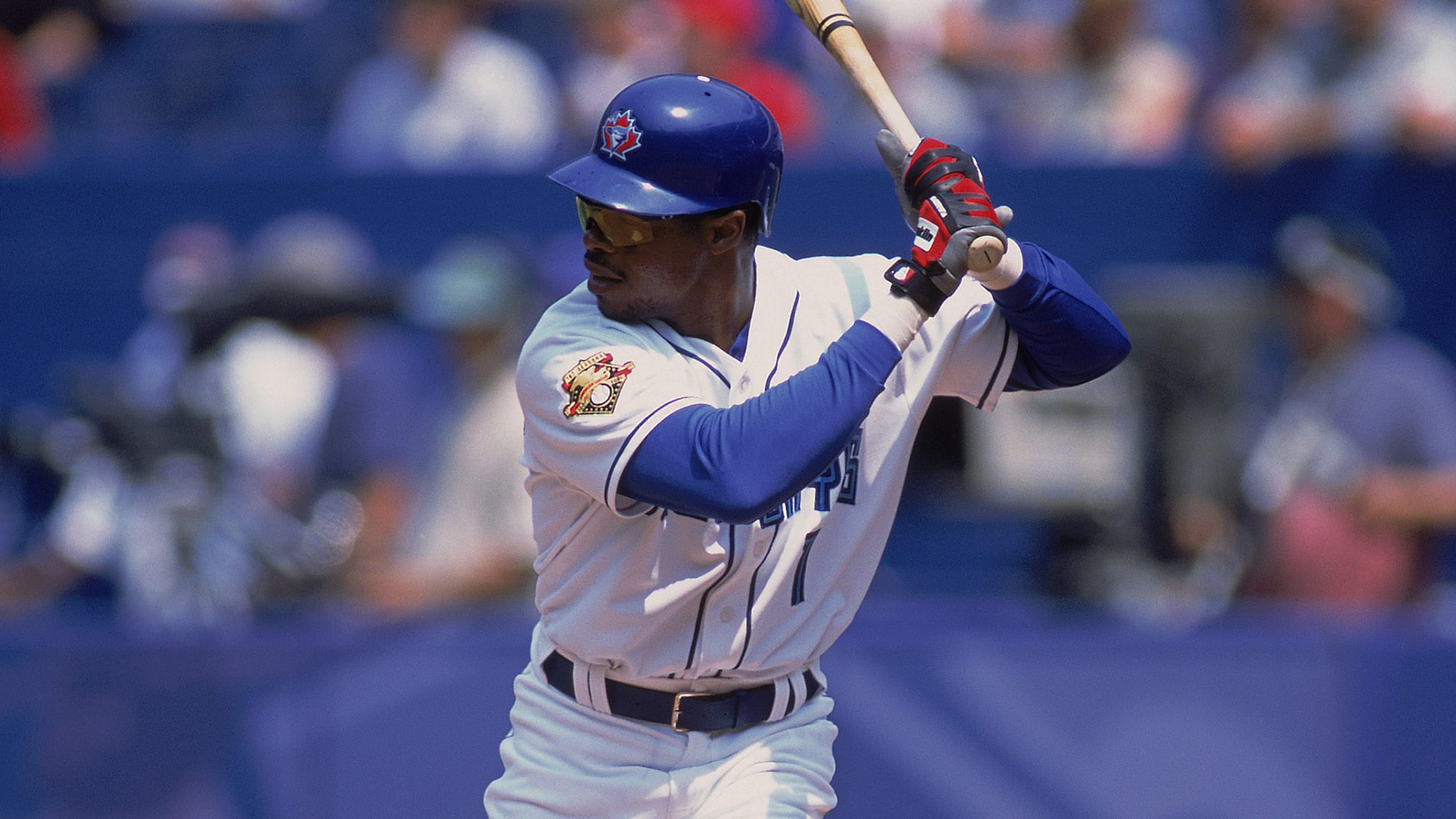 TORONTO -- The Blue Jays have produced some of baseball's greatest debut seasons over the past four-plus decades, but they've also seen plenty of stars return for encores later in their careers. Here is a look at some of the best second acts in Toronto history, starting with a franchise
Top 5 debut seasons in Blue Jays history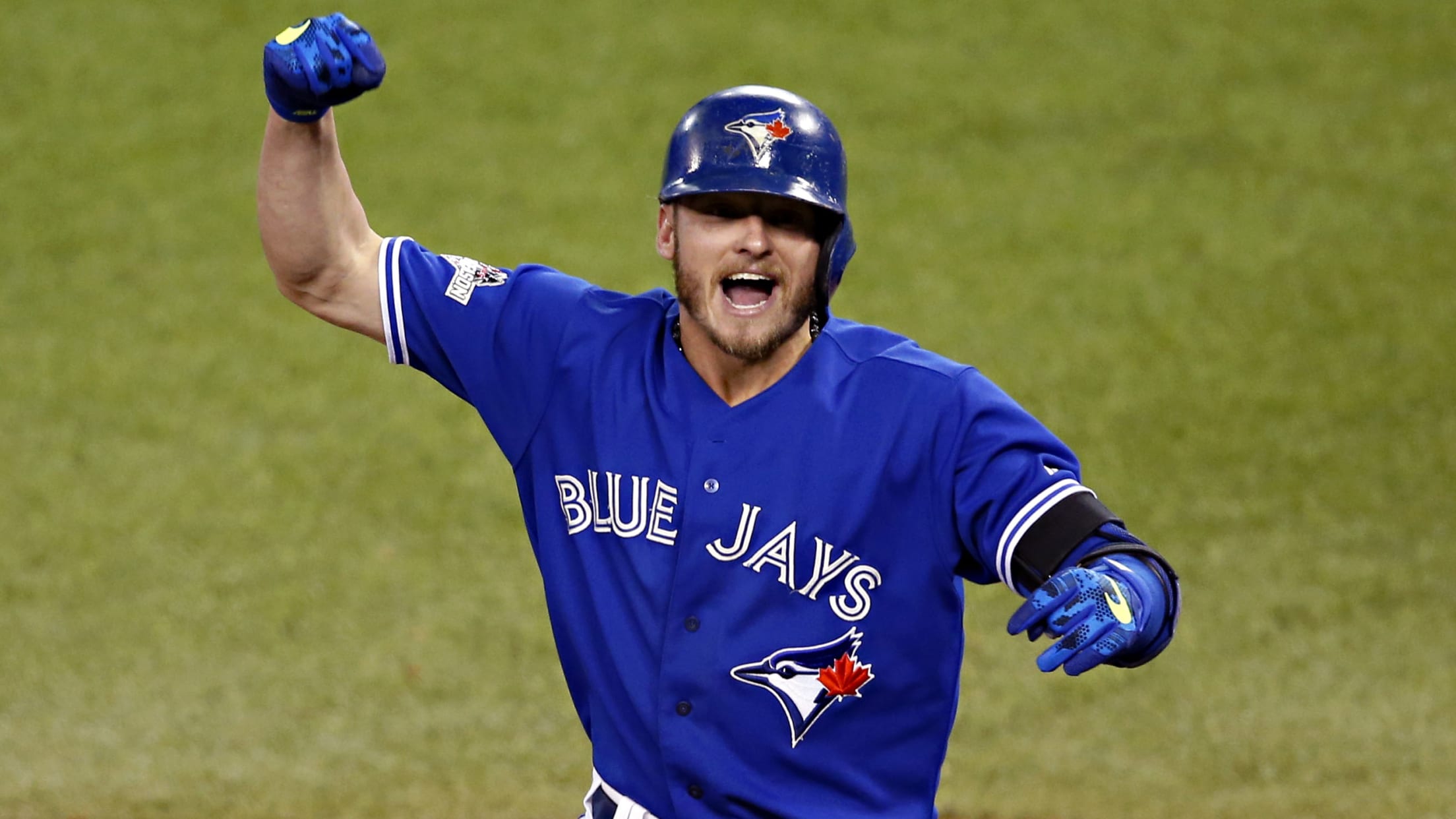 TORONTO -- From homegrown talent to free-agent splashes and late-blooming stars, the Blue Jays have seen some exceptional debut seasons over the past four-plus decades. Blue Jays teams from the early 1990s saw many of these, as then-general manager Pat Gillick upgraded his roster with established veterans prior to the
Biggest free-agent deals in Blue Jays history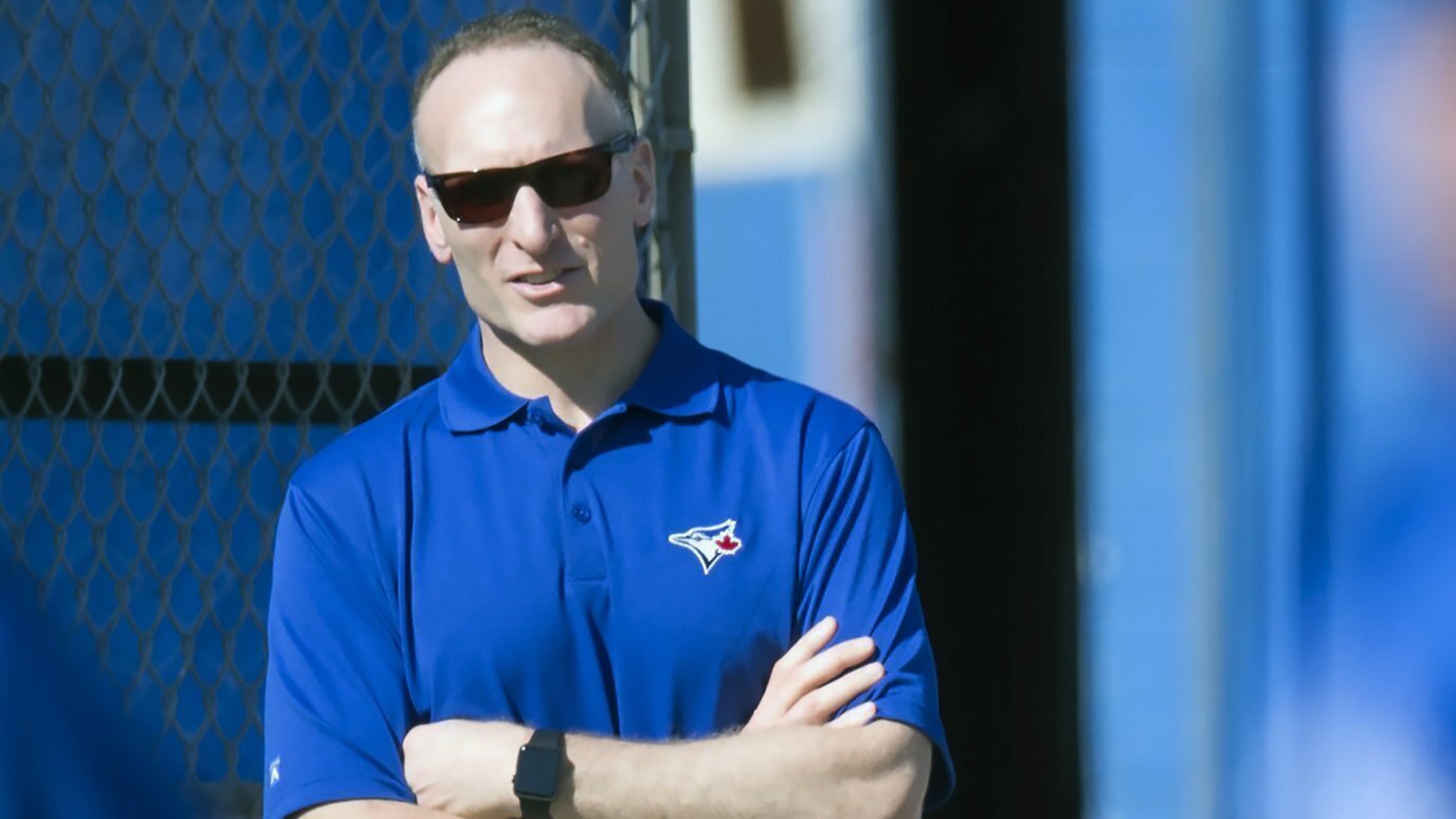 TORONTO -- It's the beginning of a new era for the Blue Jays, with an aggressive offseason and a young core coming together to create a fresh competitive window. Developing that core and the next wave of prospects provided the foundation, but major external additions were always going to be
Out 4 years, Stieb had an unlikely comeback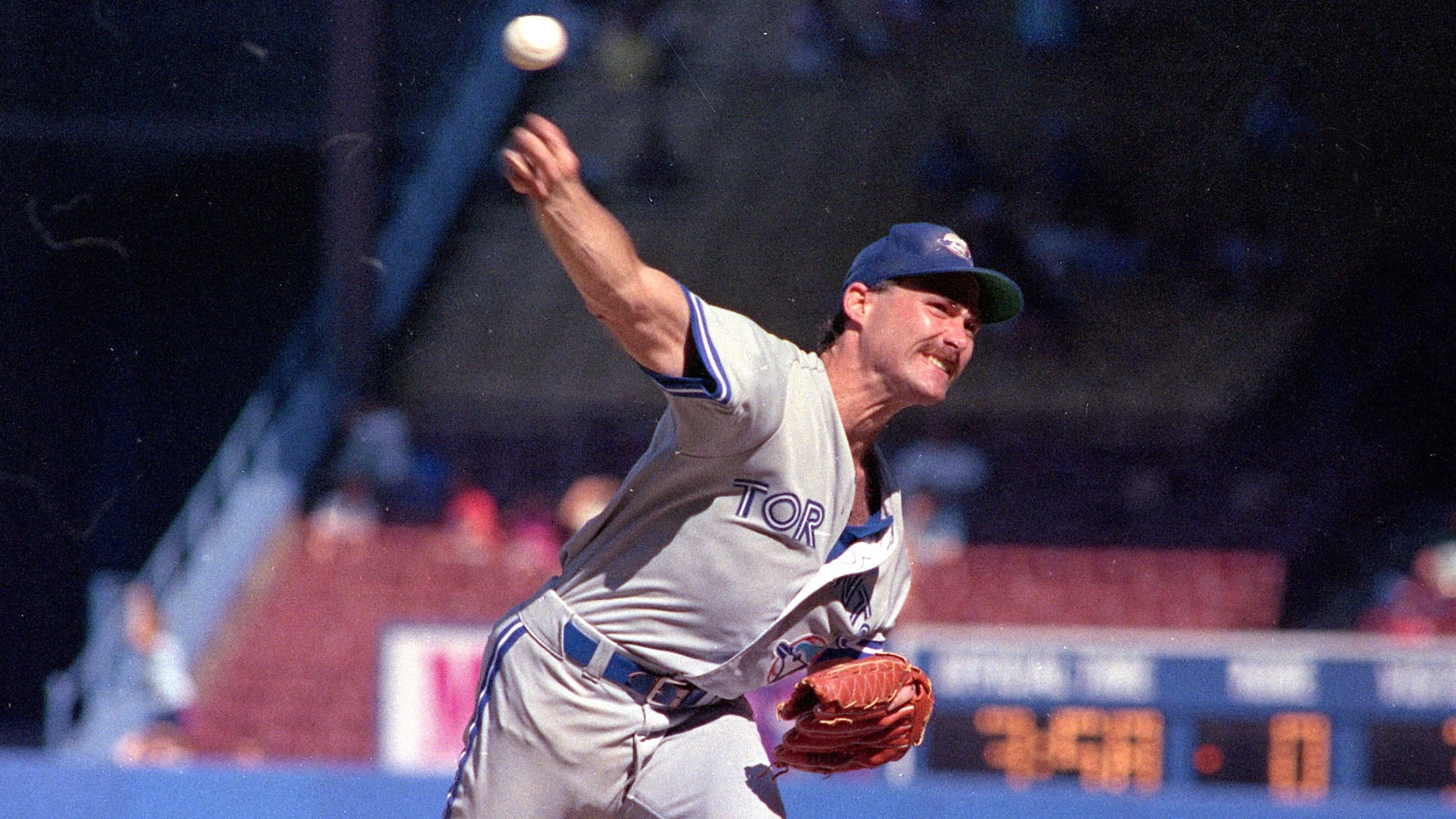 TORONTO -- Dave Stieb's name stands among the greats in the history of the Blue Jays, who he starred for from 1979-92. One of Stieb's most interesting chapters, though, is his final one, when the right-hander made the unlikely return to the Blue Jays at age 40, after four seasons
Best single games from Blue Jays pitchers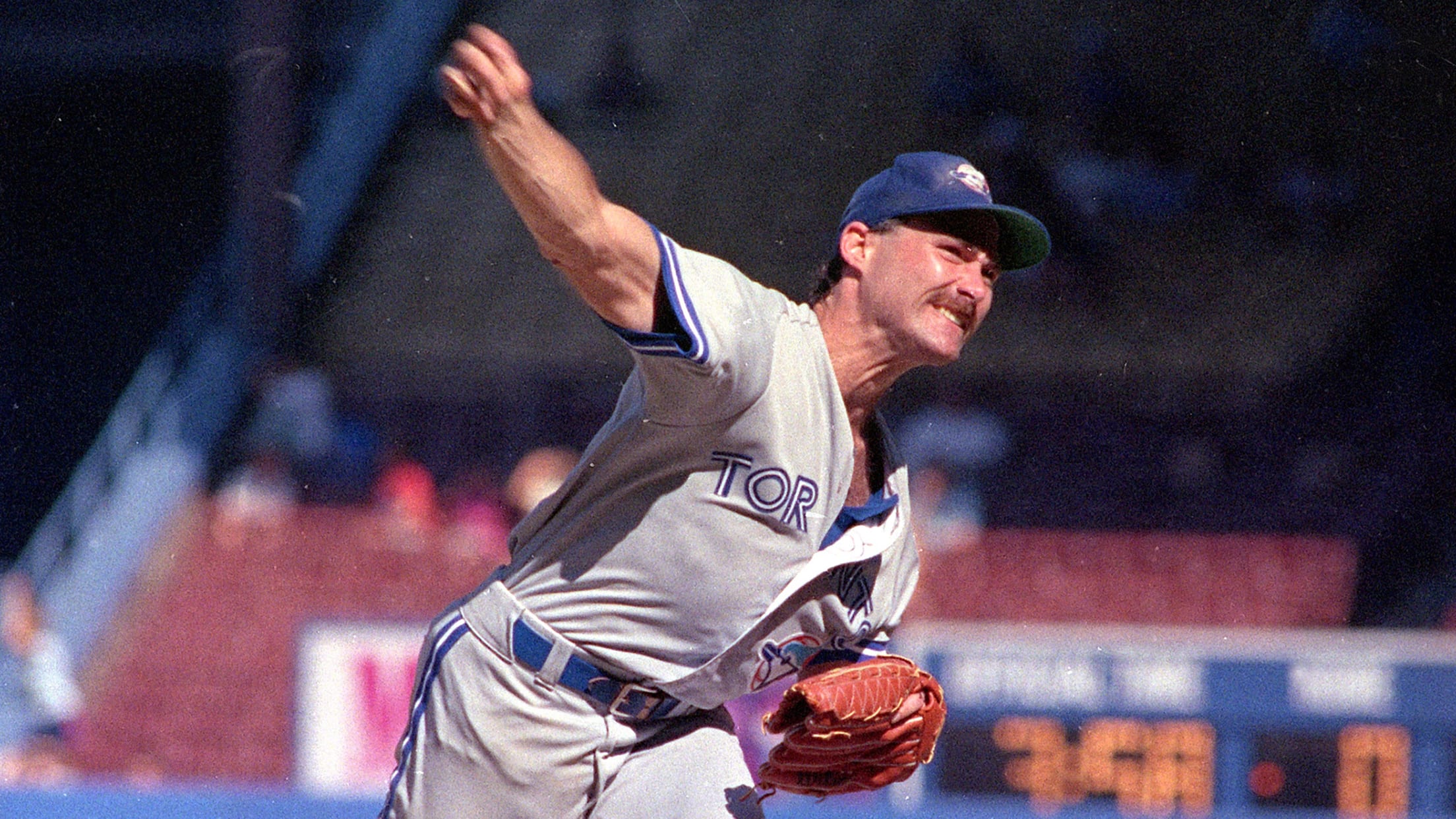 TORONTO -- For a club that doesn't boast a long history of no-hitters or perfect games, the Blue Jays have had their fair share of dominant outings by starting pitchers. This list is already so stacked with elite performances that it excludes some of the better longer-tenured pitchers this organization