Wrigley Field Seating Map - Netting
As part of our ongoing commitment to fan safety, the Chicago Cubs would like to take this opportunity to provide some information concerning the general location of netting at Wrigley Field.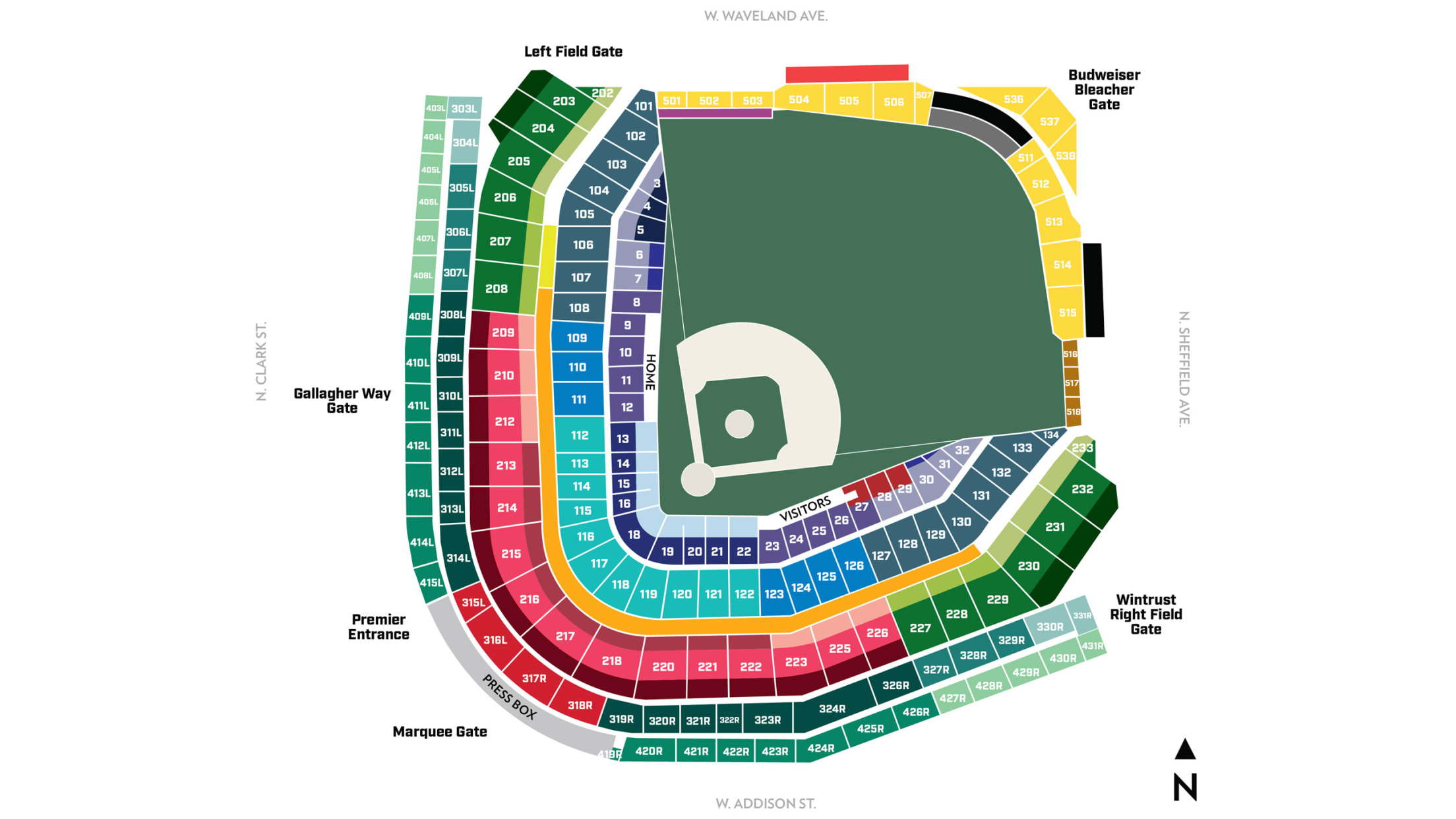 Netting extends to the outfield edge of each dugout. The height and coverage of netting or screening varies. Please understand it is not possible for a map like this to show the precise location of the netting and/or to what extent netting may or may not impact your view. In addition, regardless of the location of netting, it is still possible for balls, bats and other objects to leave the field of play and enter the stands. No seat in Wrigley Field is free from the risk of injury inherent in attending a live baseball game.
The thrill of attending a baseball game comes with certain risks inherent to the sport. You may choose to select a seat location, based on the above information, to reduce the chance you will be impacted by those inherent risks, but please be aware the risk remains for each fan when attending any baseball game at any level of play at any ballpark, including at Wrigley Field. Please contact the Chicago Cubs Ticket Office at 800-THE-CUBS (2827) if you have any questions about your seat location.