Hoerner sprains ankle after running into ump
Cubs' shortstop will be monitored, might miss 'a couple days'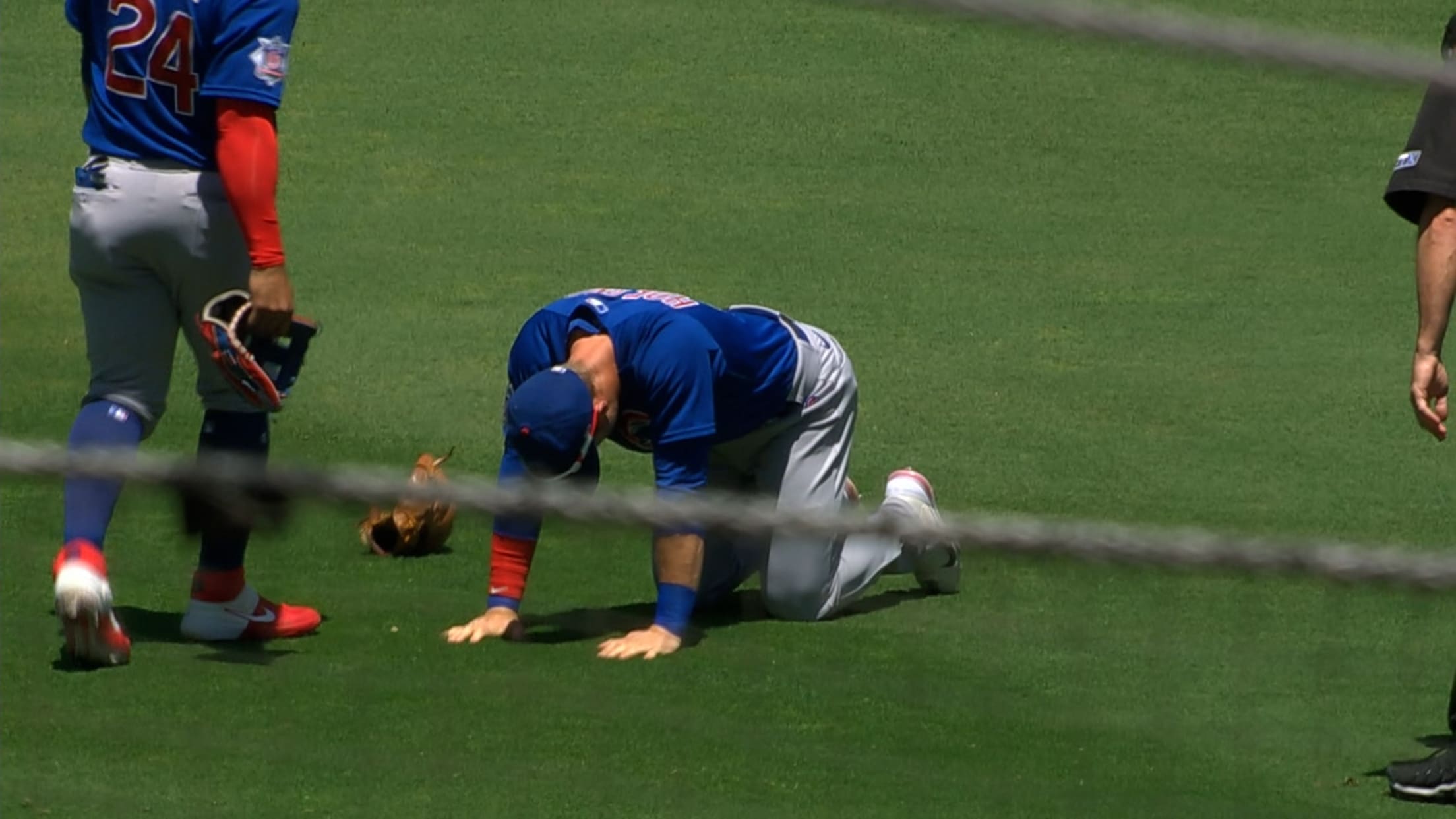 SAN DIEGO -- The Cubs have put at least one player on the injured list for four straight days. As if that wasn't testing their depth enough, they saw shortstop Nico Hoerner exit their 7-5 victory over the Padres on Wednesday afternoon at Petco Park after a collision with an
How Miley's injury impacts Cubs' rotation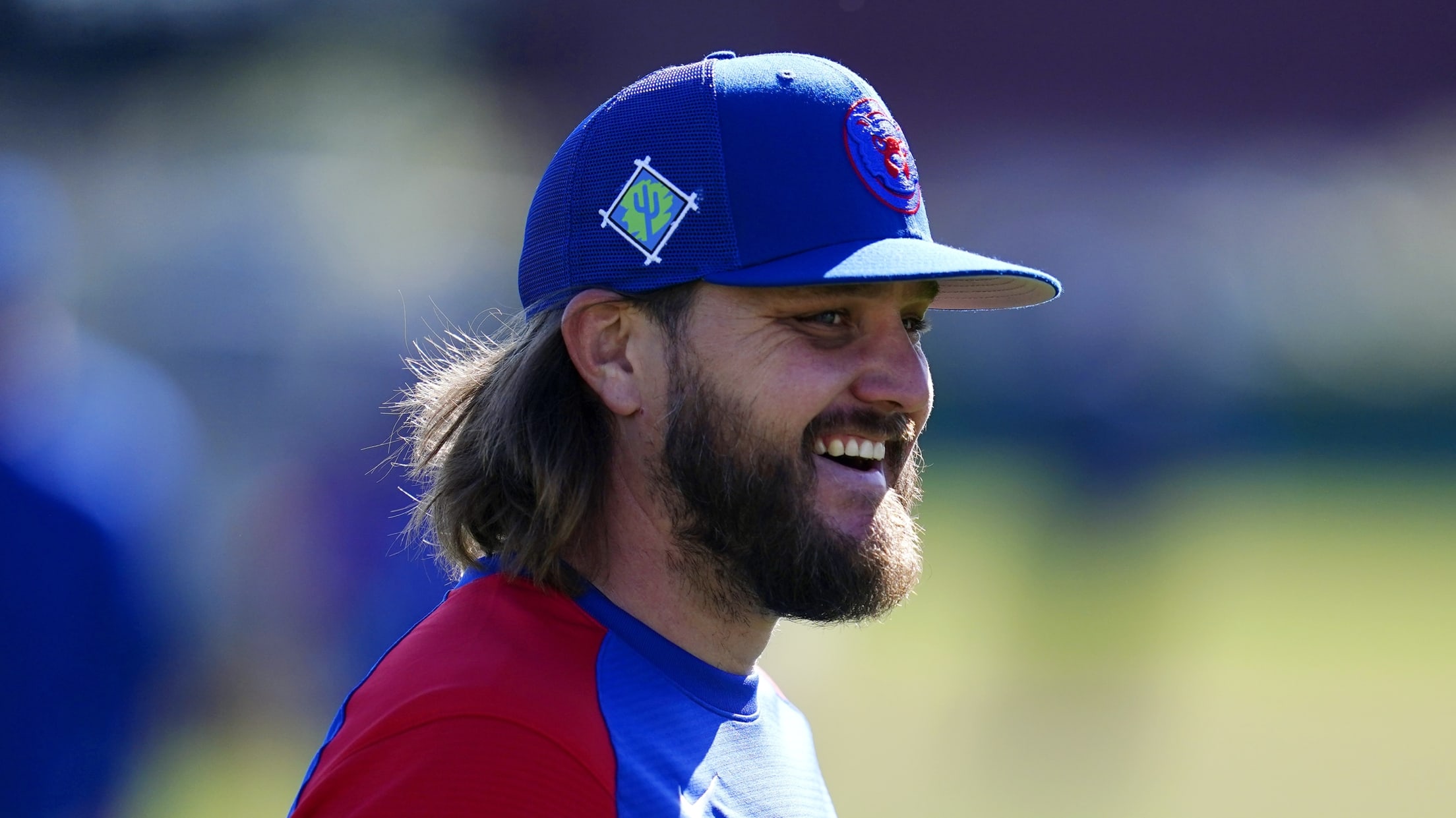 MESA, Ariz. -- Wade Miley was encouraged by the live batting-practice session he threw for the Cubs on Sunday. The veteran pitcher checked out the data after his outing, liked what he saw and told reporters that things went better than expected. That feeling did not last. On Friday morning,
Heyward (concussion) out for rest of '21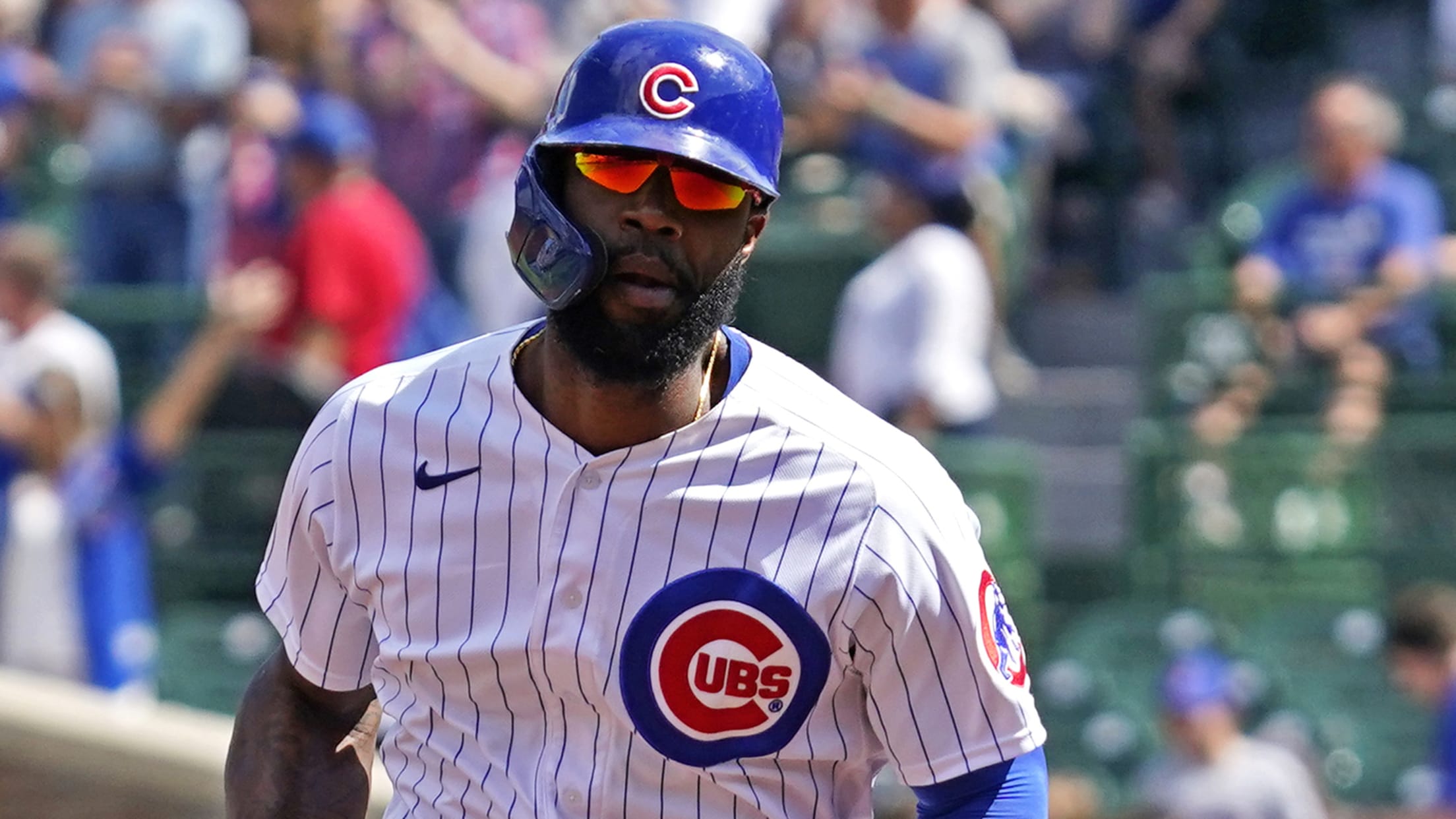 PITTSBURGH -- Cubs outfielder Jason Heyward emerged from the visitors' dugout at PNC Park on Tuesday, making his way out to right field to join a group of his teammates pregame. It was a small glimpse into some progress Heyward has made in recent days, though he will no longer
Contreras back, Thompson to IL; Ross
Manager 'bored out of his mind' at home with COVID-19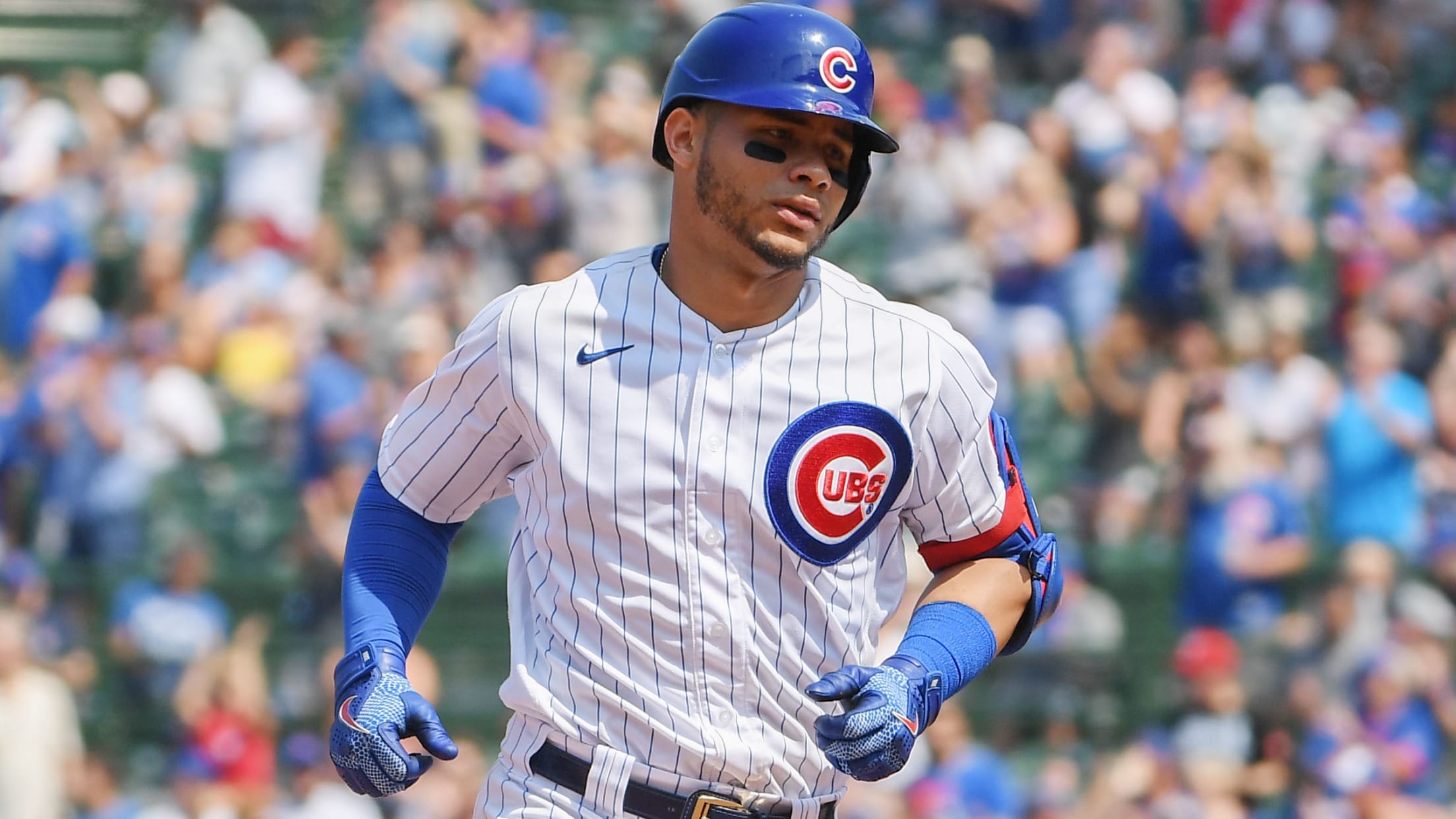 CHICAGO -- Willson Contreras was activated from the 10-day injured list and inserted behind the plate for Saturday afternoon's matchup with the Pirates after spending the past three weeks on the IL. Contreras was put on the shelf on Aug. 12 when he sprained his right knee during blocking drills.
Cubs show heart, but fall after Alzolay's exit
Chicago out-hits Miami, 18-12, but early deficit too much to overcome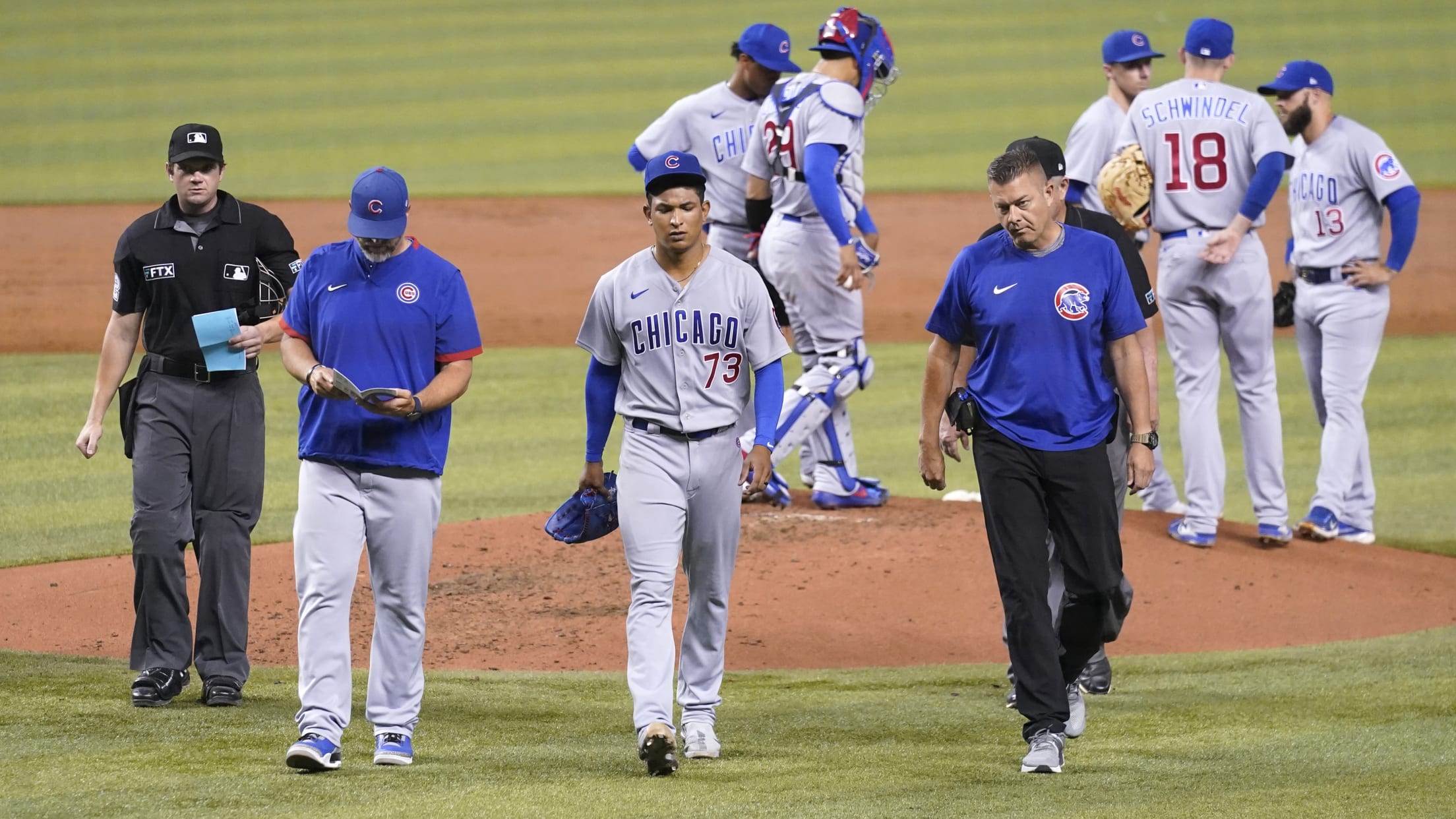 MIAMI -- The Cubs are hoping they avoided a serious injury to starting pitcher Adbert Alzolay. They couldn't, however, escape the Marlins' hot bats in the process, falling 14-10 on Friday night in the first of a three-game series at loanDepot park. Alzolay left the game after recording one out
Reunion fizzles out as Cubs release Arrieta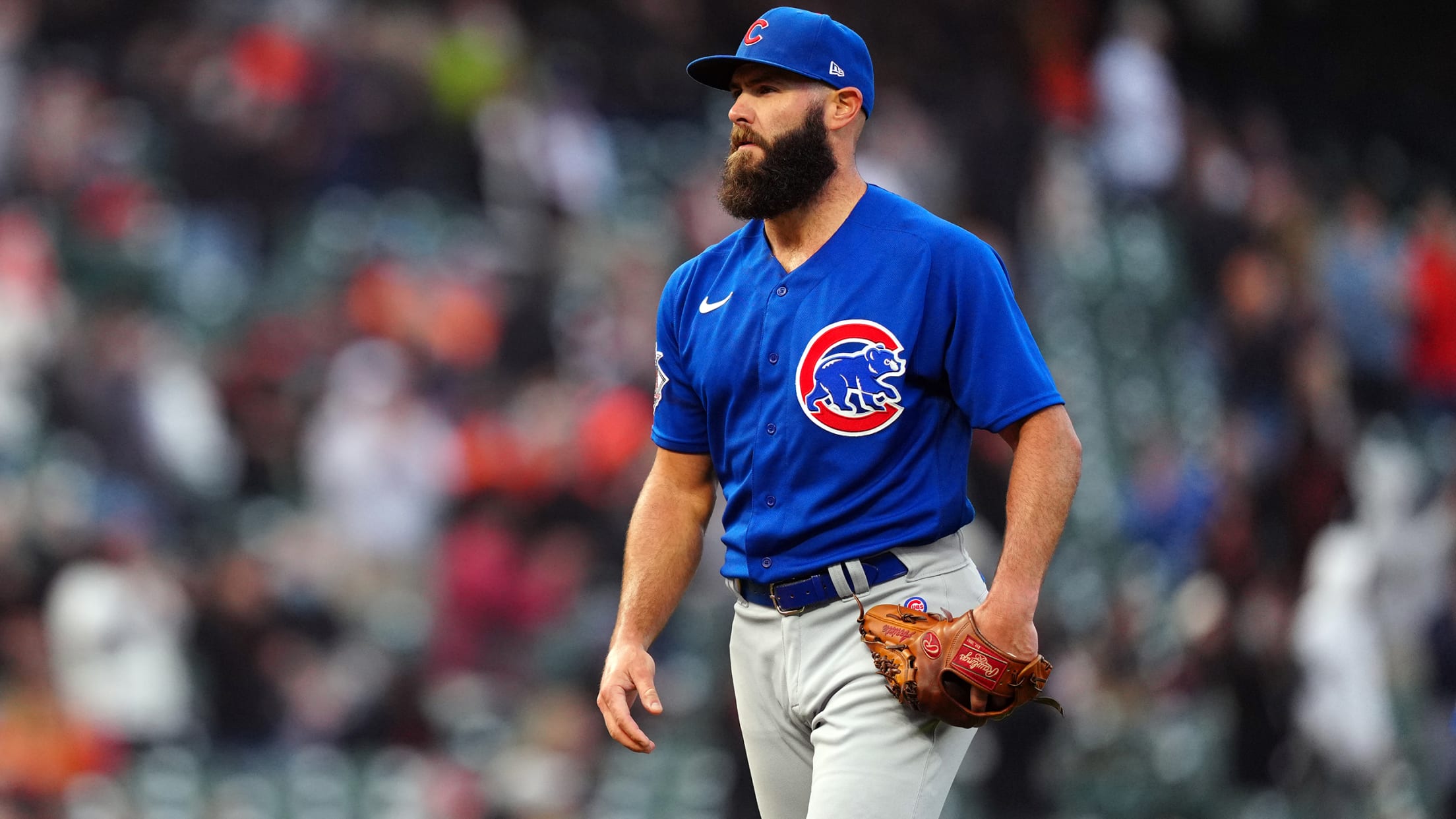 CHICAGO -- Jake Arrieta will forever have a place in Cubs history as an overpowering arm that helped carry the organization out of a rebuild and to World Series glory. The team simply could not overlook his ongoing struggles this year. Prior to Thursday's game, the Cubs cut ties with
Deichmann debuts 1st of Cubs' prospect haul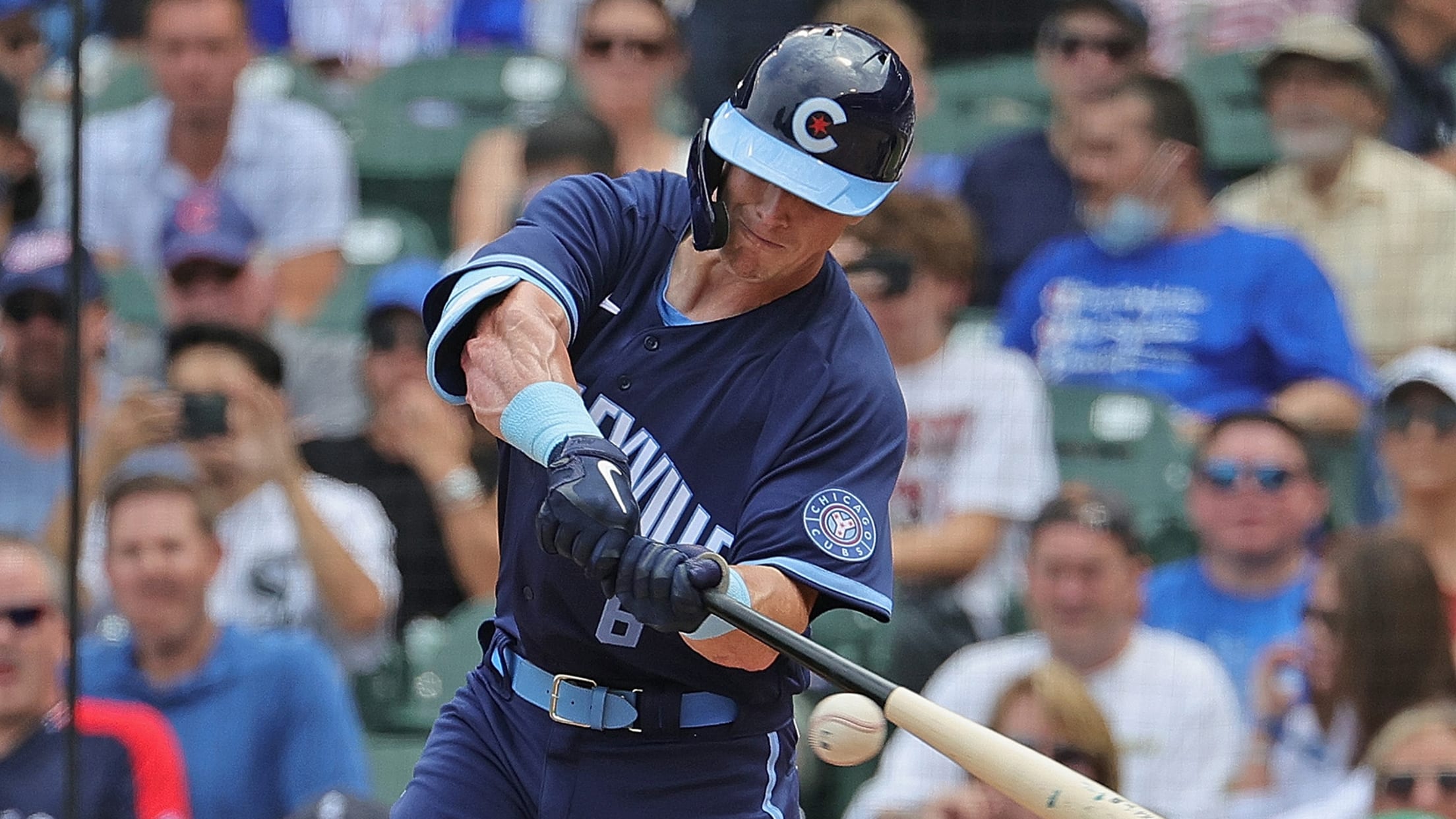 CHICAGO -- When the Cubs spent the final few hours leading up to last Friday's Trade Deadline trading away some of their franchise icons, it was a clear signal that the club was shifting its focus toward the future. For Friday's Crosstown Classic opener against the White Sox, a potential
Arrieta's 'mental break'; Ross on Lester's HR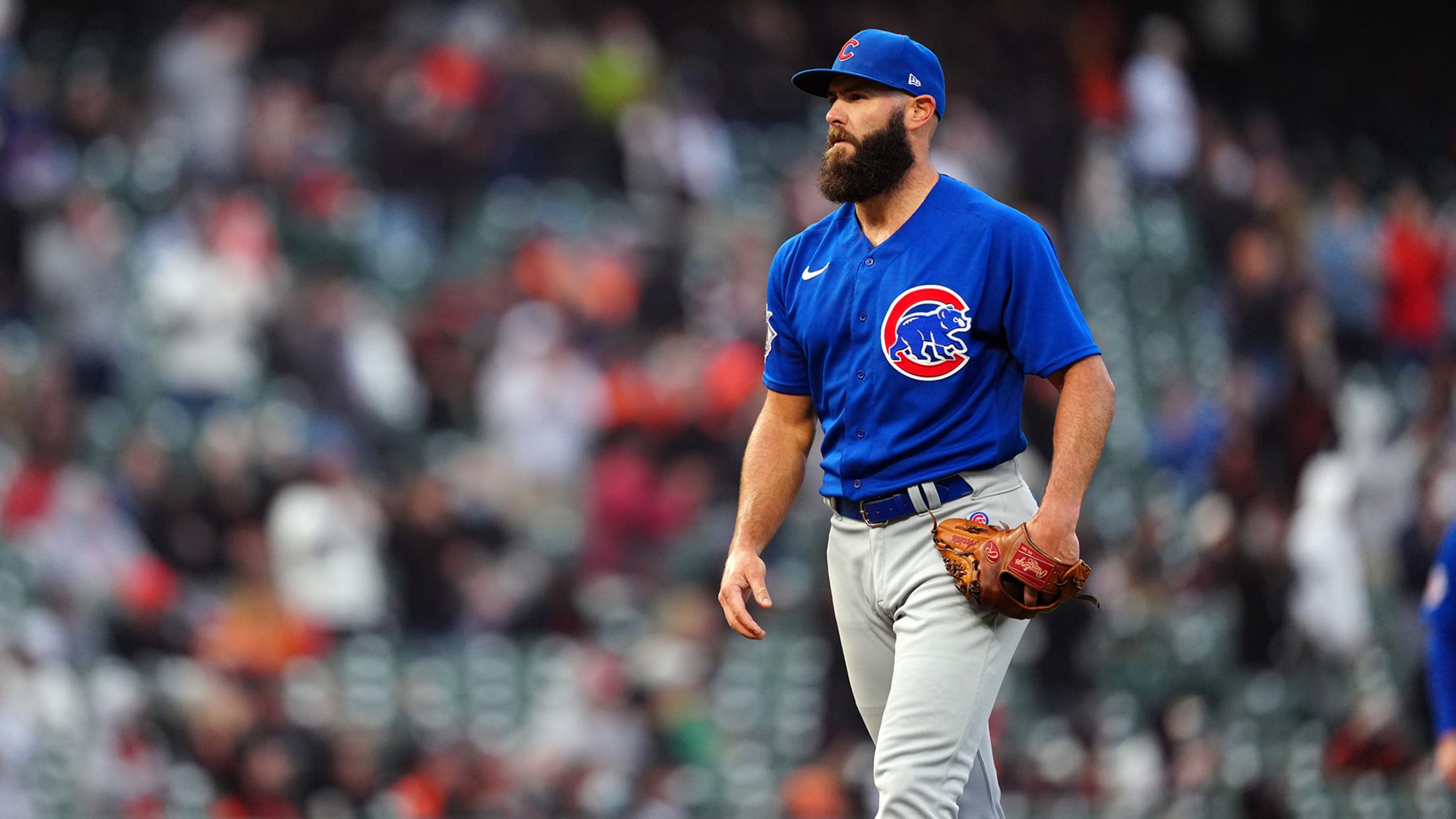 ST. LOUIS -- Cubs manager David Ross knows that Jake Arrieta would rather be in the rotation right now than hitting a mental reset button while on the injured list. Ross also thinks the break has been good for the right-hander. "It's had to help," Ross said prior to Tuesday's
Lobaton to 60-day IL with shoulder sprain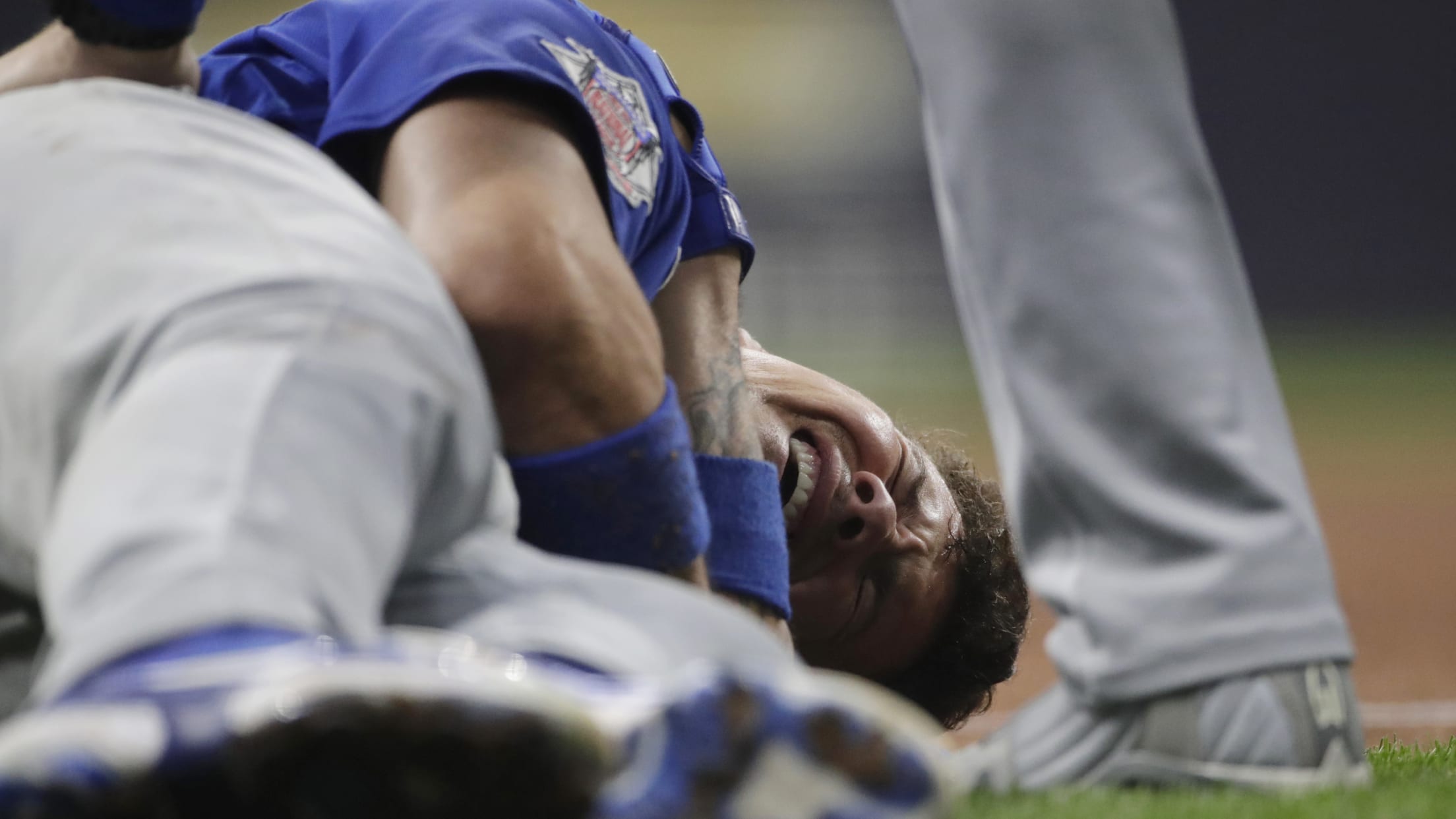 MILWAUKEE -- Cubs catcher Jose Lobaton required the help of his teammates to get out of his uniform on Tuesday night. Manager David Ross called it a sad moment at the end of a tough loss. On Wednesday morning, the revolving role of Cubs backup catcher took another turn. Lobaton
Notes: Tepera hits IL for 'little bit of a breath'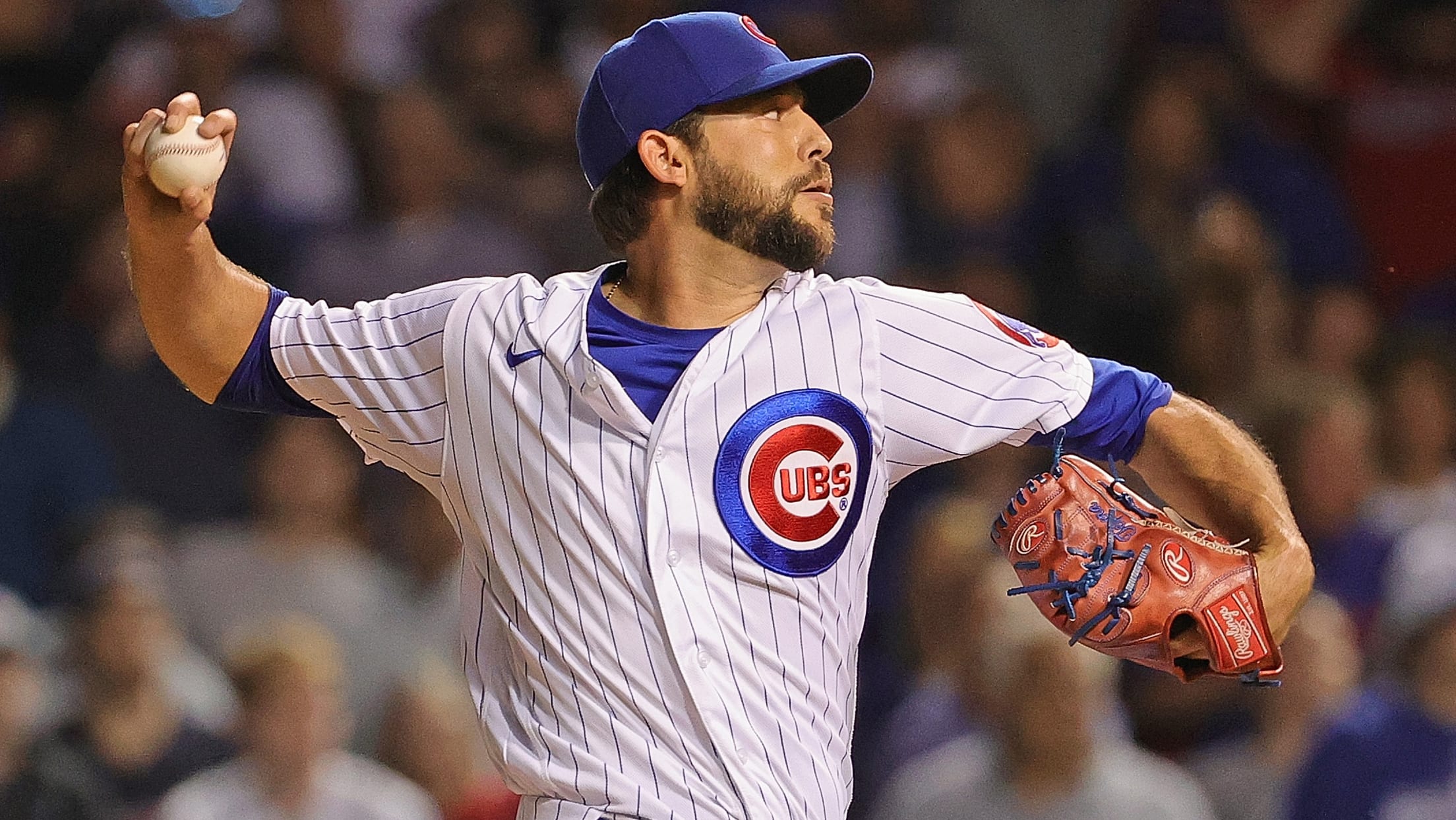 MILWAUKEE -- Losing Ryan Tepera for any period of time right now is an undeniable blow to the Cubs' bullpen. That said, manager David Ross believes a break for the reliever could have benefits. Prior to Tuesday's game against the Brewers, Tepera was placed on the 10-day injured list due
Duffy steps up rehab work after back injury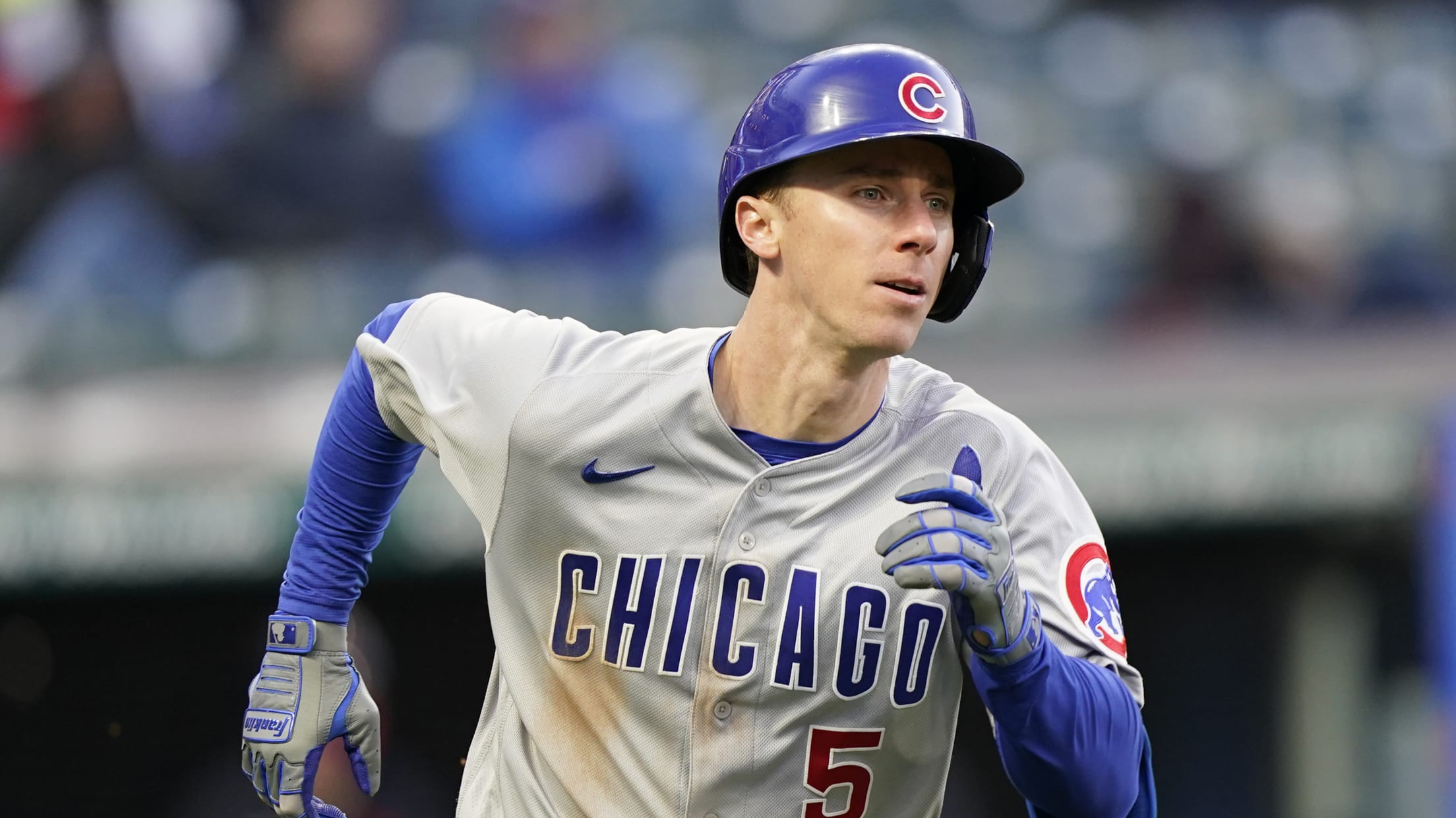 LOS ANGELES -- The Cubs have been without utility player Matt Duffy since late May because of a lower back injury, but the 30-year-old could return in the next couple of weeks. Duffy has resumed baseball activities and said he "feels better than before" he landed on the 10-day injured
Trio of Cubs to begin rehab assignments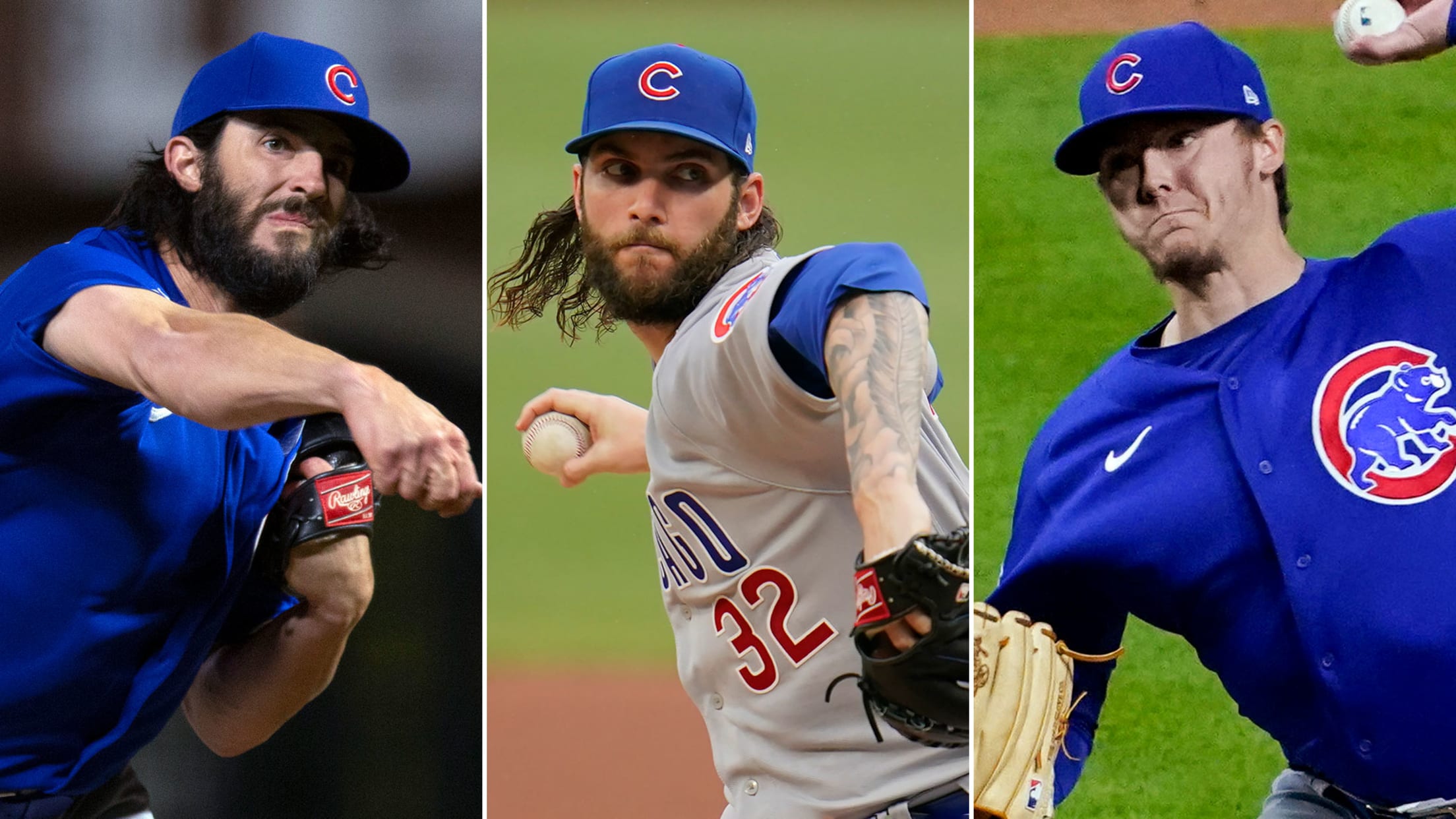 LOS ANGELES -- The Cubs are inching their way closer to a reunion with a few pitchers on the injured list. The club announced Friday that right-handers Dillon Maples and Trevor Williams and left-hander Justin Steele will travel to Triple-A Iowa this weekend to begin their respective rehab assignments. Maples,
Bryant exits with hand contusion after HBP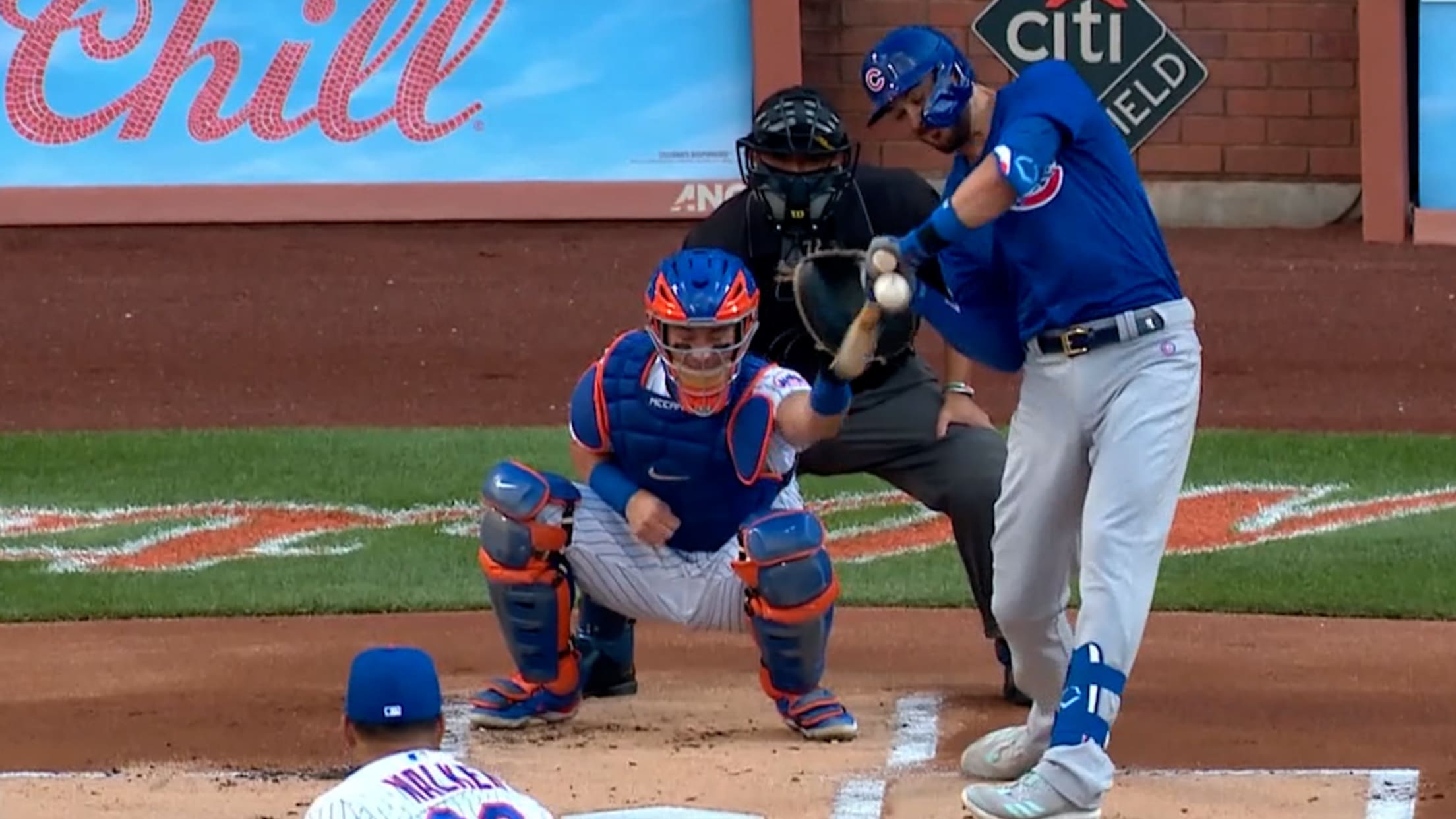 NEW YORK -- Cubs third baseman Kris Bryant left Tuesday's 3-2 loss against the Mets at Citi Field with a right hand contusion after being hit by a pitch in the first inning. After Joc Pederson's leadoff single, Mets right-hander Taijuan Walker hit Bryant on the right hand with a
Alzolay (finger blister) to IL; Williams update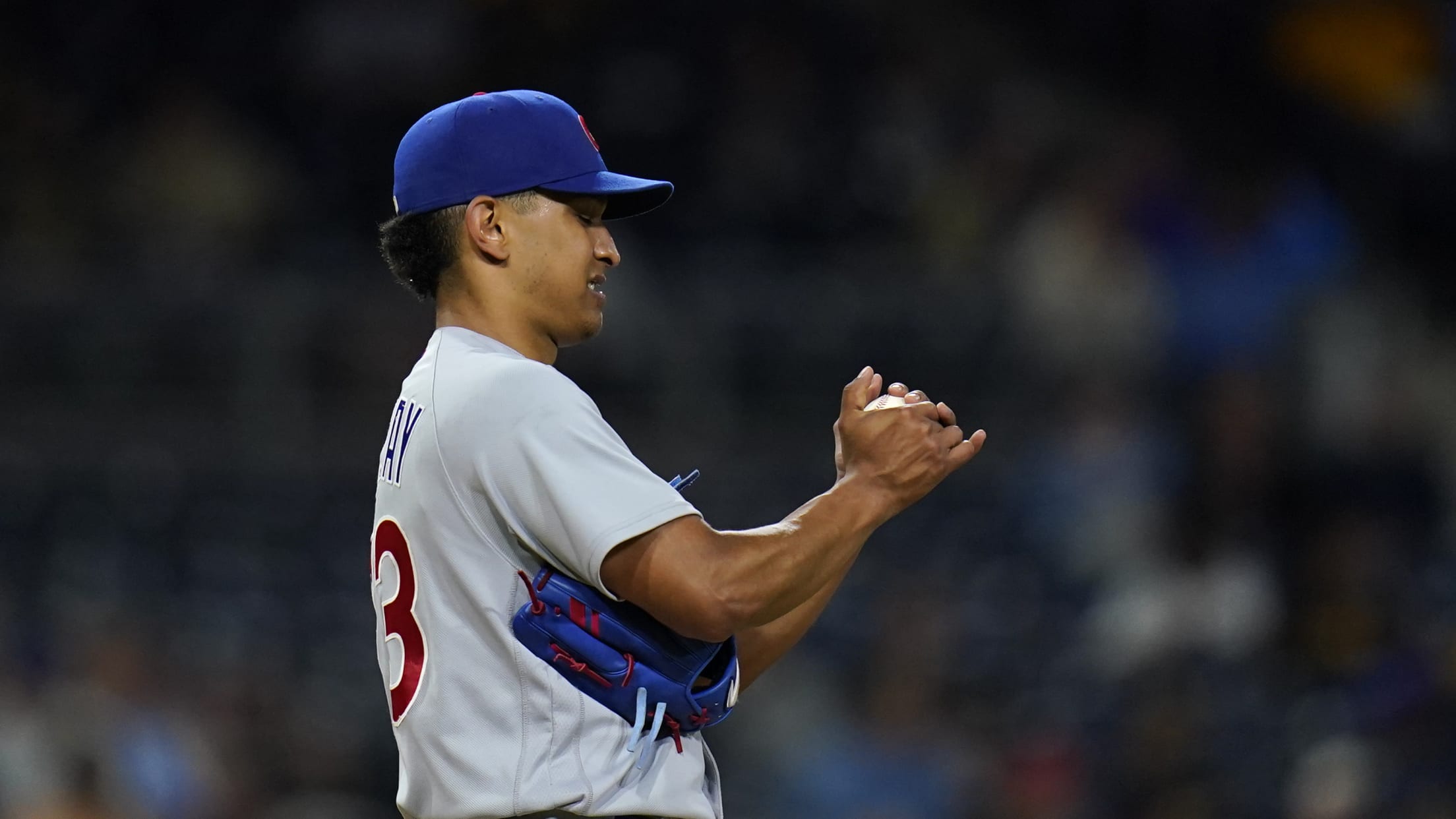 SAN DIEGO -- The Cubs are hoping Adbert Alzolay's trip to the injured list will serve two purposes. First and foremost, it will give the pitcher time to let a nagging blister heal. It is also a chance to give the rookie a breather. "It's not all bad news," Cubs
Notes: Marisnick close; Abbott gets call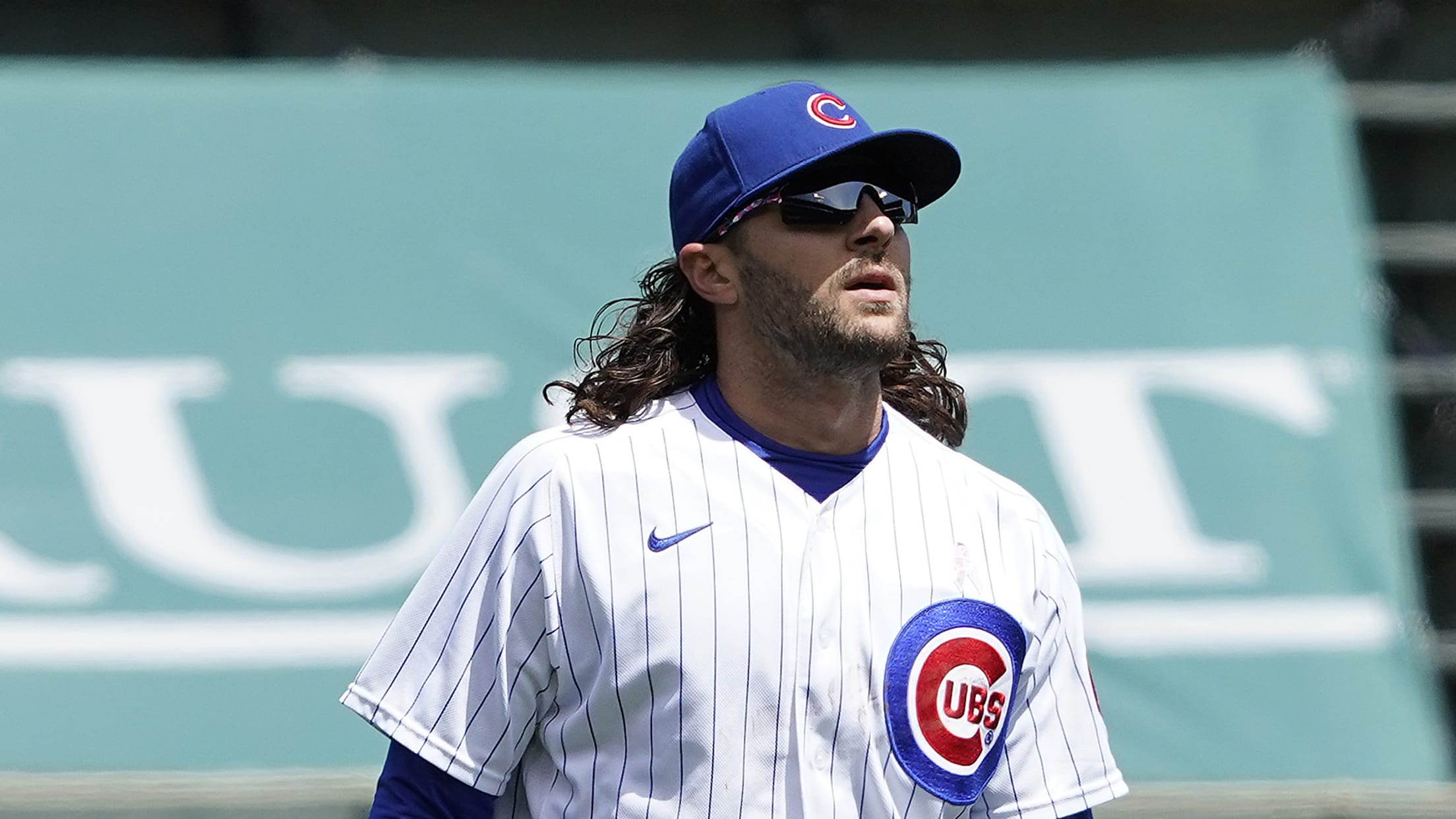 SAN FRANCISCO -- There was a point on Saturday afternoon when three of the Cubs' sidelined players were all doing pregame work in right field at Oracle Park. Trevor Williams was playing light catch. Matt Duffy did some running. Jake Marisnick went through agility drills. Nico Hoerner, David Bote and
Pederson (lower back tightness) exits early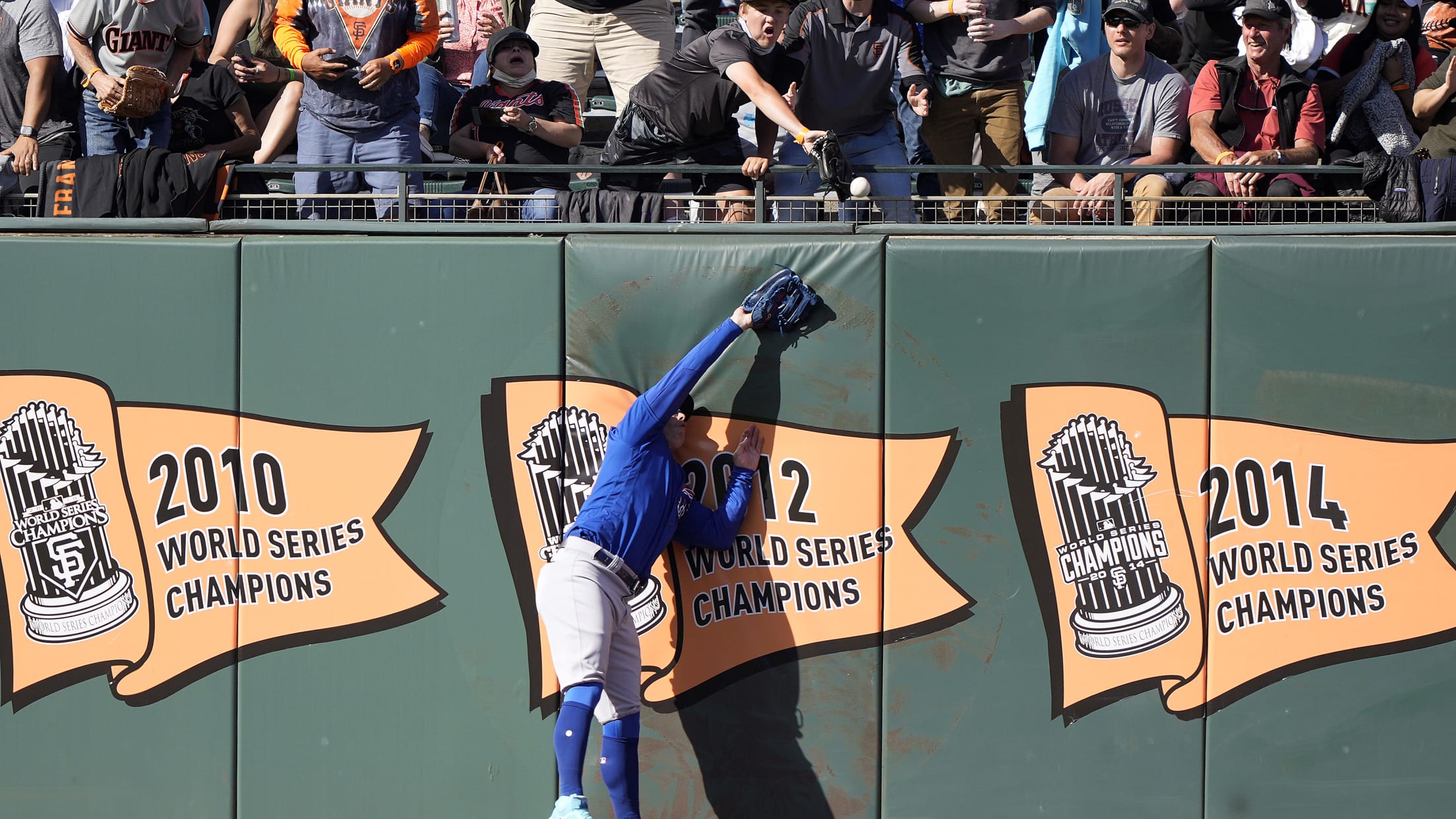 SAN FRANCISCO -- Joc Pederson had been enjoying his trip back to Oracle Park, where Giants fans know him well from his days with the rival Dodgers. Multiple times, the Cubs outfielder could be seen egging on the fans heckling him from the left-field bleachers. "They were going to boo
Williams (appendicitis) makes it 12 Cubs on IL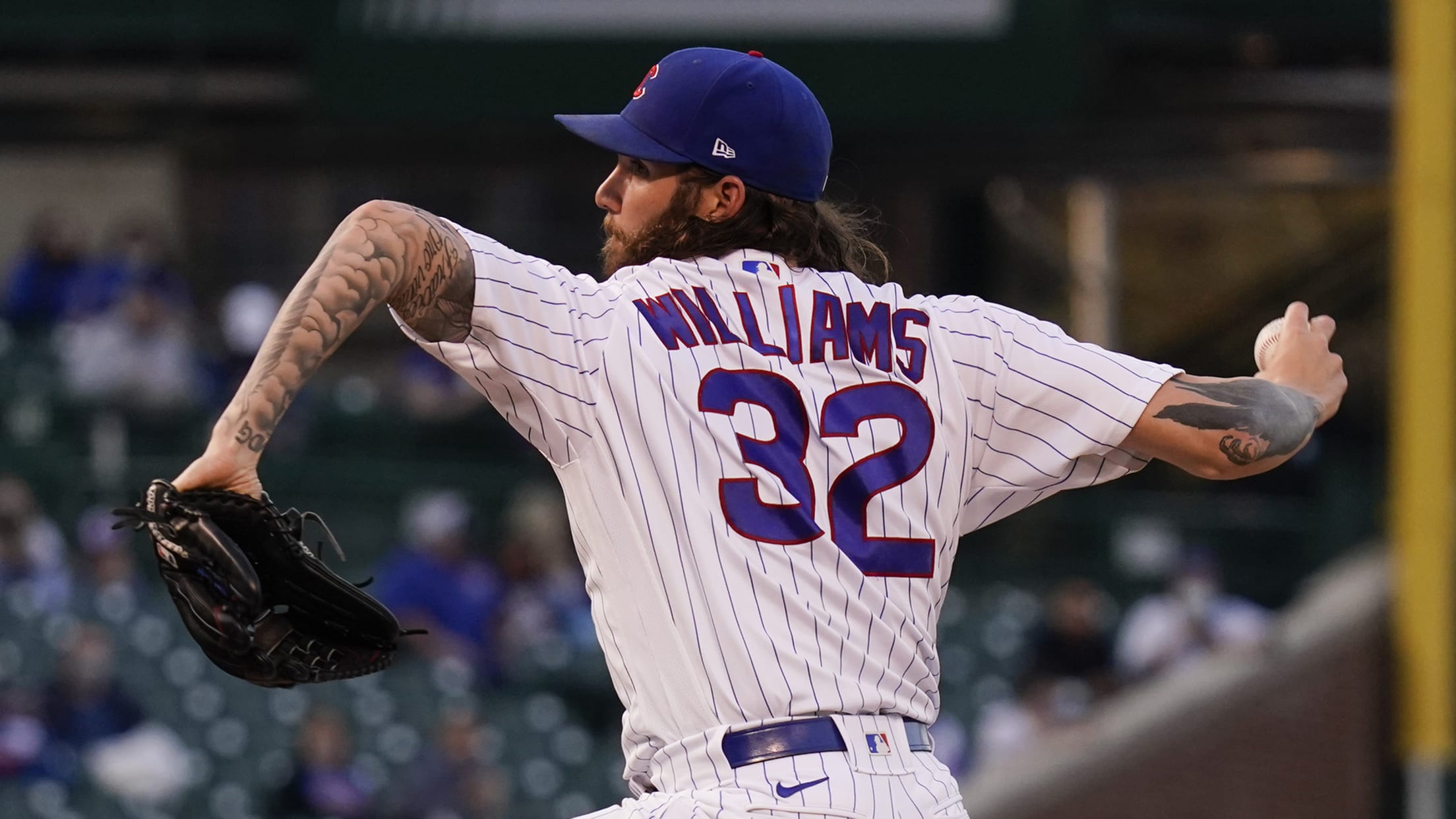 CHICAGO -- The number of Cubs players on the injured list reached a dozen on Monday morning, when pitcher Trevor Williams was shelved due to appendicitis. Prior to Monday's game against the Padres, Chicago placed Williams on the 10-day IL (retroactive to Friday) in the wake of the pitcher's emergency
Williams has emergency appendectomy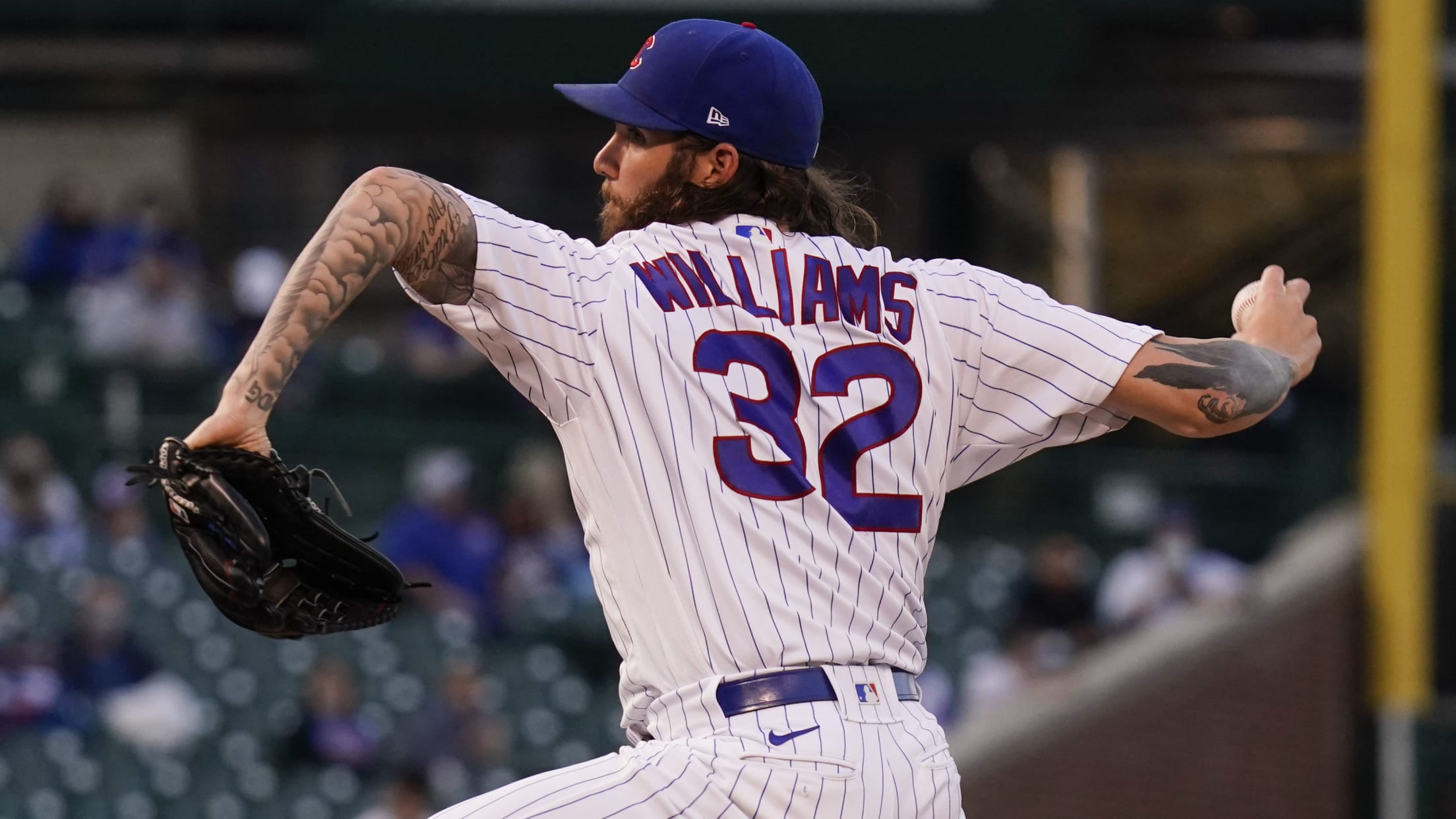 CHICAGO -- The Cubs must have walked under a ladder somewhere along the line, because their bad injury luck continued following Sunday's 5-1 loss to the Reds. It was revealed that Trevor Williams, scheduled to start Monday's series opener against the Padres, had an emergency appendectomy on Sunday morning and
Cubs pull together, win sixth straight
Bote exits with separated left shoulder, but club continues winning ways with rout of Reds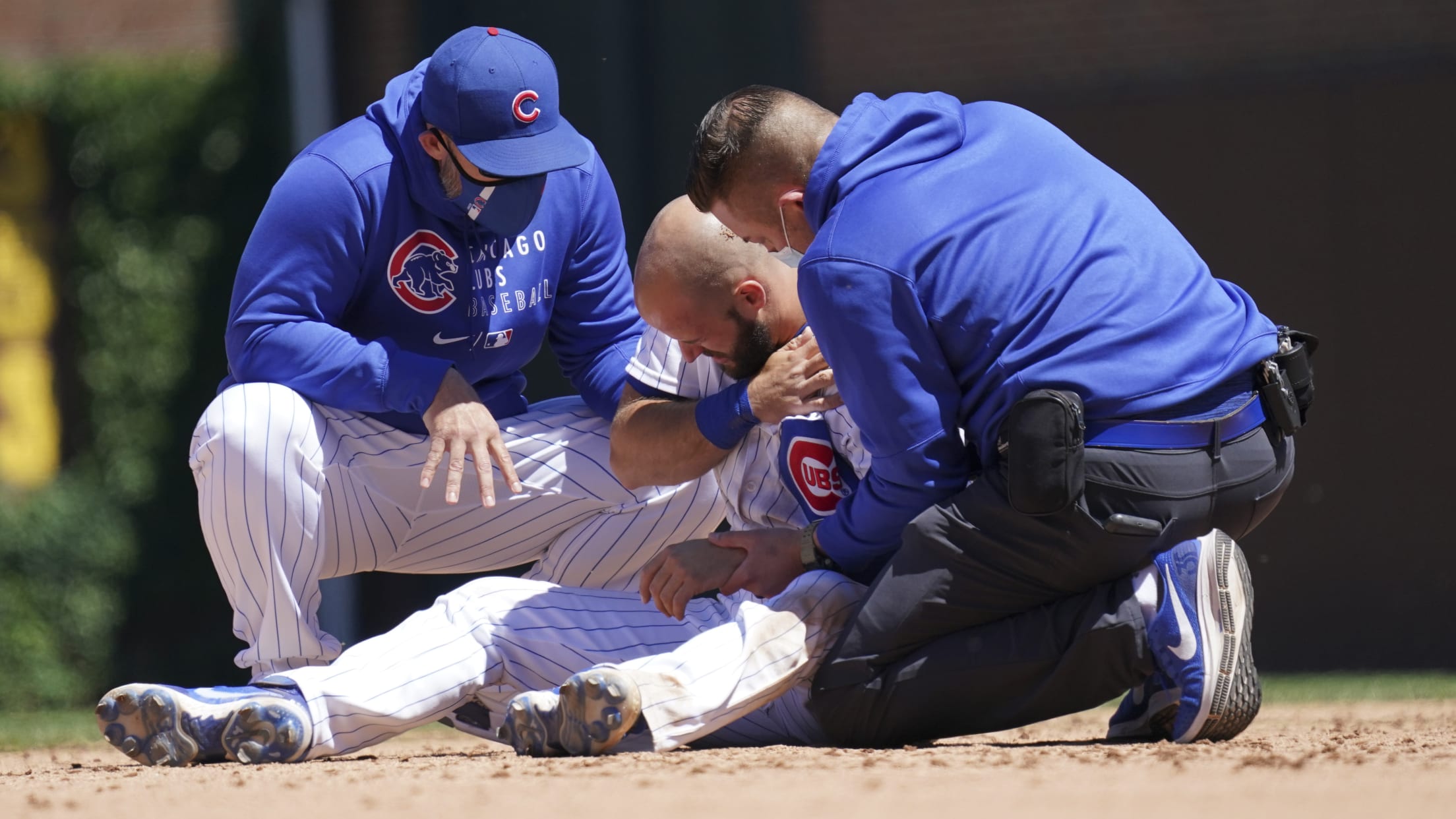 The Cubs can hardly afford another injury, but they were bit by the injury bug again in Saturday afternoon's 10-2 win over the Reds at Wrigley Field. David Bote injured his left shoulder while sliding into second base in the fourth inning. He grabbed the shoulder and yelled in pain
Hoerner (hamstring) latest Cub to hit IL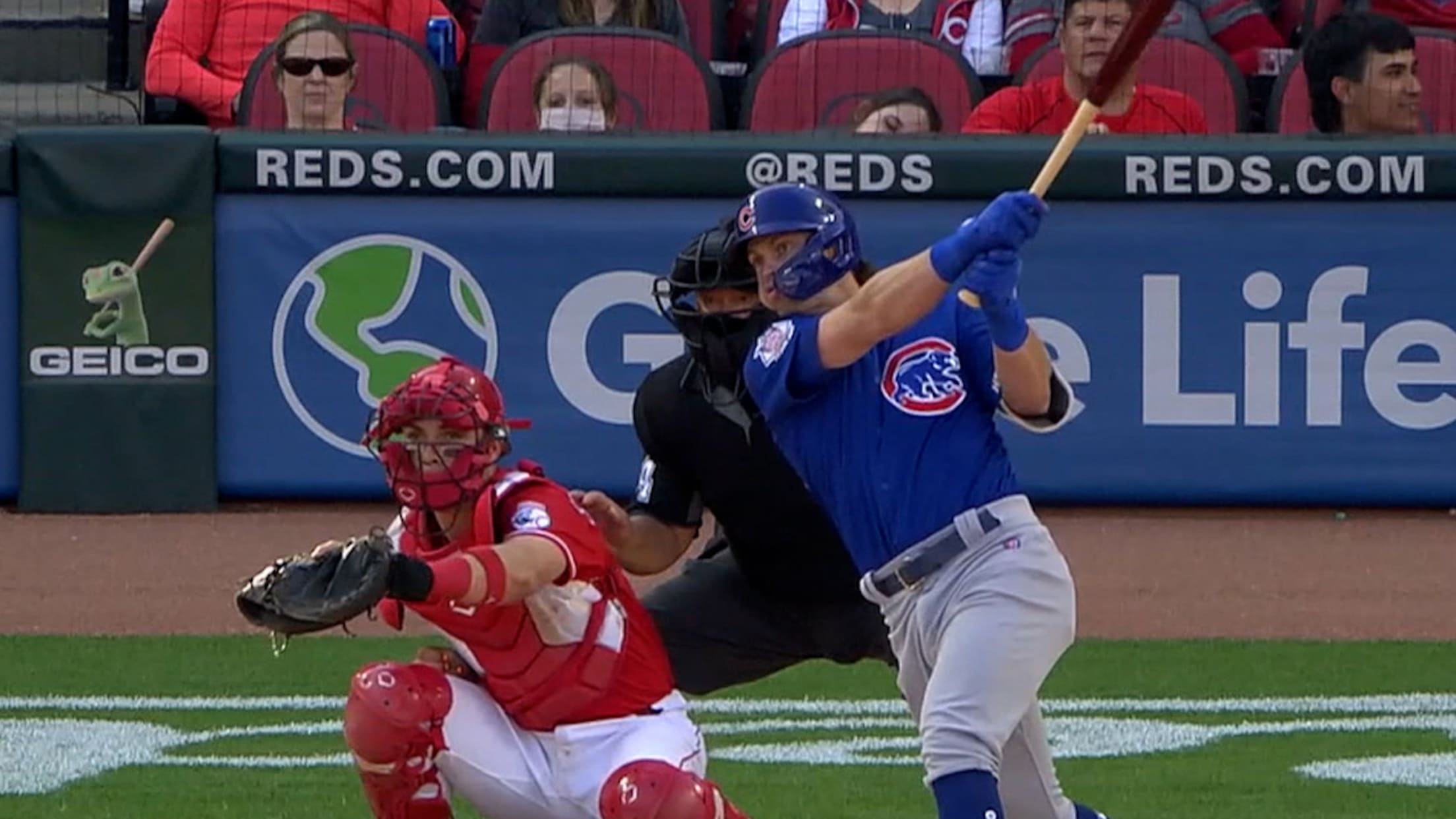 The Cubs just can't seem to avoid the injury bug, as the club announced Wednesday that Nico Hoerner was placed on the 10-day injured list with a left hamstring strain. After dropping down a bunt in the sixth inning of Tuesday's 4-3 win over the Pirates, Hoerner stumbled as he
Steele placed on IL with hamstring strain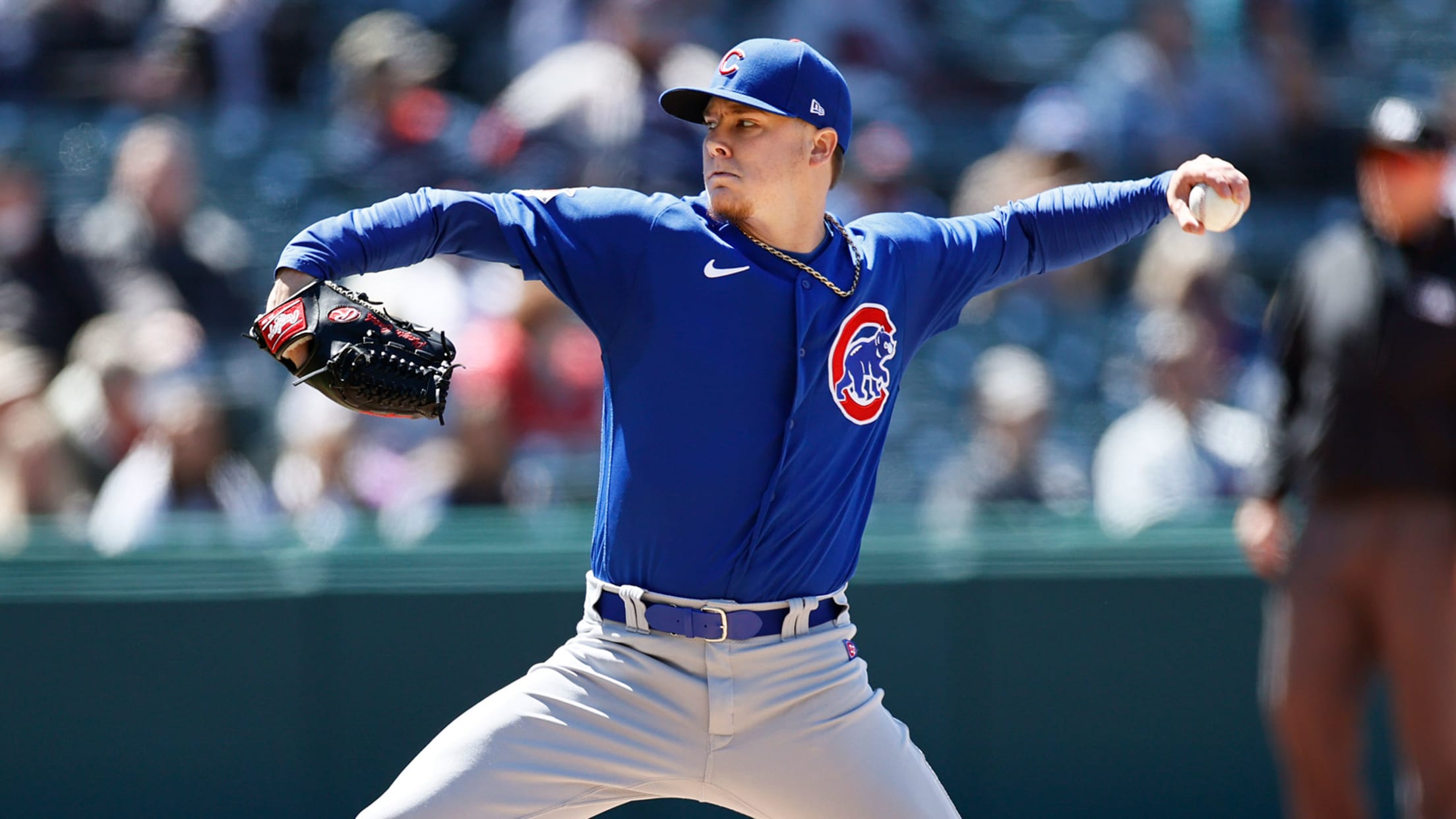 Justin Steele was quickly becoming a pleasantly surprising story for the Cubs. Despite starting the season with Triple-A Iowa, Steele has been among the most consistent arms out of the bullpen as Chicago tries to gain ground on the Cardinals in the National League Central. Steele's 2.03 ERA ranks fourth
Rizzo day to day with lower back tightness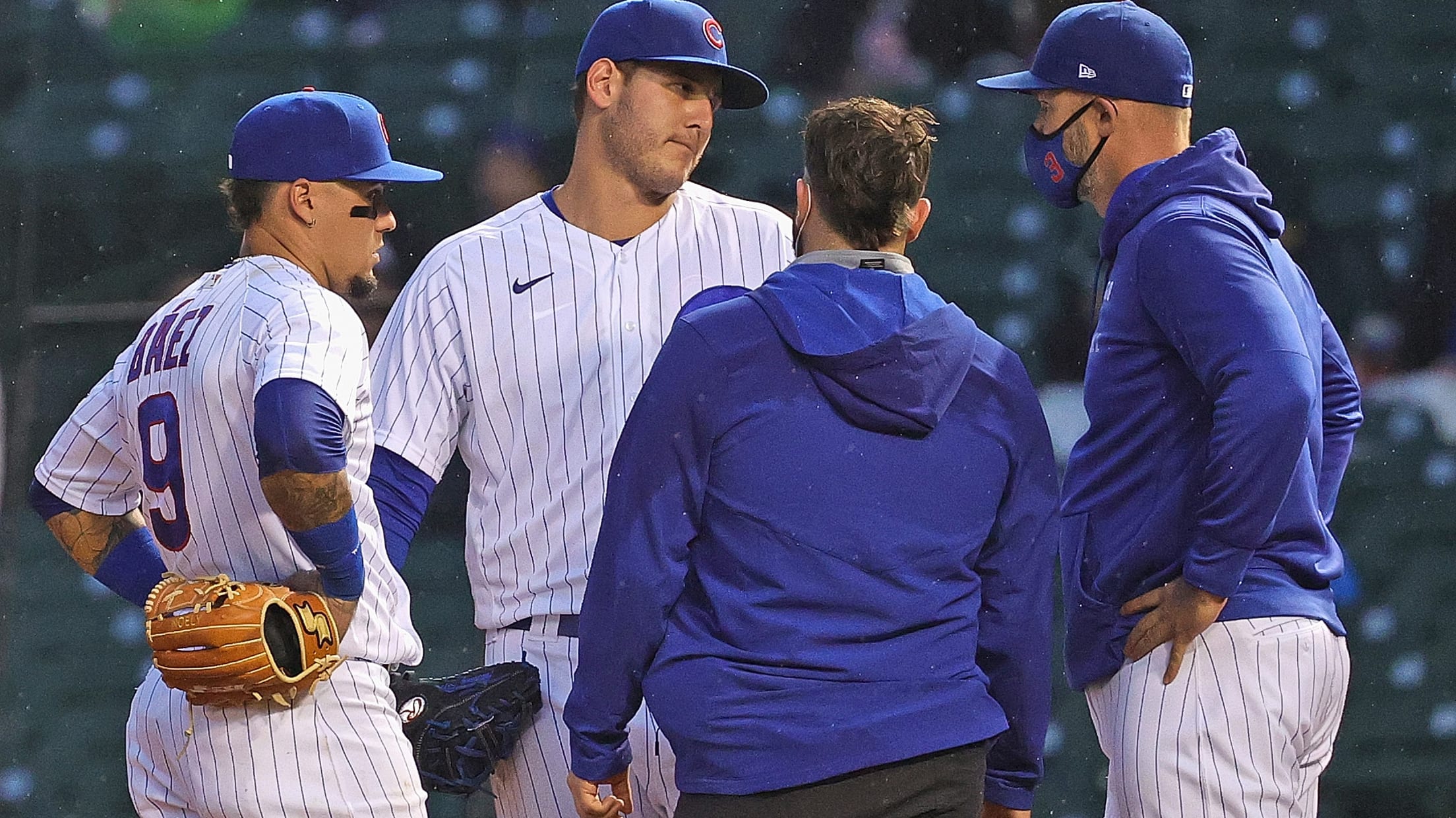 CHICAGO -- As Cubs first baseman Anthony Rizzo was weighing whether to try to play through a back issue that flared on Tuesday night, Kris Bryant did what he could to ease his teammate's mind. "I said, 'Hey, get out of this game,'" Bryant said after the Cubs' 6-3 win
Hoerner, Arrieta welcomed back vs. Tigers
Bryant starts series opener after illness, HBP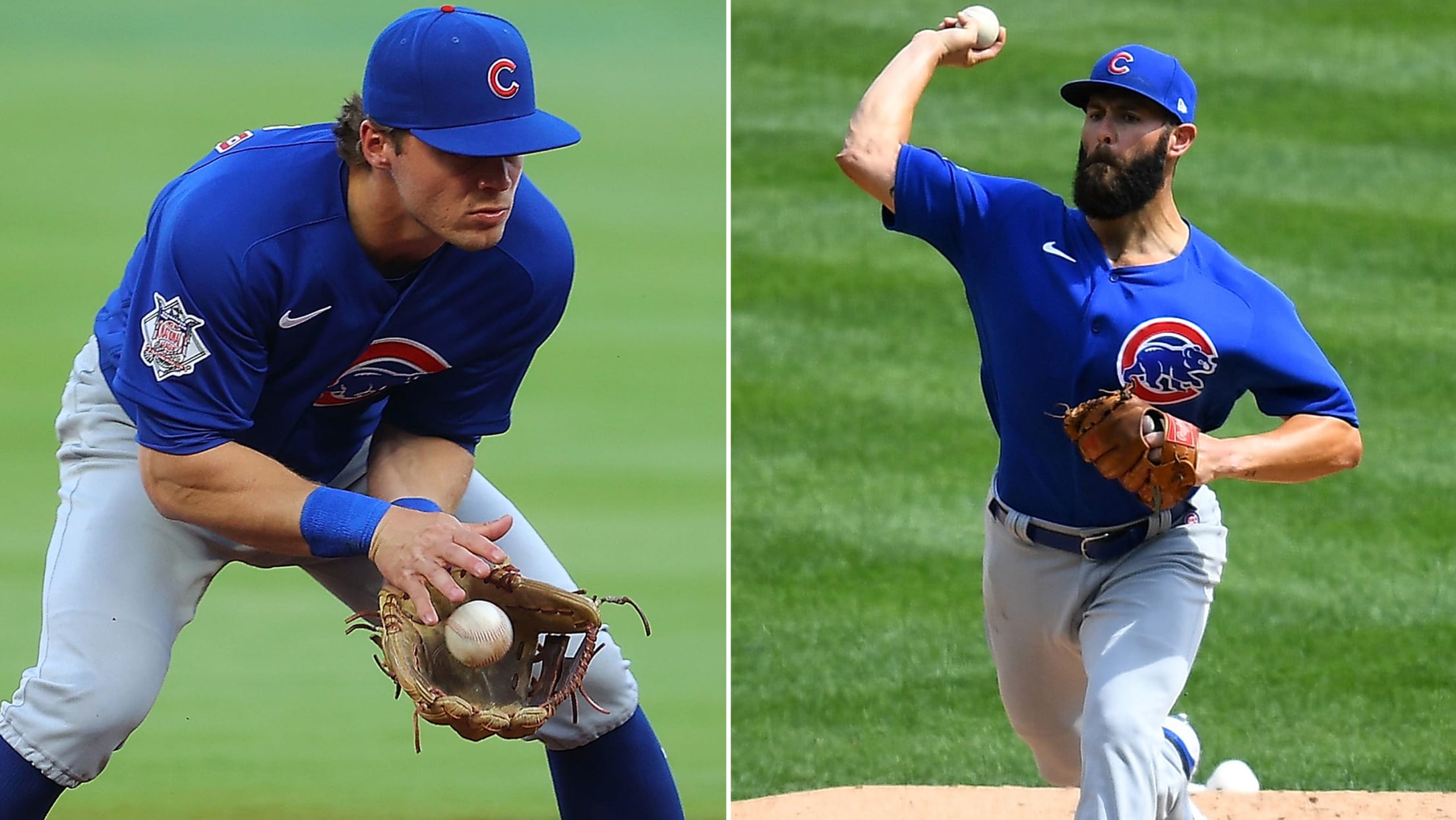 It was easy to begin considering worst-case scenarios when Nico Hoerner and Ian Happ were on the ground in the Great American Ball Park outfield earlier this month. The Cubs are beginning to turn the page on that disconcerting moment. Prior to Friday's game in Detroit, the Cubs activated Hoerner
Notes: Marisnick to IL; Cubs recall Wieck
Chicago going with shorter bench against Cleveland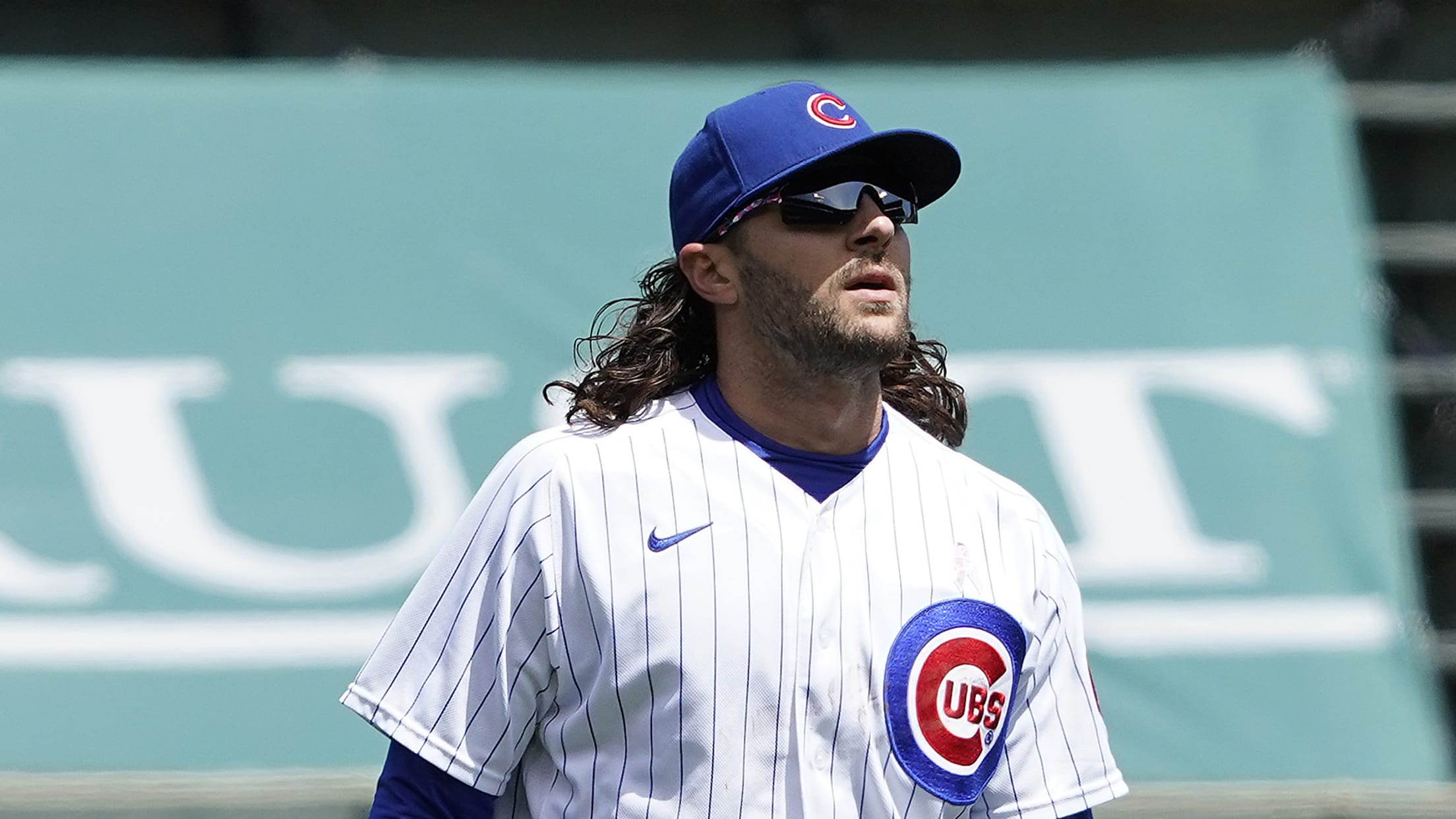 Already without outfielder Ian Happ, the Cubs will now be forced to navigate around the absence of center fielder Jake Marisnick until at least later this month. Prior to Tuesday's game in Cleveland, the Cubs announced that Marisnick was placed on the 10-day injured list (retroactive to Monday) due to
Marisnick to IL with hamstring strain
Heyward exits with right hand injury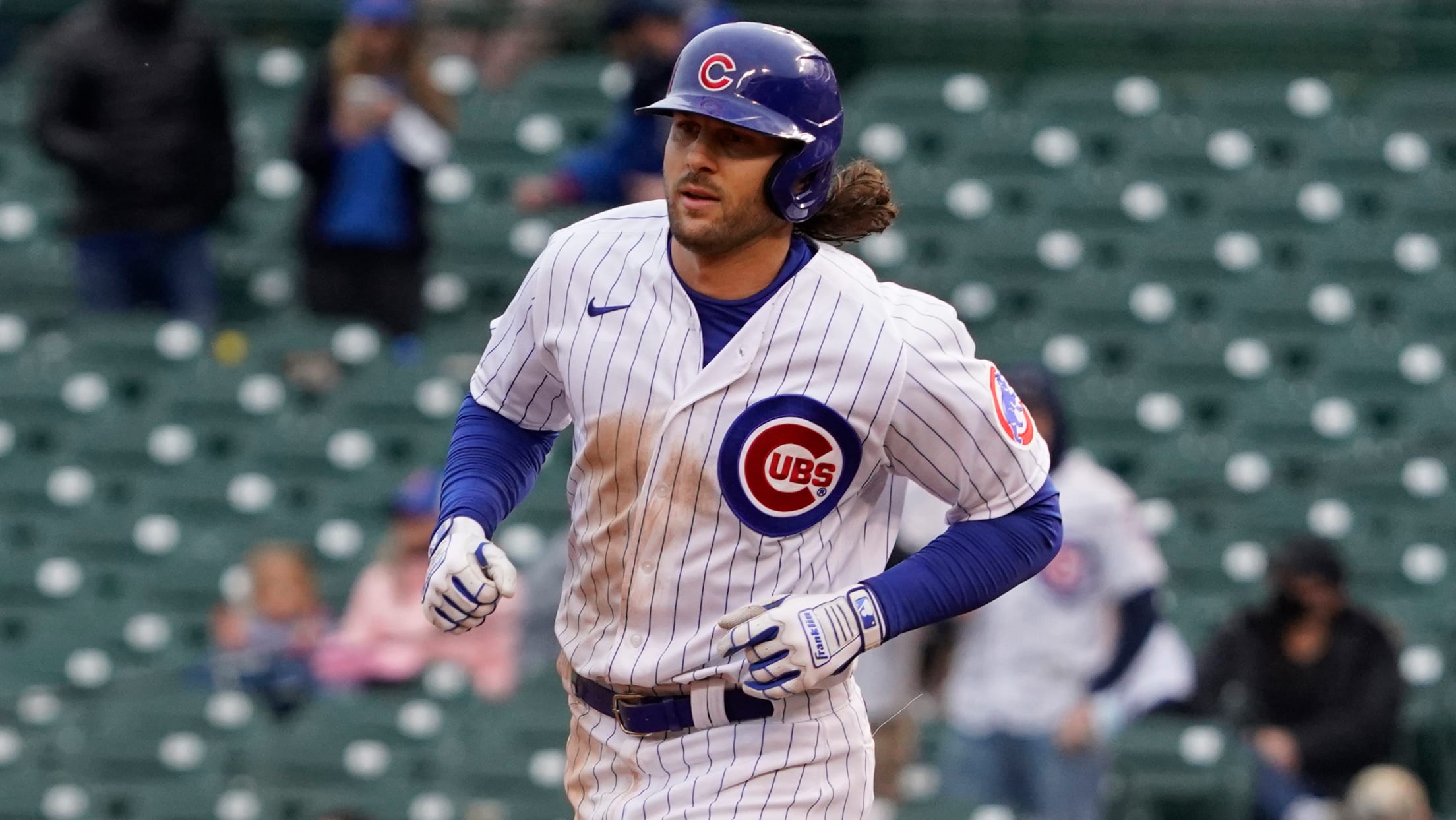 CHICAGO -- Manager David Ross sung the praises of Jake Marisnick, describing the center fielder as a sparkplug for the club in the season's early going. Now, Chicago will hope Marisnick is not sidelined for too long. Marisnick was placed on the 10-day injured list on Tuesday after sustaining a