Injuries & Roster Moves: Ryan back in 'pen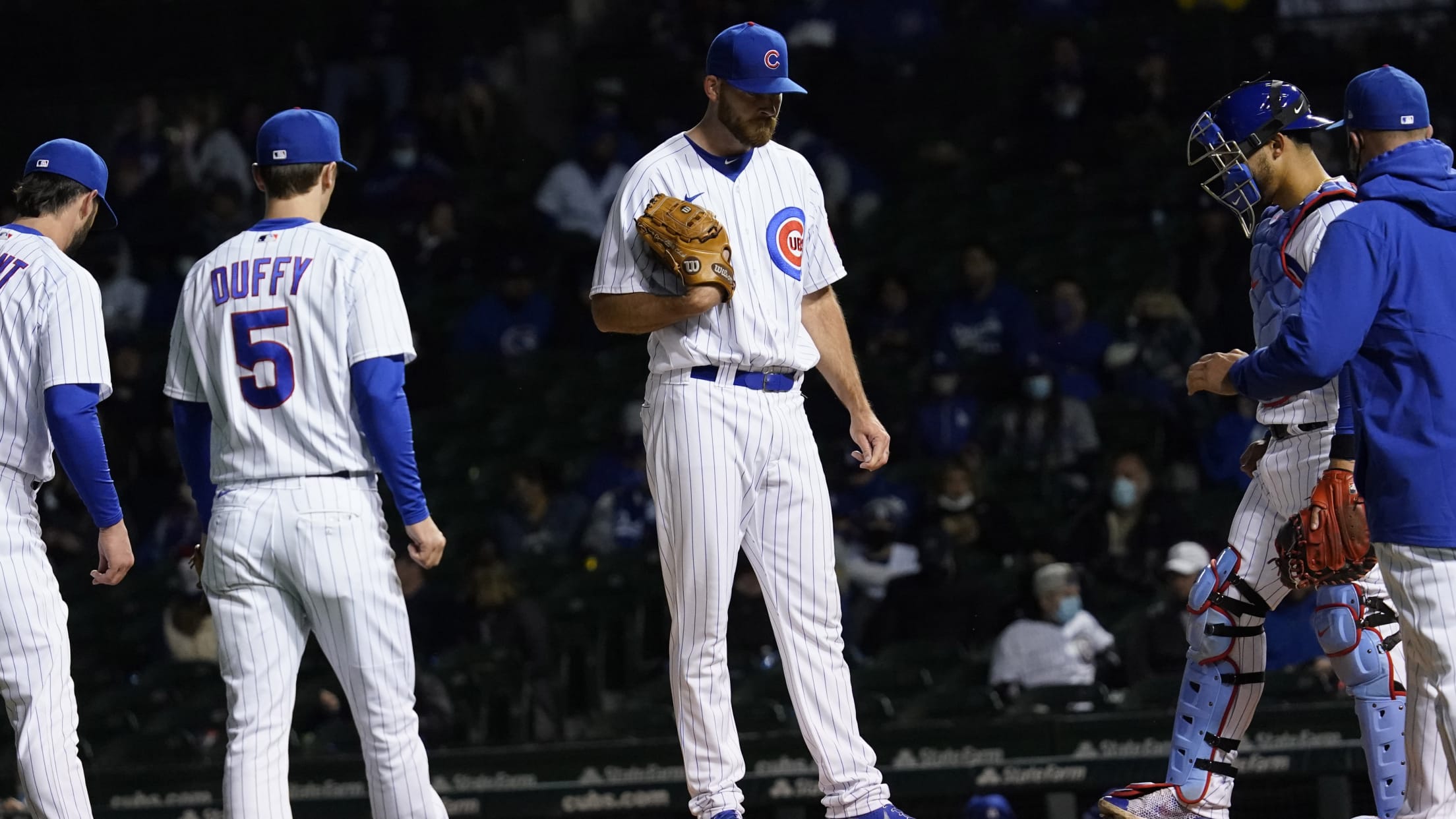 Keep track of the Cubs' recent transactions and injury updates throughout the season. ROSTER MOVES
Bryant exits with hand contusion after HBP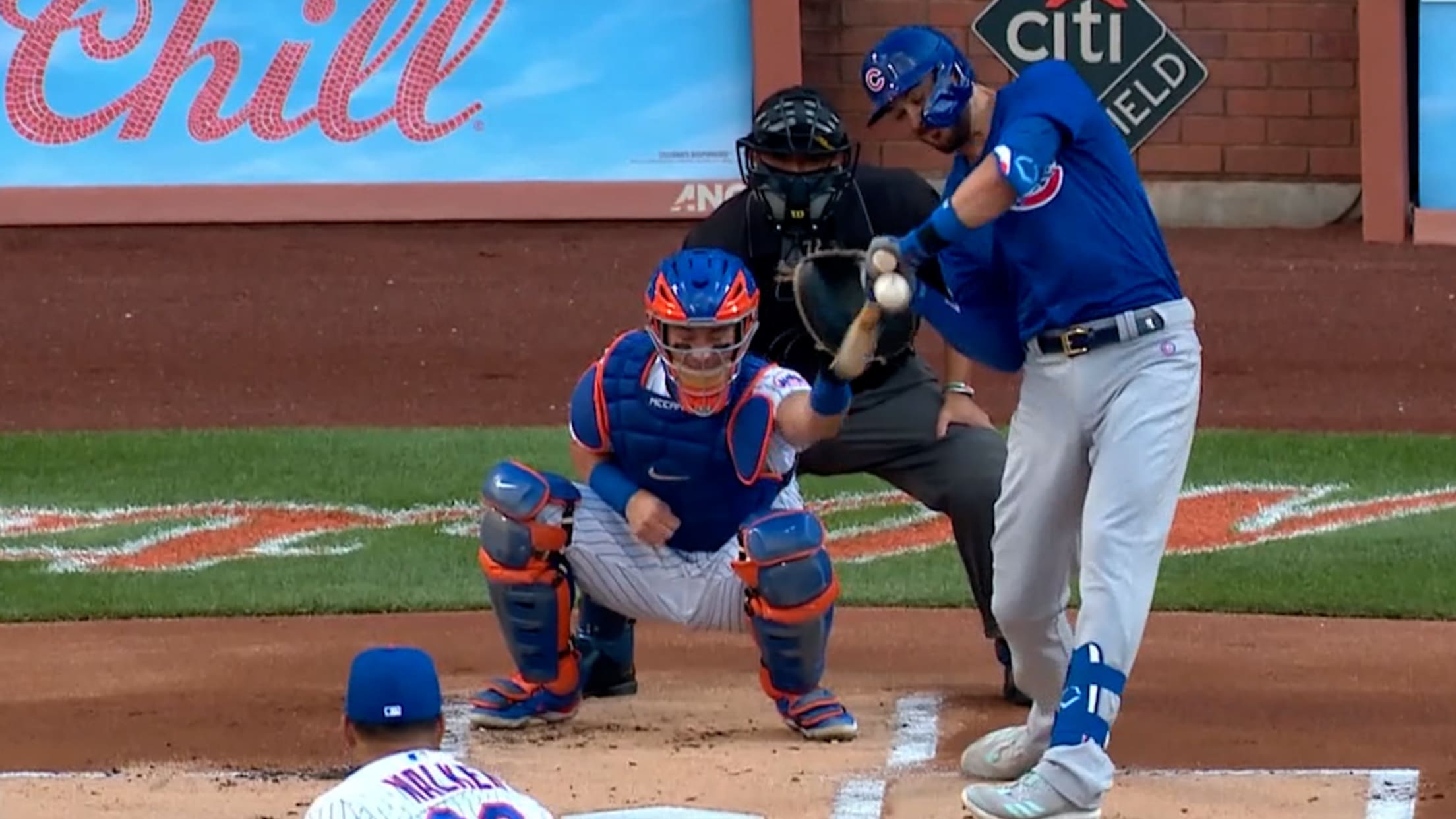 NEW YORK -- Cubs third baseman Kris Bryant left Tuesday's 3-2 loss against the Mets at Citi Field with a right hand contusion after being hit by a pitch in the first inning. After Joc Pederson's leadoff single, Mets right-hander Taijuan Walker hit Bryant on the right hand with a
Alzolay (finger blister) to IL; Williams update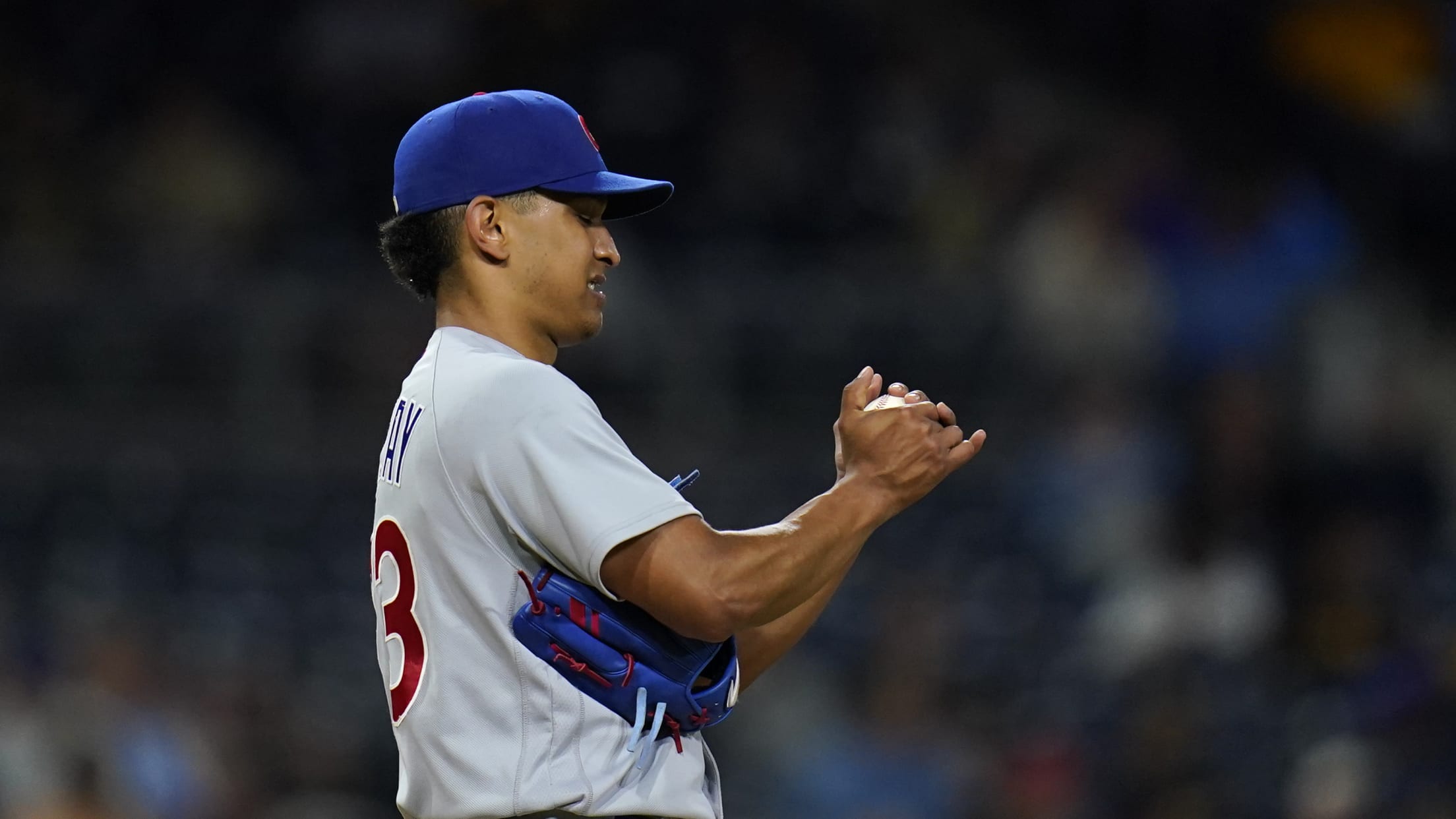 SAN DIEGO -- The Cubs are hoping Adbert Alzolay's trip to the injured list will serve two purposes. First and foremost, it will give the pitcher time to let a nagging blister heal. It is also a chance to give the rookie a breather. "It's not all bad news," Cubs
Notes: Marisnick close; Abbott gets call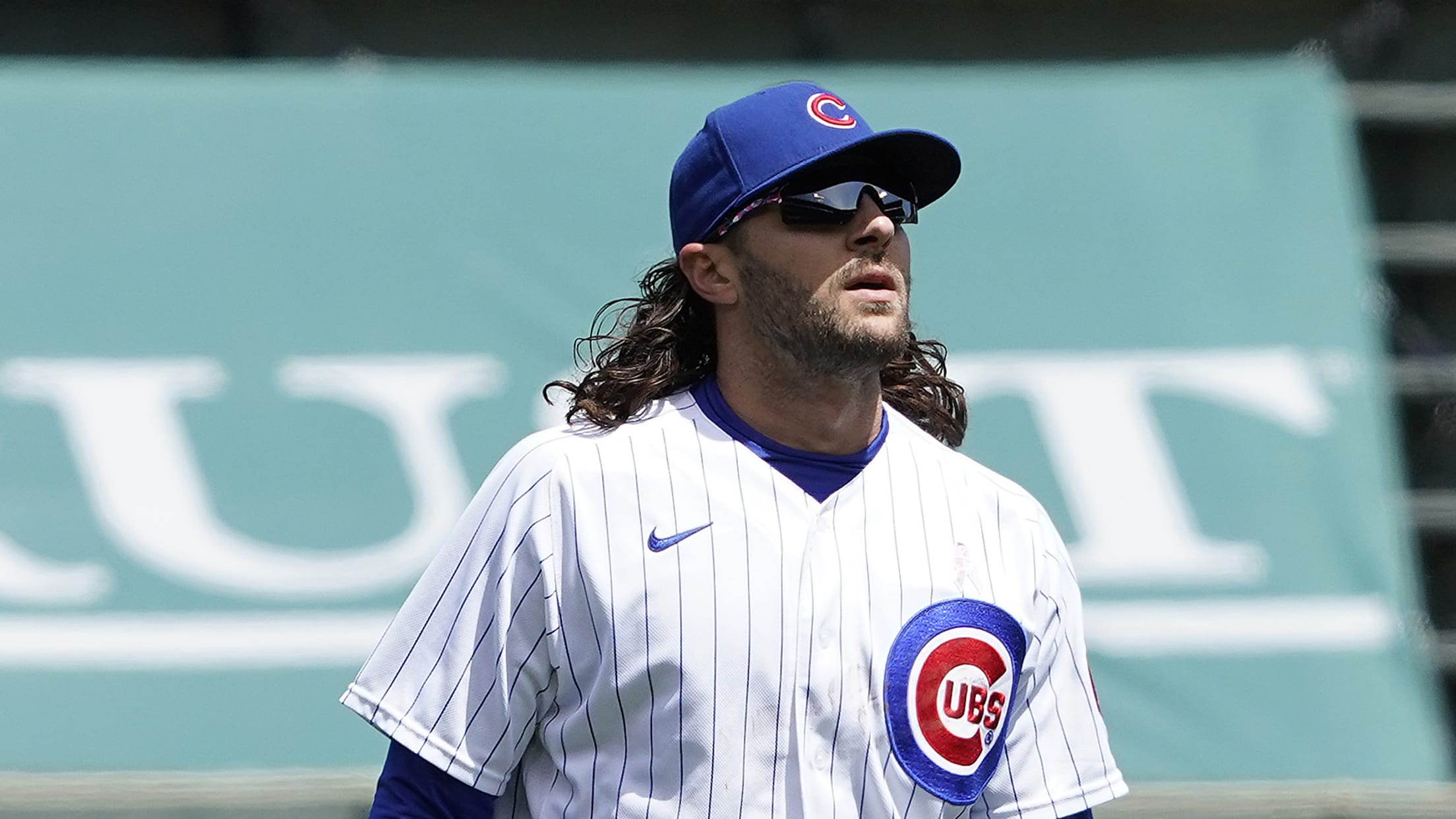 SAN FRANCISCO -- There was a point on Saturday afternoon when three of the Cubs' sidelined players were all doing pregame work in right field at Oracle Park. Trevor Williams was playing light catch. Matt Duffy did some running. Jake Marisnick went through agility drills. Nico Hoerner, David Bote and
Pederson (lower back tightness) exits early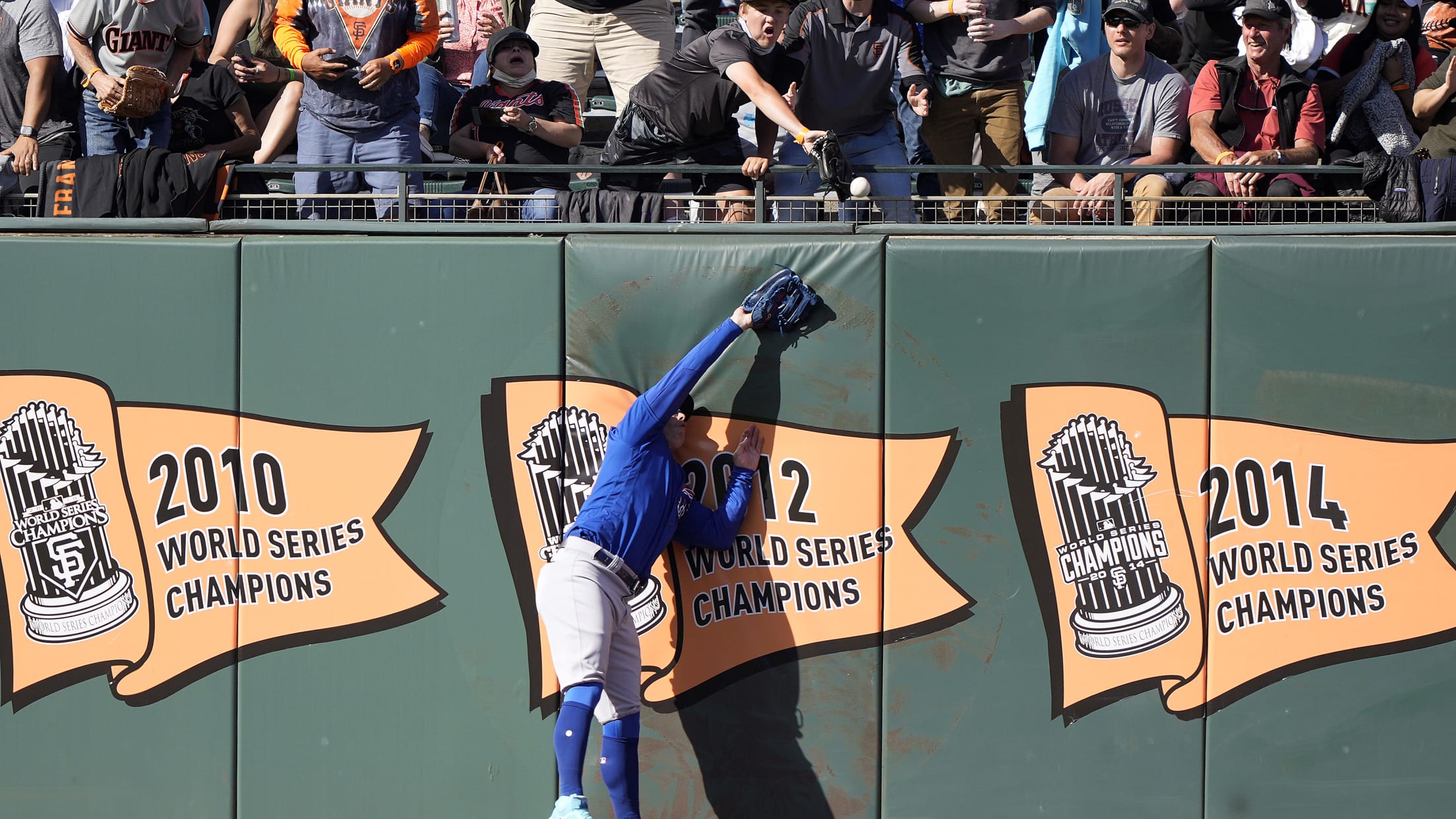 SAN FRANCISCO -- Joc Pederson had been enjoying his trip back to Oracle Park, where Giants fans know him well from his days with the rival Dodgers. Multiple times, the Cubs outfielder could be seen egging on the fans heckling him from the left-field bleachers. "They were going to boo
Williams (appendicitis) makes it 12 Cubs on IL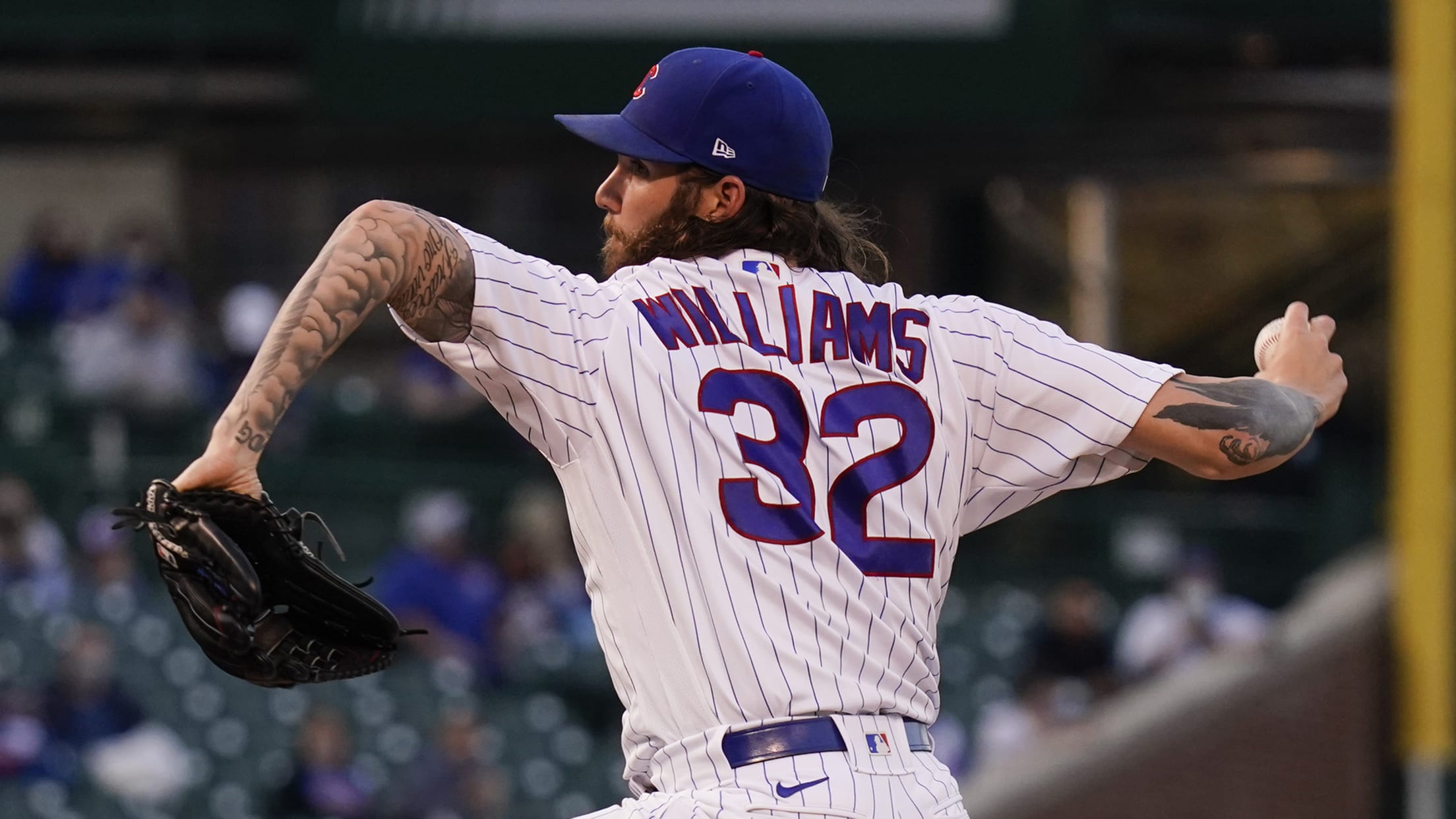 CHICAGO -- The number of Cubs players on the injured list reached a dozen on Monday morning, when pitcher Trevor Williams was shelved due to appendicitis. Prior to Monday's game against the Padres, Chicago placed Williams on the 10-day IL (retroactive to Friday) in the wake of the pitcher's emergency
Williams has emergency appendectomy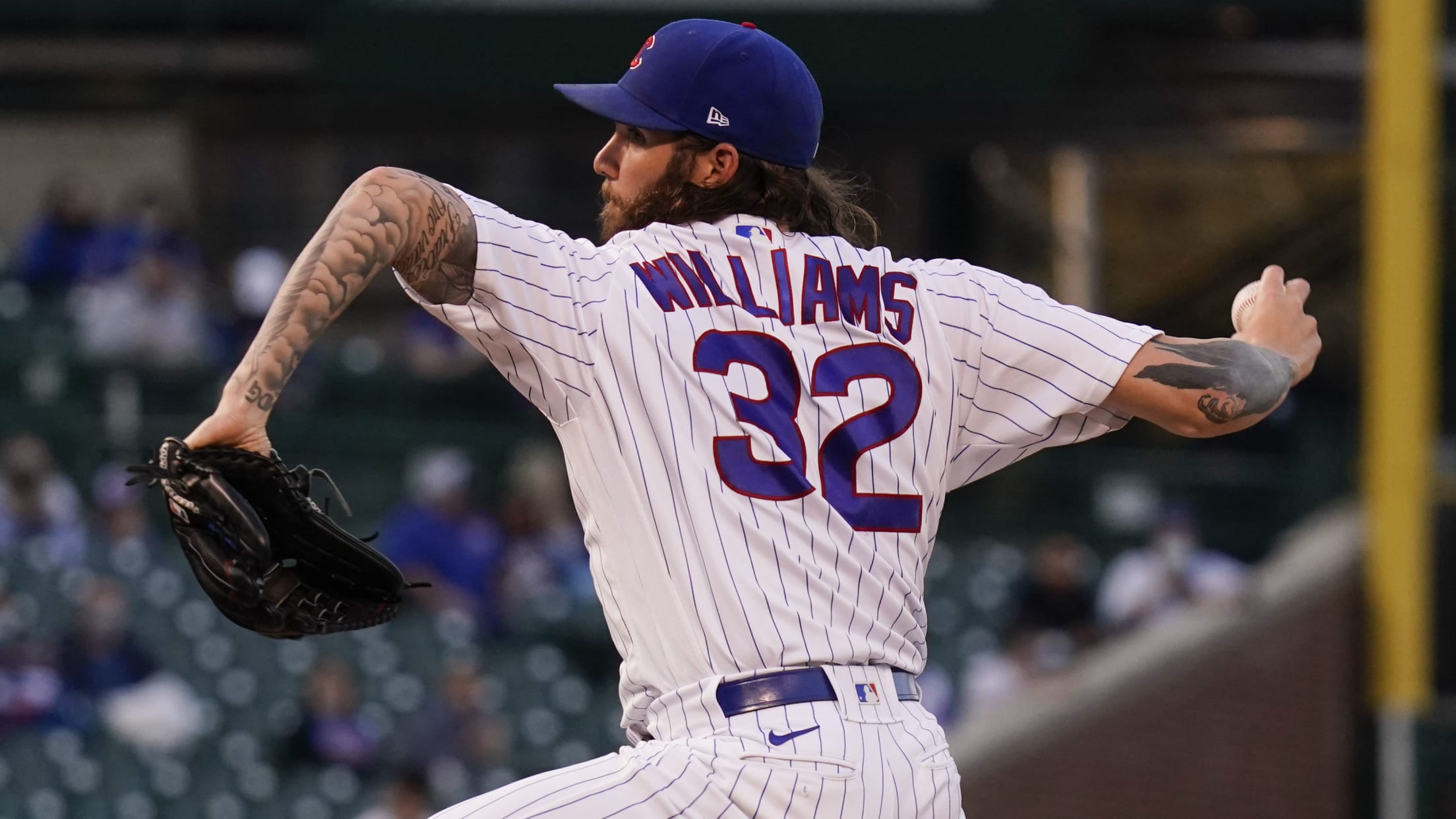 CHICAGO -- The Cubs must have walked under a ladder somewhere along the line, because their bad injury luck continued following Sunday's 5-1 loss to the Reds. It was revealed that Trevor Williams, scheduled to start Monday's series opener against the Padres, had an emergency appendectomy on Sunday morning and
Cubs pull together, win sixth straight
Bote exits with separated left shoulder, but club continues winning ways with rout of Reds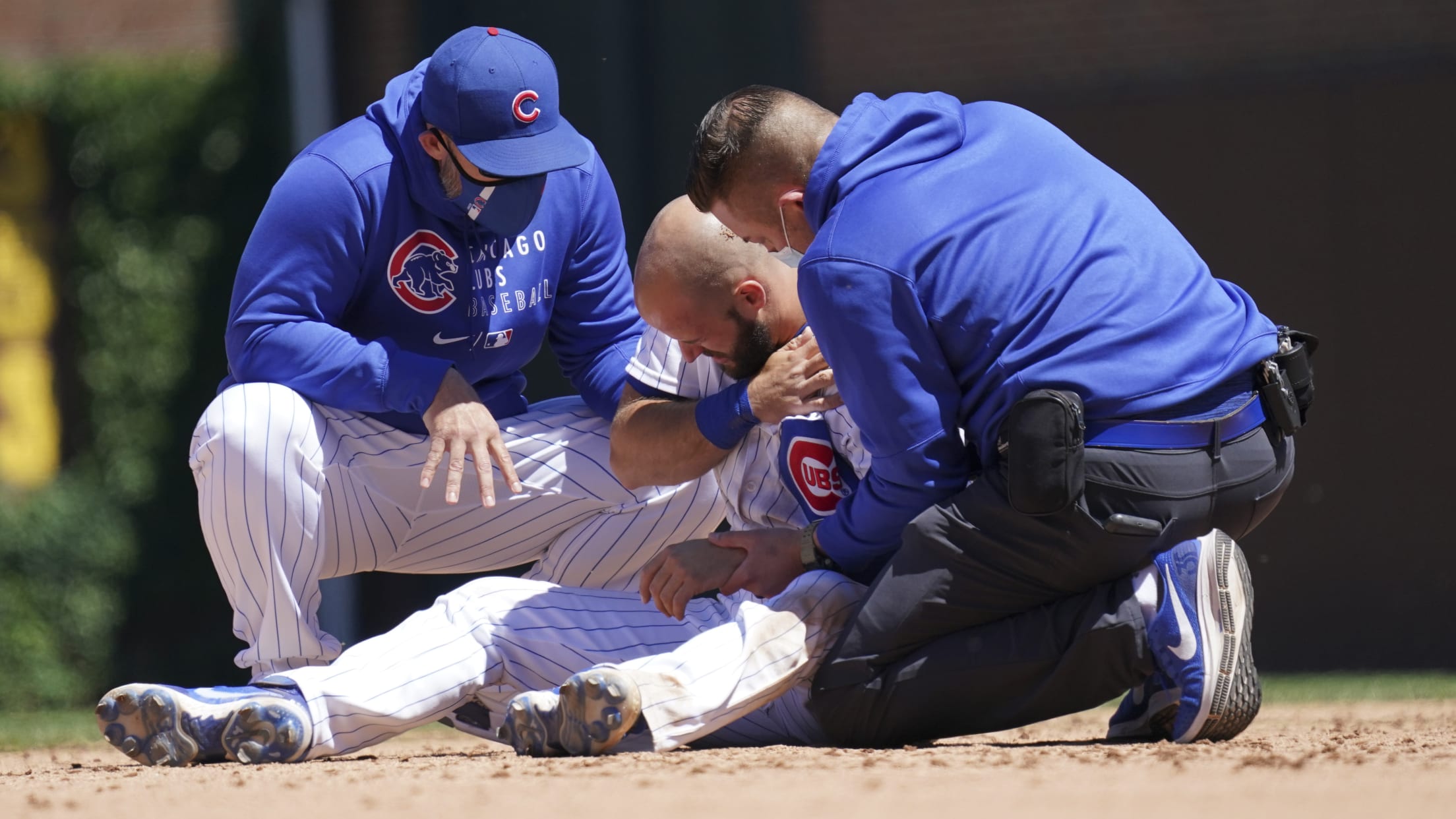 The Cubs can hardly afford another injury, but they were bit by the injury bug again in Saturday afternoon's 10-2 win over the Reds at Wrigley Field. David Bote injured his left shoulder while sliding into second base in the fourth inning. He grabbed the shoulder and yelled in pain
Hoerner (hamstring) latest Cub to hit IL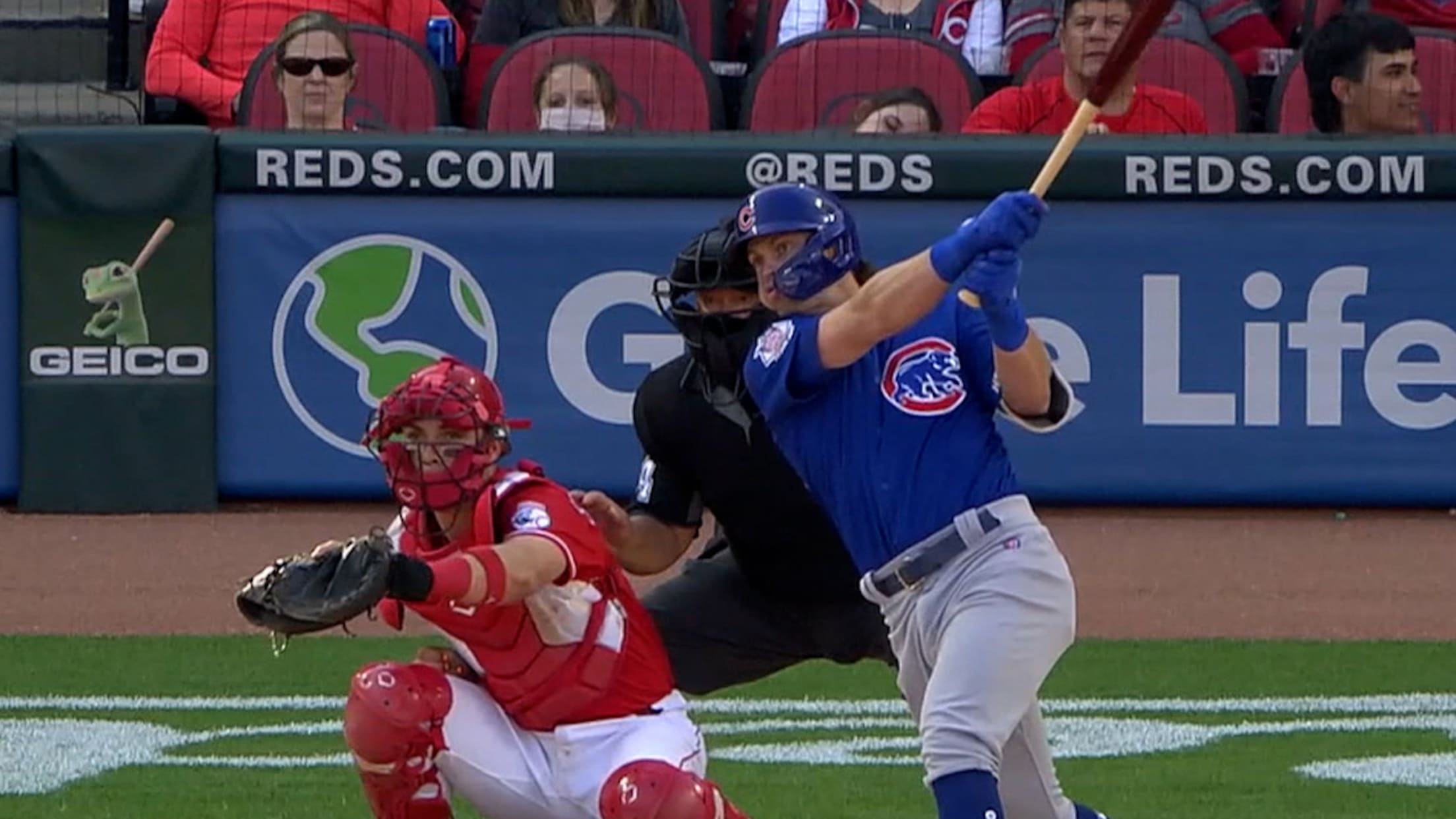 The Cubs just can't seem to avoid the injury bug, as the club announced Wednesday that Nico Hoerner was placed on the 10-day injured list with a left hamstring strain. After dropping down a bunt in the sixth inning of Tuesday's 4-3 win over the Pirates, Hoerner stumbled as he
Steele placed on IL with hamstring strain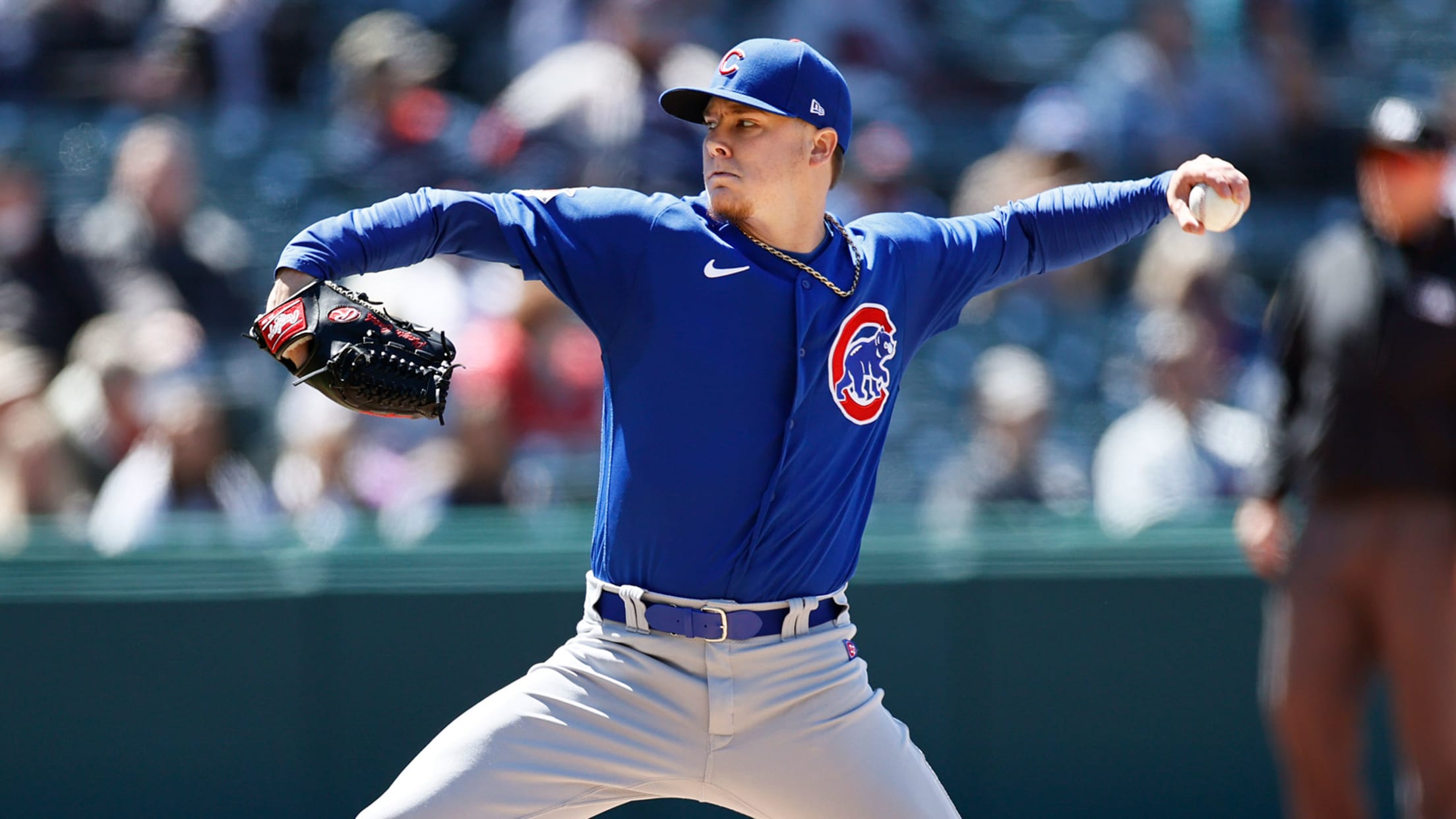 Justin Steele was quickly becoming a pleasantly surprising story for the Cubs. Despite starting the season with Triple-A Iowa, Steele has been among the most consistent arms out of the bullpen as Chicago tries to gain ground on the Cardinals in the National League Central. Steele's 2.03 ERA ranks fourth
Rizzo day to day with lower back tightness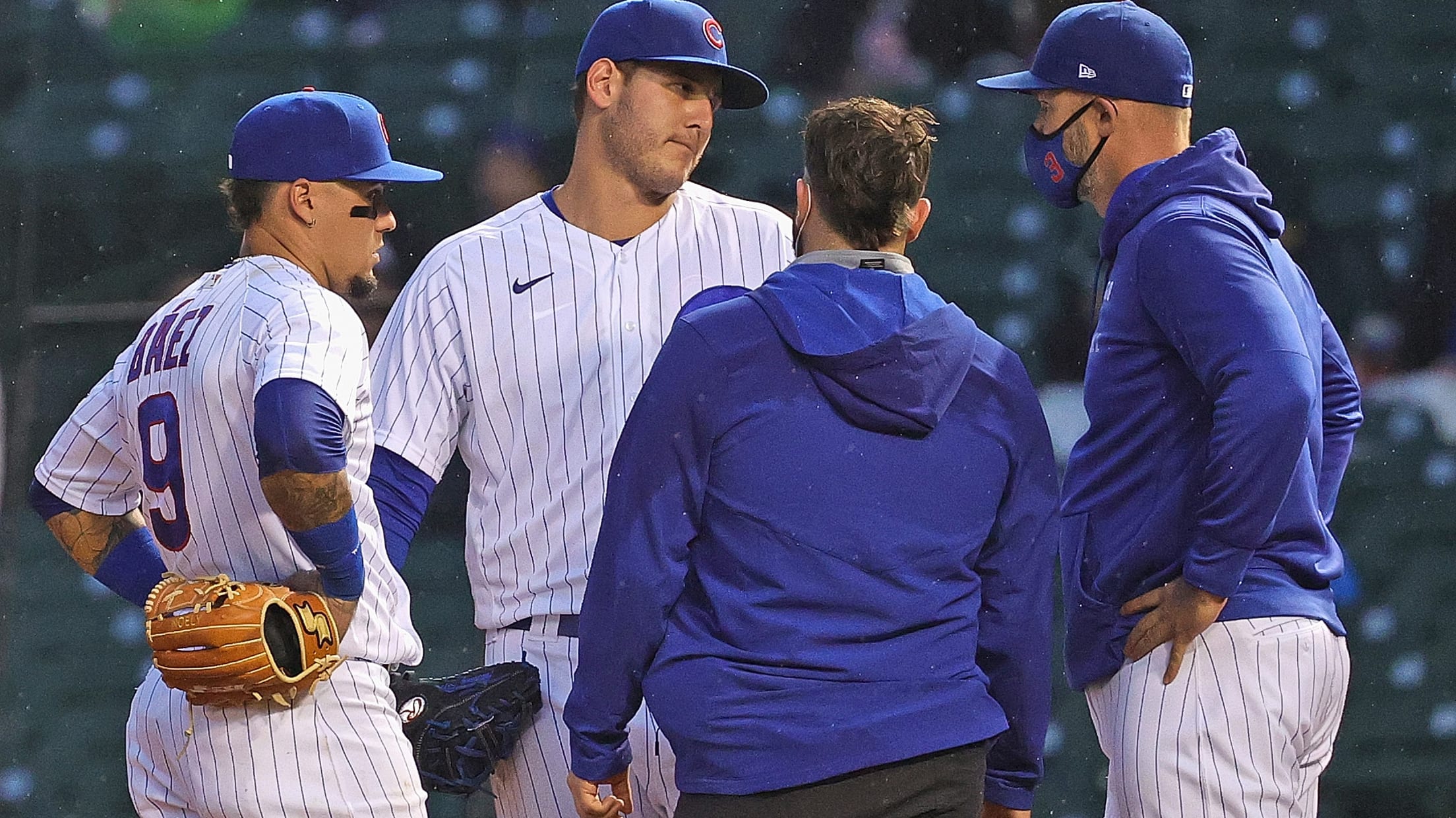 CHICAGO -- As Cubs first baseman Anthony Rizzo was weighing whether to try to play through a back issue that flared on Tuesday night, Kris Bryant did what he could to ease his teammate's mind. "I said, 'Hey, get out of this game,'" Bryant said after the Cubs' 6-3 win
Hoerner, Arrieta welcomed back vs. Tigers
Bryant starts series opener after illness, HBP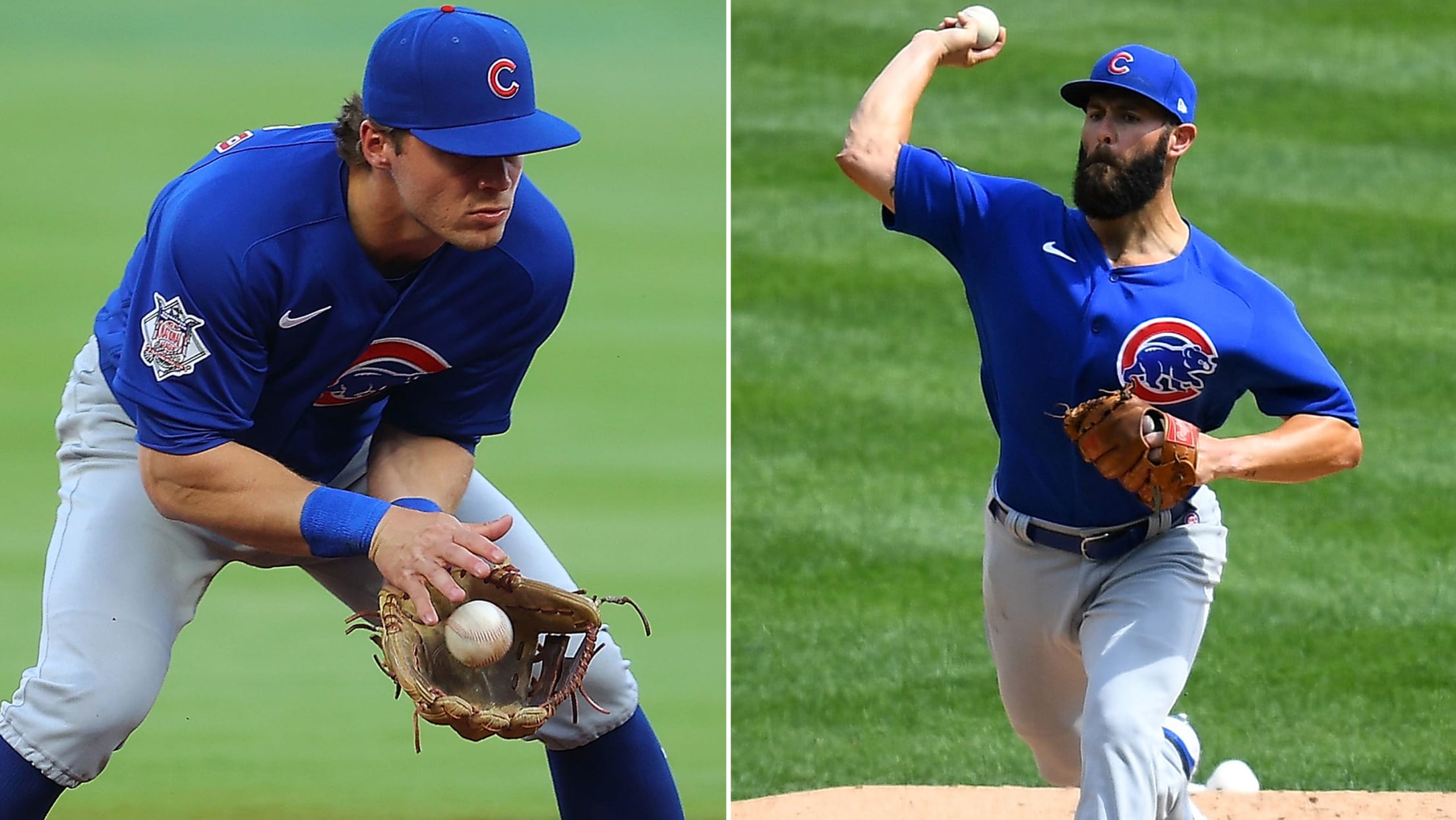 It was easy to begin considering worst-case scenarios when Nico Hoerner and Ian Happ were on the ground in the Great American Ball Park outfield earlier this month. The Cubs are beginning to turn the page on that disconcerting moment. Prior to Friday's game in Detroit, the Cubs activated Hoerner
Notes: Marisnick to IL; Cubs recall Wieck
Chicago going with shorter bench against Cleveland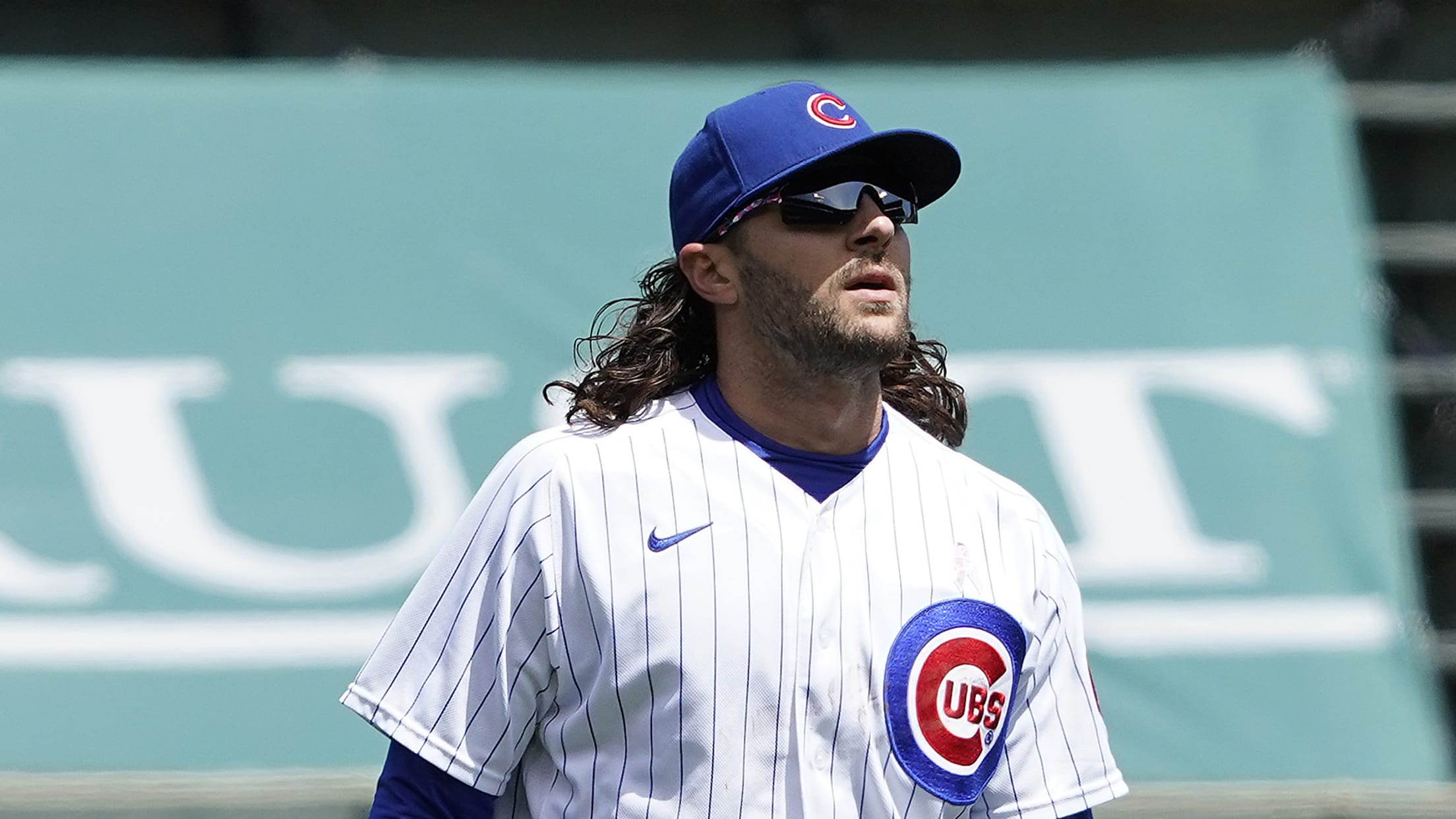 Already without outfielder Ian Happ, the Cubs will now be forced to navigate around the absence of center fielder Jake Marisnick until at least later this month. Prior to Tuesday's game in Cleveland, the Cubs announced that Marisnick was placed on the 10-day injured list (retroactive to Monday) due to
Marisnick to IL with hamstring strain
Heyward exits with right hand injury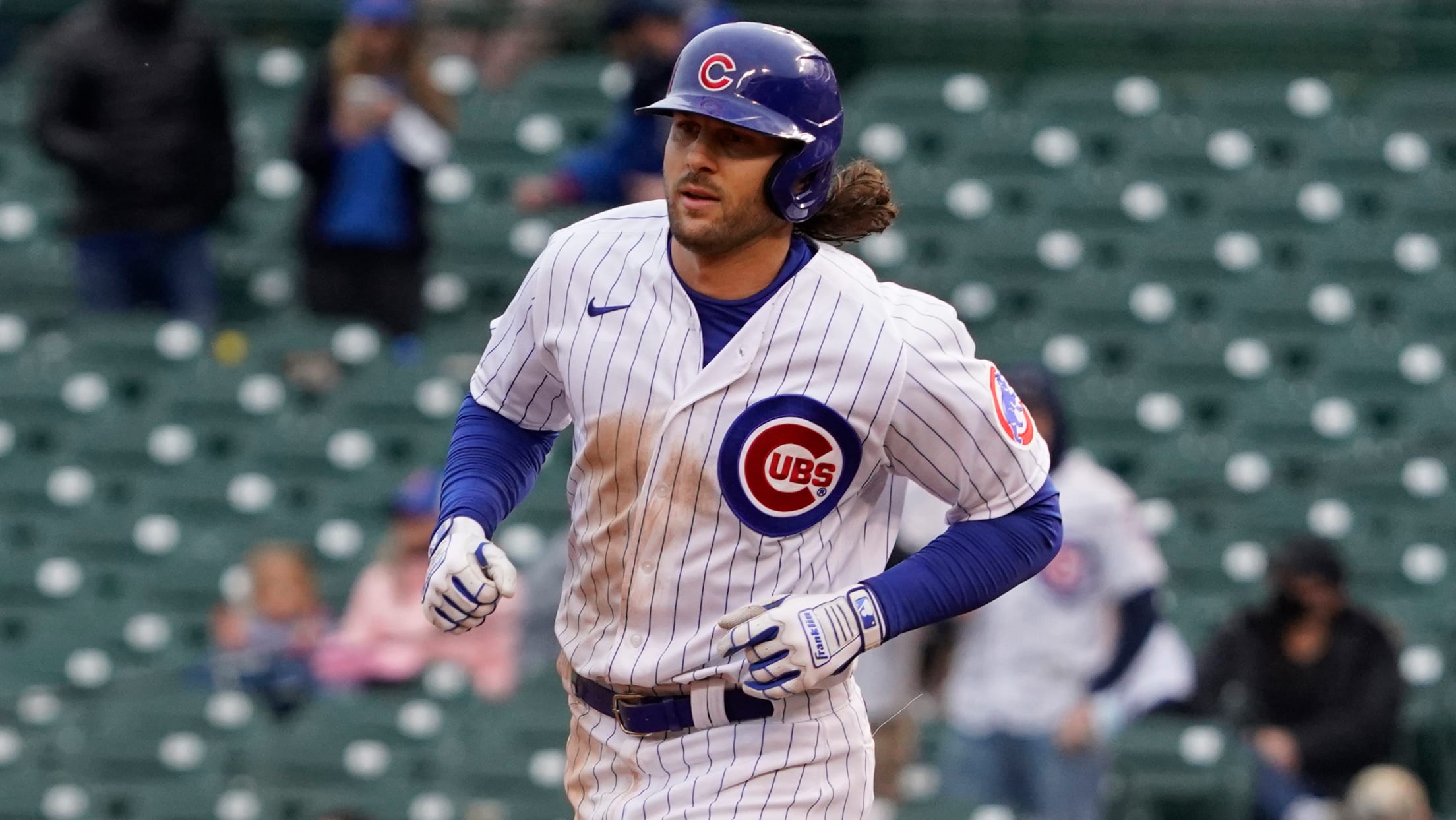 CHICAGO -- Manager David Ross sung the praises of Jake Marisnick, describing the center fielder as a sparkplug for the club in the season's early going. Now, Chicago will hope Marisnick is not sidelined for too long. Marisnick was placed on the 10-day injured list on Tuesday after sustaining a
Happ (left rib contusion) to 10-day IL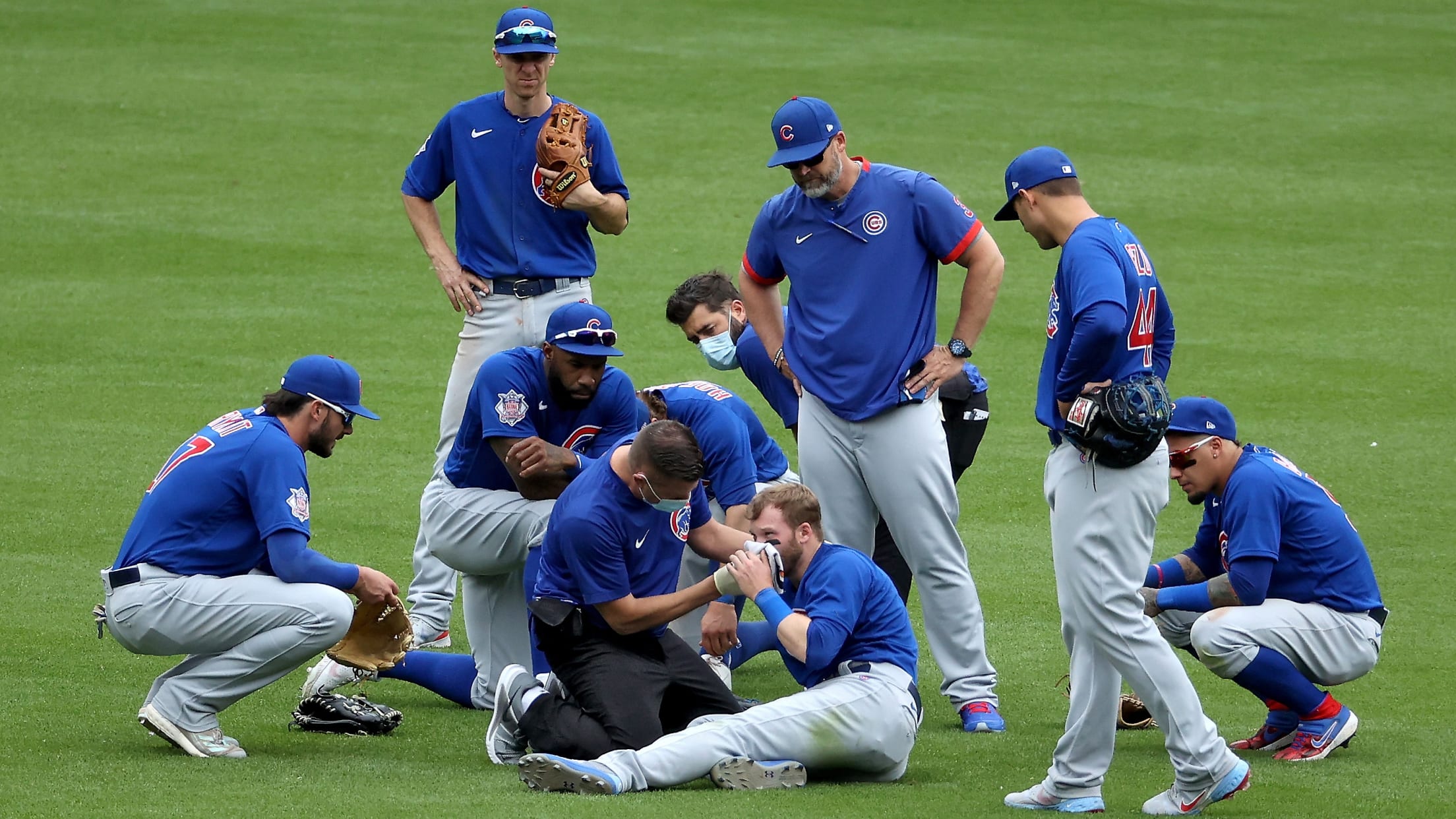 For most of the week, the Cubs held out hope that Ian Happ could avoid an injured-list stint following Sunday's eighth-inning collision with Nico Hoerner. On Friday, the team decided it had held out long enough. Happ was placed on the 10-day IL with a left rib contusion, joining Hoerner,
Happ in 'good spirits' after outfield collision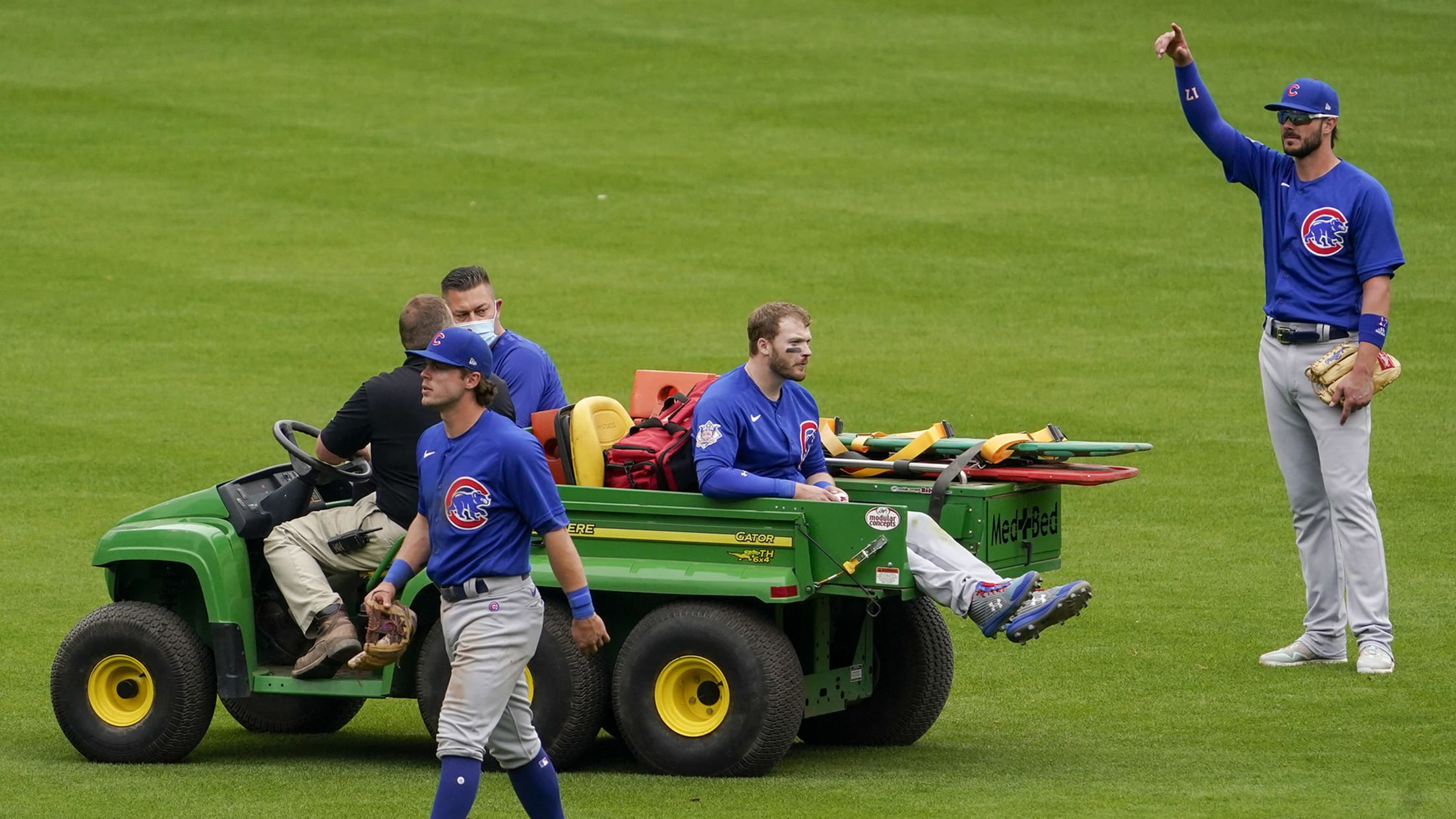 The Cubs have been waiting for Ian Happ to find his rhythm in the batter's box. Finally, their leadoff man looked the part again on Sunday, only to be forced to exit in the aftermath of a scary collision with second baseman Nico Hoerner in center field. Moments after launching
With Dodgers looming, Pederson nearly back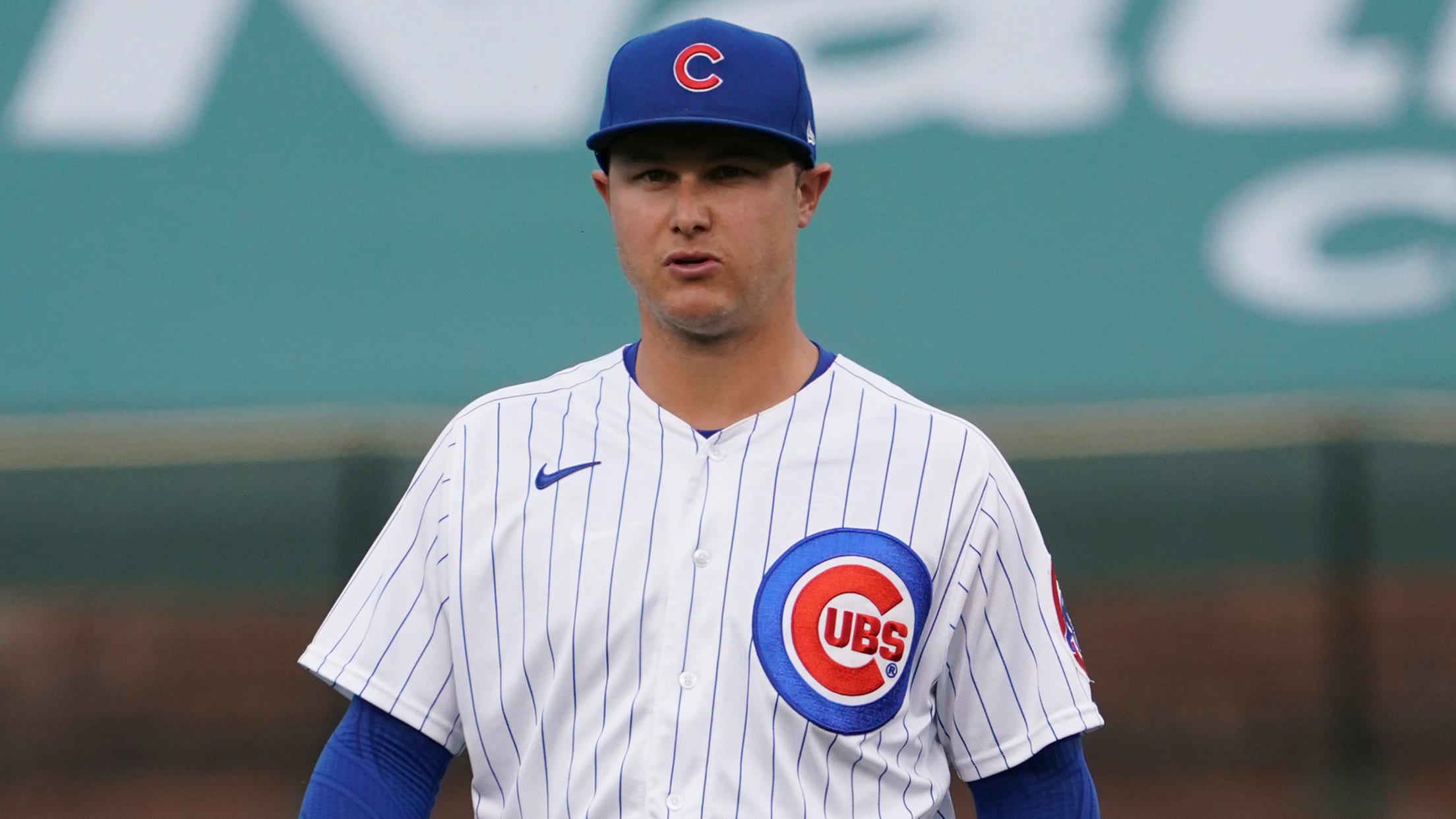 There is undoubtedly a part of Joc Pederson that would love to be activated and back on the field to face the Dodgers in the upcoming series at Wrigley Field. First, the Cubs' outfielder has to check some final boxes in his rehab process. Prior to Sunday's game against the
Notes: Contreras rests; Thompson called up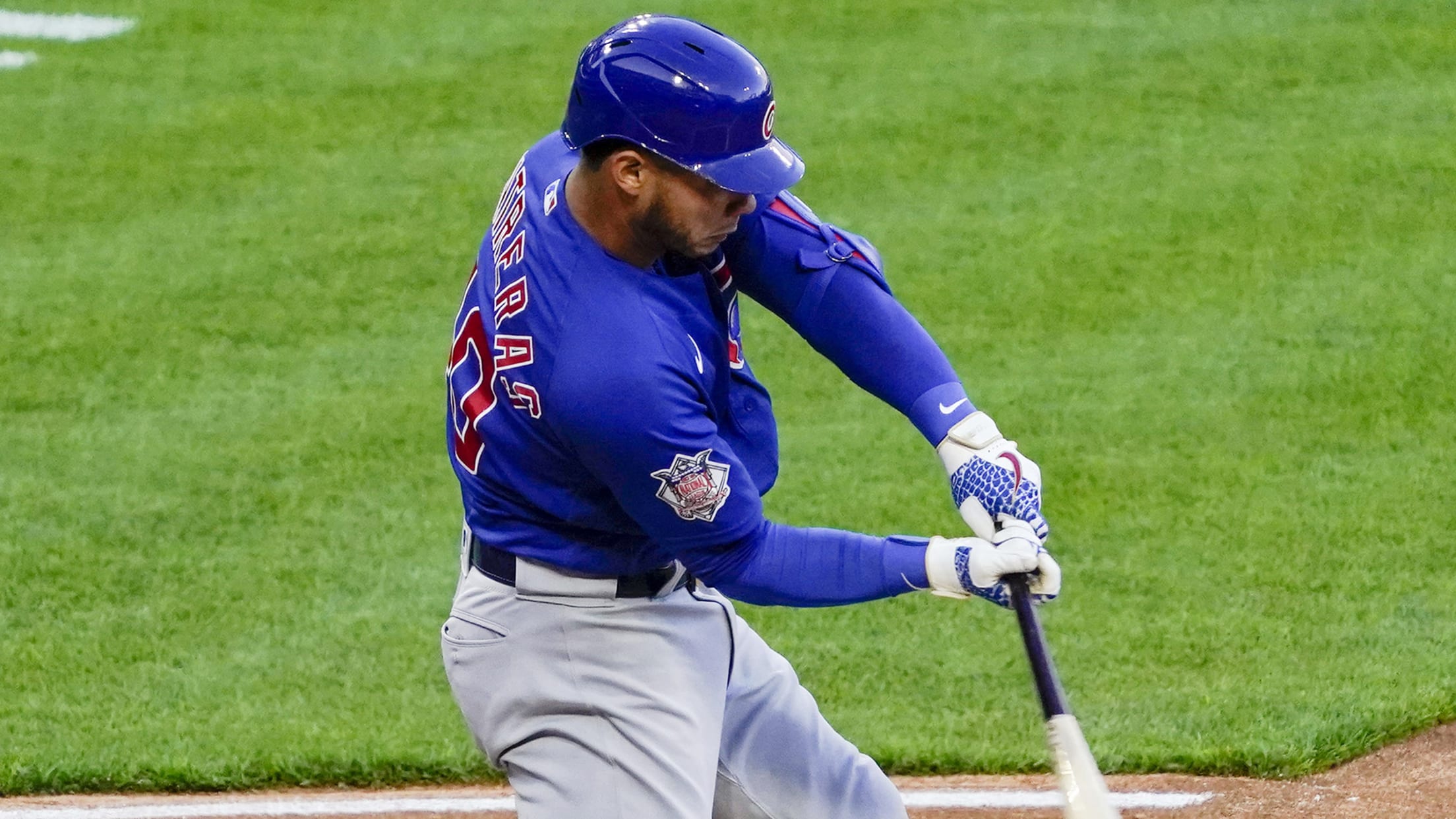 Catcher Willson Contreras was not in the starting lineup for the Cubs against the Reds at Great American Ball Park on Saturday after exiting Friday night's contest with right thigh tightness. Manager David Ross said Contreras felt a little sore Saturday morning but said he could play if necessary. Ross
Notes: Báez avoids IL; Rizzo at leadoff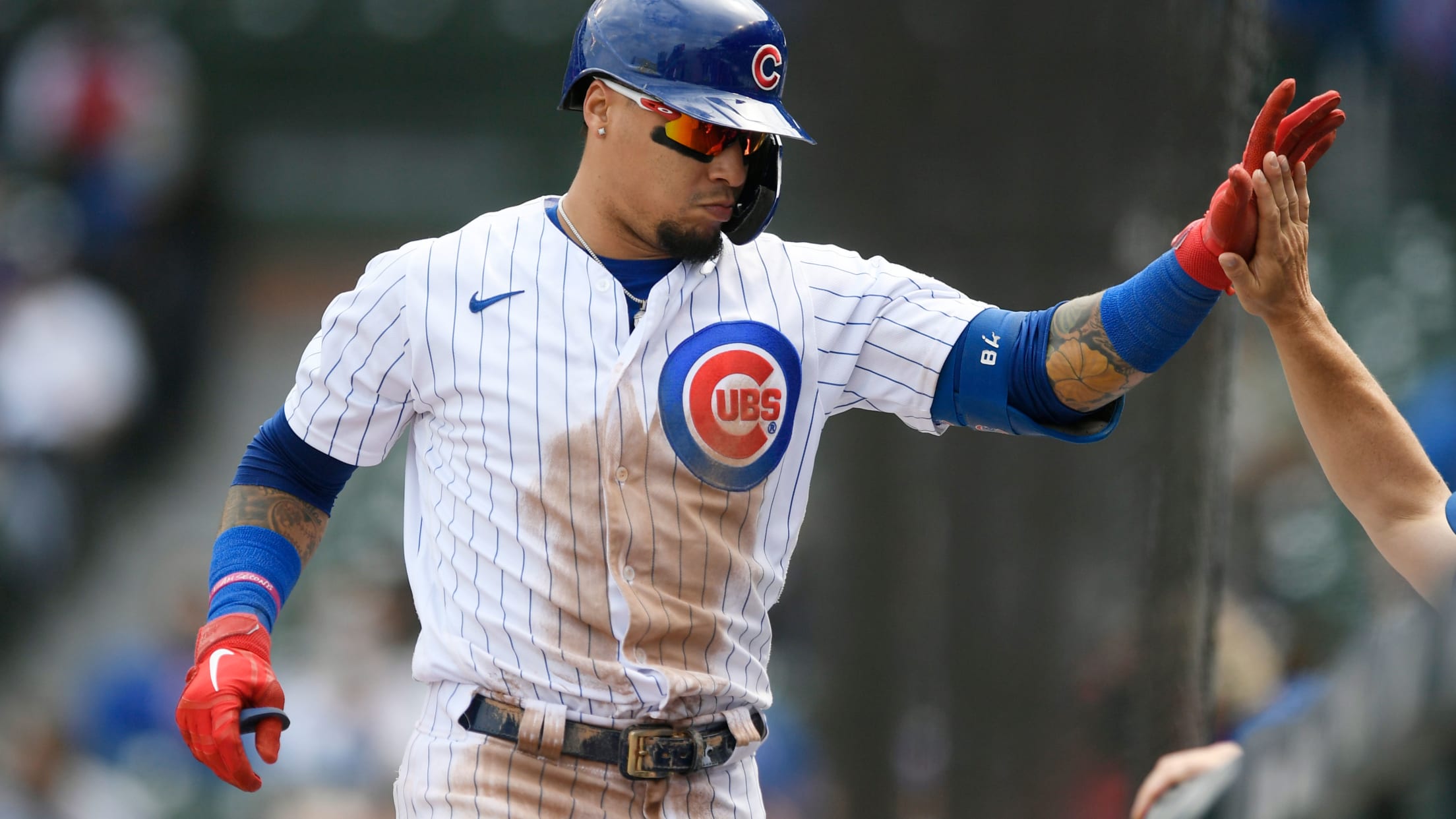 There was a chance that Javier Báez could have landed on the injured list prior to Wednesday's game against the Braves. After his pregame work in Atlanta, the Cubs opted against taking that route with their All-Star shortstop. "He was moving well," manager David Ross said. Báez had left hamstring
Notes: Báez, Bryant injuries; Megill's debut
The Cubs were without Javier Báez and Kris Bryant in the starting lineup against the Braves on Tuesday night, and the club is hoping that neither player's injury issue develops into a more long-term problem. "It's tough to play two short," Cubs manager David Ross said. Báez was out of
Notes: Báez out of lineup; bullpen moves
Javier Báez was running on the pitch in the seventh inning on Sunday. Then the Cubs' star shortstop grabbed at the back of his left leg upon reaching second base. At the time, Báez was checked by Cubs manager David Ross and a member of Chicago's medical team, but the
Cubs put Miller on IL, recall Ryan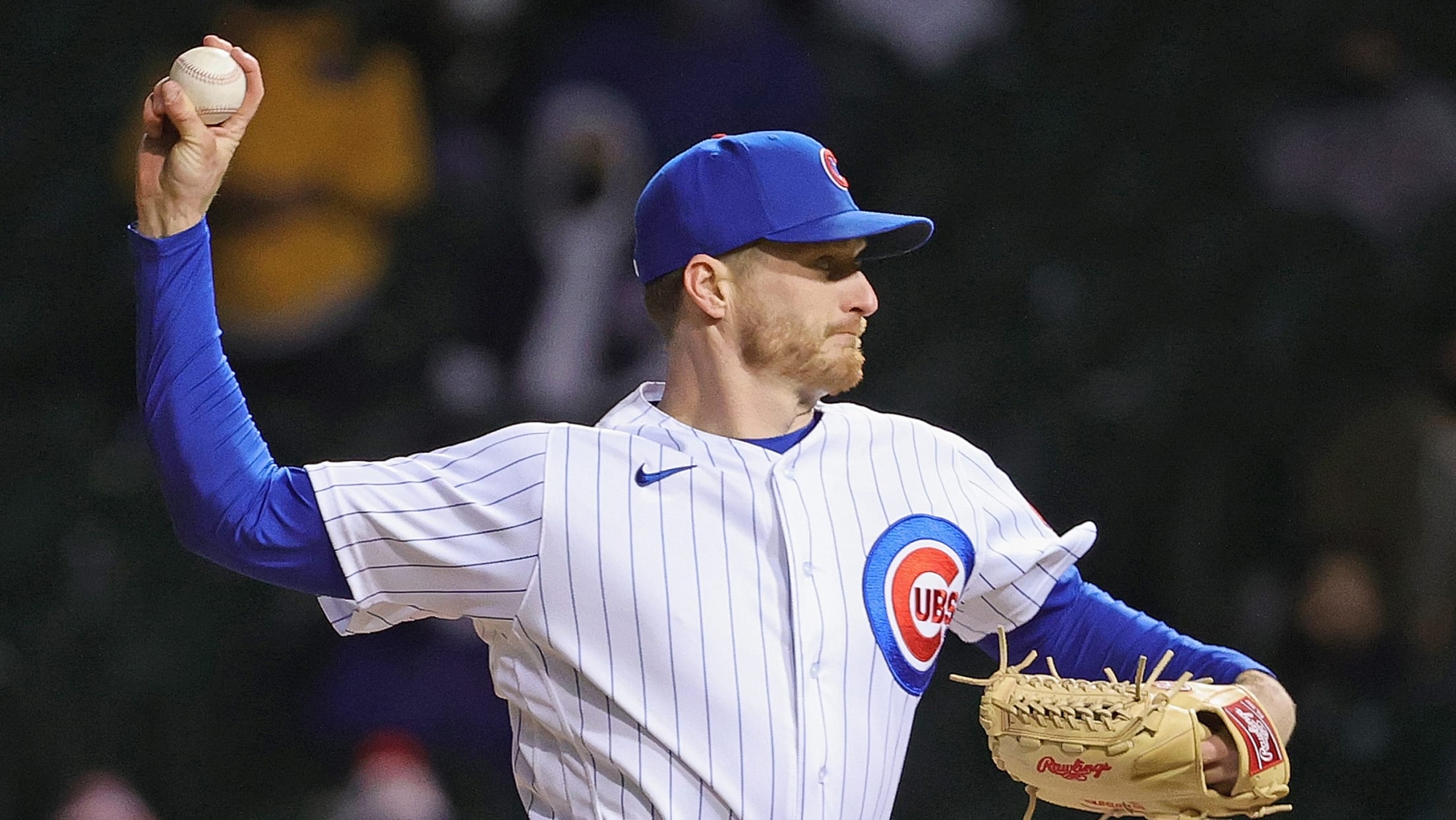 The Chicago Cubs today placed right-handed pitcher Shelby Miller on the 10-day injured list (retroactive to April 22) with a low back strain and recalled left-handed pitcher Kyle Ryan from the South Bend Alternate Site. Ryan is available for today's 1:20 p.m. CT game against the Milwaukee Brewers at Wrigley
Pederson (wrist) goes on IL; Hoerner up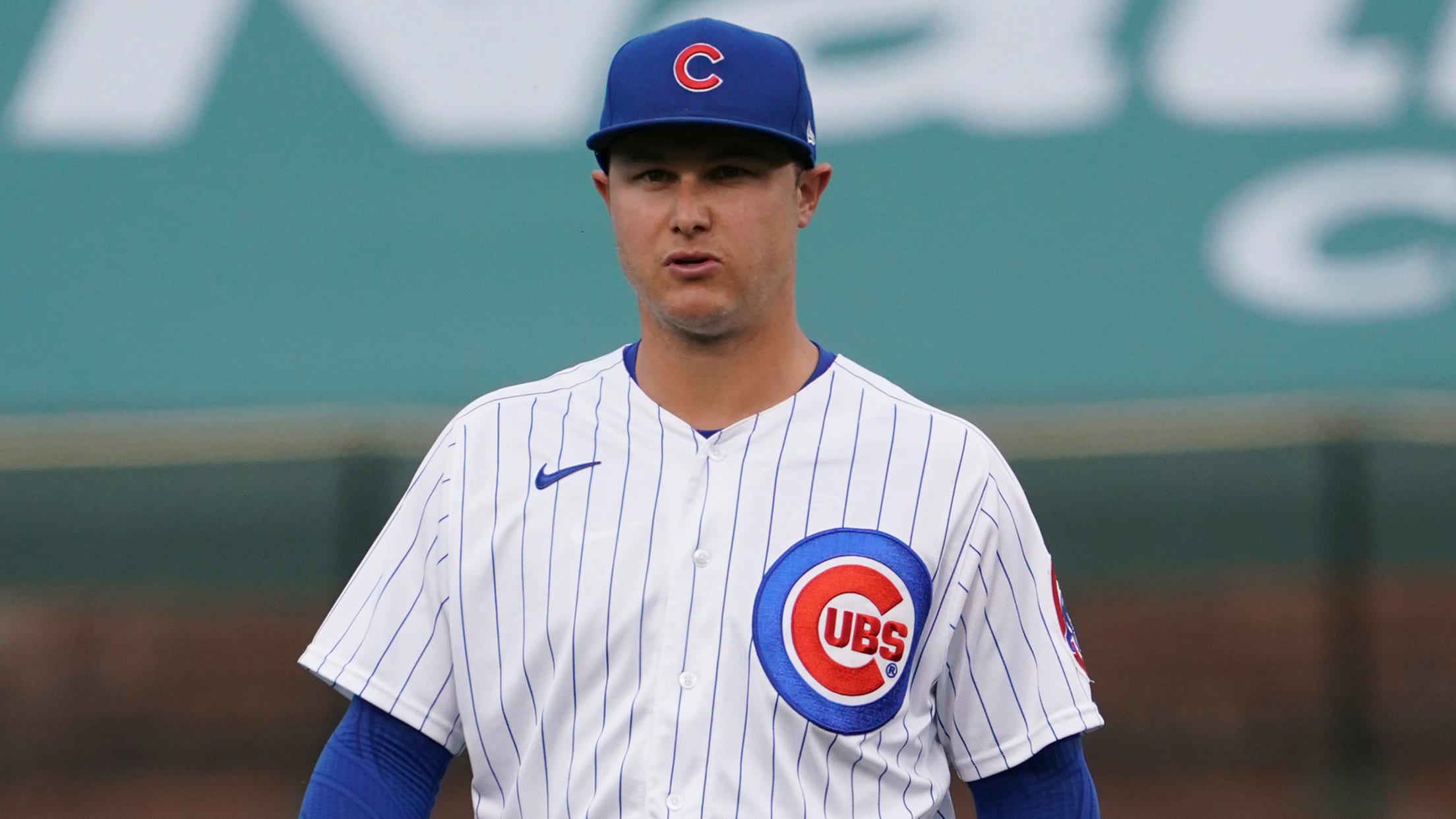 CHICAGO -- Joc Pederson had such an incredible Cactus League showing this spring that it made his struggles out of the gates this season a bit perplexing. At least a partial explanation arrived prior to Thursday's game against the Mets. Less than two hours before first pitch, the Cubs announced
Notes: Hoerner set to return; bullpen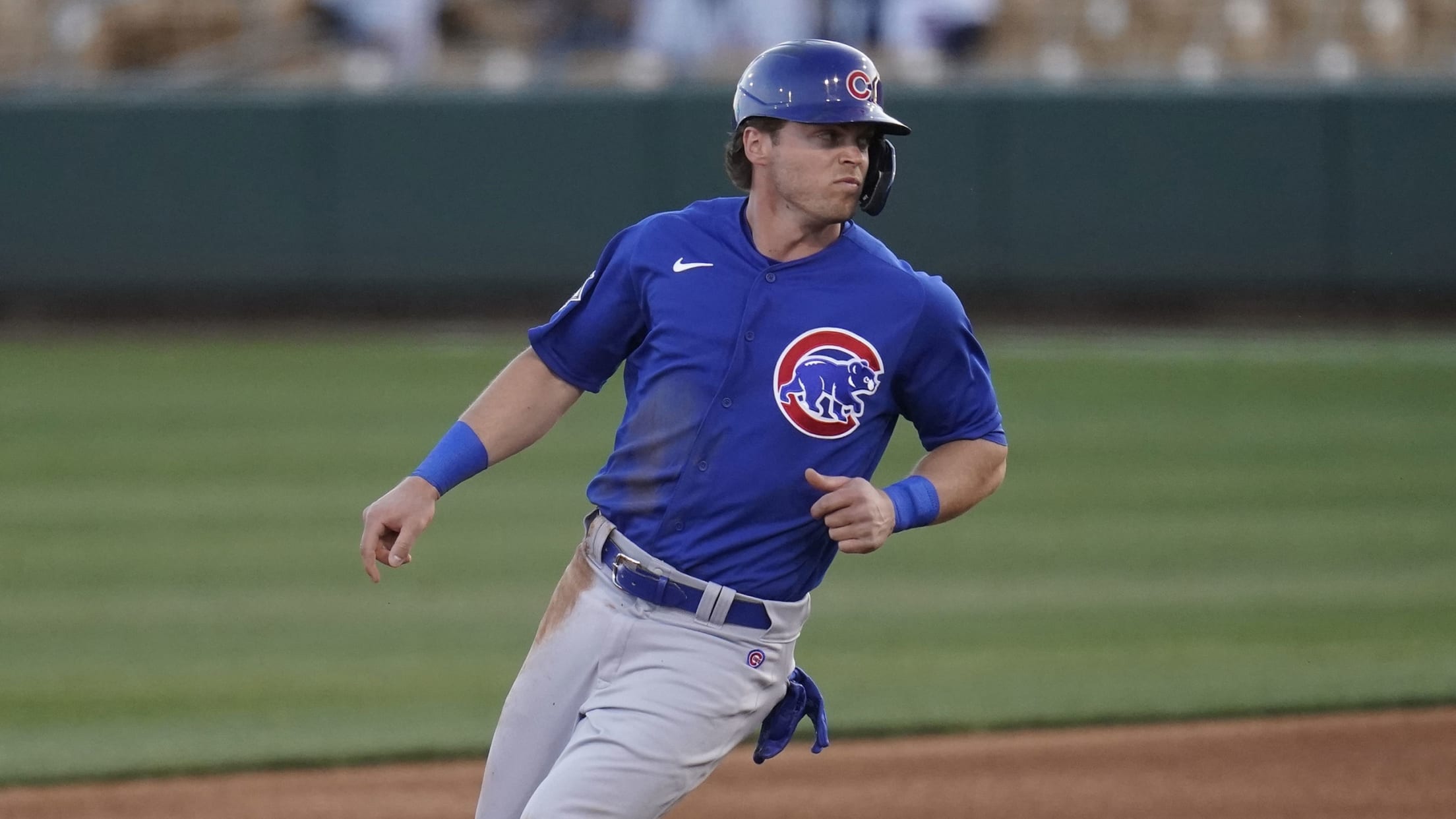 Despite his best effort at convincing manager David Ross otherwise, Nico Hoerner remained out of the Cubs' lineup for Monday's 4-4 tie vs. the White Sox, a day after getting scratched with lower back tightness. But Hoerner should be back Wednesday to resume his bid for the starting second-base job.
Báez exits as precaution after HBP on arm
Cubs shortstop diagnosed with bruised forearm after plating run with bags full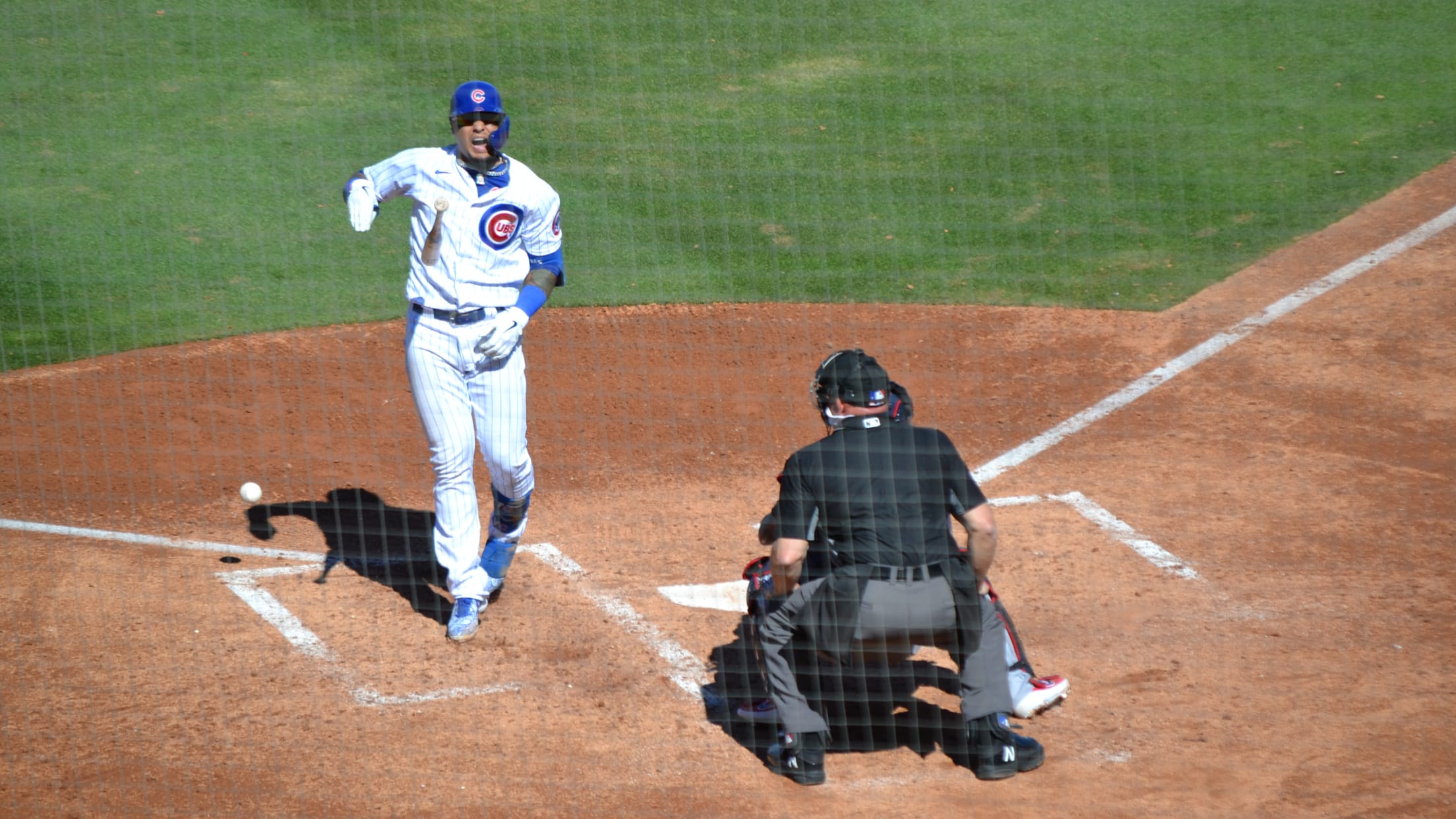 MESA, Ariz. -- Javier Báez grimaced in pain and tossed his bat away on Friday afternoon, following an inside offering from Cleveland's Cal Quantrill that struck the Cubs shortstop on the inside of his right forearm. It was a painful pitch that resulted in Báez exiting Chicago's 10-4 Cactus League