Inbox: Can Hoerner make club out of spring?
Beat reporter Jordan Bastian fields questions from fans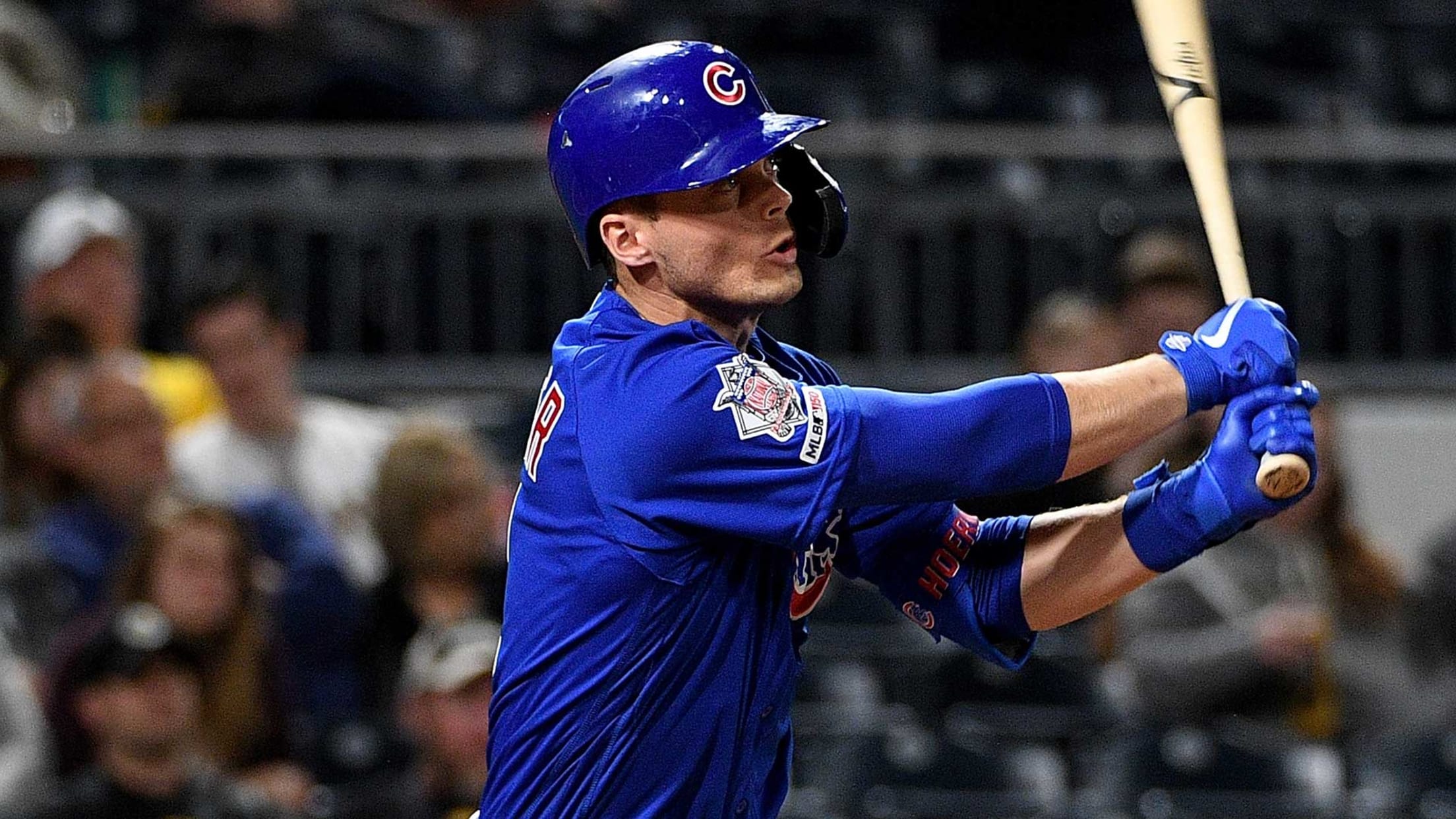 Years from now, you will be able to wow your friends with this new bit of Cubs trivia. Who managed the first game of the David Ross managerial era? That would be bench coach Andy Green, who has been filling in for Ross as he's battled flu-like symptoms this weekend.
This Cubs prospect may be a future No. 1 hitter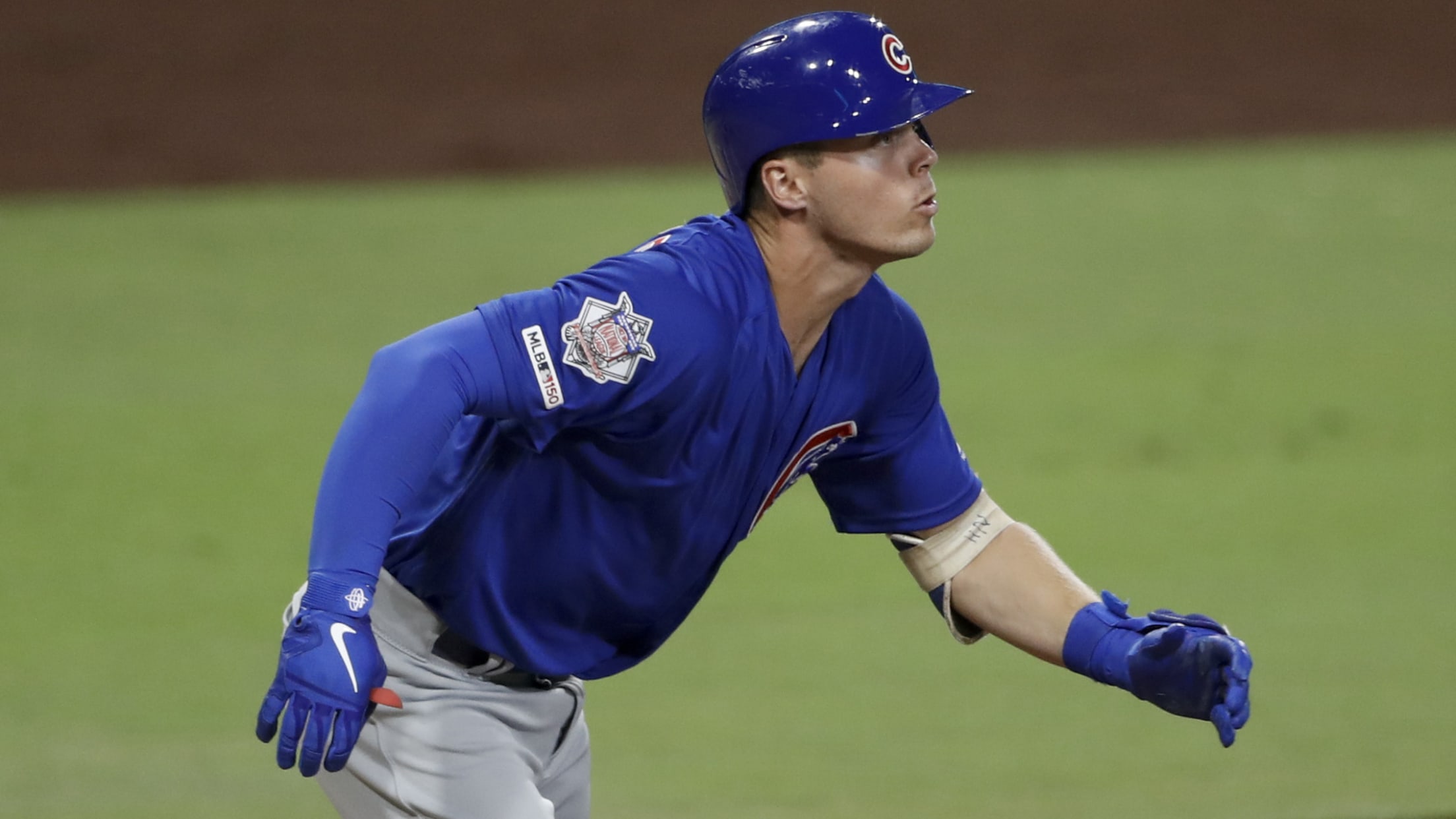 CHICAGO -- The Cubs have been on the hunt for consistency from the leadoff spot for the past few seasons. It is a hot-button topic within the fan base, and one that was raised again during Sunday morning's Minor League panel on the final day of Cubs Convention. A fan
Cubs acquire prospect Rivas, deal Kemp to A's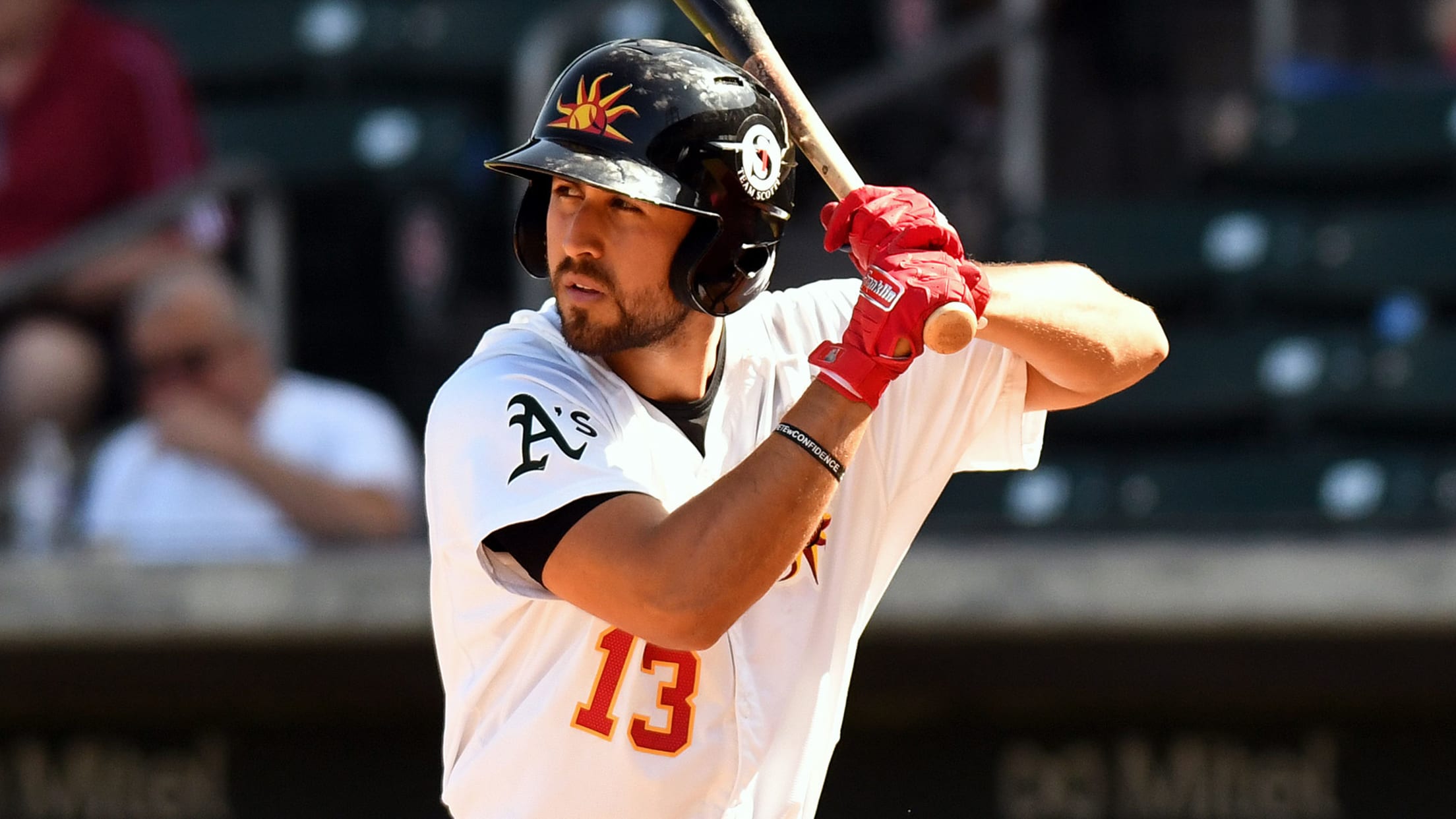 CHICAGO -- The Cubs do not have a concrete plan in place for second base or their utility bench roles, but the club does have a list of candidates to sort through this spring. On Monday, Chicago reduced the field by one via trade. The Cubs dealt utility man Tony
Hoerner thrilled in debut -- how can he improve?
Aggressive swing led to big moments, but also exposed lack of control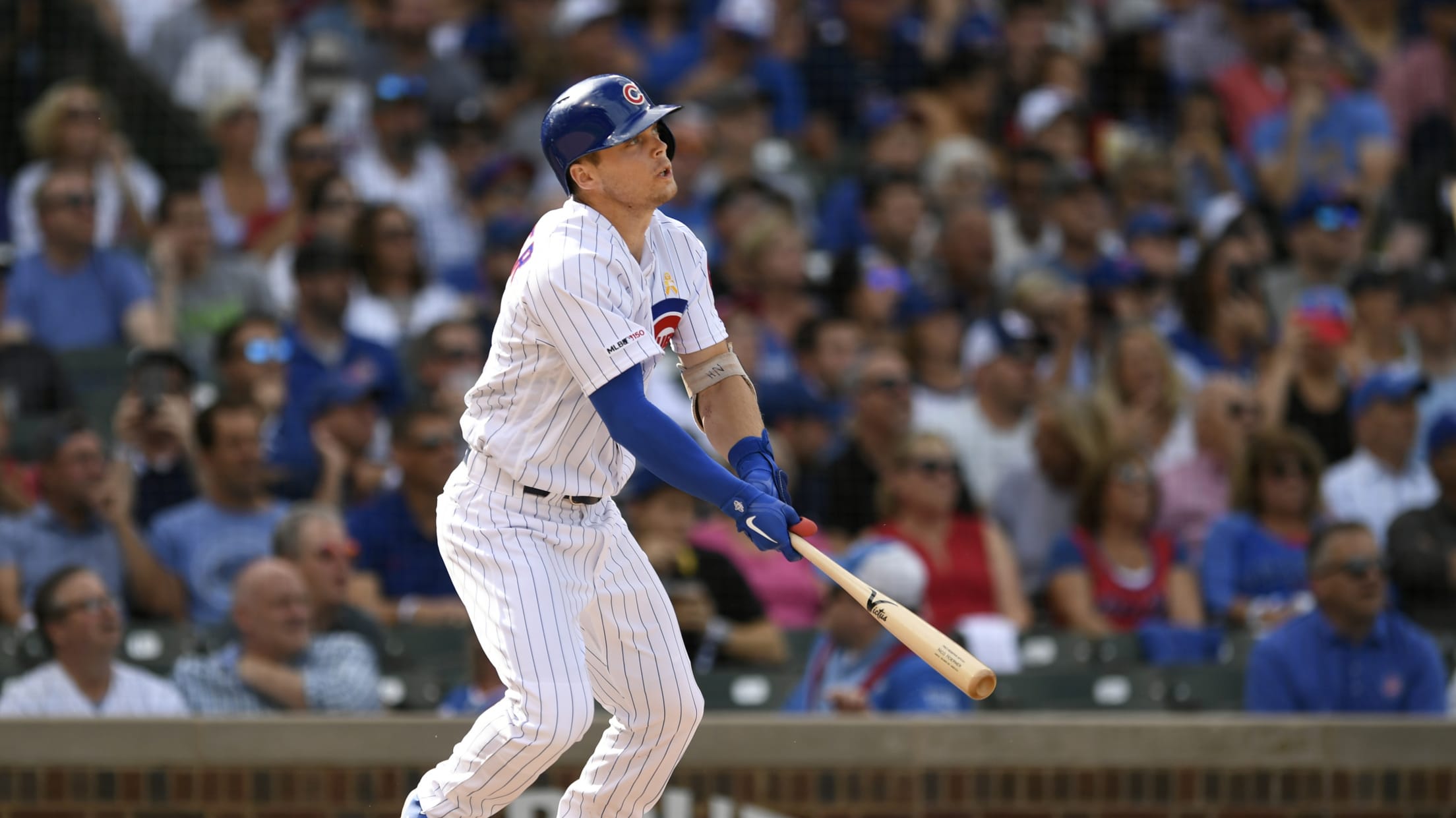 CHICAGO -- Nico Hoerner thought about the question for a moment, but what he experienced last fall kept jumping to the forefront of his mind. The Cubs' rookie was asked for his favorite moment in baseball to date. His mind's eye saw the ivy-covered wall and sea of red-and-blue filling
Cubs protect Amaya, Short from Rule 5 Draft
Righties Miller, Rodriguez also added to 40-man roster before deadline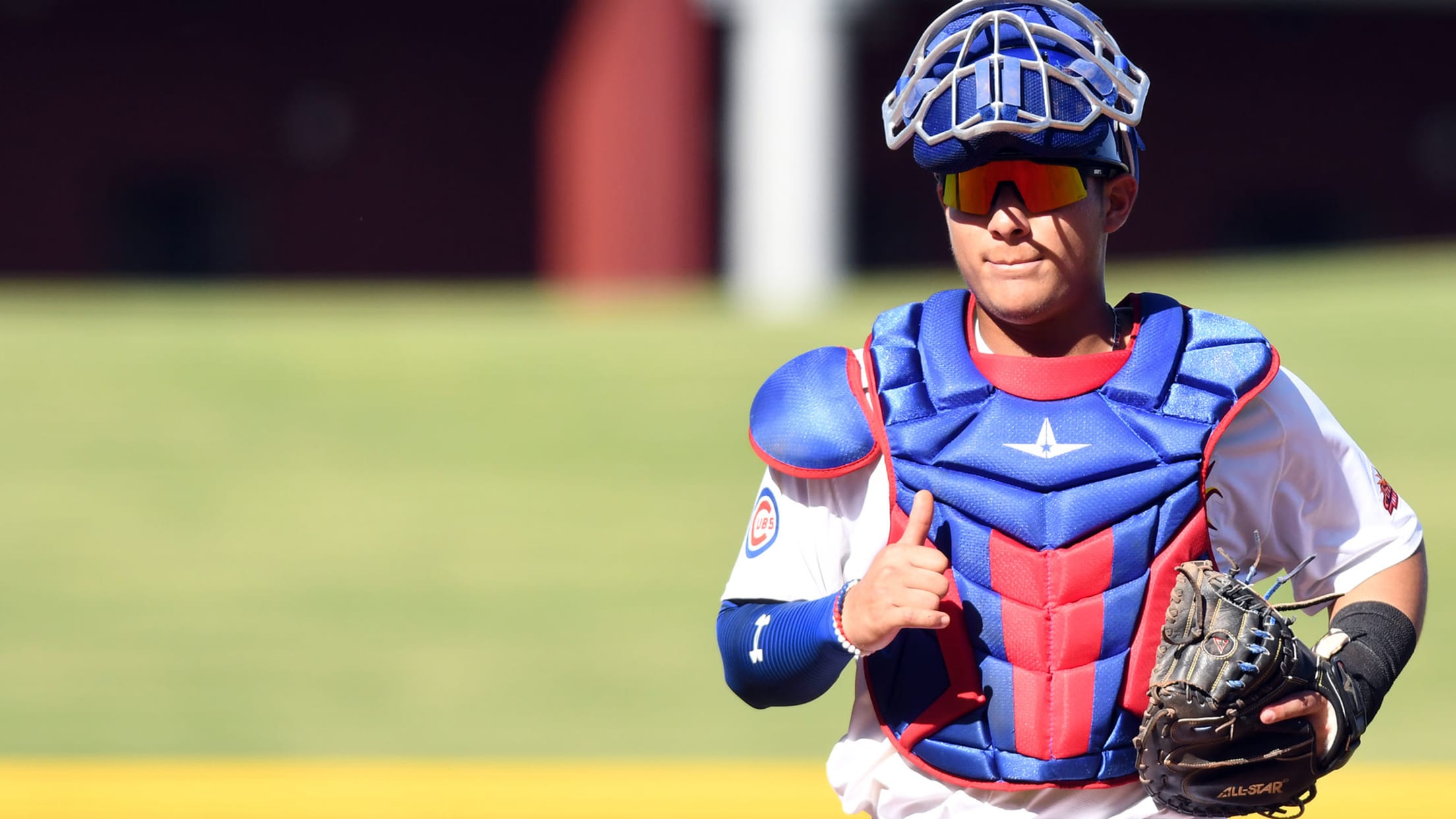 CHICAGO -- Miguel Amaya was often off to the side watching when the Cubs' big leaguers were on the backfields during Spring Training. If an extra catcher was needed, he would get the chance to put on the gear and help receive some Major League pitches. The way Amaya went
This is the state of the Cubs' farm system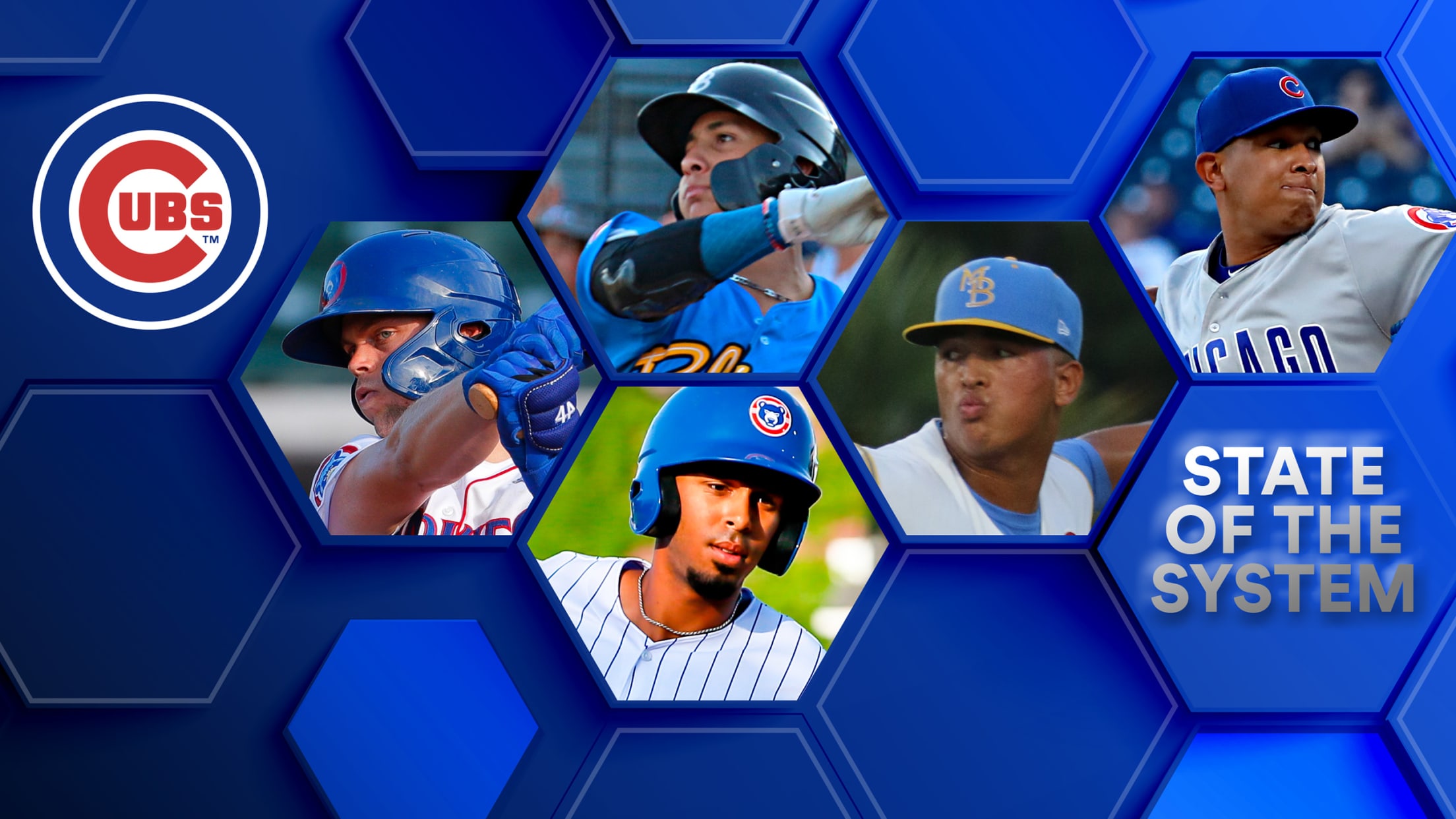 When the Cubs ended a 108-year drought by winning the 2016 World Series, they had a lineup loaded with young stars still on the rise and appeared well positioned for multiple titles. But after falling in the 2017 National League Championship Series, they faded down the stretch in 2018 before
Inbox: Could Hoerner shake up Cubs' outfield?
Beat reporter Jordan Bastian answers questions from fans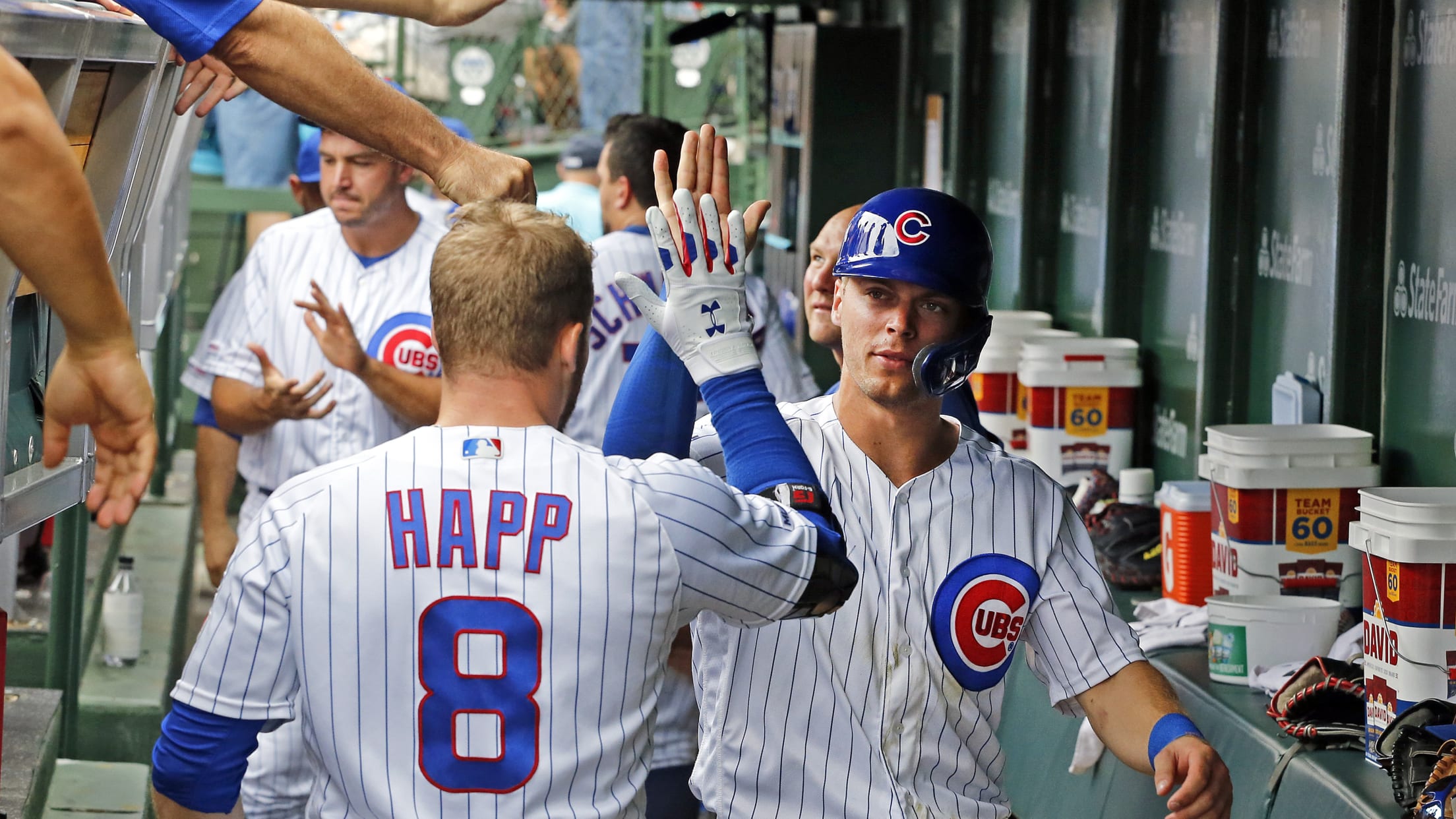 How serious of a candidate is Nico Hoerner for center field? Are Ian Happ and Albert Almora Jr. likely going to platoon center field if Hoerner doesn't work out? And does Nicholas Castellanos play a factor in any of this? [email protected] via Twitter If the Cubs re-sign Castellanos or add
Cubs Arizona Fall League updates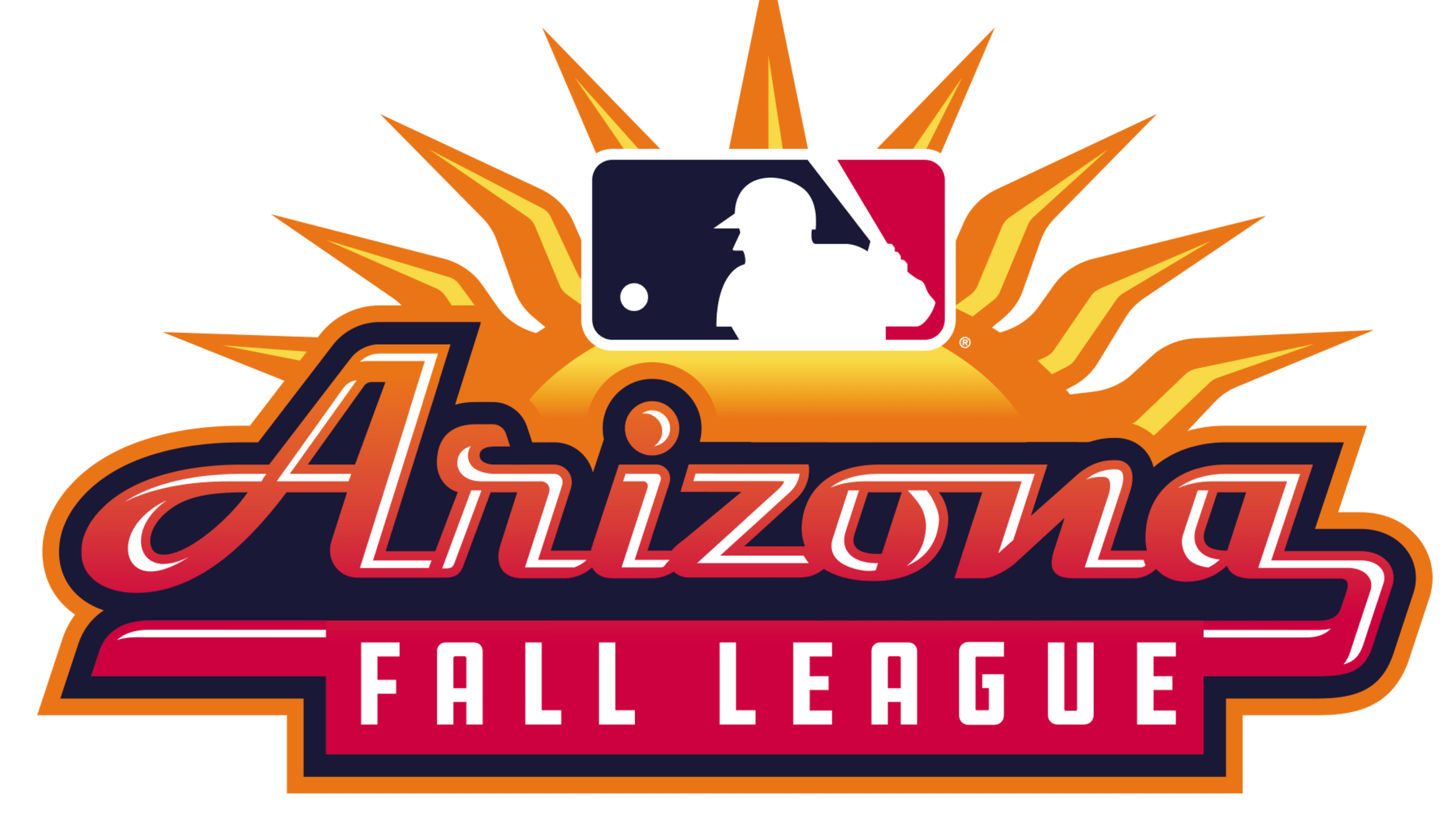 Seven Cubs prospects are playing for the Mesa Solar Sox in the 2019 Arizona Fall League: Catcher Miguel Amaya (No. 2, MLB No. 90), shortstop Zack Short (No. 9), right-hander Erich Uelmen (No. 24), right-hander Scott Effross, left-hander Jordan Minch, right-hander Keegan Thompson and first baseman Jared Young.
Matijevic has big night at the plate in AFL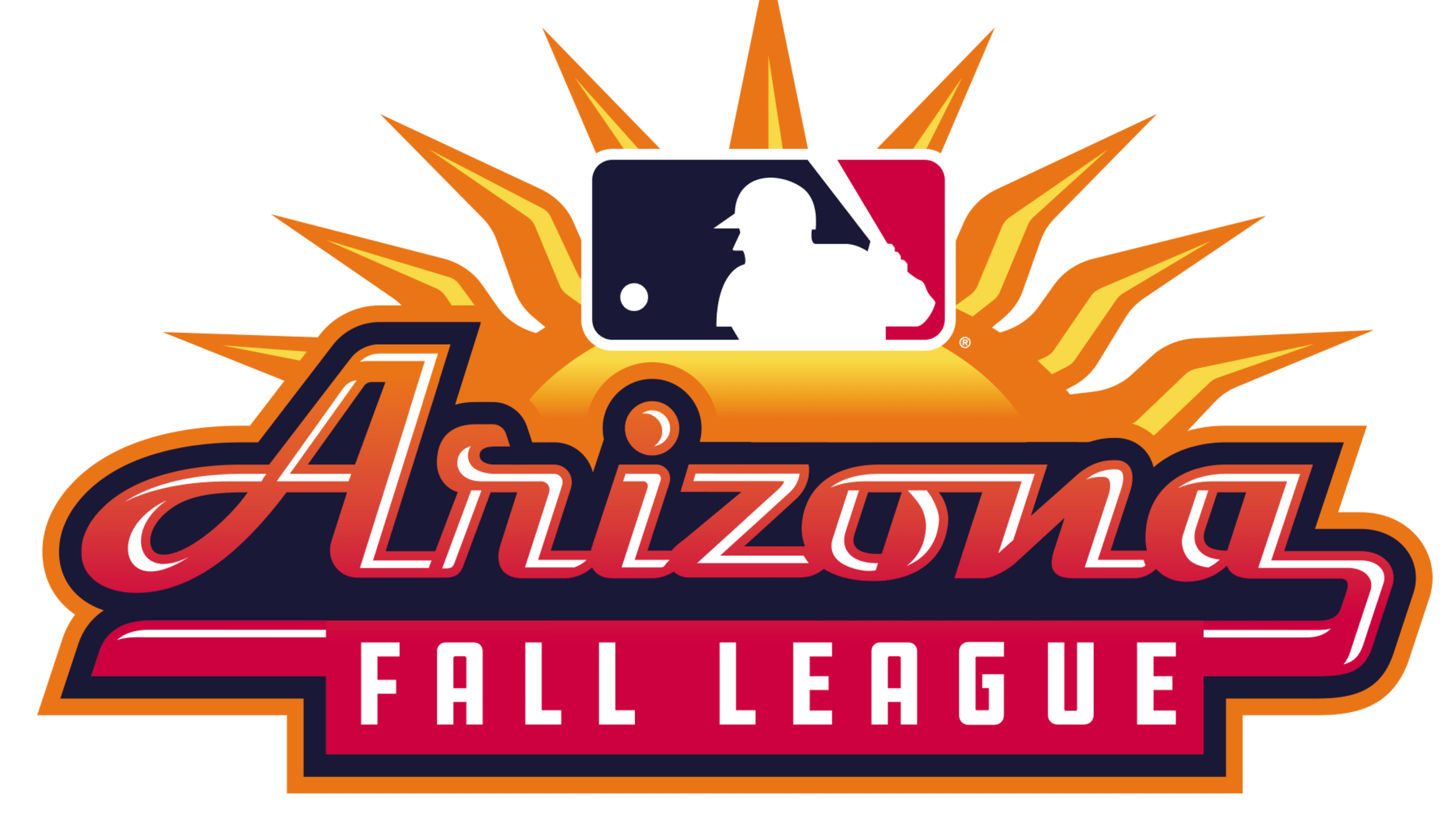 MESA, Ariz. -- If Astros prospect J.J. Matijevic looks comfortable playing under the bright lights and hot sun in Arizona, it's because he is. The former University of Arizona star is off to a strong start in Arizona Fall League play and on Friday, his hot bat led to a
Pipeline names Cubs Prospects of the Year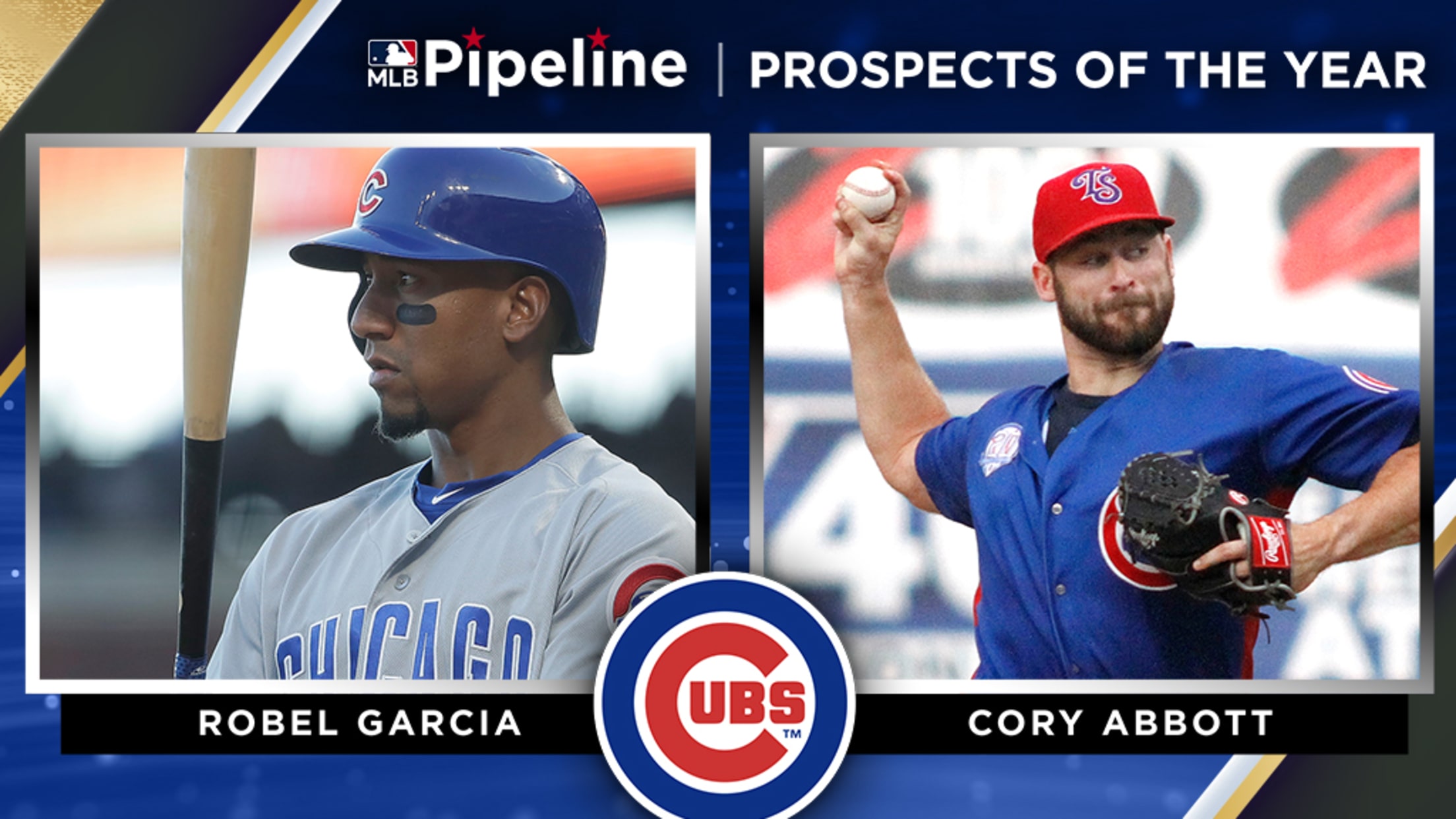 CHICAGO -- It seemed fitting that Robel Garcia's first start in the Major Leagues came on Independence Day. This was the dream -- to play baseball on its biggest stage -- but it was so much more than that for Garcia. This was the end of a long road, and
'Nico! Nico!' Road crowd lauds 4-RBI MLB debut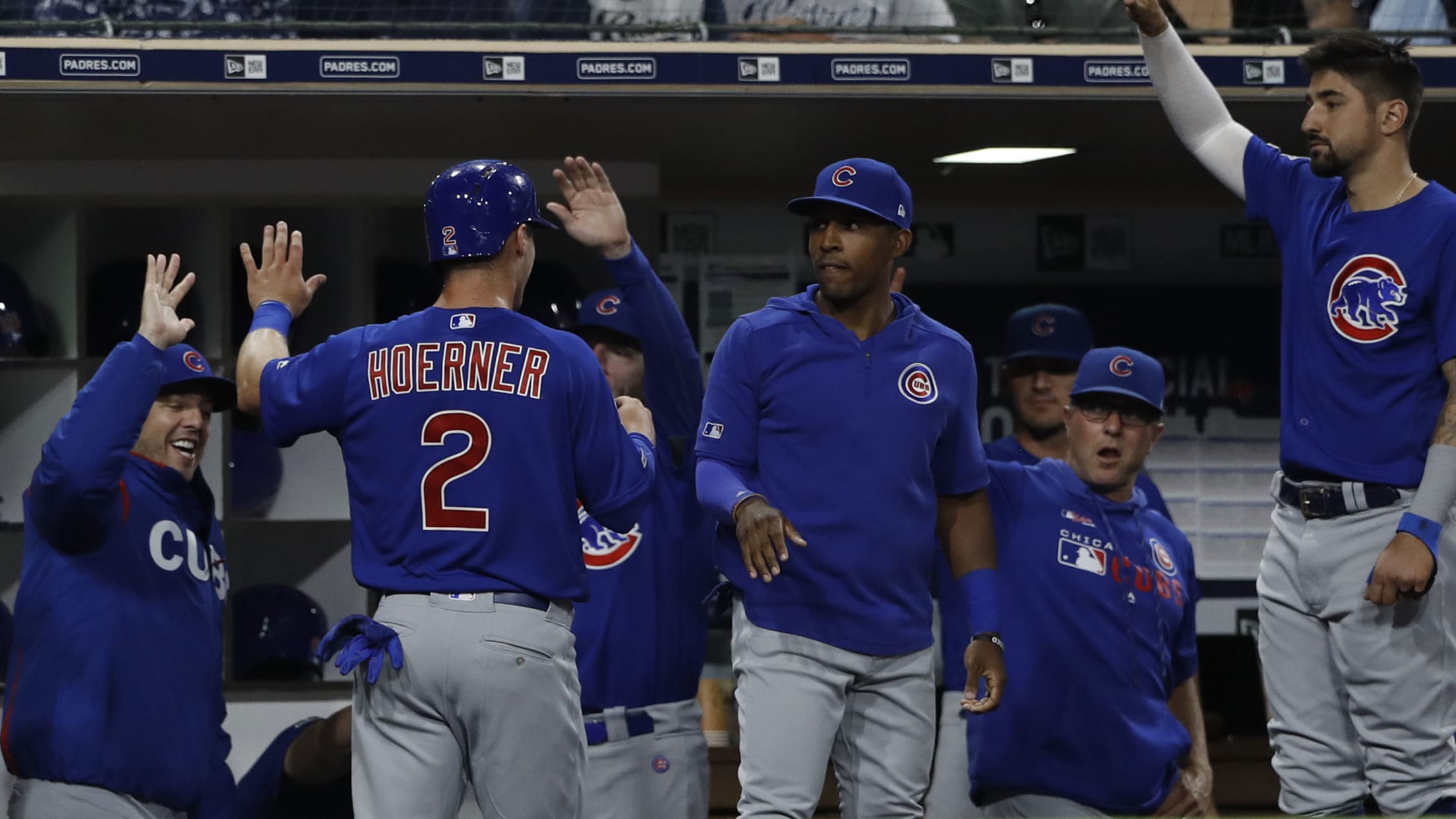 SAN DIEGO -- The Cubs' stopgap solution at shortstop just wouldn't stop Monday night at Petco Park. Nico Hoerner, an unexpected callup even to himself, made his Major League debut a stylish one by collecting three hits and four RBIs to lead the Cubs to a 10-2 victory over the
What to expect from Hoerner in big leagues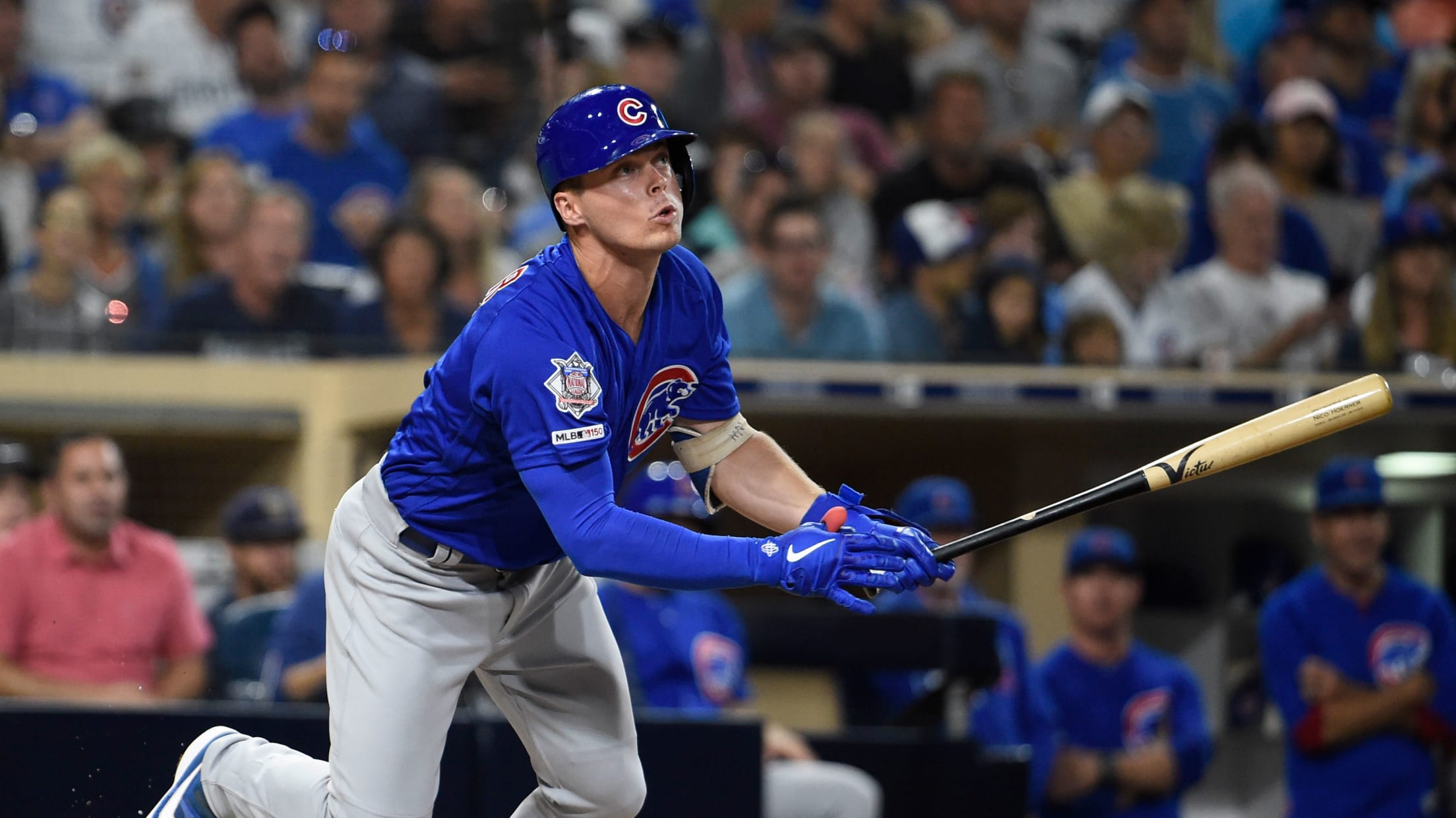 While the Cubs battle to hold on to the National League's second Wild Card spot, they're having trouble keeping their shortstops healthy. As a result, Nico Hoerner will become the first player from the 2018 Draft to reach the big leagues. All-Star Javier Baez sustained a hairline fracture of his
Cubs' Hoerner first from '18 Draft to reach bigs
Top prospect debuts ahead of schedule with Baez, Russell injured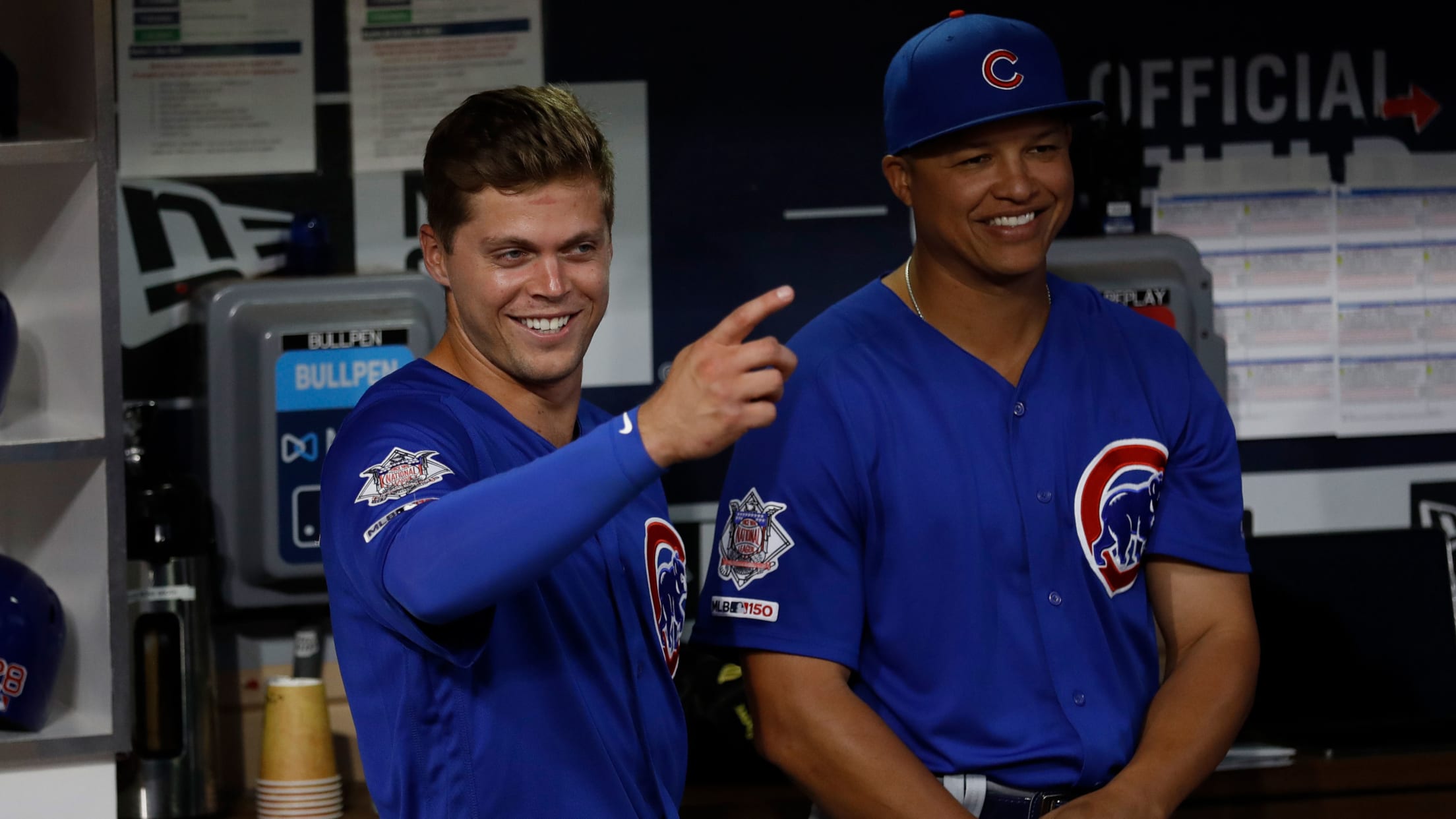 SAN DIEGO -- The Cubs are not looking to Nico Hoerner as a savior for a season in the balance. The highly touted shortstop prospect was not even the team's plans until 2020 at the earliest. That was before a series of setbacks necessitated an altered and expedited timeline. Hoerner
Hultzen joins Cubs: 'It's been a long road'
Left-hander was taken No. 2 overall by Seattle in 2011 Draft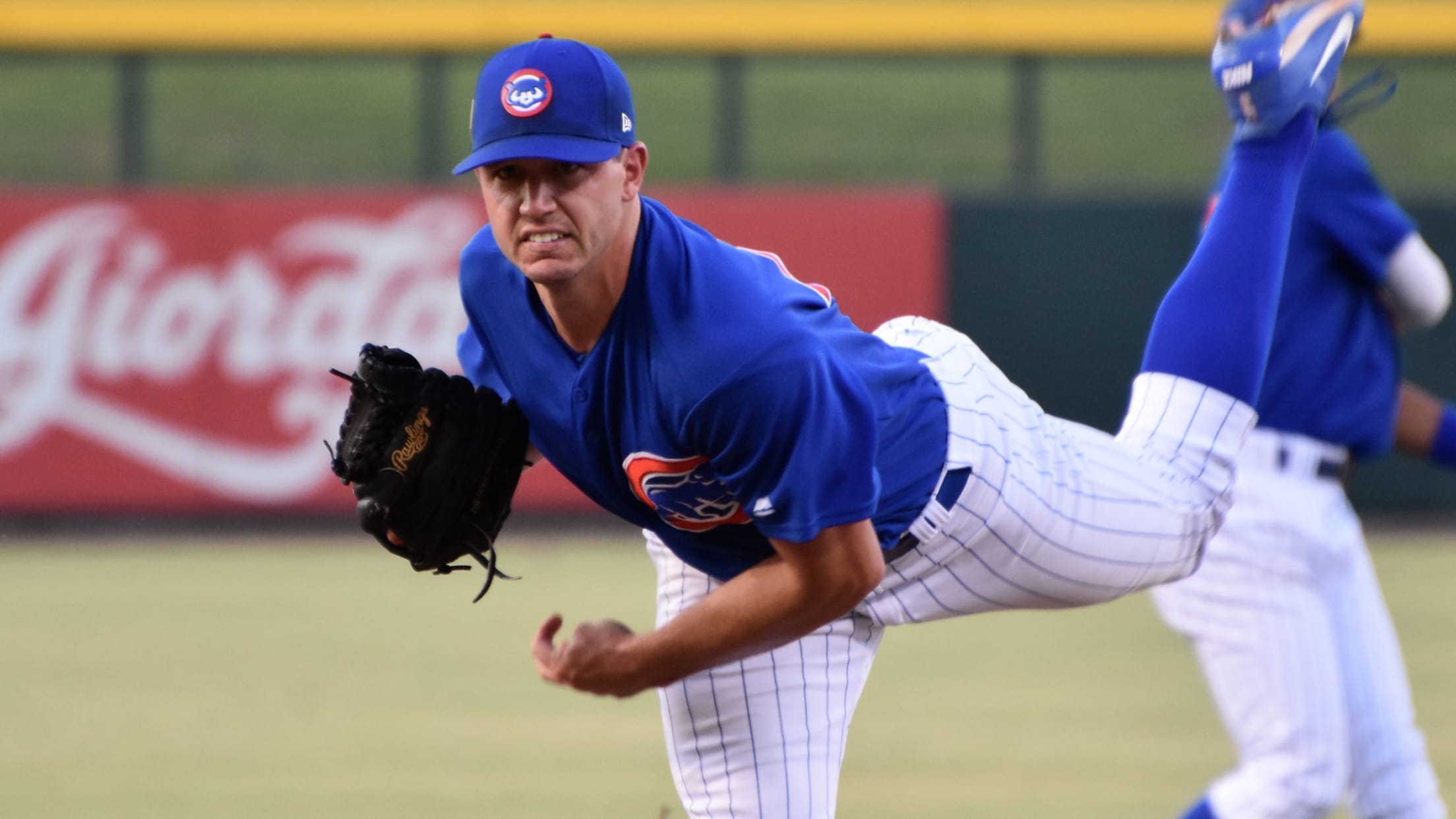 MILWAUKEE -- His name was called seven spots ahead of Cubs star Javier Baez. Only one player -- Gerrit Cole -- was taken ahead of him. One pick later, Trevor Bauer came off the board. You know plenty of the other names from the first round of the 2011 MLB
Cubs upgrade 'pen with trade for reliever Phelps
Club deals prospect Hatch to Blue Jays in exchange for right-hander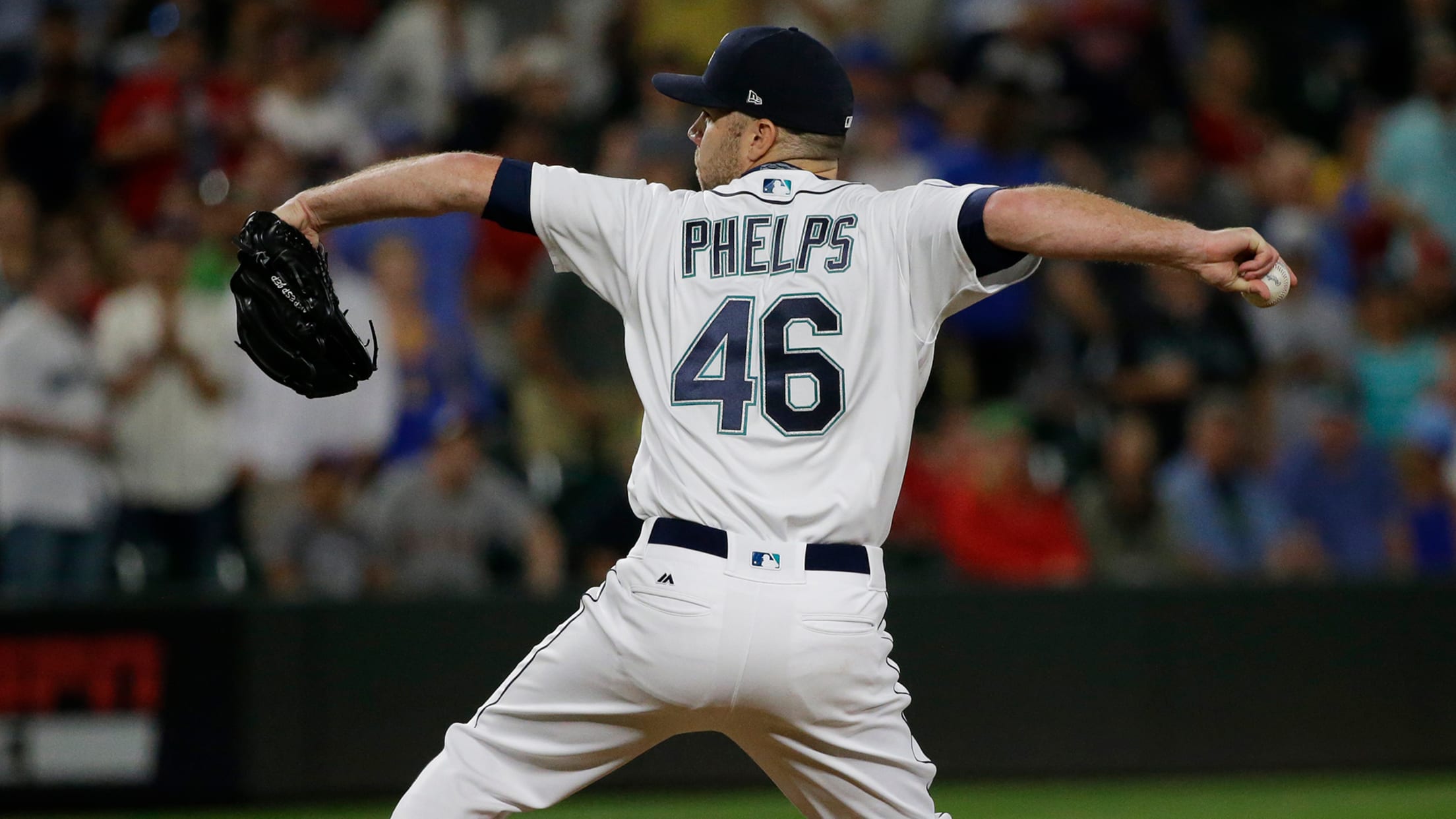 ST. LOUIS -- The Cubs continued to reinforce their bullpen on Tuesday, reeling in right-hander David Phelps in a trade with the Blue Jays. The Cubs announced that they acquired Phelps and a cash consideration from Toronto in exchange for right-handed pitching prospect Thomas Hatch, who was ranked No. 29
Marquez dominates with 14 K's in one-hit start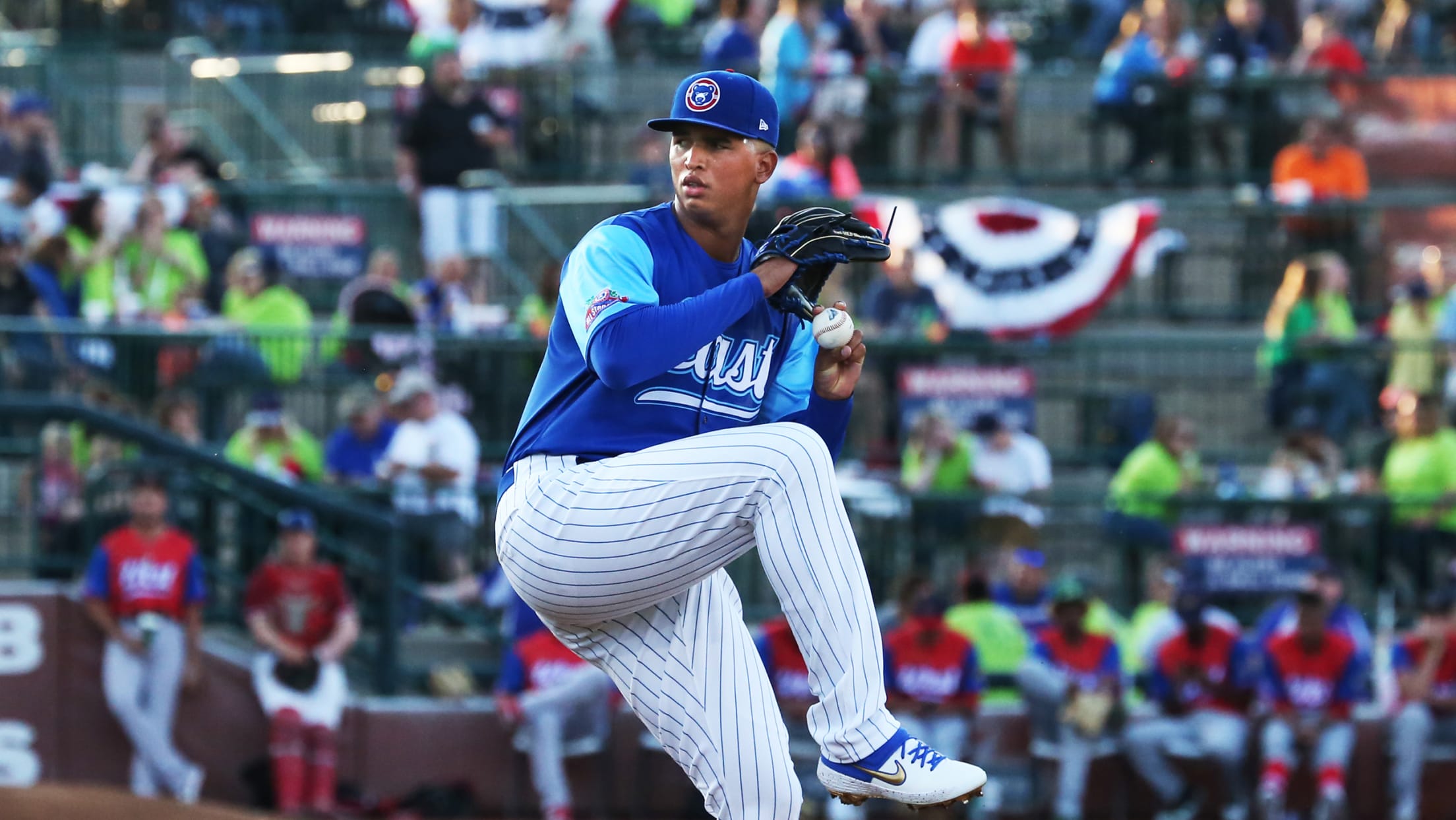 Brailyn Marquez was nothing short of dominant on Thursday as the Cubs' No. 3 prospect led Class A South Bend to a 4-1 win over Lake County (Indians). Marquez spun the best start of his career as he surrendered just one hit and racked up 14 strikeouts, yes 14, over
Cubs to sign trio of top international prospects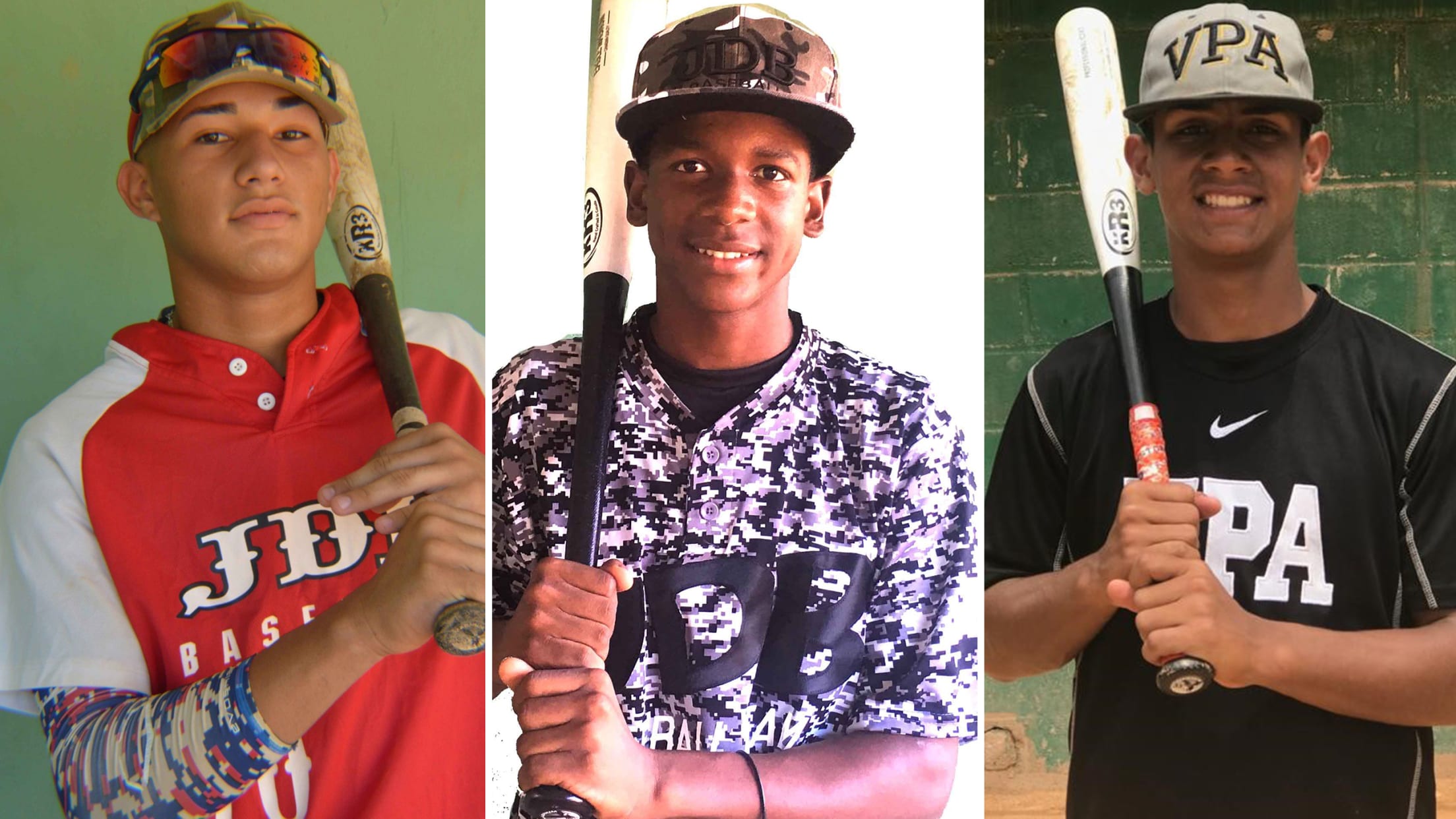 The Cubs are closing in on a trio of top international prospects to add to their Minor League system. According to industry sources, the team has a deal with catcher Ronnier Quintero, ranked No. 6 on MLB Pipeline's Top 30 International Prospects list, worth $2.9 million, along with pacts with
Alzolay, bullpen hit hard in loss to Pirates 
Cubs pitchers surrender 18 runs, 23 hits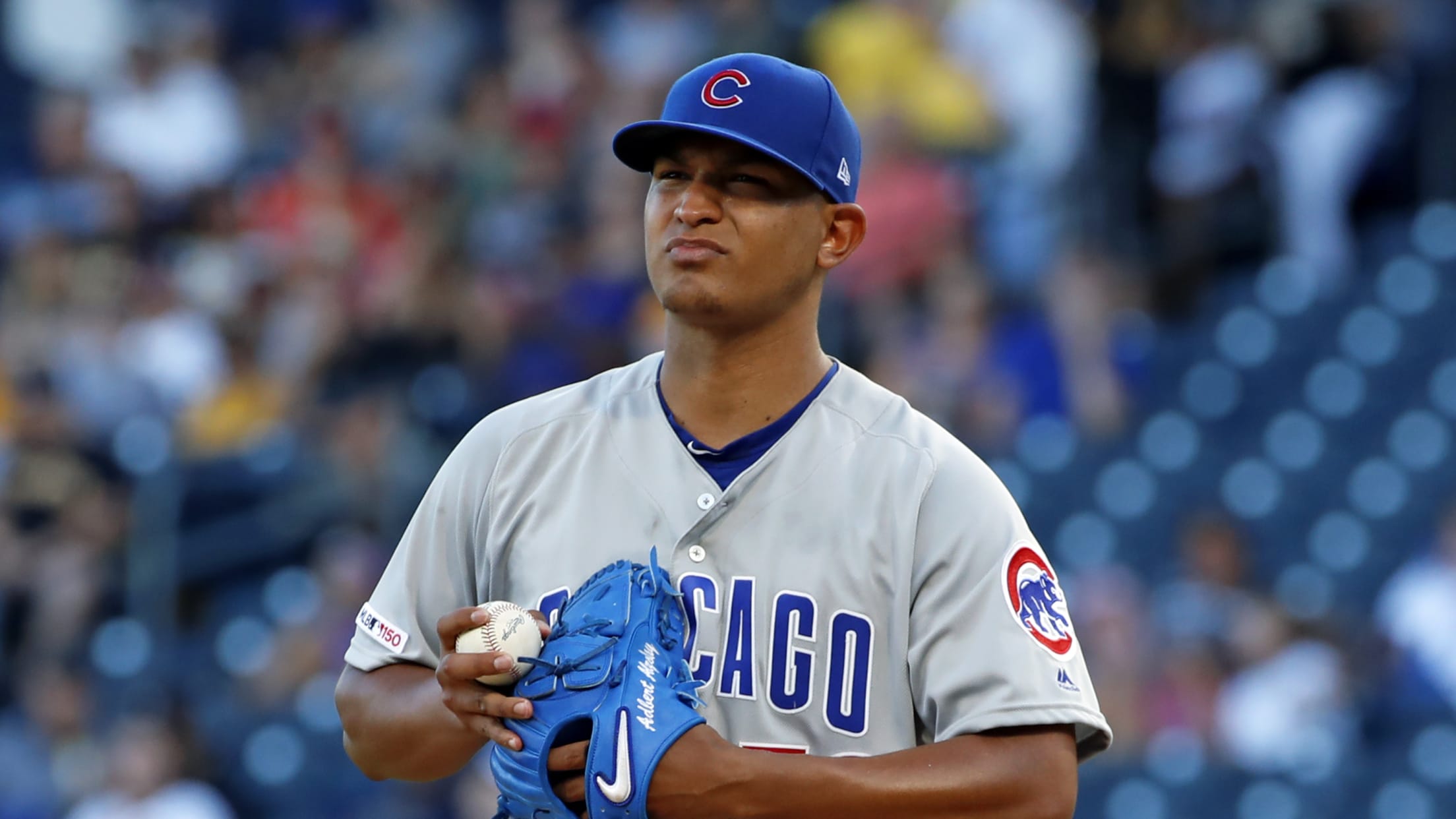 PITTSBURGH -- Adbert Alzolay's first Major League trouble spelled a tough night of pitching for the Cubs on Monday, as they surrendered 23 hits in an 18-5 loss to the Pirates at PNC Park. The lopsided contest ended up playing host to Daniel Descalso pitching in the seventh and Craig
Alzolay stellar in MLB debut, nets win for Cubs
Club's No. 4 prospect K's 5, allows 1 hit in 4-plus innings out of 'pen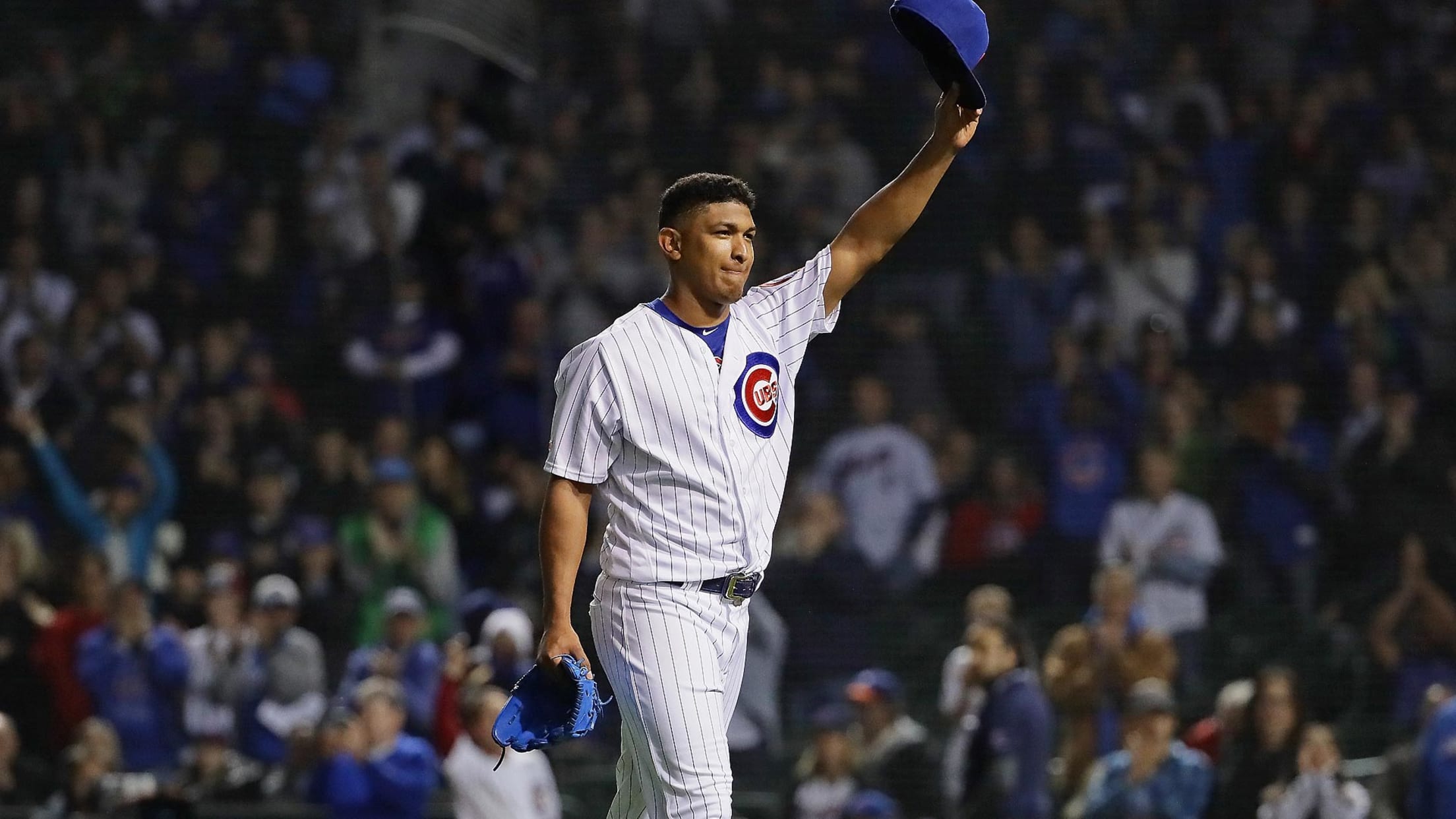 CHICAGO -- Adbert Alzolay kept repeating the word amazing. Whether it was the moment he got the news or the phone call to his parents, or walking into the Cubs' clubhouse and seeing his last name stitched across the back of a Major League uniform, there has been a flood
Cubs officially sign top pick Ryan Jensen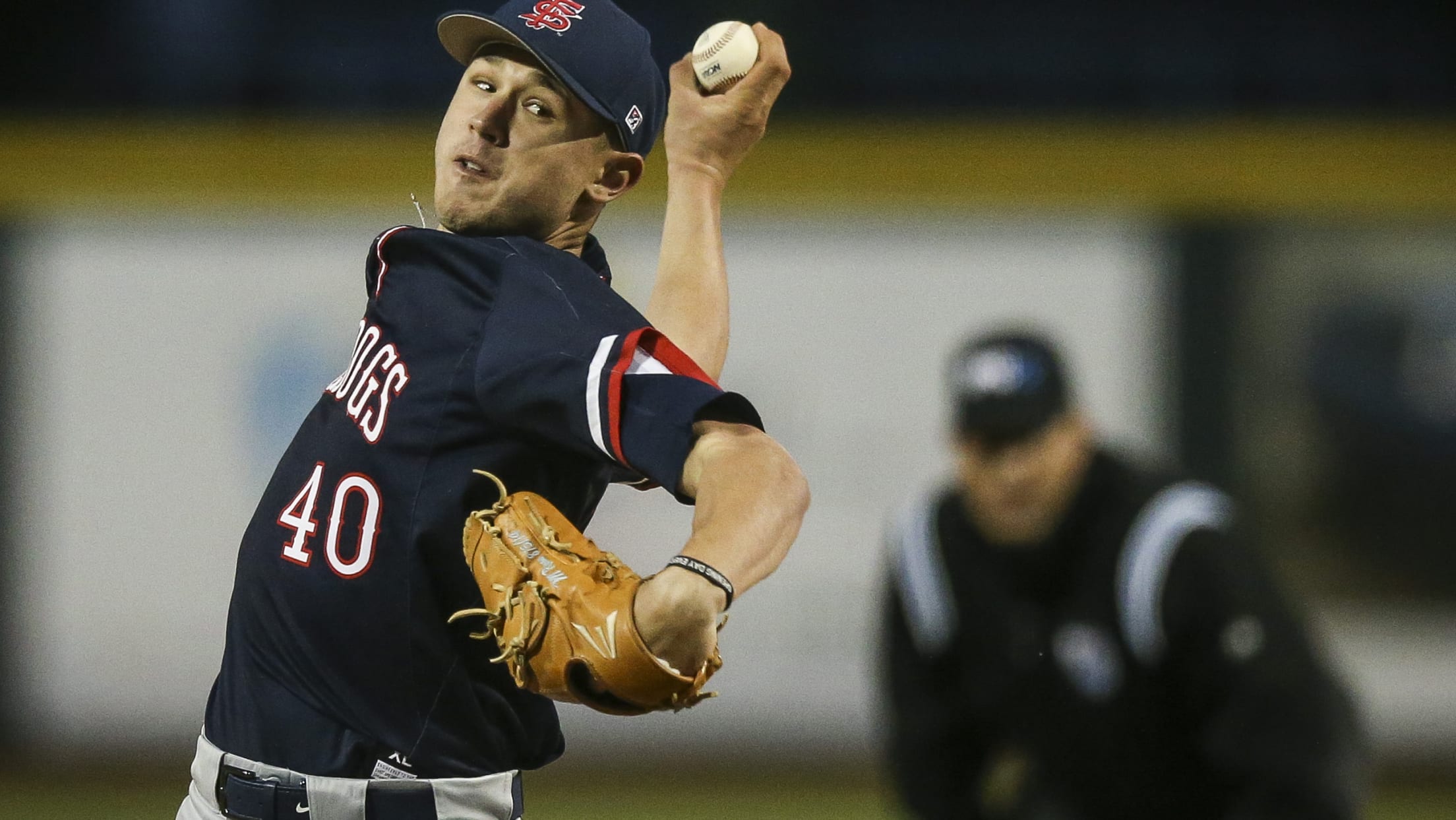 The Cubs and their first selection in the 2019 MLB Draft, right-handed pitcher Ryan Jensen, have agreed to a contract. Terms of the deal were not disclosed, but the slot value for the 27th overall selection is $2,570,100. Jensen, 21, is out of Fresno State University, where he posted a
Cubs top Draft pick Jensen agrees to deal
Right-hander was 12-1 with 2.88 ERA for Fresno State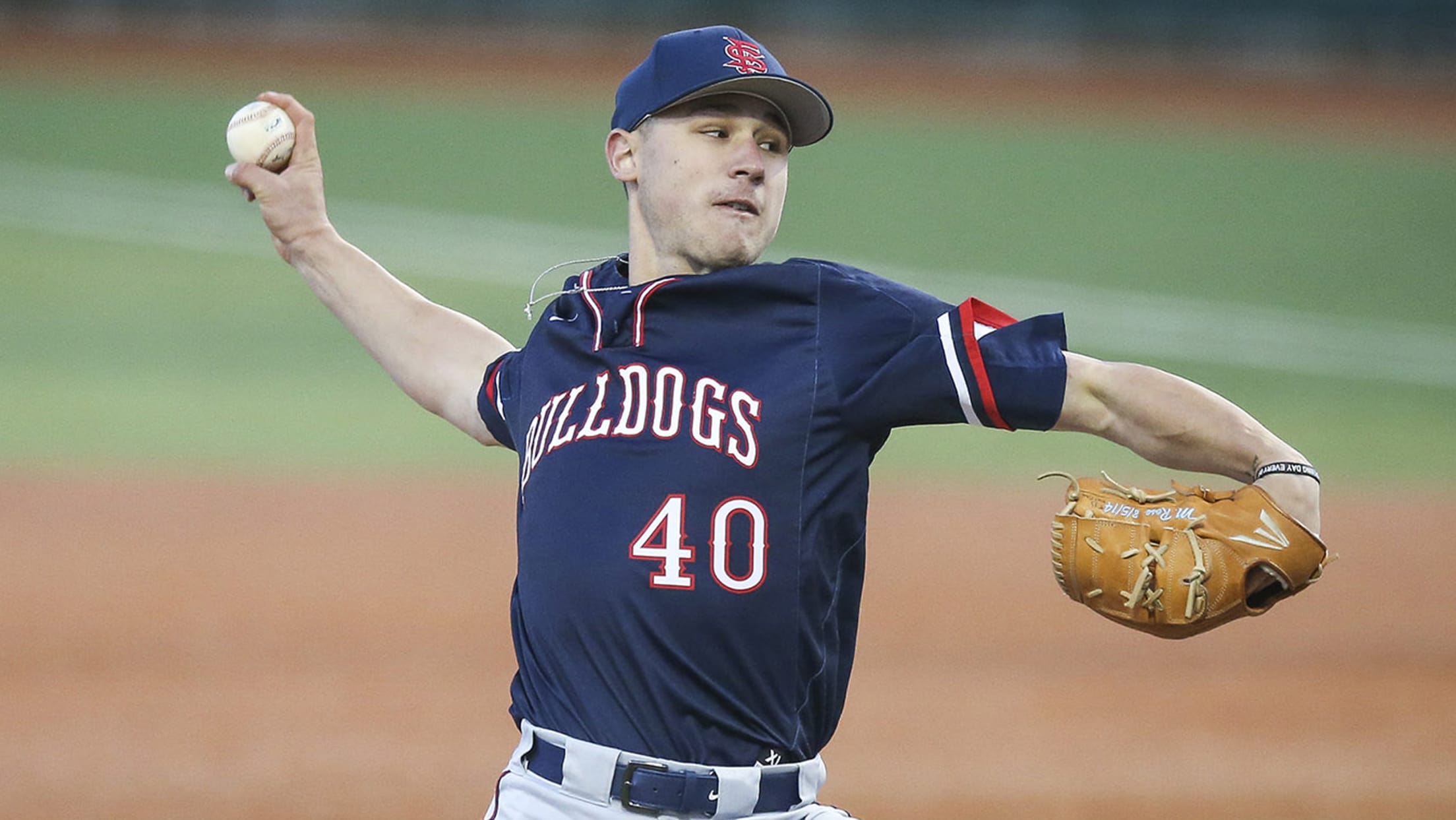 CHICAGO -- Ryan Jensen happened to check his phone shortly after the national anthem prior to Fresno State's regional game against Stanford on Monday. That is when the pitcher saw some messages congratulating him on being picked by the Cubs in the first round of the MLB Draft. "Then my
Cubs' Draft focus reflects shift in philosophy
Club stocks up on power arms to create more robust pitching reserves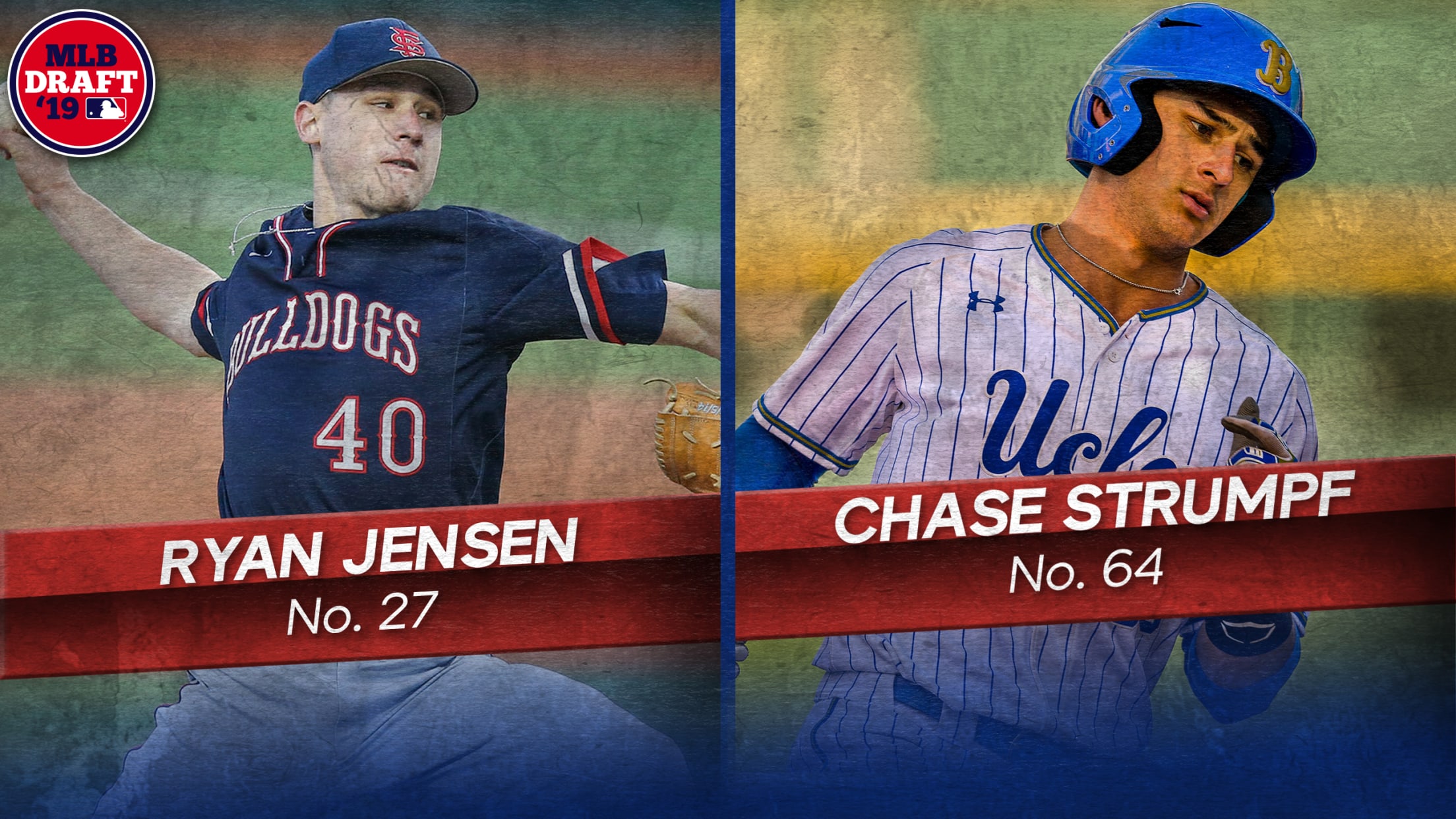 CHICAGO -- The theme of this year's Draft for the Cubs was power arms. It started with taking Fresno State pitcher Ryan Jensen in the first round and then continued throughout the three-day drafting process. Chicago grabbed seven arms in the first 10 rounds and finished with 22 pitchers total
Cubs 3rd-rounder McAvene set to go high tech
Club goes pitching-heavy in first 10 rounds; C Hearn a standout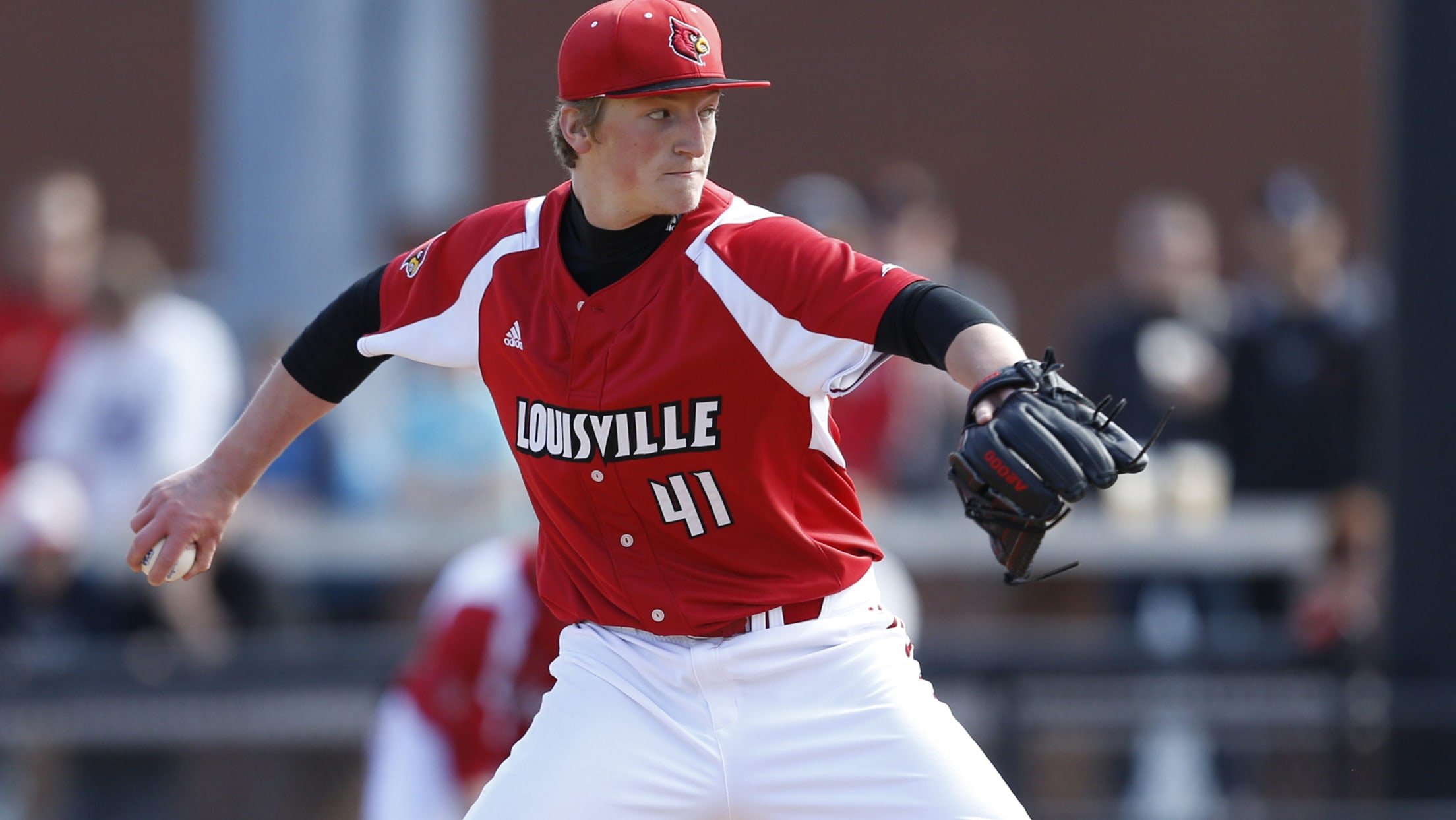 CHICAGO -- Michael McAvene has heard about the pitching lab that the Cubs have at their complex in Arizona. He knows how the team's arms -- both big leaguers and prospects -- have worked to refine biomechanics or design pitches inside the building filled with high-speed cameras and pitch-tracking technology.
Cubs draft righty Jensen, 2B Strumpf on Day 1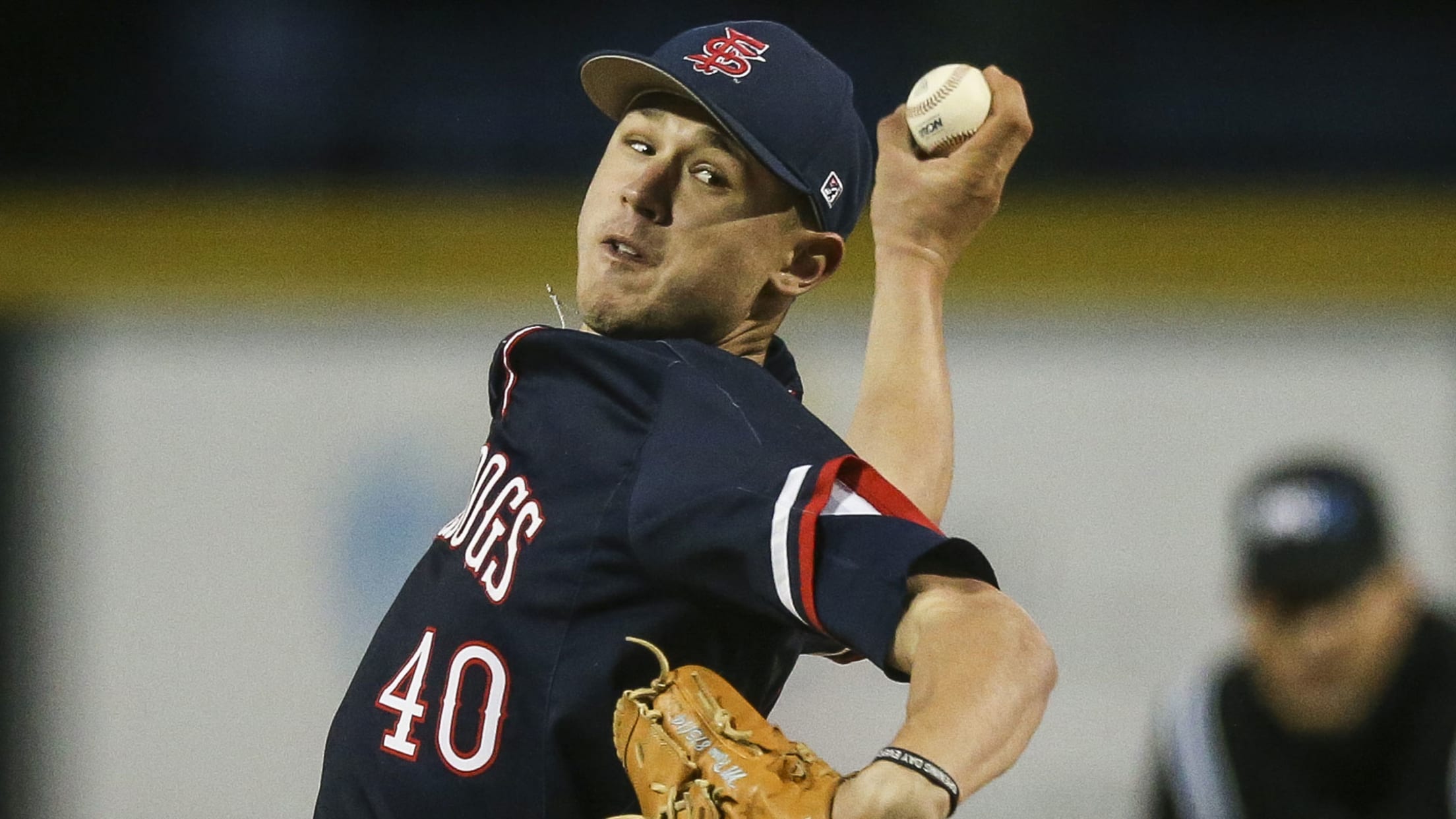 CHICAGO -- The Cubs knew that they would raise some eyebrows with their first-round pick in Monday night's MLB Draft. This is an organization that built the core of its World Series-caliber roster on polished position players, and this was an amateur pool full of options that fit that familiar
Who might Cubs draft at 27?
Focus remains college pitching, though some mocks project corner infielders in first round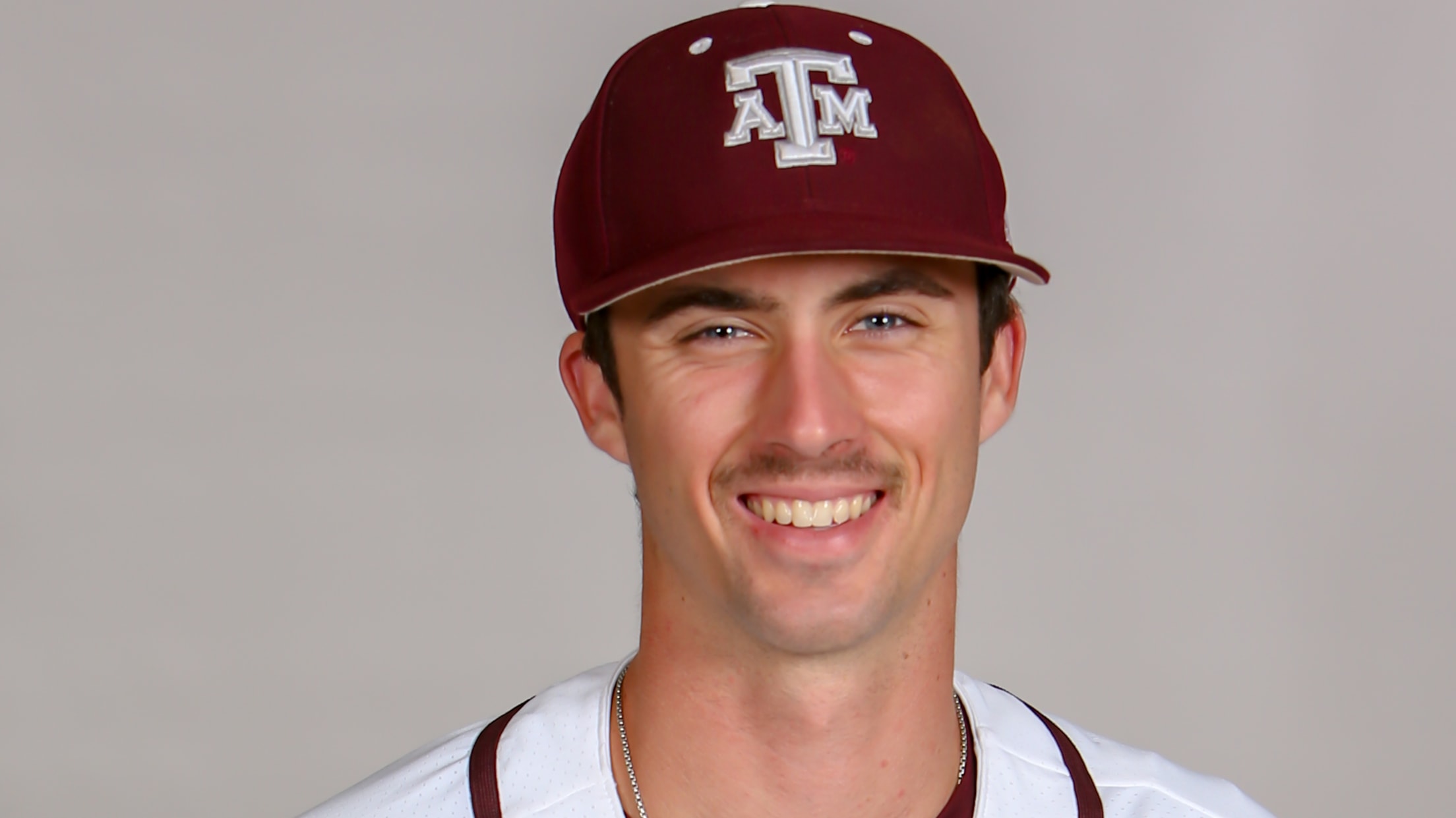 The Cubs are reaching a crucial point in their contention timeline. While the Major League club's window for another World Series trophy is open, the expiration date for the core group that has powered this impressive era on the North Side could be in the not-too-distant future. Barring contract extensions