Double-A Tennessee spins second no-hitter of season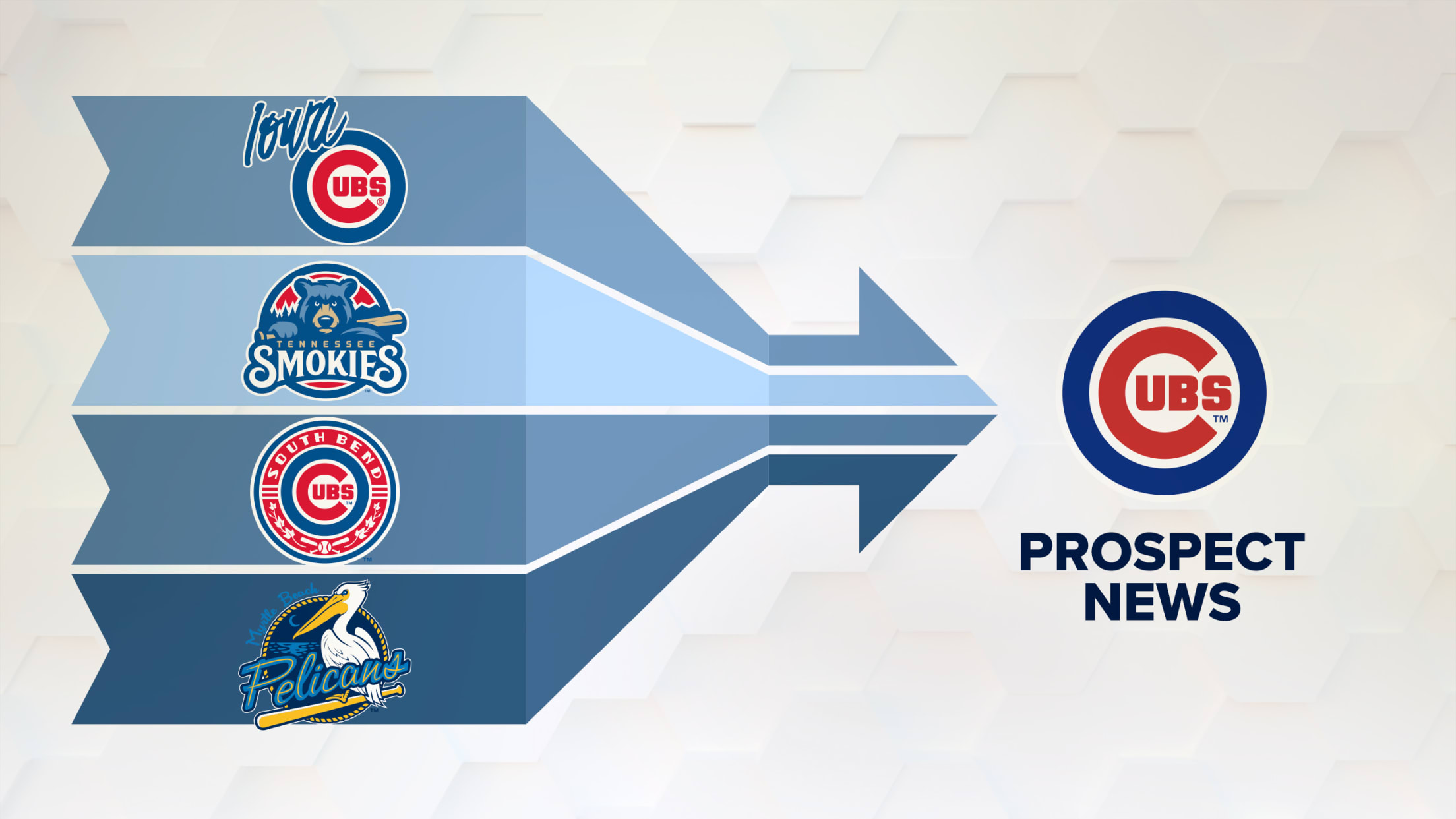 Welcome to the Cubs prospect update, where you'll find news, promotions and standout performances, all year long.
'Frustrating' control issues sink Kilian again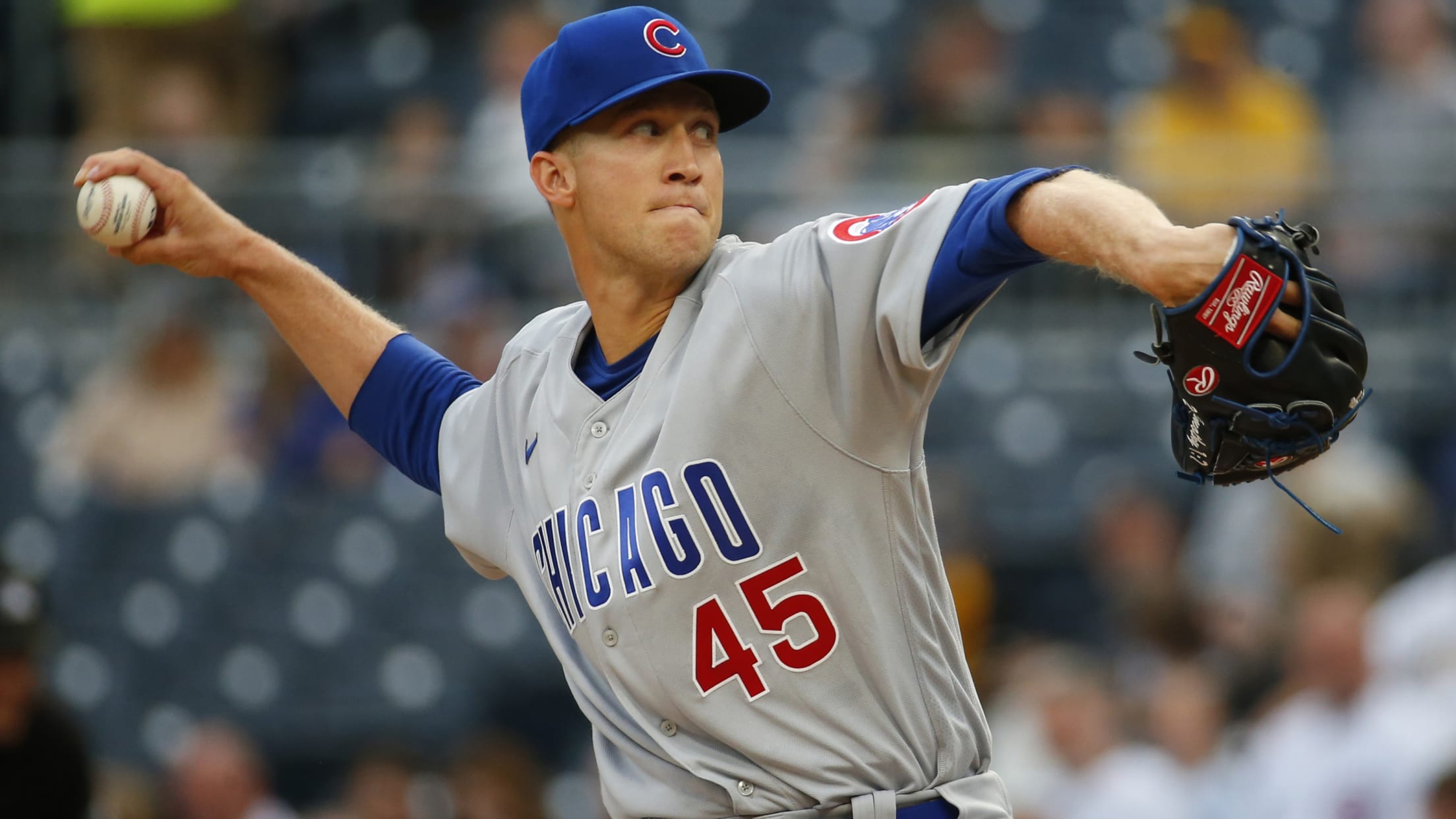 PITTSBURGH -- After Caleb Kilian exited his start on June 15 against the Padres, in which he allowed five runs in four innings, the Cubs' No. 5 prospect told reporters that he was being too fine with his pitches instead of "being aggressive and just letting it rip." Kilian's first
Kilian on tap after vets' sharp efforts go for naught
Contreras (2 homers), Hendricks (6 K's) top notch, but it's the rookie who could end skid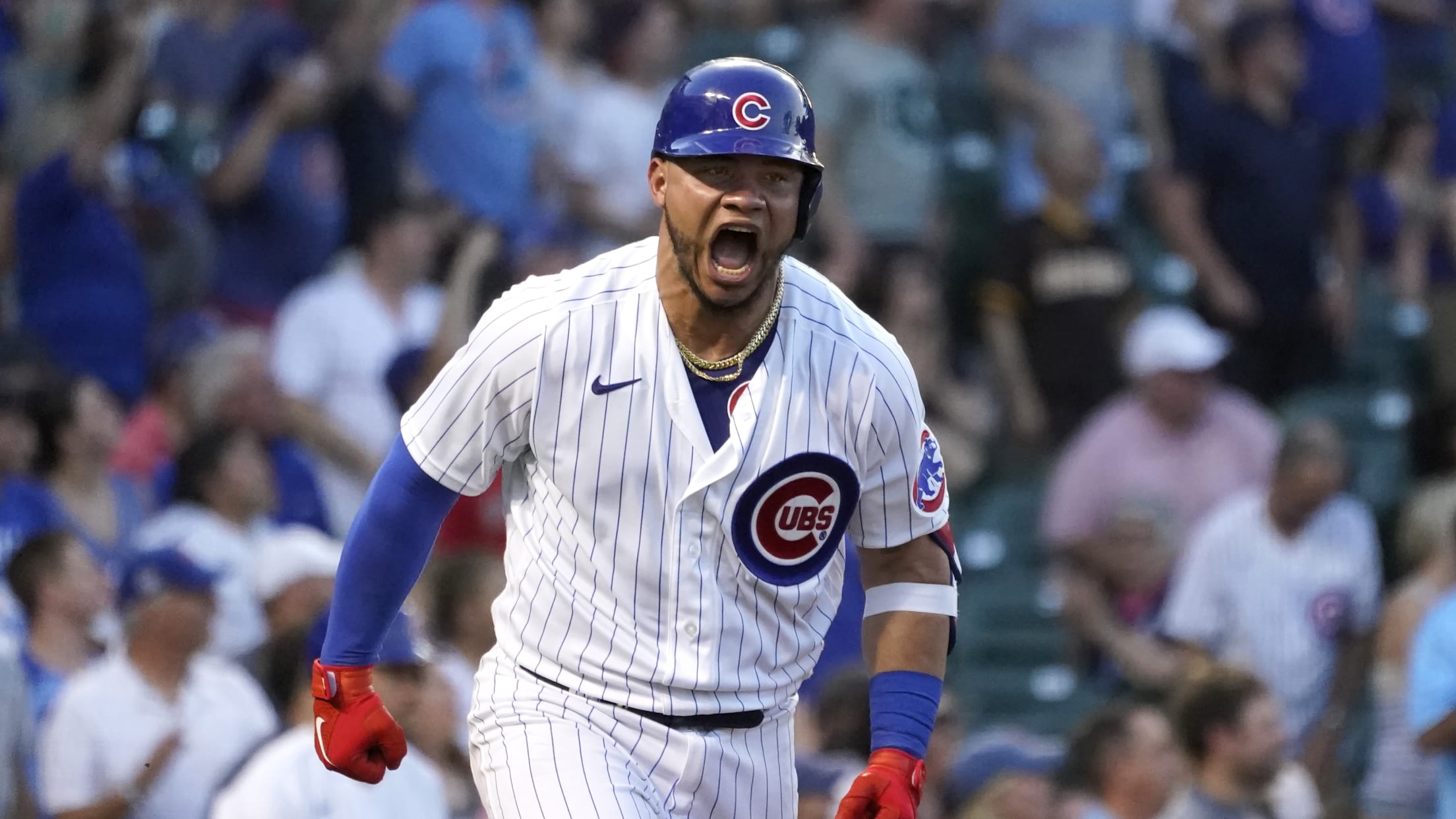 CHICAGO -- The Cubs showed their vintage ways of relying on the duo of Kyle Hendricks and Willson Contreras to carry the load, two key players who helped them win a World Series in 2016. But not even they can help save the Cubs right now. Hendricks' five-plus strong innings
Kilian (6 K's), Swarmer (1st W) showcase Cubs' future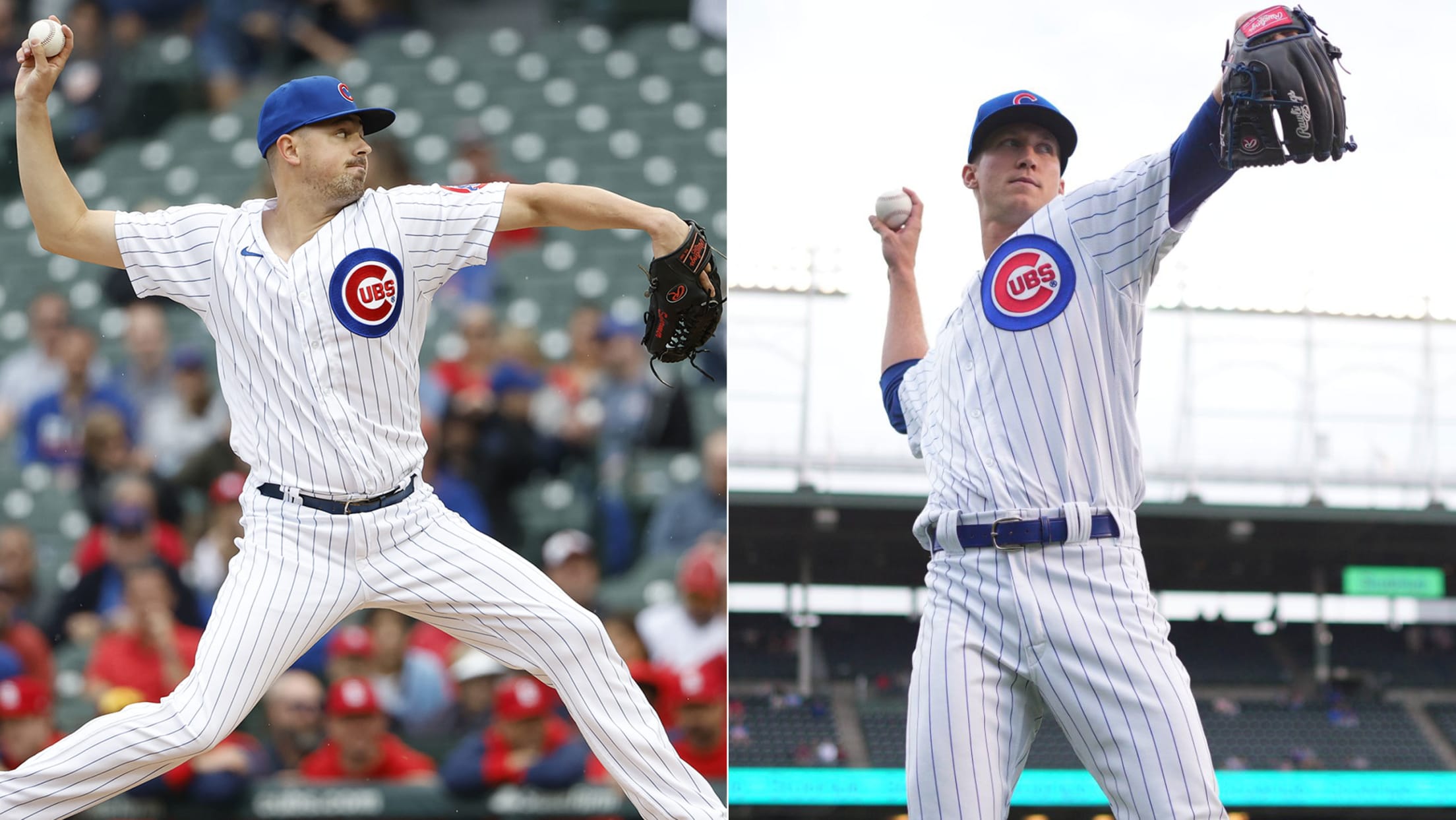 CHICAGO -- The first pitch of Caleb Kilian's career was much-anticipated. It arrived at 6:14 p.m. CT on Saturday night, popping into his catcher's glove for a called strike to Tommy Edman. Two pitches later, when Edman swung through an elevated fastball for a strikeout, the Wrigley Field crowd was
Cubs' No. 5 prospect Kilian gets the call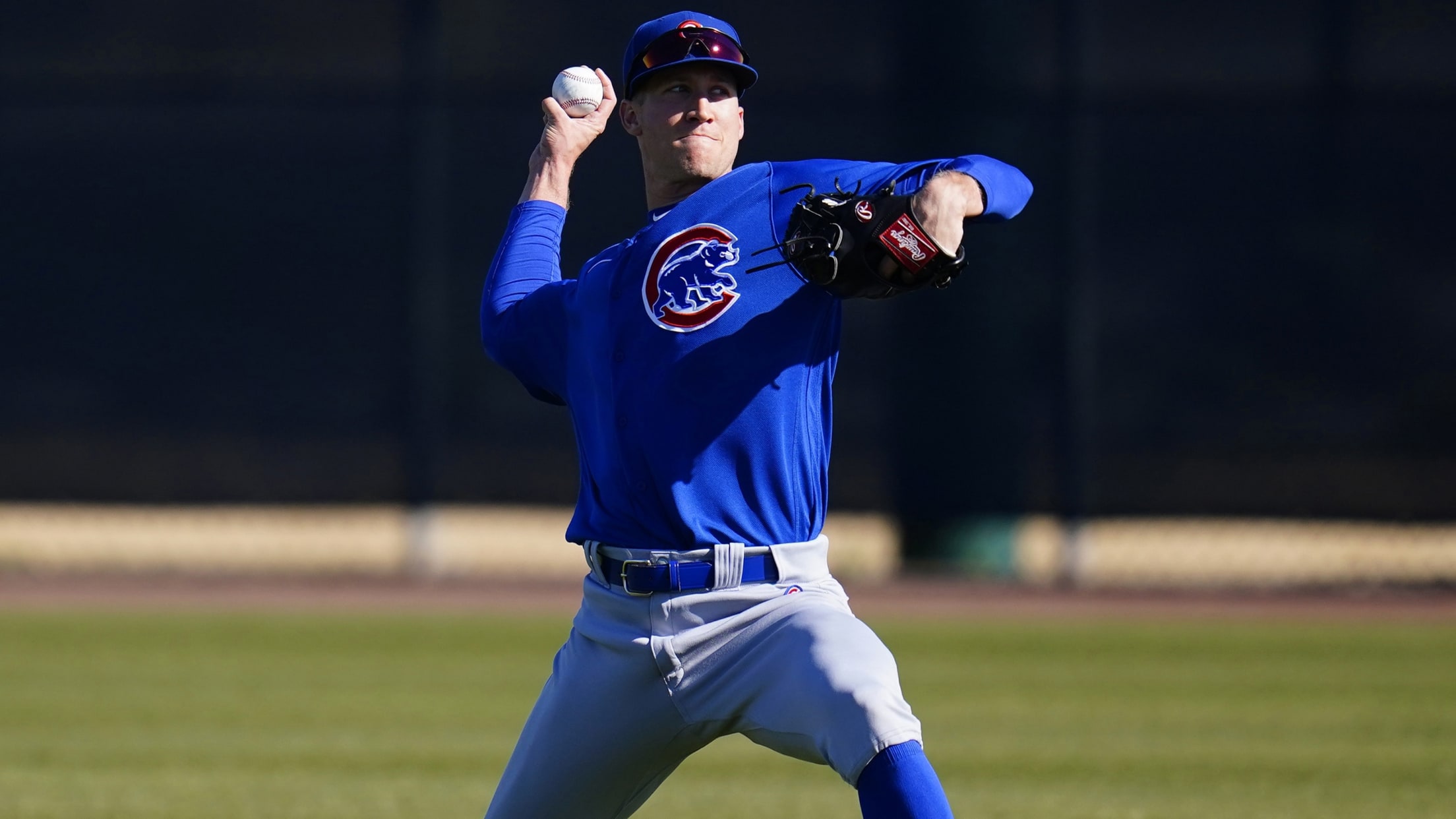 CHICAGO -- It had become clear in recent weeks that Caleb Kilian's arrival to the Major Leagues was increasingly imminent. The only question was when and how Chicago would time the promotion of its top pitching prospect. Cubs fans now have their answer. "The Game 2 starter will be Kilian,"
Cubs' top prospect Davis has back surgery (sources)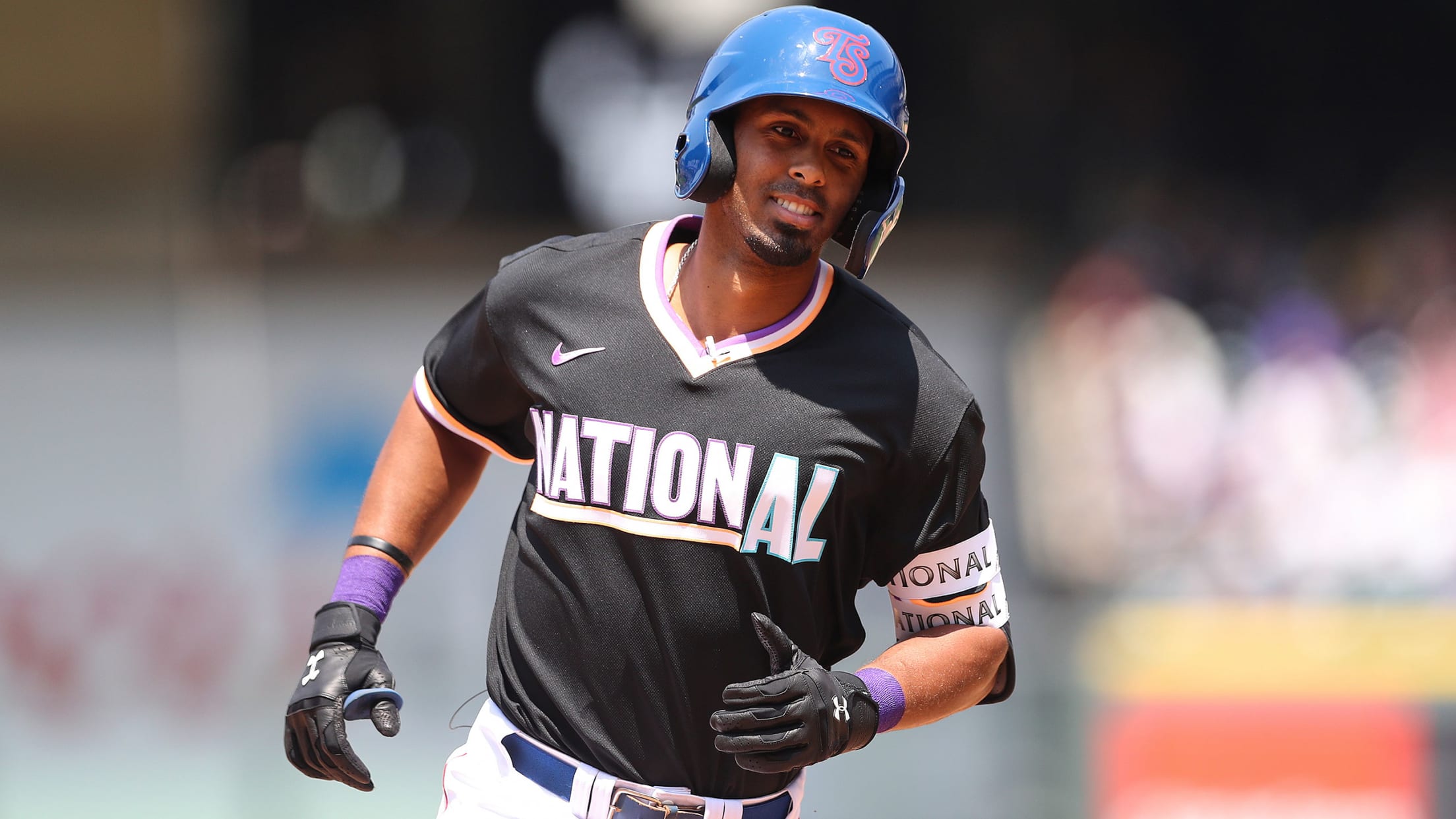 CHICAGO -- Outfielder Brennen Davis, the MVP of the SiriusXM All-Star Futures Game last year and the Cubs' No. 1 prospect, underwent back surgery on Thursday in Los Angeles, sources told MLB.com. One month after being shelved due to what was initially described as lower-back tightness, Davis underwent a procedure
'He's my bestie': Morel, Velázquez share a baseball brotherhood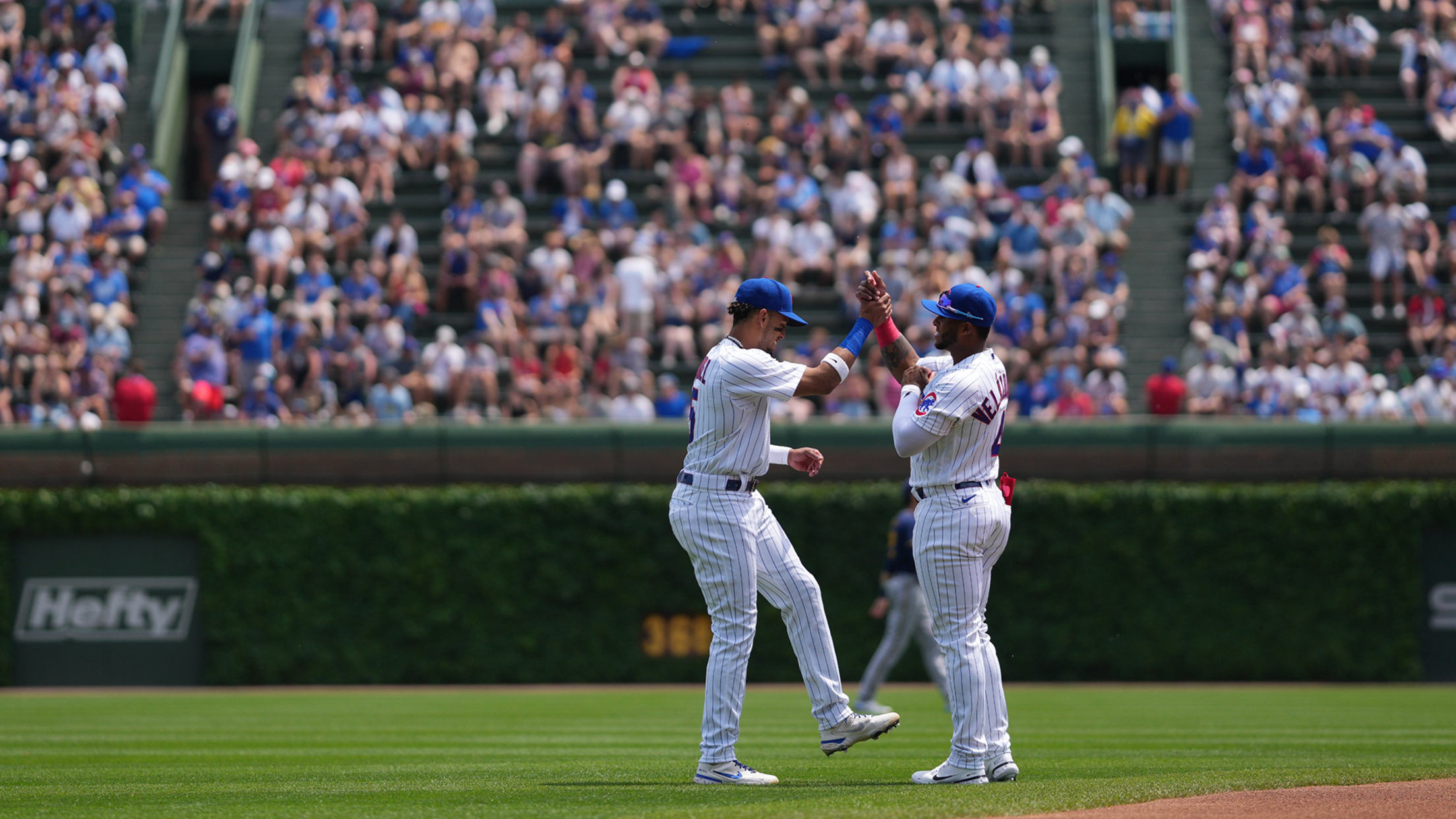 CHICAGO -- Christopher Morel had a text message waiting for him after the Cubs' game against the White Sox on Sunday at Guaranteed Rate Field. It was from his close friend, Cubs prospect Nelson Velázquez. Velázquez let Morel know that he would be seeing him soon. "I told him, 'Stop
Morel thriving as Cubs' new table-setter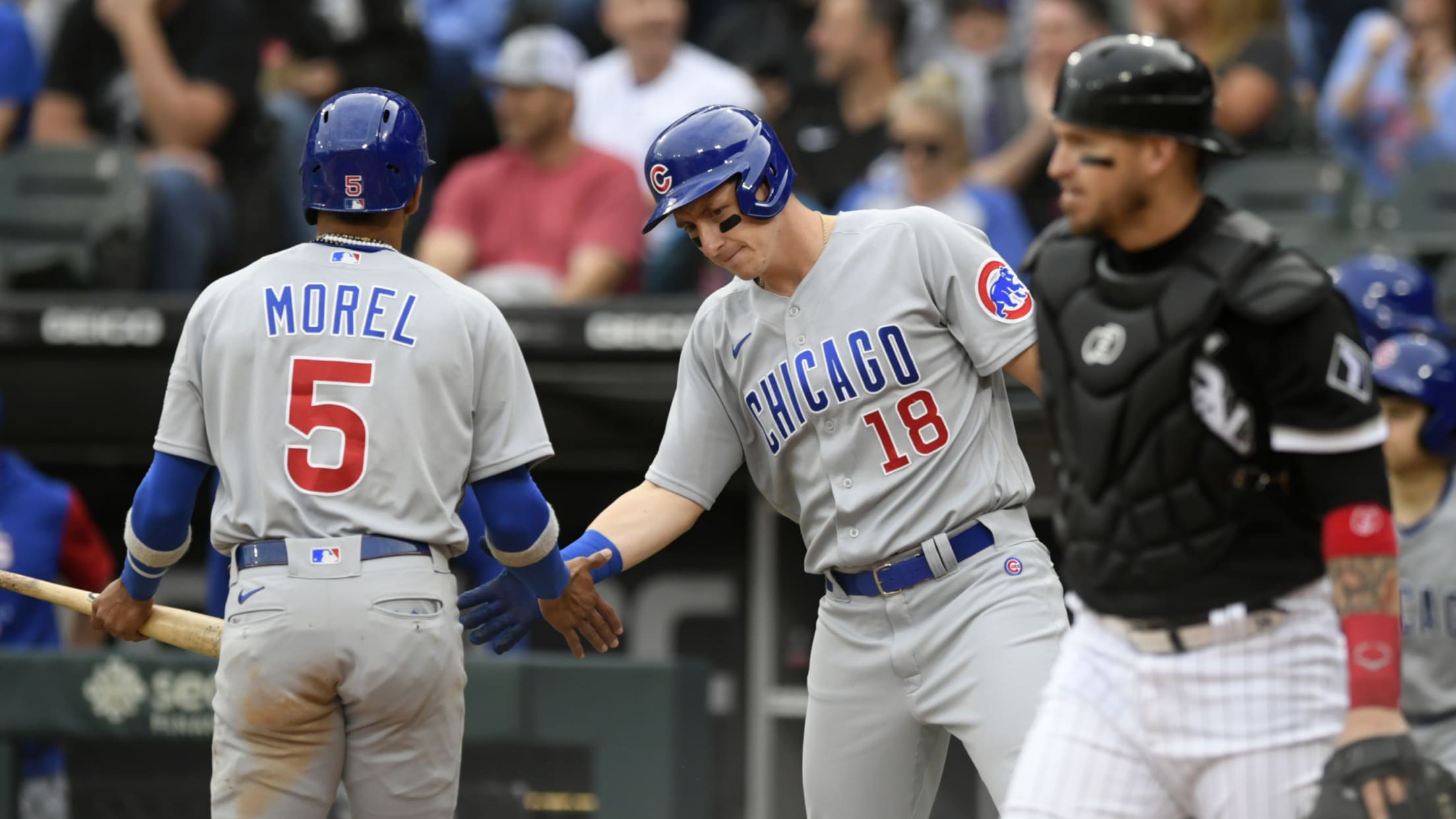 CHICAGO -- The Cubs could get used to Christopher Morel at the top of the lineup. Since Chicago made the switch to move its No. 21 prospect, per MLB Pipeline, to the leadoff spot, Morel has not disappointed. His leadoff single on Saturday night led to another Cubs hot start,
Converted pitcher makes Cubs history in MLB debut
Former Minor League outfielder Hughes strikes out 5 Pirates in 1 2/3 innings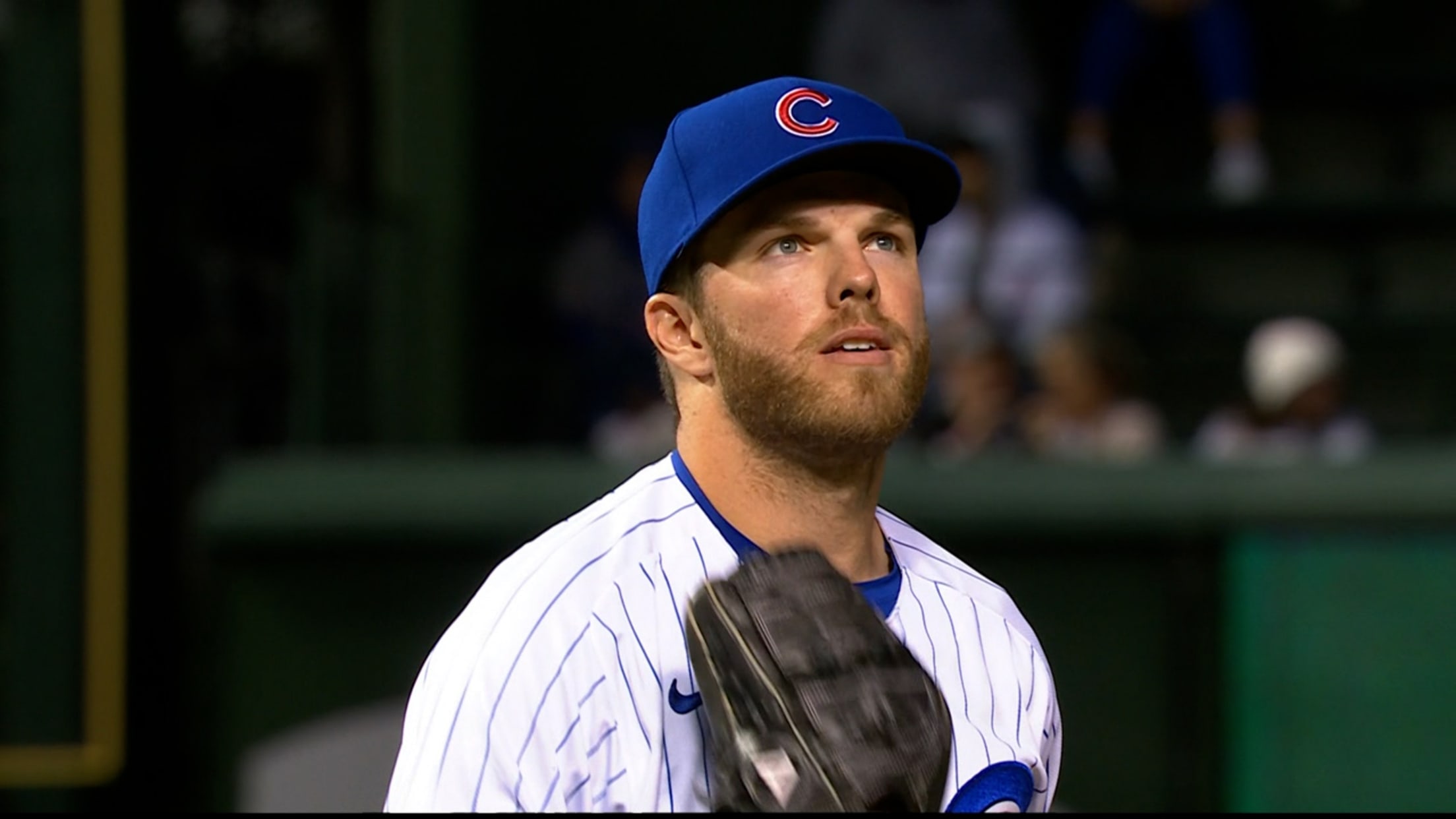 CHICAGO -- Brandon Hughes had a choice to make three years ago. At the end of Spring Training, he was told there would be no at-bats for the outfielder in the farm system. The Cubs were going to release him -- unless he was willing to try his hand at
Wrigley rocks after rookie homers in 1st AB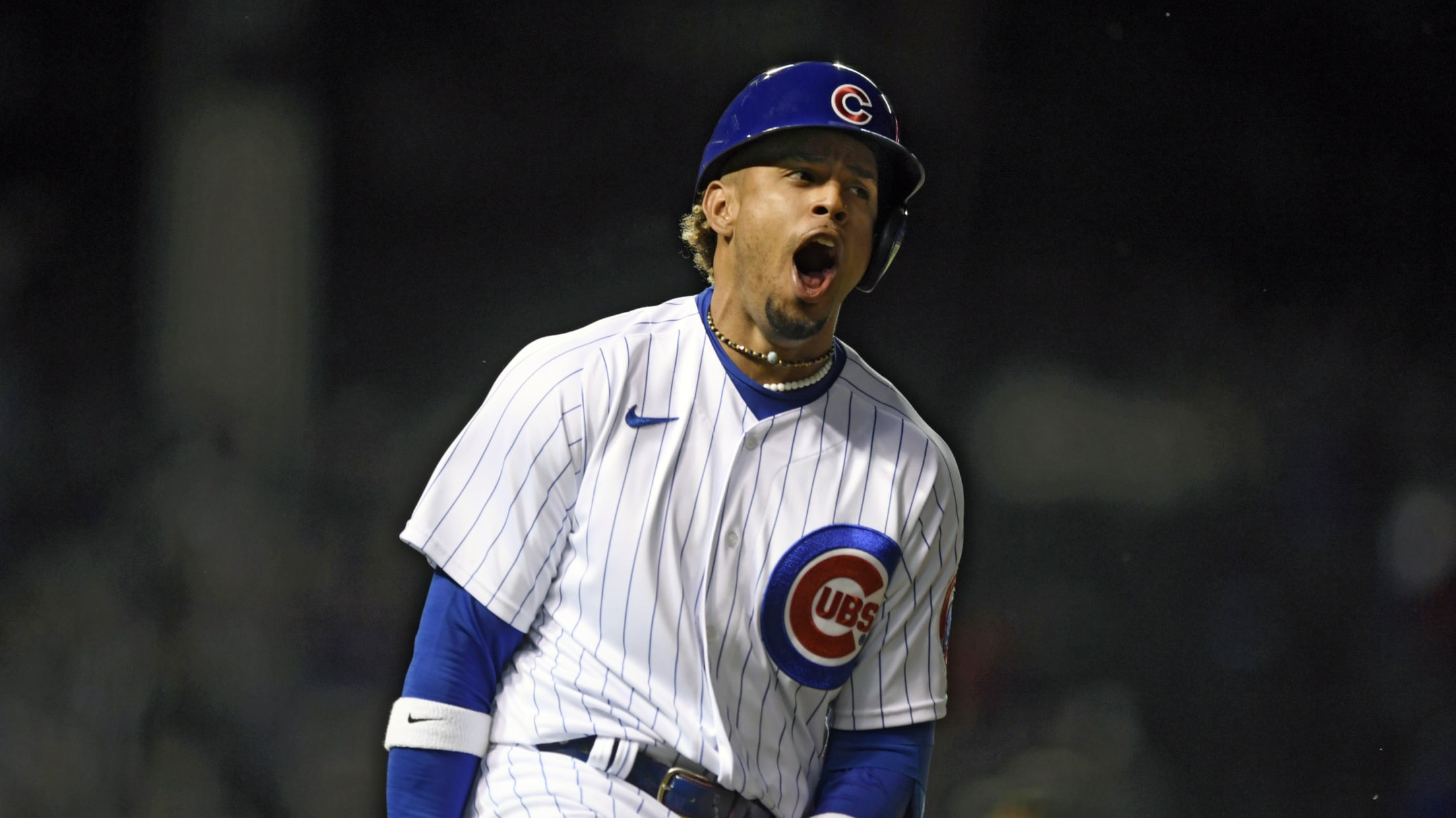 CHICAGO -- Christopher Morel called it. The Cubs rookie was not even sure he was going to get an at-bat, but late in Tuesday's game at Wrigley Field, he made a prediction to Willson Contreras. Morel told Contreras that he would launch a homer in his first career at-bat --
When will Cubs' top pitching prospect debut?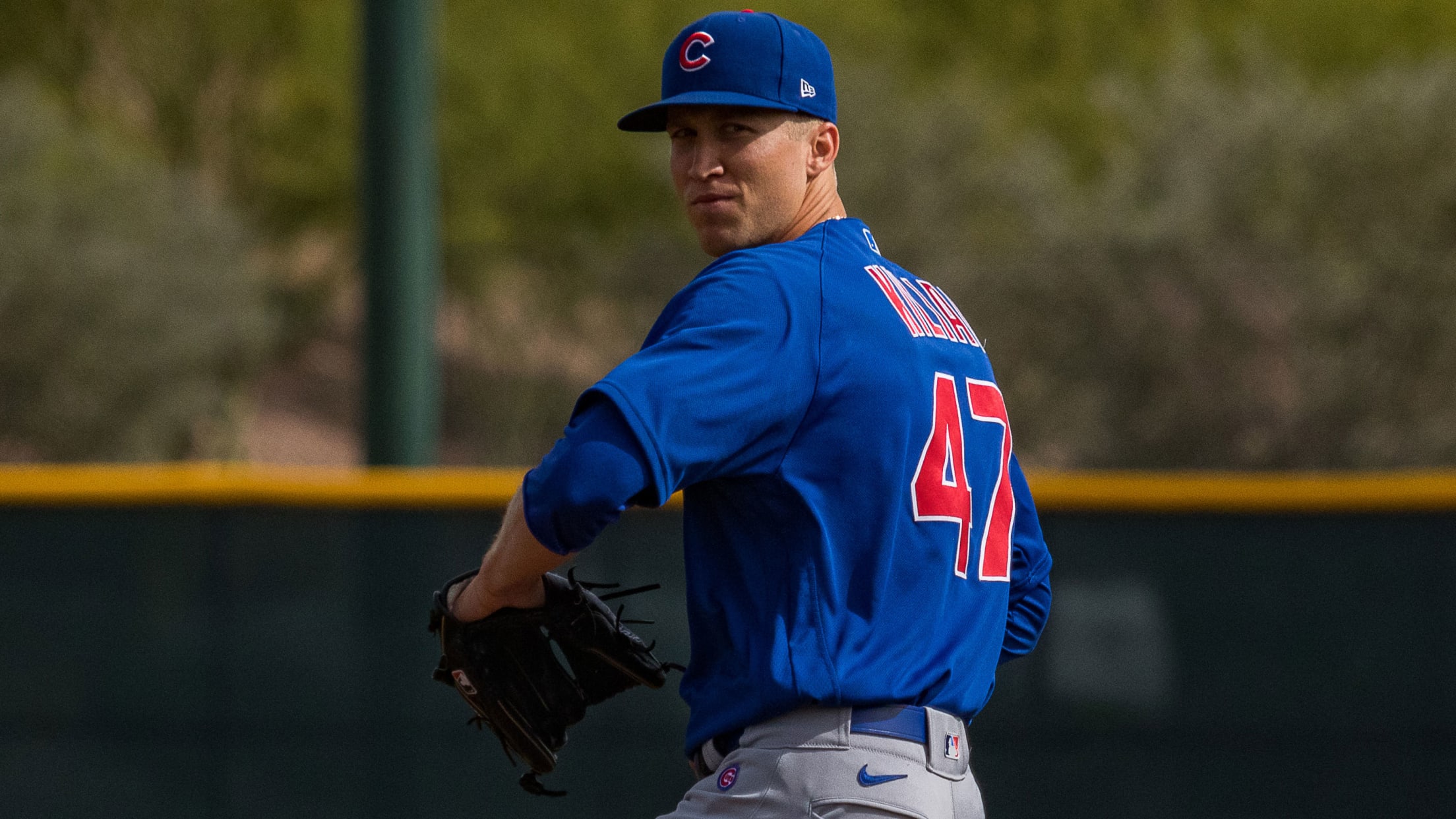 This story was excerpted from Jordan Bastian's Cubs Beat newsletter. To read the full newsletter, click here. And subscribe to get it regularly in your inbox. CHICAGO -- Six weeks into this season, the Cubs' rotation has already endured its share of trials. There have been health setbacks, multiple bullpen-led
Here's where Cubs Top 30 prospects are starting '22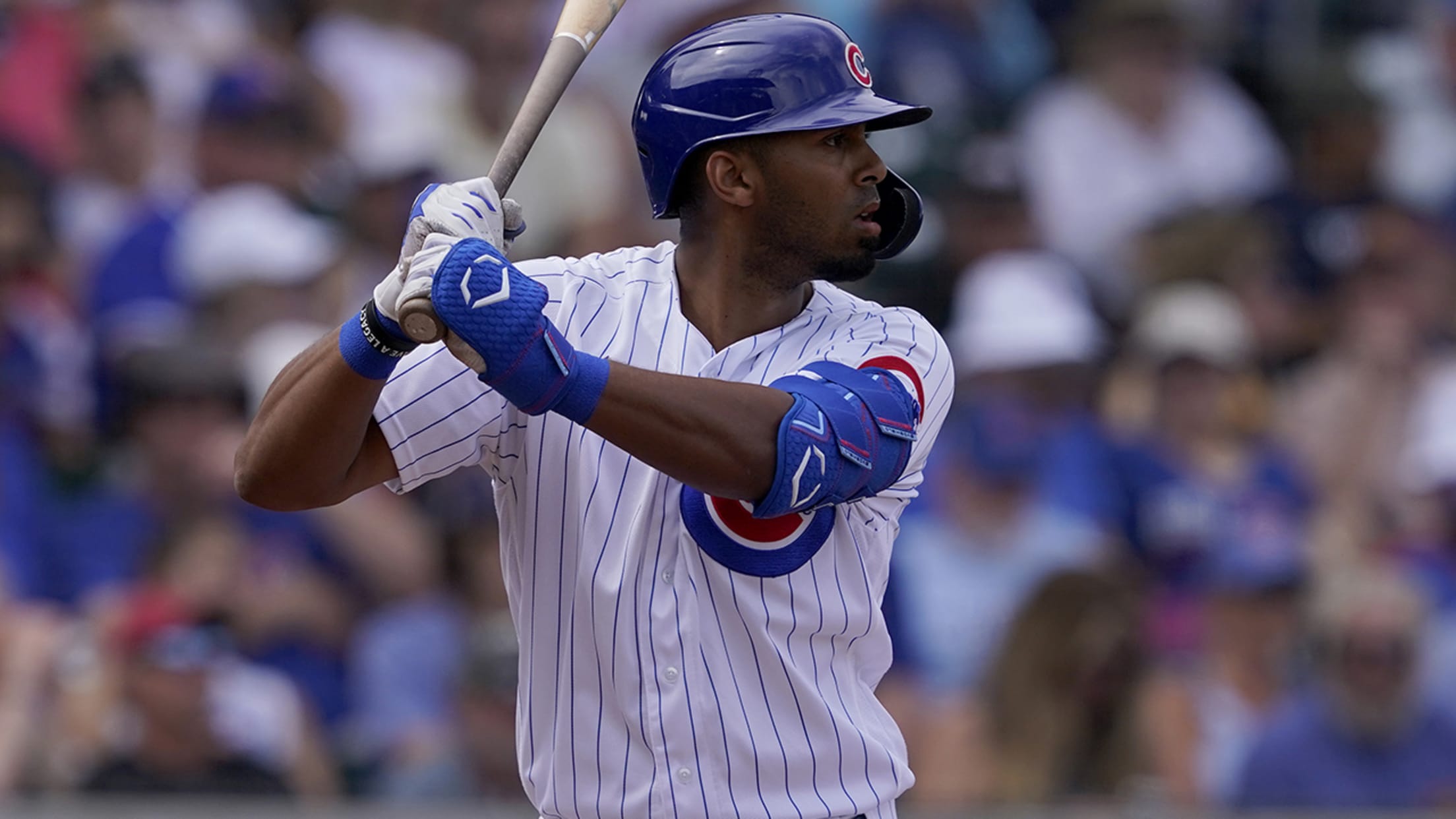 With the Minor League season opening this week, here's where the Cubs' Top 30 Prospects are projected to start:
Cubs' talented teenagers poised to keep improving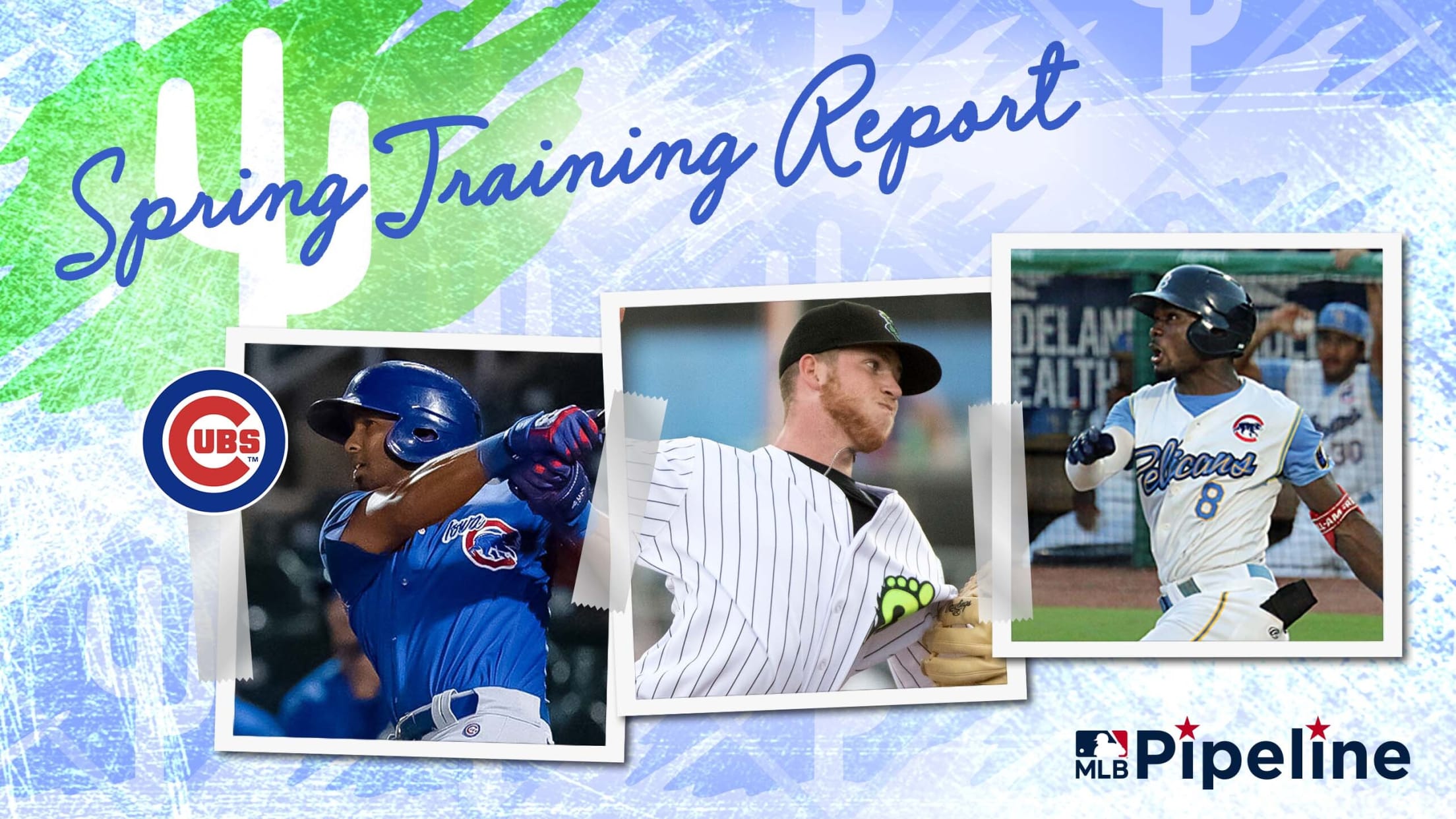 MESA, Ariz. -- The Cubs began retooling their big league roster by trading Yu Darvish and Victor Caratini to the Padres for Zach Davies and four young position players in December 2020. Then they spent much of last year collecting more talented teenaged hitters. Chicago signed Dominican shortstop Cristian Hernandez
Here are the Cubs' 2022 Top 30 Prospects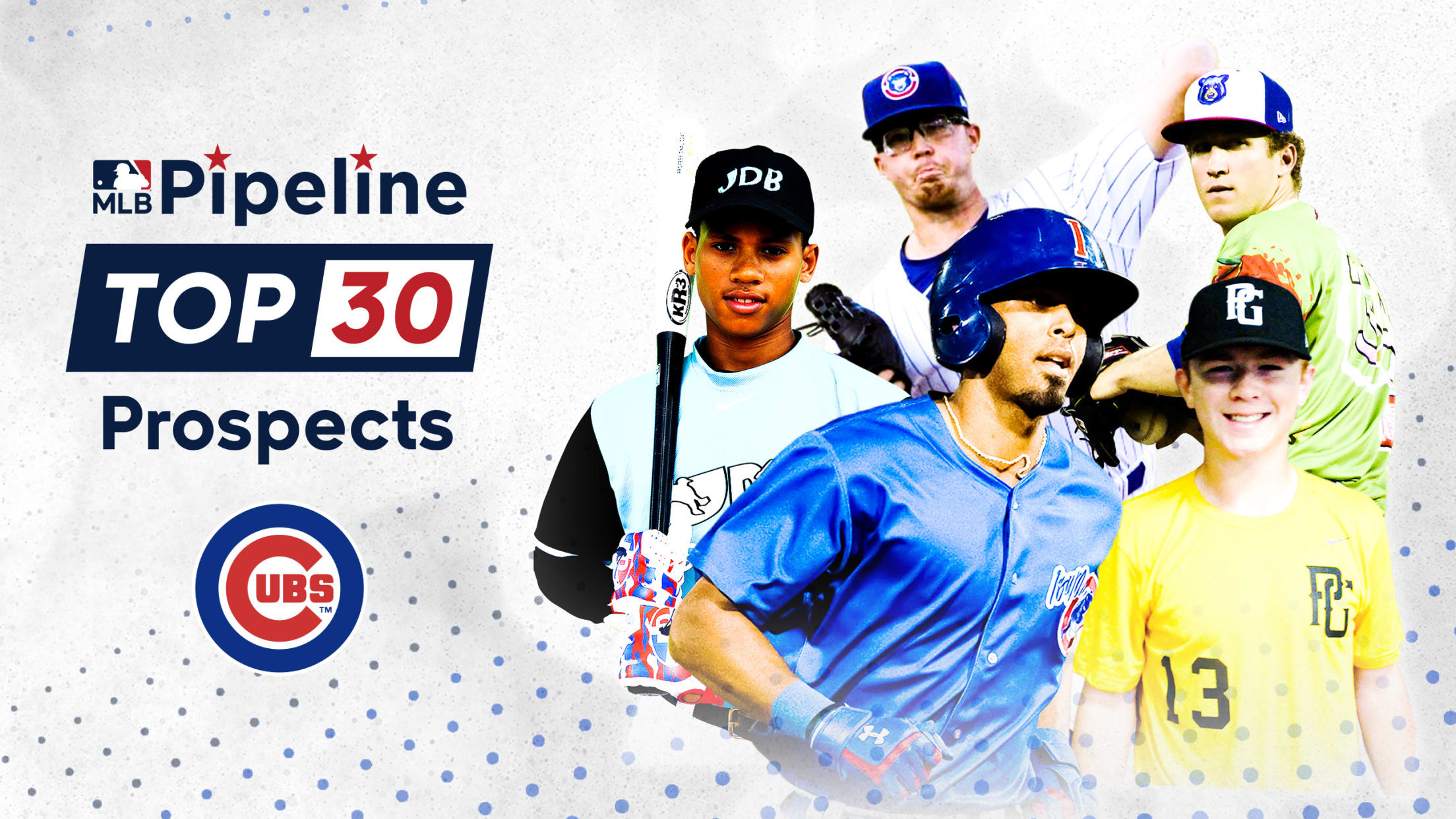 The Cubs famously ended their 108-year World Series championship drought in 2016 and seemed primed for multiple titles with a nucleus of young position players. But they haven't won't a playoff game since bowing out of the 2017 National League Championship Series and most of that core is gone now.
'Michael Jordan-type stuff': Triantos brings championship pedigree to Cubs camp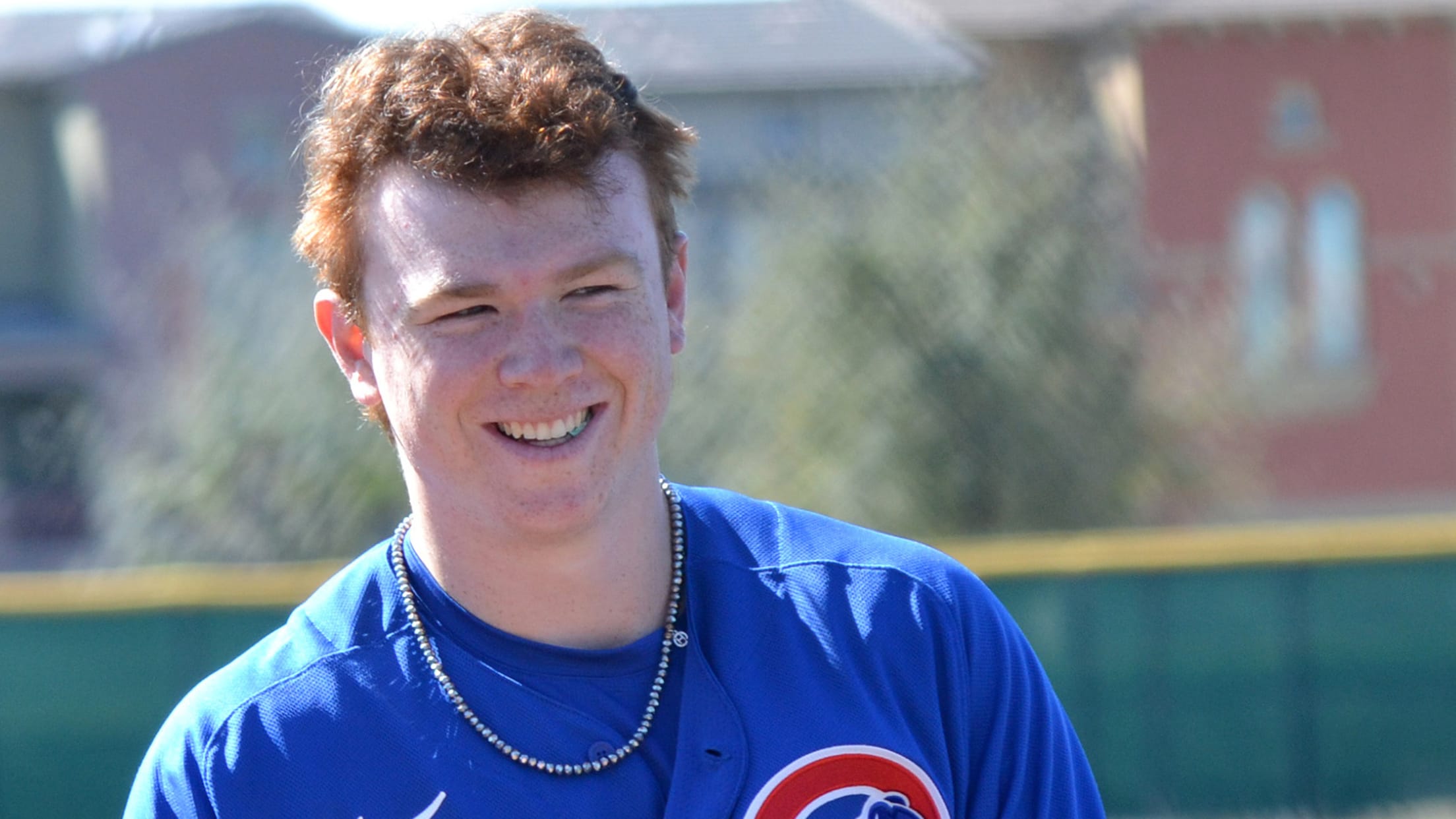 MESA, Ariz. -- The plan was to use James Triantos as the closer for Virginia's 6A state championship game. He had pitched into the seventh inning for James Madison High School in the semifinals, and the title game was only four days later. Mark "Pudge" Gjormand, the longtime head coach
Meet the promising young slugger the Cubs got for Darvish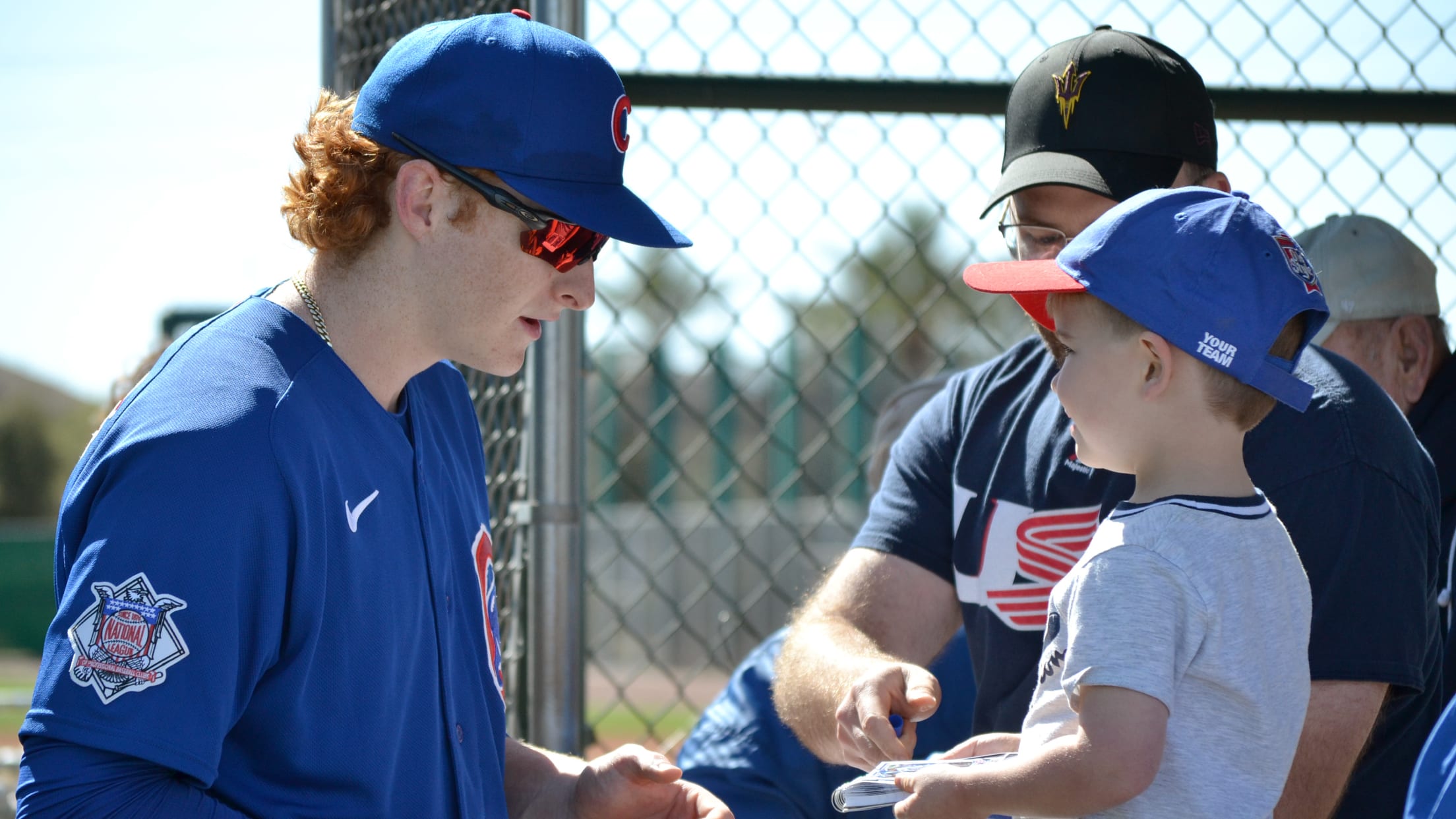 MESA, Ariz. -- Owen Caissie took a break from his round of hitting at the Fieldhouse Pirates' facility and answered a phone call. The outfield prospect had a brief conversation and then returned to the batting cage. "We all asked him, 'Hey, what's going on?'" said Jimmy Richardson, the director
'Explosive' Crow-Armstrong at full strength after shoulder surgery
No. 5 prospect showing 'the biggest exit velocity jump of anyone' in camp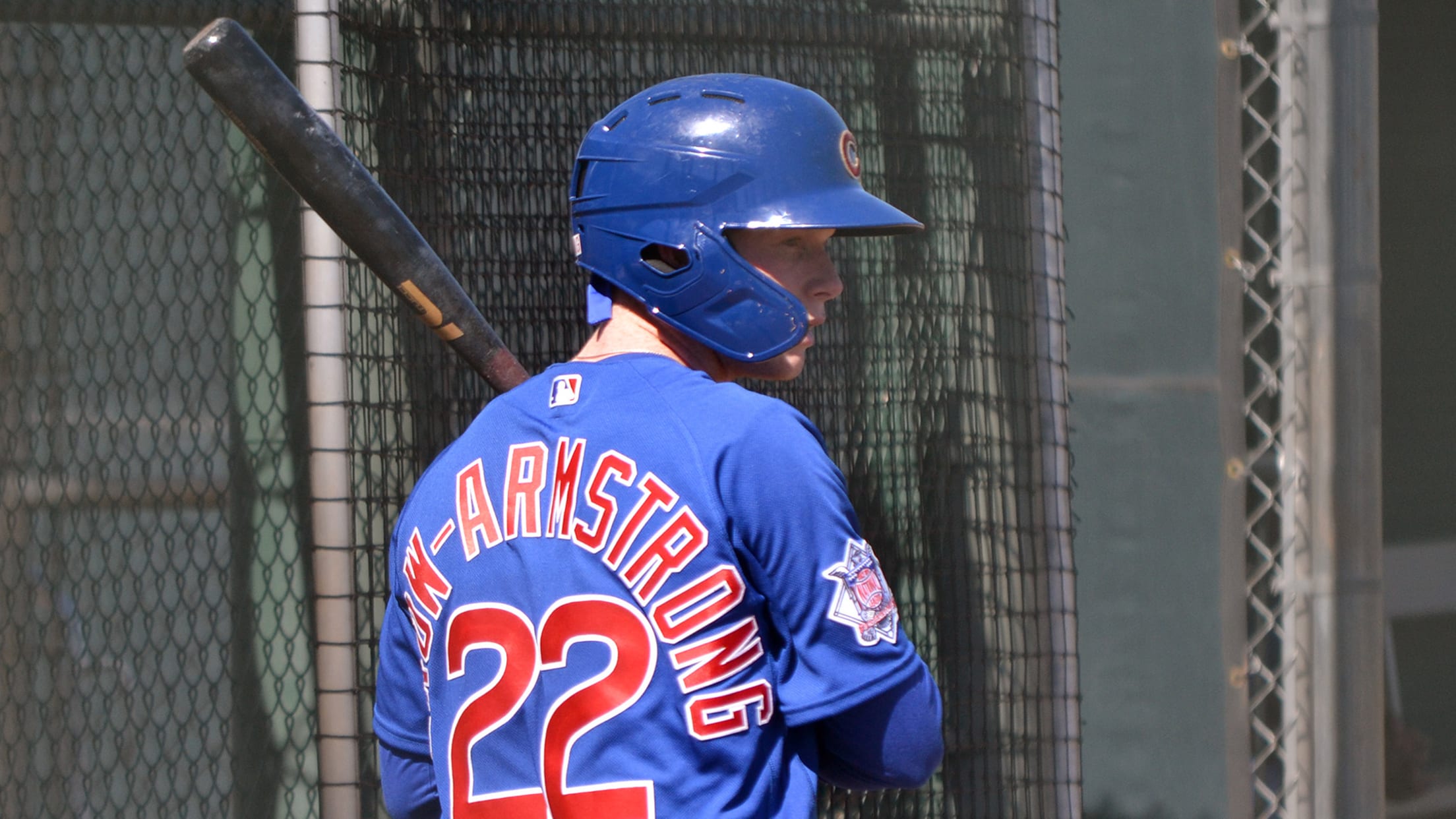 MESA, Ariz. -- Pete Crow-Armstrong was in the car, heading to meet his parents for lunch on the day his baseball life changed last July. That was when the young outfielder learned he had been traded from the Mets to the Cubs. "I was like, 'What in the world?'" Crow-Armstrong
The brother duo that might one day hold down Cubs infield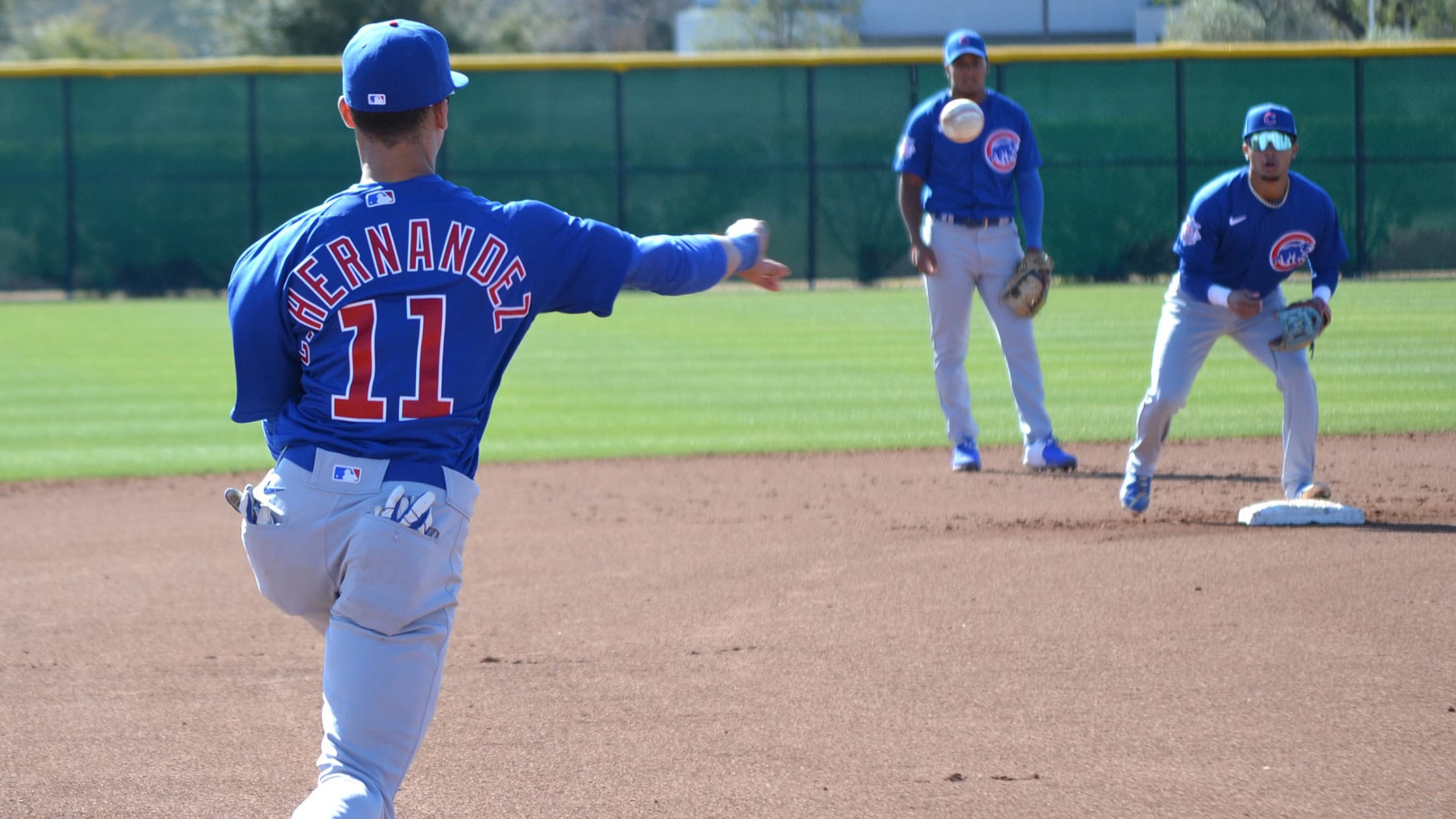 MESA, Ariz. -- Cristian Hernández and his younger brother, Alexis, have pushed each other since they were kids playing baseball on diamonds in the Dominican Republic. They can now dream about standing side by side at Wrigley Field. There is only question: Who will be at shortstop for the Cubs?
Southpaw Wicks delves into four-pitch arsenal at Minors camp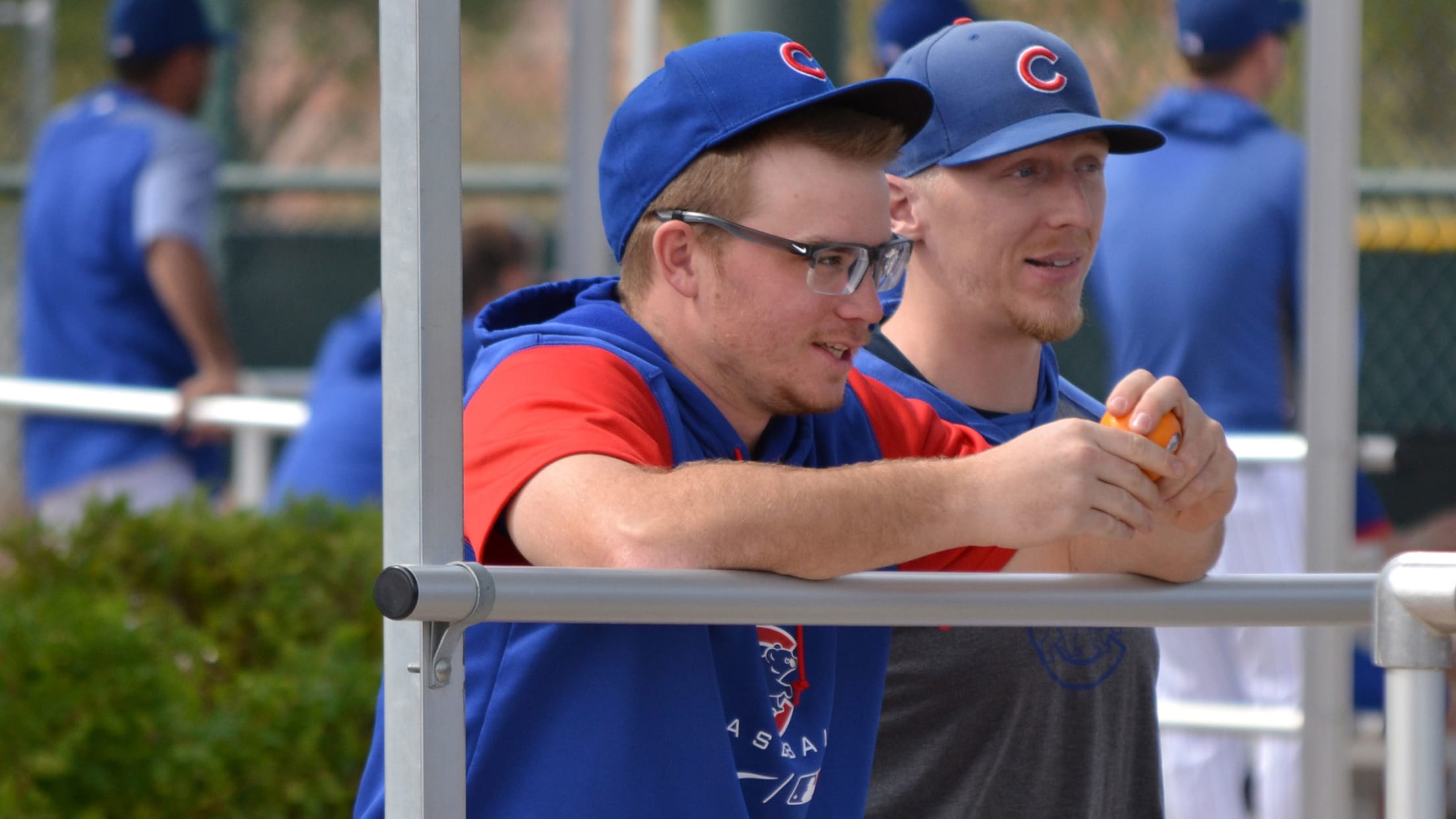 MESA, Ariz. -- The first time Jordan Wicks stepped into the Cubs' pitch lab, it was deep into the unrelenting Arizona summer last year. The club gathered data as the lefty fired pitches and worked up a lather in the heat. "It was hot. Extremely hot," Wicks said with a
'It's an exciting time': Cubs' top prospects on display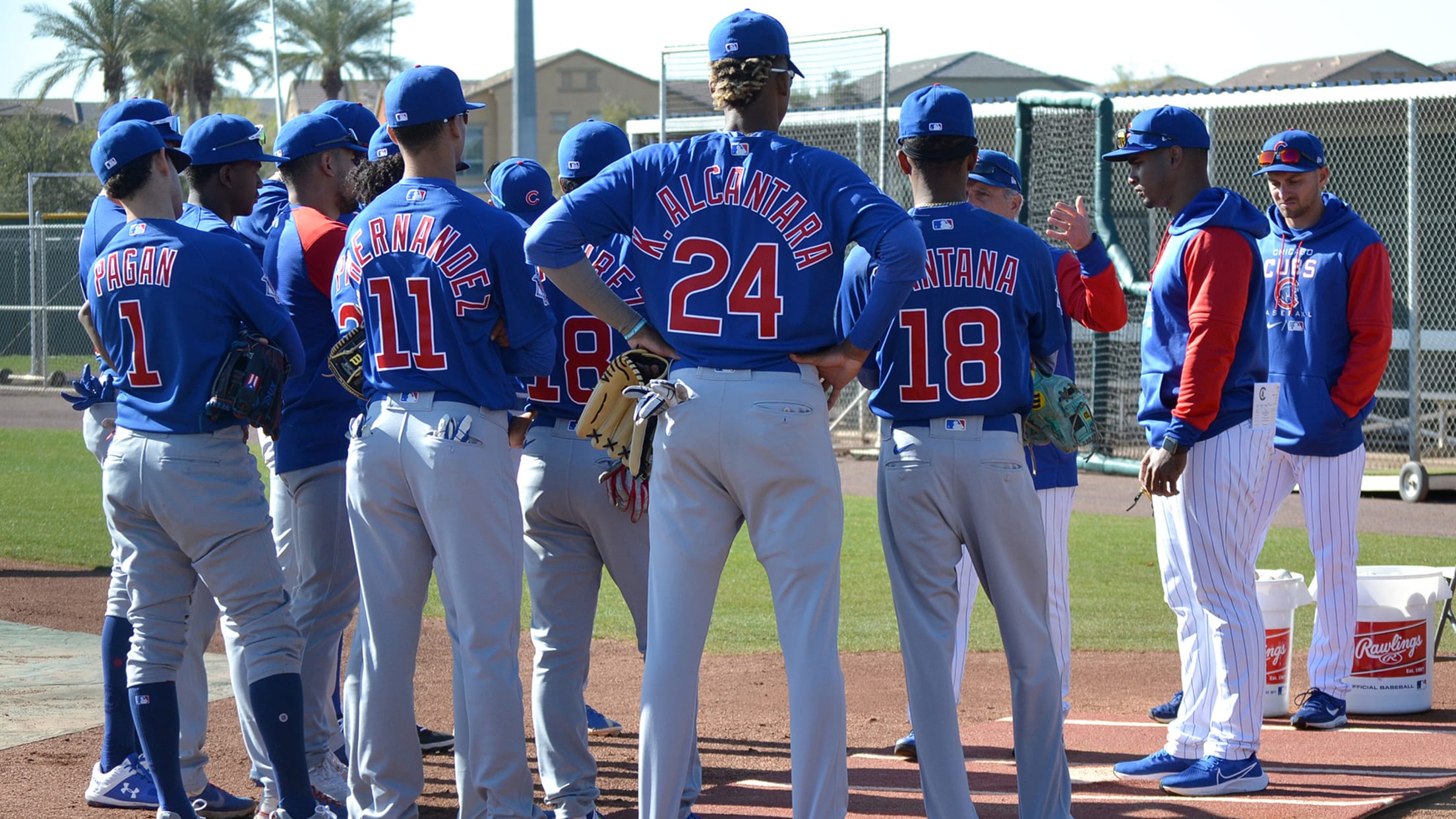 MESA, Ariz. -- Kevin Alcantara jogged in from the outfield and threw a few faux jabs into the sides of a Cubs staffer. Over by the batting cage, outfielder Owen Caissie remarked on shortstop Cristian Hernandez's bat choice ahead of their round of batting practice. On the backfields of the
Banner talks Cubs' player development
CHICAGO -- The Cubs' training complex in Arizona has been a hive of activity for most of this winter, with select prospects participating in a unique offseason-long camp. It will continue to hum along as a group of Minor Leaguers begin a minicamp later this month leading up to their
Int'l roundup: Brothers unite; Ross gets his C?
VP of international scouting discusses Cubs' recent haul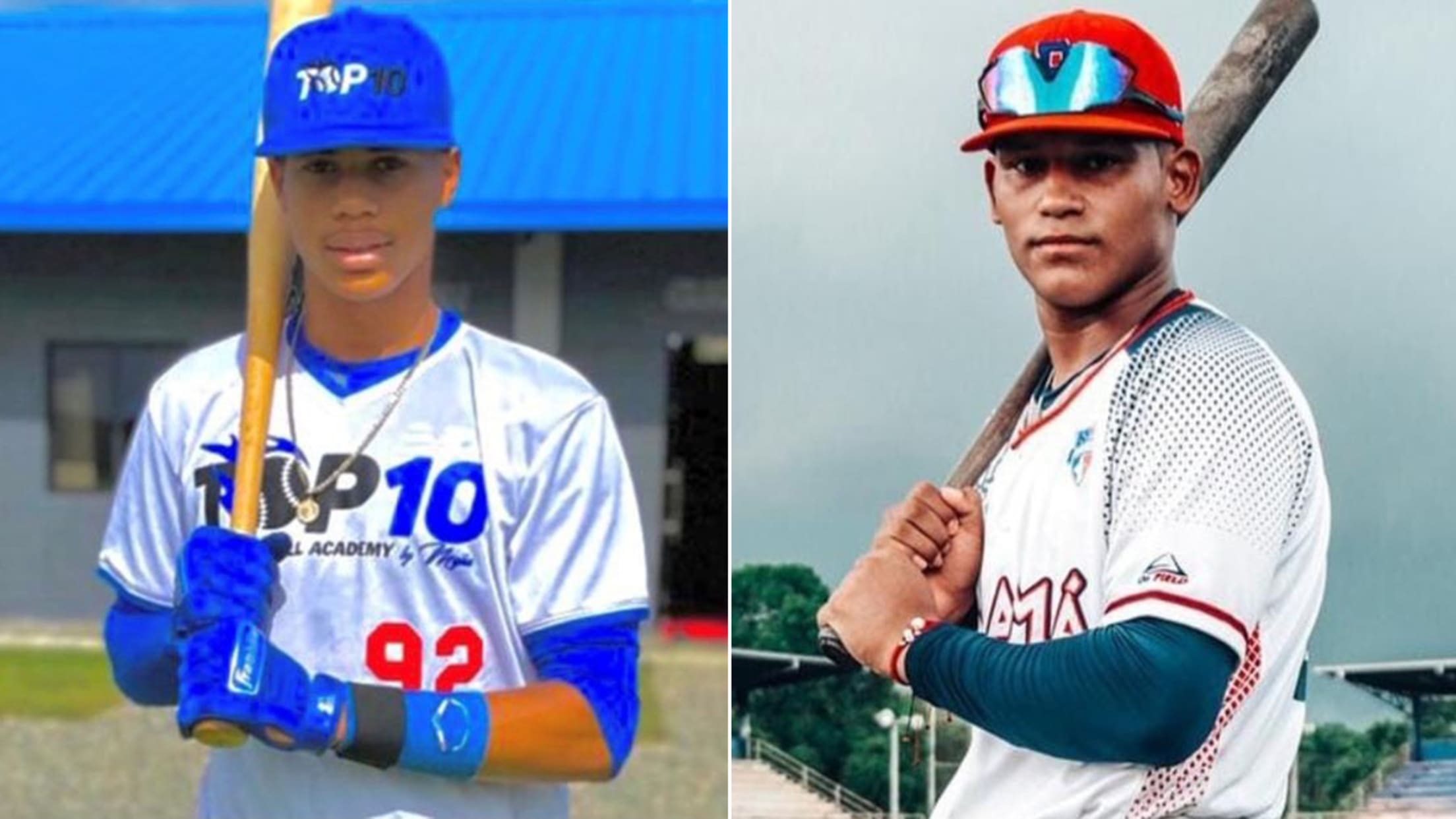 CHICAGO -- When the Cubs were scouting and recruiting prospect Cristian Hernandez, his little brother was usually nearby. Now Cristian and Alexis can dream about taking the field alongside one another in Chicago. Last weekend, the Cubs agreed to a reported signing bonus of $1.3 million with Alexis Hernandez out
Cubs to land SS Hernandez, 3B Sanchez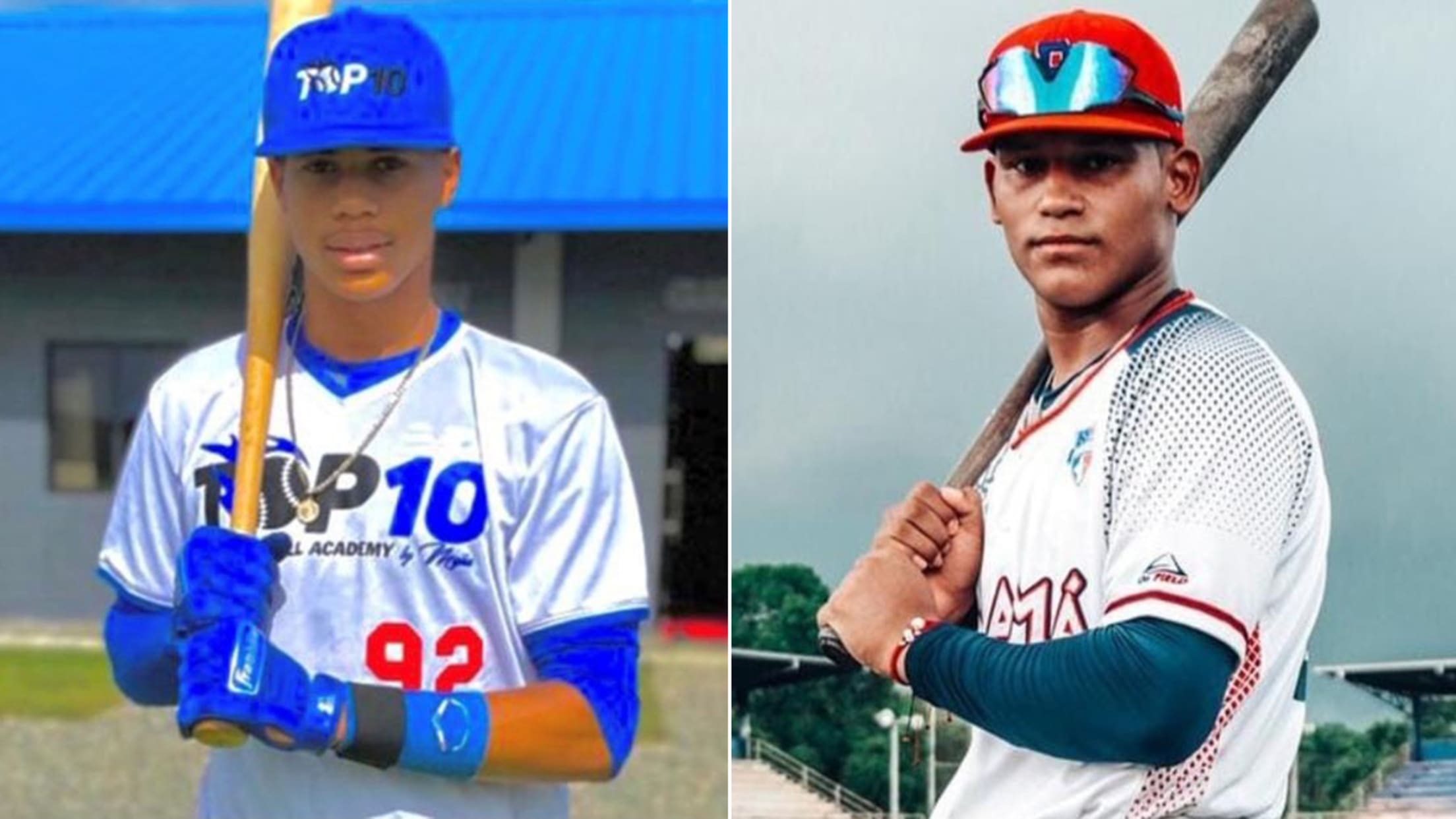 The Cubs' success on the international market is well documented, and this year's class is highlighted by two talented infielders. According to industry sources, the club has agreed to a $1.3 million deal with shortstop Alexis Hernandez, who ranks No. 18 on MLB.com's Top 50 International Prospects list, and a
Cubs 'not shocked' by Herz's '21 breakout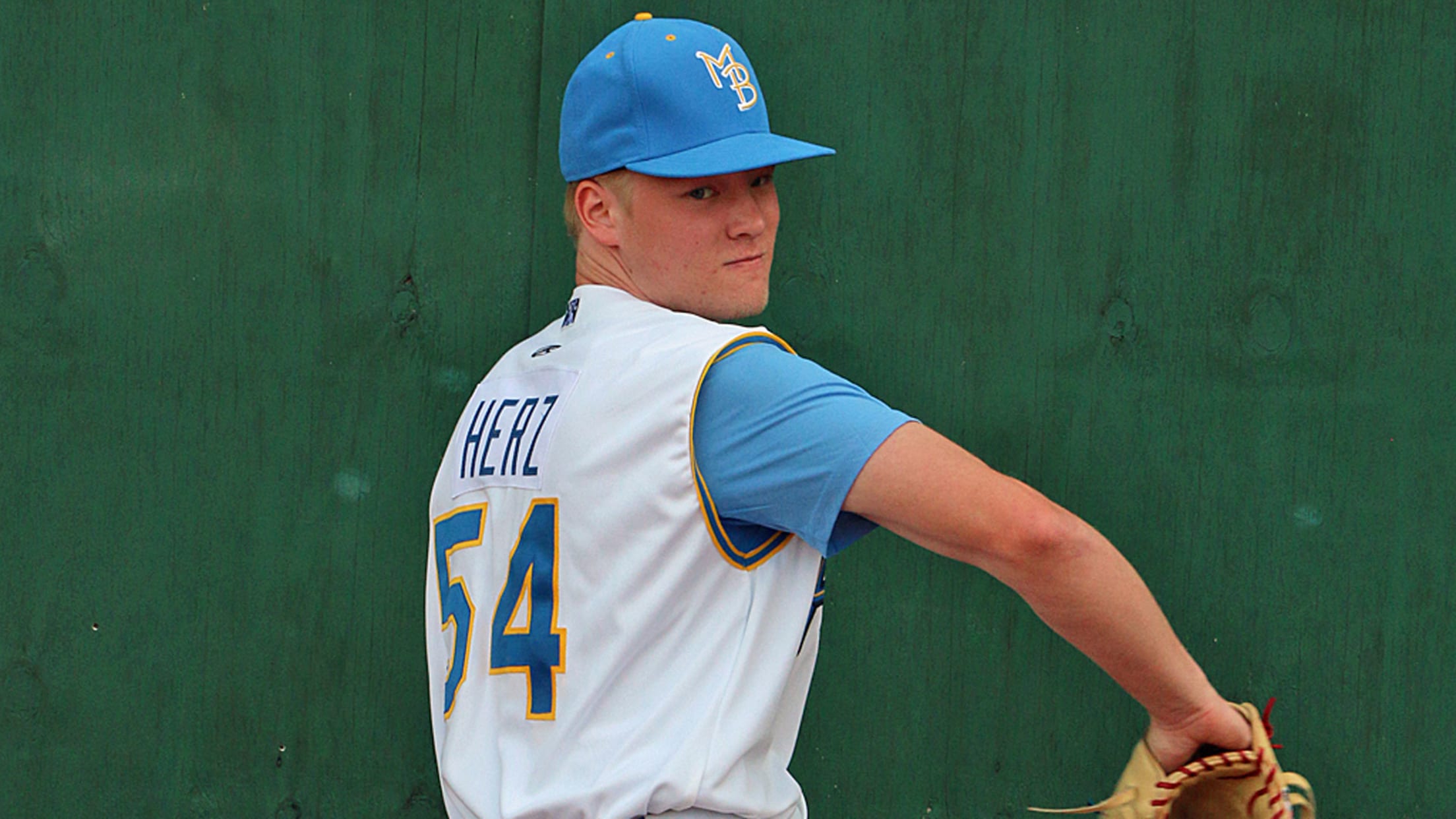 CHICAGO -- A few times a week, DJ Herz would head to his backyard in North Carolina and step onto the portable wood mound that his dad constructed. The lefty would fire pitches into a nine-pocket net and record videos to send to the Cubs. The Minor League campaign may
'Impressive performances' on display in AFL
Cubs prospects Velazquez, Kilian among standouts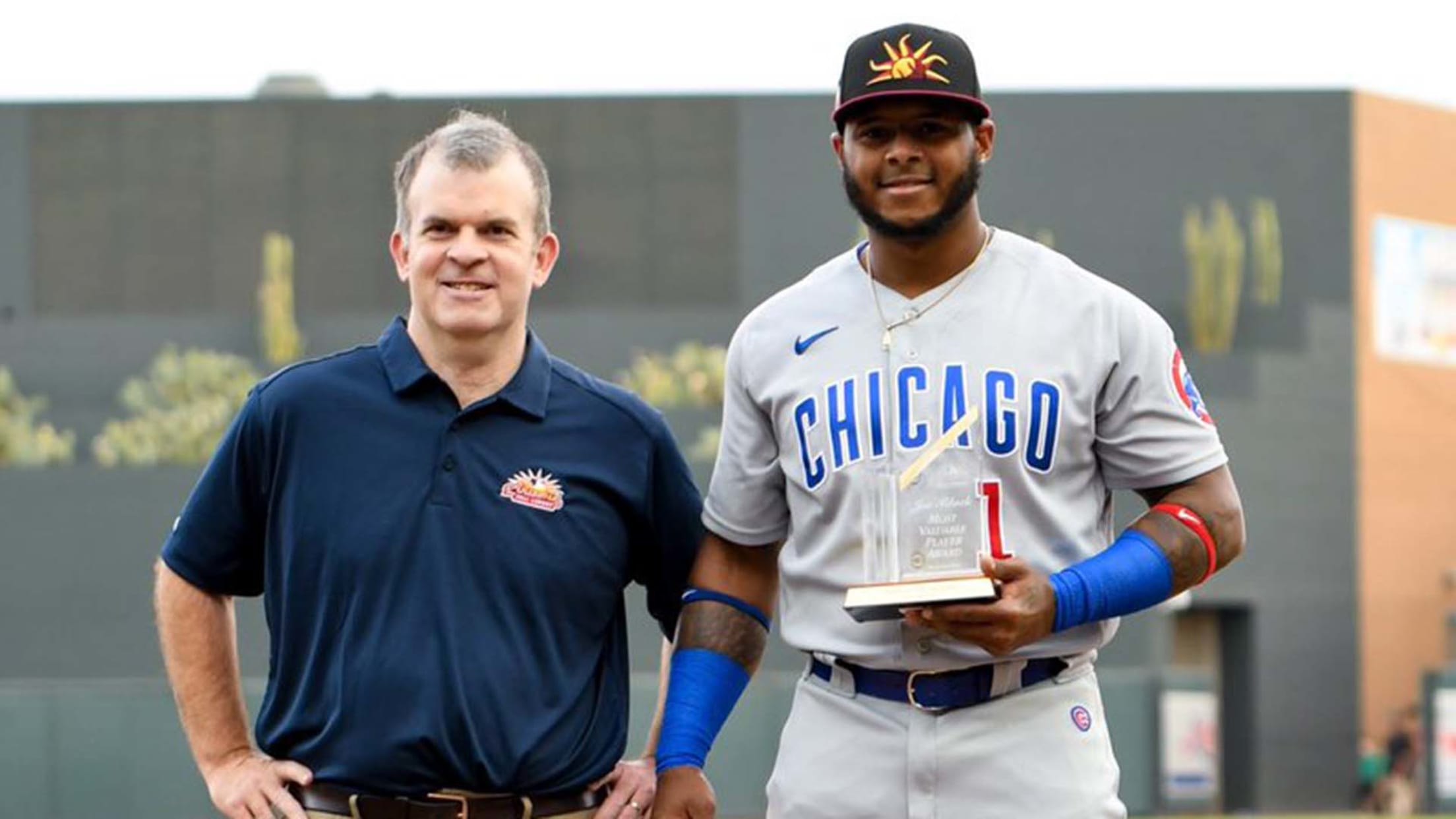 CHICAGO -- Prior to the Arizona Fall League's championship game on Saturday, Cubs outfielder prospect Nelson Velazquez was presented with the year's MVP trophy. Then, Chicago pitching prospect Caleb Kilian spun six perfect innings to help Mesa to the title. With much of the focus shifting to the Cubs' up-and-coming