Each NL Central team's secret weapon is ...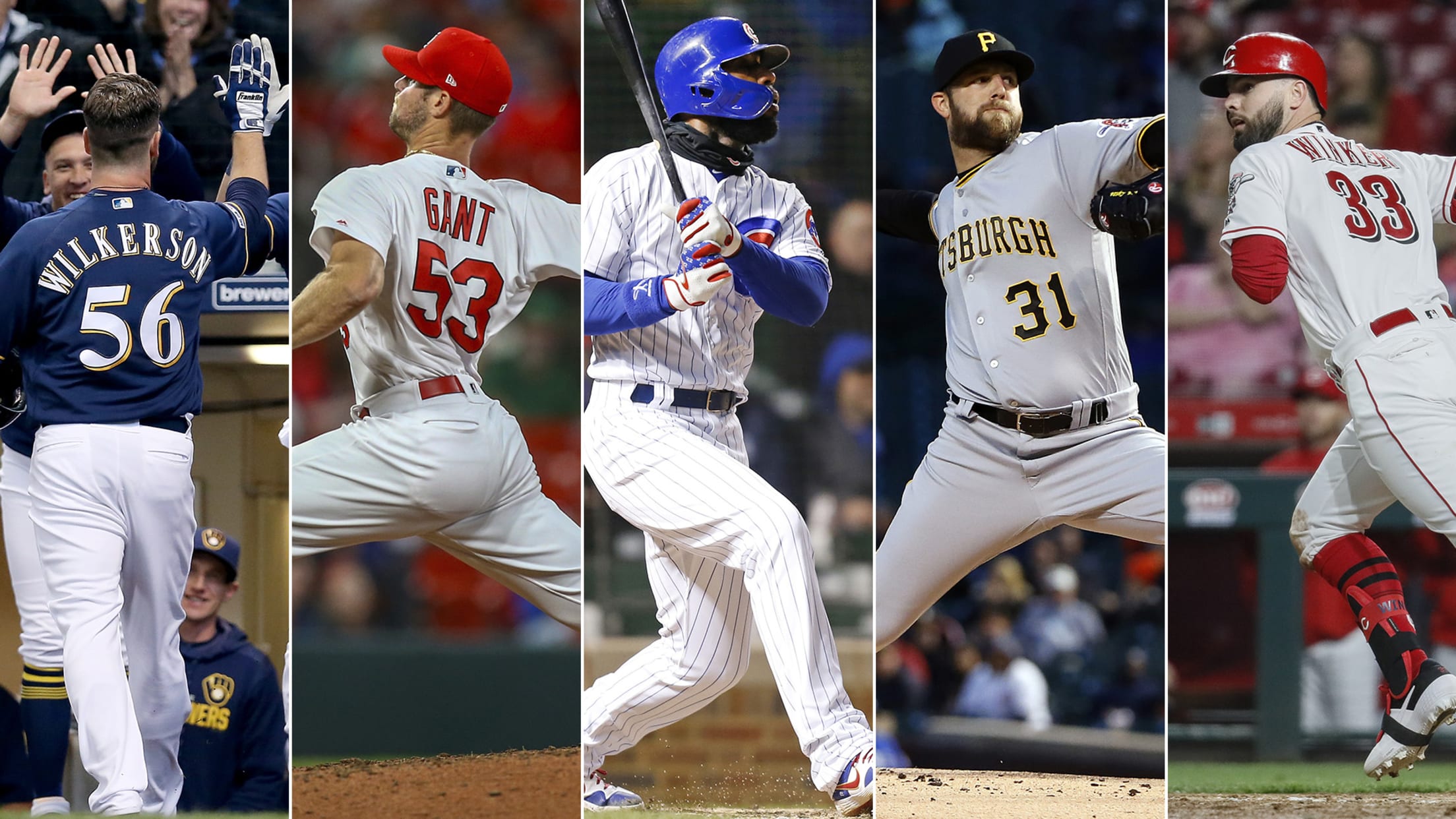 Everyone knows the big players who must be reckoned with on the five teams in the National League Central. It's common knowledge, for example, that Josh Hader throws gas and Christian Yelich can rake for the Brewers; that Joey Votto is prolific at reaching base and Luis Castillo has a
Cole Hamels is delivering like an ace for Cubs
Hamels goes seven scoreless, and Baez gets it done with the bat again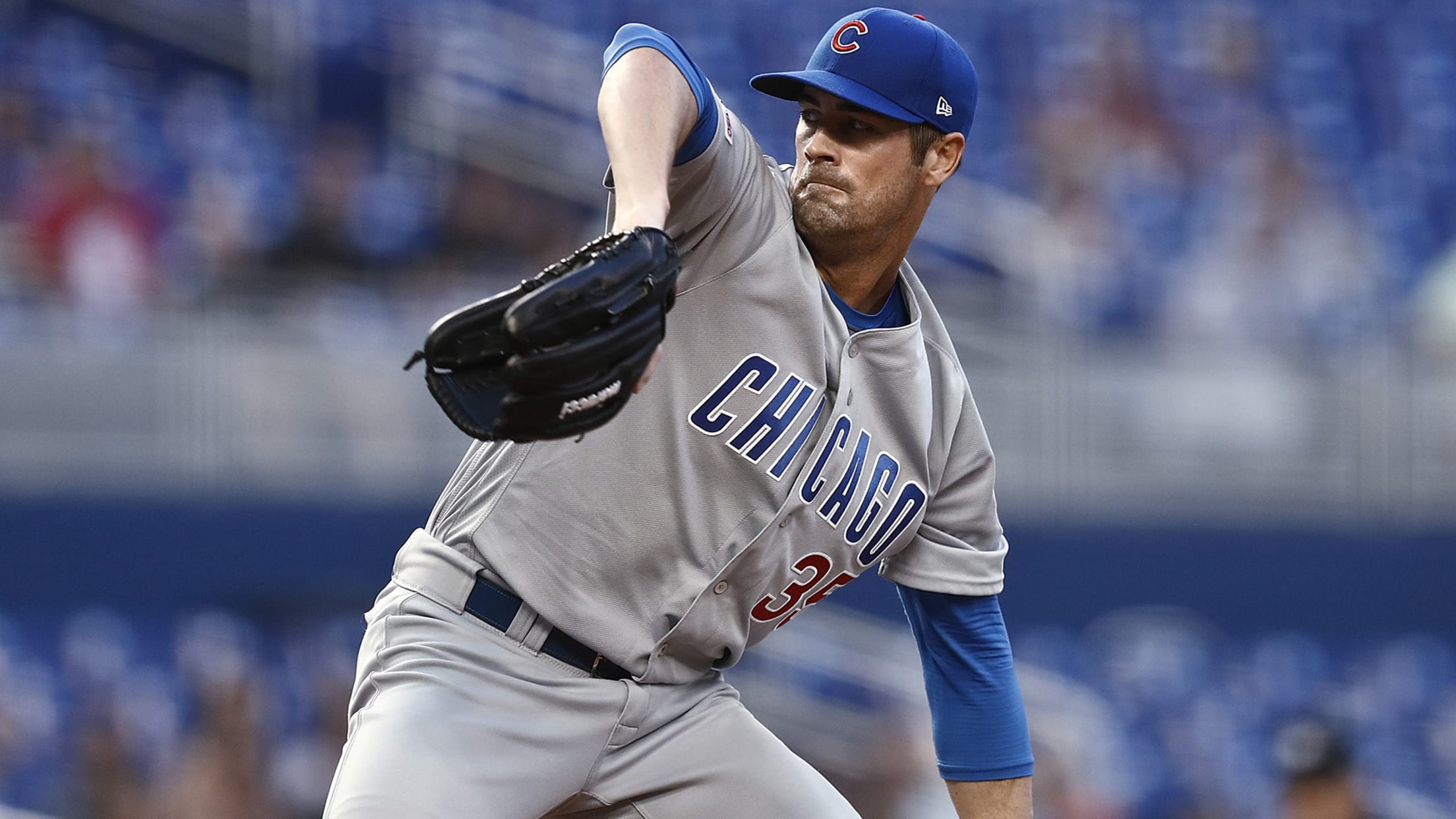 MIAMI -- Sure, the Cubs' first sweep since last August came at the expense of a ballclub with the fewest wins in the Majors. But Wednesday's 6-0 win over the Marlins at Marlins Park kept the team trending in the right direction. "That's an easy trap. That's a Major League
Here's each team's closer of the future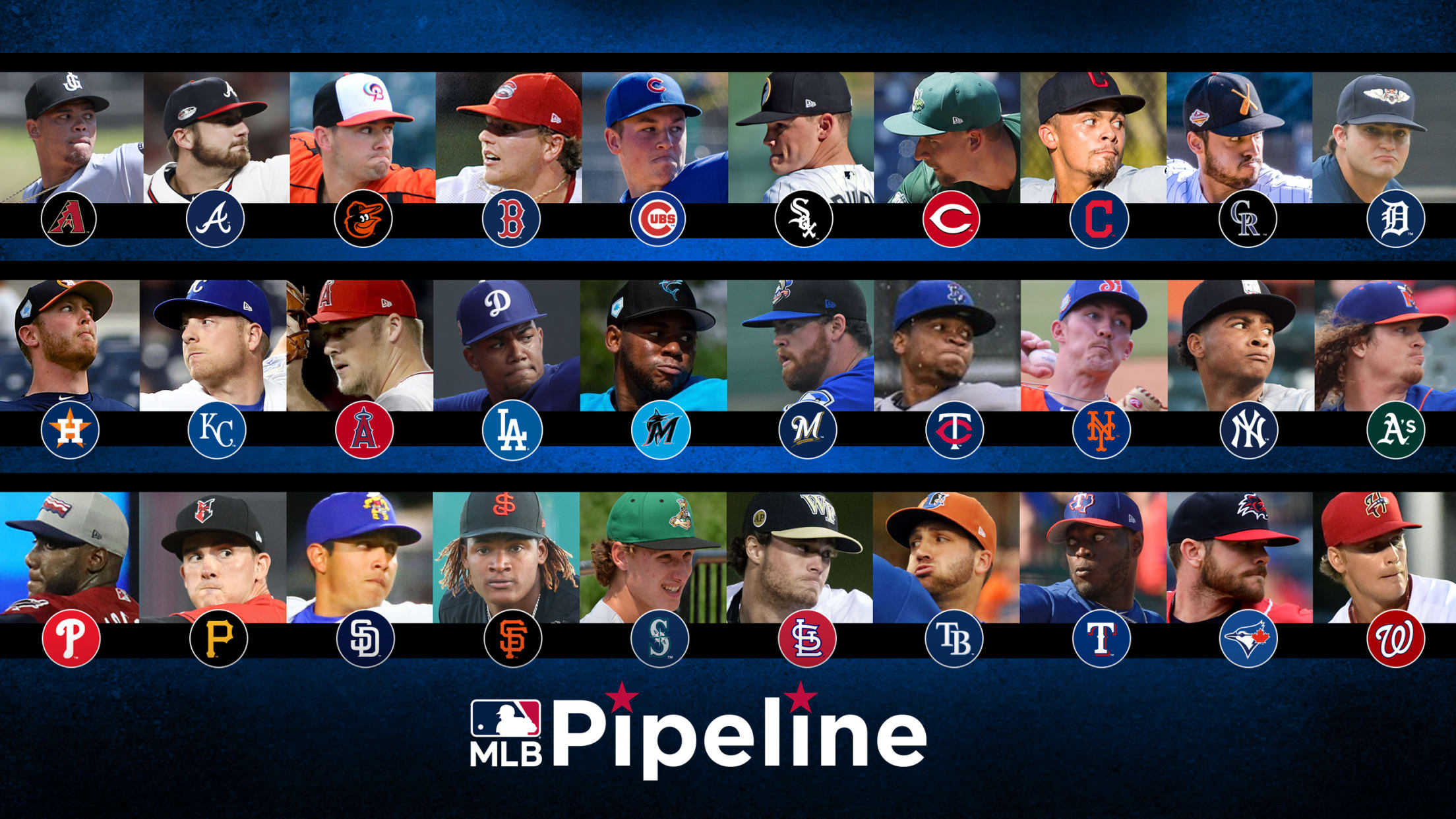 Identifying future closers isn't easy. Mariano Rivera, baseball's all-time saves leader and only unanimous Hall of Famer, began his pro career as a starter. So did Edwin Diaz and Wade Davis, the league leaders in saves a year ago, and many other pitchers who are nailing down the ninth inning
Thursday's top prospect performers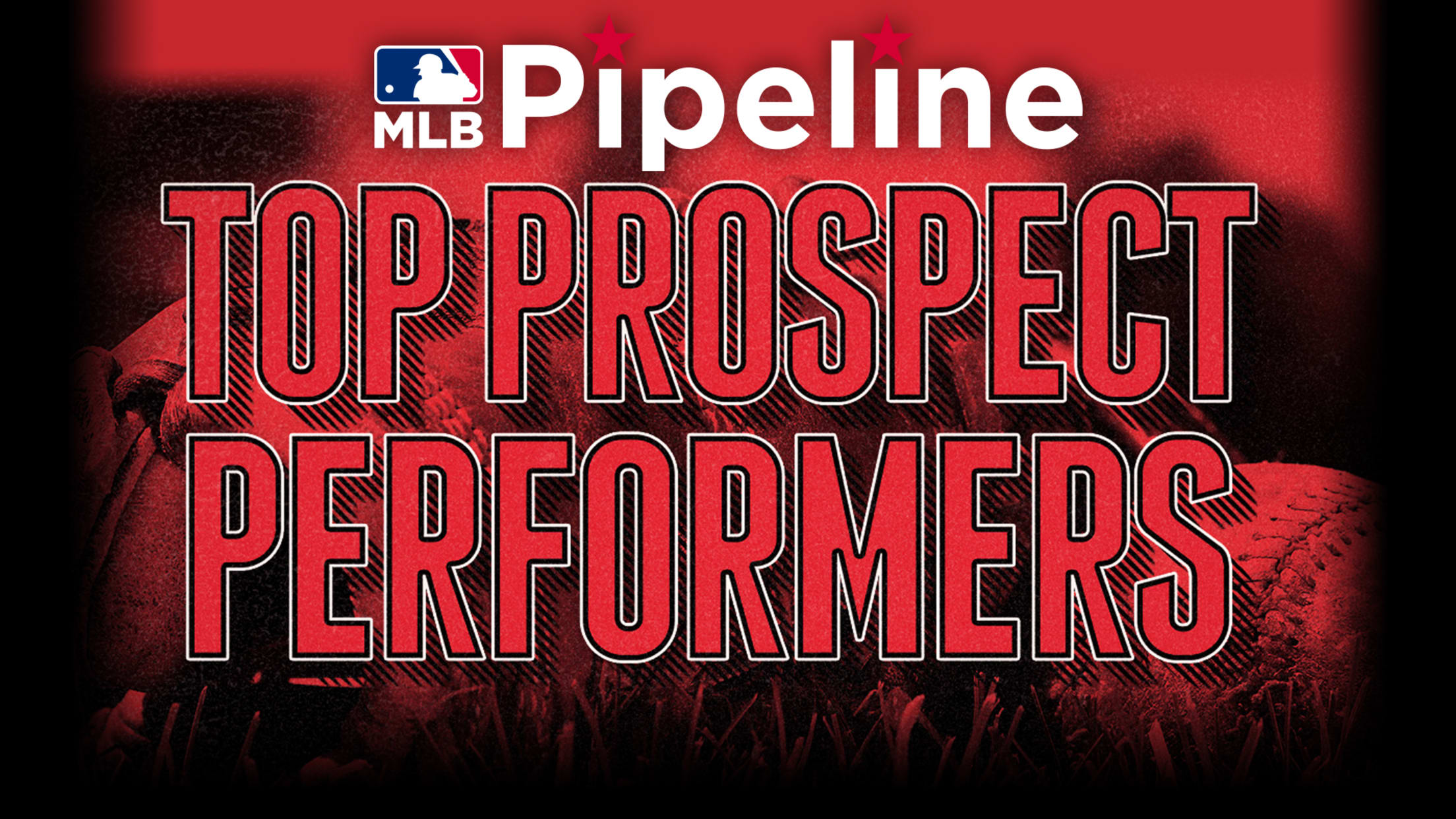 Here's a look at Thursday's top Minor League performers from each team's Top 30 Prospects list: AMERICAN LEAGUE EAST Blue Jays: Yennsy Diaz, RHP (No. 26) -- 6 2/3 IP, 4 H, 3 R, 0 ER, 1 BB, 5 K (Double-A New Hampshire) Diaz held the Hartford Yard Goats scoreless
For struggling Bryant, breakthrough feels close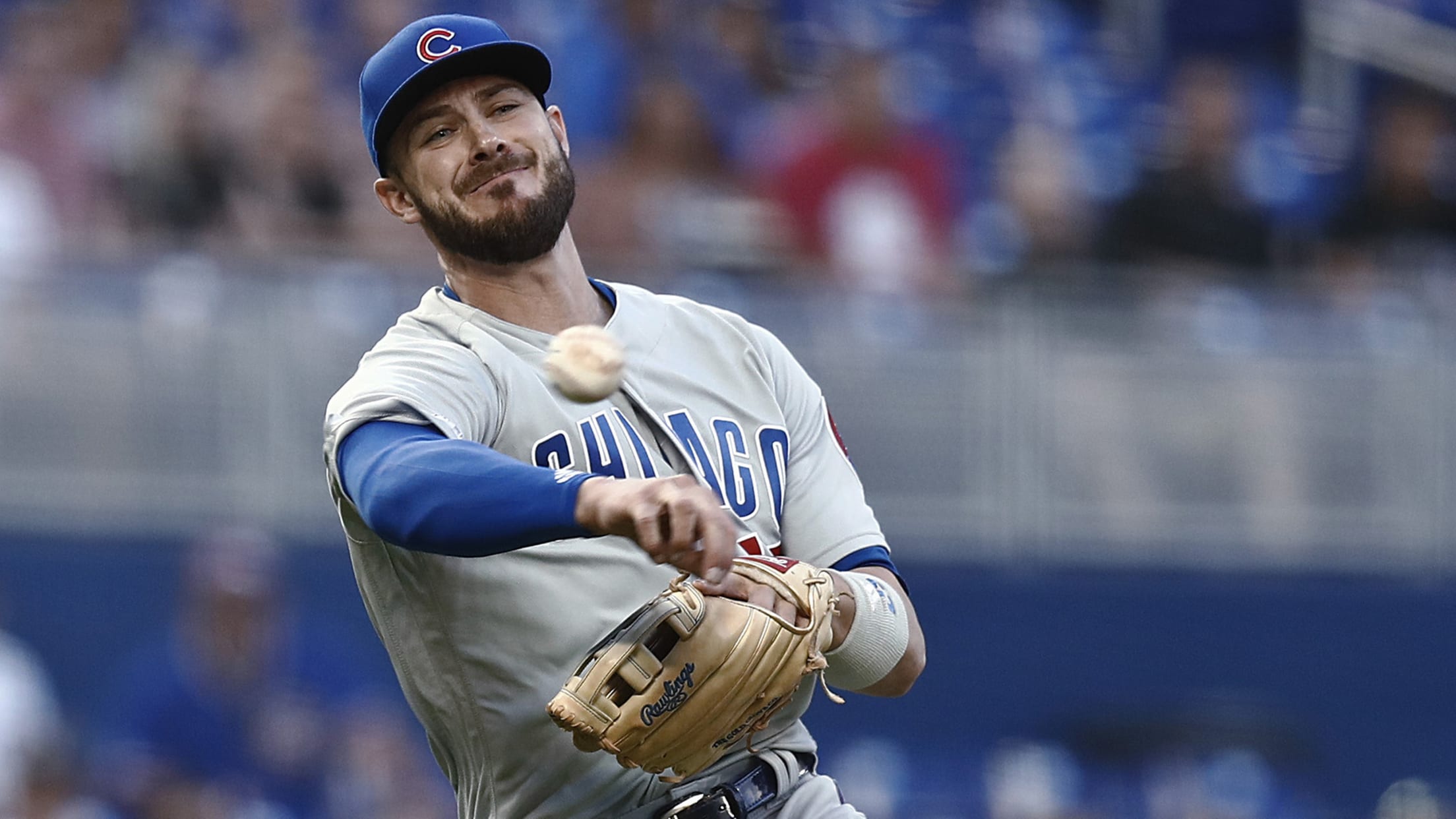 MIAMI -- Over the past two years, Kris Bryant has gotten a crash course in -- of all subjects -- himself. During the humbling moments, like the left shoulder inflammation that limited him to 102 games in 2018 or the tough start to this young season, Bryant tries to remember
Quintana puts together a scoreless gem in Miami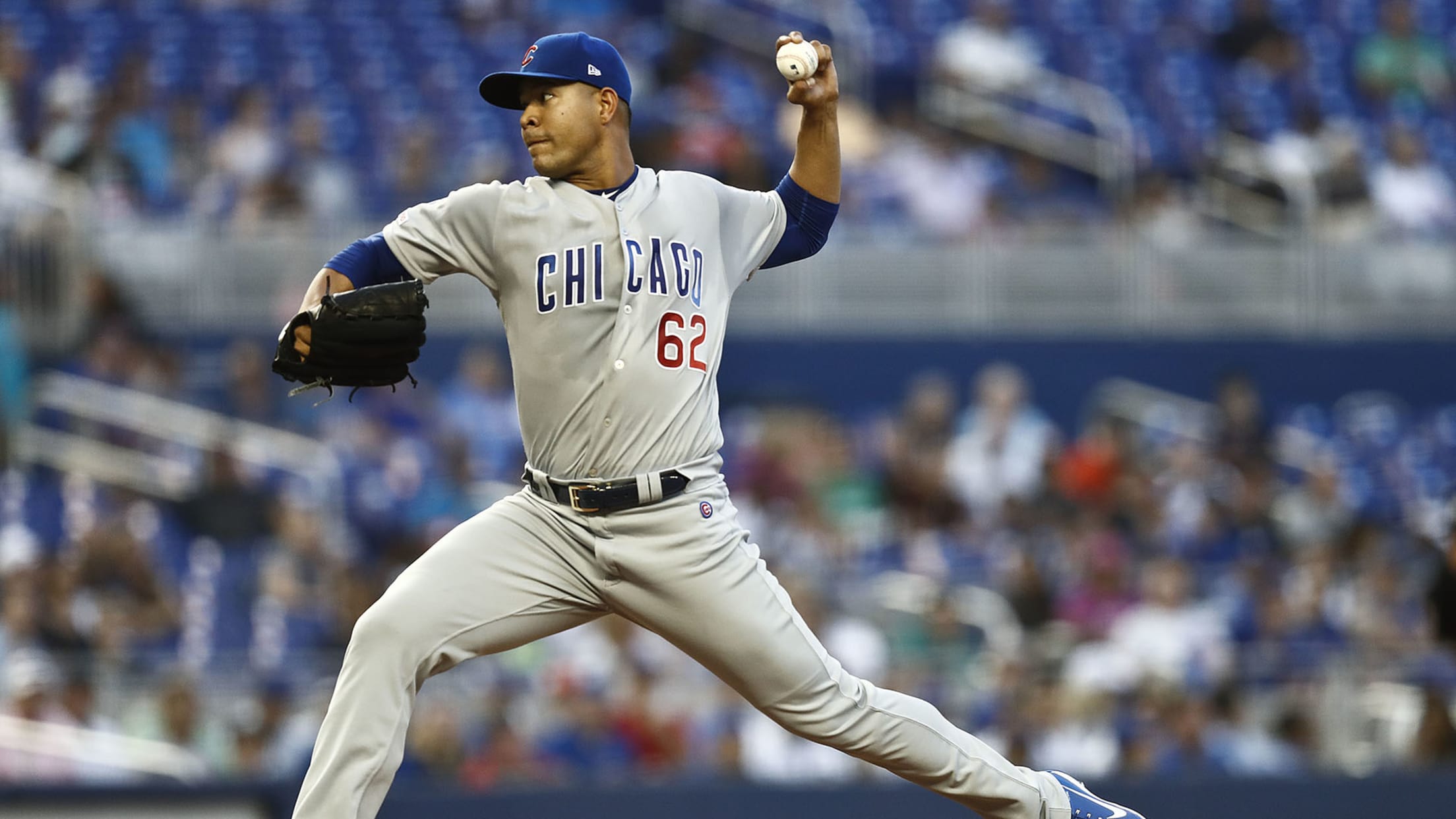 MIAMI -- José Quintana is starting to look like the All-Star pitcher the contending Cubs dealt for in 2017. He is perhaps pitching the best he has since joining the club. Quintana built off his previous strong start with seven-plus innings in the Cubs' 4-0 win over the Marlins on
Darvish returns the two-seamer to his arsenal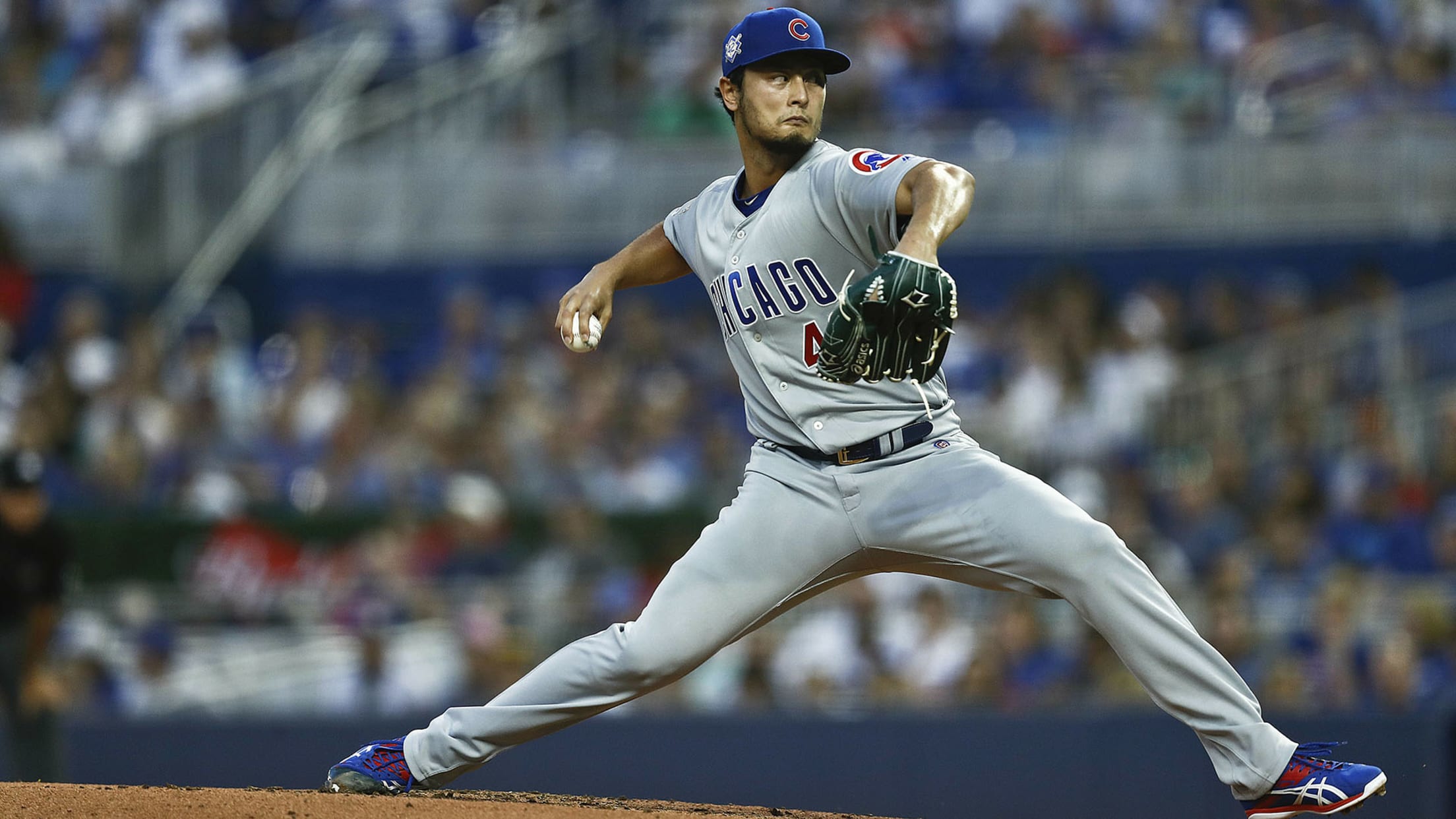 MIAMI -- Consider Monday's sixth inning a test drive for right-hander Yu Darvish, who provided an enticing look at an extra weapon that could permanently return to his arsenal. Darvish clocked 98.7 mph on his final pitch -- a two-seamer -- that hit Lewis Brinson and the home-plate umpire. It's
After HBP, heated Contreras hits back in big way
Fifth-inning frustration gives way to joy after 420-foot homer in seventh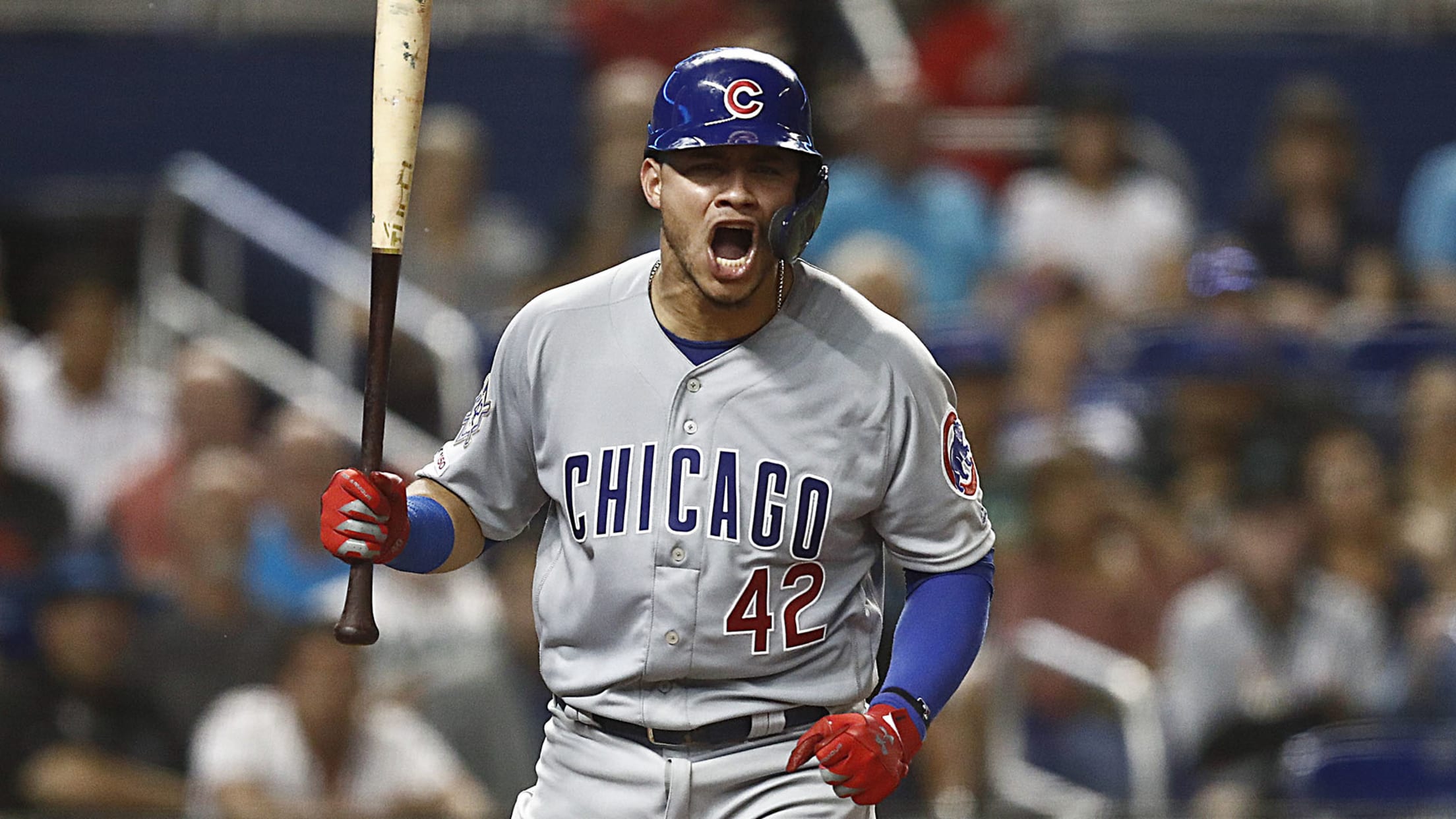 MIAMI -- Willson Contreras' early-season success at the plate may be credited to a mechanical fix, but the Cubs won't reveal his secret. After Contreras got heated during the fifth inning, he took out his frustration with a mammoth homer in the seventh in the Cubs' 7-2 win over the
Watch: Almora sprints for stunning sliding snag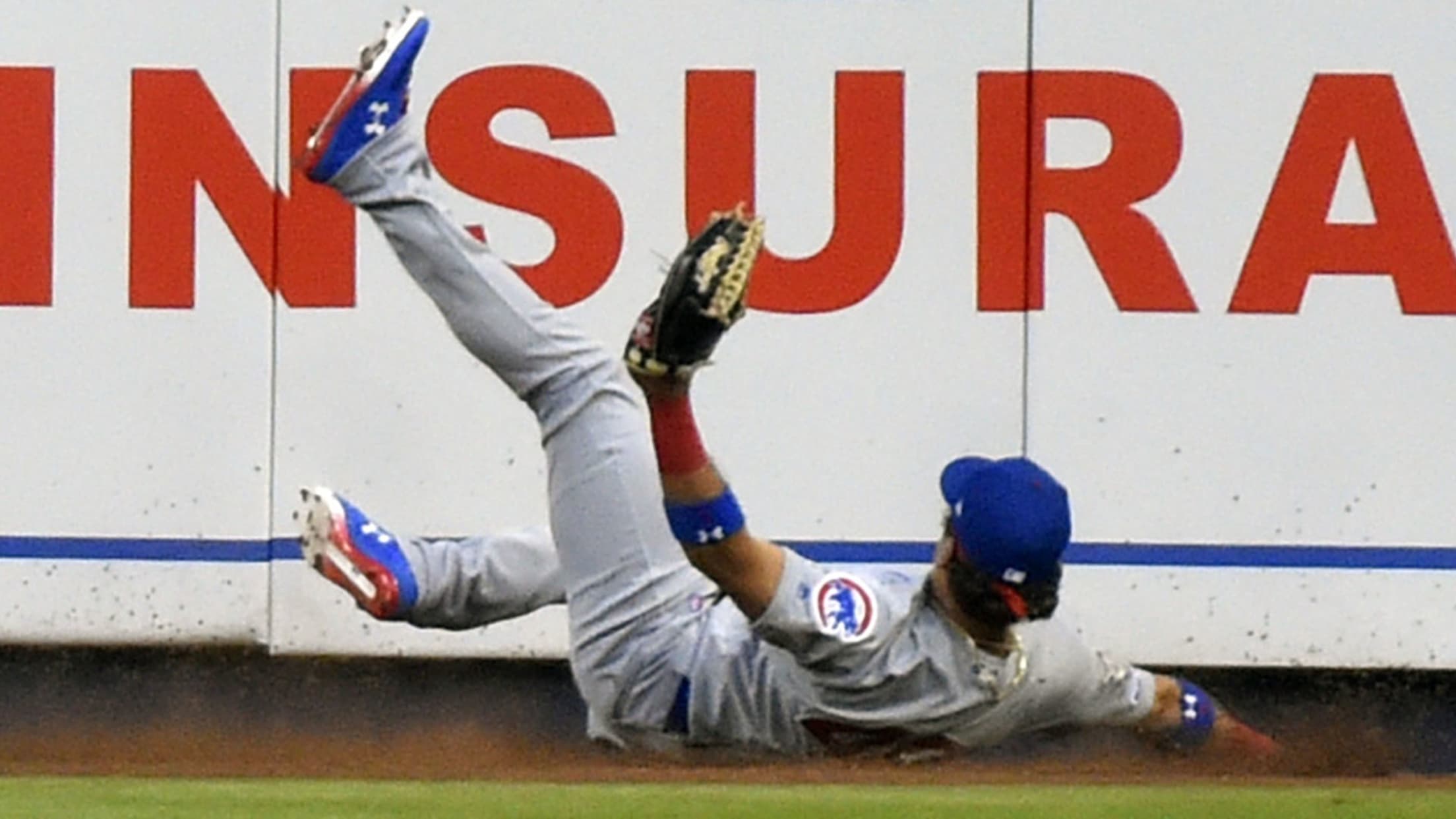 MIAMI -- Chest bumps aren't a common sight in the Majors, but neither is the defensive gem Albert Almora Jr. pulled off during the first inning of the Cubs' 7-2 victory over the Marlins. Almora, who attended Mater Academy in nearby Hialeah Gardens, Fla., raced to the warning track in
Cubs injury updates on Caratini, Montgomery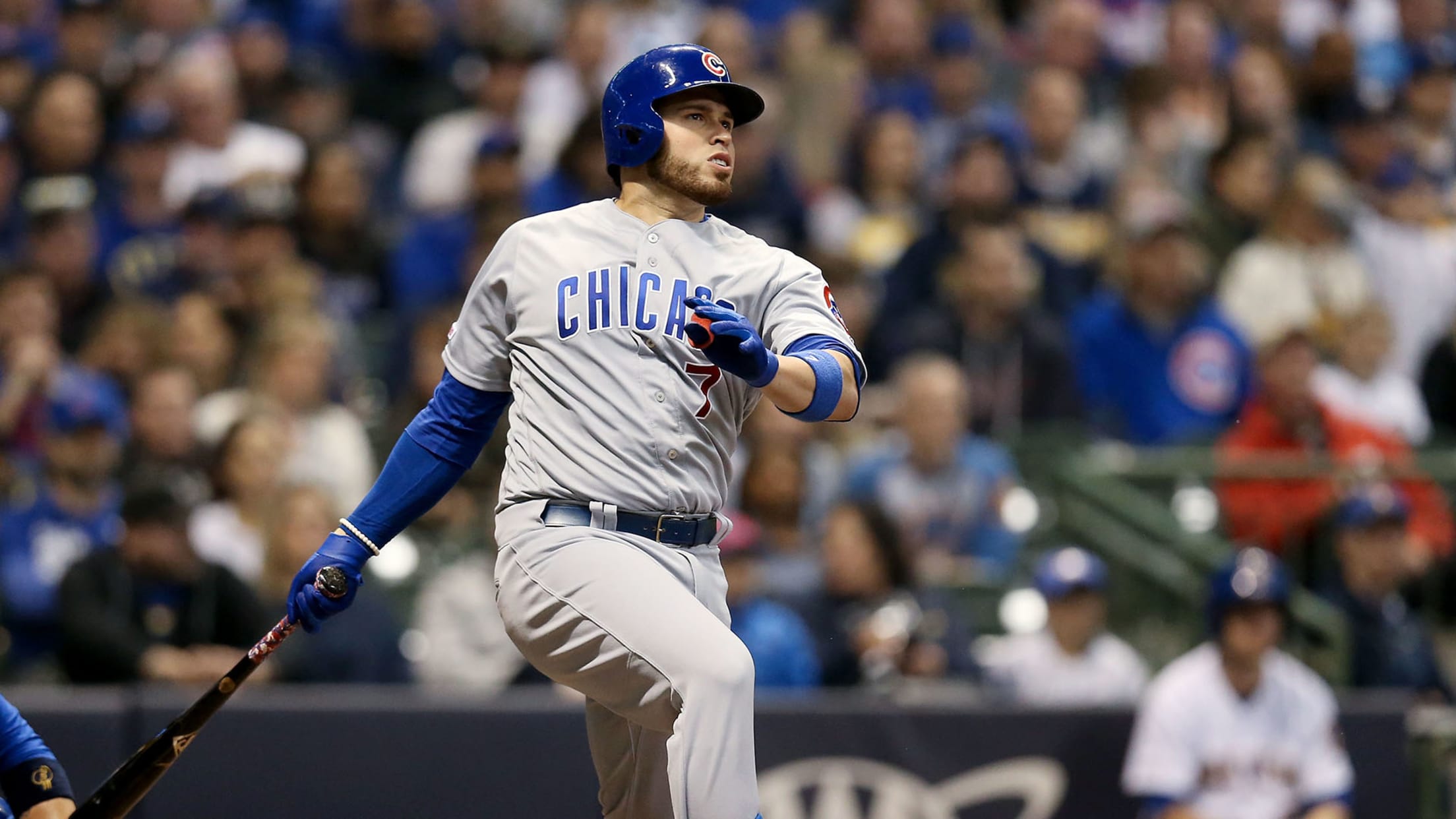 MIAMI -- Victor Caratini underwent surgery to repair his fractured left hamate bone on Monday. The estimated timeframe for a recovery remains four to six weeks. Caratini sustained the injury last Thursday on the first pitch of his seventh-inning at-bat that he fouled off. A CT scan later confirmed the
Cubs, Halos to make up postponed game June 3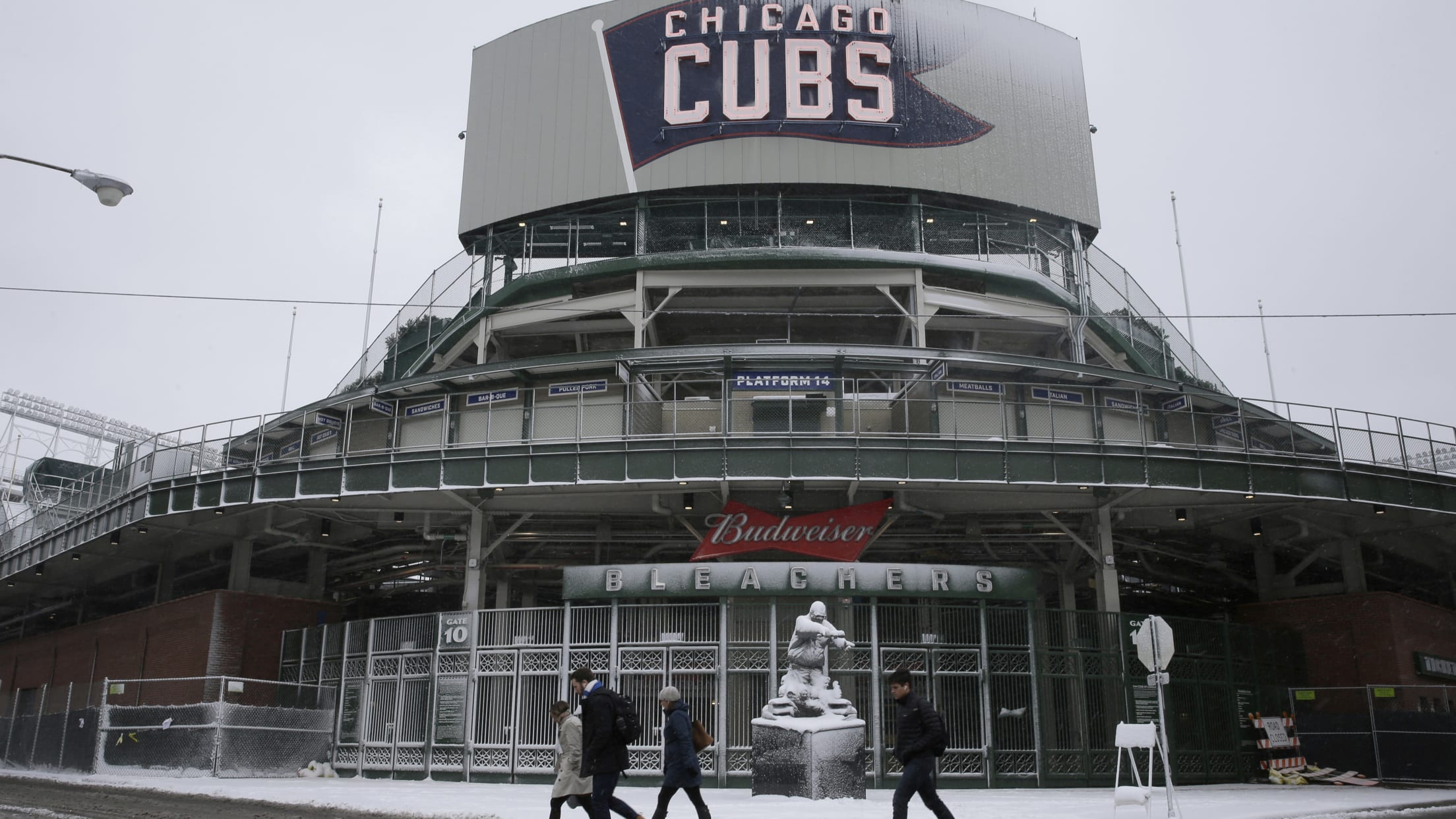 CHICAGO -- The weather that overtook Chicago on Sunday made it seem more appropriate to head to Soldier Field for a Bears game. The near-freezing temperatures and snow flurries expected throughout the day made playing baseball at Wrigley Field an impossibility for the Cubs and Angels. The Cubs were swift
3 positives, 3 negatives following homestand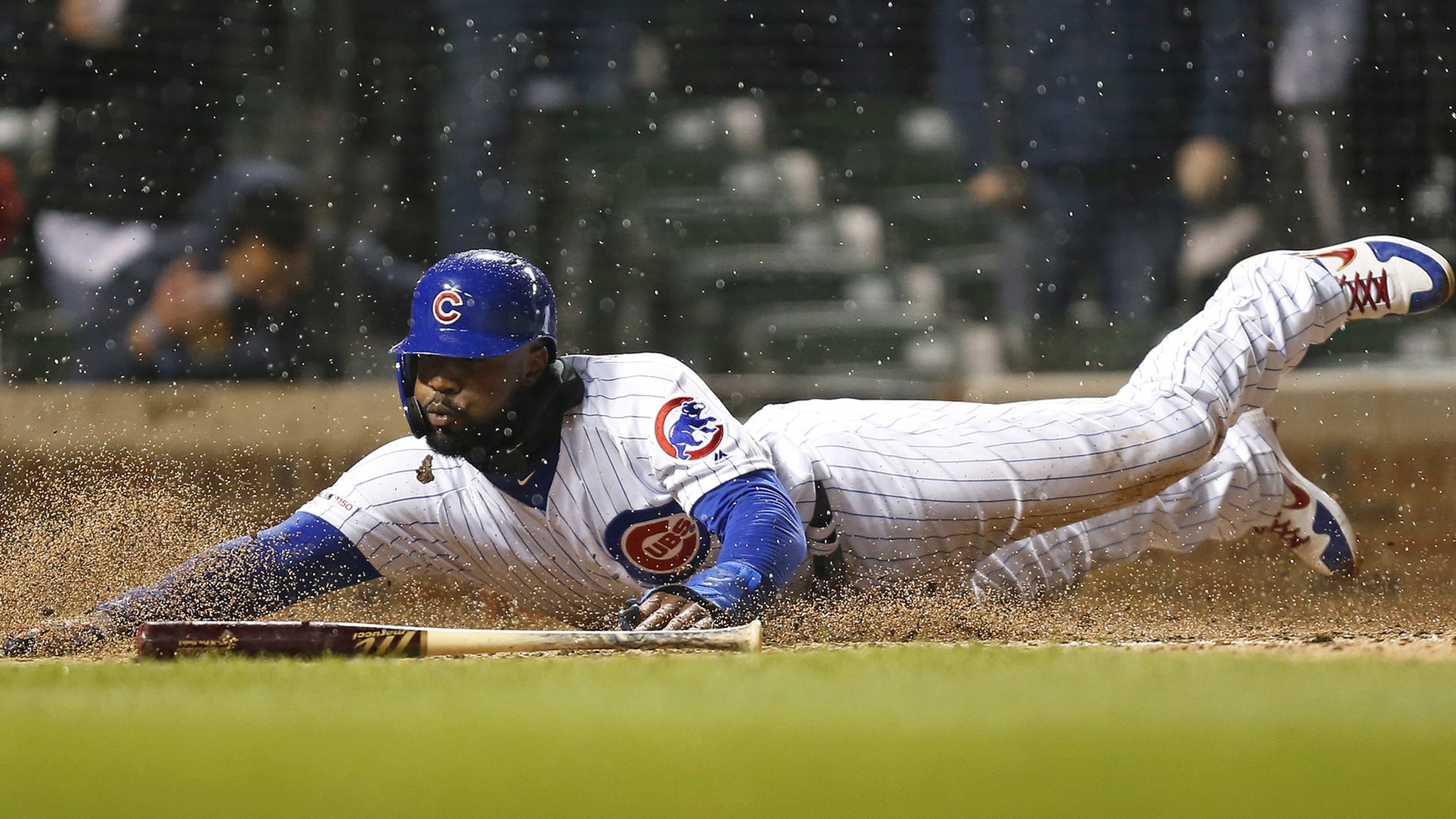 CHICAGO -- Jason Heyward got a fastball he could handle in the eighth inning on Saturday and sent it sailing on a line to deep left-center field. The baseball smacked off the ivy vines and brick wall at Wrigley Field and the Cubs' outfielder hustled into second base for a
He's 'LA' Stella now, but Wrigley's still special
Angels infielder reflects on years with Cubs after returning to Chicago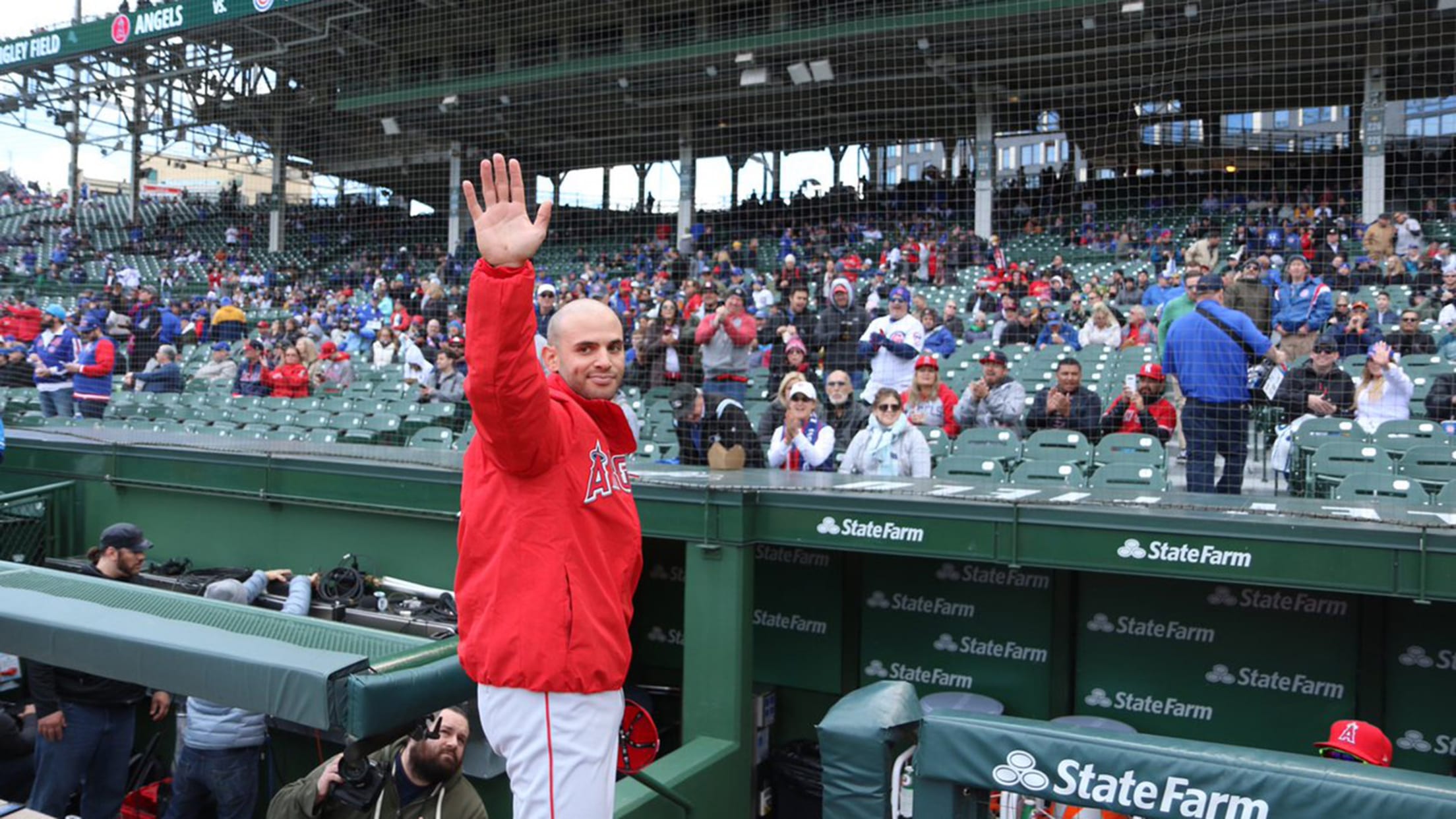 CHICAGO -- It's always nice to come back home. For Angels second baseman Tommy La Stella, the weekend back in Chicago was more than just another road trip. La Stella, a folk hero to many in Chicago, was a key member of the Cubs from 2015-2018 and helped boost Chicago
Disputed Schwarber strikeout ends Cubs' rally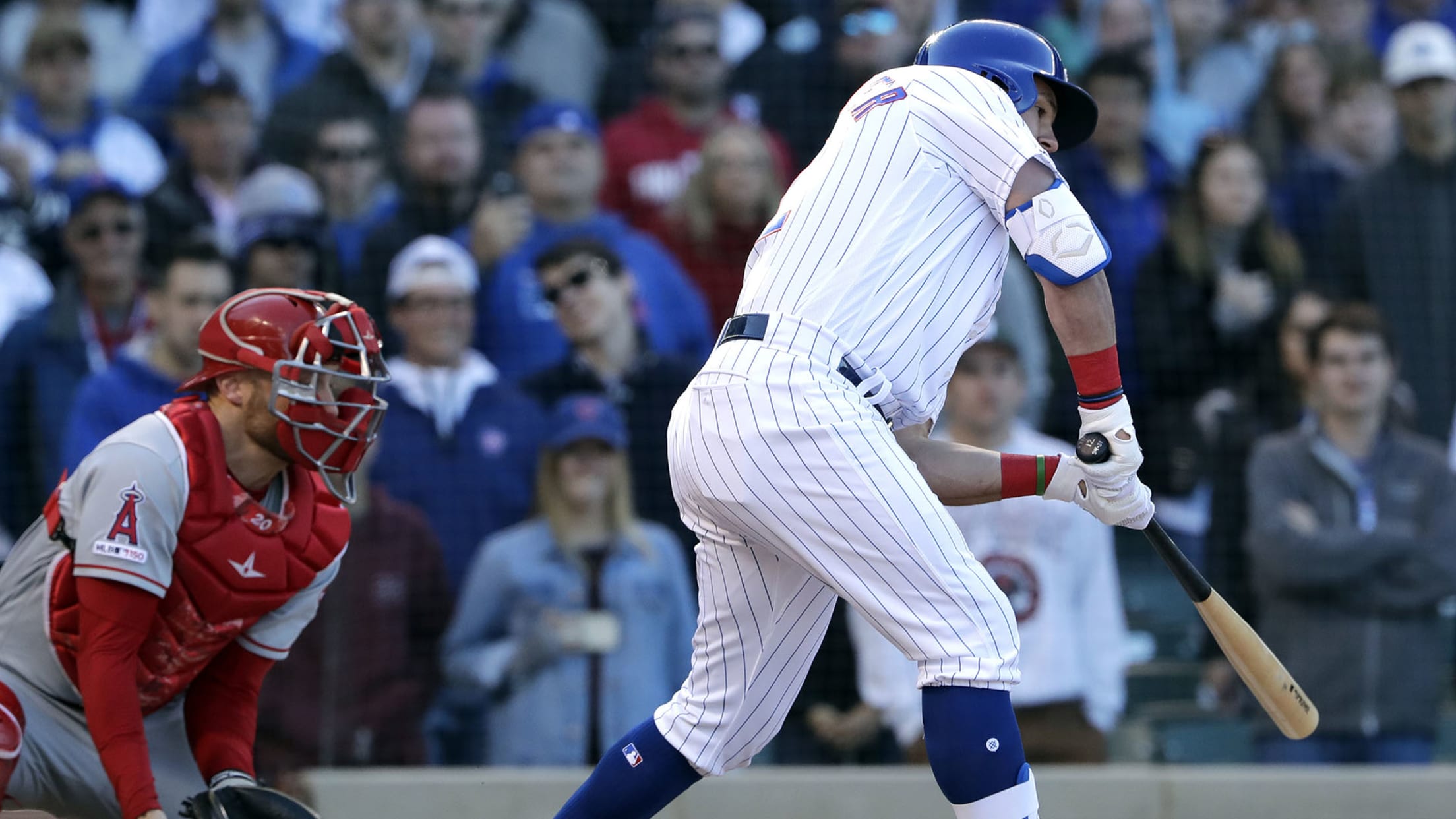 CHICAGO -- Kyle Schwarber spiked his helmet, bellowed out some choice words and then began running up the third-base line. The Wrigley Field crowd unleashed a chorus of boos as the Cubs slugger tore through the infield grass in the direction of third-base umpire Gabe Morales. Schwarber was boiling over
Contreras, Cubs host homer clinic vs. Halos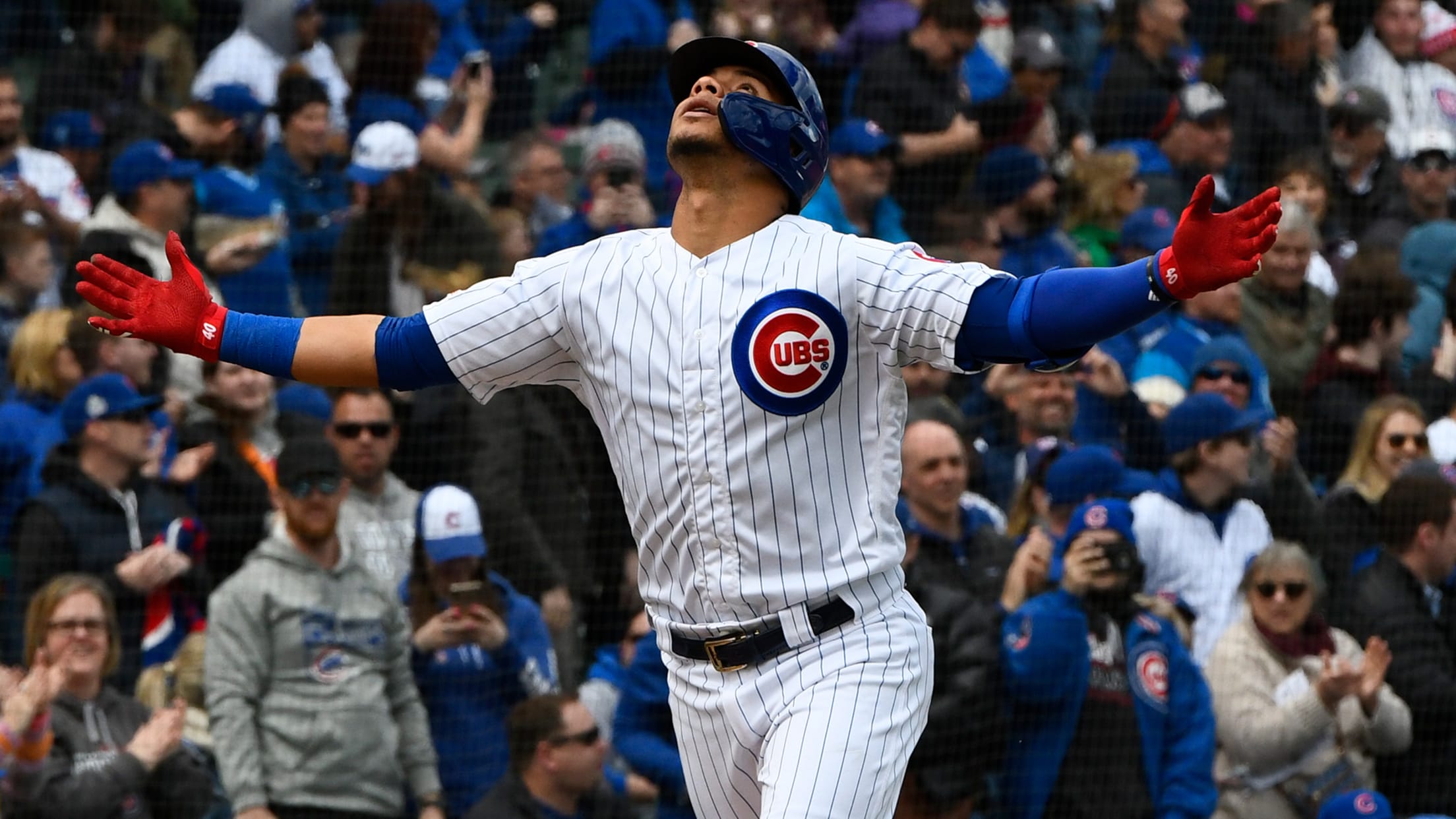 CHICAGO -- Willson Contreras arrived at Spring Training with an excess of confidence to go along with a refined swing and approach. The Cubs' catcher explained that it was all about rhythm in the batter's box, and his strong preseason results supported the idea that Contreras indeed identified a fix
Day off for Bryant might be a beneficial break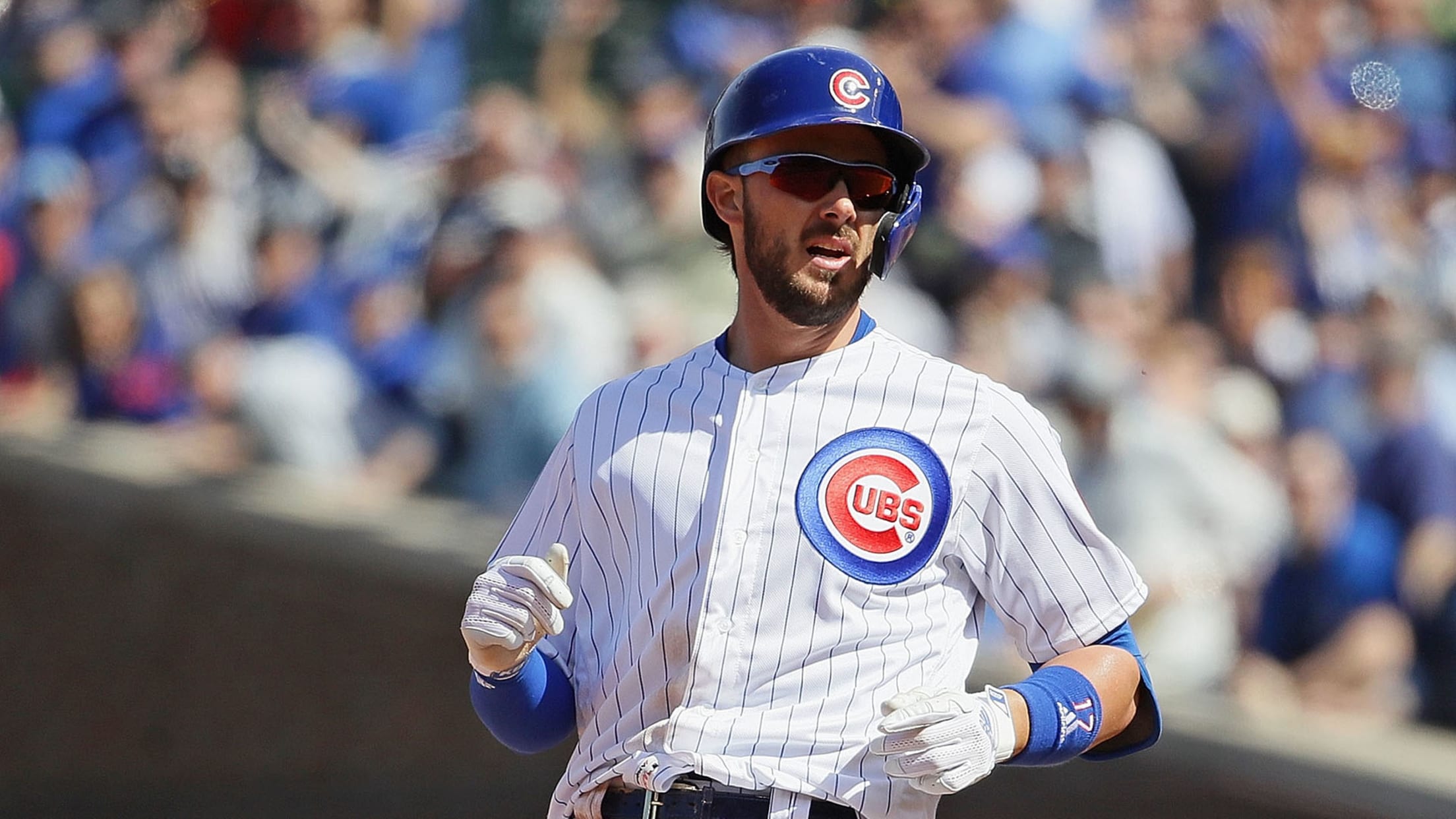 CHICAGO -- Kris Bryant's name was absent from Saturday's batting order against the Angels, but Cubs manager Joe Maddon emphasized that the respite was always part of the plan. One change for Maddon this season has been prepping multiple lineups in advance of each series, so there are no surprises
Caratini lands on IL with fractured hamate bone
Cubs catcher to undergo surgery, expected out 4-6 weeks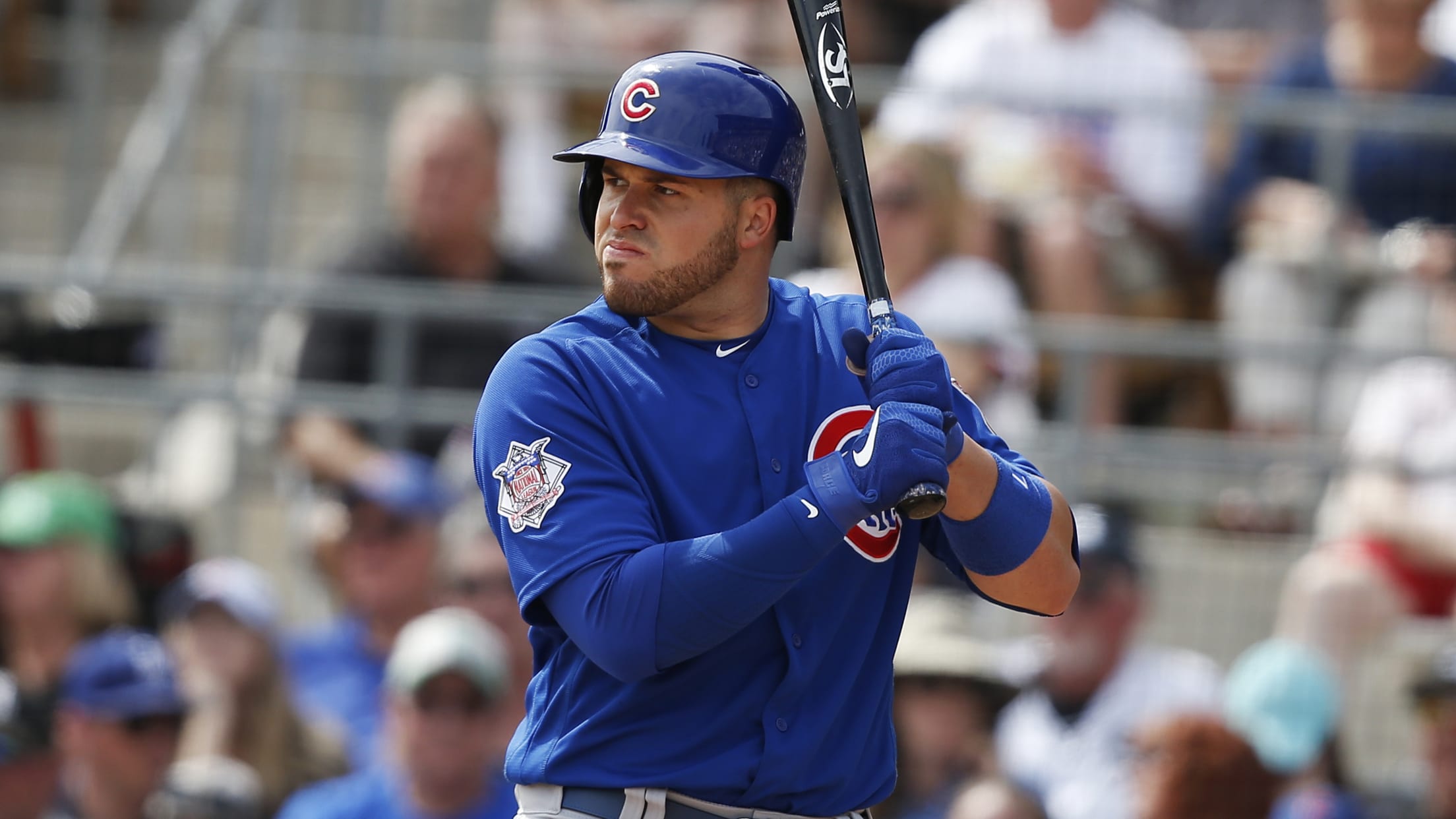 CHICAGO -- Victor Caratini tucked his bat under his right arm and squeezed his left hand. The Cubs' catcher knew something was not right, but he also knew the importance of the plate appearance in the seventh inning on Thursday night. So Caratini winced his way through a few more
Quintana rebounds to shut down Pirates, K's 11
Left-hander hurls 7 scoreless after being tagged for 8 runs in his last start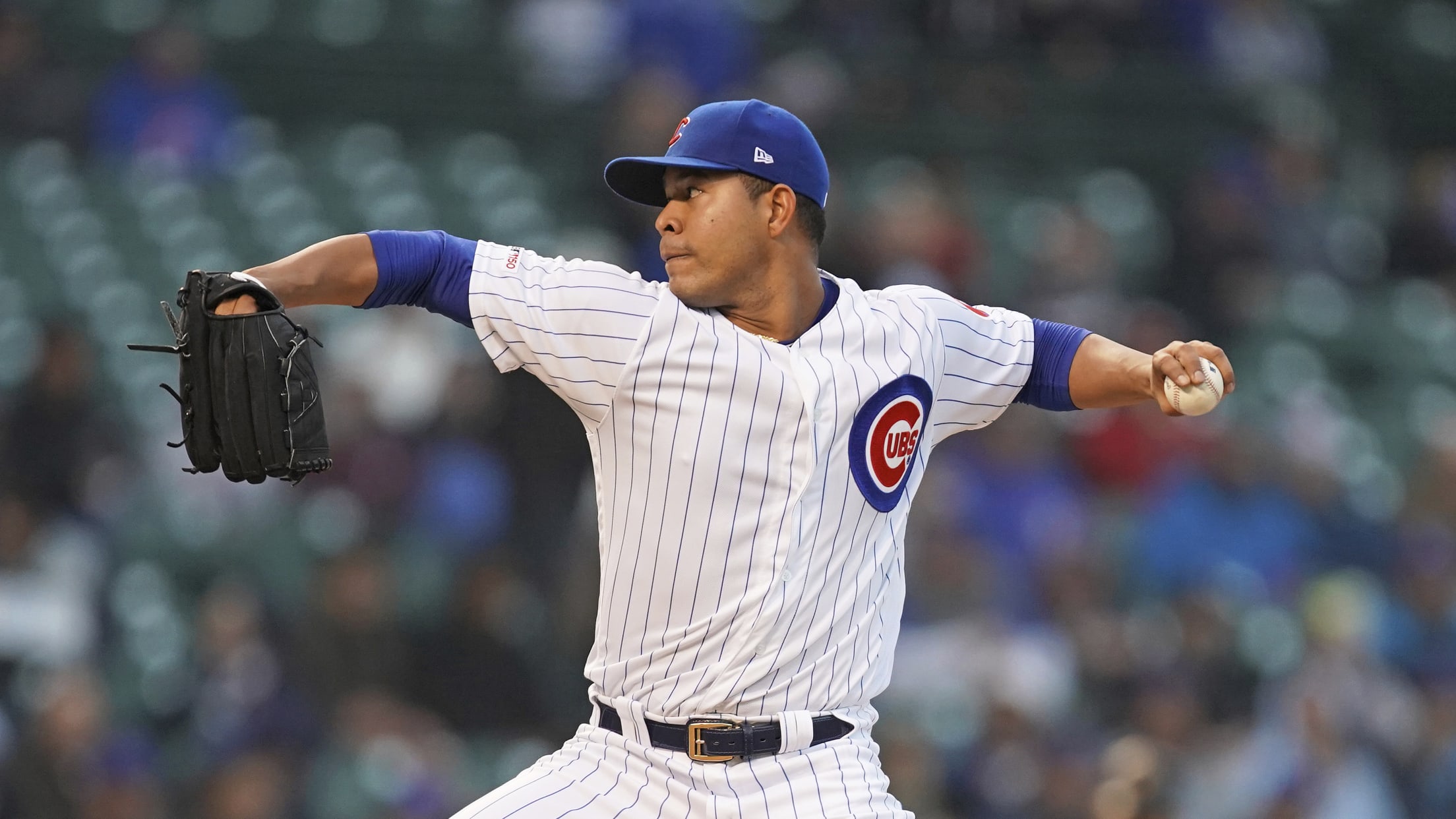 CHICAGO -- In José Quintana's previous start in Milwaukee on April 5, in which he gave up eight earned runs in three innings, he looked like a shell of the pitcher the Cubs thought they were trading for in 2017. His latest outing in Thursday's 2-0 victory over the Pittsburgh
MLB to honor military on Armed Forces Day
Teams will wear special uniforms, caps on May 18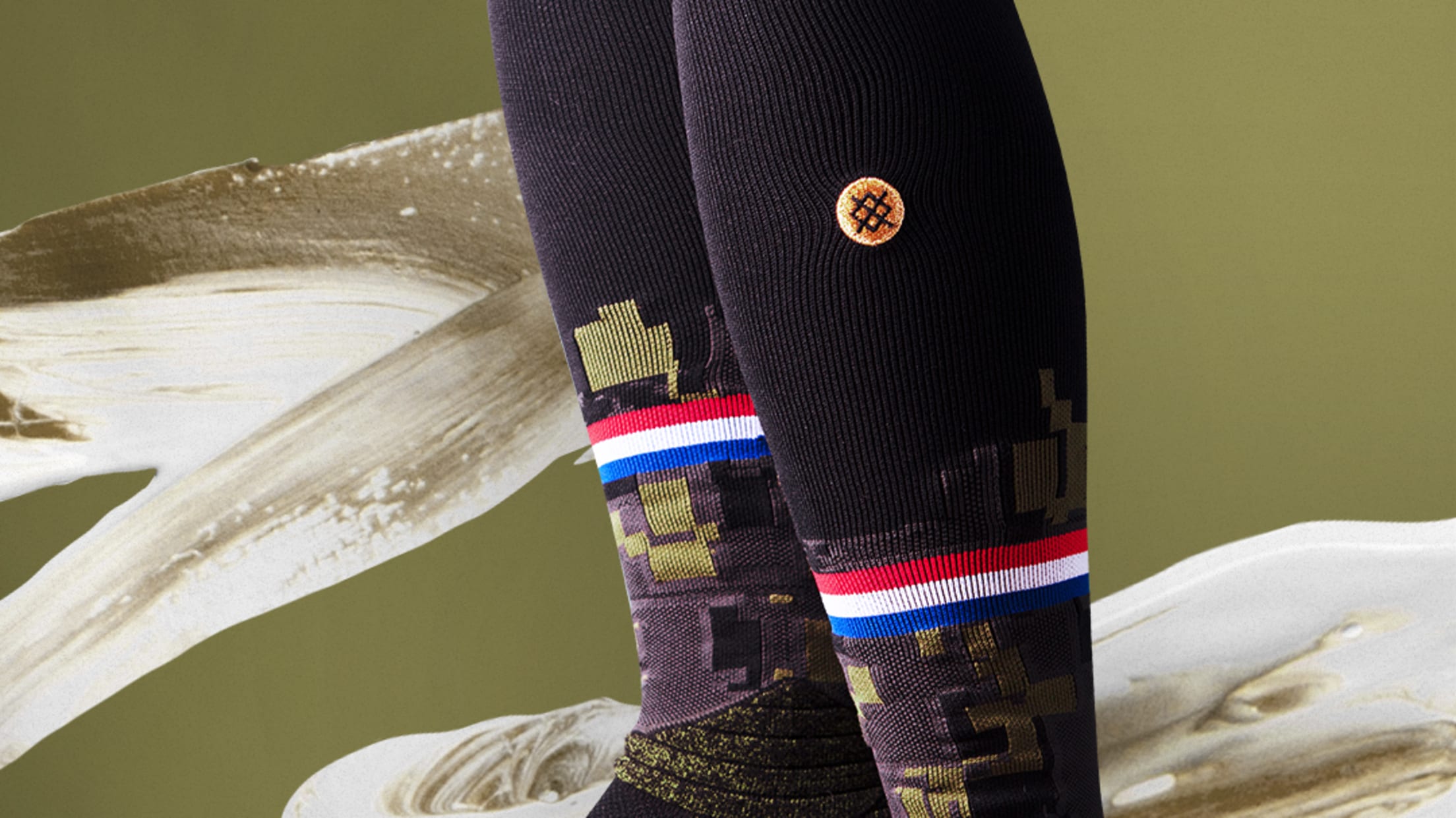 Major League Baseball unveiled the lineup of holiday and special-event uniforms that will be worn throughout the 2019 season. There's a new one that was added this year, which will honor the Armed Forces on May 18. MLB plans to honor military members and their families throughout the weekend of
Pirates turn bizarre double play vs. Cubs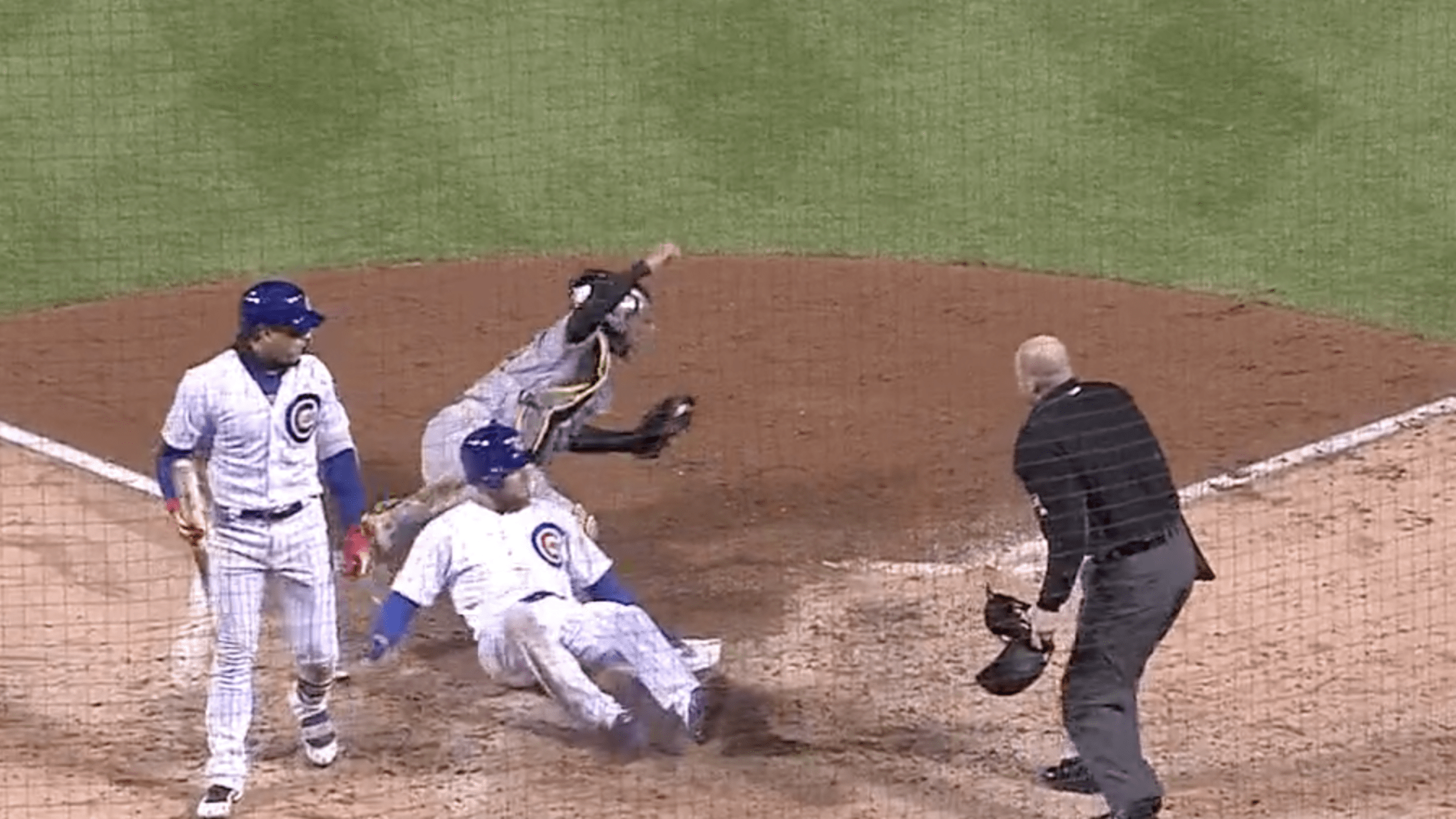 CHICAGO – For much of Thursday night, Pirates starter Joe Musgrove discovered some interesting ways to keep the Cubs from scoring in Thursday's 2-0 defeat. He applauded as right fielder Melky Cabrera made a lunging catch on a fast-sinking fly ball that robbed Kris Bryant of extra bases. He then
They had 1 career AB, 1 career hit. Nothing else.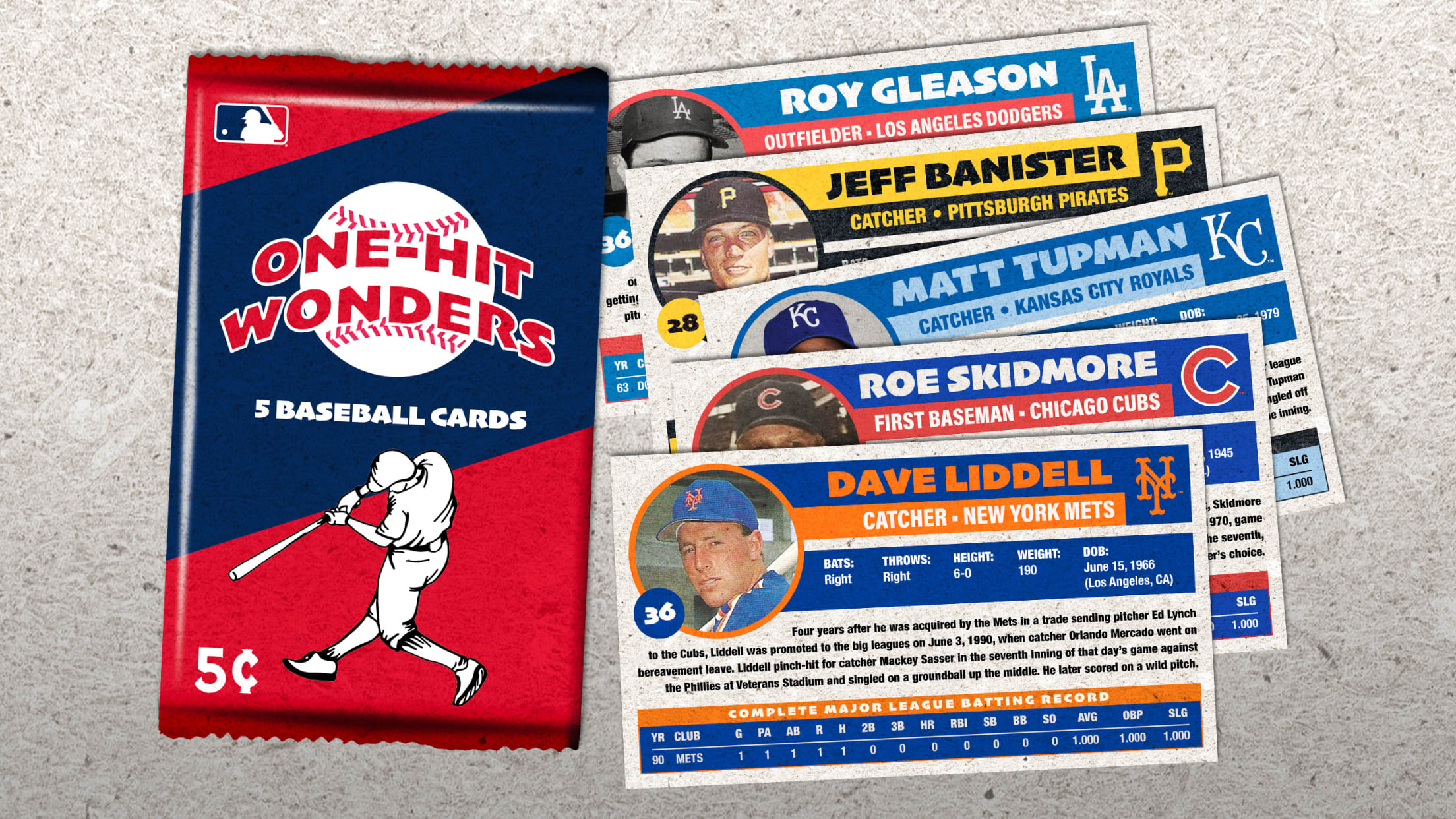 Fernando Tatis Jr. grounded a single through the left-hand side for his first hit, and, as the instant souvenir ball was rolled into the dugout, the Petco Park crowd gave the prized Padres rookie a raucous reception. That was the first of Tatis' two hits on Opening Day, the first
5 NL Central prospects to watch early in '19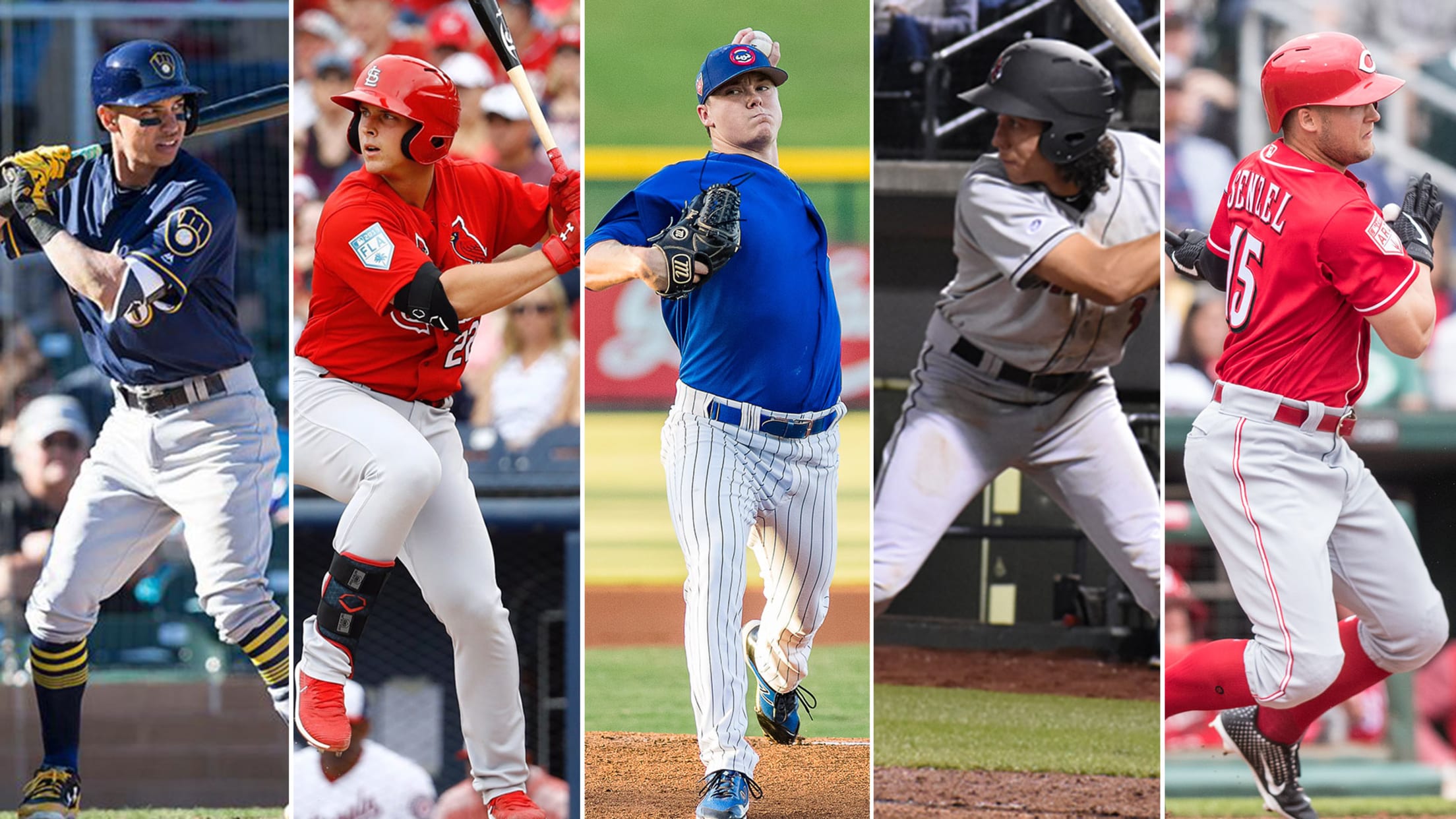 For many prospects, Spring Training offered the opportunity to make an impression in front of Major League staff. Now, with Minor League seasons in full swing, their challenge is to remain on those radars. While this may not be a time when clubs are seeking to make wholesale roster changes,