Ross learning how different spring is as manager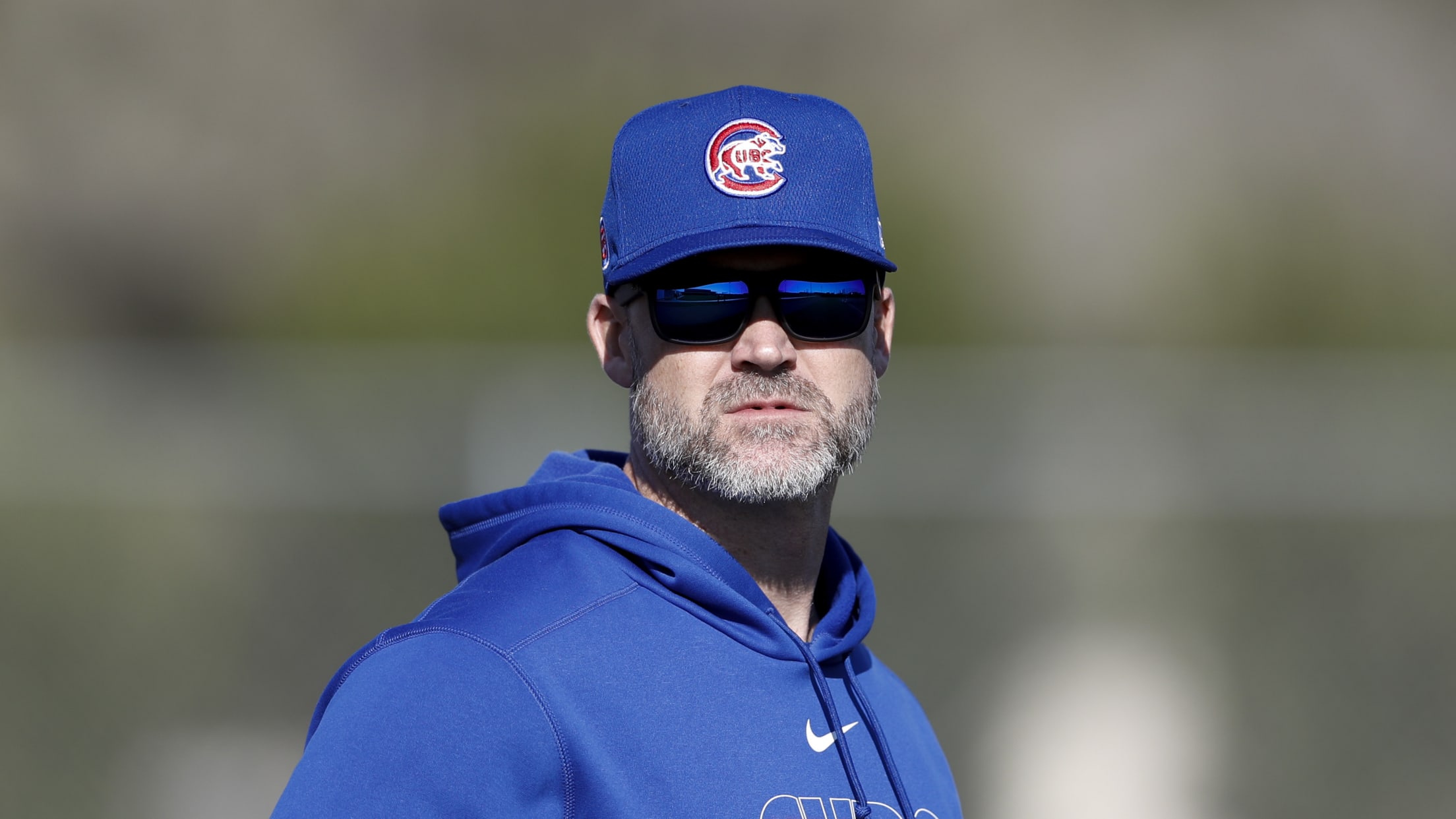 PEORIA, Ariz. -- The Cubs are one week into their Cactus League schedule. In less than four weeks, they'll be opening the 2020 season in Milwaukee.
Notes: Jeffress shines in debut; Chatwood strong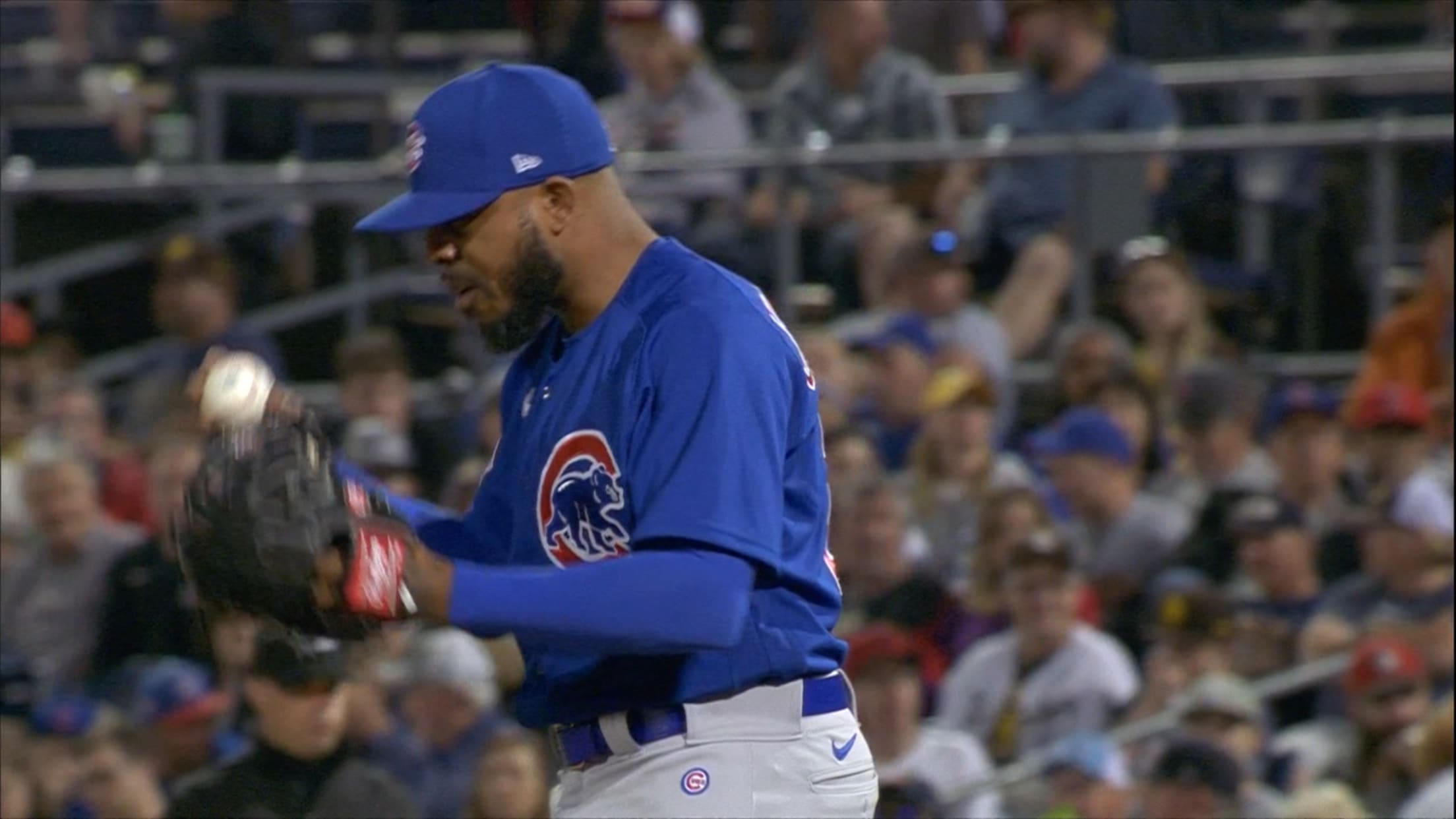 PEORIA, Ariz. -- If Jeremy Jeffress remains healthy and can bounce back from a tough 2019 season, he could be the Cubs' primary setup man ahead of closer Craig Kimbrel this year.
5th spot in Cubs' rotation up for grabs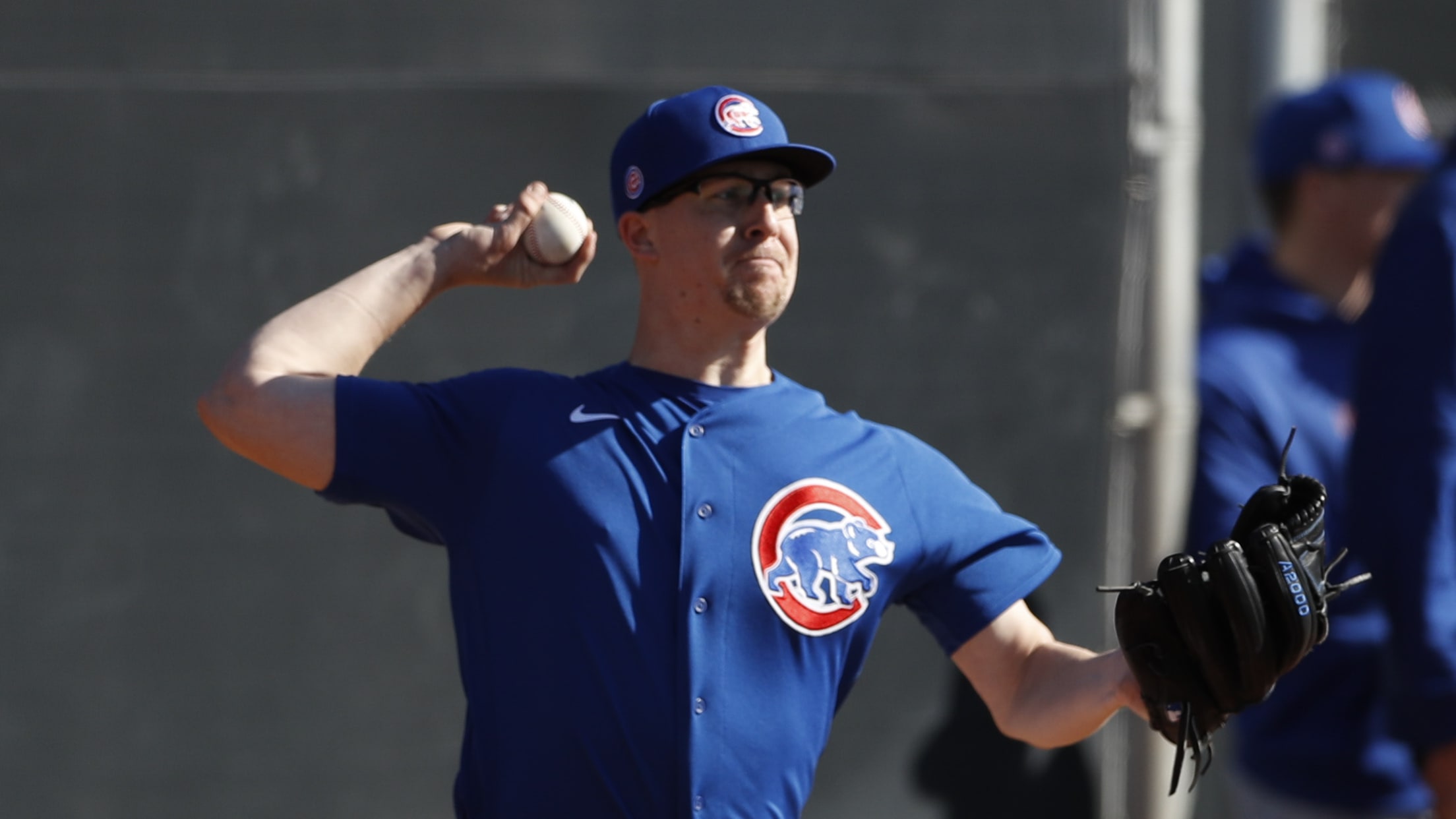 SURPRISE, Ariz. -- It's no secret the Cubs' fifth spot in the rotation is up for grabs this spring, and the team is hoping the competition takes care of itself. Adbert Alzolay, Tyler Chatwood, Alec Mills and Colin Rea are each vying for a spot in the rotation, and the
Wieck diagnosed with abnormal heartbeat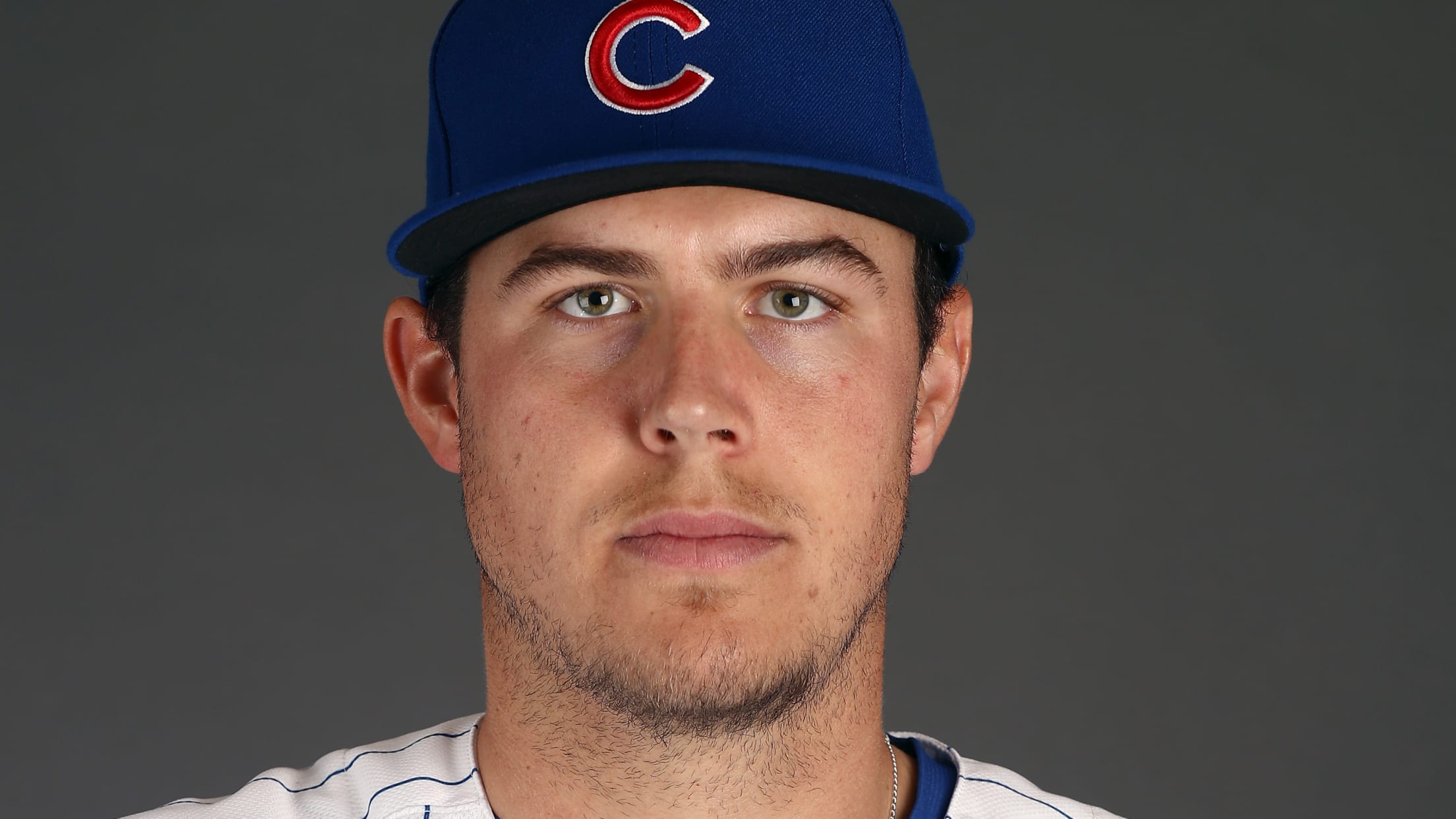 MESA, Ariz. -- The Cubs will be down one of their high-leverage bullpen arms, as the team announced on Thursday that left-hander Brad Wieck underwent a successful cardiac ablation to correct an atrial flutter. Wieck -- whose procedure took place in Chicago on Monday -- arrived in Arizona on Wednesday.
Filthiest secondary pitches among top prospects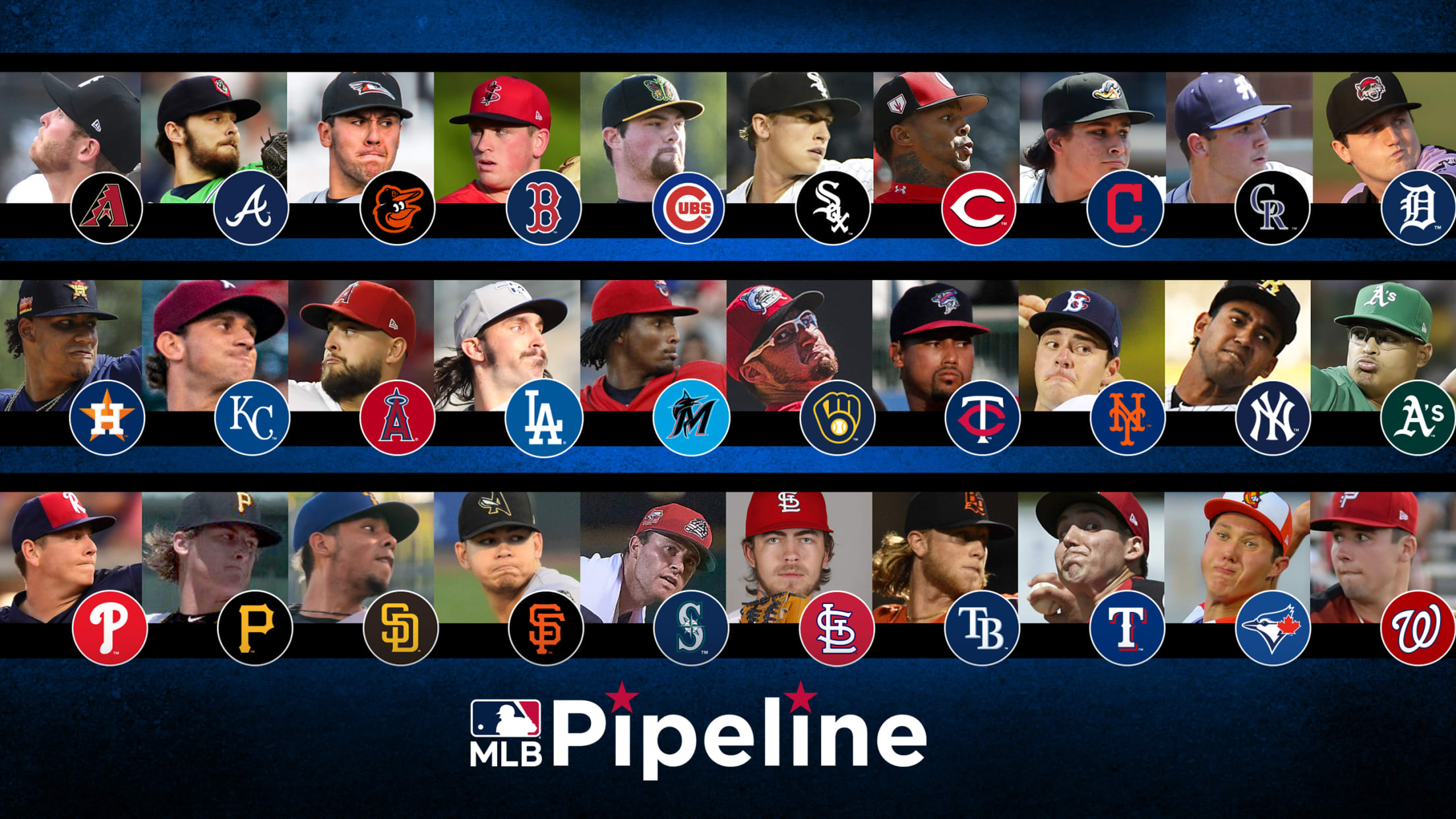 Feel to spin. Deception. Missing bats. Generating weak contact. These are all terms used in describing pitchers' secondary stuff. Whether it's a curveball, slider, changeup or occasionally something like a splitter or cutter, these are the offerings a pitcher often uses to put away hitters. And a lot of pitching
Predicting Cubs' 2020 Opening Day roster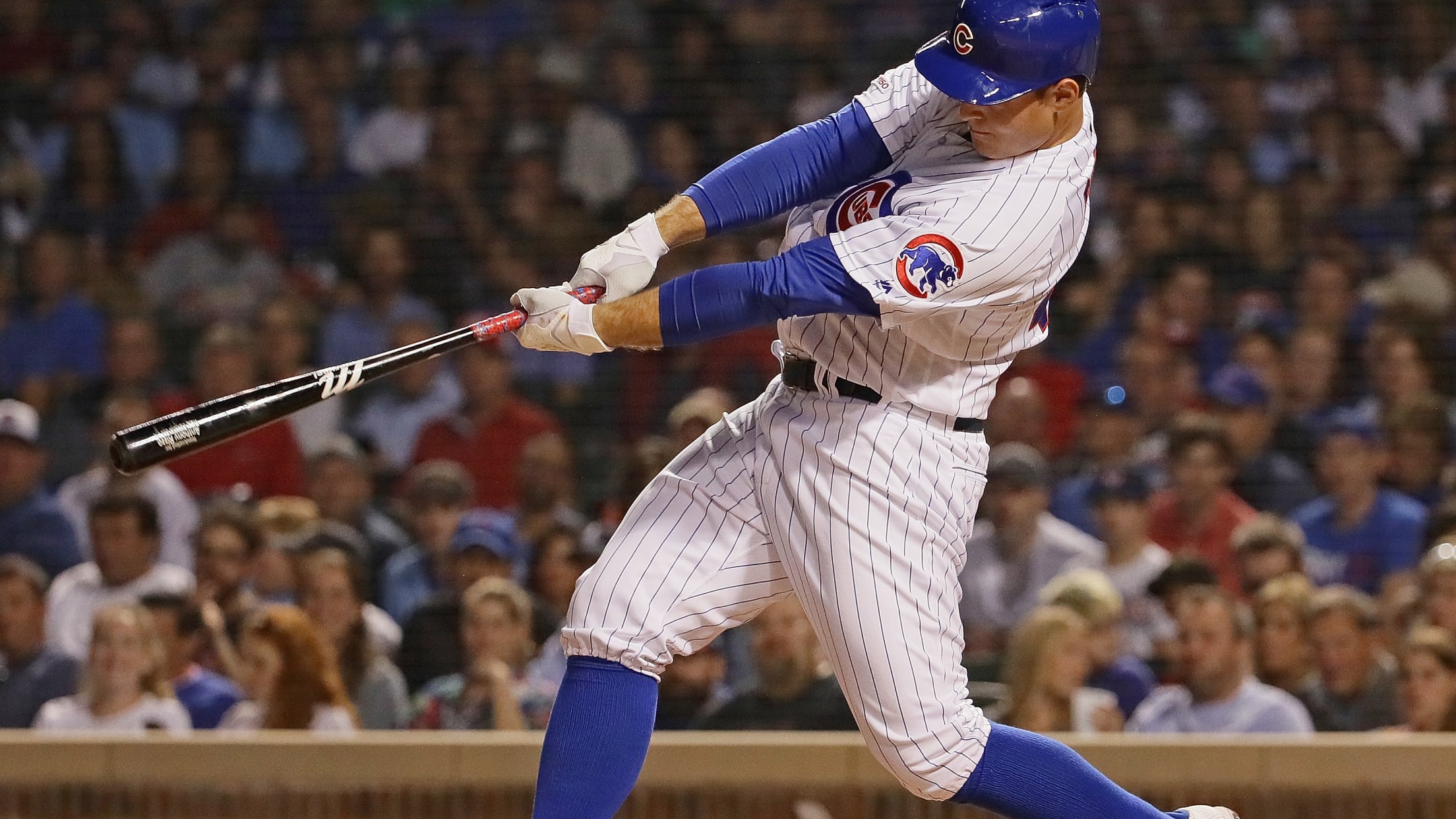 MESA, Ariz. -- Cubs camp is in full swing under the new leadership of manager David Ross and his revamped coaching staff. In the coming weeks, they will be monitoring a series of roster competitions, alongside the team's front-office evaluators.
1 memorable cult hero from every team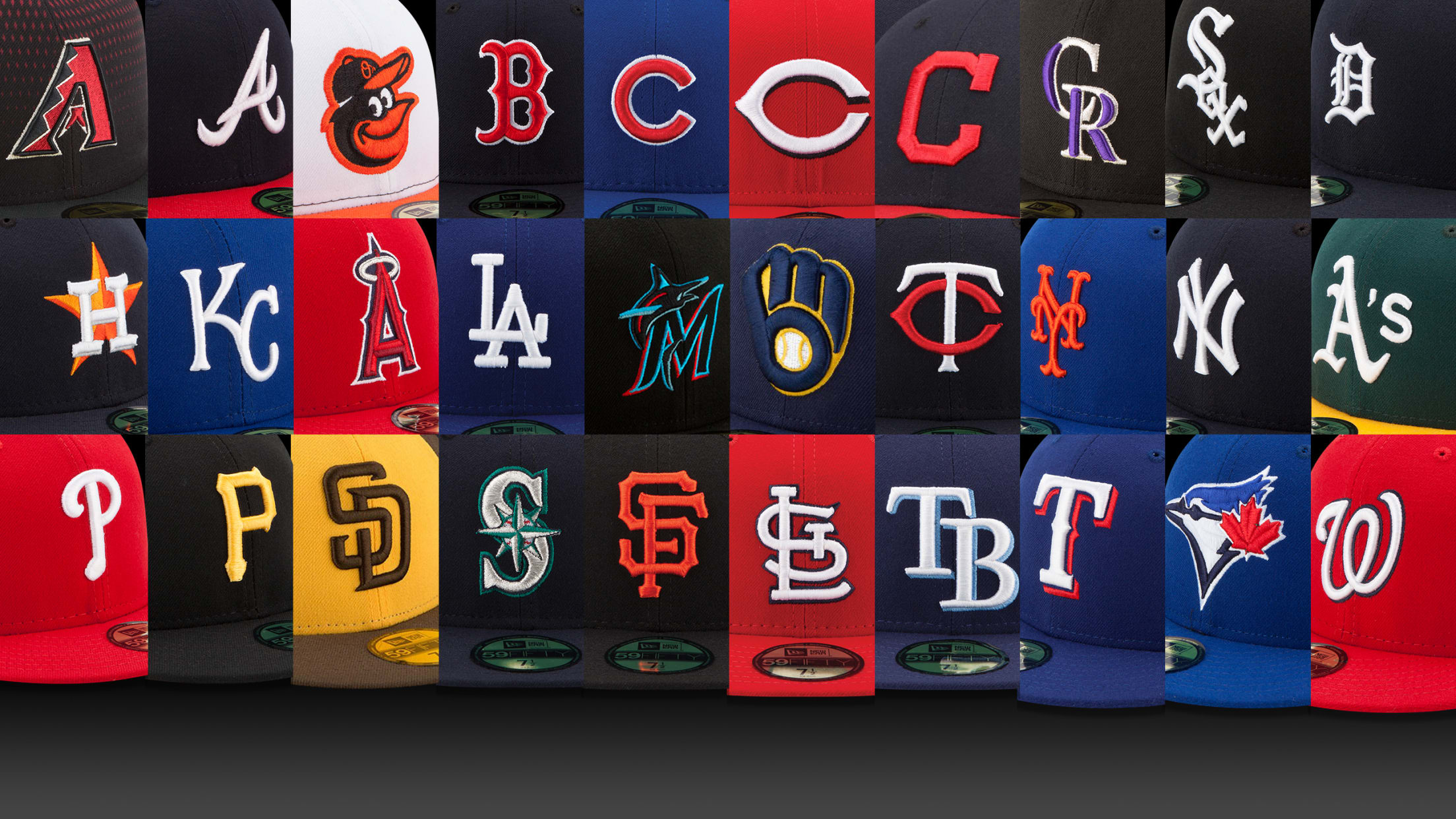 MLB.com beat reporters recently rolled out a series highlighting one "cult hero" for each franchise. Below is a full roundup of the players who best fit that description for all 30 teams, as well as a link to the full feature for each club.
Cubs Spring Training FAQs, important dates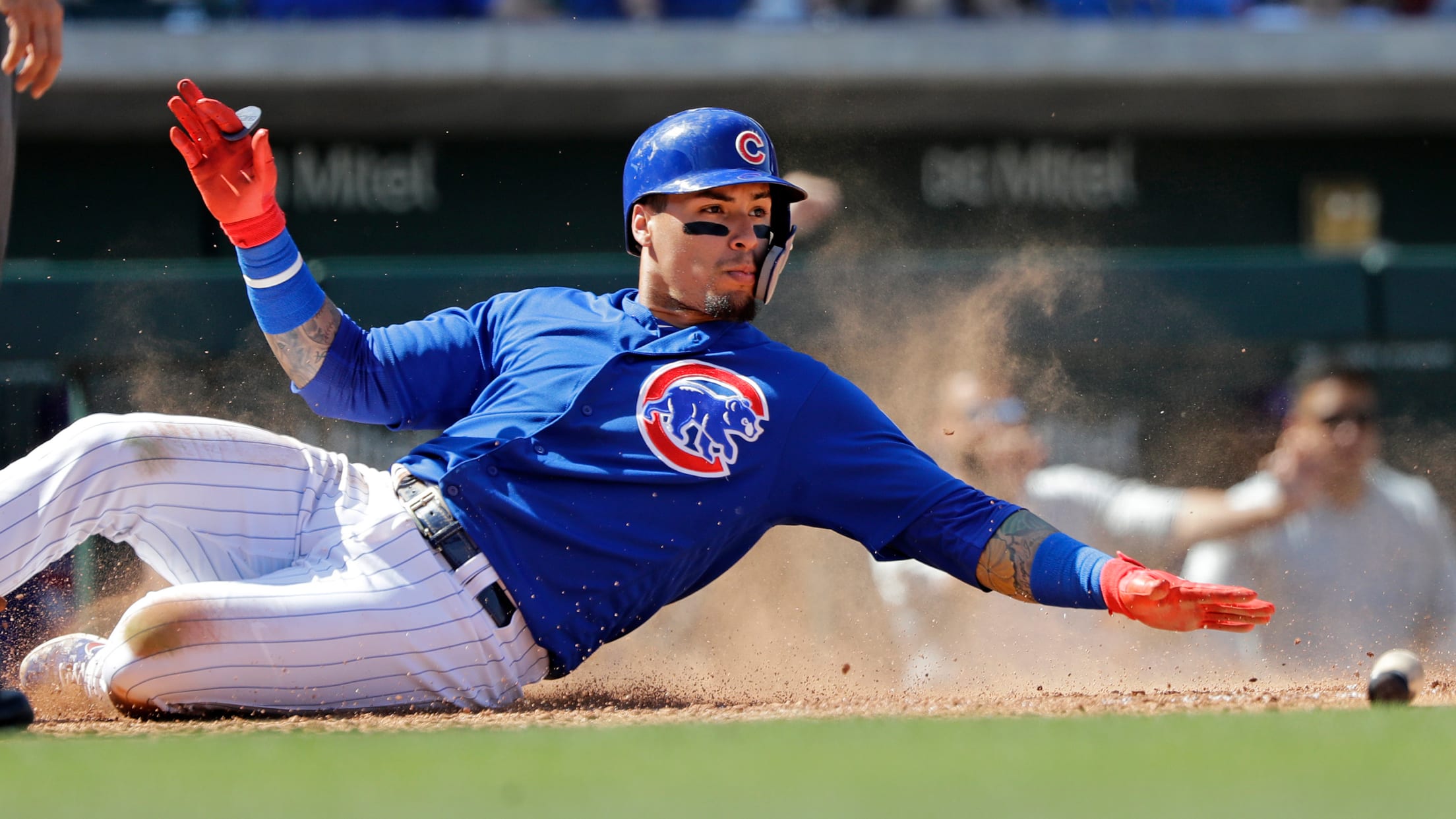 MESA, Ariz. -- The Cubs' complex has been alive with the sounds of baseballs popping into gloves and cracking off bats in recent days. About two dozen players were already in camp a week before they were required to report. It was the same as Chicago's pitchers and catchers reported
Napoli becoming 'Swiss Army knife' for Cubs
New quality assurance coach assisting in all areas under Ross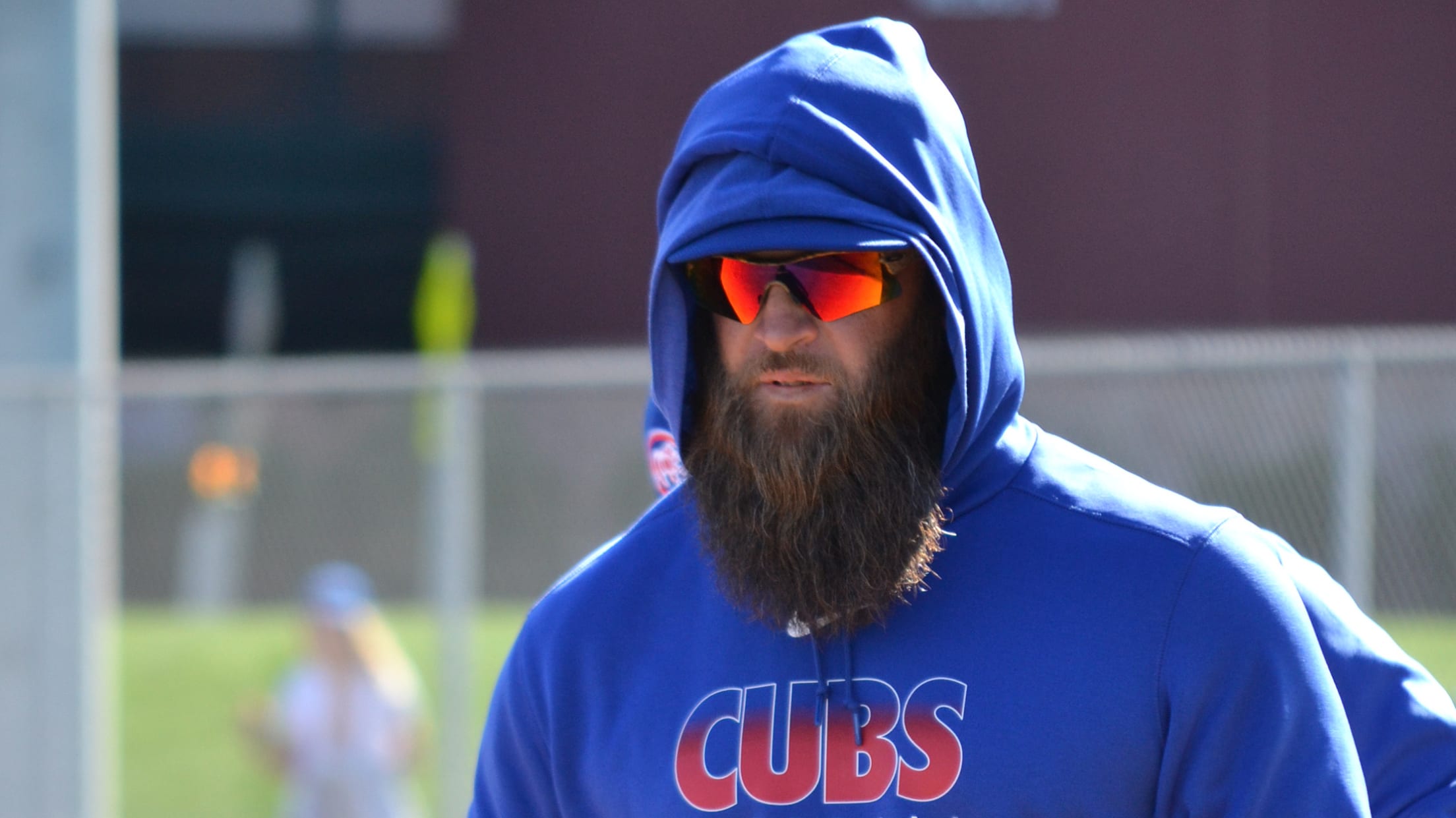 MESA, Ariz. -- Indians manager Terry Francona had yet to actually see the beard. He had only heard about it. At some point, he planned to cross paths with Mike Napoli, but so far they had only exchanged texts throughout the offseason and early on this spring. When Francona finally
With new grip, Quintana eyes '20 rebound
Hendricks sharp in Cactus debut; Lackey visits Cubs camp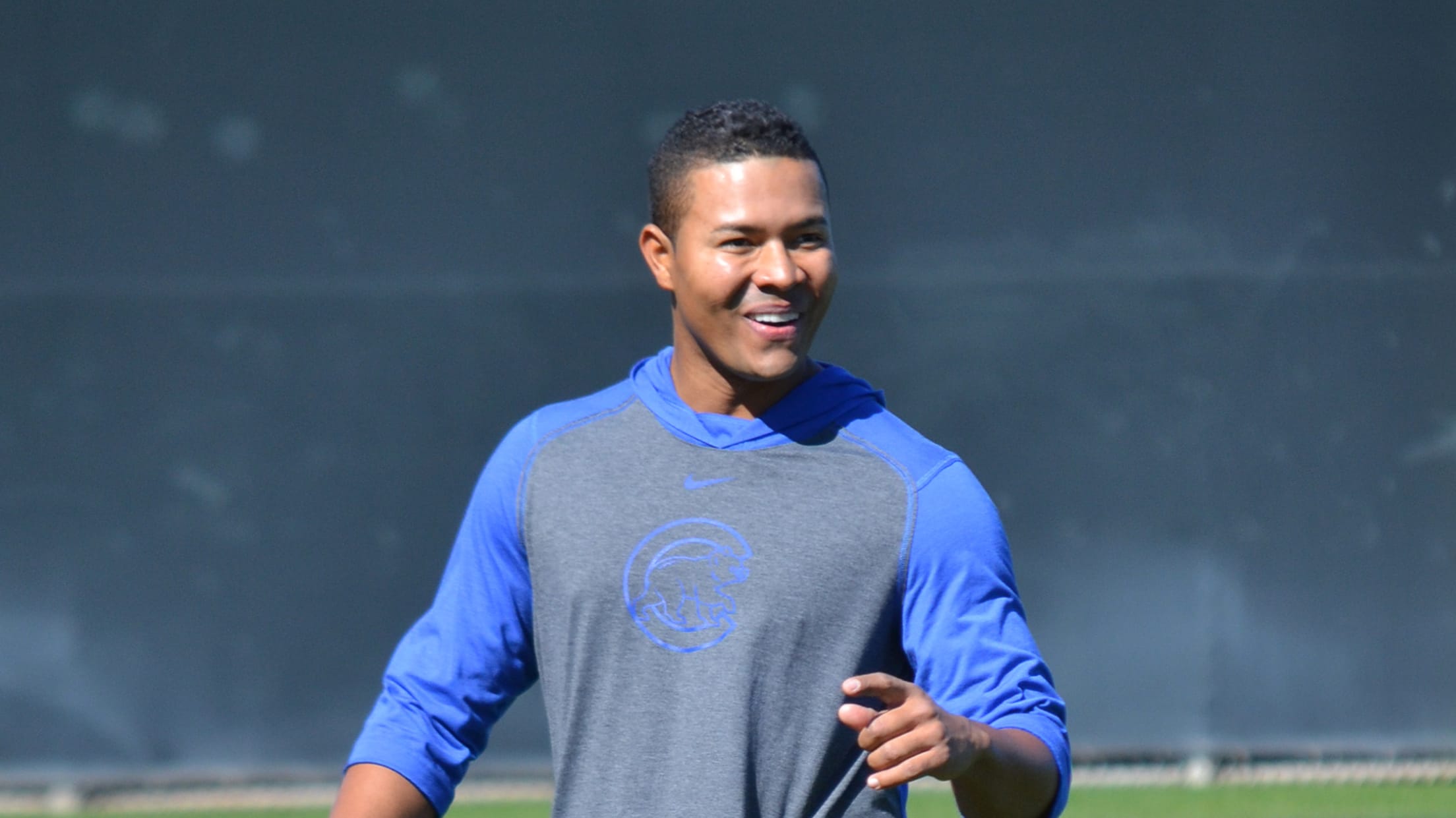 MESA, Ariz. -- José Quintana did a series of sprinting drills on the Cubs' agility field on Wednesday morning. Between runs, the pitcher messed around with a soccer ball, kicking it to teammates and with training staffers. Quintana was smiling, and for good reason. The left-hander had just thrown off
Ross returns from flu for debut as Cubs manager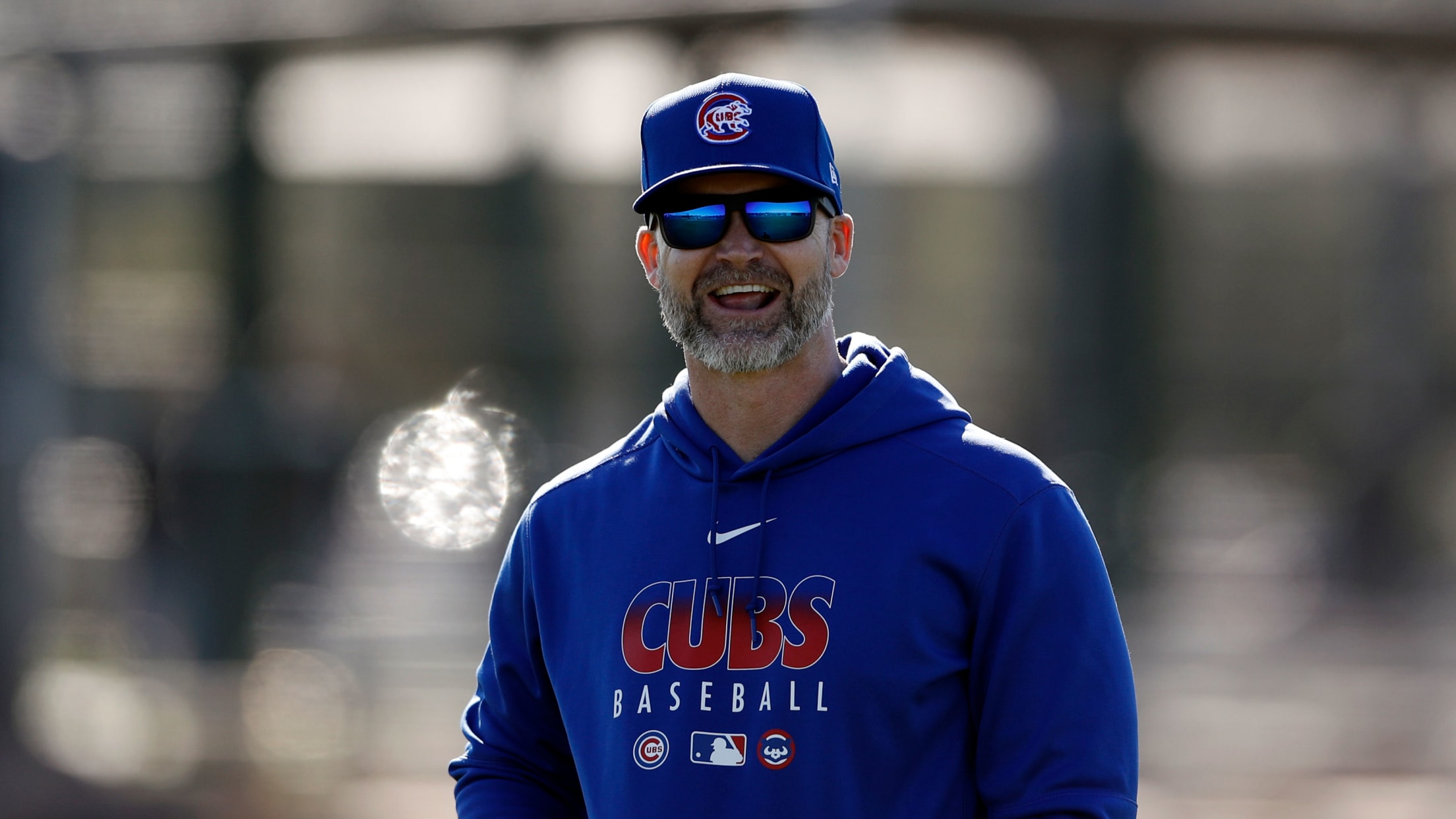 MESA, Ariz. -- Anthony Rizzo strolled through the Cubs' clubhouse on Monday morning wearing a surgical mask. It was a bit of humor aimed in the direction of manager David Ross, whose phone was buzzing with jokes and GIFs over the past few days. Ross' highly anticipated managerial debut for
Almora's swing changes paying early dividends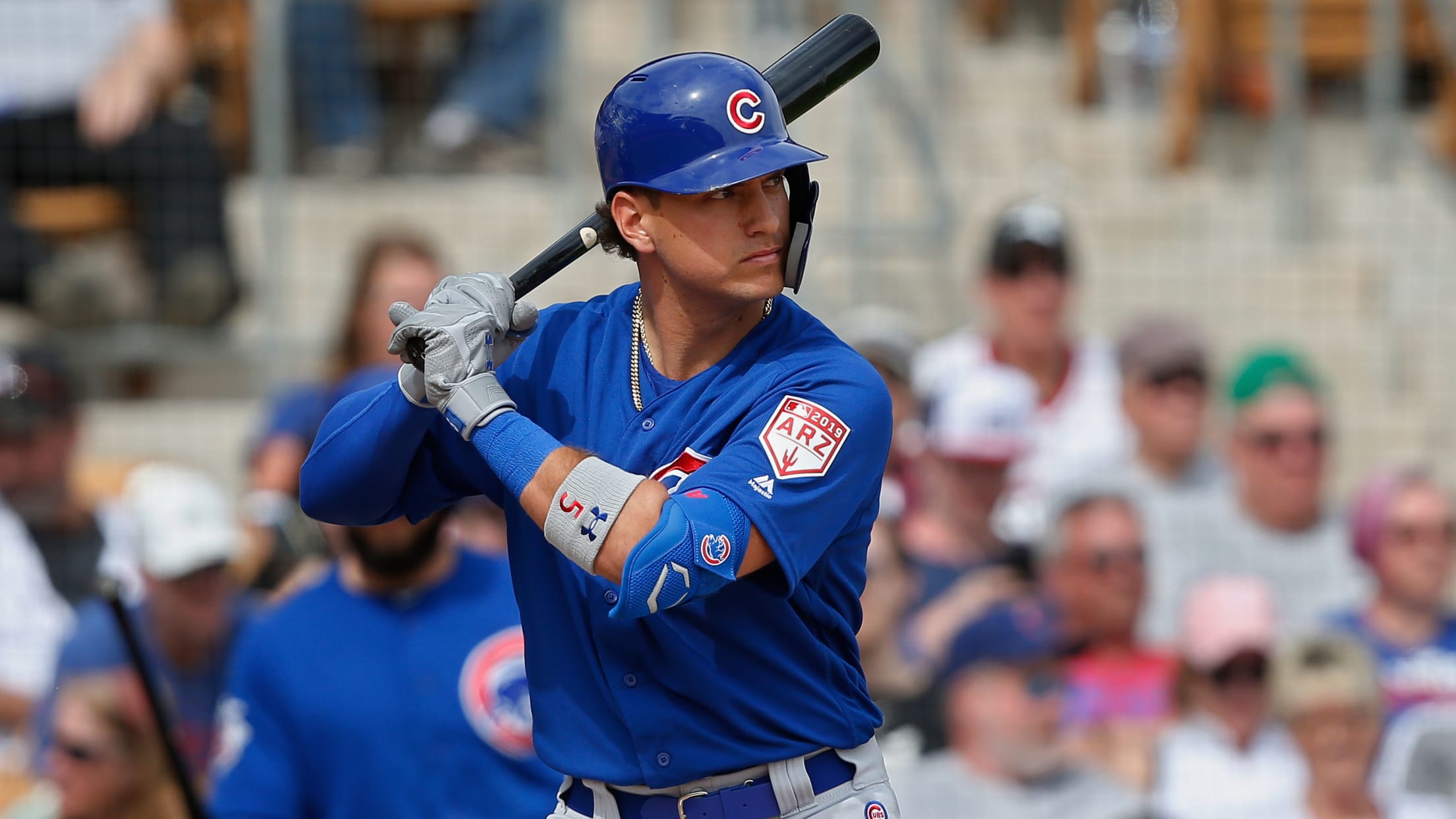 MESA, Ariz. -- Albert Almora Jr. did not want to get into the details about his swing changes in his first interview with reporters earlier this spring. With cameras rolling and a slew of mics and recorders surrounding him, the Cubs outfielder preferred to keep the conversation simple. "I made
Yu would be 'honored' to get Opening Day nod
Kimbrel takes on Schwarber in live BP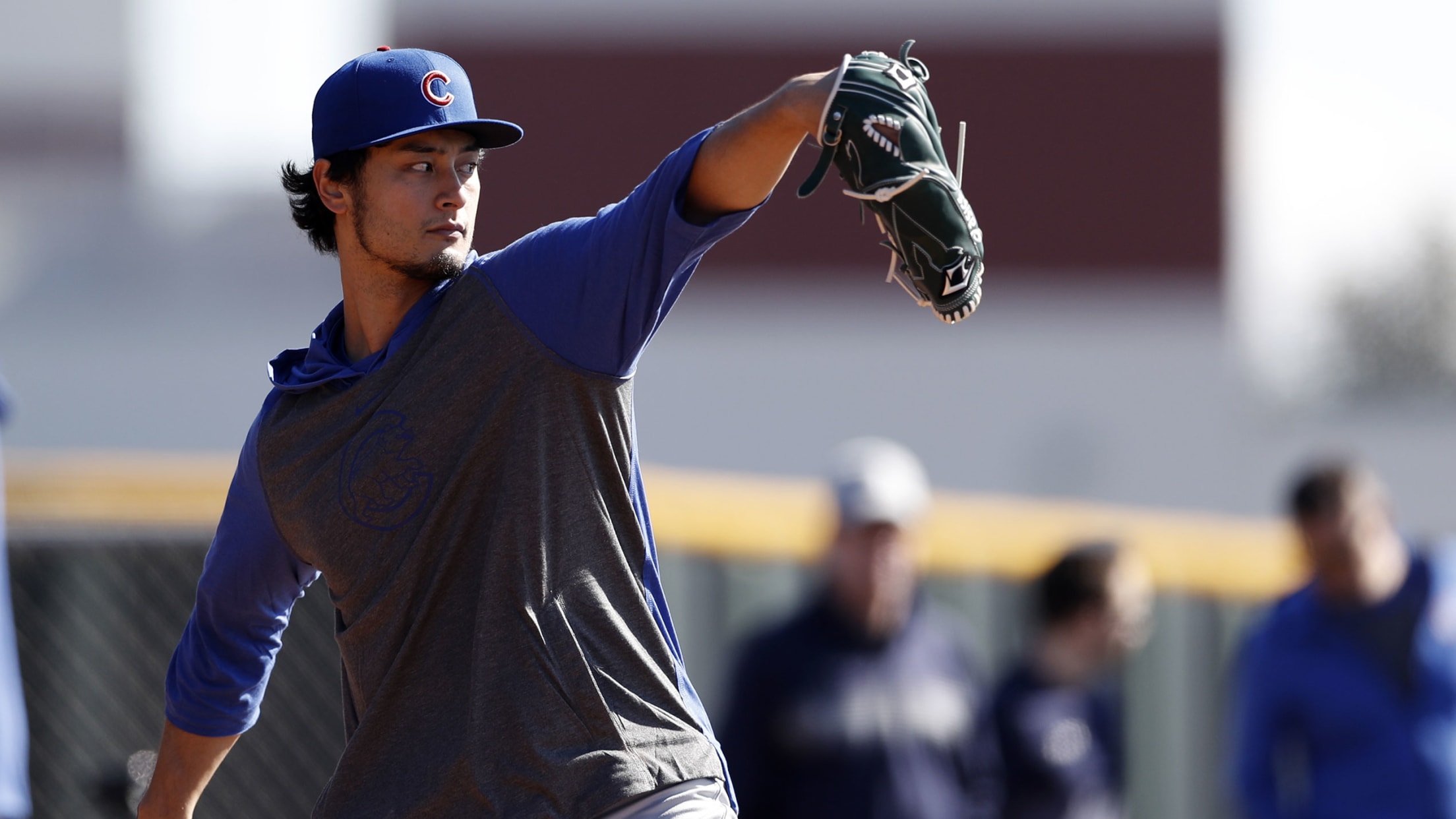 MESA, Ariz. -- Yu Darvish conducts his interviews in English, but he often has an interpreter nearby in case assistance is required for an unfamiliar word or two. Following his live batting-practice workout on Monday, Darvish held a discussion with reporters on his own. Then, the topic of possibly starting
5 big-name players primed for a comeback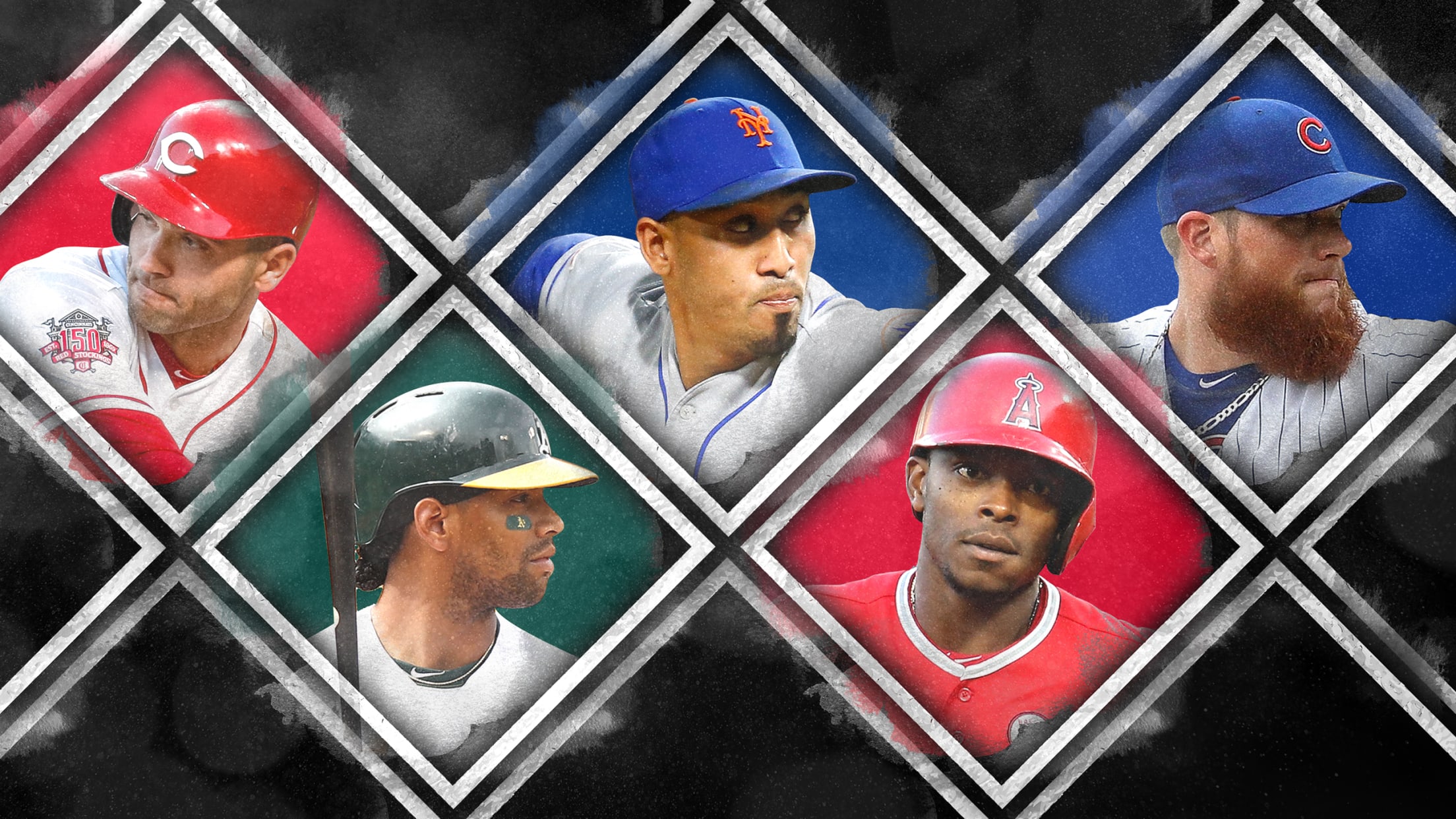 Sometimes, seasons just go sideways on you. Mike Trout once hit .220 in a season. (Sure, his first season, and in only 135 plate appearances, but still.) Maybe you suffered some nagging injuries. Maybe you had some off-the-field concerns. Maybe it was just one of those years when all the
In 'a better place,' Lester happy with debut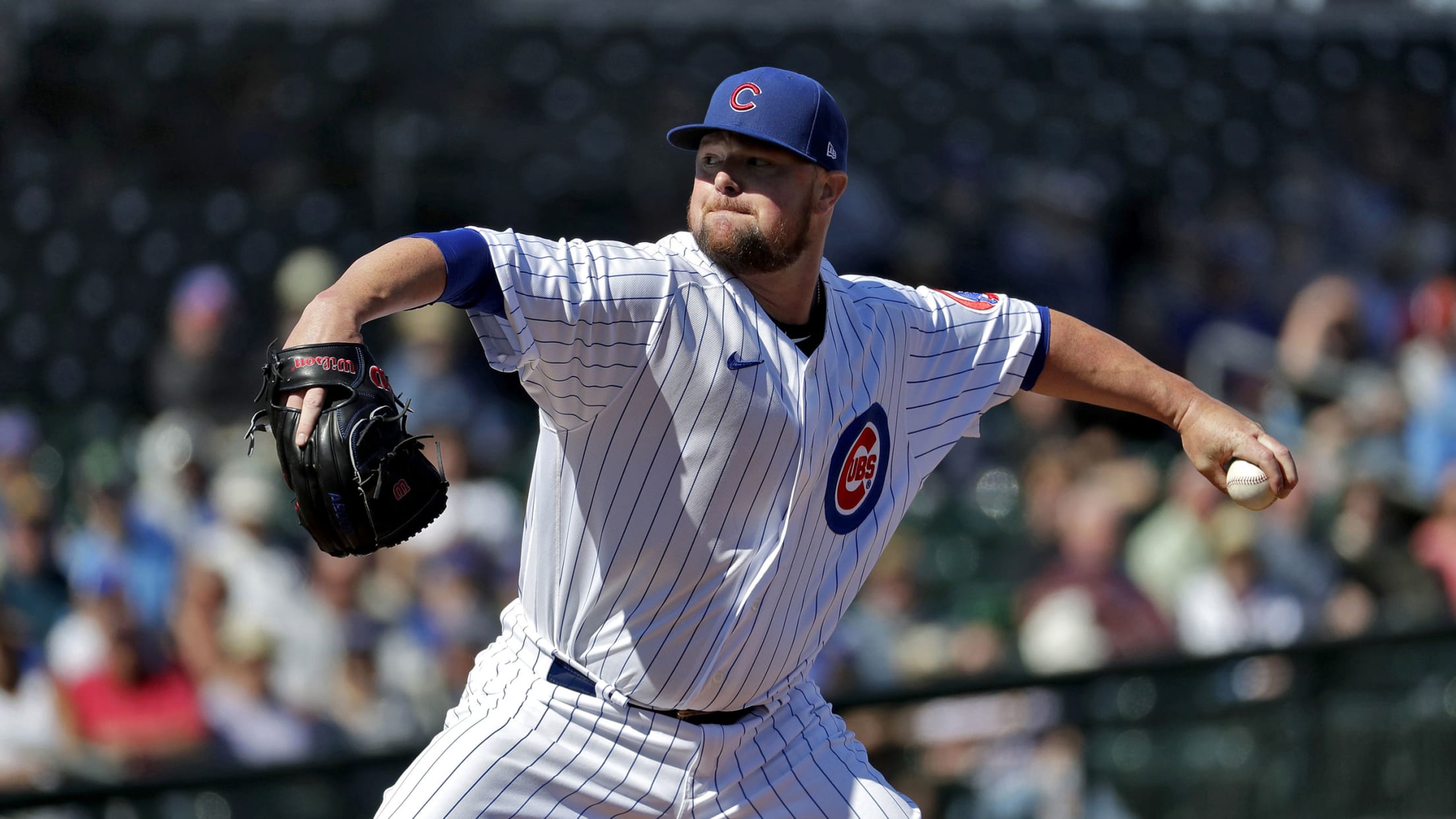 MESA, Ariz. -- At some point this season, if things go as they should, Willson Contreras will become the catcher who has caught the most innings of Jon Lester's long, storied career. For now, that title still belongs to David Ross. Ross spent years as Lester's personal catcher, and so
MLB.TV is ready to bring the heat in 2020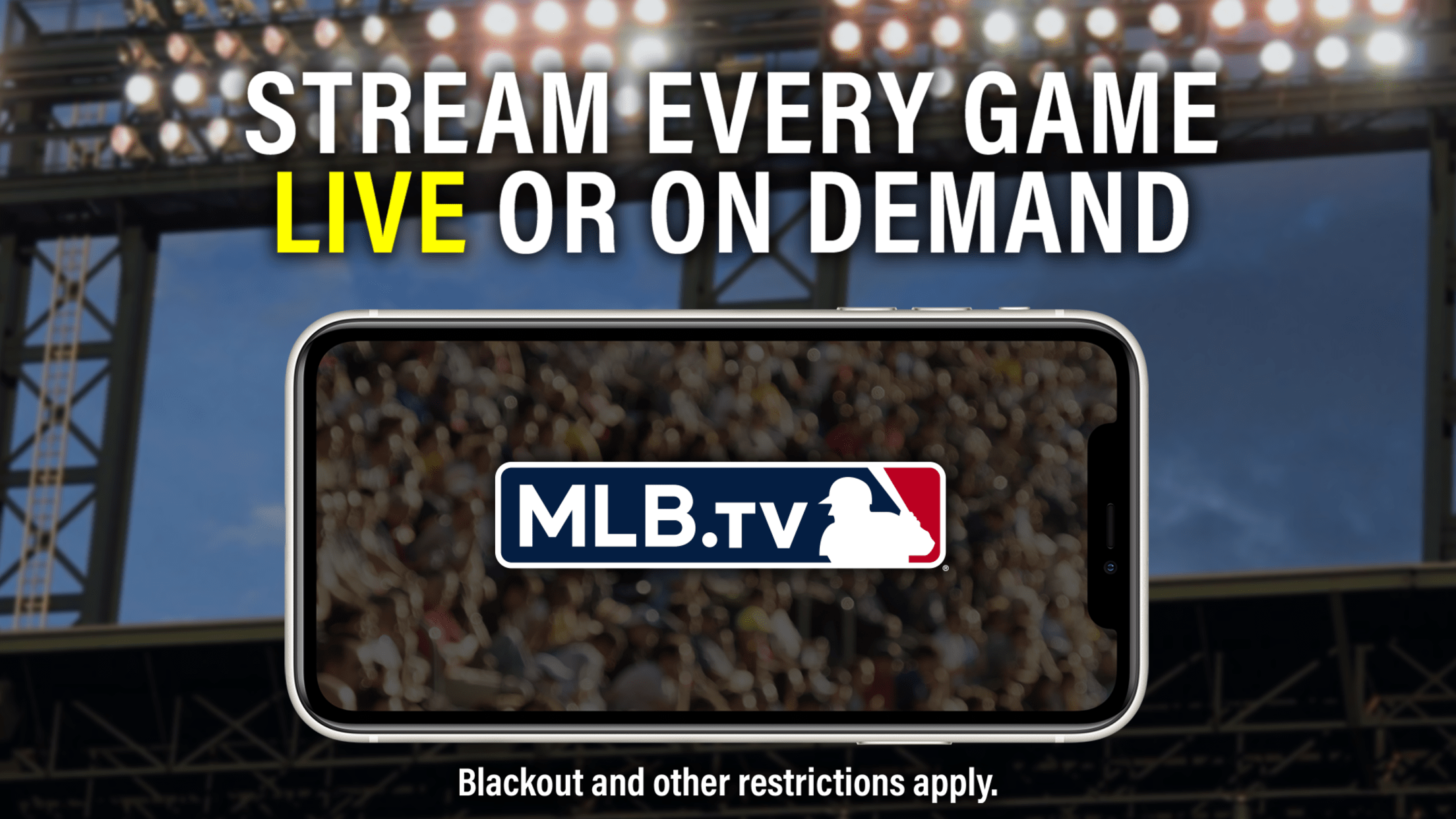 Can't wait to see Mike Trout crushing baseballs out of Angel Stadium again? Have you been waiting for months for Javier Báez to make new magic on the field? Spending your days imagining how Gerrit Cole will look throwing 99-mph fastballs in Yankees pinstripes? We get it. The 2020 season
Inbox: Can Hoerner make club out of spring?
Beat reporter Jordan Bastian fields questions from fans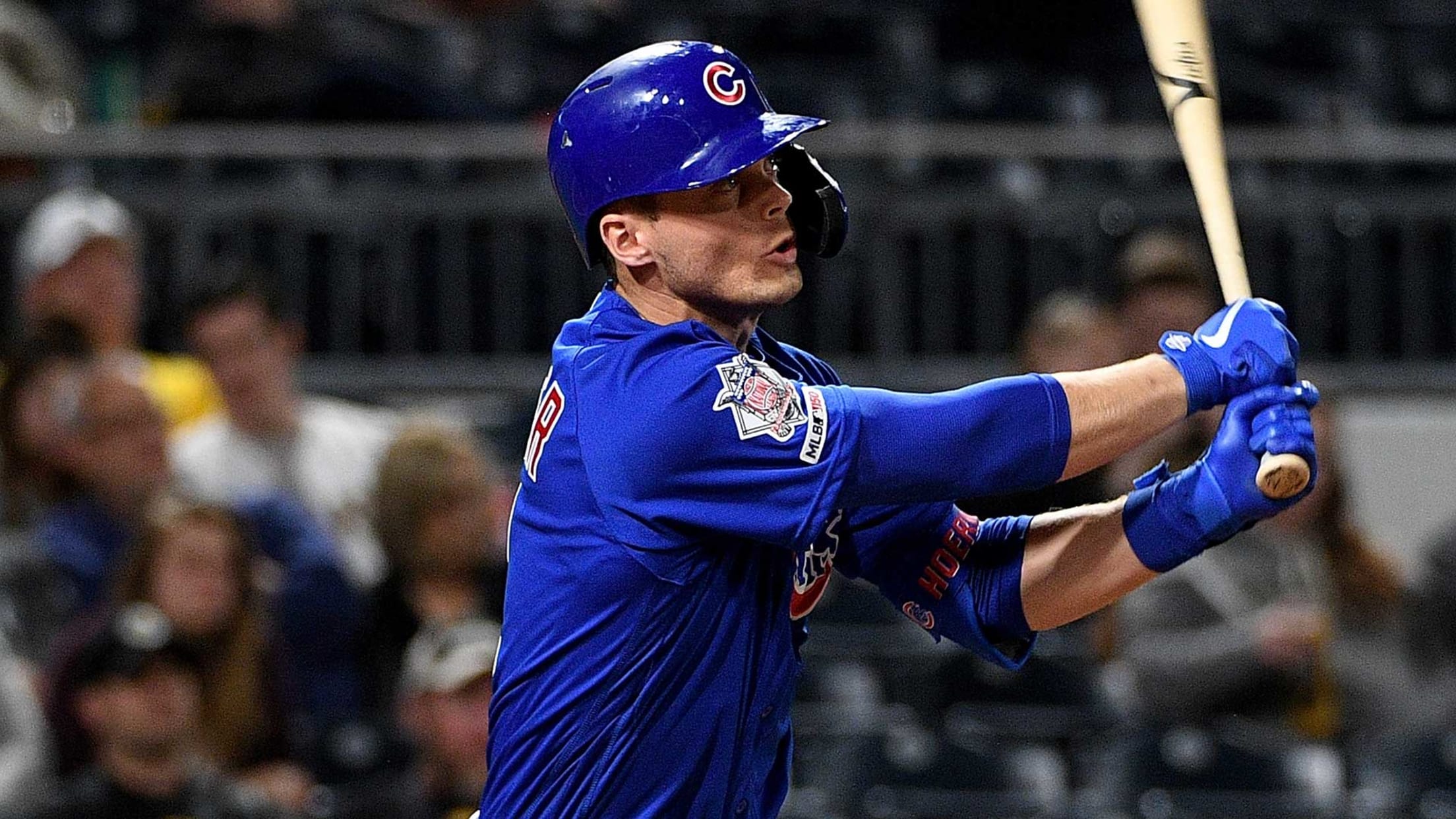 Years from now, you will be able to wow your friends with this new bit of Cubs trivia. Who managed the first game of the David Ross managerial era? That would be bench coach Andy Green, who has been filling in for Ross as he's battled flu-like symptoms this weekend.
Here are 11 players to keep an eye on this spring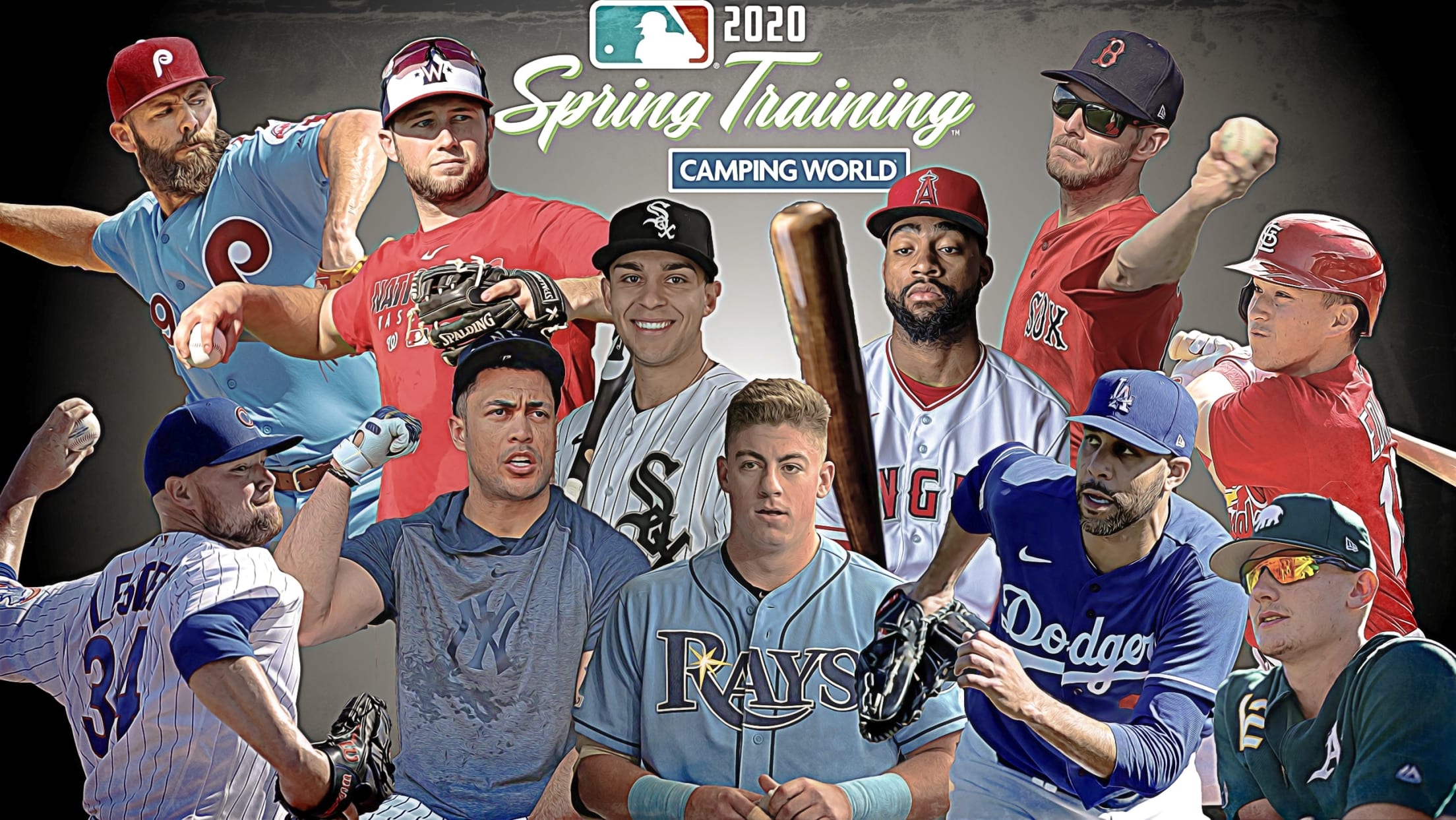 Now is when it gets fun. For weeks, we've projected what this guy or that one will do and the impact he could have on the standings. With spring games underway, we can see those projections begin to take shape. Spring Training isn't about Mike Trout or Christian Yelich. Those
Chatwood seeks to channel 'untapped potential'
Hottovy lays out pitching plans; Caratini hits first spring homer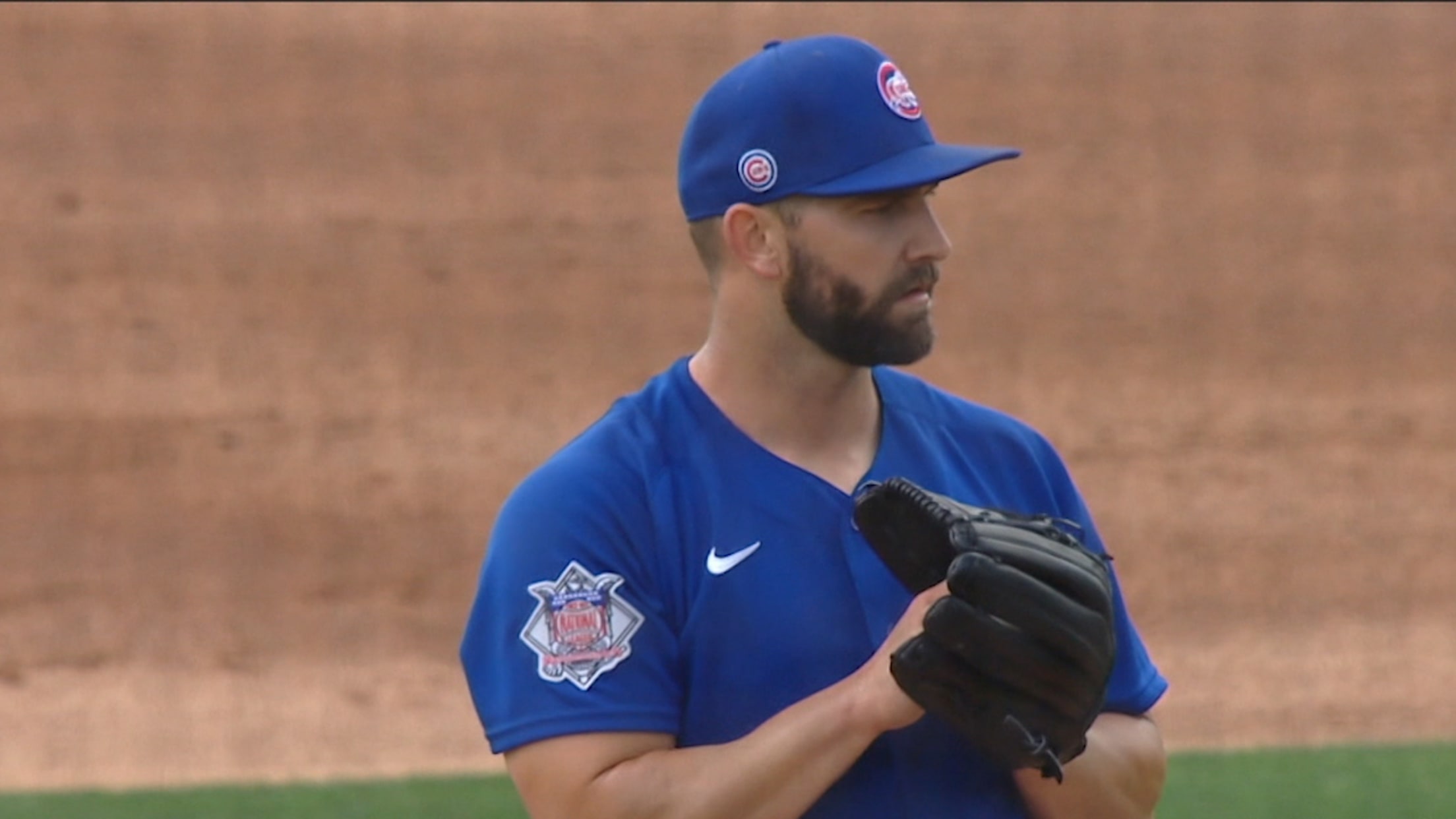 GLENDALE, Ariz. -- It may have only been one inning of work, but Tyler Chatwood's performance against the Dodgers on Sunday provided a glimpse of what he believes he can do as the Cubs' fifth starter this season. In the opening frame of the Cubs' 4-2 loss to Los Angeles,
These 5 teams are better than you think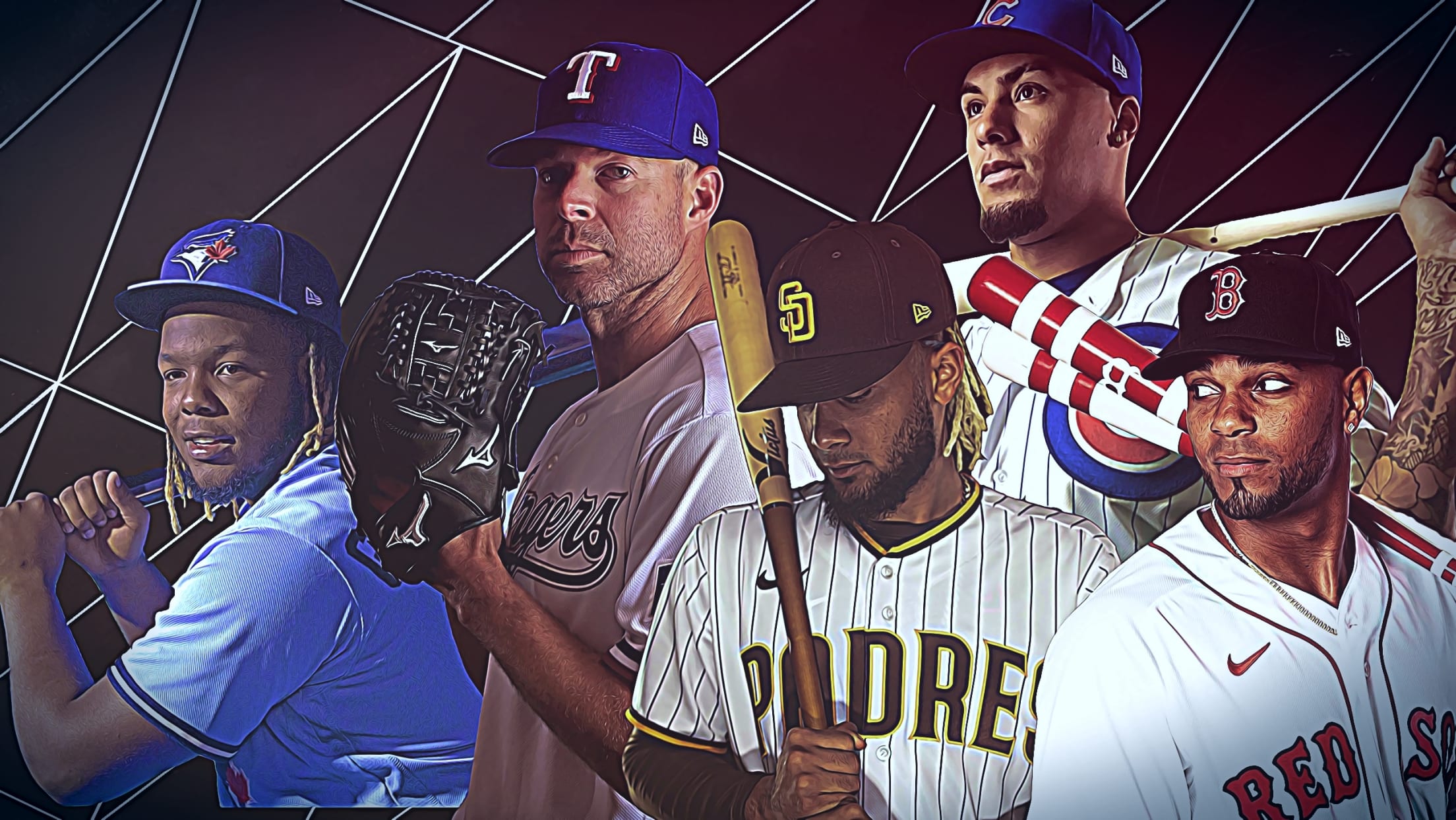 The Blue Jays, White Sox and Reds are all better, possibly a lot better. The Dodgers, Yankees and Twins are still really good. At least 16 teams believe they've charted a reasonable path to the playoffs. Welcome to Major League Baseball in 2020. Seldom has one offseason of comings and
Báez ready to embrace new-look lineup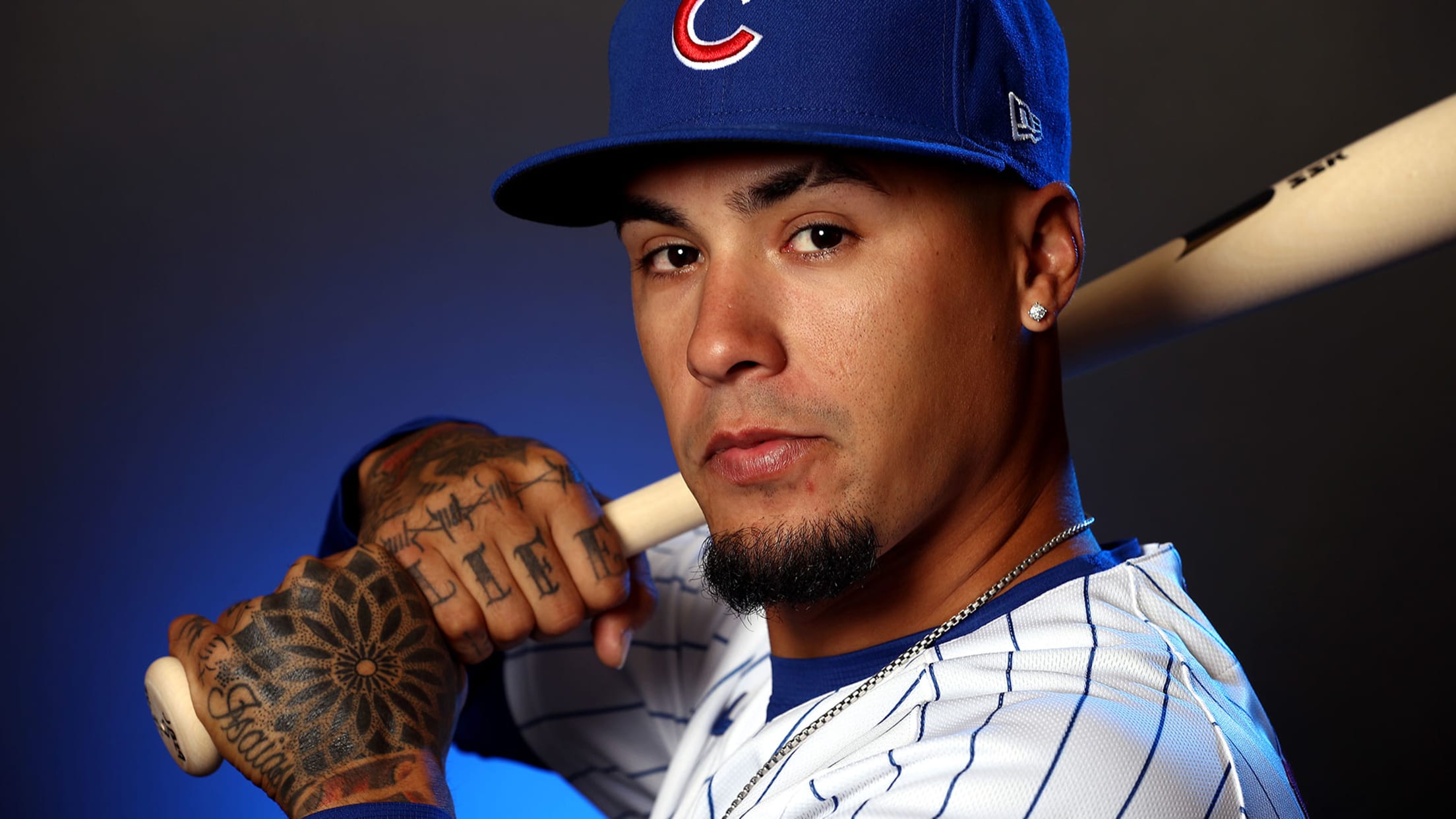 MESA, Ariz. -- Javier Báez has a dozen starts over his career as the Cubs' leadoff hitter. On Saturday, the shortstop smirked when asked if he ever considered altering his approach when tasked with being the lineup's tablesetter. "No, not really," Báez said with a shrug. "I'm always ready to
No chip, just normalcy -- finally -- for Kimbrel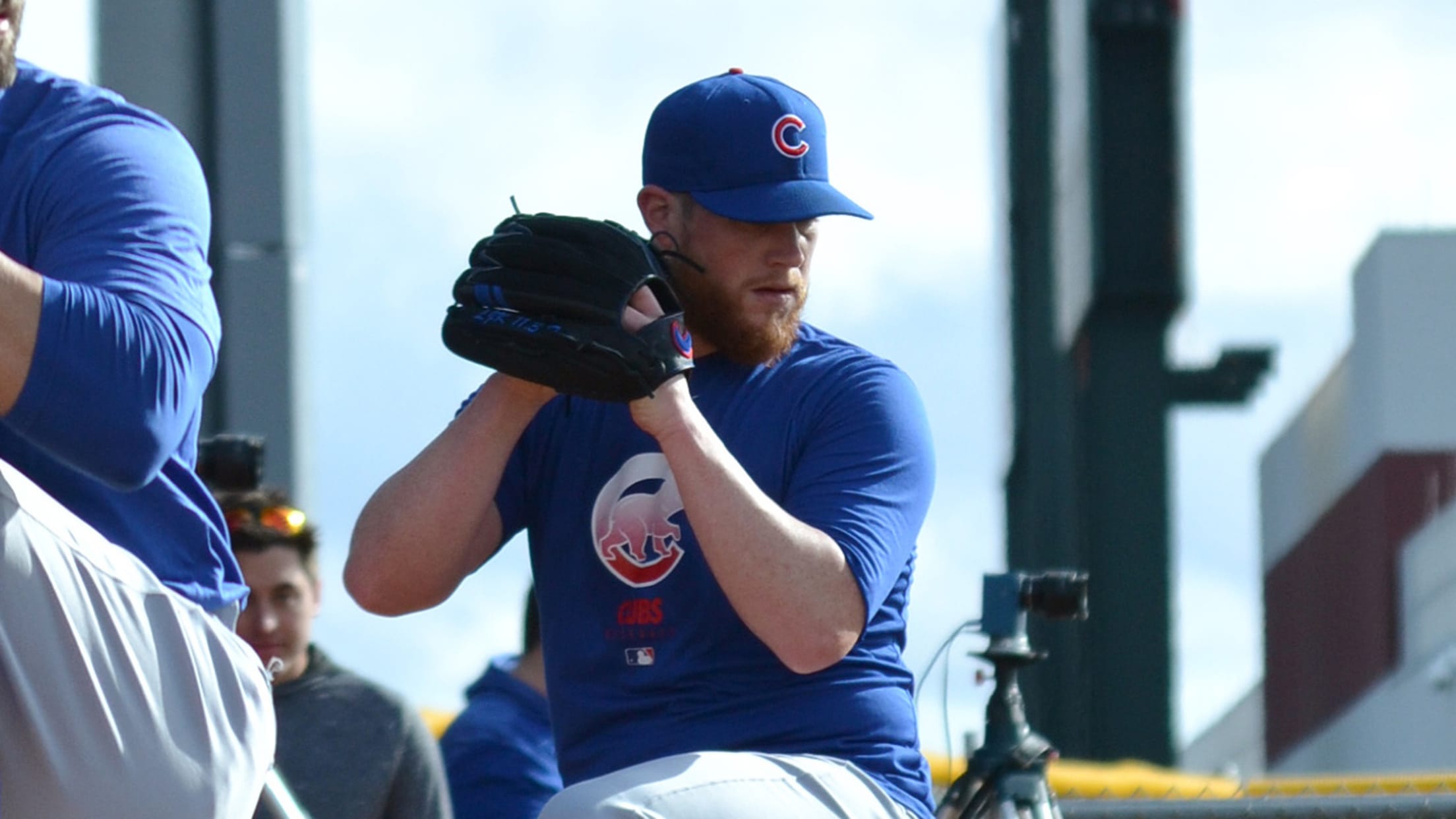 MESA, Ariz. -- Beyond the usual fine-tuning, preparation and production, Craig Kimbrel does not feel like he has anything to prove to himself this year. He can lean on his career track record, which had him on a Hall of Fame trajectory for the better part of a decade.
World Series favorites, ranked from 1 to 30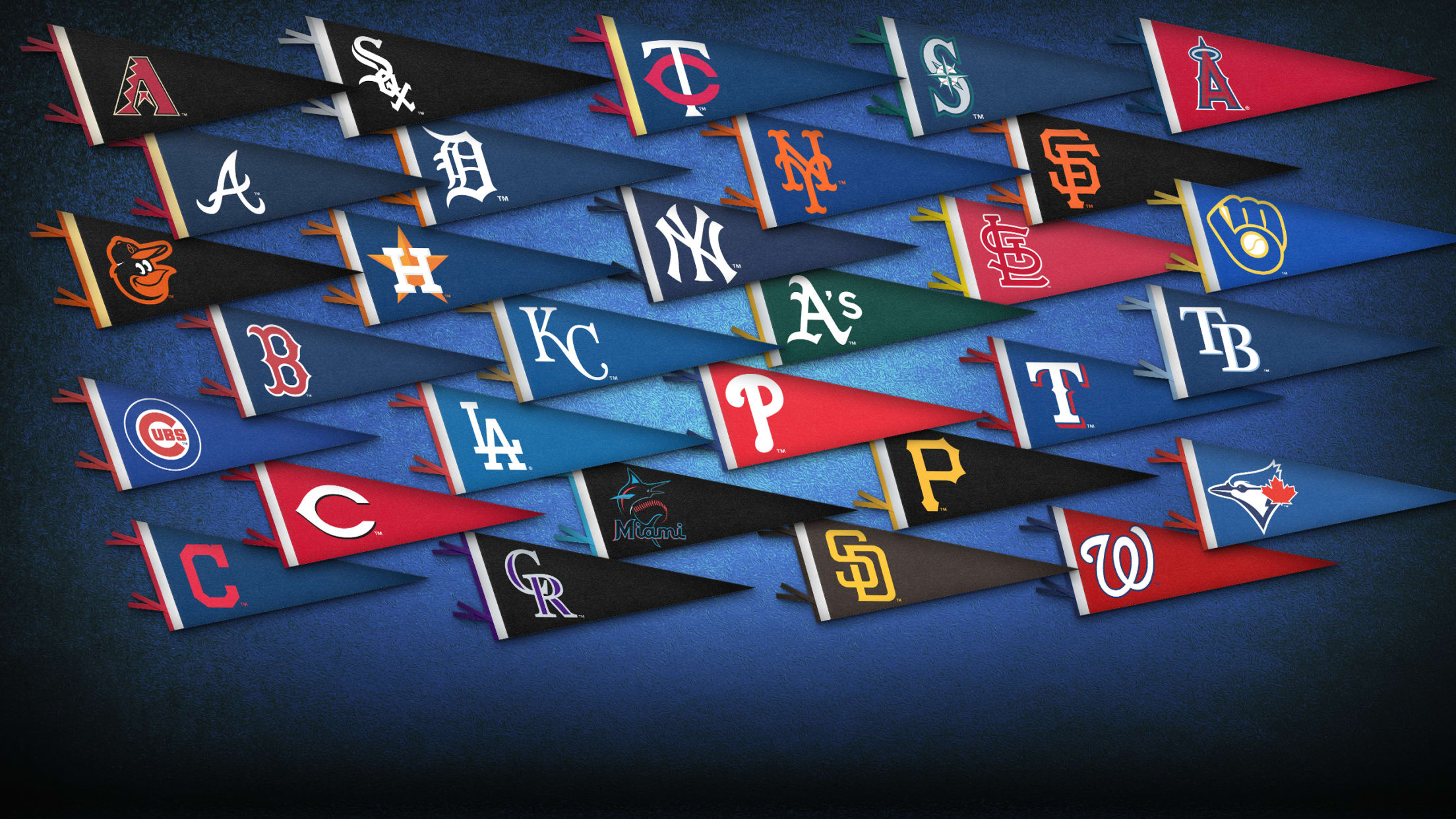 We've finally heard the sweetest words of the spring -- pitchers and catchers report -- and that brings with it the end of what's been something of a wild and crazy offseason. (To say the least.) That means the 30 teams have their rosters more or less set, barring a
Who's competing for a spot on the Cubs' roster?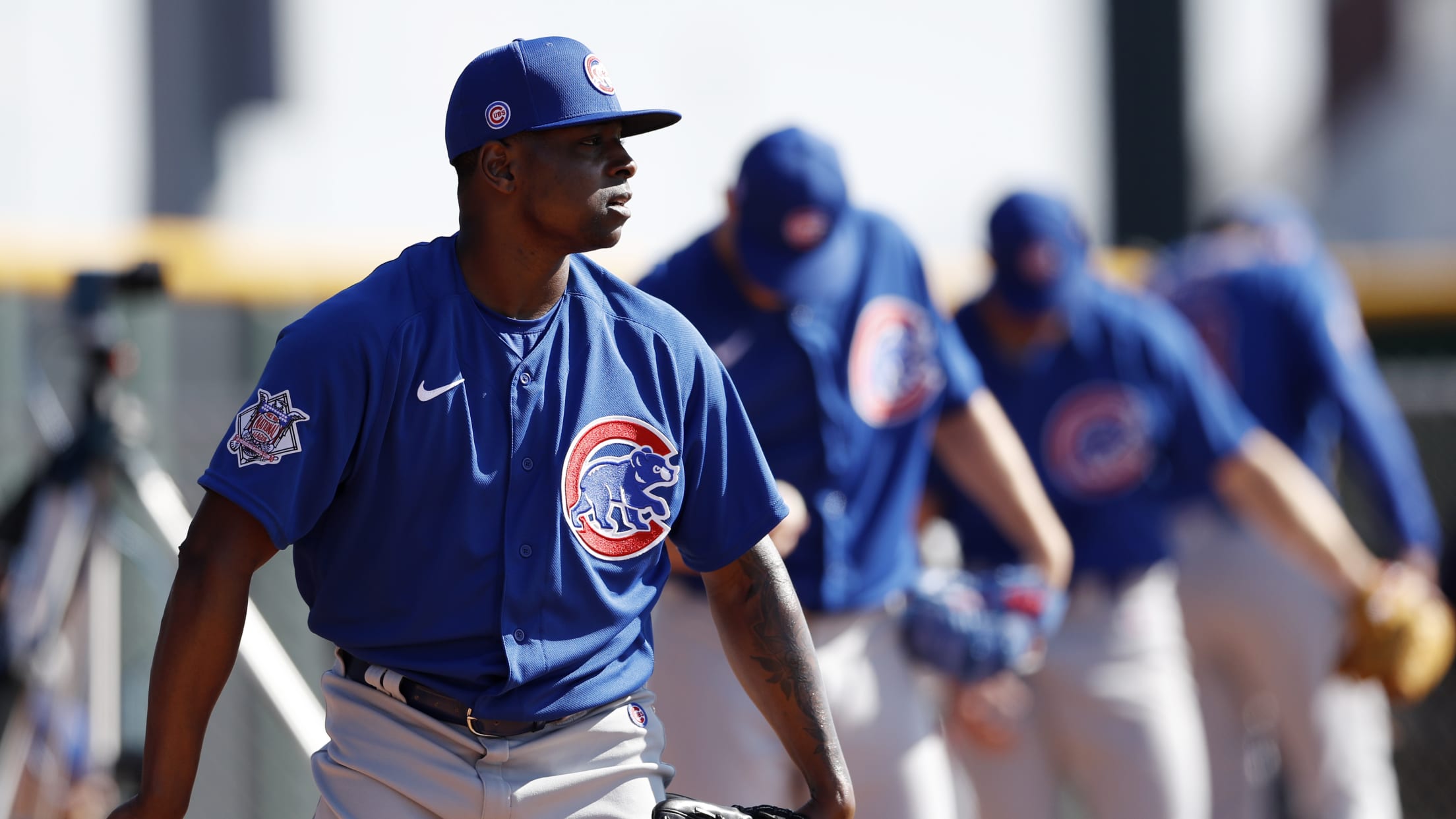 MESA, Ariz. -- There is only so much that manager David Ross and the Cubs' evaluators can glean from watching daily workouts in the early portion of Spring Training. Once the games begin, that is when the roster competitions really get underway. For Saturday's Cactus League opener against the A's,