Baez makes things count even when he's behind
Edwards promotes healthy and active lives for kids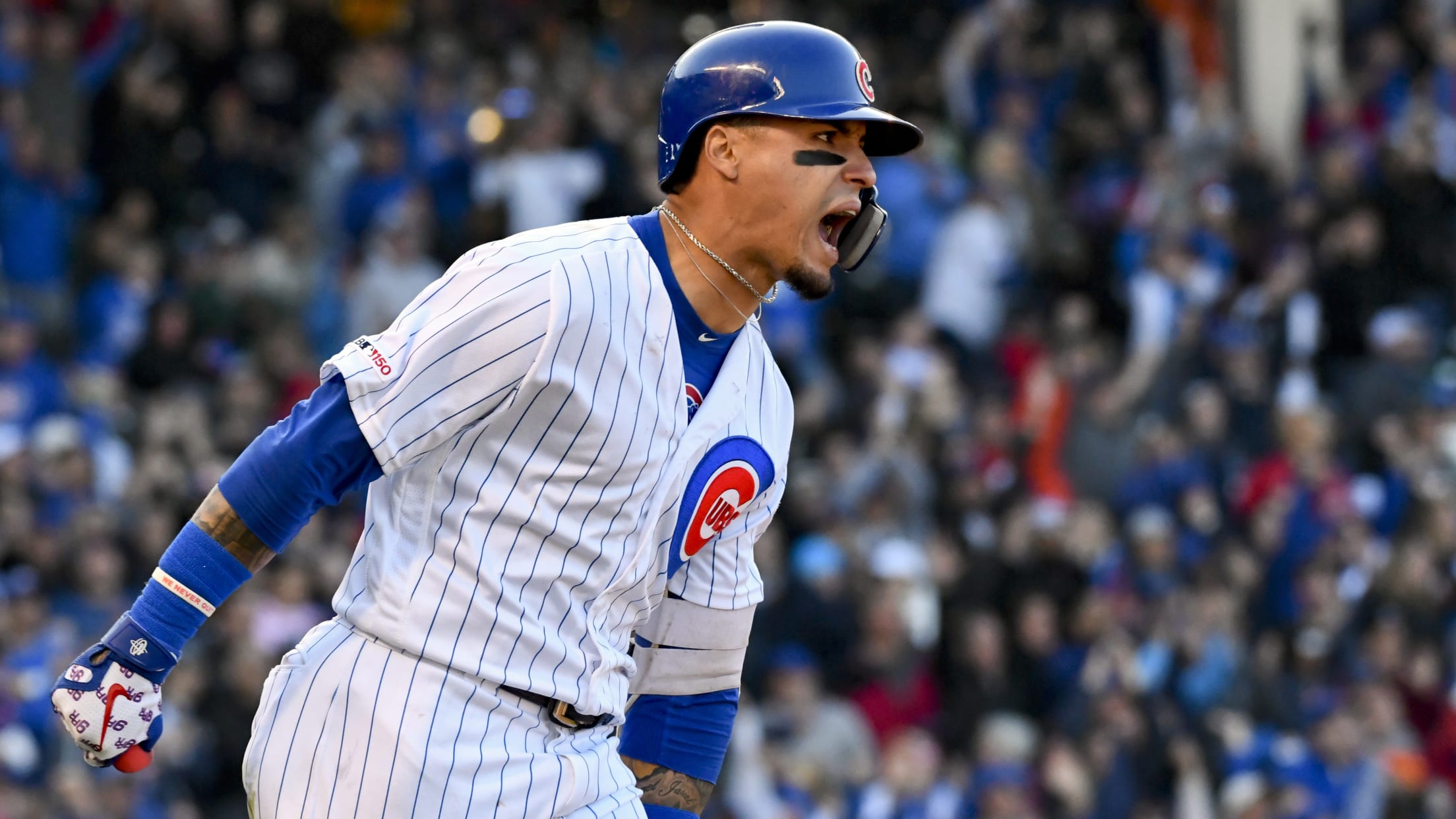 CHICAGO -- Here is the truth about Cubs shortstop Javier Báez when it comes to his approach at the plate: The count does not matter as much as it might for another batter. "With Javy, the count matters," Cubs hitting coach Anthony Iapoce said. "But what he's trying to do
Cubs' 7 ASG finalists tied for most in Majors
Baez, Contreras receive highest number of Primary votes at SS, C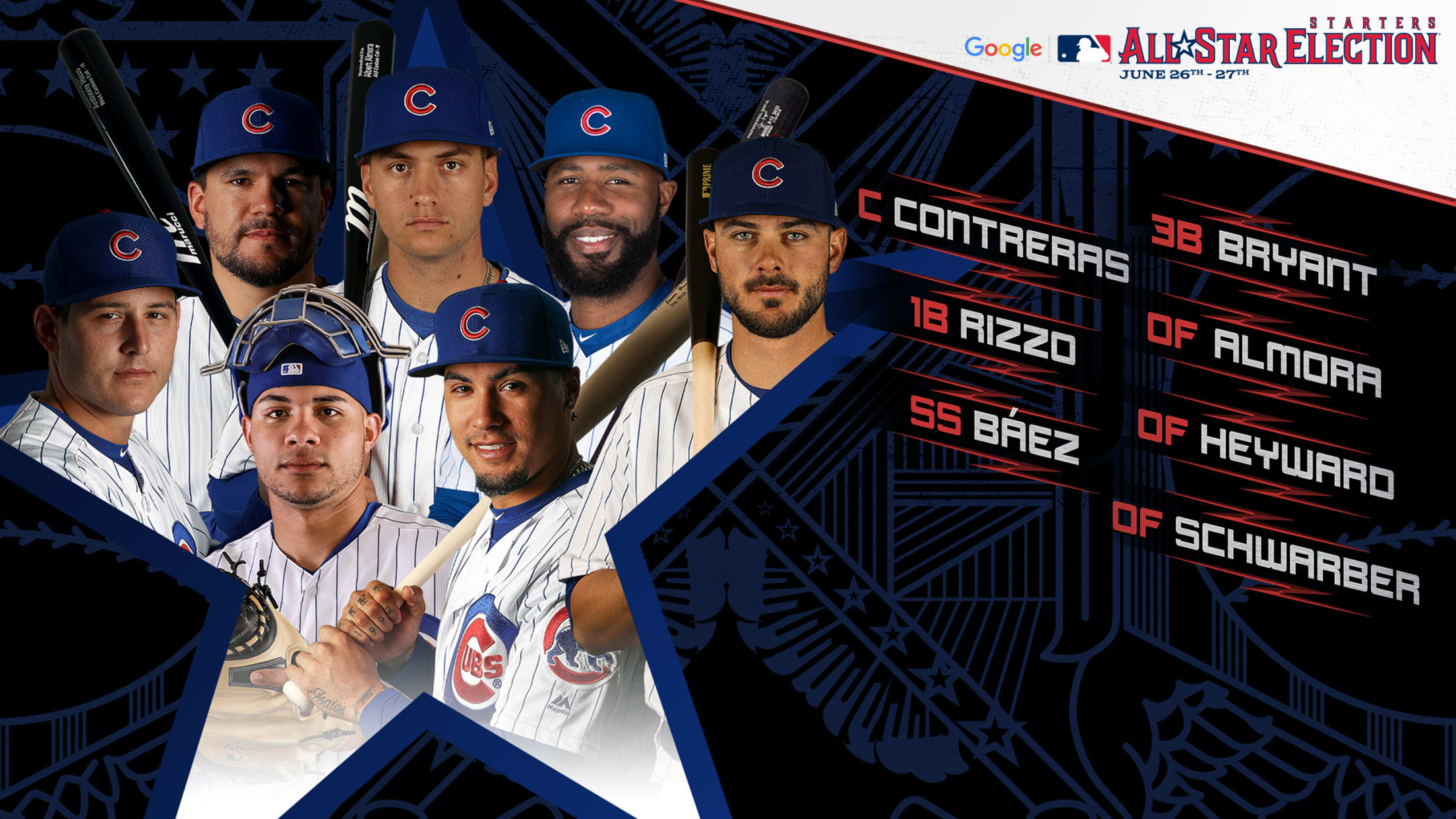 These are all of the finalists for the Starters Election, which begins Wednesday at 11 a.m. CT and runs through Thursday at 3 p.m. CT. The winners will be unveiled on ESPN that night starting at 6 p.m. CT. All-Star pitchers and reserves will be announced on Sunday, June 30,
Every team's ideal Home Run Derby participant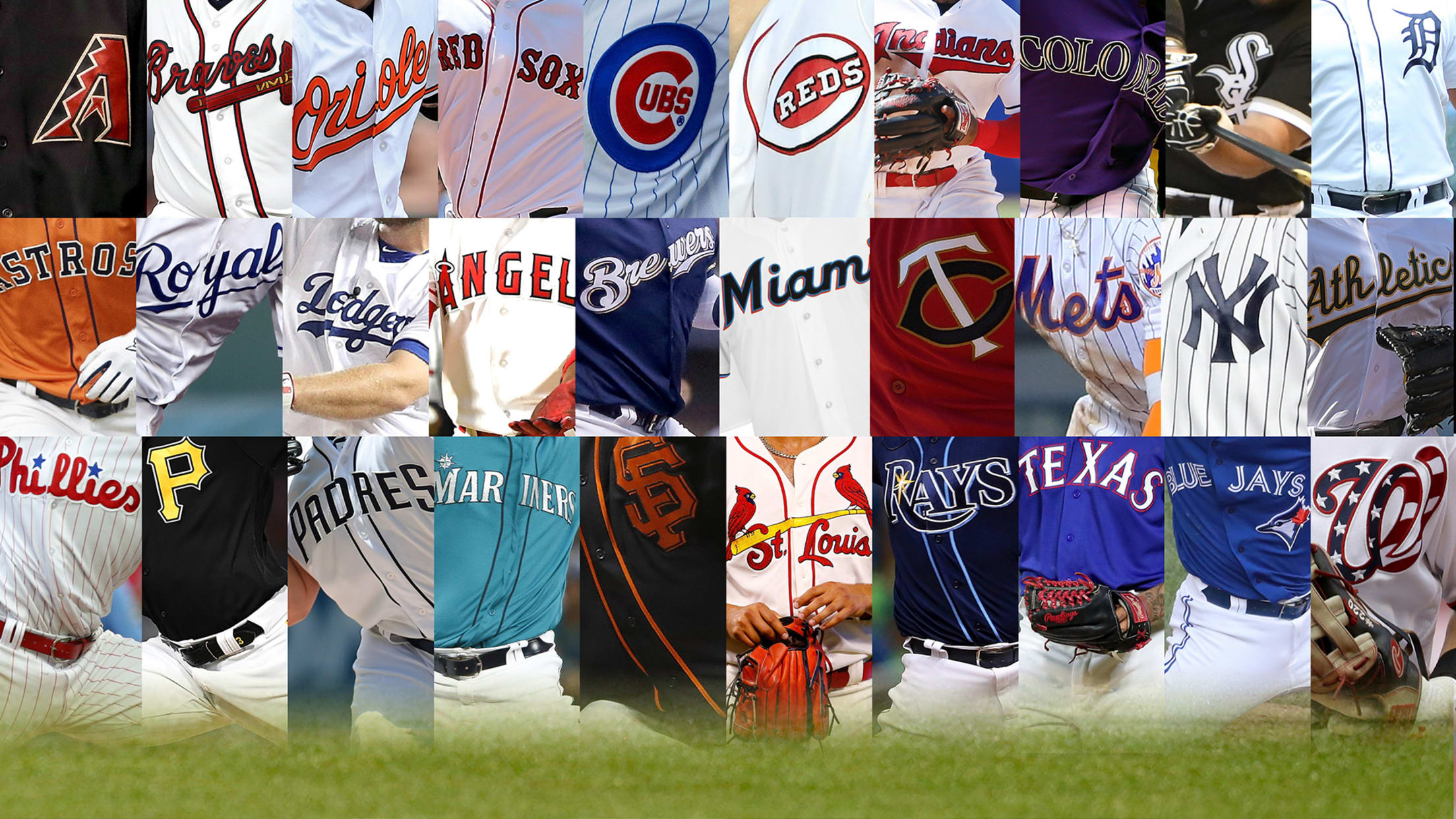 It feels sometimes that half the fun of a Home Run Derby is imagining who isn't there. Even at their best, we map our hopes and memories on every T-Mobile Home Run Derby, trying to envision what it would look like if prime Mark McGwire were there, or Babe Ruth
Things get hot at Wrigley after Contreras' HR
Braves, Cubs empty benches after teams' catchers exchange words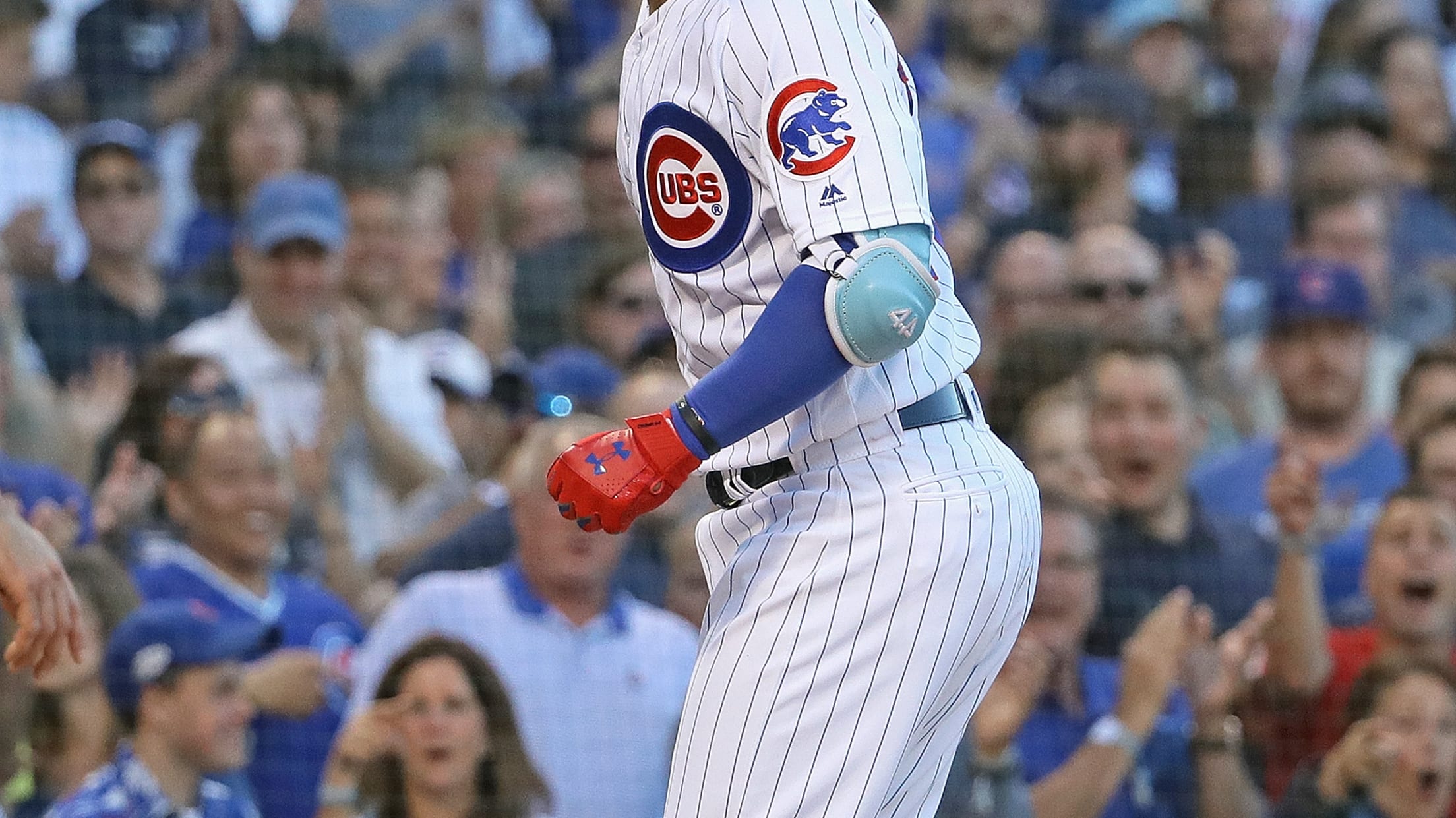 CHICAGO -- Tempers flared in the second inning at Wrigley Field on Monday night, moments after the Cubs' Willson Contreras drilled a home run and exchanged words with Braves catcher Tyler Flowers. The situation cooled down swiftly, but it made for a tense, October-like environment early on in the Cubs'
6 suggestions as we await Starters Election vote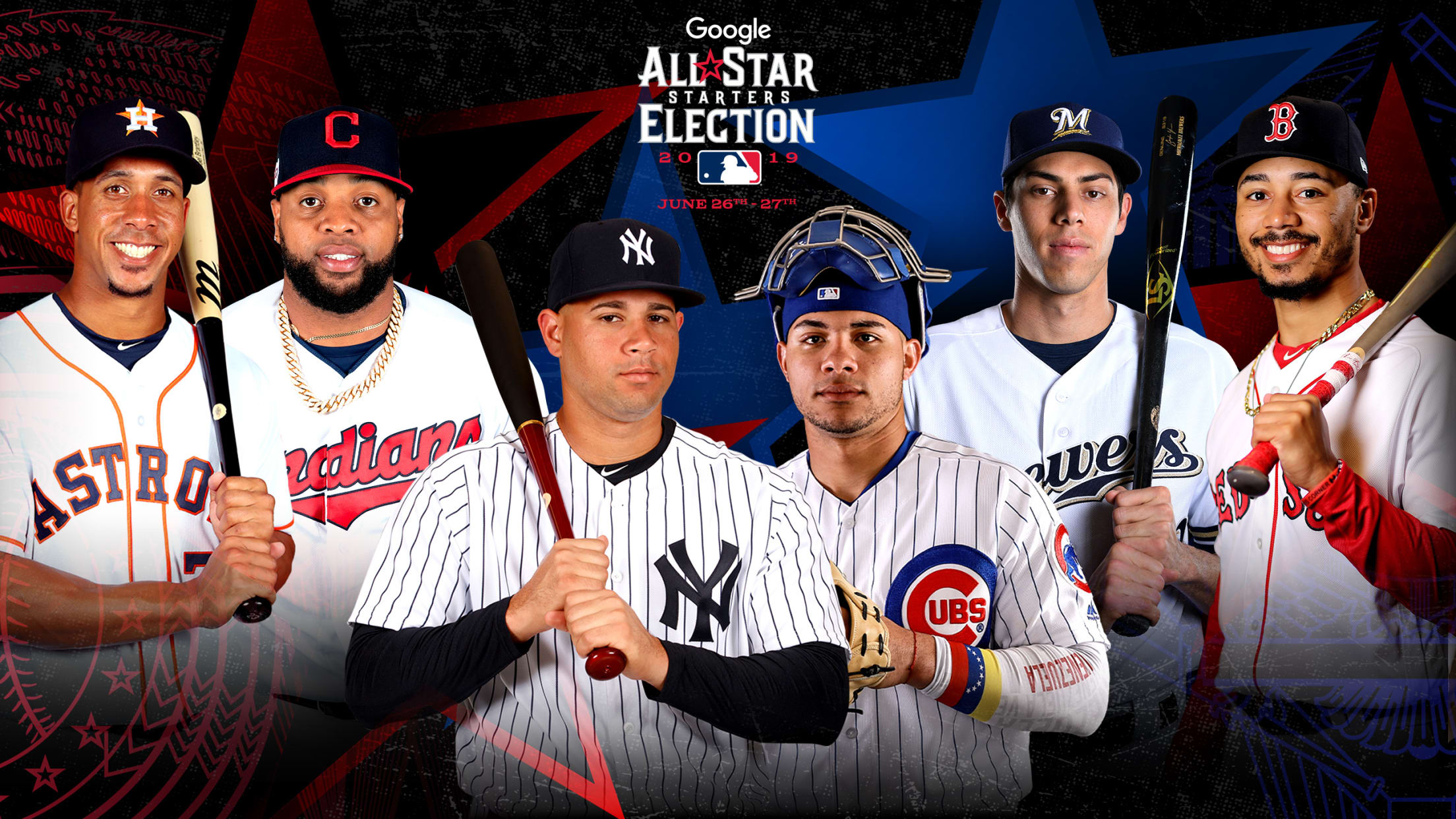 These are all of the finalists for the Starters Election, which begins Wednesday at noon ET and runs through Thursday at 4 p.m. The winners will be unveiled on ESPN that night starting at 7 ET. Players who do not get elected starters are not automatically added to the team
New club takes over Power Rankings' top spot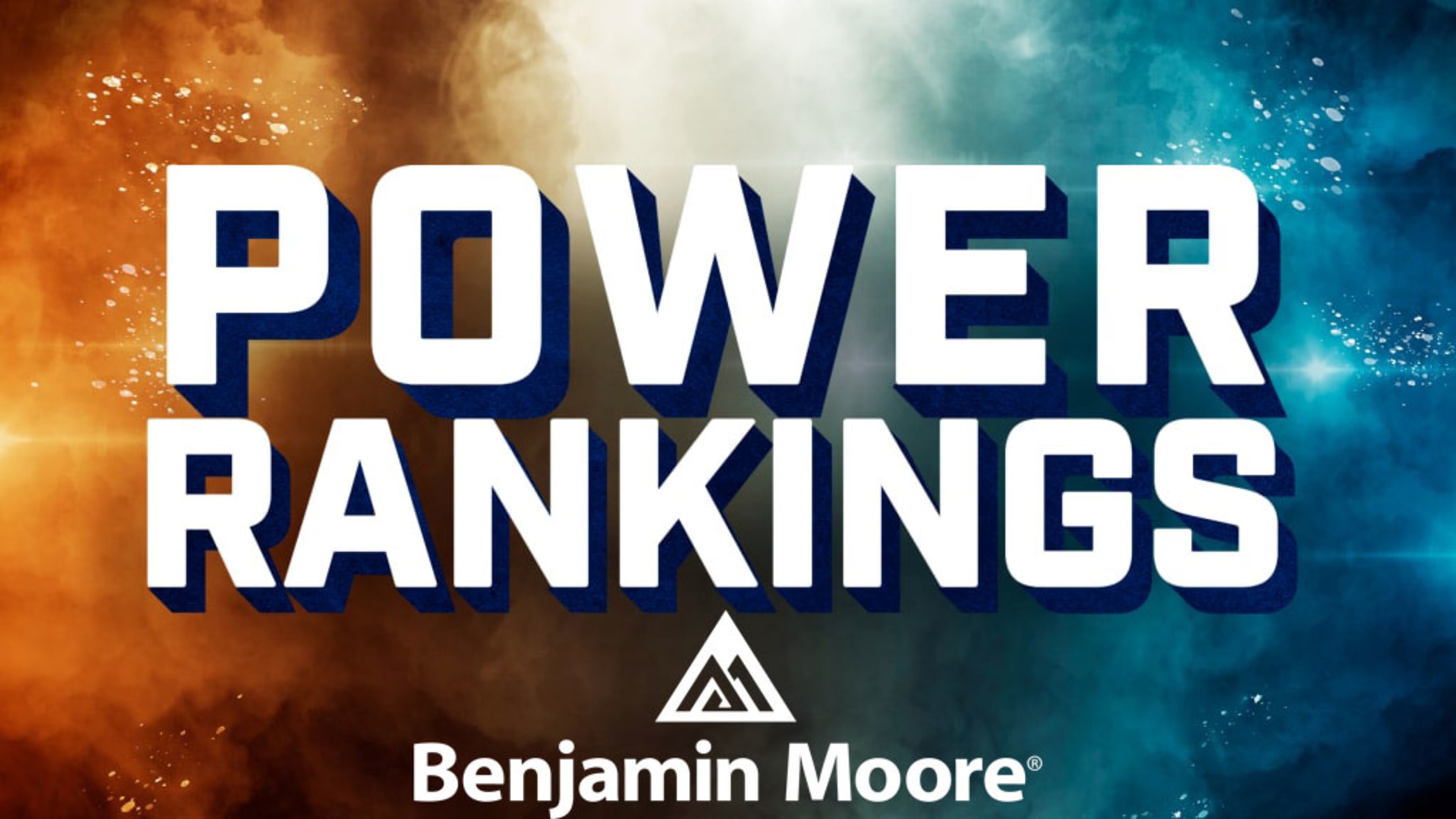 Fifteen teams will enter the upcoming week with winning records, but few have established themselves as a cut above the rest of the Major Leagues. There aren't any surprises there -- with just a few games left until we reach the true halfway point of the season, most of the
Monday's top prospect performers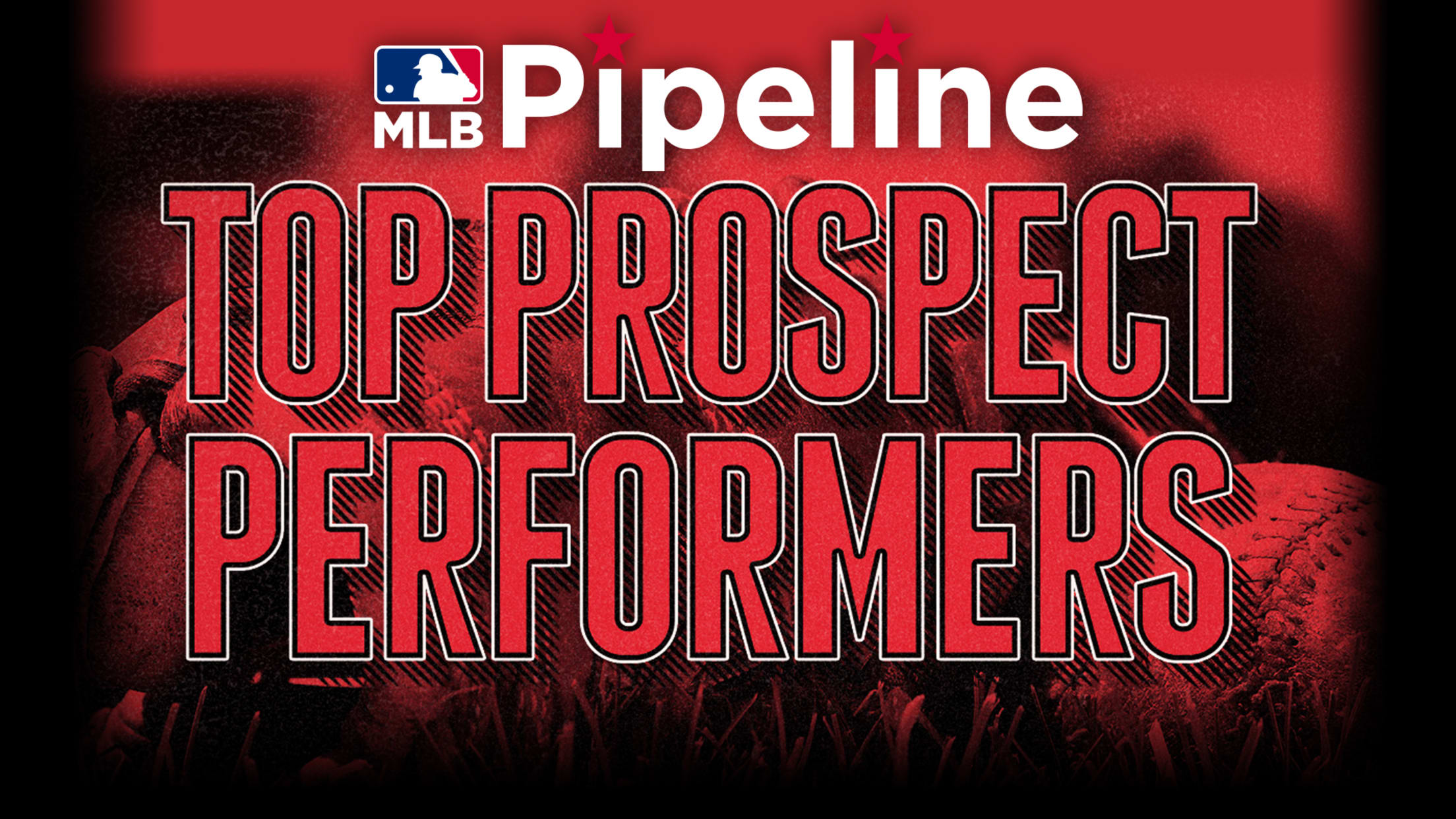 Here's a look at Monday's top Minor League performers from each team's Top 30 Prospects list: AMERICAN LEAGUE EAST Blue Jays: Jonathan Davis, OF (No. 29) -- 2-for-4, 2 HR, 5 RBI, 3 R, BB (Triple-A Buffalo) Davis isn't known for his power, but that didn't stop him from driving
Contreras aims for back-to-back ASG starts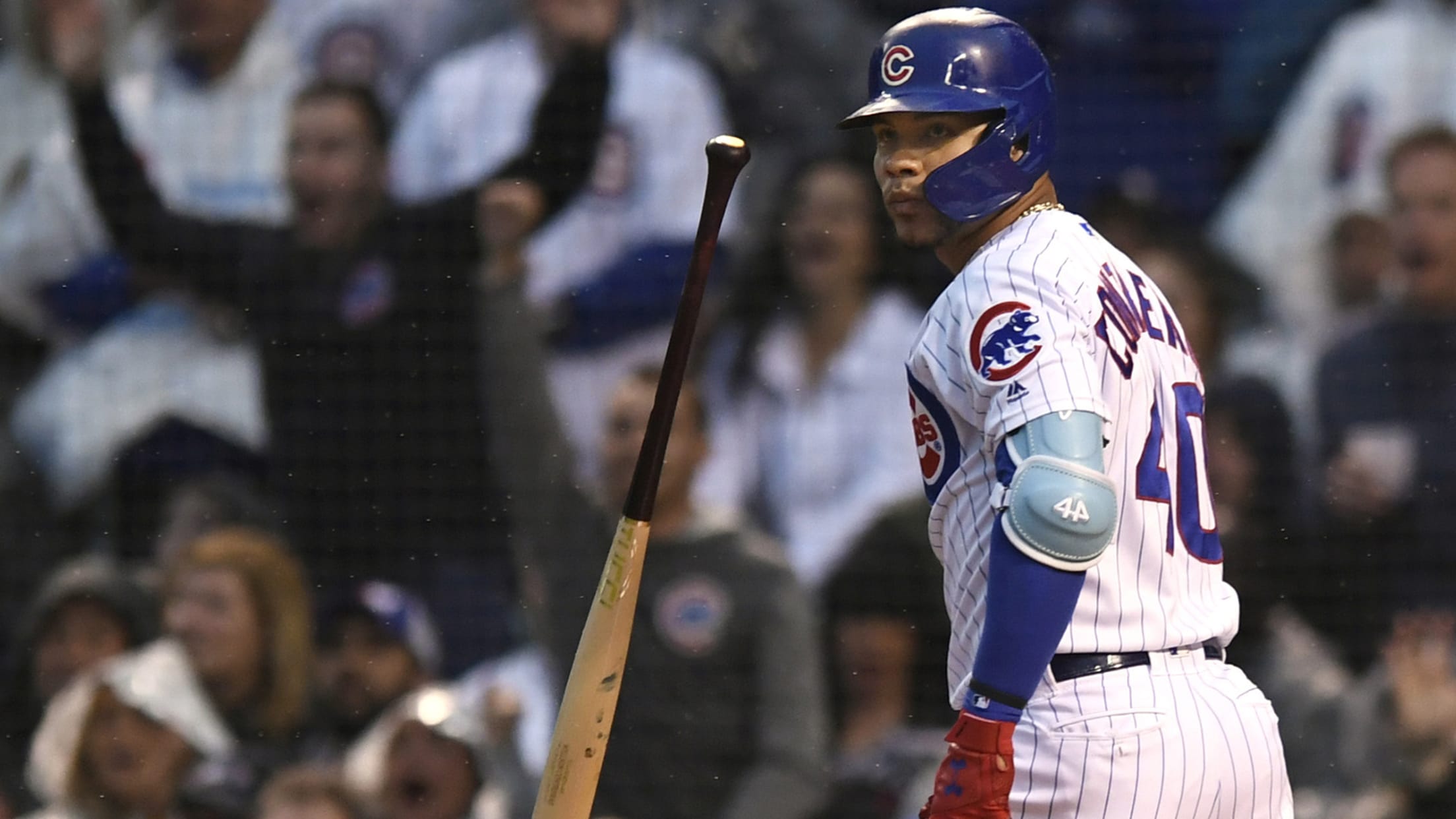 These are all of the finalists for the Starters Election, which begins Wednesday at noon ET and runs through Thursday at 4 p.m. The winners will be unveiled on ESPN that night starting at 7 ET. Players who do not get elected starters are not automatically added to the team
0-2 count, in need of magic, Javy comes through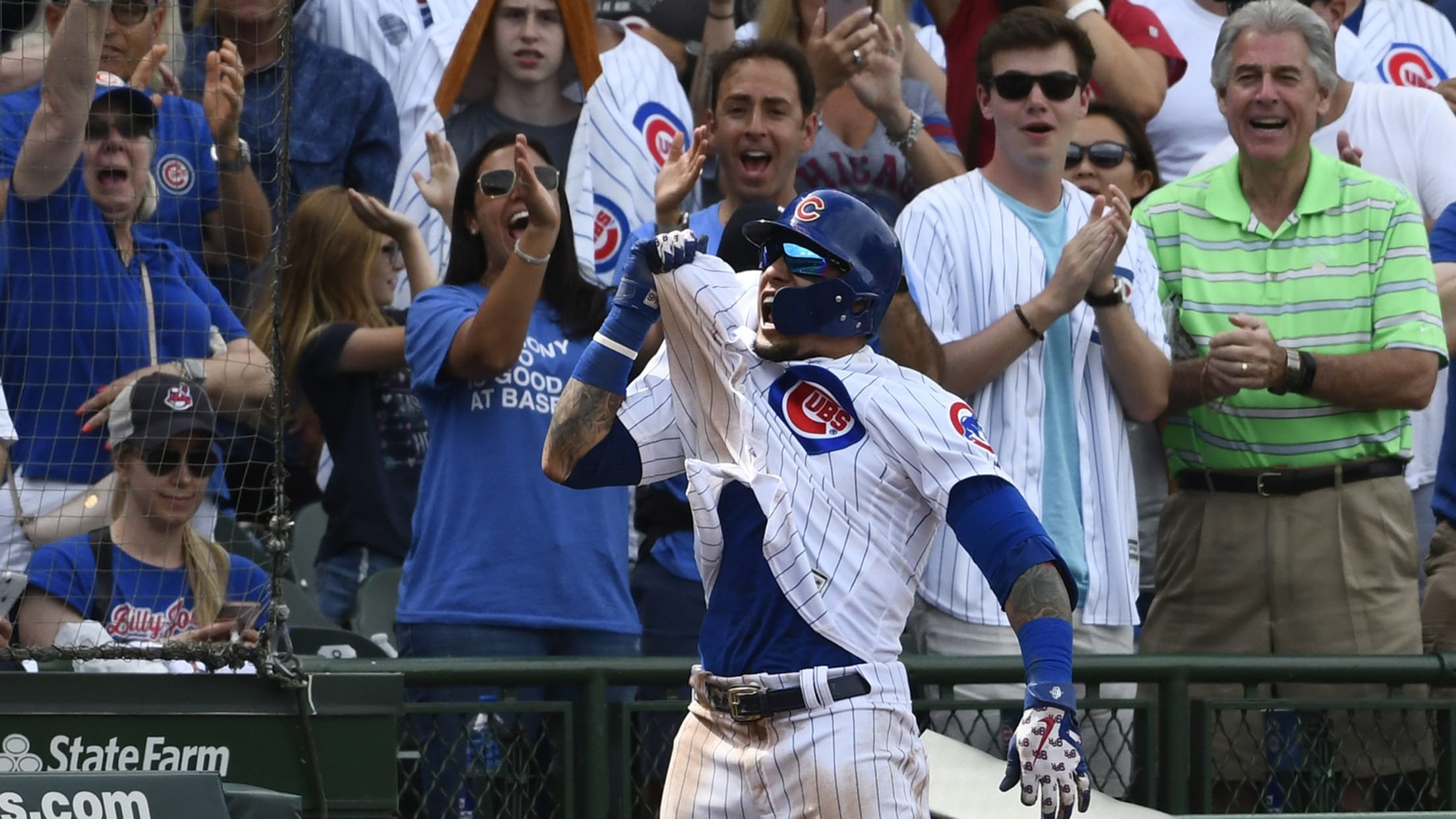 CHICAGO -- Javier Báez jogged up the dugout steps, his dirt-stained jersey pulled out after his trip through the home dugout, and the Cubs' shortstop howled and pumped his fist. He was answering the "M-V-P!" calls of the roaring Wrigley Field crowd after shaking the old ballpark with his latest
Patience pays off as Cubs activate Barnette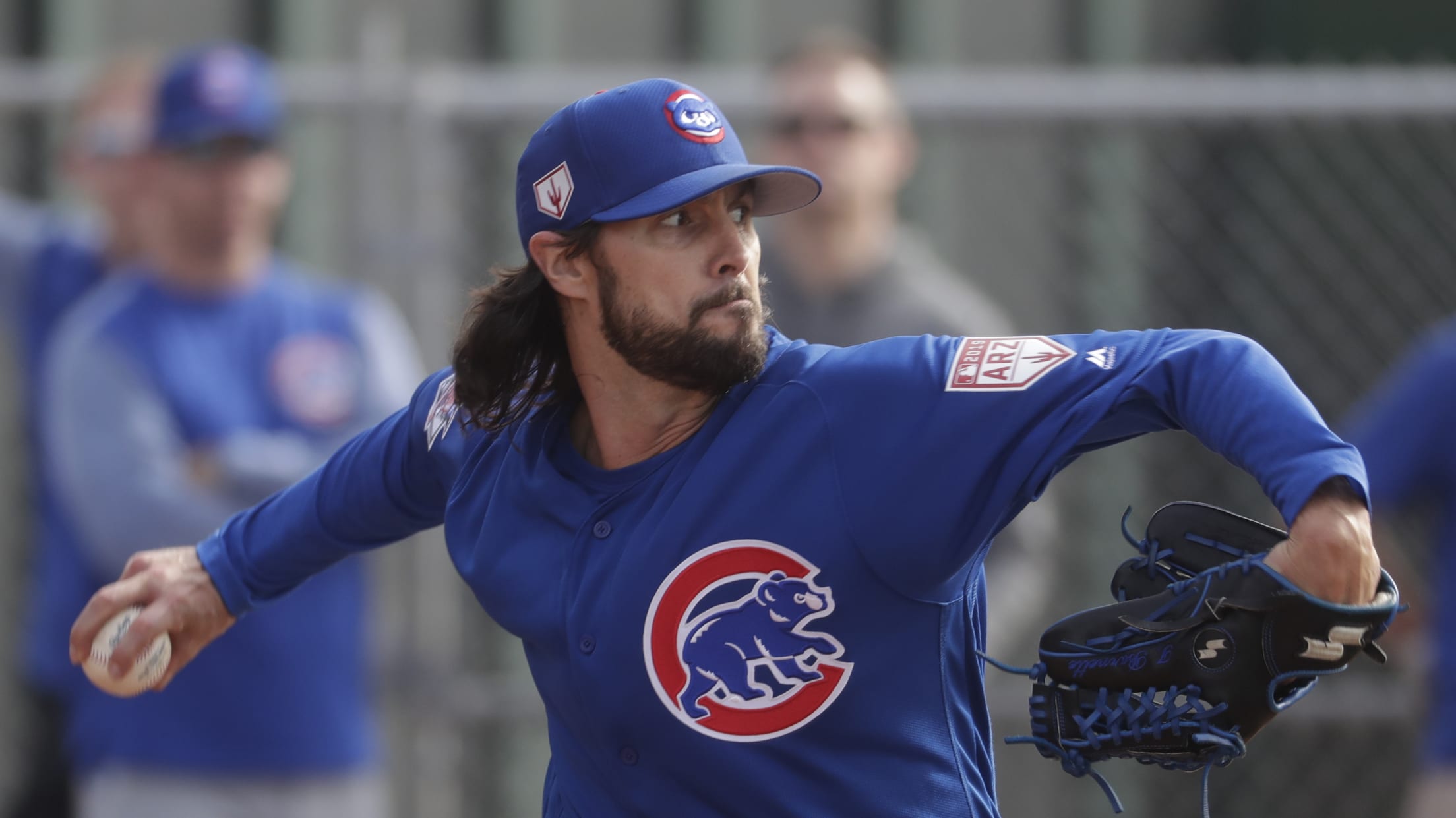 CHICAGO -- It has been nearly five months since Tony Barnette signed as a free agent with the Cubs. The reliever had hoped to walk into the home clubhouse at Wrigley Field long before Sunday morning, but all the reasons for coming to Chicago held true as he prepared for
Caratini pitches, makes amazing jump throw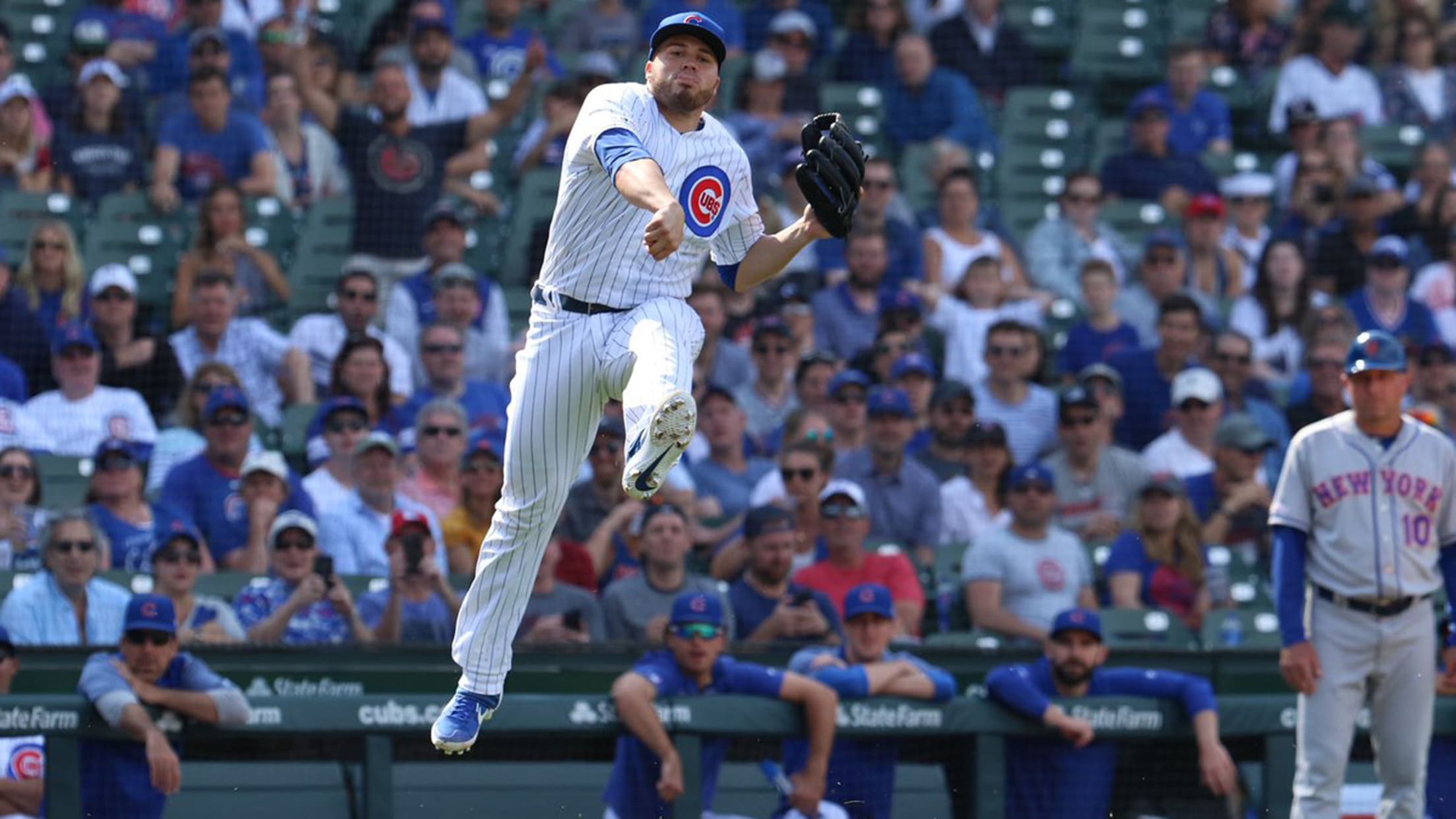 Not many things went right for the Cubs in their 10-2 loss to the Mets on Saturday afternoon, but Victor Caratini's performance in the top of the ninth inning gave fans something to remember. Called into action to finish up the blowout, Caratini, Chicago's backup catcher/utility man who started the
3 takeaways from Cubs 'terrible' loss to Mets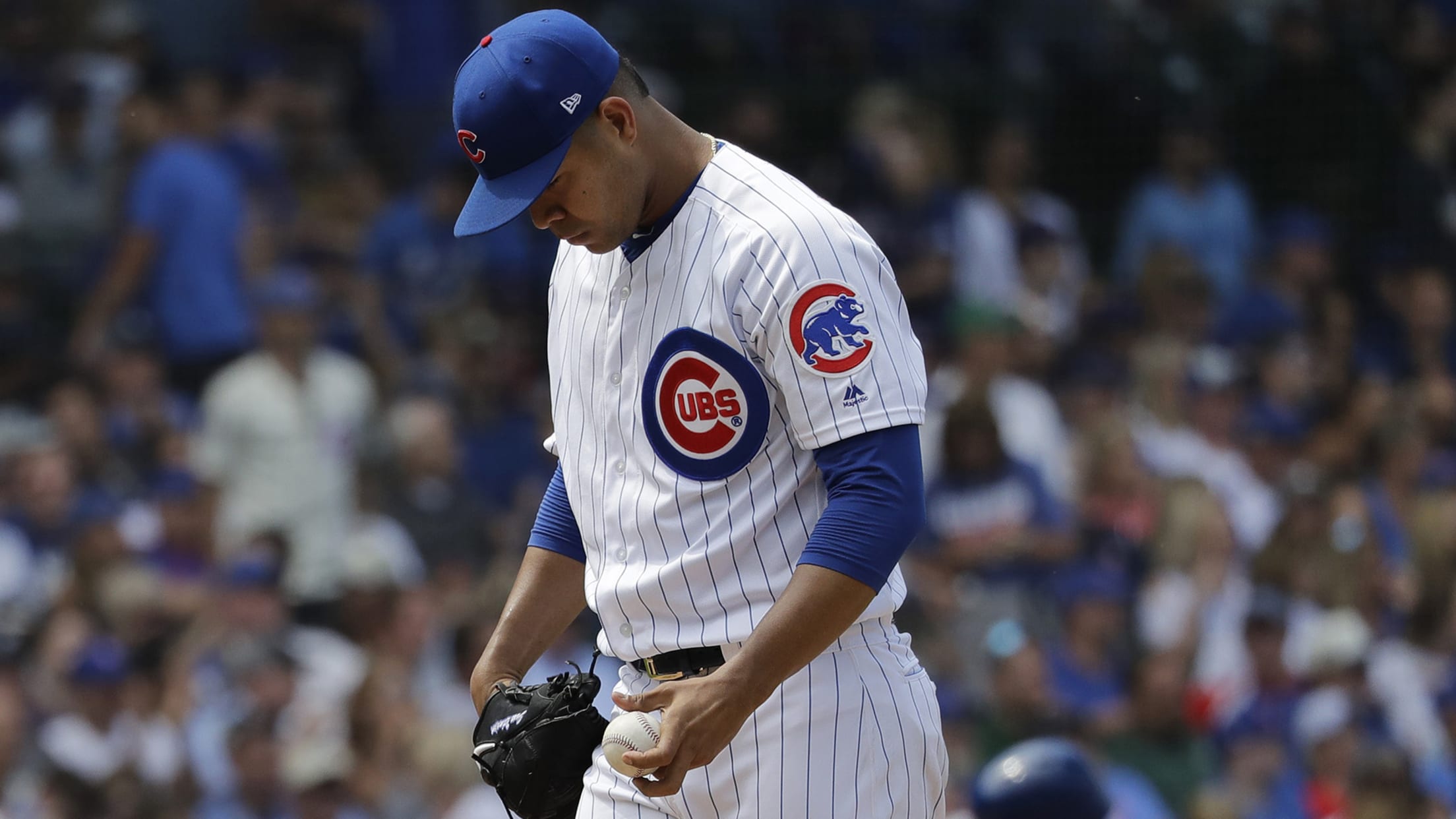 CHICAGO -- Victor Caratini hustled off the mound in the ninth inning on Saturday, gloved a roller off Wilson Ramos' bat and made a leaping throw across the infield to first baseman Anthony Rizzo. The Cubs' backup catcher -- making a rare appearance as a pitcher -- kept running to
Cubs fall; Wrigley W still elusive for Darvish
Righty ties MLB record with 10th consecutive no-decision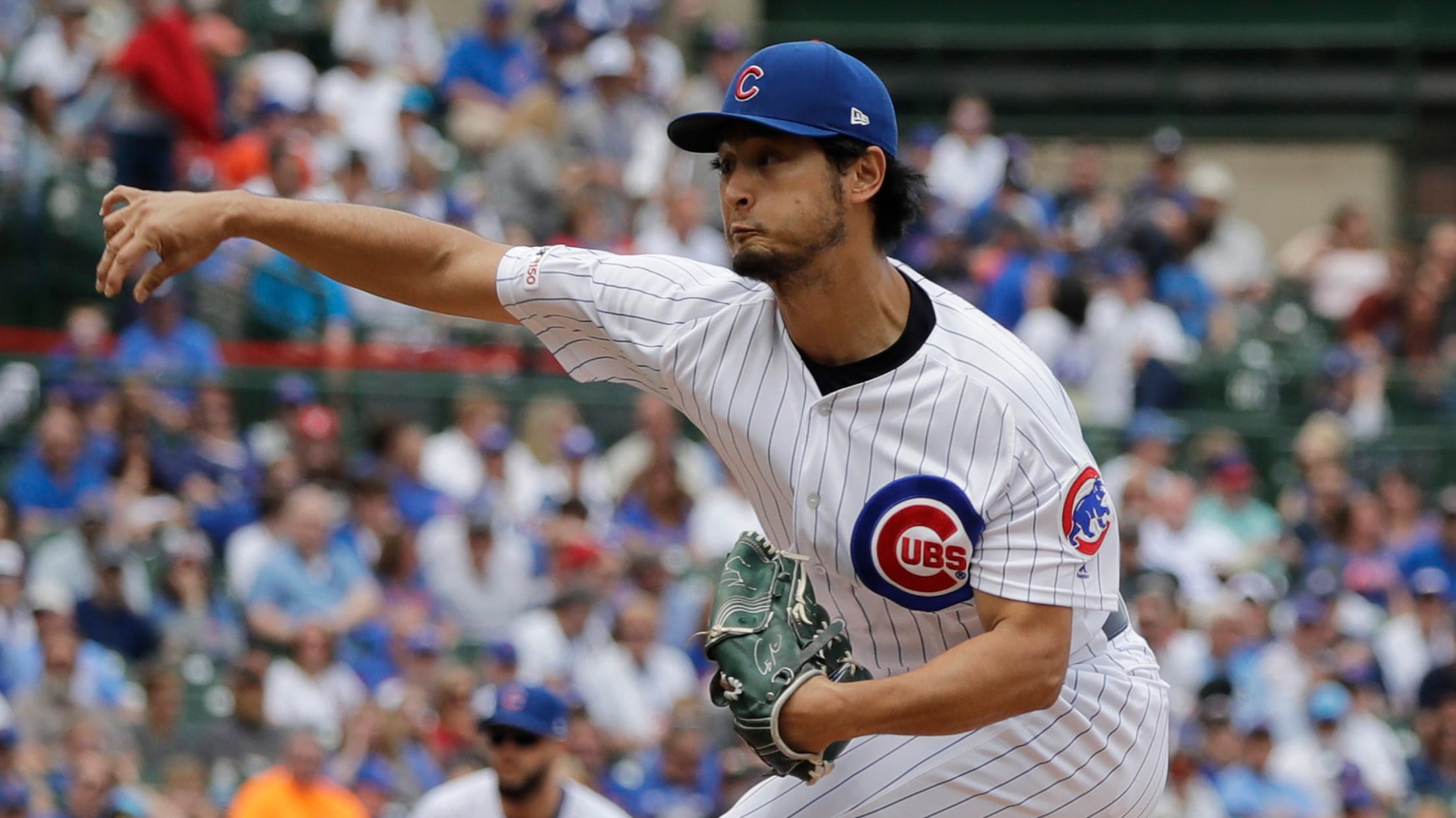 CHICAGO -- Yu Darvish stared at the ground and put his hands on his hips, while Mets outfielder Michael Conforto completed his trot around the bases on Friday afternoon. It was a moment of frustration for the Cubs pitcher that had its roots in another lead lost. In a 5-4
Changeup key to Alzolay's successful debut
Hendricks plays catch, though no timeable for return; Kimbrel makes another Minor League appearance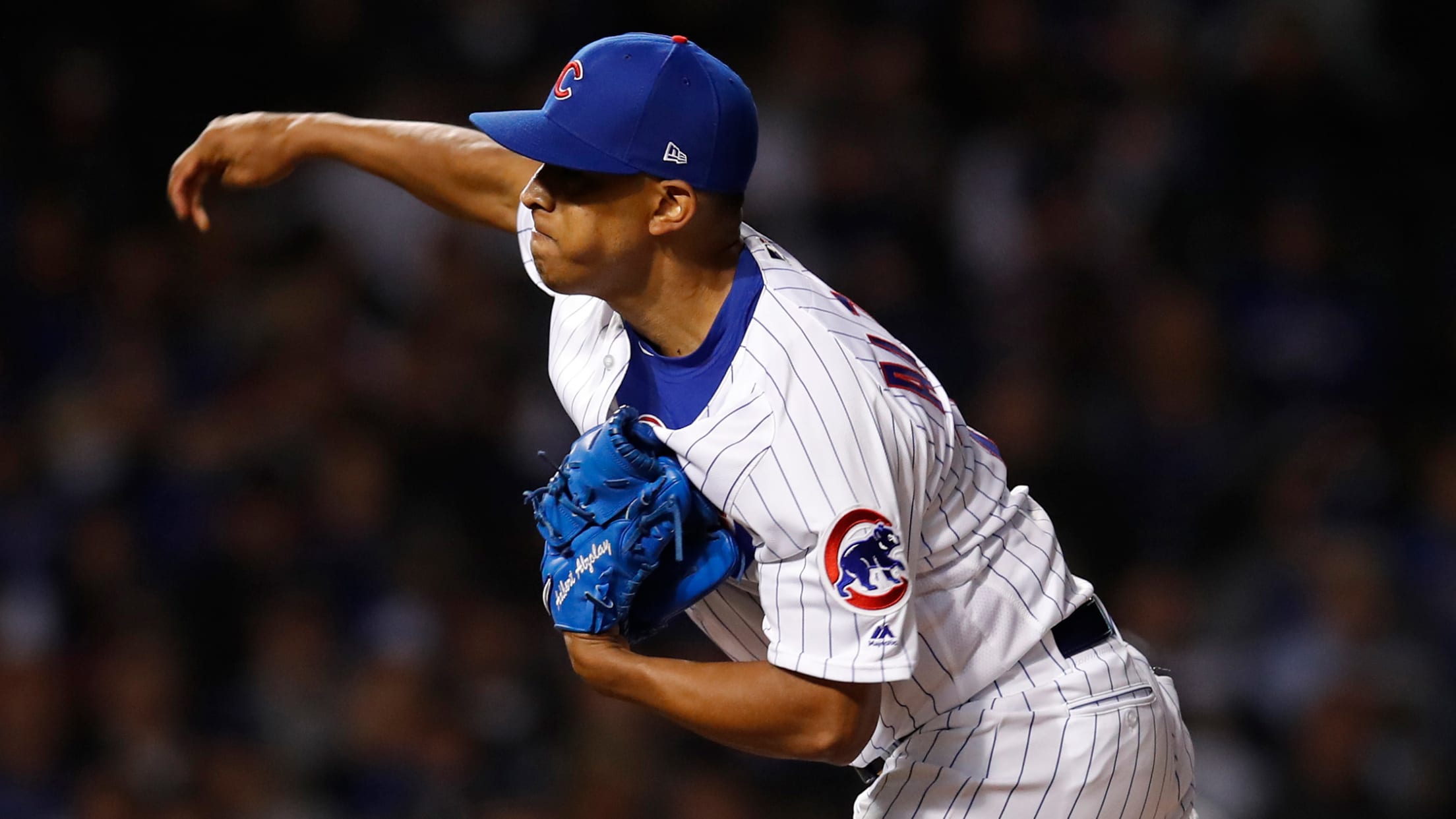 CHICAGO -- There were four baseballs stacked in plastic cubes inside Adbert Alzolay's locker on Friday morning. One was the first pitch he threw as a Major Leaguer on Thursday and another was his first strikeout. The Cubs rookie pitcher also received the ball from striking out the side and
Alzolay stellar in MLB debut, nets win for Cubs
Club's No. 4 prospect K's 5, allows 1 hit in 4-plus innings out of 'pen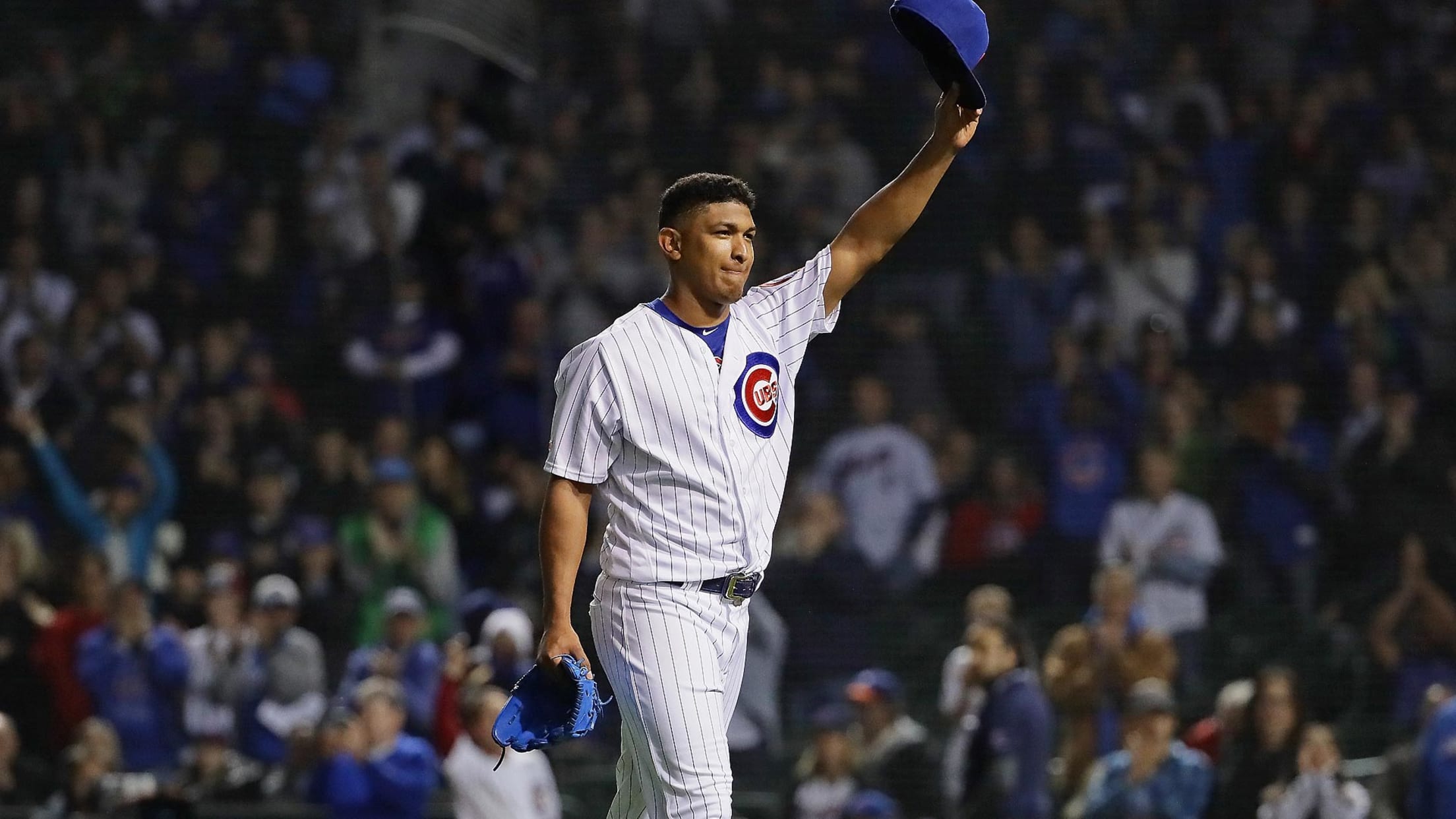 CHICAGO -- Adbert Alzolay kept repeating the word amazing. Whether it was the moment he got the news or the phone call to his parents, or walking into the Cubs' clubhouse and seeing his last name stitched across the back of a Major League uniform, there has been a flood
NL Central's quick risers may be All-Stars soon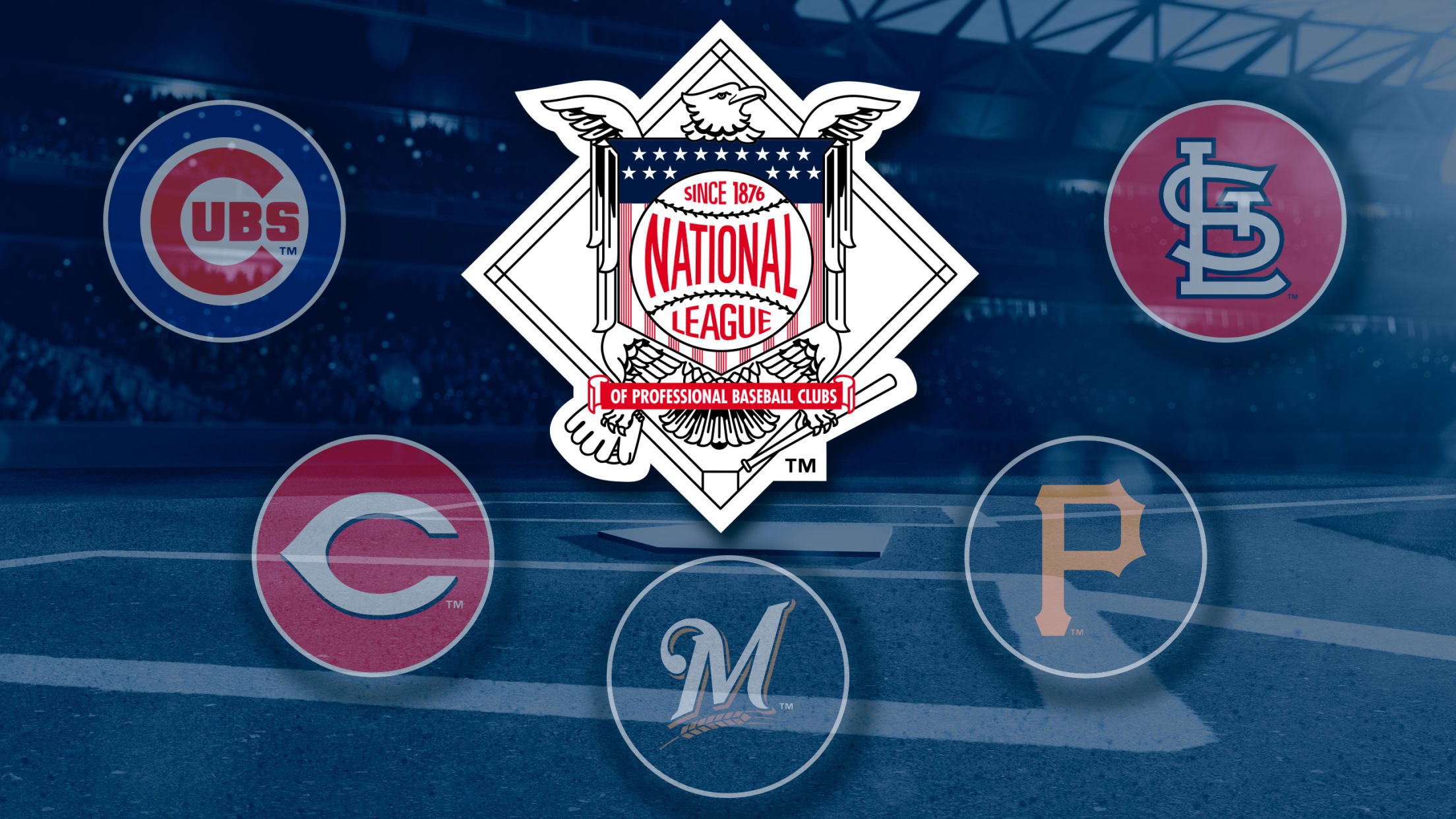 With voting for the 2019 All-Star Game about to transition from the Primary phase to the Starters Election, fans already have a feel for who has the best chance to represent their club in next month's Midsummer Classic. A recent reveal of voting totals distinguished the favorites in each race.
Most intriguing prospects in short season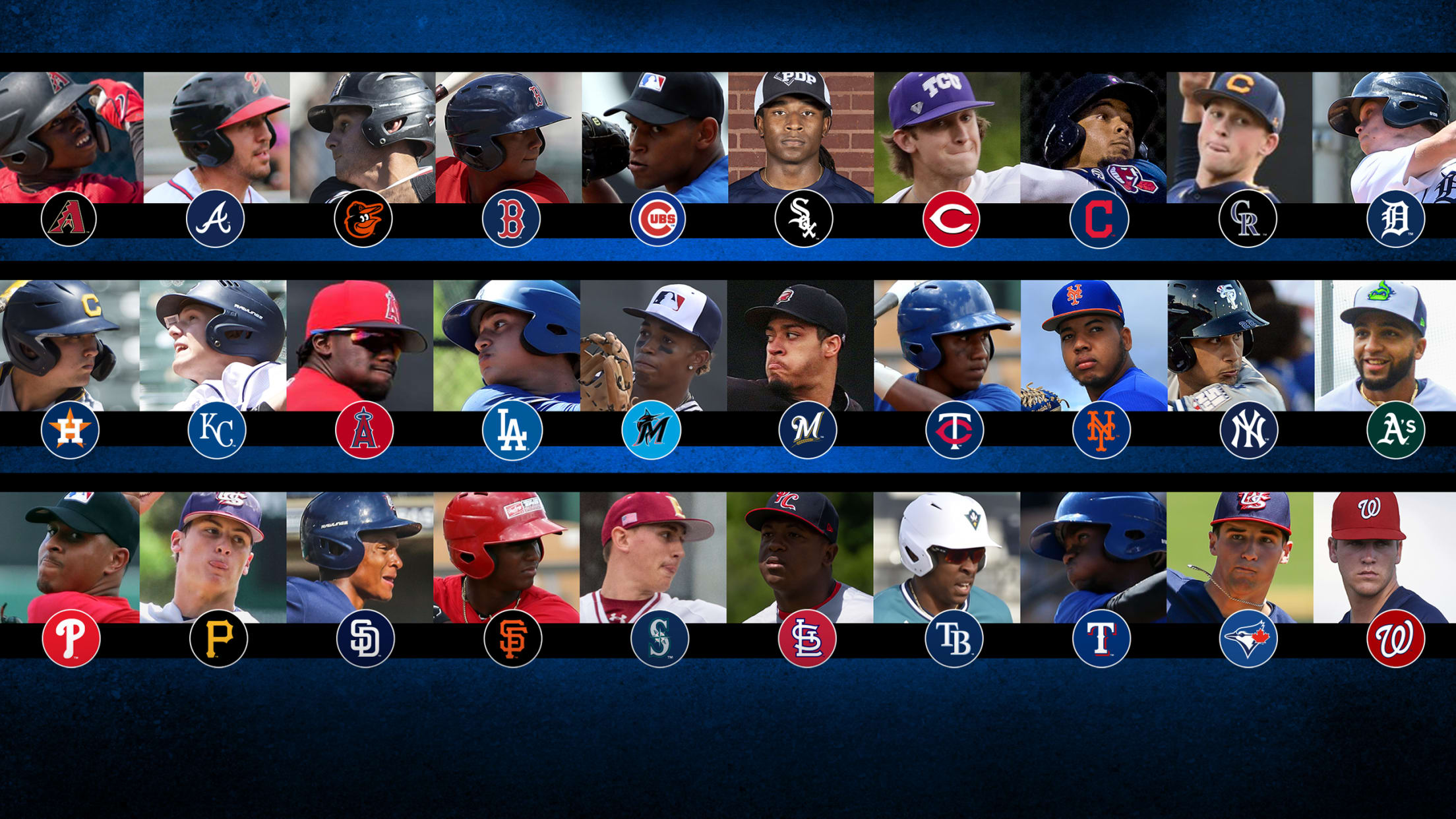 While the majority of the full-season leagues throughout the Minors have already reached the midseason mark, another batch of leagues, commonly referred to as short-season leagues, are just beginning and contain many of the game's top up-and-coming prospects. The New York-Penn and Northwest Leagues (Class A Short Season) as well
Nostalgia accompanies Willson's 2 HRs, slam
Exactly 3 years since 1st HR, C nearly replays 2018 heroics vs. Sox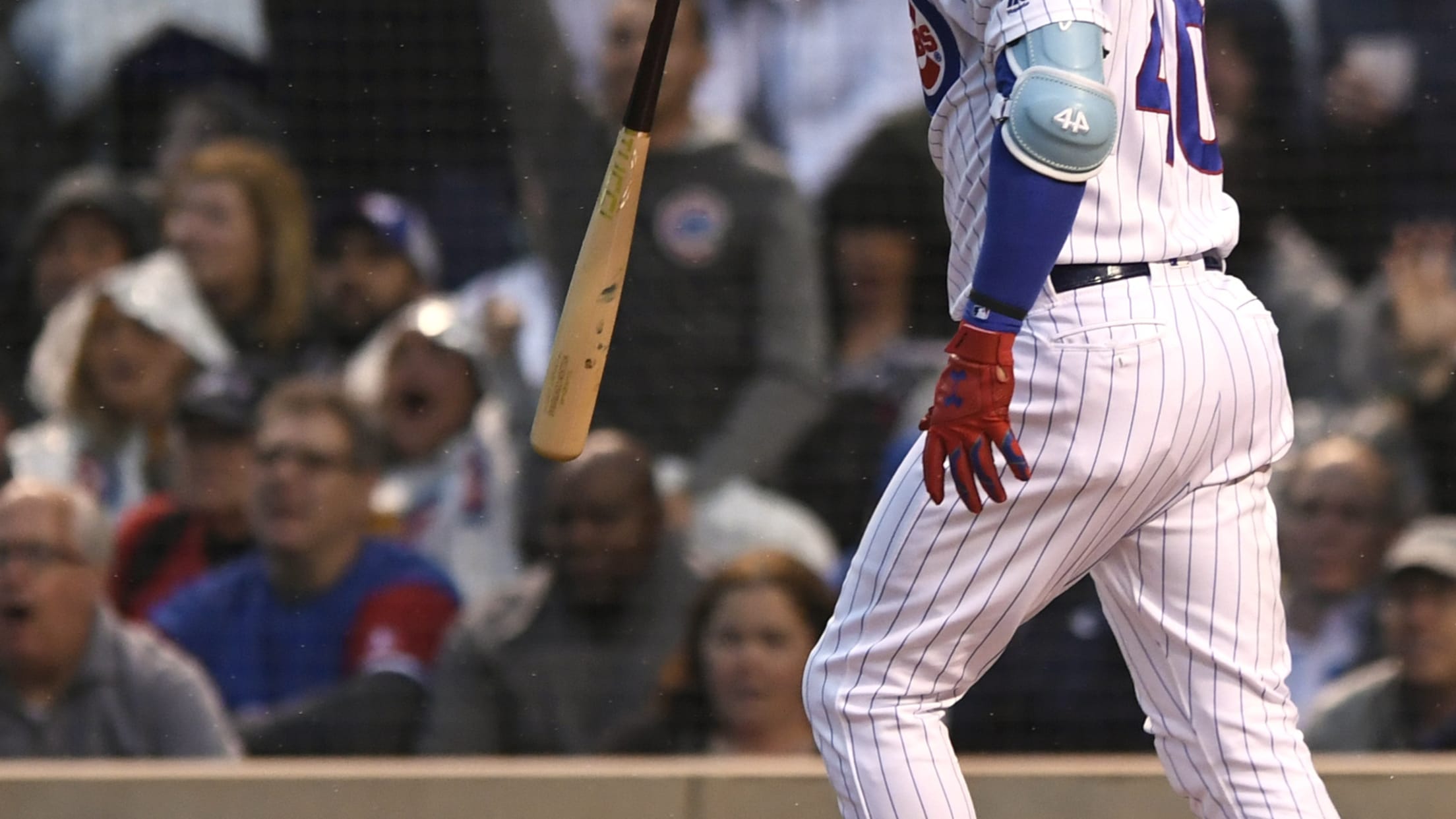 CHICAGO -- Willson Contreras watched the baseball soar over left field as he walked briskly up the first-base line. When the ball found the basket, then came the emphatic flip of the bat and the raucous eruption from Cubs fans at Wrigley Field. In the first inning of Wednesday's 7-3
Maddon: CarGo 'brought in here for a reason'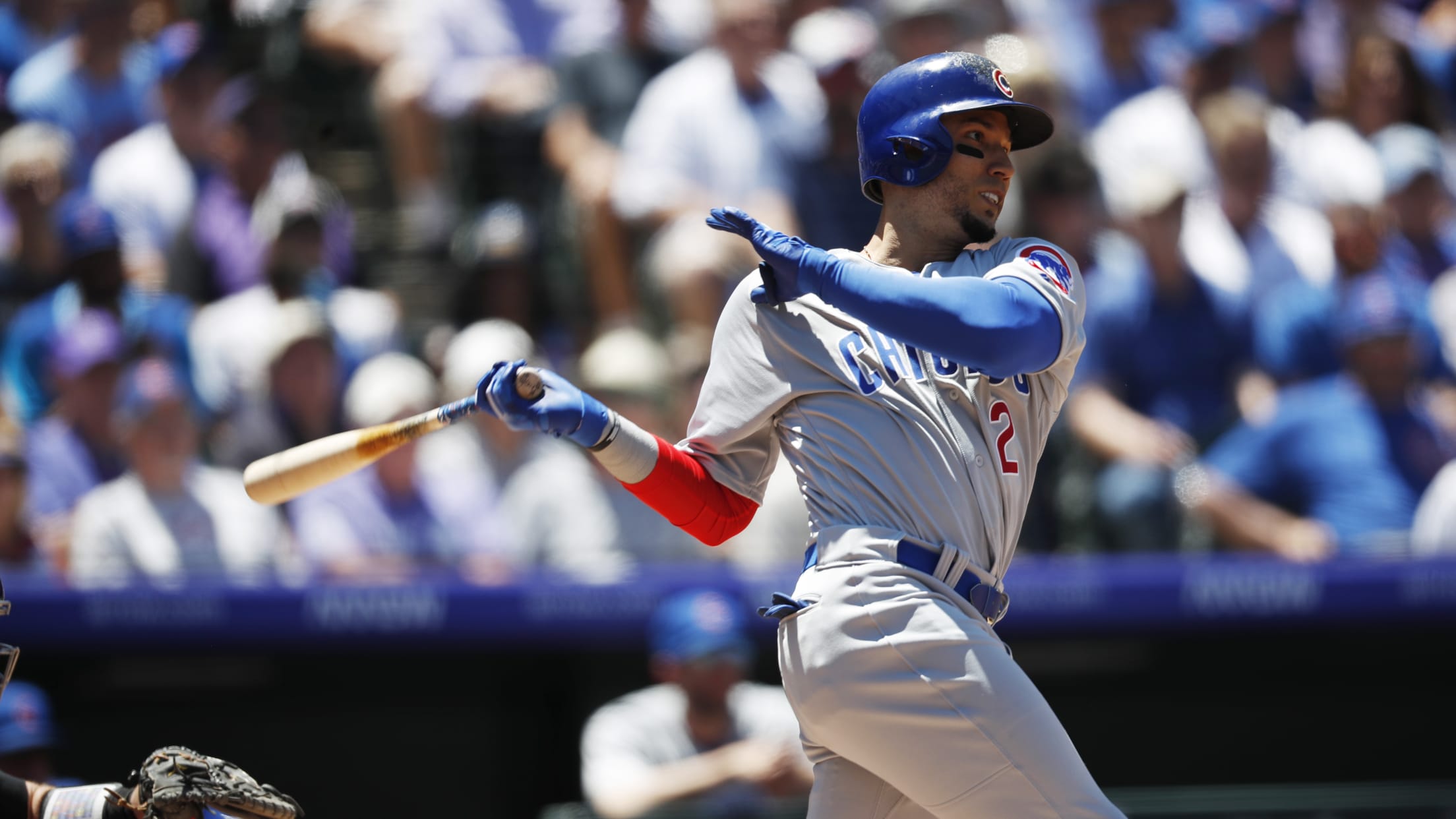 CHICAGO -- The Cubs brought in veteran outfielder Carlos Gonzalez with the hope that he could turn the page on his tough Cleveland tenure and experience a resurgence in Chicago. While no one has denied the positive influence Gonzalez has provided behind the scenes, the Cubs are still waiting for
Hamels becomes 10th lefty with 2,500 K's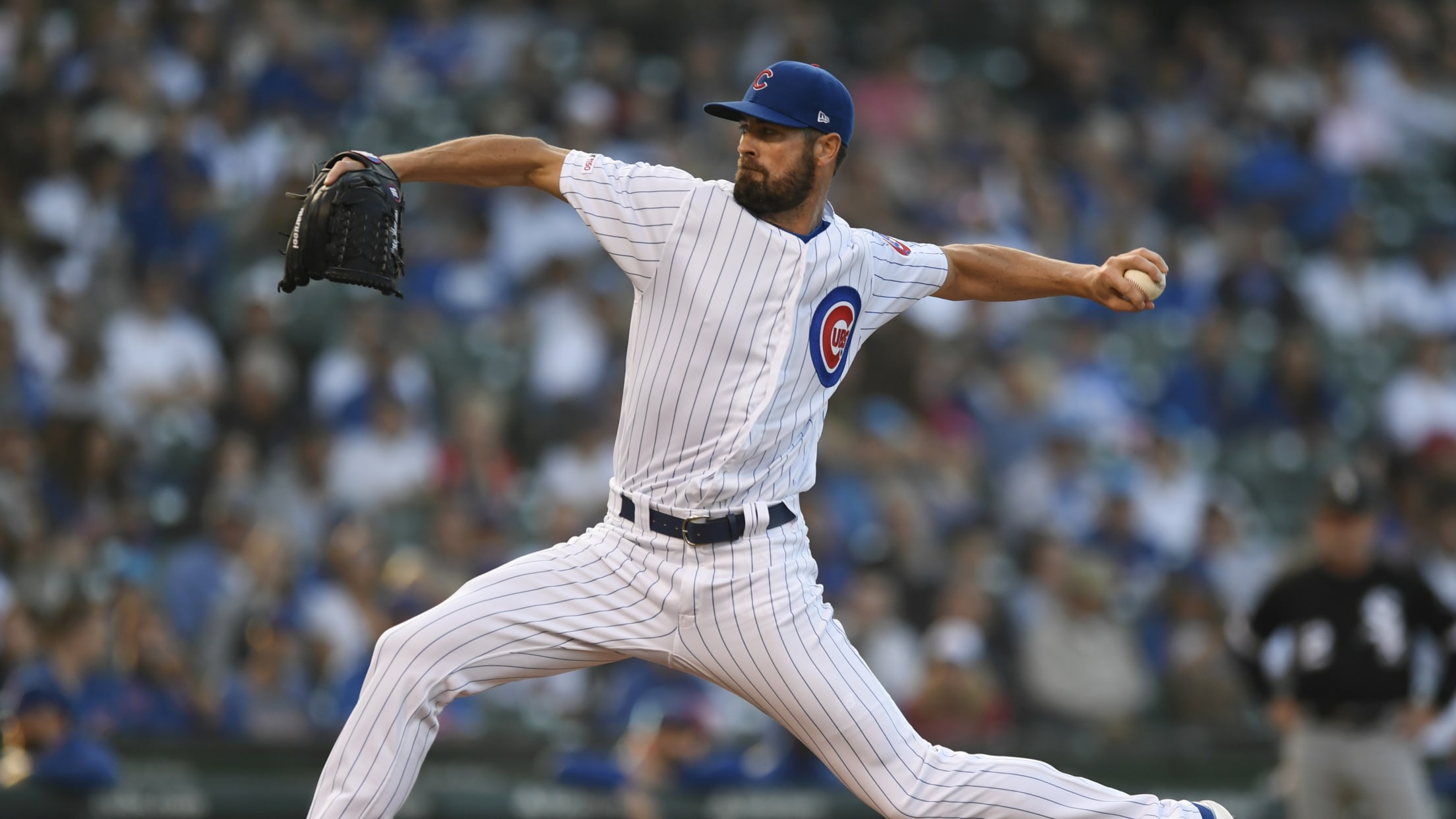 CHICAGO -- Cole Hamels stood at the back of the mound, pausing for a moment as the decibel level climbed inside Wrigley Field on Tuesday night. He waited as the roar grew in intensity, finally lifting his blue cap into the air to acknowledge the warm response to a career
Shaky 'pen, Baez error, quiet bats sink Cubs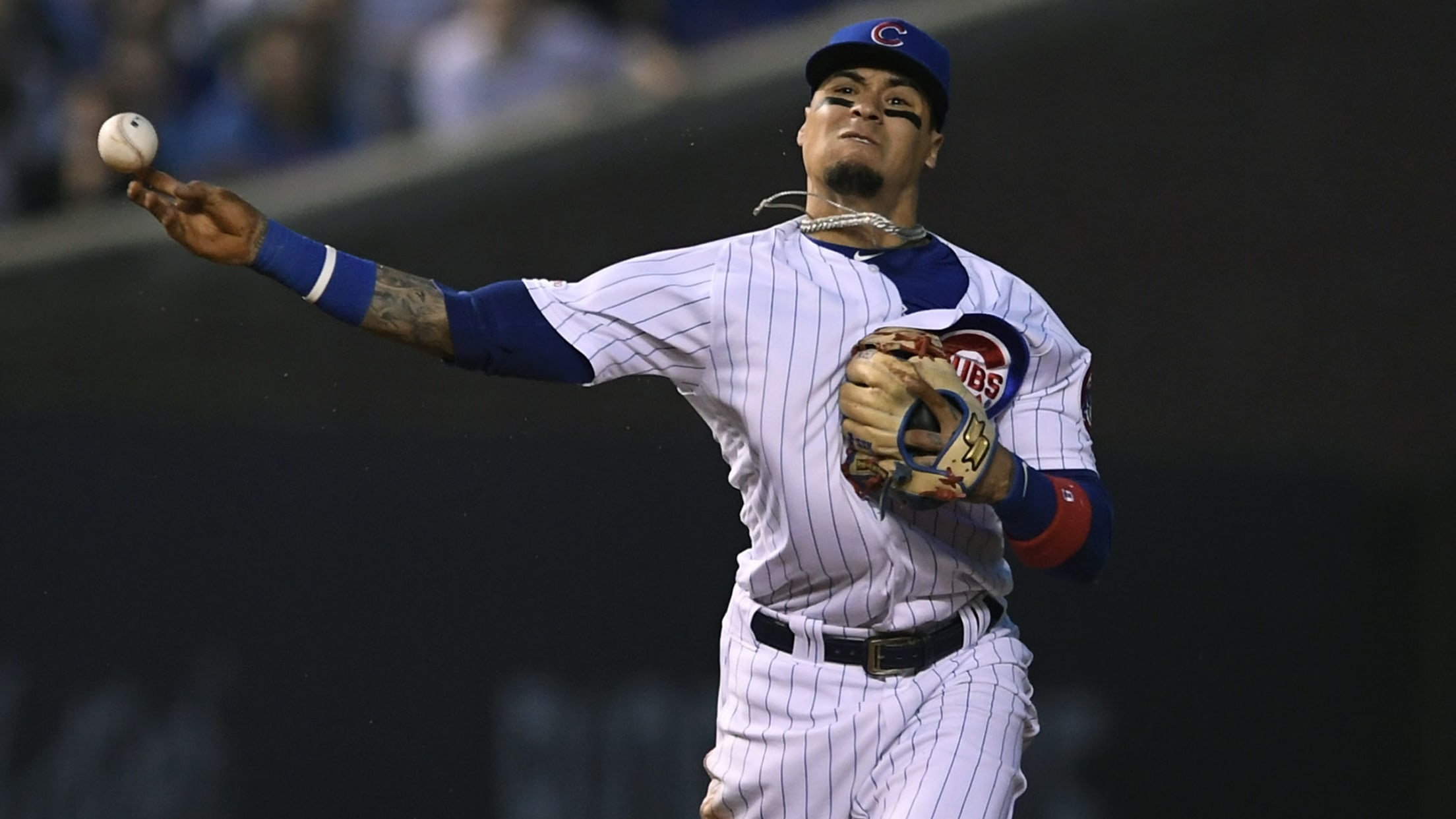 CHICAGO -- Craig Kimbrel wore a Cubs uniform on Tuesday, but it had "Iowa" printed just above the familiar logo on the left side of his jersey. The ninth inning will belong to him soon enough with Chicago, but the closer had to settle for the seventh in a game
Kimbrel doesn't miss a beat in 1st Triple-A outing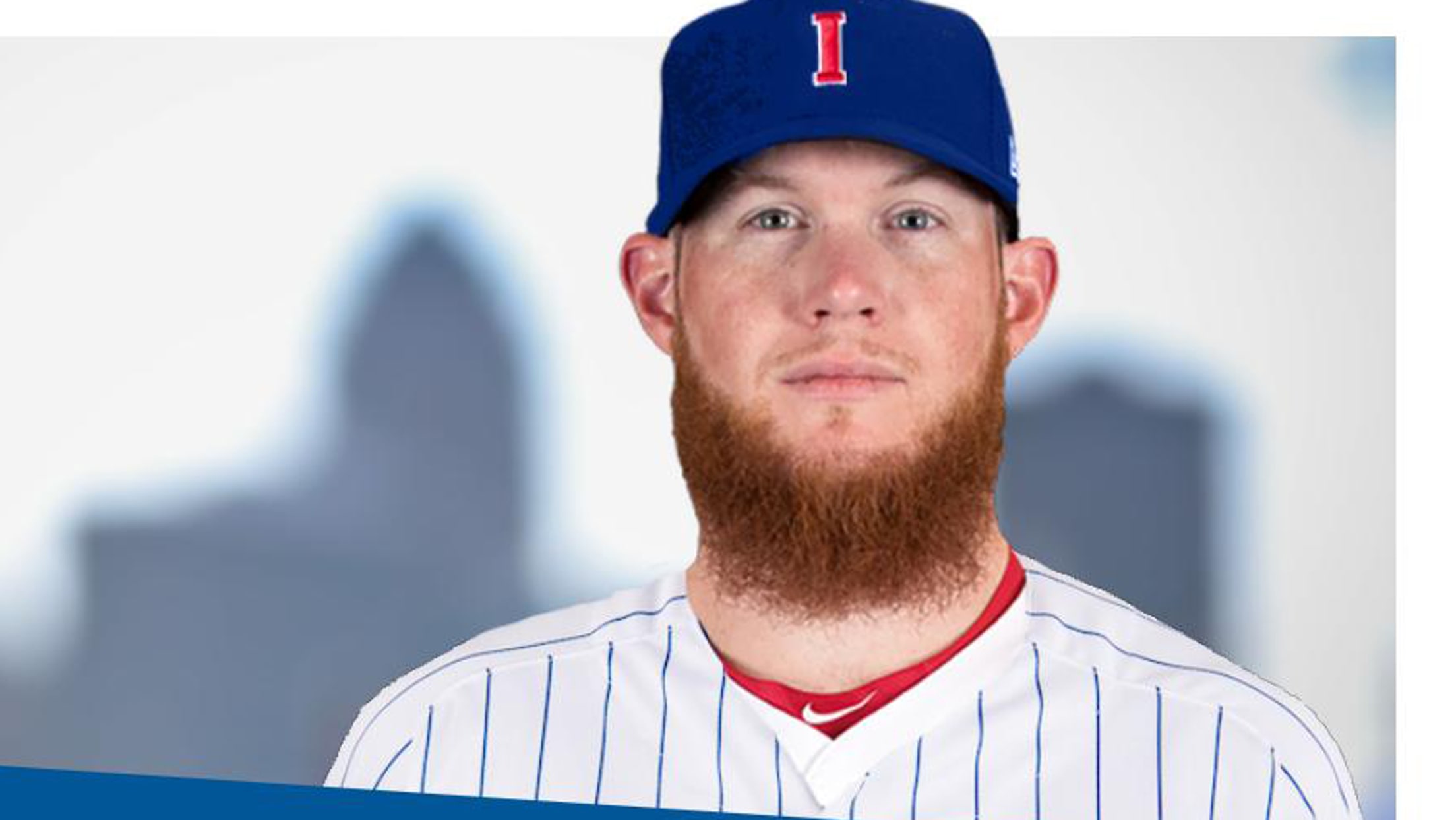 CHICAGO -- One of the challenges that big leaguers face during Minor League assignments is the aggressive approach hitters adopt against them. Setup man Pedro Strop experienced it earlier this season. Closer Craig Kimbrel got a taste of it during a successful eight-pitch appearance for Triple-A Iowa on Tuesday. "We
Inbox: Why has Javier Baez been struggling?
Cubs beat reporter Jordan Bastian answers fans' questions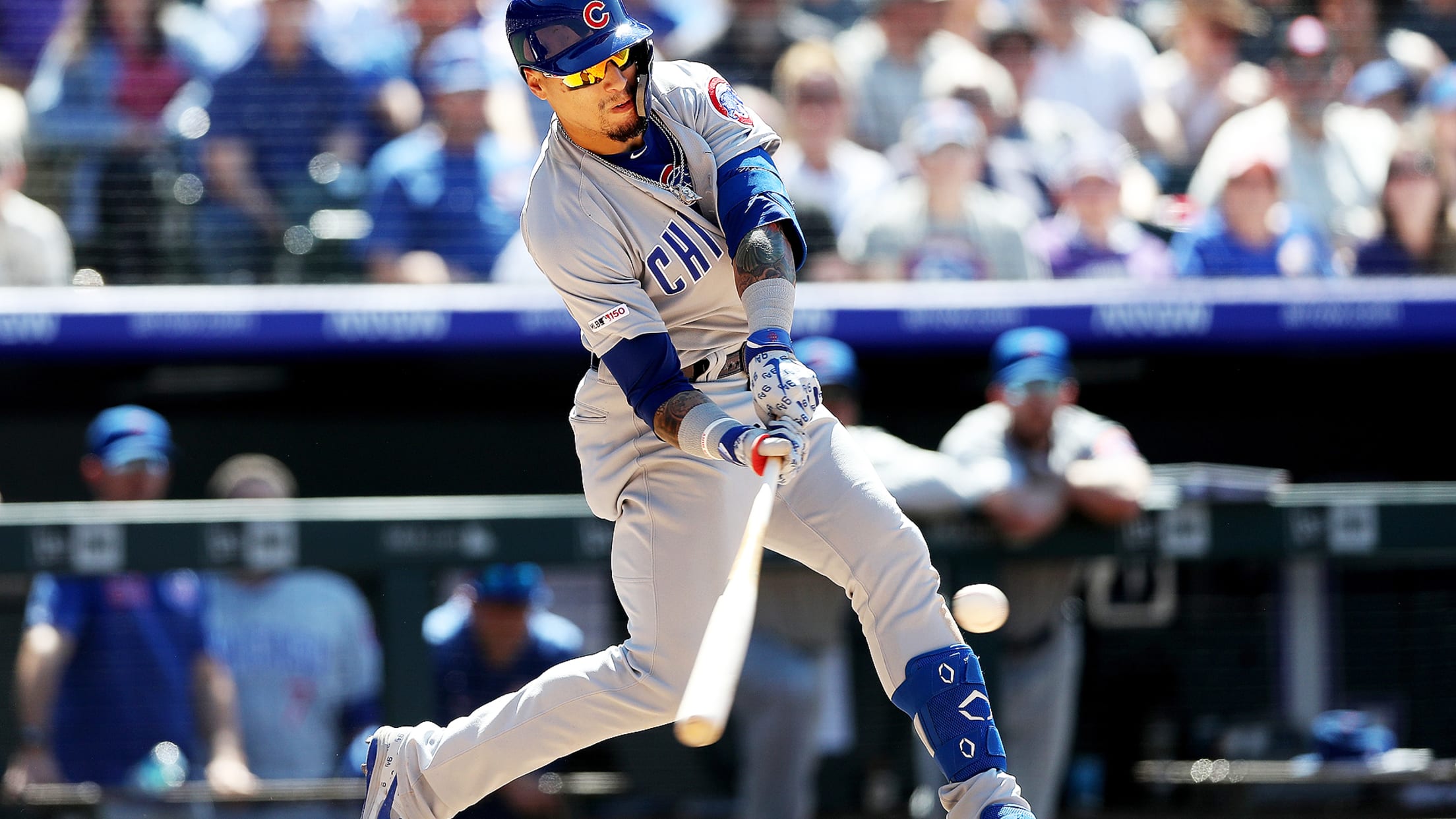 **Early in the season, much was made about Cubs hitters successfully using the opposite field. Given some of the recent offensive struggles, do you get a sense that the team is moving away from that? In particular, do you get the feeling that Javier Baez is moving away from that
Teen phenom leads updated Top 100 list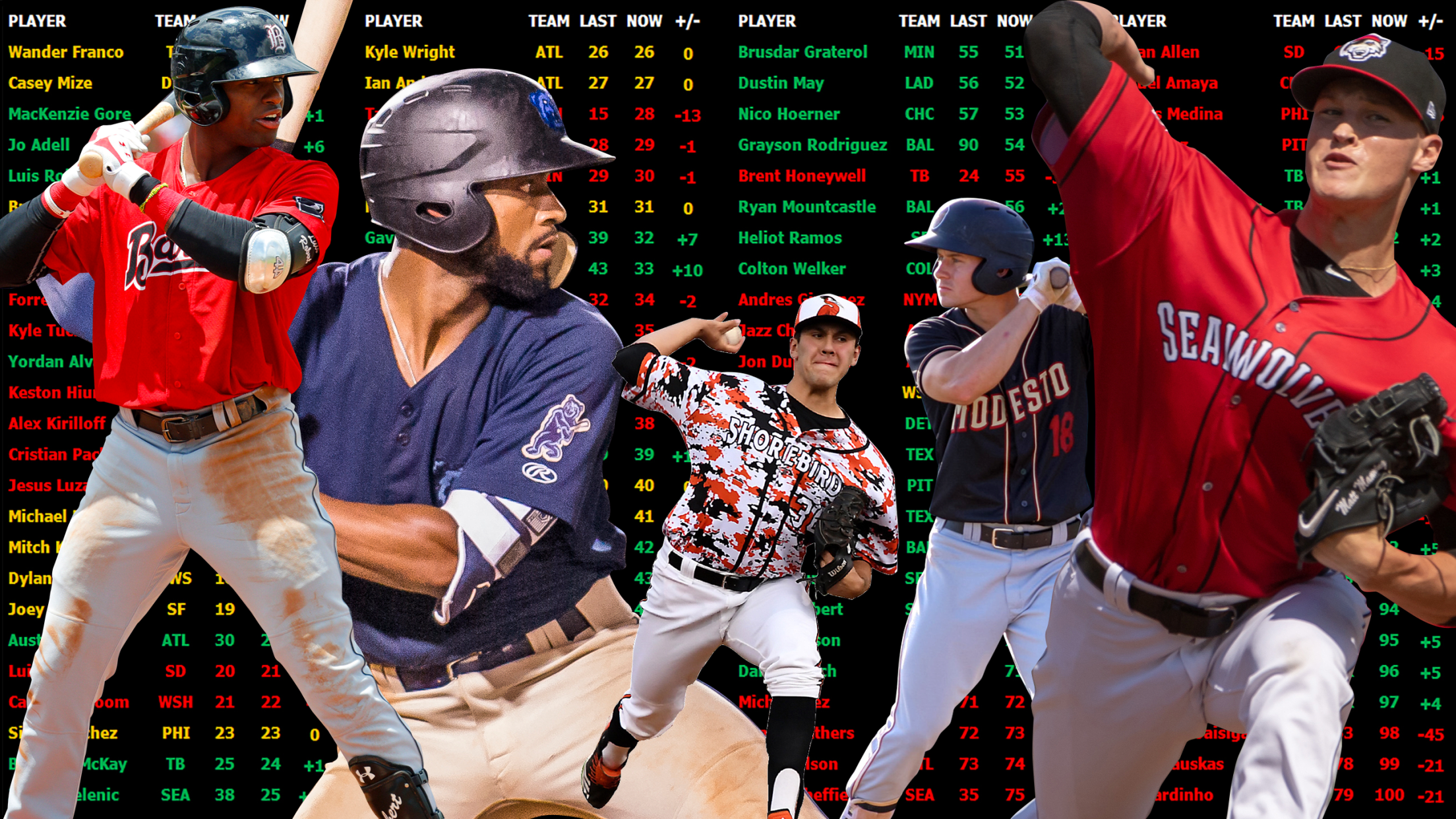 Another month and change has gone by since we last updated our Top 100 Prospects list. We're just about at the half-way point of the 2019 Minor League season and short-season leagues have just gotten underway, so it's a perfect time to make some tweaks to the list. This will