Inbox: Should Cubs target Akiyama for CF?
Beat reporter Jordan Bastian answers questions from fans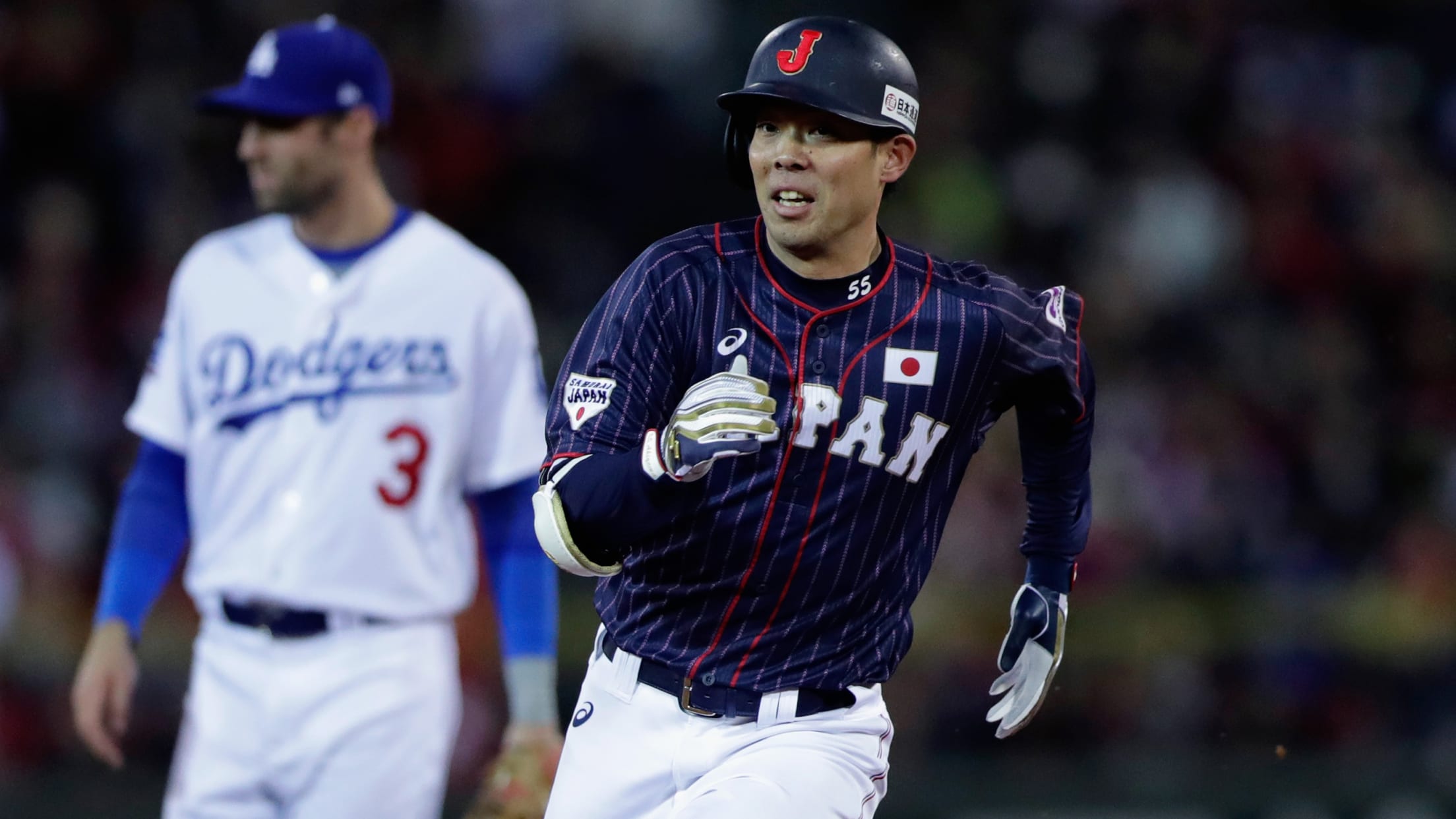 In the last Inbox, you addressed center field and some of the internal scenarios. What about Shogo Akiyama? Signing him would allow the Cubs to keep Jason Heyward in right field. Thoughts? --Craig S., Chicago There are multiple reports -- one via Patrick Mooney of The Athletic and another from
Source: Cubs to add Napoli to coaching staff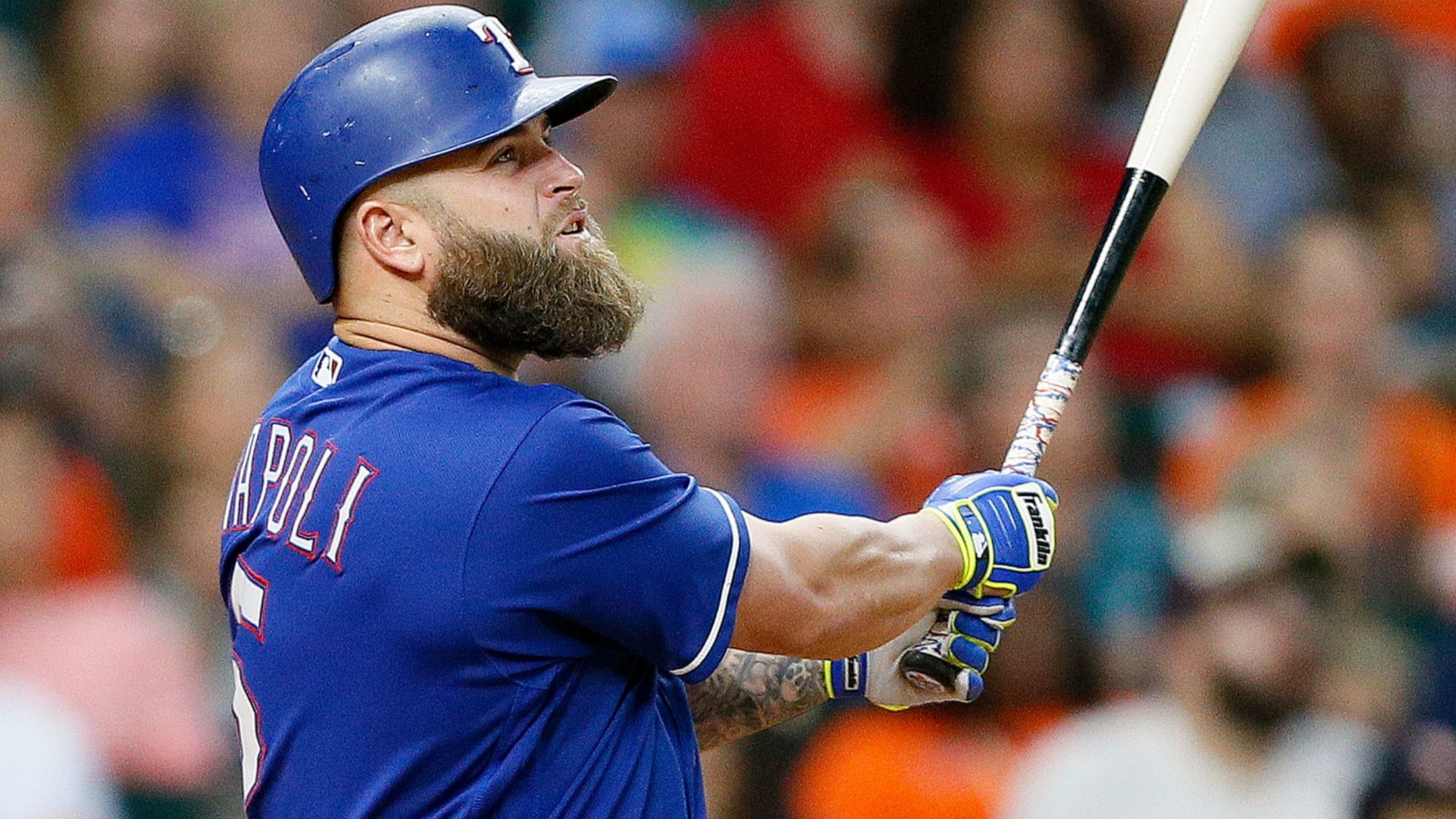 CHICAGO -- The last time the Cubs saw Mike Napoli, he was batting cleanup for the Indians in Game 7 of the 2016 World Series. Napoli's veteran leadership behind the scenes and powerful bat in the heart of the lineup contributed to Cleveland's remarkable postseason run that fall. Now, Napoli
Why Morrow might return to the Cubs in 2020
Closer candidate missed 2019 due to injury, had option bought out; team solidifies coaching staff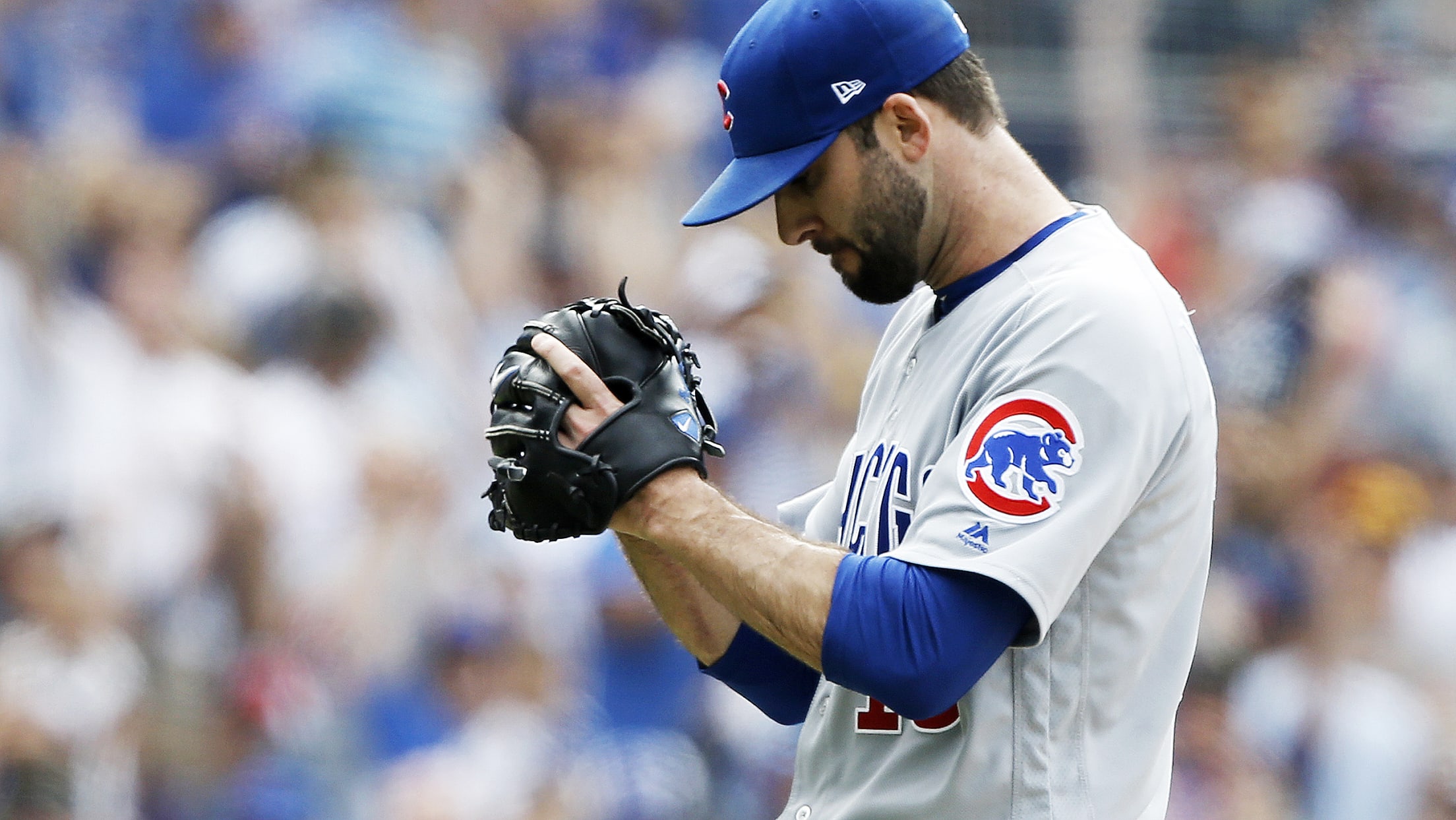 CHICAGO -- There are few certainties when it comes to the Cubs' 2020 bullpen. With a group of veterans from last season's cast now on the open market, Chicago will be scouring the trade market and looking at both the Major and Minor League free-agent pools for immediate help and
Cubs hire scouting director Kantrovitz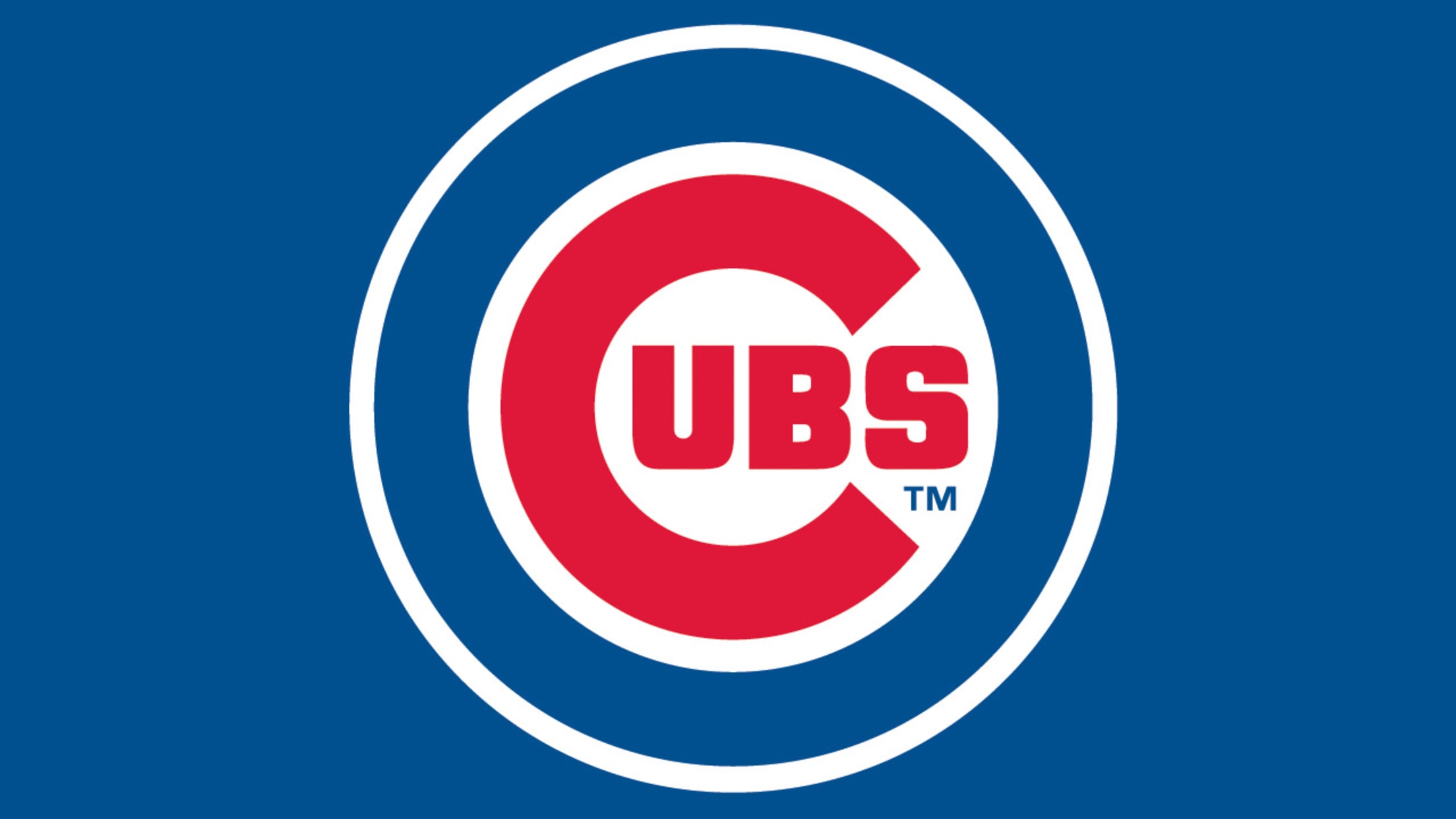 CHICAGO -- The early portion of the Cubs' offseason has been filled with turnover within the team's leadership structure. There was, of course, the hiring of David Ross as Chicago's new manager, but alterations have been taking place throughout the organizational ladder. Following an overhaul of the player-development hierarchy earlier
Here's the best athlete in all 30 farm systems
Everyone loves an impressive showcase of athleticism on the baseball field. Whether it's Byron Buxton improbably running down a ball in center field, Yasiel Puig uncorking a jaw-dropping throw from right or Cody Bellinger launching a tape-measure home run on what should be an unhittable pitch, there are eye-opening feats
These are the 10 best teams of the decade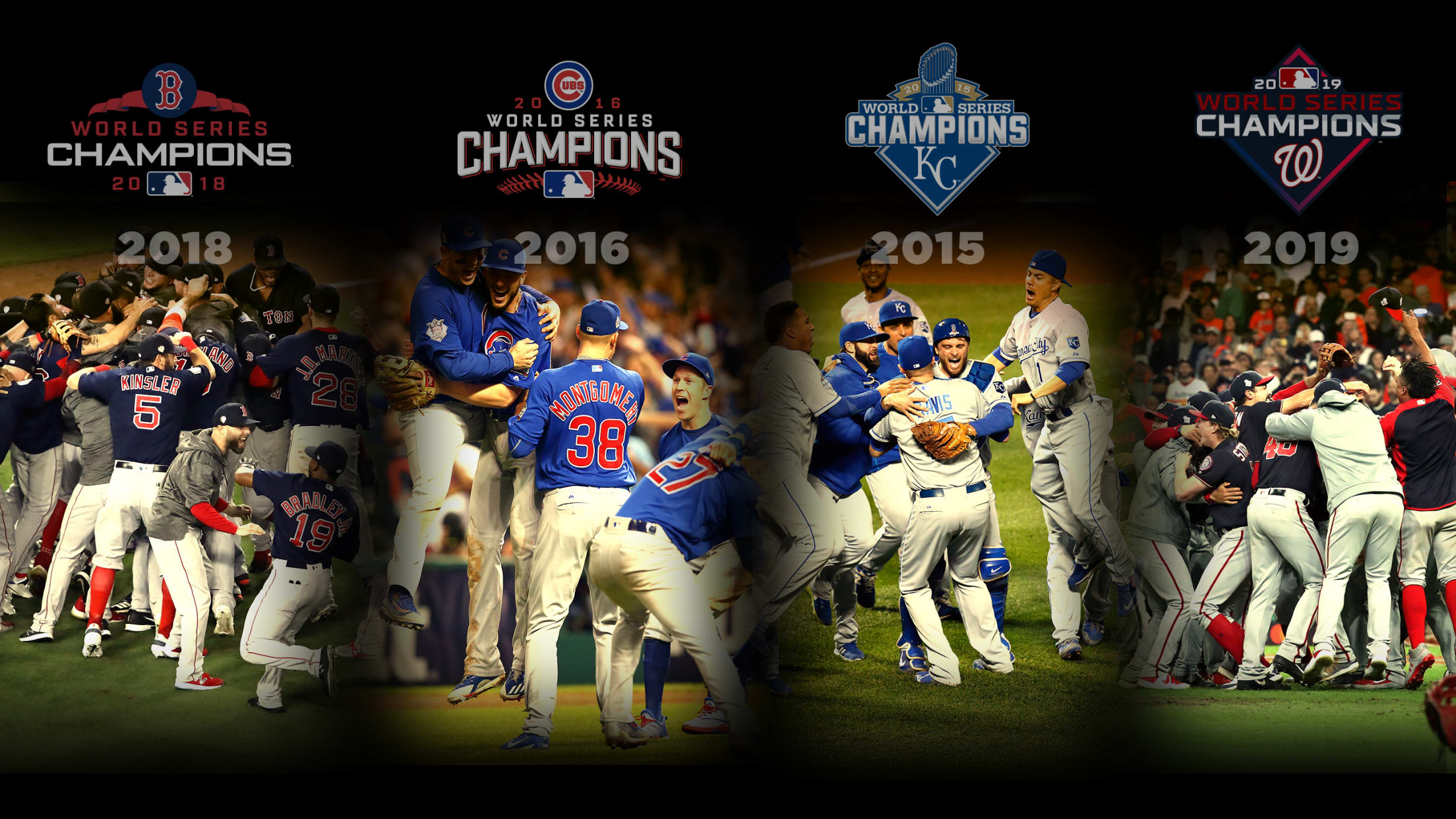 Will Leitch's series on the Data Decade, closing out this remarkable decade of baseball, runs every other week. Today we look at the 10 best teams from 2010-19. The Houston Astros were the best team during the 2019 MLB regular season and, according to win totals, the second-best team in
These Cubs could be involved in trade rumors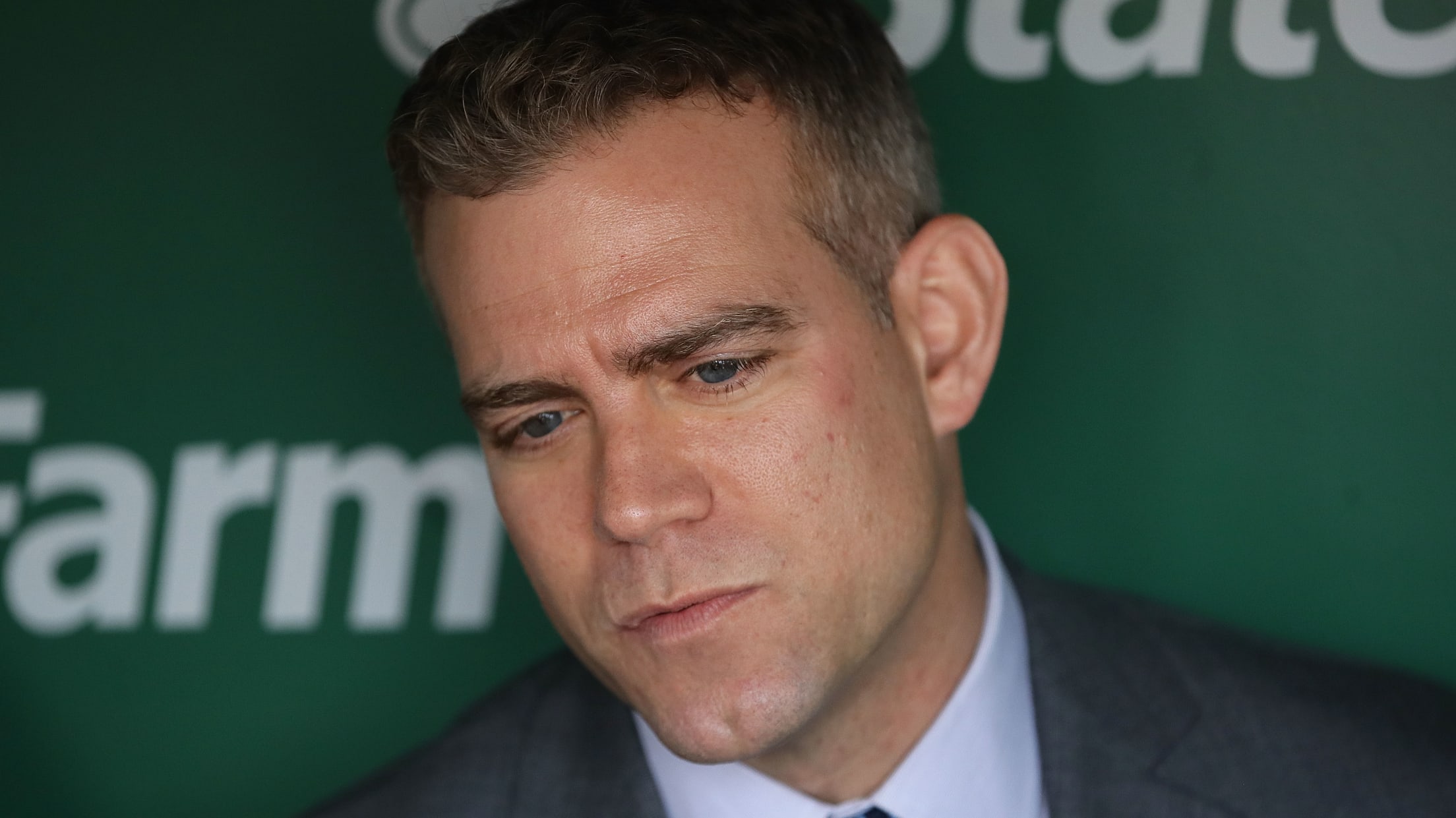 CHICAGO -- There will be no stopping trade rumors from flowing about the Cubs this offseason. The team is in the midst of an offseason of transition and a slew of circumstances surrounding Chicago will only lend to speculation about players potentially on the move. The Cubs' payroll already projects
Offseason checklist: Cubs' needs and moves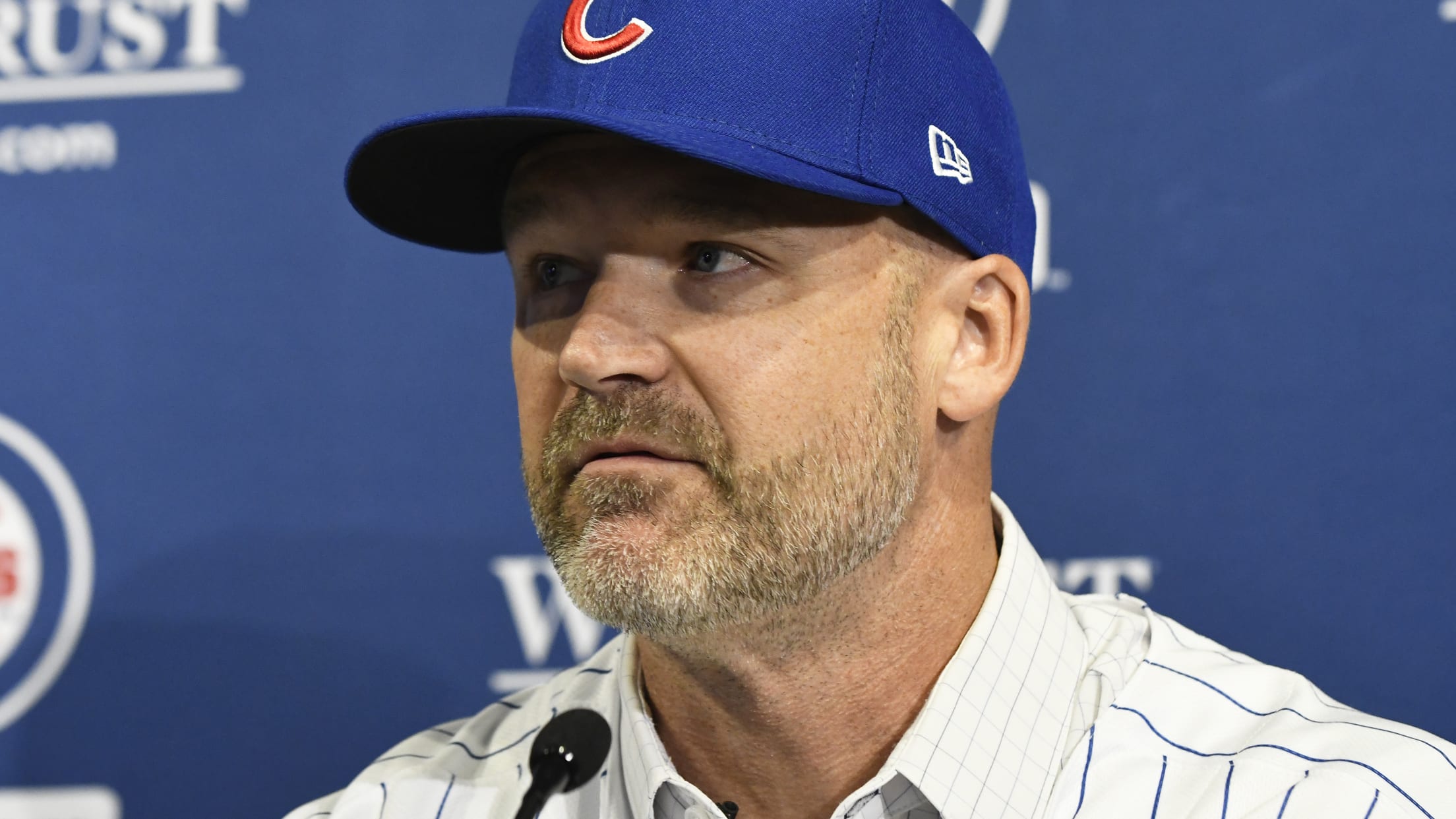 The Cubs' four-year streak of reaching the playoffs -- a run that included winning the World Series in 2016 -- came to an end this past season. With a new manager installed in David Ross, Chicago has an important offseason at hand. So what are the Cubs' biggest needs entering
Cubs' top 10 moments of the 2019 season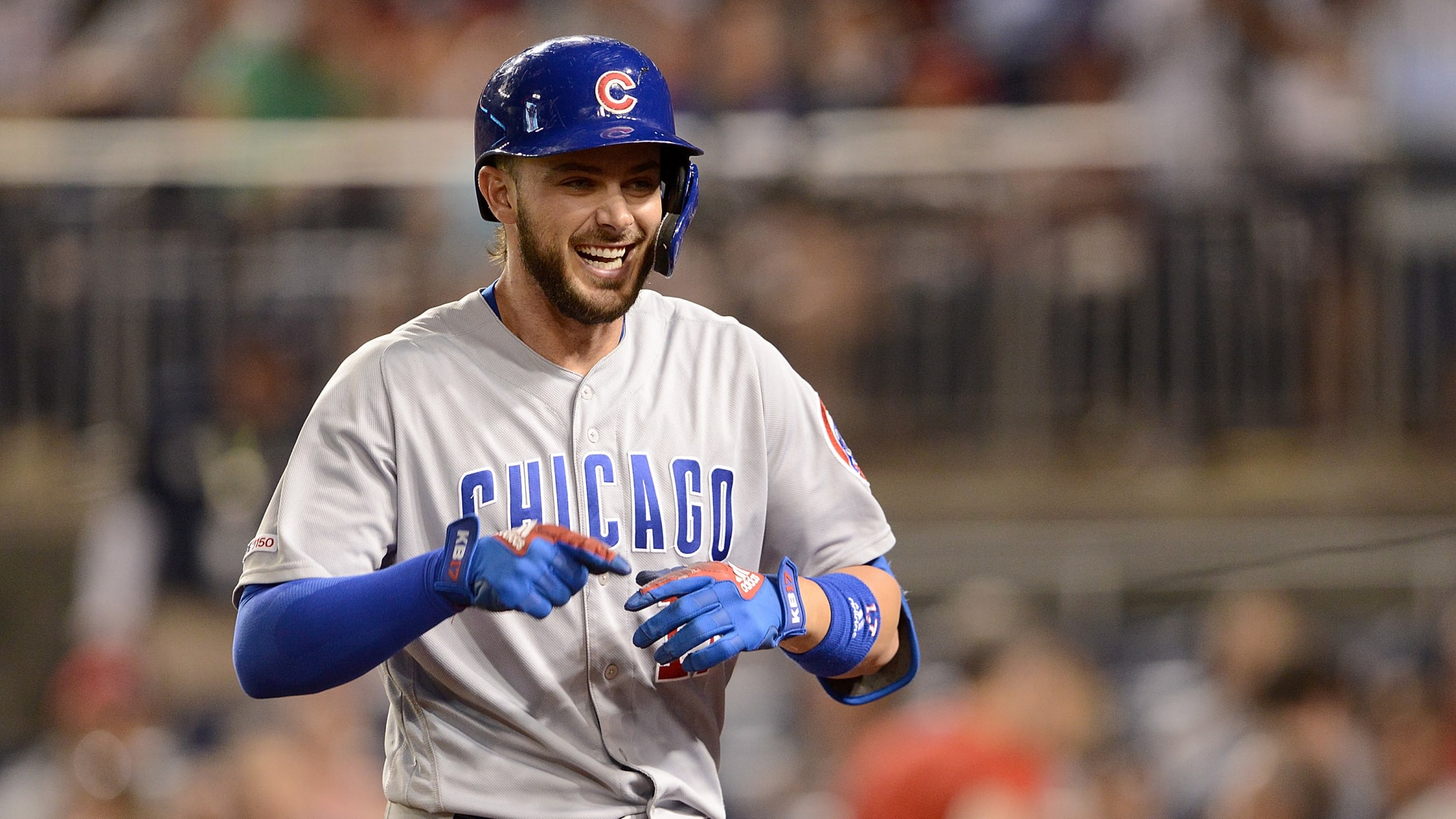 CHICAGO -- The Cubs would have preferred for their best moment in 2019 to have been hoisting another World Series trophy and planning a parade in Chicago. Reality did not meet expectations, but that does not mean there were no feats to celebrate from the past season. In fact, choosing
These 147 top prospects are Rule 5 eligible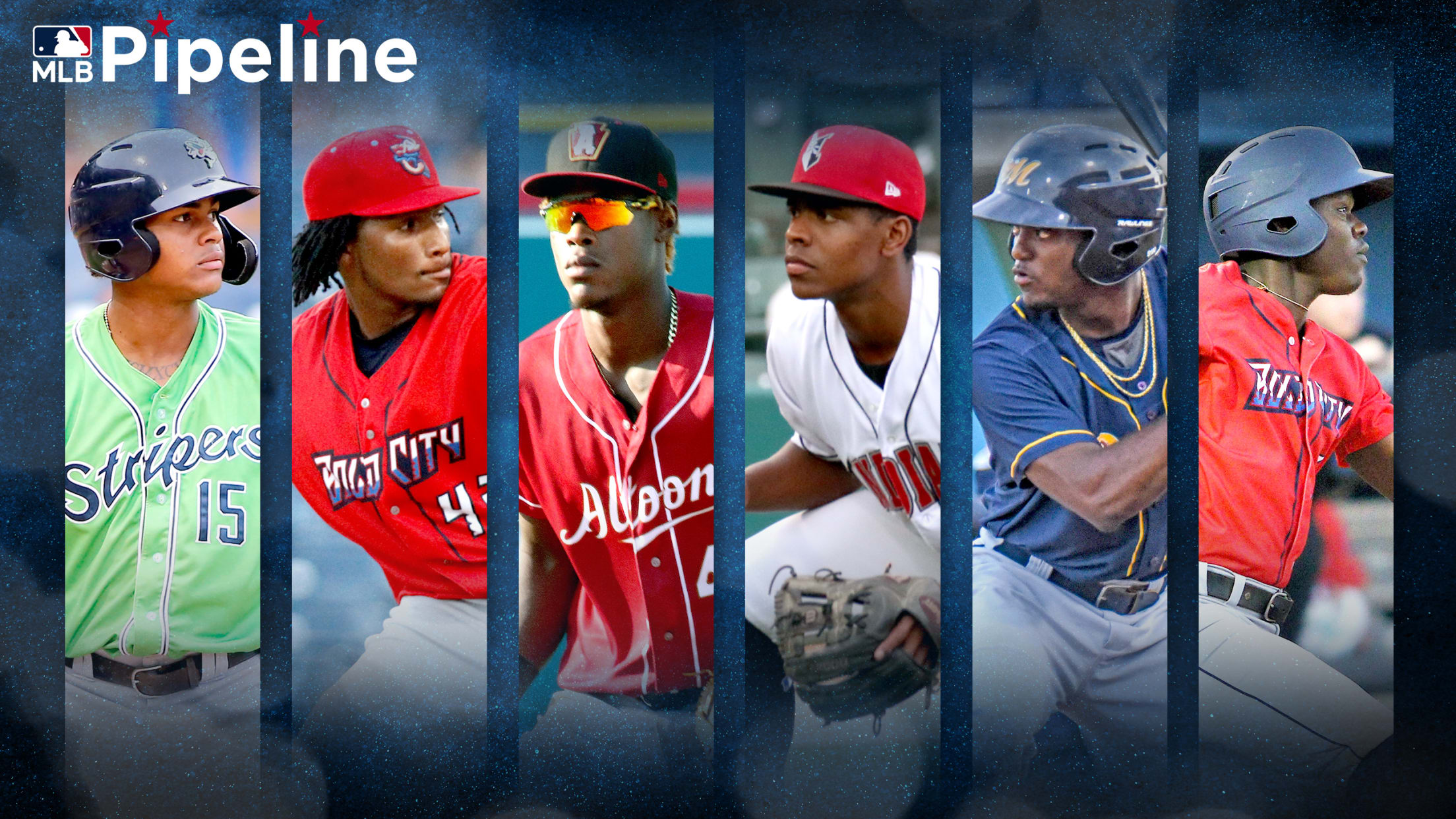 Over the next couple of weeks, all 30 Major League organizations have some serious decisions to make. They have until Nov. 20 to decide what they will do with their 40-man rosters. Some prospects will earn a coveted spot, some will not and will thus be eligible to be taken
Bullpen decisions loom for Cubs entering 2020
After struggles in '19, Strop's future with Cubs uncertain; club searching for high-leverage arms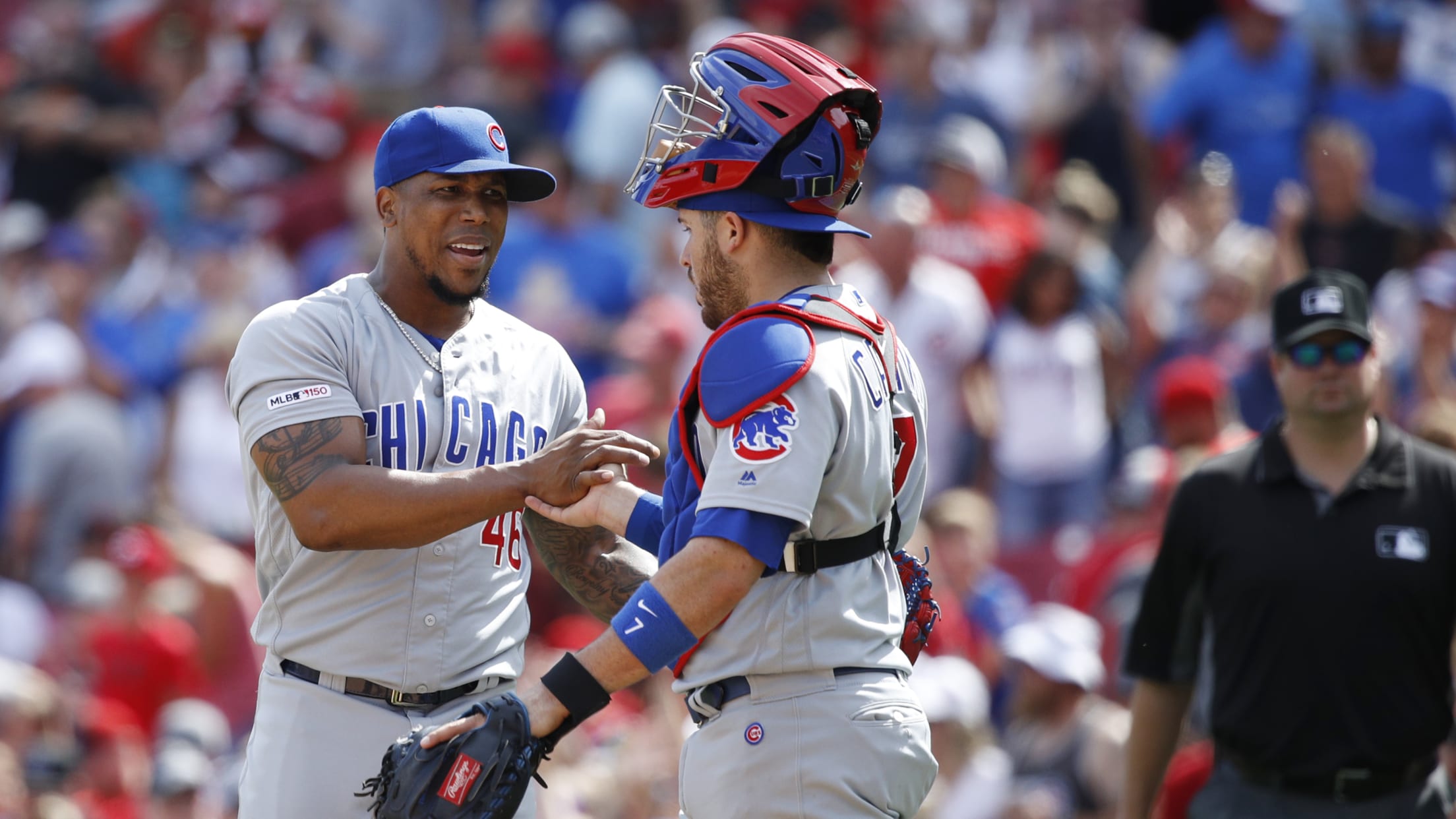 CHICAGO -- Pedro Strop looked around the visitors' clubhouse at PNC Park during the Cubs' final road trip last season, discussing the state of the team and the important winter that loomed. For parts of seven years, Strop has been with Chicago during its rise and fall as a franchise.
Predicting 1 future MVP from each team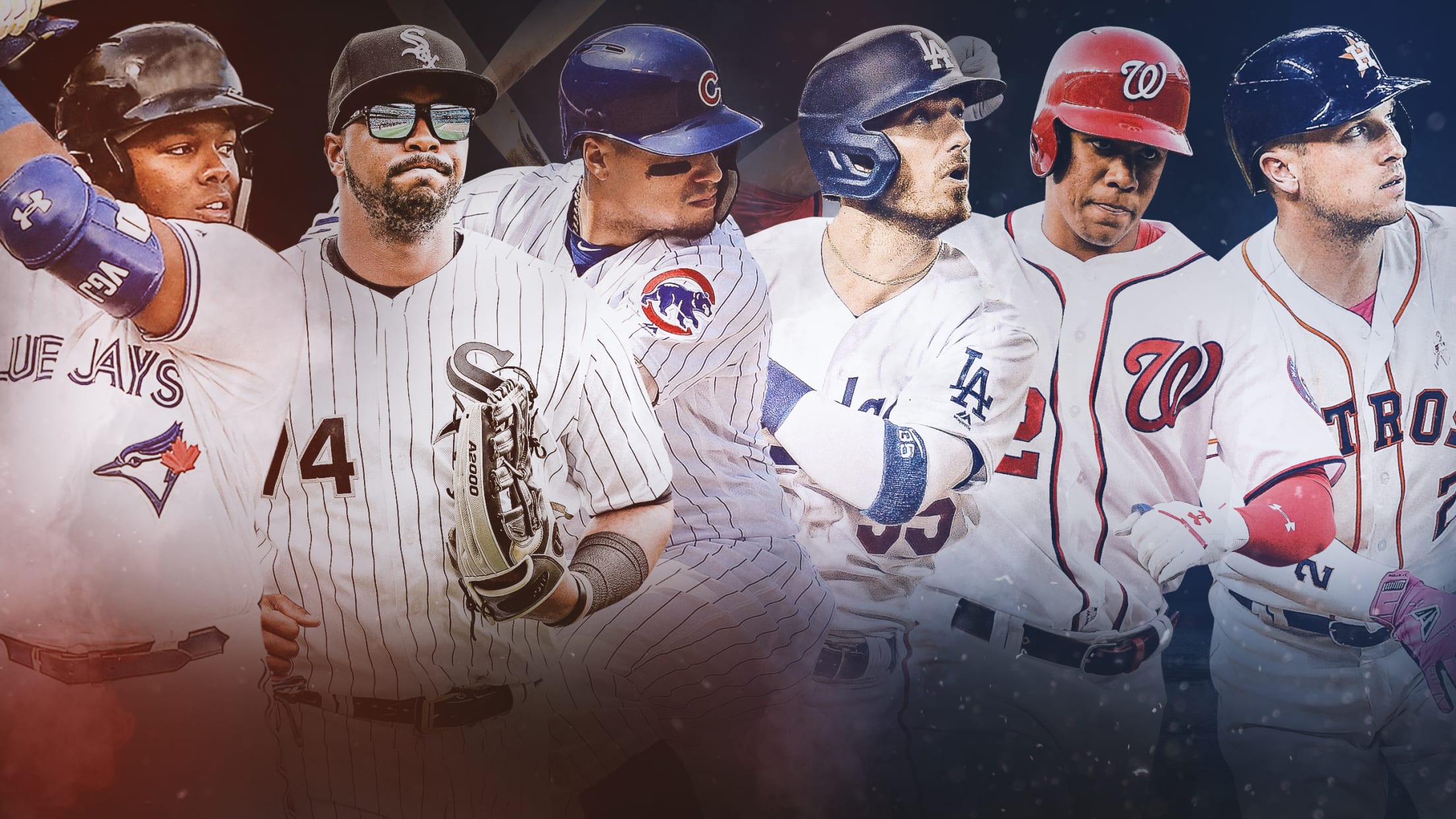 On Thursday, we will find out the MVPs in the National League and the American League. When you win an MVP, you instantly go down in your team's history. (Sorry D-backs, Rays and Mets: You still haven't had an MVP.) It's something both you and your franchise will have forever.
Cubs to add Young as bullpen coach (source)
Former Padres skipper Green reportedly to join club as bench coach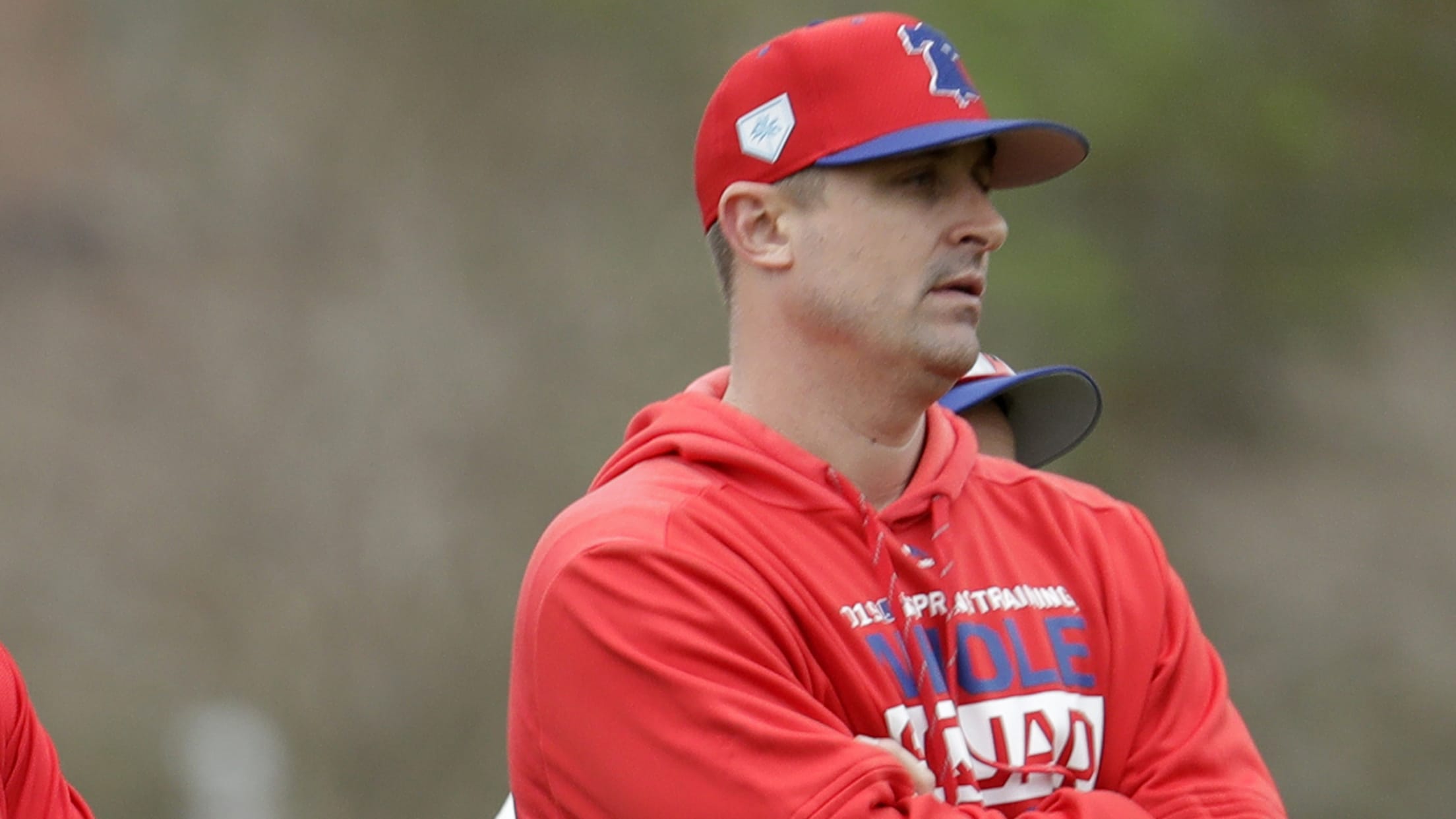 CHICAGO -- At the outset of this important offseason for the Cubs, president of baseball operations Theo Epstein hinted that there would be new voices and fresh sets of eyes in more than just the manager's office next year. Some of the change that has already taken place has been
Inbox: Could Hoerner shake up Cubs' outfield?
Beat reporter Jordan Bastian answers questions from fans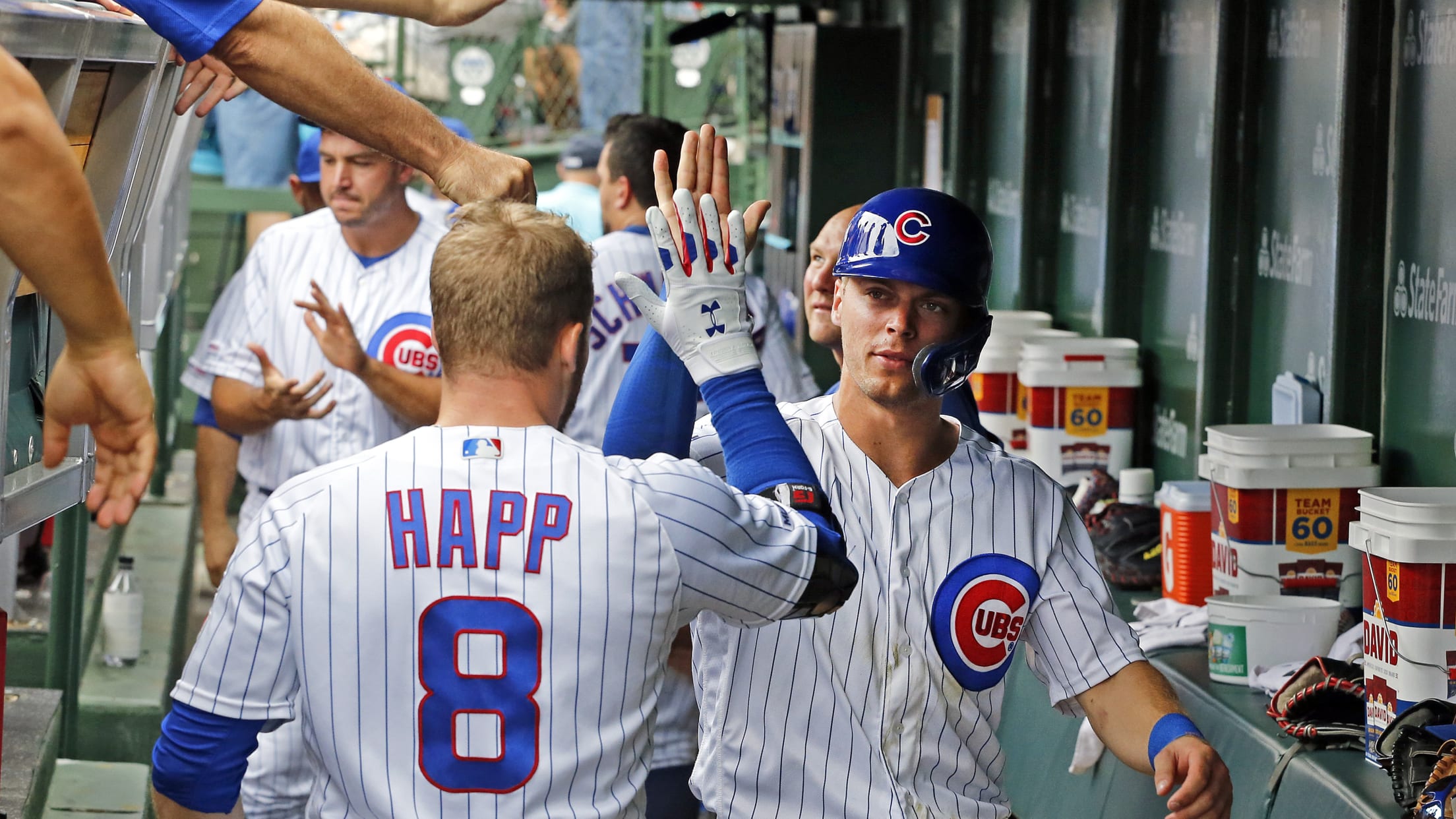 How serious of a candidate is Nico Hoerner for center field? Are Ian Happ and Albert Almora Jr. likely going to platoon center field if Hoerner doesn't work out? And does Nicholas Castellanos play a factor in any of this? --@captaincub1012 via Twitter If the Cubs re-sign Castellanos or add
30 teams, 30 candidates for 2020 Rookie of Year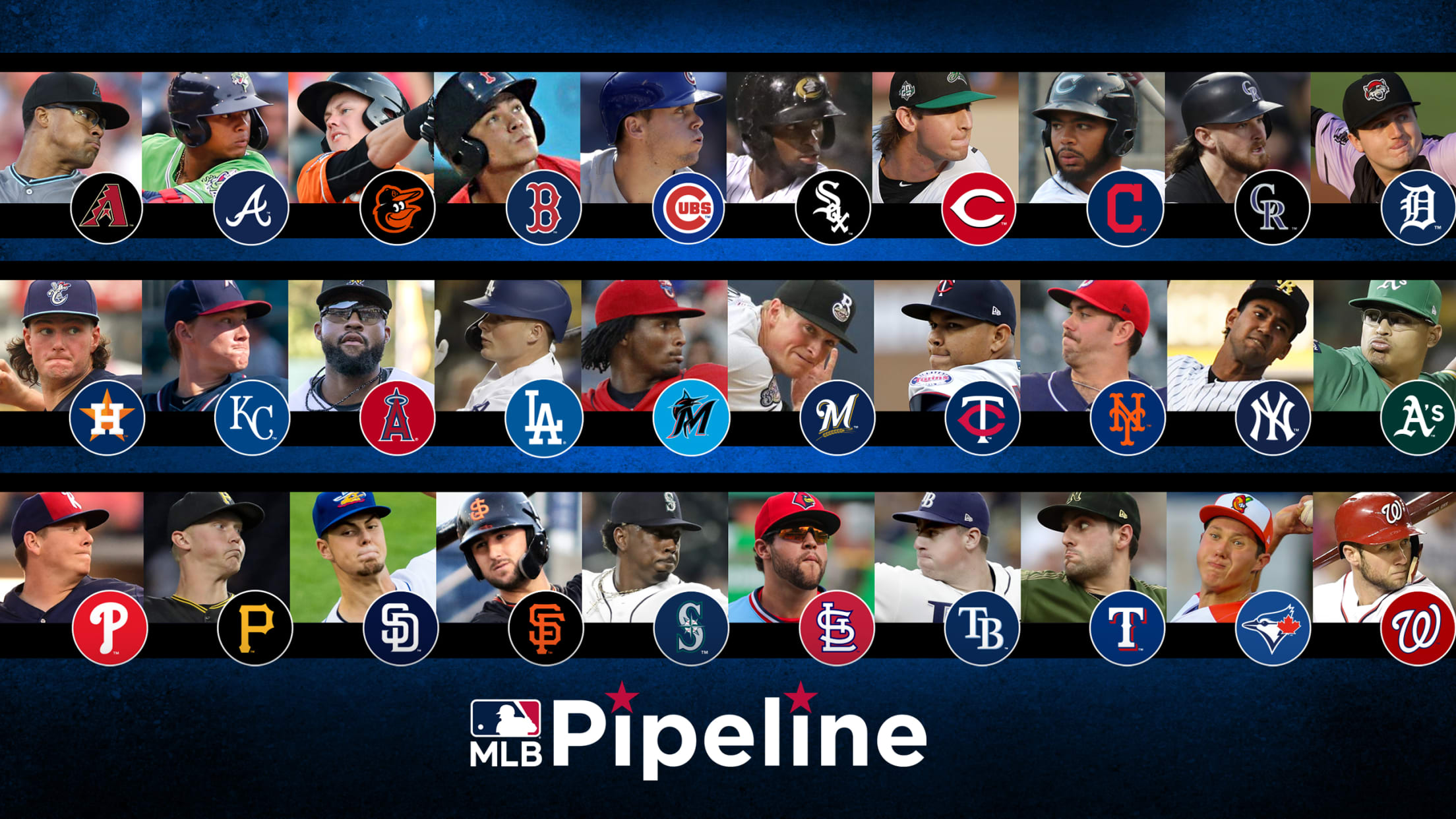 The BBWAA will announce the 2019 Rookie of the Year Award winners Monday, with the Astros' Yordan Alvarez and the Mets' Pete Alonso considered the front-runners to take home the hardware. A year ago at this time, Alonso was very much on the ROY radar as he appeared headed for
Hamels not tendered qualifying offer from Cubs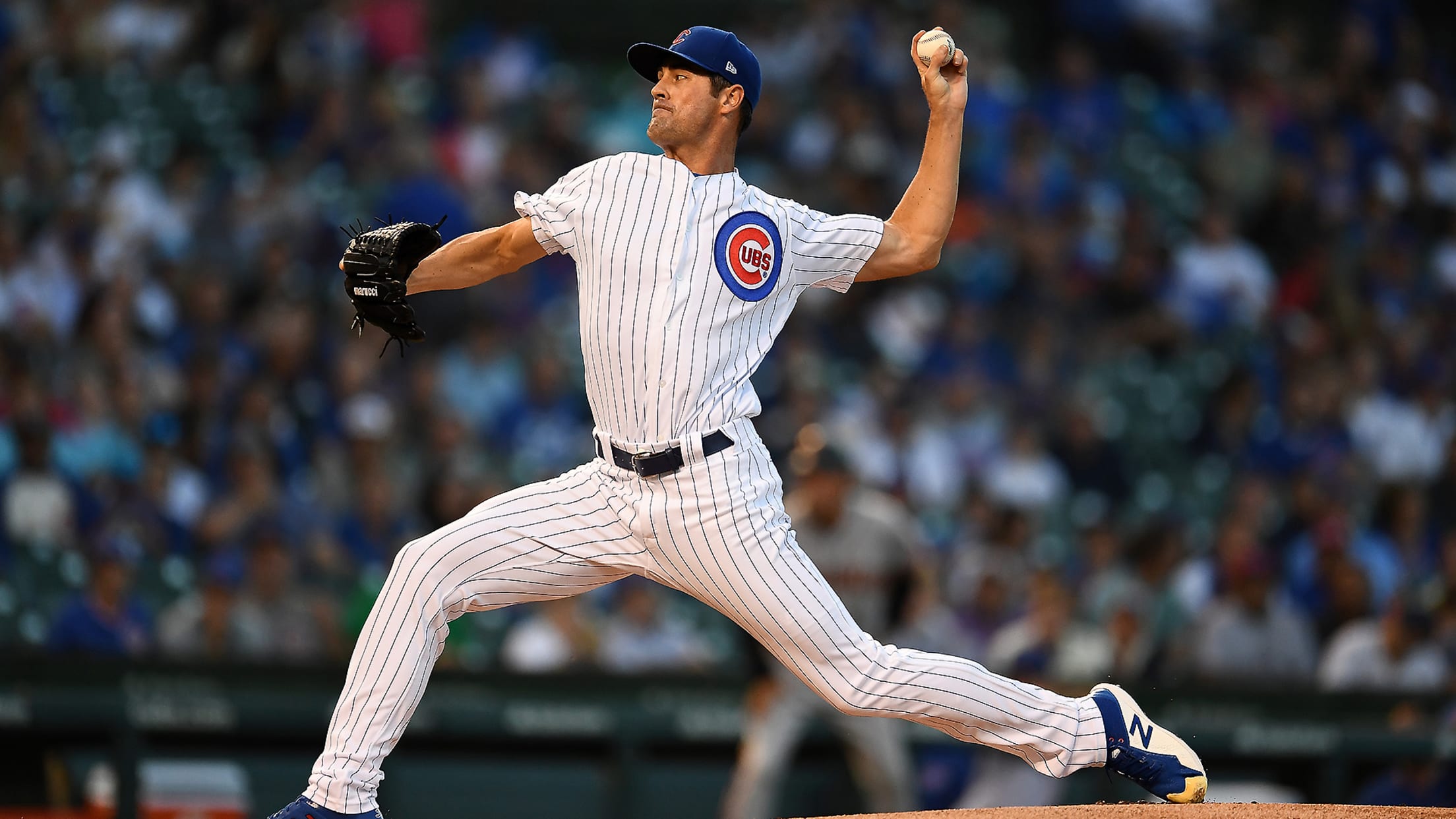 CHICAGO -- When Cole Hamels walked off the field at Great American Ball Park in his final June outing, it provided one of the defining moments of the Cubs' season. Chicago was already struggling to surge forward in the National League Central race, and now one of the rotation's rocks
Cubs boost TV reach via Sinclair-Mediacom deal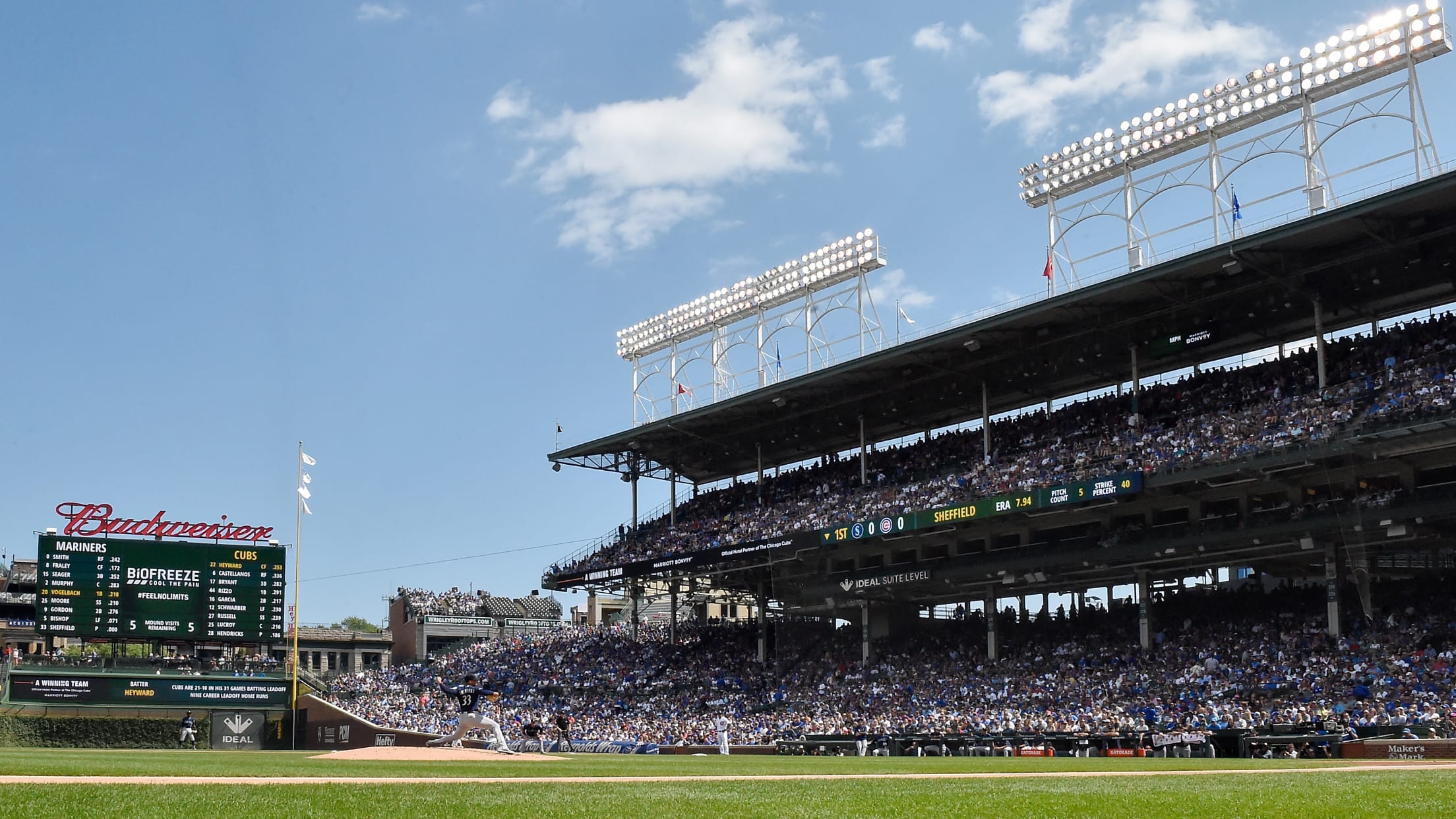 CHICAGO -- The Cubs will be launching Marquee Sports Network in February, just in time for Spring Training games. In the meantime, the club's business arm continues to make progress with carriage agreements that will bring the team's new regional network into more homes. On Wednesday, Sinclair Broadcast Group --
Cubs pick up Rizzo's option for 2020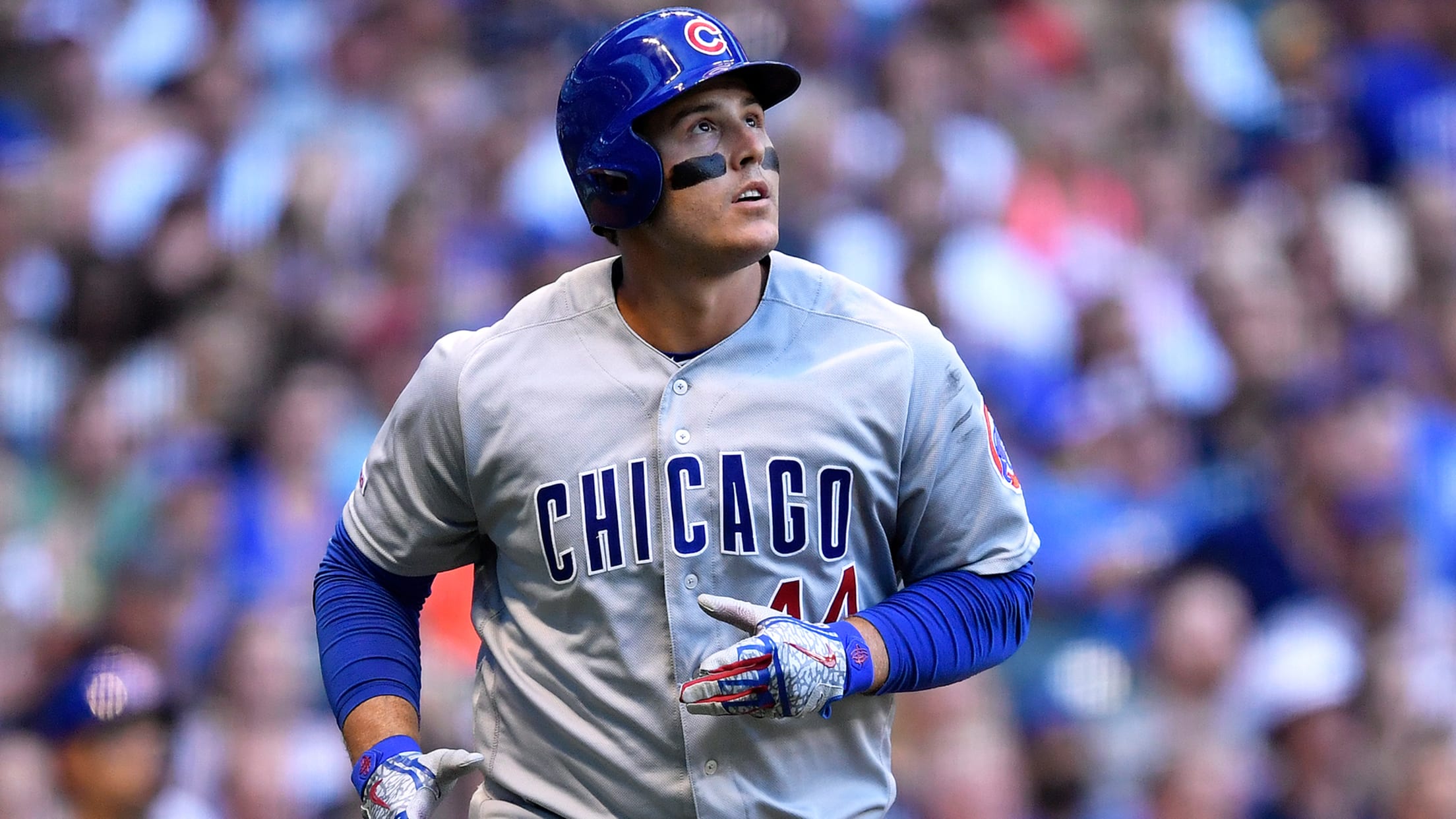 CHICAGO -- There was never any suspense surrounding the question of whether the Cubs would pick up Anthony Rizzo's team option for 2020. The decision is more of a formality than anything else, given the first baseman's status as a team leader and franchise icon. The Cubs took the official
Predicting Cubs' 2020 Opening Day roster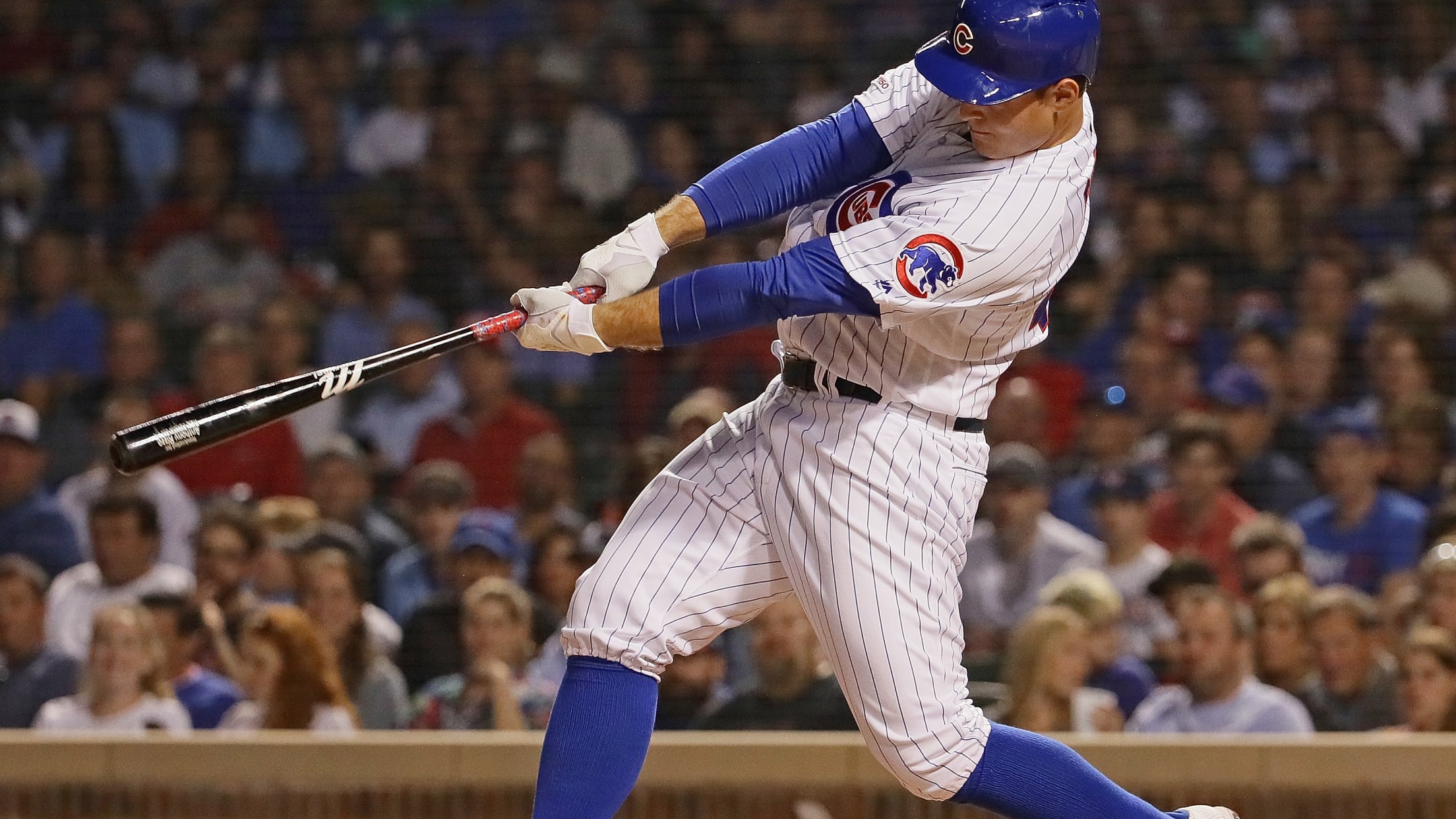 CHICAGO -- Predicting the Cubs' Opening Day roster one year ago was not a difficult exercise. The bulk of the team was under contract and the front office made it known from the start of the offseason that few changes were expected. The same can't be said for the coming
Cubs decline options on 4 additional relievers
Rea added to 40-man roster; Webster outrighted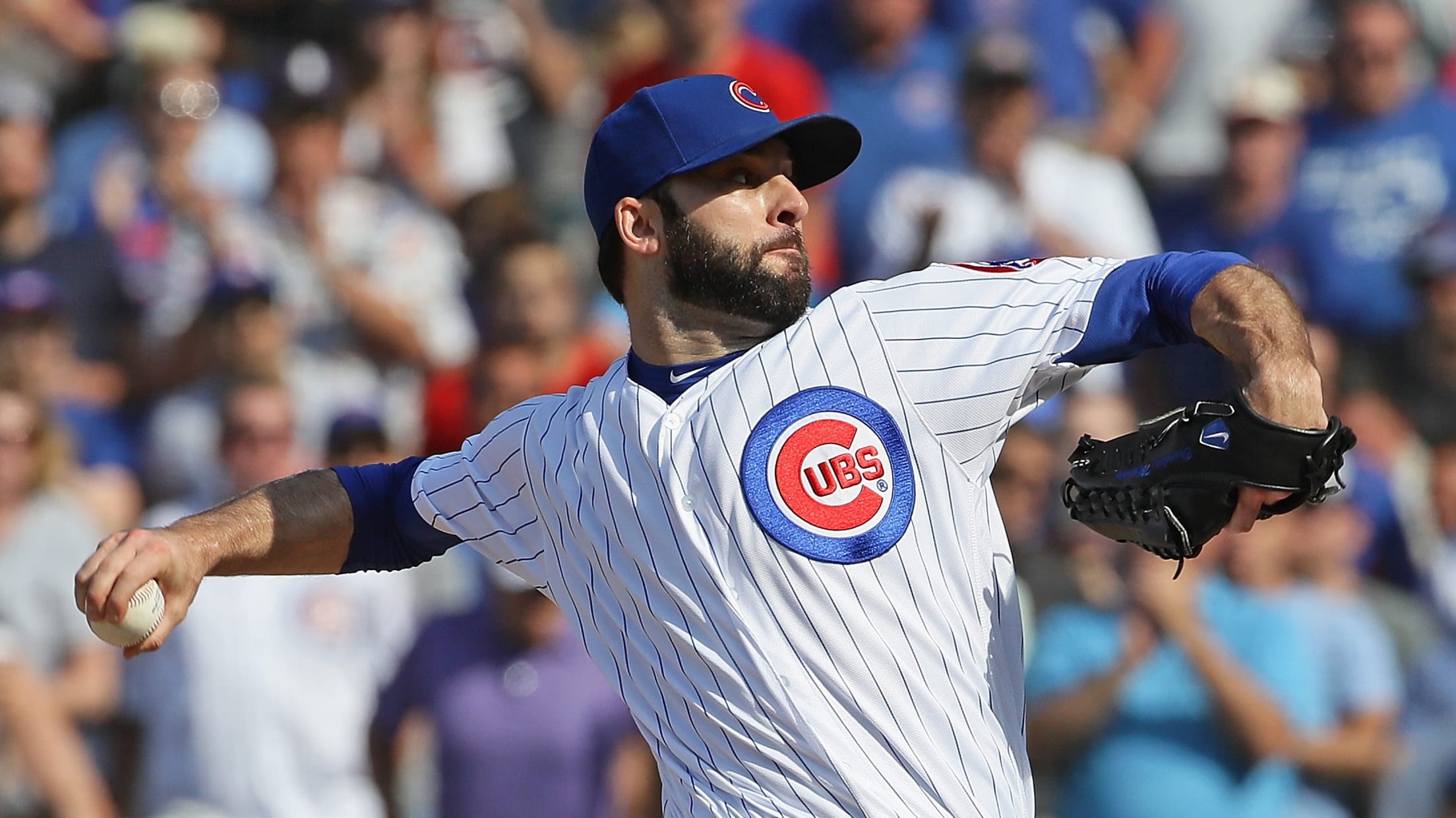 CHICAGO -- The Cubs finalized a number of decisions, including making a call on several team options prior to Monday's deadline for such contract stipulations. Here is a rundown of all the options that Chicago had to consider for 2020 and other moves of note. OPTIONS EXERCISED 1B Anthony Rizzo
Rizzo wins third Gold Glove Award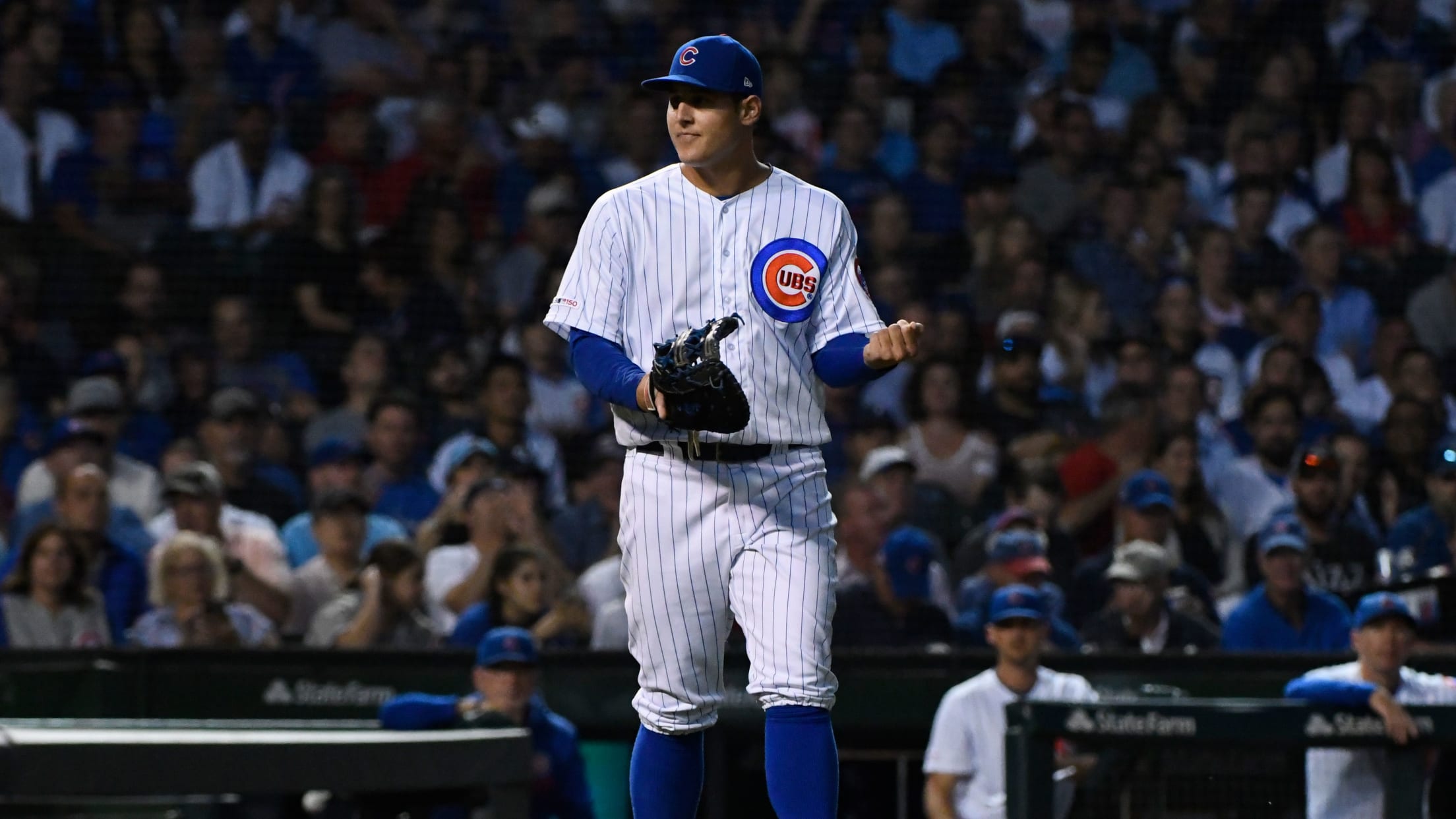 CHICAGO -- After making a highlight-reel grab, the Cubs' infielders know they just have to get the baseball into the vicinity of first base most of the time. Anthony Rizzo will take care of the rest. Rizzo's skills as a defender paid off again on Sunday night, when he was
'Real change' coming for Cubs this offseason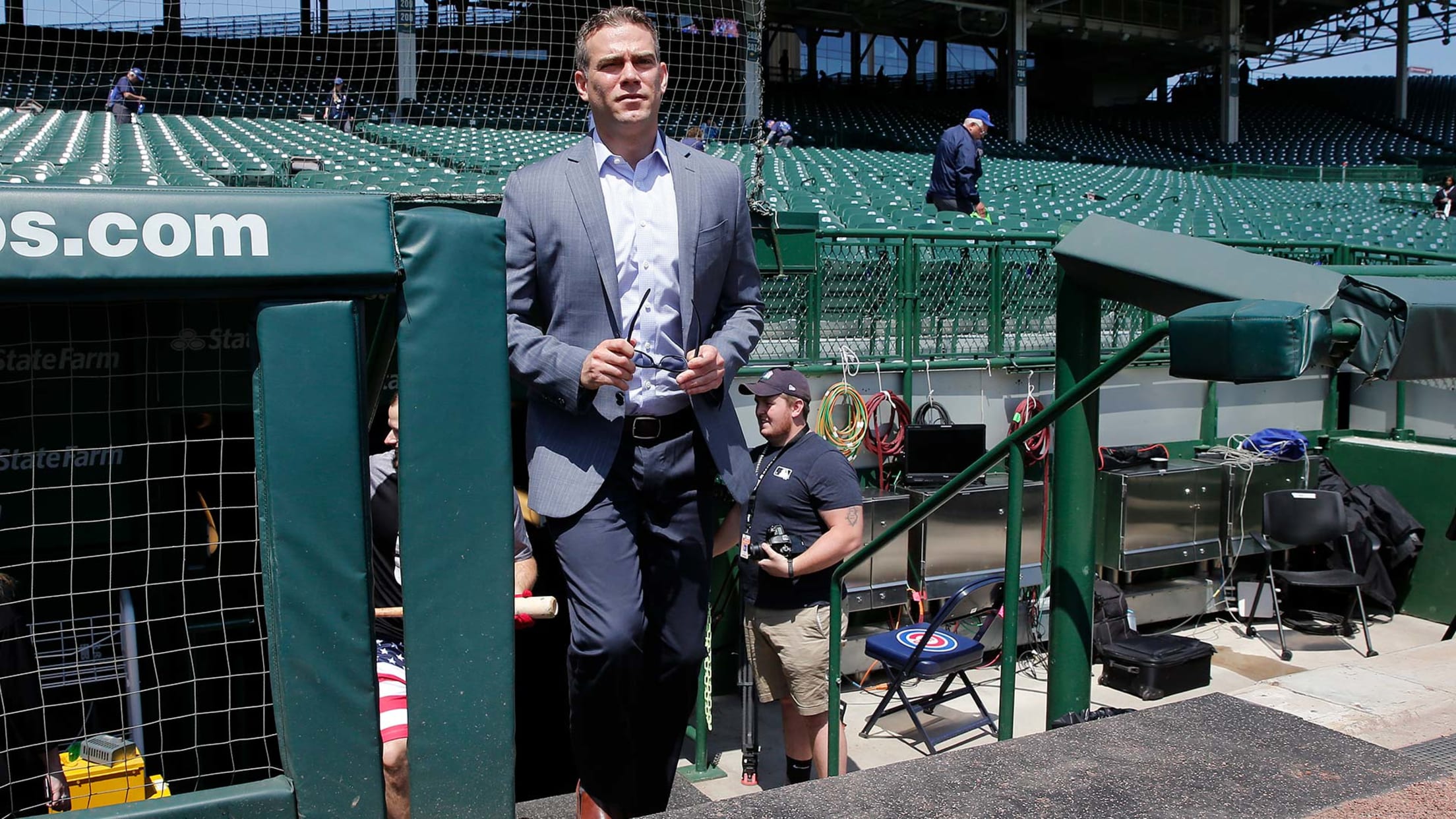 CHICAGO -- When Cubs president of baseball operations Theo Epstein called this a year of reckoning for his team, he meant that it was time to take a hard look at the organization from top to bottom. Now, following a disappointing season that ended without a postseason berth, Epstein said
Cubs pick up option for Quintana, not Holland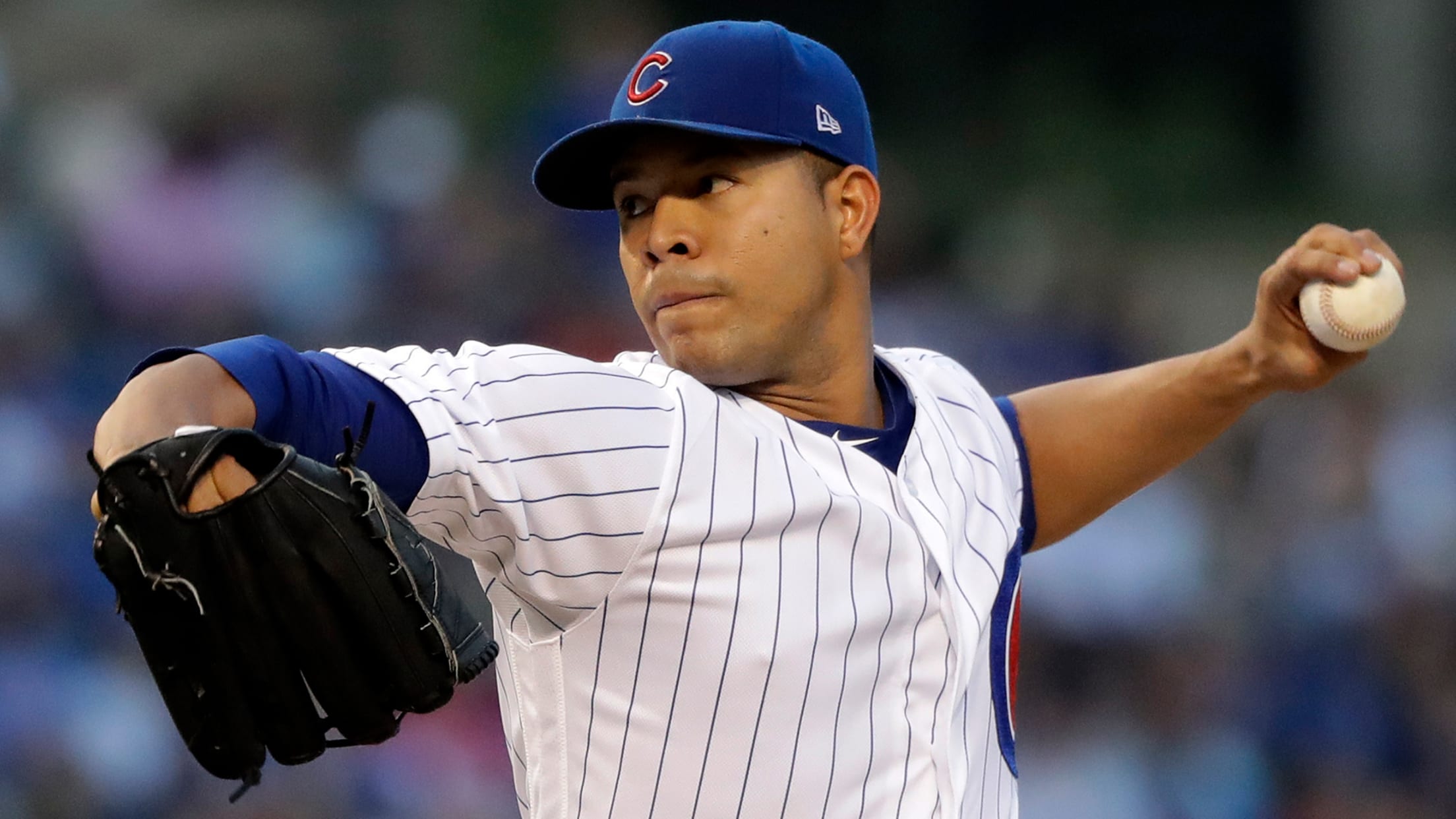 CHICAGO -- In this offseason of expected change, the Cubs will be looking into how they can improve upon the team's veteran rotation. But before any trade talks or free-agent negotiations, Chicago had to make a call on José Quintana. On Saturday night, the Cubs announced that they elected to
Here is each team's most 'untouchable' player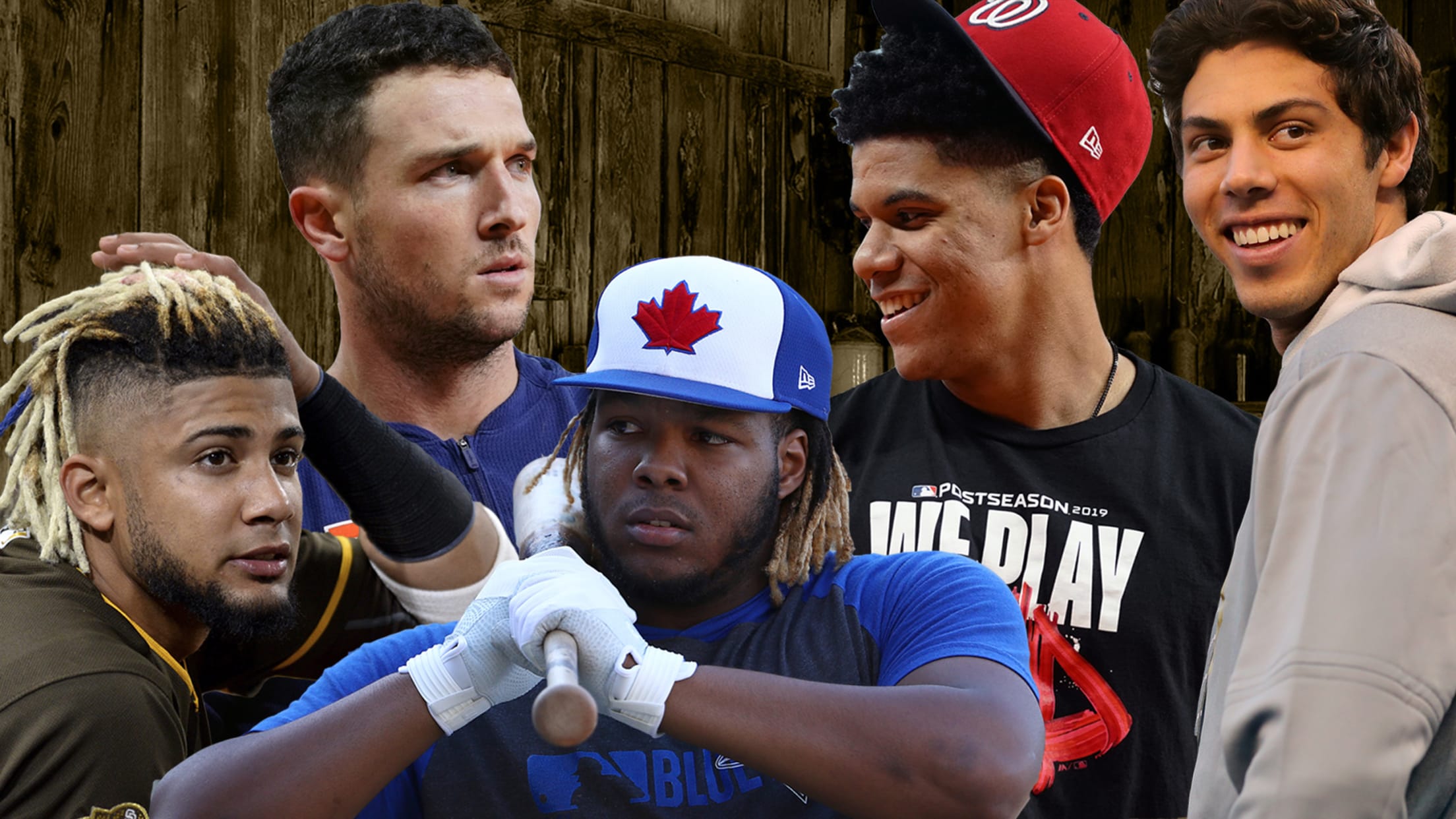 The offseason is here, which means there are no Major League Baseball games for several months. That is bad. But we are about to see a lot of players change teams over the winter, and that is always exciting and disorienting, so that part is definitely good. But some guys