Citi Field to be host site for vaccinations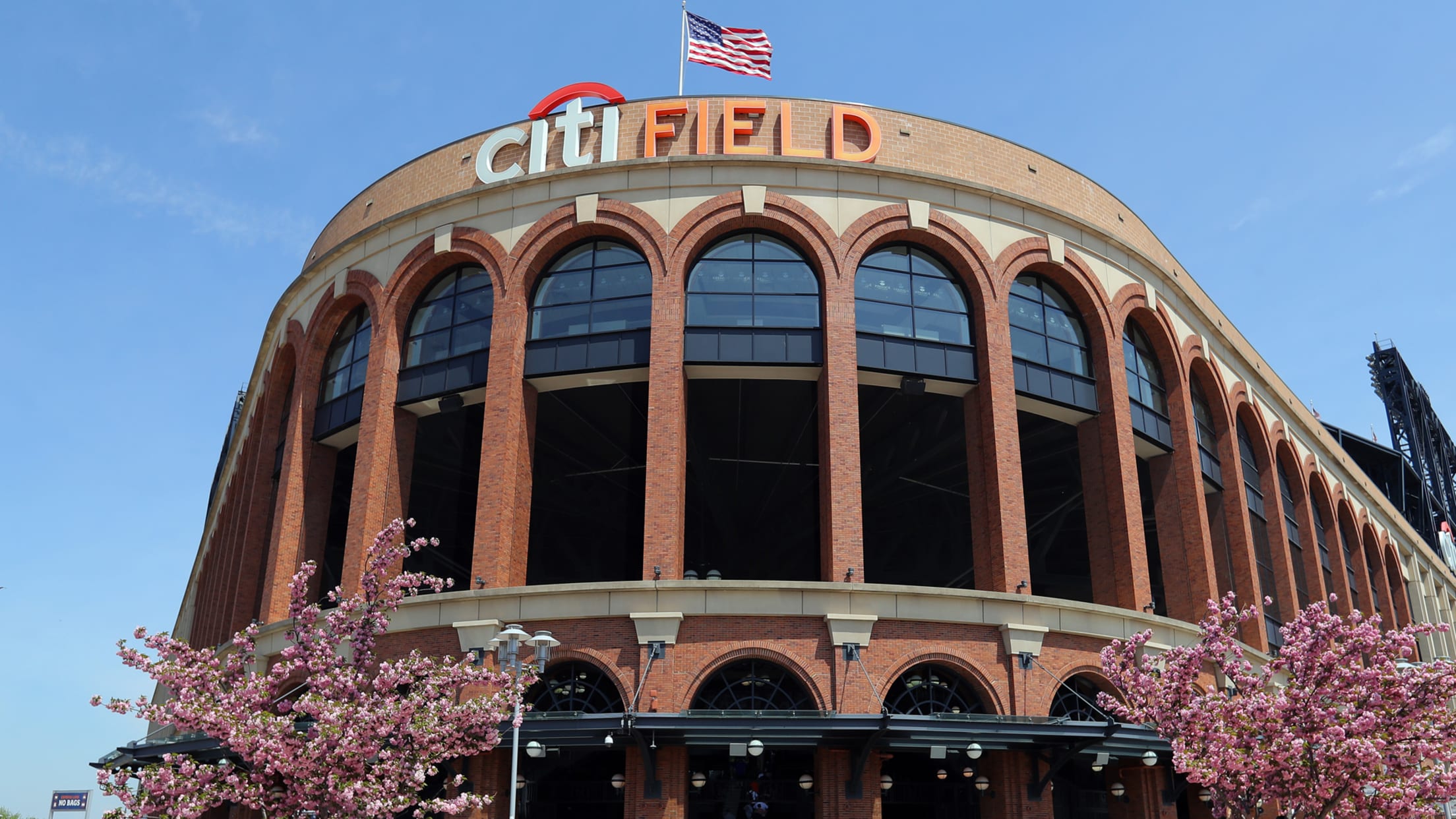 NEW YORK -- Citi Field renewed its place as a focal point of the five boroughs on Tuesday, when New York City Mayor Bill de Blasio announced the ballpark as a major host site for COVID-19 vaccinations. Vaccines will start being administered the week of Jan. 25 through the NYC
NEW YORK -- Citi Field renewed its place as a focal point of the five boroughs on Tuesday, when New York City Mayor Bill de Blasio announced the ballpark as a major host site for COVID-19 vaccinations. Vaccines will start being administered the week of Jan. 25 through the NYC Health + Hospitals system.
"It is Amazin' news, you might say, and it's a welcome moment for the people of the city -- particularly for the people of Queens," de Blasio said with a Mets cap resting next to him on his City Hall podium. "This is going to be fantastic. This is going to help so many people to get vaccinated."
While making the announcement, de Blasio video-conferenced in Mets owner Steve Cohen, who called the program "so important."
New Yorkers are AMAZIN' and we're proud to help keep them safe. As of January 25, #CitiField will become one of the largest #COVID19 vaccine sites in the city, working 24/7 to serve as many as 7K New Yorkers a week. #NYCVaccineForAll https://t.co/HCvN1zY2e2 pic.twitter.com/3lSIoXB4e7

— Citi Field (@CitiField) January 12, 2021
"We know the suffering that's going on with COVID, and any way the organization could help support this effort, we were going to do it," Cohen said. "We have talked about being involved in our communities, and I can't think of any way that's more important than what this effort is. … The goal is just to get the vaccine in people's arms so we can get this crisis over with, and get back to living a normal life. I really would look forward to that, and I think everybody else would, too."
Since buying the Mets in November, Cohen has become significantly involved in community affairs. Immediately upon announcing his purchase of the team, which required de Blasio's approval, Cohen pledged $17.5 million to help small New York City businesses that have suffered during the pandemic. He also announced plans to significantly increase the giving of the Mets Foundation, which is now led by his wife, Alex, and to reinstate pre-pandemic salaries to all full-time Mets workers. The total outlay of Cohen's initiatives was more than $27 million.
Now he is using Citi Field to help the public, much as former owners Fred and Jeff Wilpon did in making the ballpark an early New York City COVID-19 testing site. Under Cohen, Citi Field will become a 24/7 vaccination site; de Blasio expects the ballpark to handle as many as 7,000 vaccinations per day.
"And I want to be clear," de Blasio quipped. "We welcome Queens residents. We welcome all New Yorkers. We even welcome Yankees fans."
New York City currently has made vaccinations available to first responders, essential workers, teachers and school staff; people who live or work in shelters; public-facing grocery store workers; and anyone 75 and older. The goal is to vaccinate 175,000 people this week.
During a colorful press conference, the Mayor added that Mets president Sandy Alderson played a pivotal role in brokering the agreement between New York City and the Mets. As Cohen reciprocated his thanks to the city, de Blasio put on a Mets jersey and cap. He then took a moment away from business to laud Cohen for his team's recent acquisition of Francisco Lindor.
"I assume you're as excited as you could be about that," de Blasio said.
"Oh, yeah," Cohen replied. "This is a difference-maker, and [Carlos] Carrasco is going to be also a real contributor to the Mets. Listen, we're excited. We're so excited [for] the two of them, and hopefully this is just the beginning of more good things to come."