Top Draft pick Brett Baty signs, joins Mets for BP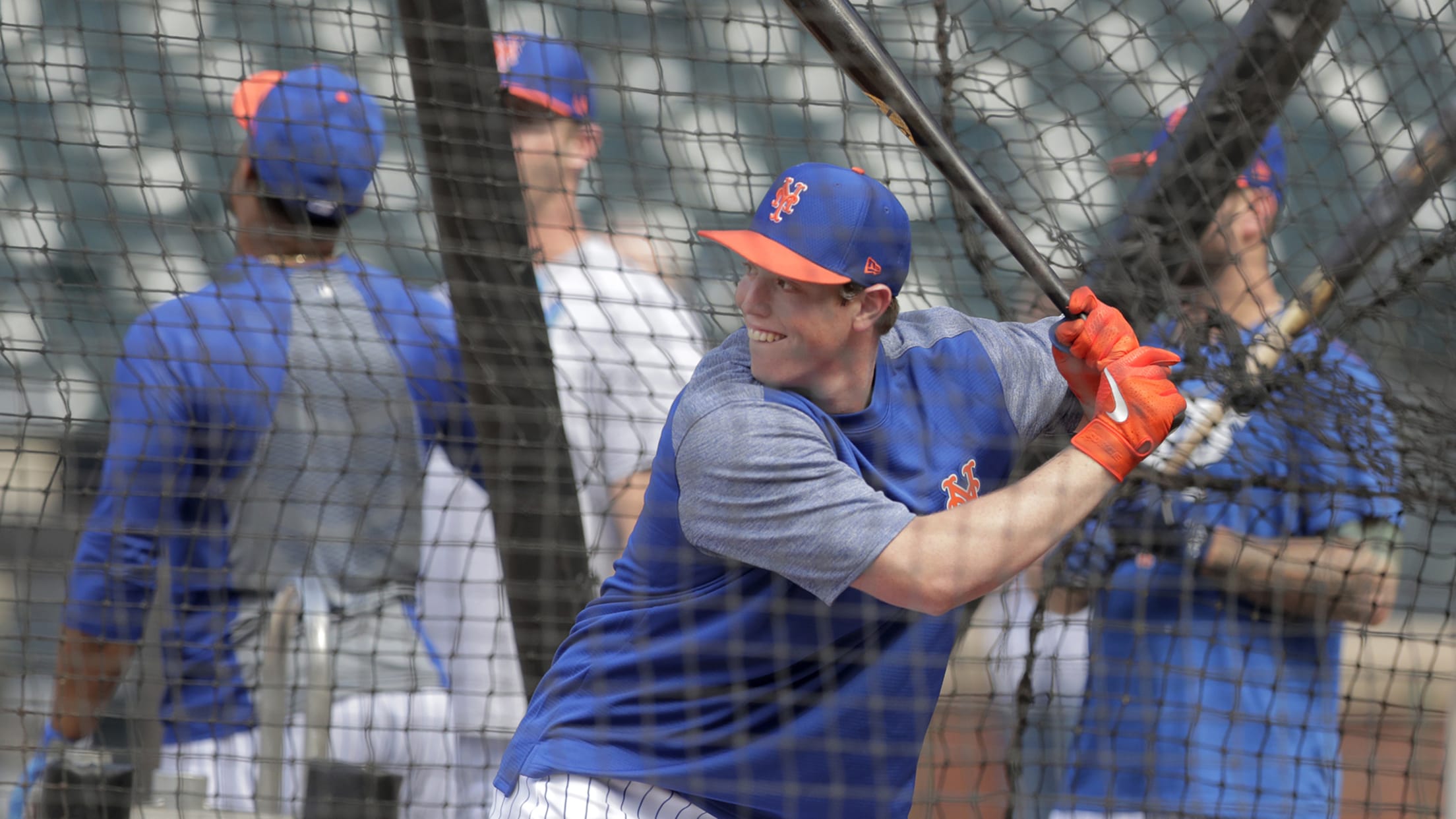 NEW YORK -- Michael Conforto's eyes went wide as he described what he saw Saturday afternoon, watching Mets first-round Draft pick Brett Baty take batting practice. It was not so long ago that Conforto was in Baty's shoes, taking batting practice after signing his first professional contract. But even Conforto,
Mets' Draft brings trio ranked in top 36
Scouting exec: 'Super, super exciting' to get Baty, Wolf and Allan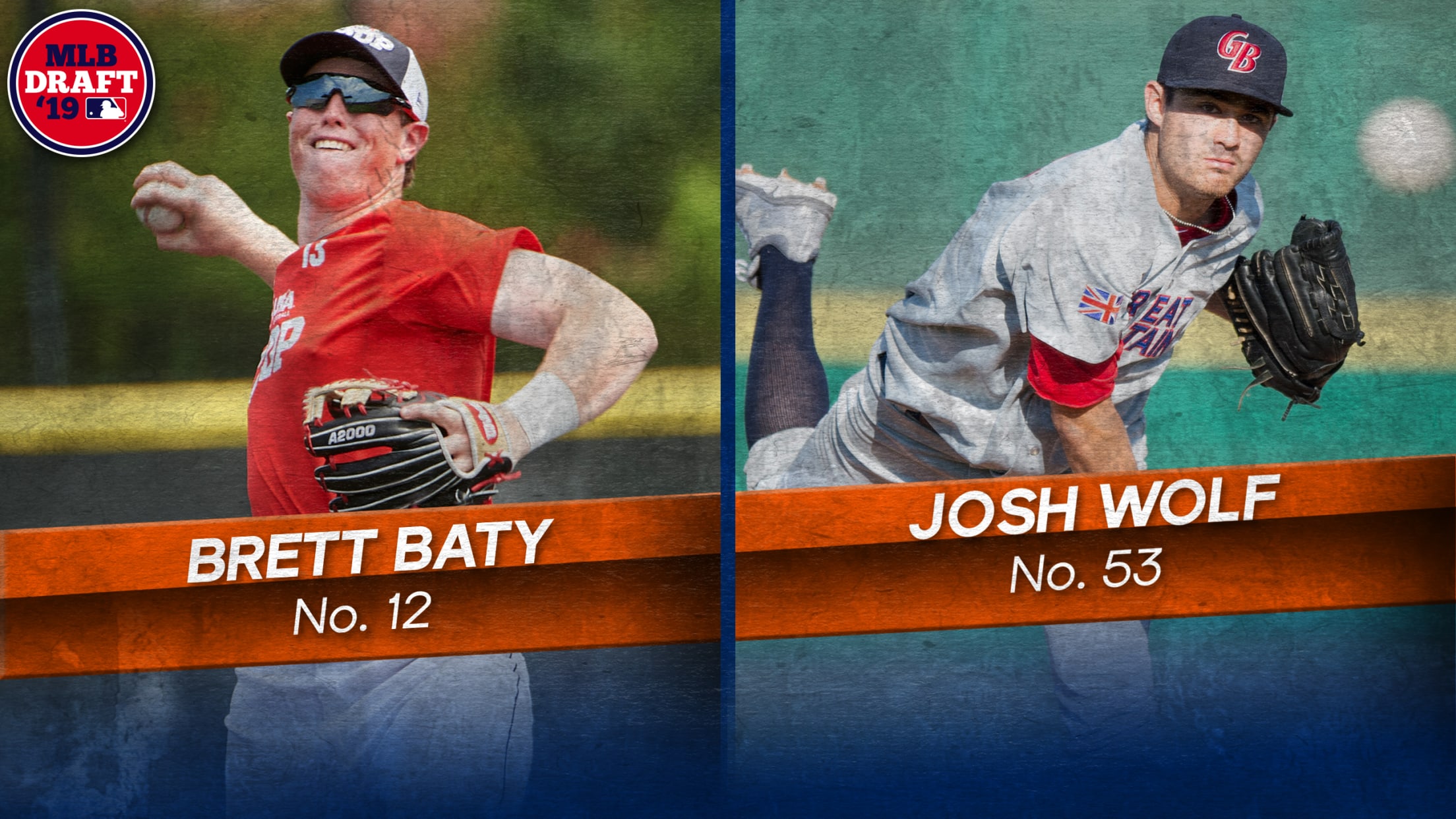 NEW YORK -- Preparing for their first Draft under general manager Brodie Van Wagenen, longtime Mets amateur scouting bosses Tommy Tanous and Marc Tramuta did not notice many tangible differences. It was not until the 89th overall pick, when Van Wagenen -- a former agent, lest anyone forget -- grabbed
Mets get No. 13 Draft prospect Allan at No. 89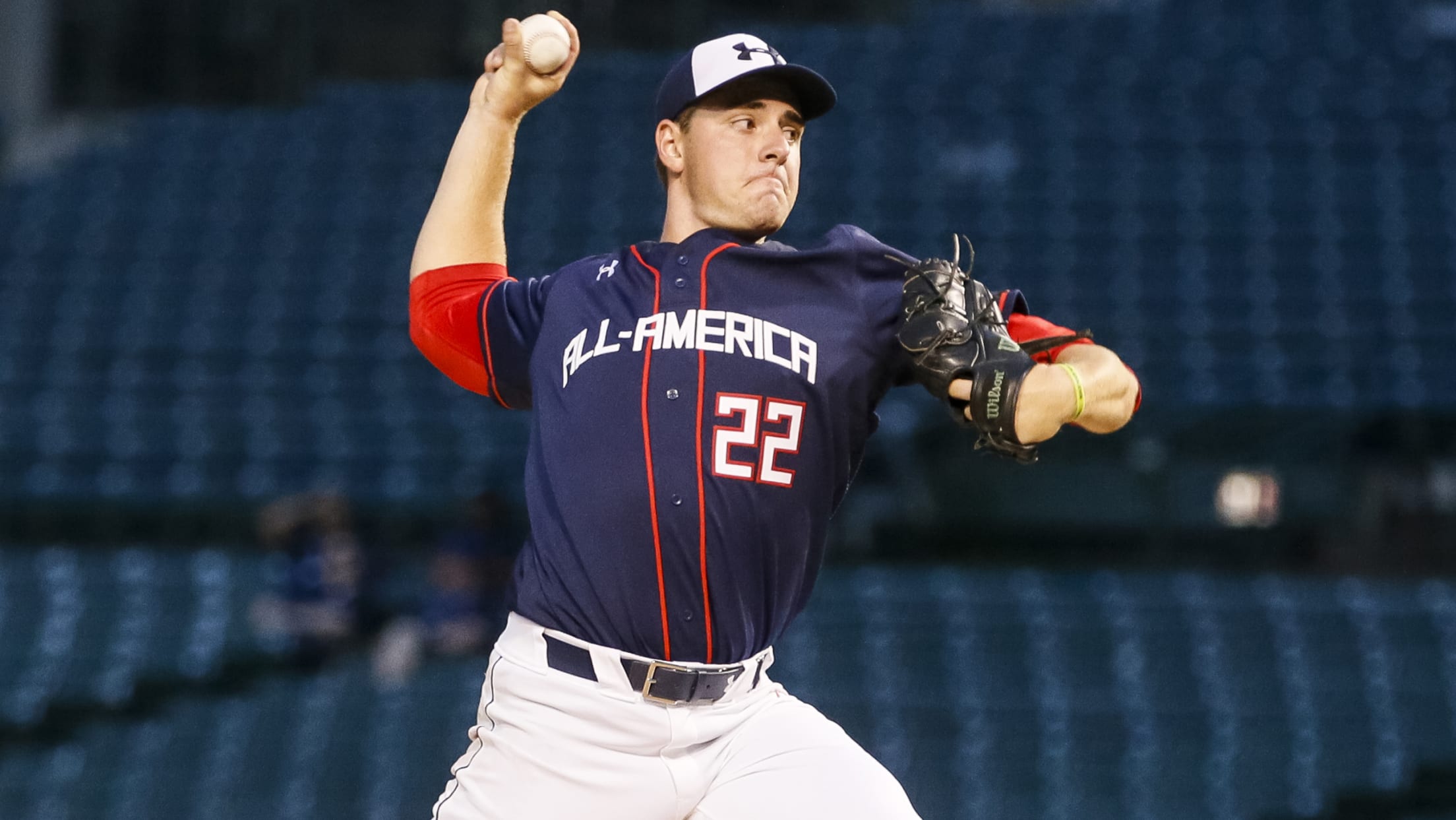 NEW YORK -- After the first two rounds of Major League Baseball's Draft, the spotlight dims and the pace quickens. Teams have just 60 seconds between picks. Things can change in one-minute intervals. Decisions must come rapidly. The day had barely just begun Tuesday when the Mets found themselves on
The Wright stuff? Mets take 3B Brett Baty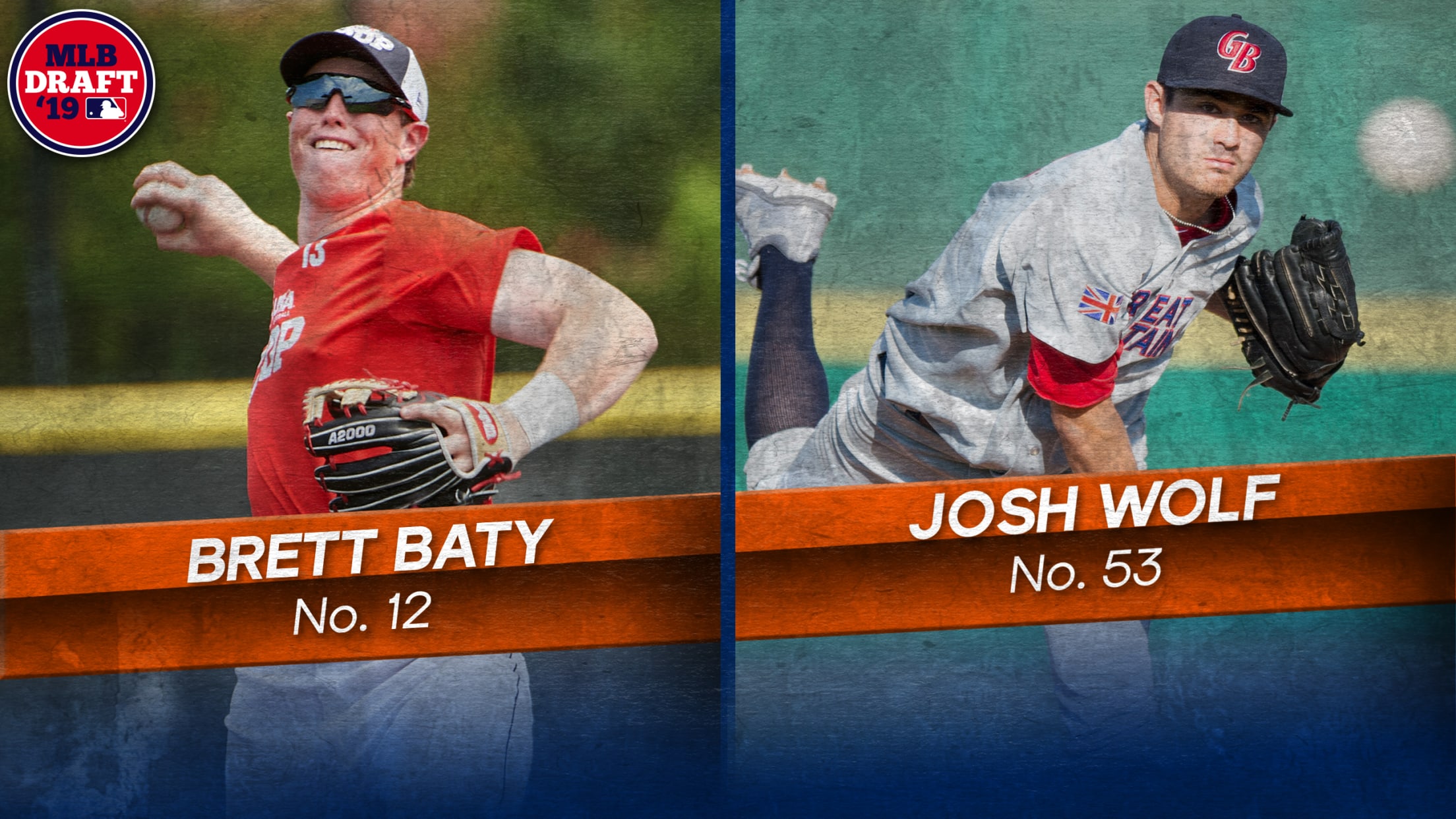 NEW YORK -- Lake Travis High School is about a half-hour ride outside of Austin, Texas, smack in the heart of football country. Baker Mayfield went there. Drew Brees and Nick Foles both attended rival Westlake. In another life, Brett Baty could have followed those paths. "They know their quarterbacks,"
Mets aim to replenish farm system at Draft
Front office looking at lefty Thompson, among others, to fill gaps after trades, callups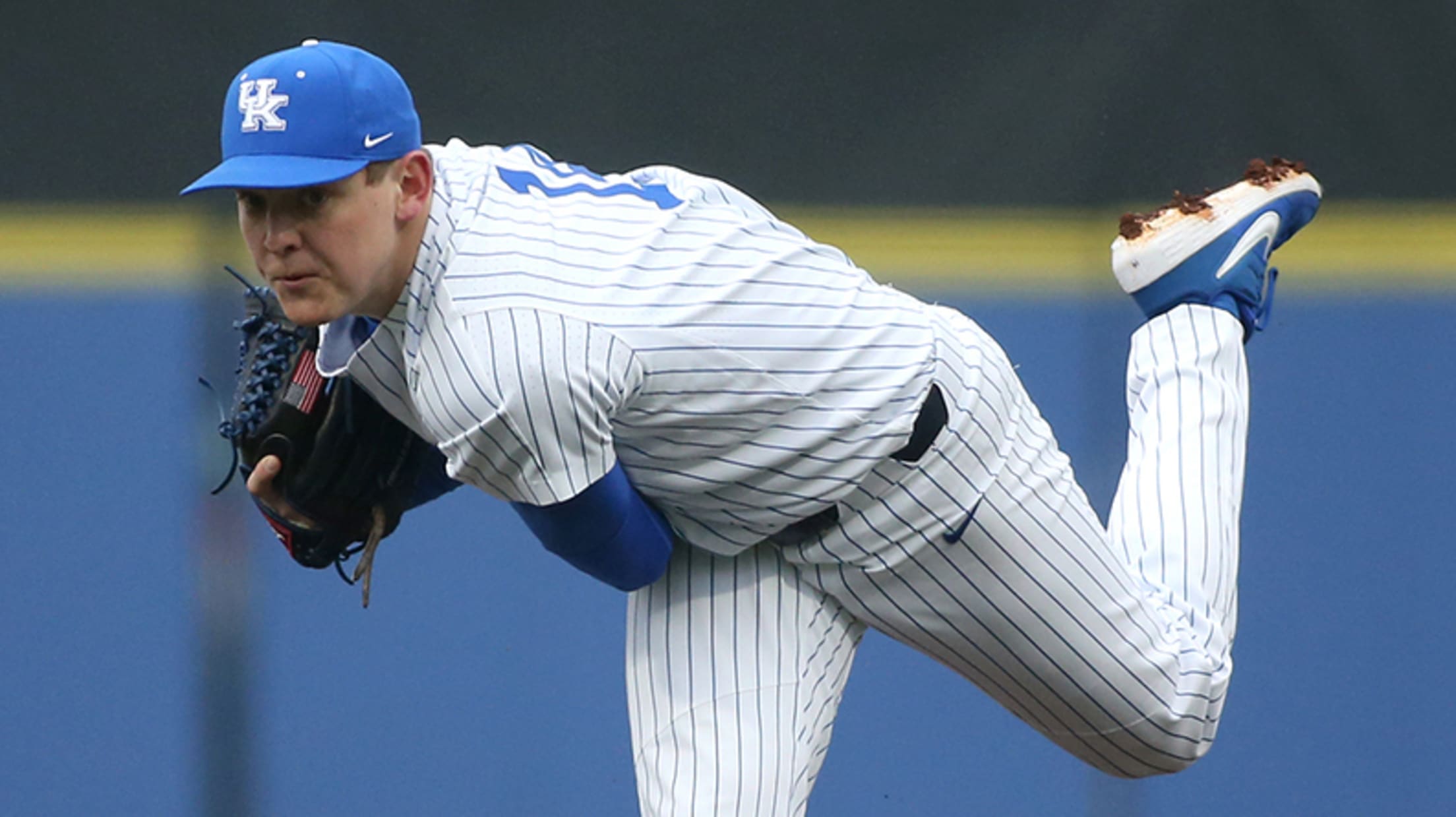 LOS ANGELES -- Among Brodie Van Wagenen's first acts as Mets general manager was to dip into the organization's depth. In acquiring Robinson Canó and Edwin Díaz, and to a lesser extent J.D. Davis, Van Wagenen spent some of the Mets' ripest assets. Gone to Seattle were Jarred Kelenic and
Lowe, Alonso named Rookies of the Month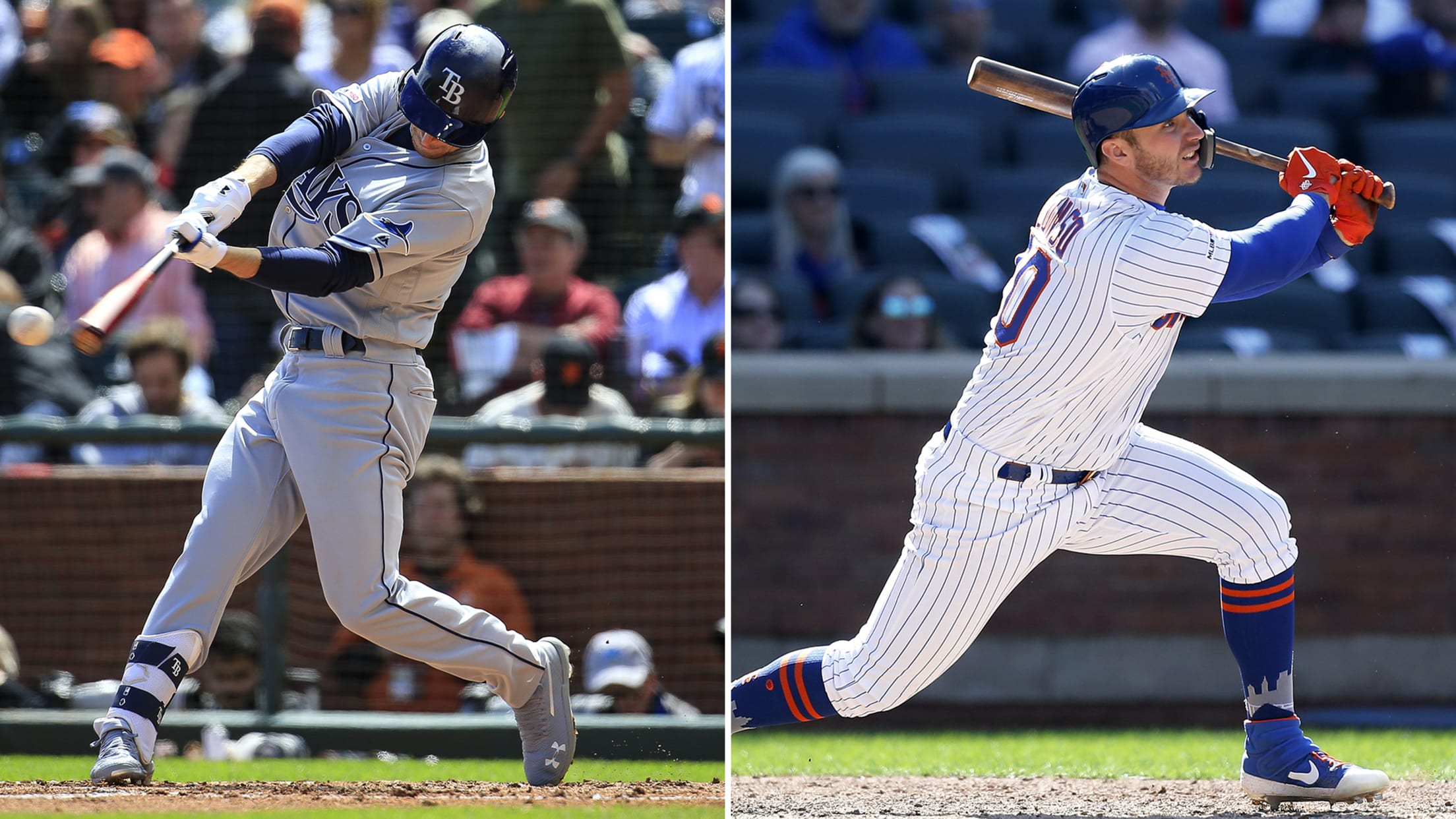 The Rays' Brandon Lowe and the Mets' Pete Alonso were honored by Major League Baseball on Thursday as the respective American and National League Rookies of the Month for March and April. Lowe, 24, hit just .233 in 43 games with the Rays last season, but he has made a
Is this the most unlikely BOMB of 2019?
Alonso's massive homer lifts Mets to win over Cards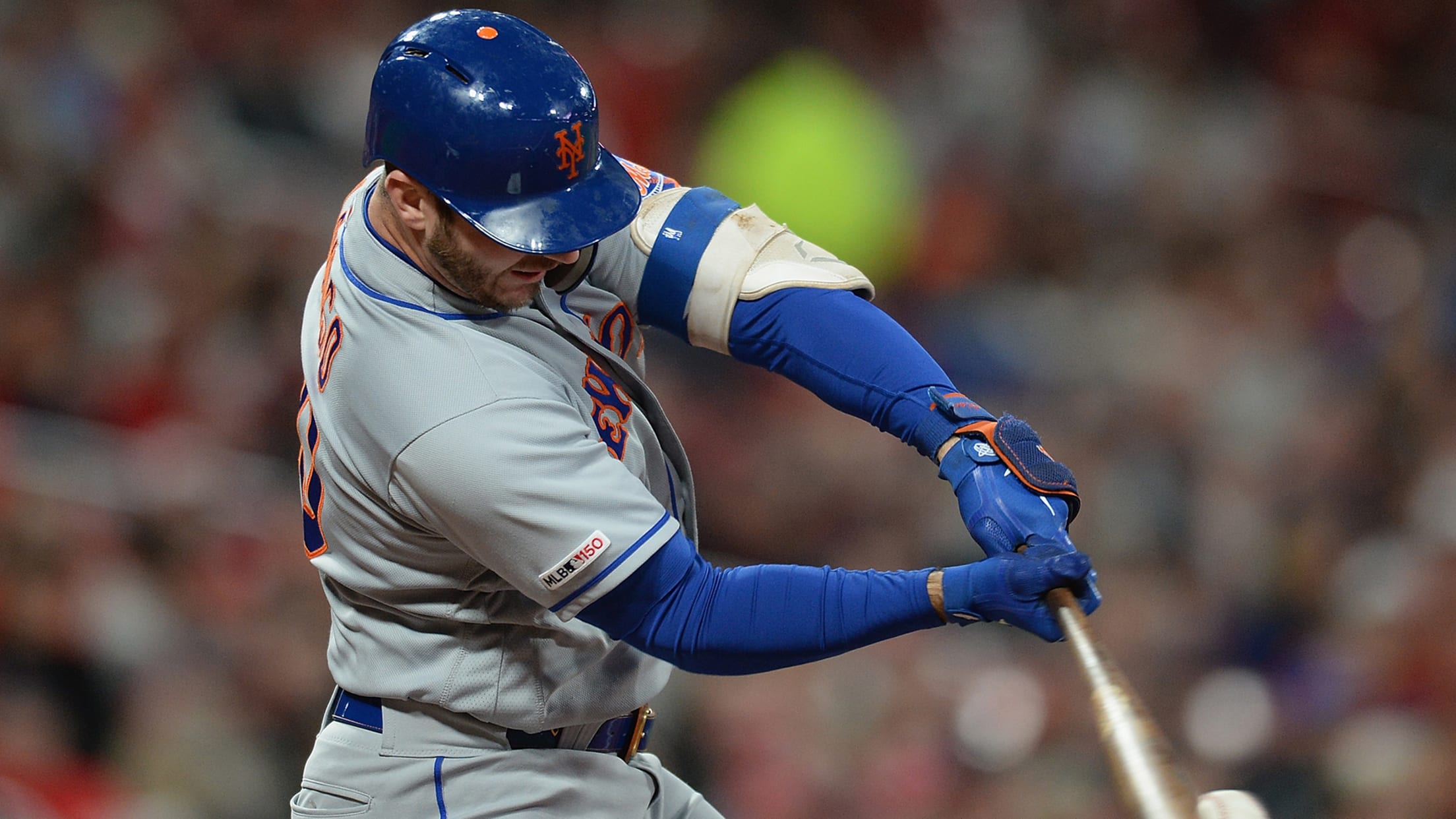 ST. LOUIS -- After struggling in their last two games coming up with big hits, the Mets hoped to get a jolt from their offense as they opened a three-game series against the Cardinals on Friday night. Pete Alonso delivered. Alonso homered, collected two hits and scored twice in the
Here's why Alonso could be the next great slugger
Rookie is applying Judge, Stanton-level power to balls in the air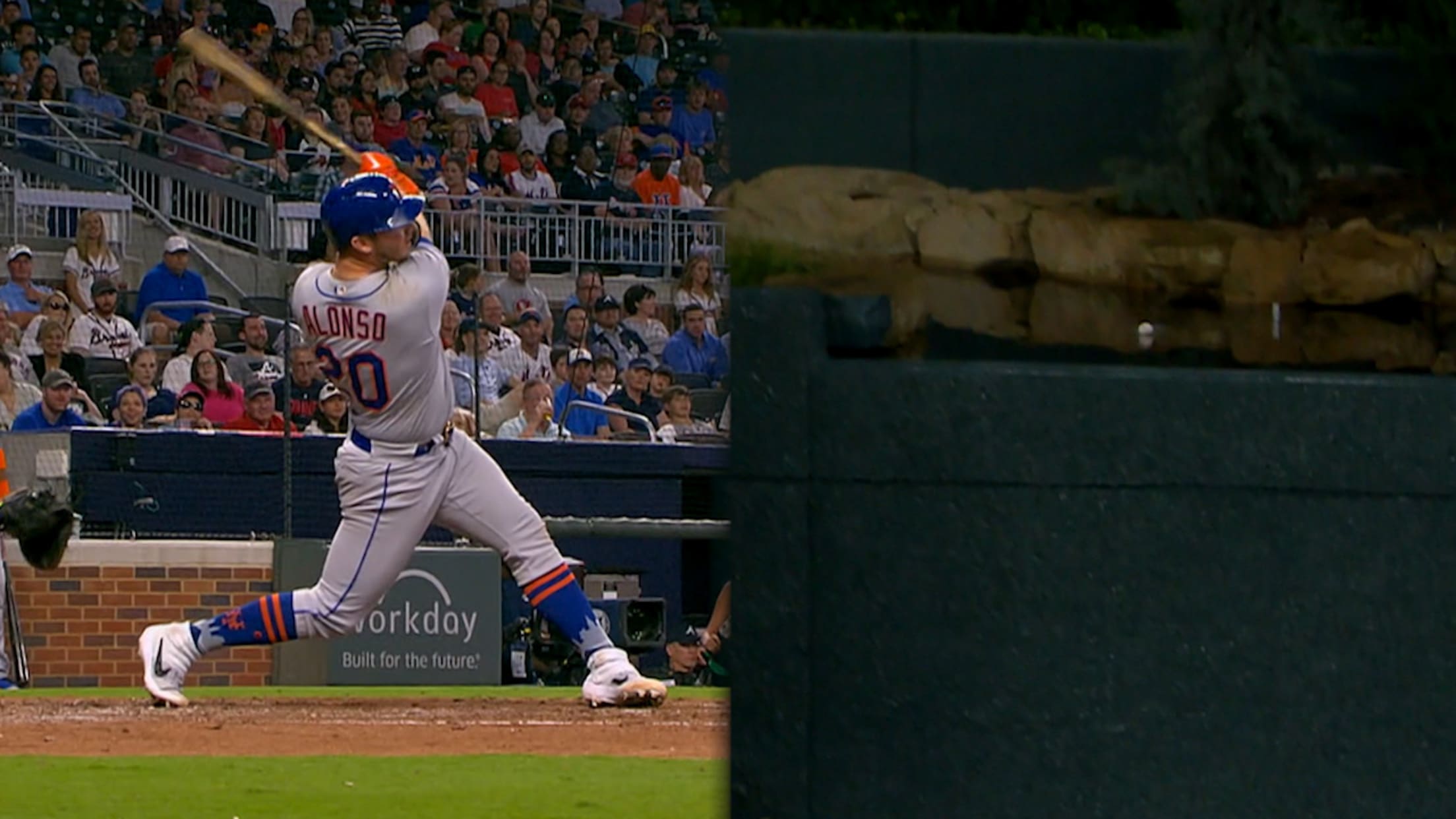 When Pete Alonso laid into a Jonny Venters fastball and launched a 118.3 mph homer last Thursday, he did more than crush the hardest-hit dinger of the season. He also gained access to an extremely exclusive club. Alonso's laser beam not only set a Mets record for homers tracked by
Alonso's homer went HOW far? HOW fast?
At 118.3 mph, ball travels 454 feet, complete with splash landing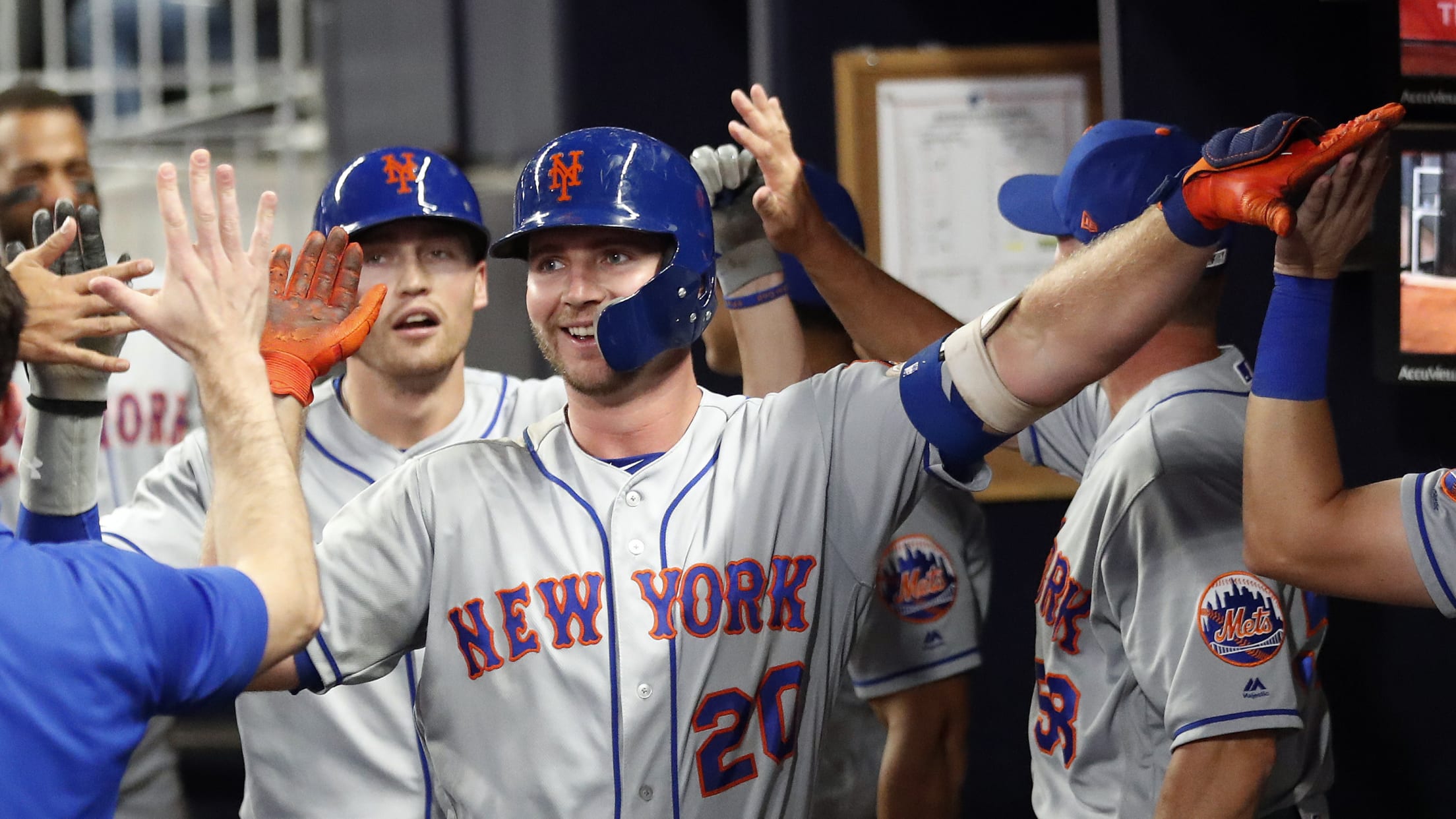 ATLANTA -- When Pete Alonso makes that kind of contact, he says, he doesn't actually feel the bat meet the ball. The connection is pure, perfect. "You get this weird sensation," Alonso said. "I can't really explain it. You just hear the sound, and it just goes." It happened for
These 5 prospects might decide NL East race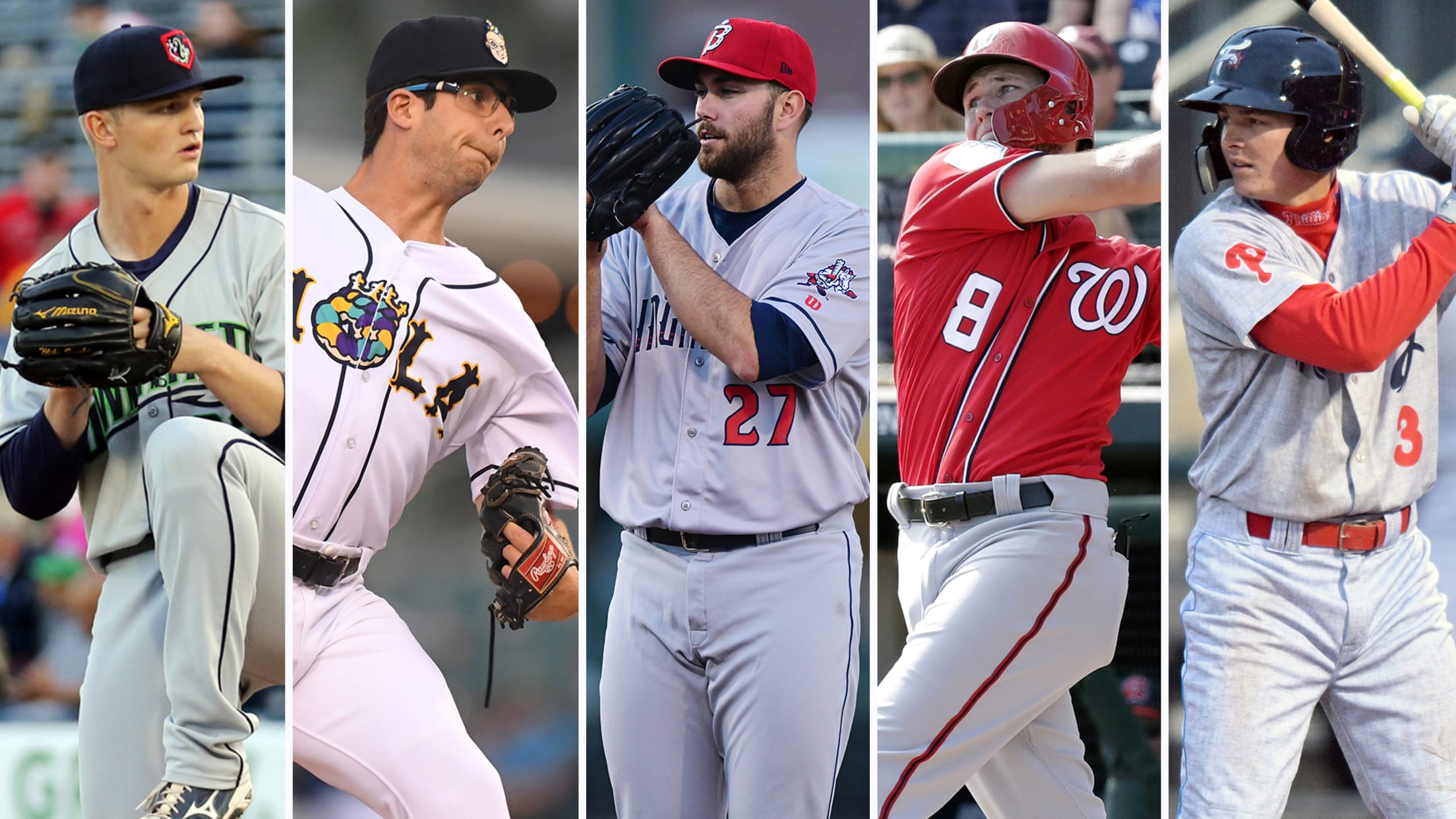 Pete Alonso is bashing tape-measure home runs almost nightly in New York. Victor Robles is wreaking havoc in Washington. In Atlanta and Miami, Kyle Wright and Sandy Alcantara are grooving. Rookies rule in the NL East, with some of the game's top prospects finally getting regular chances to contribute. And
Rousing ovation a 'special' moment for Alonso
Poignancy part of home opener festivities; Mets tweak rotation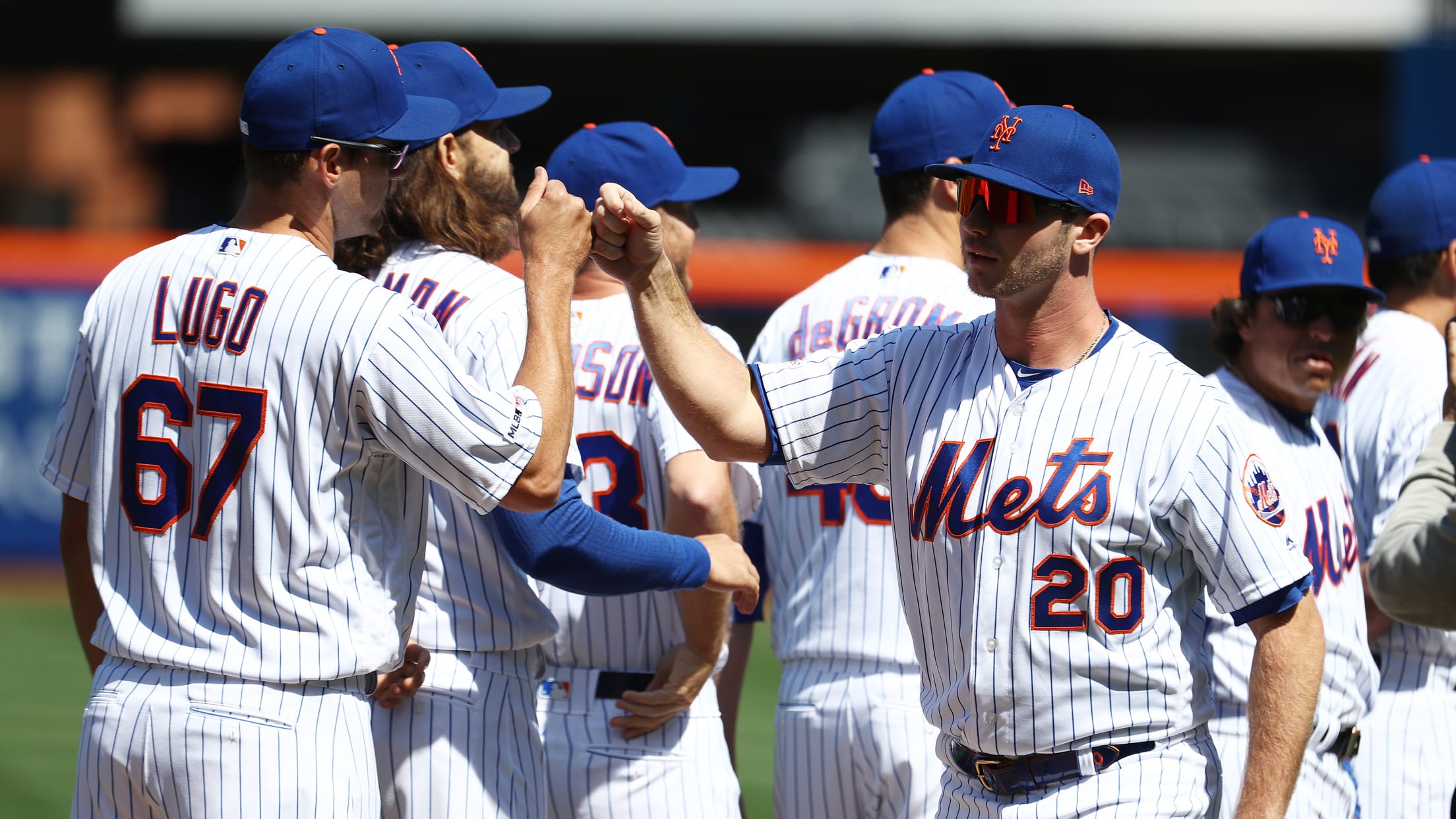 NEW YORK -- The loudest and longest ovation, of course, went to reigning National League Cy Young Award winner Jacob deGrom. Second-loudest? It may have been for rookie Pete Alonso, who elicited thunderous applause when he was introduced prior to the Mets' home opener Thursday at Citi Field. A veteran
Starting spots for Mets' Top 30 prospects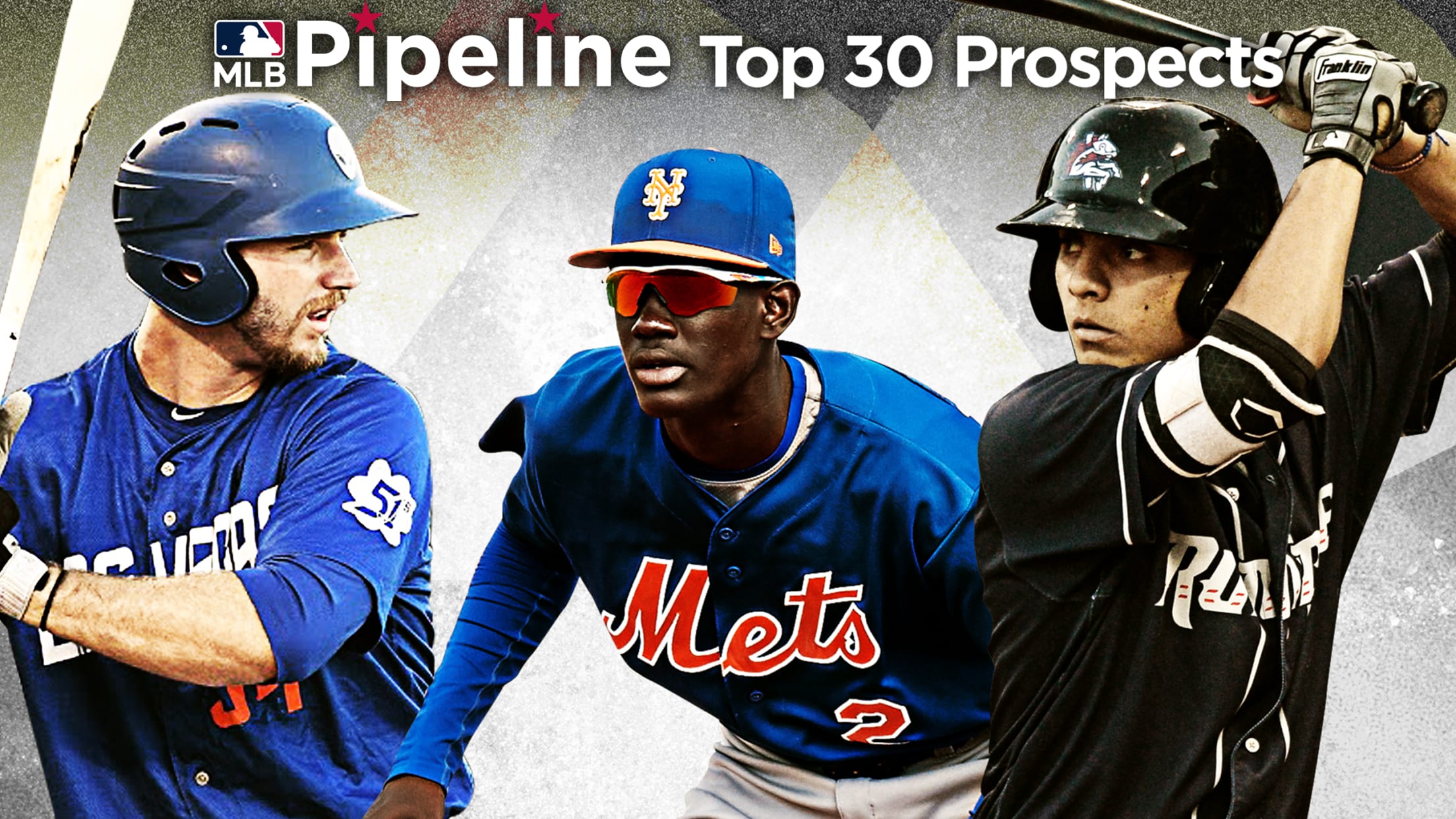 With the 2019 Minor League Baseball season getting underway, here's a look at where the Mets' Top 30 prospects are starting the year. We also identify the prospect who just missed the Top 30 list, a player who didn't make the big league Opening Day roster but should make an
Alonso's first career HR an EPIC blast
Top prospect seals Mets' win over Marlins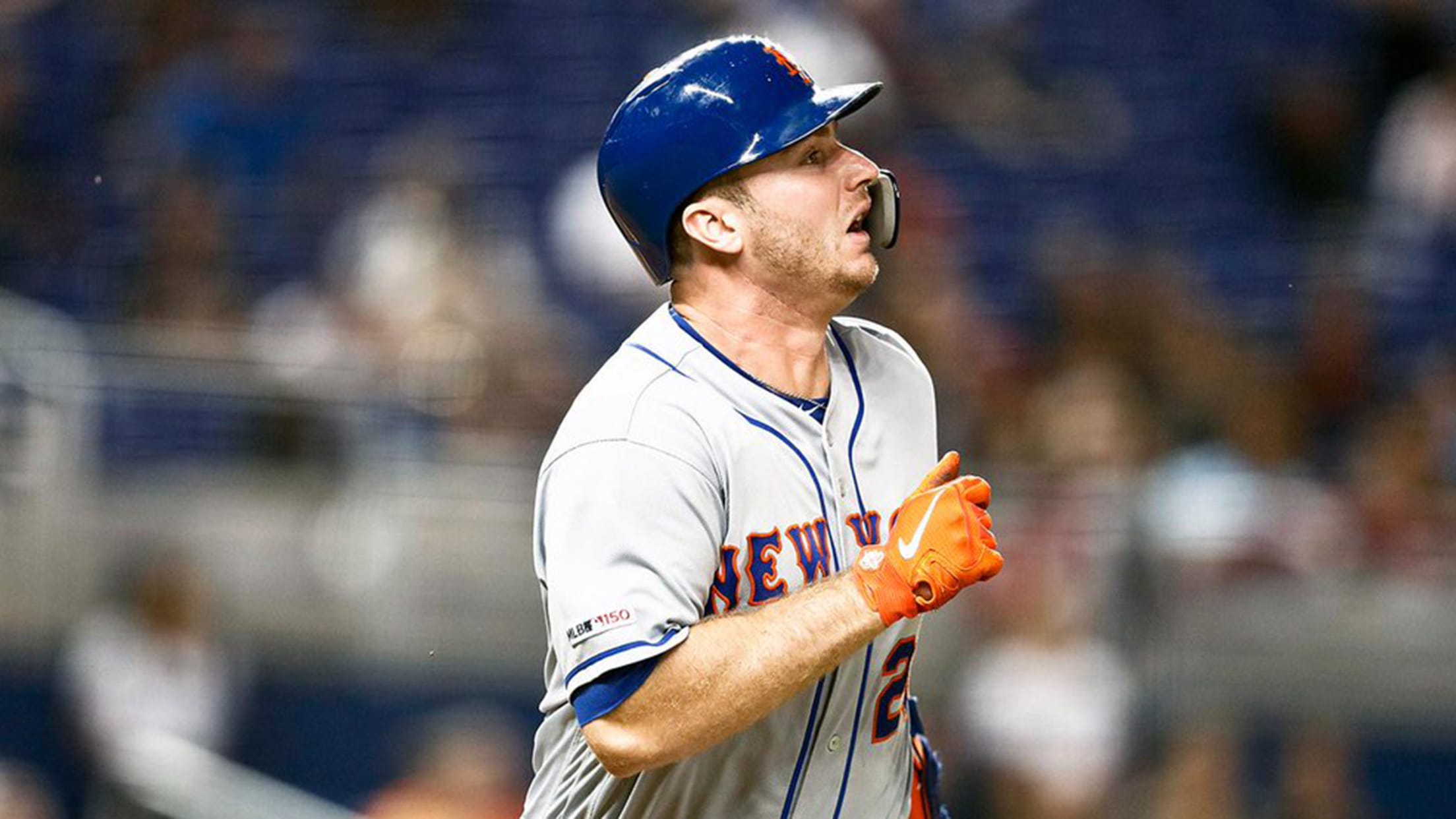 MIAMI -- What's the recipe to celebrate one's first Major League homer? In the case of Mets first baseman Pete Alonso, add a couple of eggs, BBQ sauce, mayonnaise, beer, shaving cream -- and perhaps a dash of ketchup, mustard and relish. Alonso recorded the career milestone during the decisive
Alonso on making Mets: 'I got misty-eyed'
Club's top prospect bats second, notches first MLB hit in eighth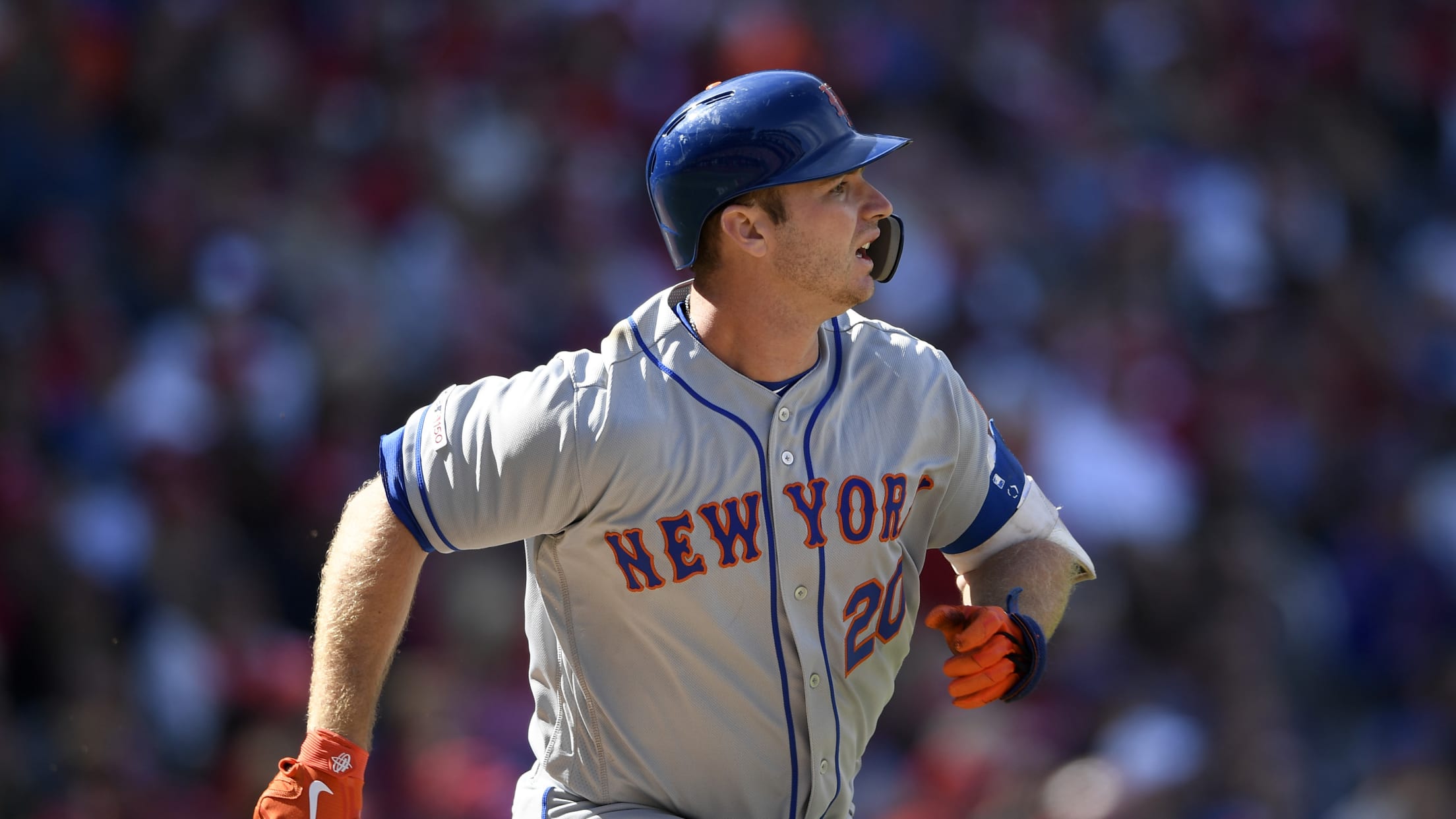 WASHINGTON -- During the Mets' workout on the eve of Thursday's 2-0 Opening Day win over the Nationals, manager Mickey Callaway made a last-minute switch to the itinerary. Typically, veterans hit in the first group of batting practice, but Callaway shifted Pete Alonso, Dominic Smith, Luis Guillorme, J.D. Davis and
deGrom, Max in rare Opening Day Cy matchup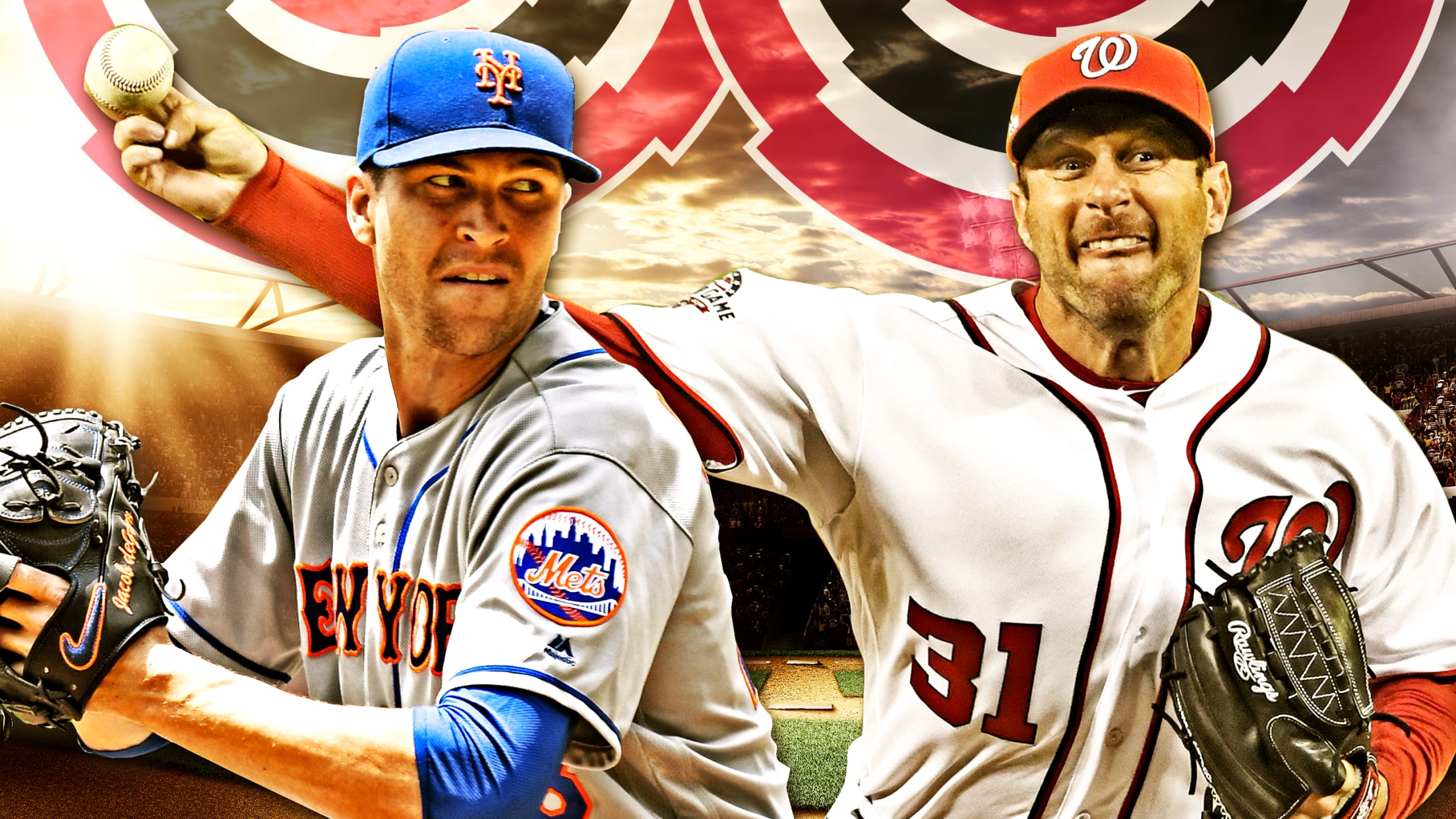 WASHINGTON -- Pitching matchups as prestigious as this one to open a season are rare. Only twice before in Major League history have the top two Cy Young Award vote-getters squared off against one another on the ensuing Opening Day. This year, it happens twice more. Jacob deGrom, the reigning
Here's a look at the Mets' farm system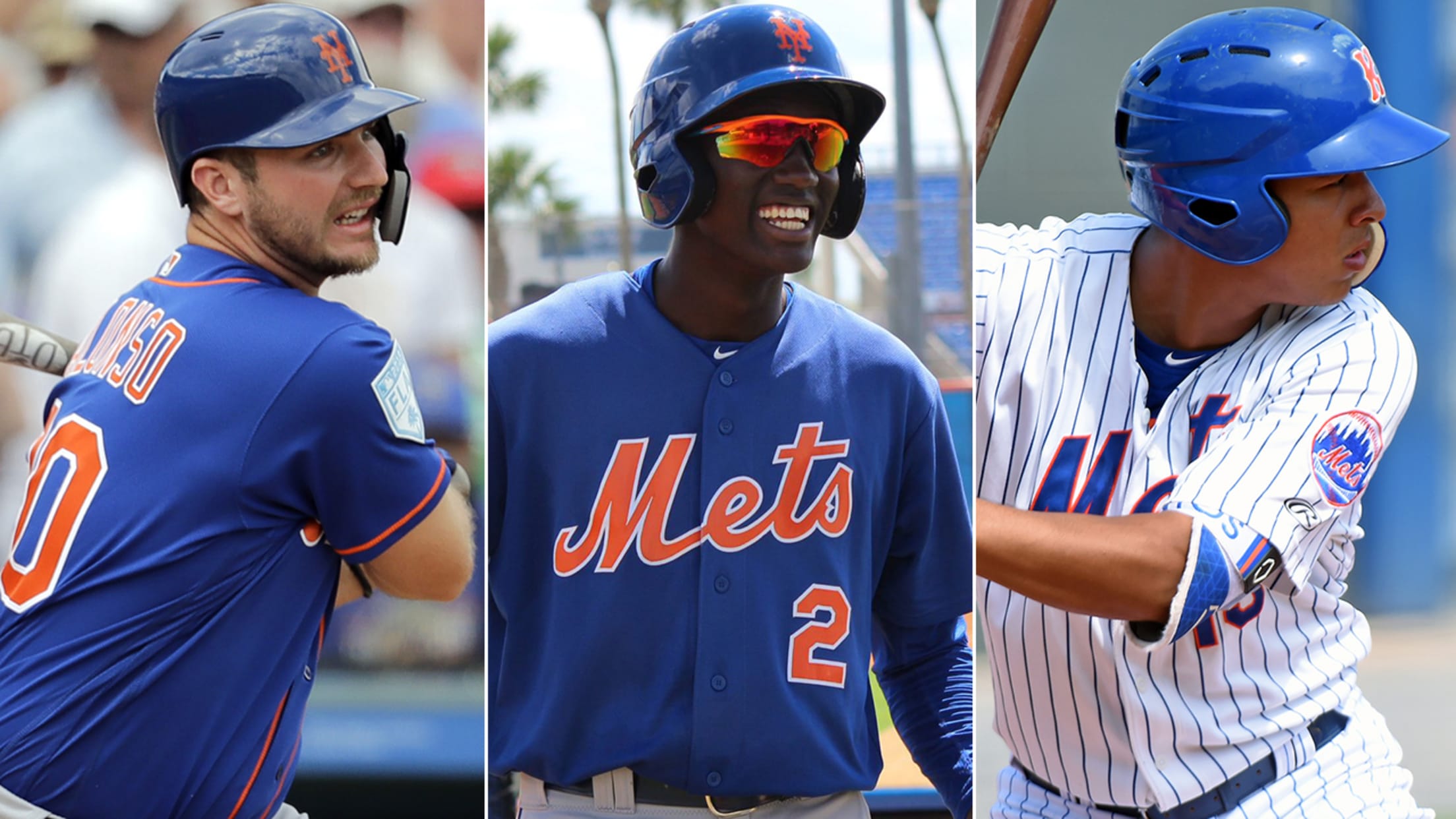 PORT ST. LUCIE, Fla. -- Since the Mets hired Brodie Van Wagenen in October, the agent-turned-GM has done everything he can to transform a franchise coming off consecutive fourth-place finishes in the National League East back into a contender. Van Wagenen's biggest move involved trading two of New York's best
Mets hope history repeats itself for lefty pitcher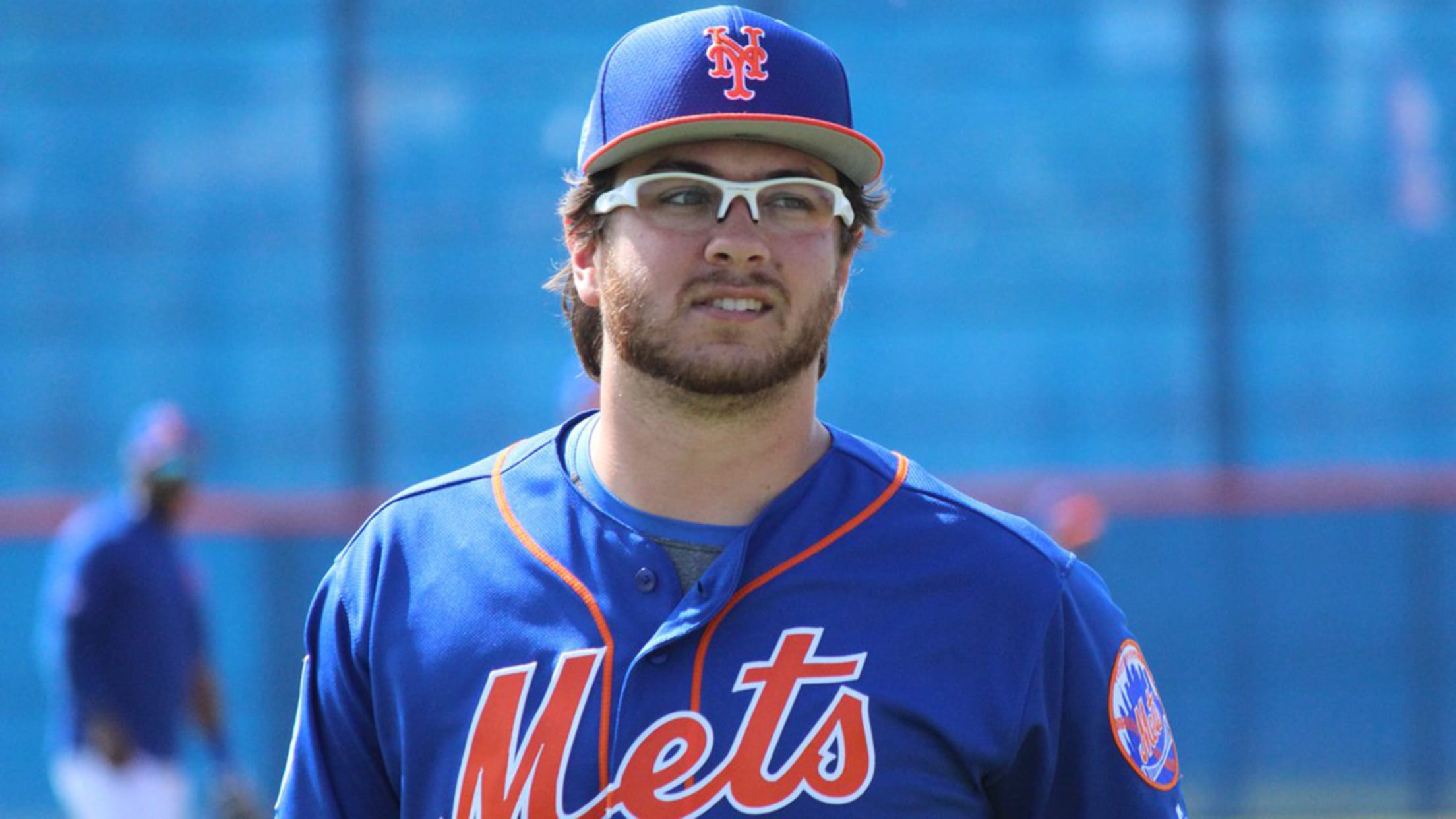 PORT ST. LUCIE, Fla. -- In 2009, the Mets spent a second-round pick on a left-hander from Melville High in East Setauket, N.Y. He needed Tommy John surgery before he threw his first professional pitch and didn't make his debut until three years after he signed. Steven Matz eventually regained
New deal for deGrom? He's 'optimistic'
Ace hopes to remain a Met, seeks extension before Opening Day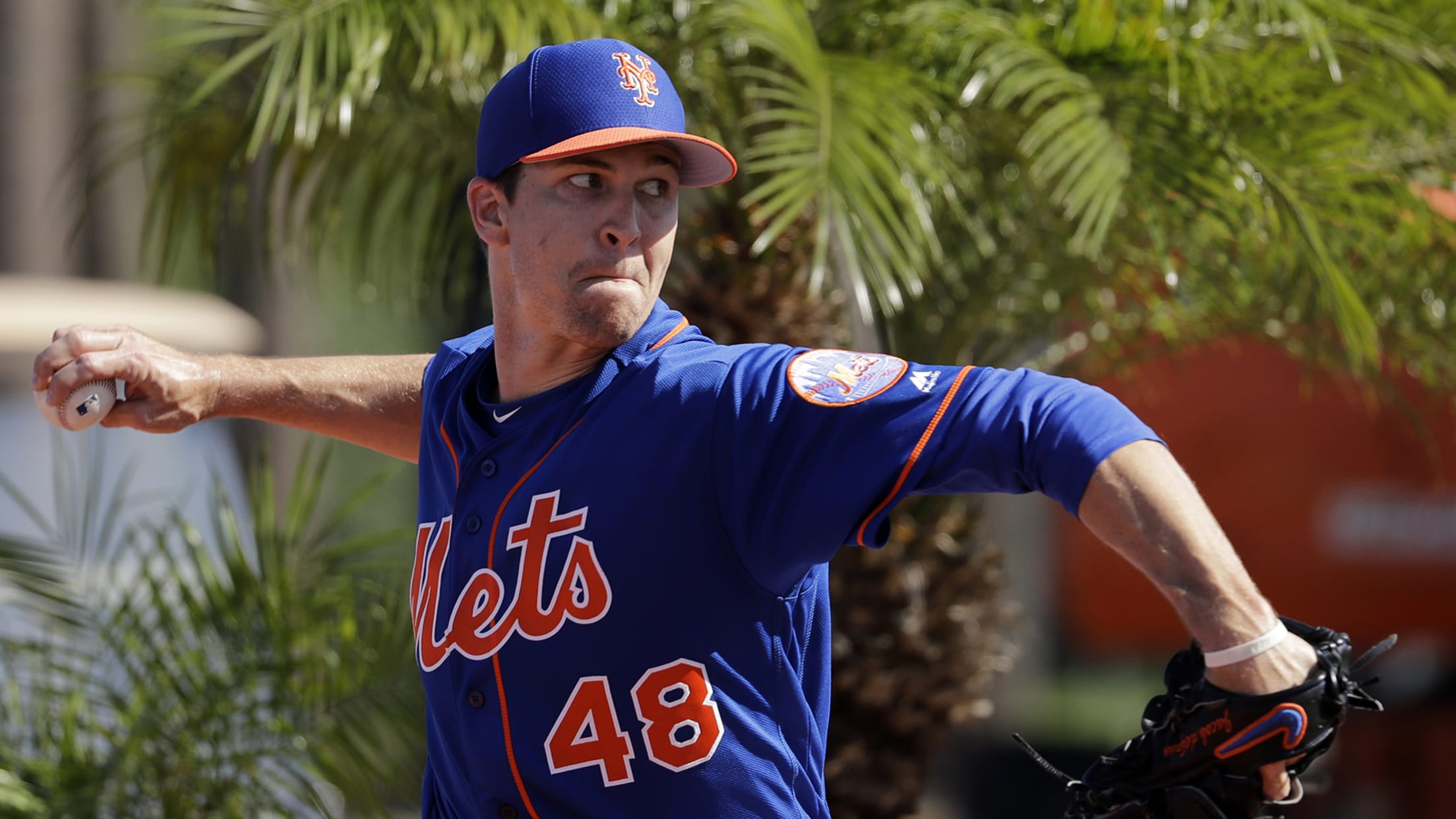 JUPITER, Fla. -- Four weeks have passed since Jacob deGrom and his representatives set an Opening Day deadline to negotiate a contract extension. Two weeks remain. While on the surface little has happened, deGrom remains optimistic that the sides can come to terms. "I would like to be seen as
Alonso hits first-pitch HR in Mets' spring opener
Top prospect starts fast in competition for first-base job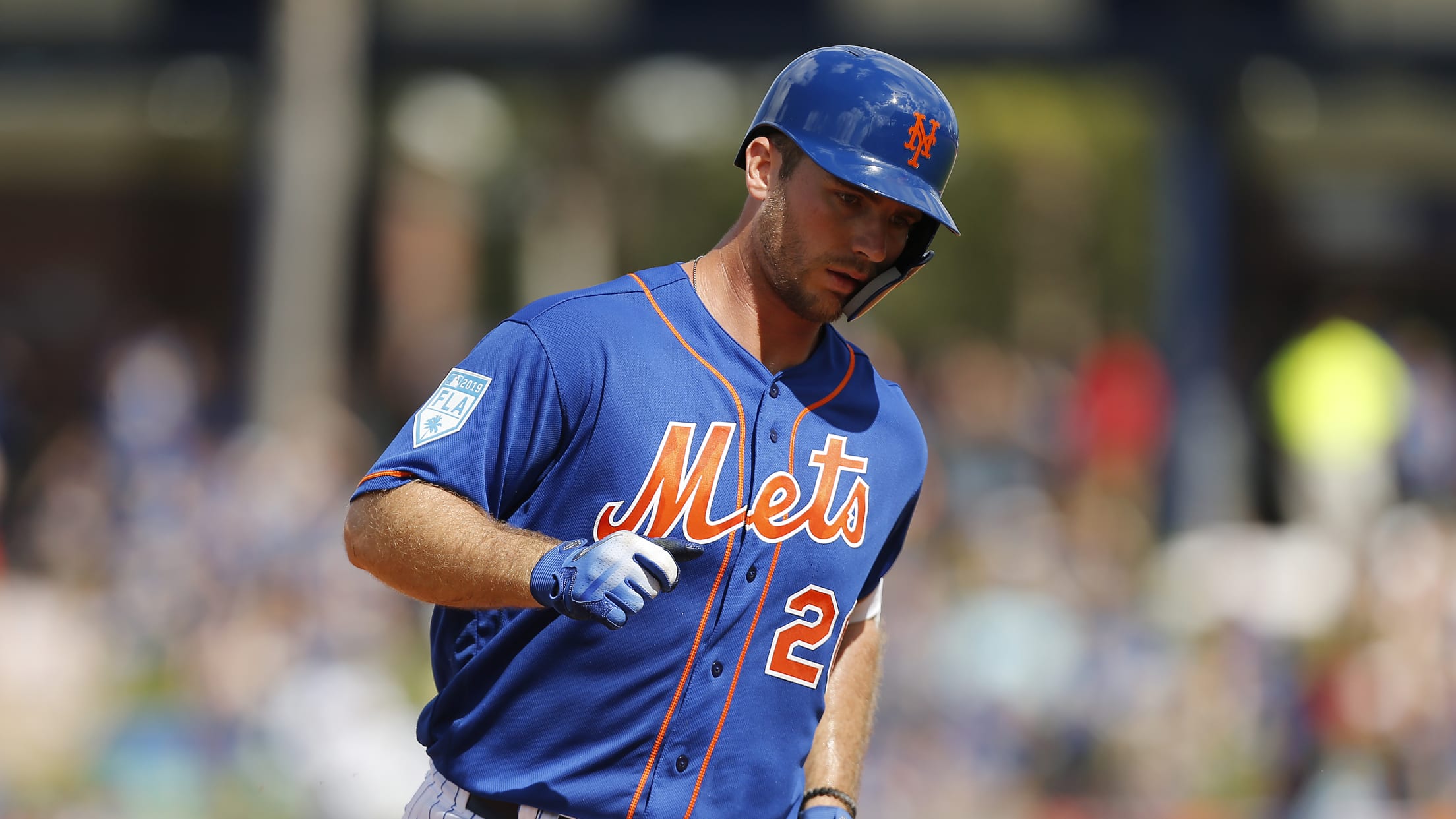 PORT ST. LUCIE, Fla. -- Before emerging from a corridor into the Mets' press conference room Saturday at First Data Field, Pete Alonso paused to watch video of his home run on a team staffer's phone. He had not yet seen footage of the line-drive, two-run shot he clubbed in
No timetable for Lowrie's return from knee injury
Mets infielder diagnosed with capsule sprain; Opening Day status TBD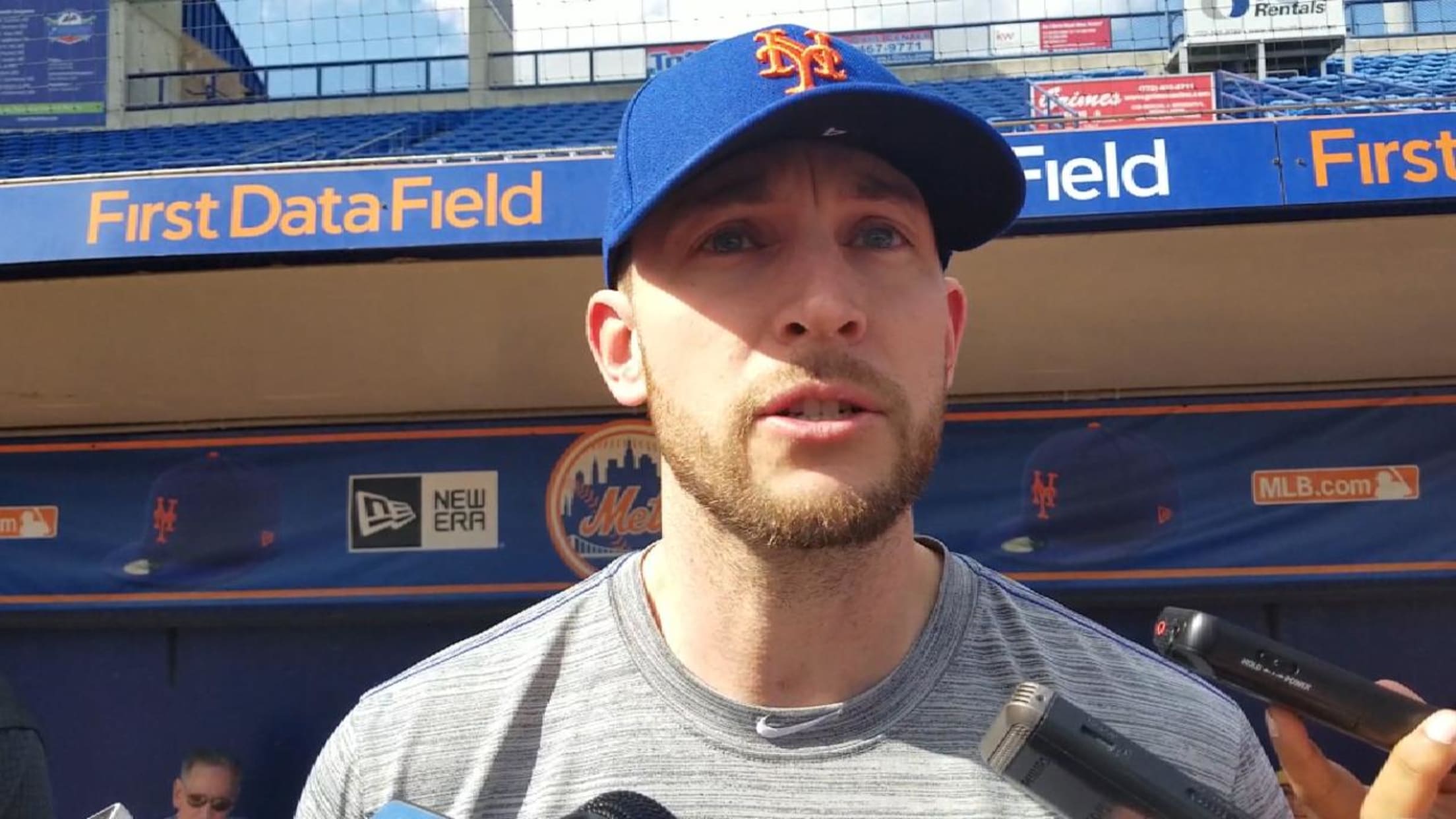 PORT ST. LUCIE, Fla. -- Upon arriving back at Mets camp Saturday, Jed Lowrie offered no assurances that he will be ready for the start of the regular season. Instead, Lowrie, whose MRI revealed a capsule sprain in his left knee, said he can only follow the recommendations of New
Alonso focused on winning Mets' first-base job
No. 2 prospect eager to show what he can do in Spring Training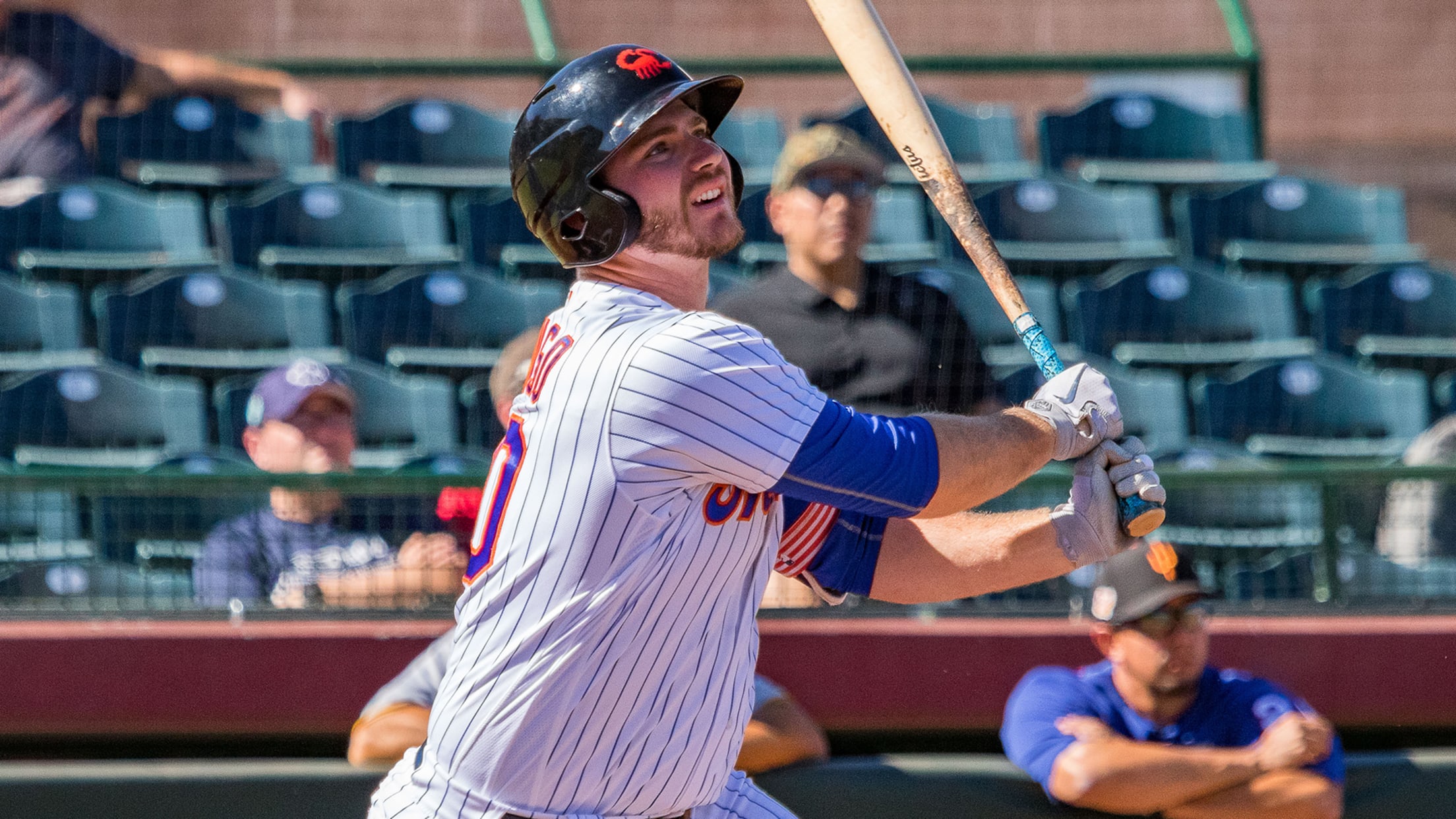 NEW YORK -- An offseason spent shopping brought the Mets a clubhouse full of new faces this spring. But for all the excitement sure to surround each Robinson Canó swing and Edwin Díaz fastball in Port St. Lucie, Fla., at least as many eyes are bound to be on top
Around the Horn: Infield well-stocked for 2019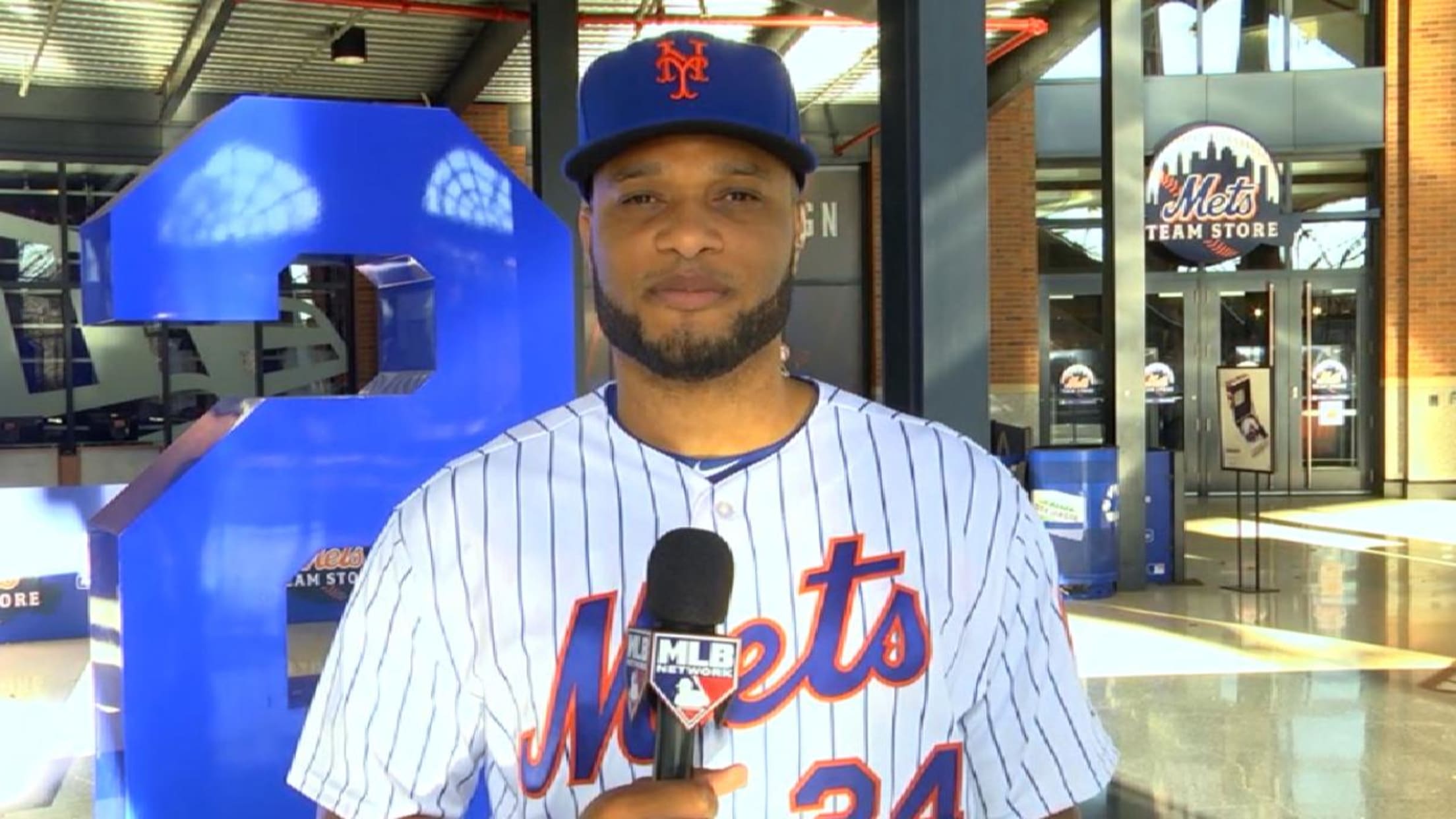 NEW YORK -- With pitchers and catchers scheduled to report to Port St. Lucie, Fla., in two weeks, it's time to continue our position-by-position look at the 2019 Mets. Next up: infield.The starters: Robinson Canó, Amed Rosario, Jed Lowrie, Todd Frazier General manager Brodie Van Wagenen's first, and splashiest, offseason
Inbox: What will the Mets' starting OF look like?
Beat reporter Anthony DiComo answers questions from fans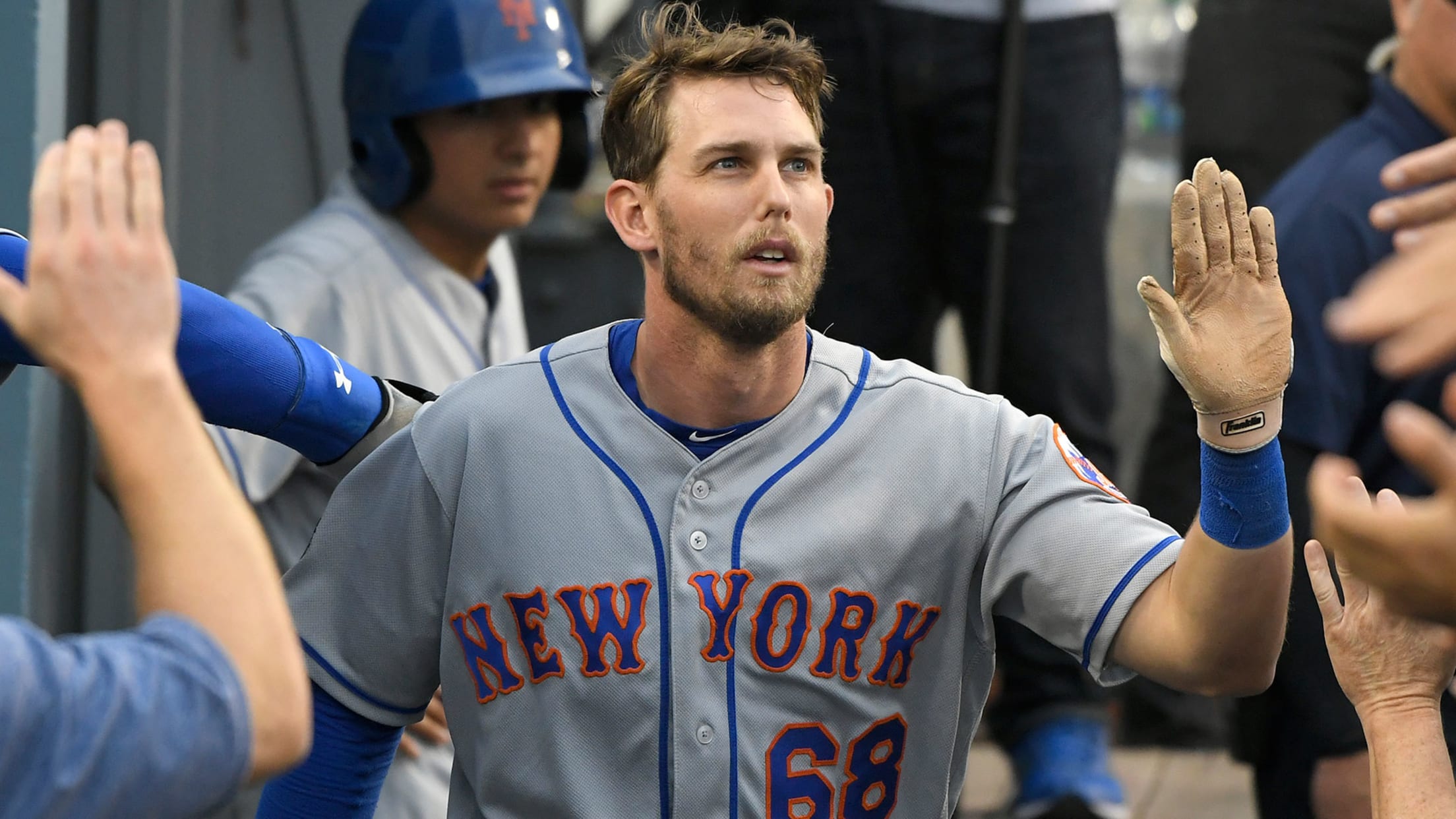 With the signing of Jed Lowrie, the Mets appear mostly done making offseason acquisitions. While general manager Brodie Van Wagenen freely acknowledges there is room to supplement a few spots on the roster, and while Van Wagenen may still make another transaction or two, the big stuff appears finished.Still, the
Mets select pitcher Dowdy in Rule 5 Draft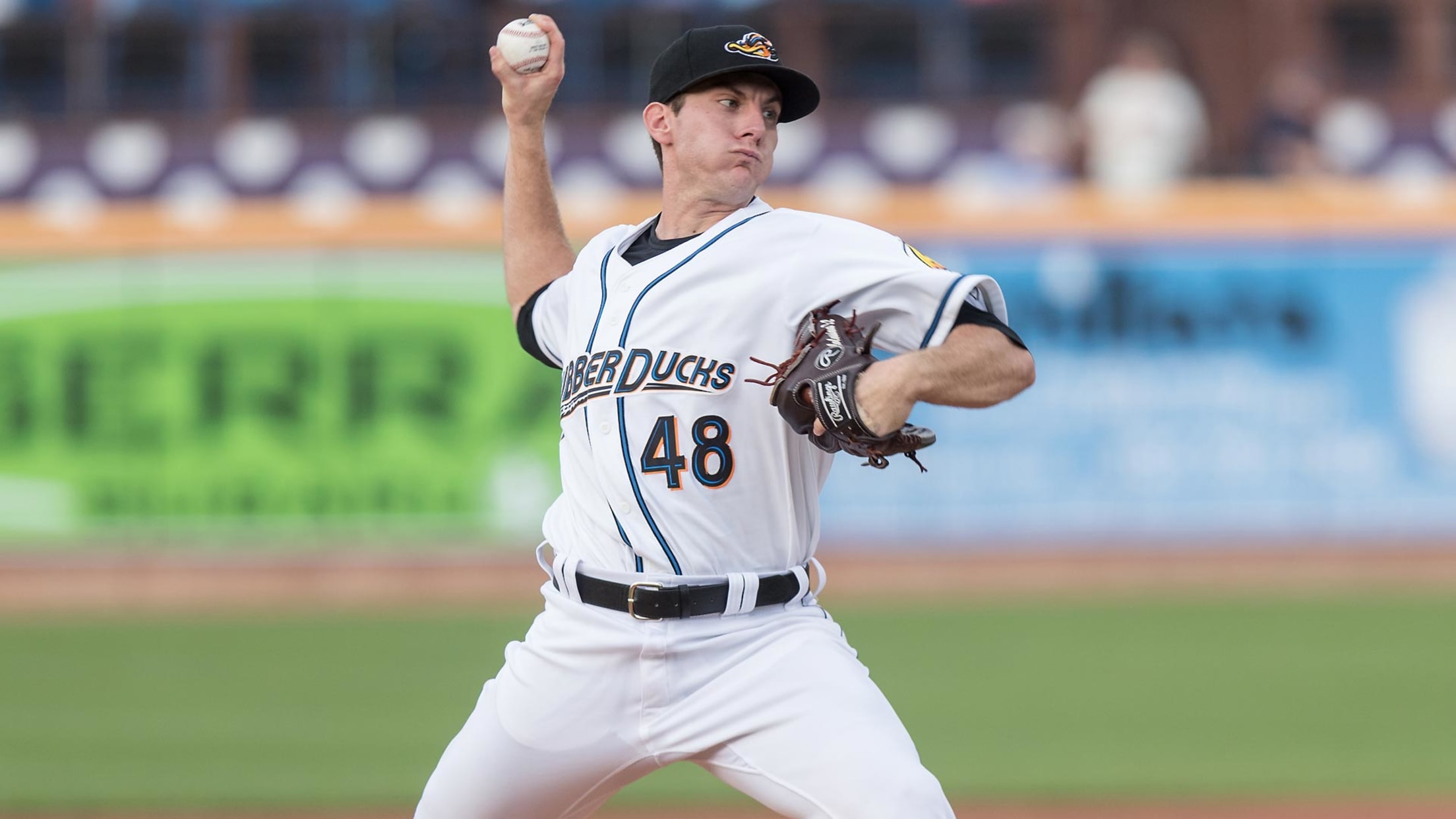 LAS VEGAS -- Seeking both starting-pitching depth and another high-octane arm to compete for a bullpen spot, the Mets took a chance Thursday on Rule 5 Draft pick Kyle Dowdy, a right-handed pitcher from the Indians organization. If Dowdy is healthy and does not stay on the Mets' active roster
Alonso homers, first in AFL in '18 with 6-RBI game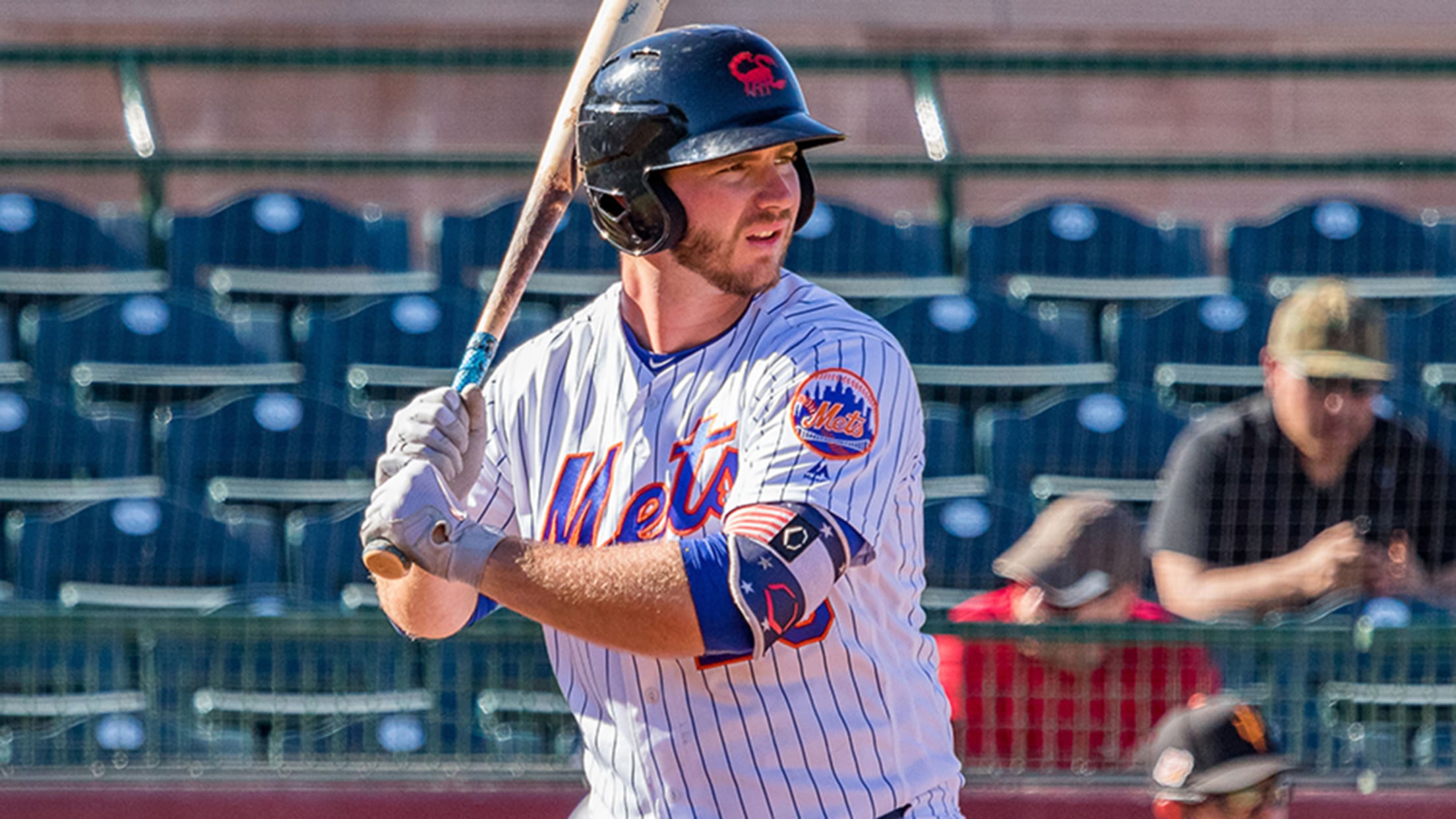 SCOTTSDALE, Ariz. -- After tying for the Minor League lead with 36 homers this season, Peter Alonso now has the Arizona Fall League crown in his sights as well. The Mets' No. 2 prospect blasted his sixth homer of the fall Wednesday night as his Scottsdale Scorpions routed the Peoria