Mauricio cranks homer in 4-RBI day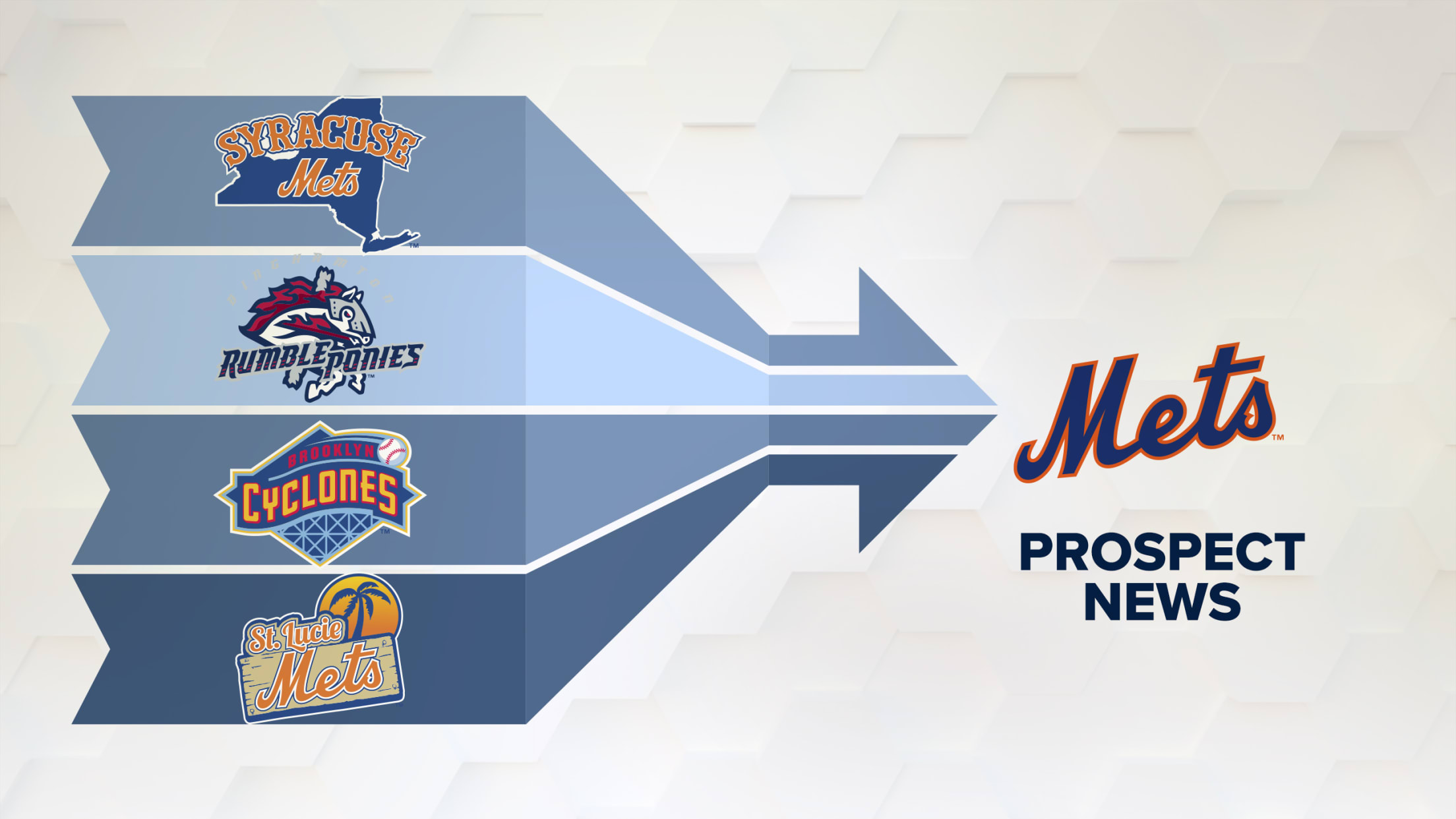 Welcome to the Mets prospect update, where you'll find news, promotions and standout performances, all year long.
Álvarez, Baty lead the way on Opening Day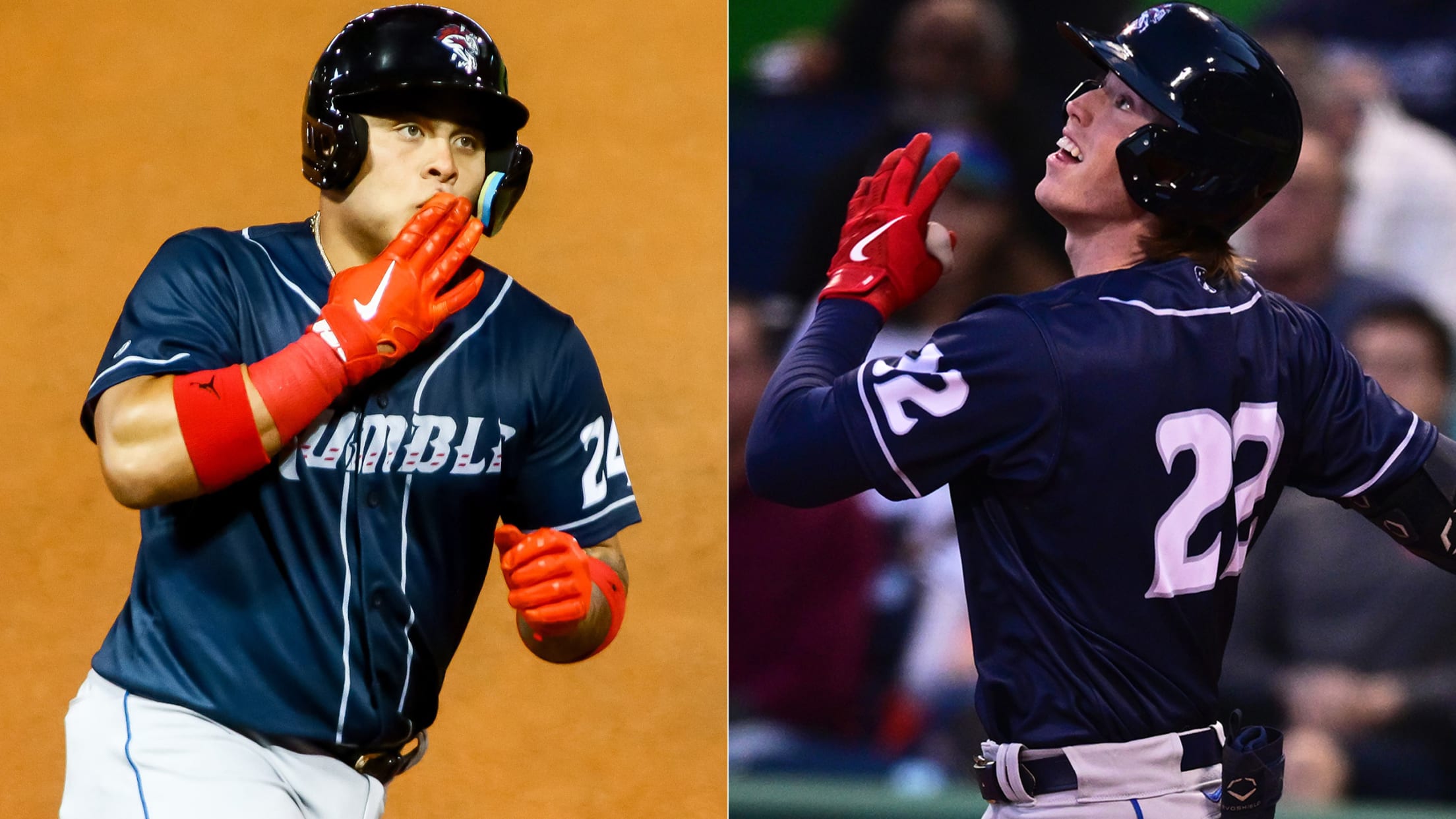 When the Binghamton Rumble Ponies announced that the Mets' prospect big three of Francisco Álvarez, Brett Baty and Ronny Mauricio would start their seasons at Double-A, the excitement among Mets fans was palpable. The Mets' top three prospects answered to the hype on Opening Day, batting 2-3-4 in the Rumble
Here's where the Mets' Top 30 prospects are starting '22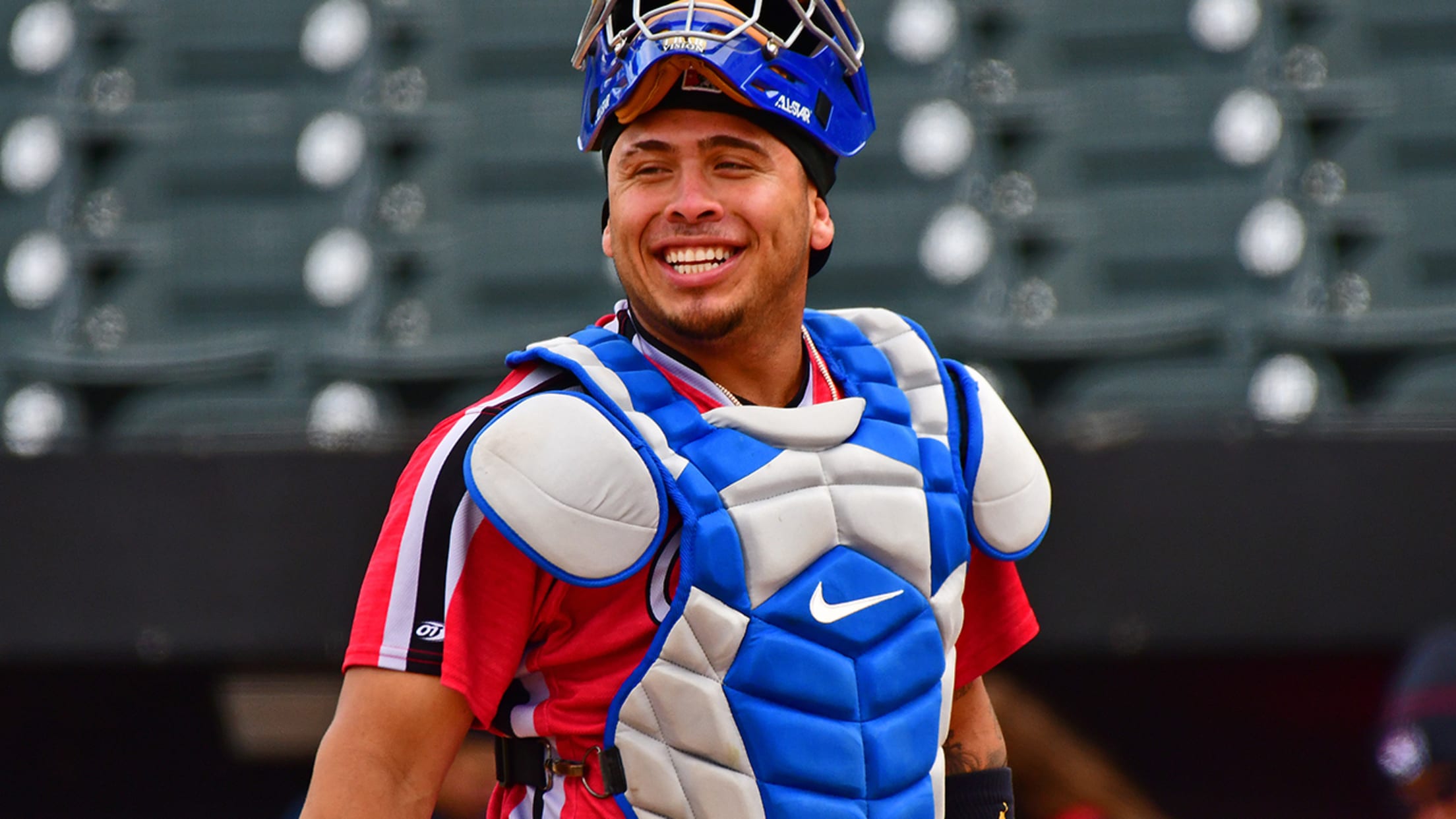 With the Minor League season opening this week, here's where the Mets' Top 30 prospects are projected to start:
Brooklyn to Citi Field a lifelong journey for this Mets prospect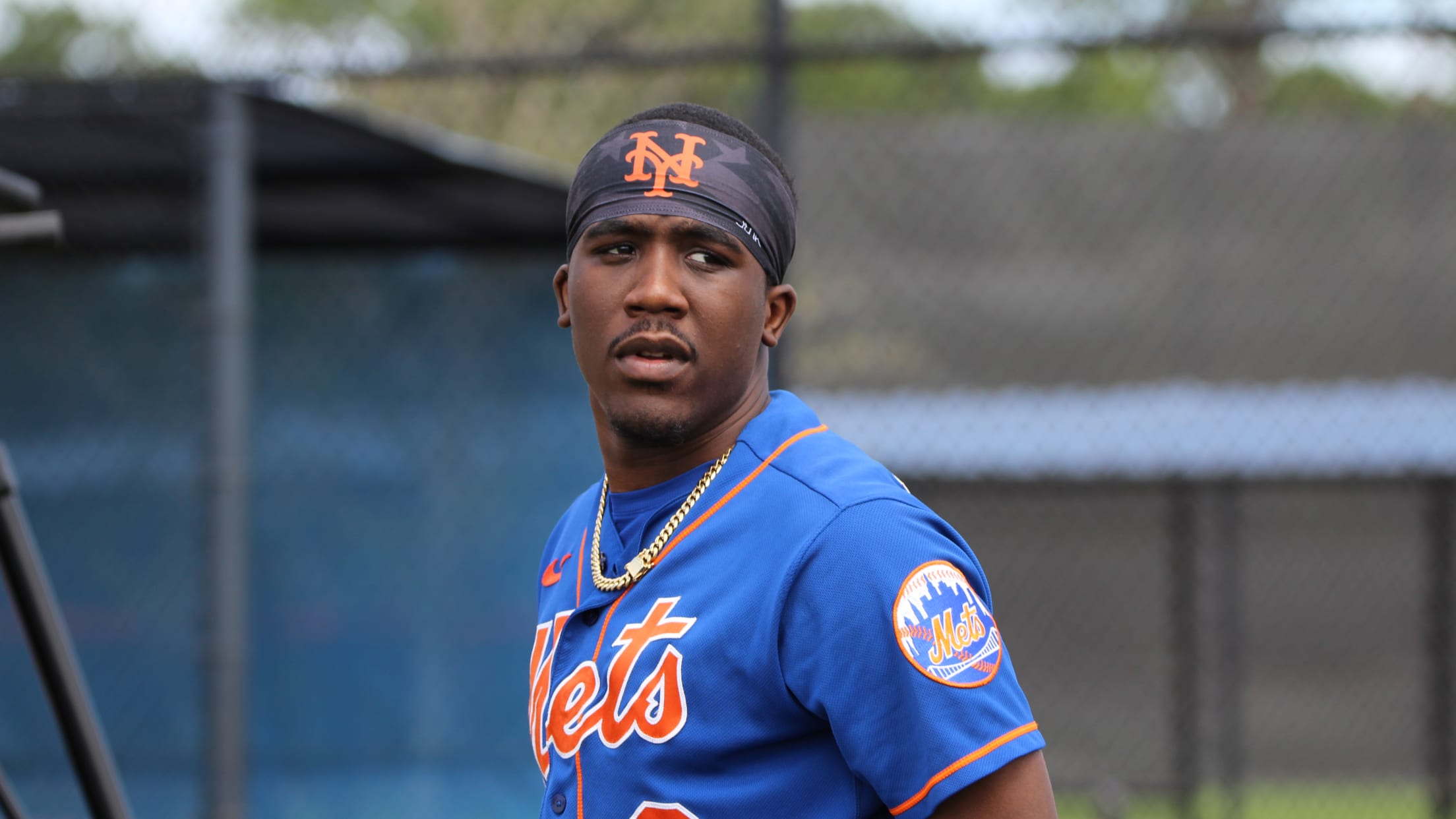 PORT ST. LUCIE, Fla. -- The reunion took place last Aug. 3, about a 20-minute drive from Jaylen Palmer's home in Canarsie, Brooklyn. Palmer's mother, Loren, made the short trek, carrying a bright yellow sign with lettering that read: "Welcome home Jaylen." Palmer's father, who had shared so many car
Meow the Mets: Camp kitten finds new home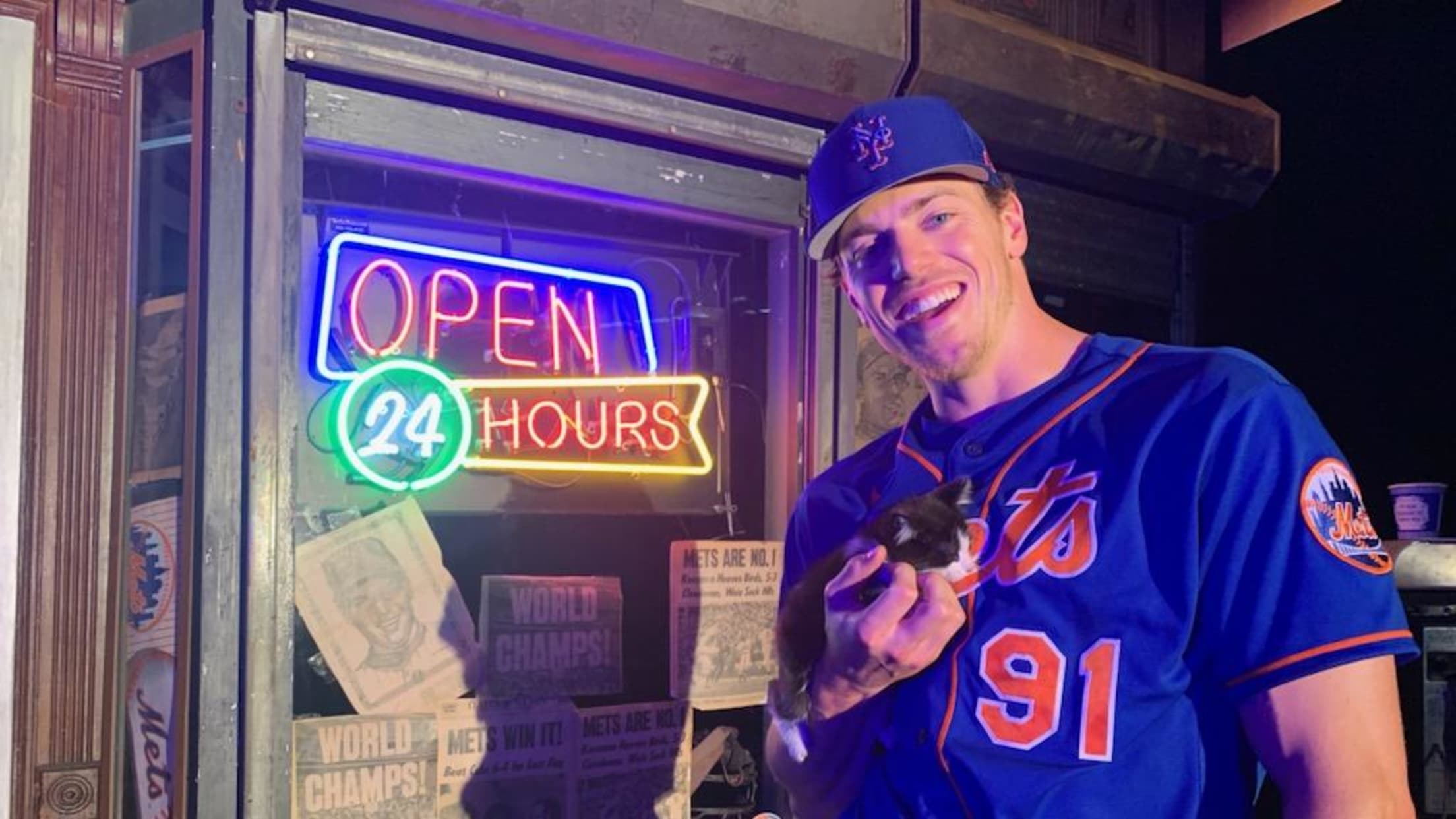 PORT ST. LUCIE, Fla. -- When Mets prospect Josh Walker rolled into Clover Park early Monday morning, he noticed something out of the ordinary: His car was meowing. Curious, Walker popped the hood and was shocked to find a small, black-and-white kitten, maybe 8-10 months old, nestled underneath the engine.
Mets' Baty dishes on Big Apple, versatility and expectations in '22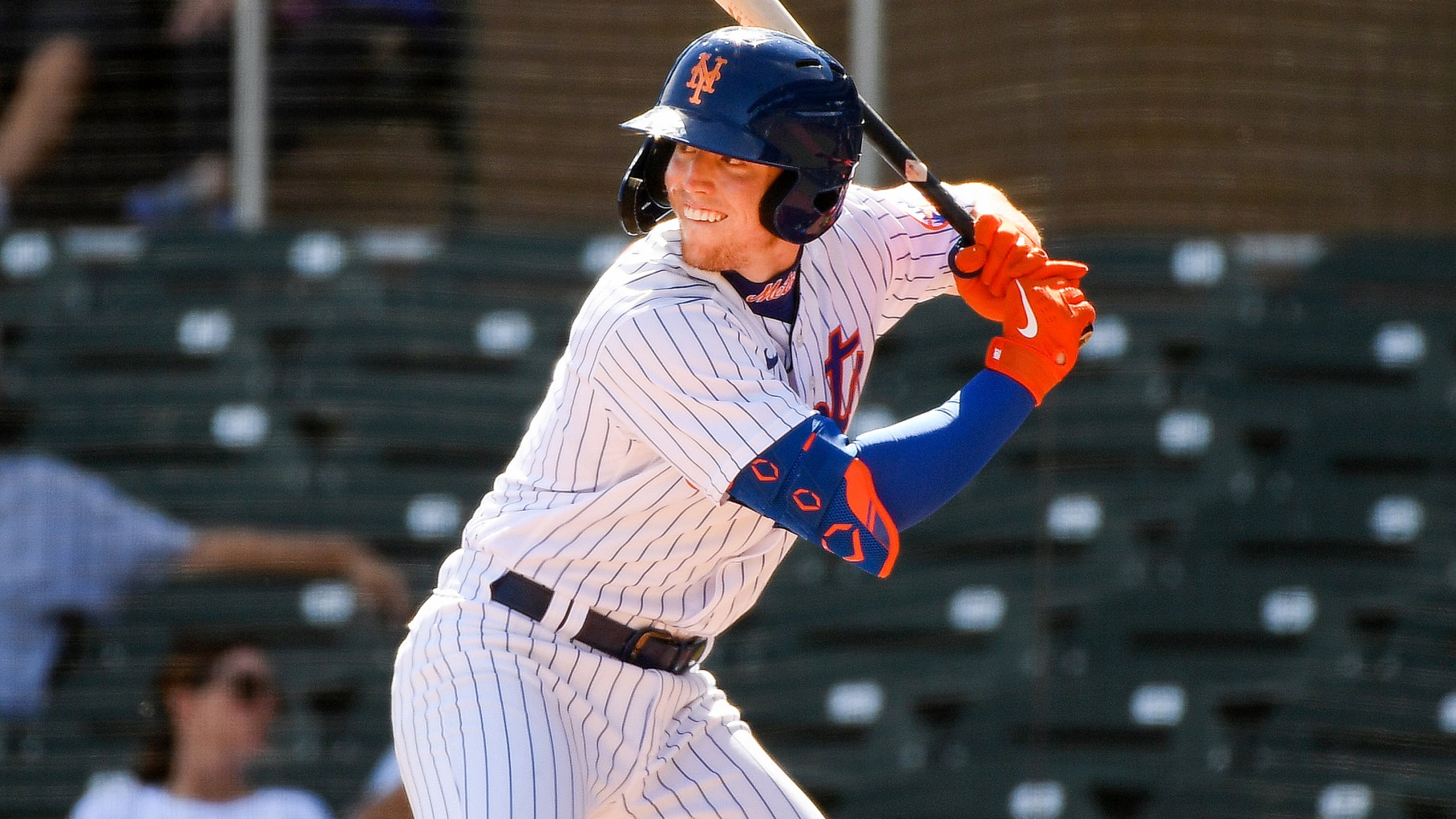 PORT ST. LUCIE, Fla. -- Brett Baty is a big deal in the prospect world. The Mets slugger was just named the top third-base prospect in baseball by MLB Pipeline and jumped to No. 27 on our Top 100. But here at Clover Park, he's a 22-year-old non-roster invitee with
Baty, Vientos look to make mark in big Citi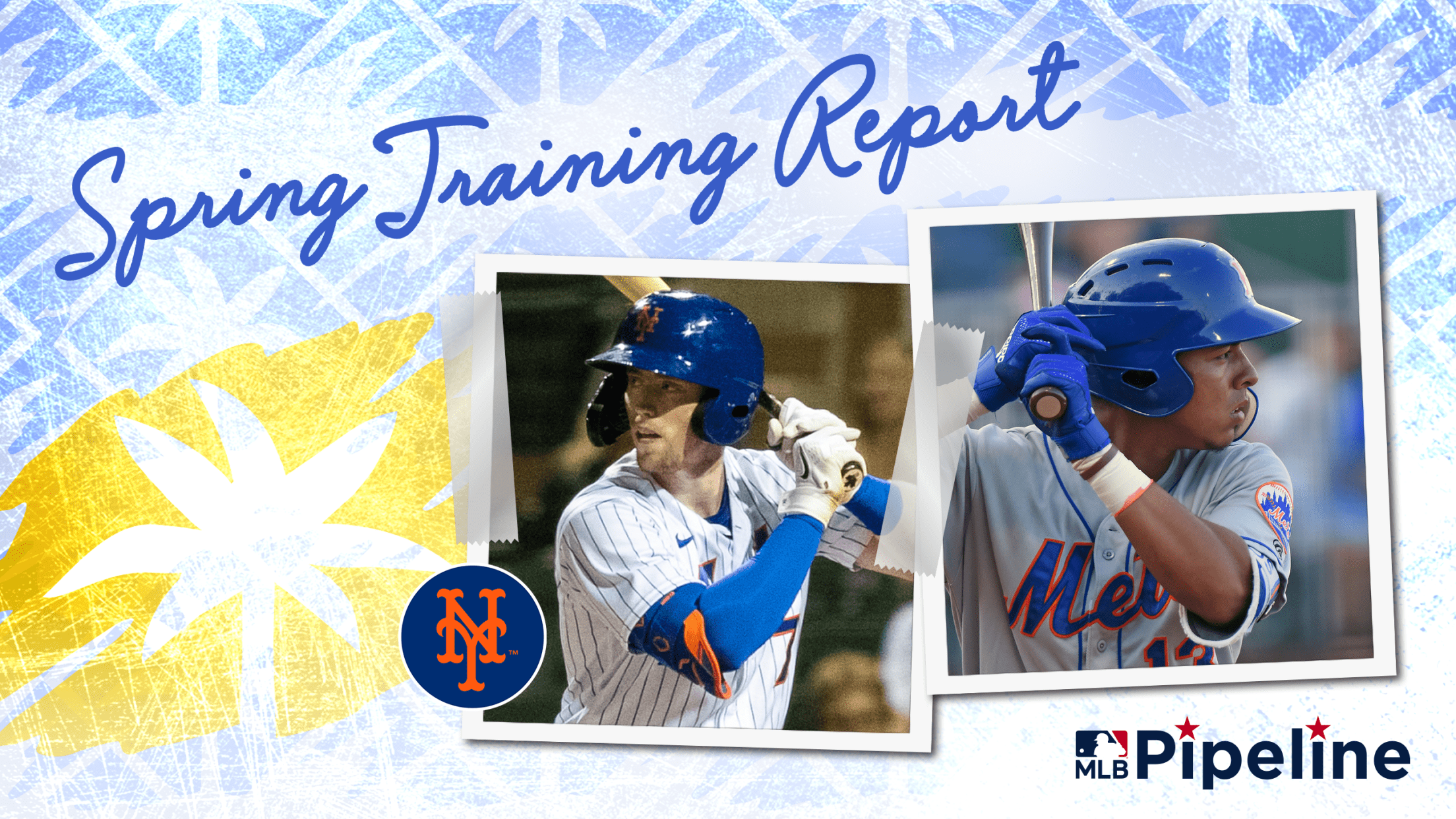 PORT ST. LUCIE, Fla. -- Mets director of player development Kevin Howard has an official line when it comes to Minor League assignments midway through March. "Everybody's a candidate for everything," he said. That's understandable when Minor League Opening Day remains three weeks away and Minor League Spring Training games
Here are the Mets' 2022 Top 30 Prospects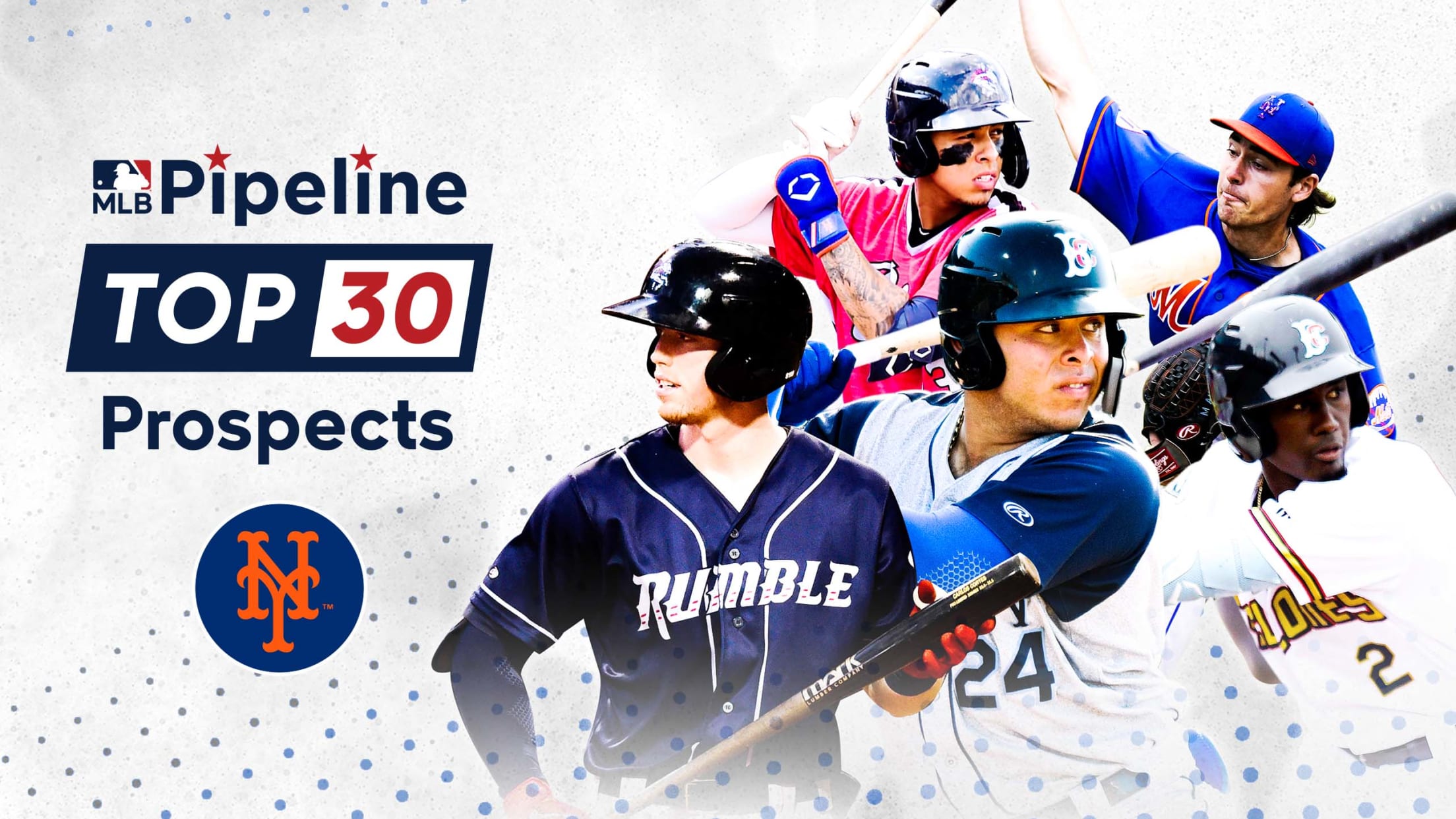 One Big Three is still representing the five boroughs anyway. Last year, Francisco Álvarez, Brett Baty and Ronny Mauricio drew comparisons to Kevin Durant, Kyrie Irving and James Harden during their respective times playing in Brooklyn. The Nets trio has since broken up, but the Mets one certainly hasn't. New
'21 Draft pick Calvin Ziegler turning heads at Mets camp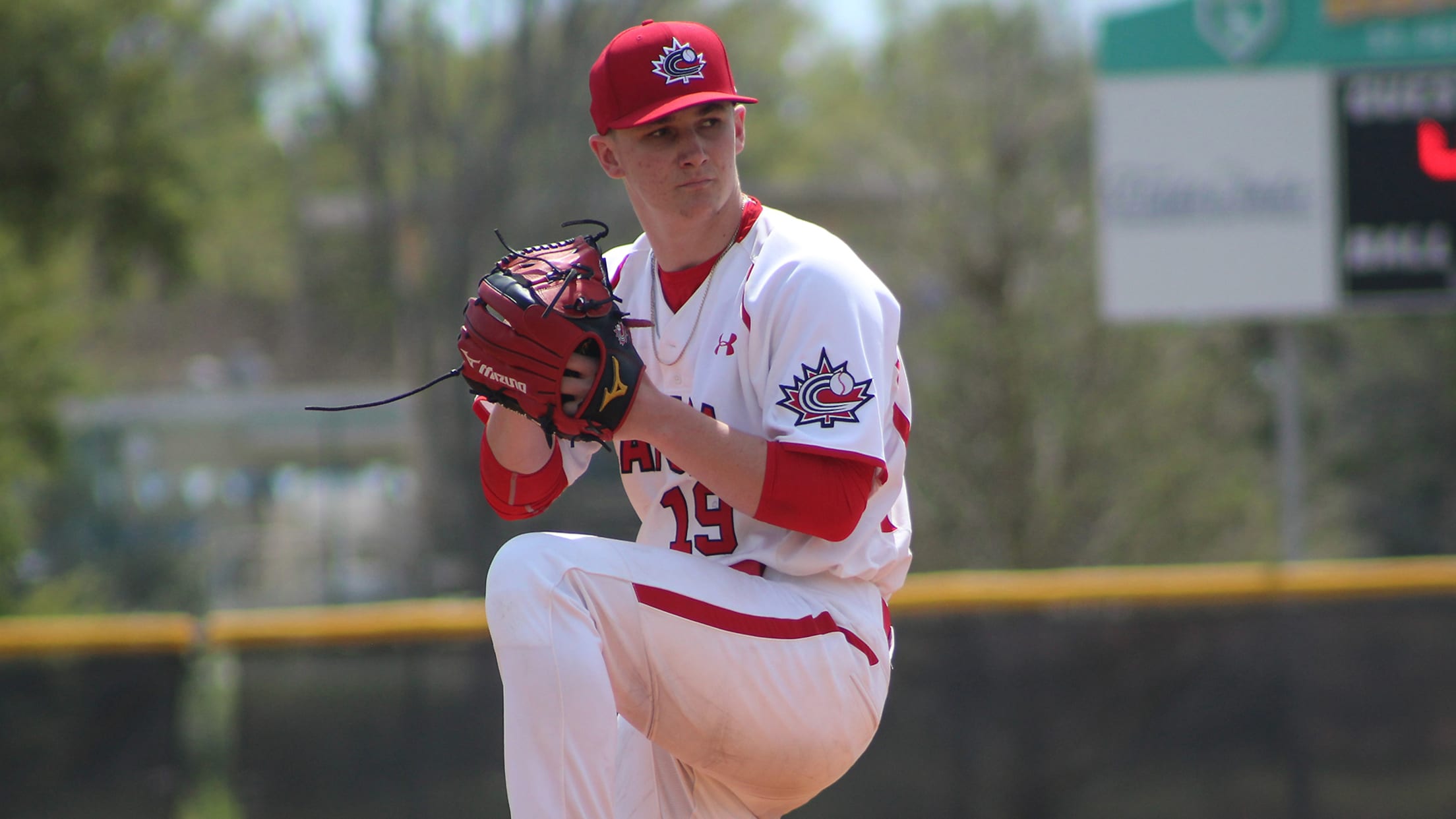 NEW YORK -- No American baseball scouts were filtering over the northern border during the spring of 2021, due to the Canadian COVID-19 lockdown that closed the country to nonessential traffic. So Calvin Ziegler had a choice: stay in Canada, essentially forcing teams to scout him solely on video, or
Allan leaning on fellow Mets prospect Ginn during TJ rehab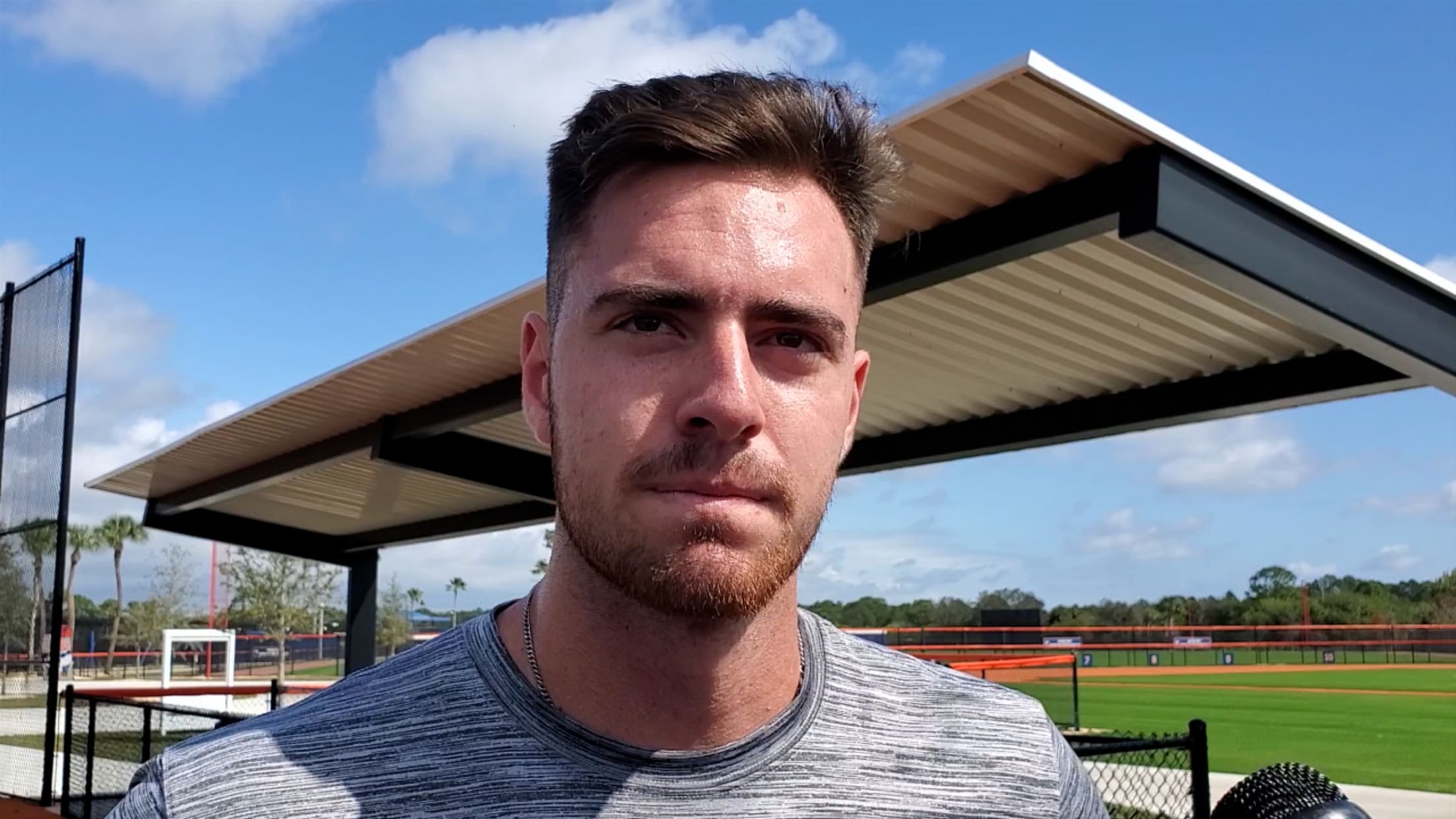 PORT ST. LUCIE, Fla. -- Shortly after receiving his diagnosis of a partially torn ulnar collateral ligament last May, and once he had called his parents to deliver the news, No. 4 Mets prospect Matt Allan reached out to fifth-ranked J.T. Ginn. Drafted the year after Allan, Ginn had already
Baty 'looking forward to the journey' to MLB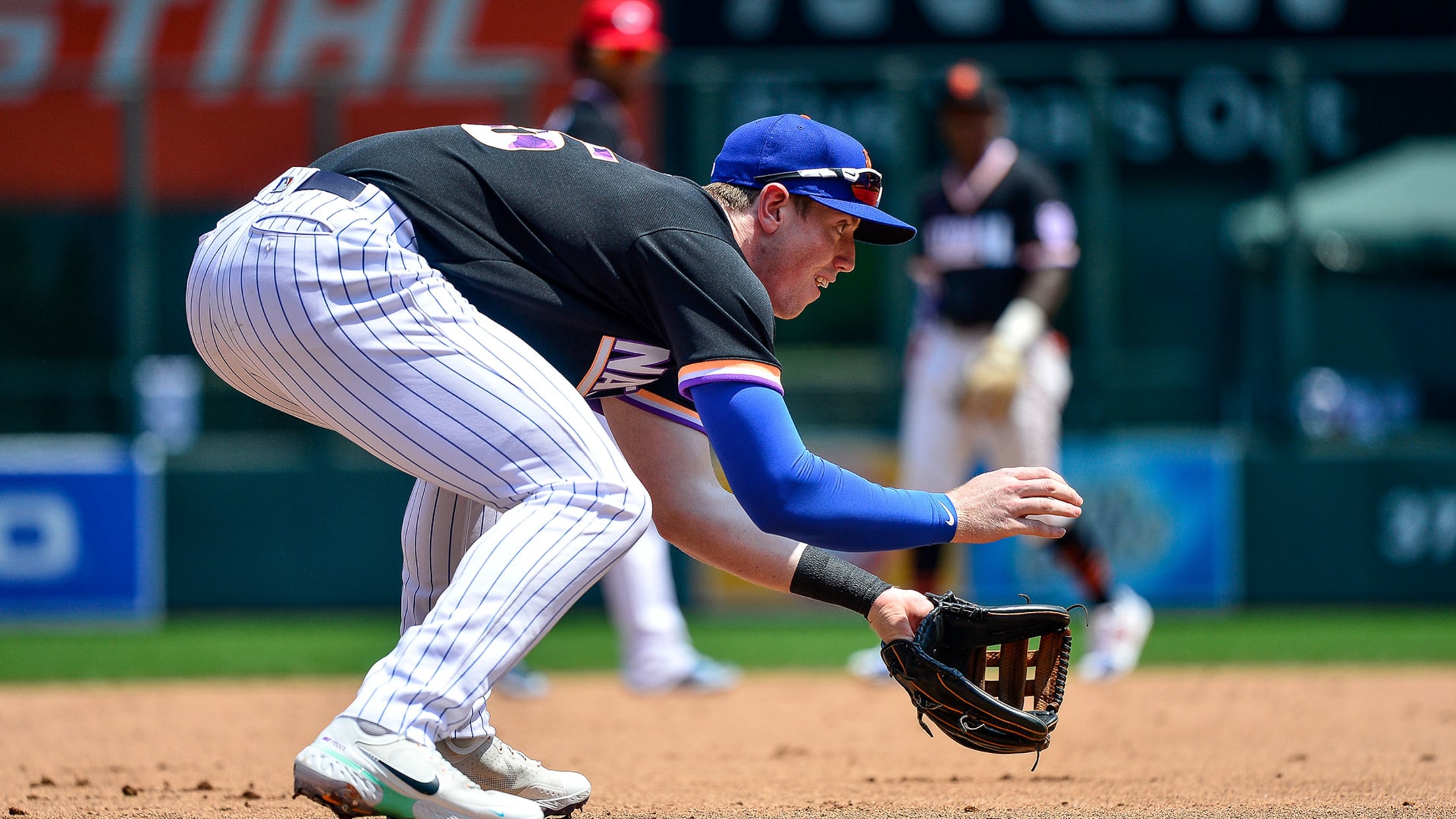 PORT ST. LUCIE, Fla. -- Brett Baty knelt on a back field late Sunday morning, scooping up baseballs that an instructor bounced in his direction. At 6-foot-3, Baty plucked them off the turf with ease, showcasing the type of rangy wingspan that a third baseman needs. That Baty might not
Álvarez on cusp, 'ready' for MLB debut
PORT ST. LUCIE, Fla. -- At age 20, Francisco Álvarez is, realistically, more than a year away from the Majors. Álvarez has never played above Class A ball. He has amassed fewer than 600 plate appearances as a professional. He is also one of the more talented prospects in professional
Visit Syracuse's NBT Bank Stadium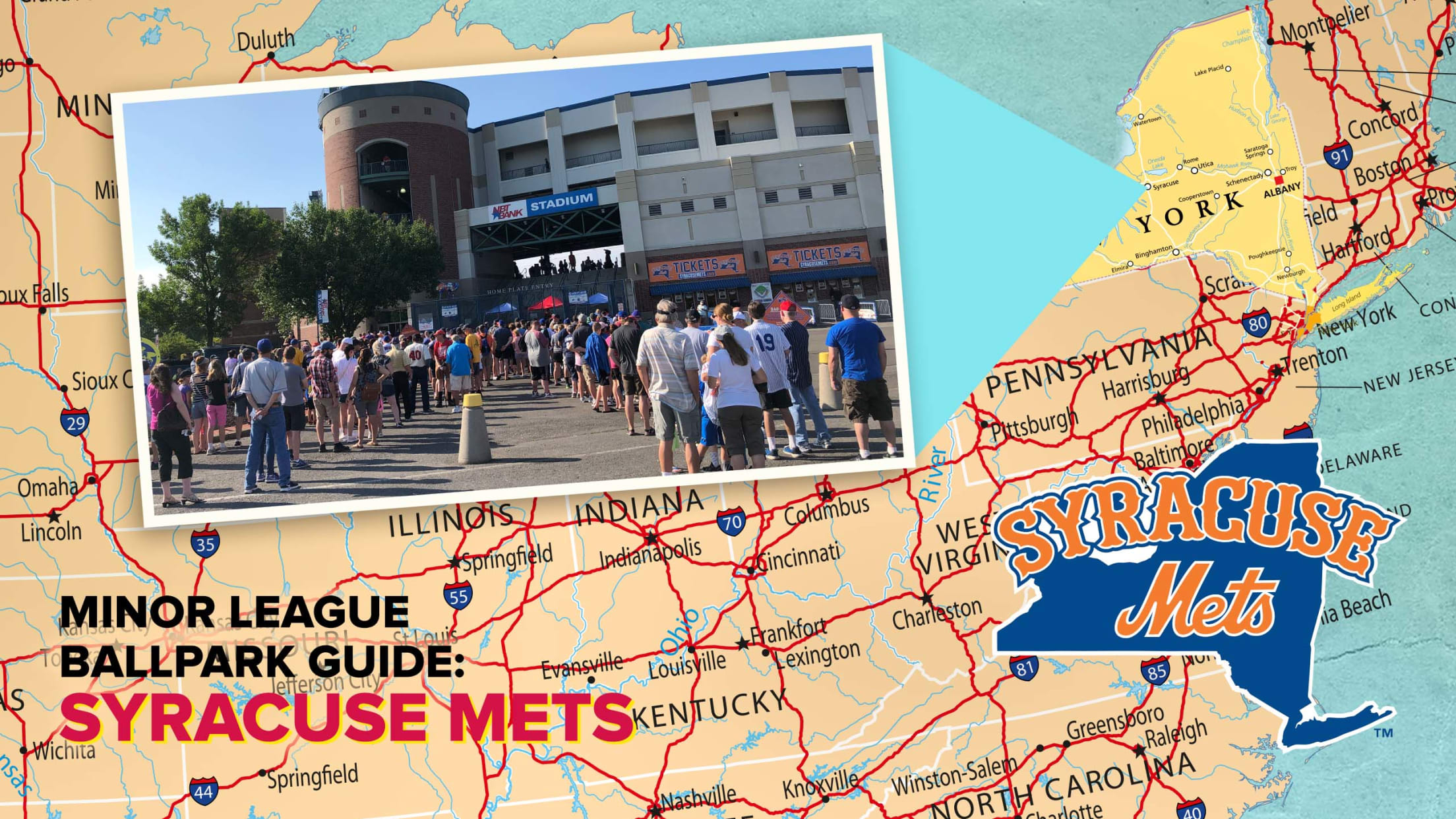 Welcome to NBT Bank Stadium, where the potatoes are salty and the beer selections plentiful. Enjoy a night of baseball in the fair state of New York, in close proximity to the wonderment of the New York State Fair.
Mets' Baty drills three hits in perfect night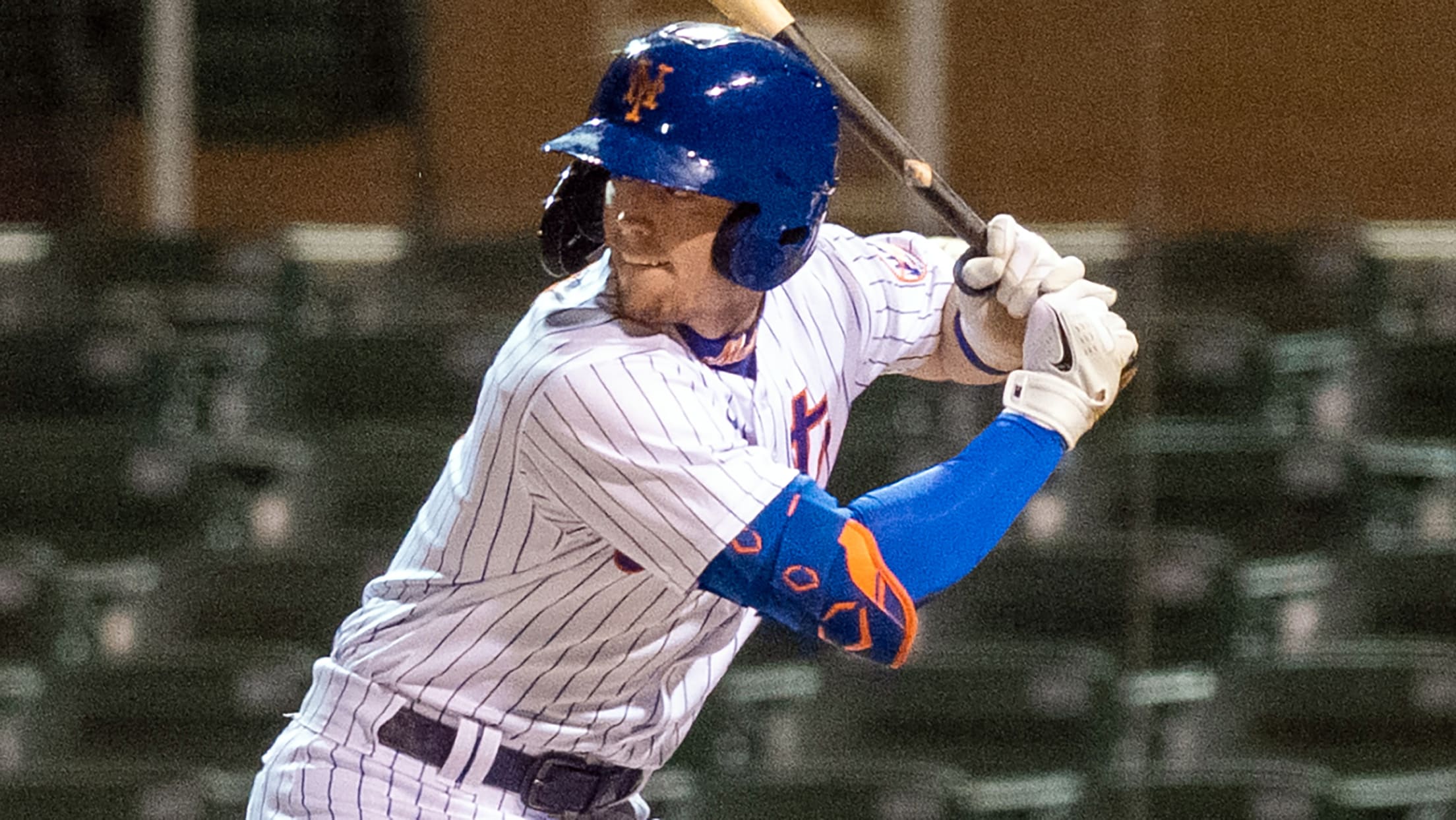 SCOTTSDALE, Ariz. – The only thing that could stop Mets third base prospect Brett Baty on Friday night was an innings limit. With Salt River's game against Peoria shortened to seven innings, Baty was in the on-deck circle in the bottom of the sixth when the Brewers' Weston Wilson struck
In AFL, Baty showcasing big potential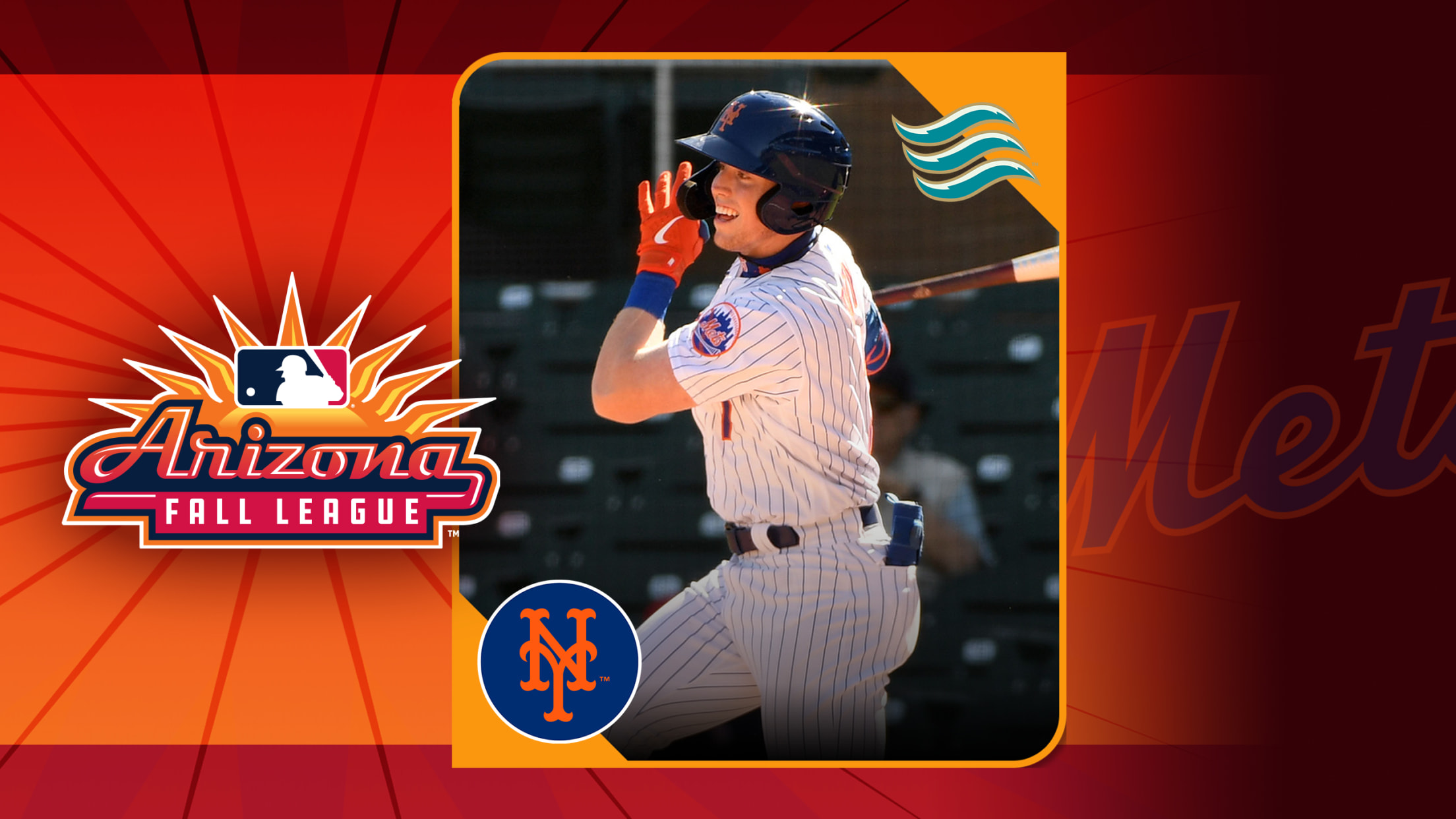 This could be Brett Baty's moment. Or latest moment, anyway. Coming off a successful first season at High-A Brooklyn and Double-A Binghamton, the Mets' No. 2 prospect (MLB 45) has been suiting up for Salt River in the Arizona Fall League, where he could solidify his place as one of
Standout Mets prospects from the '21 season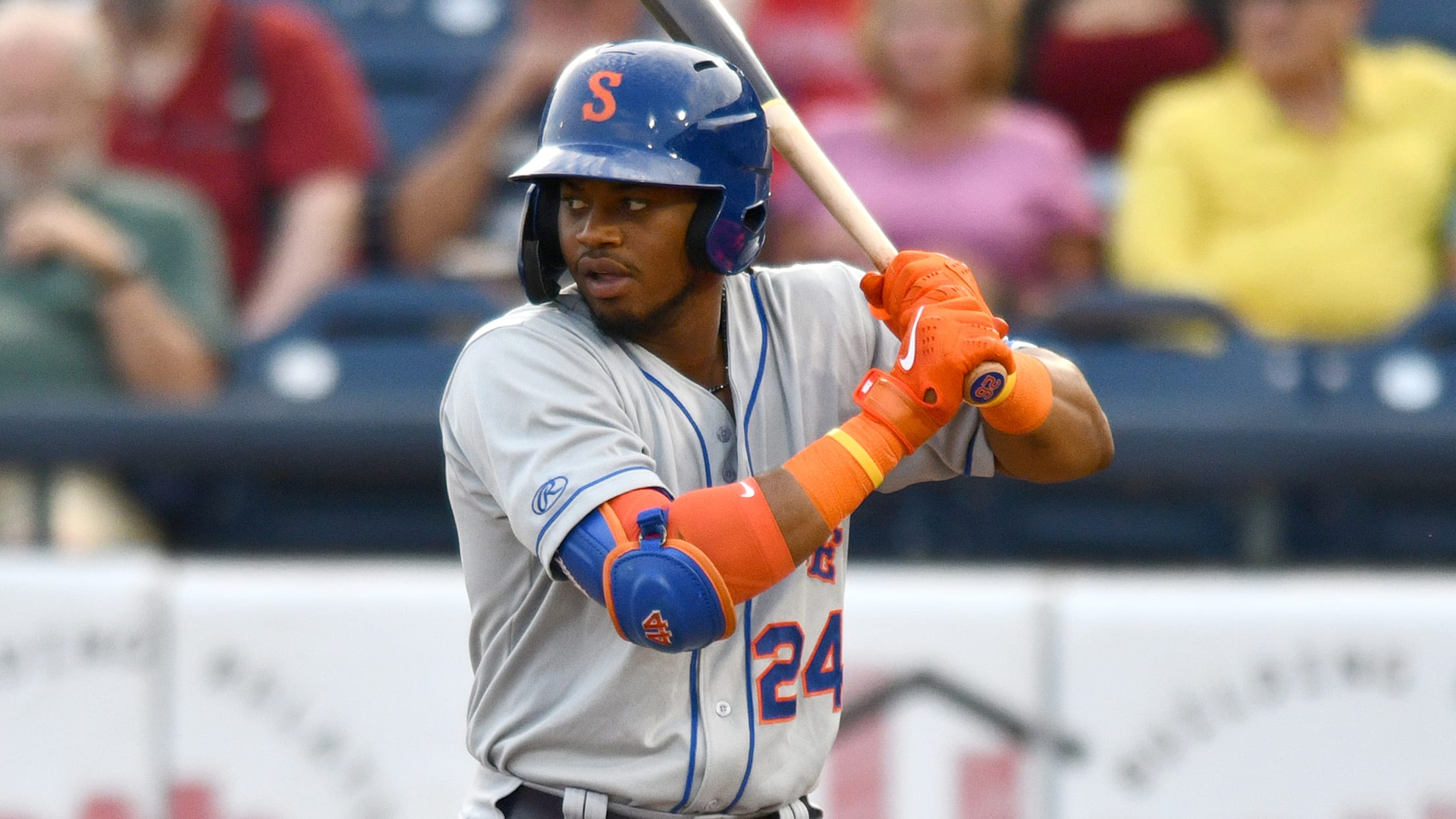 NEW YORK -- While it's true that the Mets' farm system remains a work in progress, significant developments across the organization changed the landscape in 2021. Outside of Matt Allan, who underwent Tommy John surgery in May, the Mets' highest-ranked prospects all enjoyed success throughout the summer -- from blue-chippers
Baty's rise reflected in new prospects list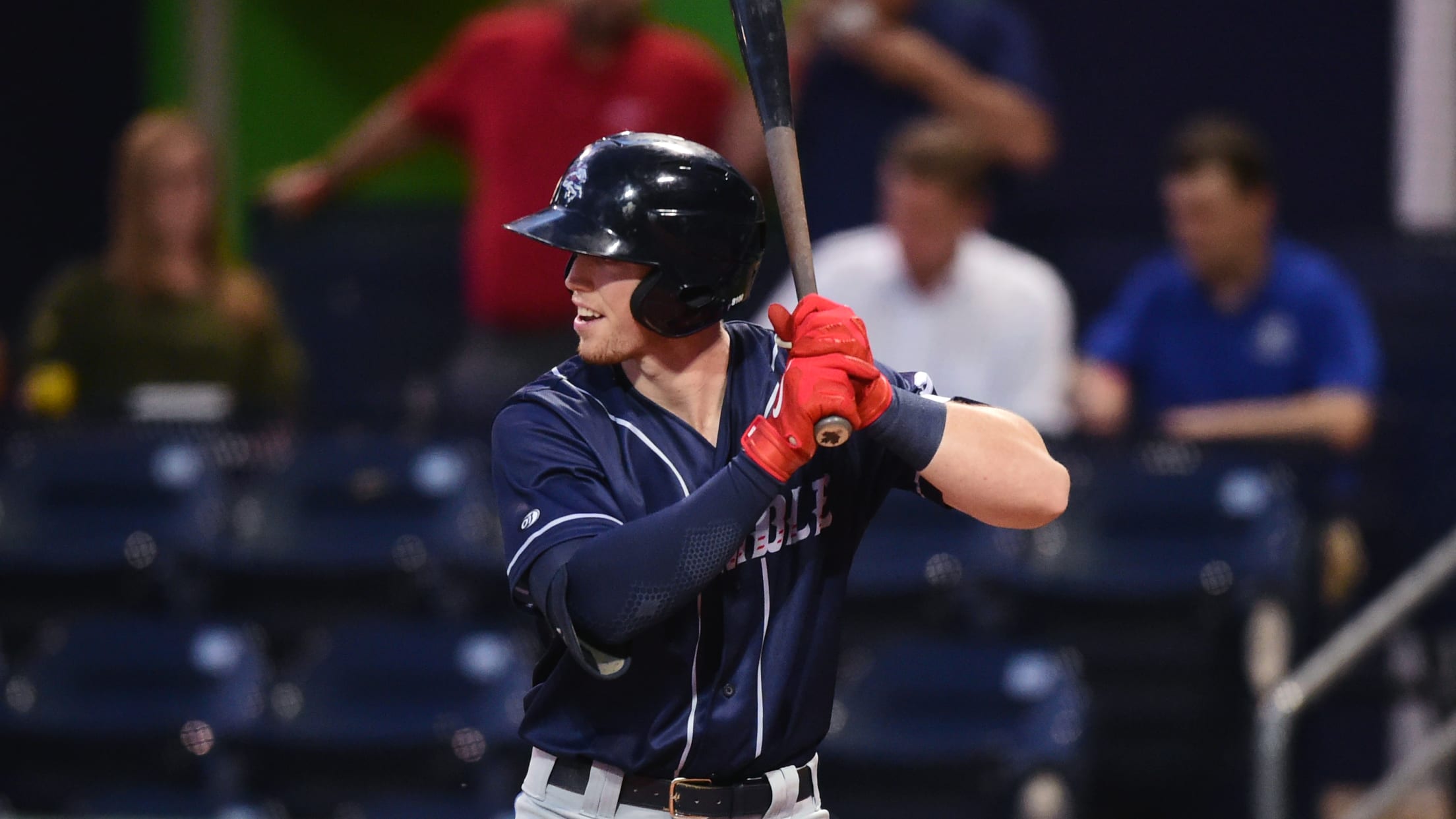 LOS ANGELES -- Brett Baty's hot first full Minor League season has him shooting up MLB Pipeline's Top 100 Prospects lists just as fast as he's rocketing through the Mets' farm system. Baty jumped from No. 94 on Pipeline's preseason list to No. 49 on its midseason update released on
Baty drills 3 extra-base hits, including 2 HRs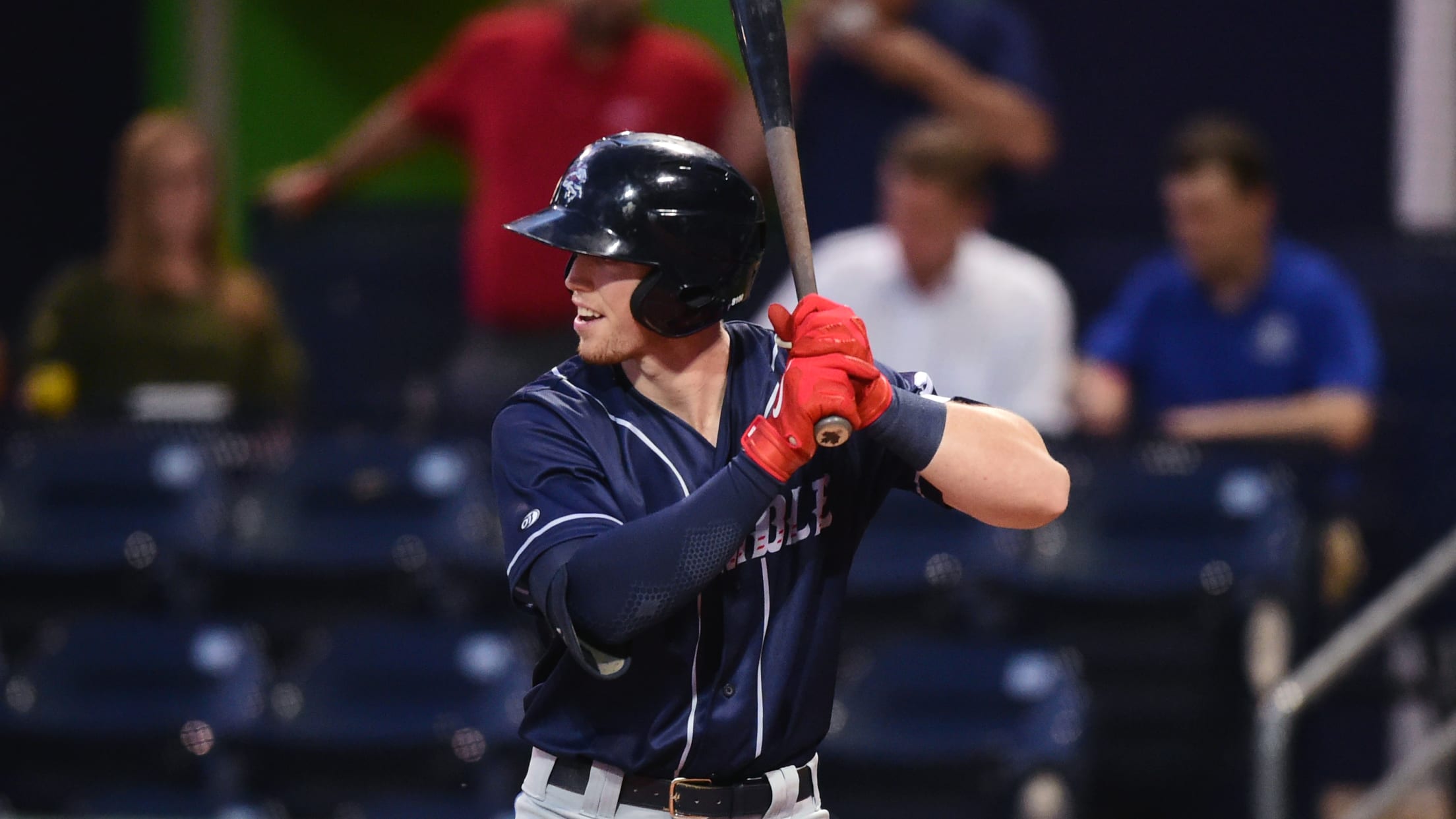 On Wednesday, Brett Baty snapped a nine-game hit streak with an 0-for-4 performance. On Thursday, he started a new streak in emphatic fashion. MLB's No. 70 overall prospect drilled two home runs and added a double to drive in four of Double-A Binghamton's 10 runs in its win over Hartford.
Top prospect Álvarez just misses cycle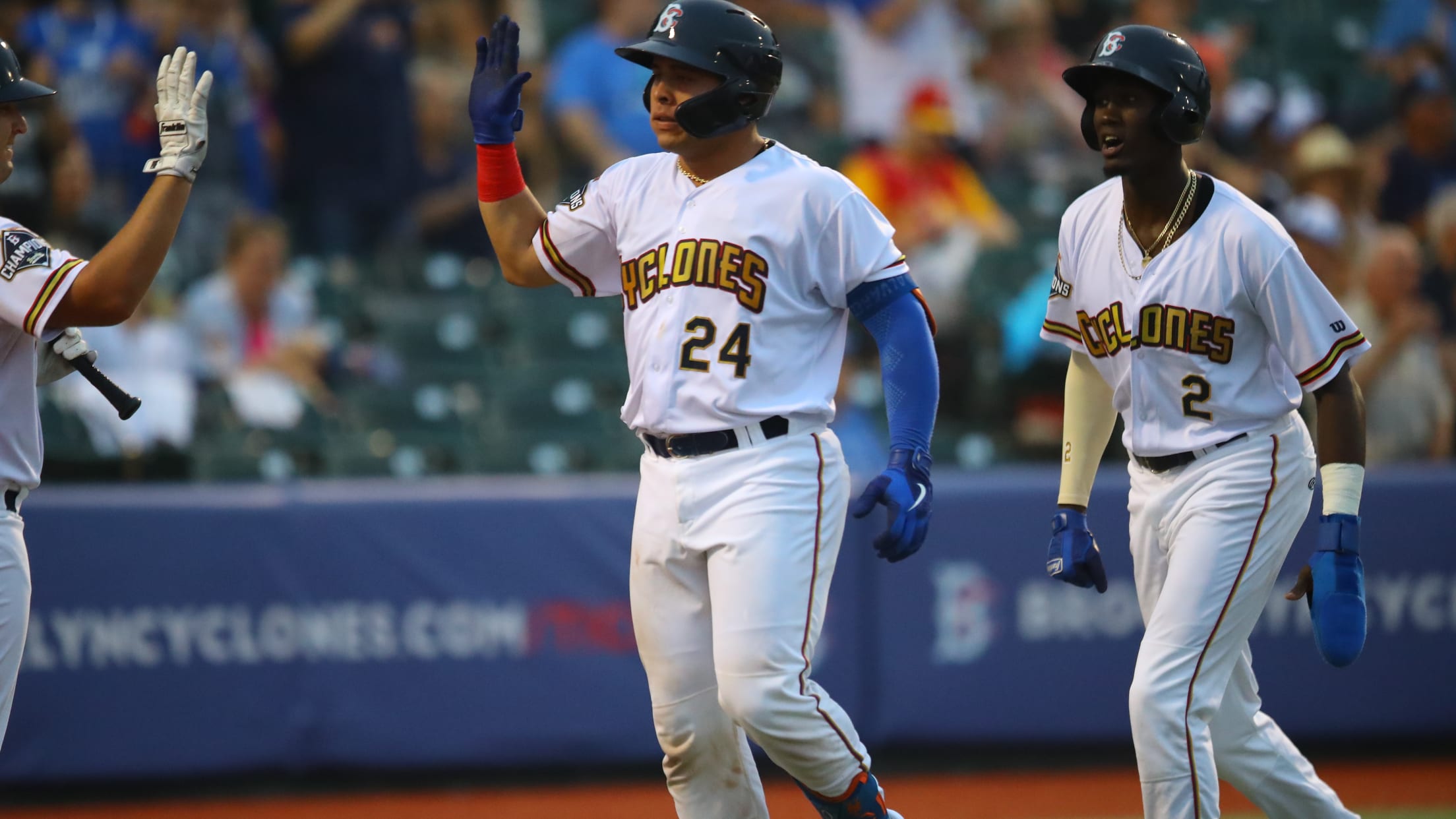 After riding an early season hot streak throughout May that brought a promotion to Brooklyn and an impressive June, Mets top prospect Francisco Álvarez experienced some of the perils playing a full season of baseball will bring. He hit .189 in July and began August 1-for-14 through his first five
Álvarez flexes pair of homers for Cyclones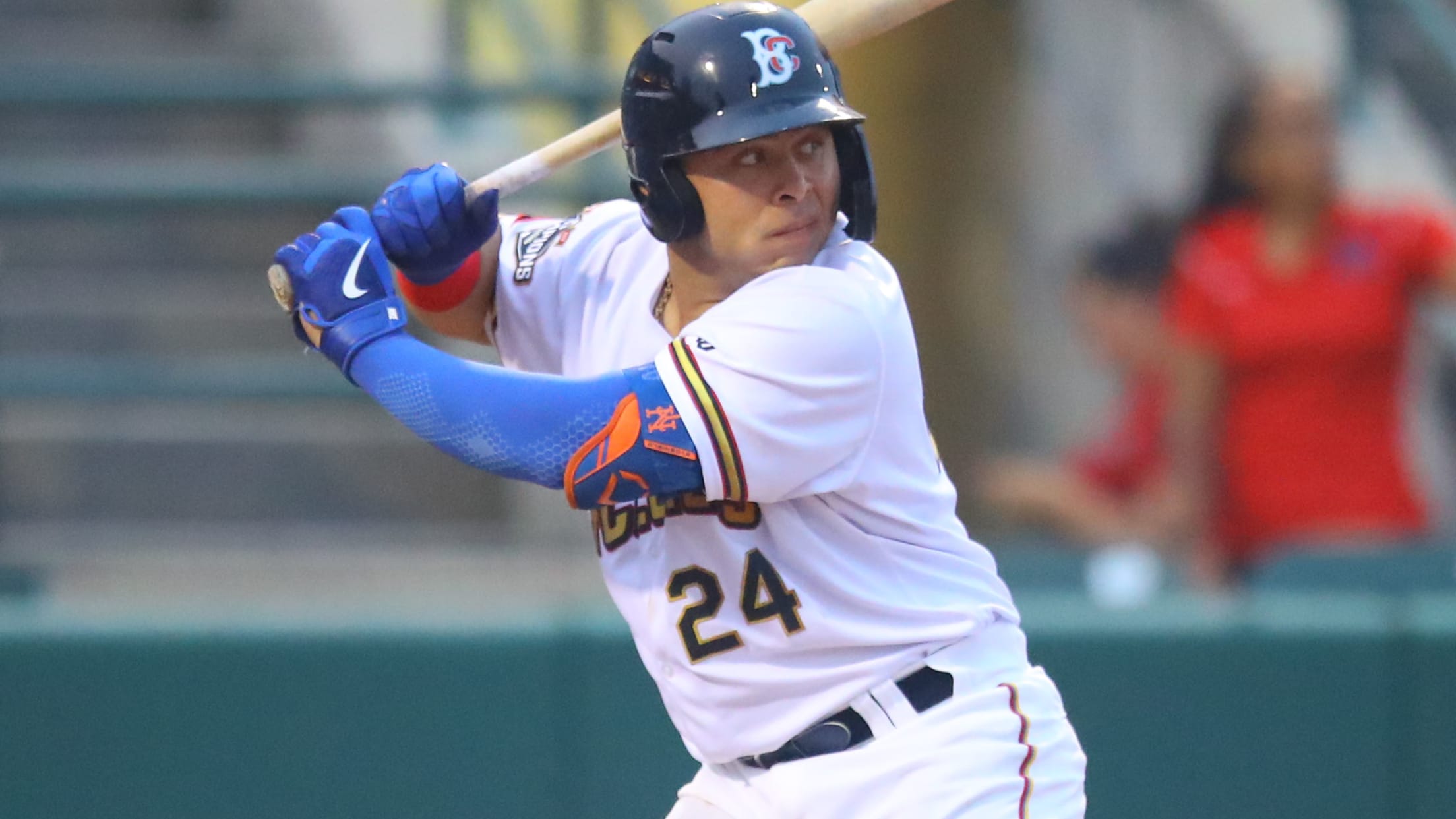 Francisco Alvarez didn't just extend his hitting streak to five games on Saturday -- the 19-year-old put a little swag on it.
Rocker's elbow an issue for Mets (sources)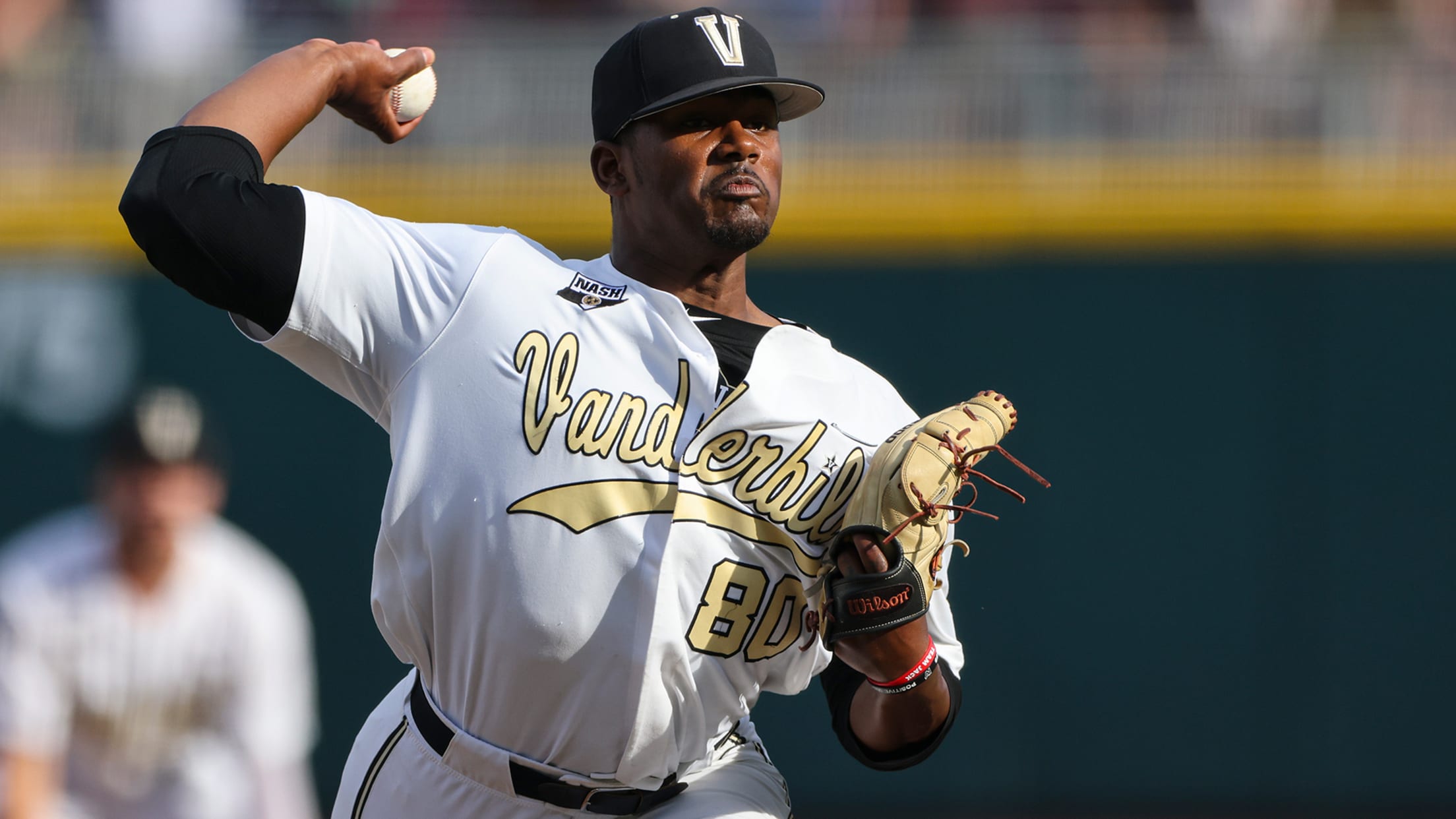 NEW YORK -- The Mets are at risk of not signing their top Draft pick after Kumar Rocker's physical showed an elbow issue, according to multiple sources briefed on the situation. The Mets have not confirmed any details of Rocker's physical. Rocker, the No. 10 overall pick in the Draft
Baty homers, drives in 6 in 4-for-4 game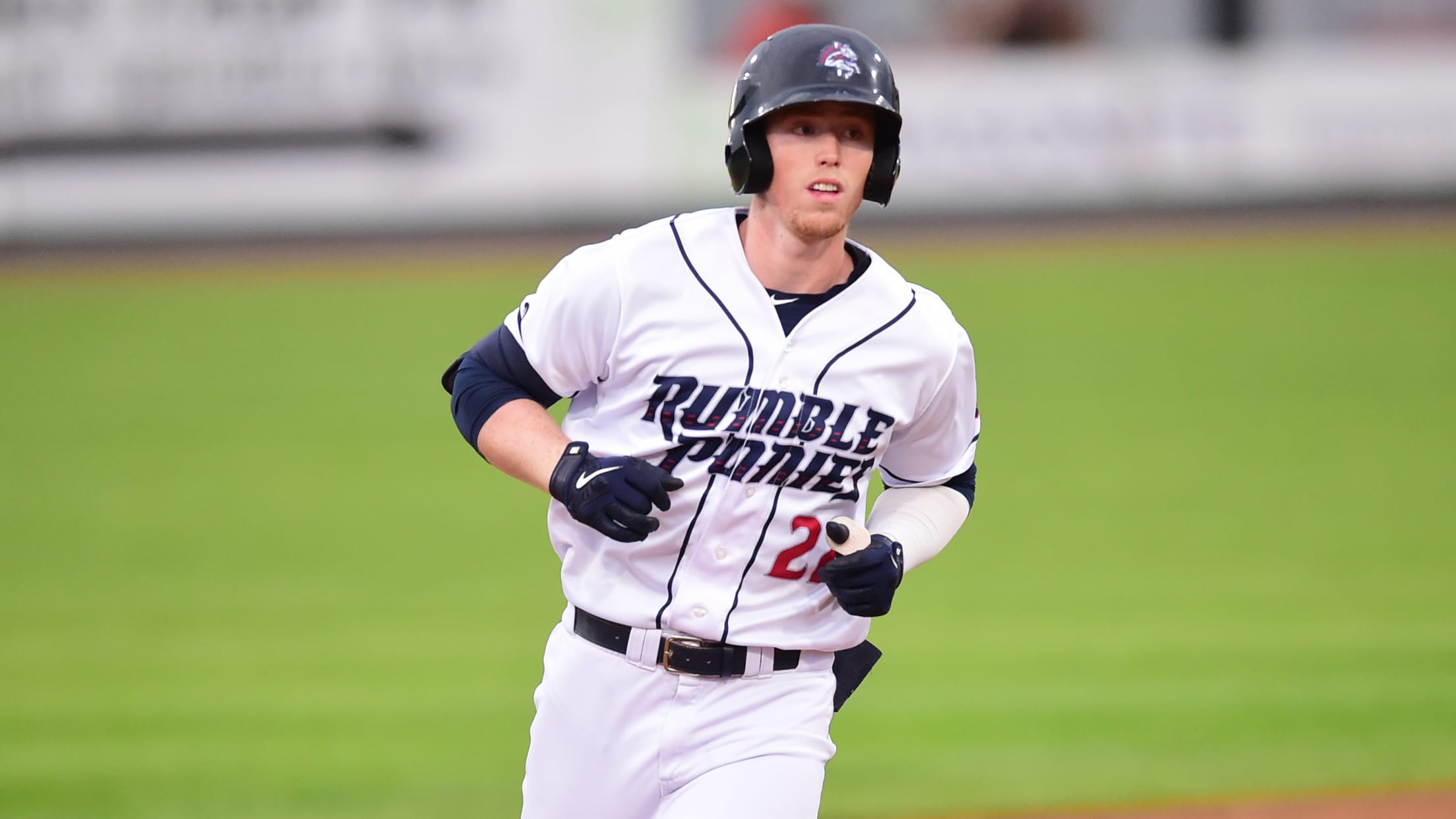 Getting the call up to a higher level of baseball is always an exciting time for any player, but it does not always immediately go as planned. For Mets No. 4 prospect Brett Baty, adjusting to a new level of baseball took time, but he arrived with a career-best performance
Mets Draft: David; Jordan; Fairfield players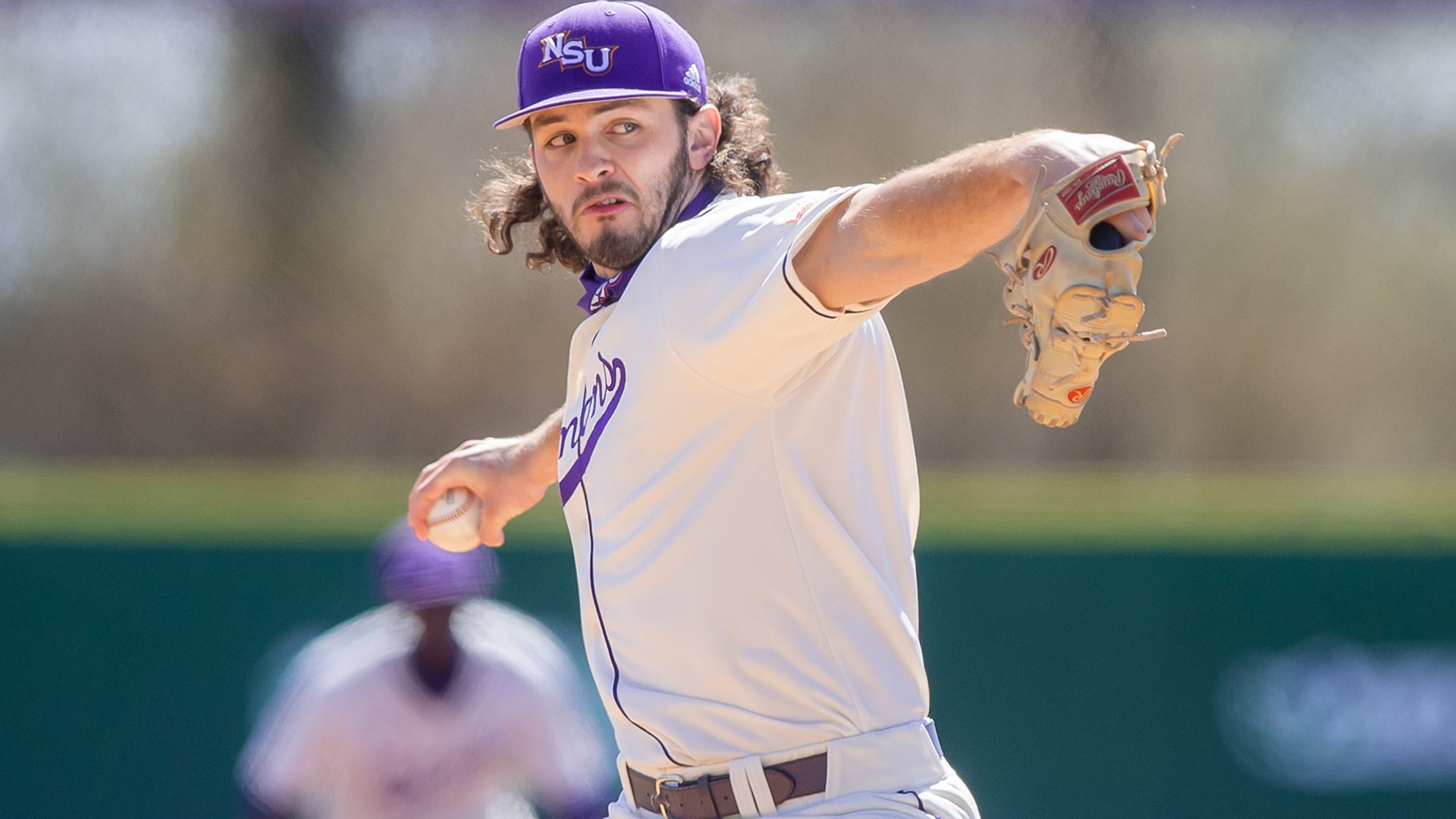 NEW YORK -- Before becoming a Mets draftee with big league aspirations, Levi David could have been an Olympic swimmer. A Texas state champion in the 50-yard freestyle event, David's personal best time was 20.4 seconds -- mere tenths off the minimum needed to qualify for the Olympic trials. Given
Source: Szapucki to have surgery, out for '21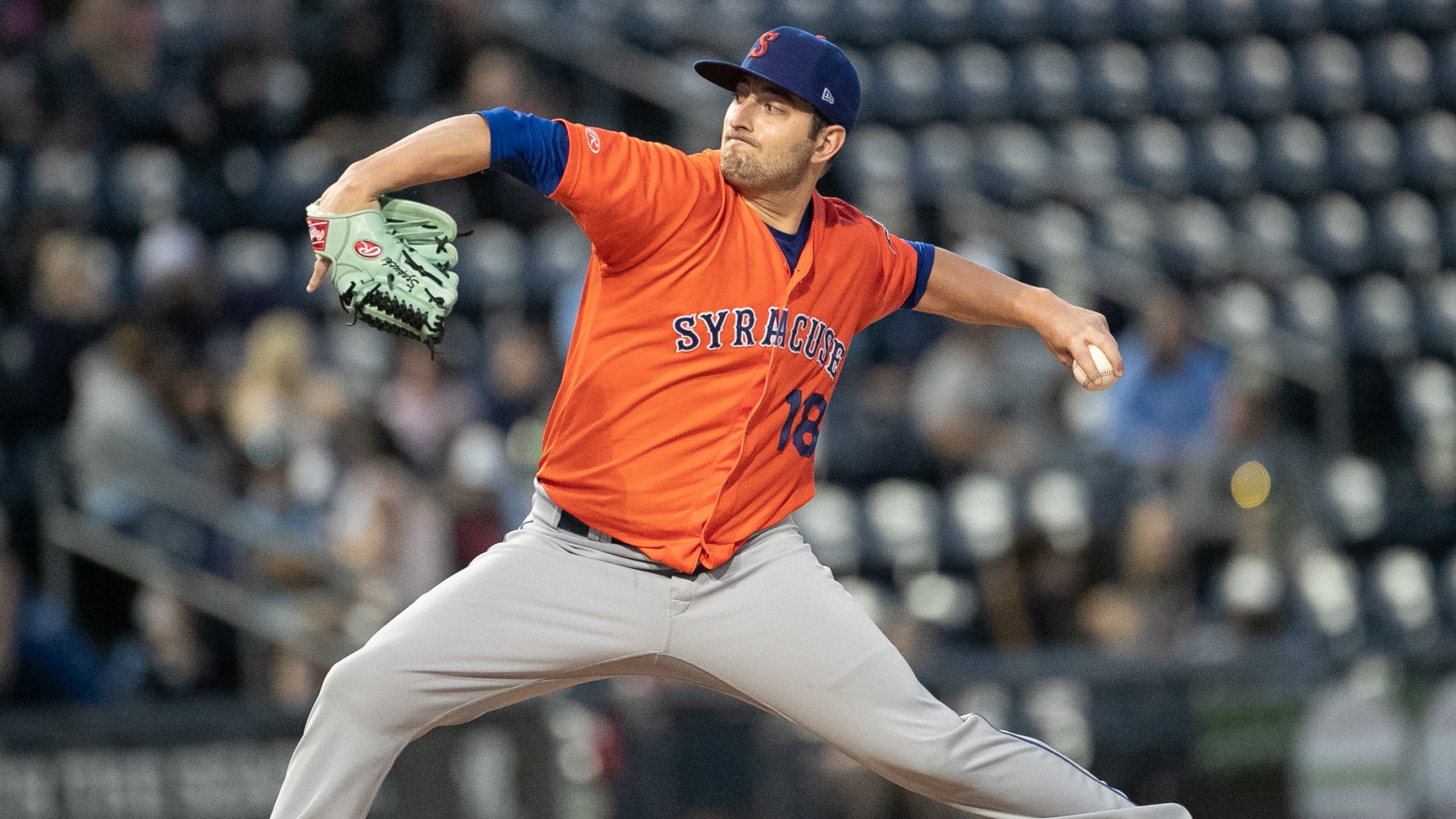 NEW YORK -- The Mets' pitching staff absorbed another blow this week, when Thomas Szapucki underwent season-ending ulnar transposition surgery on his left elbow, according to multiple sources. The Mets haven't announced the news, but team officials expect Szapucki, the organization's 10th-ranked prospect, to be ready for Spring Training. The
Mets draft prep RHP Ziegler, load up on arms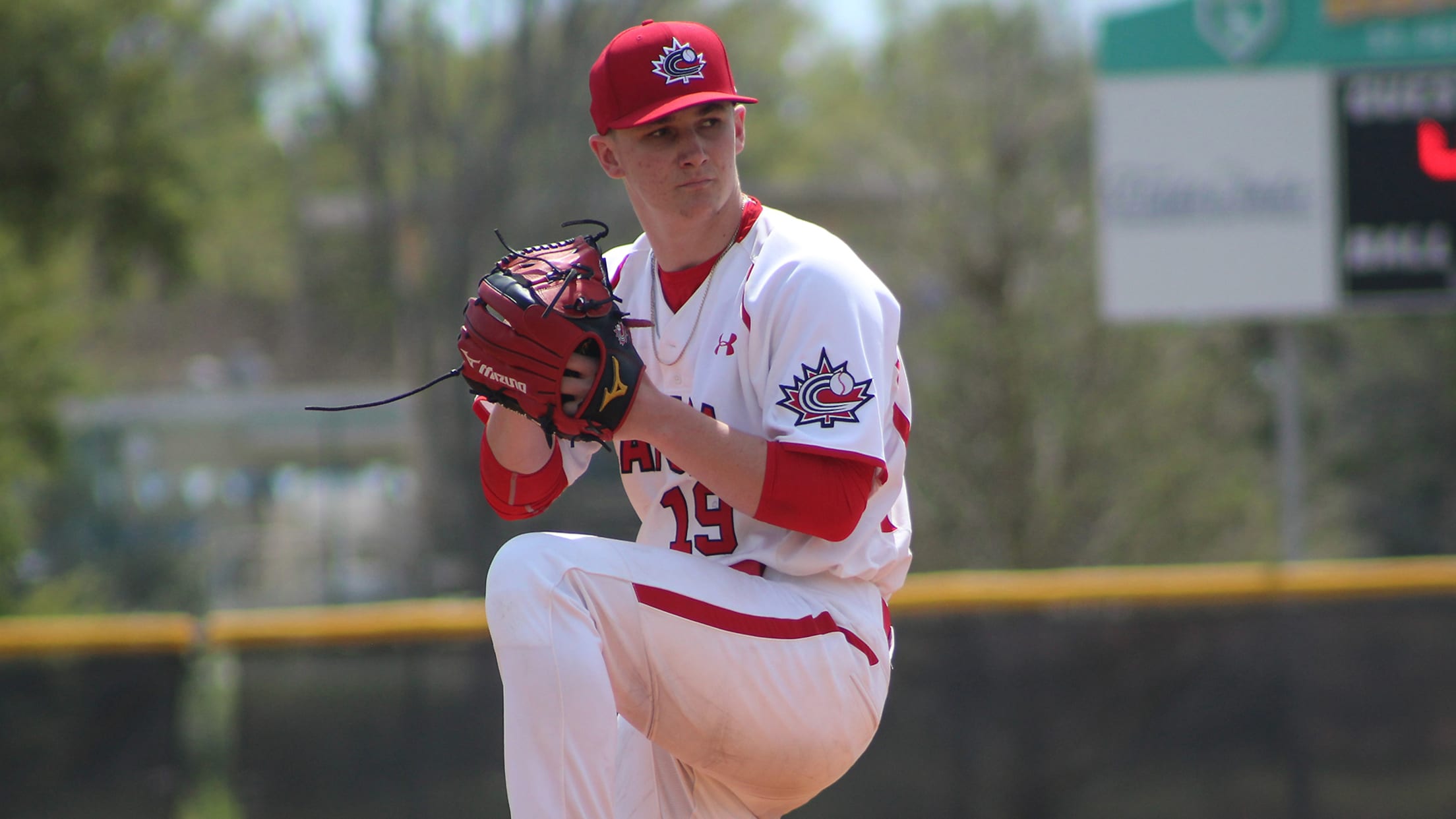 The Mets' elation over landing Kumar Rocker with the No. 10 overall pick in the Draft on Sunday had not even begun to fade by the time team officials returned to their Port St. Lucie, Fla., complex for Day 2 of the event Monday afternoon. Much business still awaited, particularly