What Mets seek from Álvarez after optioning top prospect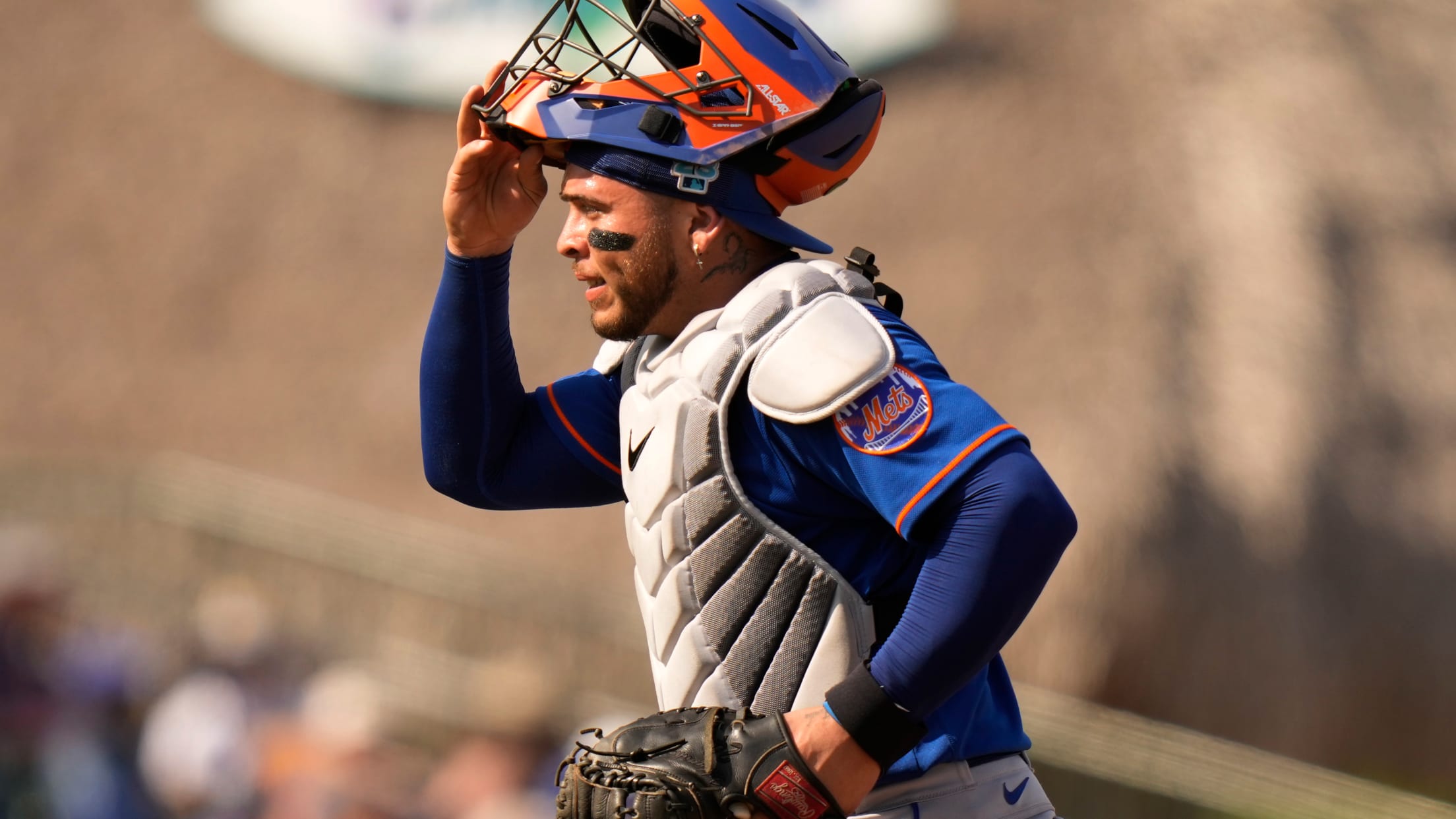 PORT ST. LUCIE, Fla. -- In the morning, Francisco Álvarez walked through the Major League clubhouse at Clover Park to begin a day that seemed like any other. It wasn't. By early afternoon, Álvarez was on a back field, crouched on one knee while a few dozen people, mostly team
Mets excited by progress from first-rounders Parada, Williams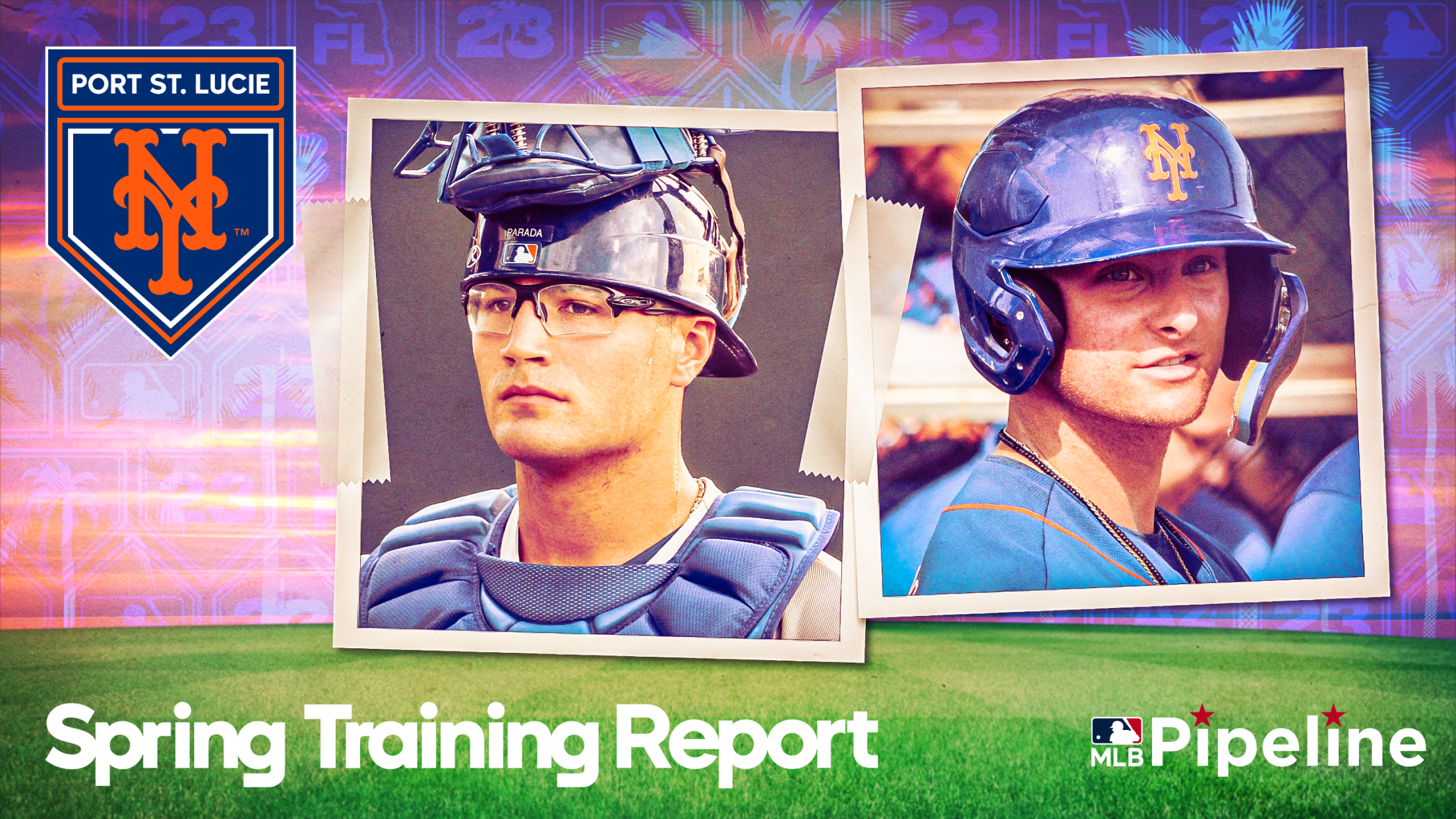 PORT ST. LUCIE, Fla. -- The Mets haven't had a Draft that has delivered multiple impact players since 2011, when they grabbed Brandon Nimmo and Michael Fulmer with their first two selections and also uncovered Seth Lugo in the 34th round. Armed with extra picks last July, they may have
At long last, Coonrod pitching pain-free
Vientos flashes power with a pair of jacks; Classic participants preparing to depart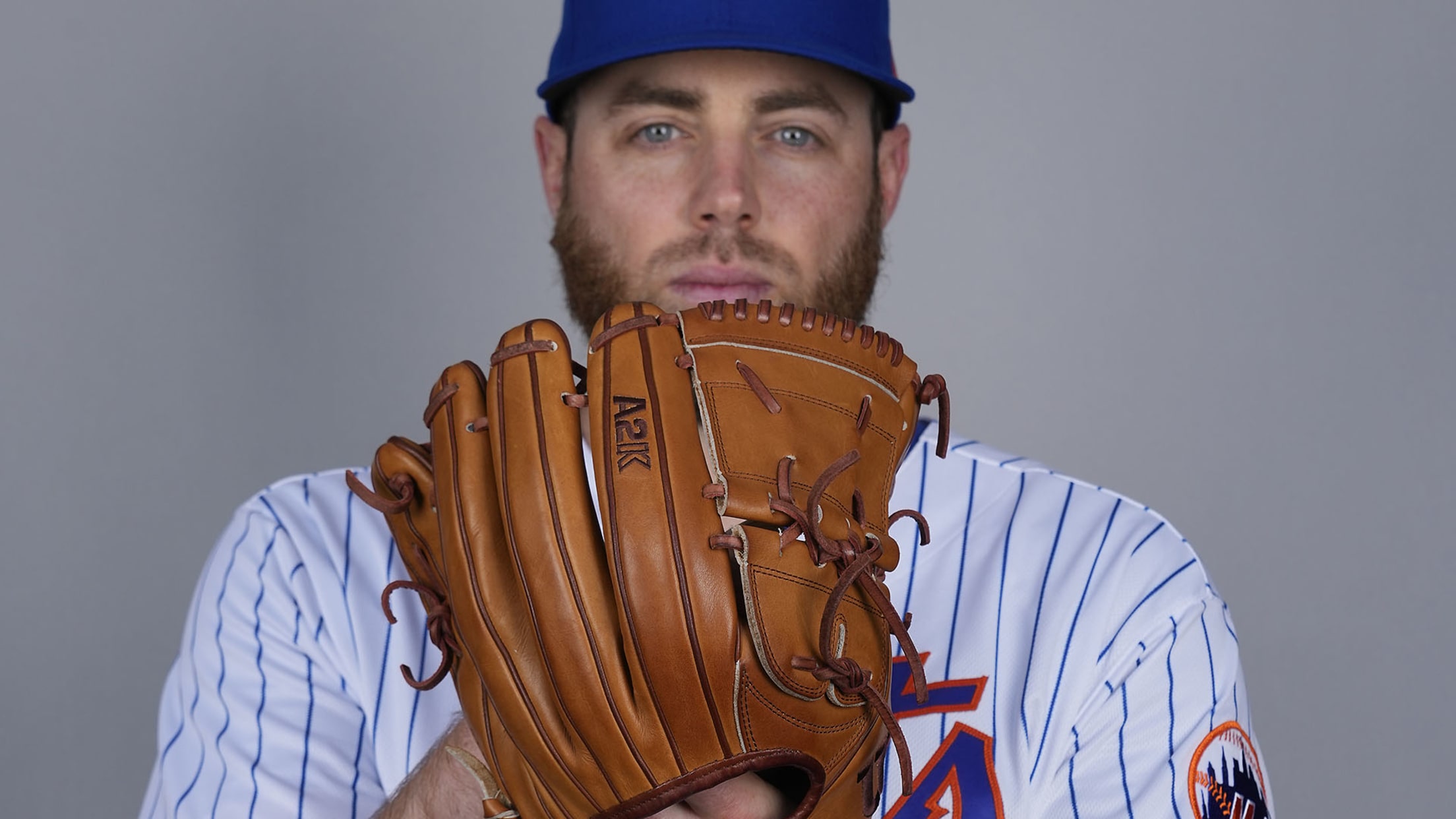 JUPITER, Fla. -- For years before each of his appearances, Sam Coonrod would slather Cramer Red Hot ointment on his right shoulder, sometimes so liberally that the orange goo would be visible through his jersey. It was the only way Coonrod could dull the discomfort he felt while pitching. Not
Mets' top prospect thrilled to be back behind plate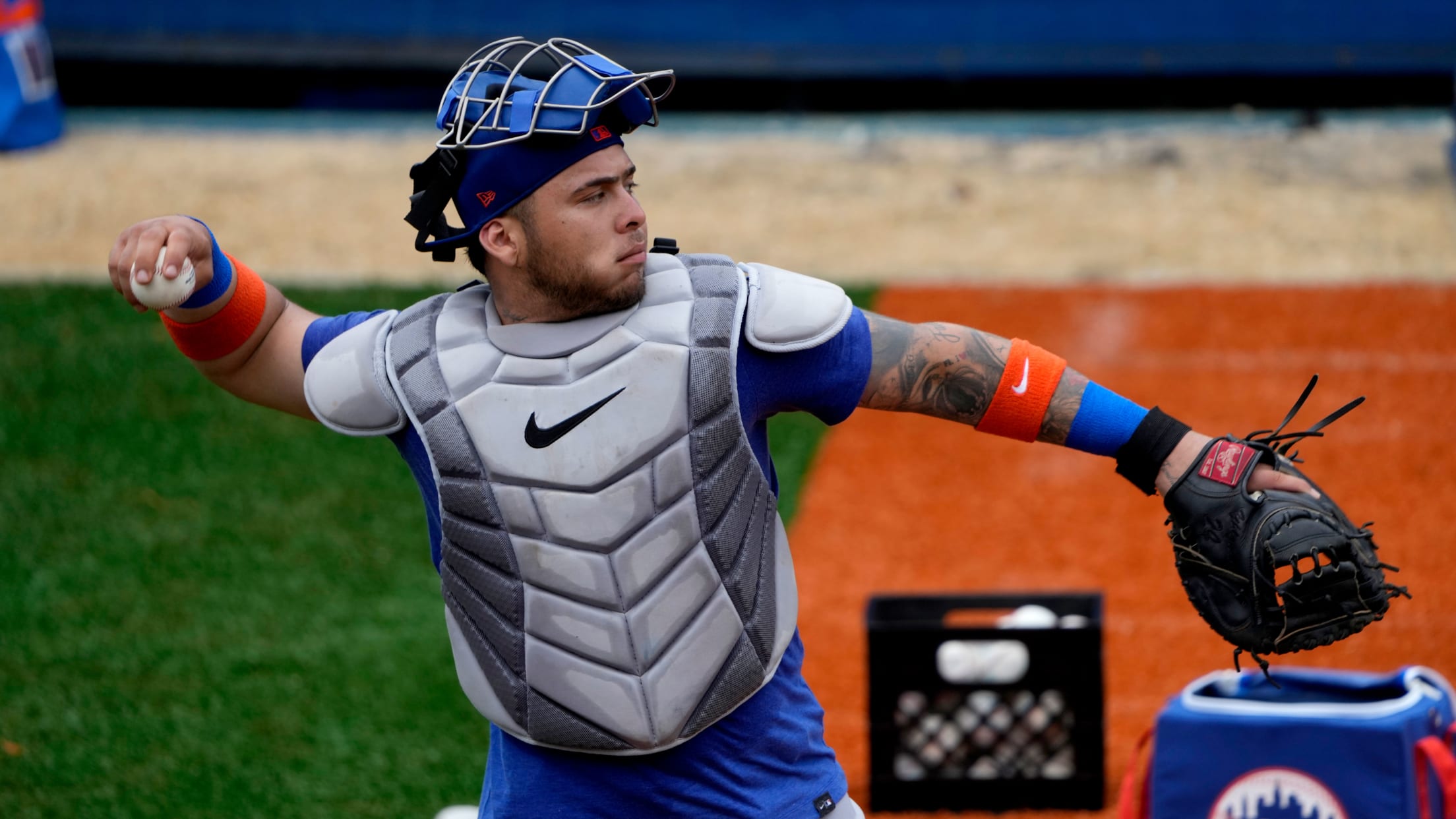 PORT ST. LUCIE, Fla. -- For the first time in six months on Friday, Francisco Álvarez strapped on his leg guards and chest protector and crouched behind home plate in a baseball game. Álvarez had not caught in a formal game since late last September, after he completed rehabbing a
Mauricio makes his mark for Mets in Spring Training
JUPITER, Fla. -- The Grapefruit League home run leader so far this spring? None other than Ronny Mauricio. The Mets' No. 6-ranked prospect went deep for the third time in four days on Wednesday, clubbing a pinch-hit homer in the ninth inning of their 8-4 win over the Marlins. That
Here are the Mets' 2023 Top 30 prospects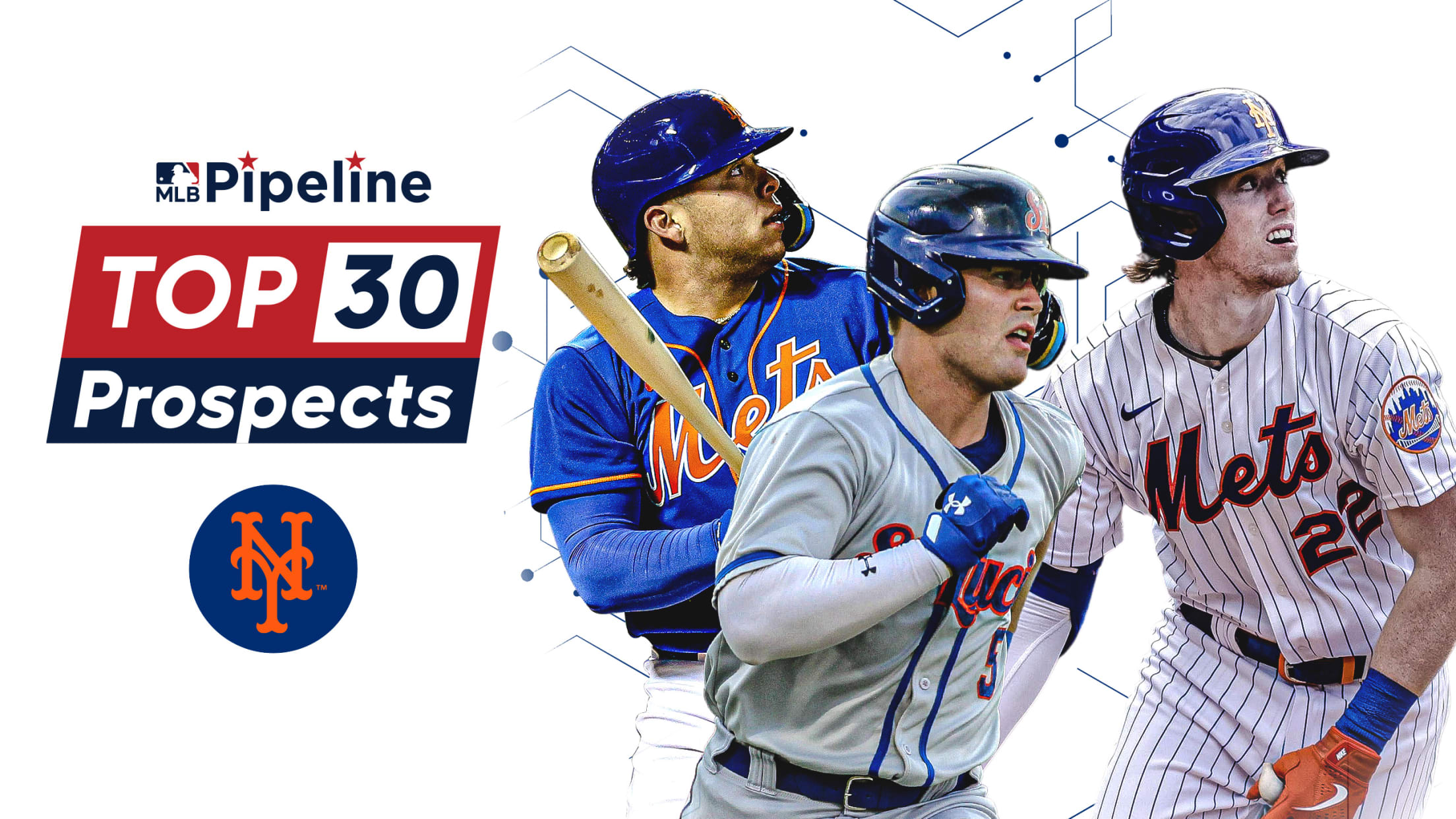 And in the end, the prospects remained. The Mets were one of the most aggressive clubs of the offseason, adding big names like Justin Verlander and Kodai Senga while retaining Brandon Nimmo, but outside of a few minor trades, most of their work came on the free-agent market. That means
Notes: JV's changeup; Max's pace; Mauricio's clout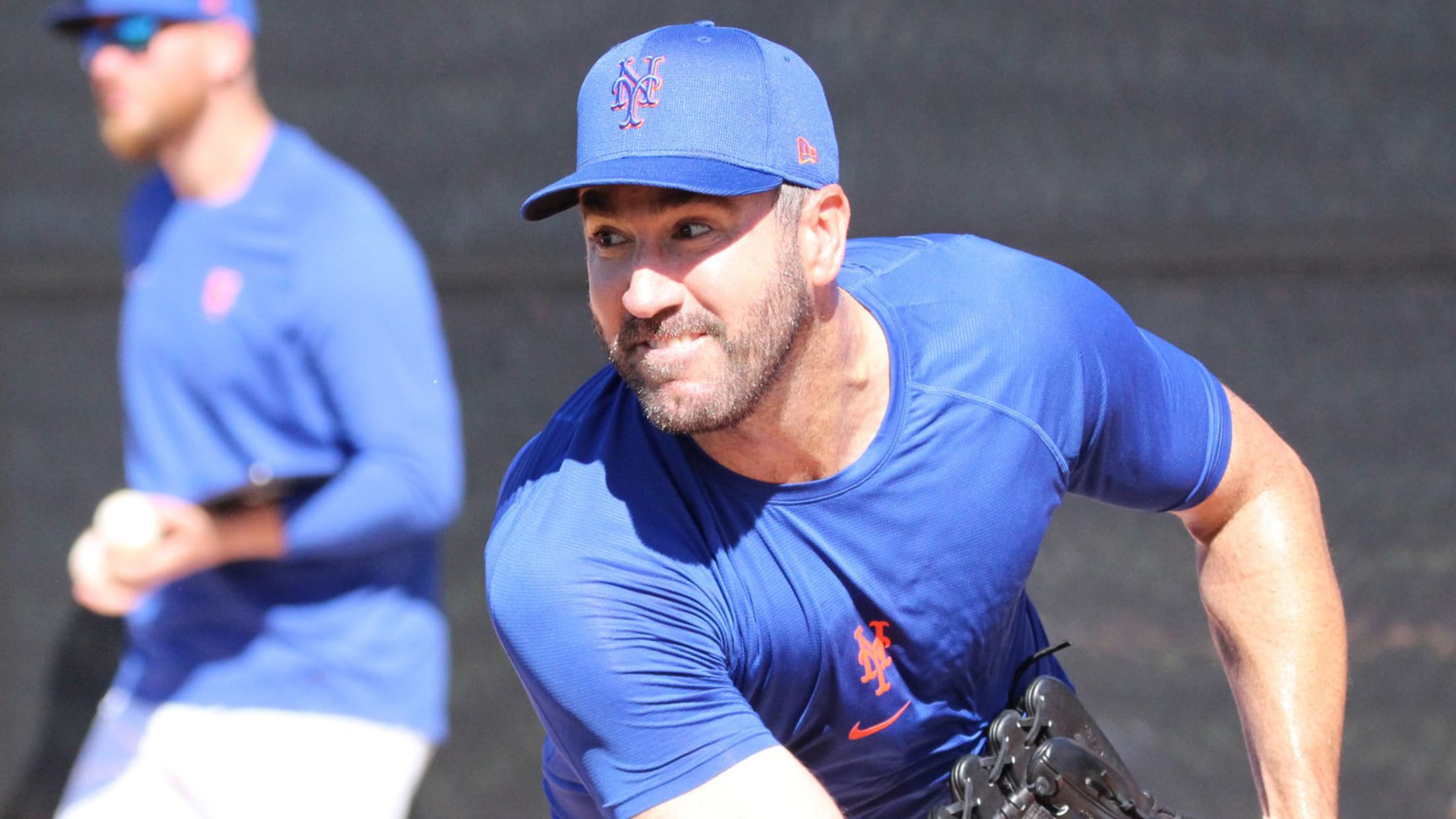 PORT ST. LUCIE, Fla. -- Who says evolution stops at 40? Coming off a Cy Young season, Justin Verlander is once again tinkering with his pitch mix, as he's done throughout his 17-year big league career. The changeup used to be a significant part of Verlander's arsenal, but he began
Mets' 3B of future? It's Baty's for the taking
Extension with Padres takes Machado off the table for Mets next offseason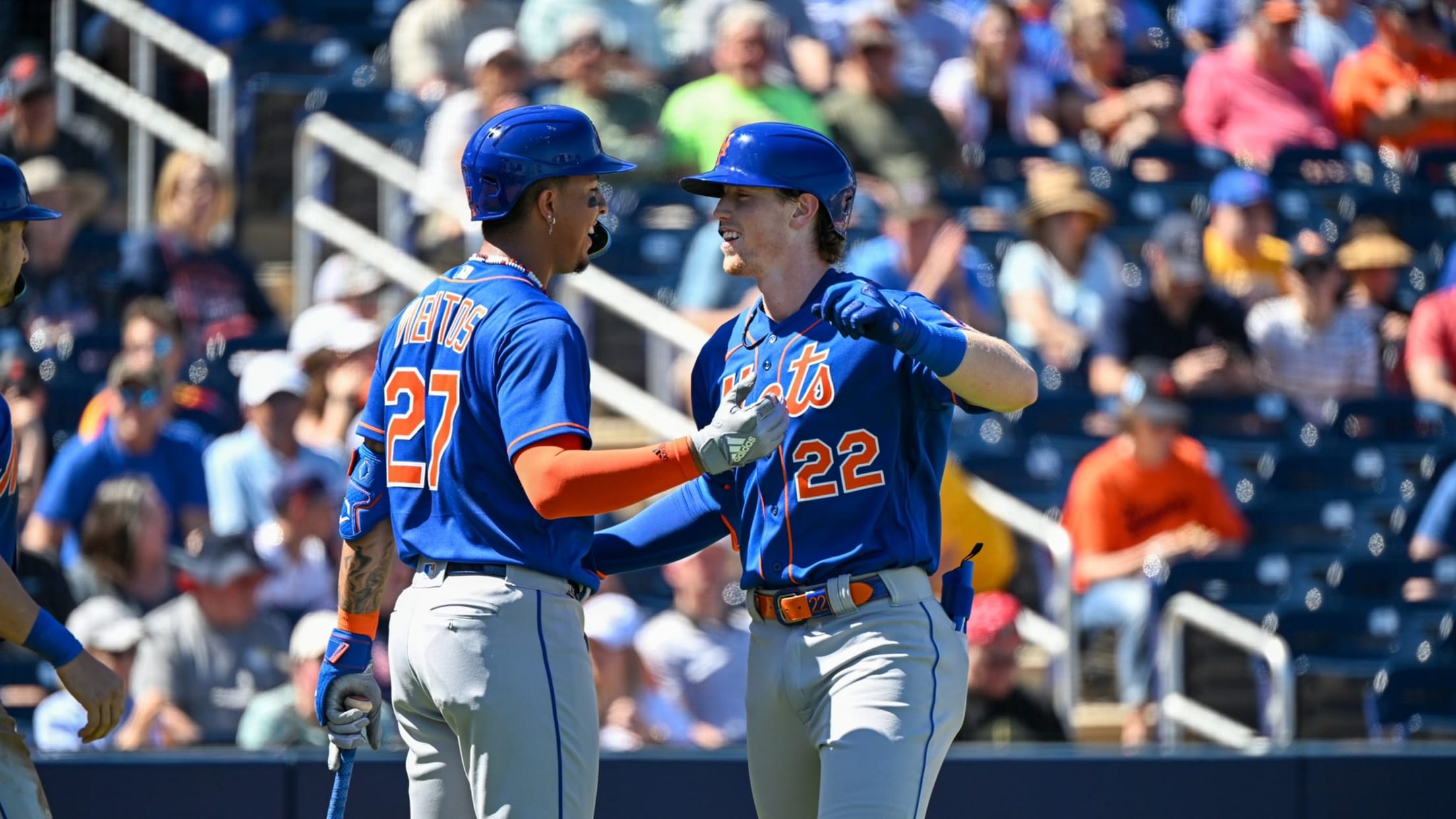 PORT ST. LUCIE, Fla. -- For the Mets, it was easy to dream. First, Carlos Correa agreed to terms to become their long-term third baseman, which lasted until medical concerns caused the Mets to back away from that deal. At that point, it seemed only natural to take a longing
Where might prospects Mauricio, Vientos fit into Mets' plans?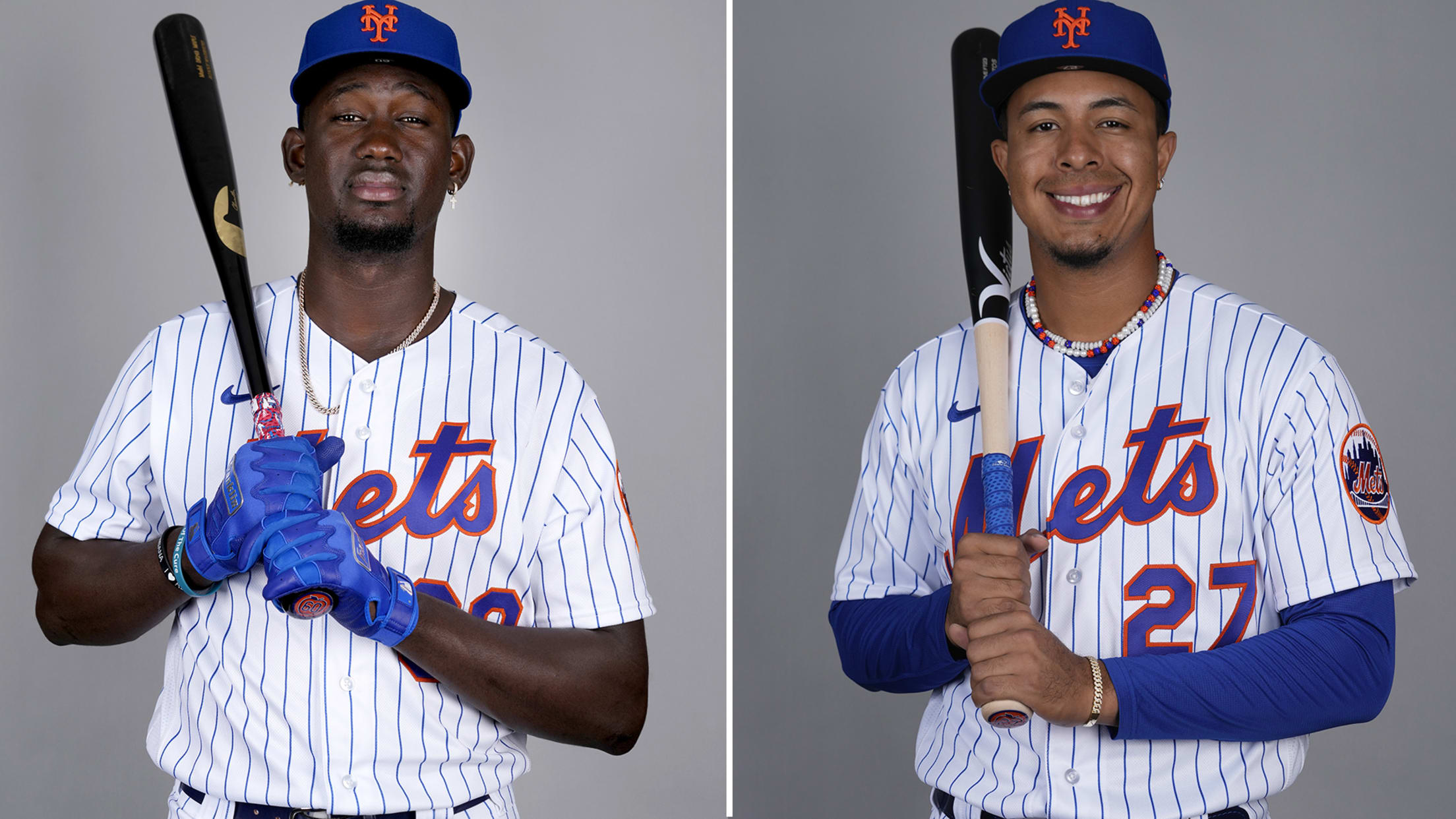 PORT ST. LUCIE, Fla. -- Ronny Mauricio is a shortstop. That also happens to be the position of Francisco Lindor, who is under guaranteed contract for nine more seasons. Mark Vientos is a third baseman. That also happens to be the position of Eduardo Escobar, a respected veteran on an
Hamel set to honor late mother in Classic
No. 12 prospect impresses in spring debut before joining Team Puerto Rico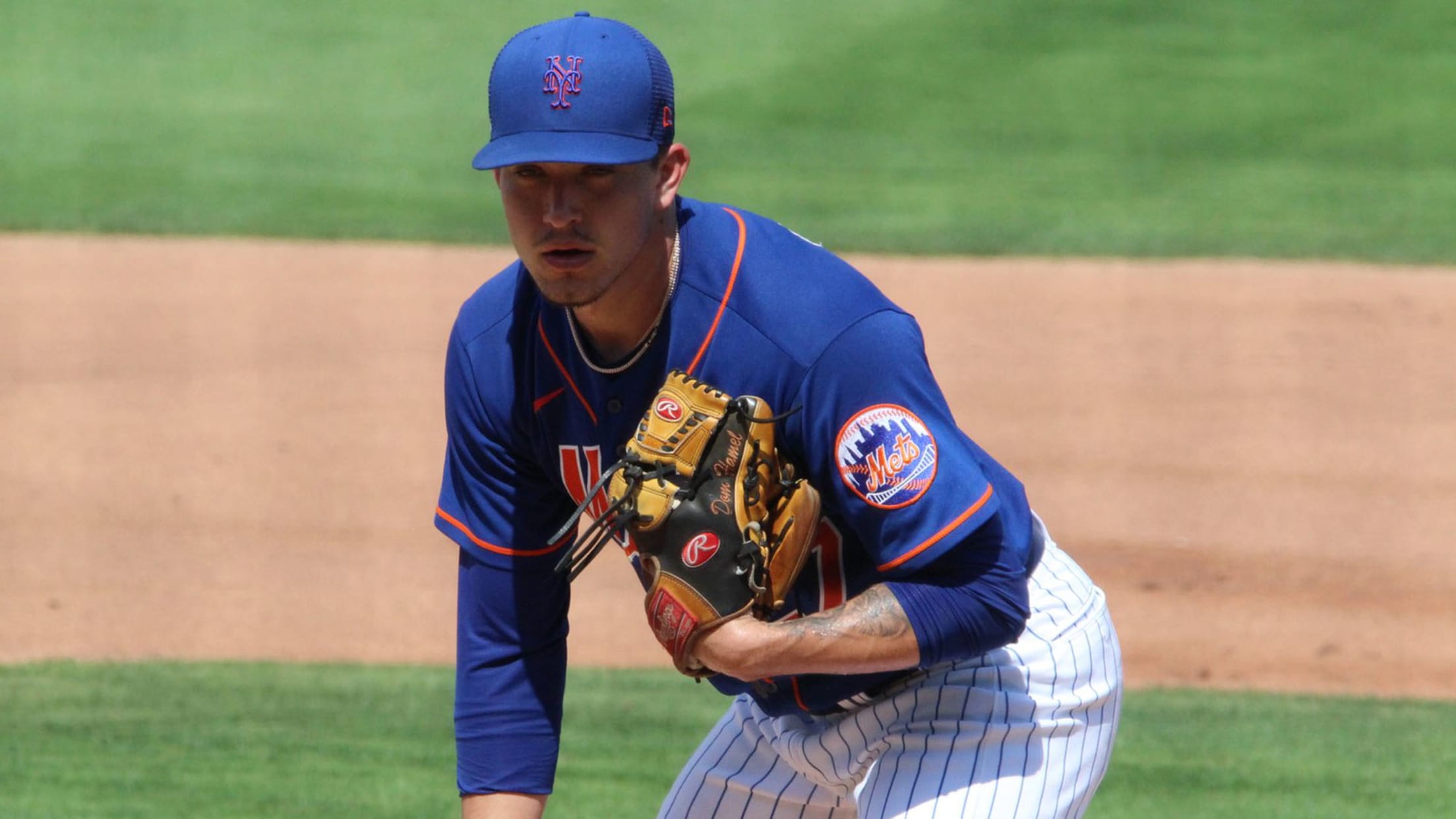 PORT ST. LUCIE, Fla. -- Eleven days before he was drafted in 2021, Dominic Hamel's mother passed. It was understandably a difficult time for Hamel, who found himself "in a bad headspace" as the season ended and a new one began. Hamel struggled in his first two months of full-season
Allan out until '24 after UCL revision surgery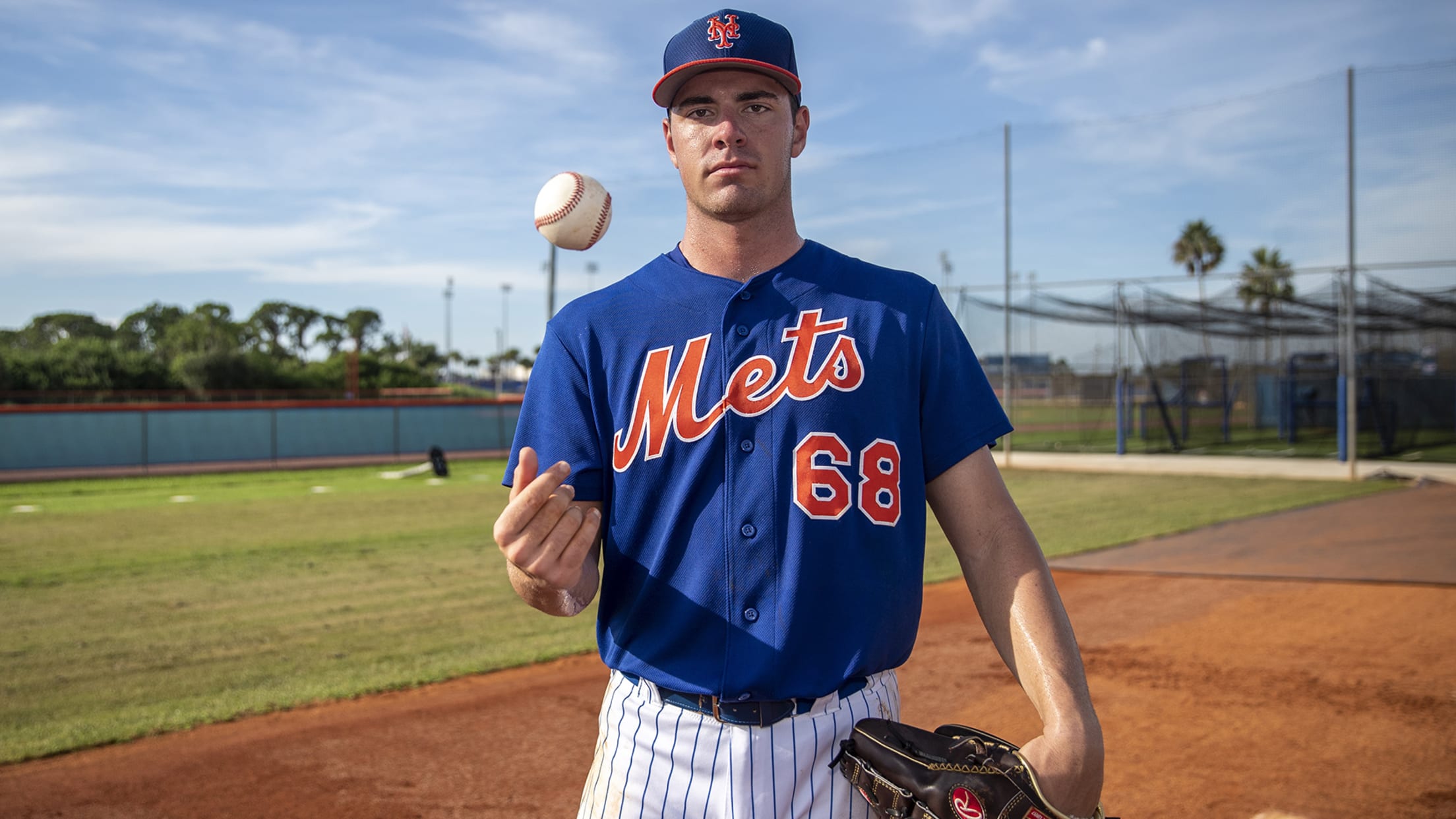 NEW YORK -- Matt Allan, who was briefly the Mets' top pitching prospect before Tommy John surgery derailed the start of his career, has another long rehabilitation in front of him. The Mets announced Saturday that Allan underwent UCL revision surgery in January. The operation is in effect a second
Explore the Mets' Minor League ballparks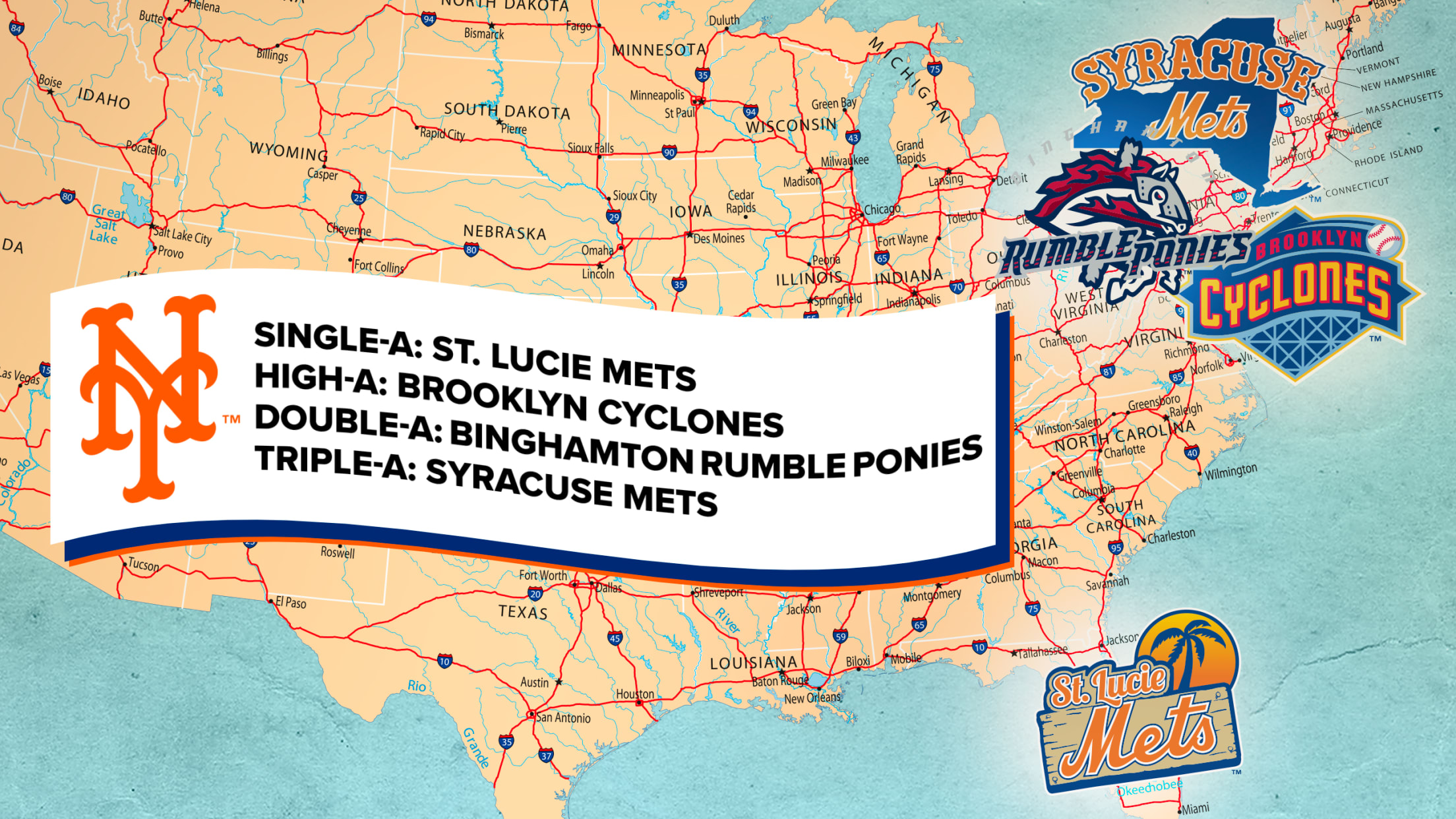 The Minor League Ballpark Guides series spotlights each stadium across baseball's affiliated ranks. Each edition provides ballpark highlights, from concessions to seating options to in-game entertainment to mascots. Ballpark Guides also take travelers through each facility's surrounding area, encompassing the best places in town to eat or drink, nearby tourist
Explore Port St. Lucie's Clover Park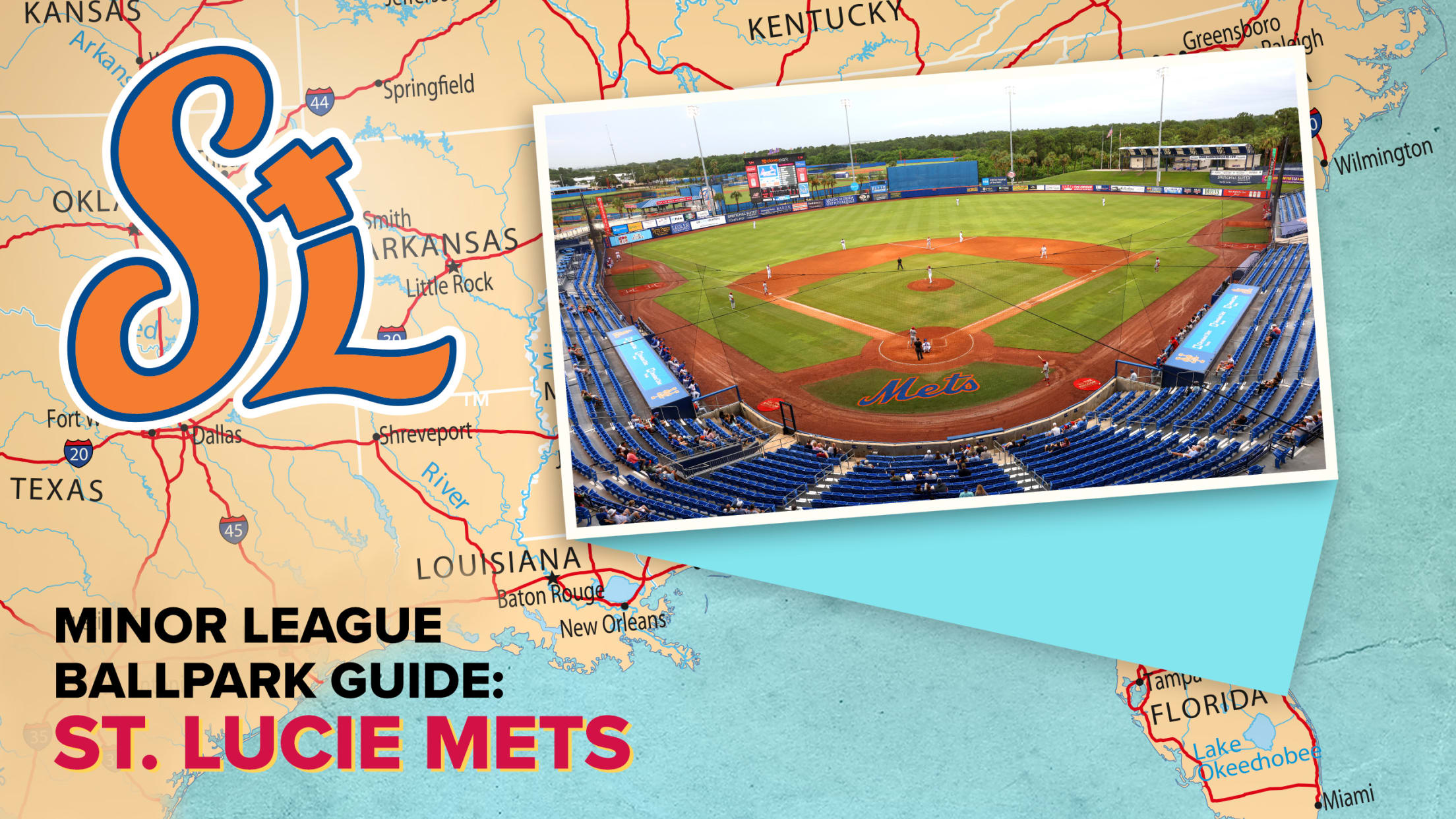 Welcome to Clover Park, located in Port St. Lucie, Fla. Spend the day on the Treasure Coast and catch future big league Mets in their newly renovated ballpark at night.
1 reason to be excited about each of MLB's top 3 prospects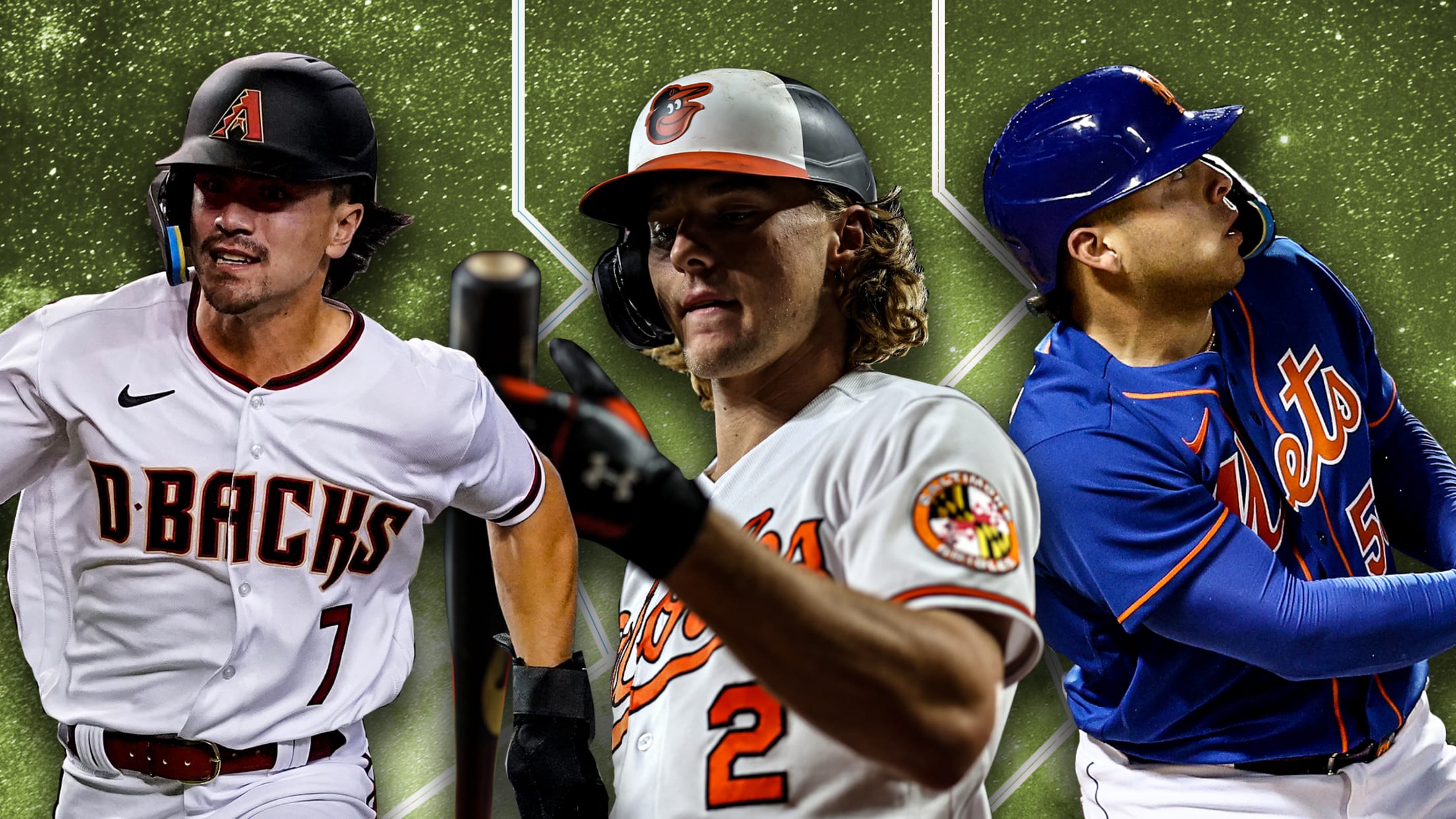 The best prospects in baseball have already given us a glimpse of what they can do in the Majors. And it was an exciting glimpse. MLB Pipeline unveiled its Top 100 prospects for 2023 last week, and the three players on top of the list are Orioles third baseman/shortstop Gunnar
Top 10 prospects for 2023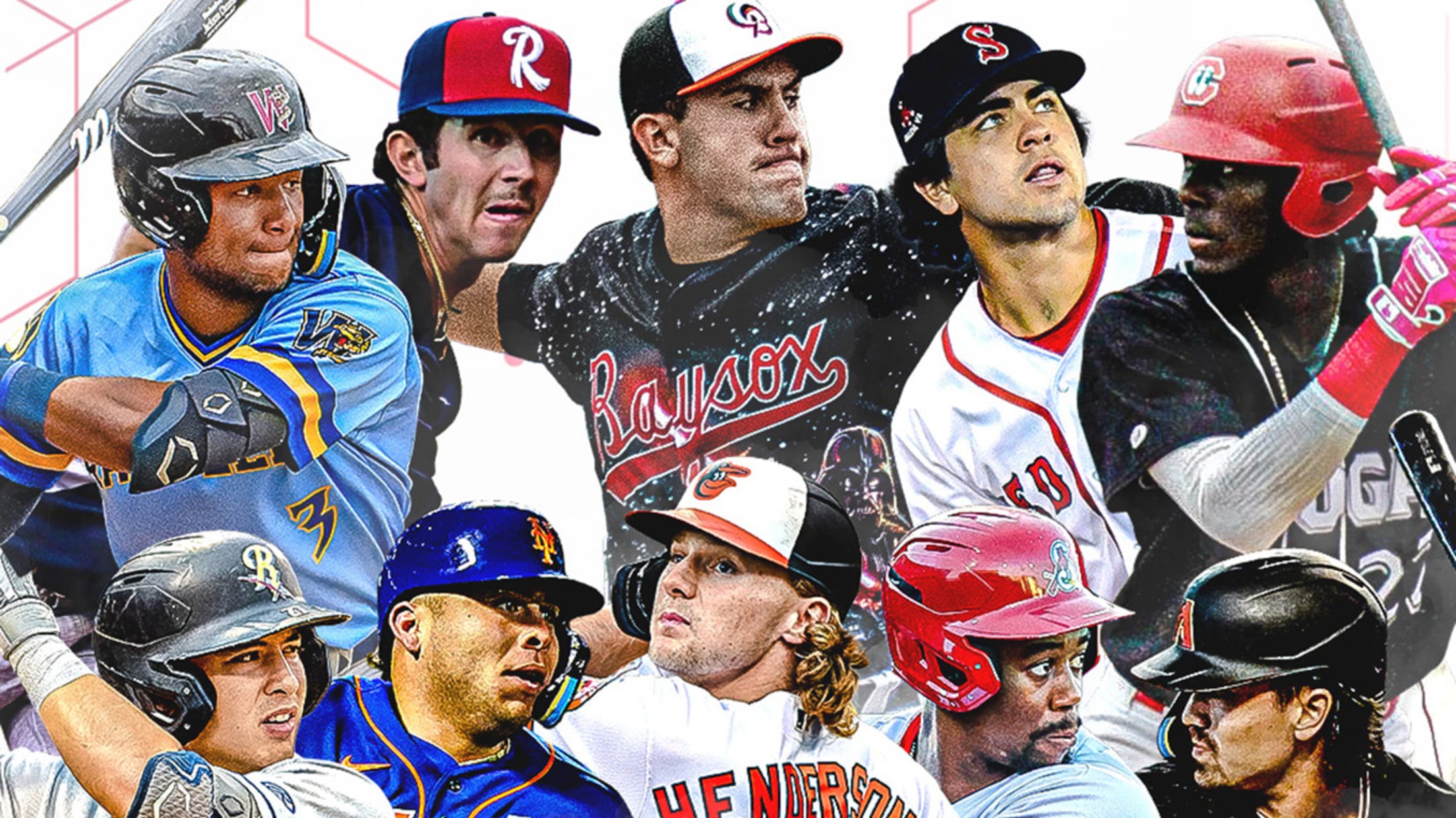 The potential path for Baty in 2023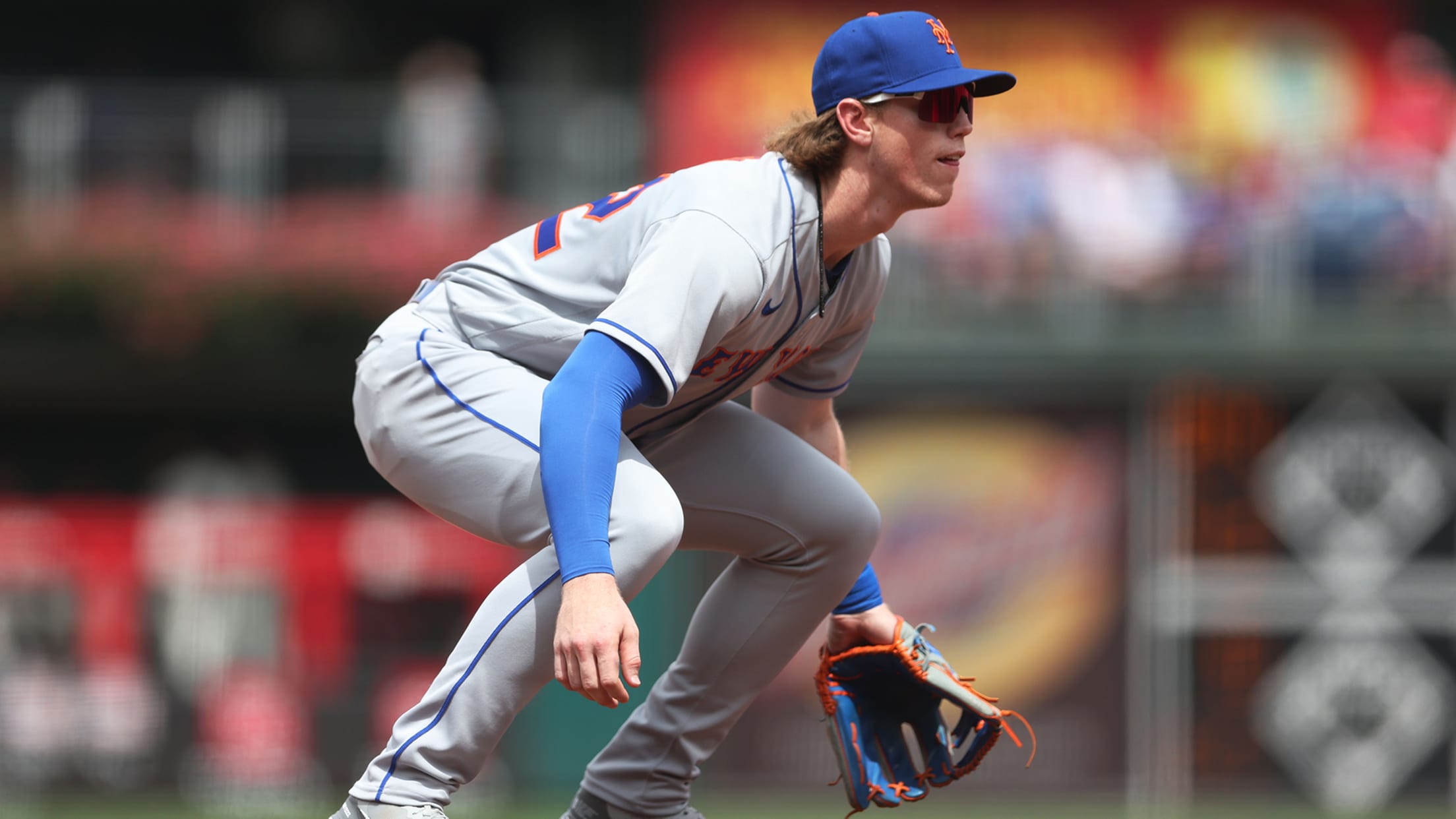 This story was excerpted from Anthony DiComo's Mets Beat newsletter. To read the full newsletter, click here. And subscribe to get it regularly in your inbox.
Mets agree to terms with trio of top int'l prospects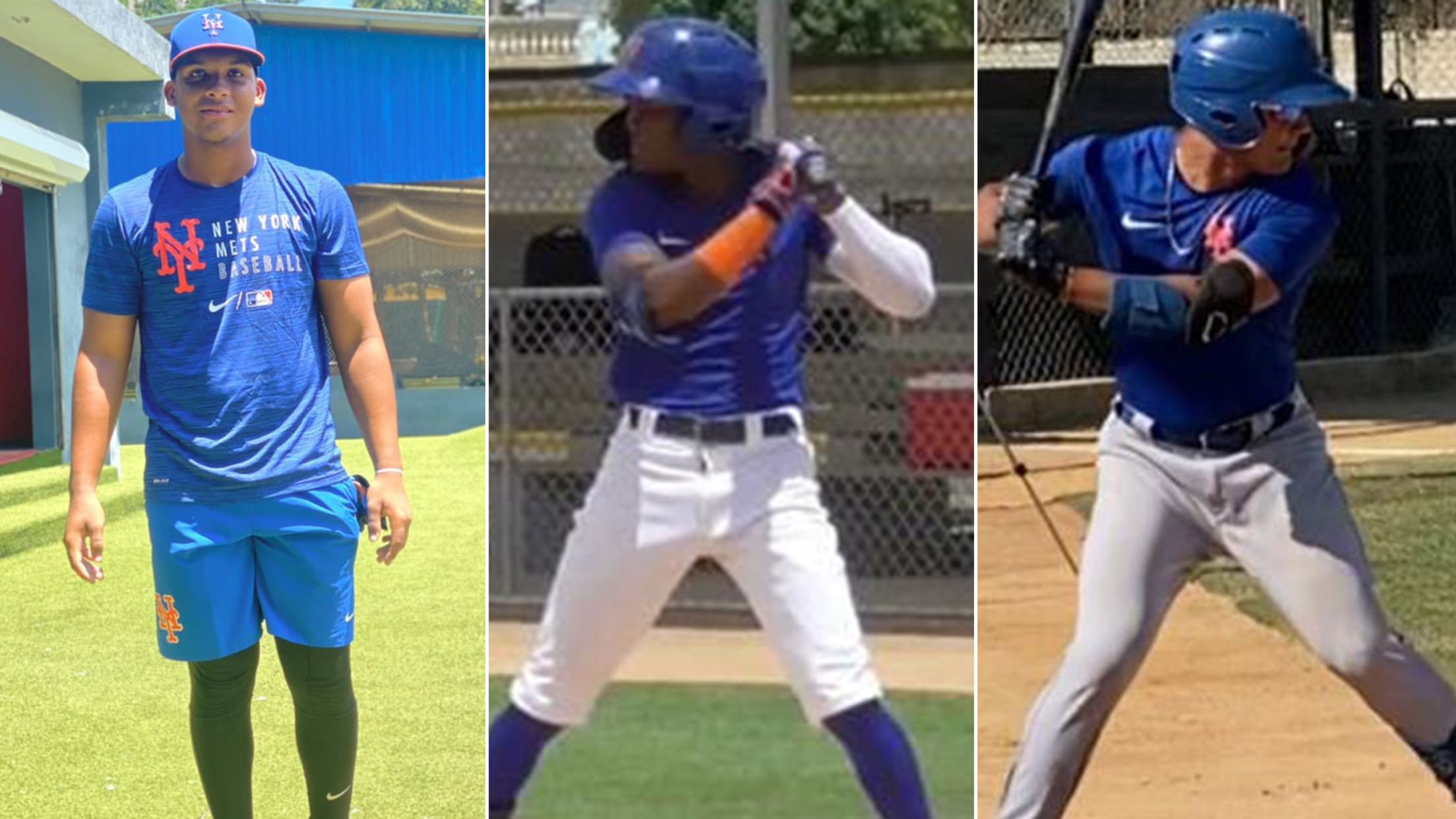 The Mets are excited about their class of international prospects and it could go down as one of the most athletic groups in recent history. The club announced Monday it has agreed to terms with 27 players, including catcher Daiverson Gutierrez, the No. 27-ranked prospect on the top 50 international
Mets prospect Mauricio earns LIDOM MVP honors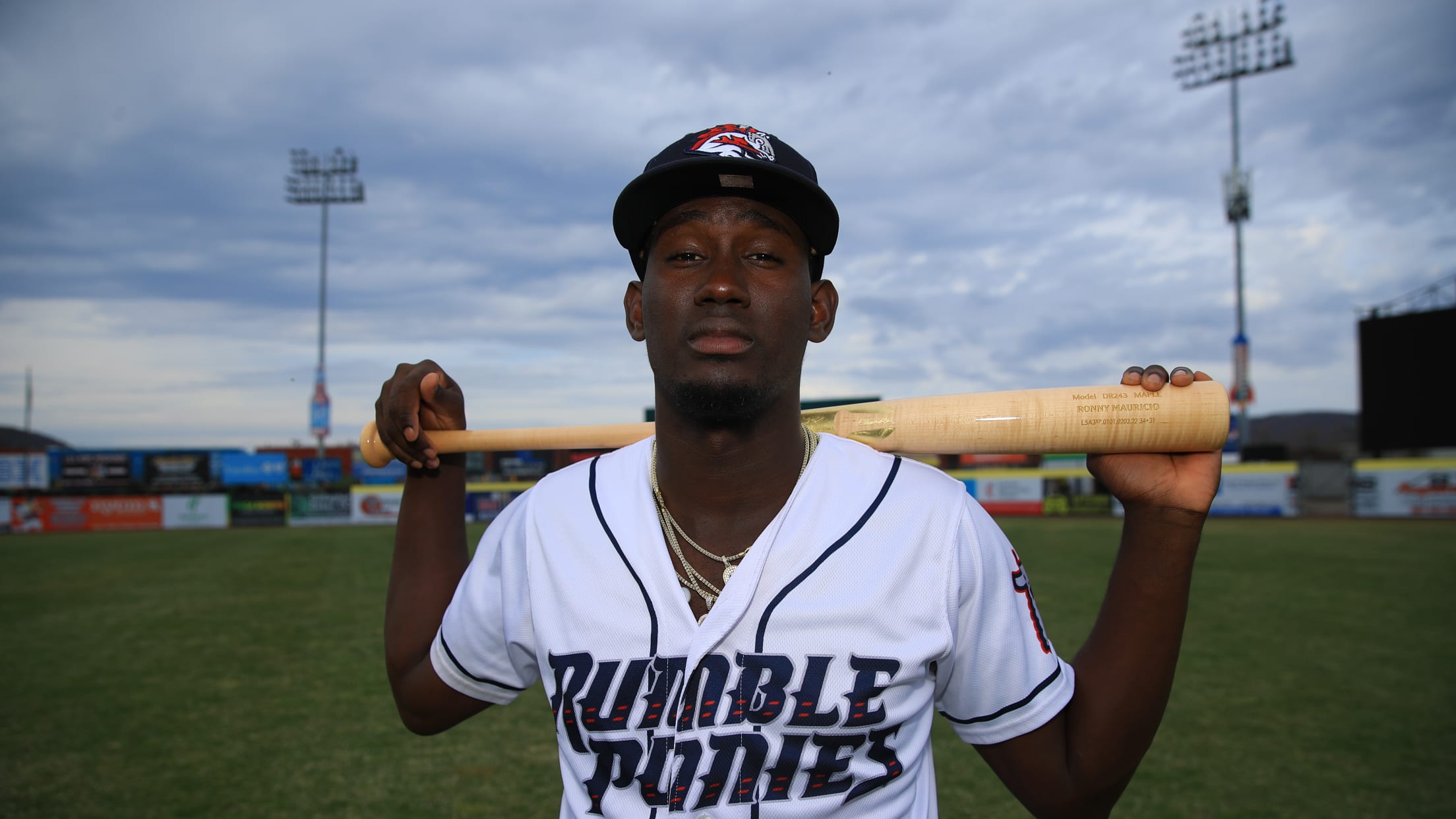 A breakout winter league performance for Ronny Mauricio was capped off with a prestigious honor. The Mets' No. 6 prospect was named the Dominican Winter League MVP after leading the league in several offensive categories for the Tigres del Licey.
Mets leave prospect exposed to Rule 5 Draft
Outfielder Jake Mangum limited to 72 games this year due to spinal injury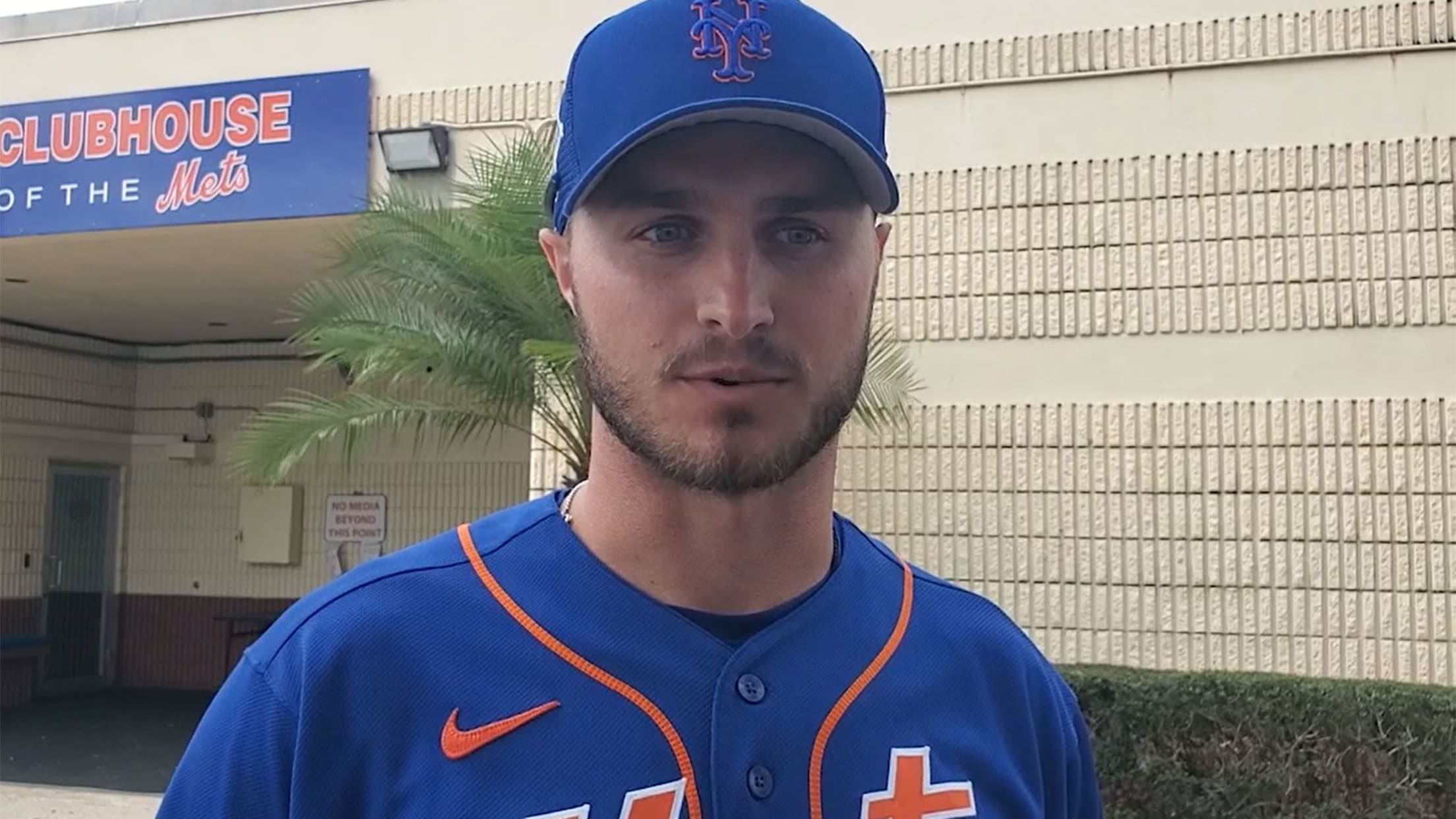 NEW YORK -- The Mets left one of their top defensive prospects exposed to the Rule 5 Draft on Tuesday, as they did not make any 40-man roster adds prior to the deadline. The team chose not to protect outfielder Jake Mangum, who is eligible for the Rule 5 Draft
Mauricio's latest LIDOM feat: Inside-the-park homer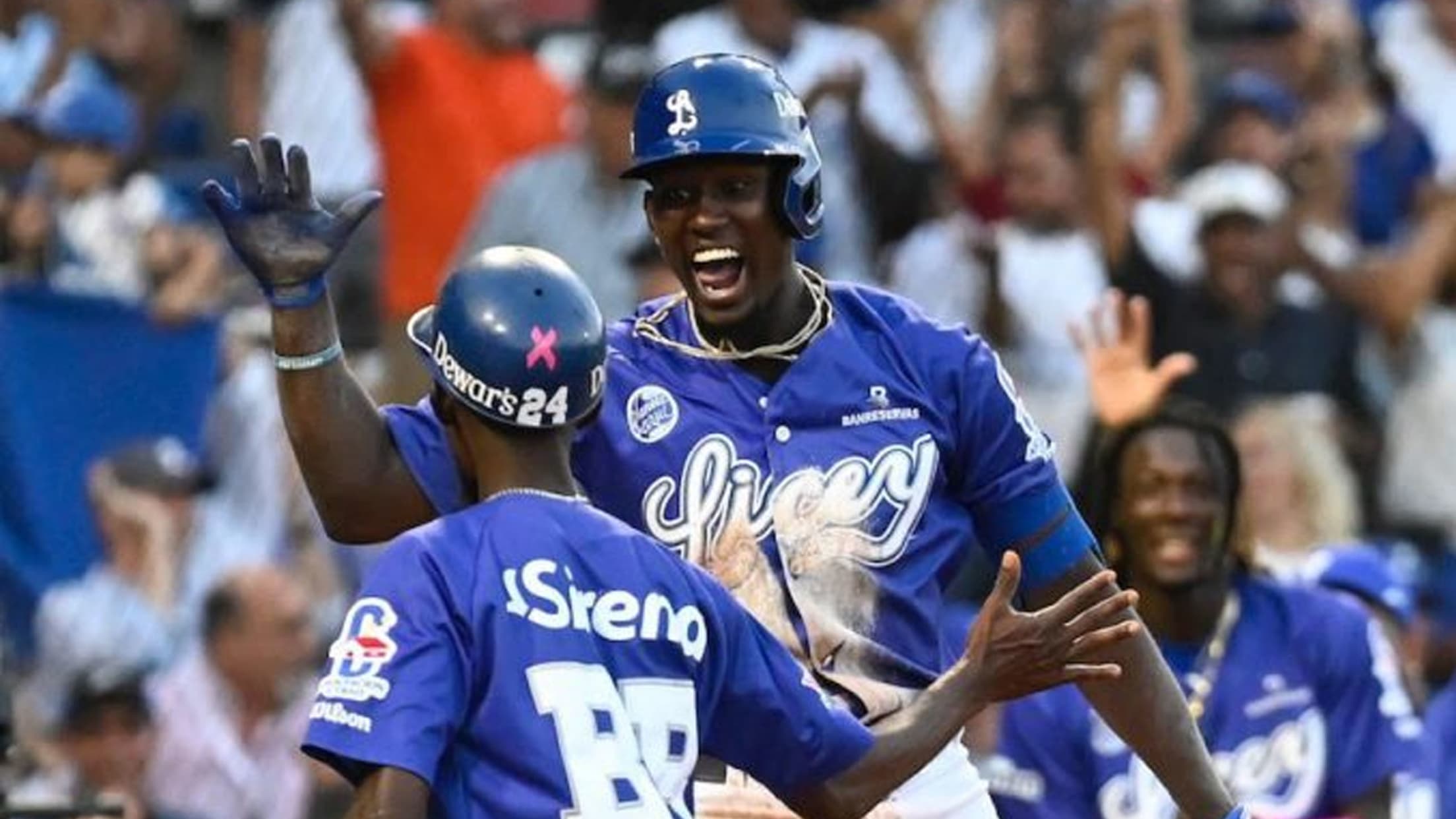 The Minor League season has been over for nearly a month, but Ronny Mauricio continues to raise his standing within the Mets farm system. An example of just how much things are going the 21-year-old's way: One day after belting his first home run of the Dominican Winter League campaign,
Mets' Vasil tosses 4 shutout innings in AFL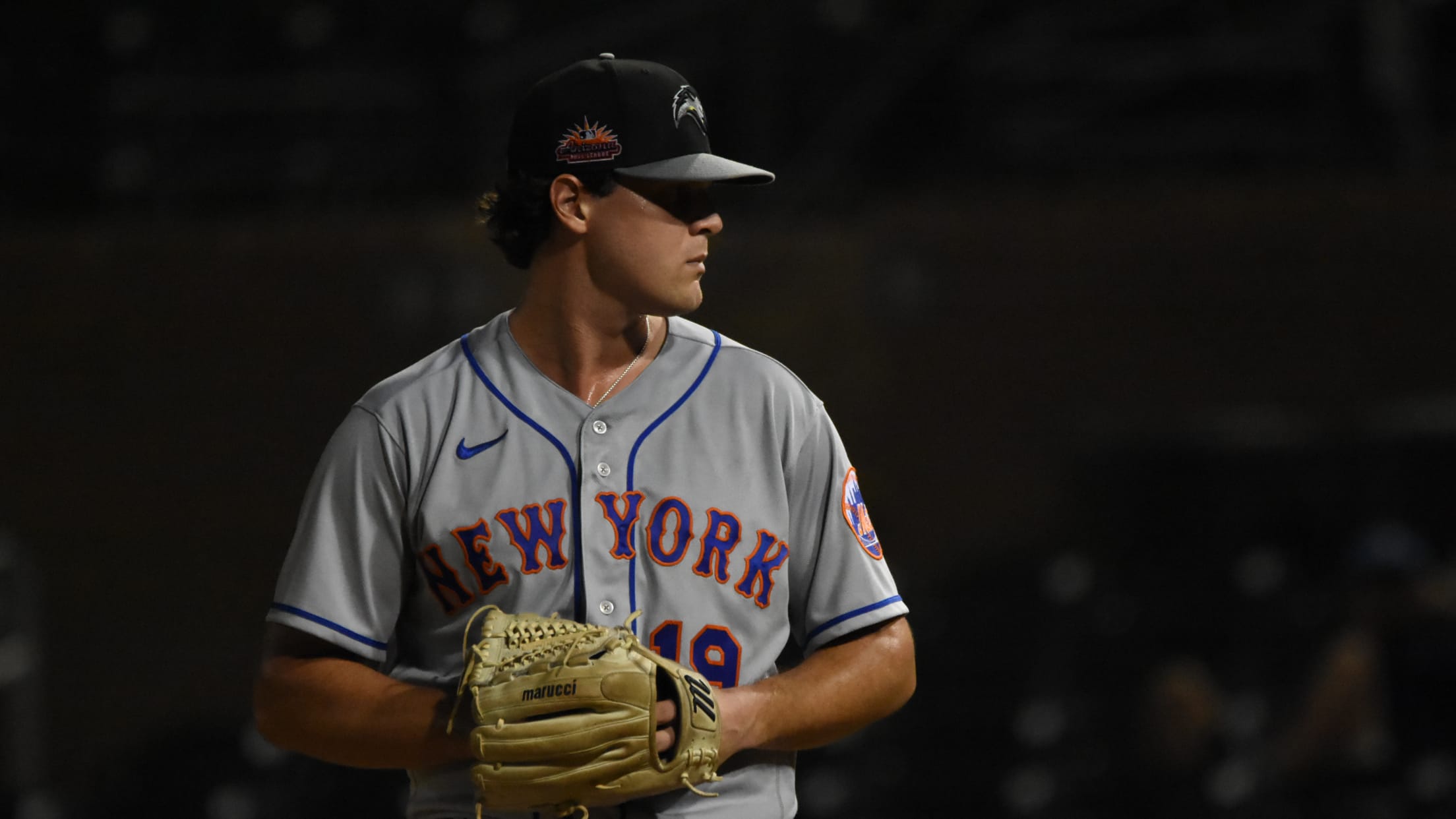 MESA, Ariz. -- Strike one is indeed the best pitch one can throw. Just ask Mets right-hander Mike Vasil. Over his first two Arizona Fall League starts, the Mets' No. 11 prospect struggled to get ahead of hitters, a big reason why he allowed five earned runs over 5 1/3
5 (or 6) Mets prospects on the rise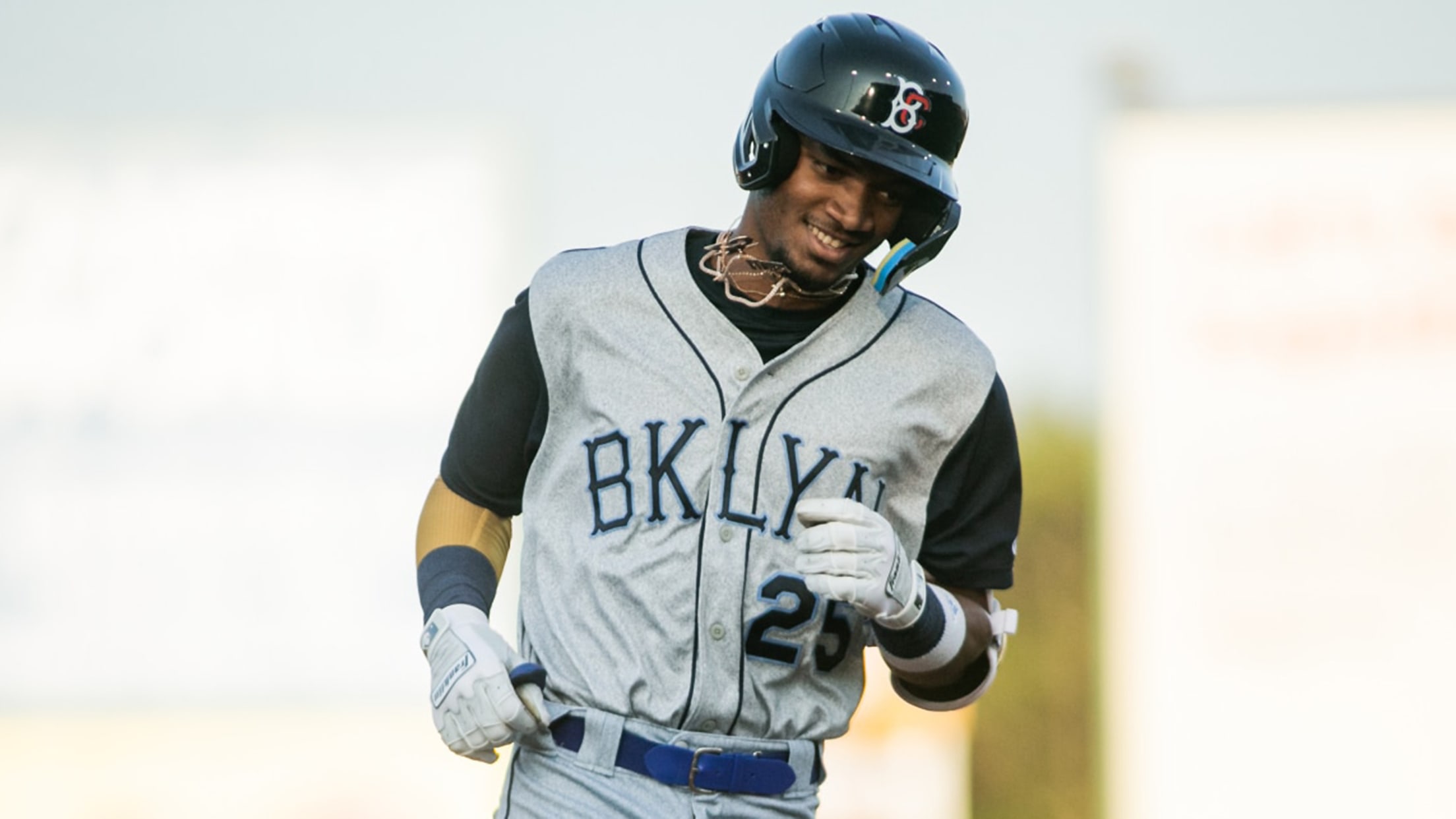 This story was excerpted from Anthony DiComo's Mets Beat newsletter. To read the full newsletter, click here. And subscribe to get it regularly in your inbox.
No. 1 prospect Álvarez has ankle surgery, expected to be ready by Spring Training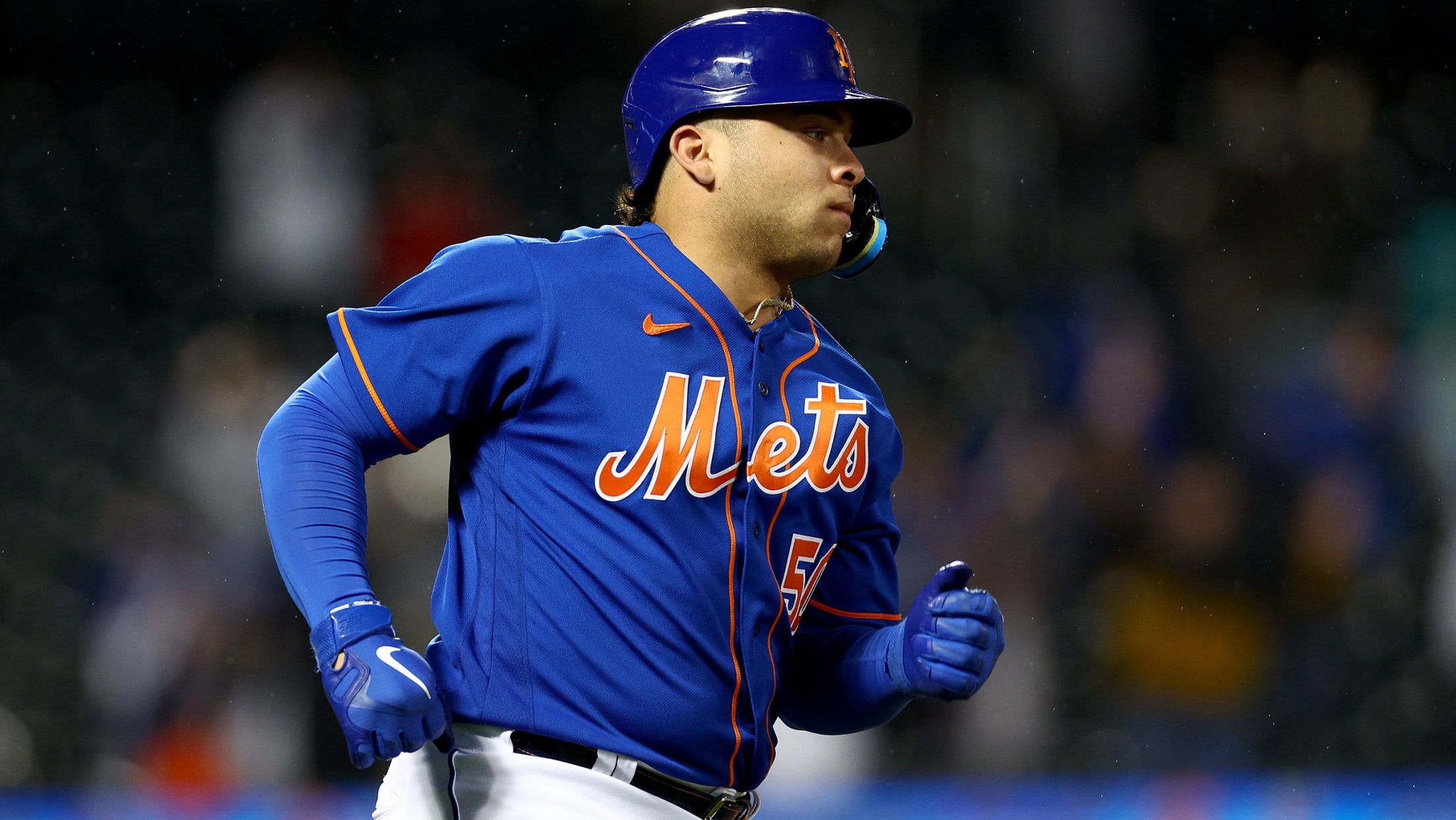 Mets catcher Francisco Álvarez, ranked as the No. 1 prospect in baseball by MLB Pipeline, had surgery to address cartilage damage in his right ankle on Tuesday. The injury, which nearly ended his season in September, stems from the loose body in his ankle. The Mets expect him to be
Mets' Vasil refining repertoire in AFL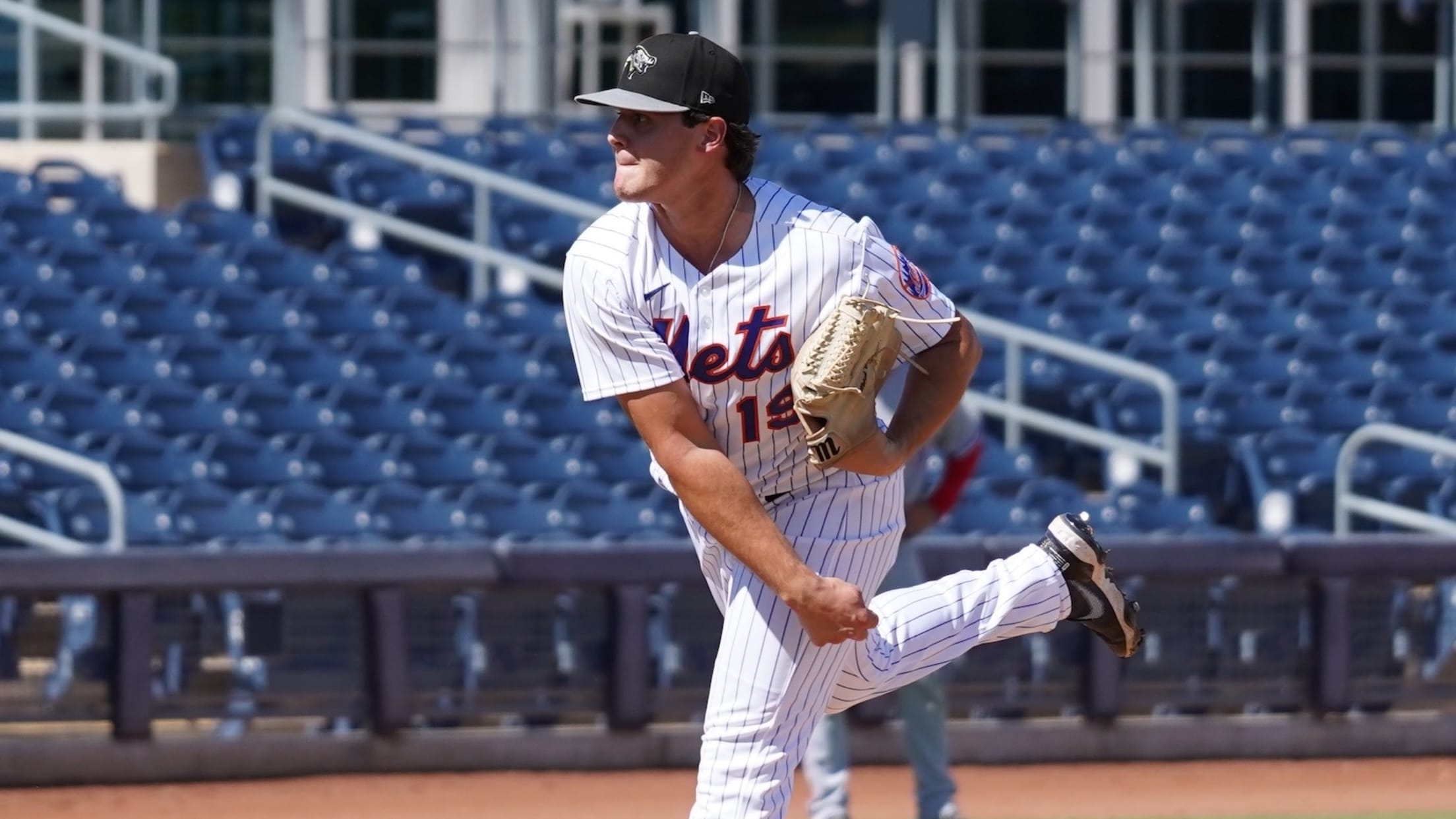 While the Arizona Fall League offers a plethora of opportunities to the talent on hand, what the premier fall circuit allows many of the game's top prospects to do more than anything is compete. That fact isn't lost on No. 11 Mets prospect Mike Vasil, who is embracing almost every
Álvarez uncorks monstrous homer for 1st MLB hit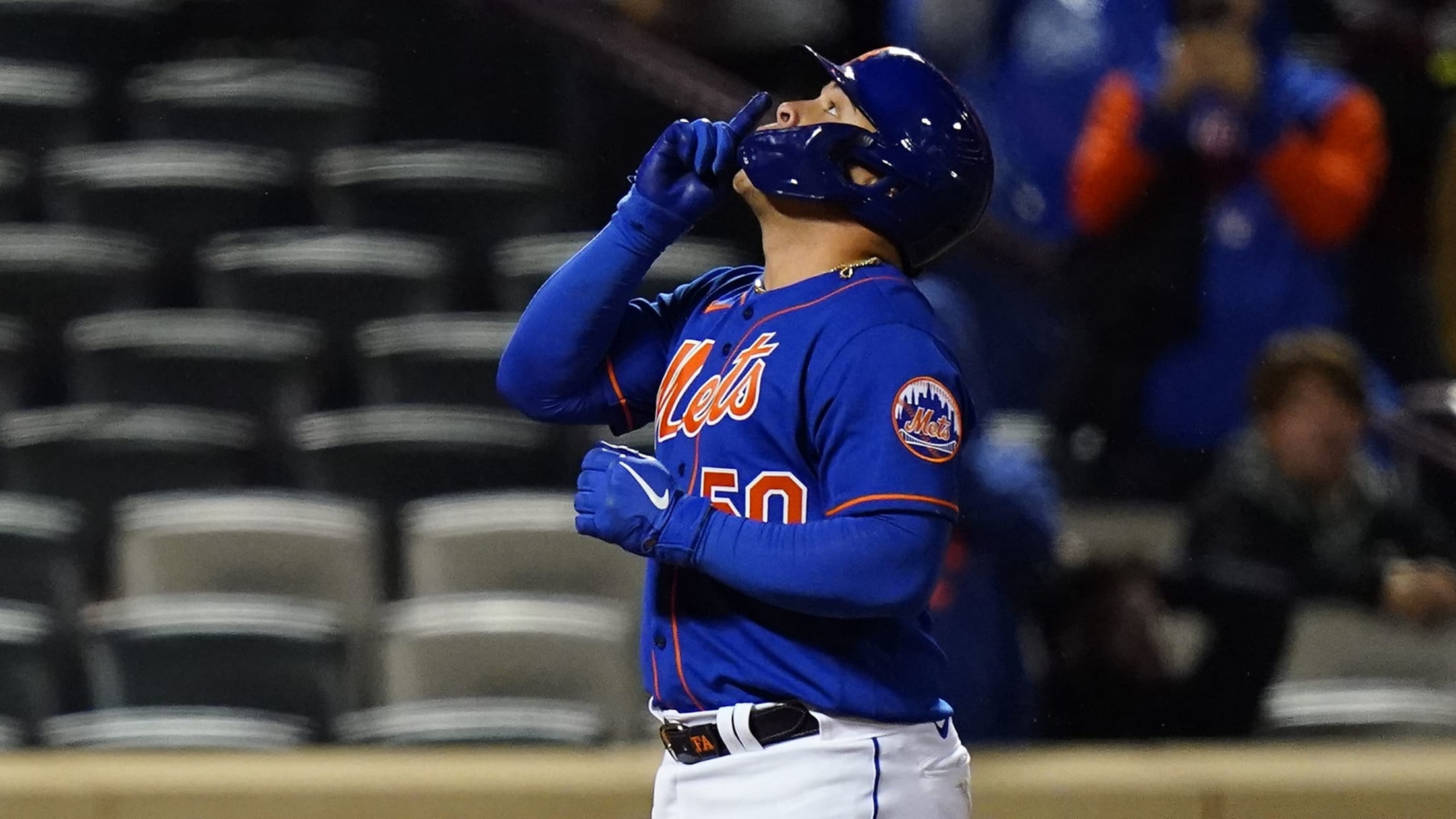 NEW YORK -- Given Francisco Álvarez's reputation for prodigious power, it only made sense that his first career hit was going to be a memorable home run. • NL Wild Card Game 1, presented by Hankook Tire: Friday on ESPN Upon subbing into Game 2 of Tuesday's Mets doubleheader against