Here's why Alonso could be the next great slugger
Rookie is applying Judge, Stanton-level power to balls in the air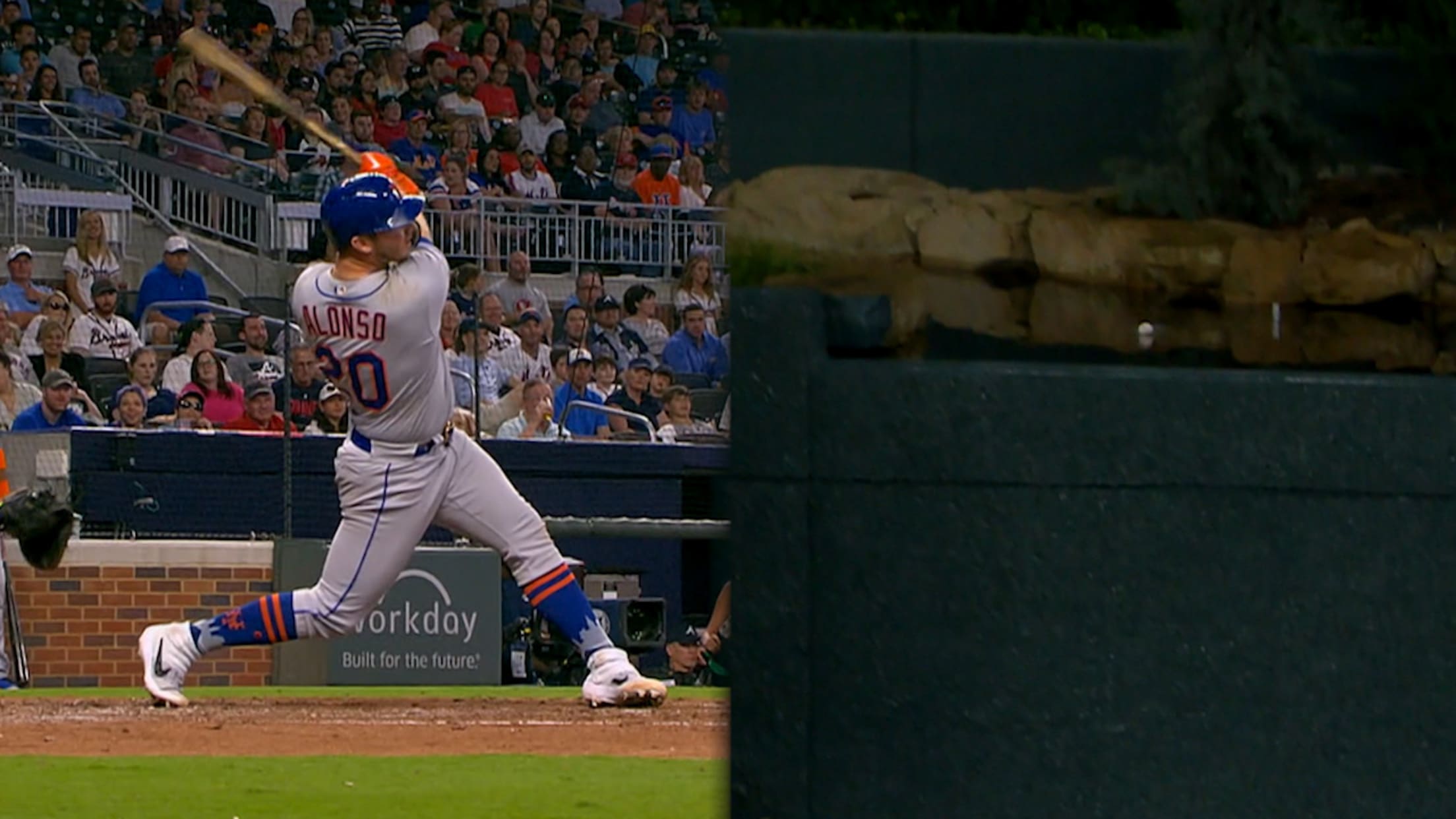 When Pete Alonso laid into a Jonny Venters fastball and launched a 118.3 mph homer last Thursday, he did more than crush the hardest-hit dinger of the season. He also gained access to an extremely exclusive club. Alonso's laser beam not only set a Mets record for homers tracked by
Alonso's homer went HOW far? HOW fast?
At 118.3 mph, ball travels 454 feet, complete with splash landing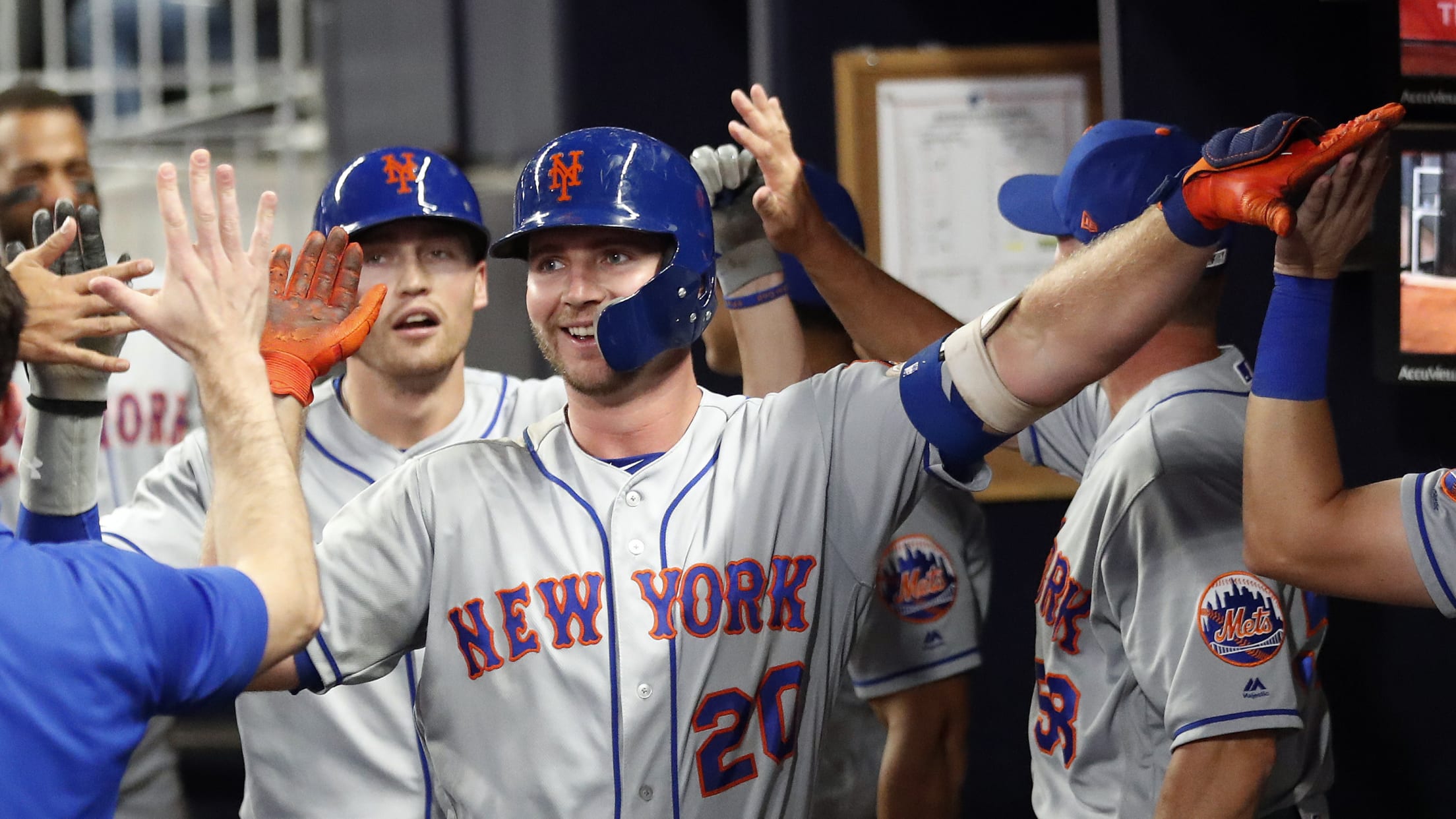 ATLANTA -- When Pete Alonso makes that kind of contact, he says, he doesn't actually feel the bat meet the ball. The connection is pure, perfect. "You get this weird sensation," Alonso said. "I can't really explain it. You just hear the sound, and it just goes." It happened for
These 5 prospects might decide NL East race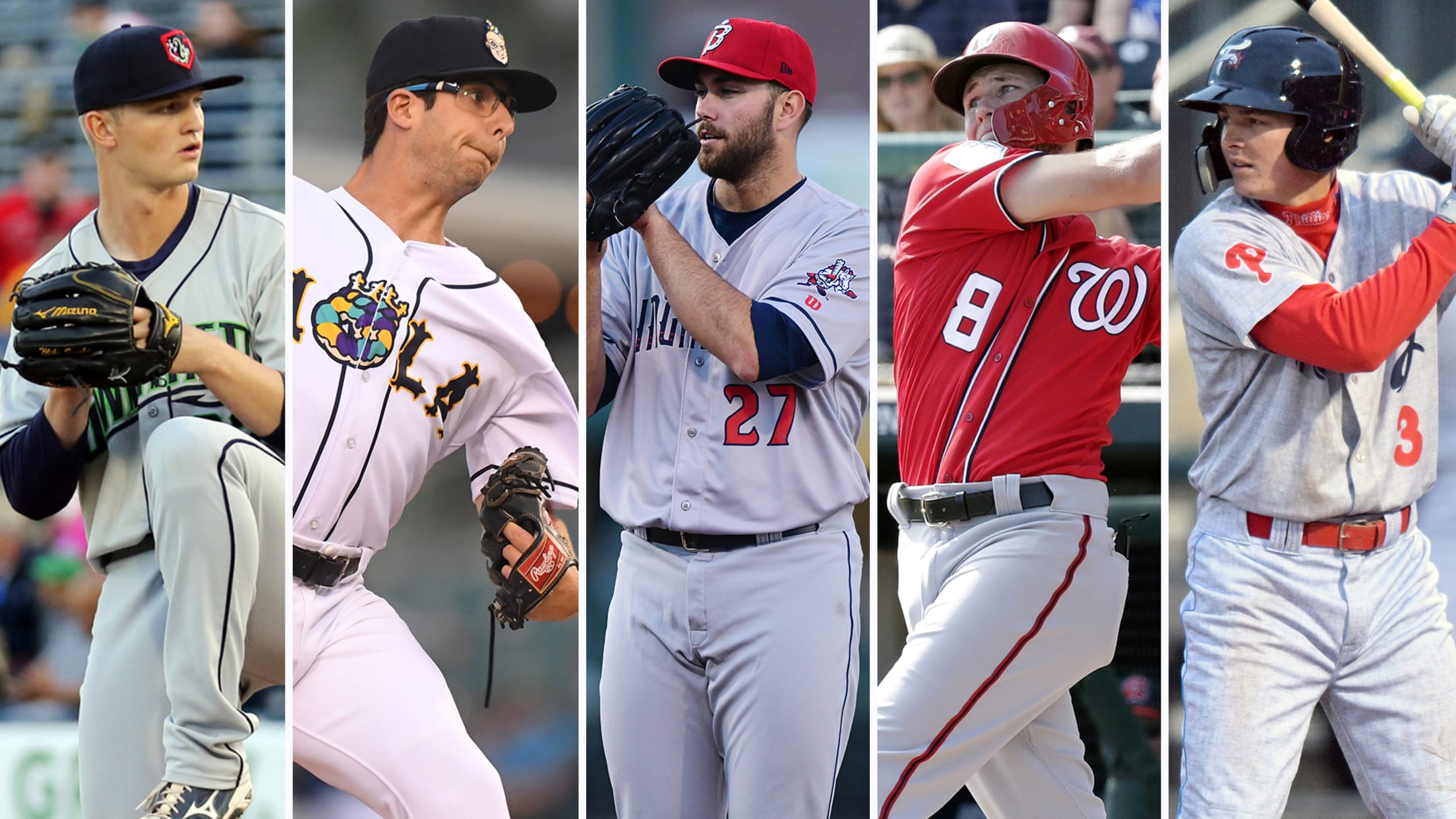 Pete Alonso is bashing tape-measure home runs almost nightly in New York. Victor Robles is wreaking havoc in Washington. In Atlanta and Miami, Kyle Wright and Sandy Alcantara are grooving. Rookies rule in the NL East, with some of the game's top prospects finally getting regular chances to contribute. And
Rousing ovation a 'special' moment for Alonso
Poignancy part of home opener festivities; Mets tweak rotation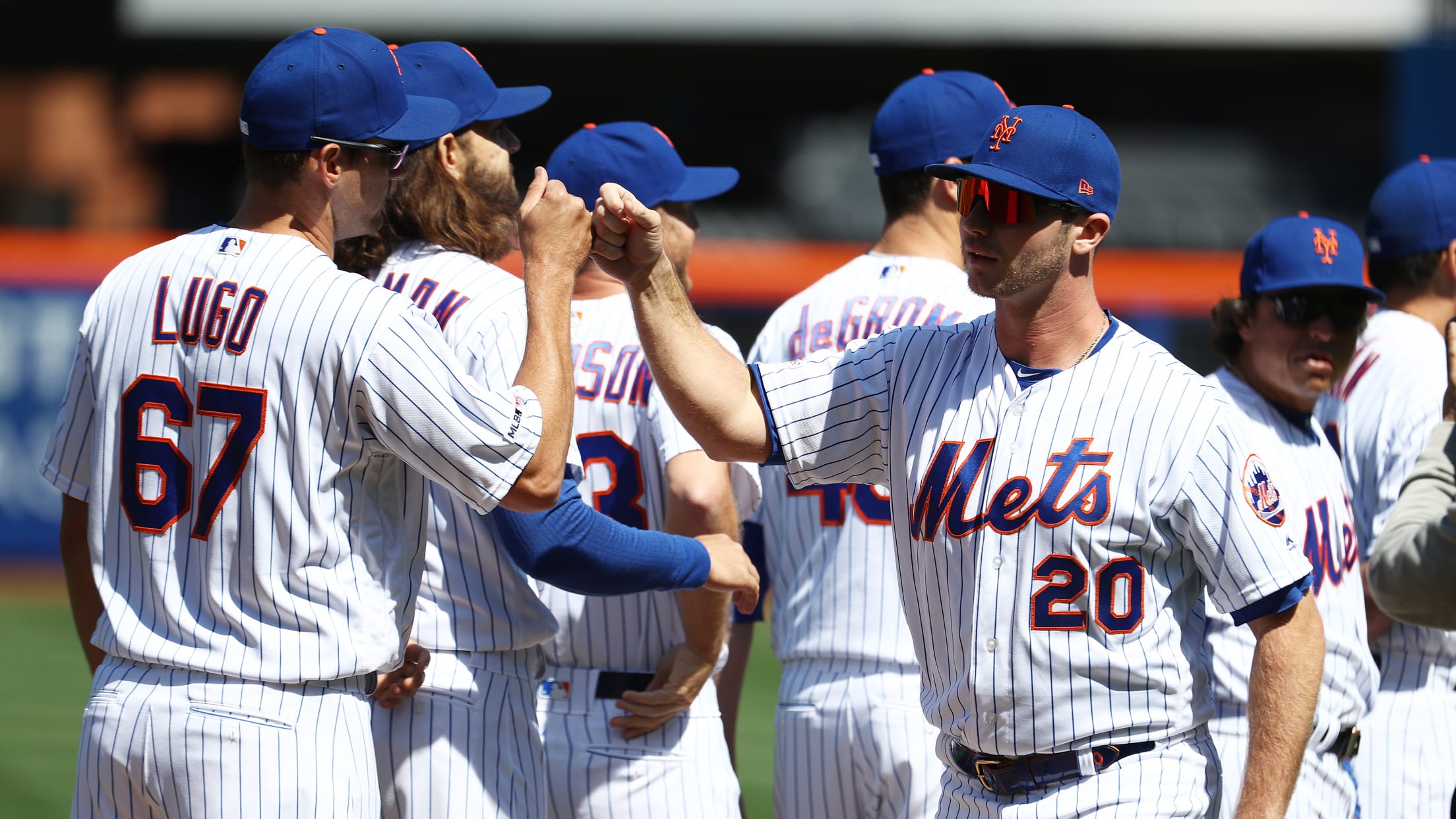 NEW YORK -- The loudest and longest ovation, of course, went to reigning National League Cy Young Award winner Jacob deGrom. Second-loudest? It may have been for rookie Pete Alonso, who elicited thunderous applause when he was introduced prior to the Mets' home opener Thursday at Citi Field. A veteran
Starting spots for Mets' Top 30 prospects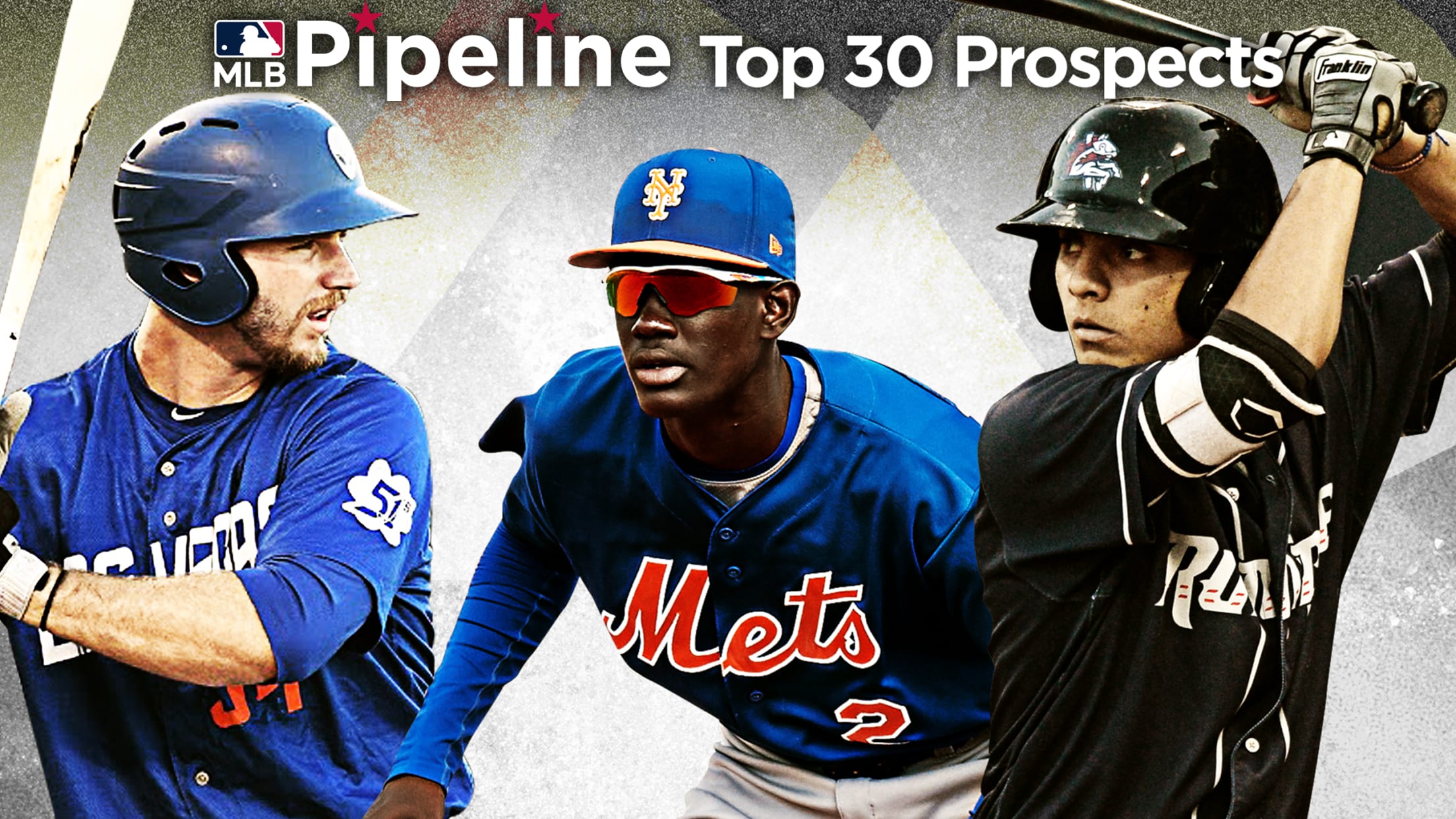 With the 2019 Minor League Baseball season getting underway, here's a look at where the Mets' Top 30 prospects are starting the year. We also identify the prospect who just missed the Top 30 list, a player who didn't make the big league Opening Day roster but should make an
Alonso's first career HR an EPIC blast
Top prospect seals Mets' win over Marlins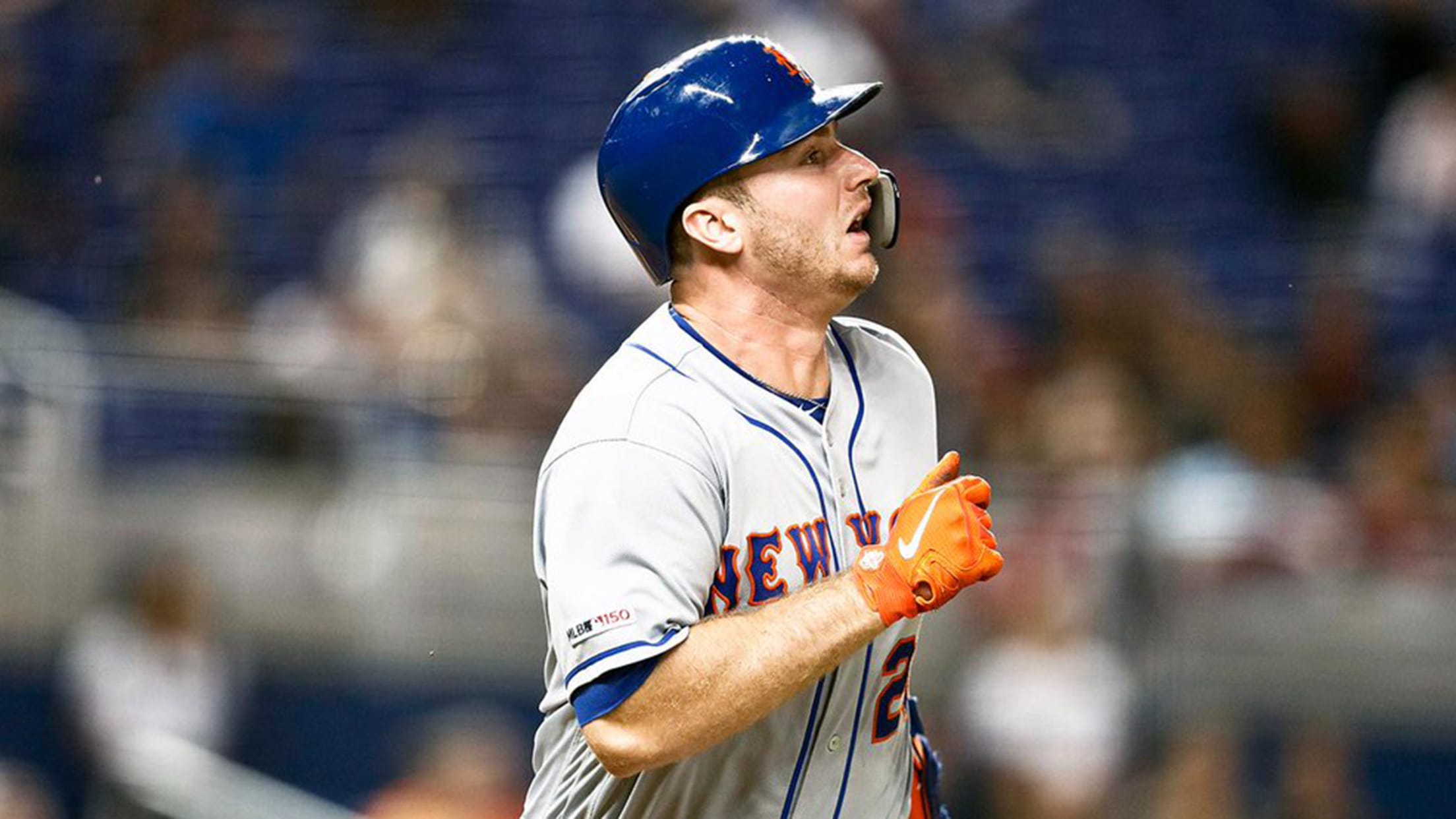 MIAMI -- What's the recipe to celebrate one's first Major League homer? In the case of Mets first baseman Pete Alonso, add a couple of eggs, BBQ sauce, mayonnaise, beer, shaving cream -- and perhaps a dash of ketchup, mustard and relish. Alonso recorded the career milestone during the decisive
Alonso on making Mets: 'I got misty-eyed'
Club's top prospect bats second, notches first MLB hit in eighth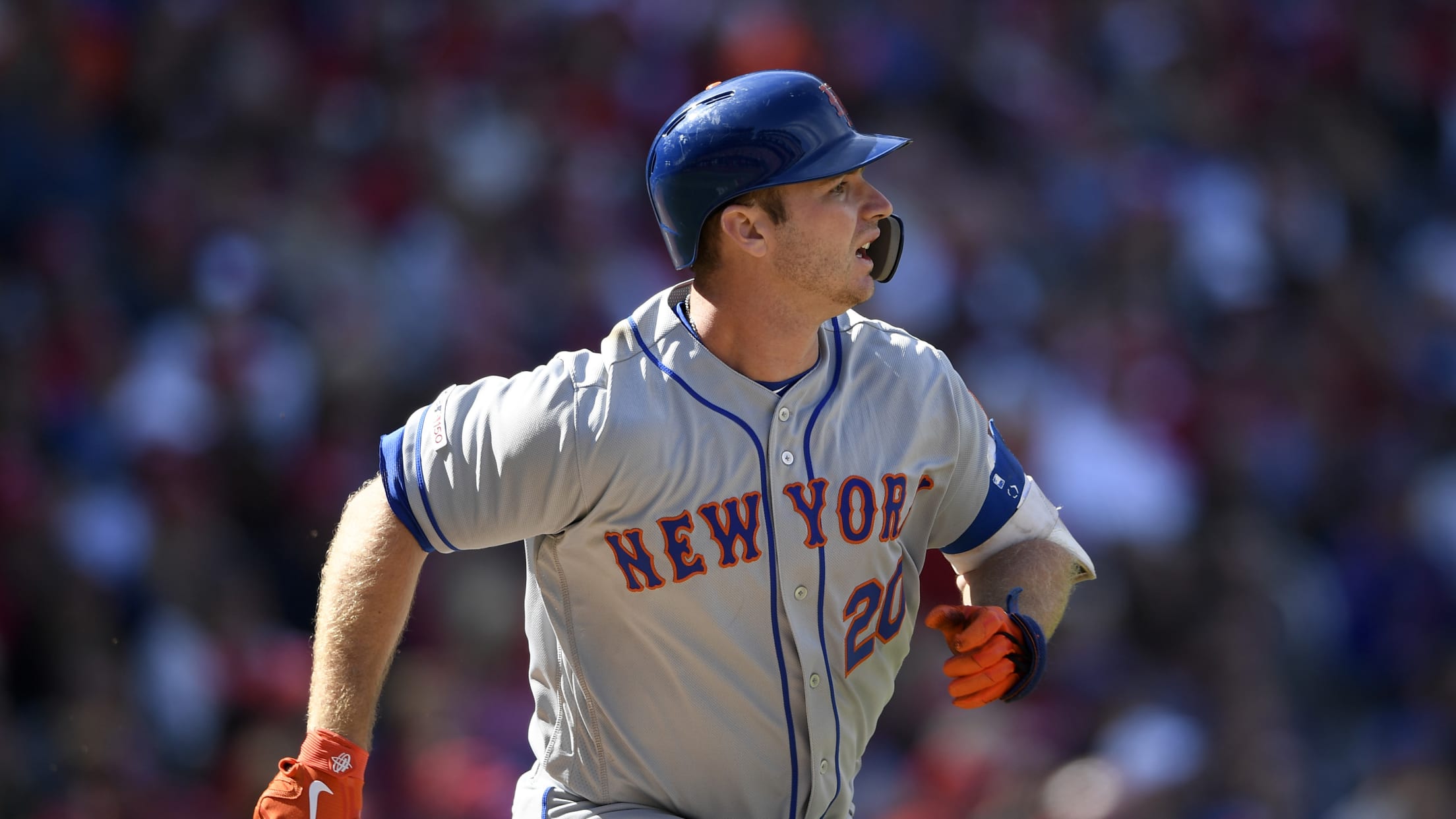 WASHINGTON -- During the Mets' workout on the eve of Thursday's 2-0 Opening Day win over the Nationals, manager Mickey Callaway made a last-minute switch to the itinerary. Typically, veterans hit in the first group of batting practice, but Callaway shifted Pete Alonso, Dominic Smith, Luis Guillorme, J.D. Davis and
deGrom, Max in rare Opening Day Cy matchup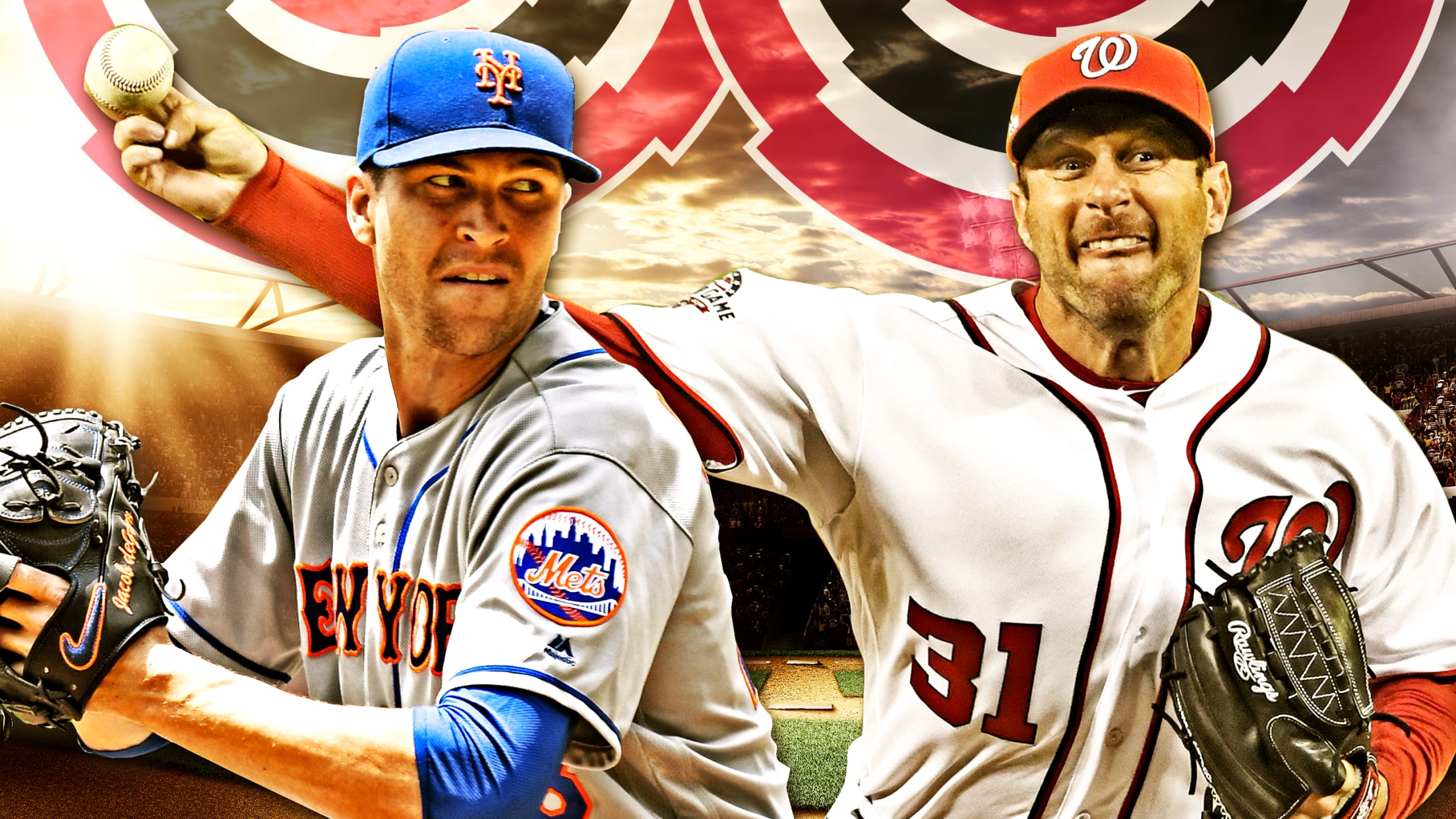 WASHINGTON -- Pitching matchups as prestigious as this one to open a season are rare. Only twice before in Major League history have the top two Cy Young Award vote-getters squared off against one another on the ensuing Opening Day. This year, it happens twice more. Jacob deGrom, the reigning
Here's a look at the Mets' farm system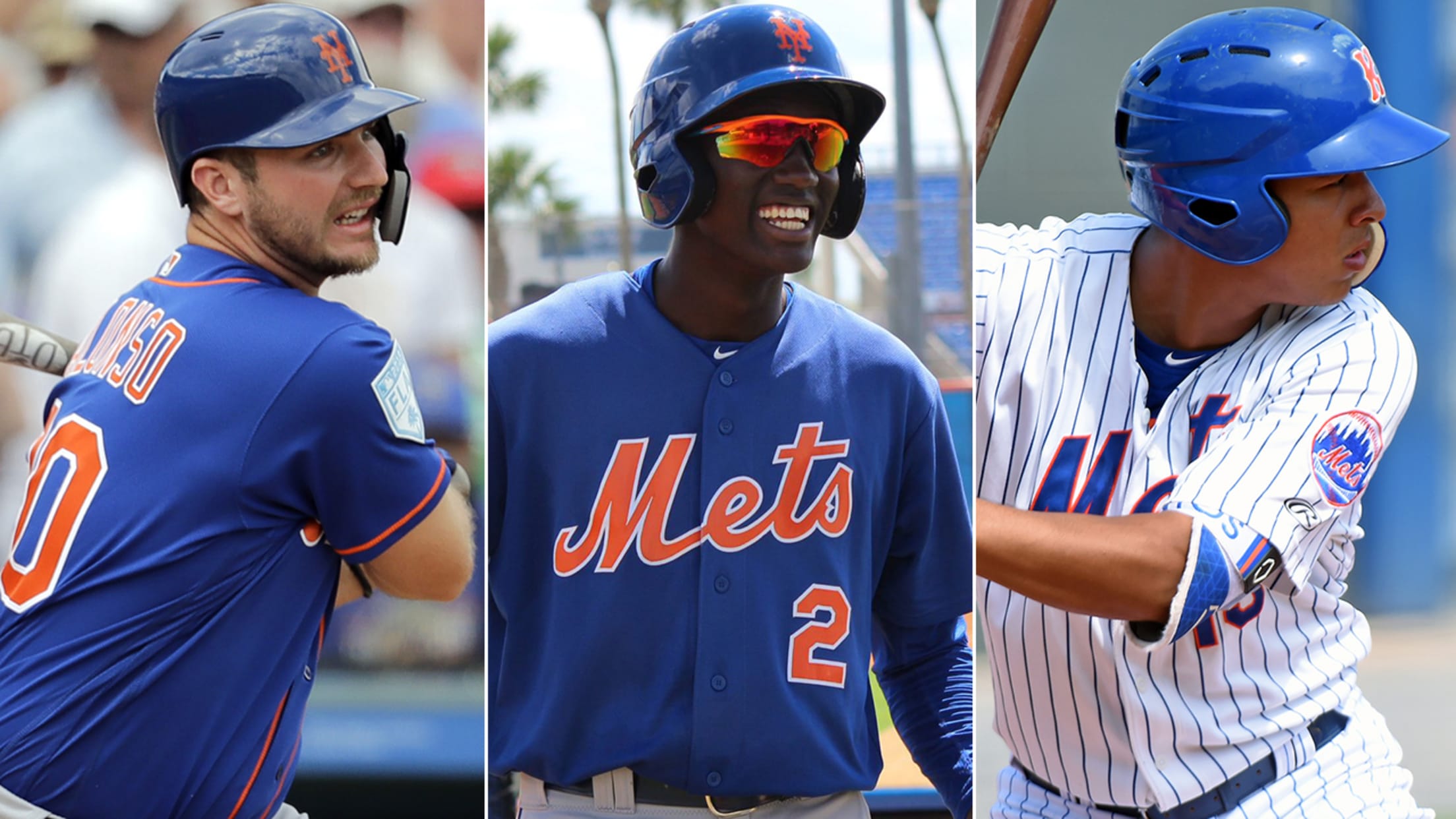 PORT ST. LUCIE, Fla. -- Since the Mets hired Brodie Van Wagenen in October, the agent-turned-GM has done everything he can to transform a franchise coming off consecutive fourth-place finishes in the National League East back into a contender. Van Wagenen's biggest move involved trading two of New York's best
Mets hope history repeats itself for lefty pitcher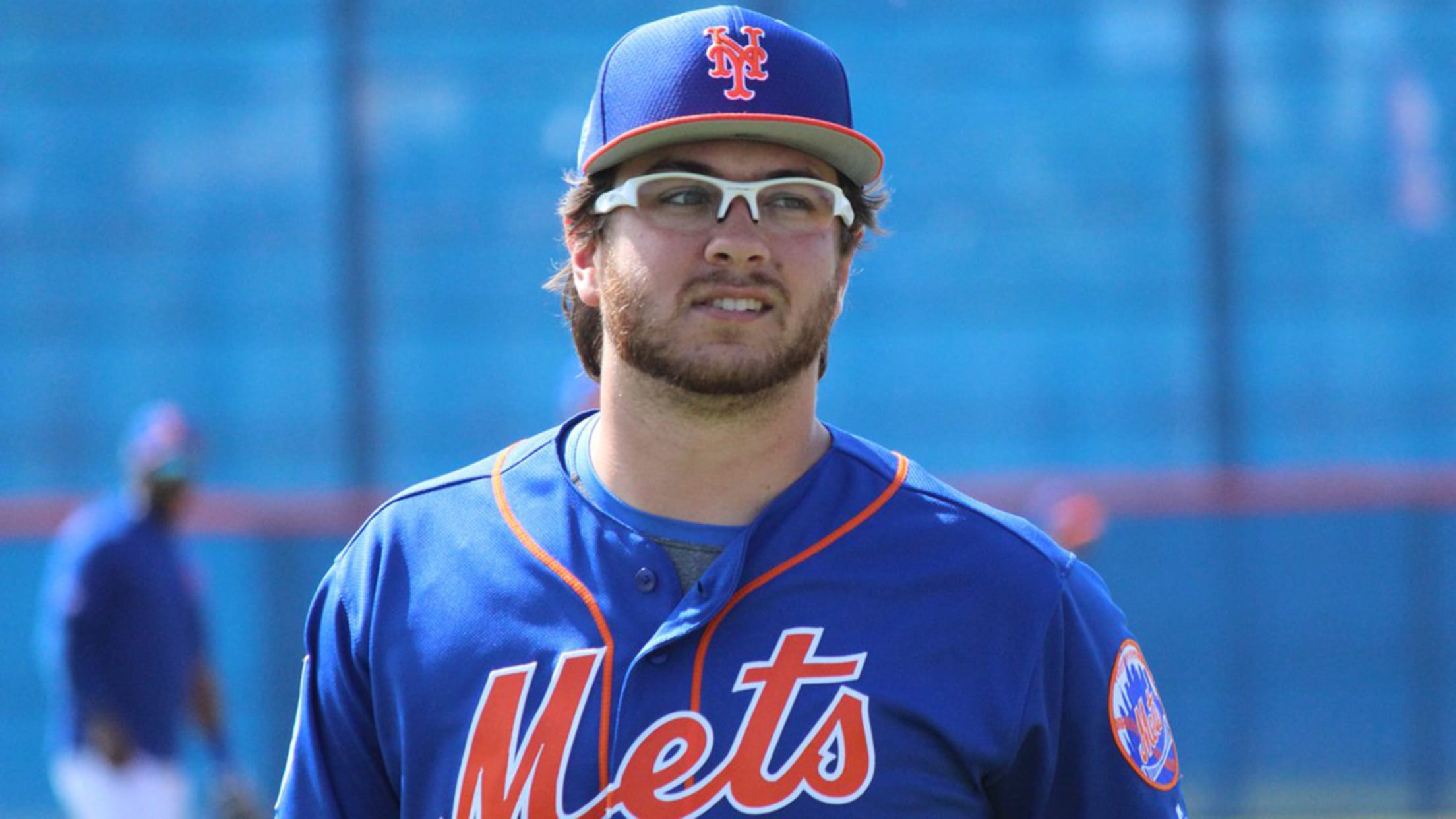 PORT ST. LUCIE, Fla. -- In 2009, the Mets spent a second-round pick on a left-hander from Melville High in East Setauket, N.Y. He needed Tommy John surgery before he threw his first professional pitch and didn't make his debut until three years after he signed. Steven Matz eventually regained
New deal for deGrom? He's 'optimistic'
Ace hopes to remain a Met, seeks extension before Opening Day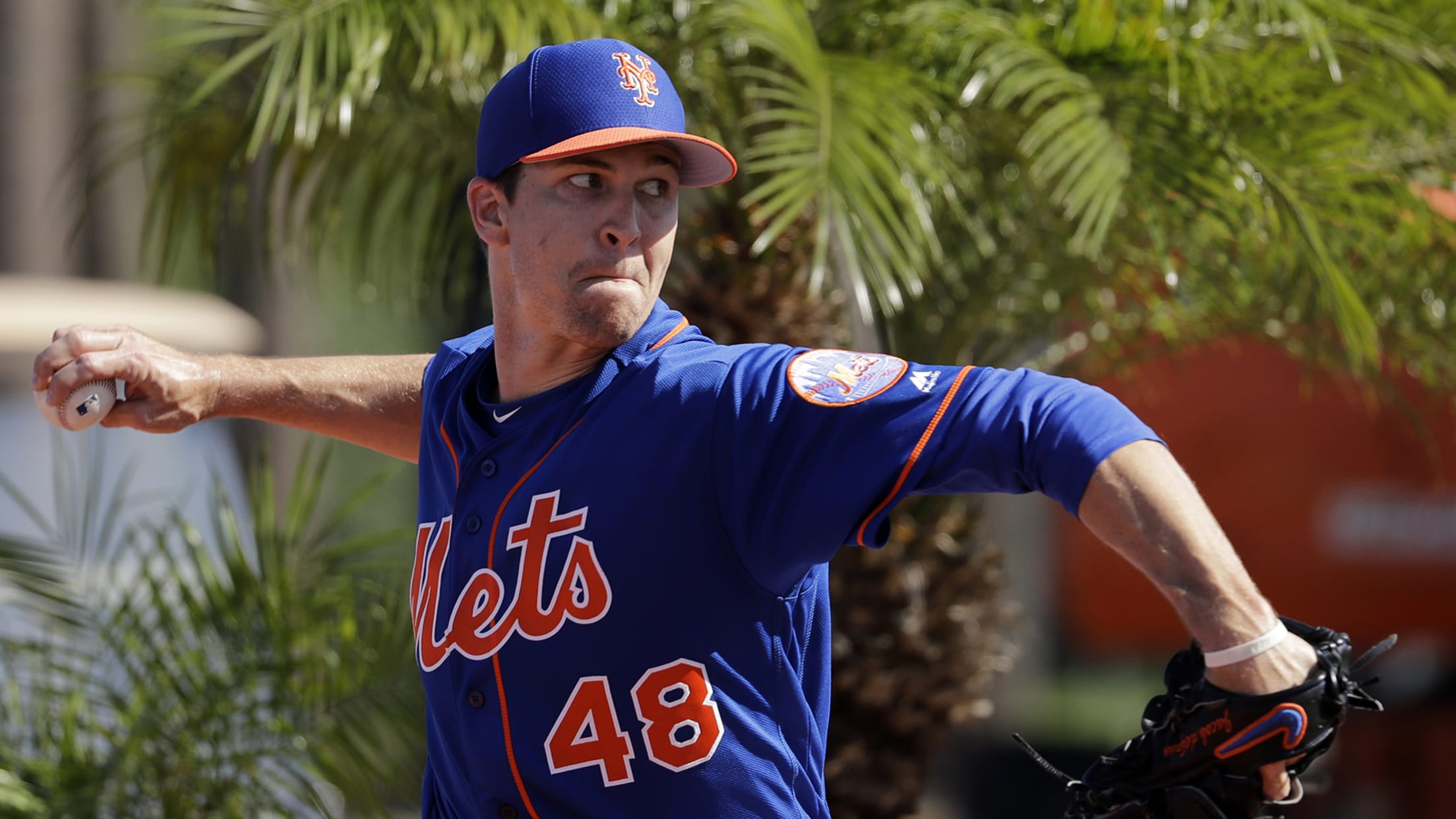 JUPITER, Fla. -- Four weeks have passed since Jacob deGrom and his representatives set an Opening Day deadline to negotiate a contract extension. Two weeks remain. While on the surface little has happened, deGrom remains optimistic that the sides can come to terms. "I would like to be seen as
Alonso hits first-pitch HR in Mets' spring opener
Top prospect starts fast in competition for first-base job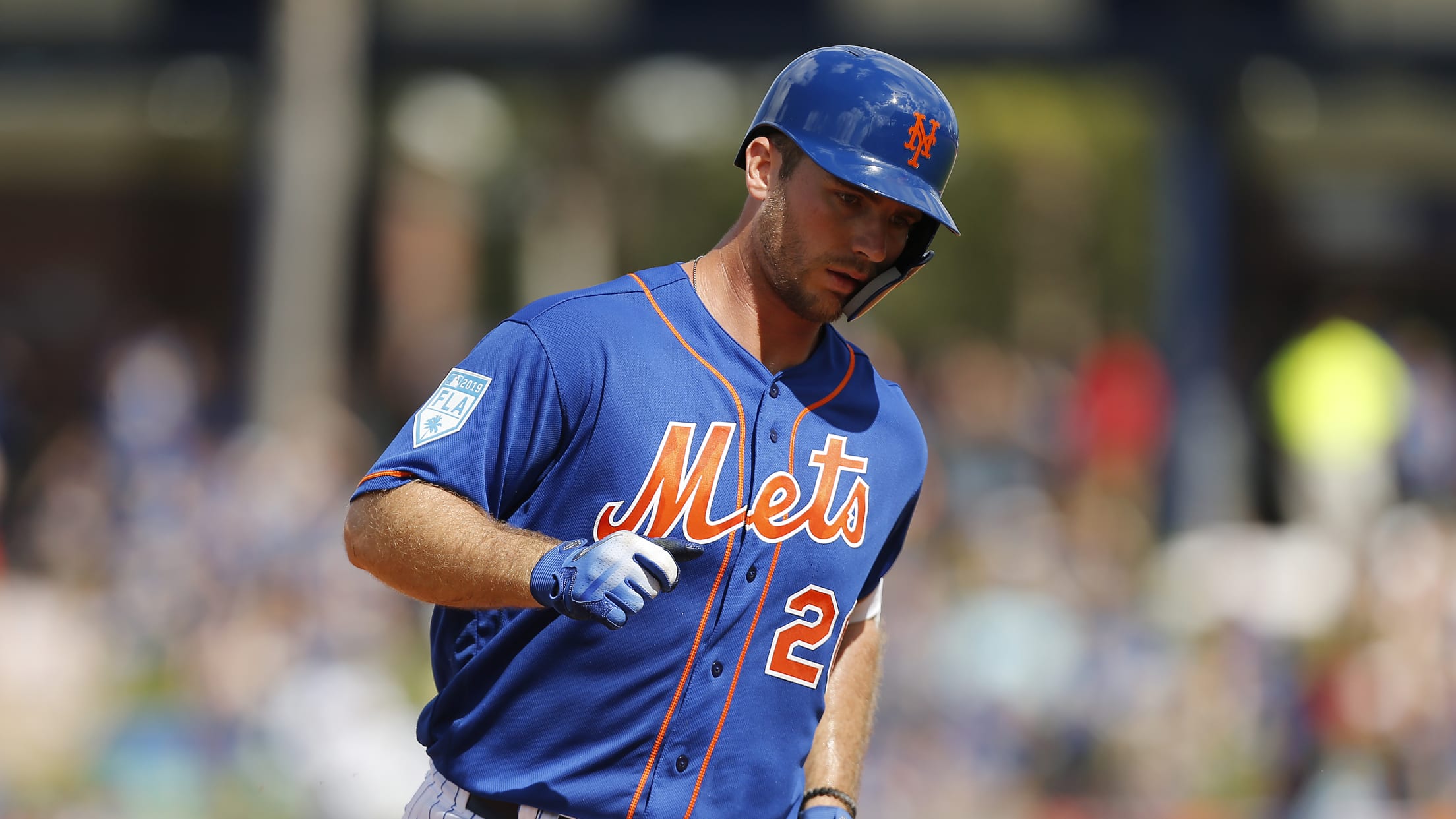 PORT ST. LUCIE, Fla. -- Before emerging from a corridor into the Mets' press conference room Saturday at First Data Field, Pete Alonso paused to watch video of his home run on a team staffer's phone. He had not yet seen footage of the line-drive, two-run shot he clubbed in
No timetable for Lowrie's return from knee injury
Mets infielder diagnosed with capsule sprain; Opening Day status TBD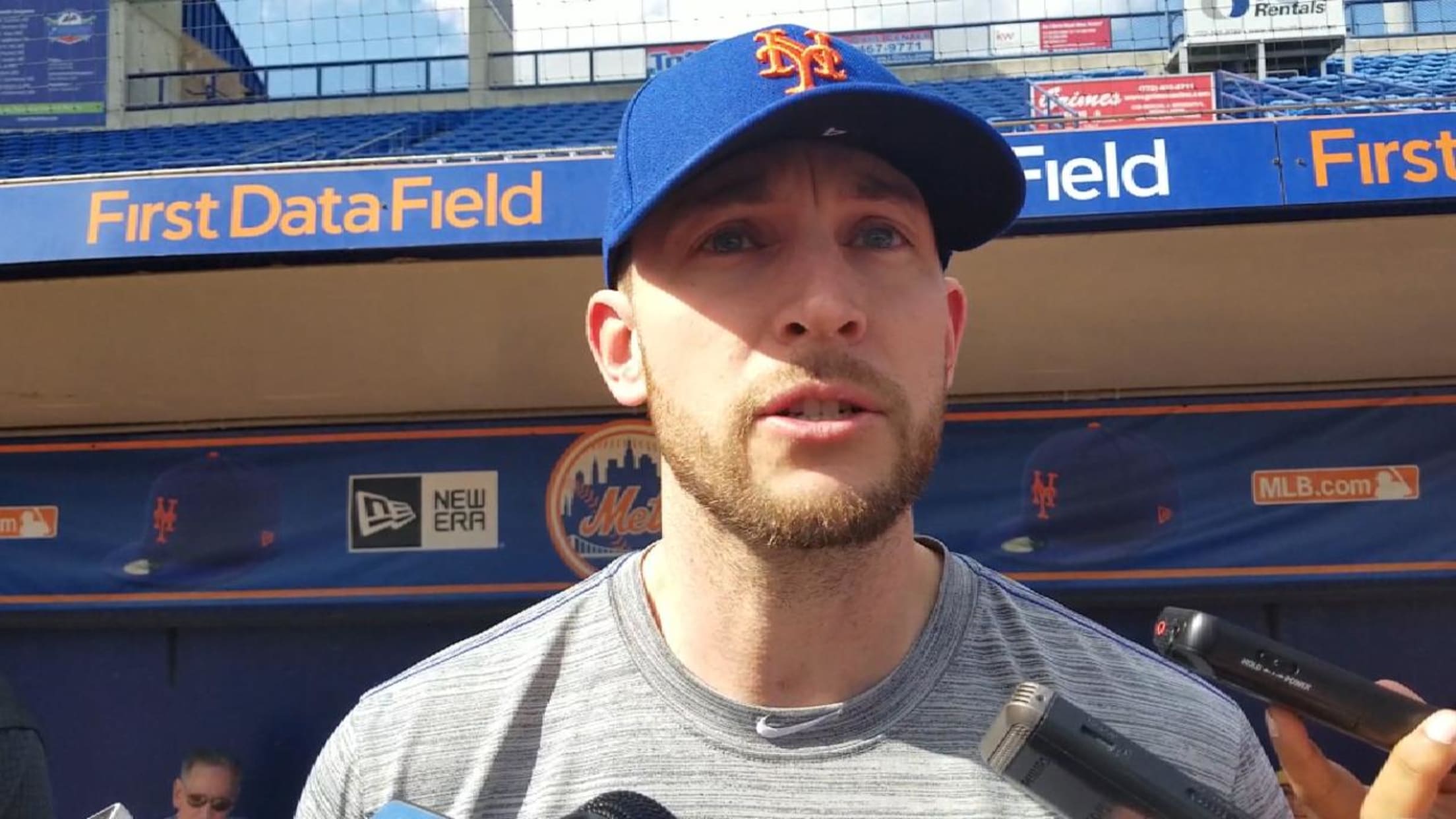 PORT ST. LUCIE, Fla. -- Upon arriving back at Mets camp Saturday, Jed Lowrie offered no assurances that he will be ready for the start of the regular season. Instead, Lowrie, whose MRI revealed a capsule sprain in his left knee, said he can only follow the recommendations of New
Alonso focused on winning Mets' first-base job
No. 2 prospect eager to show what he can do in Spring Training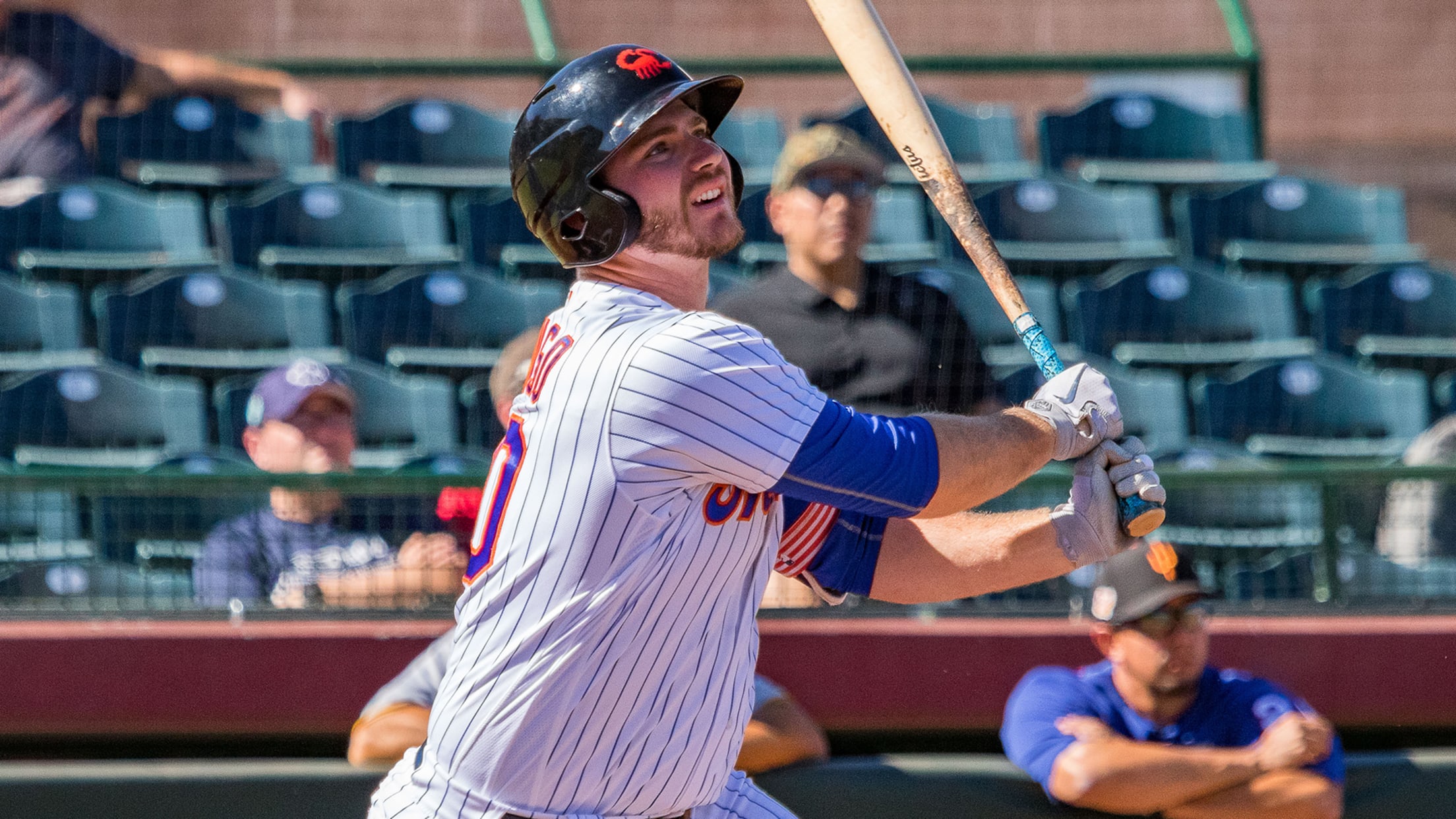 NEW YORK -- An offseason spent shopping brought the Mets a clubhouse full of new faces this spring. But for all the excitement sure to surround each Robinson Canó swing and Edwin Díaz fastball in Port St. Lucie, Fla., at least as many eyes are bound to be on top
Around the Horn: Infield well-stocked for 2019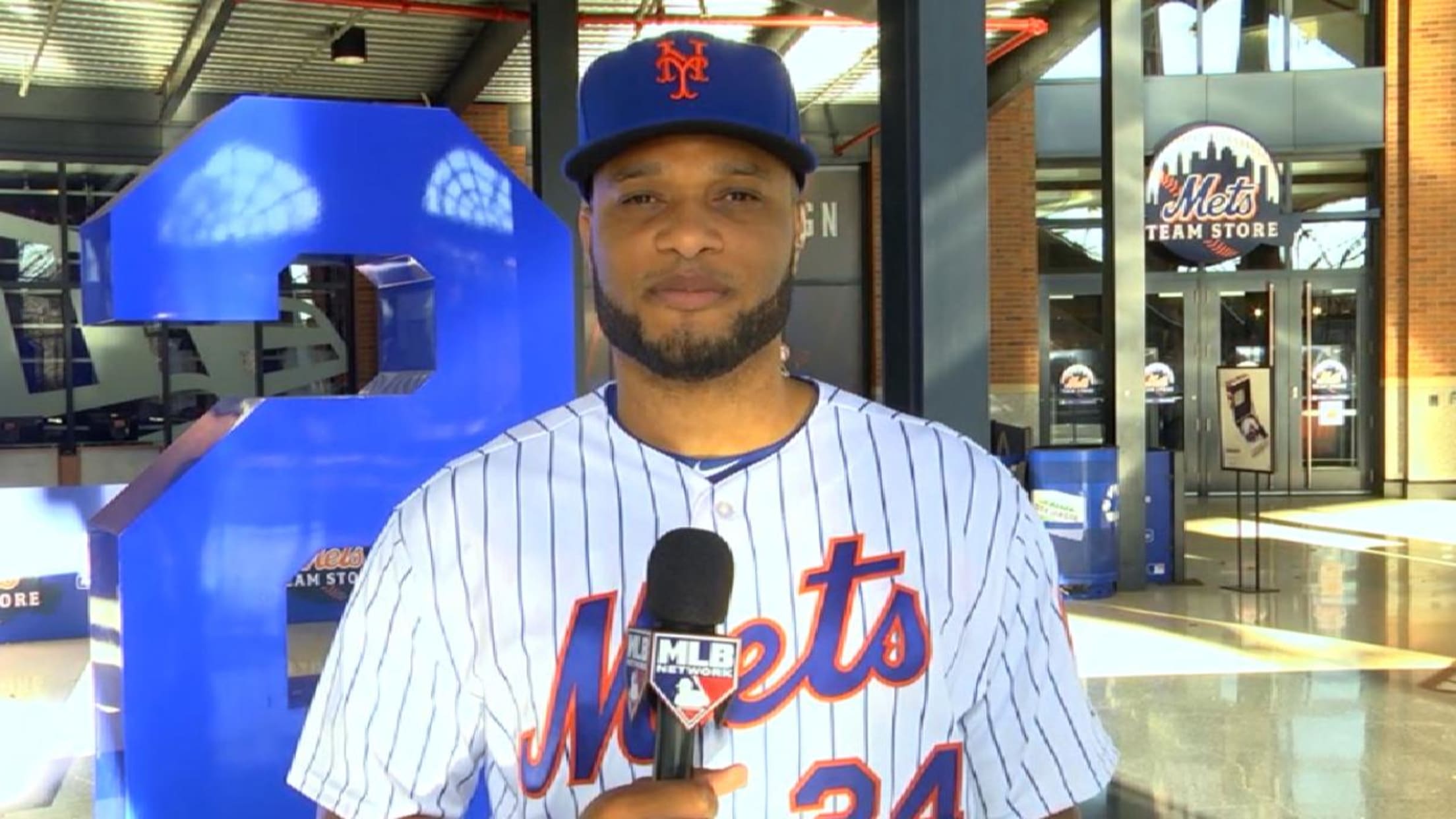 NEW YORK -- With pitchers and catchers scheduled to report to Port St. Lucie, Fla., in two weeks, it's time to continue our position-by-position look at the 2019 Mets. Next up: infield.The starters: Robinson Canó, Amed Rosario, Jed Lowrie, Todd Frazier General manager Brodie Van Wagenen's first, and splashiest, offseason
Inbox: What will the Mets' starting OF look like?
Beat reporter Anthony DiComo answers questions from fans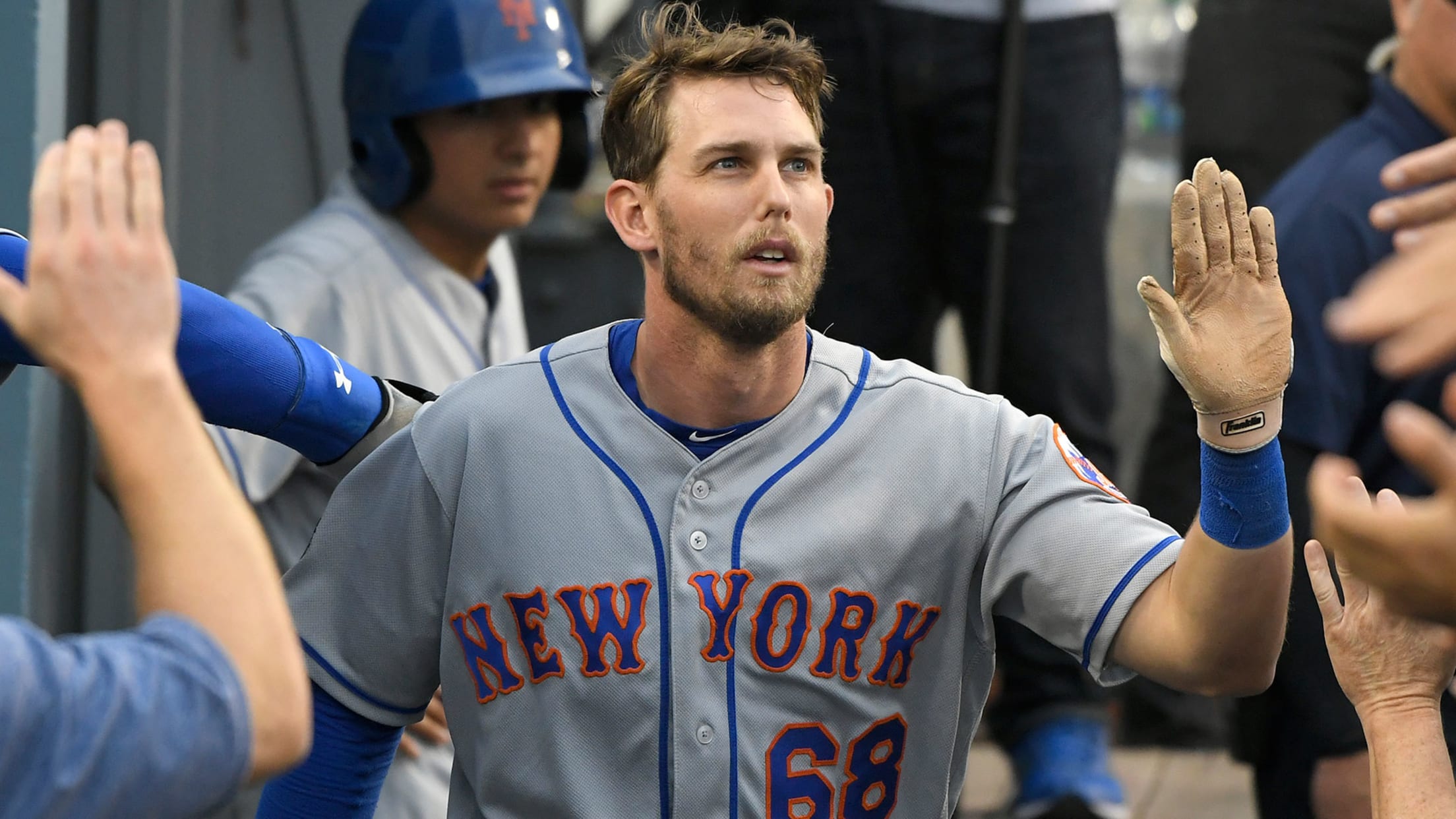 With the signing of Jed Lowrie, the Mets appear mostly done making offseason acquisitions. While general manager Brodie Van Wagenen freely acknowledges there is room to supplement a few spots on the roster, and while Van Wagenen may still make another transaction or two, the big stuff appears finished.Still, the
Mets select pitcher Dowdy in Rule 5 Draft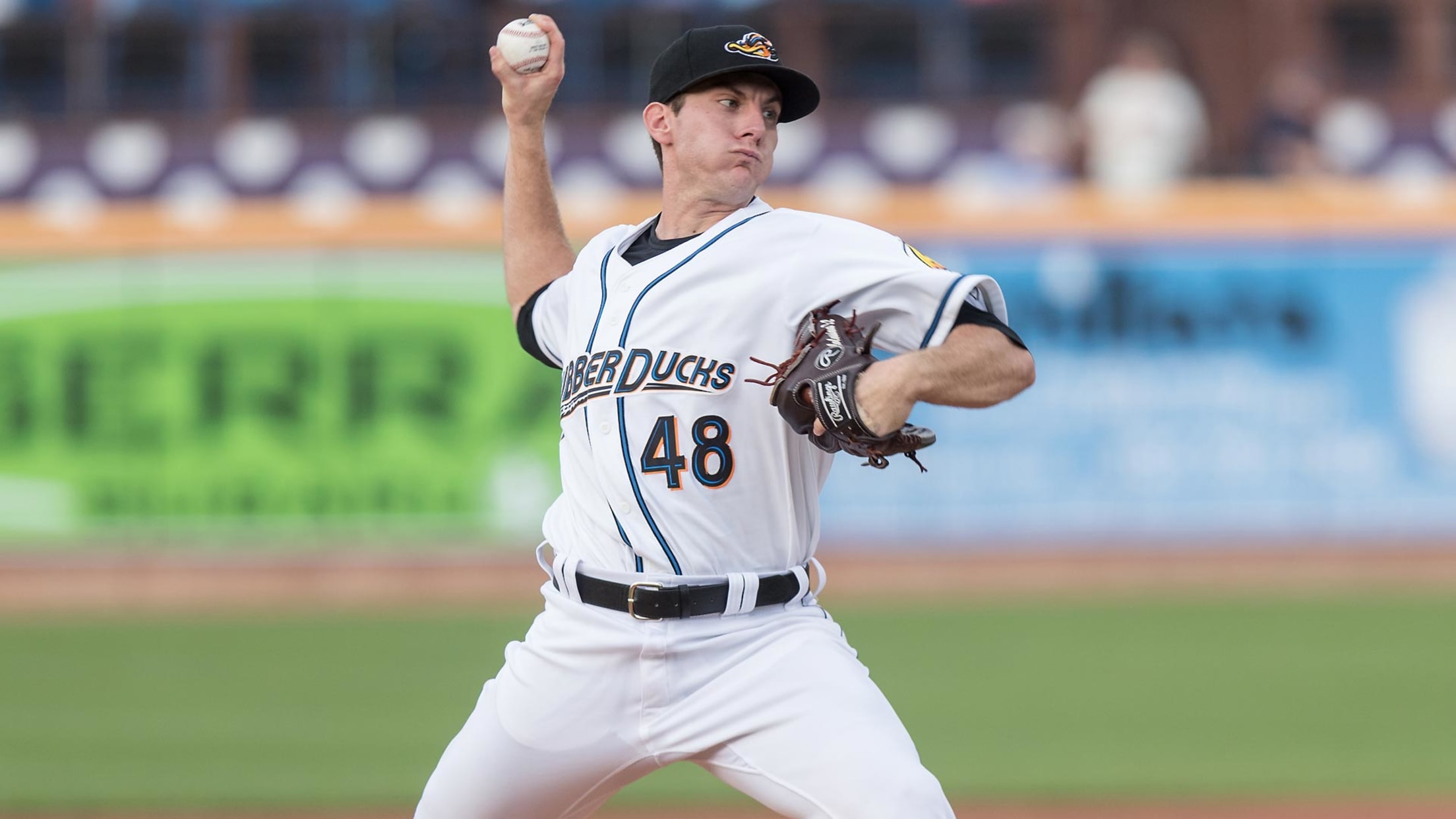 LAS VEGAS -- Seeking both starting-pitching depth and another high-octane arm to compete for a bullpen spot, the Mets took a chance Thursday on Rule 5 Draft pick Kyle Dowdy, a right-handed pitcher from the Indians organization. If Dowdy is healthy and does not stay on the Mets' active roster
Alonso homers, first in AFL in '18 with 6-RBI game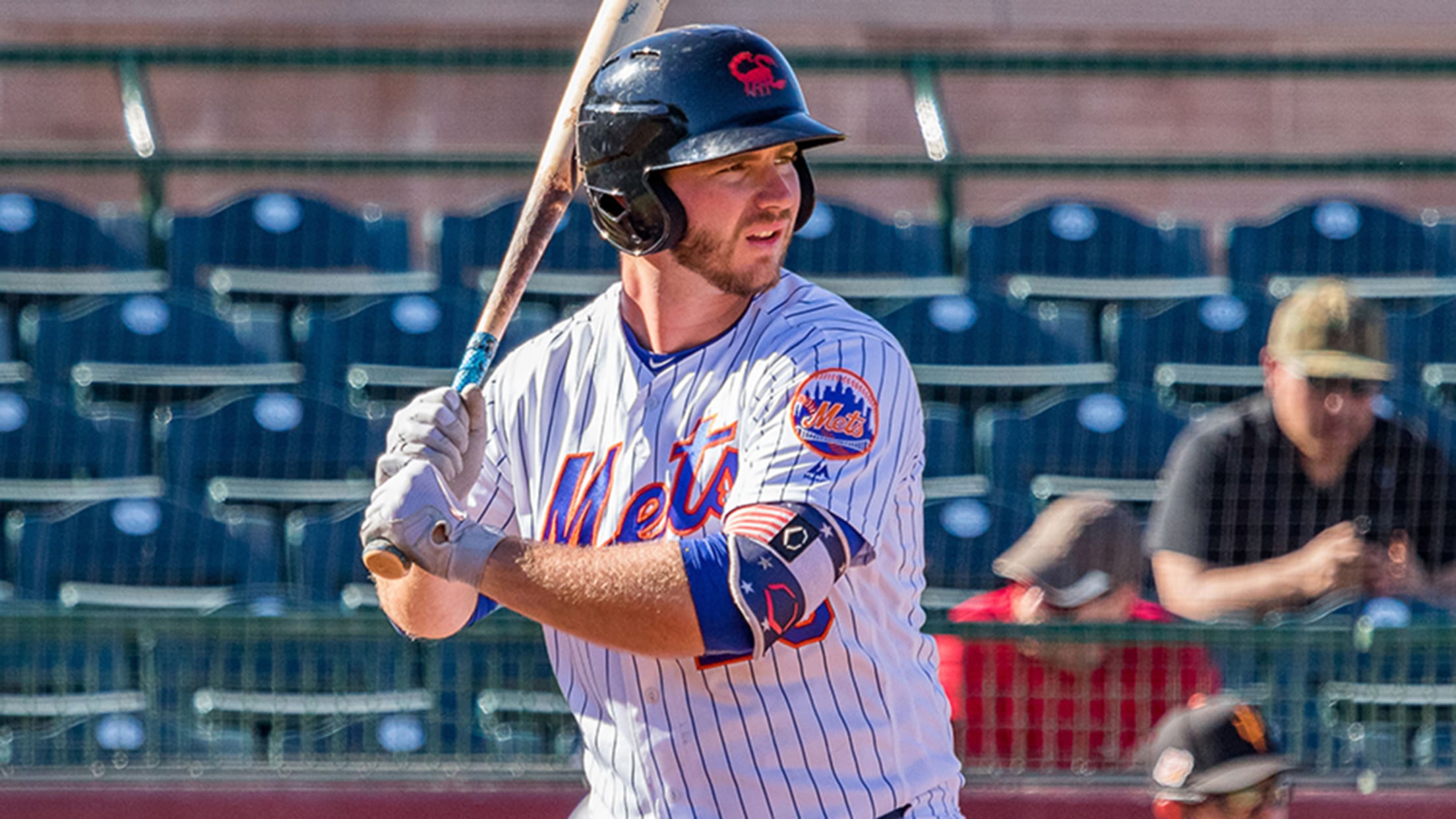 SCOTTSDALE, Ariz. -- After tying for the Minor League lead with 36 homers this season, Peter Alonso now has the Arizona Fall League crown in his sights as well. The Mets' No. 2 prospect blasted his sixth homer of the fall Wednesday night as his Scottsdale Scorpions routed the Peoria
Alonso homers off 103-mph heat in Fall Stars Game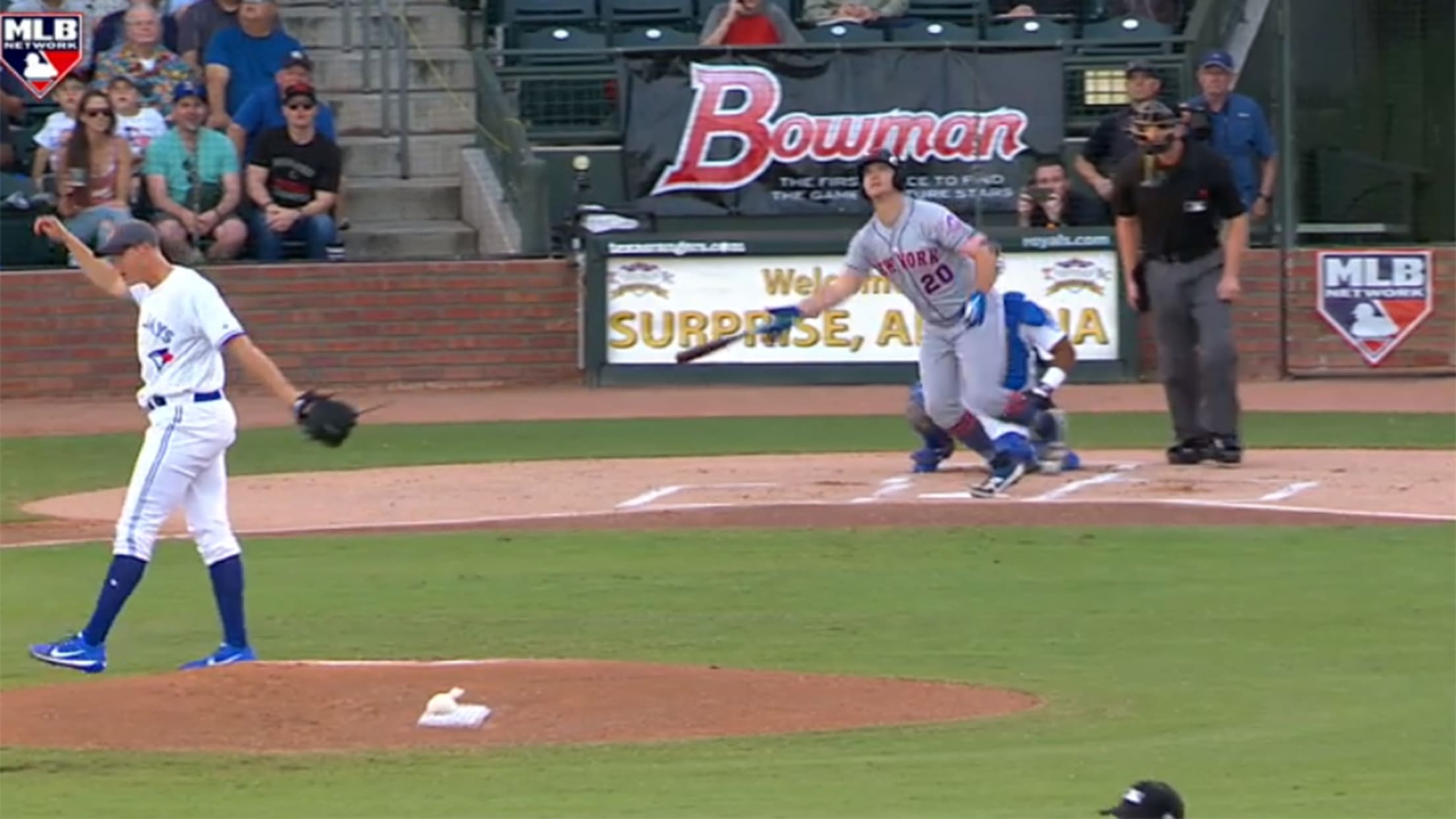 SURPRISE, Ariz. -- Peter Alonso is no stranger to mashing homers, which is exactly what he did to start the scoring in the Arizona Fall League's 13th Annual Fall Stars Game on Saturday night.:: 2018 Arizona Fall League Fall Stars Game ::The 2018 Minor League home run co-champ took the
Van Wagenen meets with top prospect Alonso
Mets first baseman, mashing in AFL, aiming to earn starting job in '19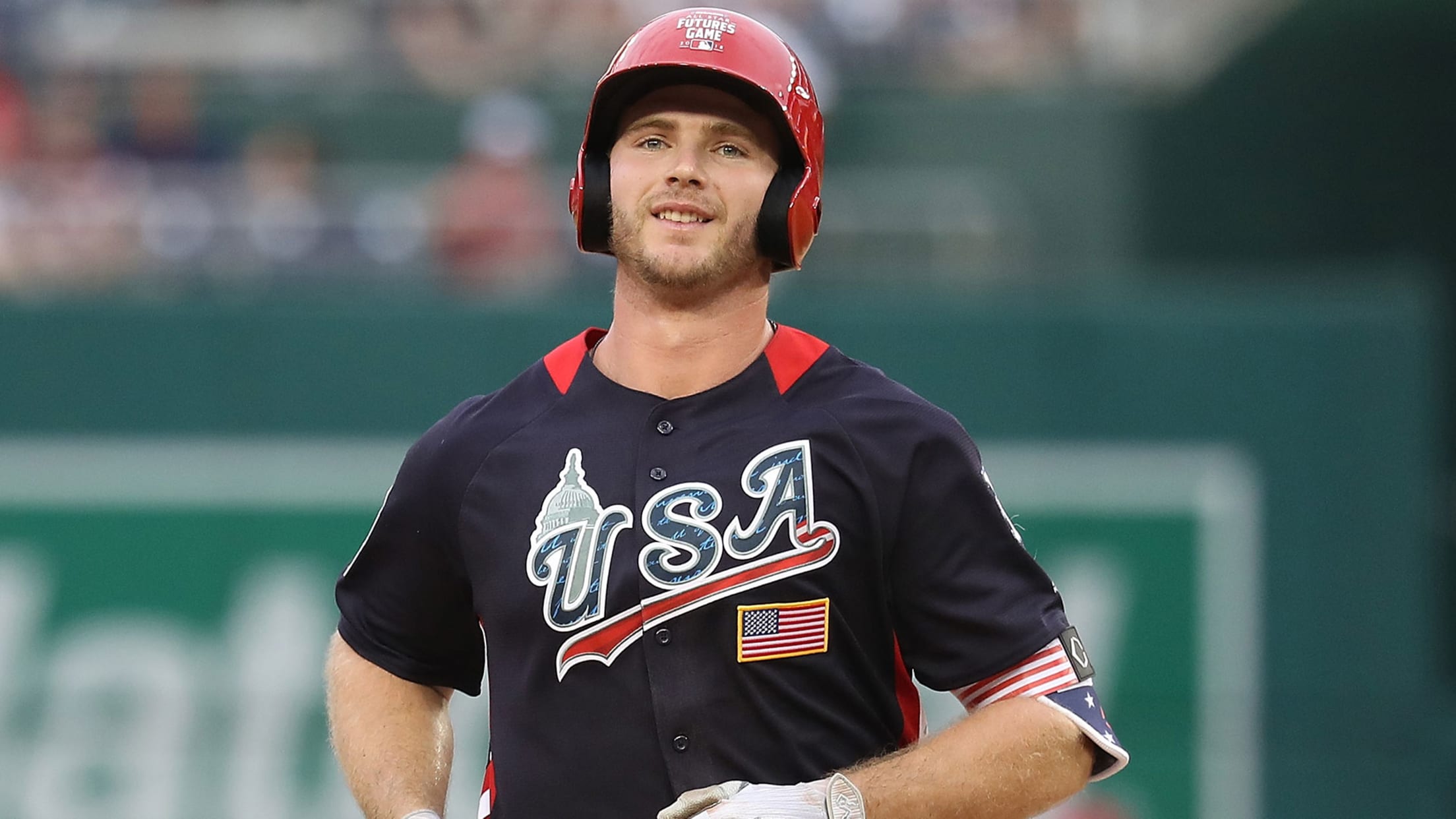 NEW YORK -- Doubtless, new Mets general manager Brodie Van Wagenen will spend much of his offseason looking outside the organization for help, in the bullpen and elsewhere on the roster. Yet one of the most significant questions Van Wagenen faces is in-house: He must decide whether Peter Alonso or
Kilome to miss 2019 after having TJ surgery
Mets star pitching prospect underwent procedure this week
NEW YORK -- One of the silver linings of the Mets' season, pitching prospect Franklyn Kilome, will miss the entire 2019 campaign. The Mets announced Thursday that Kilome, their fifth-ranked prospect according to MLB Pipeline, underwent Tommy John surgery this week.Part of the Mets' next upcoming wave of pitching prospects,
Mets land Phils prospect Kilome for Cabrera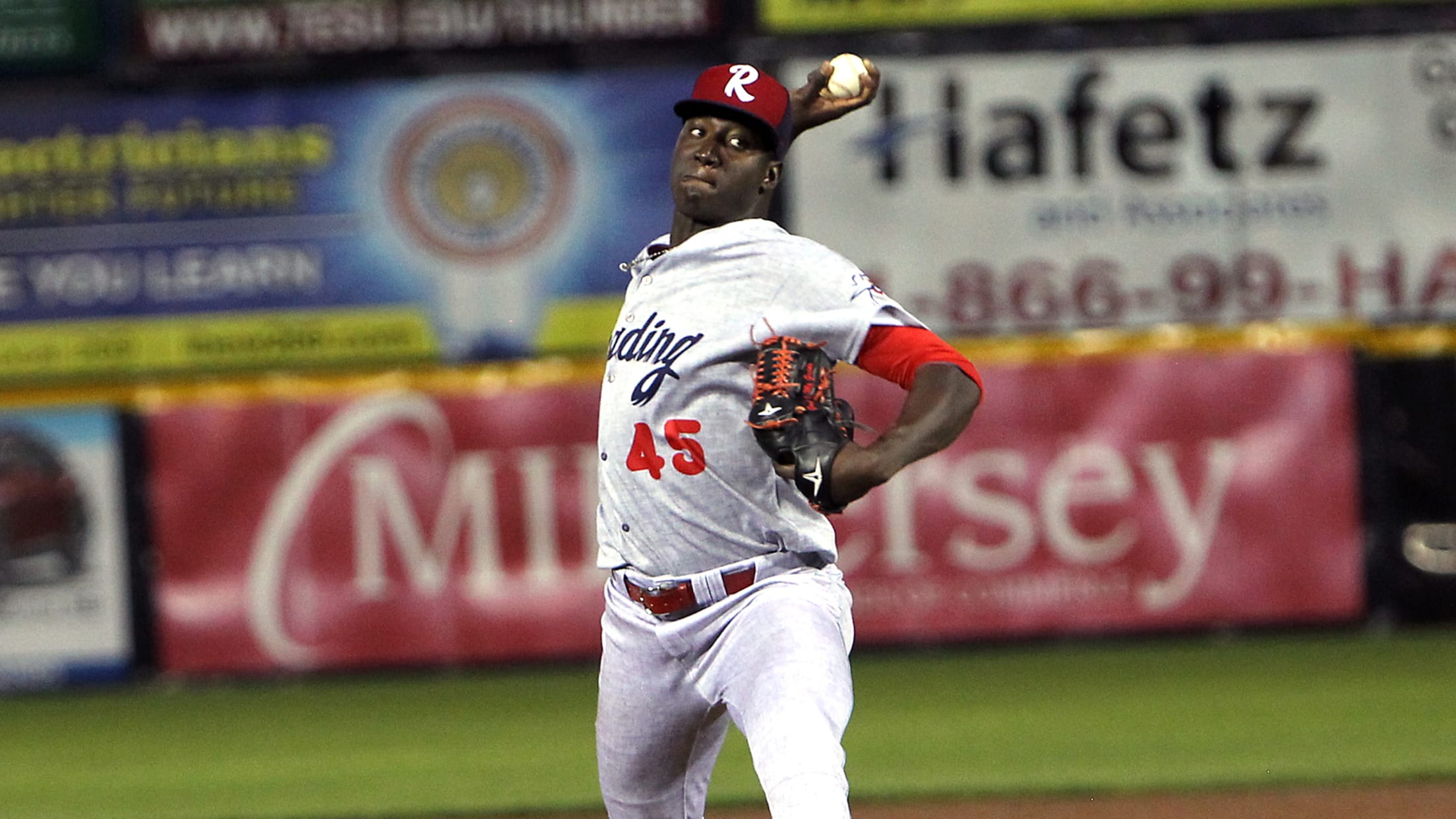 PITTSBURGH -- The Mets traded veteran infielder Asdrubal Cabrera to the Phillies on Friday for Double-A right-hander Franklyn Kilome.Kilome has made 19 starts for Reading in 2018, recording 83 strikeouts to counter 51 walks while accumulating a 4.24 ERA and 1.44 WHIP over 102 innings. The 23-year-old will join the
Mets deal Familia to A's for 2 prospects, int'l cash
New York nets third baseman Toffey, reliever Wahl, $1 million in slot money for closer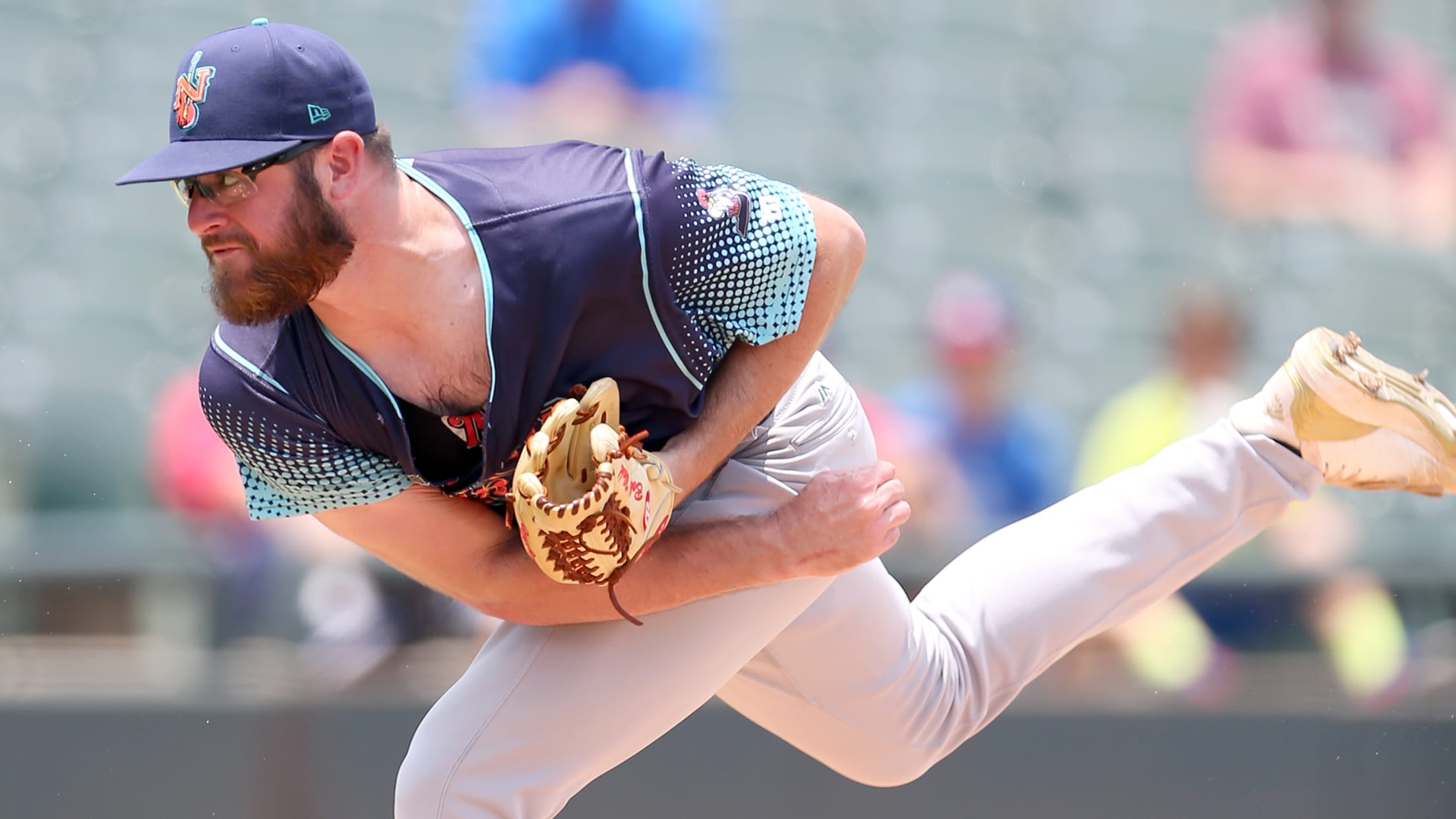 NEW YORK -- By the time the Mets reported to Yankee Stadium on Saturday, Jeurys Familia's locker was already empty. They had said their goodbyes the night before, understanding that Familia's departure was a matter of when, not if.It finally happened during their 7-6 loss to the Yankees. The Mets
Mets call up OF Kaczmarski, RHP Smith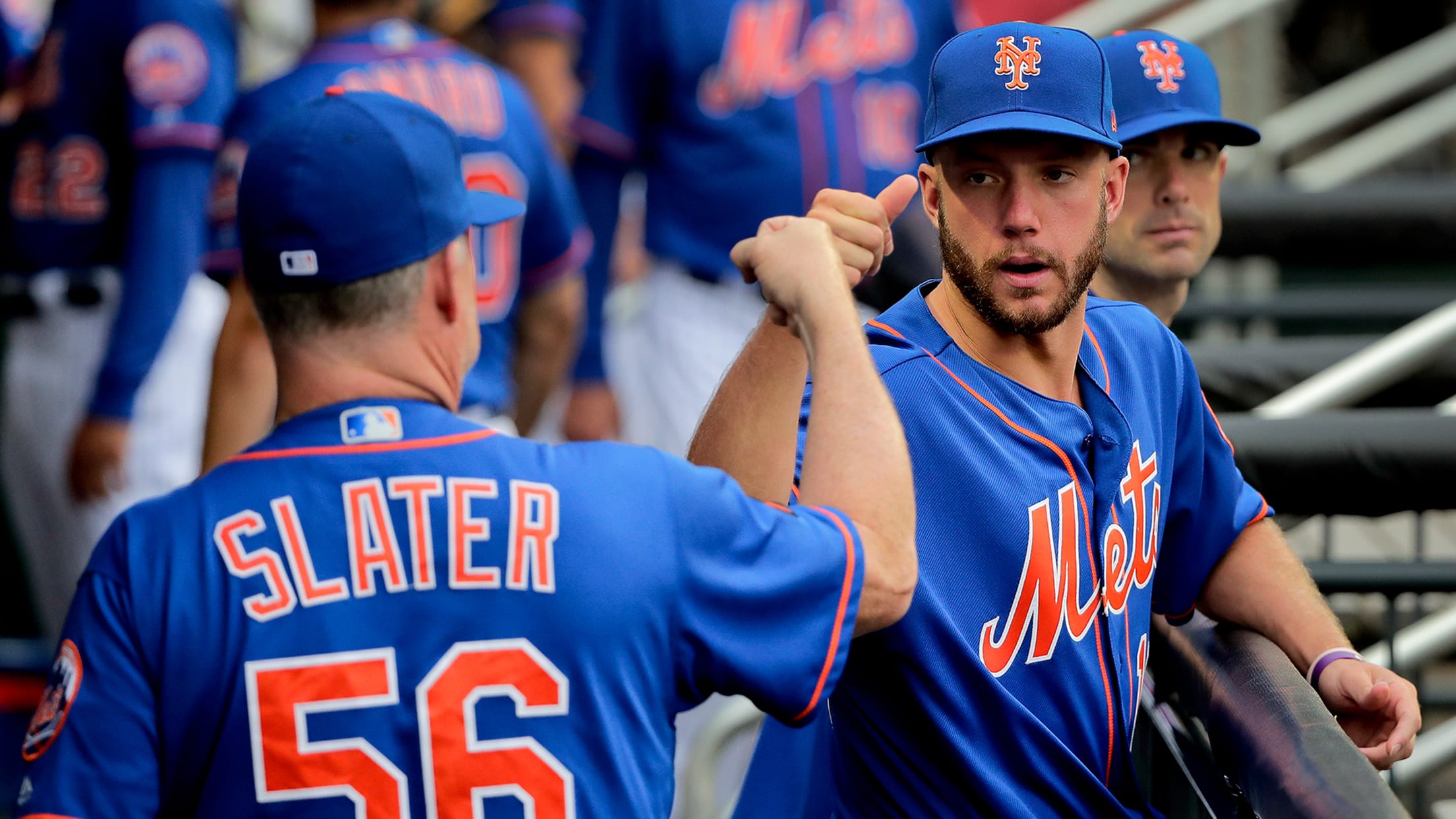 DENVER -- Shaking up their roster following a 6-4 loss to the Rockies on Thursday, the Mets called up outfielder Kevin Kaczmarski and reliever Drew Smith from Triple-A Las Vegas on Friday. Both players join a big league roster for the first time.The Mets optioned relievers Paul Sewald and Chris
Balanced Draft nets top-ranked OF for Mets
Depth stressed on Day 3, with near 50-50 split for pitchers, position players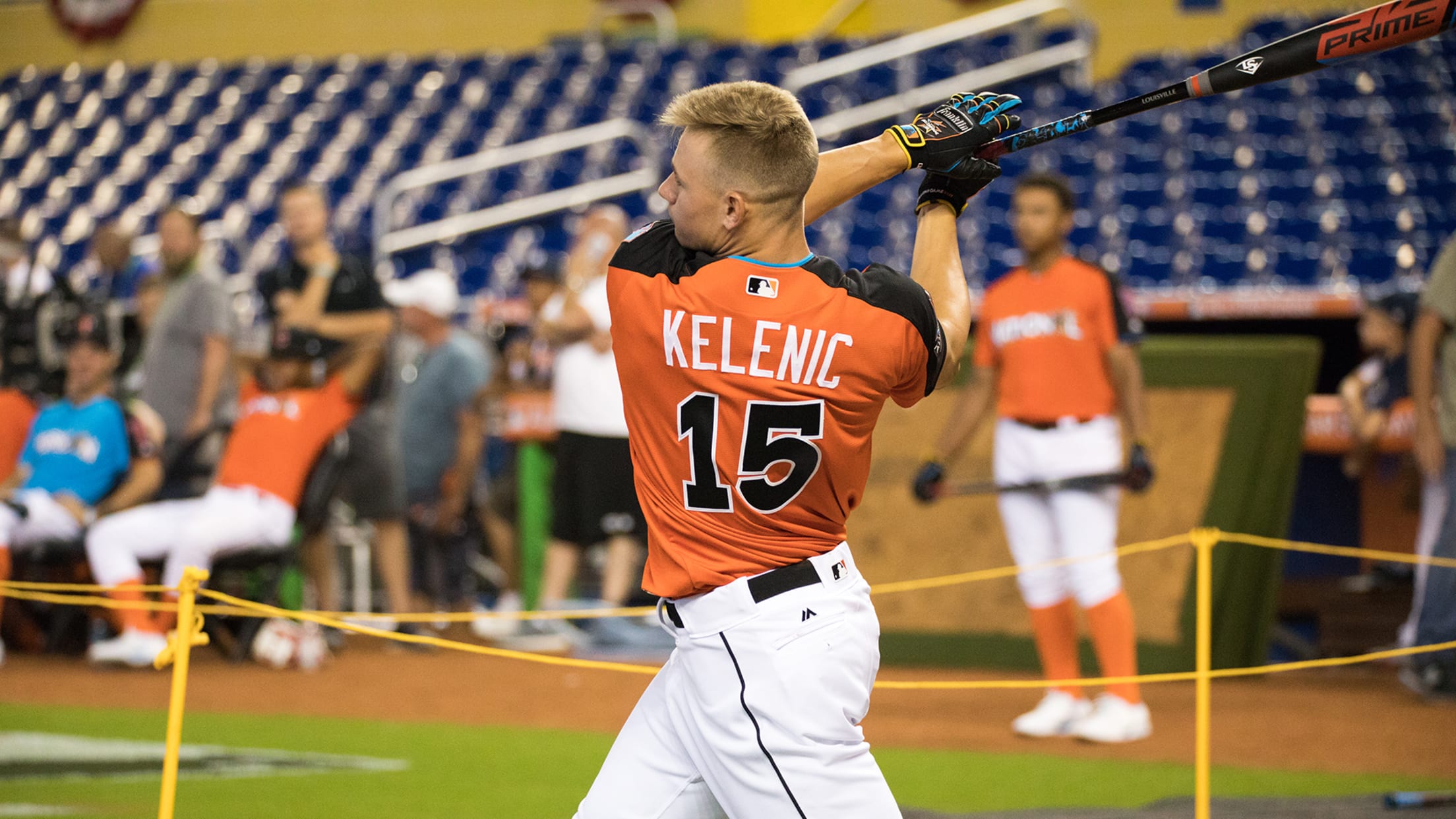 The 2018 MLB Draft is now complete, and the Mets have added 40 new names to the organization. The organization selected two high school standouts on Day 1, then shifted to all college players on Day 2 and ended up with an assortment of players on Day 3.This is the