After losing shoe earlier, Gomez hits clutch HR
Outfielder belts go-ahead 3-run shot in 8th to help Mets sweep Nats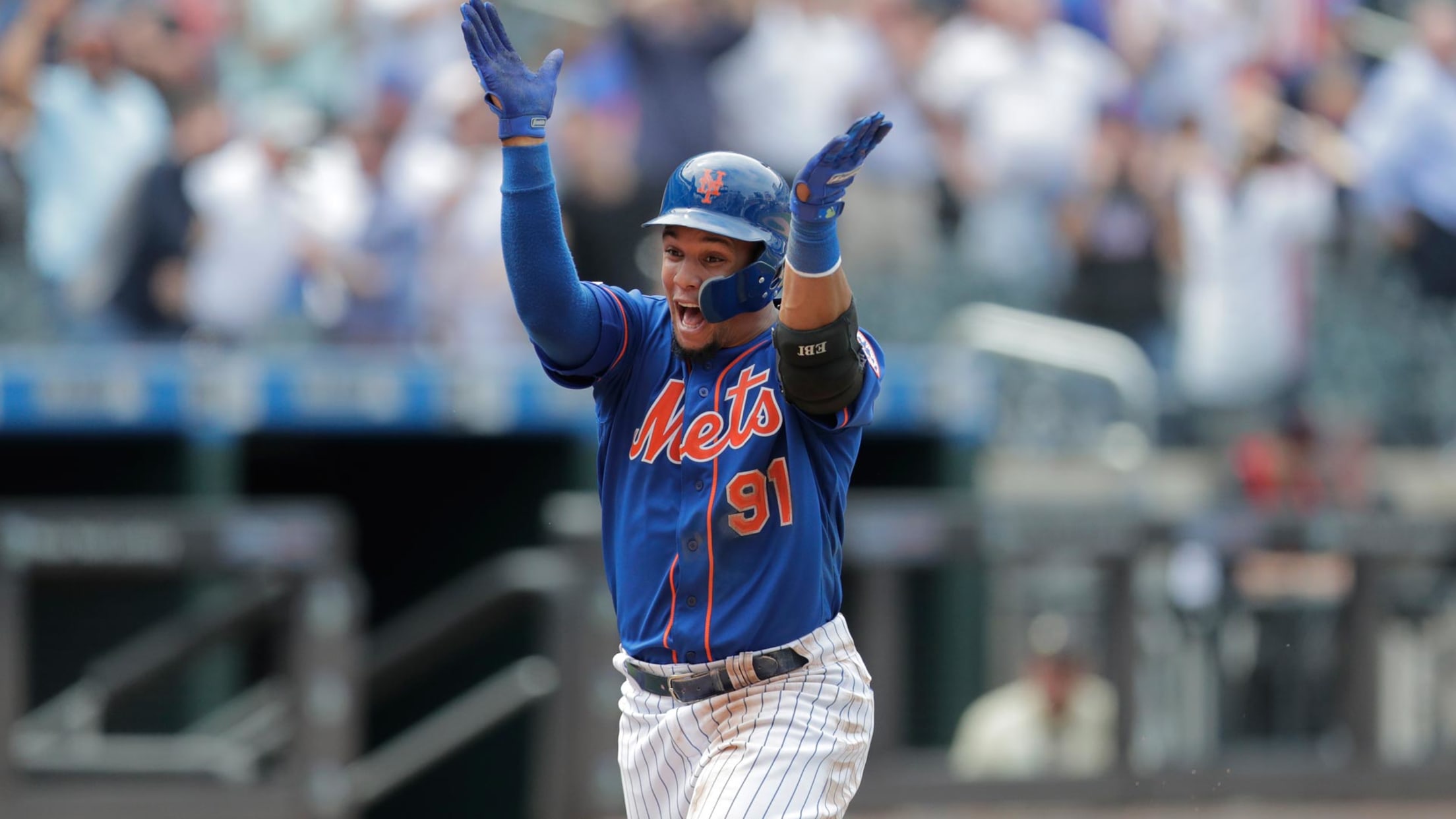 NEW YORK -- Carlos Gómez took the long way to the Mets, signing with them as a teenager, debuting in 2007 and playing for five other teams before making his way back to the organization on a Minor League deal this spring. By that time, the Mets were nearly done
Ervin Santana signs Minors deal with Mets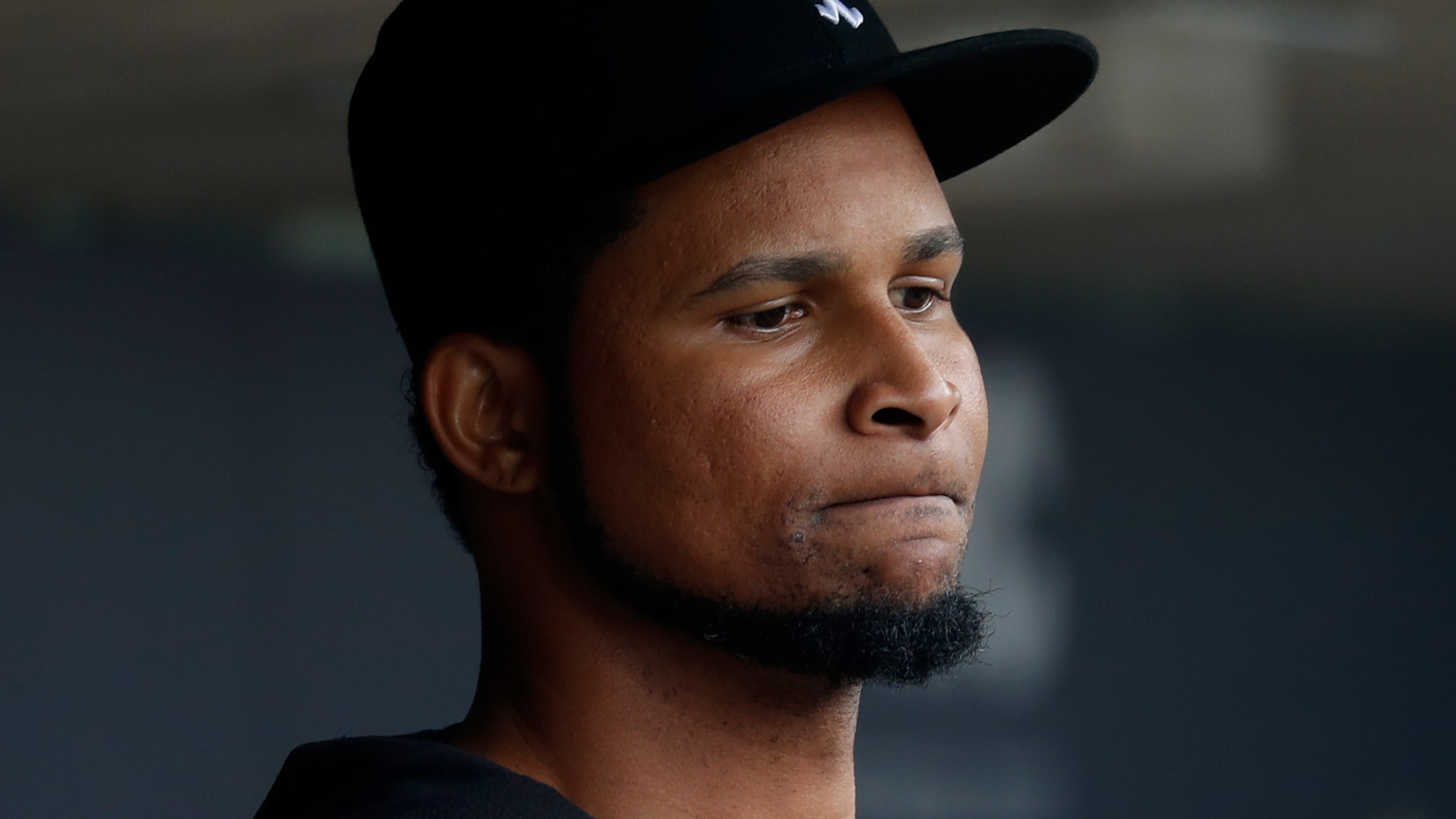 The Mets made a move to bolster their rotation depth Friday, agreeing to terms on a Minor League deal, pending a physical, with right-hander Ervin Santana. Santana, 36, signed a Minor League contract with the White Sox in February and made the club out of Spring Training, but he was
Cespedes has surgery, won't return this season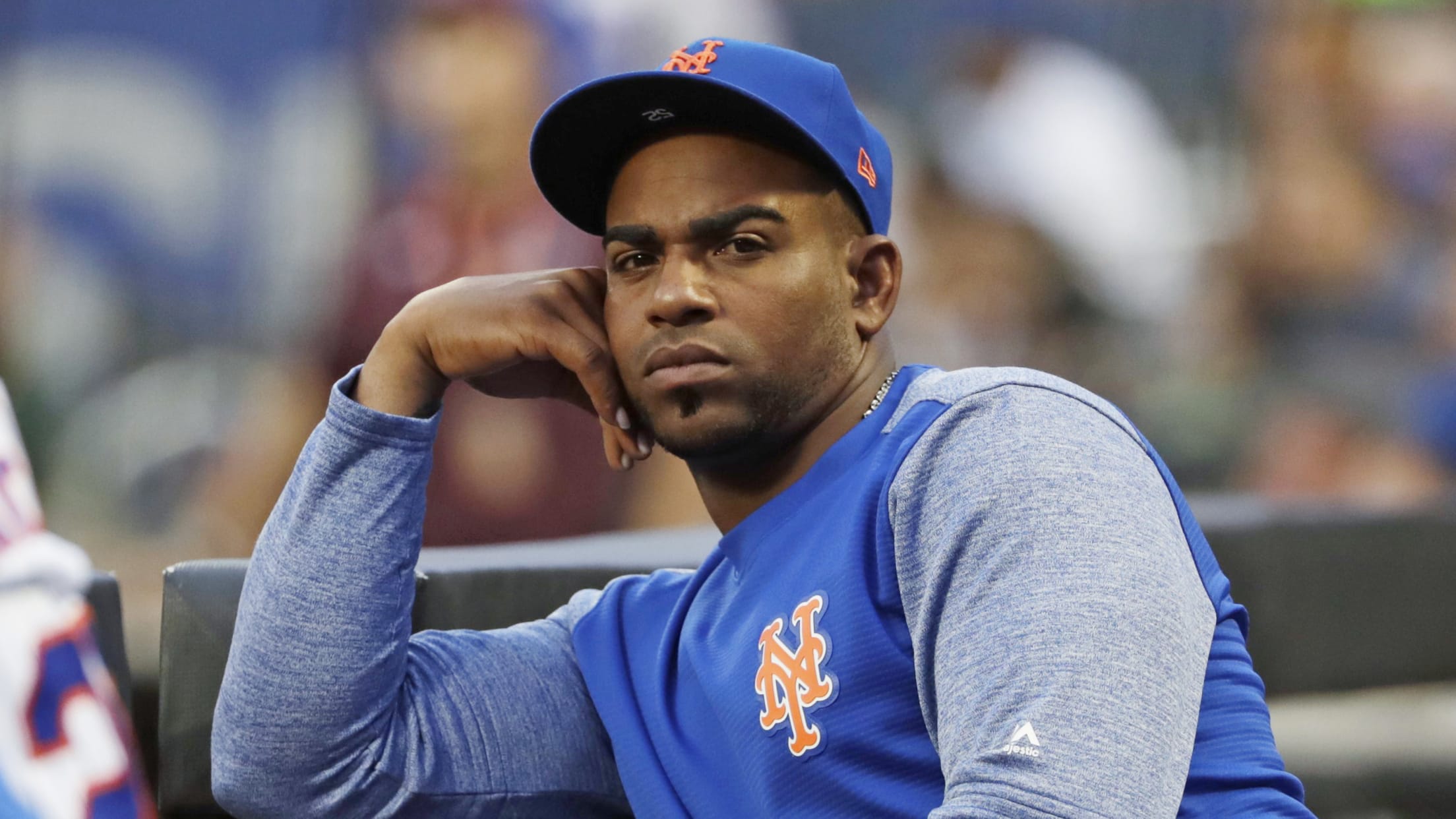 NEW YORK -- Mets outfielder Yoenis Céspedes underwent surgery on Thursday to repair multiple fractures in his right ankle, the Mets announced after their 6-4 win over the Nationals at Citi Field. He will not return this season. Cespedes missed the first seven weeks of this year rehabbing from multiple
Here's the latest mock draft for the full 1st round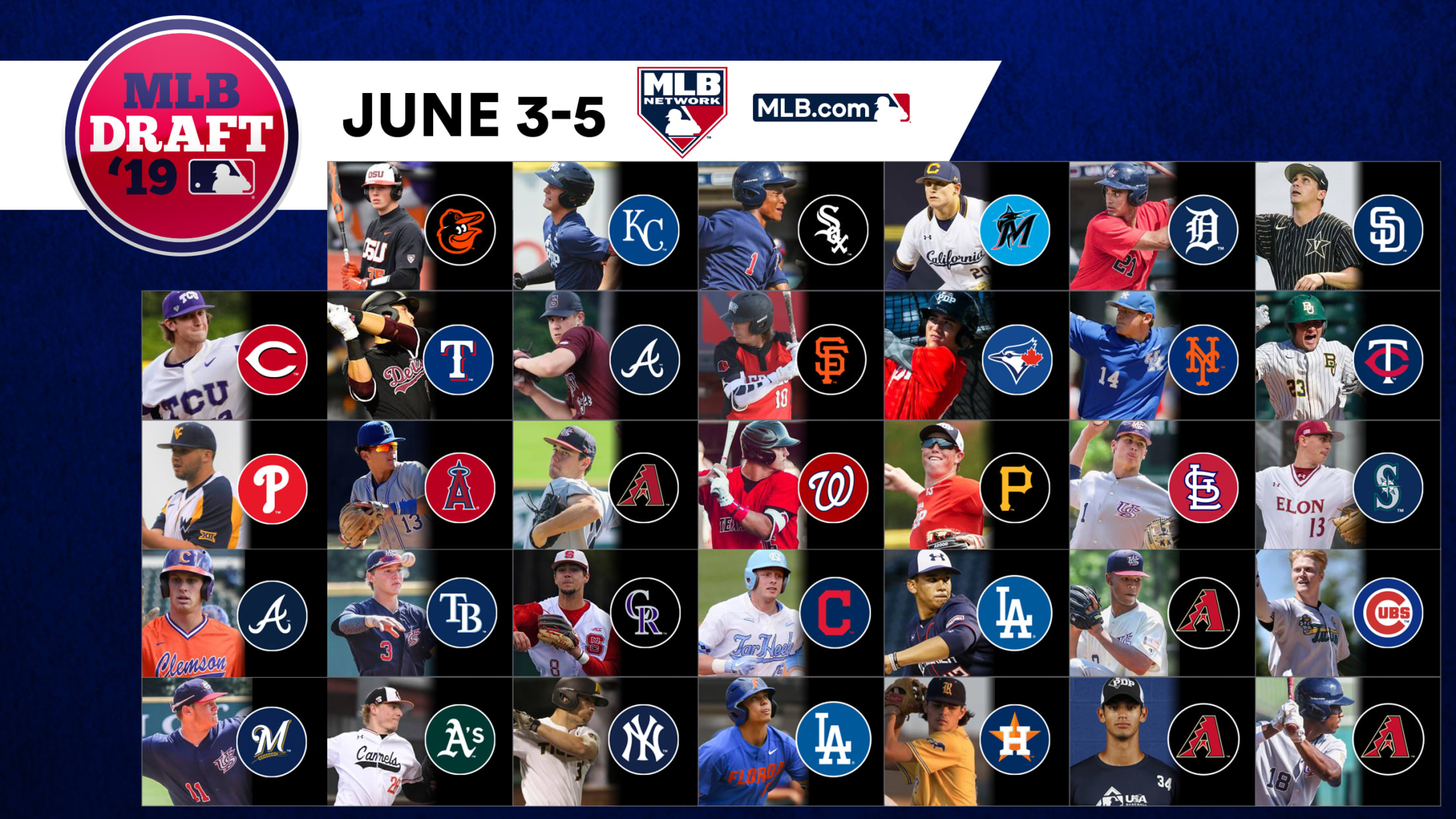 Who will go first in the 2019 MLB Draft? Nearly all scouting directors not picking No. 1 overall believe that Oregon State catcher Adley Rutschman is the obvious best choice for the pick. And most believe he will end up being taken by Baltimore. But there's still an alternative narrative:
Thursday's top prospect performers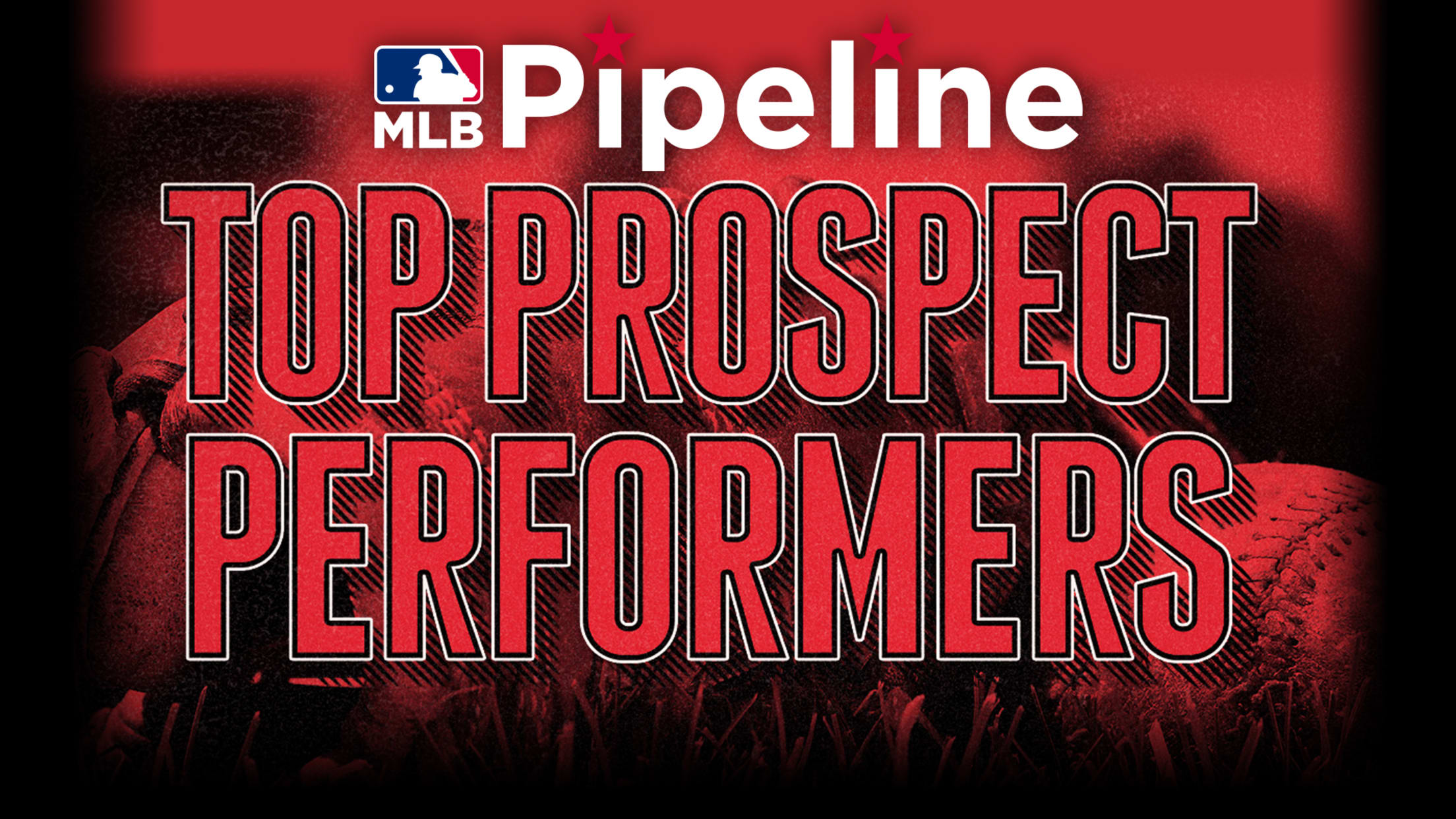 Here's a look at Thursday's top Minor League performers from each team's Top 30 Prospects list: AMERICAN LEAGUE EAST Blue Jays: Sean Reid-Foley, RHP (No. 8) -- 8 IP, 4 H, 2 R, 2 BB, 8 K (Triple-A Buffalo) Reid-Foley set season highs for innings and strikeouts as he picked
Mets claim OF Altherr off waivers from Giants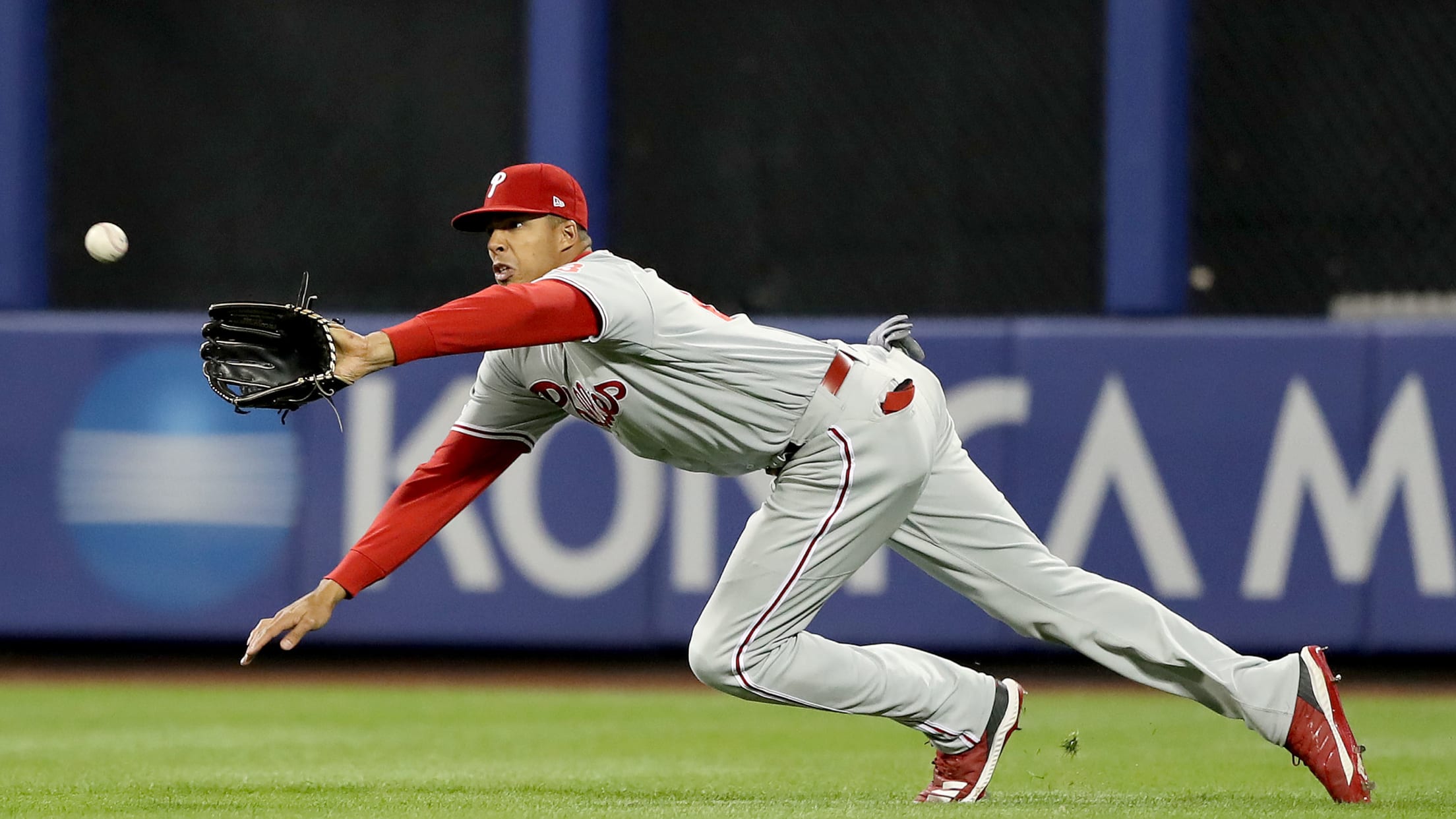 NEW YORK -- Lacking outfield depth with Michael Conforto, Brandon Nimmo, Jeff McNeil and Yoenis Cespedes on the injured list, the Mets on Thursday claimed veteran Aaron Altherr off waivers from the Giants. Because Altherr is out of Minor League options, the Mets must add him immediately to their 25-man
McNeil, Cano land on injured list
Mets recall infielder Guillorme, lefty reliever O'Rourke
NEW YORK -- Already working with a thin lineup, the Mets lost two more starters before Thursday's game against the Nationals. The team placed second baseman Robinson Canó and left fielder Jeff McNeil on the injured list due to a left quad strain and a left hamstring strain, respectively. To
Here are all 30 clubs' reps for the 2019 Draft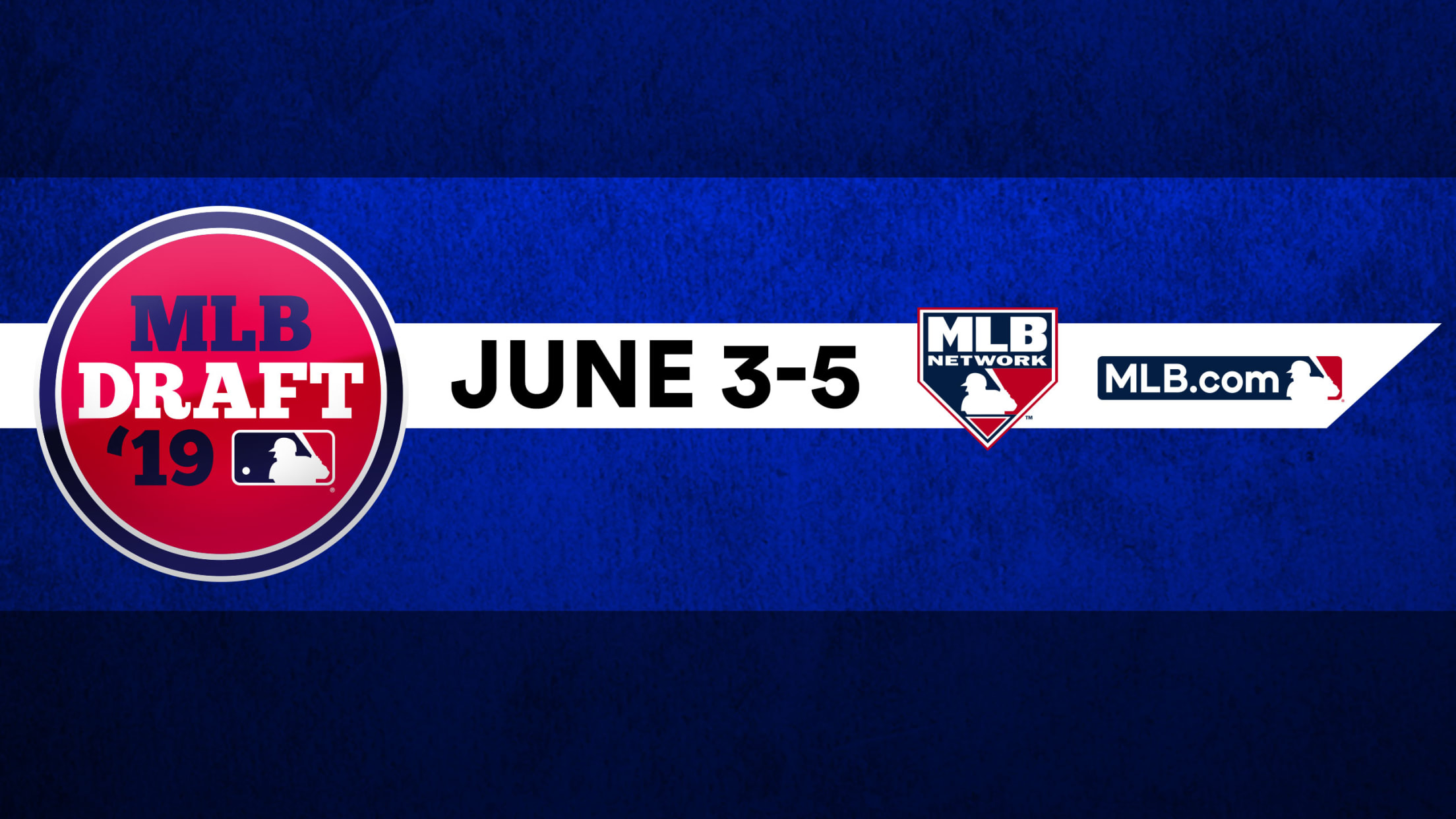 Eighteen former Major League All-Stars — including three Hall of Famers, two Most Valuable Players, two batting champions and two Cy Young Award winners — are among the baseball luminaries scheduled to represent the 30 clubs at Major League Baseball's 2019 Draft, it was announced Thursday. Amateur players who will
Rajai arrives in Uber in 3rd, hits HR for Mets
NEW YORK -- Presumably, Rajai Davis gave his Uber driver, Jason, a five-star rating. Davis and Jason met around 6 p.m. on Wednesday, then spent approximately two hours together in an Uber from Allentown, Pa., to Citi Field in Queens, talking about all sorts of things. They chatted. They bonded.
One key number for each NL East team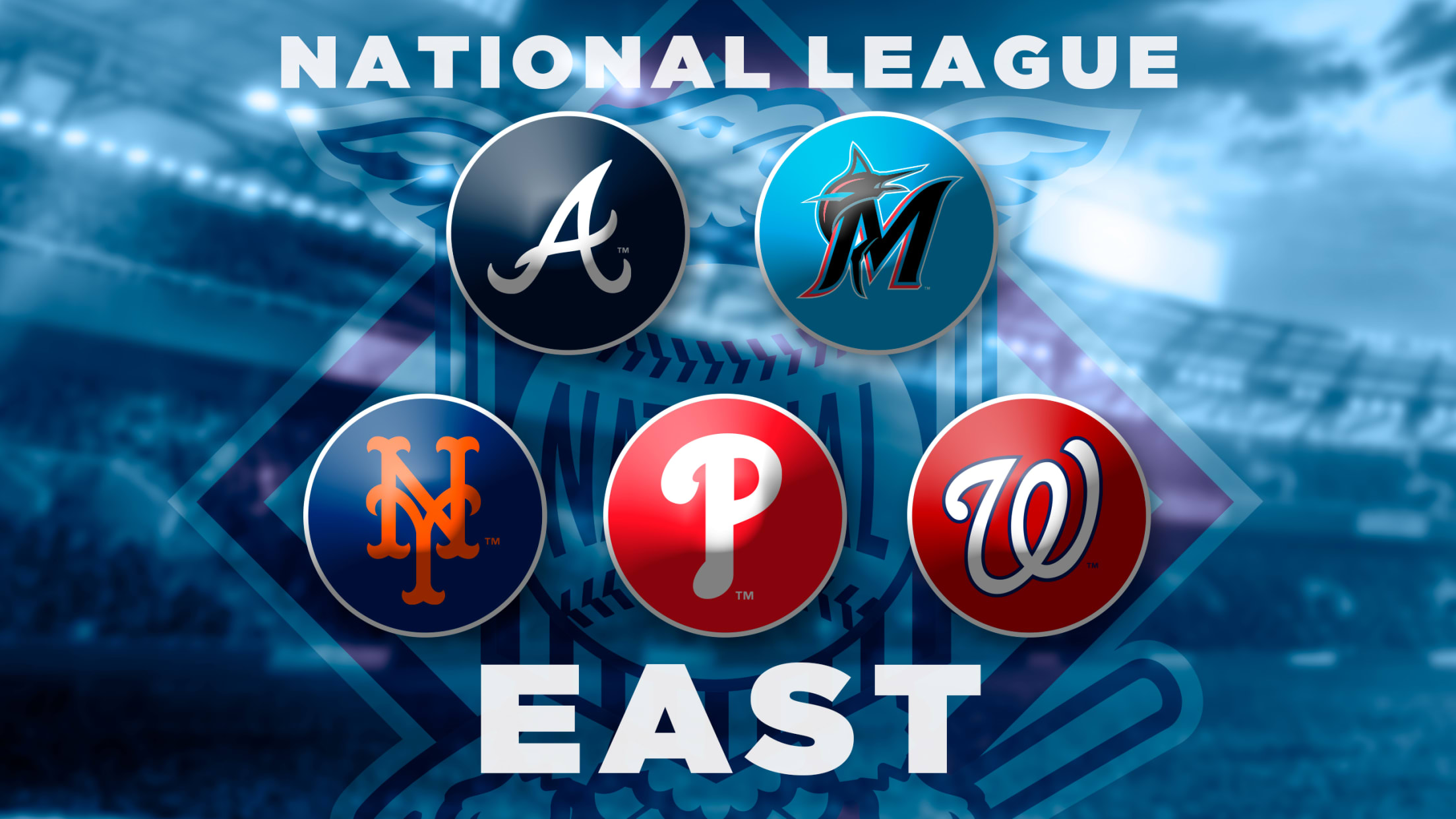 The National League East has not been as competitive as most of us likely expected and hoped before the season started, with only two teams above .500. But it's certainly been entertaining, with streaks, feuds and plenty of weird games. And with less than a third of the season in
Stiff neck forces Nimmo to IL; Mets recall Rajai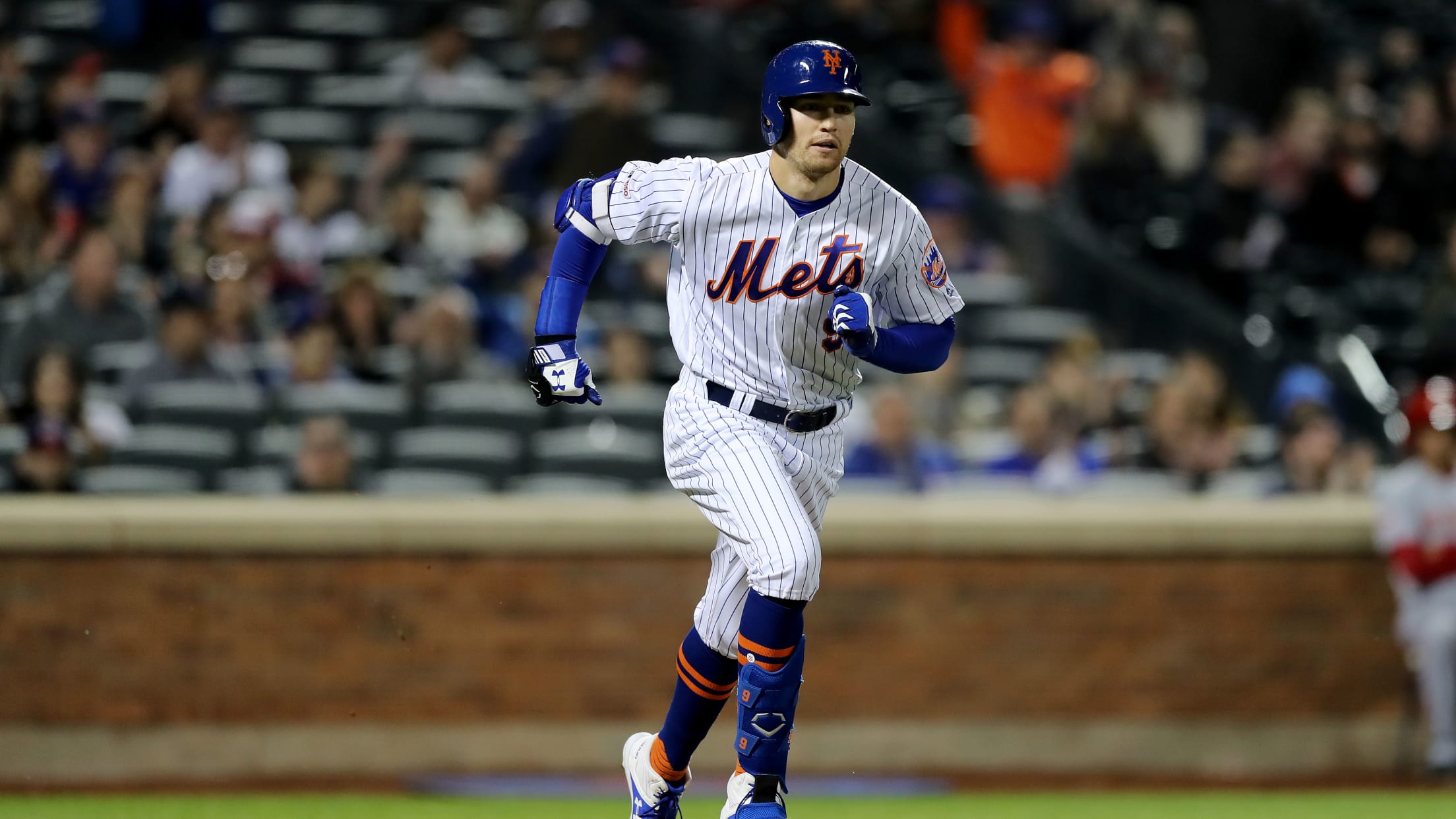 NEW YORK -- The Mets' depleted outfield suffered another blow on Wednesday, when the team placed Brandon Nimmo on the injured list due to a stiff neck. The club called up veteran Rajai Davis from Triple-A Syracuse to replace him, and reliever Paul Sewald was designated for assignment to clear
Ramos relives harrowing kidnapping experience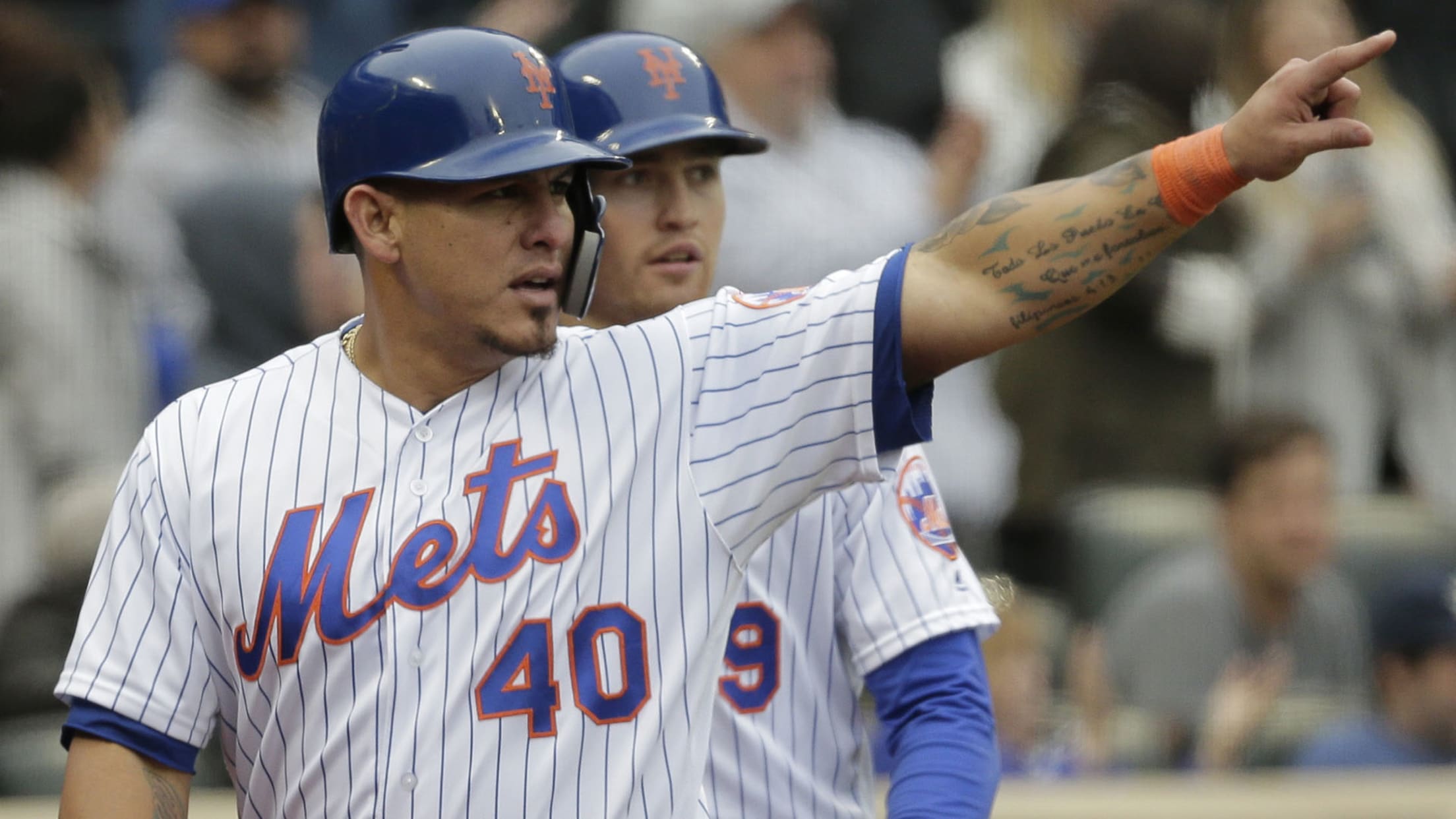 NEW YORK -- Some years, it's with champagne, straight out of the bottle. Other years call for cocktails. One way or another, Mets catcher Wilson Ramos makes it a point to celebrate every 11th of November "like a birthday." That was the day, in 2011, when Venezuelan police commandos freed
Cano sent for MRI on tight left quad
Second baseman sustains injury running out grounder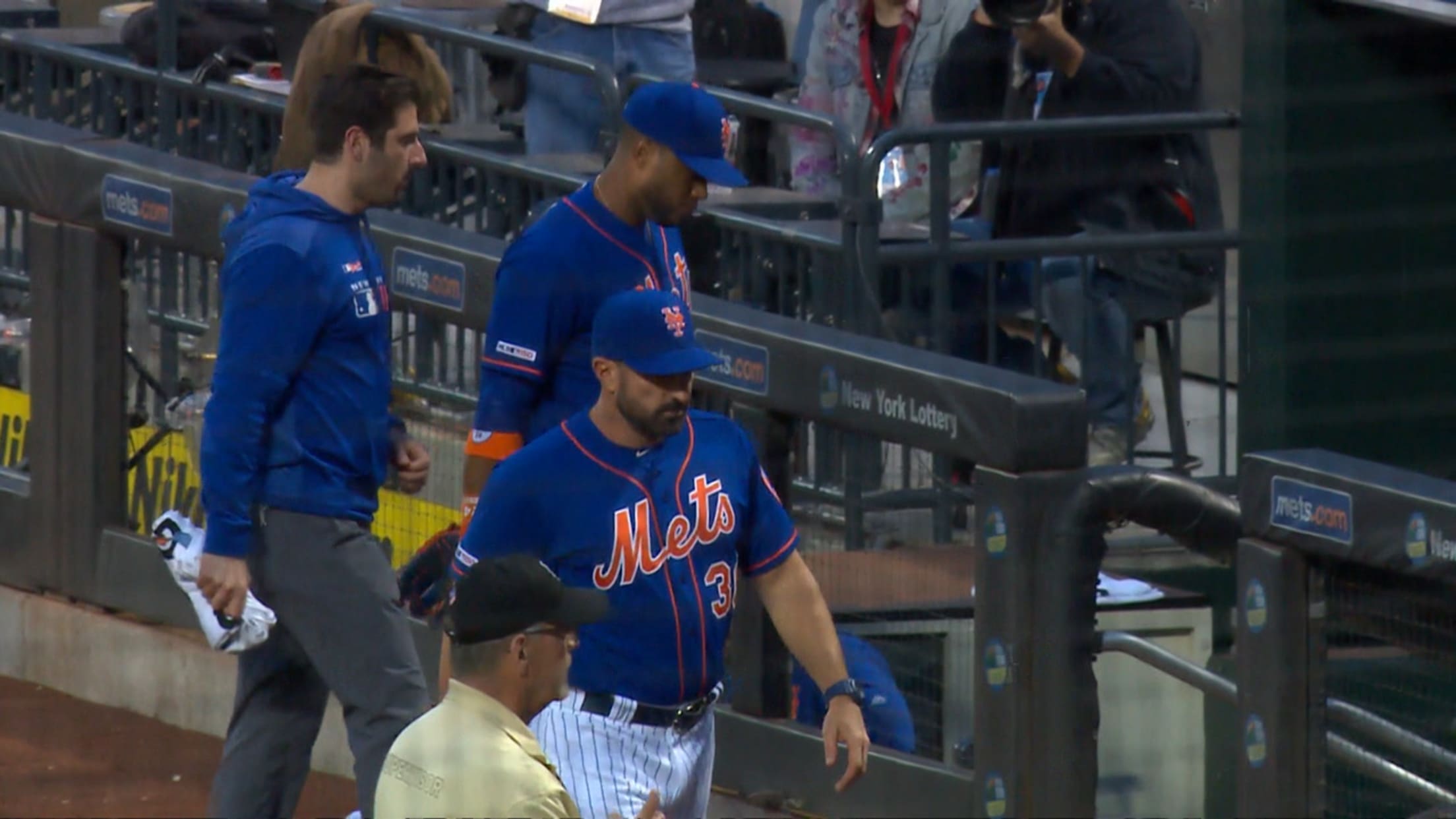 NEW YORK -- Already playing without several injured members of their regular starting lineup, the Mets suffered another loss on Wednesday night, when Robinson Canó departed after three innings due to a tight left quad. As he ran down the first-base line on an inning-ending groundout, he visibly grimaced. Moments
Rosario's running walk-off a sprint for the ages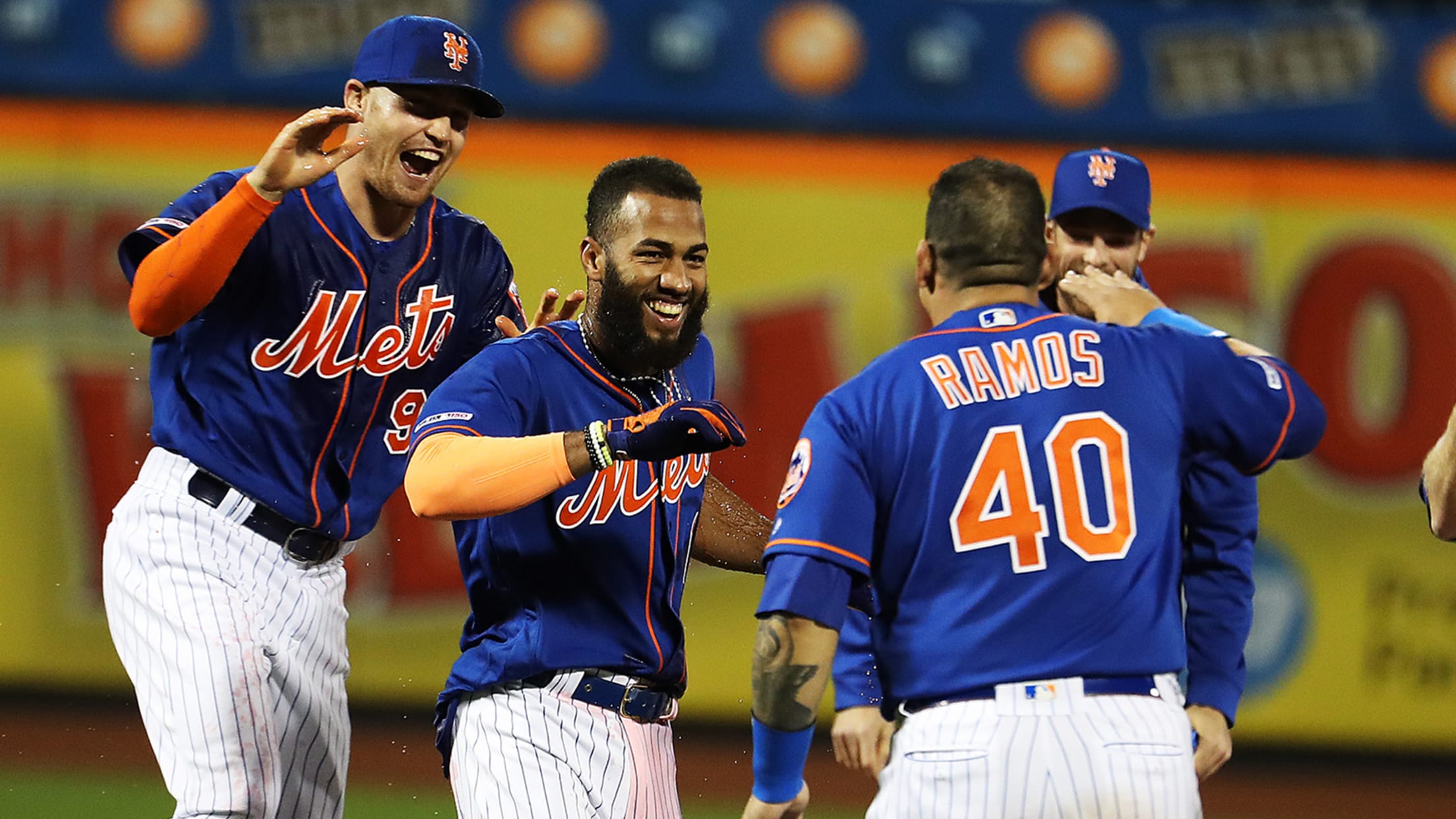 NEW YORK -- Amed Rosario swung down on the ball, beating it into the ground as the stopwatch clicked on. The Mets' fastest player chucked his bat, dropped his head and sprinted. At shortstop, Trea Turner edged forward, thought better of that plan and took a healthy step back, fielding
How'd Pete's record HR stay fair? He spoke to it
Alonso sets Mets rookie mark for most homers before All-Star break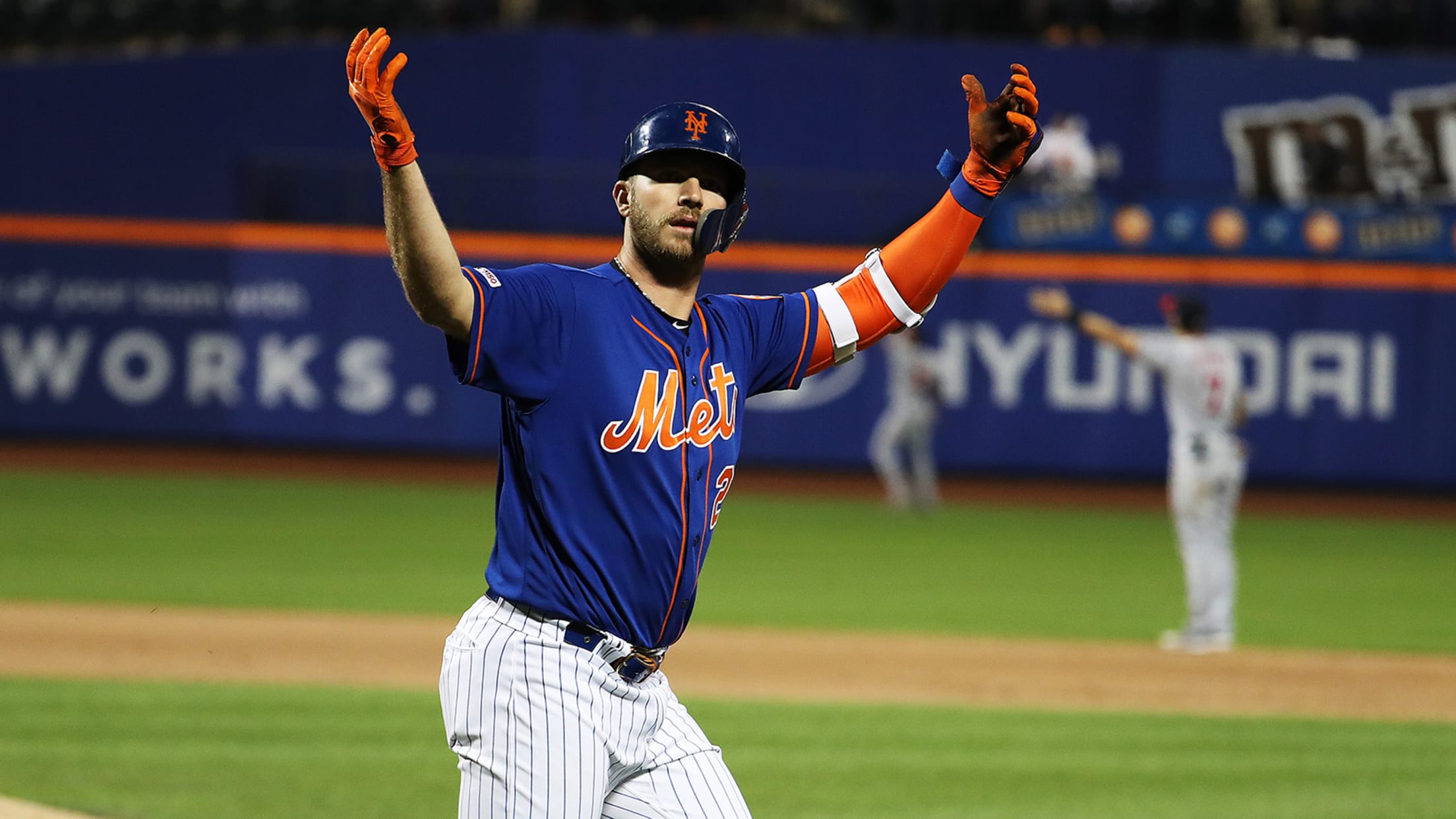 NEW YORK -- As the ball traveled in an arc over the left-field foul pole, Pete Alonso hopped down the first-base line, body turned toward left, watching its flight. Afterward, Alonso would say that he knew for sure the ball was staying fair. That did not stop Alonso, in the
Frazier fires back: Eaton knows the 'history'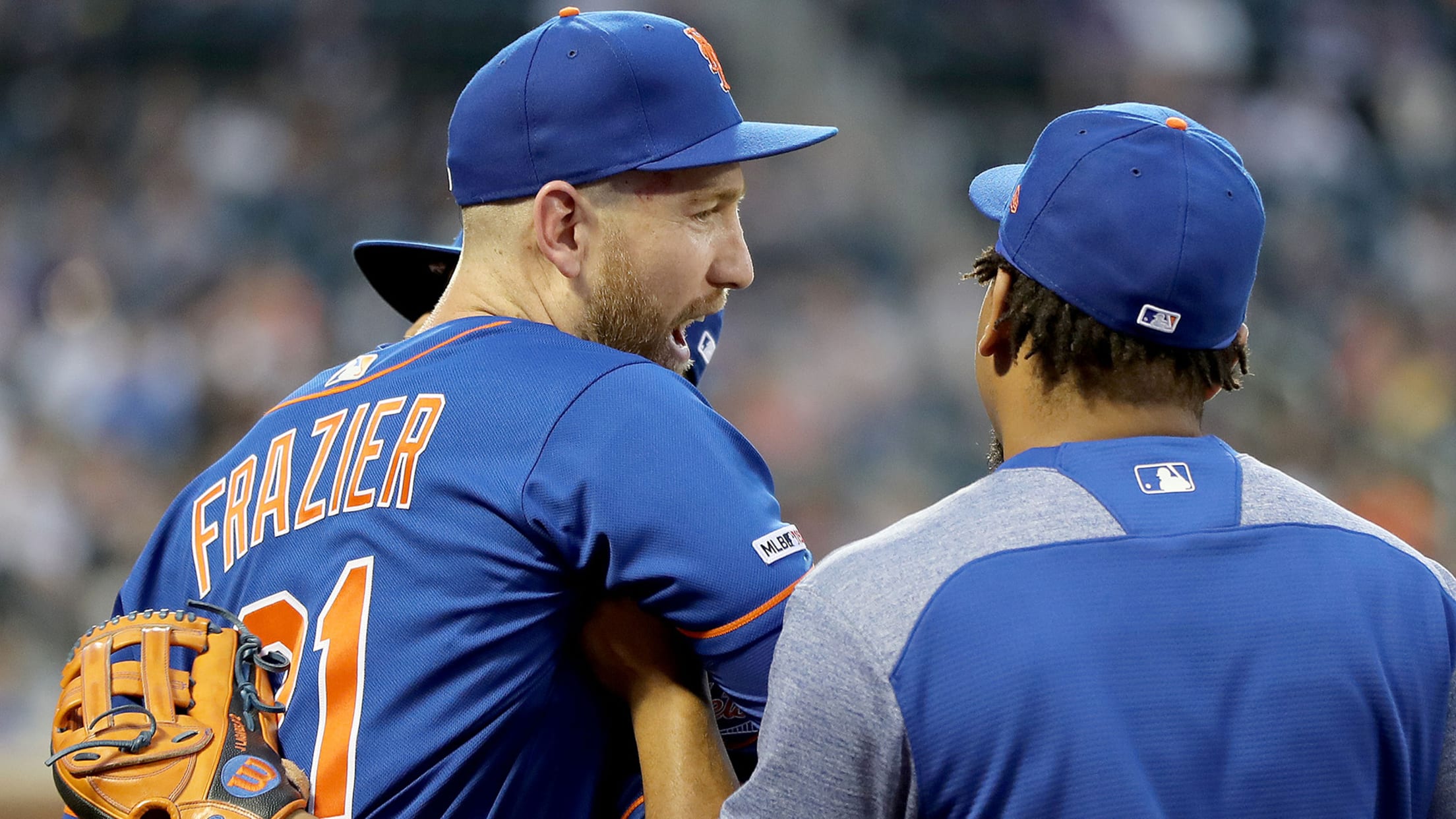 NEW YORK -- A day after offering tight-lipped silence in response to his tiff with Nationals outfielder Adam Eaton, the Mets' Todd Frazier fired back, alluding to an incident between the two while they were White Sox teammates in 2016. Frazier offered no details about the incident, chalking Eaton's behavior
After management backs Mickey, Mets step up
Van Wagenen throws organization's support behind skipper before Mets snap losing streak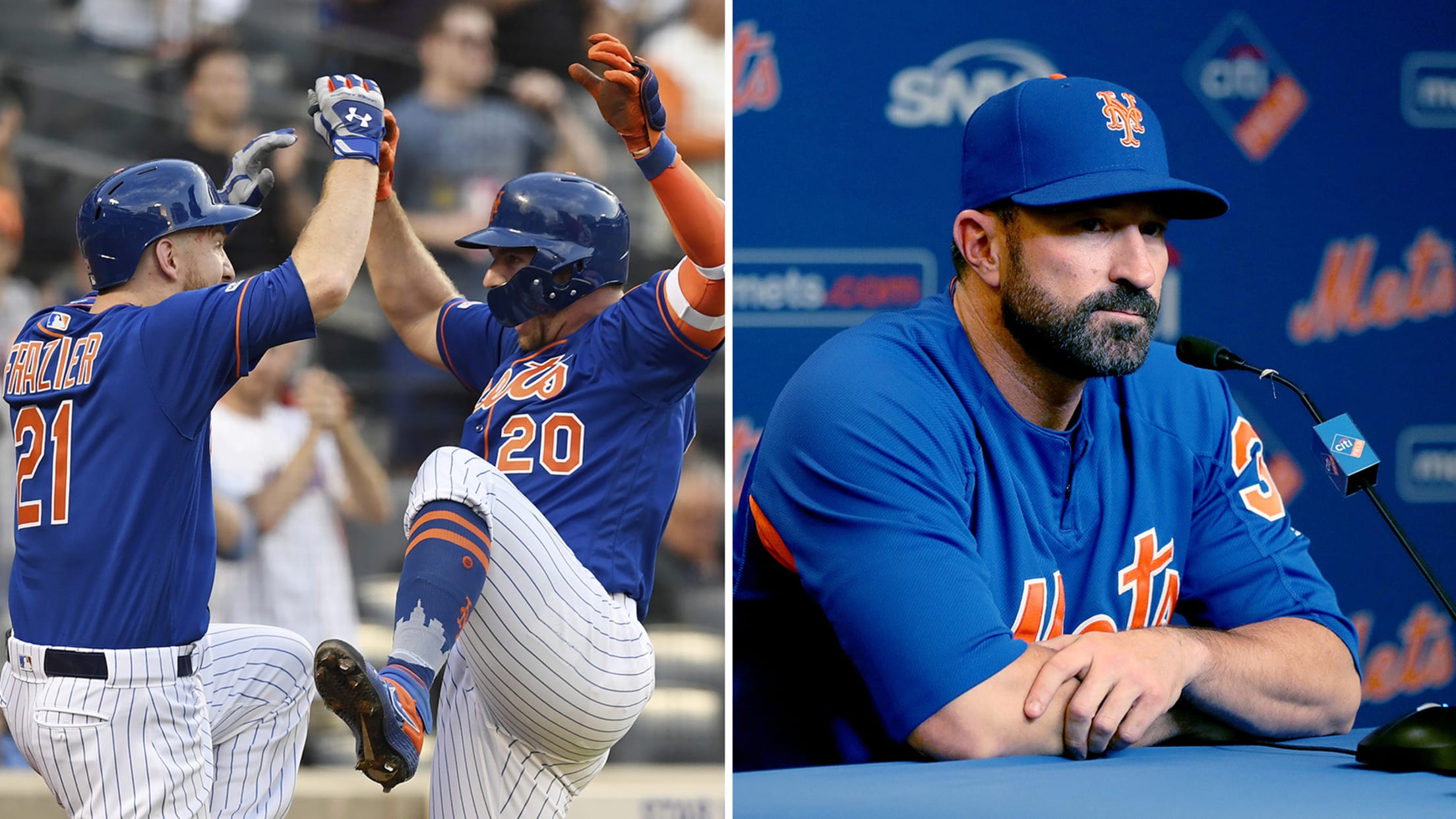 NEW YORK -- As Mets general manager Brodie Van Wagenen took the podium Monday, most of the highest-ranking members of the Mets' baseball operations hierarchy -- chief operating officer Jeff Wilpon, multiple assistant GMs, and more -- filed into the team's press conference room behind him. Manager Mickey Callaway stood
Cespedes suffers ankle fractures on ranch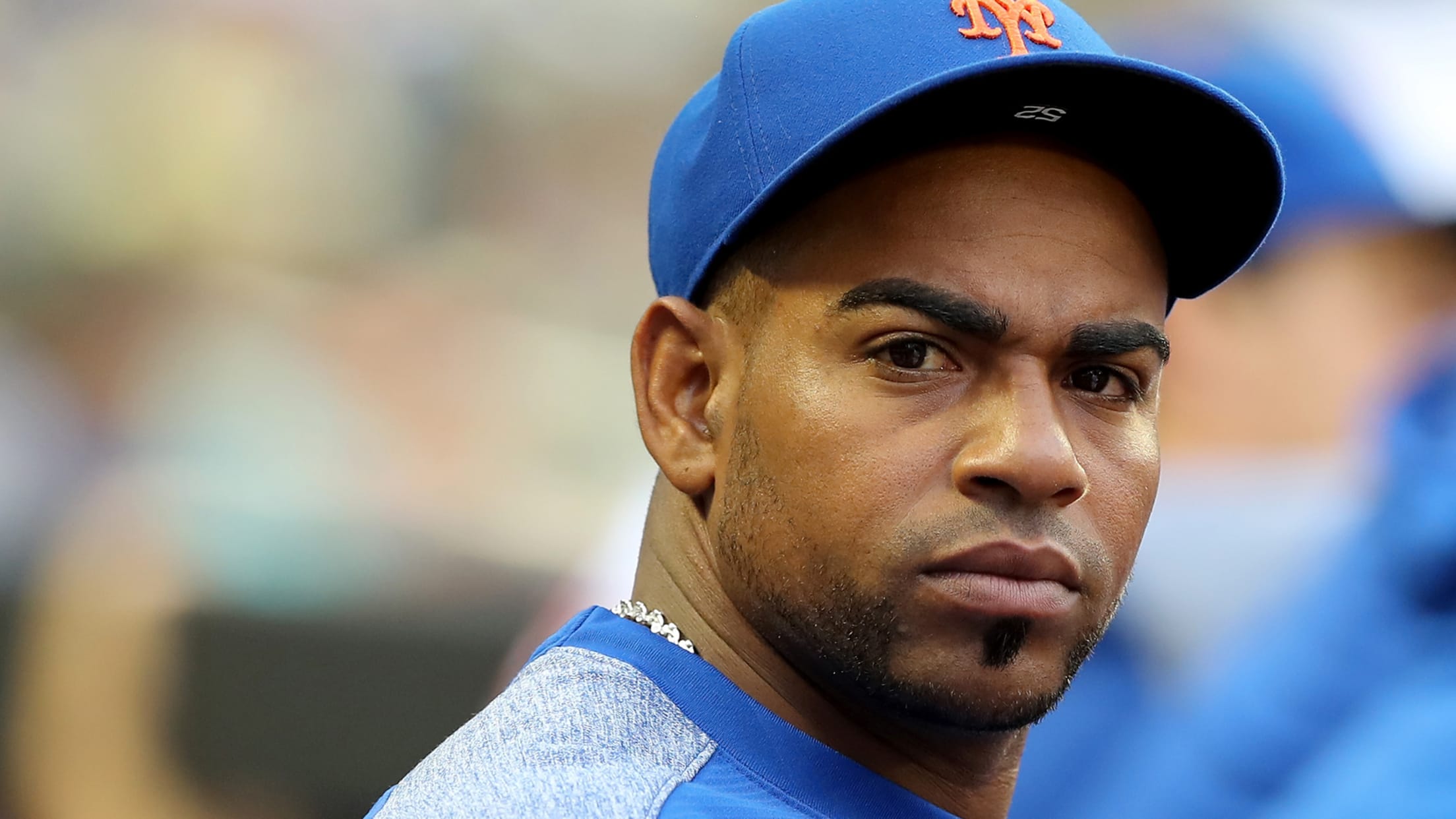 NEW YORK -- Yoenis Céspedes' chances of returning in 2019, already slim, have reached something close to zero. The outfielder suffered multiple fractures in his right ankle during an accident Saturday night on his ranch in Florida, and he is likely to miss the rest of the season. Cespedes suffered
Kay flirts with no-hitter for Binghamton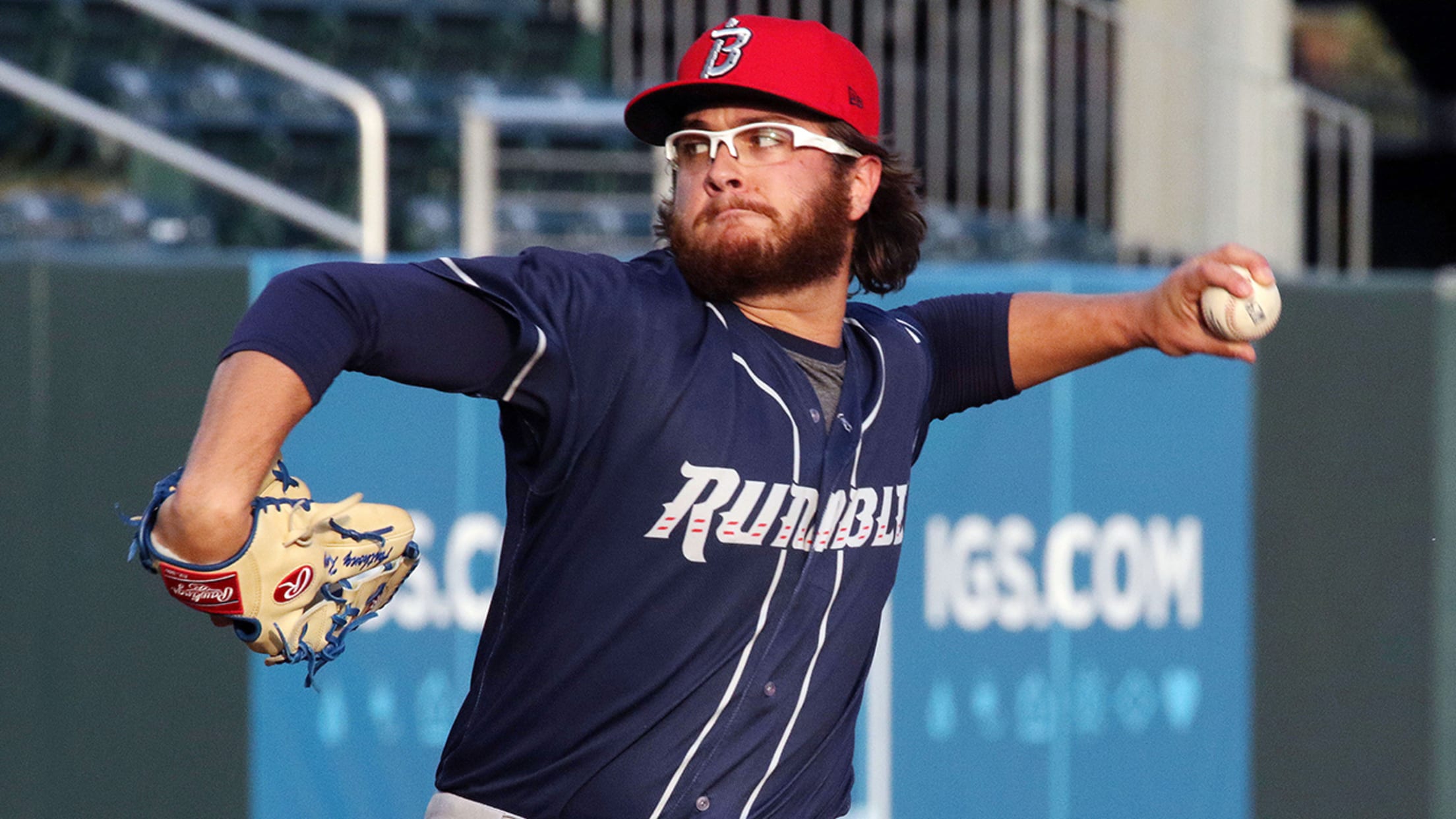 News cycles haven't been particularly kind to the Mets of late as the team's recent on-field struggles and other controversies have put manager Mickey Callaway, as well as the team's first-year general manager, Brodie Van Wagenen, on the hot seat in the second month of the season. • Gameday |
Mets place Lugo on IL with shoulder tendinitis
Gagnon will slot into high-leverage situations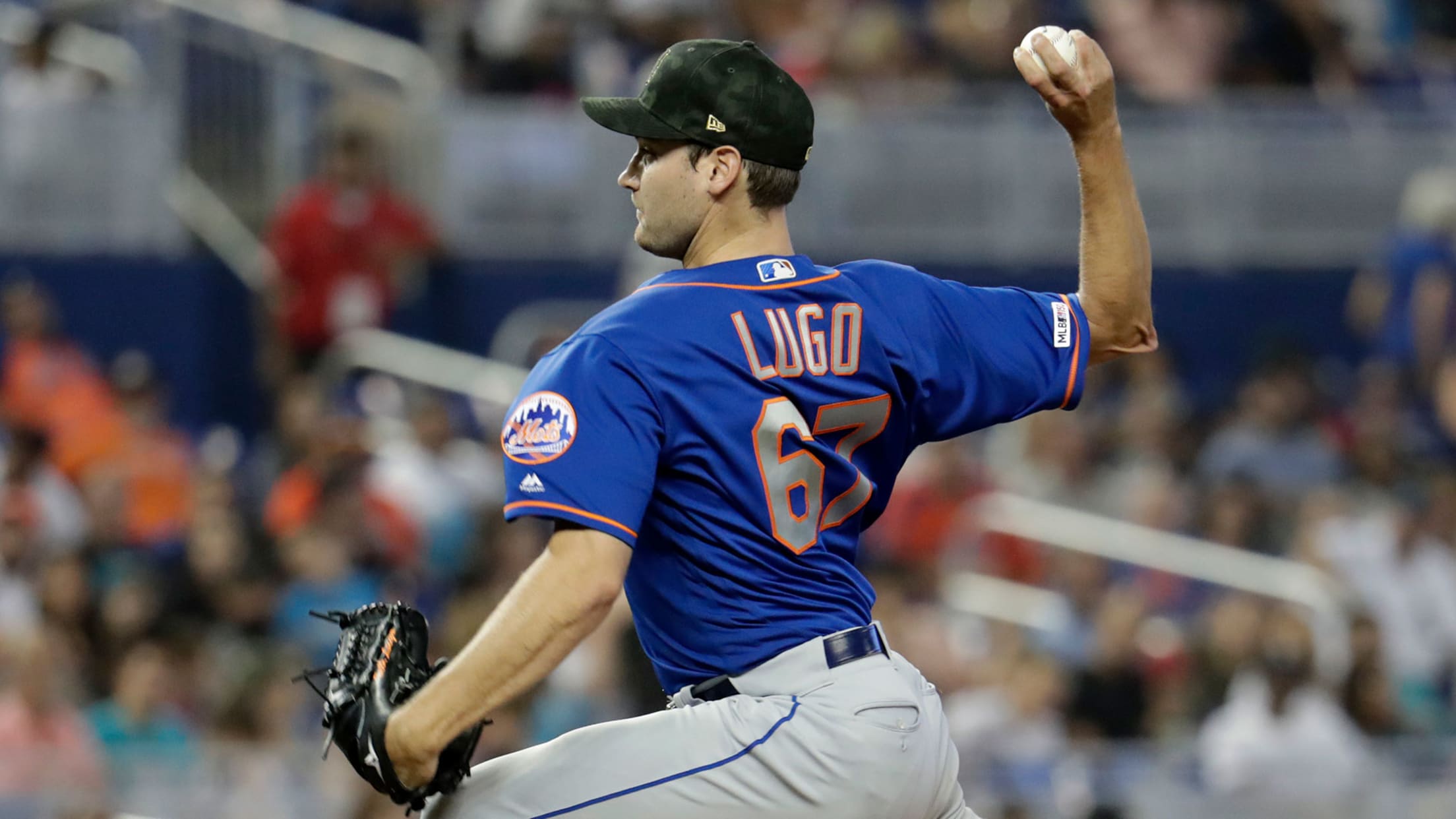 NEW YORK -- The Mets' bullpen suffered a blow before Monday's 5-3 win over the Nationals, when the team placed one of its top relievers, Seth Lugo, on the 10-day injured list due to right biceps tendinitis. The Mets called up veteran left-hander Hector Santiago from Triple-A Syracuse to take
Cano at center of Mets' fifth straight loss
Club continues to preach patience after fifth straight loss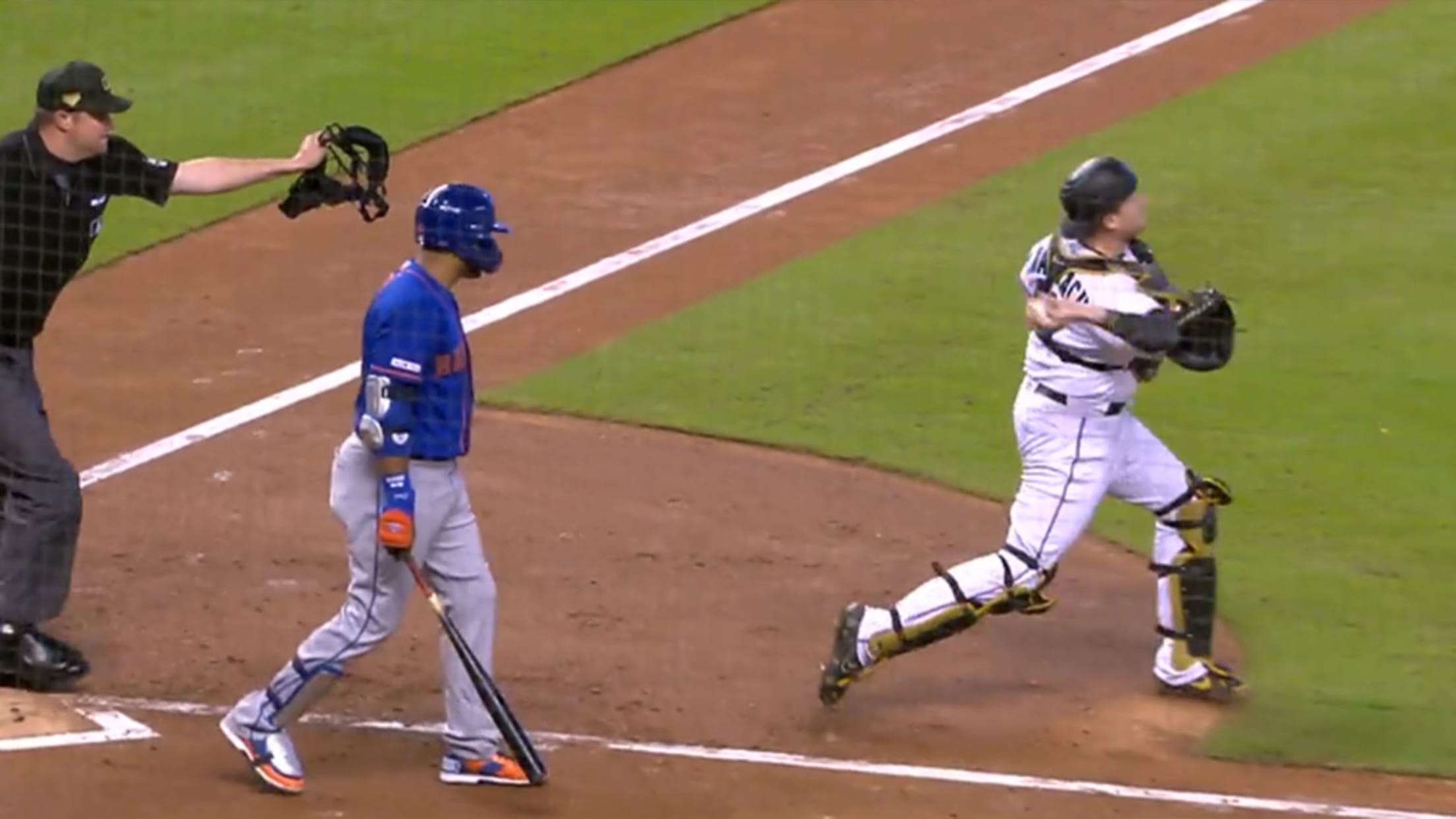 MIAMI -- When the Mets acquired Robinson Canó over the offseason in a blockbuster trade with the Mariners, it signaled New York's determination to return to prominence both in the National League East and postseason landscape. Five months later, the honeymoon appears to be over as Cano drew heat for