More road woes for Matz; Mets' slide continues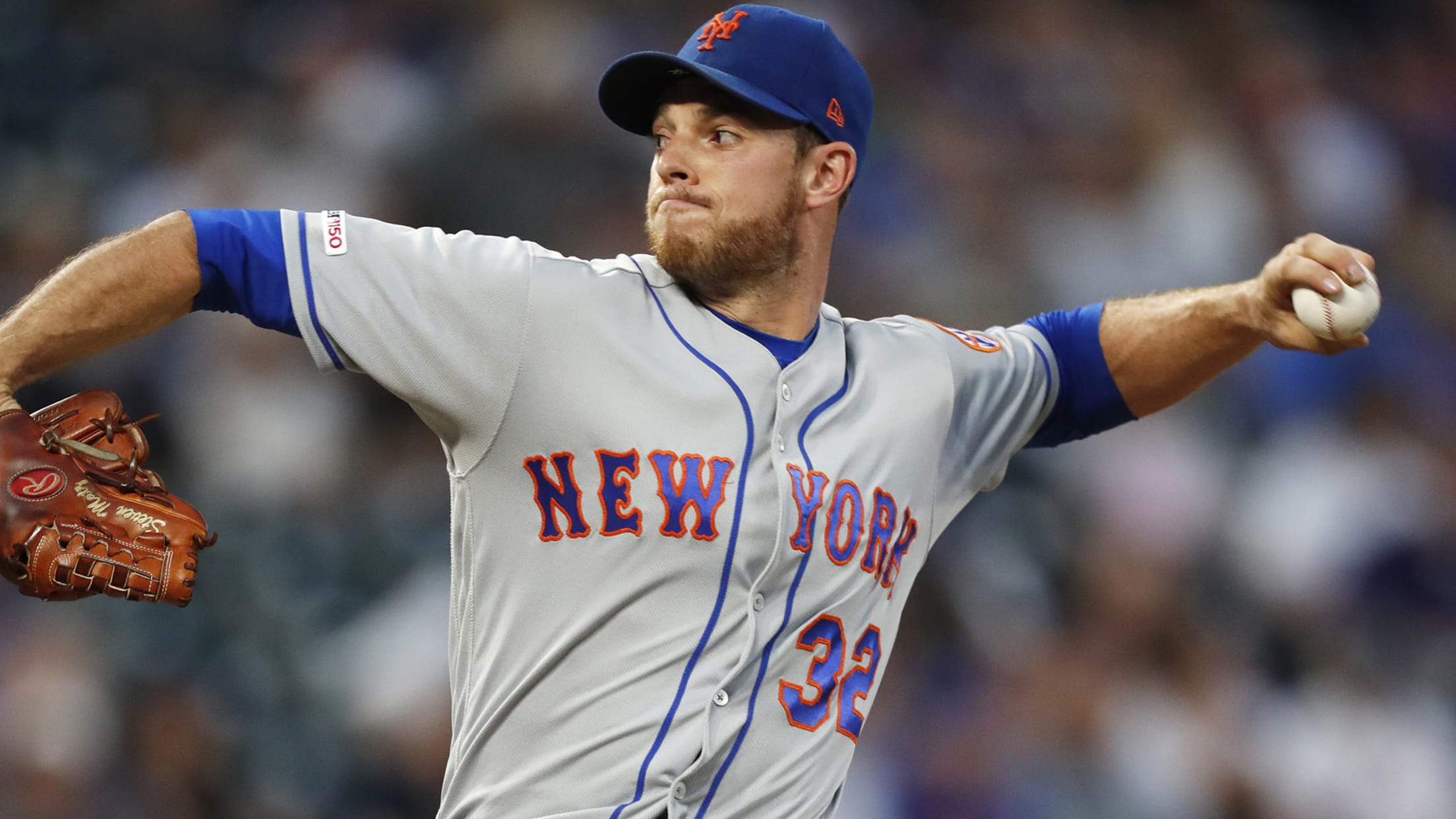 DENVER -- One minute, Steven Matz was standing on the mound with a two-run lead and some optimism that he could preserve it. The next, he was walking off the field as another victim of Coors Field. It's not just Coors that has vexed Matz, who boasts one of MLB's
Mets plan to pair Thor with Rivera next time out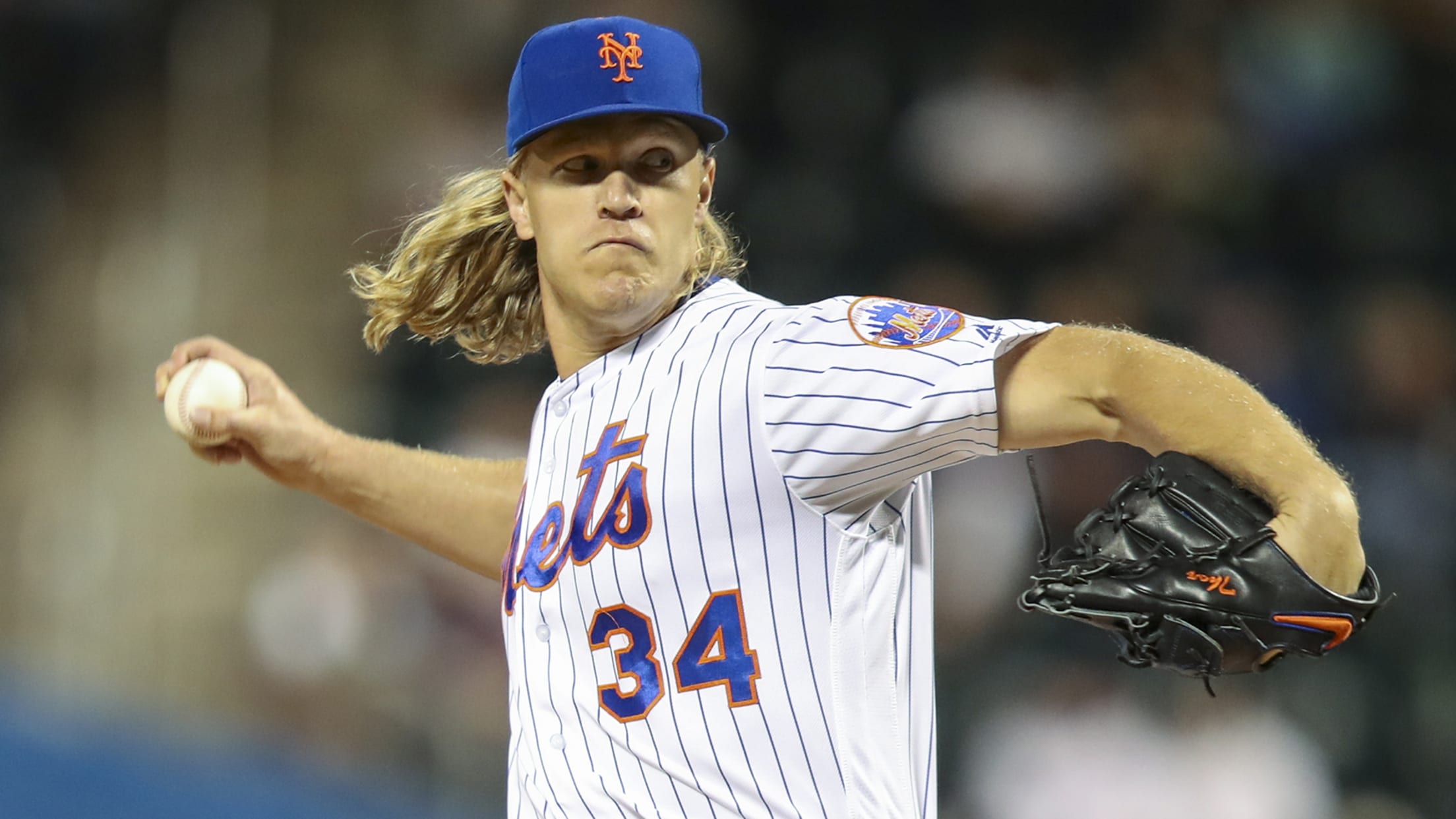 DENVER -- Upon further review, the Mets are going to grant Noah Syndergaard his wish. New York tentatively plans to pair Syndergaard with backup catcher René Rivera on Wednesday, multiple sources said, with hopes that a new batterymate will allow Syndergaard to find his top form at hitter-friendly Coors Field.
Bullpen buckles vs. LA after Wheeler deals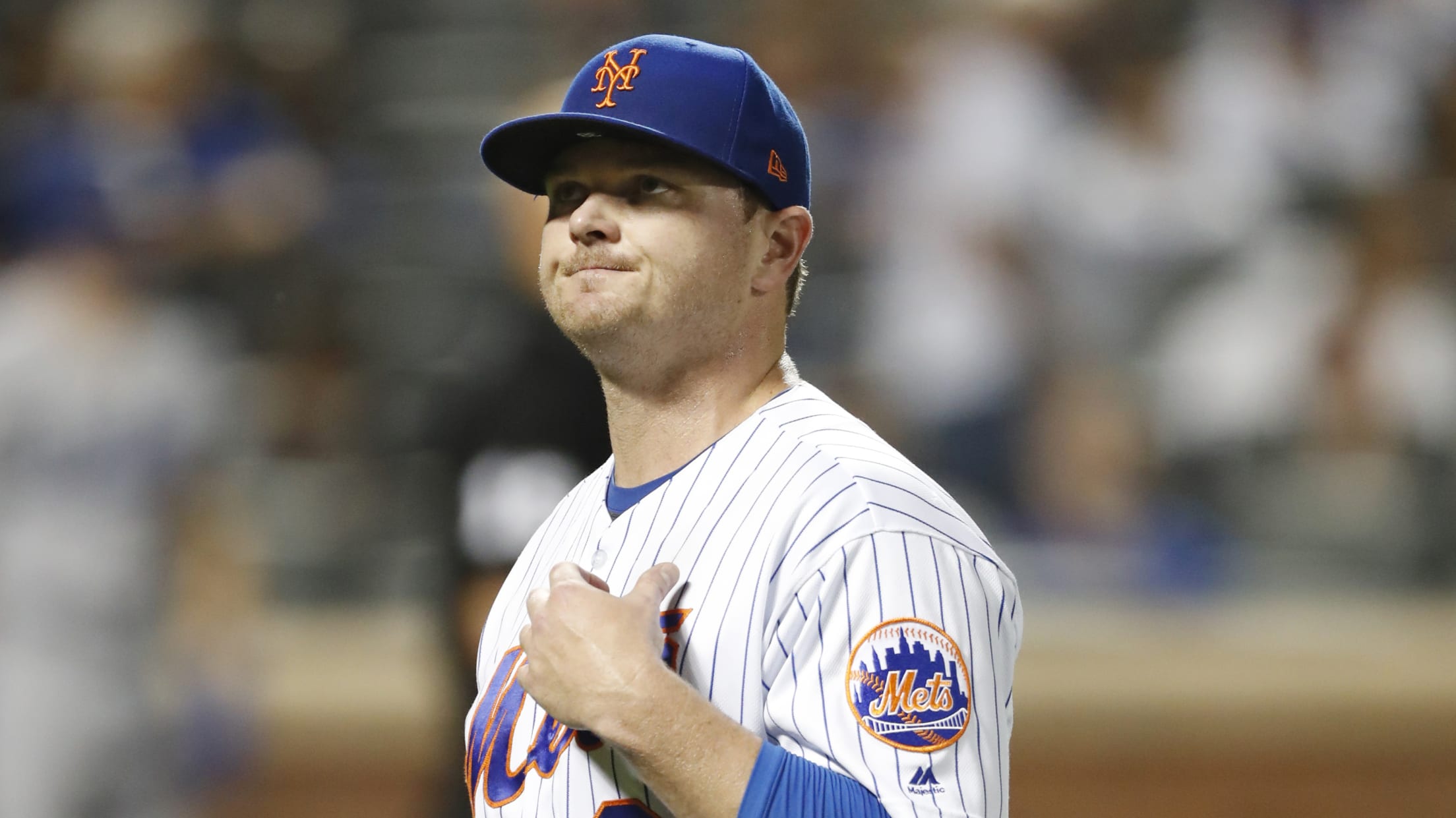 NEW YORK -- The Mets' playoff odds took a hit on Sunday night at Citi Field, with the Dodgers winning a bullpen battle in the late innings to edge New York, 3-2. The loss puts New York four games behind the Cubs for the second National League Wild Card spot.
Juan Lagares runs through a wall -- literally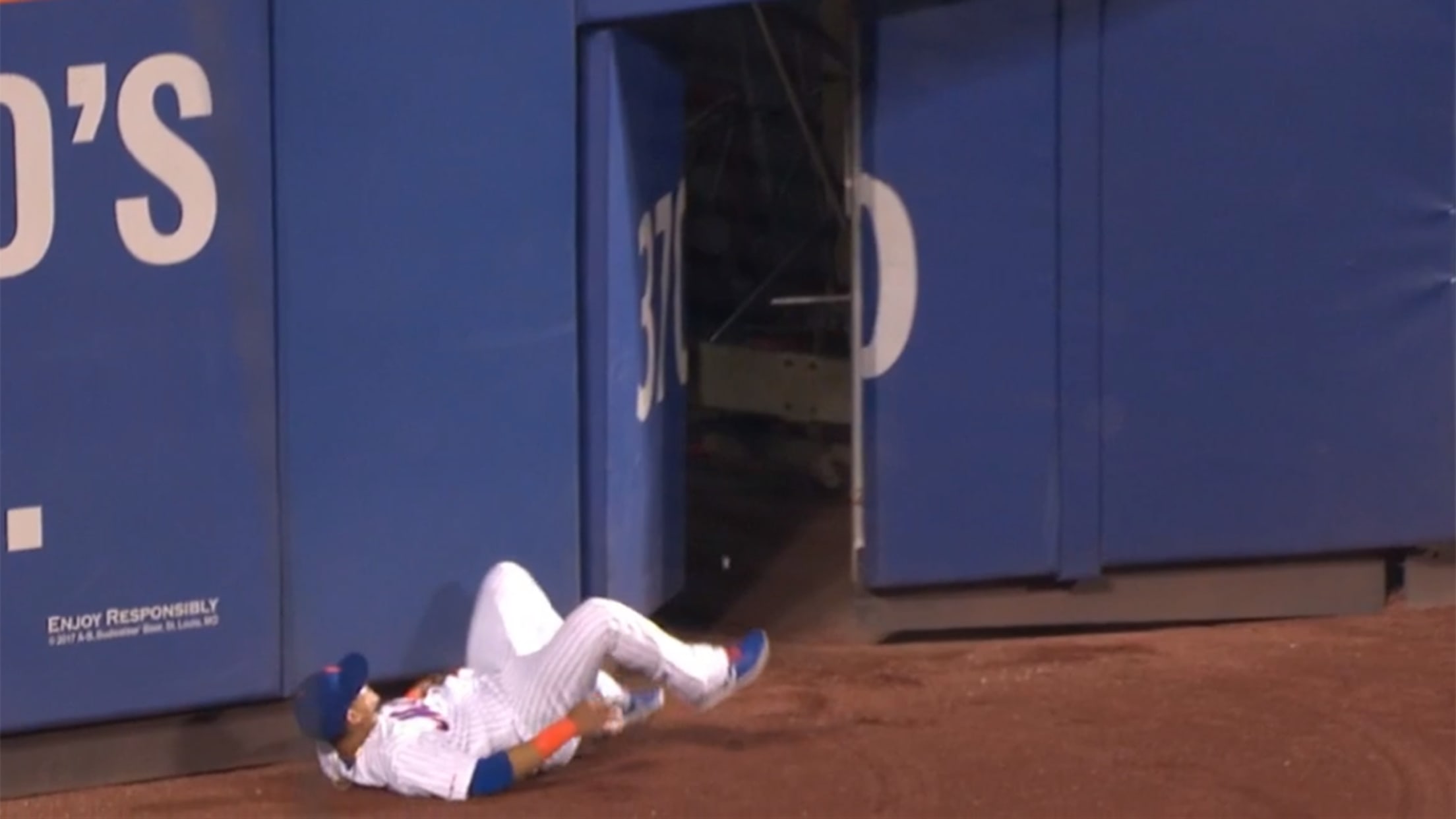 Managers sometimes talk about players who will run through walls for you. Look no further than Mets center fielder Juan Lagares, who did just that on Sunday night at Citi Field. With one out in the top of the ninth inning, Dodgers outfielder Enrique Hernández lifted a fly ball deep
Diaz throws bullpen session, available for Mets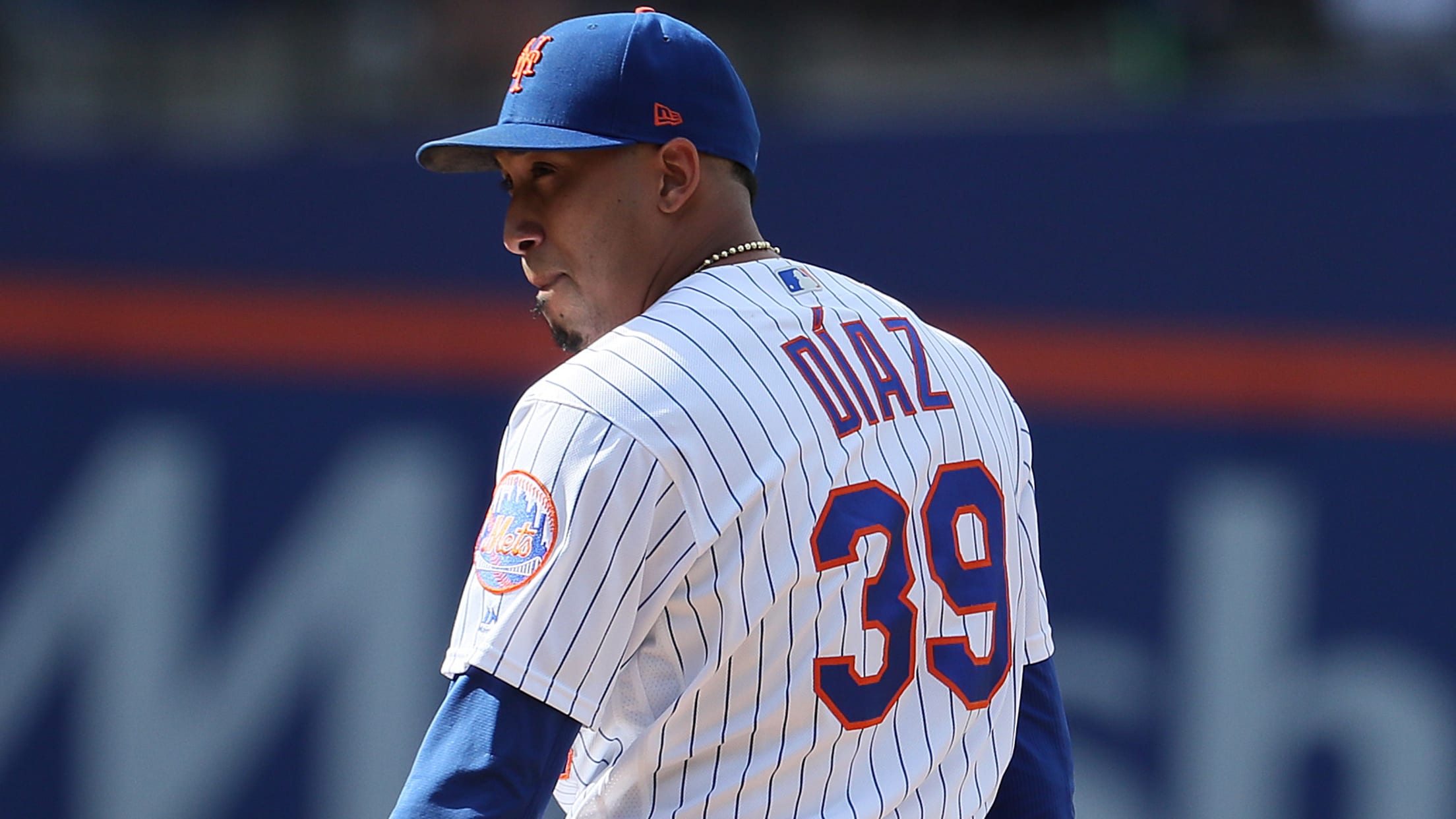 NEW YORK -- Mets right-hander Edwin Díaz hasn't pitched since Sept. 8. Manager Mickey Callaway said on Sunday there is nothing wrong with his closer. In fact, Diaz threw a bullpen session toward the end of Saturday's game against the Dodgers. He was available for Sunday night's game but was
Looking at some crazy tiebreaker scenarios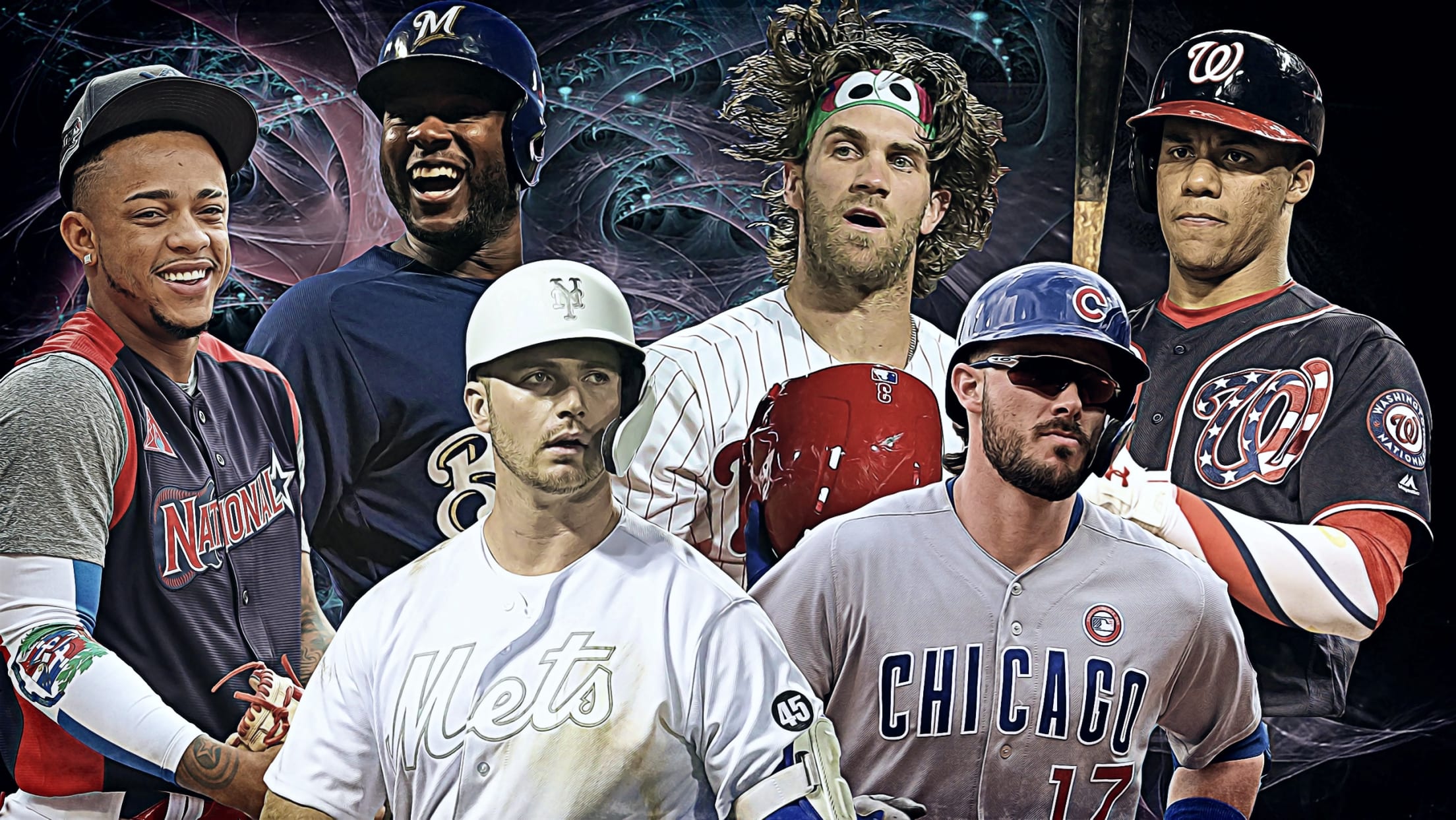 Life is filled with unanswerable questions: If God made us, then who made God? Is there other life in this or another universe? Are all living beings capable of love? What happens if five or more teams tie in the Wild Card race? Clearly, the last of those questions is
These players are better than the '19 numbers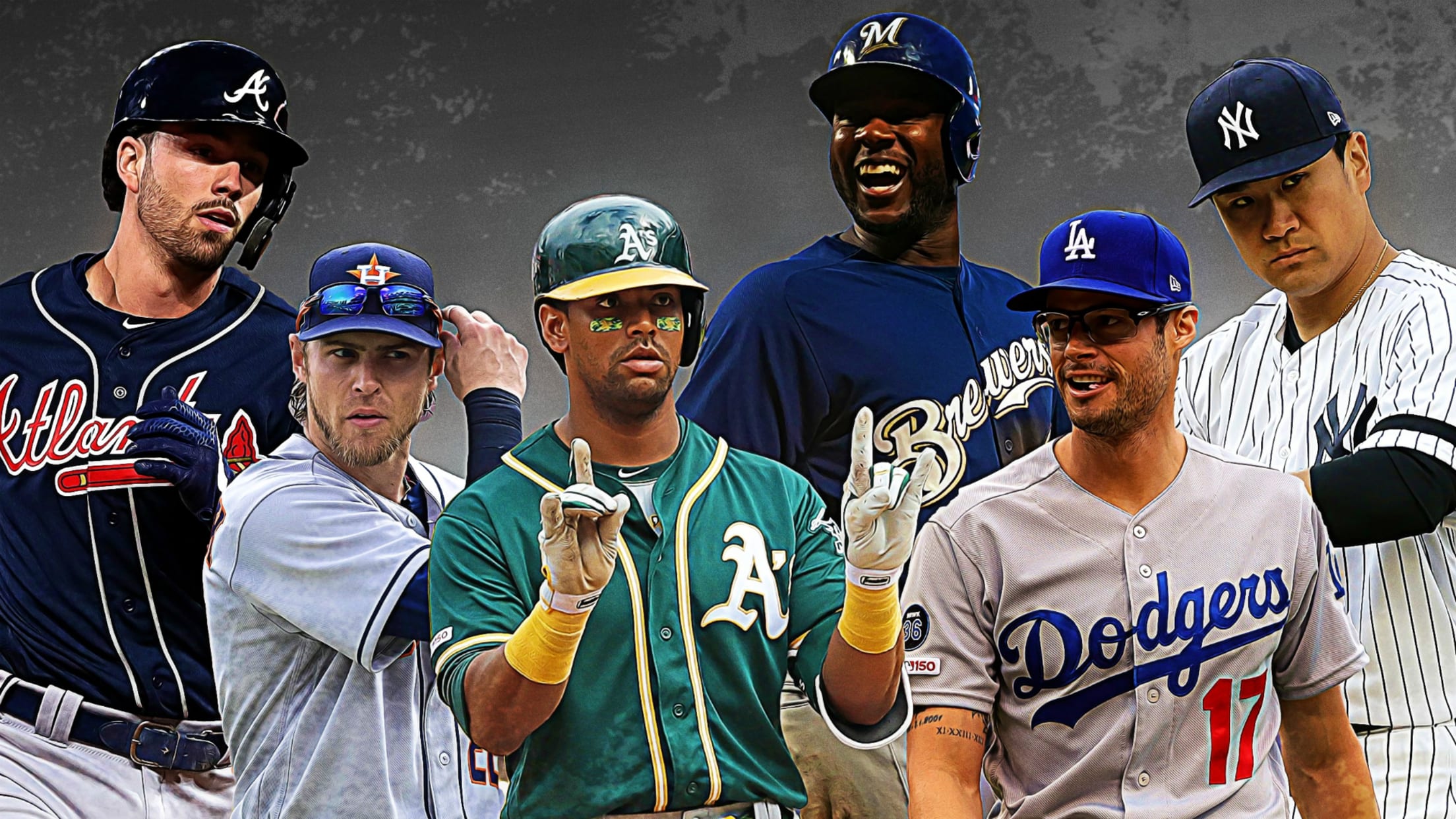 You know who the stars on each team are. You can see it from their stats, from leaderboards, from the jerseys on everyone's backs in the stands. But that can't tell you everything. Some guys are more than just their surface stats. So today we look at the players on
Rajai comes up clutch after deGrom dominates
Mets stay three back in hunt for Wild Card spot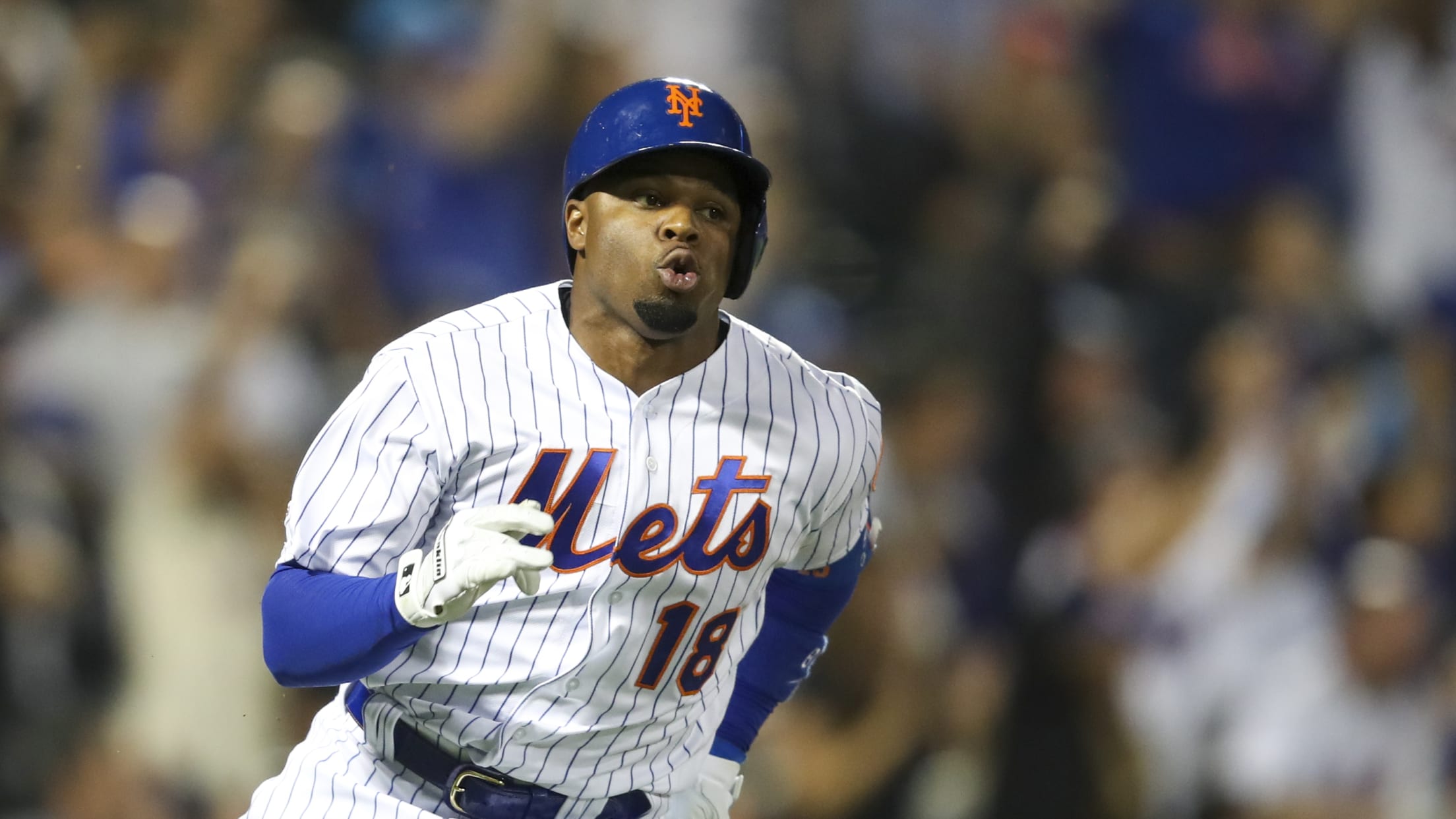 NEW YORK -- The curious set of circumstances that brought Rajai Davis to the plate in the eighth inning on Saturday would have been difficult to predict a half-hour earlier. The levers began moving in the seventh inning, when Jacob deGrom -- normally intent on pitching as deep into every
Mets' former, current home run kings meet
Hundley: Alonso's homer feats 'tough to do'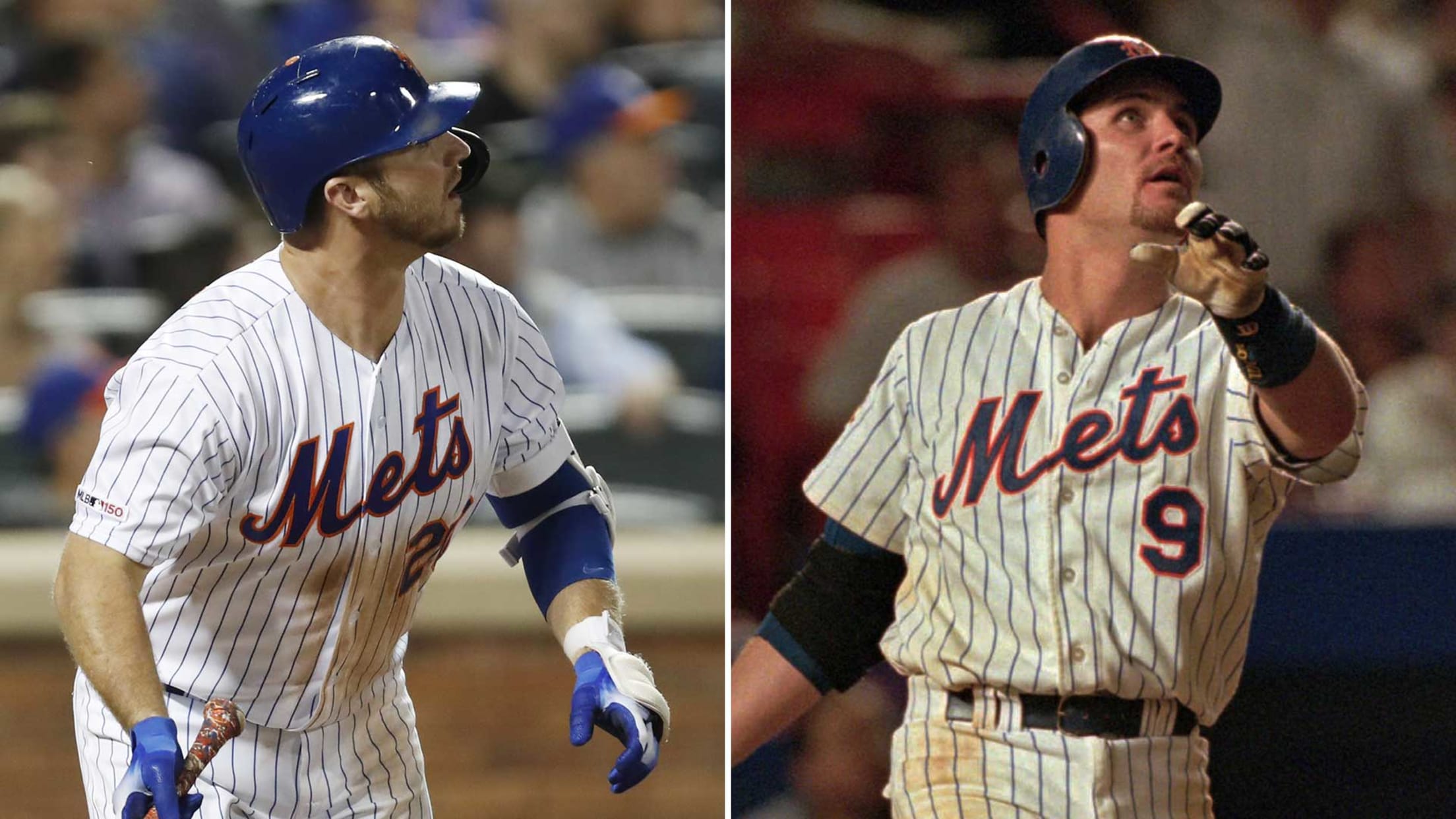 NEW YORK -- The Mets' current and former home run kings met in the Citi Field dugout Friday afternoon to talk about -- what else? -- the long ball. Sitting side by side, they discussed the differences between Shea Stadium and Citi, the way things have changed over the last
VOTE: Balloting underway for Clemente Award
Players to be recognized for community, philanthropic efforts; voting ends Sept. 29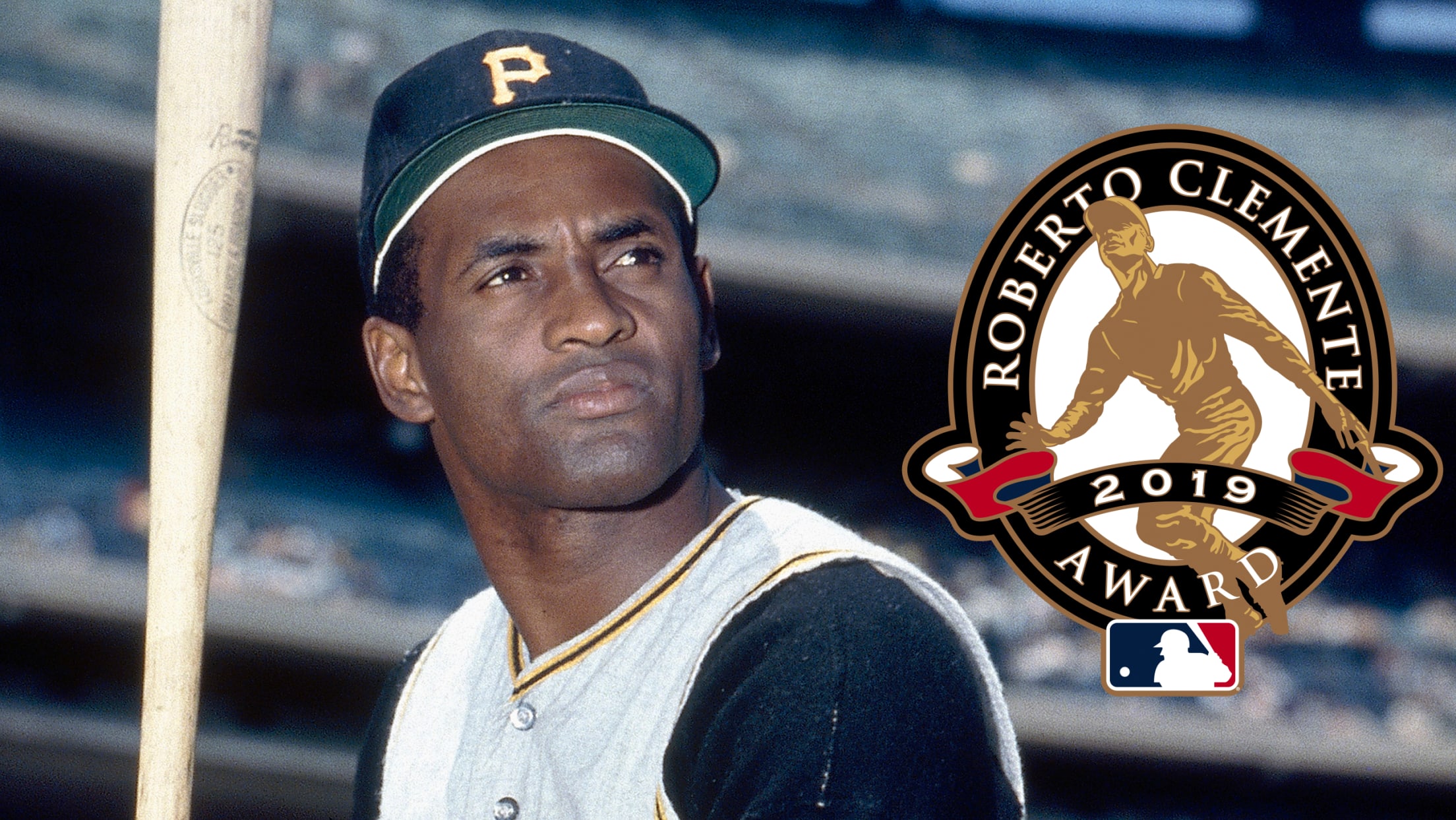 Major League Baseball announced the 30 club nominees for the 2019 Roberto Clemente Award, the most prestigious individual award for Major League players. The Roberto Clemente Award is the annual recognition of a Major League player who best represents the game of baseball through extraordinary character, community involvement, philanthropy and
Thor after loss: Ramos 'called really good game'
Notable pairing could be key down stretch as Mets fall back in WC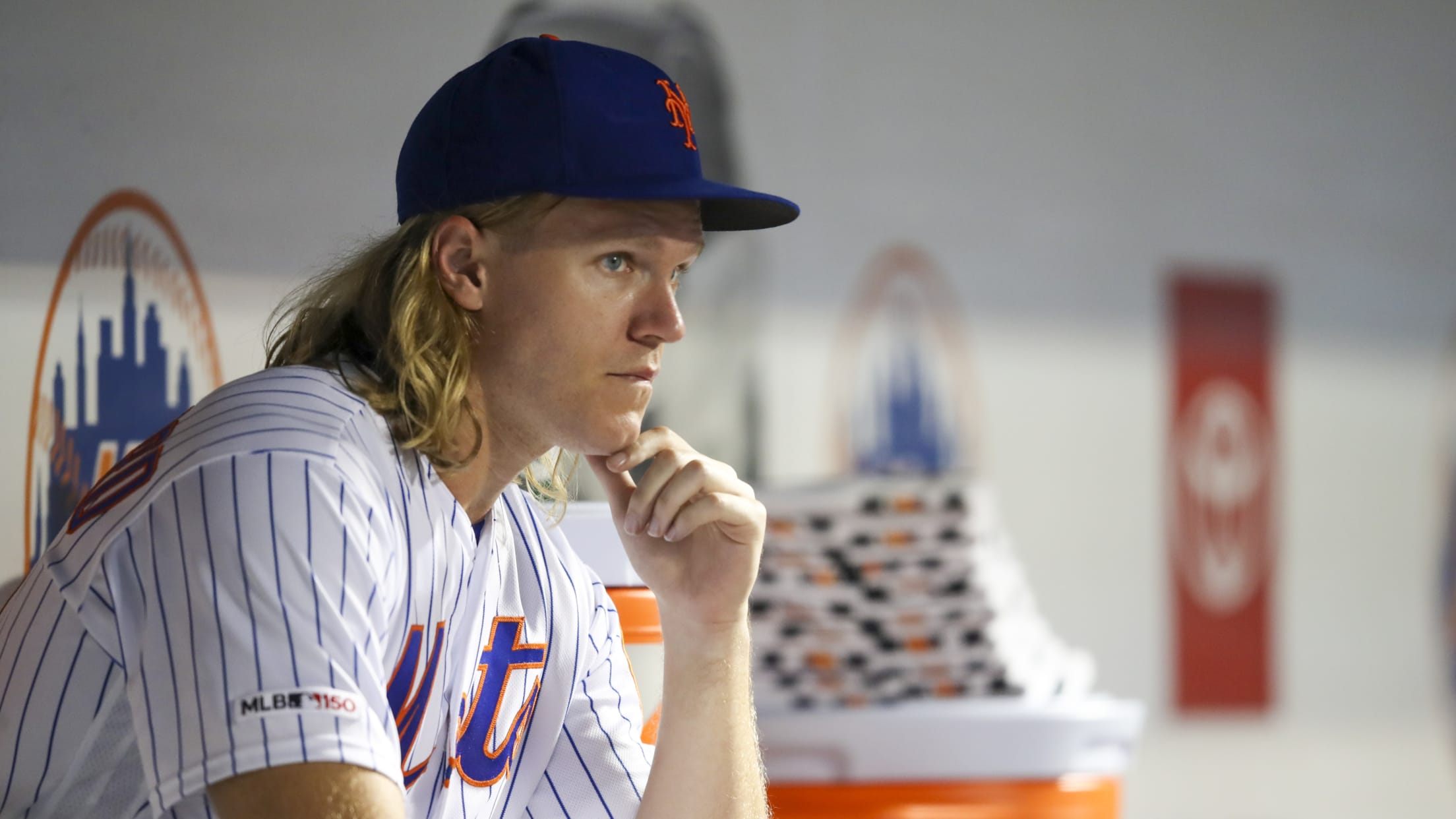 NEW YORK -- For the better part of a quarter hour on Friday afternoon, Mickey Callaway soliloquized about Noah Syndergaard. He lauded the right-hander's work ethic and drive. He made note of Syndergaard's stoicism on the mound. He called him one of the top five pitchers in baseball. Callaway's agenda,
6 HRs, Lagares' 6 RBIs power Mets' sweep
Fourth straight win keeps Amazin's in thick of playoff hunt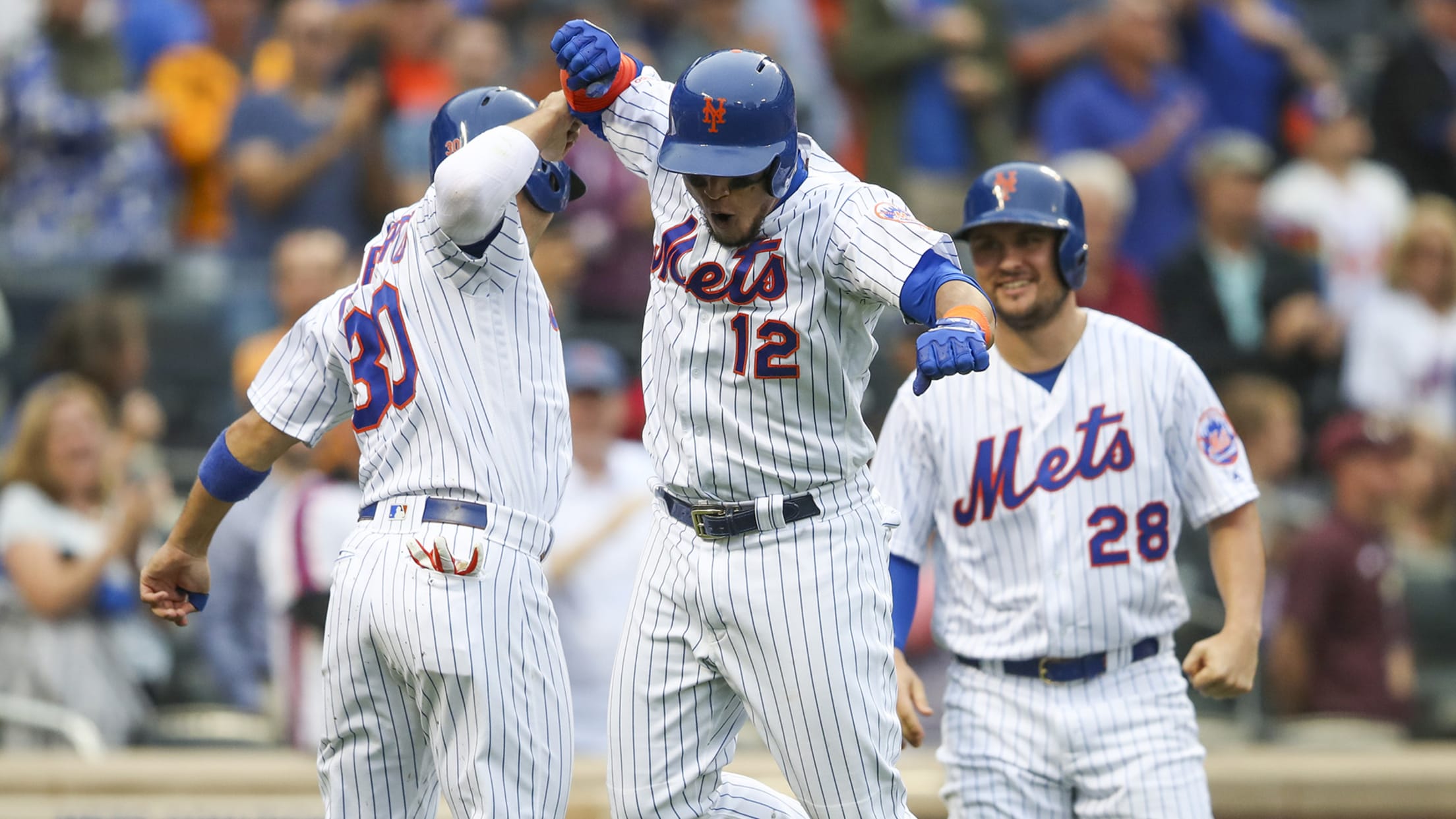 NEW YORK -- The Mets will not die. Over the course of five and a half months, the Mets' National League competitors have dealt them a ringing series of blows, any one of which could have effectively ended their season. On each occasion, the Mets have lifted themselves up, dusted
Dominic Smith hopes to return by end of season
Matz named Mets' nominee for Roberto Clemente Award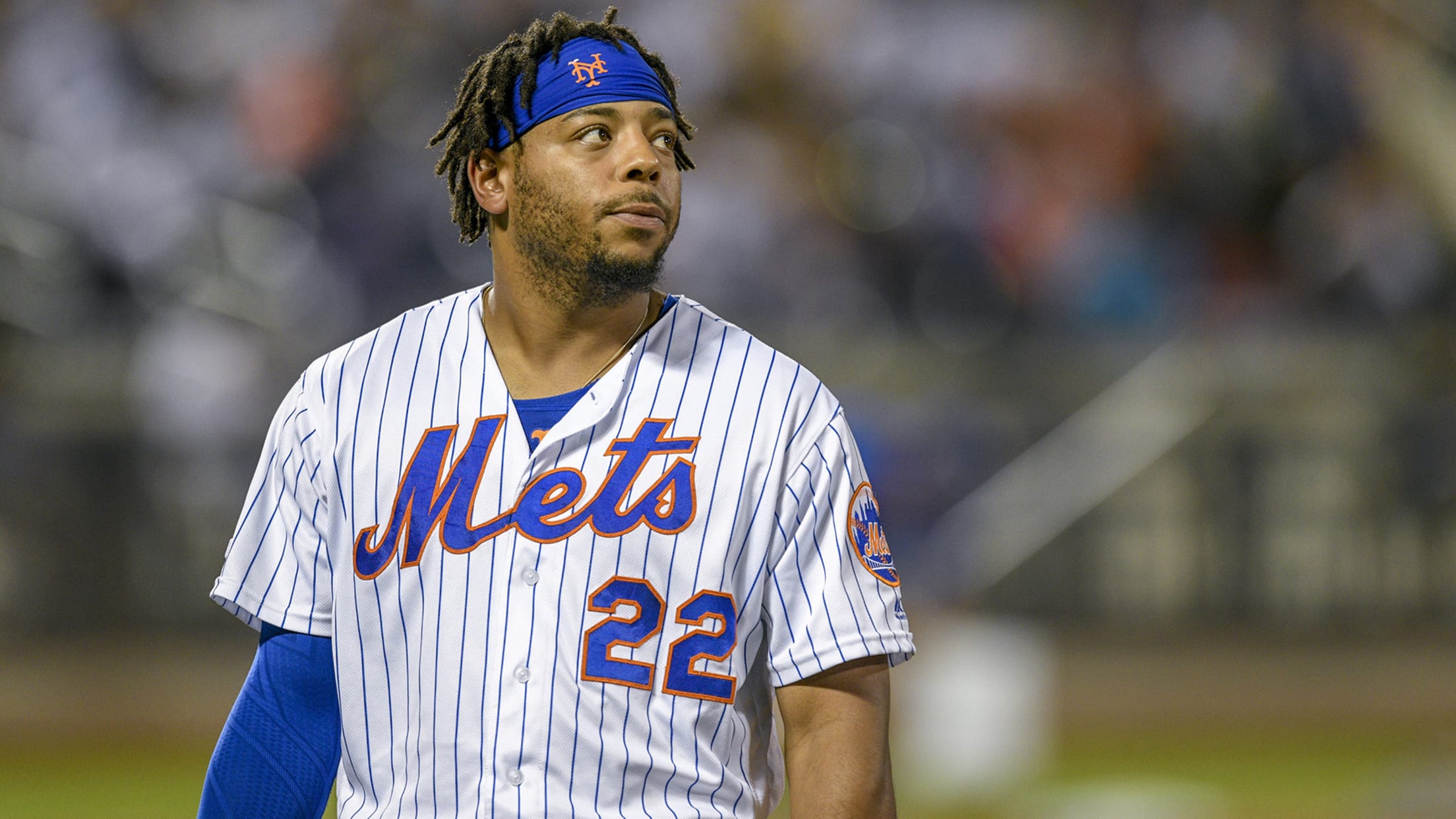 NEW YORK -- Once feared lost for the season, Mets first baseman Dominic Smith is making tangible progress toward a return. Smith ran and hit off a tee on Wednesday for the first time since suffering a stress fracture in his left foot in July. He planned to do more
Ramos or Nido? Thor choice isn't quite so clear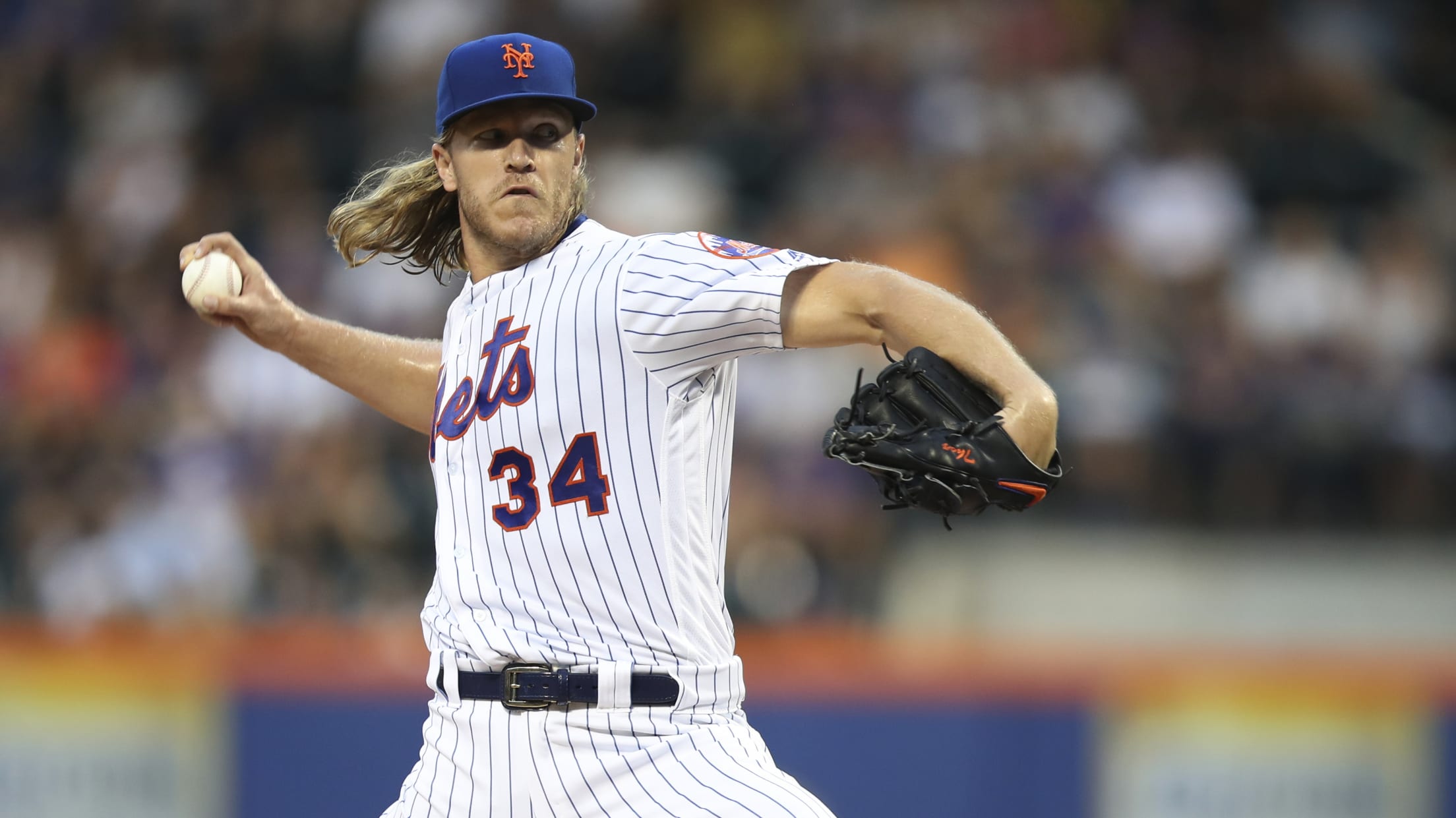 The Mets are only two games out of a National League Wild Card spot, and they possess still-have-a-shot 24.2% odds of getting into at least one October game. It's not exactly the campaign they wanted, but they're still playing meaningful September baseball, with a chance for more. Of course, it
'A little destiny' as Mets score 9 on 11 hits
New York jumps D-backs in Wild Card standings with 3rd straight win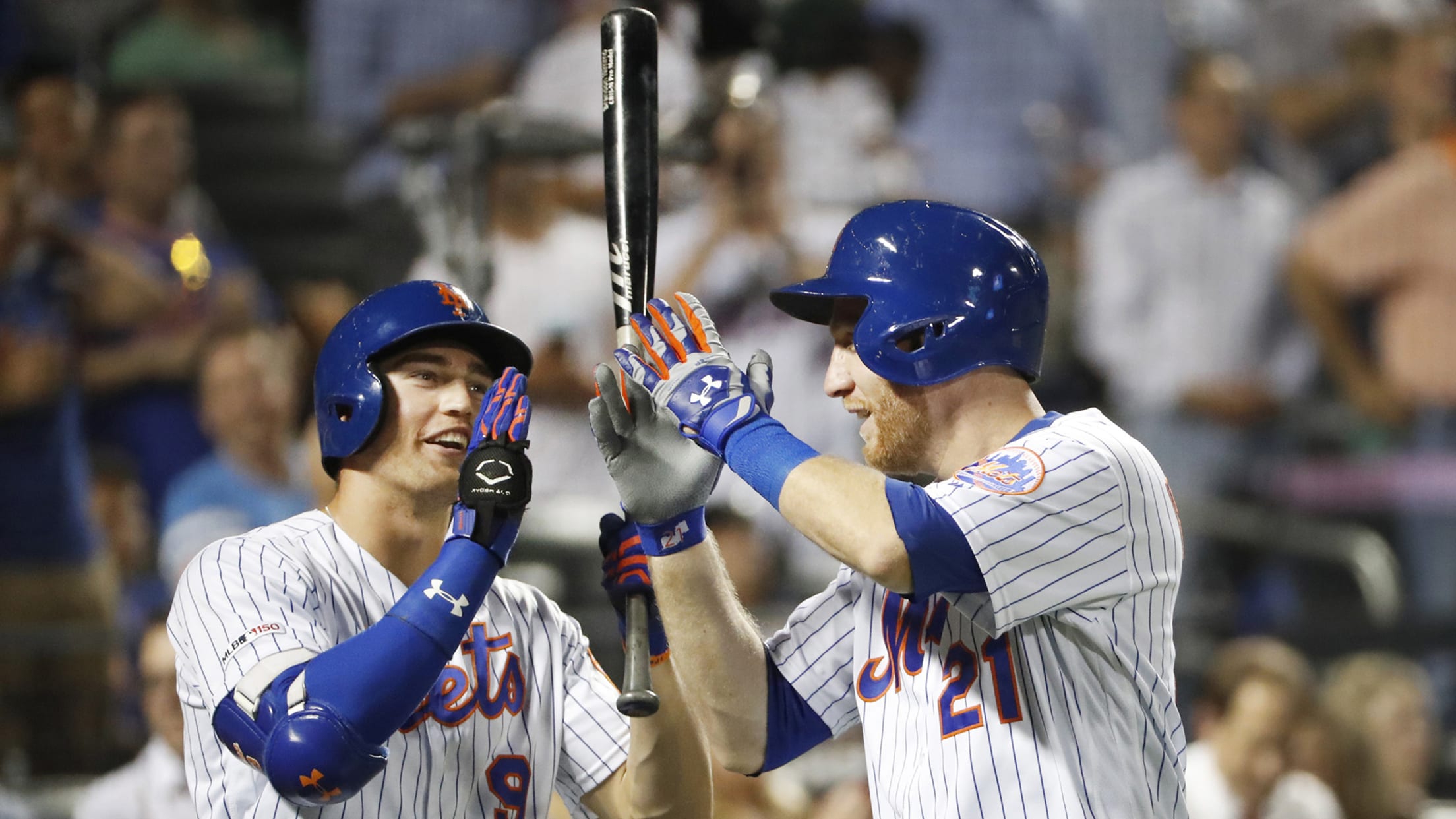 NEW YORK -- Mickey Callaway could not make it to the finish of the Cubs' game early Wednesday morning, which ended well past 1 a.m. ET. As Callaway drifted off to sleep in his Brooklyn apartment, the Padres walked off on the Cubs, inching the Mets that much closer to
Why Alonso is much more than a 'good player'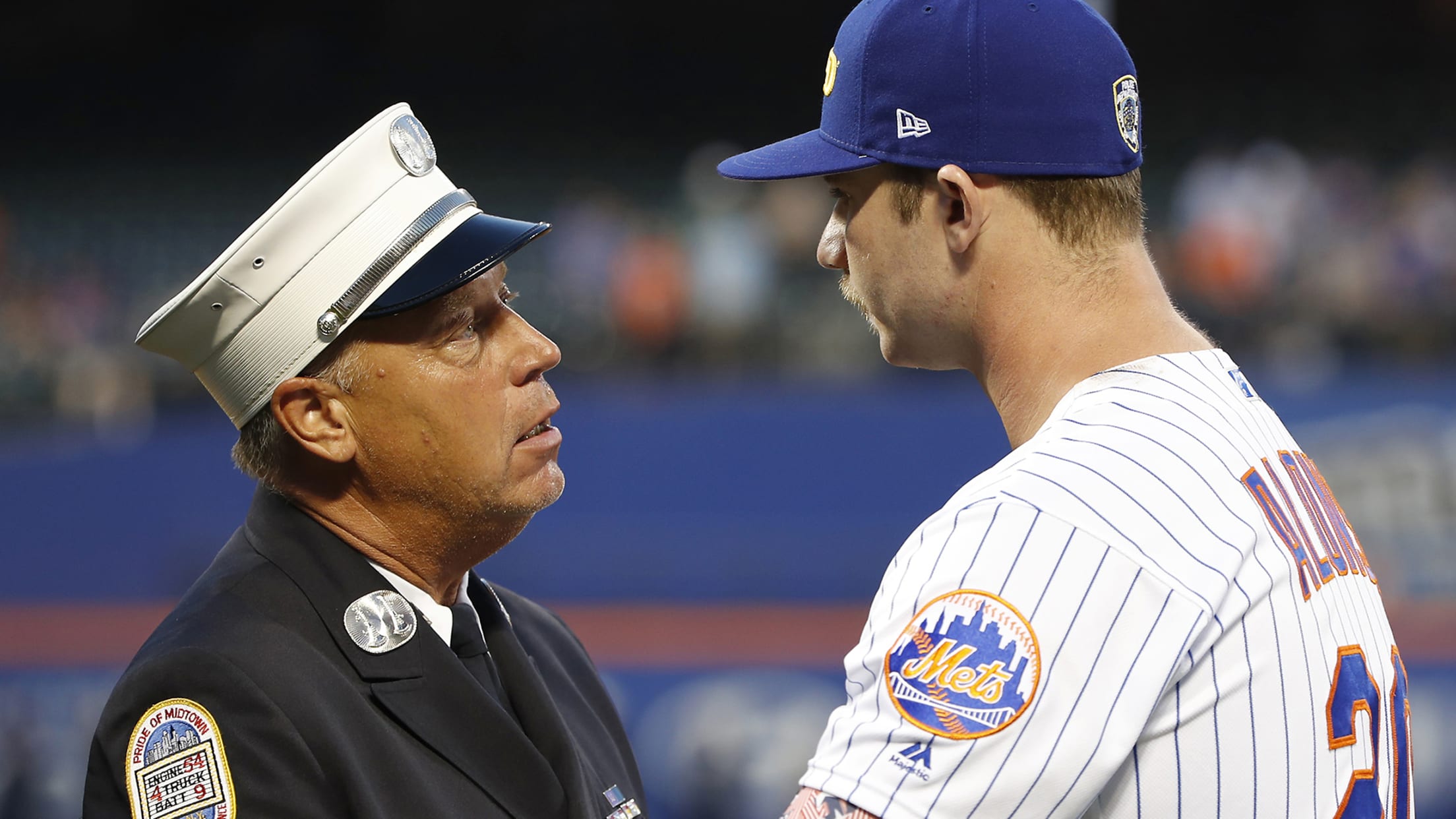 Pete Alonso is the kind of rookie hitter that Tom Seaver and Dwight Gooden were once rookie pitchers for the Mets. Everybody knows by now that Alonso was no sure thing to even start the season with the Mets when Spring Training began. Now he could hit 50 home runs
Here's each team's top AFL prospect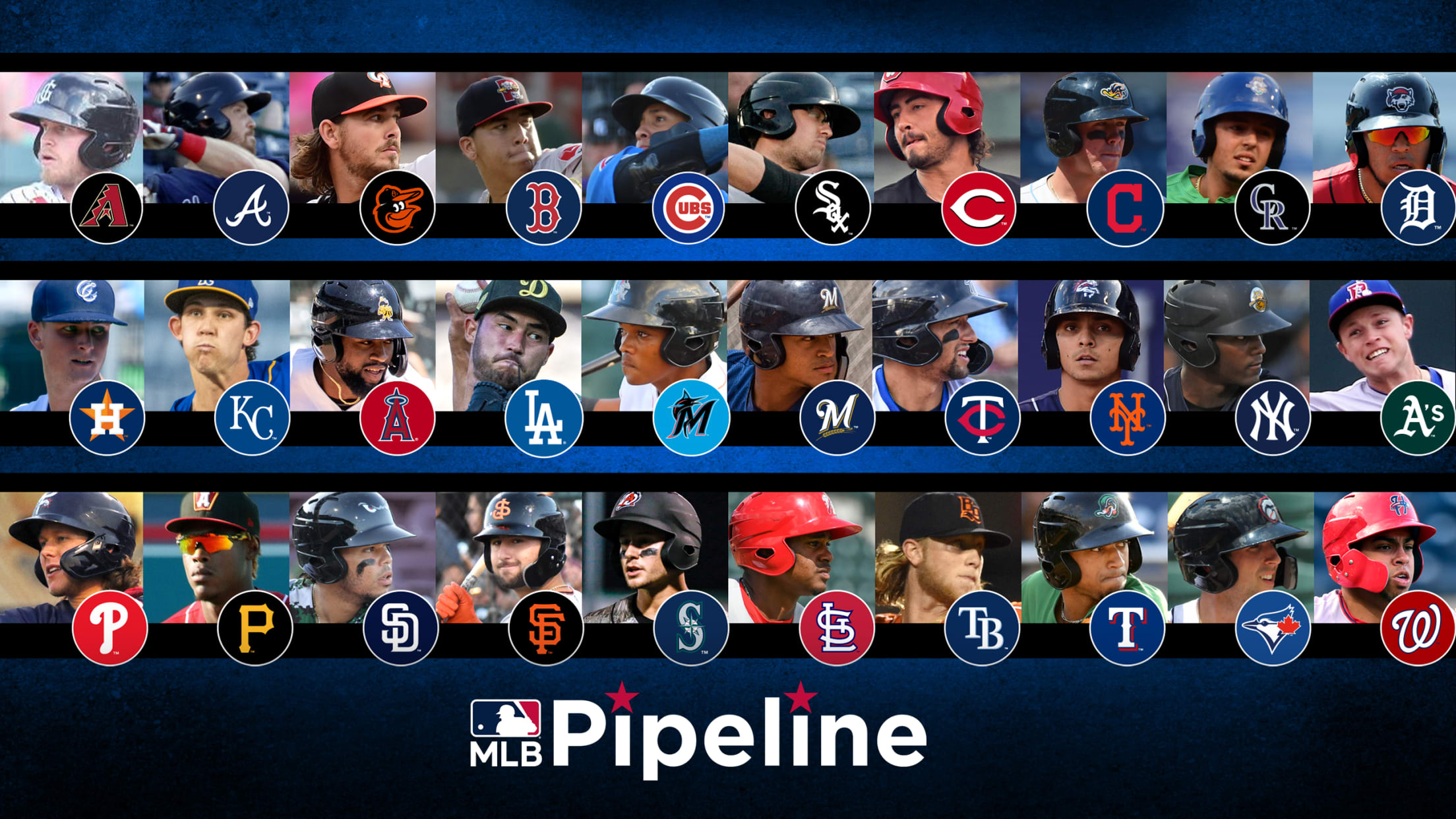 Next week marks the beginning of the 2019 Arizona Fall League, with Opening Day scheduled for Wednesday, Sept. 18. With seven players from every organization comprising six different teams, the AFL is considered a stepping stone en route to the Major Leagues because it offers players a unique chance to
Alonso surprises Mets with heartfelt 9/11 tribute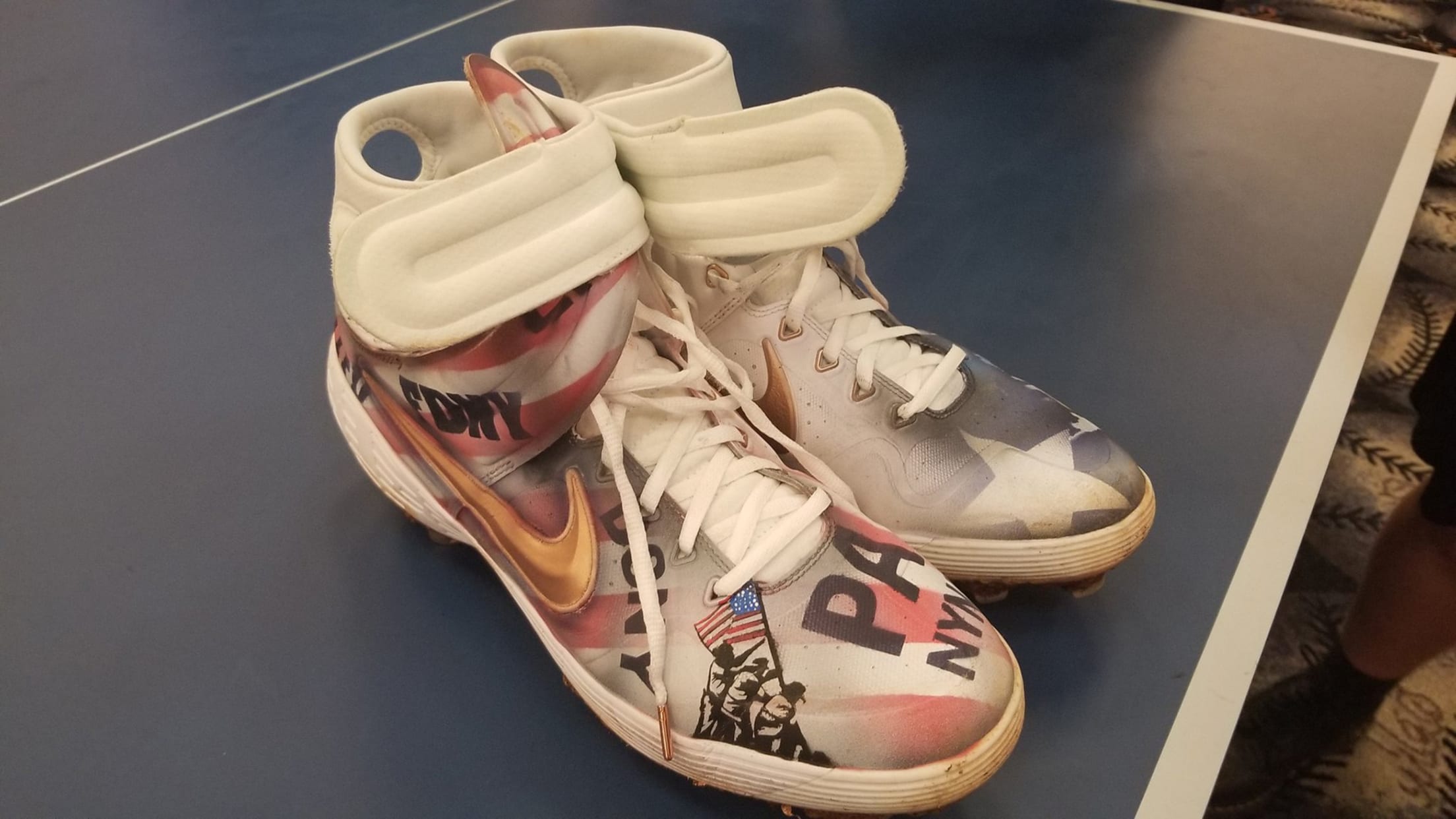 NEW YORK -- On Pete Alonso's right cleat was an image of first responders raising an American flag amidst the rubble at Ground Zero. Around it were the red and white stripes of the flag, plus the names of New York City service agencies on site on Sept. 11, 2001
What everyone got wrong about the NL East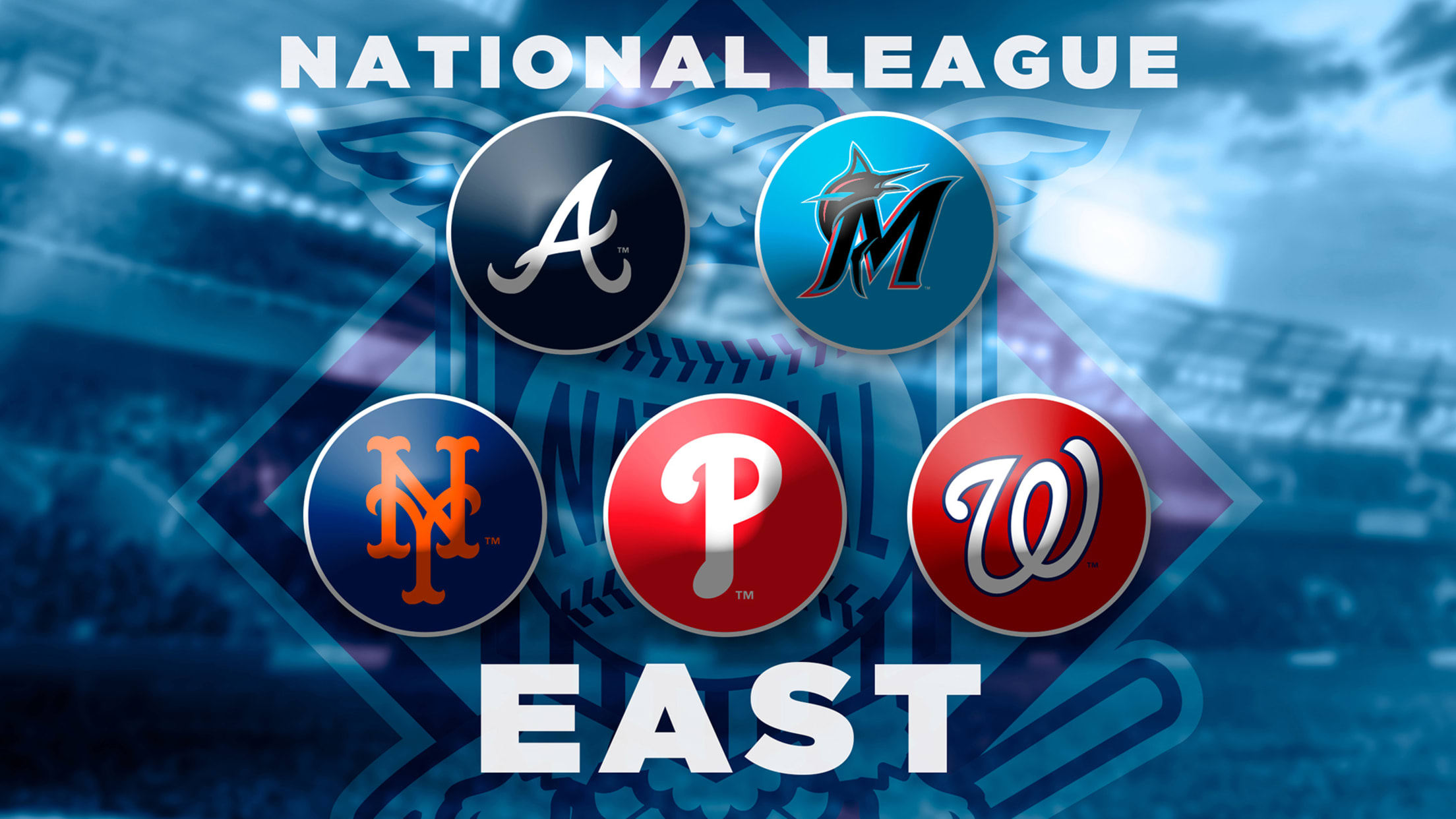 PHILADELPHIA -- Everybody enters every baseball season with a few things that you just know will happen. Like, these things are bet-your-life-on-them locks. But then -- poof -- they do not happen like you expected at all. Here is a look at something from every National League East team that
Mets still doing their part to honor fallen hero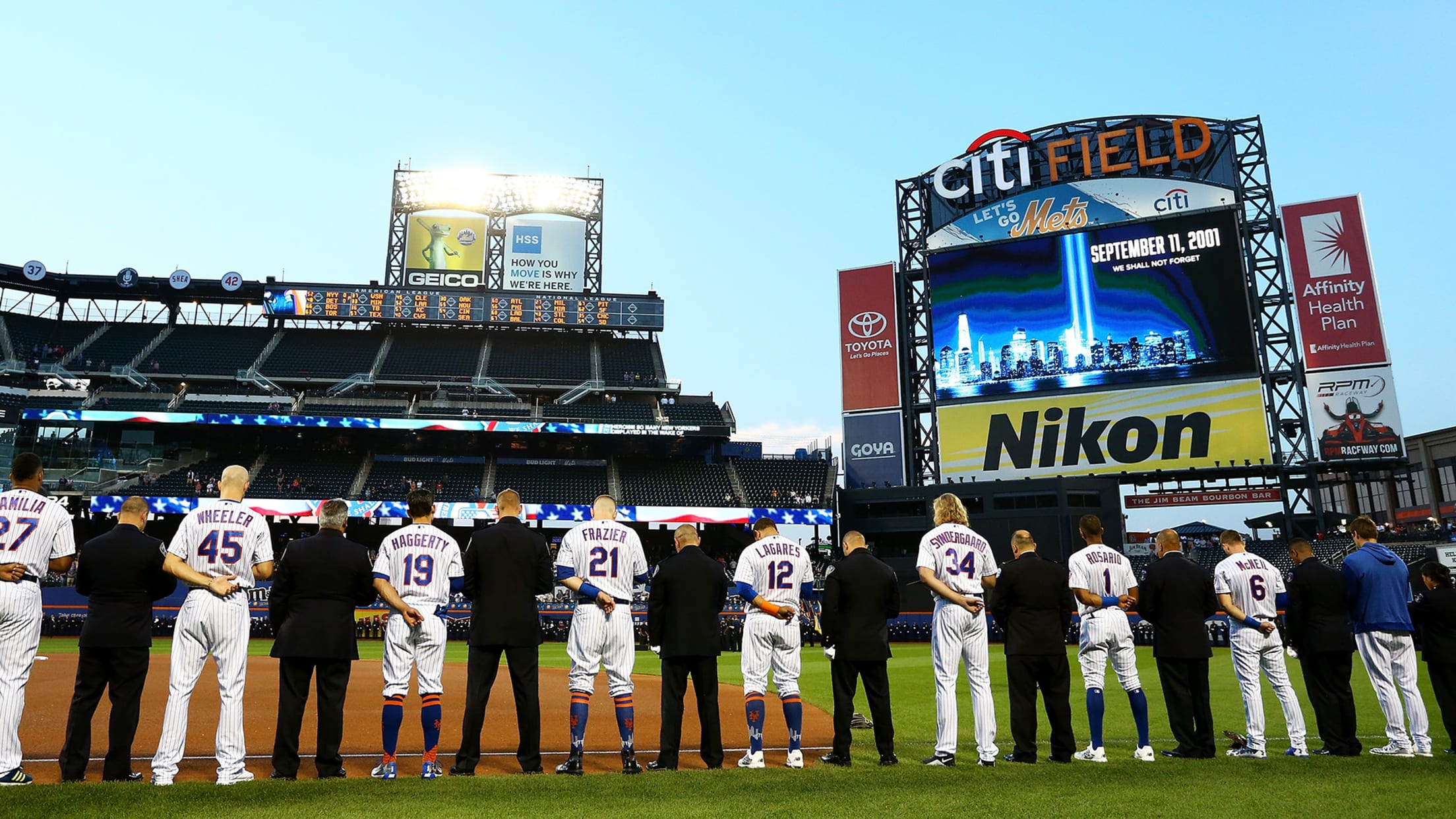 NEW YORK -- Given the circumstances, Mike Piazza's go-ahead home run in the first game in New York City after the Sept. 11, 2001, terrorist attacks remains, to this day, one of the most impactful hits in franchise history. Lesser known is what Piazza did hours later. Among those in
Syndergaard: 'Just trying to look for an answer'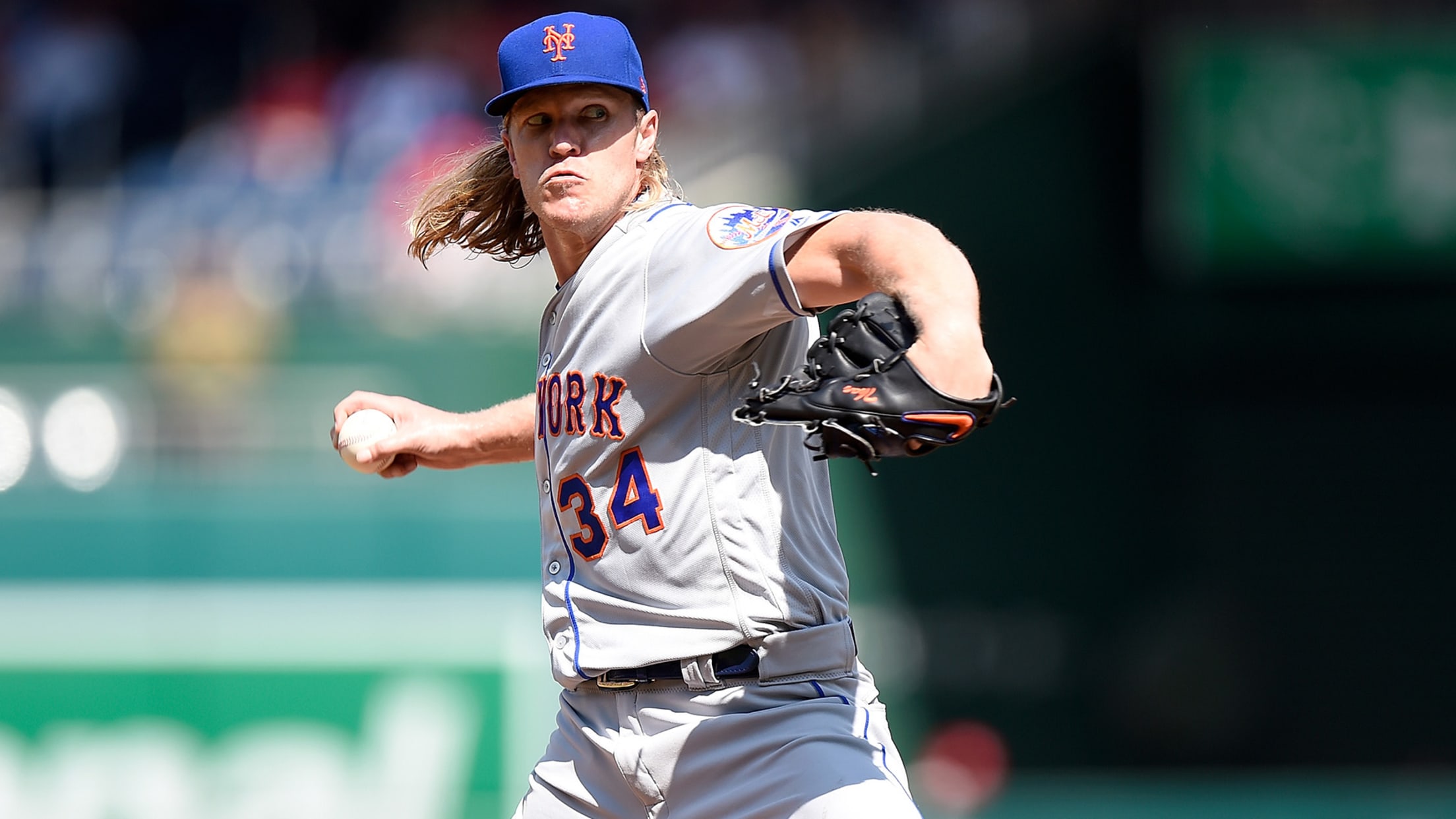 NEW YORK -- Noah Syndergaard downplayed concerns on Tuesday that he's unhappy pitching to Wilson Ramos, but suggested the issue has shaken his relationships with the Mets' front office and coaching staffs. Although he characterized his weekend conversation with general manager Brodie Van Wagenen, manager Mickey Callaway and others as
Mets edge D-backs as WC race tightens
NEW YORK -- These days, few situations vex the Mets more than holding a late, slim lead on a night that Seth Lugo is unavailable to pitch. For all intents and purposes, Lugo has become New York's closer. But the Mets often use him for multiple innings at a time,
Alonso slugs 46, 47 to back deGrom's 11-K gem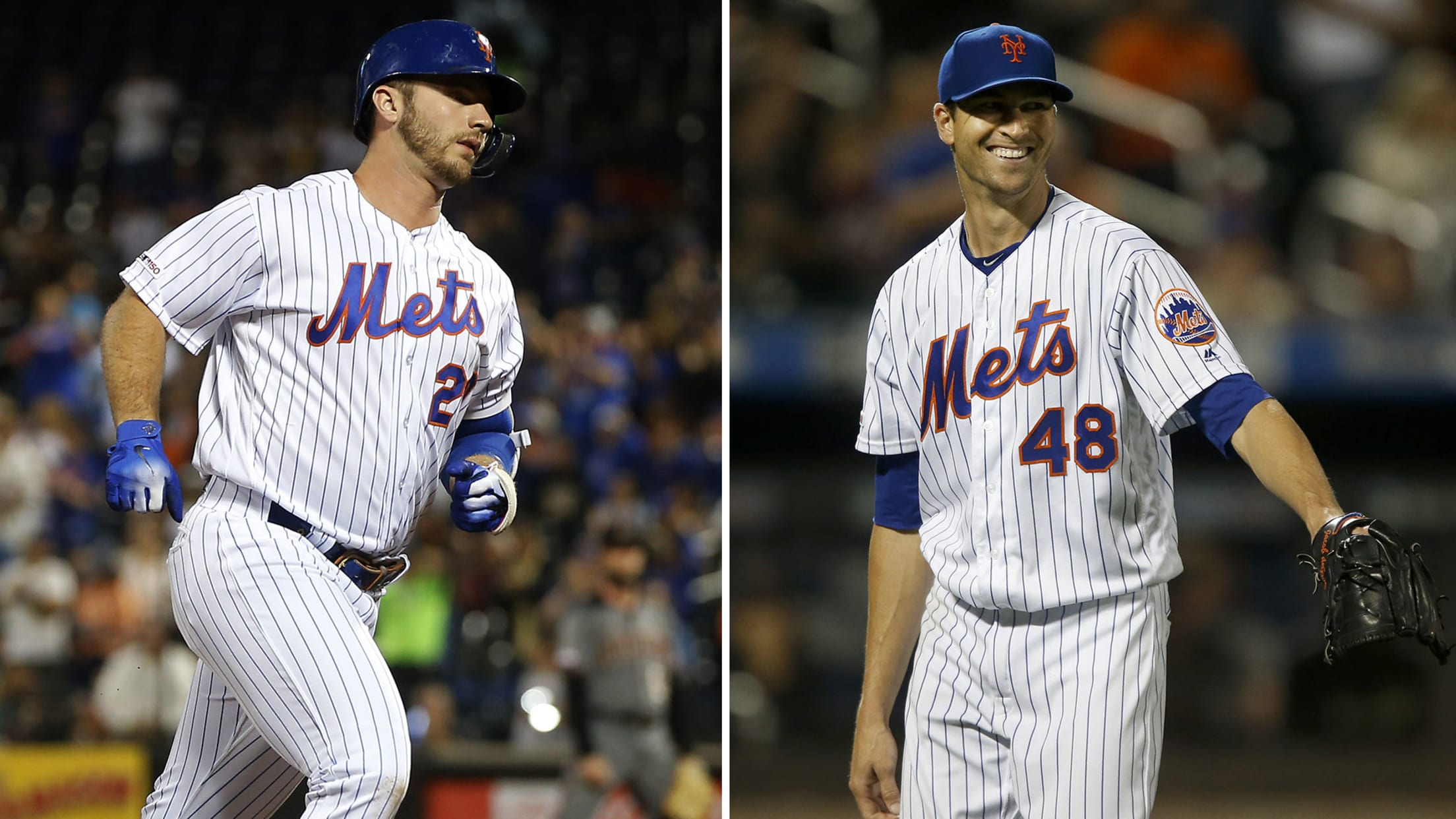 NEW YORK -- Game by game, they pile up. Line drives to left field, moon shots to center, slicing fly balls to right. Pete Alonso hits them everywhere, at a clip unmatched in baseball today. He could ultimately land on a number unmatched by any rookie in Major League history.