Giménez making early case for NL ROY
Infield prospect collects 3 hits, 3 runs in Mets' series-clinching win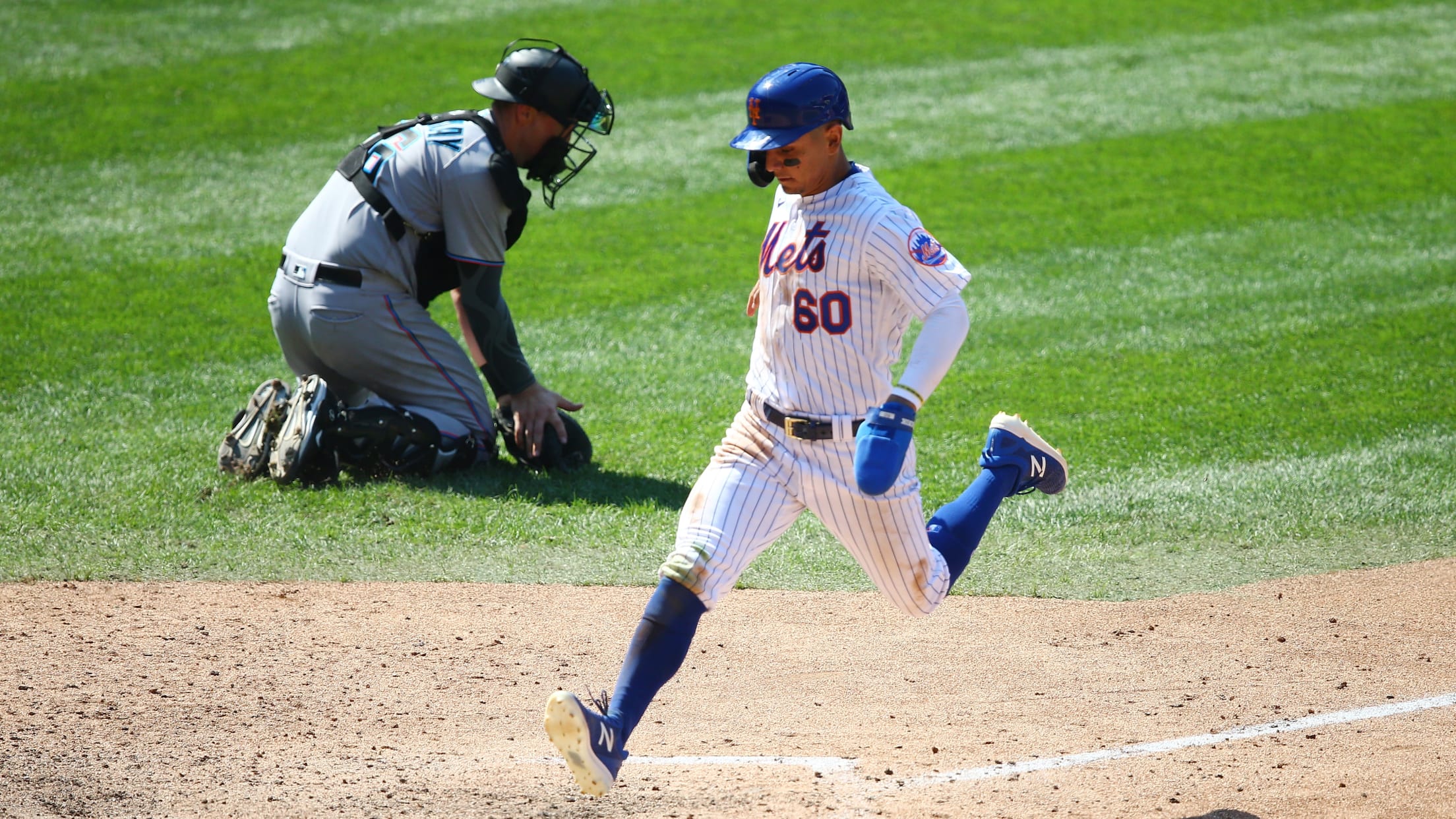 NEW YORK -- Andrés Giménez does not practice plays like the one he made in the sixth inning Sunday. Sprinting into shallow right field to corral a baseball that skipped off Pete Alonso's glove. Giménez slid to the grass, popped up, whirled and fired to second base in one smooth
deGrom labors, wins despite blister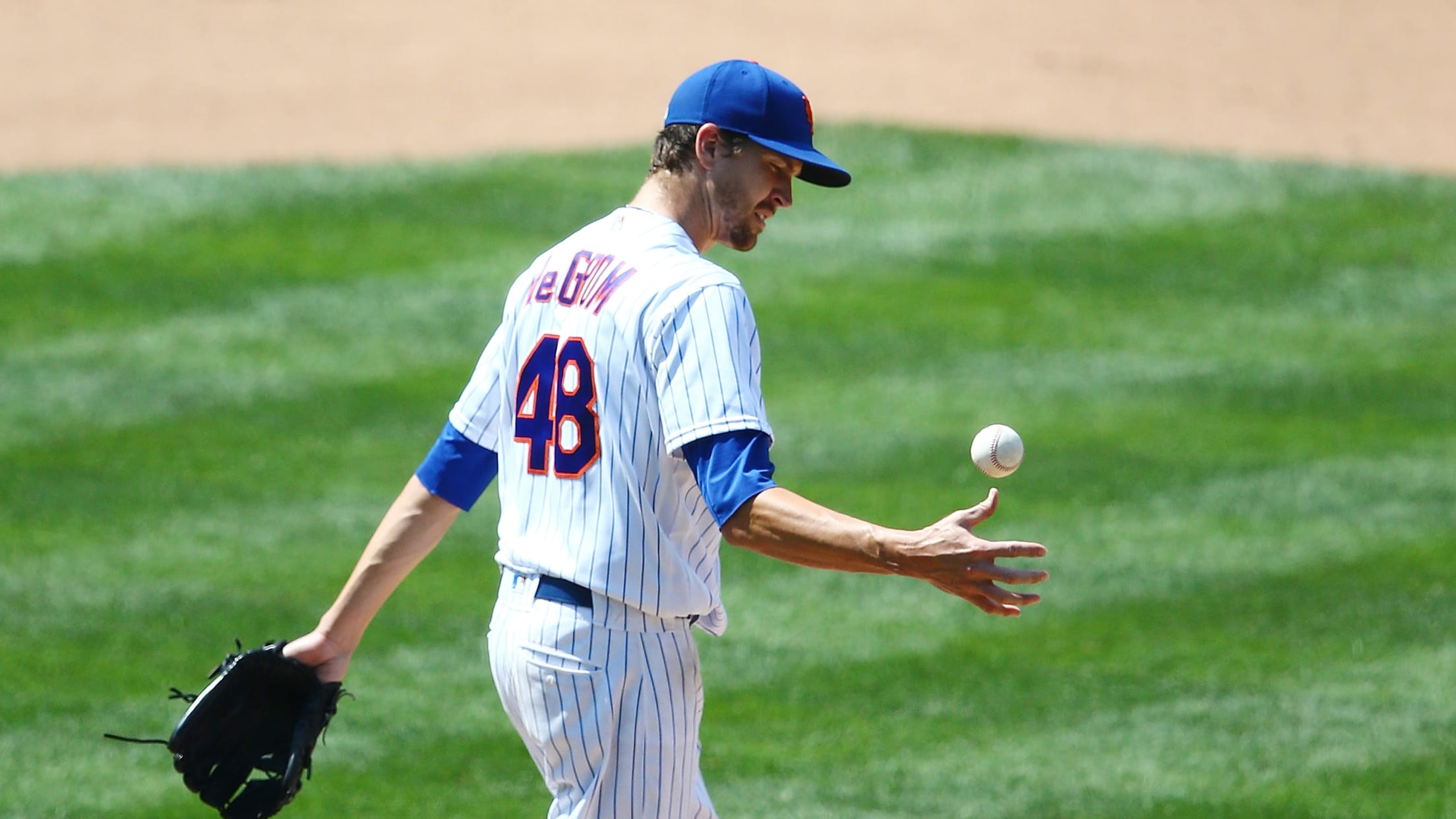 NEW YORK -- From the home dugout Sunday, Mets pitching coach Jeremy Hefner noticed Jacob deGrom fussing over his right hand, examining his middle finger -- the telltale signs of a blister. So Hefner, along with head athletic trainer Brian Chicklo and manager Luis Rojas, came out to the mound
Mets place Wacha (shoulder) on injured list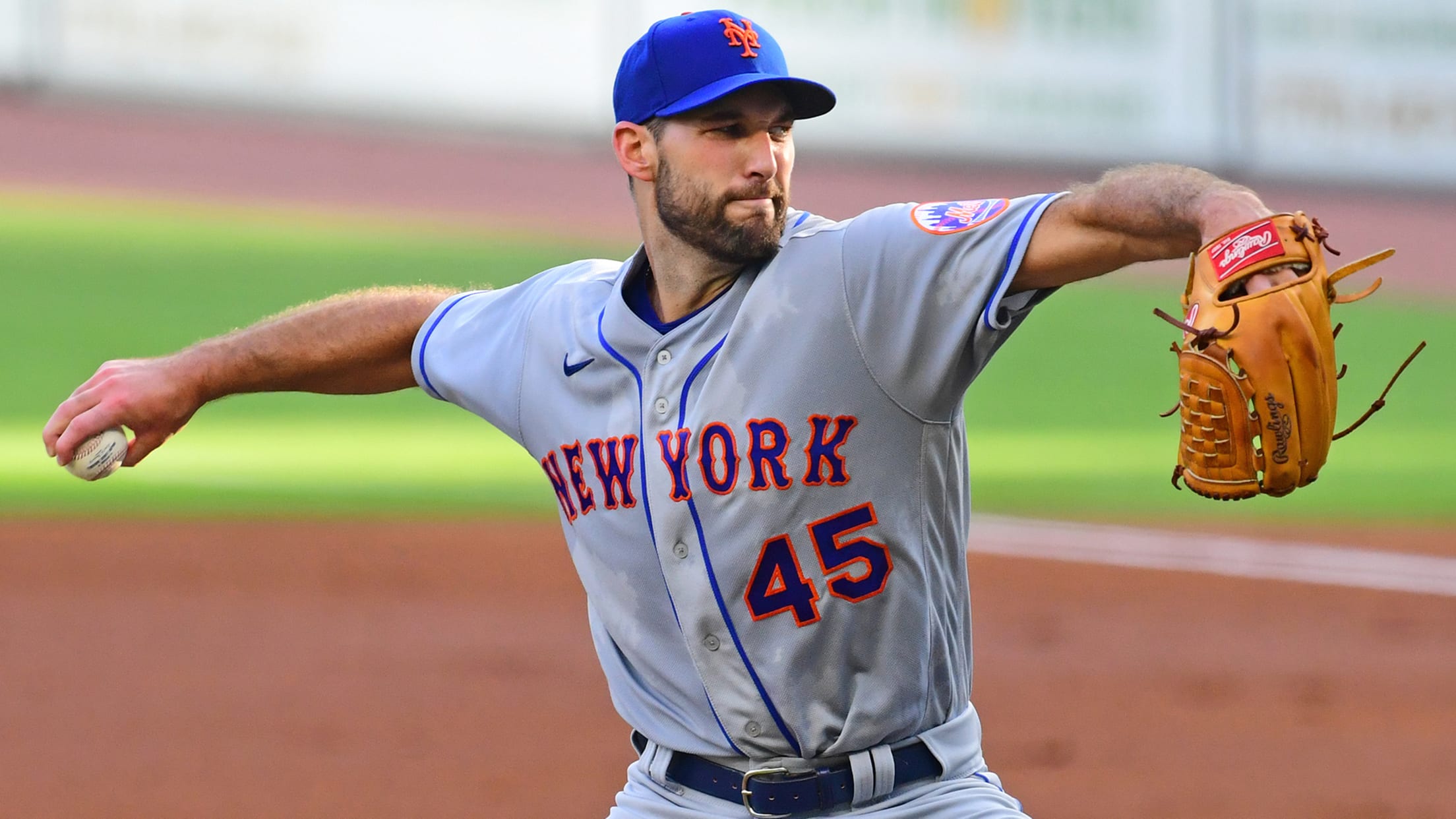 NEW YORK -- The Mets, who made starting pitching depth a focal point of their offseason strategy, are again seeing that depth tested in the young season. The team on Sunday placed Michael Wacha on the 10-day injured list due to right shoulder inflammation, calling up catcher Ali Sánchez to
Davis' complete skill set emerging for Mets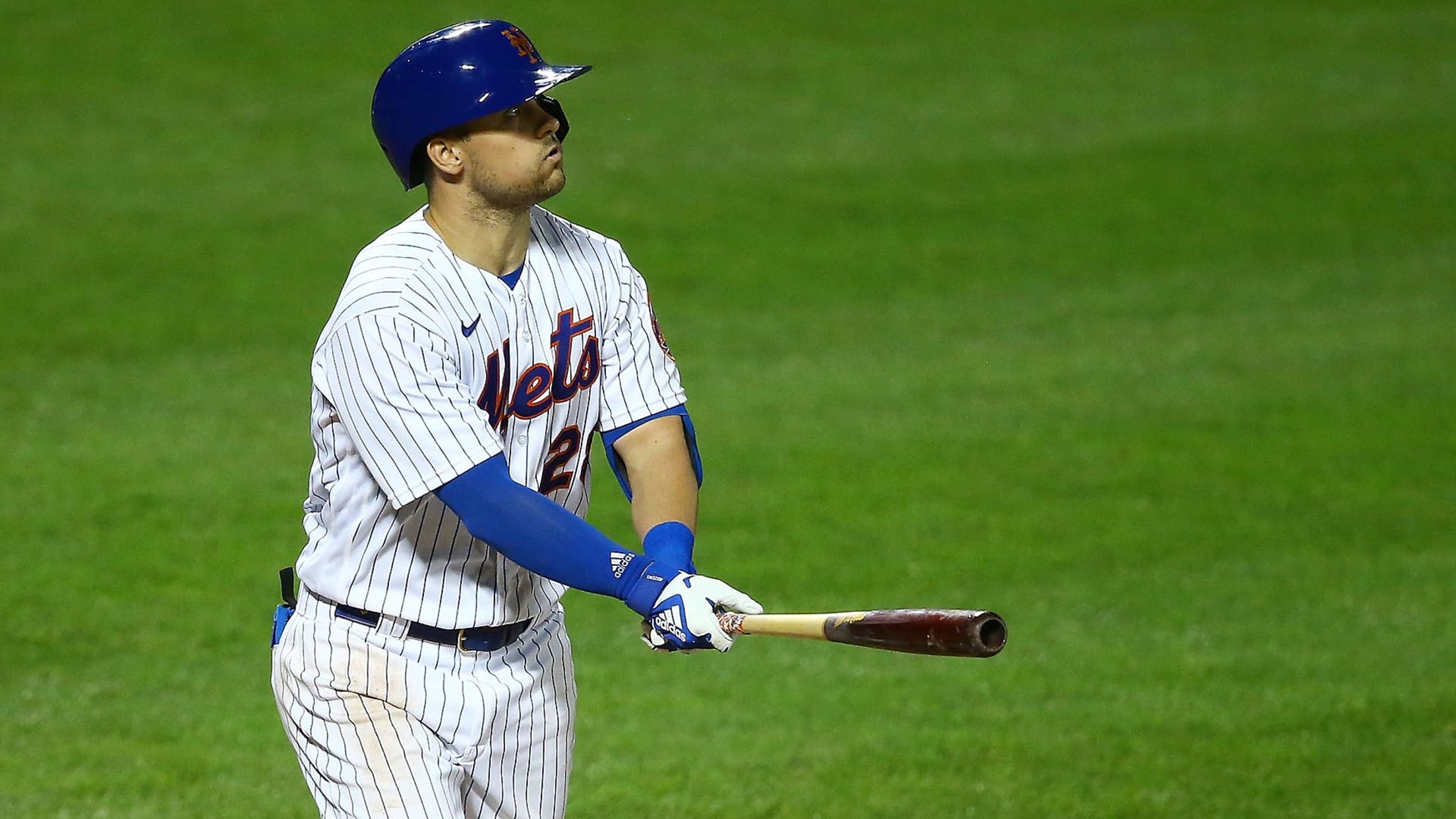 NEW YORK -- The parts are all clicking now. Not that J.D. Davis was unsuccessful before; to the contrary, he was a breakout star of the 2019 Mets and an important piece of their 2020 jigsaw puzzle. Now, however, Davis is evolving into a more complete player, capable of adding
Notes: Unique lineups; Stroman progressing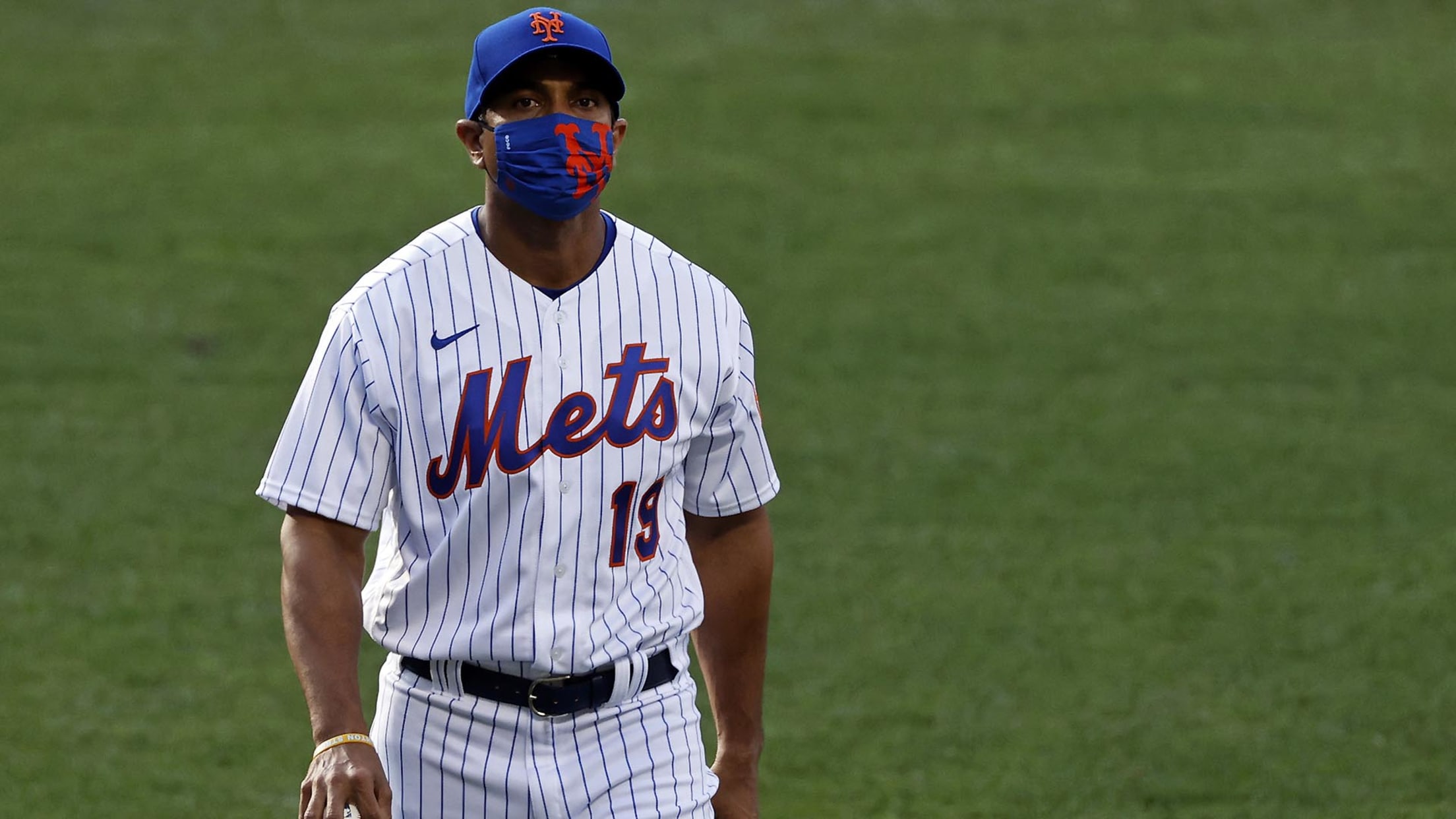 NEW YORK -- One byproduct of the universal designated hitter? Mets manager Luis Rojas never uses the same lineup twice. Ever. Rojas wrote out a unique lineup on Saturday for the 15th consecutive game to start the season -- the Mets' longest such streak (not including the pitcher spot) since
After nearly a year, Gsellman back with Mets
McNeil, Rosario return to lineup vs. Marlins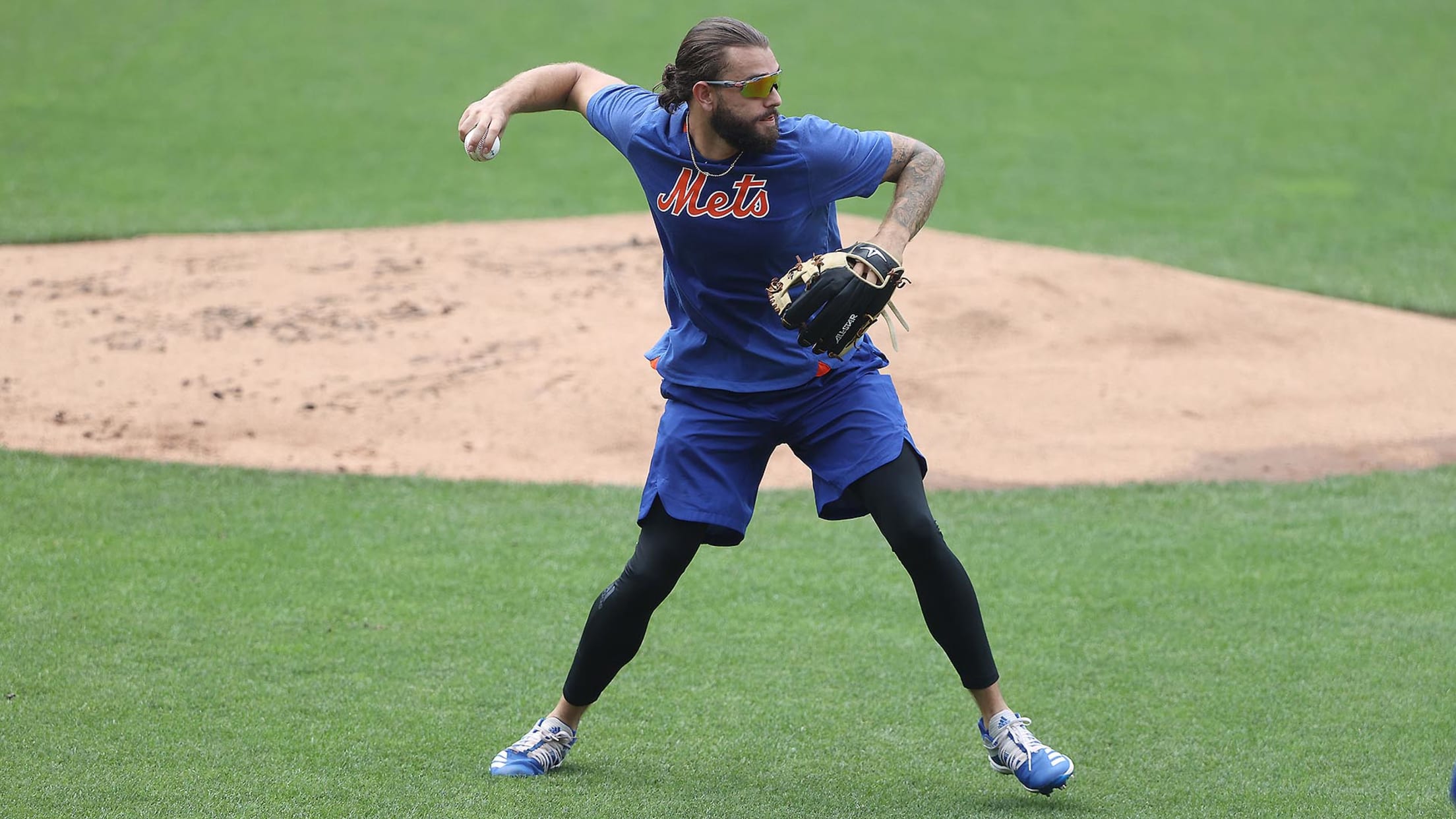 NEW YORK -- Nearly a full year to the day after his last big league appearance, reliever Robert Gsellman rejoined the Mets on Friday prepared to make a multi-inning impact. Gsellman came off the injured list after spending approximately six weeks rehabbing from a right triceps strain. He missed the
Mets stifled by rookie early, can't rally late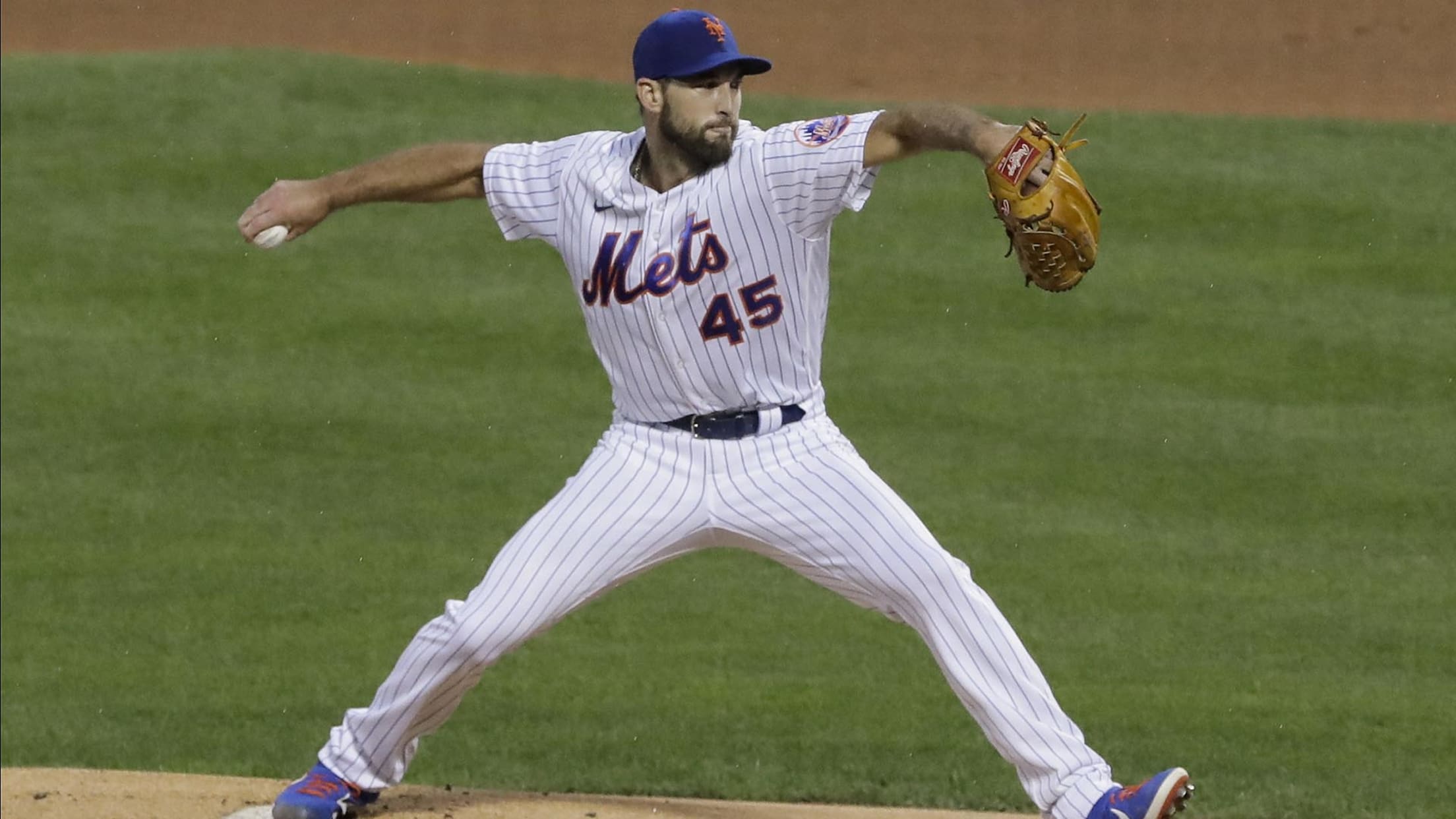 NEW YORK -- Scouting is different in 2020. More advanced than ever in 2020. Even though the Mets had never seen Humberto Mejía -- even though no big league team had seen Mejía, whose previous experience topped out at Class A Advanced -- the Mets had video and data available
deGrom's velocity increase has no parallel
Mets ace has added nearly 5 mph to his fastball since '16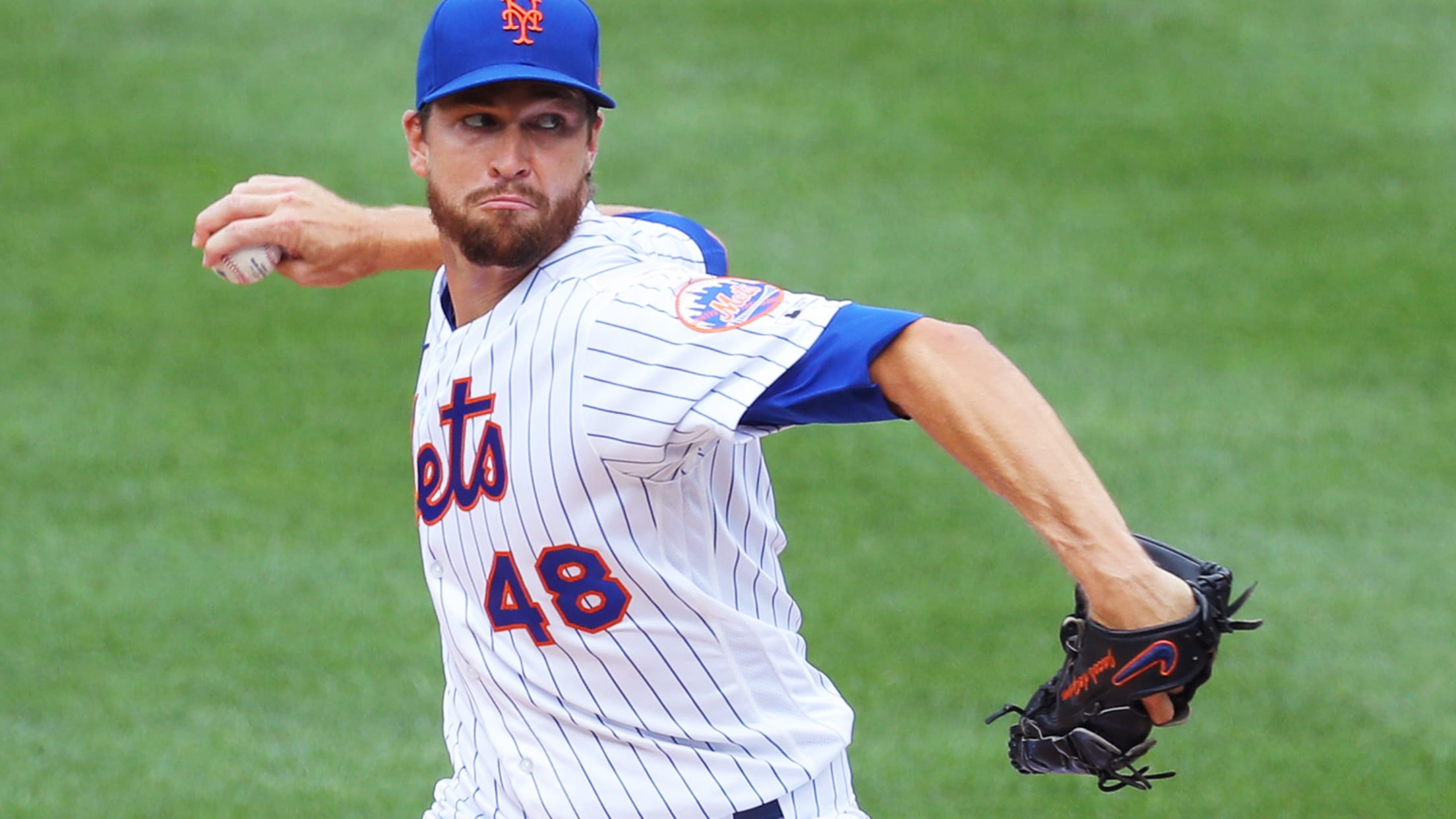 In the 2015 All-Star Game, a lanky, long-haired, pitcher named Jacob deGrom blew the American League's hitters away with what FOX broadcaster Joe Buck called "the best stuff we've seen all night." In 2018-19, deGrom combined for a 2.05 ERA, struck out more than 11 batters per nine innings and
Inbox: Who should play SS with Amed back?
Beat reporter Anthony DiComo answers fans' questions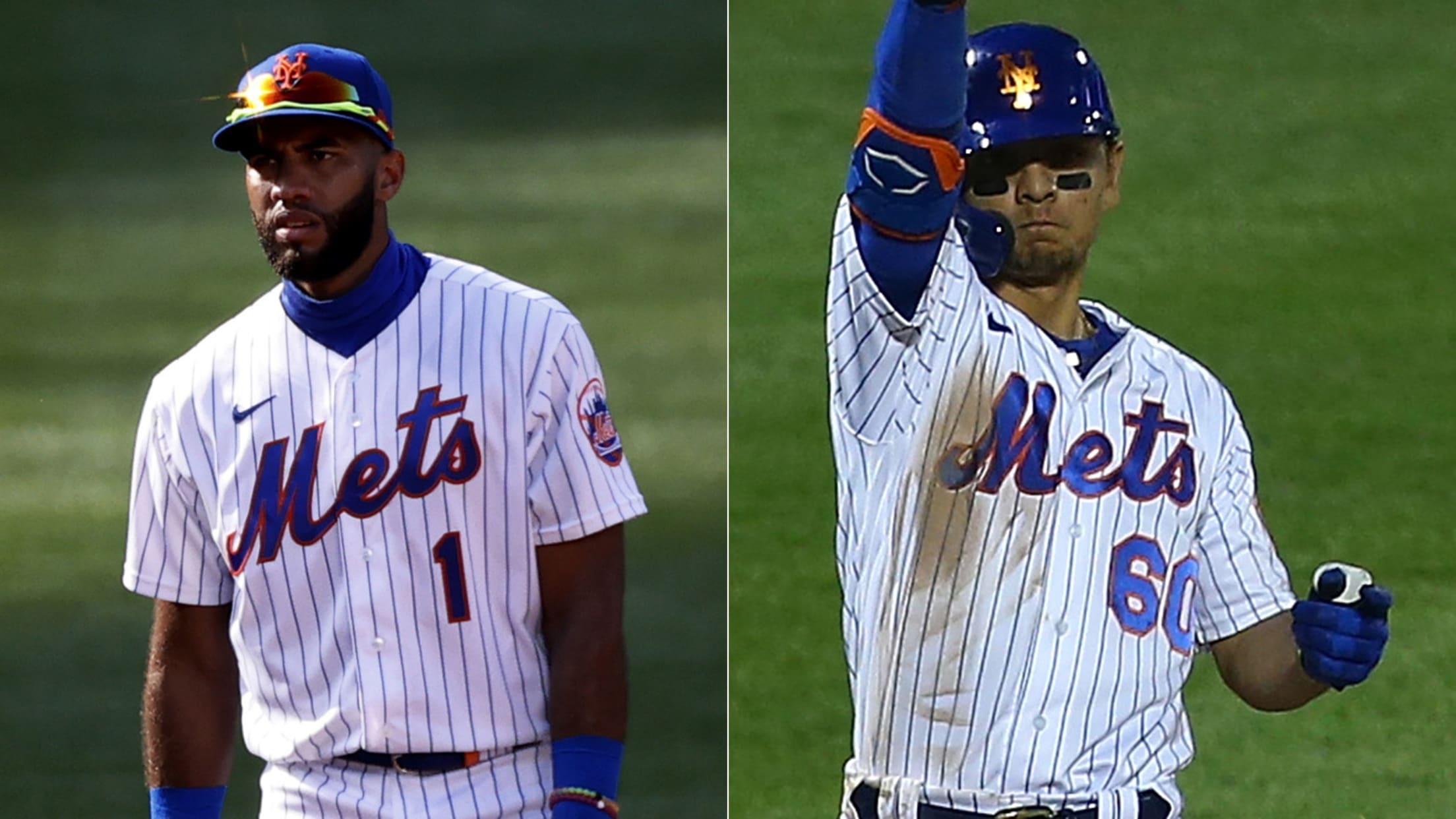 So, it wasn't the start the Mets wanted. Through 13 games, the Mets, who enjoyed their first off-day on Thursday, are 5-8. But here's the thing about a 60-game season: although it might seem short, it's still barely 20 percent complete. In other words, they have plenty of time to
Porcello's 150th win supported by strong 'D'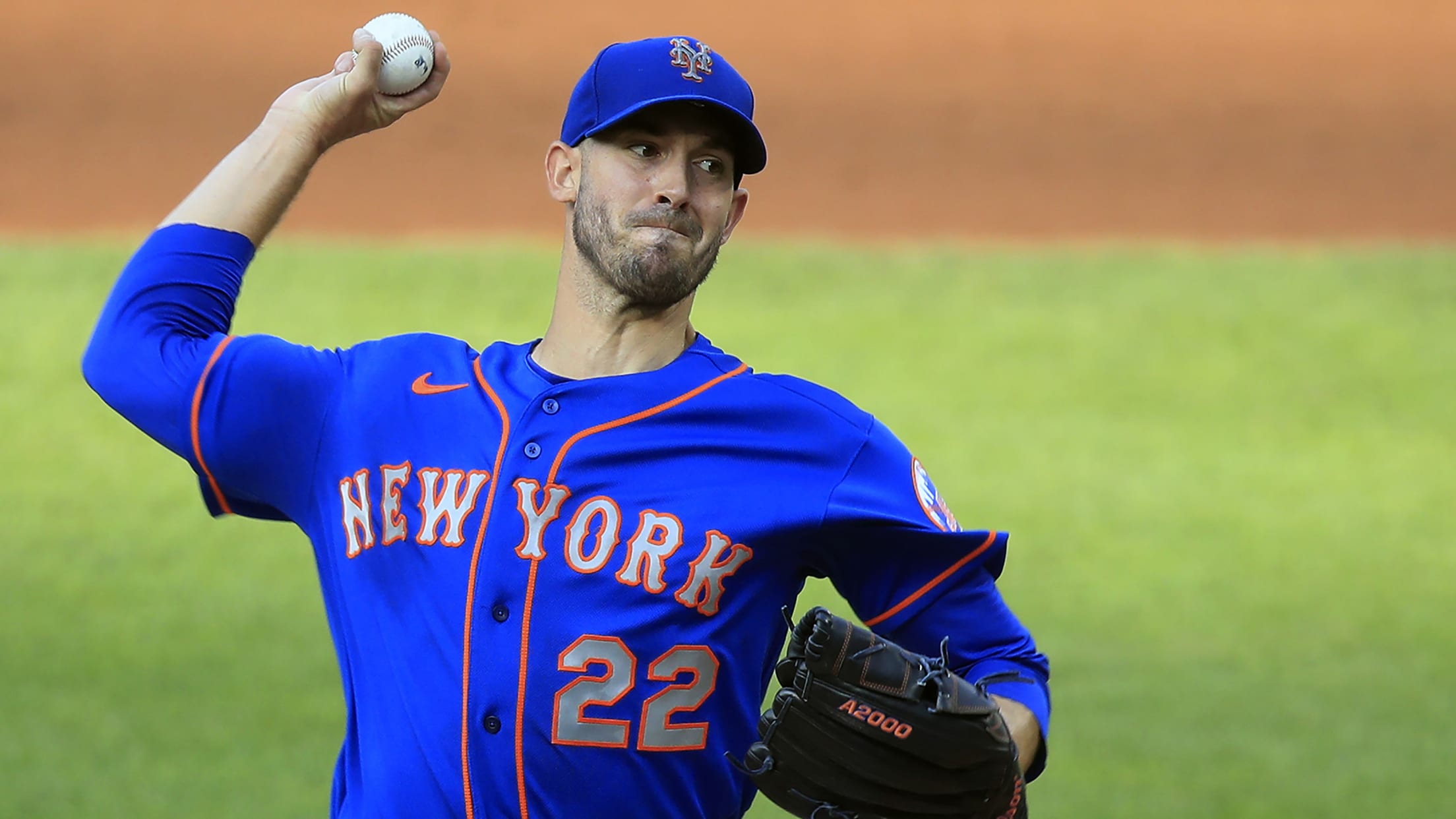 Rick Porcello tends not to walk batters. His low-90s sinkers result in relatively few strikeouts, but plenty of balls in play. In an era that has seen pitchers across baseball routinely accomplish the opposite, Porcello is a throwback. Knowing this, the Mets tend to give more than a cursory thought
Polar Bear mic'd up? Enjoy the magic
Fan fave featured in five-part MLB Originals video series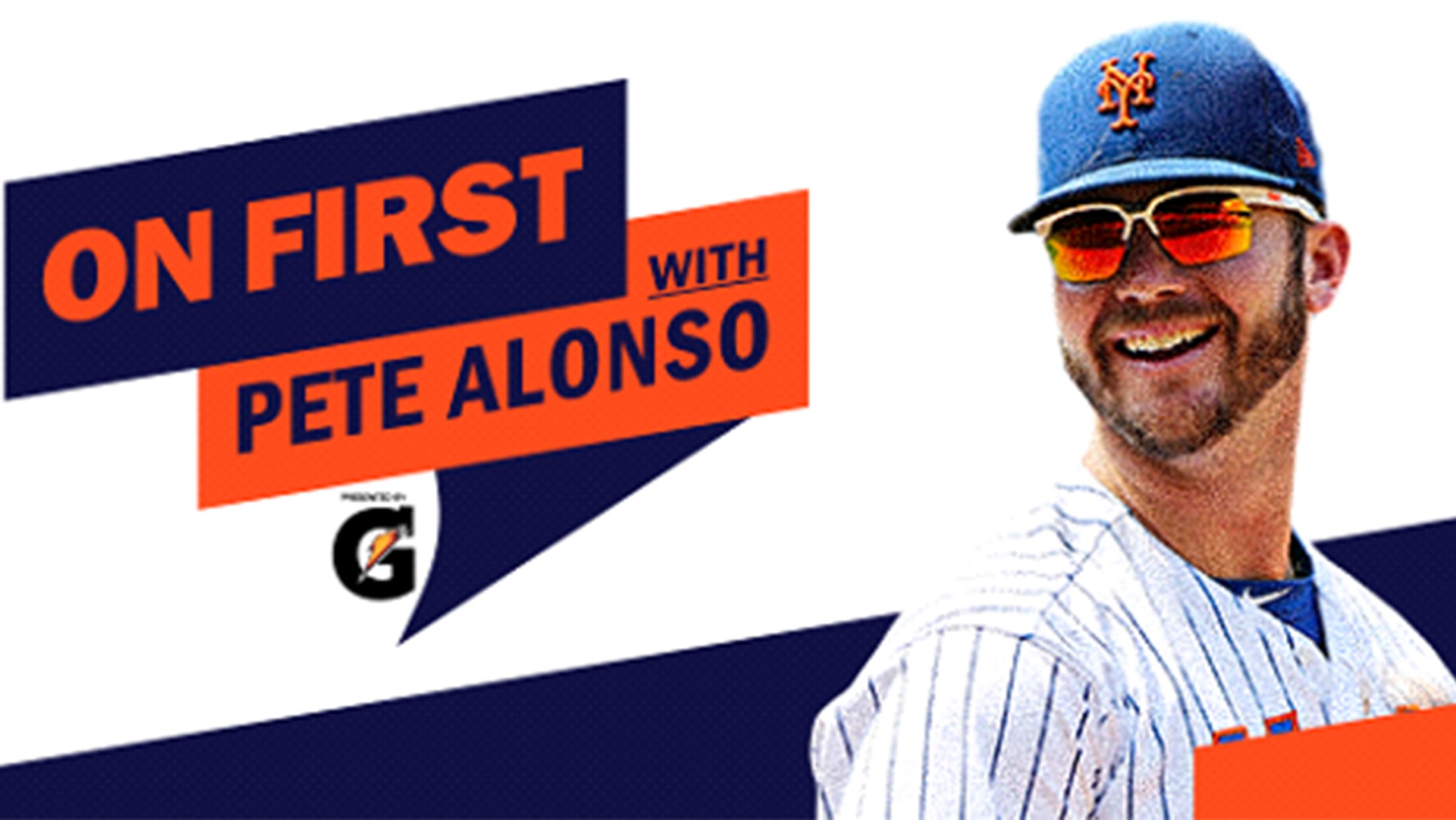 Mets slugger Pete Alonso could let his powerful bat do the talking for him, but fortunately for baseball fans, he isn't shy about expressing himself. The first baseman's colorful personality will be on full display this season in a first-of-its-kind MLB Originals video series: On First with Pete Alonso, presented
Notes: Mets acquire Jurado; injury updates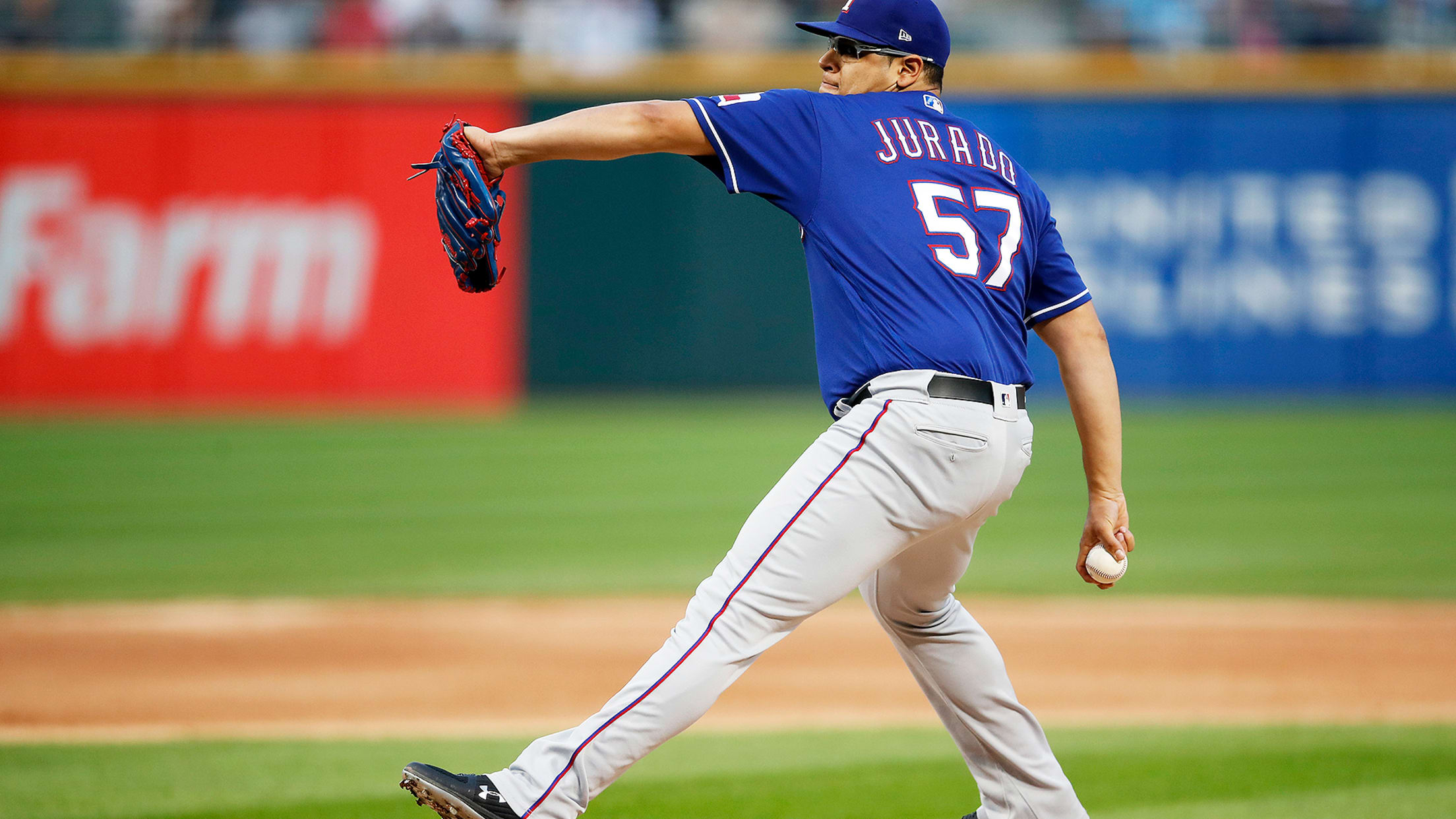 The Mets' 40-man roster churn continued on Wednesday, when they acquired right-hander Ariel Jurado from the Rangers for a player to be named later. To clear space for Jurado, the Mets designated outfielder Ryan Cordell for assignment, completing a circle that opened last week when they called up Cordell and
Prospect projection: Who'll be tops in 2022?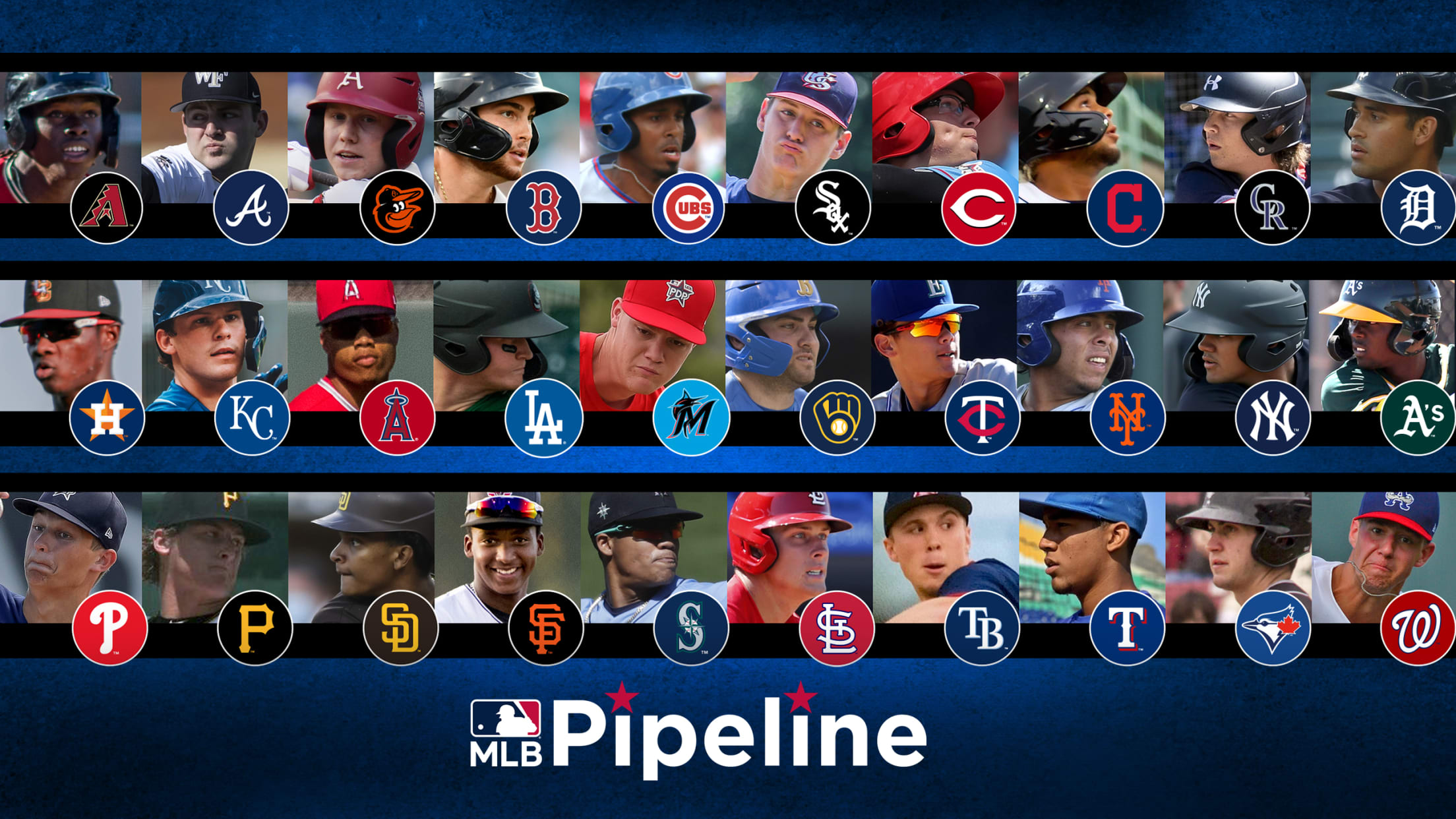 This week marked the arrival of MLB Pipeline's midseason update of our Top 100 Prospects list, as well as every team's Top 30 list. But unlike previous years, in which we exercised free range in adjusting our midseason lists, this year's re-rank focused solely on adding 2020 Draft picks. We
MLB starting pitcher power rankings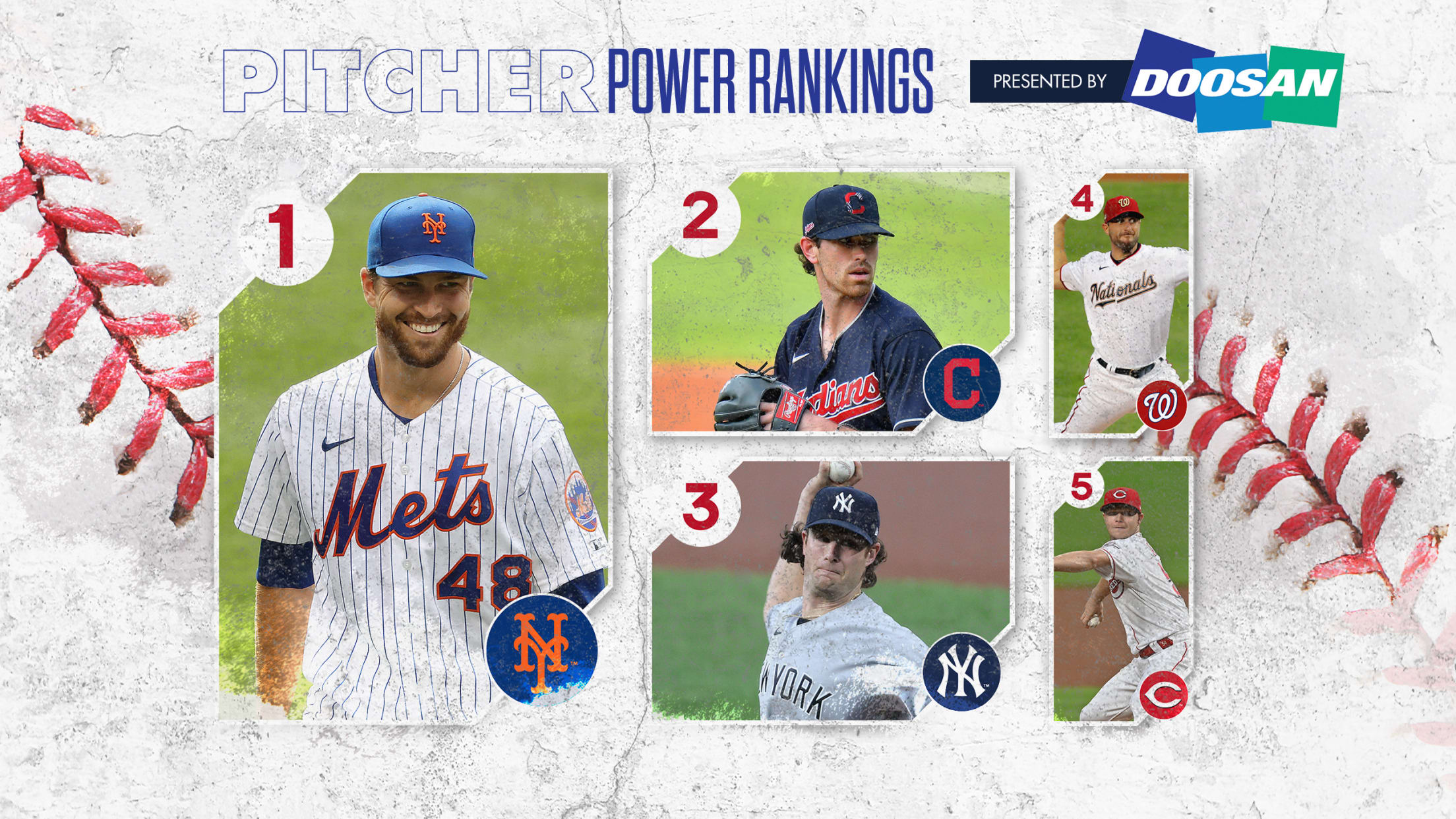 Baseball has so many great aces. But who's the best of the best right now? It's time for the first MLB starting pitcher power rankings of 2020. A panel of MLB.com experts ranked their top 10 starting pitchers across the Major Leagues right now. This is about ranking the best
Missed opportunities sting Mets in close loss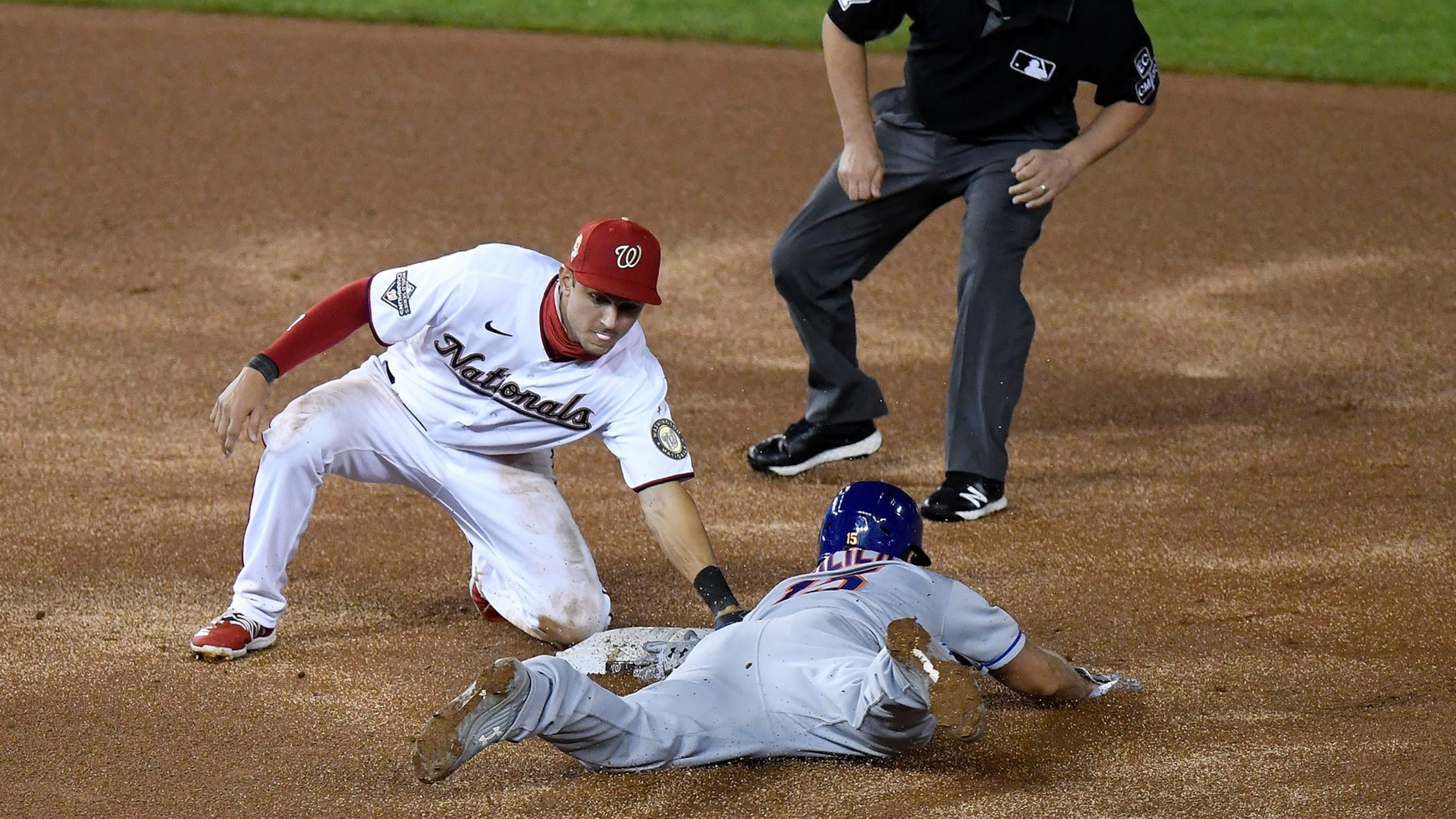 Over their last four games, three of them losses, the Mets have left 41 men on base. Forty-one. They rank in the top third of Major League teams in batting average, but the bottom third in actual run production. And that, for them, is a problem. The trend manifested itself
Notes: Hamilton joins Mets to fill injury gaps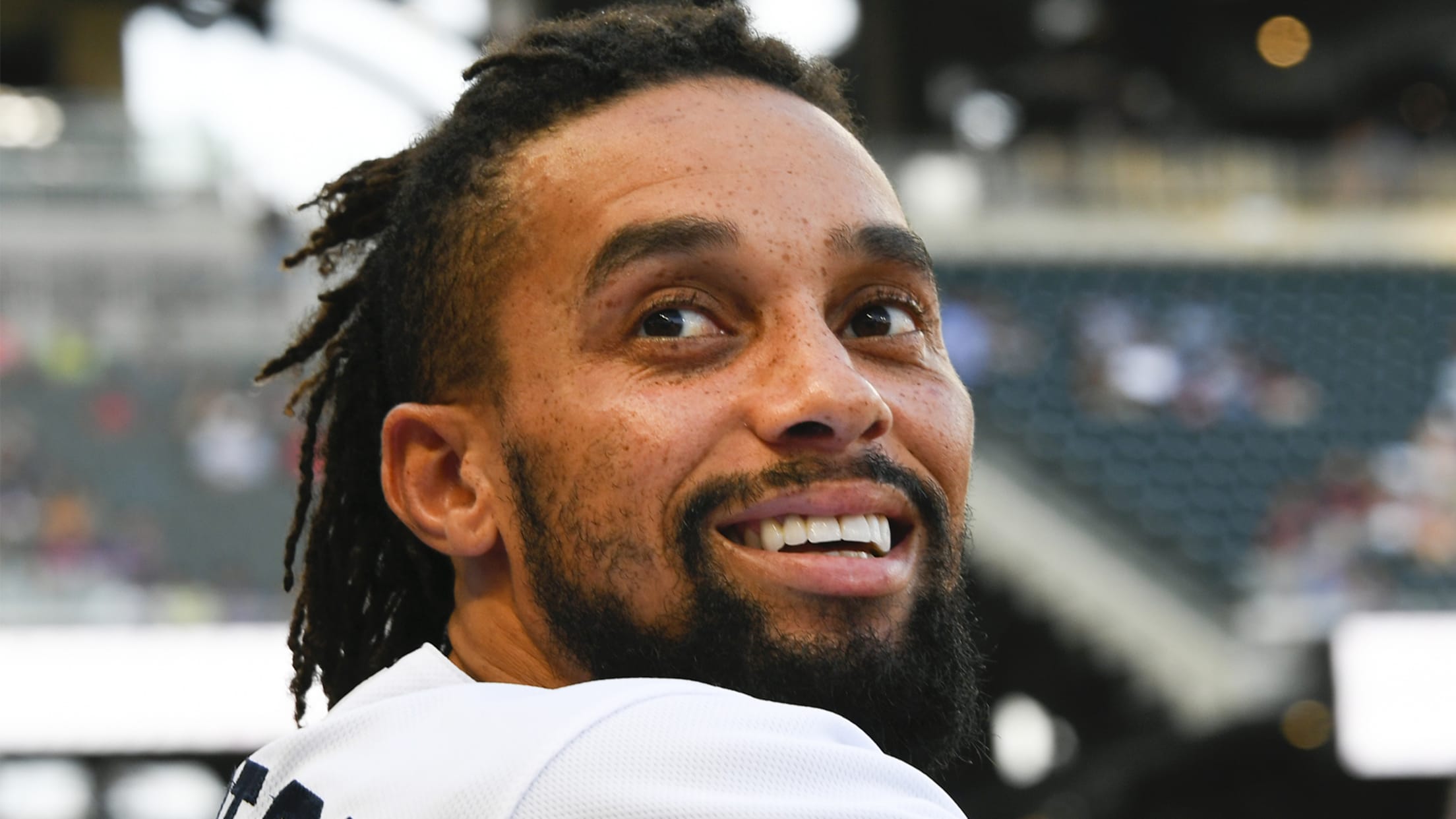 Just as Robinson Canó was beginning to break out as a productive member of the Mets' offense, the team has lost him for the foreseeable future. The Mets on Tuesday placed Canó on the 10-day injured list with a Grade 2 left adductor strain, recalling outfielder Billy Hamilton to take
Here's the new Top 100 Prospects list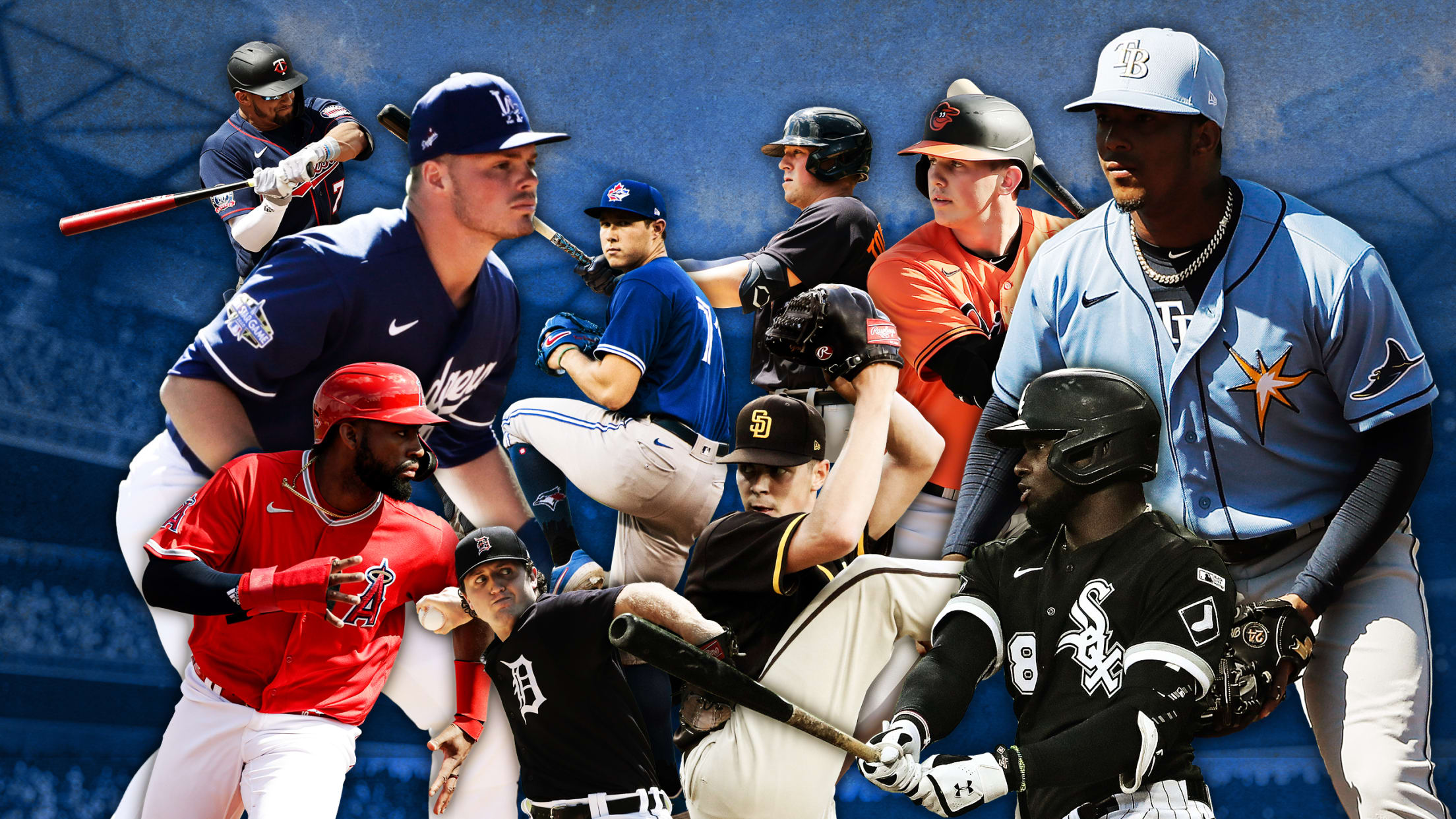 In an atypical year, MLB Pipeline presents an atypical update to our prospects lists. Since we posted our initial Top 100 Prospects and organizational Top 30 rankings for 2020, the coronavirus has limited baseball action to three weeks of Spring Training games, glimpses of Summer Camp action and a couple
Giménez cracks Rookie Power Rankings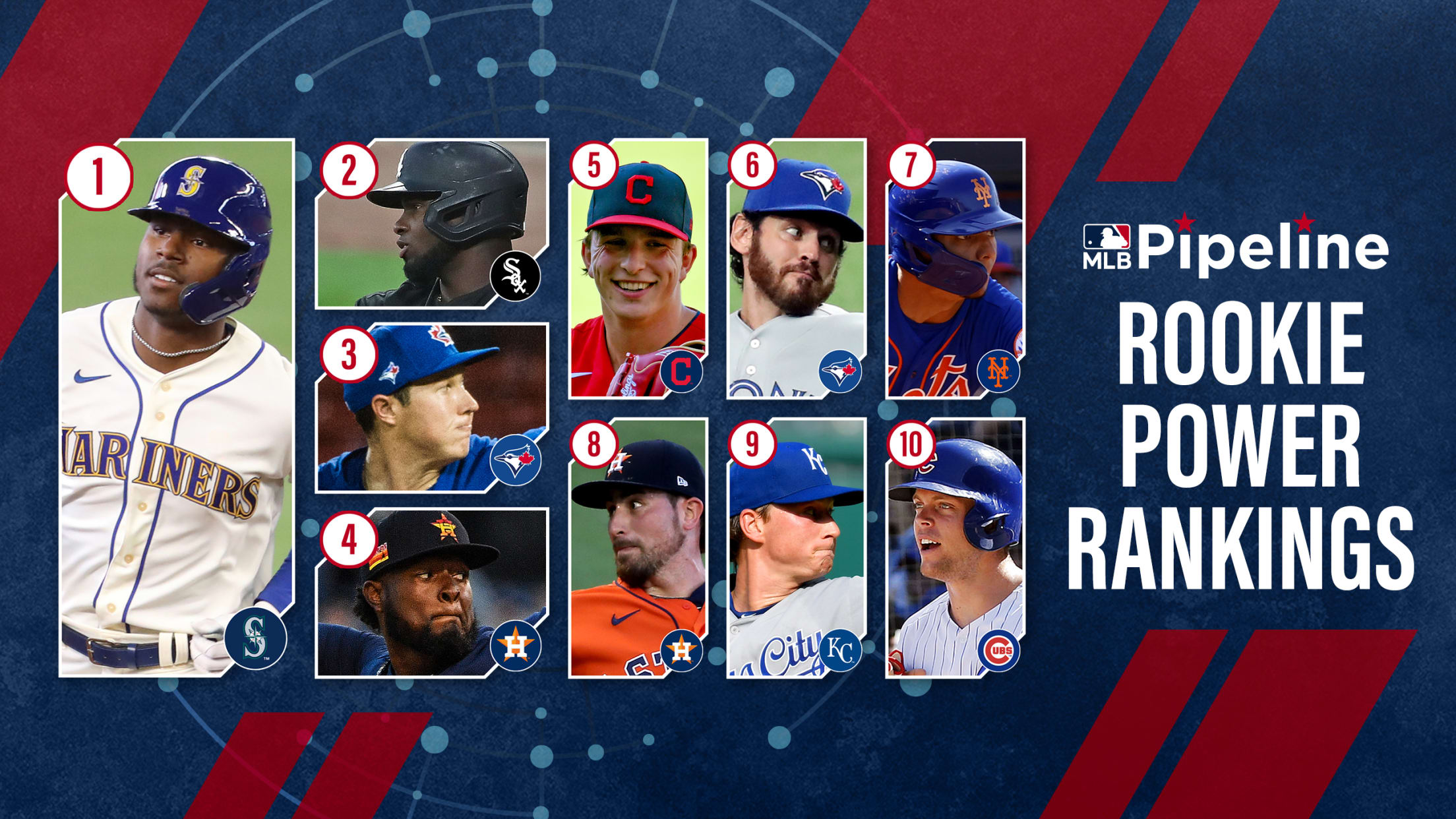 The 2020 season may still be young, but there have already been some very impressive performances by players in this year's rookie class. And with teams showing more of a willingness to tap into their farm systems and promote top prospects this year, especially with more postseason berths up for
These 3 things are fueling deGrominance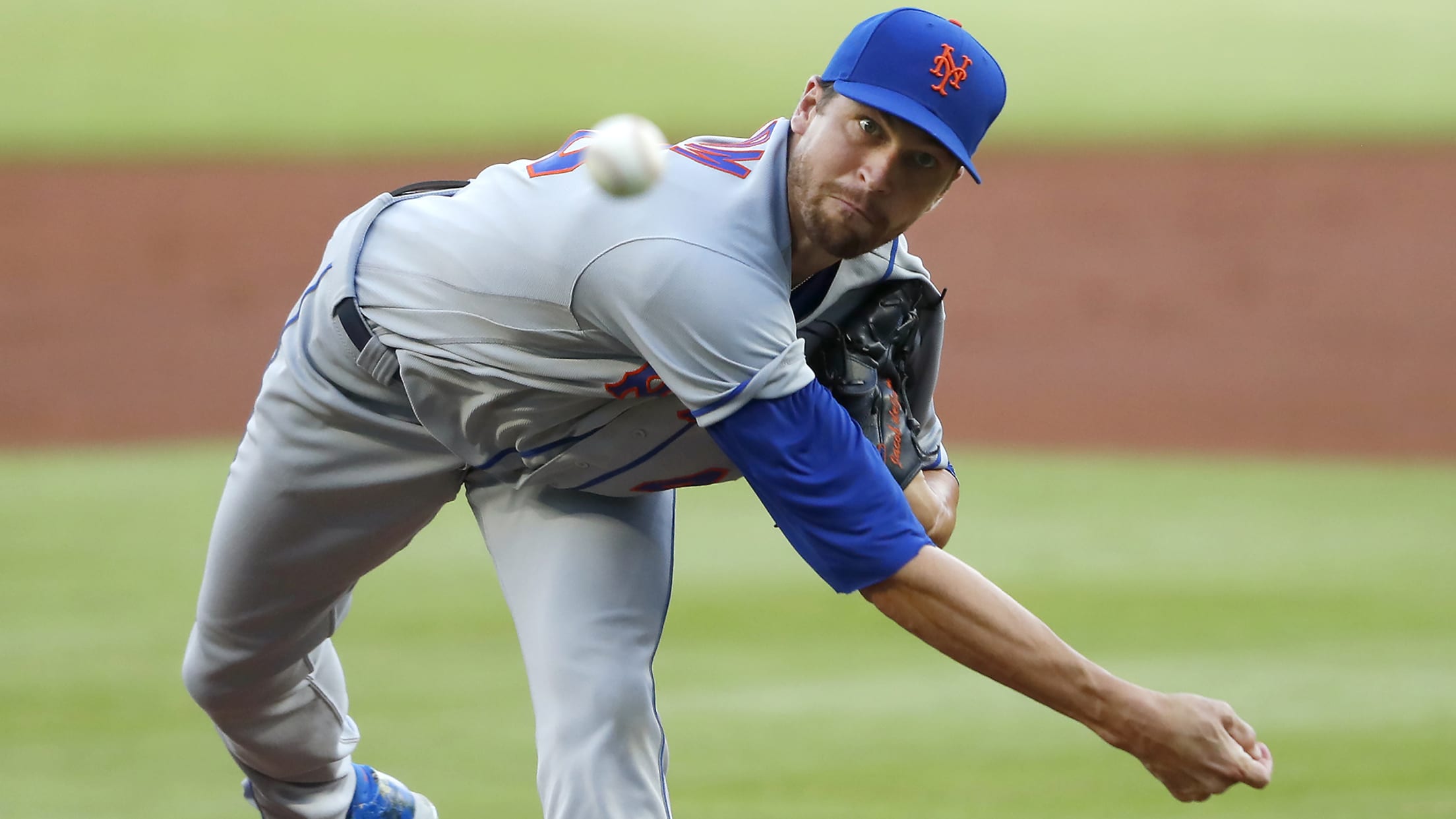 So that's what it looks like when the Mets support Jacob deGrom. Finally able to hit with runners in scoring position, the Mets went 5-for-13 in those situations Monday to back their ace in a 7-2 win over the Braves at Truist Park. deGrom struck out 10 over six innings
Notes: Dom's bigger role; McNeil scratched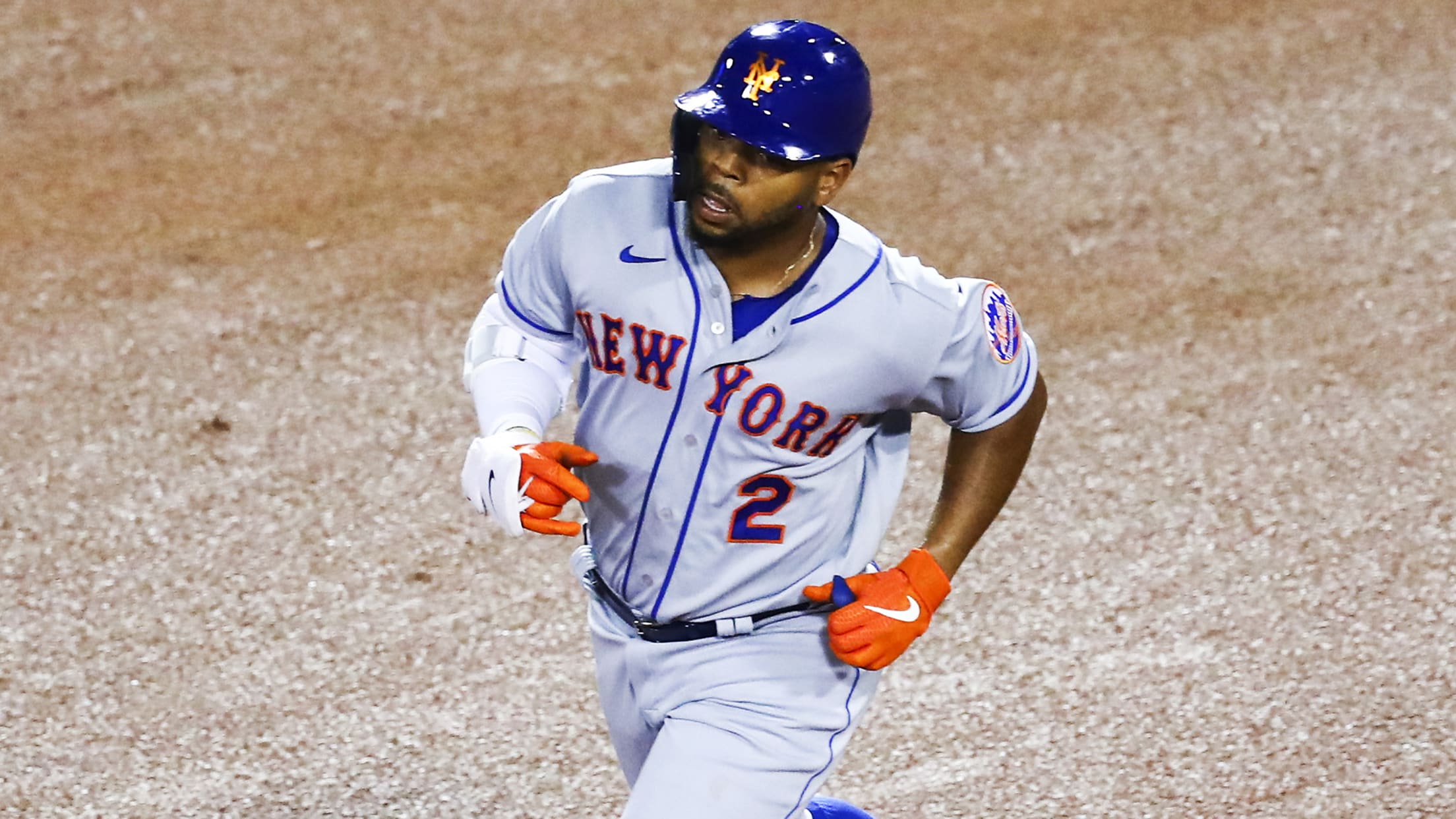 On the field, the immediate fallout of Yoenis Céspedes' departure from the Mets centers around one man. Stuck on the bench for most of the season's first week and change, Dominic Smith now becomes a member of the everyday starting lineup. Smith was in the starting lineup Monday for a
Céspedes elects not to play rest of 2020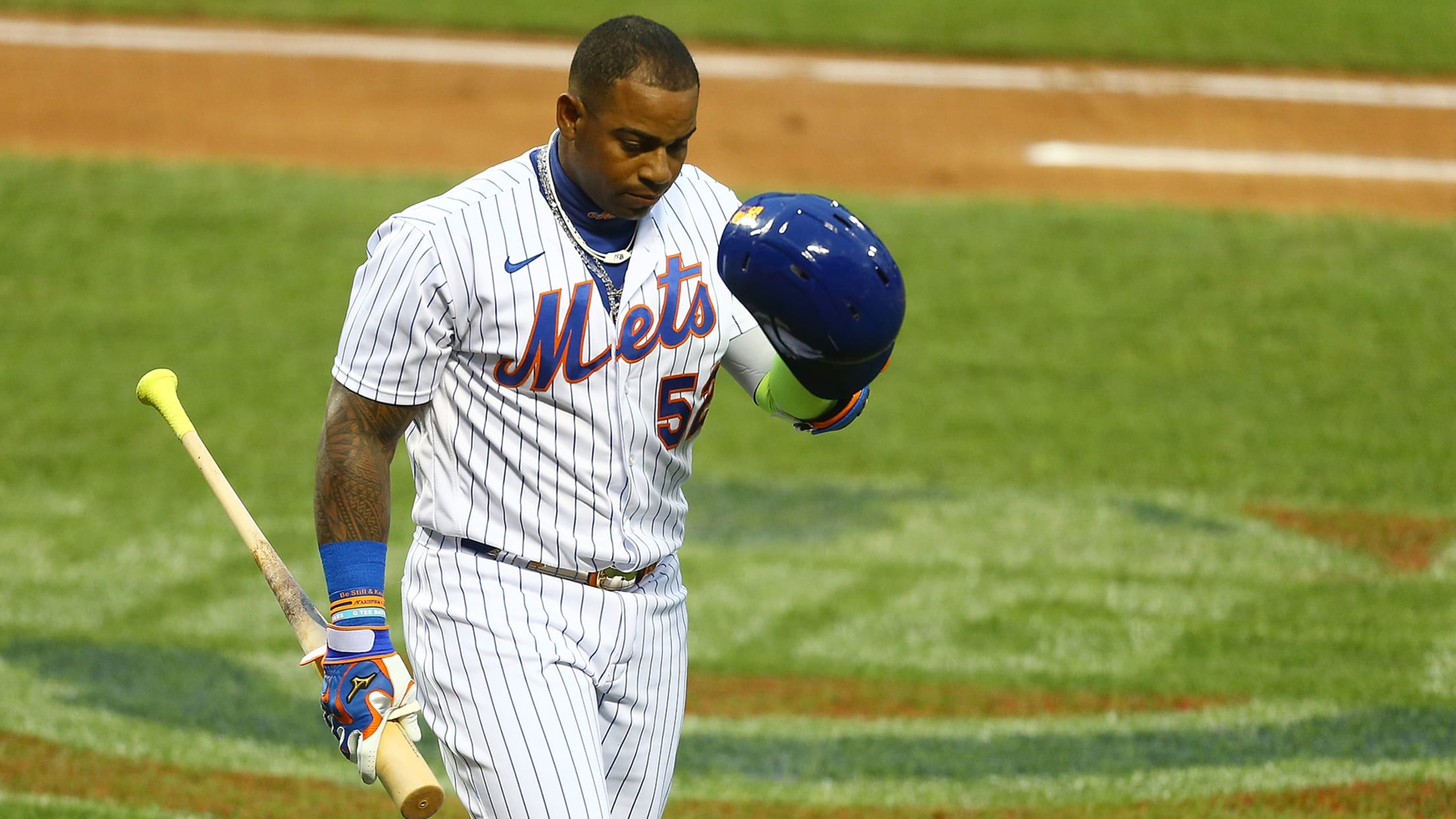 Mets outfielder Yoenis Céspedes has elected not to play the rest of the season due to COVID-19-related concerns, general manager Brodie Van Wagenen said on Sunday. The announcement came hours after Céspedes, according to Van Wagenen, left his hotel room in Atlanta without telling team officials. The Mets initially released