Young Mets hurlers sharing TJ recovery road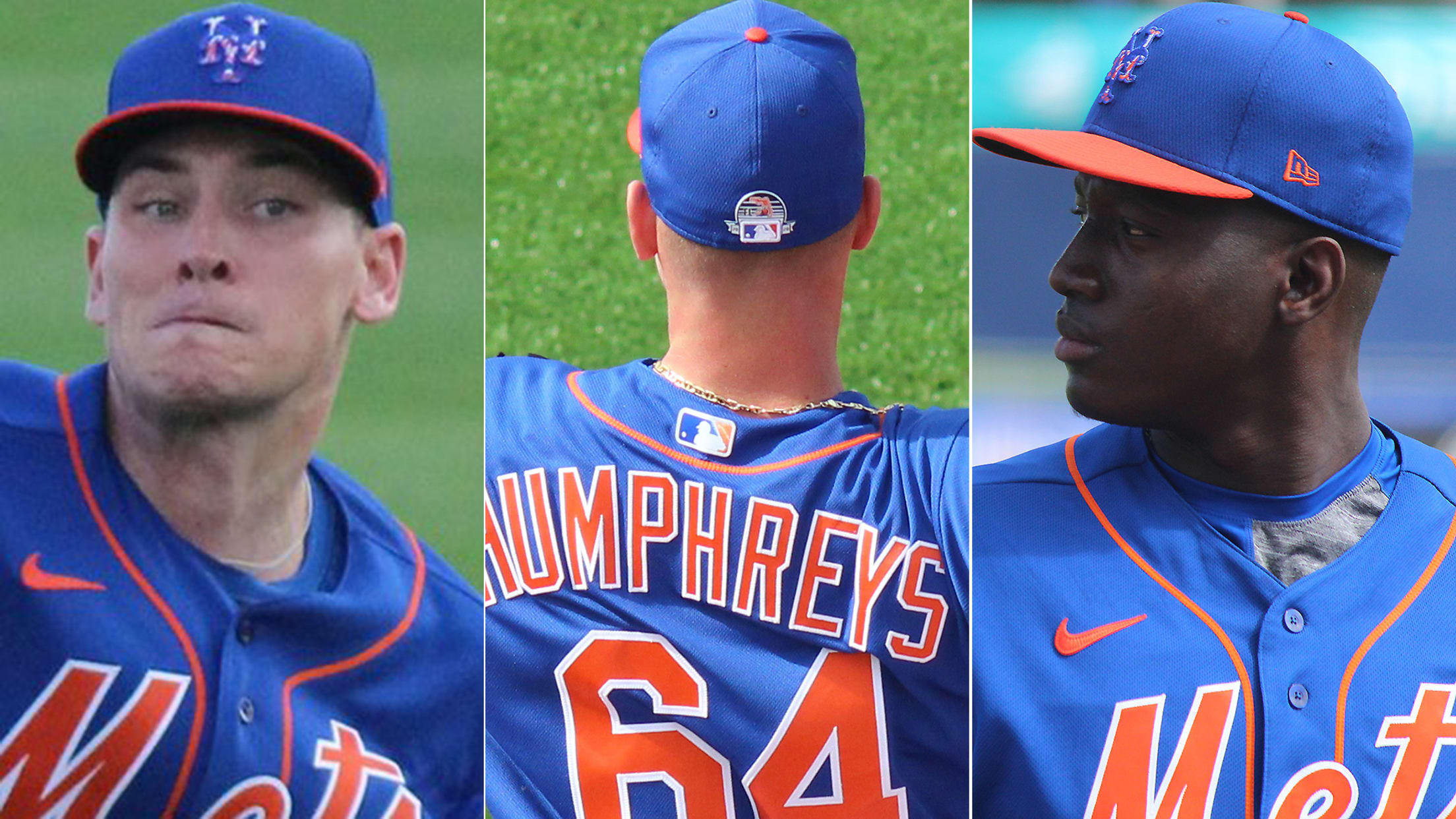 PORT ST. LUCIE, Fla. -- It was early last summer when Jordan Humphreys grew frustrated enough with his rehab from Tommy John surgery that he considered retiring. A former 17th-round Draft pick, Humphreys was raising two kids on a Minor League salary. His initial rehab did not go smoothly, necessitating
Mets to play at Annapolis; Lugo throws
PORT ST. LUCIE, Fla. -- The Mets will play a March 24 exhibition against the Orioles at the United States Naval Academy in Annapolis, Md., the team announced Thursday. The Mets had been scheduled to end their exhibition season on March 23, followed by a pair of off-days. Instead, they
Notes: Porcello, Stro, Matz to start; Thor live BP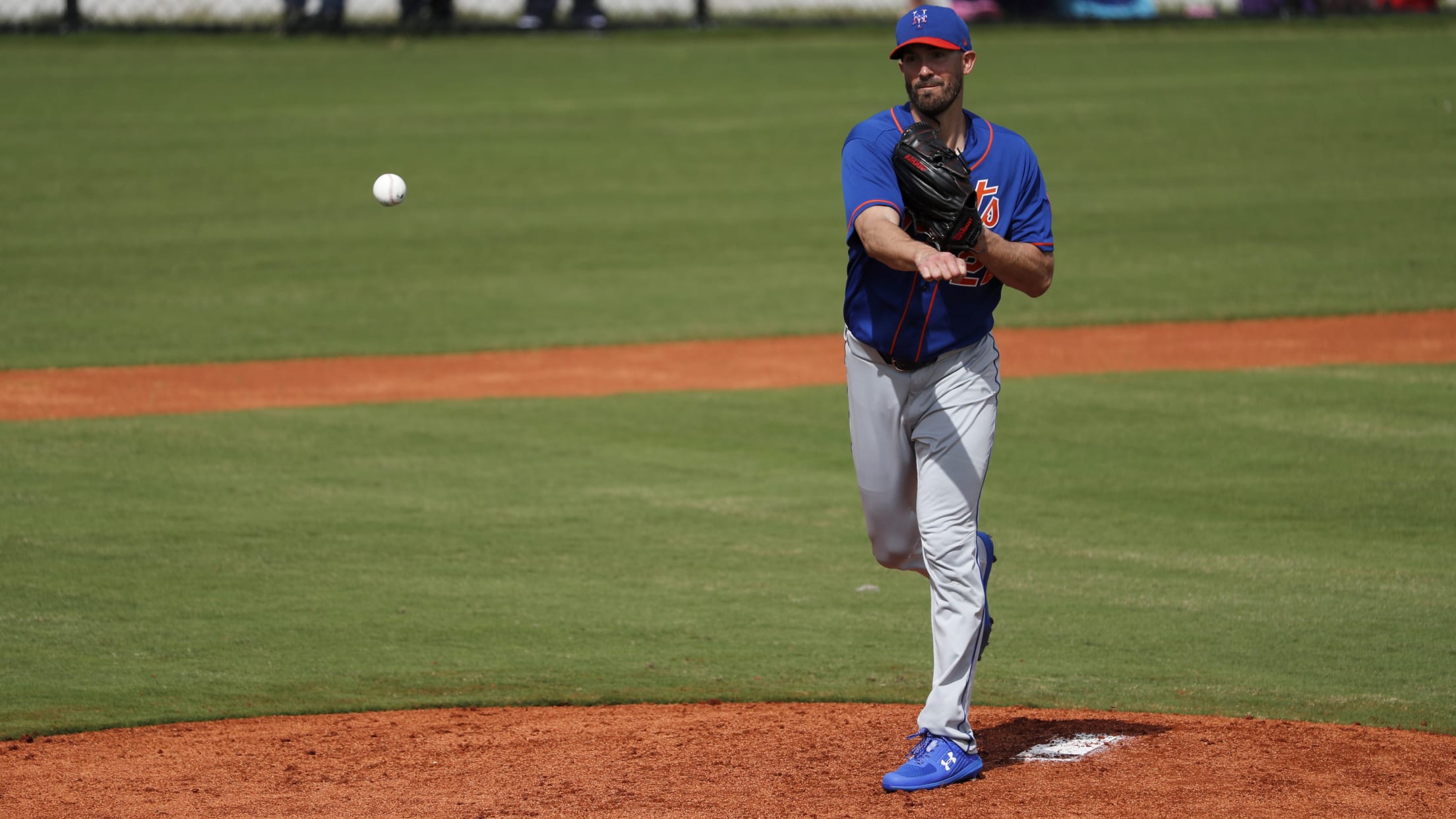 PORT ST. LUCIE, Fla. -- The Mets aren't wasting any time starting the competition for the back of their rotation.
Each team's top power-hitting prospect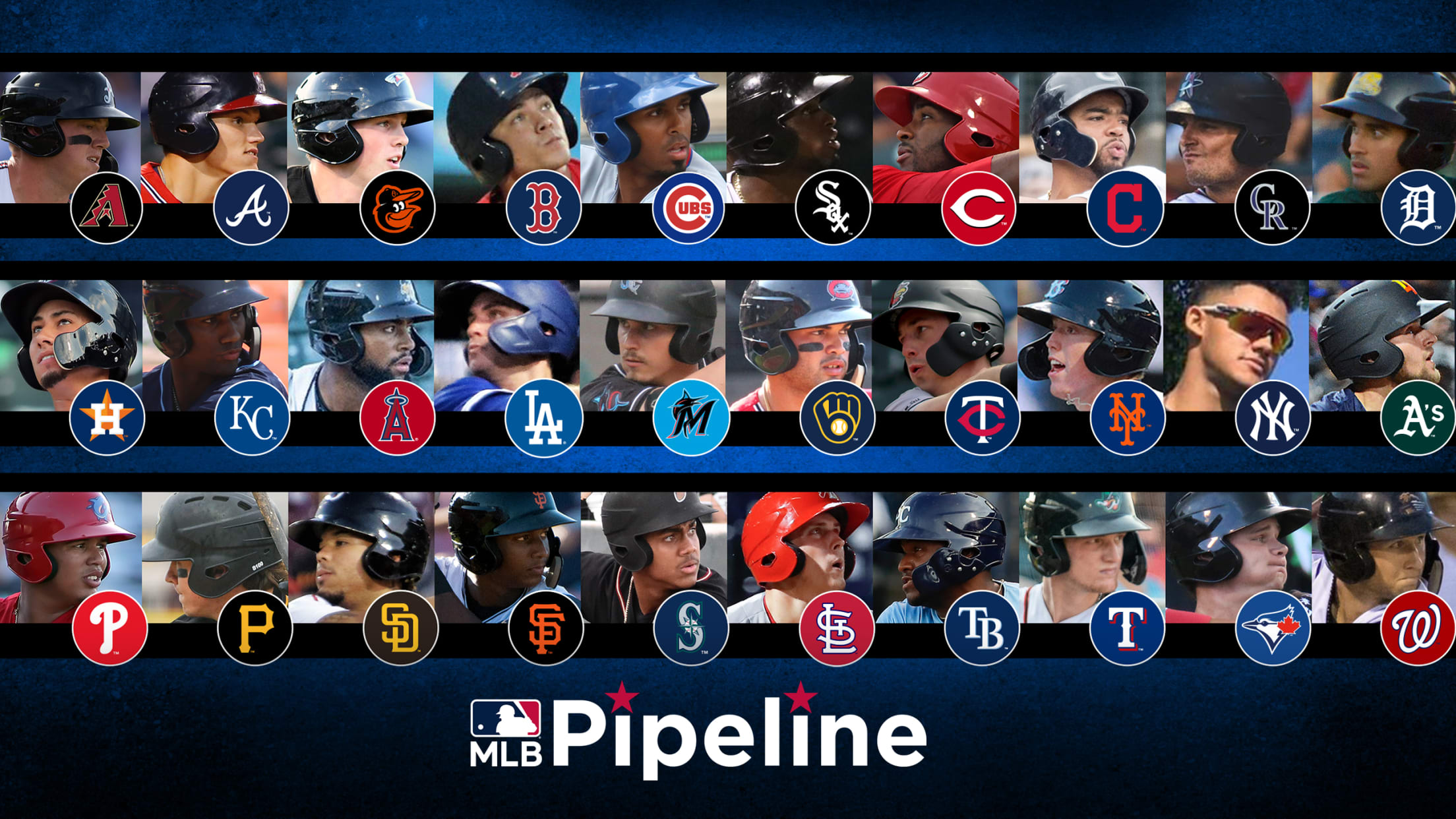 The 2019 Major League season will be remembered as the Year of the Home Run after players across baseball combined to hit a record 6,776 homers -- up from 5,585 in 2018 -- and 14 different teams set a new franchise record. National League Rookie of the Year Pete Alonso
Here are 10 dark horse Cy Young candidates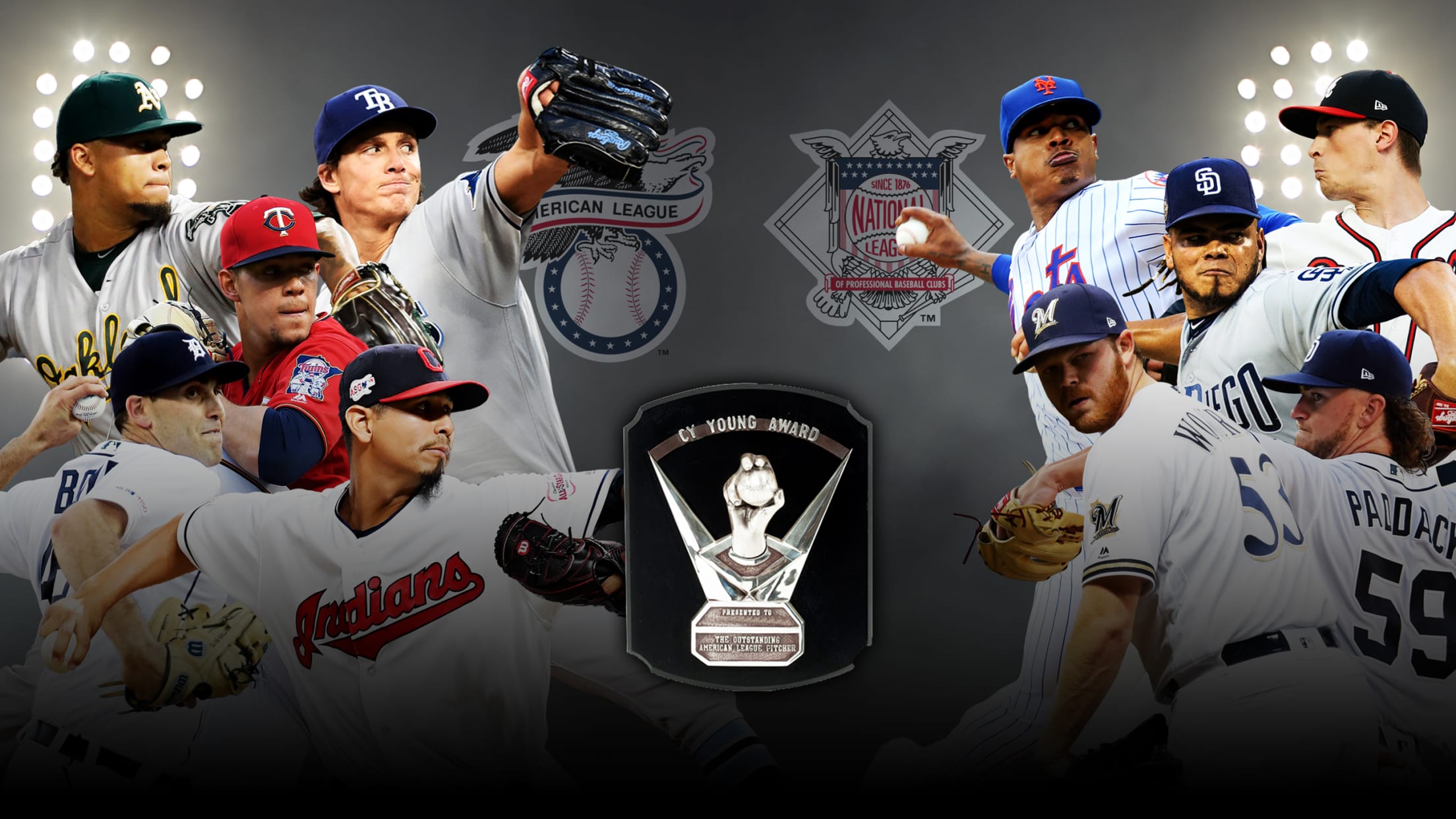 Last season's Cy Young Award winners could hardly have been considered surprises. In the American League, Justin Verlander was coming off a runner-up finish in 2018, and is likely on his way to the Hall of Fame. In the National League, Jacob deGrom won for the second year in a
How Mets' Opening Day roster is shaping up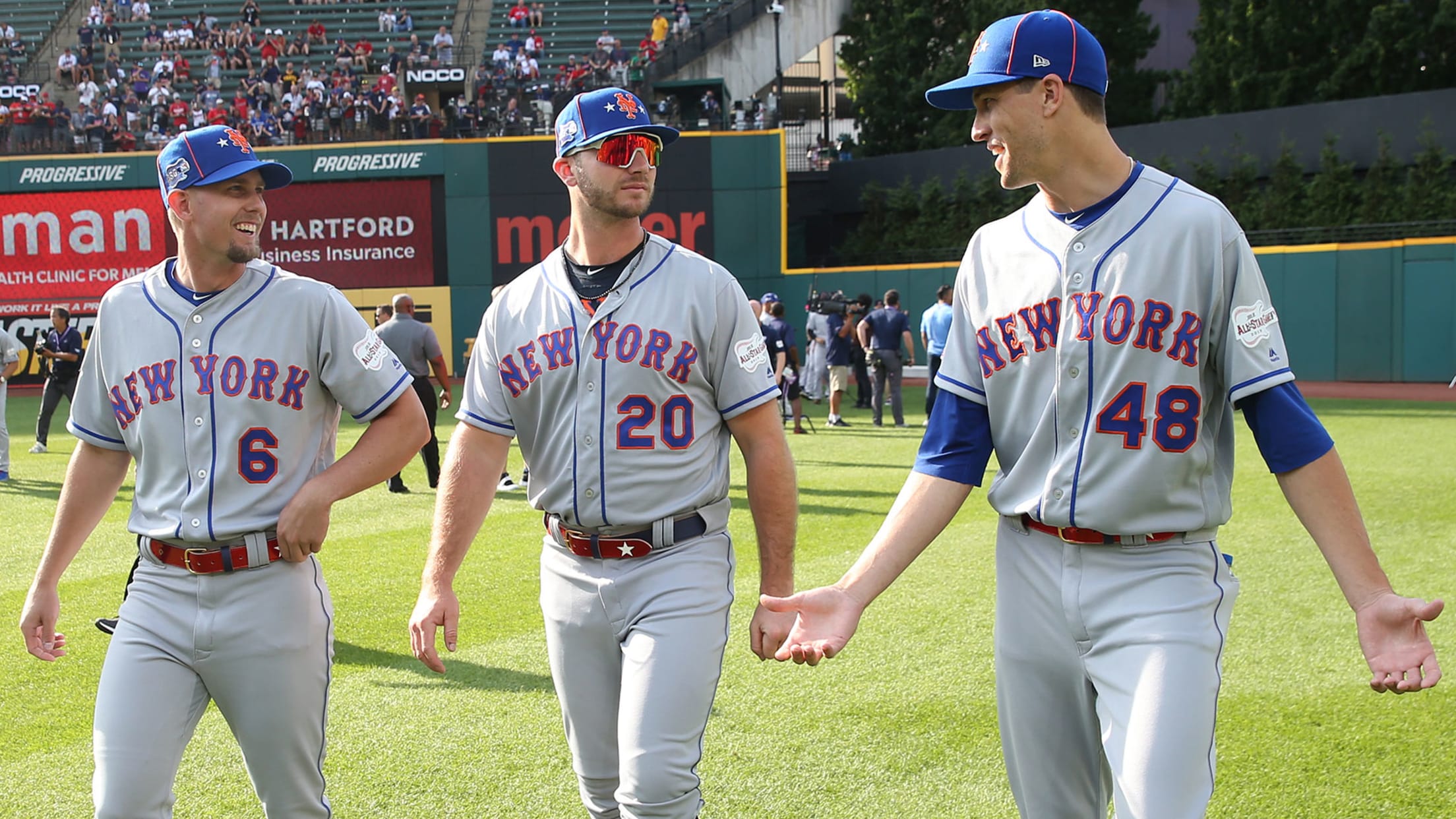 PORT ST. LUCIE, Fla. -- The Mets' new state-of-the-art spring clubhouse has space for 62 lockers, one less than the number of players in big league camp. Consider the fact that two must share a stall a temporary inconvenience, as the Mets spend February and March whittling their roster down
Mets Spring Training FAQs, important dates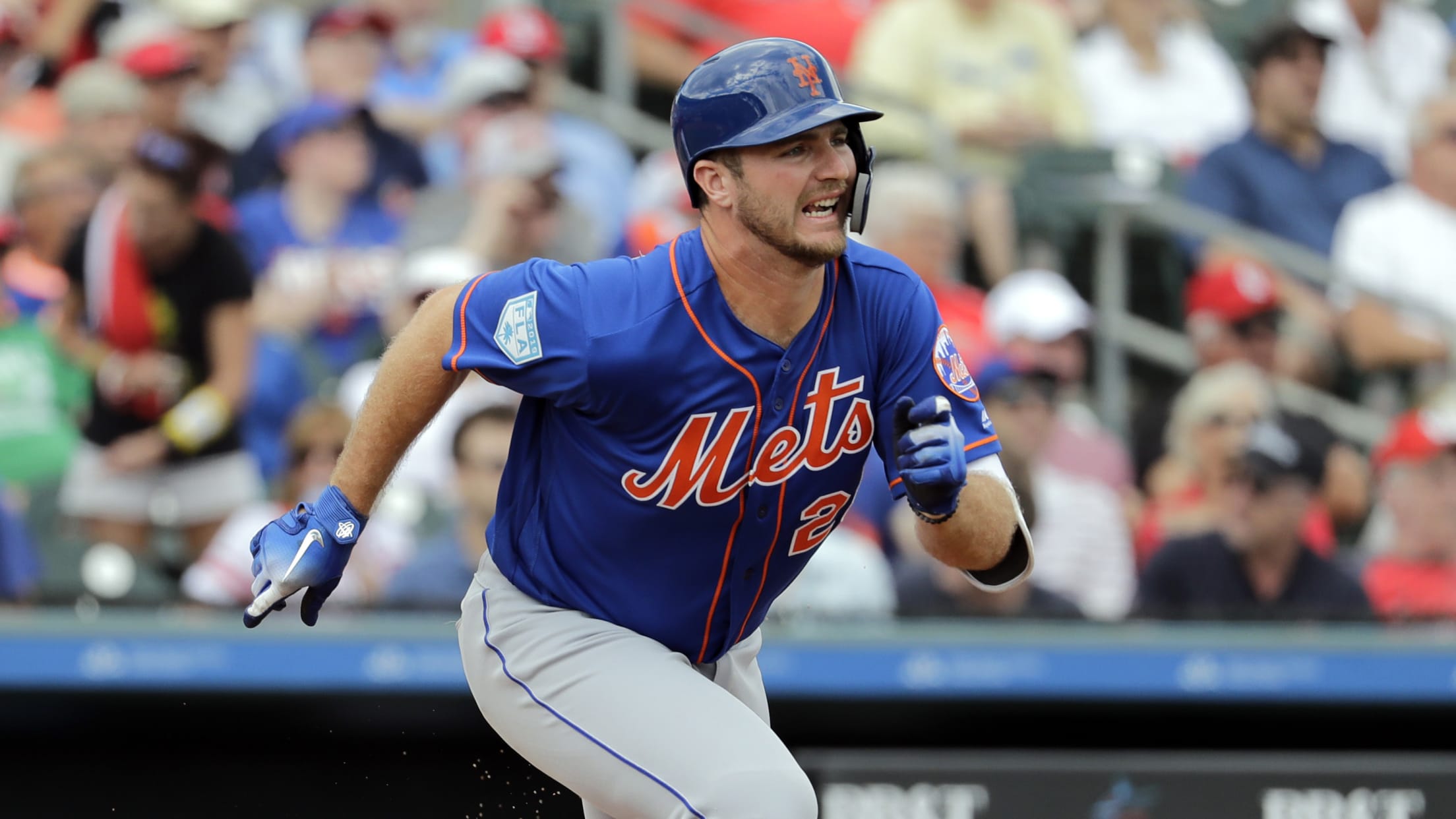 PORT ST. LUCIE, Fla. -- Construction workers continued to mill about Clover Park on Tuesday, wrapping up a $57 million renovation that won't be finished until June. But the majority of the work is done on a complex that will open to the public Wednesday for the first official day
MLB.TV is ready to bring the heat in 2020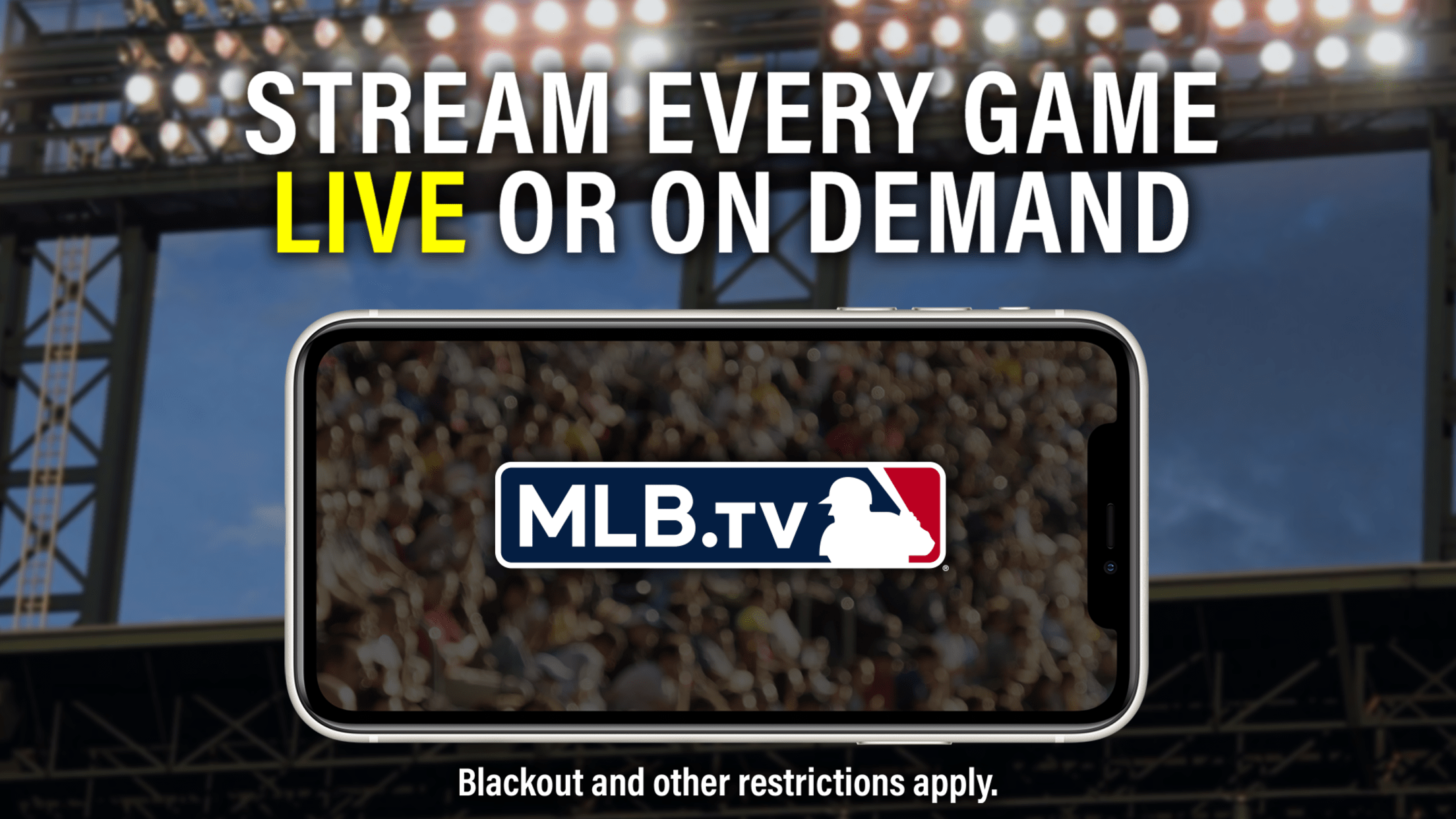 Can't wait to see Mike Trout crushing baseballs out of Angel Stadium again? Have you been waiting for months for Javier Báez to make new magic on the field? Spending your days imagining how Gerrit Cole will look throwing 99-mph fastballs in Yankees pinstripes? We get it. The 2020 season
Céspedes 2.0? Yoelkis has showcase in works
Hopefully, there's a hype video coming soon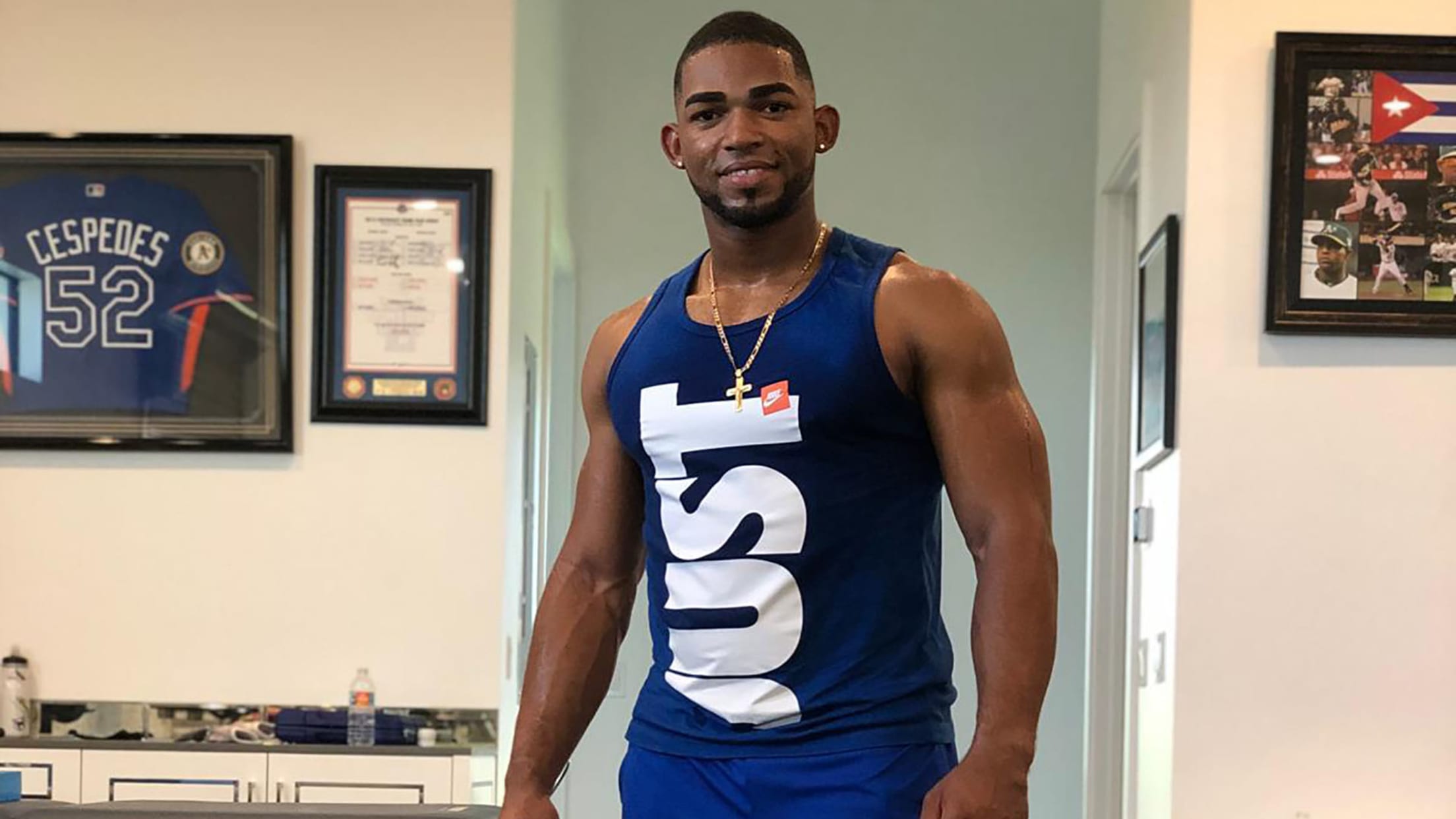 There's another Céspedes on the way, and his arrival on the market is one of the most anticipated events in the international baseball community. Cuban outfield prospect Yoelkis Céspedes, 22, the younger half-brother of Mets outfielder Yoenis Céspedes, is in the planning stages of showcases next month in Florida and
Lugo limited by toe injury, still playing catch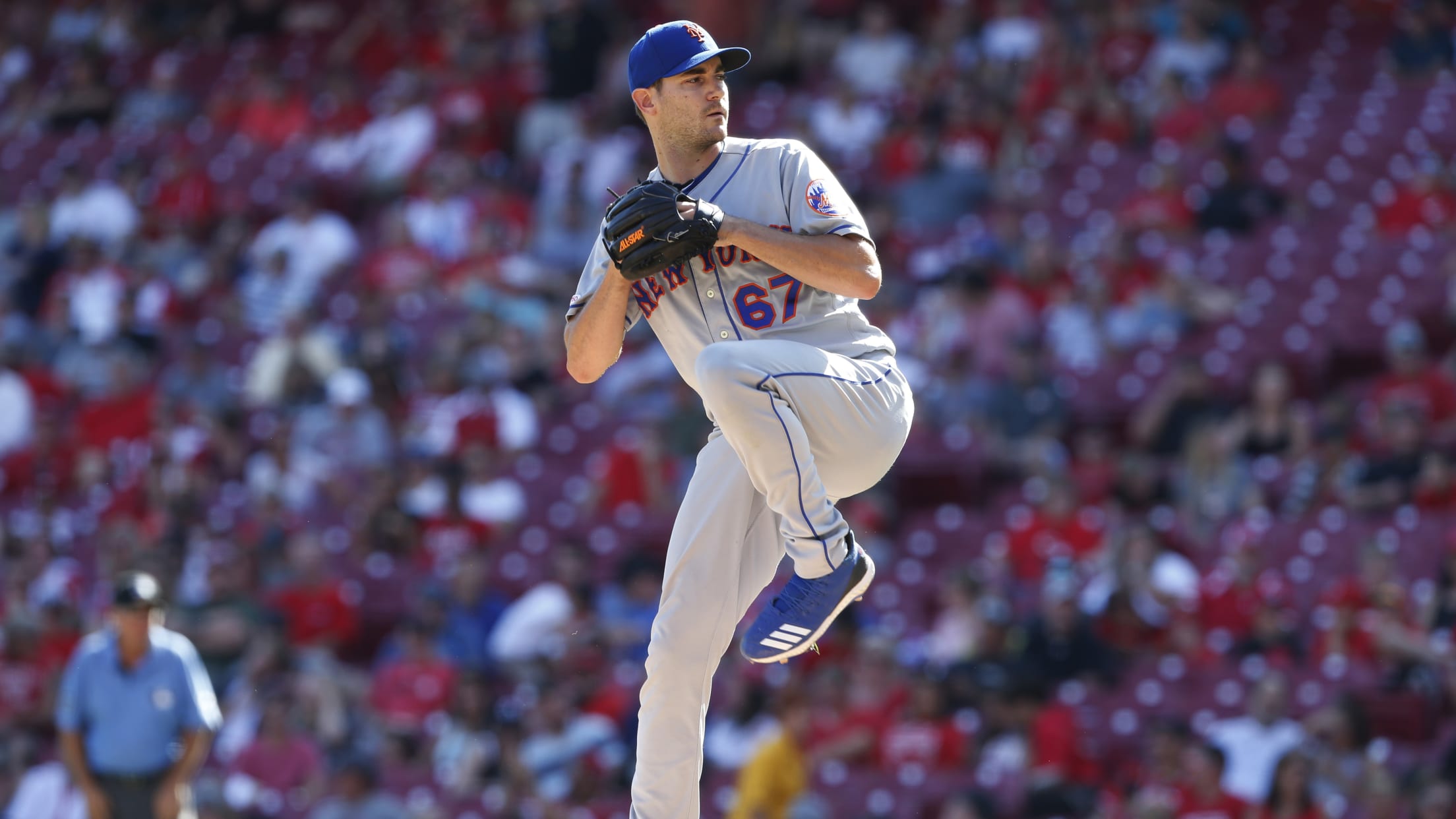 PORT ST. LUCIE, Fla. -- Mets right-hander Seth Lugo, who fractured his left pinkie toe on Monday night, continues to play catch in order to keep his arm in shape.
Nimmo, McNeil or Rosario: Who's hitting 1st?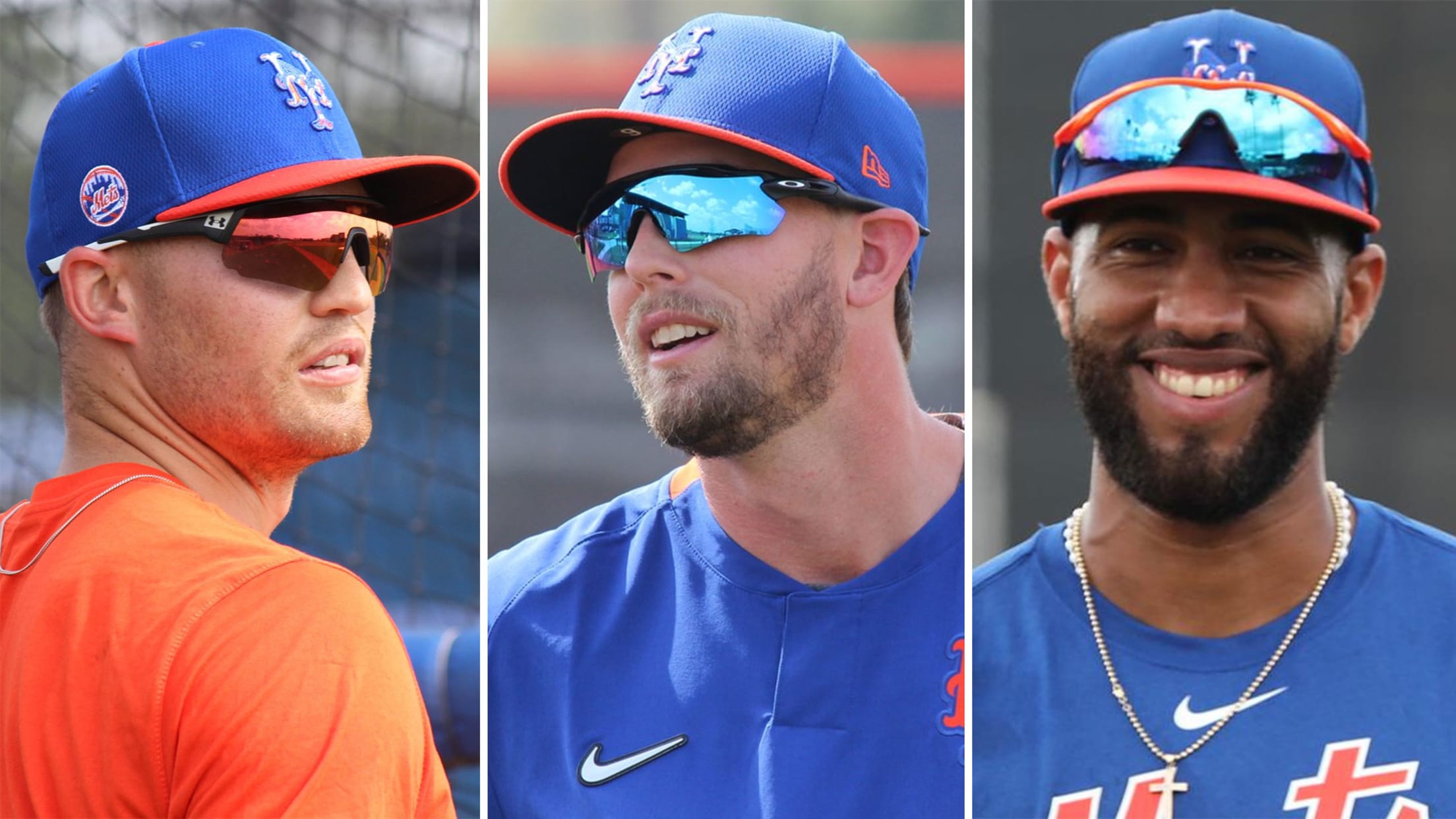 PORT ST. LUCIE, Fla. -- For years after Jose Reyes left the first time in 2011, the Mets struggled to find a consistent leadoff hitter. They seemingly tried everyone, from Curtis Granderson to Eric Young Jr. to Ruben Tejada to Michael Conforto. Given the Mets' roster construction over those years,
Notes: Lugo (toe injury), Gsellman, Gonsalves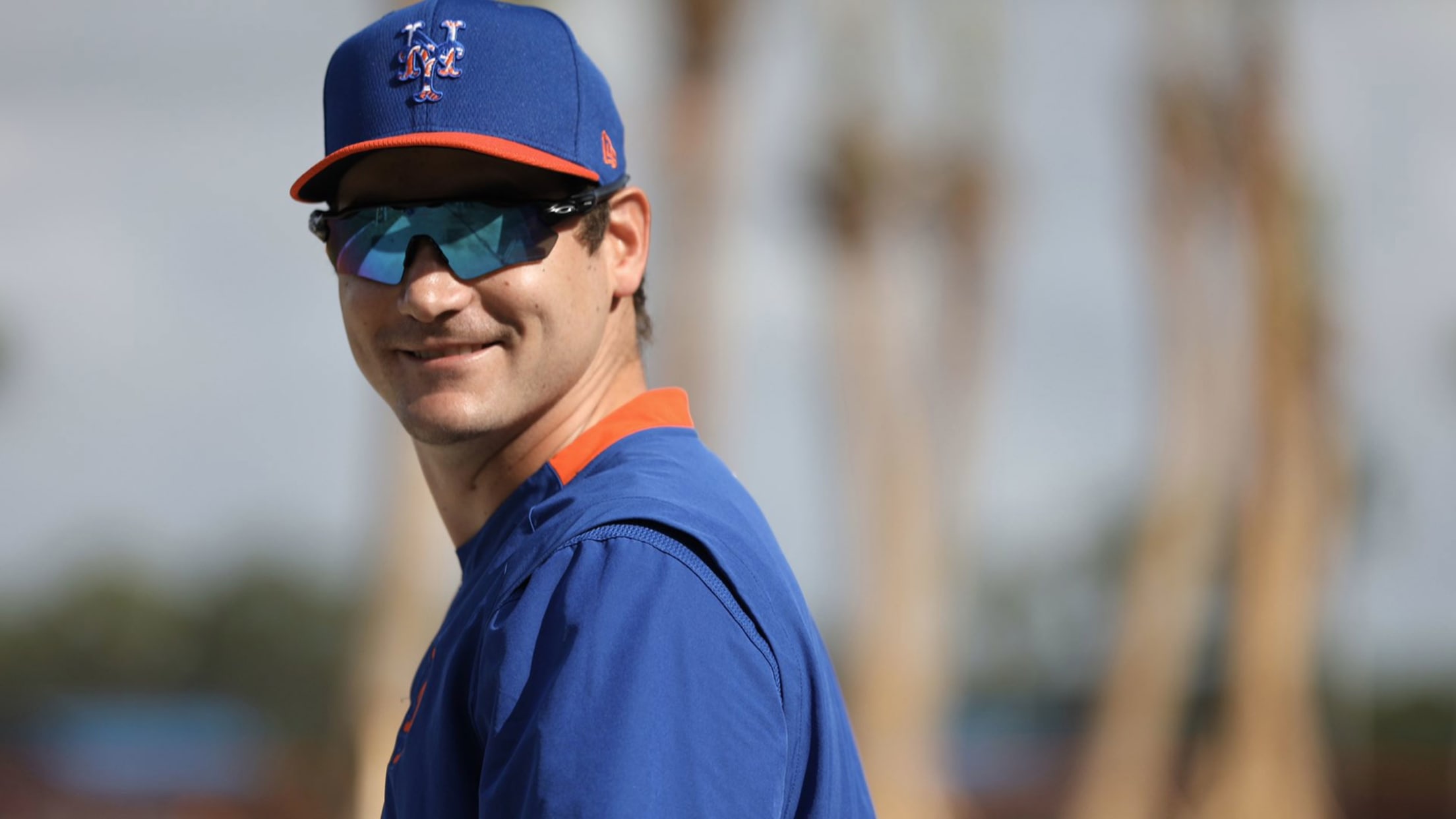 PORT ST. LUCIE, Fla. -- Mets reliever Seth Lugo will miss the start of the Grapefruit League season due to a fractured left pinkie toe, manager Luis Rojas said Tuesday. Lugo injured his toe banging into an object in his Port St. Lucie home on Monday night. Returning to camp
Céspedes takes swings, declines to talk publicly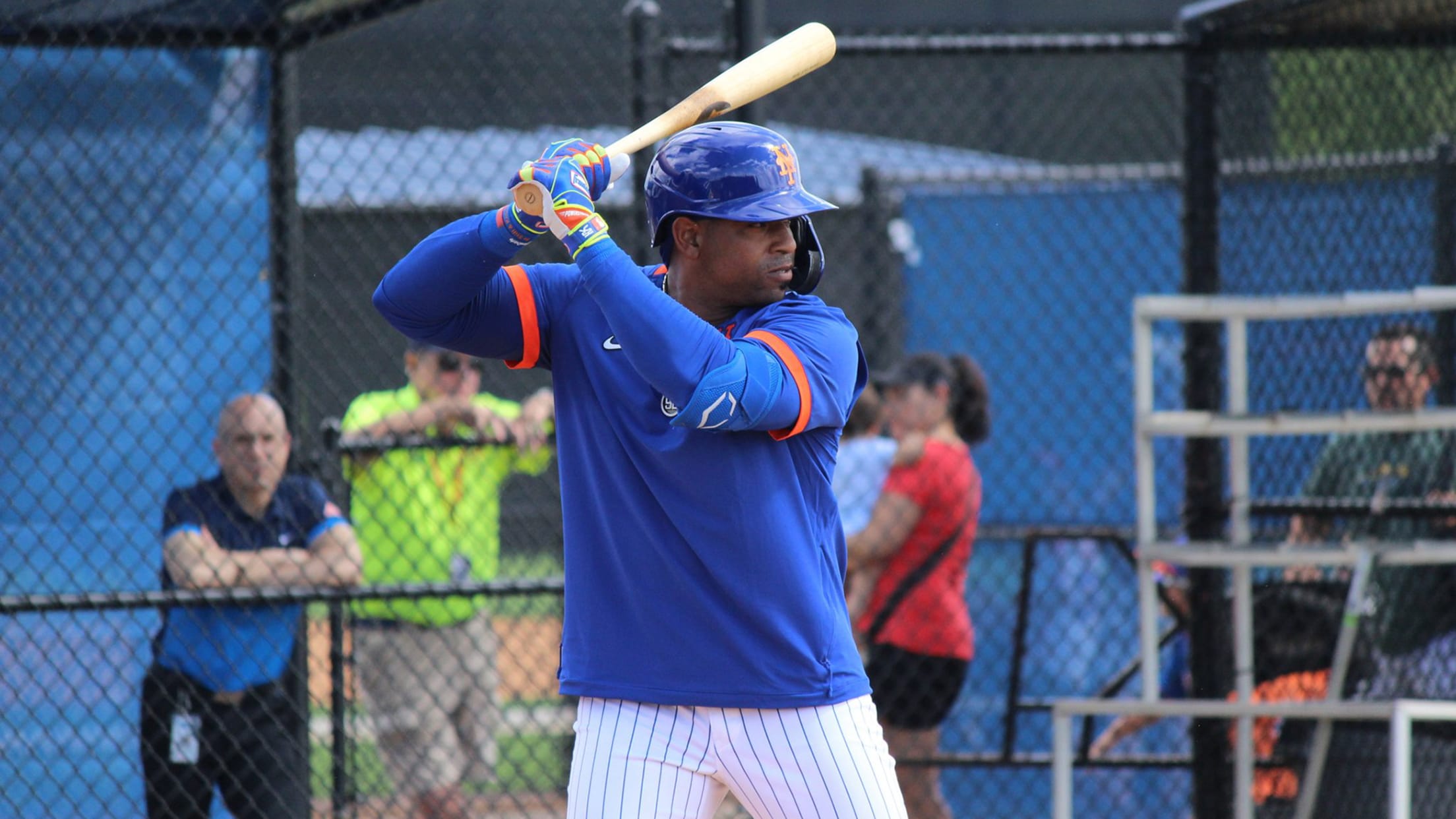 PORT ST. LUCIE, Fla. -- At around 10:30 a.m. Monday, Yoenis Céspedes emerged from the Mets' clubhouse to participate in stretches with the team. Fifteen minutes later, he ducked behind the batting cage alone, only to resurface on a back field later in the morning. Céspedes signed autographs and posed
Breakout candidates for every club in 2020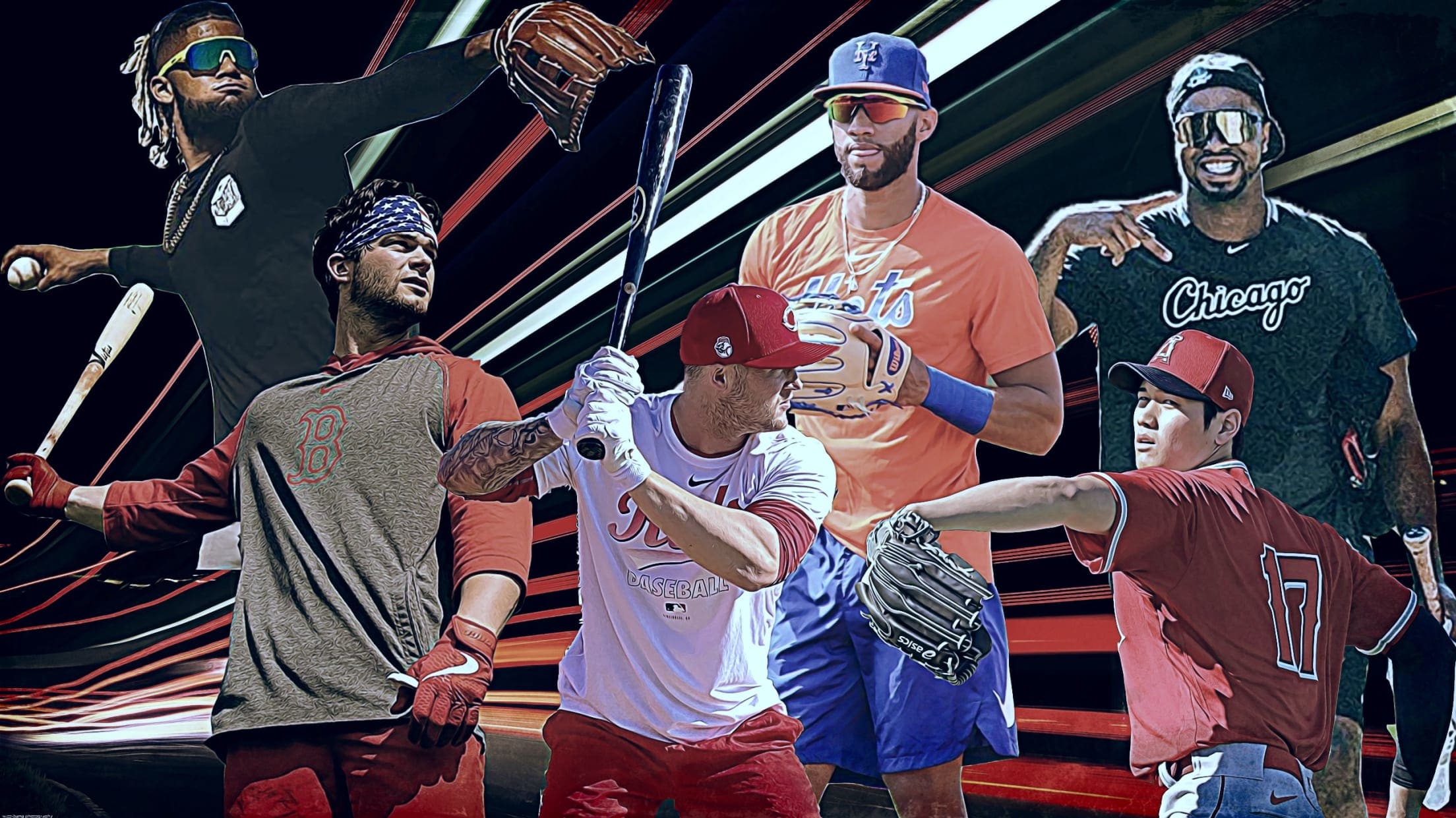 No matter how many free agents you sign or big trades you make, the best way for any team to improve immediately is to have breakthrough seasons from their young players, that season in which it all comes together for them ... that season they make the leap. We saw
Majors or not, Tebow 'passionate' about dream
Minor Leaguer declines XFL offer, aims to 'inspire' during time in baseball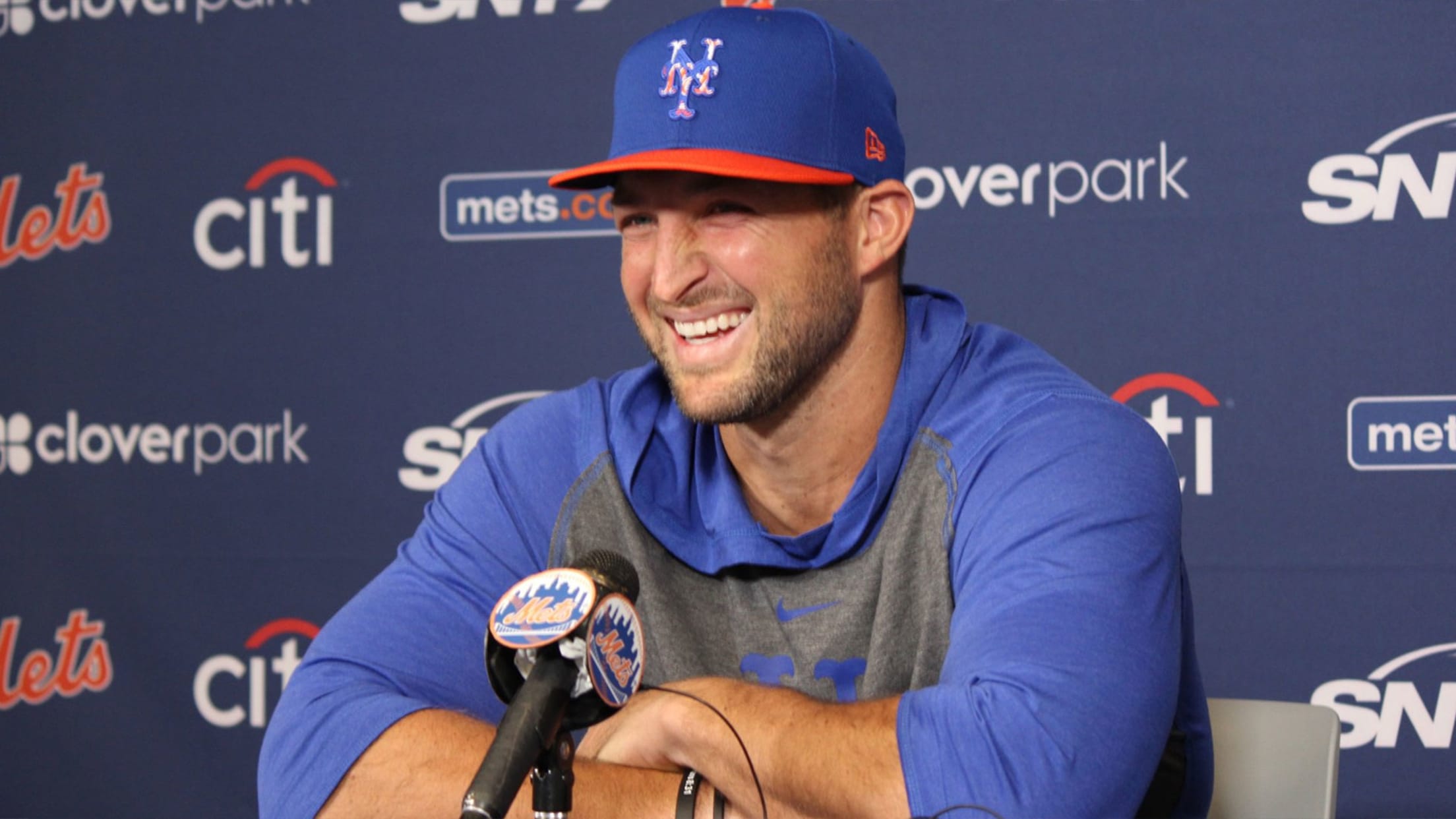 PORT ST. LUCIE, Fla. -- As he traveled the world this winter, flying to South Africa for his wedding to model Demi-Leigh Nel-Peters, then the Maldives for his honeymoon, then Albania, Paris, Rome and beyond for foundation work, Tim Tebow went through his usual routine of trying to fit in
Lowrie, in leg brace, non-committal about 2020
Canó hoping to return to form, avoid leg injuries; Mets host Special Olympics baseball clinic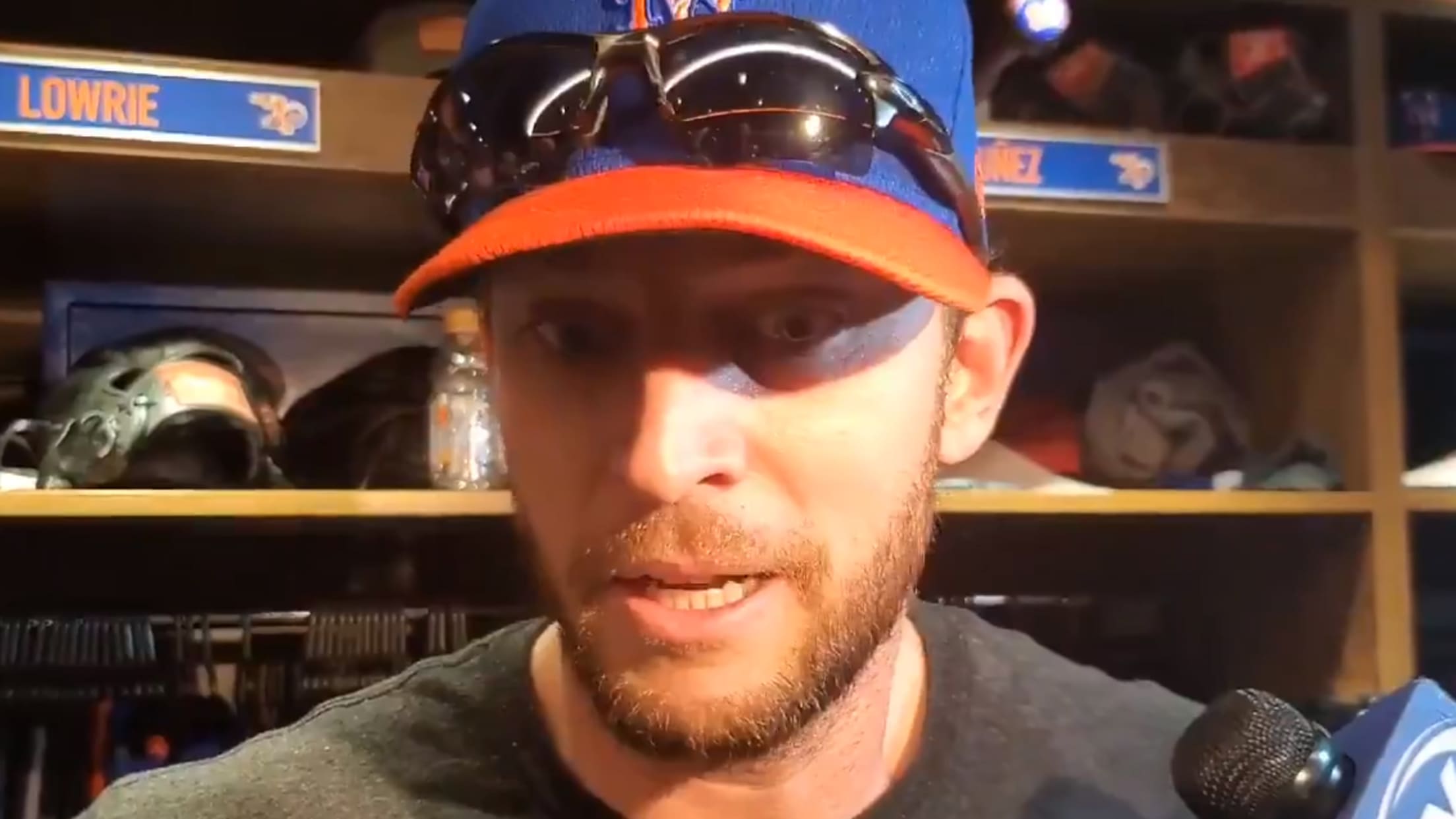 PORT ST. LUCIE, Fla. -- Almost a year to the day after initially feeling soreness in the back of his left knee, Jed Lowrie reported to Mets camp Sunday wearing a bulky brace that ran nearly two feet from his left ankle up to his mid-thigh. He fielded ground balls
Why the projections think so highly of the Mets
New York projected by FanGraphs to have 5th-most WAR
It's projection season across America, where all of the smartest minds in baseball do their best to come up with various systems that help us look ahead to the coming season. Projections aren't predictions, to be clear, and while they do a good job, they of course can't perfectly play
Alonso setting lofty goals for himself, Mets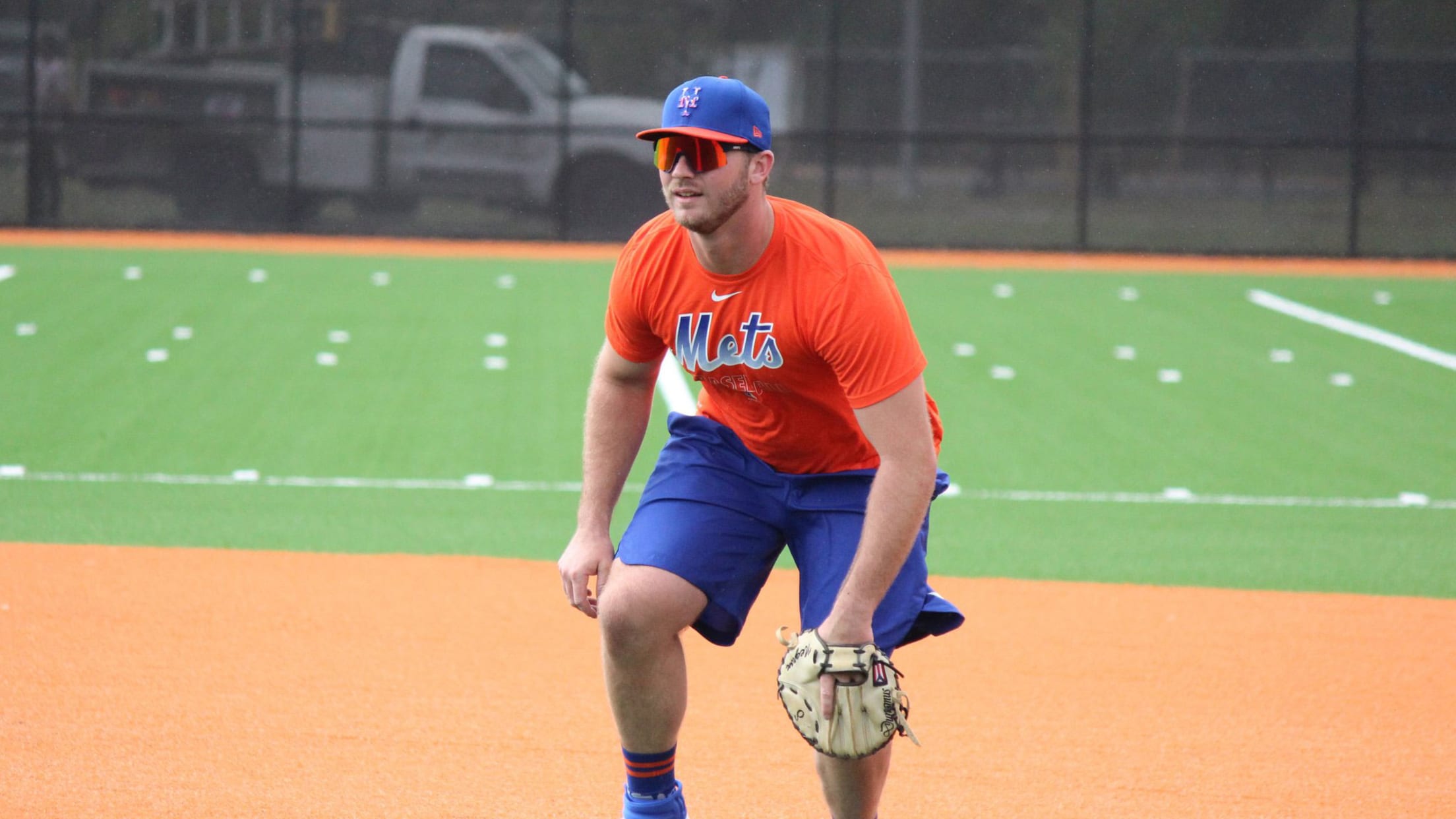 PORT ST. LUCIE, Fla. -- In Pete Alonso's mind, the vision is clear. The Mets are champions. They are in Lower Manhattan, making their way toward City Hall, toward a date with the mayor, toward a destiny years in the making. In Alonso's brain, "there's one goal, and that's to
Mets prank Thor by going shirtless for workout
Imitation is the sincerest form of flattery, right?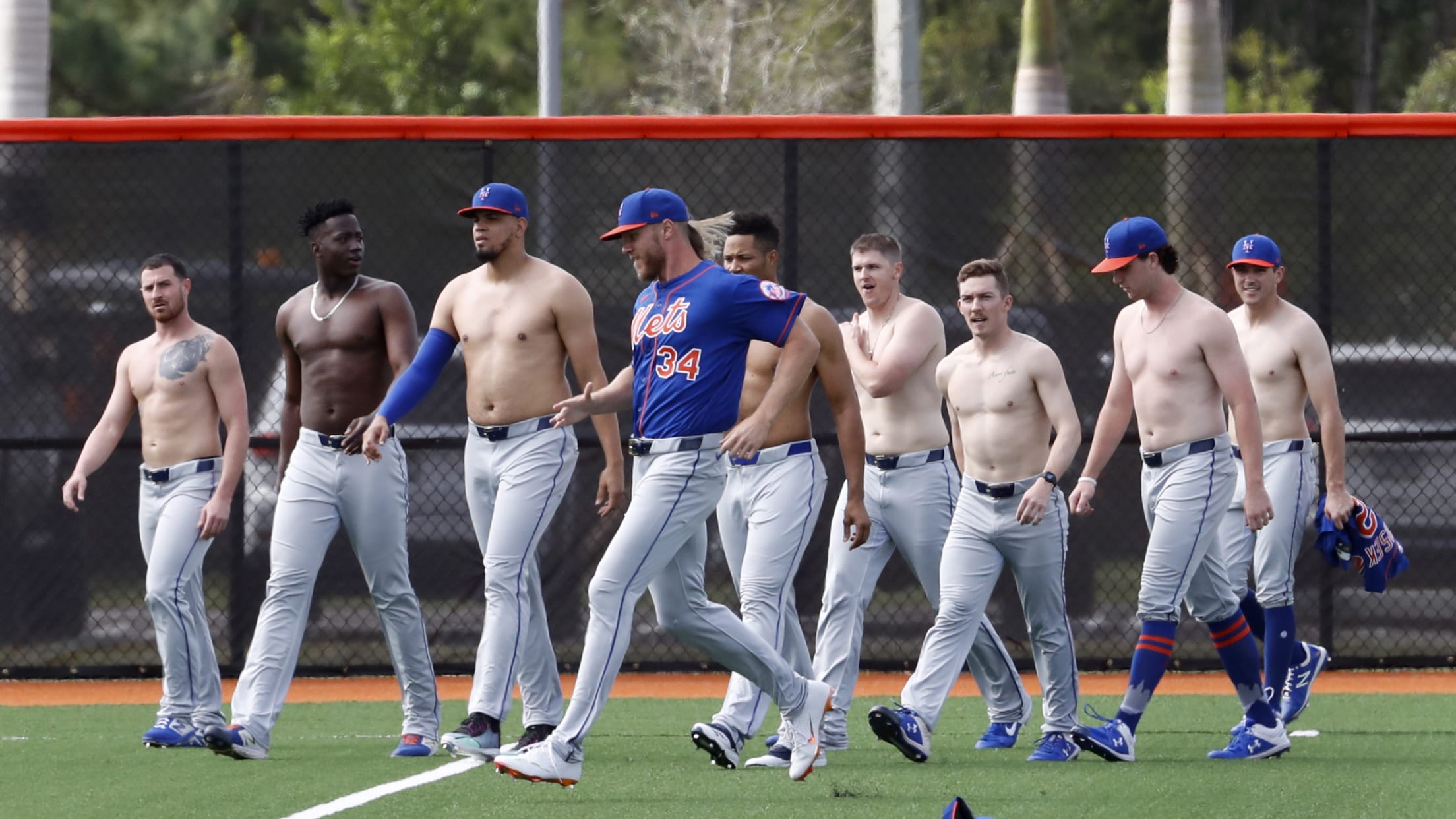 PORT ST. LUCIE, Fla. -- Over the past couple years, Noah Syndergaard has earned a reputation for losing his shirt. The Mets starter frequently ditches it during workouts, showing off hours spent in the weight room. Two years ago, he conducted a shirtless interview during Spring Training. This spring, he
Marisnick regrets role in Astros' sign-stealing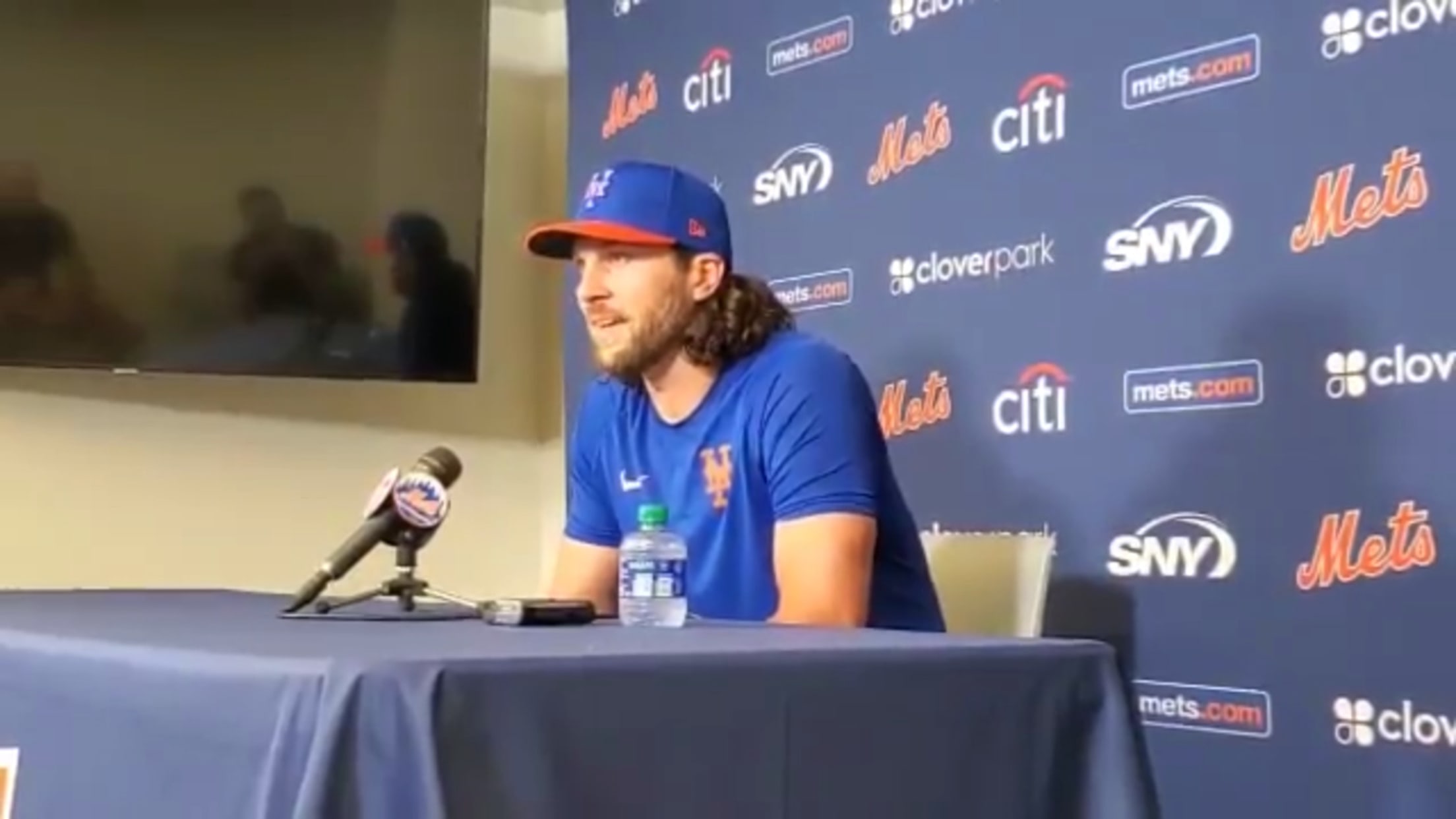 PORT ST. LUCIE, Fla. -- Apologetic and emotional, Mets outfielder Jake Marisnick addressed his role in the Astros' sign-stealing scandal on Friday, calling it "a situation that I could have stopped." "We're all grown men," Marisnick said. "I'm a person in there that could have spoken up. I'm not happy
Three Spring Training predictions for the Mets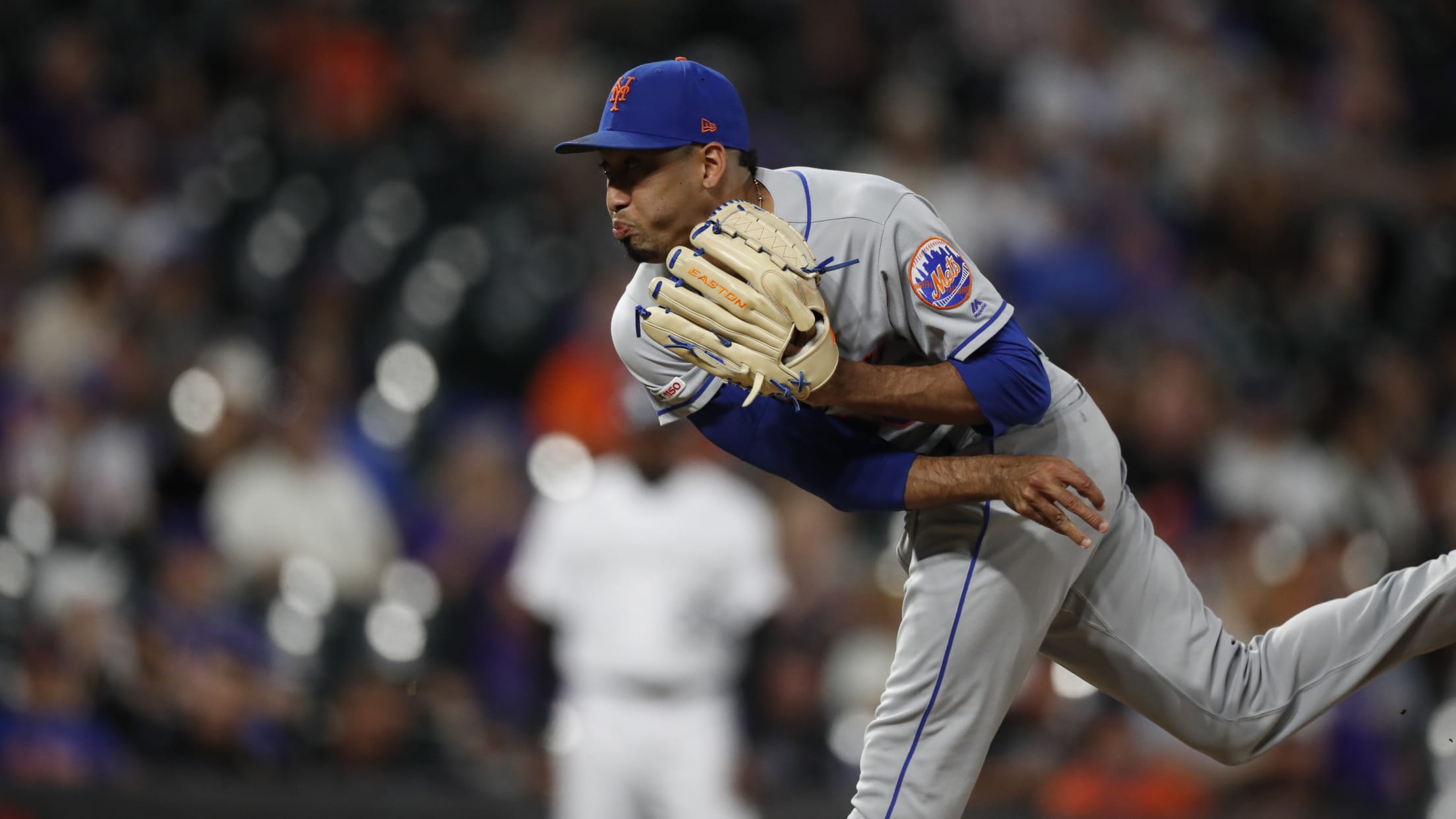 PORT ST. LUCIE, Fla. -- Few teams carry as much intrigue going into Spring Training as the Mets, who boast one of baseball's best rosters -- but also some of the league's most puzzling question marks. How might things break over six weeks of camp? Here are three predictions at
'I think I should be dominant': Stro rarin' to go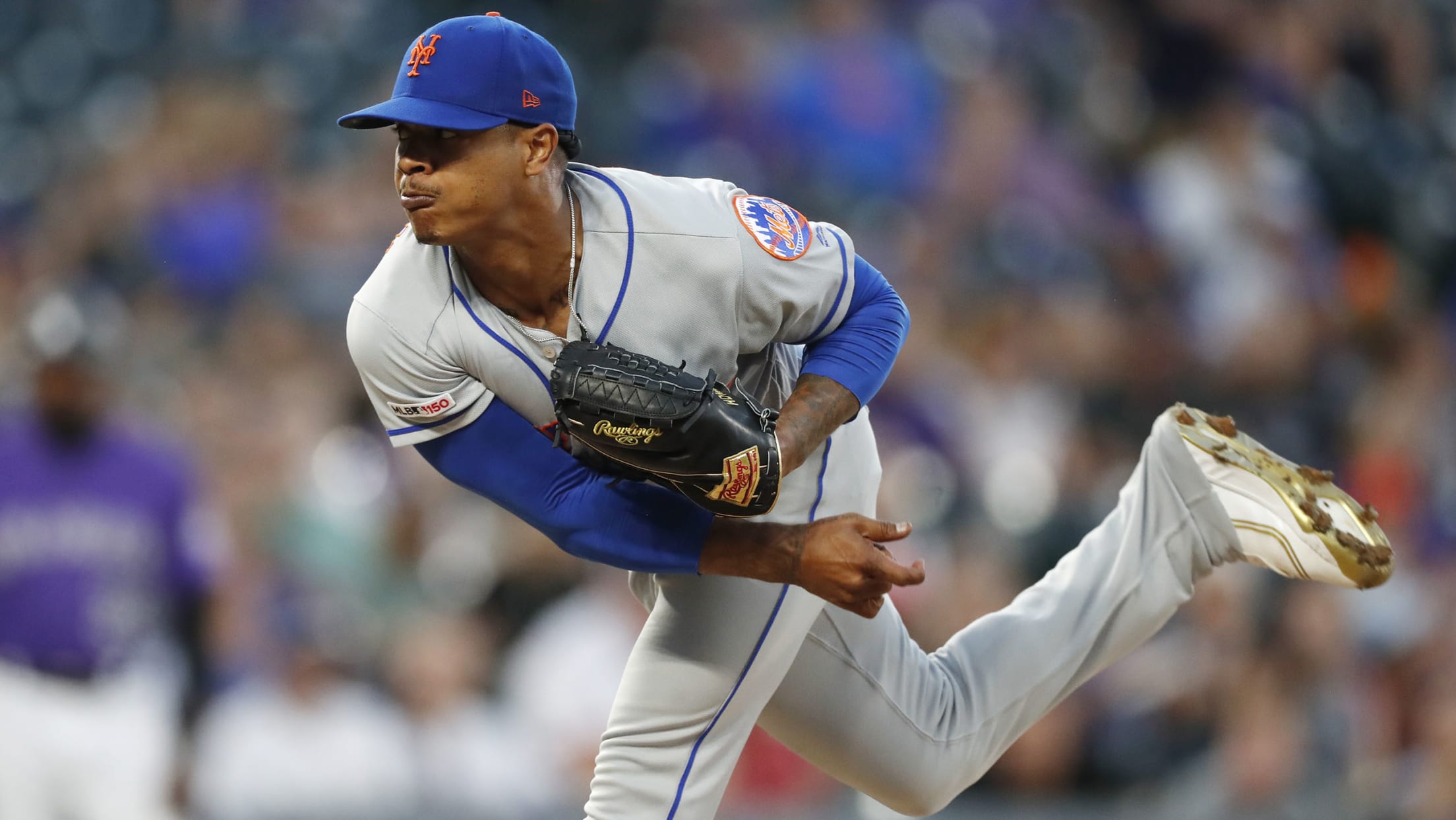 PORT ST. LUCIE, Fla. -- The most confident man in Port St. Lucie was spotted on the back fields earlier this week, wearing a mint green glove that stands out among his peers. He intends to use that one mostly just for practice, though he's considering giving it some run
Rojas' quick turnaround looms over Mets in 2020
Rojas takes over a complete team. How he handles it is the Mets' biggest question for 2020.
NEW YORK -- It has been six weeks since the Mets signed Dellin Betances, their last major player acquisition of the offseason. The month and a half since that time has been marked mostly by upheaval. The Mets parted ways with one manager and hired another. They watched a sale
Mets GM responds to Wheeler's comments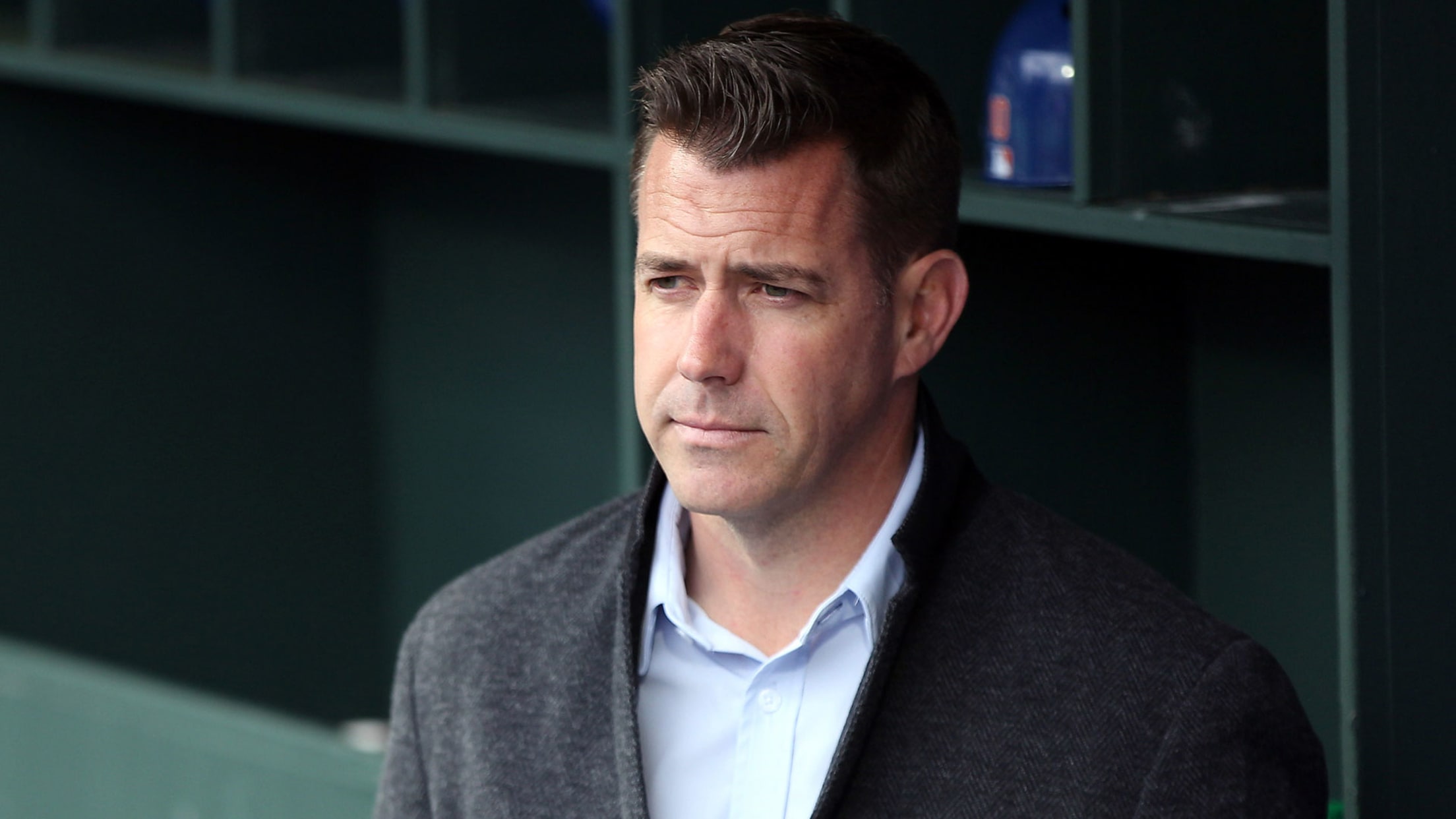 PORT ST. LUCIE, Fla. -- Mets general manager Brodie Van Wagenen fired back at former starting pitcher Zack Wheeler on Friday, a day after Wheeler criticized the team for not pursuing him more actively in free agency. "It's how they roll," Wheeler told the New York Post of the Mets'