Costly miscue for Lindor in twin-bill opener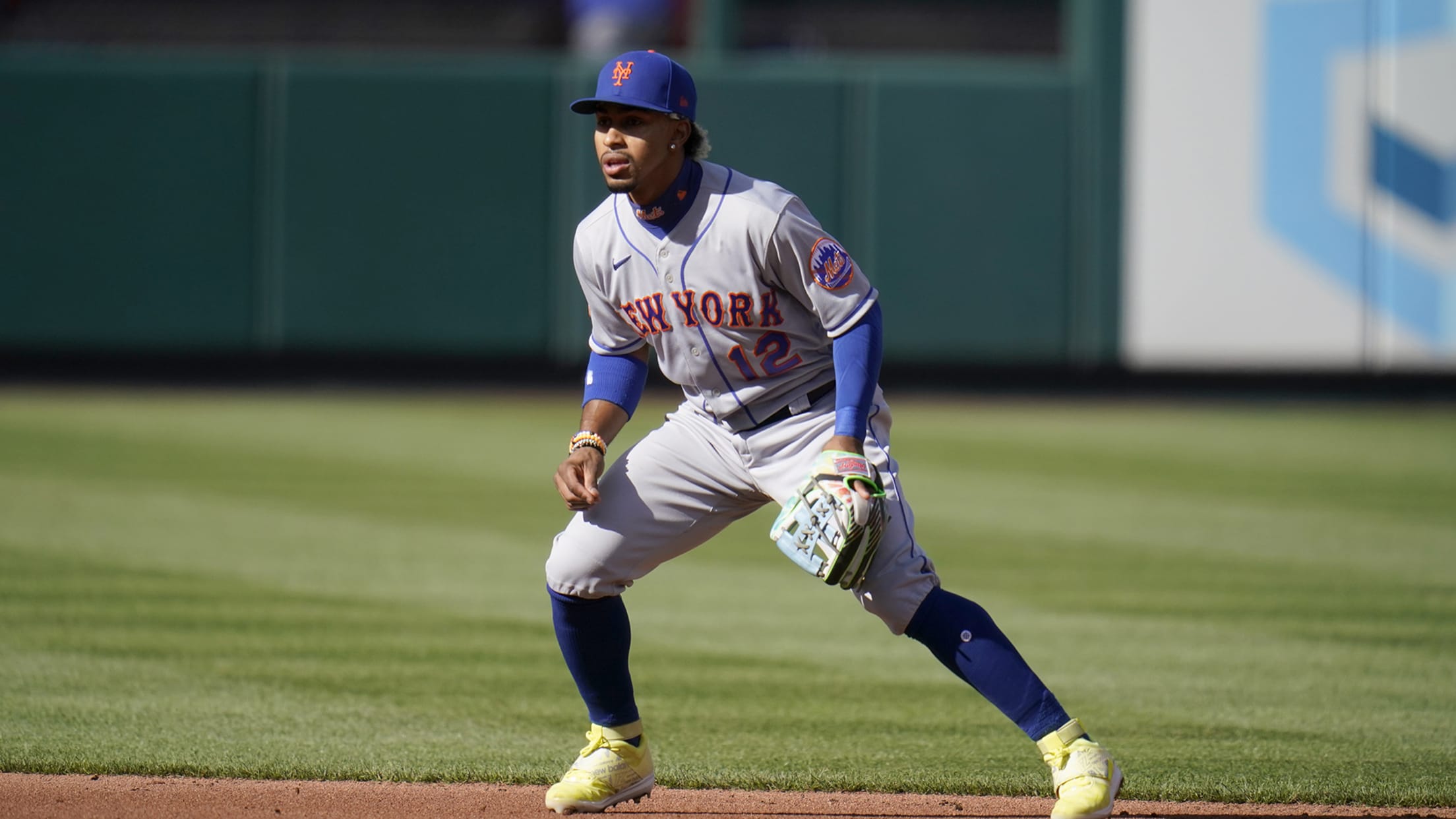 The one solace of Francisco Lindor's deepening early slump was that until Wednesday, it had not affected him on the field. Over the Mets' first 23 games, Lindor remained a Gold Glove-caliber shortstop. His flashes of brilliance at the position far outnumbered his mistakes. Then Wednesday happened. Although Lindor only
Nimmo heads to IL with bruised hand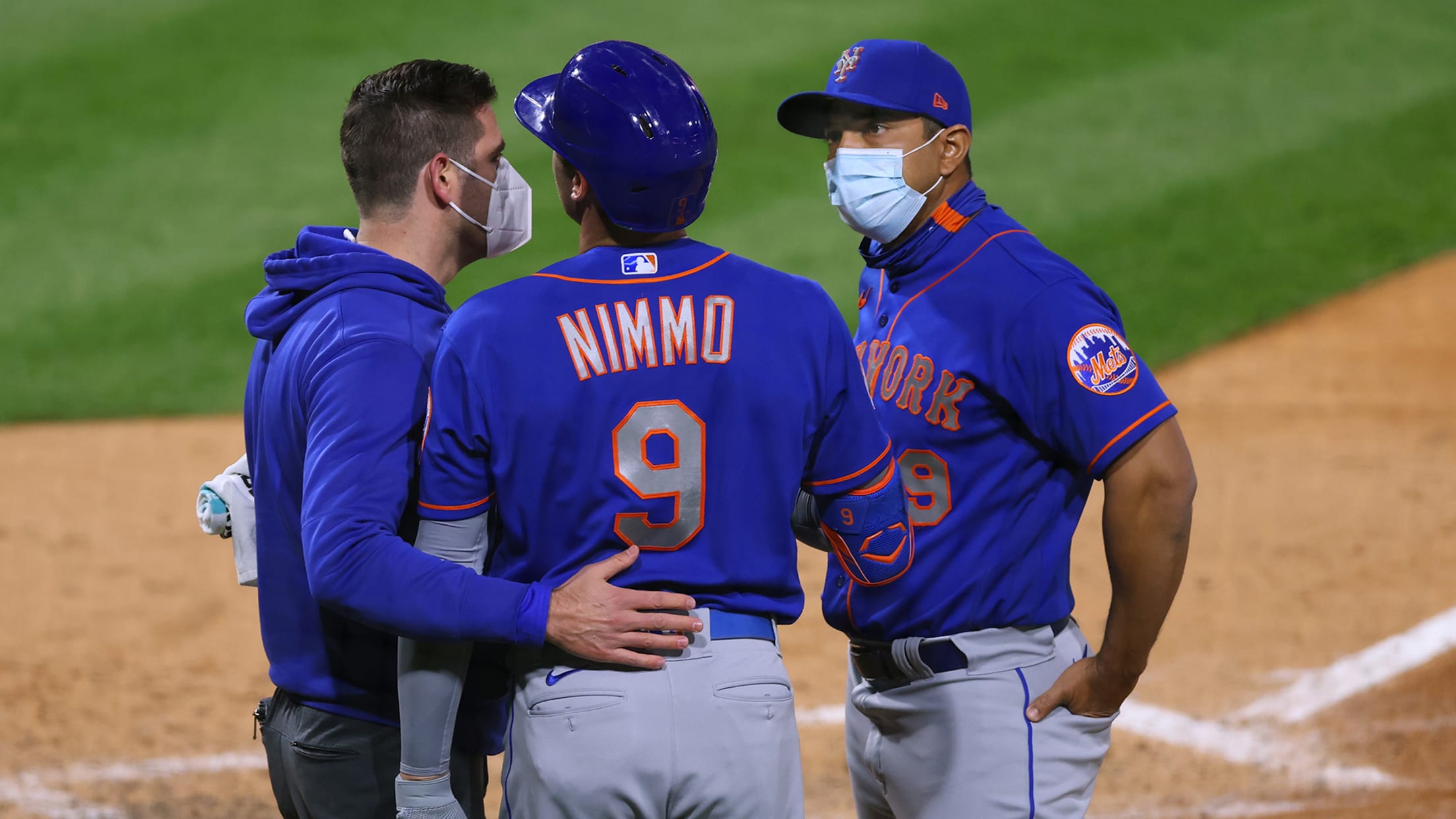 Four days after outfielder Brandon Nimmo bruised his left hand during an at-bat in Philadelphia, and three days after he last appeared in a game, the Mets opted to place Nimmo on the injured list. The move is retroactive to May 3, meaning Nimmo won't be eligible to return until
Mock draft: No Leiter, Rocker at No. 1?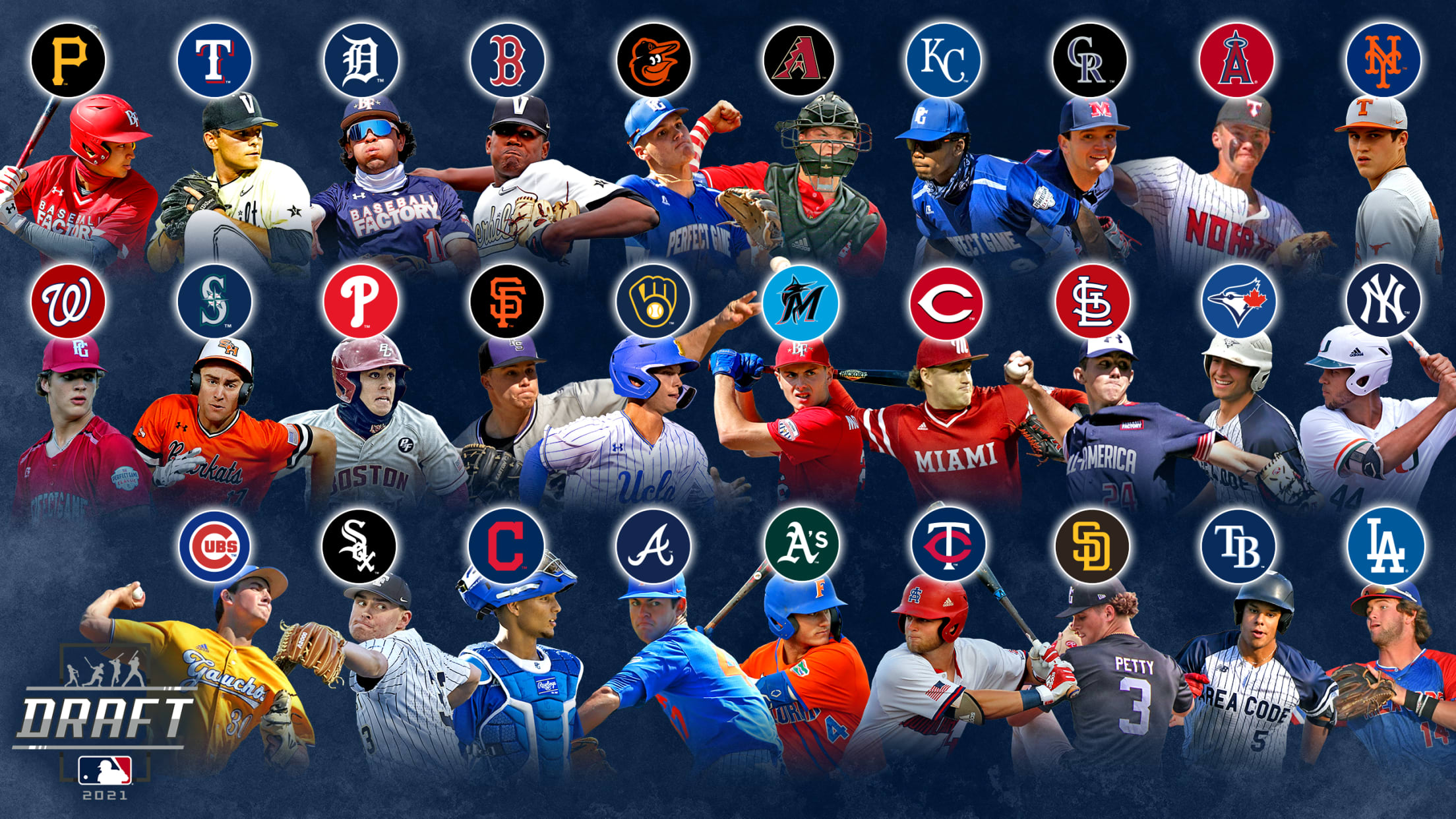 In previous years, we'd be roughly a month away from the Draft at this point and the picture would be coming into clearer focus. But with the event pushed back to July 11 and teams having less history than ever on college players because of the pandemic, it's still very
Notes: deGrom eyeing weekend return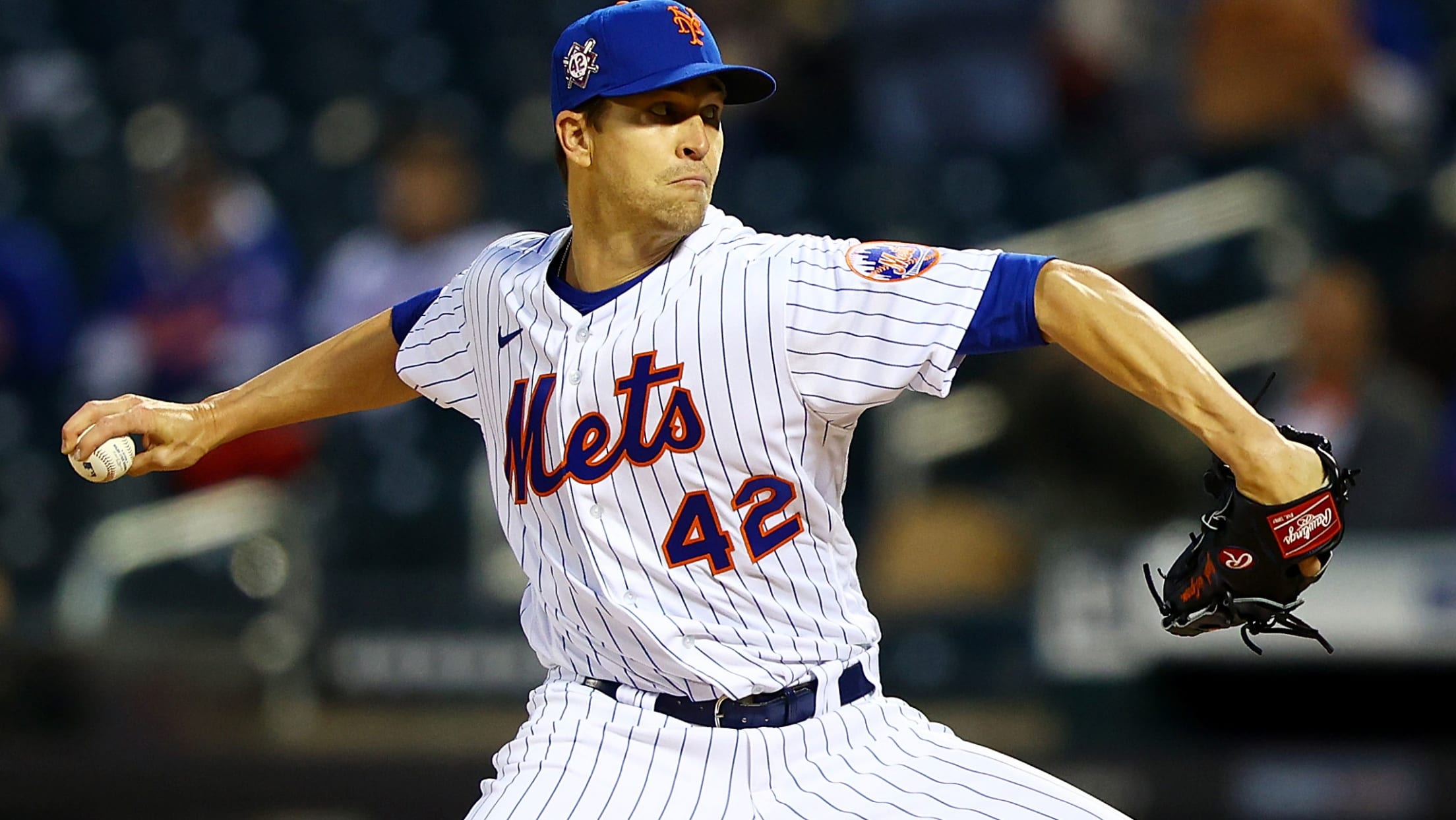 Mets ace Jacob deGrom plans to receive a checkup on Thursday and potentially play catch, with an eye toward returning to the rotation as soon as this weekend against the D-backs at Citi Field. deGrom was a late scratch from Tuesday's rained-out game in St. Louis due to right lat
NY ballparks to offer on-site vaccinations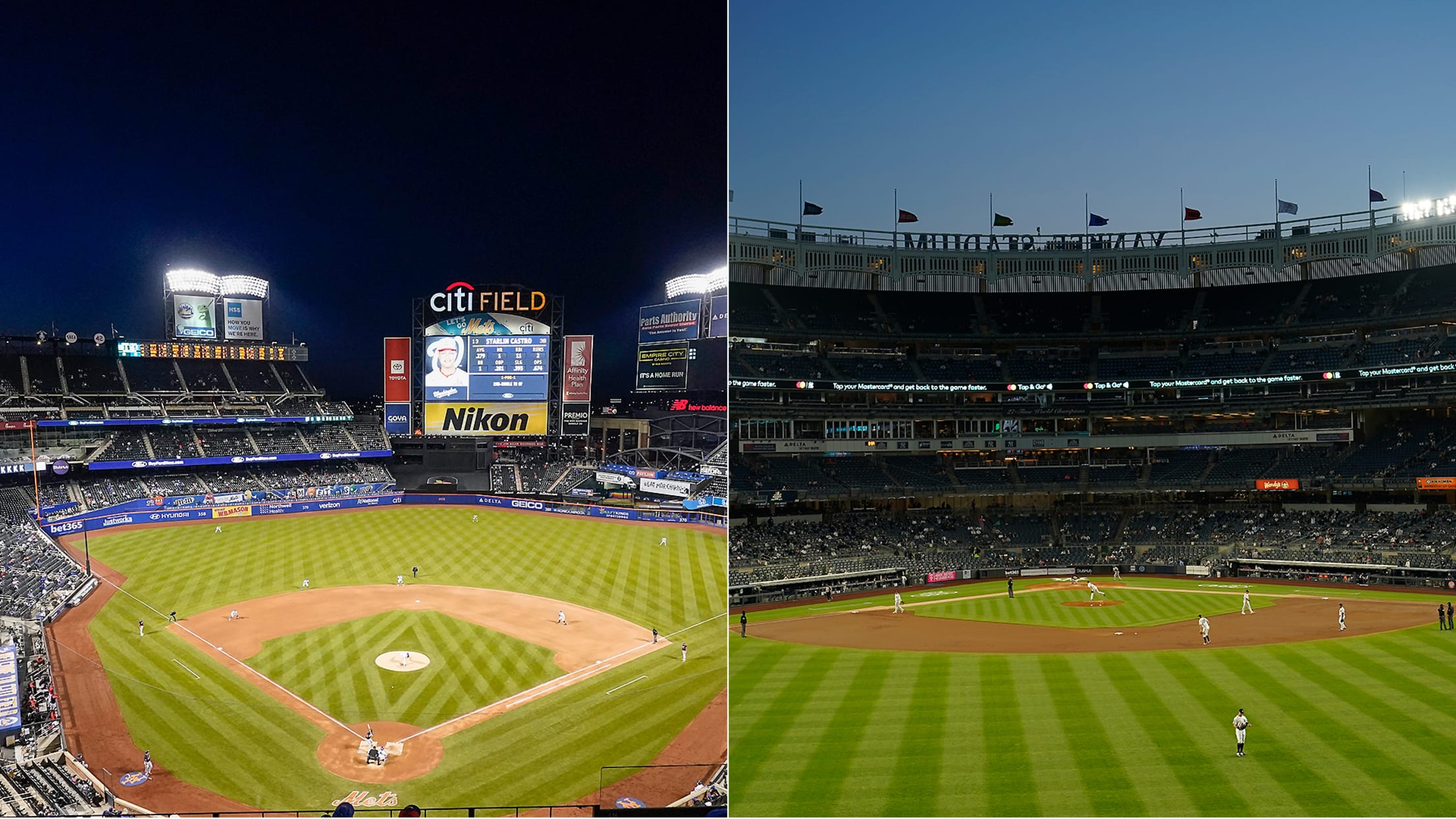 NEW YORK -- Fans at Citi Field and Yankee Stadium will be able to receive vaccines at those ballparks, New York Governor Andrew Cuomo announced Wednesday in conjunction with the Mets and Yankees. Beginning May 19, both ballparks will have sections where fans can receive the Johnson & Johnson single-dose
Stat of the Day: May 3, 2021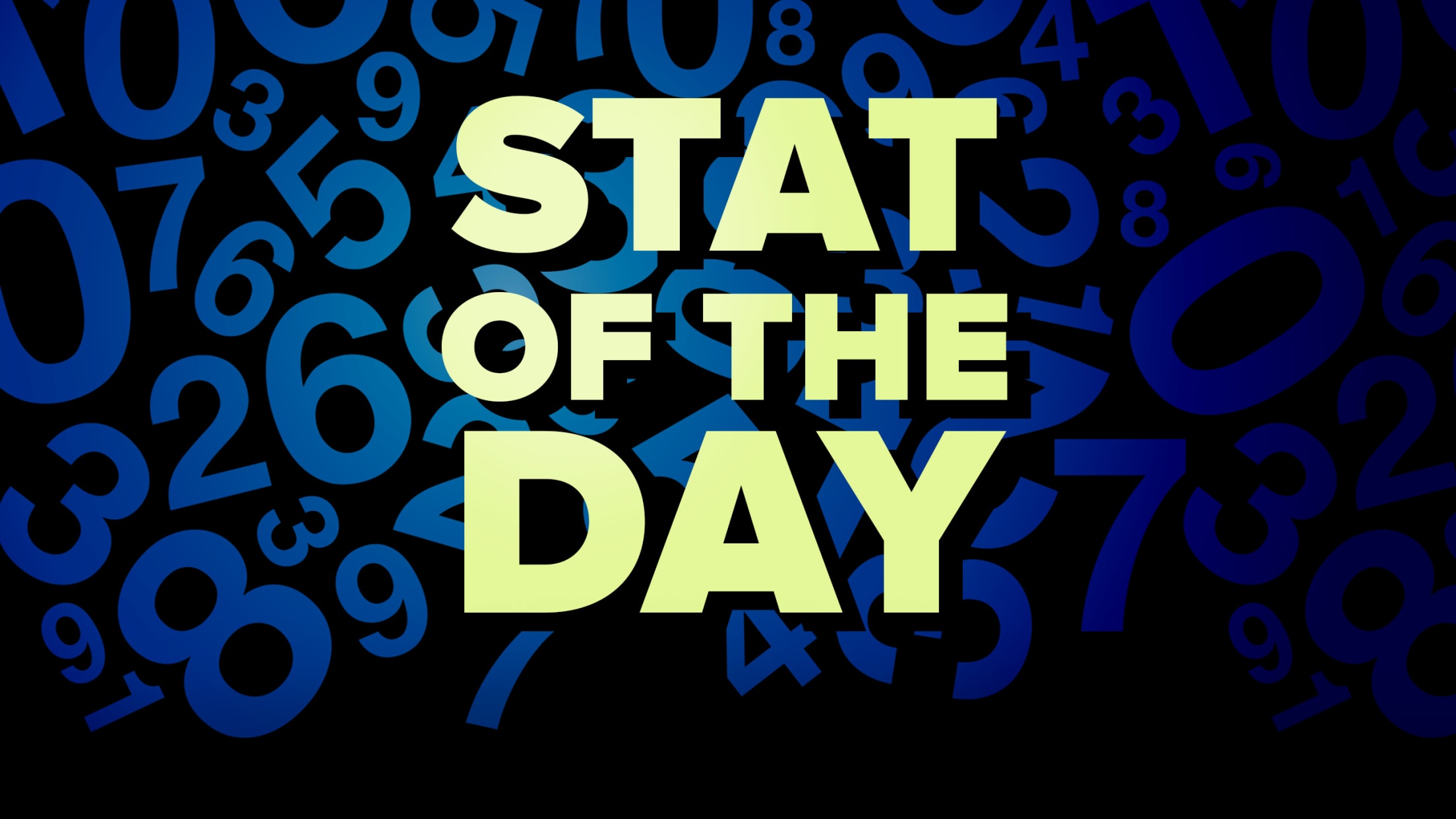 MLB.com is keeping track of a Stat of the Day for the Mets this season, highlighting a unique, interesting or fun nugget from each game.
Mets' No. 1 prospect returns with a bang
Álvarez has 4 hits on Opening Day for St. Lucie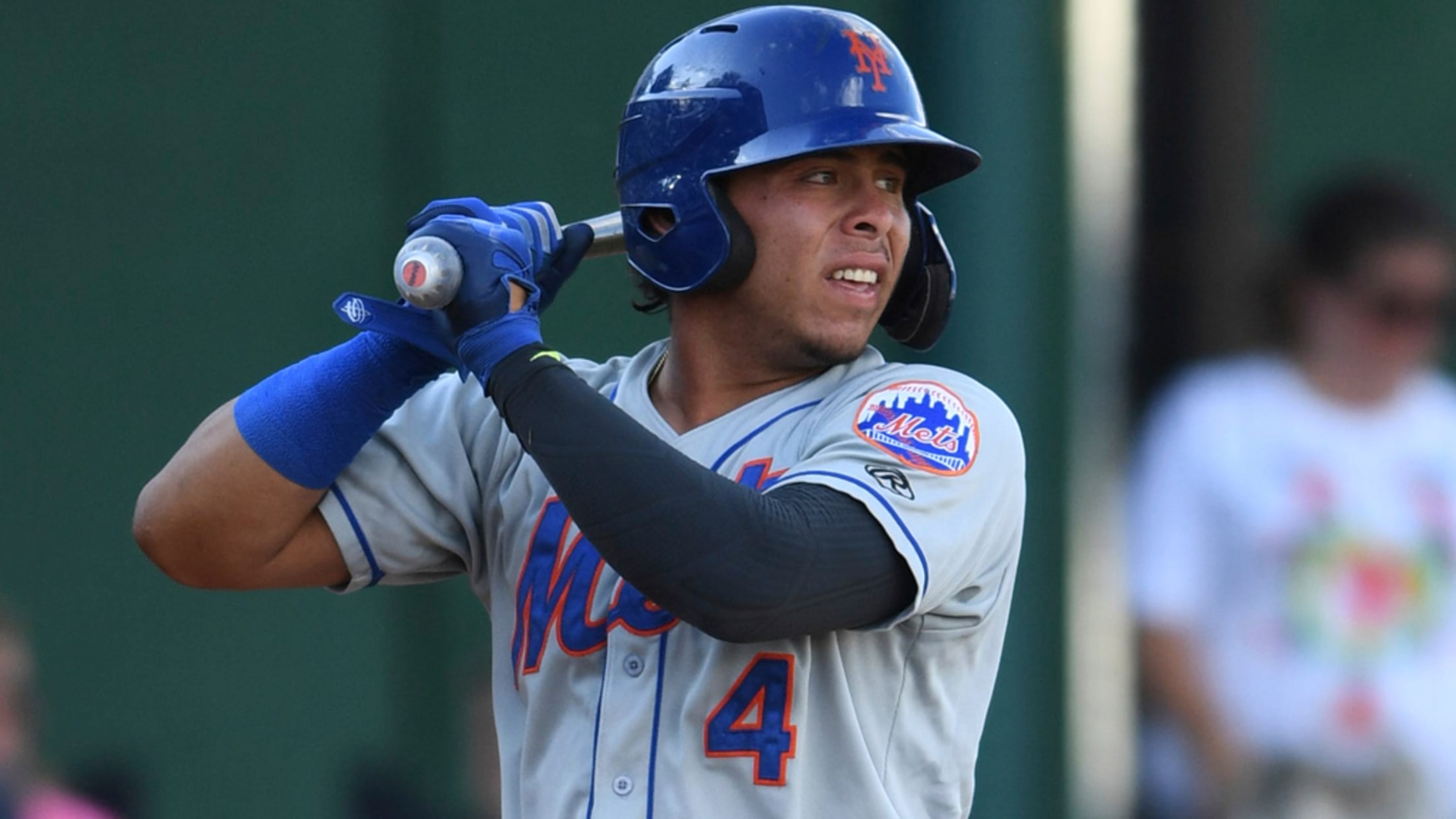 Francisco Álvarez hadn't been on the field in a competitive Minor League game since Aug 27, 2019. He played on Tuesday like he was making up for the lost time. The top Mets prospect and baseball's No. 40 overall went a career-best 4-for-5 with a double and added a walk
Alonso on staff changes: 'Confusing for me'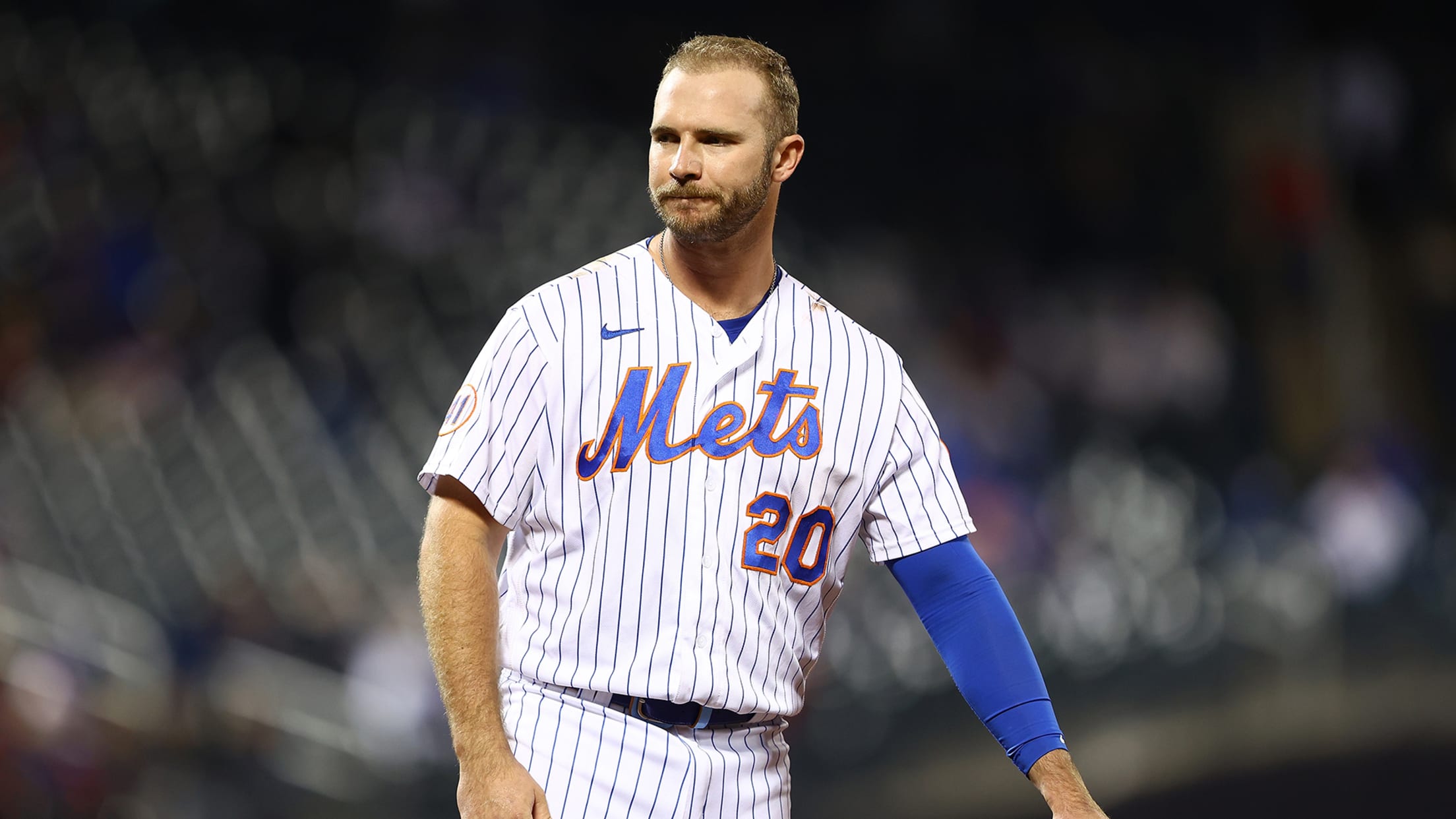 The Mets' starting first baseman and the rest of his team were scrolling through Twitter last night when they found out the news of the dismissal of hitting coaches Chili Davis and Tom Slater. When Pete Alonso saw the news, he went to his locker and cried. He had a
Lindor's struggles continue in loss to Cards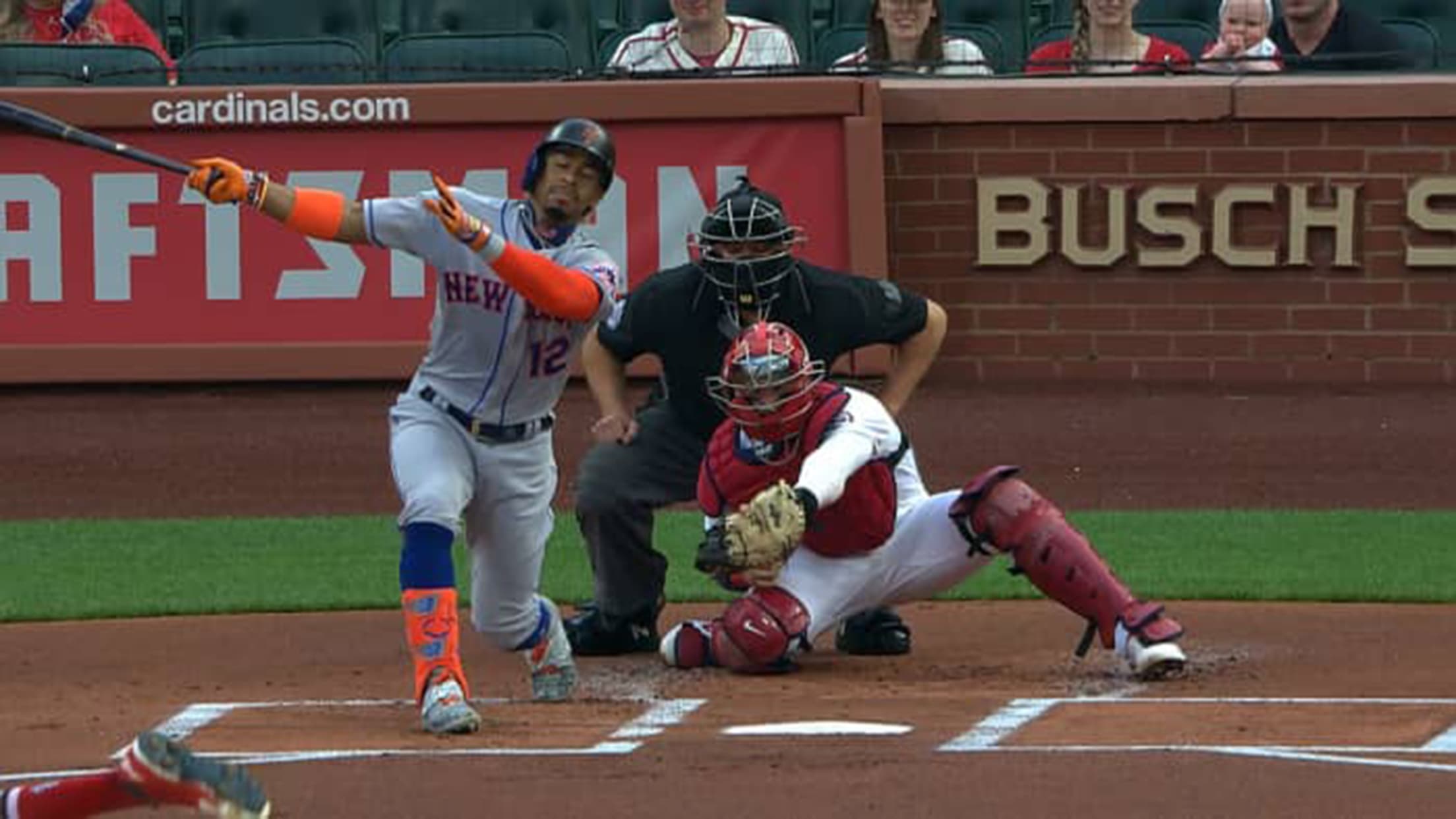 For the third straight game, the Mets scored at least five runs. When the offense comes alive and scores at least four runs, the Mets had won nine of 10 games entering play on Monday. However, that wasn't the case in their 6-5 loss to the Cardinals at Busch Stadium.
Tuesday's top prospect performers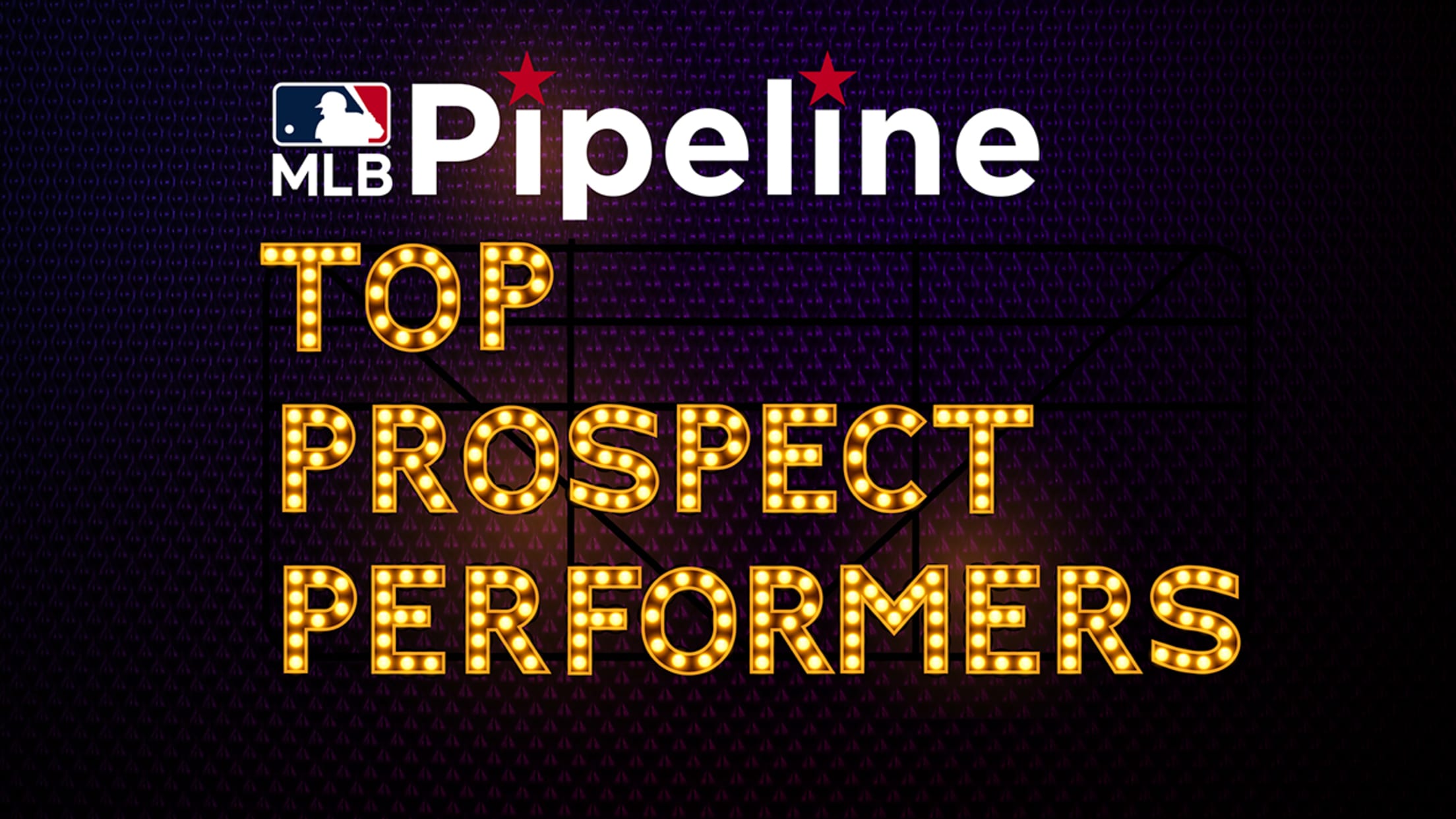 Here's a look at Tuesday's top Minor League performers from each team's Top 30 Prospects list:
Mets dismiss hitting coaches Davis, Slater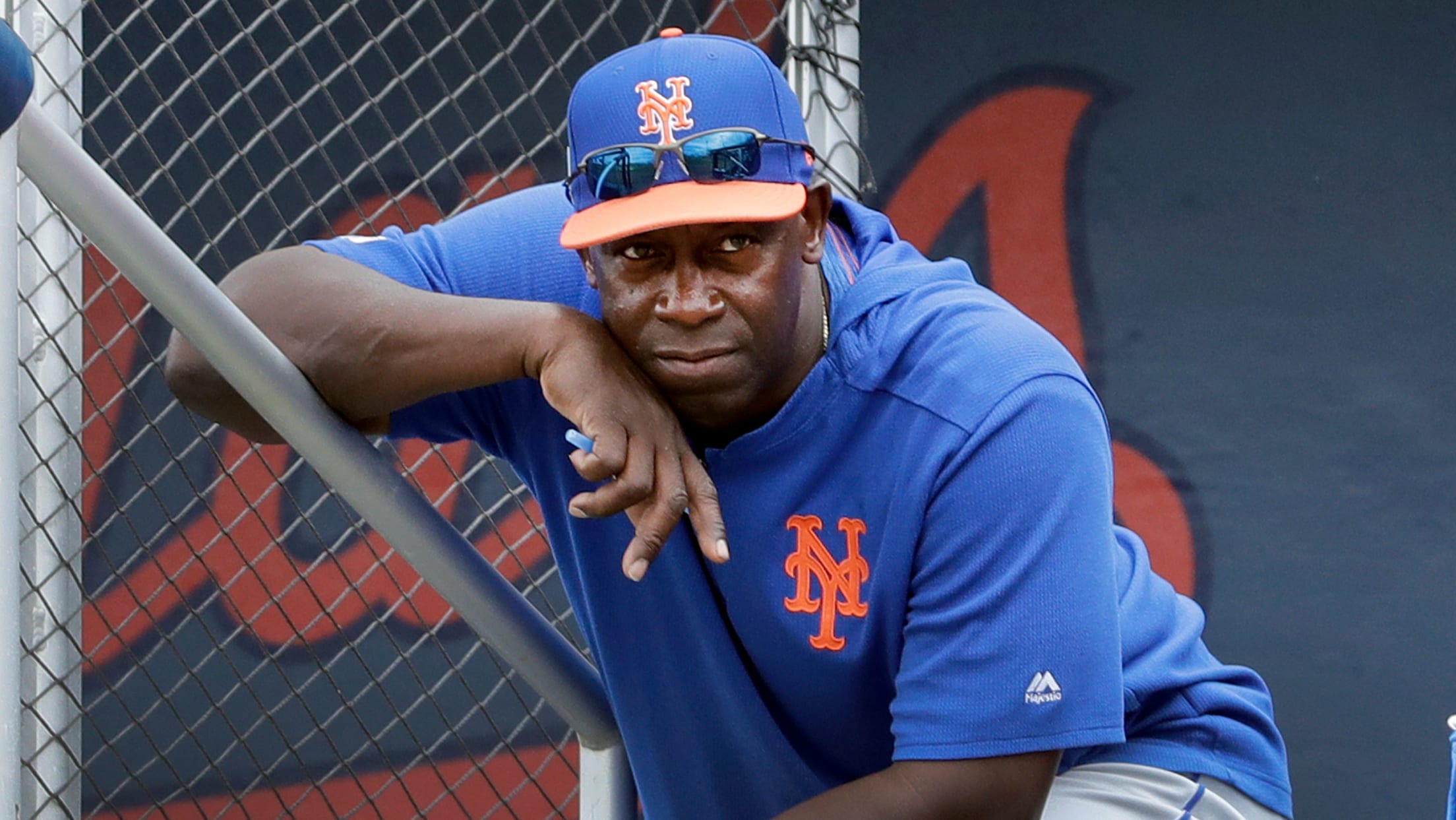 The Mets announced on Monday night that the club has relieved hitting coach Chili Davis and assistant hitting coach Tom Slater of their duties, effective immediately. The club has named Hugh Quattlebaum the team's new hitting coach and Kevin Howard the new assistant hitting coach. Both will be in St.
Notes: Díaz's back tightness; Nimmo; Davis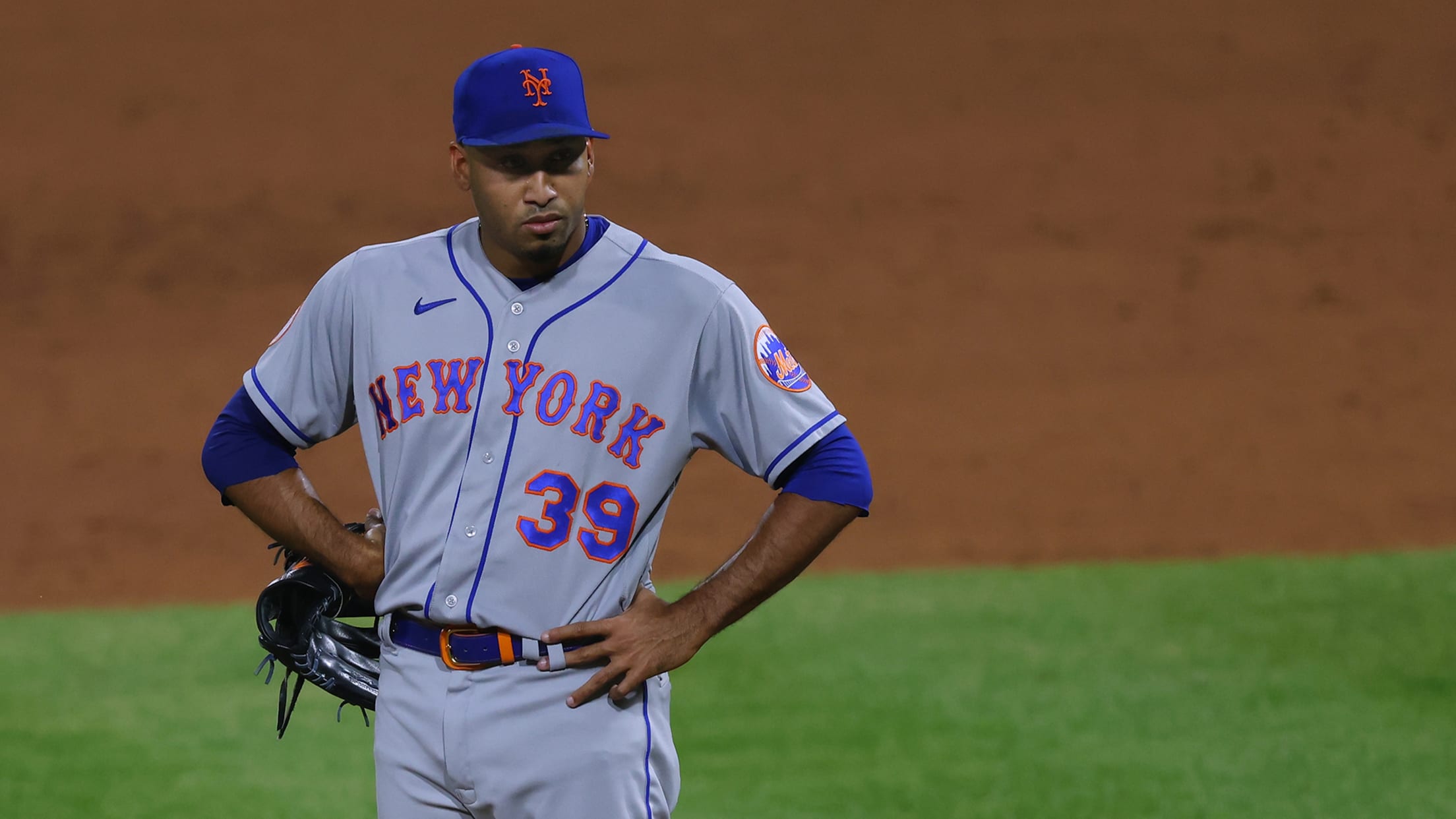 As Edwin Díaz was warming up to pitch the ninth inning of Sunday's wild 8-7 win at Citizens Bank Park, he started feeling some soreness in his back. "It started when I was warming up in the bullpen," said Díaz via the Mets' team translator. "I usually don't warm up
Where top Mets prospects are starting 2021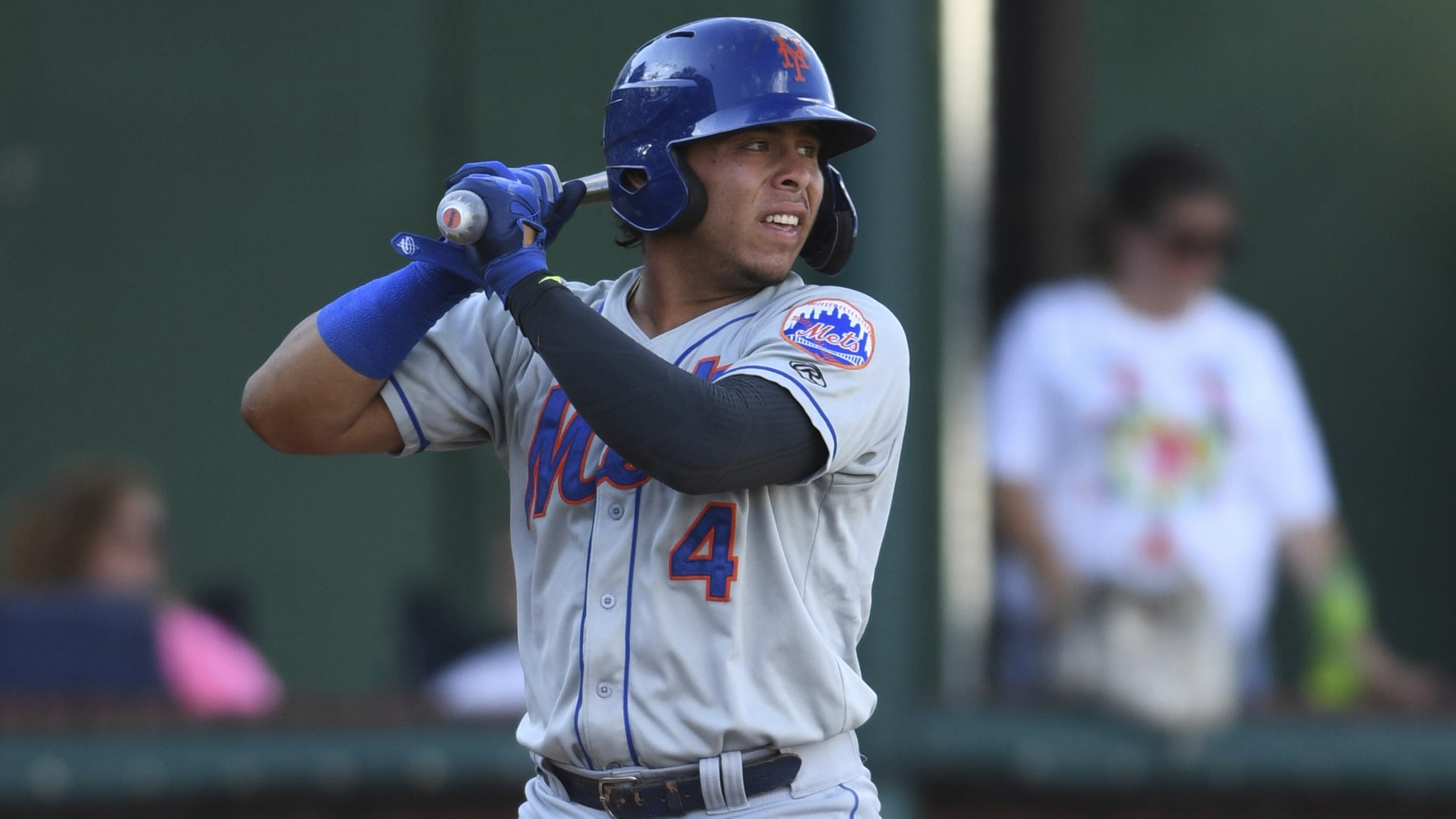 With the Minor League season opening Tuesday, here's where the Mets' Top 30 Prospects are projected to start:
These are the most loaded MiLB rosters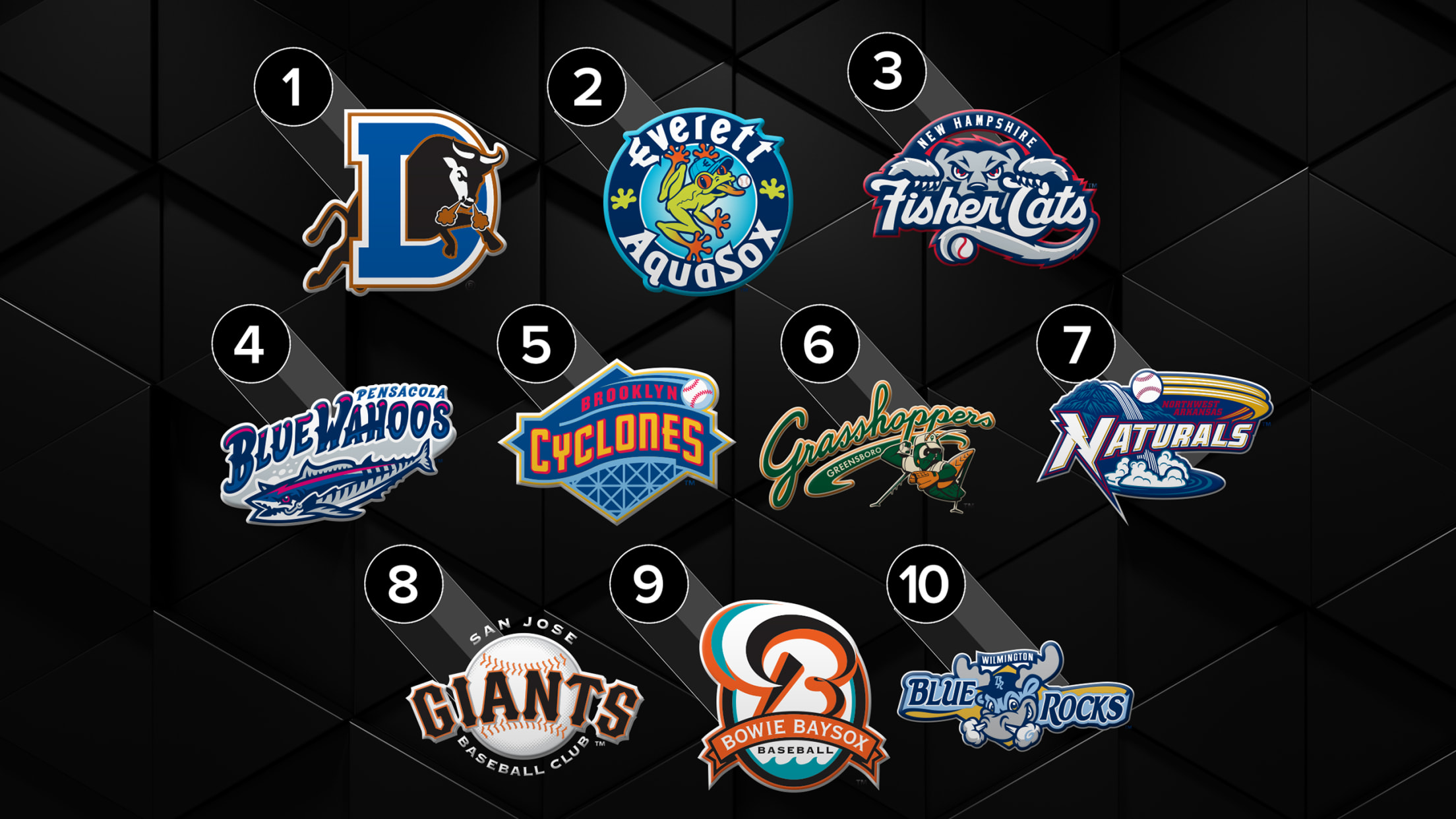 Rosters. Real, glorious Minor League rosters. Those are what have arrived on the digital doorsteps of fans over the last couple of days, and they came as virtual oases following the Minor League desert that was 2020. Last year's canceled season only added more intrigue to the decisions each organization
deGrom, Cole named Pitchers of the Month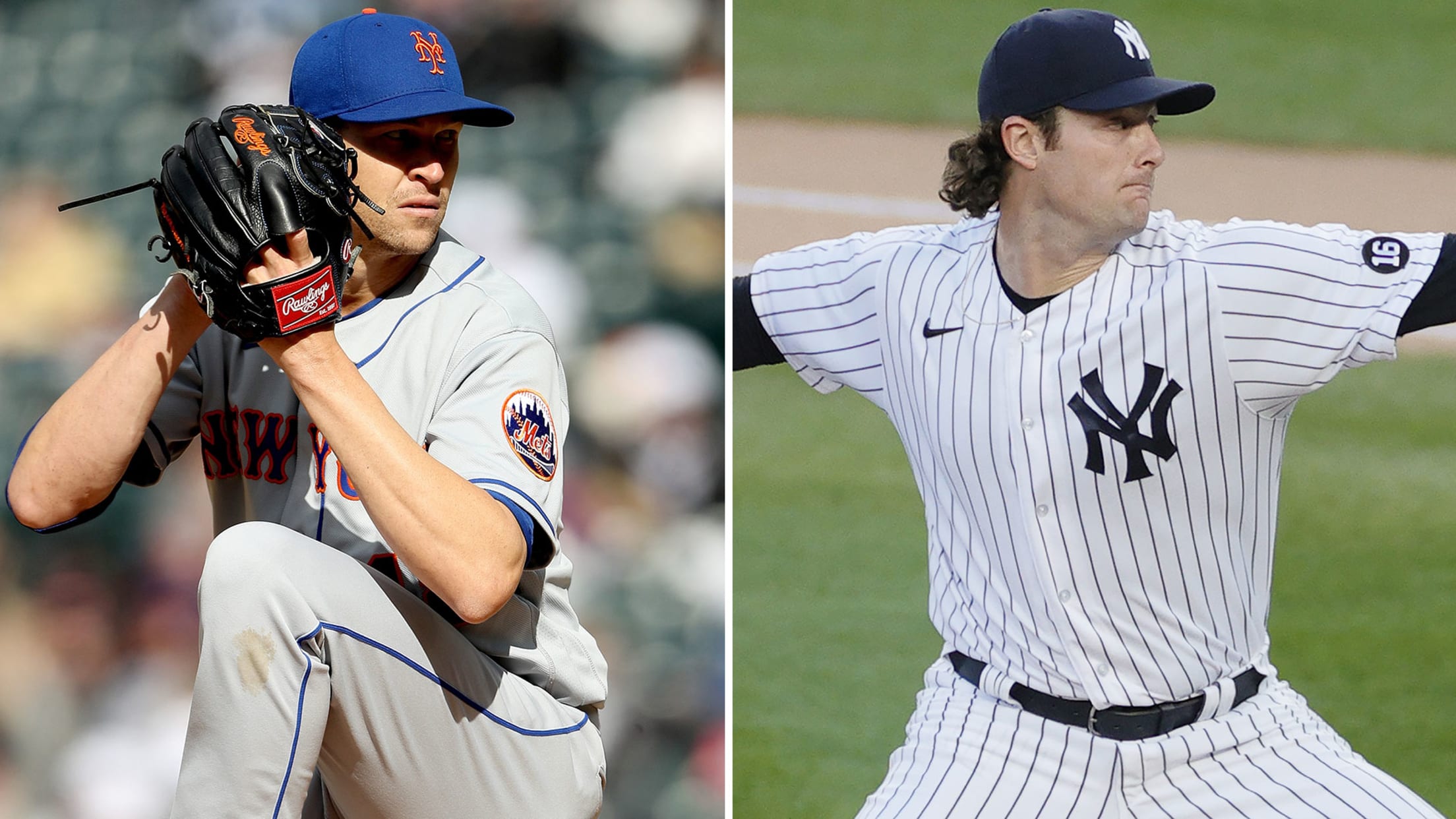 One city, two award-winning aces. Mets right-hander Jacob deGrom and Yankees right-hander Gerrit Cole have been named the Pitchers of the Month for April in their respective leagues. It's the first time since the award was introduced to the AL in 1979 that winners from both leagues came from New
'Are you CRAZY?' -- Mets win stunner in Philly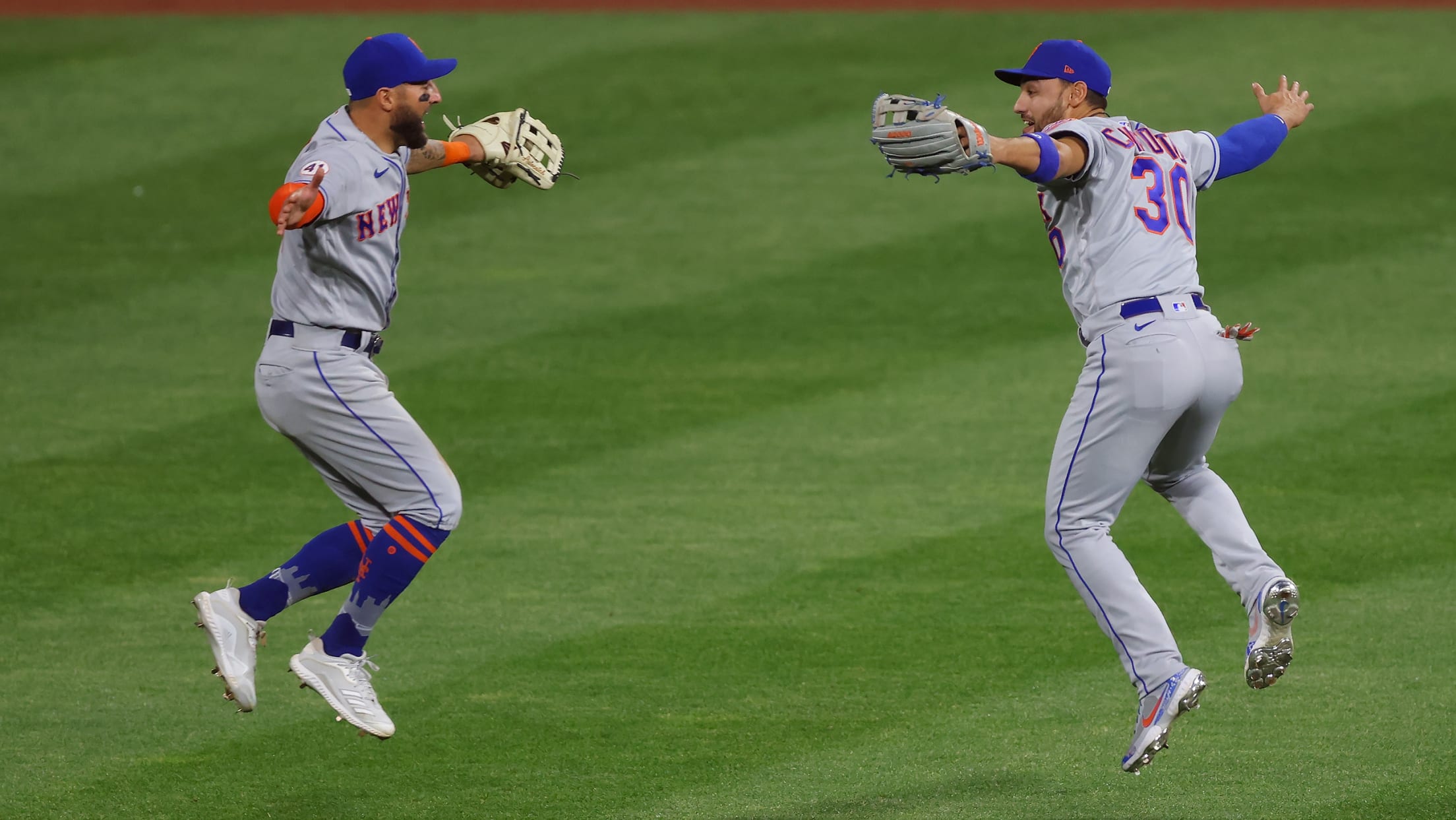 By the time Jeurys Familia struck out Bryce Harper to end the zaniest game of the 2021 Mets season, all that had come before -- Jonathan Villar's wild dash, José Alvarado's meltdown, the Mets' offensive catharsis -- seemed a distant memory. The Mets had turned some troubling developments into a
Smith, Castro fined; Nimmo, Davis updates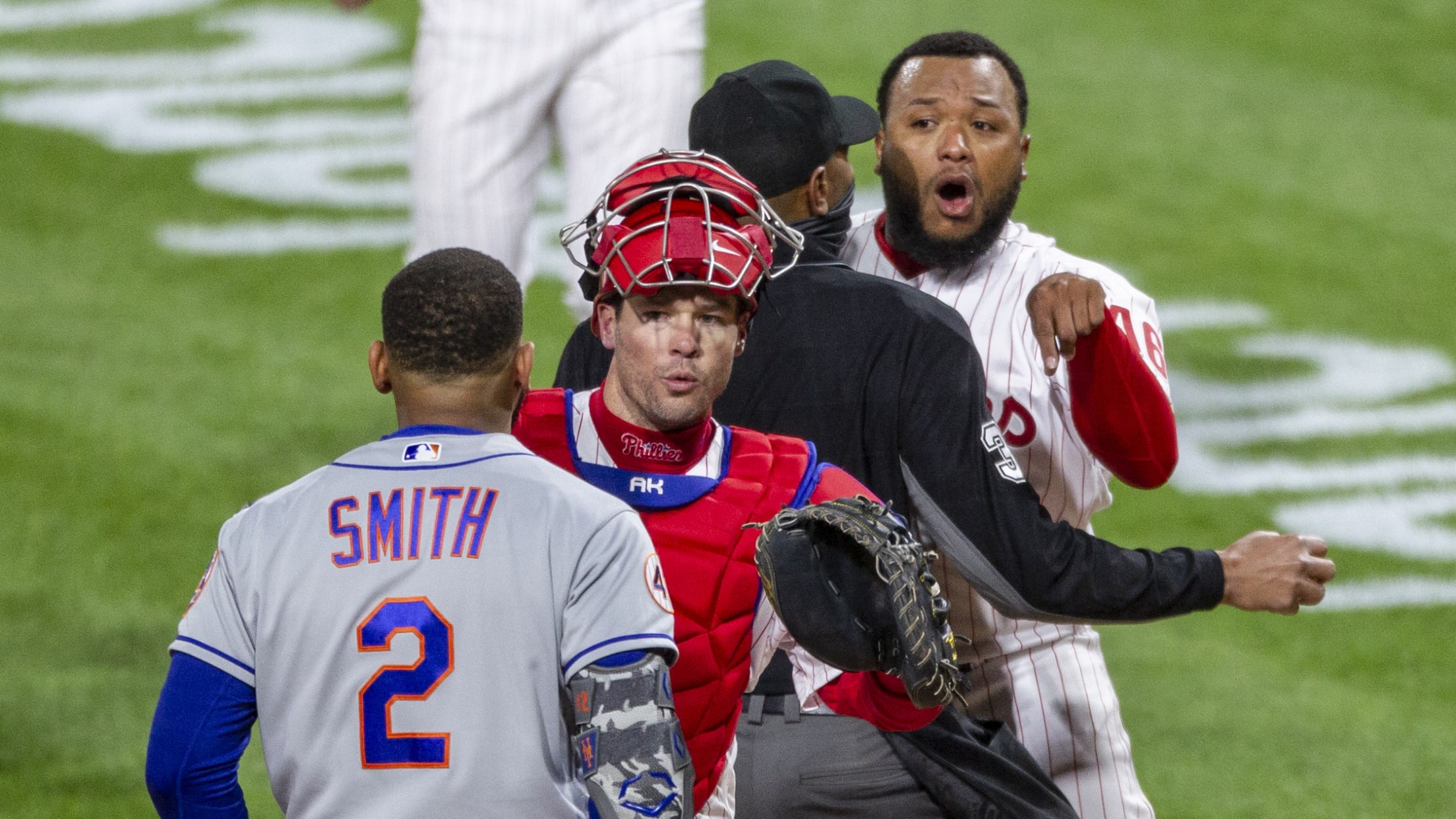 Many of those in the Mets' clubhouse were unsurprised that Major League Baseball slapped Phillies reliever José Alvarado with a three-game suspension, which he is appealing, for his role in inciting a benches-clearing incident on Friday at Citizens Bank Park. They were a bit more surprised to learn that Dominic
Each team's MVP through the first month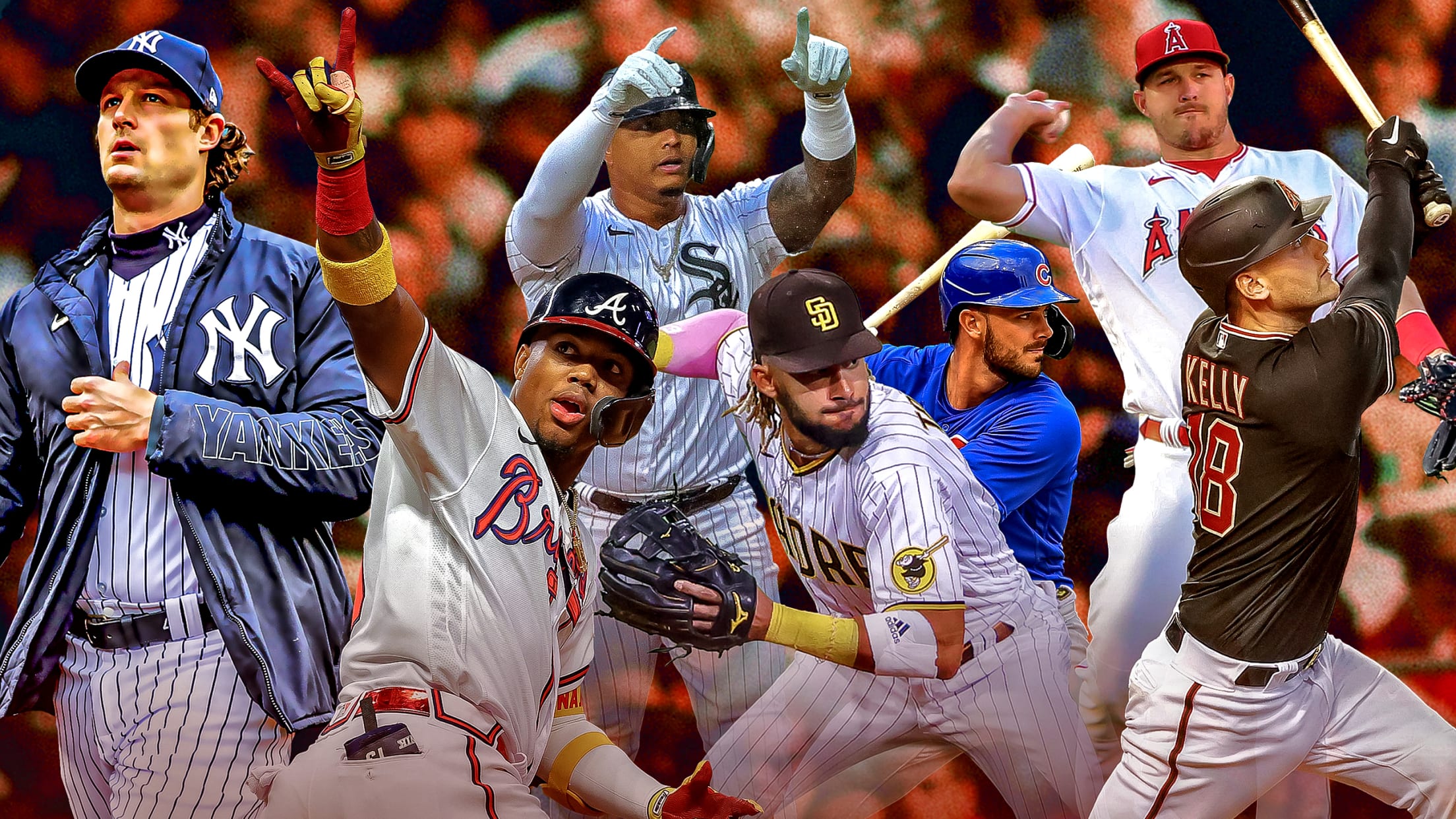 With one month of the season down, you're sure to see all sorts of "Who's in the MVP running?" pieces littering your various sources of baseball-related news and updates. (We've done a few ourselves!) But when you are watching one team in particular -- your team in particular -- you're
Mets Vault: Olerud gets Bonds for triple play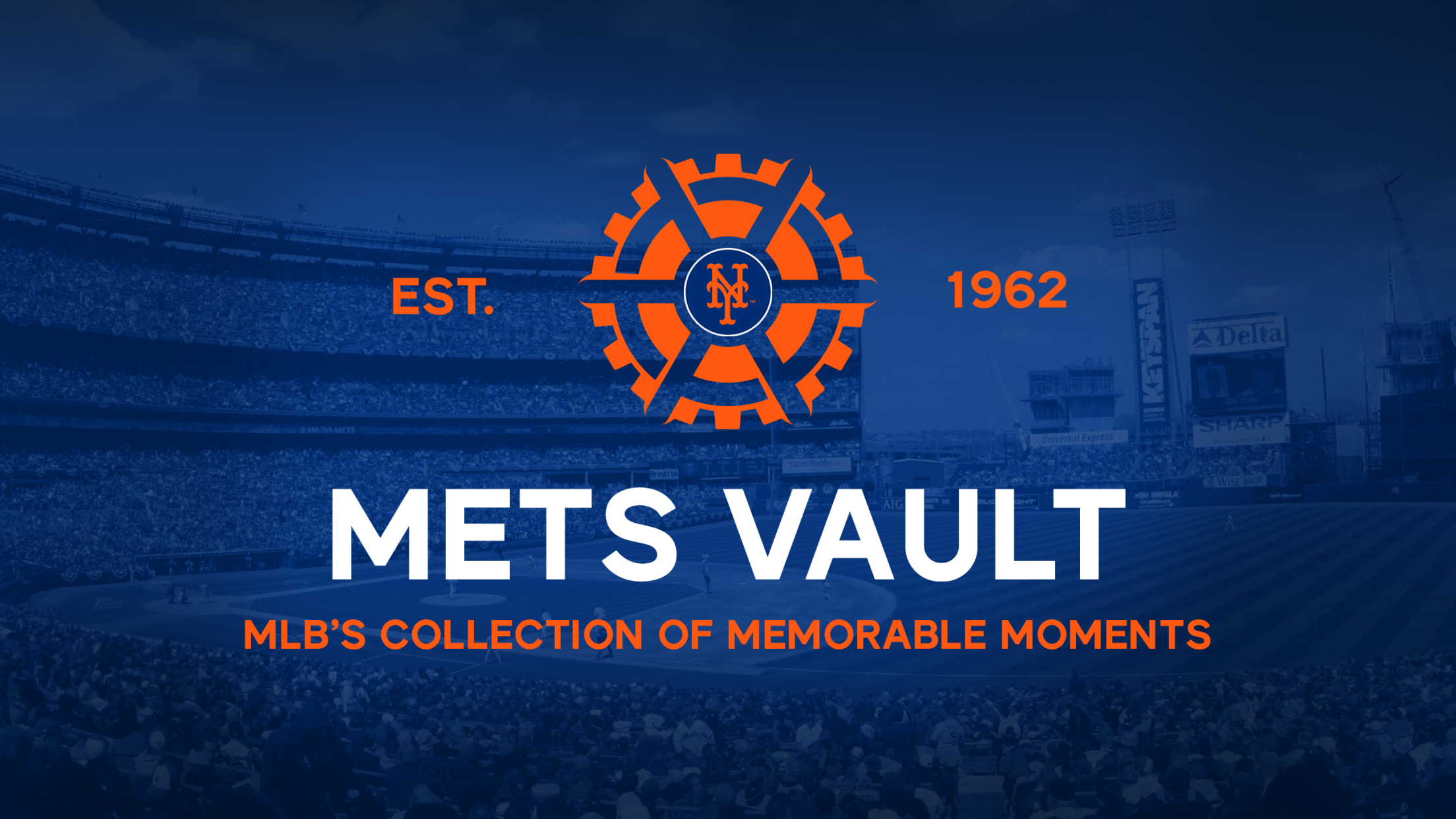 MLB.com is digging back into its massive video vault to uncover classic plays that you have loved, forgotten about or, perhaps, are discovering for the very first time. Watch these moments and many, many more on the MLB Vault YouTube page.
Notes: 10-year mark of 'U-S-A!'; injury update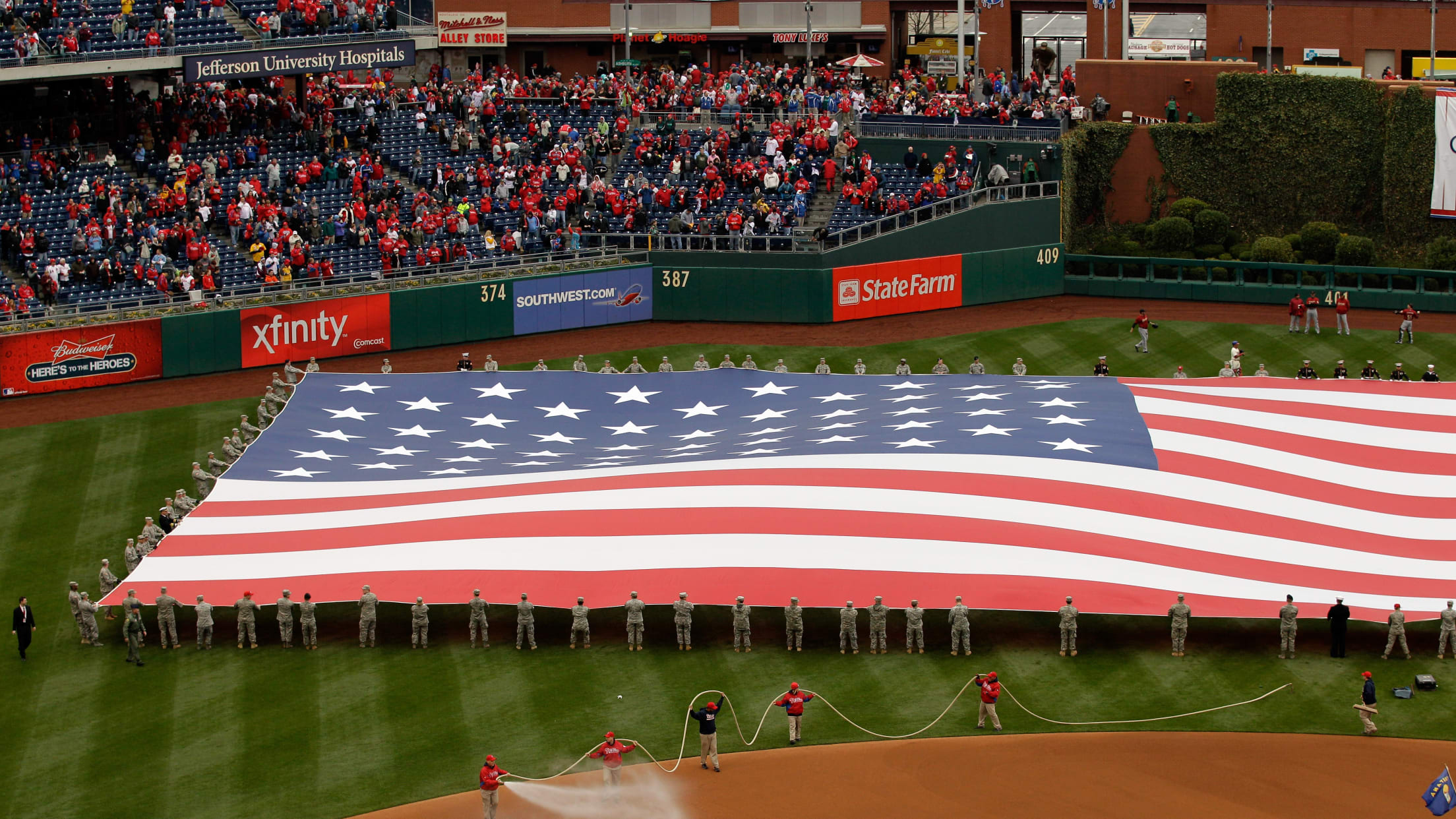 Among the more dramatic events to unfold at a Mets game this century occurred 10 years ago Saturday, in an otherwise unremarkable Sunday Night Baseball game. During the ninth inning of that game, thousands of fans at Citizens Bank Park in Philadelphia began chanting "U-S-A! U-S-A!" after news broke that
Conforto's clutch HR? 'Give credit to Donnie'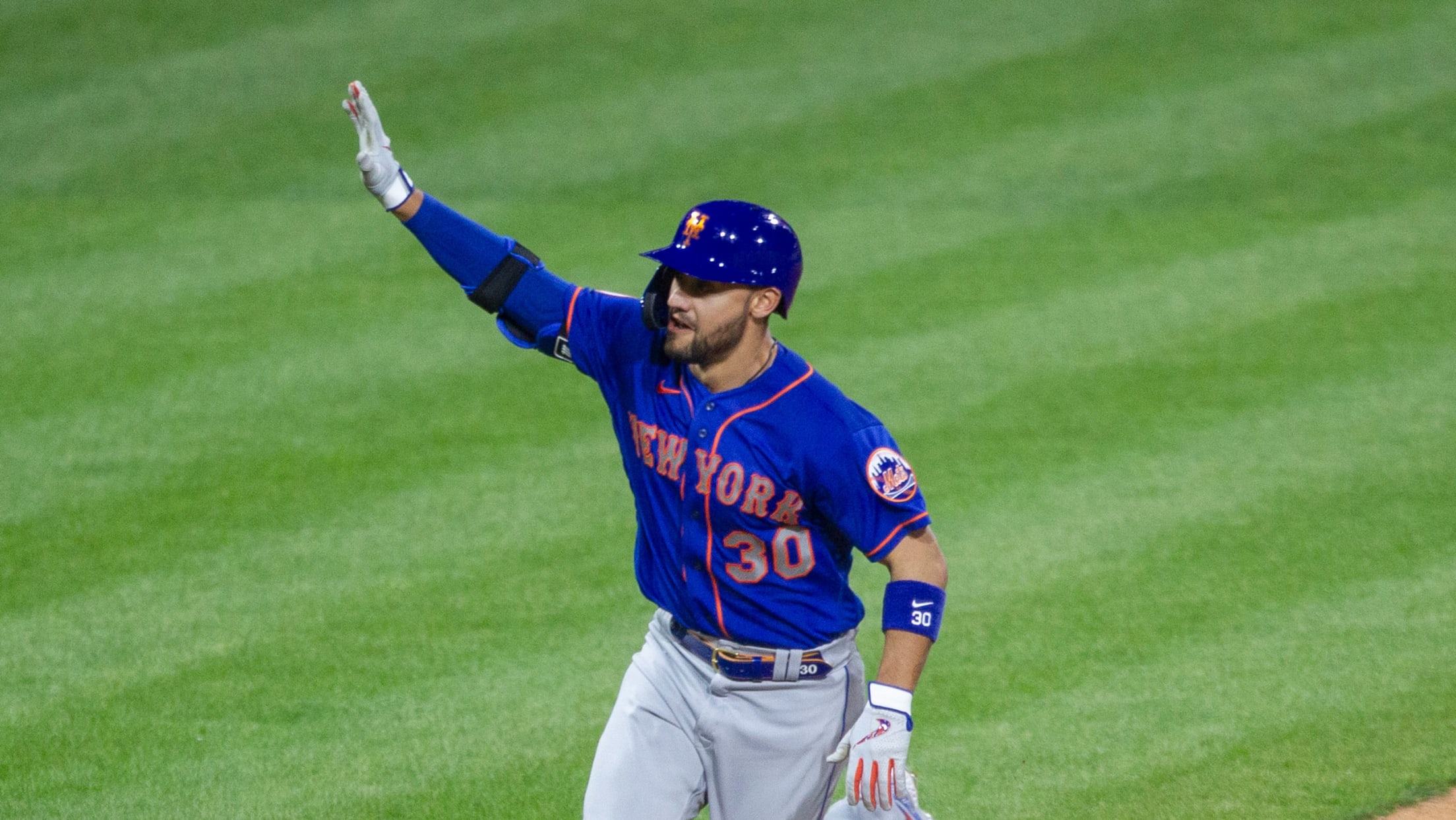 On Saturday afternoon, after scoring two runs over their previous 30 innings, the Mets decided to hold a hitters' meeting at Citizens Bank Park. What went on behind closed doors isn't entirely clear. According to Mets manager Luis Rojas, Pete Alonso spoke at length. Alonso, in turn, deferred to a