Who's on first? And other questions for Mets
Opening Day roster coming into focus with a few issues still to resolve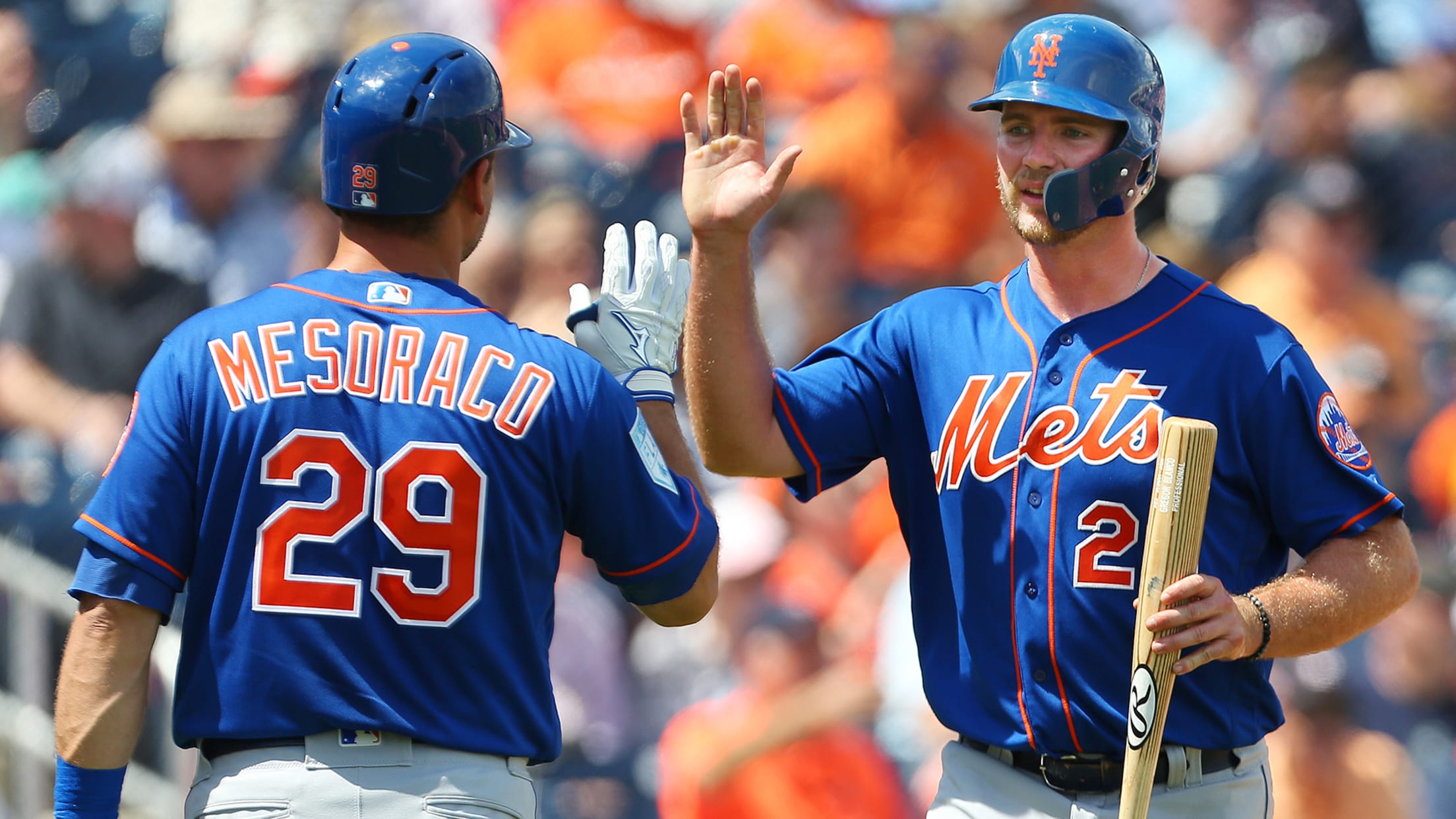 PORT ST. LUCIE, Fla. -- Empty lockers are no longer few and far between at Mets camp. A trio of cuts on Friday morning -- relievers Tyler Bashlor, Tim Peterson and Daniel Zamora -- left 36 players on the roster. The Mets will need to shave 11 more off the
Lowrie not sprinting yet, timetable is cloudy
Mets third baseman focused on getting healthy for the long haul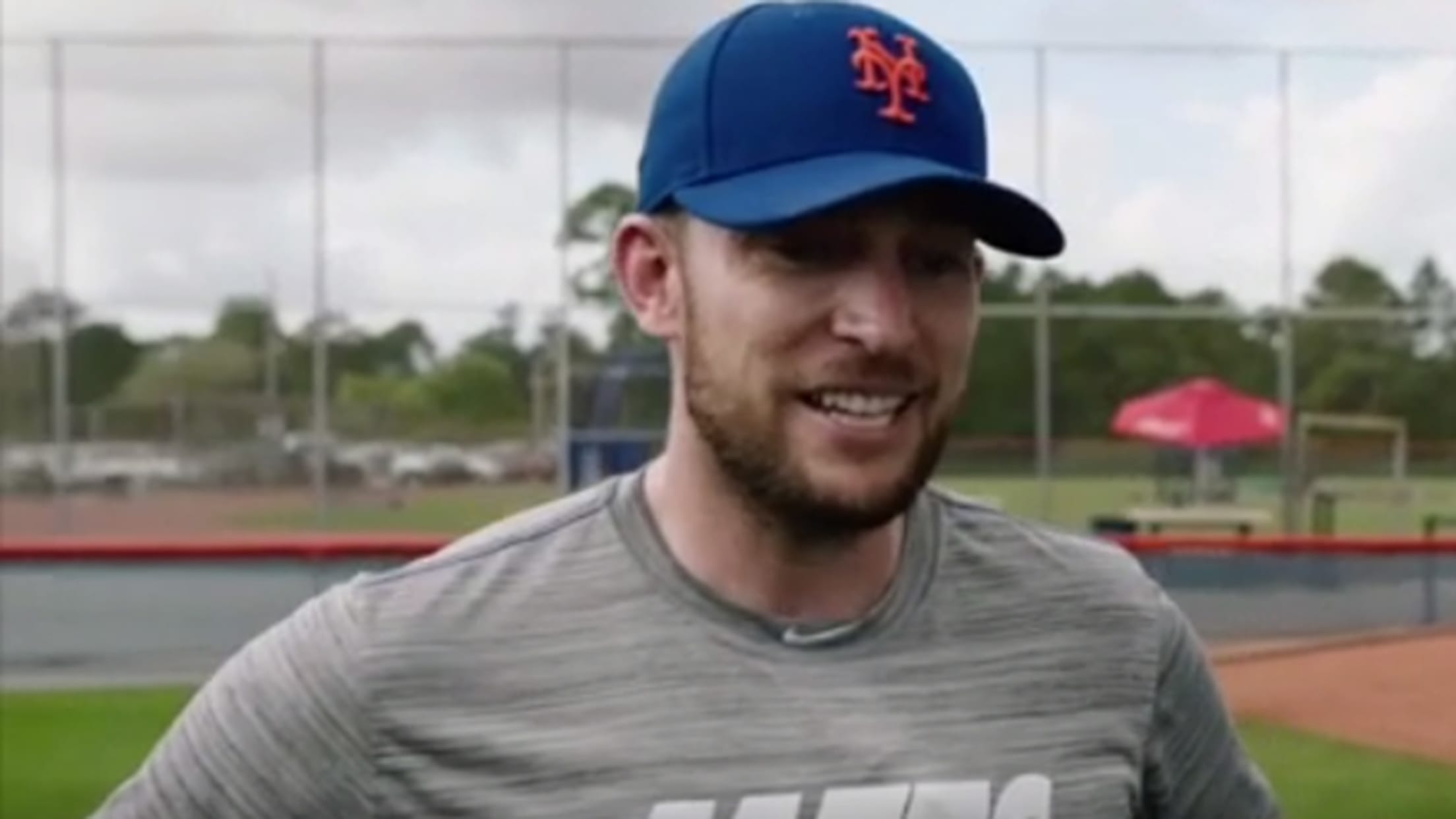 PORT ST. LUCIE, Fla. -- Five weeks after suffering a sprained left knee capsule, Jed Lowrie still has not attempted to run full speed. Lowrie ran earlier this week on an AlterG treadmill, which lessens the pull of gravity and the strain on joints, but he does not appear particularly
Cano reminisces about Ichiro's amazing career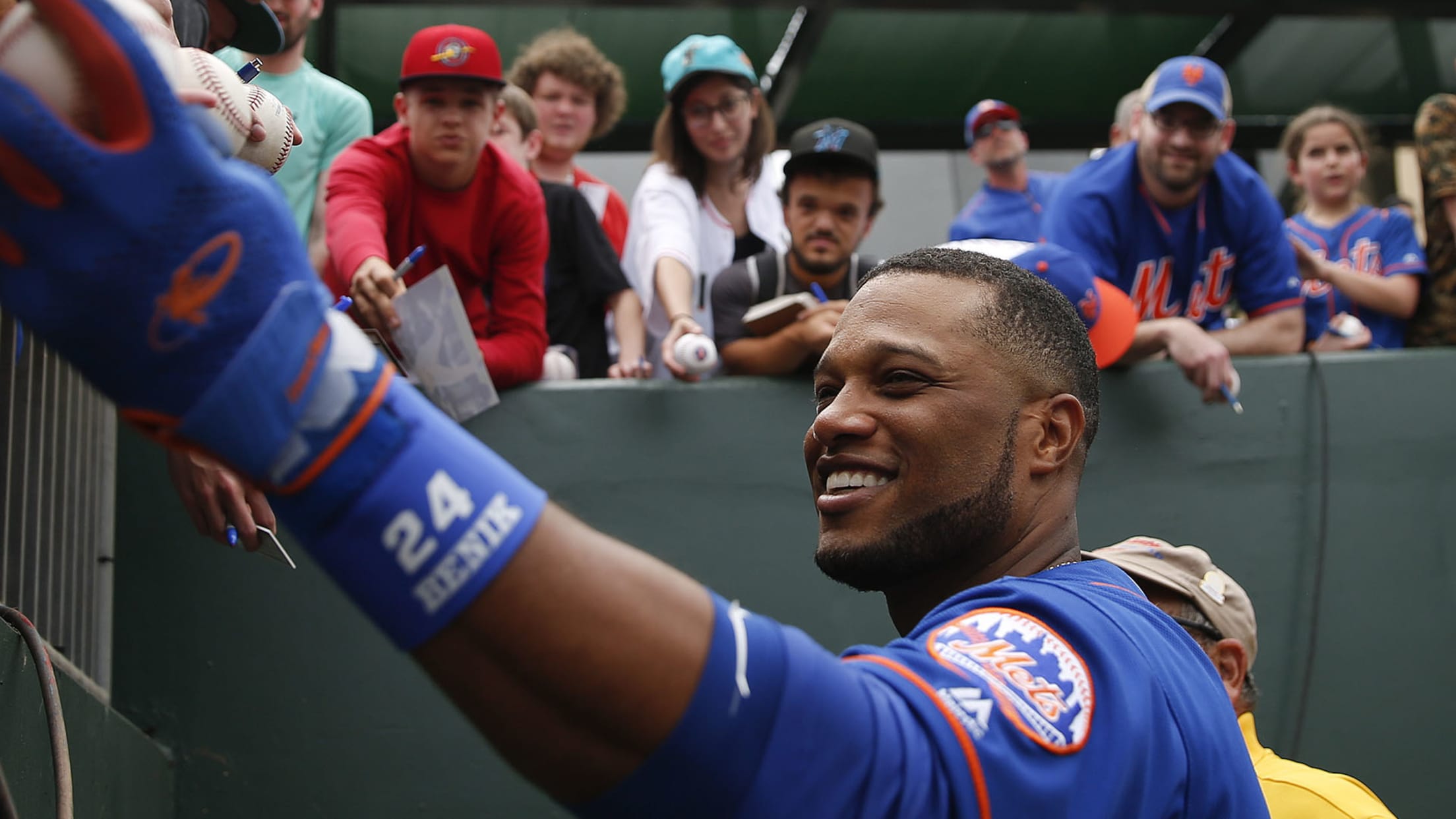 PORT ST. LUCIE, Fla. -- Engaged in conversation at a breakfast table Thursday morning, Robinson Canó suddenly grew quiet, locking his eyes on a television screen above him. Cano watched as his former teammate, Ichiro Suzuki, grounded out in the final plate appearance of his career. Later that morning, Cano
Mets plan to honor Seaver (sources)
Seaver is the team's all-time wins and ERA leader, and a member of the 1969 championship team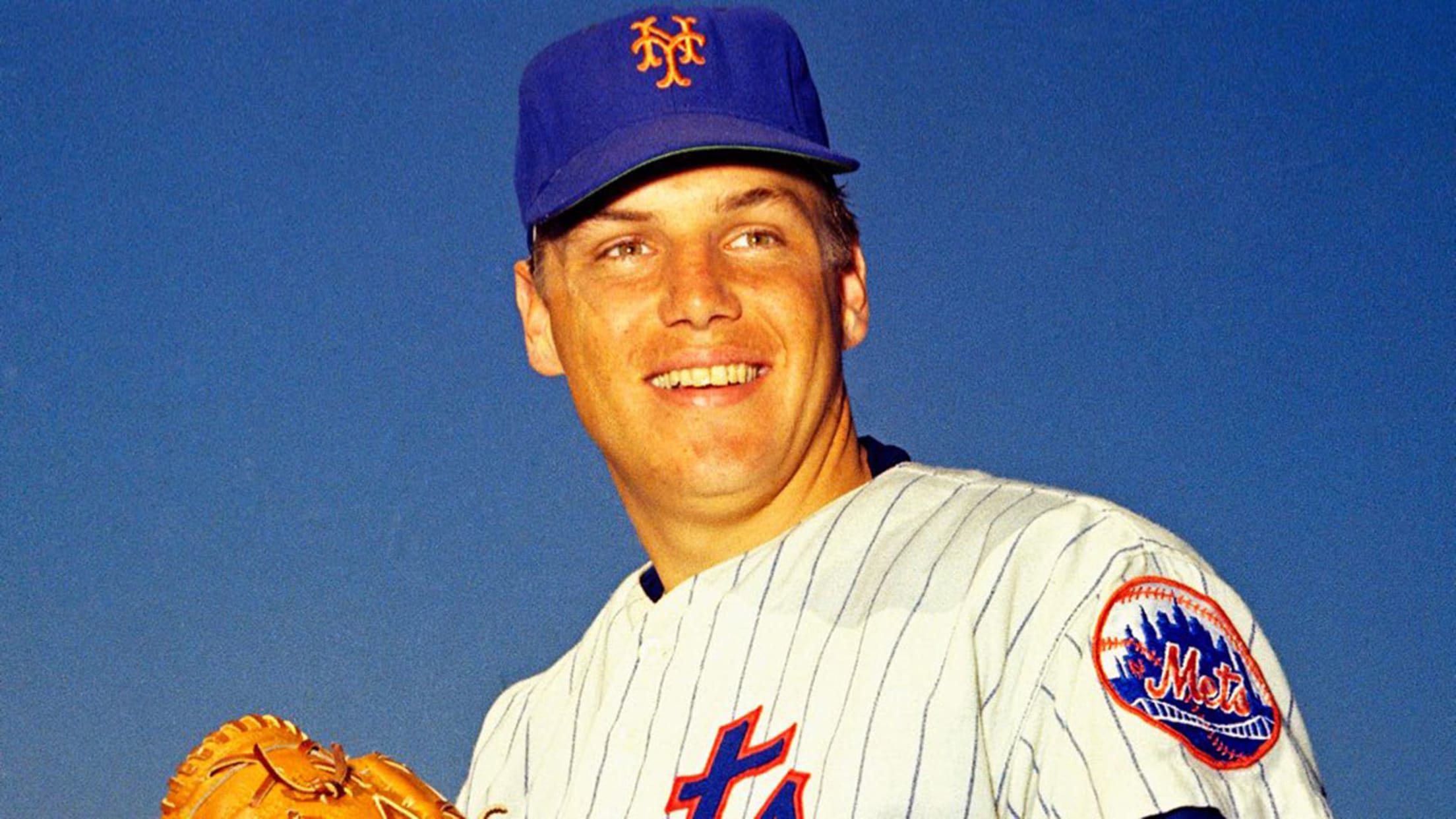 PORT ST. LUCIE, Fla. -- For a decade, the Mets' permanent home has been 123-01 Roosevelt Ave., on the corner of Roosevelt and 126th St. in Flushing, Queens. While the physical location won't change, the team will soon have a new address to mark it. The Mets are working with
New food, giveaways at Citi Field in 2019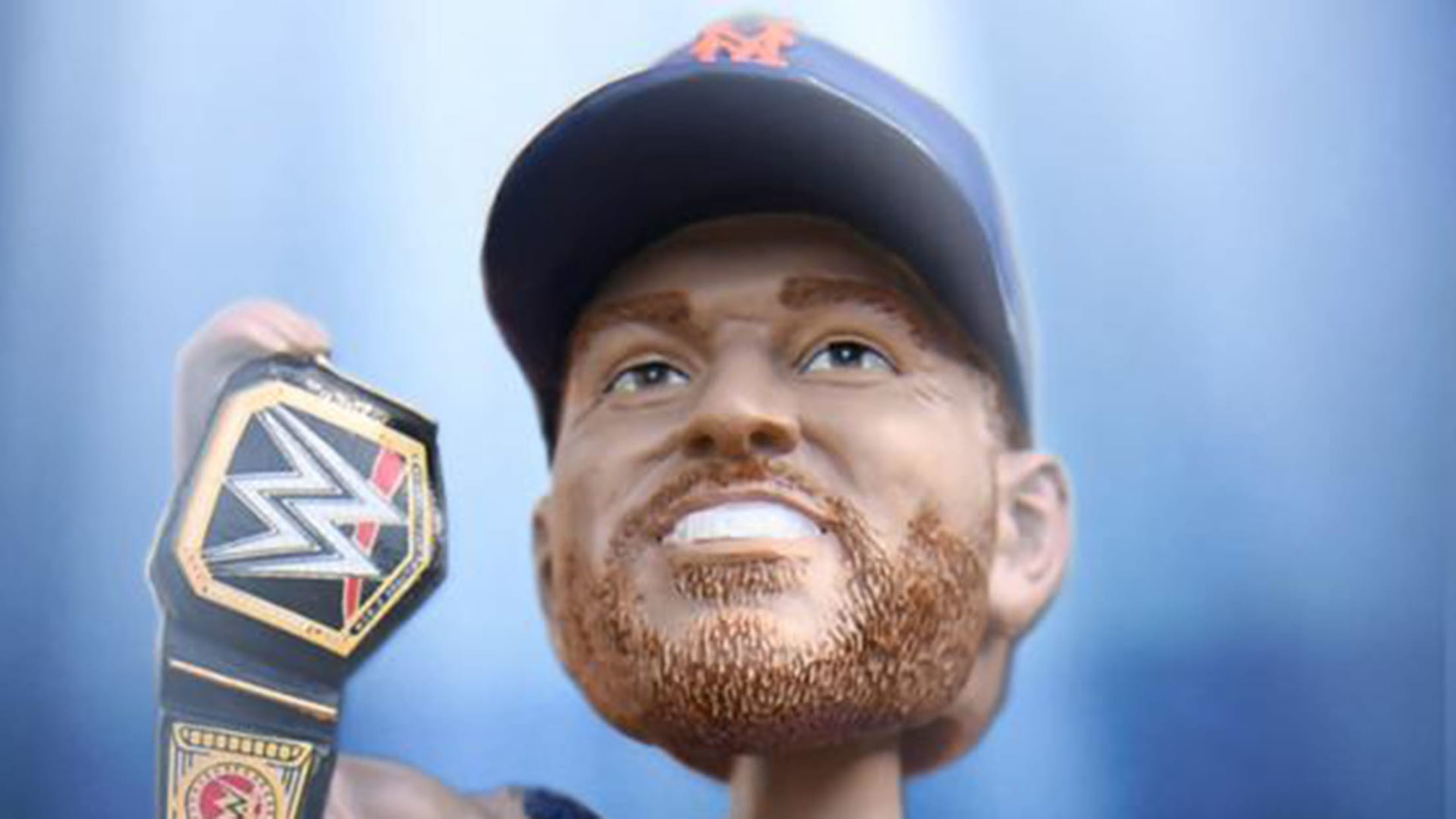 NEW YORK -- The Mets are not only poised to be exciting on the field this season, but off the field as well. On Thursday, the team offered an exclusive look into its new promotional items and dining menu during a media event at Citi Field. The Mets' home opener
30 breakout prospects for 2019 -- 1 per team
These guys could shoot up the rankings in '19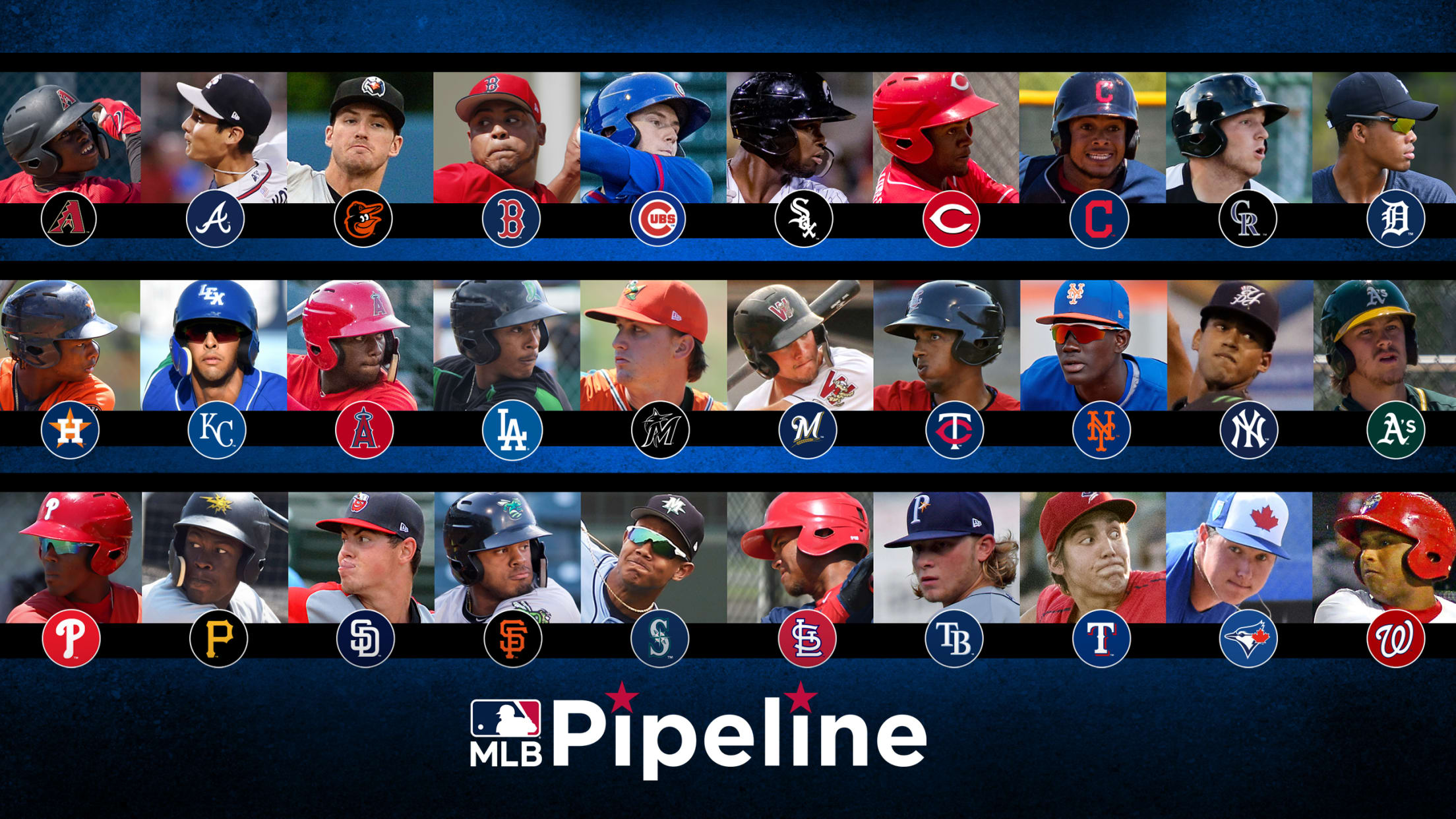 The four players atop MLB Pipeline Top 100 Prospects list -- Blue Jays third baseman Vladimir Guerrero Jr., Padres shortstop Fernando Tatis Jr., White Sox outfielder Eloy Jimenez and Nationals outfielder Victor Robles -- are no surprise. They all ranked among the eight best on the 2018 preseason Top 100.
The latest on Pete Alonso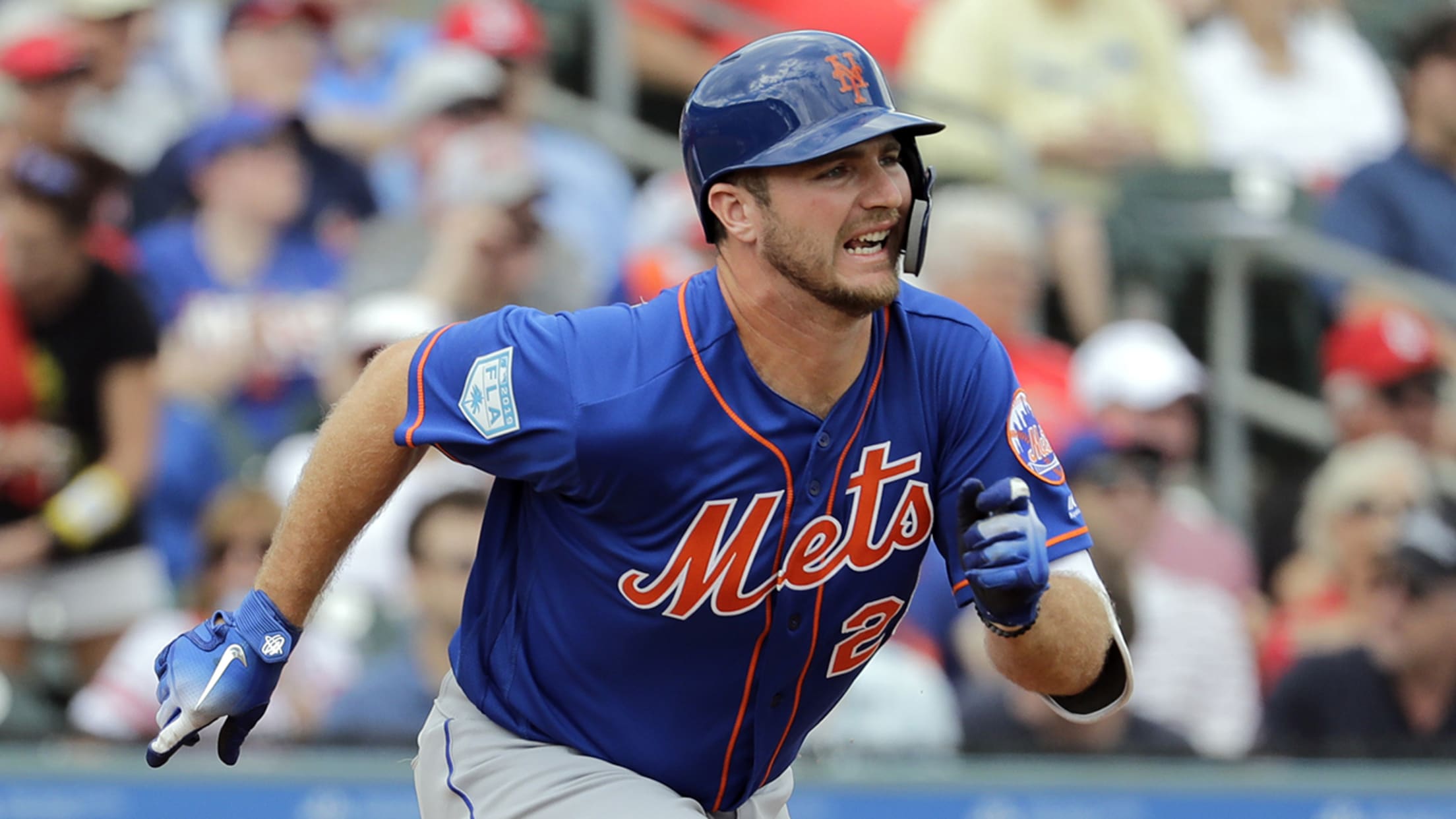 Pete Alonso tied for the Minor League lead with 36 homers over 132 games this season and although fans were disappointed that he didn't get called up in September, their patience should soon be rewarded. Whether Alonso makes the Opening Day roster is still to be determined, but either way,
1 player per team who changed minds in camp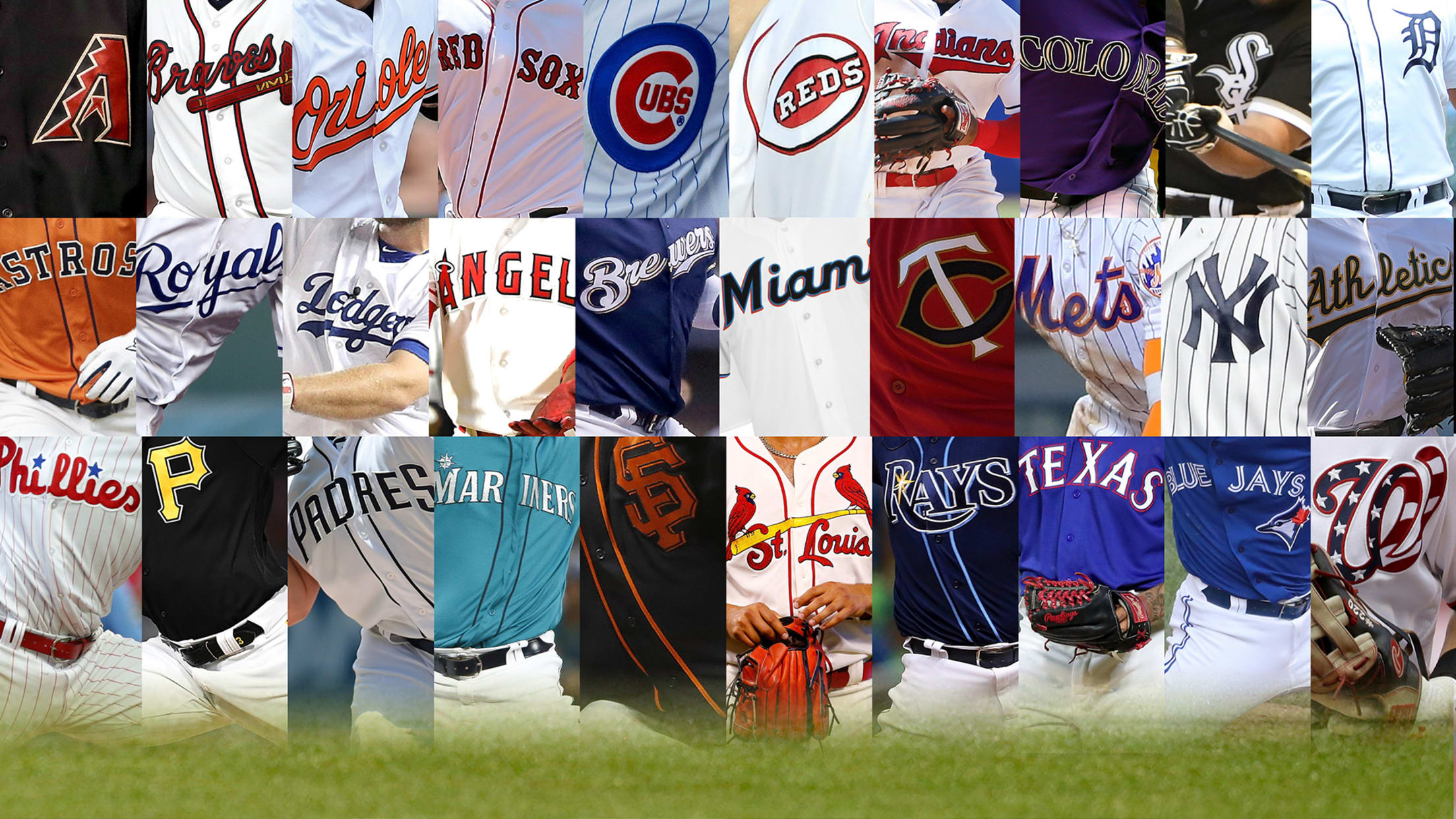 There's the guy who emerges from the pack and plays his way into the conversation. Sometimes, it's a raw kid; other times, a veteran some had written off. To many of us, this is the most fun thing about Spring Training. With that in mind, let's check out some of
Wheeler pitches 7 scoreless in Minors outing
Callaway mulling plans if Alonso, Smith both make roster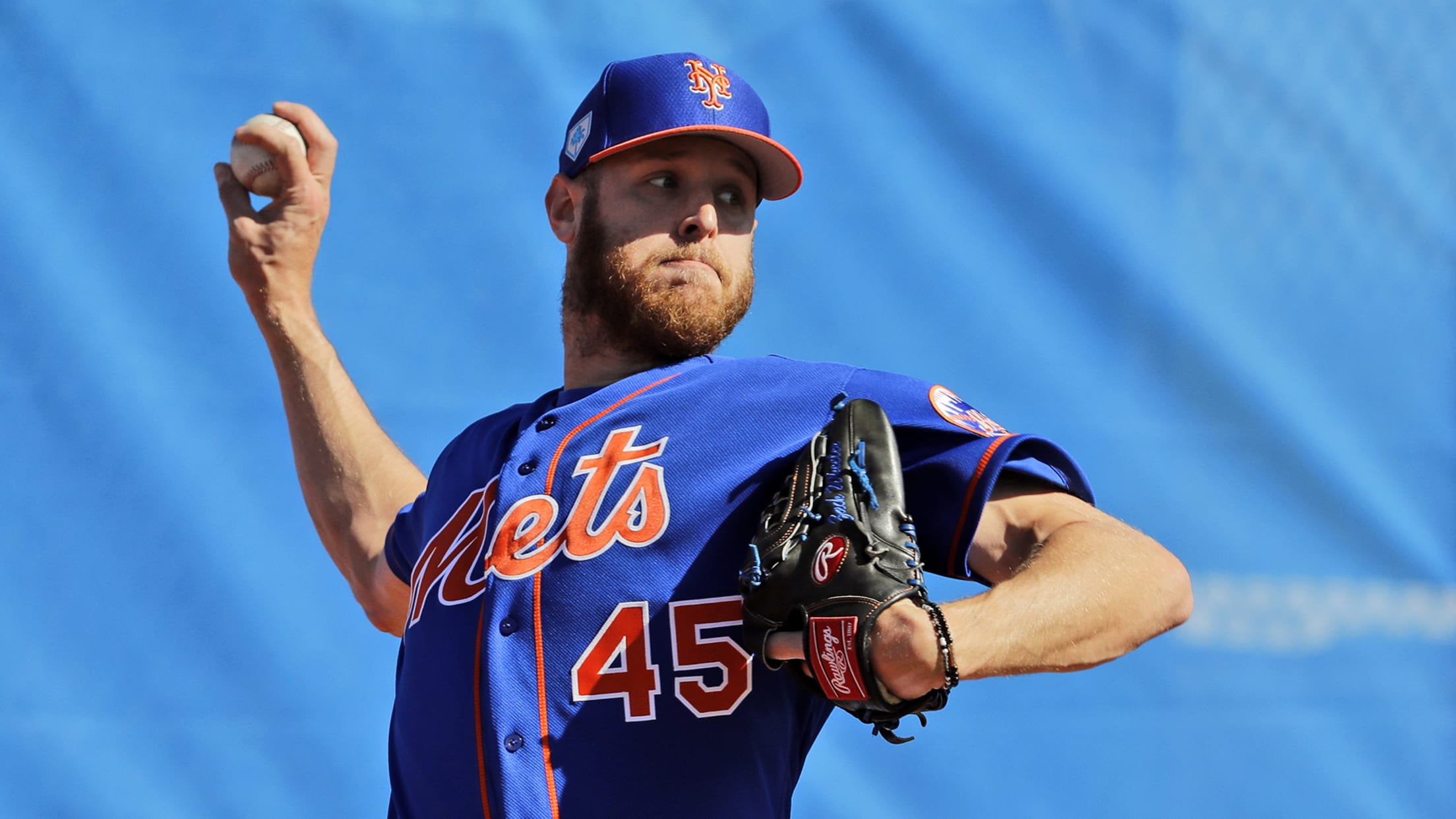 PORT ST. LUCIE, Fla. -- Almost exactly a year ago, Zack Wheeler stood in front of his Spring Training locker discussing a surprise demotion to the Minors. He didn't wind up staying there long, returning to go 12-7 with a 3.31 ERA over 29 starts in New York, which allowed
Here's a look at the Mets' farm system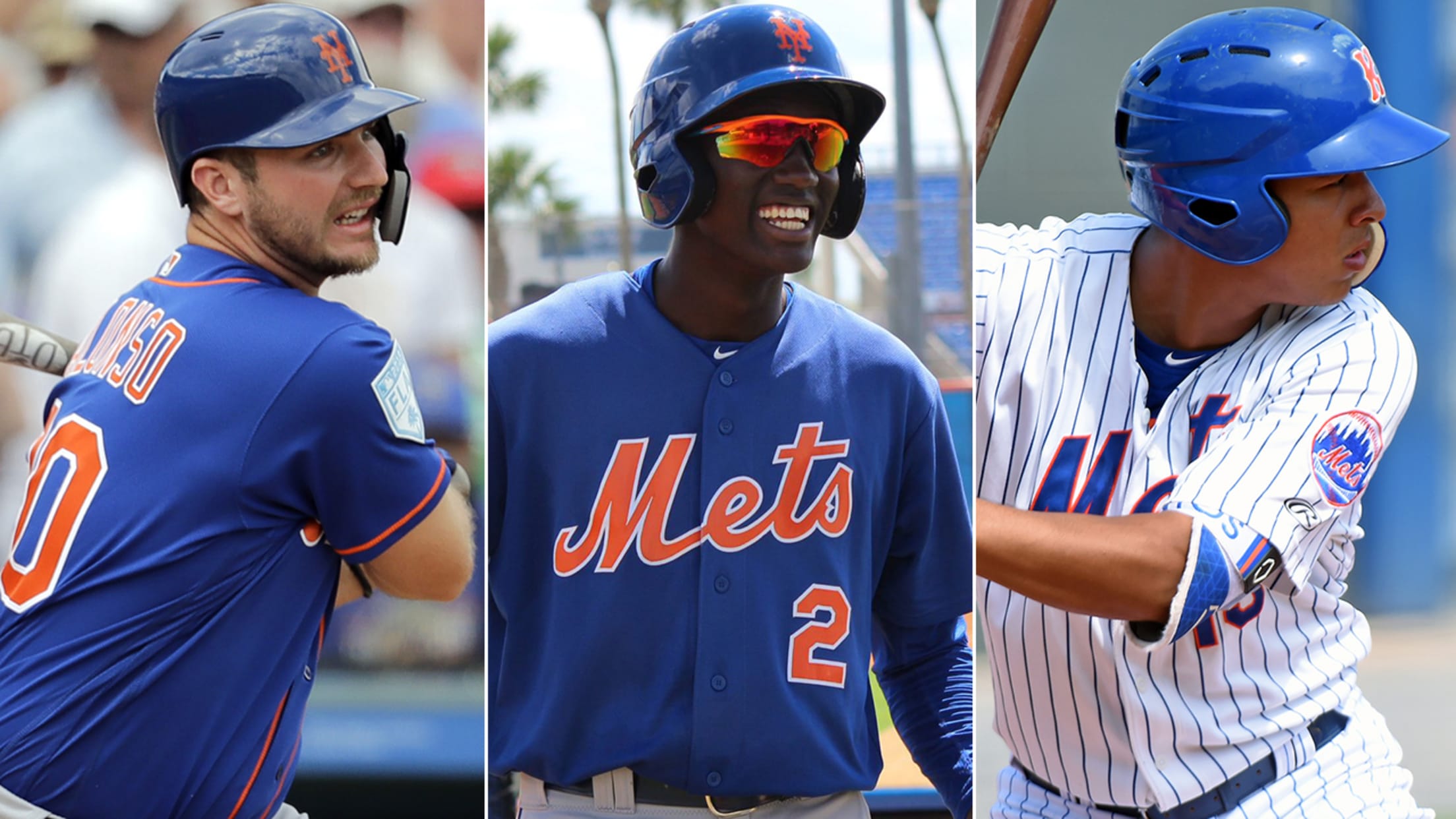 PORT ST. LUCIE, Fla. -- Since the Mets hired Brodie Van Wagenen in October, the agent-turned-GM has done everything he can to transform a franchise coming off consecutive fourth-place finishes in the National League East back into a contender. Van Wagenen's biggest move involved trading two of New York's best
Mets hope history repeats itself for lefty pitcher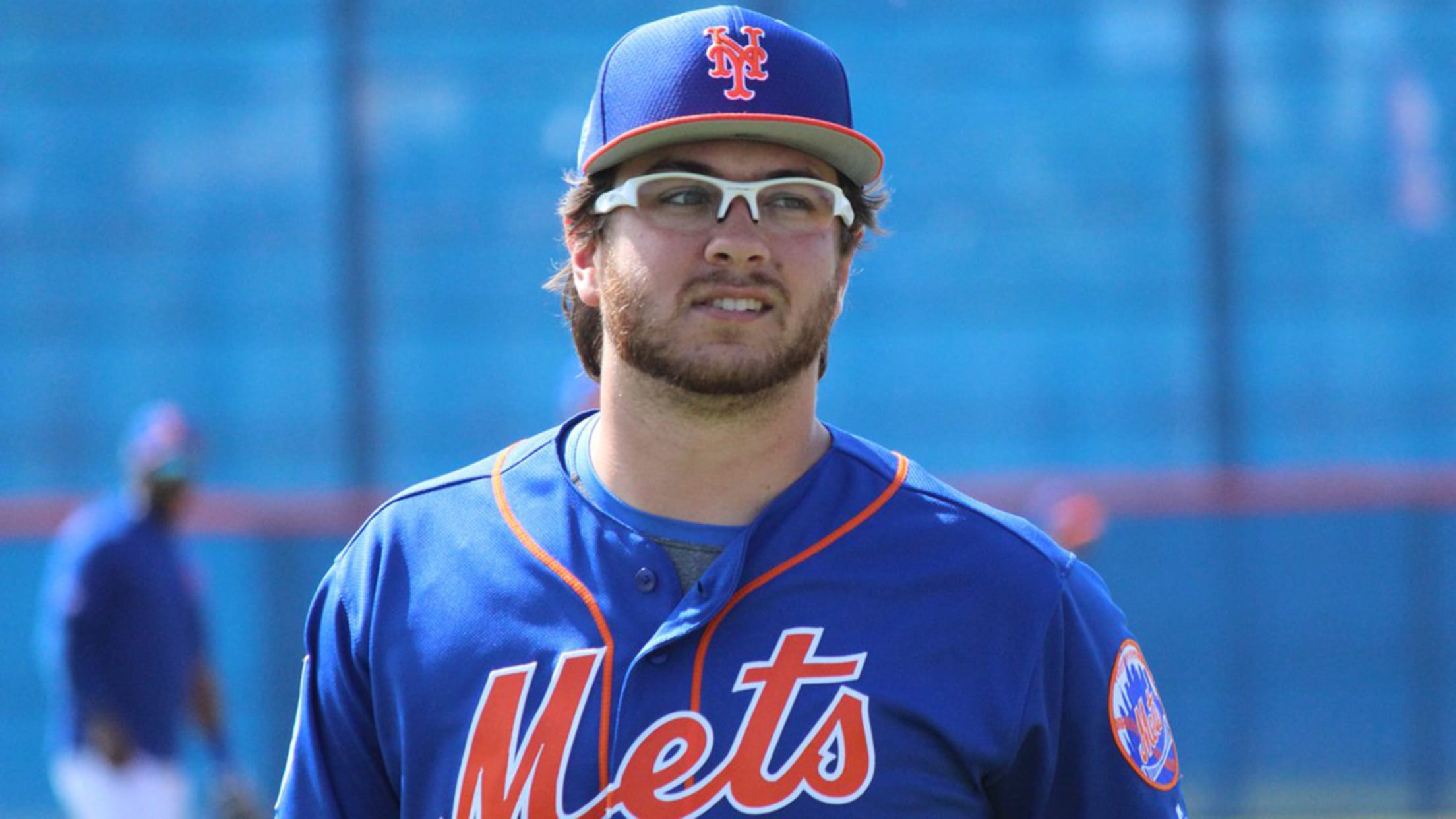 PORT ST. LUCIE, Fla. -- In 2009, the Mets spent a second-round pick on a left-hander from Melville High in East Setauket, N.Y. He needed Tommy John surgery before he threw his first professional pitch and didn't make his debut until three years after he signed. Steven Matz eventually regained
Mets shift focus to make bunting a priority
Club hopes renewed emphasis on small ball will pay off in big ways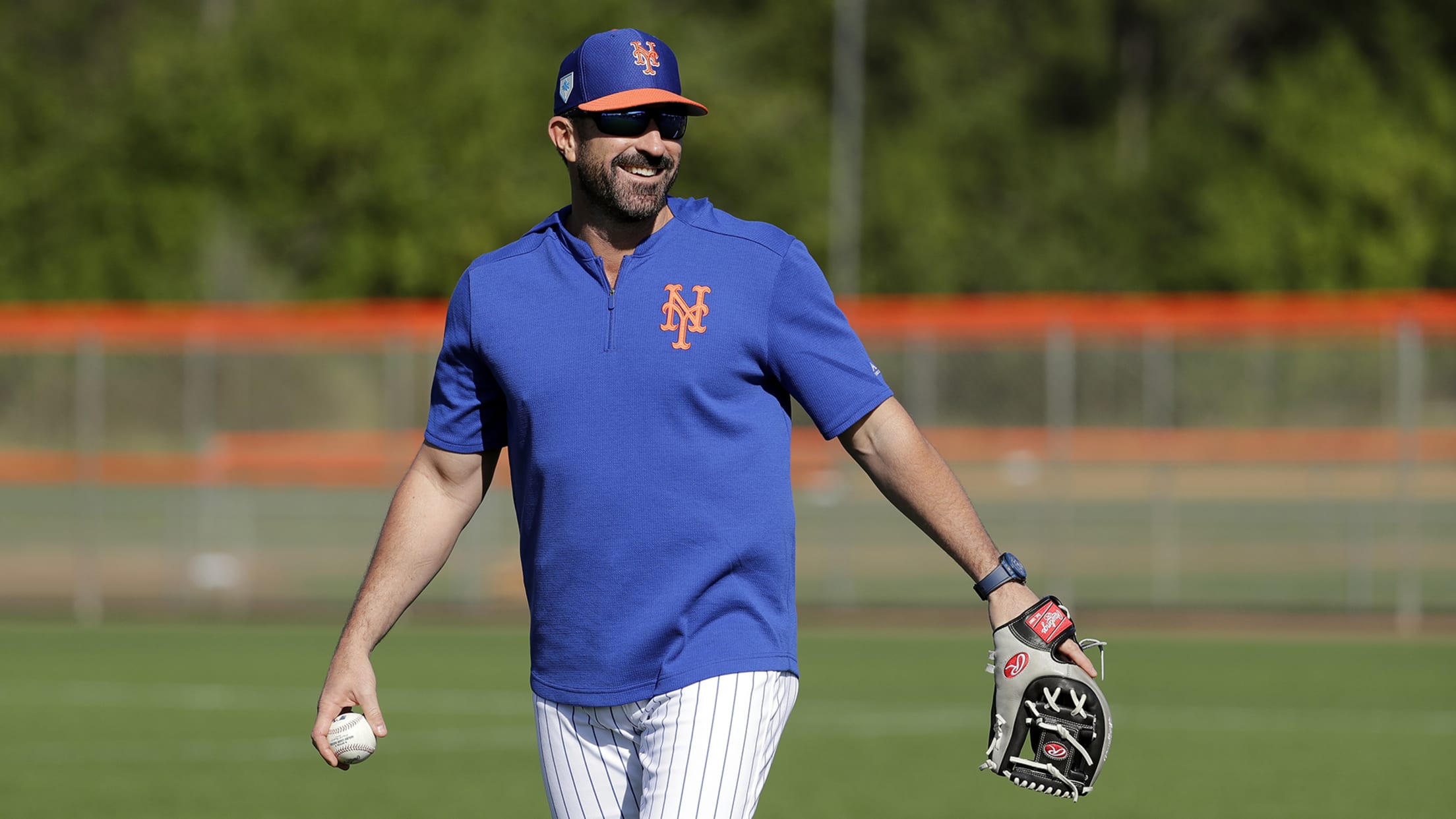 PORT ST. LUCIE, Fla. -- Early this spring, the Mets turned one of their back fields into what looked like a shuffleboard court, painting point values on the grass to reward successful bunts. A couple weeks later, during a Major League intrasquad game, the team cycled players through a bunting
Minaya brings diversity, experience to Mets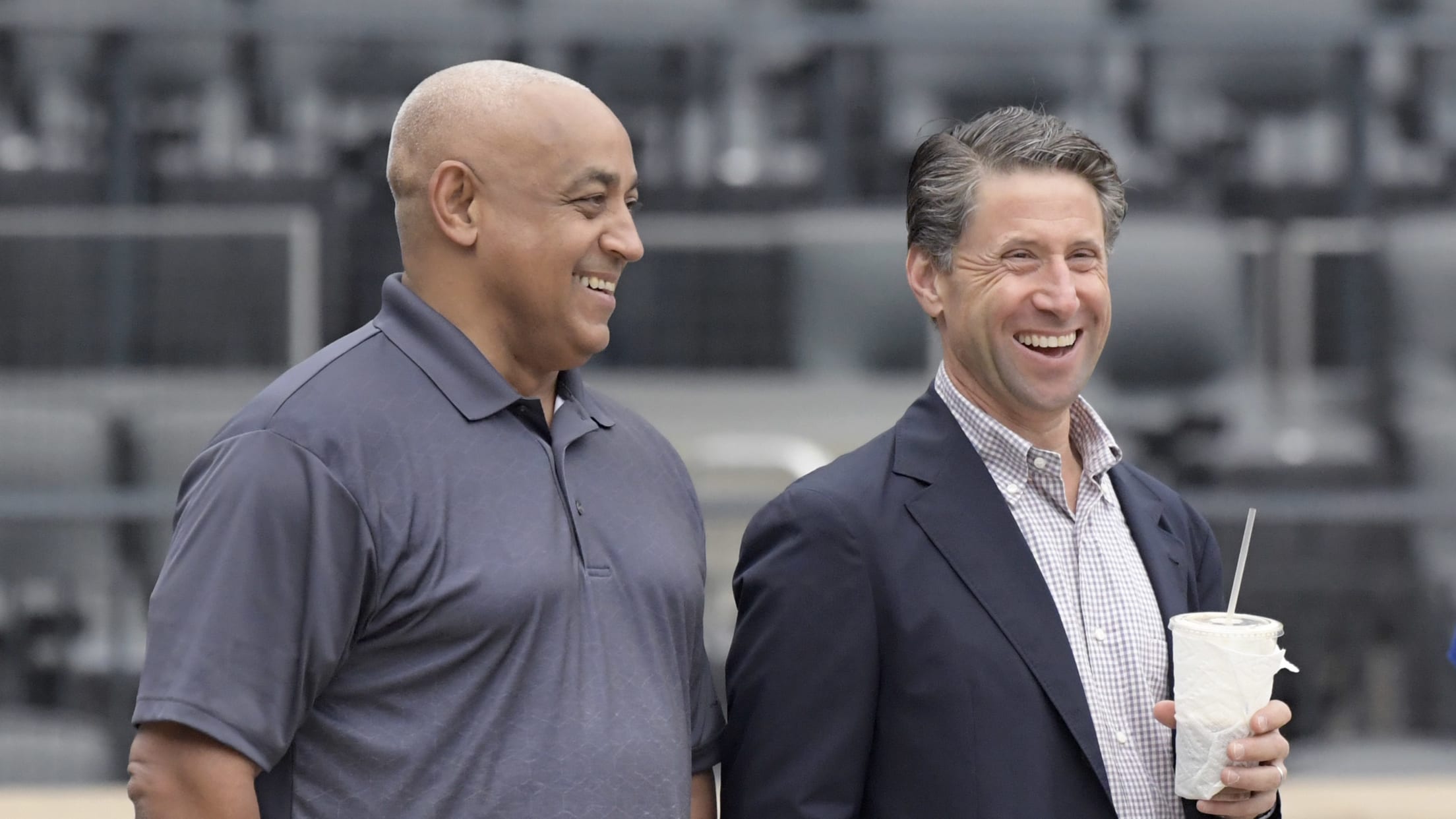 When Omar Minaya speaks, the Mets still listen. The well-traveled executive, who served as the team's general manager from 2004-10, returned for his third stint in the franchise's front office in '17 as a special assistant to his successor, Sandy Alderson. In that role, he was valued primarily for his
Rotation still in order after rainout
Wheeler to get work on Wednesday; Mets face decision on Mesoraco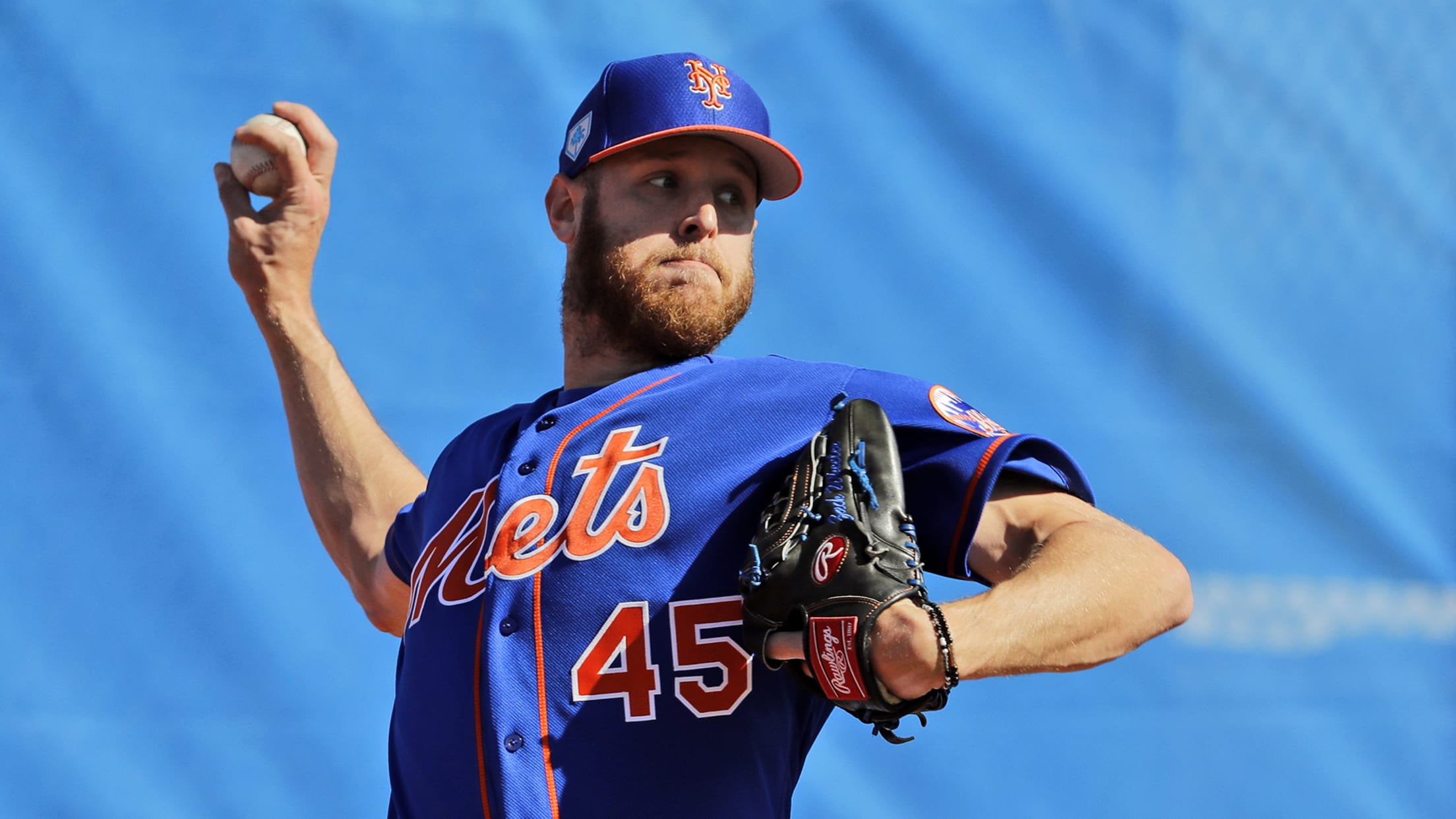 PORT ST. LUCIE, Fla. -- With rain blanketing the state of Florida throughout Tuesday morning, the Mets canceled their Grapefruit League game against the Marlins. The change in schedule will not affect New York's Opening Day rotation. Zack Wheeler, Tuesday's scheduled starter, will instead stretch out to 90-plus pitches in
Breaking down every team's closer situation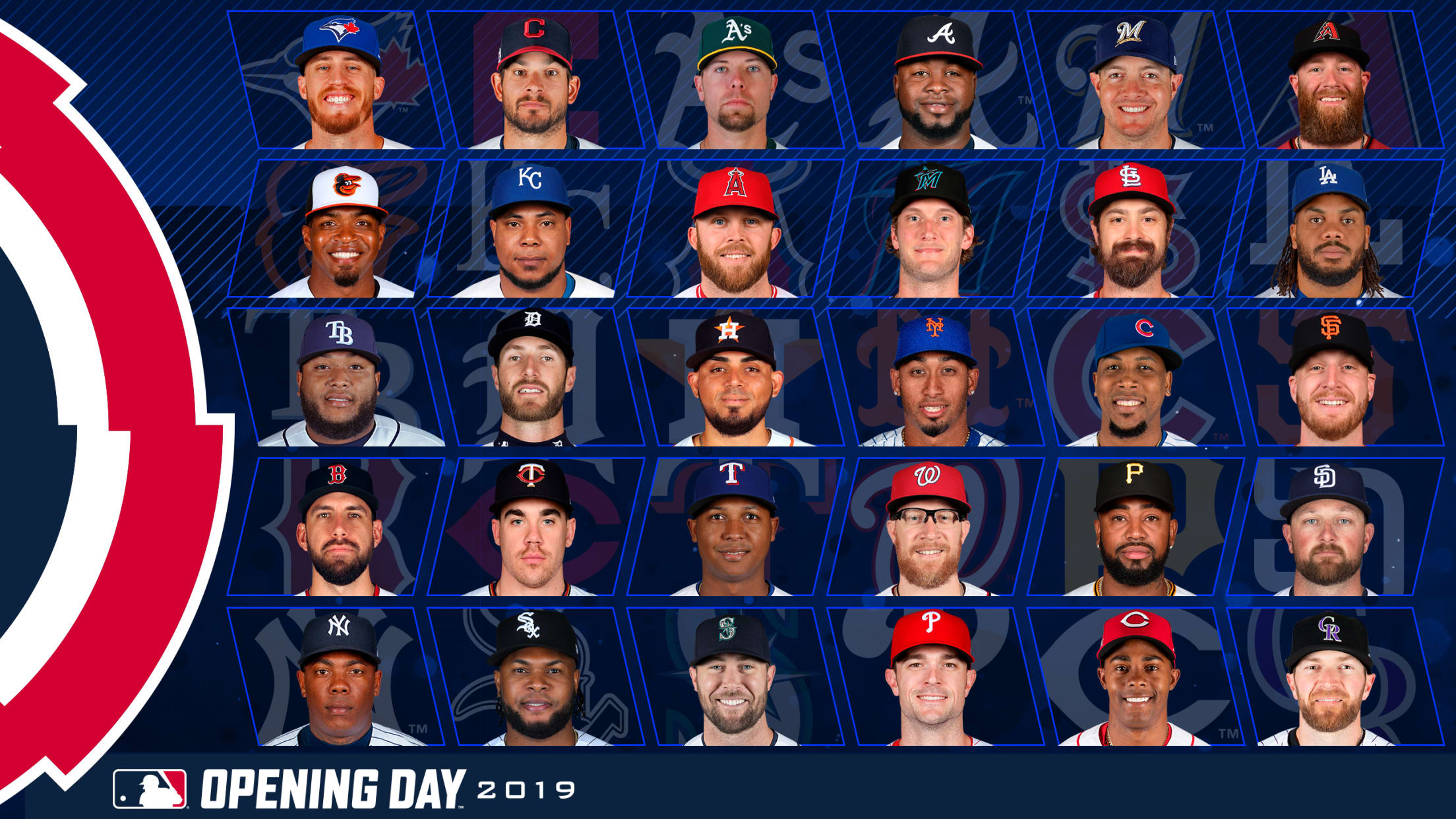 Teams can have solid starting pitching, strong middle relief and a potent offense, but if they don't have a closer waiting in the bullpen to finish off games, wins won't be easy to come by. And while not every club has an Aroldis Chapman or Kenley Jansen waiting in the
As 2nd act begins, Wright has more to offer
Longtime Mets captain enjoying being back with team as advisor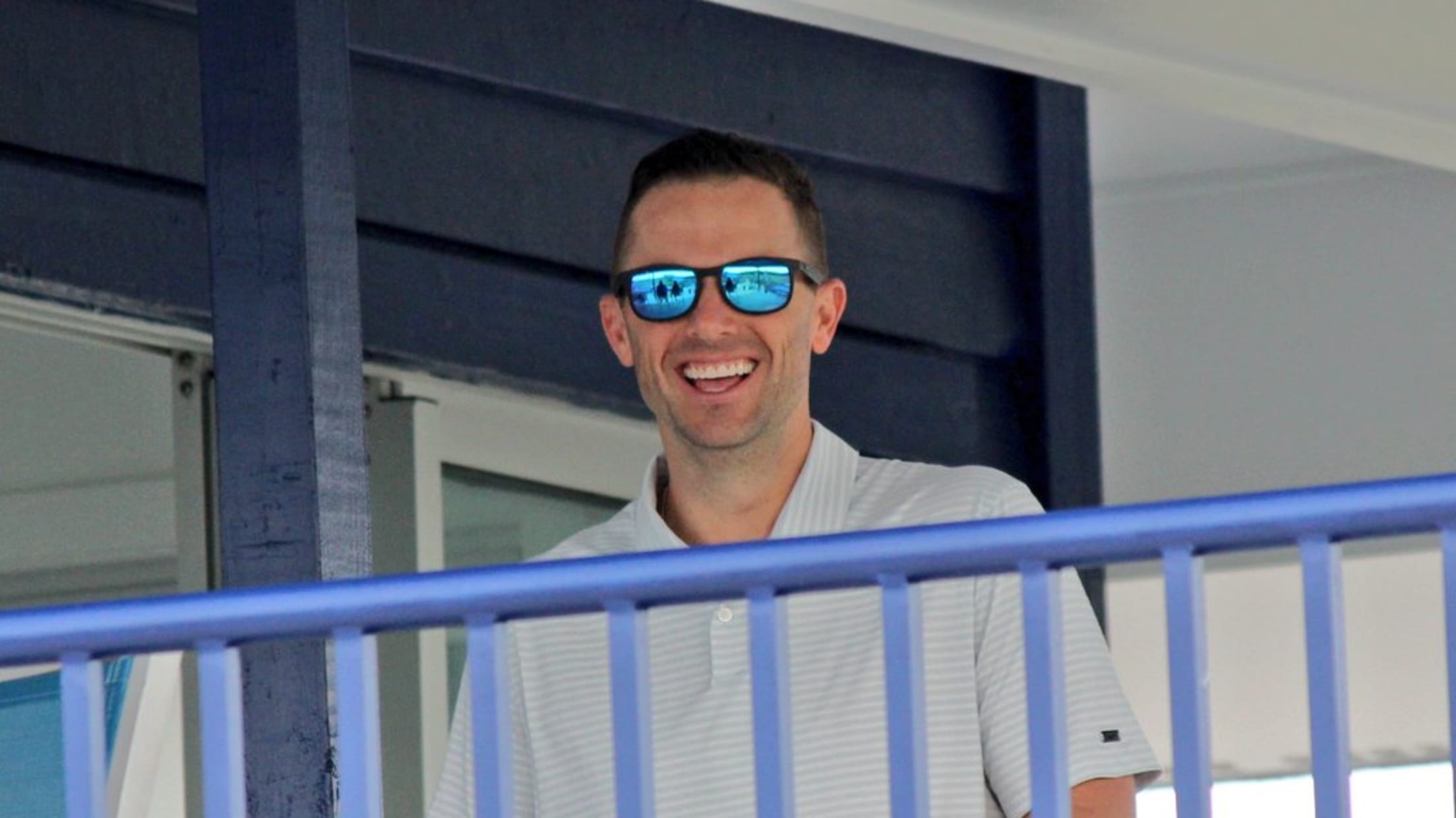 PORT ST. LUCIE, Fla. -- The centerpiece of the Mets' Minor League compound is a grouping of four baseball fields nearly flush with one another. At the point where all four meet stands an elevated platform, which team officials use to gain a vantage on the entire complex. An uneducated
Thor vs. deGrom? A matchup you can't miss
Mets pitchers go head-to-head in intrasquad game and don't disappoint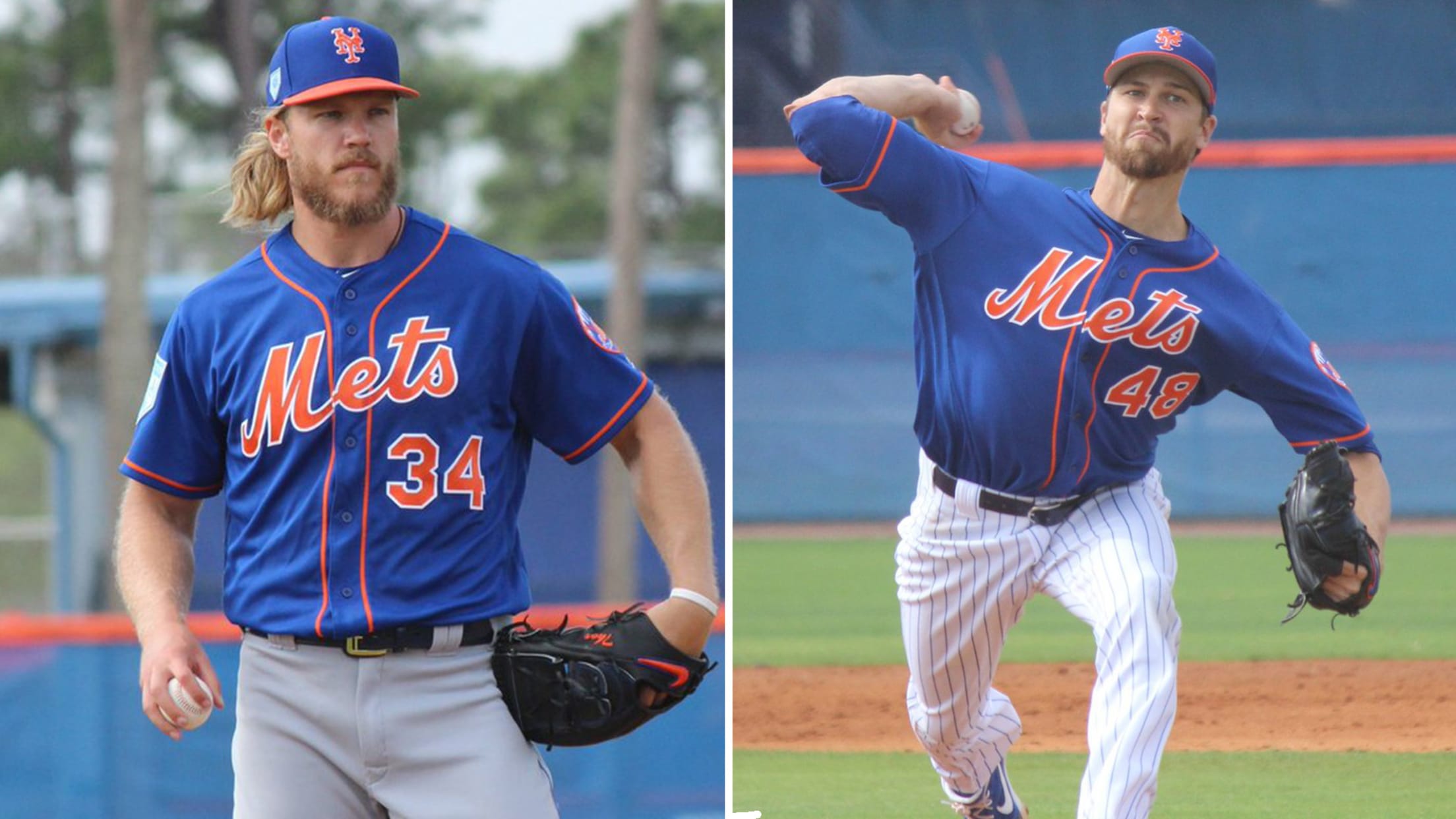 PORT ST. LUCIE, Fla. -- Few back-field scenes can match what unfolded on Field 7 at the Mets' Spring Training complex on Monday morning. In one dugout was Jacob deGrom, the reigning National League Cy Young Award winner. In the other was Noah Syndergaard, one of the few pitchers on
Top prospects: Who's still up? Who got cut?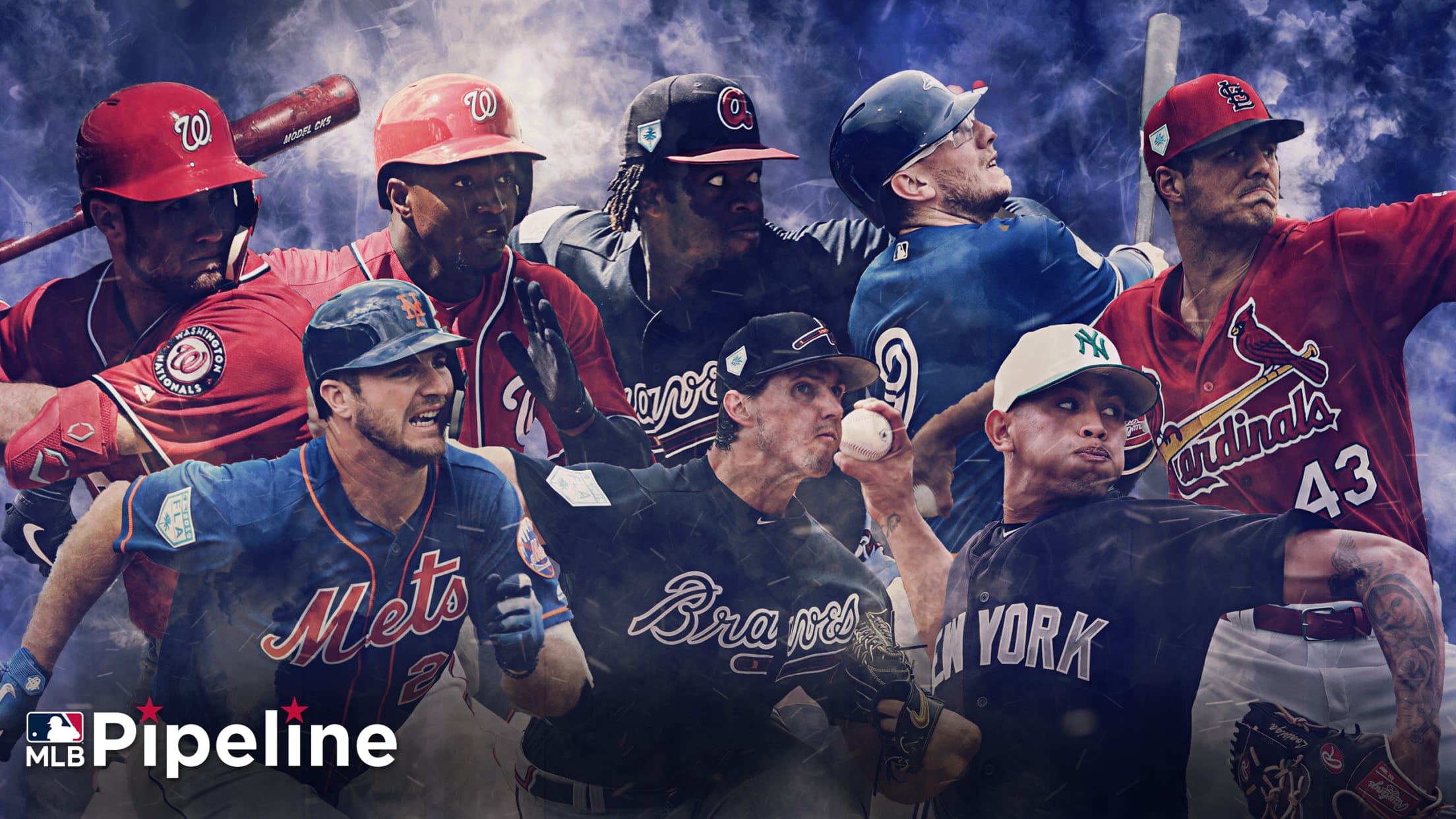 Many of the game's top prospects had a chance to gain experience and show what they could do against Major League competition during Spring Training, but Opening Day is near, and teams are whittling down their rosters. Most of the prospects remaining in camp are either already assured of a
Alonso continues to impress with 4th spring HR
deGrom delayed a day; Santiago hit hard; Gomez may play Monday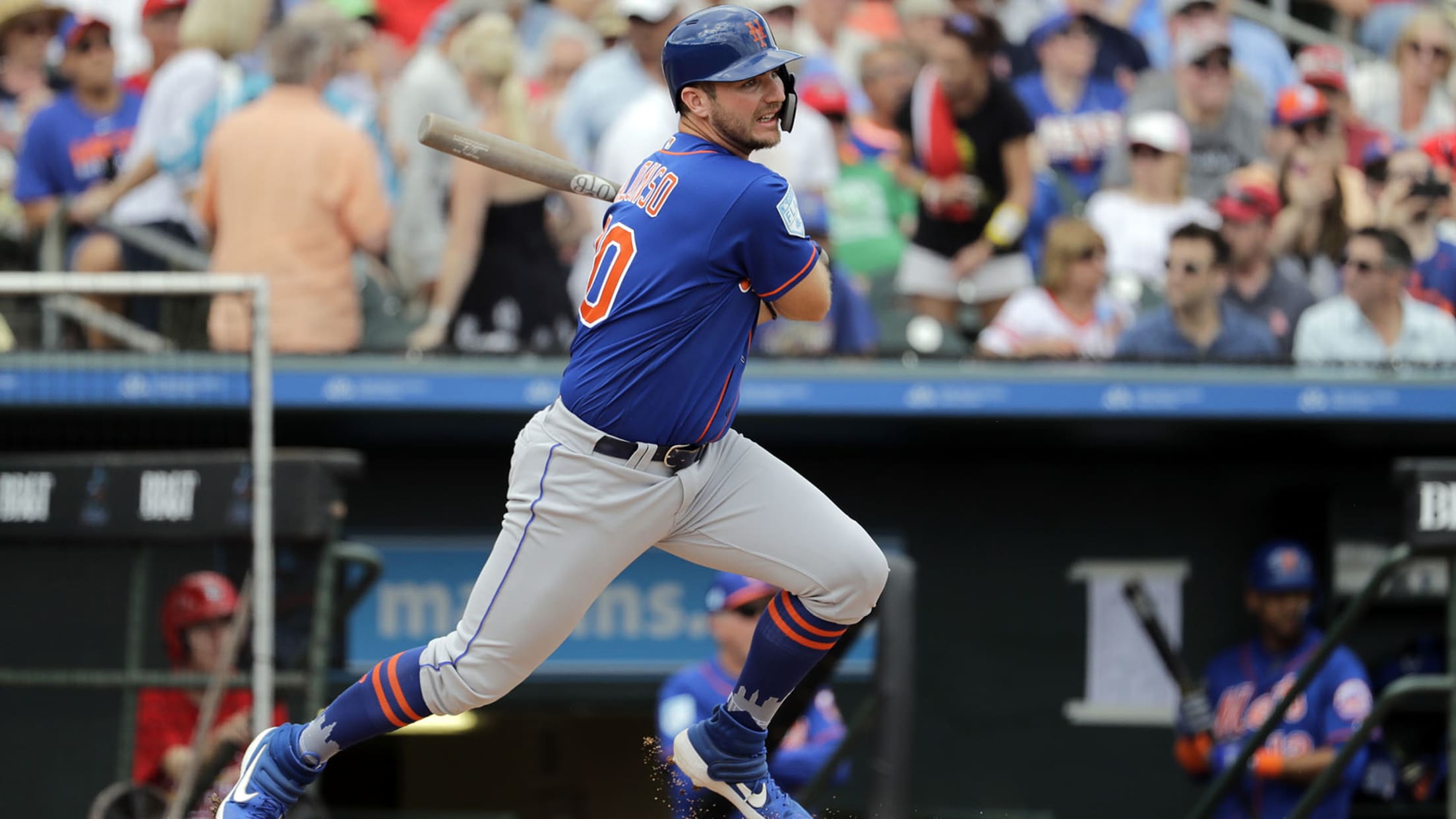 WEST PALM BEACH, Fla. -- The Mets have been consistent in saying they intend to take their 25 best players north with them. On Sunday, manager Mickey Callaway acknowledged Pete Alonso is lining himself up to be part of that group. Alonso cracked his team-leading fourth spring homer off Henderson
Irish eyes smile on these Mets players
On St. Patrick's Day, trio links baseball diamonds to Emerald Isle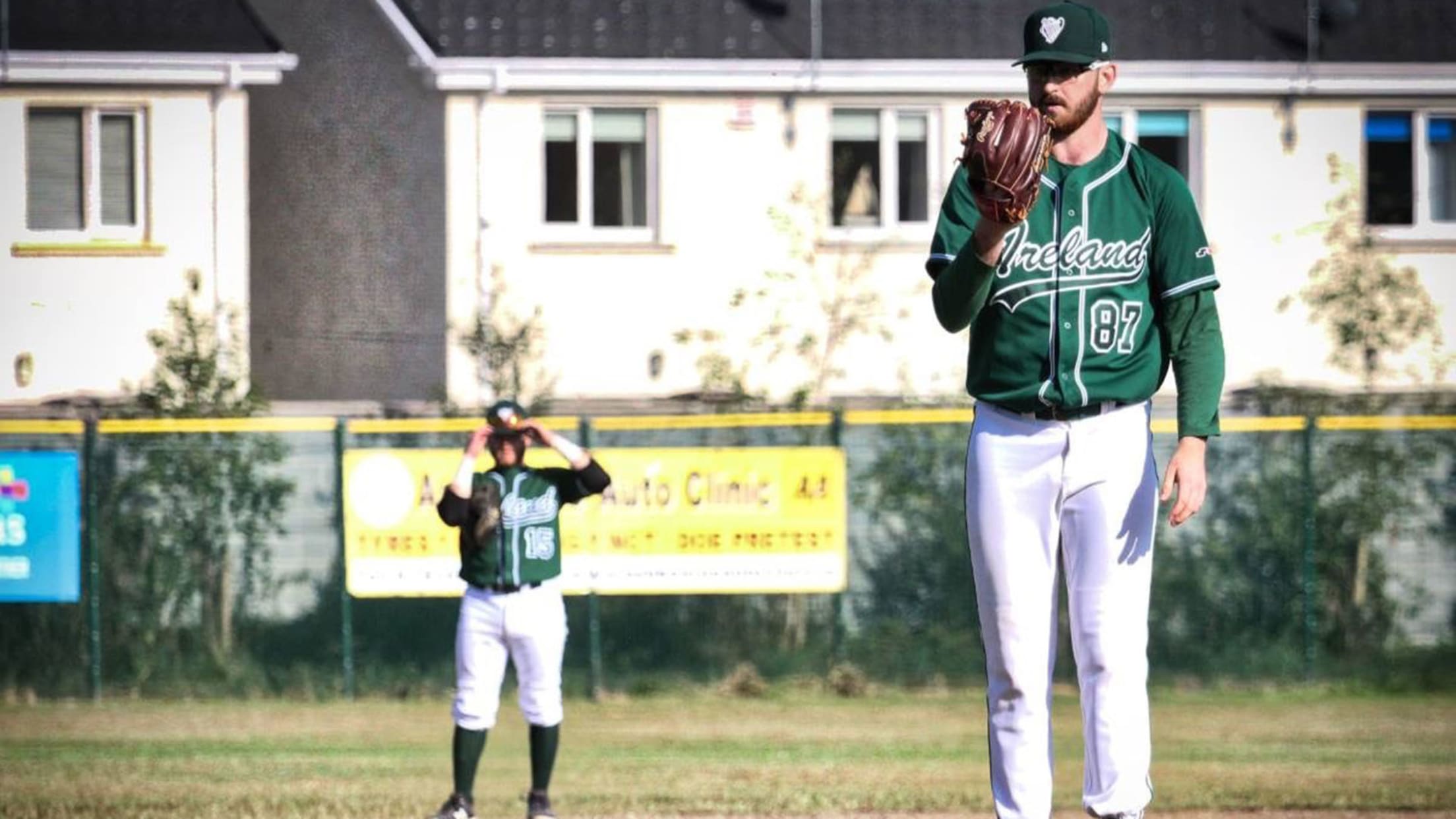 PORT ST. LUCIE, Fla. -- By late spring 2018, Keelan Smithers was out of baseball, running short on possibilities and considering abandoning his dream for good. A stalwart pitcher at Princeton University, Smithers underwent surgery to correct thoracic outlet syndrome shortly after his 2017 graduation. That June, he went undrafted.
These career milestones are on tap for '19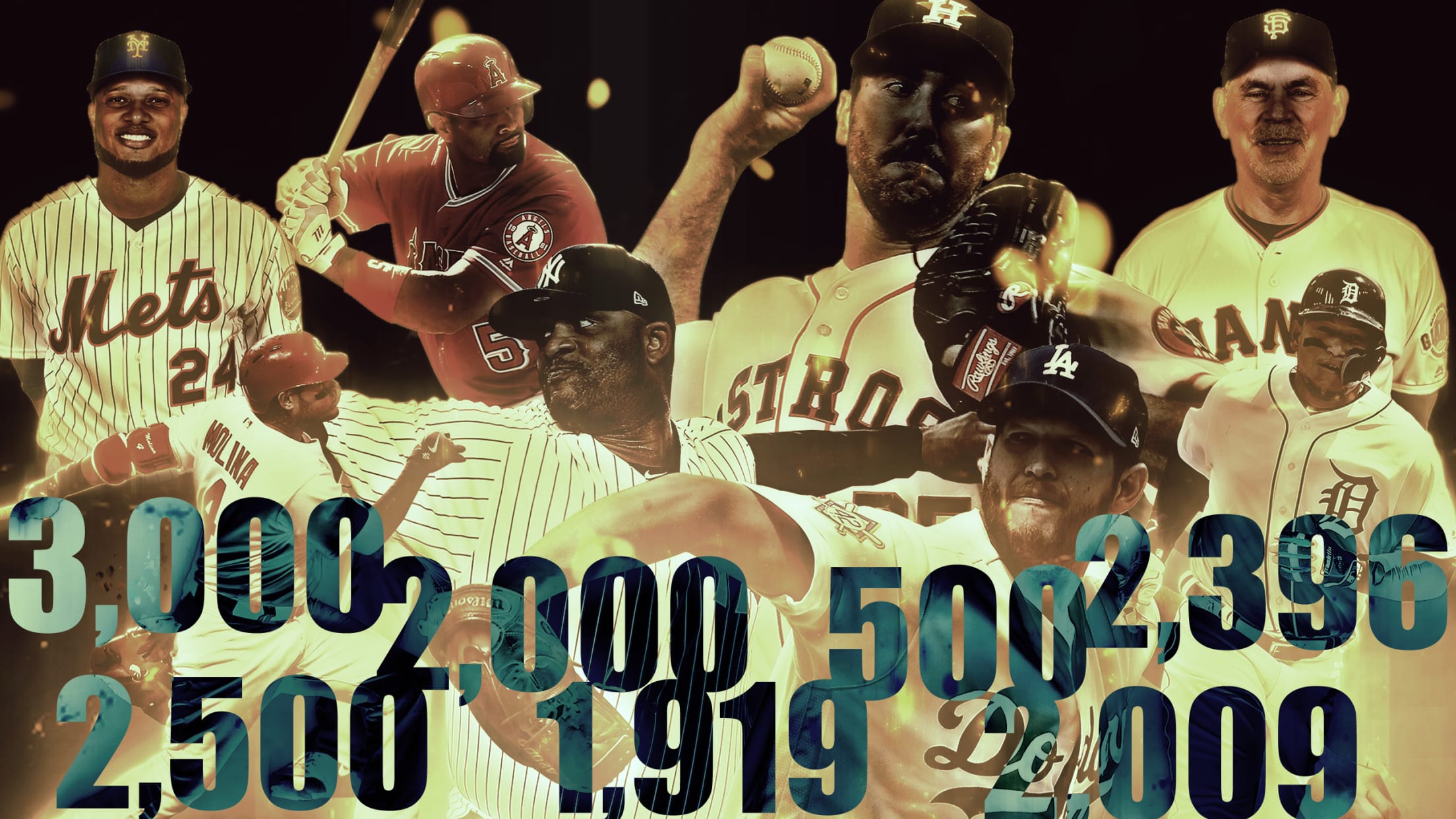 No baseball season is complete without the celebration of a good milestone or two, and we've had plenty of memorable moments in recent years, from the 3,000th hits of Ichiro Suzuki and Adrian Beltre to Albert Pujols' 600th homer. The 2019 campaign should be no different, because a handful of
Lugo happy in 'pen, but starting is goal
Cano keeps playing, keeps hitting; six relievers vie for one bullpen spot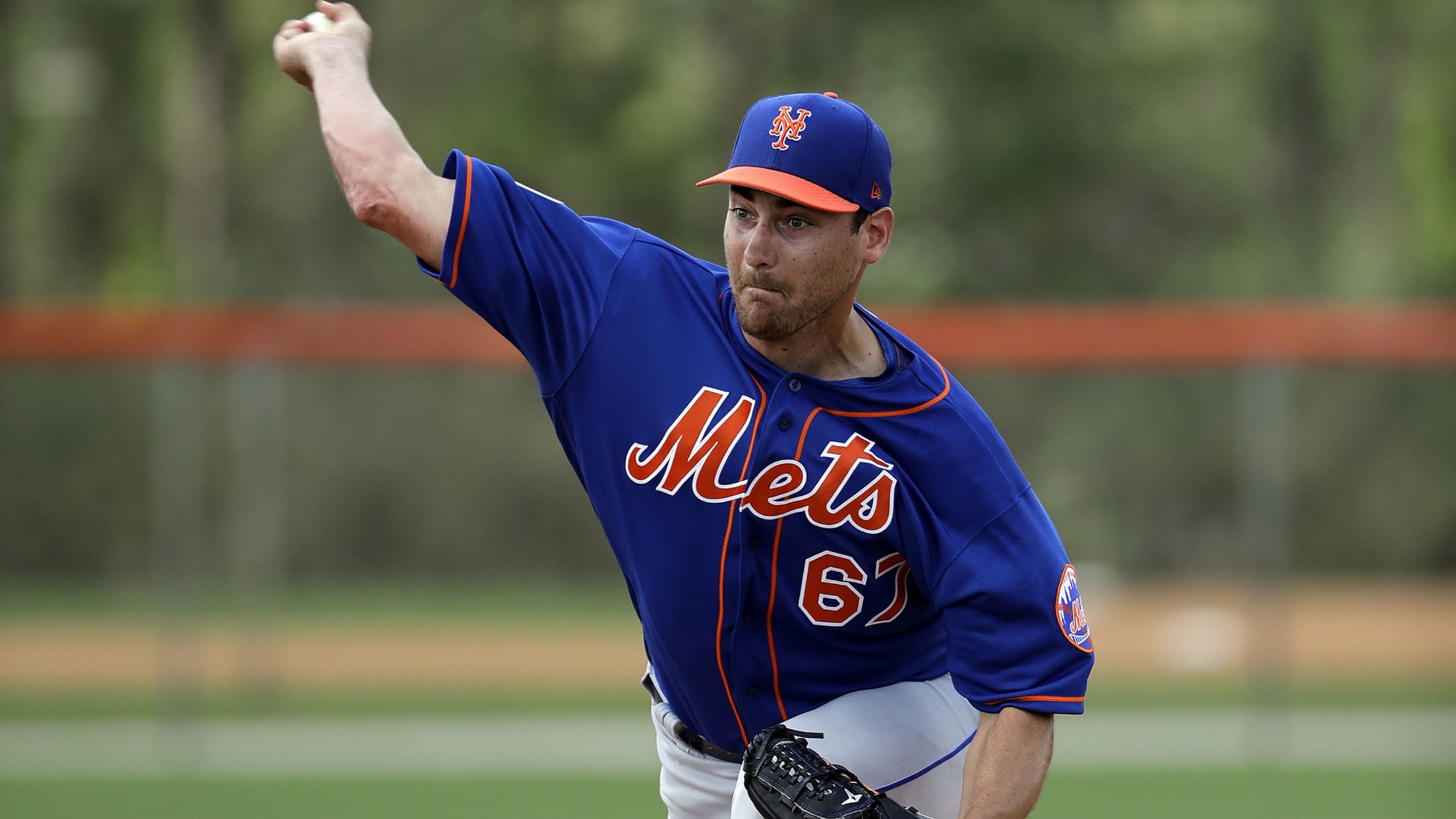 JUPITER, Fla. -- Make no mistake: Seth Lugo wants to start. His whole career, Lugo has hoped to start games. That won't ever change. This, however, is a different sort of spring for Lugo. For the first time, Lugo is not stretching out as a starting pitcher in Spring Training.