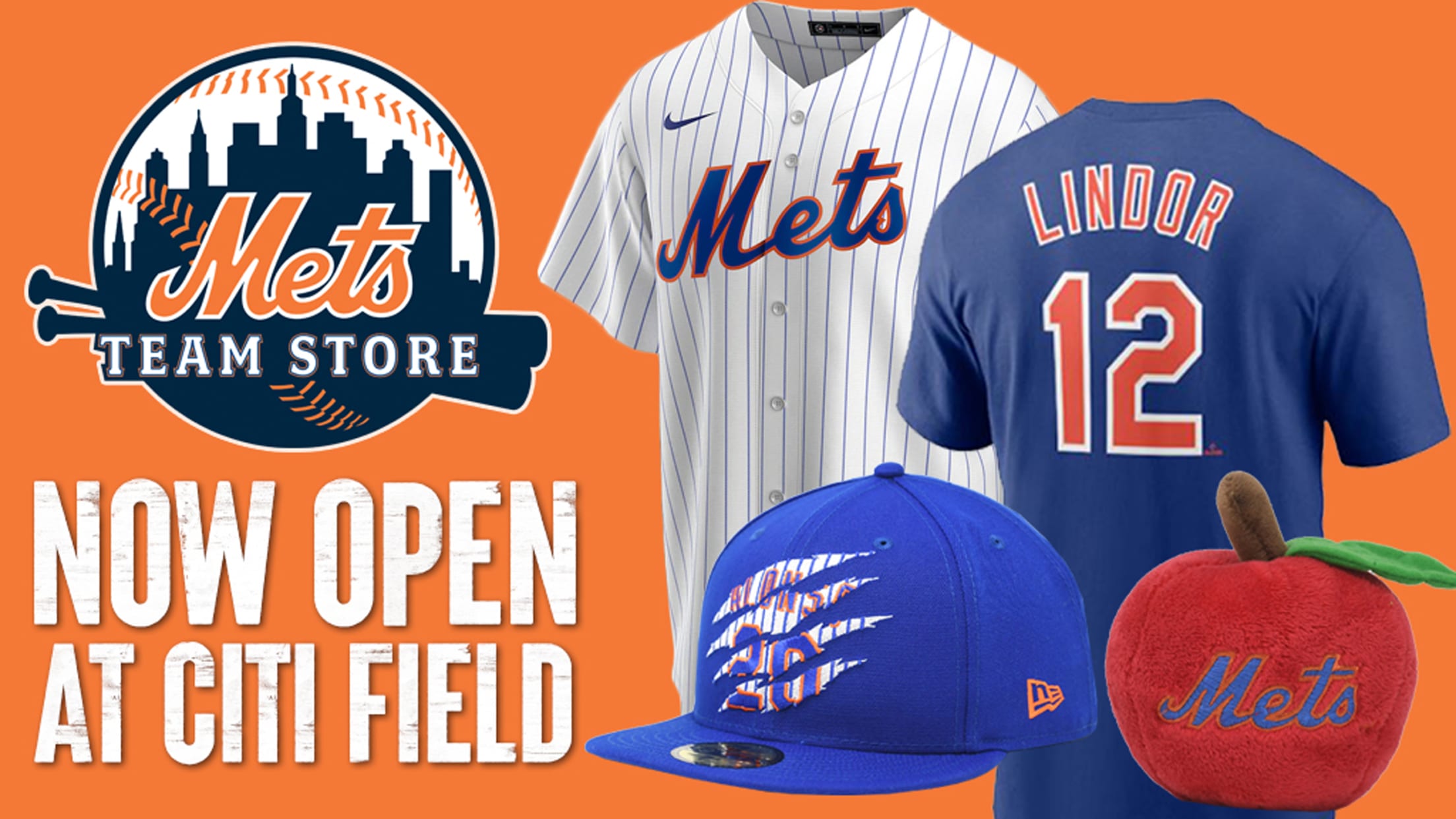 The Mets Team Store at Citi Field is now open to the public!
Fans can shop the largest selection of Mets gear including officially licensed jerseys, caps, collectibles and much more!
Non-Gameday Store Hours
Tuesday – Saturday: 10 a.m. – 5 p.m.
Free Parking in Lot G
Gameday Hours
Closed
On game days, the Mets Team Store at Citi Field will be closed to the public. The Team Store will be open to ticketed guests when the gates open.
Team Store Rules and Safety Information
We are committed to delivering a first-class experience for the best fans in sports, while continuing to prioritize the health and safety of our guests and staff. We will closely monitor and follow the guidelines set forth by public health officials and Major League Baseball.
Face masks must be worn at all times by customers and staff. Face masks must cover the nose and mouth.
Guests must maintain six feet of distance between themselves and other guests.
A limited number of guests will be allowed in the team store at a given time.
Hand sanitizing stations are available throughout the store. Enhanced cleaning and disinfecting will occur throughout the day and at the end of each day.
All transactions are cashless. Reverse ATMs are available in store for fans to convert cash to a prepaid debit card that can be used anywhere that major credit/debit cards are accepted. Methods of payment will be limited to credit/debit cards and mobile payment (Apple Pay and Google Pay) and Mets Gift Cards.
You can check the balance of your Mets Gift Cards at Mets.com/GiftCards.
Dressing rooms and bathrooms will be closed to guests. Please refrain from trying on any apparel.
Curbside pickup is not available at this time.
Proof of vaccination/negative COVID-19 test results are not required to enter the Team Store on a non-gameday.
For more information on health and safety at Citi Field, please visit Mets.com/SafeAtCiti.
Mets Team Store Delivered to your Door
Fans can still shop from the largest selection of Mets gear without having to come to Citi Field. Merchandise can be ordered for delivery by filling out the form below and one of our Team Store associates will contact you as soon as possible during our regular hours of operations Monday through Friday from 10 a.m. to 5 p.m. Due to the high volume of calls and e-mails, we encourage all fans to fill out the form below. All inquiries will be answered as soon as possible in the order in which they are received. Be sure to follow @MetsTeamStore on Twitter and Instagram for the latest news and updates.
Contact Us
E-Mail: [email protected]
Phone: 718-672-0077
Social Media: @MetsTeamStore on Twitter and Instagram
Merchandise Questions and Request to Purchase