JACKIE ROBINSON DAY – 75TH ANNIVERSARY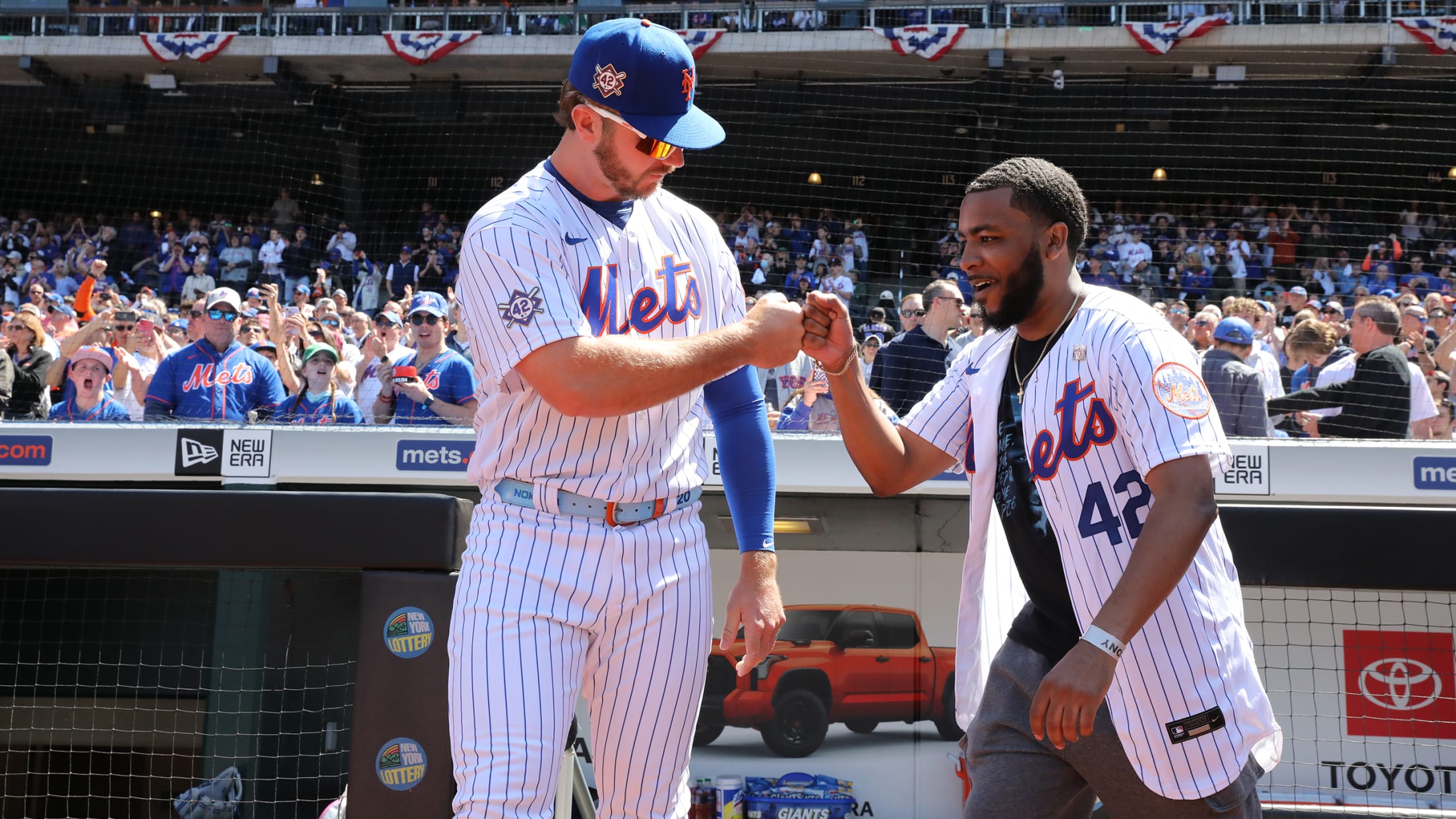 The Mets celebrated the 75th anniversary of Jackie Robinson breaking the color barrier in baseball during their home opener at Citi Field.
During the pregame festivities, nine scholars lined up outside of the Mets dugout and were introduced alongside Mets starters in front of a capacity crowd at Citi Field. Each scholar wore one of the nine values to represent the Foundation and number nine concluded with Jackie Robinson's granddaughter, Sonya, wearing 'integrity.'
In addition to generous financial support, these Jackie Robinson Foundation Scholars benefit from a four-year program that offers life-changing assistance and training both professionally and personally.
Learn more about the Jackie Robinson Foundation Scholars here: JackieRobinson.org/Scholarship
COMMUNITY HERO HIGHLIGHT – NEW YORK CARES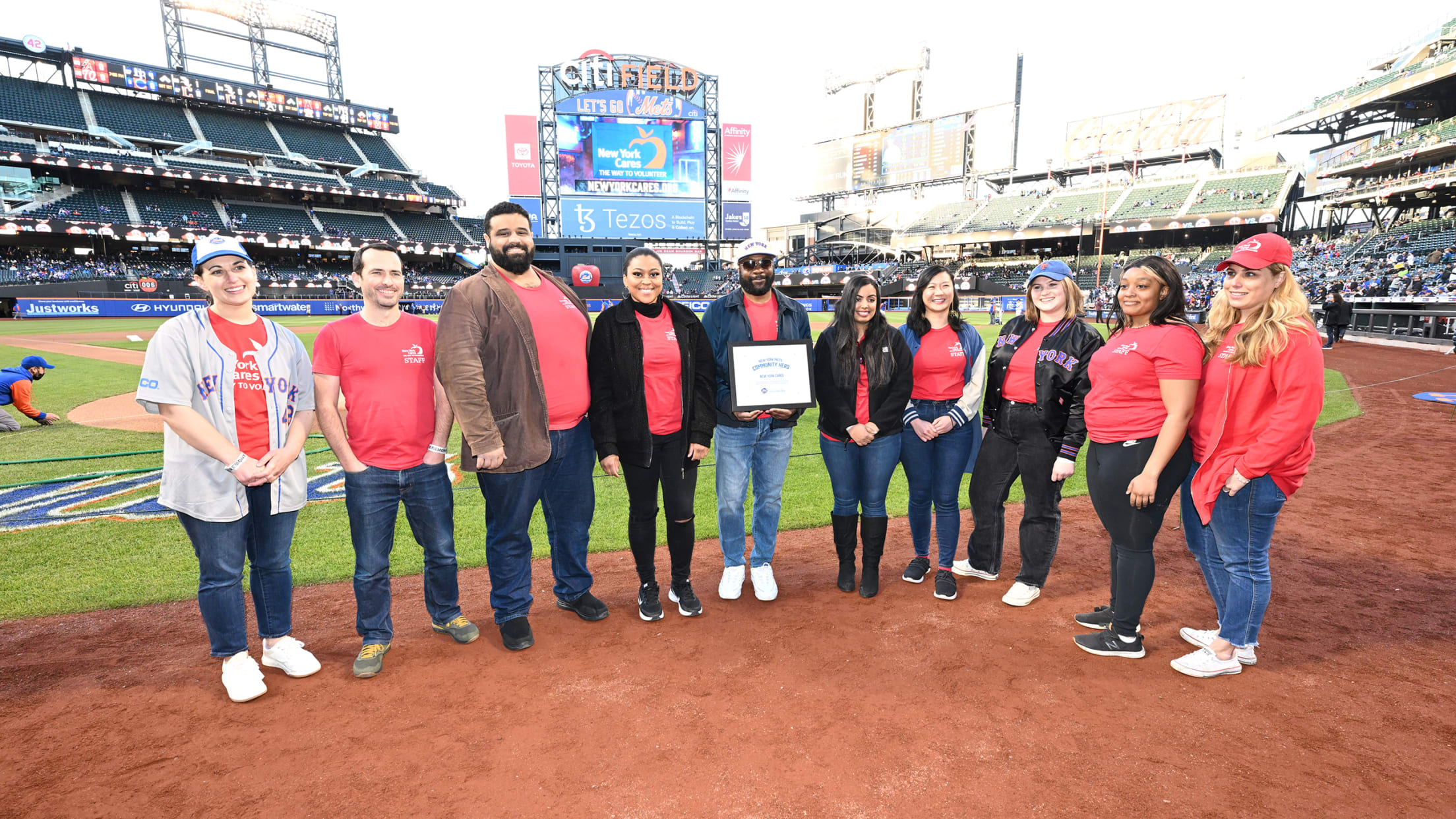 As part of Major League Baseball's Commissioner's Community Initiative, the Mets are highlighting heroes in the community this season through their Community Hero Program.
In honor of National Volunteer Month, the Mets recognized New York Cares – New York City's largest volunteer network, as their Community Hero. New York Cares staff were honored with tickets, gift bags, and a pre-game ceremony at the April 20 home game against the San Francisco Giants.
Since the COVID-19 pandemic began, New York Cares volunteers have helped distribute more than 56 million meals, conducted 87,000 calls to individuals experiencing social isolation, and supported students and educators through virtual programming.
FOLLOW @METSVETDOG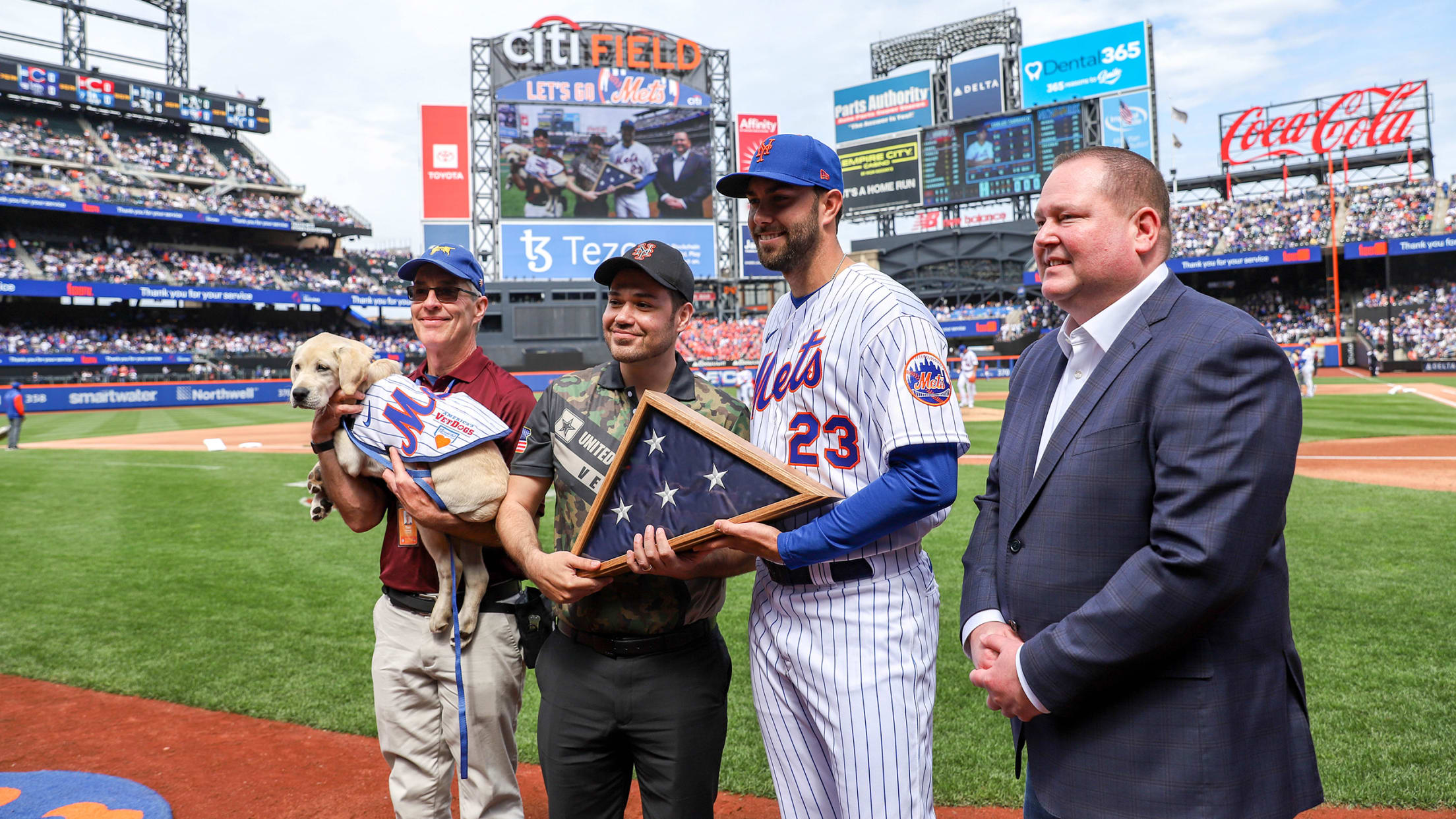 During the Mets first homestand of the season, the team welcomed their Veteran Service Dog-in training, Shea, to Citi Field.
The Amazin' Mets Foundation proudly sponsors Shea through their partnership with America's Vet Dogs, a New York-based nonprofit that provides specially trained service dogs to veterans and first responders with disabilities.
Shea was introduced to the crowd alongside the Mets Veteran of the Game: Specialist A.J. Luna, and Mets pitcher David Peterson.
You can catch Shea out at the ballpark throughout the season and follow him throughout his training journey on Twitter, Instagram, and Tik Tok: @MetsVetDog.
AMAZIN' METS FOUNDATION SCHOLARSHIP FUND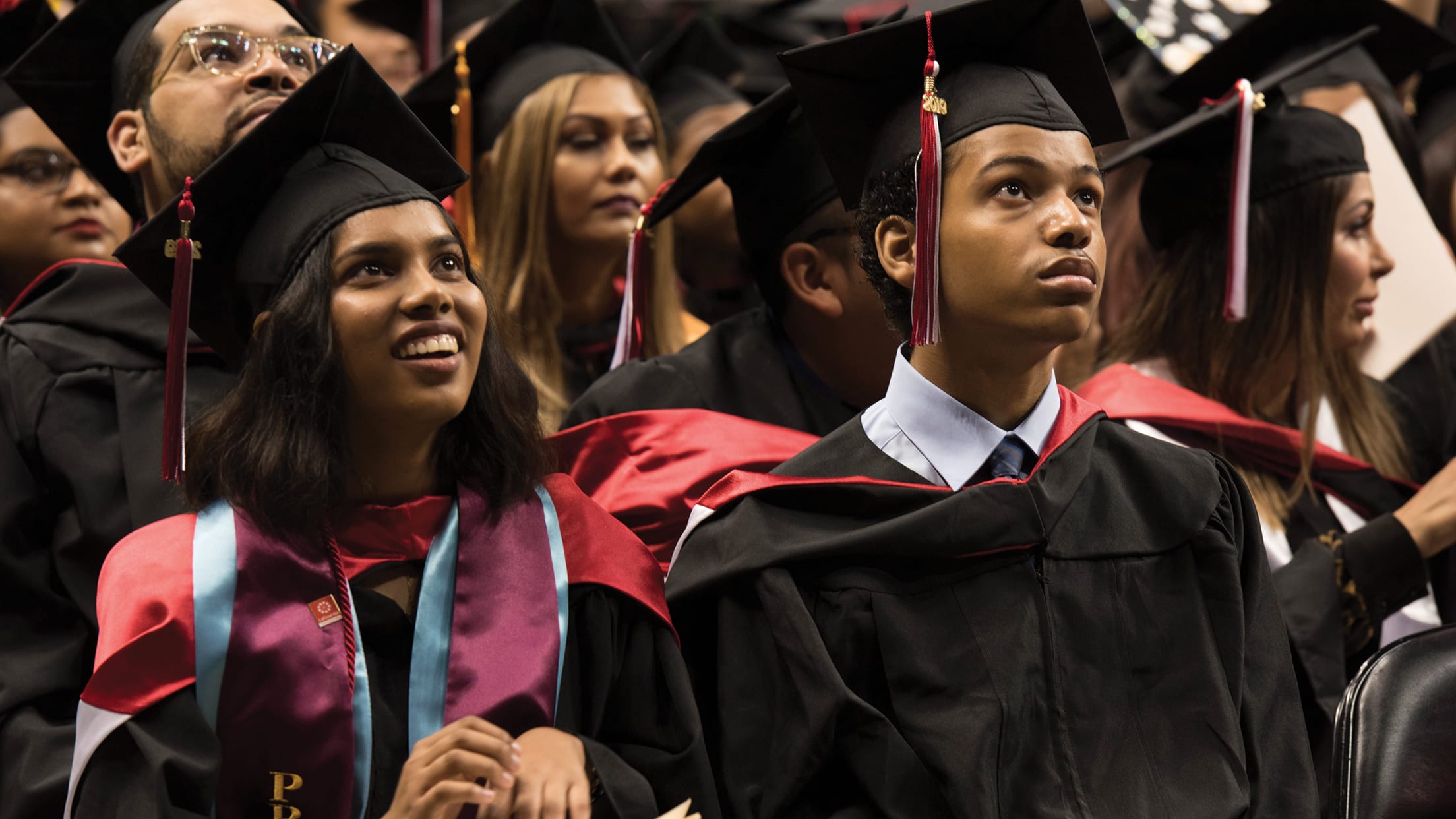 You can make a difference in a student's life. Through the Amazin' Mets Foundation, you can support the students of LaGuardia Community College and Queensborough Community College and open the doors to education for all. Your generous donation will provide local Queens students with educational technology, textbooks, meals, and more.
The Amazin' Mets Foundation is proud to match every donation made until their $20,000 goal is reached.
To learn more about the campaign and how you can help, visit: Mets.com/Scholarship,
MILITARY TRANSITION SUMMIT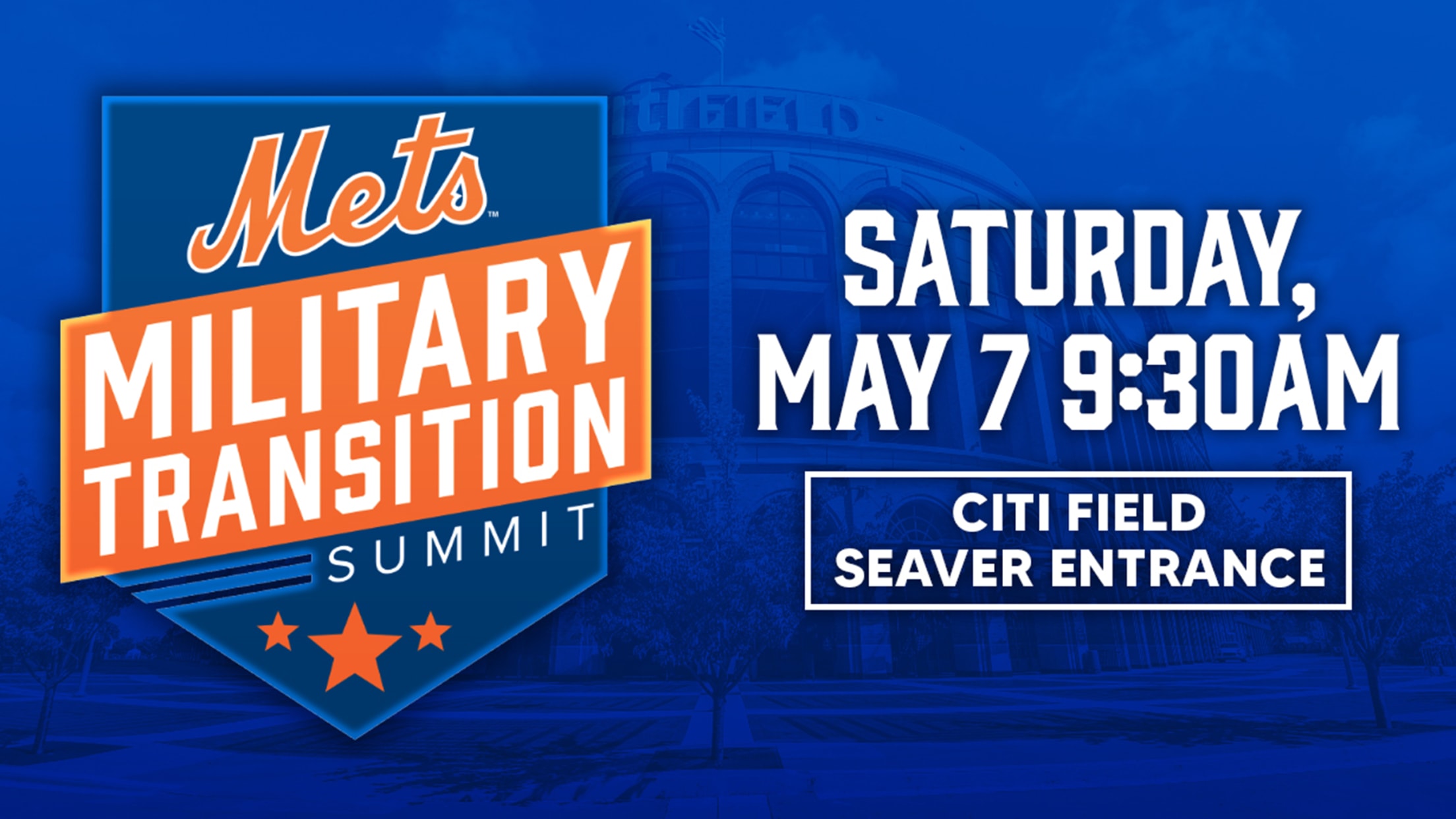 The Mets are committed to serving our Armed Forces and Veterans. Service members, veterans and their spouses are invited to Citi Field on Saturday, May 7 for the second annual Mets Military Transition Summit. This program and full day of activities are geared toward helping ease our armed forces and veterans' transition into civilian life by building a successful career.
The summit will feature workshops, networking opportunities, panel discussions, and career consulting presentations designed to provide members of our armed forces with opportunities to thrive in new careers and to continue to serve the public.
All attendees will receive a Mets notebook, tickets to an upcoming Mets game, and a tour of the ballpark.