Rojas 'confident' in return; Betances' options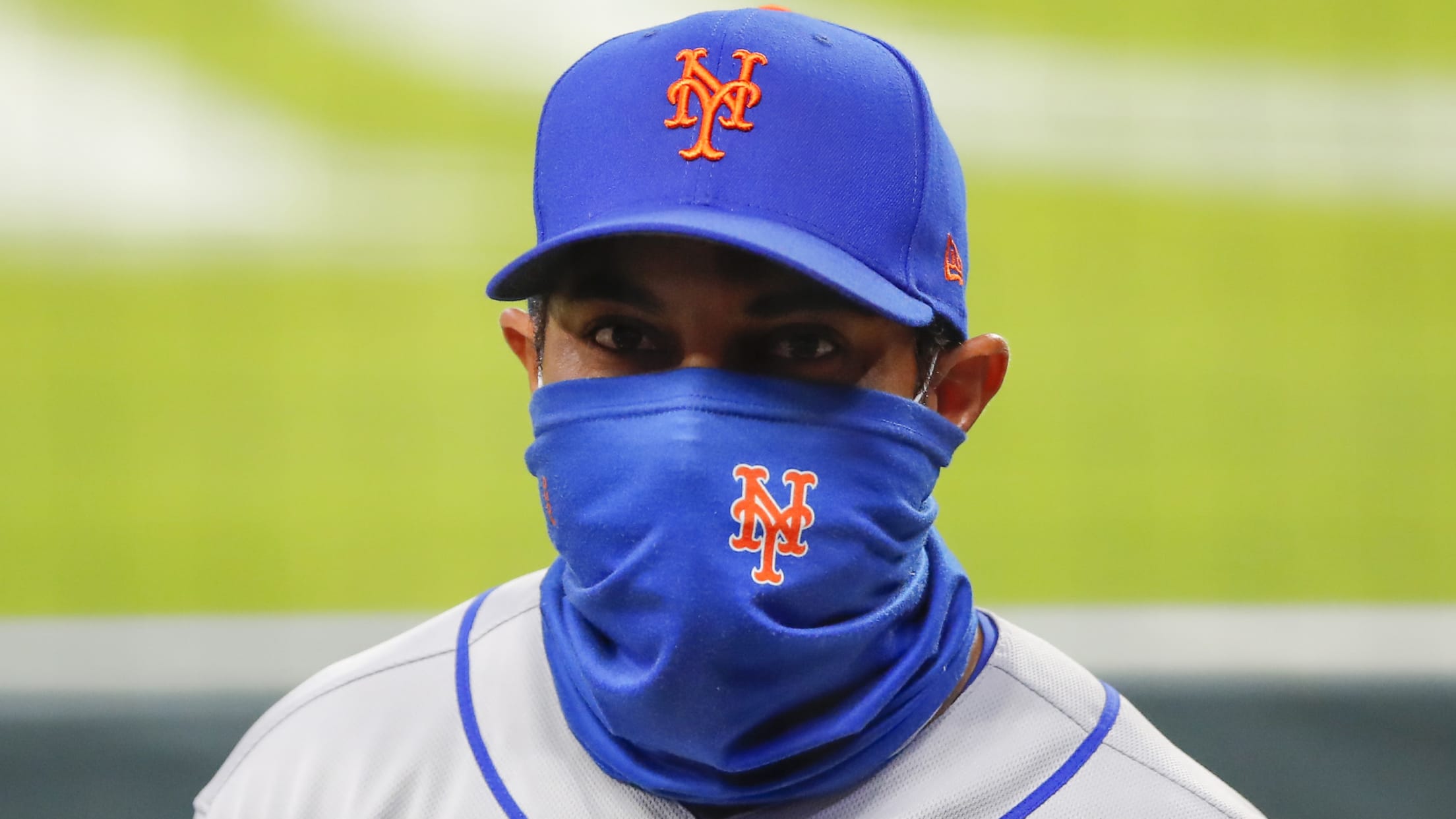 Beginning Monday, the Mets will enter a period of uncertainty. Prospective owner Steve Cohen does not yet have control of the team, but he could finalize his purchase in the coming weeks. Once that transition occurs, Cohen intends to hire Sandy Alderson as his team president. Beyond that, the Mets'
Beginning Monday, the Mets will enter a period of uncertainty. Prospective owner Steve Cohen does not yet have control of the team, but he could finalize his purchase in the coming weeks. Once that transition occurs, Cohen intends to hire Sandy Alderson as his team president.
Beyond that, the Mets' future remains unclear. Alderson still must make decisions on general manager Brodie Van Wagenen and manager Luis Rojas, though the latter said on Sunday that he is unconcerned about his job status.
"I'm going into the offseason confident that I'm going to be the manager of the team next year," Rojas said.
A rookie manager in 2020, Rojas is under contract for at least one more season. He has a previous relationship with Alderson, having worked as a Minor League coach and manager in Alderson's regime from '10-18. It was under Alderson that Rojas rapidly rose through the Mets' Minor League ranks, rising to Double-A manager in '17 while developing what he called "a really good, professional relationship" with Alderson.
"My mindset right now is that I'm the manager. I'm thinking of the team for 2021."

Luis Rojas on his future: pic.twitter.com/qeNcLyzmqg

— Anthony DiComo (@AnthonyDiComo) September 27, 2020
Various players have spoken out in support of Rojas in recent days, including many of those who came through the system with Rojas as a Minor League manager. Keeping Rojas in his current position would add continuity to the organization as changes occur elsewhere, for a team that has had three managers over the last four seasons.
"We're all aware that we're in a transition right now," Rojas said. "I had a great relationship with our ownership, being in this organization for 15 years. Now as the manager, knowing that we're in a transition, I can't wait for the process to unfold and just to engage in the relationship with whatever happens. My mindset right now is I'm the manager, and I'm thinking of the team for 2021. I'm thinking of the things we can be better at."
Should I stay or should I go?
When Dellin Betances signed a one-year contract with options for the 2021 and '22 seasons, he seemed unlikely to exercise those. For Betances, the '20 season was about proving his value after missing nearly all of '19 due to right shoulder and lat issues. If healthy, the thought was Betances could certainly return to the market and earn a richer deal for the future.
A disappointing season, however, has clouded the situation. Betances' player option is worth $6 million, with a $3 million buyout if he declines it. That gives Betances incentive to decline the option so long as he believes he can do better than a one-year, $3 million deal in free agency.
"I actually haven't even given it any thought, to be honest with you," Betances said. "I do enjoy playing with this group of guys. Obviously, we came very short of expectations, and it's very frustrating. But I like the guys that are here, the staff as well. It's a decision I have to make, but it's something that I haven't really given any thought."
Dellin Betances says he "hasn't given any thought" to whether he will exercise his $6 mil player option to return to the Mets.

That option comes with a $3 mil buy-out, so realistically, he'll only exercise it if he doesn't think he can beat a one-year, $3 mil free agent deal.

— Anthony DiComo (@AnthonyDiComo) September 27, 2020
Betances' primary issue has been health. He spent most of last offseason rehabbing a partially torn left Achilles tendon, then entered Spring Training a bit behind the Mets' other pitchers. When the typically hard-throwing Betances topped out in the low-90s in Spring Training, he offered assurances that his velocity would return by late March. But it didn't return in March, nor in Summer Camp, nor once the regular season began in July. Instead, Betances tried to figure out how to succeed with lesser velocity. The results were mixed.
Finally, in late August, Betances went on the injured list due to a strained right lat. He missed almost a month, working with Minor League pitching coordinator Ricky Meinhold on eliminating some of the natural cut from his fastball, then gave the Mets some encouraging signs during his return on Saturday. Pitching a scoreless inning against the Nationals, Betances hit a season-high 96.7 mph, throwing six of his seven hardest pitches of the season in that outing.
"It's the best I've been in a couple years," Betances said afterward.
Roster moves
Before their final game of the season, the Mets placed Erasmo Ramírez on the injured list due to right groin tightness, recalling fellow right-hander Corey Oswalt to replace him.
Ramírez was a revelation for the Mets' bullpen in long relief, posting a 0.63 ERA over 14 1/3 innings. He can become a free agent after the season.