Offseason checklist: Mets' needs and moves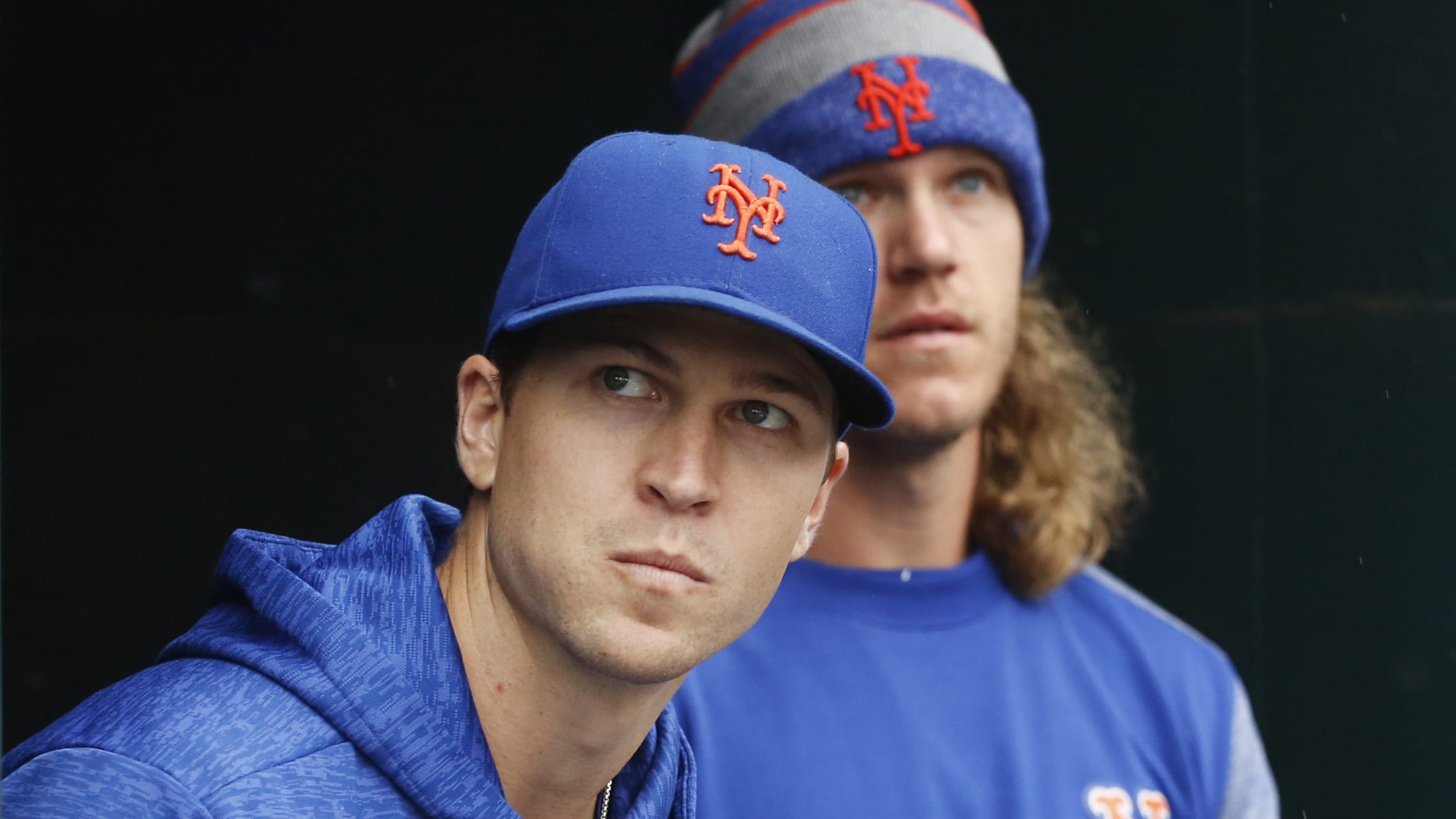 The Mets won 86 games in 2019, finishing above fourth place for the first time in three seasons but still 11 games back of the Braves in the National League East. They believe their window for contention is open, but know they must improve the team to act on that
The Mets won 86 games in 2019, finishing above fourth place for the first time in three seasons but still 11 games back of the Braves in the National League East. They believe their window for contention is open, but know they must improve the team to act on that potential.
As they look to do so, MLB.com will keep track of all the Mets' offseason moves here. Be sure to check back regularly for updates as the winter progresses.
NEEDS ADDRESSED
Outfield
The Mets' early December acquisition of Jake Marisnick likely ends their pursuit -- barring a trade -- of other Major League outfielders. Marisnick slots in behind Brandon Nimmo, Michael Conforto, Jeff McNeil and J.D. Davis, the latter two of whom may see time in the infield as well.
NEEDS LEFT TO FILL
Starting pitching
The Mets' top four starters -- Jacob deGrom, Noah Syndergaard, Marcus Stroman and Steven Matz -- may be the envy of most teams, but the organization features little depth beyond them now that Zack Wheeler is with the Phillies. Unless they want to proceed with Seth Lugo, Robert Gsellman or Walker Lockett as their fifth starter, the Mets will need to make a move this winter. If they're interested in guarding against injury, they'll probably need to make more than one.
• Mets offseason FAQ: Who stays, goes, arrives?
Relief pitching
There's a decent chance that Lugo and Gsellman will wind up back in the bullpen, giving the Mets a core of those two, Edwin Díaz, Jeurys Familia, Justin Wilson and Brad Brach, who signed a one-year deal to return. But Díaz and Familia struggled mightily as the Mets' closer and setup man in 2019, making it necessary for the team to go bullpen shopping again this offseason. The Mets figure to take a look at just about every free-agent reliever available.
• 5 offseason questions the Mets must address
• Mets name Carlos Beltrán manager
MOVES MADE
Dec. 6: Brach returns
New Jersey native Brad Brach, who showed flashes of nastiness in 16 appearances down the stretch for the Mets, signed a one-year, $850,000 deal with a 2021 player option to return. He could become a key middle-to-late-innings cog after producing a 3.68 ERA after joining the Mets in August.
Dec. 5: Marisnick shores up the outfield
The Mets, who didn't have a natural center fielder on their roster even as a backup option, acquired Marisnick from the Astros for two Minor Leaguers: left-hander Blake Taylor and outfielder Kenedy Corona. While Marisnick won't supplant Brandon Nimmo as the team's everyday center fielder, he gives the Mets the flexibility to use Nimmo in both center and left.
Dec. 5: Mets announce three Minors deals
The Mets signed outfielder Jarrett Parker and infielder Max Moroff to Minor League deals, and they officially announced their previous signing of reliever Chasen Shreve. All three received invitations to big league camp, where they will compete for Opening Day jobs.
Nov. 20: Mets add four, cut one from roster
To protect a quartet of top prospects from the Rule 5 Draft, the Mets added shortstop Andrés Giménez, catcher Ali Sanchez and pitchers Thomas Szapucki and Jordan Humphreys to their 40-man roster. The Mets also designated pitcher Drew Gagnon for assignment and later released him.
Nov. 4: Mets add two lefties to 40-man roster
The Mets selected the contract of Blake Taylor from Triple-A Syracuse and claimed Stephen Gonsalves off waivers from the Twins, giving them a bit more left-handed depth in their pitching ranks. Taylor, 24, is a former second-round Draft pick who could have become a Minor League free agent had the Mets not added him to their roster. Gonsalves, 25, was the Twins' 18th-ranked prospect, but he missed most of 2019 due to injury.
Nov. 1: Lagares, Panik, Hart all become free agents
In what was essentially a formality, the Mets declined outfielder Juan Lagares' $9.5 million contract option for 2020, making him a free agent. The team also attempted to outright second baseman Joe Panik and reliever Donnie Hart to Triple-A Syracuse; both players rejected those assignments to become free agents as well. Lagares, a Gold Glove winner in 2014, had been in the Mets organization since signing as a 17-year-old shortstop in 2006.