Trip to Puerto Rico on 2020 schedule for Mets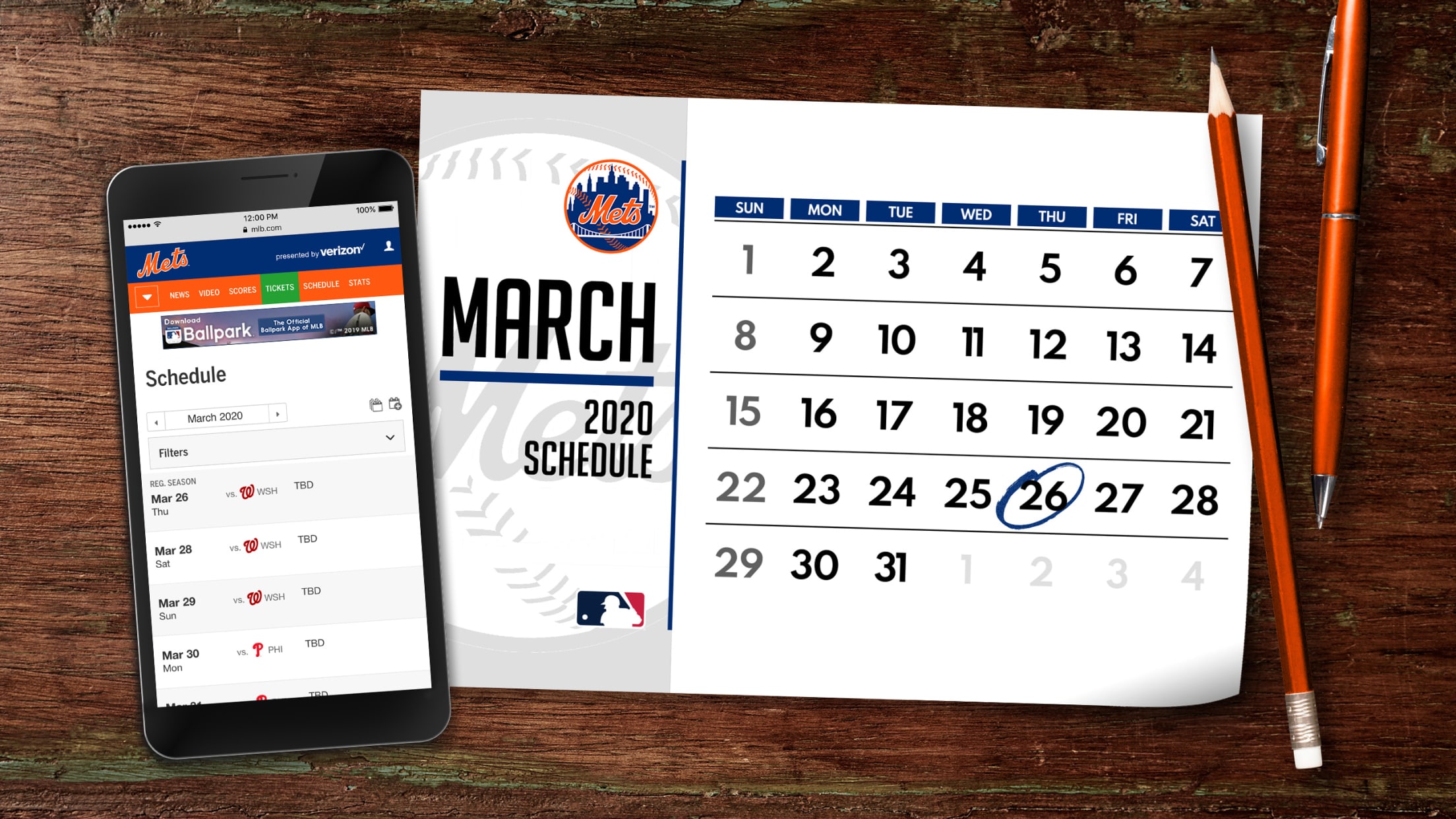 NEW YORK -- A three-game trip to San Juan, Puerto Rico, highlights the Mets' 2020 schedule, which Major League Baseball released Monday. The Mets will return to Hiram Bithorn Stadium in San Juan, where they have played three previous times but not since 2010, on April 28-30. The three-game set
NEW YORK -- A three-game trip to San Juan, Puerto Rico, highlights the Mets' 2020 schedule, which Major League Baseball released Monday.
The Mets will return to Hiram Bithorn Stadium in San Juan, where they have played three previous times but not since 2010, on April 28-30. The three-game set is a designated home series for the Marlins, who will also be returning to the island for the fourth time. Those two teams also played a three-game series in Puerto Rico in 2010, and both appeared at Hiram Bithorn during the Expos' partial residency there in 2003 and '04.
• Mets' 2020 schedule
• Ticket information
• Club-by-club schedules
• Every team's 2020 Spring Training schedule
In addition to Puerto Rico, the Mets have previously taken part in MLB's global initiatives in Mexico and Japan. The only current Met from Puerto Rico is closer Edwin Diaz, though some of the brightest stars in team history, including Carlos Beltran and Carlos Delgado, hail from the island.
"Puerto Rico has a rich baseball history and passionate baseball fans," Mets chief operating officer Jeff Wilpon said in a statement. "We are honored to represent the Mets and Major League Baseball, and are looking forward to returning to Puerto Rico to play the Marlins in 2020."
Before heading south, the Mets will open their season at home against the Nationals on March 26. They are also home for the Fourth of July.
In Interleague play, the Mets will match up with the American League West, hosting the Astros (June 2-3), Mariners (July 17-19) and Rangers (Sept. 18-20), and traveling to Houston (April 7-8), Anaheim (Aug. 18-20) and Oakland (Aug. 21-23).
The Mets' annual Subway Series slate against the Yankees will all take place within a three-week span: two games at Yankee Stadium on July 7-8, and two at Citi Field on July 28-29.