Here are every team's free agents this winter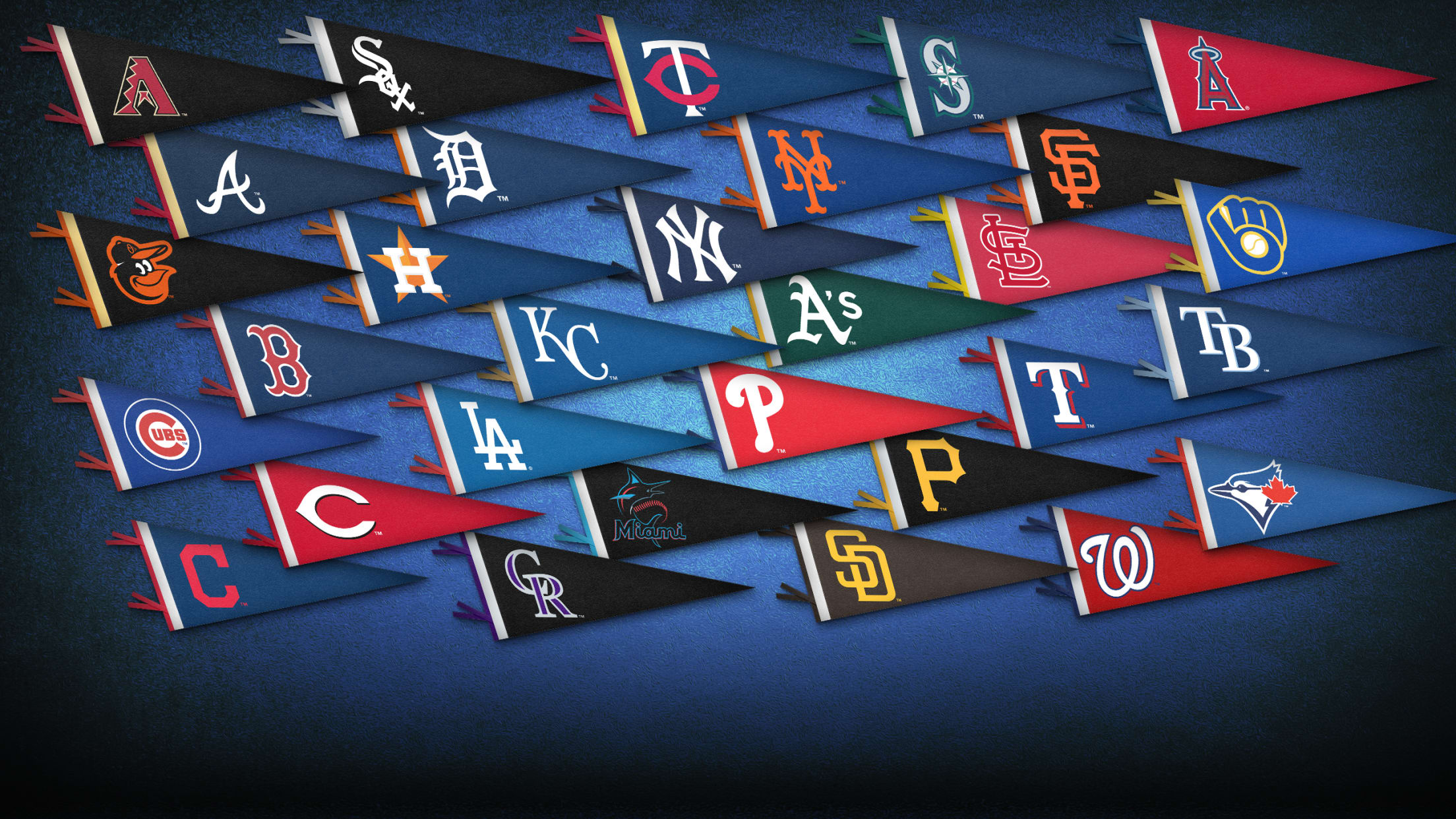 Here is a division-by-division breakdown of the free agents for all 30 Major League clubs after the Dec. 2 deadline for teams to tender contracts to arbitration-eligible players. AL EAST Blue Jays RHP Chase Anderson, RHP Anthony Bass, RHP A.J. Cole (non-tendered), RHP Ken Giles, C Caleb Joseph, 2B Joe
Here is a division-by-division breakdown of the free agents for all 30 Major League clubs after the Dec. 2 deadline for teams to tender contracts to arbitration-eligible players.
AL EAST
Blue Jays
RHP Chase Anderson, RHP Anthony Bass, RHP A.J. Cole (non-tendered), RHP Ken Giles, C Caleb Joseph, 2B Joe Panik, 3B Travis Shaw (non-tendered), RHP Matt Shoemaker, 2B/SS Jonathan Villar, RHP Taijuan Walker
The club picked up Rafael Dolis' $1.5 million team option, and he could make a bid for the club's closer role with Giles set to hit free agency after undergoing Tommy John surgery. Toronto also re-signed Robbie Ray to a one-year, $8 million contract.
• 2020-21 free agents, position by position
Orioles
2B Hanser Alberto (non-tendered), RHP Branden Kline, LHP Wade LeBlanc, C Bryan Holaday, RHP Kohl Stewart, 1B/DH Renato Núñez
The Orioles' first major move of the offseason was to exercise their $3.5 million option on José Iglesias, who was incredible in a limited sample in 2020 after signing a one-year deal with the O's last offseason. The 30-year-old shortstop posted a .373/.400/.556 slash line -- career highs across the board -- over 39 games, while hitting either second or third in Baltimore's order. The club later released Núñez, who had led the Orioles with 43 homers since the beginning of 2019, in order to free up playing time for Anthony Santander, No. 5 prospect Ryan Mountcastle and Trey Mancini.
Rays
RHP Edgar Garcia (non-tendered), LHP Aaron Loup, RHP Andrew Kittredge, OF Hunter Renfroe, C Kevan Smith, C Mike Zunino
Zunino, who has hit just .161 in two seasons with the Rays, had a $4.5 million club option for 2021 declined. Loup, meanwhile, posted a solid 2.52 ERA in 24 outings this season, appearing primarily in lower leverage situations. The Rays later released Renfroe, who hit a grand slam in the AL Wild Card Series against the Blue Jays but struggled to a .645 regular season OPS.
Red Sox
OF Jackie Bradley Jr., OF Rusney Castillo, RHP Mike Kickham, RHP Zack Godley, RHP Collin McHugh, LHP Martín Pérez, OF César Puello, RHP Andrew Triggs
The Red Sox potentially could make a play to bring back Pérez after declining his club option. Boston also decided against extending a qualifying offer to Bradley, meaning they will not get Draft compensation should he sign elsewhere. Meanwhile, J.D. Martinez declined to exercise his opt-out clause after a disappointing 2020 campaign.
Yankees
OF Brett Gardner, LHP J.A. Happ, RHP Jonathan Holder (non-tendered), RHP Tommy Kahnle, C Erik Kratz, INF DJ LeMahieu (declined QO), INF Jordy Mercer, James Paxton, RHP Masahiro Tanaka
The Yankees decided not to exercise the club options for Gardner ($10 million) and Happ ($17 million), making both free agents. The focus now will likely will be on LeMahieu, who led the Majors this season with a .364 average and paced the AL in both OBP (.421) and OPS (1.011). The 32-year-old did not accept the $18.9 million qualifying offer after hitting .336 with a .922 OPS and 36 homers over 195 games in two seasons with the Yankees.
AL CENTRAL
Indians
Delino DeShields (non-tendered), LHP Brad Hand, 2B Cesar Hernandez, C Sandy León, OF Tyler Naquin (non-tendered), LHP Oliver Pérez, 1B Carlos Santana, RHP Jefry Rodriguez (non-tendered)
The Indians had a trio of big decisions on club options, declining Hand's ($10 million option, $1 million buyout) and Santana's ($17.5 million option, $500,000 buyout), but exercising Pérez's ($5.5 million option). There also has been mutual interest in re-signing Hernandez after the veteran second baseman turned in another solid season. The biggest question facing the Indians this offseason, of course, will be their decision to dangle a player who still has another year of club control in superstar shortstop Francisco Lindor.
Royals
3B Maikel Franco (non-tendered), LHP Foster Griffin (non-tendered), SS Jeison Guzman (non-tendered), RHP Matt Harvey, RHP Greg Holland, RHP Ian Kennedy, RHP Kevin McCarthy, UTL Erick Mejia (non-tendered), LHP Mike Montgomery, RHP Carlos Sanabria (non-tendered), OF Bubba Starling (non-tendered)
Holland had a career resurgence in 2020, posting a 1.91 ERA in 28 appearances to help anchor a much-improved Royals bullpen. Ideally, the Royals would like to re-sign Holland and possibly find a way to bring back fellow free-agent reliever Trevor Rosenthal, who also turned back the clock with Kansas City to start the season before being dealt to the Padres at the Trade Deadline.
Tigers
1B C.J. Cron, RHP Iván Nova, C Austin Romine, 2B Jonathan Schoop, RHP Jordan Zimmermann
New skipper A.J. Hinch will be taking over a Detroit team with a solid young pitching staff and more roster and payroll flexibility than the Tigers have had in two decades. With Zimmermann unlikely to return, the biggest question mark among Detroit's free agents is whether Schoop -- who had a strong start before a wrist injury derailed his season -- will return to help lead this young club.
Twins
INF Ehire Adrianza, C Alex Avila, RHP Tyler Clippard, DH Nelson Cruz, UTIL Marwin Gonzalez, LHP Rich Hill, RHP Jake Odorizzi, RHP Sergio Romo, OF Eddie Rosario (non-tendered), RHP Matt Wisler (non-tendered)
The Twins figure to be one of the most interesting clubs to watch this offseason, as a number of key contributors are set to hit the free-agent market after Minnesota's disappointing exit in the AL Wild Card Series. Among those entering free agency are the Twins' starting designated hitter (and most productive bat) in Cruz, the two primary utility players (Gonzalez and Adrianza), two starting pitchers (Odorizzi and Hill), the backup catcher (Avila) and two core relievers (May and Clippard) from the 2020 team. Romo, another key late-inning arm, had his $5 million club option declined (at the cost of his $250,000 buyout).
White Sox
RHP Alex Colomé, OF Jarrod Dyson, DH Edwin Encarnación, LHP Gio González, RHP Evan Marshall, OF Nomar Mazara (non-tendered), C James McCann, LHP Carlos Rodón (non-tendered)
Chicago declined Encarnación's $12 million club option for 2021. He clubbed 10 homers over 44 games in his debut season with the White Sox, though he hit just .157 in the process. Chicago also has some big decisions to make in the bullpen, with Colomé and Marshall set to hit free agency. Colomé's return could depend on whether the White Sox decide to keep 21-year-old flamethrowing prospect Garrett Crochet in the big league bullpen next season -- and if they go after a big-name closer on the market.
AL WEST
Angels
RHP Justin Anderson (non-tendered), RHP Matt Andriese (non-tendered), RHP Cam Bedrosian, LHP Hoby Milner (non-tendered), RHP Keynan Middleton (non-tendered), RHP Hansel Robles (non-tendered), SS Andrelton Simmons, RHP Julio Teheran
Much of what the Angels do this winter could depend on who they hire as their new general manager after the club decided to part ways with Billy Eppler on the final day of the regular season. The Halos seem unlikely to bring back either Teheran, who went 0-4 with a 10.05 ERA in 10 appearances after signing a one-year deal, or Simmons, who elected not to play the final five games of the 2020 season. As for who the club might add, the Angels once again will be seeking to upgrade their rotation and solidify their bullpen.
Astros
OF Michael Brantley, RHP Chase De Jong, RHP Chris Devenski, C Dustin Garneau, RHP Roberto Osuna, RHP Brad Peacock, OF Josh Reddick, OF George Springer (declined QO)
One year after losing superstar pitcher Gerrit Cole in free agency, the Astros will have some choices to make with each of their starting outfielders. The big name here is Springer, who has been a key piece of the Astros' core since being drafted by the club in 2011 and making his MLB debut in '14. That said, Brantley has also been one of the club's top offensive contributors since joining Houston in 2019, hitting a combined .309 with 27 homers and 112 RBIs in his two seasons with the Astros. Springer received (and declined) the $18.9 million qualifying offer, while Brantley did not.
Athletics
RHP Mike Fiers, OF Robbie Grossman, RHP Liam Hendriks, 2B Tommy La Stella, 1B/3B Jake Lamb, LHP T.J. McFarland, RHP Yusmeiro Petit, SS Marcus Semien, RHP Joakim Soria
The A's have a plethora of key contributors set to hit the market after their 2020 season came to a disappointing end in the ALDS against the Astros. Semien is likely to be a top priority for Oakland, while Hendriks likely will garner plenty of interest as one of the top relievers on the market. Grossman and La Stella became regulars in the A's lineup, while Lamb performed well in his brief stint replacing an injured Matt Chapman.
Mariners
RHP Yoshihisa Hirano, RHP Bryan Shaw, 2B Dee Strange-Gordon
Seattle isn't losing much to free agency this offseason, so the focus for the Mariners will be more on who they add. The club seems pretty set with its youthful position-player group, and it is stocked with some promising young pitchers. So while the Mariners could look to add a veteran to the rotation (former Seattle starters Taijuan Walker and James Paxton are both free agents), the main focus -- even after re-signing Kendall Graveman on Oct. 29 -- will be on shoring up a bullpen that had an AL-worst 5.92 ERA in 2020.
Rangers
RHP Jesse Chavez, DH/OF Shin-Soo Choo, UTIL Derek Dietrich, OF Scott Heineman (non-tendered), RHP Jimmy Herget (non-tendered), RHP Corey Kluber, C Jeff Mathis, RHP Juan Nicasio, SS Andrew Romine, UTL Danny Santana (non-tendered), RHP Edinson Vólquez
The biggest question here is what happens with Kluber. The Rangers didn't pick up his $18 million club option after an injury riddled 2020, but they might not mind re-signing him to a cheaper deal after paying the $1 million buyout. Lance Lynn is set to hit free agency after next season, so Texas could have a decision to make there about offering the right-hander a potential extension or listening to trade offers.
NL EAST
Braves
RHP Jhoulys Chacín, INF Charlie Culberson, OF Adam Duvall (non-tendered), C Tyler Flowers, RHP Shane Greene, LHP Cole Hamels, SS Adeiny Hechavarría, RHP Felix Hernandez, OF Nick Markakis, RHP Mark Melancon, LHP Tommy Milone, DH/OF Marcell Ozuna, RHP Darren O'Day, 3B Pablo Sandoval, 3B Yangervis Solarte
Atlanta has no shortage of major decisions to make this offseason. Ozuna proved to be arguably last offseason's best signing, leading the NL with 18 homers and 56 RBIs after inking a one-year deal with the Braves. The club certainly would like to find a way to bring him back, especially if the DH rule remains in the NL. Hamels' one-year deal didn't work out quite as well, with injuries limiting the veteran left-hander to just one start. Atlanta also will need to address its bullpen with late-inning arms like Melancon, Greene and O'Day (whose option was declined) hitting the open market.
Marlins
RHP Brad Boxberger, INF Logan Forsythe, OF Matt Joyce, RHP Brandon Kintzler, INF Sean Rodríguez, RHP Ryne Stanek (non-tendered), RHP Drew Steckenrider, RHP José Ureña (non-tendered), RHP Nick Vincent
The Marlins exercised Starling Marte's $12.5 million club option for next year, which was expected after they acquired him in a trade with the D-backs on Aug. 31. Miami declined to exercise Kintzler's $4 million option with a $250,000 buyout -- the Marlins certainly will be looking to improve a bullpen that was arguably the club's biggest weakness during its 2020 postseason run.
Mets
OF Yoenis Céspedes, C Robinson Chirinos, 3B Todd Frazier, RHP Jared Hughes, RHP Ariel Jurado (non-tendered), 2B Jed Lowrie, OF Jake Marisnick, INF Eduardo Núñez, RHP Rick Porcello, RHP Erasmo Ramírez, C Wilson Ramos, C Rene Rivera, RHP Paul Sewald (non-tendered), LHP Chasen Shreve (non-tendered), RHP Nick Tropeano (non-tendered), RHP Michael Wacha, LHP Justin Wilson
This will be one of the most interesting offseasons in quite some time in Queens after the Mets' sale from the Wilpon family to Steve Cohen was approved. With Ramos and Chirinos both becoming free agents -- after their club options were declined along with Frazier's -- the Mets might make a run at luring free-agent catcher J.T. Realmuto away from the rival Phillies. New York will have right-hander Marcus Stroman back in its rotation after he accepted the club's one-year, $18.9 million qualifying offer, but it could still be in the market for another starting pitcher in an offseason that features Trevor Bauer, Masahiro Tanaka and James Paxton, among others, hitting the market.
Nationals
INF Asdrúbal Cabrera, LHP Sean Doolittle, OF Adam Eaton, 2B Brock Holt, 2B Howie Kendrick, RHP Aníbal Sánchez, C Kurt Suzuki, 1B Eric Thames, 1B Ryan Zimmerman
Other than Anthony Rendon's departure, the Nats kept the team largely intact from its 2019 championship run, but the club failed to repeat in a turbulent '20 season -- and the roster could have a very different look next year. Cabrera, Doolittle, Suzuki and Zimmerman are set to become free agents, while Washington declined options on Sánchez and Eaton (club options) and on Kendrick and Thames (mutual).
"I think you look at each person individually and separately," general manager Mike Rizzo said at the end of the season. "I wouldn't put a whole lot of weight into if they were with us in 2019 or not. To me, 2021 is a different season."
Phillies
LHP José Álvarez, RHP Jake Arrieta, OF Jay Bruce, INF Phil Gosselin, SS Didi Gregorius, RHP Heath Hembree, RHP Tommy Hunter, LHP Adam Morgan, RHP Blake Parker, RHP David Phelps, C J.T. Realmuto (declined QO), RHP David Robertson, RHP Brandon Workman
The biggest focus here is Realmuto, who did not accept the $18.9 million qualifying offer. Bryce Harper has expressed his desire for the organization to bring back the superstar catcher, though the Phillies were unable to work out a long-term deal with Realmuto prior to him hitting the market as arguably the top available free agent. While the Phillies (and their fans) would like to bring back Realmuto in 2021 and beyond, the club also needs to find a way to fix a bullpen that posted the second-worst ERA (7.06) in Major League history in 2020.
NL CENTRAL
Brewers
LHP Brett Anderson, OF Ryan Braun, LHP Alex Claudio (non-tendered), OF Ben Gamel (non-tendered), INF Jedd Gyorko, INF Jace Peterson (non-tendered), INF Eric Sogard
While Braun's $15 million mutual option was declined ($4 million buyout), the two sides could work out a new deal if the six-time All-Star decides to play another season at the age of 37. That decision, however, might not come until closer to Spring Training.
Cardinals
RHP John Brebbia (non-tendered), INF Brad Miller, C Yadier Molina, INF Rangel Ravelo (non-tendered), RHP Adam Wainwright, C Matt Wieters, 2B Kolten Wong
It's hard to picture either Molina or Wainwright playing anywhere other than St. Louis, but the future is unclear for both longtime Cardinals. Molina, 38, has expressed interest in playing two more years, but it remains to be seen whether that happens with the Cards. As for the 39-year-old Wainwright, he hasn't committed to playing another season, though he did have a solid bounceback campaign (3.15 ERA in 10 starts). Meanwhile, the decision to decline Wong's $12.5 million club option (and pay the $1 million buyout) was somewhat surprising, and it leaves St. Louis in position to replace another longtime Cardinals piece.
Cubs
OF Albert Almora Jr. (non-tendered), LHP Andrew Chafin, RHP Tyler Chatwood, RHP Jeremy Jeffress, LHP Jon Lester, 2B Daniel Descalso, OF Billy Hamilton, 2B Jason Kipnis, OF Cameron Maybin, OF José Martínez (non-tendered), C Josh Phegley, OF Kyle Schwarber (non-tendered), RHP Ryan Tepera (non-tendered), LHP José Quintana
The Cubs picked up Anthony Rizzo's $16.5 million option for 2021, but declined Lester's $25 million option ($10 million buyout) as well as Descalso's $3.5 million option ($1 million buyout). Rizzo, Javier Báez, Kris Bryant and Kyle Schwarber are all set to hit free agency following next season.
Pirates
RHP Chris Archer, RHP Keone Kela, LHP Derek Holland, RHP Clay Holmes (non-tendered), RHP Trevor Williams
The Pirates elected not to exercise their $11 million club option for Archer ($250,000 buyout), who missed the entire 2020 season due to surgery to relieve symptoms of neurogenic thoracic outlet syndrome (TOS). That came after Pittsburgh picked up his $9 million option following '19. Williams was also designated for assignment and then outrighted, creating another hole to fill in the starting rotation. The Pirates are far more likely to be active on the trade front this offseason than in free agency.
Reds
RHP R.J. Alaniz (non-tendered), RHP Trevor Bauer (declined QO), RHP Archie Bradley (non-tendered), Curt Casali (non-tendered), RHP Anthony DeSclafani, SS Freddy Galvis, OF Brian Goodwin (non-tendered), RHP Nate Jones, RHP Tyler Thornburg
Outfielder Nick Castellanos decided not to opt out of the four-year, $64 million contract he signed in January, meaning he will be back with the Reds in 2021. That shifts the focus to Bauer, one of the top candidates to win the NL Cy Young Award. The right-hander figures to garner plenty of interest on the open market following his sensational season in Cincinnati, but the Reds have expressed interest in making a run at keeping him. They'll receive Draft-pick compensation if he signs elsewhere after he did not accept the team's one-year, $18.9 million qualifying offer.
NL WEST
D-backs
RHP Junior Guerra, OF Jon Jay, RHP Mike Leake, RHP Héctor Rondón, DH Yasmany Tomás
Despite the D-backs' bullpen struggles in 2020, they declined the option on Rondón and released Guerra, and could shift their focus to improving the 'pen via free agency. As for Leake, who elected not to play the '20 season and turns 33 years old in November, Arizona declined his $18 million mutual option for '21, settling for a $5 million buyout.
Dodgers
RHP Pedro Báez, 2B Enrique Hernández, LHP Jake McGee, RHP Jimmy Nelson, OF Joc Pederson, RHP Blake Treinen, 3B Justin Turner, LHP Alex Wood
Turner has become one of the cornerstones of the Dodgers' roster over the past half-decade, receiving NL MVP votes each season from 2016-18 and taking home the '17 NLCS MVP Award. Though he turns 36 years old in November, Turner still posted a .307/.400/.460 hitting line this season after matching a career high with 27 homers in 2019.
Giants
RHP Melvin Adon (non-tendered), LHP Tyler Anderson (non-tendered), RHP Trevor Cahill, RHP Rico Garcia (non-tendered), INF Daniel Robertson (non-tendered), C Chadwick Tromp (non-tendered), LHP Tony Watson
The Giants made one their biggest move regarding a pending free agent when they designated veteran right-hander Jeff Samardzija for assignment during the final week of the season. Samardzija, who turns 36 in January, posted a 9.72 ERA over just four starts in an injury-hampered 2020 campaign. The club then followed up by extending the $18.9 million qualifying offer to Kevin Gausman, who subsequently accepted the deal.
Padres
1B Yonder Alonso, C Jason Castro, INF Greg Garcia (non-tendered), 2B Jurickson Profar, 1B Mitch Moreland, RHP Luis Perdomo, RHP Garrett Richards, RHP Trevor Rosenthal, RHP Kirby Yates
After the Padres declined their club option on Moreland, the focus will be on the bullpen, where Rosenthal and Yates are set to become free agents. Yates established himself as one of the most dominant relievers in the game over the past few years before bone chips in his right elbow derailed his 2020 season. That also led San Diego to acquire Rosenthal, who did not allow an earned run in nine appearances down the stretch. With both entering free agency, the Padres will need to address the back end of their bullpen, one way or another.
Rockies
C Drew Butera, OF David Dahl (non-tendered), RHP Chi Chi González (non-tendered), OF Matt Kemp, INF Daniel Murphy, 2B Chris Owings, OF Kevin Pillar, RHP AJ Ramos, C Tony Wolters (non-tendered)
The key name here is Pillar, who performed well as a Trade Deadline acquisition from the Red Sox after signing with Boston for $4.25 million last offseason. Meanwhile, veteran Matt Kemp has expressed interest in a return, but that would depend significantly on the designated hitter remaining in the NL. The Rockies declined to pick up the option on Murphy.