5 potential candidates for Blue Jays' lineup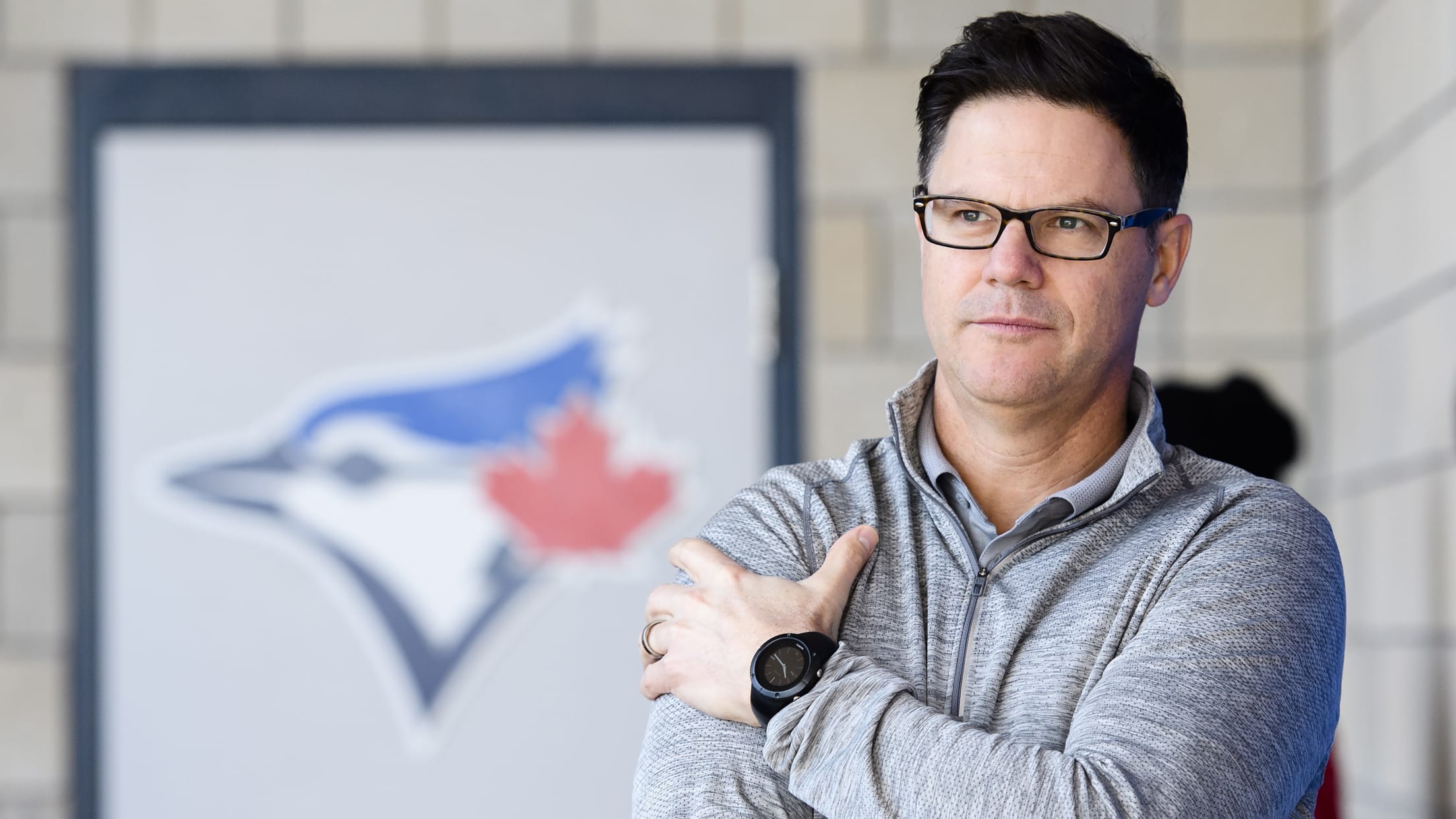 TORONTO -- The Blue Jays' primary focus this offseason remains on pitching, where they are expected to remain aggressive, but their projected payroll flexibility should give them the opportunity to significantly upgrade their lineup, too. Defense is where any conversation will start and end for the Blue Jays, as they're
TORONTO -- The Blue Jays' primary focus this offseason remains on pitching, where they are expected to remain aggressive, but their projected payroll flexibility should give them the opportunity to significantly upgrade their lineup, too.
Defense is where any conversation will start and end for the Blue Jays, as they're determined to improve in that area across the board, but their young lineup could also benefit from a more sustainable offensive approach at several positions. Third base is the closest Toronto has to a true "need," but its roster's positional flexibility would allow the club to pursue talent at nearly any spot on the diamond.
• Offseason checklist: Blue Jays' needs, moves
When free agency picks up steam in the weeks ahead, the Blue Jays will be there. Here's a look at five of the bigger names you'll hear them attached to:
OF George Springer (31) -- free agent
.265 AVG, .899 OPS, 14 HR in 2020
Springer will be some team's big splash this offseason, and the 31-year-old star fits the Blue Jays in several ways. Springer's bat can be counted on for 30 home runs over a standard-length season -- with the potential for 40-plus -- but it's his plate discipline and .361 career on-base percentage that rounds out the package. A natural fit near the top of Toronto's lineup, Springer would add more pop to an already powerful group while limiting empty at-bats, which have been an issue for the young club.
• Who could make a play for Springer?
A true center fielder has long been atop the Blue Jays' shopping list, even after they handed an extension to Randal Grichuk. It's also one of baseball's most valuable commodities, but Springer's free agency offers a rare opportunity. An annual salary north of $20 million is expected, but how far would Toronto be willing to go with the terms of a deal? This year's market offers other options in center, like Jackie Bradley Jr., but the conversation starts with Springer.
SS Francisco Lindor (27) -- Cleveland Indians
.258 AVG, .750 OPS, 8 HR
Names like Springer, J.T. Realmuto and Trevor Bauer will dominate free agency, but Lindor could still be the biggest star to change teams this offseason. The Blue Jays love Bo Bichette, and general manager Ross Atkins said recently that he sees the young shortstop developing into a Gold Glove Award-caliber defender in a couple of years, but he left the door cracked open.
"It doesn't mean that we're out on shortstops altogether because of our conviction in Bo," Atkins said. "We have to stay in every market and consider ways to get better, ways to think about improving our team. We do very much believe in Bo, and because of Cavan [Biggio]'s versatility and the athleticism and youth around our team, we feel that we can be more open-minded about the positions that we acquire and not fixate on one."
• Here are 7 potential Lindor trade proposals
The trade market, of course, comes with its complications. Cleveland's demand in any potential Lindor trade will be massive -- as it should be for one of the game's brightest stars. The Blue Jays aren't looking for a rental, either, so the other piece of the equation is the significant financial commitment it would take to extend Lindor's contract. This isn't the simplest or likeliest move on the list, but it would be the biggest.
SS Andrelton Simmons (31) -- free agent
.297 AVG, .702 OPS, 10 RBIs
Simmons presents an interesting argument for the Blue Jays. When healthy, Simmons is an incredible defensive talent at shortstop, and while he hasn't carried over the bigger offensive seasons from 2017 and '18, he does just enough at the plate to let his elite glove shine.
Is that worth moving Bichette off shortstop, though? There will be teams who view Simmons as a great option to plug and play for a couple of seasons, but Toronto's decision would be more complicated. If the club wants to address its defense, though, Simmons offers one of the quickest routes to doing so.
Other infield options could include Tommy La Stella or the very intriguing Ha-Seong Kim, the 25-year-old out of South Korea who will draw interest from many teams -- the Blue Jays included.
3B Justin Turner (36) -- free agent
.307 AVG, .860 OPS, 4 HR
By some point in 2022 or '23, the Blue Jays could have top prospects Jordan Groshans or Austin Martin at third base, completing their talented young infield with Bichette, Biggio and Vladimir Guerrero Jr. Until then, a veteran stopgap makes plenty of sense, assuming they choose to move on from Travis Shaw.
Toronto didn't receive enough at third base in 2020, and the late-blooming Turner has been one of the game's most consistently productive players at the position since his breakthrough in '14 at age 29. Besides, the Blue Jays have been home to plenty of great late bloomers.
Turner's defense and injury history are reasons for pause, but his all-around offensive game can help to cover up some of those worries. It would be easy to see him signing a two-year deal with a nice average annual value, and while a return to the Dodgers is just as easy to envision, there's a logical fit in Toronto if it reaches that point.
2B DJ LeMahieu (32) -- free agent
MLB-leading .364 AVG, AL-leading 1.011 OPS, 10 HR, 2019 and '20 Silver Slugger Award
LeMahieu is a different fit for this list as a primary second baseman, but with the versatile Biggio at that position, the Blue Jays could get creative. LeMahieu's offensive talent is unquestioned, and at 32 years old, teams looking to upgrade their infield may be able to do so without extending a deal into a fourth or fifth year.
• Free-agent debate: Where will DJ sign?
It will be interesting to see how the market values LeMahieu, given that he's not a shortstop. The bat is a fit, and the Blue Jays do like him. While they would likely prefer to explore some of the above scenarios first, while also addressing their pitching, this would be a very sensible option for them over a shorter term.