Buchholz (shoulder inflammation) on injured list
Blue Jays recall Davis, Pannone, DFA Brito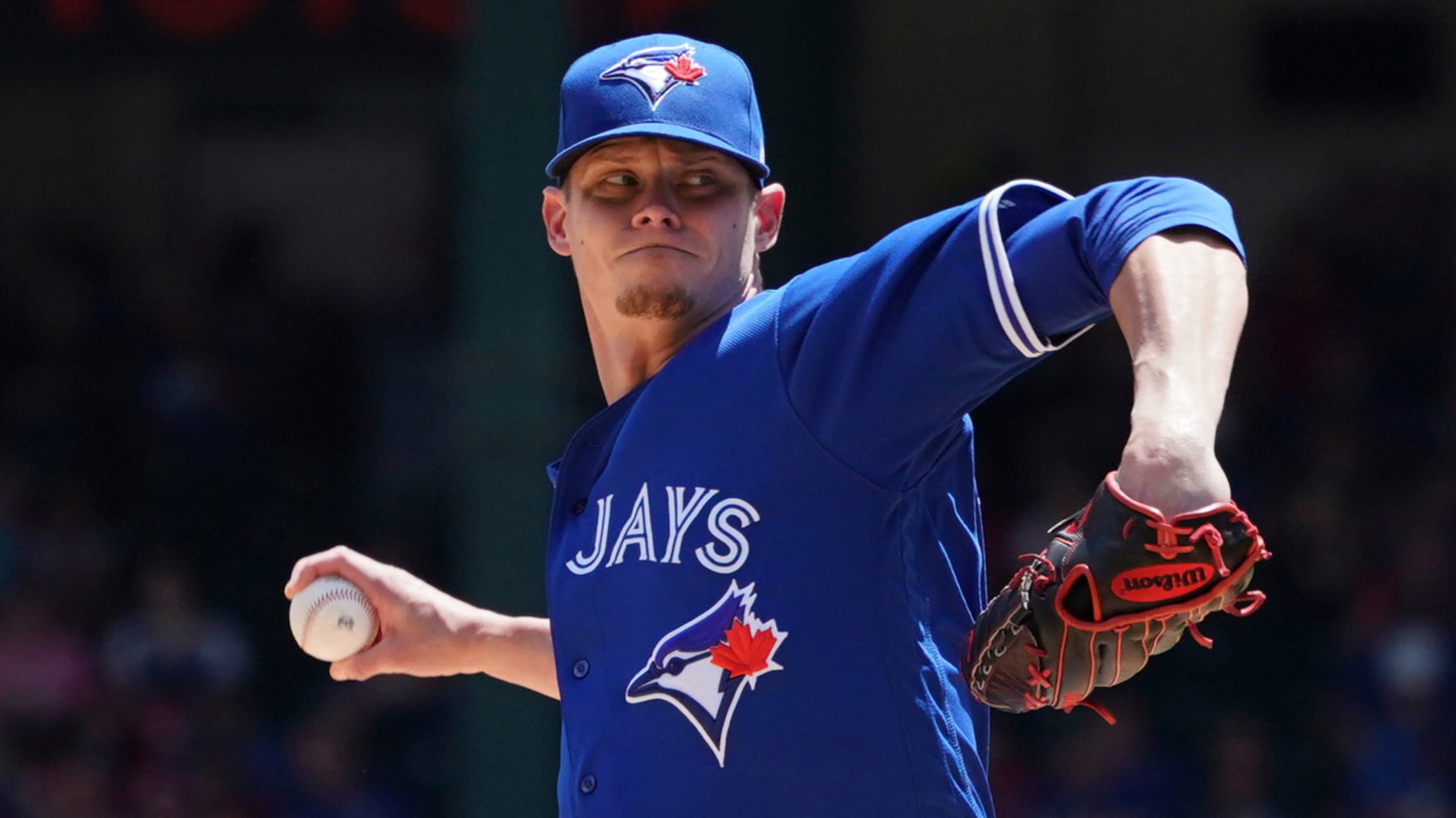 TORONTO -- Clay Buchholz was placed on the injured list with shoulder inflammation after being scratched from Friday's start against the White Sox. Daniel Hudson stepped in as an opener in the first game of the three-game series, won by the Blue Jays, 4-3. Buchholz got a late start to
TORONTO -- Clay Buchholz was placed on the injured list with shoulder inflammation after being scratched from Friday's start against the White Sox.
Daniel Hudson stepped in as an opener in the first game of the three-game series, won by the Blue Jays, 4-3.
Buchholz got a late start to the season with the Blue Jays, signing with the team midway through Spring Training on a one-year deal for $3 million and continuing to work his way back after finishing last season on the injured list.
"We'll find out," Blue Jays manager Charlie Montoyo said Friday afternoon when asked how long Buchholz would be out of action. "He already feels a little bit better today than he did yesterday."
The 34-year-old has made five starts for Toronto, and he has gone 0-2 with a 6.57 ERA over 24 2/3 innings with six walks and 12 strikeouts. Those numbers were inflated by his last start on Sunday against the Rangers, an outing in which he allowed seven runs on eight hits over four innings, his shortest start of the season.
Buchholz, a 13-year Major League veteran, had a bounceback season last year with the D-backs, posting a 2.01 ERA and 1.037 WHIP over 98 1/3 innings and 16 starts, but he's faced injury issues before, missing most of the 2017 season with a right forearm issue.
The loss of Buchholz, however temporary, is another setback for an ailing Blue Jays starting staff. Matt Shoemaker sustained a torn ACL at the end of April and is out for the year. Ryan Borucki has been on the IL since the team found inflammation in his left elbow. Clayton Richard injured his right knee before he made his first start of the season.
Hudson has been tabbed to fill the void at first pitch on Friday. The 32-year-old right-hander has made 17 appearances for the Blue Jays this season, posting a 3.63 ERA over 17 1/3 innings with nine walks and 16 strikeouts. Twice this year he has gone 1 2/3 frames, most recently on Monday against the Twins.
Toronto currently has just three starters listed in its rotation, so the team will need to add at least one more in the near future. The Blue Jays may also use an opener more often.
"I don't want to use an opener, if we don't have to," Montoyo said. "That [would mean] five starters are doing good, but we're not there now. So we need to be creative. That's why we're doing that today. ... It could go either way. It could be [a starter] from Buffalo. We're just going to go day to day."
Roster moves
The Blue Jays recalled outfielder Jonathan Davis and lefty Thomas Pannone and selected the contract of righty Javy Guerra from Triple-A Buffalo.
Outfielder Socrates Brito has been designated for assignment.
When a player's contract is designated for assignment -- often abbreviated "DFA" -- that player is immediately removed from his club's 40-man roster, and 25-man roster if he was on that as well. Within seven days of the transaction (it was previously 10 days), the player must either be traded, released or placed on irrevocable outright waivers.