D-backs' top general manager: Gilbert's take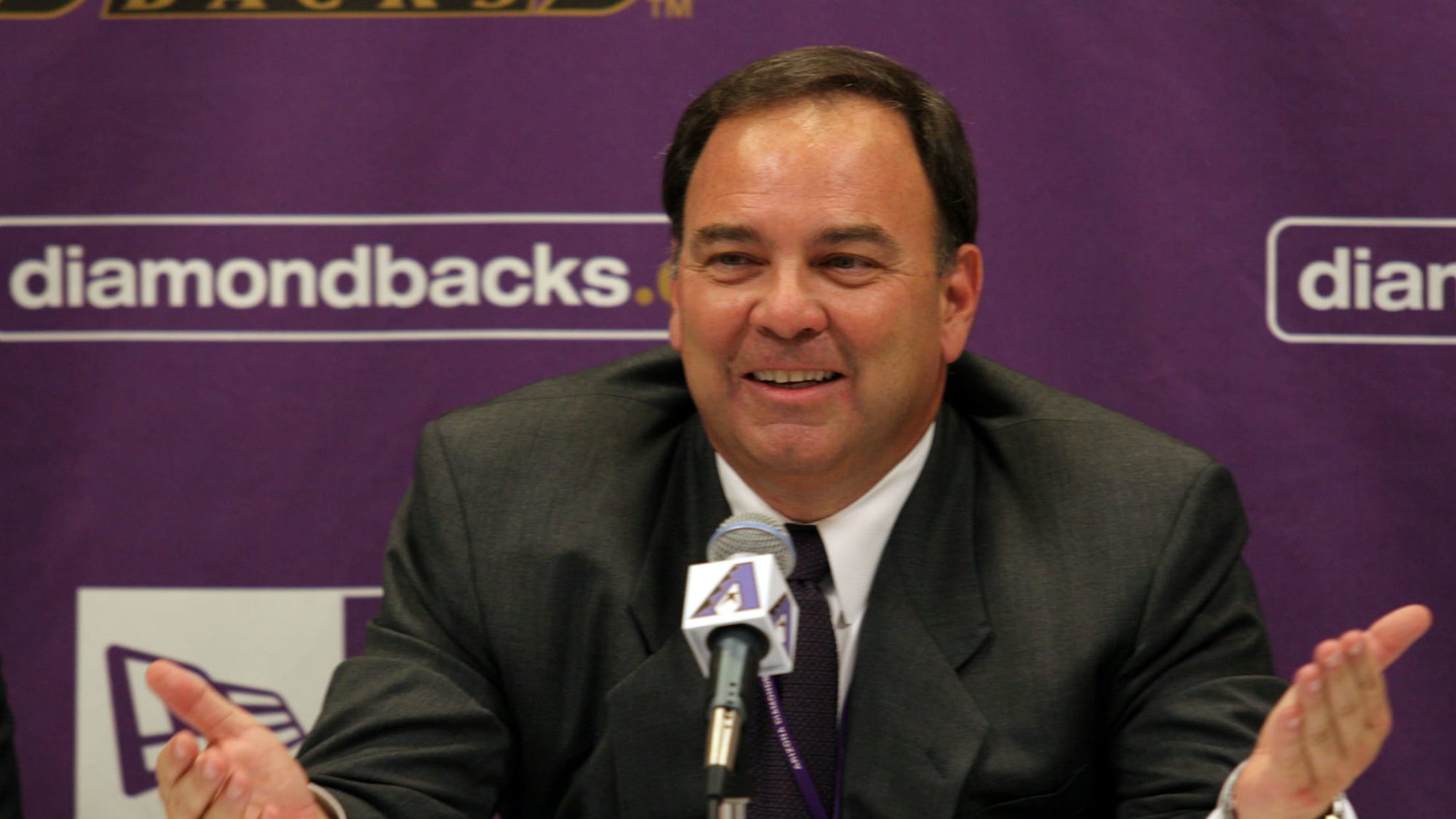 No one loves a good debate quite like baseball fans, and with that in mind, we asked each of our beat reporters to name the best general managers in the history of their franchises. These selections are for fun and debate purposes only. If you don't agree, participate in the
No one loves a good debate quite like baseball fans, and with that in mind, we asked each of our beat reporters to name the best general managers in the history of their franchises. These selections are for fun and debate purposes only. If you don't agree, participate in the Twitter poll to vote for your favorite general manager.
As we finish our @Dbacks all-time lists this week, who is your choice for best general manager in franchise history?

— Steve Gilbert (@SteveGilbertMLB) June 22, 2020
Below is Steve Gilbert's choice for the best general manager in D-backs history.
• D-backs' best: Manager | Relievers | LHP | RHP | UTL | RF | CF | LF | SS | 3B | 2B | 1B | C
During his time as general manager from 1995-2005, Joe Garagiola Jr. made some pretty impressive acquisitions for the D-backs, but it was something he did even earlier that helped set the stage for Major League Baseball to come to Arizona.
For years, Phoenix had dreamed of getting an expansion franchise, but MLB passed the city by when it awarded teams to Denver and Miami for the 1993 season.
Part of the reason was that Arizona lacked a strong ownership presence. Garagiola and then-Maricopa County Supervisor Jim Bruner went about solving that by getting Jerry Colangelo, who owned the NBA's Phoenix Suns, involved.
"Joe was one of the instrumental people in making Major League Baseball happen in Phoenix," Colangelo said. "Joe's interest and pursuit of bringing baseball to Arizona must be acknowledged."
Added Rich Dozer, the team's first president: "We should all be very thankful to Joe. We're sitting here with Major League Baseball in this town, and every town in the United States wants to have a Major League Baseball team. If you have a Major League Baseball team, you're a Major League city."
Colangelo named Garagiola as the team's first general manager, and the two of them went about building for the 1998 inaugural season.
That first team lost 97 games. With Colangelo looking to turn things around quickly, Garagiola brought in several high-profile free agents in the offseason, including Randy Johnson, Steve Finley, Greg Colbrunn and Greg Swindell. All of them would play key roles on a 1999 team that became the fastest franchise to win 100 games.
Probably the best trade of Garagiola's tenure also came that offseason when he dealt young outfielder Karim Garcia to the Tigers for Luis Gonzalez.
The D-backs took a step back in 2000 in terms of record, but Garagiola made another huge pickup at that year's Trade Deadline when he acquired Curt Schilling in a trade with the Phillies.
It all came together in 2001 as the D-backs beat the Yankees in a thrilling seven-game World Series.
The D-backs won their third NL West title in four years in 2002 but lost to the Cardinals in the National League Division Series.
Despite all the success during his tenure -- three division titles, a World Series championship -- Colangelo said in 2002 that Garagiola was overlooked by some when it came to acknowledgement.
"He has not received the credit he's deserved," Colangelo said. "He knew the agents, he knew the players, he knew player personnel. And then it's a matter of rolling up your sleeves and going to work, and he was willing to work. He's a guy that works. Joe has done a great job, and he has been totally overlooked by people within the game itself, in my opinion."
Garagiola left the D-backs during the 2005 season to join Major League Baseball as senior vice president of baseball operations, a post he held for 13 years before rejoining the D-backs as senior adviser to Derrick Hall, the team's president/CEO.
While current GM Mike Hazen continues to build an impressive resume in his three-plus years on the job and might ascend to the top spot in the future, Garagiola gets the nod as the D-backs' top GM thanks to his work in getting the franchise off the ground, as well as the team's lone World Series title.