FAQ: What to know about delayed Opening Day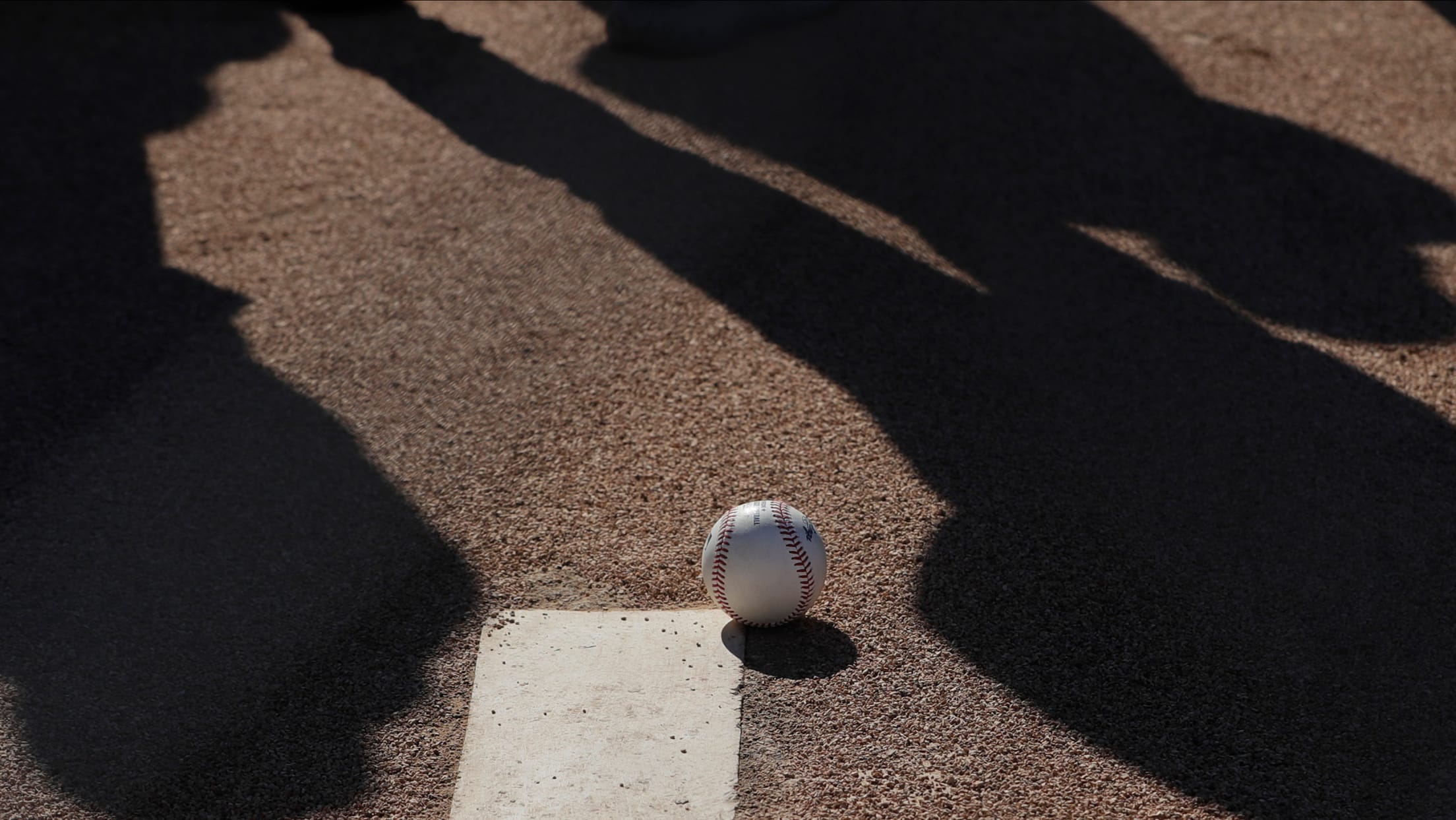 Major League Baseball is delaying the start of the 2020 regular season by at least two weeks and has suspended Spring Training because of the coronavirus outbreak. The announcement made by MLB on Thursday afternoon comes as sports tournaments, games and other events have been cancelled, modified or postponed, including
Major League Baseball is delaying the start of the 2020 regular season by at least two weeks and has suspended Spring Training because of the coronavirus outbreak.
The announcement made by MLB on Thursday afternoon comes as sports tournaments, games and other events have been cancelled, modified or postponed, including the suspension of the NBA season on Wednesday night after Utah Jazz player Rudy Gobert tested positive for the coronavirus, and the cancellation of the NCAA College World Series and men's and women's basketball tournaments.
MLB, along with the NBA, NHL and MLS, had taken the precautionary step of minimizing person-to-person contact by closing clubhouses to the media on Tuesday. But the rapid spread of coronavirus, which was declared a global pandemic by the World Health Organization on Wednesday, as well as the fast-approaching scheduled start of the regular season on March 26, prompted drastic action.
• Opening Day delayed at least 2 weeks; Spring Training games cancelled
This situation is fluid, and more information will come out as it develops. For now, here are some answers to questions you might have regarding the effects of the pandemic on baseball's schedule.
When will the season start?
There is no official start date for the season at this time. What we do know is that the start of the season will be delayed at least two weeks. Opening Day had been scheduled for Thursday, March 26.
MLB will continue to evaluate ongoing events leading up to the start of the season. Guidance related to daily operations and workouts will be relayed to all 30 clubs in the coming days.
How will the schedule change to accommodate the late start?
According to the release sent by MLB, the league and teams have been preparing a variety of contingency plans regarding the 2020 regular-season schedule. MLB will announce the effects on the schedule at an appropriate time and will remain flexible as events warrant, with the hope of resuming normal operations as soon as possible.
What's going to happen with the rest of Spring Training?
Spring Training games were cancelled as of 4 p.m. ET on Thursday, and 2020 World Baseball Classic qualifying games scheduled in Tucson, Ariz., were postponed indefinitely.
What about Minor League Baseball?
Minor League Baseball announced Thursday that the start of the regular season, originally scheduled for April 9, will be delayed indefinitely.
How will players continue to prep for the season?
On Friday, MLB announced that training camps would be suspended, meaning that players are not required to remain in camp and giving them the option of remaining in their spring cities, returning to their club's home city or returning to their offseason homes. Some teams, like the Yankees and Tigers, voted to remain as a team at their Florida bases. Many of the Braves -- who train within a day's drive of Atlanta -- have left or plan to leave. Other clubs, like the Angels, are giving players a day or two to discuss with their families what they want to do. Though details vary from team to team, facilities are expected to be thoroughly cleaned as a precaution and open to players and team staff, but closed to spectators and media.
• Here is the latest on all 30 clubs
Will teams be allowed to make roster moves?
All Major League and Minor League transactions will continue, subject to approval from the Commissioner's Office.