Padres tab Jackson to start finale vs. Giants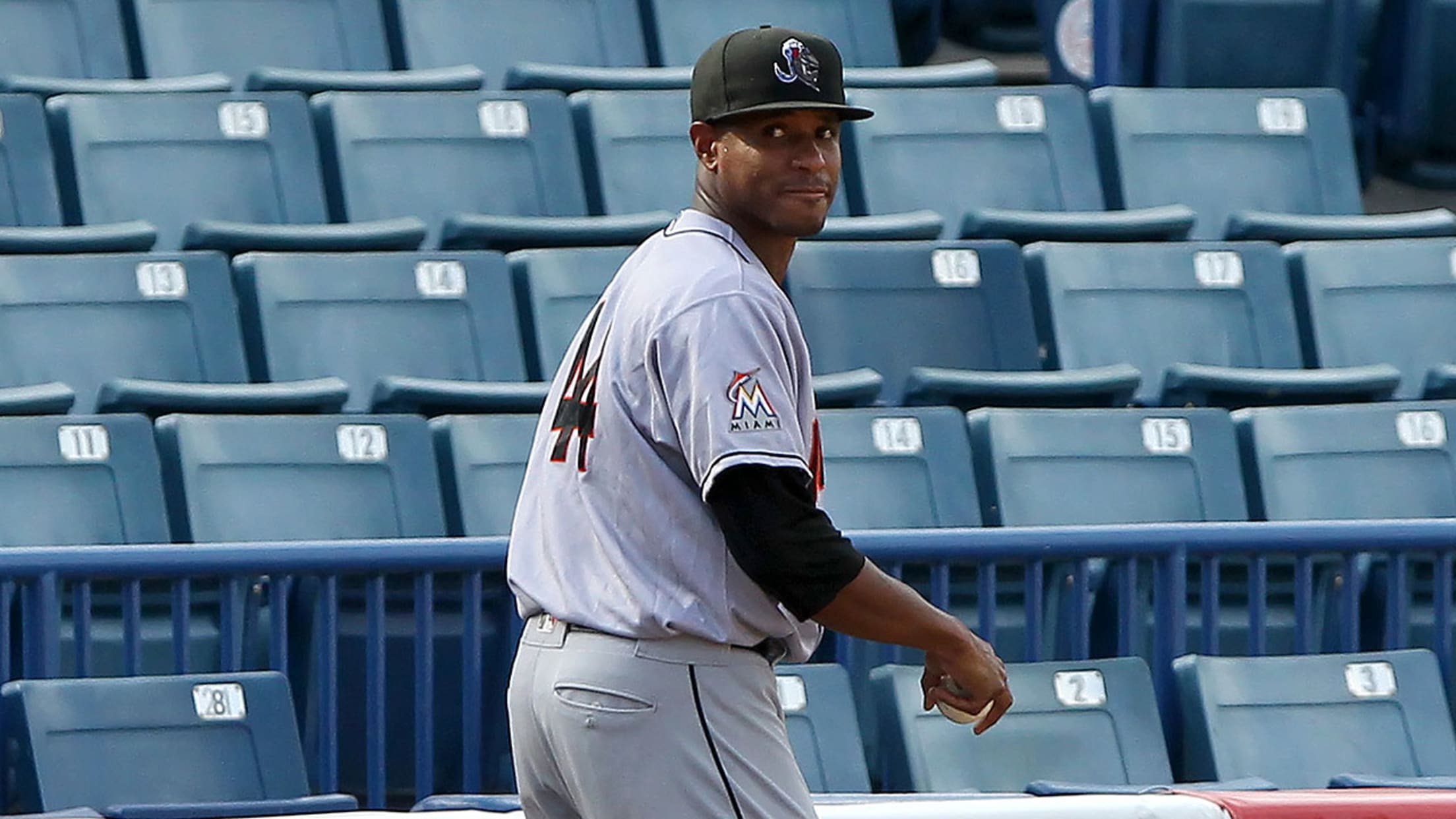 Edwin Jackson threw 98 pitches in his last Minor League outing. (MiLB)
SAN DIEGO -- The Padres promoted 32-year-old right-hander Edwin Jackson from Triple-A El Paso on Sunday to fill the void in the starting rotation left by Drew Pomeranz."Throw him into the rotation, give him an opportunity, help kind of stabilize us where we are right now with the loss of
SAN DIEGO -- The Padres promoted 32-year-old right-hander Edwin Jackson from Triple-A El Paso on Sunday to fill the void in the starting rotation left by Drew Pomeranz.
"Throw him into the rotation, give him an opportunity, help kind of stabilize us where we are right now with the loss of Drew Pomeranz," Green said. "[He has a] ton of experience, pitched successfully a lot of times in his career. He brings us some good experience to kind of a young staff right now."
In a corresponding move, the Padres optioned left-hander Buddy Baumann to El Paso.
With Andrew Cashner, Christian Friedrich, Colin Rea and Luis Perdomo, the Padres' starting rotation has an average age just under 27 years old.
While Jackson has struggled this season in the Minors -- he has a 7.02 ERA through 16 2/3 innings with affiliates for Miami and San Diego -- Green is hopeful that he will still be able to succeed at the Major League level.
"His stuff's still there," Green said. "It wasn't, from a stat-line perspective, the greatest start, but his stuff's up to 95, 96 [mph] at times. He's still a four-pitch mix. ... His stuff plays. It's played here for no-hit fashion before at the Major League level.
"... I think he's got every opportunity to be successful."
The Padres gradually have stretched Jackson out since the end of June, with his pitch count going from 50 to 89 to 98 in his last outing July 7. That is part of the reason why San Diego is going with him over a player like Paul Clemens, who has no remaining Minor League options and can't be sent down to lengthen his outings.
"Clemens hasn't been stretched out," Green said. "I do think before this year's done we're going to see Paul Clemens in the rotation. I don't know when that is exactly, but I do believe we're going to work him in that direction in due time.
"So right now it's just Edwin Jackson brings us a little measure of stability."
With Jackson scheduled to start Sunday in the finale against the Giants at Petco Park, Friedrich is set to open San Diego's series in St. Louis, with Rea starting Tuesday's game against the Cardinals.
The Padres have not announced a hard limit on Rea's innings this season, but have been cautious with him so far as he has never thrown more than 140 innings in one season.