Tatis needs boost to keep rising on ASG ballot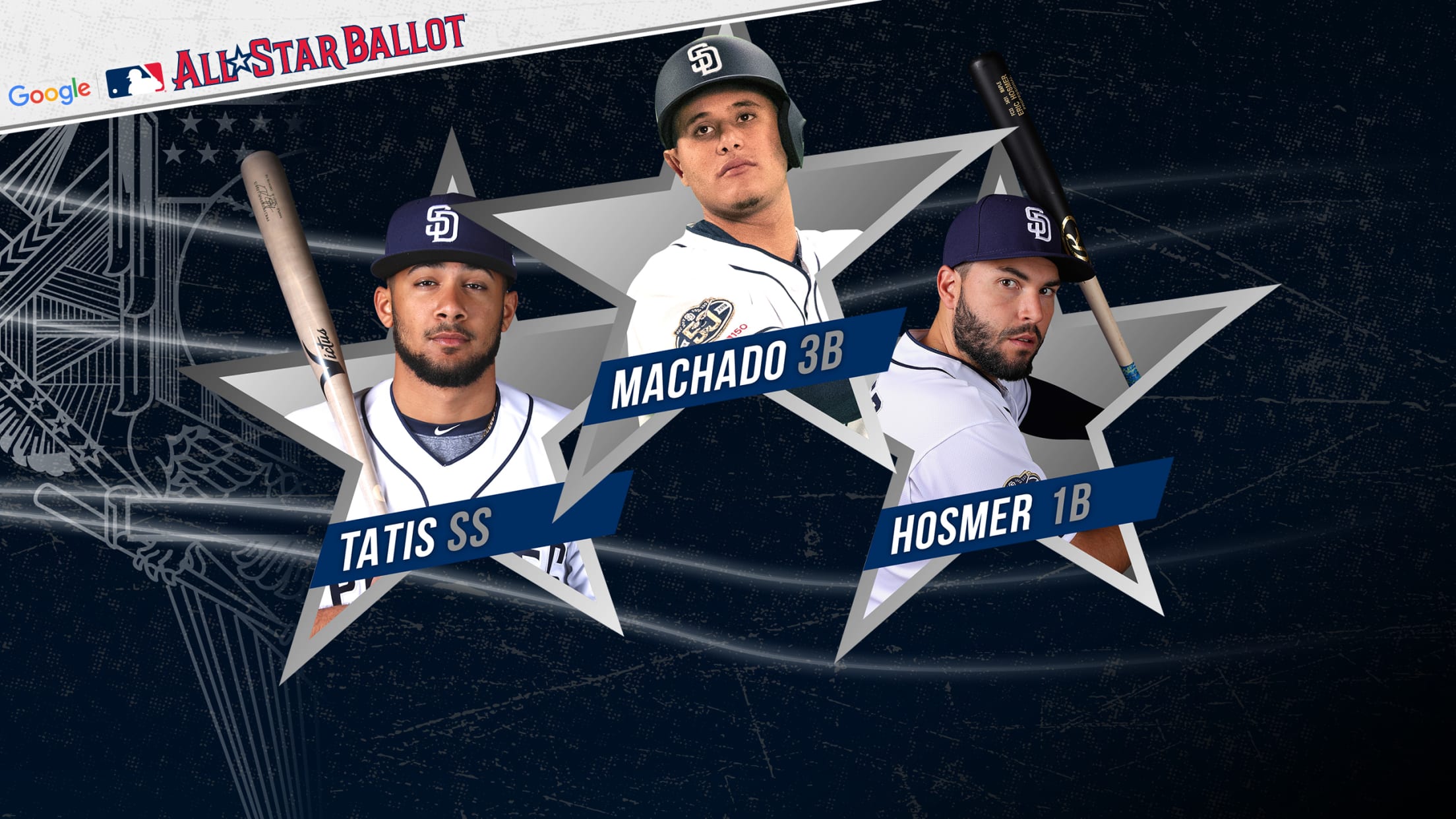 Read our FAQ on this year's revamped balloting format, which includes two phases of fan voting to determine the All-Star starters, and the ability to vote through Google Search. SAN DIEGO -- So what if he missed a month in the middle of the first half? Fernando Tatis Jr. is
Read our FAQ on this year's revamped balloting format, which includes two phases of fan voting to determine the All-Star starters, and the ability to vote through Google Search.
SAN DIEGO -- So what if he missed a month in the middle of the first half? Fernando Tatis Jr. is playing like an All-Star, and he's putting up numbers like an All-Star. In the Padres' eyes, that makes him All-Star worthy.
• VOTE NOW: Google MLB All-Star Ballot
But Tatis will need a late push to earn his way into the starters election later this month, which features the top three vote-getters at each position.
Major League Baseball unveiled its latest balloting update on Monday, and Tatis ranks sixth among National League shortstops with 246,374 votes. The top three spots are occupied by Javier Baez, Dansby Swanson and Corey Seager.
Other Padres ranked in the top 10 at their respective positions include Manny Machado (in sixth at third base) and Eric Hosmer (in ninth at first).
Tatis probably has the best case of the three. He's posted 2.4 wins above replacement this season, according to Baseball-Reference. And he's done so, despite having played only 37 games entering play Monday night.
"The All-Star Game is about seeing the best players in one spot," said Padres manager Andy Green. "If he's one of the best -- and there's reason to believe that he is -- then I don't know why people shy away from it. He's as fun to watch as anybody on a baseball field. That's what the All-Star Game is about."
Tatis is batting .338/.392/.626 with eight home runs this season. But he's doing more than just hitting. On the bases and with his glove, Tatis is making the spectacular seem routine.
On Saturday, he laid out for a spectacular diving catch on a Tony Wolters line drive. On Sunday, he made a smooth pick of a Daniel Murphy one-hopper, and he threw to first base at 93.4 mph -- the hardest throw Statcast has recorded from an infielder this season.
"It's incredible what he can do on a baseball field," Machado said. "He brings that energy every single day. ... People thrive off of that."
Fans may vote in "The Primary" at MLB.com and all 30 club sites, the MLB At Bat and MLB Ballpark apps up to five times in any 24-hour period. Fans in the US and Canada can also vote on Google Search for every position, or up to 17 unique players per day, by searching "MLB Vote" or the names of their favorite players. Primary voting ends at 1 p.m. PT on Friday, June 21.
The top three vote-getters at each position (including nine outfielders) per league will move on to "The Starters Election," which begins at 9 a.m. PT on Wednesday, June 26. The votes will reset for a 28-hour voting window that ends at 1 p.m. PT on Thursday, June 27. Starters for the 2019 Midsummer Classic will be unveiled on ESPN that night at 4 PT. The pitchers and reserves will be announced on Sunday, June 30, at 2:30 p.m. PT.
Then on Tuesday, July 9, during the 2019 All-Star Game presented by Mastercard, fans may visit MLB.com and the 30 club sites to submit their choices for the Ted Williams Most Valuable Player Award presented by Chevrolet.
The 90th Midsummer Classic, at Progressive Field in Cleveland, will be televised nationally by FOX Sports; in Canada by Rogers Sportsnet and RDS; and worldwide by partners in more than 180 countries. FOX Deportes will provide Spanish-language coverage in the United States, while ESPN Radio and ESPN Radio Deportes will provide exclusive national radio coverage. MLB Network, MLB.com and SiriusXM also will provide comprehensive All-Star Week coverage. For more information about MLB All-Star Week and to purchase tickets, please visit AllStarGame.com and follow @MLB and @AllStarGame on social media.