Reddick's superhero cleats help HR robbery
It's a Marvel vs. DC crossover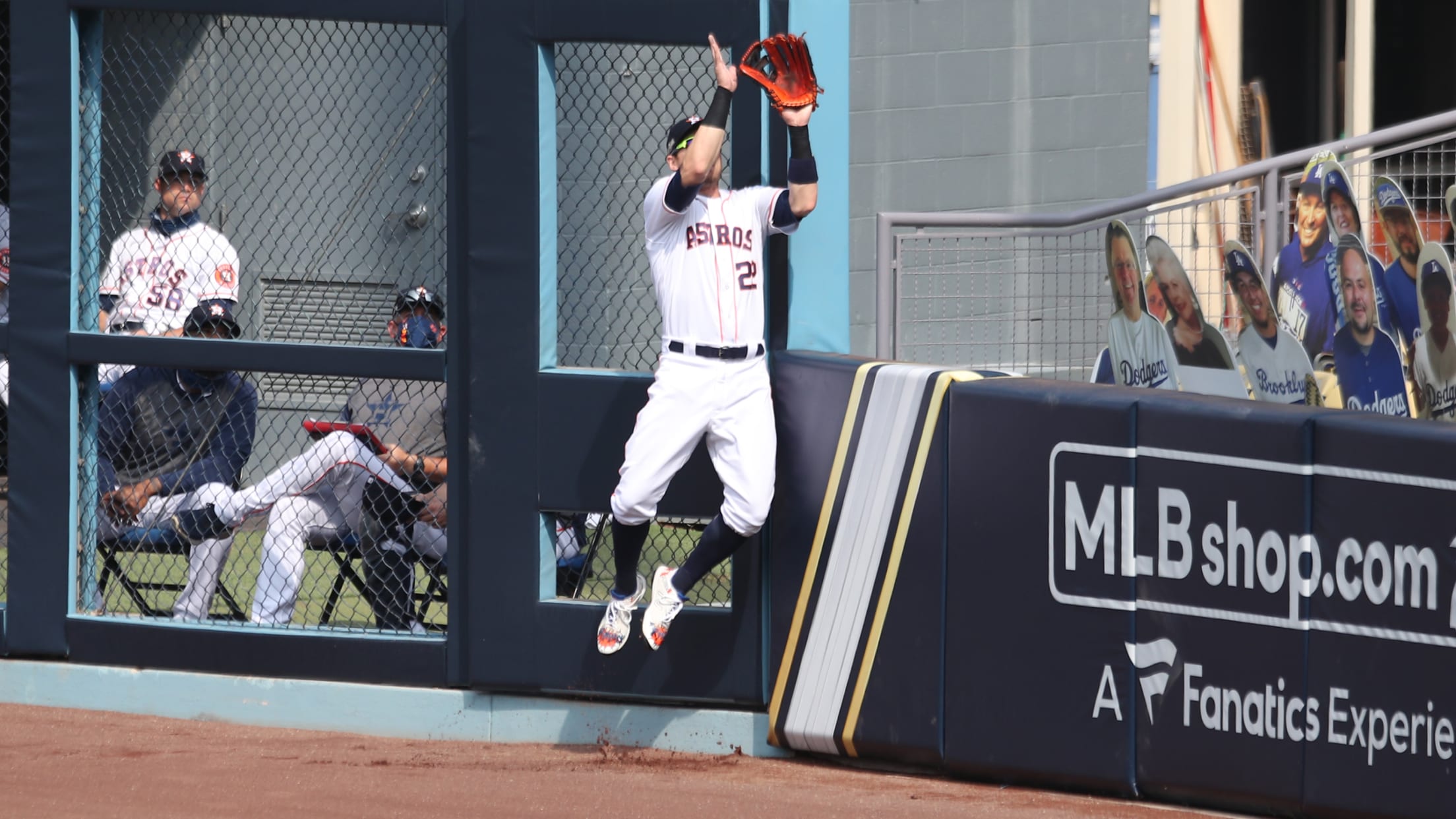 In the top of the fourth inning of the Astros' 11-6 win over the A's in Game 4 of the American League Division Series, Houston outfielder Josh Reddick made an amazing running catch to rob Matt Olson of a home run. He bounced off the wall -- hard -- and
In the top of the fourth inning of the Astros' 11-6 win over the A's in Game 4 of the American League Division Series, Houston outfielder Josh Reddick made an amazing running catch to rob Matt Olson of a home run. He bounced off the wall -- hard -- and still managed to hang onto the ball. It was a pretty impressive piece of work.
Well, now we know the source of those powers: his cleats.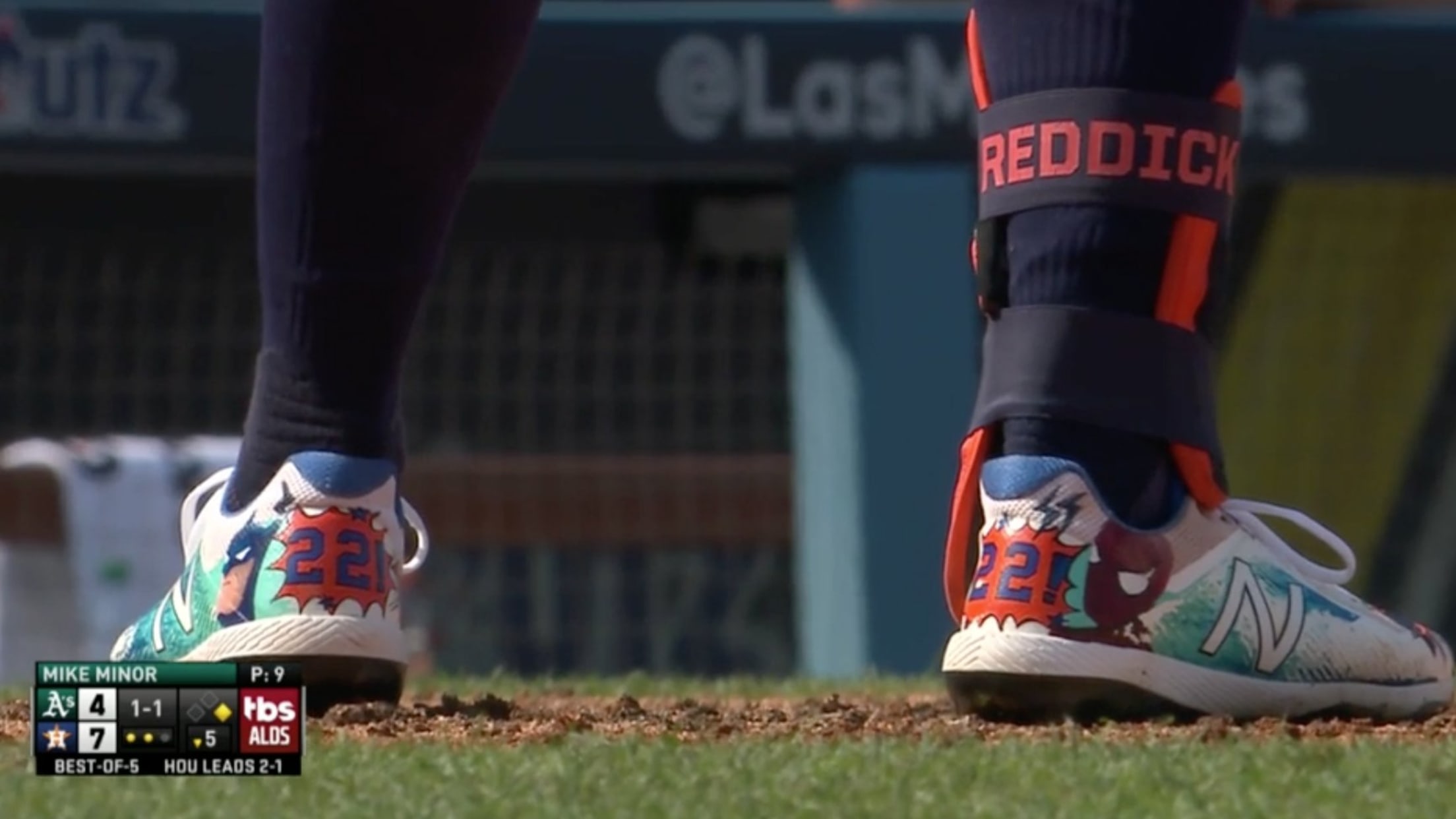 Yes, just like small children who suddenly feel imbued with power when they put on their superhero jammies, Reddick was able to draw inspiration from his Batman and Spider-Man cleats. This gives us a lot of questions though:
1. Is this a reference to the 1995 comic book crossover where the two heroes team up? Or is this more of a Batman vs. Spider-Man thing?
2. If so, which of Reddick's legs would win?
3. Would he consider his home run robbery to be more a Batman-type catch, using his Batrope to get high up in the air, or would he consider it more a web-slinging type move?
This isn't Reddick's first time bringing comic book heroes out to the ballfield, either. Reddick revealed that he wore Batman underpants for good luck while with the A's in 2014, and he has famously worn a Spider-Man undershirt many times -- including when meeting Stan Lee and making home run robberies in the past.
So, yeah, maybe his superhero clothes do grant him special powers.
Michael Clair writes for MLB.com. He spends a lot of time thinking about walk-up music and believes stirrup socks are an integral part of every formal outfit.