'Motivated' Astros reach 4th straight ALCS
Baker: 'I'm thankful and happy, but I've still got some happiness left to get'
The Astros entered the season with lofty expectations. They were coming off a season in which they were eight outs away from winning the World Series and returned an experienced position-player core and a couple of potential Hall of Famers at the top of the rotation. Nothing really went as
The Astros entered the season with lofty expectations. They were coming off a season in which they were eight outs away from winning the World Series and returned an experienced position-player core and a couple of potential Hall of Famers at the top of the rotation.
Nothing really went as planned, though, with Houston's pitching staff getting devastated by injuries and its offense, which last year set a Major League record for slugging percentage, struggling to do anything in the final month of the season. The defending American League champs limped into the playoffs with a sub-.500 record (29-31) and were considered an afterthought in the 2020 postseason.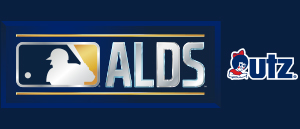 Not so fast.
The Astros bashed four more homers into the Dodger Stadium jet stream on Thursday afternoon, including two by Michael Brantley, and stunned the A's in an 11-6 victory to advance to the AL Championship Series for the fourth year in a row. Game 1 of the ALCS is on Sunday at Petco Park in San Diego against the Rays.
"We're motivated because we want to win, we want to be able to bring another championship to the city of Houston," said shortstop Carlos Correa, who went 3-for-5 with a homer and five RBIs. "We know what it feels like, so we want to be able to have that feeling once again. … We're one step closer."
• 5 ways Astros pulled off the near-impossible
The Astros joined the 1998-2001 Yankees, 1995-99 Braves and 2011-14 Cardinals as the only teams to reach the League Championship Series four straight years in the Wild Card era.
After finishing seven games behind the A's in the AL West -- losing seven of 10 head-to-head meetings -- the Astros relied on their power and swagger to overwhelm Oakland. The A's scored first in all four games, but they couldn't keep the Astros in the park. In an amazing power display, both teams had 12 homers in the series to set a Division Series record.
"We just couldn't do enough on the pitching end to hold them down," A's manager Bob Melvin said. "And then you start to press a little bit, even though our guys had a good attitude every inning -- even going into the ninth inning and getting some guys on. We battled to the end, as you would expect, but just not enough."
The Astros' offense was potent in every facet, getting into the A's bullpen early in every game. After hitting .206 against Oakland in the regular season, the Astros batted .322 against them in the ALDS, including .333 with runners in scoring position. Houston scored 33 runs in 35 innings.
• High hops, short wall: Reddick robs homer
"It feels good to score some runs," Astros manager Dusty Baker said. "When you're hitting and scoring runs, the game is exciting and everybody is happy. The jubilation I hear in the clubhouse, boy it's been a long, tough road but we're halfway there. I'm thankful and happy, but I've still got some happiness left to get."
Baker, who threw four rookie relievers in the series that combined for 11 innings pitched, maneuvered his pitching staff expertly. Houston relievers had a 3.94 ERA in 16 innings in the series, including seven scoreless innings in Games 1 and 2.
"Our bullpen did such a great job of keeping us in the game," Correa said. "I think they are the reason why we won this series. They did an awesome job -- [Enoli] Paredes, [Cristian] Javier, all the guys coming in and holding onto the leads."
Astros starter Zack Greinke, whose status for the series was in doubt because of right arm soreness, was deemed healthy to pitch and gave up four runs in 4 2/3 innings on two homers by Ramón Laureano -- a three-run homer in the second and solo shot in the fifth.
"Obviously, the slider wasn't a good pitch to throw to him today," Greinke said.
• Greinke calls his pitch? Laureano HR follows
The A's led, 3-0, after three innings before Houston's offense went off. The Astros scored five runs in the fourth on homers by Brantley and Correa and two runs in the fifth, sixth and seventh to add to their advantage. Brantley homered again in the fifth, and Jose Altuve went deep in the seventh.
"I mean, this is just our normal offense," said outfielder Kyle Tucker, who went 3-for-5. "We didn't show this too much during the season, but this lineup can do this every night. We were doing that this series. This lineup, one through nine, can produce at any moment, and we were doing it this entire series."
If Houston can keep swinging the bats like it did against the A's when it gets to San Diego, it will be difficult to beat. Baker, who's back in the LCS for the first time since he led the Cubs to the '03 National League Championship Series, wasn't quite ready to look ahead.
"When the final out was made, you feel a great sense of relief," Baker said. "The guys were extremely happy, especially some of the young rookies that had never been in this situation, never been here. Some guys go their whole careers without feeling the jubilation and taste of winning. We'll celebrate for a little while and then we've got to get back to work."