Mariners sign 12 international prospects
Outfielder Feliz drawing comparisons to Nats' Robles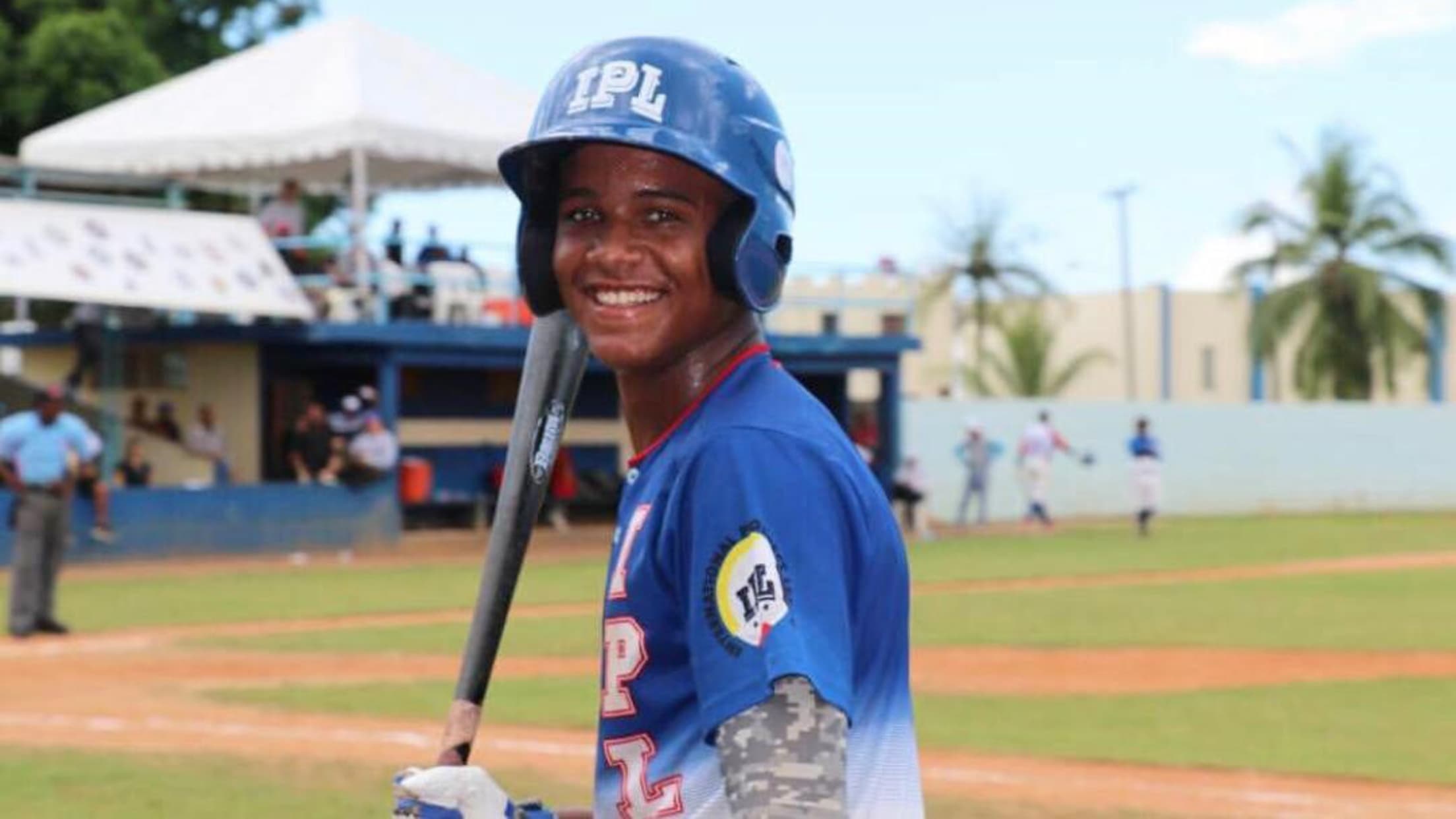 SEATTLE -- The Mariners came to agreements with 12 players from Latin America on Tuesday on the first day of the new international signing period, including seven from the Dominican Republic, four from Venezuela and one from Brazil. • International prospect signings While none of the players are listed in
SEATTLE -- The Mariners came to agreements with 12 players from Latin America on Tuesday on the first day of the new international signing period, including seven from the Dominican Republic, four from Venezuela and one from Brazil.
• International prospect signings
While none of the players are listed in the Top 30 international prospect rankings, per MLB Pipeline, Mariners director of international scouting Frankie Thon Jr. says it's a strong class.
"This is a promising group of young players that includes multiple legitimate plus athletes who play premium positions up the middle of the field, as well as a couple of arms who have a chance to make a real impact in our organization," Thon Jr. said. "We're really looking forward to seeing how our player development and high performance departments mold these players into the best version of themselves."
George Feliz, a 16-year-old center fielder from the Dominican Republic, is considered by some as a high-upside athlete who resembles Nationals outfielder Victor Robles. According to industry sources, Felix agreed to a deal worth $900,000.
A powerful five-tool center fielder who can hit and run, Feliz compares favorably to Washington's Robles at the same age. Feliz shows good bat speed in the strike zone and drives the ball to all fields. He has an average arm and good throwing mechanics. Because of his skillset and potential, Felix could be one of the bigger steals of this international class.
• Top 30 International Prospects
Seattle also signed shortstop Andres Mesa for an estimated $500,000, as well as outfielder Carlos Jimenez and shortstop Axel Sanchez of the Dominican Republic. Mesa is a strong infielder who shows some power and sprays the ball across the diamond.
Also signed from the Dominican Republic were right-handers Jose Corniell and Adrian Quintana, and infielder Edryn Rodriguez.
The Venezuelan signees are catchers Yoander Rojas and German Guilarte, infielder Luis Suisbel and right-hander Emmanuel Marcano, while right-hander Pedro Lemos Da Costa was landed out of Brazil.
According to the rules established by the Collective Bargaining Agreement, clubs that receive a Competitive Balance Pick in Round B of the Rule 4 Draft receive a pool of $6,481,200 for international prospects, while clubs that receive a Competitive Balance Pick in Round A of the Rule 4 Draft receive $5,939,800.
The Mariners have a bonus pool of $5,398,300.
Teams are allowed to trade as much of their international pool money as they would like, but can only acquire 60 percent of a team's initial pool amount. Additionally, signing bonuses of $10,000 or less do not count toward a club's bonus pool, and foreign professional players who are at least 25 years of age and have played in a foreign league for at least six seasons are also exempt.
Under the previous system, teams were penalized for exceeding their bonus pools with consequences that ranged from taxes on their spending to the maximum penalty, which was being prohibited from signing any prospect for more than $300,000 during the next two signing periods. That's no longer the case and there are no longer penalties. Teams can only spend their allotted bonus pools and the monies acquired via trade.