Tigers ink 5 international prospects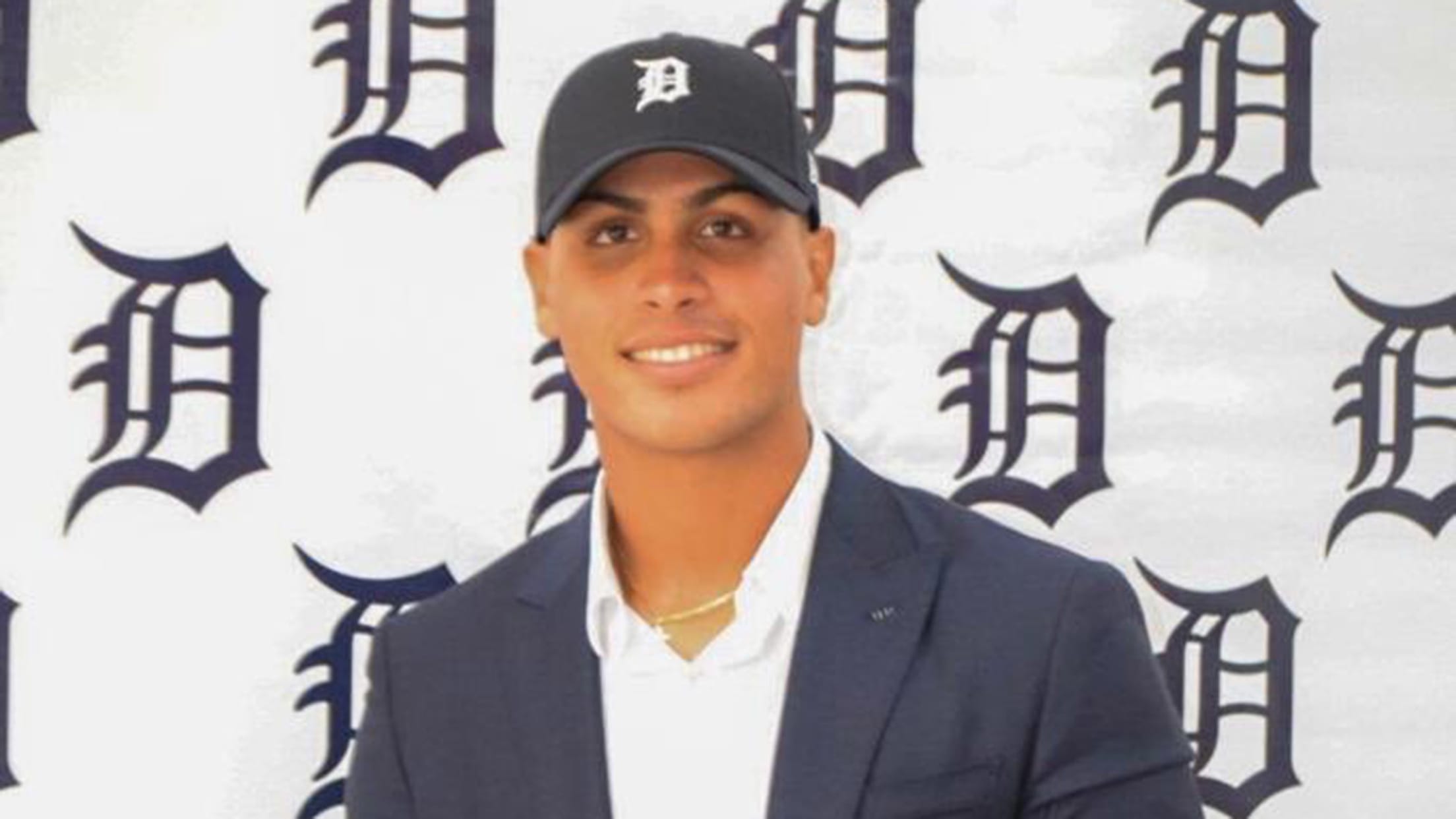 CHICAGO -- The Tigers signed five international free agents during the first day of the international signing period, which began today. The team agreed to terms with the following players: OF Roberto Campos -- 6/14/03, 6'3/200, R/R -- Cuba SS Raudy De Los Santos -- 3/18/03, 5'11/155, R/R -- DR
CHICAGO -- The Tigers signed five international free agents during the first day of the international signing period, which began today. The team agreed to terms with the following players:
OF Roberto Campos -- 6/14/03, 6'3/200, R/R -- Cuba
SS Raudy De Los Santos -- 3/18/03, 5'11/155, R/R -- DR
RHP Wilmer Fenelon -- 6/12/03, 6'3/175, R/R -- DR
OF Abelaldo Lopez -- 9/5/02, 6'1/160, R/R -- DR
C Dany Martinez -- 6/30/03, 5'11/170, R/R -- DR
Campos defected from Cuba to the Dominican Republic during an international tournament at age 13 and has been working out in San Pedro with former Tigers outfielder Alex Sanchez. He wasn't as high-profile as other prospects because he hasn't been playing in tournaments for the last few years.
"He's got power to all fields," Tigers international scouting director Tom Moore said. "He's always been a physical kid, but I'd say he's been really dedicated to working on his agility, knowing he's a bigger kid. Right now, for me, he profiles in right field."
The Tigers have timed Campos as fast as 6.9 seconds at 60 feet. Moore believes that he could grow another inch or two, while also adding further size.
• Top 30 International Prospects
"Right now, if you put him in a Tigers uniform, he'd line right up with big leaguers in terms of physique. He's definitely getting stronger. He can hit the ball out to any part of the ballpark.
"What our philosophy has always been is to sign a combination of high-profile players and mid-range players," said Moore. "We're fortunate to have the most resources we have ever had."
The bonus for Campos is $2.85 million. https://t.co/ut9gFRILa6

— Jesse Sanchez (@JesseSanchezMLB) July 2, 2019
Campos will report to Tigers' Dominican academy with the rest of the signing class, as he is not eligible to play Minor League ball until 2020.
Lopez is comparable to Campos, but has a little more raw talent and defined physique.
"He just has natural power," Moore said. "The ball has natural jump off his bat."
Fenelon has a classic pitcher's body.
"There's a lot to like about the fastball in the sense that he has a lot in the tank," Moore said. "He's a nice project for us."
Fenelon also features a curveball and changeup. Coincidentally, the Tigers already have a Wilmer Fenelon pitching in the Dominican Summer League. The two are of no relation.
Moore credited veteran scouts in the Dominican for tracking De Los Santos.
"We stayed on him and followed him, and he got a lot better since we first saw him a year and a half ago. He first looked like a defensive shortstop with a light bat for good bat speed. His bat really caught up. We're really excited about De Los Santos.
"He has a lean, wiry body, perfect to stay at shortstop," Moore said. "Good defensive instincts and arm strength."
Martinez has a line-drive bat, but not a ton of power.
The Tigers also reportedly agreed to a $750,000 deal with Venezuelan shortstop Manuel Sequeda.