A look at 60-man player pools around MLB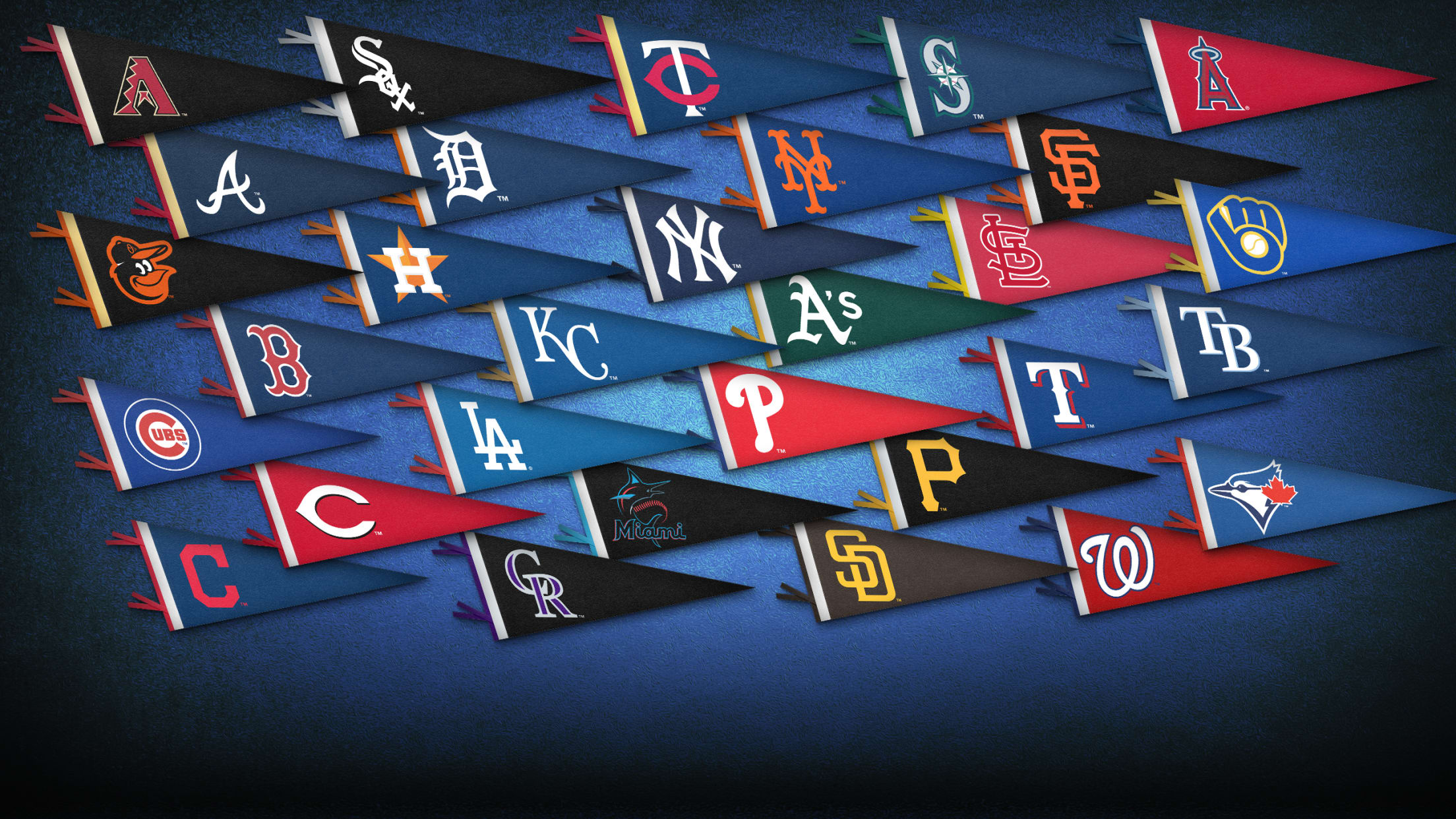 The deadline for all clubs to submit their initial 60-man player pools ahead of the opening of summer camps this week was 4 p.m. ET on Sunday. Each club utilized its 60 spots in its own way, some maxing out the full 60, and some leaving room for flexibility down
The deadline for all clubs to submit their initial 60-man player pools ahead of the opening of summer camps this week was 4 p.m. ET on Sunday. Each club utilized its 60 spots in its own way, some maxing out the full 60, and some leaving room for flexibility down the line.
• FAQ: Roster and transaction rules for 2020
• FAQ: All you need to know about 2020 season
According to MLB's Operating Manual, all players on a 40-man roster "that the Club anticipates participating" during the season will be part of the player pool, while the rest will be made up of non-40-man roster players under contract. Any 40-man-roster players who are not included in a player pool (for example, maybe a prospect who isn't deemed ready for the Majors) will still be paid during the season.
No team will be allowed to exceed the limit of 60 players in its player pool at any time during camp or the regular season.
Per MLB rules, teams must cut their rosters to 28 after 14 days of regular season play, which will begin on July 23 or July 24, and 26 after 29 days. Additionally, each club can carry up to a three-person taxi squad on the road once the regular season begins.
Players not on the active roster do not accrue Major League service time, so prospect clocks do not start unless they're added to the active roster during the regular season.
Here's a look at each team's list as it currently stands.
American League East
Blue Jays
Toronto's player pool includes the organization's top five prospects according to MLB Pipeline, and leaves a couple of spots open. One could potentially be filled by the fifth overall pick in this year's Draft. More >
Orioles
The O's focused on pitching depth in constructing their initial player pool, one that leaves plenty of room for later additions, 16 spots to be exact. More >
Rays
Yes, the game's top prospect according to MLB Pipeline, Wander Franco, is on the list. Will he make his Major League debut this year? How will Tampa Bay handle its starting rotation? With the Rays using all 60 spots, there is a lot of young talent that will compete for the roster. More >
Red Sox
Like the Rays, the Red Sox have some questions to answer about their starting rotation, with ace Chris Sale out for the season as he recovers from Tommy John surgery. And who might fill the remaining spots on the 60-man list? Will it be one or more of the club's top five prospects? More >
Yankees
The Yanks have a 58-player pool, with a couple of brand new additions, including former Giants and Rays infielder Matt Duffy. More >
AL Central
Indians
The Tribe has 11 outfielders on its 60-man list, and only one spot in the outfield seemingly locked up. Intrigue abounds. More >
Royals
The Royals don't have much in the way of surprises on their 60-man list, but their top pick in the 2019 Draft certainly falls in that category. More >
Tigers
It's a prospect-heavy list for the developing Tigers, particularly since there may not be a Minor League season for their top prospects to continue their development in 2020. More >
Twins
The Twins added four of their top five prospects to the player pool, including Royce Lewis, who was the No. 1 overall pick in the 2017 MLB Draft. More >
White Sox
Starting with their No. 1 prospect Luis Robert, the White Sox player pool has a young look, featuring 13 players from the club's Top 30 Prospects list. More >
AL West
Angels
Outfielders Jo Adell and Brandon Marsh are the Angels' top two prospects and were both included in the team's player pool. More >
Astros
Given that their player development program has found ways to help prospects continue developing this year, the Astros have a deep and experienced 60-man list with a little room to maneuver should they want to add later. More >
Athletics
Oakland has three of its top 10 prospects on the 60-man list, and with room to add, the Athletics' top pick in the 2020 Draft, along with other prospects, may be waiting in the wings. More >
Mariners
With the Mariners looking to get their top prospects as much work in as possible in 2020, there are several of them on the 60-man list, including their top two prospects and their last three first-round Draft picks. More >
Rangers
Texas submitted a 55-man roster, wanting to retain some flexibility to add others from within the organization later. Two players who aren't on the list but will soon be are Edinson Vólquez and Juan Nicasio. More >
National League East
Braves
The Braves drafted Wake Forest lefty Jared Shuster 25th overall just weeks ago. Now he's in their player pool, as is last year's first-round pick, catcher Shea Langeliers. More >
Marlins
Veteran Matt Kemp won't be in the Marlins' player pool, but some of the team's top prospects will be -- and No. 3 overall Draft pick Max Meyer might be on the way. More >
Mets
Yoenis Céspedes and Jed Lowrie are both in the Mets' 2020 player pool. Tim Tebow did not make it. More >
Nationals
28-year-old reliever Kyle Finnegan is chasing his dream of making his MLB debut, and he could get his chance in 2020 as part of Washington's player pool. More >
Phillies
Top prospect Alec Bohm was among the 53 players named to the team's initial player pool, and he is a safe bet to make his Major League debut this season. More >
NL Central
Brewers: From National League MVP candidate Christian Yelich to pitching prospect Drew Rasmussen, 45 players either firmly in the Brewers' plans or bidding for a roster spot will take part in camp at Miller Park. As many as 15 more players, most of all of whom will report to the club's alternate facility in Appleton, Wis., will be revealed at a later date. More >
Cardinals
Slugging outfielder Dylan Carlson, St. Louis' top prospect and the No. 17 prospect in baseball, is one of the big names in the team's 2020 player pool. More >
Cubs
Included in the Cubs' summer camp roster are left-hander Brailyn Marquez (the team's No. 2 prospect) and outfielder Brennen Davis (No. 3), who will both work out in South Bend. More >
Pirates
Jameson Taillon won't pitch in the Majors this season, but he's far enough along in his Tommy John rehab to be in the Pirates' player pool and work out at PNC Park. More >
Reds
Aristides Aquino, Scott Schebler and Travis Jankowski are among the notable Reds who are in the player pool but will train at Prasco Park in Mason, Ohio rather than at Great American Ball Park. More >
NL West
D-backs: Just signed on Monday, Bryce Jarvis, the D-backs' top pick in the 2020 MLB Draft, was among the group of players who will be in summer camp at Chase Field. More >
Dodgers
Top prospects like right-hander Josiah Gray and catcher Keibert Ruiz are in the Dodgers' player pool, and keep an eye on flamethrower Brusdar Graterol, acquired in the Kenta Maeda trade. More >
Giants
Joey Bart, Marco Luciano and Heliot Ramos -- the club's top three prospects, according to MLB Pipeline -- have been invited to train alongside the Giants' Major League players, giving them an opportunity to further their development in a competitive environment this year. More >
Padres
Pitching prospects MacKenzie Gore and Luis Patiño are part of the Padres' player pool, along with Robert Hassell III, the 18-year-old outfielder who was drafted No. 8 overall just three weeks ago. More >
Rockies
Ubaldo Jiménez, who was attempting a comeback with the Rockies, isn't in the player pool. But Daniel Bard, an even unlikelier comeback story who hasn't pitched in the Majors since 2013, made it. More >