Orioles announce return of 'Kids Cheer Free'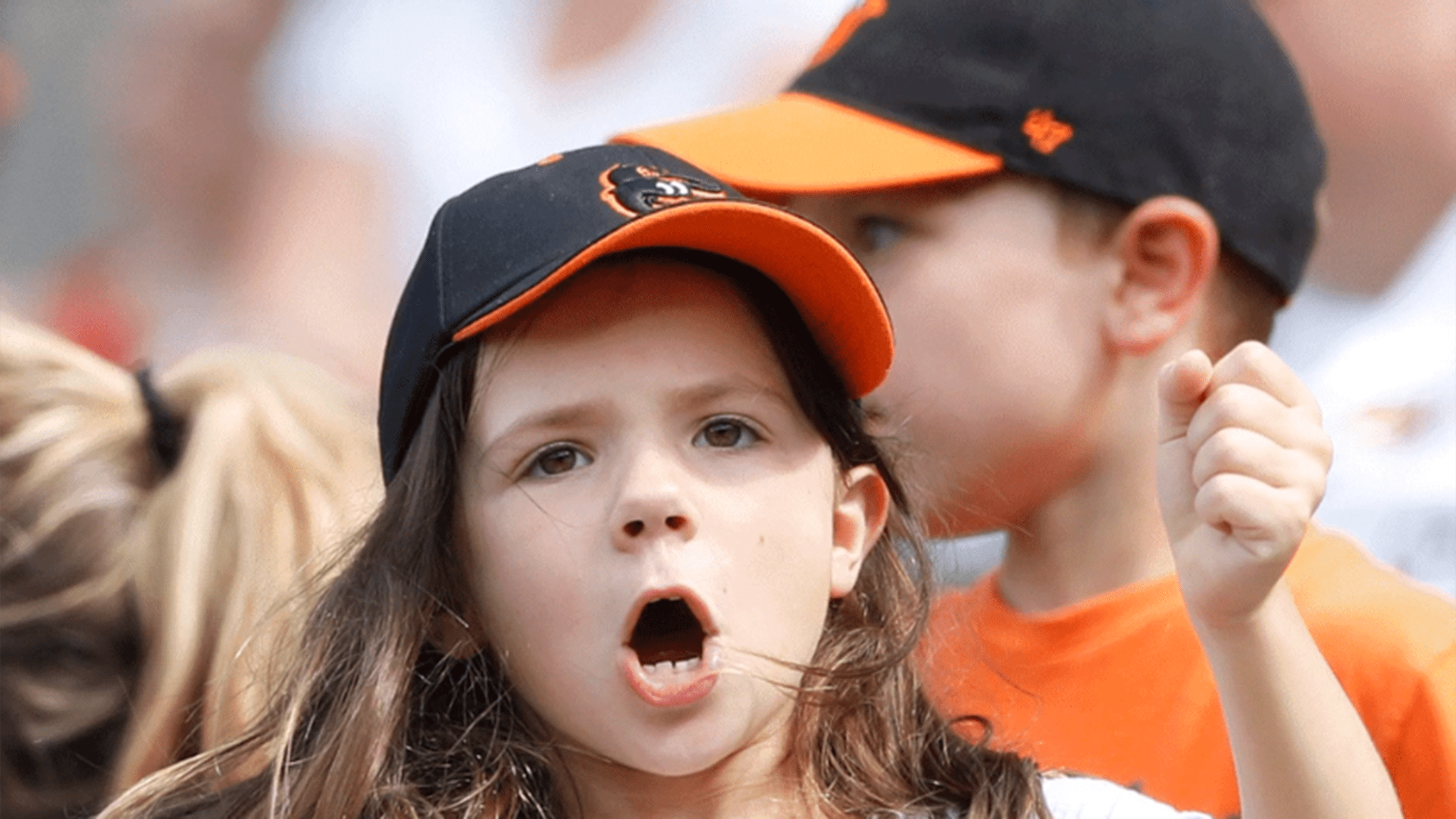 SARASOTA, Fla. -- Kids in Baltimore can cheer free again this season. The Orioles announced the return of their novel "Kids Cheer Free" initiative on Tuesday, which allows parents to bring fans age 9 or younger to Camden Yards without charge. The program was Major League baseball's first of its
SARASOTA, Fla. -- Kids in Baltimore can cheer free again this season.
The Orioles announced the return of their novel "Kids Cheer Free" initiative on Tuesday, which allows parents to bring fans age 9 or younger to Camden Yards without charge. The program was Major League baseball's first of its kind when it debuted ahead of the 2018 season, furthering the Orioles' status as providers of one of the most affordable, family-friendly visitor experiences in sports.
"The Orioles are committed to welcoming families from all walks of life to experience our national pastime at Oriole Park. Our goal is to make baseball as accessible as possible for families and children," said John Angelos, Orioles executive vice president. "As our organization continues to cast a broad community outreach, we will continue to create and strengthen family-friendly programs, initiatives and experiences."
Like last year, the program permits every adult who purchases a regularly priced individual ticket in the upper deck to bring up to two children to the ballpark, compliments of the Orioles. "Kids Cheer Free" tickets for the entire season can be reserved now online at orioles.com/kidsfree and at the Oriole Park Box Office, subject to availability.
Throughout the season, kids and their families can enjoy the Kids' Corner, which offers entertainment for younger fans and a lounge area for parents. Located adjacent to Gate C, the corner features amenities like The Bird House jungle gym and activity center, a moon bounce and Skee-Ball.
Families can also attend the Orioles' popular Friday Fireworks & Music series following every Friday home game from June through August. Plus, kids ages 4-14 can round the bases like their favorite Orioles players after each Sunday home game as part of Kids Run the Bases presented by Weis Markets. Also back are Dugout Club memberships for fans aged 14 and under. Every Friday night, discounted tickets will be available for students with a valid school ID.
For more information on family-friendly programming at Oriole Park, visit Orioles.com/kids.