Kids Cheer Free
Presented by Baltimore Area Chick-fil-A Restaurants
Kids Cheer Free allows fans ages nine and younger to attend games at Oriole Park at Camden Yards free of charge. For each regularly-priced individual game Upper Deck ticket purchased, adults can add up to two additional free Upper Deck tickets valid for use only by children age nine and under (subject to availability). Tickets will be delivered digitally.
Please note, all games and tickets are subject to availability.
Kids Activities at Camden Yards
Kids Run the Bases, presented by Weis Markets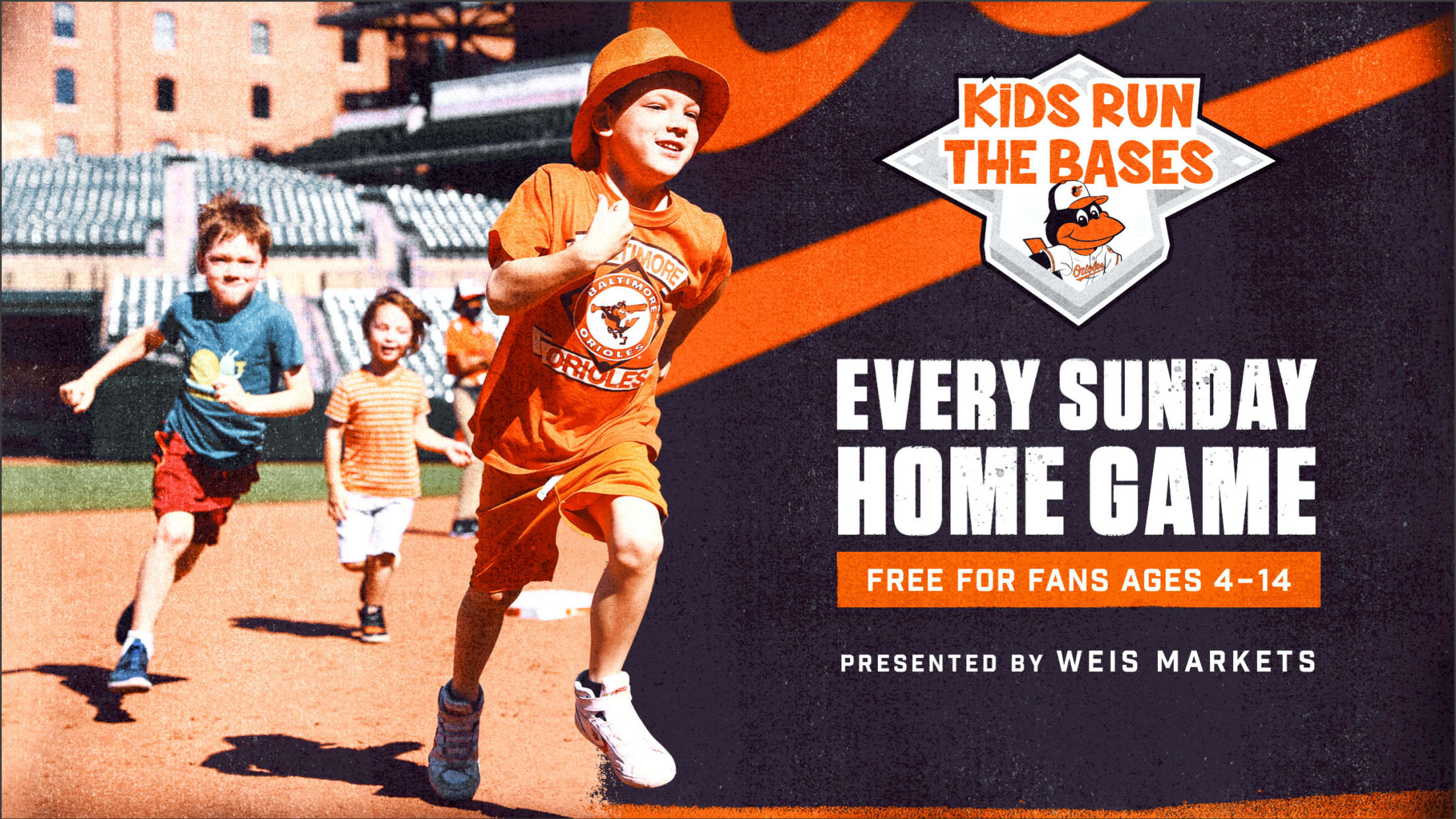 Every Sunday, all kids ages 4-14, can run the bases after every Orioles home game.
Kids' Corner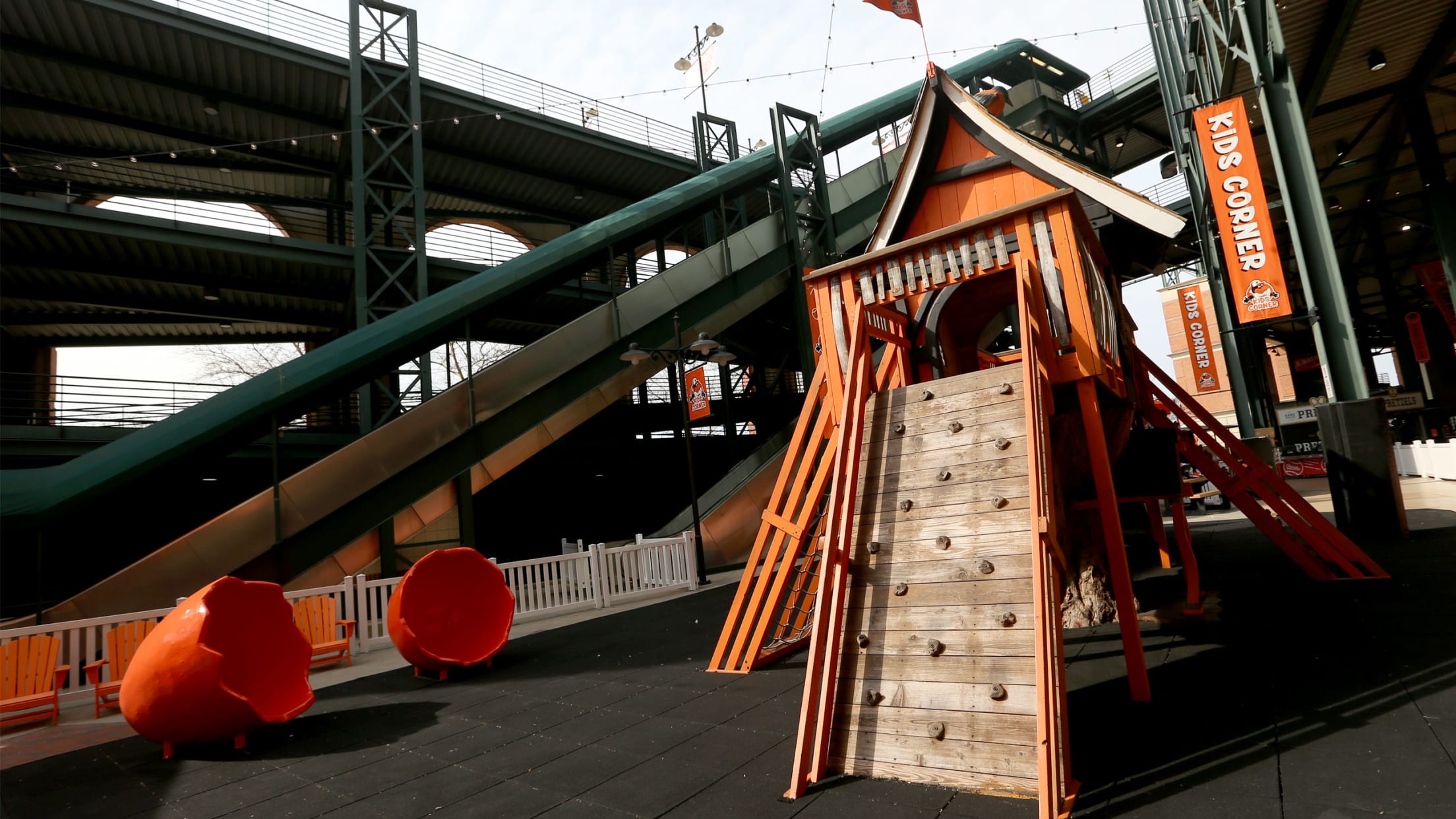 Kids' Corner located near Gate C, features entertainment and concessions for younger fans. Plenty of additional seating and televisions have also been added.
Frequently Asked Questions
Q. With Kids Cheer Free, do children still need a ticket?
A. YES! All fans age 3 and older require a ticket to enter the stadium. Free Kids tickets can be obtained when purchasing regular priced adult tickets using the links above.
Q. How do I purchase Kids Cheer Free ticket(s)?
A. You must purchase your tickets online by using the special offer link above. Follow the steps below to purchase and redeem your free ticket(s):
Enter the Offer Code - KIDFREE
Select the game you would like to attend.
Choose your seats by using the Section or Seat Map option.
Select/Edit the correct ticket type for your tickets to indicate an ADULT or CHILD ticket. (The "Adult-Paid" ticket is a full priced ticket. The "Kids Cheer Free Child" ticket is a free ticket that must be used by a child age 9 or under.)
After you have your desired tickets correctly priced, "Continue" with the checkout process.
Q. I already have tickets that I did not purchase directly from the Orioles. Can I get free tickets next to my current seats for my kids?
A. Unfortunately not. "Adult" and Kids Cheer Free tickets must be purchased/redeemed in the same transaction.
Q: Is my child still able to participate in Kids Runs the Bases on Sundays and eligible to receive a giveaway item (if applicable on that specific game)?
A: Yes, your child is eligible for any and all promotions that he/she would otherwise receive with a paid ticket.
Q: Are Kids Cheer Free tickets available for group purchases?
A: The intention of our Kids Cheer Free program is to provide families with children aged 9 and under an affordable way to attend an Orioles game. Transactions are capped at 8 tickets per order. However, multiple families are able to purchase tickets in the same section/area. But, please keep in mind, the complimentary Kids Cheer Free tickets can only be used by children aged 9 and under. So, when purchasing larger quantities of tickets, be sure to have an accurate count of adults and children.
---
The terms and conditions of your ticket have been updated to address circumstances related to COVID-19, read them here. By purchasing a Baltimore Orioles ticket, you accept all Terms and Conditions applicable to ticket purchase, including the updated terms.
---
Ticket brokers are not eligible for this offer. If the Orioles determine, in their sole discretion, that any ticket buyer purchases tickets for the primary purpose of reselling those tickets, then those purchases will be canceled without notice.