Rutschman earns promotion to Delmarva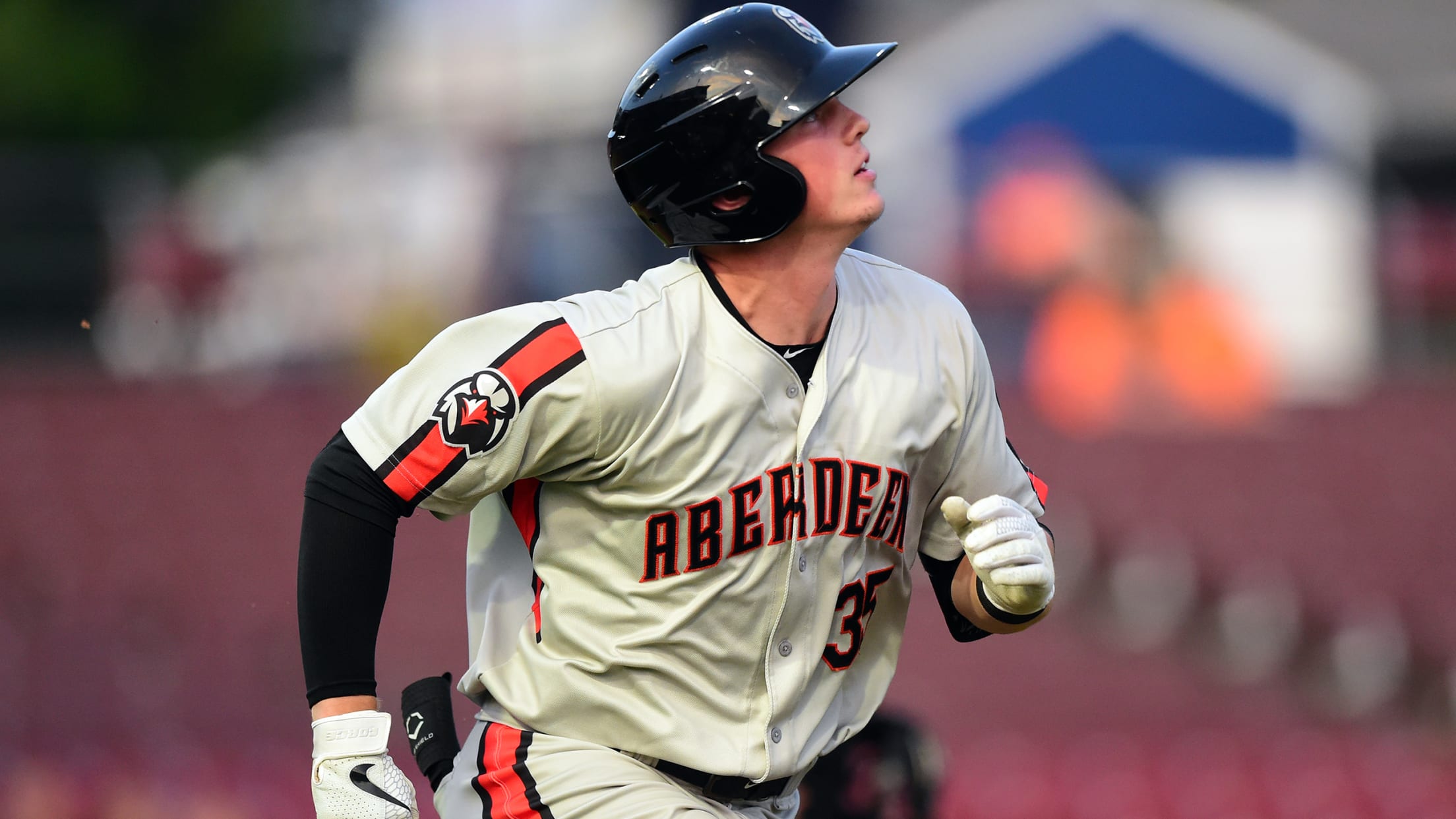 BALTIMORE -- It didn't take long for Adley Rutschman to begin climbing the Orioles' organizational ladder. The O's promoted their top overall prospect -- and No. 6 in the Majors per MLB Pipeline -- to Class A Delmarva on Tuesday. The promotion comes on the heels of a torrid three-week
No. 2 prospect Rodriguez visits Orioles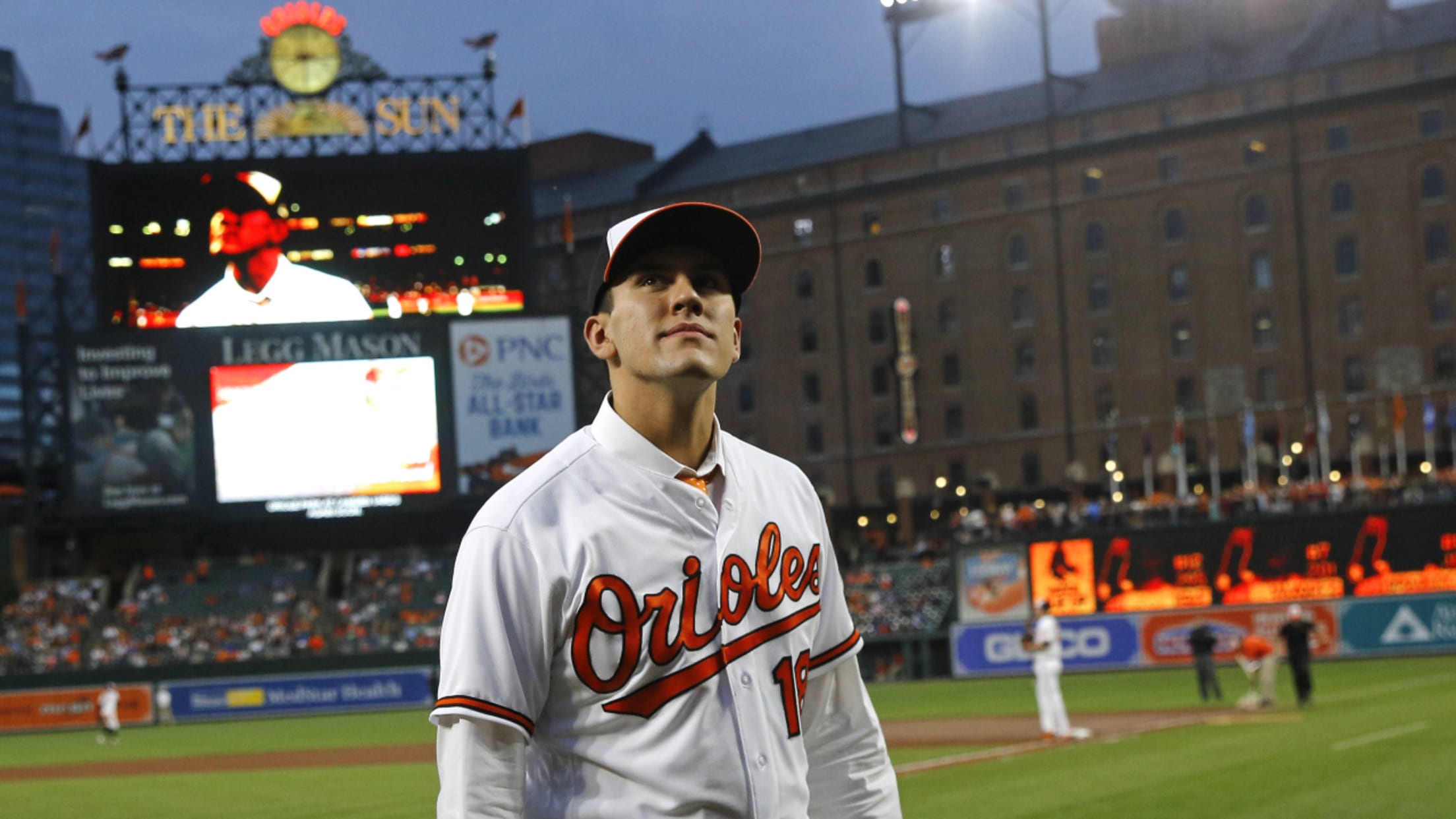 BALTIMORE -- Shortly before they opened their three-game series with the Royals on Monday, the Orioles welcomed a visitor into their daily pregame pitching meeting: right-hander Grayson Rodriguez. The club's No. 2 prospect, per MLB Pipeline, became the latest in a line of blue chippers the club has hosted at
Season comes to early end for O's prospect Hall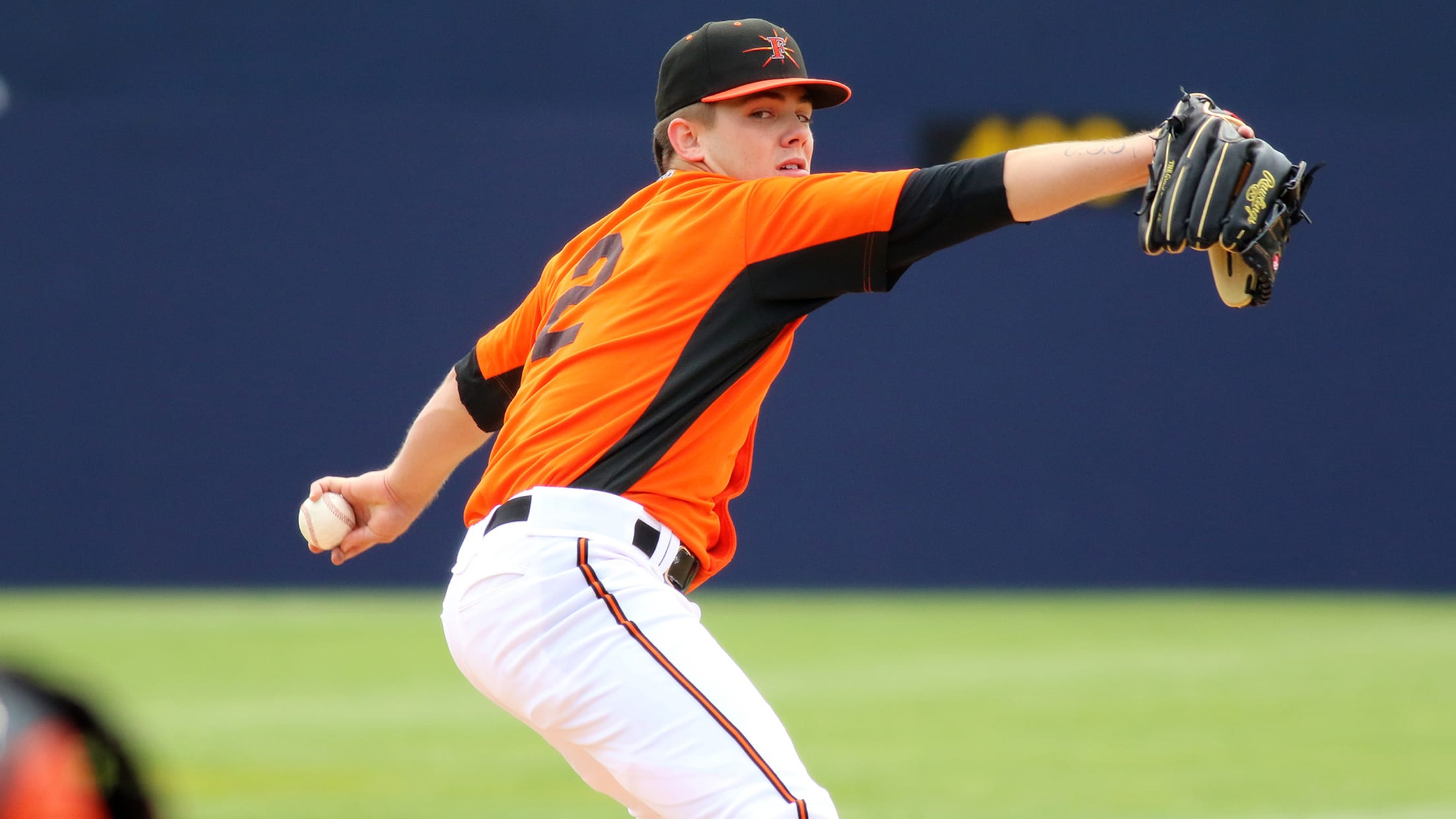 For left-hander DL Hall, one of the top blue-chippers in the Orioles' farm system, the 2019 season has come to an early end. A team source confirmed Sunday that Hall, the club's No. 3 prospect and No. 62 overall per MLB Pipeline, has been shut down with a left lat
Harvey impresses in long-awaited MLB debut
Orioles' No. 15 prospect picks up 2 K's in relief as father, former big leaguer, looks on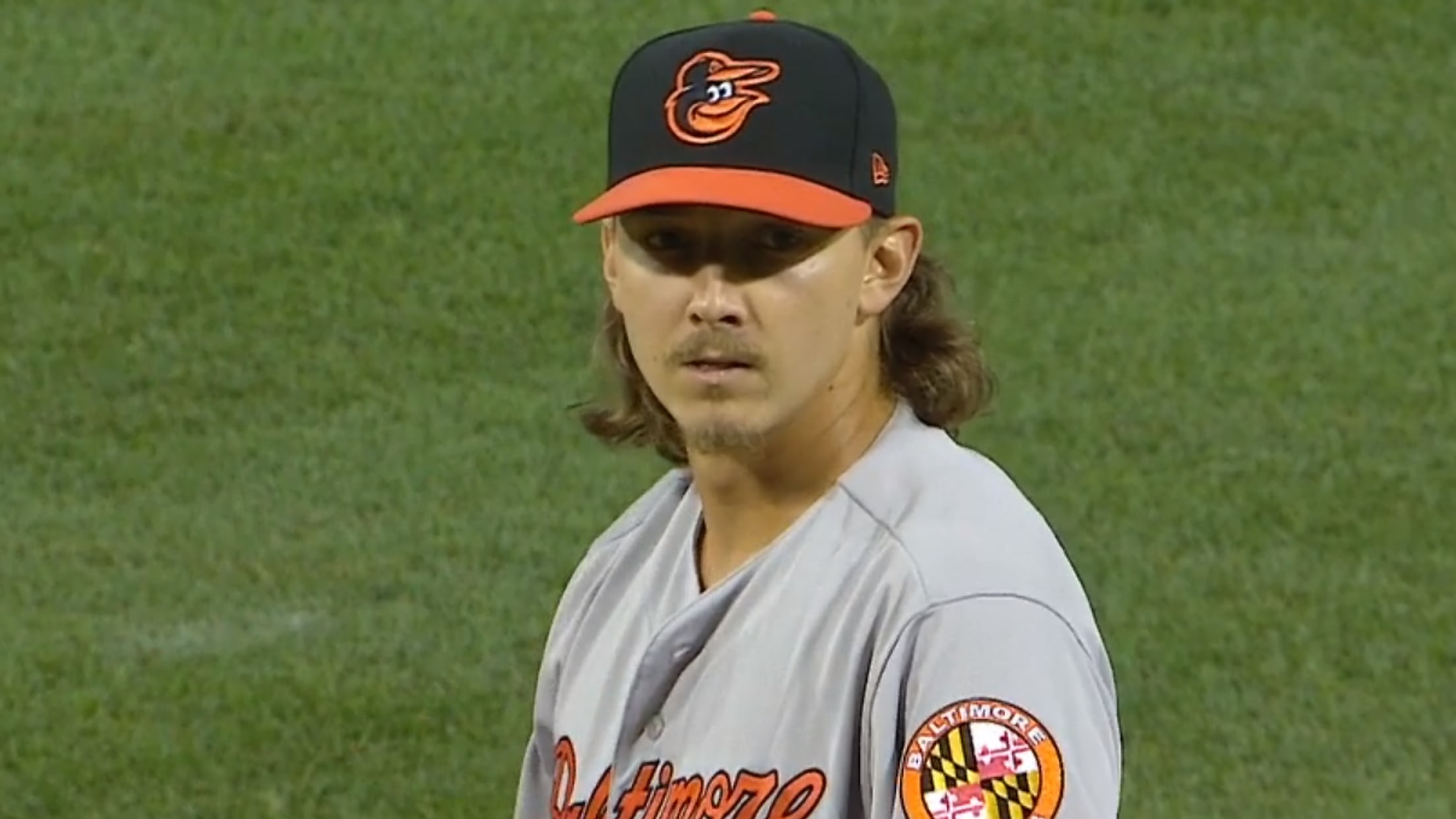 BOSTON -- Hunter Harvey was hoping the call would come, but he didn't think it would happen in mid-August. Around 10:30 p.m. on Friday, the Orioles informed Harvey he was being promoted from Triple-A Norfolk for Saturday night's game against the Red Sox. He didn't think he'd be called up
Stewart back from concussion injured list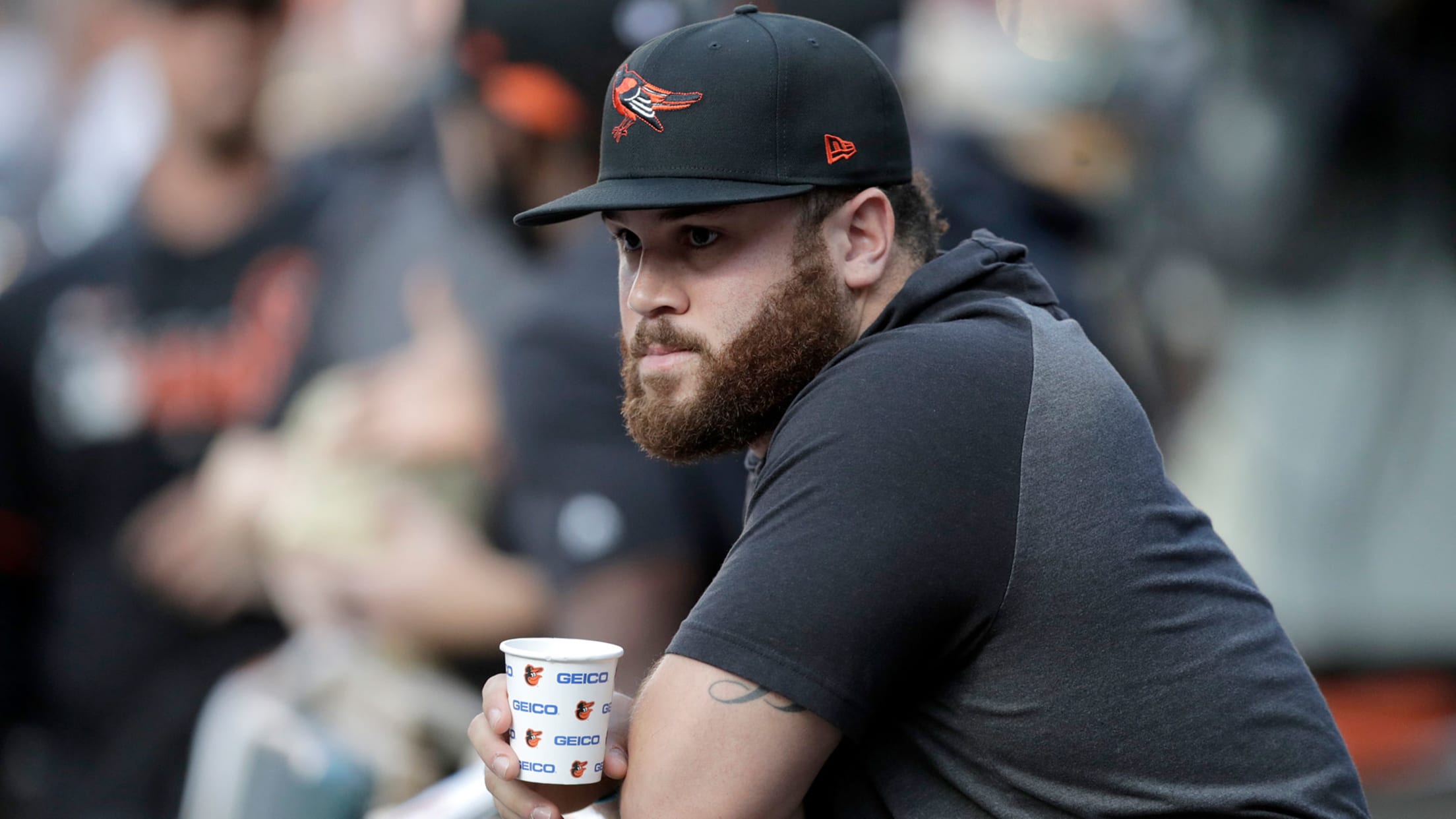 After a week sidelined with a concussion, Orioles outfielder DJ Stewart was reinstated from the injured list on Friday. To make room for Stewart, the club optioned right-hander Chandler Shepherd to Triple-A Norfolk. The club's No. 23 prospect per MLB Pipeline, Stewart was concussed diving for a fly ball in
Stewart suffers concussion in first game back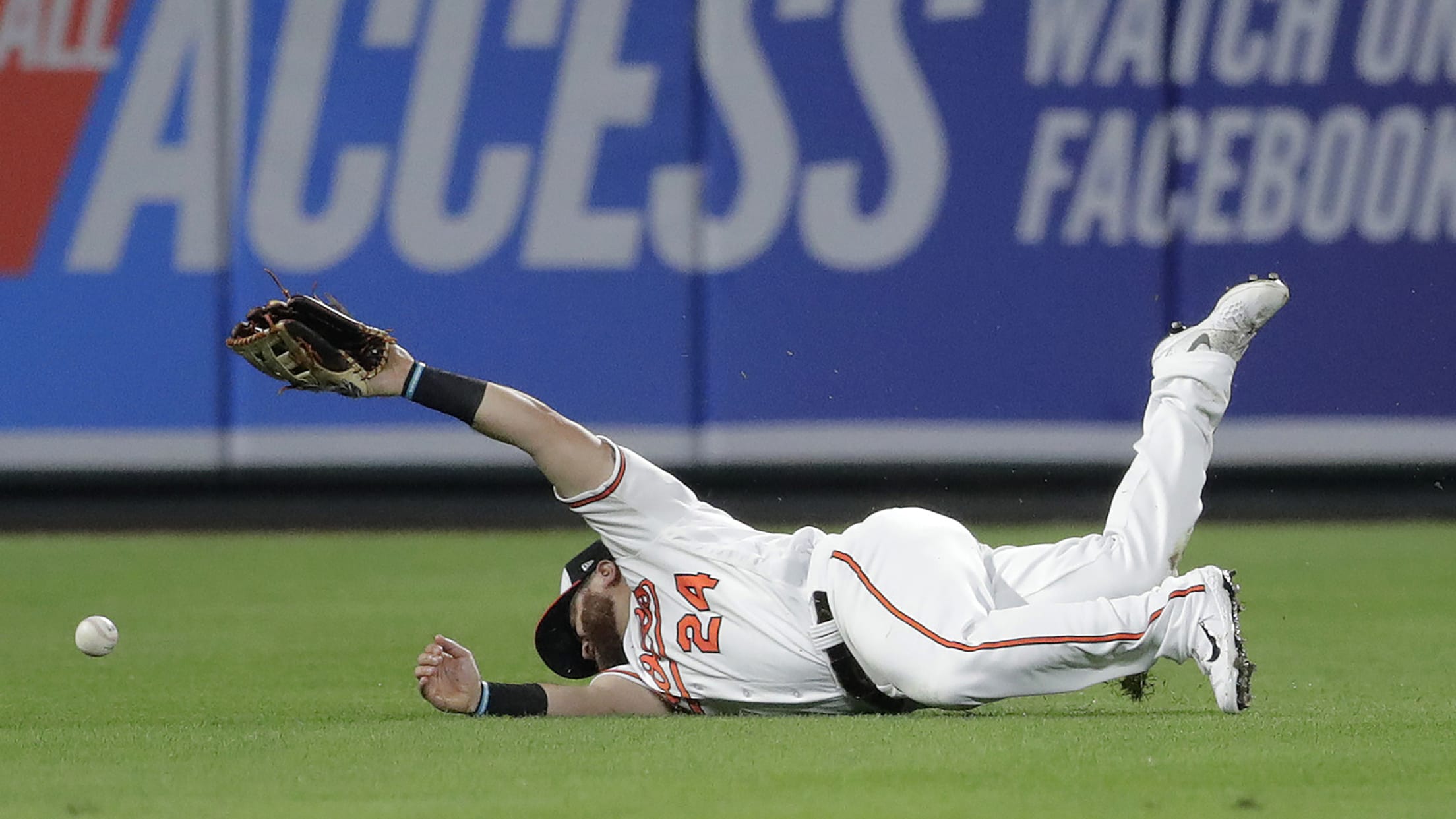 BALTIMORE -- When DJ Stewart was recalled from Triple-A Norfolk on Tuesday, it marked the second big league opportunity this season for the outfielder after his first was derailed by injury. Now Stewart finds himself sidelined again. Stewart was removed from Tuesday's 9-4 loss against the Yankees after he was
Orioles glimpse into future with Tate's outing
Hyde loves rookie reliever's stuff in 2nd career appearance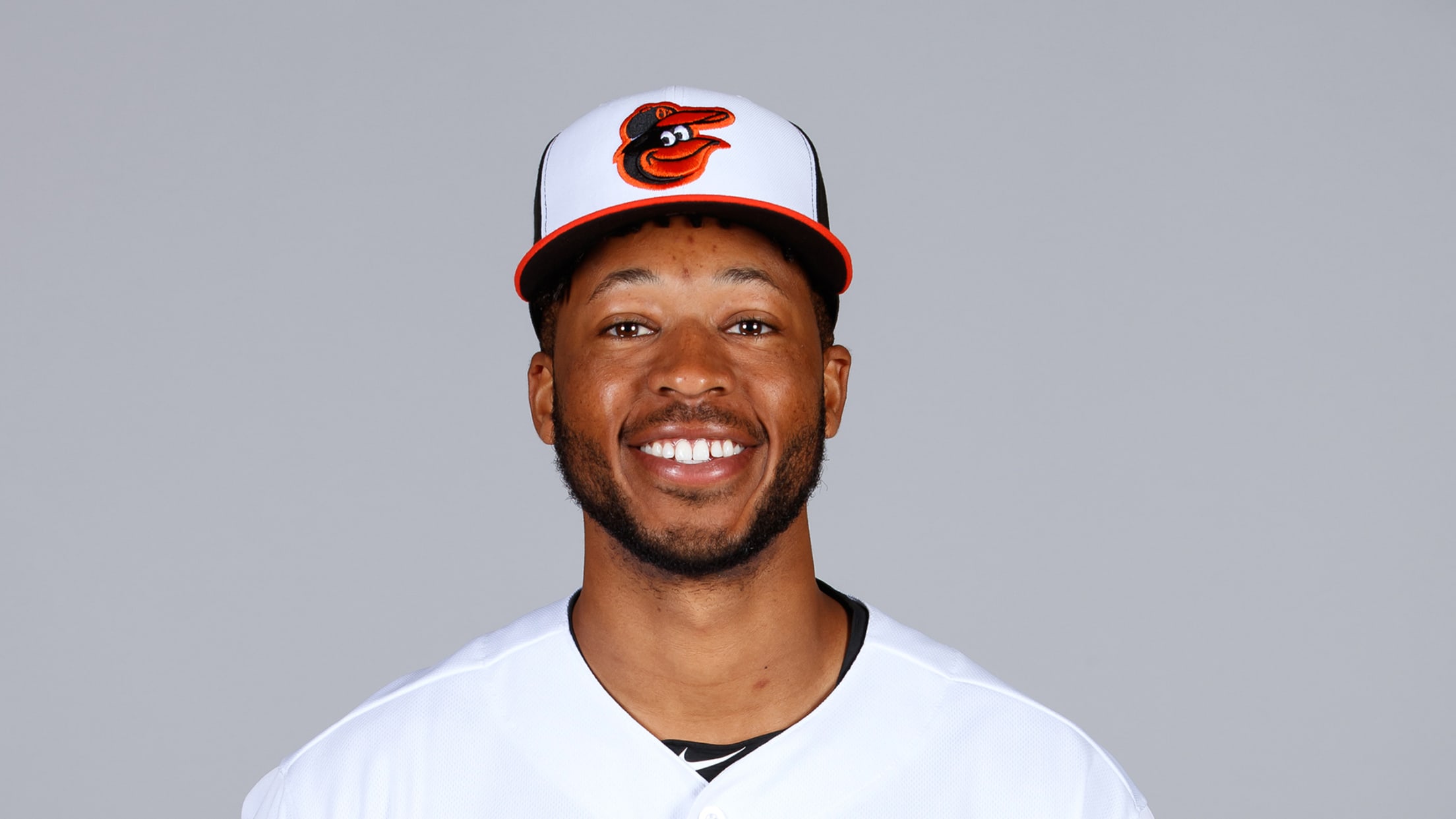 BALTIMORE -- Coming off their first non-losing month in nearly two years, the O's can look toward the dog days of August knowing there is written-in-pen proof that they can be competitive, at least in spurts. And they'll do so while continuing to give opportunities to young players who could
As Deadline nears, who's on the move for O's?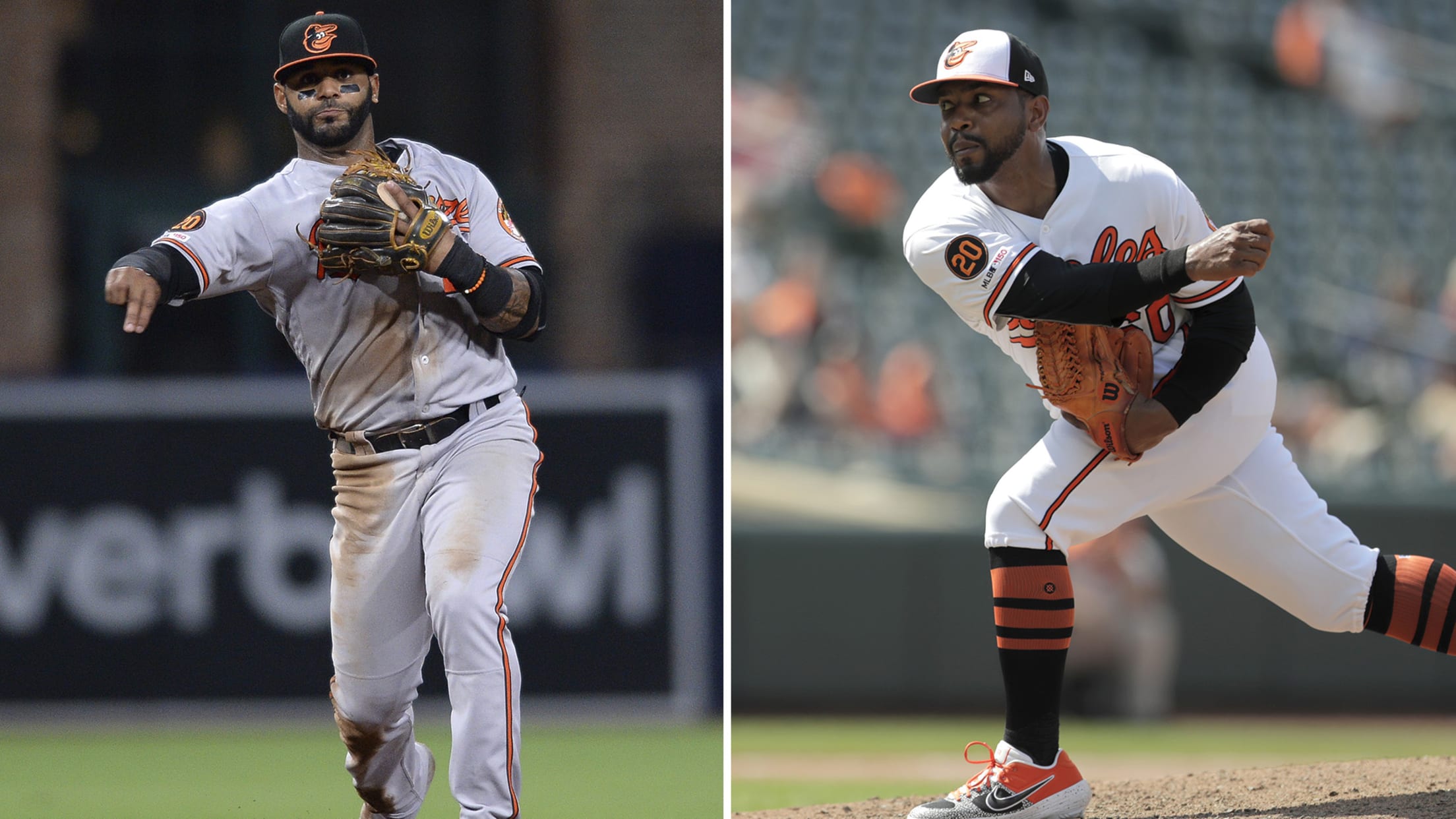 Last year at the non-waiver Trade Deadline, the Orioles shipped off much of their core in a series of franchise-altering deals. This year, there is no Manny Machado, Zack Britton, Kevin Gausman or Jonathan Schoop. That said, Baltimore remains one of MLB's clearest sellers as Wednesday's 4 p.m. ET Deadline
Top Draft pick Rutschman makes IronBirds debut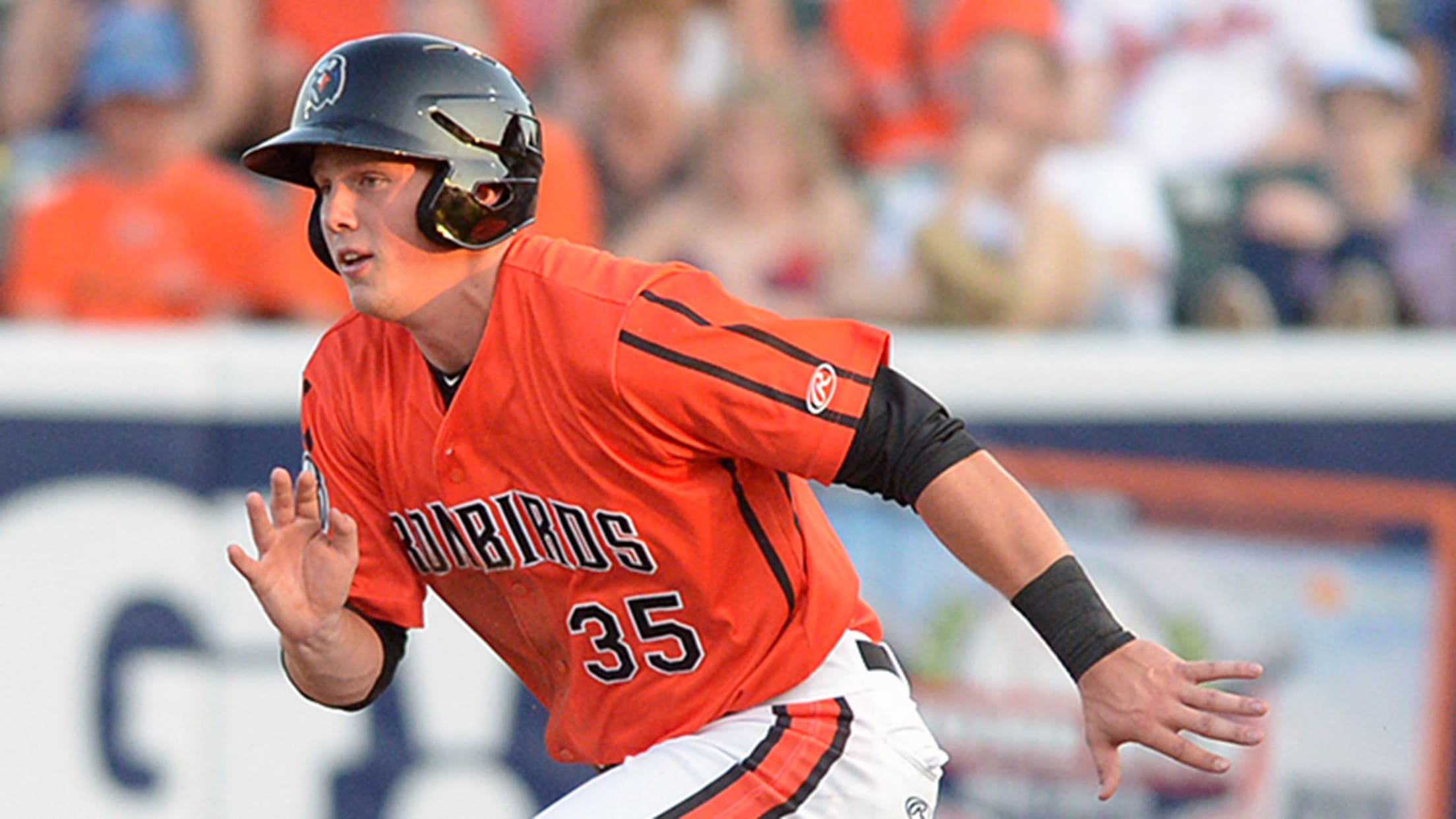 ABERDEEN, Md.-- Adley Rutschman stepped out of the clubhouse after his debut with the Aberdeen IronBirds on Saturday night with a big smile on his face. He was not thrilled with his 0-for-5 performance in his first game with the Orioles' Class A Short Season team, but he felt good
Means hits IL; No. 17 prospect Tate recalled
Phillips promoted; Scott optioned; Karns designated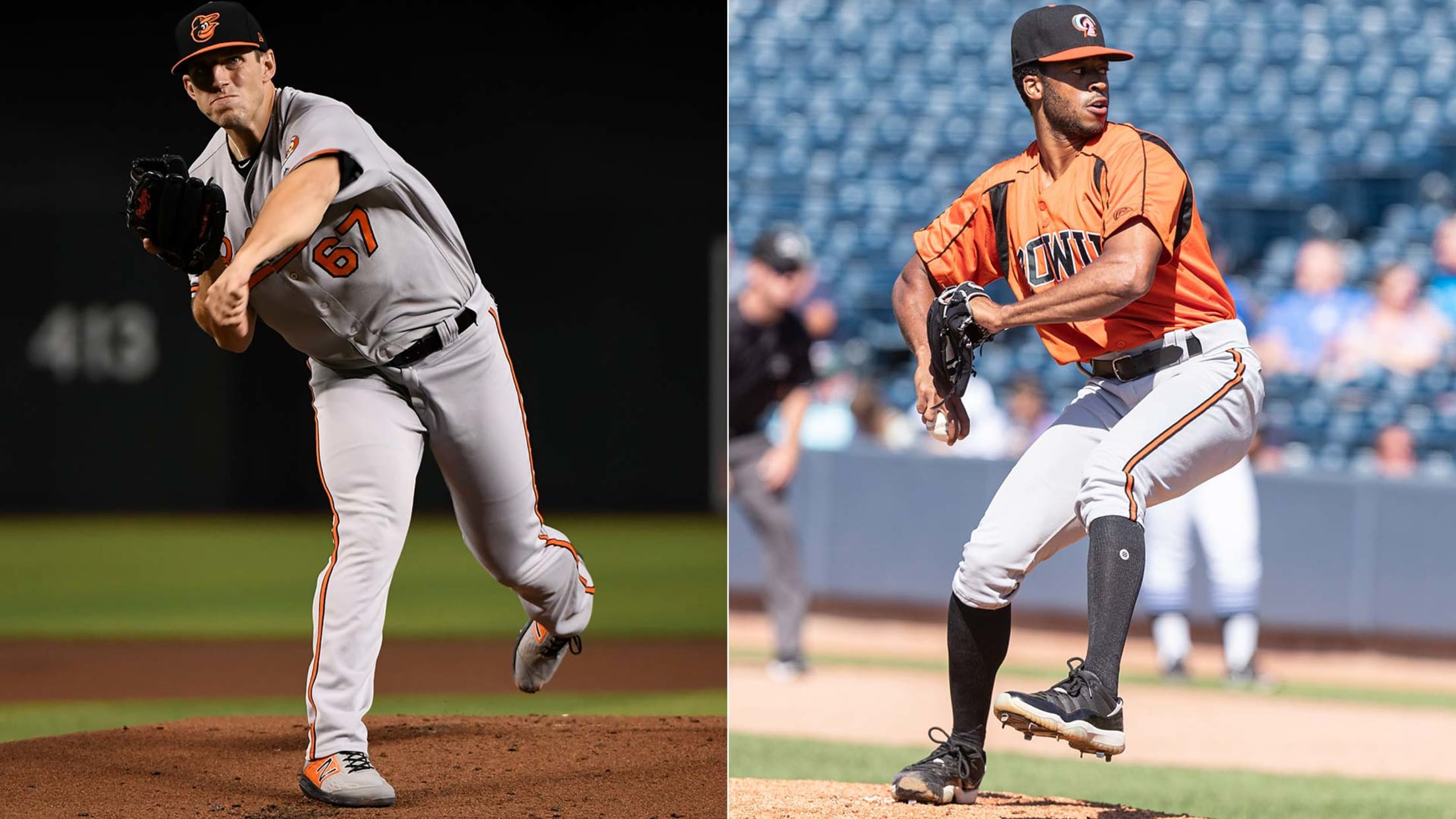 ANAHEIM -- A day after outlasting the Angels in a 16-inning classic that exhausted their bullpen, the Orioles made a flurry of roster moves Friday that touched nearly every corner of their pitching staff. They were both related and unrelated to Thursday night's classic, and had Baltimore scrambling to rearrange
Rutschman gets Class A promotion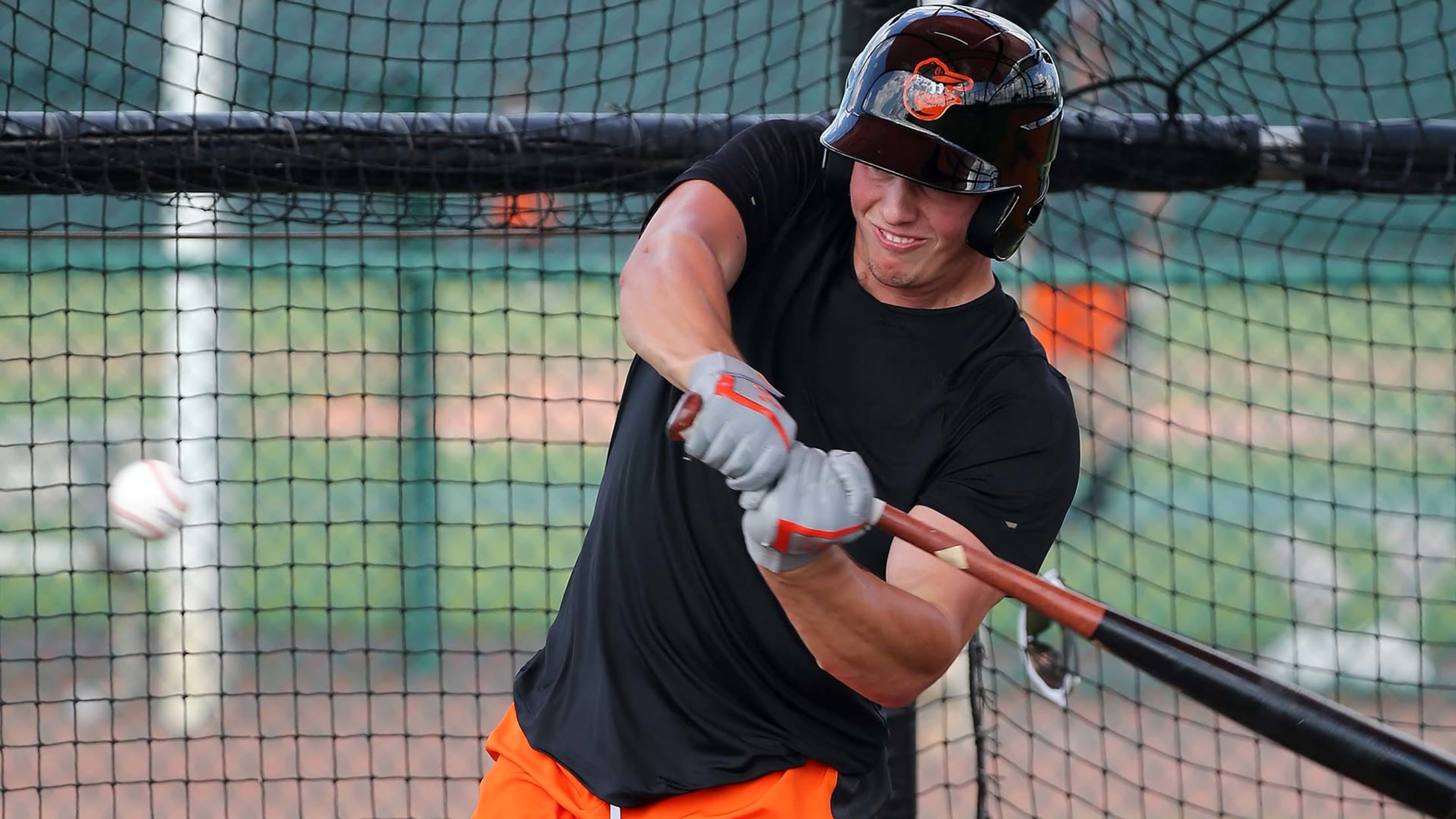 ANAHEIM – The Adley Rutschman show is about to hit Maryland. After a week of getting his feet wet in Rookie League, the Orioles are moving this year's No.1 overall Draft pick to Class A Short Season Aberdeen this weekend, and thus, begin his climb up their system ranks in
Rutschman homers in his professional debut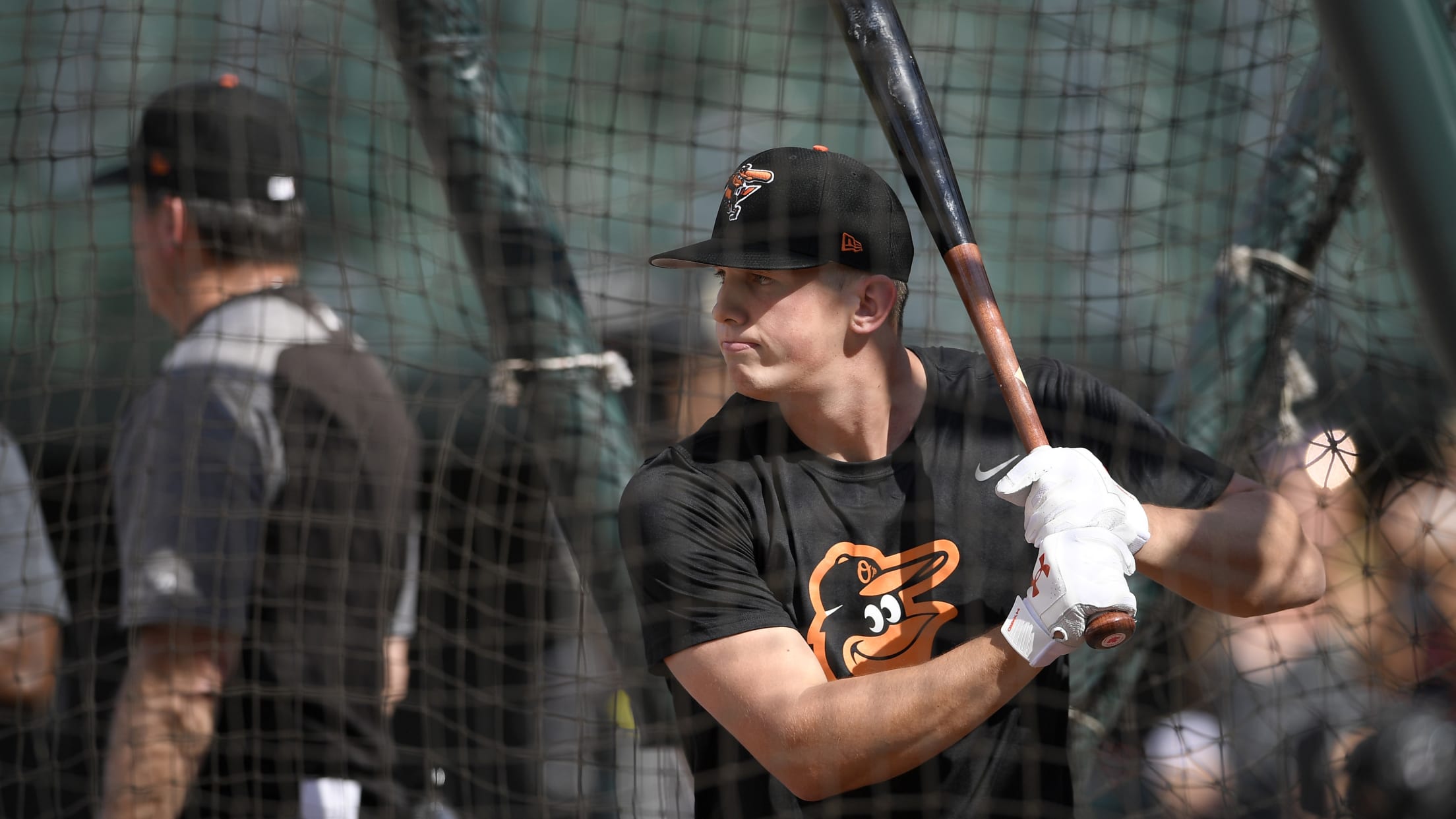 BALTIMORE -- One game in, Adley Rutschman's pro career is already off and rolling. And in a big way. Nearly seven weeks after the Orioles made him their second No. 1 overall pick in franchise history, Rutschman homered while making his professional debut for one of the club's Gulf Coast
Stowers tours 'beautiful' Camden Yards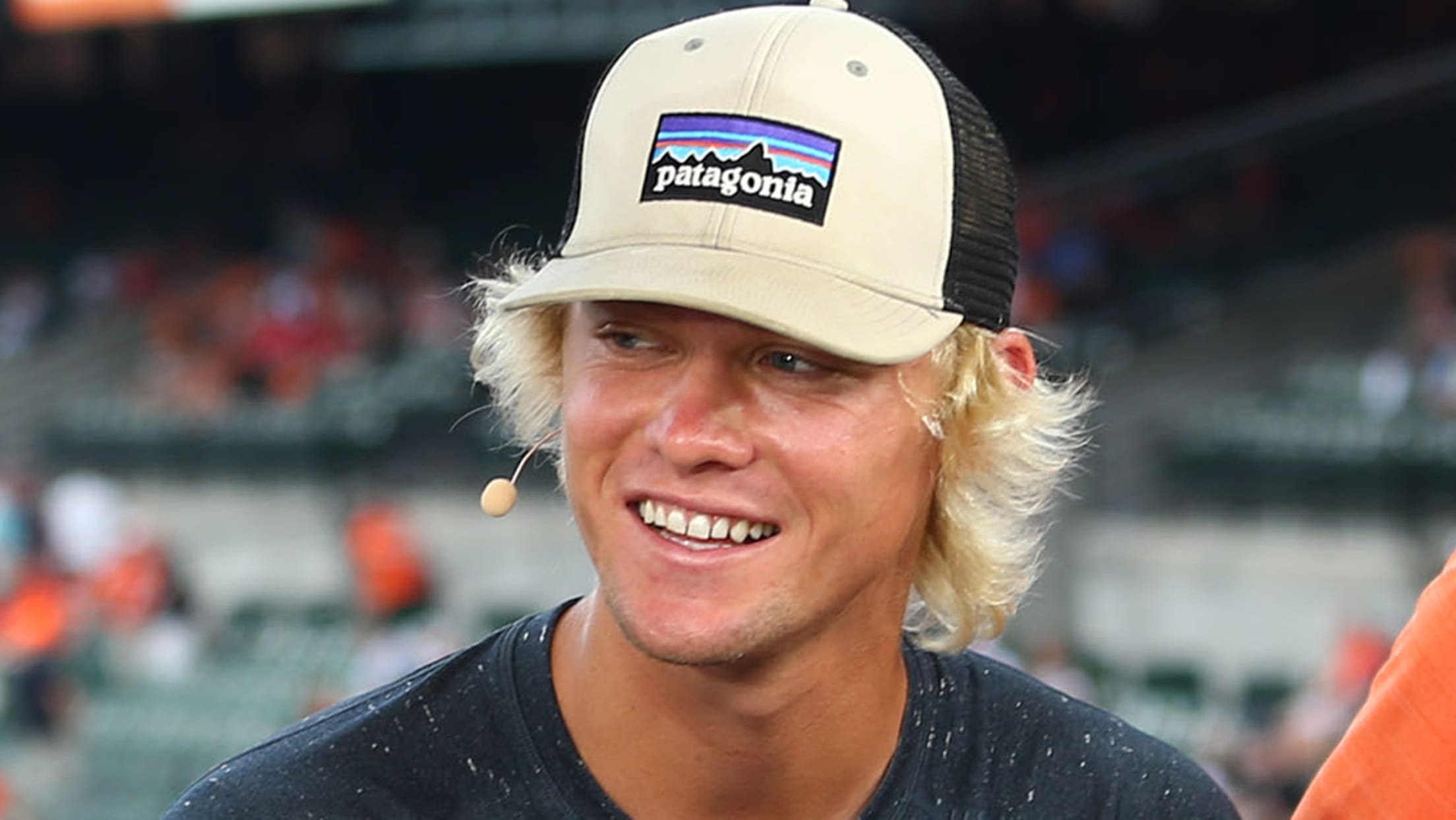 BALTIMORE -- The bleached blond hair stuck out from his cap, standing out against the brick backdrop of Oriole Park at Camden Yards. The Orioles hope to see it in black and orange a whole lot more going forward. The locks belong to Kyle Stowers, the Orioles' Competitive Balance Round
How much dealing will O's do prior to Deadline?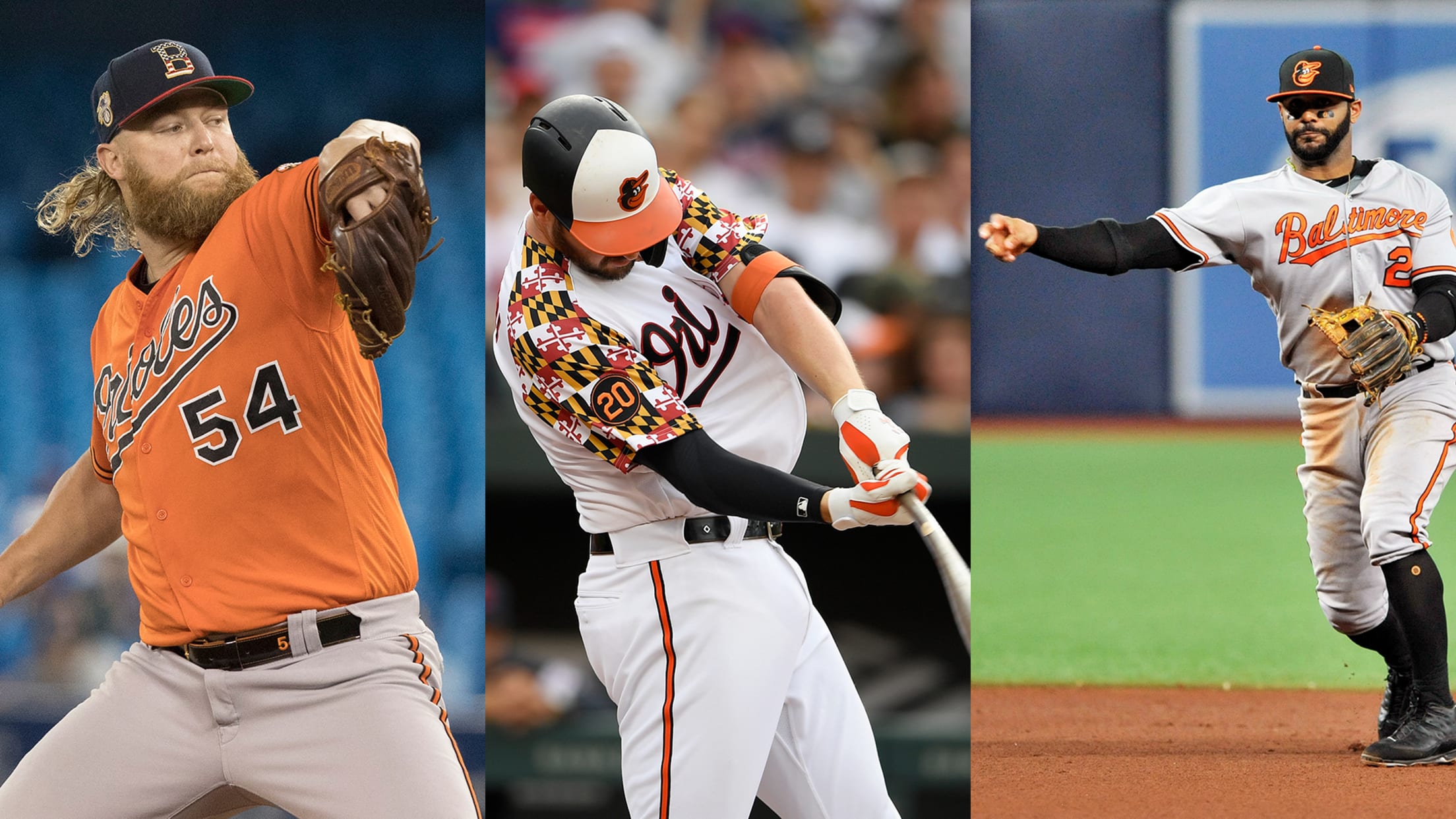 One year ago this week, the Orioles finally acquiesced. As the 2018 All-Star break wound down, the rumors ceased and Manny Machado was shipped out of town to Los Angeles. Almost the instant the face of the franchise was gone, in his place came a word long avoided by the
Rookie Rogers undergoes UCL revision surgery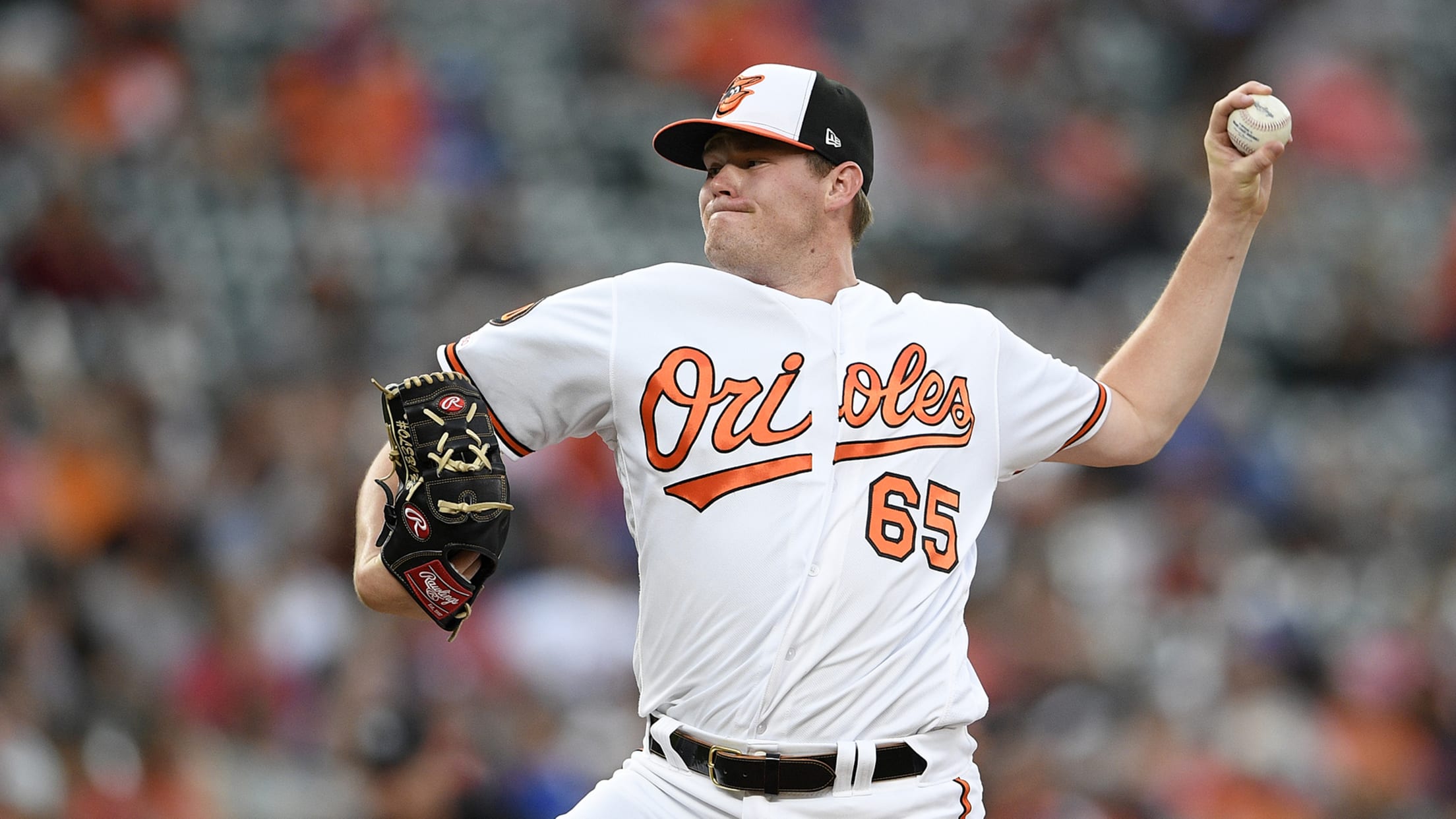 ST. PETERSBURG -- One of the young arms acquired by the Orioles in last summer's Zack Britton trade will not pitch for at least another year. O's manager Brandon Hyde said rookie left-hander Josh Rogers underwent UCL revision surgery on Wednesday in Arlington, Texas, a day after receiving a second
Orioles' int'l signings led by two from Dominican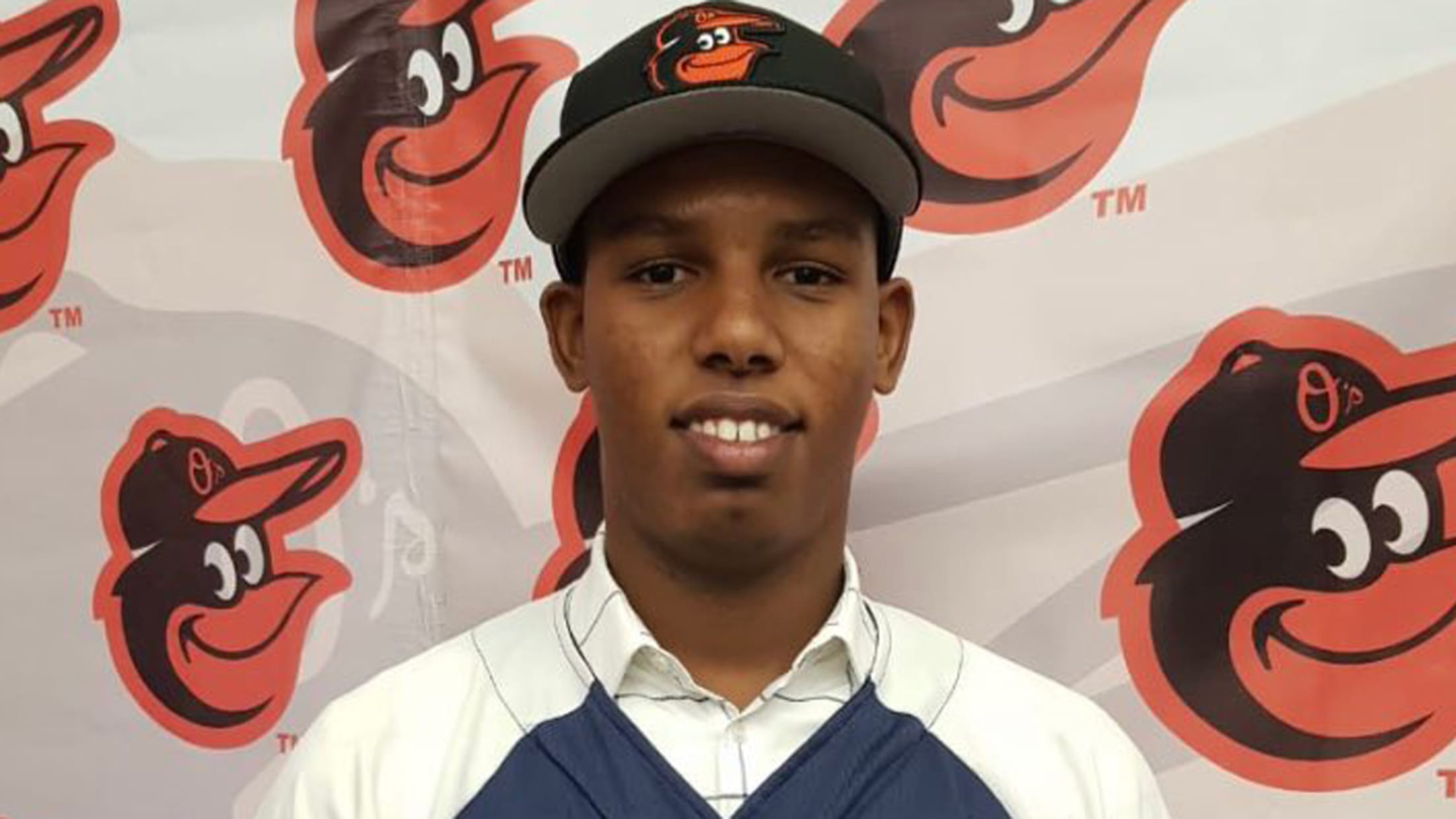 ST. PETERSBURG -- Since the time he took the job in November, general manager and executive vice president Mike Elias has made establishing the Orioles' presence in Latin America a priority. He and new senior international scouting director Koby Perez spent the months since laying the groundwork for what they
Orioles introduce second-round pick Henderson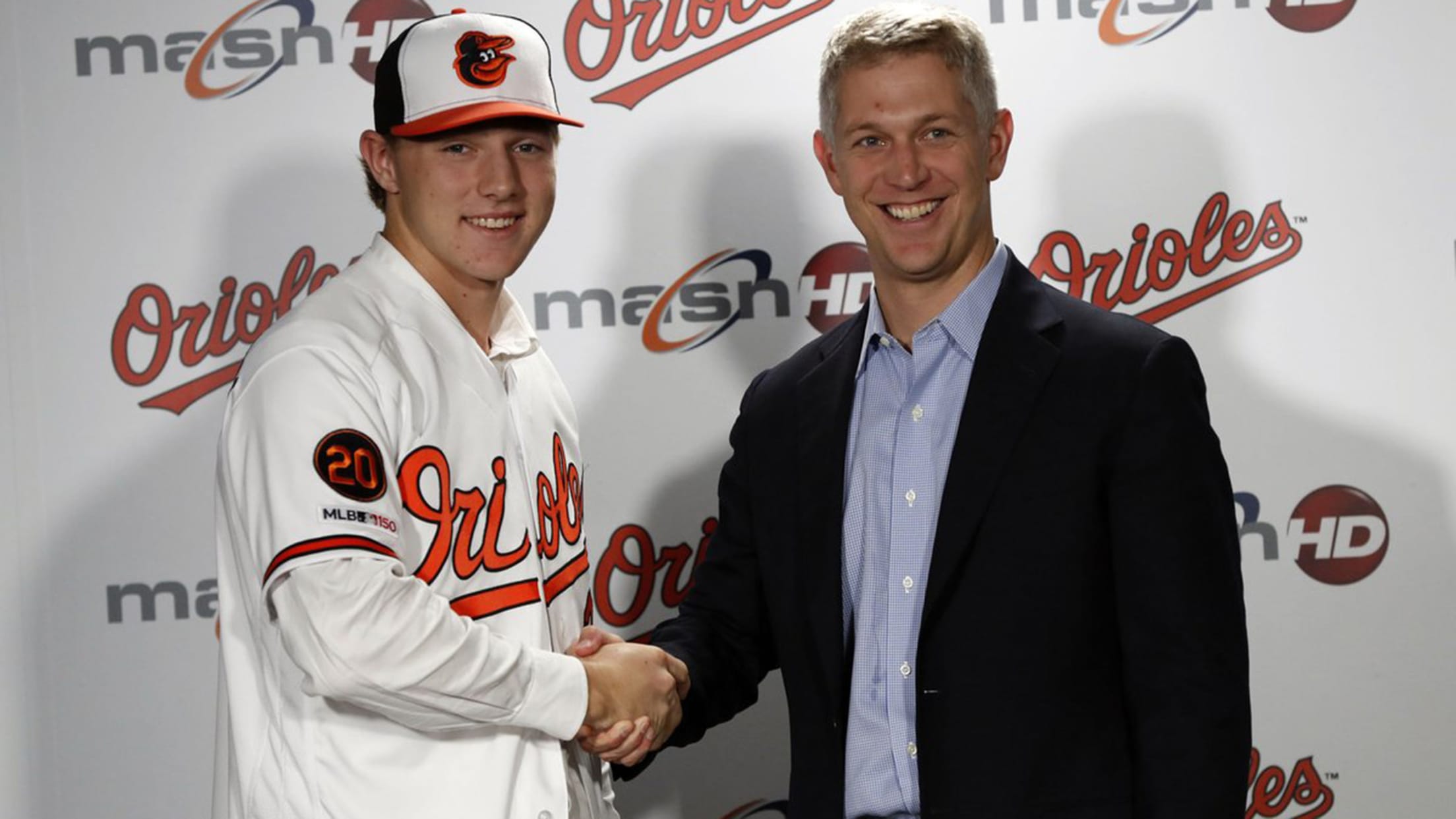 BALTIMORE -- When Gunnar Henderson was a boy, his dad built a baseball field in their family backyard. This was in Selma, Ala., where Gunnar and his older brother, Jackson, competed in a variety of sports. Soccer, football and basketball included. They excelled in many of them, Gunnar eventually growing
'Truly humbled': Top pick Rutschman introduced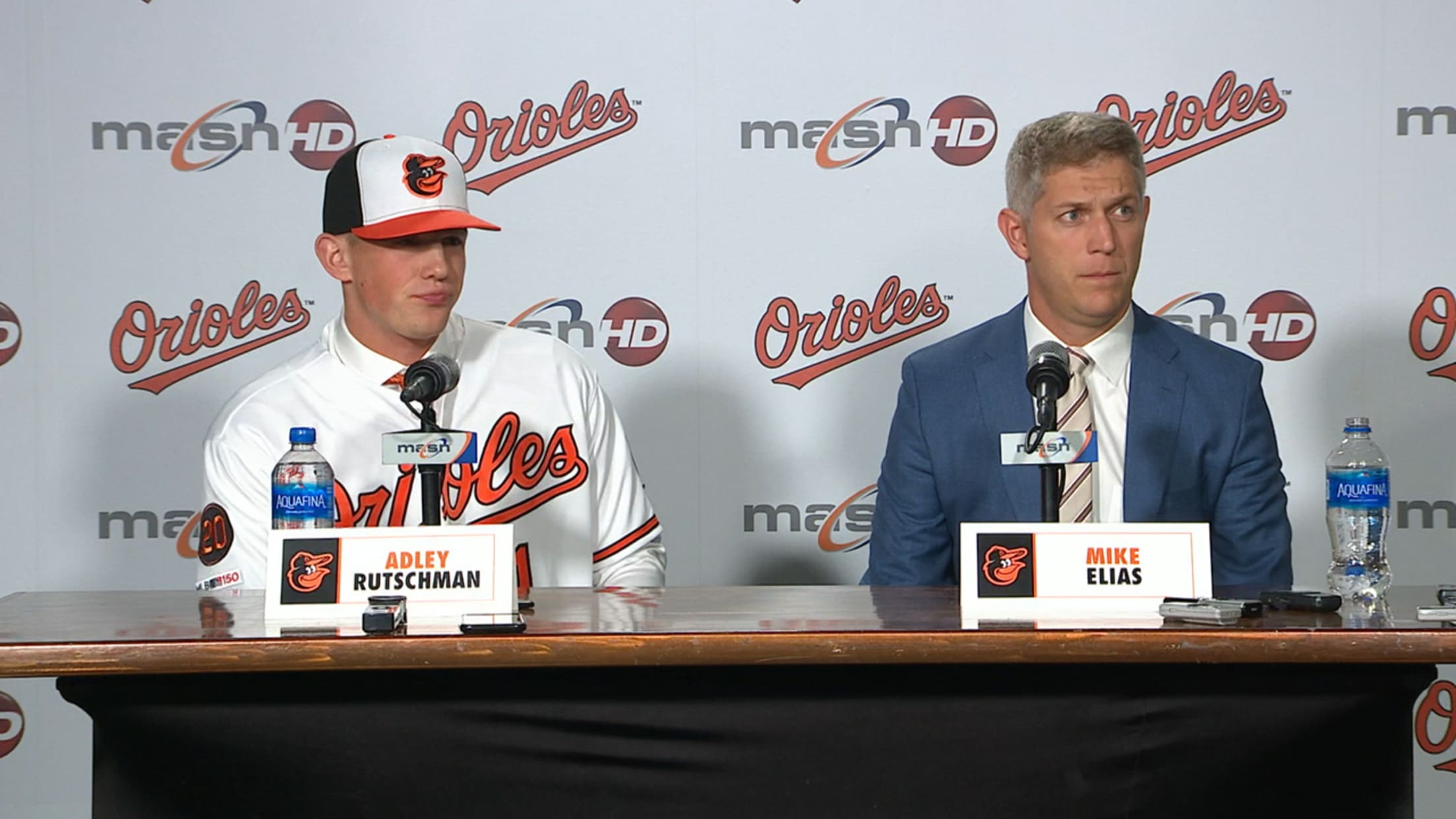 BALTIMORE -- By the time he stepped into the Oriole Park batting circle Tuesday afternoon -- flanked by big leaguers and club officials of almost every level -- Adley Rutschman's introduction to Baltimore had already been elaborate: a record contract signed, a tour of the clubhouse he hopes to call
Orioles sign No. 1 overall pick Rutschman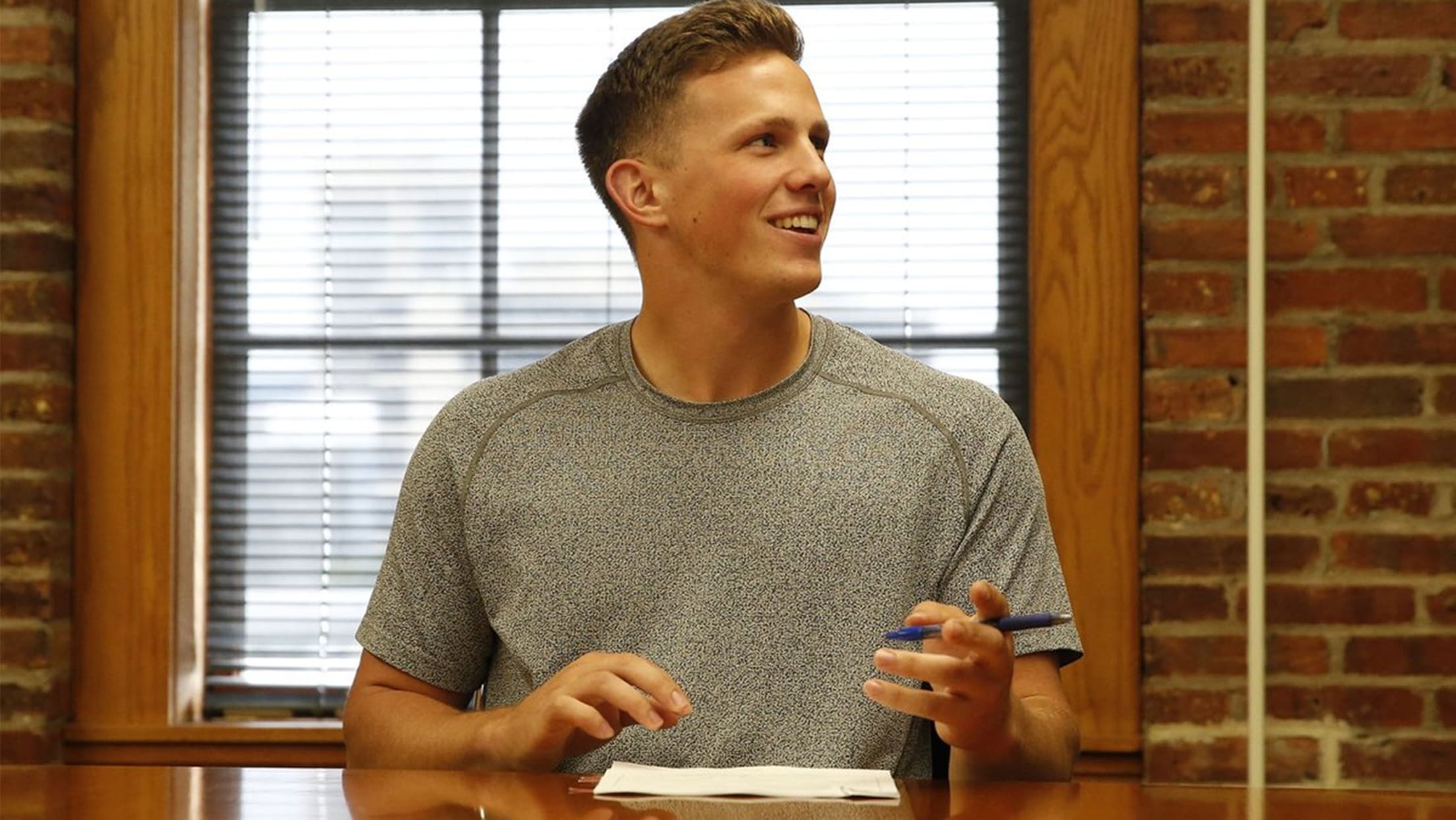 Against the brick wall backdrop of the Orioles' executive offices, Adley Rutschman took pen to paper Monday, smiling wide. Across the table, club executive vice president and general manager Mike Elias extended a hand. The completed deal now gives the Orioles' rebuild a major boost. That was the scene as
Inbox: Could O's move Rutschman to first base?
Baltimore beat writer Joe Trezza answers fans' questions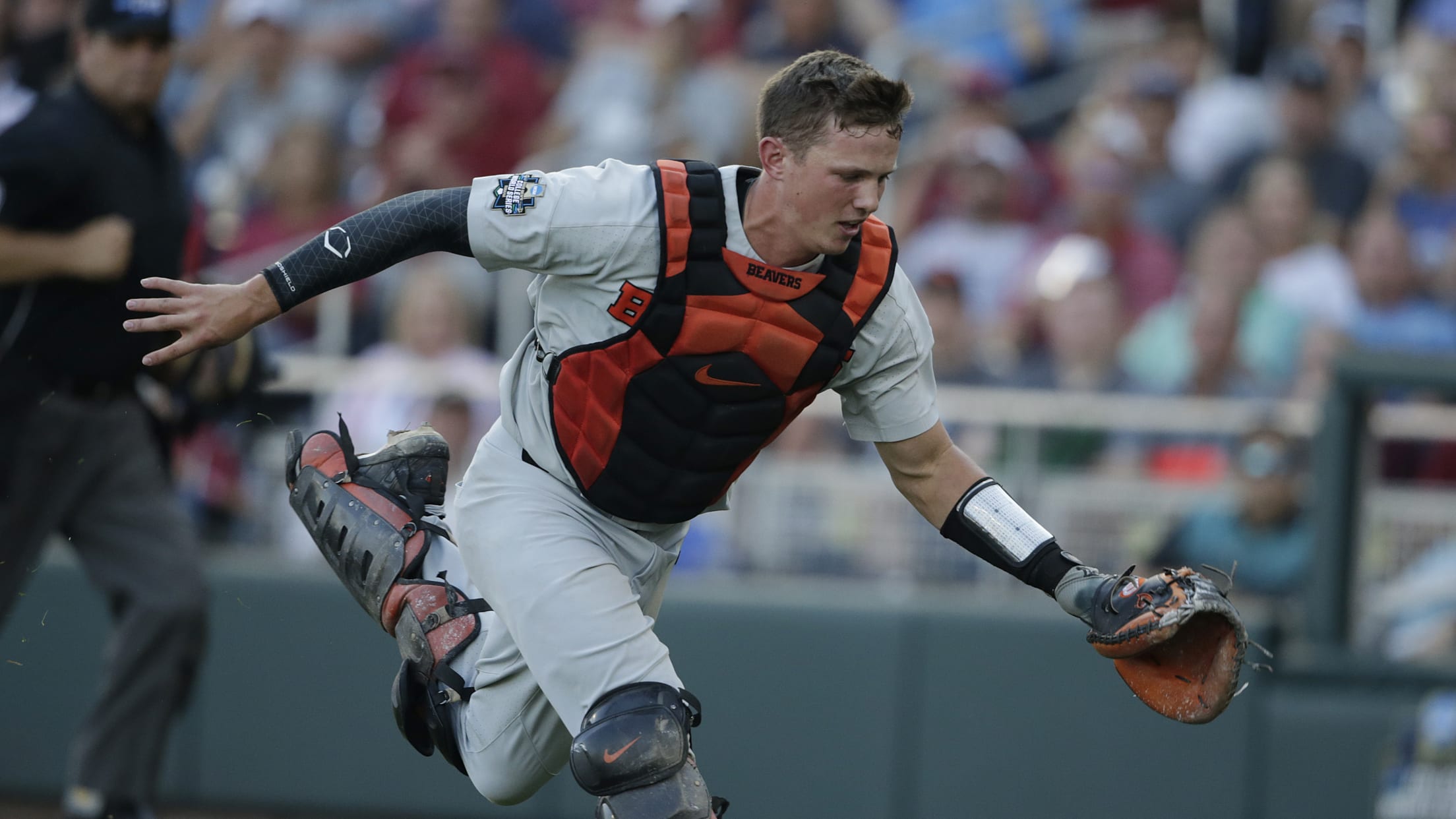 Do you think the O's will move Adley Rutschman from catcher to first base or third base to elongate his career and keep his bat fresh? Is that a move that they'd make when he's in the Minors or when he's already a big leaguer? -- Jacob B., Olney, Md.
O's agree to deal with 2nd-round pick Henderson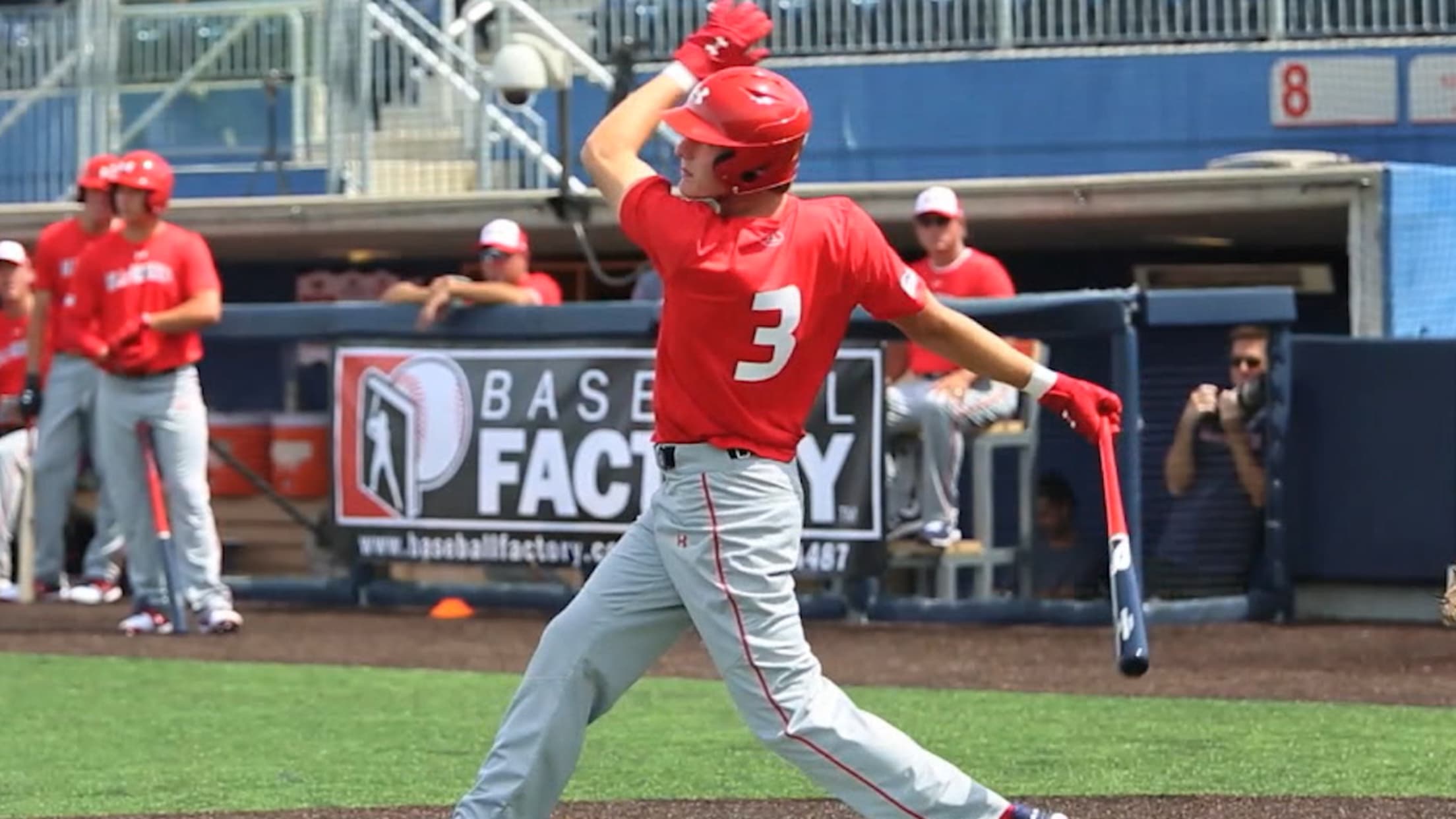 BALTIMORE -- The same day they showed off No. 1 overall pick Adley Rutschman to Camden Yards, the Orioles announced they have also come to terms with second-round Draft pick Gunnar Henderson. Entering the Draft, there was some cause for concern if Henderson could be pried away from playing in
Here are some future All-Stars from AL East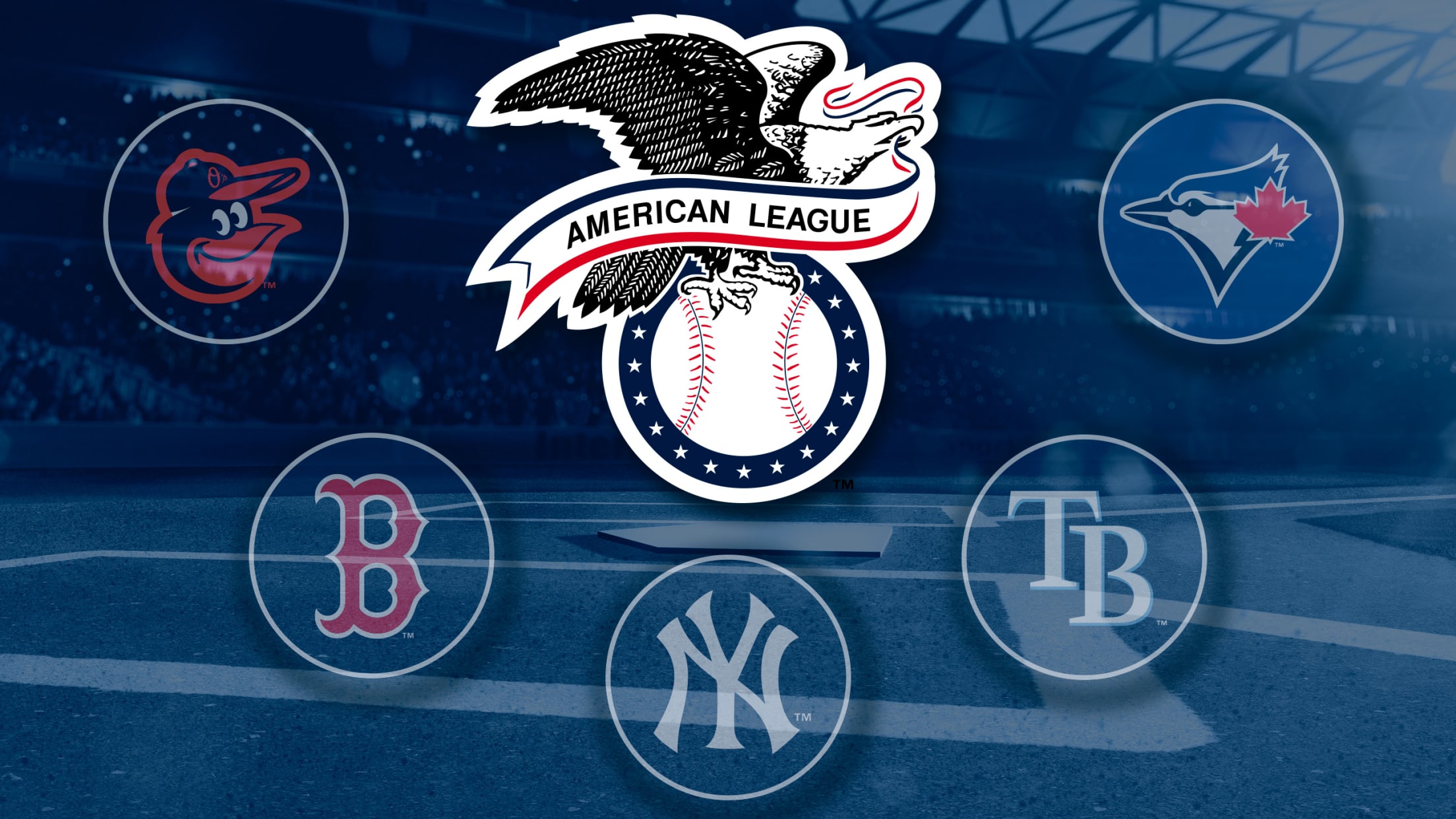 ST. PETERSBURG -- As the influx of young super-talent mingles with its veteran counterpart across the country, many teams this season have developed exciting storylines regardless of win/loss record. In the American League East, Vladimir Guerrero Jr. burst on the scene in Toronto and Nate Lowe has helped the Rays
Ortiz vs. Red Sox: 'That was a tough one'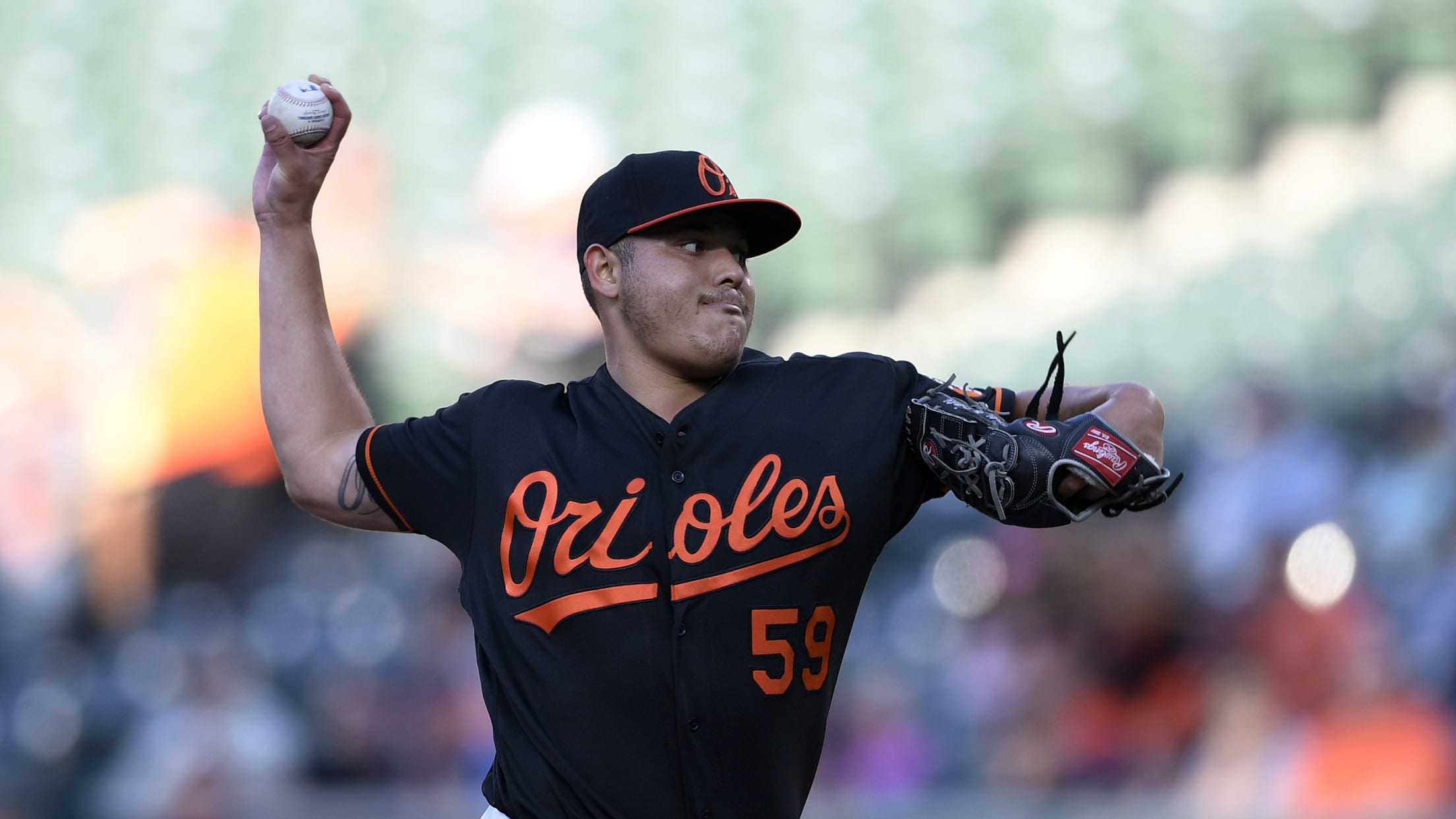 BALTIMORE -- Not until arriving at Oriole Park on Friday did Luis Ortiz learn he'd be starting later that same night. The rookie right-hander was originally slated to take the ball at Triple-A Norfolk, where he'd spent all but one day this season, opposite the Tigers' affiliate from Toledo. Instead
Rutschman named Golden Spikes winner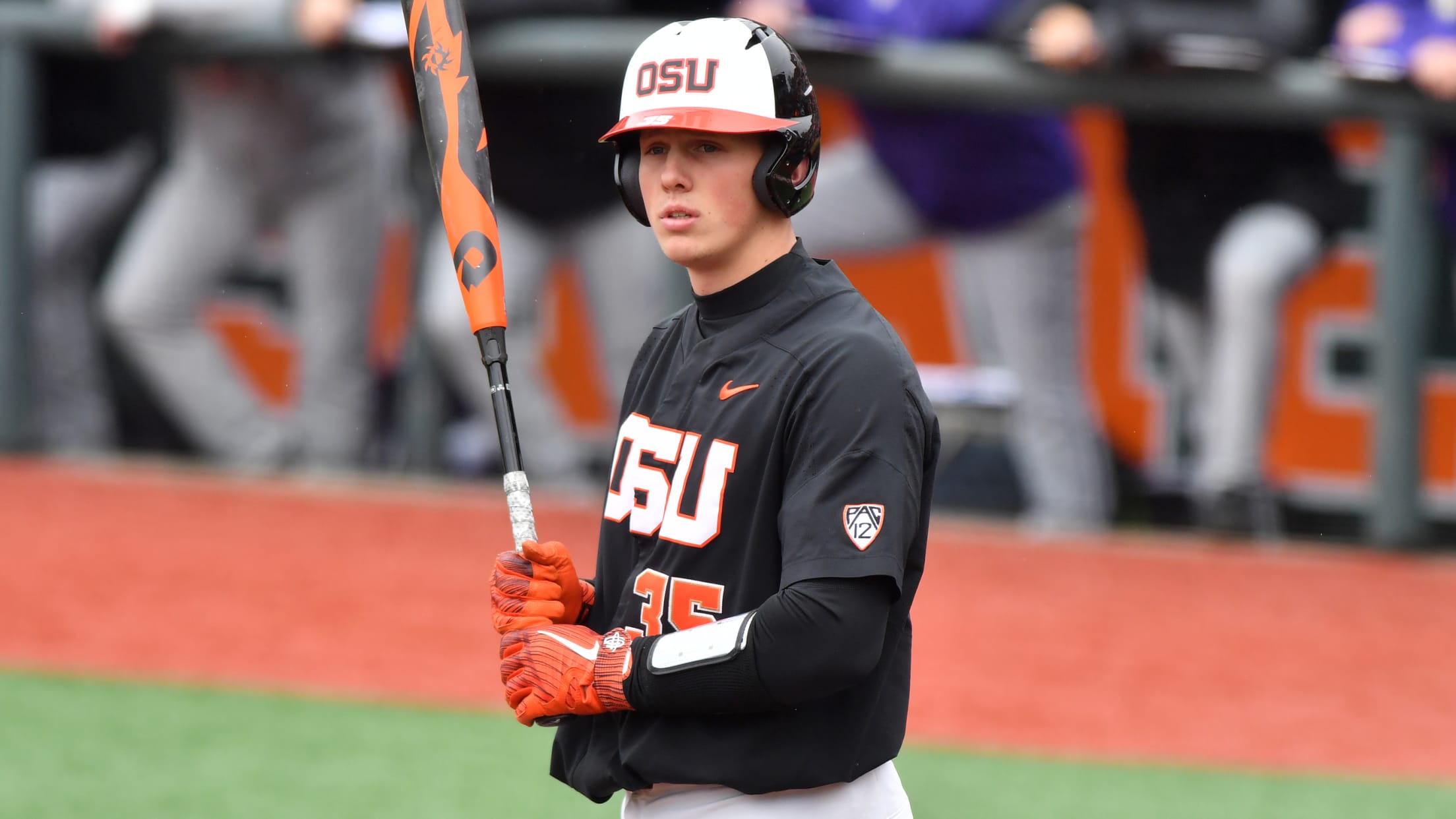 BALTIMORE -- After scouring the country prior to the 2019 MLB Draft, the Orioles concluded Adley Rutschman was the top talent available not just in the collegiate ranks, but the entirety of amateur baseball. They are far from alone in that determination. The 21-year-old catcher was named this year's recipient
College talent at heart of Orioles' Draft haul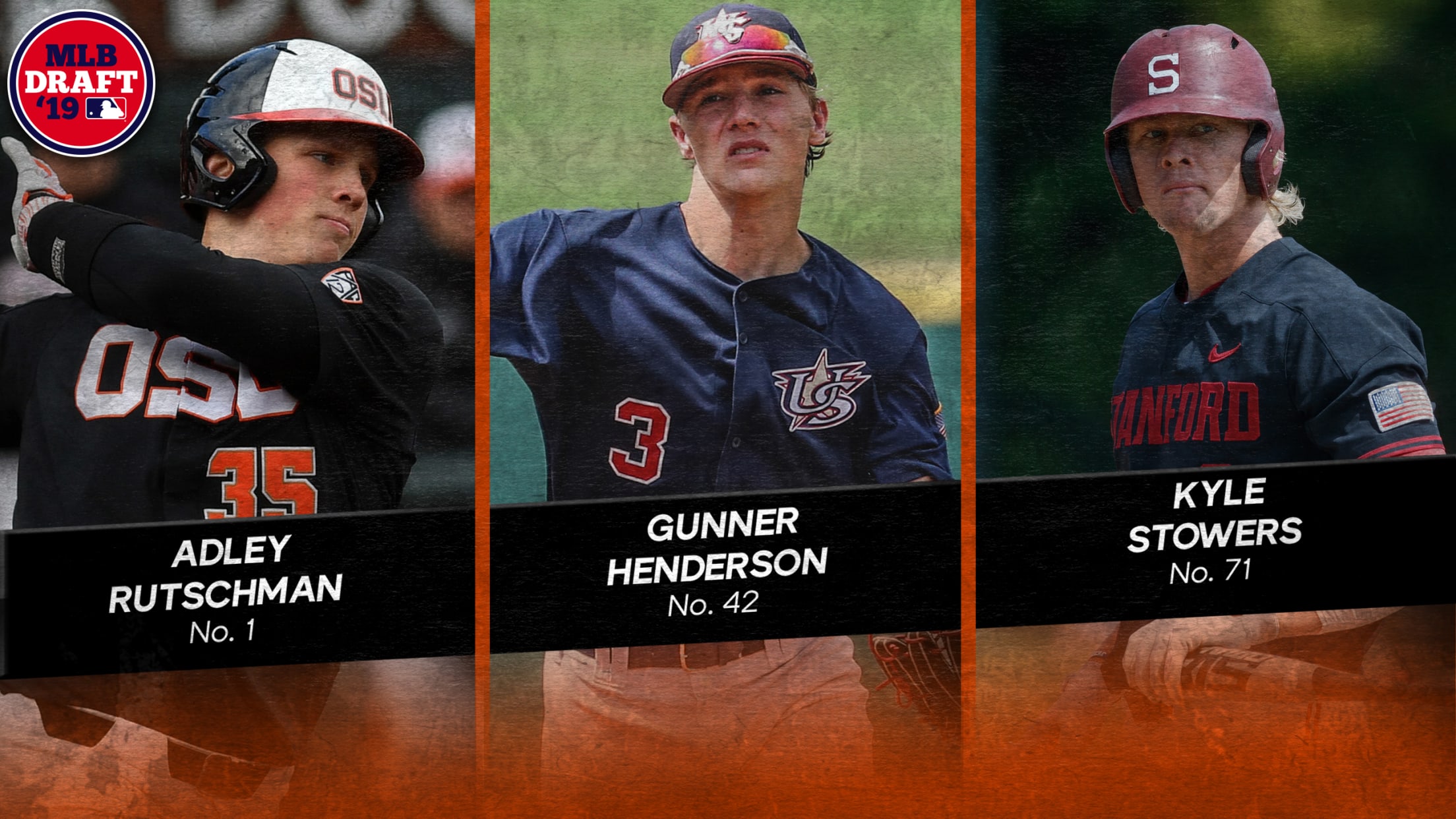 As these pivotal past three days approached on the calendar, club officials did little to tamp down how much they would mean for the Orioles, who for months have looked forward to the infusion of talent the 2019 MLB Draft would bring. For a new front office determined to buoy