Grayson fans 9 in fourth win of the season
Keeping tabs on the Orioles' No. 2 prospect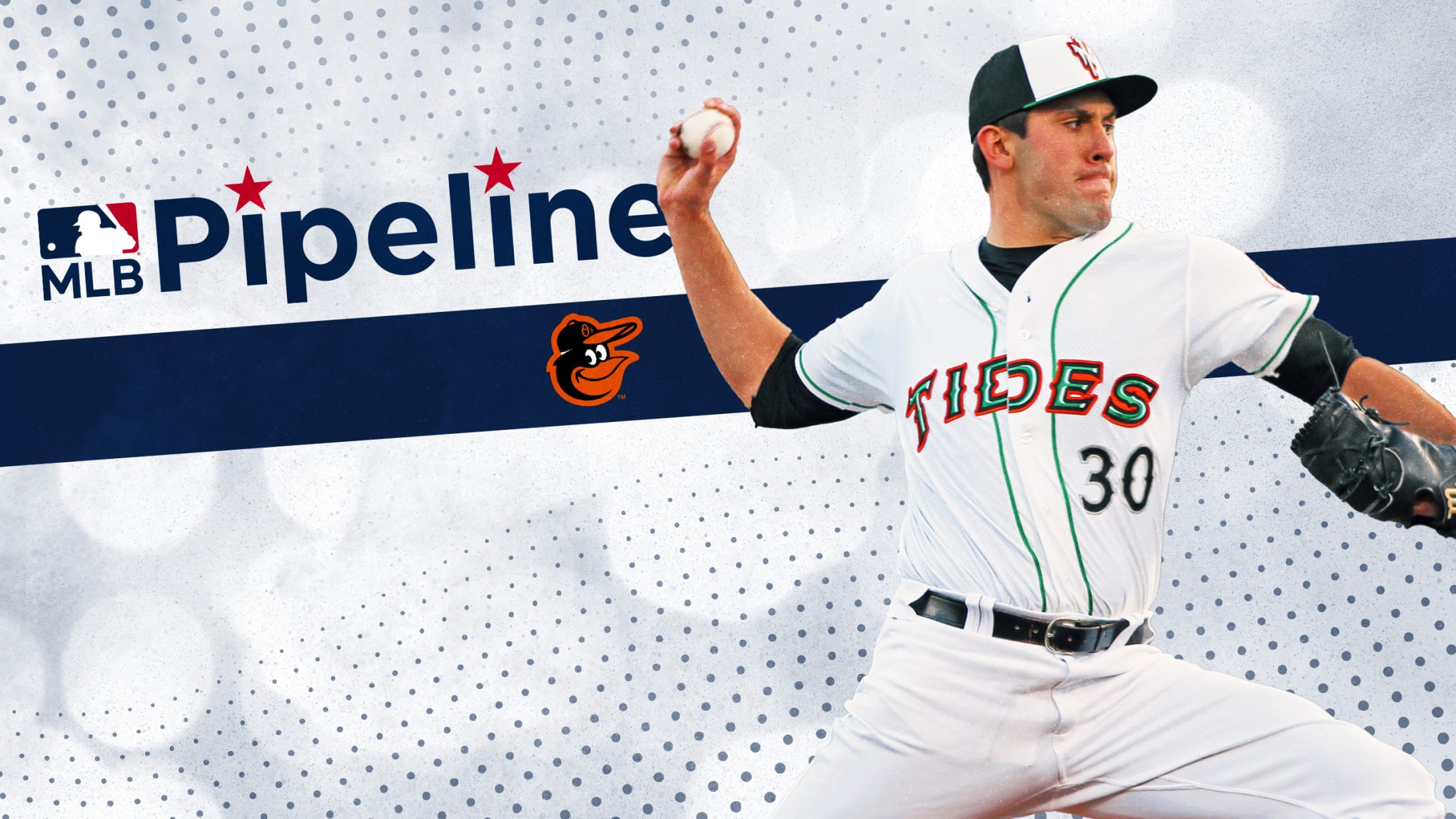 May 22: Rodriguez keeps rolling in fourth win of season With Adley Rutschman now in the Majors, Grayson Rodriguez didn't skip a beat in his first outing since his former battery mate's promotion. With ample run support behind him, Rodriguez dealt six more stellar innings for Triple-A Norfolk, striking out
No. 8 prospect notches his first three-homer game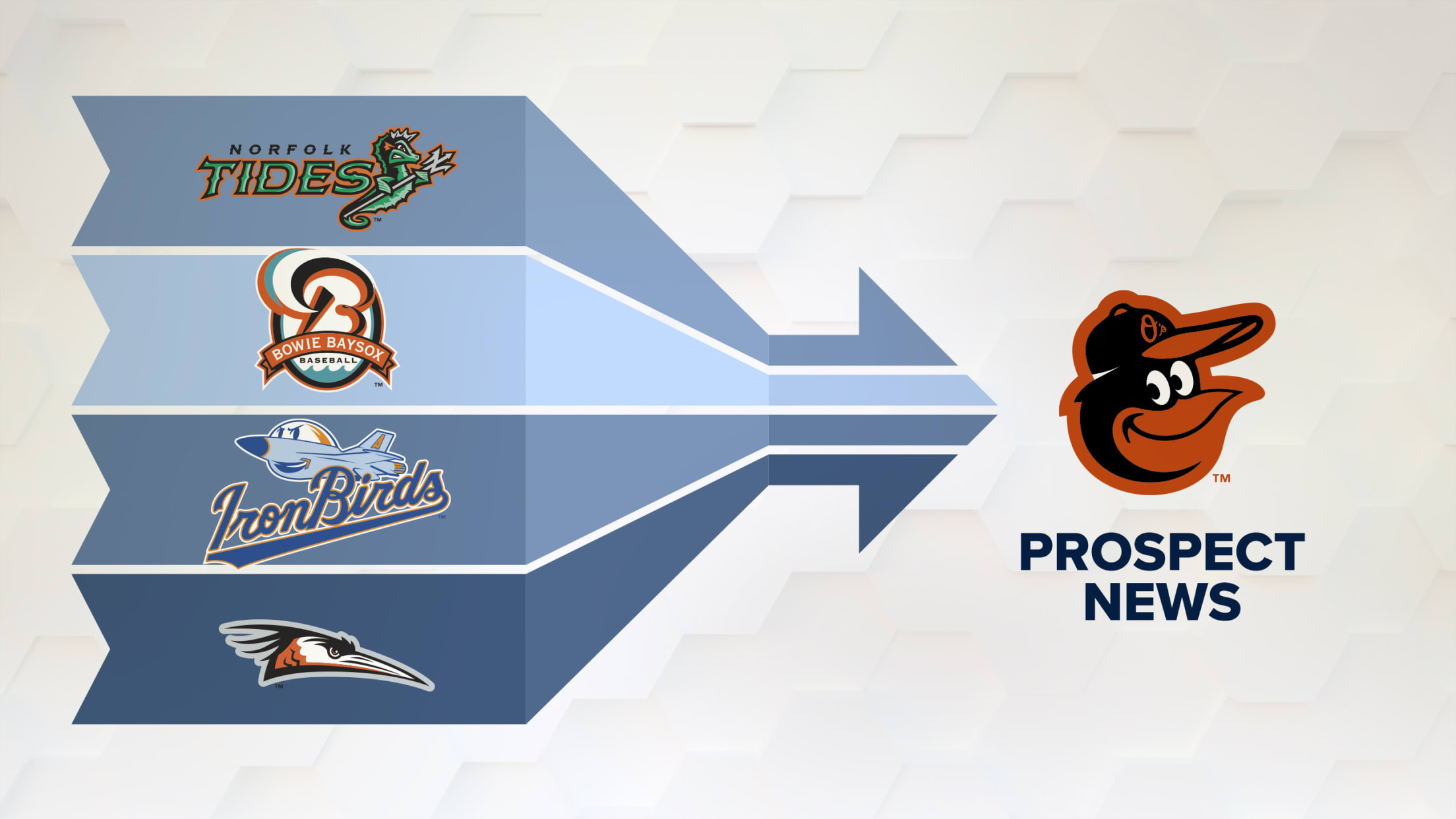 Welcome to the Orioles prospect update, where you'll find news, promotions and standout performances, all year long.
O's to be 'super careful' with Grayson's workload
Elias says club wants top pitching prospect to be able to help right away when he gets call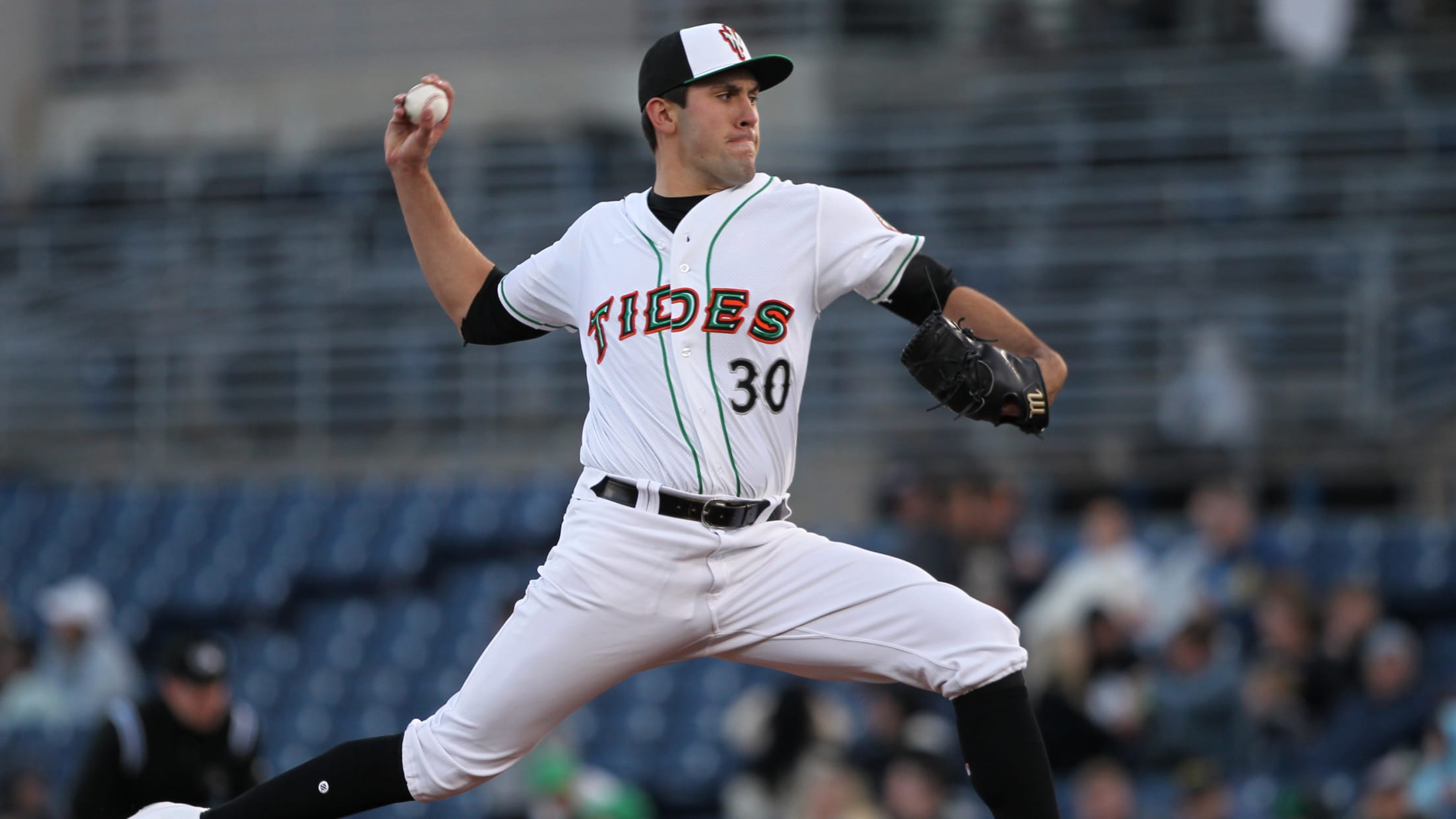 BALTIMORE -- Adley Rutschman is here. When will he be joined by Grayson Rodriguez? That's the question at the forefront for the Orioles' fan base, which has seen the crown jewel of the rebuild arrive and is counting down the days to see Rutschman joined by more.
Top prospect's debut is turning point for O's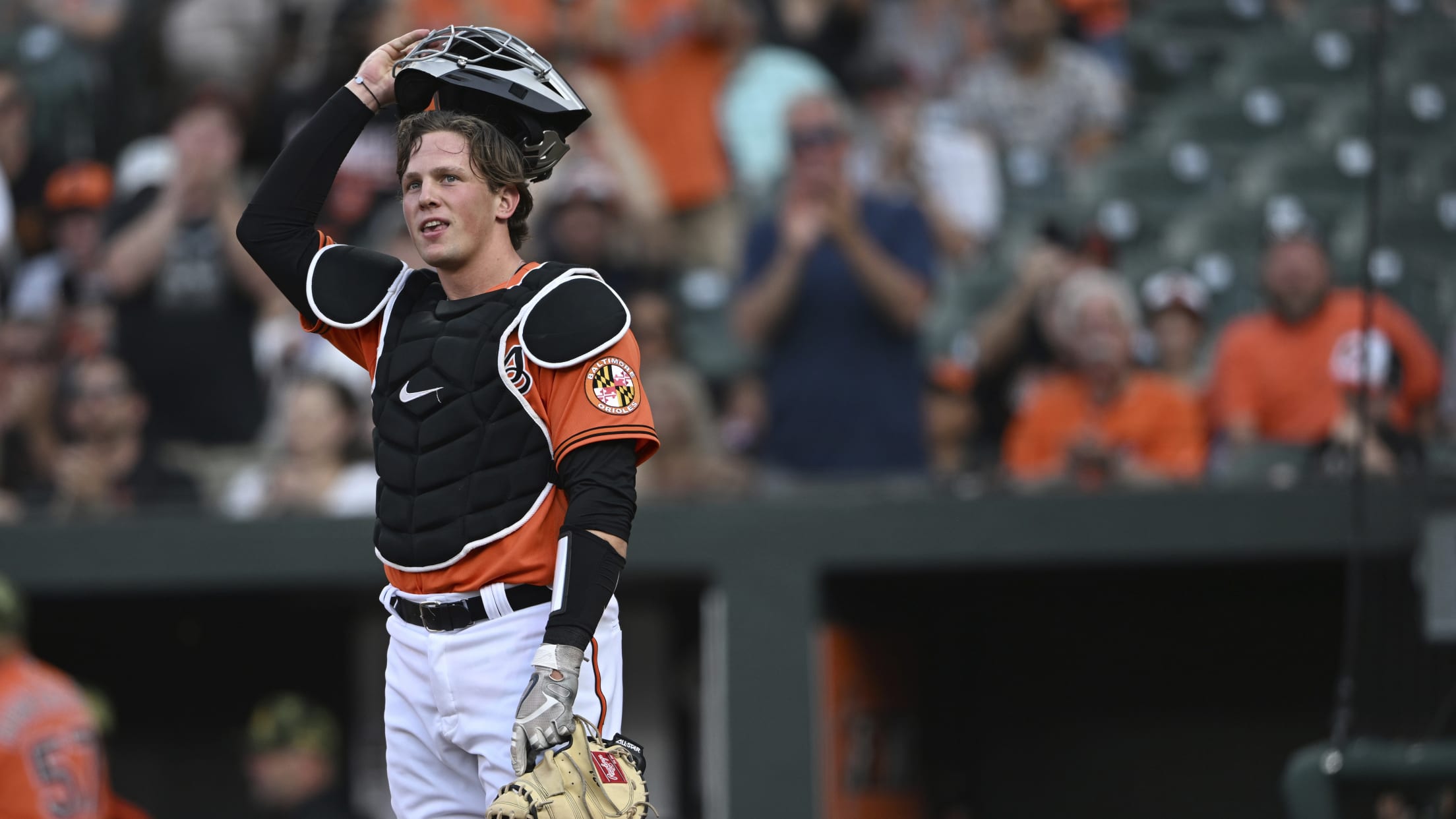 This story was excerpted from Zachary Silver's Orioles Beat newsletter. To read the full newsletter, click here. And subscribe to get it regularly in your inbox.
What you need to know about Rutschman's debut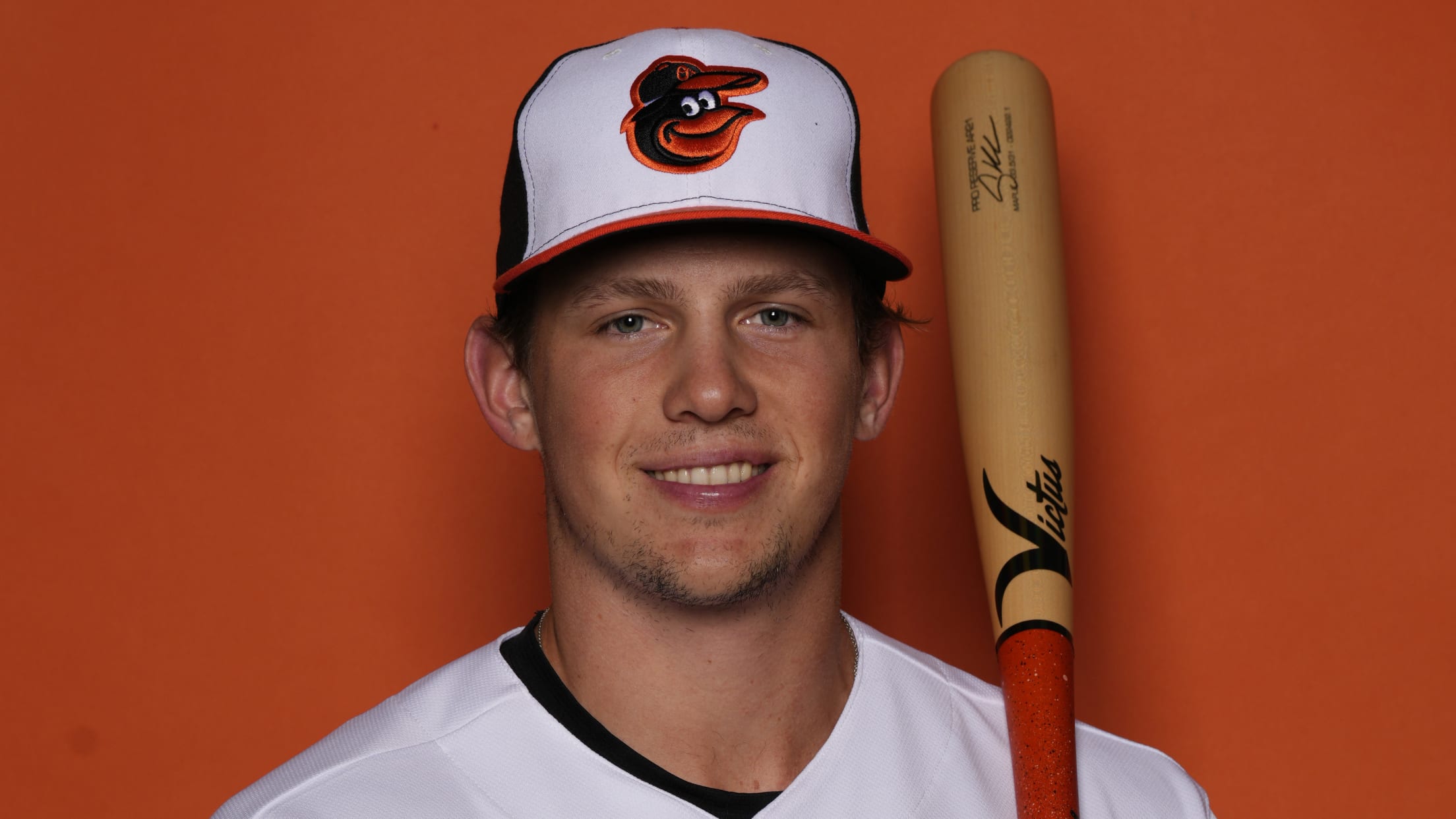 BALTIMORE -- Less than three full years after the Orioles drafted him first overall, Adley Rutschman arrived in Baltimore this weekend to immense hype and promise. MLB Pipeline's No. 1 overall prospect started behind the plate against the Rays at Camden Yards and went 1-for-3 with a triple and a
'Emotional overload': Rutschman thrills in debut
MLB's No. 1 prospect soaks in the atmosphere, then triples for first career hit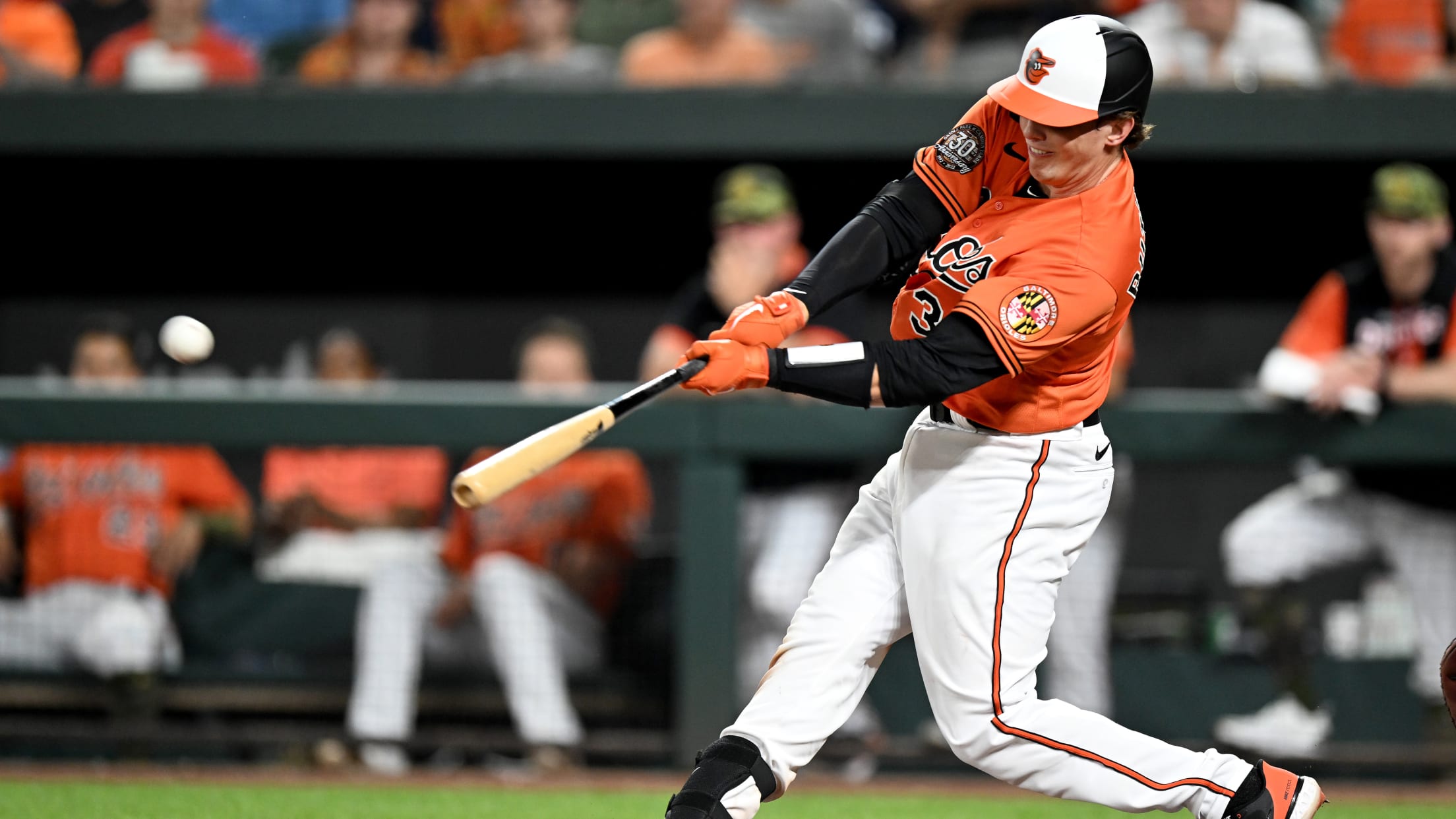 BALTIMORE -- Adley Rutschman, the Orioles' next big hope, has arrived -- and in style. Called up before Saturday's 6-1 loss to the Rays at Camden Yards almost three years after he was drafted, Rutschman -- baseball's No. 1 prospect per MLB Pipeline -- invited standing applause for nearly every
Rutschman triples & walks in MLB debut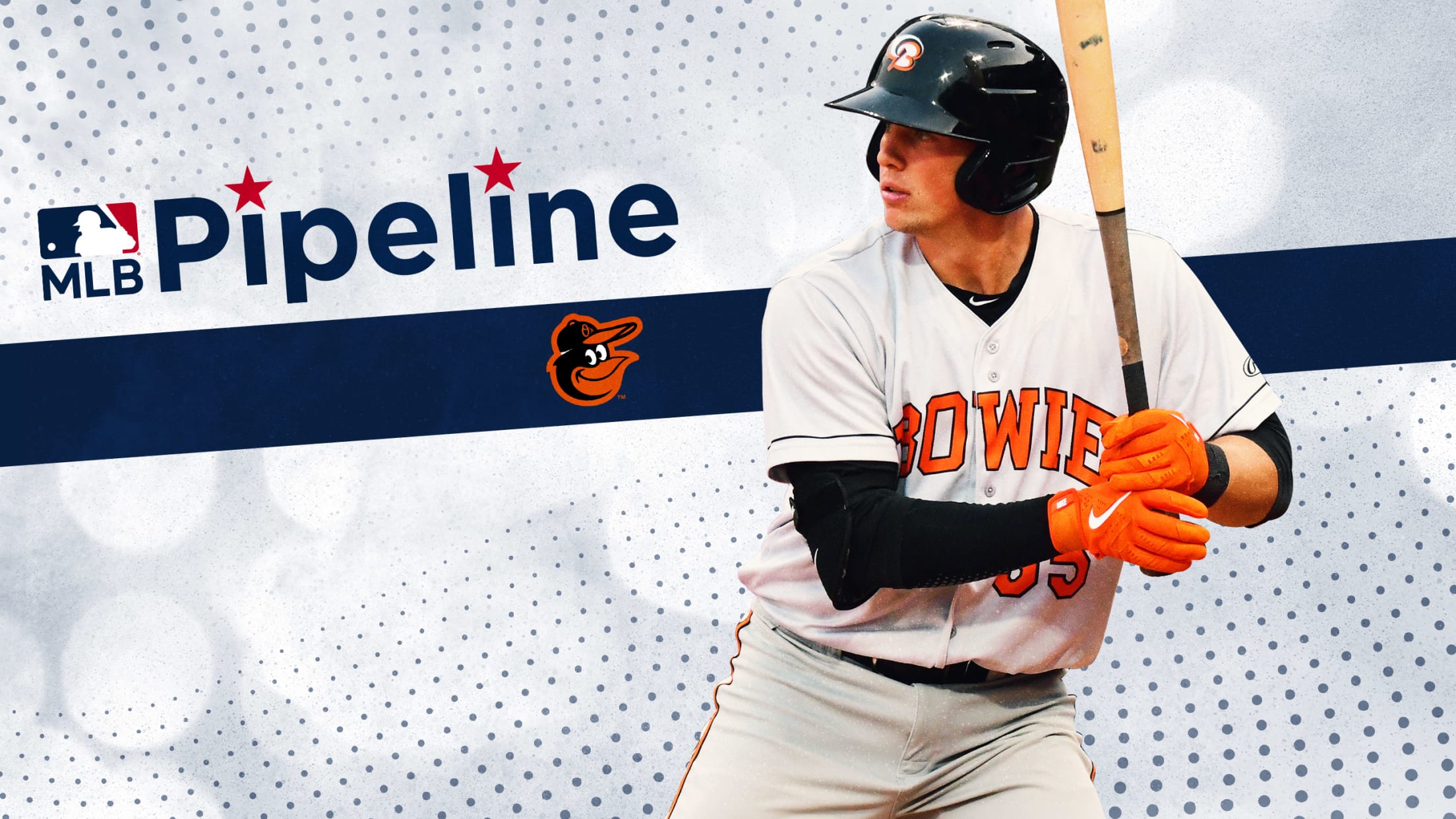 May 21: First MLB knock is a triple New league, same Adley Rutschman. MLB Pipeline's top overall prospect wasted no time introducing himself, as Rutschman laced a triple and worked a walk in his first MLB game against the Rays. His triple came in his penultimate at-bat in the seventh
Watch Adley's teammates assist in his big callup moment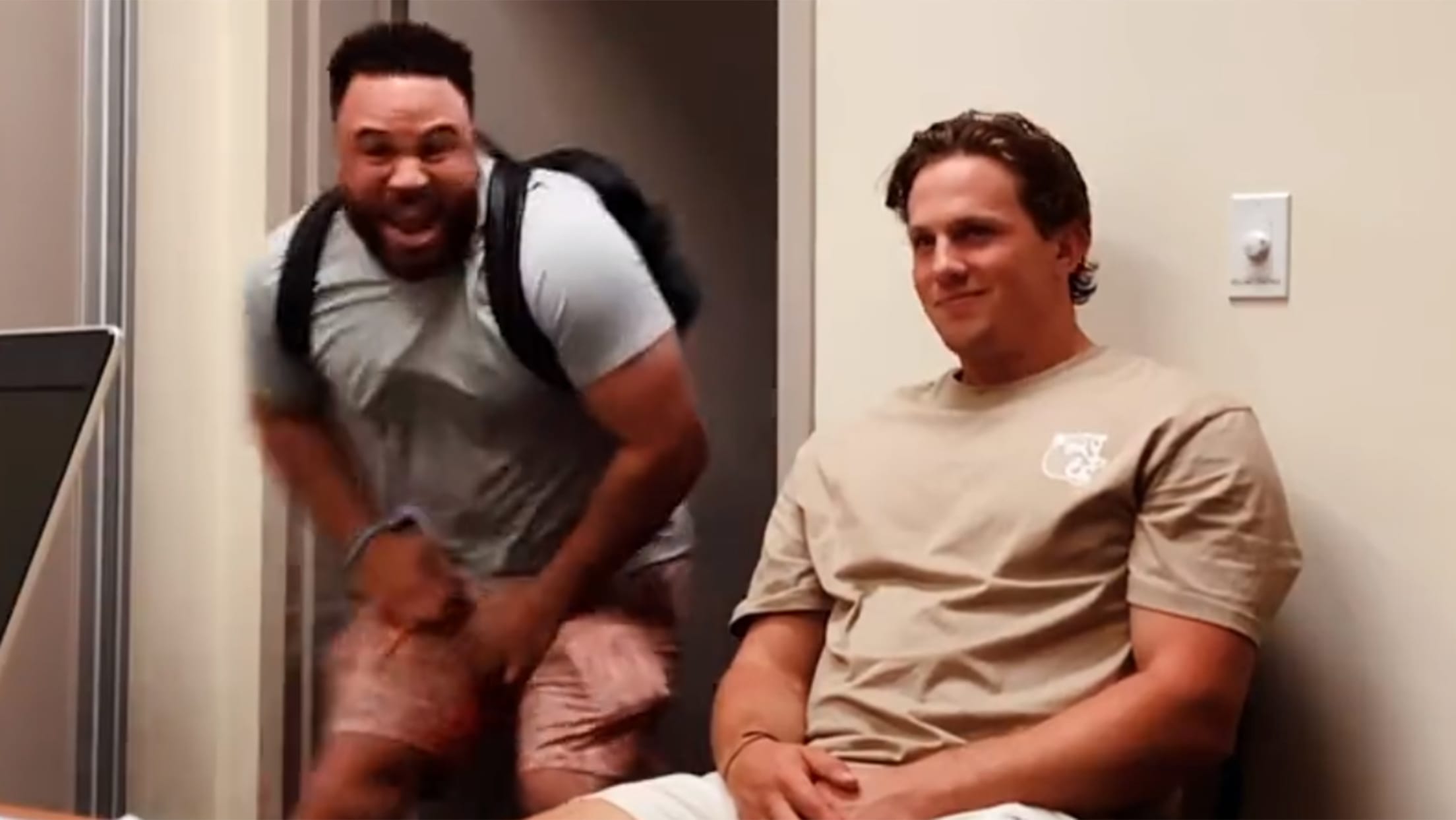 Adley Rutschman, the No. 1 prospect in baseball, has been called up to the Majors. And you need to see how he got the news. "It was unbelievable," Rutschman said Saturday afternoon, recounting the moment. "It's really what it's all about. It's just the the people that you have around
Adley Rutschman, MLB's No. 1 prospect, called up to O's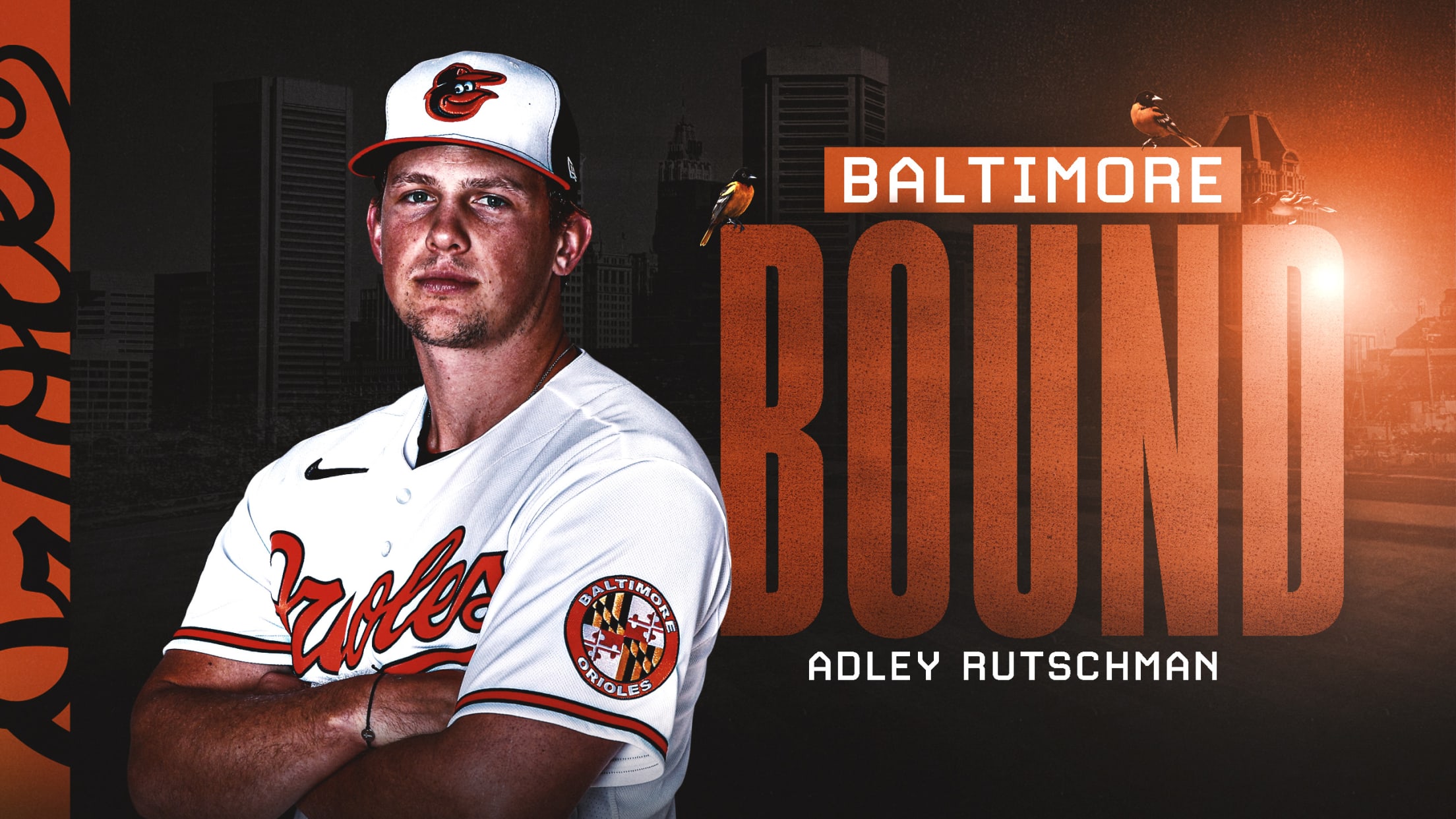 BALTIMORE -- After years of anticipation and weeks of speculation, Adley Rutschman has arrived. The Orioles on Saturday promoted baseball's top overall prospect, setting the stage for one of the most anticipated big league debuts in recent memory and marking a milestone in the franchise's rebuilding efforts. The No. 1
What to expect from Adley Rutschman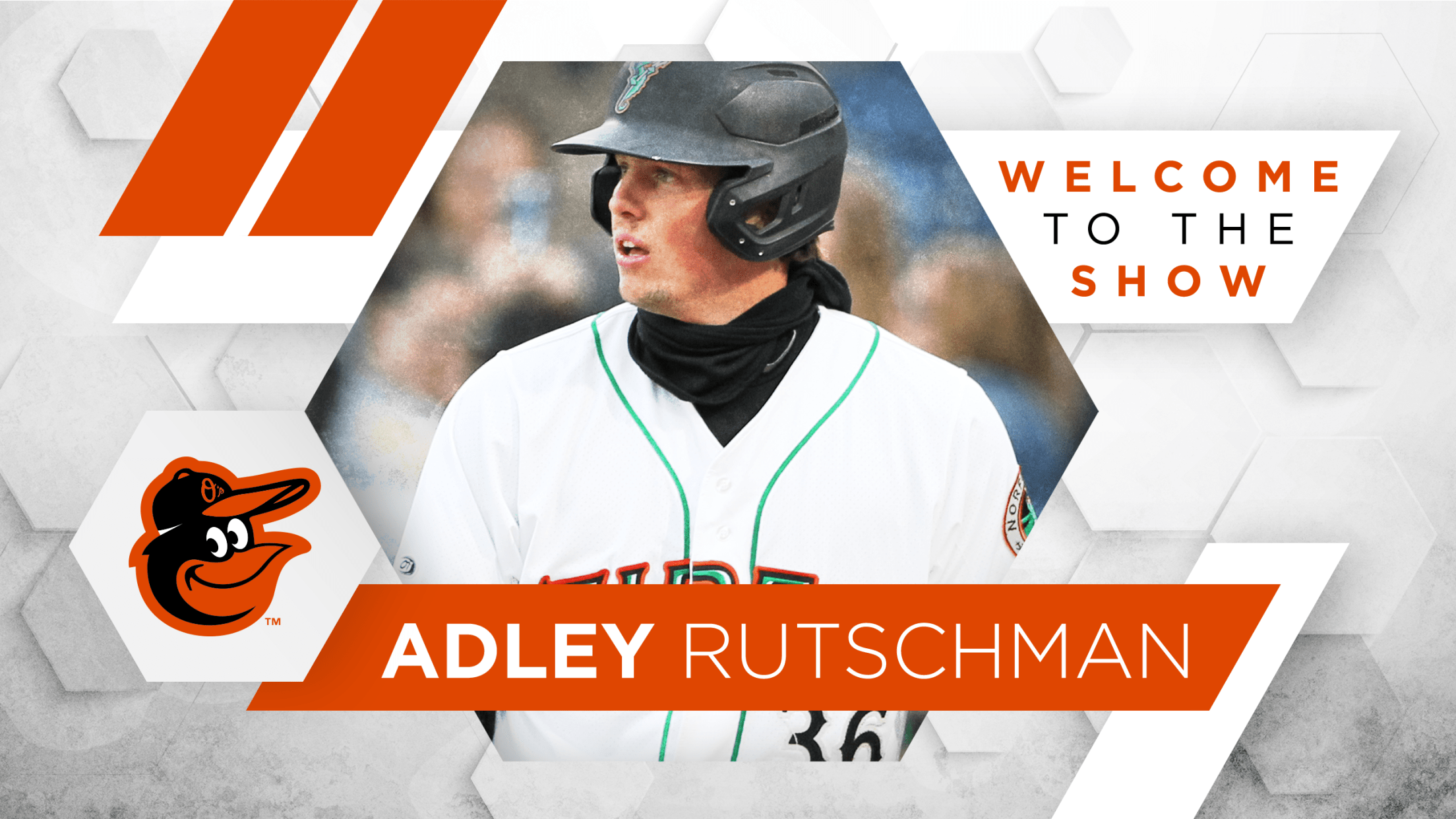 Ever since the Orioles took Adley Rutschman No. 1 overall in the 2019 Draft, the clock started on when he would become the face of the franchise. That time is now, as the No. 1 prospect in baseball will make his big league debut on Saturday night in Baltimore against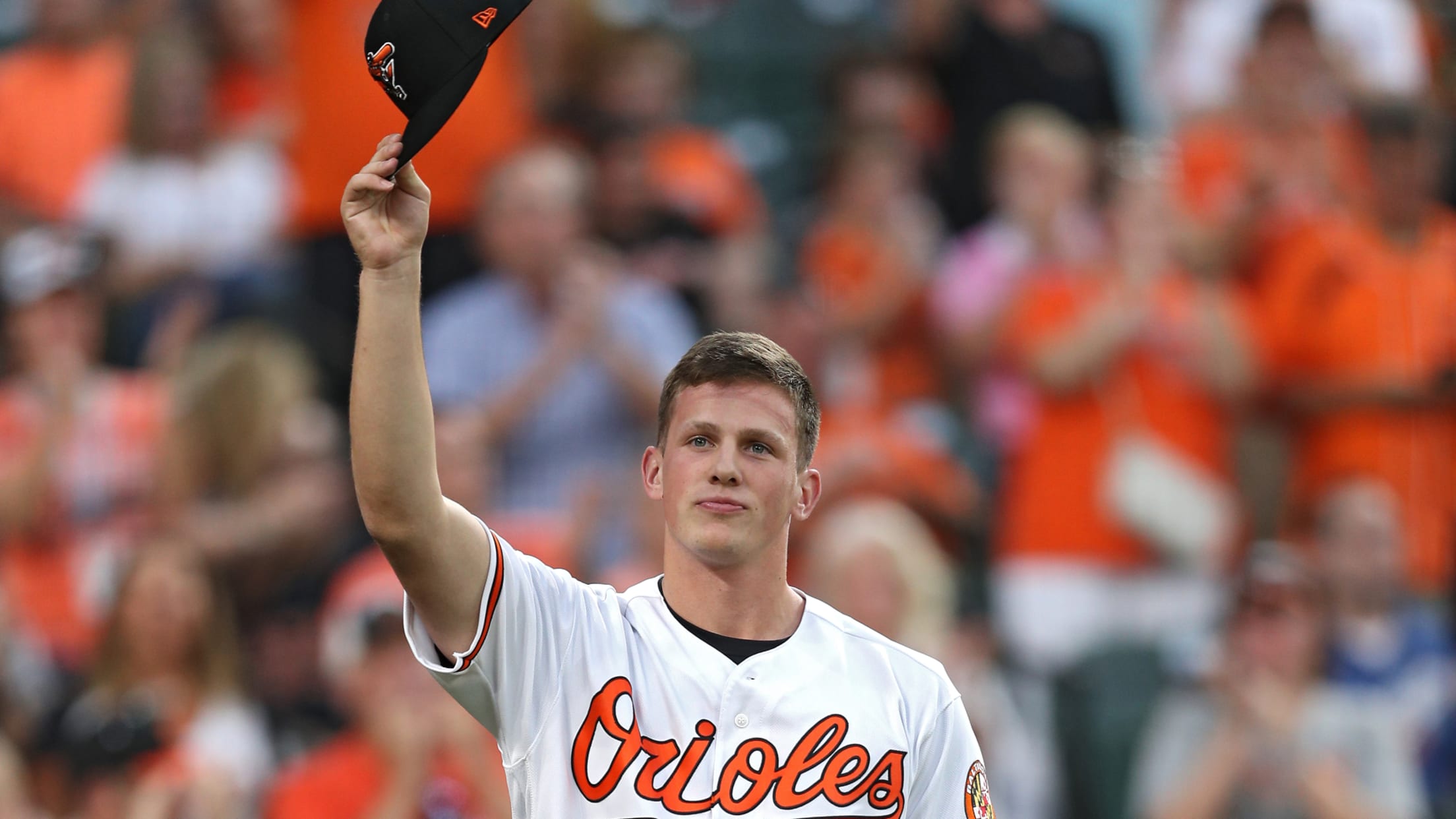 Adley Rutschman was selected No. 1 overall by the Orioles in 2019, and is ranked as the No. 1 prospect in baseball according to MLB Pipeline. He was called up to the Majors on Saturday morning, ahead of Baltimore's game against the Rays at Camden Yards. But who is Adley
Adley Rutschman's best moments ... so far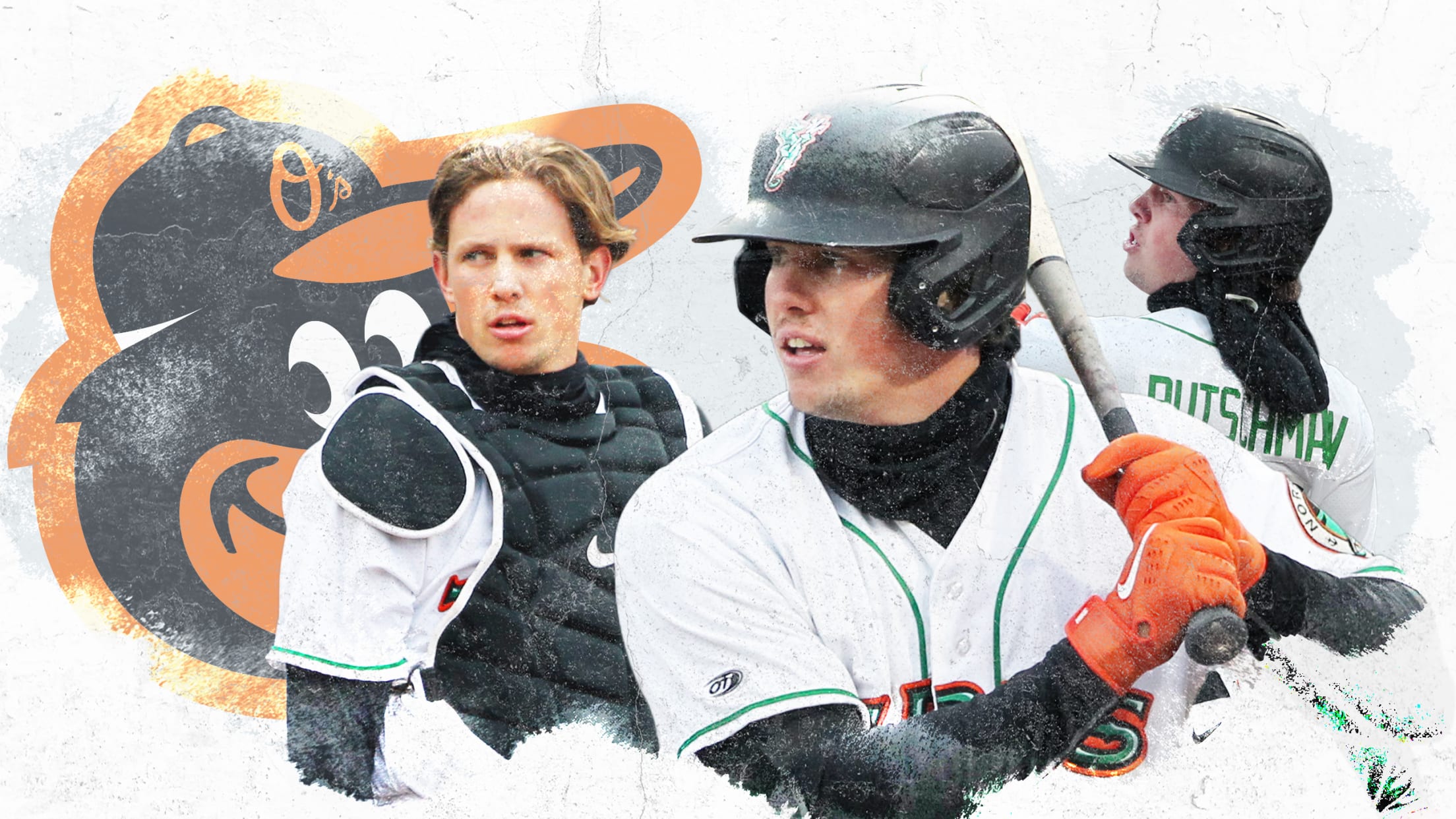 The future of Baltimore baseball has landed on Eutaw Street. The Orioles are calling up top prospect Adley Rutschman for his Major League debut on Saturday, the club announced. The move comes less than three years after Baltimore selected the switch-hitting catcher with the No. 1 overall pick in the
O's in no rush to promote Rutschman
Club officials will call on top prospect 'when they feel like he's ready'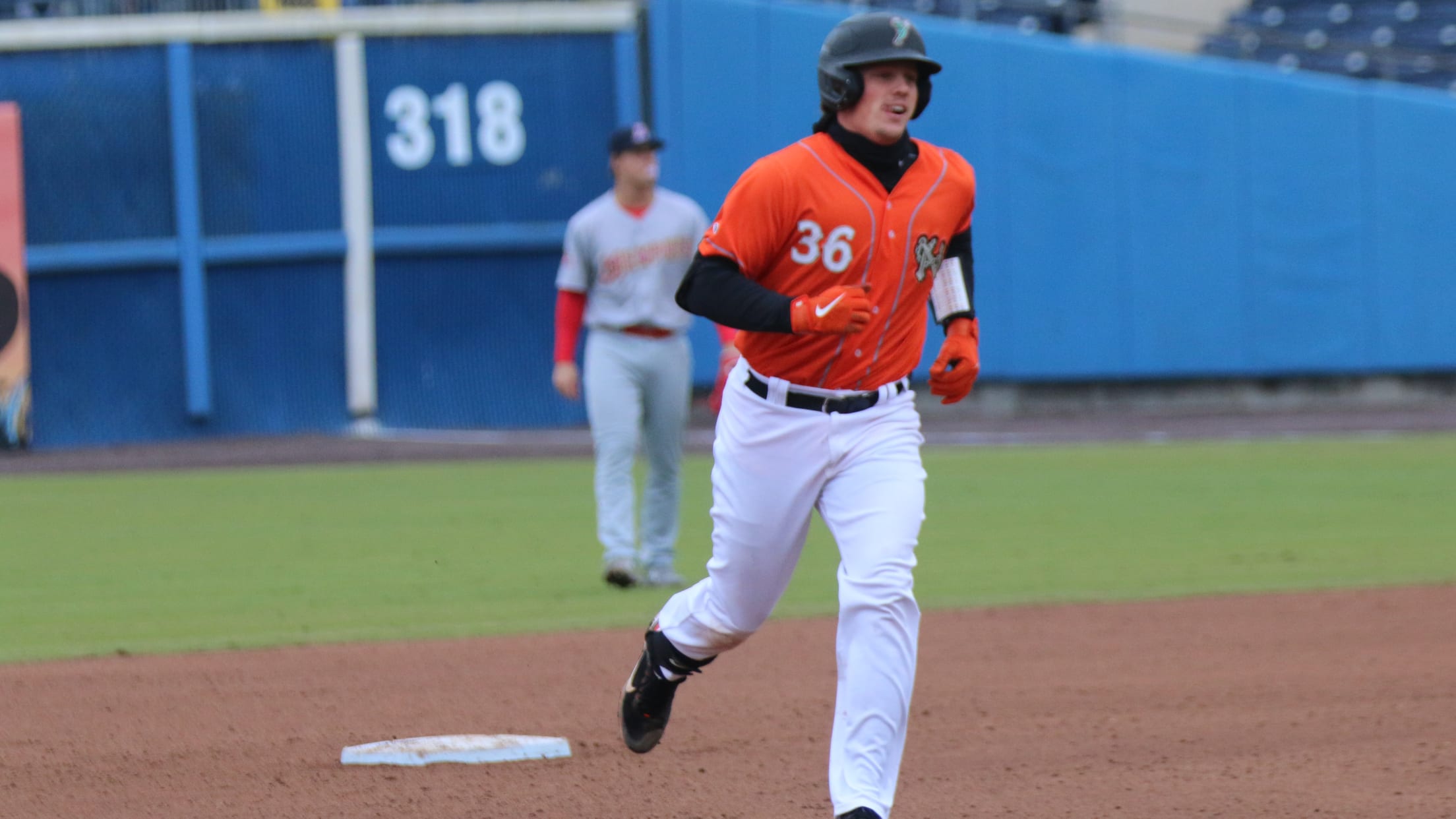 BALTIMORE -- The clamor has long been palpable, stemming from when the Orioles selected him first overall in the 2019 MLB Draft. But in recent days and weeks, now that Adley Rutschman appears to be back to full power, it has grown deafening. The Orioles, as they've long advertised, are
G-Rod whiffs season-high 11, Adley homers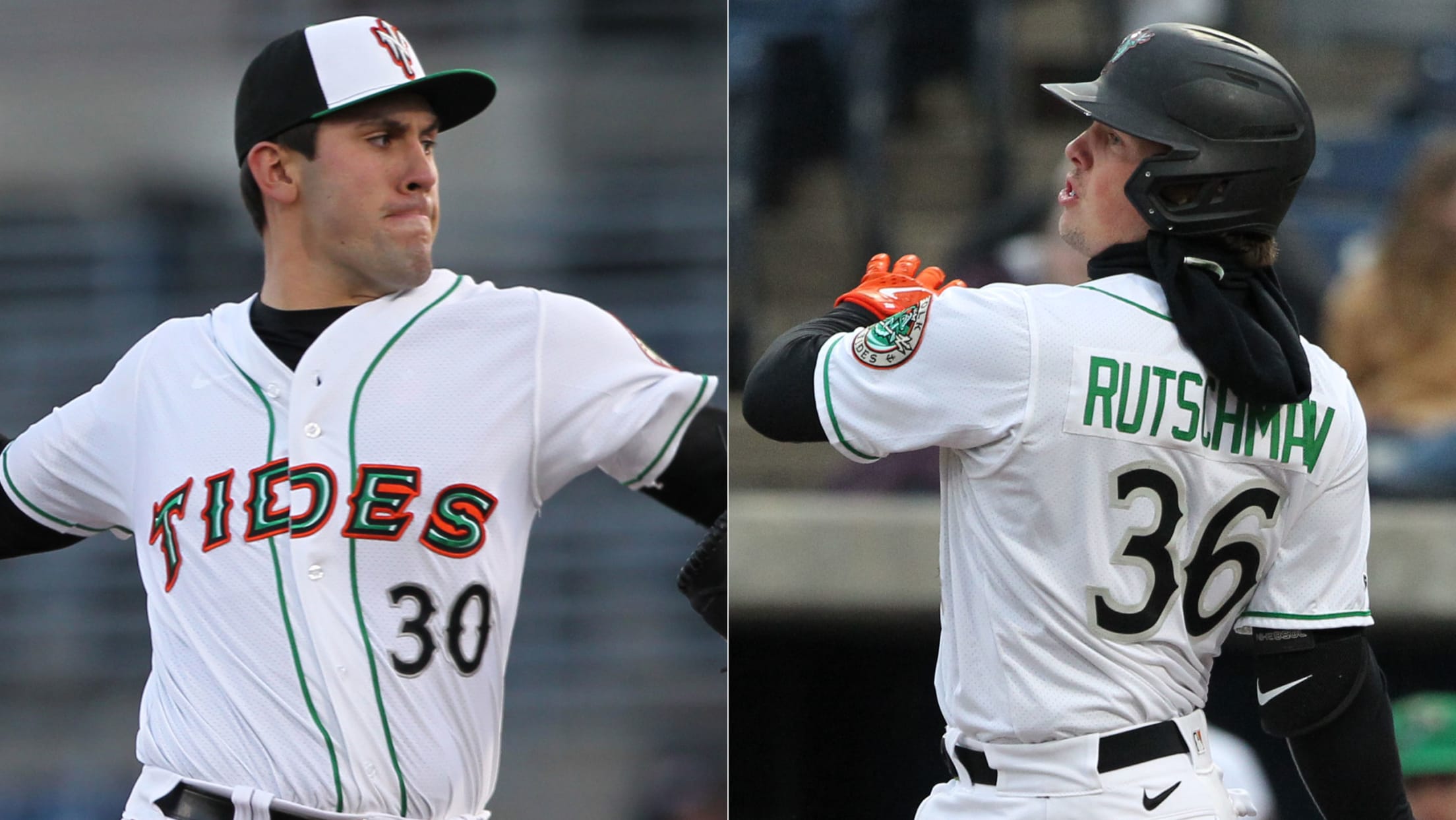 For all the speculation surrounding Adley Rutschman's impending promotion, the spotlight has shifted some in recent days from Grayson Rodriguez, his battery mate and the top pitching prospect in baseball. But that doesn't mean G-Rod isn't still dealing. Rodriguez was dominant again Tuesday, racking up a season-high 11 strikeouts across
'SportsCenter' and a callup: Big days for O's prospect Bannon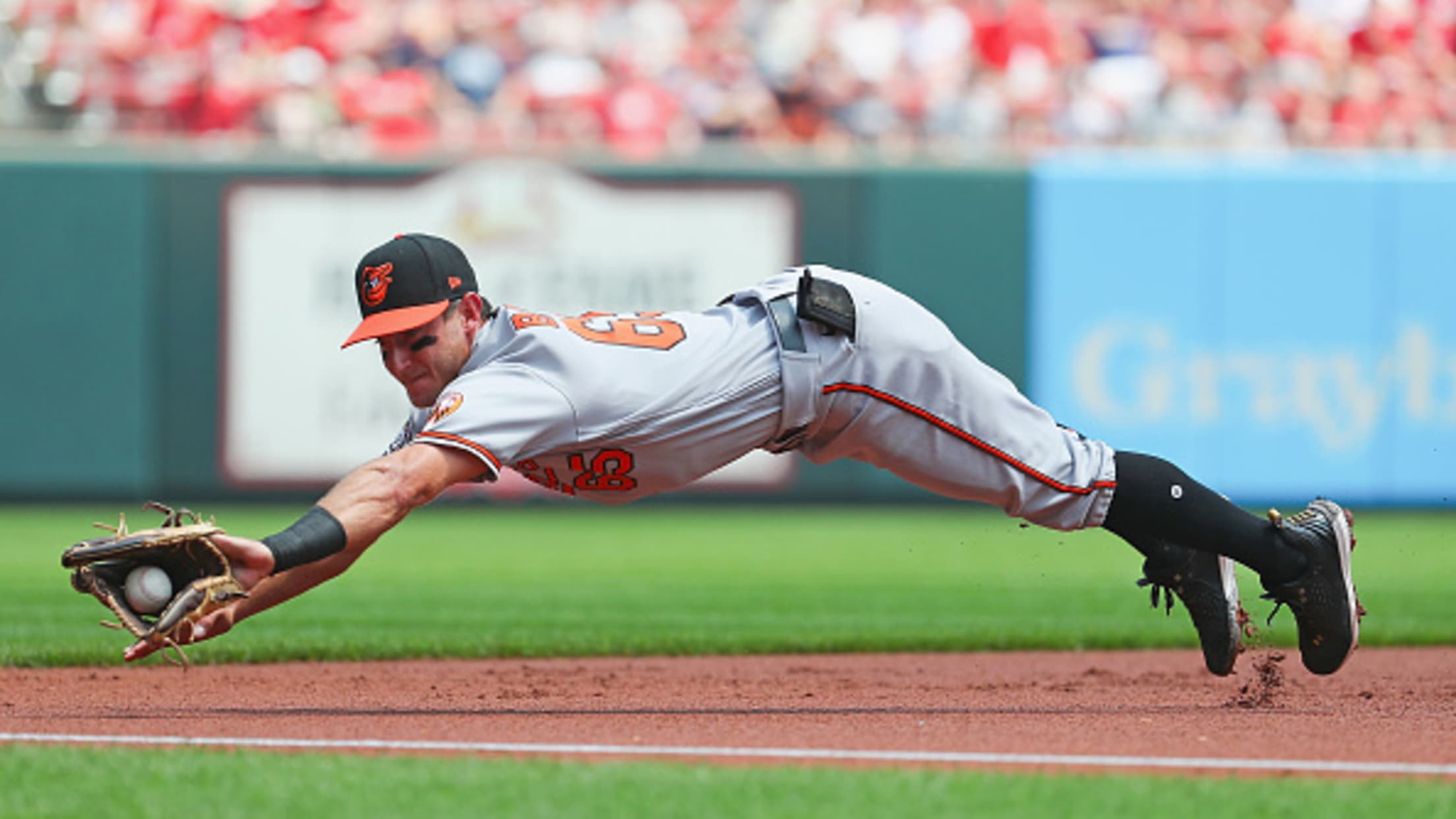 ST. LOUIS -- Rylan Bannon was sitting on his couch just after midnight ET Wednesday, watching Netflix with his wife Madison when his phone lit up. It was a call from Triple-A Norfolk manager Buck Britton, letting him know to get on the next flight to St. Louis -- whatever
Watch LIVE: Gray-Rod, Adley vs. Liberatore, Gorman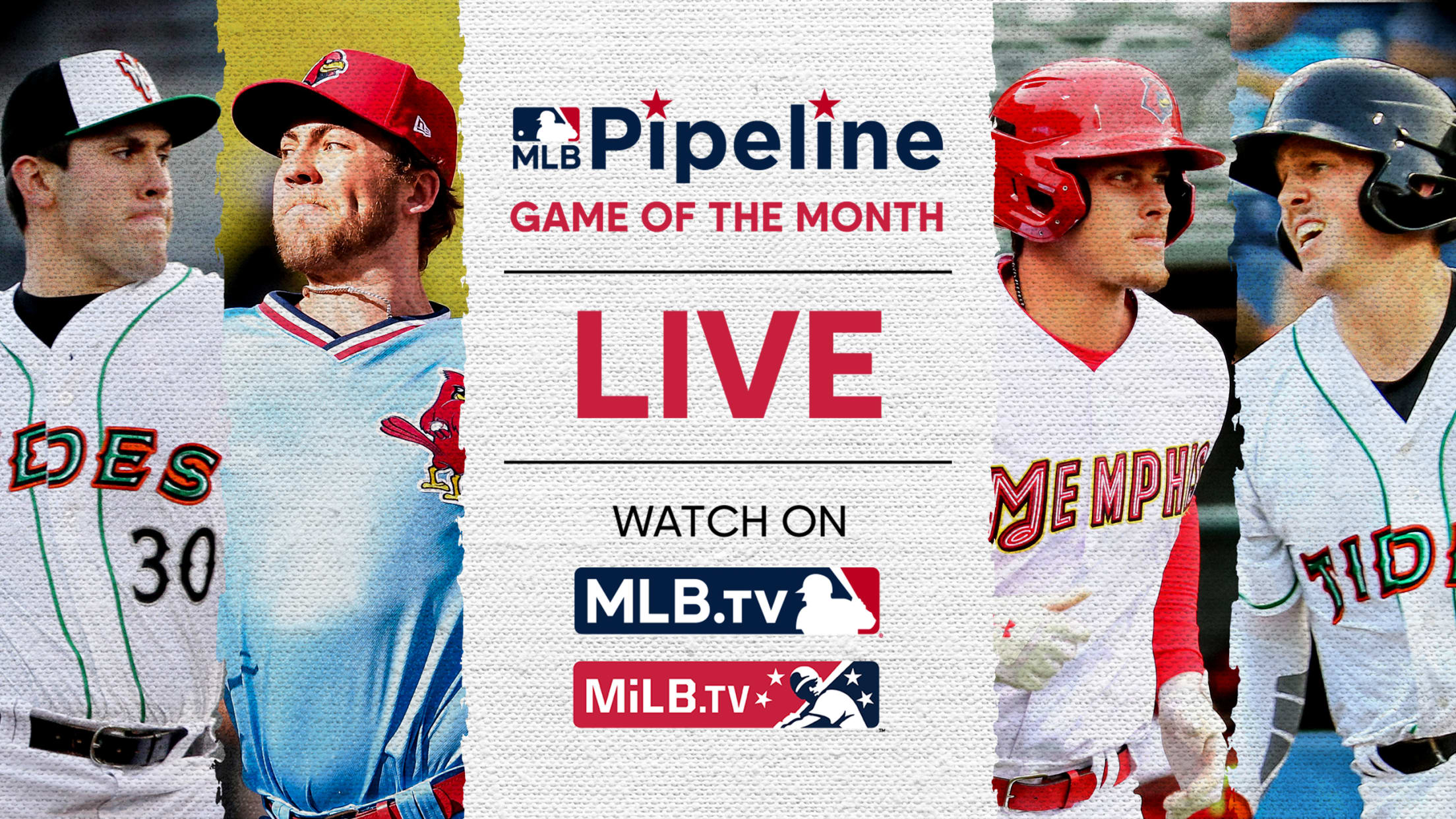 Adley Rutschman. Nolan Gorman. Grayson Rodriguez. Matthew Liberatore. This is one you won't want to miss. Luckily, there's no reason you should have to. Four of baseball's biggest prospects -- two of the biggest bats in the Minor Leagues, and two of the biggest arms in the Minor Leagues --
Bradish shows 'Major League starter stuff' in 1st MLB win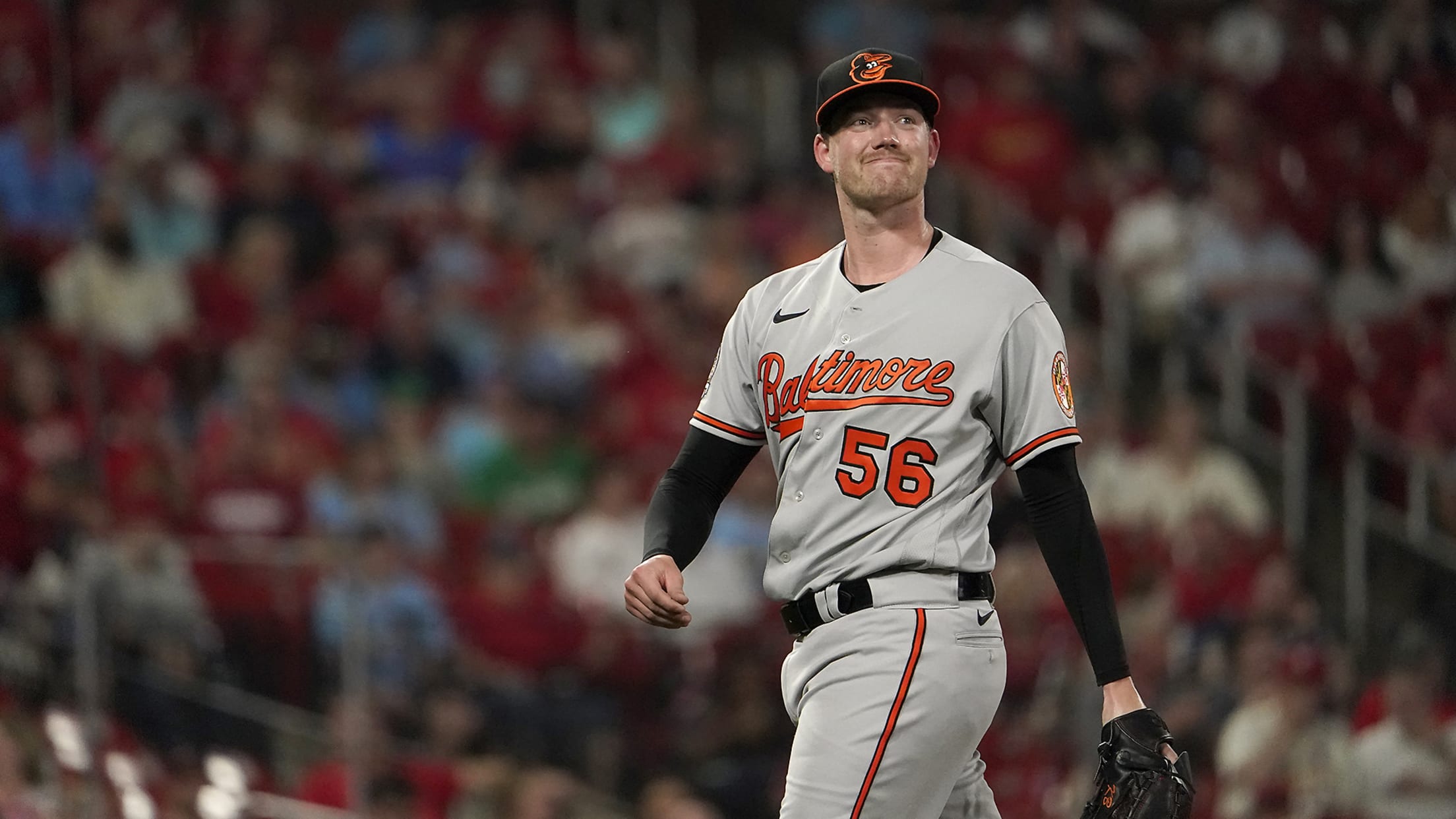 ST. LOUIS -- The failure may have been what Kyle Bradish needed all along. He was cruising, having retired 11 consecutive Cardinals batters, five via strikeout, entering the sixth inning. A typically rambunctious Busch Stadium was silenced by a rookie making his first start away from his home ballpark. And
Adley's imminent arrival start of 'big wave' of young talent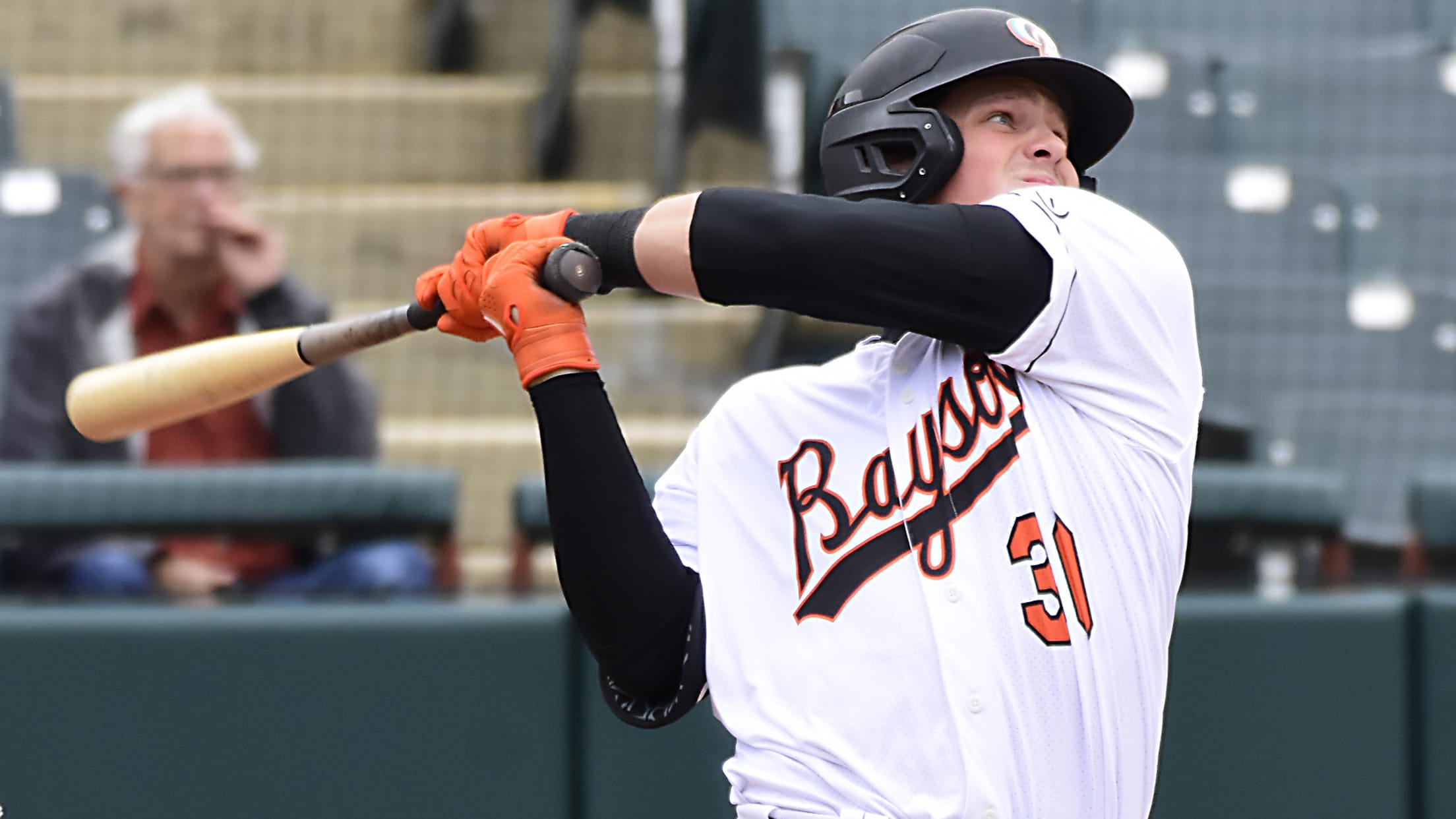 BALTIMORE — This weekend's inclement weather forced the Orioles to extend their homestand by a day, keeping them at Camden Yards through Monday before they embark on a six-day road trip through the upper Midwest. It may be their last day at home without Adley Rutschman. No, Rutschman's debut wasn't
Rodriguez fans 5 in reunion with Rutschman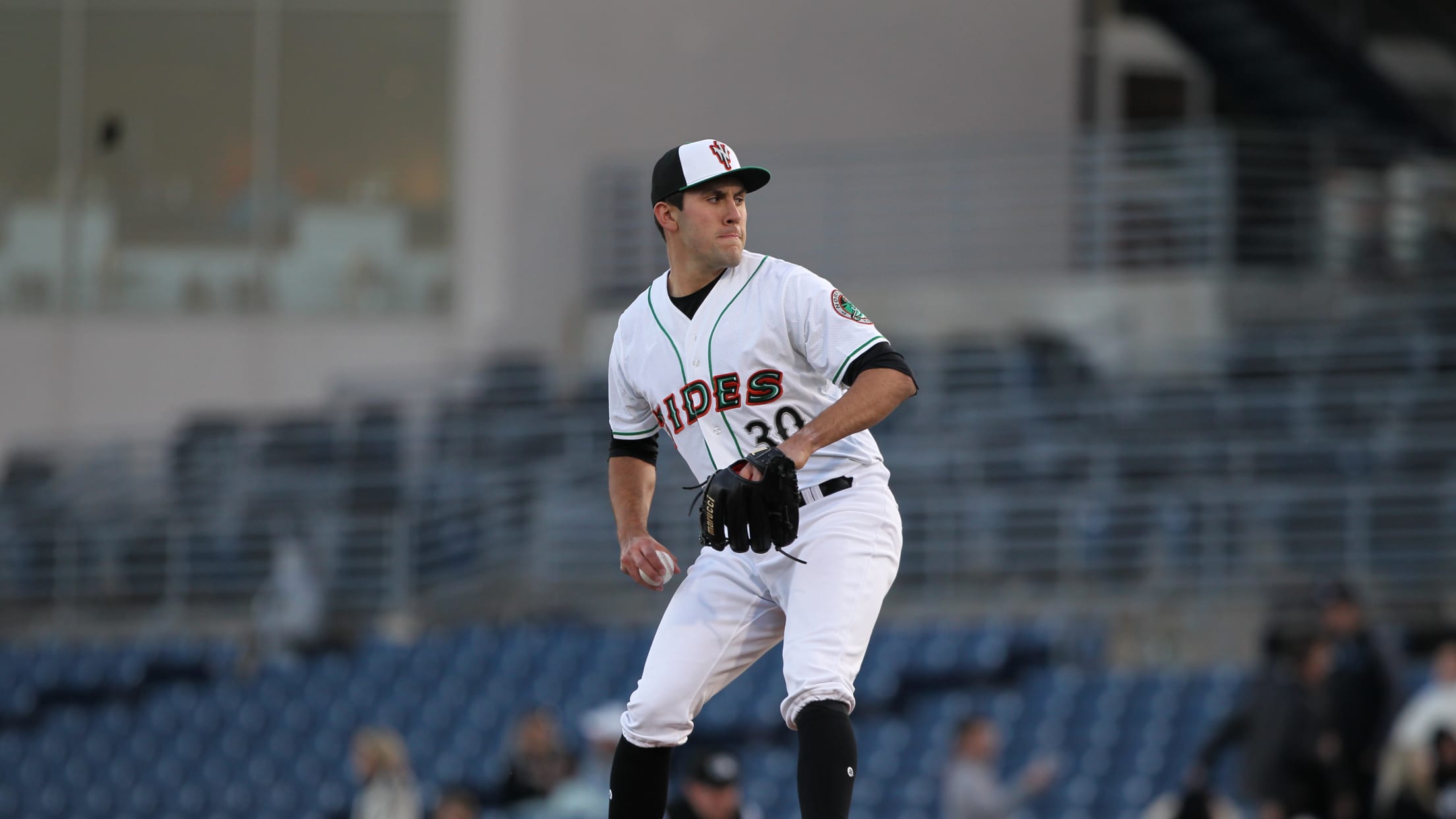 It's been nine months and two days since the top prospect battery of Grayson Rodriguez and Adley Rutschman -- MLB's top pitching and catching prospects -- took the field together. On Friday night at First Horizon Park in Nashville, Tenn., they reunited with a productive outing. Rodriguez, the No. 6
Rutschman, Hall get call to Triple-A Norfolk
Baltimore's No. 1 and No. 5 prospects are now one step from big leagues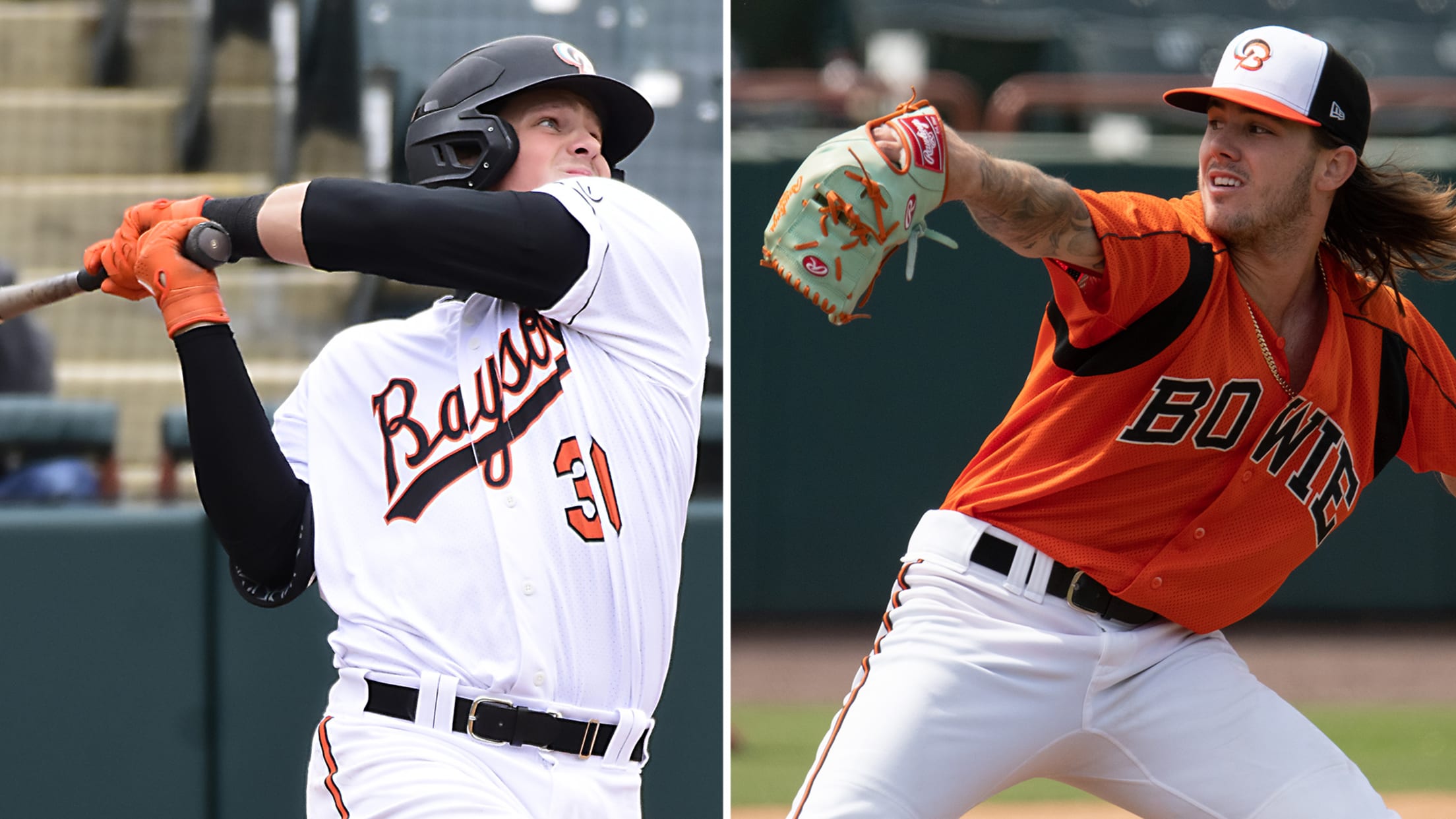 BOWIE, Md. -- Adley Rutschman and D.L. Hall made a start together on Thursday afternoon, their second in just under a week, for Double-A Bowie. They then appeared on the radio, together, with 105.7 The Fan, on the concourse of Prince George's Stadium. Next was an on-camera appearance with a
Why prospect's debut is turning point for O's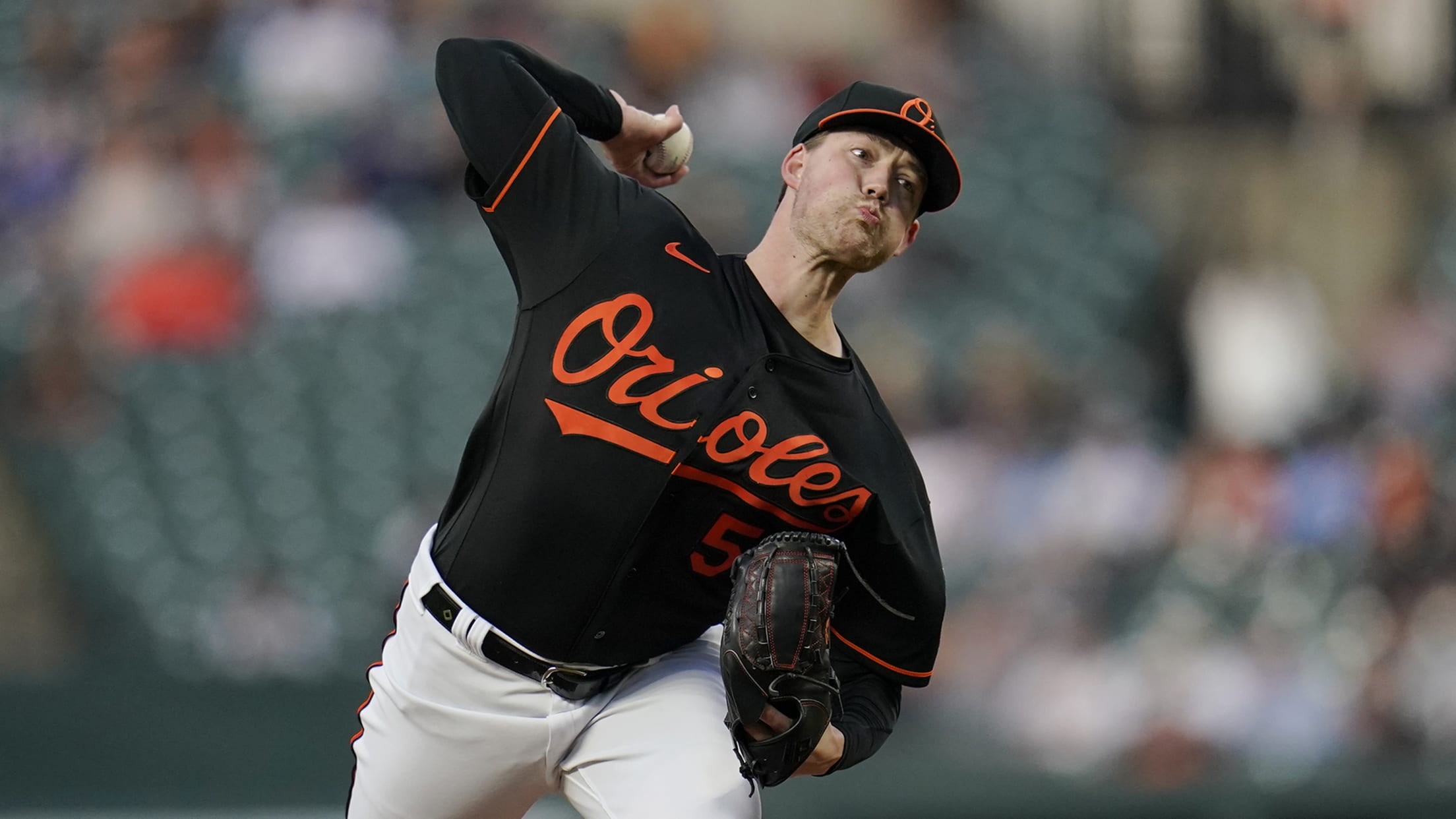 This story was excerpted from Zachary Silver's Orioles Beat newsletter. To read the full newsletter, click here. And subscribe to get it regularly in your inbox.
Rutschman tallies two doubles, four hits for Aberdeen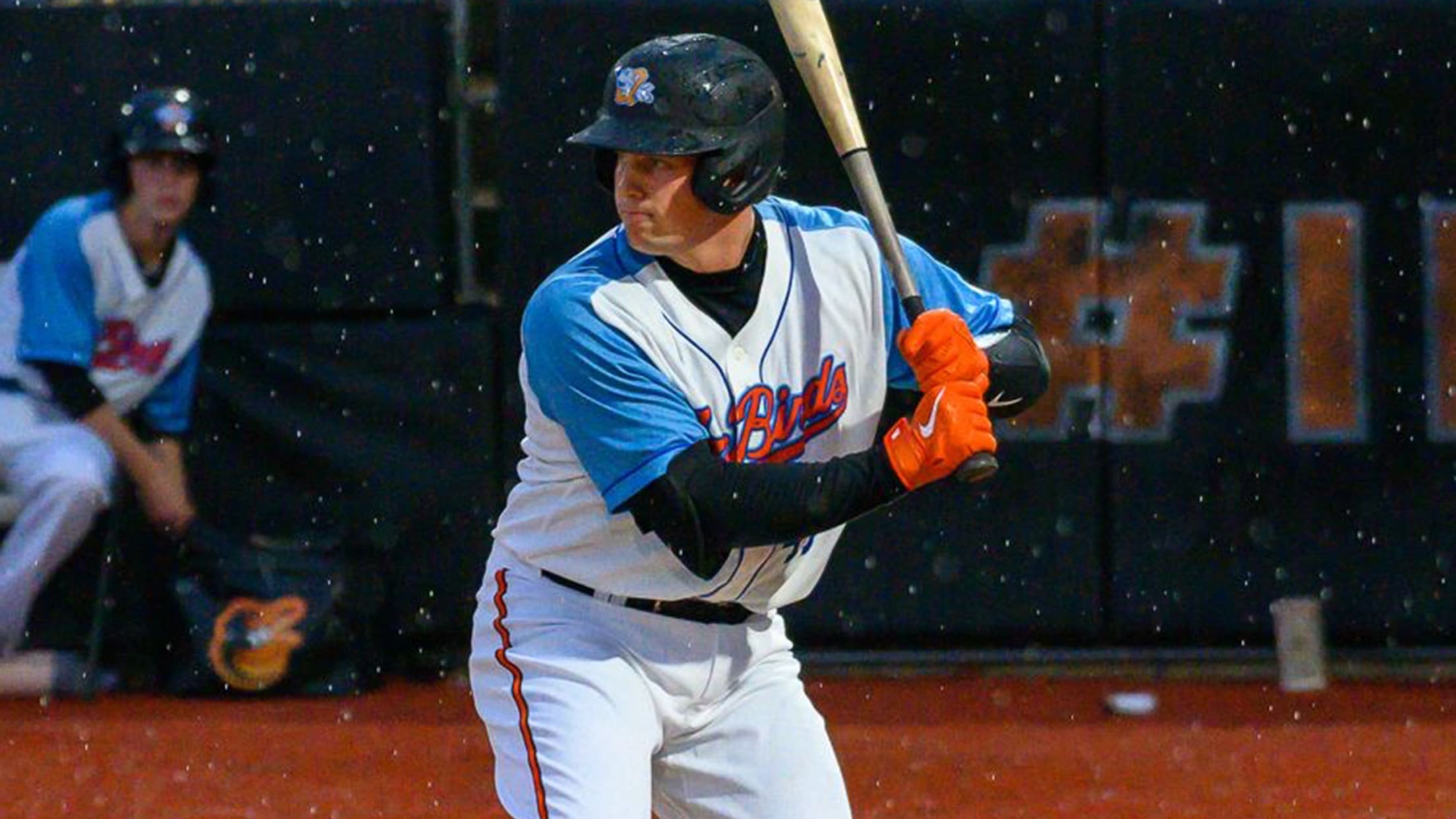 Prior to his current rehab stint for a right triceps strain, Adley Rutschman hadn't played in A-ball since his professional debut season in 2019. Four games in, and his second tour of High-A is going as expected. The No. 2 prospect in baseball tallied four hits -- all from the
Bradish overcomes nerves to prove he belongs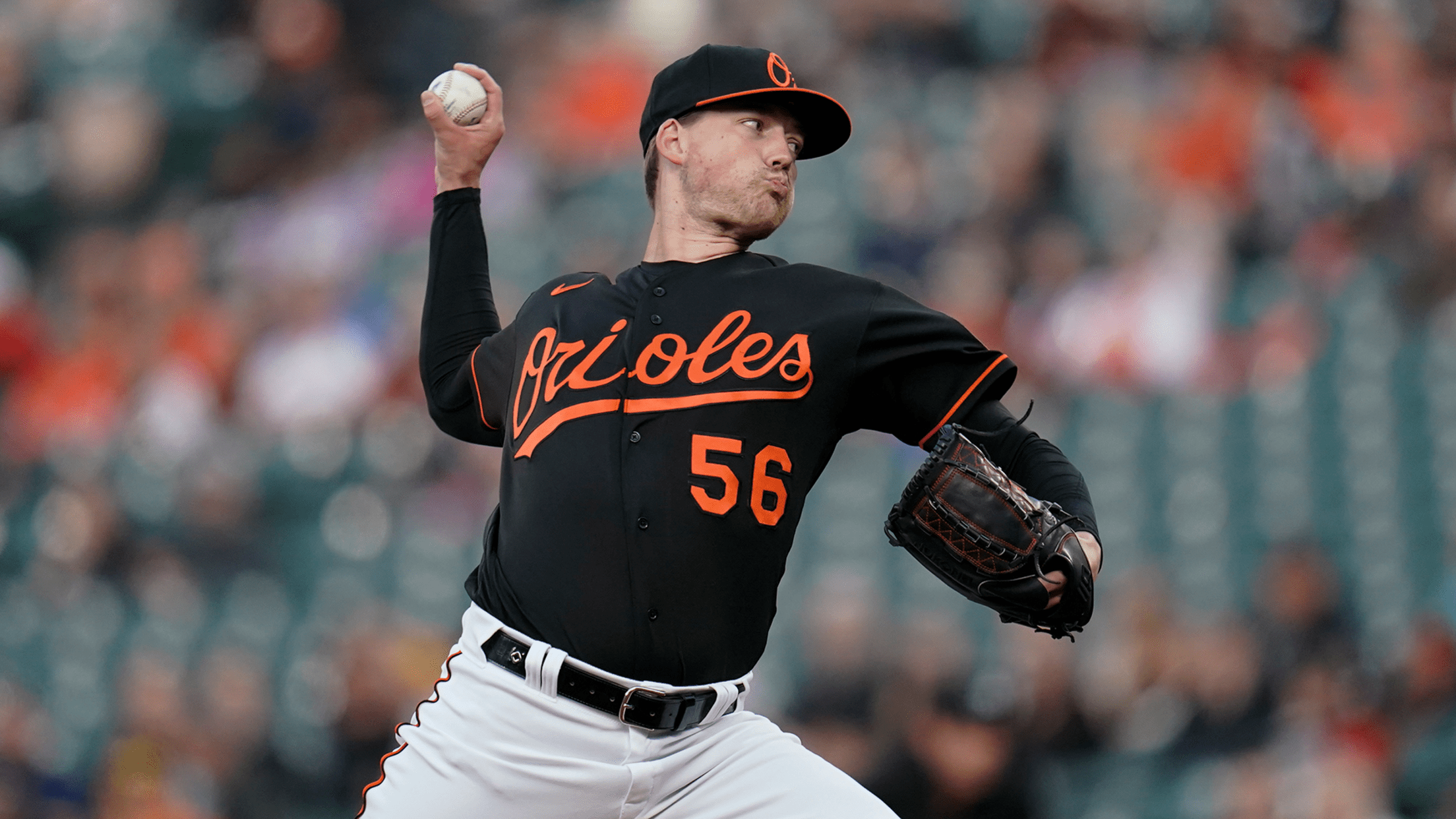 BALTIMORE -- If there were nerves -- and Kyle Bradish made clear there were plenty -- he didn't show them. His first big league batter? Strikeout. His second big league inning? A two-run homer and plenty more to be shaken by. But his final four frames? One hit allowed, his
O's call up Bradish for MLB debut vs. Sox
BALTIMORE -- One of the Orioles' highly touted pitching prospects is set to make his Major League debut. The club has promoted right-hander Kyle Bradish to start Friday's series opener against the Red Sox at Camden Yards, marking the first of several O's prospects expected to debut in 2022. Right-hander
Rutschman returns to action, doubles in 2022 debut
Orioles' top prospect kicks off rehab stint at High-A Aberdeen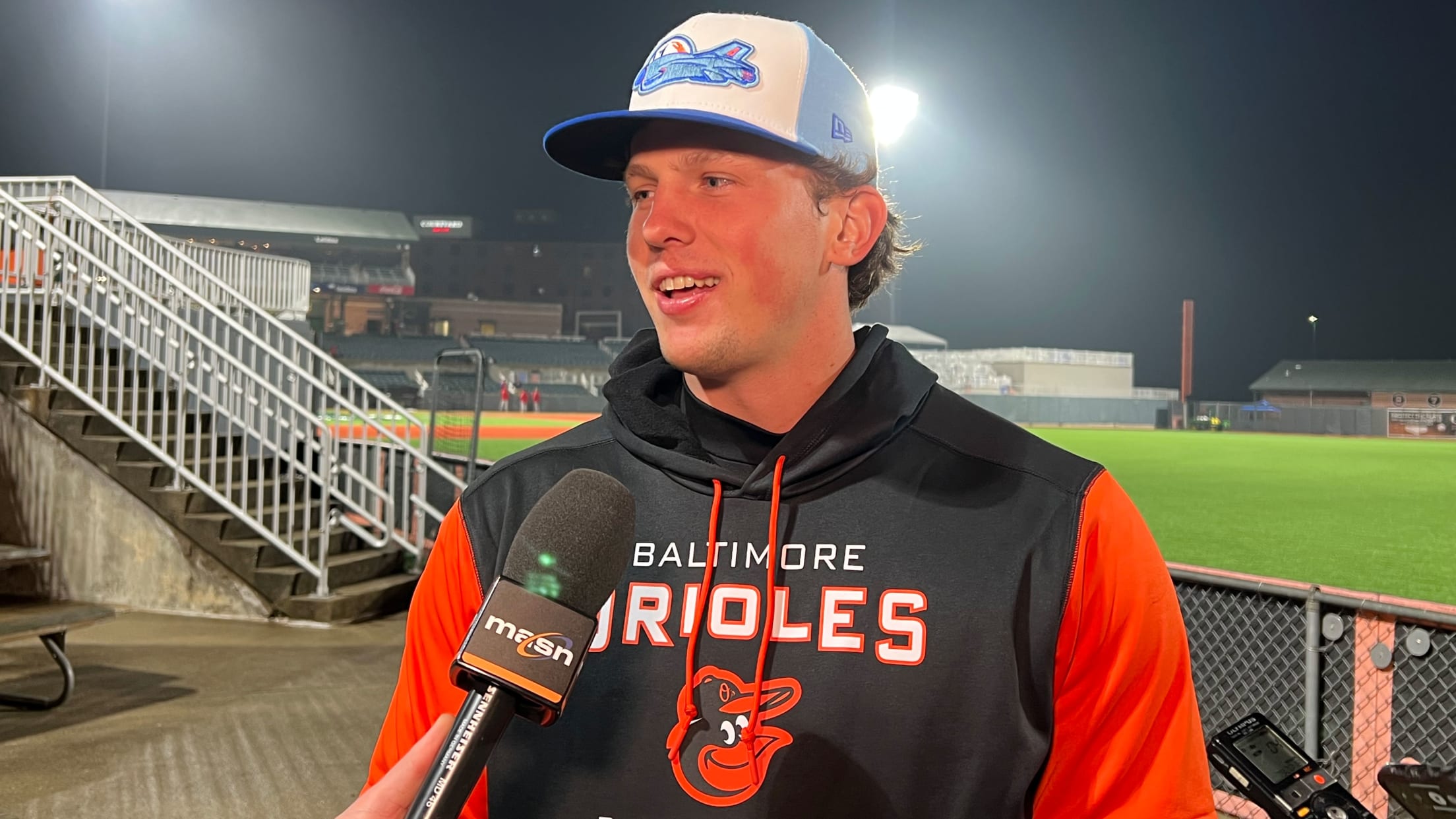 ABERDEEN, Md. -- Adley Rutschman's Spring Training ended before it ever had a chance to really begin, but the Orioles' No. 1 prospect officially began his final push for the Major Leagues on Tuesday night, kicking off a rehab assignment at High-A Aberdeen. Playing his first game of 2022, Rutschman