Orioles introduce second-round pick Henderson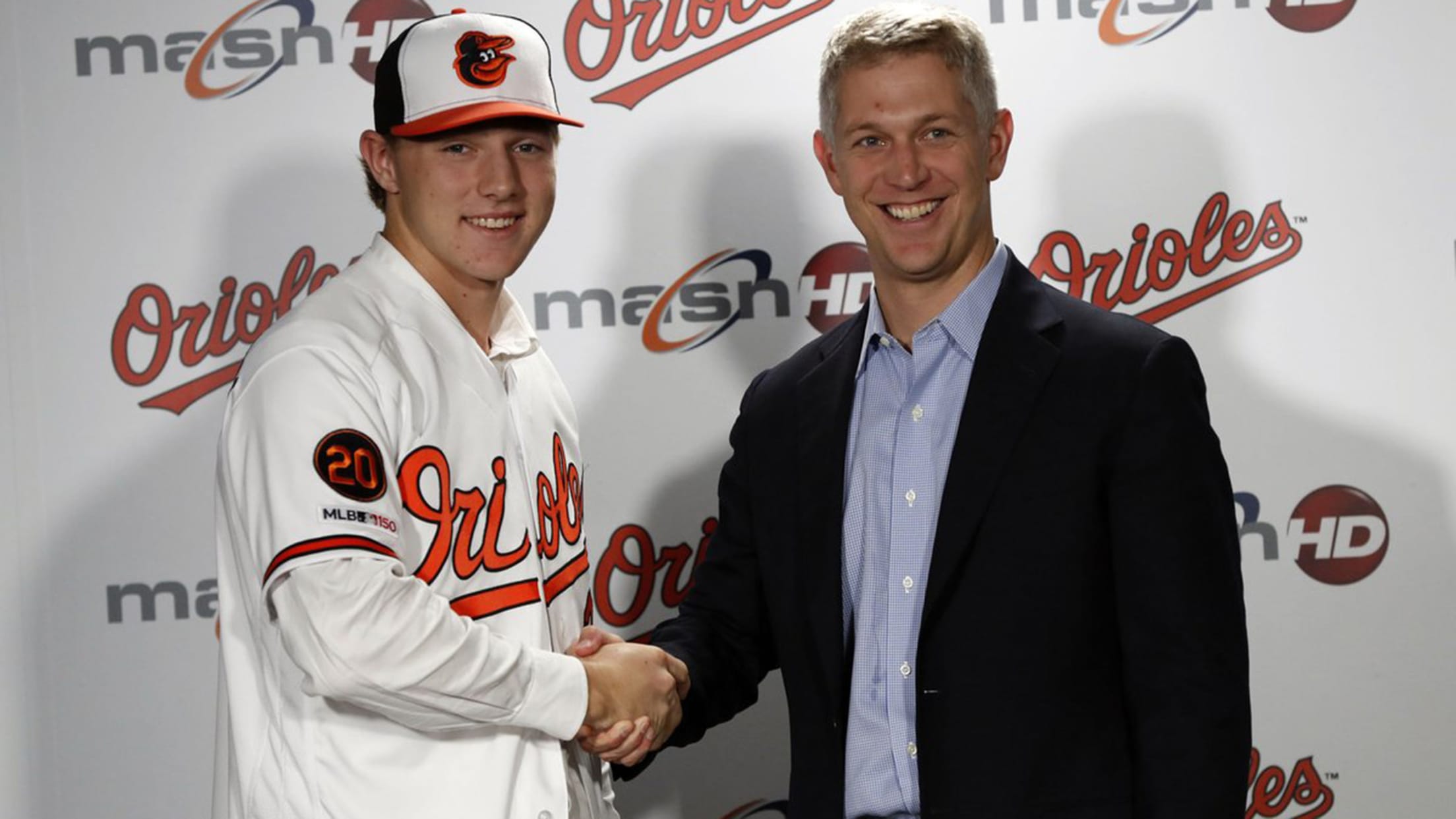 BALTIMORE -- When Gunnar Henderson was a boy, his dad built a baseball field in their family backyard. This was in Selma, Ala., where Gunnar and his older brother, Jackson, competed in a variety of sports. Soccer, football and basketball included. They excelled in many of them, Gunnar eventually growing
'Truly humbled': Top pick Rutschman introduced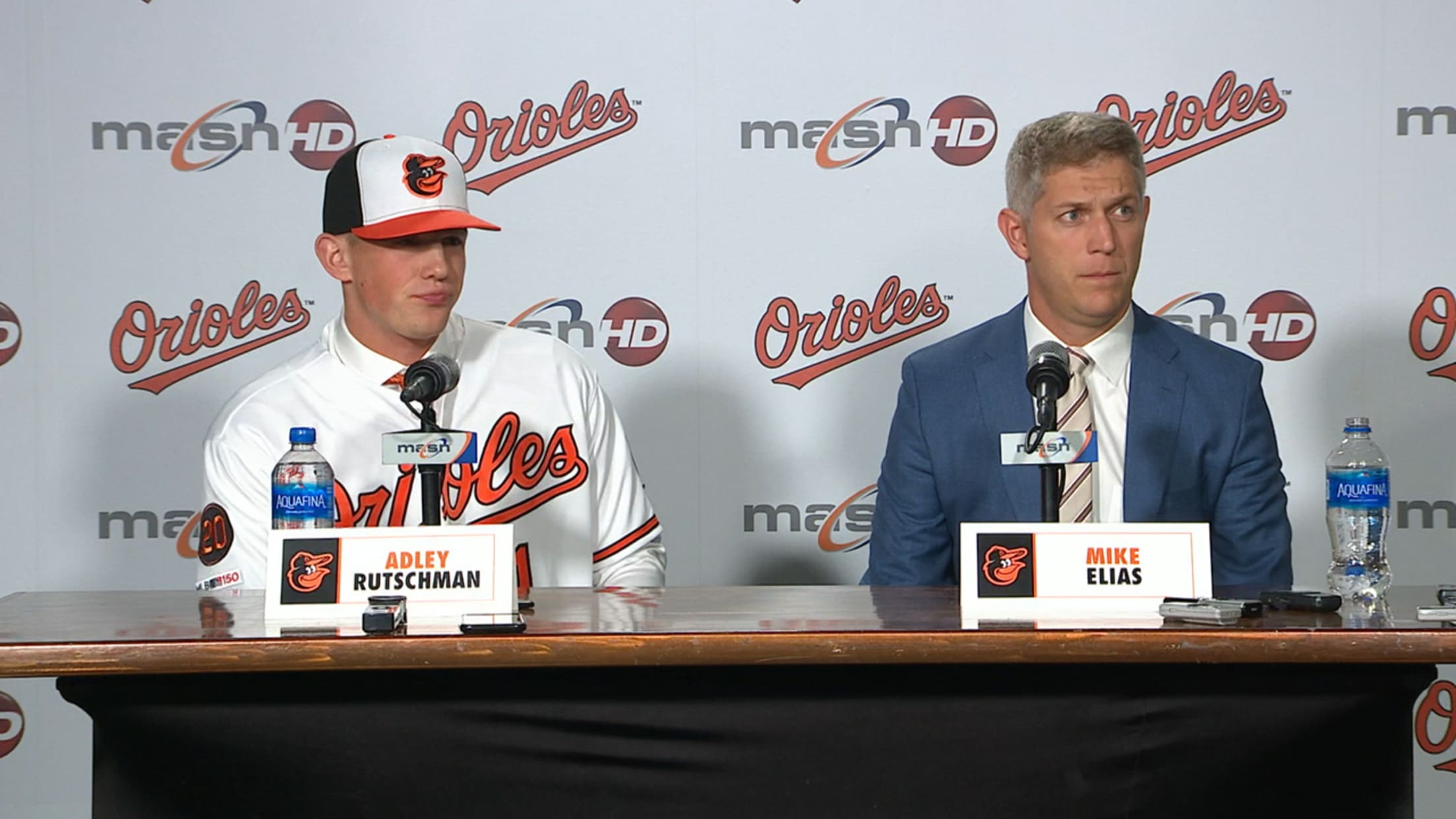 BALTIMORE -- By the time he stepped into the Oriole Park batting circle Tuesday afternoon -- flanked by big leaguers and club officials of almost every level -- Adley Rutschman's introduction to Baltimore had already been elaborate: a record contract signed, a tour of the clubhouse he hopes to call
Orioles sign No. 1 overall pick Rutschman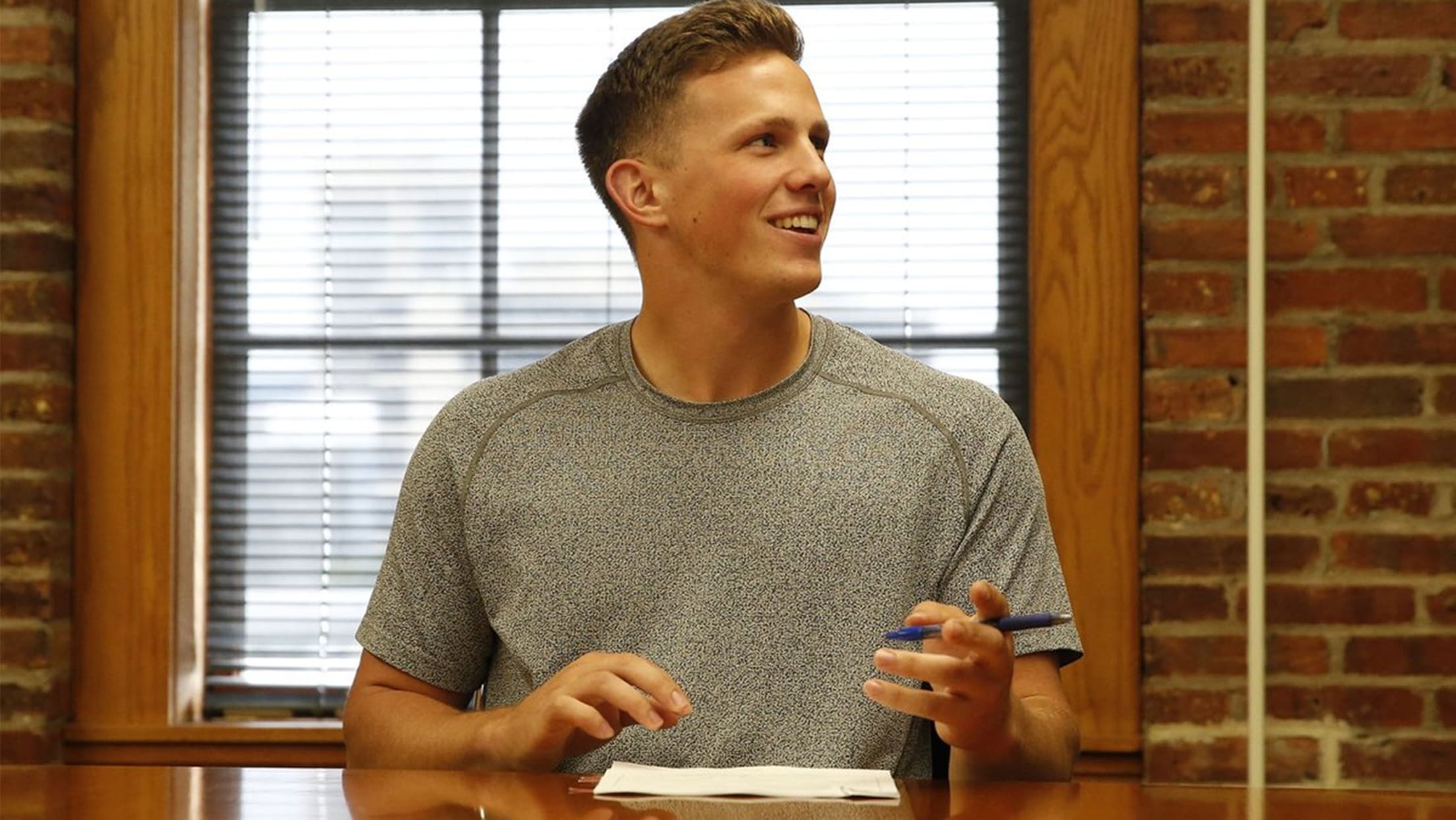 Against the brick wall backdrop of the Orioles' executive offices, Adley Rutschman took pen to paper Monday, smiling wide. Across the table, club executive vice president and general manager Mike Elias extended a hand. The completed deal now gives the Orioles' rebuild a major boost. That was the scene as
Inbox: Could O's move Rutschman to first base?
Baltimore beat writer Joe Trezza answers fans' questions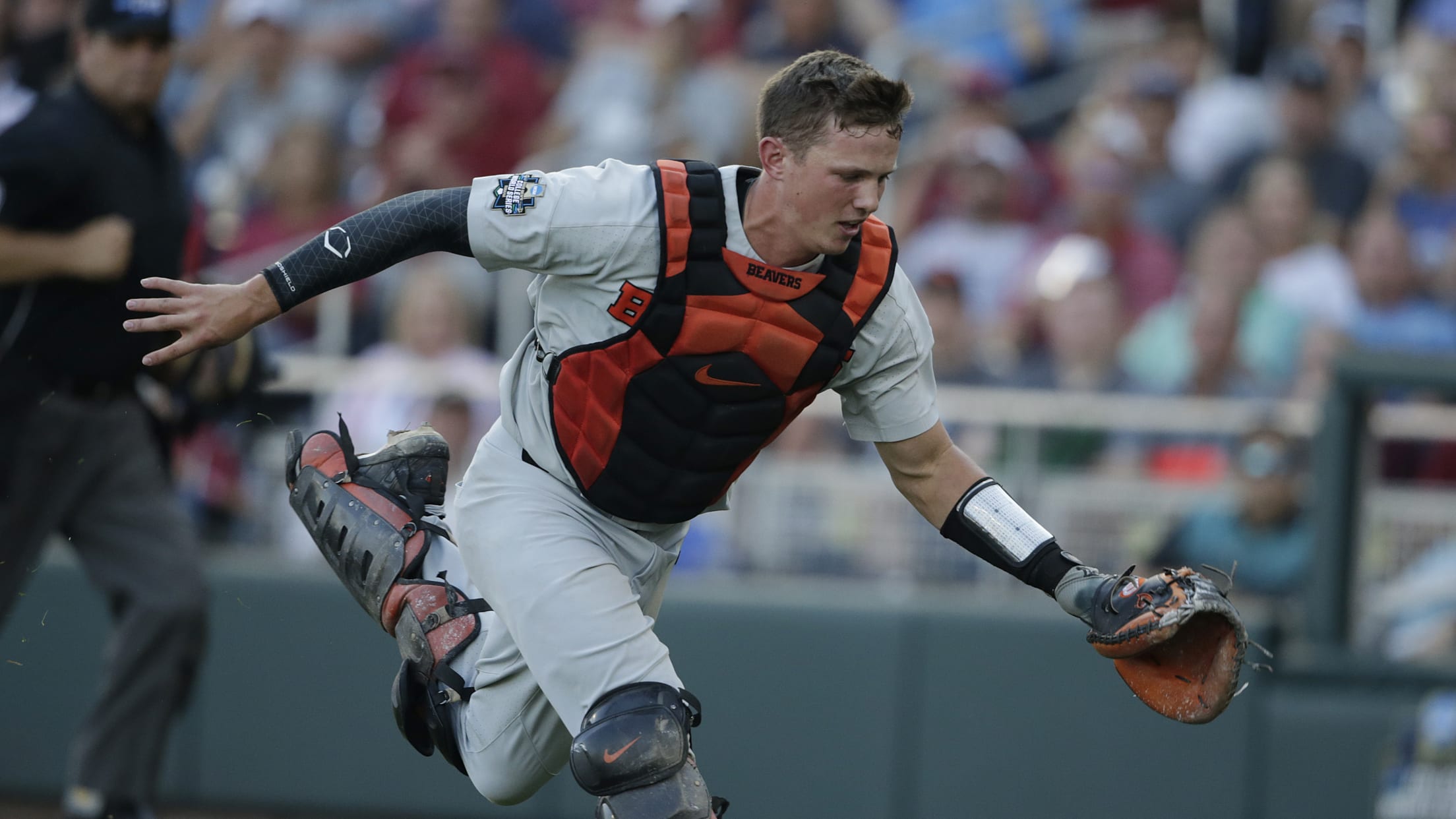 Do you think the O's will move Adley Rutschman from catcher to first base or third base to elongate his career and keep his bat fresh? Is that a move that they'd make when he's in the Minors or when he's already a big leaguer? -- Jacob B., Olney, Md.
O's agree to deal with 2nd-round pick Henderson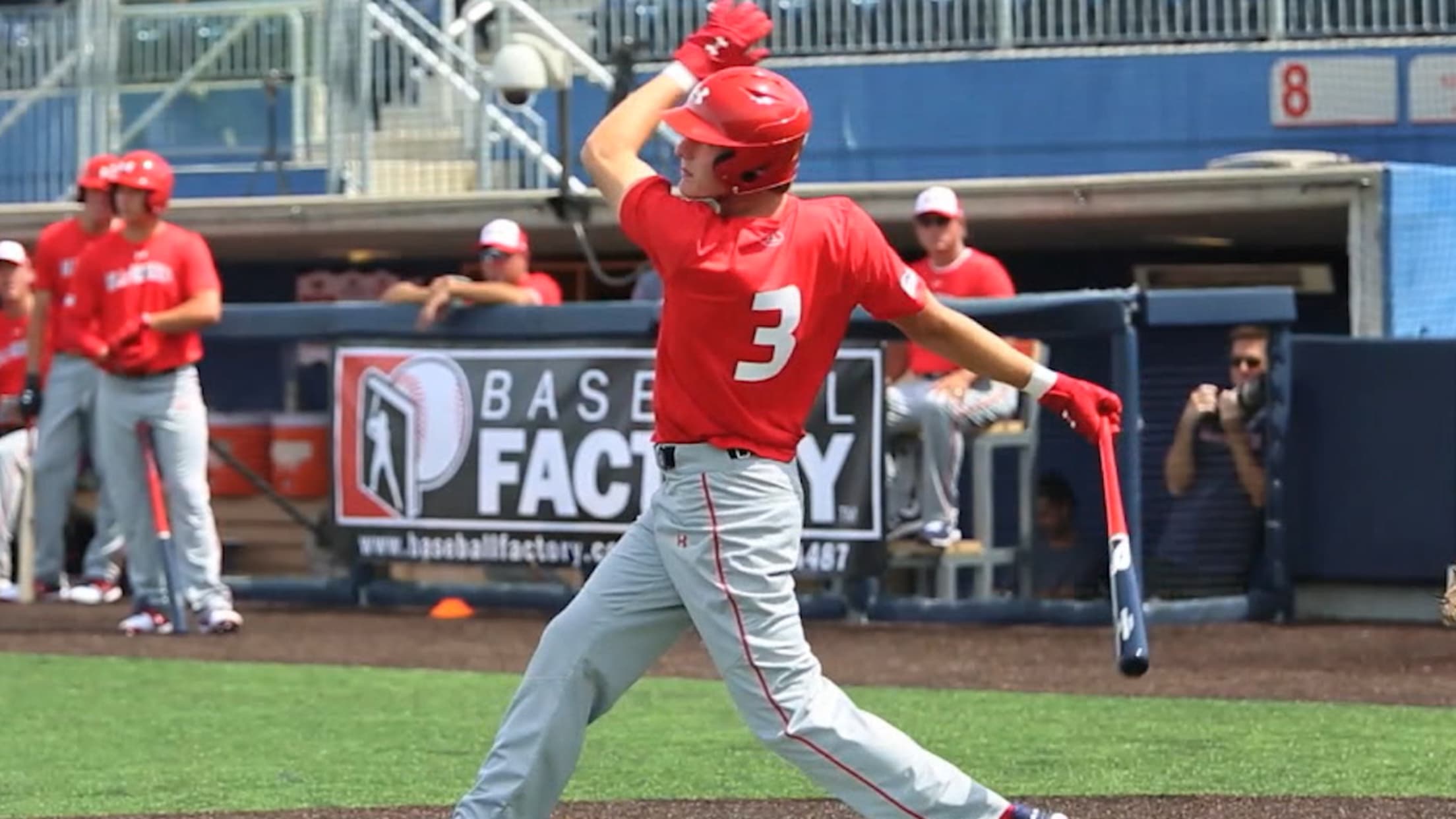 BALTIMORE -- The same day they showed off No. 1 overall pick Adley Rutschman to Camden Yards, the Orioles announced they have also come to terms with second-round Draft pick Gunnar Henderson. Entering the Draft, there was some cause for concern if Henderson could be pried away from playing in
Here are some future All-Stars from AL East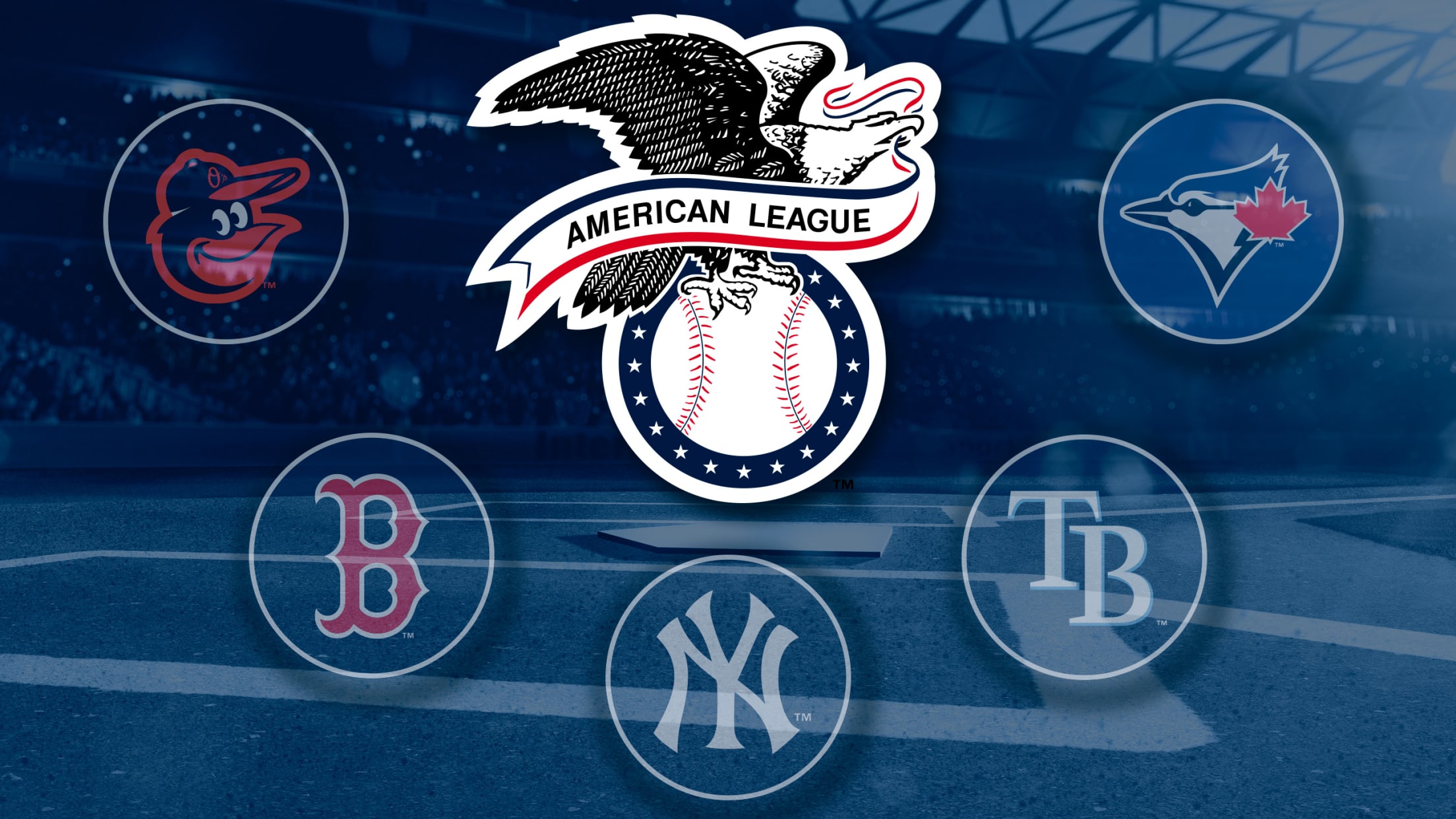 ST. PETERSBURG -- As the influx of young super-talent mingles with its veteran counterpart across the country, many teams this season have developed exciting storylines regardless of win/loss record. In the American League East, Vladimir Guerrero Jr. burst on the scene in Toronto and Nate Lowe has helped the Rays
Ortiz vs. Red Sox: 'That was a tough one'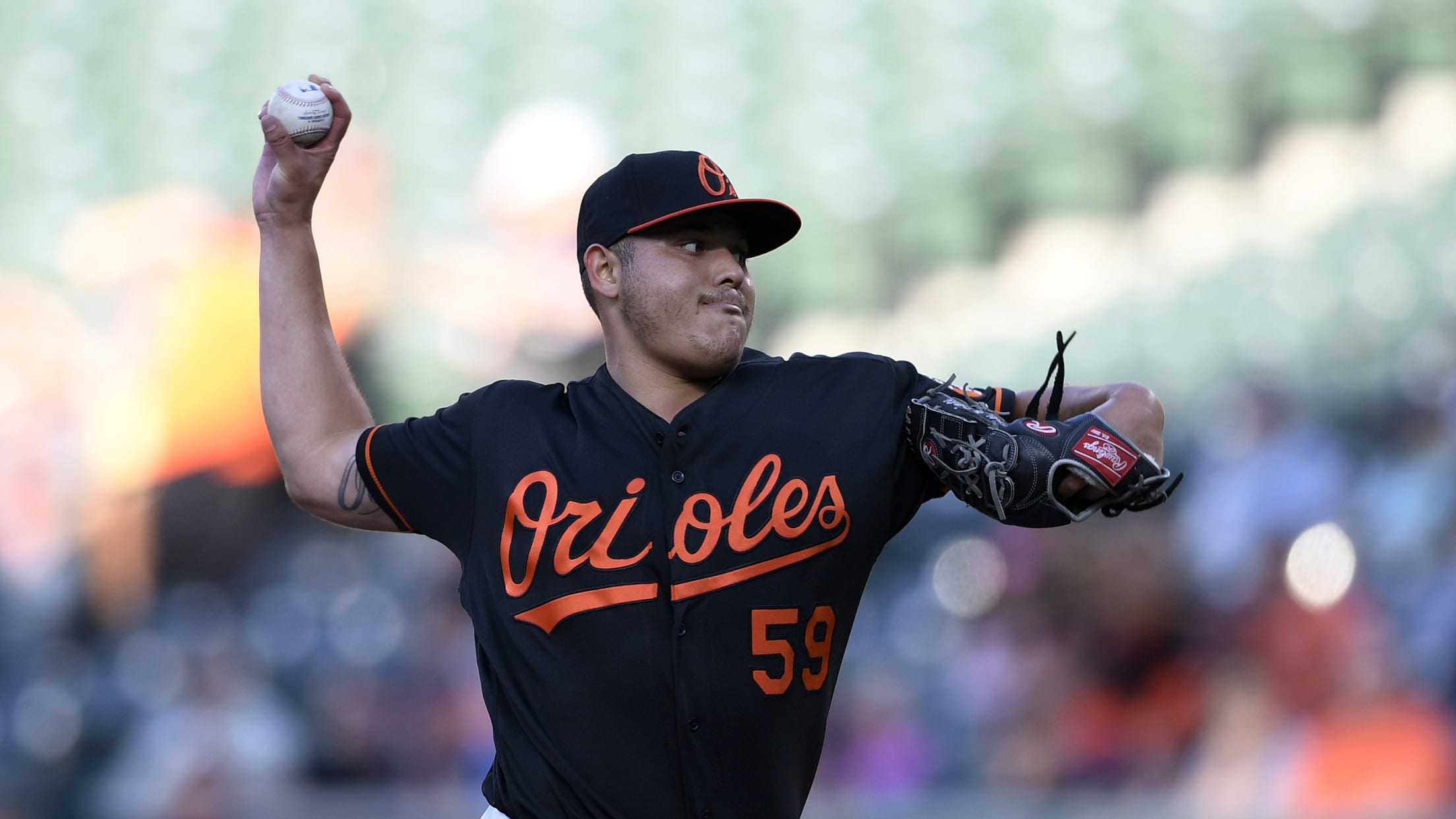 BALTIMORE -- Not until arriving at Oriole Park on Friday did Luis Ortiz learn he'd be starting later that same night. The rookie right-hander was originally slated to take the ball at Triple-A Norfolk, where he'd spent all but one day this season, opposite the Tigers' affiliate from Toledo. Instead
Rutschman named Golden Spikes winner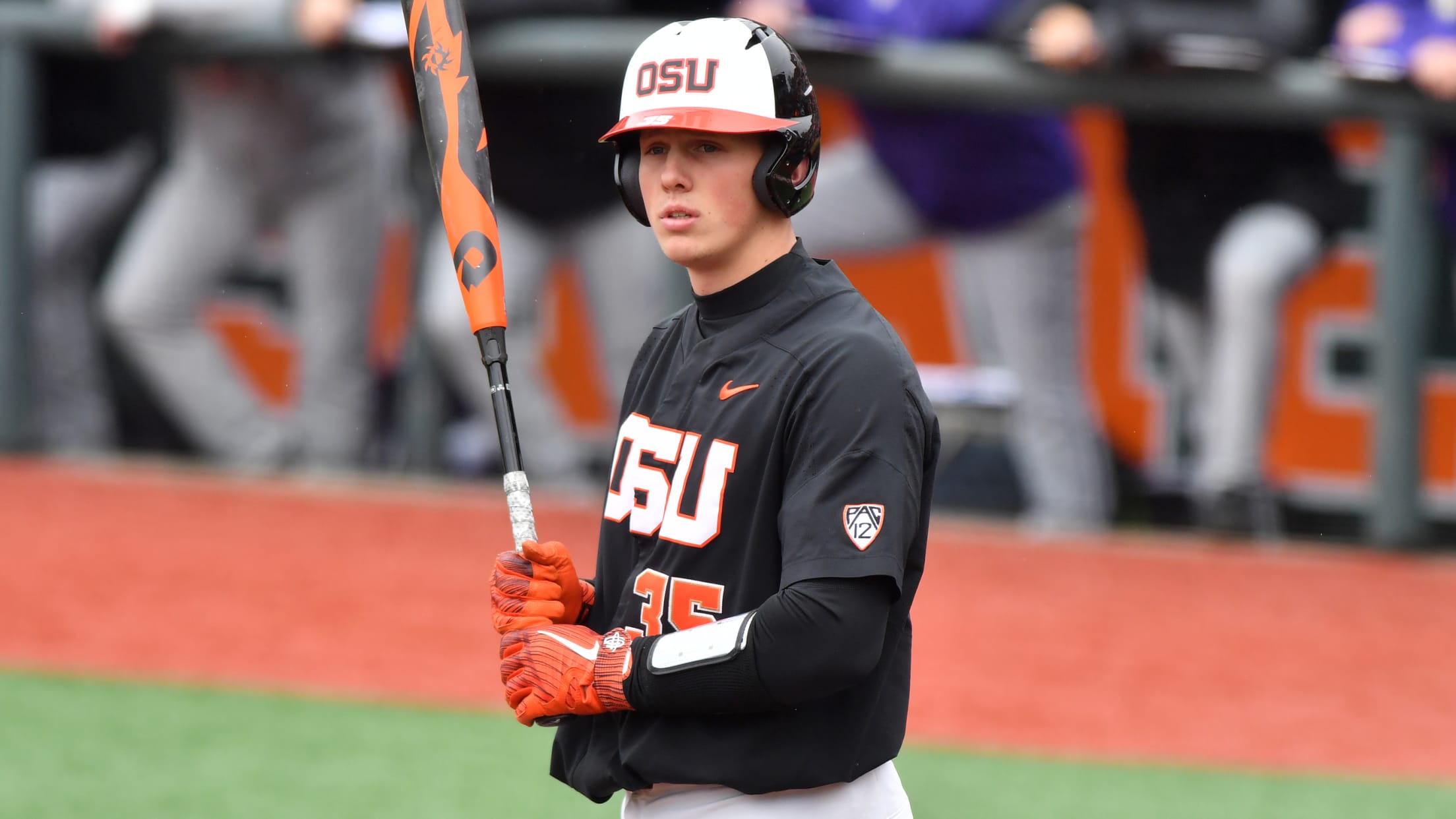 BALTIMORE -- After scouring the country prior to the 2019 MLB Draft, the Orioles concluded Adley Rutschman was the top talent available not just in the collegiate ranks, but the entirety of amateur baseball. They are far from alone in that determination. The 21-year-old catcher was named this year's recipient
College talent at heart of Orioles' Draft haul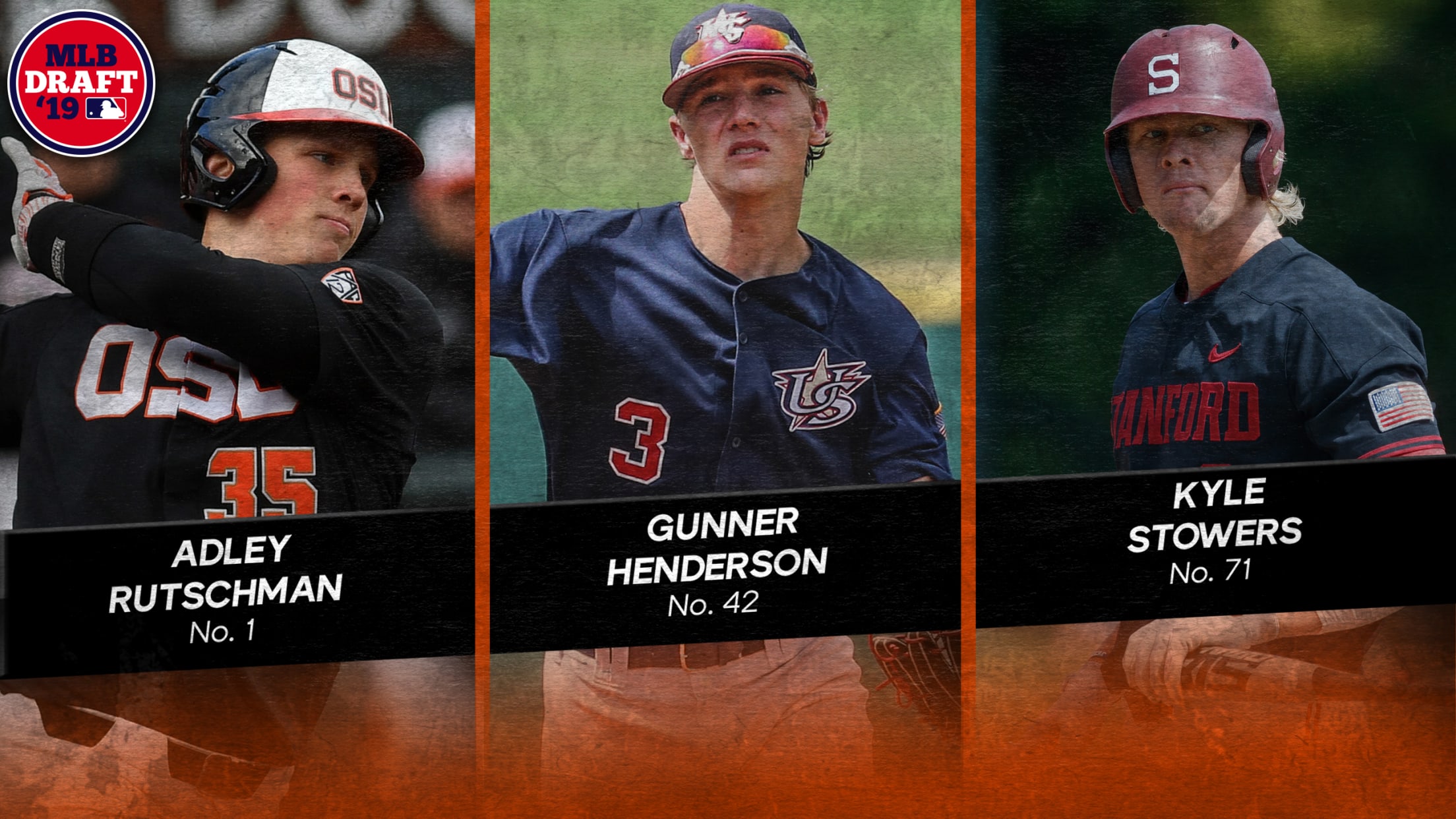 As these pivotal past three days approached on the calendar, club officials did little to tamp down how much they would mean for the Orioles, who for months have looked forward to the infusion of talent the 2019 MLB Draft would bring. For a new front office determined to buoy
O's focus on position players on Draft Day 2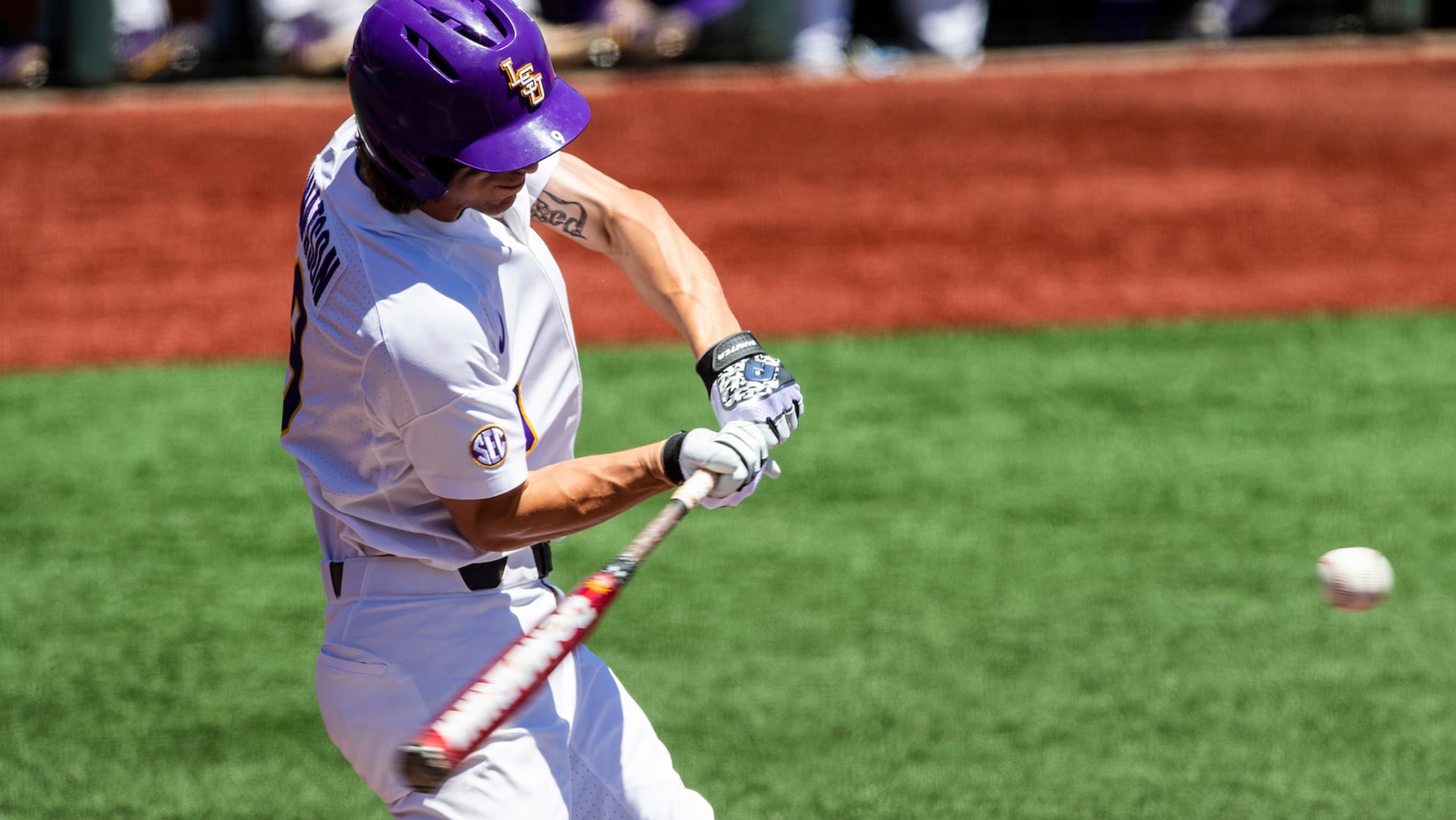 Think the Orioles went bat-heavy on Day 1 of the MLB Draft? That was only the beginning. The Orioles looked to infuse their farm system via one of the more focused approaches of any team on Tuesday, selecting up-the-middle position players with their first five picks on Day 2. •
Davis activated off IL, joining Sisco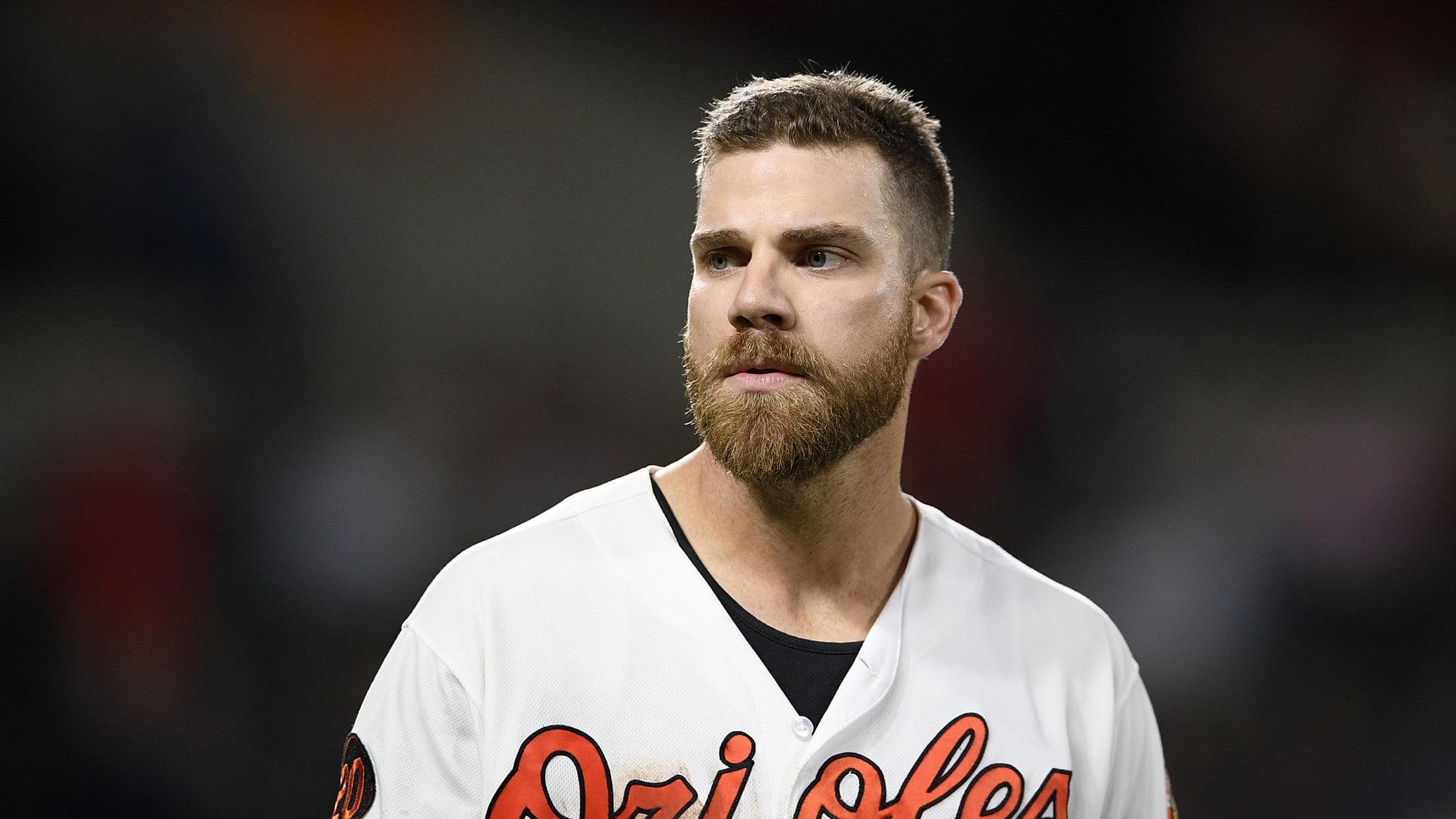 BALTIMORE -- All signs pointed to Chris Davis returning to the Orioles' active roster in short order. That happened on Tuesday, when he came off the injured list ahead of the Orioles' series opener in Texas, joining catcher Chance Sisco, who was recalled from Triple-A Norfolk. Davis had been on
O's take catcher Rutschman with No. 1 pick
Baltimore also picks prep SS Henderson, Stanford OF Stowers on Day 1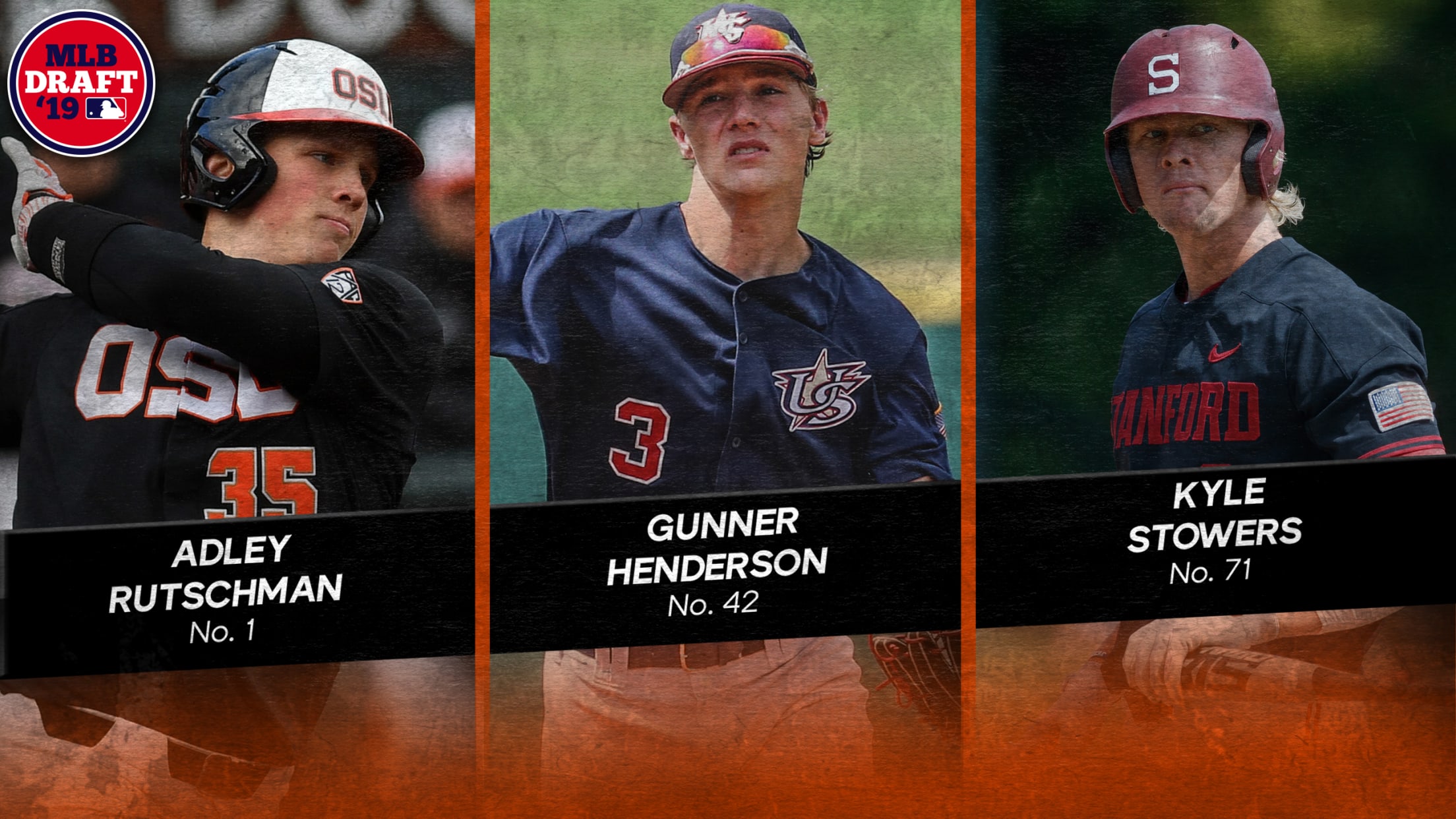 BALTIMORE -- The Orioles made what they hope is a franchise-altering selection by taking Oregon State catcher Adley Rutschman with the No. 1 overall pick in Monday's MLB Draft -- the second time they've had the top overall pick. Thirty years after taking LSU righty Ben McDonald with the first
'Huge opportunity' for Orioles with No. 1 pick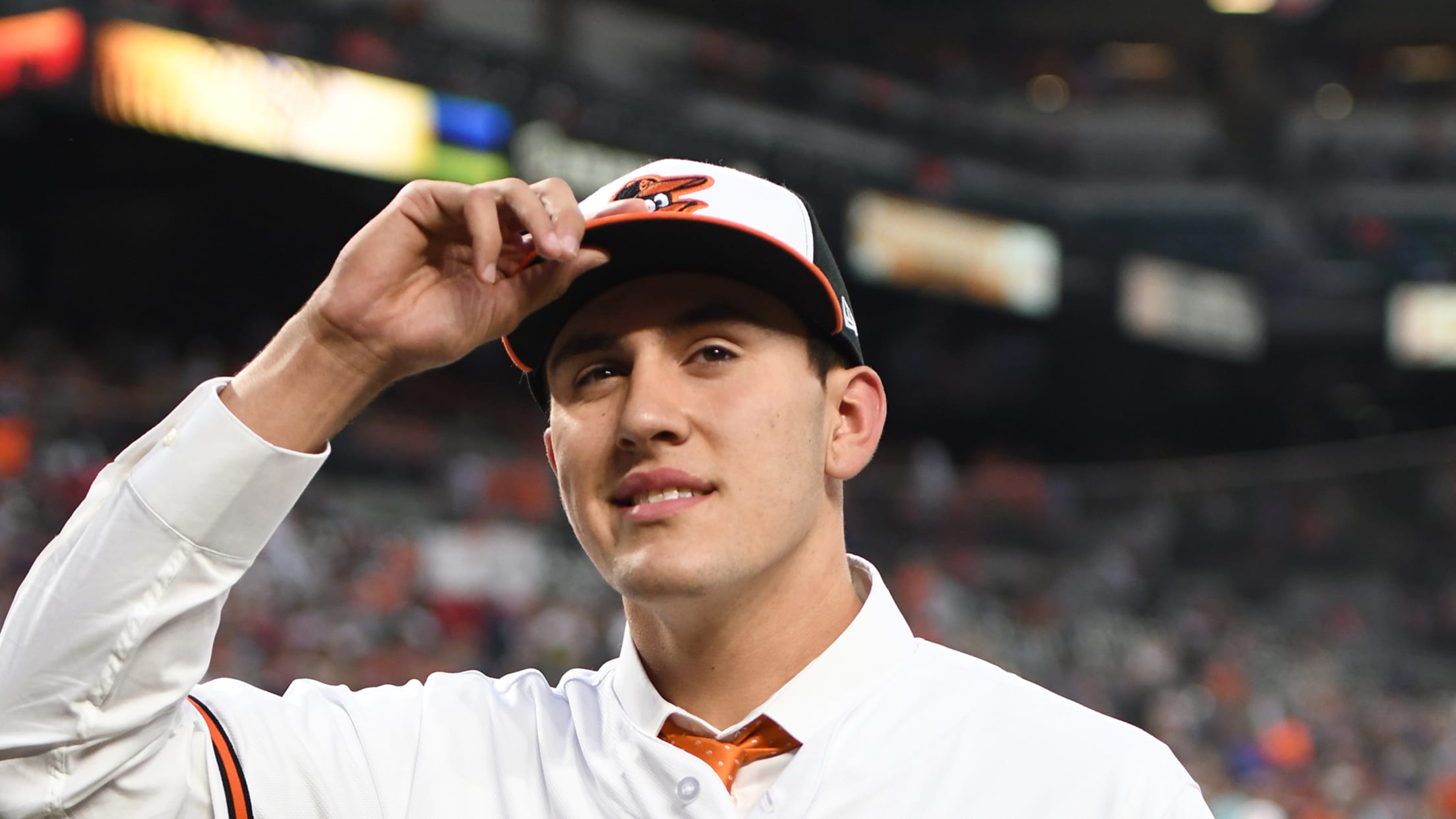 BALTIMORE -- All eyes will be on the Orioles tonight, when the club makes what it hopes is a franchise-altering top selection in this year's Draft. Only twice in 54 years and not since 1989 has Baltimore owned the No. 1 overall pick, when it selected right-hander Ben McDonald, and
O's to zero in on top pick 'on day of the Draft'
Hyde to miss Saturday's game; Yastrzemski returns on visitors' side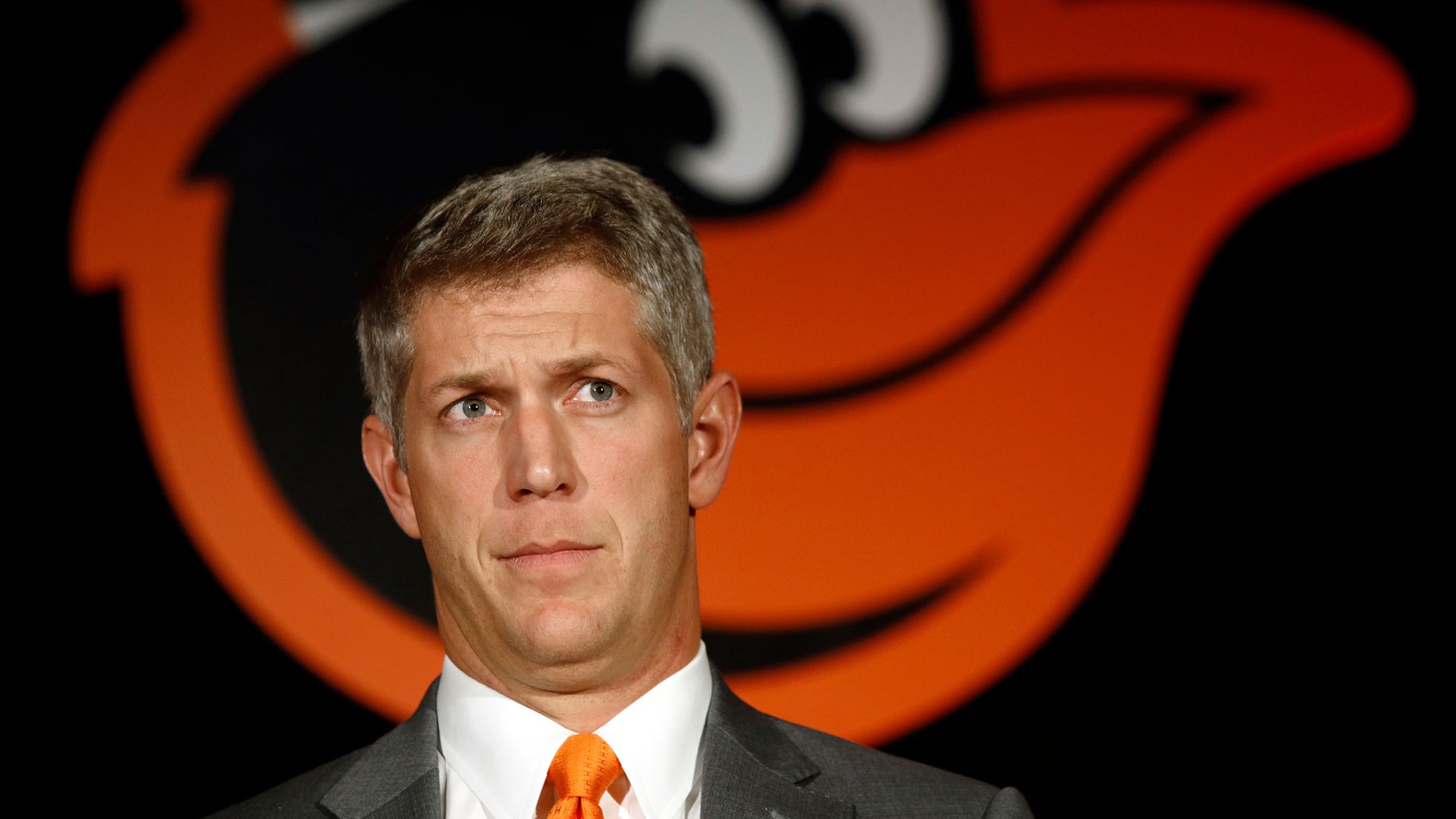 BALTIMORE -- A weekend away from the MLB Draft, the Orioles won't tip their hand regarding the first overall pick. But they're nearing a decision they've repeatedly called the most important they'll make all year. Mike Elias said Friday the club is strongly considering four players with the No.1 overall
Inbox: Who are Orioles considering for No. 1?
Beat reporter Joe Trezza answers Orioles fans' questions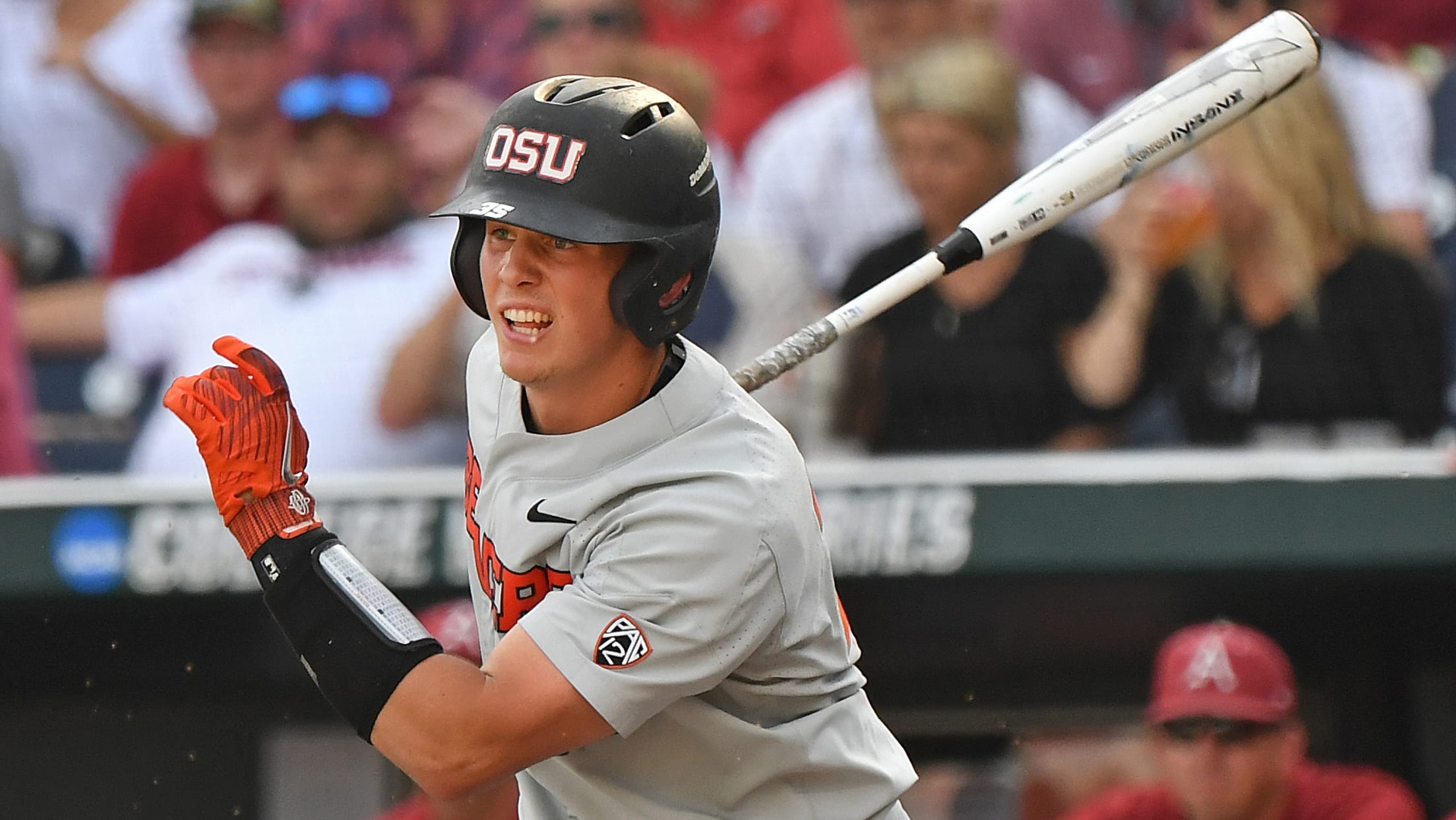 BALTIMORE -- Props to you, Orioles fans, for submitting such insightful questions this week. Some even proved prophetic. A day after I got inquiries about DJ Stewart, Stewart was promoted. Once they started flowing in about Mychal Givens, Givens' role in the Orioles 'pen was altered. What other powers do
Elias, O's scouring country for Draft prospects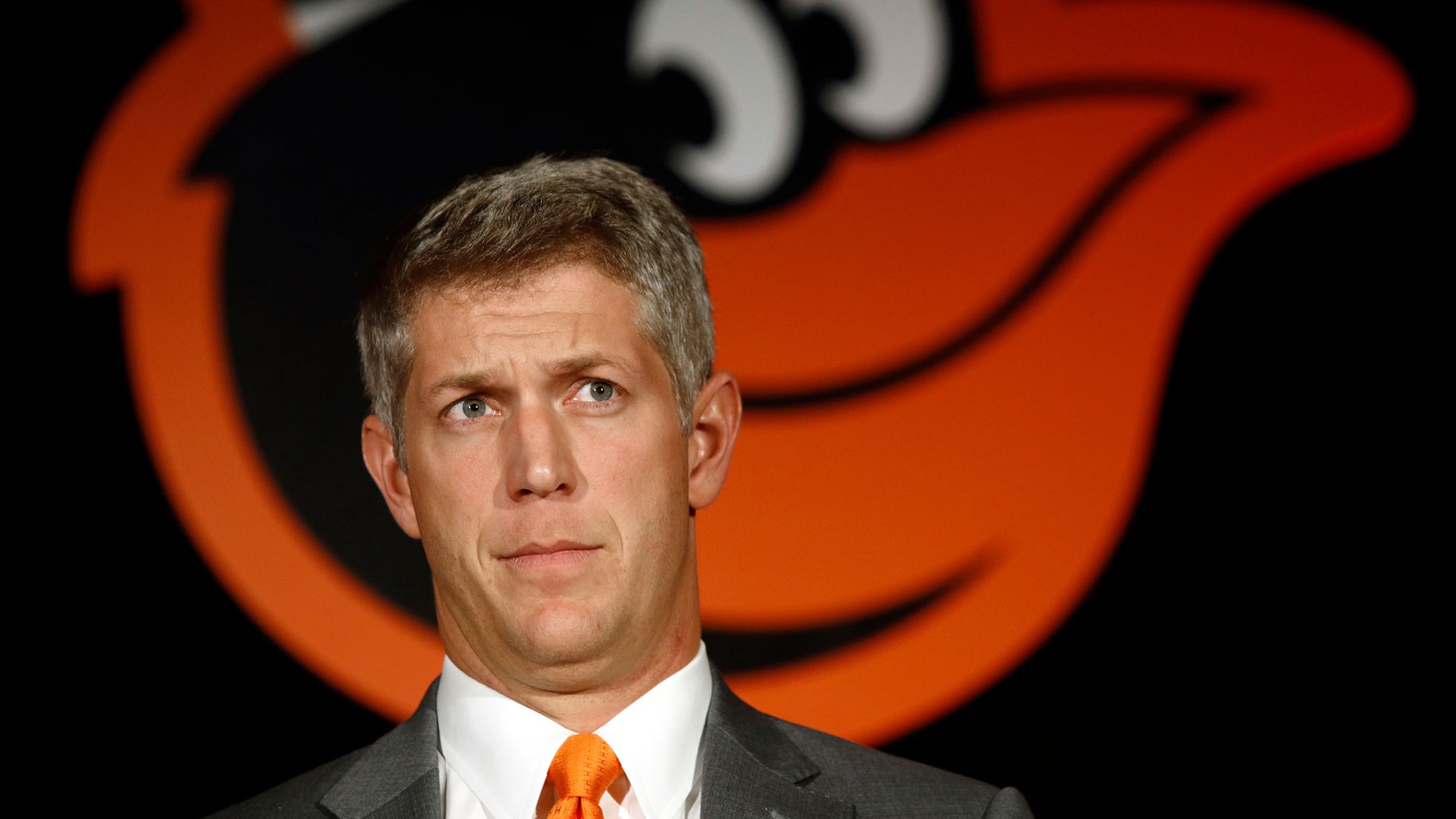 BALTIMORE -- Last Saturday, with the MLB Draft nine days away, key members of the Orioles' scouting operation huddled in Sarasota, Fla. The next day, they did the same in Atlanta. Earlier this month, they created a temporary hub in Los Angeles, and another in Dallas. The draw in each
After DJ mixes it up, who's next to arrive? 
Outfielder goes 3-for-4 with stolen base in loss to Tigers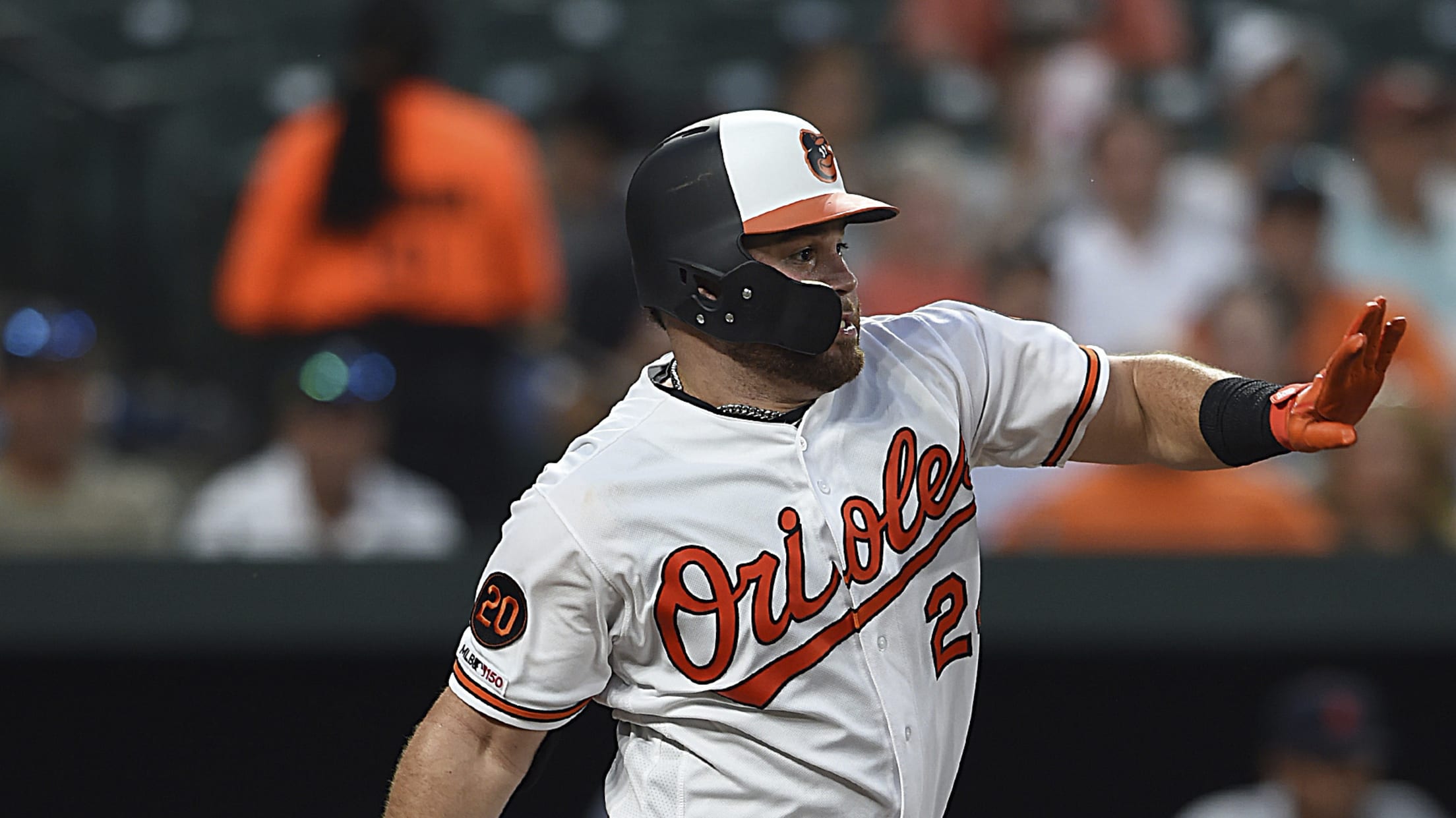 BALTIMORE -- For months now, Orioles officials have reiterated their reasoning for waiting to promote some of their best position-player prospects. The hope being that, by alloting said prospects a few more weeks of development, they would soon be ready not just to arrive in Baltimore, but to remain here.
Stewart gets 2nd MLB call with Davis on IL
Baltimore's No. 15 prospect scorching hot at Triple-A in May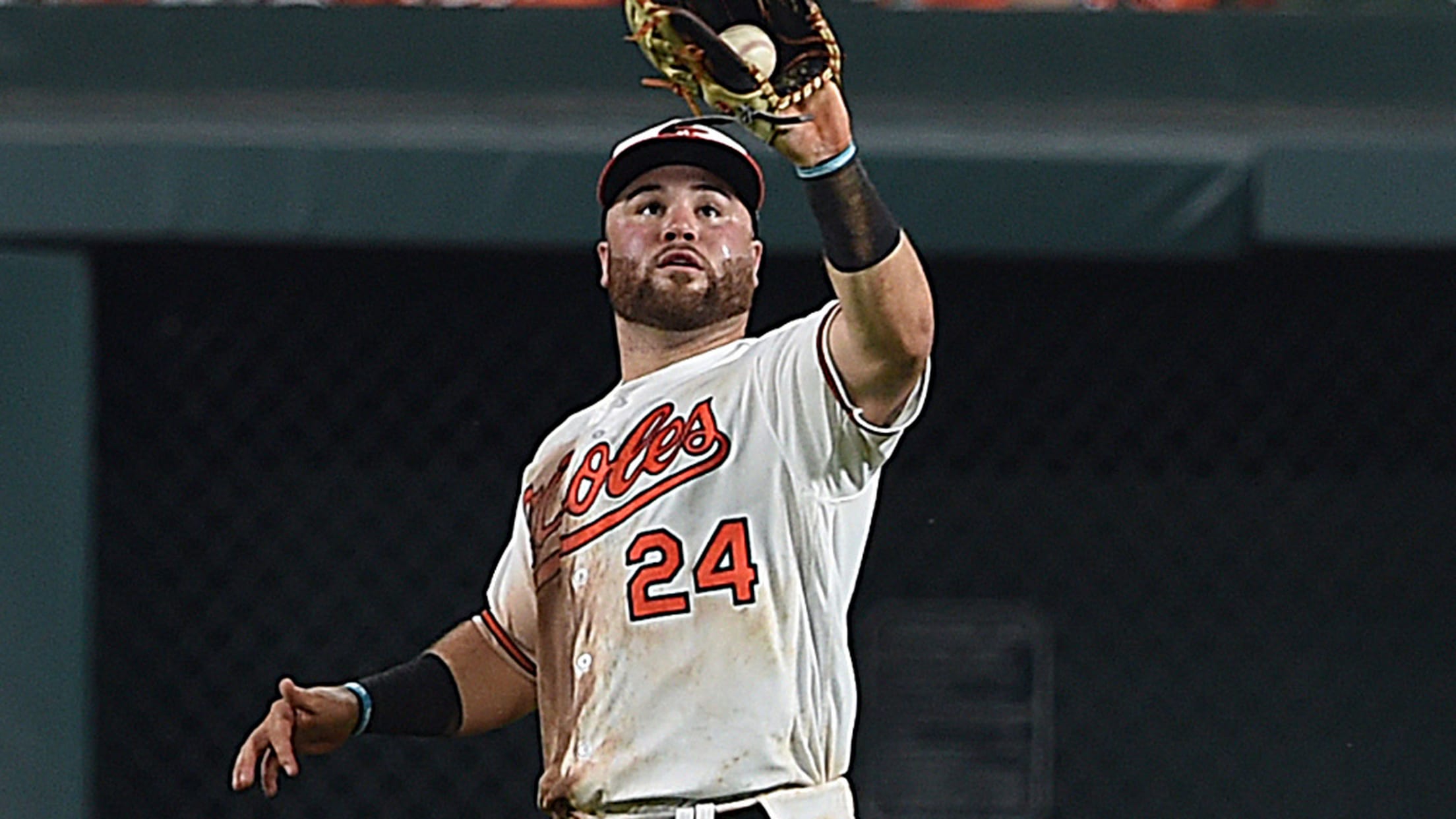 BALTIMORE -- An injury to the Orioles' longest-tenured position player has created an opportunity for one of the club's top prospects, who has been provided a second crack at the Majors. On Tuesday, the Orioles promoted white-hot outfielder DJ Stewart from Triple-A Norfolk, slotting him in right field and sixth
Elias: Sisco, Stewart 'very much on our radar'
O's executive vice president and GM discusses various prospects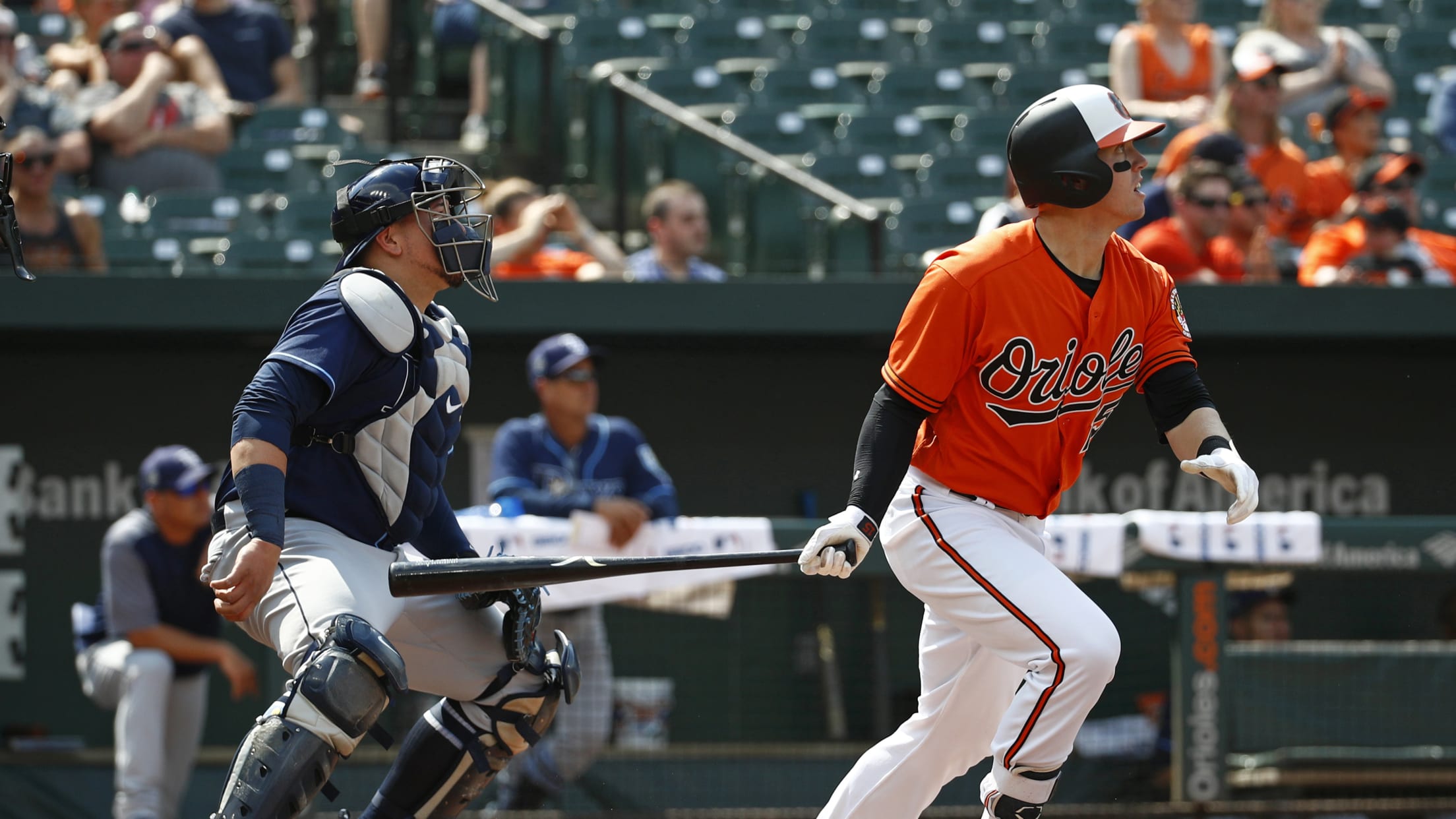 BALTIMORE -- When the Orioles opted to start a bundle of their more notable upper-level prospects in the Minors this spring, they made very clear their desire to see many of them in the Majors as soon as this summer. For several, that opportunity appears to be growing closer. Speaking
O's get positive reports about Mountcastle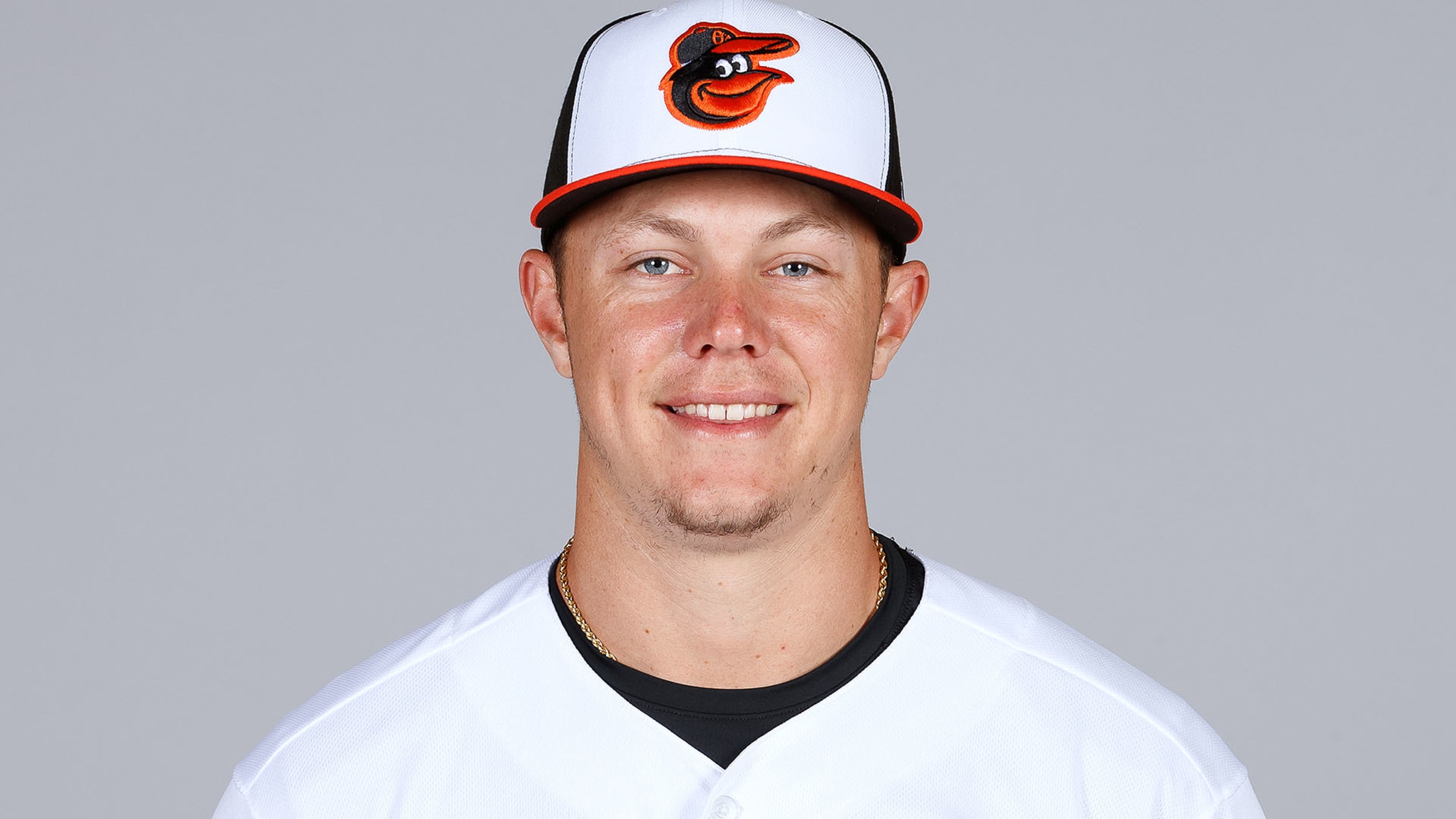 BALTIMORE -- While the Orioles finished a disappointing road trip in Cleveland, far more pleasant reports continued to come in from Norfolk, where several of the club's top prospects are putting together campaigns that warrant attention. None more so than No. 1 prospect Ryan Mountcastle, whose career-high five-RBI performance on
O's prospect Pop has Tommy John surgery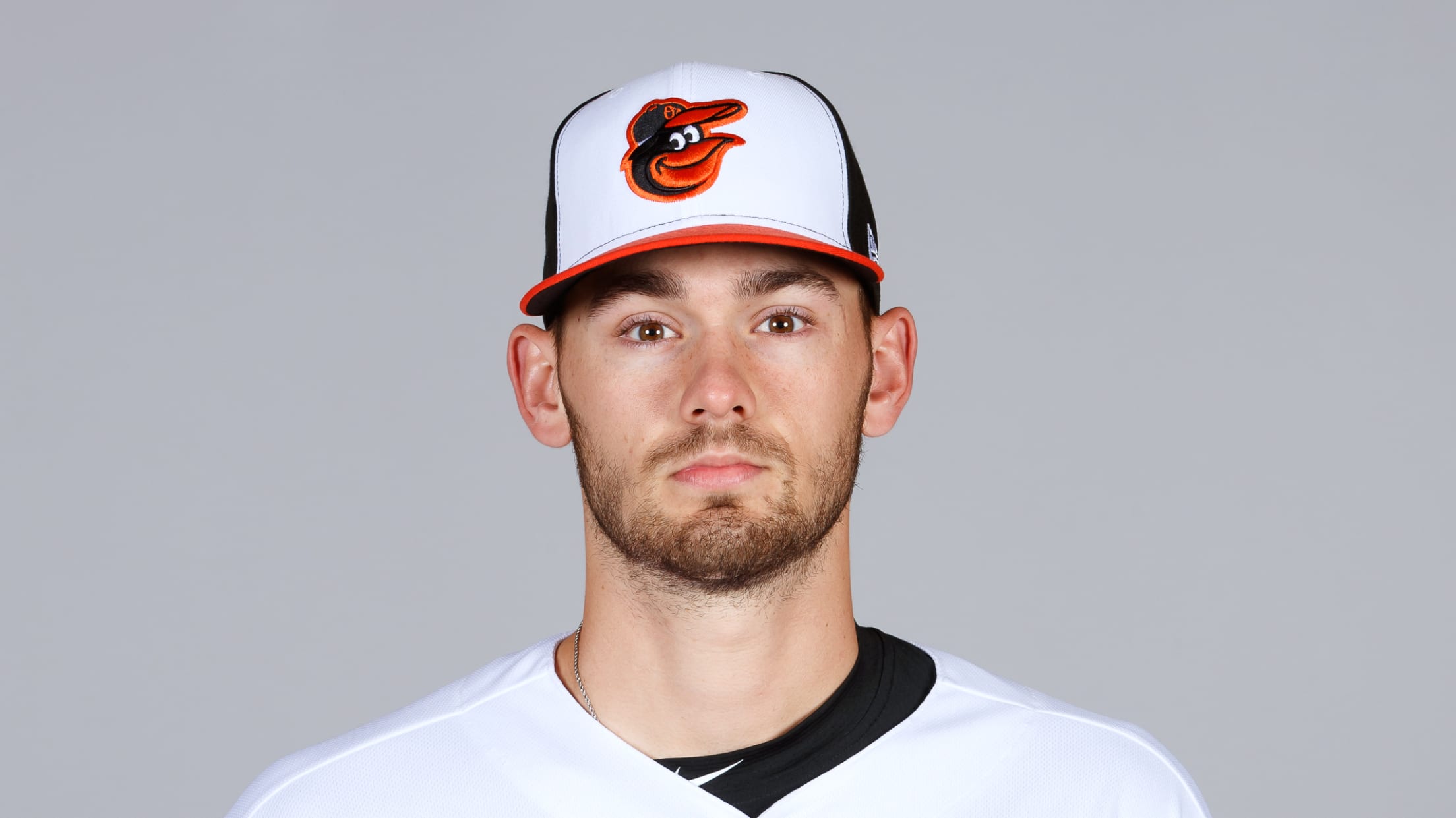 NEW YORK -- The Orioles will be without one of their more promising pitching prospects for a while. The club announced Tuesday that right-hander Zach Pop, its No. 19 prospect per MLB Pipeline, has undergone Tommy John surgery to repair the ulnar collateral ligament in his right elbow. Dr. James
Catching up with O's top pitching prospects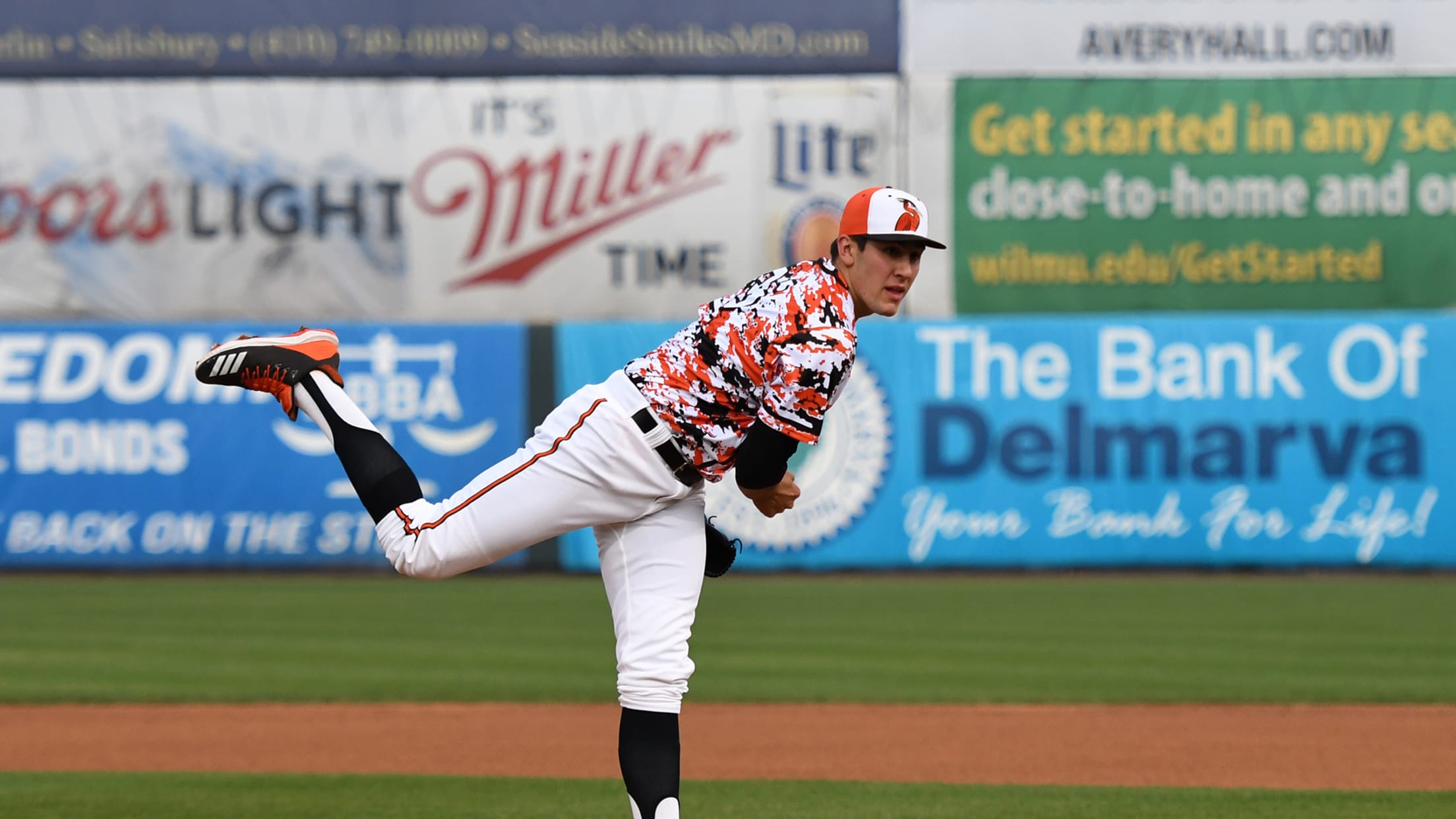 NEW YORK -- With the MLB Draft mere weeks away, the Orioles are preparing for an infusion of talent into their system they hope sets the organization's direction for years to come. With that as a backdrop, now feels like a good time to check in on the blue-chippers already
Down on the farm: Checking on prospects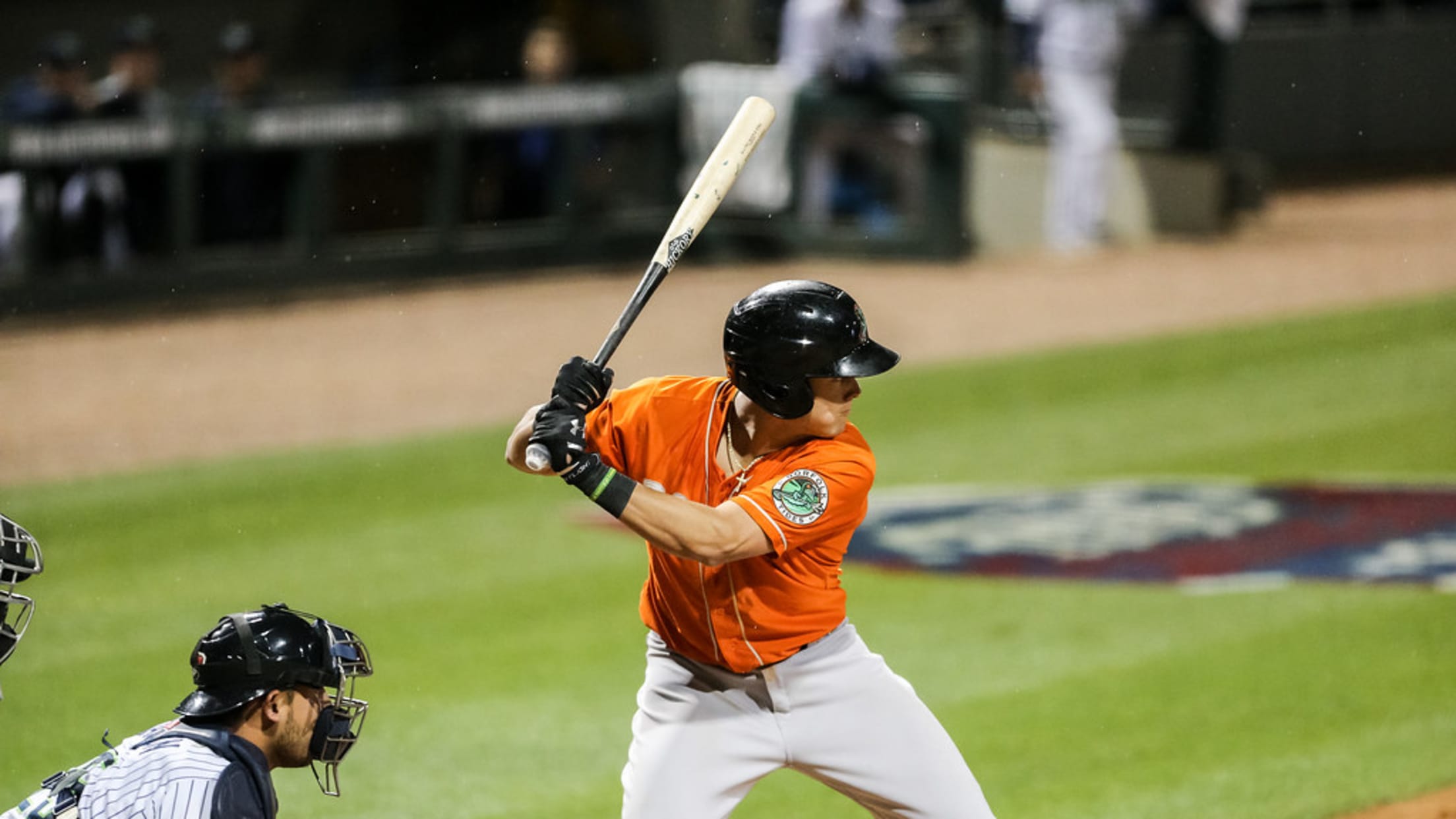 BALTIMORE -- The first thing he does every morning, Brandon Hyde says, is check the game reports -- from Bowie down to Aberdeen, and Norfolk most especially. Sometimes, too eager to wait, he logs online to check box scores from the night before. The daily routine has become Hyde's new
These are the candidates to go No. 1 in Draft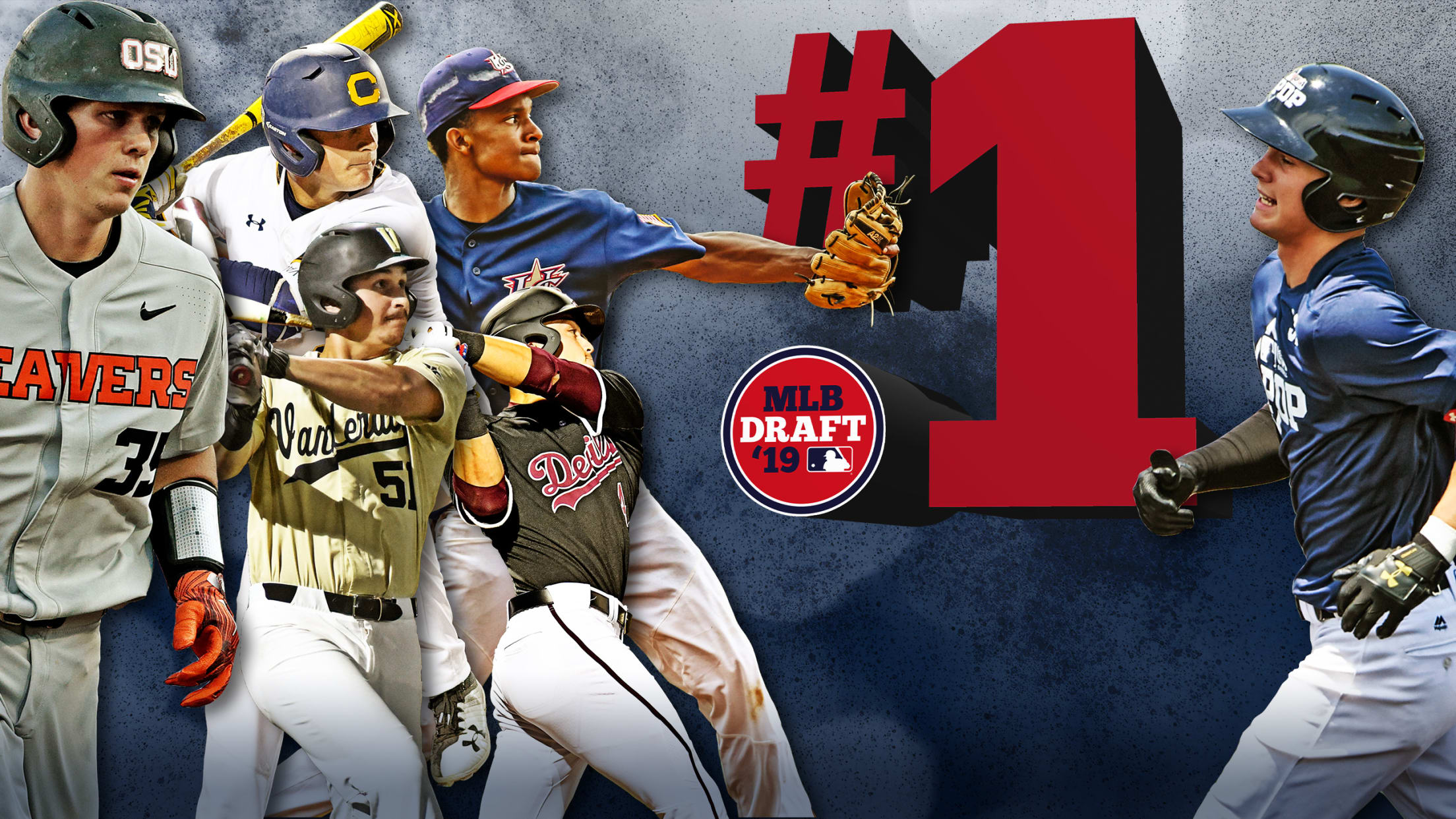 The Orioles have had the No. 1 pick in the Draft just once in the organization's history. That was back in 1989 when they took LSU right-hander Ben McDonald, who went on to pitch for parts of seven seasons in Baltimore. But while the Orioles don't have much experience with
Orioles' No. 4 prospect Hays back in action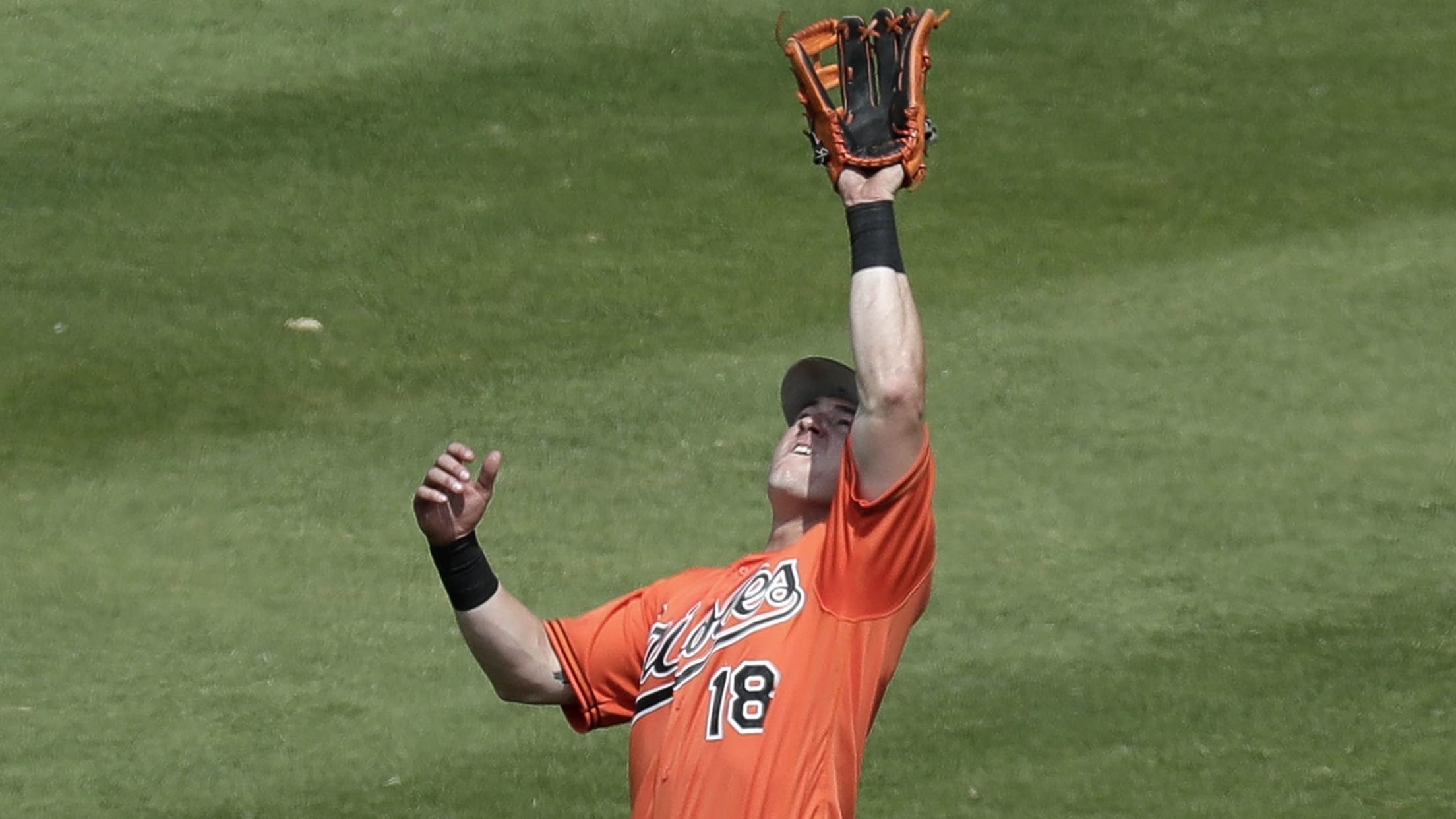 BALTIMORE -- The latest chapter in Austin Hays' checkered injury history looks to be nearing a conclusion. The Orioles received good news with regard to their No. 4 prospect, according to MLB Pipeline, after Hays returned to game action Friday. Orioles manager Brandon Hyde said Hays started in center field