Mancini, Seager nab Player of the Week honors
Major League Baseball selected Orioles slugger Trey Mancini and Dodgers shortstop Corey Seager as the American and National League Players of the Week presented by W.B. Mason. Mancini, 27, pounded Tigers, Blue Jays and Mariners pitchers to the tune of a .462/.484/.846 slash line, homering twice and doubling four times
Hays honored for amazing homer-robbing grab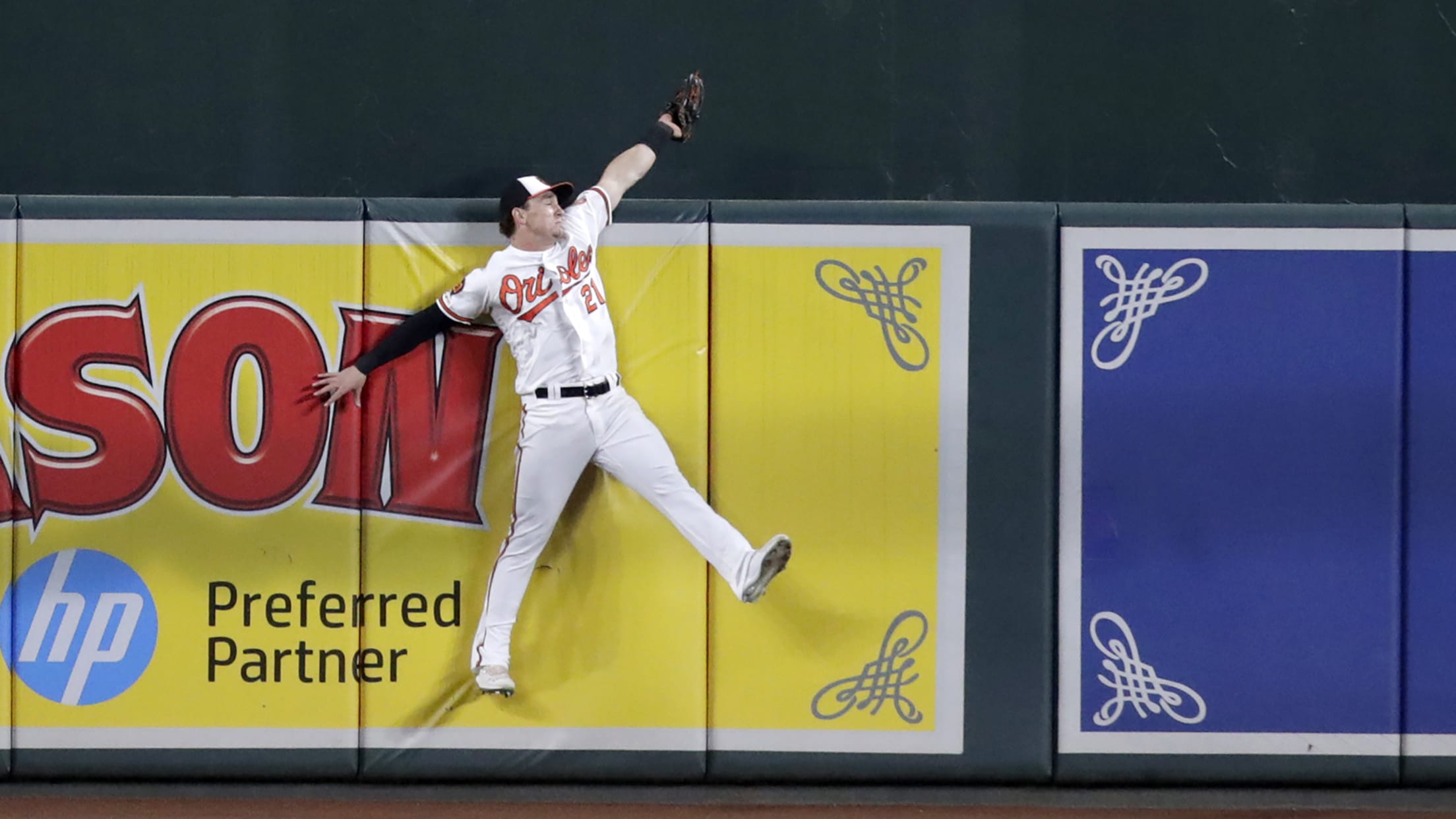 Orioles center fielder Austin Hays' unbelievable effort to rob Blue Jays third baseman Vladimir Guerrero Jr. of a home run Thursday at Camden Yards has been named the Play of the Week presented by W.B. Mason. Guerrero was vying for Toronto's third straight homer in the fourth inning of Thursday's
Elias discusses 2019 season, Orioles' future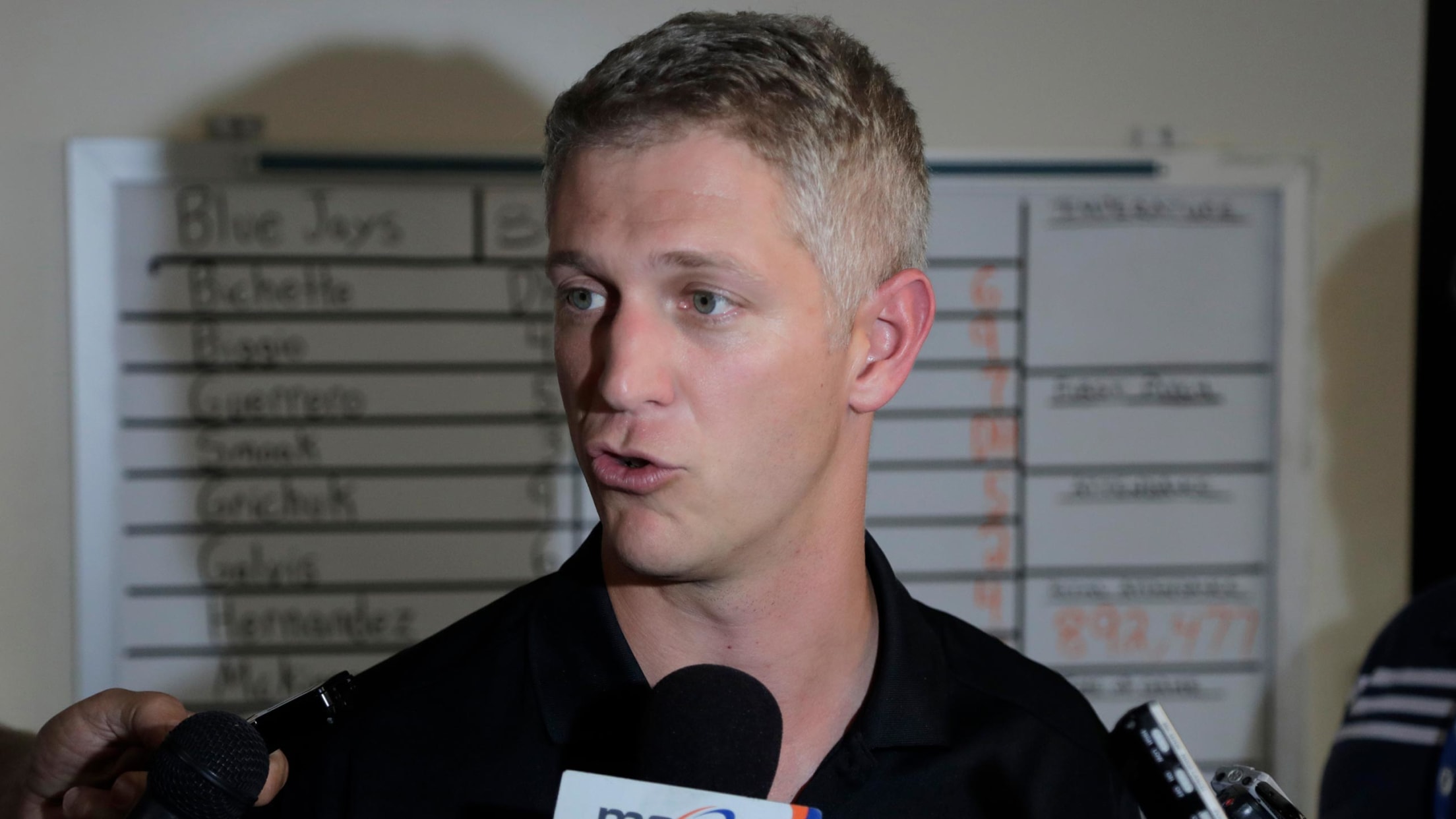 BALTIMORE -- When he was hired to lead the Orioles' baseball-operations department last November, executive vice president and general manager Mike Elias outlined a sweeping vision that called for the modernization of nearly every facet of the organization, from scouting to player development to analytics and beyond. The plan to
Davis' HR powers O's in home finale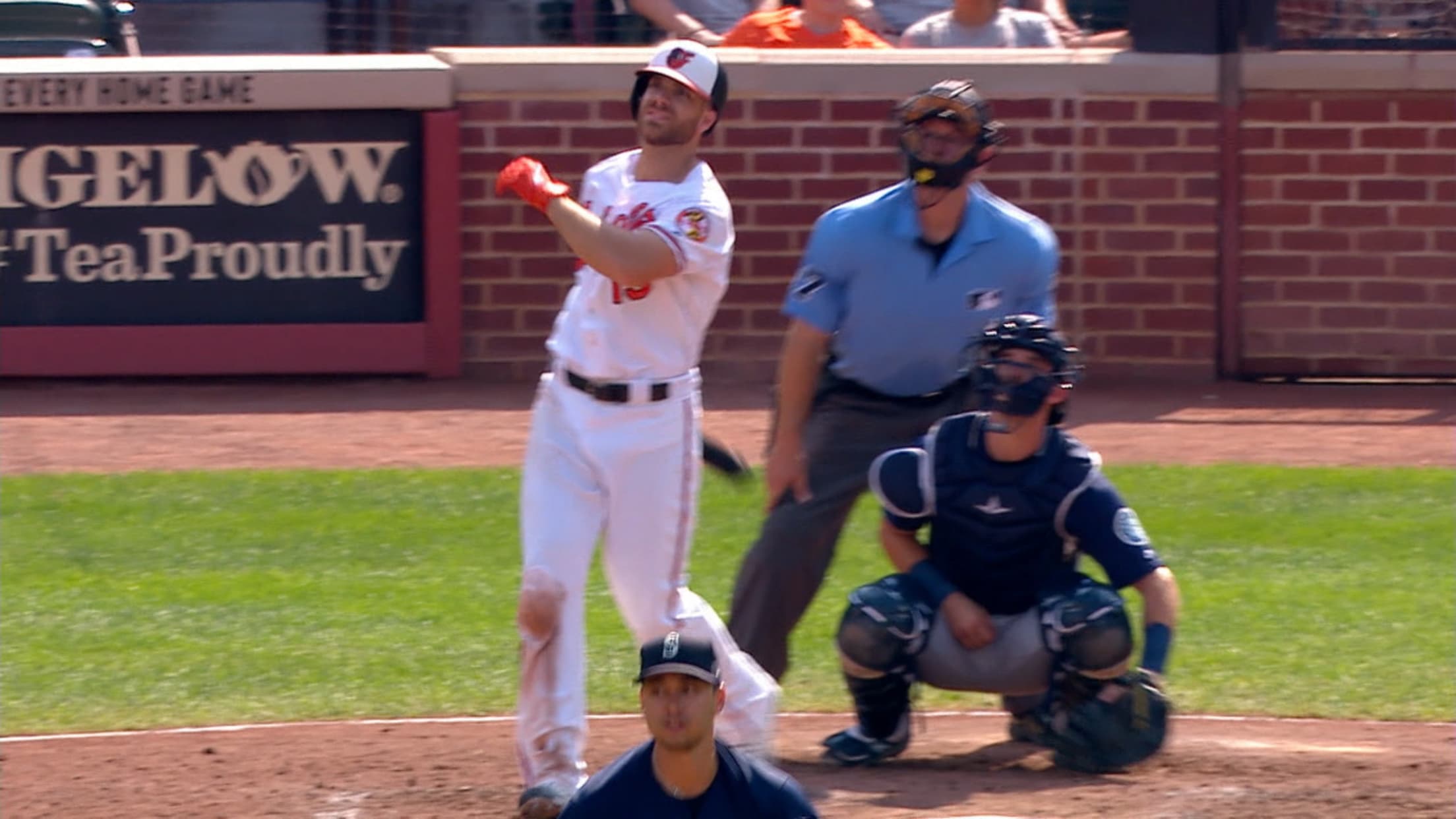 BALTIMORE -- Rounding the bases Sunday afternoon, Chris Davis allowed himself to wonder whether it would be the final time. So he slowed to savor it, screamed when rounding second in what he called a mix of "joy, satisfaction" and "just fired up." He purposely paused before crossing home plate,
Mountcastle headlines Minor League awards
O's honor farm system's scouts, coaches, players at Camden Yards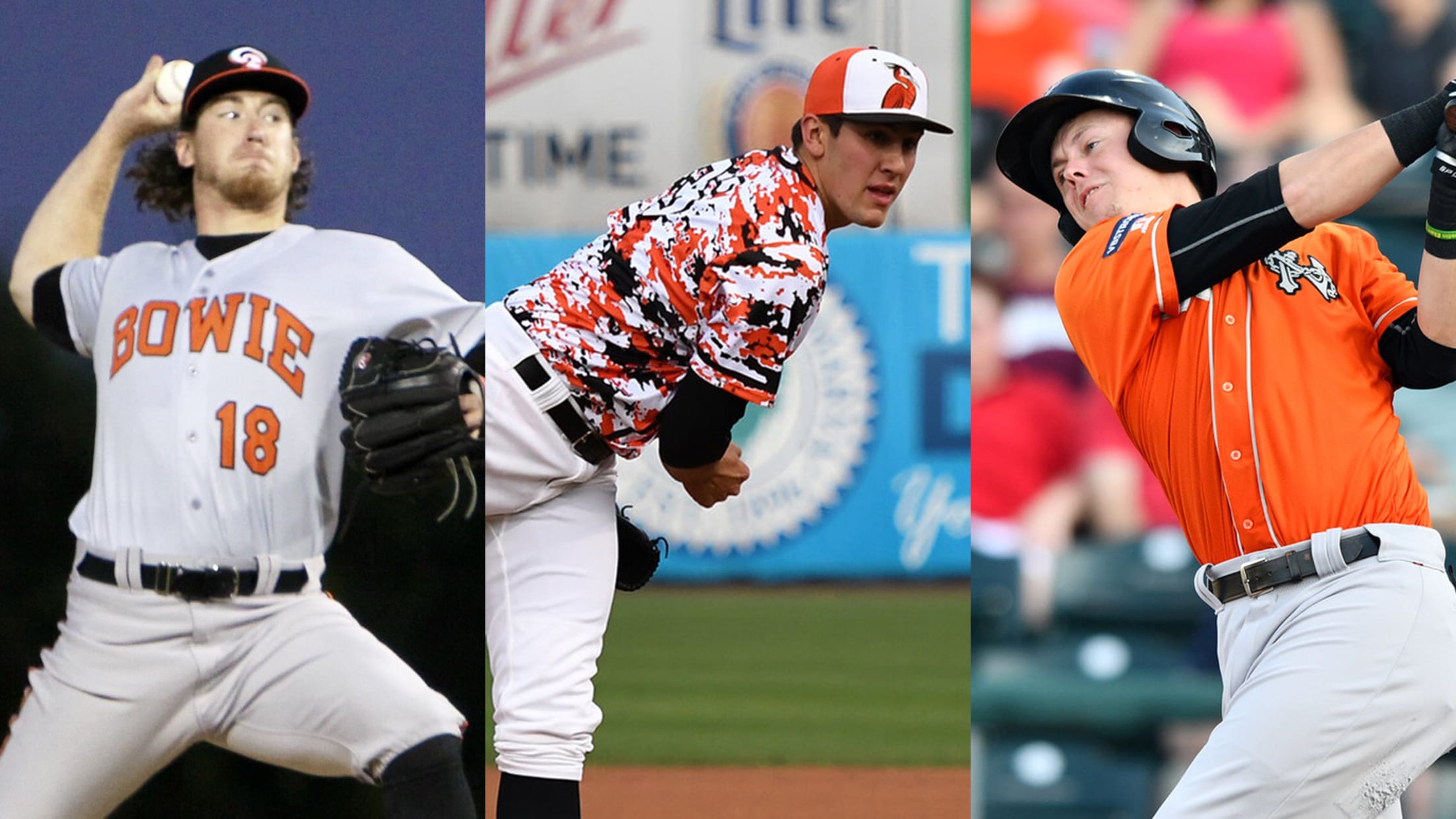 BALTIMORE -- With a backdrop of red warehouse brick behind them, the Orioles spent Saturday afternoon honoring the jewels of a farm system that spent 2019 improving by leaps and bounds. From an infusion of talent through the Draft to new organizational philosophies and technological investments, change came to all
One breakout player from every team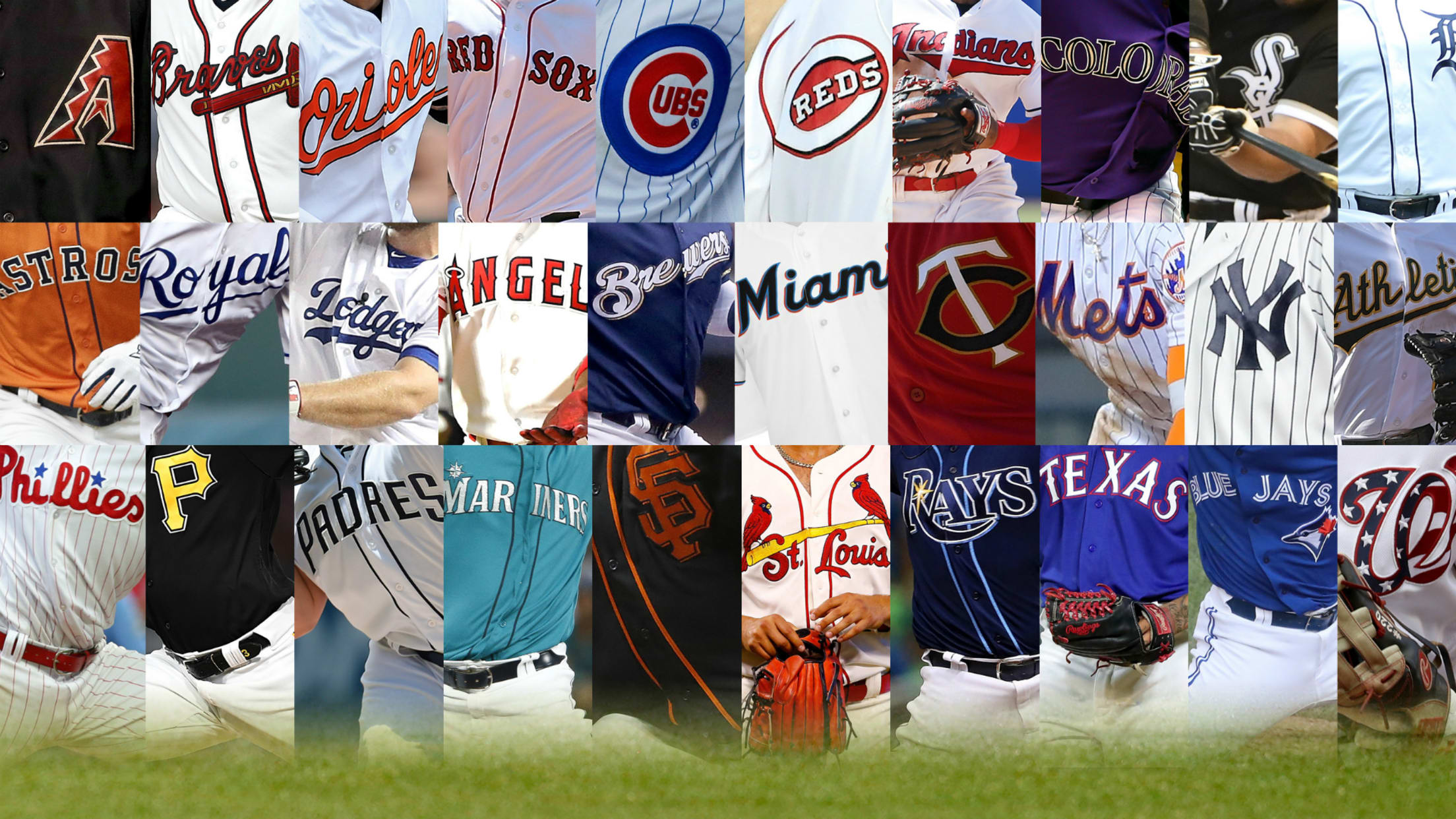 Not every player hits the ground running the minute they arrive in the Majors. Remember, Mike Trout hit .220 in his first season in the big leagues. But once he became Mike Trout, everyone knew it. He had his breakthrough season. And when you have your breakthrough season, it's impossible
Hays dazzles again, but O's lose in extras
No. 6 prospect hits game-tying HR after Givens' eighth blown save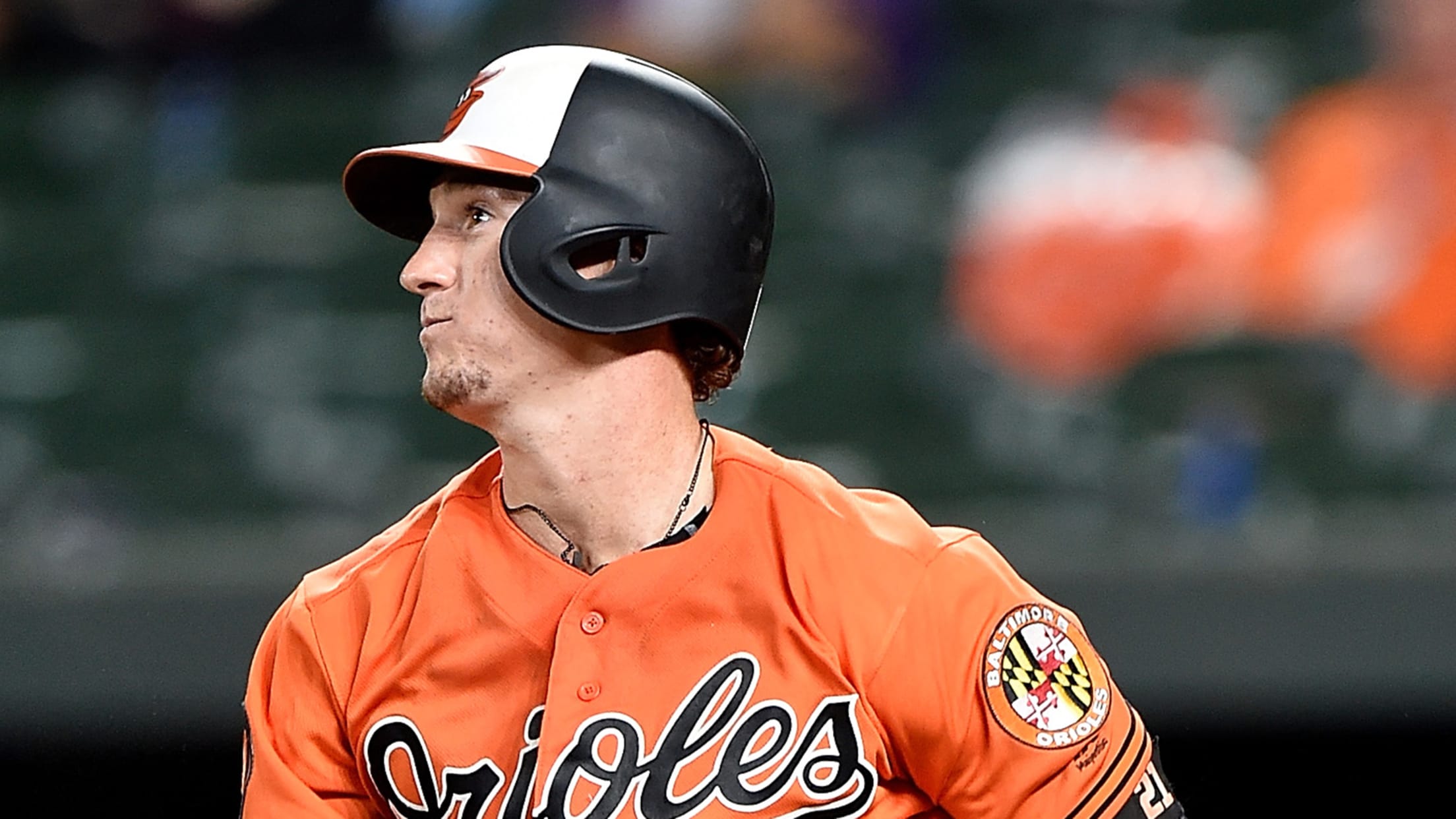 BALTIMORE -- Another night, another Austin Hays moment. The Orioles' rookie center fielder is making a habit of stealing the spotlight, and he did so again in their 7-6 loss to the Mariners on Saturday night at Camden Yards. In his season debut on Sept. 7, it was with a
Mancini earns Most Valuable Oriole Award
Baltimore outfielder rebounds with career year after tough 2018
BALTIMORE -- Trey Mancini's career year wasn't enough for him to earn an All-Star bid, but that didn't stop him from spending the summer emerging as one of the American League's most productive players. On Friday, Mancini's career year netted him the Orioles' highest individual accolade. Mancini was named the
Brooks bucks at O's plans with 7-inning gem
After demotion to bullpen, righty gives up just one hit vs. M's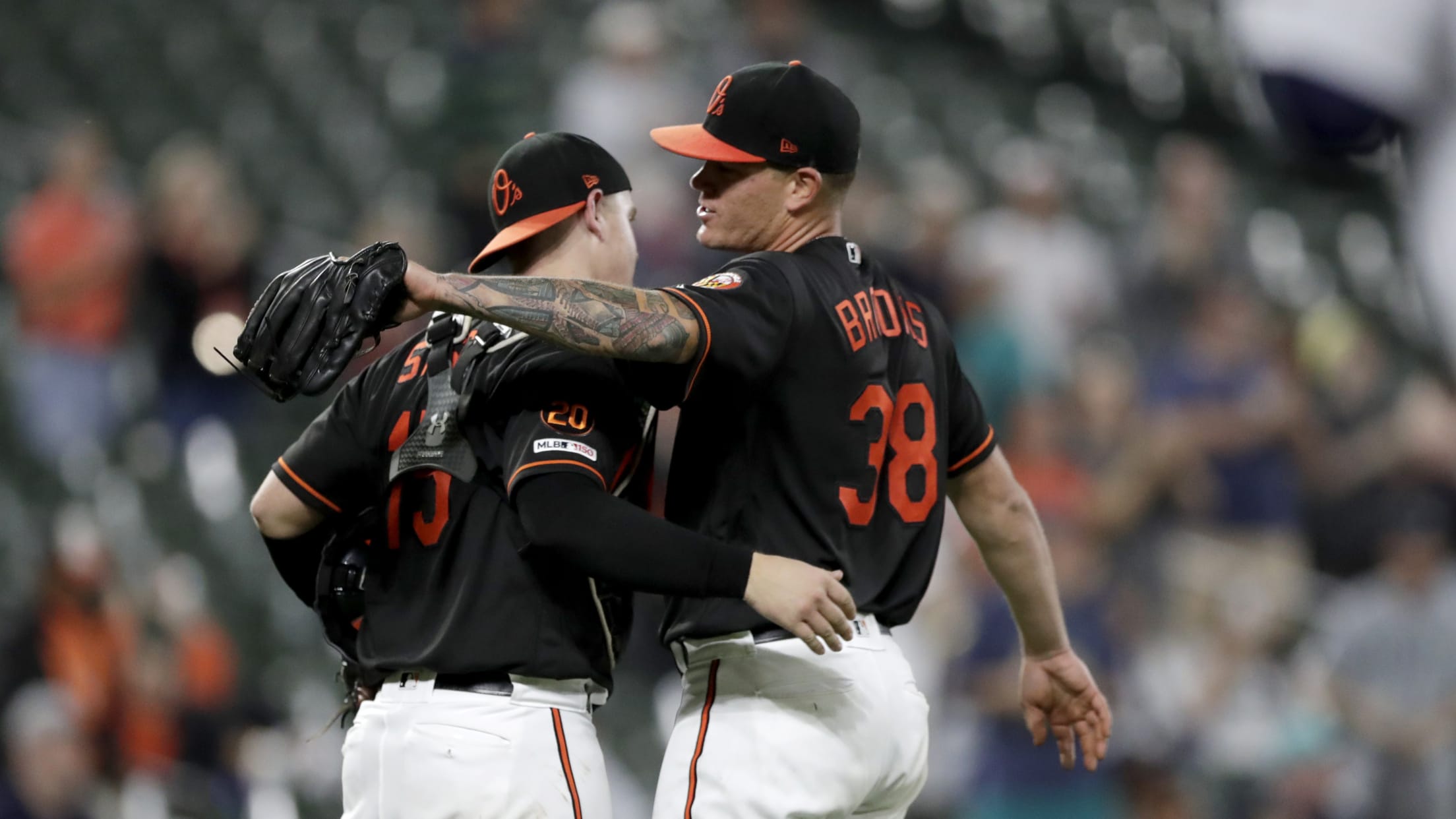 BALTIMORE -- The Orioles made a minor decision this past week. Mapping out their remainder of the season -- ensuring two more outings for each of their steadfast starters -- the club penciled in Aaron Brooks' scheduled turns in the rotation as bullpen days. It wasn't that they planned to
Here is every MLB team's best rookie in 2019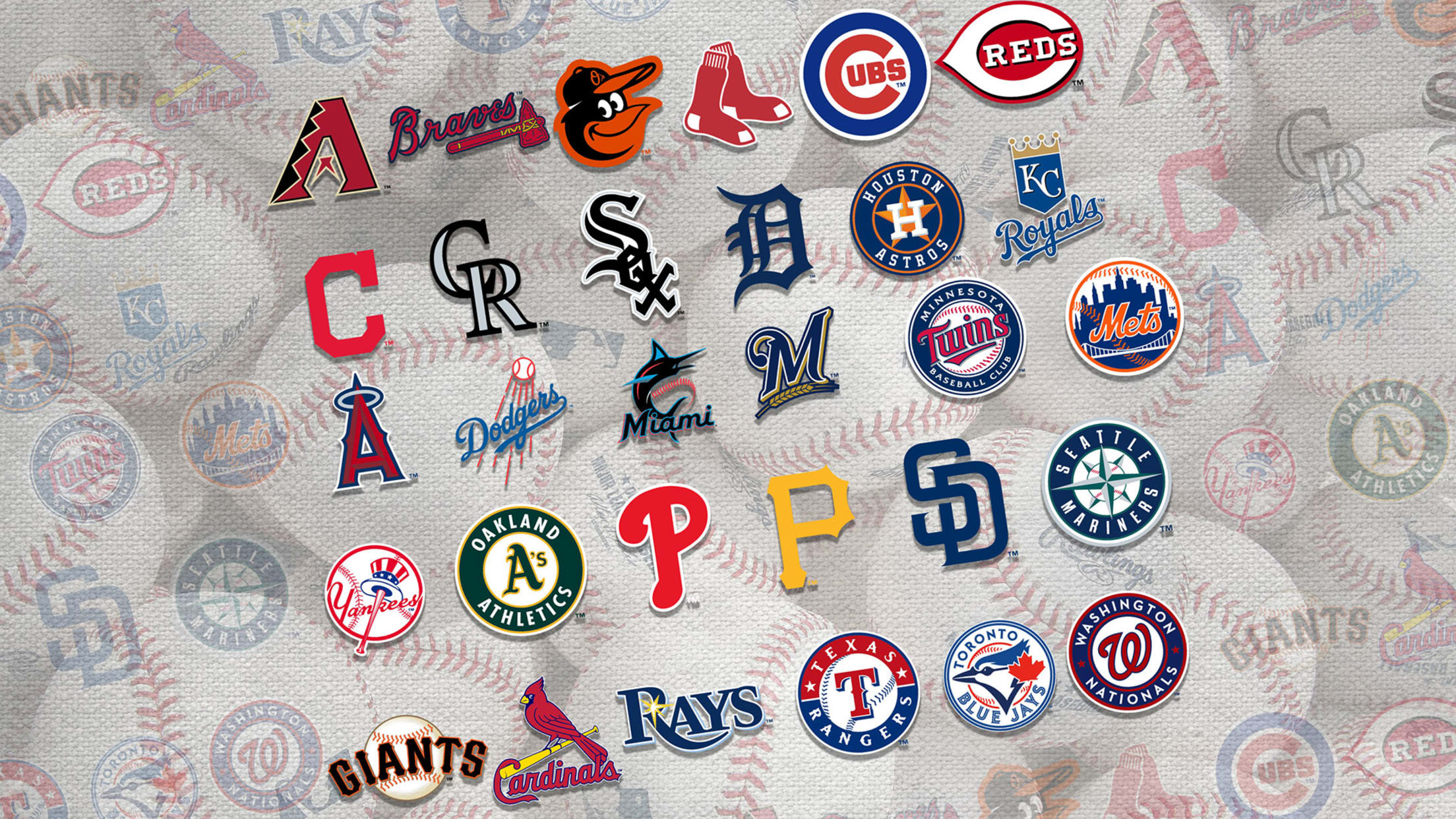 It has been an incredible season for rookie talent, with first-year players across the Majors hitting the ground running after making the jump to baseball's highest level. According to MLB.com's 30 beat writers, here is every team's most valuable rookie in 2019. (Players' 2019 seasonal ages listed.)
30 AFL sleeper prospects -- 1 for each team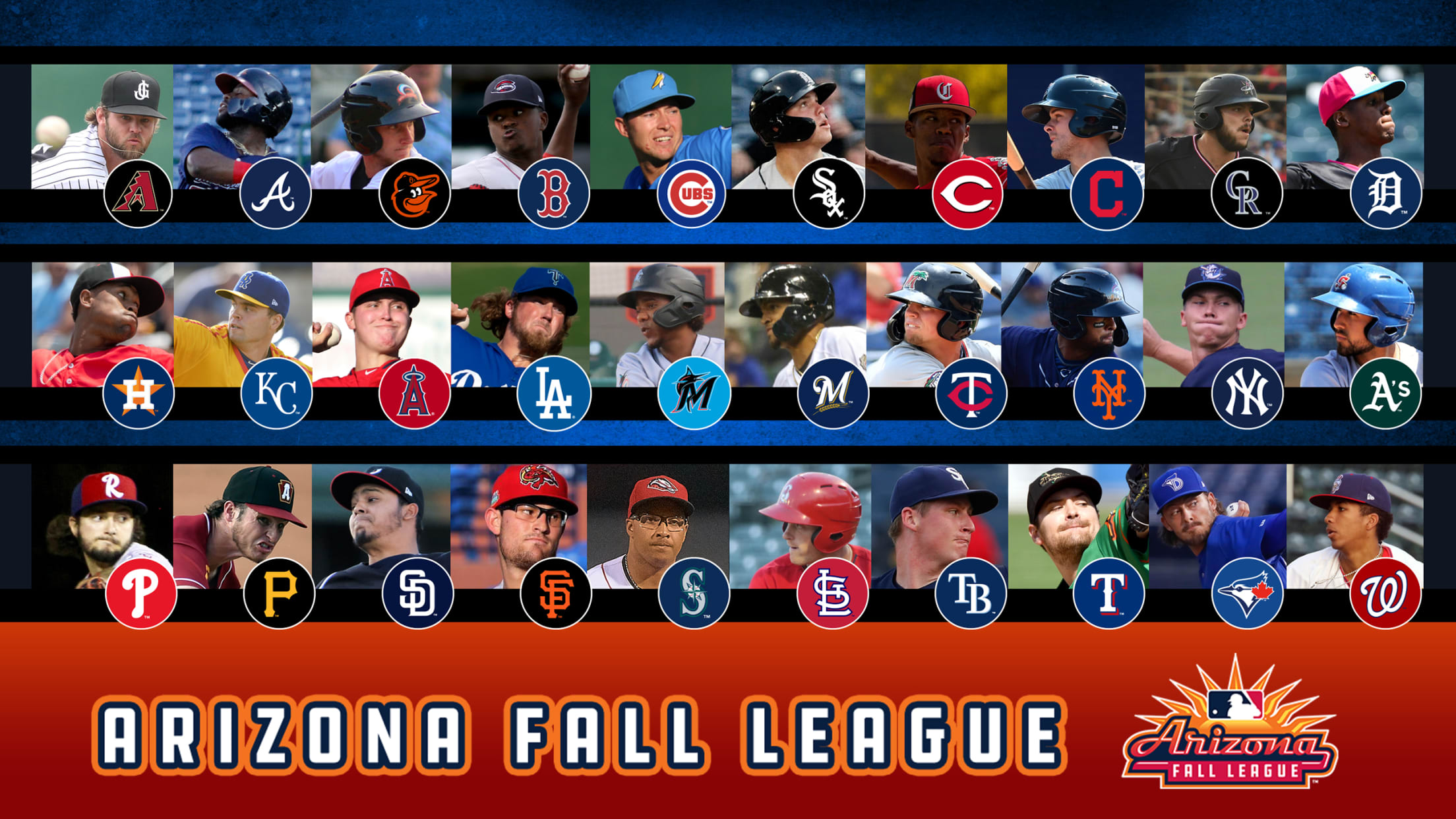 The Arizona Fall League annually showcases many of baseball's top prospects. Gleyber Torres, Ronald Acuña and Keston Hiura have won the last three MVP awards as a prelude to big league success, and other recent participants include Cody Bellinger, Vladimir Guerrero Jr. and Victor Robles. • Arizona Fall League rosters
Pipeline names Orioles Prospects of the Year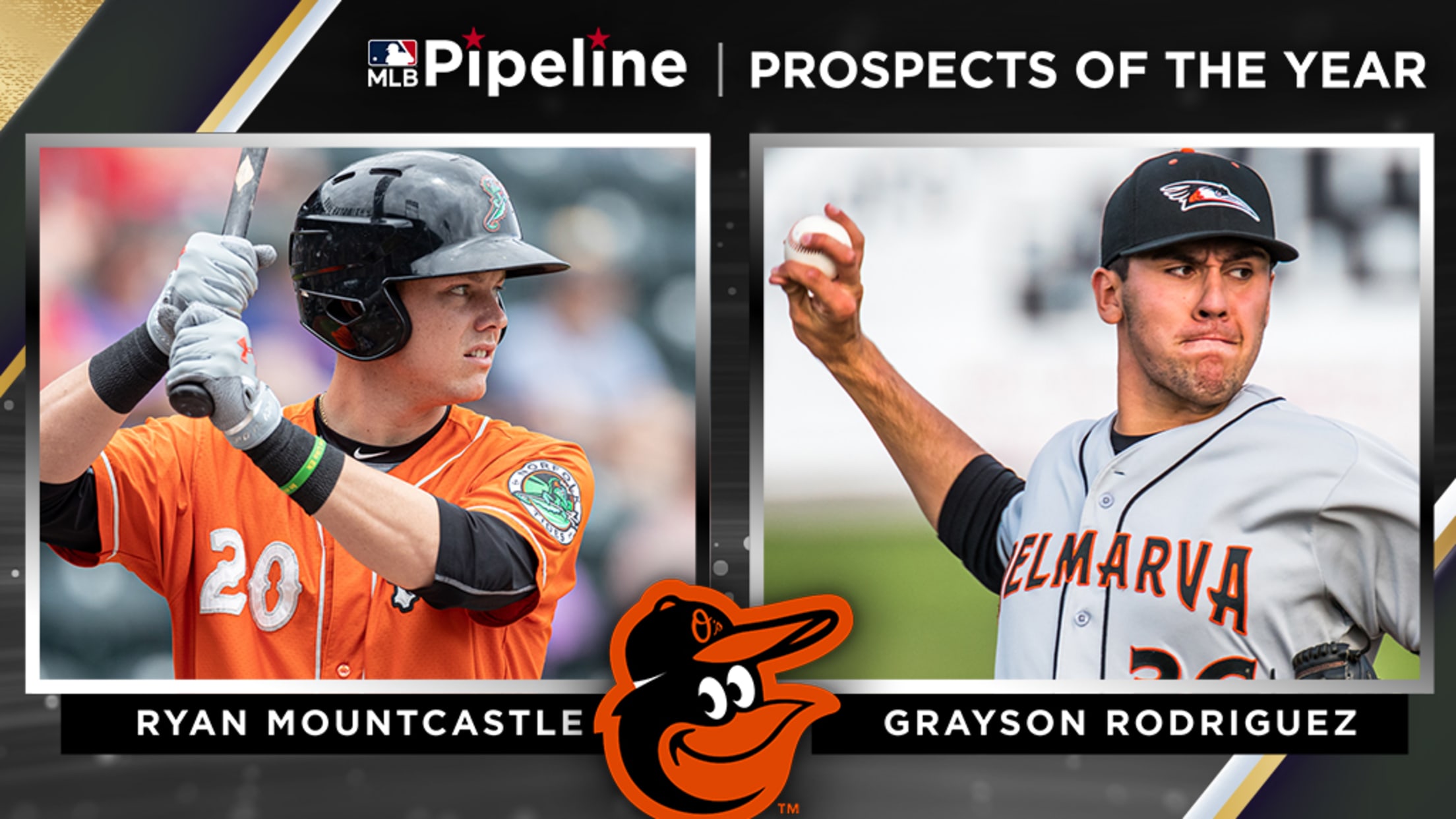 BALIMORE -- For the Orioles, the 2019 season was all about building blocks, identifying the pieces that'll factor heavily into their plans for 2020 and beyond. In that sense, they were thrilled about what developed down on the farm. Armed with new tools and development philosophies brought in by Mike
Hays robs Vlad Jr. in catch of year candidate
O's outfielder makes grab in nearly same spot as Trout's rookie-season gem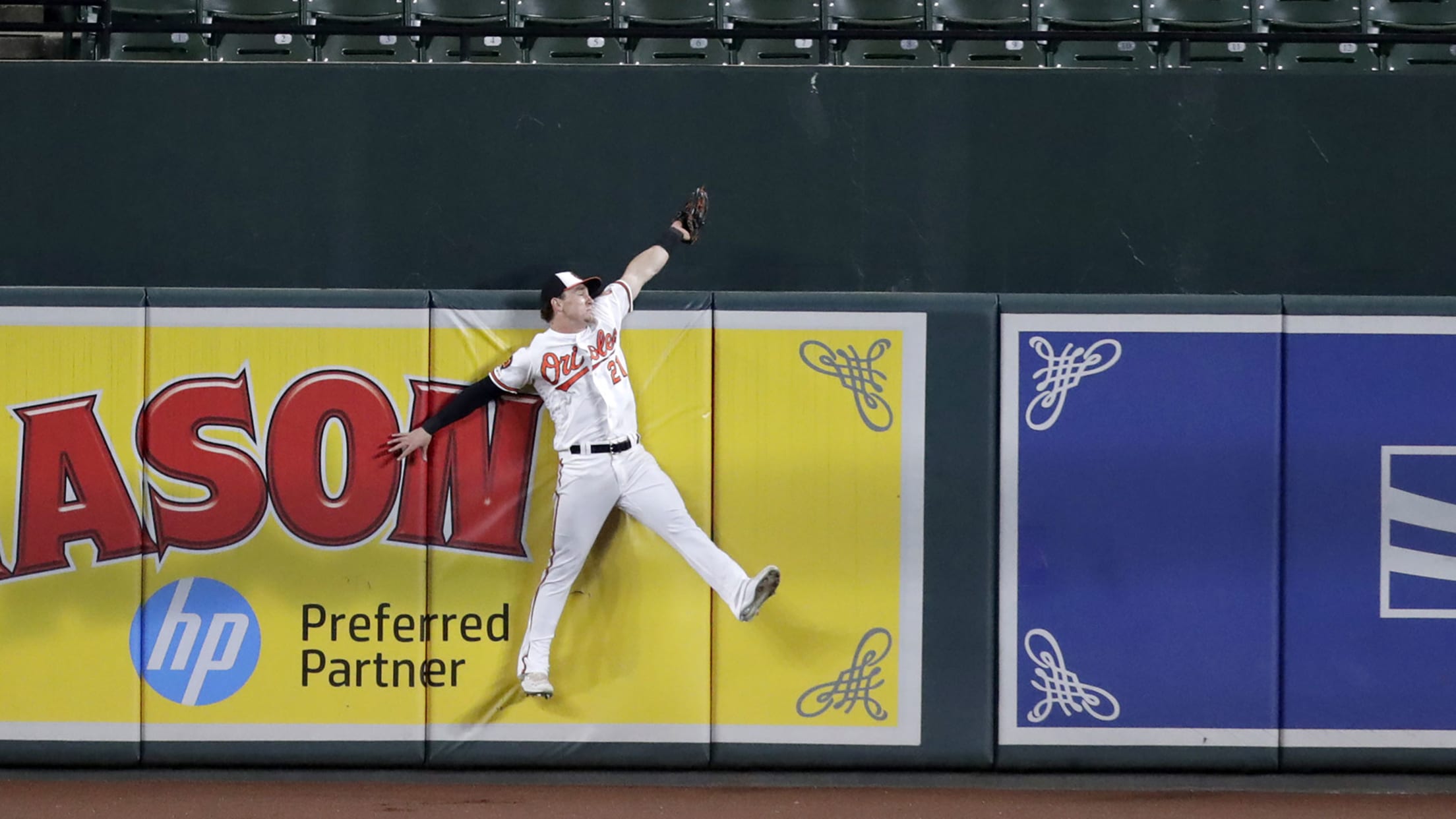 BALTIMORE -- More than seven years ago, on June 27, 2012, Angels rookie center fielder Mike Trout leaped and reached over the right-center-field wall at Camden Yards to rob Orioles shortstop J.J. Hardy of a home run. The 20-year-old Trout jumped through a sun-splashed afternoon and, glove outstretched, into one
Orioles Arizona Fall League updates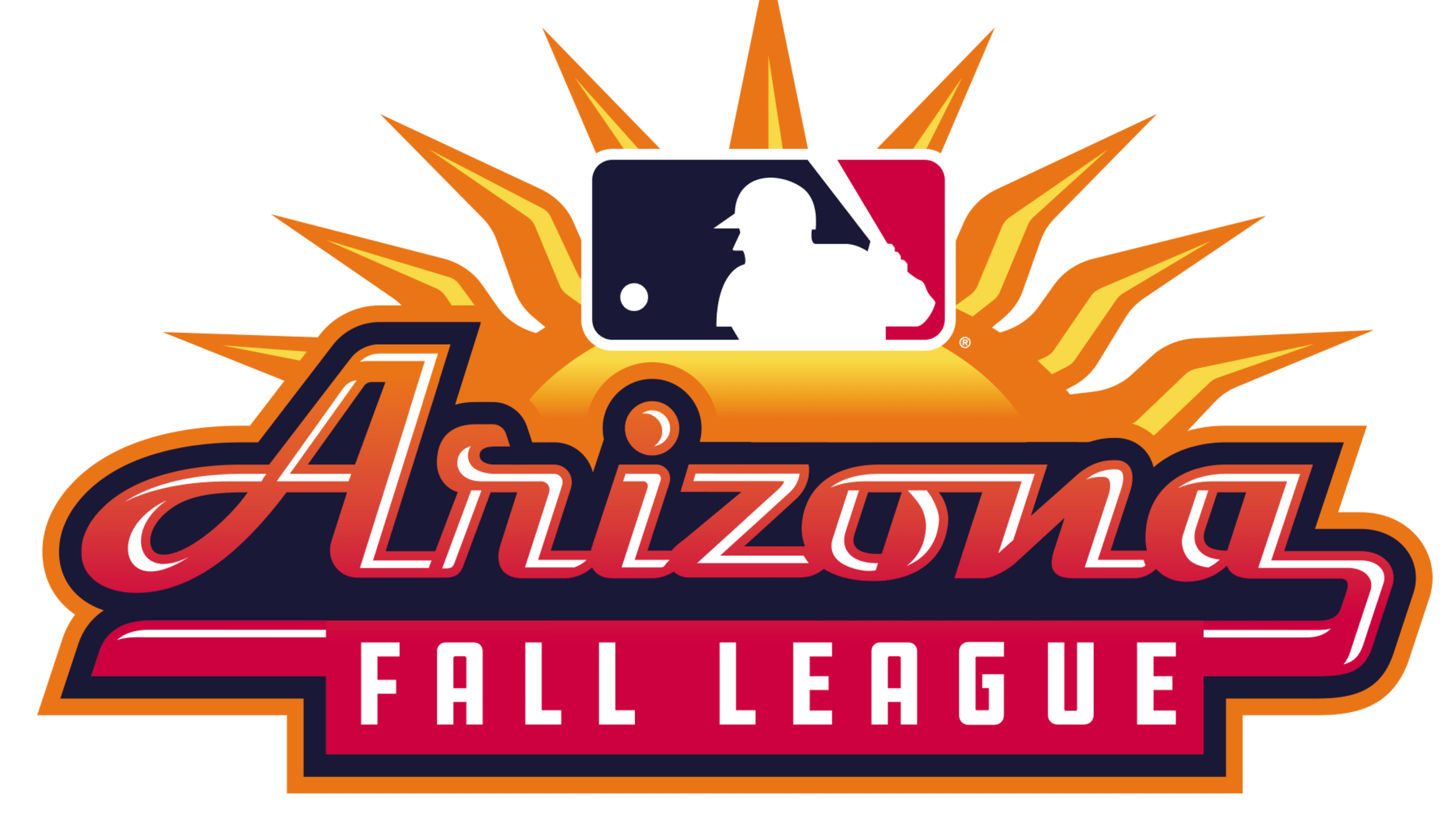 Six O's prospects are playing for the Surprise Saguaros in the 2019 Arizona Fall League: Right-hander Dean Kremer (No. 8); left-hander Alex Wells (No. 20), second baseman Rylan Bannon (No. 23), second baseman Mason McCoy (No. 24), right-hander Cody Carroll and right-hander David Lebron.
With Harvey shut down, 'pen coughs up big lead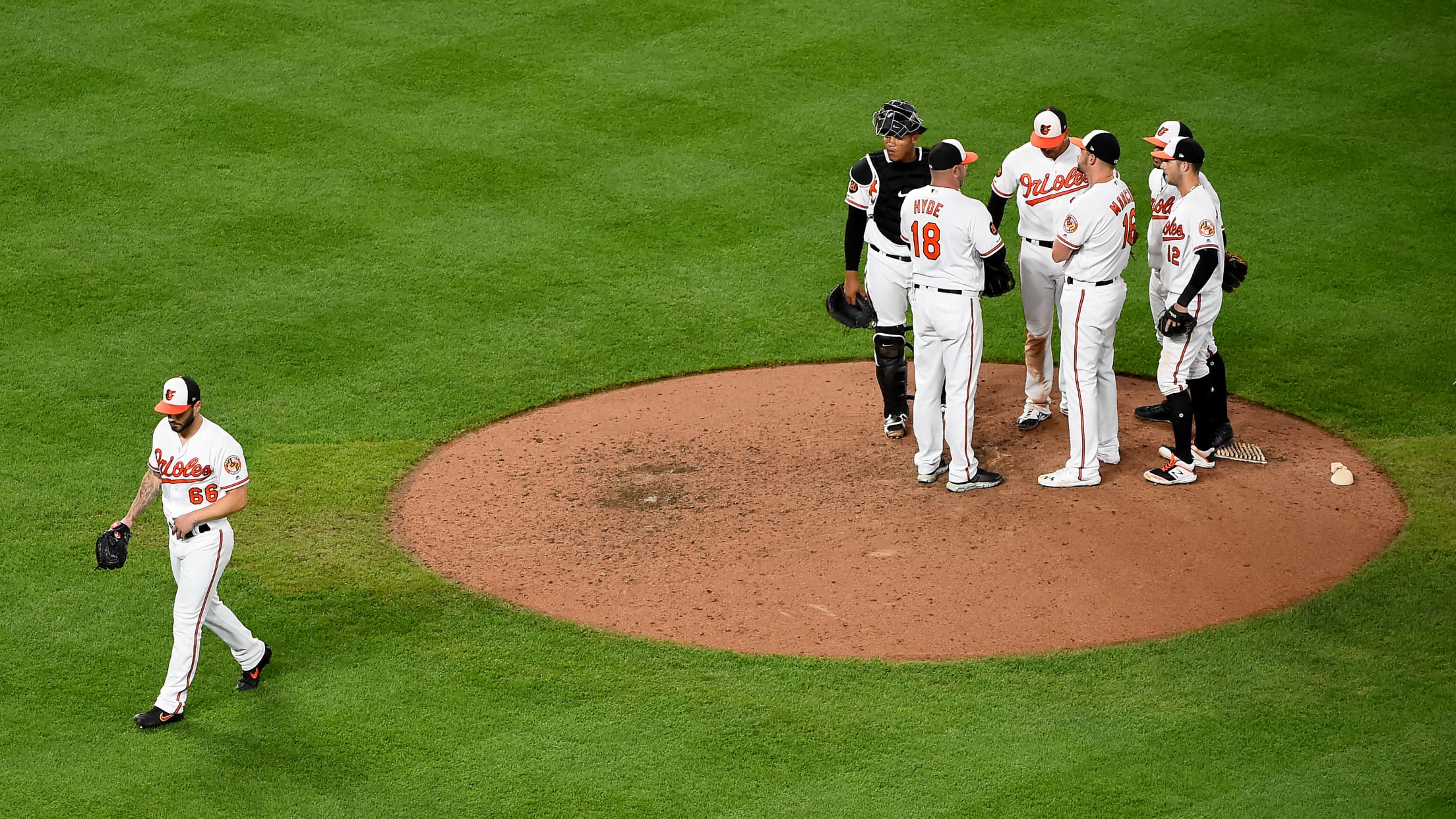 BALTIMORE -- Six times over the last four innings of Wednesday's 11-10 loss to the Blue Jays at Camden Yards, Orioles manager Brandon Hyde dipped into his heavily reinforced bullpen clinging to a lead, looking for outs. Six times the door swung open and someone other than Hunter Harvey emerged.
Despite loss, O's see elite potential in Castro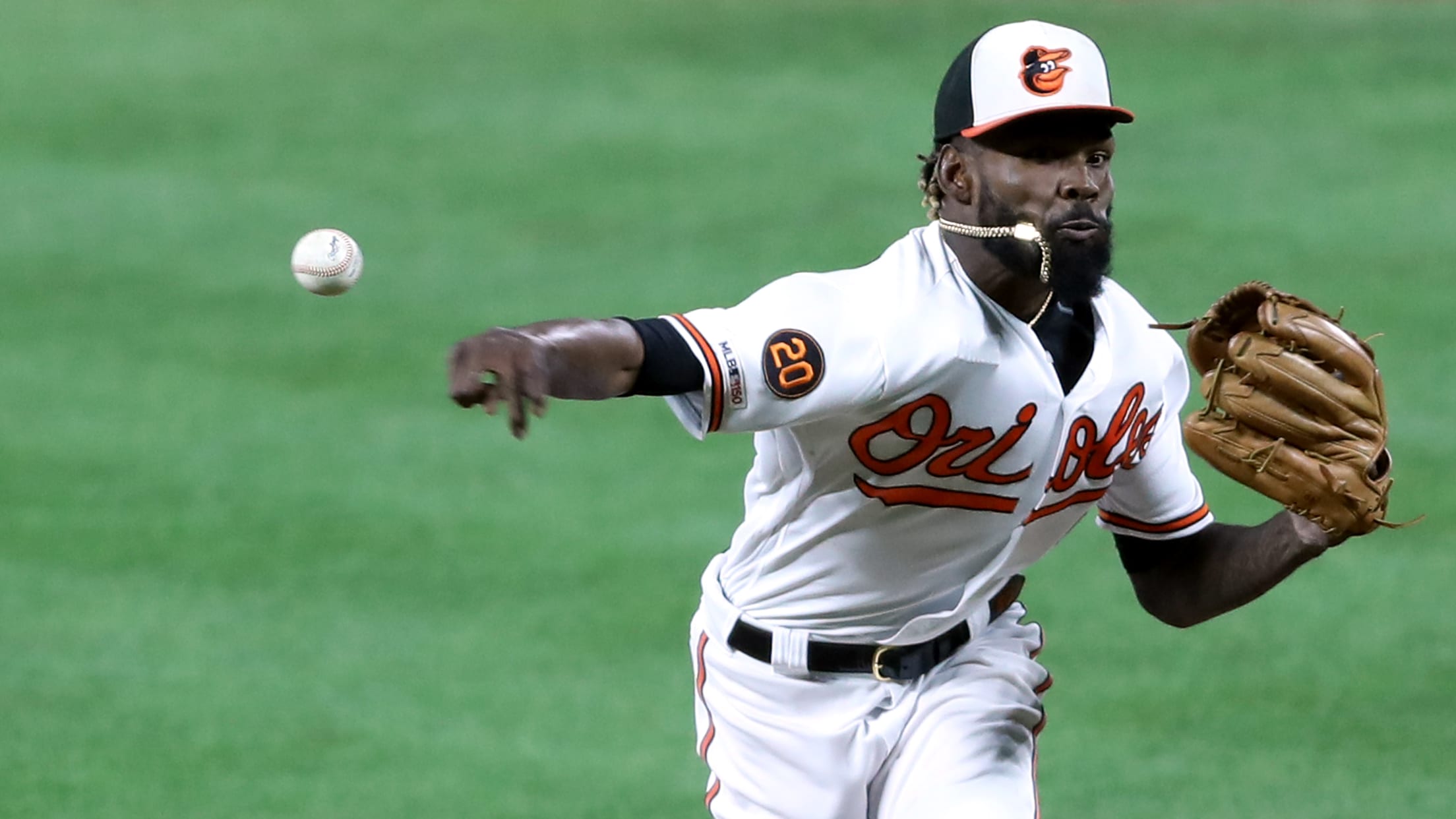 BALTIMORE -- Before factoring in Wednesday's late-inning meltdown against the Blue Jays at Camden Yards, the Orioles owned the American League's best bullpen by ERA since August 20. The O's relief corps' mark of 3.70 ERA in September was better than the Yankees, the Astros or the Rays. Even for
Iron Man exemplifies consistency, philanthropy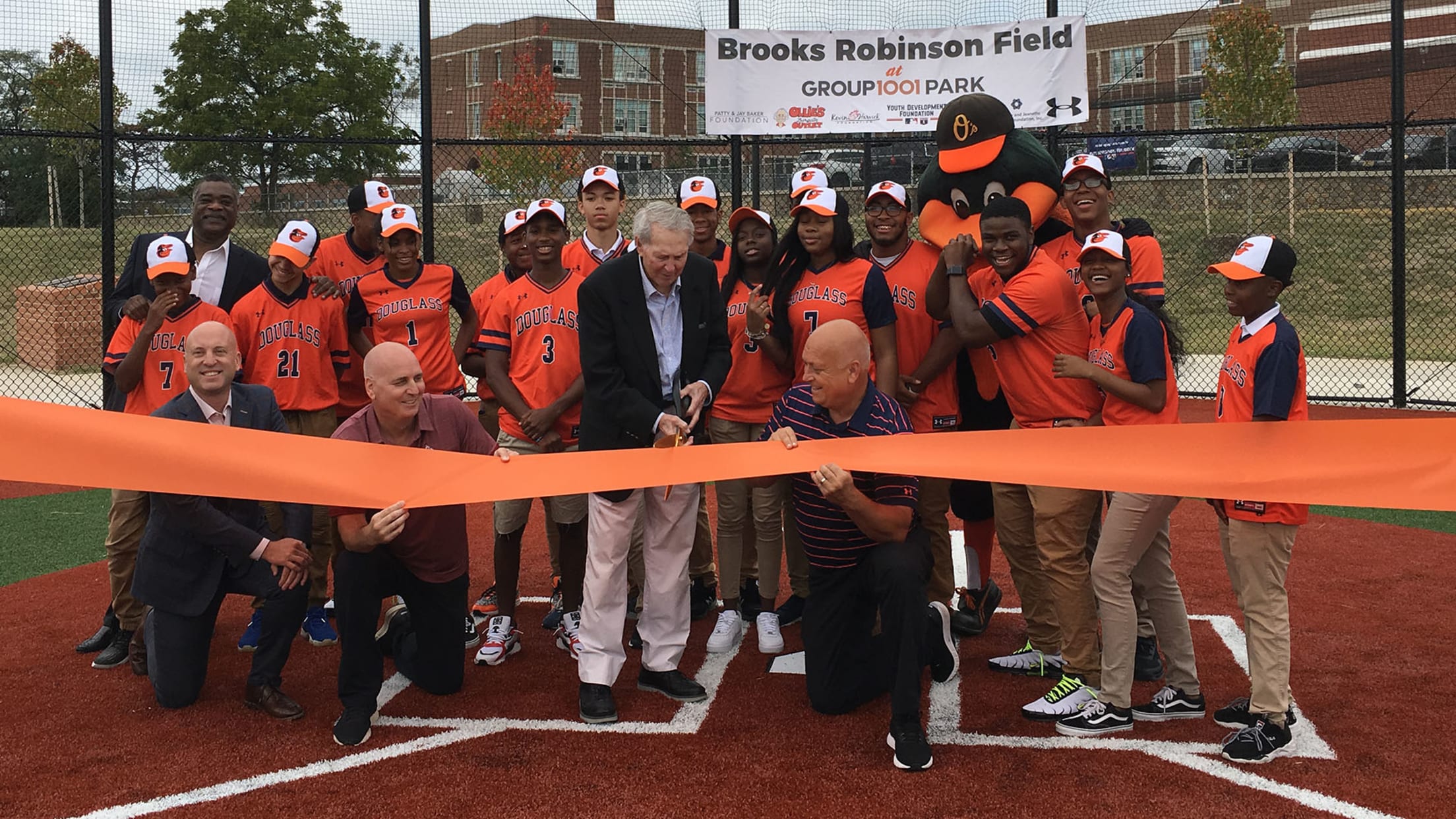 WEST BALTIMORE -- When representatives from Major League Baseball and the Cal Ripken Sr. Foundation toured Frederick Douglass High School last September, they found varsity baseball coach Jim Foster hitting grounders to his players on asphalt. The concrete surface was far from ideal, but such is the reality for student-athletes
Mancini continues to heat up as Orioles fall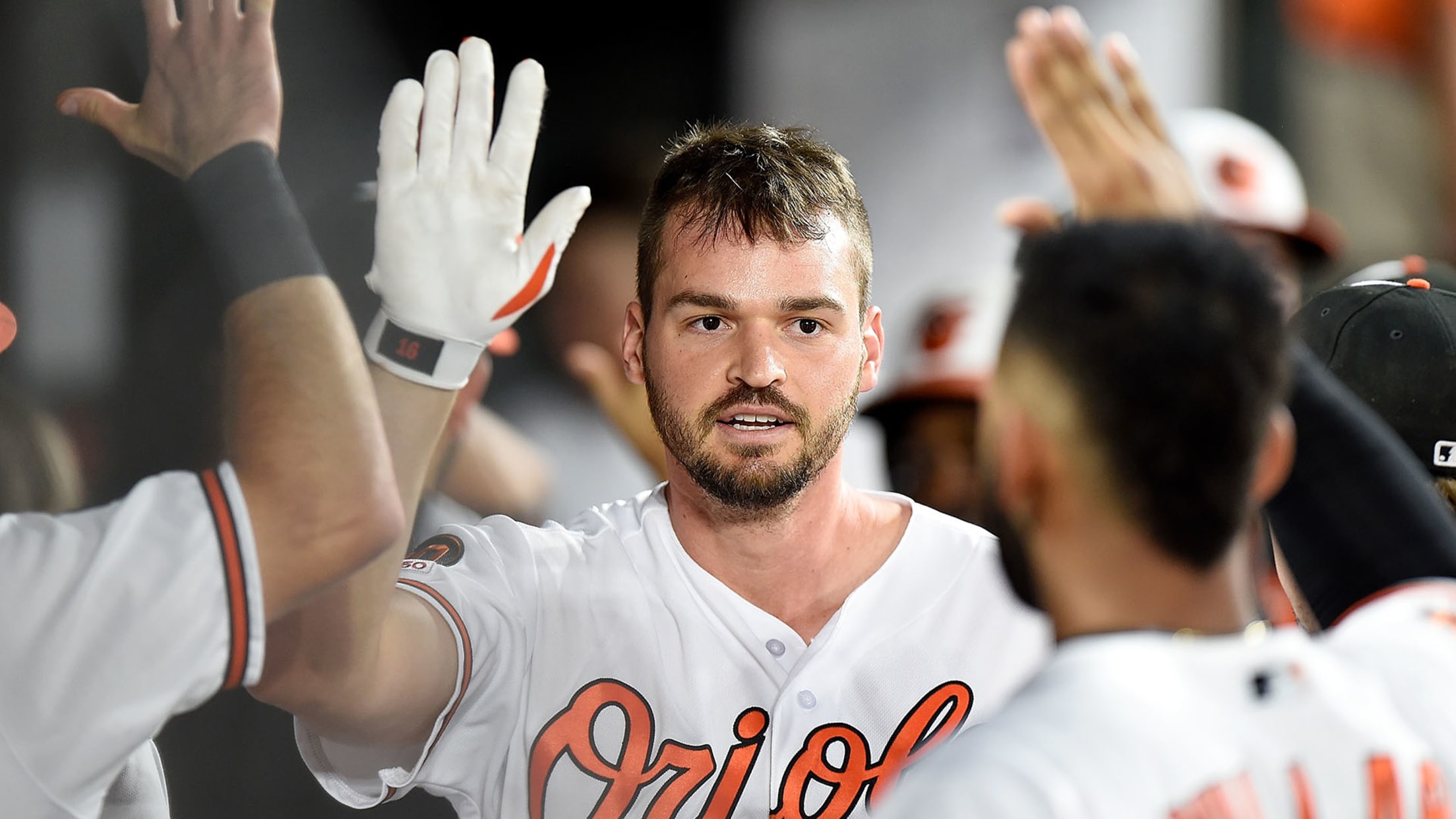 BALTIMORE -- Trey Mancini began the season on a tear, setting the tone for what would be a career summer with a monster April. Now, he's finishing just as hot. That remained true Tuesday, when Mancini was one of the few bright spots in the Orioles' often unsound 8-5 loss
Mancini's 33rd HR can't save Means, O's
Lefty tagged for five earned runs during rough start in Detroit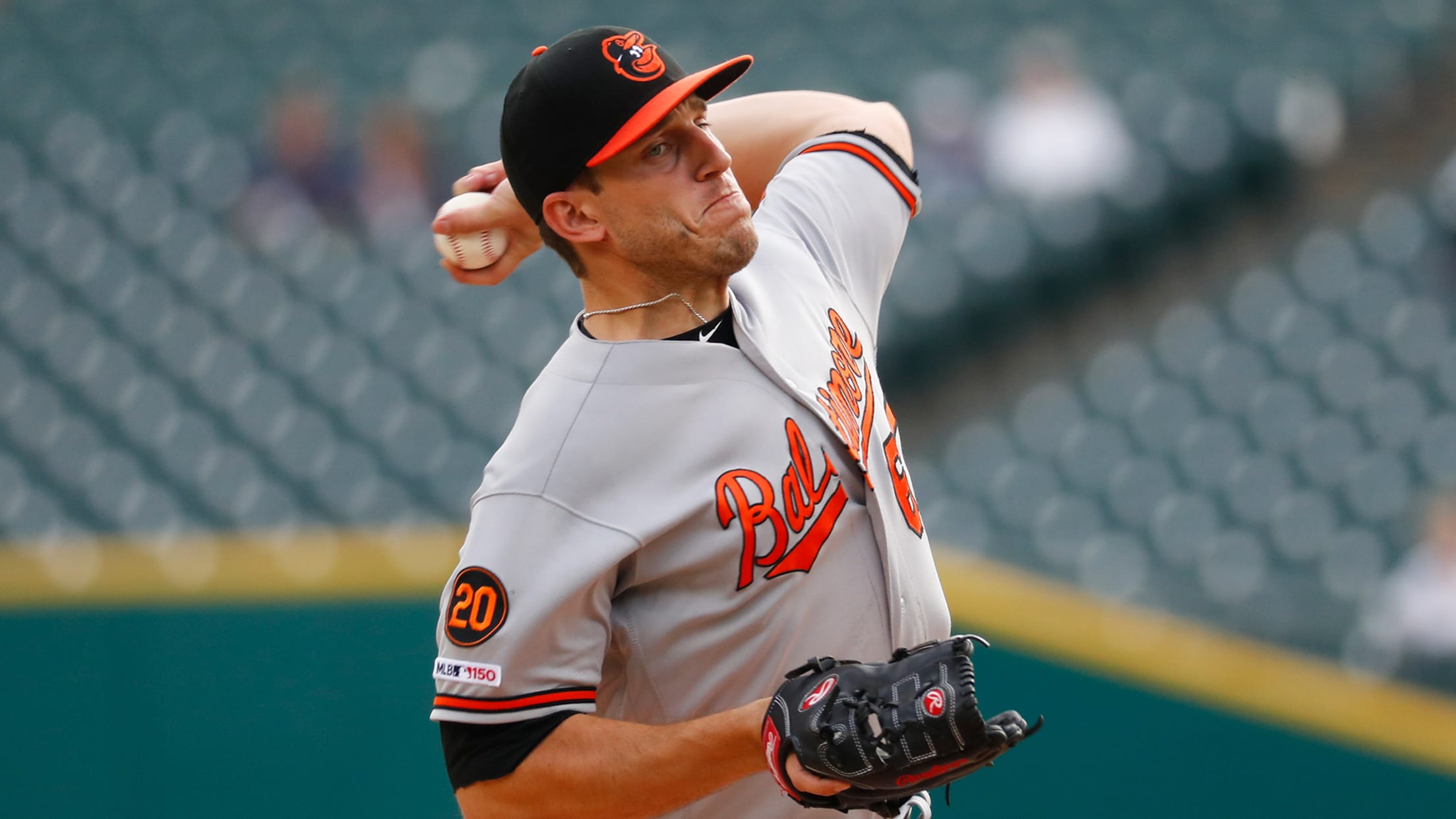 DETROIT -- Left-hander John Means cruised through most of his start Monday afternoon, at one point retiring 12 consecutive batters. It was the beginning and the end that doomed him and the Orioles during Baltimore's 5-2 loss to the Tigers at Comerica Park. The Tigers' first two hitters made great
Top prospects underway in Arizona Fall League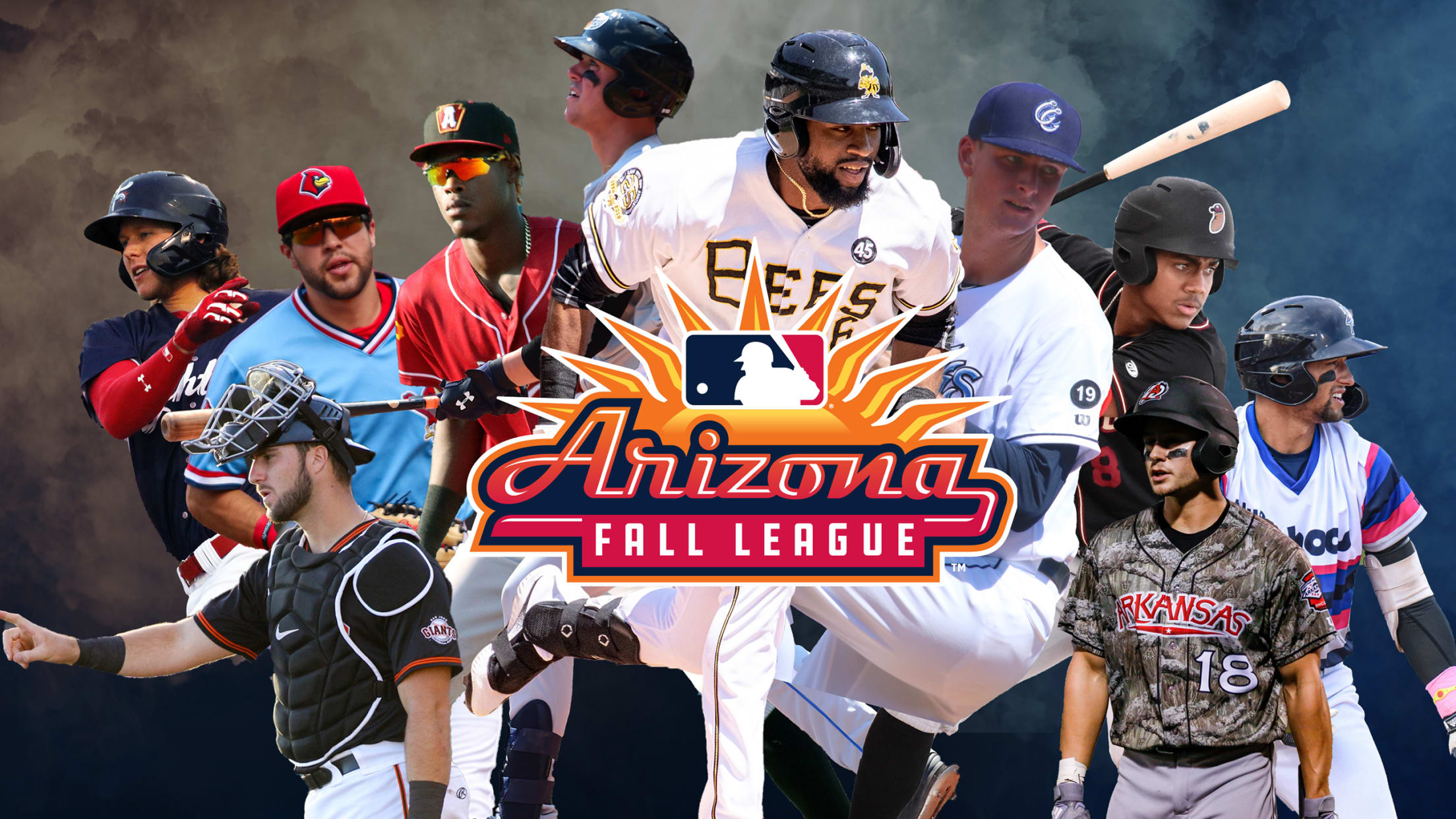 For nearly three decades, the Arizona Fall League has had a very simple mission: Help finish the development process by getting Minor League prospects ready for the big leagues. That process began again on Wednesday night as the 28th season of the AFL got underway with games in Glendale, Mesa
'Period of change' continues for baseball ops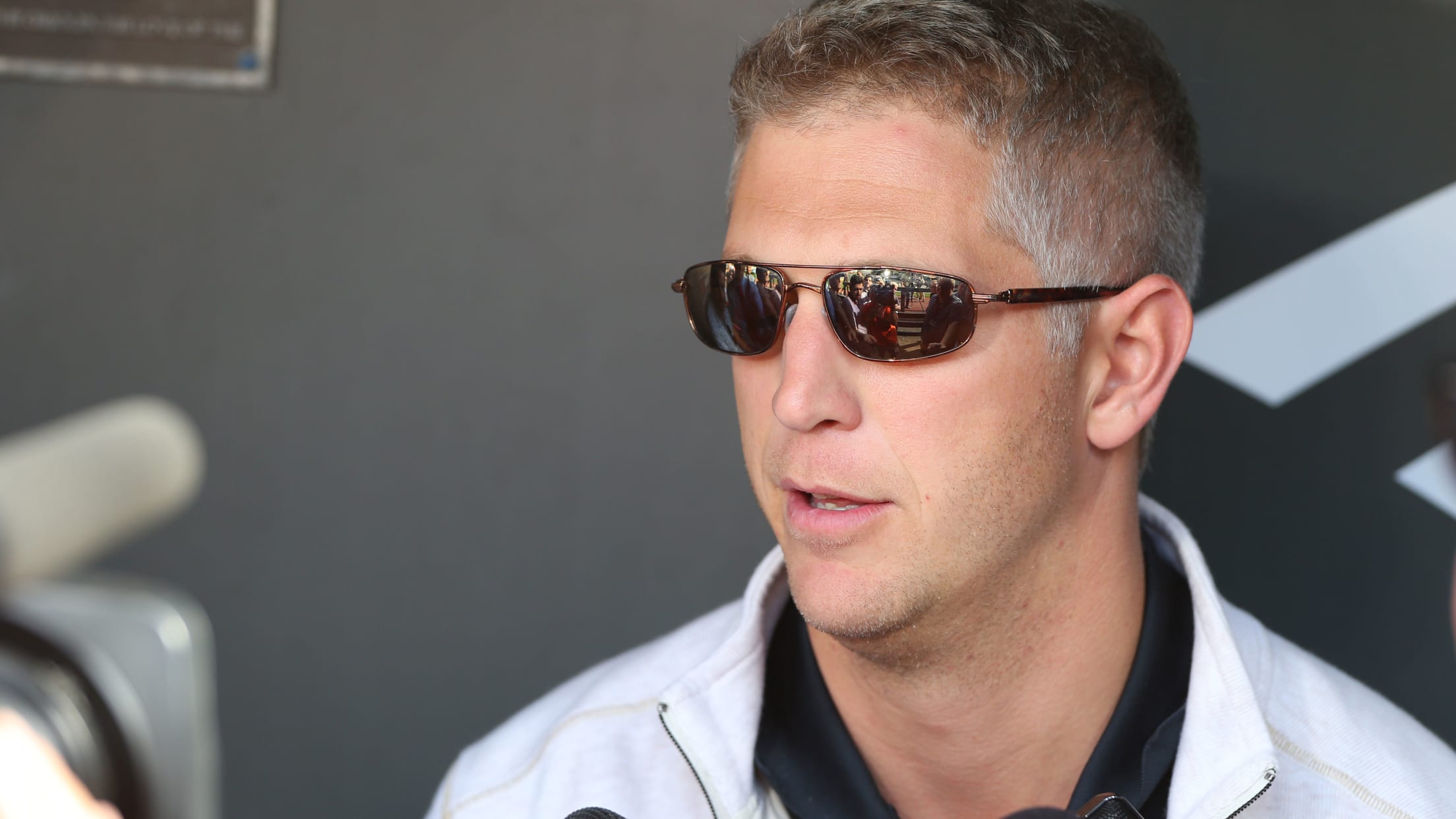 BALTIMORE -- What executive vice president and general manager Mike Elias recently dubbed "a period of change right now with the Orioles" continued on Monday, when the club announced a series of promotions, repositionings and a new addition to its organizational ranks. The latest reconstruction brought the hiring of Matt
Ruiz comes up big again, this time in a win
After a would-be decider on Saturday, O's make Sunday heroics stick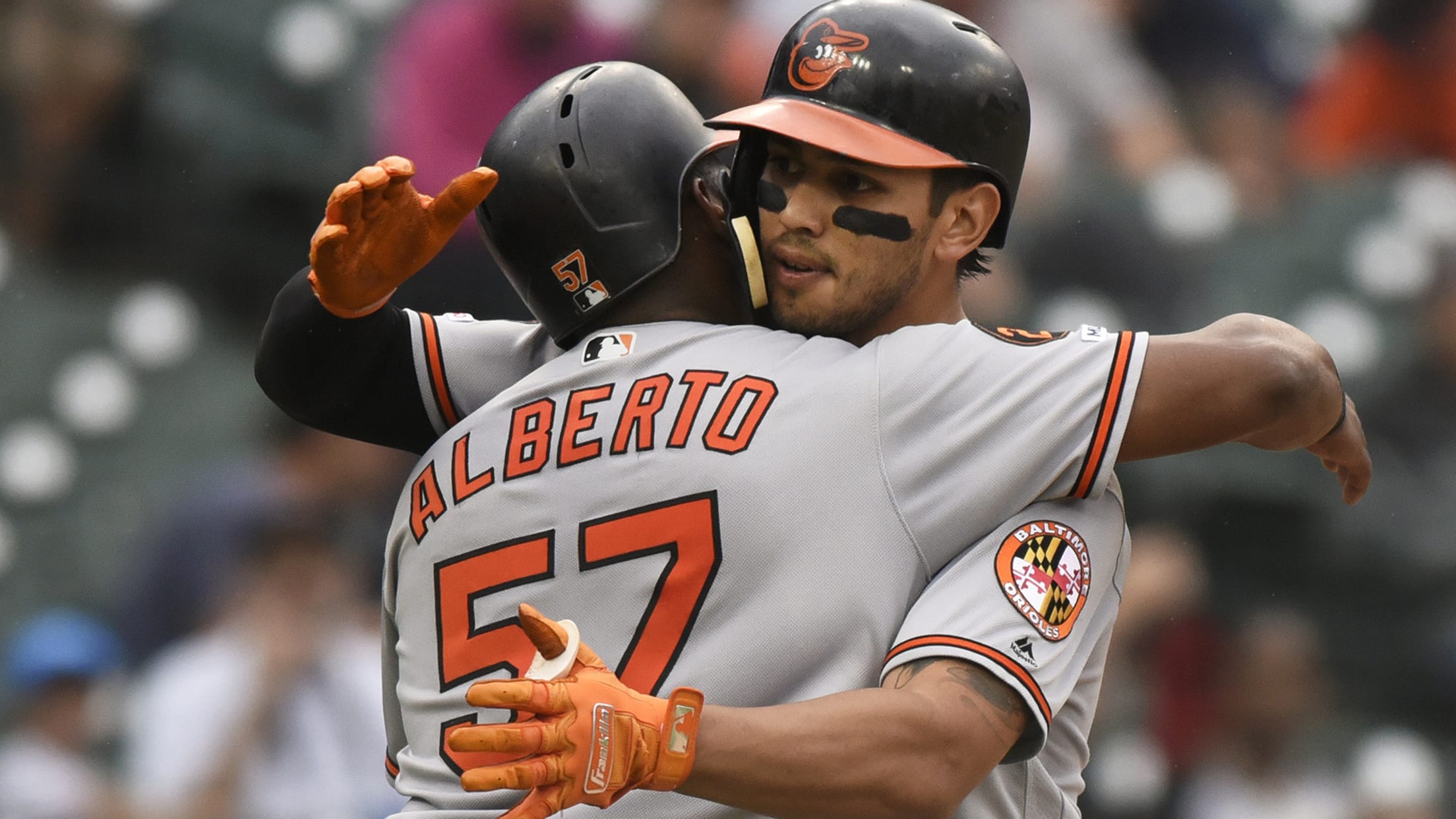 DETROIT -- This time, Rio Ruiz's go-ahead hit stood up. His two-out, two-run homer in the third inning broke a 2-2 tie and gave the Orioles the lead for good in an 8-2 win over the Tigers on Sunday afternoon at Comerica Park. On Saturday night, his RBI single in
1989 Orioles: The year of 'Why Not?'
Thirty years ago this month, the Orioles paraded down downtown Baltimore, not as conquering heroes, but darlings nonetheless. Sure, when the dust cleared, the 1989 Orioles were a second-place team. But few runners-up live in as unique a space in the history of their franchises as the '89 Orioles. Under