Twins-O's postponed Friday; DH on Saturday
Baltimore flips starters for twin bill, with Straily going in Game 1 and Cobb in nightcap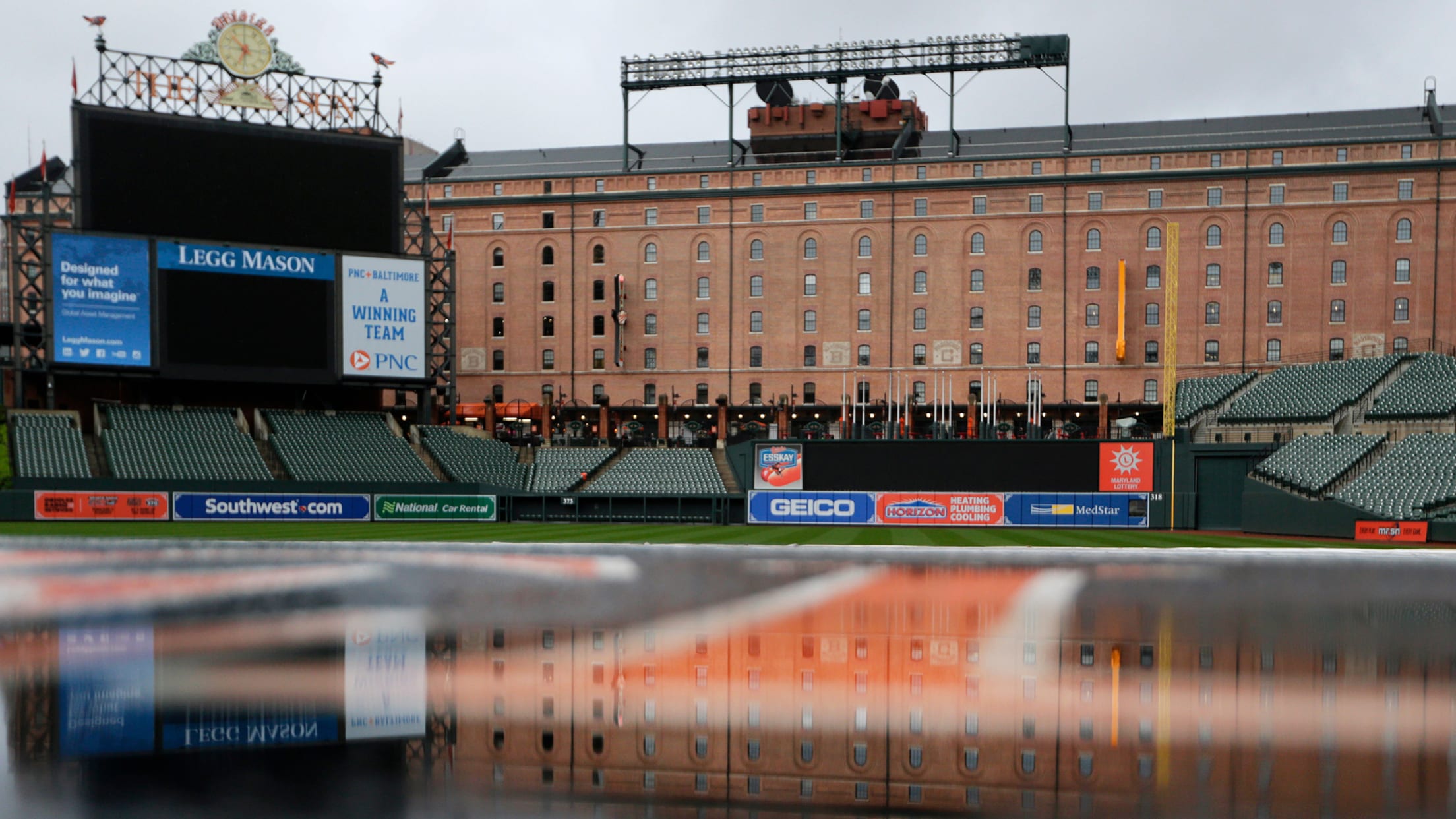 BALTIMORE -- The Orioles returned home to tornado warnings and thunderstorms threatening to carry on into the weekend, and adjusted their schedule accordingly. With rain pouring down by late afternoon, Friday's scheduled series opener between the Orioles and Twins was postponed due to inclement weather. The teams will instead line
Friday's top prospect performers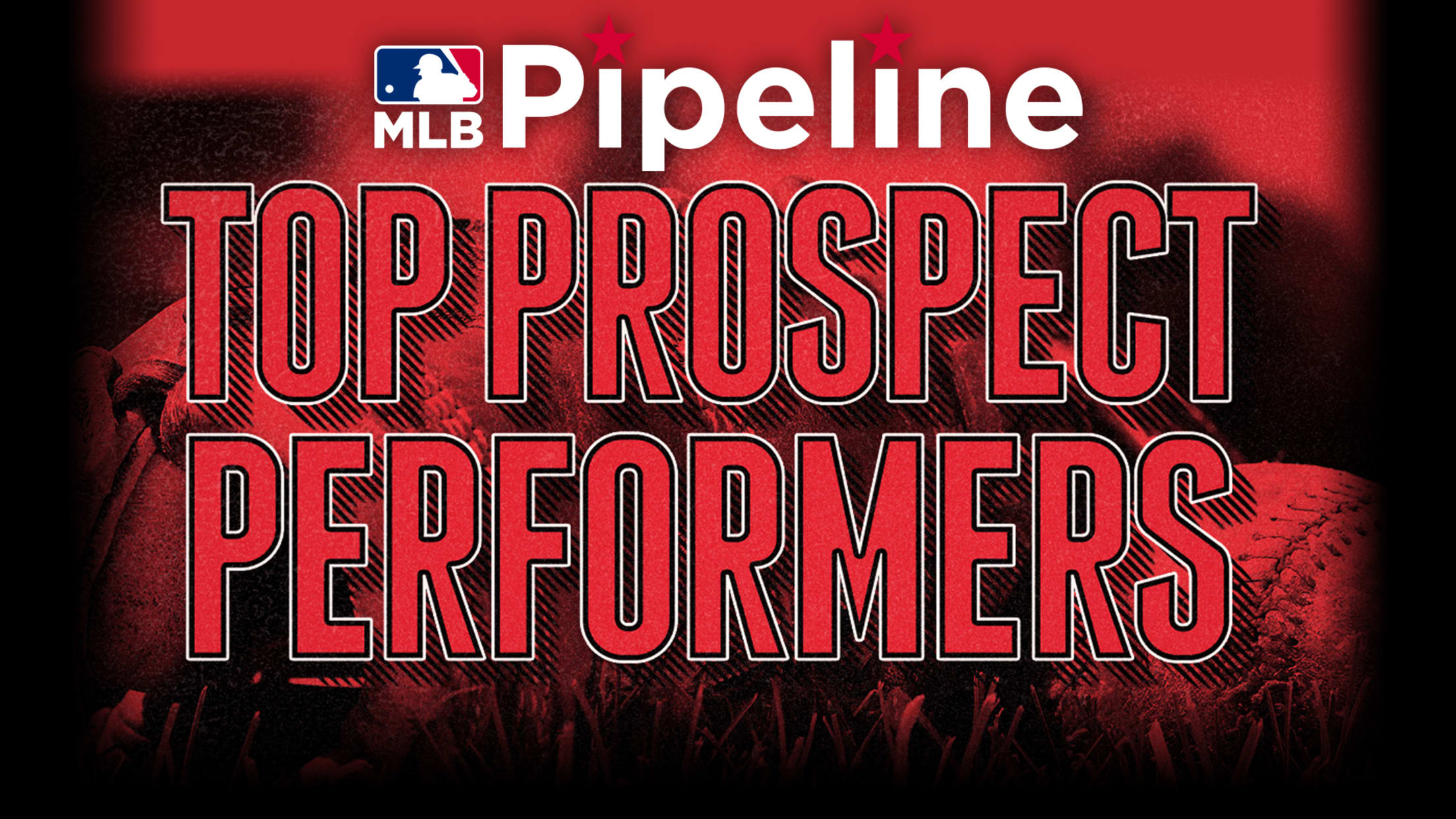 Here's a look at Friday's top Minor League performers from each team's Top 30 Prospects list: AMERICAN LEAGUE EAST Blue Jays: Jordan Groshans, SS/3B (No. 5) -- 1-for-4, 2B, BB, R, RBI (Class A Lansing) Groshans has been a force for the Lugnuts so far this season, and he added
4 key moments in exhilarating 11-inning win
From Rickard to Davis and more, plays that impacted 'W' vs. Rays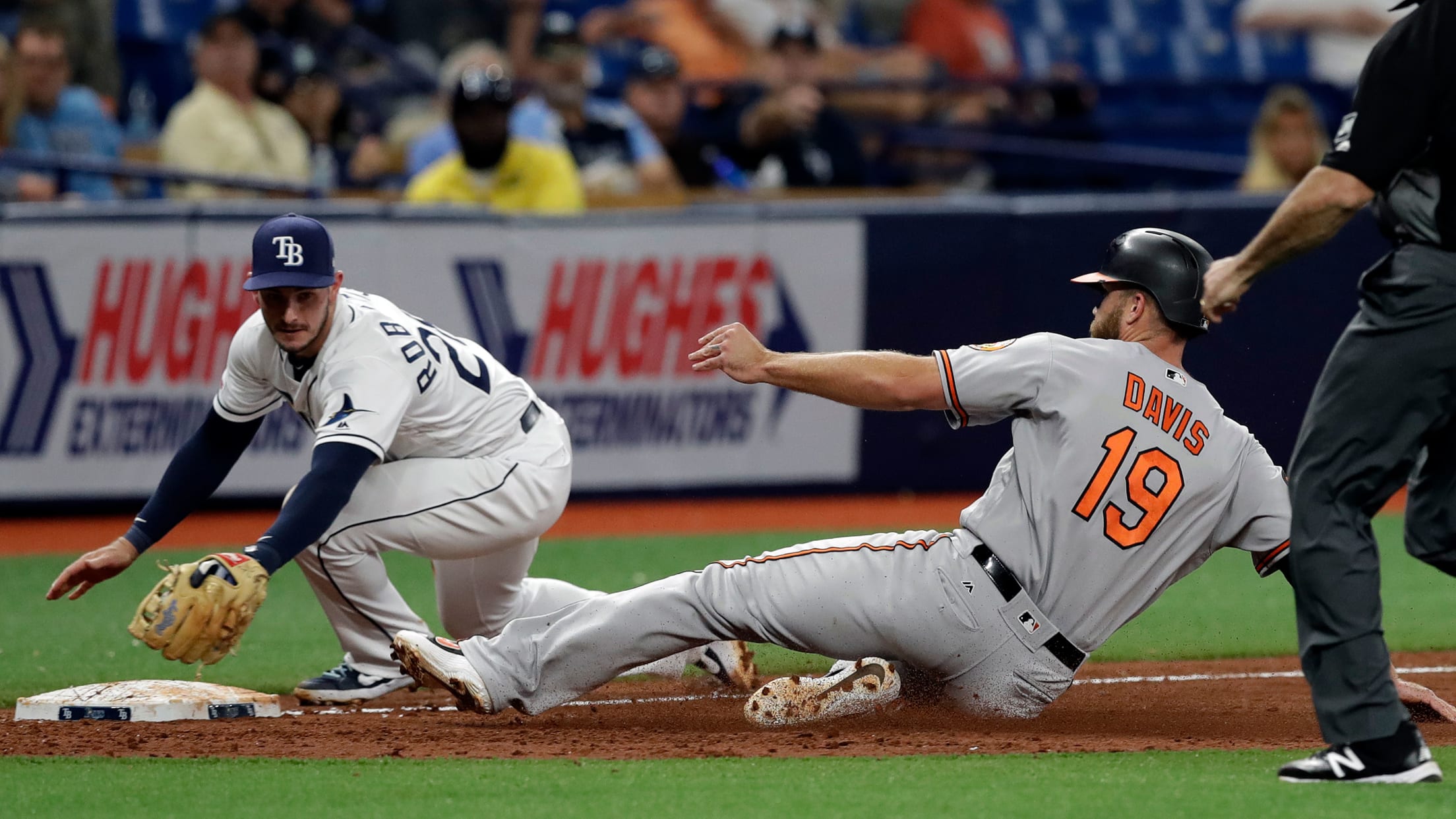 ST. PETERSBURG -- Brandon Hyde called it a "give you a heart attack kind of game." He also called it a "character win." Those definitions, at this point, are one in the same for the young Orioles, who fought back after blowing a three-run lead to salvage Thursday's 6-5 series
Orioles to reward Means for solid pitching
Once a long shot to make the roster, Means is proving himself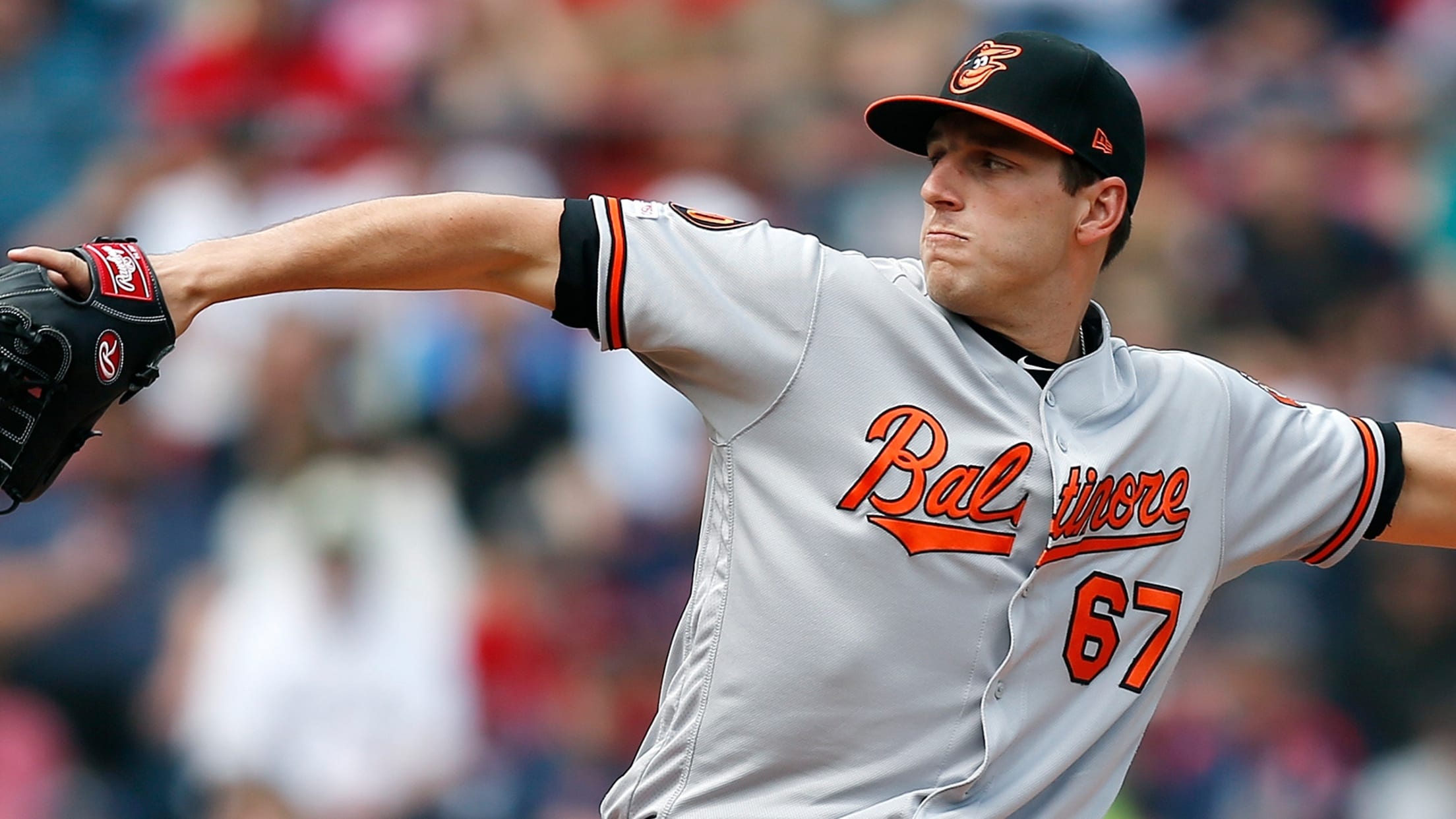 ST. PETERSBURG -- For a young staff that's allowed the most runs in the Majors over the season's first month, John Means has been a revelation. Now he is being rewarded. Though Alex Cobb's return from the injured list will temporarily push Means back into a relief role, the Orioles
Here's each team's closer of the future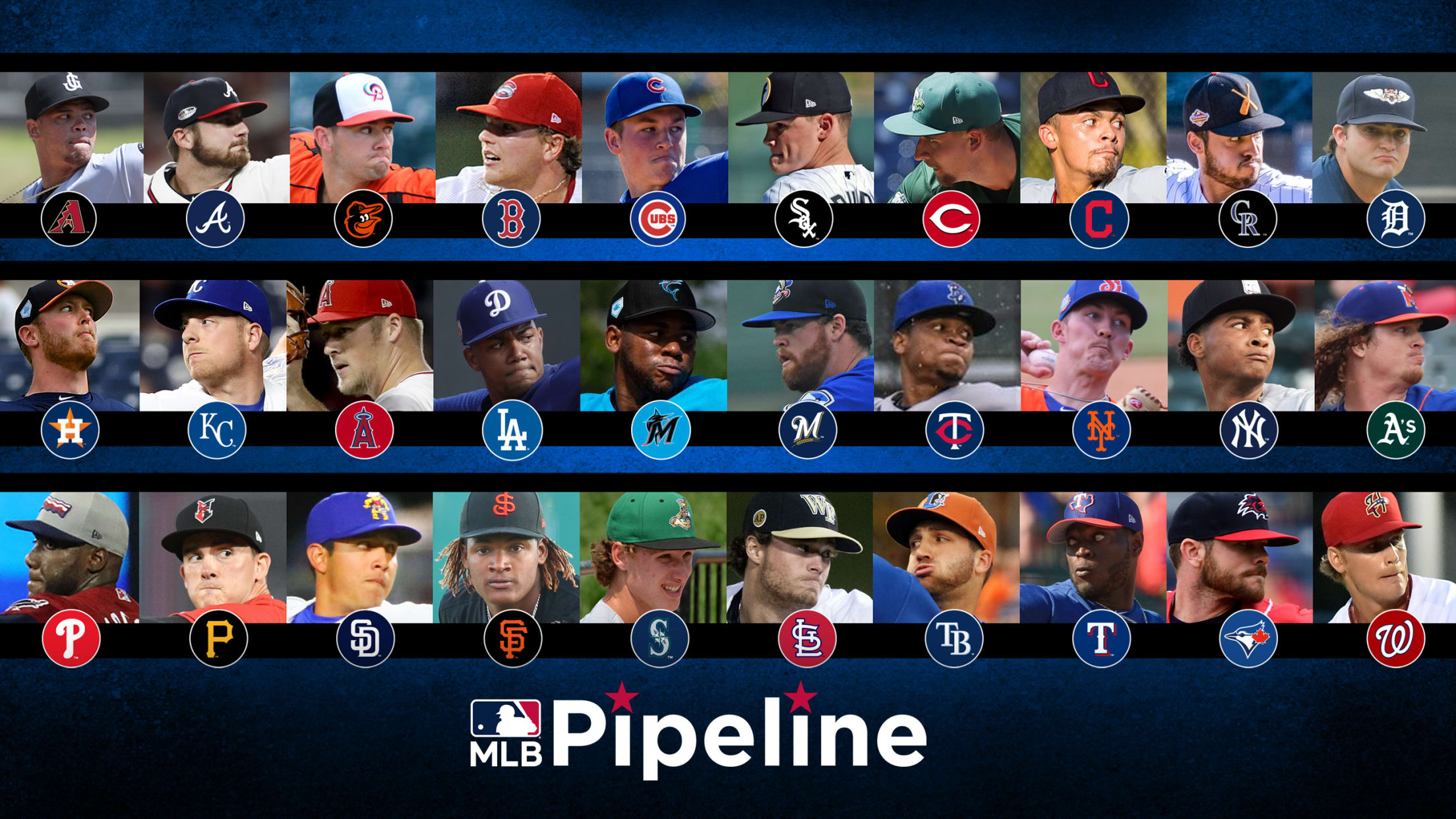 Identifying future closers isn't easy. Mariano Rivera, baseball's all-time saves leader and only unanimous Hall of Famer, began his pro career as a starter. So did Edwin Diaz and Wade Davis, the league leaders in saves a year ago, and many other pitchers who are nailing down the ninth inning
Each AL East team's secret weapon is ... 
Most of the attention usually falls on the top stars, but every team has one or two players who fly under the radar while providing a huge boost for their respective teams. Let's take a look at a player who could serve as a secret weapon for every team in
This feat hadn't happened in MLB since 2011
Orioles catch Kiermaier stealing twice ... in the same inning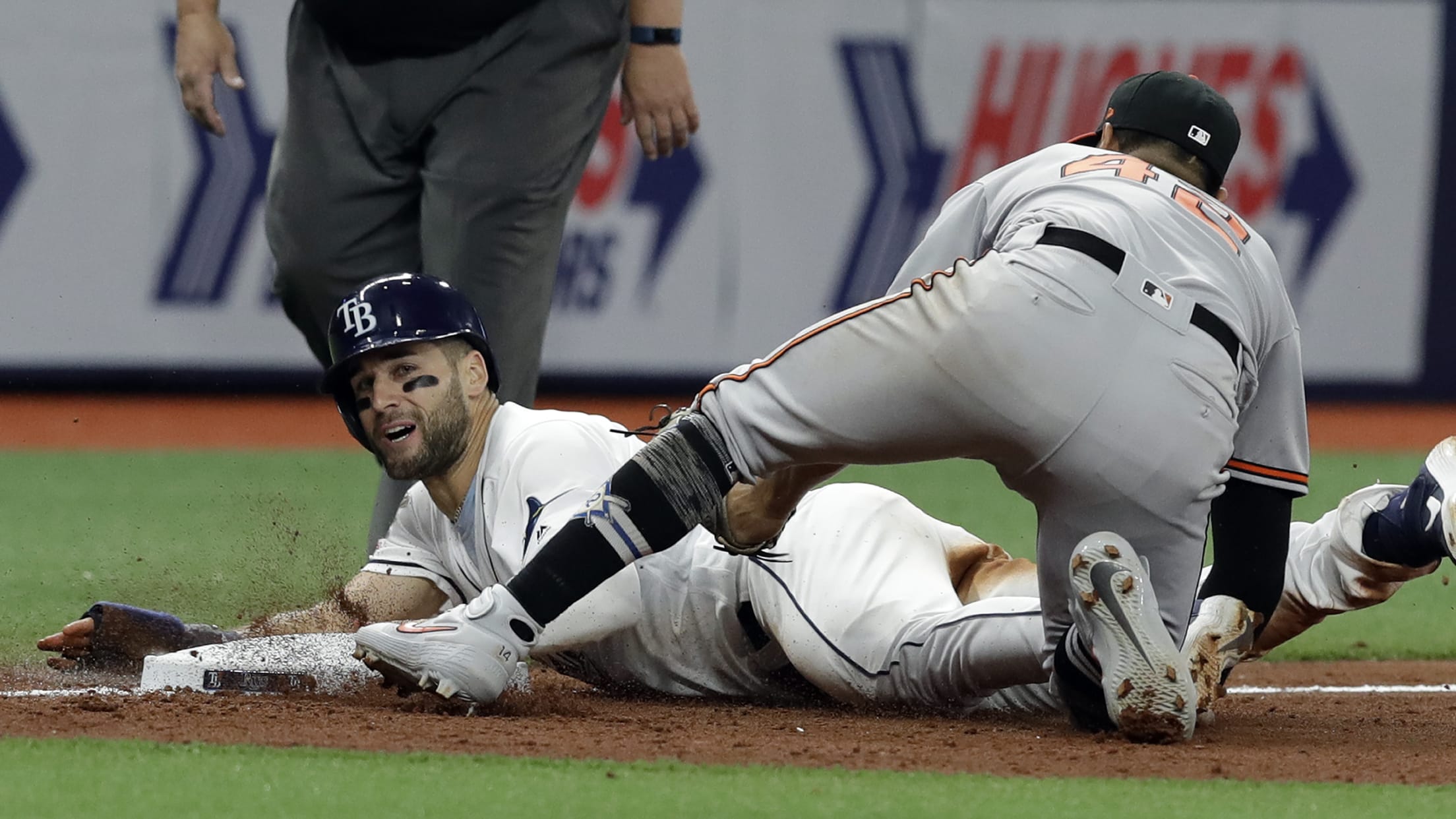 ST. PETERSBURG -- Over the course of a 162-game season, the chances to make history are endless. Some milestones live forever; other feats get filed into the game's annals, quirky nuggets to be unearthed again at a later date. The Orioles made the latter type of history on Tuesday night
Frustration boils over as O's fall again
Hess allows 3 homers in 2-plus innings; field coordinator Cossins ejected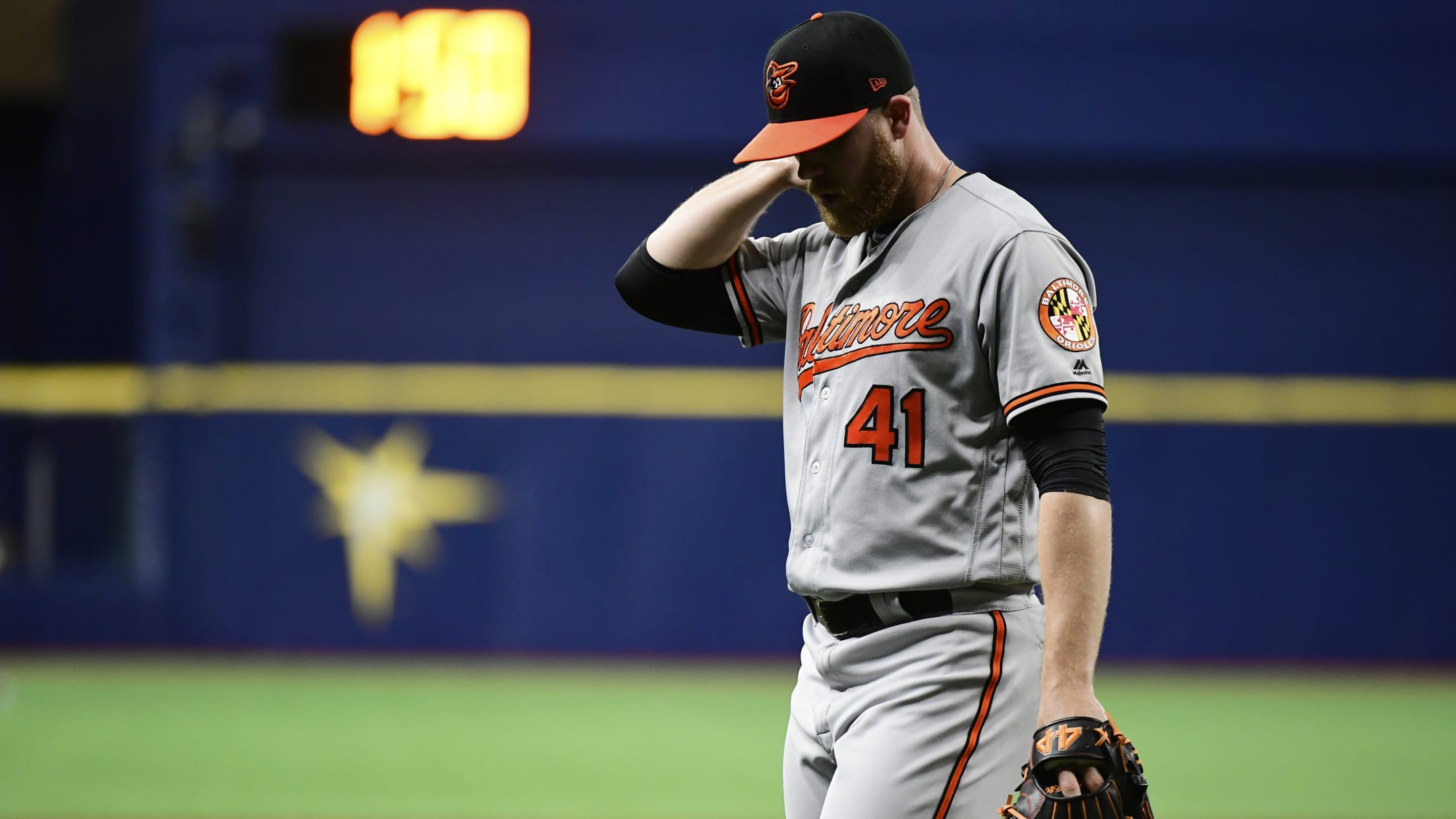 ST. PETERSBURG -- The subject of the frustration coming from the Orioles' dugout was clear. The source of it was less so. Hence the confusion that temporarily stalled the third inning of Baltimore's 8-1 loss to the Rays on Wednesday, when home-plate umpire CB Bucknor eyed the Orioles' bench with
Cobb slated for Friday start against Twins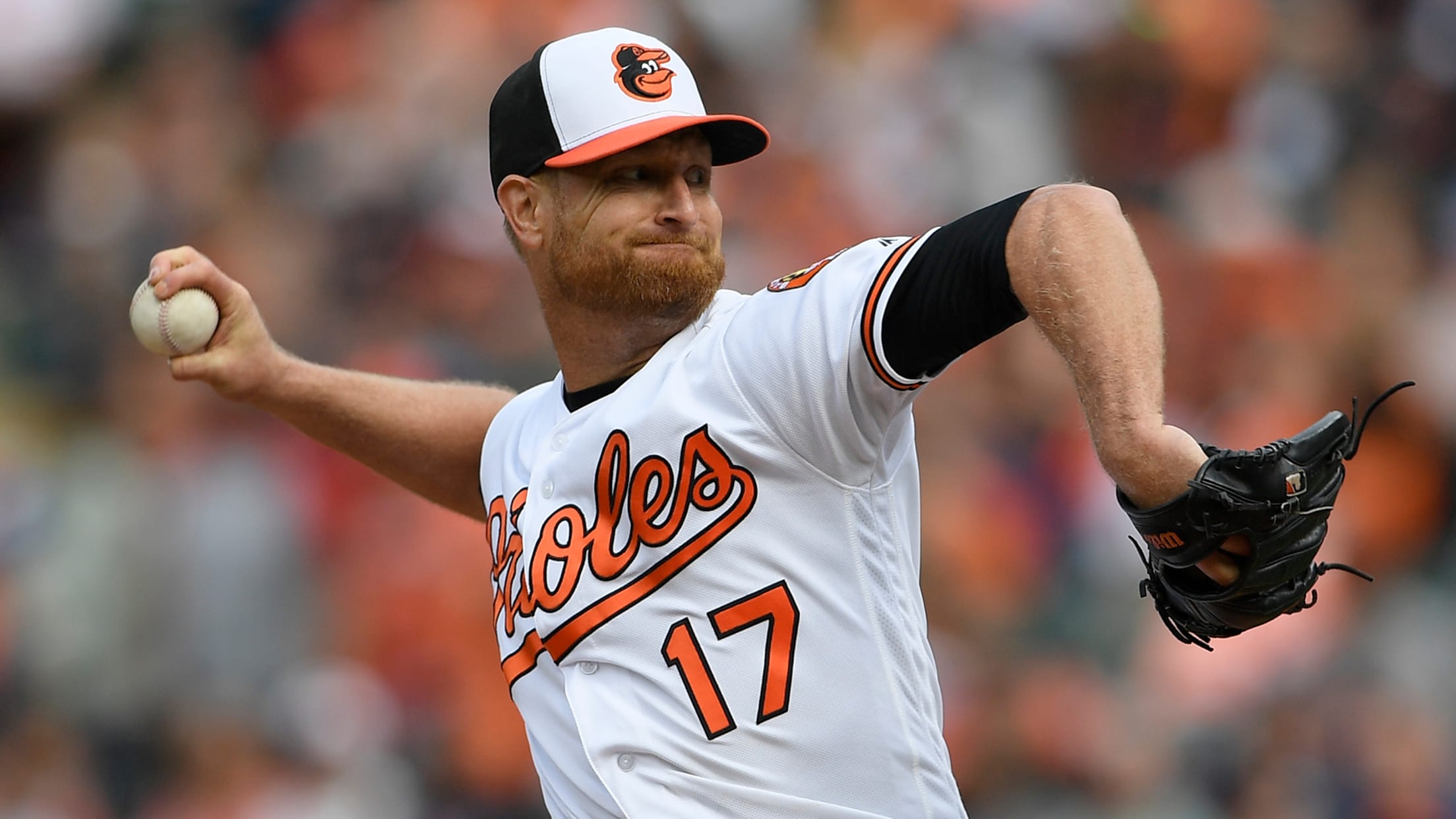 ST. PETERSBURG -- The Orioles are getting one of their top starters back just about as quickly as they'd hoped. After throwing around 50 pitches Tuesday afternoon, Alex Cobb is on track to come off the injured list to start Friday against the Twins. Baltimore manager Brandon Hyde confirmed the
First HR for Chris Davis ... time to drop the bat
Smith homers, drives in 4 as O's wrap series with win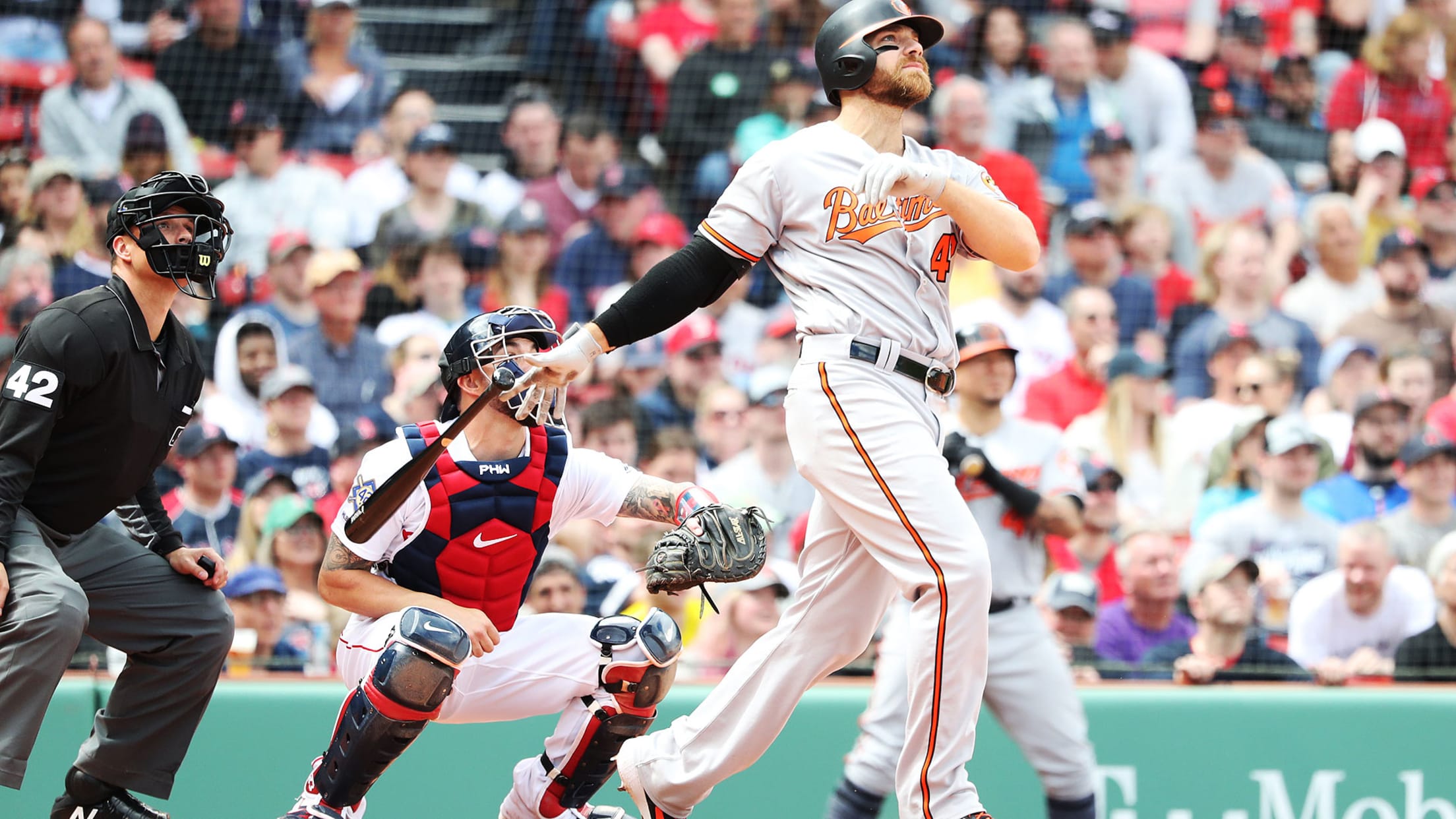 BOSTON -- Turns out, a four-game road series against the defending World Series champions is just what Chris Davis and the Orioles needed. After snapping his historic 62-plate-appearance hitless streak on Saturday, Davis belted his first home run of the season on Monday in the Orioles' 8-1 win over the
Watch one of the shortest homers you'll ever see
Dwight Smith Jr. hits one just over wall near Pesky's Pole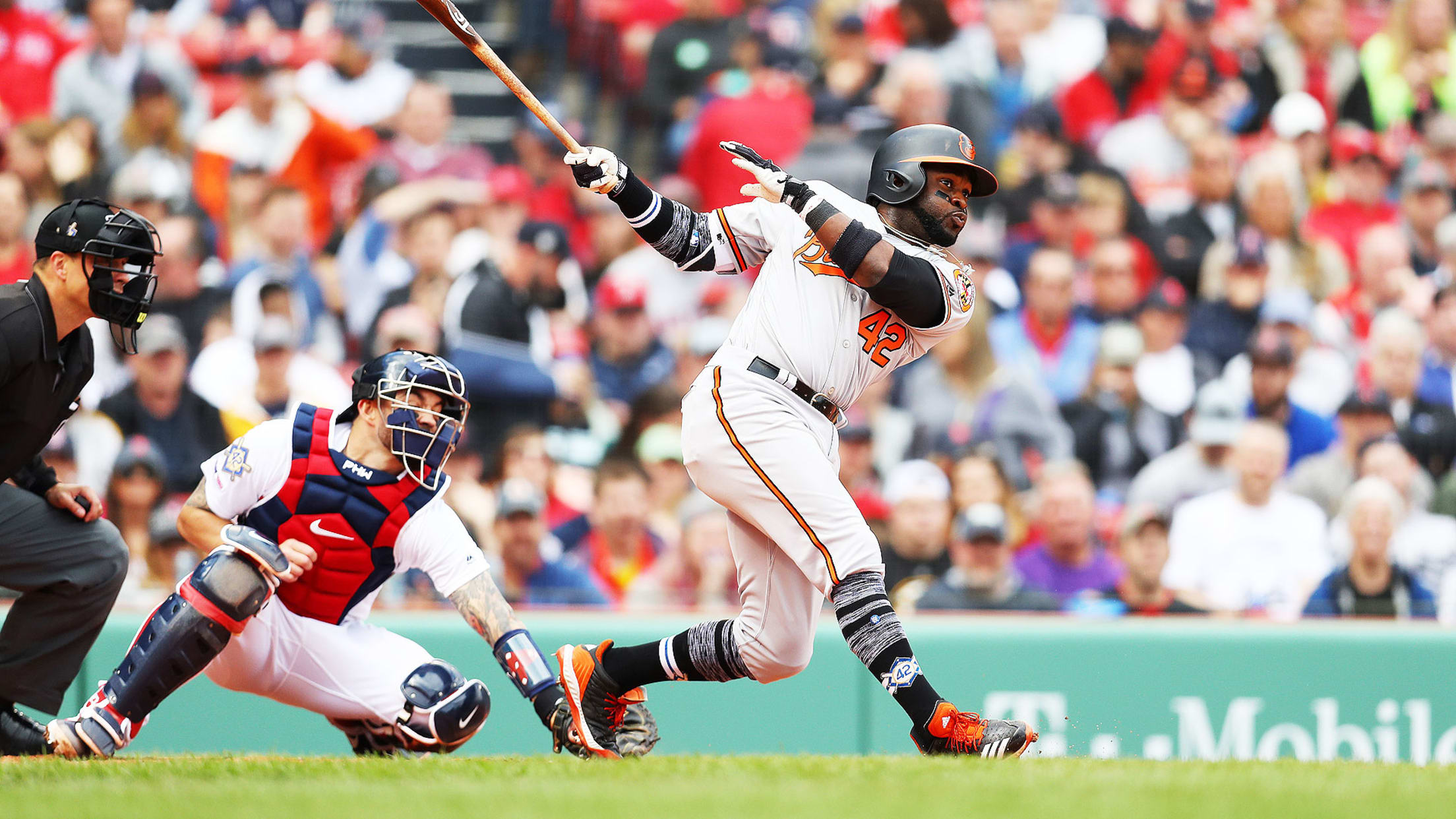 The right-field foul pole at Fenway Park is so famous it has its own name. Pesky's Pole -- named after former Red Sox Johnny Pesky, a light-hitting shortstop from the 1940s-50s -- is 302 feet from home plate, a tempting target for left-handed hitters. Orioles outfielder Dwight Smith Jr. is
Bundy struggling to solve troublesome 4th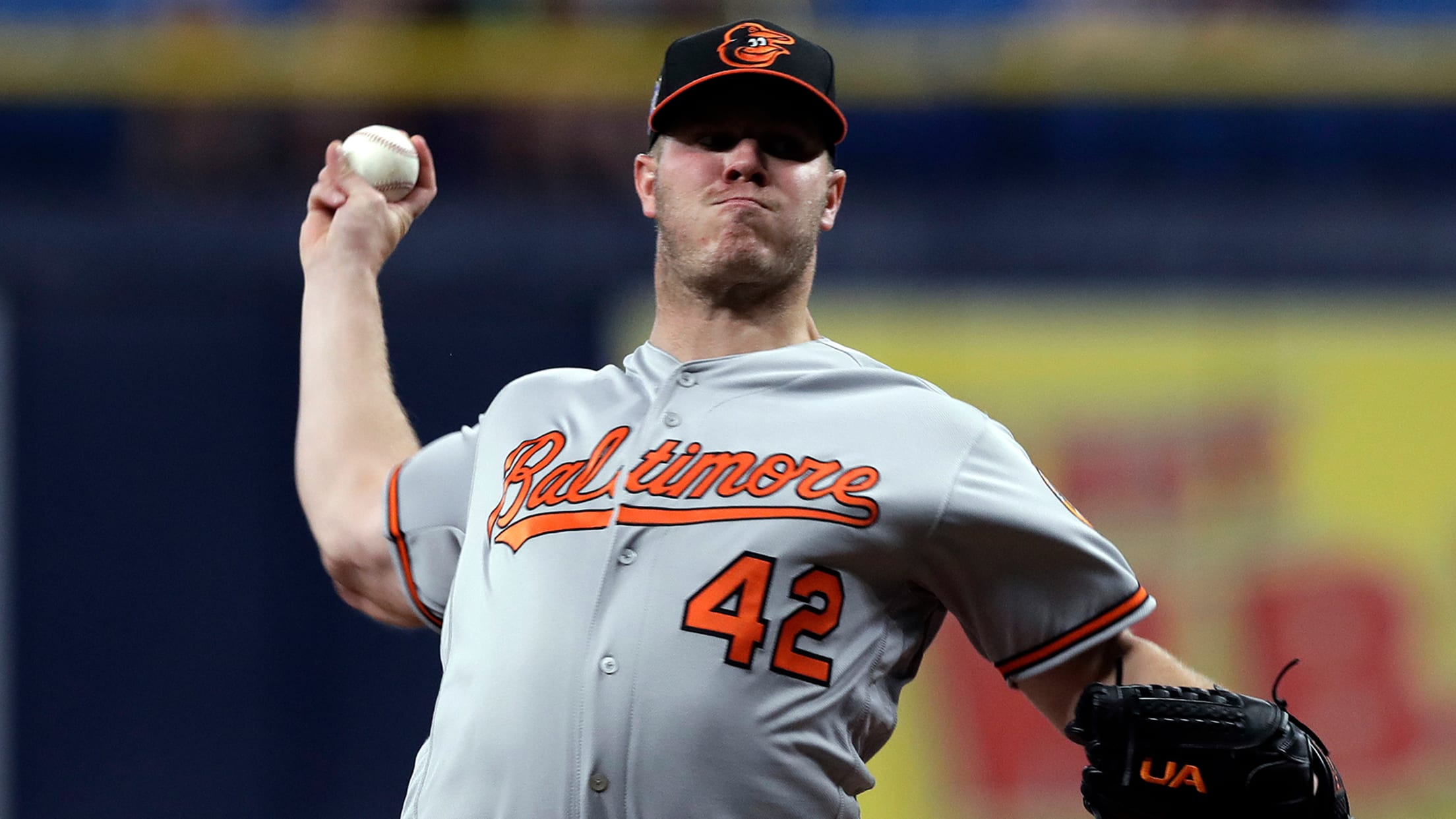 ST. PETERSBURG -- About an hour into play Tuesday, Dylan Bundy's night, almost on cue, took a turn. Three times this season, Bundy dominated through three innings. But four times now, the script has flipped considerably soon after. The fourth inning, in particular, remains a puzzle for Bundy. Such was
Hyde on JR Day: 'An honor to wear 42'
Karns making progress in rehab; O's set rotation vs. Rays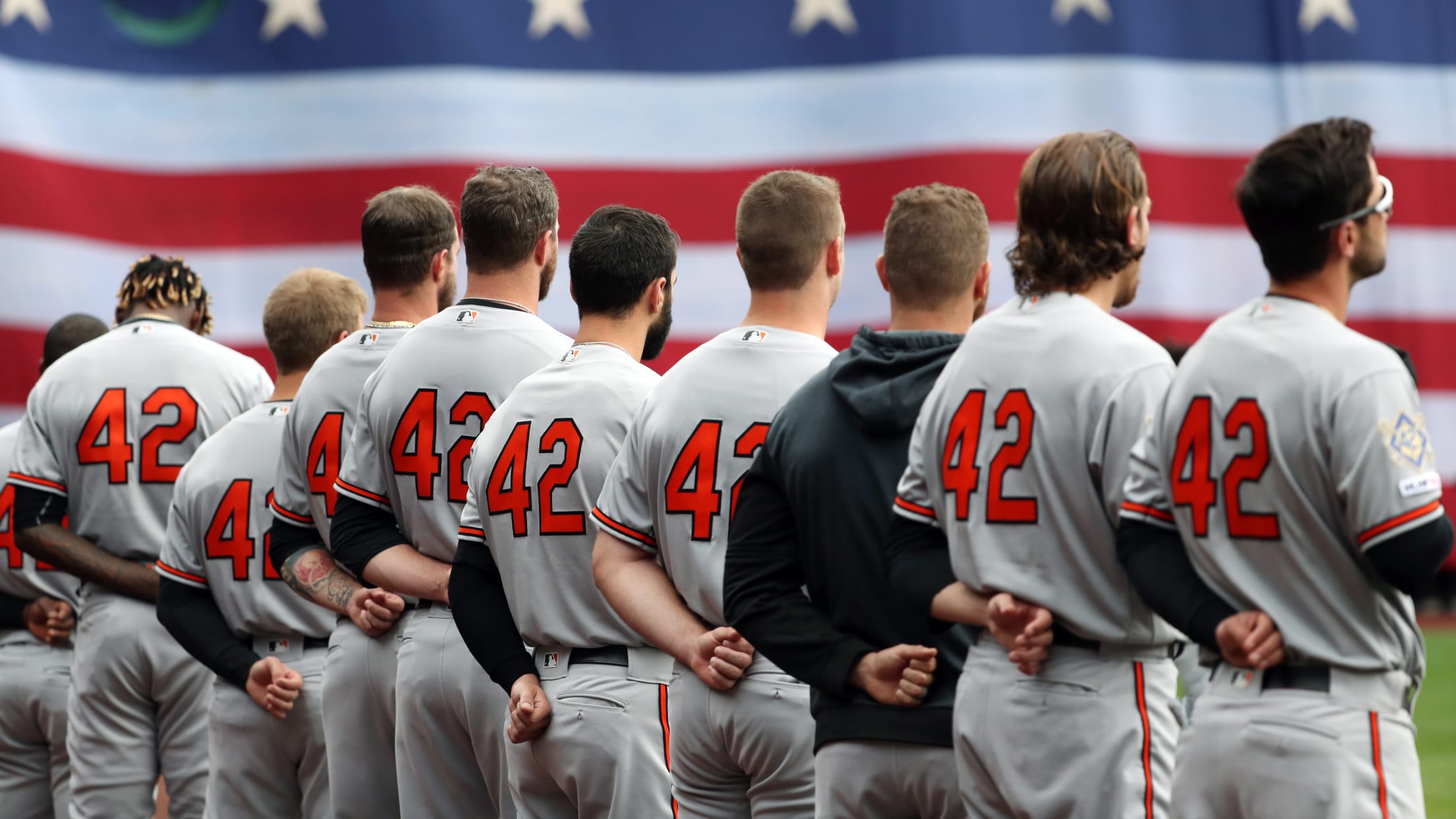 BOSTON -- The Orioles got flashbacks when they arrived early to Fenway Park for Monday's 11:05 a.m. ET first pitch. "In the Minor Leagues, you have those 'kids day' specials during the mid-week sometimes," manager Brandon Hyde said. "This kind of brings me back to that a little bit. This
MLB Pipeline's Prospect Team of the Week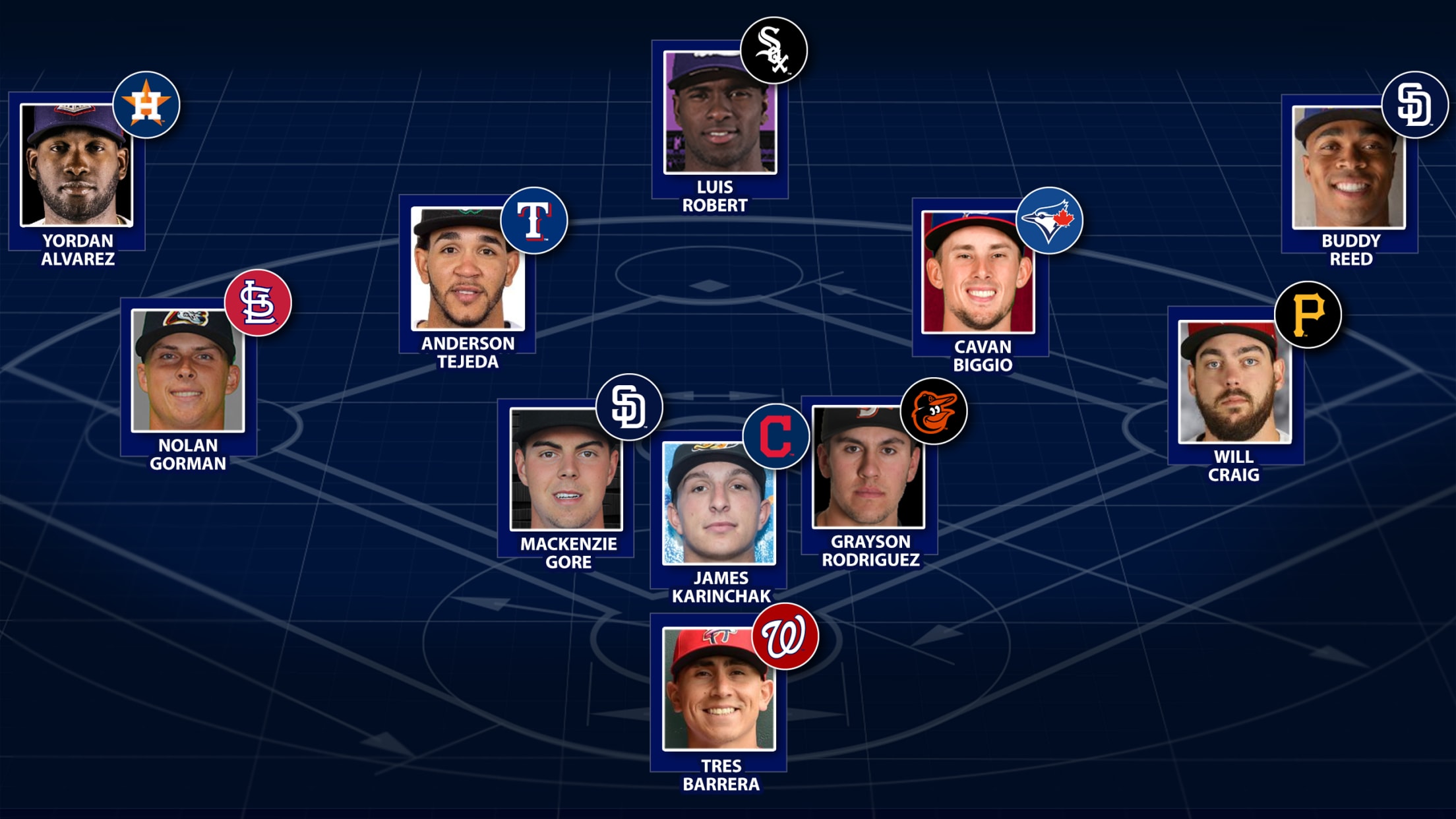 MLB Pipeline's Prospect Team of the Week honors the best performances from the previous seven days. Any Minor Leaguer currently on an organization Top 30 Prospects list on our Prospect Watch is eligible. For the season's first edition, we included the first 11 days of the Minor League season, which
New faces in 30 places: How are they faring?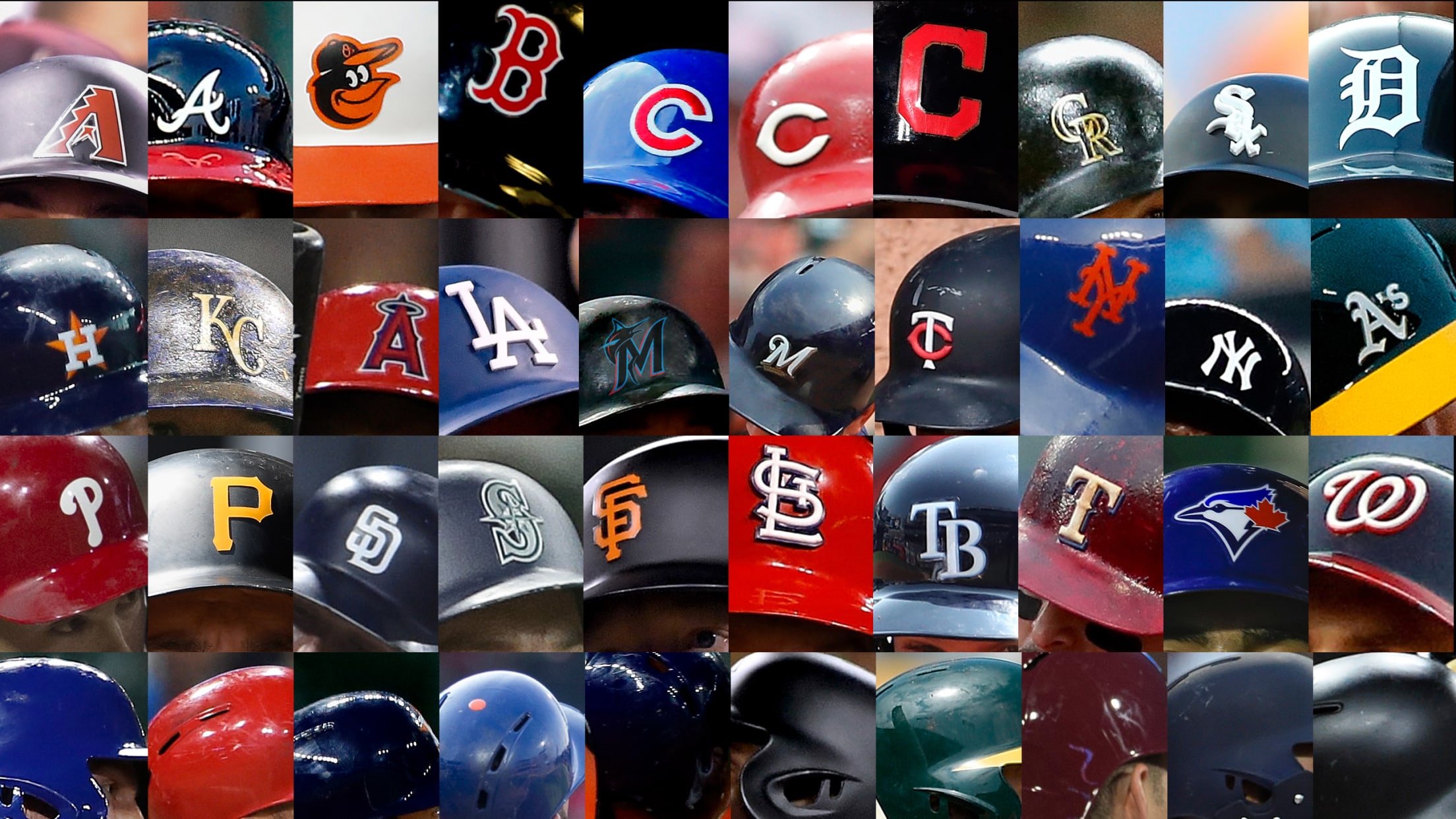 At this point, the cognitive dissonance is over: We're now used to seeing all these veteran players in their new uniforms. Bryce Harper is settling into his Phillies duds; Manny Machado looks just right with the Padres; how did it take this long for Paul Goldschmidt to put on a
Means holds his own on big stage at Fenway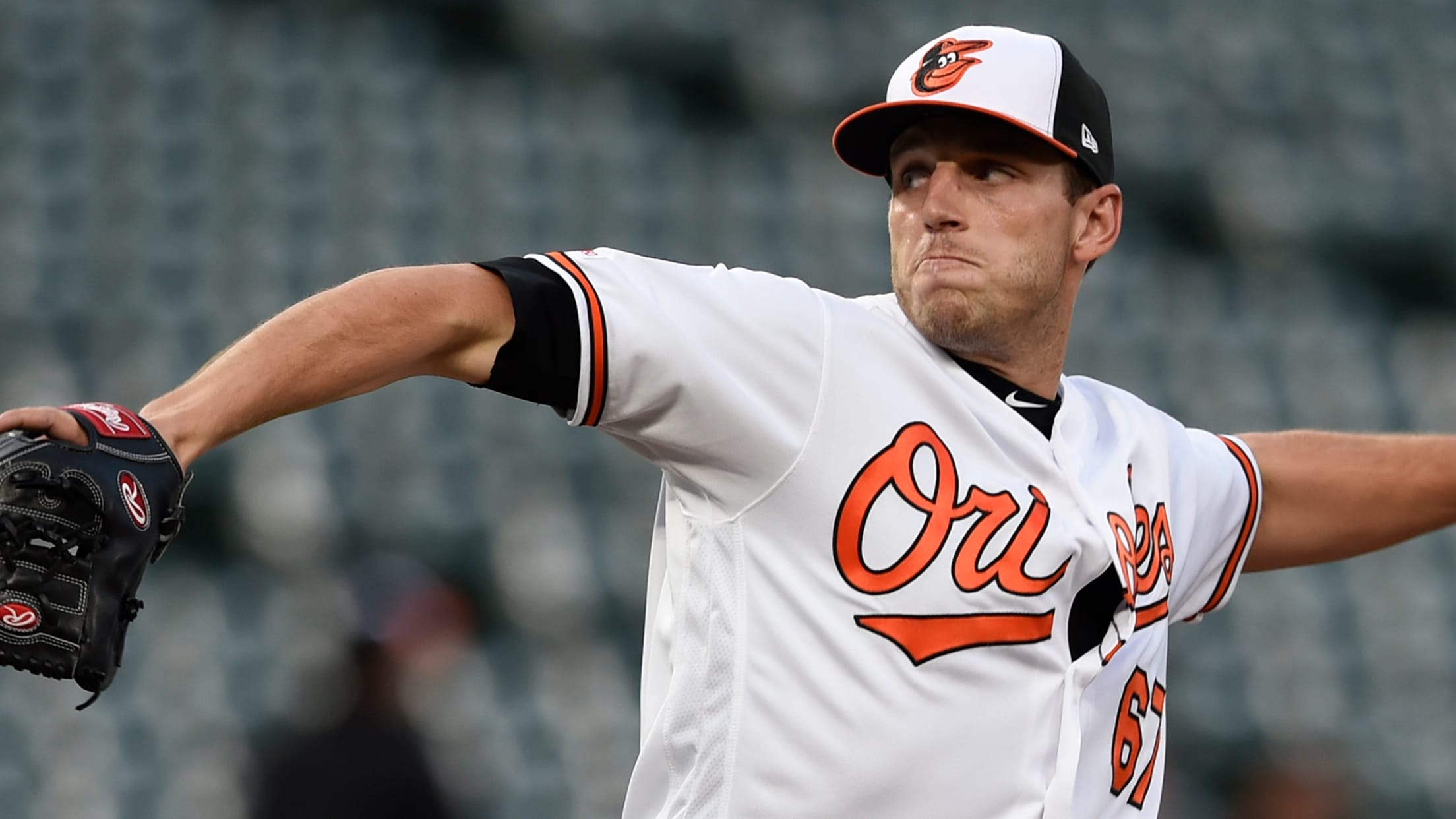 BOSTON -- For someone just kicking off his Major League career, John Means already is getting acclimated quickly with Fenway Park. The left-hander made his big league debut out of the bullpen last season on Sept. 26 at the historic ballpark. On Sunday, he returned to that same pitching mound,
It's a hit! Chris Davis ends hitless streak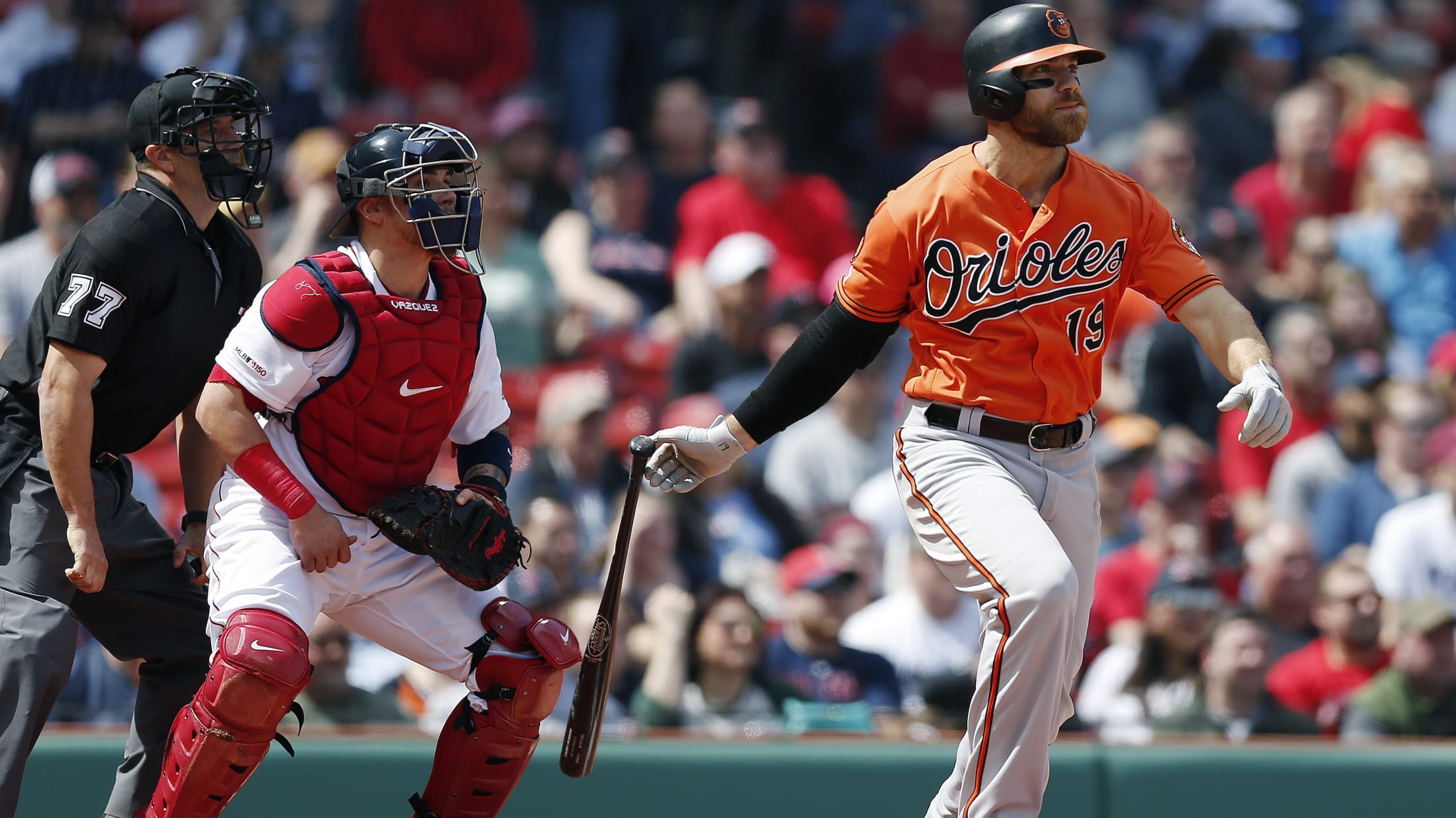 BOSTON -- It's over. The streak is over. Chris Davis snapped his historic skid of 62 consecutive plate appearances without a hit on Saturday with a two-run single to right field off Red Sox right-hander Rick Porcello in the first inning of the Orioles' 9-5 win over Boston at Fenway
Hyde surprised by visit from Cubs' Epstein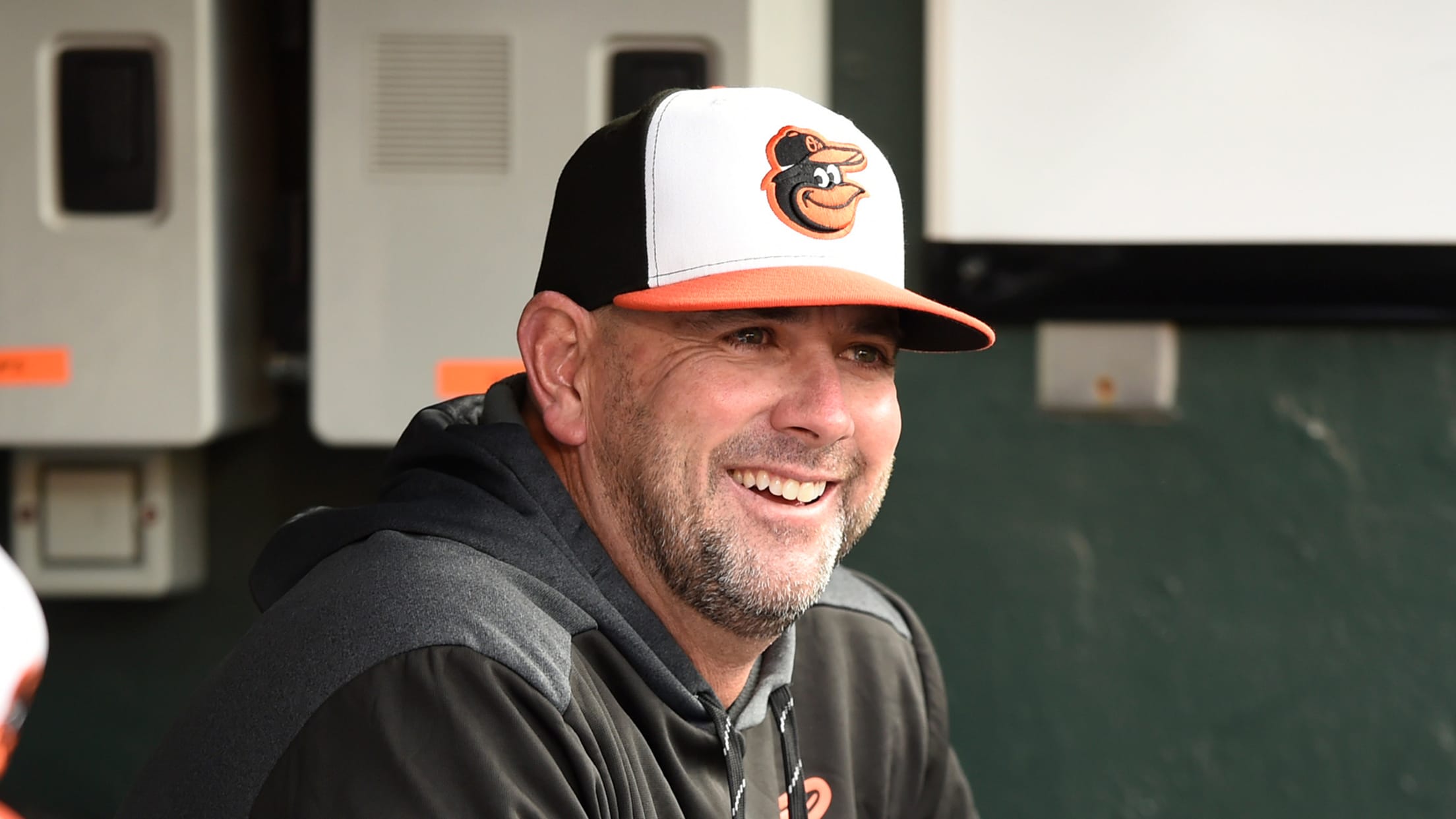 BOSTON -- O's manager Brandon Hyde wasn't expecting a visitor as he prepared for Saturday afternoon's game against the Red Sox. The person who walked into his office was familiar to him and his opponent. Theo Epstein, Cubs president of baseball operations and former Red Sox general manager, was in
Baltimore's ninth-inning rally falls short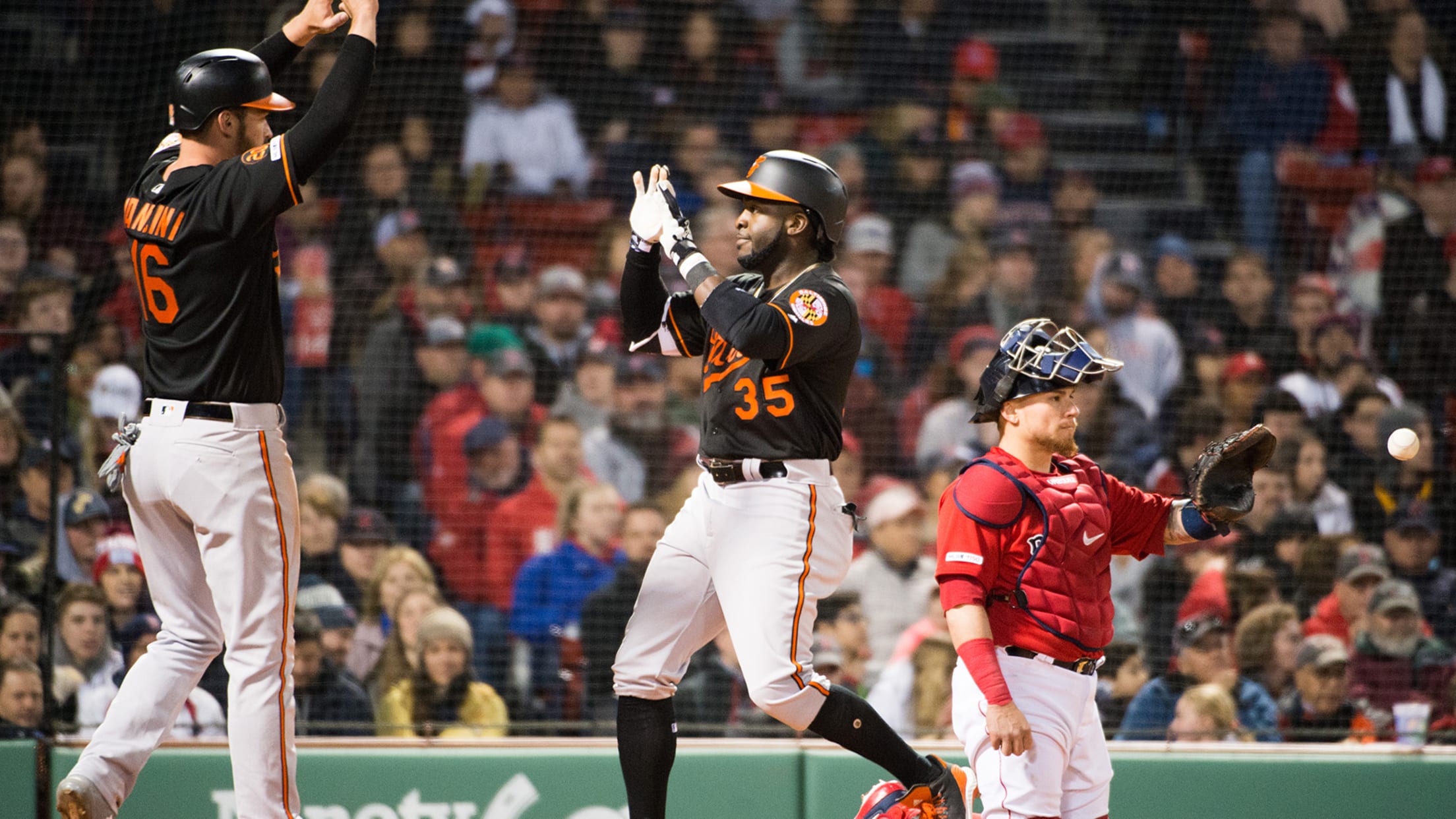 BOSTON -- Chris Davis, regardless of his current hitless skid, thrives on that next opportunity. While he was out of the starting lineup Friday against Red Sox left-hander Eduardo Rodriguez, he knew there was a chance he could get to the plate later in the game. The day after his
3 takeaways for Orioles as they hit the road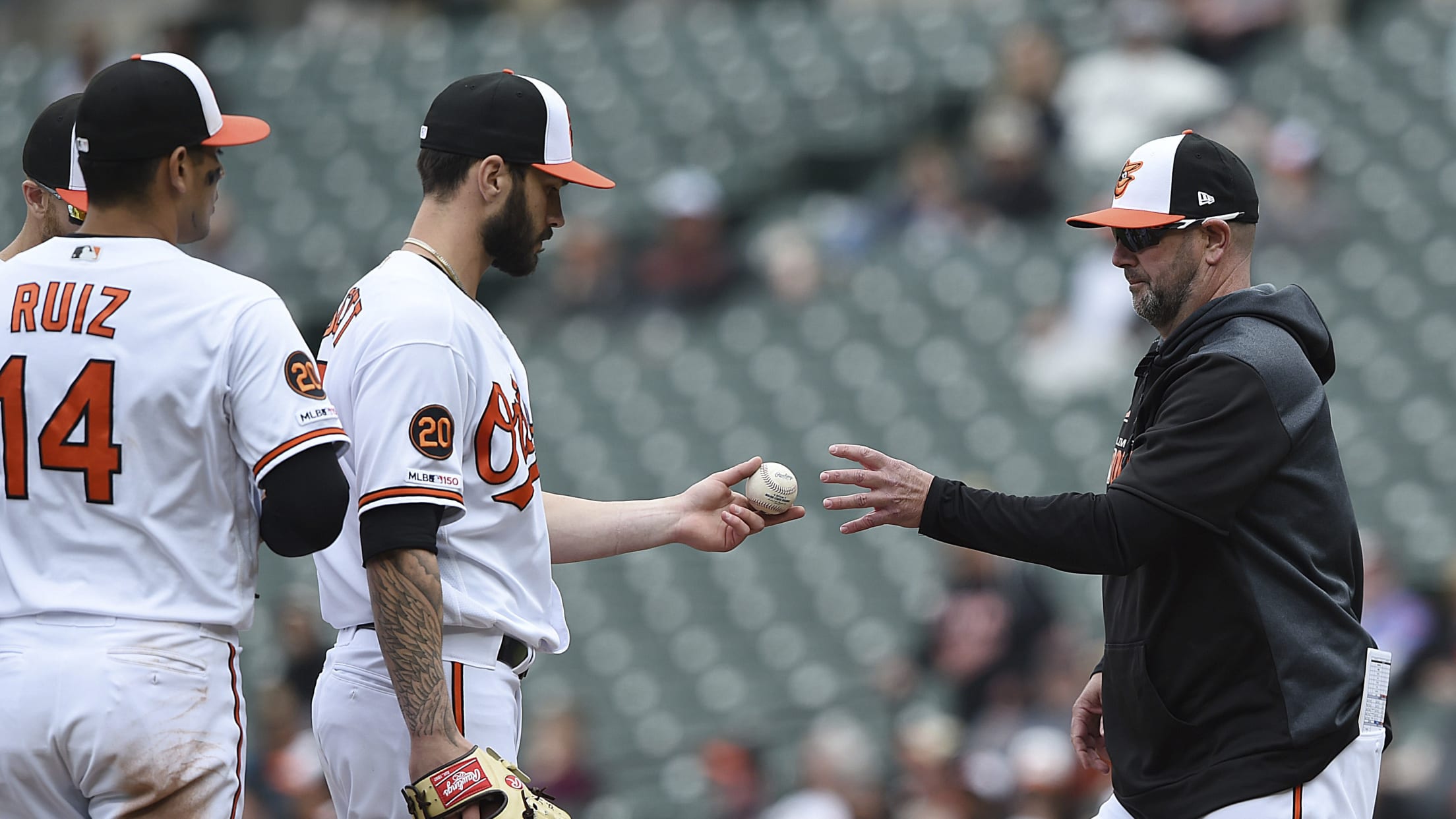 BALTIMORE – A furious seventh-inning rally came a few inches and one outstretched Stephen Piscotty glove short from salvaging a difficult homestand for the Orioles, who now embark on their first multicity road trip of the year. A four-game set with the defending champion Red Sox awaits for a club