O's pitchers struggle in Seattle throughout finale
Ynoa allows 7 runs in 2 1/3 innings, Wotherspoon then yields 5 in 2 2/3 frames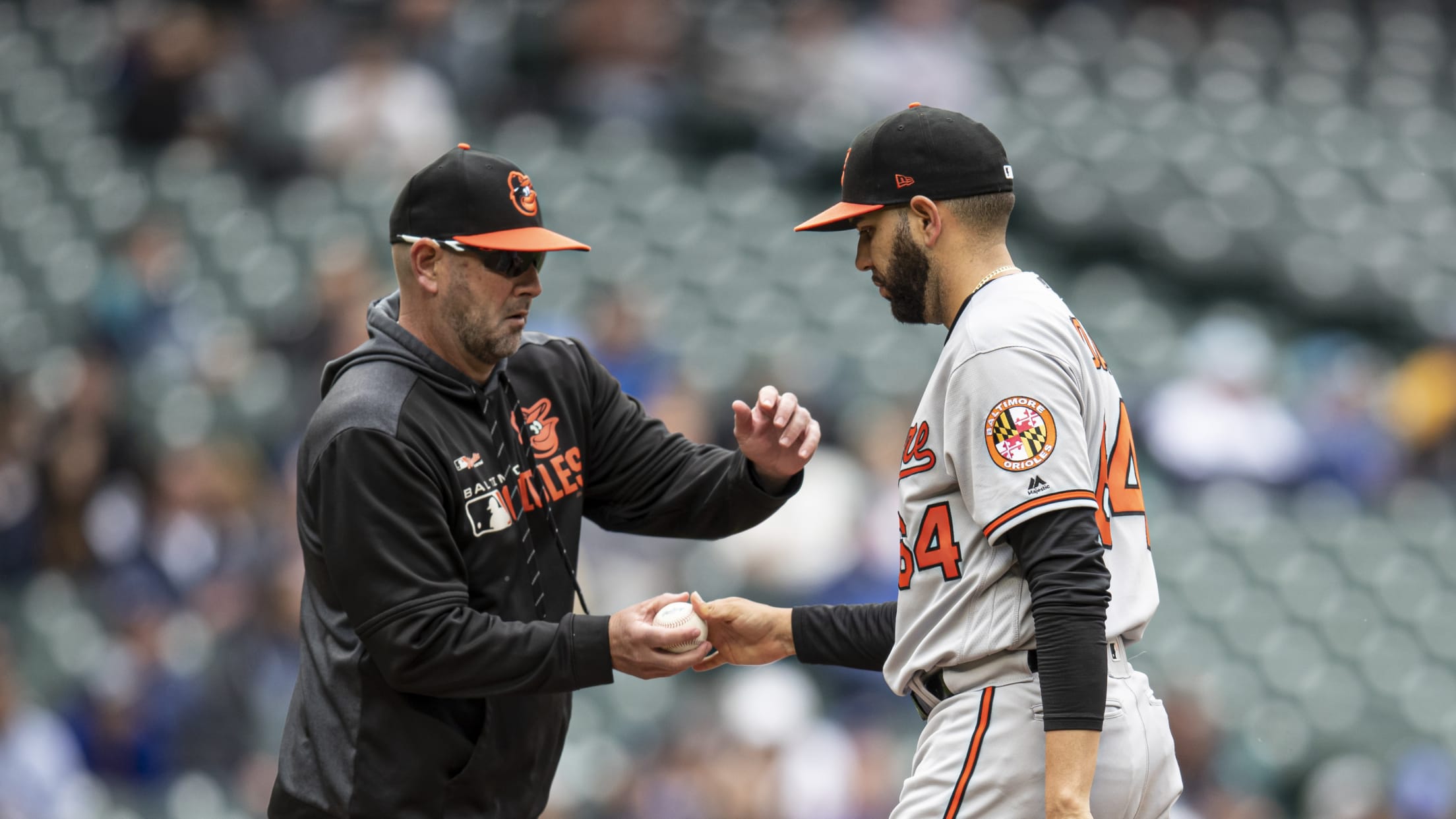 SEATTLE -- Despite their struggles at Oriole Park at Camden Yards this season, the Orioles boarded a cross-country flight on Sunday evening anxious to get home. The West Coast had not been kind, with Baltimore losing six of seven during a road trip that brought injuries to its two best
Means plays catch; bullpen session next
Orioles' No. 1 starter on track to return from IL next weekend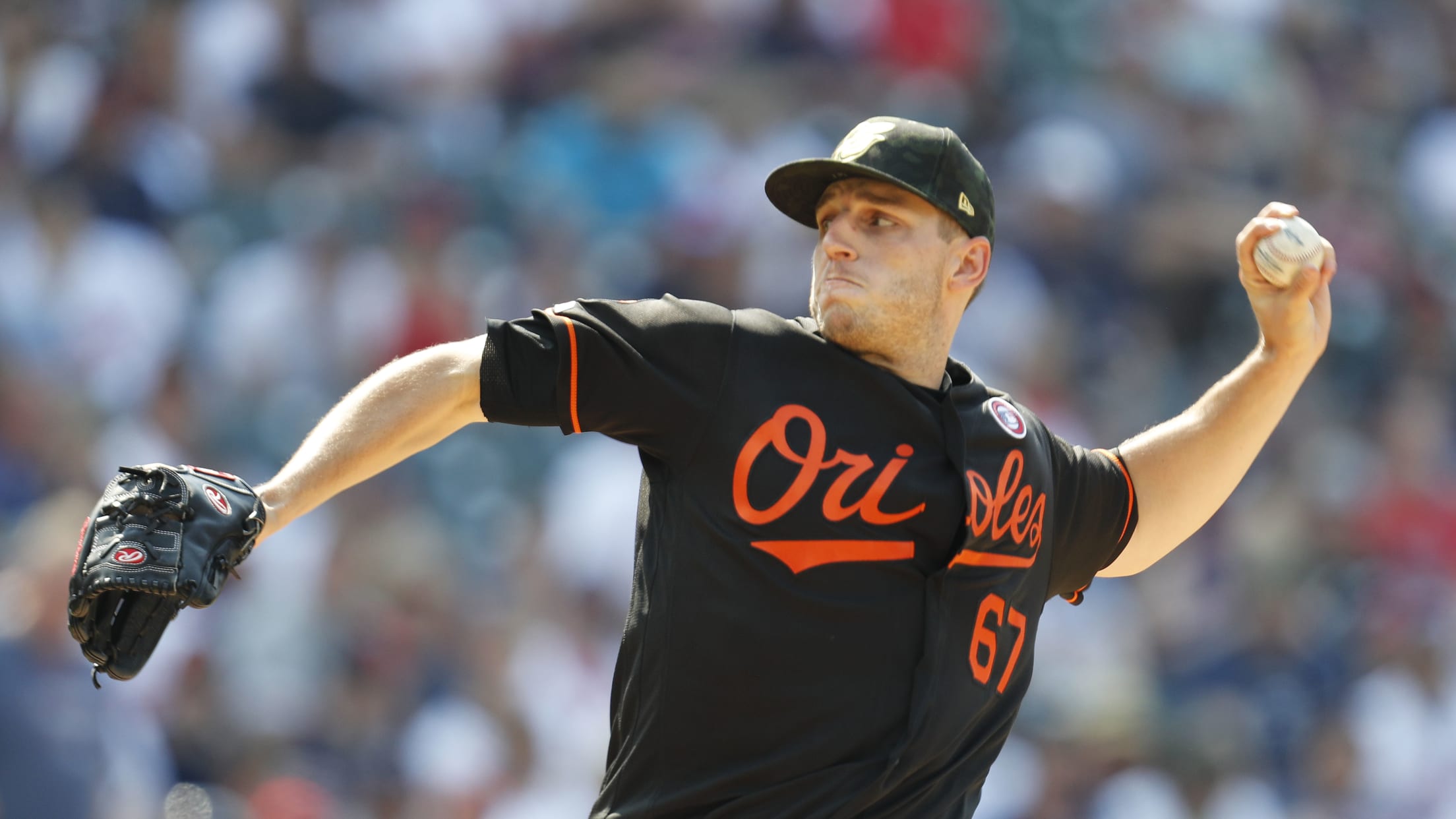 SEATTLE -- From the time they placed John Means on the injured list Thursday, the Orioles envisioned that his time on the shelf would be brief. It looks like it will be. Means reported no issues testing his strained left shoulder during a flat ground throwing session on Sunday morning.
Here are the finalists for All-Star Starters Election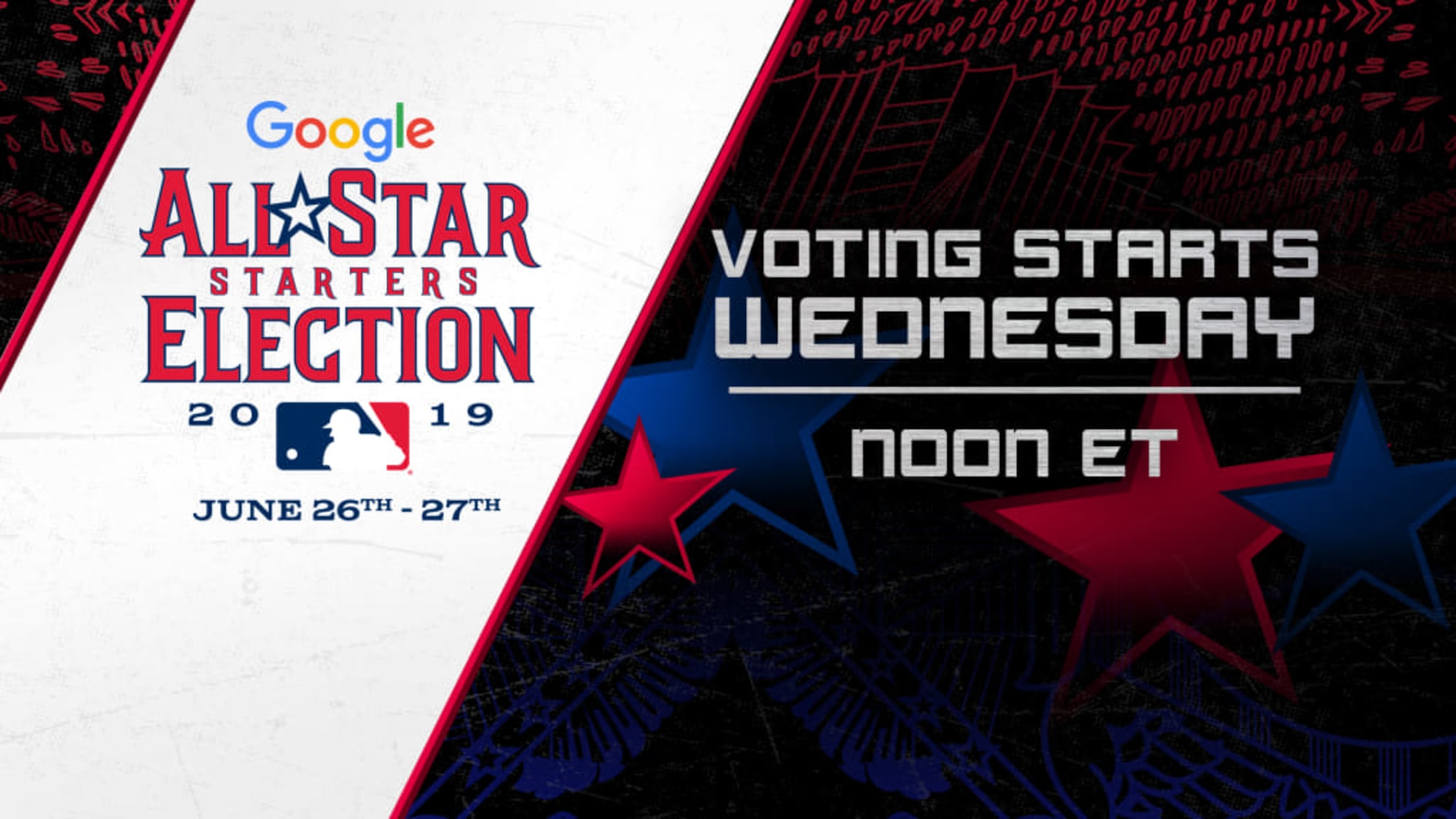 The field is set for the first-ever Google MLB All-Star Starters Election in advance of the 2019 MLB All-Star Game presented by Mastercard. With voting wrapped in the three-week Primary phase of the 2019 Google MLB All-Star Ballot, the top three vote-getters at each position (nine for outfielders) have been
These pitchers showed their might at plate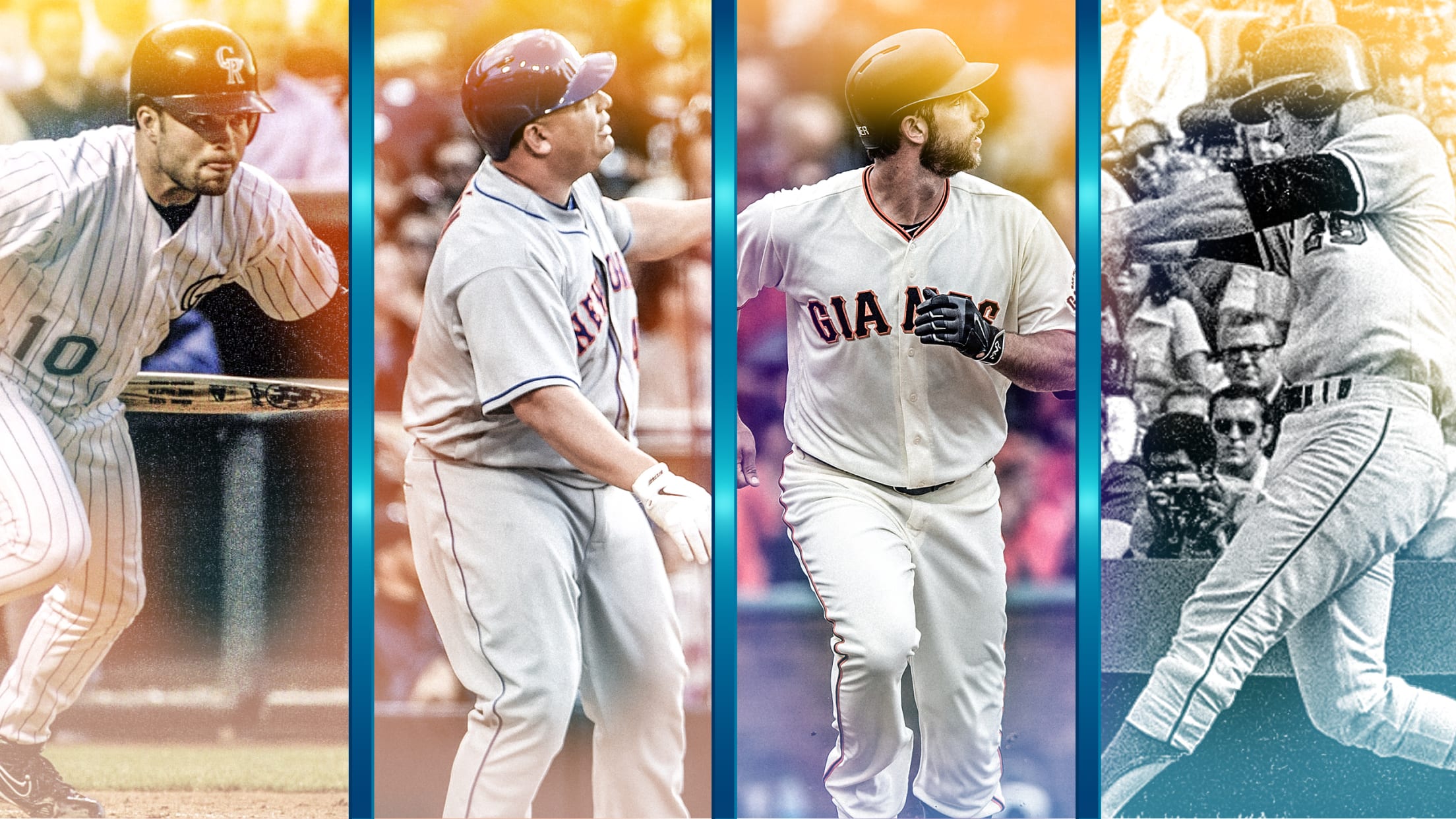 Perhaps because they are so rare and usually unexpected, home runs by pitchers remain one of baseball's great delights. Over the years, some of the most memorable examples of #PitchersWhoRake have come from these hurlers.
O's defeat Seattle to snap 10-game losing streak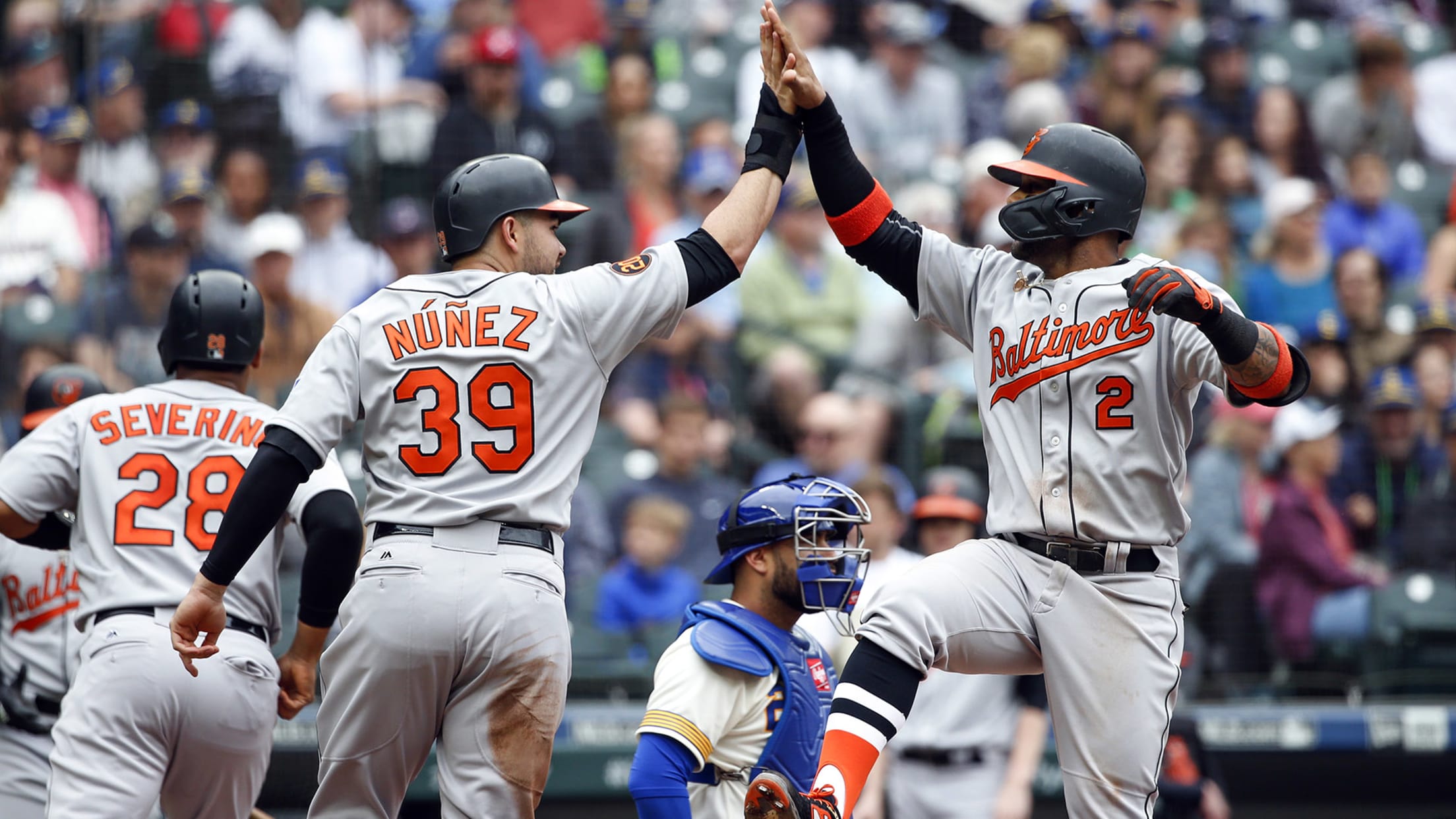 SEATTLE -- Catharsis came for the Orioles late Saturday afternoon, in a celebratory postgame clubhouse nearly a fortnight in the making. In one corner, Keon Broxton danced, a 10-game burden lifted off his and the rest of the Orioles' backs. "Break the ice, get the juices flowing again, get back
Sunday's top prospect performers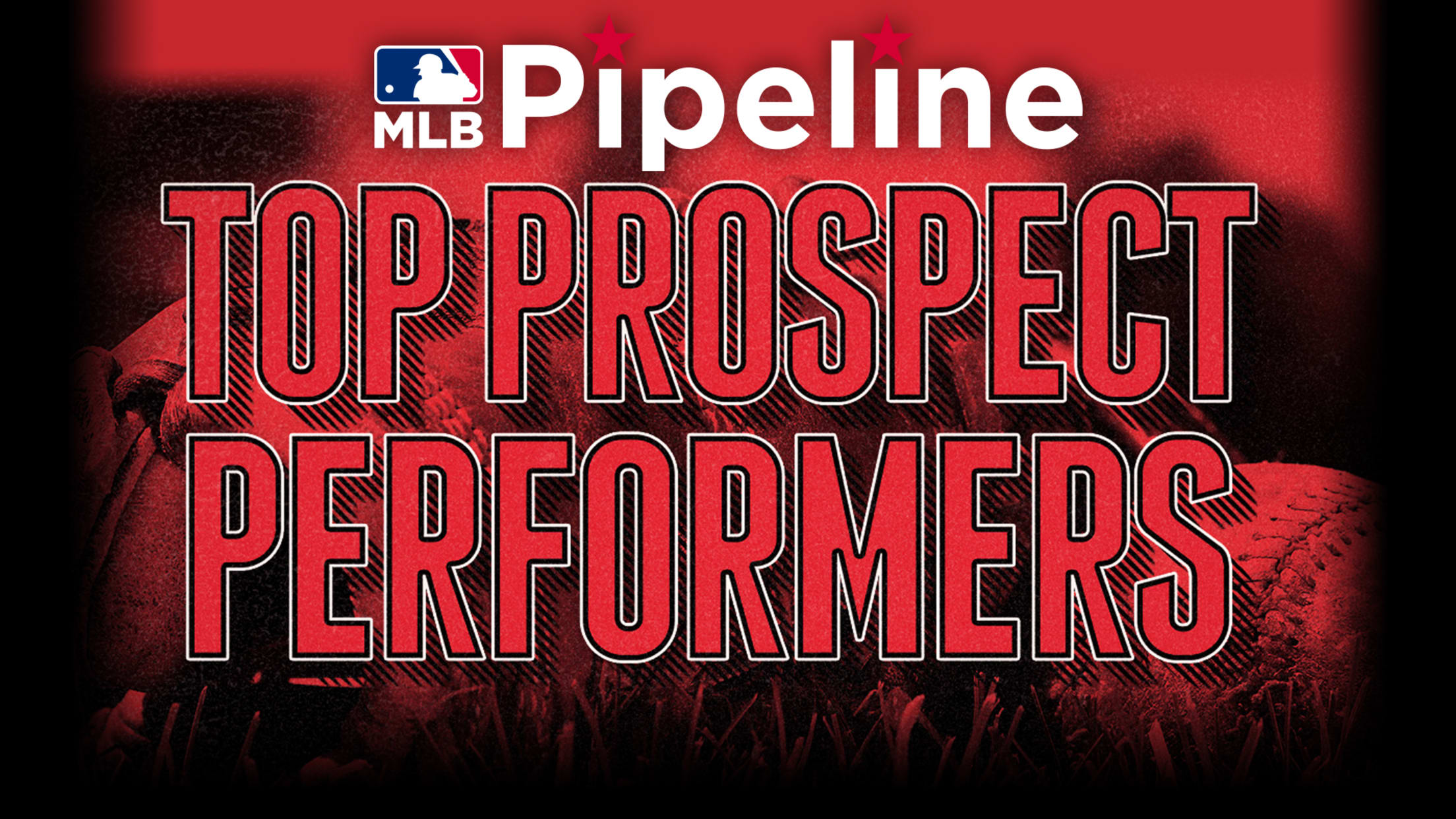 Here's a look at Sunday's top Minor League performers from each team's Top 30 Prospects list: AMERICAN LEAGUE EAST Blue Jays: Bo Bichette, SS (No. 1, No. 8 in MLB) -- 4-for-5, 2B, RBI (Triple-A Buffalo) Bichette has multiple hits in three of his past four games and is hitting
Mancini rejoins Orioles' lineup in Seattle
Means to throw side session Sunday; O's select contract of RHP Wotherspoon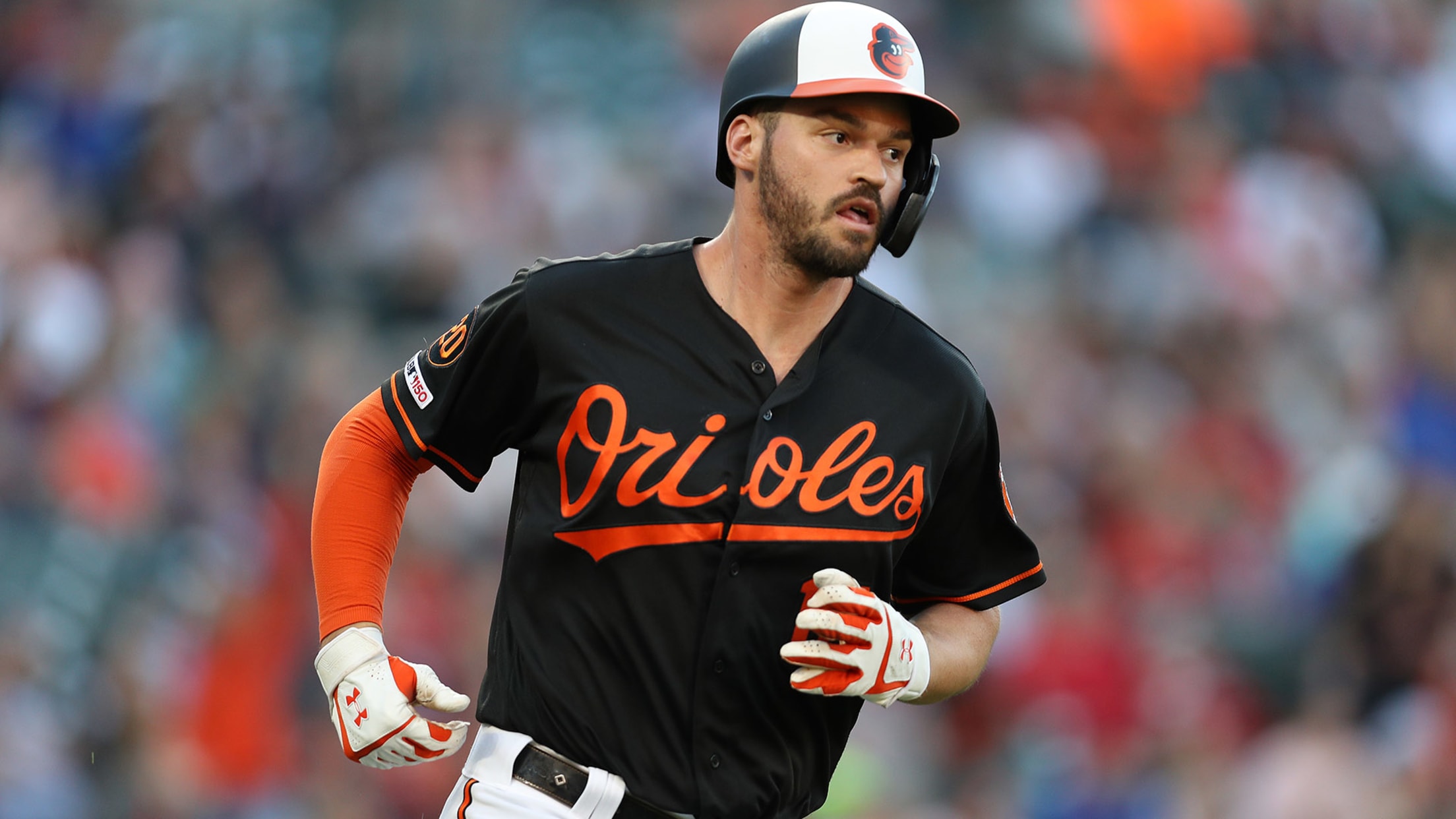 SEATTLE -- The Orioles woke up Saturday morning in Seattle to find their best player back in the lineup. Citing "huge improvement" in the swelling of his left elbow, Trey Mancini returned to action after a three game absence, playing first base and batting second opposite Mariners lefty Tommy Milone.
O's show tenacity but late flurry falls short
Despite impressive offensive output, Baltimore drops 10th straight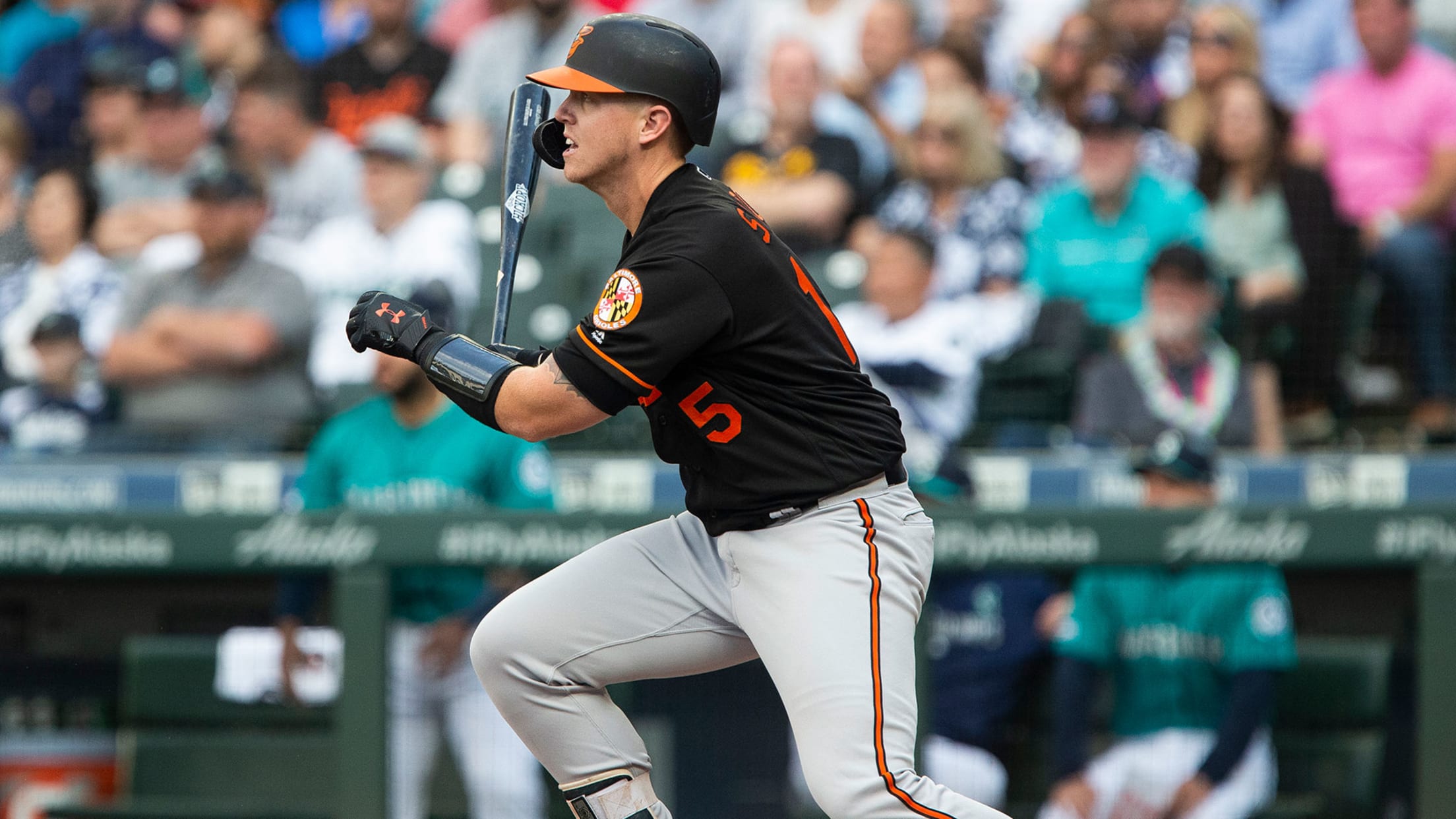 SEATTLE -- By the time the sharp grounder scooted past J.P. Crawford and into center field, the Orioles had scratched back enough bandwidth to allow them to dream. Punchless for much of this road trip and much of Friday night's 10-9 loss to the Mariners, the Orioles had strung together
Orioles' short-handed offense stays cold
Ruiz's 2-run single in first not enough in 9th straight loss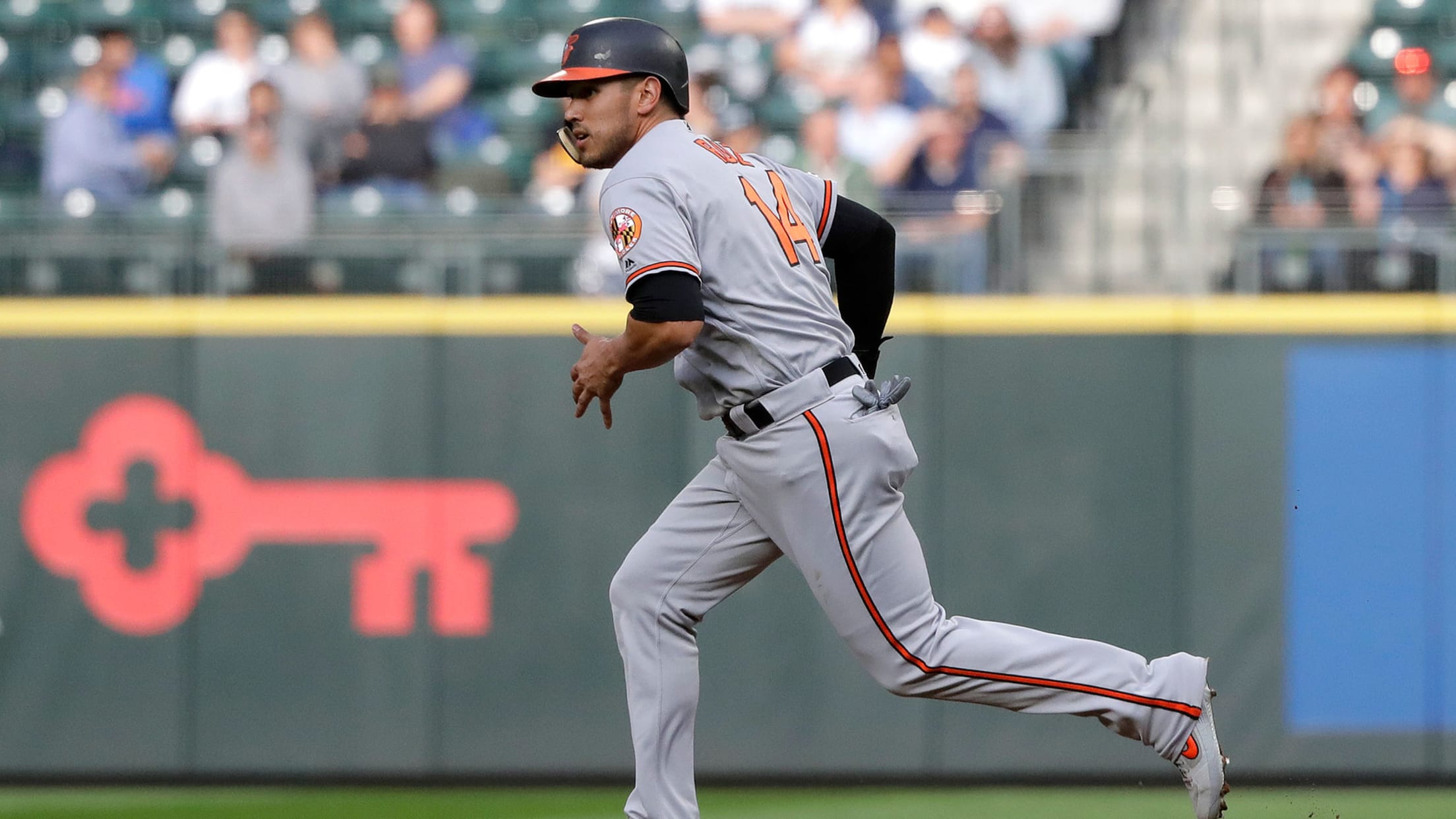 SEATTLE -- For all the trials and tribulations (and turnover) the Orioles have faced on the mound lately, it's been a team-wide struggle to generate runs that has brought those struggles squarely into focus. Baltimore's bats went cold again Thursday, when the Orioles managed just four hits in their 5-2
Means (left shoulder) to IL; Straily DFA'd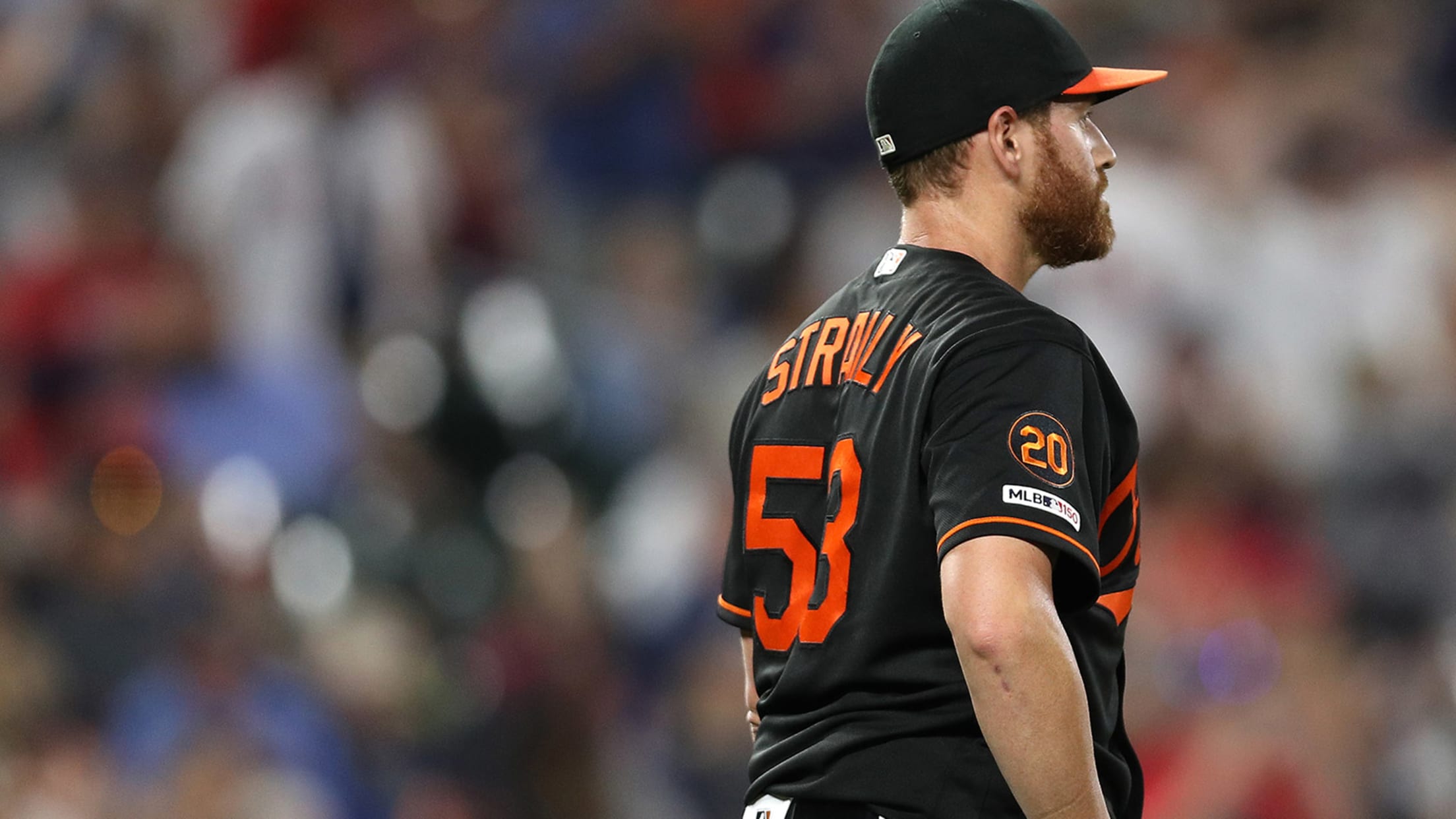 SEATTLE -- Confident he'll be able to return when eligible next week, the Orioles placed John Means on the 10-day injured list among a flurry of roster moves Thursday. A minor left shoulder strain marks the first hiccup in the left-hander's emergent rookie season. Standing at his locker a few
Mancini (elbow) expected to avoid IL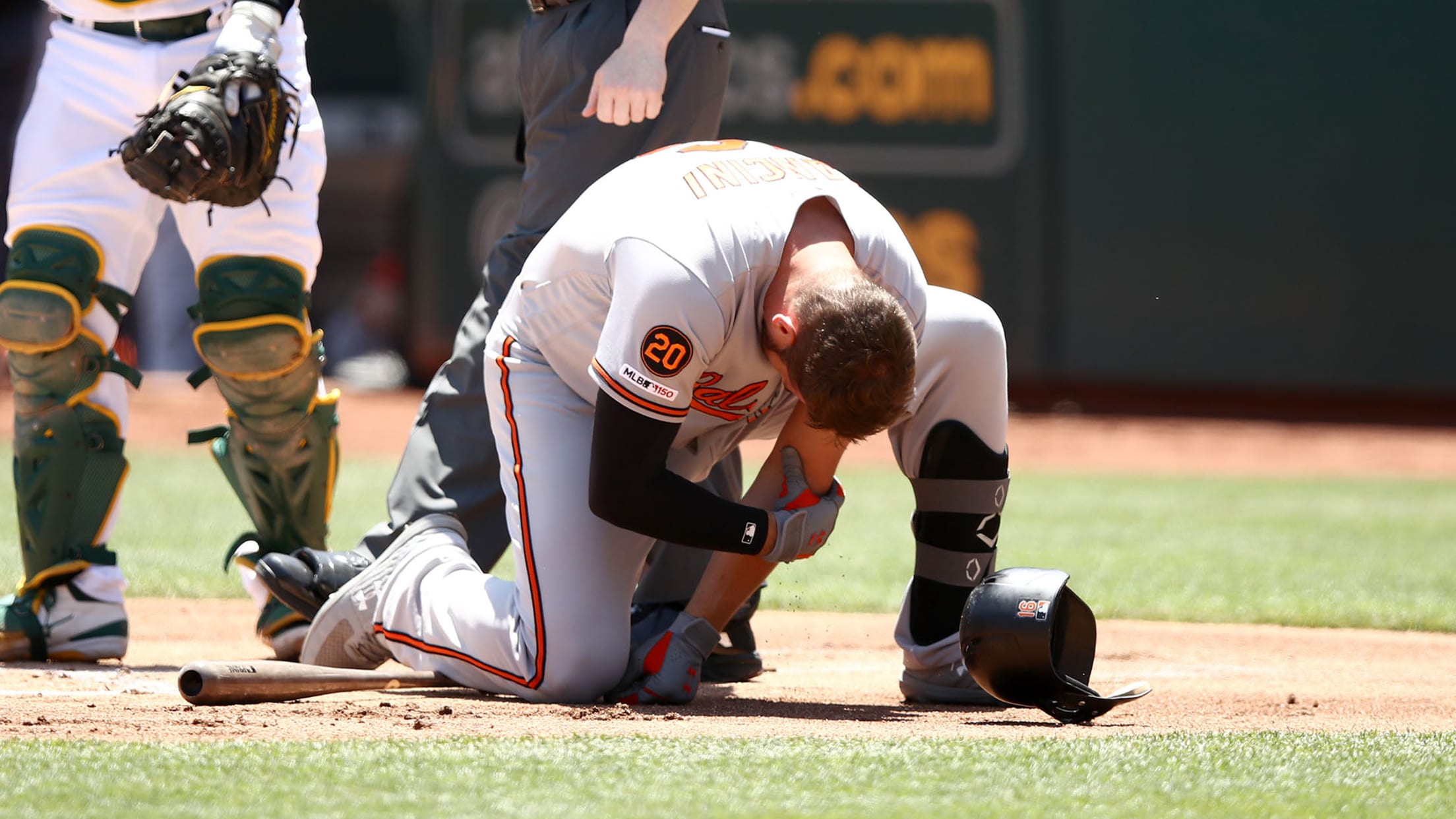 SEATTLE -- Still nursing a sore right elbow, Trey Mancini was out of the Orioles lineup for the second consecutive day Friday. Manager Brandon Hyde said he hopes Mancini can return by the end of the weekend, reiterating that the injured list is not a possibility for the Orioles' best
Here are some future All-Stars from AL East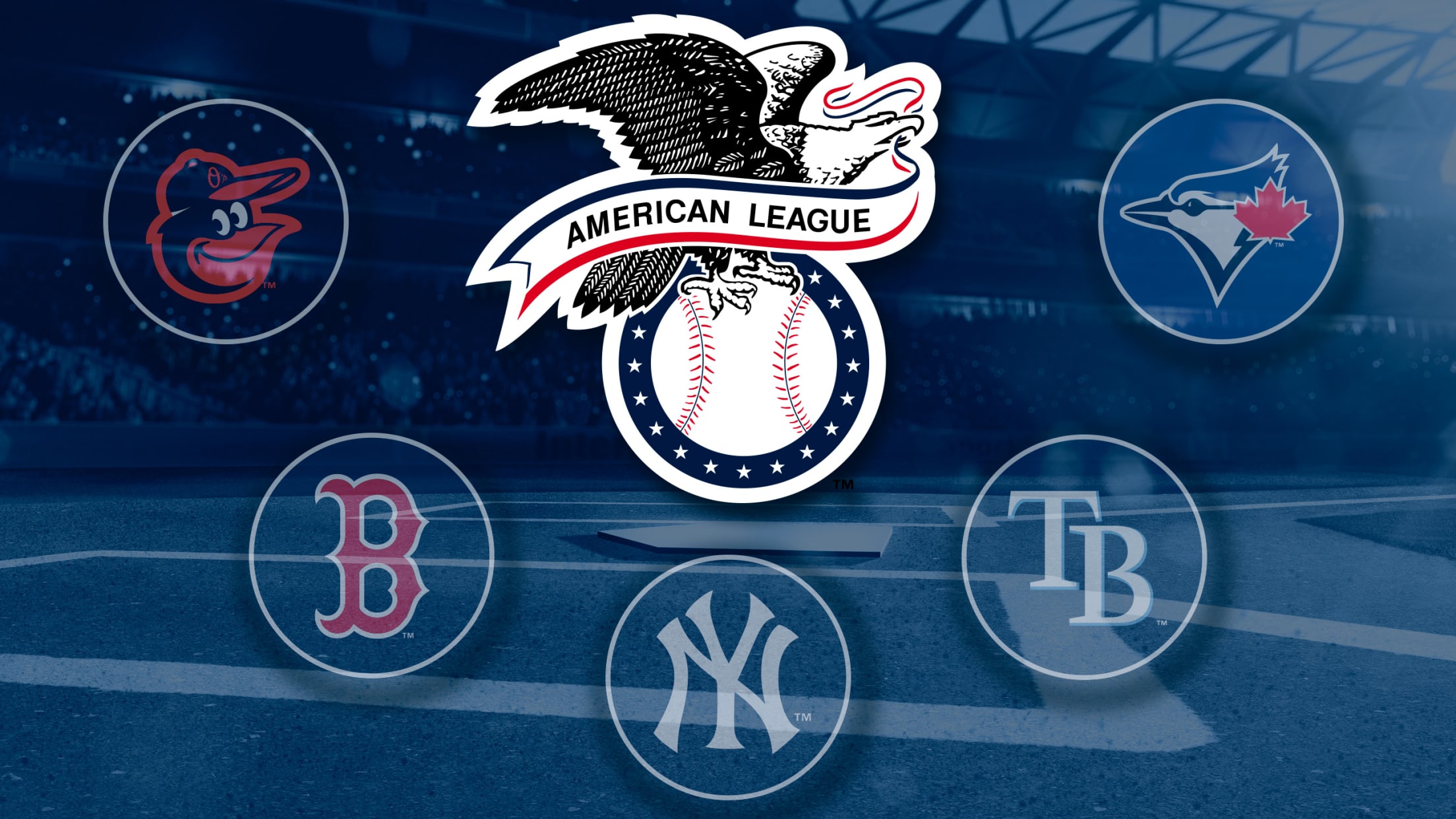 ST. PETERSBURG -- As the influx of young super-talent mingles with its veteran counterpart across the country, many teams this season have developed exciting storylines regardless of win/loss record. In the American League East, Vladimir Guerrero Jr. burst on the scene in Toronto and Nate Lowe has helped the Rays
O's struggle to catch A's after Mancini's exit
Bullpen yields 8 runs in 6 frames after Yacabonis' two shutout innings as opener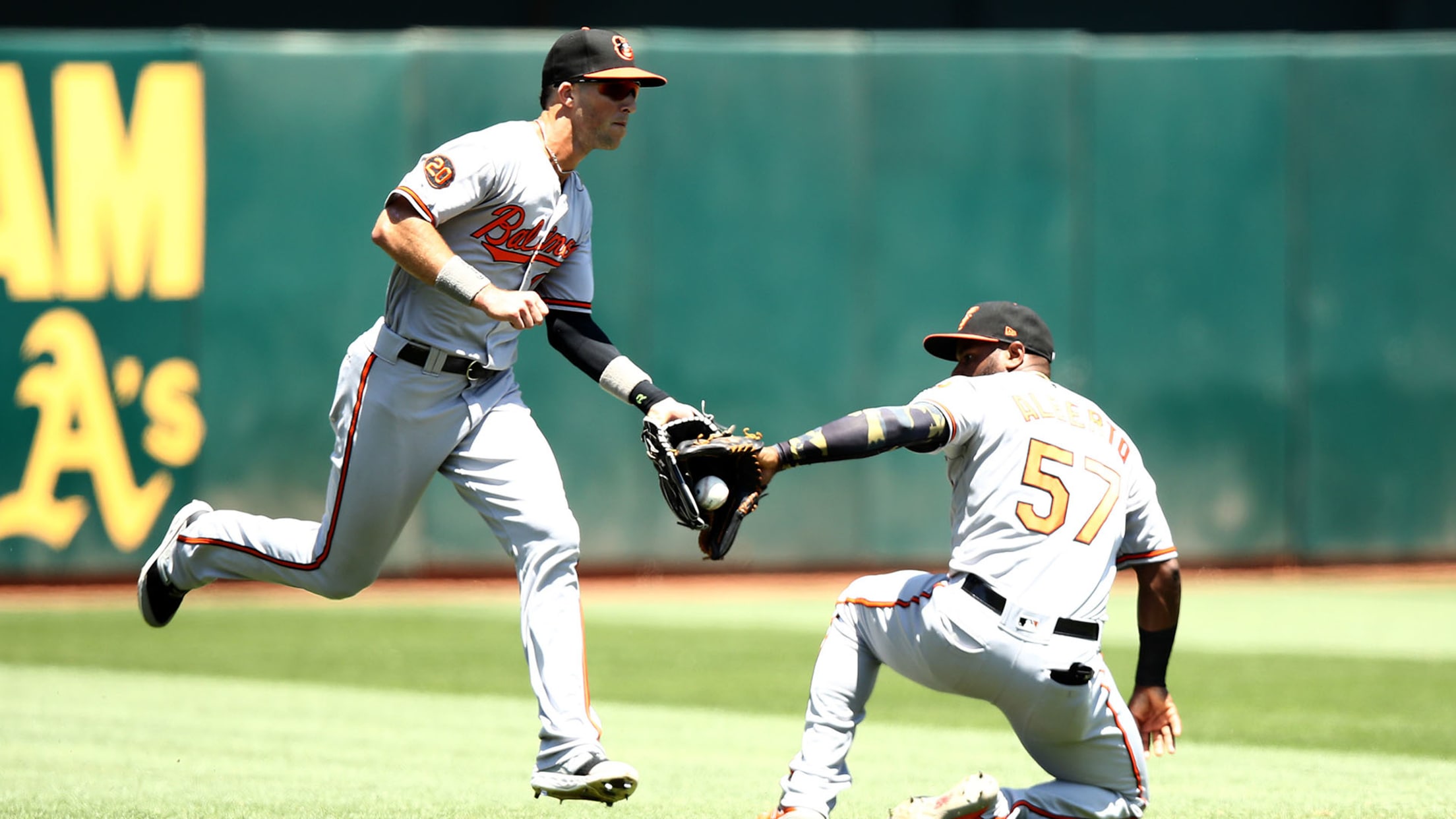 OAKLAND -- Even by their diminished standards, the Orioles found virtually nothing that was redeeming about their performance against the A's. Baltimore extended its losing streak to eight games with an 8-3 setback on Wednesday at the Coliseum, giving the club a Major League-worst 21-53 record. Orioles manager Brandon Hyde
Most intriguing prospects in short season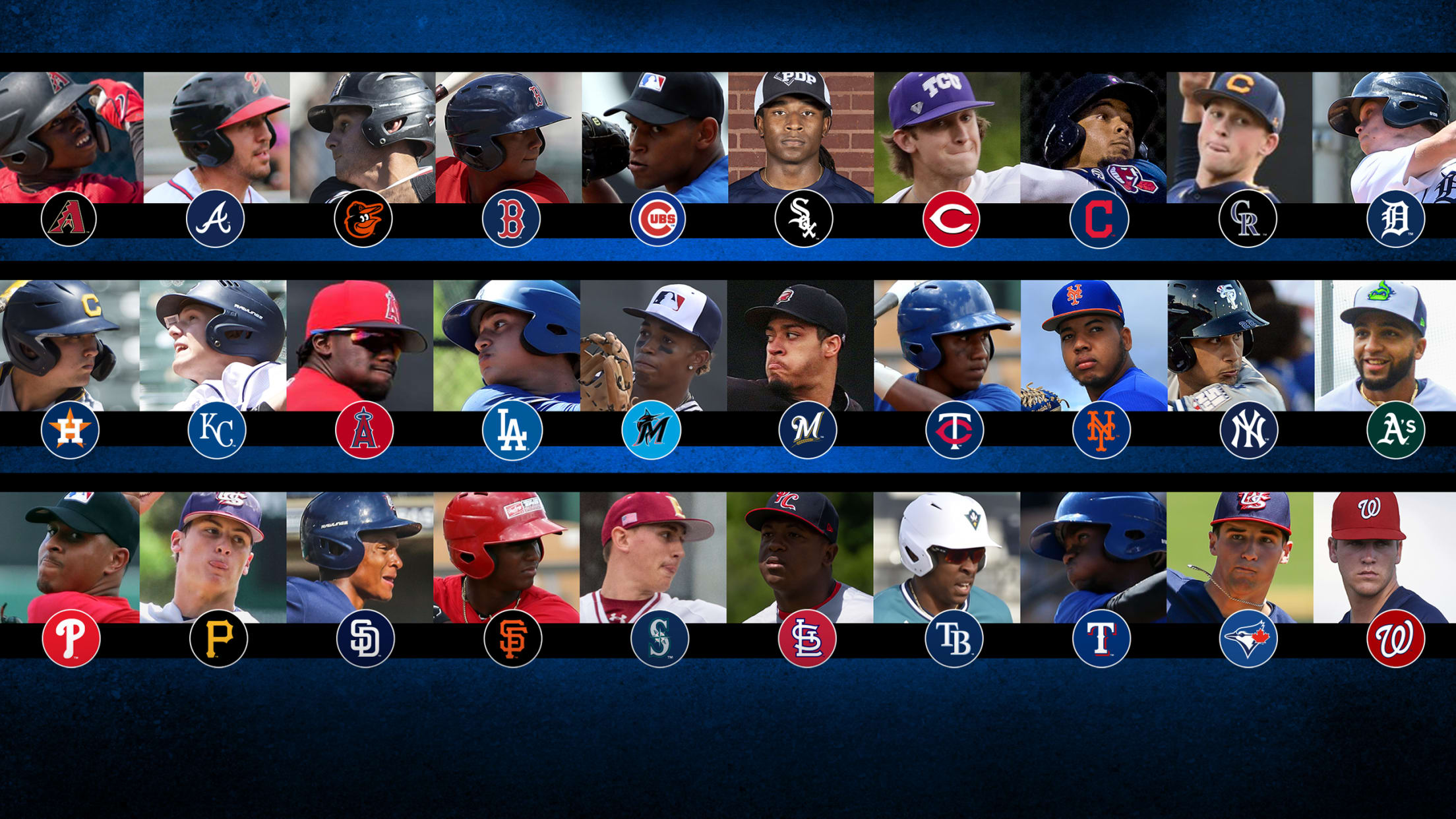 While the majority of the full-season leagues throughout the Minors have already reached the midseason mark, another batch of leagues, commonly referred to as short-season leagues, are just beginning and contain many of the game's top up-and-coming prospects. The New York-Penn and Northwest Leagues (Class A Short Season) as well
Orioles routed by A's in 7th straight loss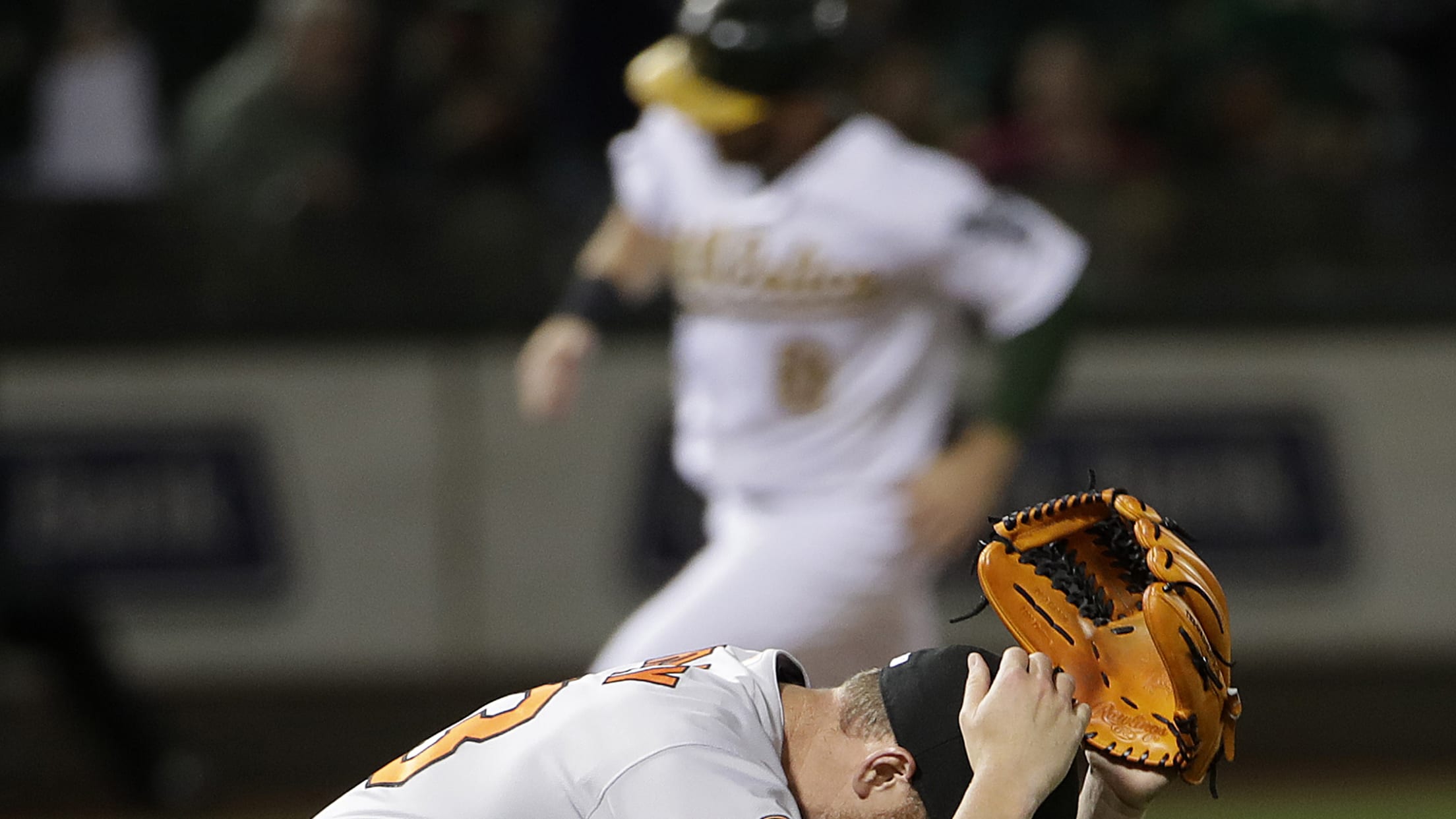 OAKLAND -- Of all the hideous defeats the Orioles have absorbed this season, Tuesday night's 16-2 crushing at the hands of the Oakland A's may have been the worst. The A's clobbered six home runs, all of them between the third and seventh innings, while lengthening Baltimore's losing streak to
Yacabonis to serve as opener Wednesday
Left-hander Josh Rogers scheduled to follow out of 'pen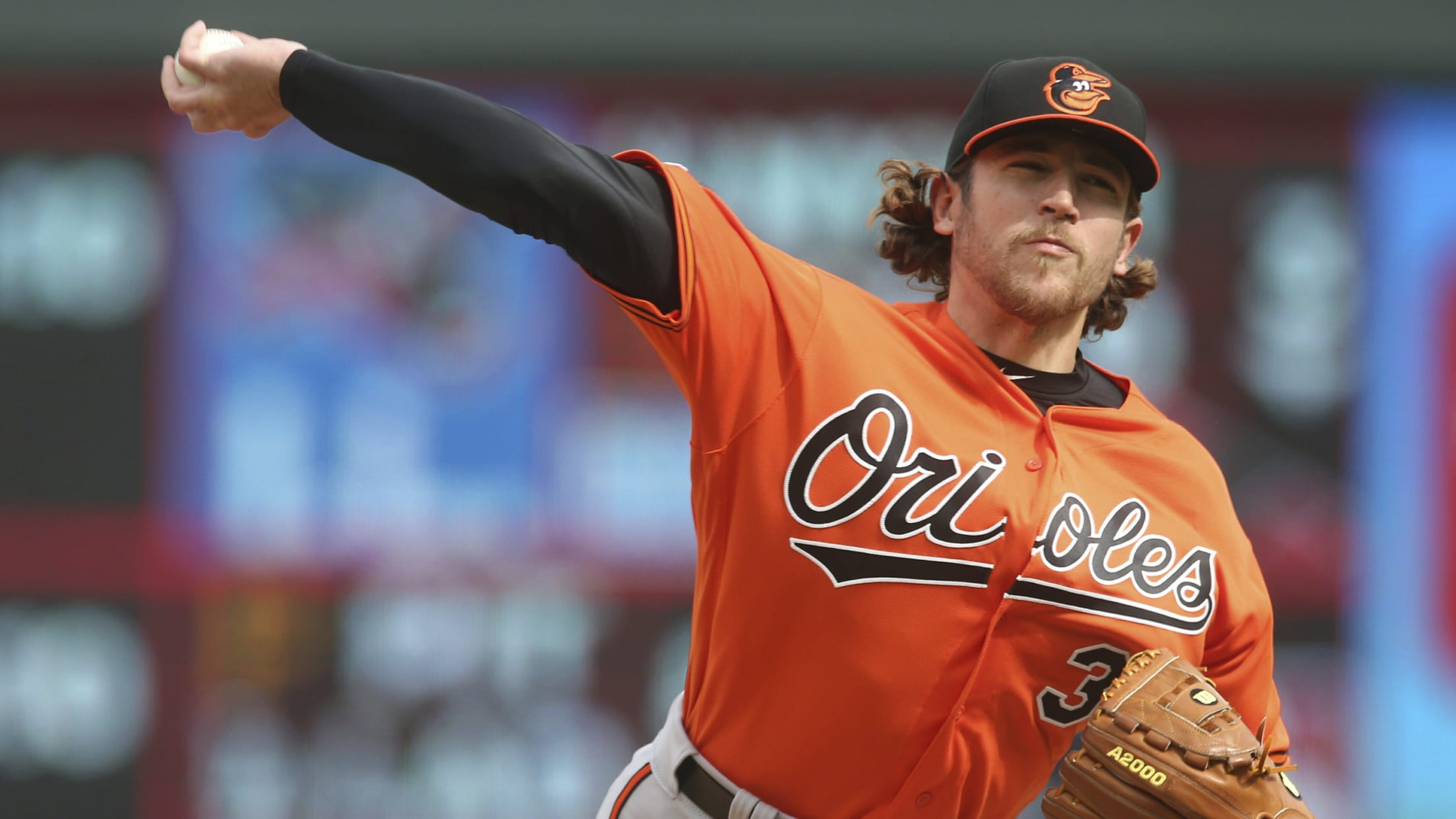 OAKLAND -- The Orioles plan to use right-hander Jimmy Yacabonis as an opener in Wednesday's series finale against the Oakland A's. Left-hander Josh Rogers will follow out of the bullpen. Baltimore manager Brandon Hyde was hesitant to name a starter for Wednesday, having been forced to use an excessive number
Misplays loom large in loss to Athletics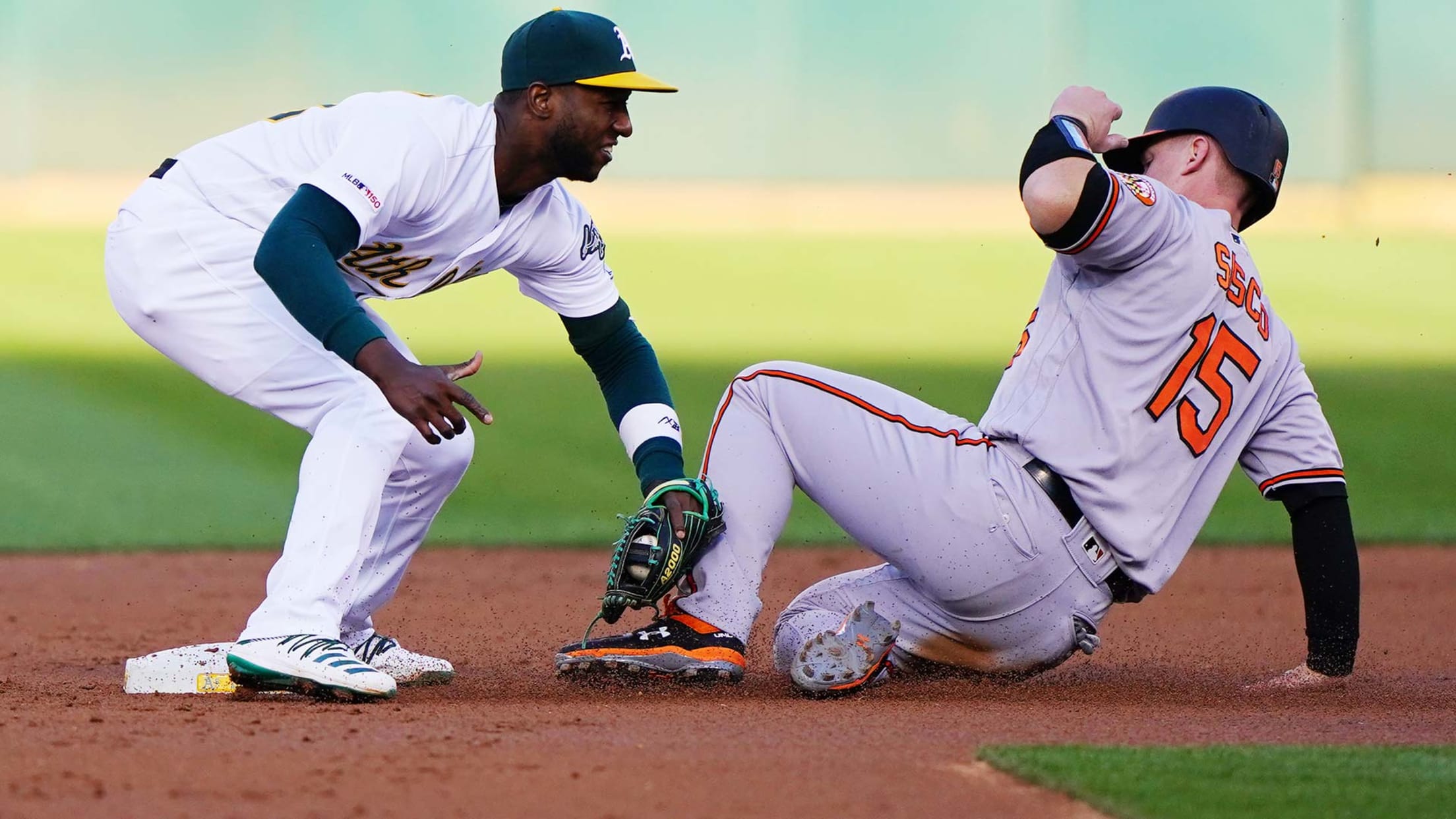 OAKLAND -- It's easy to suggest that the Orioles did more to win Monday night's series opener against the A's than to lose it. But ballclubs with winning percentages below .300 have a way of doing just enough to lose. Its good deeds might outnumber the bad ones, but the
Teen phenom leads updated Top 100 list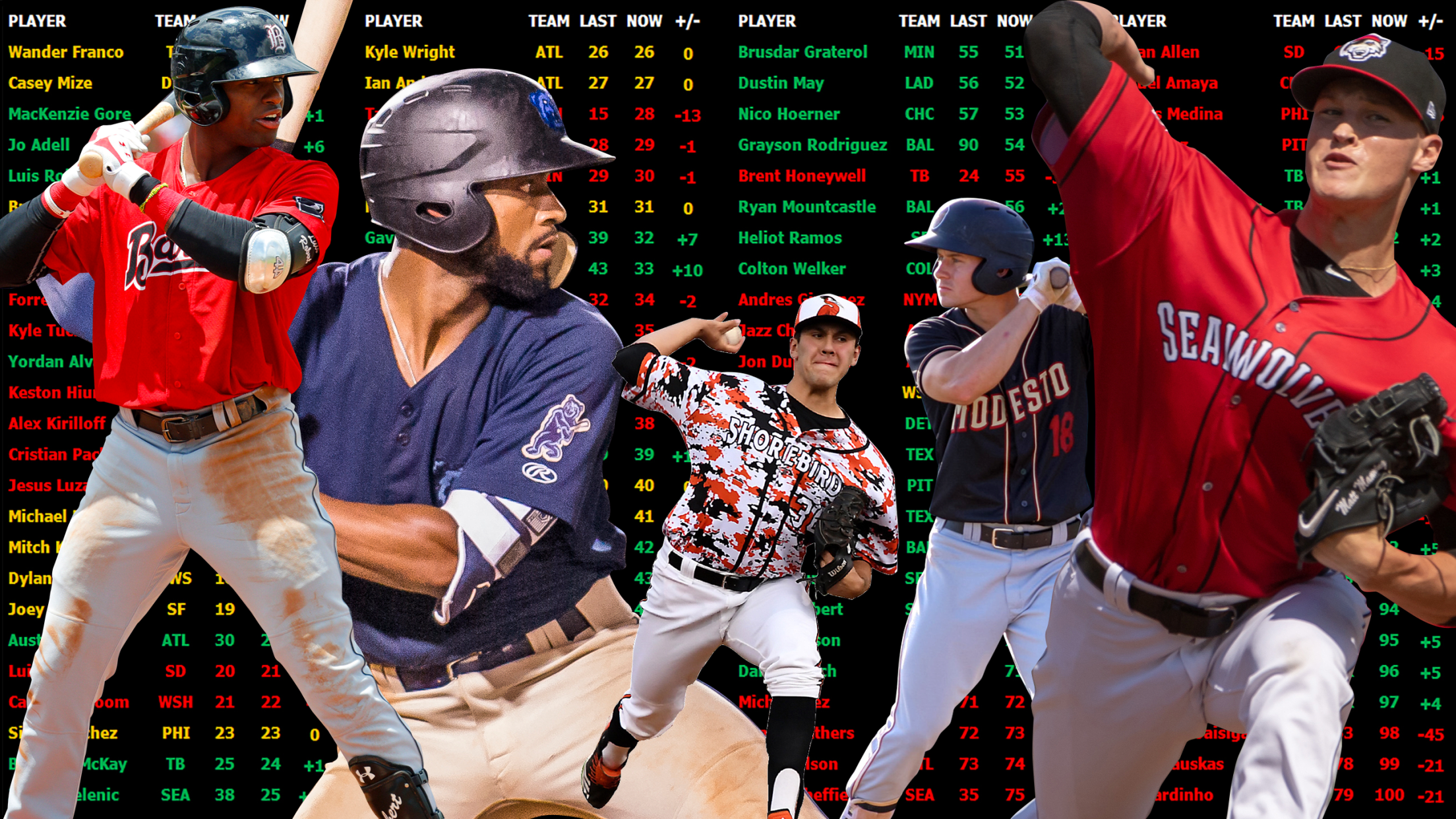 Another month and change has gone by since we last updated our Top 100 Prospects list. We're just about at the half-way point of the 2019 Minor League season and short-season leagues have just gotten underway, so it's a perfect time to make some tweaks to the list. This will
O's rally after Hyde ejection, fall in 10
Hess optioned to Triple-A following loss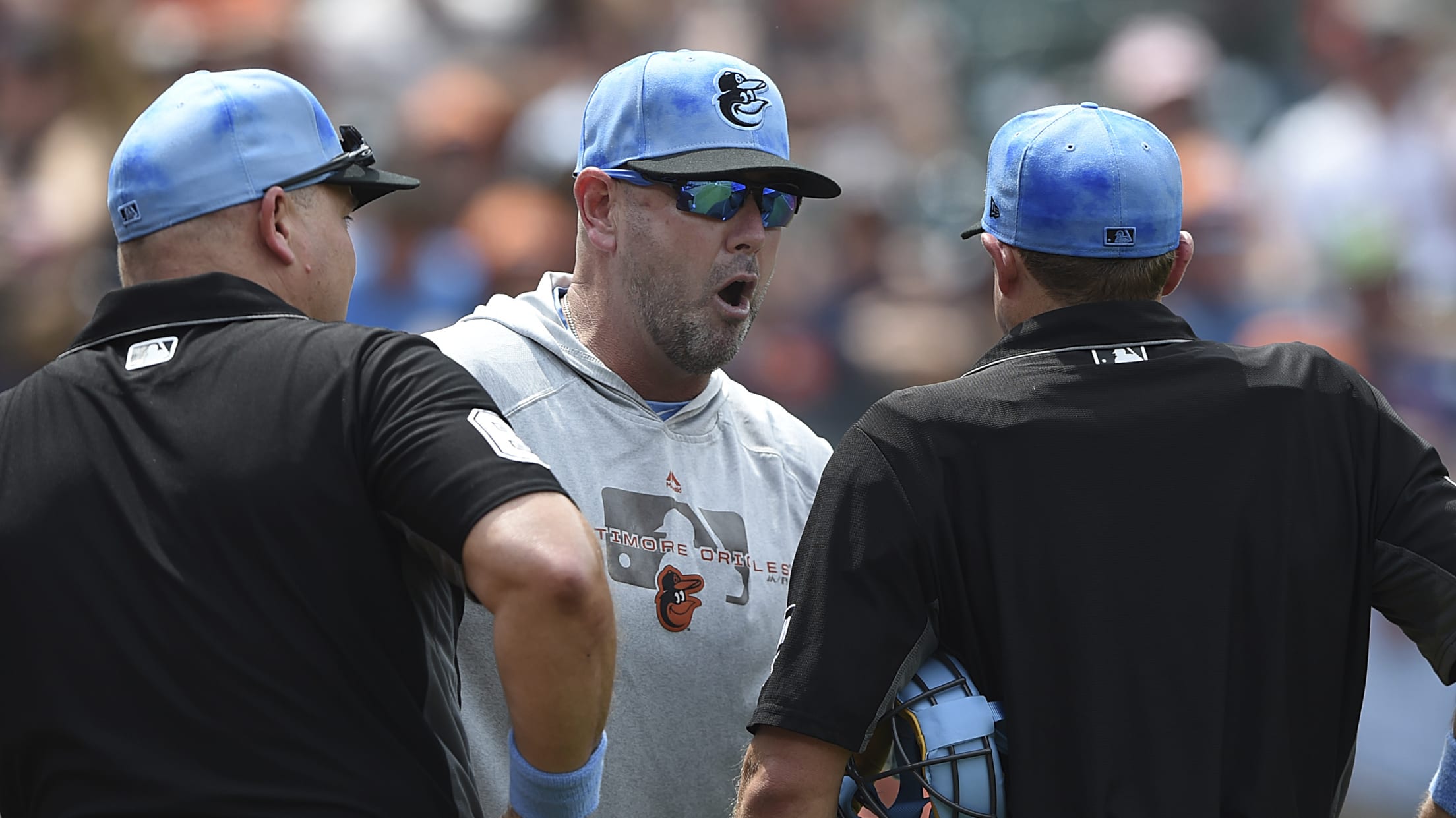 BALTIMORE -- A few strides out of the Orioles' dugout, frustration festered on the face of Brandon Hyde, the skipper's irritation plain to see. Hyde was livid. His anger, in one sense, directed at a lone target: home-plate umpire Tripp Gibson, who ejected Hyde after an interference call scratched a
Alberto inspired by sports broadcaster father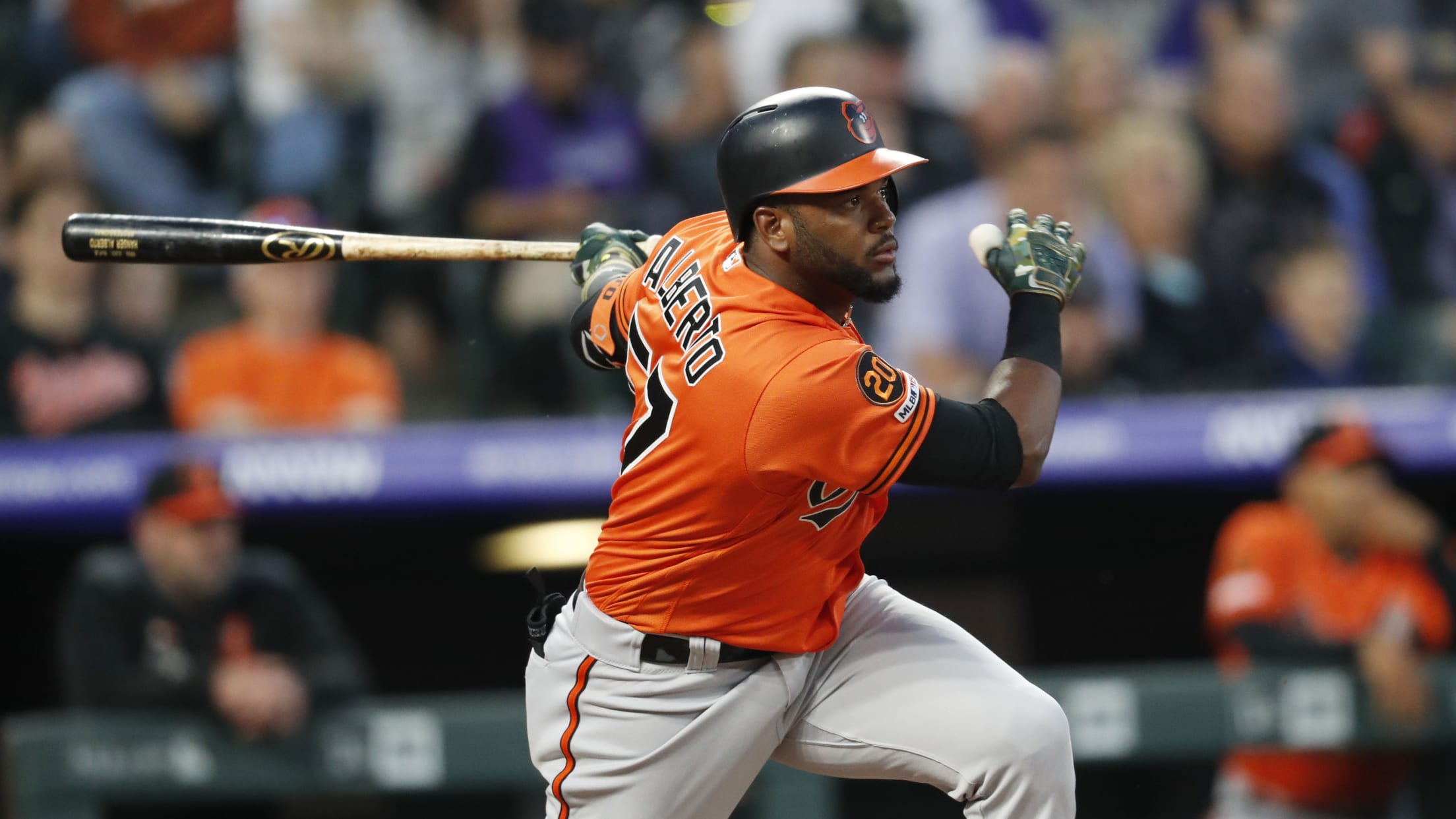 BALTIMORE -- If anyone knows the potential to overcome adversity baseball can provide, it's Orioles utility man Hanser Alberto. His father, Tony, has been an example his entire life. Before Hanser was born, Tony Alberto lost half of his right arm while working as an industrial mechanic at a shoe
Here is each team's most deserving All-Star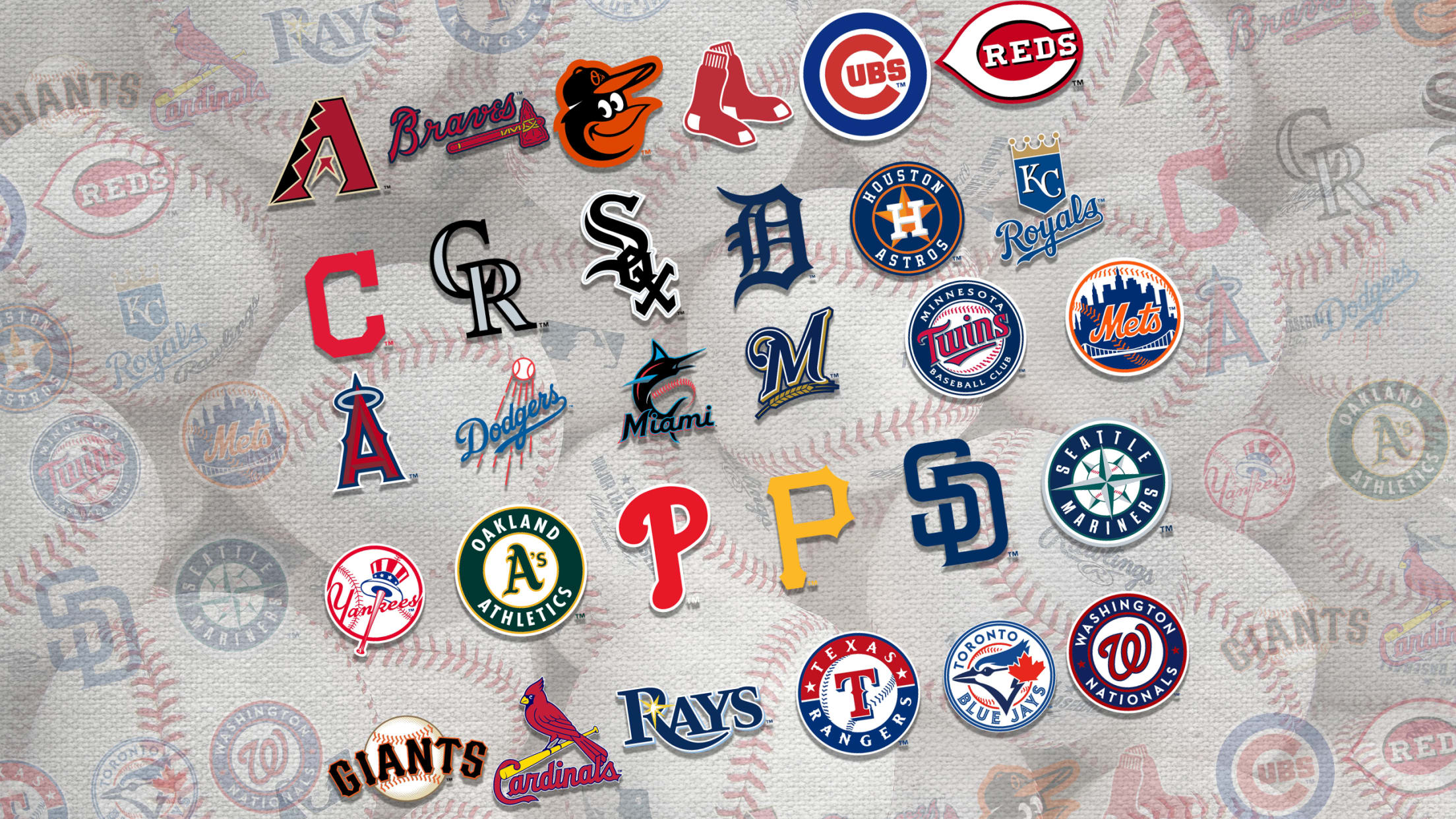 Read our FAQ on this year's revamped balloting format, which includes two phases of fan voting to determine the All-Star starters, and the ability to vote through Google Search. Every team gets an All-Star. That's the rule for All-Star Games, and I'd argue that's that way it should be: The
MLB Pipeline's Prospect Team of the Week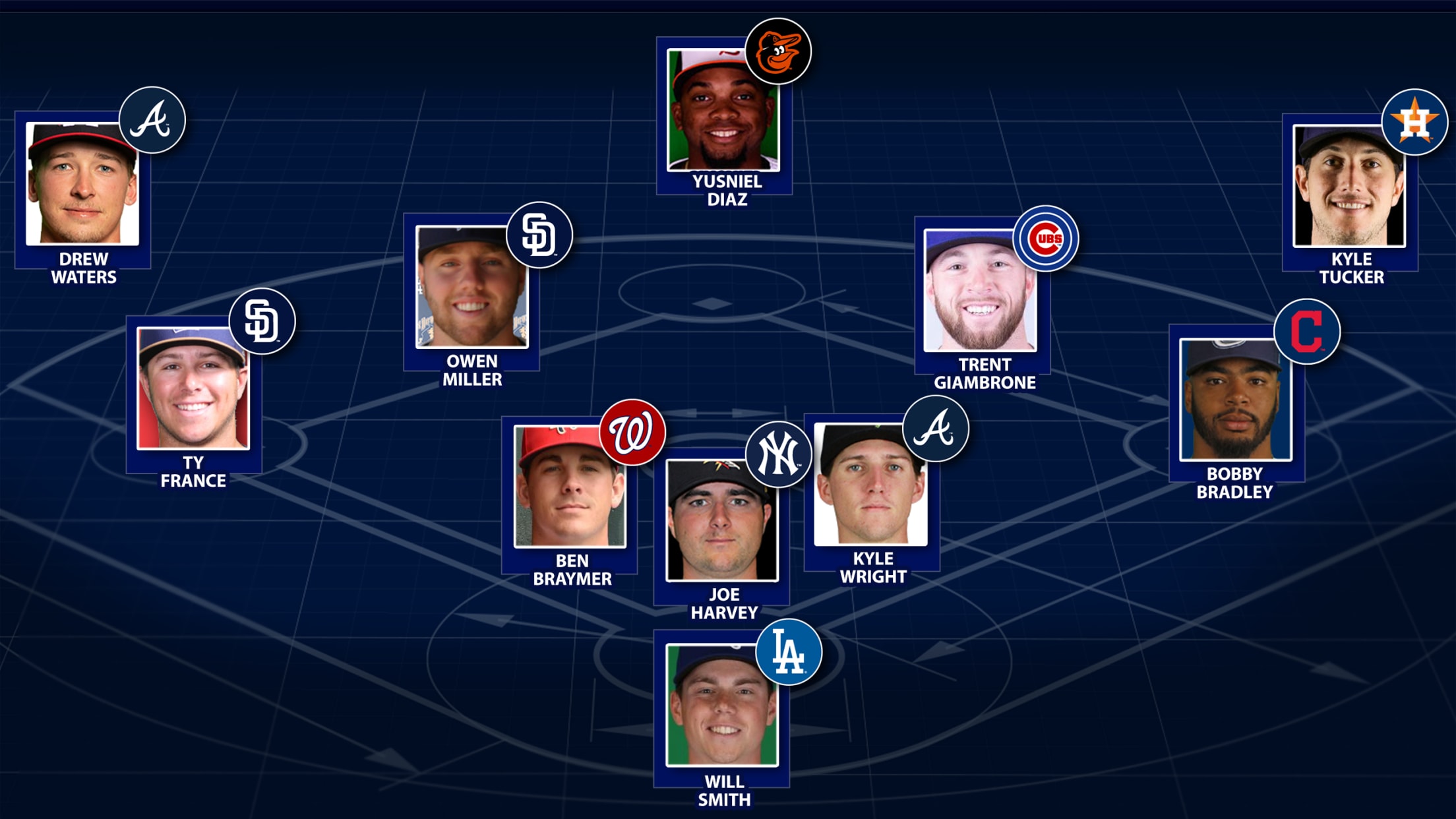 MLB Pipeline's Prospect Team of the Week honors the best performances in the Minors from the previous seven days. Any player on an organization Top 30 Prospects list on our Prospect Watch is eligible. Short-season leagues started up this past week, which will give us at MLB Pipeline an even
Father's love of game carried O's Nunez to bigs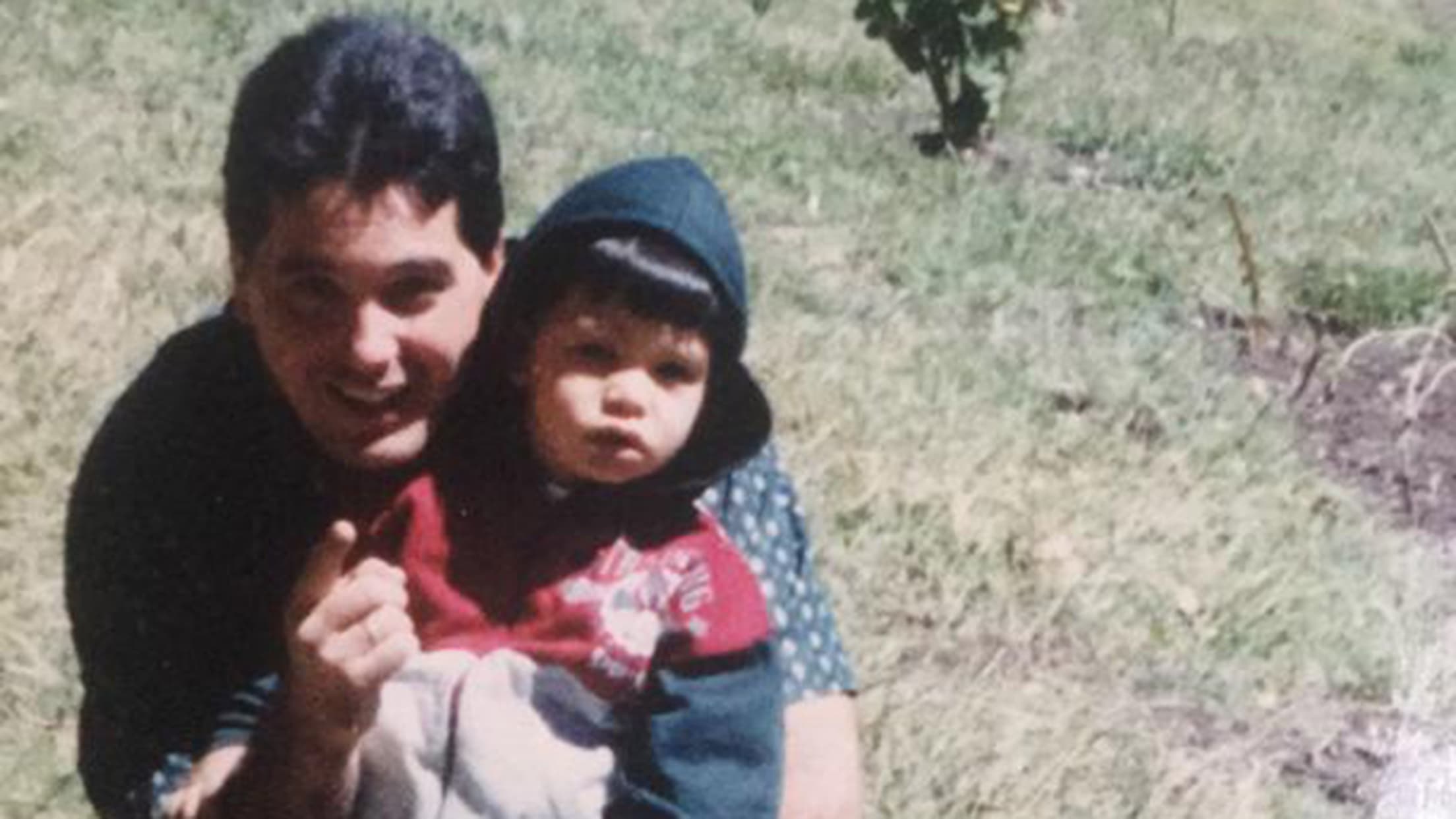 BALTIMORE -- Three decades ago, long before his son would emerge into one of the Majors' breakout sluggers, Renato Nunez Sr. had his own baseball dream derailed. This was in the mid-1980s in baseball-crazed Valencia, Venezuela, a city that would become a pipeline of sorts for big league talent in