Notes: Rutschman rakes, Stewart makes progress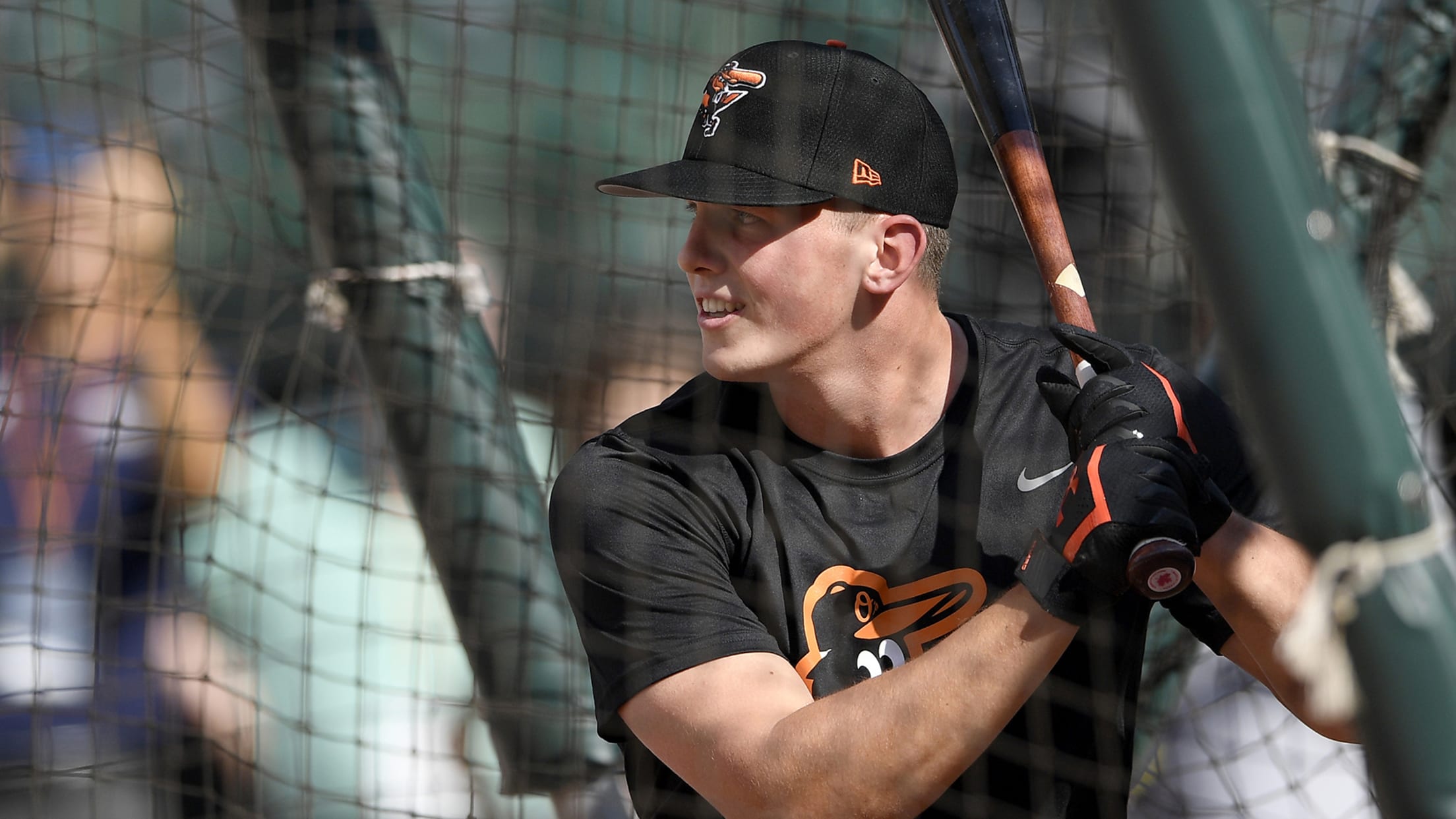 SARASOTA, Fla. -- Sitting at his locker in the Orioles clubhouse on Wednesday morning, Adley Rutschman was asked if, having been here 12 whole days, he had begun to feel the grind of spring, if he'd become bored yet with the routine that these weeks of early workouts tend to
Inbox: Where does Ryan Mountcastle play? 
Beat reporter Joe Trezza answers questions from Orioles fans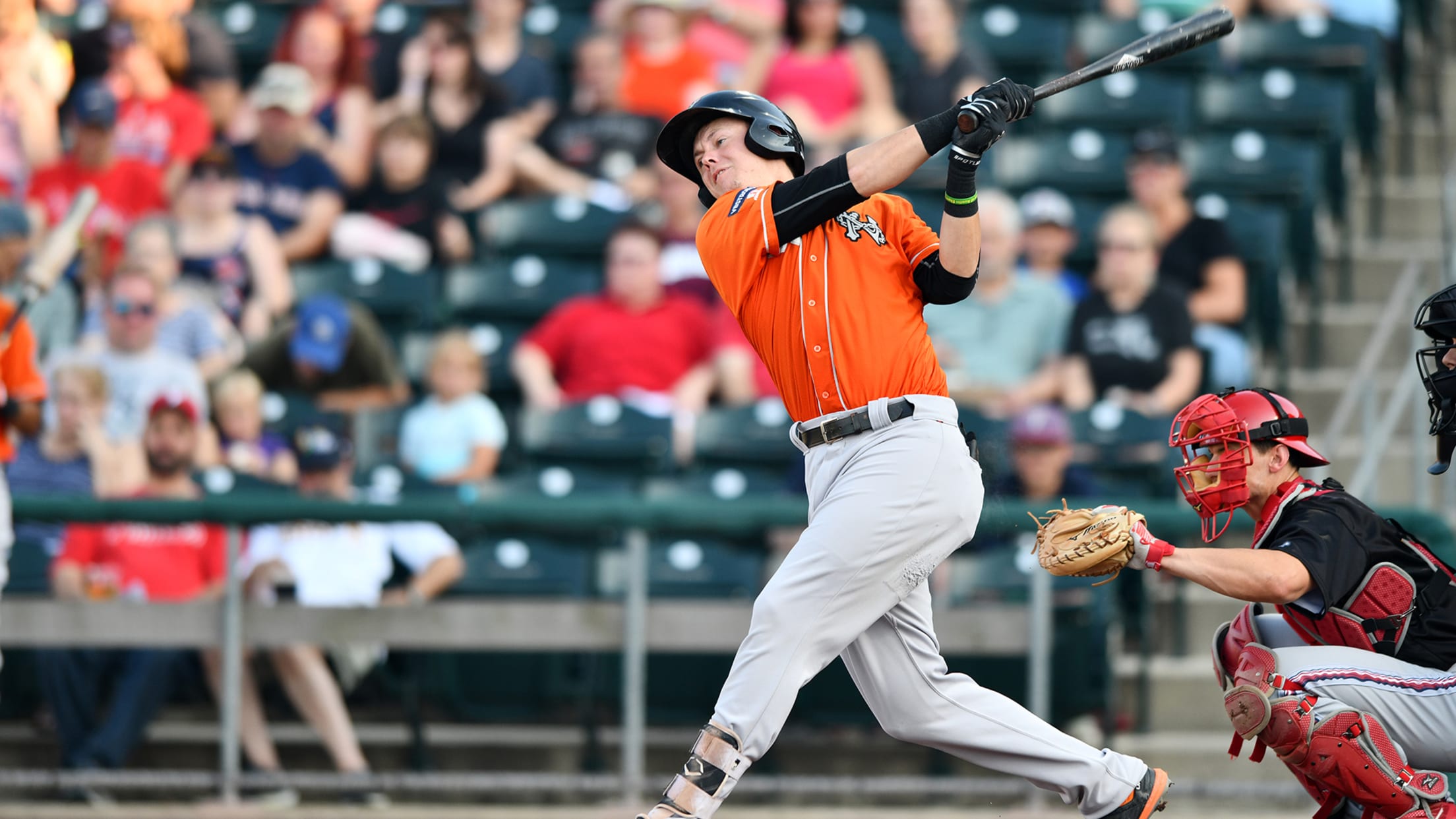 SARASOTA, Fla. -- Good day from beautiful Ed Smith Stadium, where the Orioles are nearly through two weeks of spring workouts. All 67 expected players are here in Orioles camp, the sun is shining and Grapefruit League games are about to begin.
9 must-see O's artifacts on display at Hall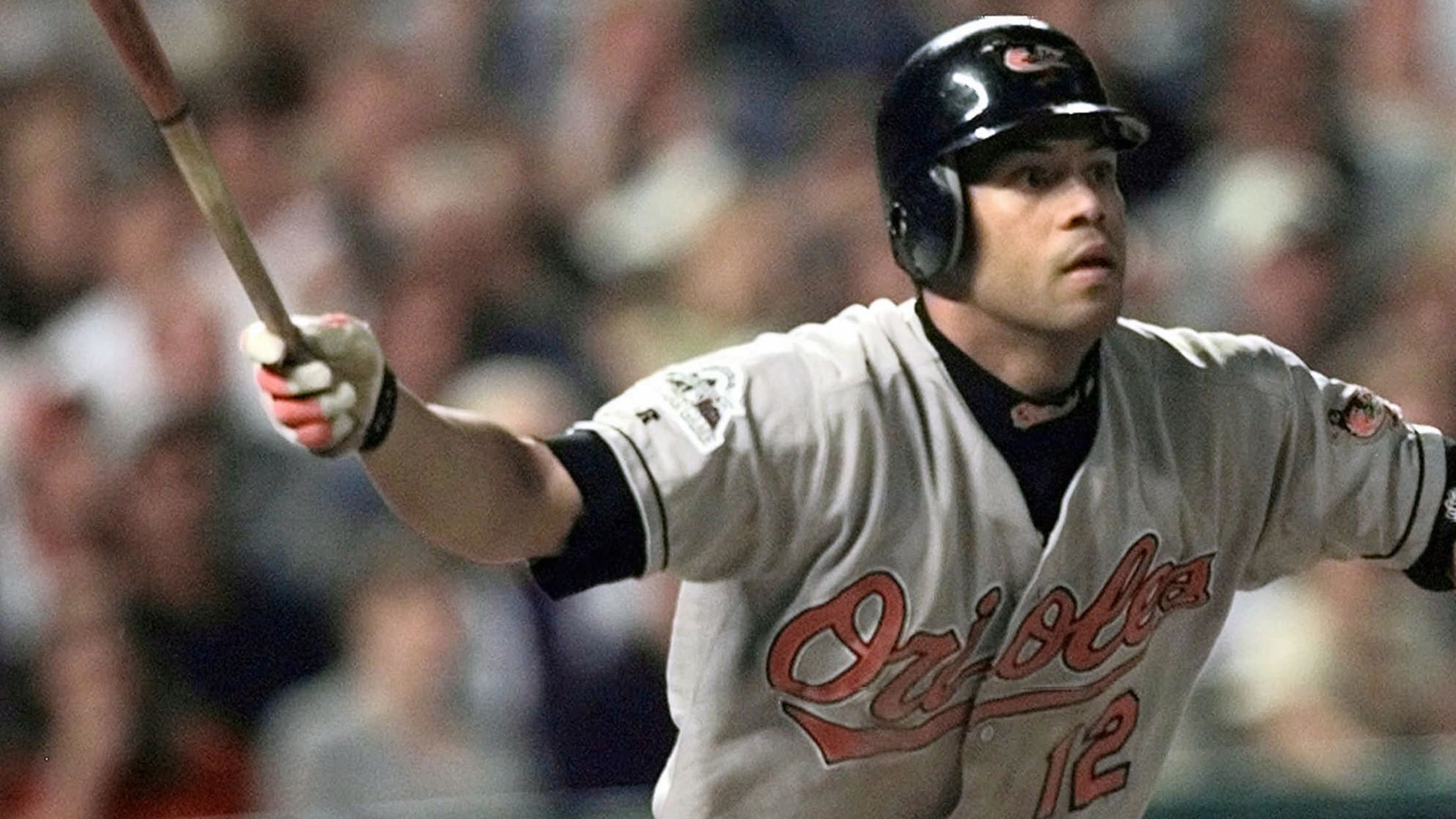 The National Baseball Hall of Fame and Museum has started a series called Starting Nine that features nine cool artifacts that highlight the team's history. The Orioles have a wealth of history from Brooks Robinson defensive gems in the World Series to the Oriole way of playing baseball, so one
Conine lends pro expertise at Orioles camp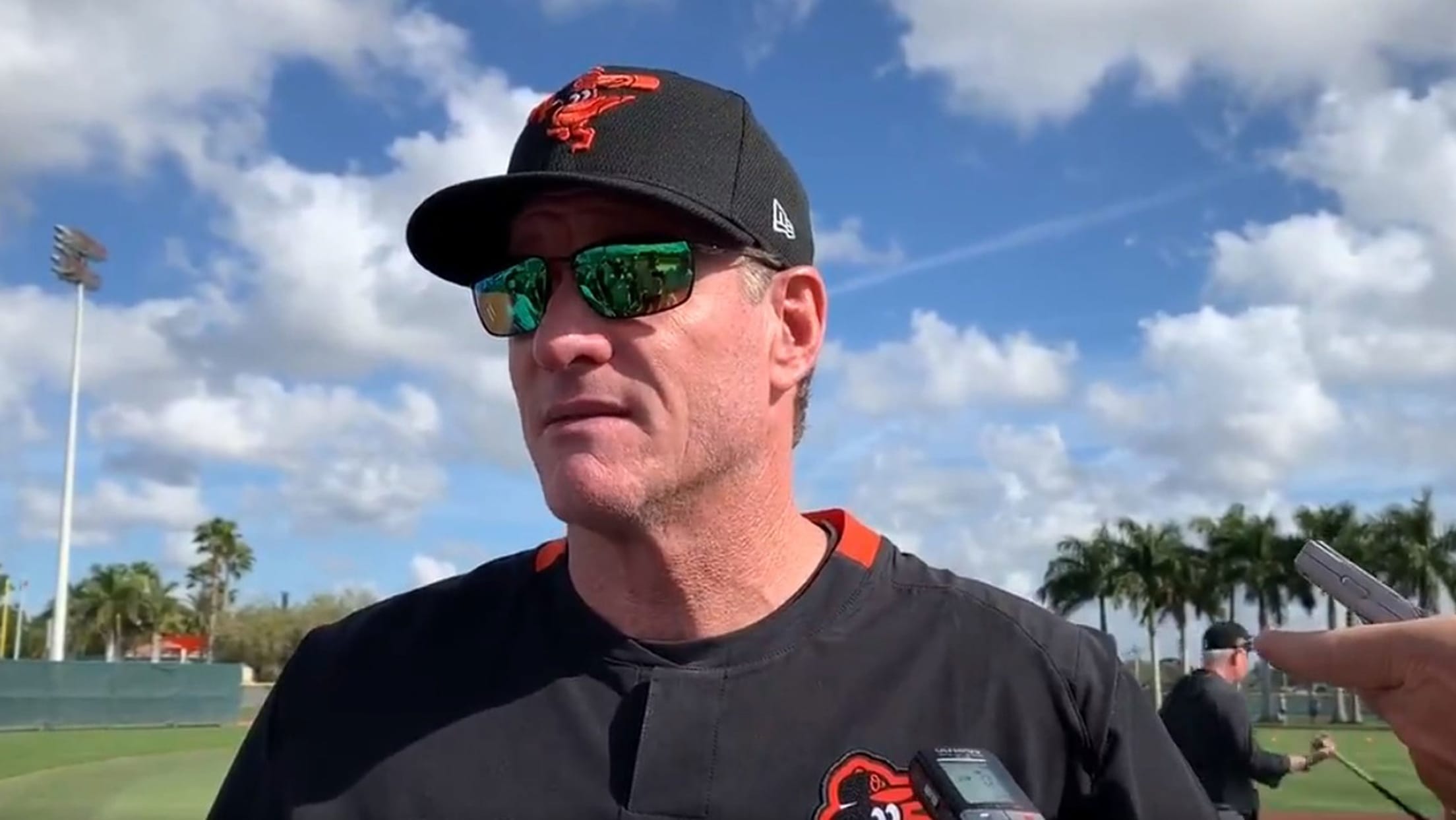 SARASOTA, Fla. -- Last September, roughly two years since he'd last been in uniform, Jeff Conine flew north from his Weston, Fla., home, just for the day. The destination? Baltimore, its jewel of a ballpark, the one that still holds an outsized place in his heart. An itch had been
Manfred sees 'a good future' in Baltimore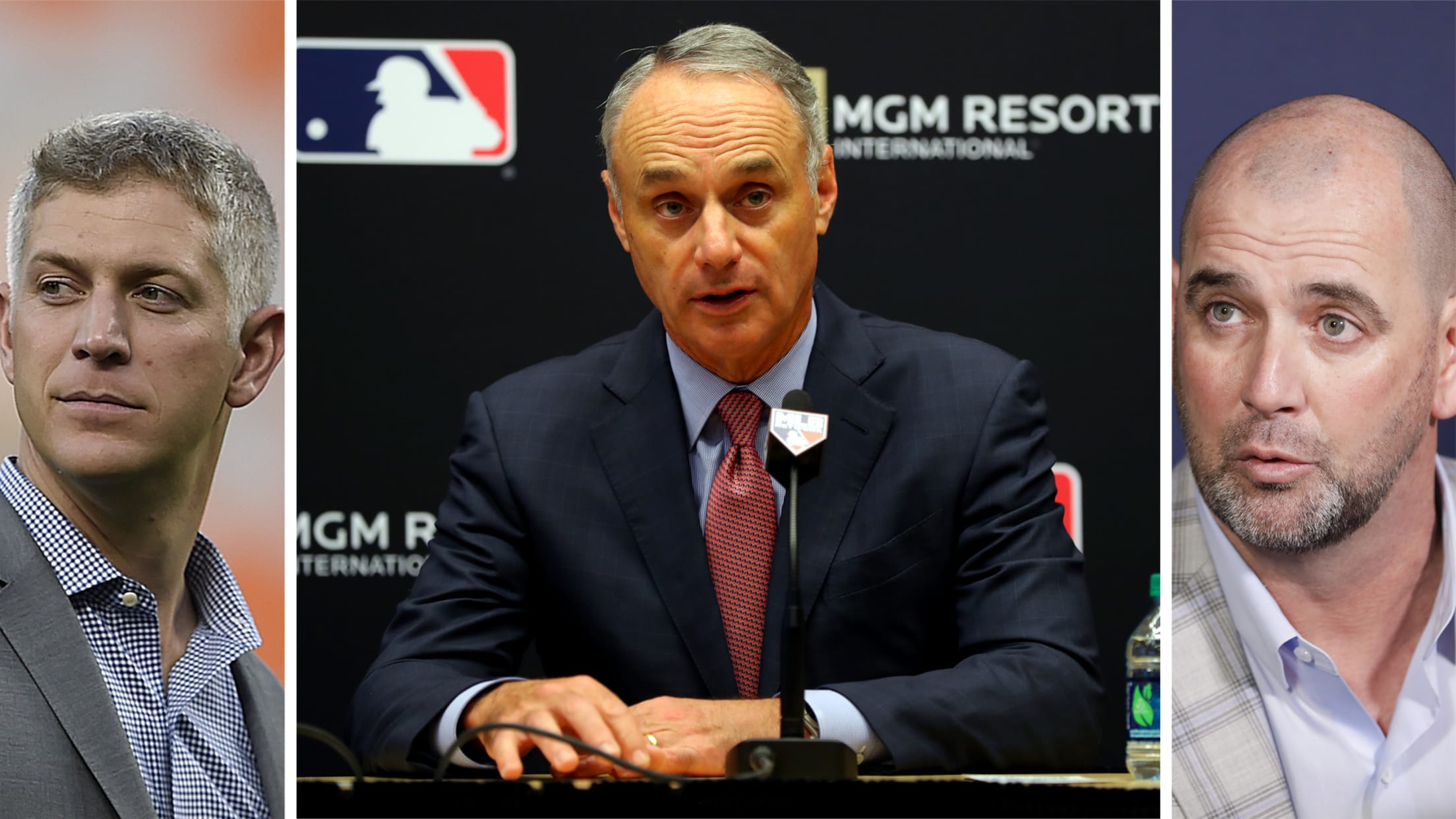 NORTH PORT, Fla. -- Major League Baseball commissioner Rob Manfred on Sunday expressed confidence in the viability of Baltimore as a baseball market, optimism about the Orioles' long-term future in the city and the direction the franchise is taking as a whole. Speaking at his annual Grapefruit League media day
What will O's Opening Day roster look like?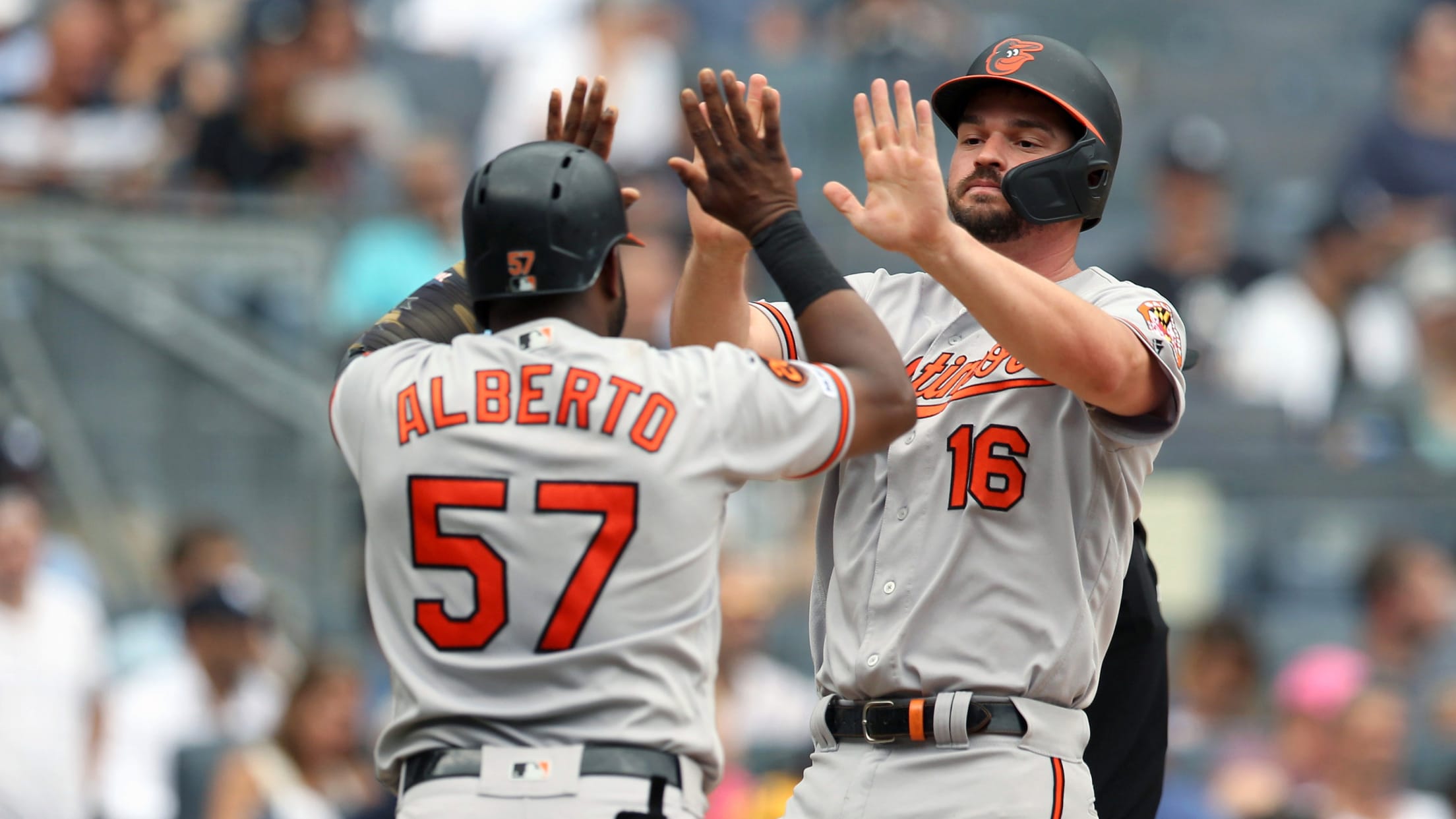 SARASOTA -- After the start of bullpen sessions, morning drills and conditioning , the Orioles have begun their official full-squad workouts at Ed Smith Stadium, and with it, Spring Training begins in earnest. Competition will reign paramount ahead of Opening Day in March, ranging from the starting rotation to the
Orioles Spring Training FAQs, important dates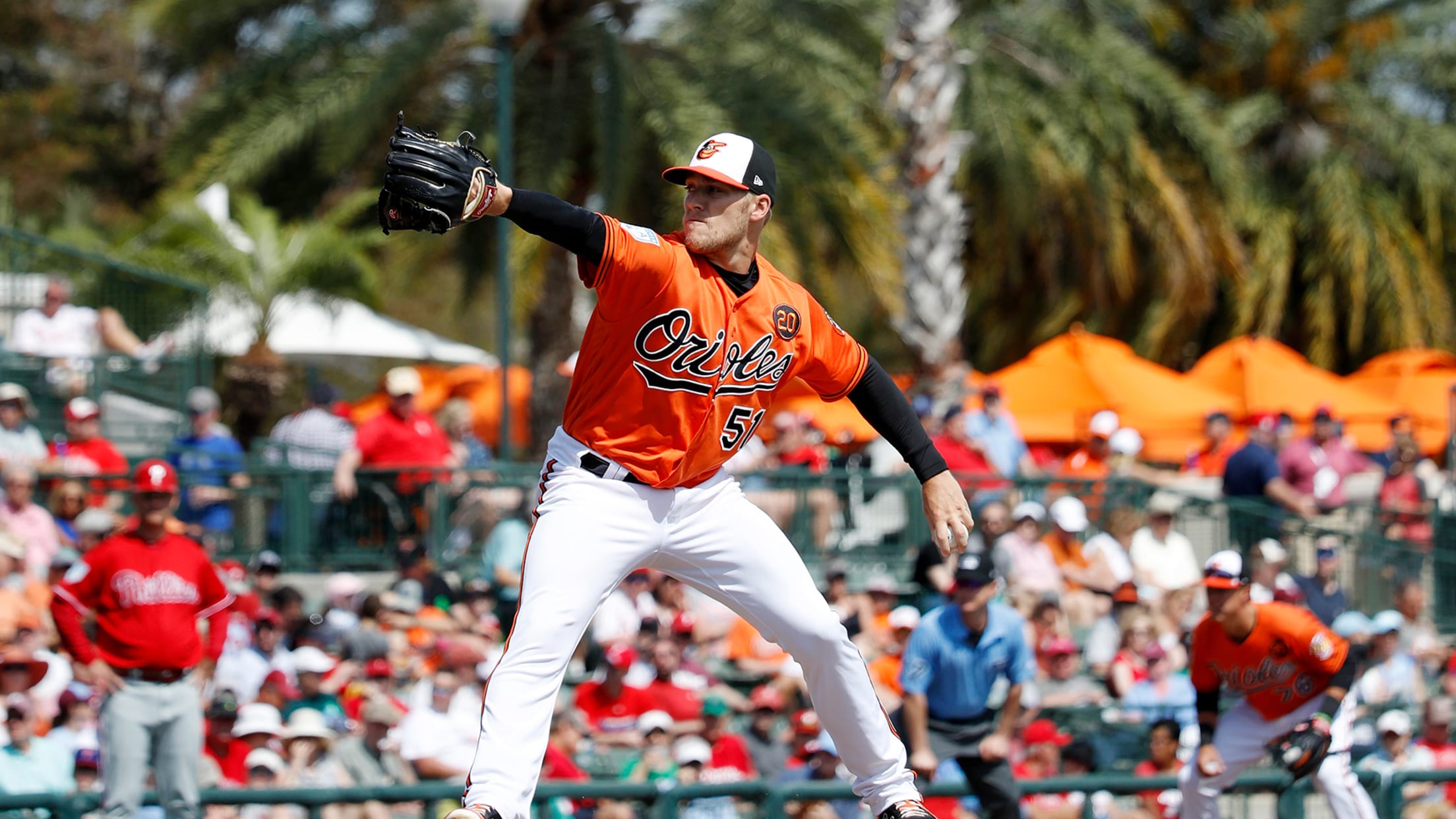 SARASOTA, Fla. -- The biggest difference this spring, both manager Brandon Hyde and general manager Mike Elias said, is the familiarity. At this point a year ago, Hyde and Elias descended upon Florida as green in their positions as the Ed Smith Stadium grass. They were starting at the ground
MLB.TV is ready to bring the heat in 2020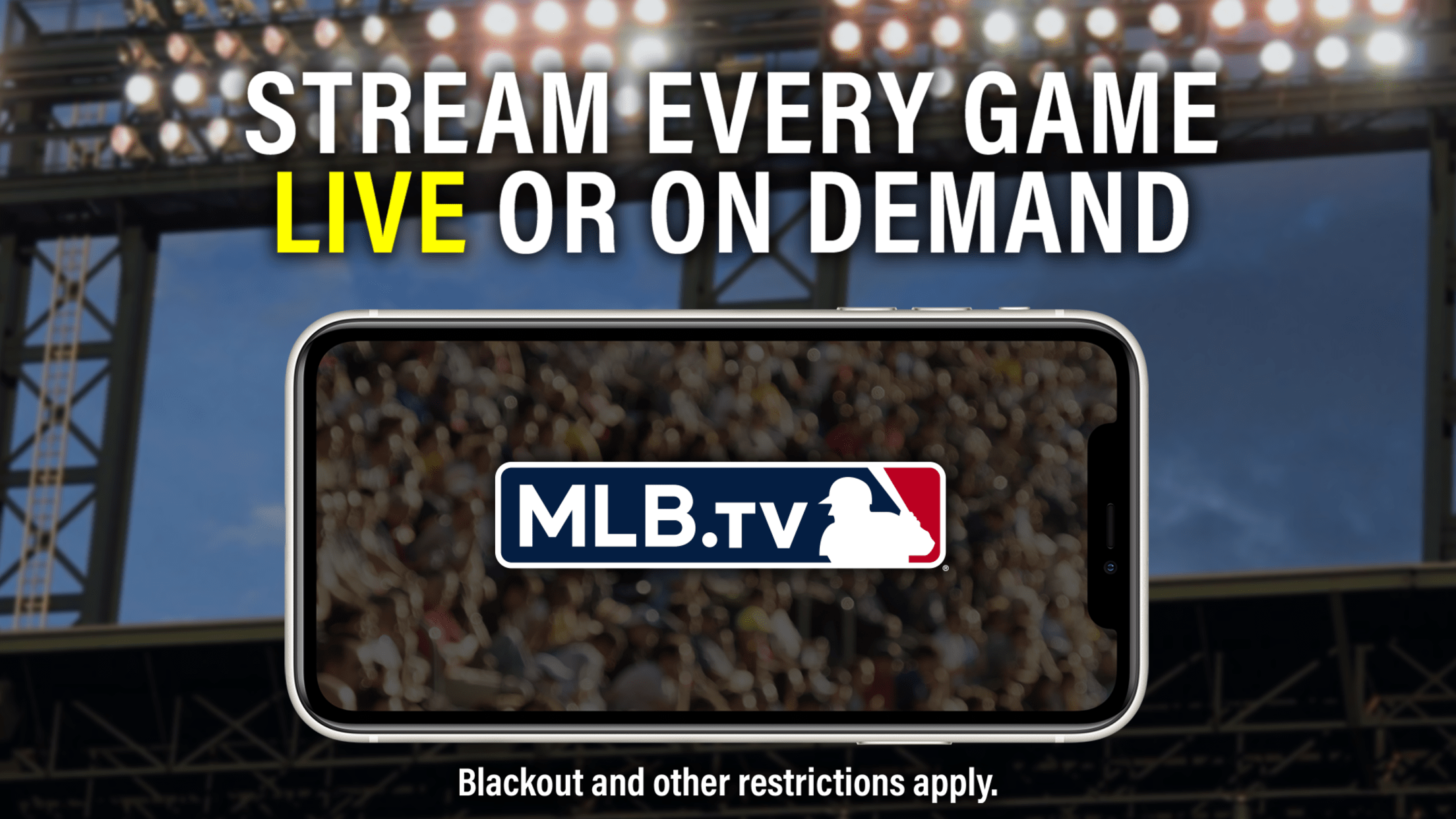 Can't wait to see Mike Trout crushing baseballs out of Angel Stadium again? Have you been waiting for months for Javier Báez to make new magic on the field? Spending your days imagining how Gerrit Cole will look throwing 99-mph fastballs in Yankees pinstripes? We get it. The 2020 season
Davis: 'There is something left in the tank'
First baseman, who is under contract through '22, pondered retirement this offseason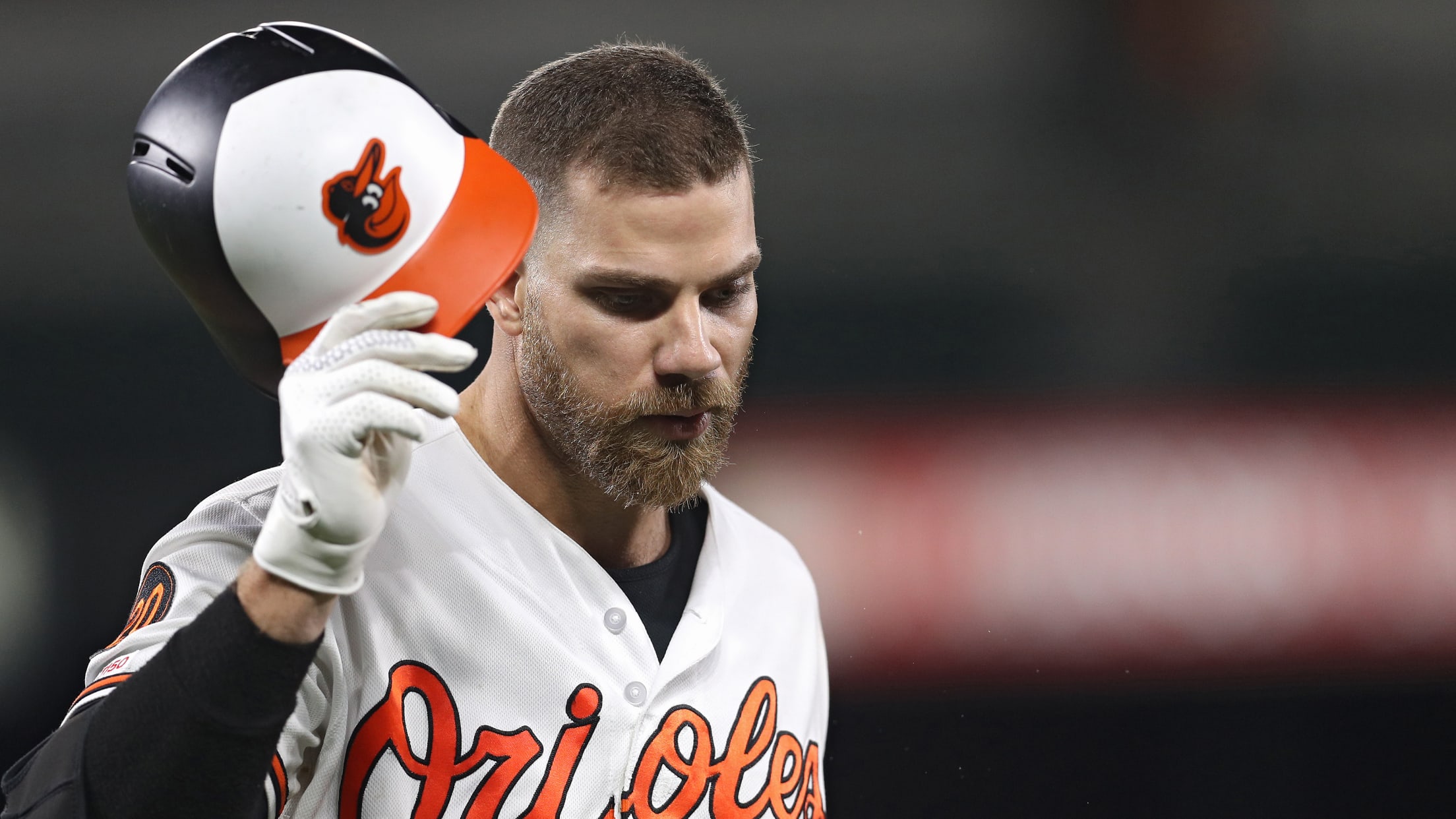 SARASOTA, Fla. -- Shortly after reporting to the Orioles spring complex Monday morning, Chris Davis stood in front of his clubhouse locker and hinted at a potential choice that would've resulted in him being elsewhere. The hypothetical series of events went like this: The Orioles' first full-squad workout of the
Meet 'Rutsch': Prospect talks food, music, crush
Rutschman's likes include breakfast, Eric Church, Emily Ratajkowski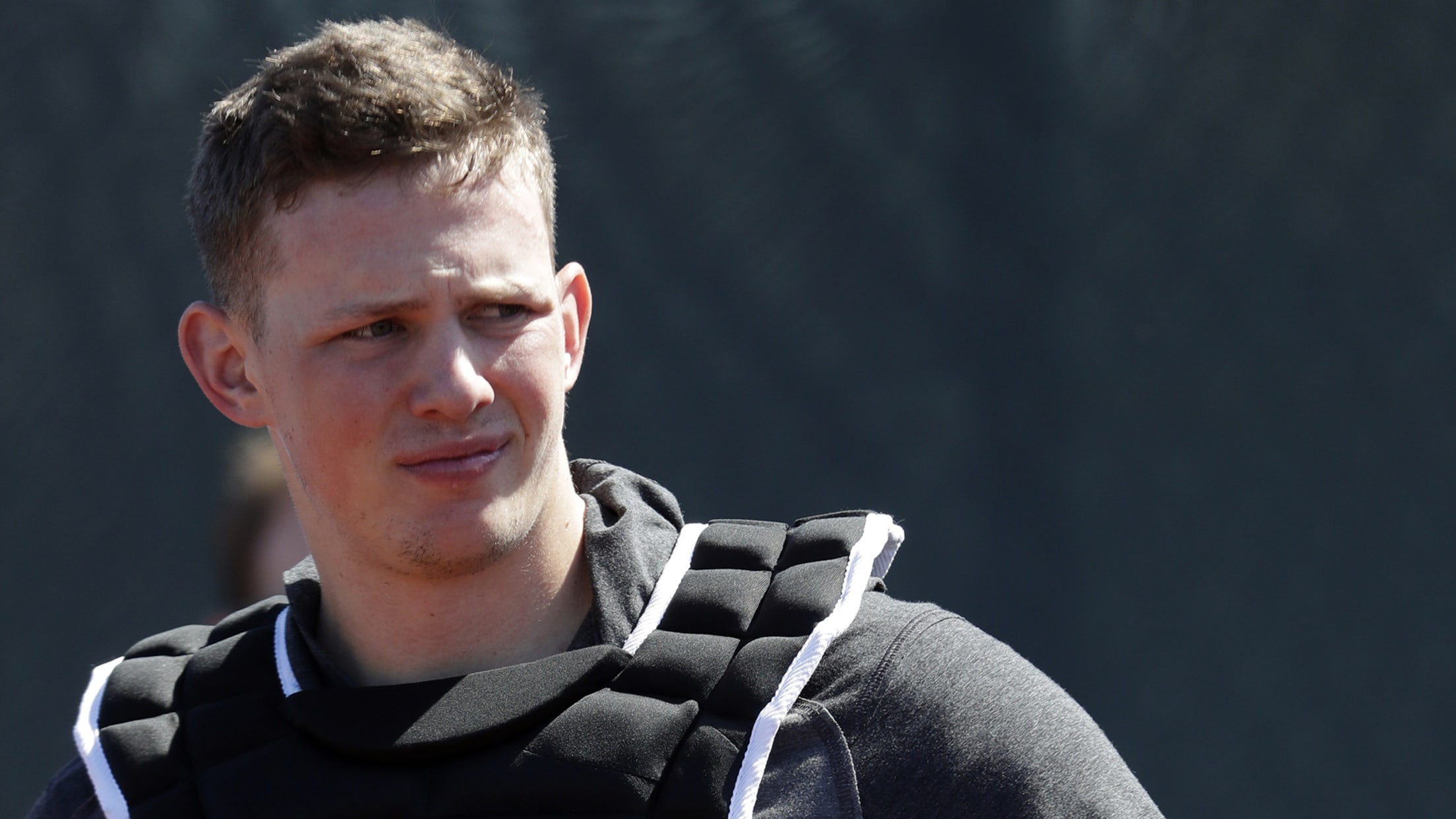 SARASOTA, Fla. -- The future is the theme of Orioles Spring Training, with nearly half of the club's top prospects in camp with the team. That's a lot of fresh faces, many of whom should arrive in Baltimore before long. Each week, MLB.com will sit down for a personality-themed Q&A
O's say can you see: Eyes on video star Davis 
Minor League vet in camp with internet following for viral antics
SARASOTA, Fla. -- Without a doubt, Adley Rutschman is the Orioles catcher who will draw the most attention this spring. It's a level of notoriety that naturally flows to baseball's No. 4 prospect. But Baltimore has another backstop in the fold who is familiar with a certain celebrity status, albeit
Breakout candidates for every club in 2020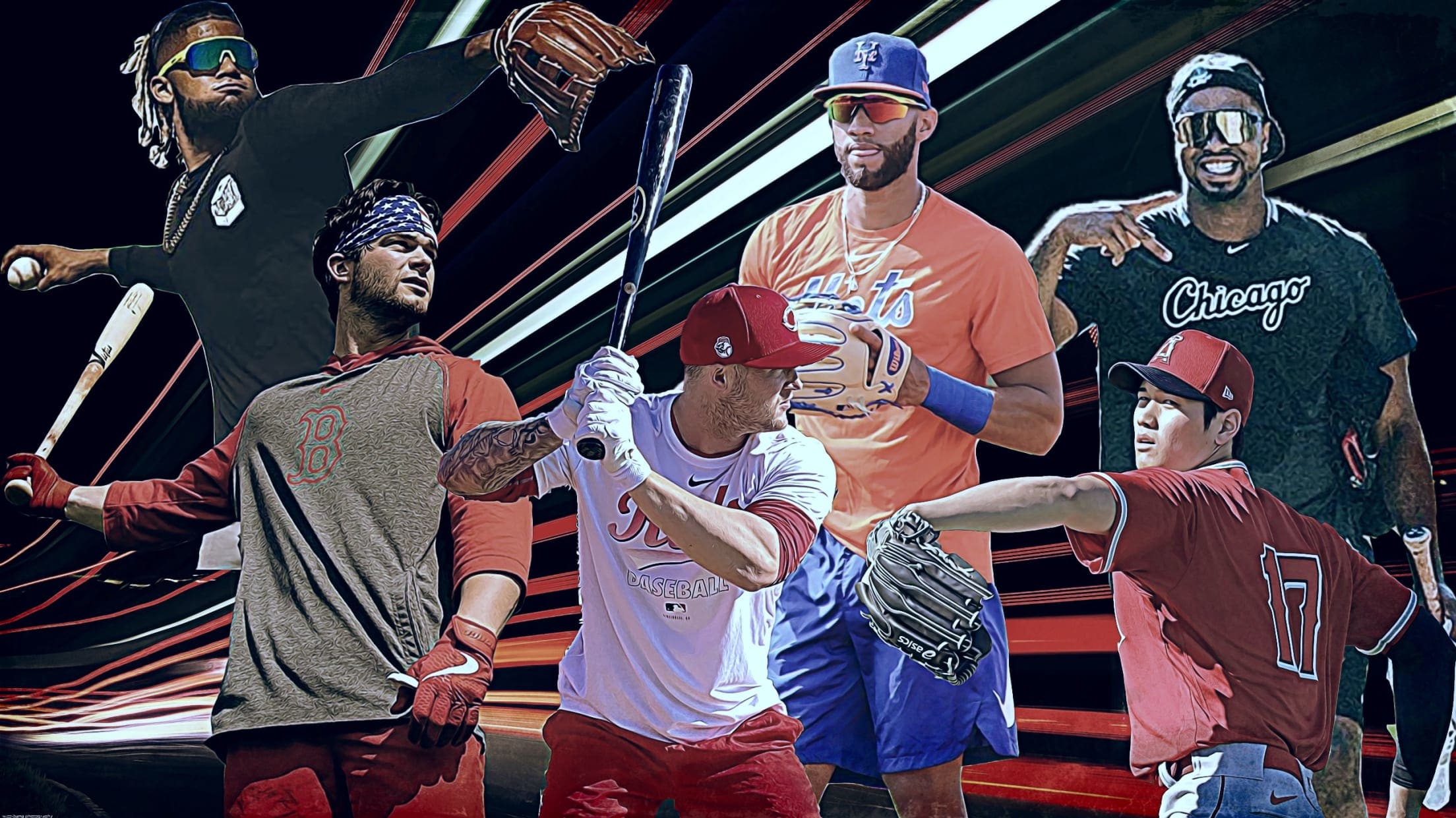 No matter how many free agents you sign or big trades you make, the best way for any team to improve immediately is to have breakthrough seasons from their young players, that season in which it all comes together for them ... that season they make the leap. We saw
Milone and LeBlanc: Two pitchers, same path
SARASOTA, Fla. -- So similar were the paths Wade LeBlanc and Tommy Milone forged to get here, so congruous the back of their baseball cards, that LeBlanc says "We're basically the same guy." It's an overgeneralization, but one rooted in truth. Consider their career numbers, and take your best guess:
Opener an option? O's weighing pitching choices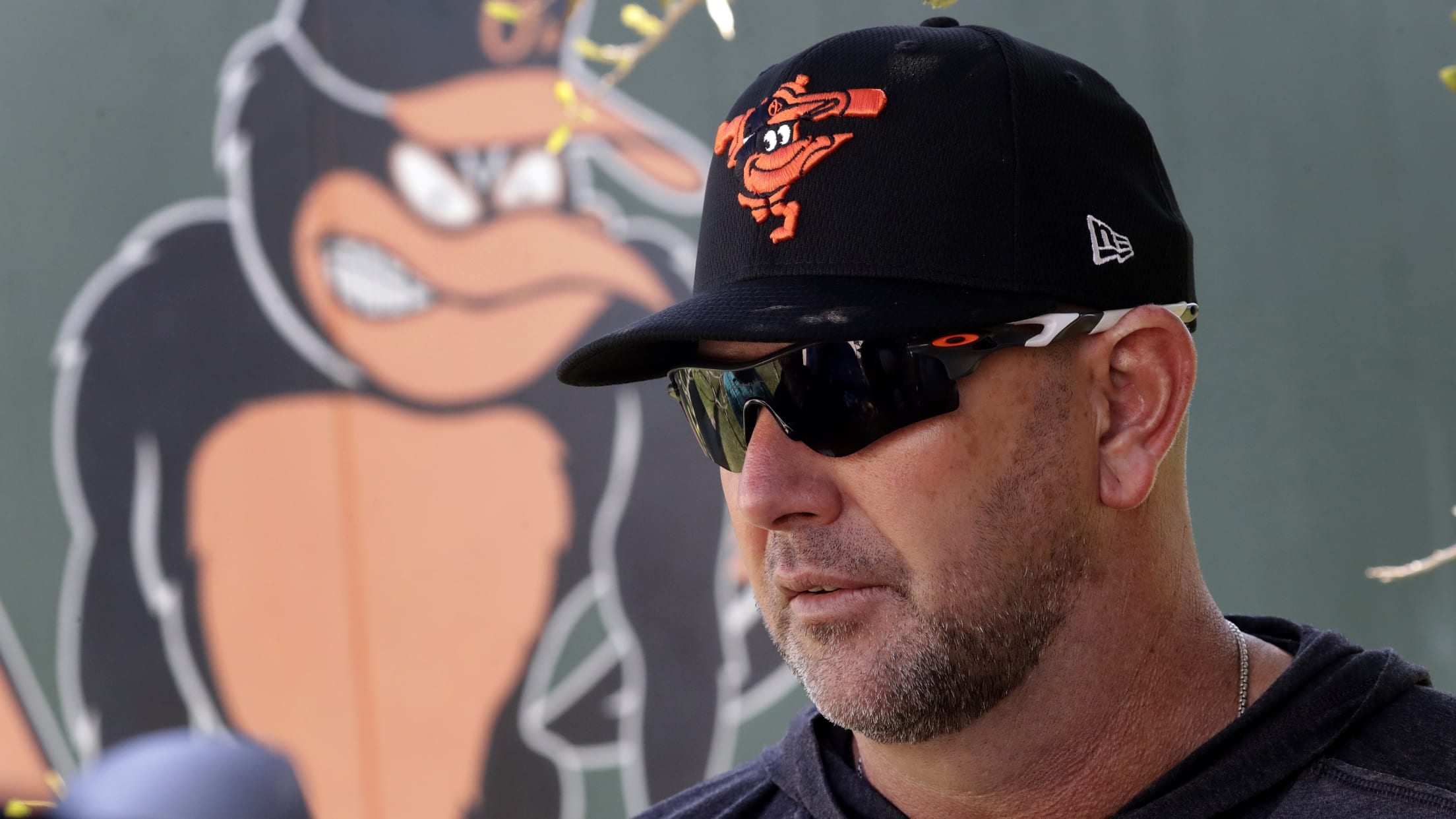 SARASOTA, Fla. -- The only time the Orioles saw new addition Wade LeBlanc last season, the now recently-signed lefty trotted in from the T-Mobile Park bullpen with two outs in the first inning. A starter for most of his 11-year career, LeBlanc was serving as the Mariners' bulk innings pitcher
Four Spring Training predictions for the O's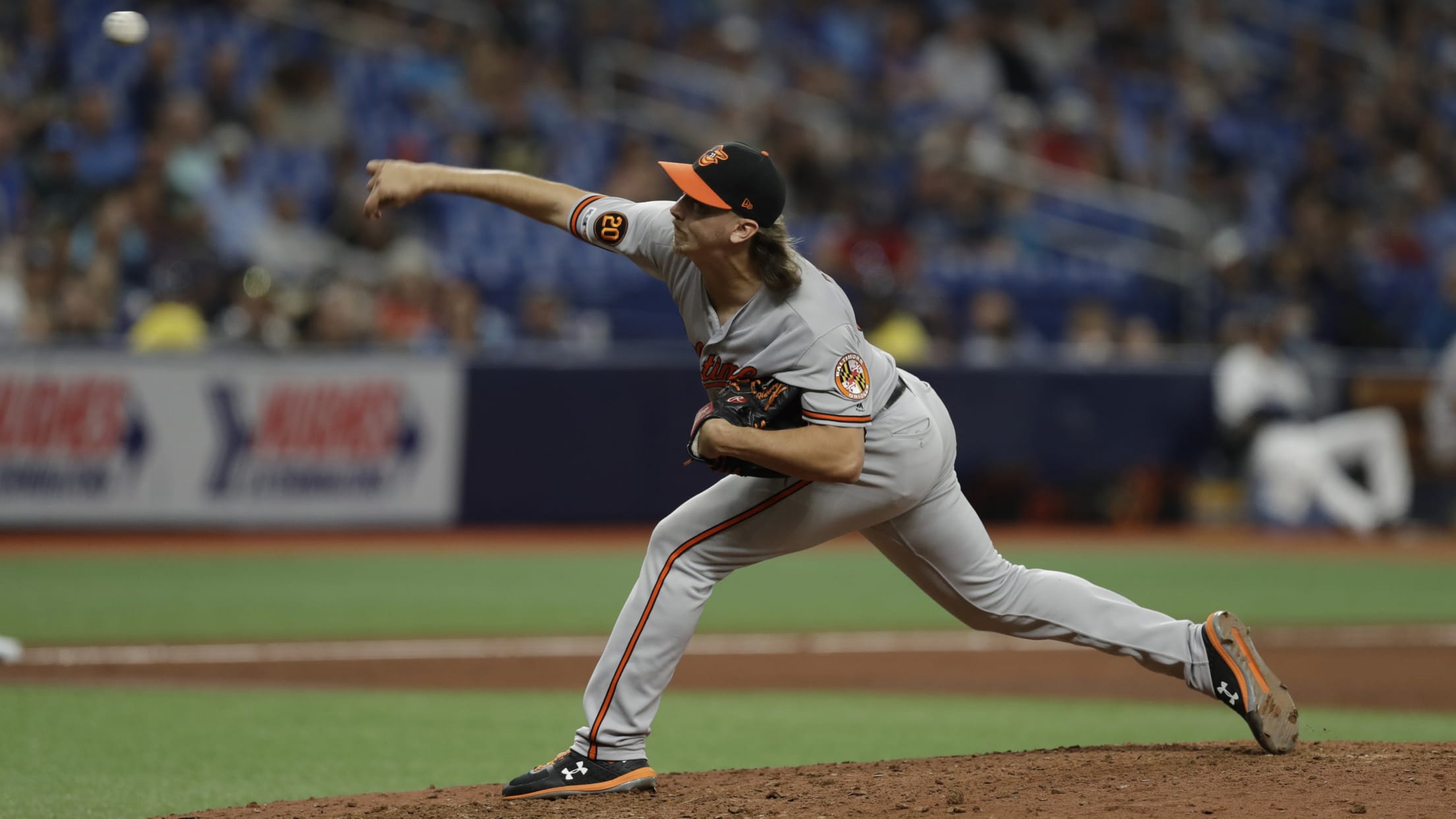 SARASOTA, Fla. -- As noon approached on Wednesday morning, Orioles pitchers, coaches and instructors convened on the back fields of the club's Ed Smith Stadium complex, assembled in a semicircle. They soon dispersed into groups to various stations for stretching, bullpens, pitchers' fielding practice and conditioning drills.
'Tech-based' mechanics tweak motivating Hess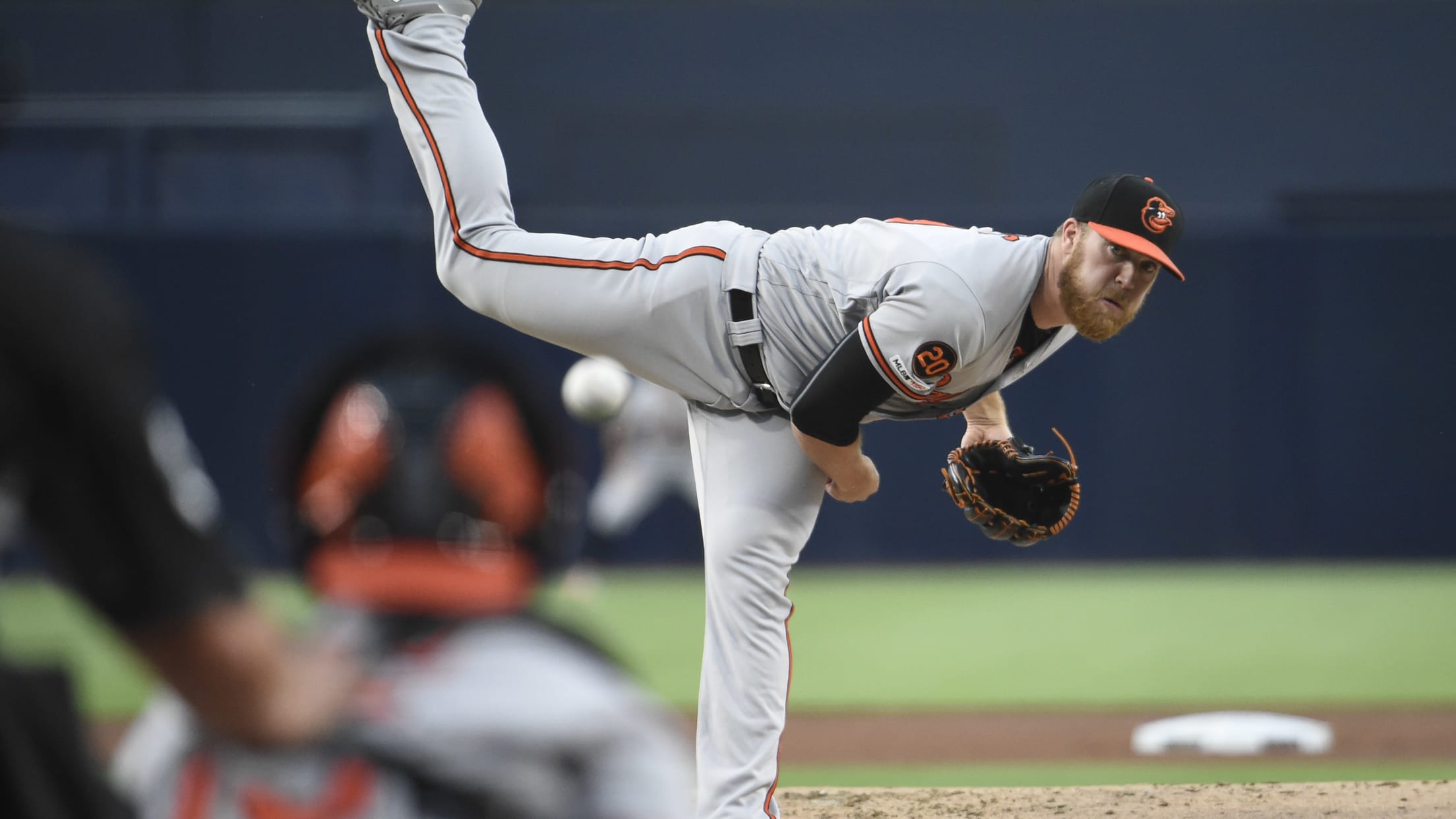 SARASOTA, Fla. -- Anyone who knows David Hess, the Orioles righty says, knows that he "has decently thick legs." You read that right. Hess calls them "tree trunks," and jokes "finding jeans is tough sometimes." His fiancée chides him for them regularly. When teammates introduce him to friends both inside
Orioles sign Milone to Minor League contract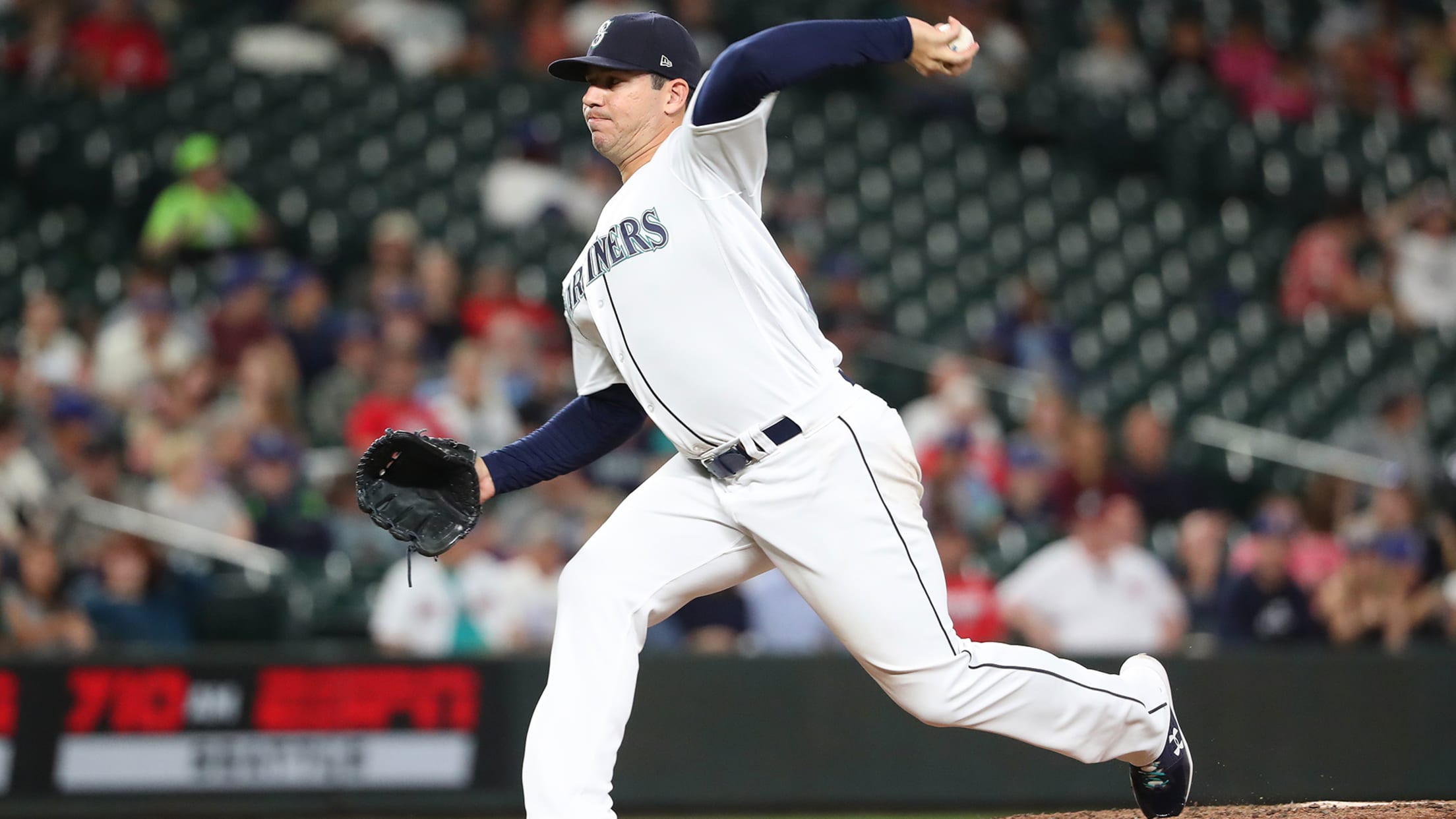 SARASOTA, Fla. -- Three days into Spring Training, the Orioles' jam-packed pitching is about to get even more crowded. The team on Friday announced an agreement with veteran left-hander Tommy Milone on a Minor League contract. The deal comes with an invitation to big league Spring Training, swelling the number
Notes: Santander to be full-go for workouts
Breakout slugger faces no limits recovering from shoulder injury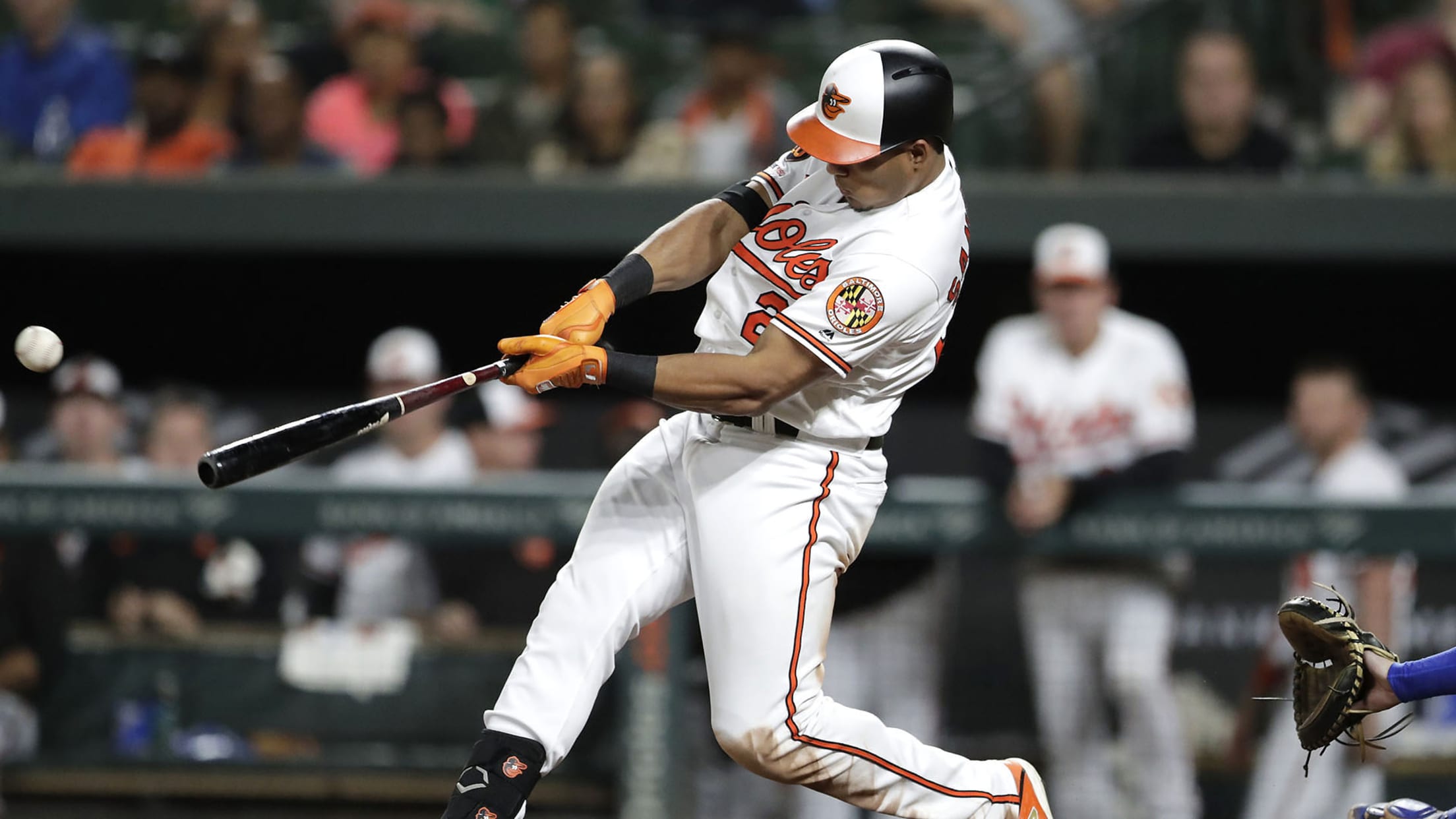 SARASOTA, Fla. -- The early-arriving position players keep trickling into Orioles camp, more and more by the day. Renato Núñez, Mason Williams and Ryan McKenna walked through the clubhouse doors Friday, adding to a group that already included Trey Mancini, Austin Hays, Cedric Mullins and others.
Opening Day lineup, rotation, closer predictions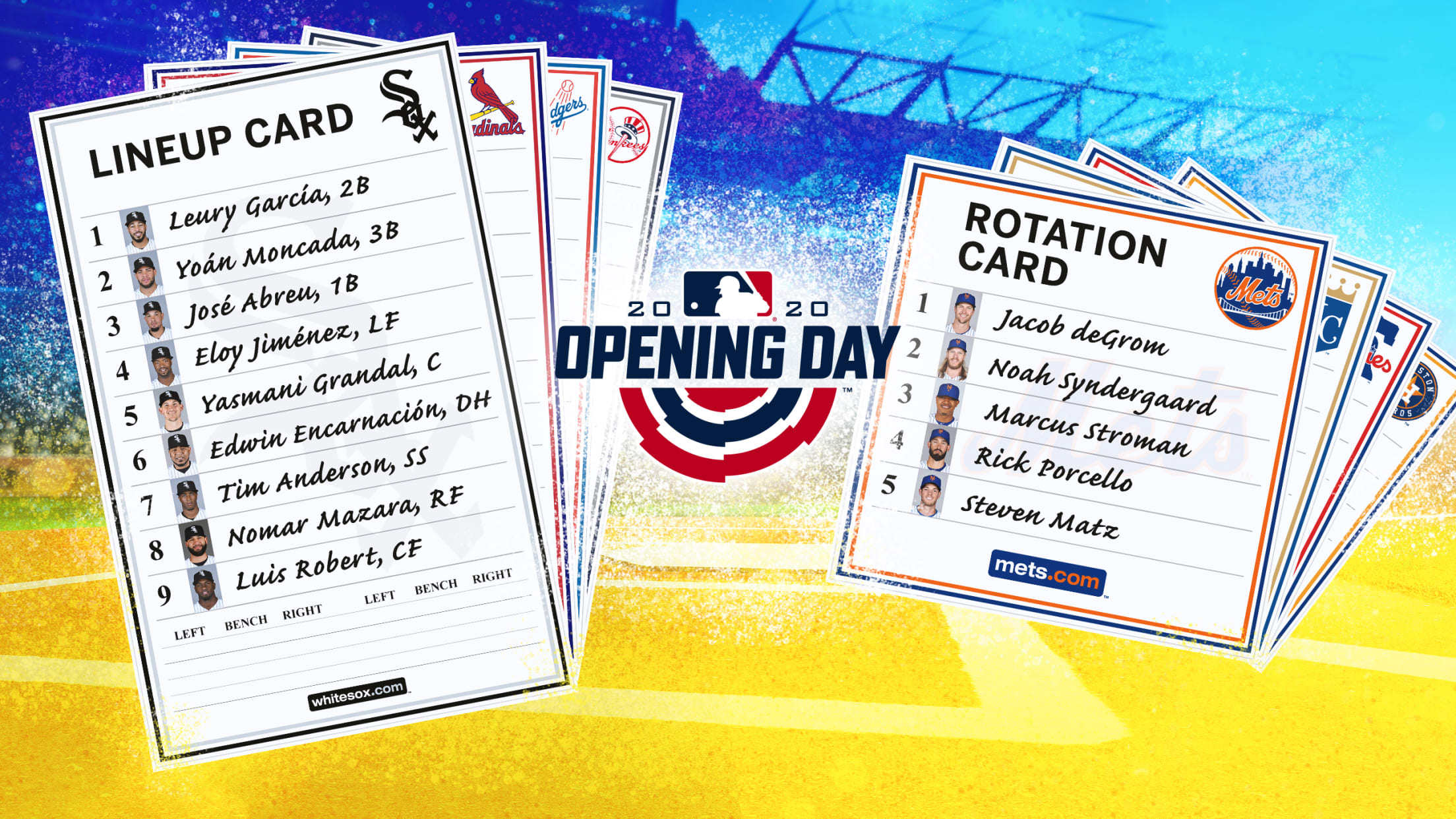 Gerrit Cole will be in Yankees pinstripes. Anthony Rendon joins Mike Trout and Shohei Ohtani in Anaheim. The Reds have added three new hitters to their lineup. Madison Bumgarner is no longer a Giant. There have been many seismic changes around baseball this offseason, and with pitchers and catchers getting
O's Spring Training set to be prospect showcase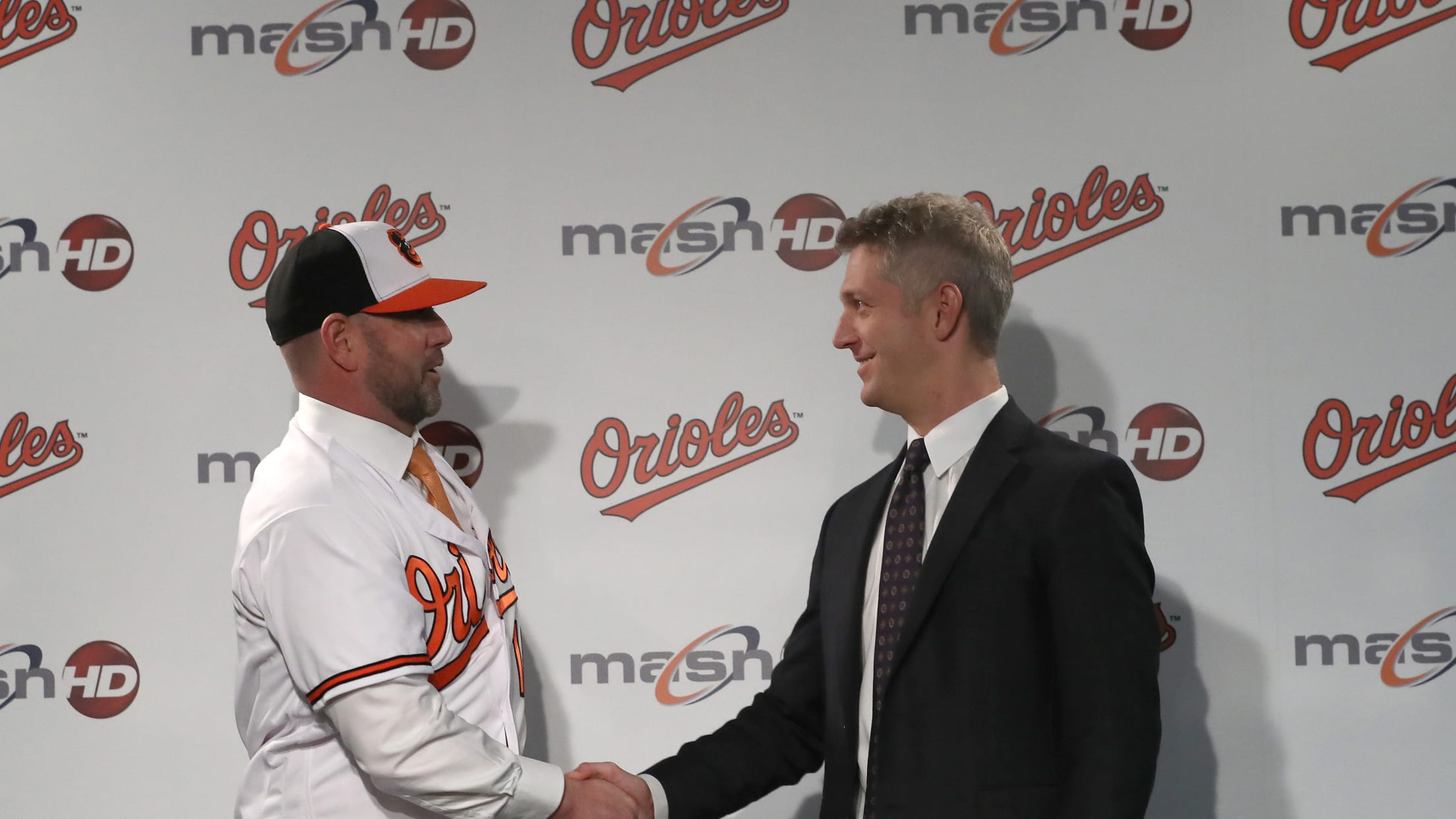 BALTIMORE -- Down the stretch last season, Orioles fans were rewarded with glimpses of the team's future. Hunter Harvey made his long-awaited Major League debut on a mid-August night in Boston, striking out two batters in what would be a preview of things to come. Less than three weeks later,
Orioles bring economic growth to Sarasota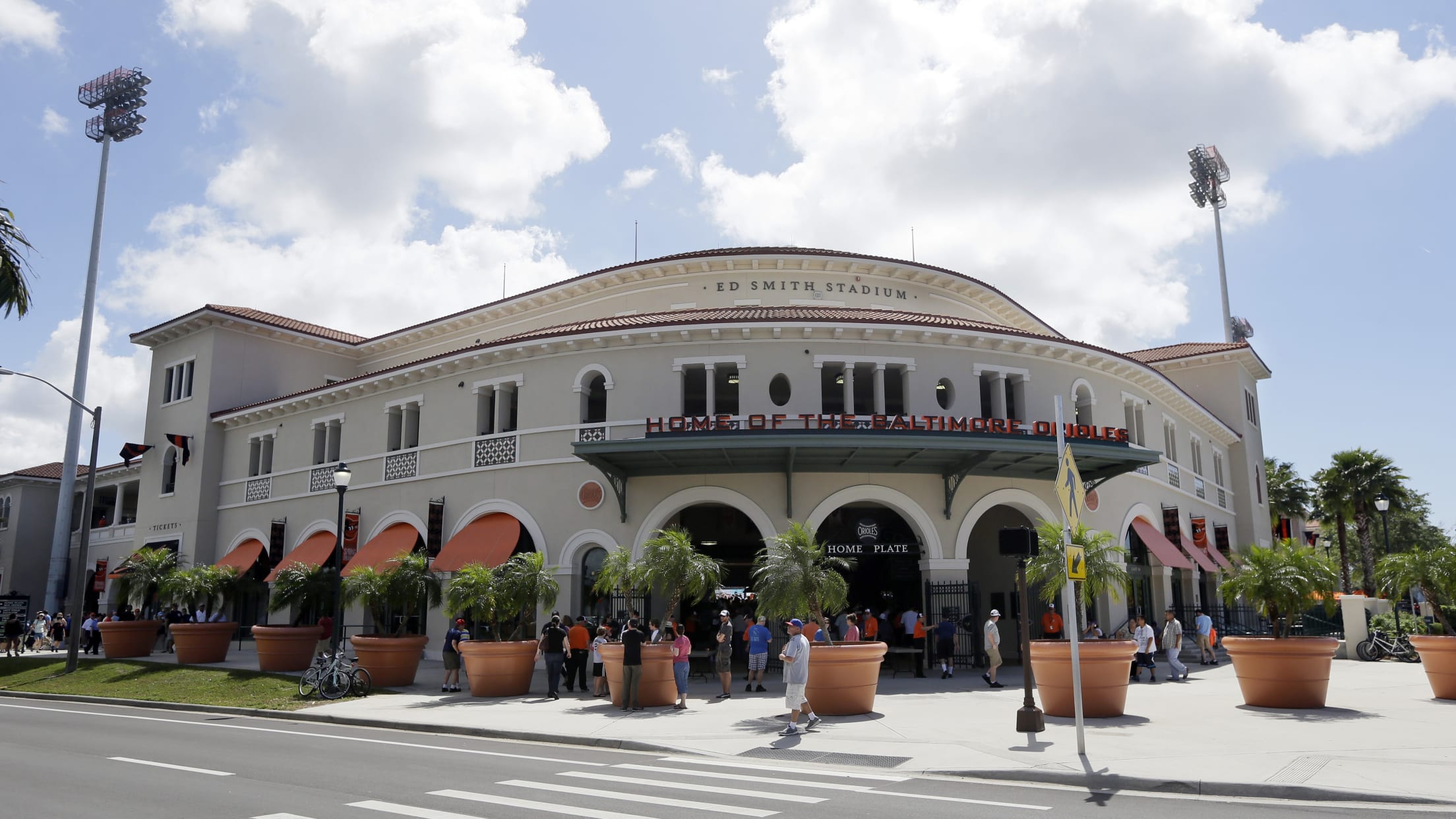 SARASOTA, Fla. -- A decade into their spring stay in Sarasota, the Orioles continue to leave their imprint on the area. The club announced this week that it generated $76 million in economic impact in Sarasota over the most recent reporting period, swelling its overall total to $436 million since
These are the rule changes for 2020 season
Modifications include new 3-batter minimum rule, active roster limits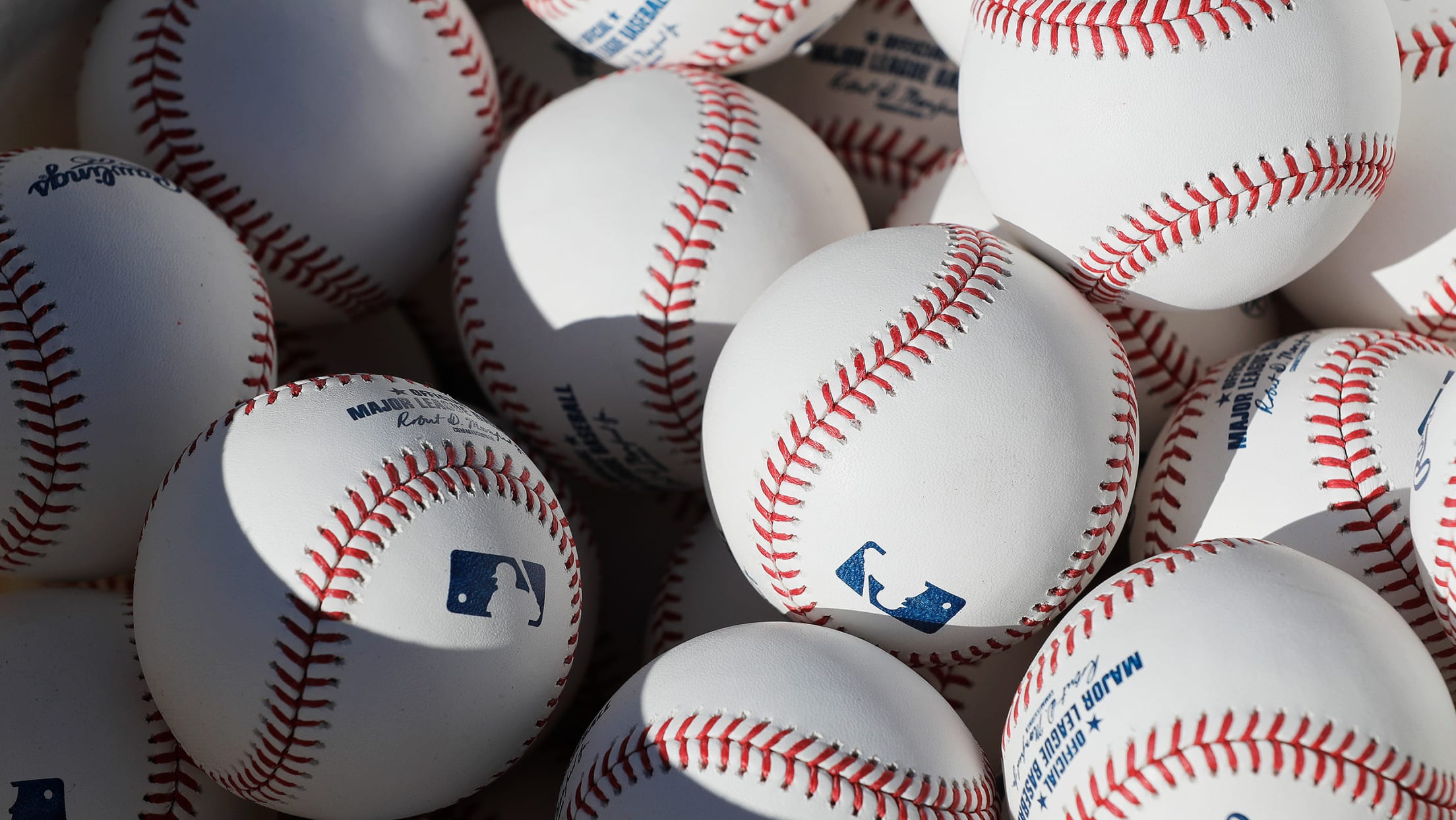 Major League Baseball made its rule changes for the 2020 season official on Wednesday. There are four categories of rules going into effect: the three-batter minimum for pitchers, roster limits, adjustments to the injured list and option periods for pitchers and two-way players, and a reduction in the time managers
Hays feels strong entering O's camp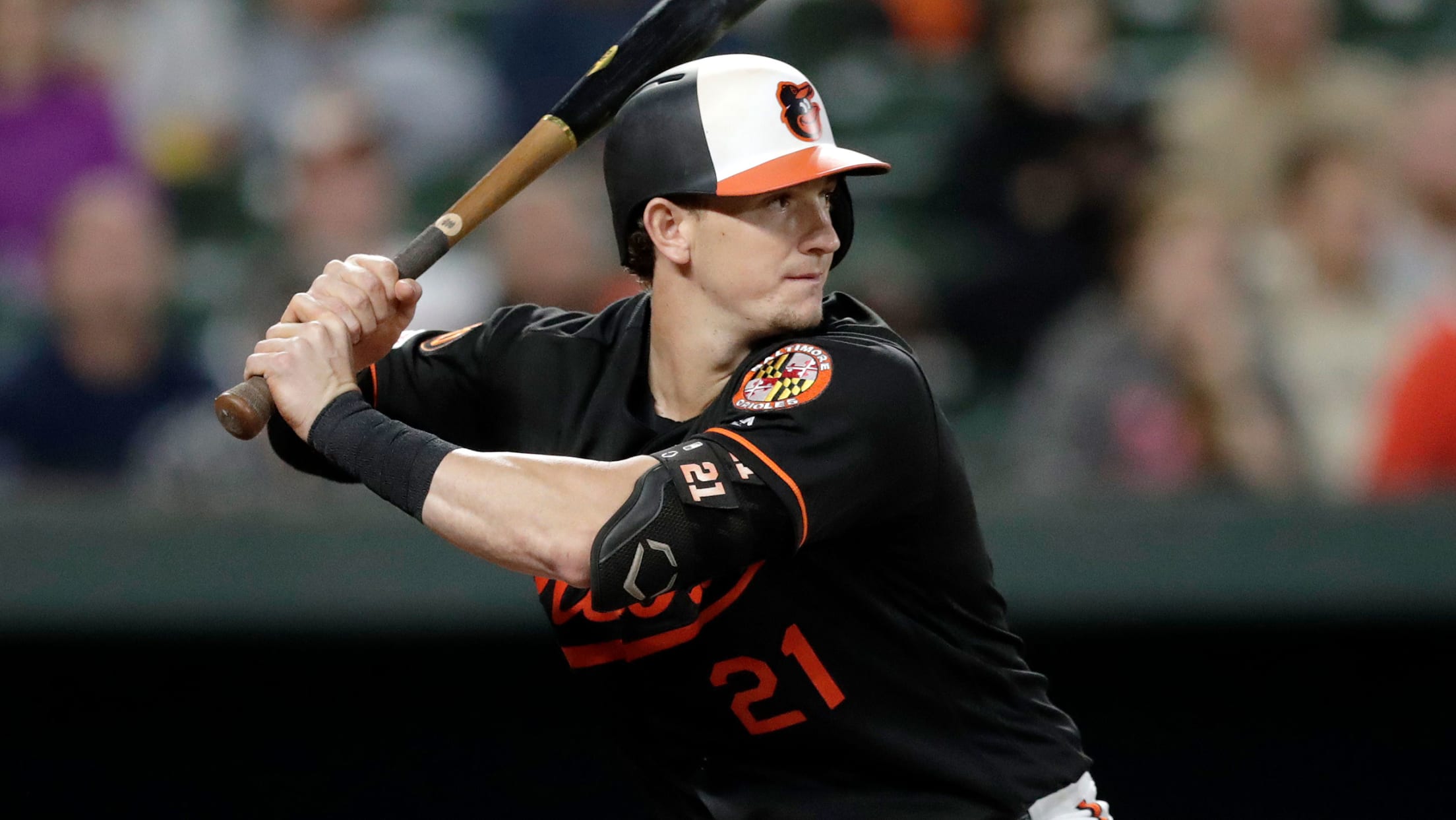 SARASOTA, Fla. -- After Austin Hays' electrifying return to the big leagues last September, the energetic outfielder returned home to Jacksonville, Fla., with an uncharacteristic goal: to unwind. Another year wrought with injuries had concluded on a high note, with Hays dazzling back in the Majors to play a 21-game
Notes: Means set for Year 2; Mancini's mindset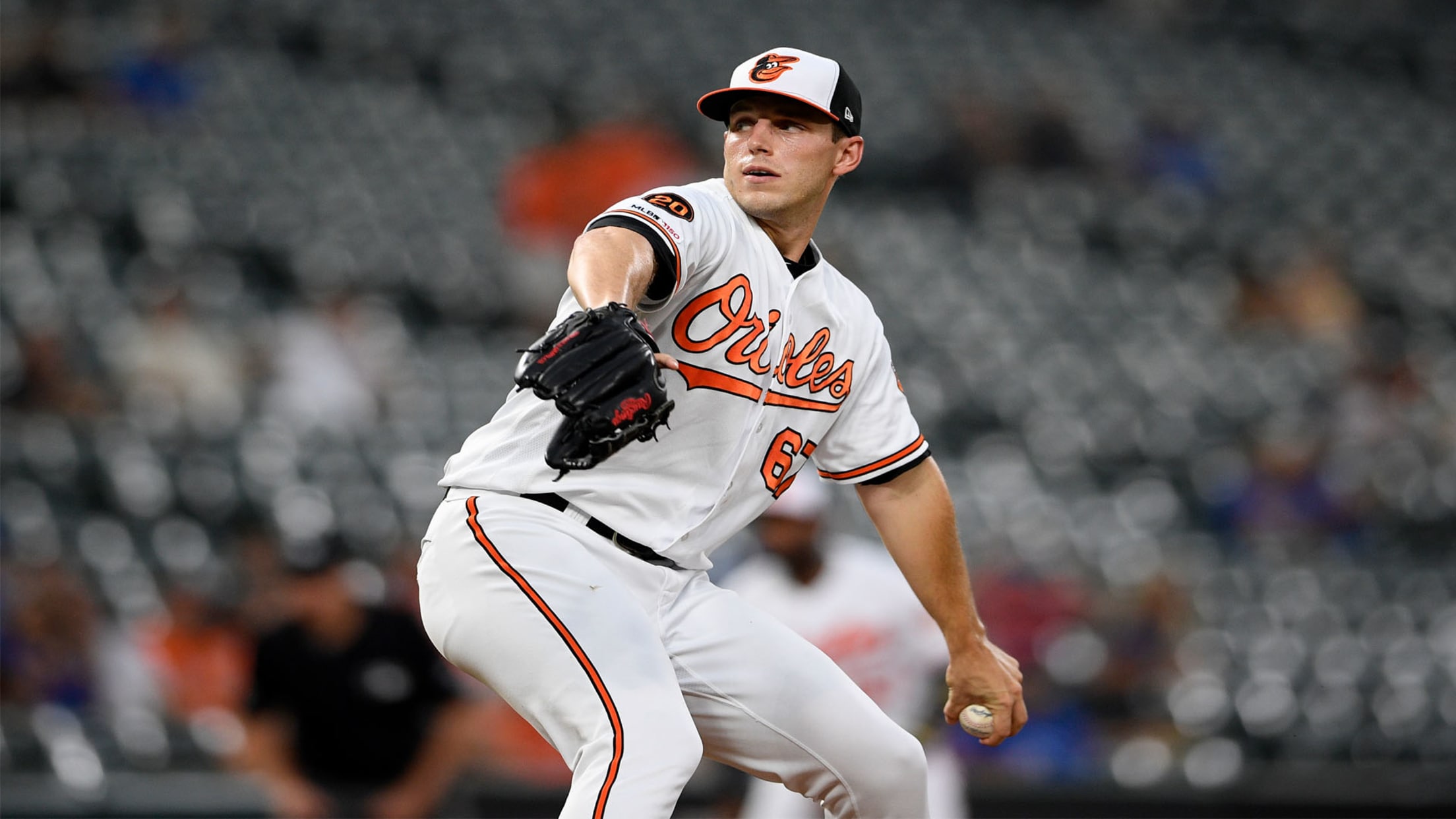 SARASOTA, Fla. -- What a difference a year makes. At this time last February, John Means arrived at Orioles camp in anonymity, the self-proclaimed last man on the roster with long odds of breaking camp with the team. This year, he reported to the club's Ed Smith Stadium complex changed