Injuries & Moves: Bradish (shoulder) throws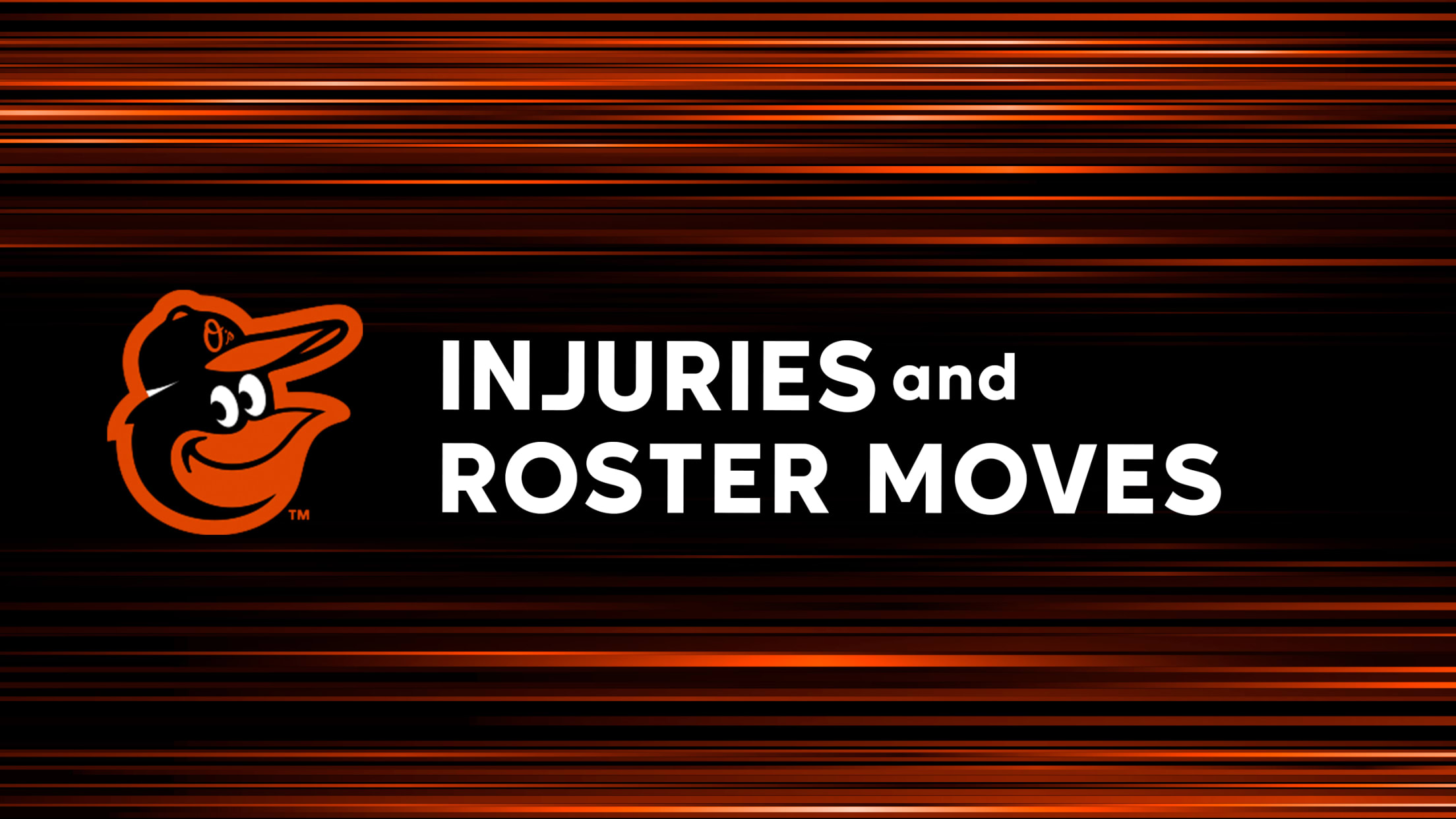 Keep track of the Orioles' recent transactions and injury updates throughout the season.
Baseball's top pitching prospect could be out until '23
Orioles drop series to Guardians after getting news of Rodriguez's status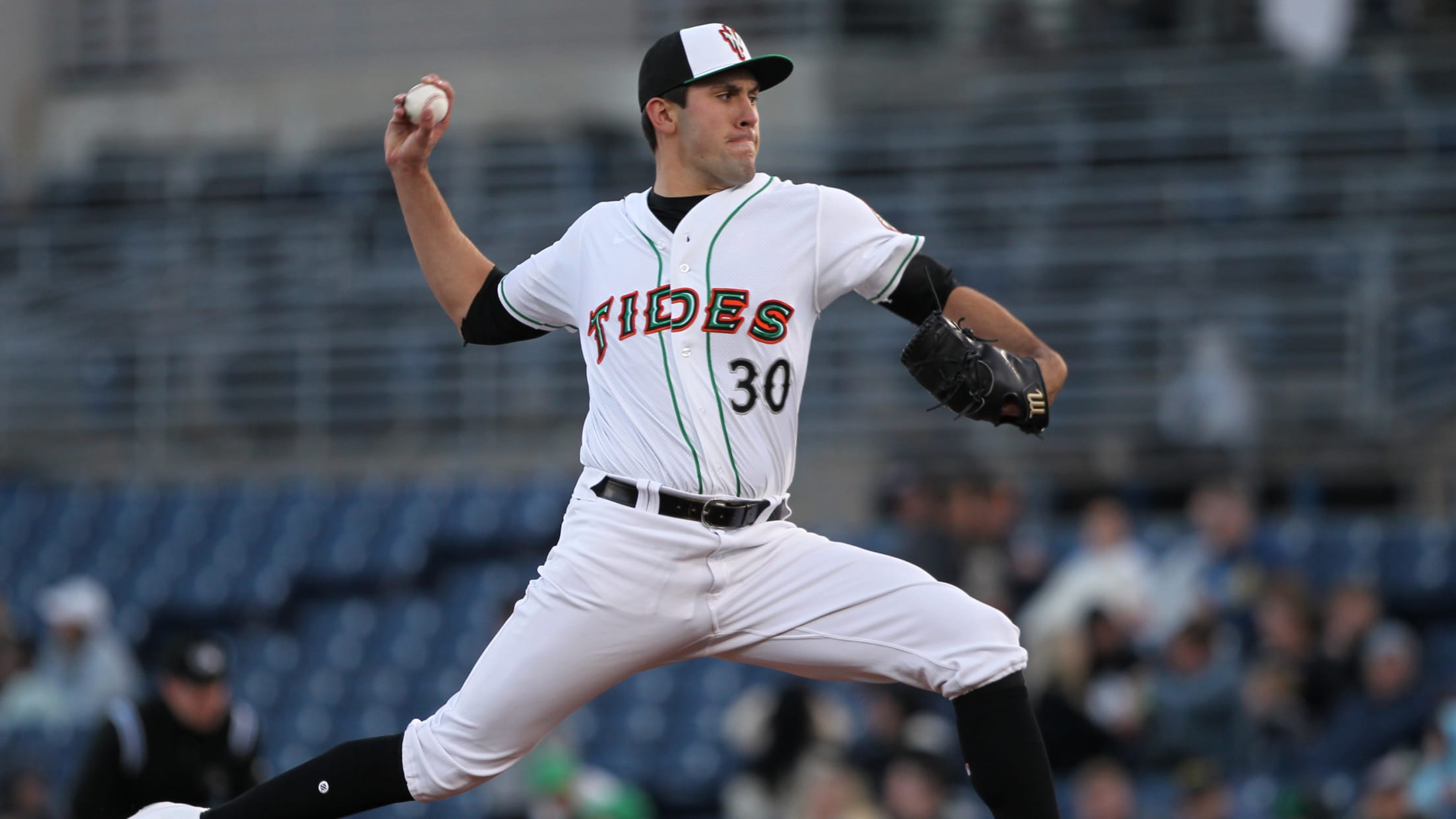 BALTIMORE -- Grayson Rodriguez was "at the point of checking every box you could think of," coming closer to his much-anticipated Major League debut. But now the hope is simply that the top pitching prospect in baseball (and No. 3 overall, per MLB Pipeline) can return to any mound before
O's top pitching prospect Rodriguez sidelined with lat strain
BALTIMORE -- Grayson Rodriguez, the top pitching prospect in baseball, has been diagnosed with a right lat muscle strain that will sideline him "probably a decent amount of time at a minimum," Orioles executive vice president and general manager Mike Elias said Thursday afternoon -- a development that will delay
Means visits O's, offers updates: 'Still a big part of our team'
Baltimore's ace addresses media for first time since undergoing Tommy John surgery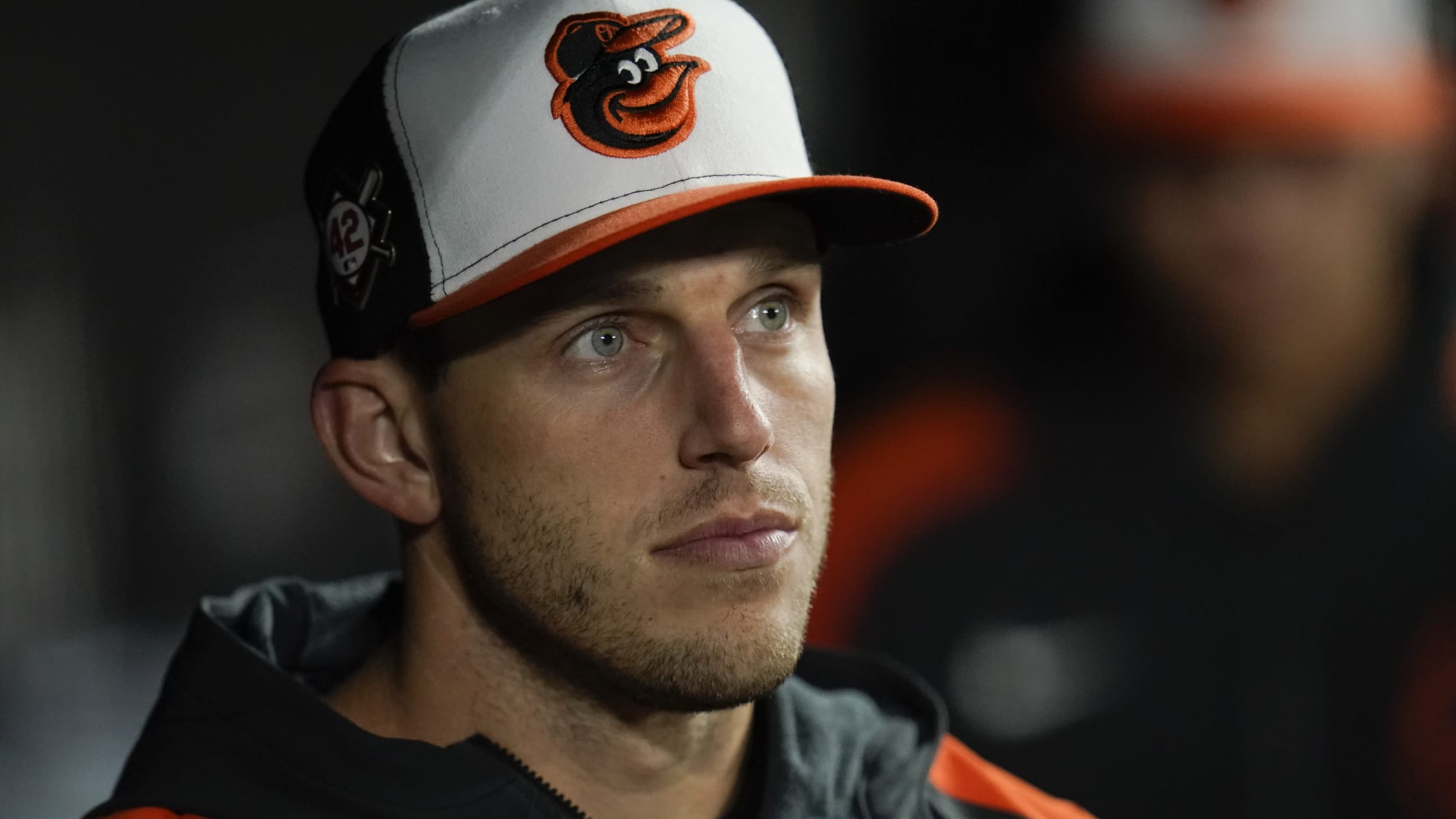 BALTIMORE -- Take a look at John Means, back in the Camden Yards clubhouse on Wednesday afternoon before the Orioles took on the Yankees, and there are a few noticeable differences. For starters, nearly the entirety of his left arm is bandaged and braced up following his Tommy John surgery
Means has TJ surgery; rehab to start 'immediately'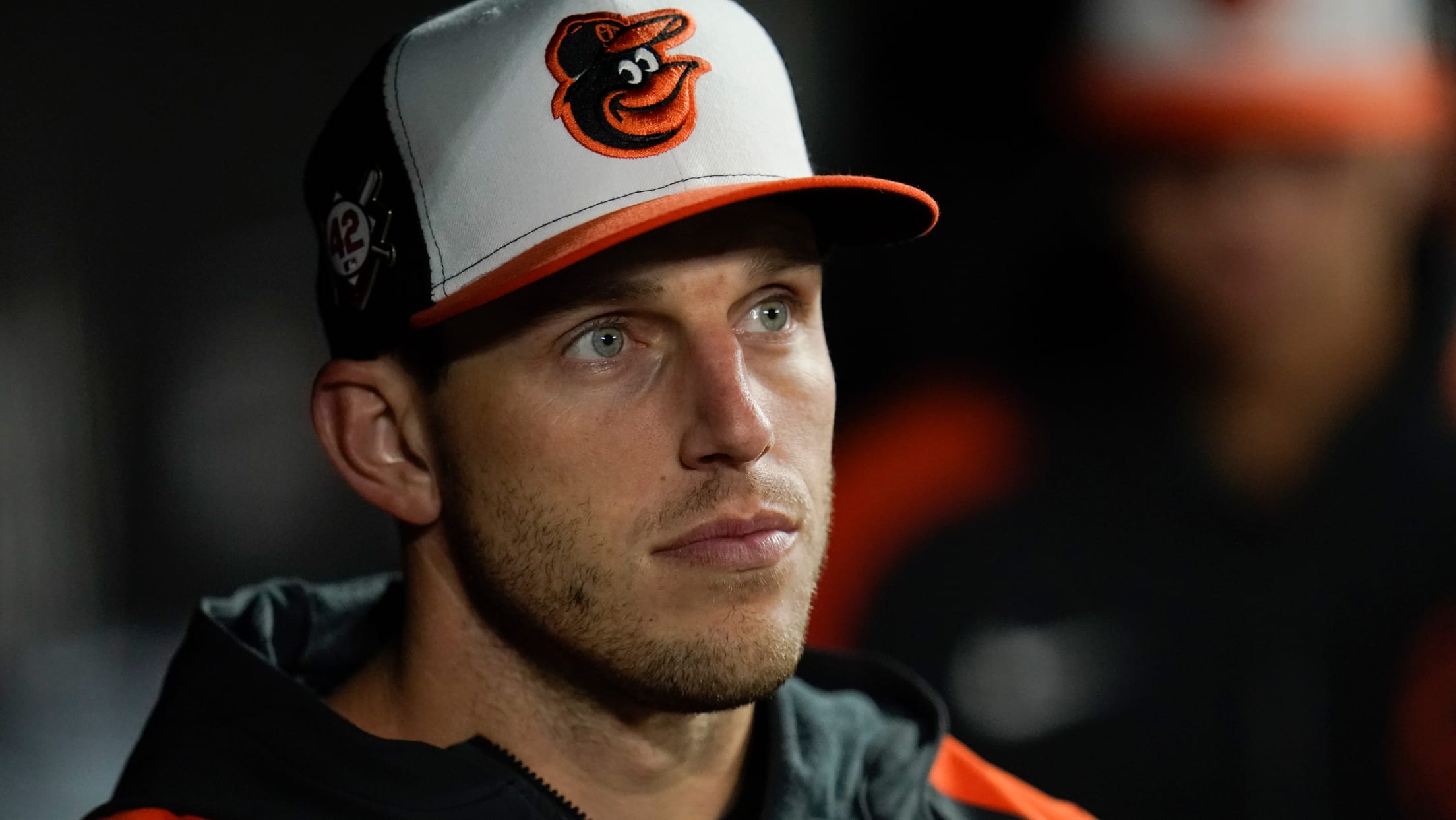 NEW YORK -- Orioles ace John Means underwent Tommy John surgery on Wednesday, and he will be sidelined for the rest of 2022 and part of the '23 season, team executive vice president and general manager Mike Elias said. The surgery -- performed by Dr. Keith Meister in Dallas --
Means (elbow) could miss rest of 2022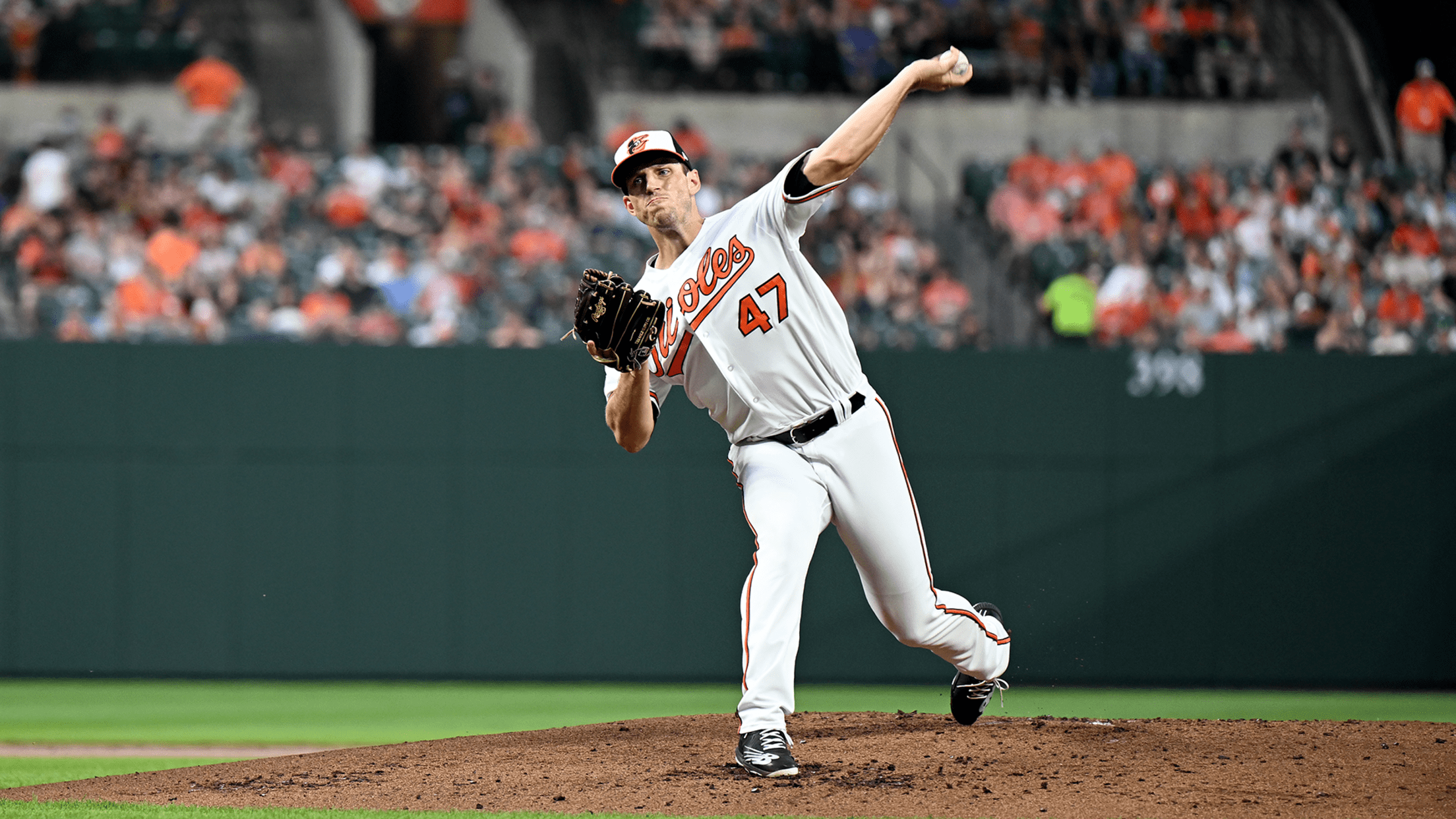 BALTIMORE — The precise timetable and path forward for John Means remains unclear, a day after the Orioles placed their ace on the 10-day injured list with a left elbow strain. But the outlook remains grim, with the club preparing to be without Means for the foreseeable future. Asked today
Life without Means will stretch pitching-thin O's
Injured lefty leaves big hole that Baltimore seems likely to fill from within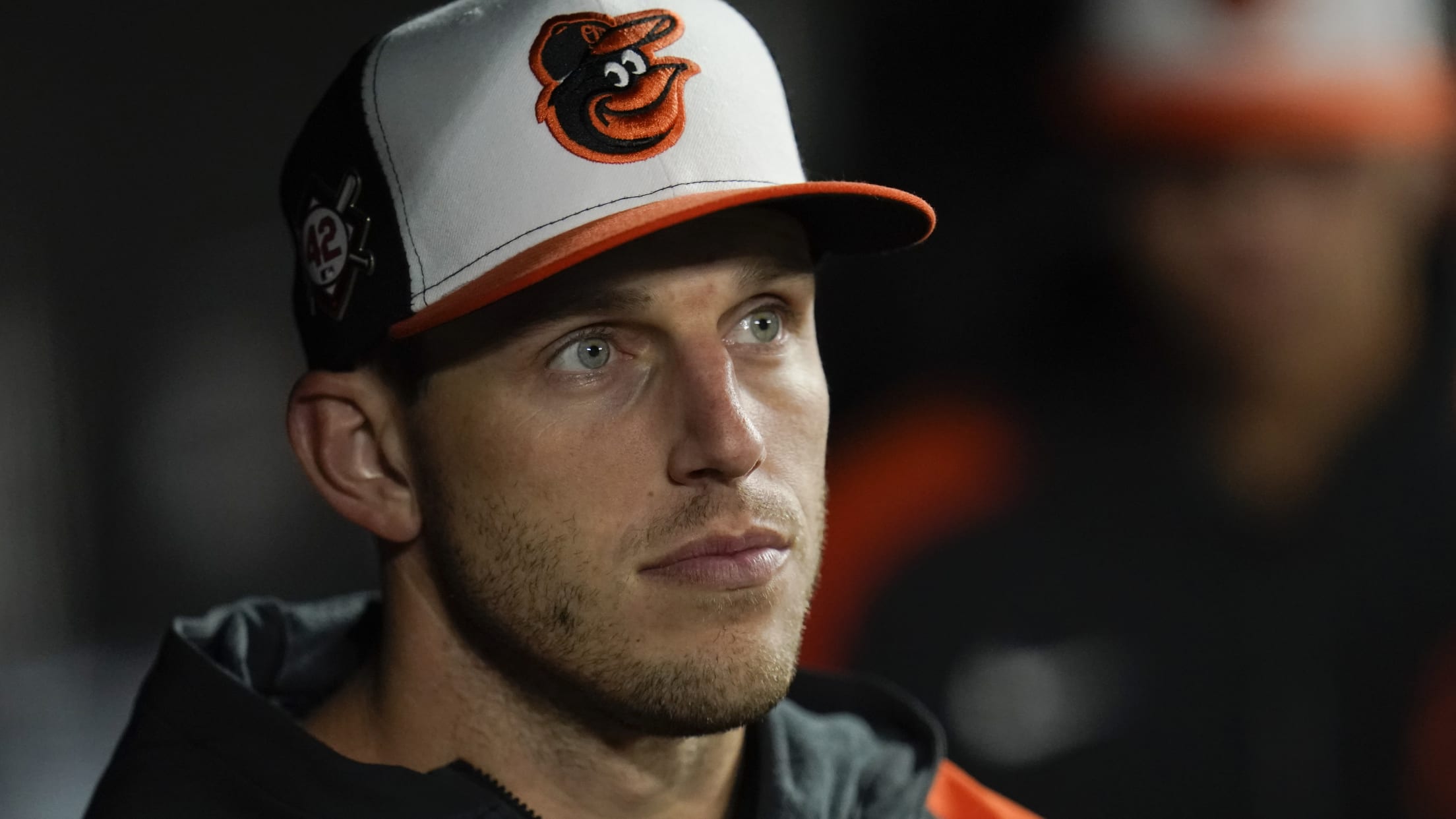 BALTIMORE -- The Orioles don't know yet the precise nature of the left elbow strain that landed John Means on the injured list Friday, or how long exactly they should expect it to sideline their ace. Those particulars will be finalized in the days to come, with Means scheduled for
Means exits start vs. Crew with left forearm tightness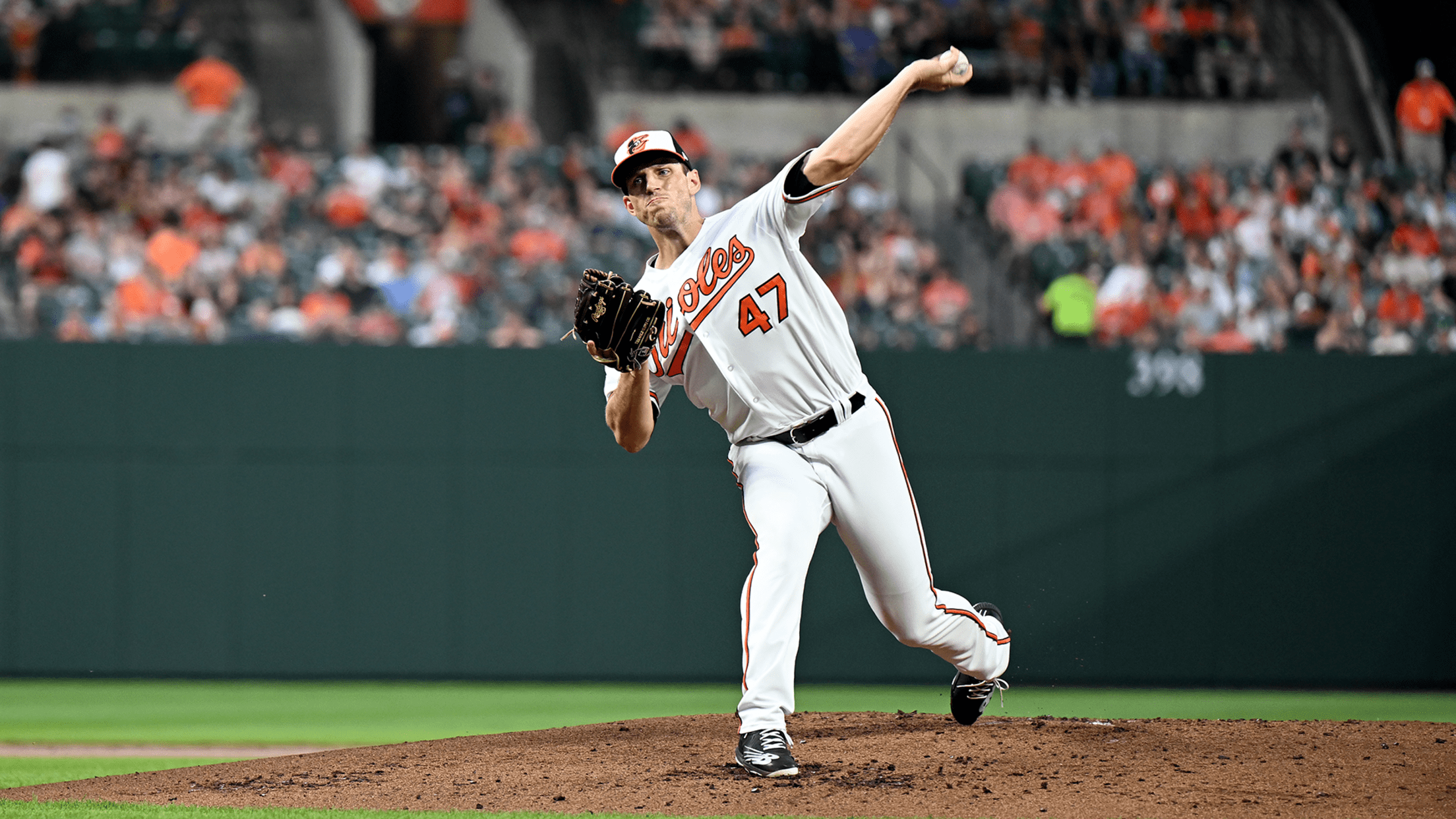 BALTIMORE -- John Means entered the 2022 season with sights set on durability. Not only for his own sake -- he's eclipsed 150 innings just once in his career -- but knowing the responsibility that comes as the Orioles' staff ace without a proven cavalry behind him. But an unfortunate
Rutschman ruled out for Opening Day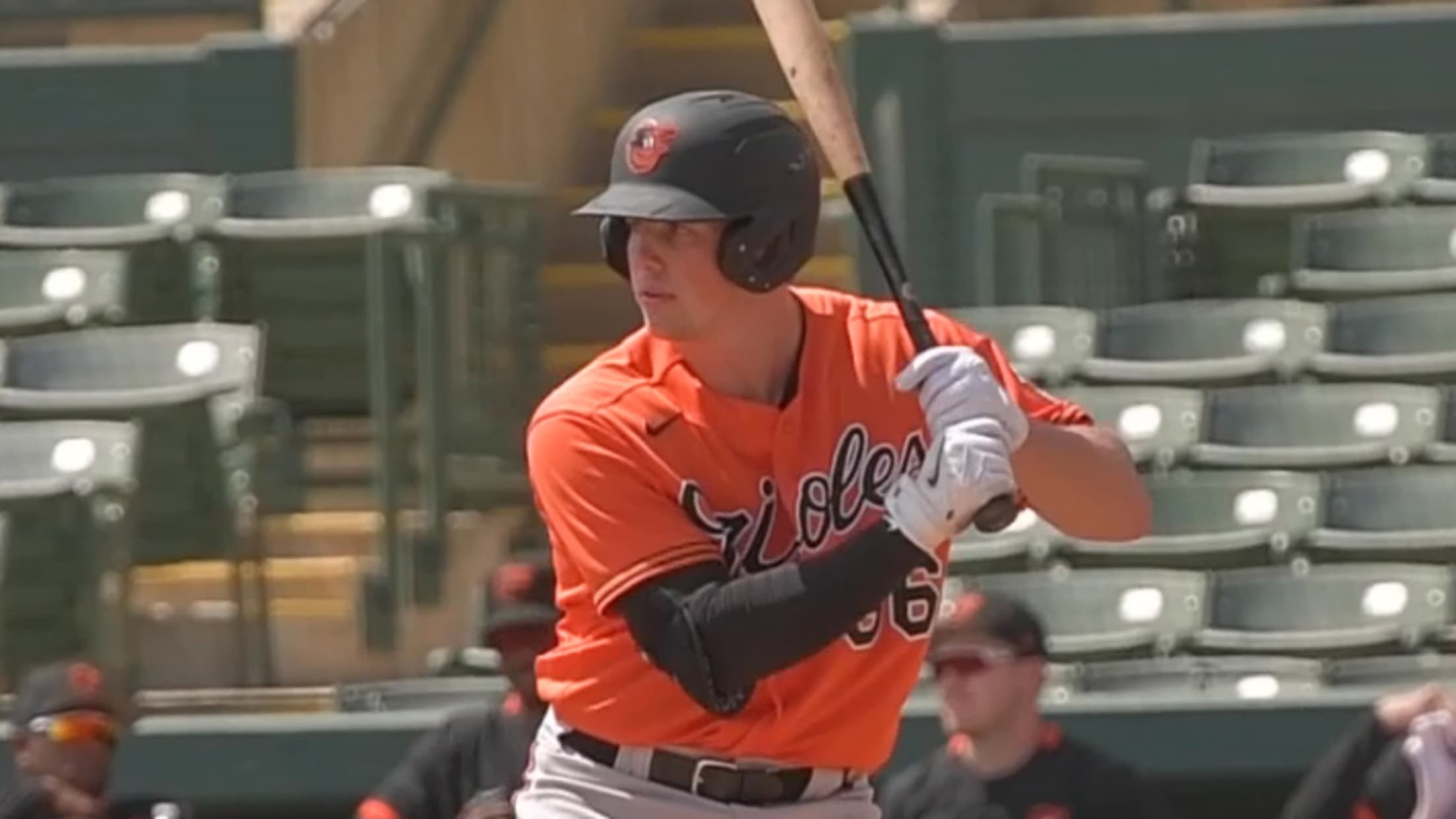 SARASOTA, Fla. -- Despite the progress Adley Rutschman continues to make, he's not expected to be ready in time for either Major League or Triple-A Opening Day. That was the dichotomy in news the Orioles unveiled for their top prospect on Sunday and Monday morning. A day after manager Brandon
Rutschman 'doing extremely well' in rehab process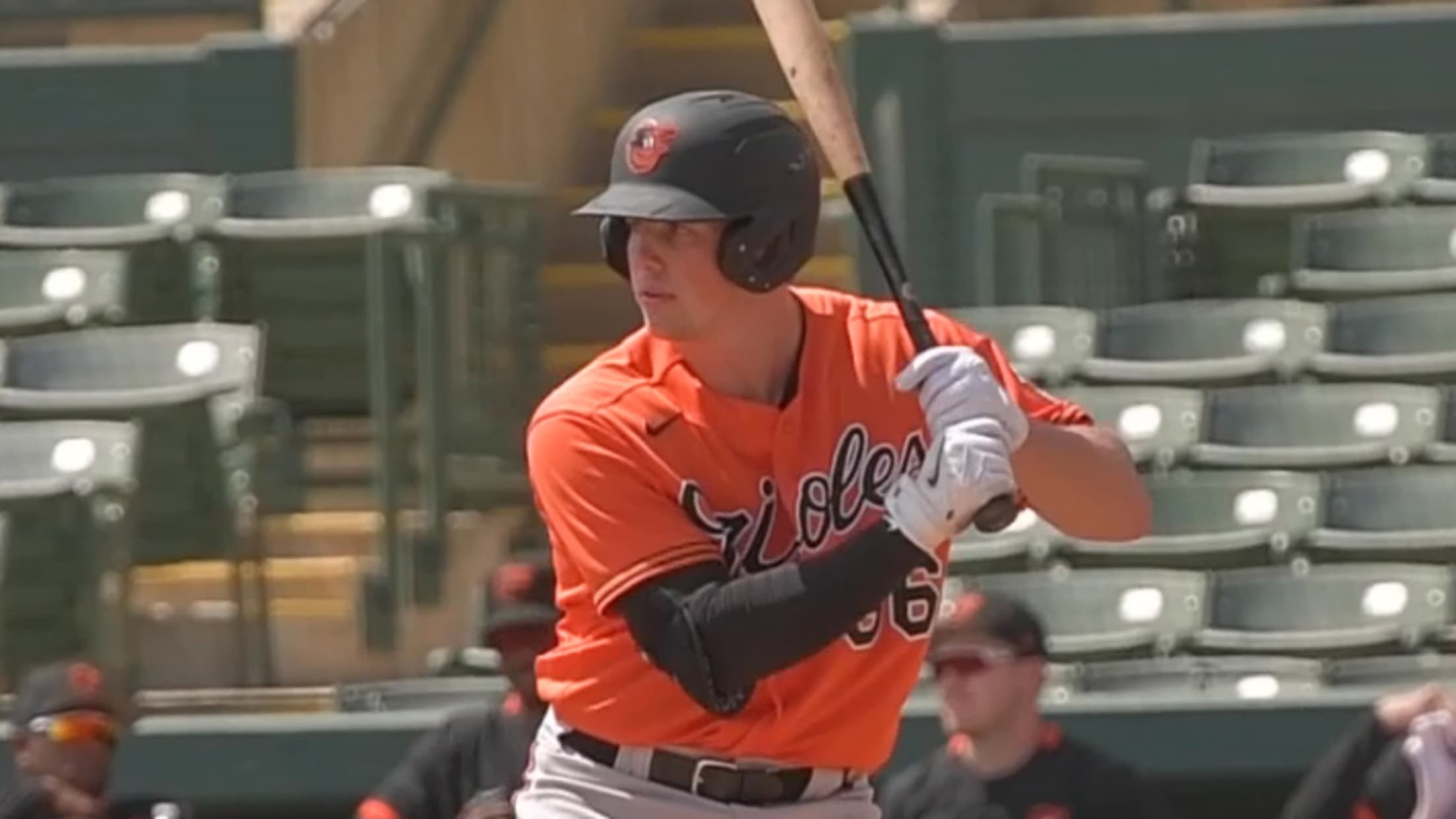 FORT MYERS, Fla. -- Slowly but surely, Adley Rutschman is making progress. The Orioles' top prospect and baseball's No. 2 overall per MLB Pipeline has resumed hitting and throwing activities, manager Brandon Hyde said before Sunday's Grapefruit League contest against the Twins at Hammond Stadium. It marked Rutschman's biggest step
Stomach bug altering O's pitching plans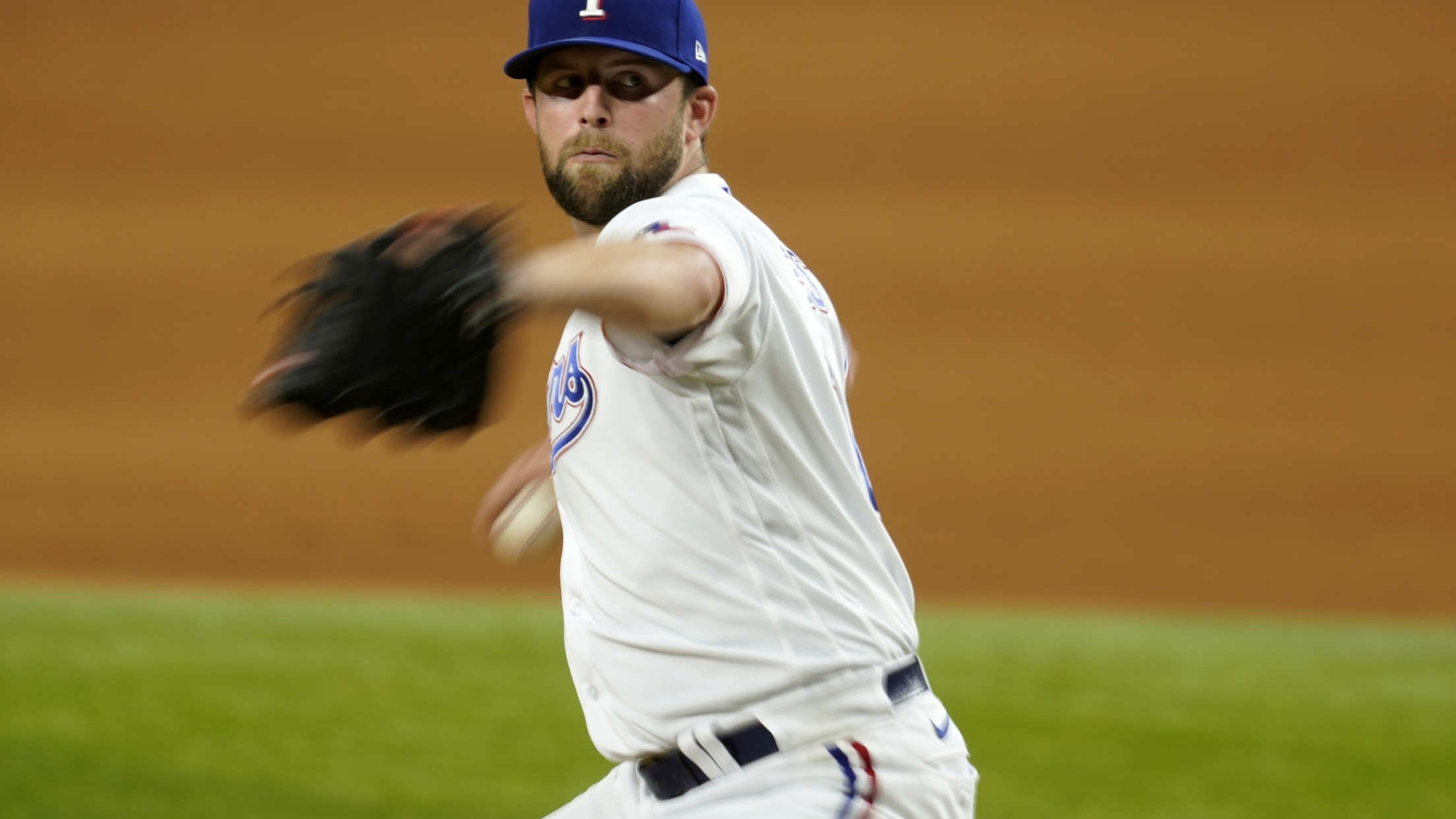 PORT CHARLOTTE, Fla. -- The Orioles, and baseball en masse, knew it would be a challenge this spring to squeeze pitchers into an appropriate number of innings before the regular season. For Baltimore especially, with so many open spots in the rotation and bullpen, innings are at a premium. Now
O's prospect Kjerstad (hamstring) sidelined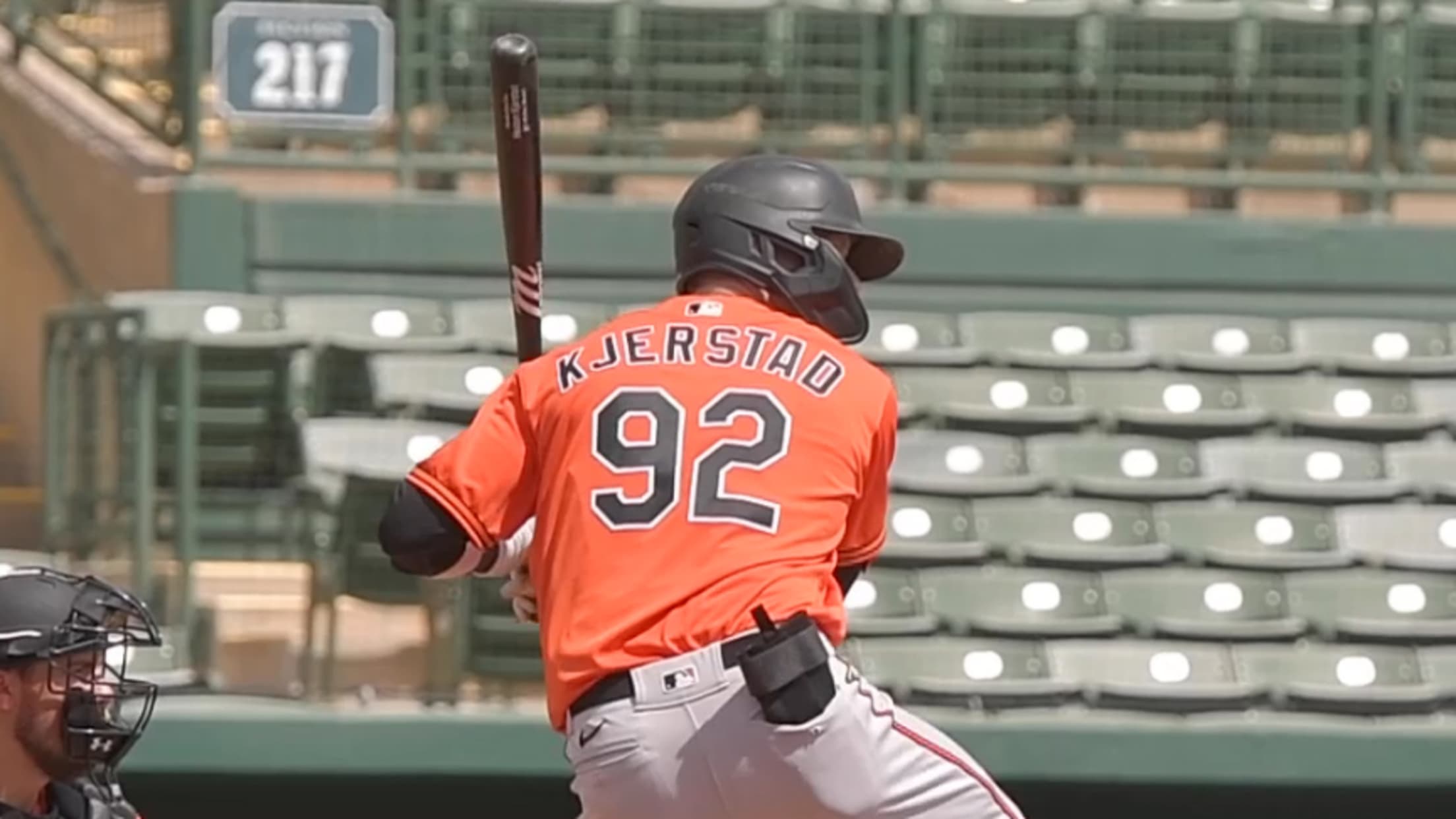 TAMPA, Fla. -- Just as Heston Kjerstad's long road toward an Orioles debut appeared near, the top prospect has hit another significant setback. Kjerstad has a "higher grade" strain of his left hamstring that will sideline him eight to 12 weeks, executive vice president and general manager Mike Elias revealed
Rutschman, No. 1 prospect, to be sidelined with triceps injury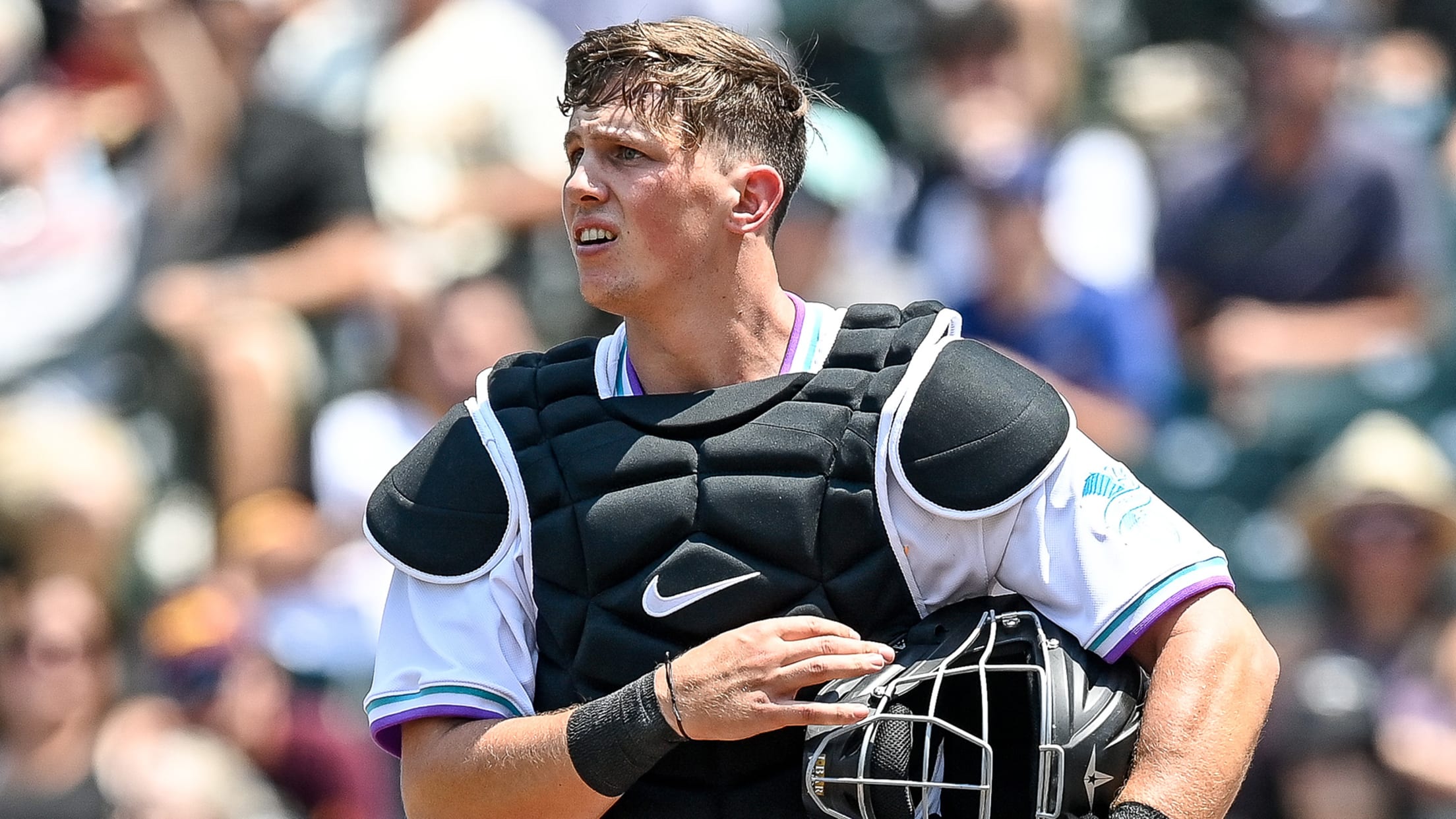 SARASOTA, Fla. -- The central question for the Orioles this Spring Training was whether or not Adley Rutschman, the consensus top prospect in baseball now taking part in his third consecutive big league camp, would serve as the Opening Day catcher. It appears the decision has already been made --
Notes: Urías to IL; Akin sharp vs. Phillies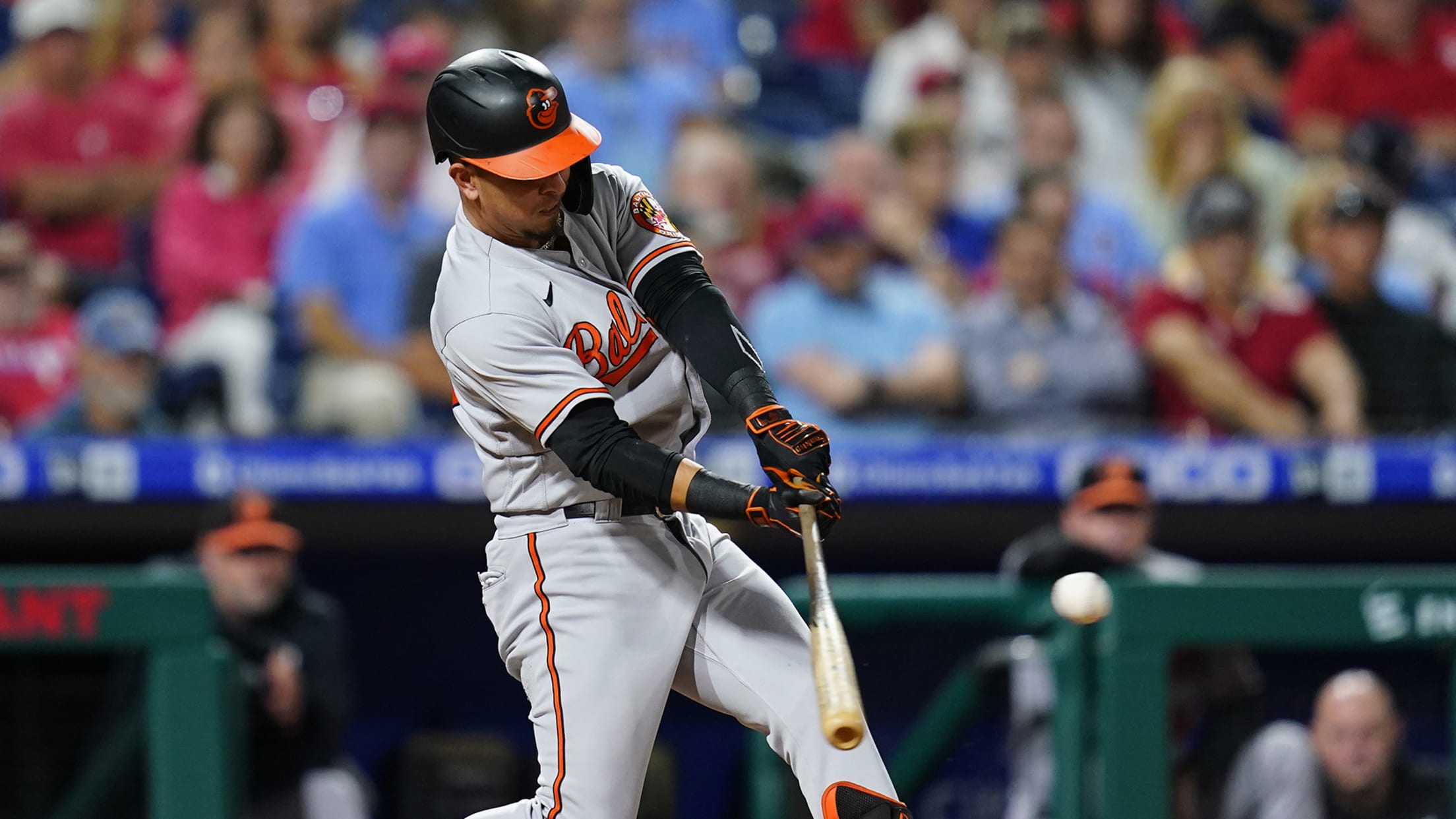 PHILADELPHIA -- The Orioles shook up their roster on Wednesday with 11 games to play, placing Ramón Urías on the 10-day injured list amidst a flurry of moves. The right adductor strain that Urías had managed for weeks now ends a productive season for the infielder, who played himself into
Precautionary exit for Mancini (ab soreness)
BALTIMORE -- Given the schedule's late date, the Orioles learned on Tuesday how injuries that crop up in mid-September come with the potential for sidelining players through the rest of the regular season. To that end, will Trey Mancini return to the field in 2021? The answer to that question
O's hoping rest will help Mancini (oblique)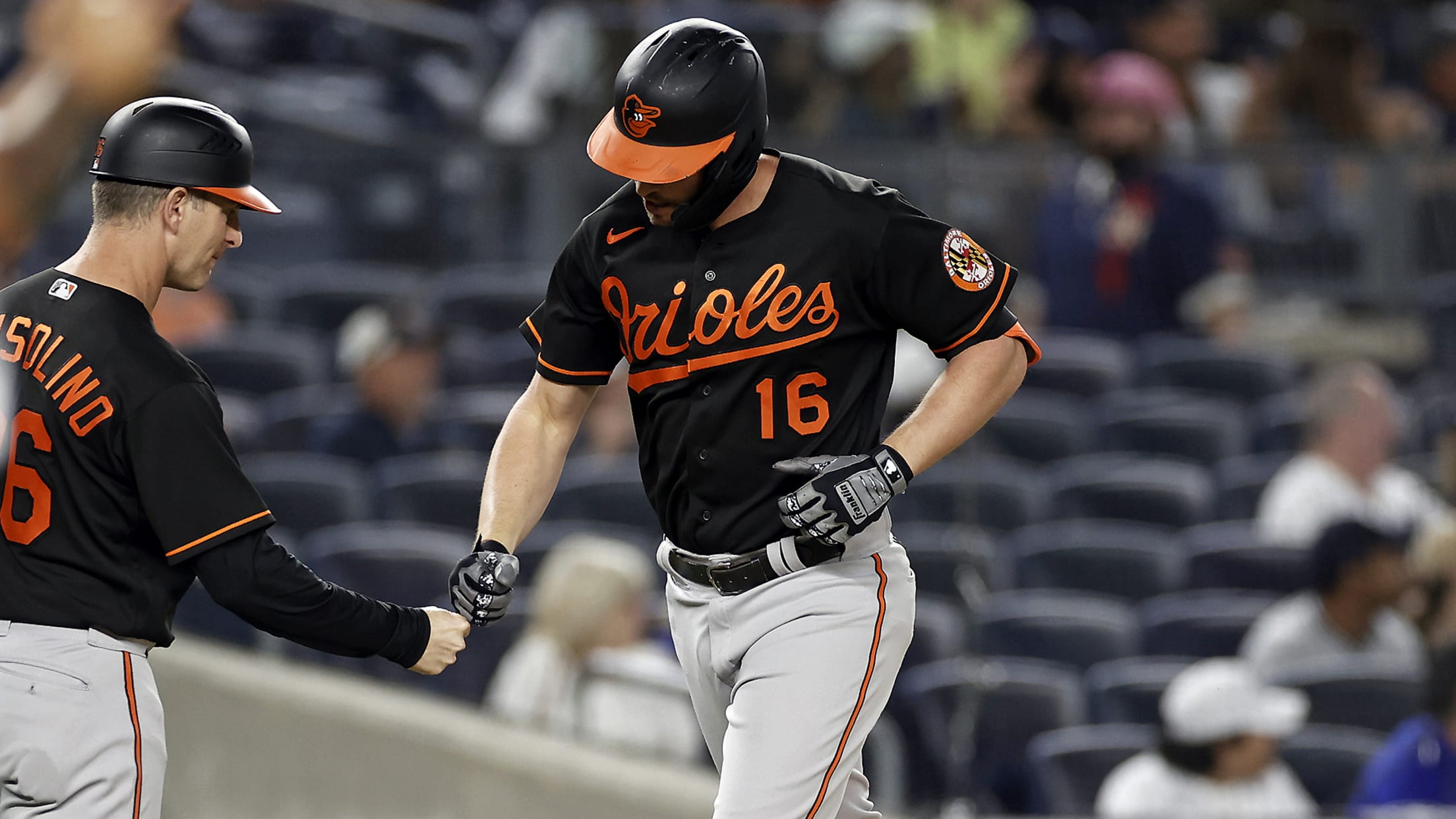 BALTIMORE -- Trey Mancini remained out of the starting lineup for the Orioles on Wednesday due to an oblique injury, according to manager Brandon Hyde. Mancini's absence was first attributed to general soreness and an injury to his foot after taking a fastball off it in New York on Sunday.
How will Orioles replace Freddy Galvis?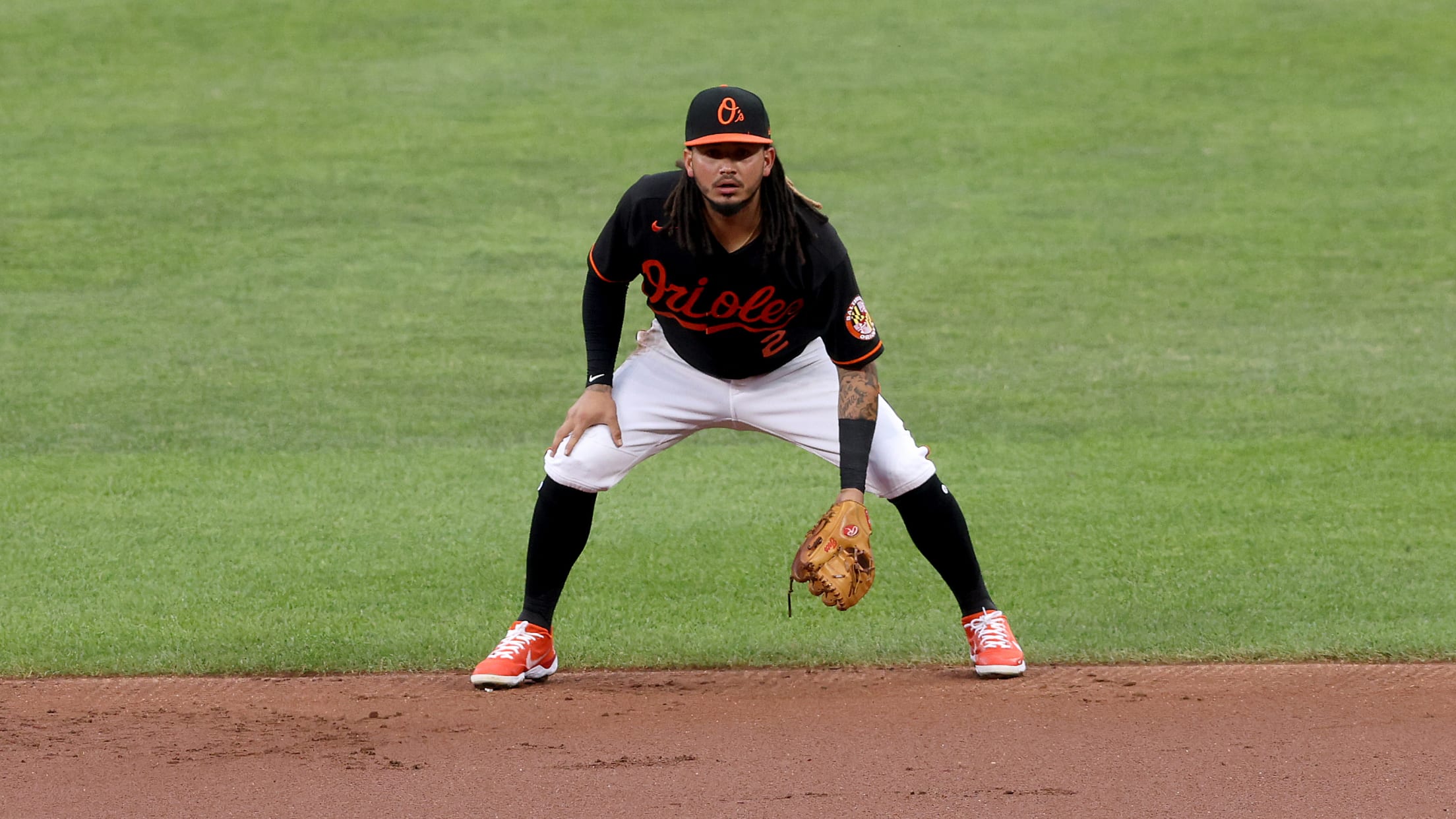 The Orioles suffered a big blow this weekend when they lost starting shortstop Freddy Galvis to a Grade 1 right quad strain, which will sideline Galvis for 1-2 months. Galvis was one of the steadier performers on an Orioles team that has struggled to produce consistently offensively -- a veteran
Hyde 'concerned' after Galvis (quad) exits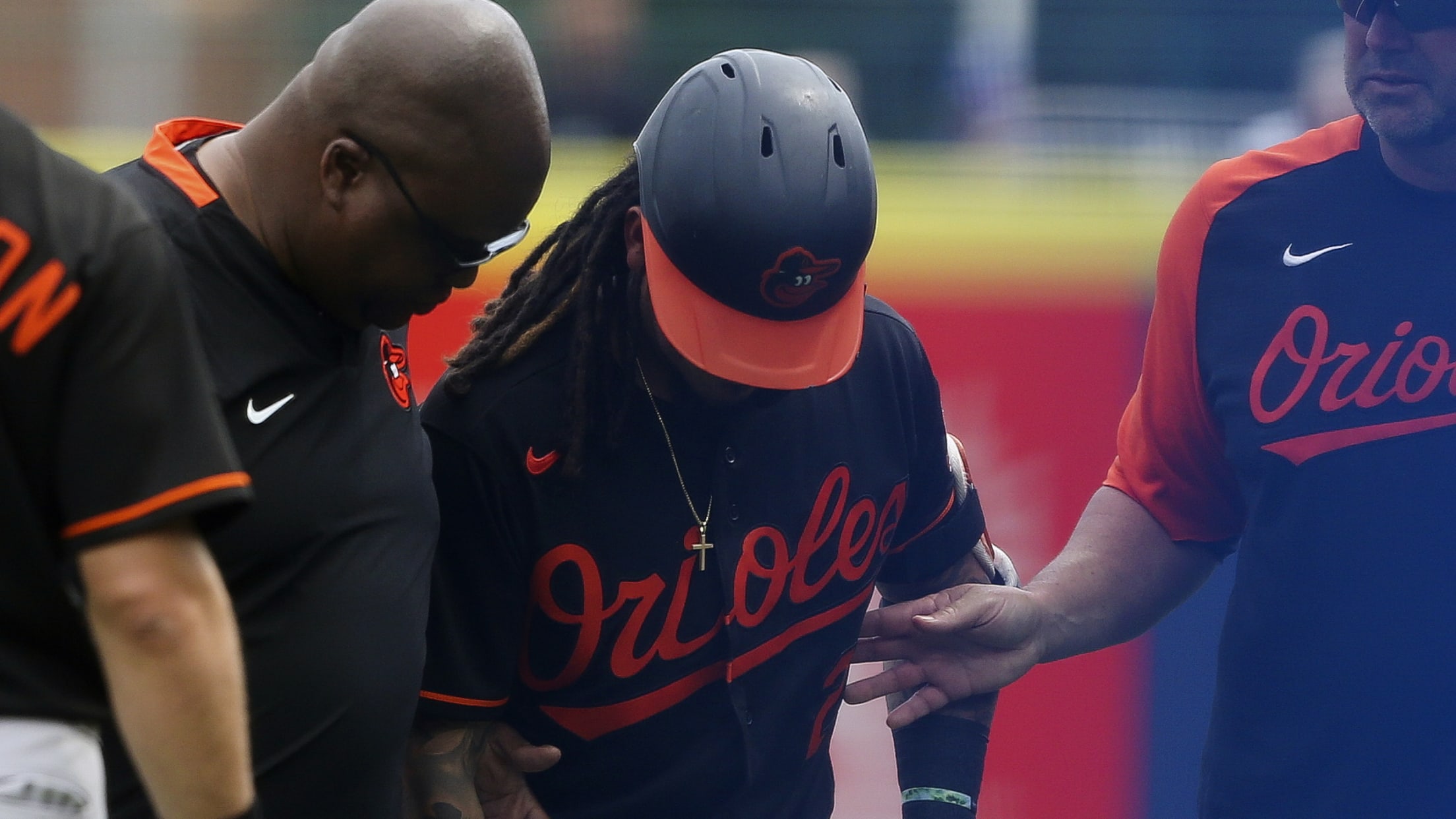 Orioles shortstop Freddy Galvis exited with right quad discomfort in the second inning of Saturday's 12-4 loss to the Blue Jays at Sahlen Field in Buffalo, N.Y. Galvis was limping noticeably as he made his way to first base on a bunt single. He could be seen gripping his right
No structural damage to Means' shoulder
Orioles' ace right-hander placed on 10-day injured list on Sunday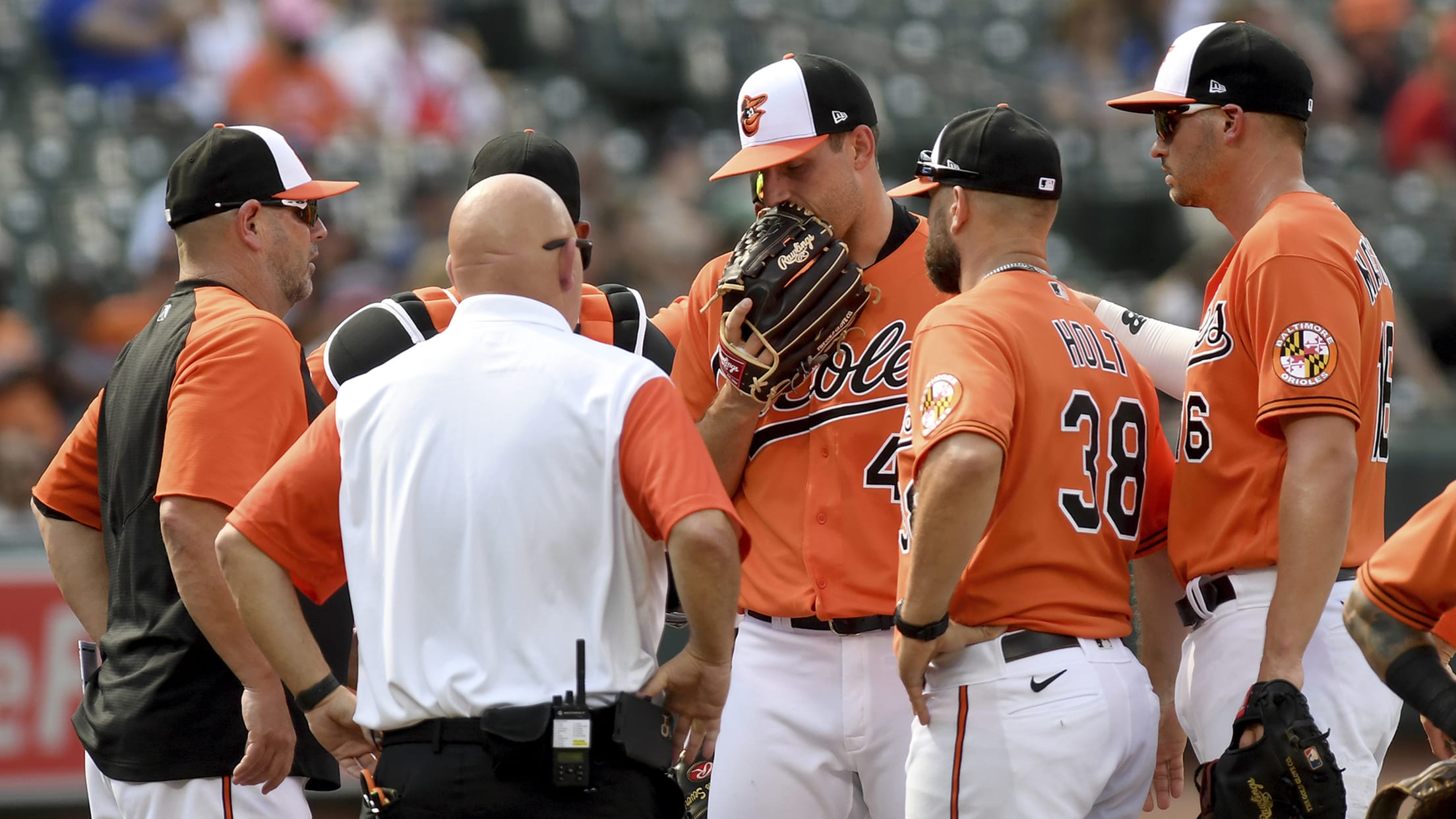 BALTIMORE -- It appears John Means has avoided the worst, even if he could not avoid the injured list. Means and the Orioles both breathed a sigh of relief Sunday when an MRI exam on Means' left shoulder revealed no structural damage, according to manager Brandon Hyde. Means will nonetheless
Means exits start in 1st with shoulder injury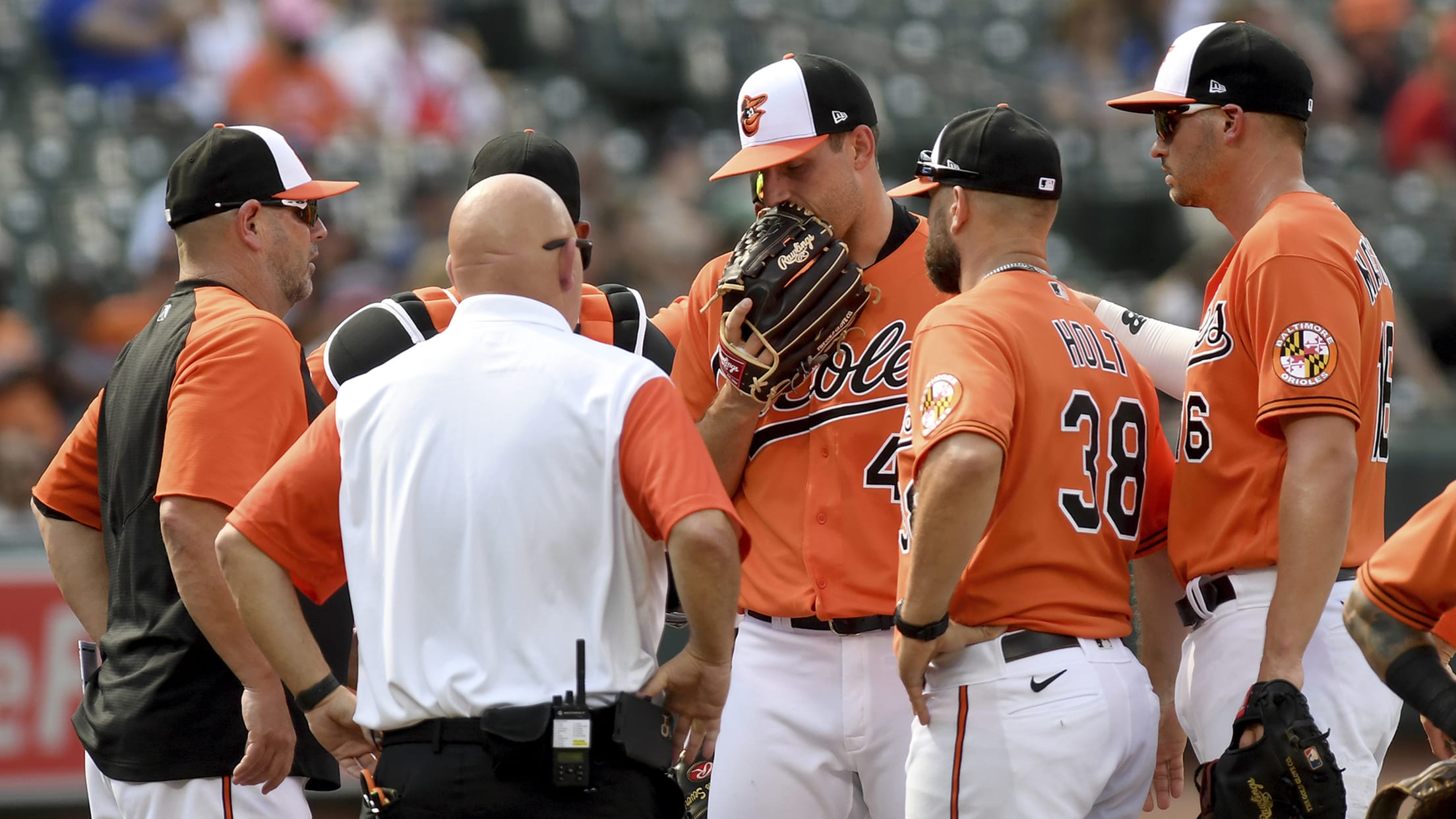 BALTIMORE -- After allowing his third career leadoff home run to Cesar Hernandez, John Means tried to shake off his rocky start in Saturday's 10-4 loss to the Indians at Oriole Park. However, after recording two outs, he gave up a second solo homer to Harold Ramirez over the wall
Mancini 'feeling a lot better' after HBP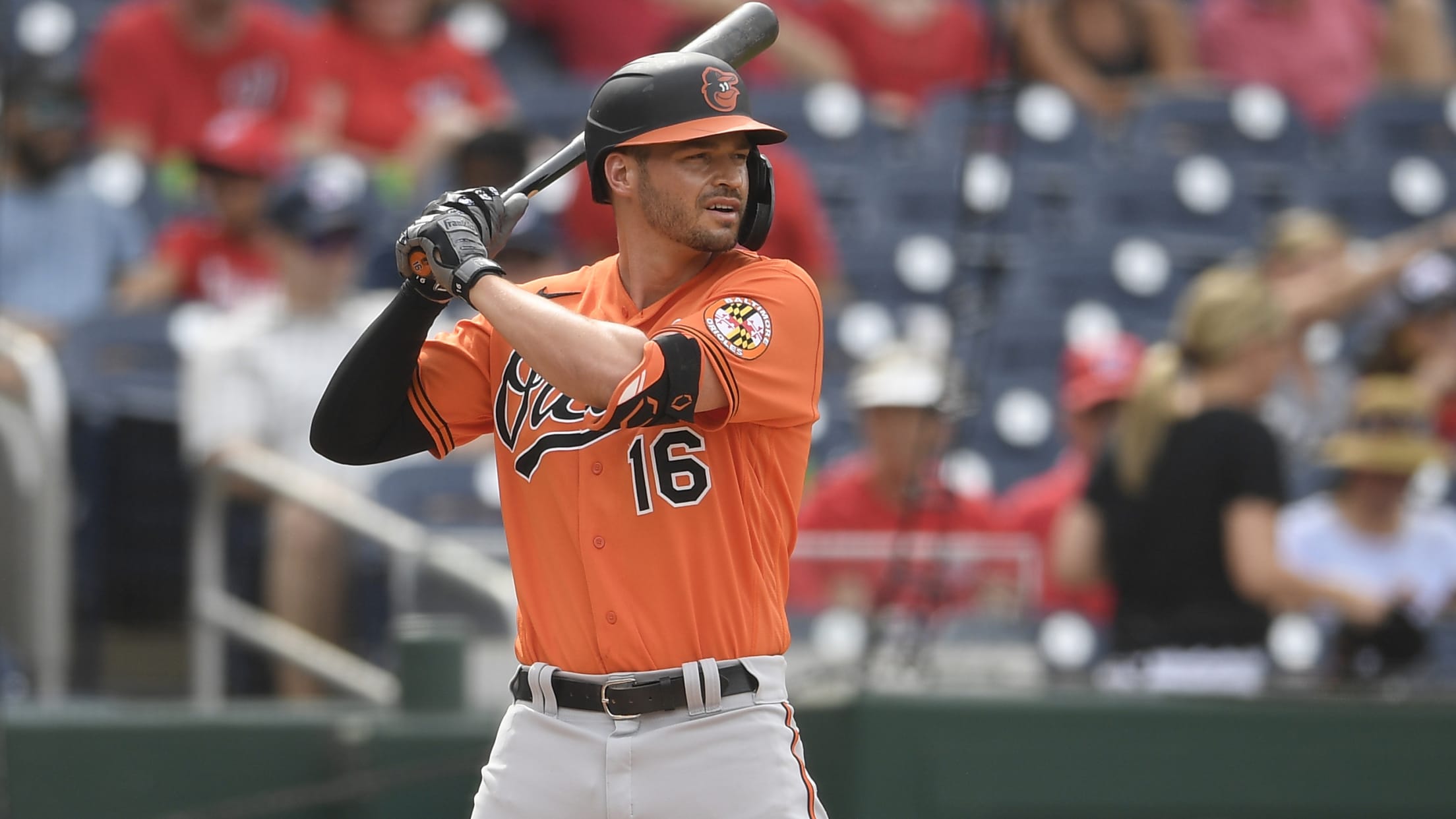 The Orioles dodged a major hit, according to manager Brandon Hyde. First baseman Trey Mancini and outfielder/designated hitter Ryan Mountcastle are recovering nicely from their injuries. Mancini left Thursday night's 5-1 loss to the White Sox in the bottom of the first inning after being hit on the right elbow
Mancini (right elbow bruise) exits after HBP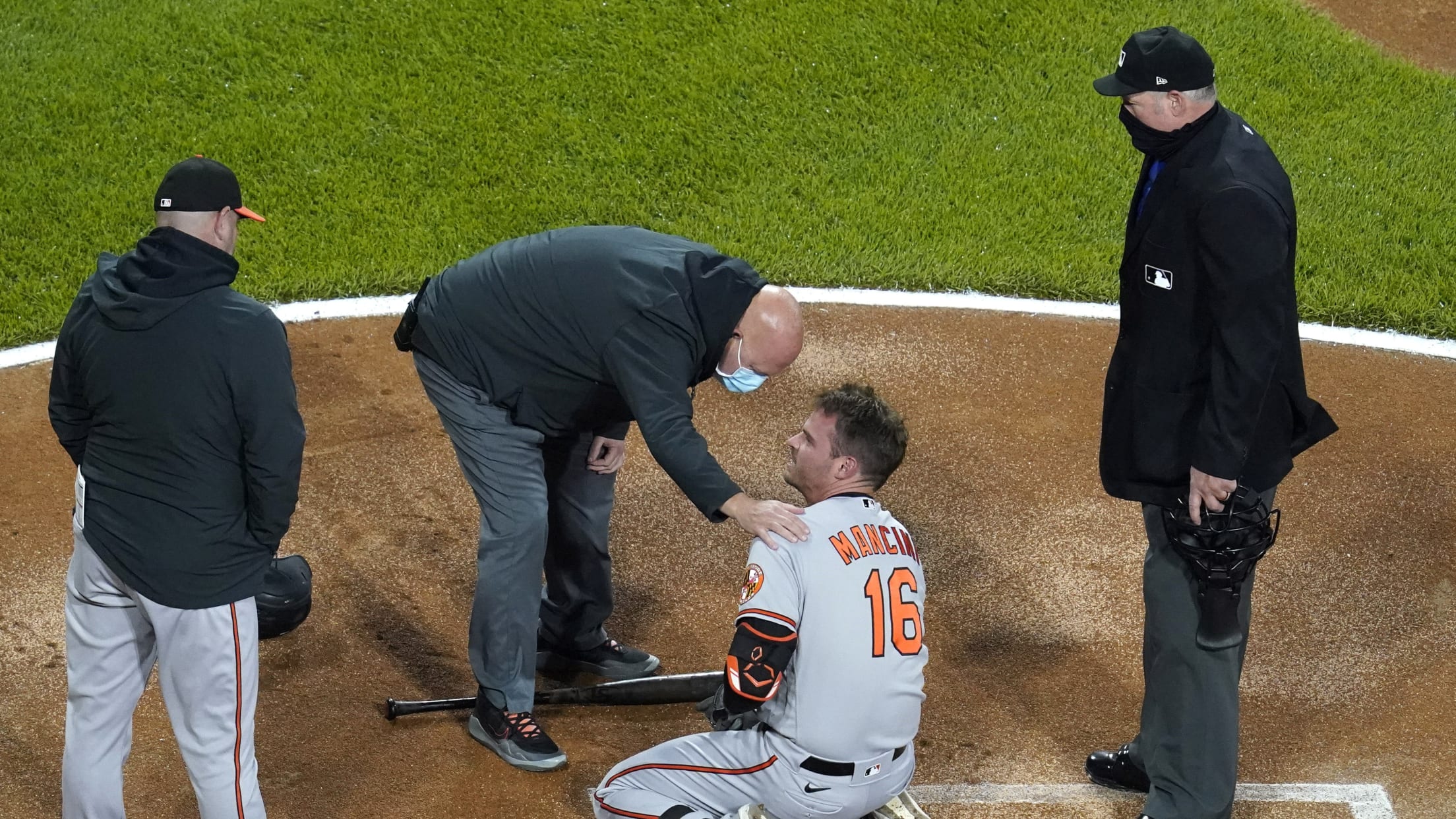 Orioles first baseman Trey Mancini left Thursday night's 5-1 loss to the White Sox in the bottom of the first inning after being hit on the right elbow by a pitch from White Sox right-hander Dylan Cease in the series opener at Guaranteed Rate Field. X-rays taken were negative and
Chris Davis out for year after hip surgery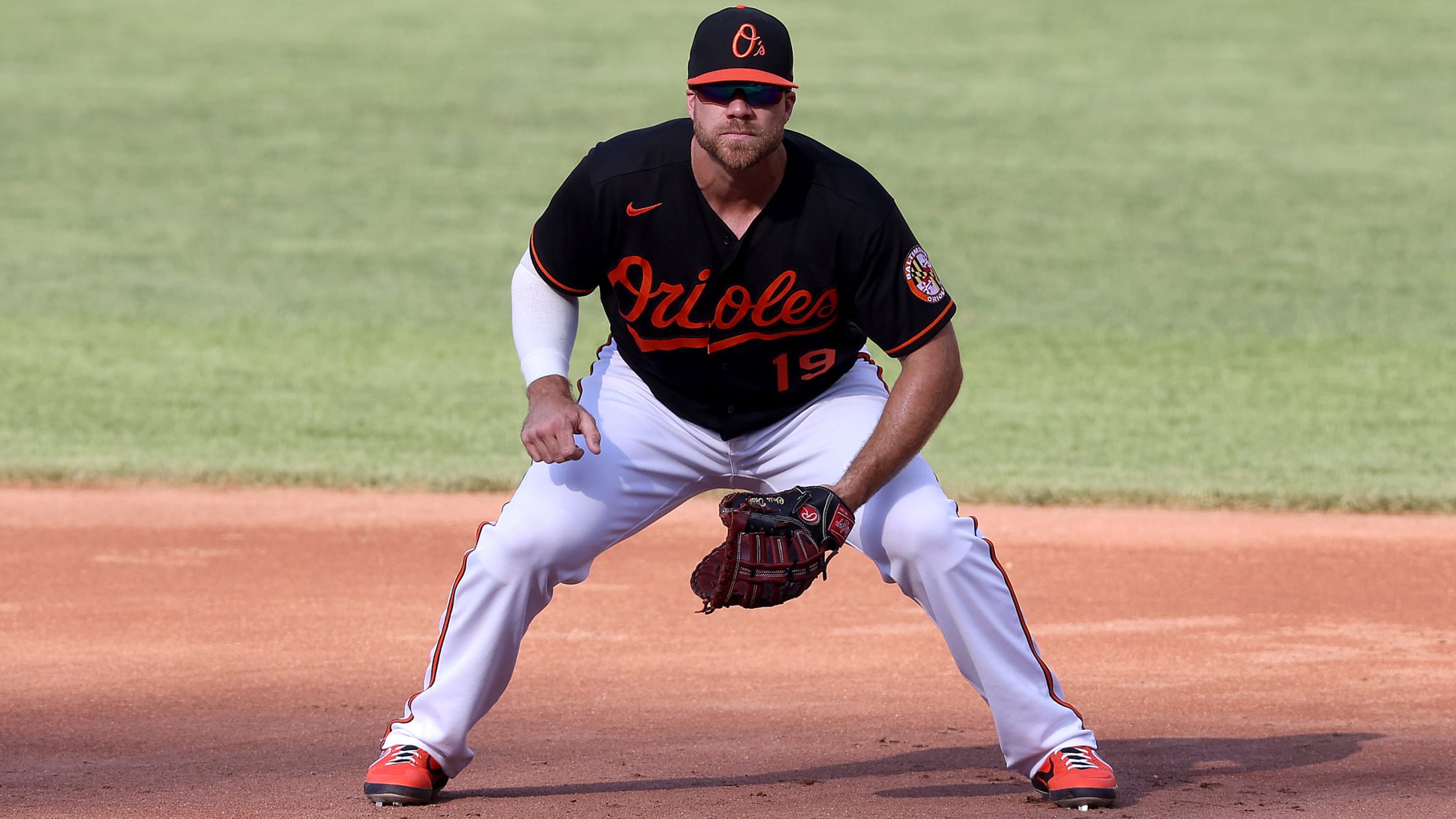 BALTIMORE -- Chris Davis has yet to play for the Orioles in 2021. He won't. Davis underwent arthroscopic hip surgery on Wednesday that will sideline him through the end of the season, Orioles general manager and executive vice president Mike Elias announced. Dr. Mark Muller performed the operation in Dallas,
Santander set for rehab assignment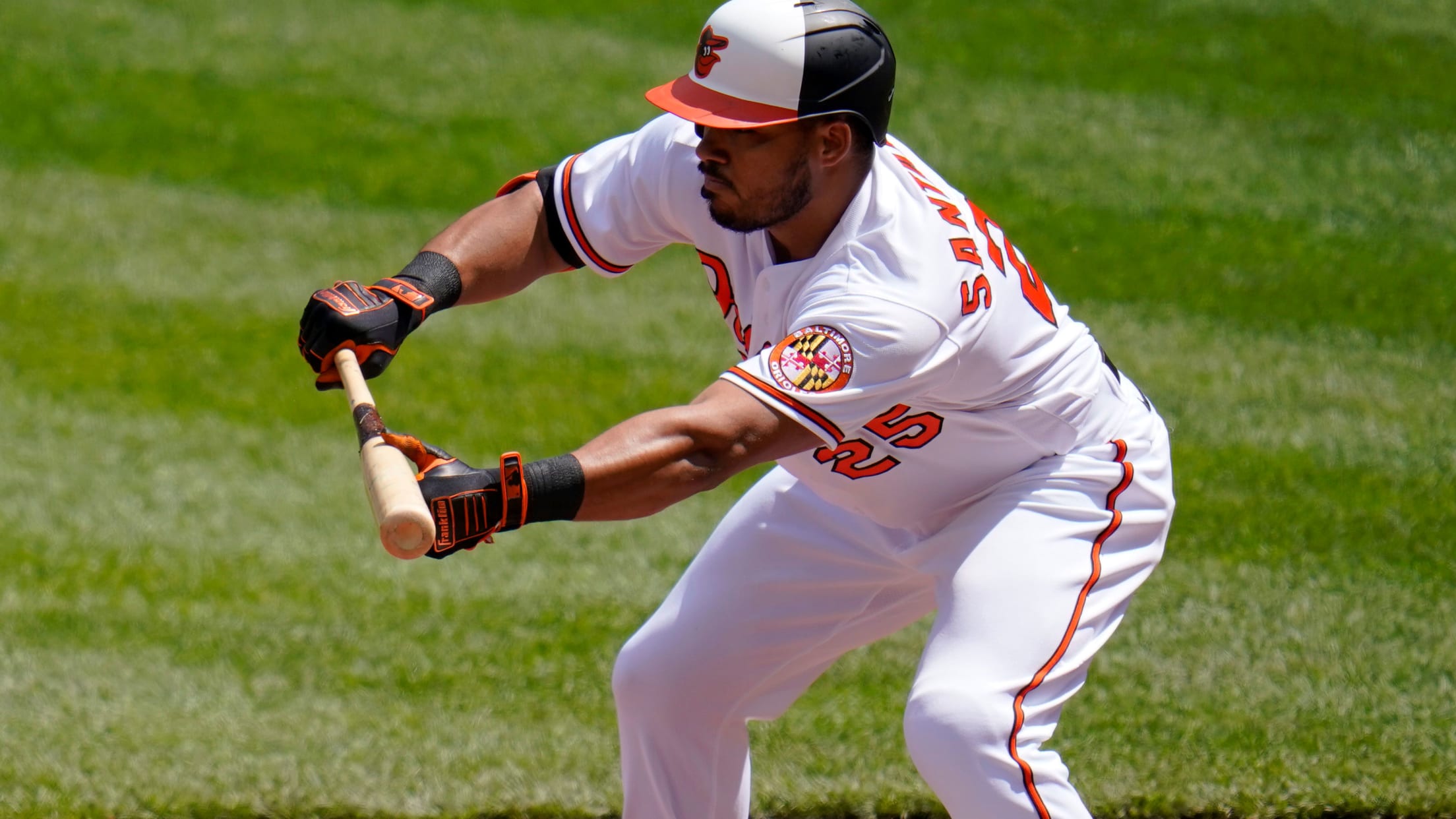 Anthony Santander could be nearing his return from a sprained left ankle. The Orioles outfielder is set to begin a rehab assignment with Double-A Bowie on Friday. Santander, who last played for Baltimore on April 20, will split time between the outfield and designated hitter over the next few days.
Galvis dealing with sore left adductor/groin
Orioles add Valaika for middle-infield depth, option OF McKenna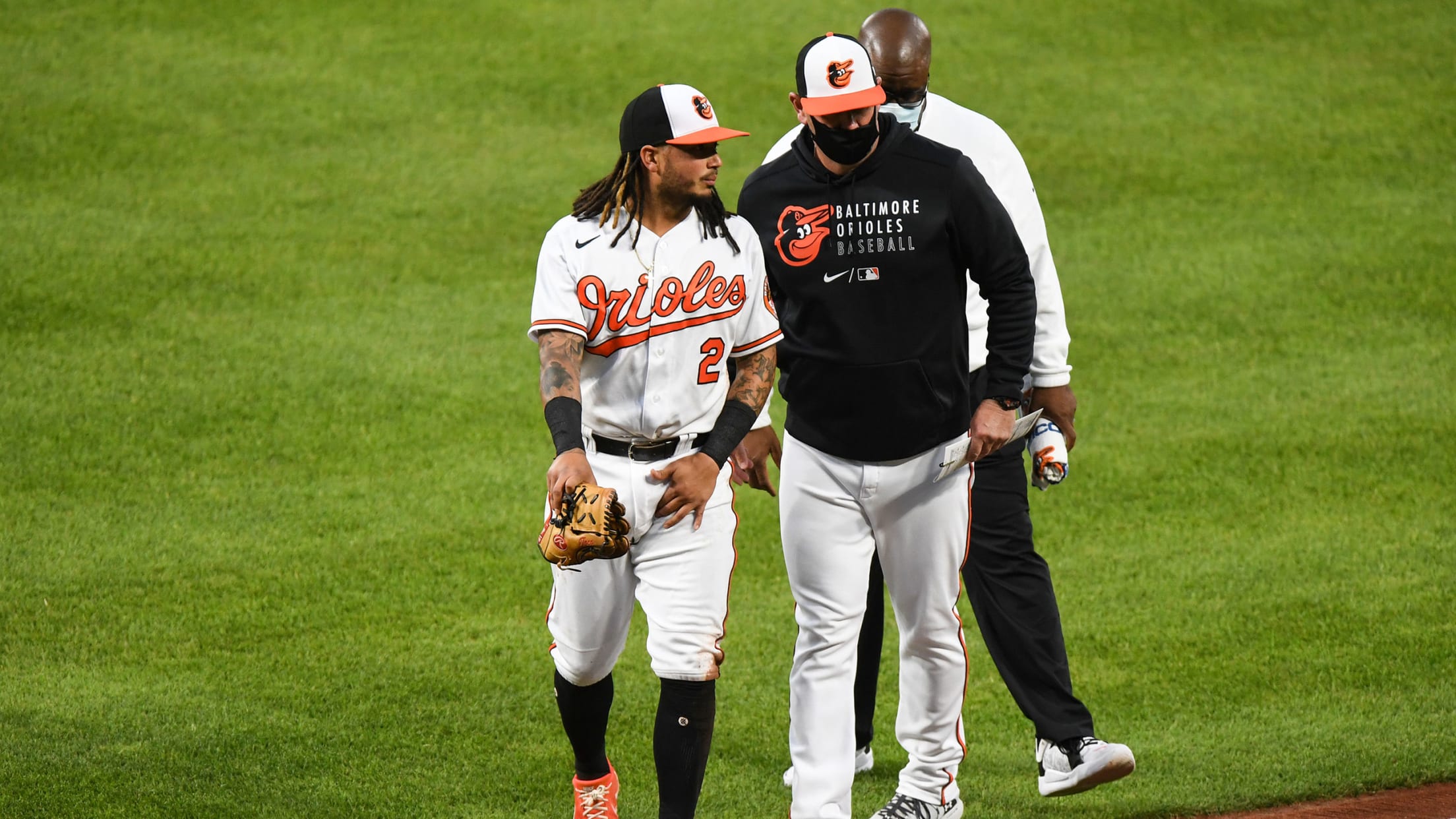 Freddy Galvis has been the Orioles' most durable player in the early going, starting each of their 22 games at shortstop, including Monday's 4-2 win over the Yankees. But that streak is nearing its conclusion. Galvis was removed with left adductor/groin soreness before the top of the third inning Monday,