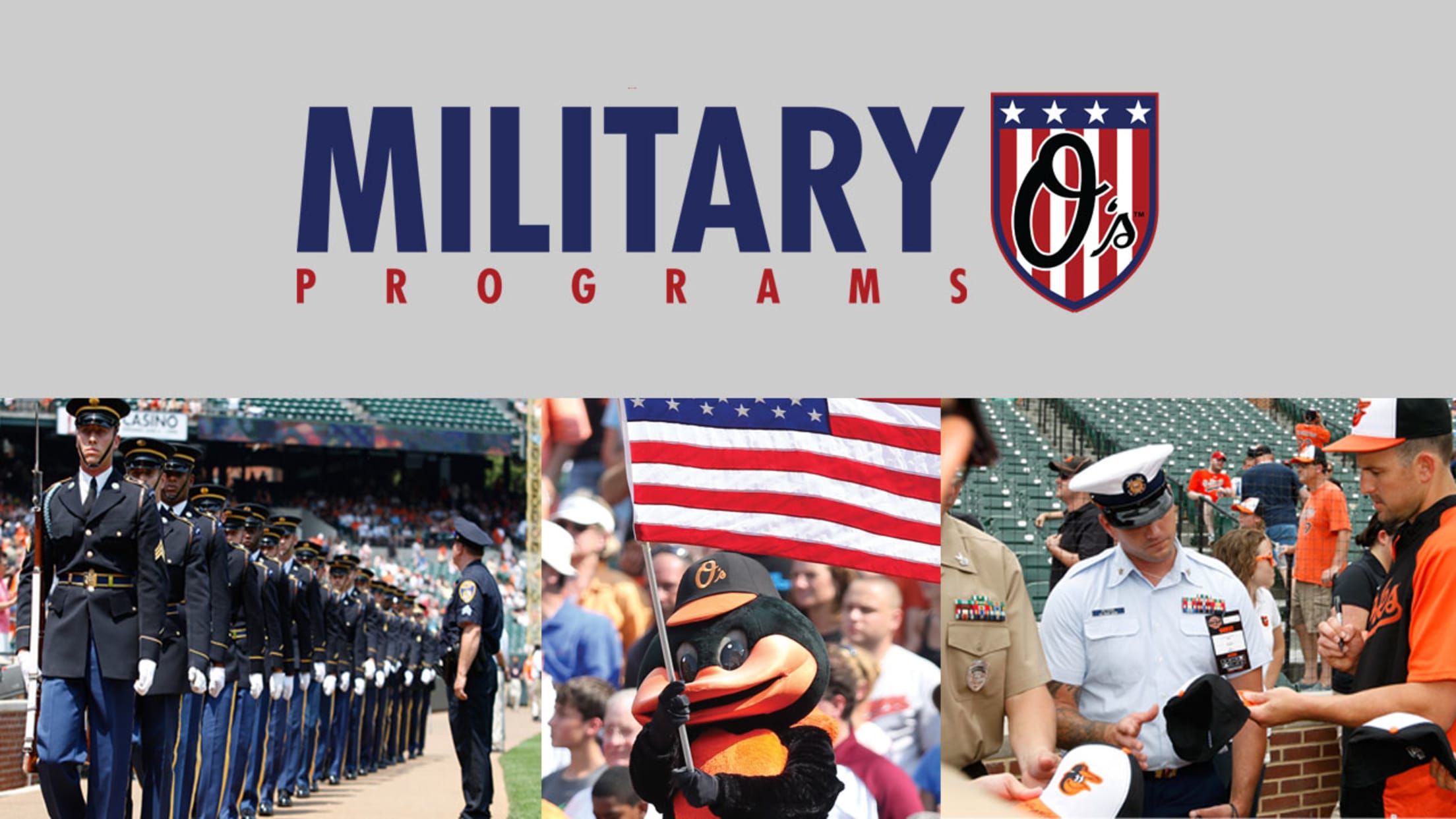 Reaching Out to Our Nation's Heroes by Bringing Them Our National Pastime
We are fortunate to be surrounded by dedicated military personnel throughout our region, and the Orioles organization appreciates all of those who risk their lives each day for our country. In that spirit, we are proud to support our military through a variety of initiatives.
Ticket discounts at every game
The Orioles extend a $3 discount off of all tickets for military employees and their families, available at the Oriole Park Box Office when presenting a military ID. For additional options, contact your ITT/Leisure Travel office.
Active Duty Special Offer
All Active Duty Personnel are encouraged to show their active duty ID badge to a representative in the Fan Assistance Warehouse at any home game to receive a complimentary Orioles cap.
Sunday Suite Program Presented By GEICO
Every Sunday home game, the Orioles, in partnership with GEICO, donate a catered private suite to wounded service members and other active duty and veteran military organizations. Guests are also treated to a special player meet and greet before the game, recognition during the game and will receive Orioles player t-shirts. Participating groups have included Fort Meade, Luke's Wings, USO, TAPS, Team Red White and Blue, and The Baltimore Station.
Welcome Home Scoreboard Messages
The Orioles are proud to offer free "Welcome Home" messages on Oriole Park's centerfield video board for all active military personnel returning home from duty. To find out more, or to reserve a message for an upcoming game, call 888-848-BIRD.
Military Reenlistments
We welcome members of the military who wish to hold their reenlistment ceremony at Oriole Park at Camden Yards. Interested parties should contact Orioles Tours at 888-848-BIRD or [email protected] for information on scheduling a military reenlistment ceremony.
To learn more about the wide range of savings and special opportunities the Orioles provide to Military Personnel, visit your ITT/Leisure Travel Office.