Orioles Kick Off Fall Instructional League in Sarasota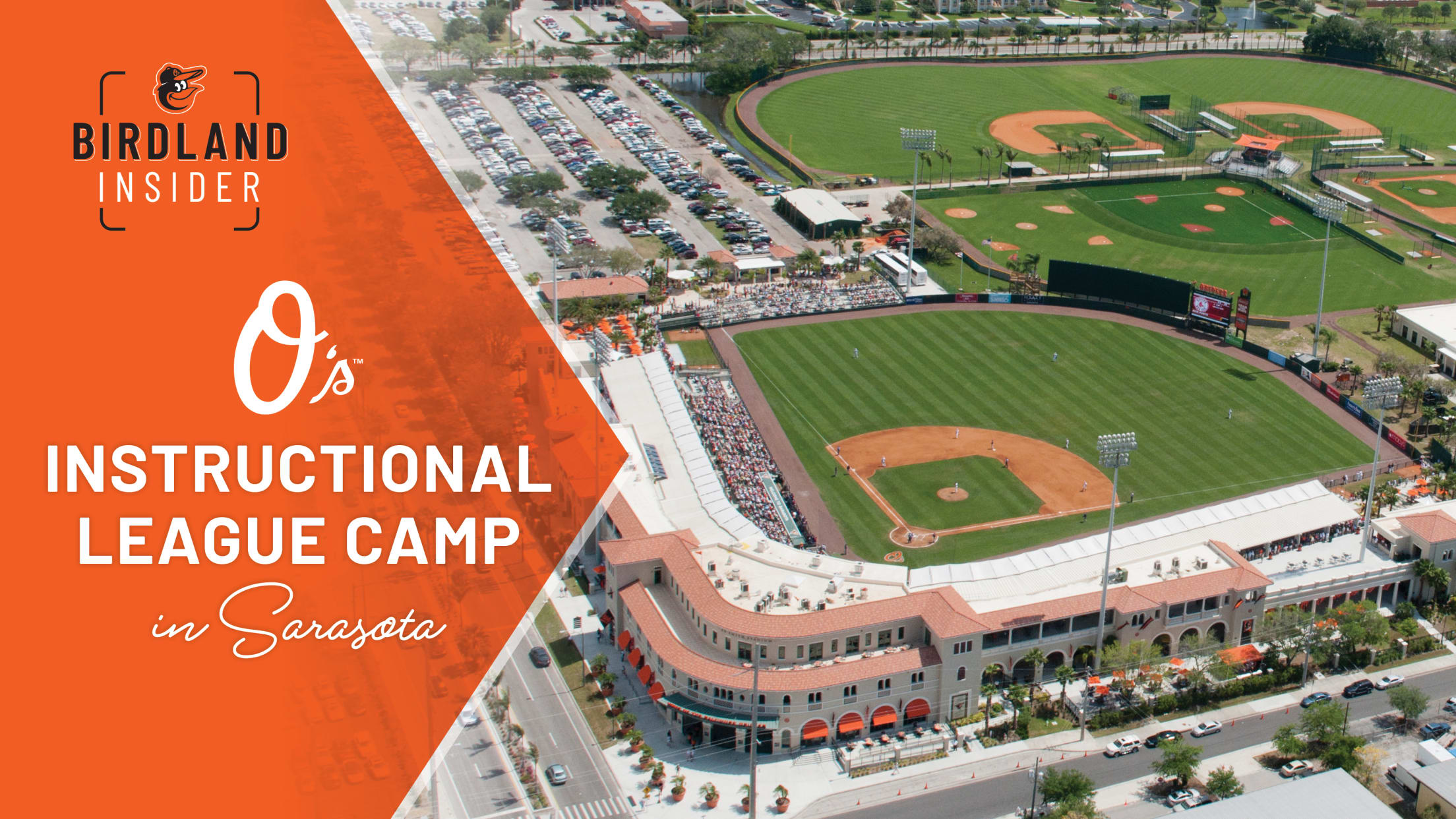 Today, 50 Orioles Minor Leaguers – including 17 members of the 2021 draft class and 19 of the club's Top 30 prospects according to MLB Pipeline – reported to the Ed Smith Stadium complex for the team's Fall Instructional League camp. The program, which focuses on specific individual development to
Orioles Break Ground on New Dominican Academy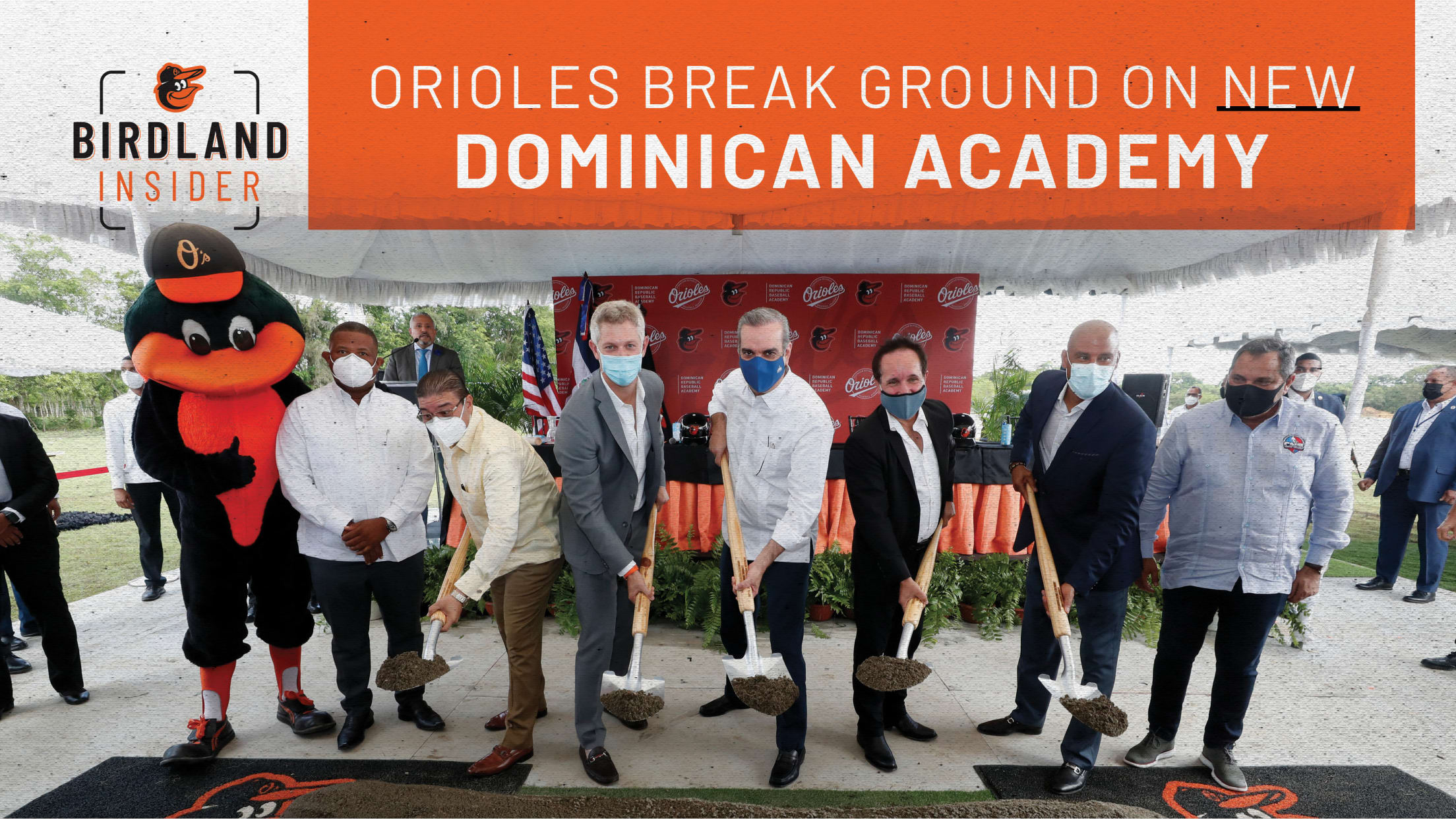 Last week, the Orioles' partnership group and baseball operations leadership celebrated a major milestone in their endeavor to strengthen the club's international presence when the club officially broke ground on their new, state-of-the-art training academy in Guerra, Dominican Republic.
Catching Up with Mike Elias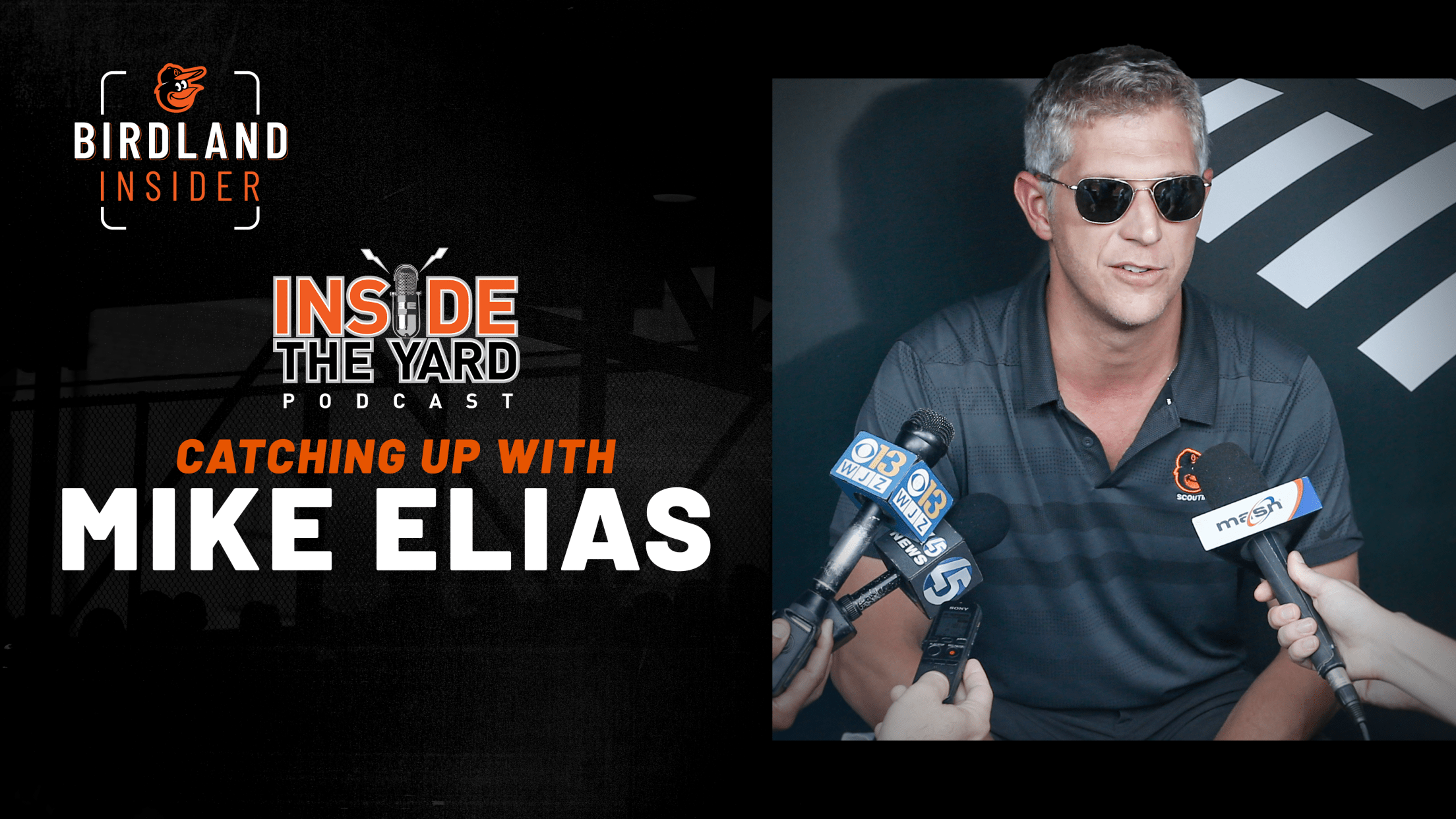 Since being hired in November 2018, Executive Vice President and General Manager Mike Elias' impact on Orioles baseball has been evident. The O's minor league system – home to the best overall prospect in baseball, Adley Rutschman and the best pitching prospect in baseball, Grayson Rodriguez – is stronger than
Mountcastle's Historic Season Deserves AL Rookie of the Year Consideration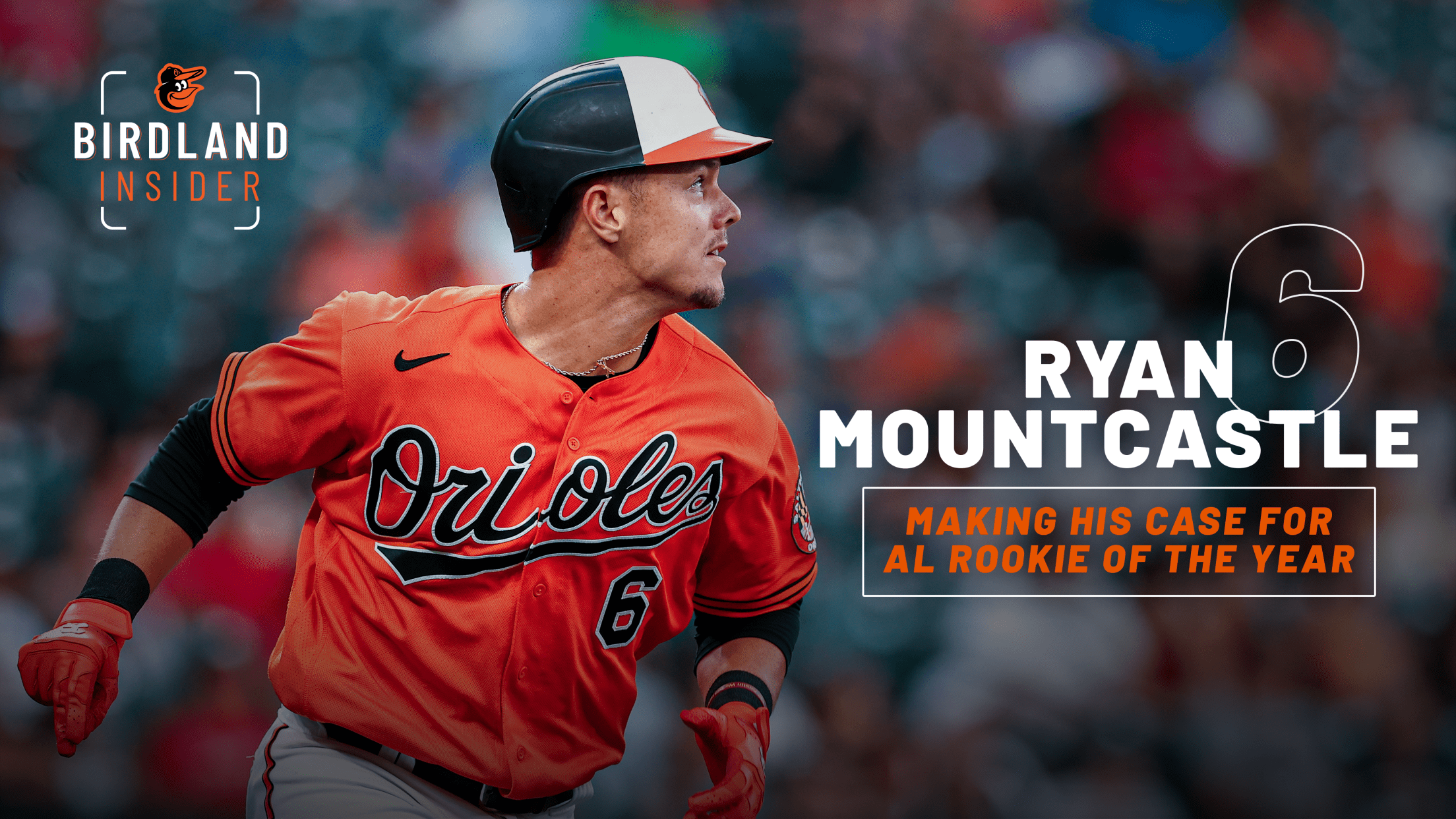 Ryan Mountcastle set the bar high when he slashed .333/.386/.492 with five homers and 11 walks in 35 games in his debut season last year. It was a small sample size, but it was a sign that the success he had enjoyed at the Minor League level – including being
Catching Up with Brandon Hyde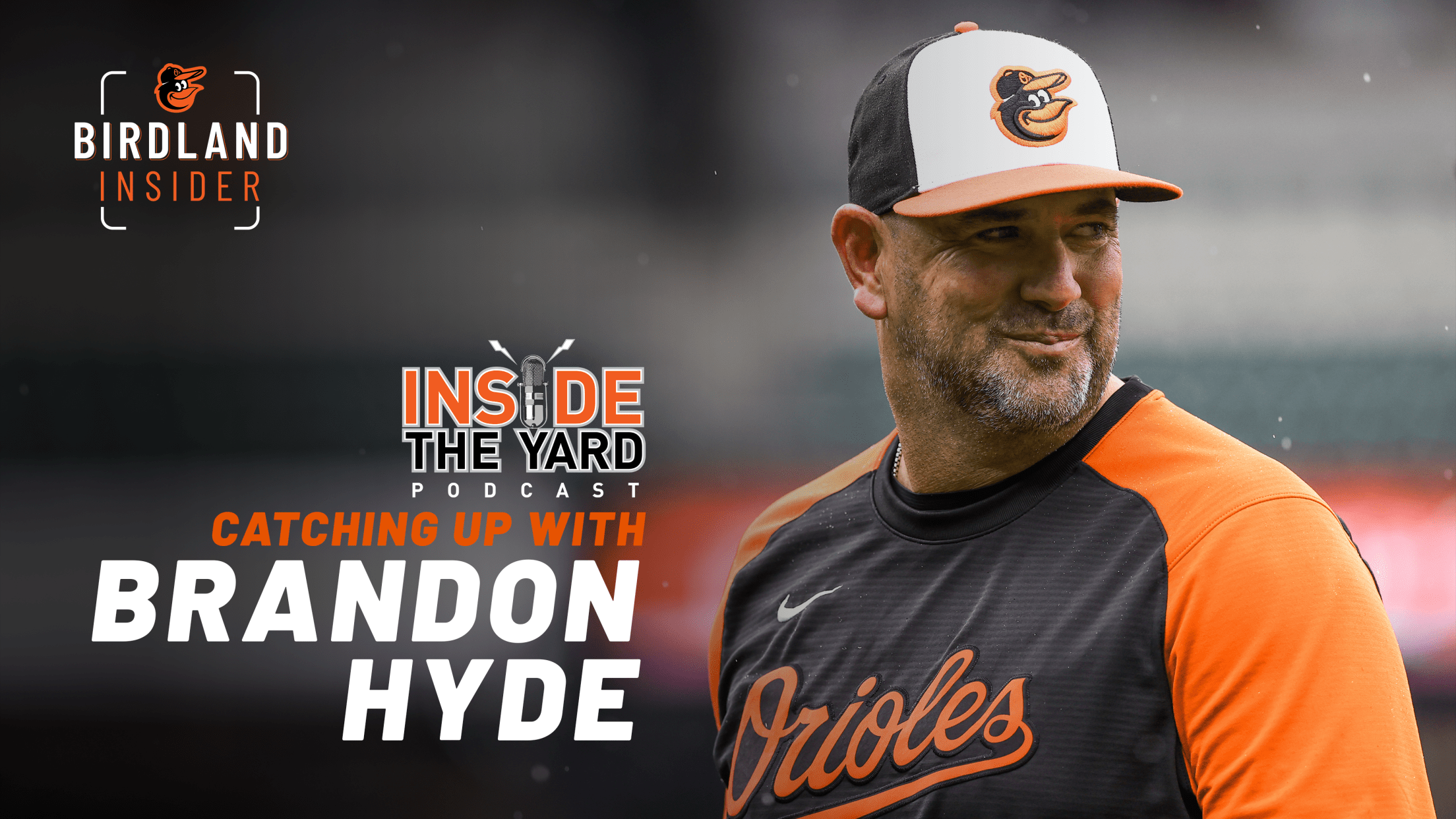 With his third season as the Orioles manager coming to a close, Brandon Hyde recently sat down with Geoff Arnold and Brett Hollander for "Inside the Yard" to talk about some of the top performers of the season, what it's been like to manage in the AL East, and what
Homestand Recap 9/23 - 9/30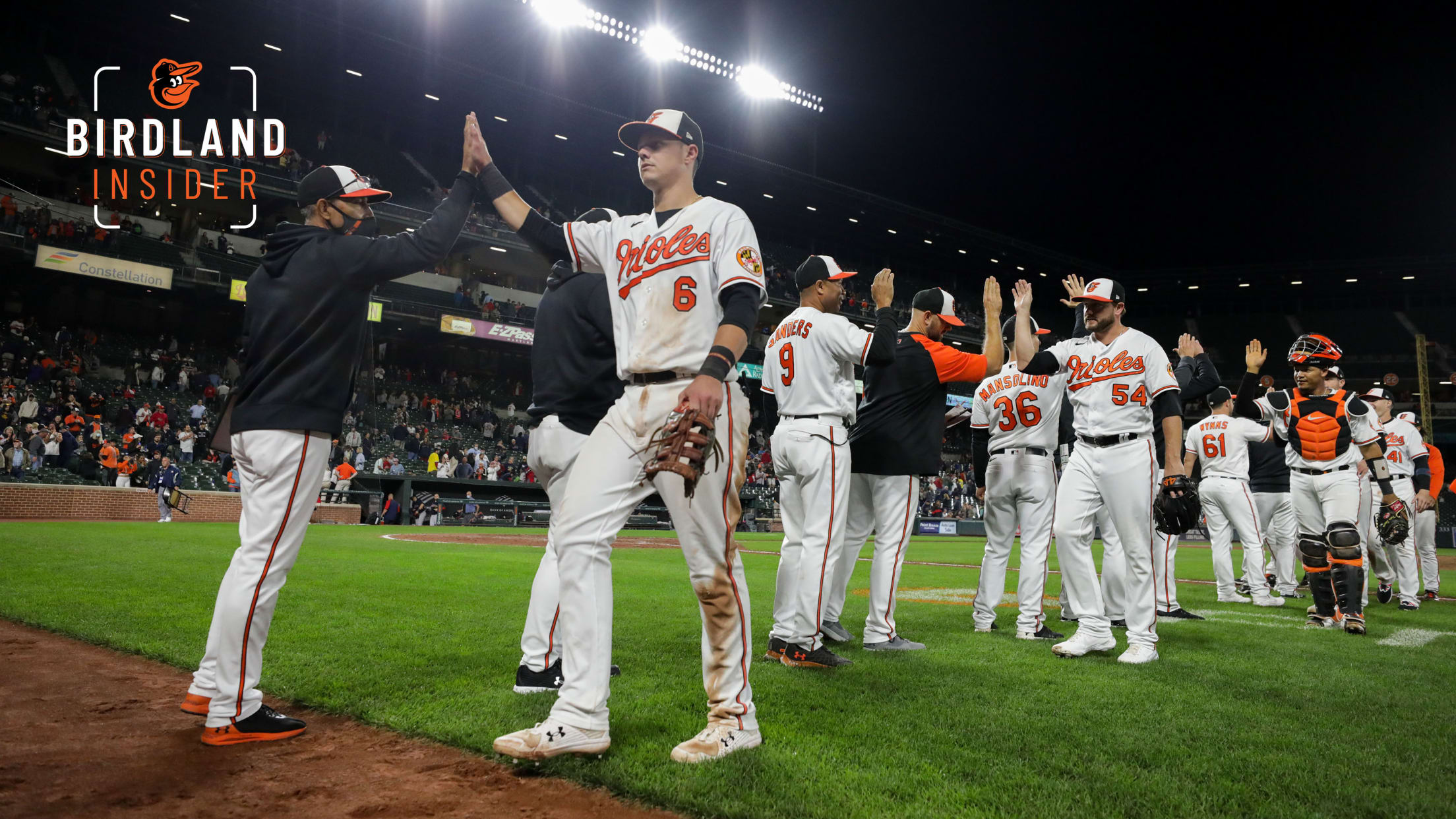 Cedric Mullins Named 2021 Most Valuable Oriole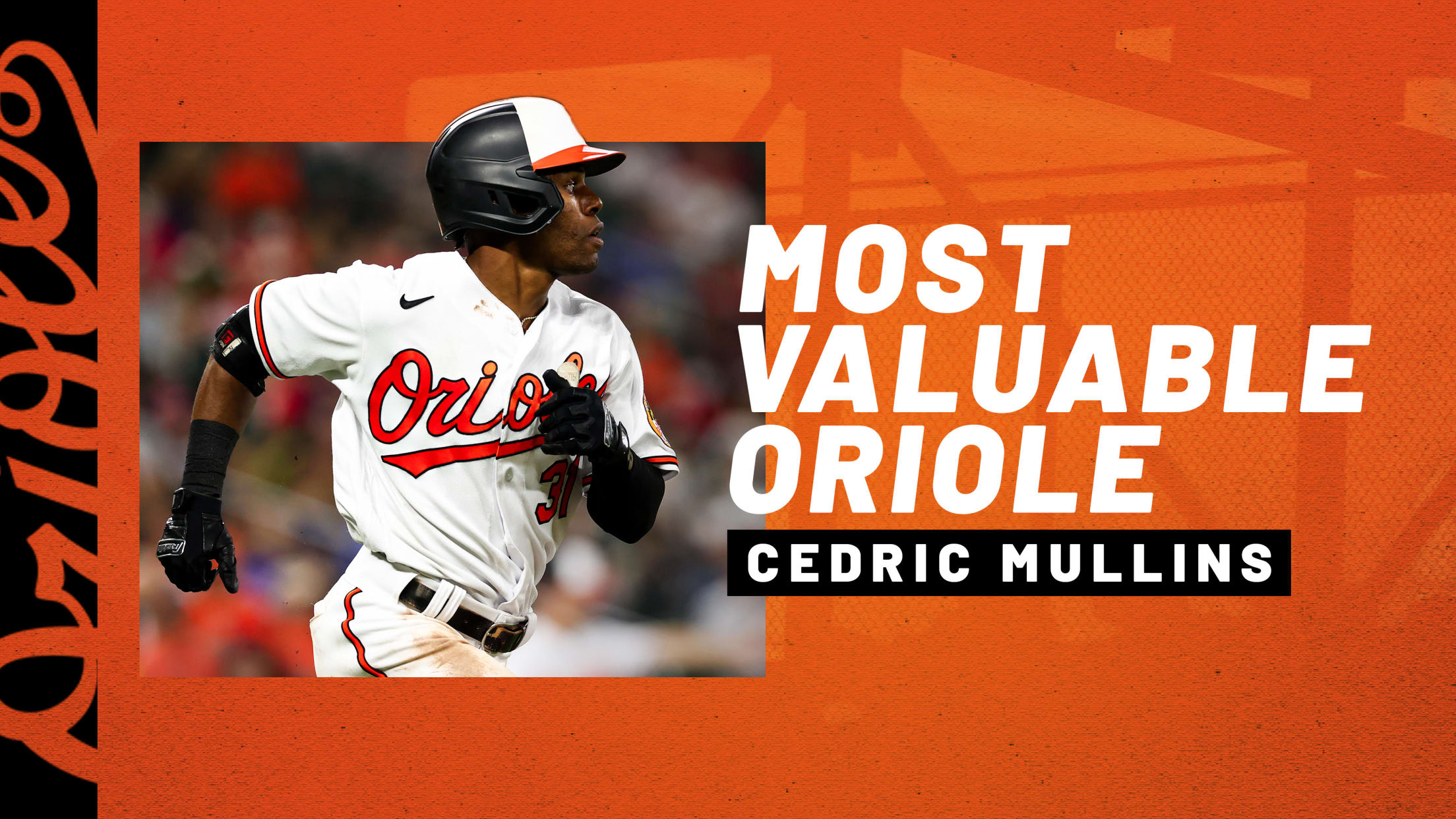 On Wednesday, the Orioles announced outfielder Cedric Mullins was voted the unanimous winner of the 2021 Louis M. Hatter Most Valuable Oriole Award by members of the local media who cover the team on a regular basis.
Orioles' 2021 Minor League Award Winners Shine Bright in Farm System Brimming with Talent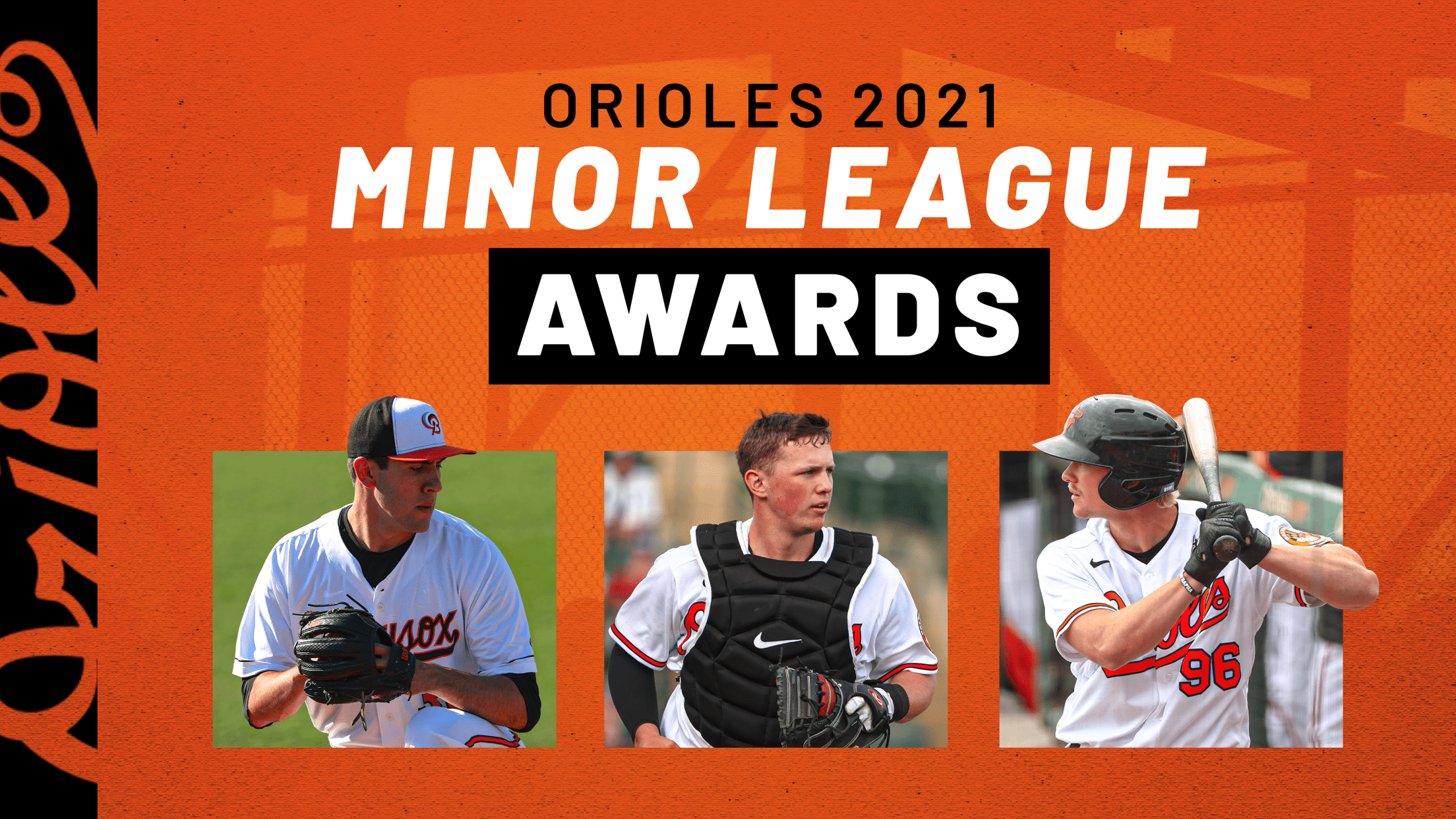 On Sunday, the Orioles announced the winners of their player development and scouting awards for 2021, including catcher Adley Rutschman and outfielder Kyle Stowers as the club's top minor league players.
Catching Up with Grayson Rodriguez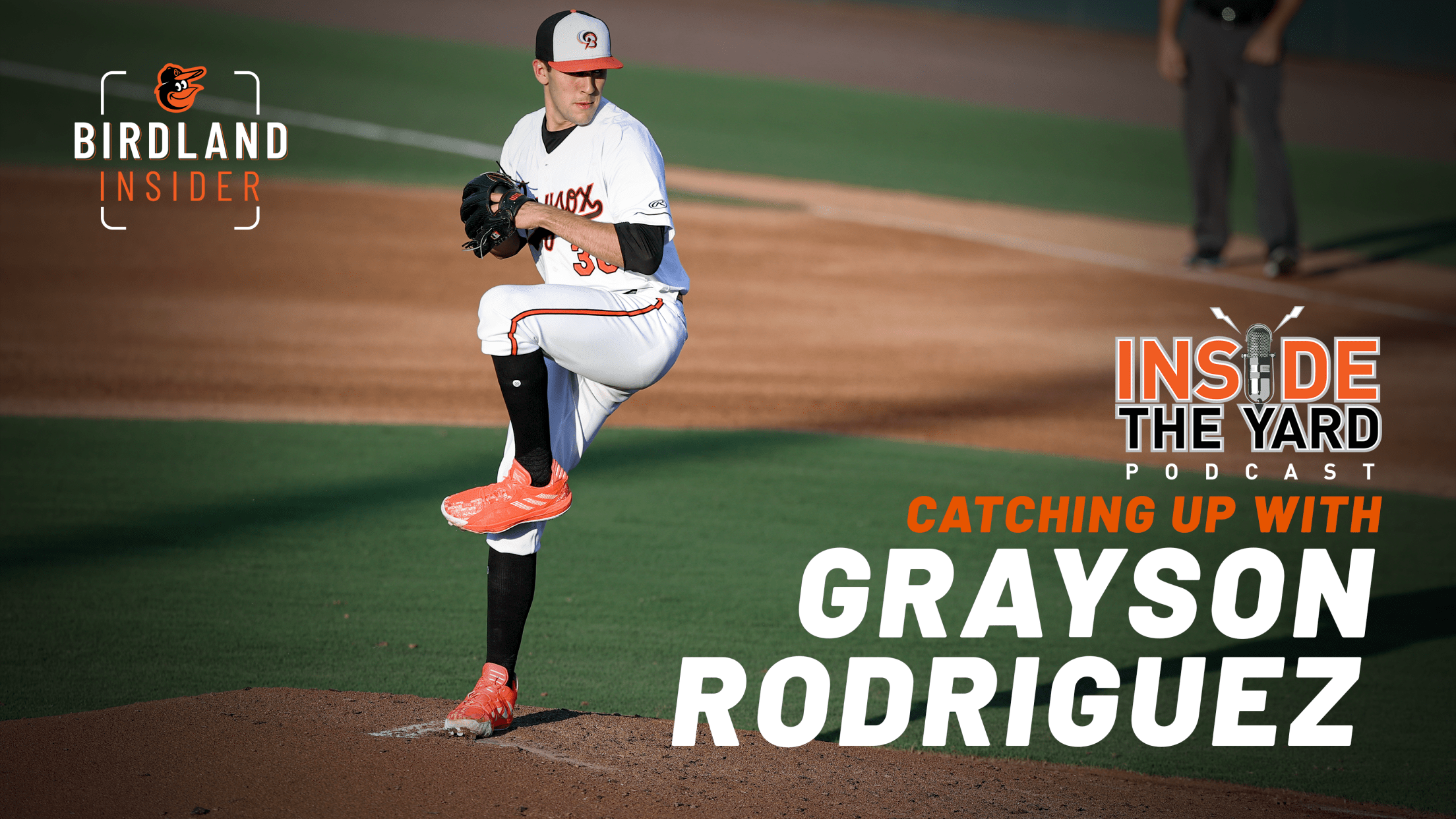 Earlier this year, Grayson Rodriguez was named the top pitching prospect in Major League Baseball by MLB Pipeline. He then showed why he earned the honor, finishing the regular season with a 9-1 record in 23 starts with High-A Aberdeen and Double-A Bowie. He pitched to a 2.36 ERA (27
Latest Birdland Mural Pays Homage to Baltimore's Rich Negro Leagues History
Baltimore has always been a baseball city. It's the birthplace of Babe Ruth, hometown of the Orioles, and home to The Ballpark That Forever Changed Baseball™. Charm City also has a rich and storied history of Negro Leagues baseball. The latest Birdland Mural, designed by West Baltimore native Ernest Shaw
Catching Up with Mike Baumann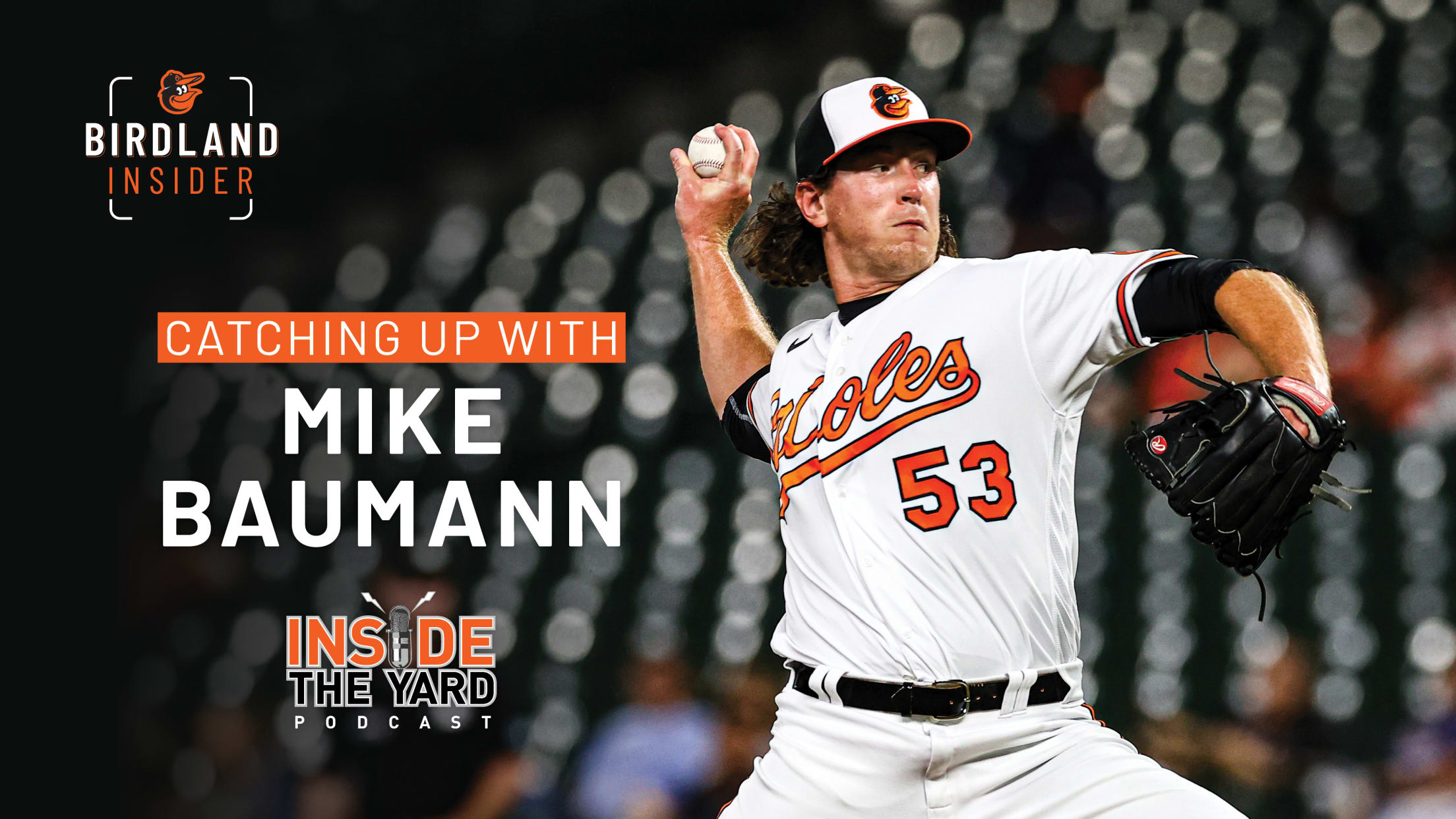 On Sept. 7, Mike Baumann, the Orioles' No. 9 prospect, became the eighth reliever in franchise history to earn the win in his Major League debut, and the first since Alberto Castillo on April 28, 2008. The 6-foot-4 righty – appropriately nicknamed "Big Mike" – recently sat down with Geoff
Homestand Recap 9/6 – 9/16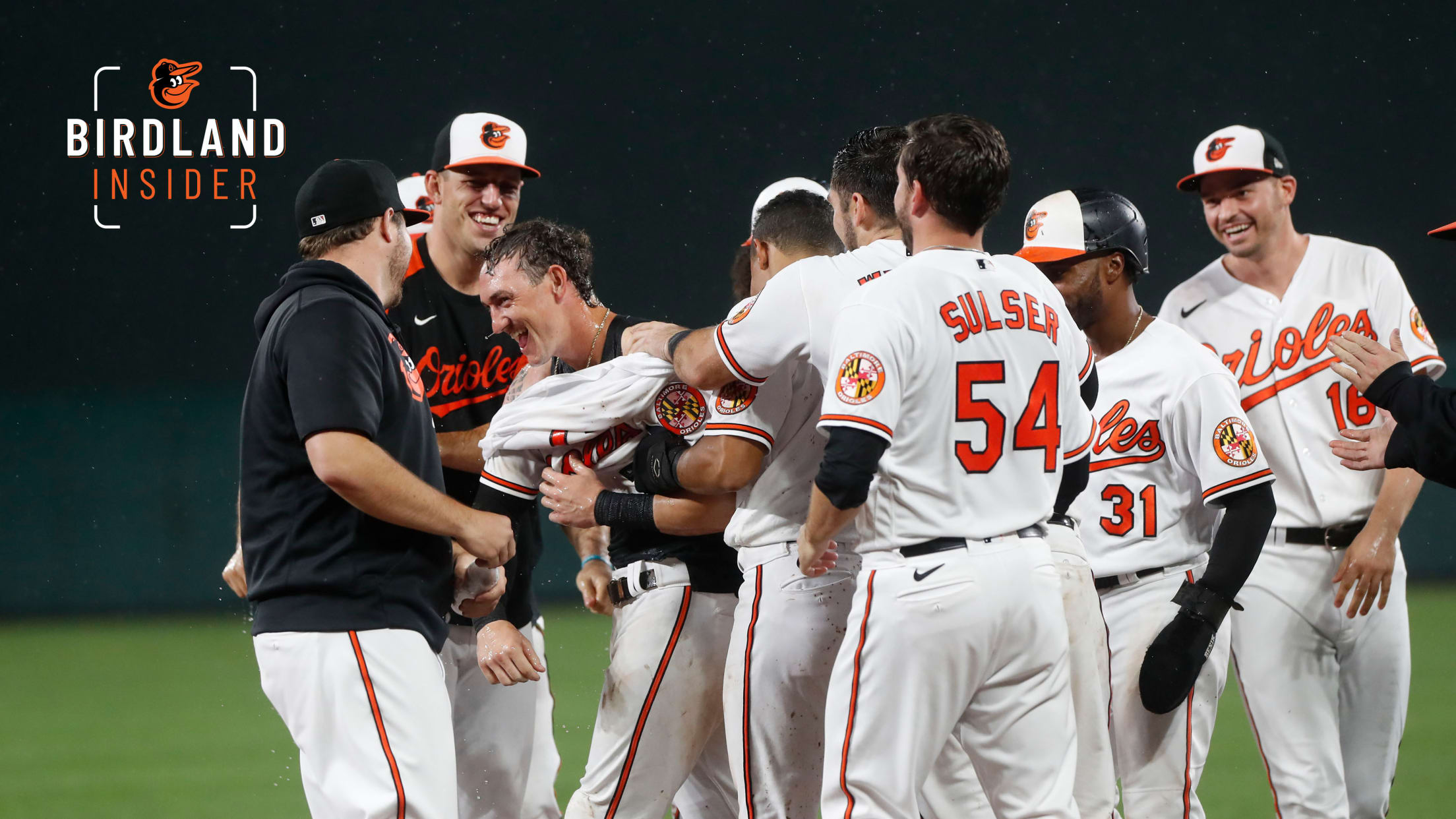 Orioles Join Major League Baseball in Celebrating Hispanic Heritage Month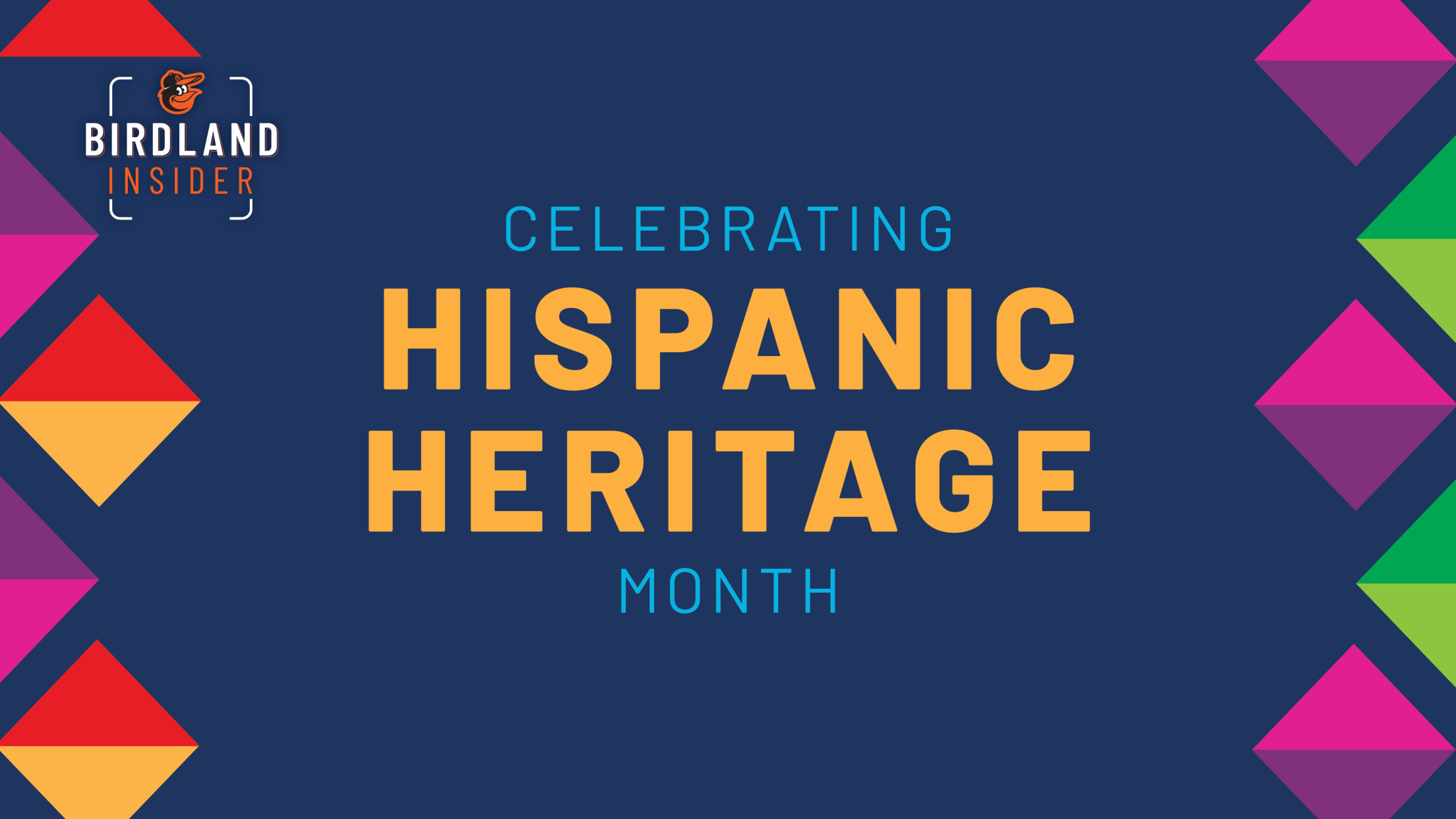 Proud. Honored. Blessed. When Orioles players and coaches were asked how they felt growing up in Latin America, those were the words that came to mind. "I am very proud, same as my counterparts, to live there and grow up there," said catcher Pedro Severino, who was born and raised
Trey Mancini Named Orioles 2021 Roberto Clemente Award Nominee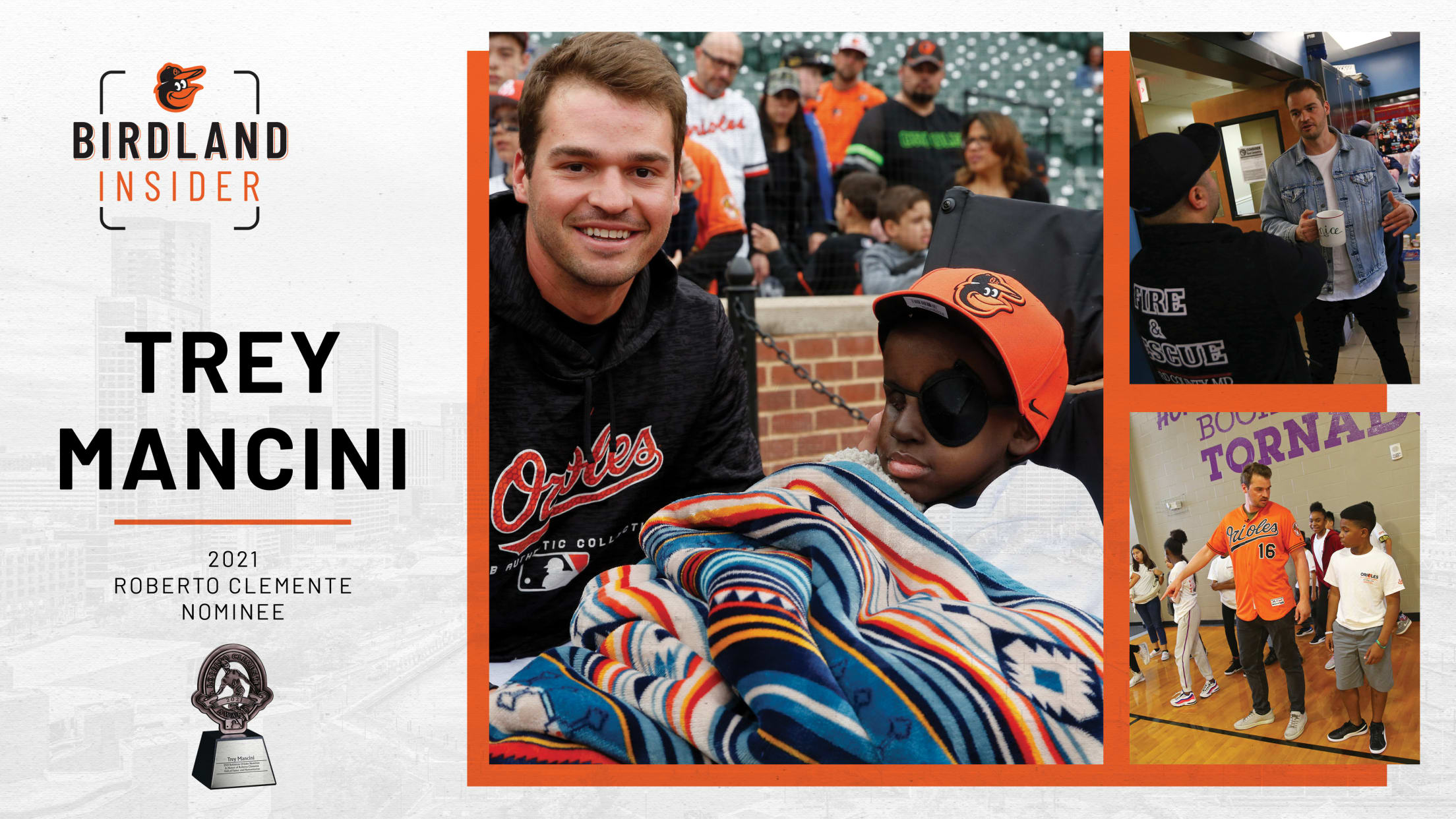 Orioles infielder Trey Mancini has always been focused on giving back to his community. From participating in club initiatives, proactively working with organizations in his spare time, and forming his own foundation, his compassion is evident in everything he does. In recognition of his efforts, the Orioles and Major League
Taking the Stage: Carter Faith Continues to Soar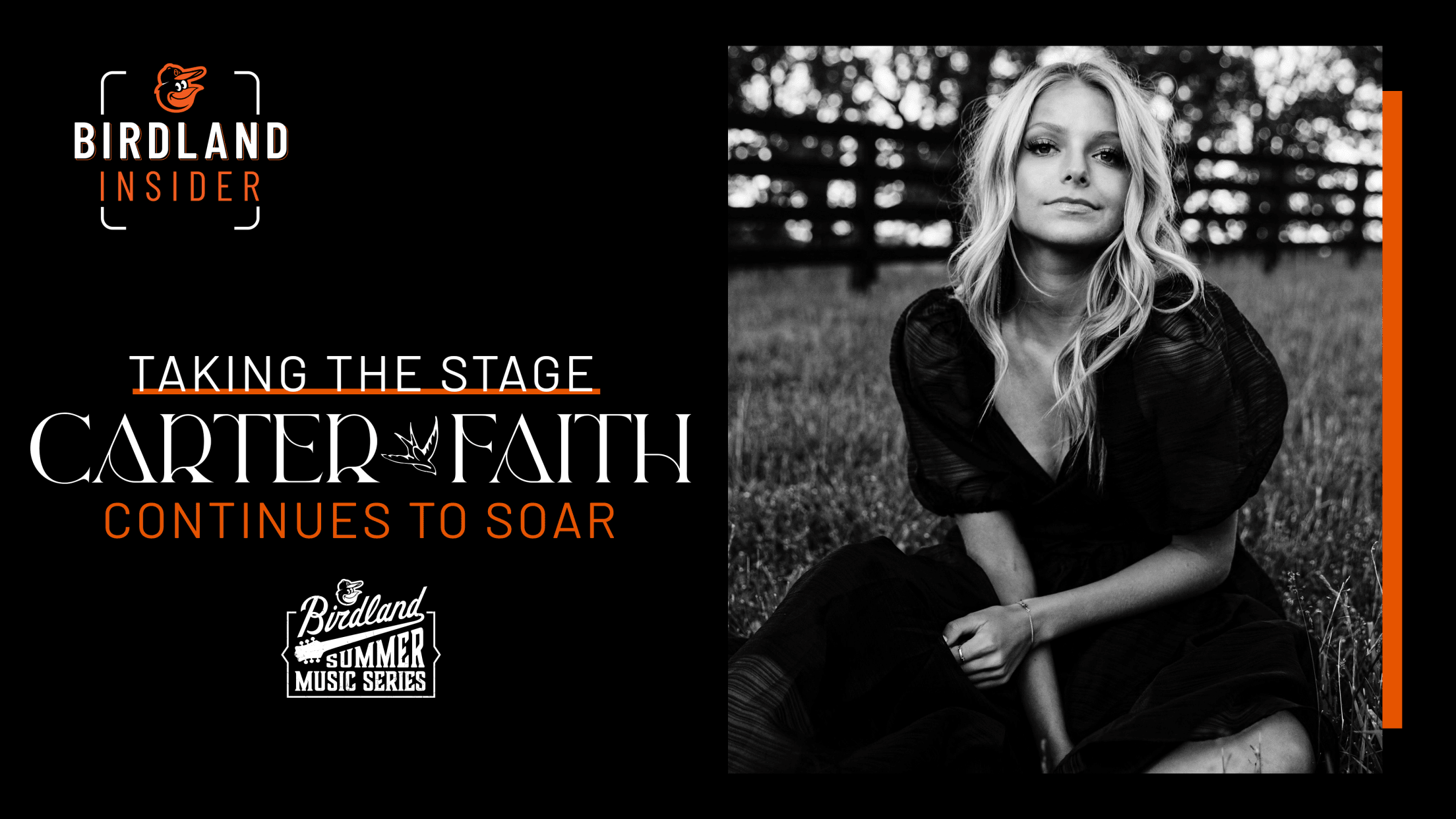 When Carter Faith first took the stage at Oriole Park, she was a 17-year-old high school senior looking to make a name for herself in her first major performance. Four years later, she returns to the ballpark that helped launch her career as she opens for the Avett Brothers on
Catching Up With Ryan McKenna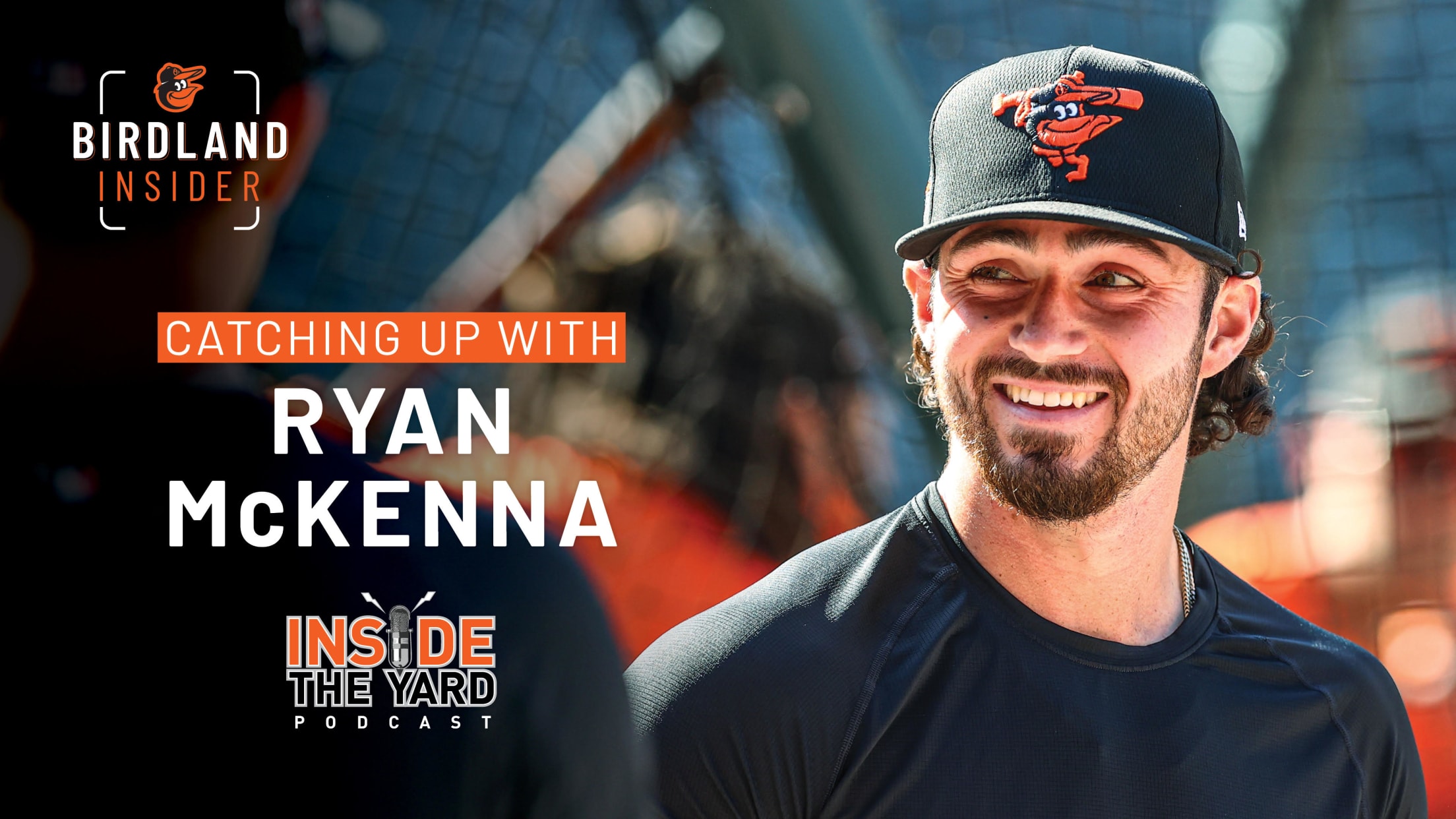 Ryan McKenna has made seven different stints with the big league team this year, but he is making the most of every opportunity. His four Outs Above Average are tied with Kelvin Gutiérrez for the second-most on the team, trailing only Cedric Mullins. He drew a bases load walk on
Honoring Childhood Cancer Awareness Month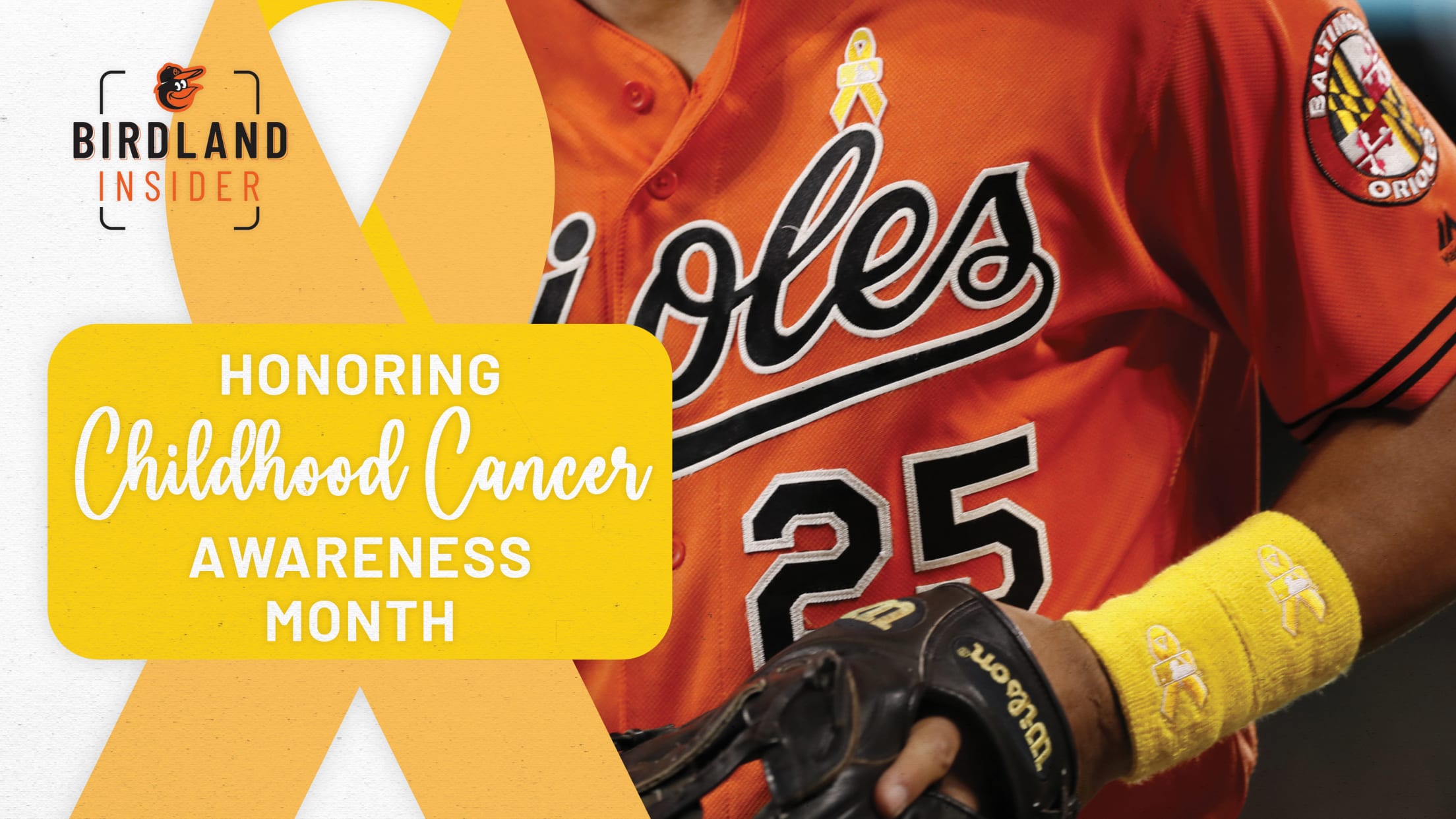 Each year, Major League Baseball comes together to recognize Childhood Cancer Awareness Month in September. On-field, the team sports gold ribbons and wristbands to show its support for the cause. Off the field, the club focuses on raising awareness, celebrating with survivors and connecting with children who are most in
Catching Up with Ryan Mountcastle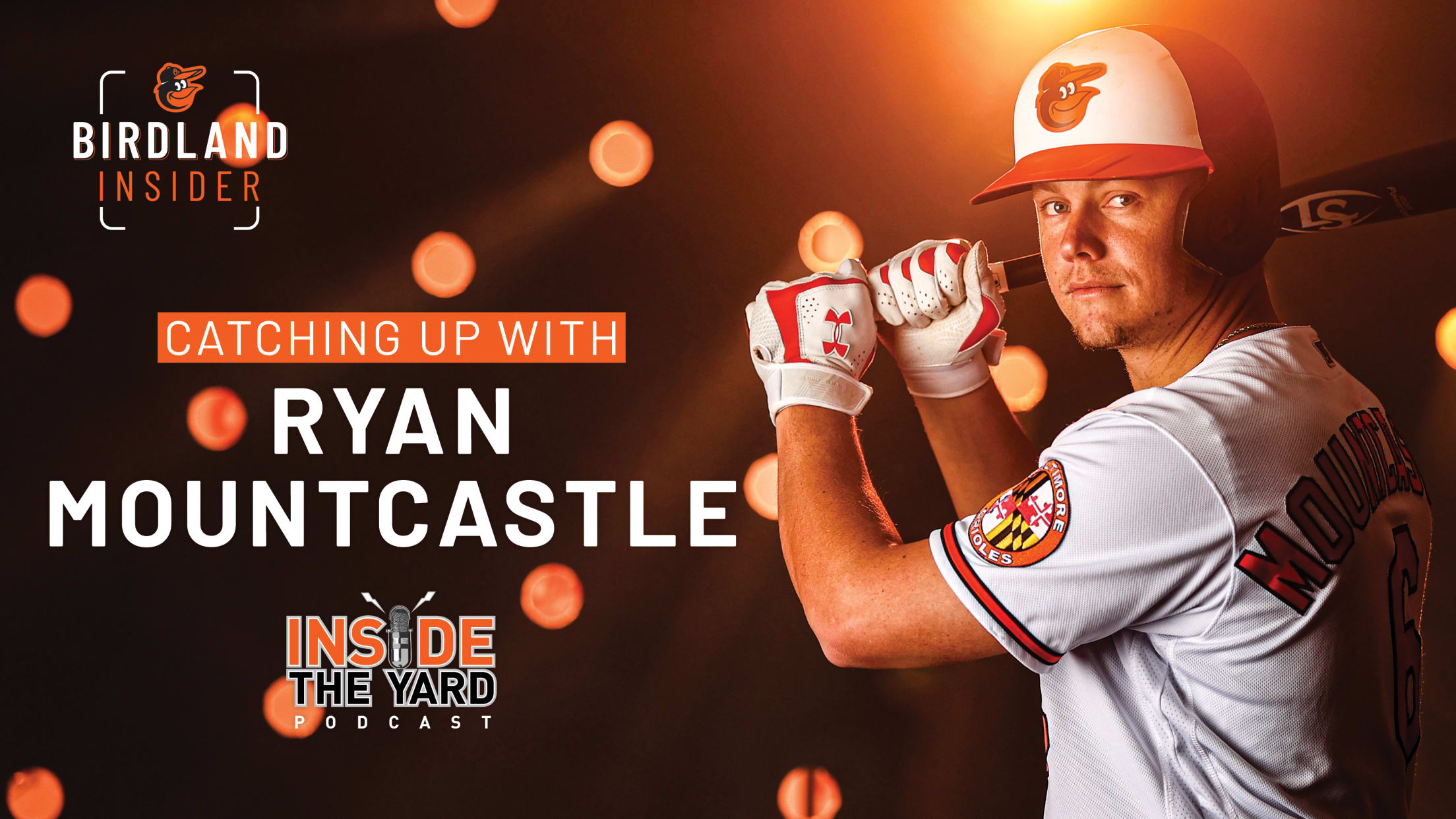 Through his first full Major League season, Ryan Mountcastle has not disappointed. His 25 home runs are the third-most by a rookie in a single-season in O's history (since 1954) trailing only Cal Ripken, Jr. (28) and Eddie Murray (27); while his 75 RBI are the sixth-most by an O's
Celebrating Eddie Murray's 500th Home Run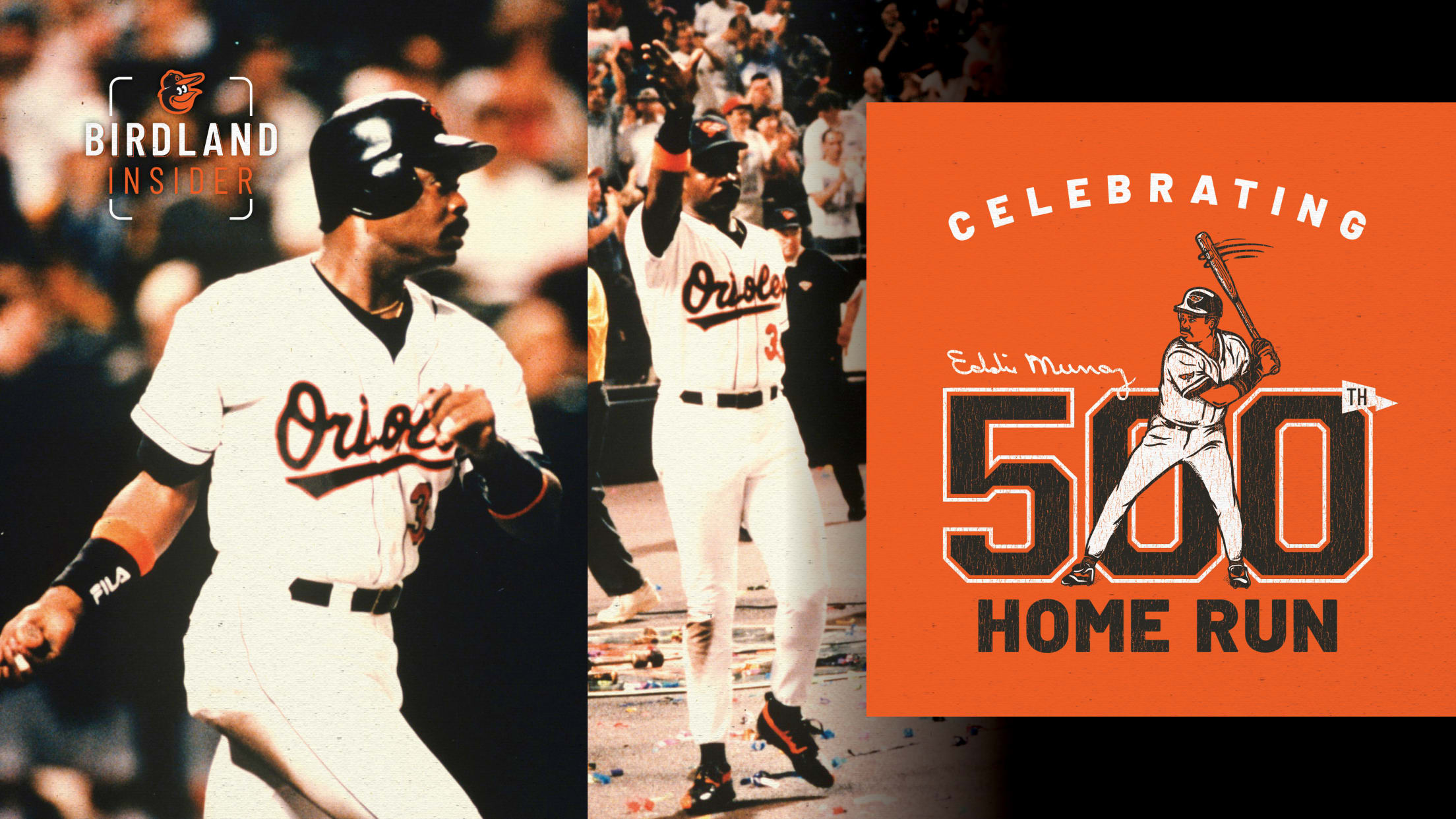 The clock was bearing down on midnight, but Eddie Murray wasn't thinking about the promise he'd made eight hours earlier. After a rain-delayed start of nearly 2 ½ hours, the Orioles trailed the Tigers, 3-2, in the bottom of the 7th inning at Camden Yards. There was a game on
Catching Up With Sig Mejdal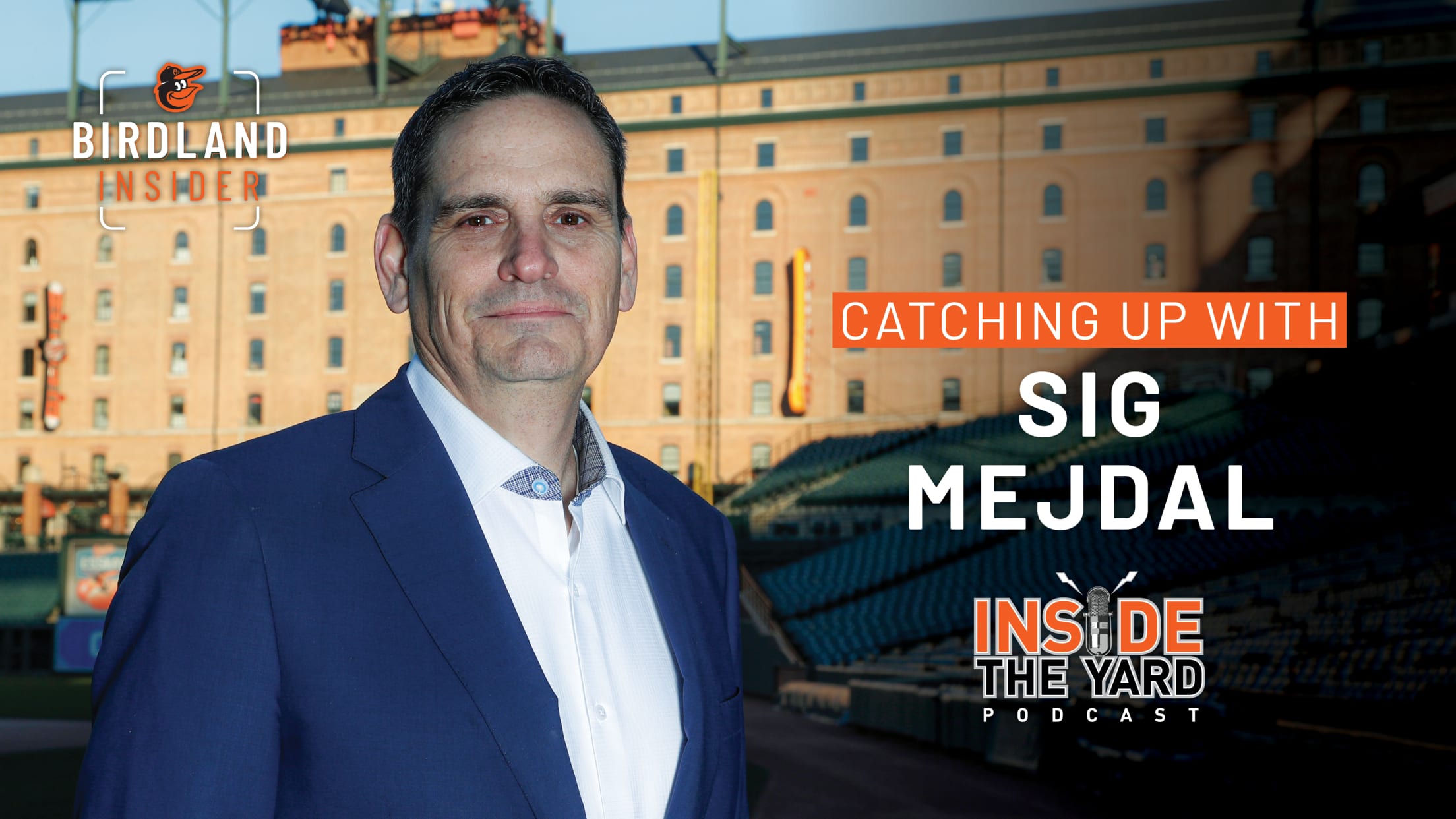 Sig Mejdal recently took a break from his busy schedule as Assistant General Manager & Vice President of Analytics to sit down with Orioles broadcasters Geoff Arnold and Brett Hollander in this week's episode of "Inside the Yard." They discussed building the of Minor League rosters, the technology used in
Homestand Recap 8/20 - 8/29
"Cherishing Every Day": Tyler Wells Not Taking a Moment for Granted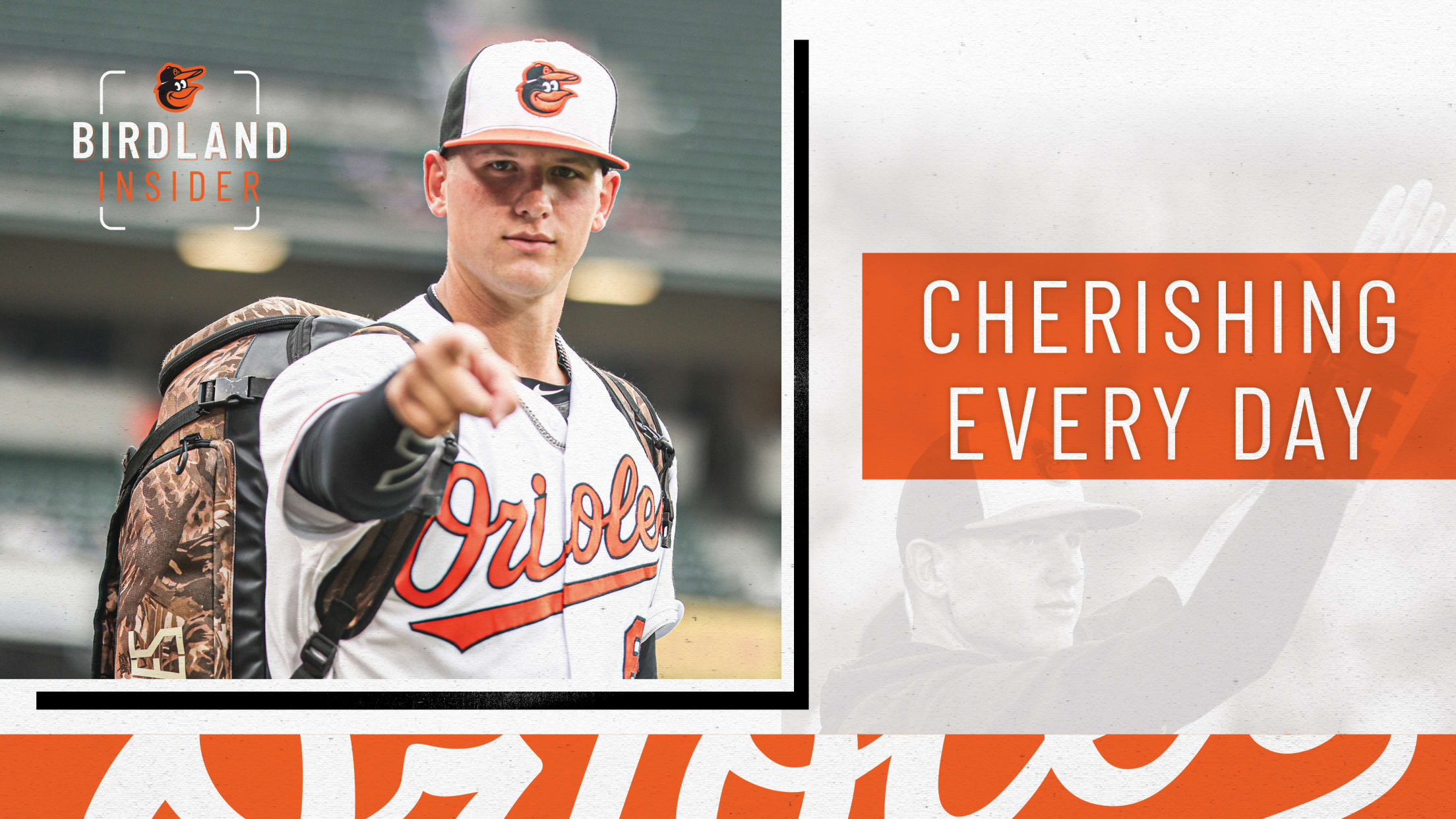 When Tyler Wells walked off the mound at Angel Stadium on July 2 after throwing two scoreless innings, he finally allowed himself to look up to the stands. He hit his chest with his right hand and pointed. His dad, Jeff, and brother, Ryan, who just watched him pitch in
Catching Up With Colton Cowser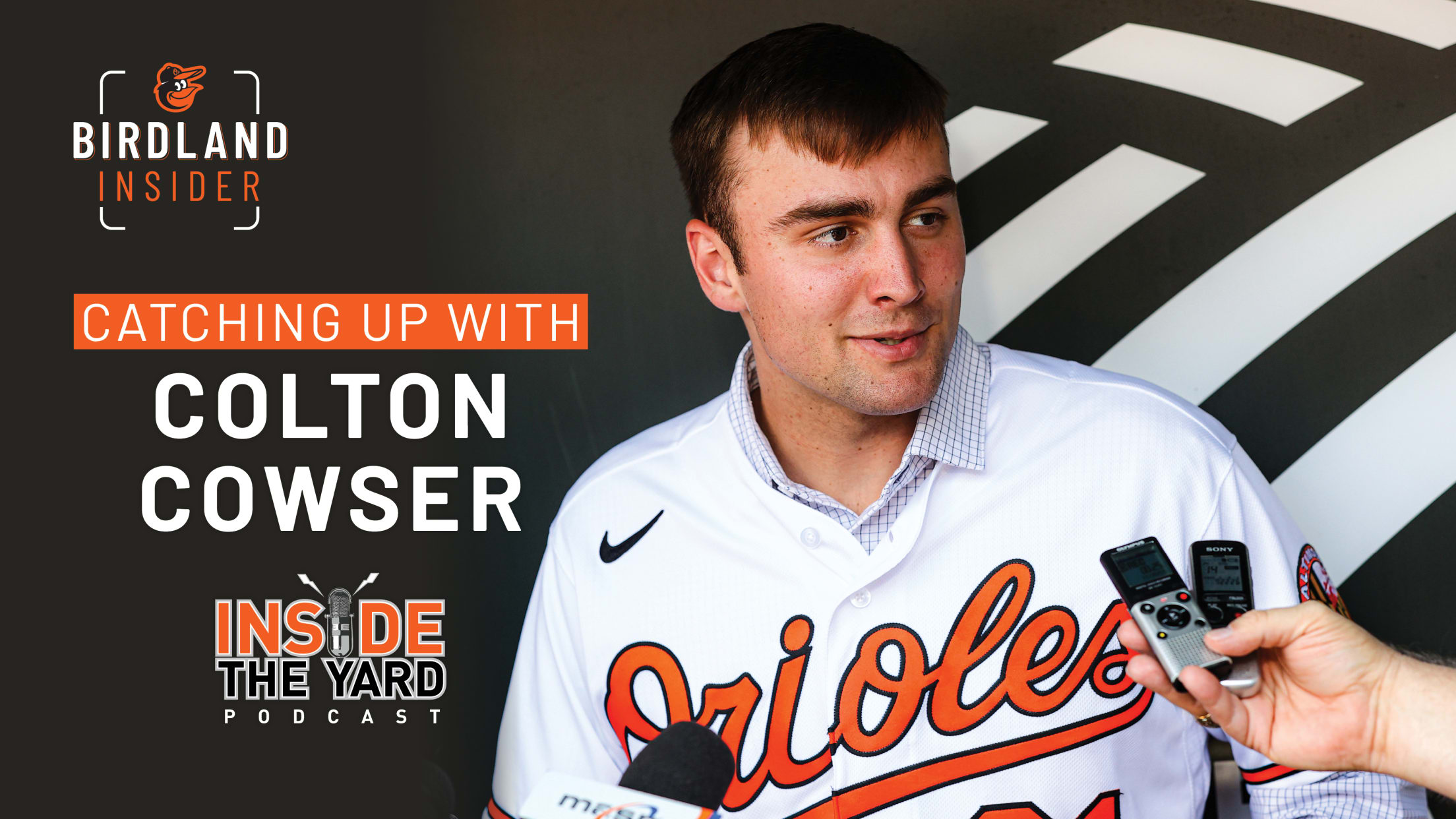 Since being selected with the fifth overall pick in the 2021 First-Year Player Draft, Colton Cowser has not slowed down. Through his first 11 professional games – seven with the Florida Complex League and four with High-A Delmarva – Cowser batted .405 (15-for-37) with five doubles, a home run, and
Celebrating Boog Powell's 80th Birthday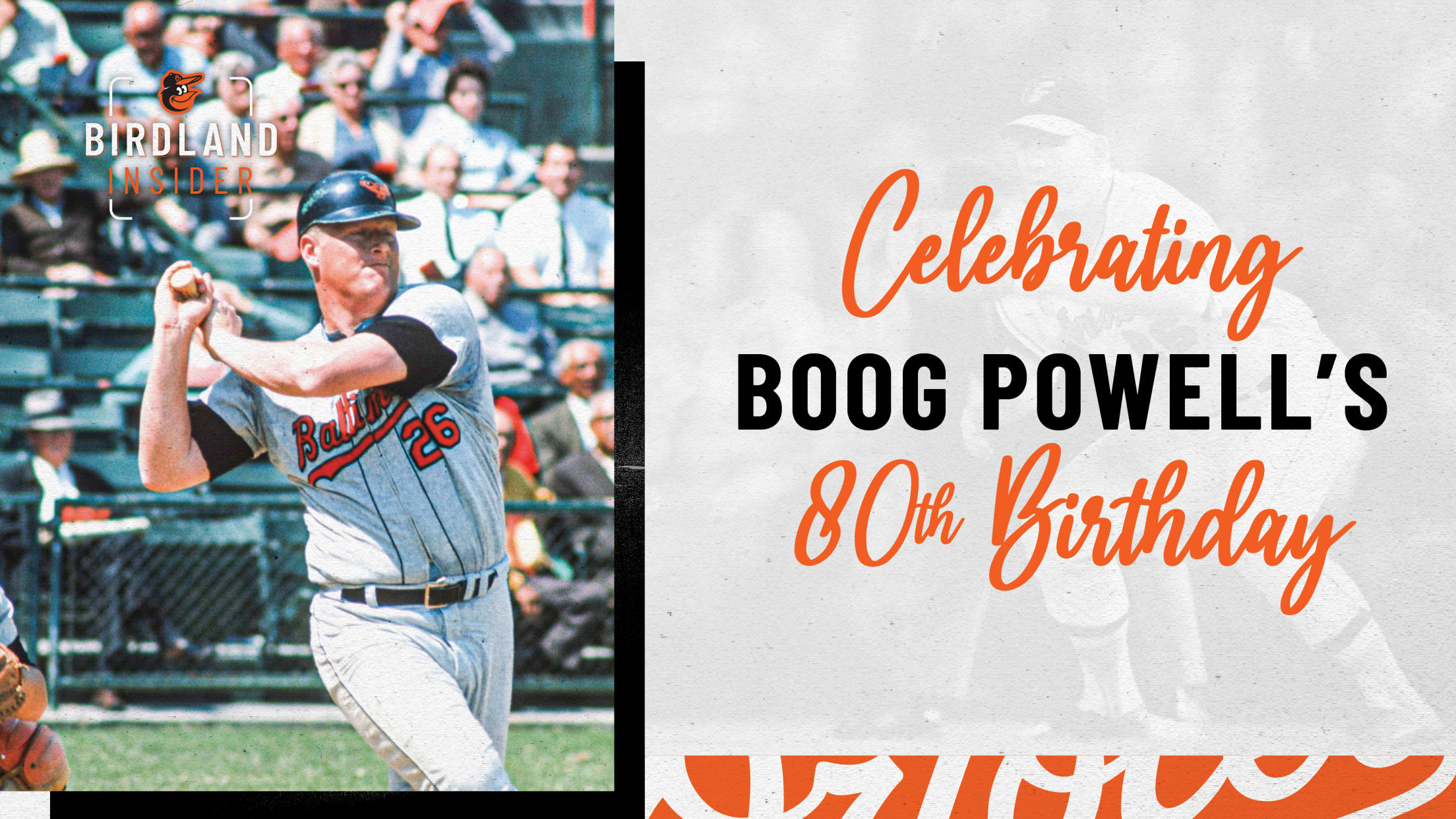 The 2021 baseball season is in its final two months, and Boog Powell is itching to see a big league game. The former Orioles slugger and current Barbecue King of Camden Yards hasn't been back to Oriole Park since the 2019 season due to the COVID-19 pandemic. That will change
Stronger Together: Fan Donations Make Direct Impact on Baltimore City Youth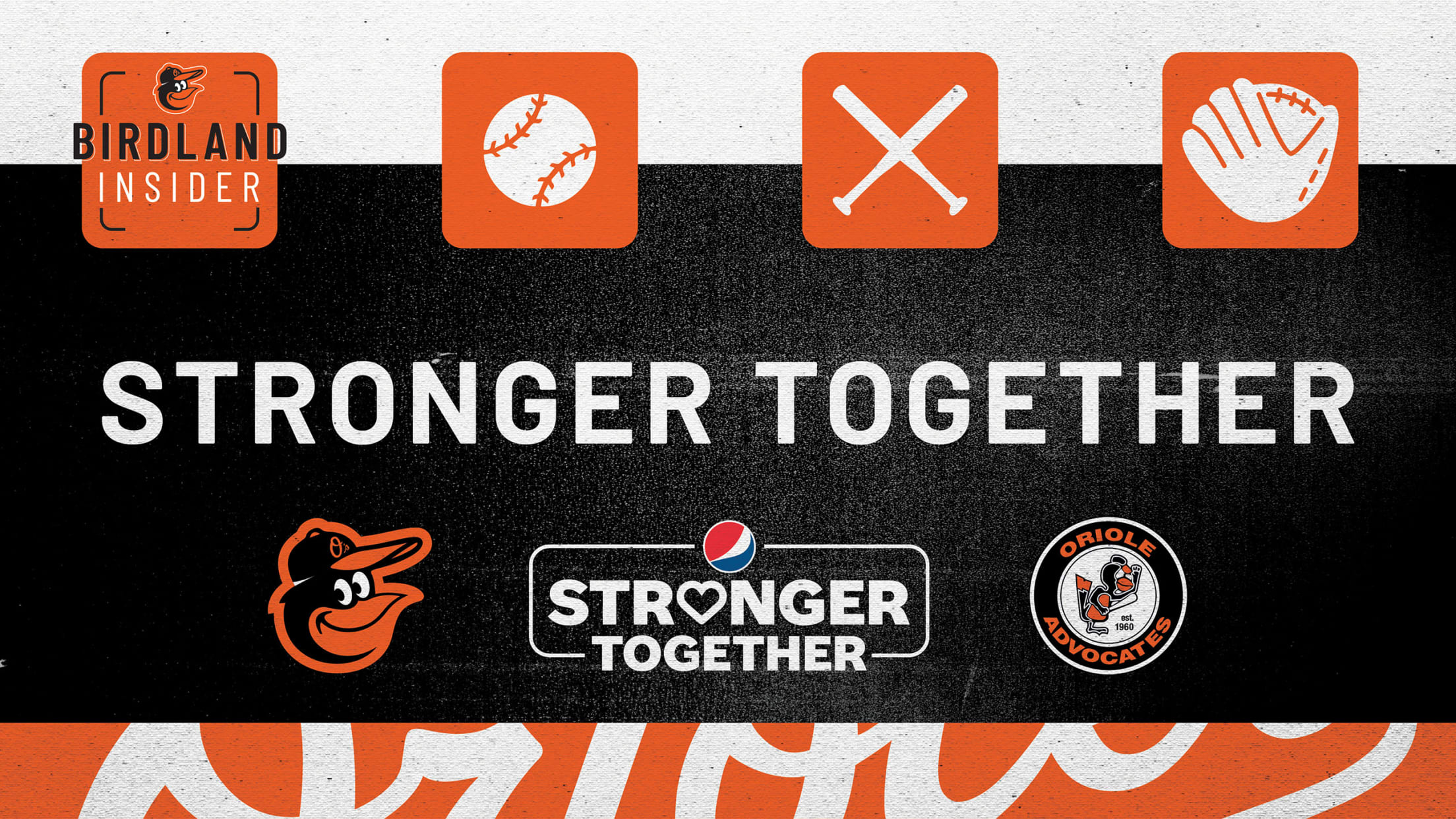 On a humid August day in Baltimore City, a minivan full of school-aged children pulled up to Billie Holiday Elementary School. They weren't getting dropped off for their first day of school; rather, they were driving up to receive equipment that will help make their baseball and softball dreams a