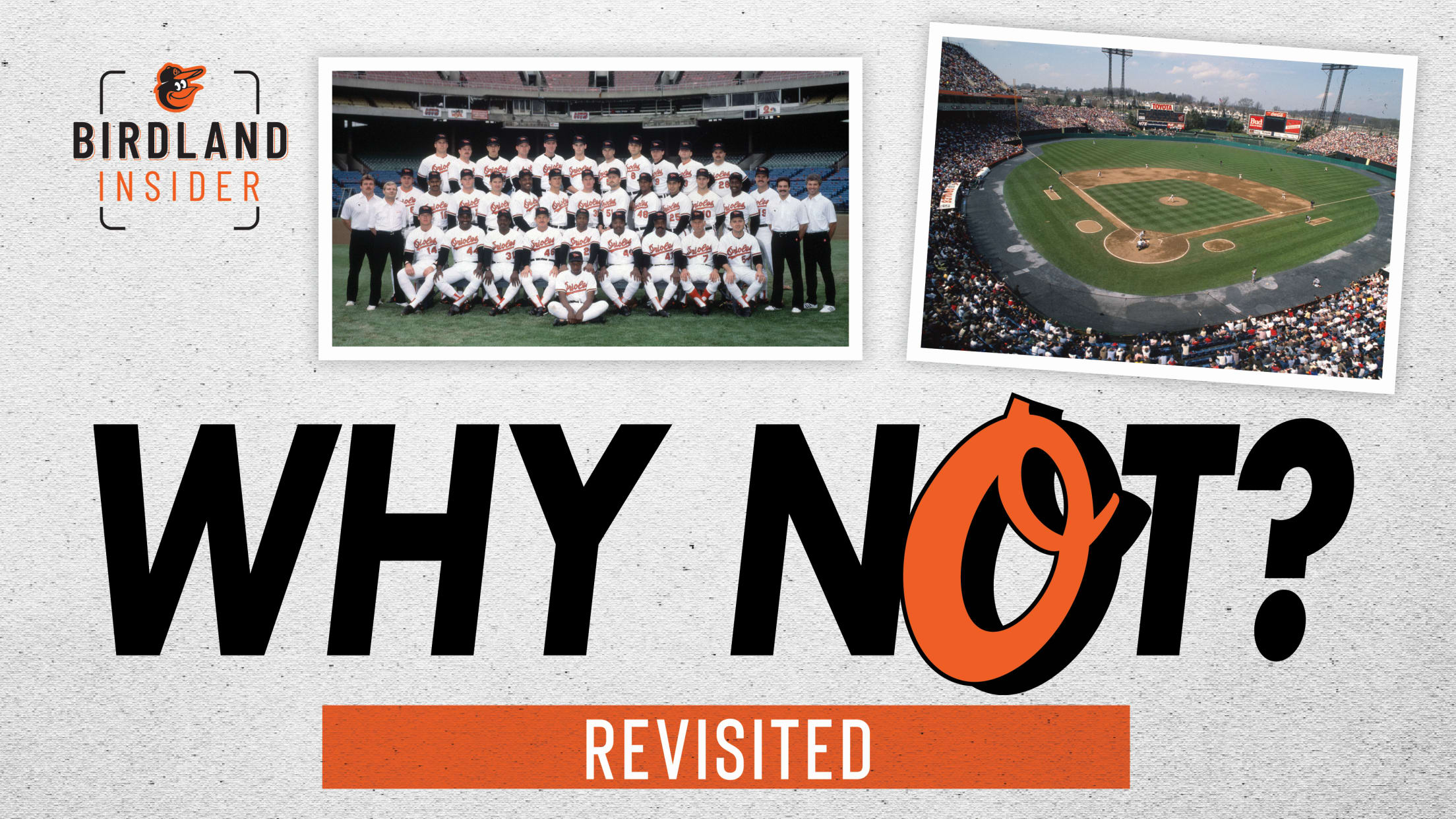 For a team with three World Championships, three other World Series appearances, and 10 total Postseason appearances in 56 seasons of baseball, it may be surprising how many fans recall another year, one which the result didn't end in a trip to the playoffs, as "My Favorite Year." For many
Brooks Robinson Receives Bob Feller Act of Valor Award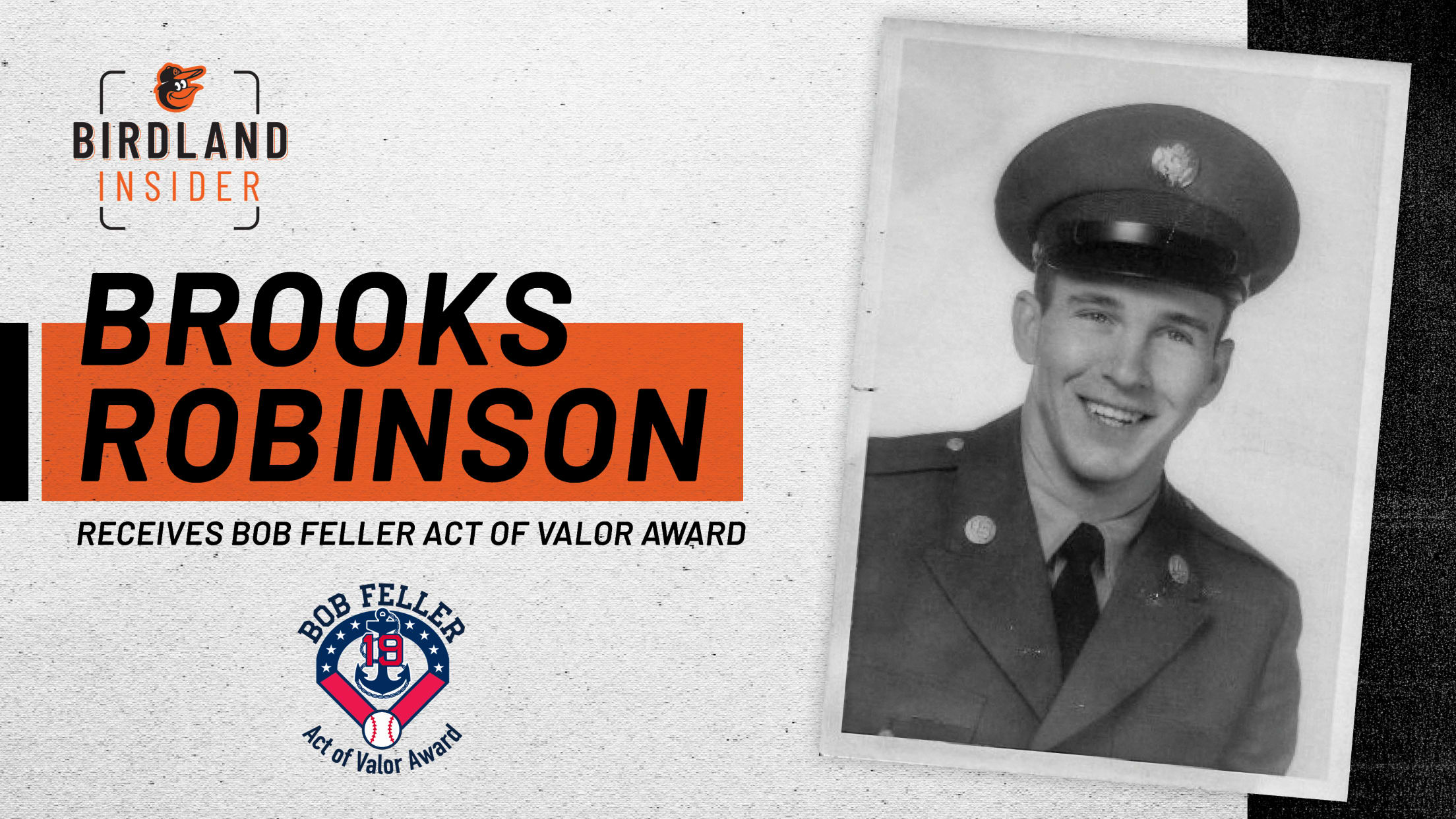 Orioles Legend and National Baseball Hall of Famer Brooks Robinson recently added another award to his collection of recognitions. Along with an American League MVP (1964), World Series MVP (1970), 16 Gold Gloves, and a Roberto Clemente Award (1972) – not to mention 18 All-Star Game selections and a spot
Remembering Orioles Photographer Mort Tadder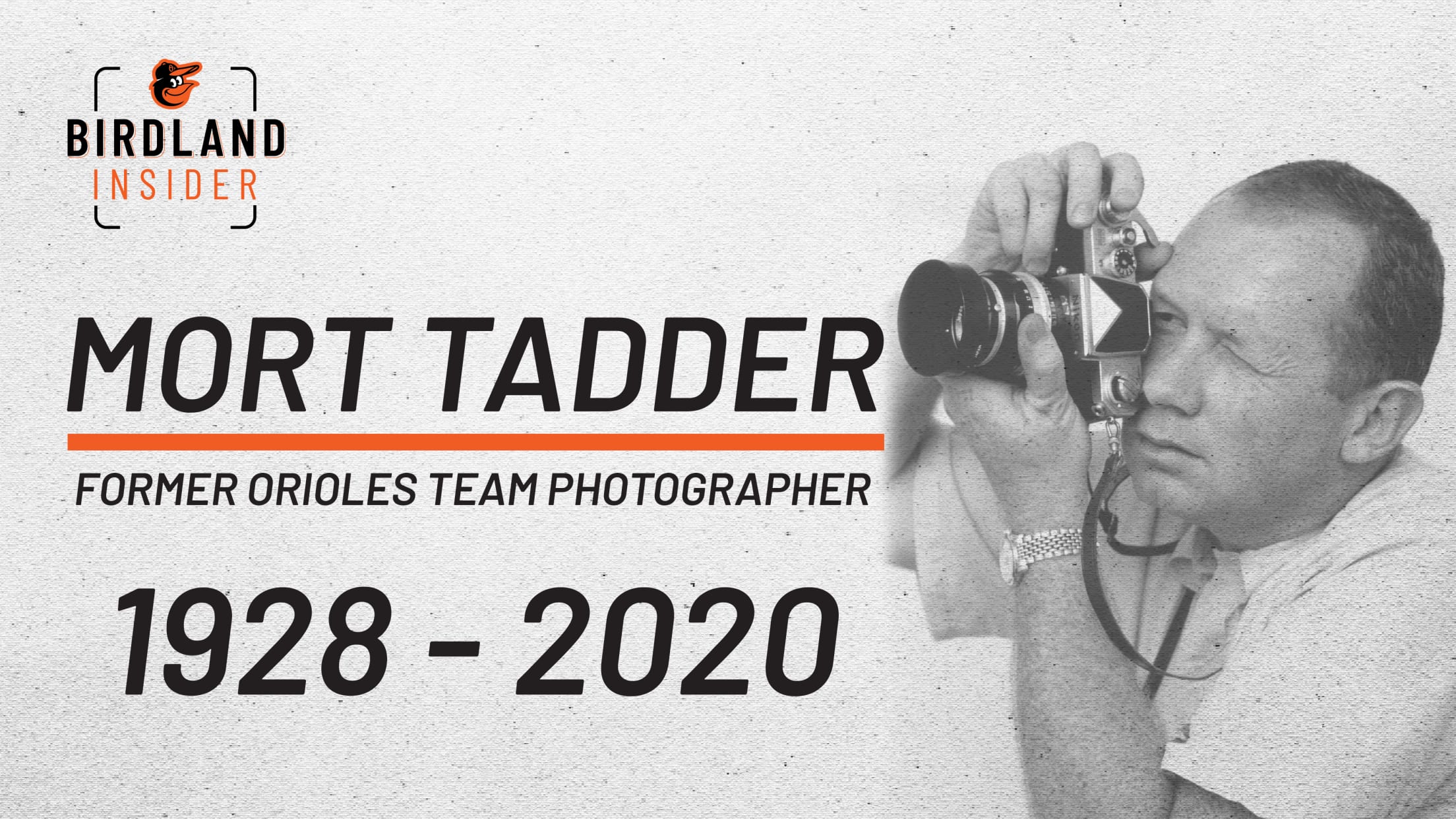 We mourn the passing of former team photographer Mort Tadder. In 44 years with the O's, Tadder covered World Champion teams and Orioles Legends, and captured some of the most iconic images in club history.
2020 Orioles Instructional League Recap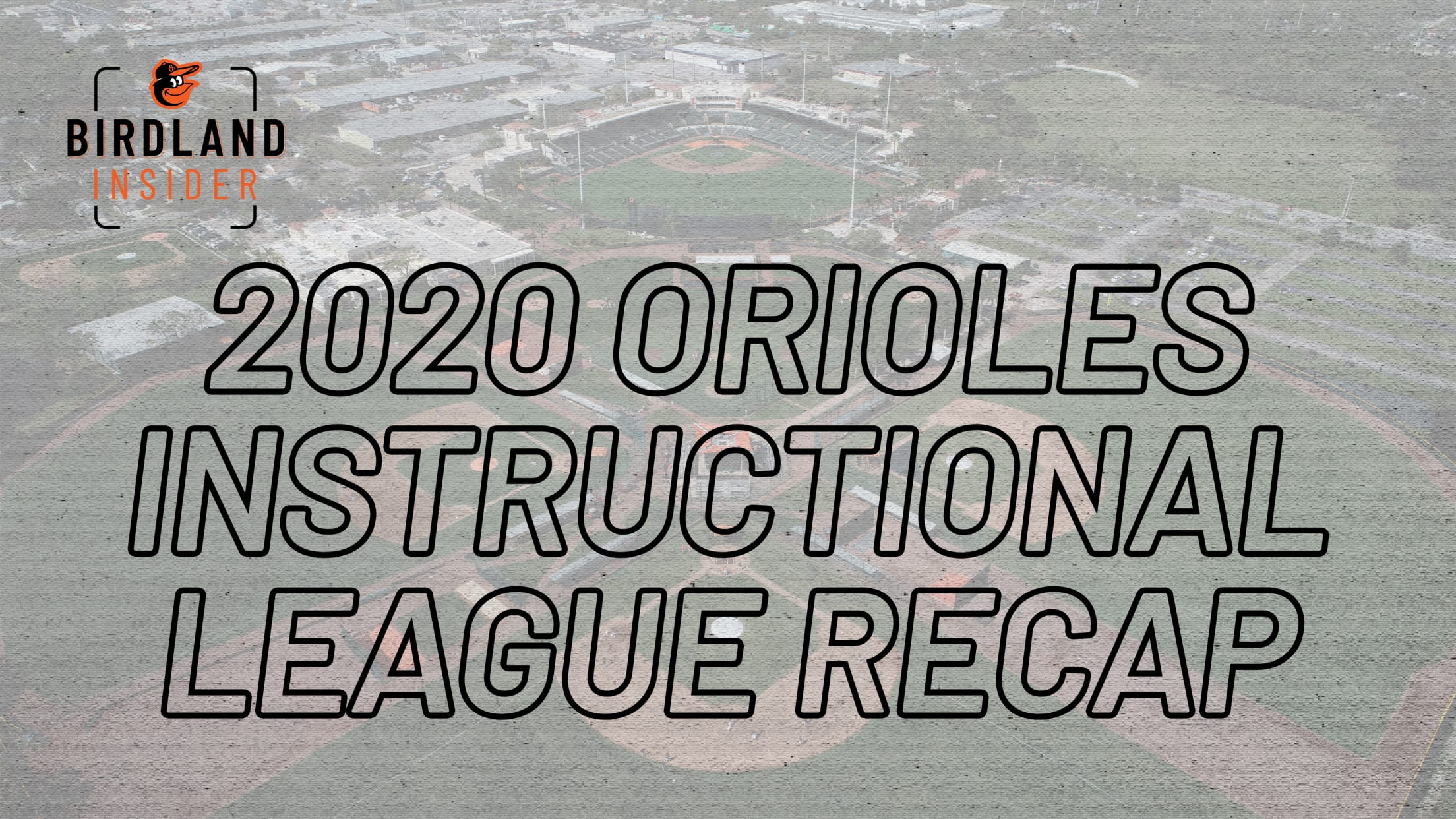 In a normal year, young minor league prospects would arrive at their team's fall instructional league workouts to continue their development after the regular season. Players on the roster would receive supplemental instruction from coaches and staff in order to prepare them for the start of Spring Training in February.
Veterans Day Special: Lessons Learned in Vietnam Helped Make Al Bumbry a Major Leaguer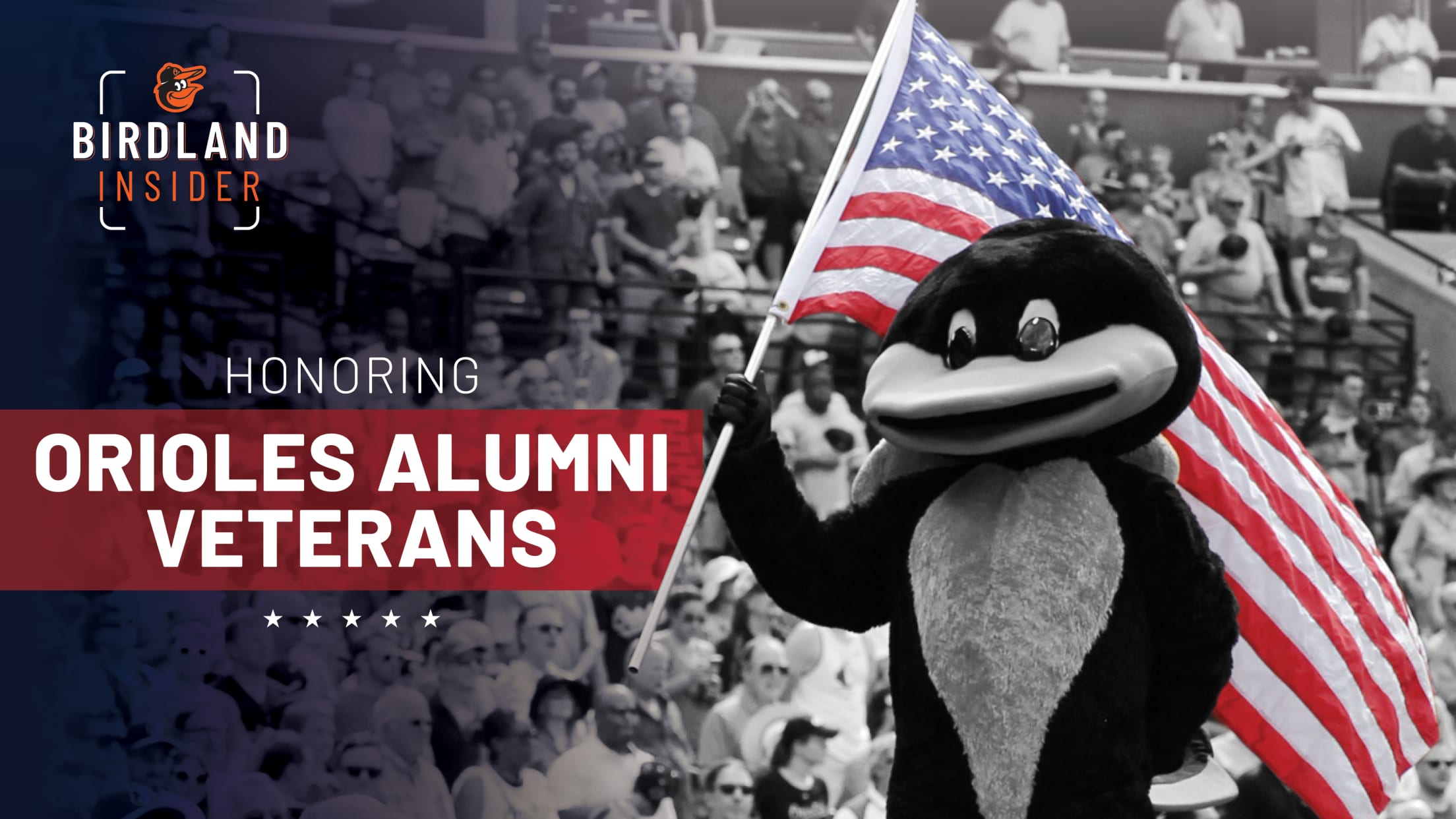 Al Bumbry signed with the Orioles in 1968 and was in the majors four years later. But it was not a smooth nor a regular assent through the minors that got him there, nor what kept him there for 14 big league seasons.
Orioles Raise More Than $80,000 Through F16HT T-Shirt Sales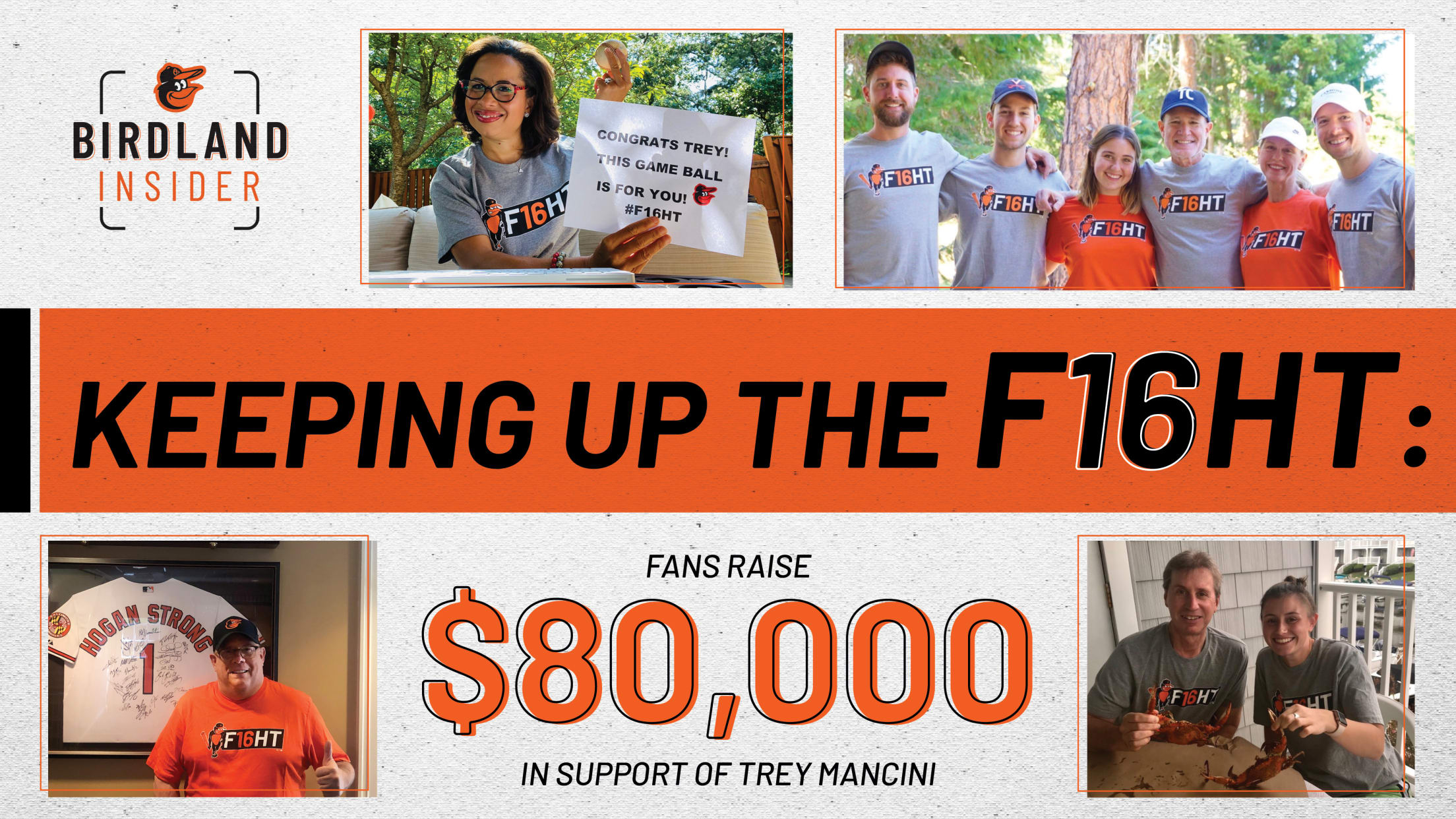 During Spring Training 2020, Orioles infielder/outfielder Trey Mancini was diagnosed with stage III colon cancer. As a response to this news, Caroline Means, wife of Orioles pitcher John Means, shared a tweet encouraging Trey to keep fighting, integrating his number 16 into the word FIGHT, and just like that a
Catching Up on a Lifelong Friendship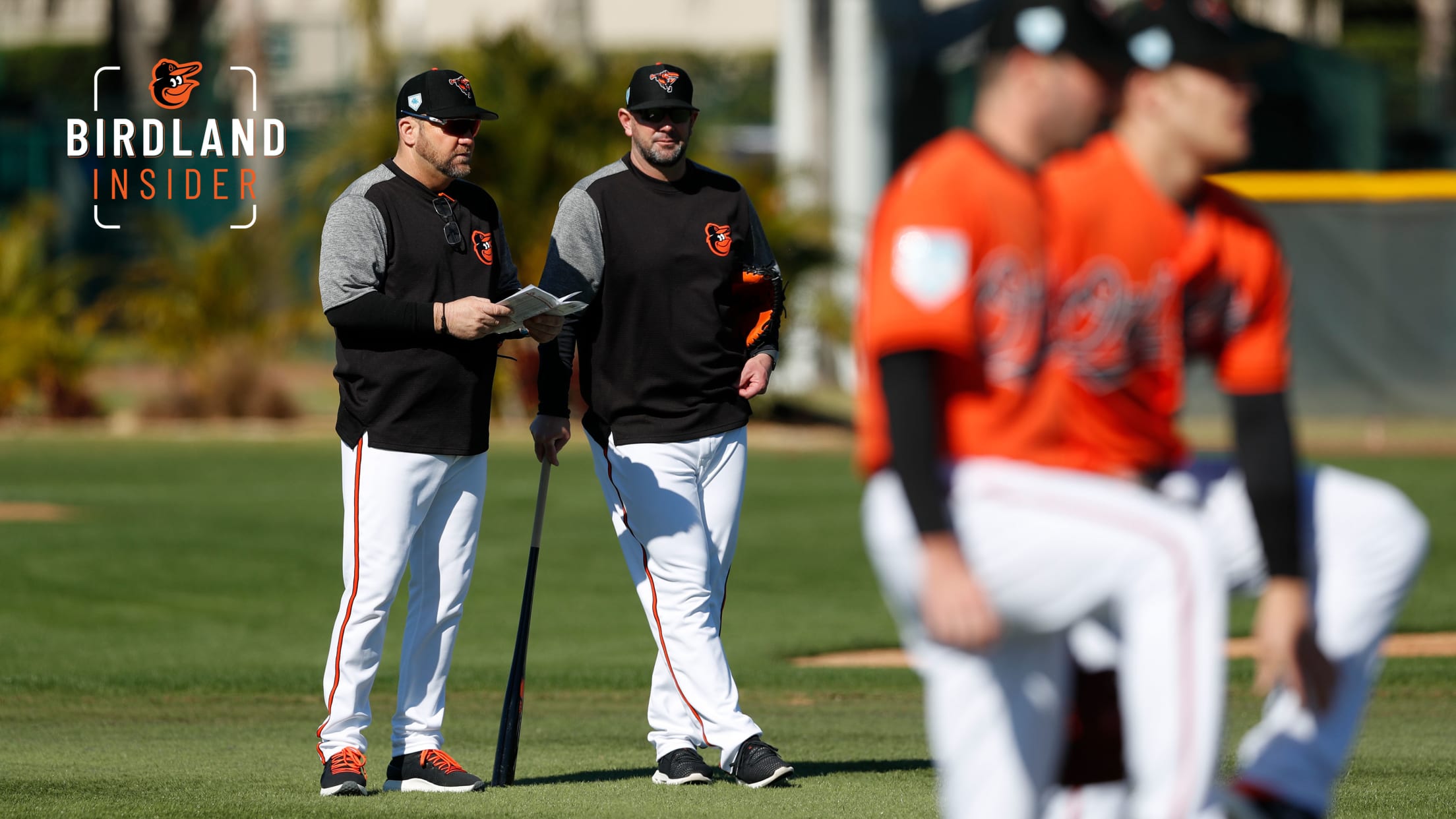 Brandon Hyde doesn't recall his exact age. He might have been 13 or 14 years old. A budding catcher whose father picked him up from school with plans for the afternoon. "I remember him saying, 'Hey, we're going to go watch the catcher at Santa Rosa High with the hair,'"
Baltimore City Residents Step Up to the Ballot Box at Camden Yards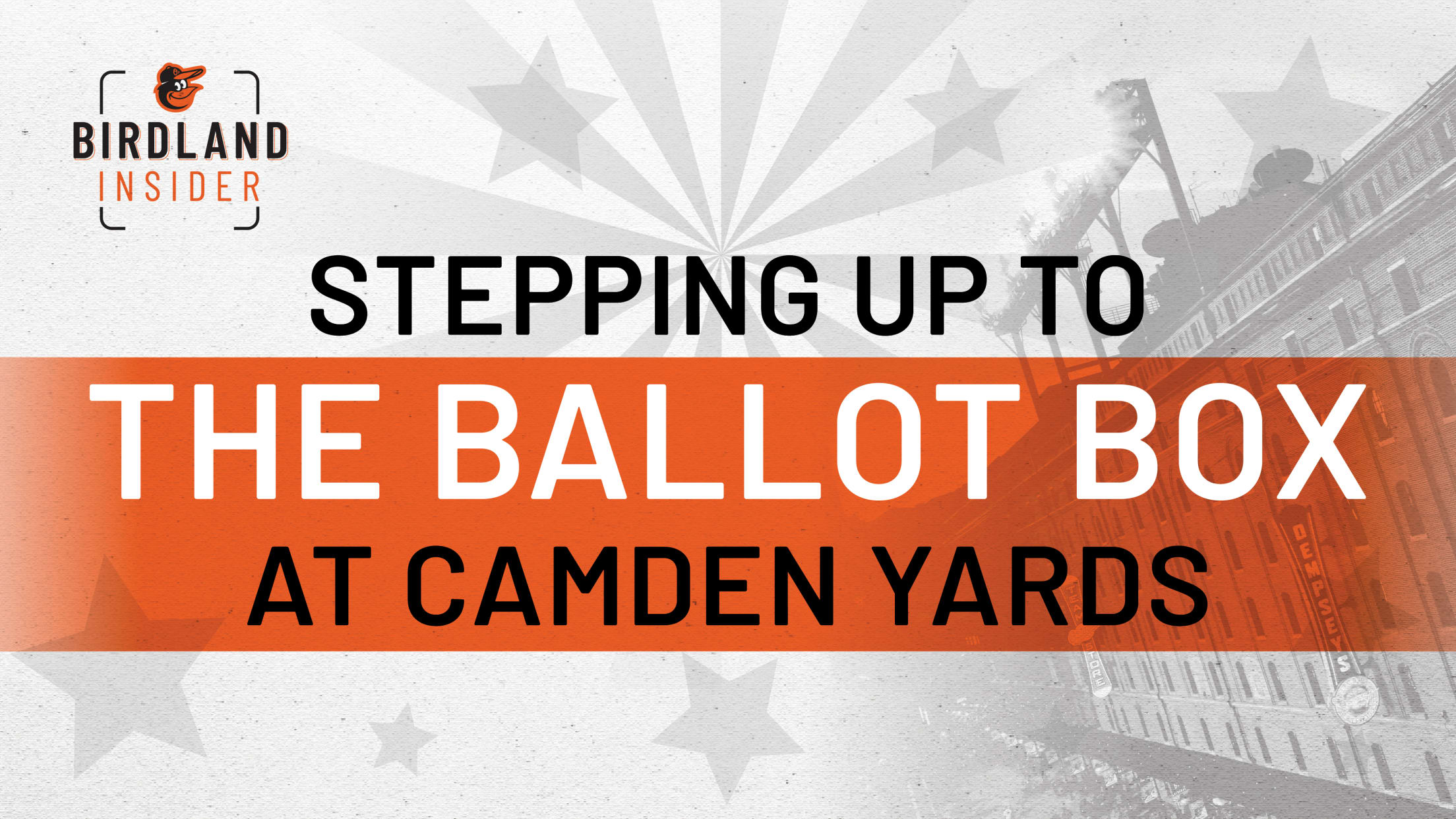 Stepping up to the box at Camden Yards usually means hearing the roar of the crowd while public address announcer Ryan Wagner calls out the batter's name. But this time, it's your turn to step up to the box – the ballot box. And even though you won't hear Ryan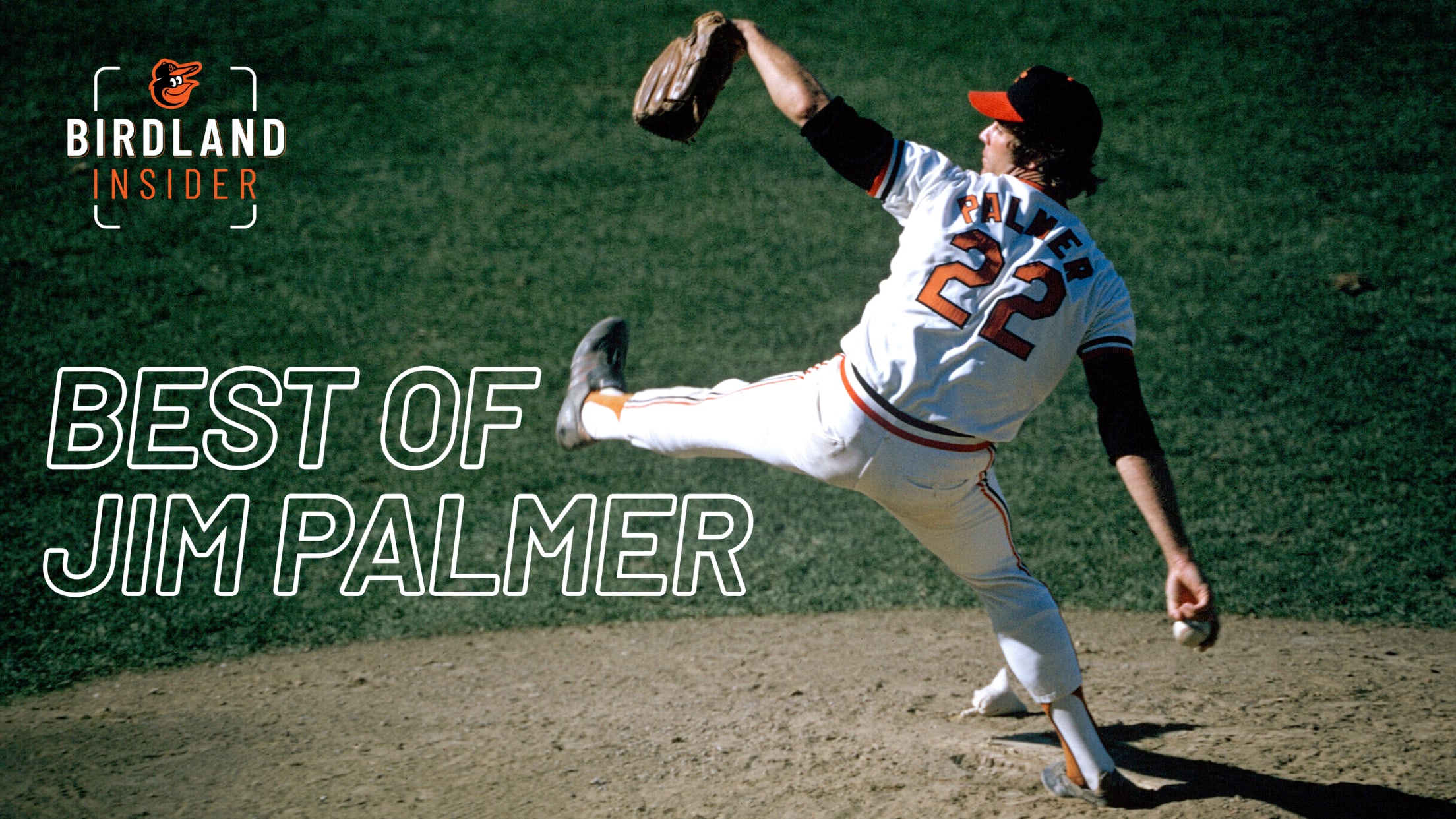 Jim Palmer's Hall of Fame Life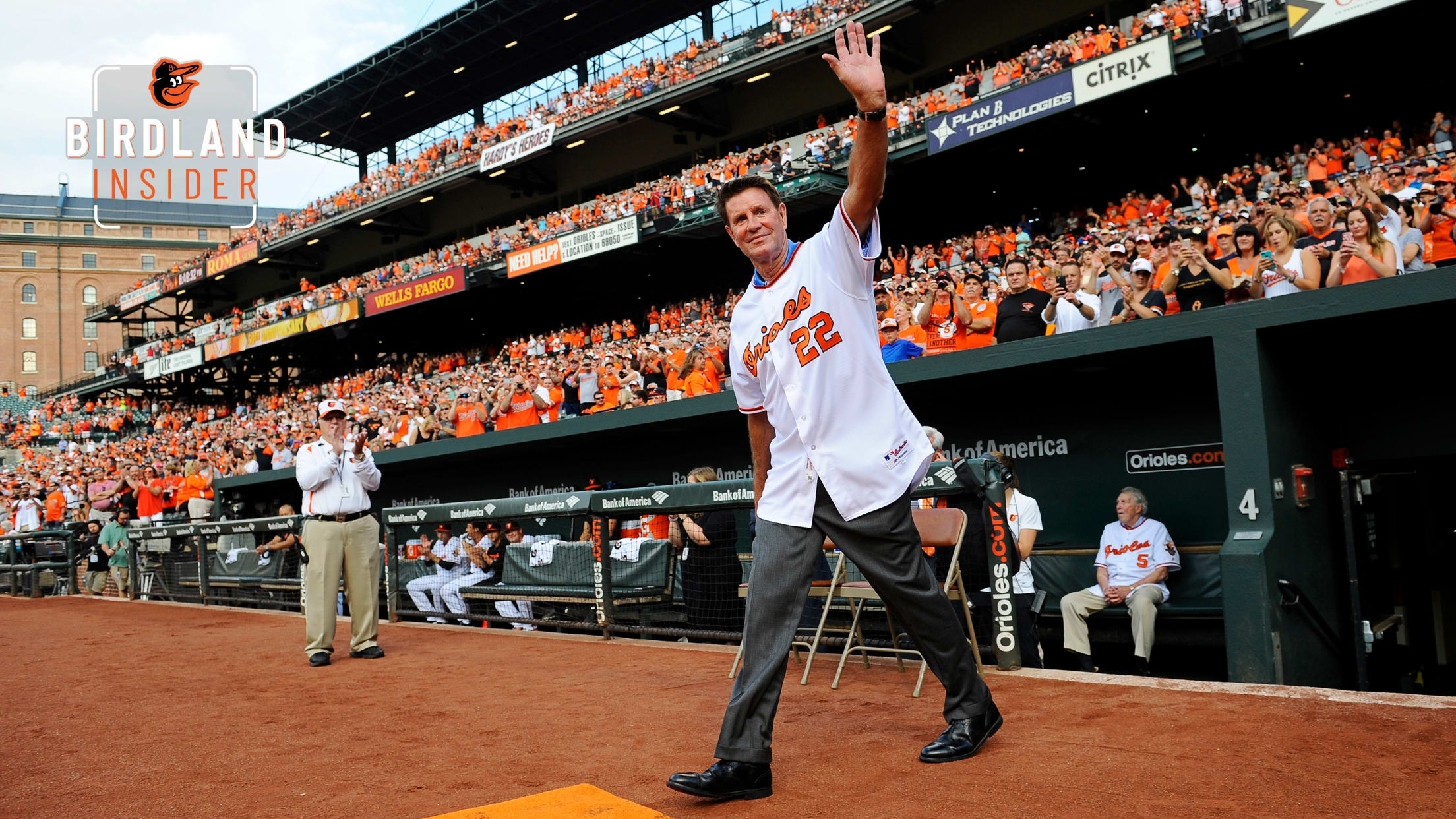 There is no question that Jim Palmer is a Hall of Famer, both on and off the field. There are the career numbers: 268-152 record, 2.86 ERA, 211 complete games, 53 shutouts, and eight seasons with 20-or-more wins (all coming in a nine-year span). There are the years leading the
Inspirational Women of Birdland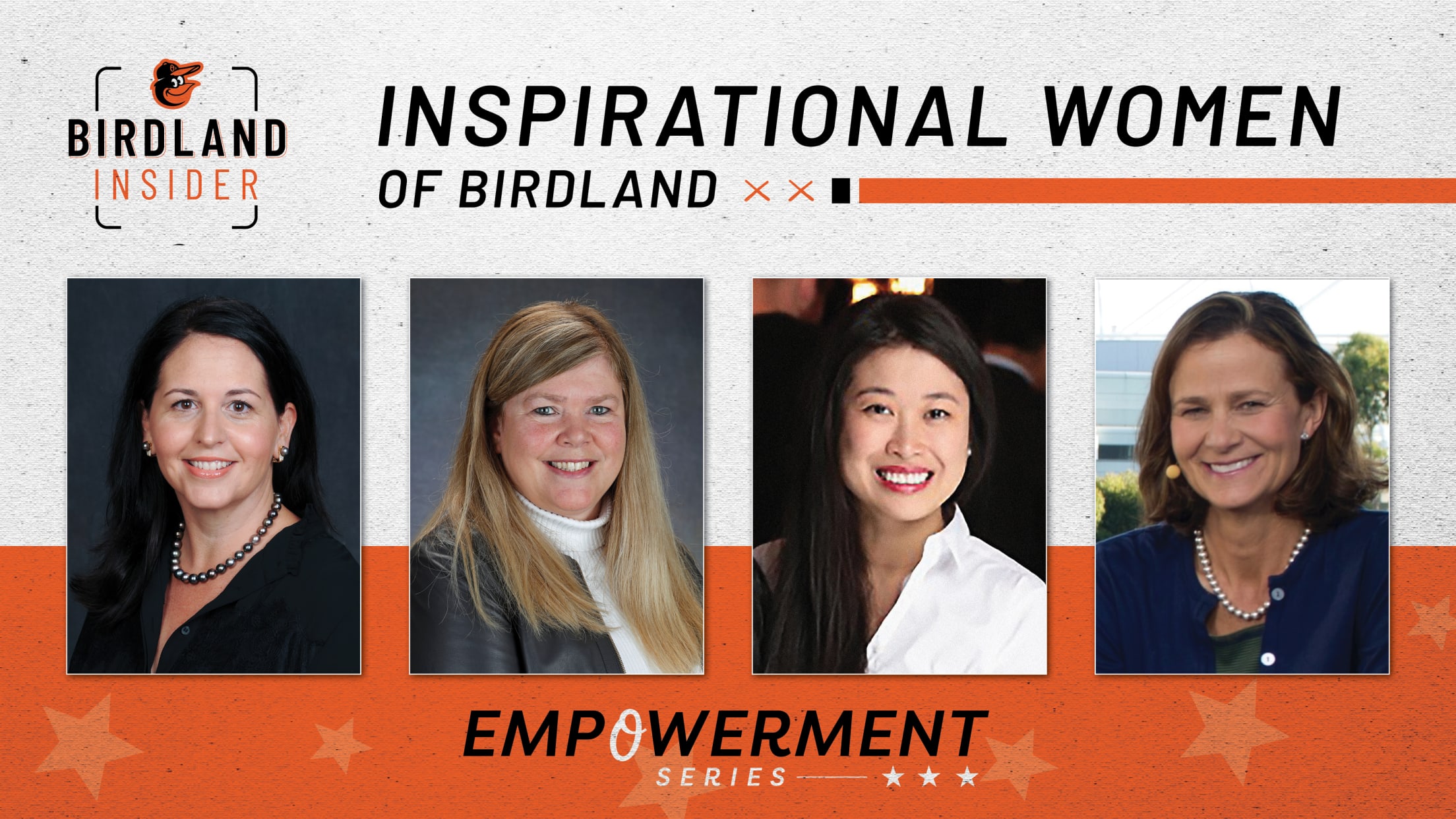 "Women belong in all places where decisions are being made." In 2020, those words ring true more than ever. At the peak of a pivotal time for social justice and equality, there is an obligation to institute diversity in the workplace as we call for a more inclusive representation of
A Look Back at the 2020 Season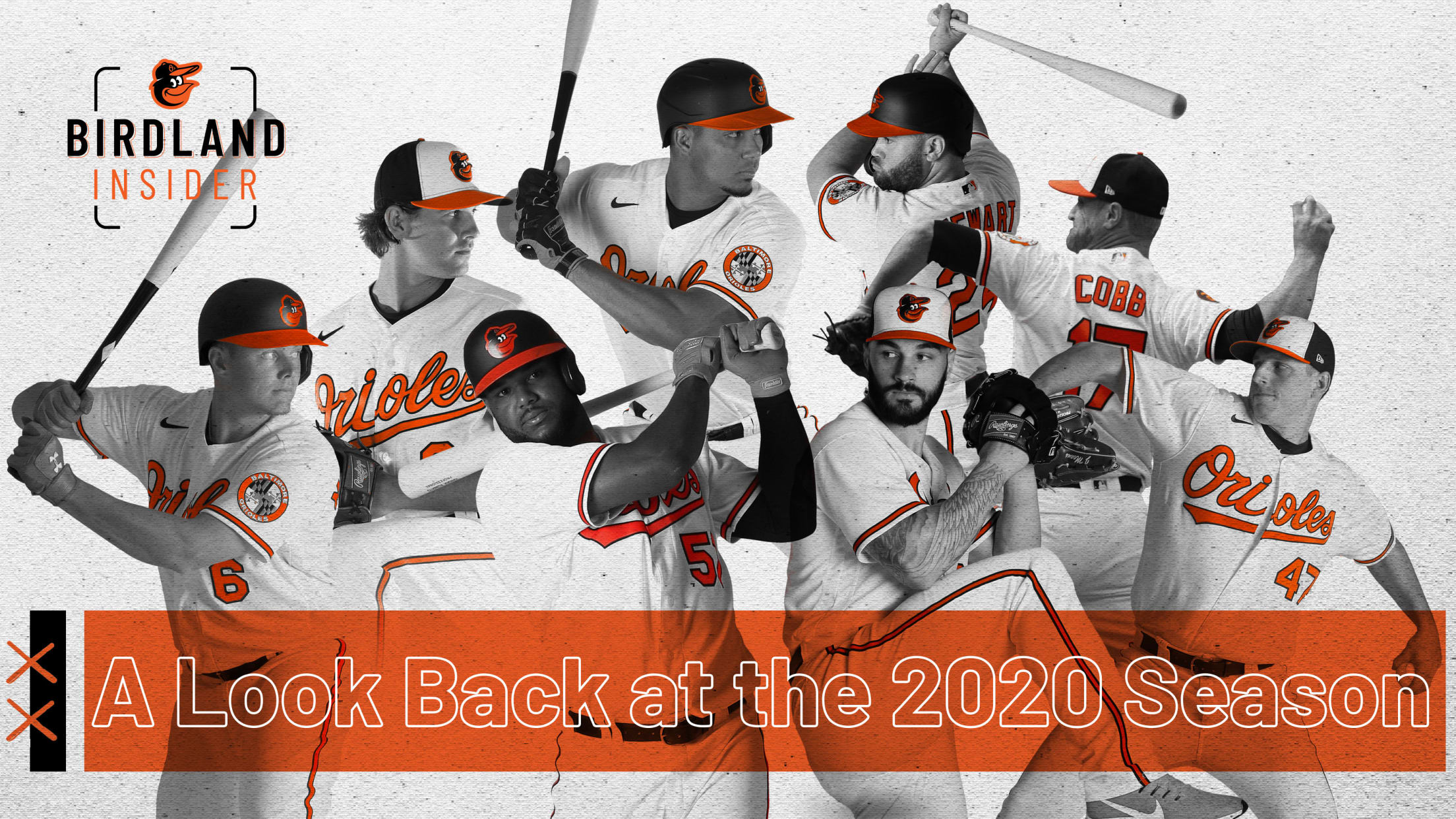 When Spring Training came to an abrupt halt in March as a result of the COVID-19 pandemic, fans, players, and staff alike were left with a sense of uncertainty. Uncertainty about when the Major League season would start -- if it even happened at all. Uncertainty about whether fans would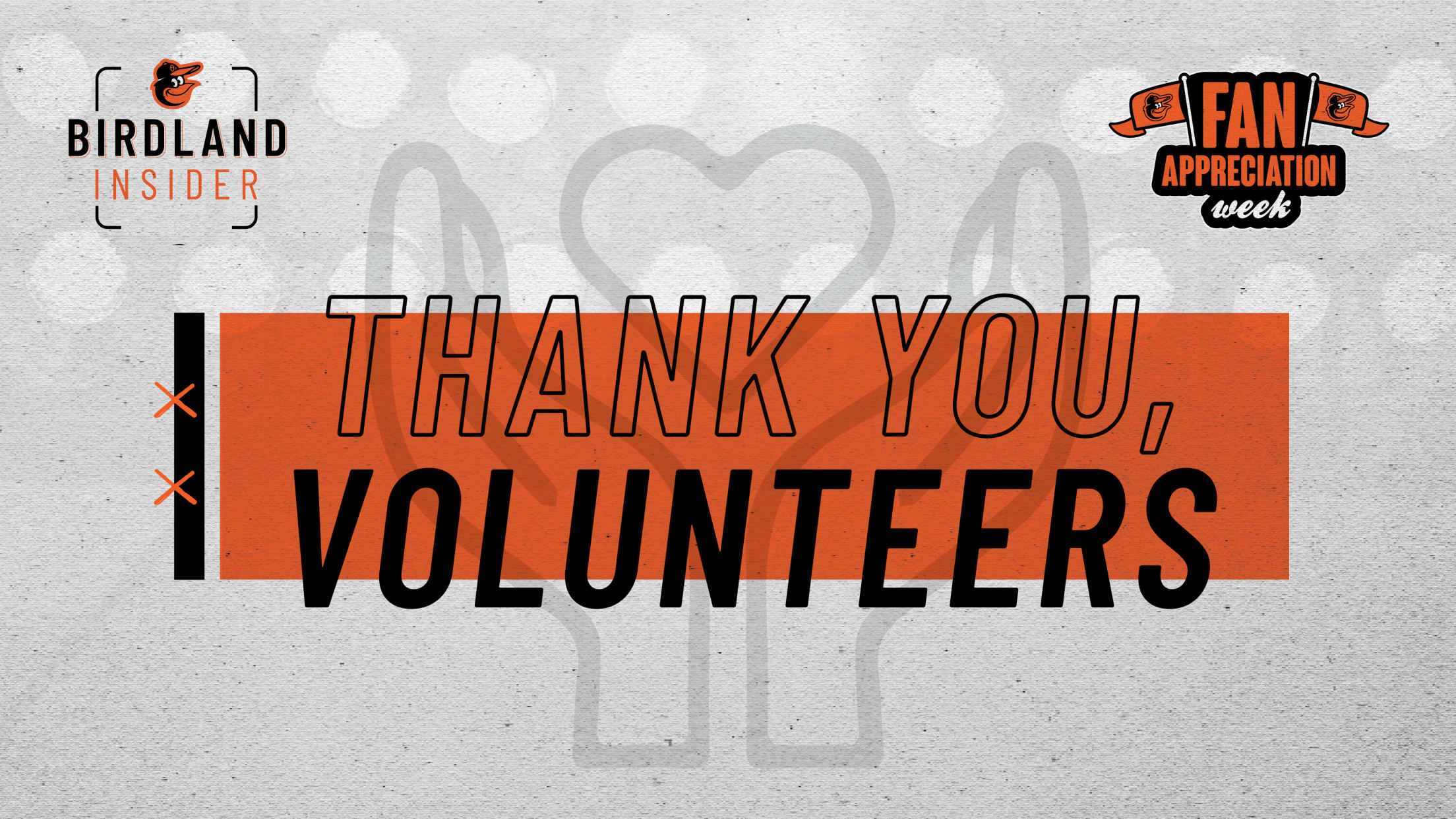 Throughout the COVID-19 pandemic, the Orioles have partnered with more than 30 nonprofits in Maryland and Sarasota to help address food insecurity, racial and social injustice, youth development, and many more needs in our communities. During the club's celebration of Fan Appreciation Week, the Orioles are recognizing volunteers who have
Yoga & Baseball: Balancing the Power of the Mind and Body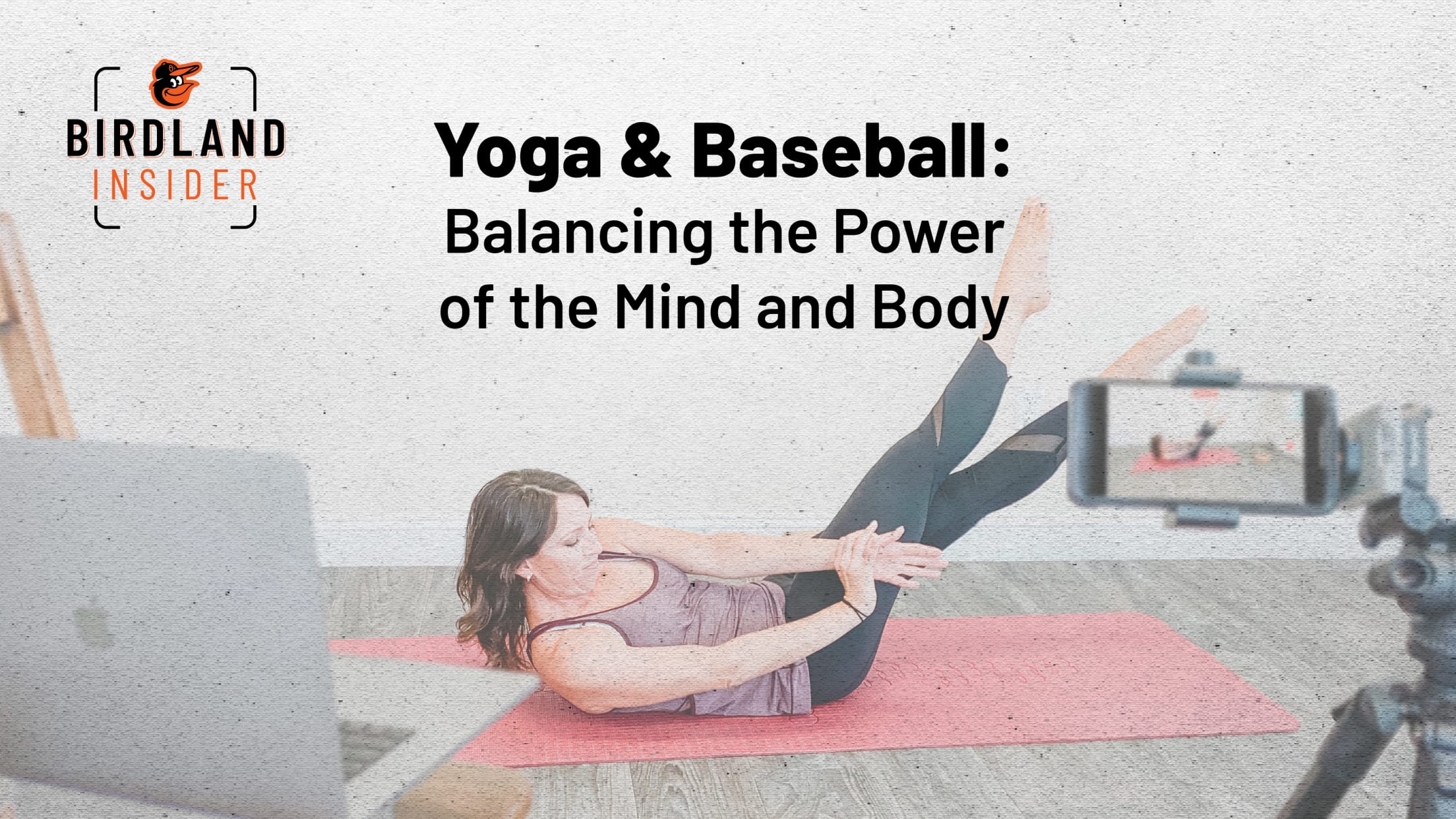 "Baseball is 90 percent mental. The other half is physical." - Yogi Berra Bases loaded. Bottom of the ninth. Two outs. Down one run. Every hitter that has ever walked up to the plate in a moment like this would agree on one thing: you have to be mentally locked-in.
Homestand Recap 9/14 - 9/20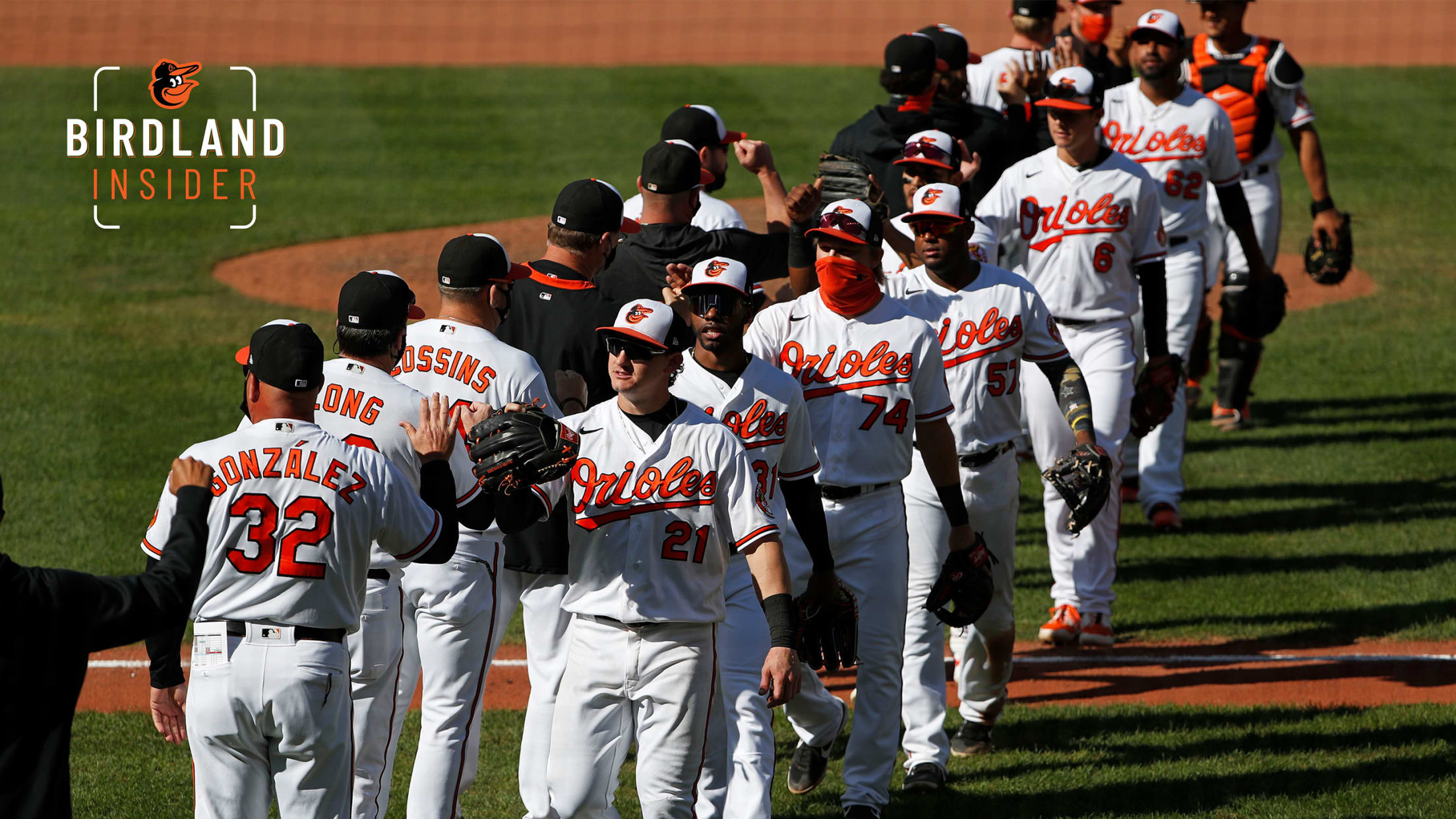 50 Years Later, Orioles' 1970 Title Remains Special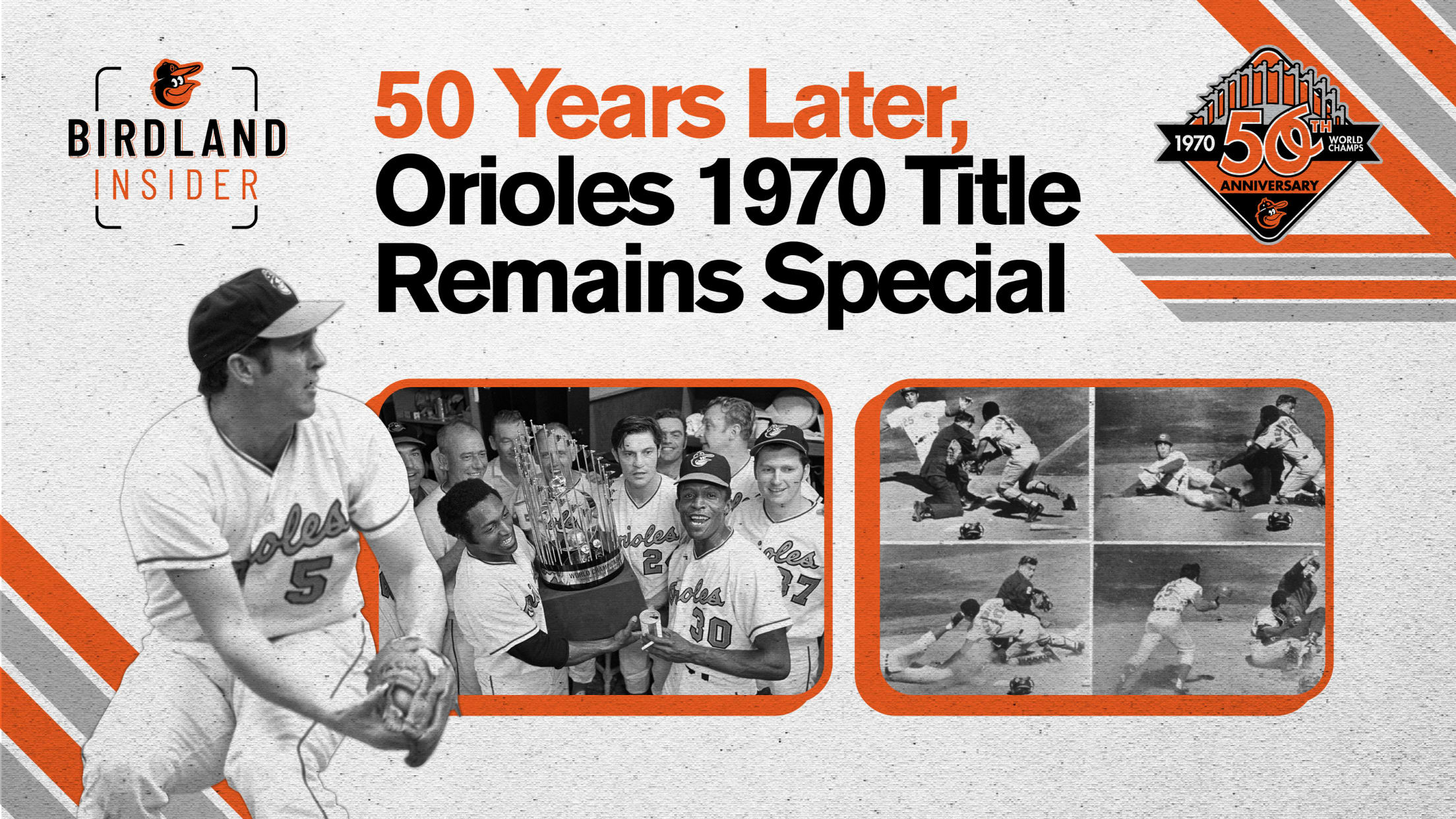 The 1970 baseball season will forever be known as Brooks Robinson's "coming out party" - when the world finally got to witness what those of us in Baltimore had seen for more than a decade: the greatest third baseman in baseball history. In the Orioles' World Series triumph over Cincinnati's
Birdland Community Heroes: Demetria Boyd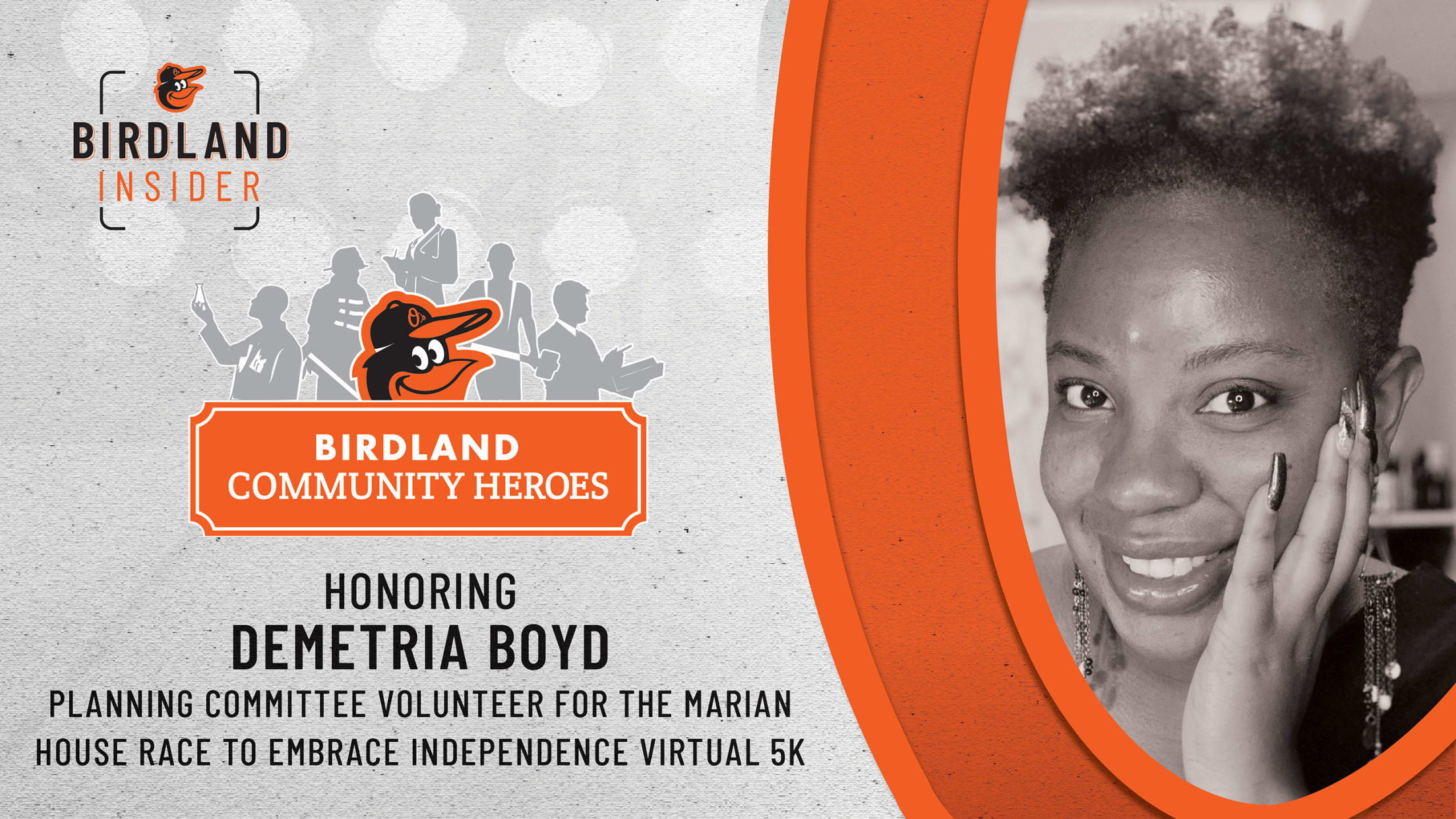 Throughout the season, the Orioles are proud to recognize outstanding individuals who are serving our community as Birdland Community Heroes. This week, the Orioles are honoring Demetria Boyd, a volunteer for Marian House. Marian House is a holistic, healing community for women and their children who are in need of
Behind the Scenes of 2020 Orioles Team Photo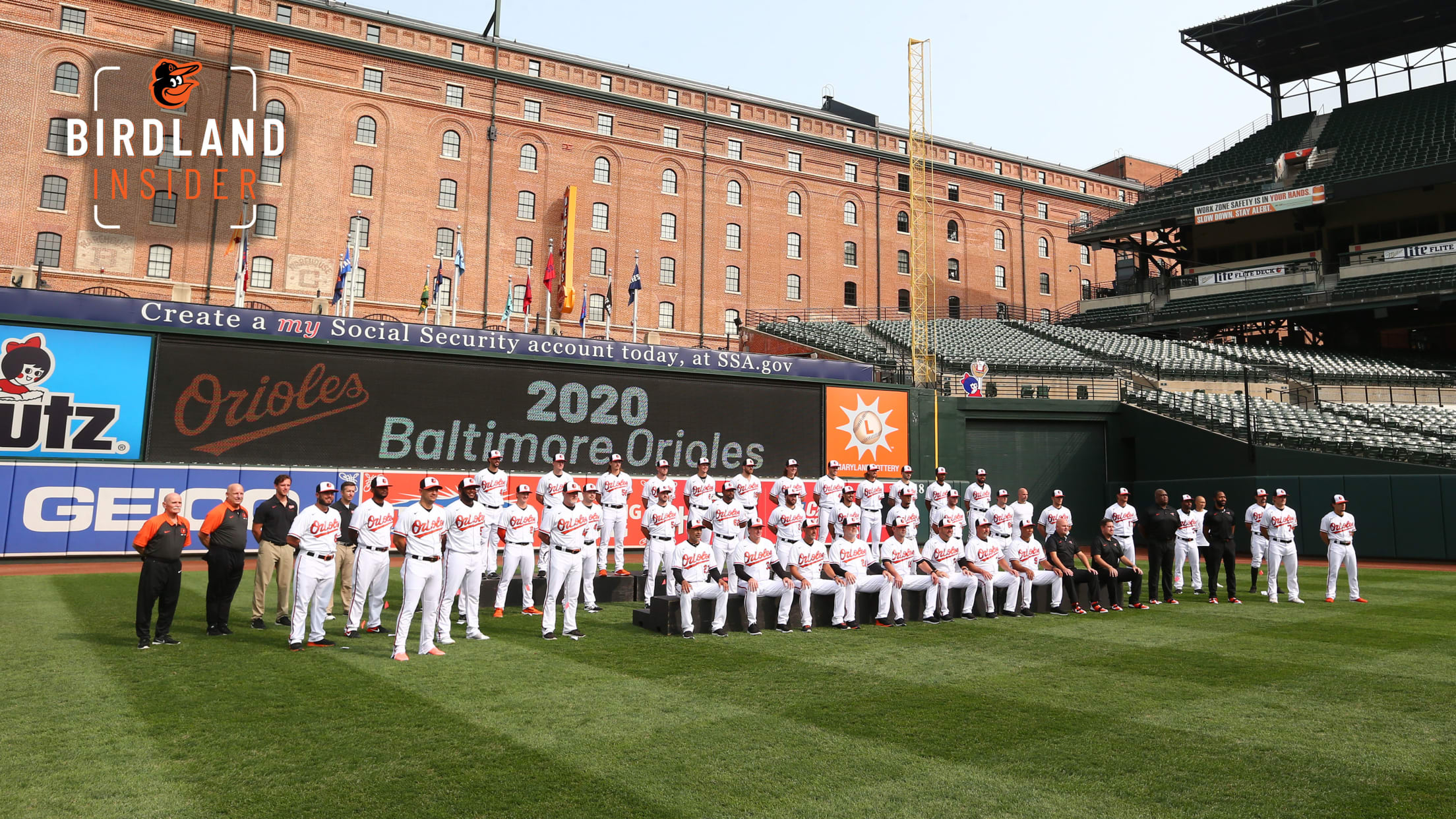 From Athletes to Alumni: O's Minor Leaguers Finishing Their Degrees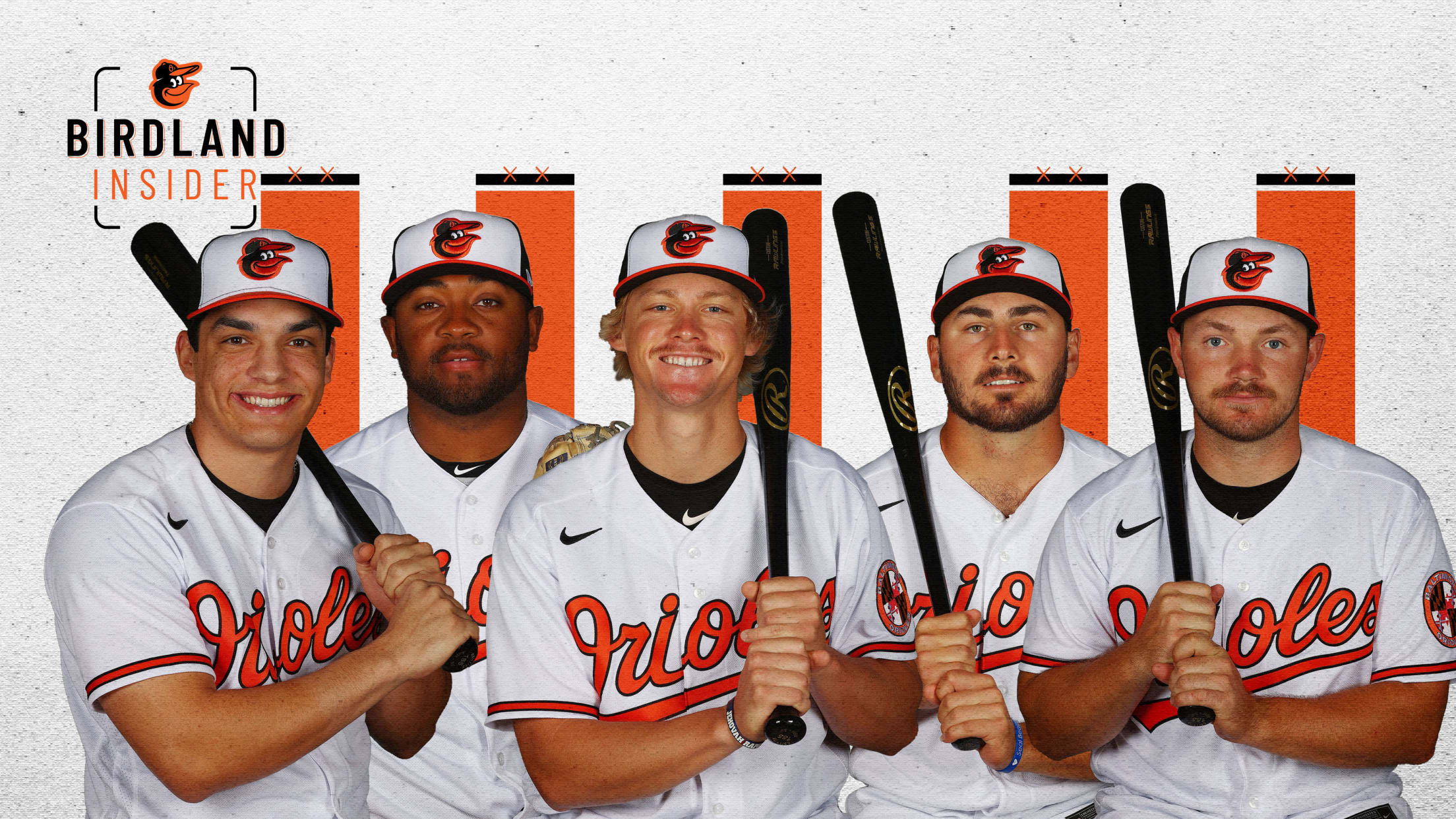 When the Minor League Baseball season was officially canceled on June 30, players were left seriously thinking about their next move. With no games in the middle of summer for the first time since before they began playing baseball as kids, prospects across the league had to decide how to
2020 Roberto Clemente Award Nominee: Hanser Alberto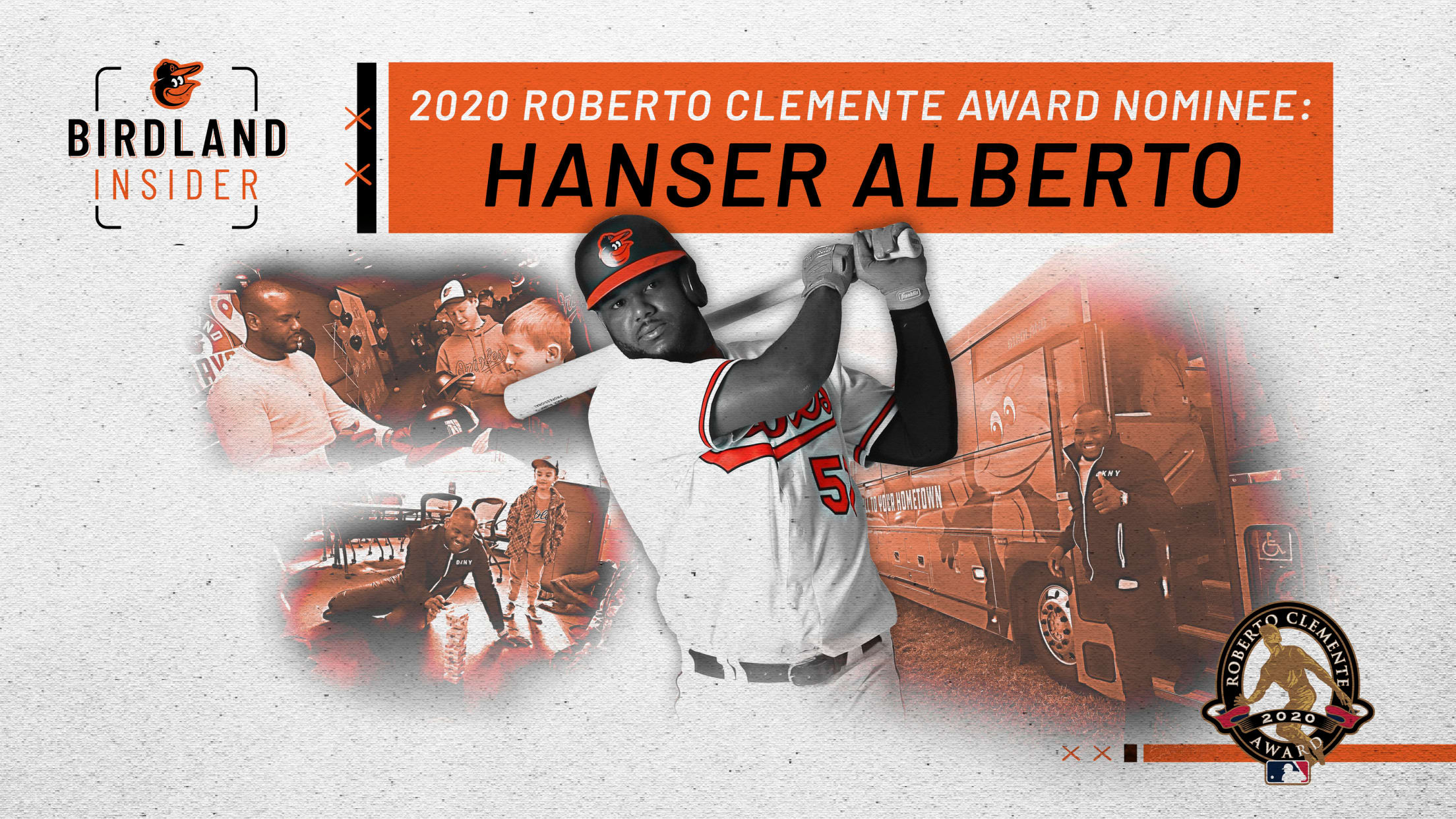 Hanser Alberto grew up in the Dominican Republic with very little to his name, but learned from an early age the importance of helping others and never giving up. His father, a gifted athlete and aspiring baseball player, tragically lost his hand during a workplace accident. Still, he continued working
Homestand Recap 9/1 - 9/6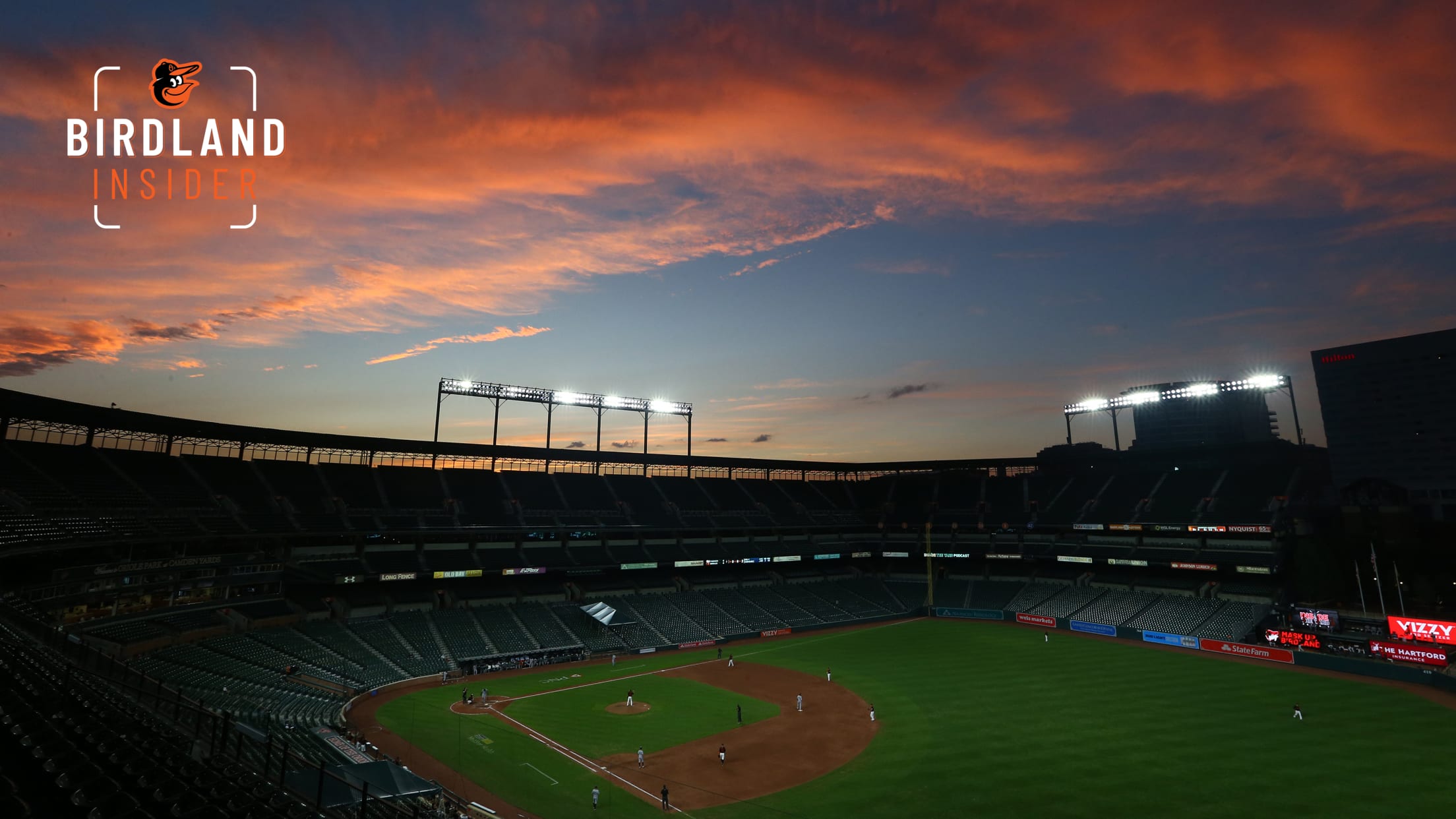 Behind the Streak: Orioles Employees Relive History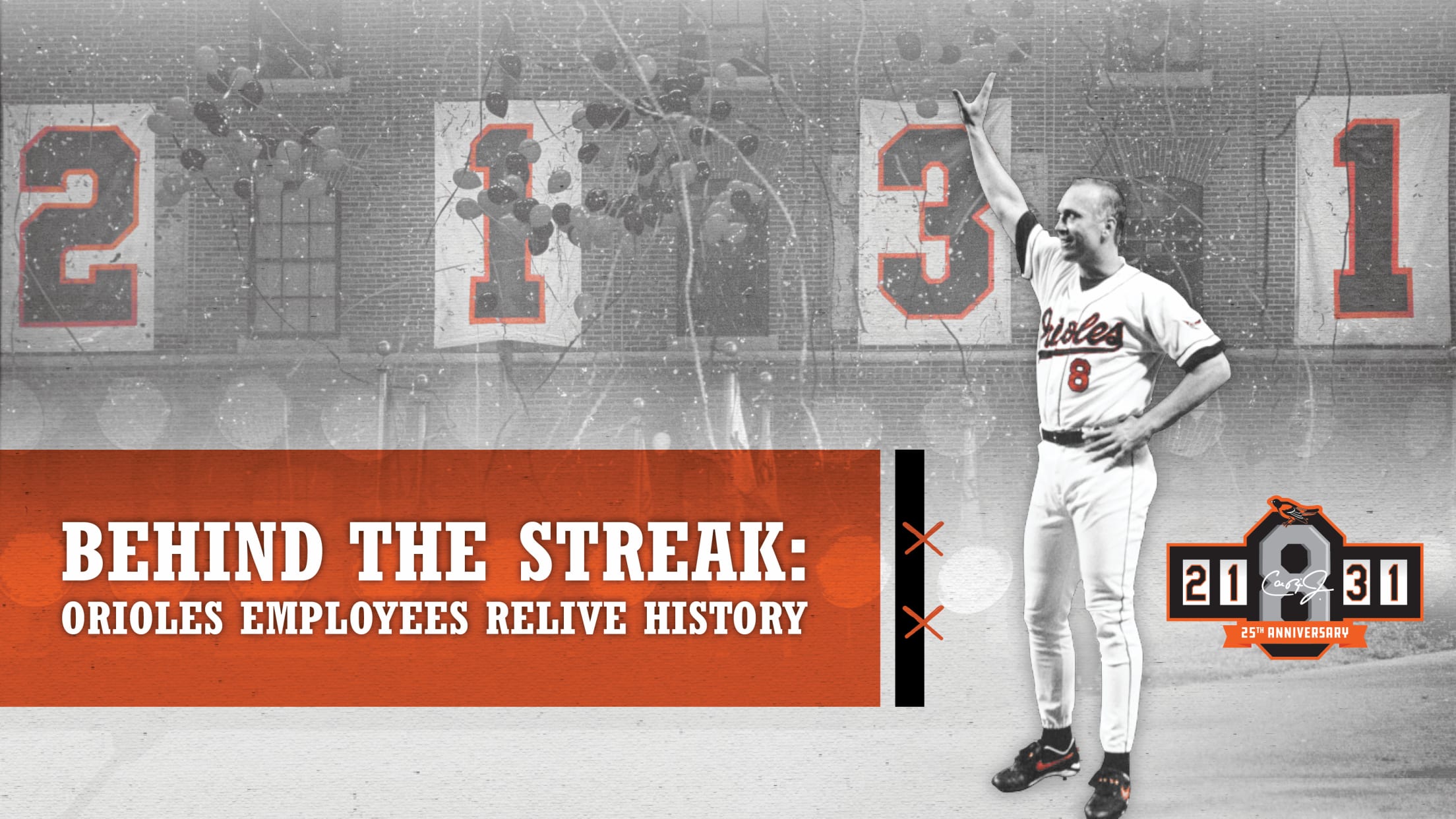 2,131 is a story about a man who went to work every day. Though the story was written by Cal Ripken, Jr., there were many men and women of the Baltimore Orioles front office behind-the-scenes of the streak, who also went to work to bring the 2,131 celebrations to life.
The Orioles Recognize Childhood Cancer Awareness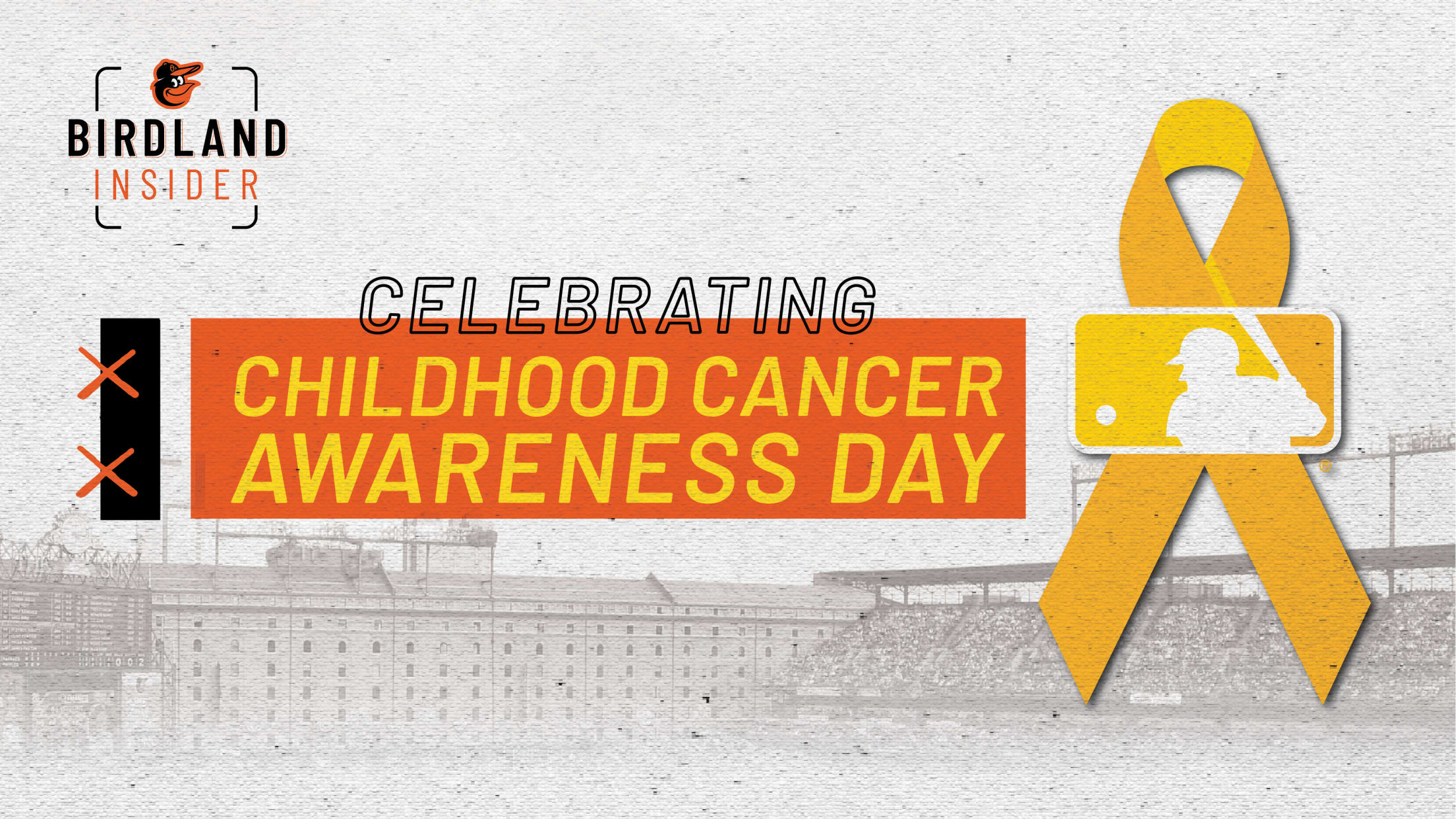 Major League Baseball is dedicating Saturday, Sept. 5, to childhood cancer awareness in recognition of September as National Childhood Cancer Awareness Month. Over 11,000 children in the United States under the age of 15 will be diagnosed with cancer in 2020. Childhood cancer remains the leading cause of death by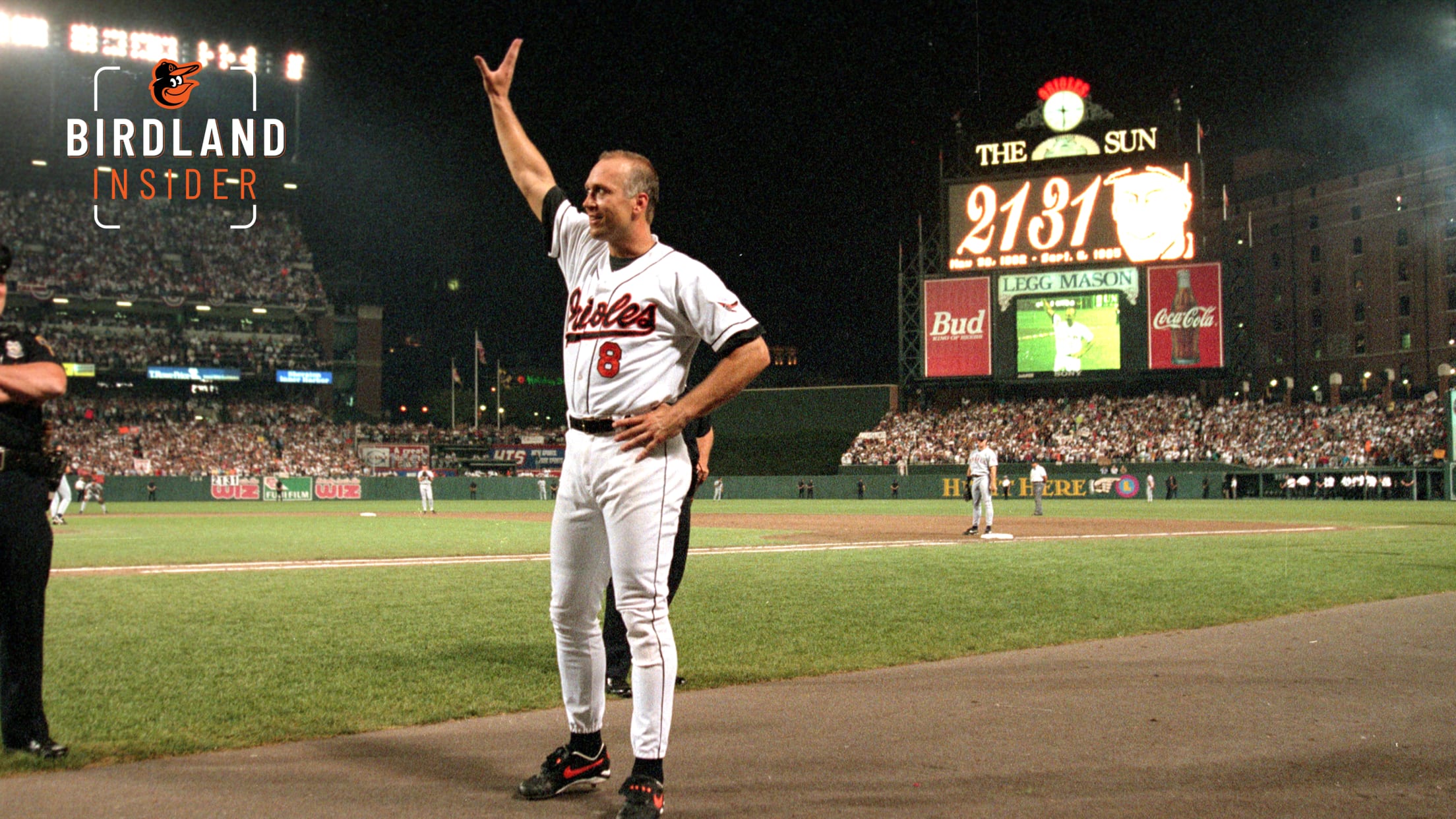 Birdland Community Heroes: Melody Baron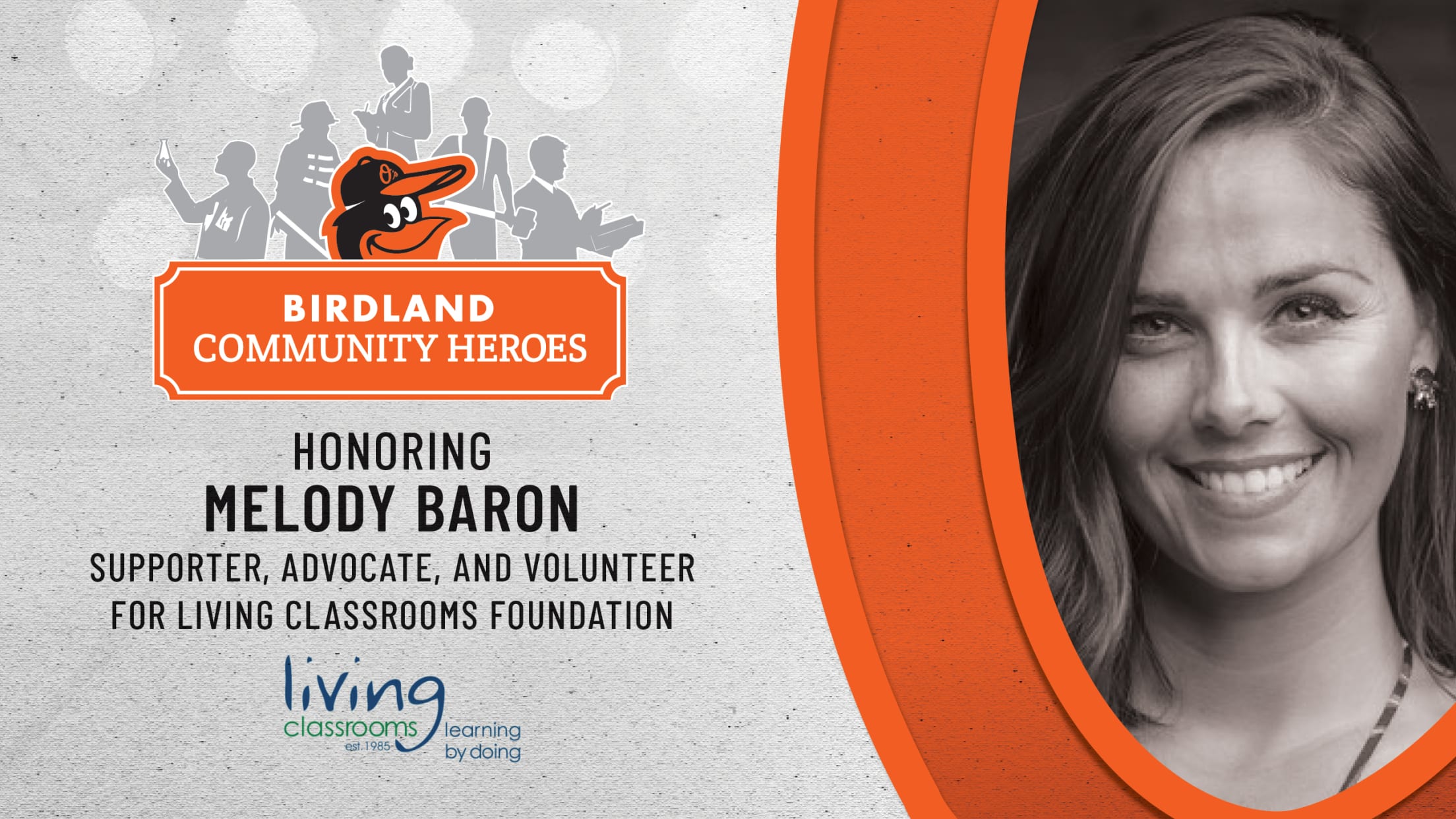 The Birdland Community Heroes program recognizes individuals in our community who are going above and beyond in fields that care for, serve, teach, protect, and improve the lives of others around the corner or around the globe. Our next award winner was nominated on behalf of Living Classrooms, an organization