The Baltimore Orioles: Winning On and Off the Field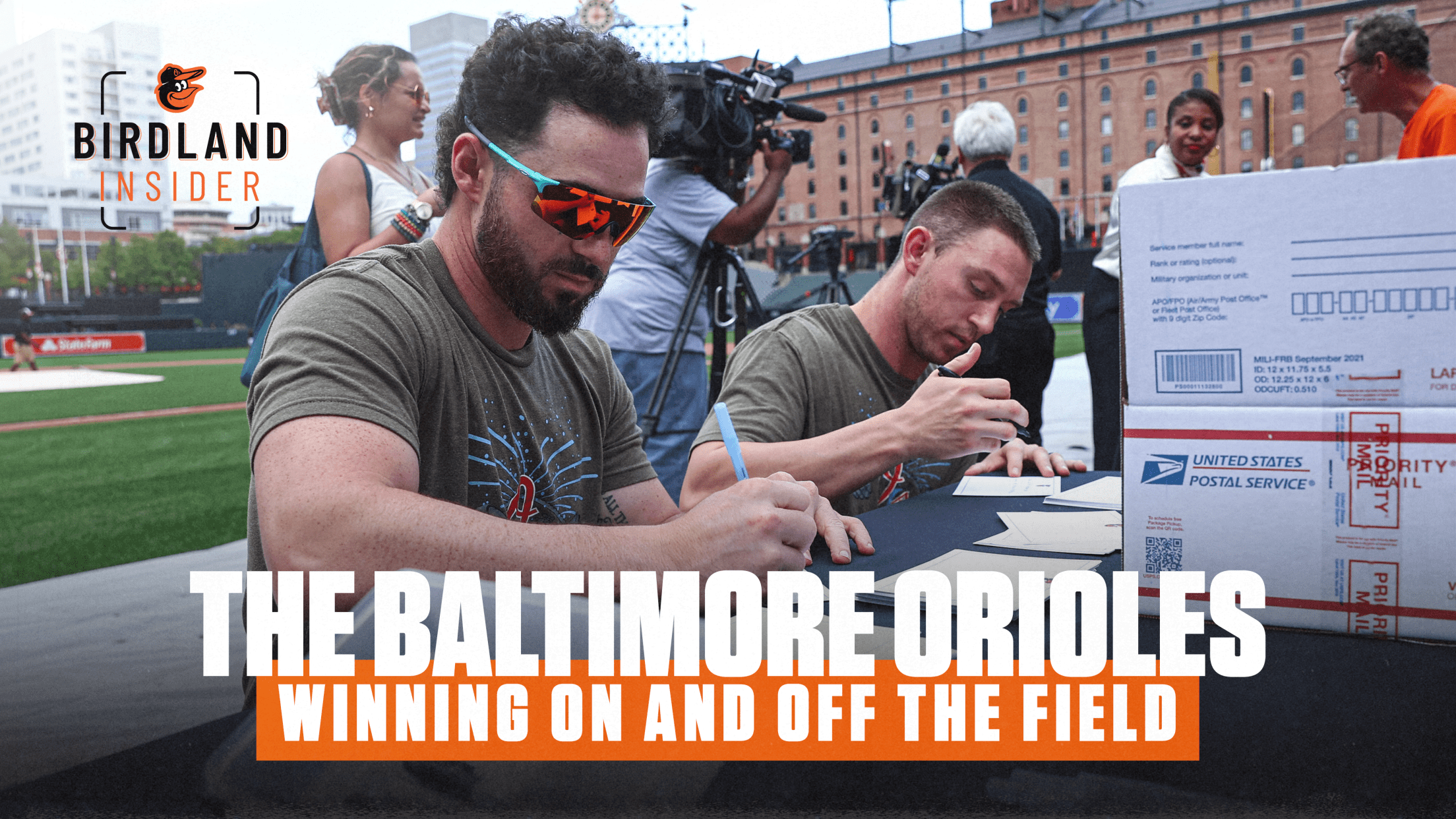 In a season that was defined by comeback wins, record breaking performances, and drinks from the homer hose, there is only one word that will ever adequately describe the 2023 Baltimore Orioles – special. It was not just the moments on the field that made that team special, it was
In Focus: 9/26 – 10/1 Homestand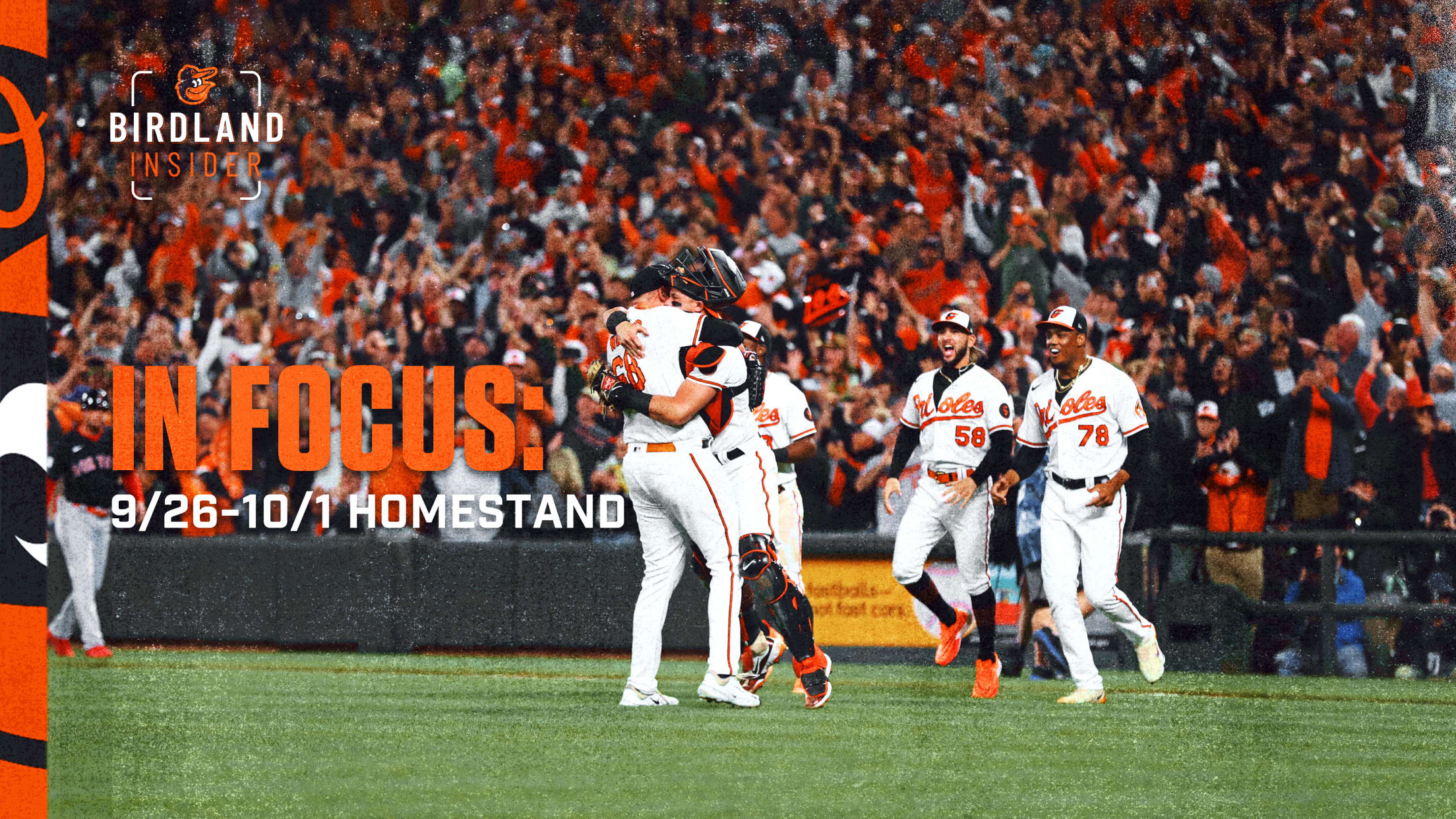 September 26, 2023 – Nationals vs. Orioles Baltimore honored National Baseball Hall of Famer and Orioles Legend Brooks Robinson with a moment of silence prior to the game. The Orioles went on to beat the Washington Nationals, 1-0. Gunnar Henderson recorded the game's sole RBI with a leadoff home run
Stating His Case: Why Gunnar Henderson is the AL Rookie of the Year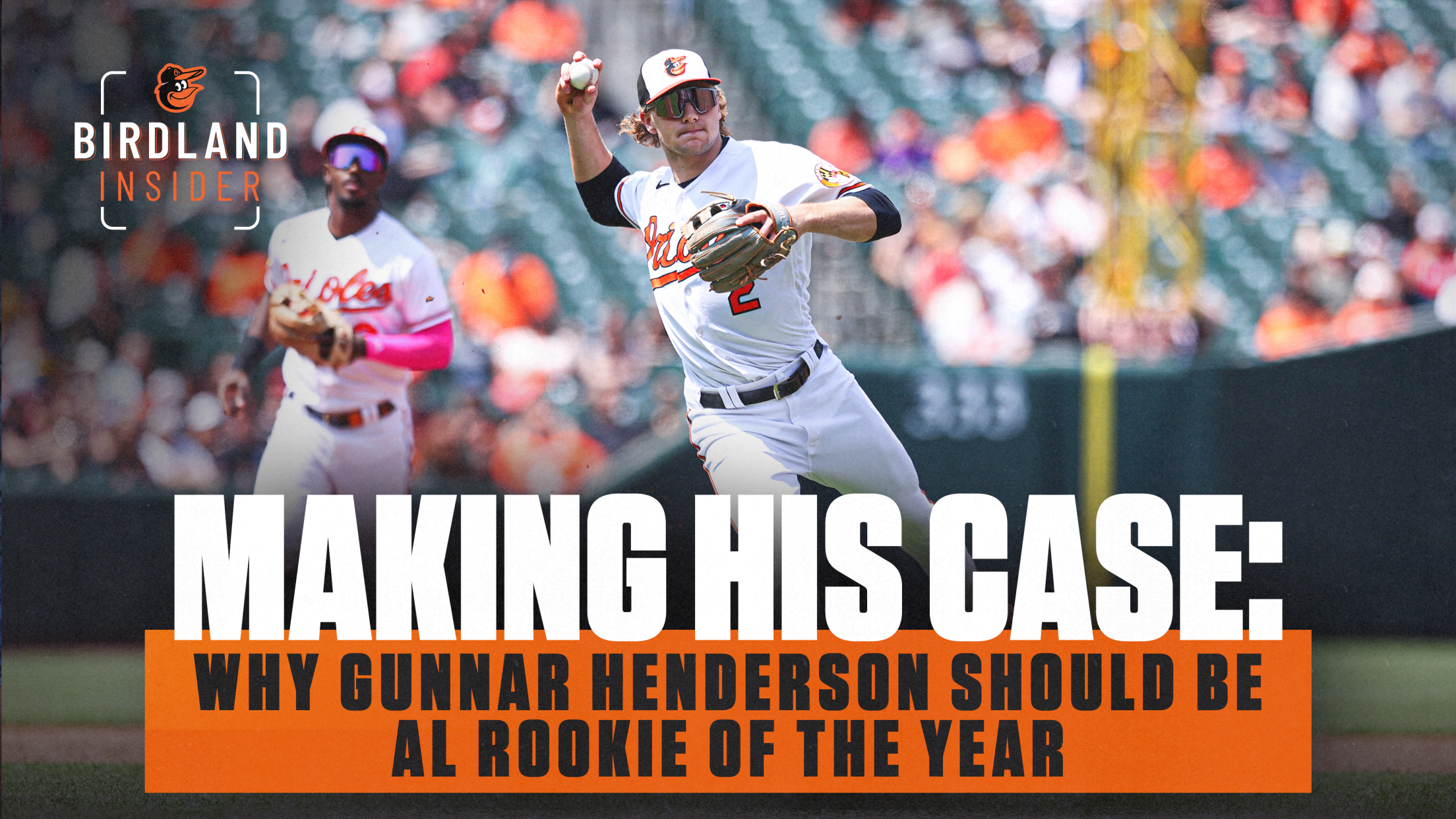 Gunnar Henderson burst onto the scene on August 31, 2022, immediately making an impact, going 2-for-4 at the plate and hitting his first career homer in his second career at-bat. Having only played in 34 games last season, Henderson retained his rookie status entering the 2023 season, giving him the
In Focus: 9/11 – 9/17 Homestand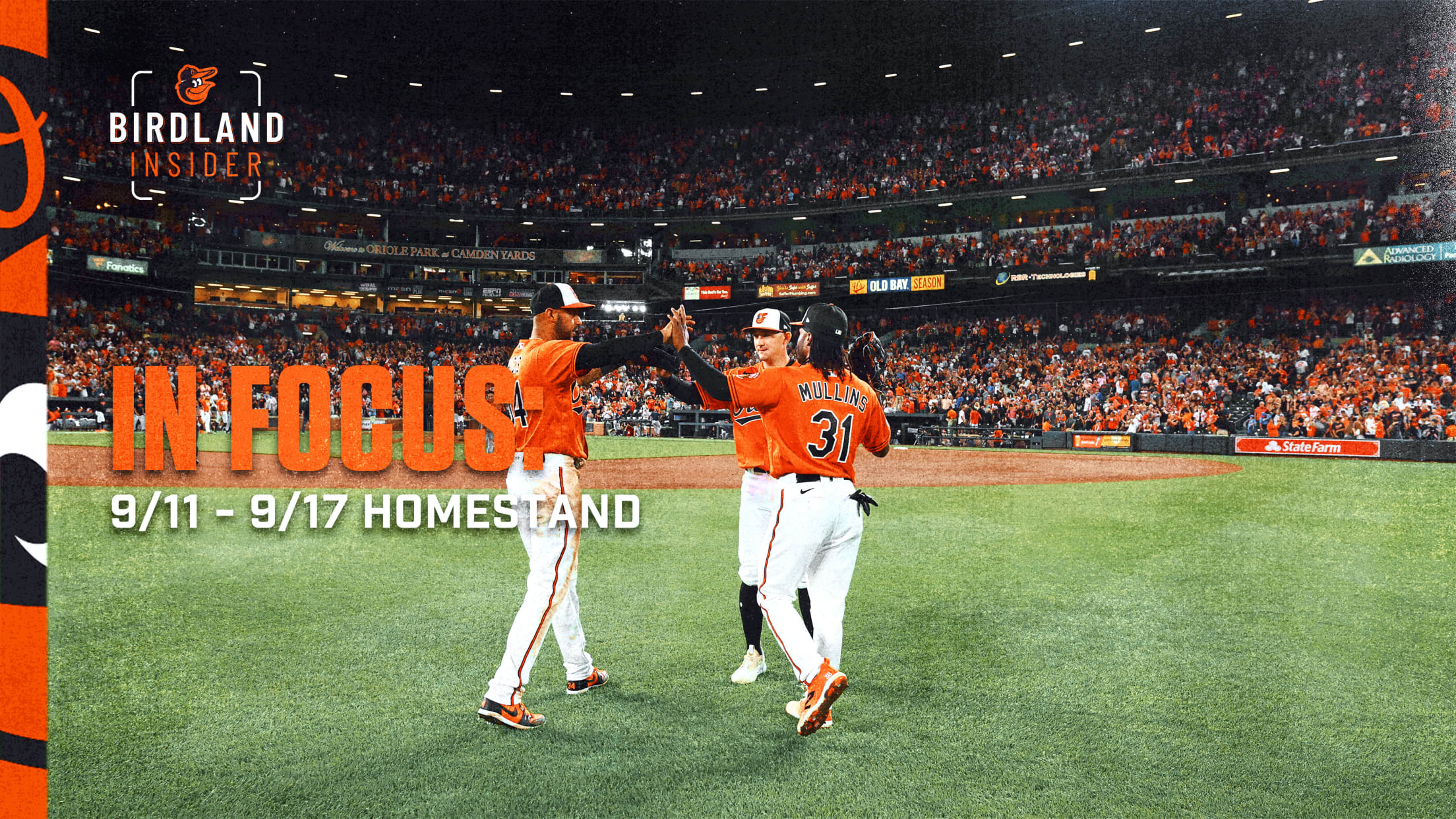 September 11, 2023 – Cardinals vs. Orioles The Orioles beat the St. Louis Cardinals, 11-5, marking their 46th comeback win of the season. Cedric Mullins hit a go-ahead grand slam in the fifth inning, his second grand slam this season and the third of his career. Gunnar Henderson recorded his
10 Reasons Adam Jones will Forever be an Oriole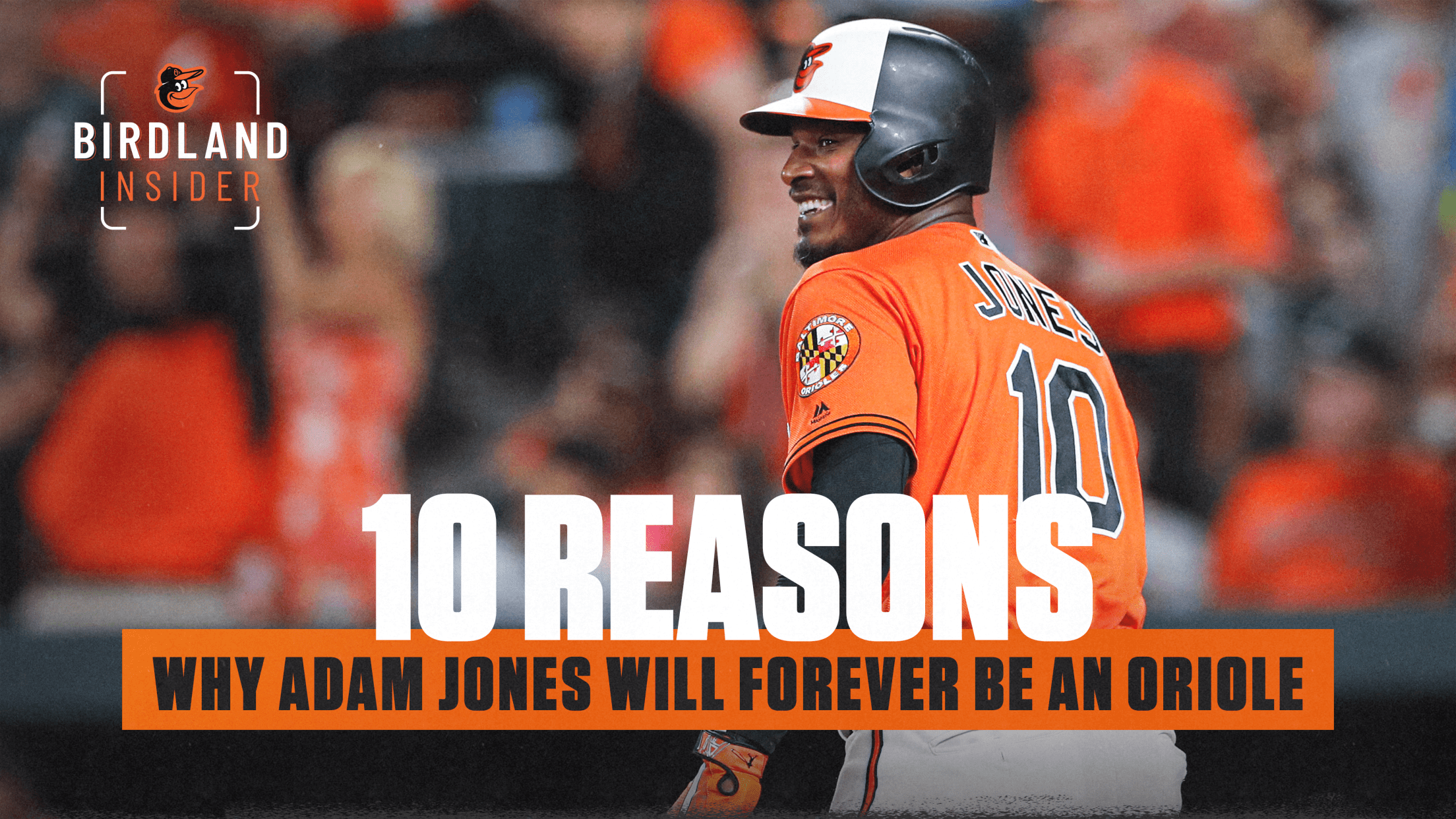 Five years after he last stepped foot on the grass at Oriole Park, Adam Jones continues to have an impact on Baltimore Orioles baseball. Though he may be retiring from the game, there are countless reasons why Jones will always be an Oriole. 1. His celebrations were second to none
'Gibby the Giver': Making a Difference off the Mound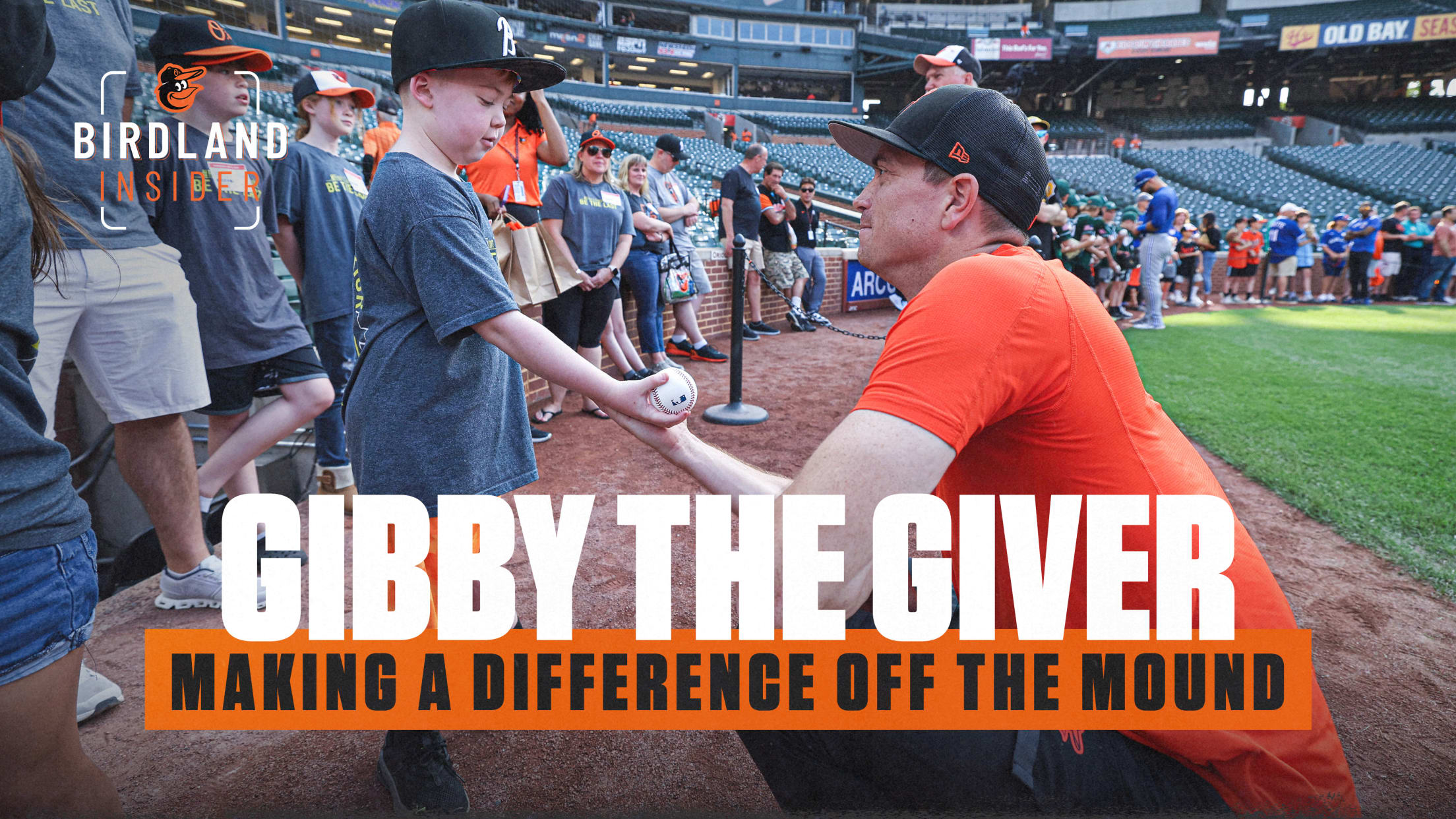 Kyle Gibson stood in front of his locker at Oriole Park with a coffee in his hand thinking about why he does what he does. Not on the mound, where he contemplates delivering the correct pitch for a strike, but off the field, where he is a family man, a
Looking Back: Birdland's Best Moments So Far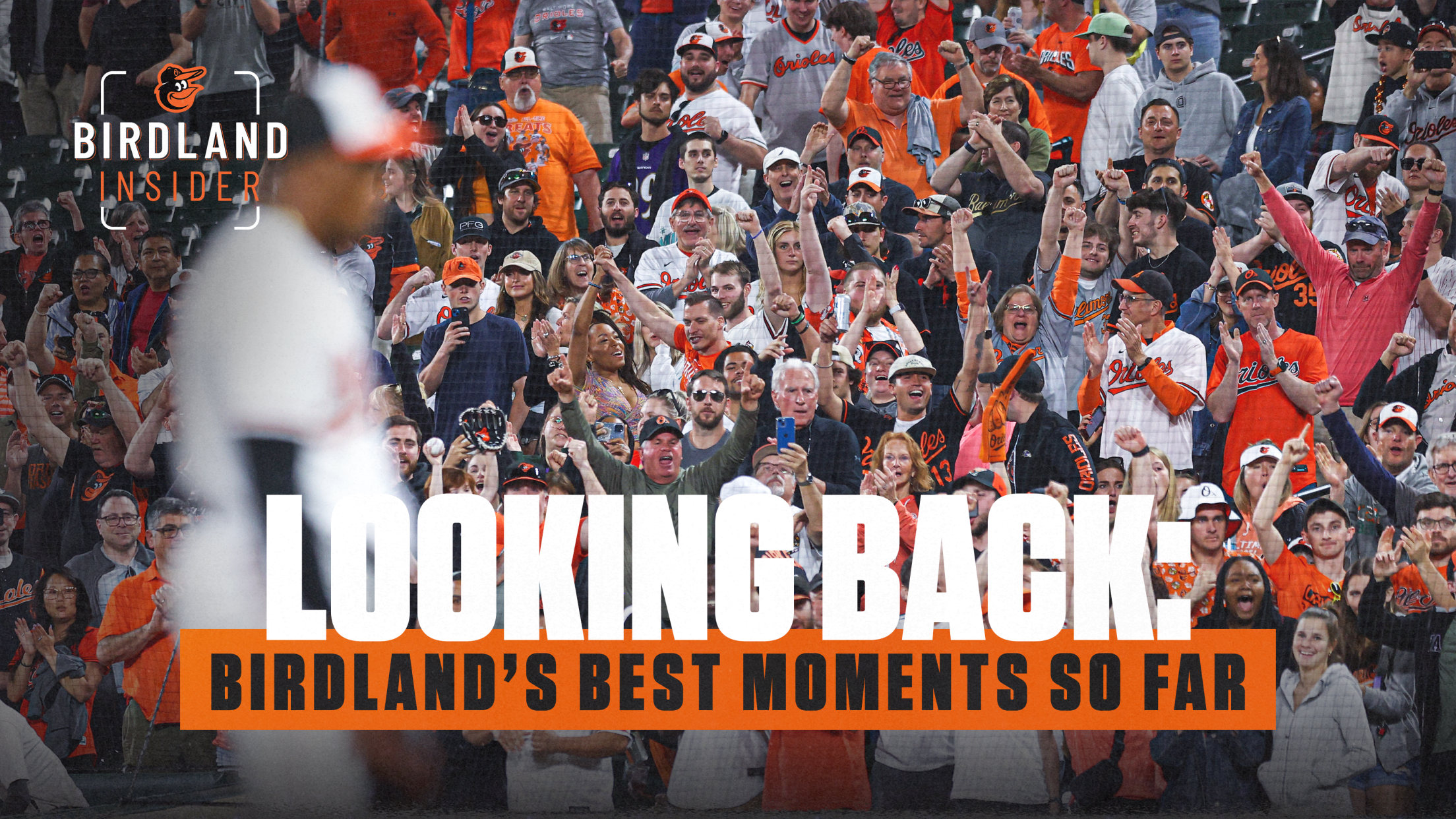 The 2023 Orioles have created plenty of magical moments so far this season, including improbable comebacks, record-breaking performances, and electric walk-offs. With a month left of the regular season, it's time to look back on some of Birdland's most memorable moments so far, while looking forward to all that is
In Focus: Homestand 8/22-8/30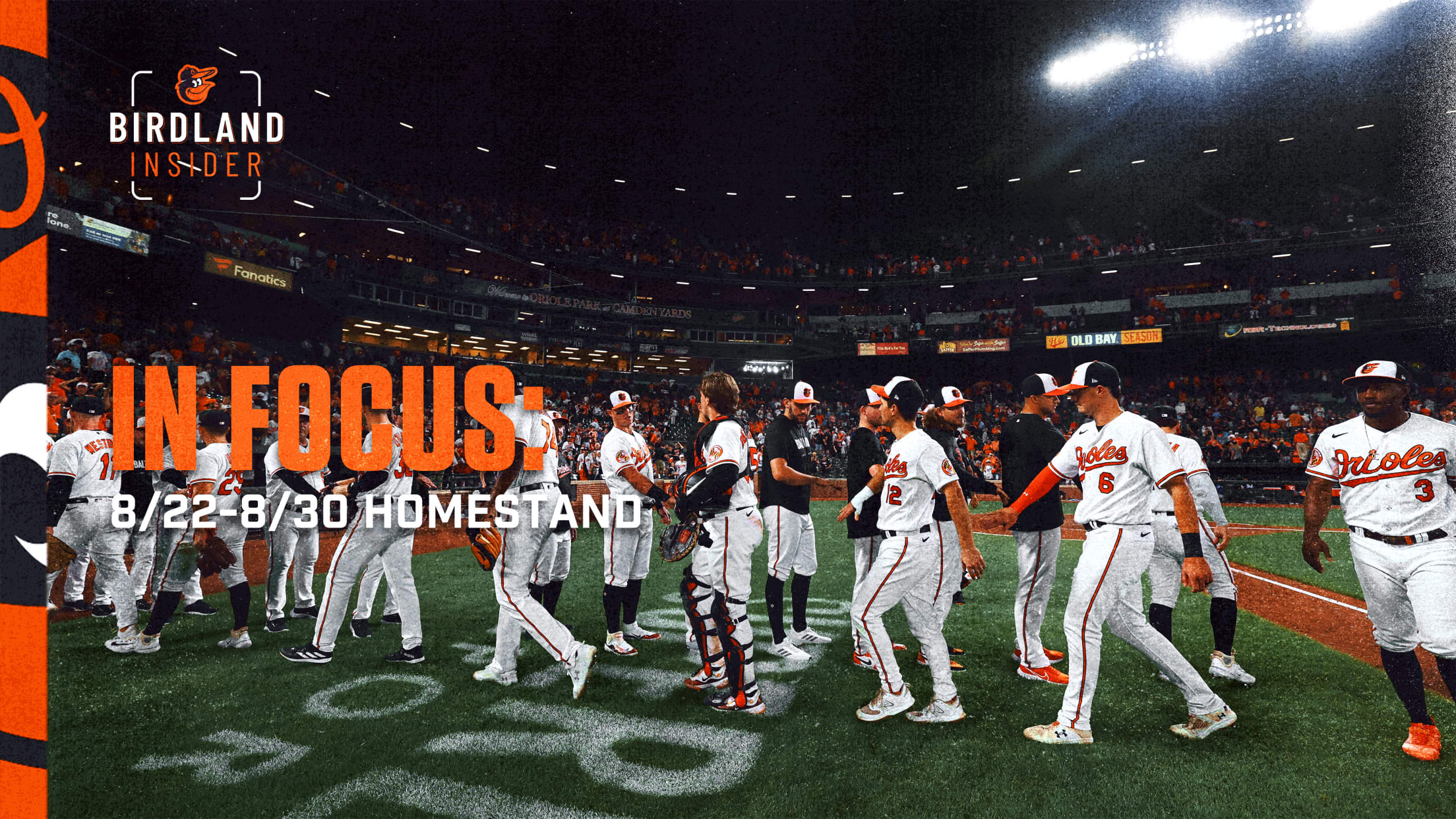 August 22, 2023 – Blue Jays vs. Orioles Ryan Mountcastle extended his on-base streak to 27 straight games, the longest streak by an Orioles batter since Nick Markakis in 2009. James McCann extended his hitting streak to nine straight games, his longest hitting streak since 2018.
The Rise of the Closer: Félix Bautista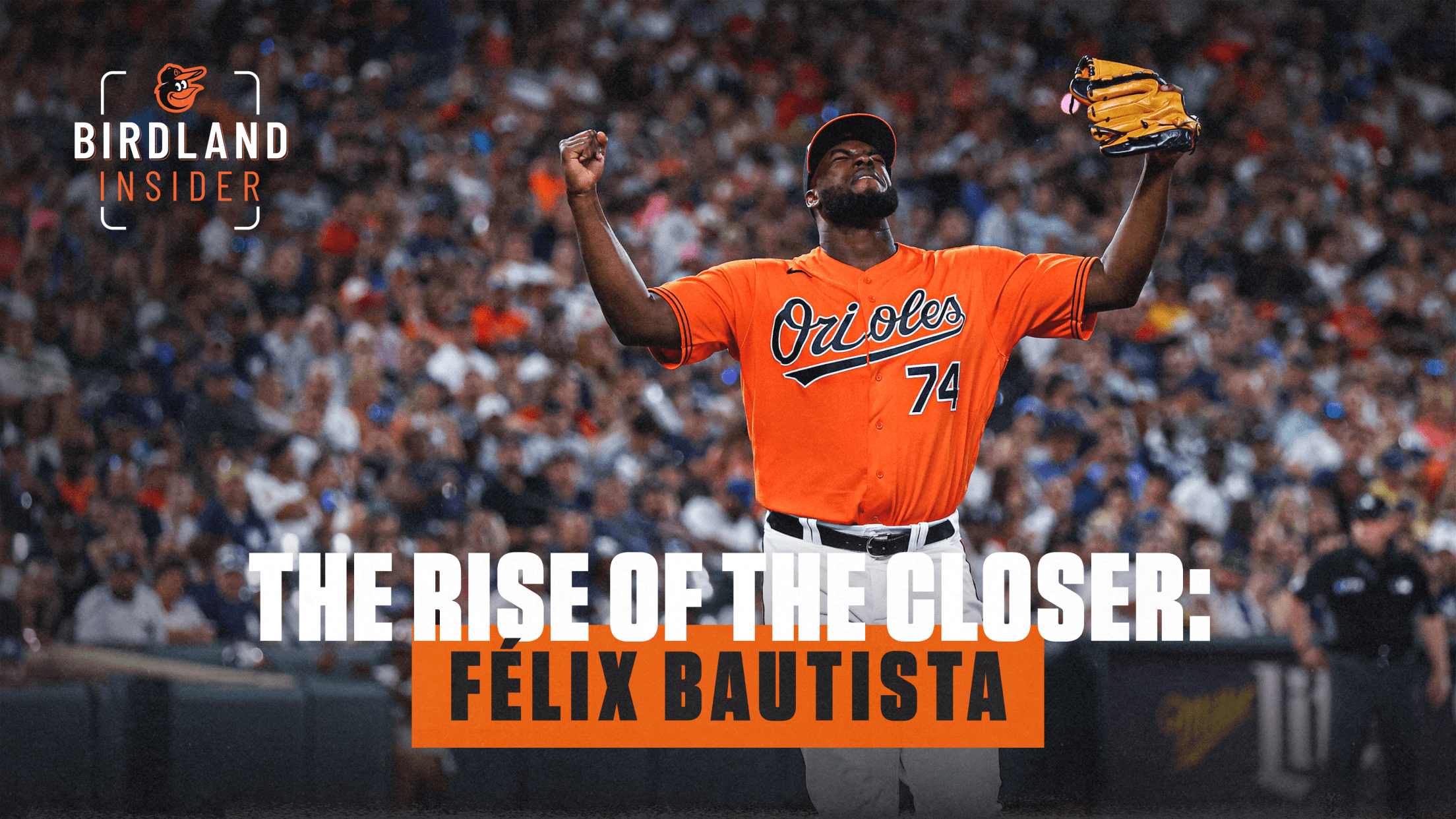 100 mph heat comes off the ball at the top of the zone leaving the hands of Félix Bautista at approximately seven feet off the ground. Known for being the Orioles' steadfast relief pitcher, Bautista leaves opposing batters feeling the exact opposite -- distress, discomfort, and pure aggravation -- in
In Focus: Homestand 8/4-8/10
August 4, 2023 – Mets vs. Orioles The Orioles beat the New York Mets, 10-3, improving to a season-high 26 games over .500. James McCann reached base four times and recorded a career-high-tying five RBI, a season-high three hits, and a stolen base. Jordan Westburg hit his second career home
Landrum's Legendary Homer Led O's into '83 Series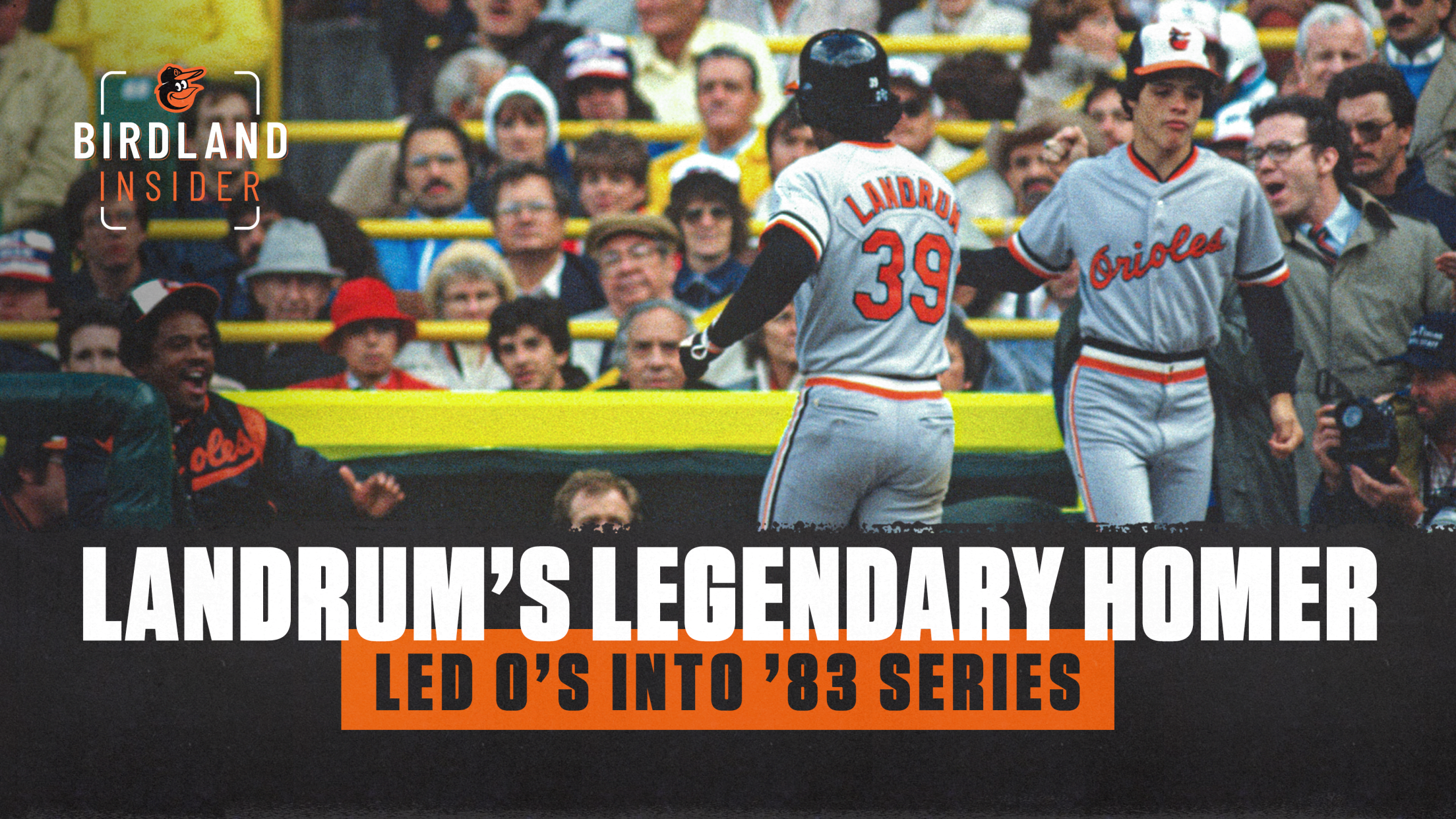 When Orioles fans talk about the "Heroes of Birdland" they are inevitably drawn to a large number of Hall of Famers, Gold Glovers, MVPs and Cy Young Award winners who have taken their place in the team's record book – names like Robinson, Ripken, Murray, Palmer, Powell, Belanger, Cuellar and
PICKED OFF: The Night Tippy Martinez Made History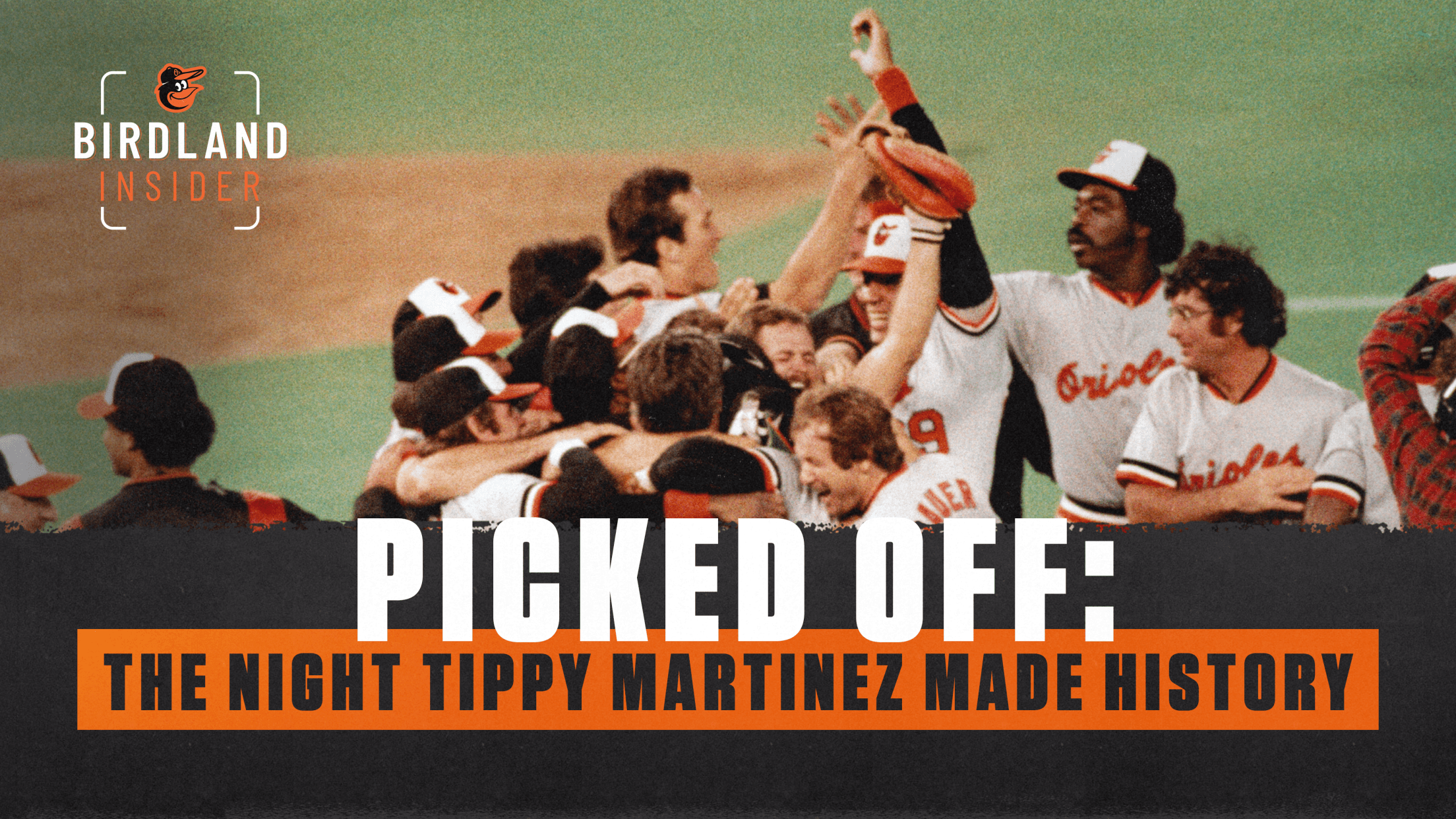 It doesn't matter where Tippy Martinez goes around town, whether it's during a stop at the grocery store, watching one of his grandkids playing ball, or on one of his frequent visits to Camden Yards. At least one person, usually many more, will bring up the memorable night in 1983
In Focus: Homestand 7/28-7/30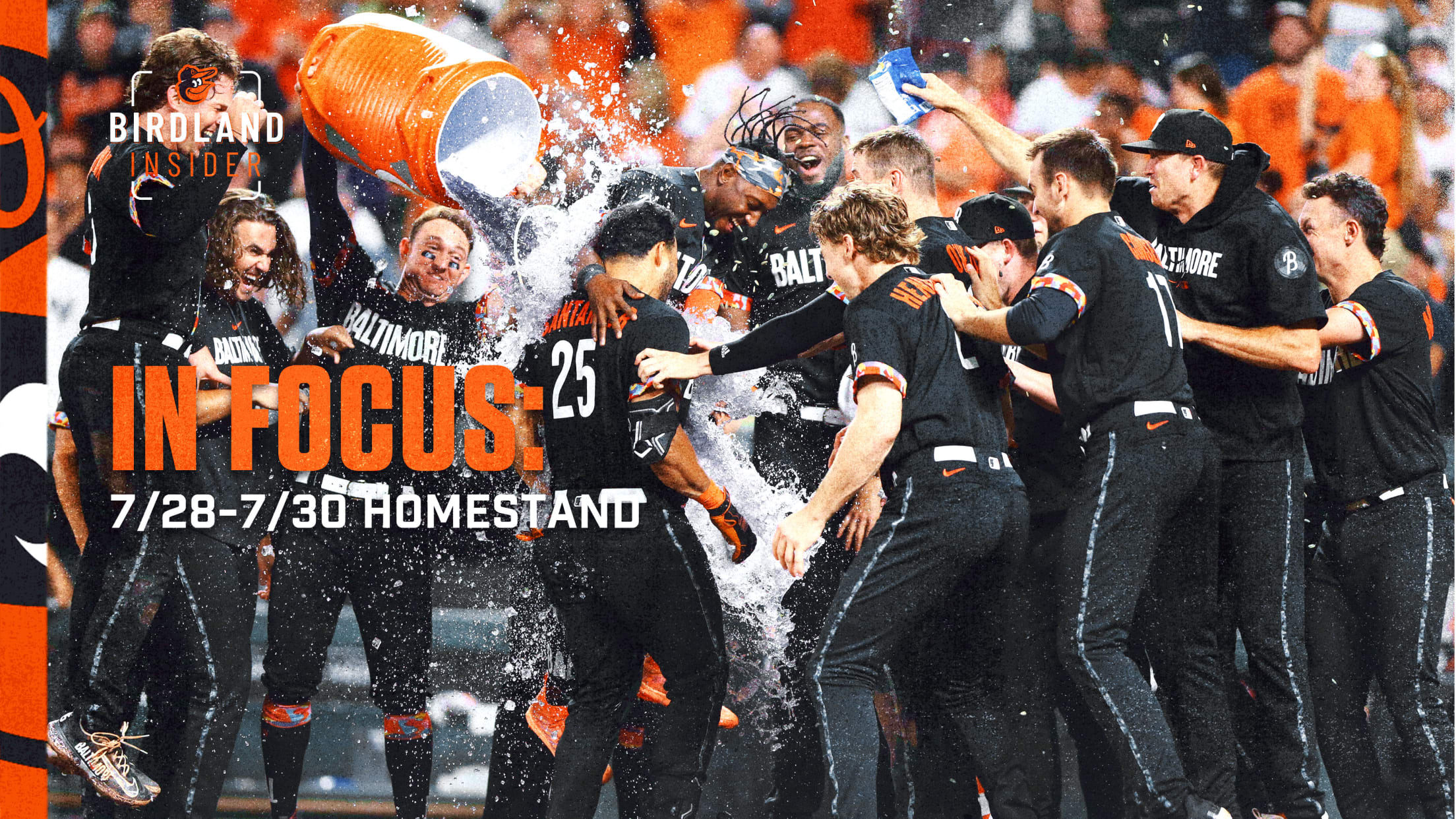 July 28, 2023 – Yankees vs. Orioles Anthony Santander hit his second career walk-off home run in the ninth inning to give the Orioles a 1-0 win over the New York Yankees. The win marked the O's fifth walk-off victory and fifth shutout this season. Grayson Rodriguez earned his first
Celebrating the 1983 World Champion Orioles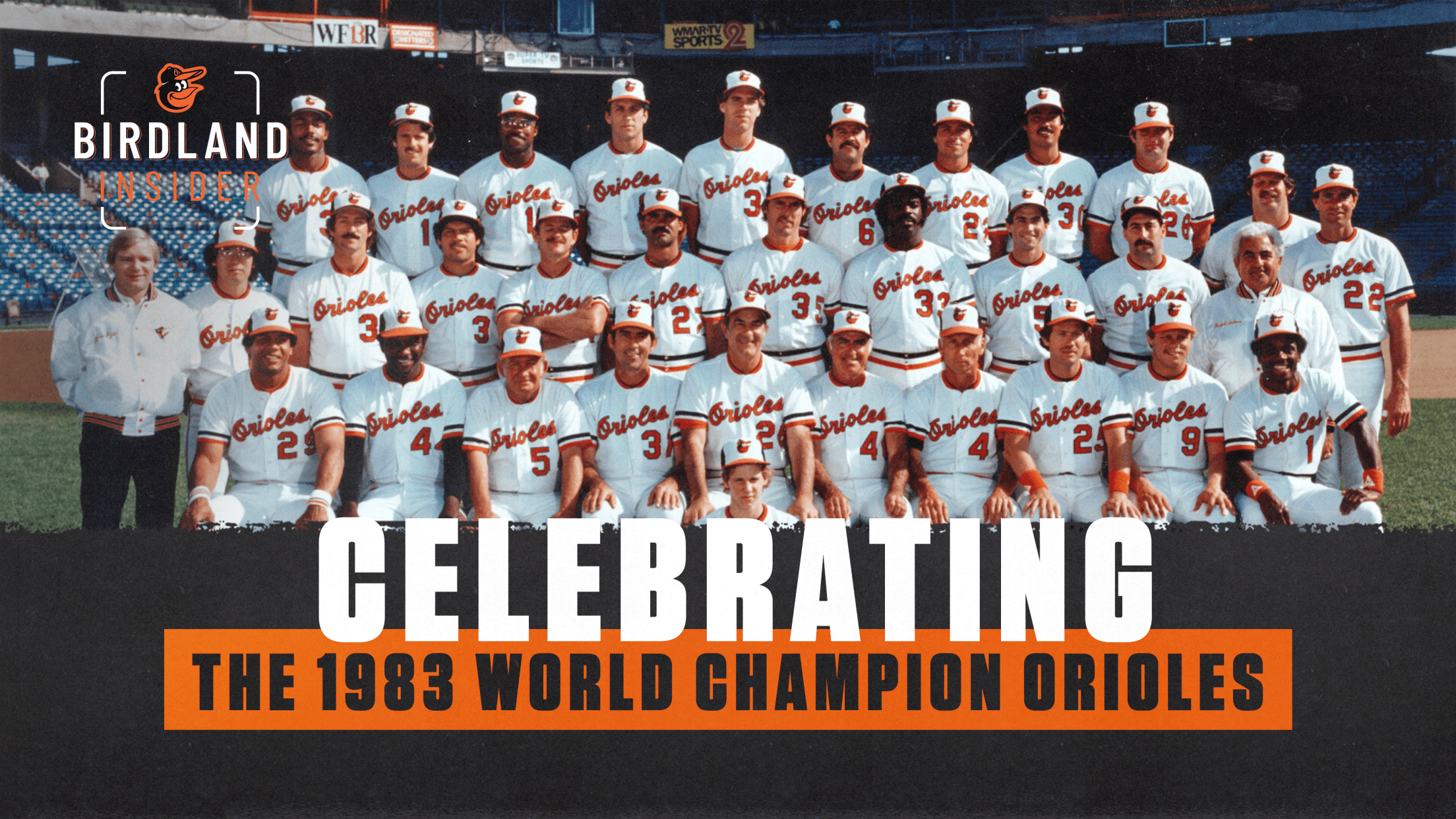 The Orioles were under a microscope from the start of the 1983 season. Earl Weaver had stepped down as manager and Joe Altobelli had taken over. They had gone down to the final game of the 1982 season before losing to Milwaukee and missing out on post-season play. And even
In Focus: Homestand 7/14-7/19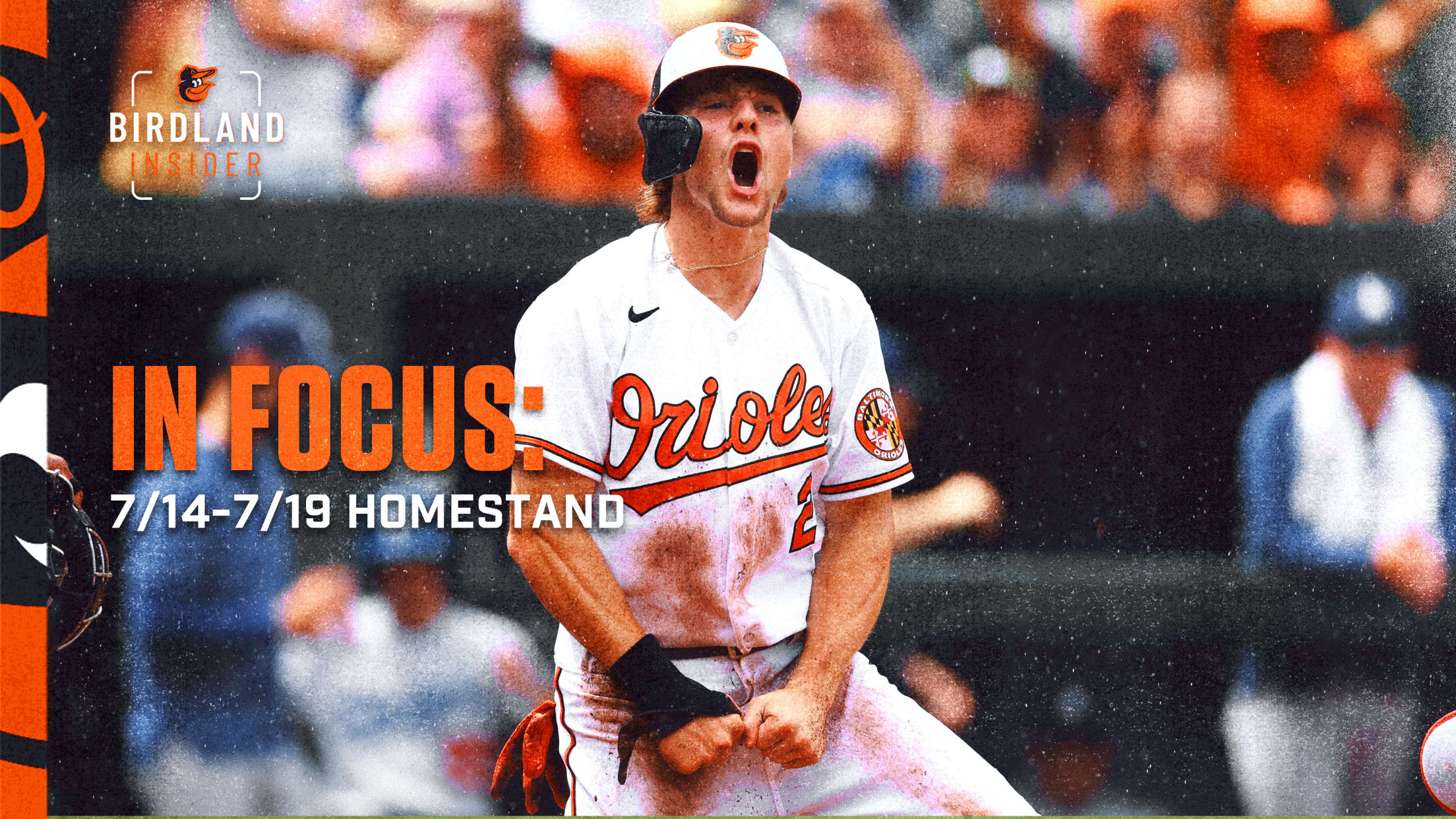 July 14, 2023 – Marlins vs. Orioles The Orioles extended their winning streak to six straight games with a 5-2 win over the Miami Marlins. Adam Frazier recorded his first career multi-homer game, going 3-for-4 and tying his career-high with four RBI. Dean Kremer earned the win, recording eight strikeouts
'Four Different Stories': Orioles' All-Stars Shine in Seattle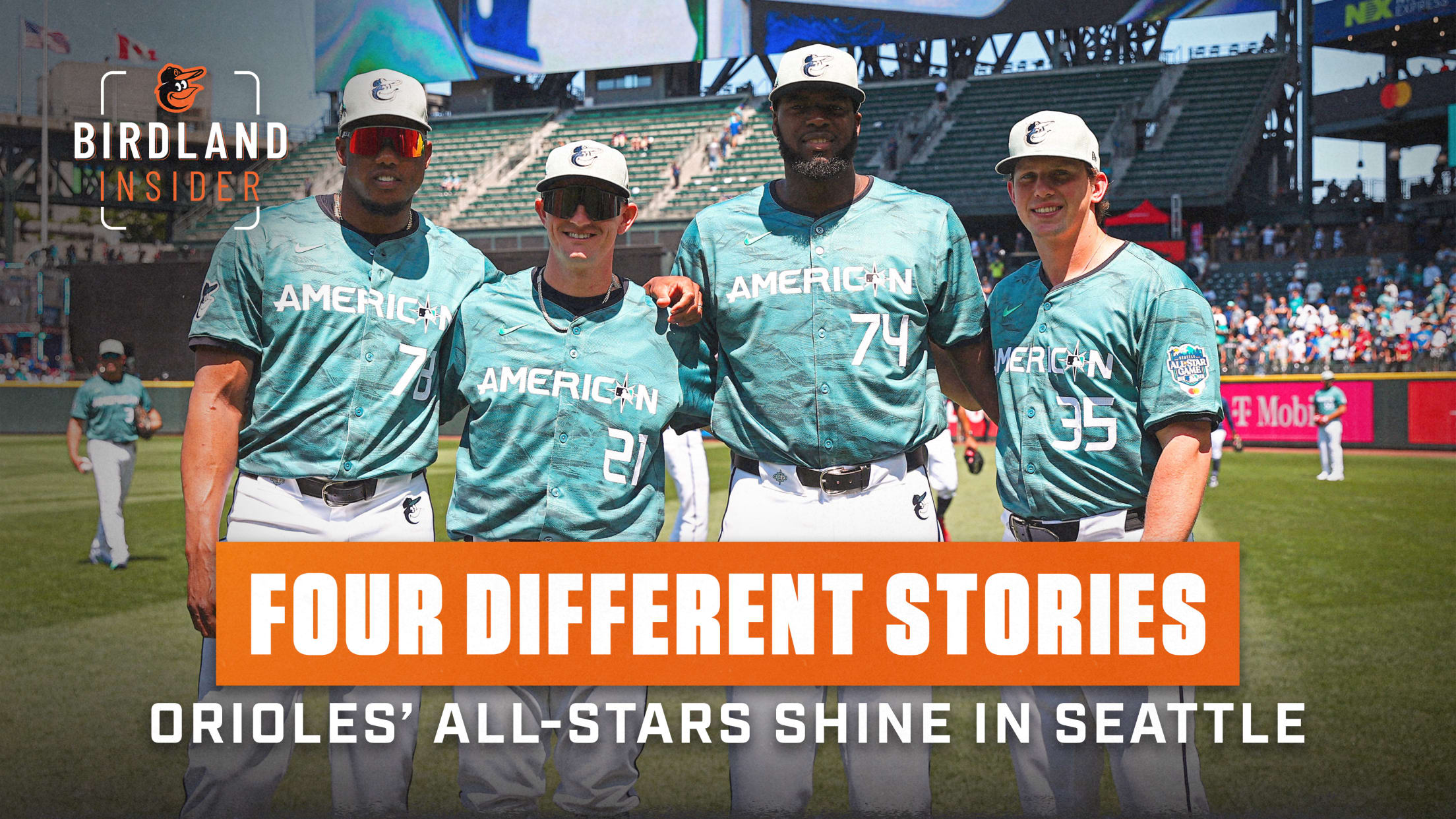 For the first time since 2016, the Orioles had multiple players selected to the American League All-Star team. The four players – Félix Bautista, Yennier Cano, Austin Hays, and Adley Rutschman – each had a different path to Seattle, but if one thing is certain, it is that they all
In Focus: Homestand 6/23 - 7/2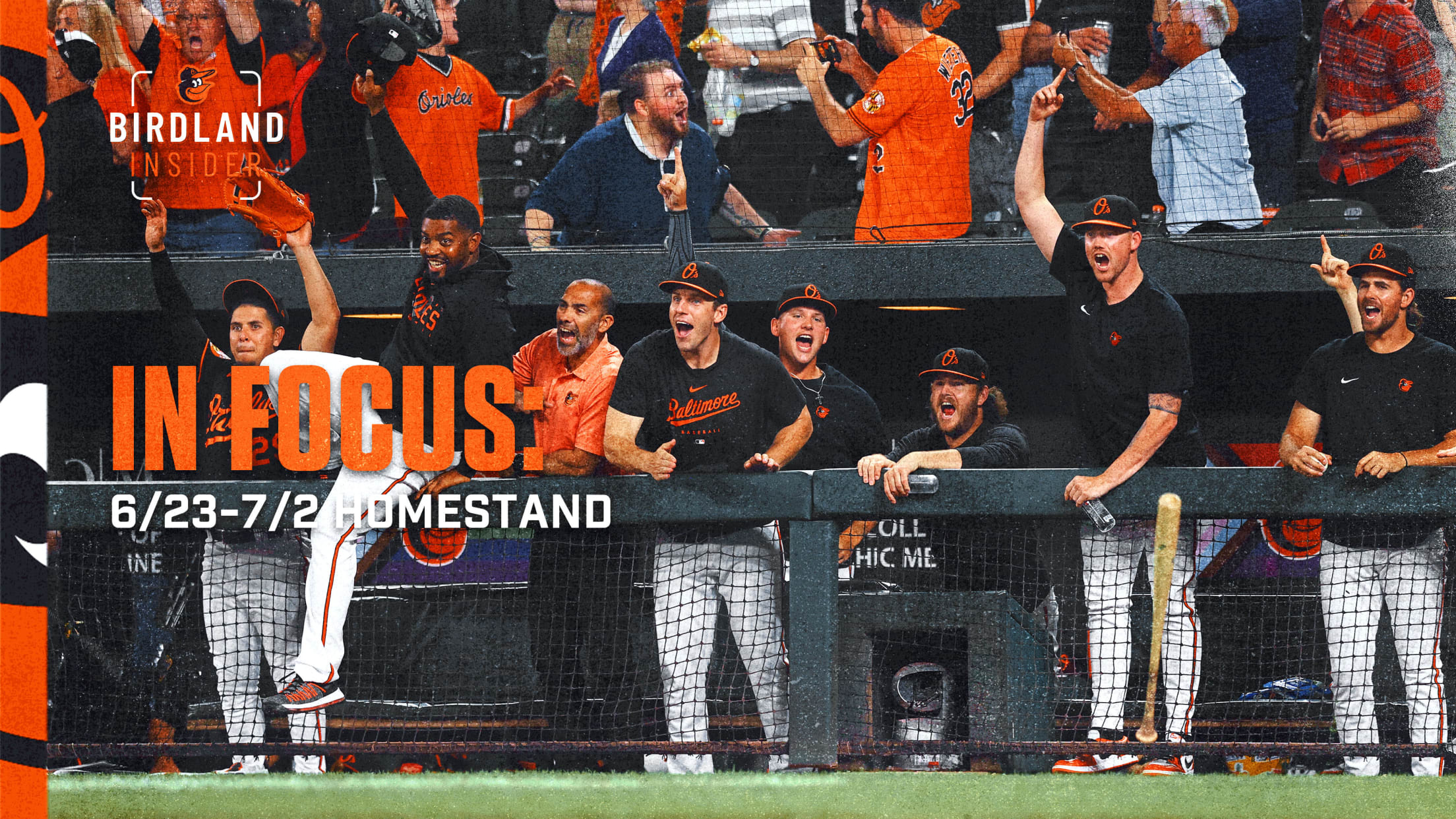 June 23 – Mariners vs. Orioles
Orange and Black Gives Back Week of Service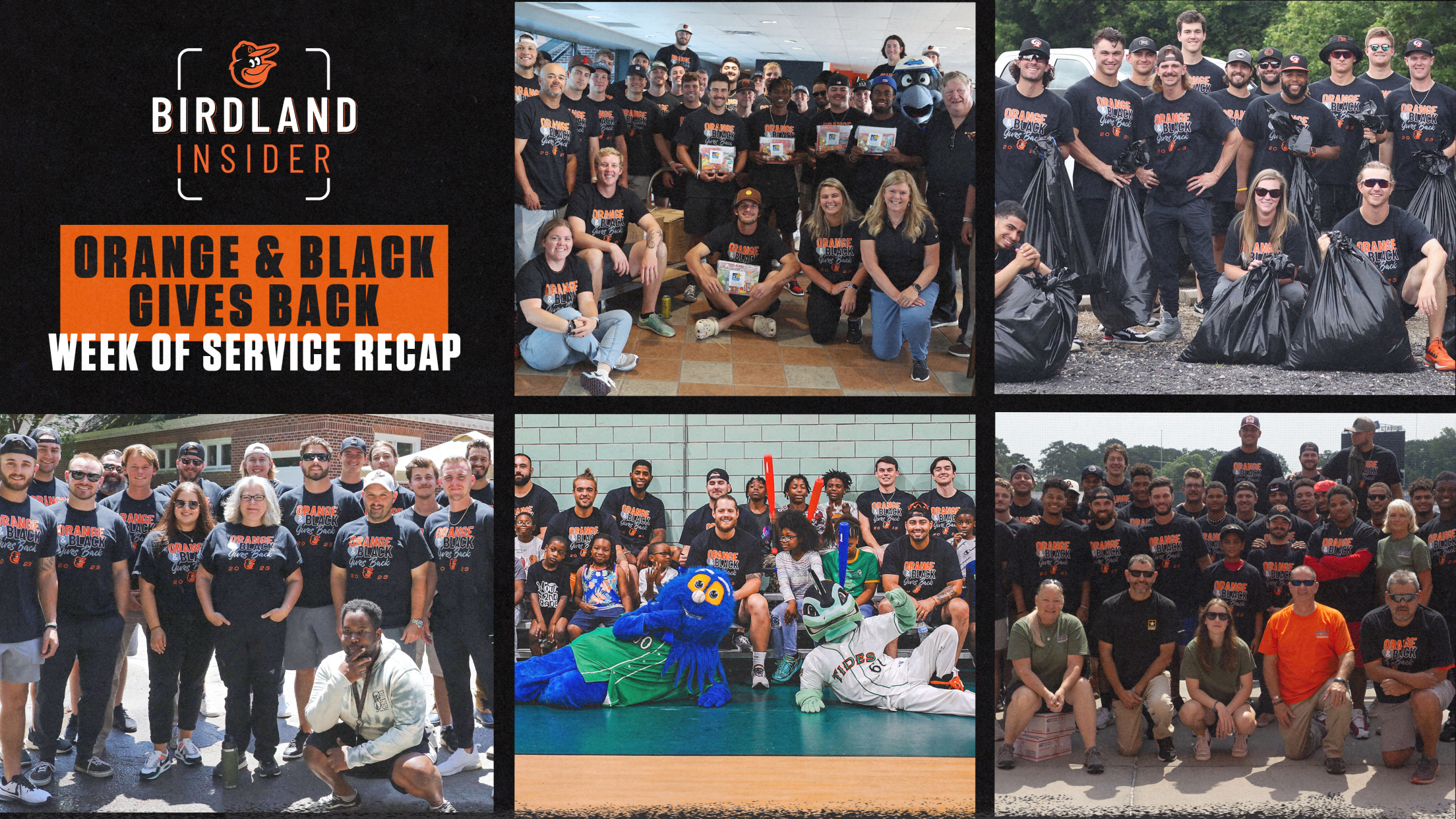 Orange & Black Gives Back Week of Service Nearly 500 Orioles players, coaches, and top prospects, as well as O's Alumni and front office staff completed 11 community service projects, spending nearly 900 total hours giving back to seven Birdland communities over the course of three days as part of
'A Dream Come True': James McCann and the Miracle of Fatherhood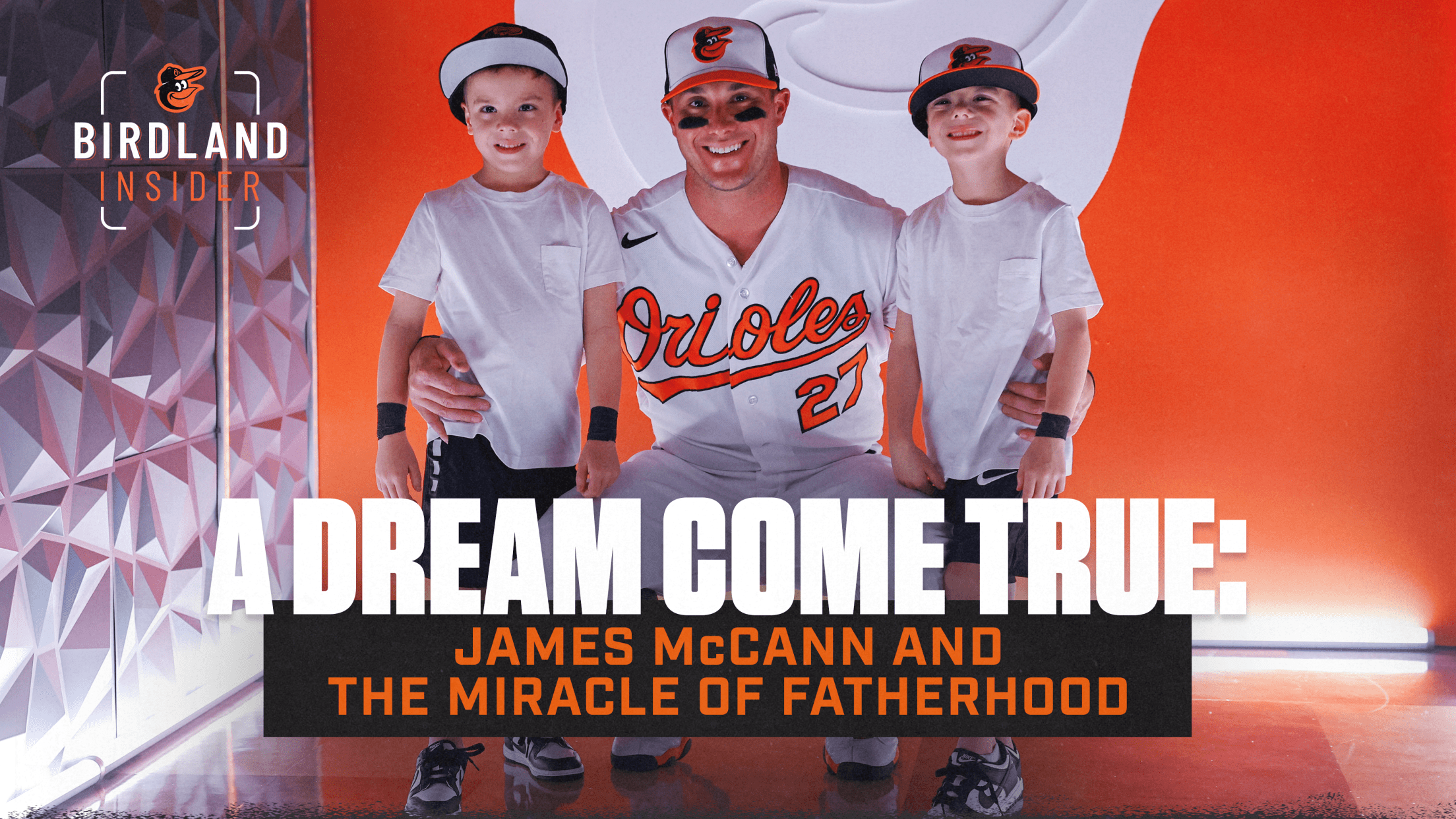 James McCann was never scared. Not when he first found out he was going to be a dad. Not when he found out his wife, Jessica, was actually pregnant with twins. Not when they were told she needed to be hospitalized six months into her pregnancy. Not two days later
Birdland Insider: In Focus: Homestand 6/9 - 6/15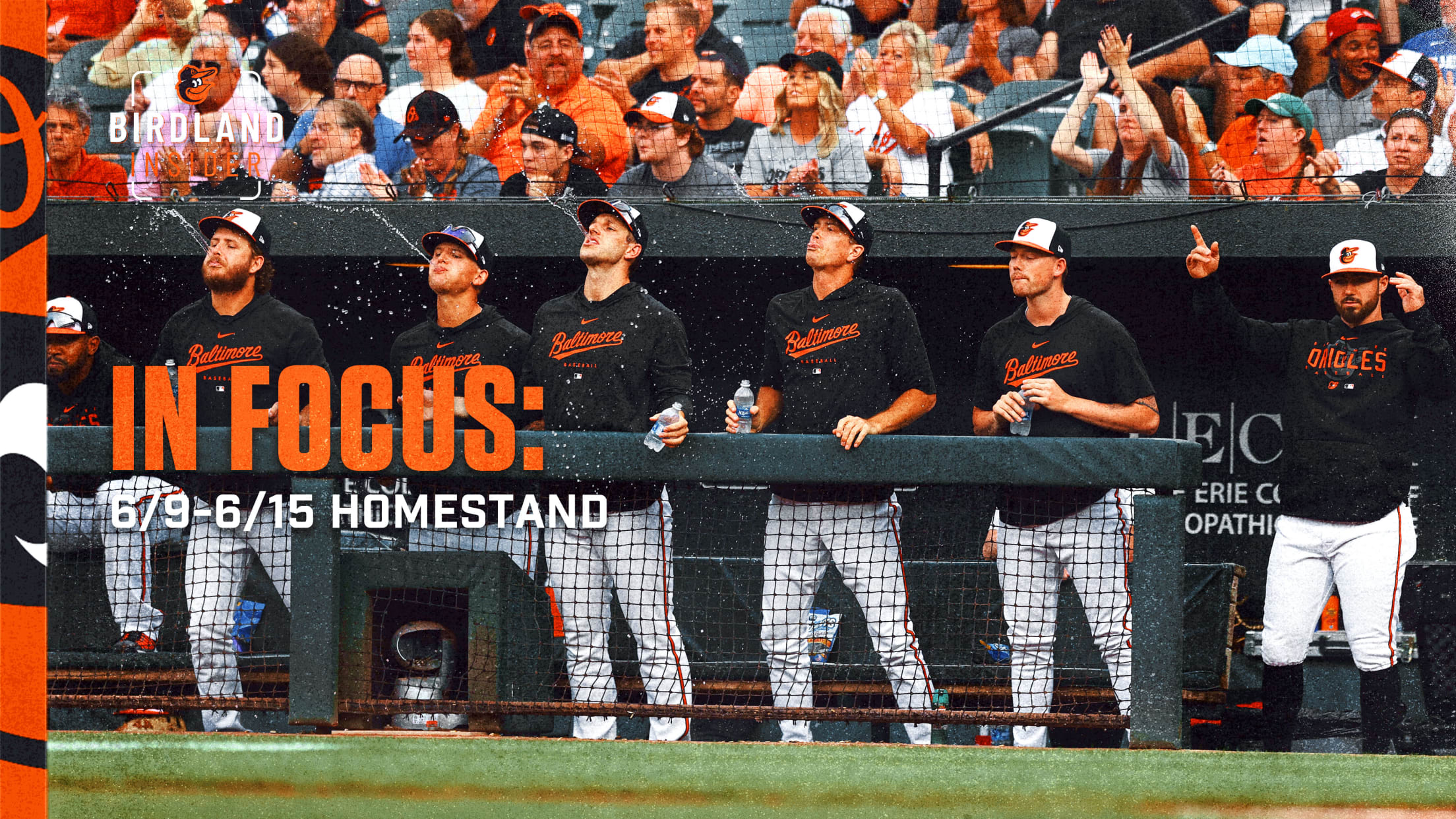 June 9 – Royals vs Orioles Tyler Wells earned the win in the Orioles' 3-2 victory over the Royals. Austin Hays hit his first career leadoff home run on the first pitch of the bottom of the first inning, and Gunnar Henderson recorded a career-high three hits and two stolen
O's Players Making a Big League Impact off the Field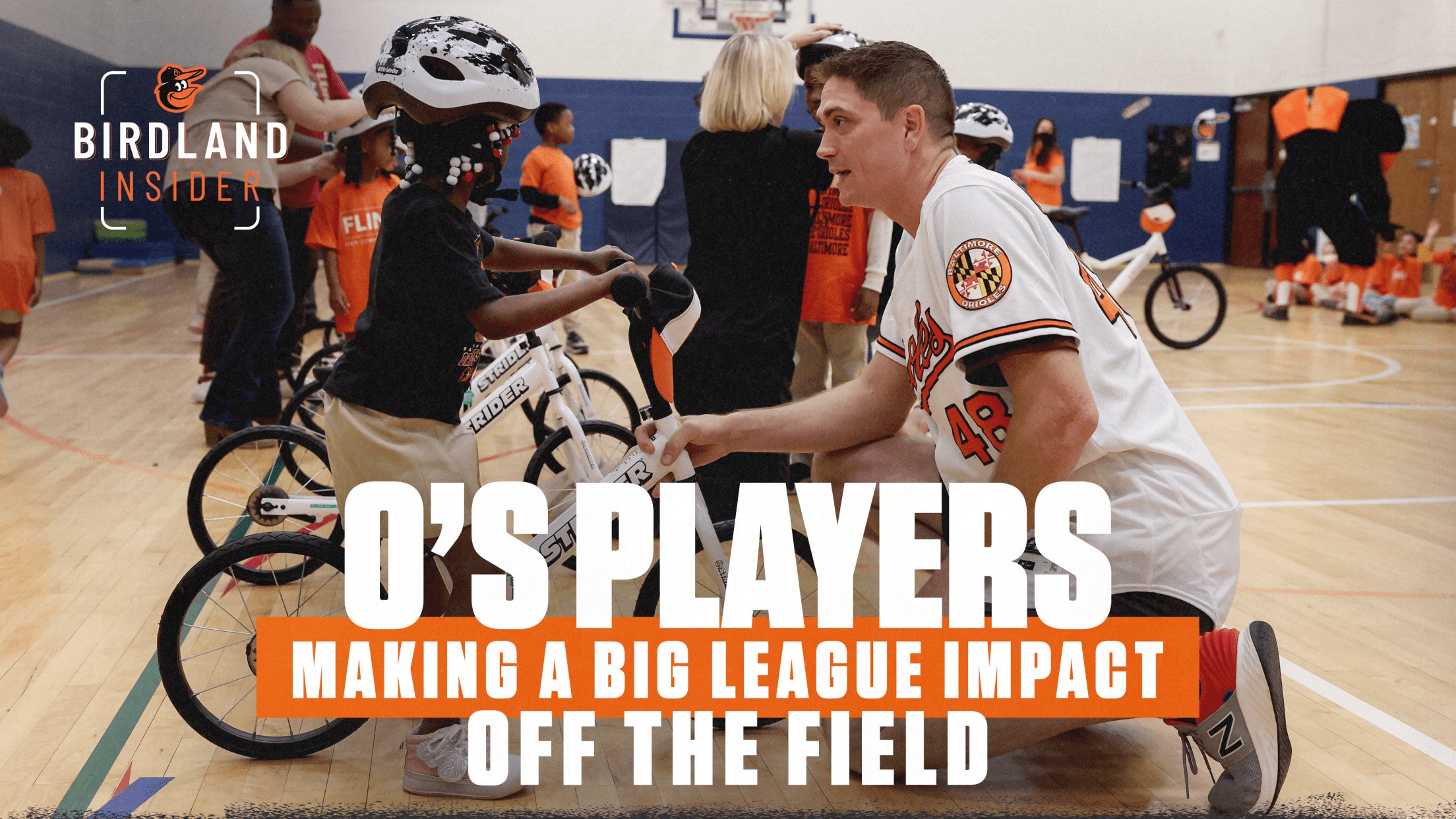 Giving back to the community has always been a priority for Orioles pitcher Kyle Gibson. Now he is bringing that passion to the Baltimore community with his contributions to Big League Impact's #ALLWIN Baltimore campaign. Gibson is also getting his teammates involved. Orioles pitcher Tyler Wells and outfielders Austin Hays
In Focus: 5/26 - 5/31 Homestand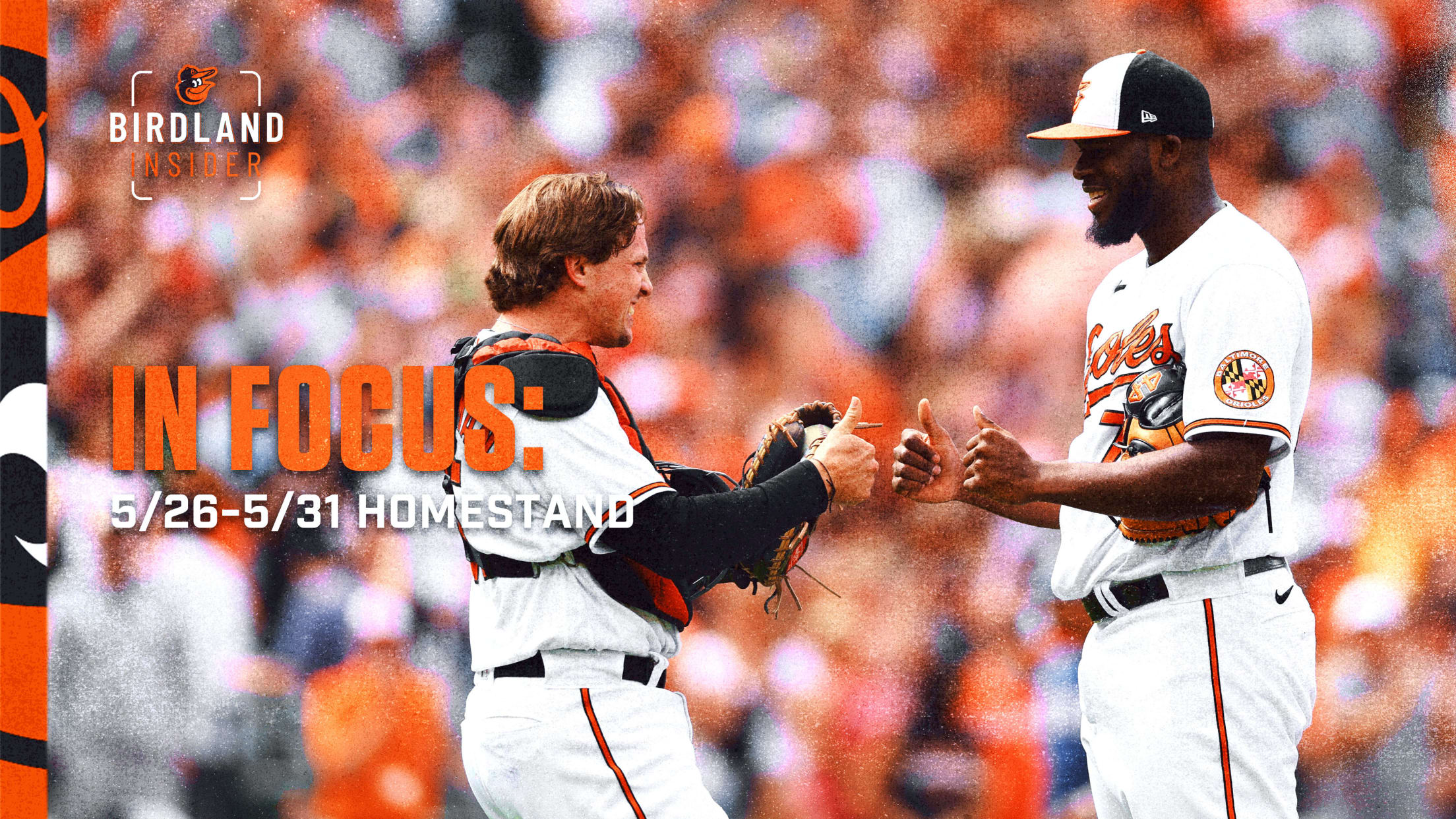 May 26 – Rangers vs. Orioles The Orioles made the on-field debut of their City Connect uniforms.
In Focus: City Connect First Wear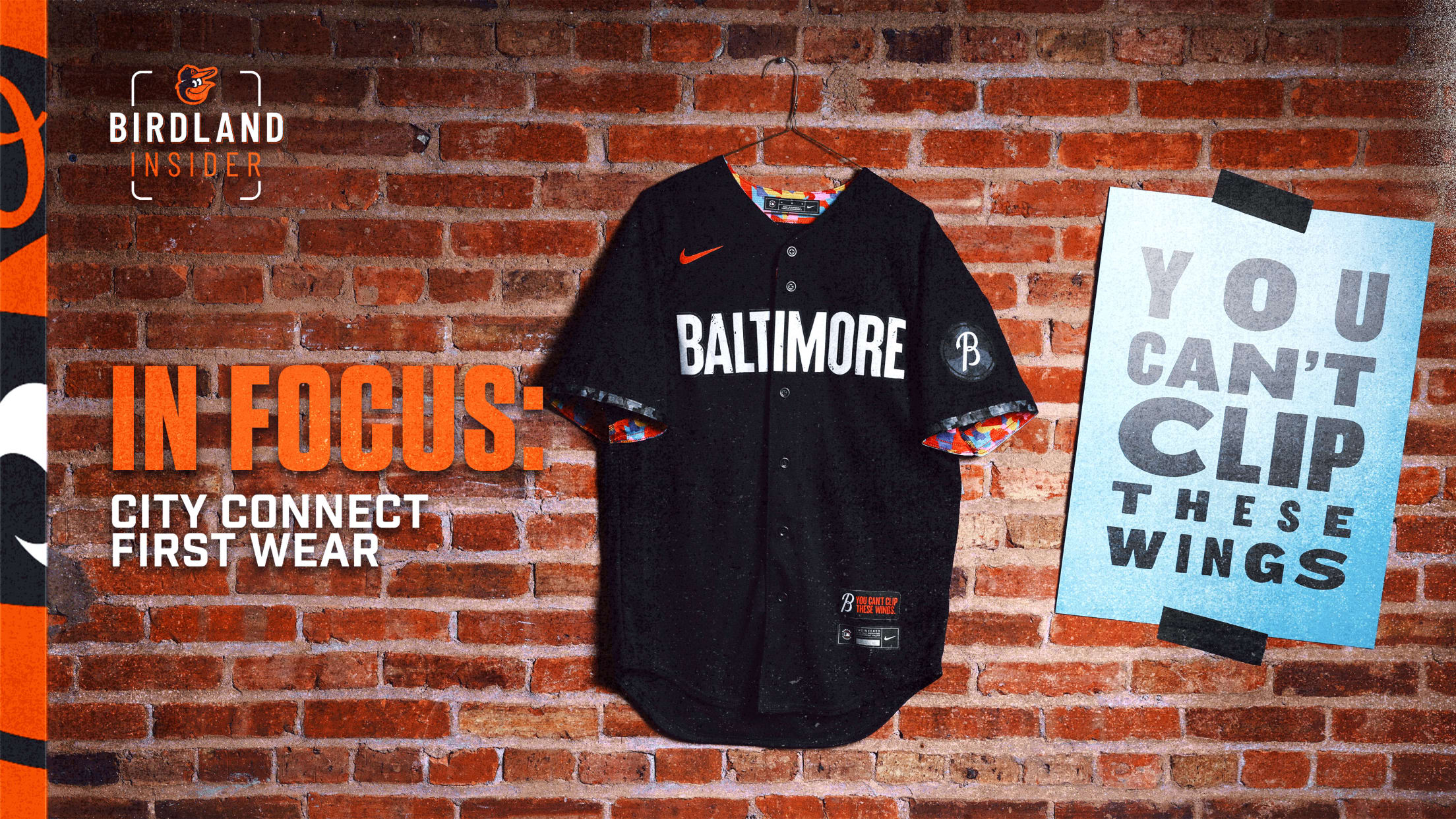 There is no one storyline that defines Baltimore. We are a 3,000,000-strong metropolis that will never stop being a small town of neighborhoods and individuals who truly reflect us. This Orioles uniform attests to the power of our diverse narratives, aspiring individualism and our collective journey.
In Focus: 5/8 - 5/18 Homestand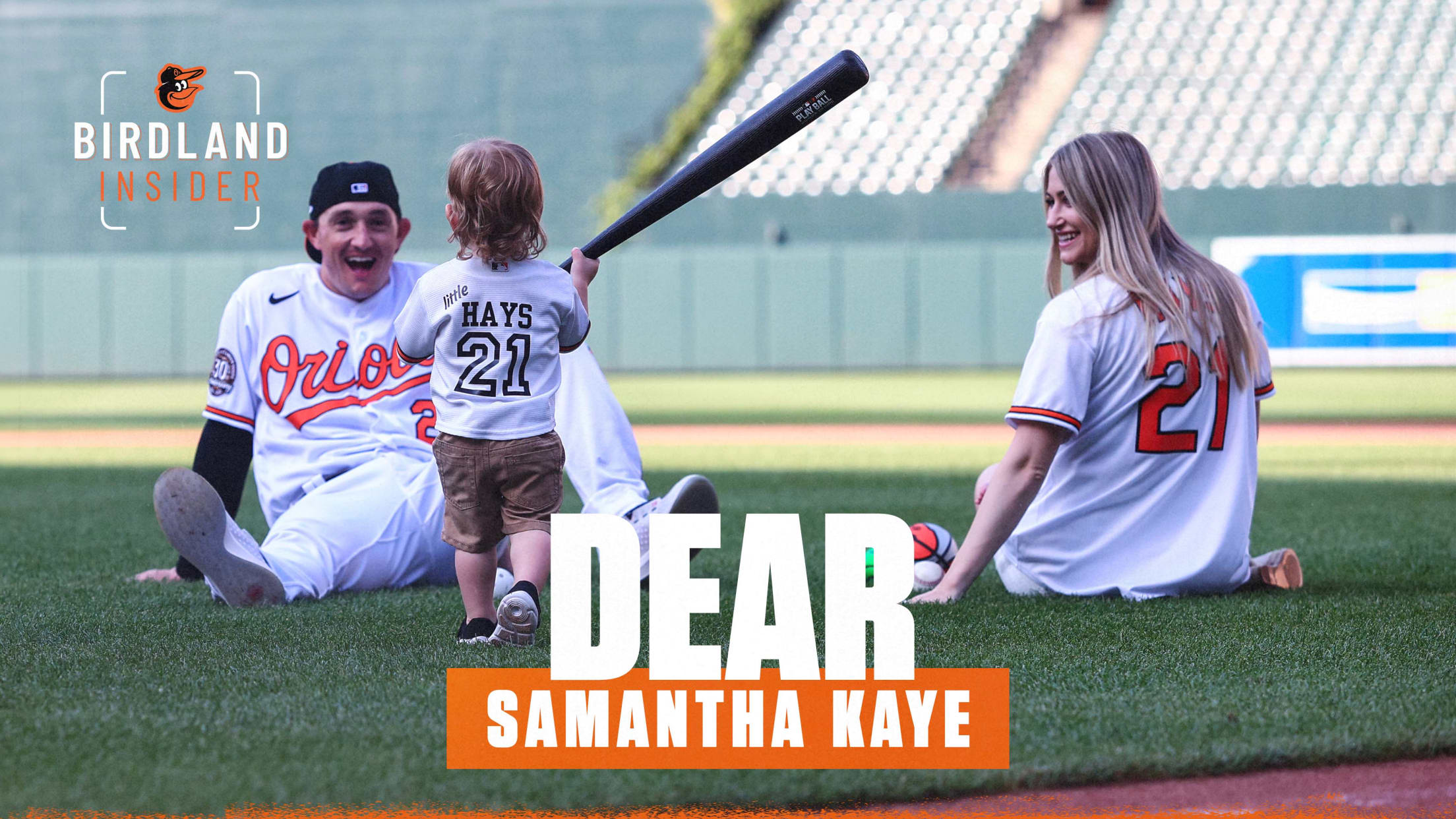 Dear Samantha Kaye, Happy Mother's Day. What a life it has been for us: From our first date at the ice-skating rink when we were 16, to growing up in college, to life in pro ball, and now life as married parents to two healthy, strong boys. Seeing you turn