O's players participate in #PhoneCallFriday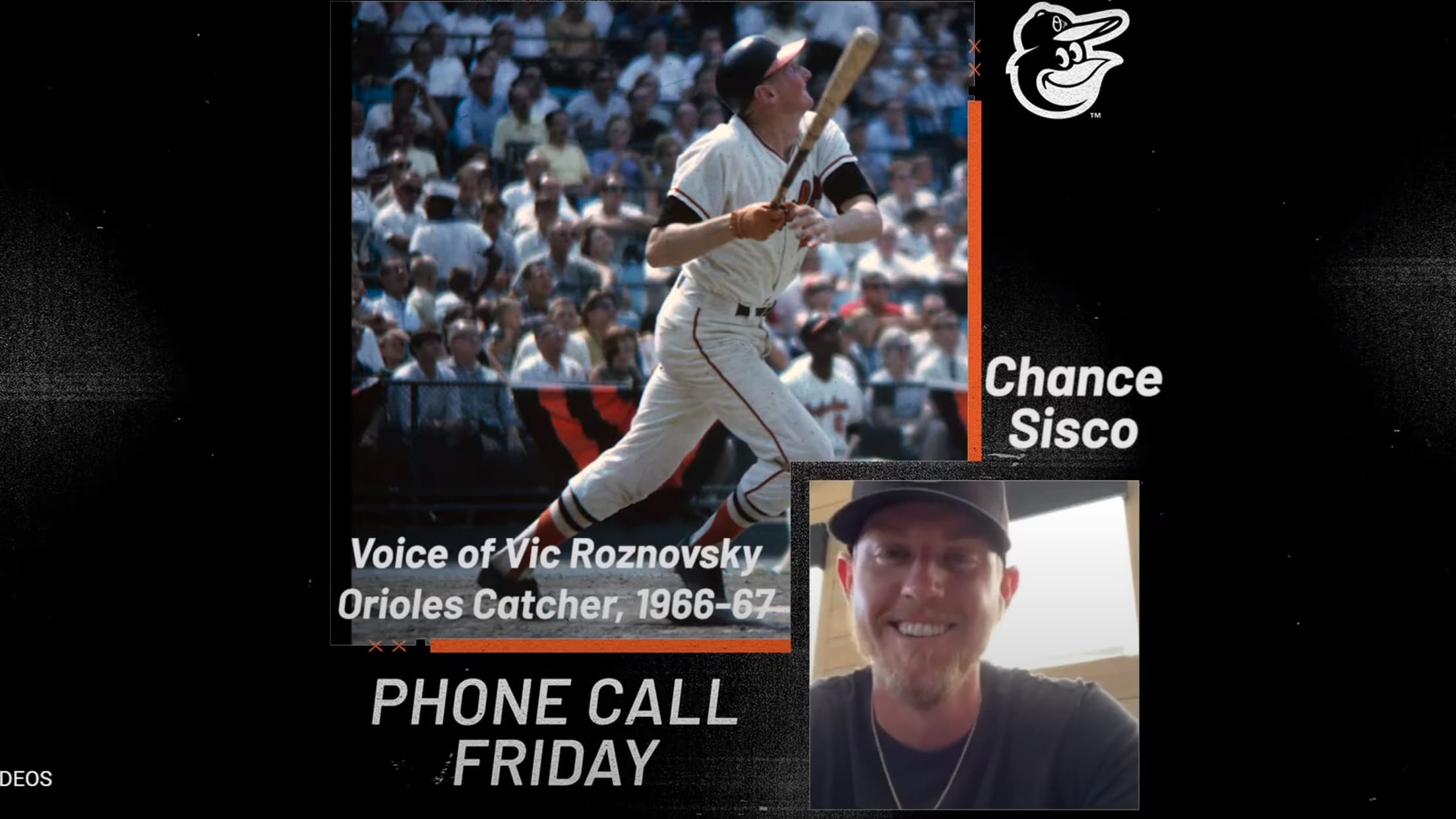 "Birdland" is a community. It doesn't just exist at Camden Yards. It isn't just the group of players on the field. Birdland is a feeling. A sense of unity. Birdland lives anywhere there is Orioles pride. In a year unlike any other, the Orioles have found a way to emanate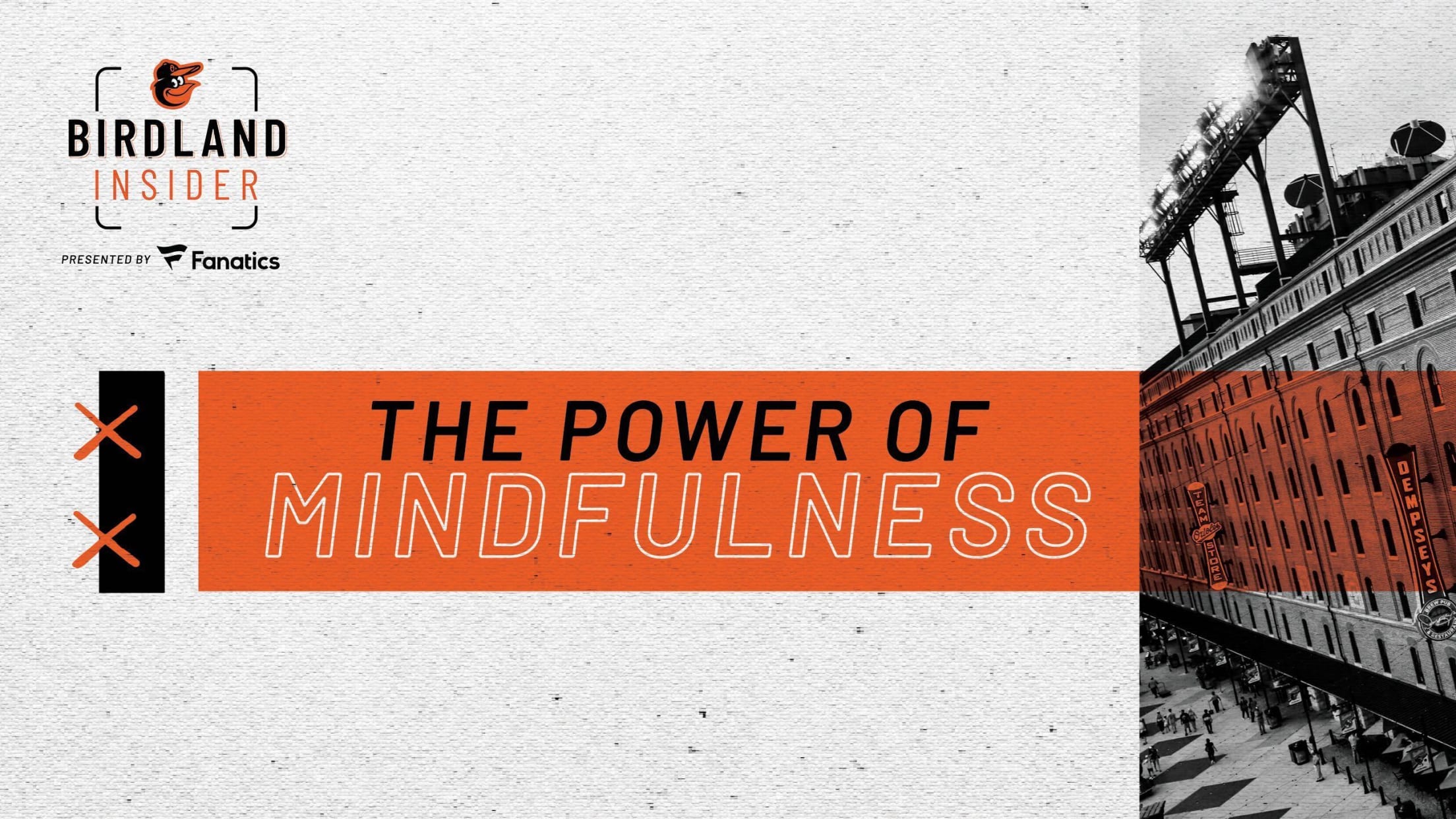 Long before the COVID-19 pandemic heightened anxieties and accelerated the fear of the uncertainty, the Orioles coaching staff has focused on developing a culture where players, coaches, and staff are more in-tune and aware of these common emotions and feelings.
Celebrating Pride in Birdland: Featuring Q&A with Greg Bader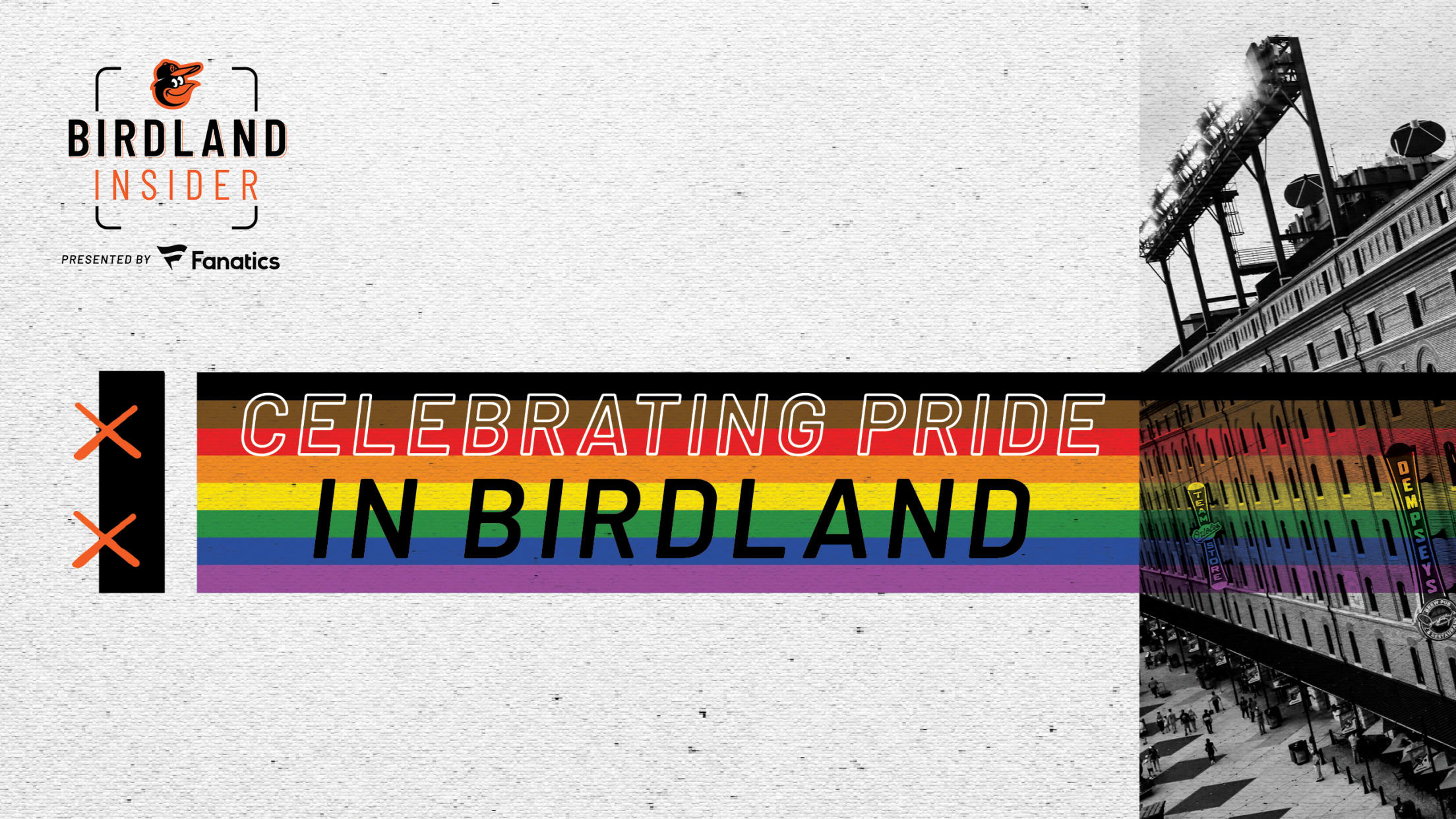 More than 50 years ago, the Stonewall Uprising in Manhattan symbolized a major inflection point for the Lesbian, Gay, Bisexual, Transgender, and Queer (LGBTQ) social movement in the United States. We now celebrate LGBTQ Pride Month each June, and this month marks the 50th anniversary of that annual tradition. The
Orioles' Best of Minor League Camp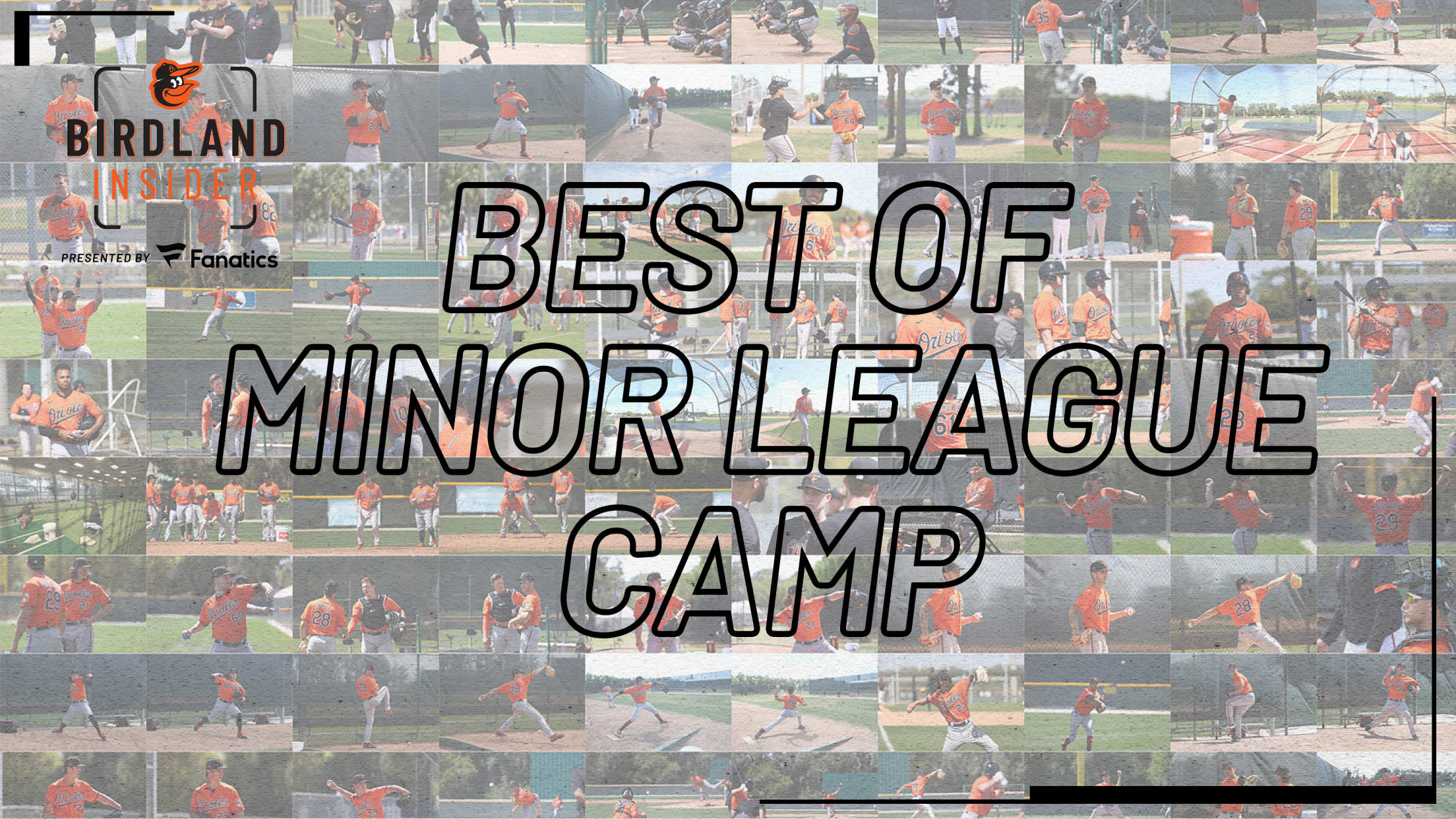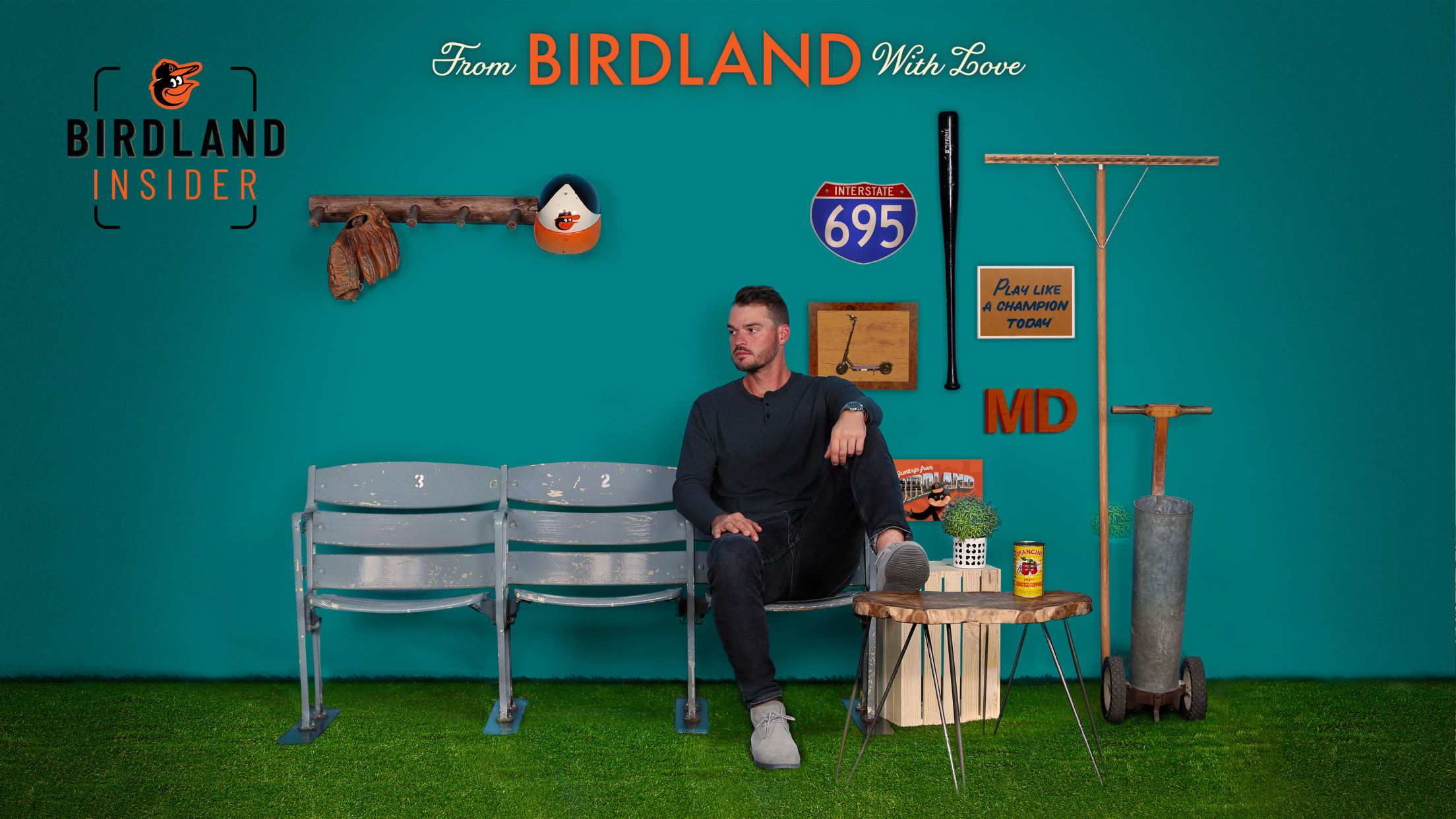 In March, Trey Mancini was diagnosed with Stage III colon cancer. In support of Mancini's fight, the Orioles are selling #F16HT t-shirts to benefit the Colorectal Cancer Alliance. Join the #F16HT today and purchase one here. The mid-1960s through the early '80s marked not only the greatest era in Orioles
Getting to Know the 2020 Draft Class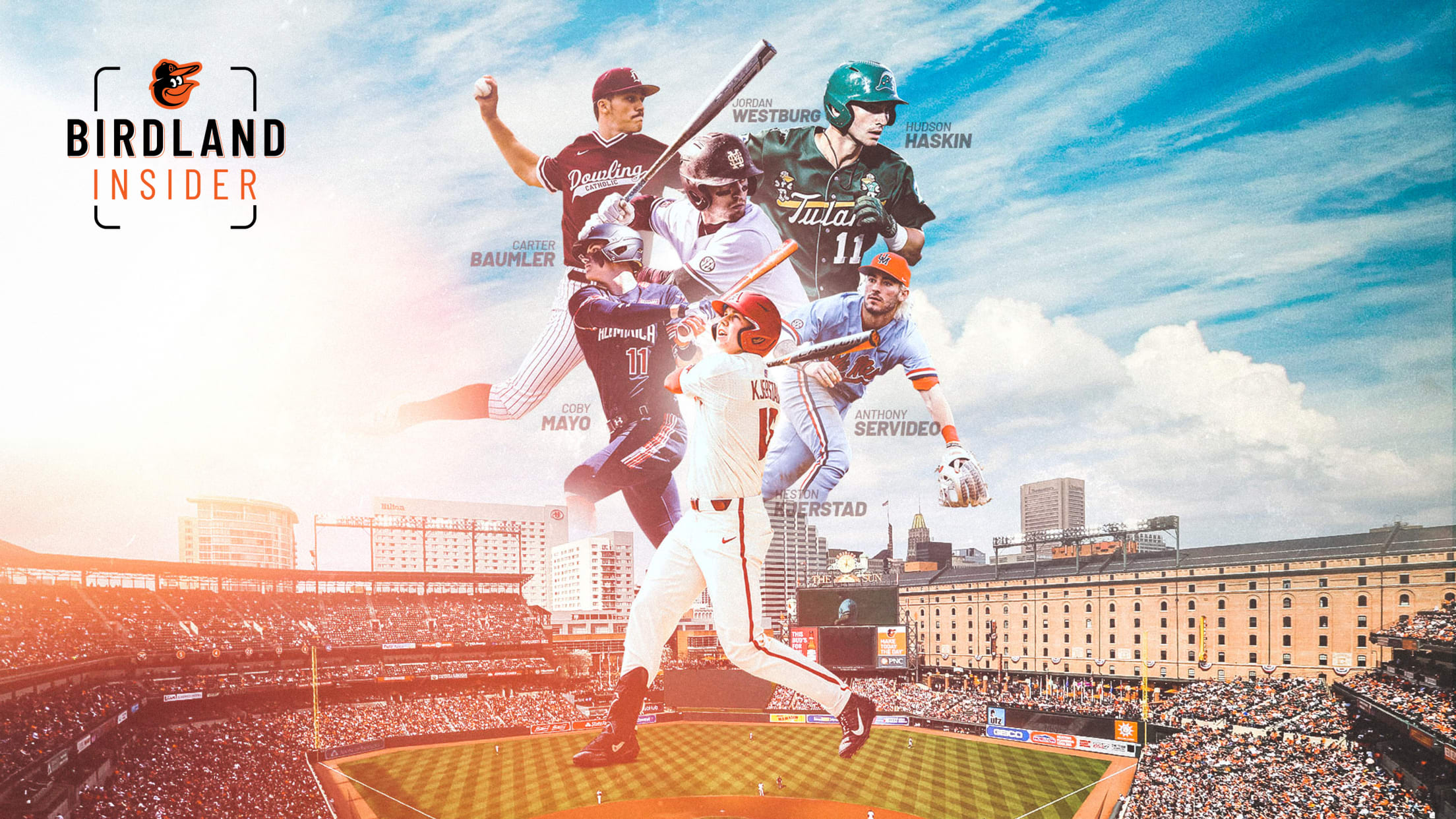 In what has been an unprecedented year for Major League Baseball, the 2020 First-Year Player Draft proved to be a thrilling night for the fans and the prospects who saw their childhood dreams come true. Among the 160 players chosen, six of them went to the Baltimore Orioles; another injection
Orioles players, staff stand in solidarity with victims of racial injustice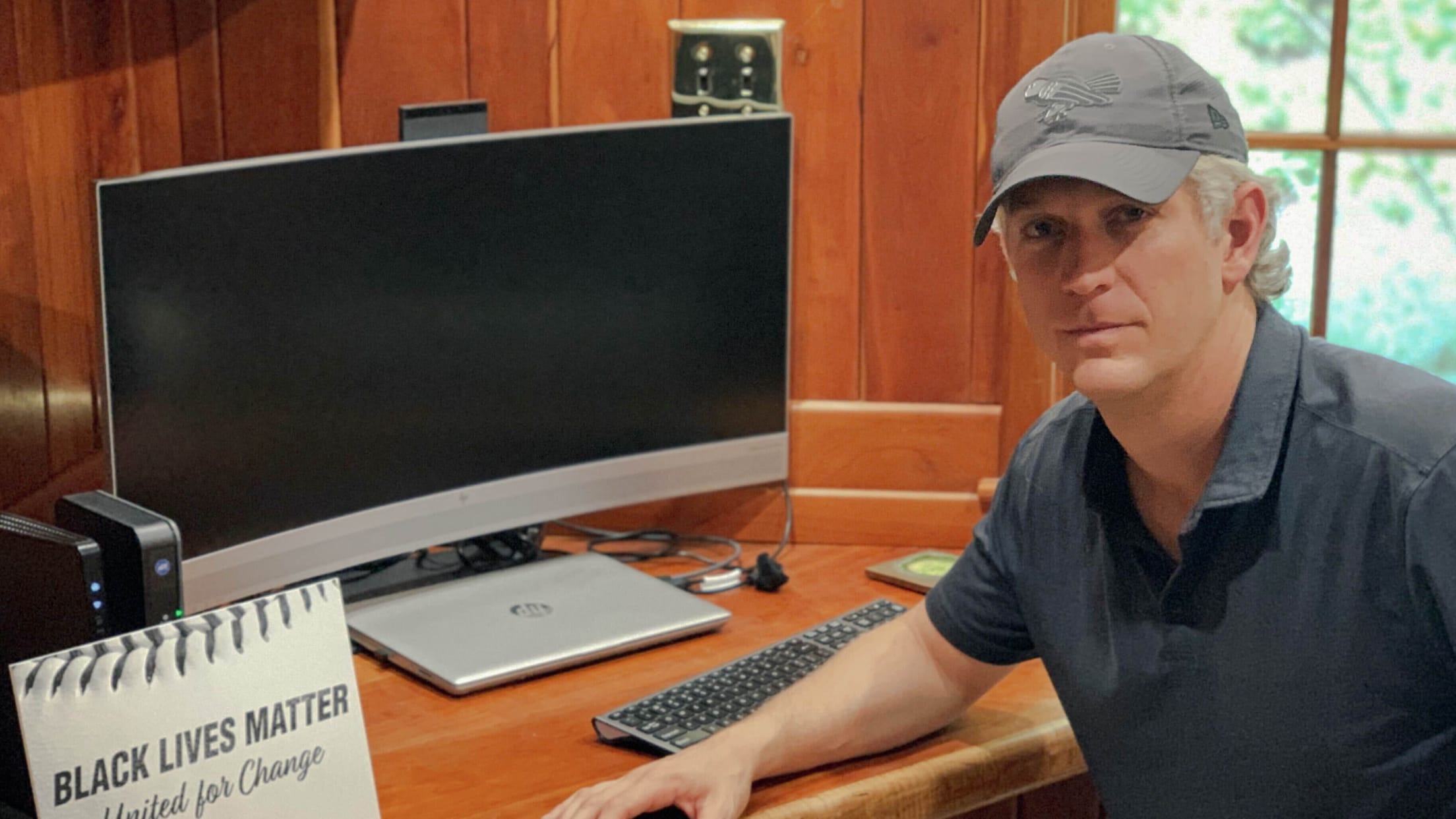 As protests continue across the country and the world in the wake of the tragic death of George Floyd, many Orioles players and prospects have voiced their support for the Black Lives Matter movement while advocating for change in their communities.
Orioles spotlight educators on staff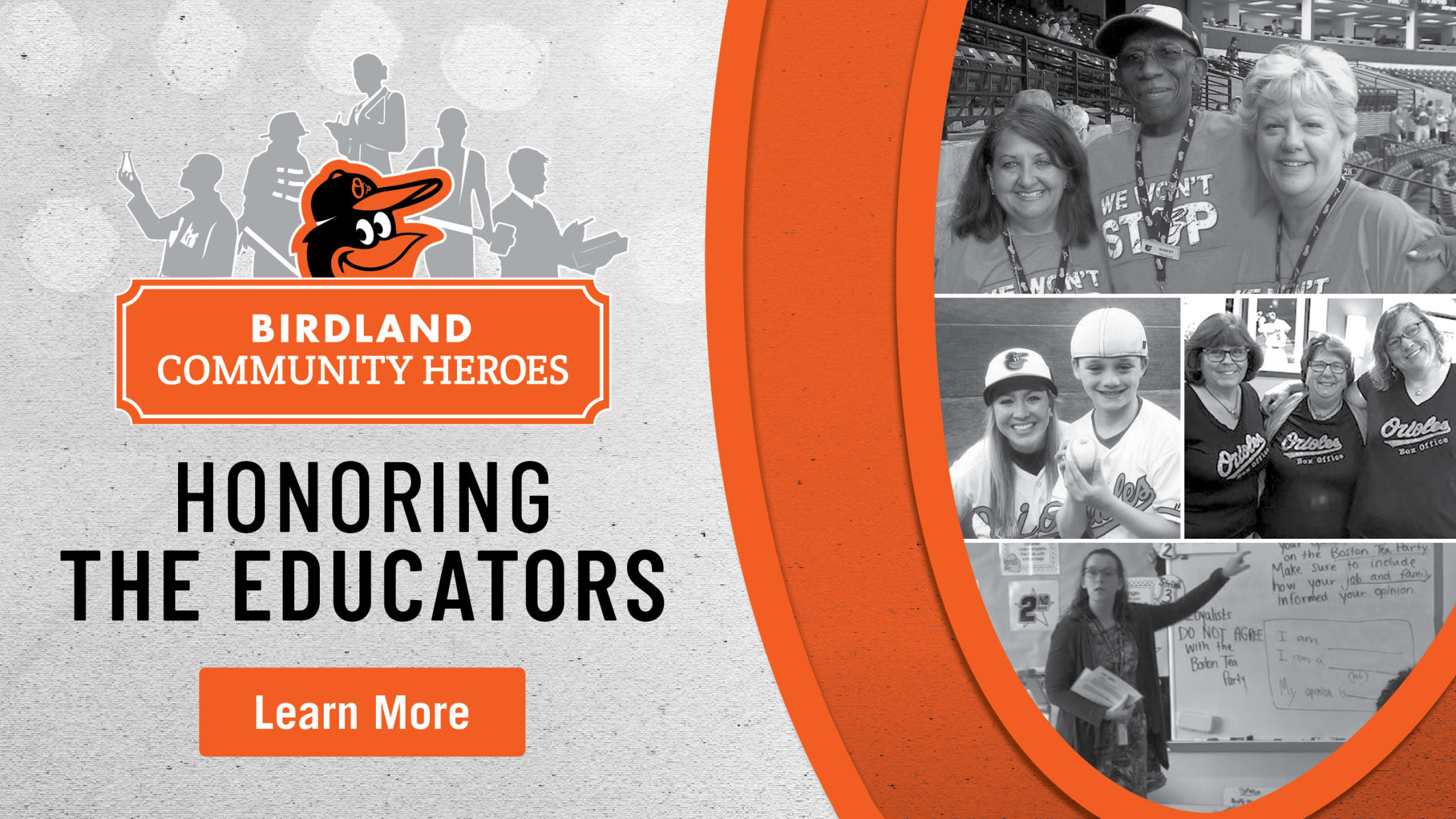 While daily life looks different for many of us, school systems in particular have made drastic changes to keep the academic year in progress, even though buildings have closed. With a transition to virtual education, teachers have had to adapt to new ways of implementing their lesson plans. Many have
Oriole Bird Inducted to Mascot Hall of Fame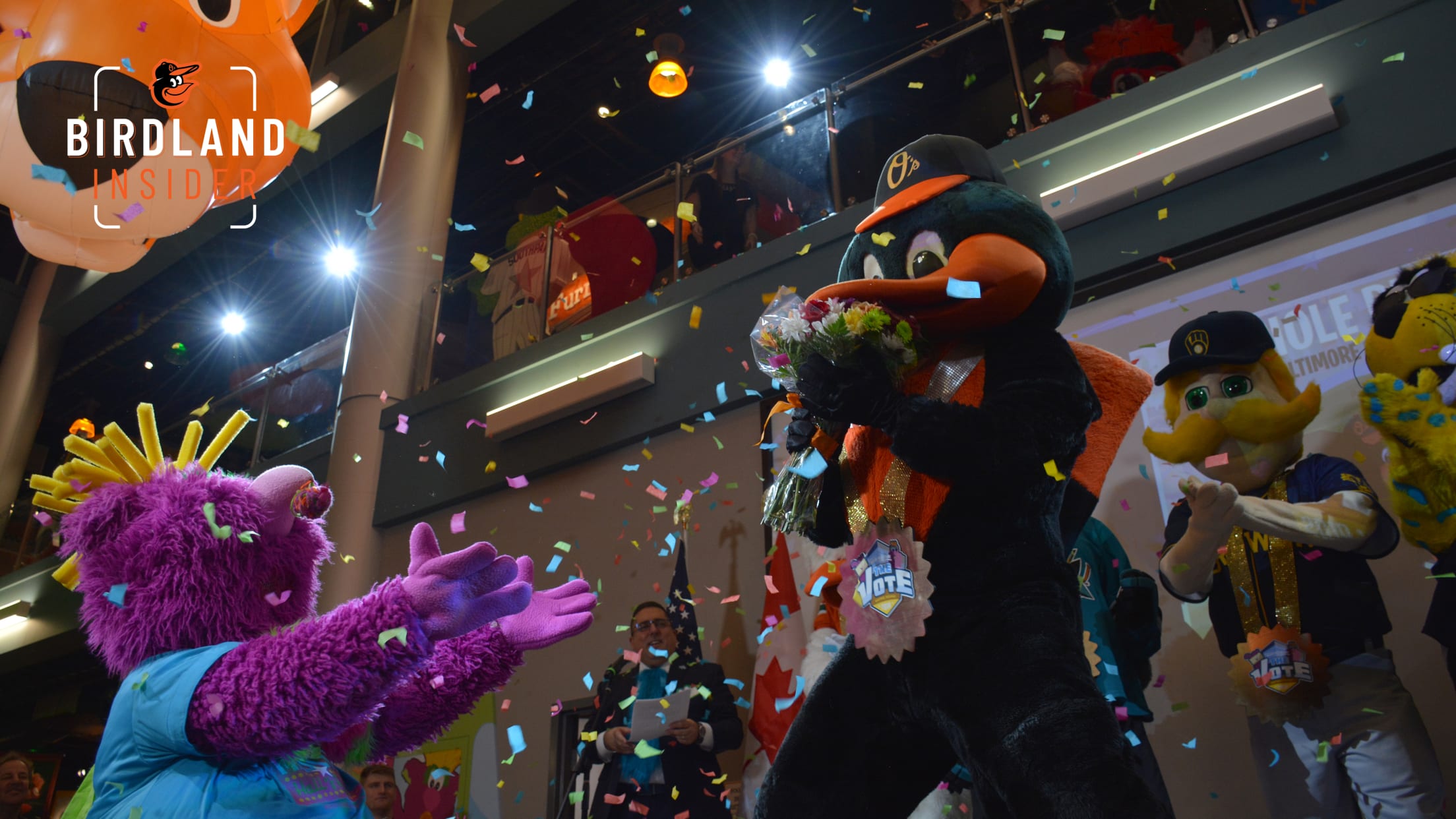 The Bird, Mascot Hall of Famer. The dugout dancing, feathered friend of Birdland has symbolized Orioles spirit and passion for over 40 years. The Oriole Bird has cheered on his team during momentous milestones, including World Series and division championships and positively impacted the Baltimore and Sarasota communities at hospital
Orioles select Heston Kjerstad with second overall pick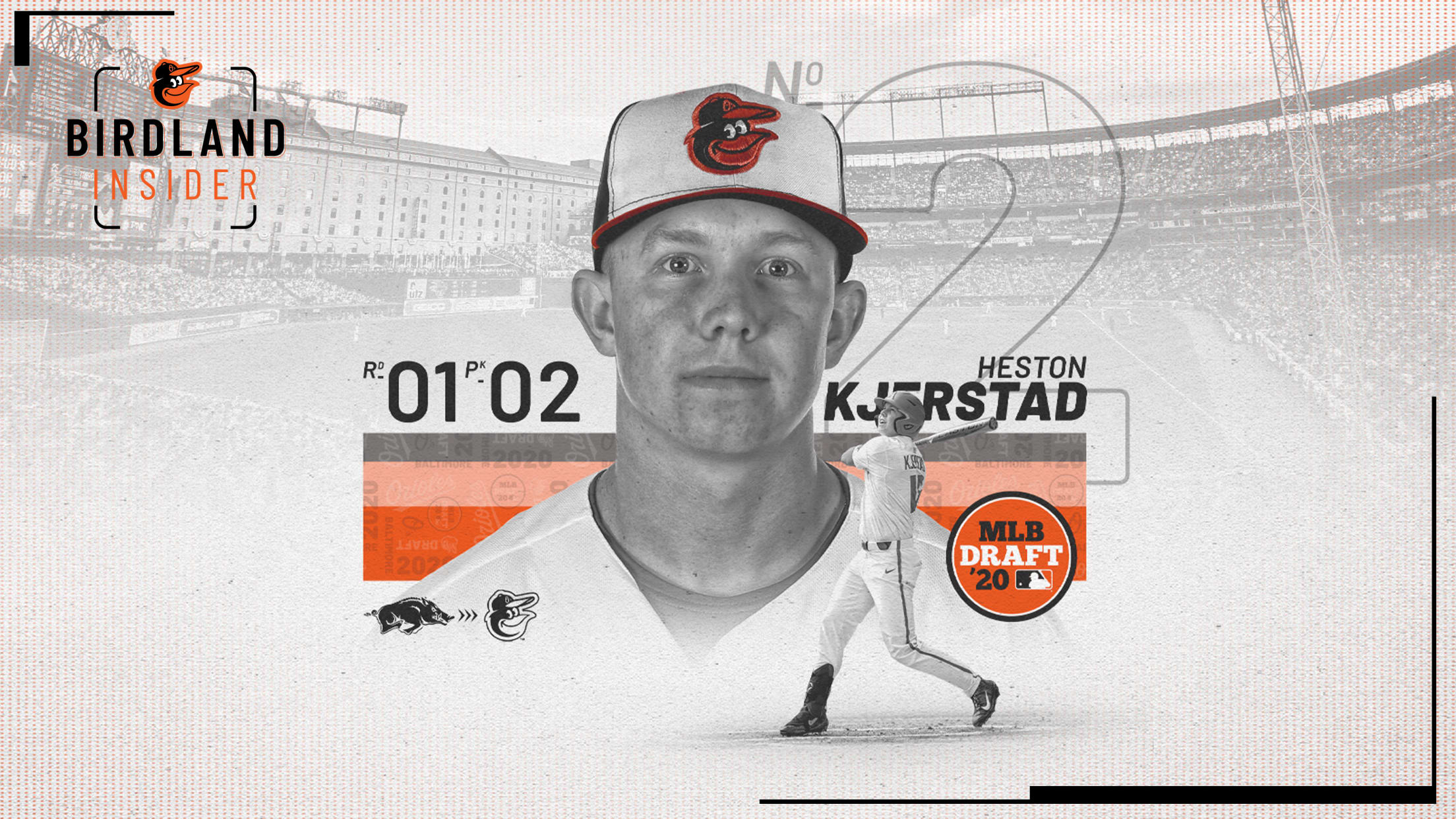 The Baltimore Orioles tonight announced that they have selected outfielder HESTON KJERSTAD from the University of Arkansas with the second overall selection of the 2020 Major League Baseball First-Year Player Draft.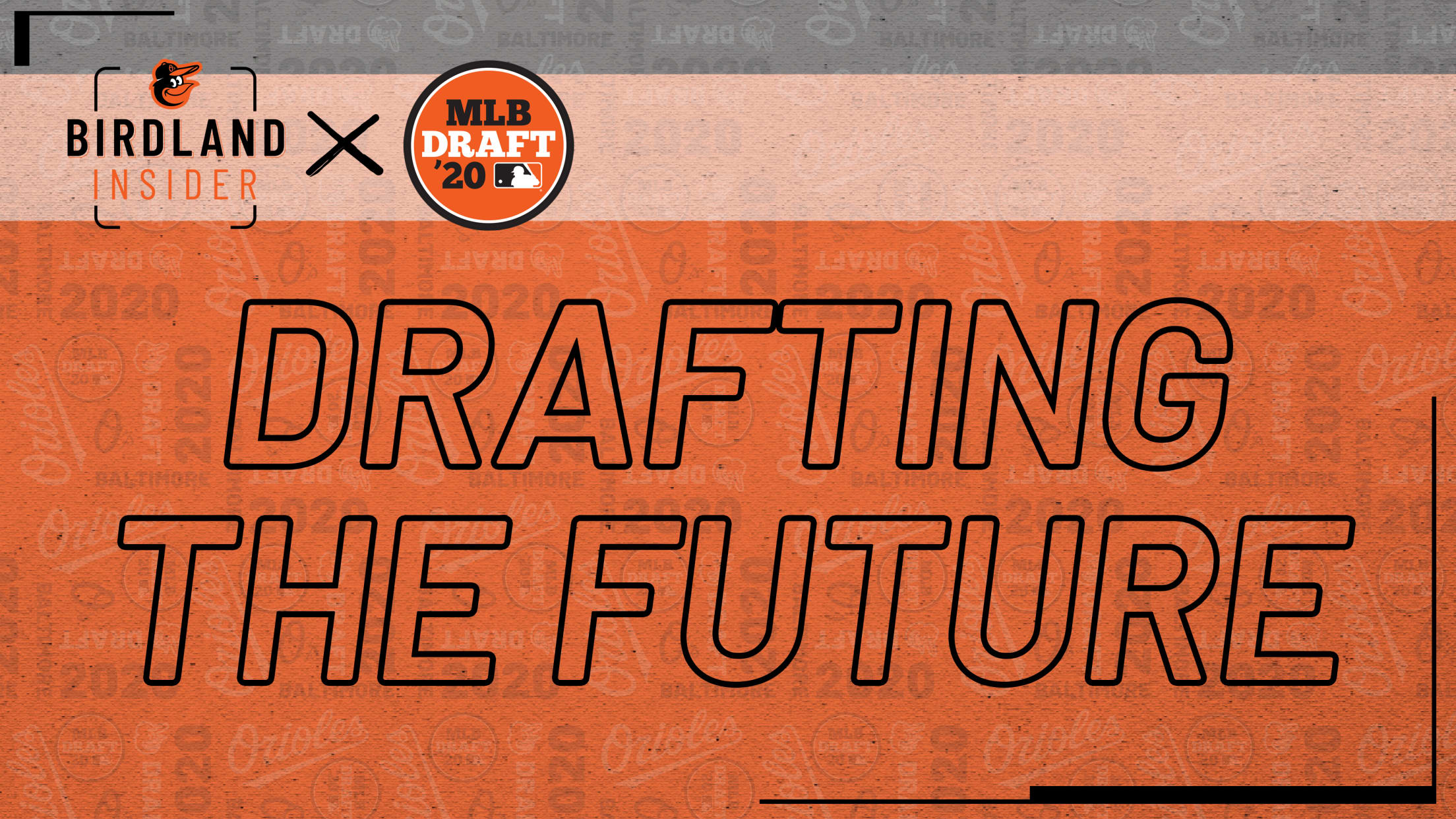 While much of the sports world has grinded to a halt as a result of the ongoing pandemic, the Baltimore Orioles baseball operations staff has remained busy as they prepare for the upcoming First-Year Player Draft. After taking Adley Rutschman with the No. 1 overall selection in 2019, the Orioles
Notable draft picks throughout Orioles history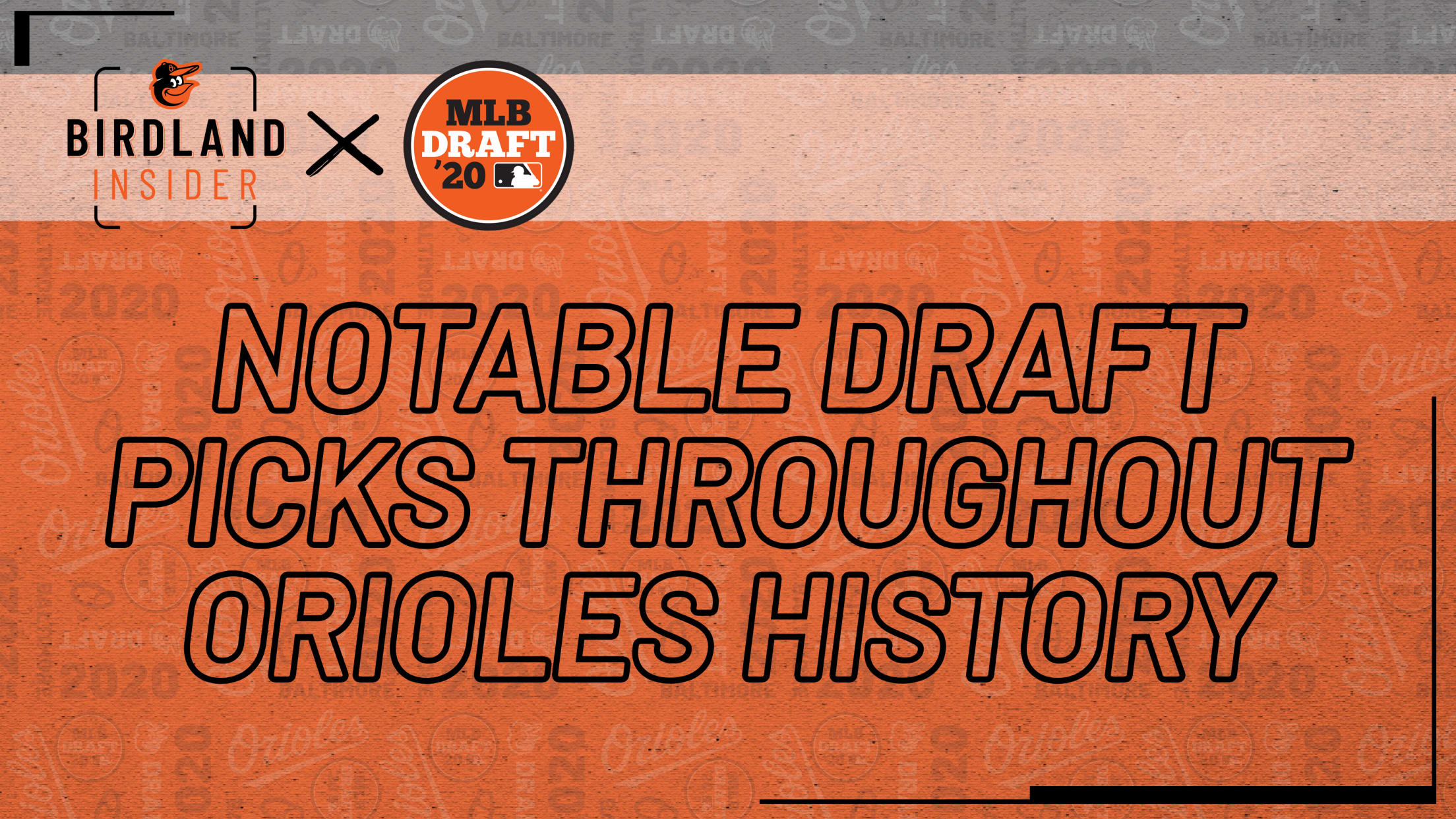 With only a few days until the Orioles are on the clock with the second overall pick in the 2020 First-Year Player Draft, we look back at notable draft picks throughout Orioles history. Eddie Murray "Steady Eddie" was the Orioles' third-round selection in the 1973 MLB June Amateur Draft from
Landrum's legendary homer led O's into 1983 Series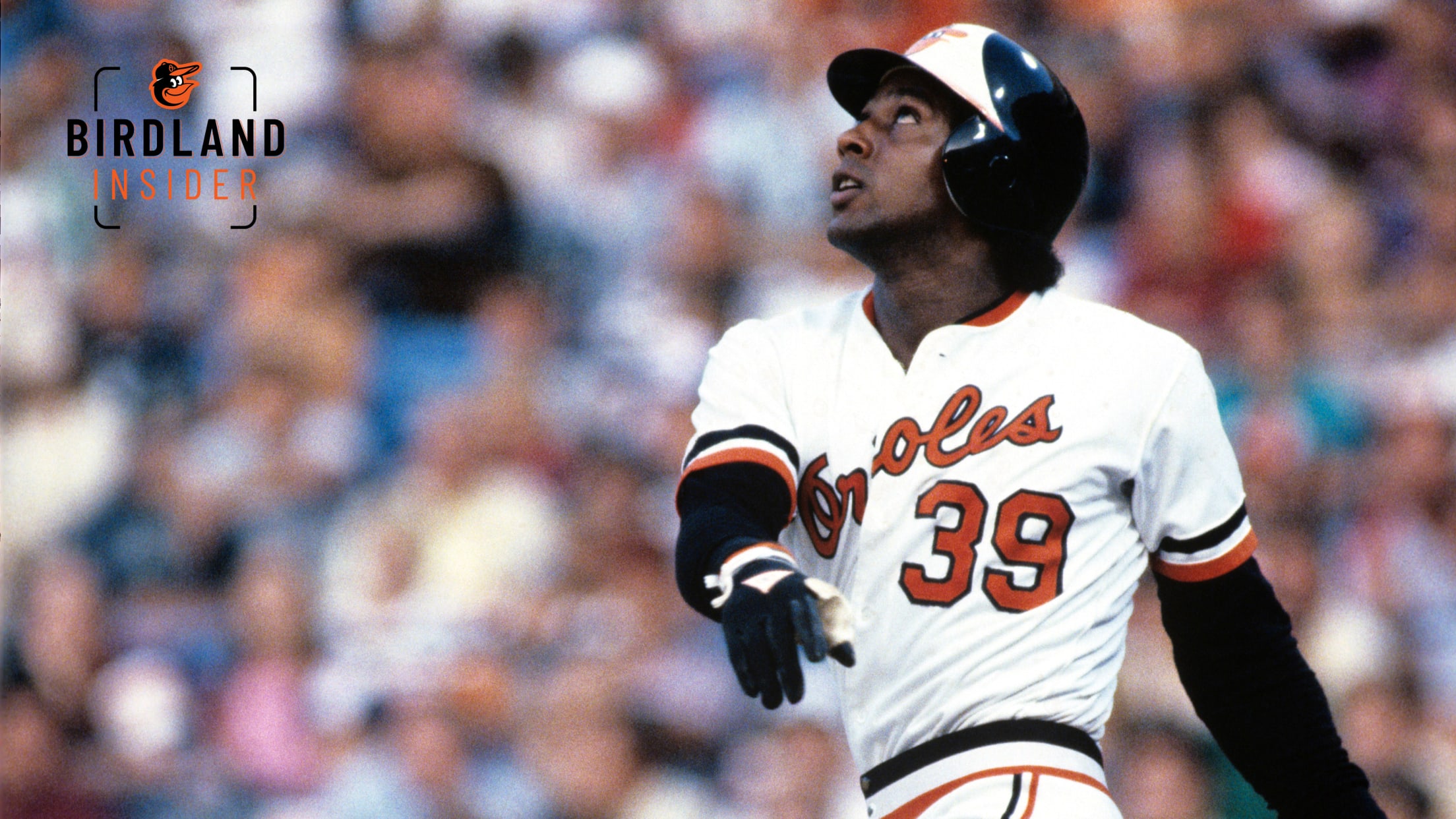 When Orioles fans talk about the "Heroes of Birdland" they are inevitably drawn to a large number of Hall of Famers, Gold Glovers, MVPs, and Cy Young Award winners who have taken their place in the team's record book -- names like Robinson, Ripken, Murray, Palmer, Powell, Belanger, McNally and
Best of Oriole Park at Camden Yards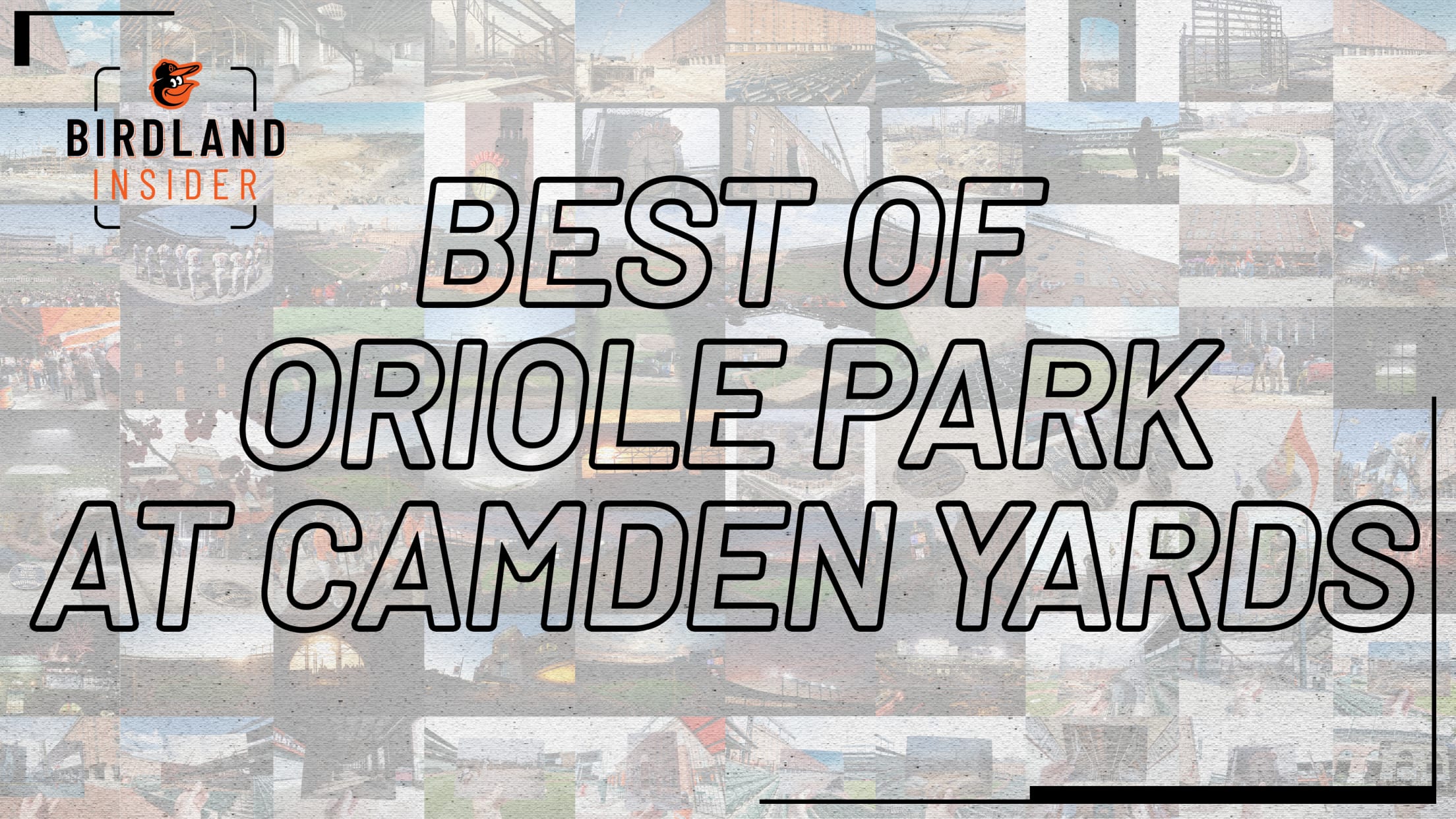 Orioles players give back during crisis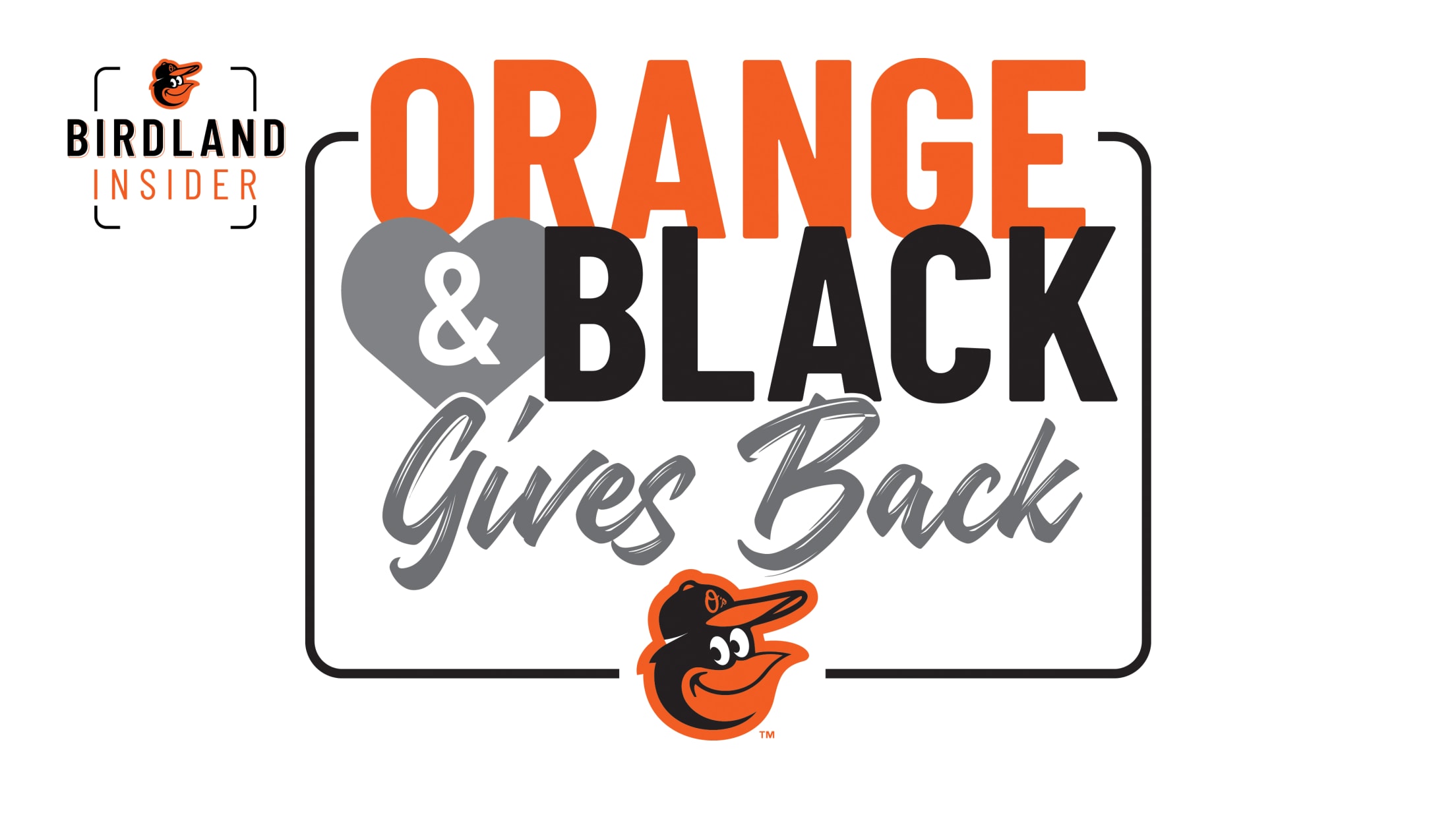 Each season, Orioles players give back to the Birdland community by participating in charitable events, visiting schools, signing autographs to be auctioned and attending a wide variety of fan engagement opportunities. Players' charitable interests range from youth baseball and softball education to supporting mental and physical health to improving the
Connecting Generations of Orioles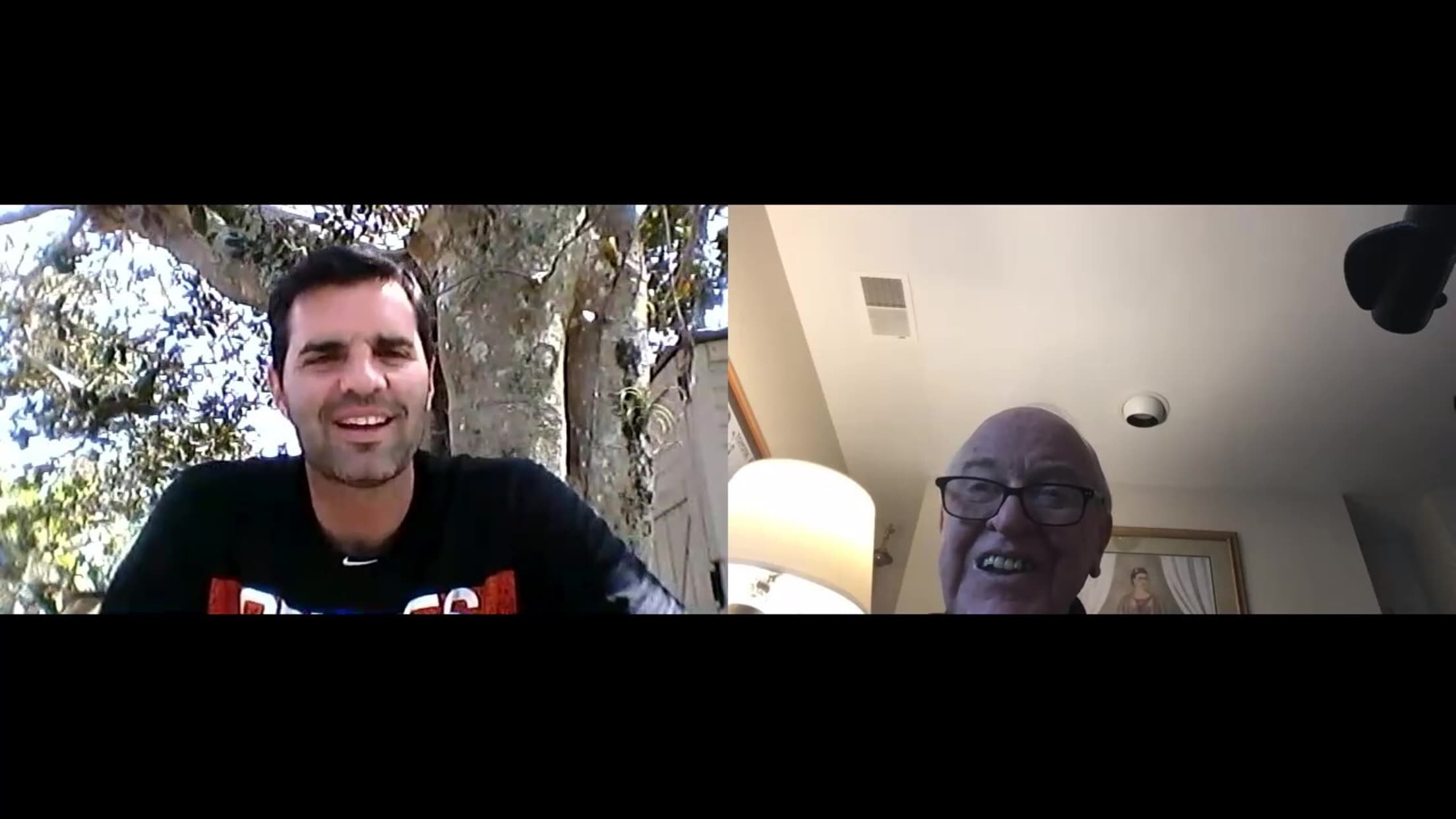 Across the world, millions of people continue to work remotely while practicing social distancing. Routine social interactions that we may have once taken for granted, like making small-talk with a colleague or meeting an old friend for lunch, are now sorely missed. During this unprecedented period of prolonged isolation, Orioles
Becoming Mr. Hoover: Brooks Robinson clinched his Hall of Fame plaque in the 1970 World Series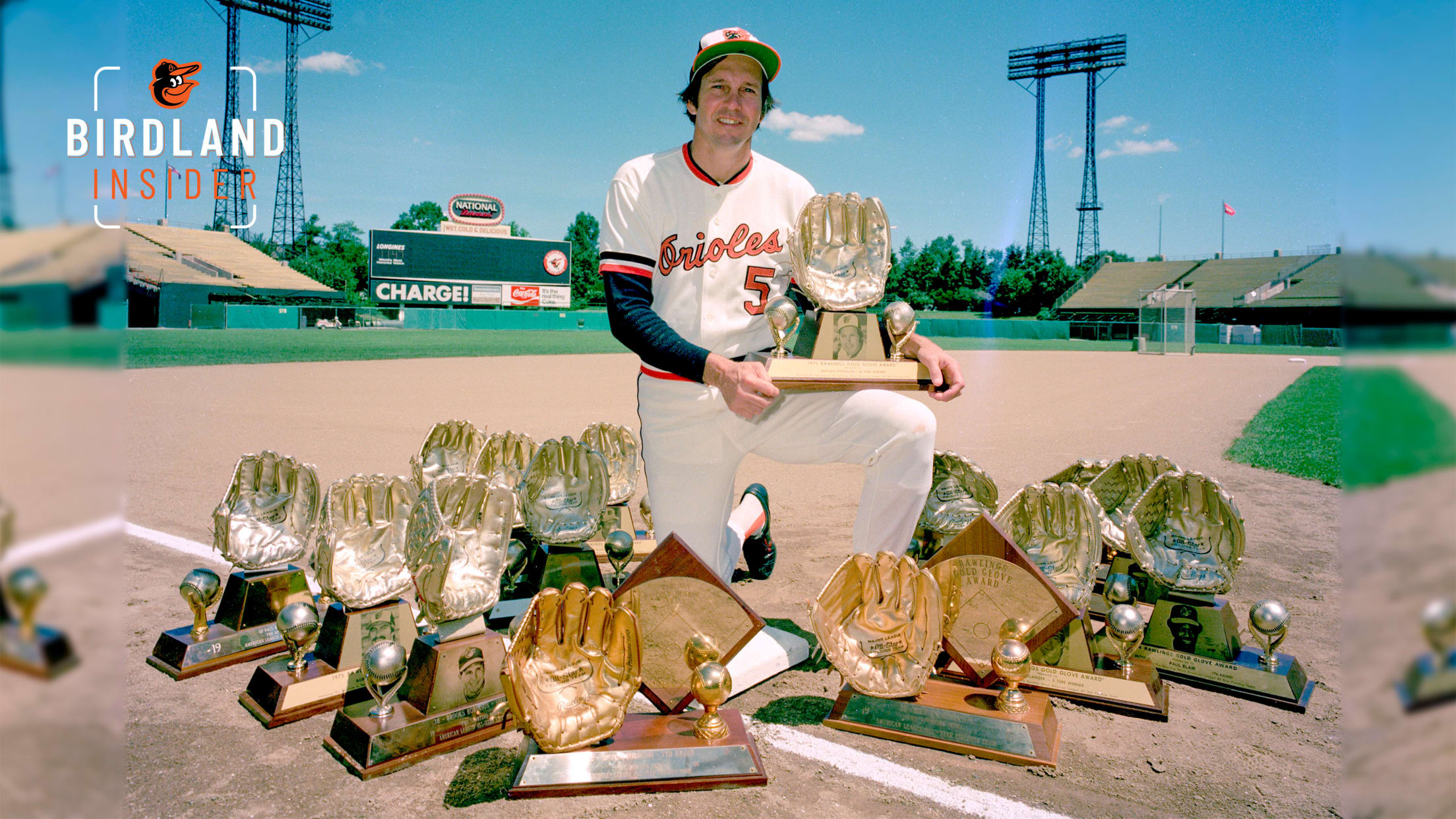 The rest of the baseball world learned in 1970 what Orioles fans had known for a decade: that Brooks Robinson was the greatest third baseman in the game's history. Sure, he had already won both an American League (1964) and All-Star Game (1966) Most Valuable Player Award, but Robinson was
Getting to know the new faces on the Orioles' coaching staff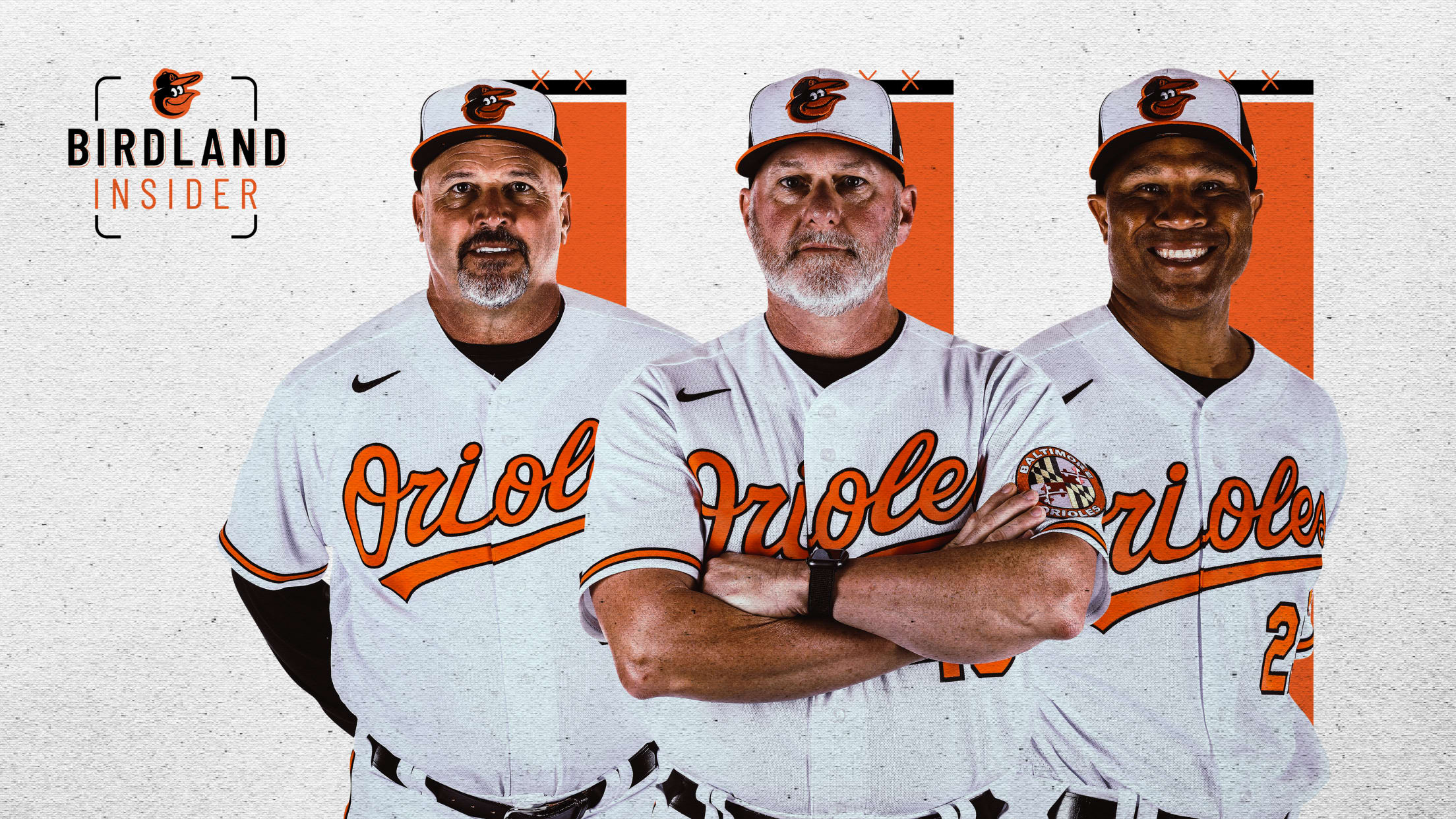 This offseason, the Orioles tabbed Fredi González, Darren Holmes, and Anthony Saunders to join the Major League coaching staff. Orioles Magazine caught up with the new coaches to learn more about them and their careers. FREDI GONZÁLEZ | Major League Coach The 2020 season marks González's 31st season as a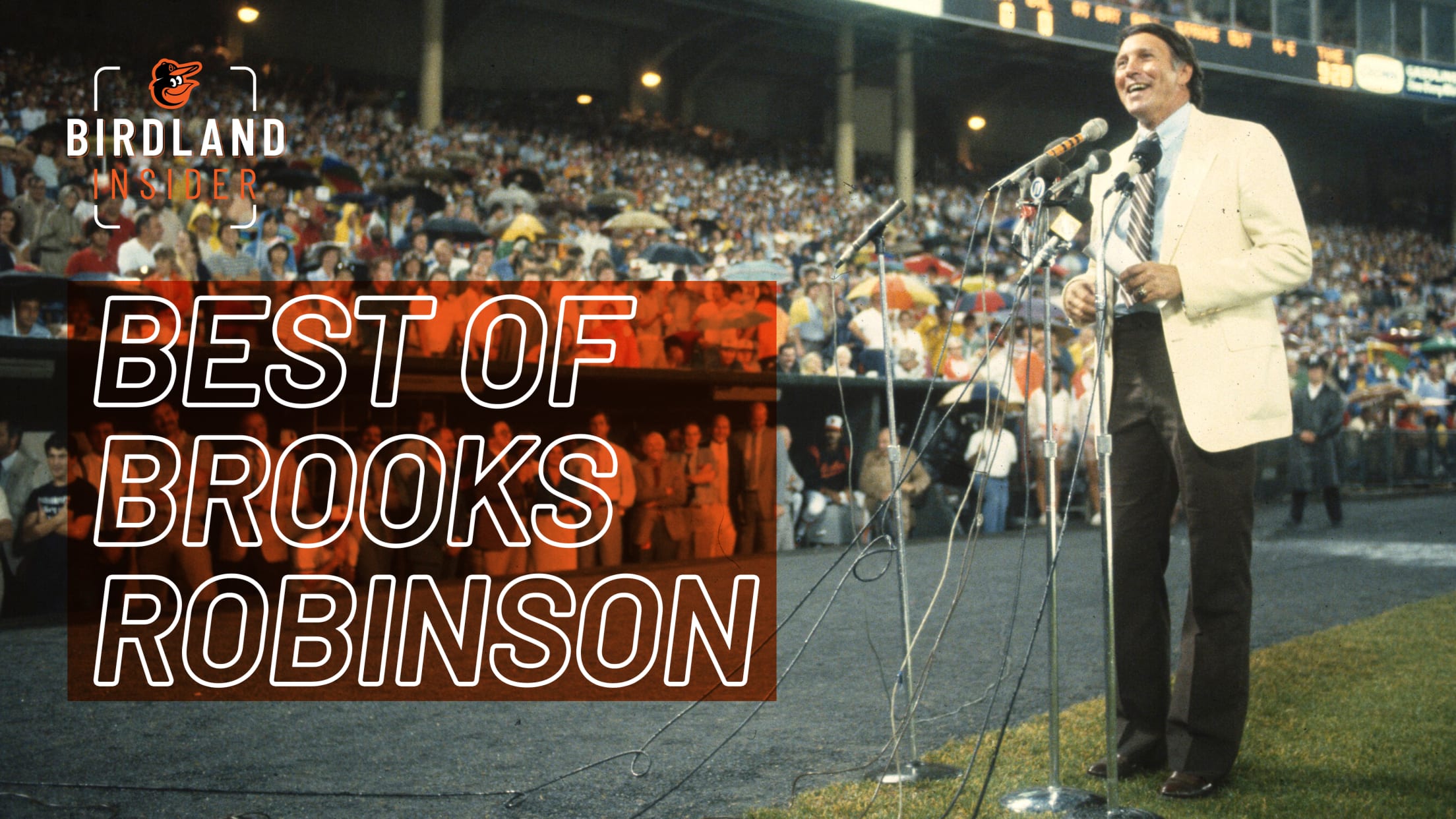 Would you believe four straight?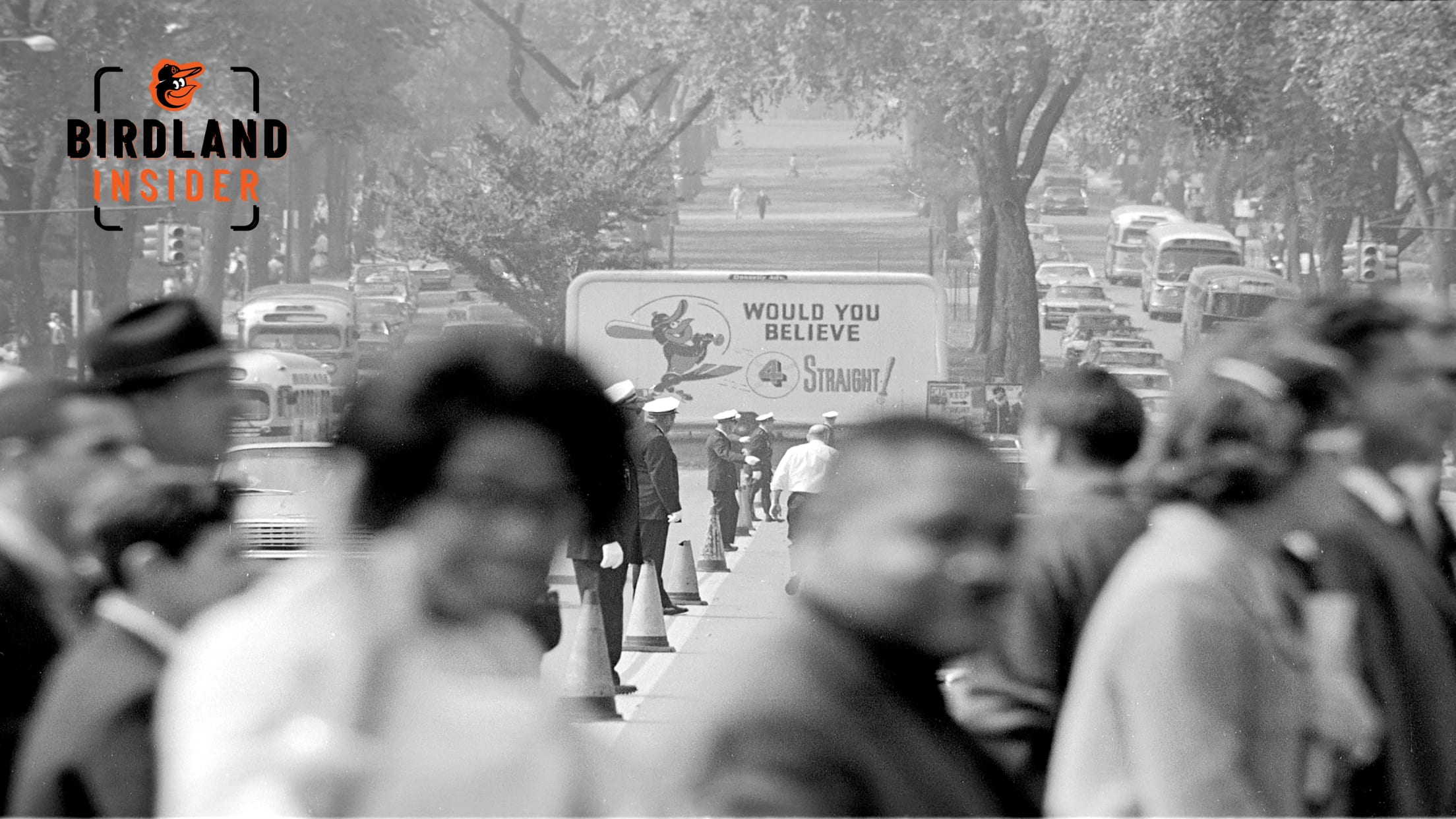 Only days into spring training in 1966, the newest member of the Orioles rocketed a shot over the light tower at Miami Stadium that left his new teammates shaking their heads. "I think we just won the pennant," said 20-year-old pitcher Jim Palmer after watching the newcomer take batting practice
Oriole Bird staying busy at home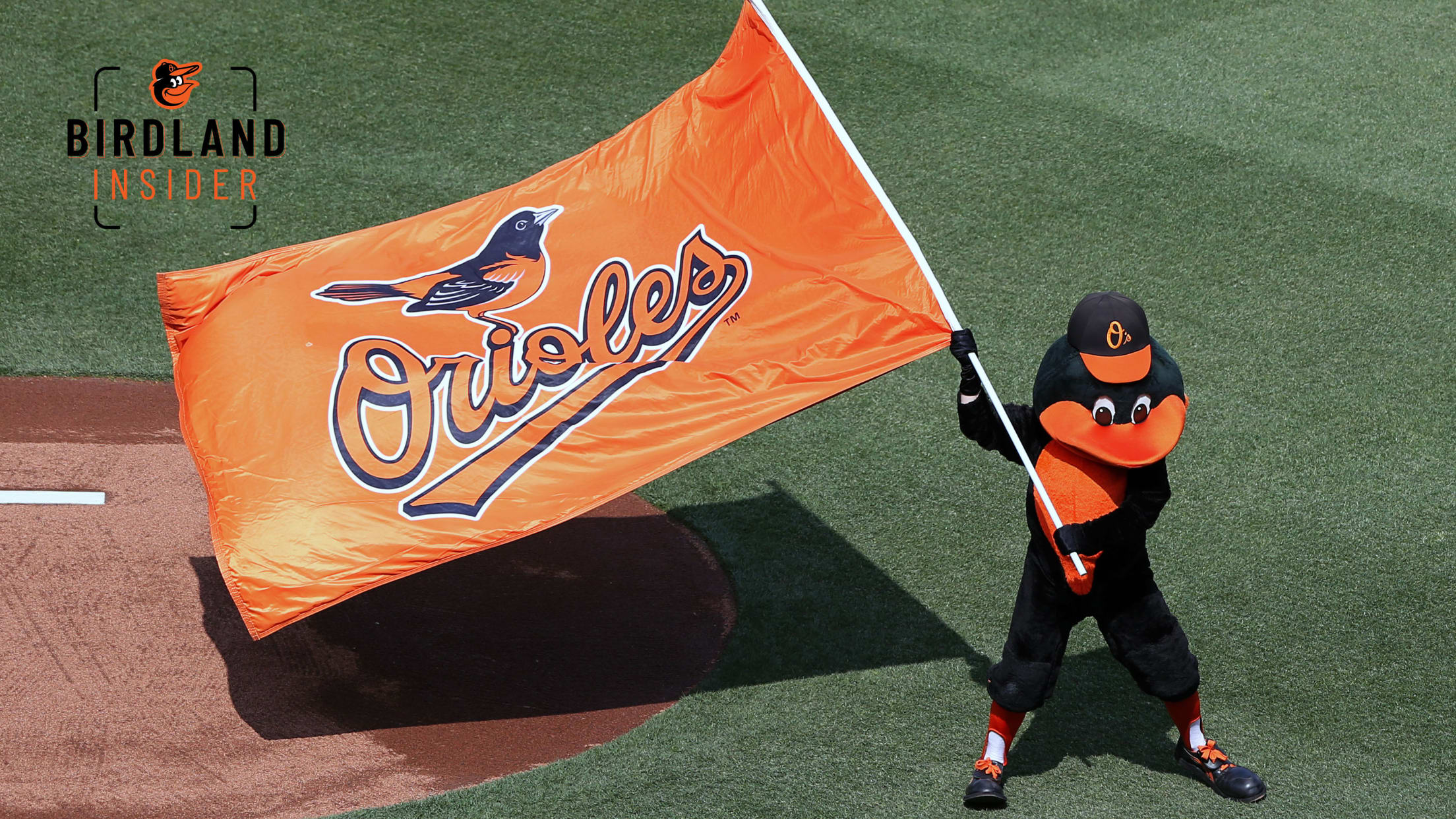 According to the Oriole Bird's official bio, his hobbies include greeting fans at the ballpark, sliding on dugouts and acting like a birdbrain. So what has the Bird been up to during quarantine, you ask? The Bird is staying busy with Virtual Bird Appearances -- attending birthday parties, family and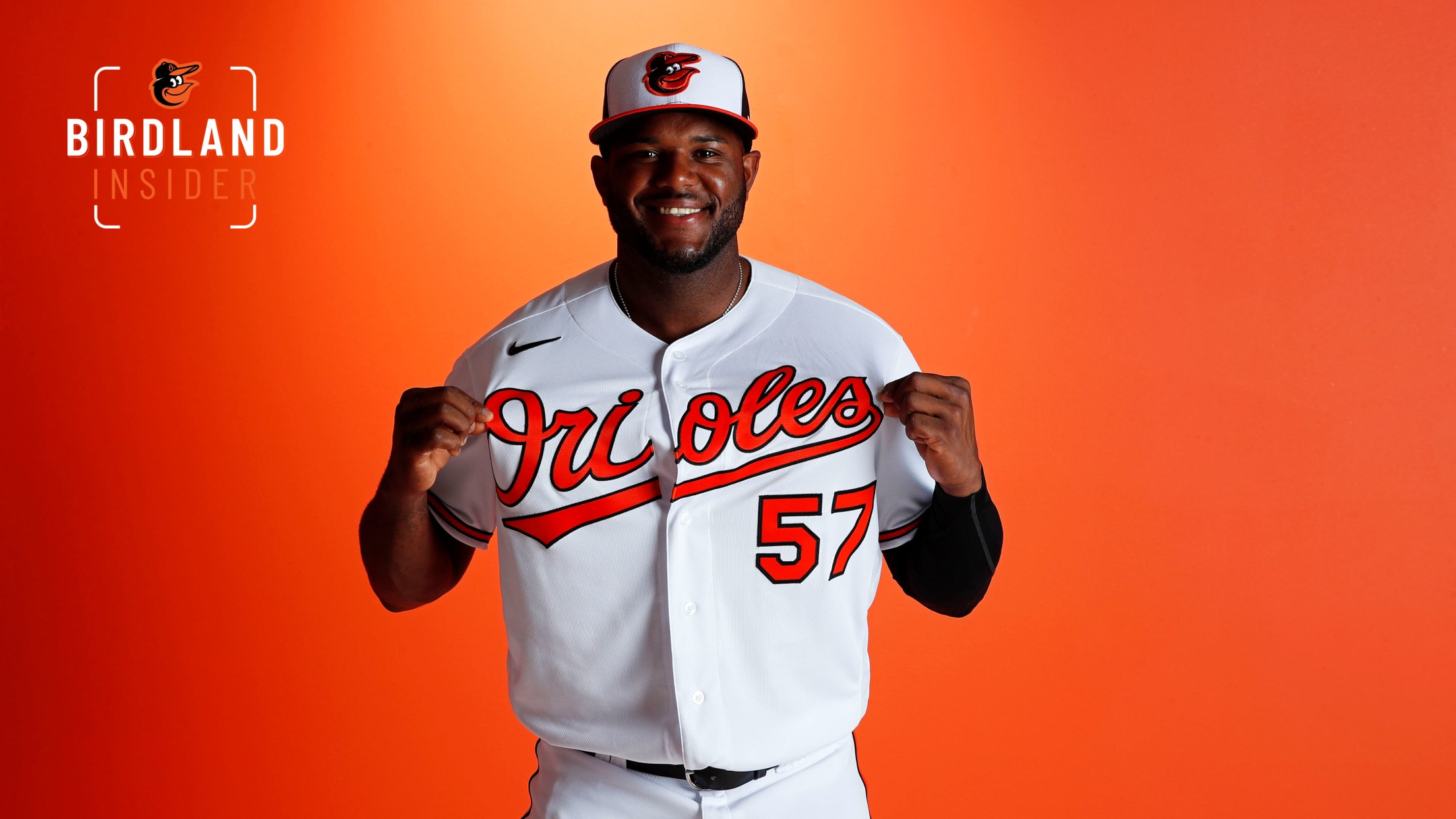 Infielder Hanser Alberto was uncertain about his future last offseason after being claimed off waivers four times between November and March. Finally, after finding a home in Baltimore, Alberto had a breakout season in 2019 at the top of the American League offensive leaderboards. Orioles Magazine sat down with the
Celebrating the 100th anniversary of the Negro Leagues
May 9 marks Negro League Day in the State of Maryland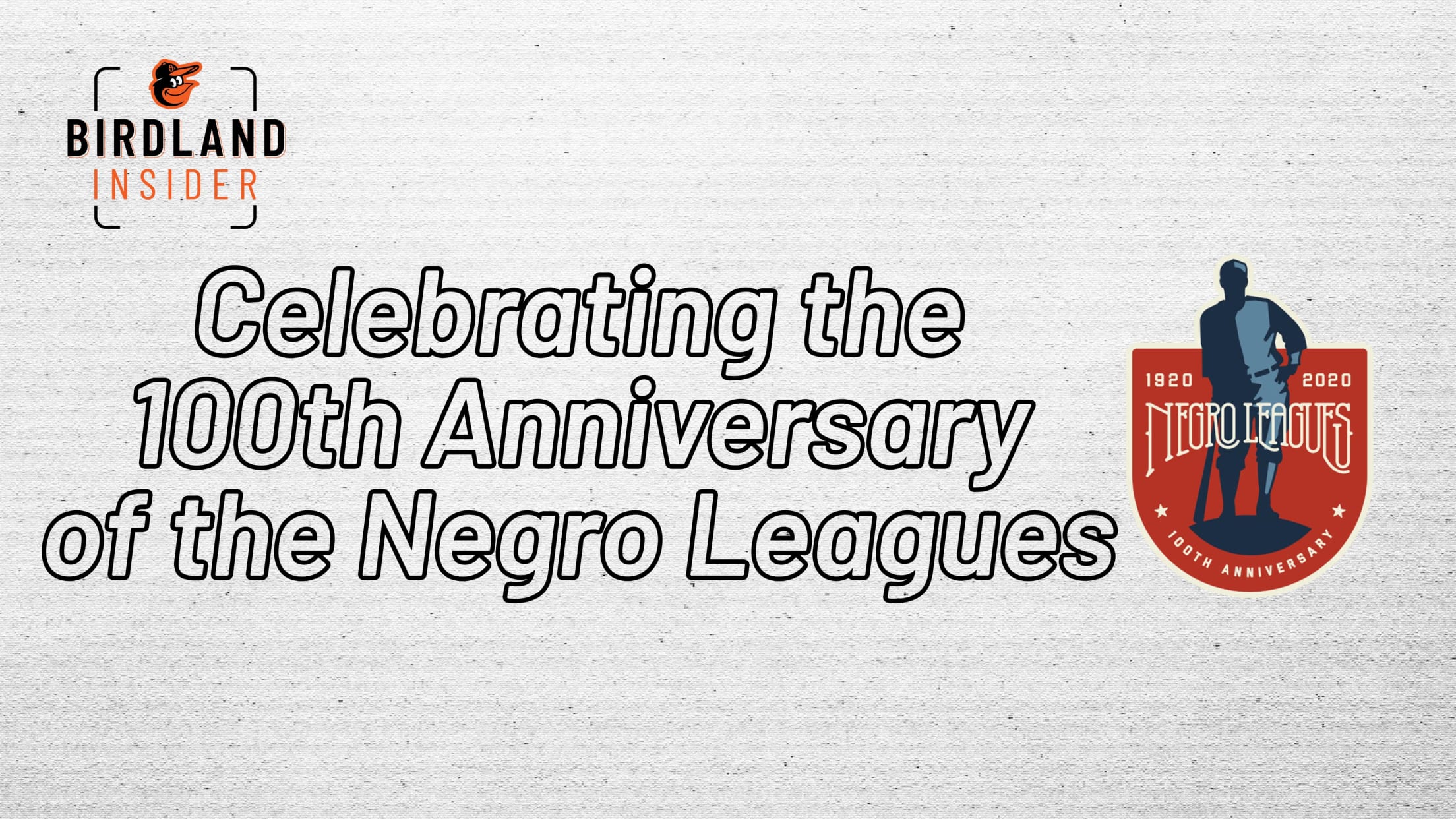 May 9 marks Negro League Day in the State of Maryland
Memorial Stadium is still here -- just look around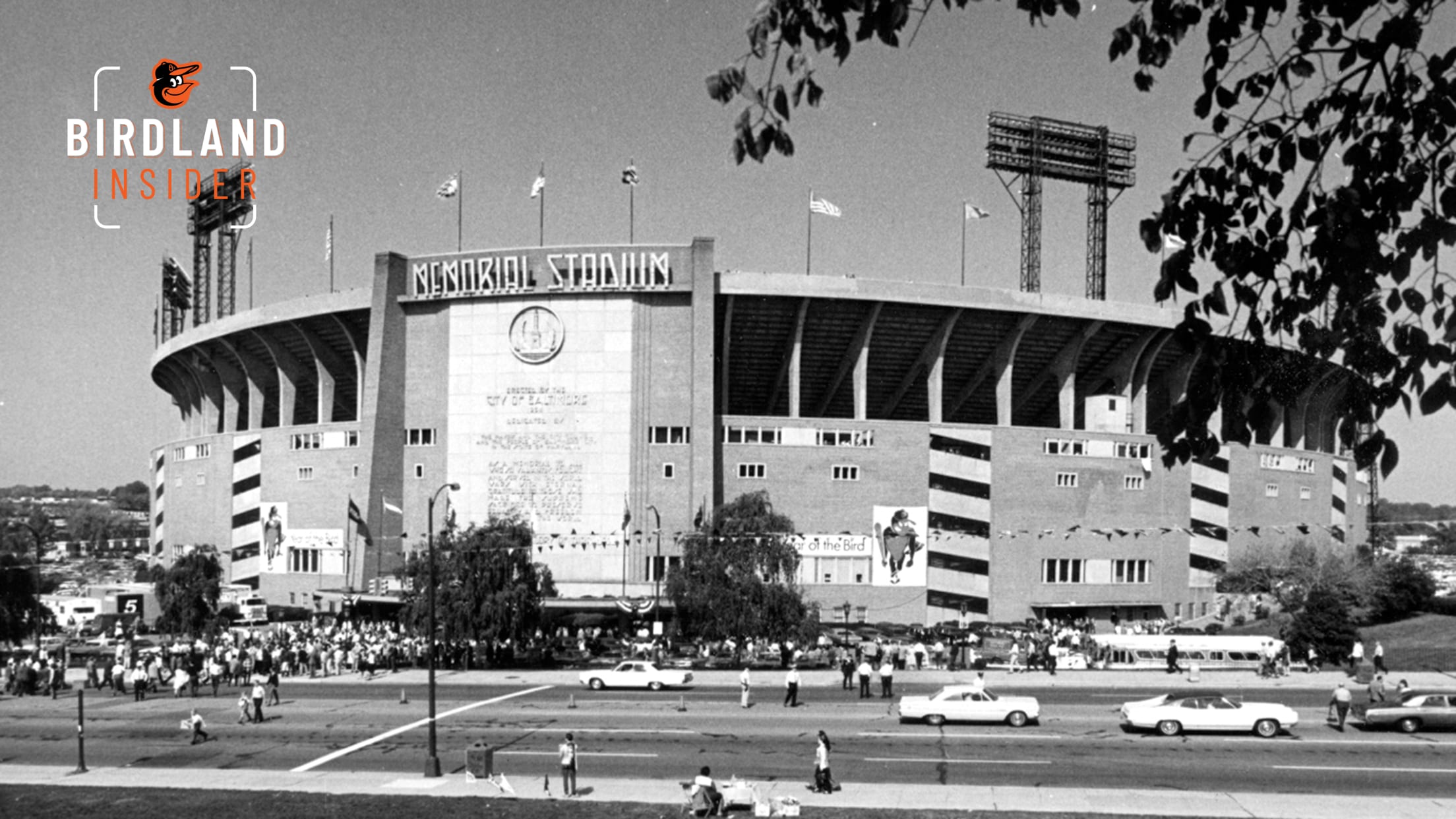 The 2020 season marks the team's 28th year at Oriole Park at Camden Yards, "the ballpark that forever changed baseball." Hard to believe, but it is now the 10th oldest ballpark in the Major Leagues -- and every one that has opened since owes its existence to what was created