Your 2022 Birdland Membership is Ready to Renew!
Pay in full by September 30, 2021 to Swing For Your Seats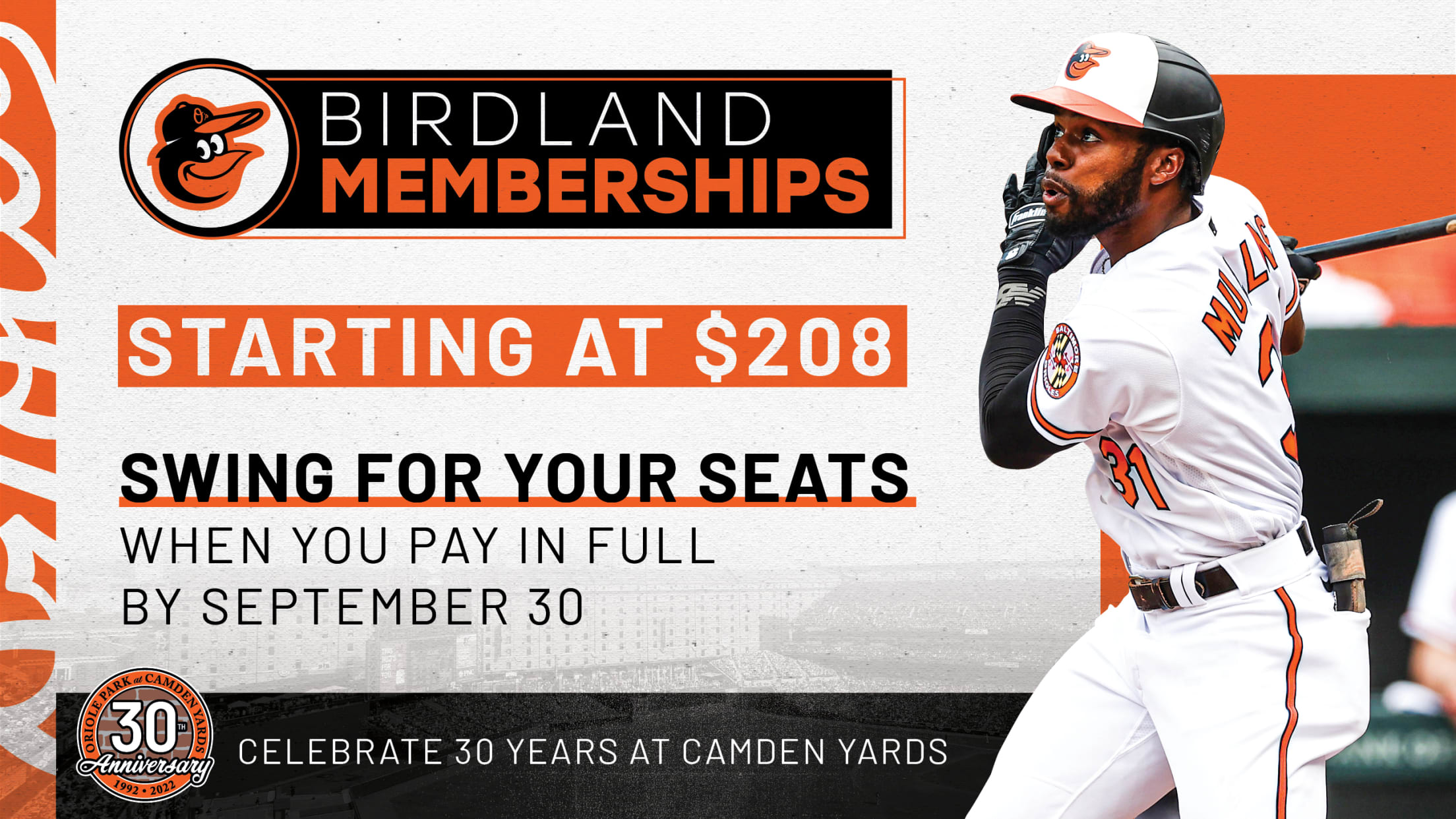 It's time to renew your Birdland Membership for the 2022 season! Your 2022 Birdland Membership statement is now available to view within your Orioles Account Manager at orioles.com/myaccount. Pay in full by Thursday, September 30th, 2021 to receive access to the following: Swing For Your Seats - Sunday, October 10th
Membership Support and 2021 Season Reminders
As we approach the final month of the 2021 season, we want to thank you for your tremendous support this year. Before we start the month of September, we have a few membership reminders that you can take action on before the end of the 2021 season.
We are
August Birdland Rewards Spotlight
Use your Birdland Rewards points now before they expire at the end of the season! Select from a variety of items and experiences including: NEW Giveaway Items Added – Starting at 300 points Can't get to Oriole Park for an August giveaway? Redeem your points for the Oriole Bird Mascot
Birdland Members-Only Exclusive Opportunity to Purchase a 2021 Giveaway Package!
As a loyal Birdland Member, we are excited to once again offer you the opportunity to purchase our most popular promotional giveaways of 2021 and have them sent directly to you!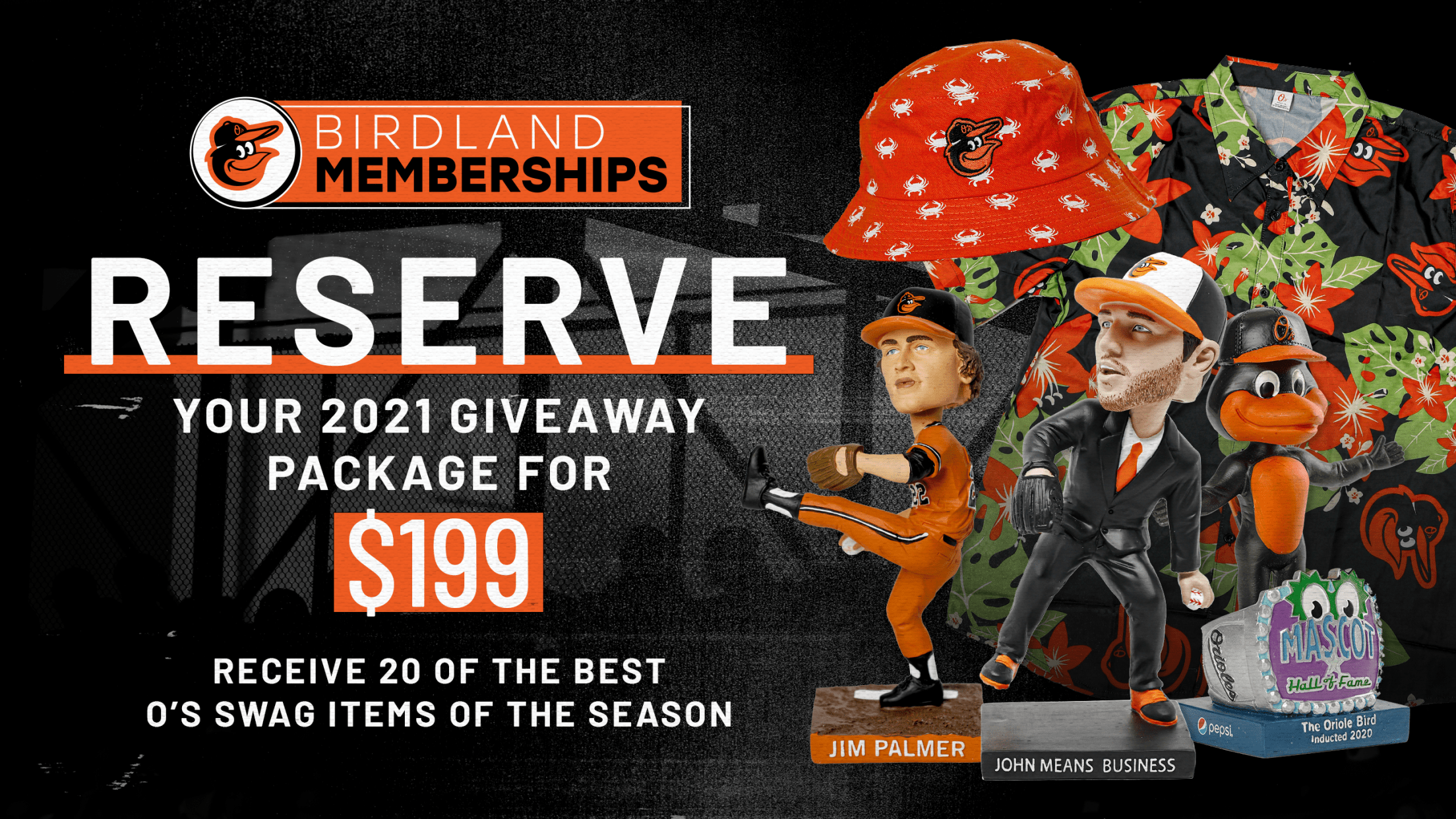 Reserve your 2021 Orioles Giveaway Package today for $199 (shipping included!). You will receive 20 of the best O's giveaway items of the season, which includes your choice of either medium or XL apparel items. Your package includes the following items:
Orioles Arm Sleeve
Orioles Tote Bag presented
Introducing the Members-Only News Page
Stay up to date on all things Birdland Memberships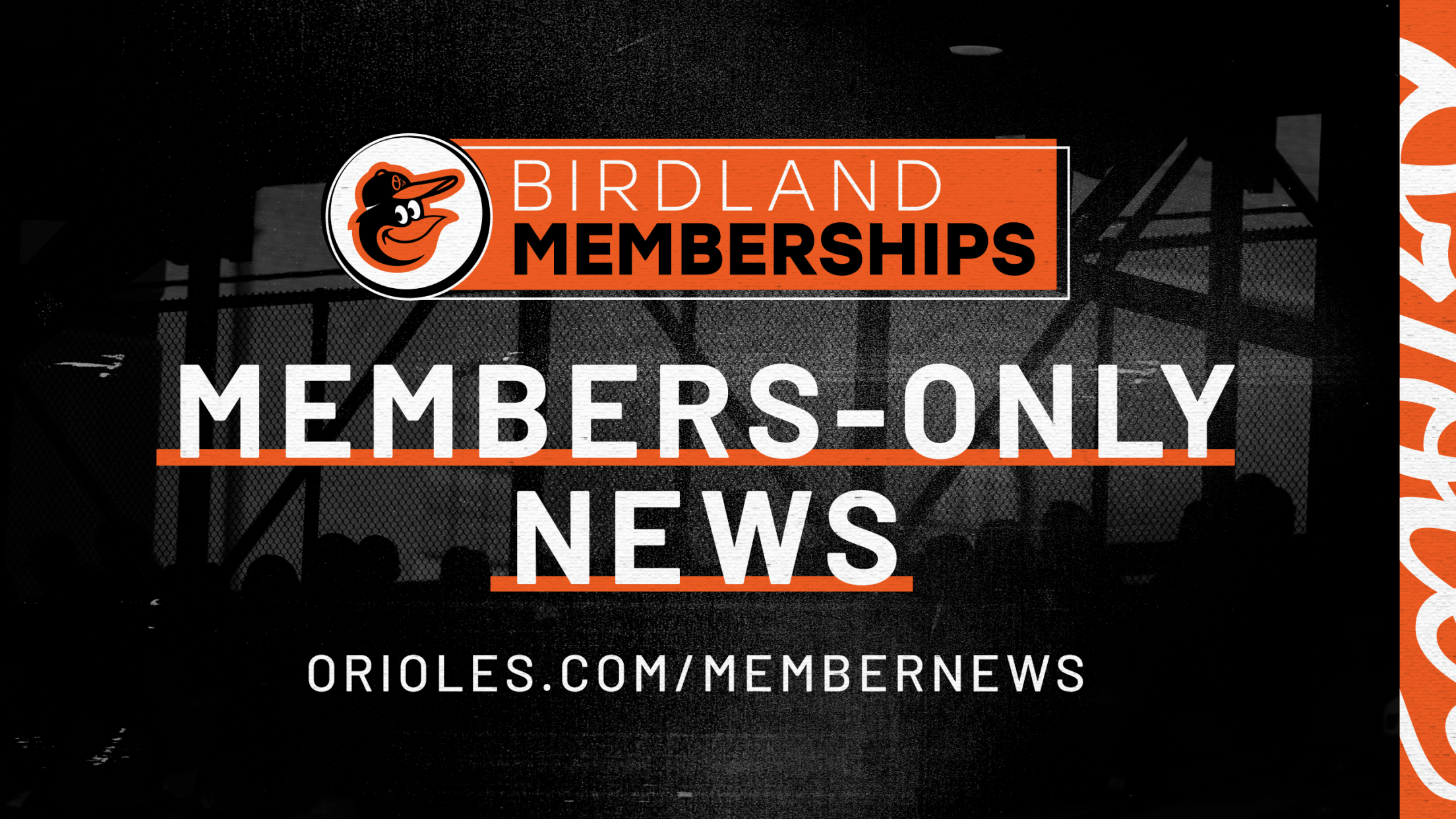 Welcome to the Members-Only News page! This page has been created to keep our current Birdland Members informed of any upcoming or current special offers, benefits, and opportunities. We recommend you bookmark this page for easy access or you can get back here by typing orioles.com/membernews into the address bar.