Pirates select from college ranks on Draft Day 2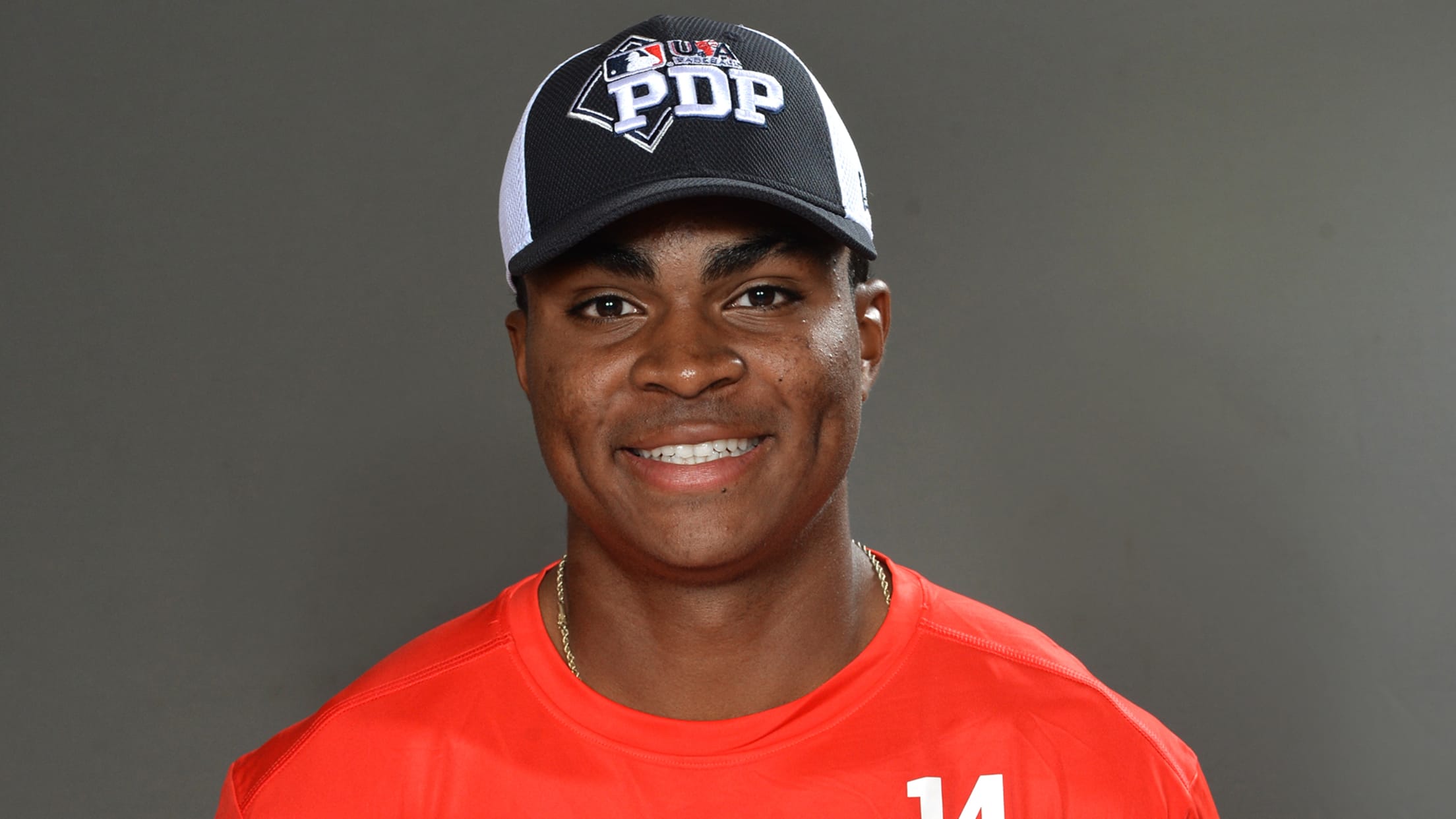 PITTSBURGH -- After getting the MLB Draft started Monday night with a pair of high-upside high schoolers, pitcher Quinn Priester and outfielder Sammy Siani, the Pirates dipped into the college ranks on Day 2. "The pool system sets it up so that it is challenging to get a high school
PITTSBURGH -- After getting the MLB Draft started Monday night with a pair of high-upside high schoolers, pitcher Quinn Priester and outfielder Sammy Siani, the Pirates dipped into the college ranks on Day 2.
"The pool system sets it up so that it is challenging to get a high school player, really, outside of the top two rounds," general manager Neal Huntington said. "The high school players that are signable tend to fly off the board. The ones that are tough signs, you've got to get them in the first two to three rounds. It's as much the nature of the new system as it is a desire for high school or college players for a lot of teams."
They selected four pitchers, three outfielders and a shortstop -- but one of the themes throughout Day 2 was versatility. One pitcher they selected was a two-way player in college, as was one of the outfielders. The pitchers they picked have experience in a variety of roles.
The Draft concludes on Wednesday, with exclusive coverage of Rounds 11-40 on MLB.com beginning at noon ET.
Here is a rundown of the Pirates' picks on Day 2 of the Draft.
Round 3, 95th overall: Matt Fraizer, CF, 21 years old, University of Arizona, $610,800 slot value
The Pirates are betting on Fraizer's upside and bloodlines after an injury-shortened season, and there's a lot to like about both. Fraizer is the son of Terance and Susan Fraizer, the former having been drafted by the A's in the 24th round of the 1992 Draft. Coincidentally enough, Oakland picked the younger Fraizer in the 38th round of the 2016 Draft.
Arizona's center fielder got off to an excellent start in his junior season -- batting .412/.452/.565 with nine extra-base hits, 28 RBIs and five steals in 19 games -- before he was sidelined in March by a fractured hamate bone. Had he been healthy, Fraizer may have been able to hit his way to a higher selection.
According to the Arizona Daily Star, Fraizer overhauled his left-handed swing after struggling in the Cape Cod League last summer. Fraizer used motion-capture technology to collect data on his swing and compare it to high-level Major League hitters.
"What you were seeing in the beginning of the year, he had a chance -- before he hurt the hamate -- to continue going forward," senior director of amateur scouting Joe DelliCarri said. "We think the combination of the contact with the size and getting into a little bit of his impact, this is a terrific young man, arrow pointing up. There's some really good things to work with here with Matt."
Round 4, 124th overall: J.C. Flowers, RHP, 21 years old, Florida State University, $460,000 slot value
Flowers is a two-way player for the Seminoles, lining up in center field and pitching out of the bullpen as the team's closer, but the Pirates see the athletic, 6-foot-3, 190-pounder as more of a pitcher than an outfielder. On the mound this season, Flowers had a 1.52 ERA with 11 saves, 22 strikeouts, 10 walks and a .188 opponents' batting average in 23 2/3 innings over 20 appearances.
Flowers expressed a desire to pitch, DelliCarri said, and the Pirates see the athletic, 6-foot-3, 190-pounder as a starting pitcher with strong secondary offerings.
Round 5, 154th overall: Grant Ford, RHP, 21 years old, University of Nevada, $343,400 slot value
A baseball and basketball player in high school, Ford was primarily a reliever in three seasons for the Wolf Pack and pitched exclusively out of the bullpen as a junior this year. He is the Pirates' first Draft pick from the University of Nevada since Justin Martin (16th round) in 1999.
The 6-foot-1, 175-pounder from San Jose, Calif., saw his performance improve significantly this spring, when he put together a 2.76 ERA, 1.00 WHIP, five saves and 51 strikeouts in 45 2/3 innings over 28 appearances. DelliCarri described Ford as a "power" pitcher in terms of both his fastball and secondary stuff.
Round 6, 184th overall: Will Matthiessen, OF, 21 years old, Stanford University, $263,700 slot value
Matthiessen, like Ford, was a two-sport star in high school. He was captain of the baseball and basketball teams at West Linn (Ore.) High School and was also a two-way player, like Flowers, for Stanford. Matthiessen was a starter and reliever for the Cardinal, also putting up impressive numbers as a designated hitter.
Listed at 6-foot-6 and 225 pounds, the right-hander posted a 3.71 ERA and 1.22 WHIP with a 6-2 record, one save and 55 strikeouts in 53 1/3 innings over 15 appearances, including eight starts during the 2019 regular season. At the plate, he slashed .322/.399/.553 with 12 homers and 12 doubles in 57 games. But DelliCarri made it clear that the Pirates selected Matthiessen as a right fielder -- and above all, as a hitter.
According to his Stanford bio, Matthiessen comes from an athletic family, with two uncles who rowed for the University of California, a grandfather who played soccer and rugby at Yale and a grandmother who was the top-ranked tennis player in the world for her age group.
Round 7, 214th overall: Blake Sabol, RF, 21 years old, University of Southern California, $206,500 slot value
Sabol can only hope to match the success his second cousin enjoyed as a Pittsburgh athlete. Why's that? Sabol's second cousin, a fellow USC product, is longtime Steelers safety and two-time Super Bowl champion Troy Polamalu.
The Pirates drafted Sabol as a right fielder, but the left-handed hitter also has experience behind the plate. Listed at 6-foot-4 and 215 pounds, Sabol may have more raw power than he showed with the Trojans. This spring, Sabol slashed .268/.346/.368 with three home runs, 29 walks, 40 strikeouts and 13 steals in 55 games.
There's another family tie for Sabol: His brother, Stefan, played four years as an outfielder in the Mets' farm system after being selected in the 17th round of the 2012 Draft.
Round 8, 244th overall: Austin Roberts, RHP, 20 years old, Sacramento State, $168,500 slot value
The Pirates specifically announced Roberts as a "right-handed starter," perhaps getting out in front of the question of what his role will be in their organization. Roberts worked as both a starter and reliever in college, featuring a fastball that can touch 95 mph and a sharp slider. The 6-foot, 219-pounder put together a 3.18 ERA this spring with 84 strikeouts and 30 walks in 73 2/3 innings over 22 appearances, nine of which were starts.
Roberts pitched almost exclusively out of the bullpen as a sophomore in 2018, whereas 14 of his 19 appearances in '17 were starts. The Pirates typically give their pitchers a chance to start until they prove they can't.
Round 9, 274th overall: Ethan Paul, SS, 22 years old, Vanderbilt University, $152,300 slot value
This is the second time the Pirates have drafted Paul. They selected him in the 26th round of last year's Draft, but he returned to Vanderbilt for his senior season. He played shortstop this spring after starting 110 straight games at second base as a sophomore and junior. (Paul shared the middle infield with shortstop Connor Kaiser, the Pirates' third-round pick last year who is now in Class A Greensboro.)
The Bellevue, Wash., native hit .325/.392/.524 with nine homers, 70 RBIs and eight steals in 62 games for the Commodores. He might profile as a high-floor utility infielder in the Majors. As a senior, Paul is likely to sign for below the recommended slot value.
Round 10, 304th overall: Cameron Junker, RHP, 21 years old, University of Notre Dame, $143,900 slot value
Junker certainly has the build of a Major League starting pitcher at 6-foot-5 and 220 pounds. He also fits the Pirates' mold as a big, durable right-hander. Junker could improve his command, as he walked 40 batters in 77 1/3 innings this spring, and his secondary offerings need more work. But the Pirates like his fastball, which registers in the low 90s with sink.
"Hitters have not shown the ability to get some impact against him," DelliCarri said. Junker registered nearly one strikeout per inning, finishing the season with 73 in 15 starts, and he posted a 4.19 ERA and 1.39 WHIP. He attended Archbishop Moeller High School in Cincinnati, the same school that produced -- among others -- Ken Griffey Jr., Barry Larkin, former Pirate Adam Hyzdu, Buddy Bell and David Bell.