Royals-Yanks PPD, to play split DH today
Keller will start first game, followed by Fillmyer in nightcap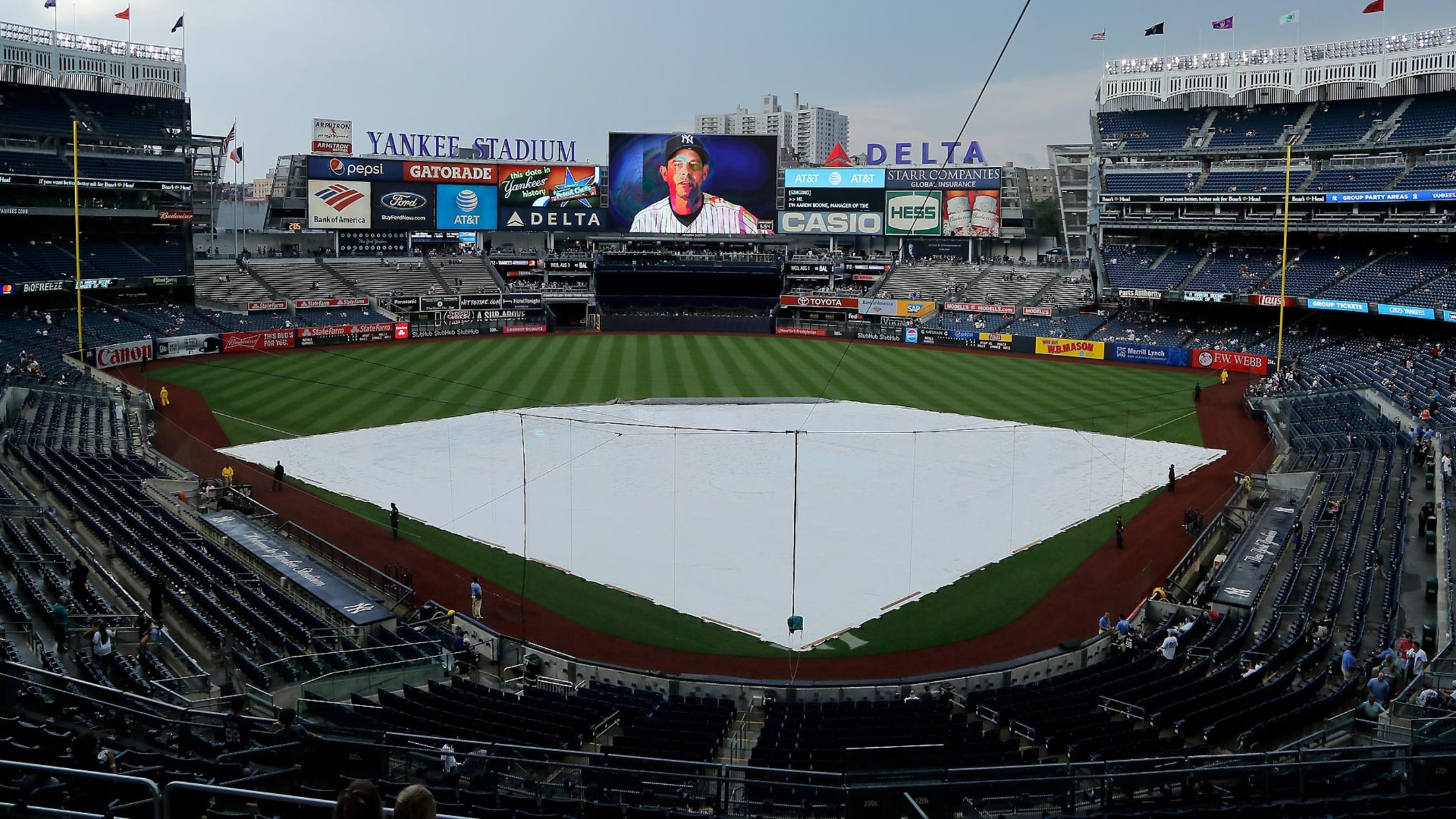 NEW YORK -- The Royals-Yankees game scheduled for Friday night was postponed because of rain.The game will be made up as part of a day-night doubleheader on Saturday, with Game 1 scheduled for 12:05 p.m. CT and Game 2 set for 6:05 CT.Royals manager Ned Yost said he would start
NEW YORK -- The Royals-Yankees game scheduled for Friday night was postponed because of rain.
The game will be made up as part of a day-night doubleheader on Saturday, with Game 1 scheduled for 12:05 p.m. CT and Game 2 set for 6:05 CT.
Royals manager Ned Yost said he would start right-hander Brad Keller, who was supposed to start Friday, in the first game, and right-hander Heath Fillmyer in the nightcap. The Yankees will start Luis Severino in the first game and Carsten Sabathia in the nightcap.
Fans holding paid tickets for Friday night's game may use them for the rescheduled game Saturday night or exchange their paid tickets for any regular-season game at Yankee Stadium through the end of the 2019 season. Exchanges may be made at Yankee Stadium ticket windows Saturday morning beginning a 9 a.m. ET and at any other times the ticket windows are open during the season.