Verdugo's 'holding pattern;' Hill, Muncy updates
Dodgers OF has lingering back pain, should be ready by postseason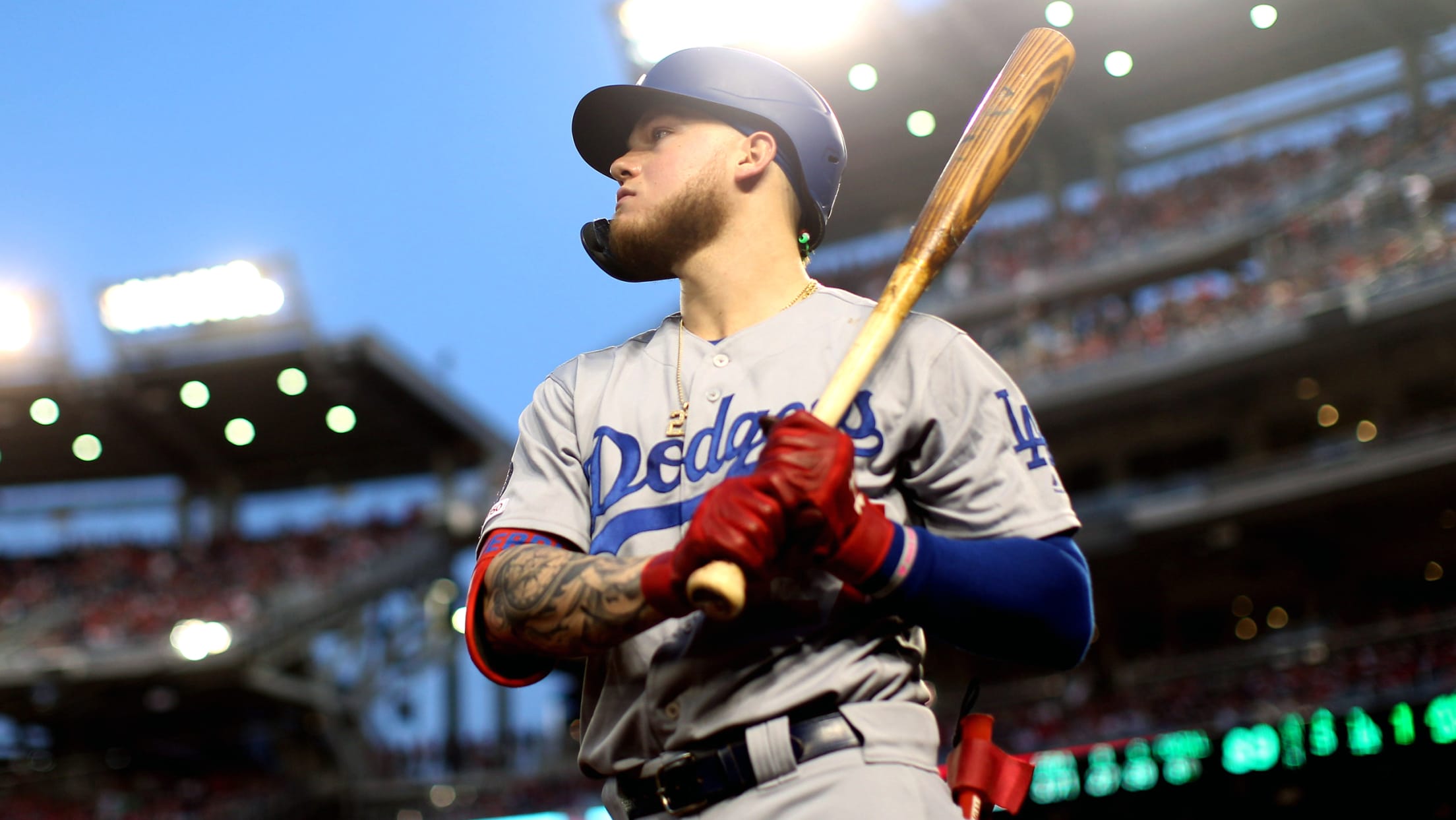 LOS ANGELES -- Lingering back stiffness has forced the Dodgers to abort outfielder Alex Verdugo's rehab assignment with Class A Ogden and send him back to their Camelback Ranch training complex in Arizona. Manager Dave Roberts said he's confident Verdugo has time for a full recovery before the postseason, but
LOS ANGELES -- Lingering back stiffness has forced the Dodgers to abort outfielder Alex Verdugo's rehab assignment with Class A Ogden and send him back to their Camelback Ranch training complex in Arizona.
Manager Dave Roberts said he's confident Verdugo has time for a full recovery before the postseason, but also said the discomfort is from a lower-back injury Verdugo had been playing through since mid-May in Tampa Bay, and not a strained oblique muscle, which put Verdugo on the 10-day disabled list on Aug. 6.
Verdugo played one rehab game as a designated hitter.
"It was more of the back couldn't get loose. Right now, we're in a holding pattern," said Roberts. "Unlikely he joins us in Baltimore [next week]. There's still time for him to finish out the season. The oblique is in good shape, but the back has been lingering."
Roberts said there currently is no concern whether Verdugo will be ready for October.
"As far as time left on the calendar," Roberts said, "we still have plenty of it."
With Cody Bellinger now in center field and A.J. Pollock in left field, Verdugo's absence has resulted in additional playing time for left-handed hitters Joc Pederson and Matt Beaty.
Worth noting
• Speaking of left-handed hitters, Max Muncy took ground balls on Wednesday and was in the batting cage to begin hitting soft-toss flips. Roberts said he hopes Muncy will be ready for game action next week after fracturing his right wrist.
• Rich Hill will pitch two innings of a simulated game on Friday and could rejoin the Dodgers next week after more than two months on the sidelines with a strained flexor tendon.
• Dustin May faced hitters on Wednesday in a simulated game for the first time since being drilled by a line drive to the head on Sunday. He showed no ill effects physically, but Roberts said the 21-year-old rookie's command was lacking. May's next action has yet to be determined.
• For the weekend series against the Giants, Clayton Kershaw will start for the Dodgers on Friday night, and Walker Buehler will start Sunday. Saturday's starter is to be determined, with Ross Stripling and Tony Gonsolin the likely candidates, depending on bullpen usage Wednesday night.
Ken Gurnick has covered the Dodgers for MLB.com since 2001.