Escape in LA: Dodgers hold on, beat Yankees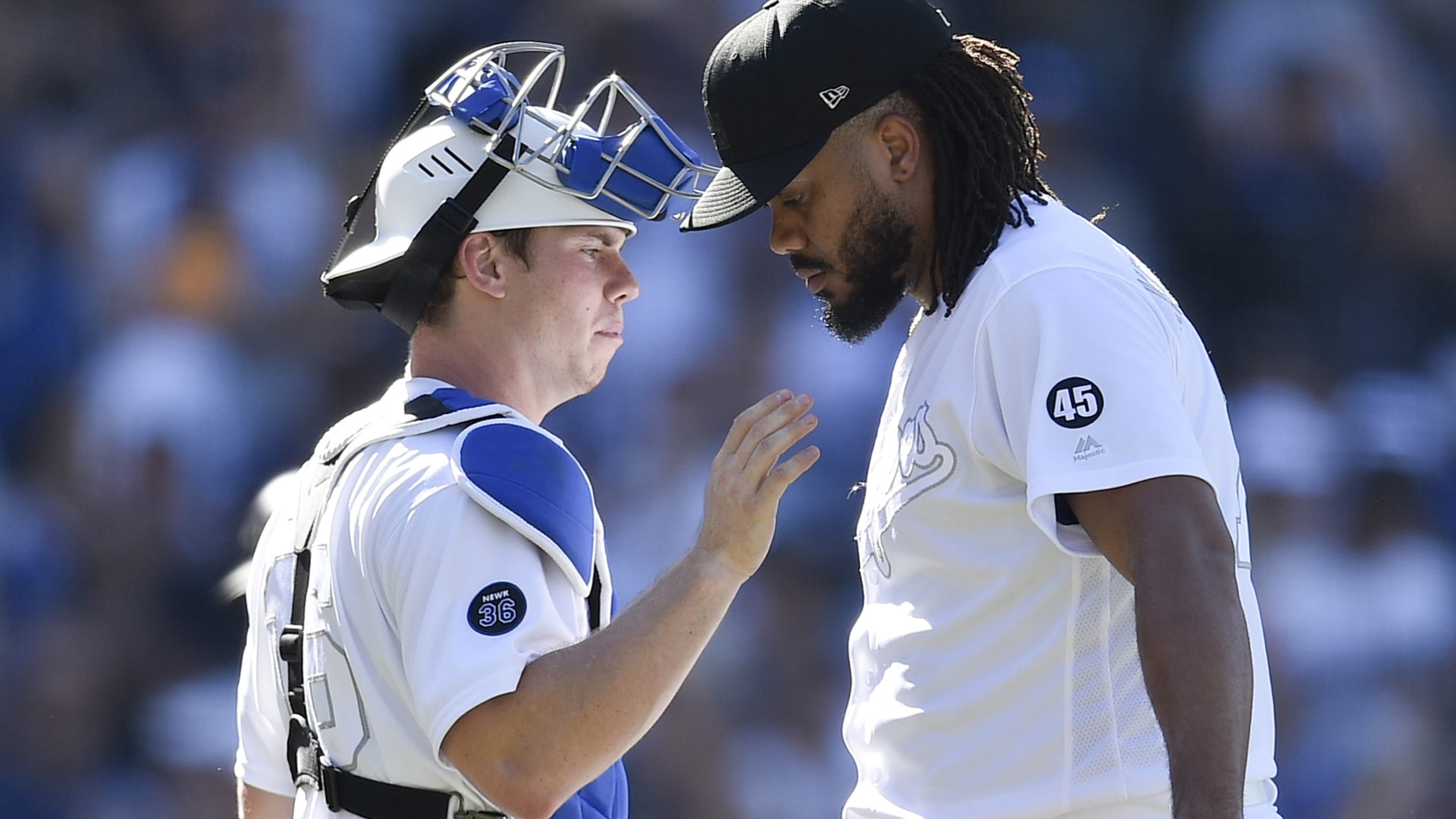 LOS ANGELES – For Kenley "Kenleyfornia" Jansen these days, there is no such thing as a routine save. He had to defuse a controversial, bases-loaded landmine in the ninth inning on Saturday to secure the Dodgers' 2-1 win over the Yankees at Dodger Stadium. Setting aside the angst and drama
7 things nobody saw coming this season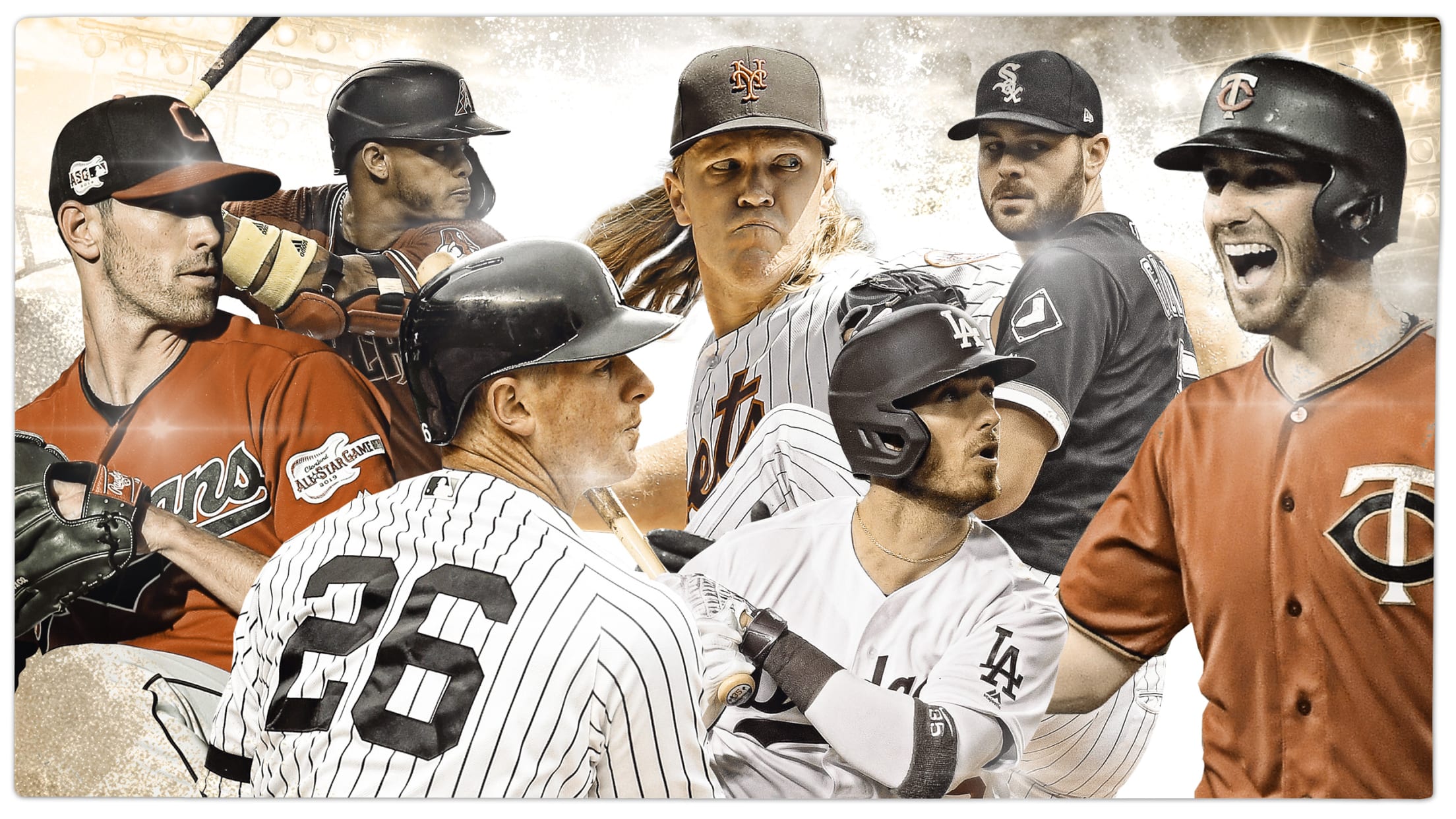 Baseball will really mess with your mind, man. Analyze it, scrutinize it, conceptualize and contextualize it all you want, but things (a whole bunch of things) are going to happen in a Major League season that nobody (and I do mean nobody) saw coming. This is a list of seven
Ryu hit hard by Yanks in rare home setback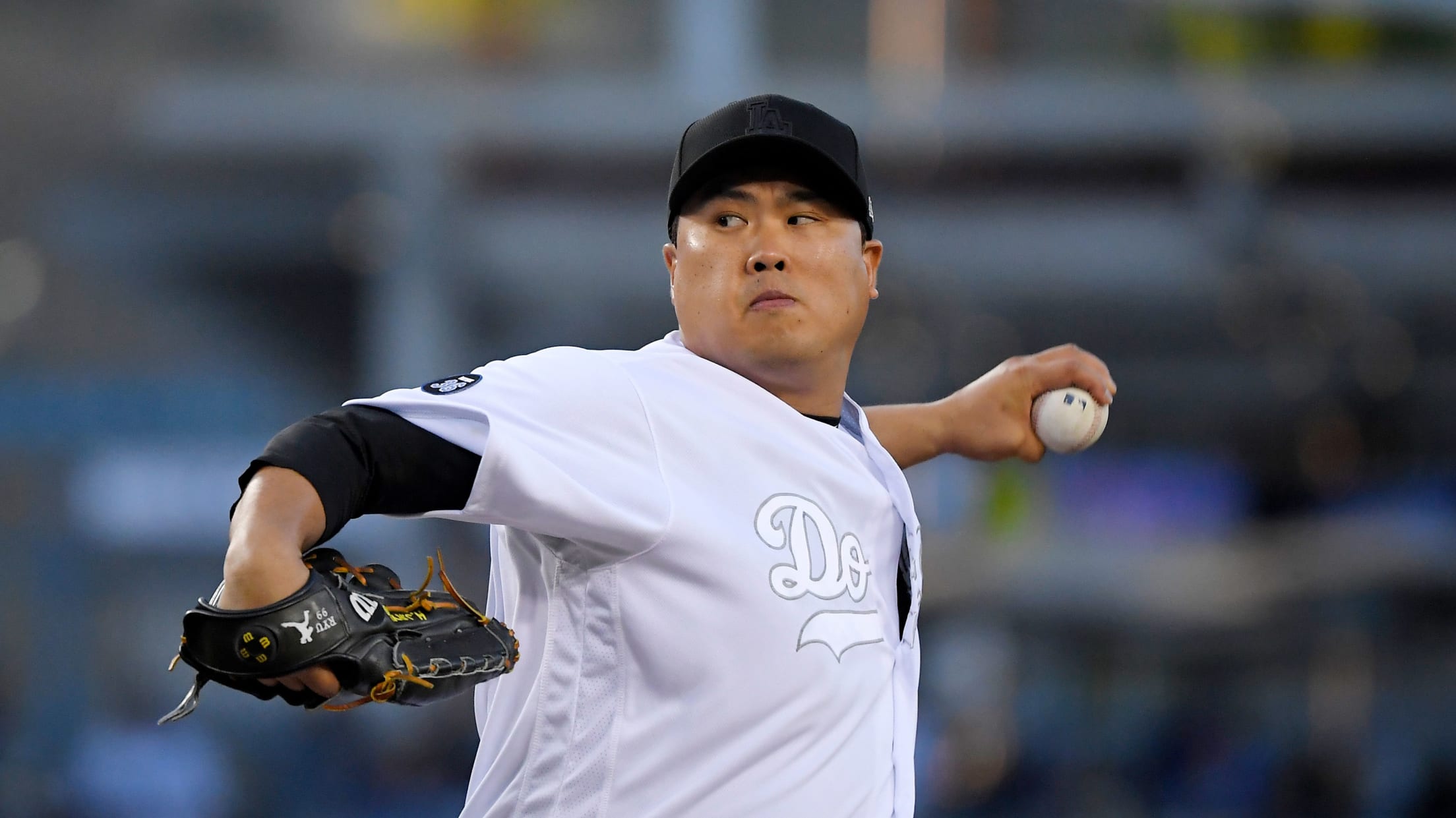 LOS ANGELES -- It's a three-game Interleague series in August, not a best-of-seven in October. But if Friday night's Players' Weekend opener between the Dodgers and Yankees really is a preview of the World Series, the Dodgers need to up their game. The Yankees overwhelmed them, 10-2, in a showdown
May gives Dodgers a 6-man rotation, for now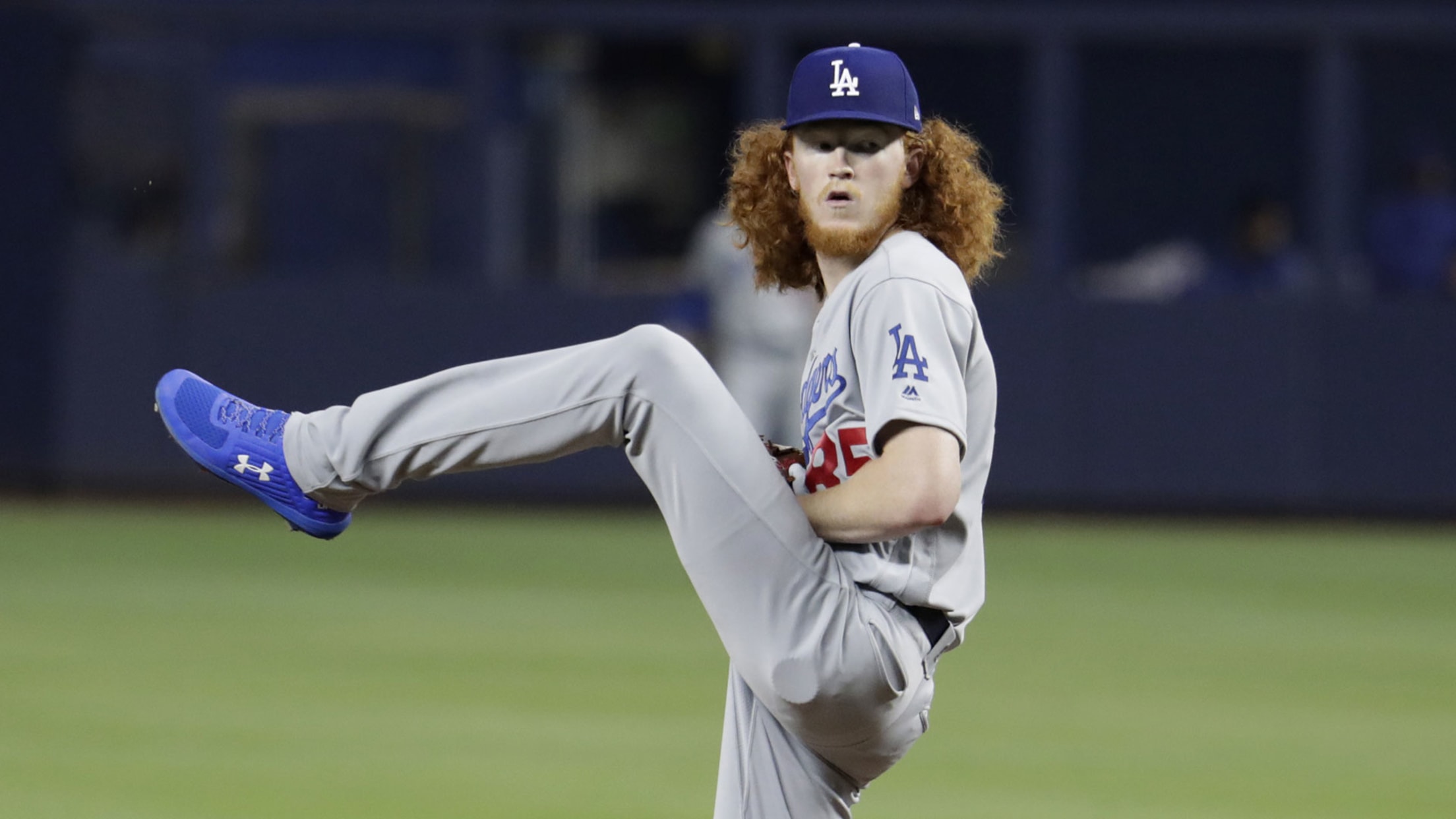 LOS ANGELES -- Rookie Dustin May will be a starting pitcher again on Monday when the Dodgers open a three-game series in San Diego. May will give the Dodgers a six-man rotation temporarily as they ration innings during a stretch of 16 consecutive days of action. Because of that, May
Each club's best Players' Weekend nickname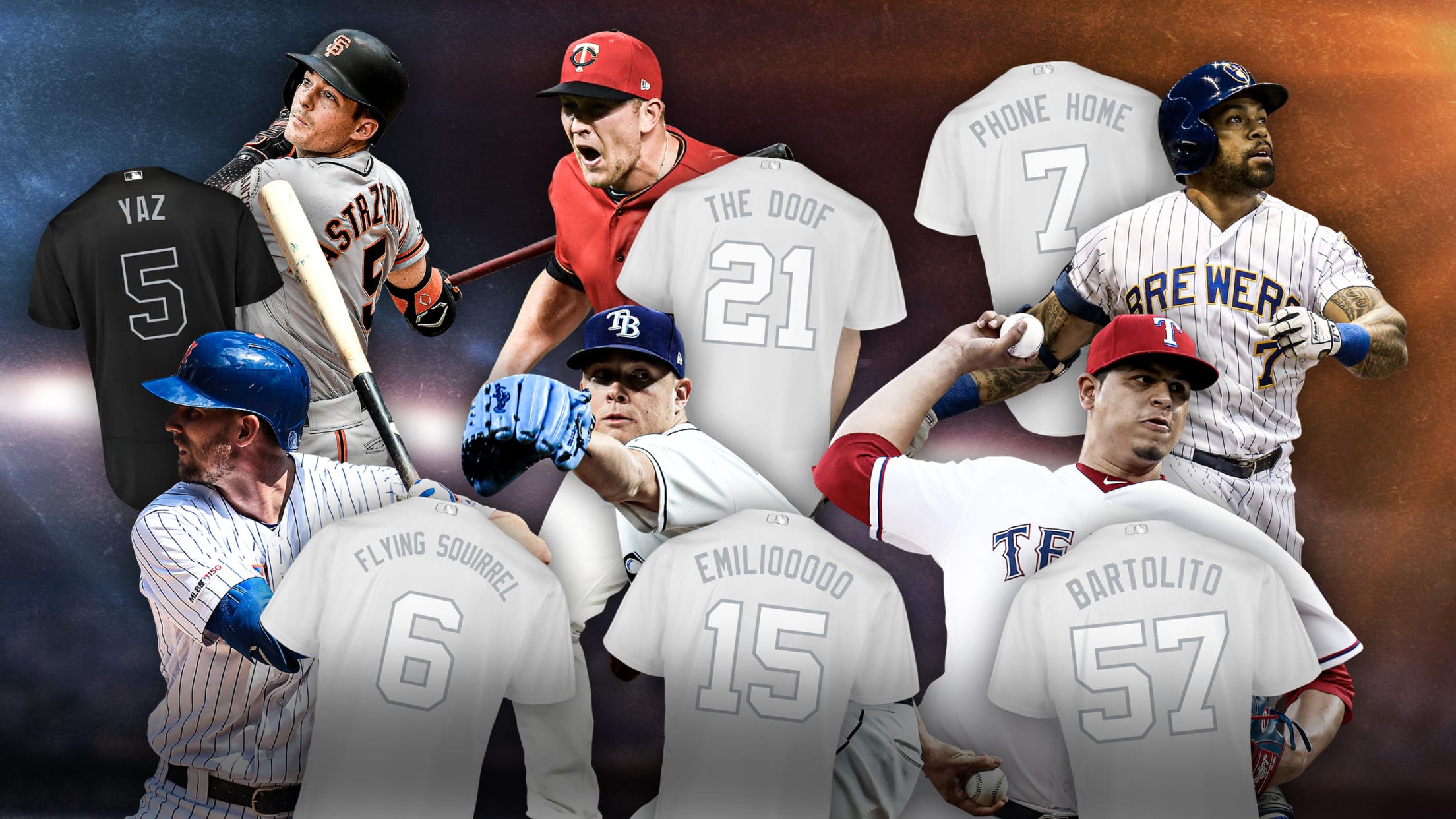 It's Players' Weekend! And for many, the true fun of this annual event is in the names on the back of the uniforms. Baseball player culture has often discouraged (arguably to the game's detriment) players from showing their true personalities, so this weekend gives them that opportunity. It lets you
No. 23 prospect fans 11 for Rancho Cucamonga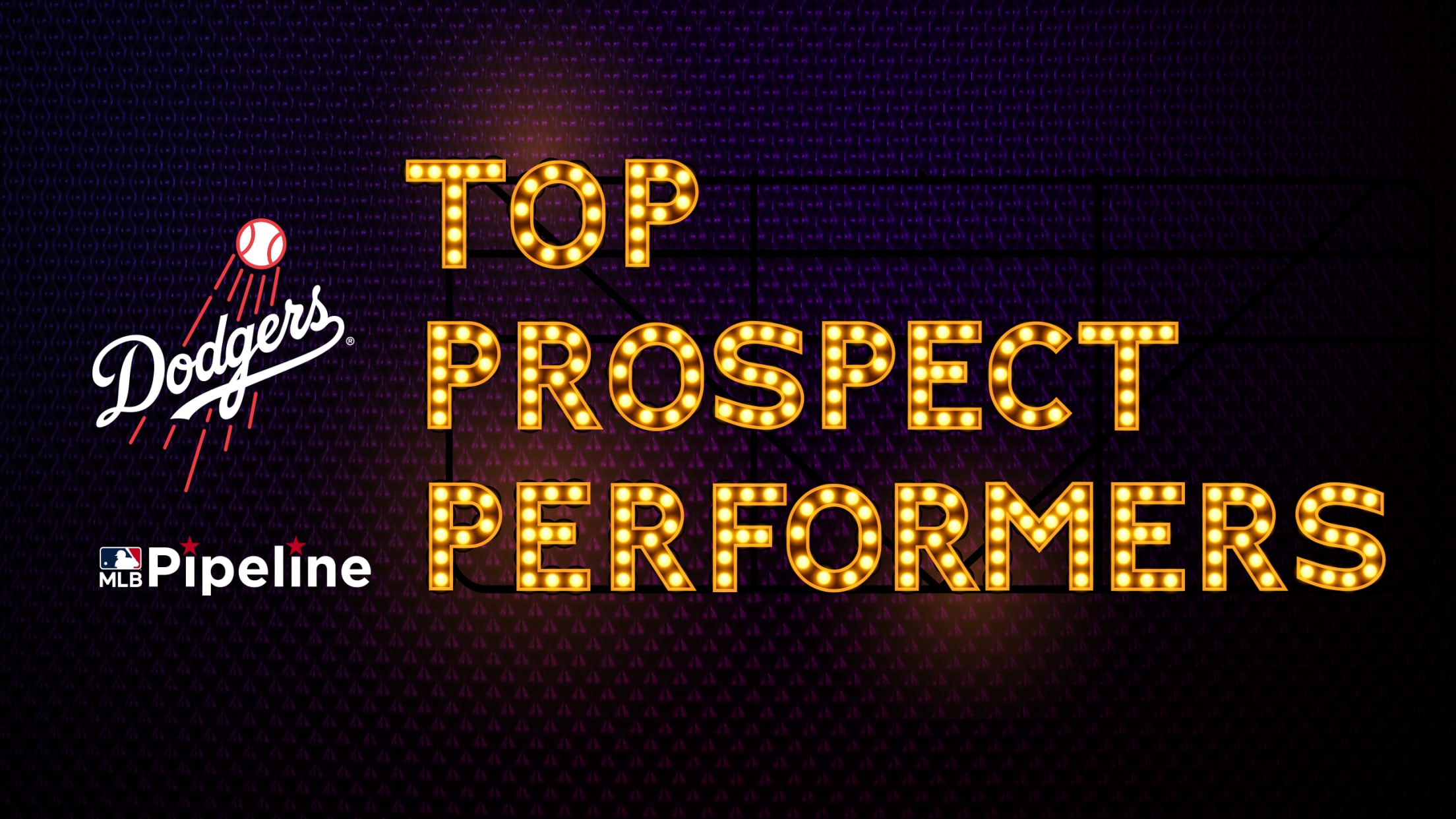 Here's a look at the top performances of the past week by Dodgers prospects in the Minor Leagues:
Why home field is huge for these 3 teams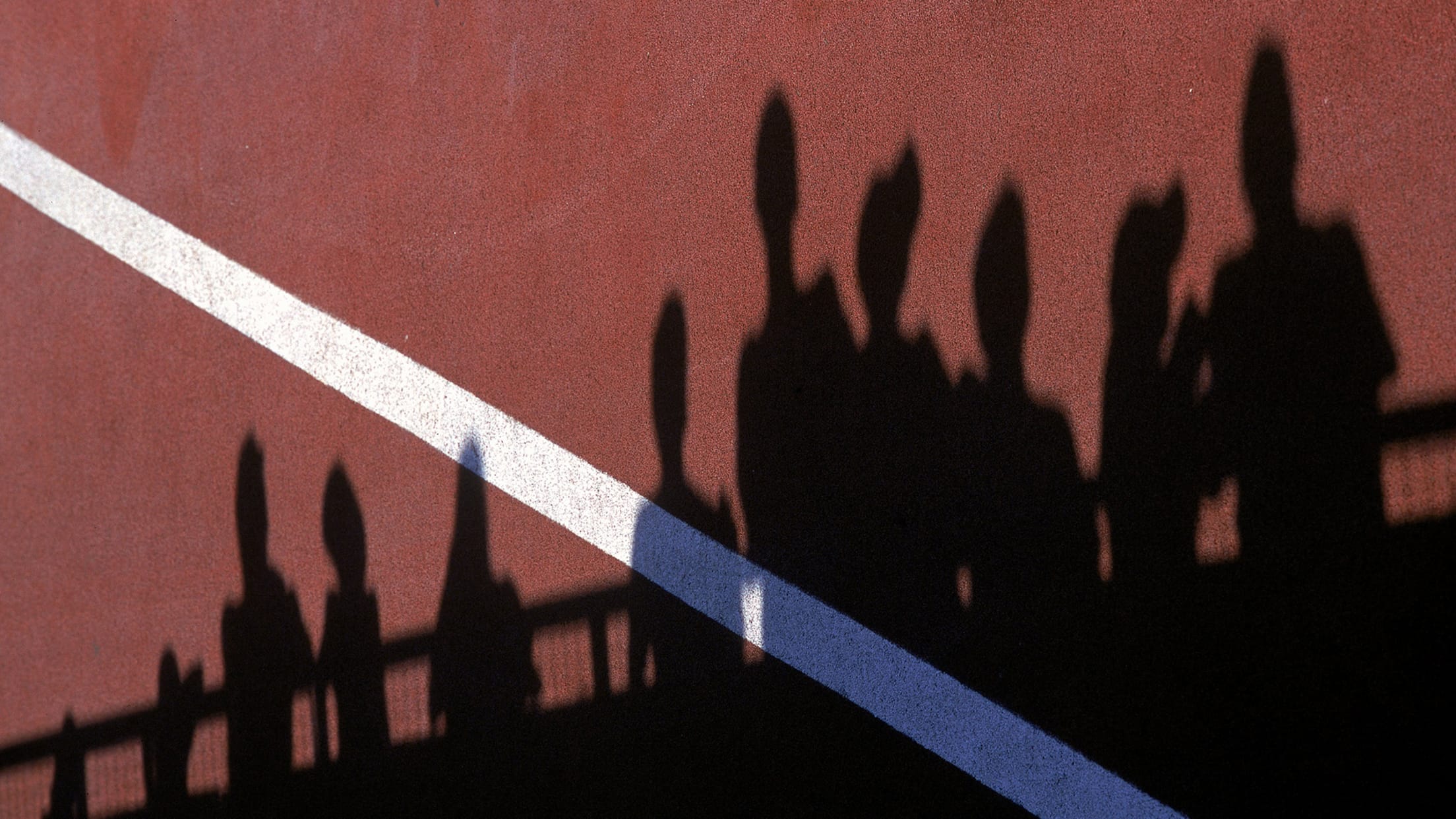 With more than a month remaining in the regular season, three teams have all but locked up division titles. Entering Saturday, the Dodgers (85-45) held a 20 1/2 game lead over the D-backs, with 100% odds of winning the National League West, according to FanGraphs. The Astros (83-47) had a
Dodgers add Barnes; Martin to bereavement list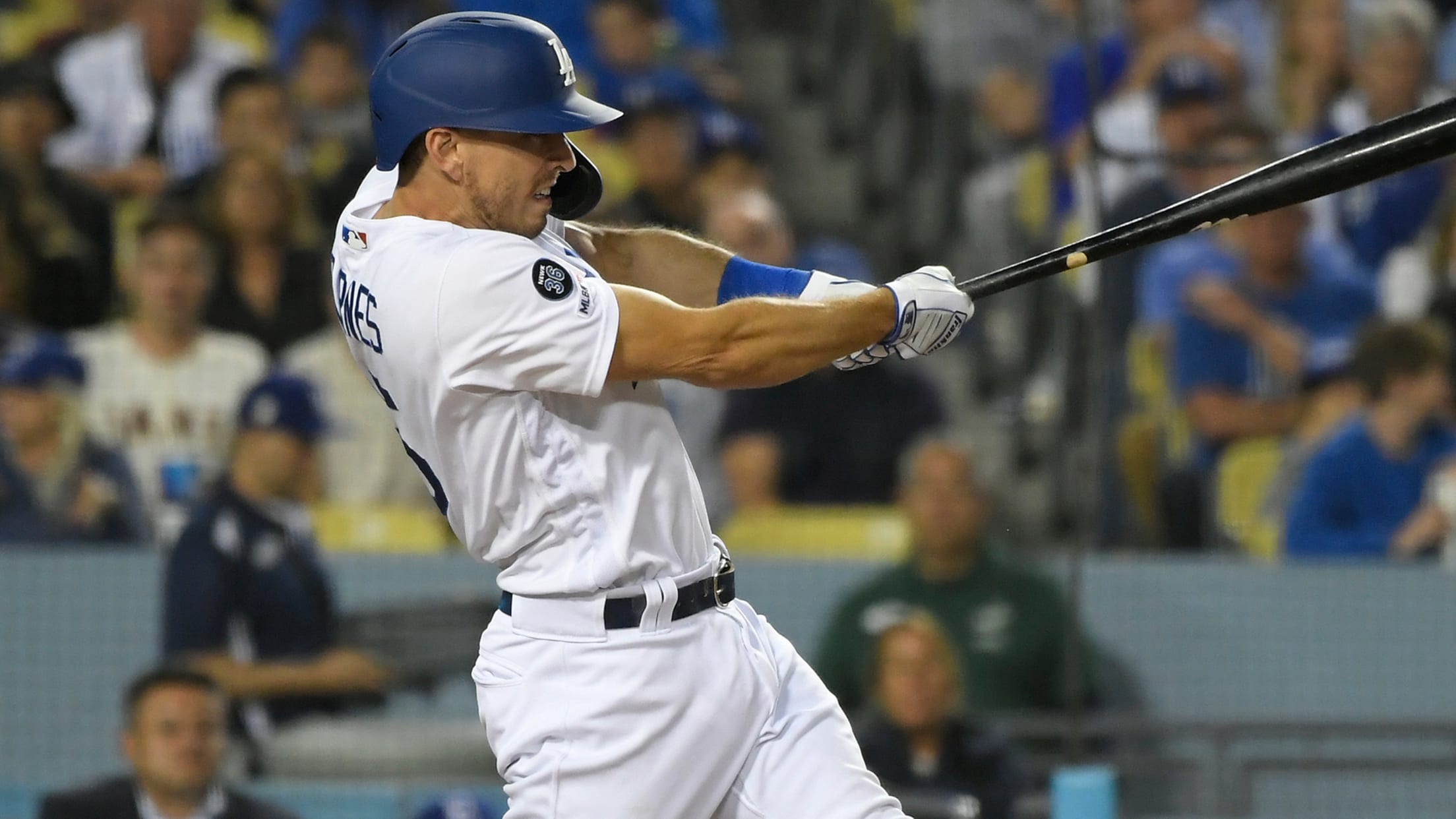 LOS ANGELES -- The Dodgers on Saturday placed catcher Russell Martin on the bereavement list after the death of his grandmother and recalled catcher Austin Barnes from Triple-A Oklahoma City. Martin is expected to rejoin the Dodgers on Tuesday, manager Dave Roberts said. Barnes will catch Clayton Kershaw on Sunday,
11 players who've picked it up in 2nd half
Ramirez, Kershaw, Bumgarner among those to erupt since break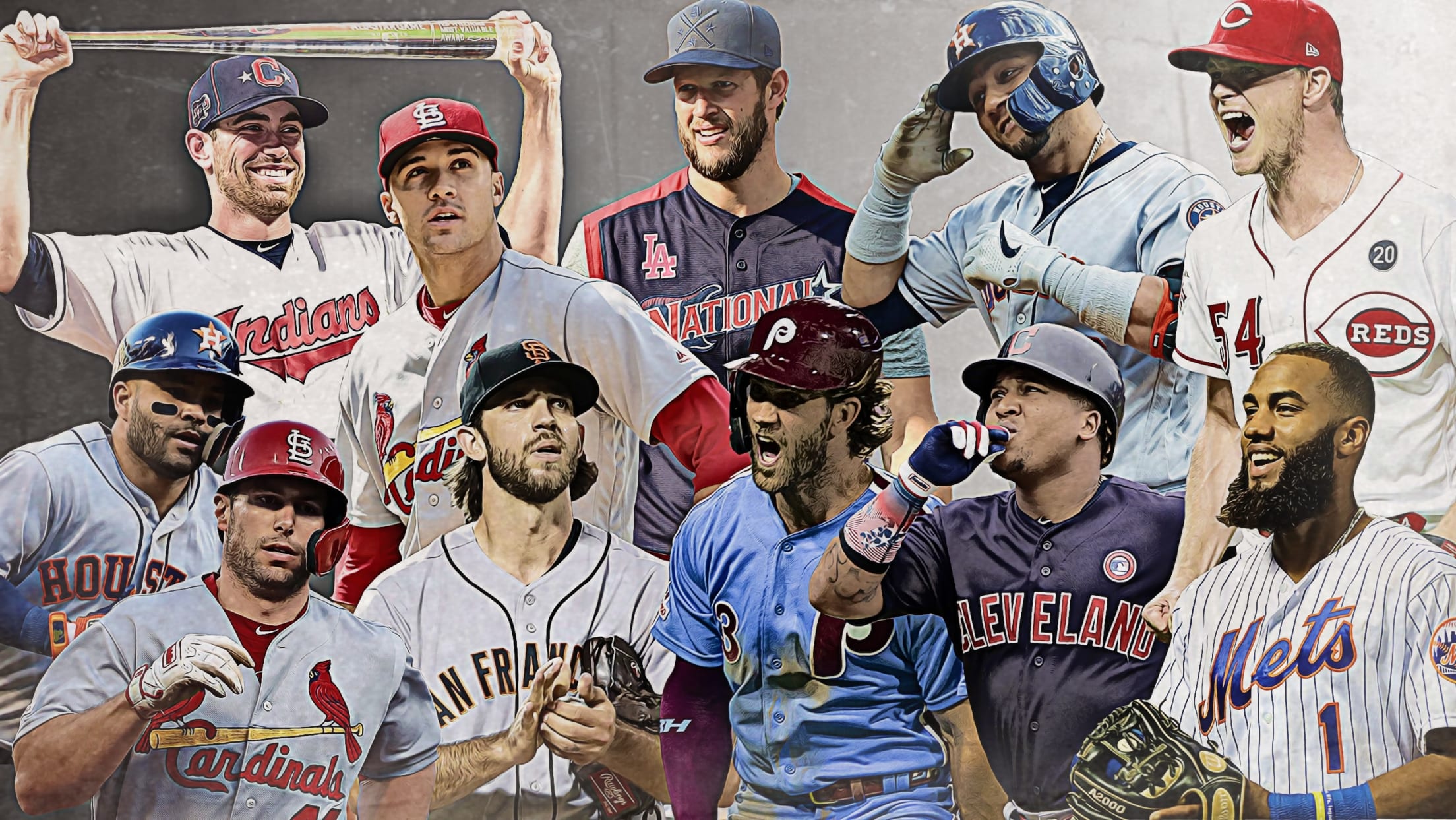 Once there was a season when Eddie Murray, a future Hall of Famer, was having a tough first half for Baltimore -- and Orioles manager Earl Weaver was delighted. "That just means he's going to have a great second half," Weaver said. The longtime O's skipper knew that regardless of
'We like to walk off': Enrique joins LA's party
Utility man the hero on his bobblehead night as Dodgers sweep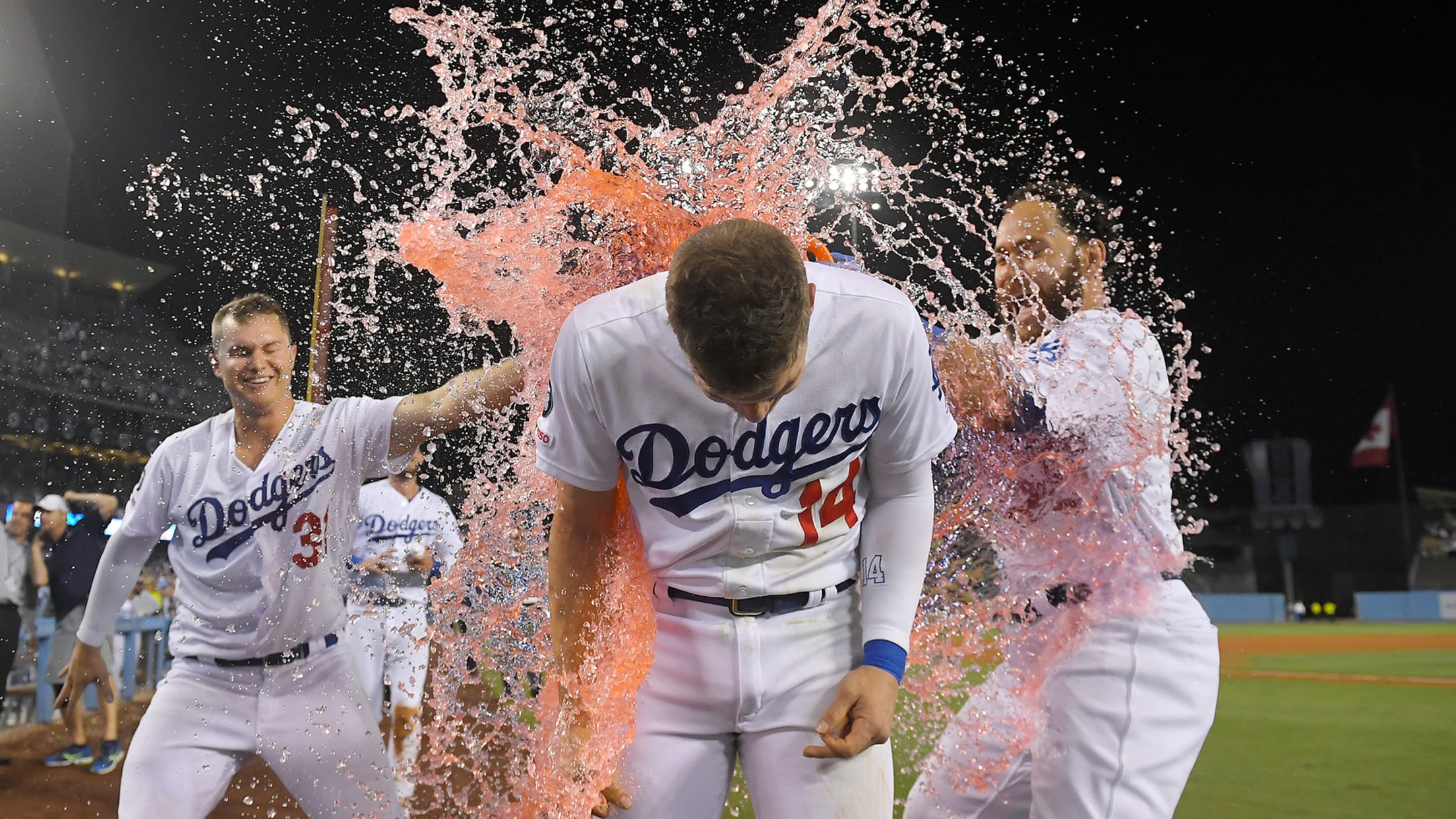 LOS ANGELES -- Over and over again it ends with a walk-off win and Gatorade shower. On Thursday night at Dodger Stadium, it was Enrique Hernández turn, on his bobblehead night, no less, and he gave the simple explanation. "We like to walk off," Hernandez said after he followed Corey
5 NL West players with something to prove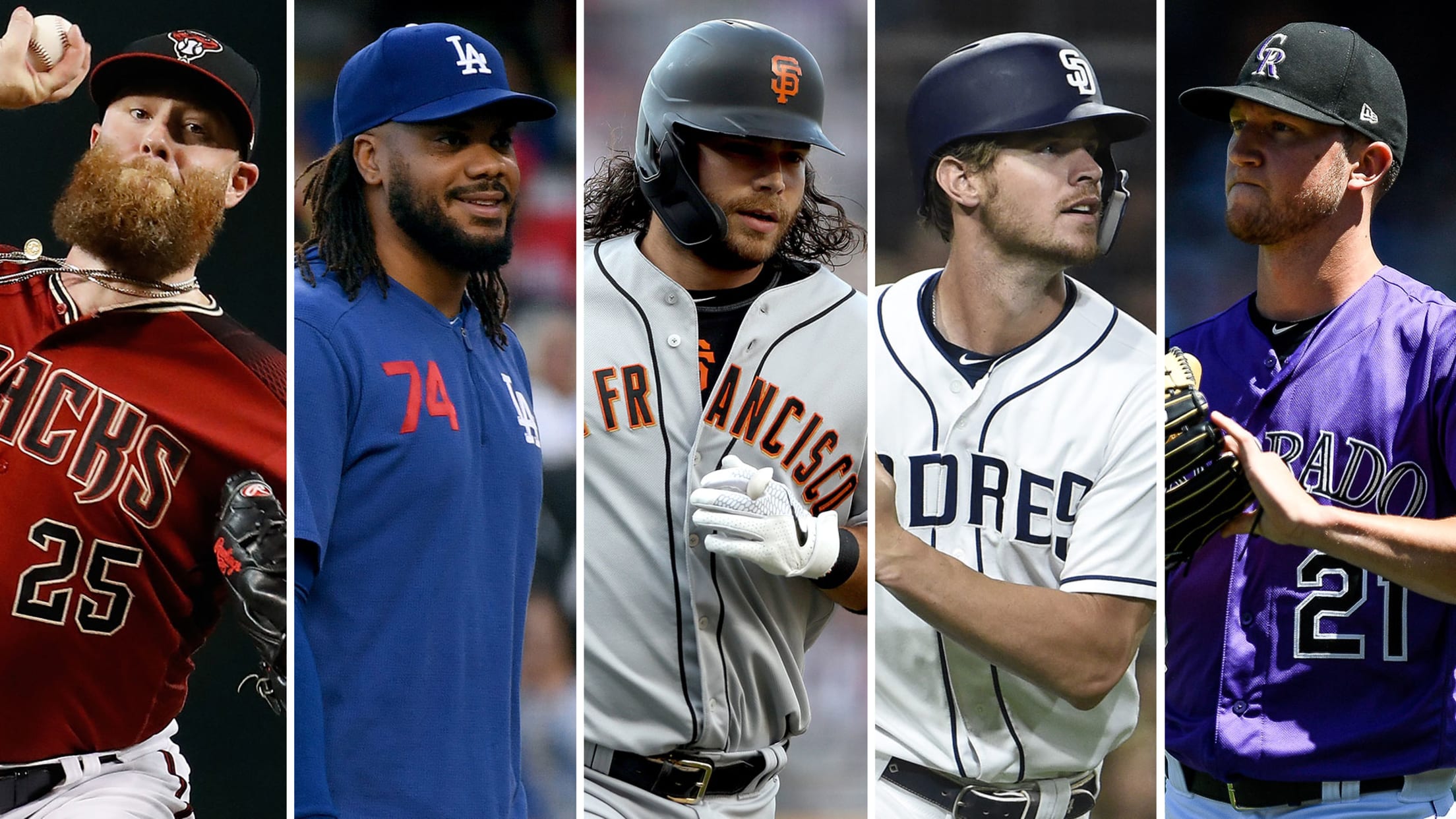 Whether they are running away with the division like the Dodgers, battling for a Wild Card spot like the Giants or looking more toward next season like the Rockies, there is still plenty on the line for players on National League West teams. Over the next six weeks, players will
Muncy homers for LA's 11th walk-off win of '19
Roberts says 'Kenley's our closer' after righty's sixth blown save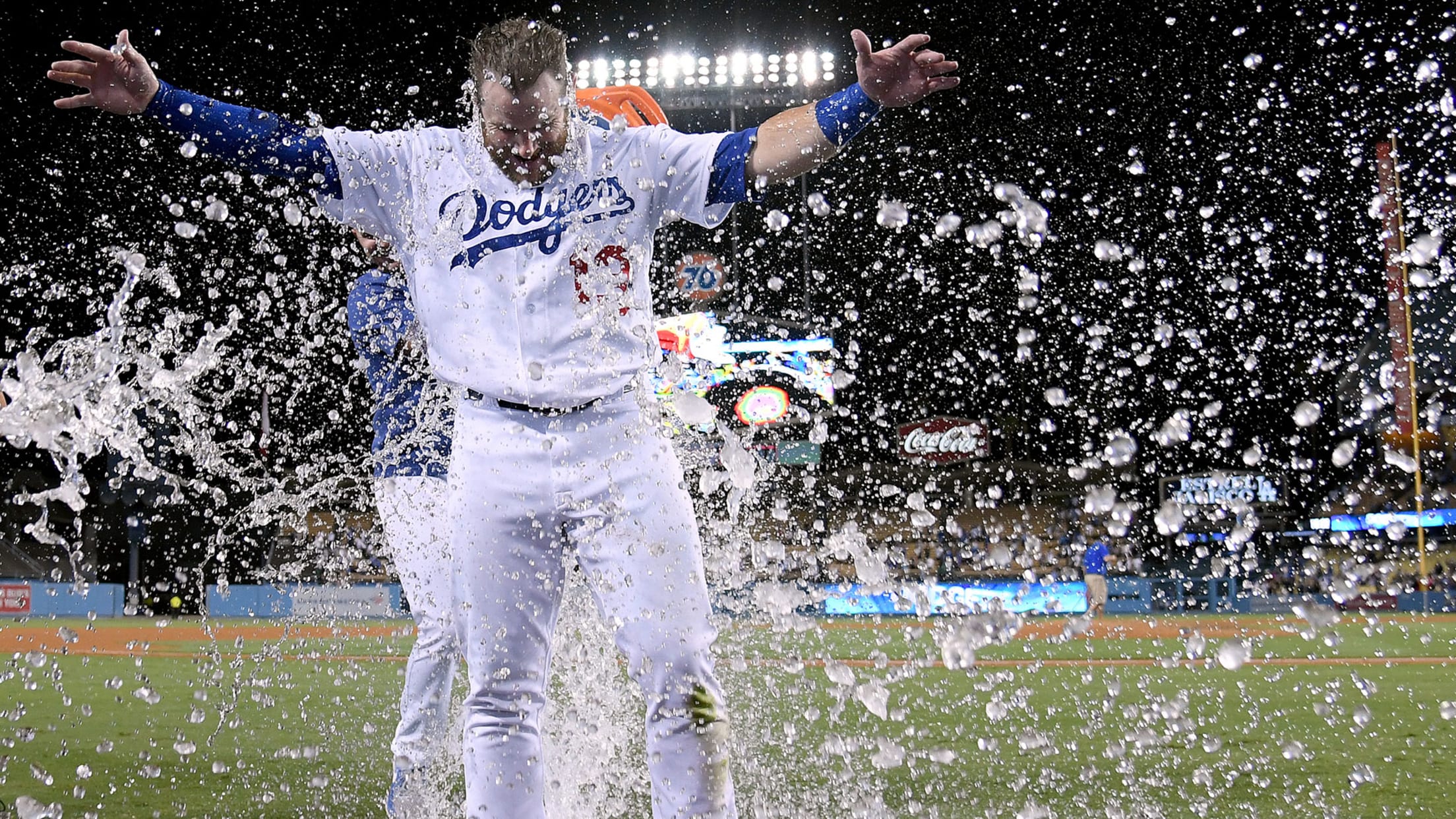 LOS ANGELES -- Max Muncy has homered in five consecutive games, and has 33 on the season. His one-out home run in the bottom of the 10th inning Wednesday night at Dodger Stadium gave the Dodgers a 2-1 victory over the Blue Jays. It was the 11th walkoff win this
May's role still a work in progress
Floro placed on IL; Sadler recalled from Oklahoma City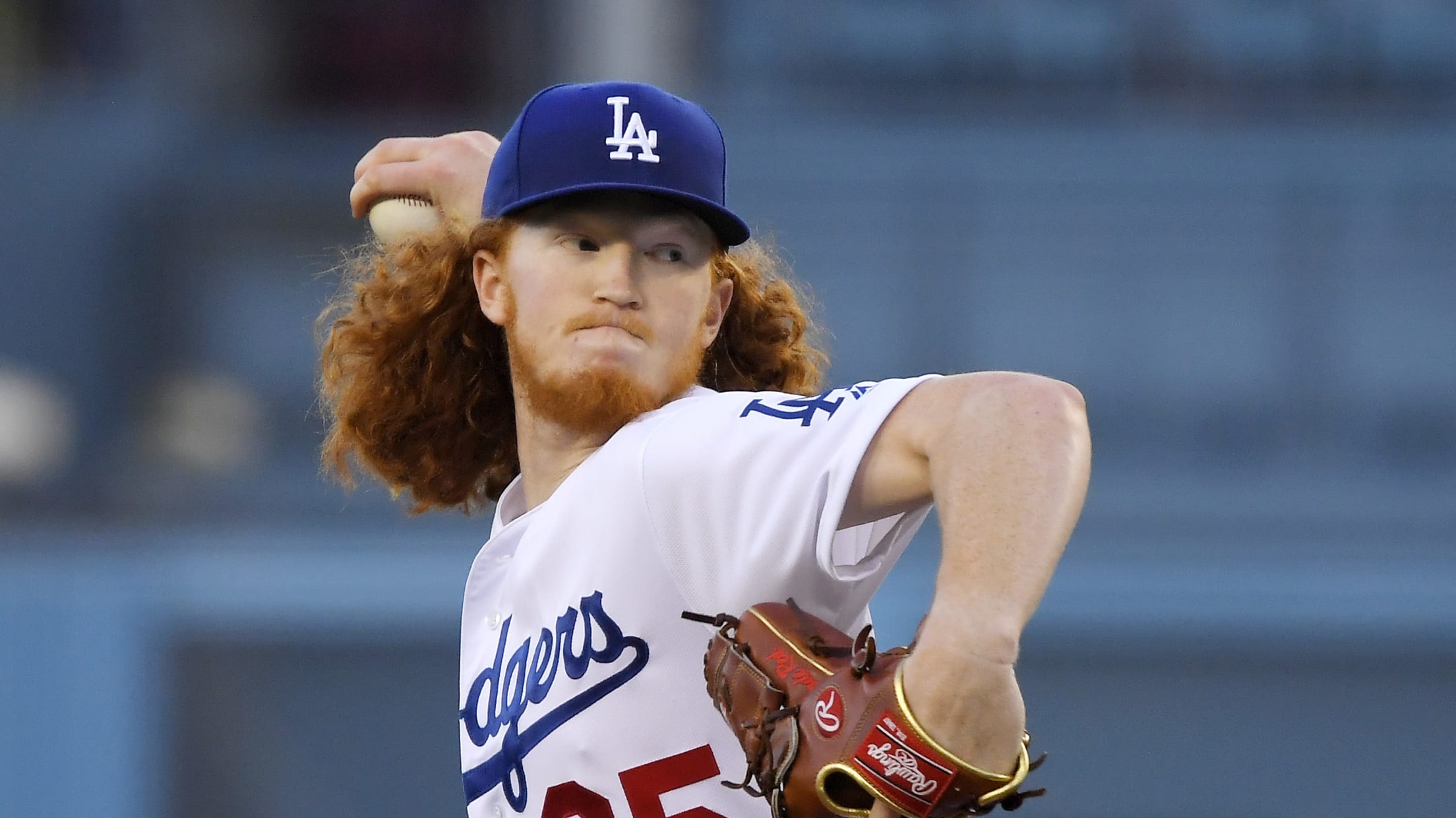 LOS ANGELES -- The Dodgers are trying to have it every which way with 21-year-old rookie pitcher Dustin May. The No. 2-ranked prospect in the organization, according to MLB Pipeline, started in his first three MLB appearances. Then he made his relief debut on Sunday, when he allowed a grand
Players' Weekend 2019: What you need to know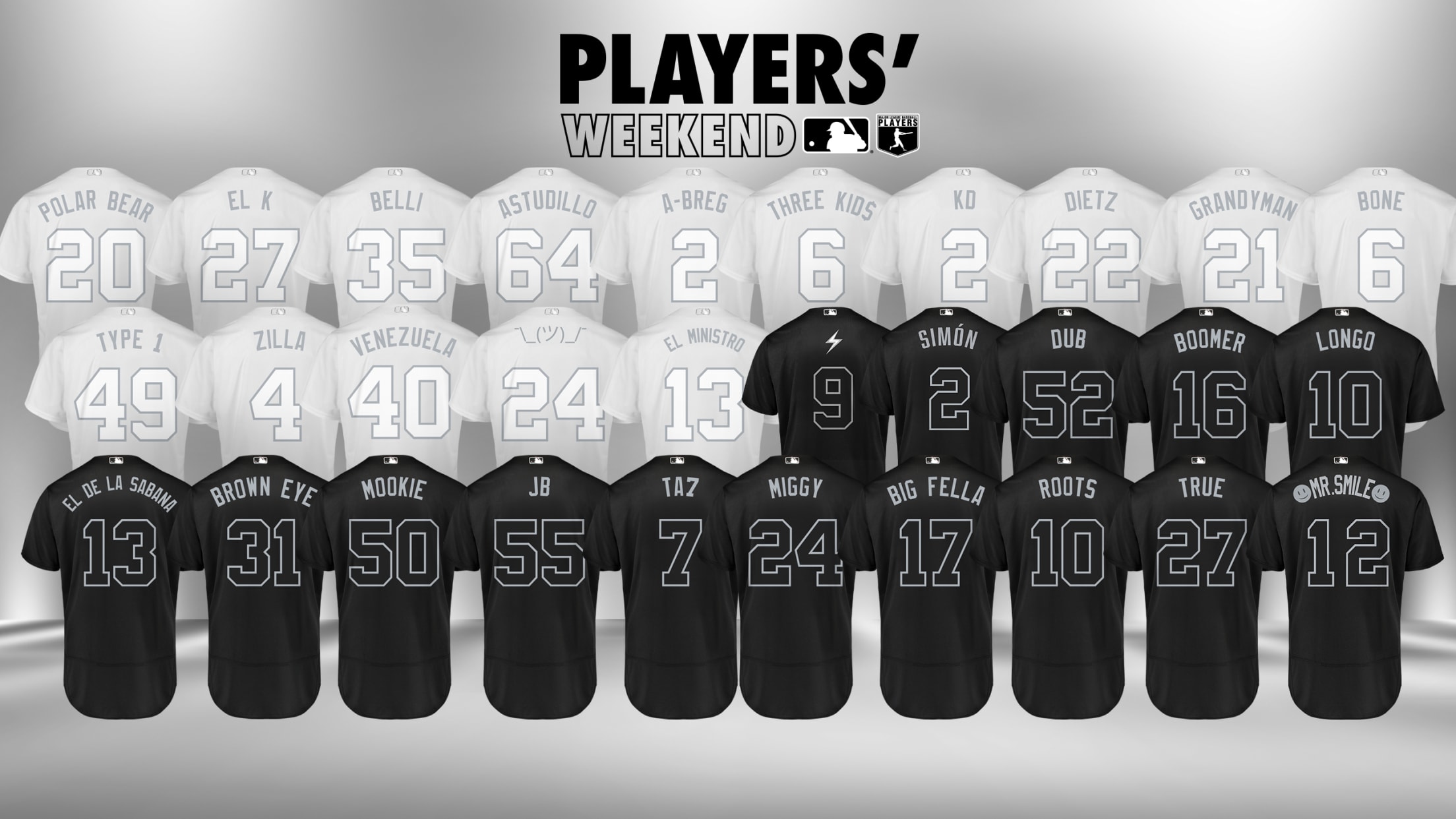 Players' Weekend -- a time when charisma, color and creativity are celebrated with looser uniform rules -- returns this weekend across MLB. Here's everything you need to know about the festivities in a handy FAQ format.
All of the Dodgers' Players' Weekend nicknames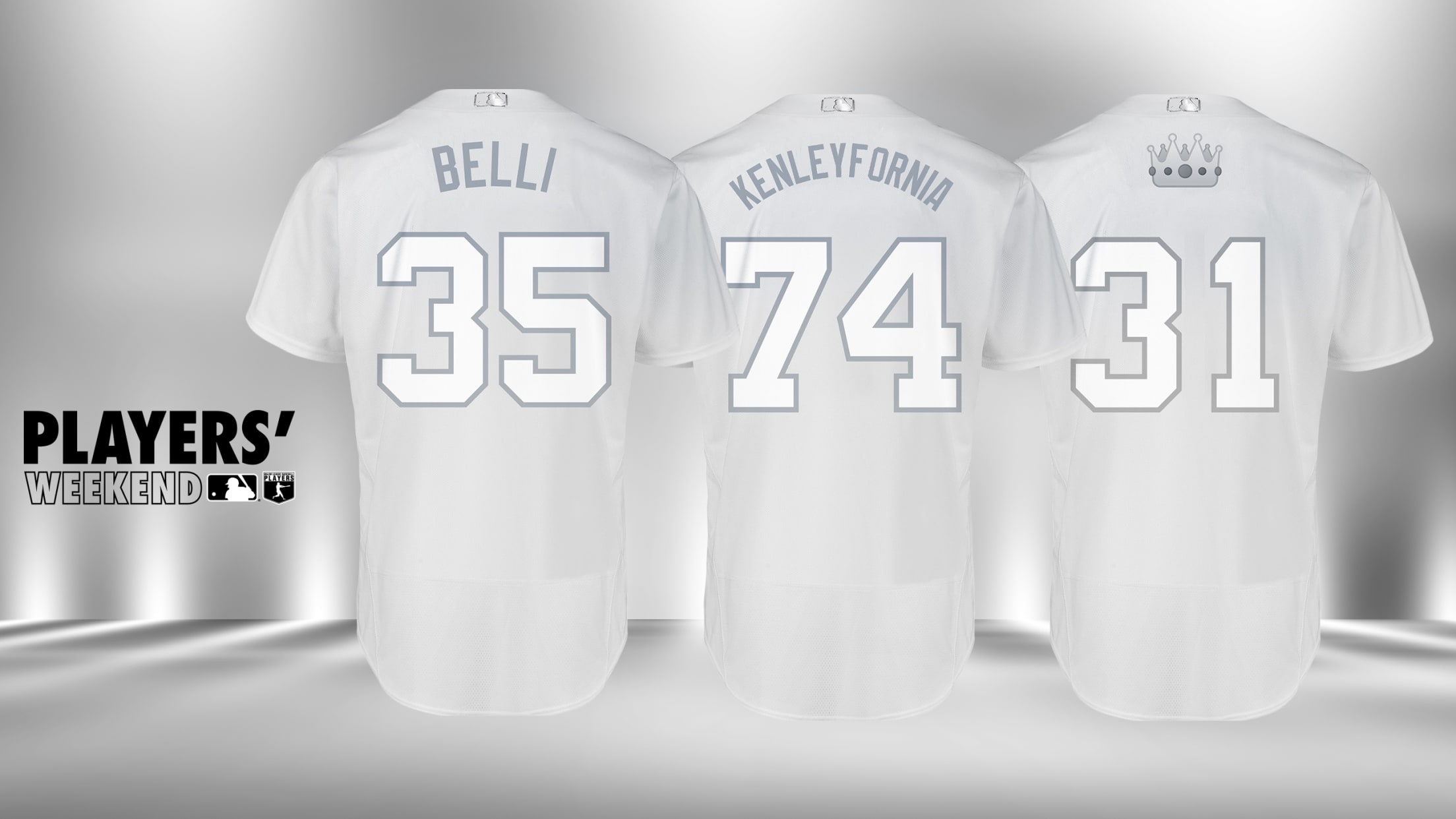 ATLANTA -- For the third consecutive year, Major Leaguers will put their personalities and passions on the field when Players' Weekend takes center stage during all games from Friday, Aug. 23 through Sunday, Aug. 25. During the games, players will wear specially designed monochromatic all-black and all-white uniforms created specifically
Kershaw passes Koufax in wins as LA bats erupt
Bellinger gets 100 RBIs, 100 runs, loses pants; 5 Dodgers homer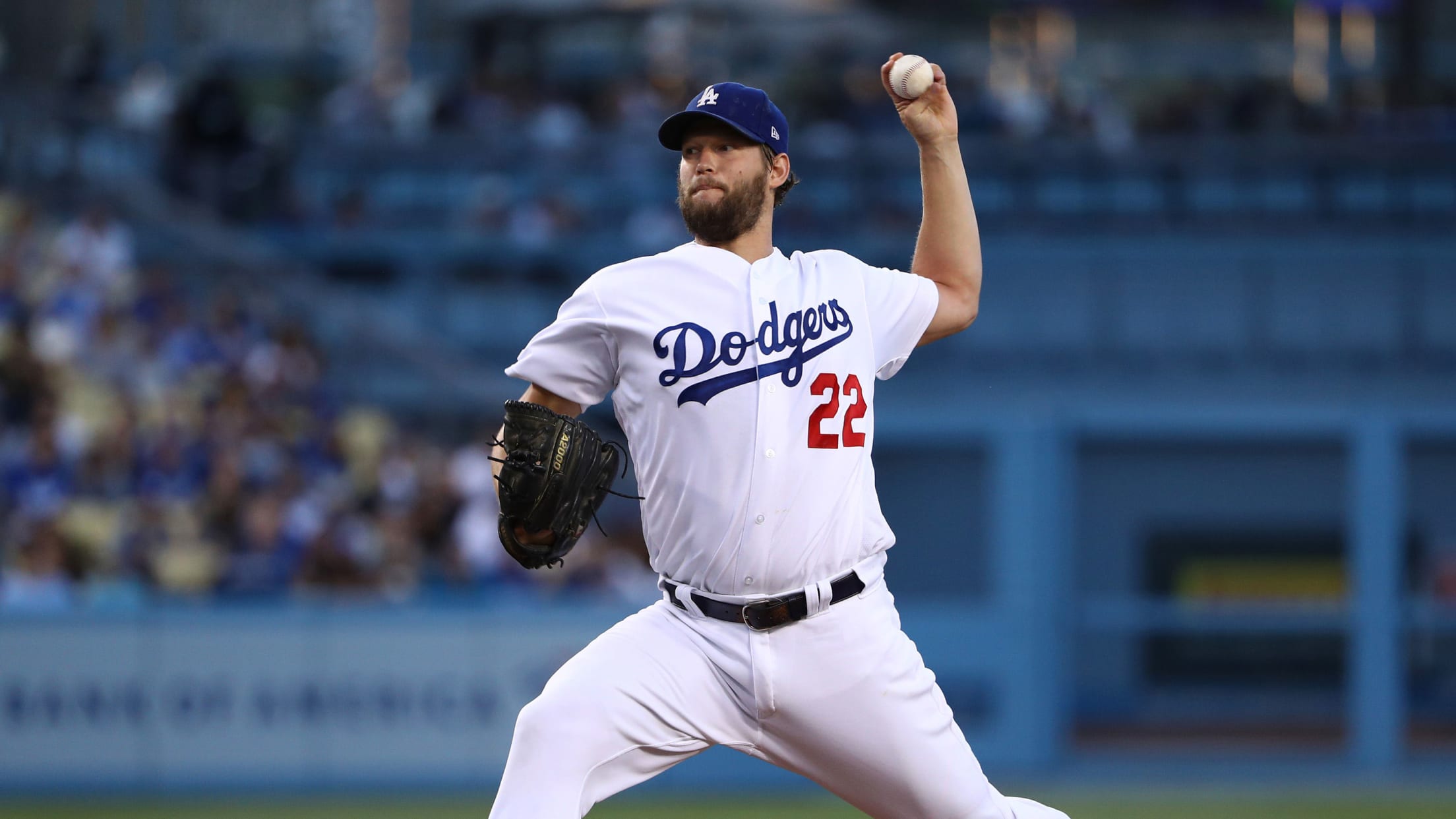 LOS ANGELES -- Five Dodgers homered on Tuesday night, but that's sort of routine lately. True milestones were reached by a pitcher who served up three homers and a slugger who didn't hit any. Future Hall of Famer Clayton Kershaw survived one of his worst starts in months to pass
Dodgers activate Hernandez, Taylor from IL
Floro recalled; Negron placed on injured list; Garlick, Sadler optioned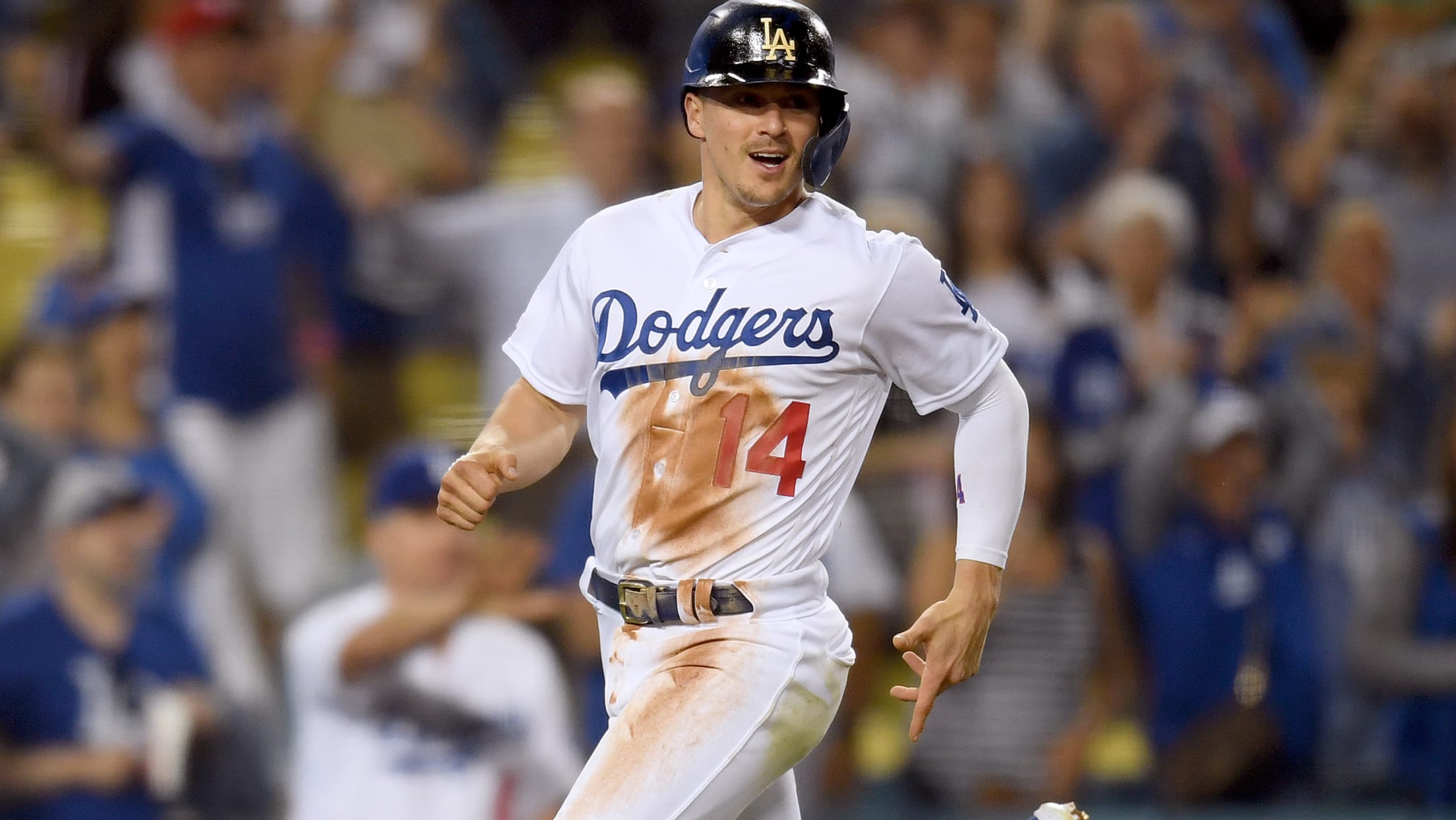 LOS ANGELES -- The Dodgers activated utilitymen Chris Taylor and Kiké Hernandez from the 10-day injured list on Tuesday, triggering other moves that illustrate club depth and upcoming difficult choices. To make room, the club placed infielder Kristopher Negrón on the 10-day injured list with neck stiffness and optioned outfielder
Top 10 managers of the decade (so far)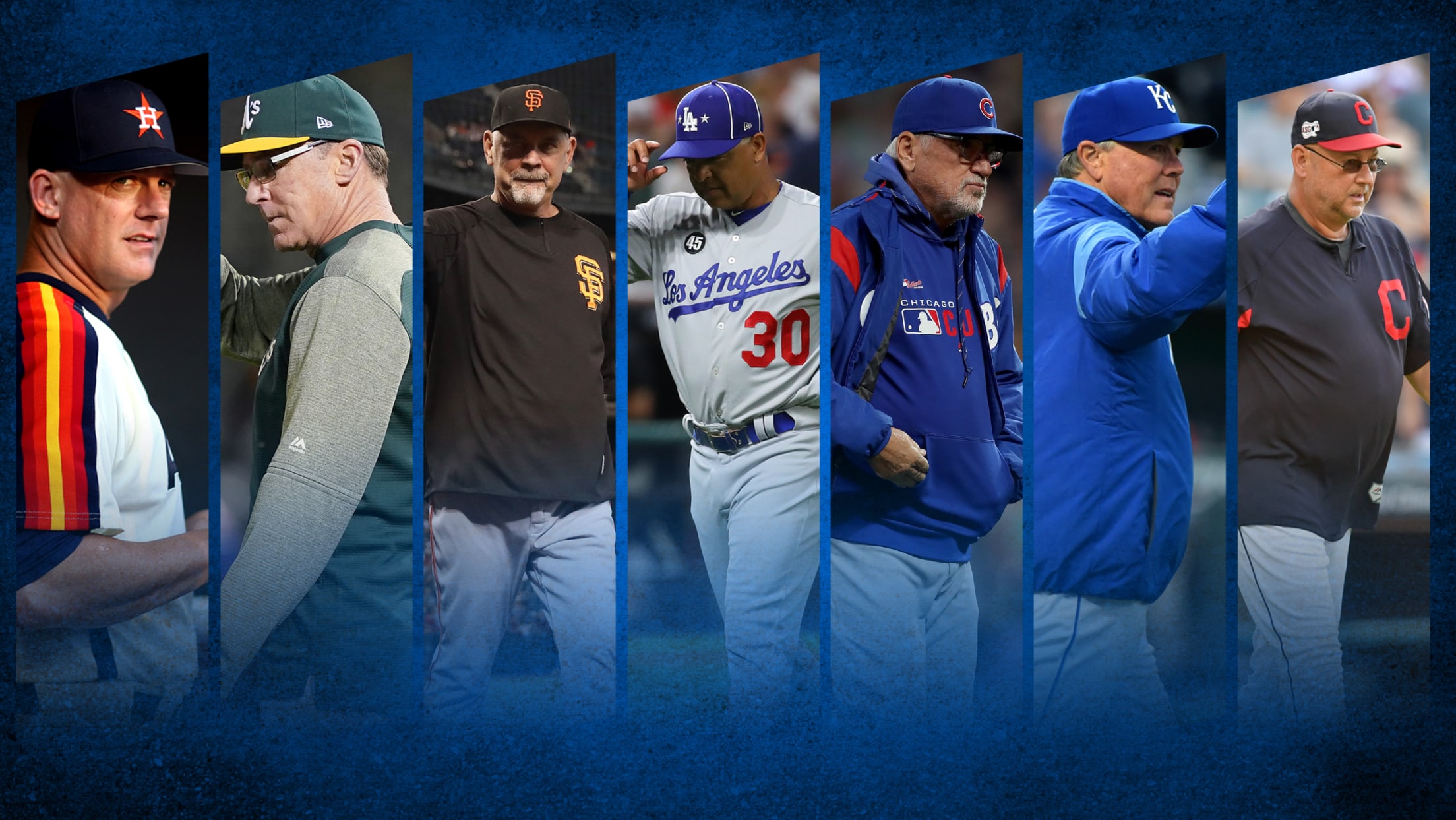 Will Leitch's series on the Data Decade, closing out this remarkable decade in the year of baseball, runs every other week. Today we look at the best managers of the decade.
MVP Poll: Can anyone catch current leaders?
Trout, Bellinger have huge leads in race for Award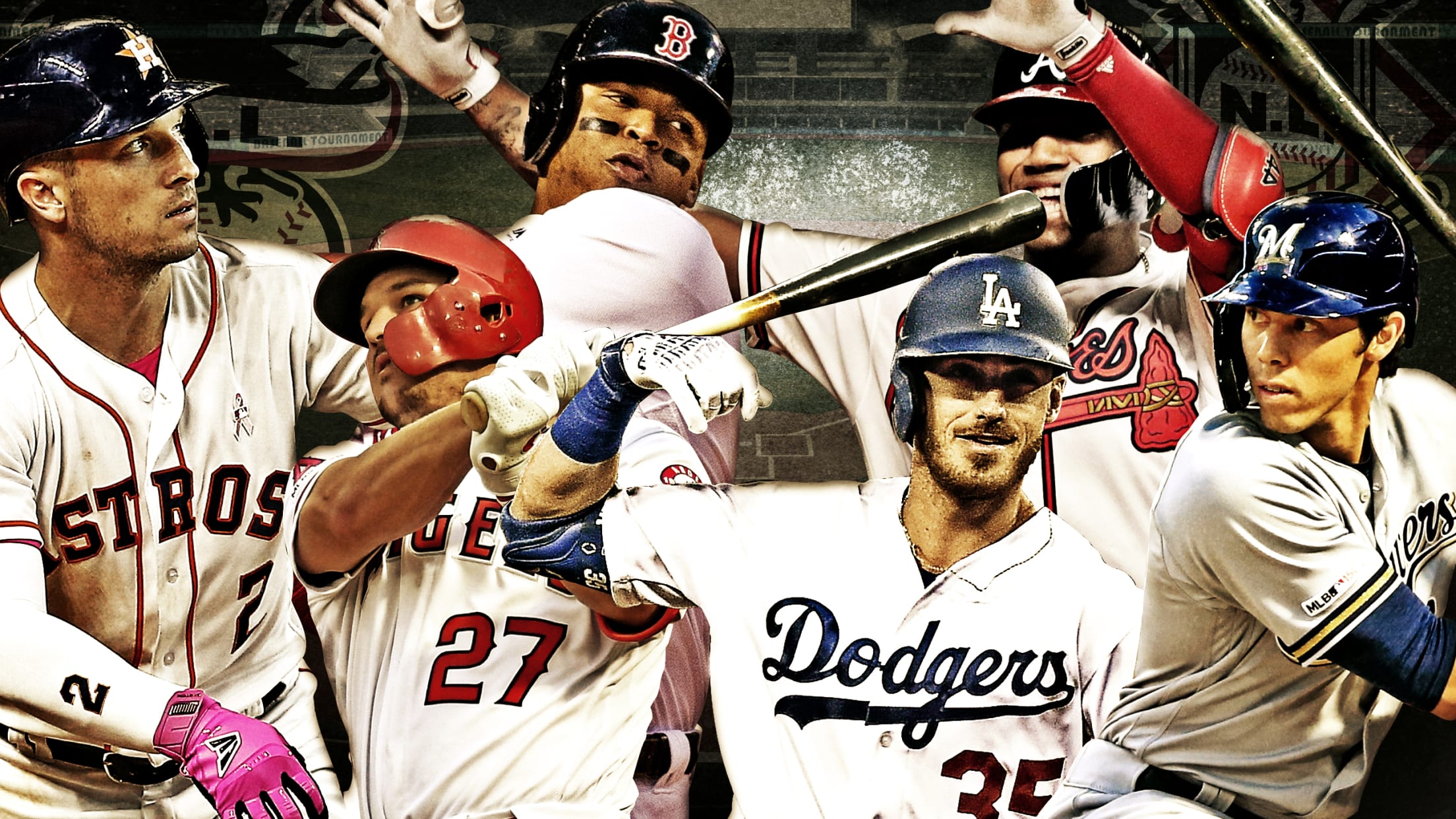 Seeing how it has been three whole years since Mike Trout was last named the American League Most Valuable Player, we sort of hate to spoil the surprise for him. OK, what the heck. Trout seems virtually certain to be named AL MVP for the third time in his eight
Bellinger hits No. 42 as LA preps for postseason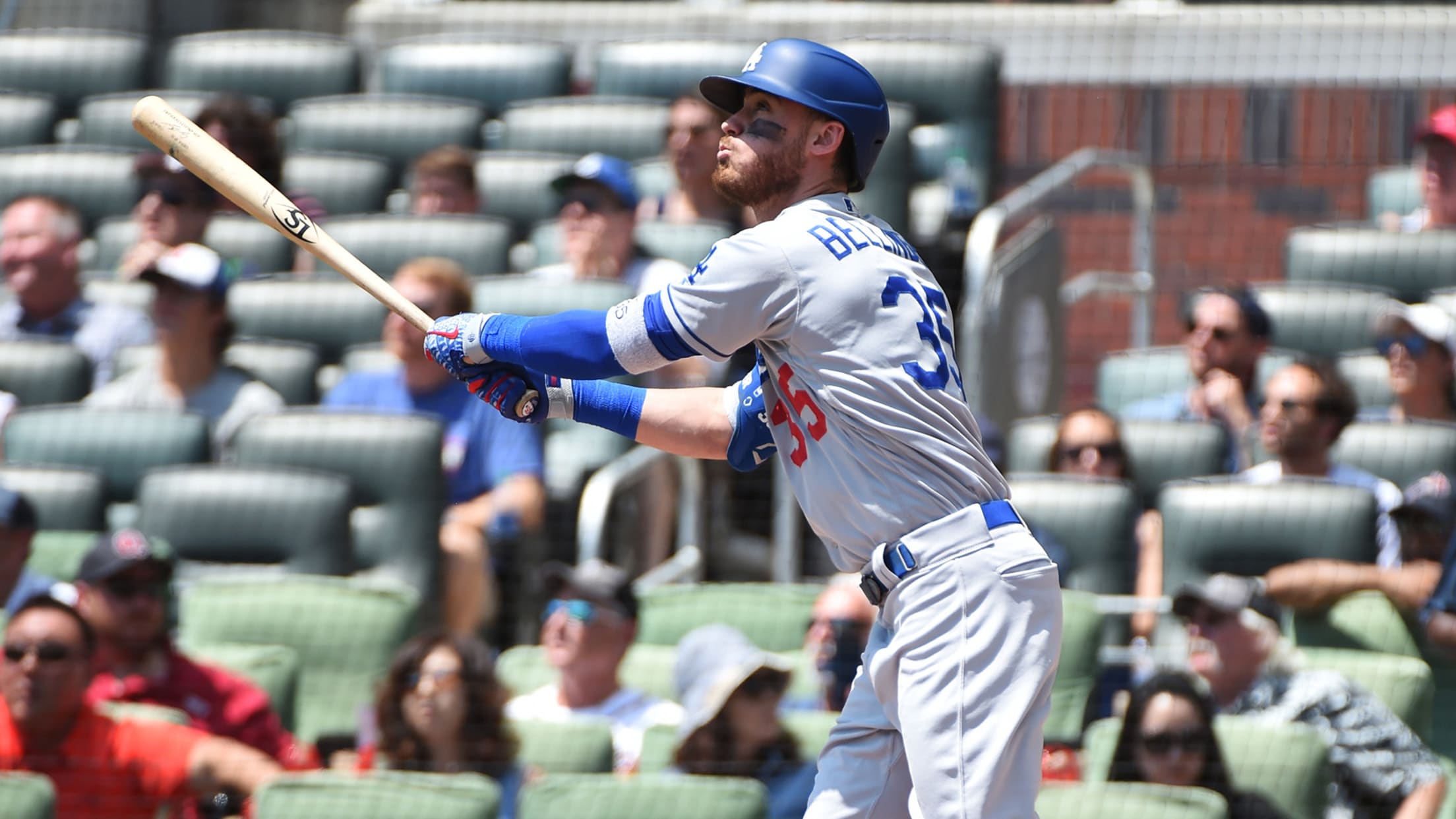 ATLANTA -- Lab experiments can be a mess when they blow up. Dustin May's relief debut on Sunday was suboptimal, but the Dodgers will continue with their pitching experiments, anyway. May served up a Rafael Ortega grand slam in his first inning out of the bullpen that resulted in a
Dodgers play host to Cubs to open spring slate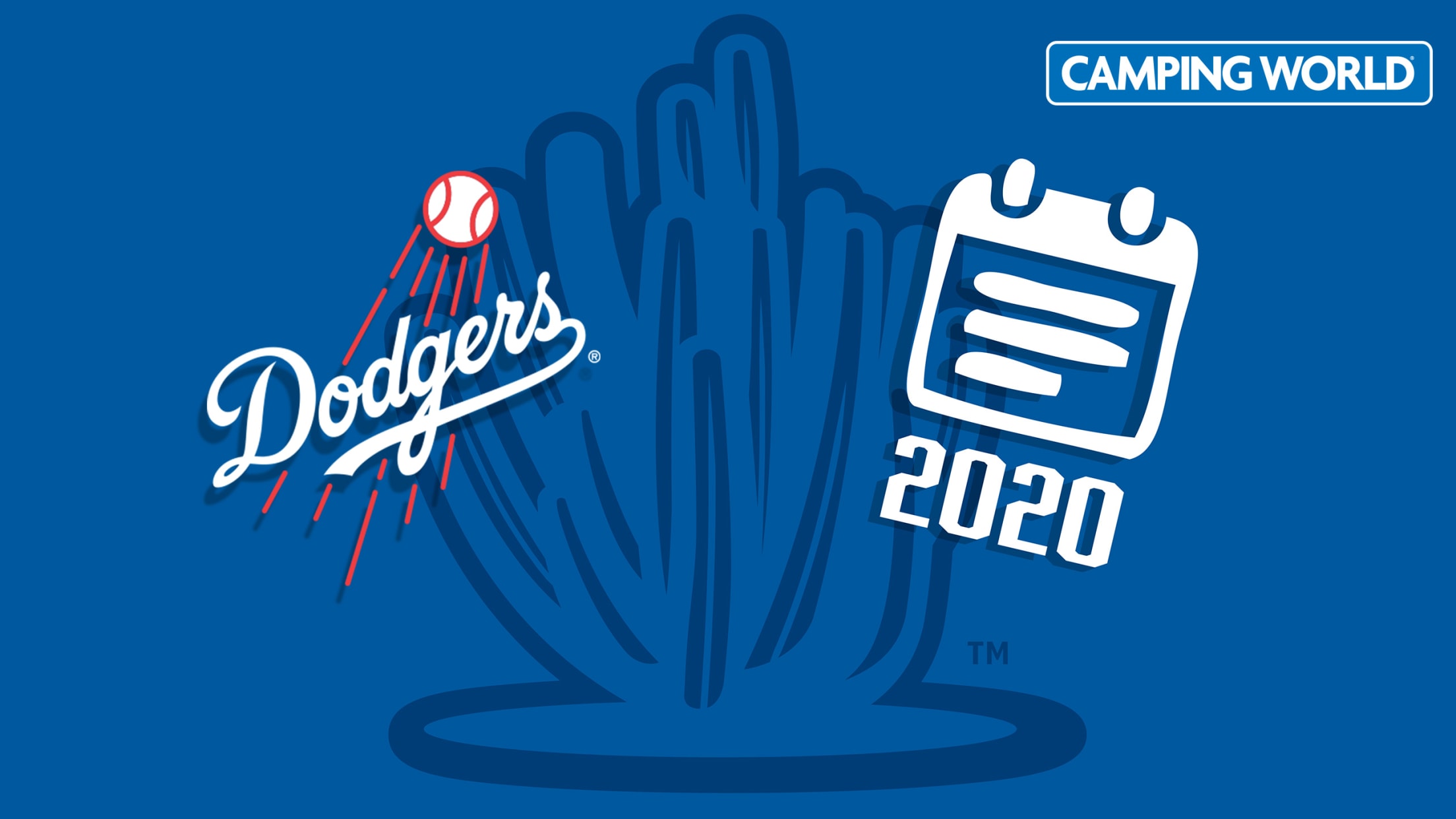 LOS ANGELES -- The Dodgers on Monday revealed their 33-game 2020 Spring Training schedule, which opens at home on Sunday, Feb. 23, against the Cubs, and closes with the traditional three-game Freeway Series against the Angels. The Dodgers' Cactus League opener at Camelback Ranch-Glendale will be the club's 12th spring