VOTE NOW: Bellinger, Joc All-Star finalists
2017 NL ROY was top vote-getter in MLB during Primary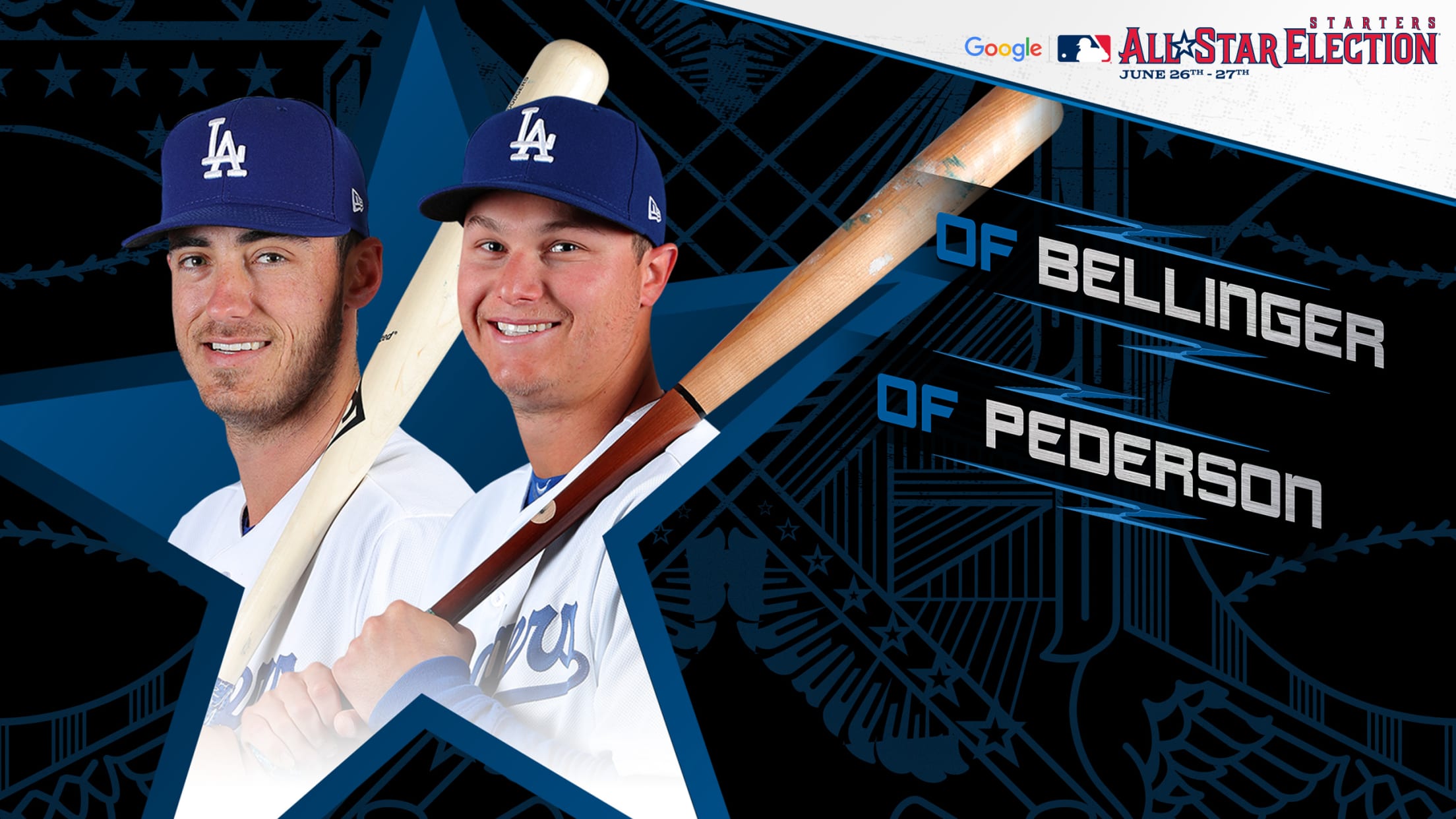 VOTE NOW! The All-Star Starters Election ballot is open until Thursday at 1 p.m. PT. Questions? Our complete guide to voting will fill you in on everything you need to know. Cody Bellinger, the leading vote-getter in the Majors, and Dodgers teammate Joc Pederson are among nine outfield finalists in
Finally their year? Dodgers looking unstoppable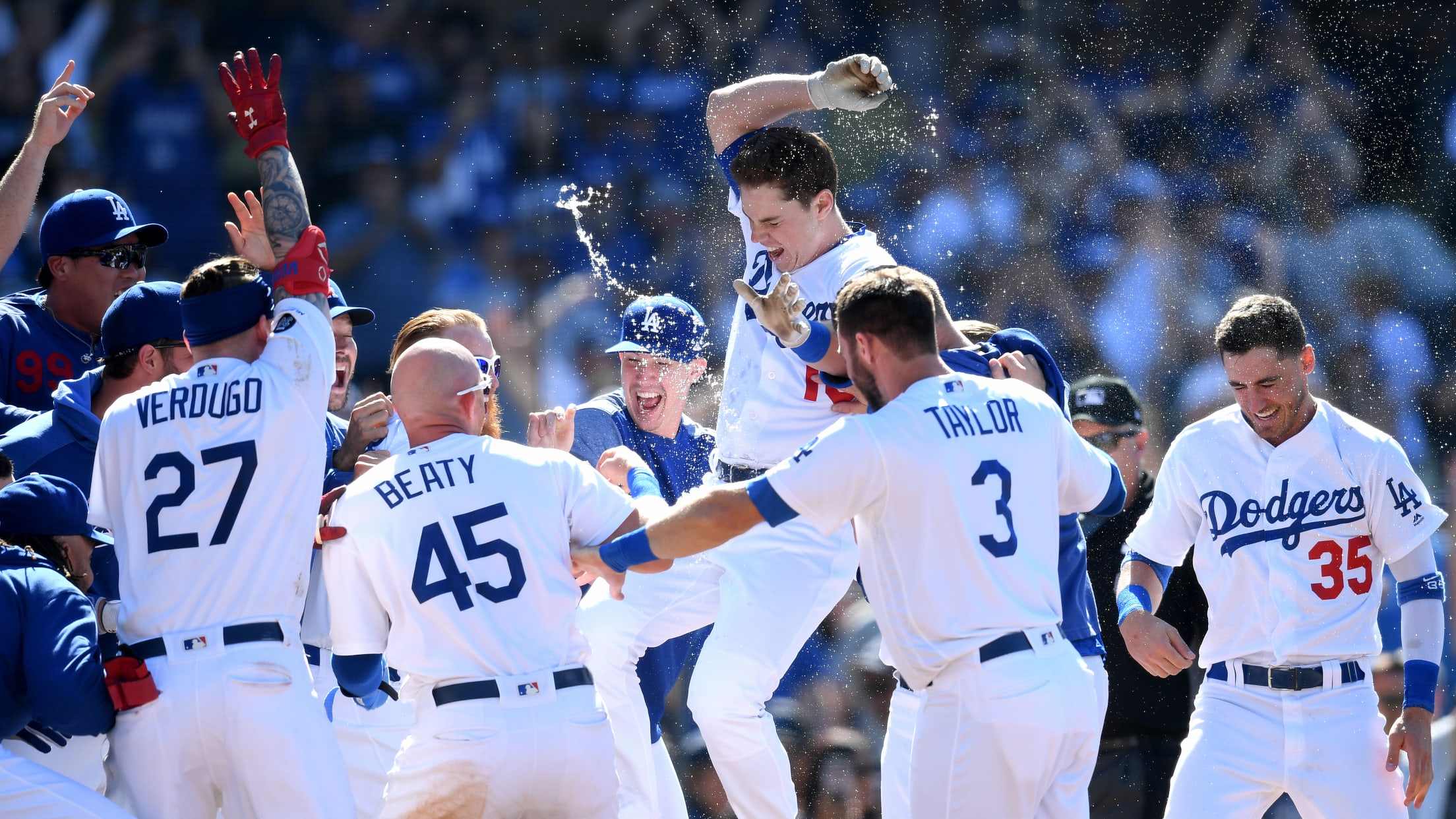 Sometimes it's easy to overlook the greatness of these 2019 Dodgers. So let's offer a toast to something that is as close to perfection as just about any team can achieve in Major League Baseball. To review: the Dodgers reached the halfway mark of the season on Tuesday by winning
Country music star stumps for Joc, Cody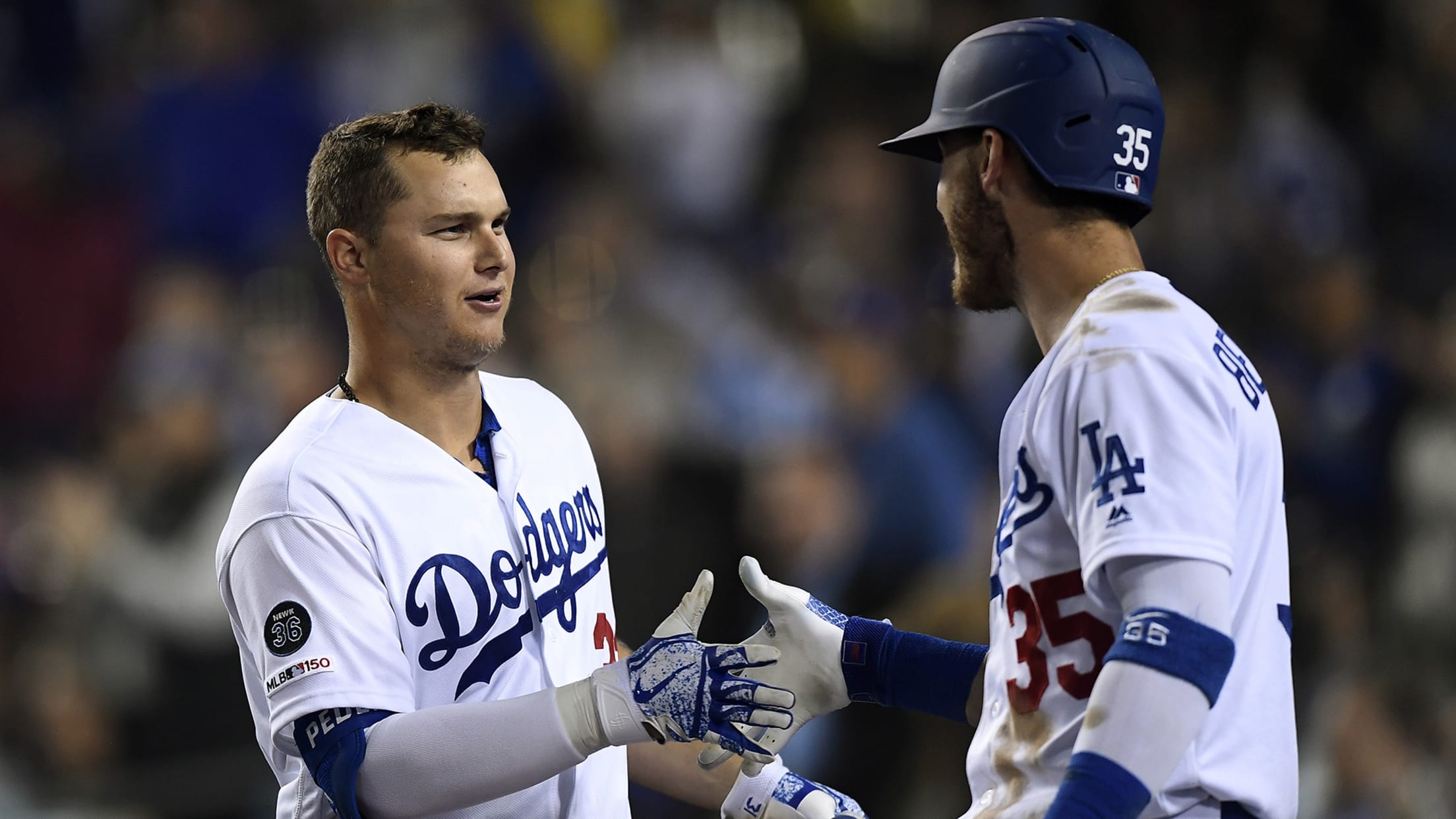 These are all of the finalists for the Starters Election, which began Wednesday at noon ET and runs through Thursday at 1 p.m. PT. The winners will be unveiled on ESPN that night starting at 4 p.m. All-Star pitchers and reserves will be announced on Sunday at 5:30 p.m., also
LA matches its best first half ever with 55th win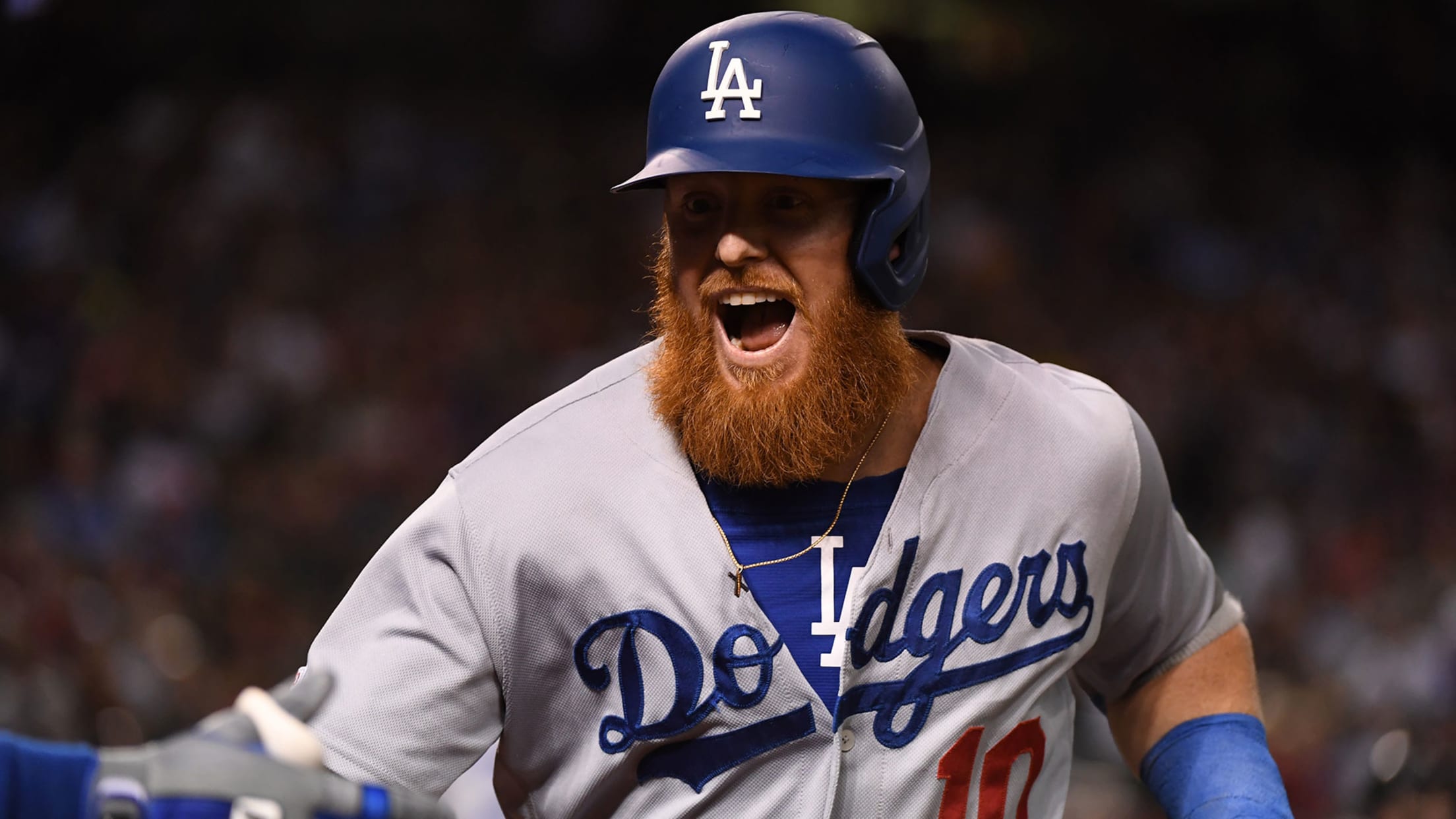 PHOENIX -- The Dodgers marked the halfway point of the regular season Tuesday night with a 3-2 win over nemesis Robbie Ray and the D-backs, even though they got only three innings from their starting pitcher, committed a pair of errors and had rookies all over the place. They have
Gonsolin on callup: 'All the emotions flooded me'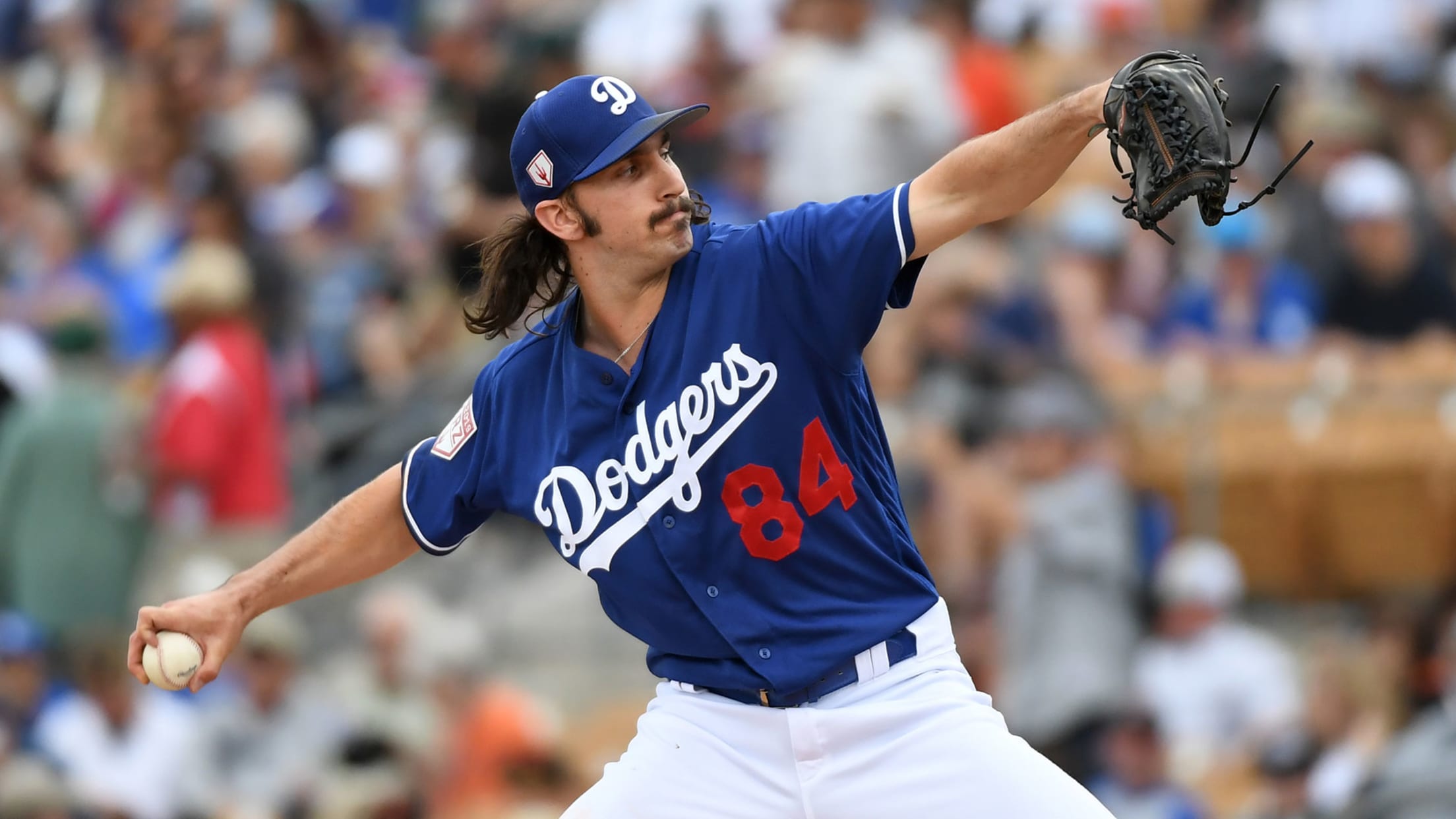 PHOENIX -- Tony Gonsolin, set to make his MLB debut as the Wednesday starter, was in the Dodgers' clubhouse Tuesday to get acclimated for his activation. He got the callup news from Oklahoma City manager Travis Barbary. "My heart started racing, started sweating immediately -- excitement, nervousness, anxious, all the
Every team's ideal Home Run Derby participant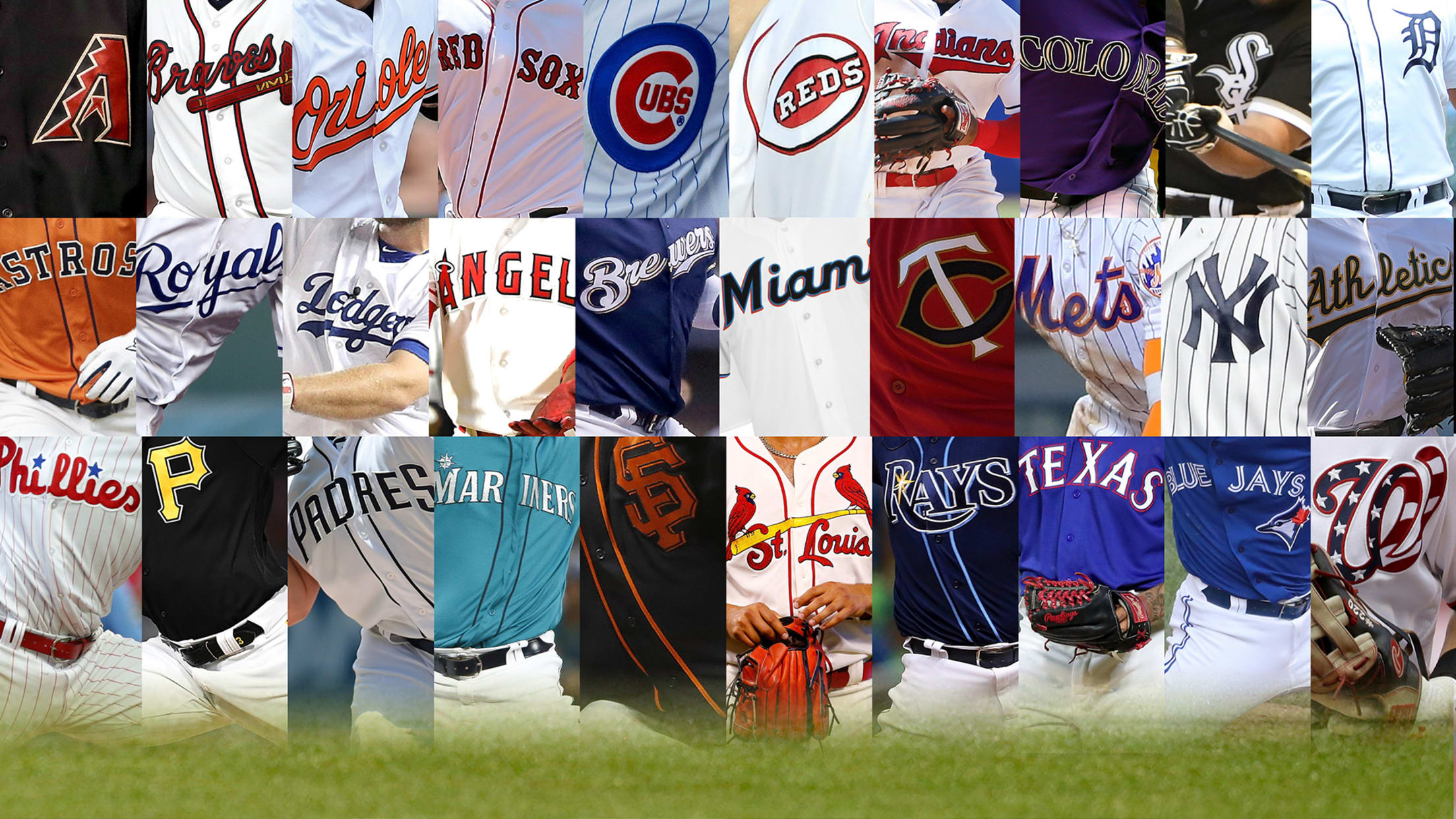 It feels sometimes that half the fun of a Home Run Derby is imagining who isn't there. Even at their best, we map our hopes and memories on every T-Mobile Home Run Derby, trying to envision what it would look like if prime Mark McGwire were there, or Babe Ruth
Three-team game celebrates 75th anniversary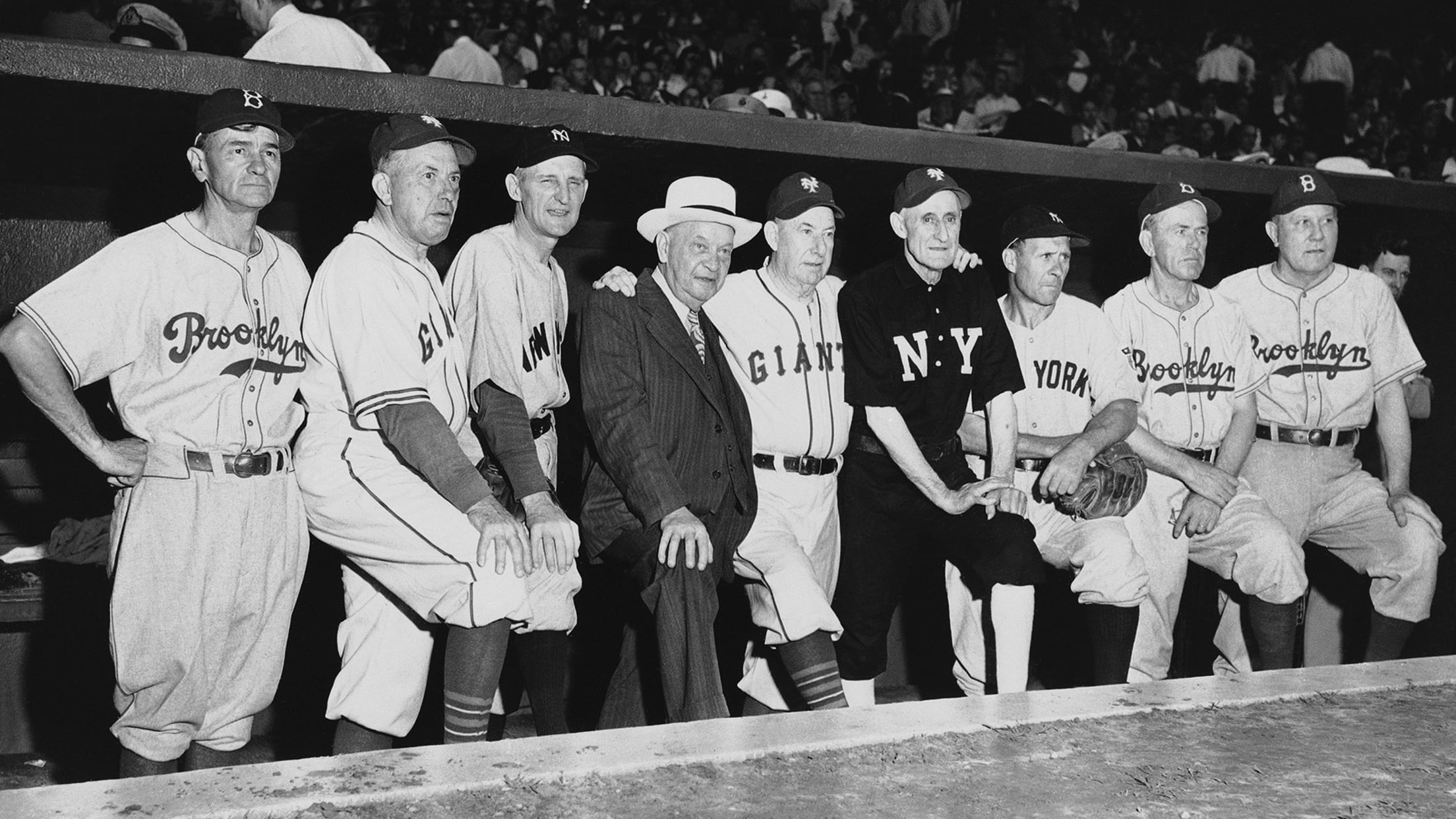 NEW YORK -- The vicissitudes of the World War II era left us some of the most colorful stories in the history of our national pastime. Among the most chronicled are the exploits of the All-American Girls Professional Baseball League and the marvel of Pete Gray, who patrolled the outfield
Tuesday's top prospect performers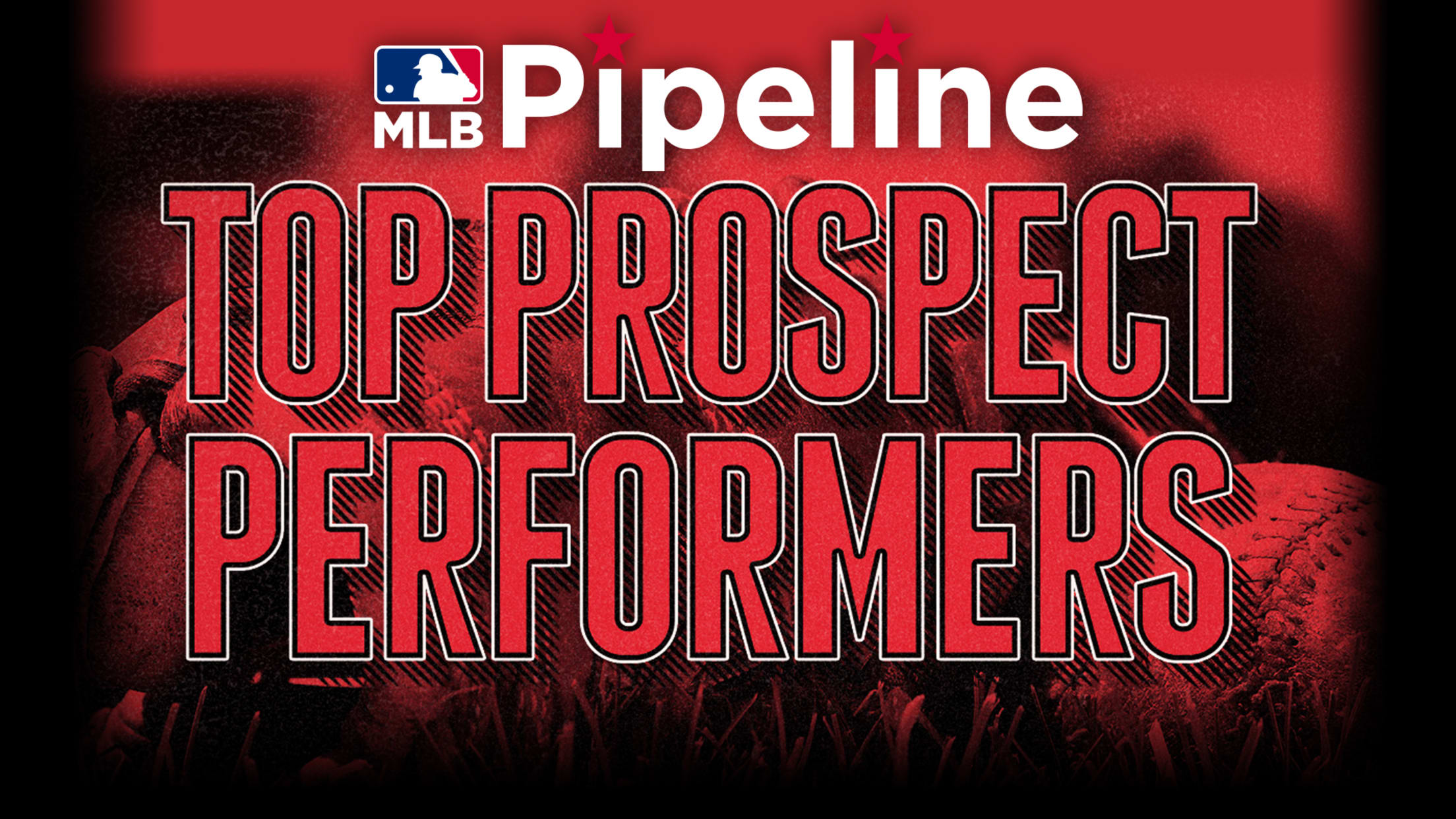 Here's a look at Tuesday's top Minor League performers from each team's Top 30 Prospects list: AMERICAN LEAGUE EAST Blue Jays: No Blue Jays prospects had noteworthy performances in the Minor Leagues on Tuesday.
Dodgers' lead masking significant weak spot
Bullpen stung by D-backs' 4-run 8th inning as win streak stalls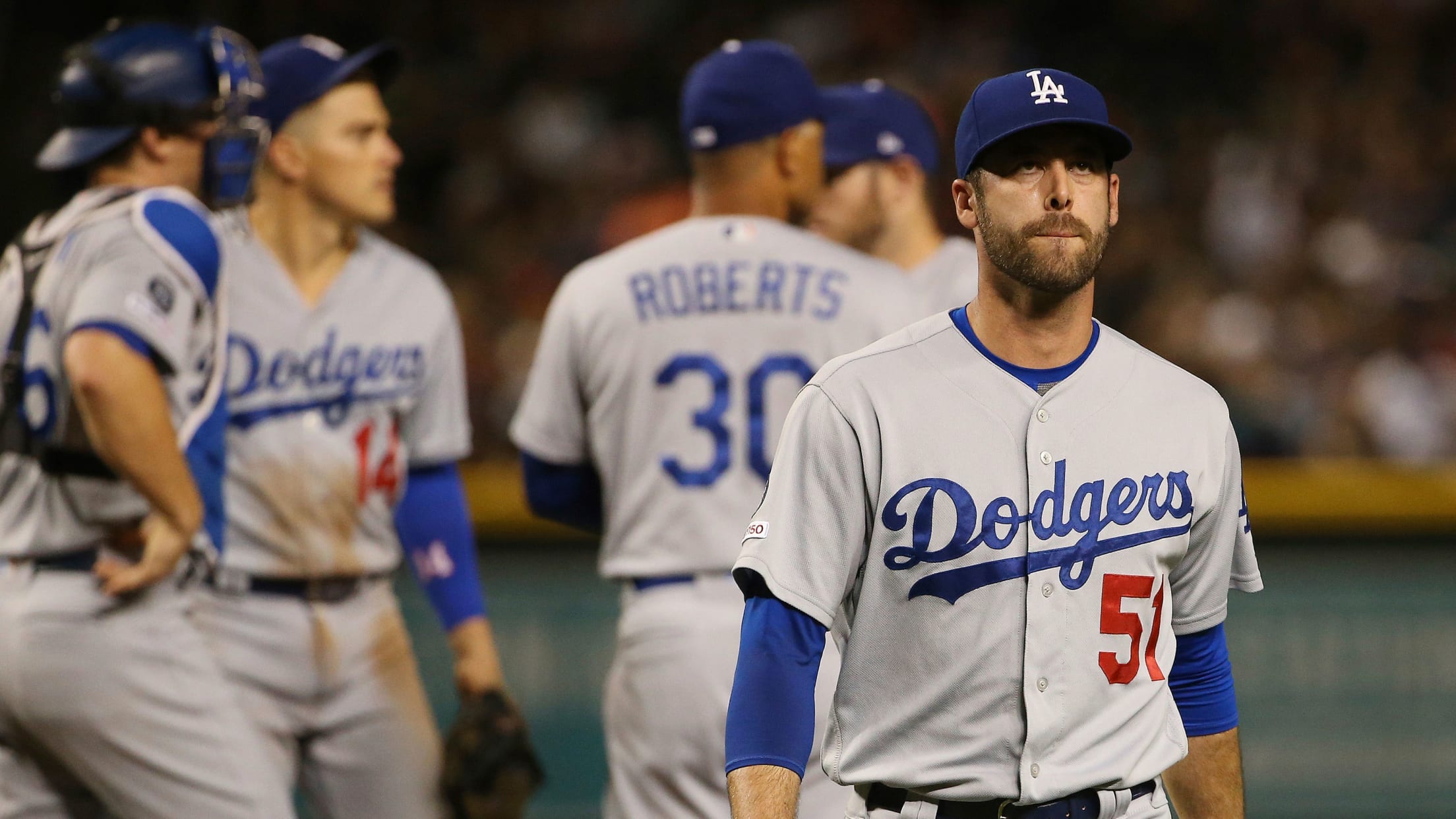 PHOENIX -- With a 12-game division lead in late June, management is not nearly as worked up over the Dodgers' bullpen as the fans. But Monday night's 8-5 loss to the D-backs, which snapped a six-game win streak, again exposed the Dodgers' high-priority need come the July 31 Trade Deadline.
6 suggestions for Starters Election vote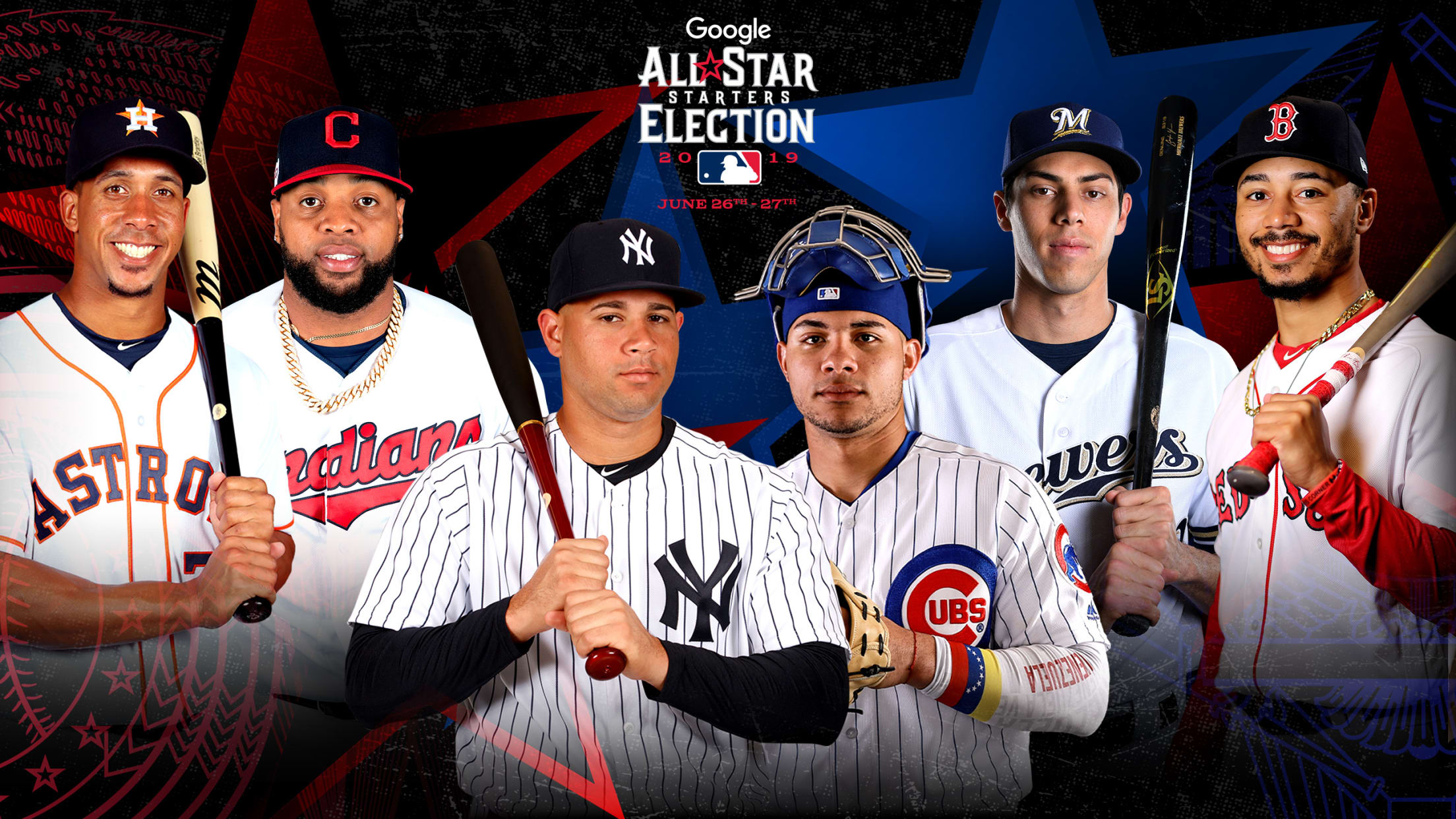 These are all of the finalists for the Starters Election, which is open now and runs through Thursday at 4 p.m. ET. • VOTE NOW! The winners will be unveiled on ESPN on Thursday night starting at 7 ET. Players who do not get elected starters are not automatically added
Here are your latest Cy Young poll leaders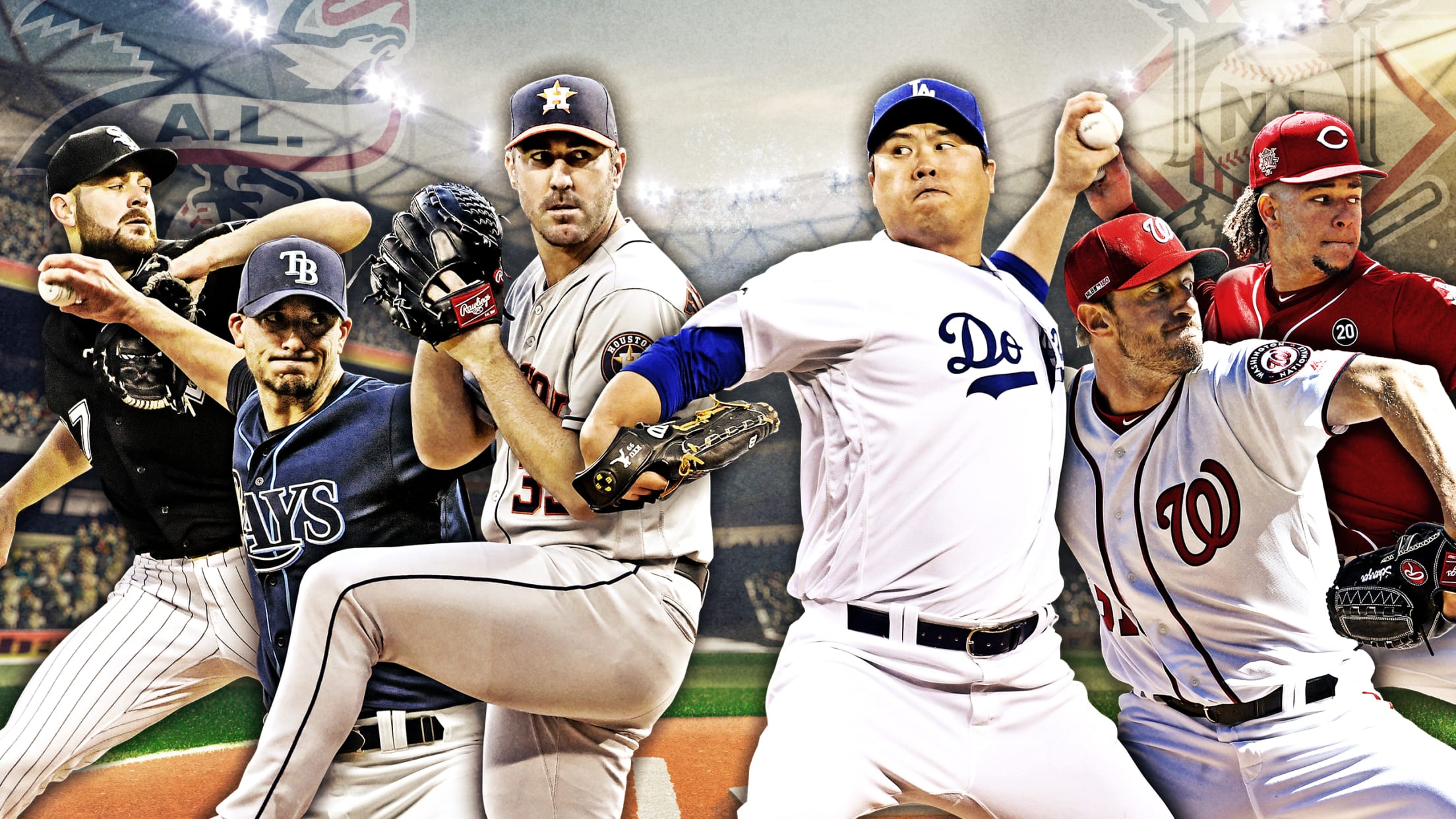 In some ways, Astros right-hander Justin Verlander and Dodgers lefty Hyun-Jin Ryu could not be more different. At times, all they seem to have in common is results, and that's why they remain atop MLB.com's third 2019 Cy Young Award polls by wide margins. Verlander received 30 of 35 first-place
Stripling taking Hill's spot in rotation
Dodgers No. 4 prospect Gonsolin to follow on Wednesday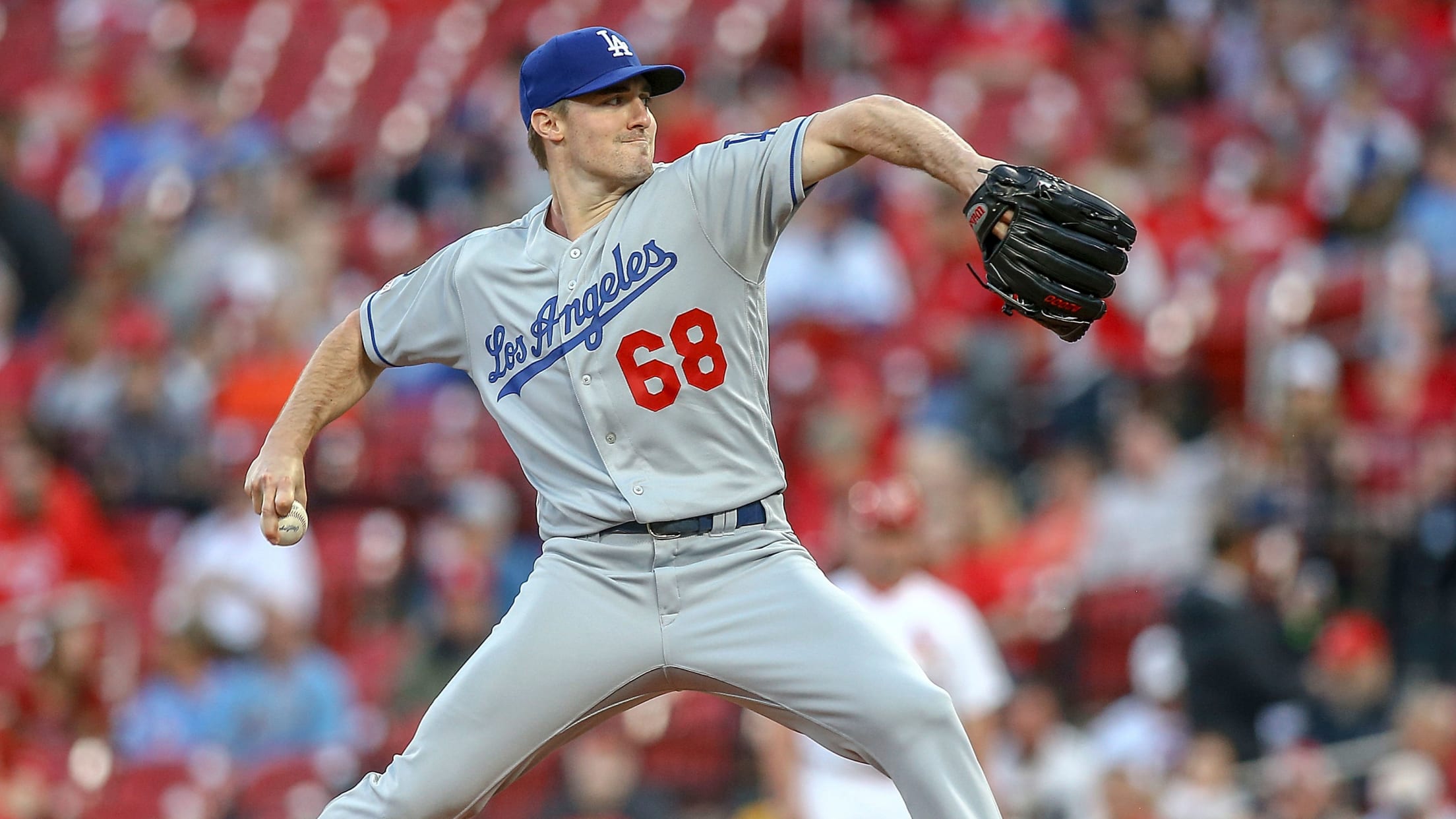 PHOENIX -- Ross Stripling will start Tuesday night's game and Tony Gonsolin will be called up from Triple-A Oklahoma City to make his MLB debut and start Wednesday's game for the Dodgers against the D-backs, manager Dave Roberts announced before Monday's series opener. Stripling opened the season in the rotation
Dodgers' statement on extension of netting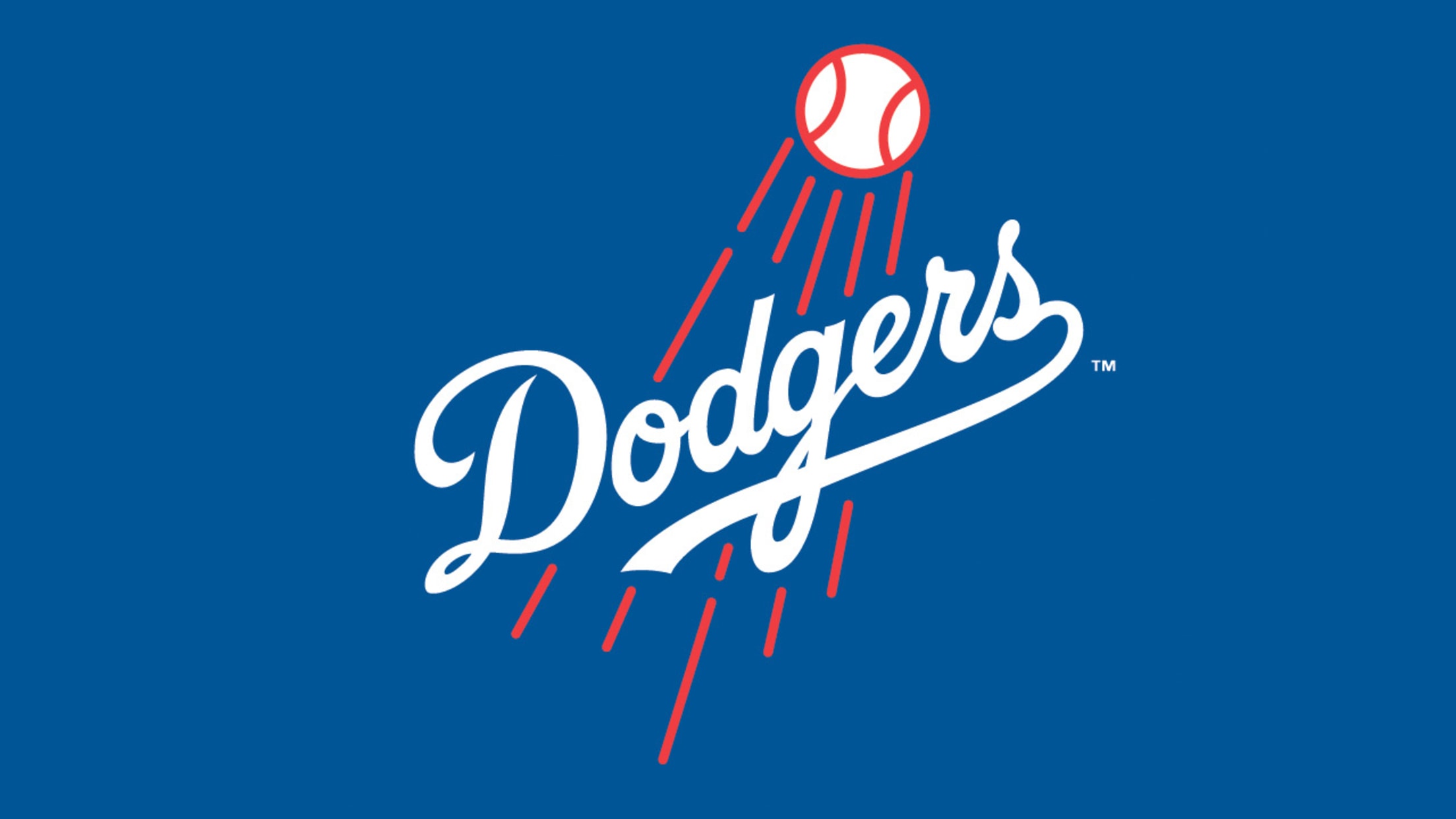 LOS ANGELES -- The Los Angeles Dodgers on Monday issued the following statement regarding the extension of netting at Dodger Stadium: "Fan safety is of the utmost importance to the Dodgers and during the offseason, we began the process of studying how the netting at Dodger Stadium could be configured
Dodgers 1st team ever to win 3 in row THIS WAY
Smith joins Beaty, Verdugo as weekend walk-off heroes vs. Rockies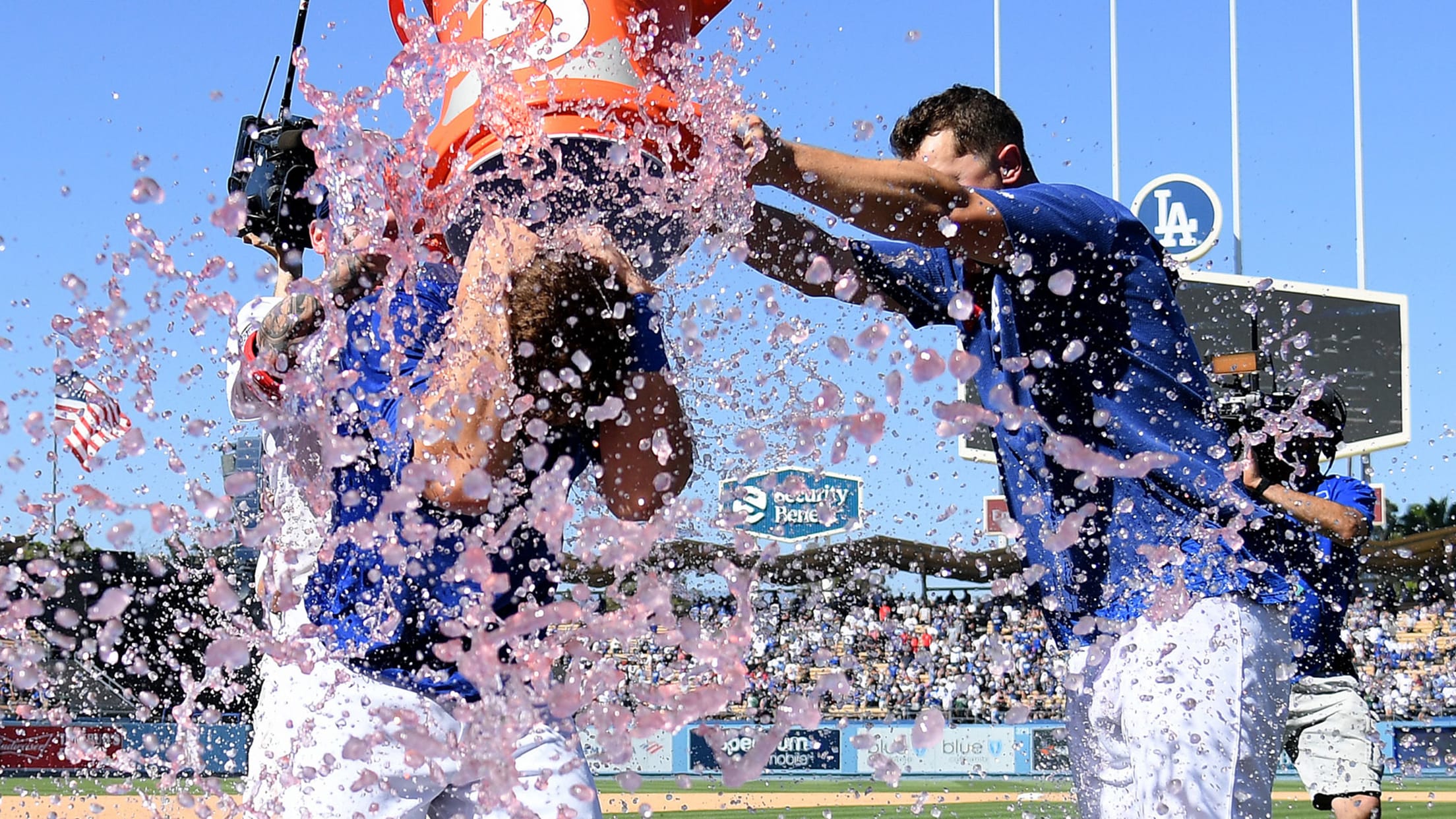 LOS ANGELES -- Kyle Garlick is on the clock, now that Will Smith has followed Matt Beaty and Alex Verdugo in a historic rookie walk-off weekend. Smith, recalled from Triple-A Sunday morning, spent the late afternoon in the daily Gatorade hero shower after launching a three-run pinch-hit blast off Scott
New club takes over Power Rankings' top spot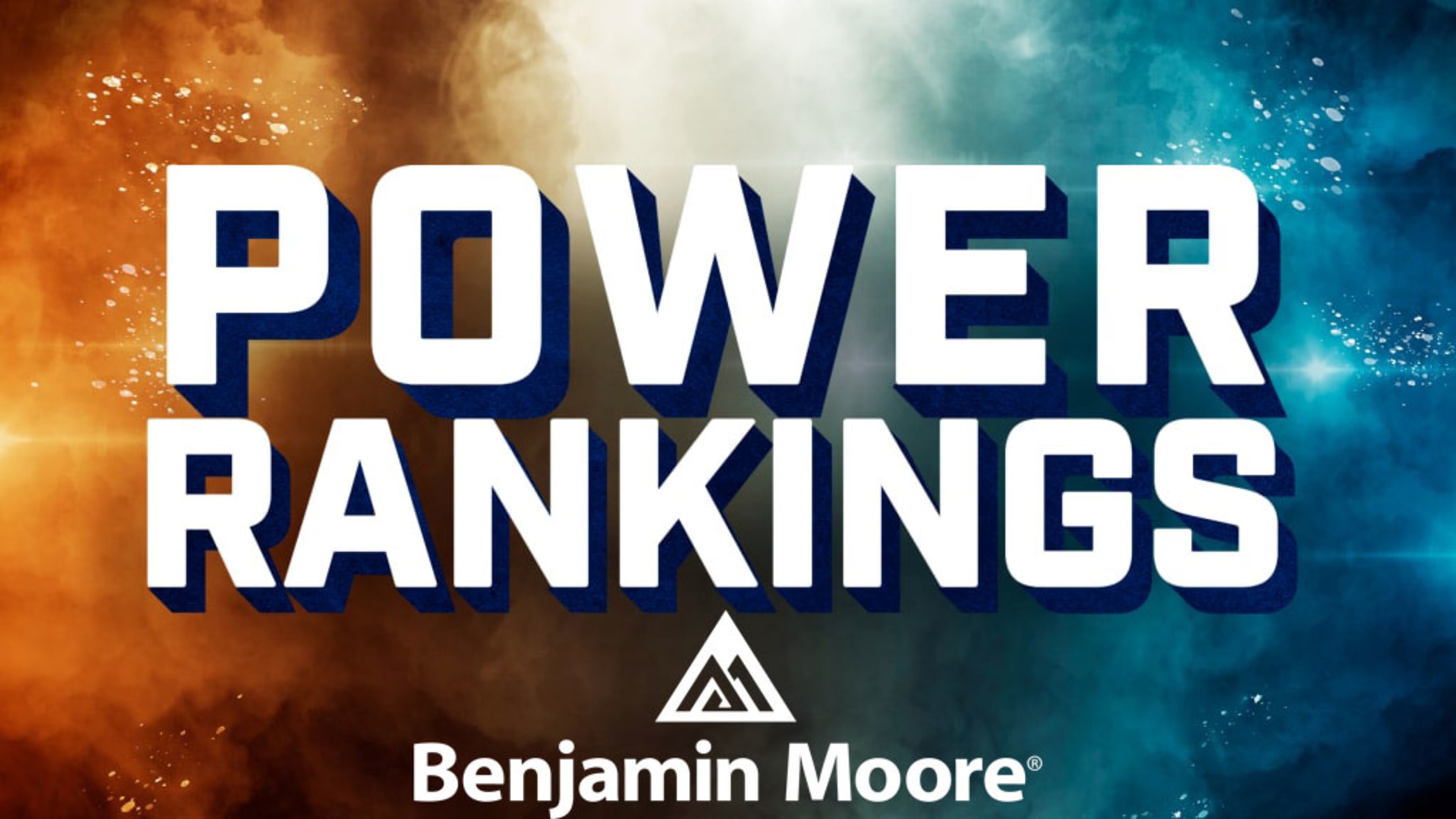 Fifteen teams will enter the upcoming week with winning records, but few have established themselves as a cut above the rest of the Major Leagues. There aren't any surprises there -- with just a few games left until we reach the true halfway point of the season, most of the
LA wins on walk-off HR for 2nd straight game
Dodgers top Rockies in 11 innings on Verdugo's second dinger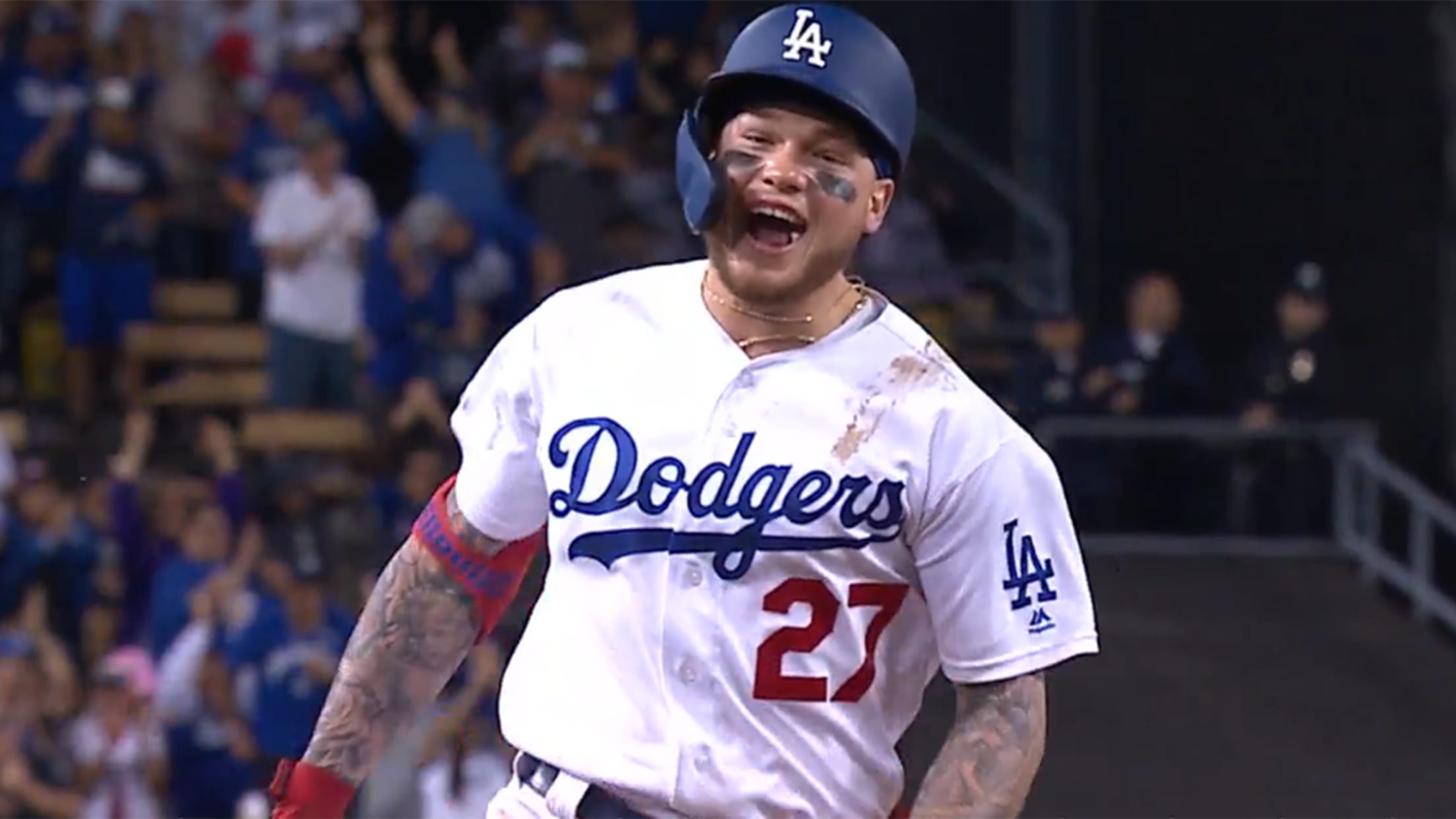 LOS ANGELES -- Alex Verdugo again was a game changer on Saturday, which is why he's become such a plan changer for the Dodgers. Verdugo's second home run of the day was an 11th-inning blast into the Colorado bullpen that gave the Dodgers a 5-4 win at Dodger Stadium. The
Freese (hamstring) placed on IL, Smith recalled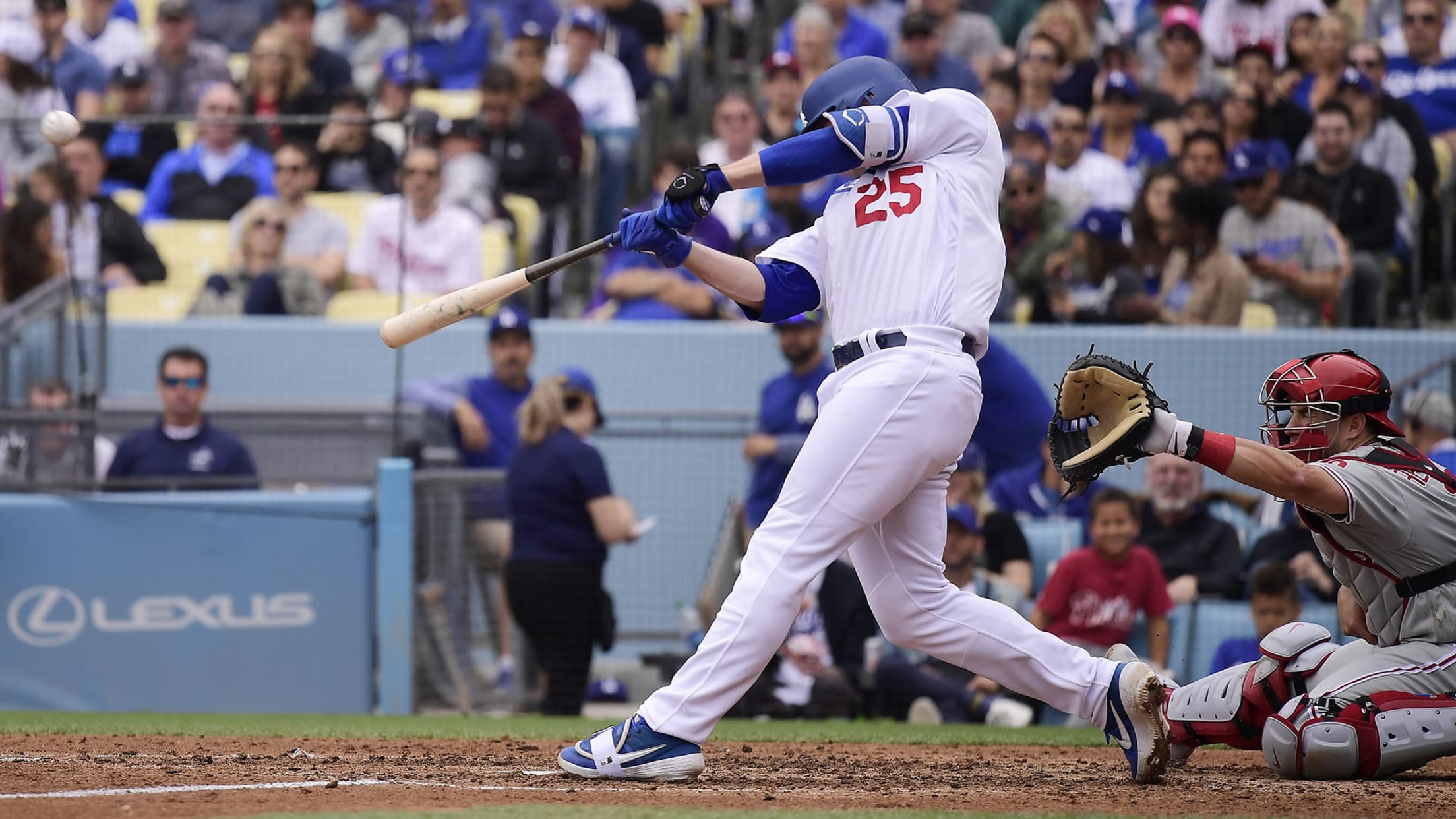 LOS ANGELES -- With David Freese forced to the 10-day injured list with what the Dodgers called a left hamstring strain, catcher Will Smith was recalled on Sunday because the Dodgers needed a right-handed hitter. Smith was initially known for his defense, but the impact he made at the plate
Dodgers mull options to fill rotation spots
Pederson adds to Dodgers' versatility by playing first base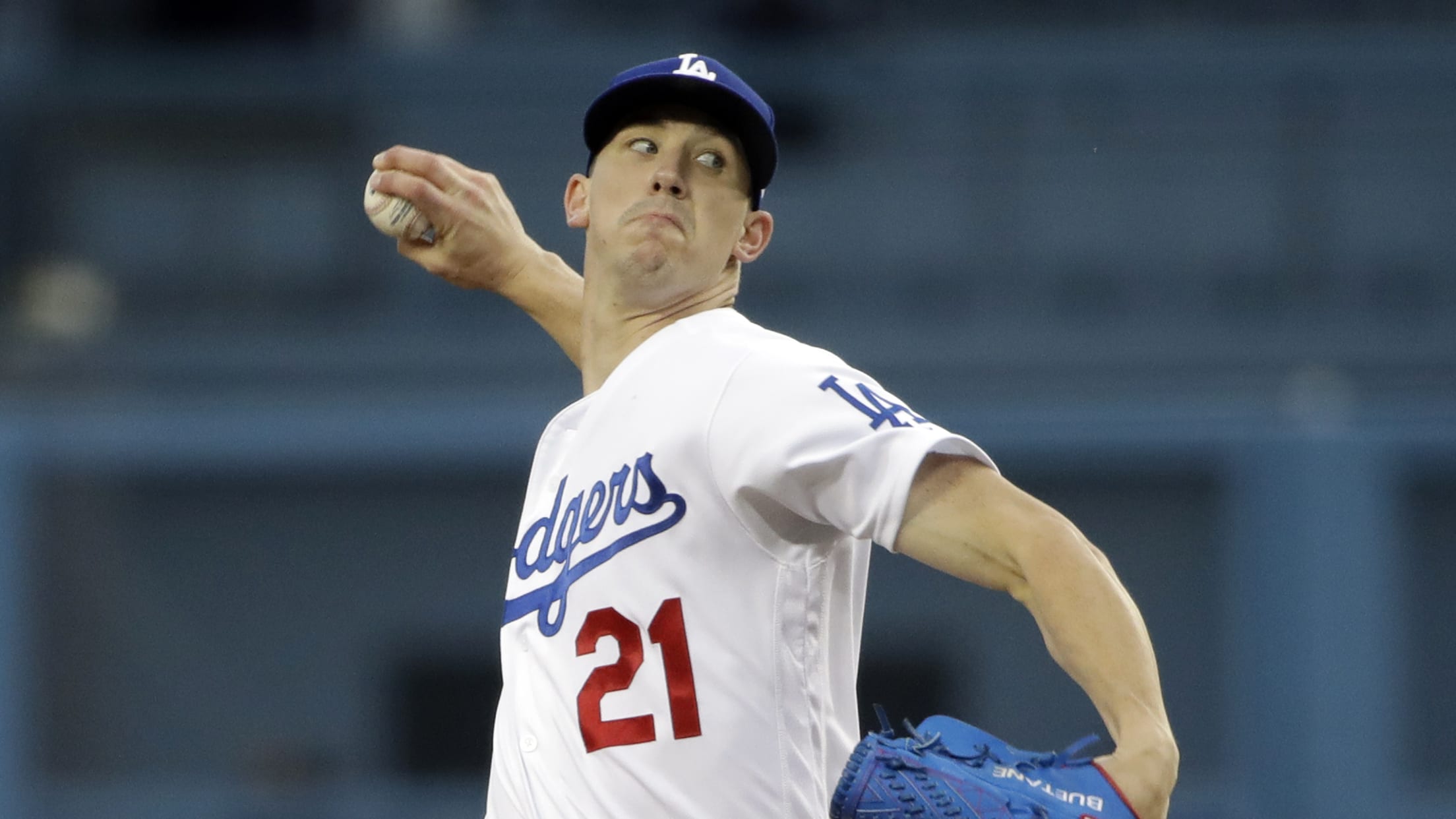 LOS ANGELES -- Dodgers manager Dave Roberts again delayed announcing a starting pitcher to replace the injured Rich Hill in the rotation, a situation that might have been further complicated by Walker Buehler's 16-strikeout complete game on Friday night. Hill's spot comes up Tuesday, but because the Dodgers are in
LA makes Buehler (16 K's!) a walk-off winner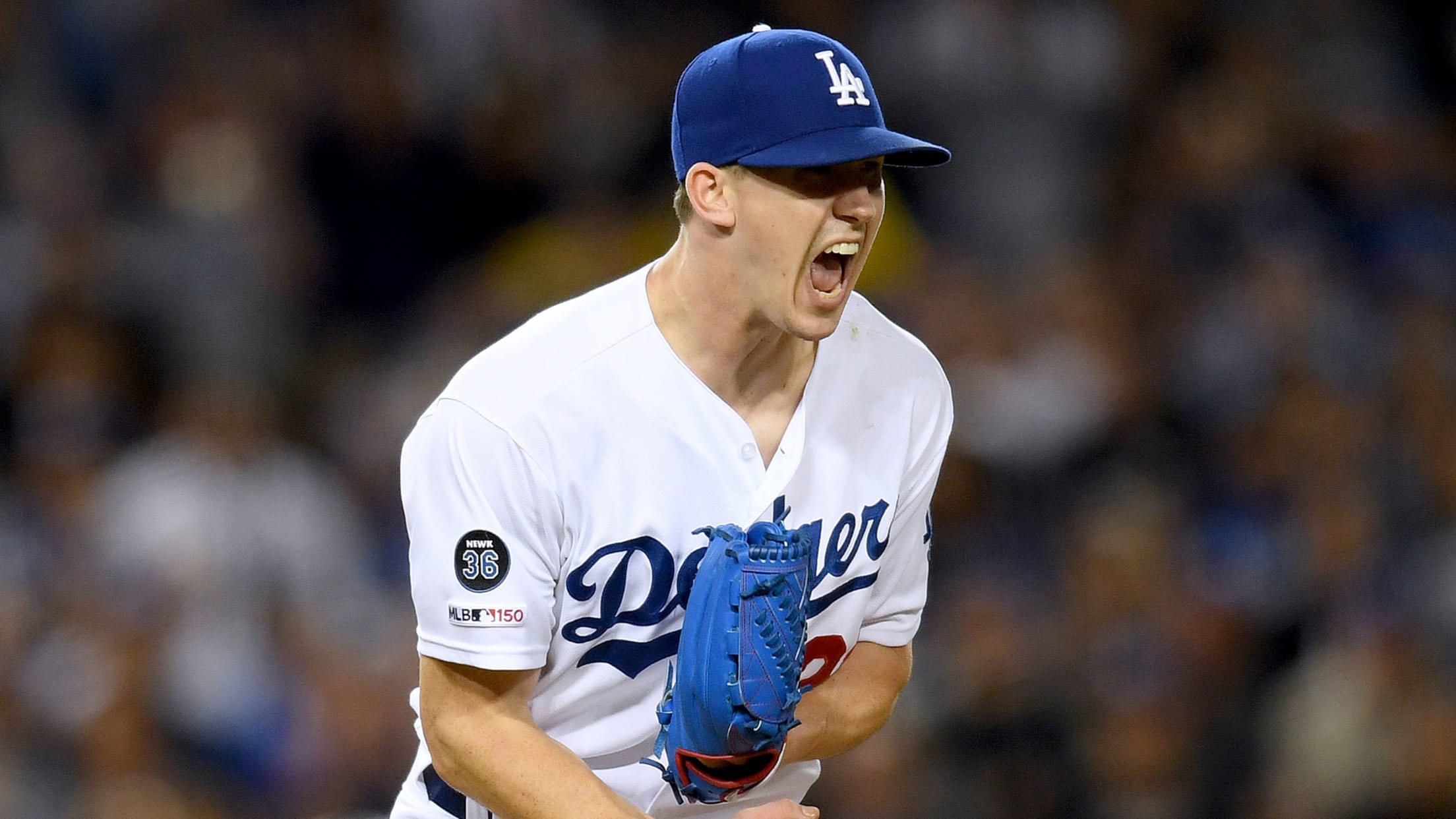 LOS ANGELES -- Matt Beaty was optioned to Triple-A on Thursday, so it was quite an achievement that he slugged a walk-off two-run home run with two out in the bottom of the ninth inning Friday night at Dodger Stadium. And, he wasn't even the star of the game. •
Turner tells story behind odd ejection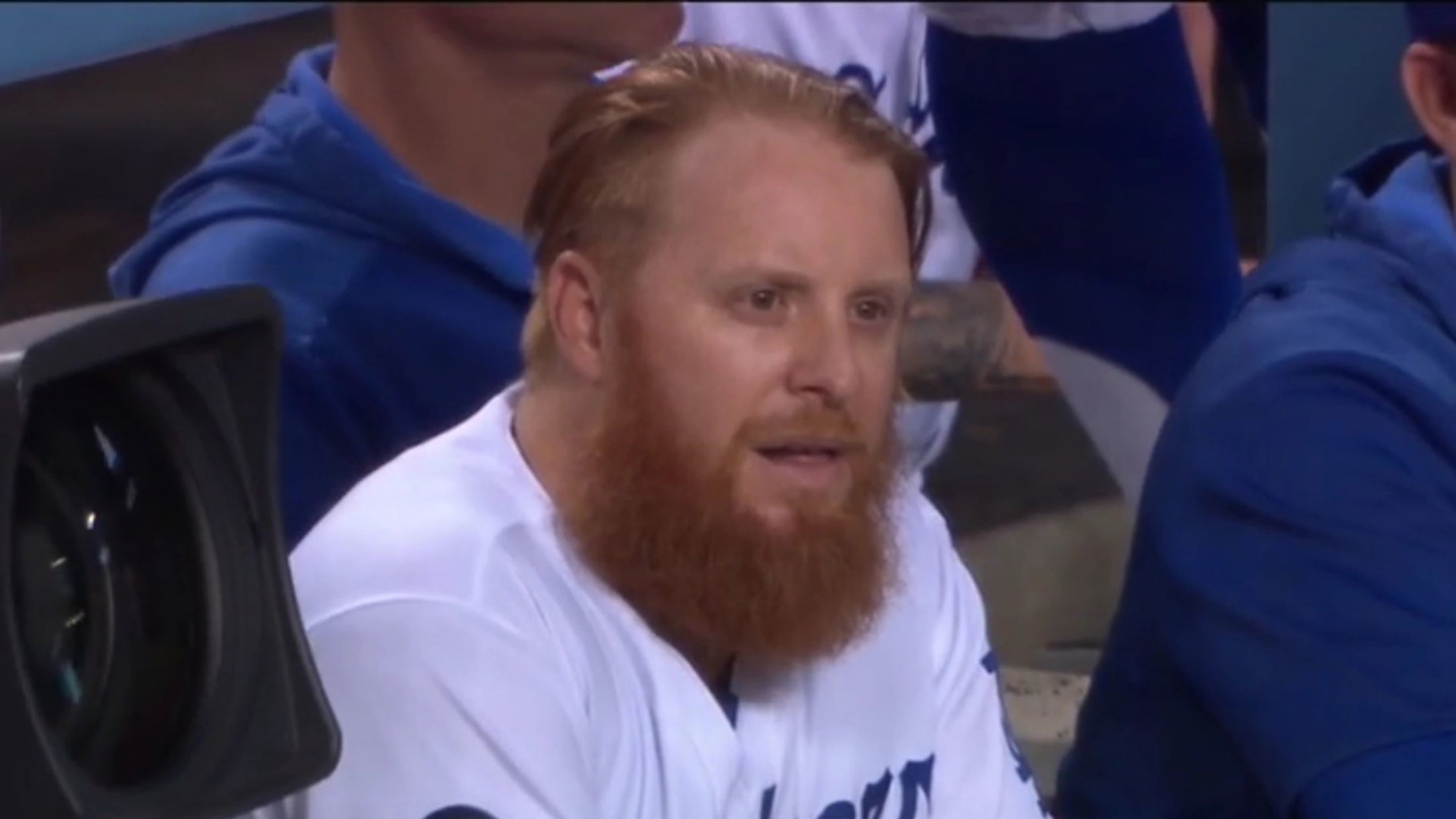 LOS ANGELES -- Dodgers third baseman Justin Turner has been ejected four times in his career and umpire Chad Fairchild has tossed Turner twice, including Friday night in the Dodgers' 4-2 win over the Rockies. Turner led off the fourth inning, grounding out on an 0-2 pitch, with the second
Dodgers place Sborz (back) on IL, recall Beaty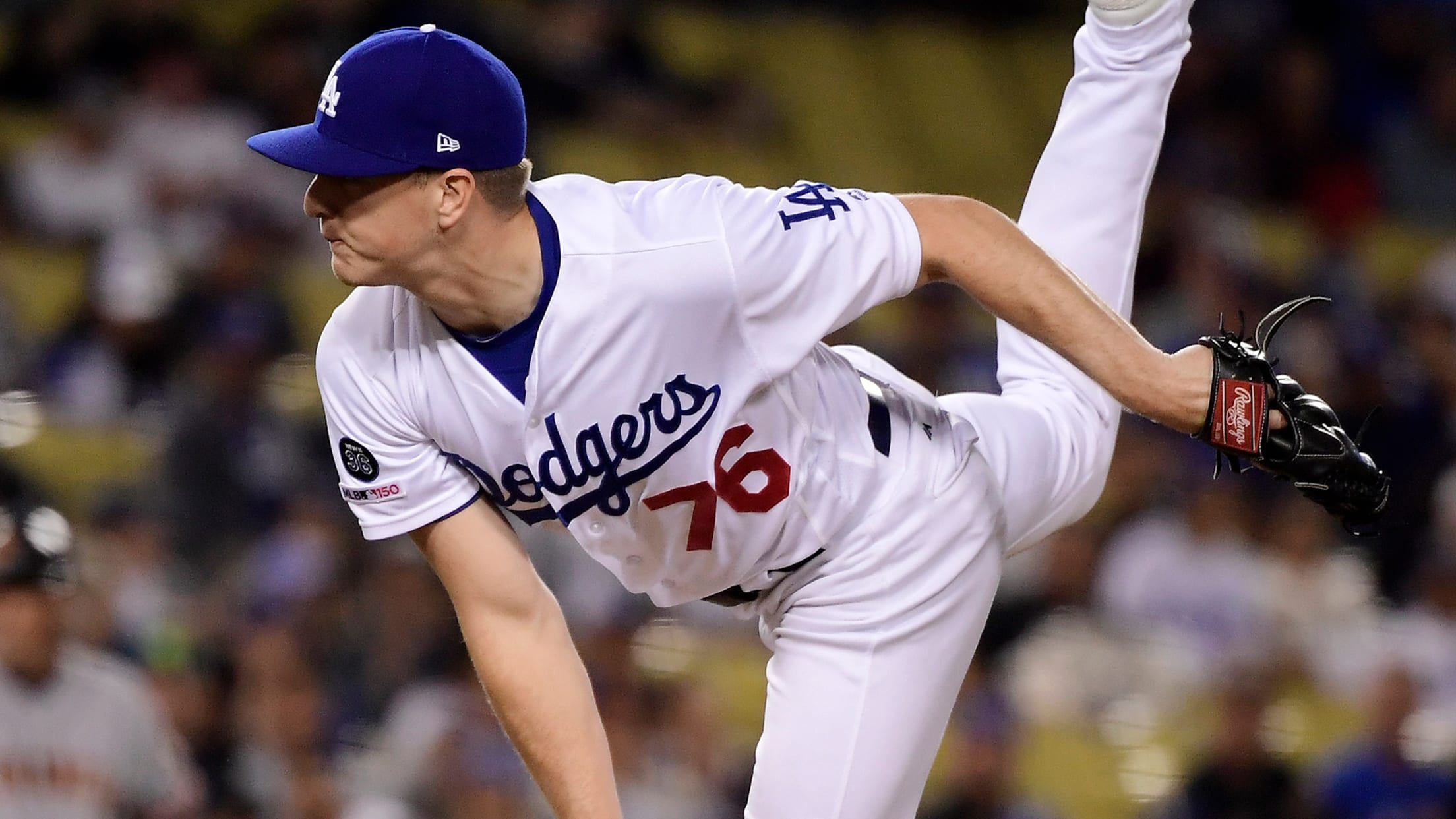 LOS ANGELES -- The Dodgers placed right-handed reliever Josh Sborz on the 10-day injured list on Friday and recalled infielder Matt Beaty from Triple-A Oklahoma City. The moves come one day after Sborz was recalled and Beaty was optioned. Sborz made his big league debut on Thursday night, retiring the
Bellinger's 'athleticism' on display in frantic 9th
Offense chases Bumgarner early as Dodgers hang on vs. Giants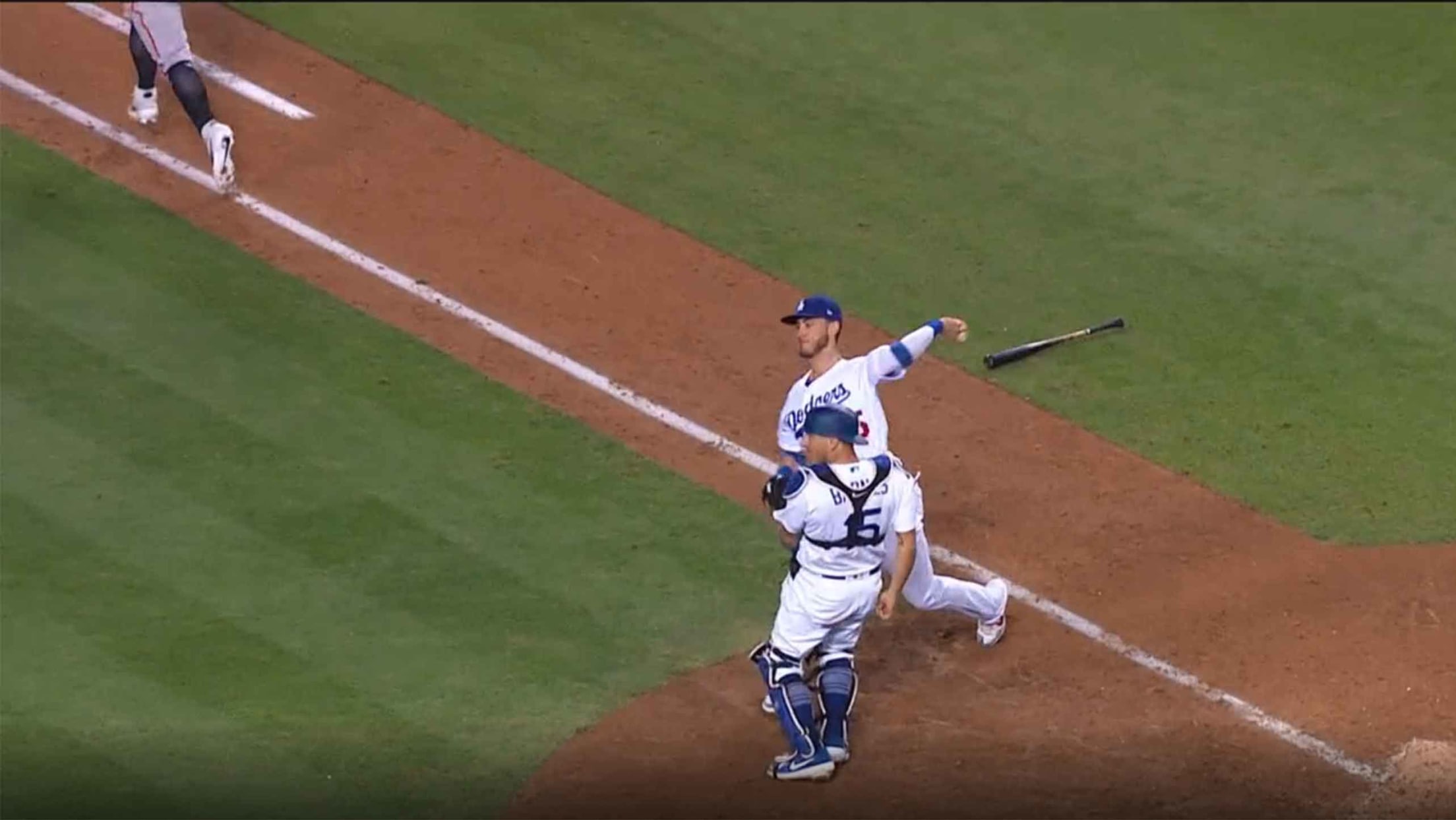 LOS ANGELES -- The only real question after the Dodgers' wild 9-8 win over the Giants Thursday night is, what can't Cody Bellinger do? He sat for seven innings to supposedly get a breather, watching the rematch of Max Muncy vs. Madison Bumgarner with a Muncy RBI single, no homers
Hill placed on IL with forearm strain
Left-hander won't throw for at least three weeks
LOS ANGELES -- Dodgers pitcher Rich Hill was placed on the 10-day injured list on Thursday with what doctors told him is a strained left flexor tendon and will be sidelined until at least August. Hill, 39, said he won't resume throwing for three to four weeks, then will probably