Taylor 'going to get more leash' to fix swing
Righty-hitting half of platoon in left field also struggled in spring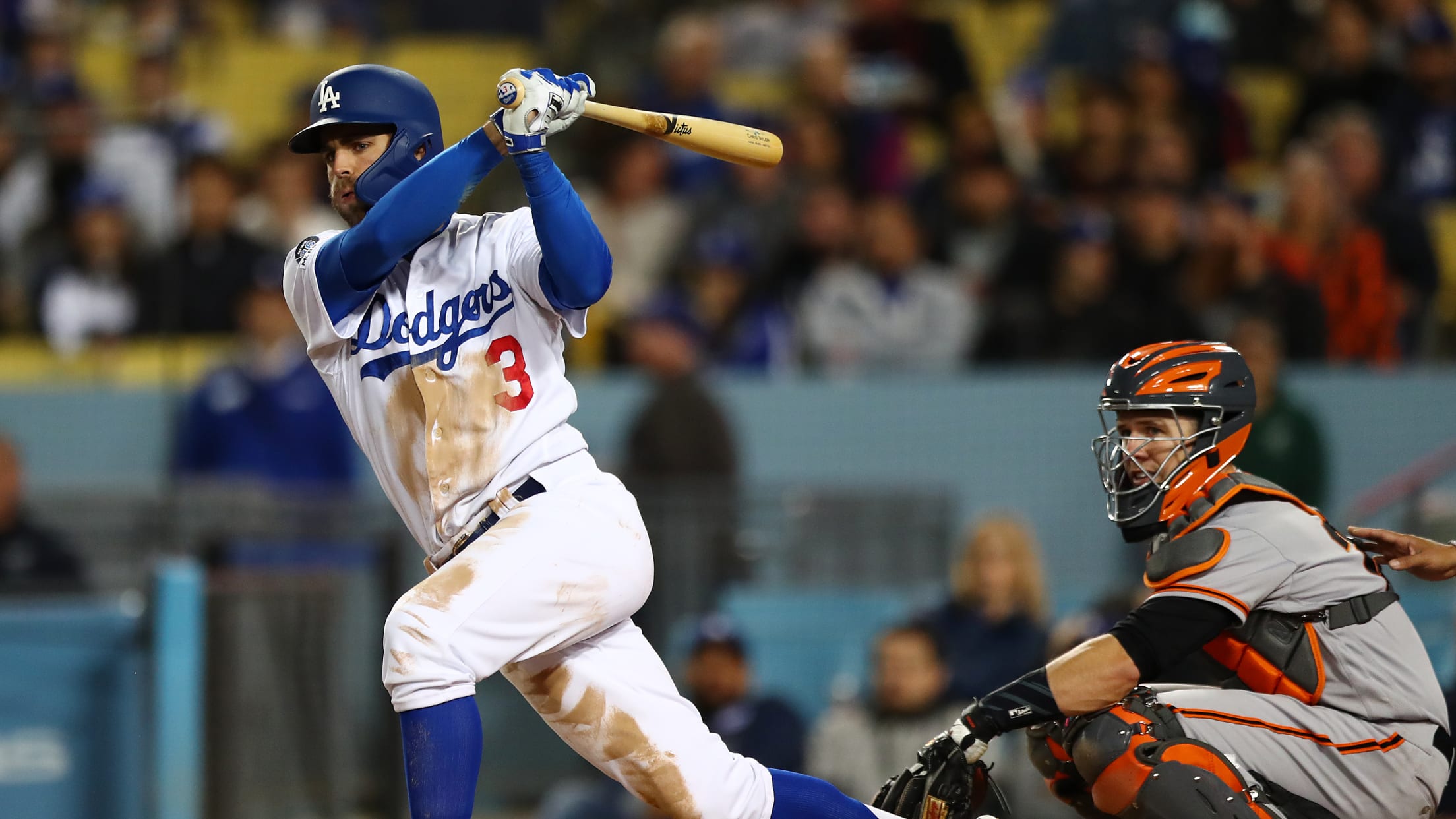 CHICAGO -- Chris Taylor was in the Dodgers' starting lineup Tuesday night, Wednesday night and probably will be again on Thursday, as the Cubs lined up three left-handed starters for the series. Manager Dave Roberts said he's not giving up on Taylor, who hit .211 in Spring Training and was
Verdugo clubs 421-foot HR in Wrigley slugfest
Bellinger hits 12th homer for Dodgers before Cubs' 6-run sixth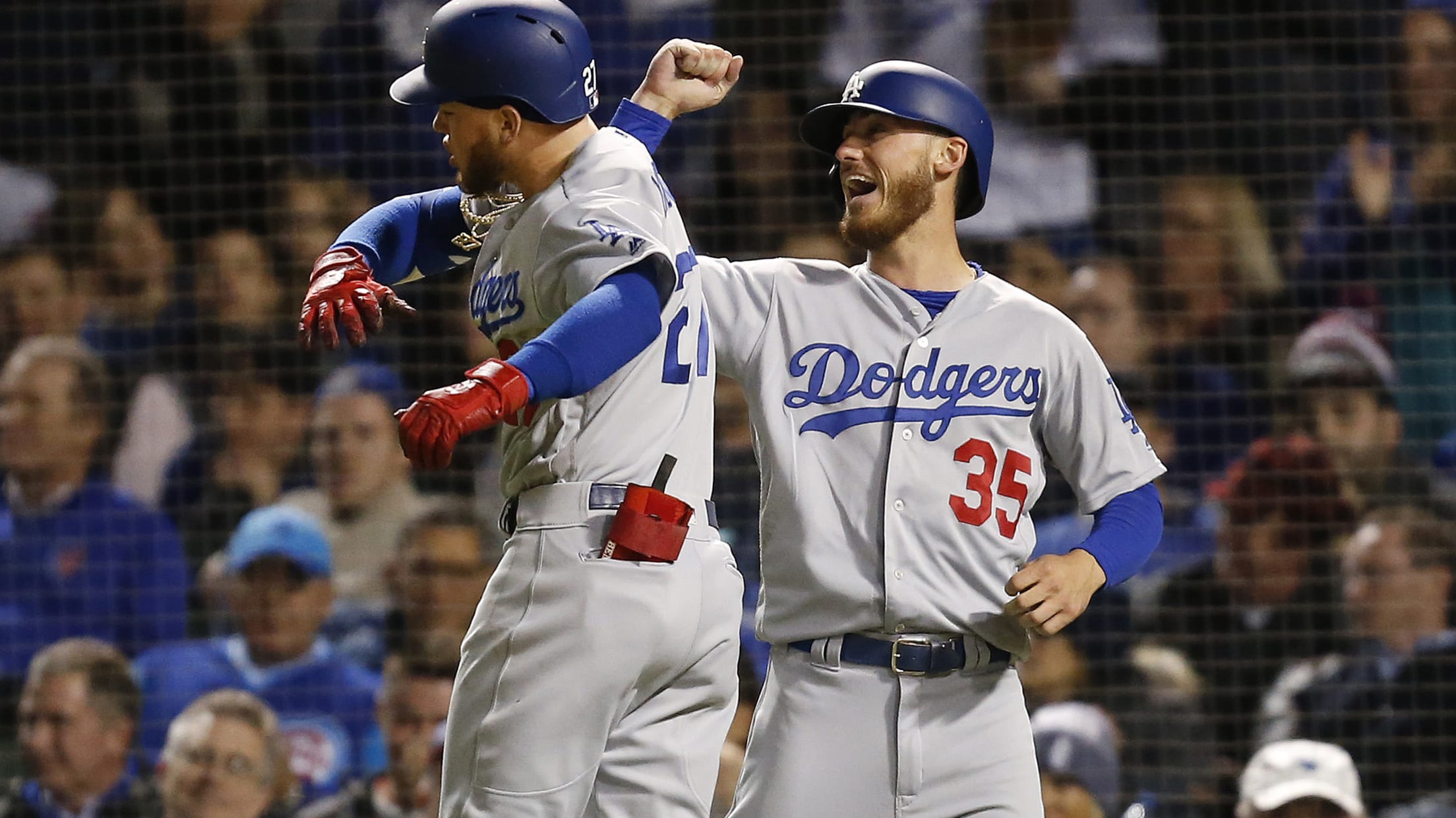 CHICAGO -- He's not yet in double digits like teammates Cody Bellinger and Joc Pederson, but Alex Verdugo is blossoming into more of a home run hitter in the Major Leagues than he ever was as MLB Pipeline's top Dodgers prospect. Verdugo slugged his fourth home run in Wednesday night's
Wednesday's top prospect performers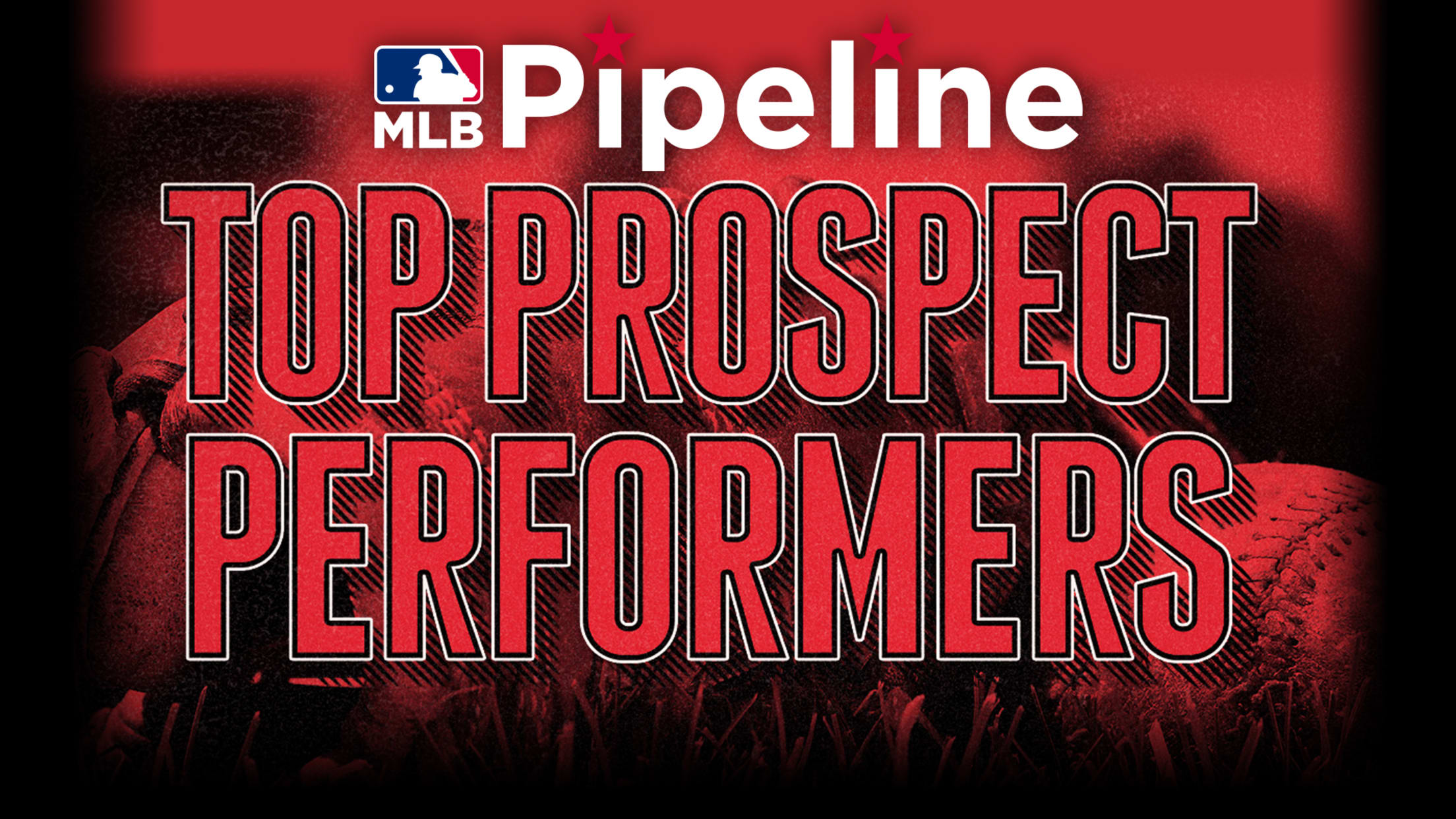 Here's a look at Wednesday's top Minor League performers from each team's Top 30 Prospects list: Orioles: Adam Hall, SS (No. 14) – 5-for-6, 2B, 2 RBI, SB (Class A Delmarva) Hall boosted his average to .365 with the first five-hit game of his career. Hall collected hits in each
Dodgers plan to have Hill start Sunday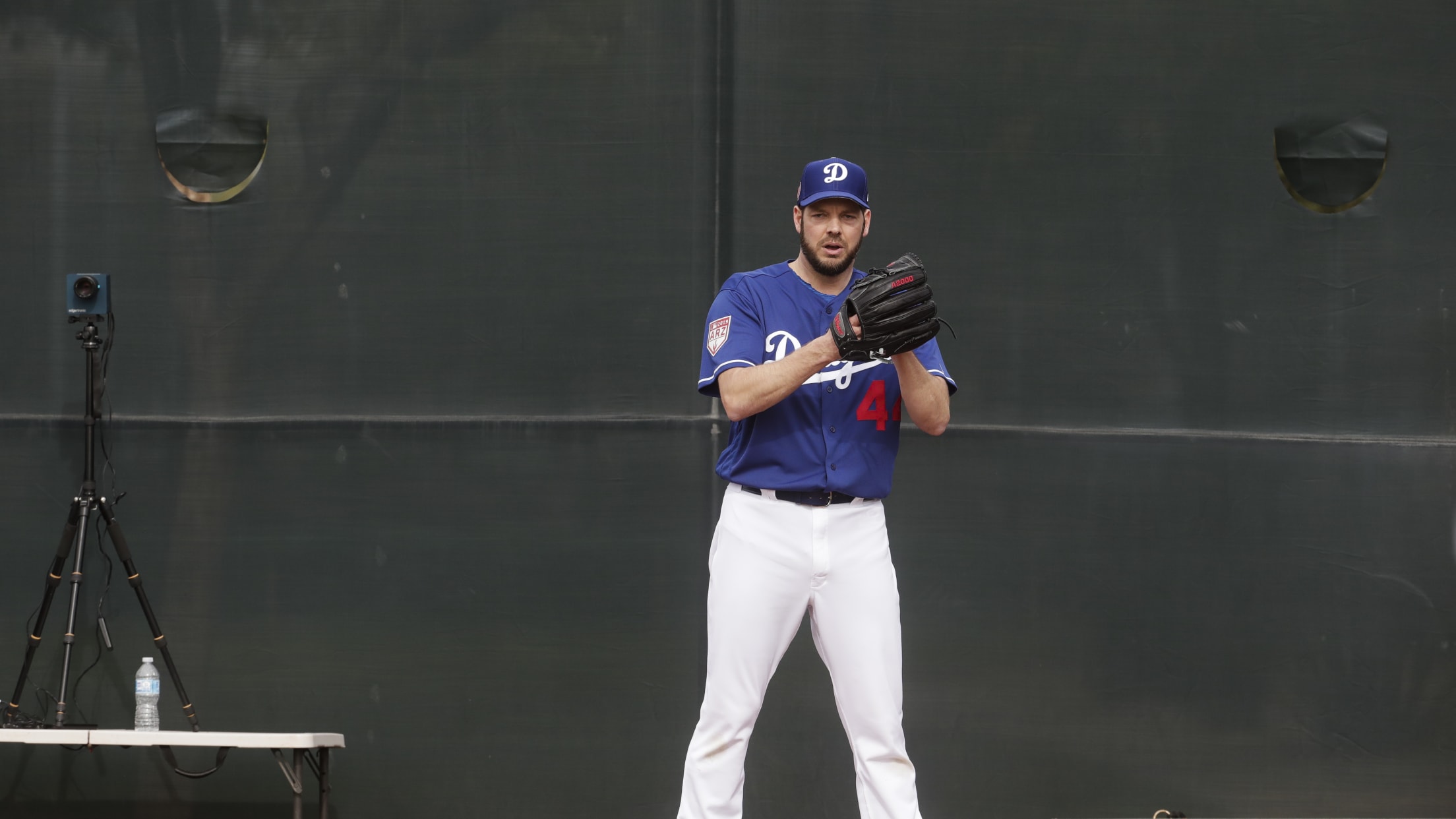 CHICAGO -- Rich Hill will be activated to start for the Dodgers on Sunday against the Pirates, manager Dave Roberts said Tuesday. Hill, out since straining his left knee in a March 17 Spring Training start, made an extended spring/rehab/simulated start at the club's Camelback Ranch in Glendale facility and
Maeda's early woes too much for Dodgers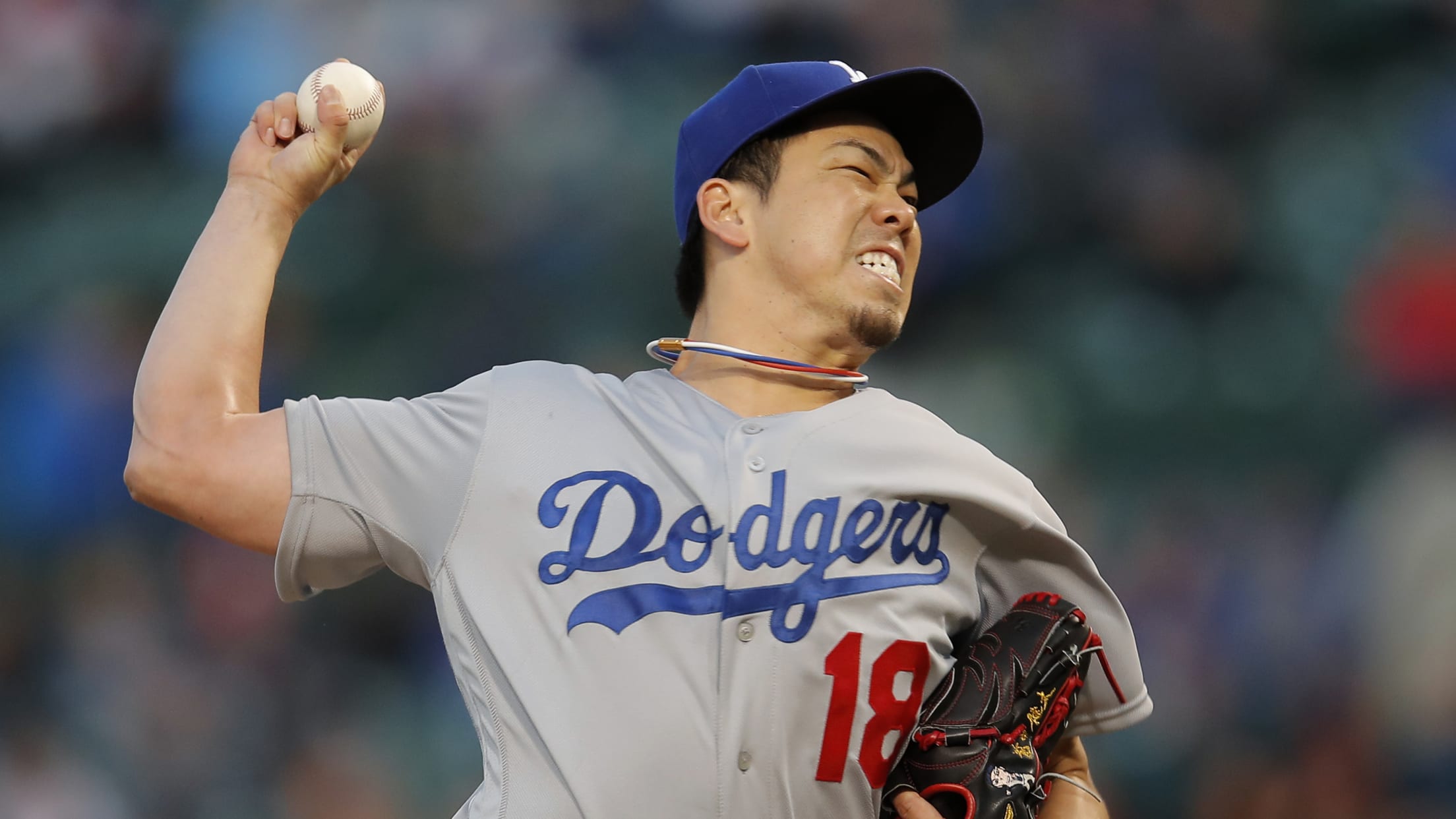 CHICAGO -- The plan was for Kenta Maeda to start Tuesday night's series opener against the Cubs and follow with multiple innings from "hybrid" reliever Julio Urías and that's what the Dodgers did, but things still went sideways in a 7-2 loss. As a refresher, the order isn't reversed because
8 under-the-radar rookies grabbing our attention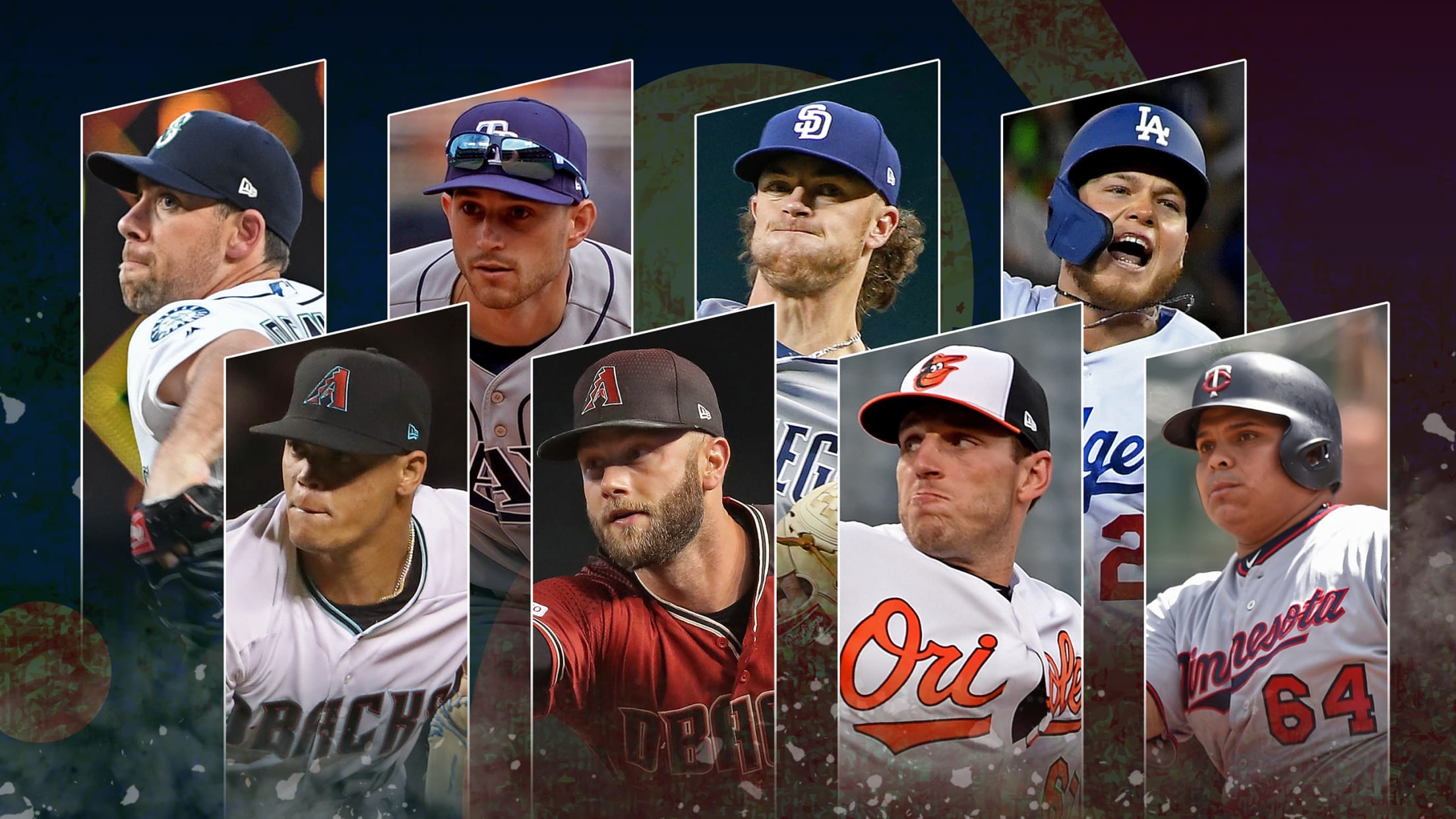 You've heard a lot about Pete Alonso and Fernando Tatis Jr., and justifiably so. Both of them have greatness written all over them. You may have been tracking Victor Robles and Eloy Jimenez before they made their Major League debuts, and like the rest of us, you'll be thrilled when
Bellinger blossoming into bona fide superstar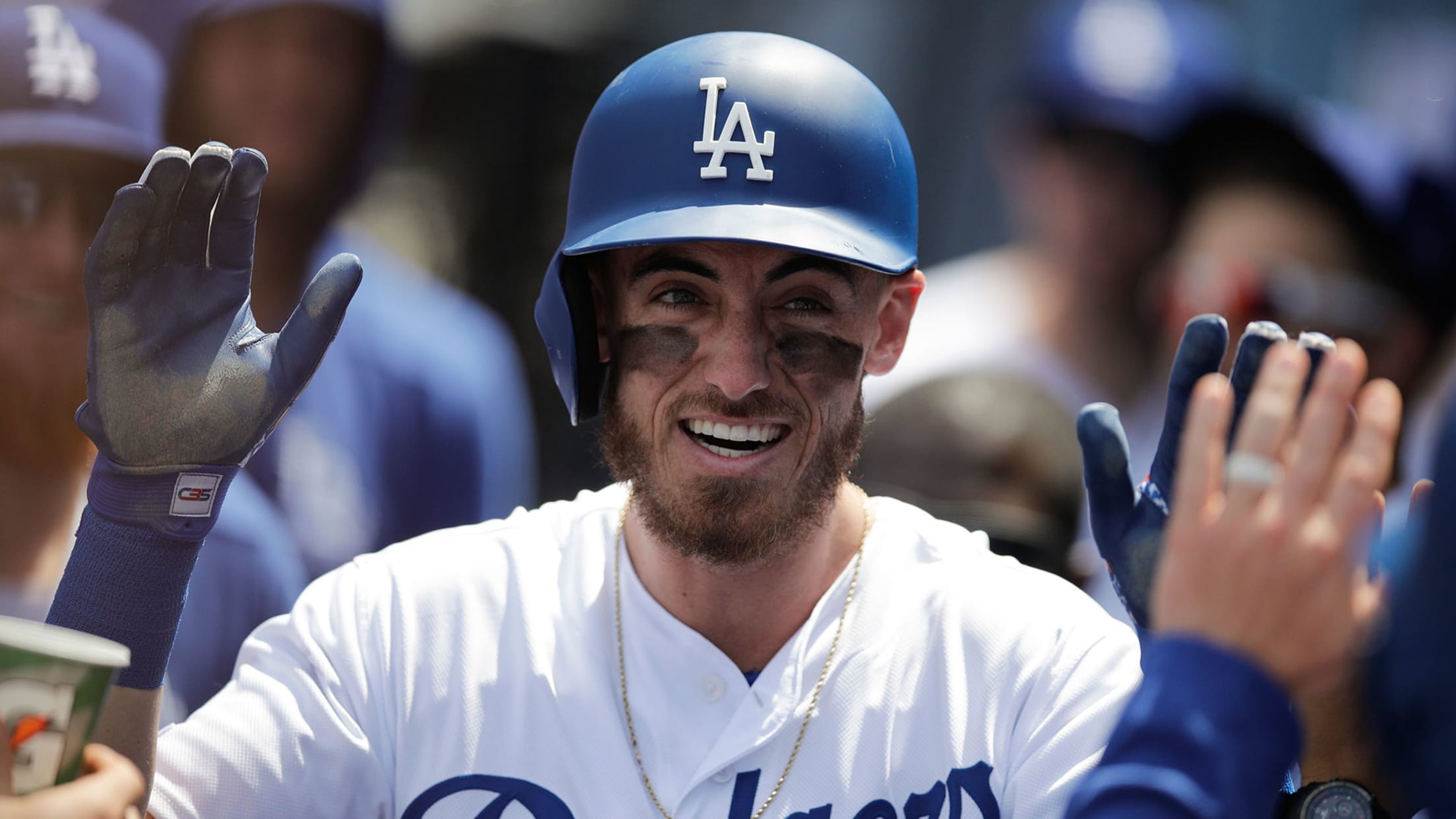 As part of Young Stars Week, MLB is celebrating one of the game's most dynamic emerging talents each day from April 22-26. Up next is 23-year-old Dodgers first baseman/outfielder Cody Bellinger. After a hot first week of 2019, Dodgers color commentator Orel Hershiser made a very early declaration that Cody
Inbox: Is Turner's slow start concerning?
Beat reporter Ken Gurnick answers questions from Los Angeles fans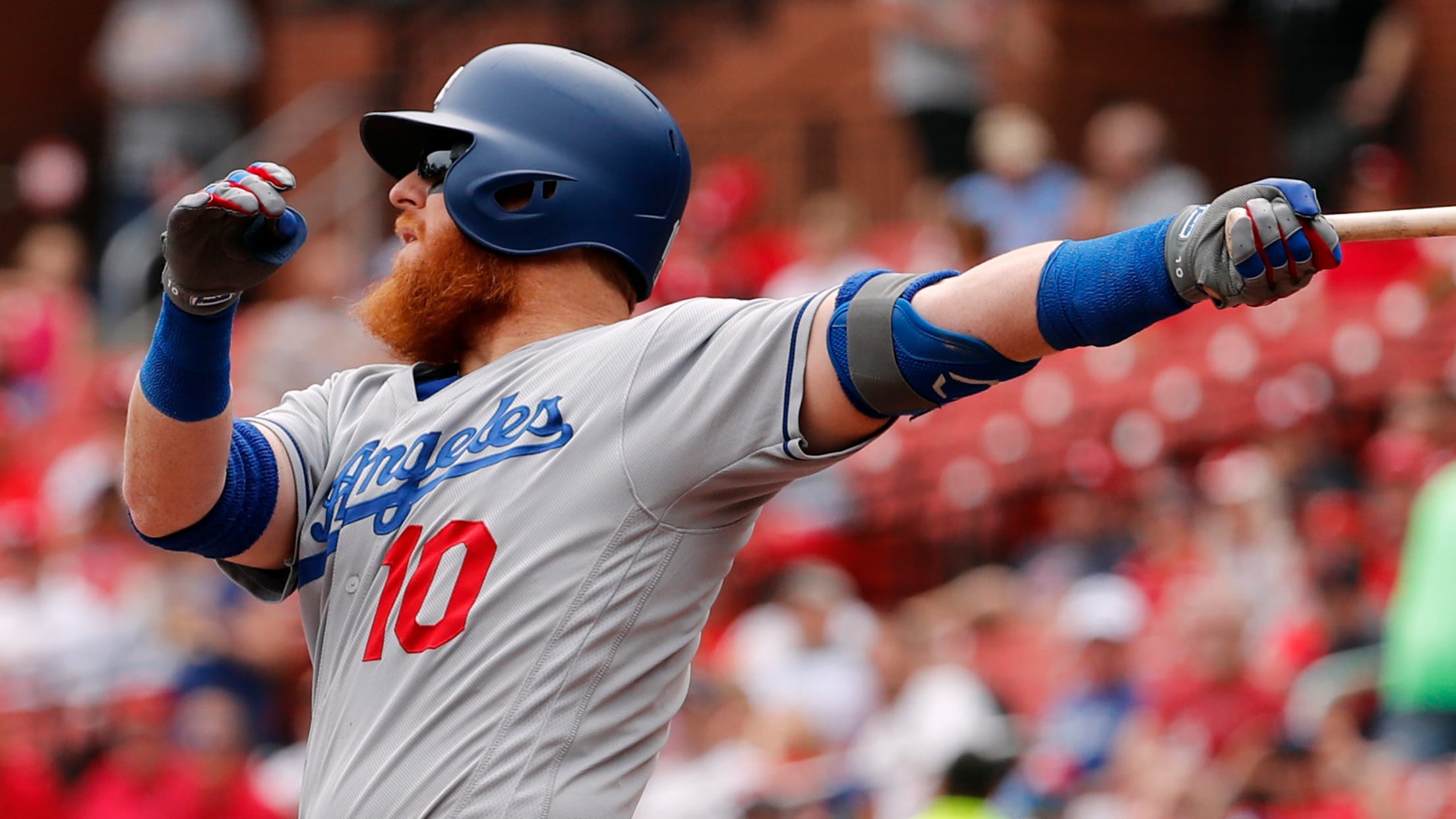 Should we be concerned yet about Justin Turner's lack of production? -- @man_tenth For historical perspective, Justin Turner hit one home run over the first six weeks of the 2017 season. He finished that year with 21 homers. Zero homers, eight RBIs (five in one game) and a .658 OPS
9 players 'on pace' for insane seasons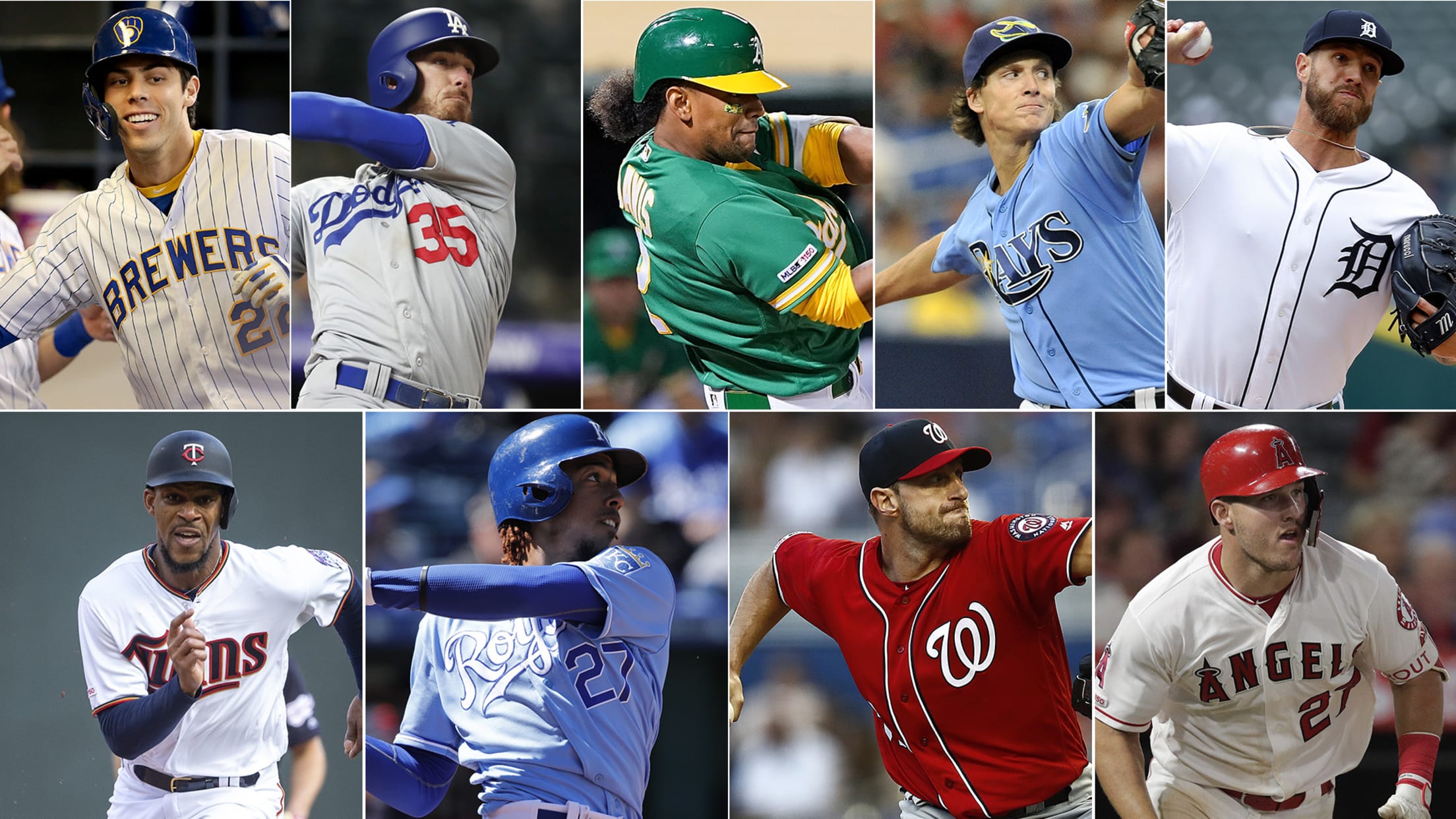 We're not predicting Christian Yelich is going to hit 92 home runs or that Shane Greene is going to save 81 games or that Tyler Glasnow is going to go 29-0. As for Byron Buxton racking up 102 doubles, why not? That one seems strangely possible. We're simply saying that
Bellinger robs Yelich, then wins it with homer
Joc, after his own 2-HR day: 'There's not much Belly can't do'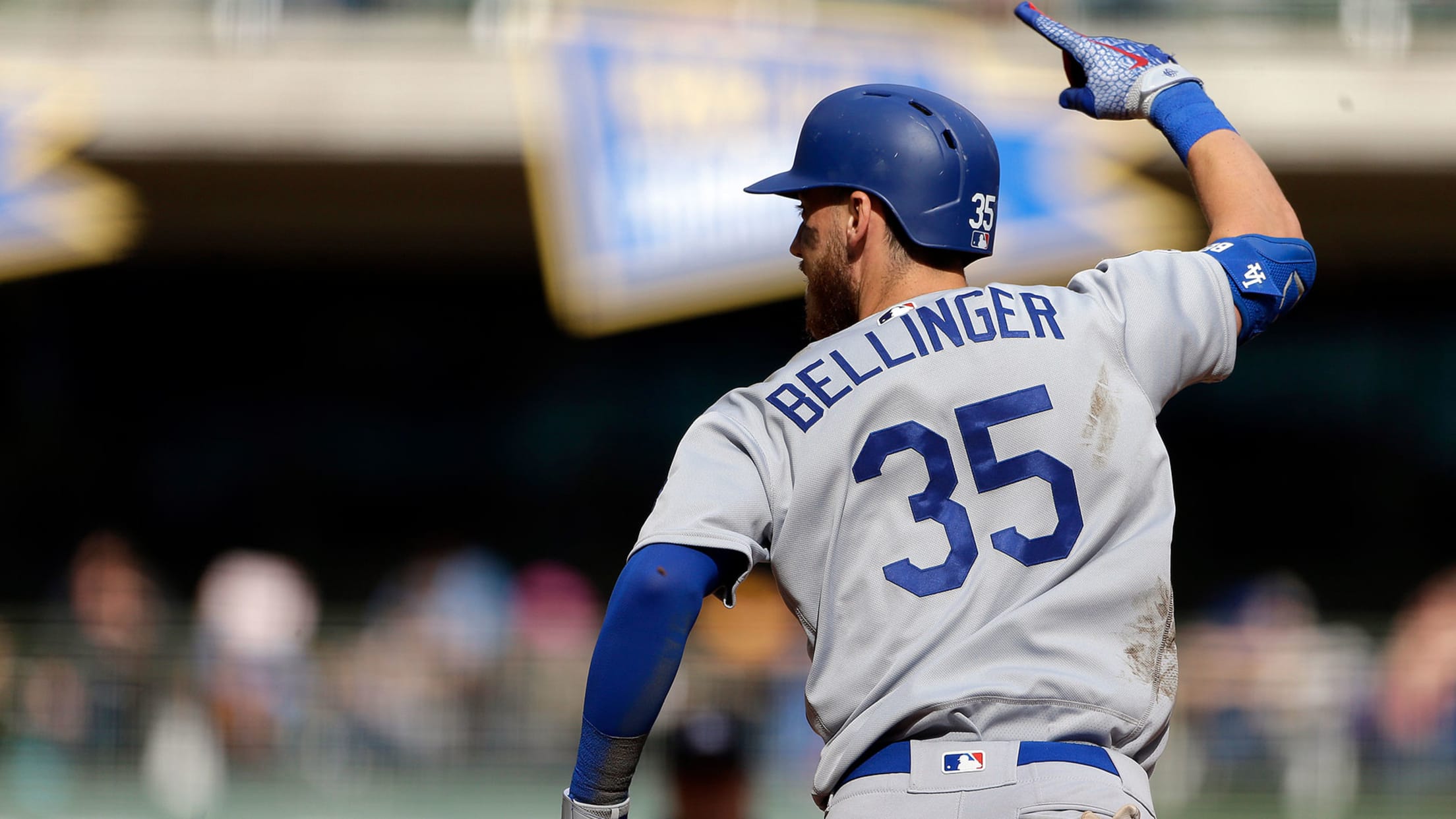 MILWAUKEE -- From somewhere underneath Cody Bellinger's long shadow, Joc Pederson has had an unobstructed view of the amazing start of his amazing teammate. "There's not much Belly can't do," Pederson said, after Pederson's two-homer birthday took a back seat to another brilliant display of talent from Bellinger, who robbed
MLB Pipeline's Prospect Team of the Week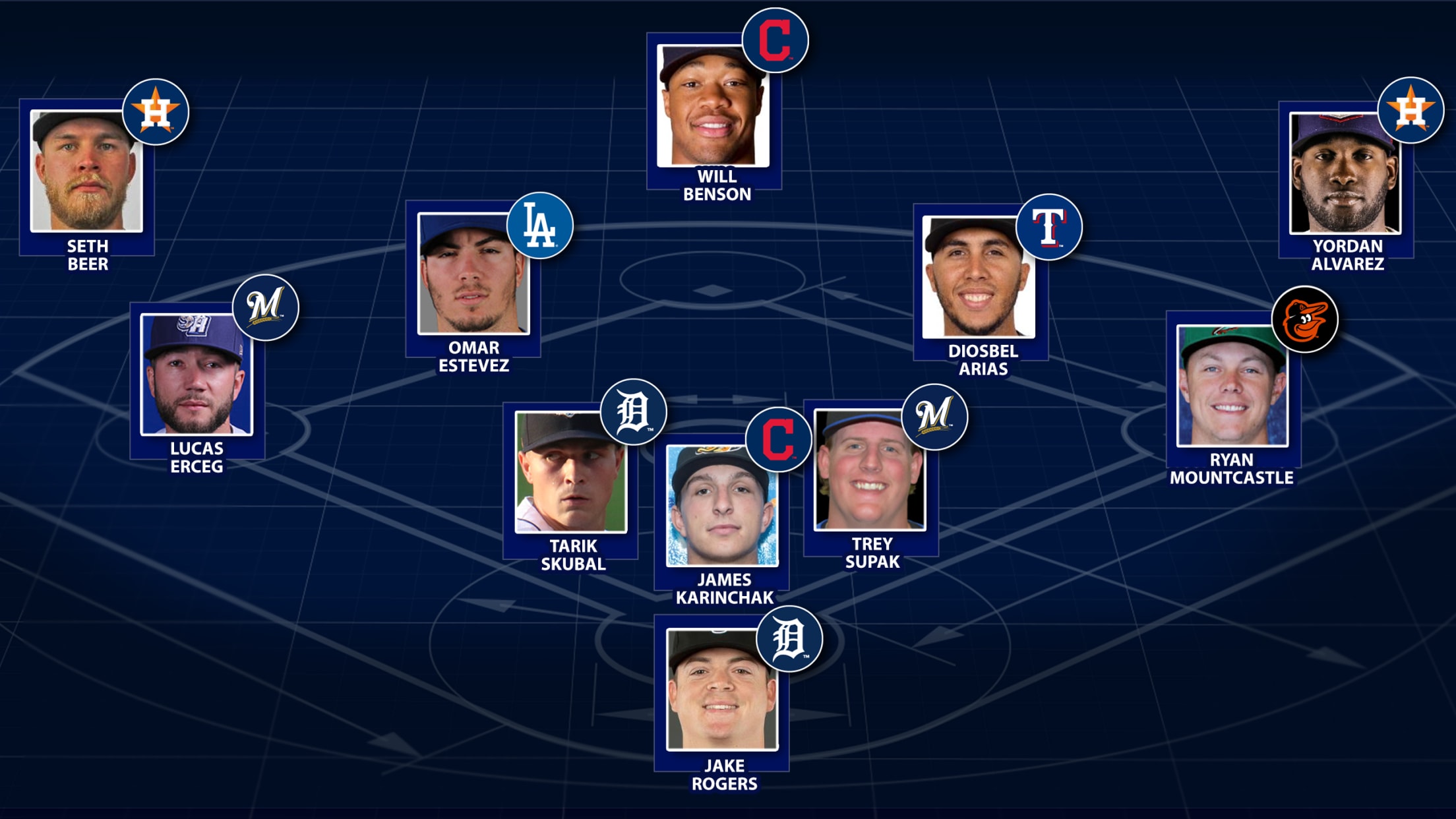 MLB Pipeline's Prospect Team of the Week honors the best performances from the previous seven days. Any Minor Leaguer currently on an organization Top 30 Prospects list on our Prospect Watch is eligible. The Indians made Will Benson the 14th overall pick in the 2016 Draft because they loved his
Two teams gained 9 spots in Power Rankings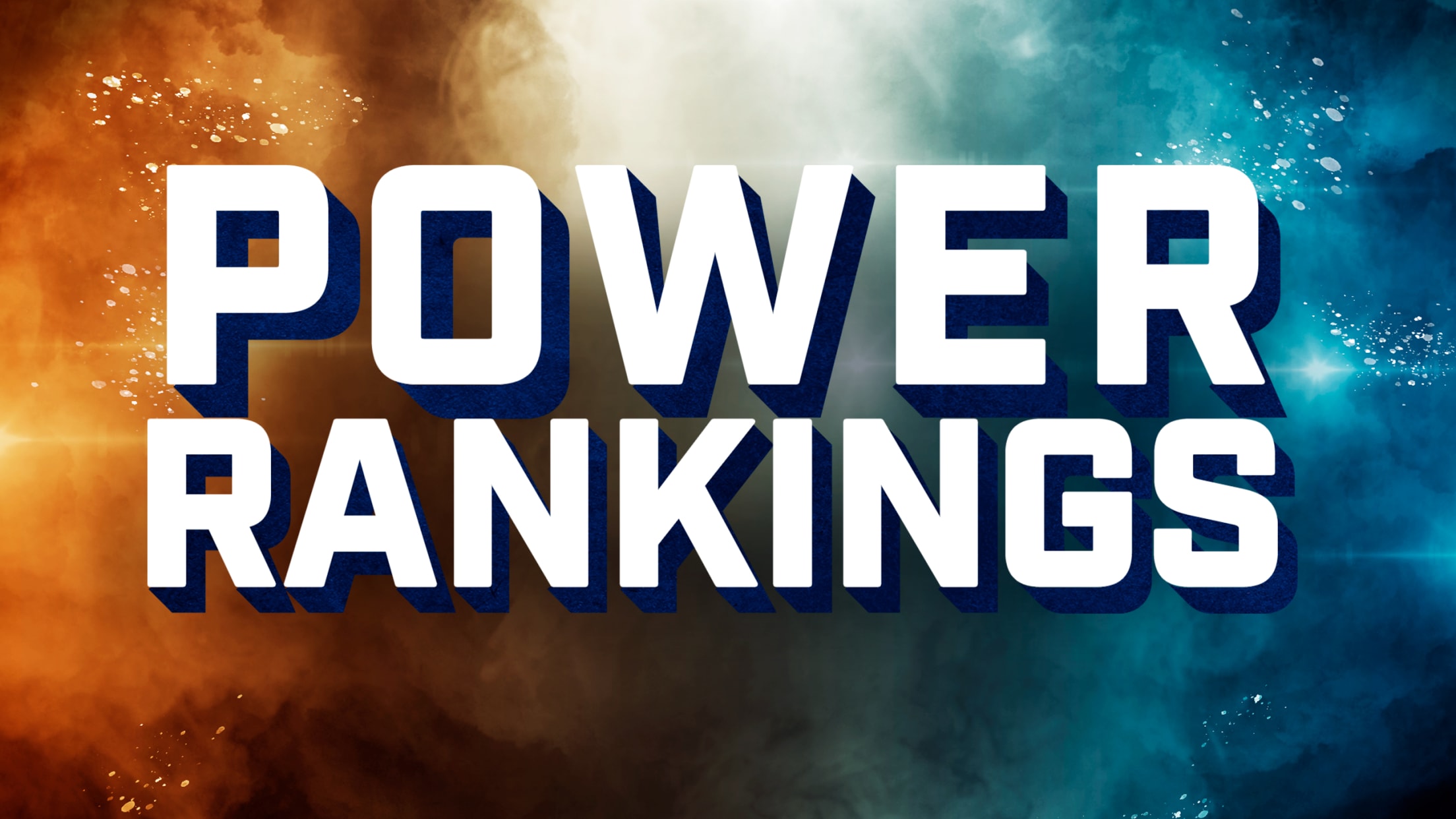 It's still April, which means the overused trifecta of "it's still early," "it's too early to panic" and "they're off to a slow start" is not quite ready to be shoved to the back of the sock drawer just yet. It truly is much too early to glean a lot
Need for speed: 1 flamethrower for each team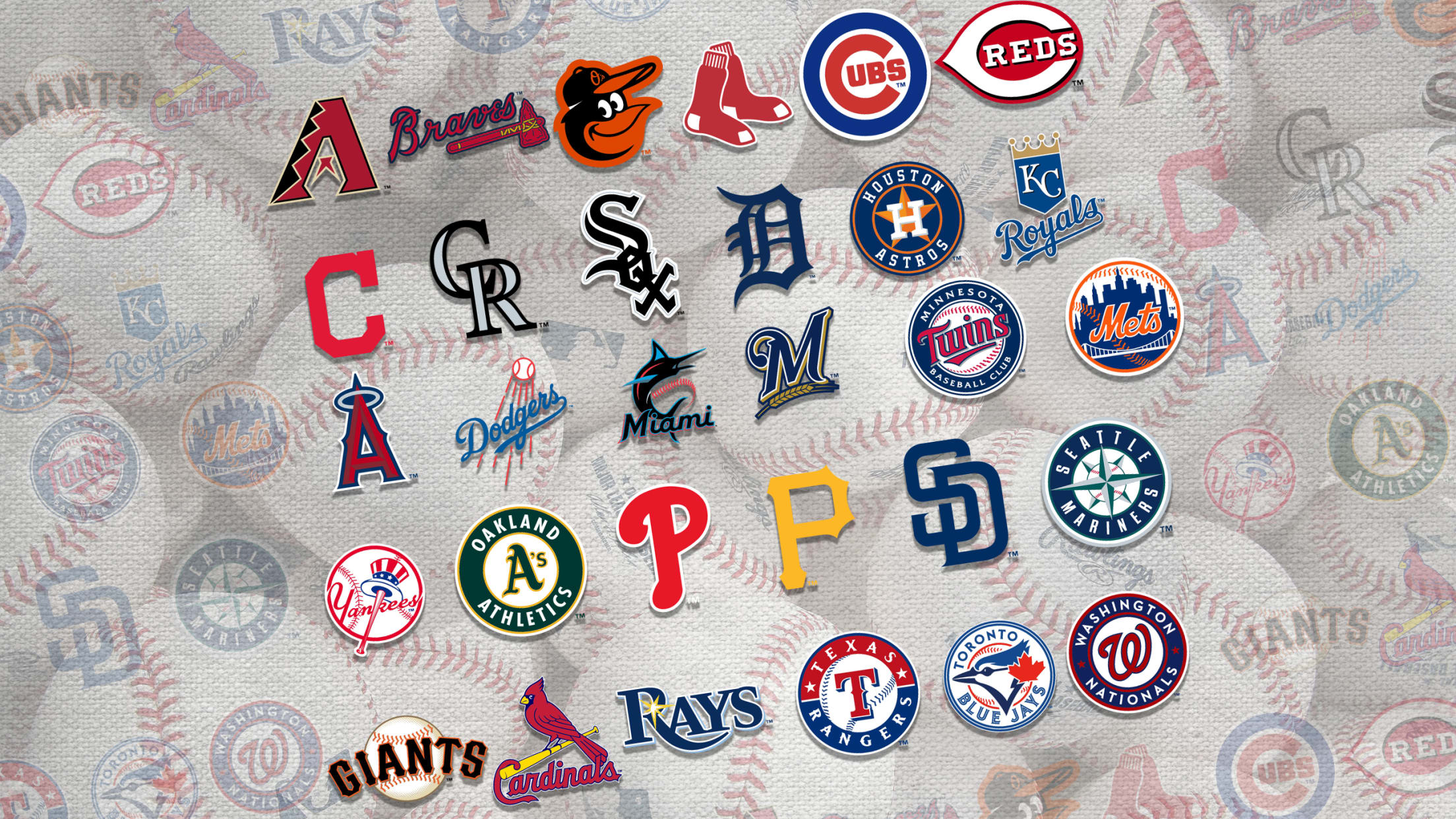 Let's not kid ourselves: the story of baseball in the year 2019 is velocity. Remember back when FOX telecasts used to show a flame going WHOOSH! every time a pitch went over 95 mph? They'd have to do that every pitch now. Pitchers throw harder now than at any time
Pederson homers not once, but twice on birthday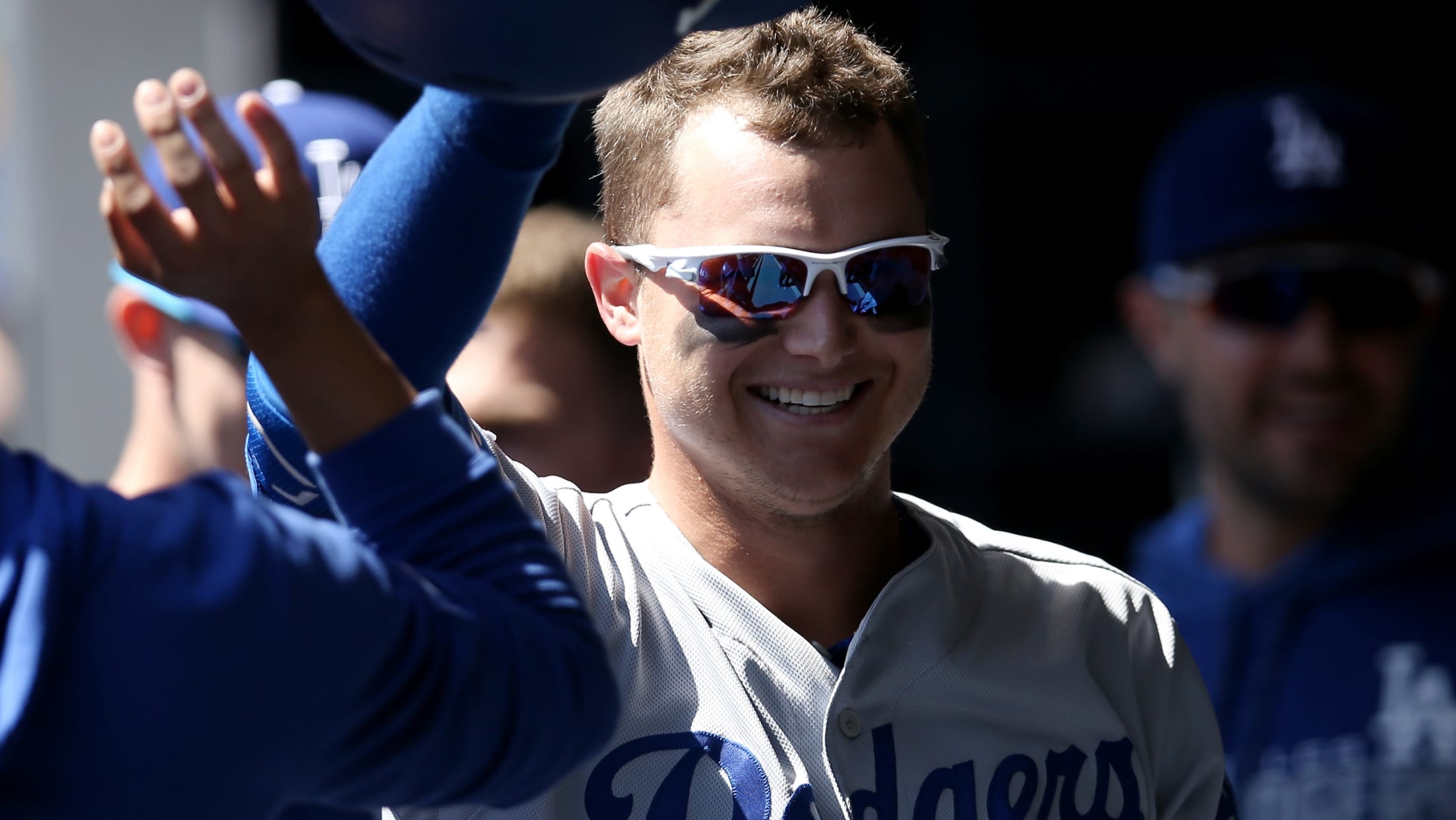 MILWAUKEE -- Joc Pederson should wish every day was his birthday. Pederson has baseball reasons for that birthday wish. On Sunday, he celebrated his 27th birthday with a pair of home runs, a pair of singles and three runs scored in the Dodgers' 6-5 win over Milwaukee, continuing a custom
Ryu's dominant start marred by Yelich HRs
Brewers blank Dodgers to snap 6-game win streak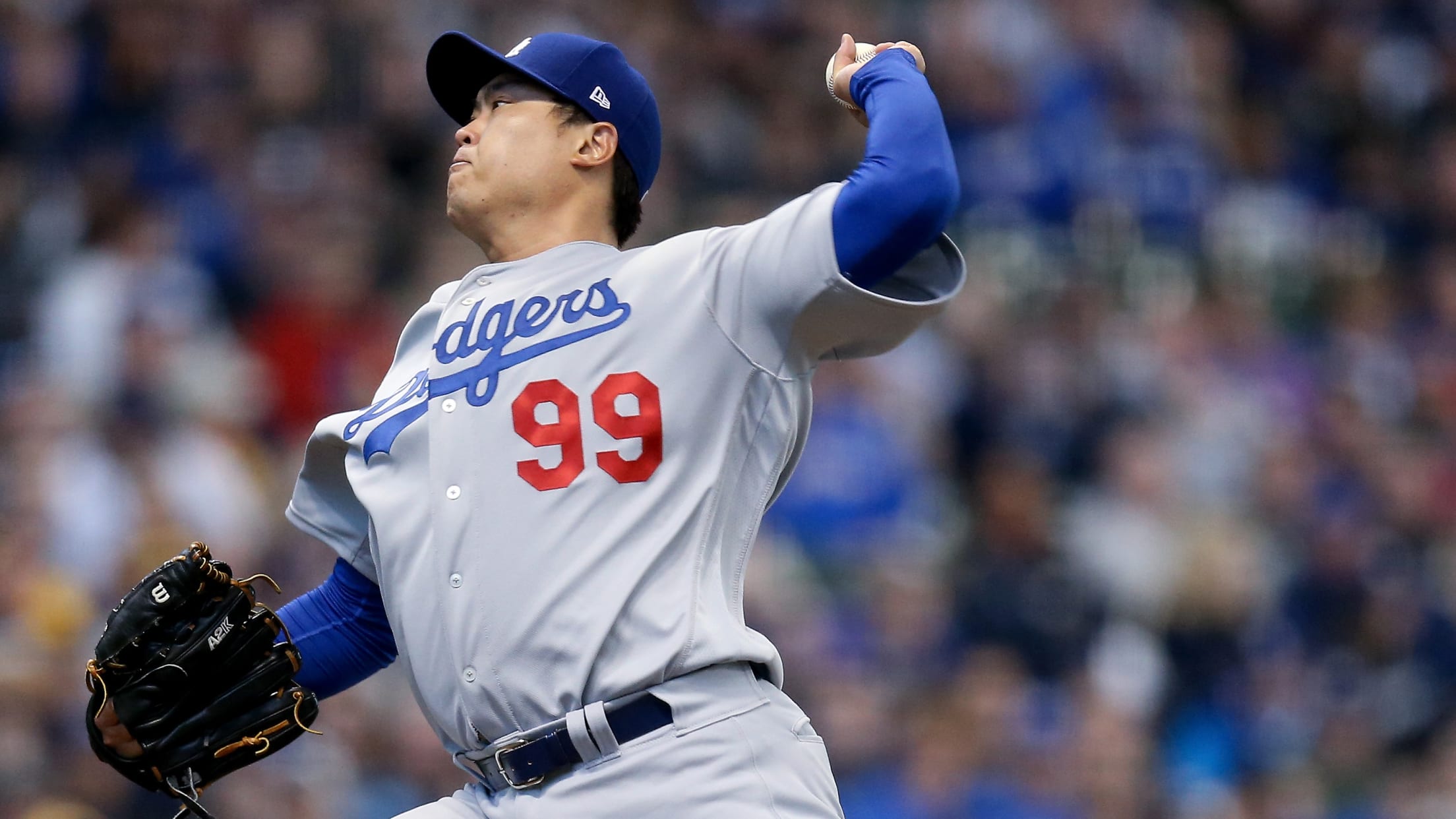 MILWAUKEE -- The Dodgers are like most teams when it comes to Christian Yelich. They don't know what to do. They had Hyun-Jin Ryu pitch to Yelich on Saturday night, and he hit two homers. They had Caleb Ferguson walk Yelich to get to a slumping (0-for-13) Ryan Braun, and
This HR makes zero sense, wins game for LA
Enrique Hernandez homers off Josh Hader's 0-2 pitch, a first for both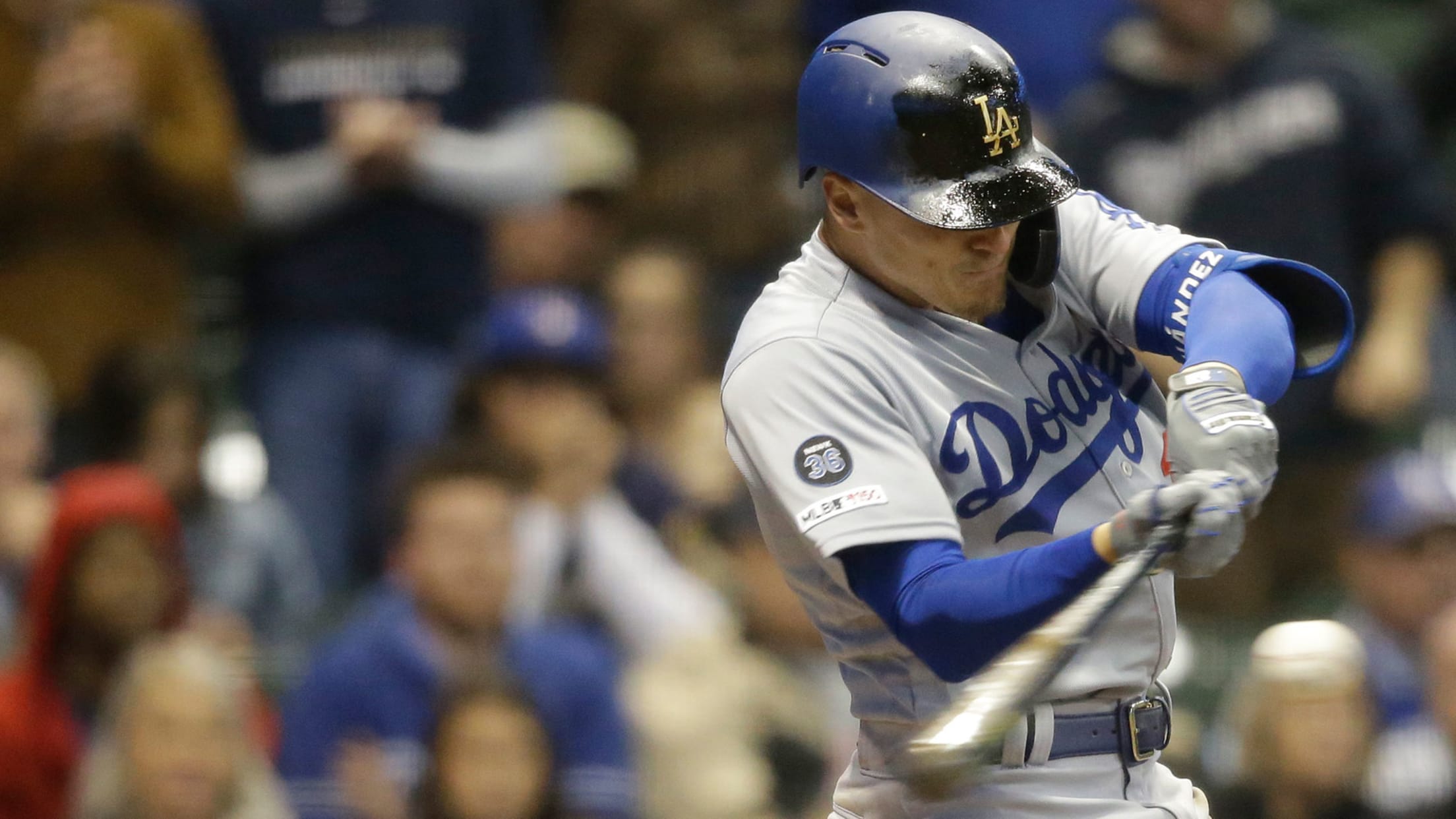 MILWAUKEE -- Enrique Hernández owns Madison Bumgarner. He homered three times in a pennant-clincher. He homered twice on Opening Day. He's no fluke. But it was still something of a shock on Friday night when he lined an 0-2 fastball from the intimidating Josh Hader for a three-run homer to
Martin on track to be activated next weekend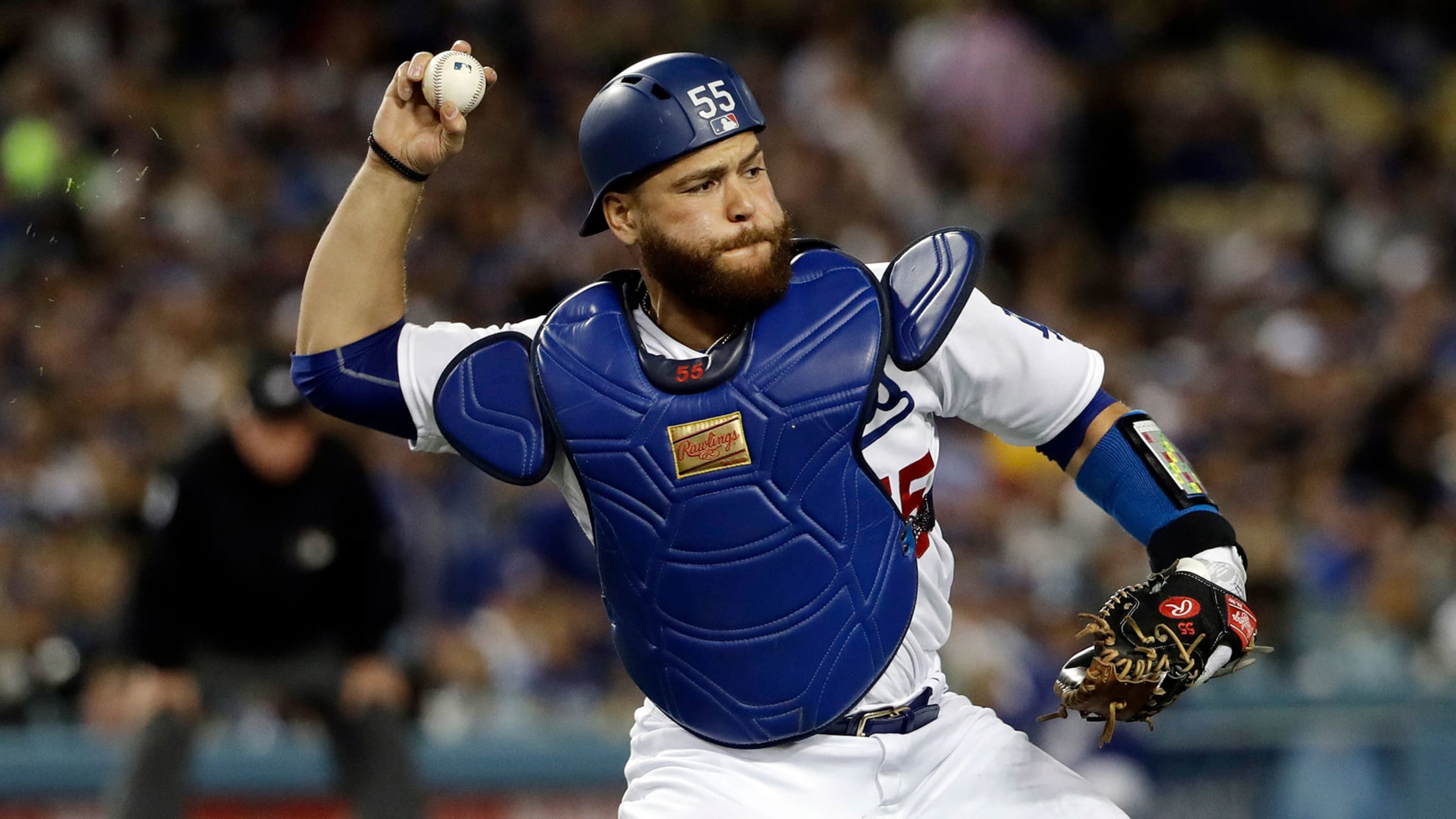 MILWAUKEE -- Dodgers catcher Russell Martin said on Friday that he's progressing in his recovery from a lower back strain, and manager Dave Roberts said he's hopeful for a return by next weekend. Martin has been sidelined since April 10 with a recurrence of a back injury that also sidelined
Dominant Urias K's 9, now headed to bullpen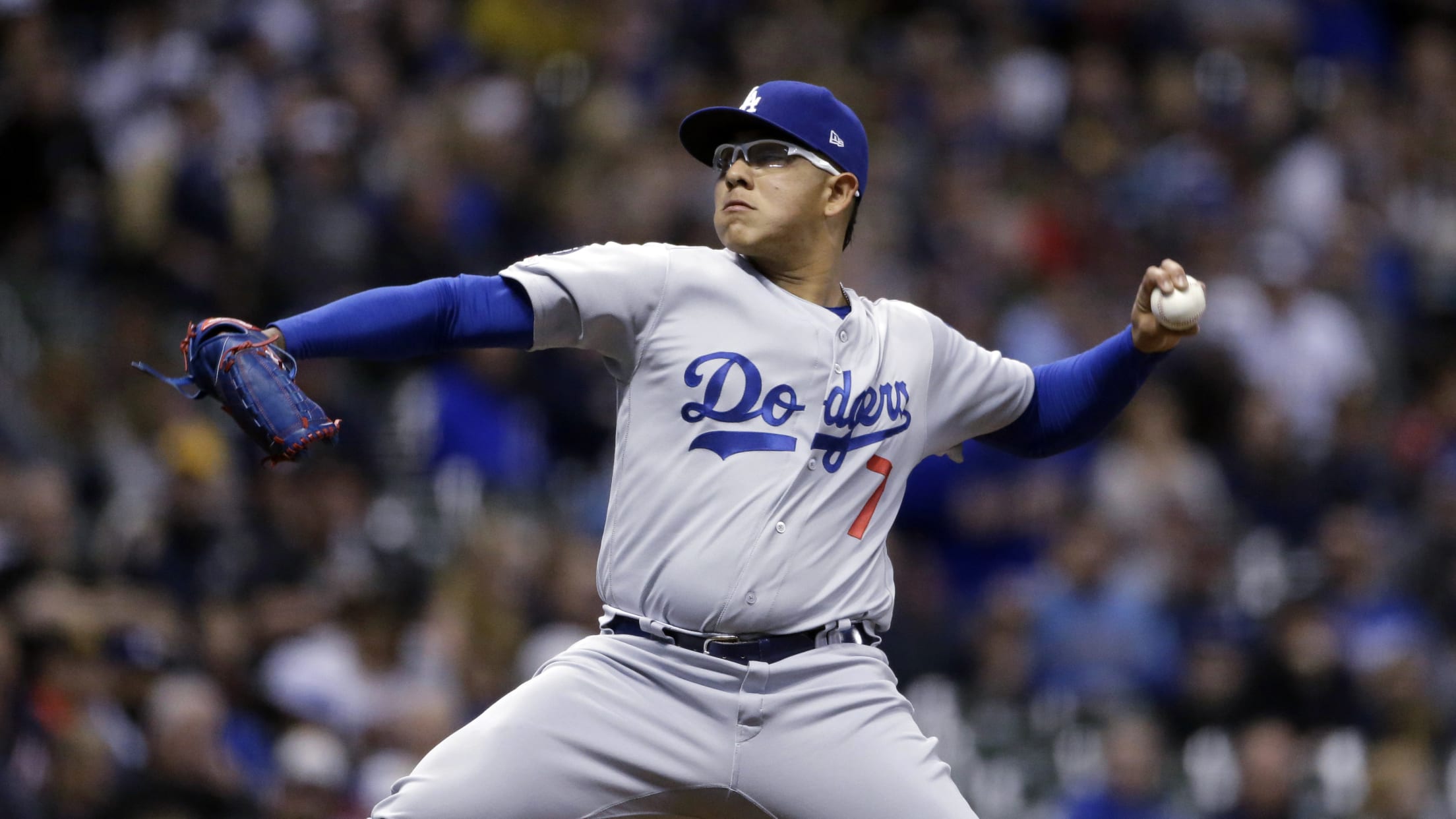 MILWAUKEE -- How loaded is the Dodgers' starting rotation if there isn't room for Julio Urias? Urias is headed to the bullpen with the return of Hyun-Jin Ryu from the injured list on Saturday, even though Urias didn't allow a hit until the fifth inning Thursday night in the Dodgers'
This incredible throw went 98.4 mph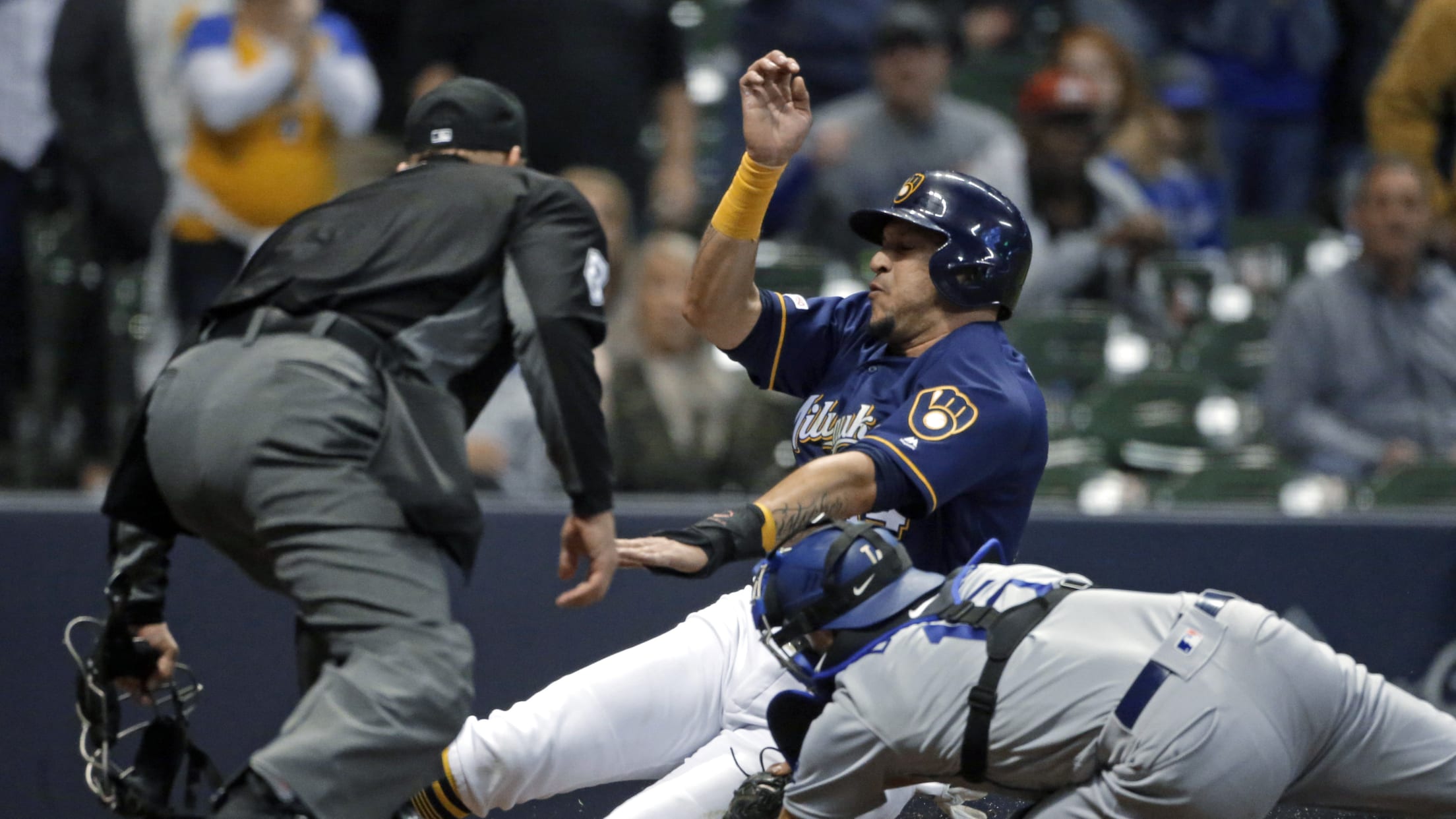 MILWAUKEE -- Down by three runs in the bottom of the eighth inning Thursday night, Milwaukee's Hernan Perez tried to score from second base on Lorenzo Cain's two-out single. Alex Verdugo believes he might have convinced the Brewers he doesn't have a typical left fielder's throwing arm, using a laser
Bellinger hits NL-leading 10th home run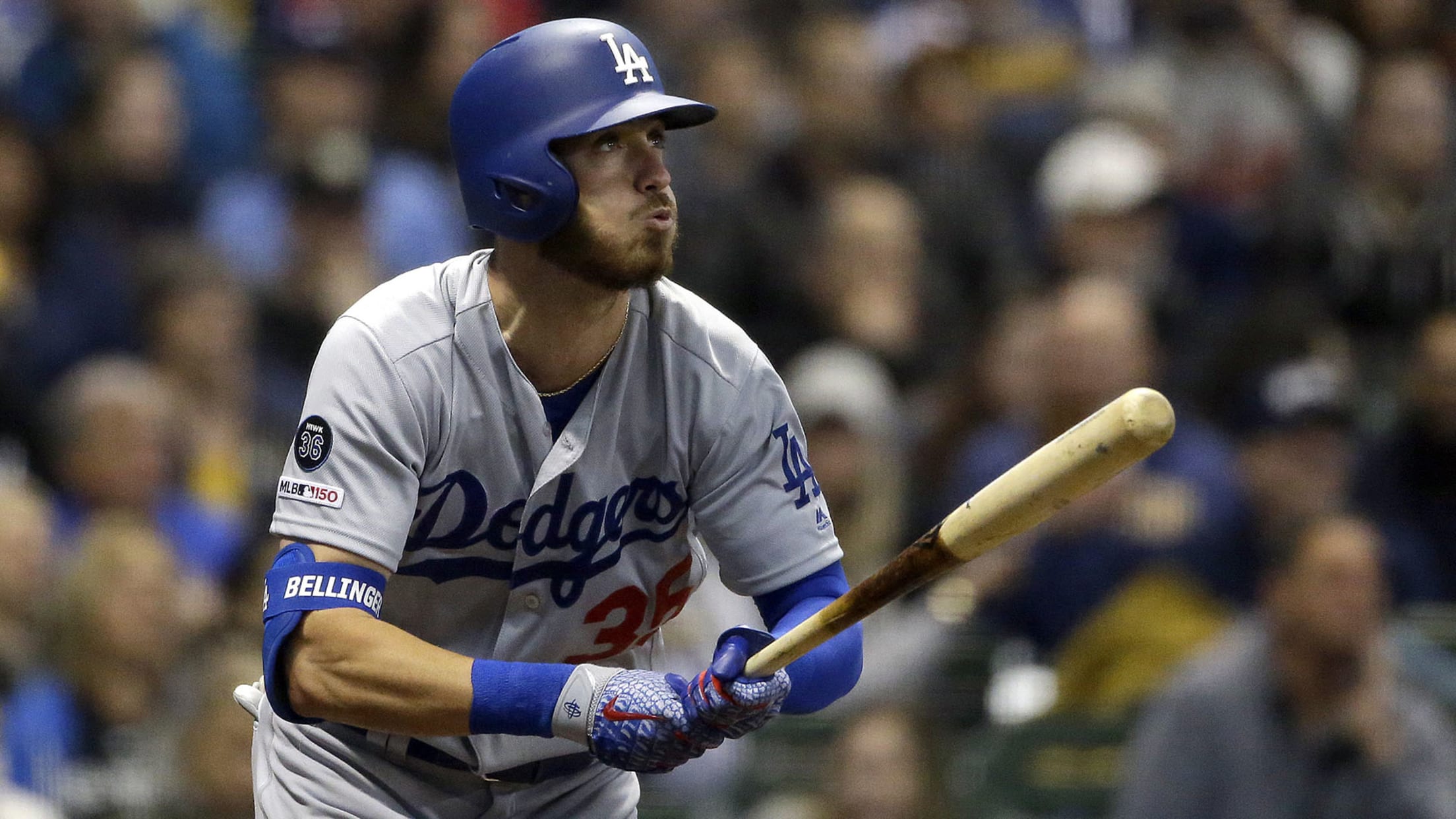 MILWAUKEE -- Cody Bellinger held the National League home run lead for a couple of innings on Thursday night, until Christian Yelich tied up the leaderboard again, as the two sluggers got off to a good start in what could be their own Home Run Derby through the weekend series.
Here's each team's closer of the future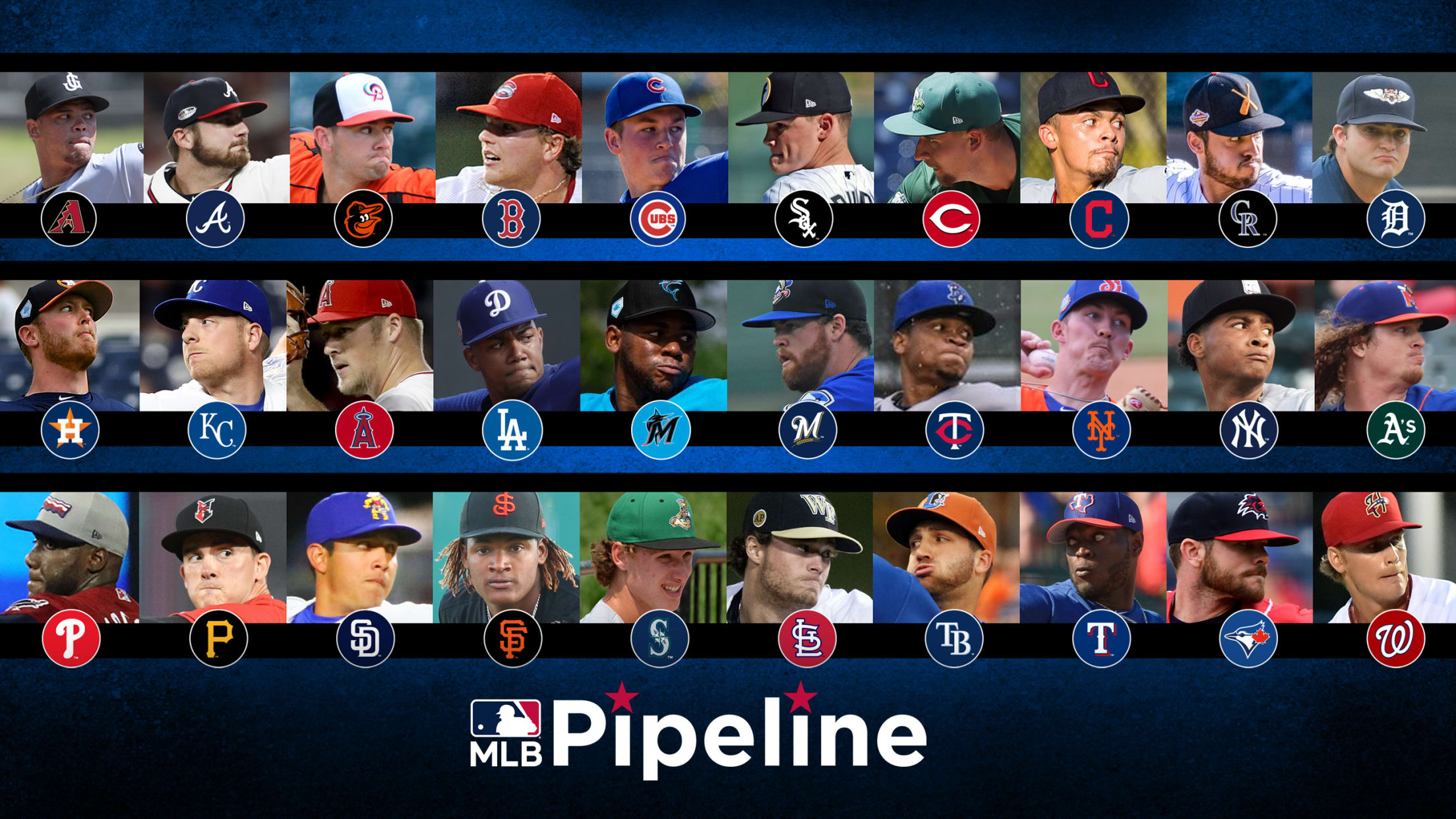 Identifying future closers isn't easy. Mariano Rivera, baseball's all-time saves leader and only unanimous Hall of Famer, began his pro career as a starter. So did Edwin Diaz and Wade Davis, the league leaders in saves a year ago, and many other pitchers who are nailing down the ninth inning
Pollock keeps Dodgers homer-happy at home
3-run shot helps L.A. tie mark of 32 straight home games with a blast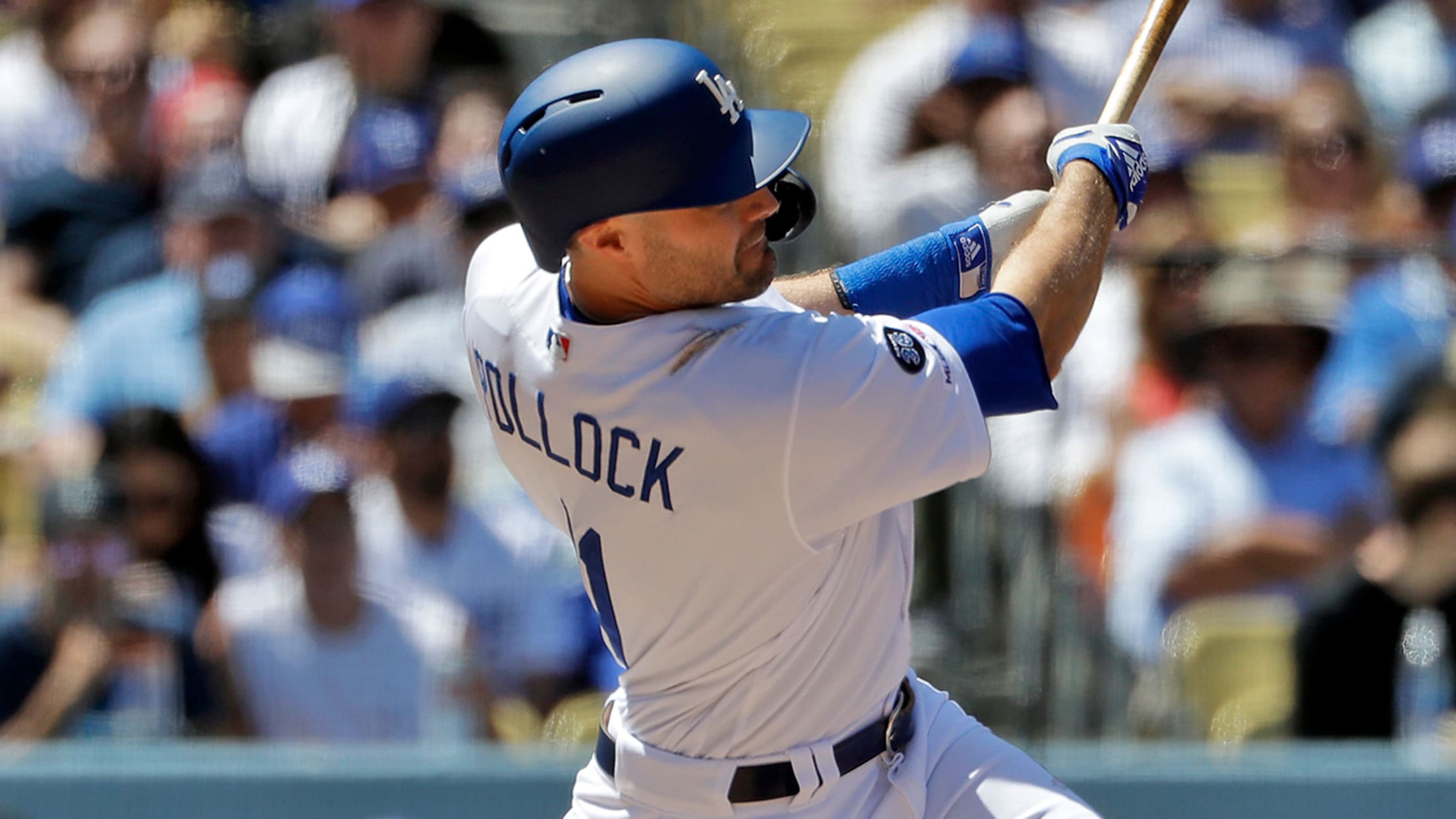 LOS ANGELES -- When A.J. Pollock launched a three-run home run off Sonny Gray in the sixth inning of Wednesday's 3-2 win over the Reds, not only did he break a scoreless tie, he also helped the Dodgers match an MLB record: 32 consecutive home games with a home run.
Each NL West team's secret weapon is ...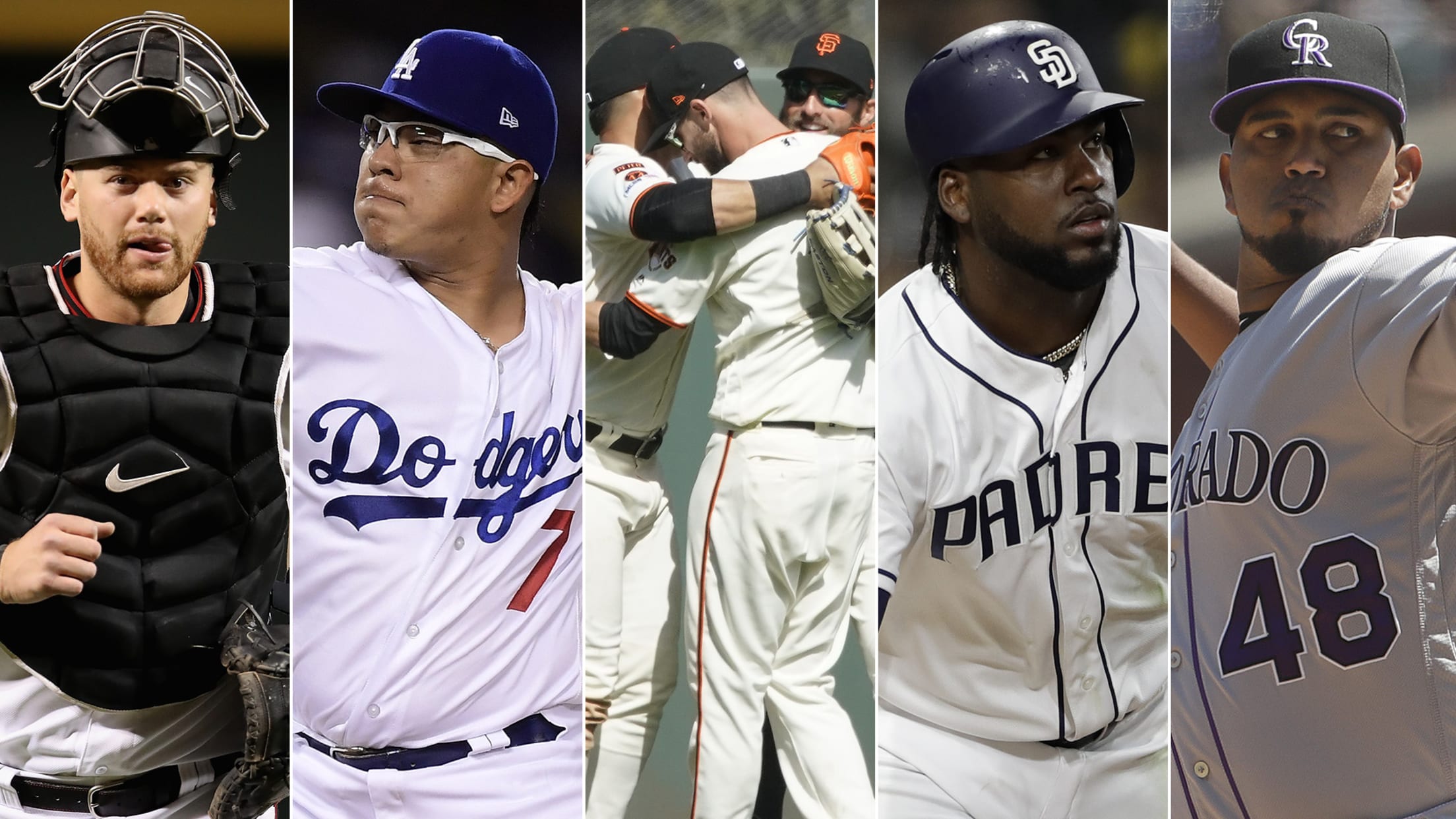 Sure, you know the obvious. You know Cody Bellinger is raking and you know Madison Bumgarner is dealing. But some assets are a little less obvious. MLB.com is taking a look at some of the "secret weapons" in each division. In some cases, it's an unheralded player. In some cases,