It's official: Kershaw returning to Dodgers for 16th season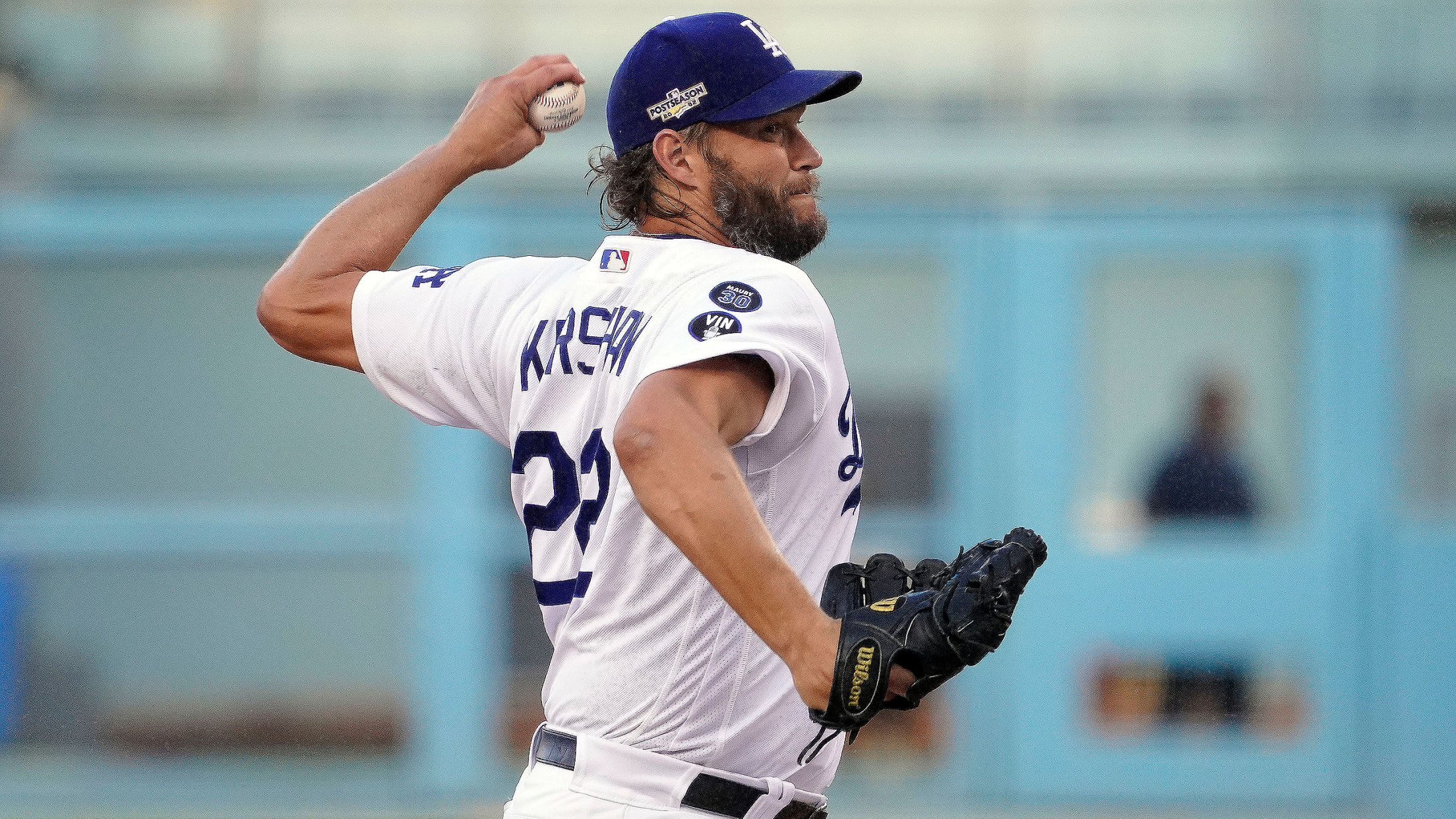 LOS ANGELES -- Clayton Kershaw and the Dodgers wasted no time cementing that the likely Hall of Famer will return for a 16th season, agreeing to a deal early in November. The two sides made the one-year deal -- which pays Kershaw a $15 million salary in 2023, plus a
Dodgers finalize 1-year deal with Shelby Miller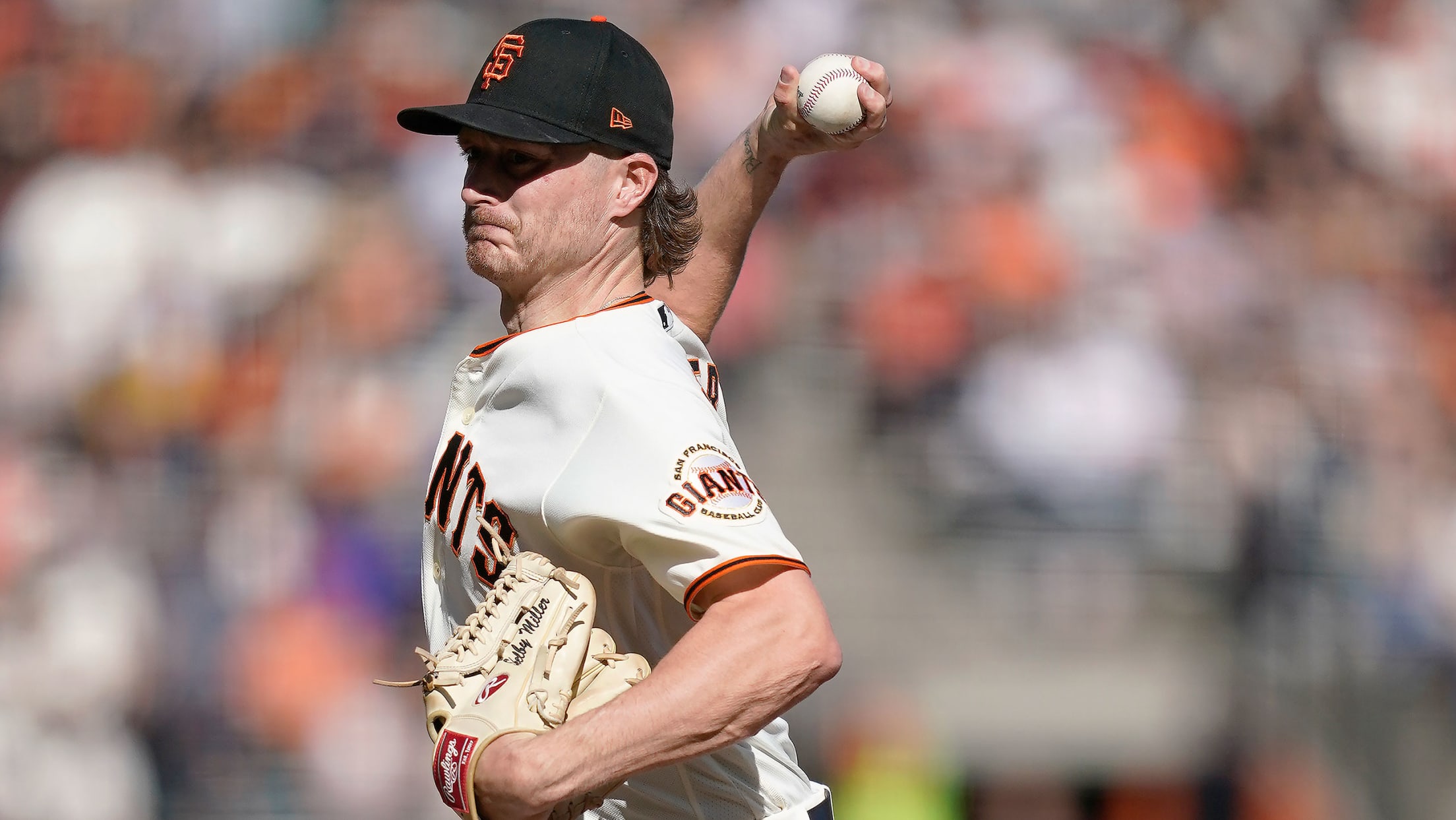 The Dodgers announced a one-year, $1.5 million Major League deal with reliever Shelby Miller on Friday. An All-Star in 2015 with the Braves, the 32-year-old Miller was traded to the D-backs following that season -- and he's struggled with consistency in the seven seasons since. He put up a 6.15
Will Dodgers be big spenders at Winter Meetings?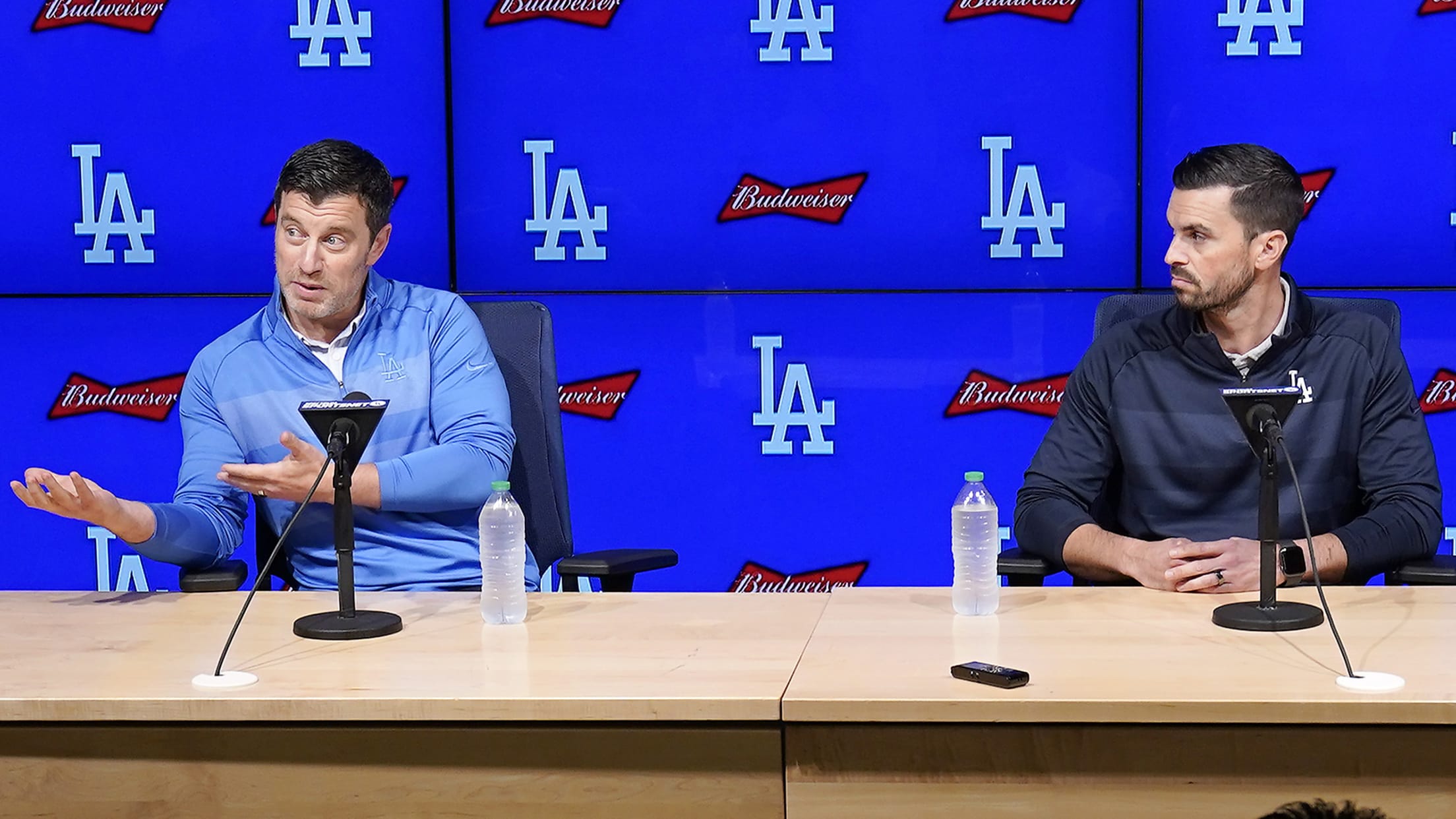 The Dodgers had a historic regular season in 2022, winning a franchise-record 111 games and capturing the National League West title for the ninth time in 10 seasons. All that success didn't end up mattering in the postseason, however, as the Dodgers were bounced by the Padres in just four
These are the Dodgers' biggest needs entering '23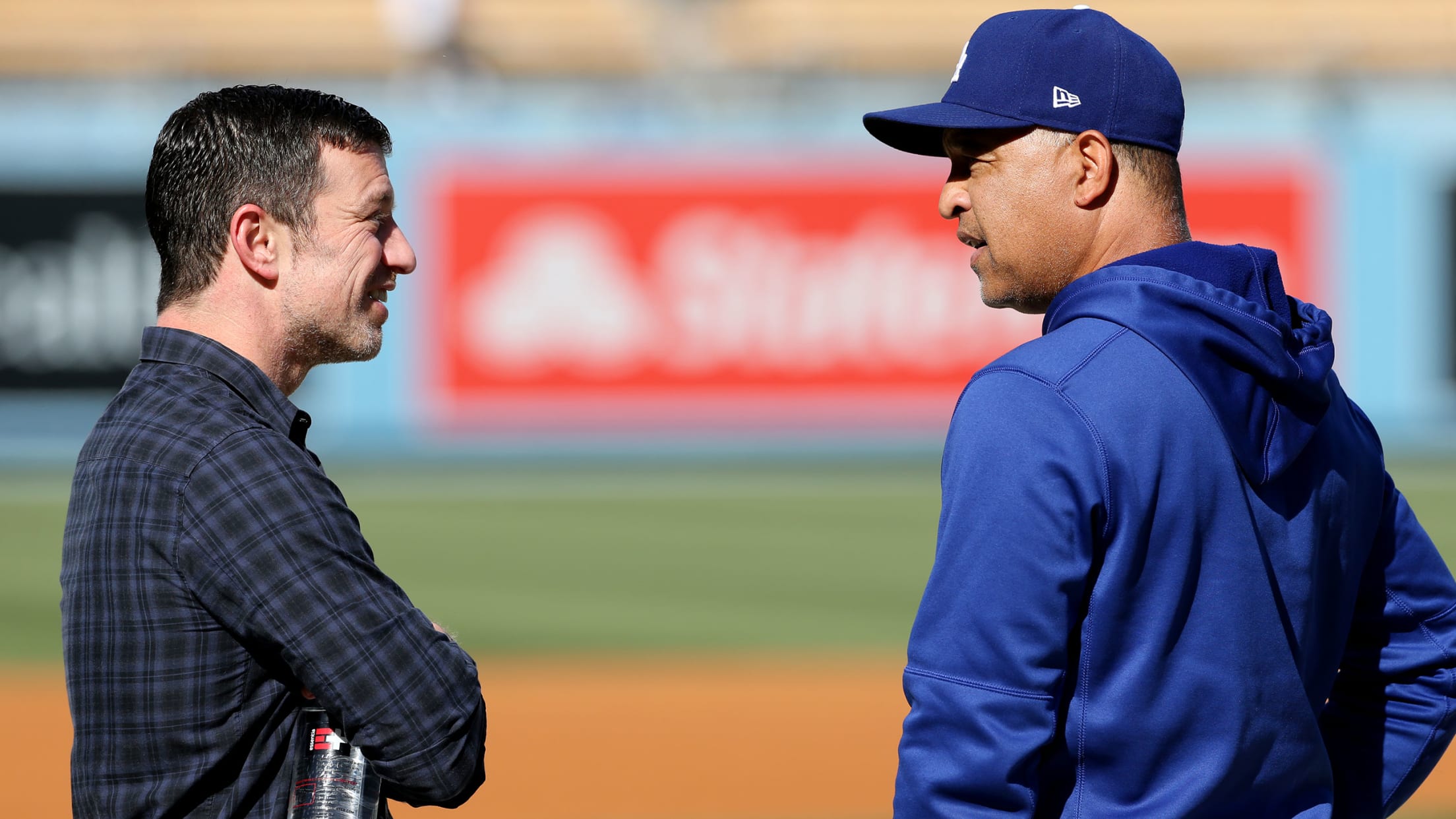 This story was excerpted from Juan Toribio's Dodgers Beat newsletter. To read the full newsletter, click here. And subscribe to get it regularly in your inbox.
Here's each team's top 2023 ROY candidate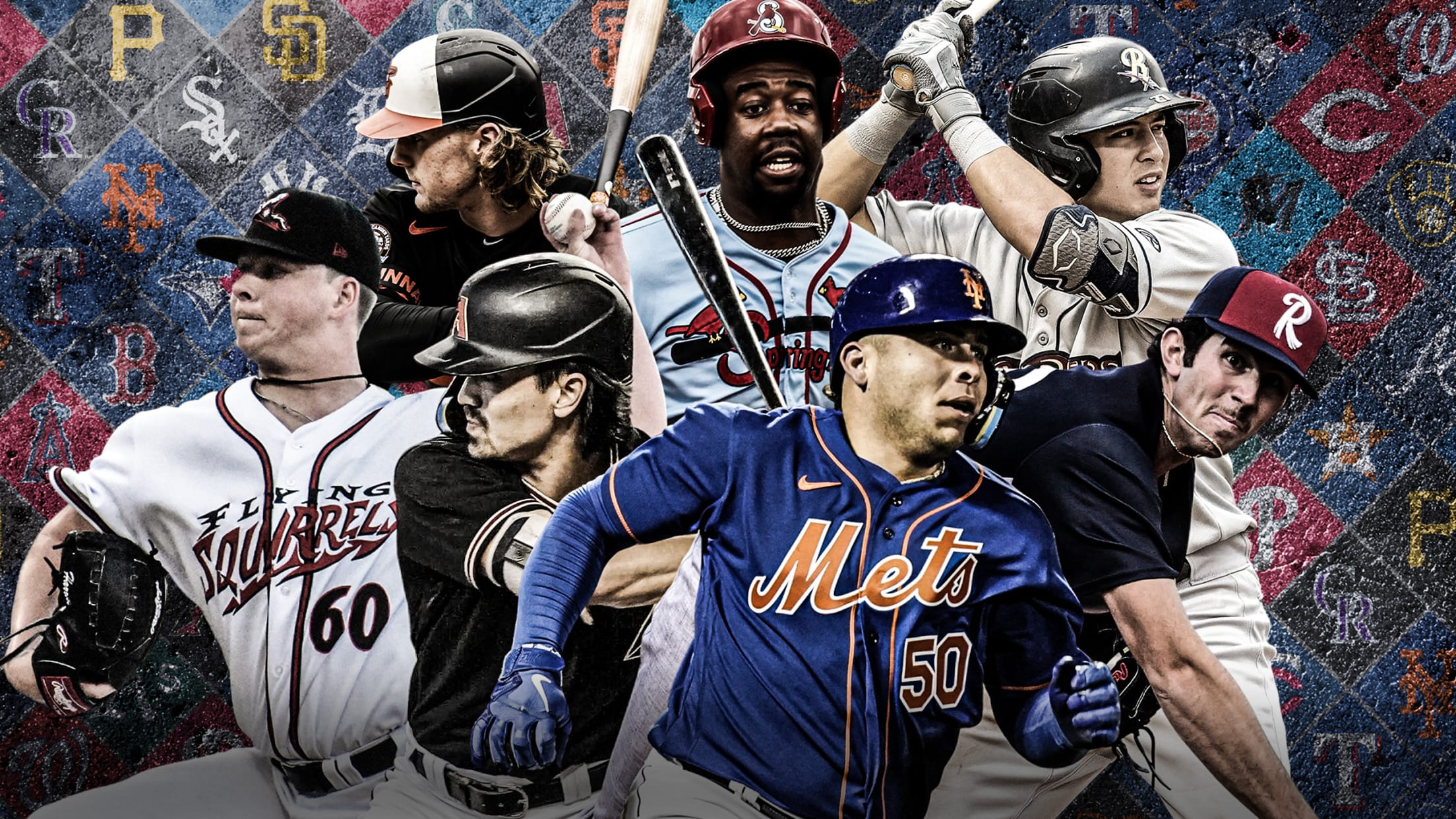 MLB witnessed an unusually strong rookie class in 2022. Julio Rodríguez became the quickest player ever to reach 25 homers and 25 steals while Michael Harris II posted the third-highest WAR (5.3, per Baseball-Reference) of any rookie age 21 or younger in the last 40 years. And that's just the
Manny, Kent among Dodgers on HOF ballot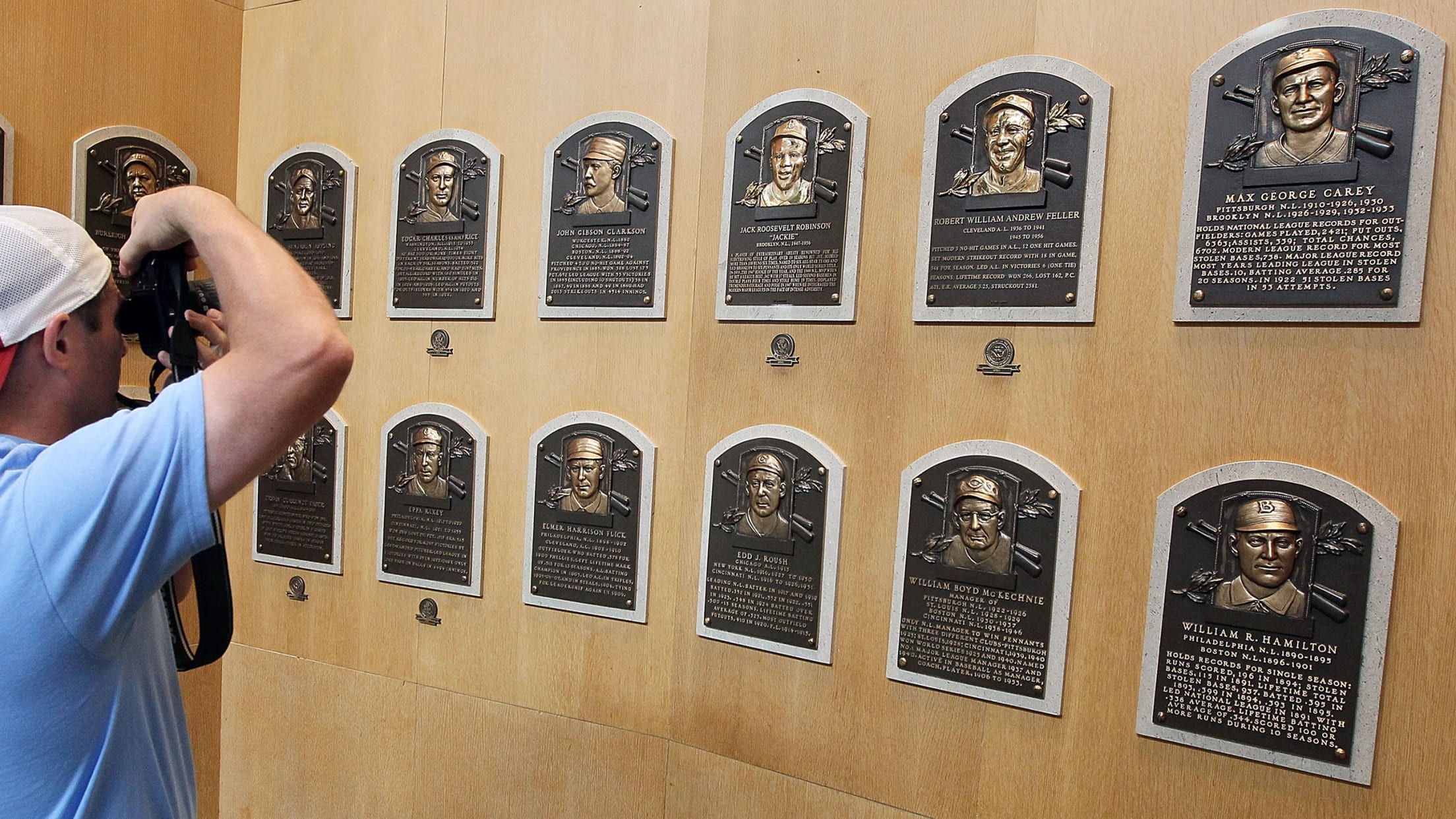 The National Baseball Hall of Fame revealed the 2023 Baseball Writers' Association of America Hall of Fame ballot on Monday, with several notable names appearing for the first time, as well as returning candidates hoping to continue trending toward possible enshrinement in Cooperstown. Former slugging outfielder Carlos Beltrán, who belted
Each club's most intriguing unprotected Rule 5 Draft option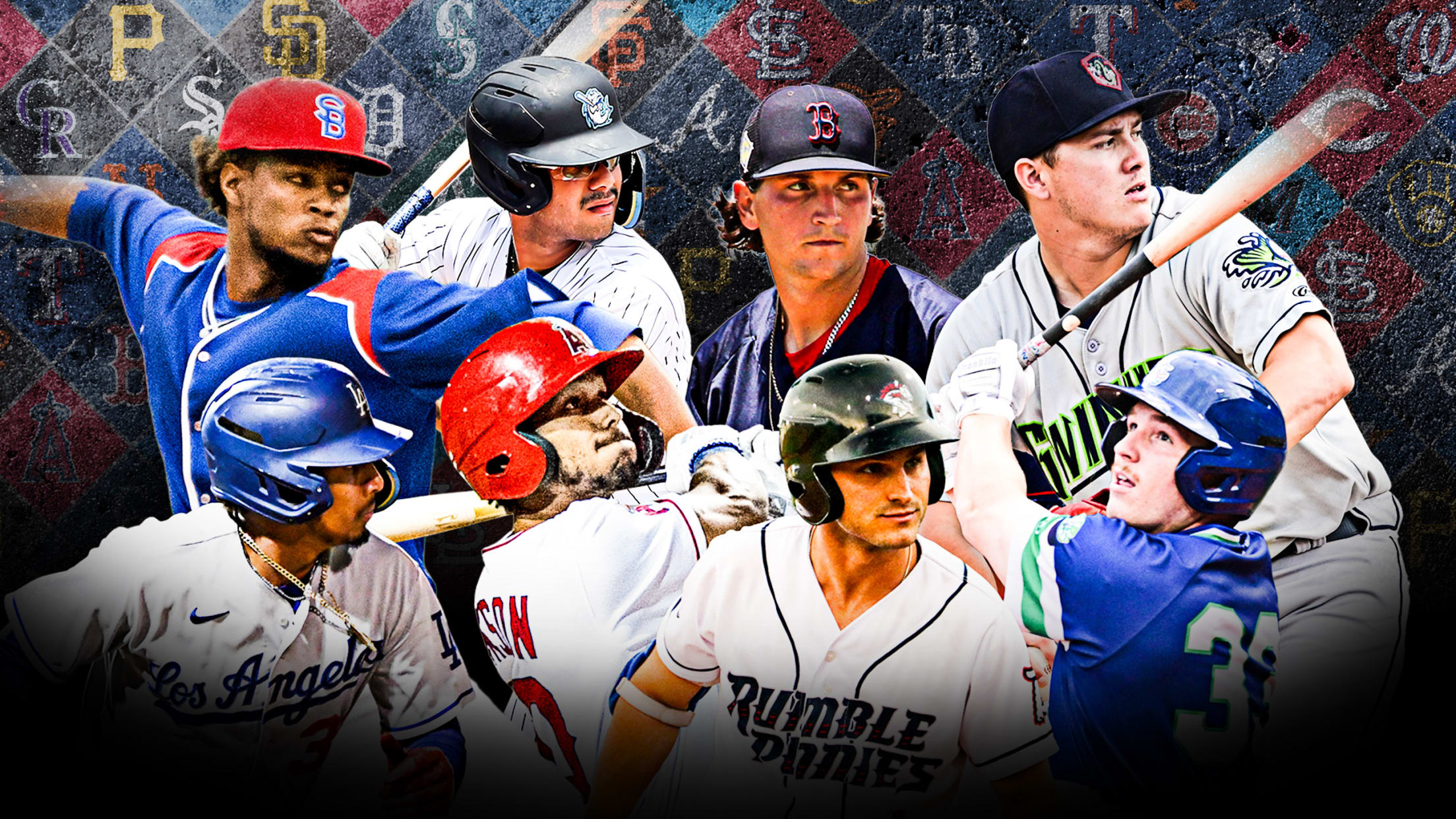 All 30 teams have made decisions about which prospects to protect on 40-man rosters and many are now making some deals to either firm up those rosters or perhaps create space so they can be active in the Major League phase of December's Rule 5 Draft. The baseball world will
Injuries & Roster Moves:  Ríos hits free agency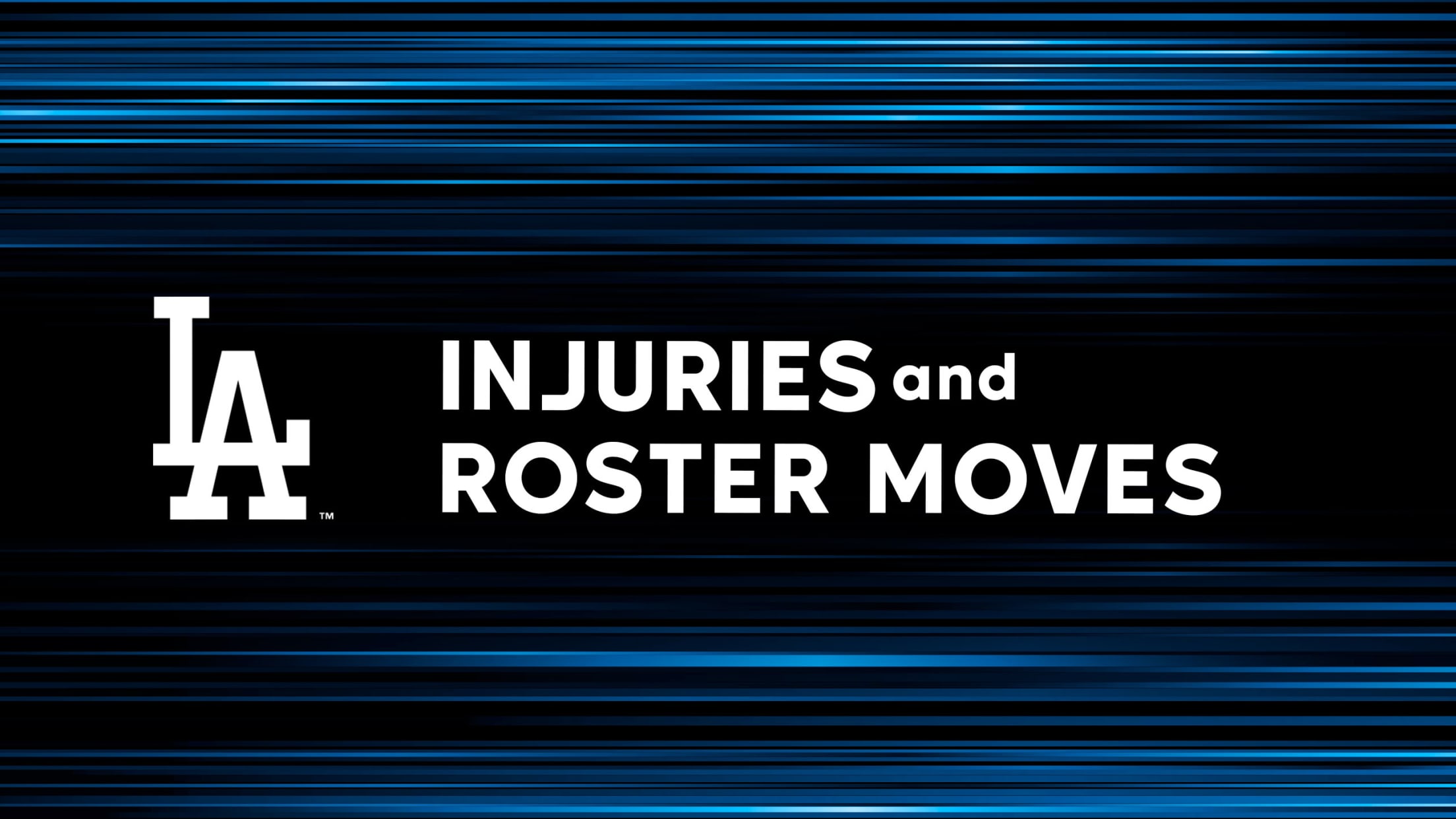 After a disappointing end to the 2022 season and with an MLB-high 12 free agents, the Dodgers are expected to have a busy offseason. We'll track all of it here until the start of Spring Training.
Dodgers donate $1 million to Elton John AIDS Foundation
Mark Walter and Billie Jean King presented the check during Saturday night's sold out show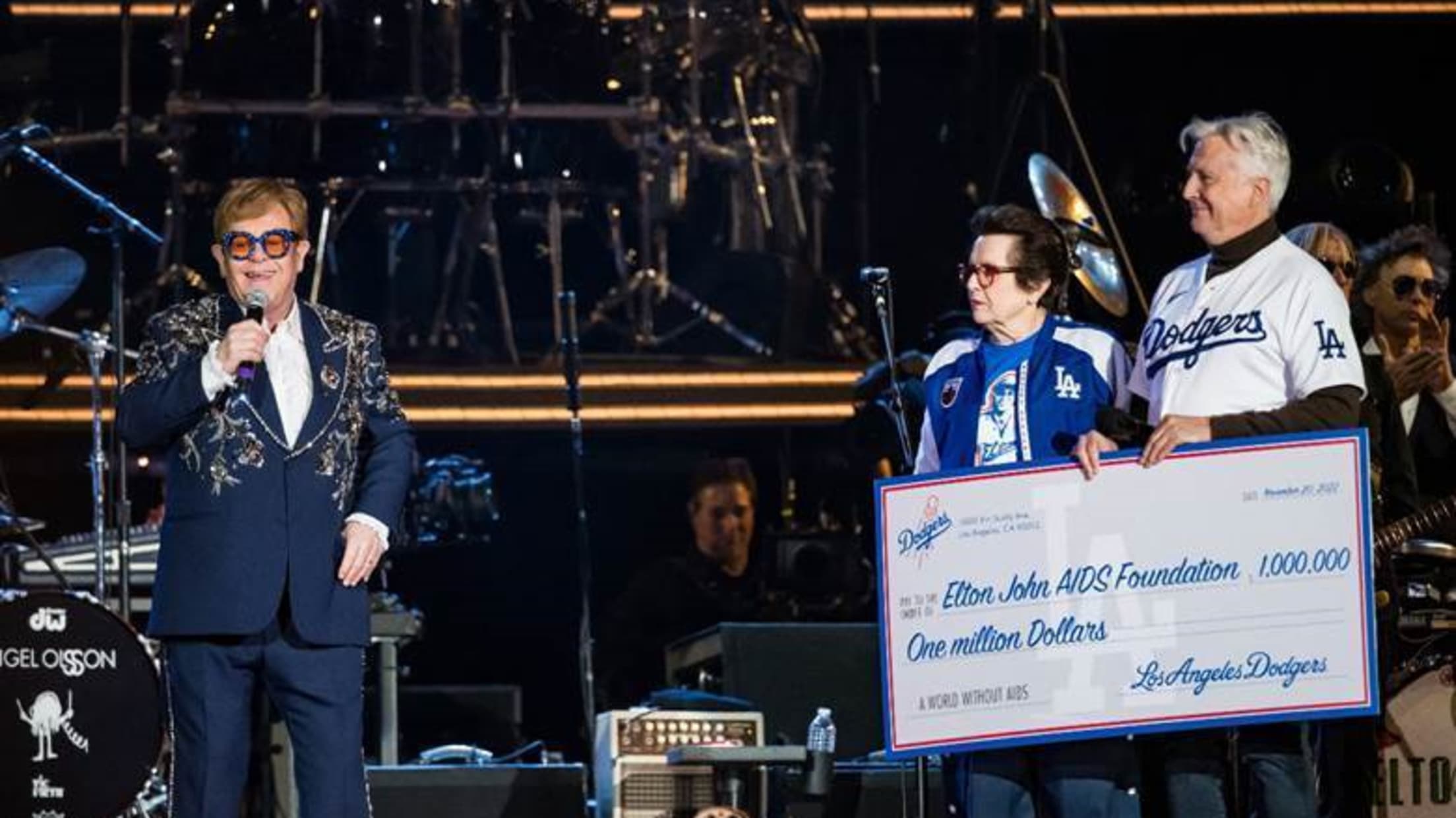 LOS ANGELES -- On Saturday night, the Los Angeles Dodgers made a $1 million donation to the Elton John AIDS Foundation in honor of Elton John's final tour in the United States, which culminates with three sold out shows at Dodger Stadium over the weekend. Dodgers Chairman and principal owner,
Dodgers non-tender Bellinger, but could bring him back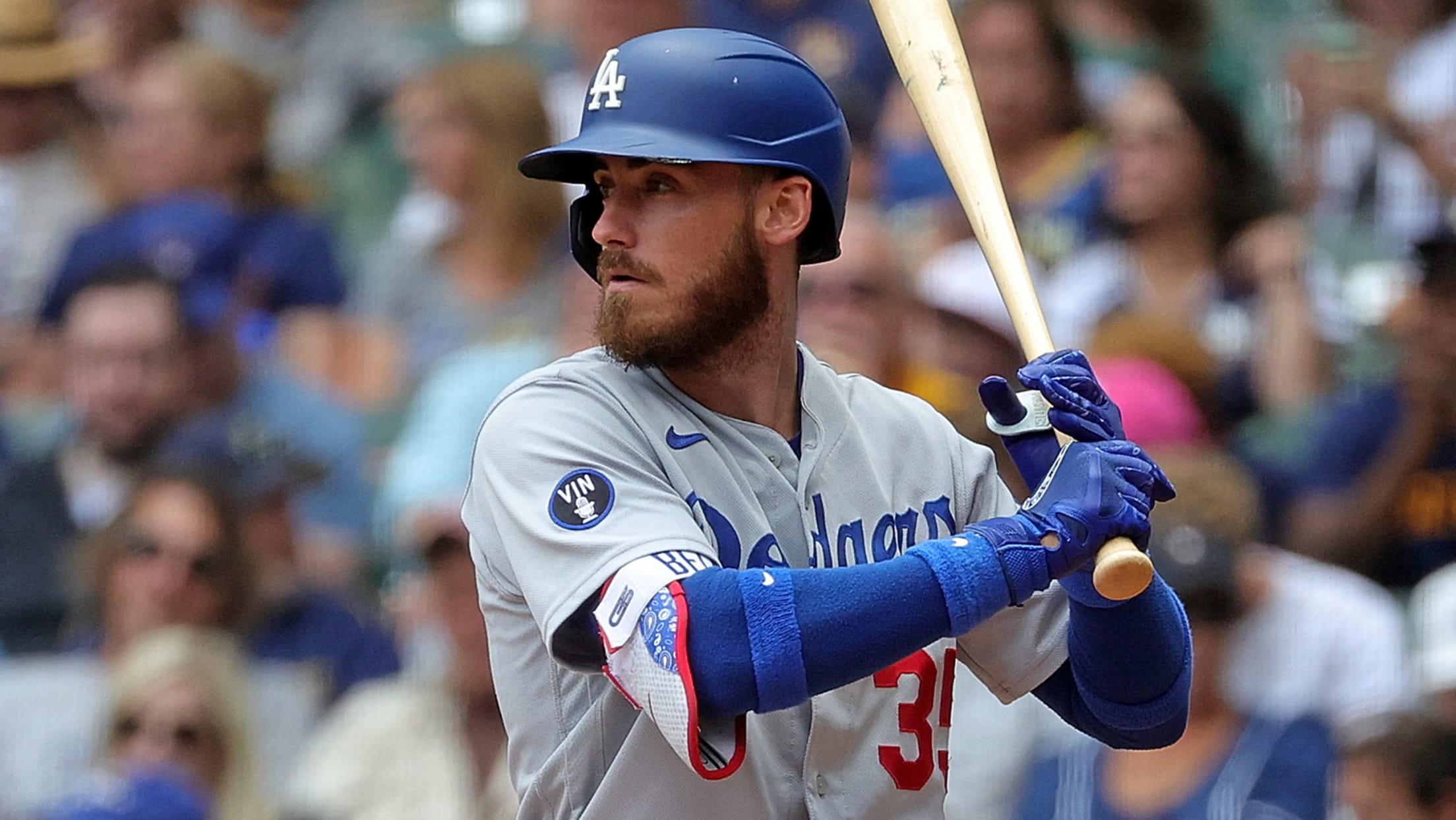 In a move that was unthinkable just two seasons ago, the Dodgers decided to non-tender outfielder Cody Bellinger before the deadline Friday. The move makes Bellinger, the 2019 National League Most Valuable Player, a free agent for the first time in his career. "Obviously, it's been a unique path for
Urías places 3rd in NL Cy Young voting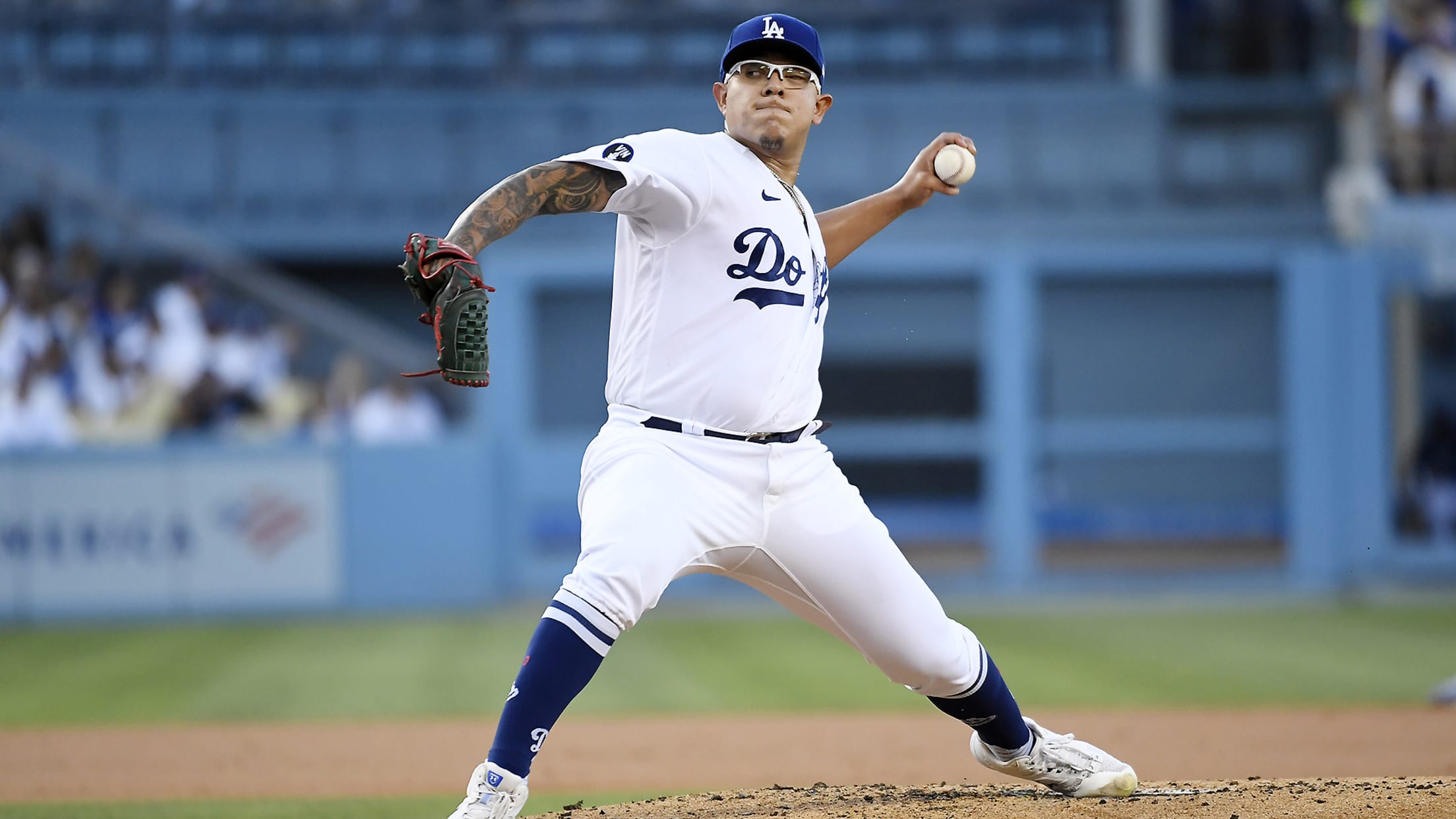 LOS ANGELES -- Dodgers ace Julio Urías finished third in the BBWAA National League Cy Young Award voting behind the Marlins' Sandy Alcantara, who was the unanimous winner, and runner-up Max Fried of the Braves. Urías received seven second-place votes, nine third-place votes, five fourth-place votes and one fifth-place vote.
Roberts a runner-up for NL Manager of the Year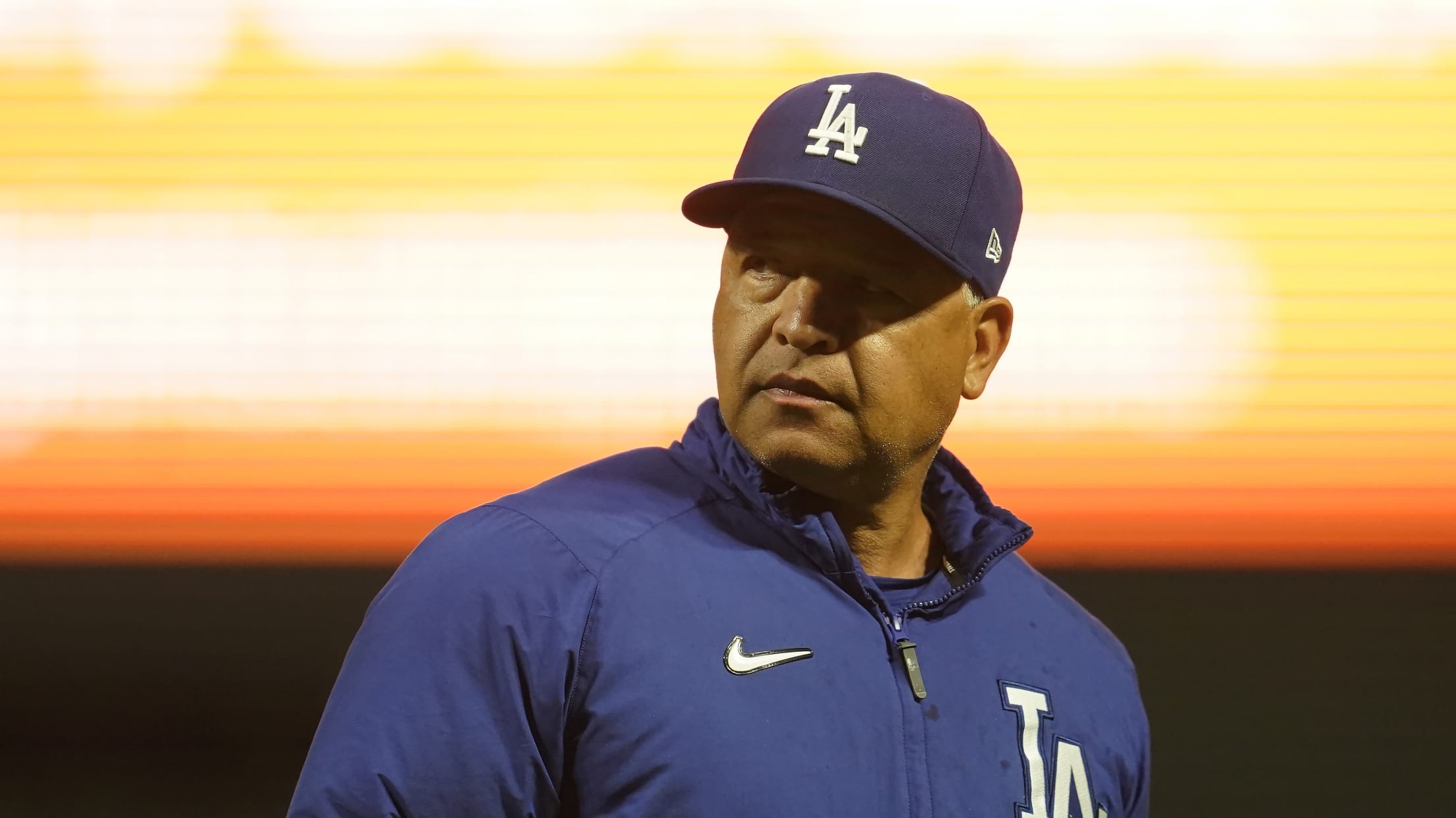 LOS ANGELES -- Dodgers skipper Dave Roberts finished second behind the Mets' Buck Showalter in the National League Manager of the Year Award voting revealed on Tuesday. Roberts, who was trying to join Tommy Lasorda as the only Dodgers managers with two Manager of the Year Awards, tied Showalter for
Pages makes Fall League Top 30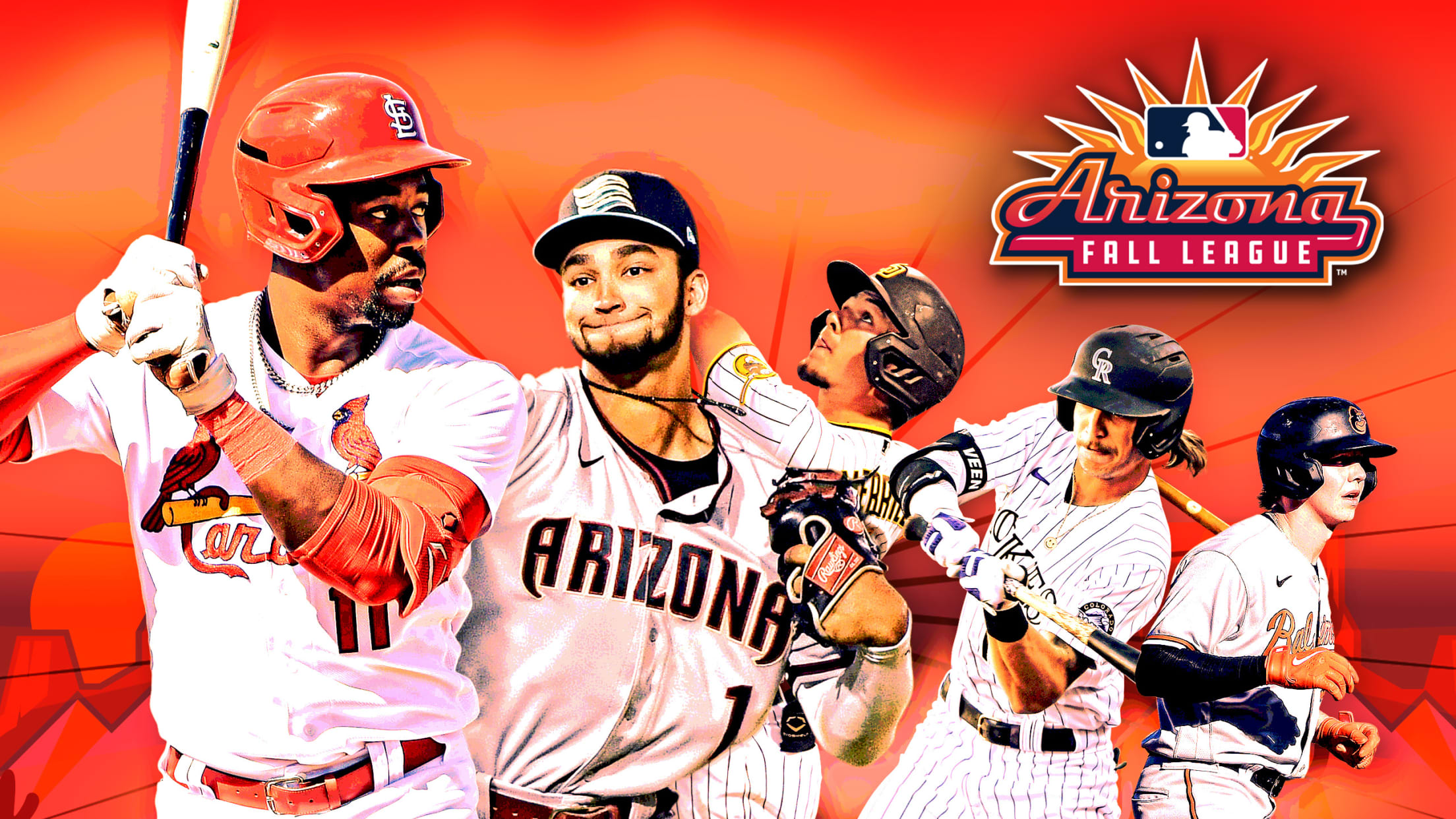 Since its inception in 1992, the Arizona Fall League has sent more than 60 percent of its participants and more than 3,000 players to the big leagues. That group includes Hall of Famers Roy Halladay, Derek Jeter and Mike Piazza, another Cooperstown lock in Albert Pujols and this year's American
Dodgers add four prospects to 40-man roster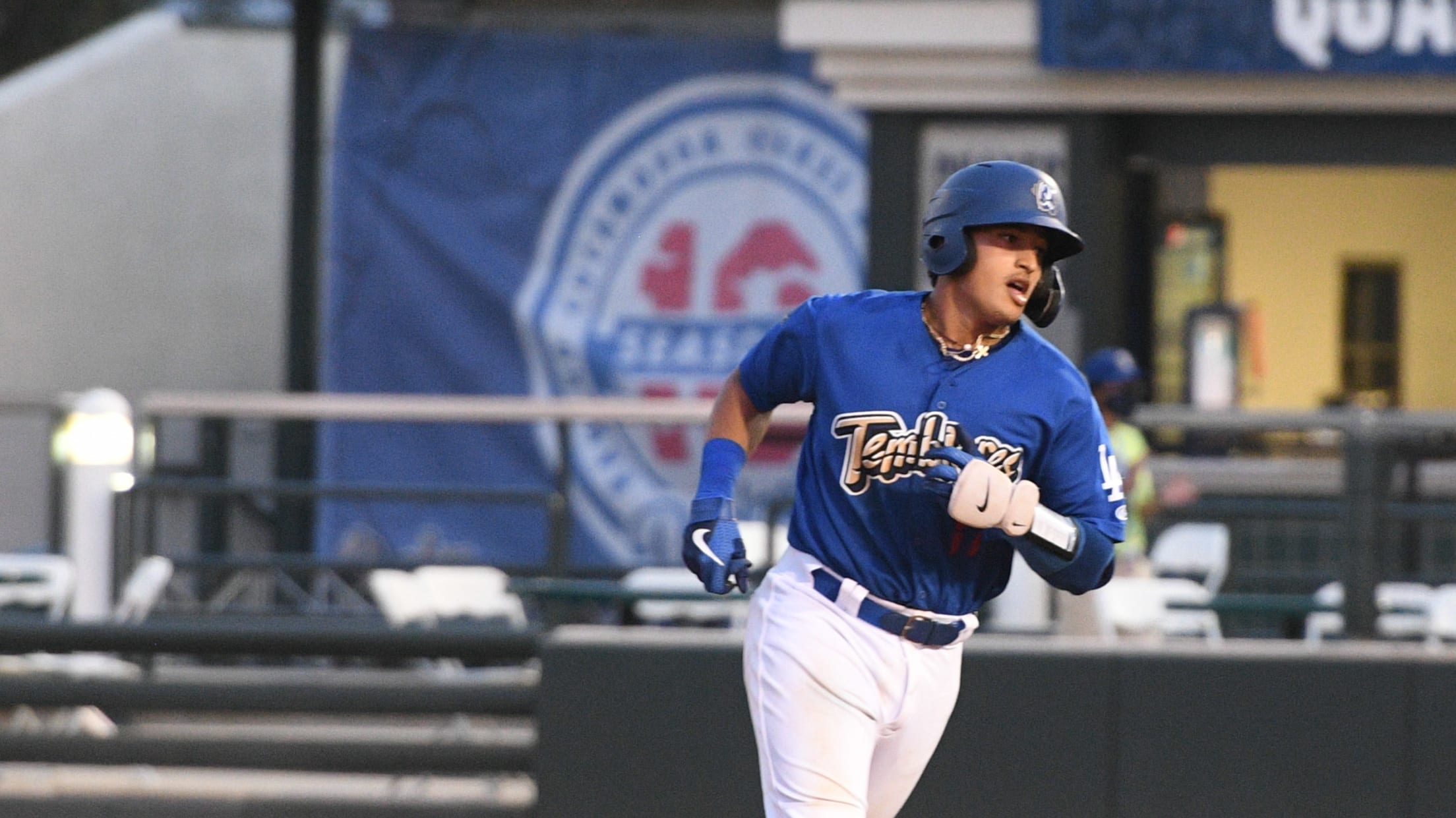 LOS ANGELES -- Prior to Tuesday's 3 p.m. PT deadline, the Dodgers protected catcher Diego Cartaya, infielder Michael Busch and outfielders Andy Pages and Jonny DeLuca from next month's Rule 5 Draft by adding them to the club's 40-man roster. Of the group, the headliner is Cartaya, who is ranked
Outfielder among MLB's most intriguing 40-man additions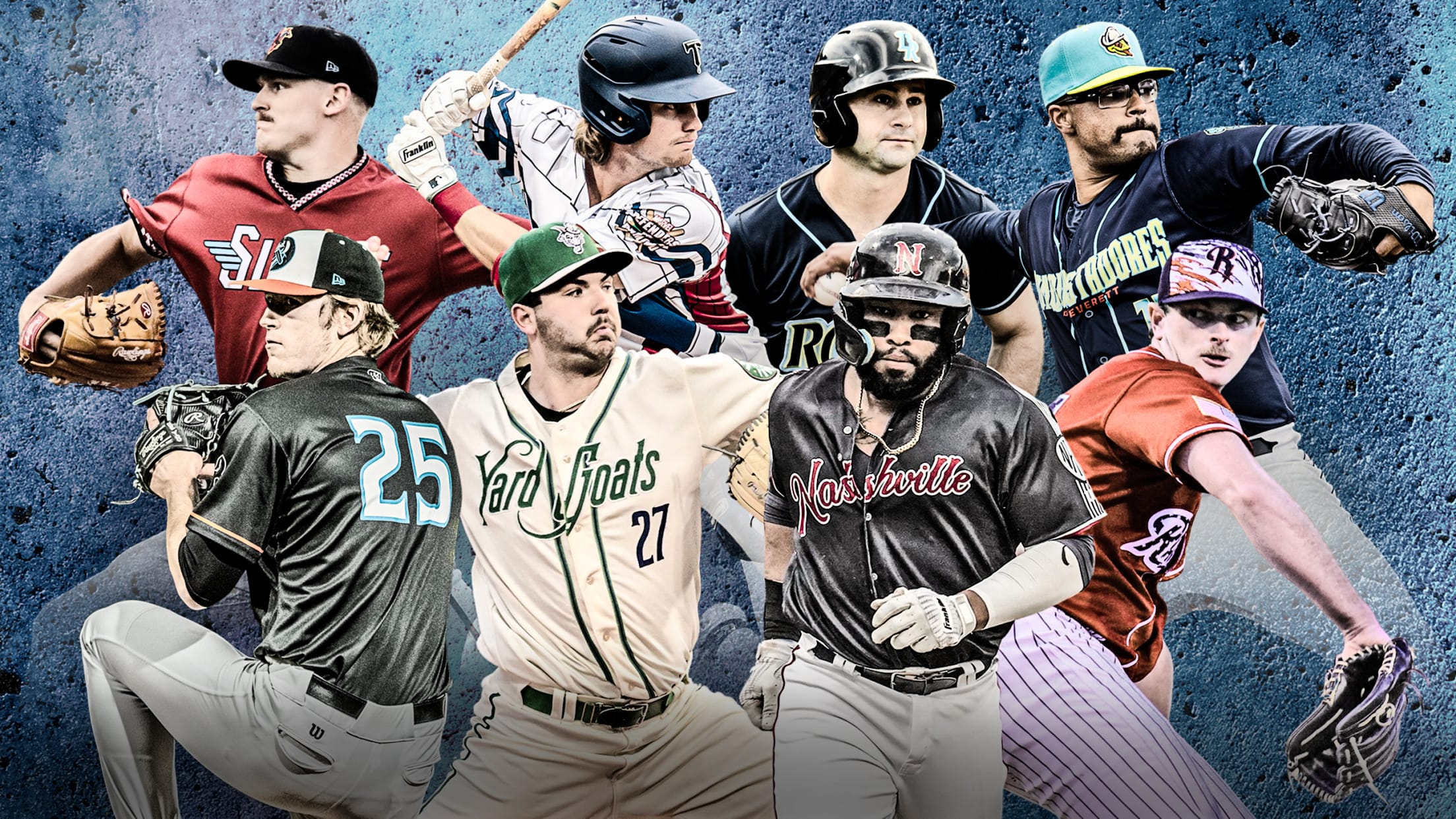 Tuesday was a busy day for all 30 teams in terms of roster maintenance. With a deadline at 6 p.m. ET to make decisions on who to add to 40-man rosters, the transaction wire was firing away and a large number of prospects were added to protect them from being
Anderson's departure adds wrinkle to Dodgers' pitching plans
Star shortstop Turner hits open market after also declining his qualifying offer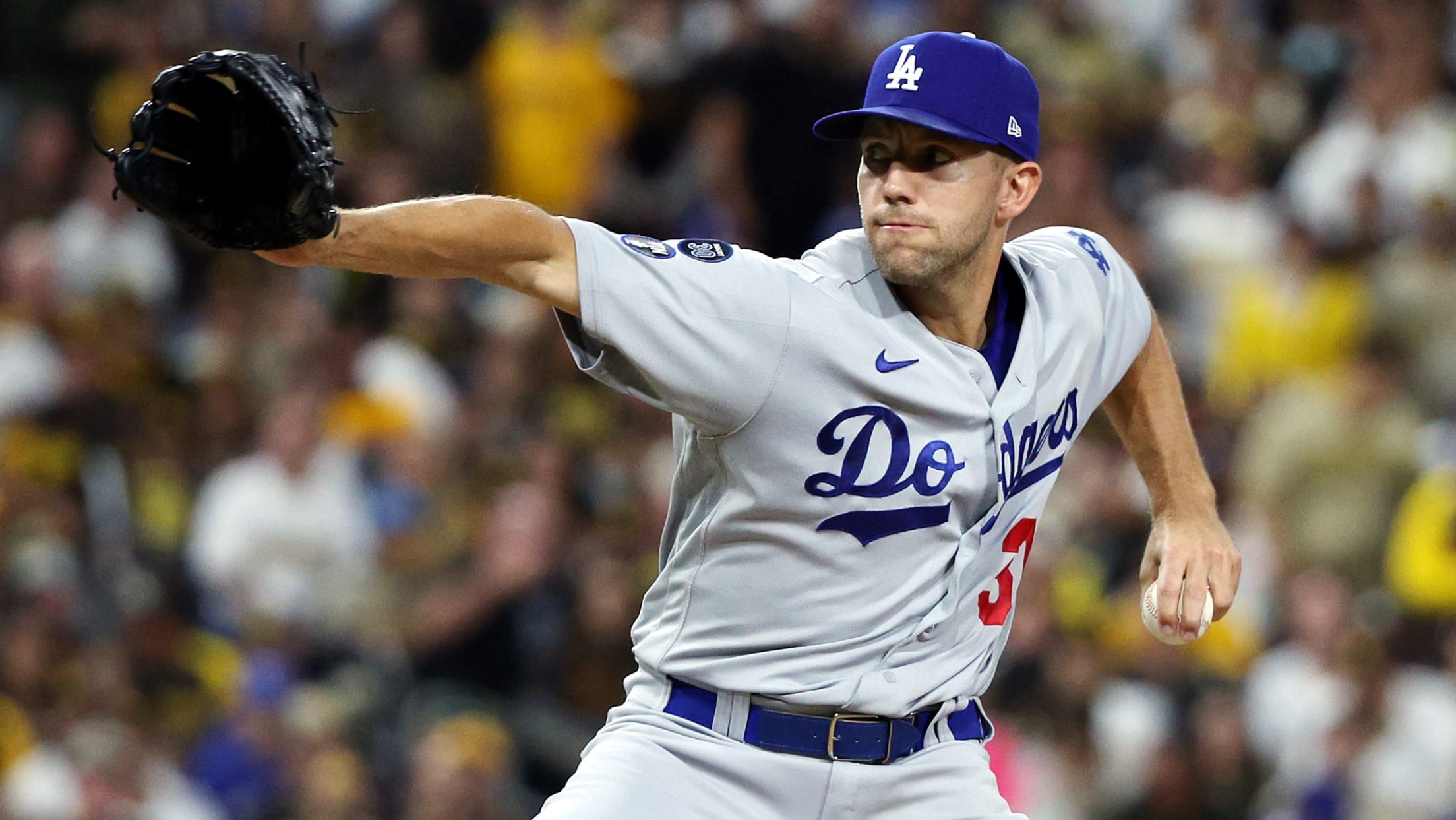 LOS ANGELES -- Left-hander Tyler Anderson had a huge decision to make on Tuesday. He could accept the Dodgers' one-year, $19.65 million qualifying offer or he could decline it in order to pursue a multiyear deal. In the end, Anderson is staying in Southern California, but he'll play for the
40-man deadline: Which prospects got roster spots?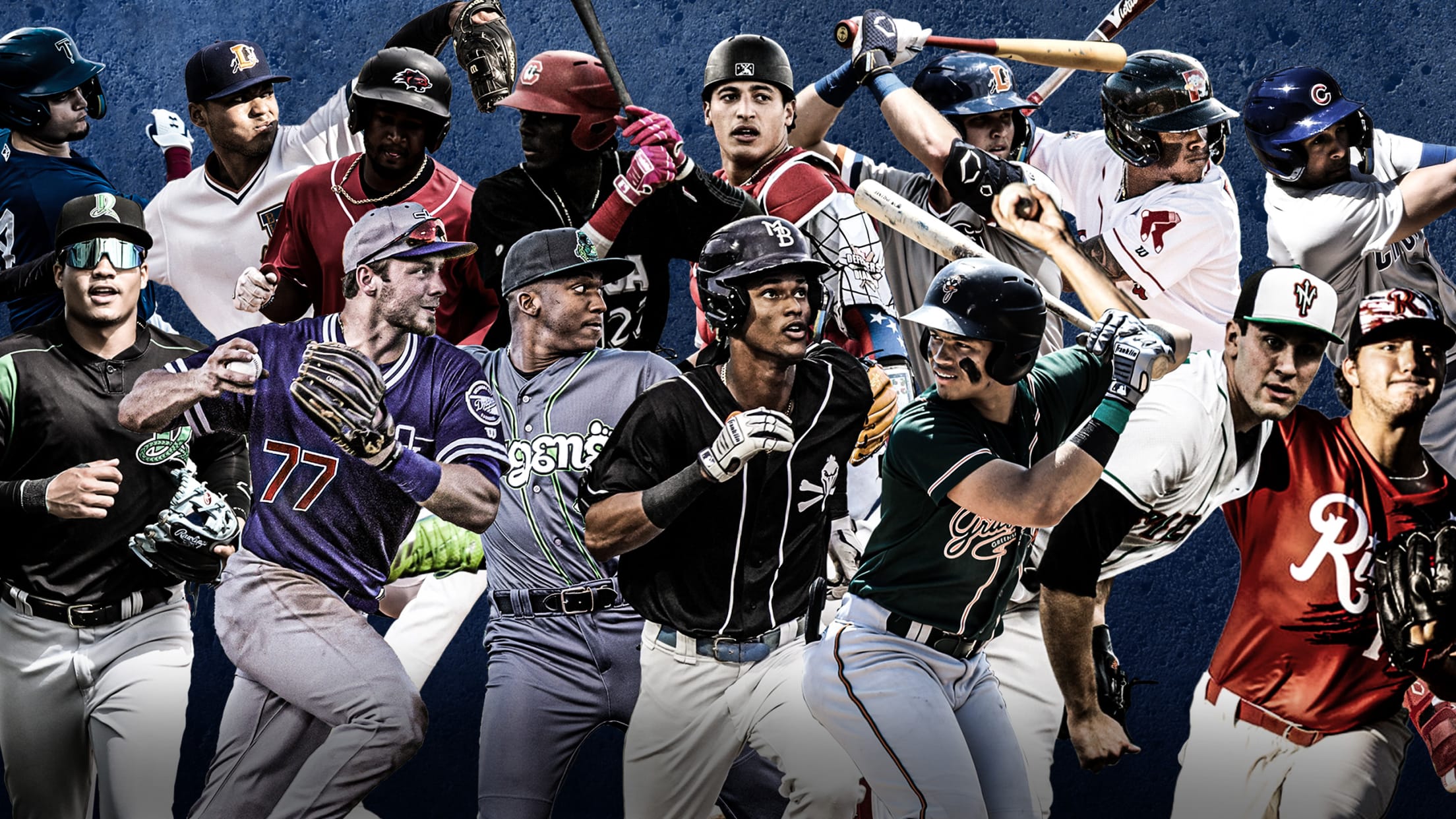 It was decision time for Major League front offices on Tuesday. All 30 teams had until 6 p.m. ET to make decisions about their 40-man rosters. Some prospects earned a coveted spot, some did not and thus became eligible to be picked up by another team in the Rule 5
Dodgers prospects big winners in AFL awards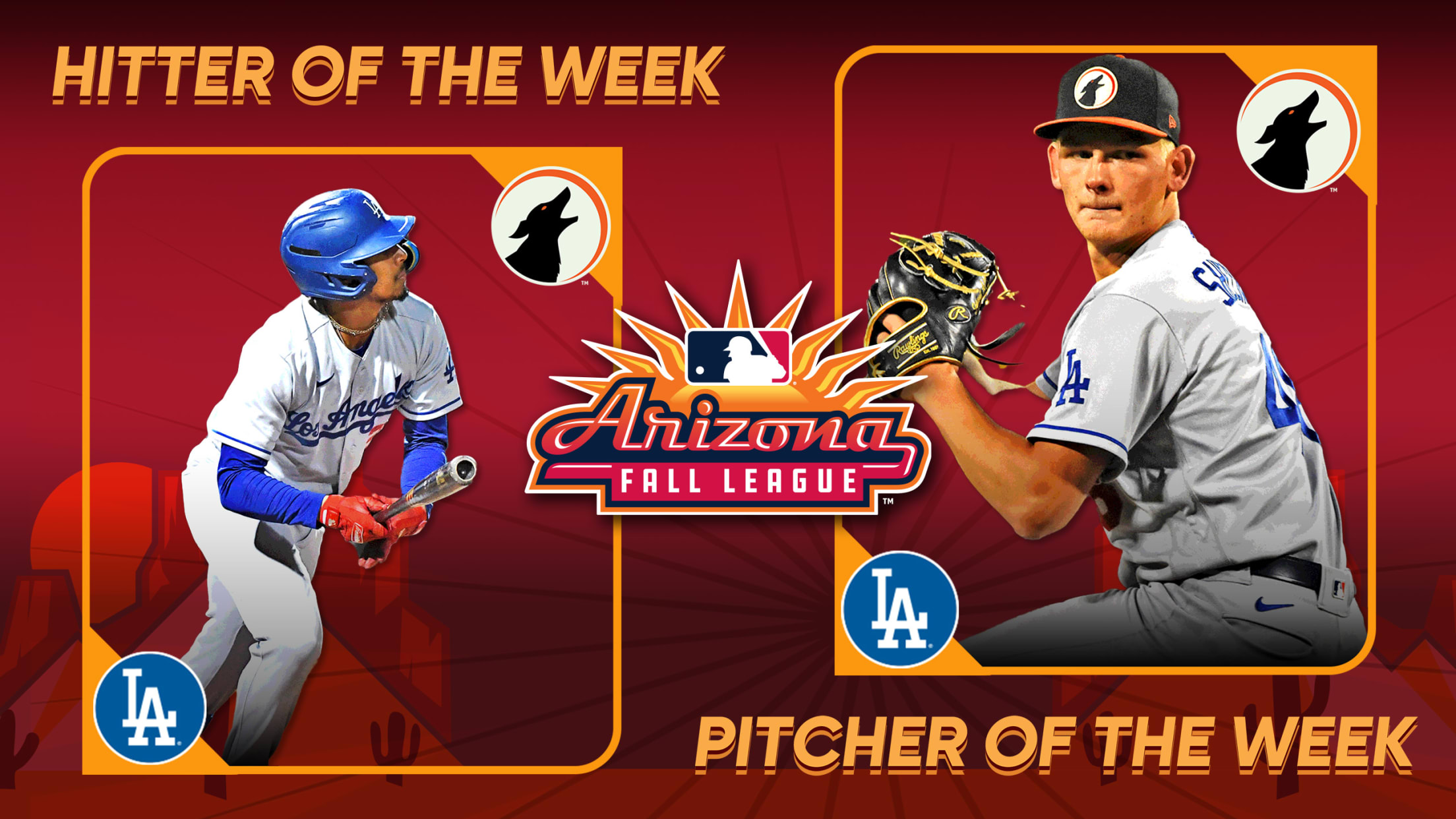 There's finishing strong, and then there's finishing with a downright historic performance. Emmet Sheehan, the Dodgers' No. 22 prospect, did the latter in the Arizona Fall League to secure the AFL's NFP Pitcher of the Week honors for Week 6, while Glendale Desert Dogs teammate and No. 8 Dodgers prospect
Stars tee it up for Compton's Youth Academy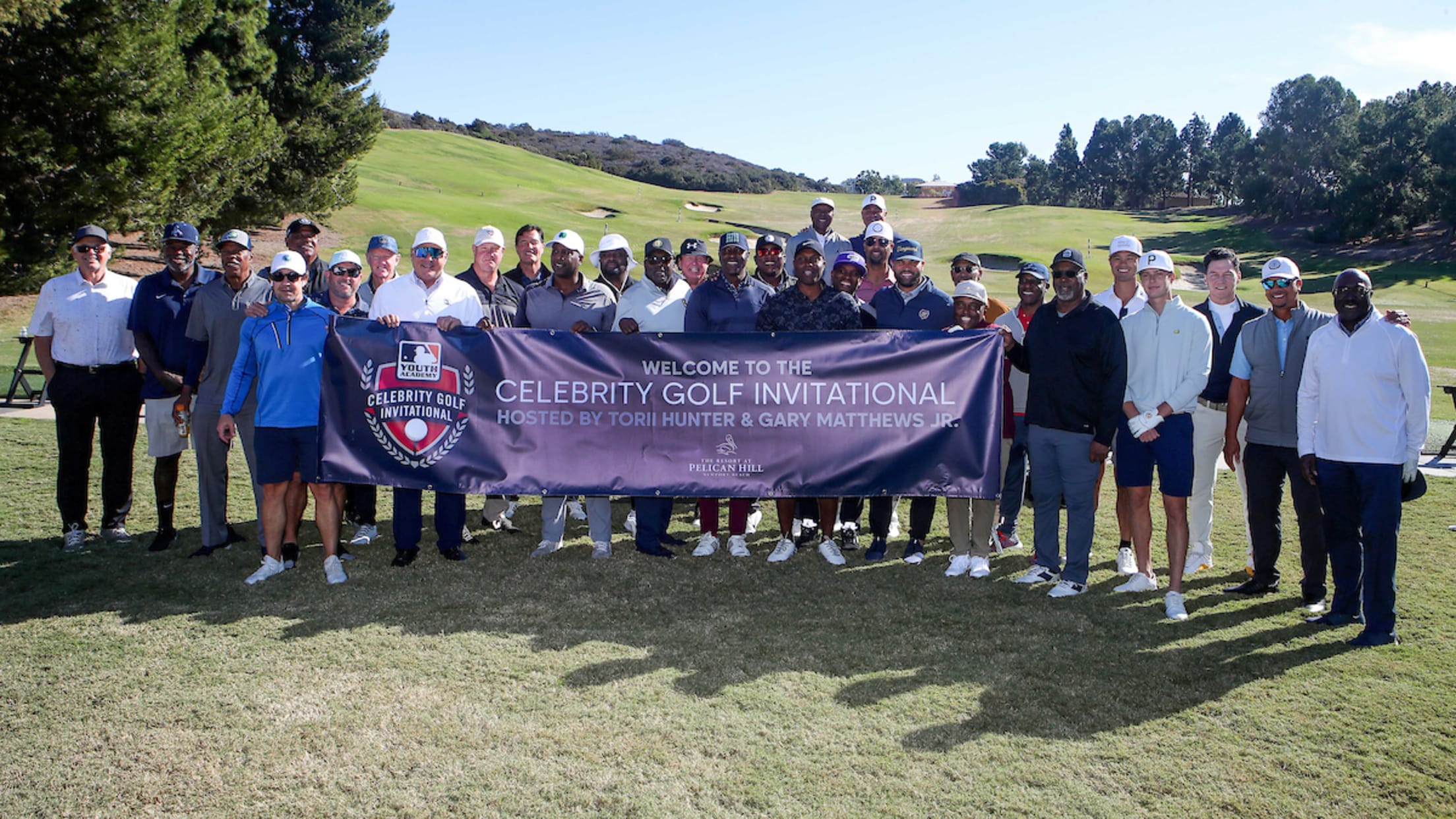 NEWPORT COAST, Calif. -- The baseball stars were out at Pelican Hill Golf Club on Monday, as several current and former Major Leaguers participated in the annual Celebrity Golf Invitational to benefit the MLB Youth Academy in Compton. Former Angels teammates Torii Hunter and Gary Matthews Jr. hosted the event,
Explore Tulsa's ONEOK Field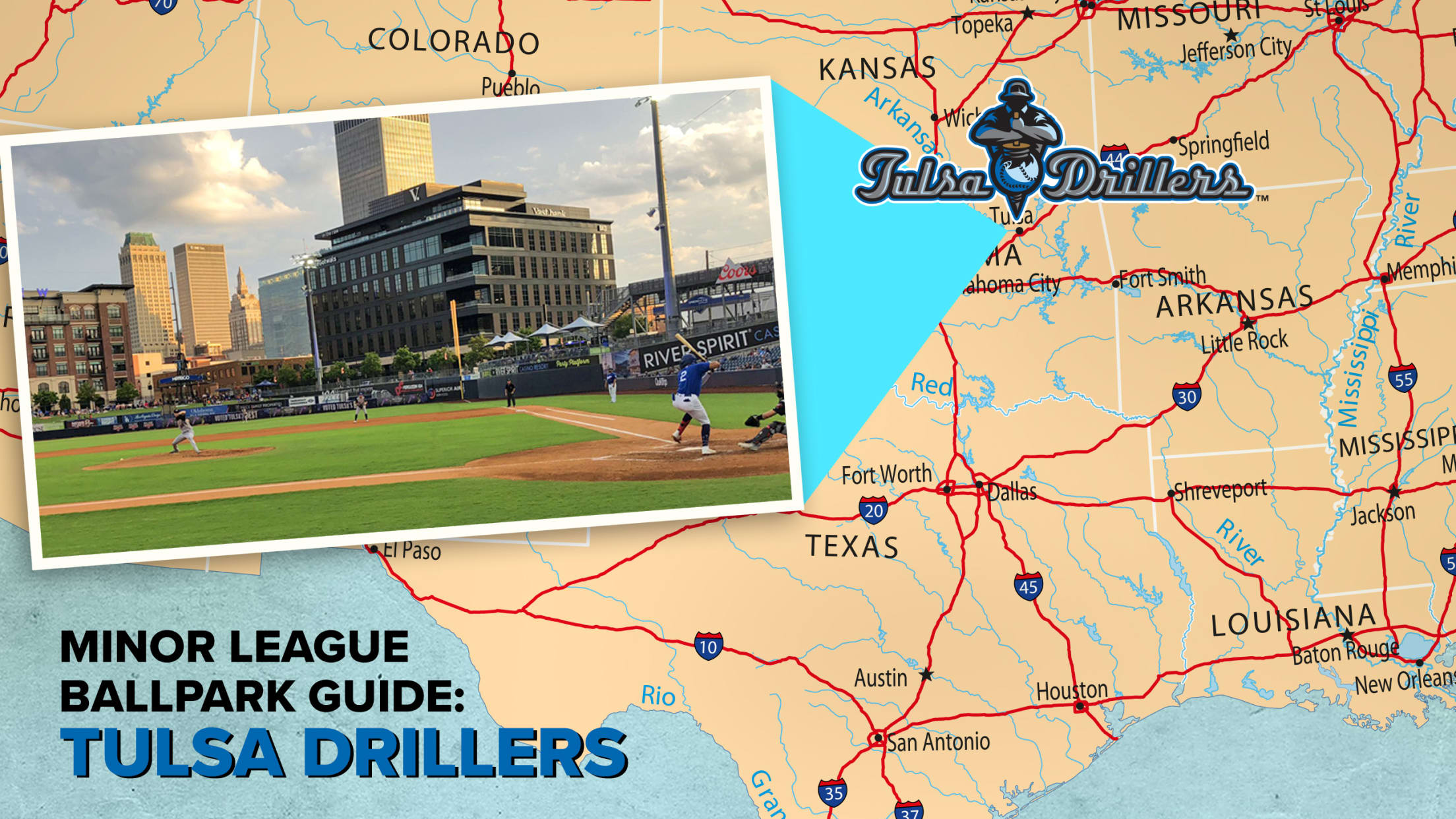 Welcome to Tulsa's ONEOK Field, located in the city's historic Greenwood District. Hobnob with a blue bull and grab a gargantuan order of Street Fries before settling in to watch the hometown Drillers.
No. 22 prospect opened eyes with K's in AFL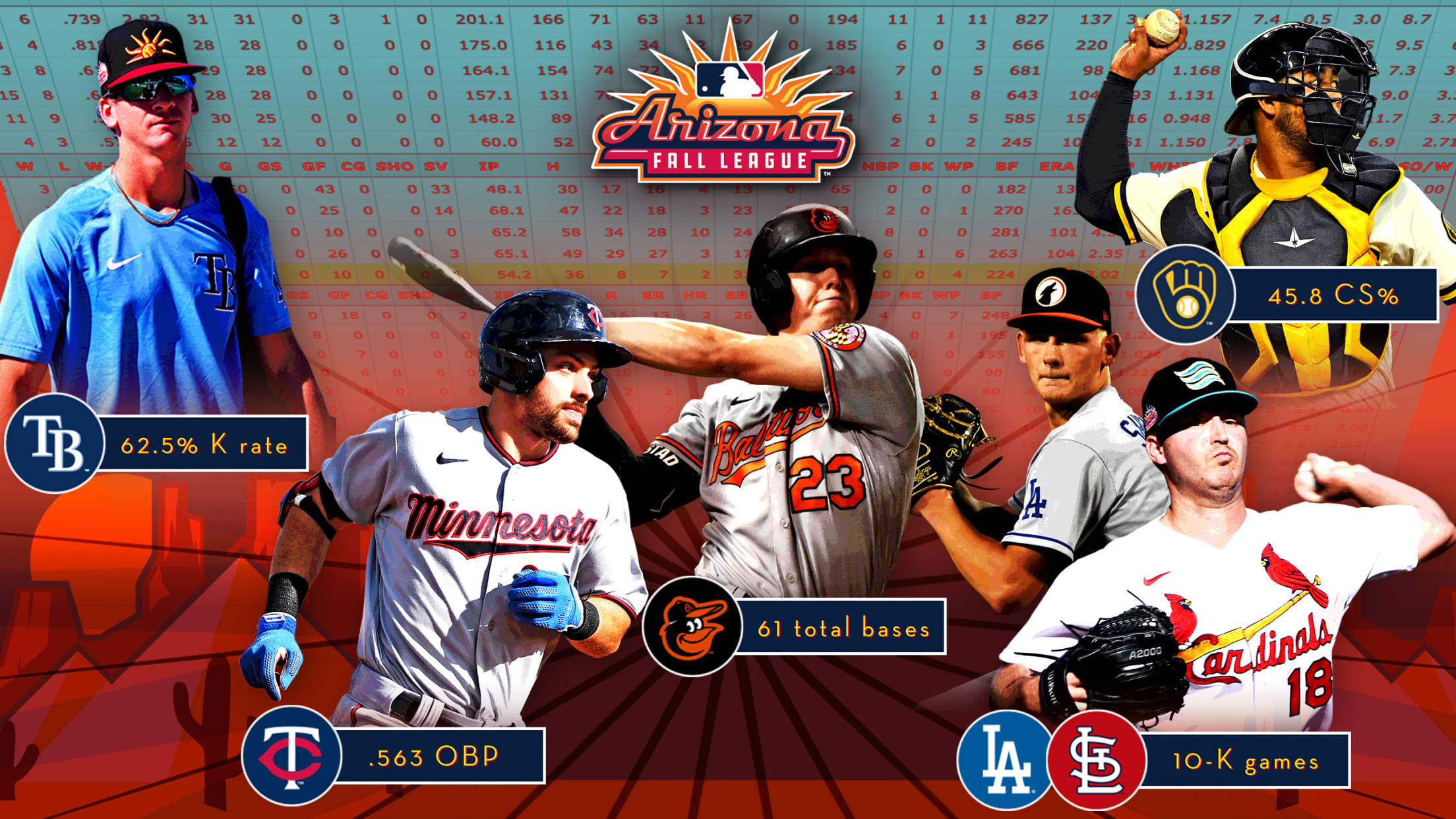 There just simply isn't anything like the Arizona Fall League. Where else can you find rosters stocked to the brim with top prospects, giving them the space to test their skills against top talent? It's often repeated that you shouldn't put too much stock into AFL statistics, and while that's
Dodgers prospects clutch but fall short in AFL title game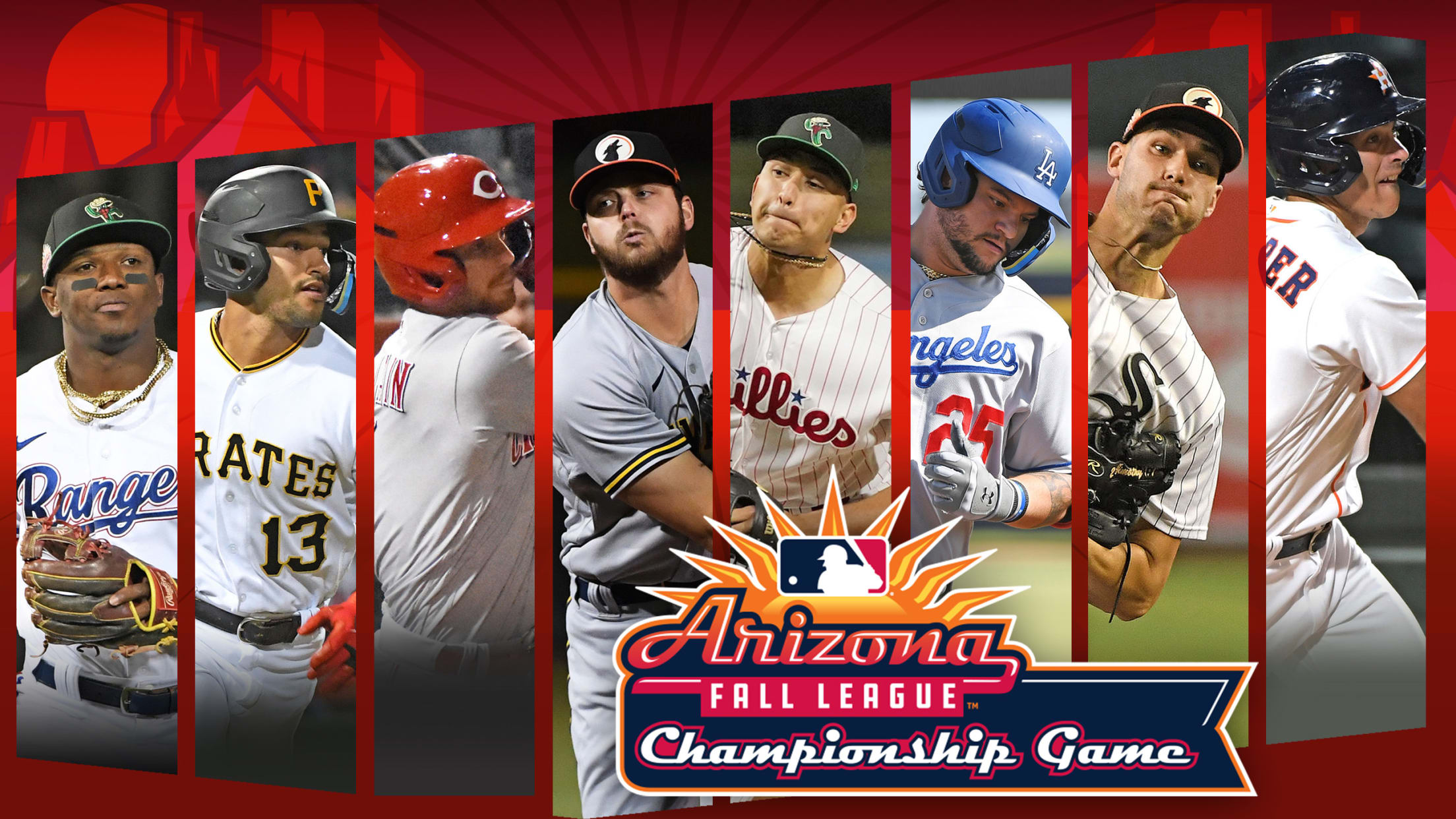 SCOTTSDALE, Ariz. -- The Arizona Fall League's 30th season came to a close with the longest championship game in its history. The Surprise Saguaros rallied from five separate deficits and scored two runs in the bottom of the 11th inning to prevail 7-6 over the Glendale Desert Dogs. Here are
What Treinen's surgery means for Dodgers' bullpen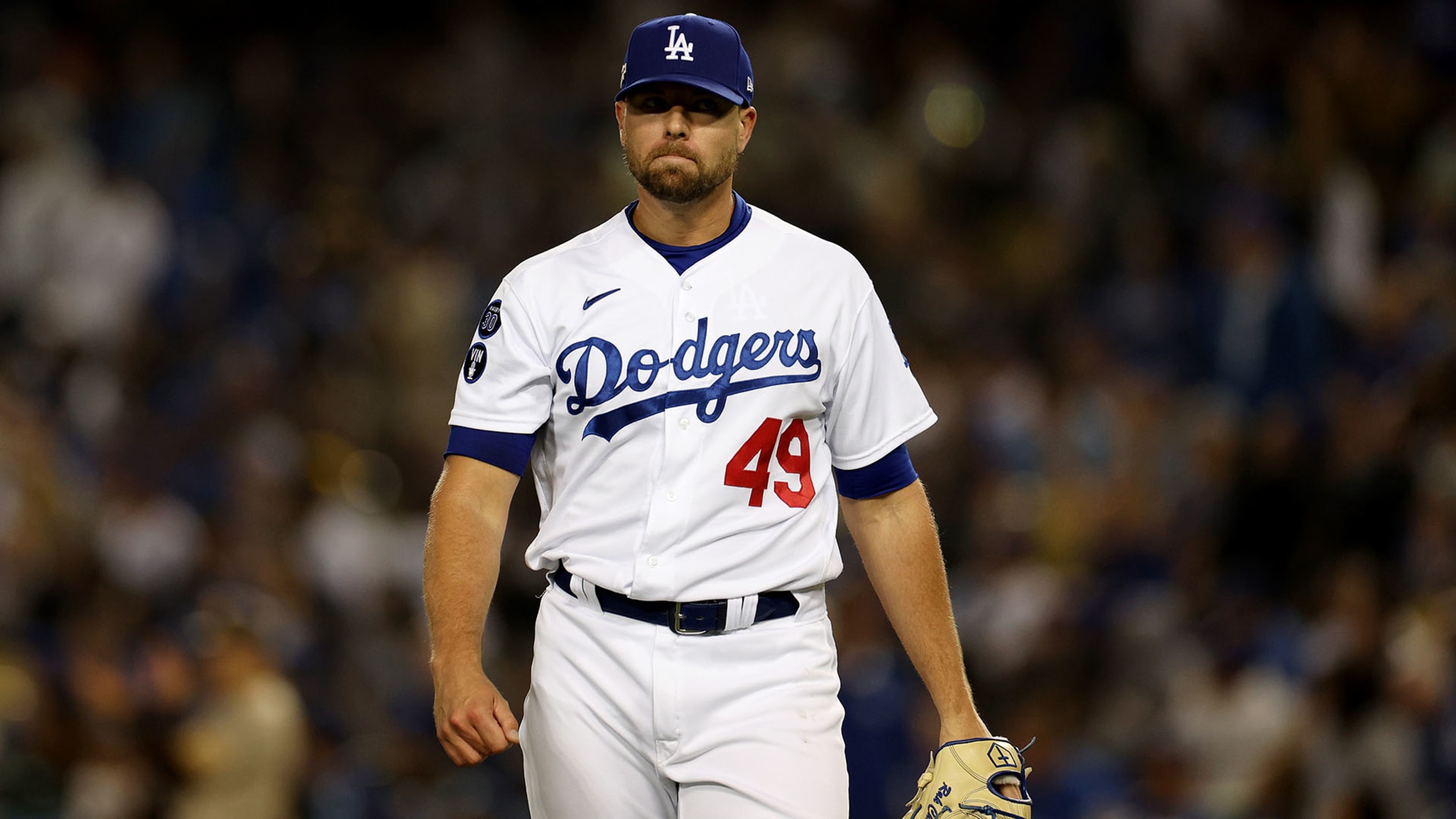 LOS ANGELES – Dodgers right-hander Blake Treinen underwent right shoulder labrum and rotator cuff repair surgery on Friday, and his availability for the 2023 season is now in jeopardy. Though the Dodgers didn't release a timeframe for Treinen's return, the surgery's recovery time is about 10 months. If that's the