Stripling on swingman status: 'That's fine'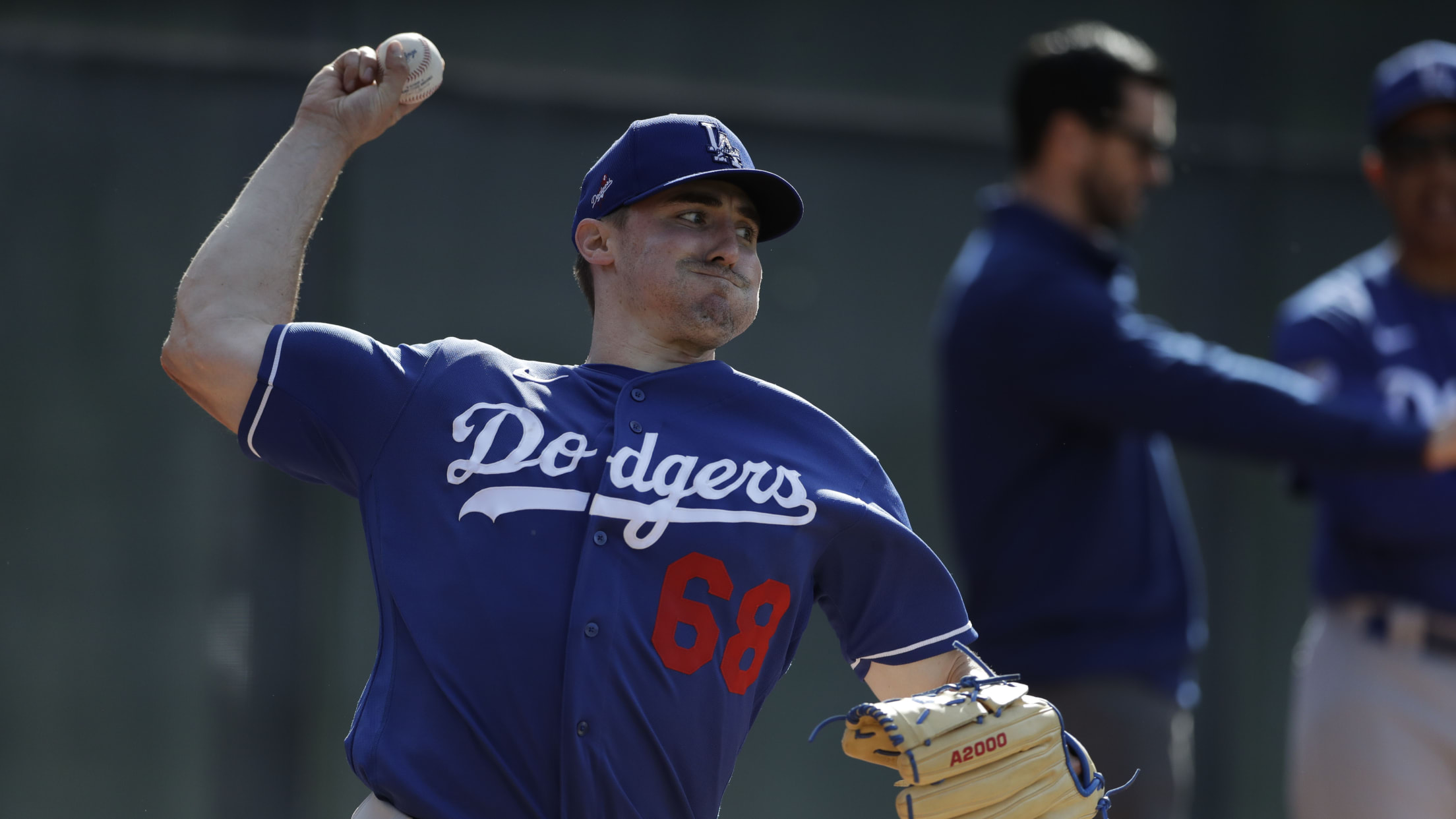 GLENDALE, Ariz. -- The Dodgers' starting rotation is not only loaded, it appears locked up as well. With Clayton Kershaw, Walker Buehler and David Price, it's top-heavy with Cy Young Awards and All-Star Game appearances. Julio Urías has been given the No. 4 spot in a make-or-break challenge. And Alex
Once Mayfield's backup, this LA NRI turns heads
Betts gets first Dodgers hit; Kershaw, Buehler scheduled for spring debuts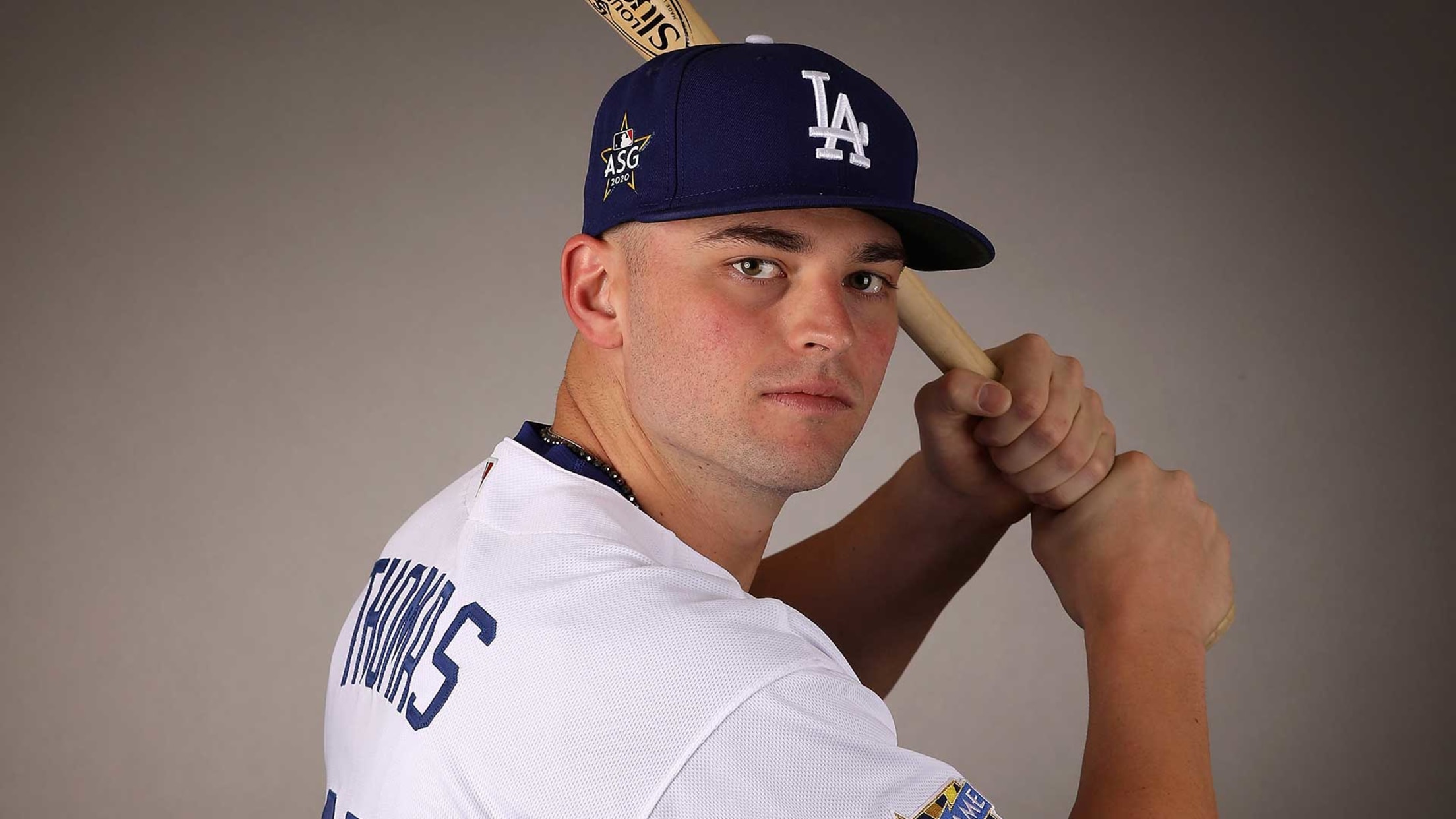 GLENDALE, Ariz. -- Cody Thomas homered to the opposite field on the first pitch he saw on Monday and soon would rob Blake Rutherford of a home run with a leaping catch at the right-field fence in the Dodgers' 2-2 tie with the White Sox. Not bad for the former
Raves for Betts' team address: 'It was awesome'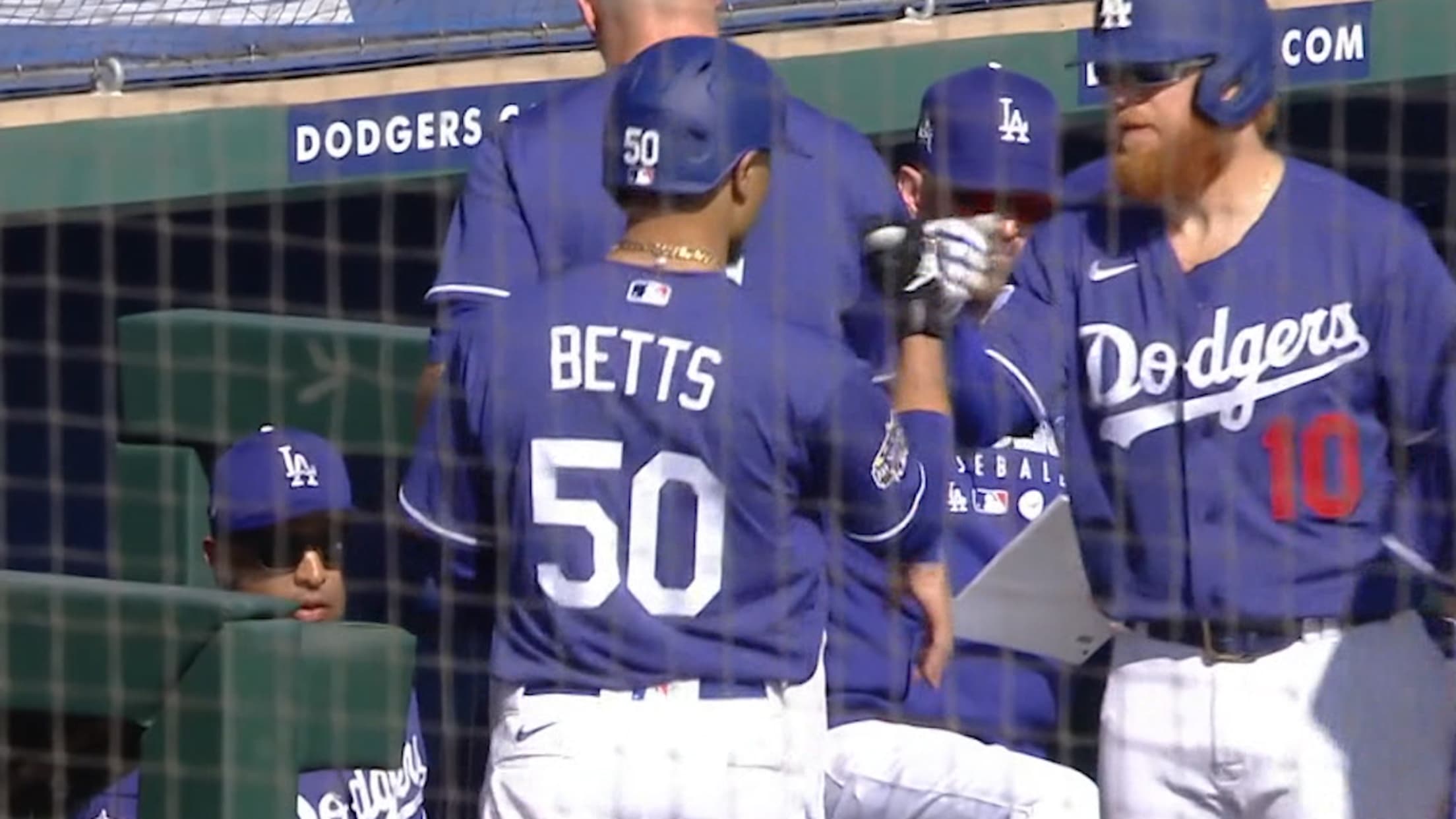 GLENDALE, Ariz. -- If the Dodgers win the World Series this year, Mookie Betts' inaugural address to his new club will go down as the greatest tone-setter since Kirk Gibson in 1988. Flashback to Vero Beach. Gibson, who had just joined the Dodgers as a free agent, went ballistic over
Notes: Lux starting 2B?; Wood, Jansen debut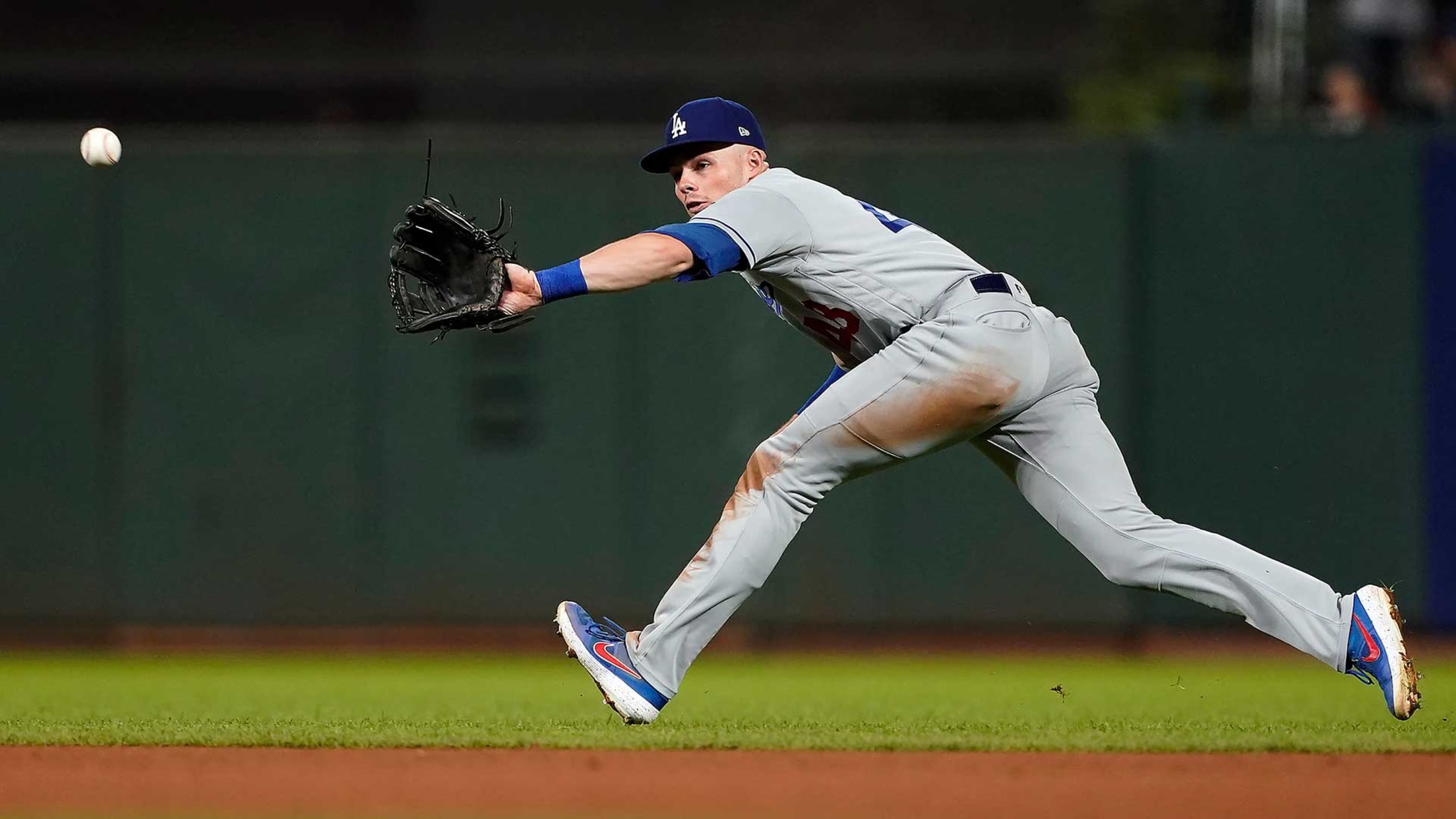 GLENDALE, Ariz. -- The Dodgers gave Gavin Lux the starting second baseman job last September, but they haven't given it to him yet this spring.
Here are 11 players to keep an eye on this spring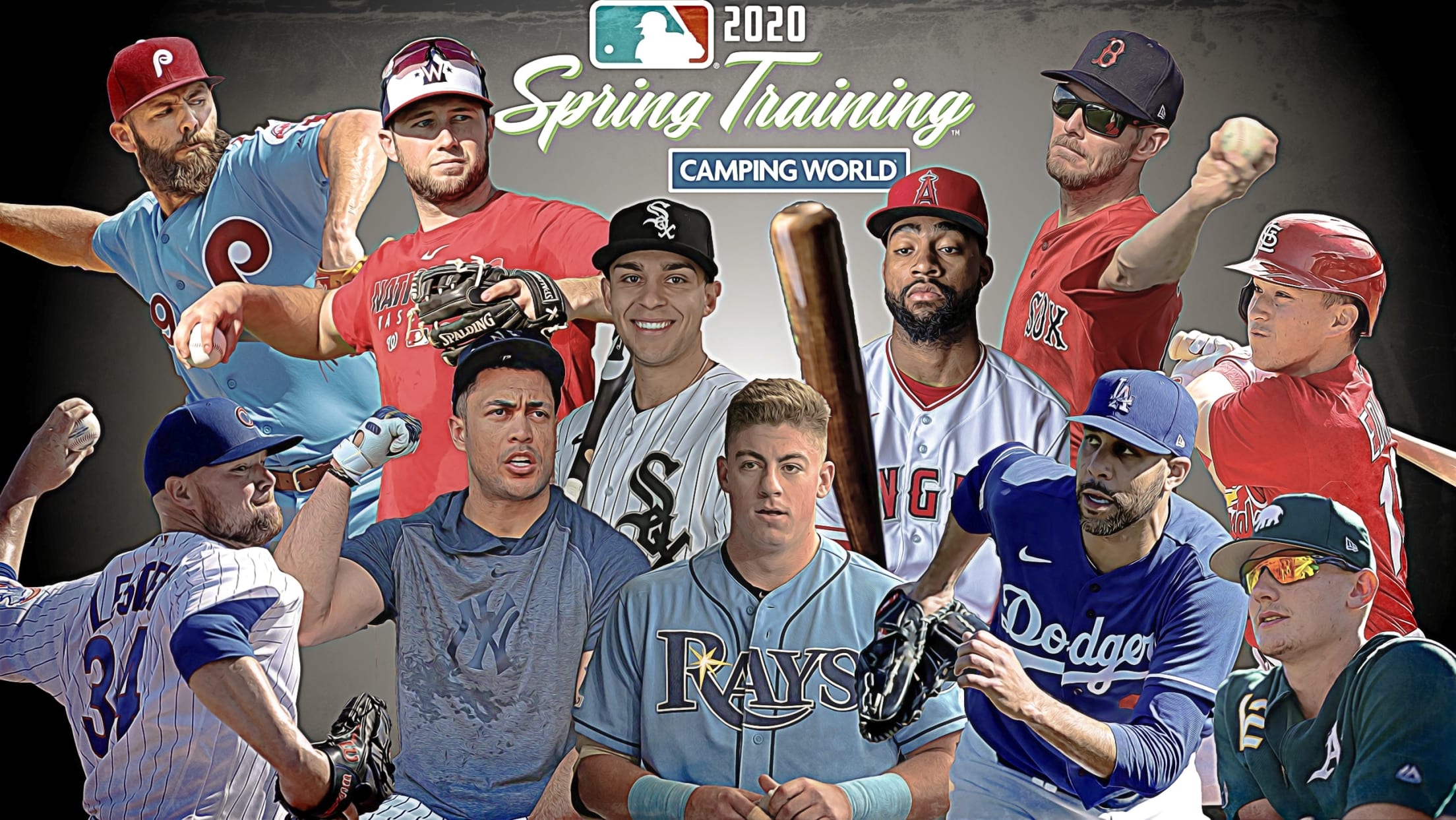 Now is when it gets fun. For weeks, we've projected what this guy or that one will do and the impact he could have on the standings. With spring games underway, we can see those projections begin to take shape. Spring Training isn't about Mike Trout or Christian Yelich. Those
Who will be on LA's Opening Day roster?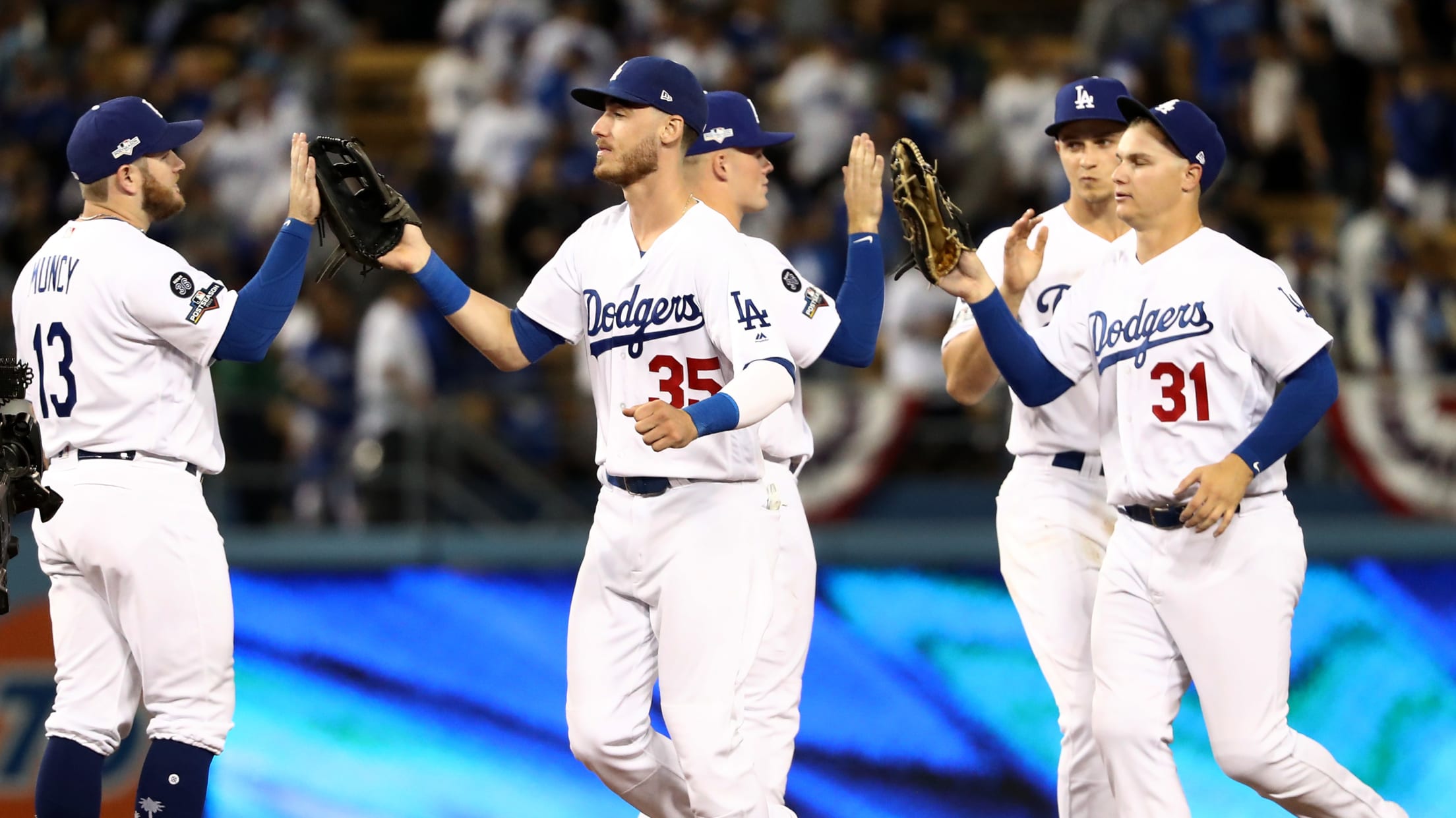 LOS ANGELES -- Convinced of the need for an October difference maker, the Dodgers acquired former MVP Mookie Betts and former Cy Young winner David Price from the Red Sox and Brusdar Graterol from the Twins last week. Until the blockbuster, they mostly tinkered with the roster. They're giving non-tendered
Dodgers Spring Training FAQs, important dates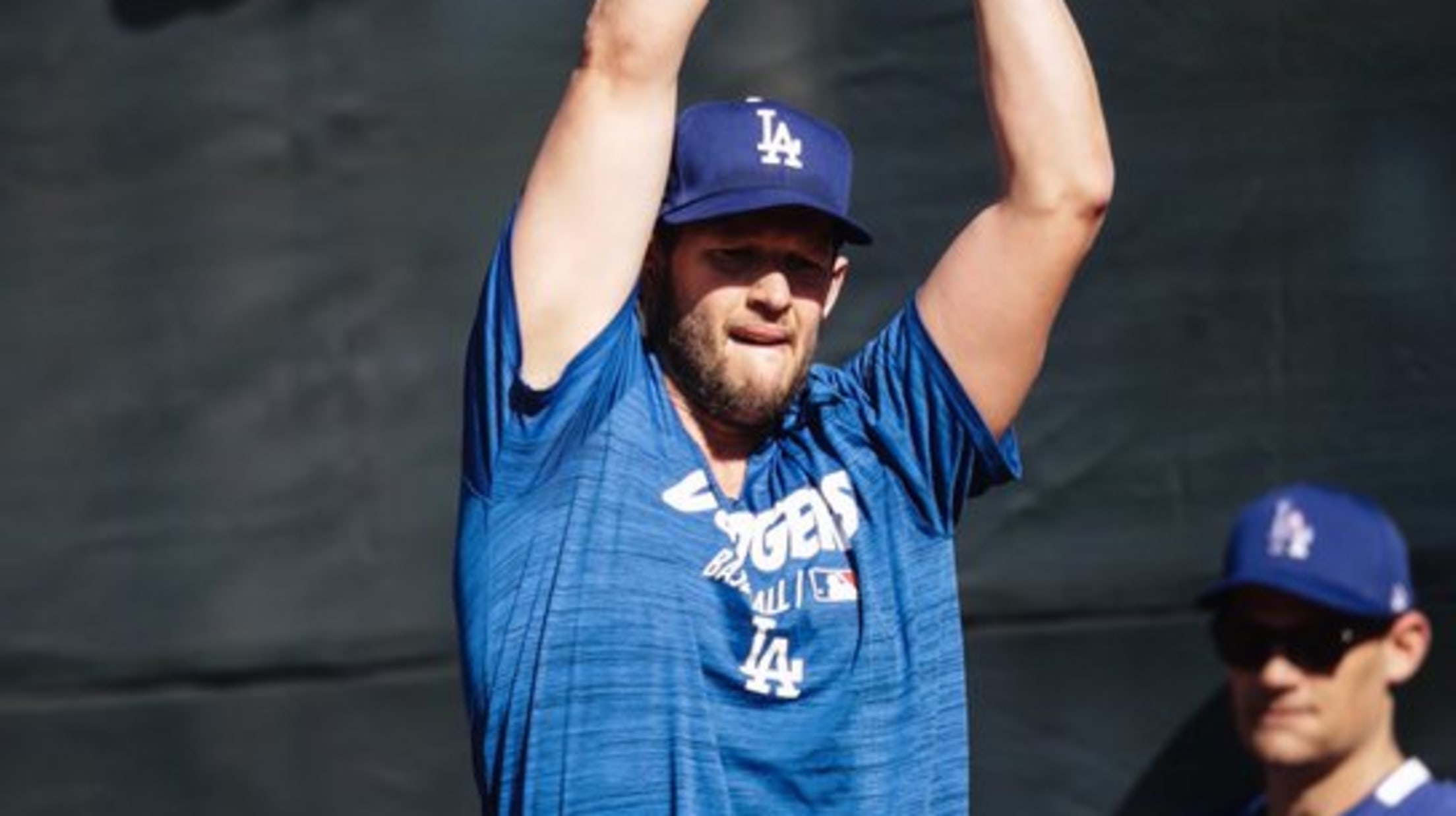 GLENDALE, Ariz. -- In his first media session of Spring Training on Thursday, Dodgers manager Dave Roberts said he has "eight, possibly nine" starting pitchers from which to choose. Doing the math, Dustin May already seems on the bubble. Not that there's anything wrong with the club's No. 2-ranked prospect,
MLB.TV is ready to bring the heat in 2020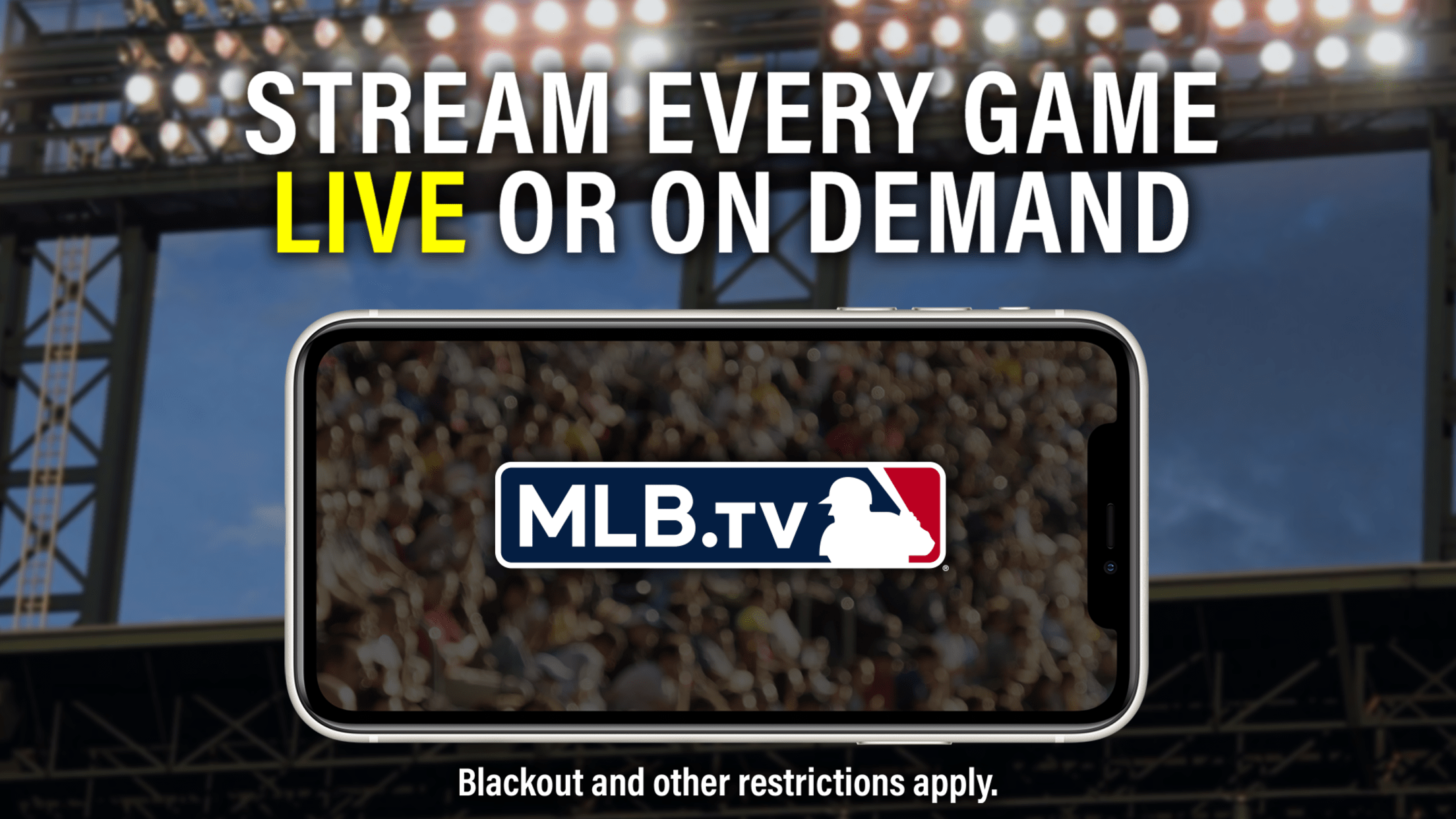 Can't wait to see Mike Trout crushing baseballs out of Angel Stadium again? Have you been waiting for months for Javier Báez to make new magic on the field? Spending your days imagining how Gerrit Cole will look throwing 99-mph fastballs in Yankees pinstripes? We get it. The 2020 season
1 memorable cult hero from every team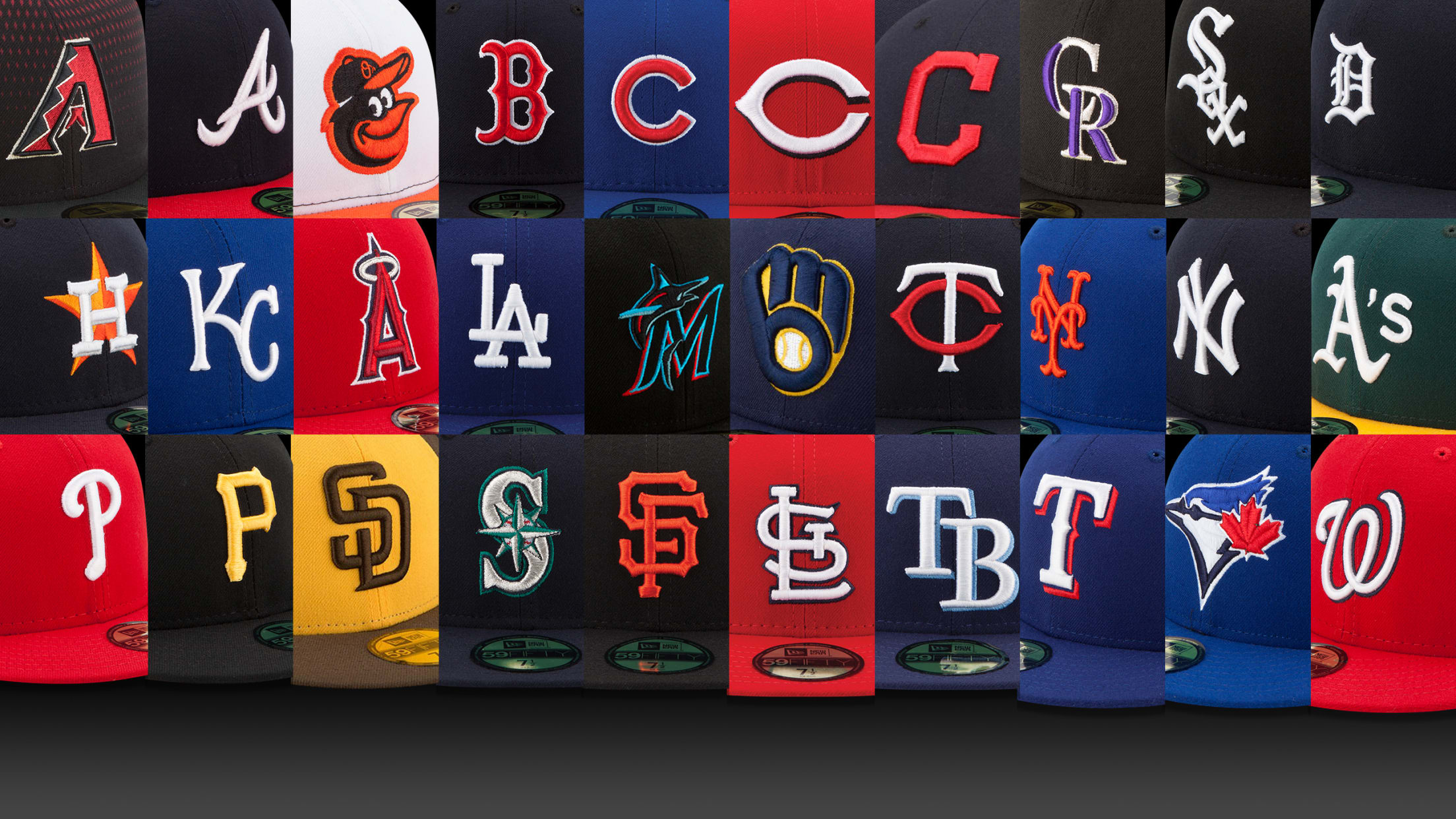 MLB.com beat reporters recently rolled out a series highlighting one "cult hero" for each franchise. Below is a full roundup of the players who best fit that description for all 30 teams, as well as a link to the full feature for each club.
The best team promotions in MLB this season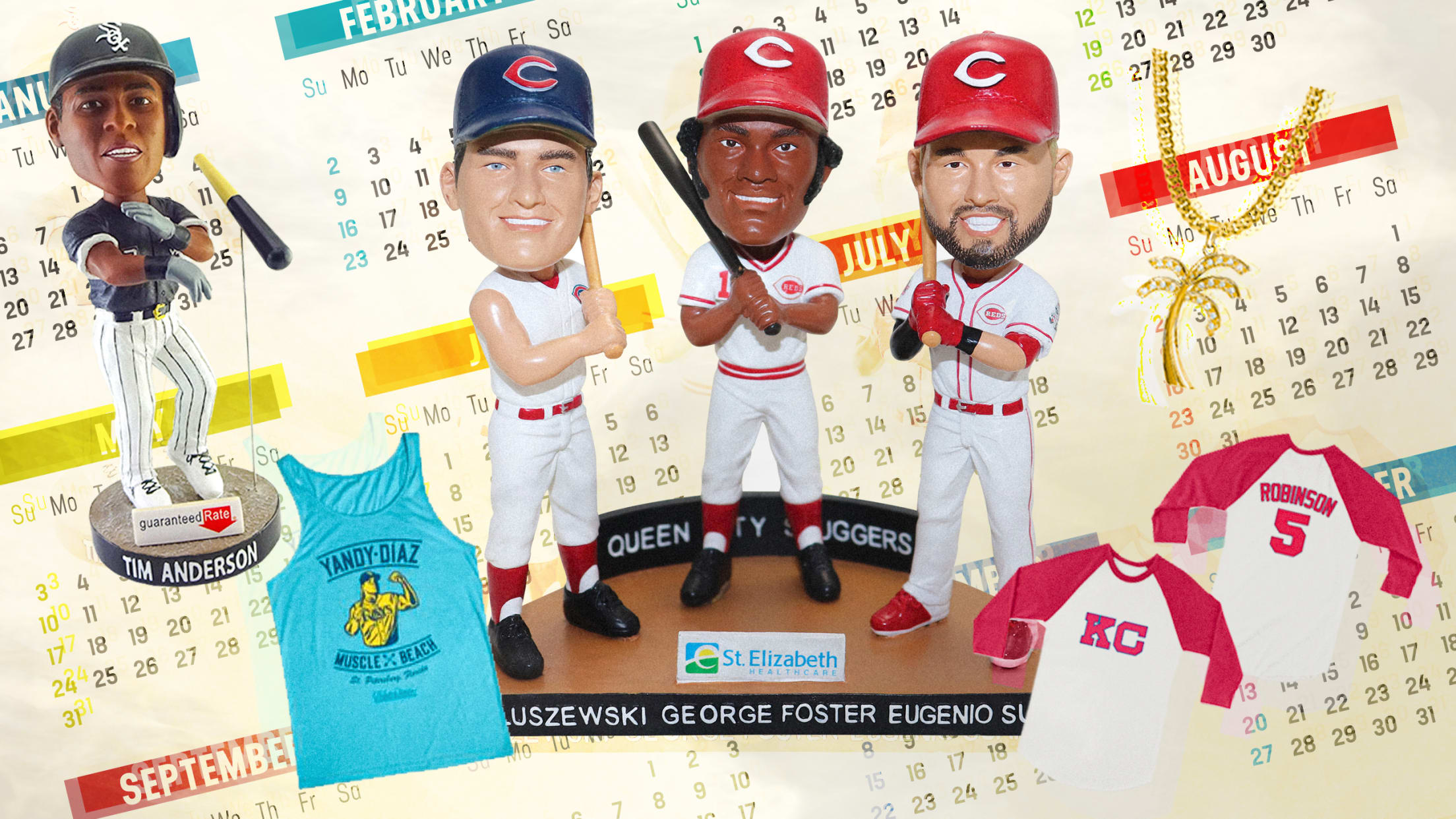 Going to baseball games is fun on its own, without any extra swag added. But if you get a chance to get some swag … you should get some swag. We are as much a sucker for ballpark swag as anyone. We even have our own bobblehead wall. Thus today
World Series favorites, ranked from 1 to 30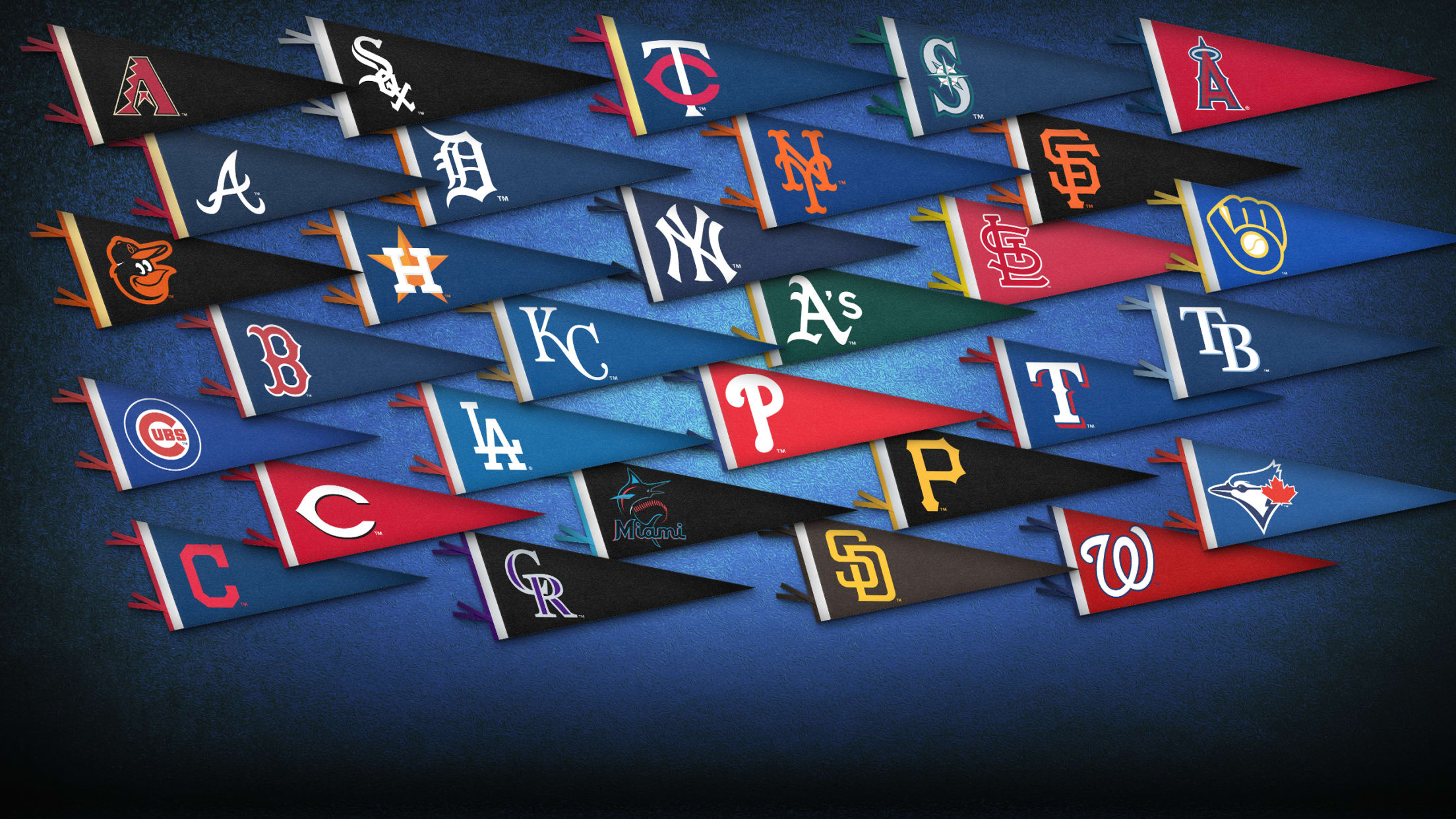 We've finally heard the sweetest words of the spring -- pitchers and catchers report -- and that brings with it the end of what's been something of a wild and crazy offseason. (To say the least.) That means the 30 teams have their rosters more or less set, barring a
Báez happy to still be a Dodger after hardships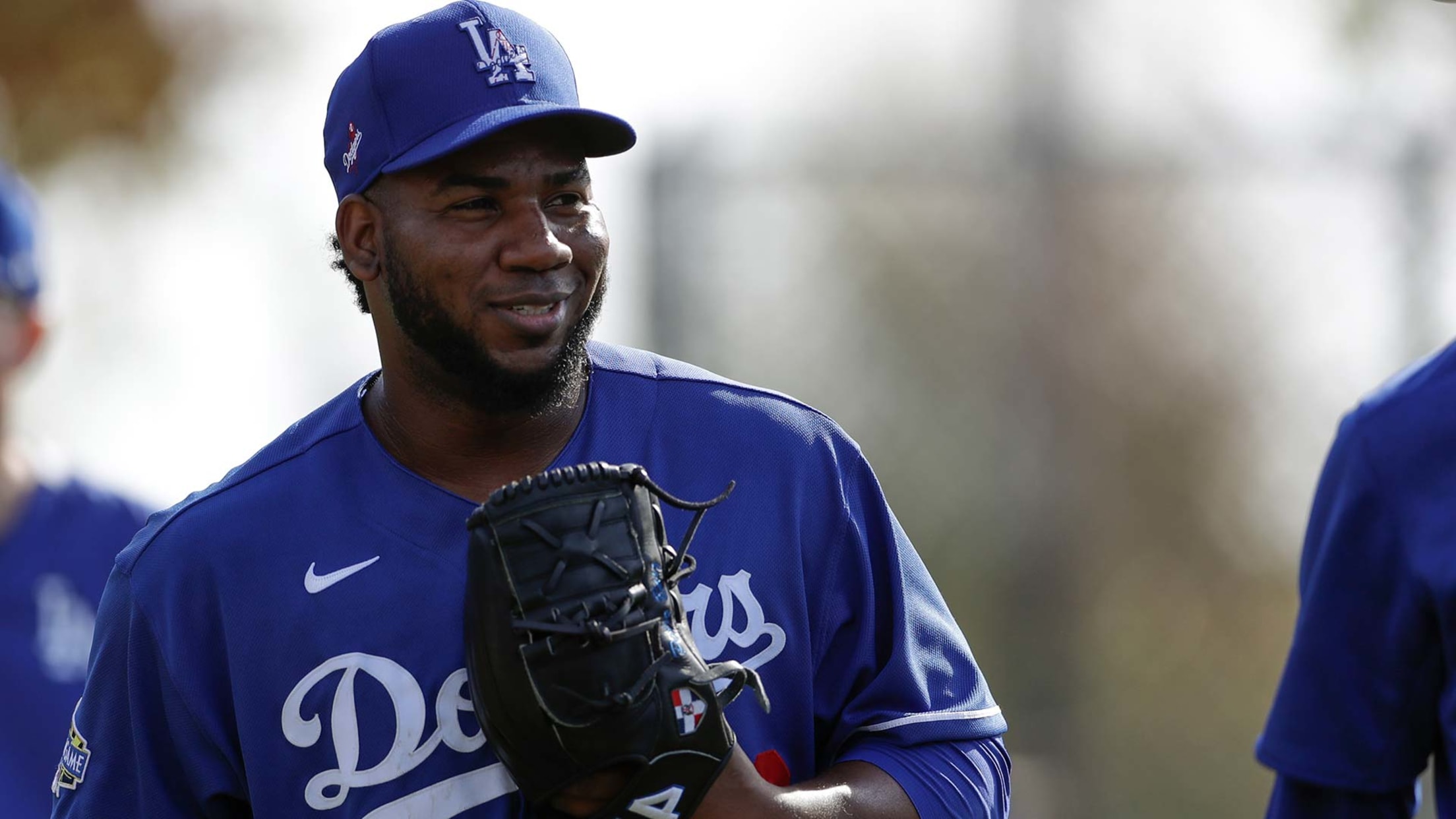 GLENDALE, Ariz. -- By all baseball metrics, Pedro Báez is a survivor. When he couldn't cut it as a hitter after six Minor League seasons at third base, he took up pitching and turned himself into a Major Leaguer. He's outlasted multiple high-priced Draft picks, endured the wrath of unusually
Dodgers' 2020 lineup: Best in franchise history?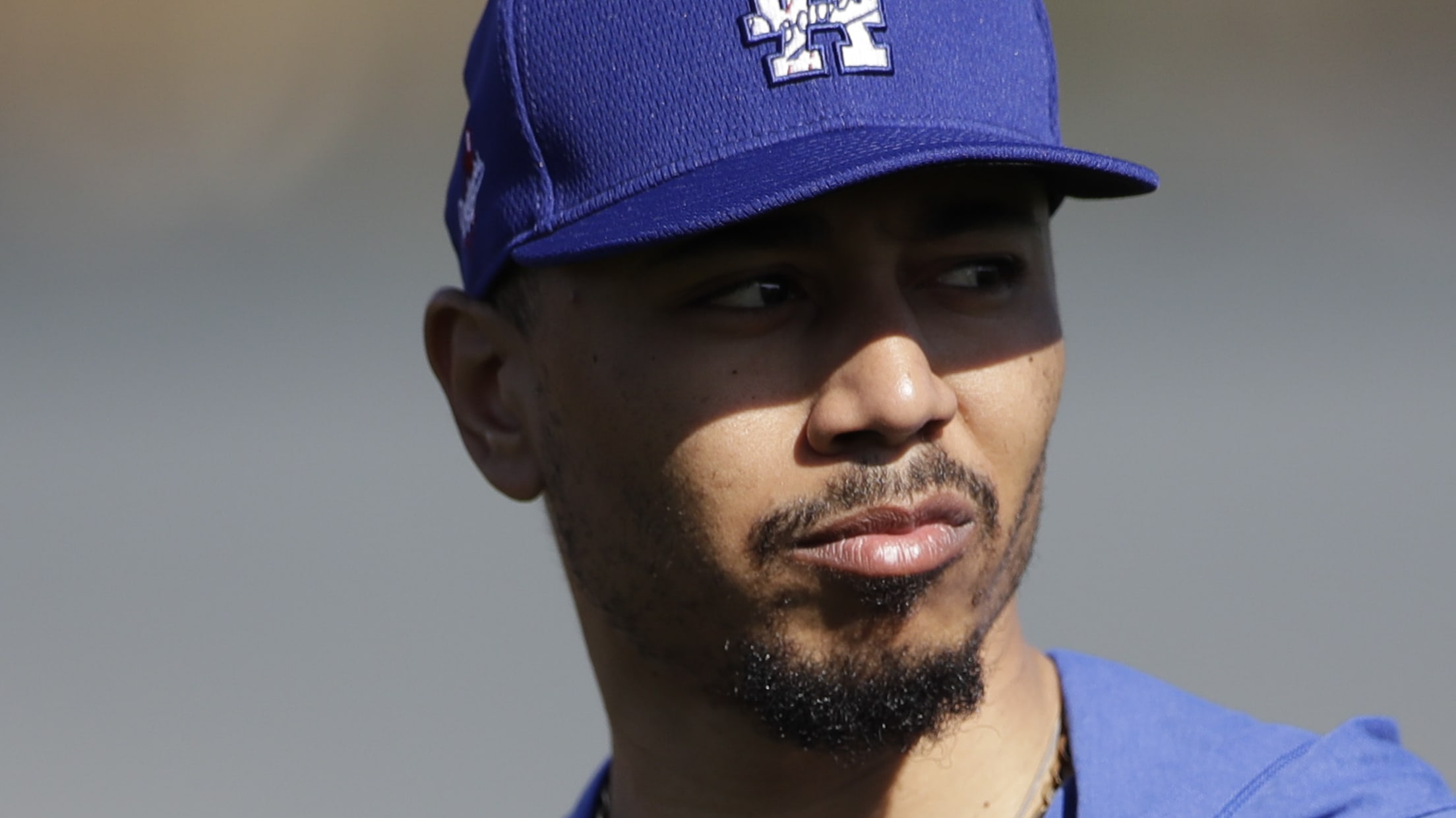 GLENDALE, Ariz. -- The Dodgers' offense last year was one of the most explosive in franchise history. Then Mookie Betts joined the lineup, meaning the 2020 version could be the best Dodgers offense since … "Ever," said Charlie Hough, who pitched in the Majors for 25 years and now serves
Roberts: Betts to lead off for Dodgers in 2020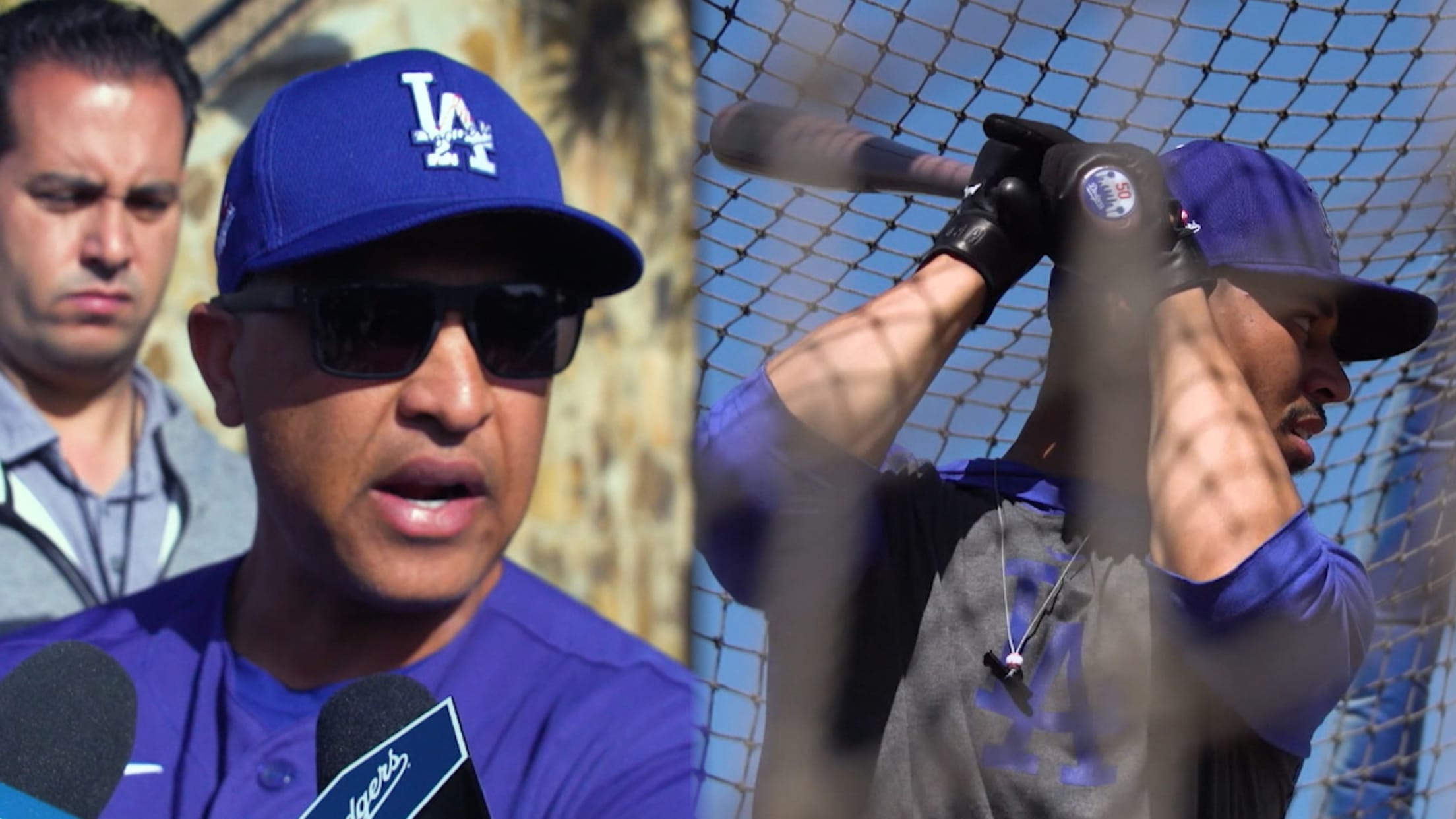 GLENDALE, Ariz. -- Dodgers manager Dave Roberts confirmed that Mookie Betts will be his primary leadoff hitter this season. Betts has hit leadoff in 562 of his 780 MLB starts.
Each team's top power-hitting prospect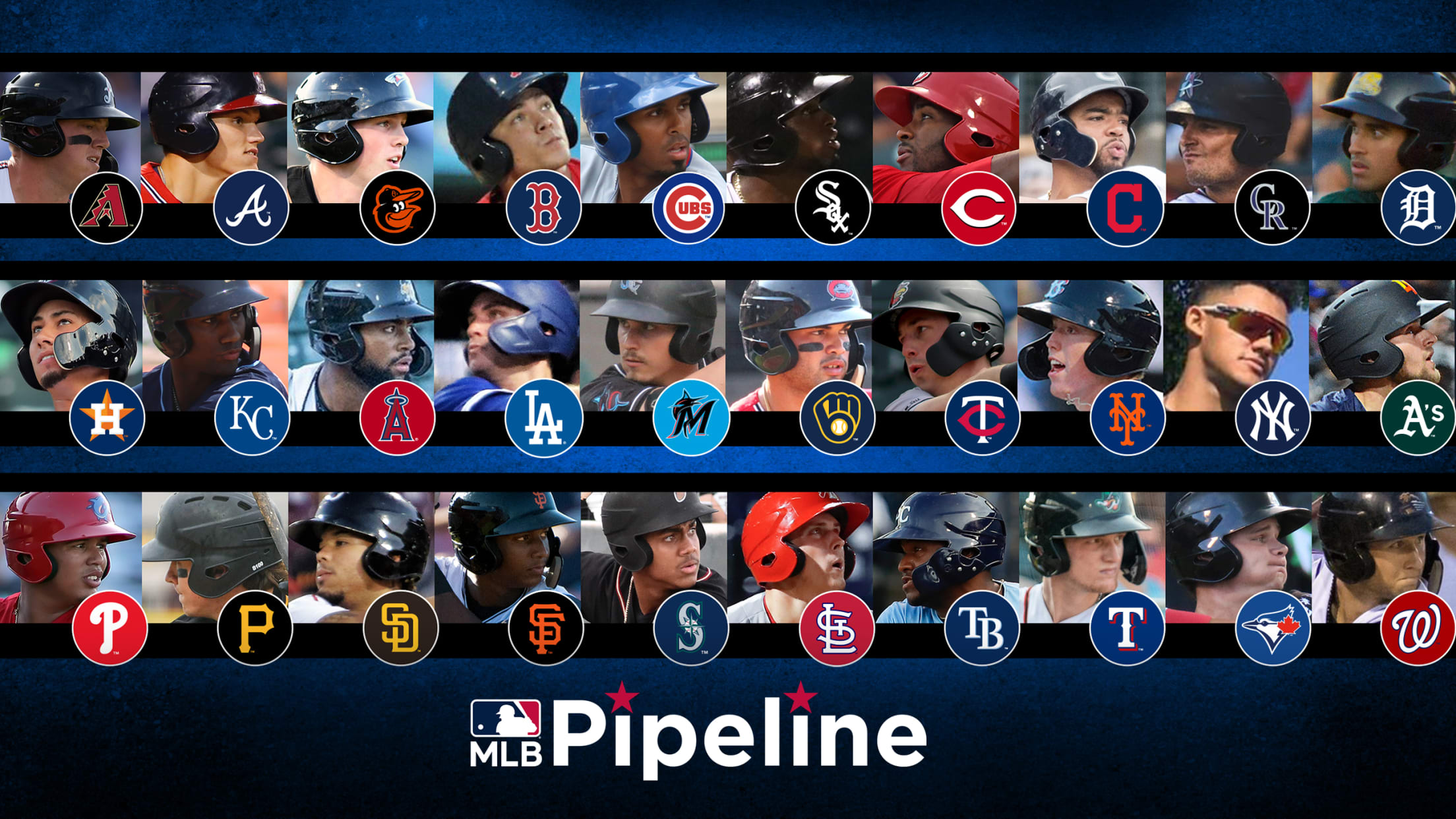 The 2019 Major League season will be remembered as the Year of the Home Run after players across baseball combined to hit a record 6,776 homers -- up from 5,585 in 2018 -- and 14 different teams set a new franchise record. National League Rookie of the Year Pete Alonso
Notes: Roberts meets with Commissioner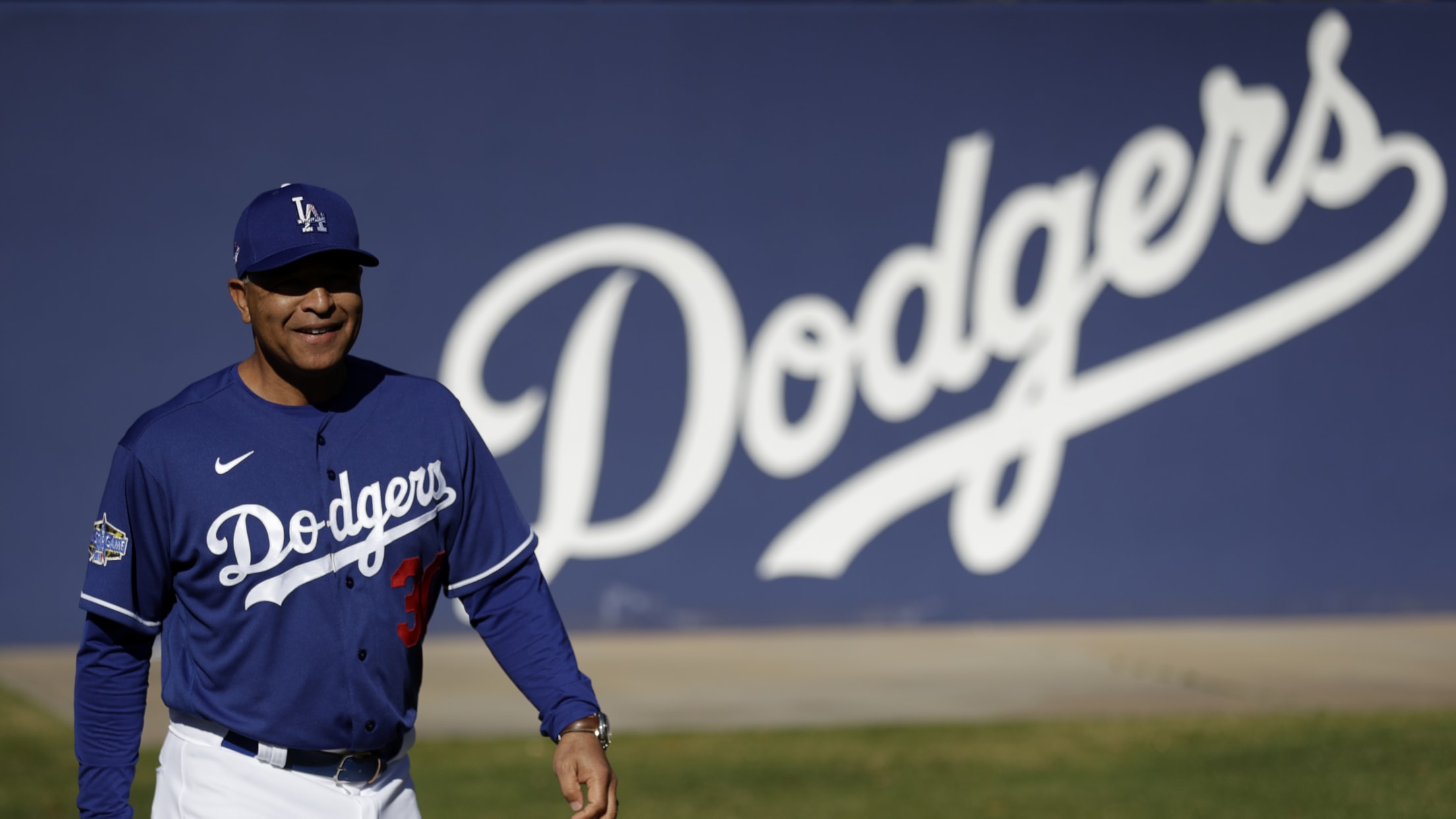 GLENDALE, Ariz. -- Dodgers manager Dave Roberts met with Commissioner Rob Manfred on Tuesday, and one of the primary topics was players' and coaches' in-game access to video.
Most crucial questions for each NL West club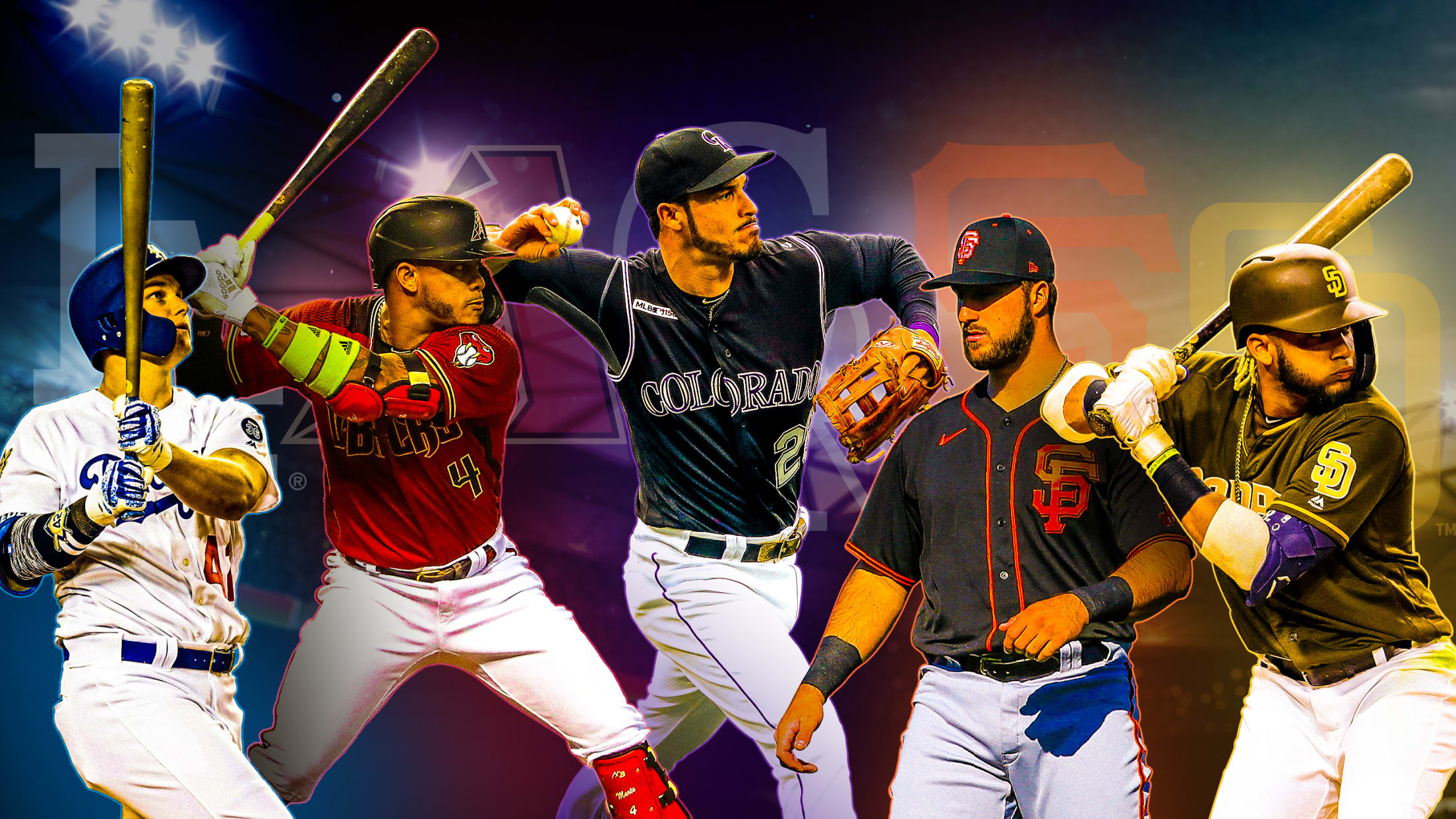 If you're just joining us, we've been previewing the 2020 baseball season, division by division, for over a month now. Here's what you've missed so far: Previously: AL Central | AL West | NL East So, today: The National League West! Our previews will be extended games of 25 Questions,
Dodgers eager to turn focus to themselves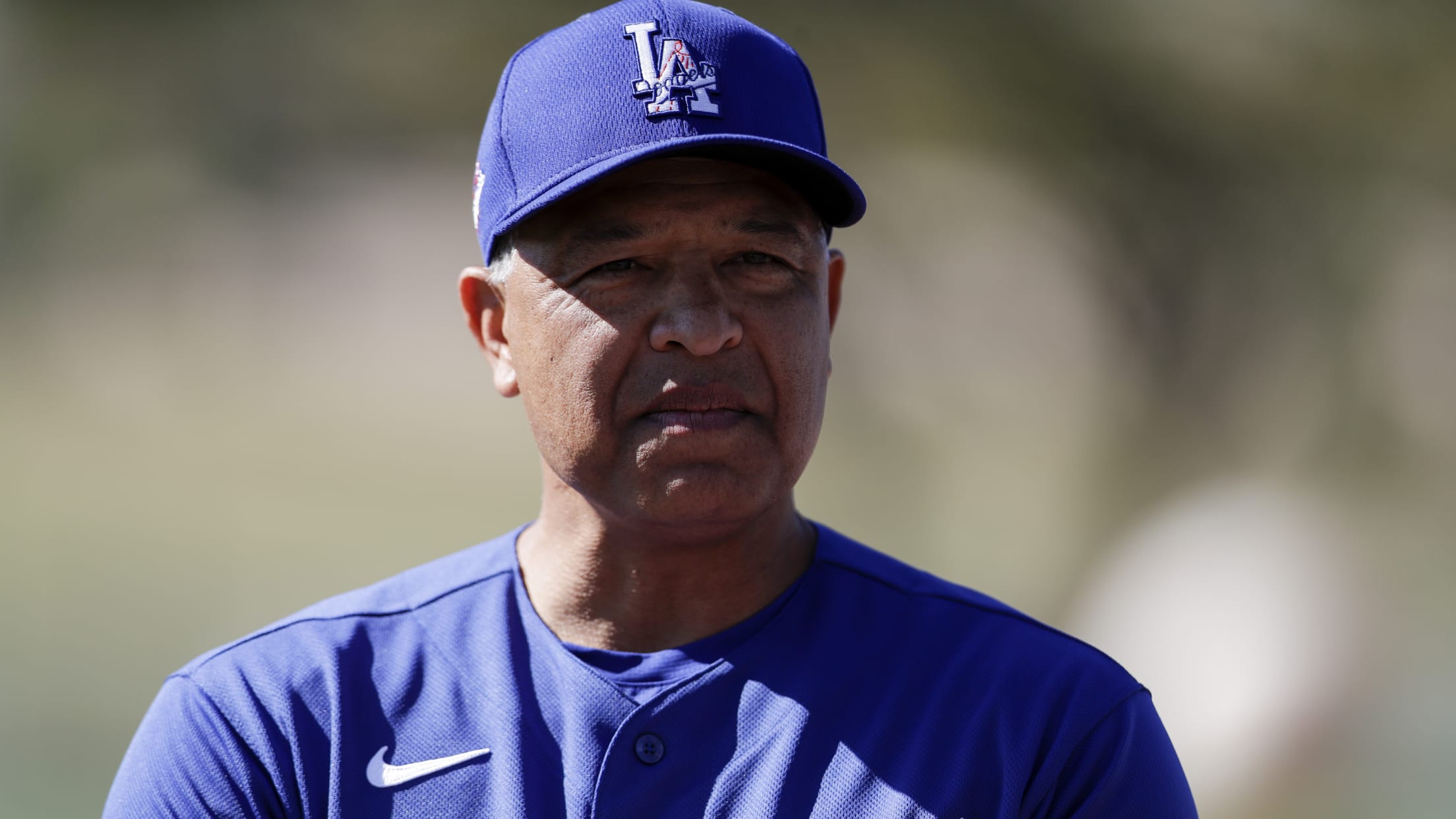 GLENDALE, Ariz. -- After spending a week venting about the Astros' sign-stealing scandal, the Dodgers held their first full-squad workout of Spring Training in more than just a symbolic gesture of turning the page. Allow Clayton Kershaw, a 12-year veteran, to be the voice of reason.
Notes: Wood sharp early; May, Nelson laid up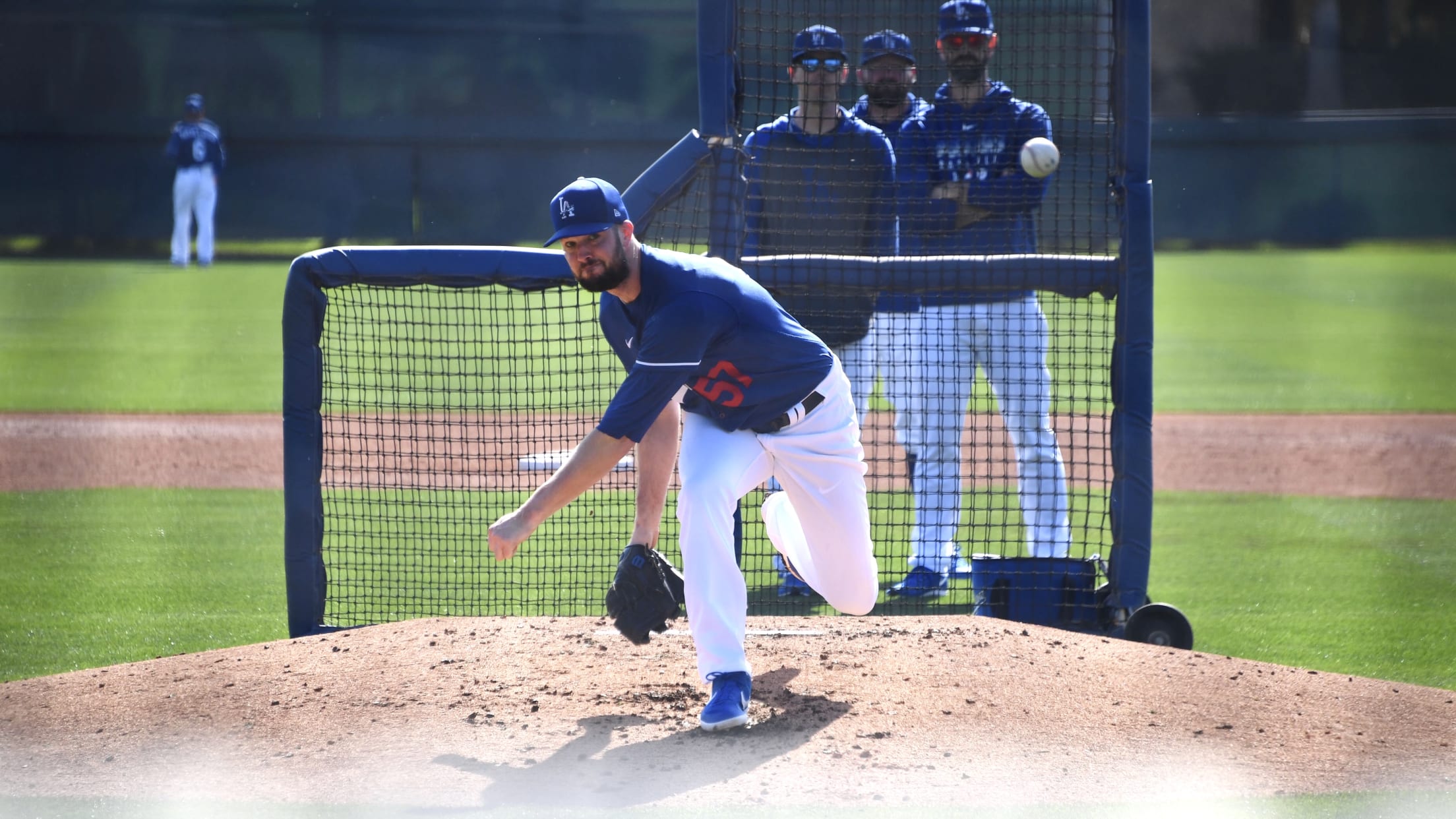 GLENDALE, Ariz. -- Despite missing most of last season with a back injury, Alex Wood threw live batting practice on Tuesday. He wasn't eased into the fray. "I faced Mookie [Betts], [Cody] Bellinger and [Corey] Seager -- welcome back," Wood said with a laugh.
Muncy 'going to work harder than ever'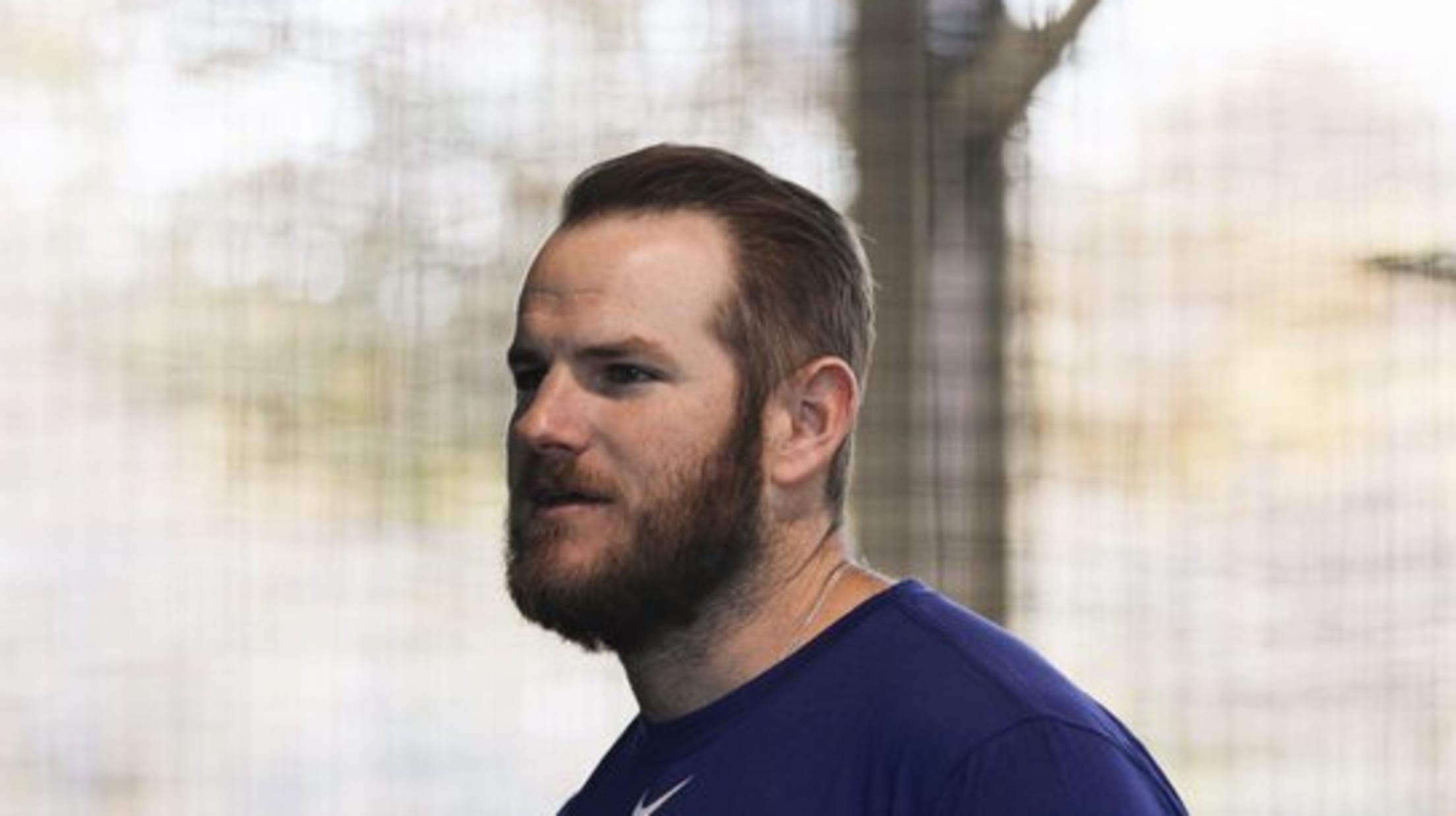 GLENDALE, Ariz. – He's an All-Star. He's MLB Network's top-ranked first baseman not named Freddie Freeman. He's set for life after signing a multi-year contract beyond his wildest imagination. But if you think any of that has changed Max Muncy, know that he hasn't forgotten being out of work after
Notes: Buehler loose; Graterol's first bullpen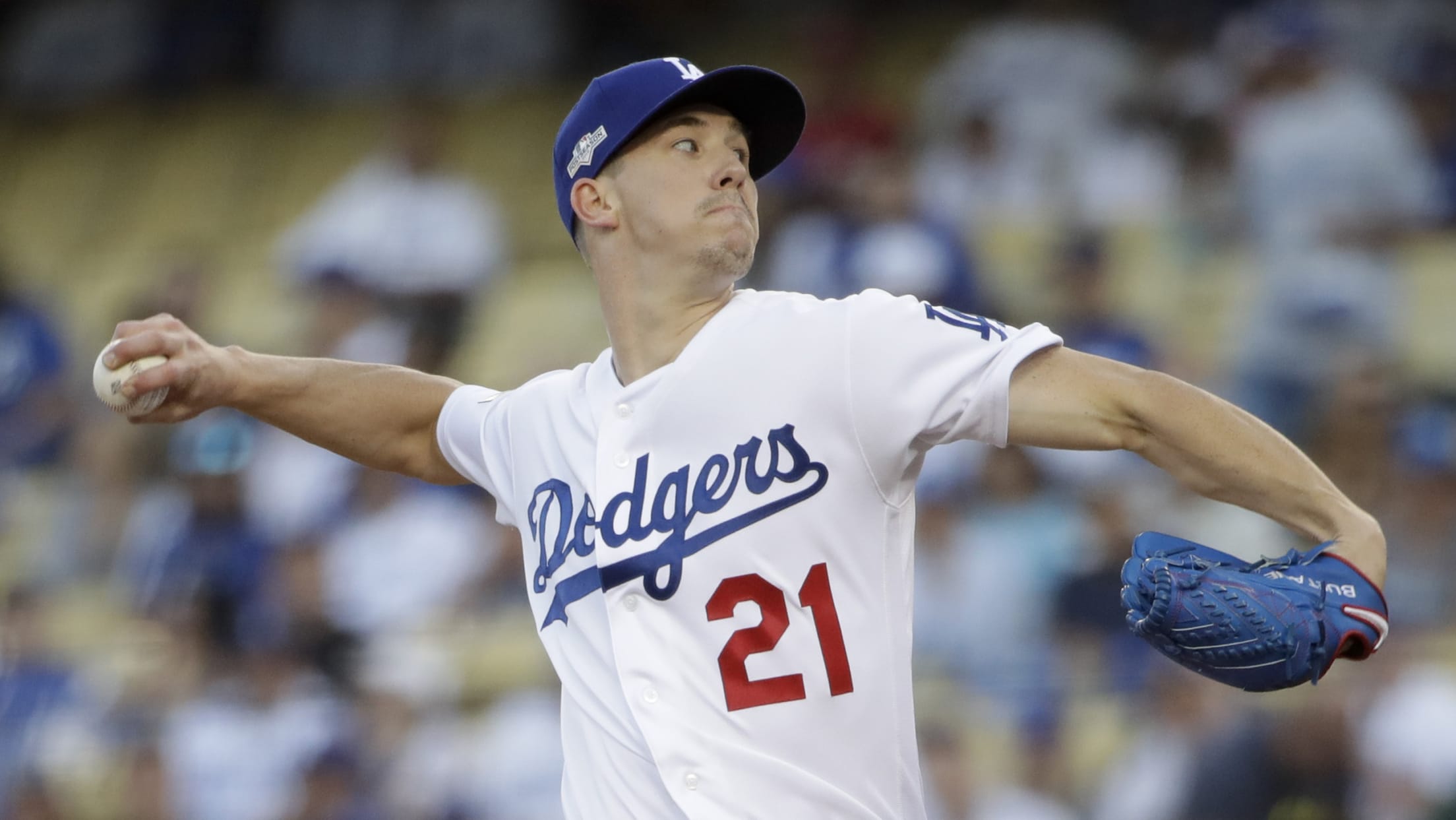 GLENDALE, Ariz. -- Walker Buehler is the latest Dodgers pitcher to confirm a change in his offseason throwing routine. "I didn't take as much time off," Buehler said Monday, after joining Tony Gonsolin as the first Dodgers pitchers to throw live batting practice. "It's becoming like a thing. I talked
Kershaw enters '20 off 'truly healthy' offseason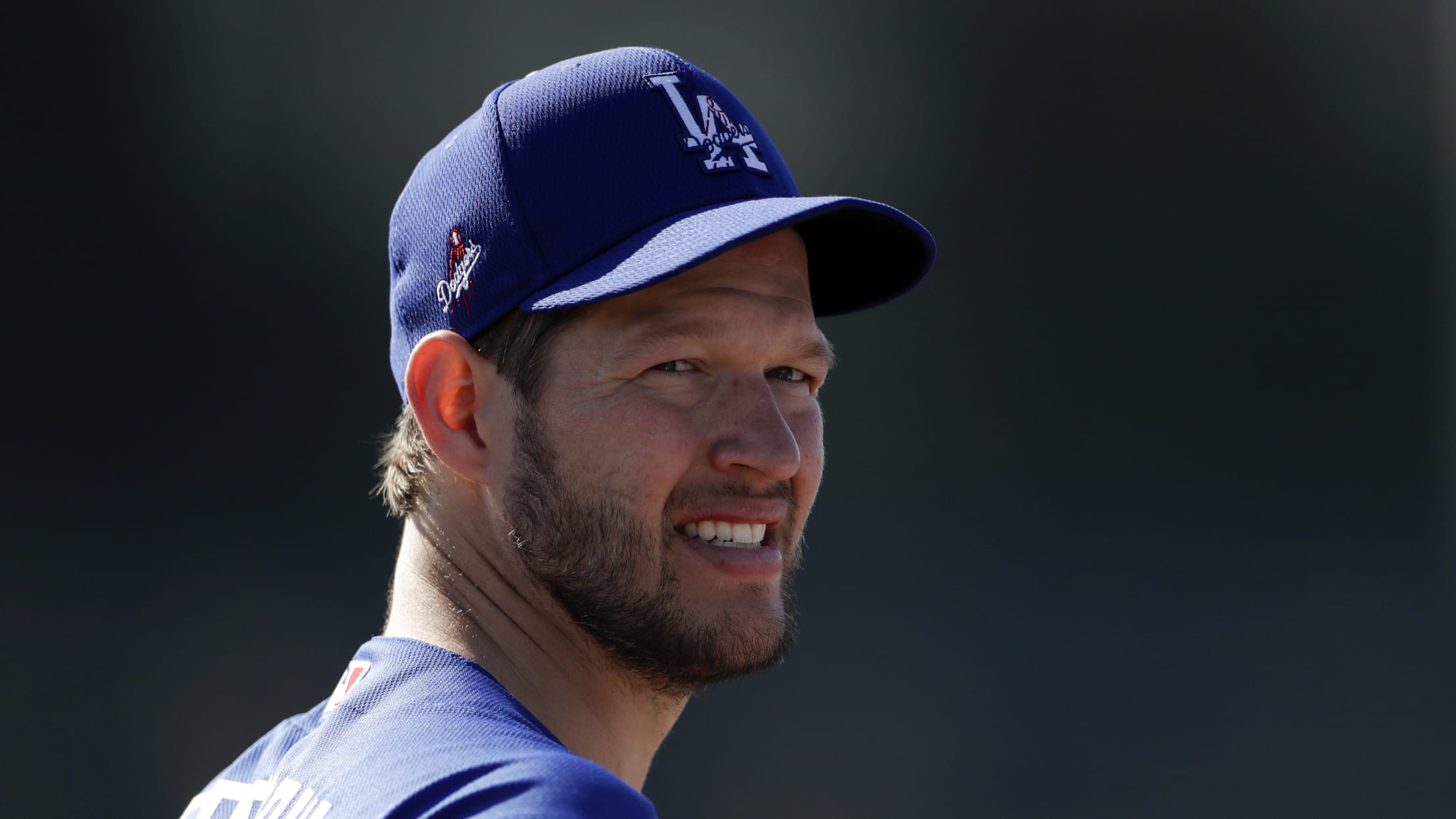 GLENDALE, Ariz. -- Clayton Kershaw threw his second bullpen session at Camelback Ranch on Sunday, which doesn't sound like a big deal unless you've forgotten about last year -- when his shoulder hurt, he never pitched in a Spring Training game and he missed the first three weeks of the
Notes: Stripling's new changeup; Nelson, May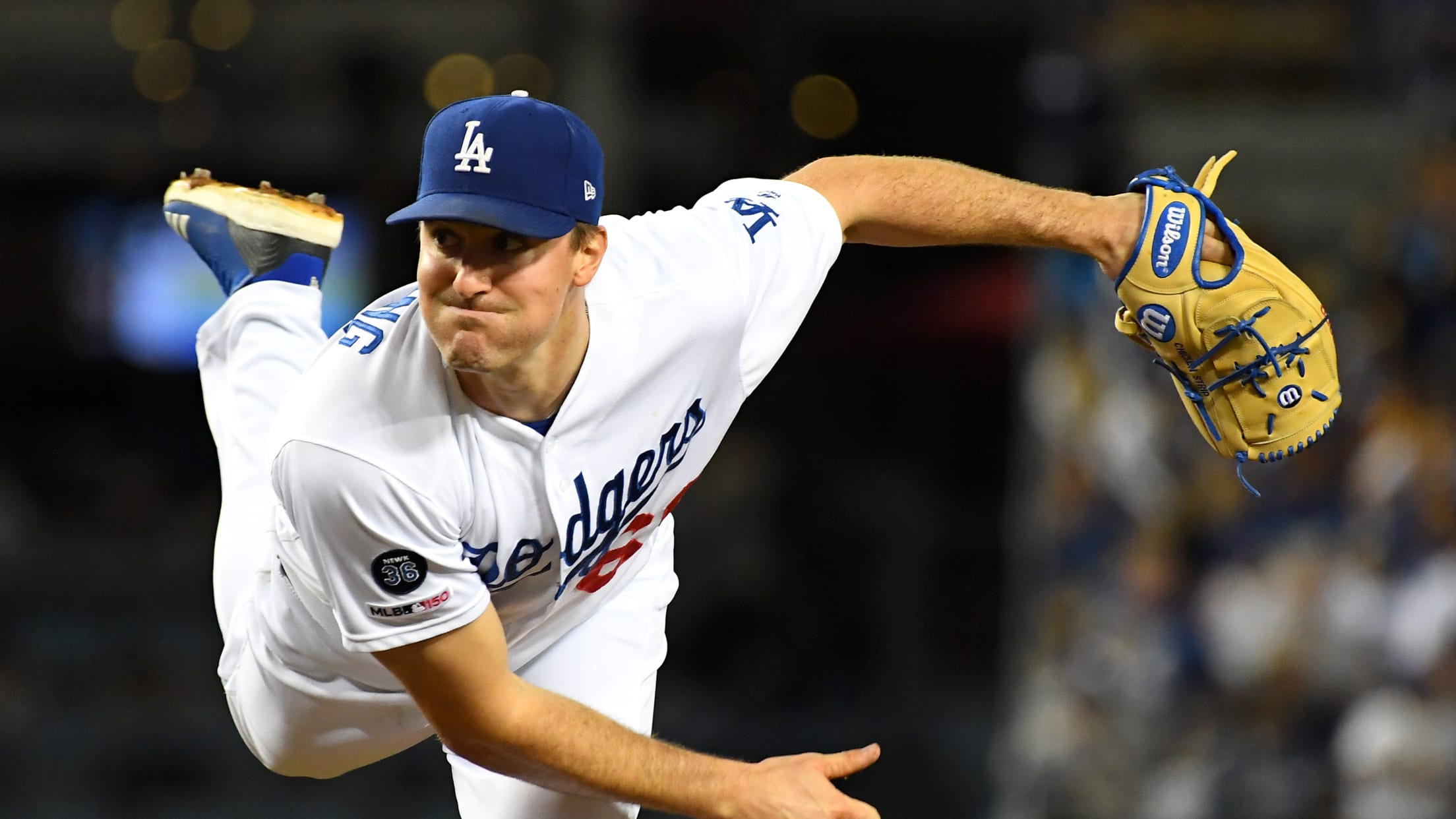 GLENDALE, Ariz. -- For someone the Dodgers nearly traded away a week ago, Ross Stripling was getting a lot of love from the coaching staff during his Sunday bullpen session at Camelback Ranch. Stripling, back in contention for the fifth-starter spot after his aborted trade to the Angels, has been
Jansen ready to rebound, unveil improved cutter
Roberts: Closer 'vital' to Dodgers' title hopes in 2020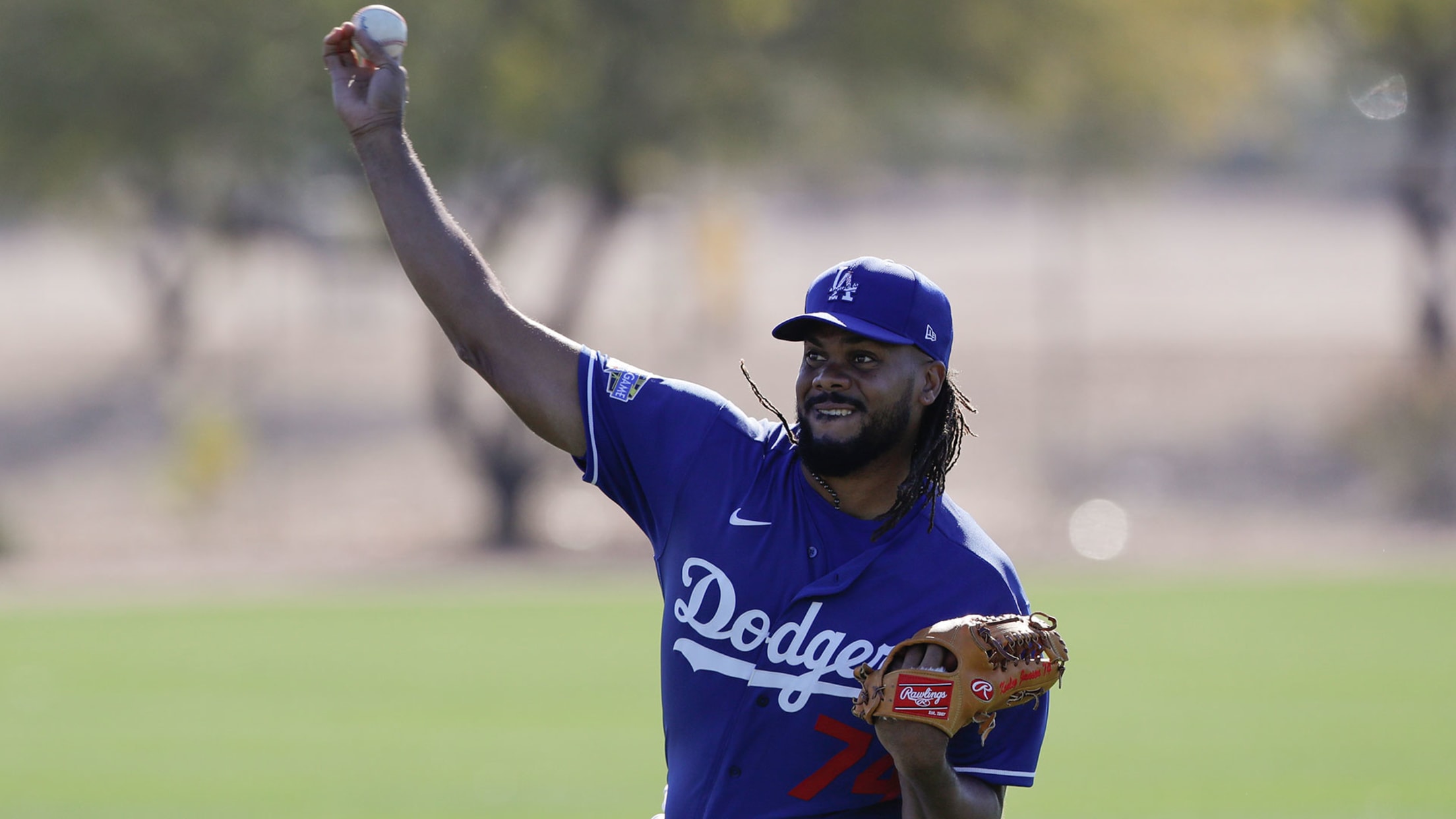 GLENDALE, Ariz. -- Kenley Jansen had his worst season as the Dodgers' closer last year and during the offseason, he did something about it. Jansen had his delivery analyzed and adjusted by a data-driven assessment outfit, changed his winter throwing program and reported to Spring Training this week with an