The NL West's best homegrown players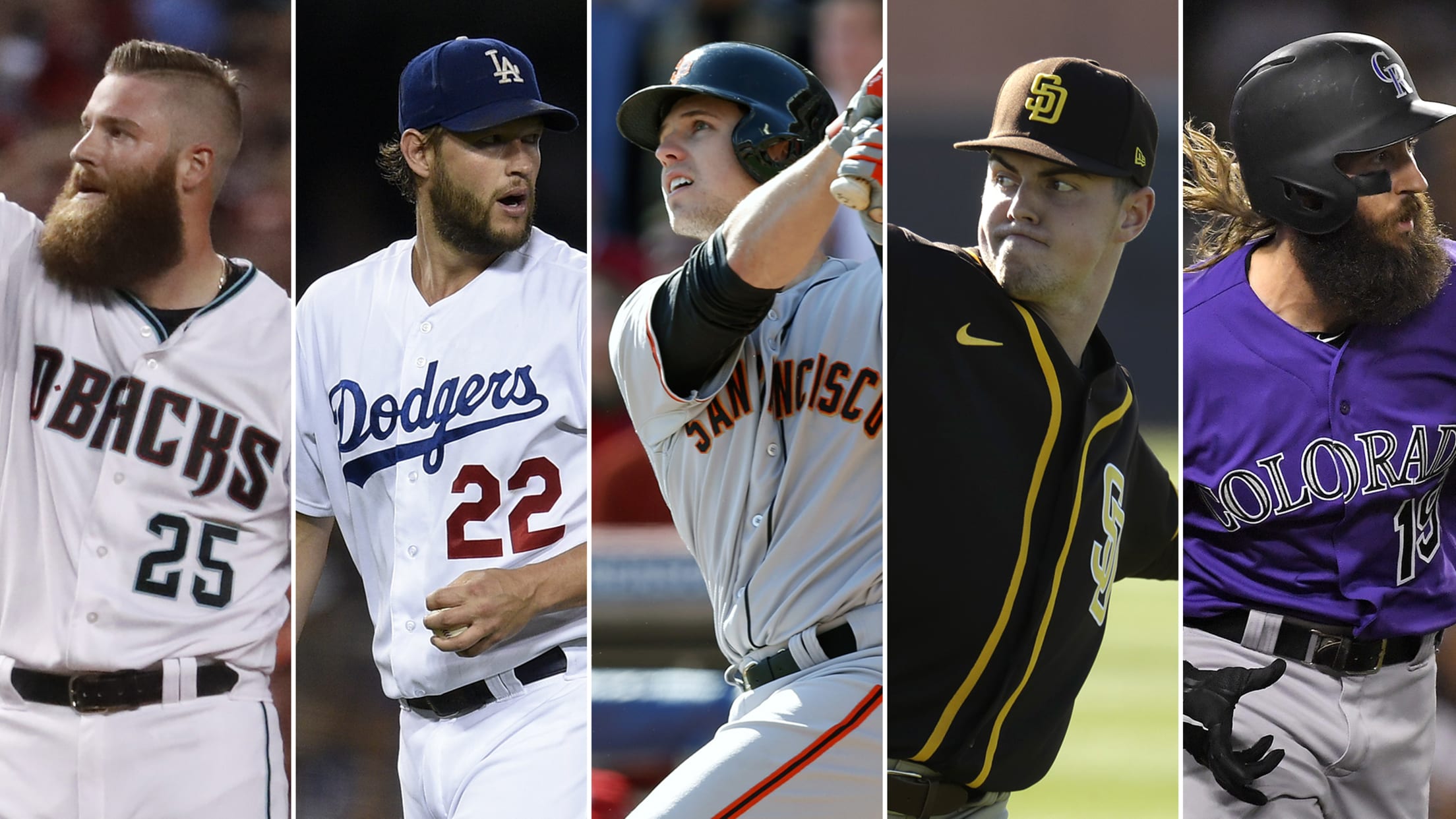 Every franchise's march to a title, in a significant way, begins in a Draft room. Scouts scour talent for months and management identifies projections -- all in pursuit of every club's most coveted commodity: The homegrown star.
Remembering Jackie's first black MLB teammate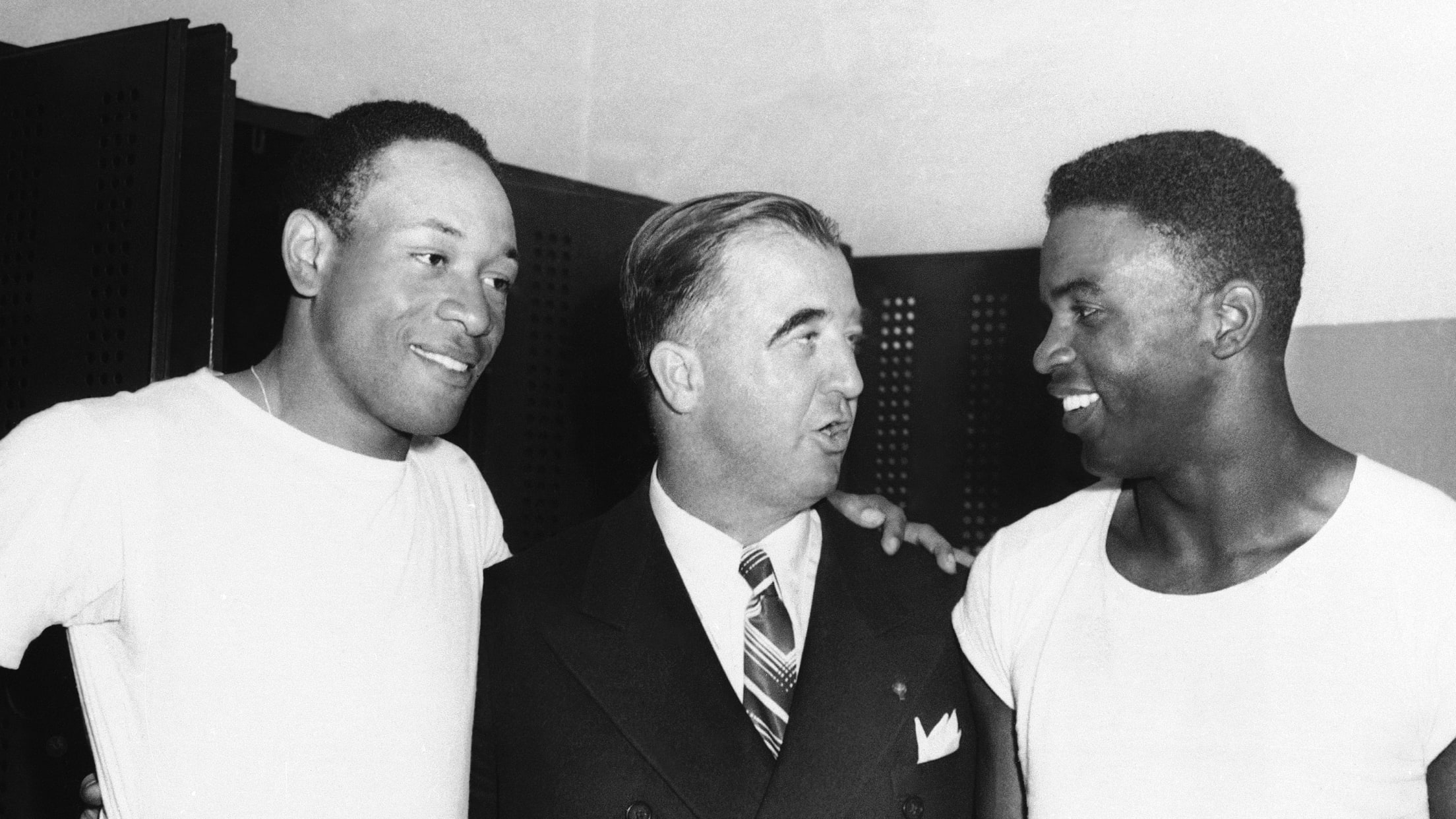 The Negro League Baseball Museum is celebrating the 100th anniversary of the start of the Negro Leagues, and MLB.com's Bill Ladson has written a series of articles on some of the league's legends. This one is about Dan Bankhead, who was the first black pitcher to play in the big
Most hyped LHP prospects of the past 20 years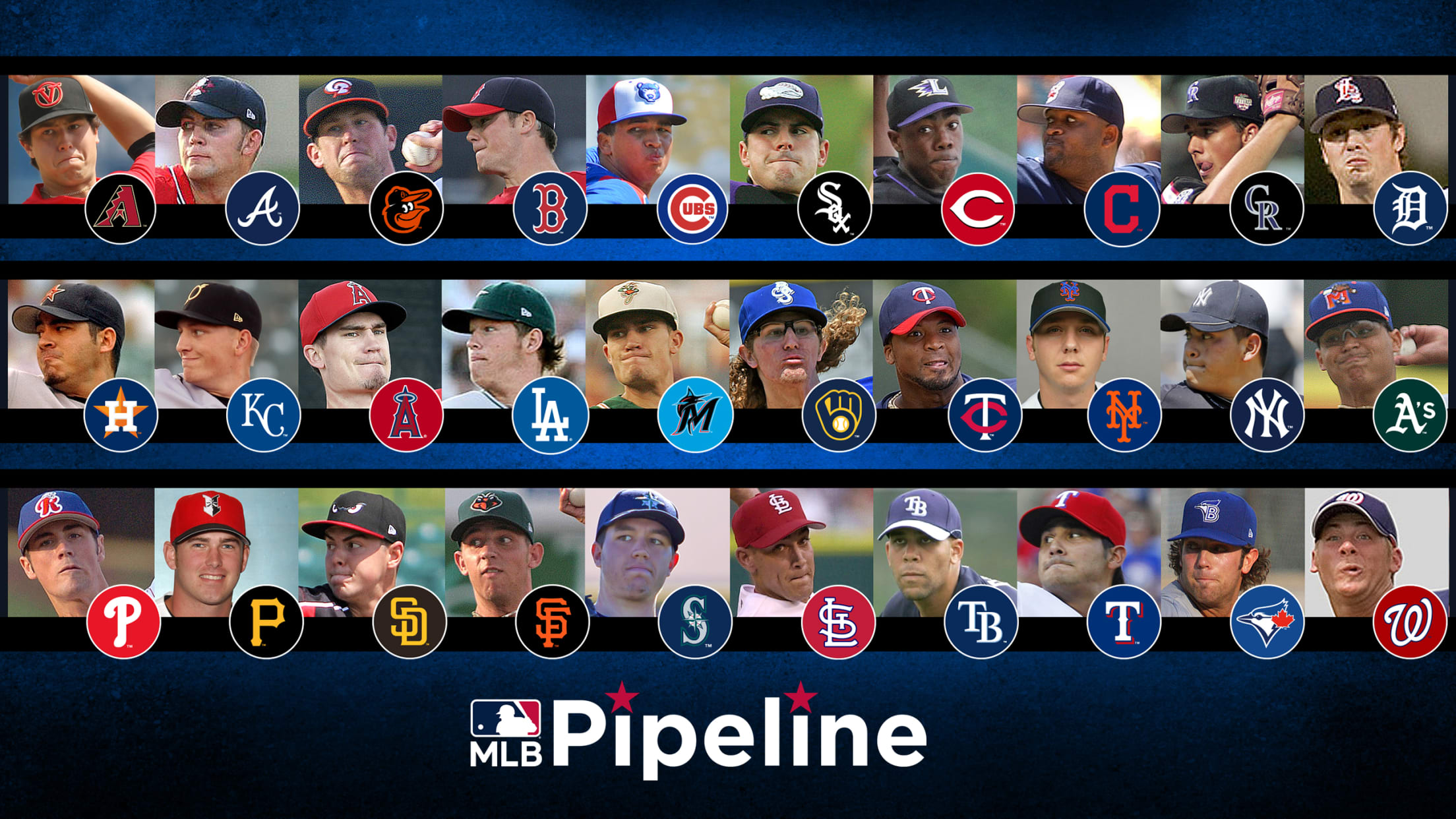 Left-handed pitching is always something in high demand and often in short supply. Some of that is simply probability. Only about 10 percent of the world's population is left-handed. The difficulty in developing pitching in general and keeping pitchers healthy whittles the numbers down even more. There's a reason why
Dodgers' Top 5 lefty starters: Gurnick's take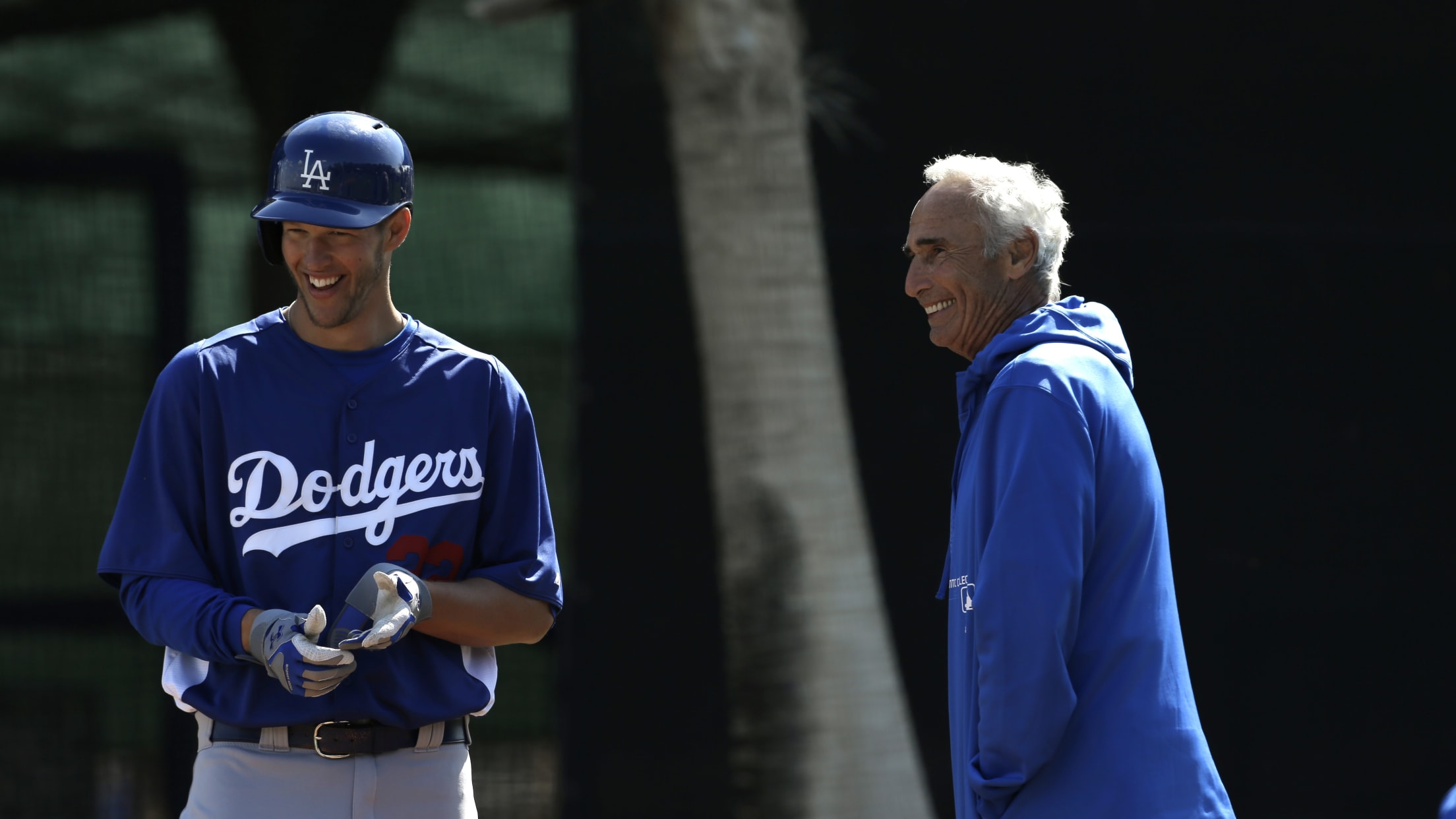 LOS ANGELES -- No one loves a good debate quite like baseball fans, and with that in mind, we asked each of our beat reporters to rank the top five players by position in the history of their franchise, based on their career while playing for that club. These rankings
The best No. 1 Draft pick in every team's history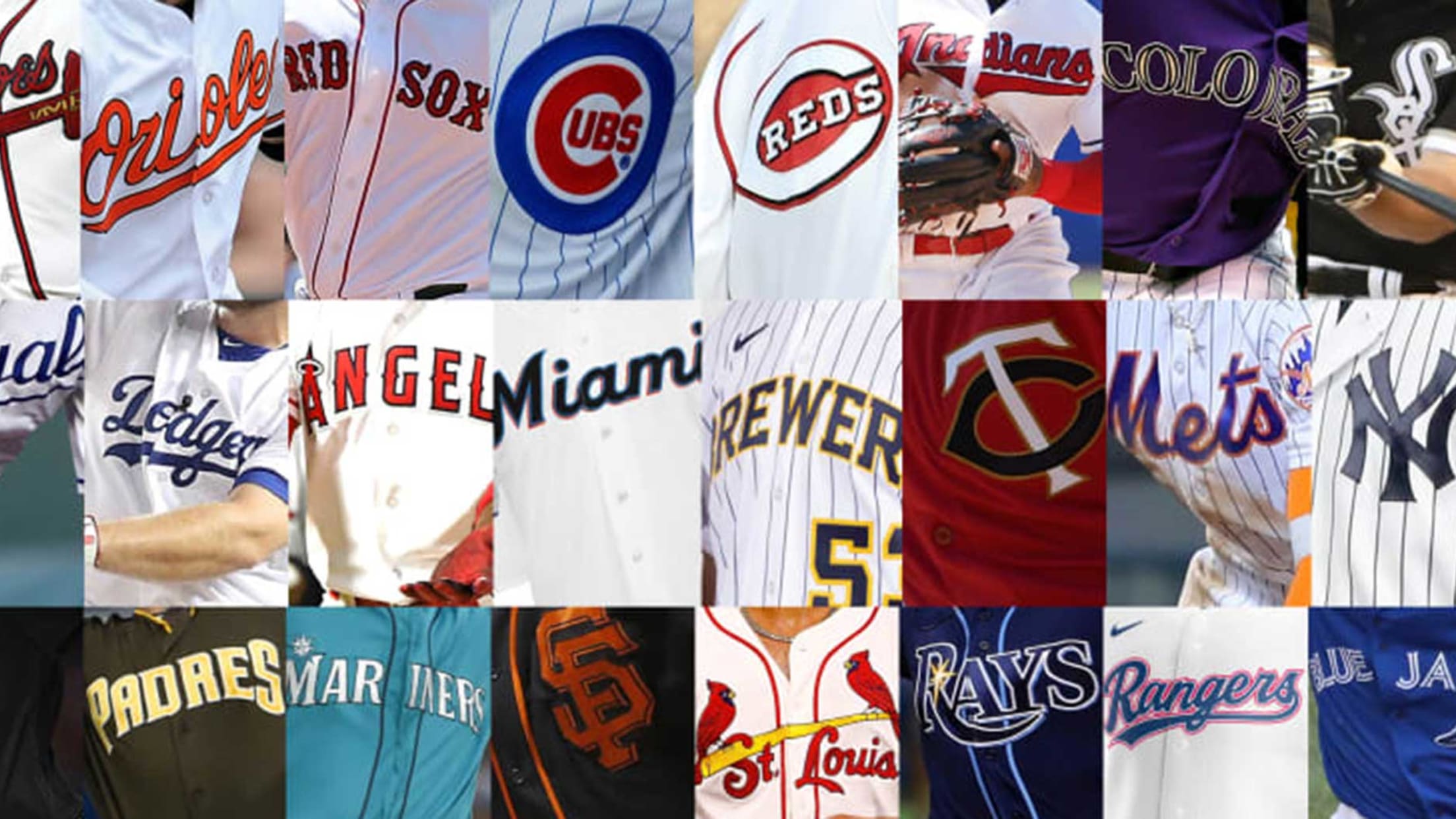 As the June 10-11 MLB Draft approaches, it's a great time to look back at the best first-round selections in each club's history. With the help of each of the 30 MLB.com beat writers, here's a look at a list that includes All-Stars, MVP Award winners, Cy Young Award winners
The best hometown Draft pick for all 30 teams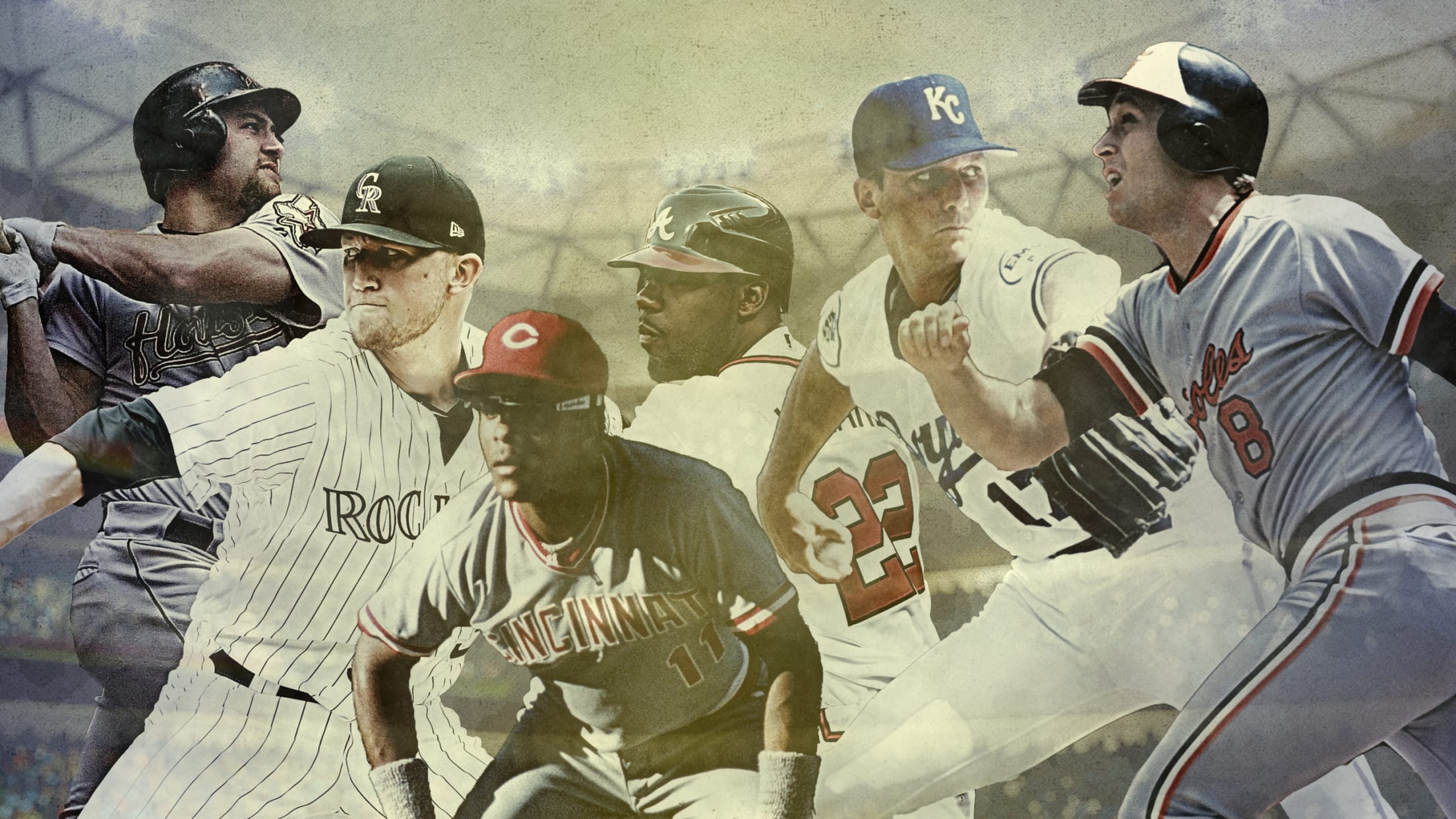 Rickey Henderson to the A's. Cal Ripken Jr. to the Orioles. Barry Larkin to the Reds. It's not uncommon to see a team go with a hometown kid in the Draft. In 2004, Neil Walker was playing at Pine-Richland High School just outside of Pittsburgh, intending to head to Clemson
At Dodger Stadium, Fogerty plays 'Centerfield'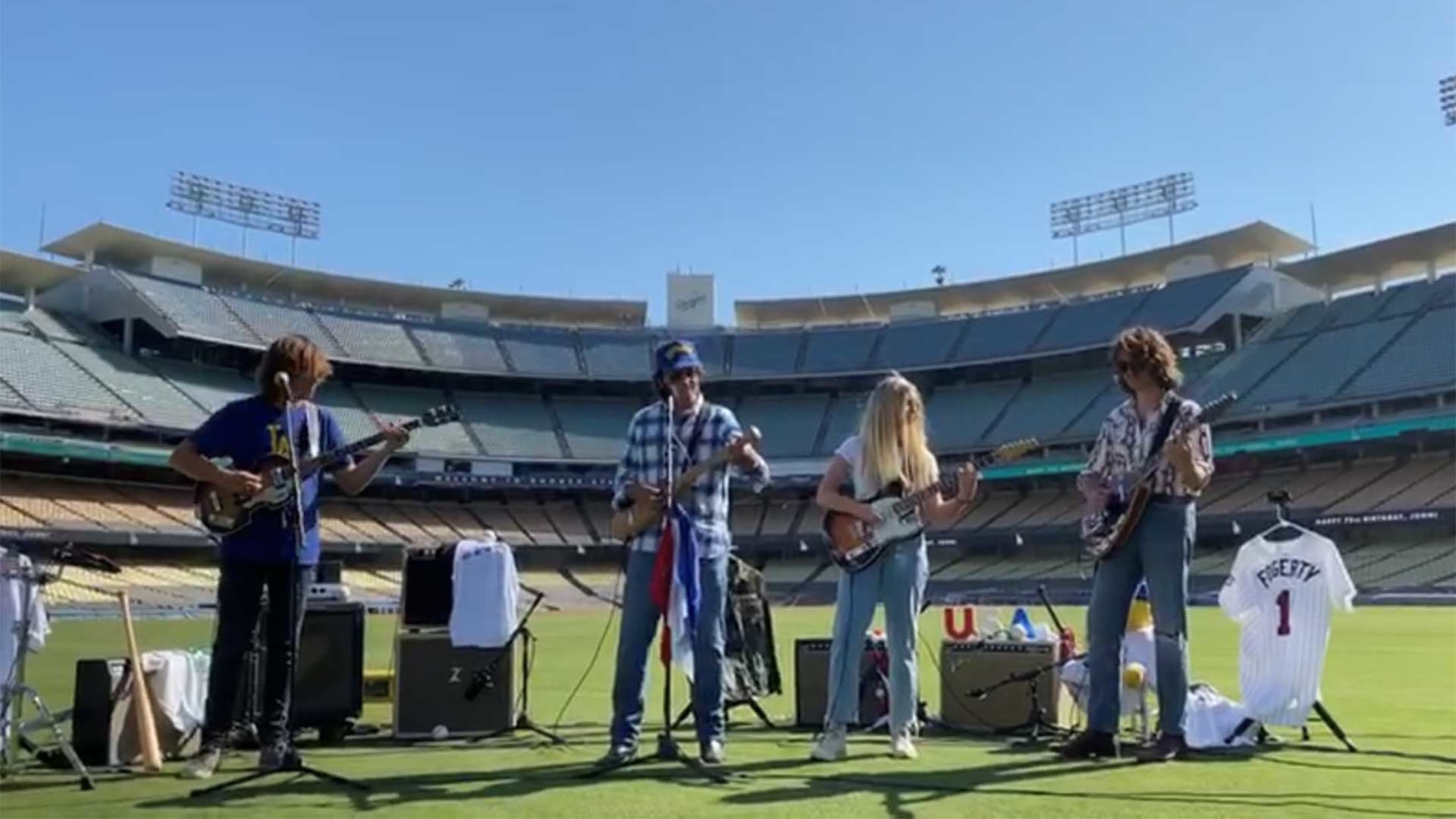 LOS ANGELES -- It was "Centerfield" in center field, literally, for ageless rocker John Fogerty at Dodger Stadium on Thursday. To celebrate his 75th birthday, Fogerty played his iconic baseball-themed anthem in the outfield with his family as his backing band.
These are the best throwing arms in the NL West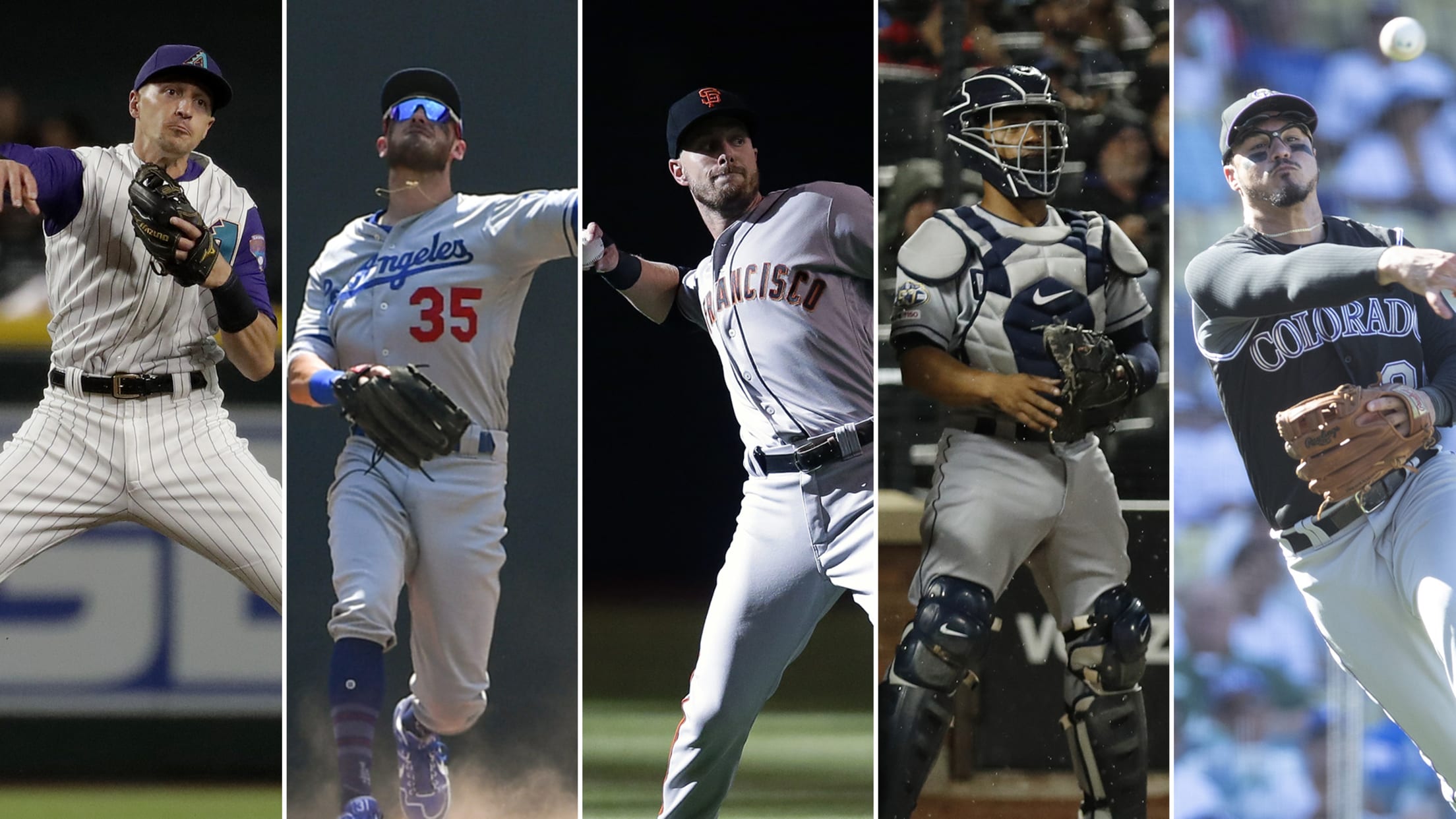 An outfielder heaving the ball from close to the warning track to throw out a runner attempting to tag up. An infielder using his range to retrieve a ball deep in the hole, then still completing a perfect toss to first base. A catcher popping up and making a precise
MLB announces 2020 Draft schedule
First round begins June 10 at 7 ET; televised live on MLB Network, ESPN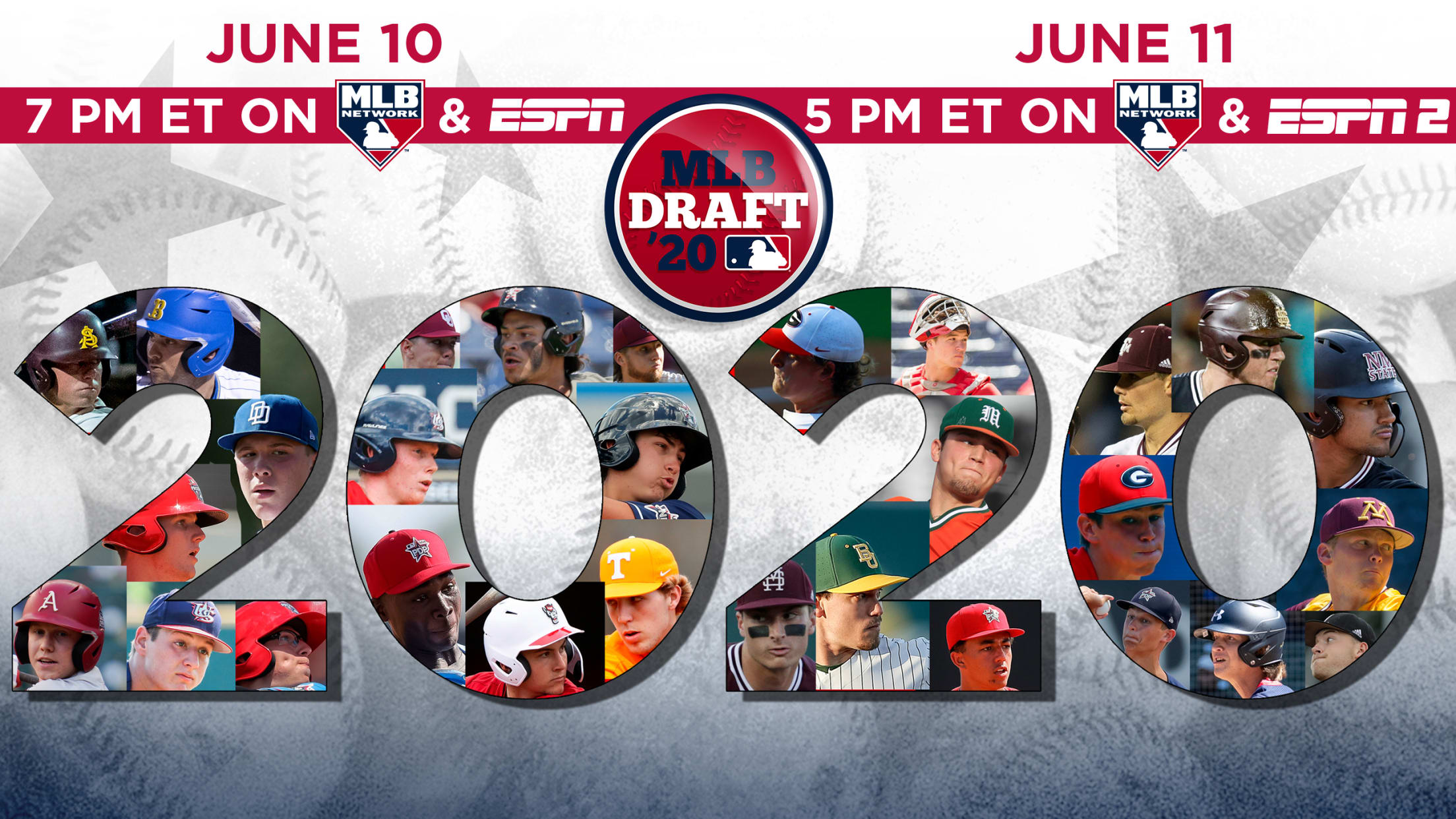 On Friday, Major League Baseball announced that this year's Draft will be held on June 10-11. Here's everything you need to know: Broadcast and logistics details The five-round Draft will begin on Wednesday, June 10 at 7 p.m. ET, with both MLB Network and ESPN producing live coverage -- the
Rewatch Fernando Valenzuela's 1990 no-hitter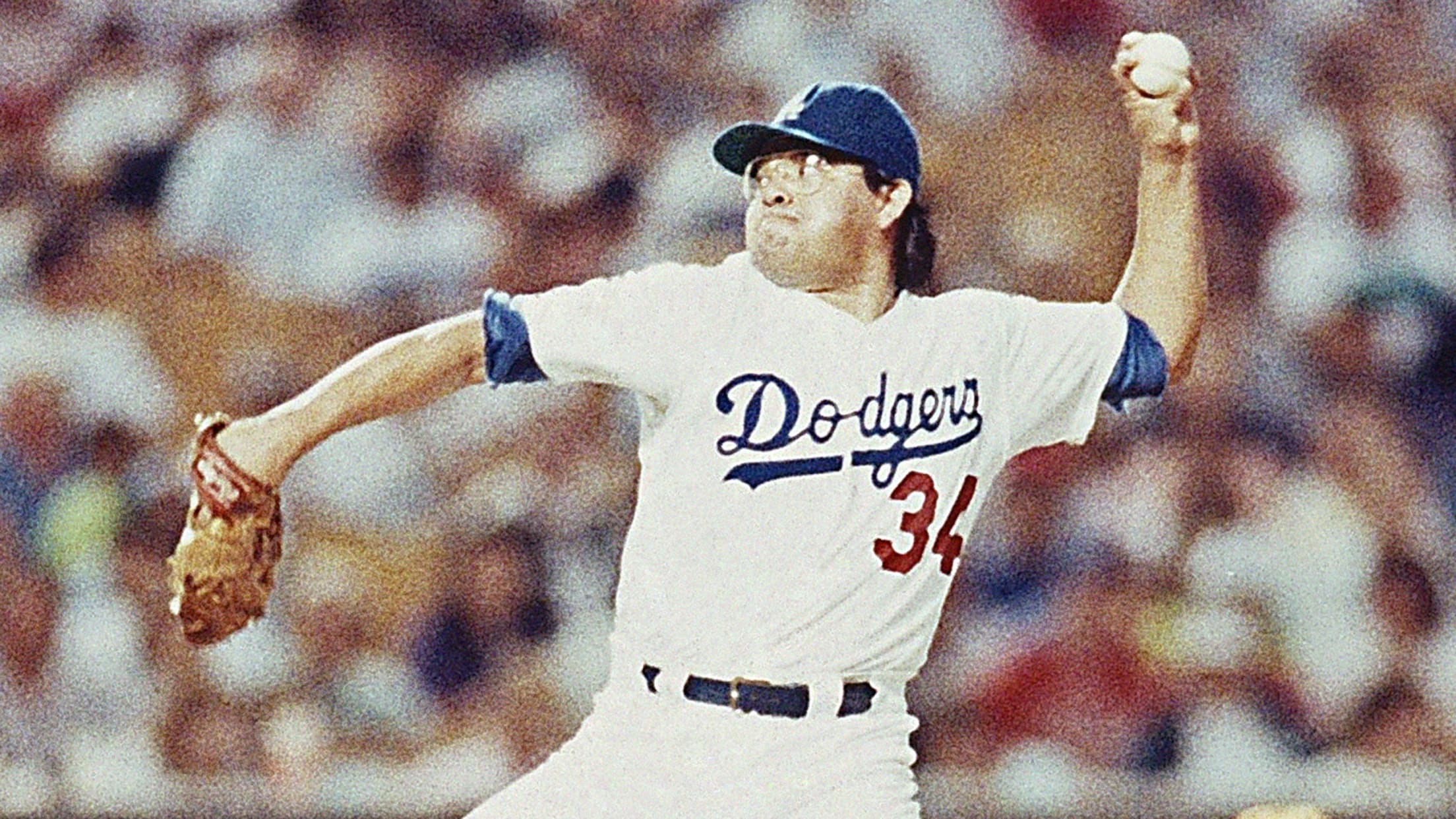 LOS ANGELES -- Where were you when Vin Scully said, "If you have a sombrero, throw it to the sky!"? The date was June 29, 1990. Fernando Valenzuela was nearly a decade removed from Fernandomania and hadn't had a winning record in nearly four years, but there was still a
Most hyped RHP prospects of the past 20 years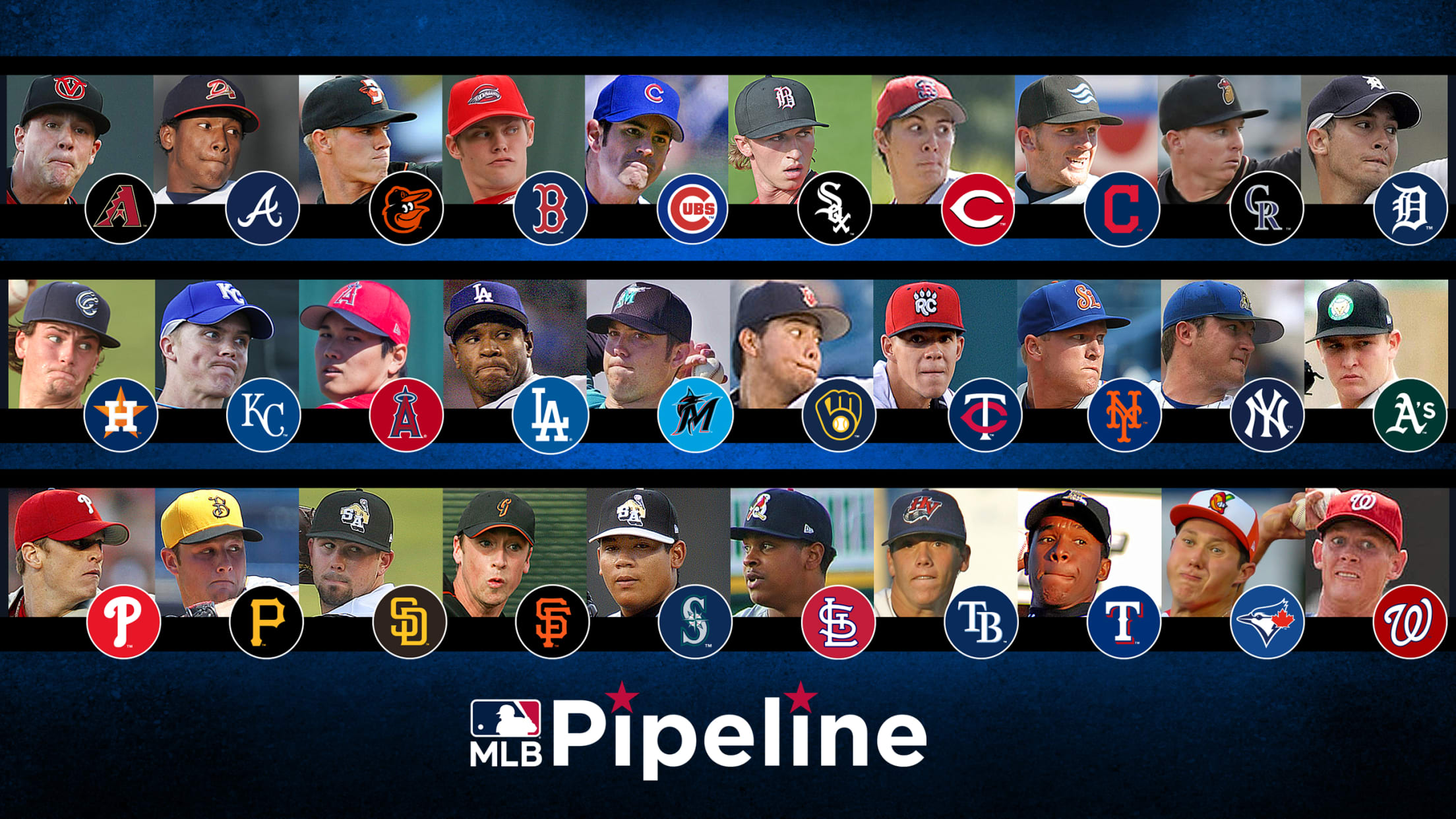 Pitching prospects are an inherently volatile group, one with more cautionary tales than success stories, but the type of impact that a highly touted young hurler can have on an organization's long-term outlook cannot be overstated. The below list of the most-hyped right-handed pitching prospects of the past 20 years
Dodger Stadium housing new COVID-19 test site
Center will have capacity to test 6,000 Angelenos each day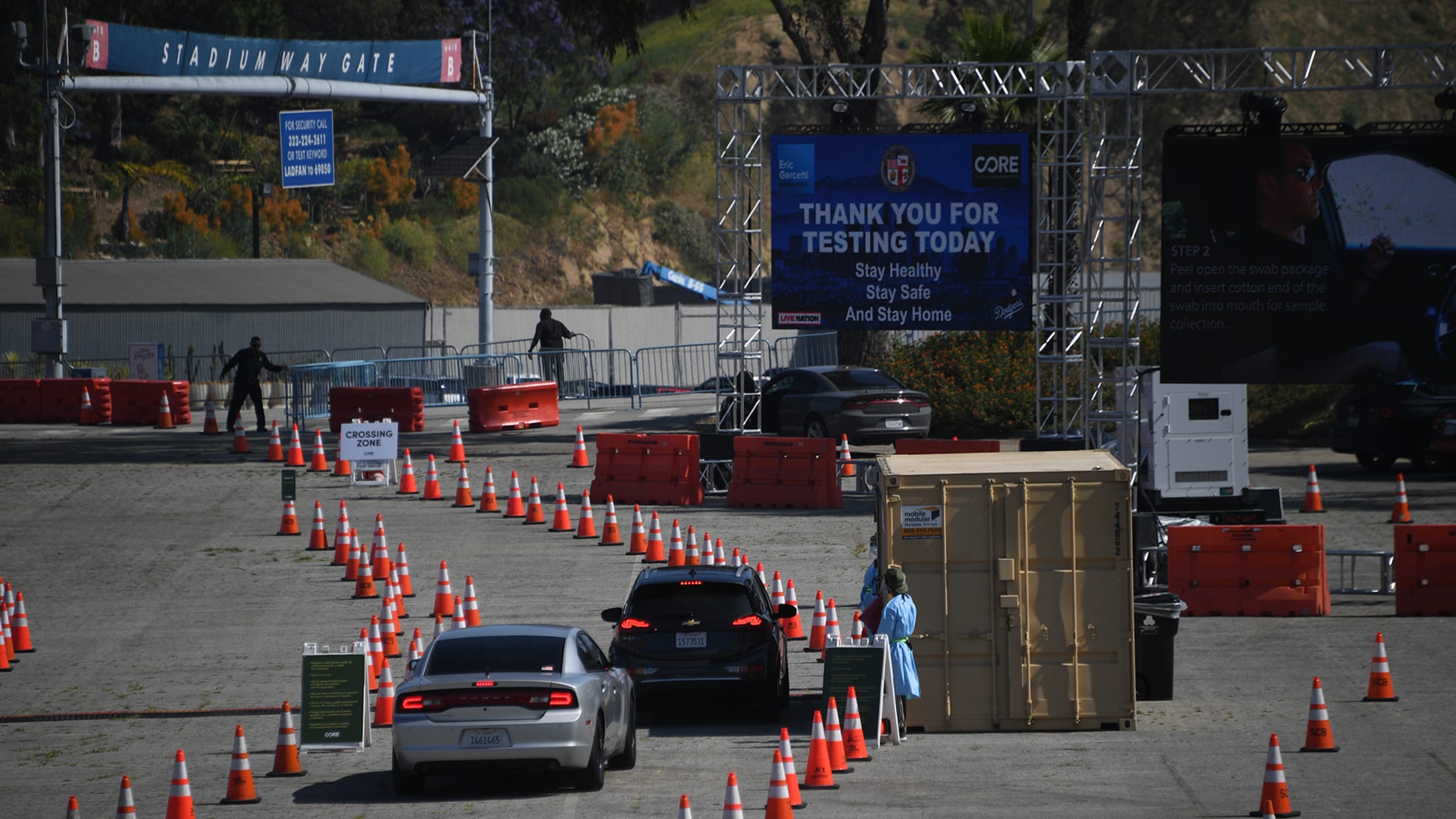 LOS ANGELES –– Mayor Eric Garcetti today opened a new COVID-19 testing site at Dodger Stadium, with the capacity to test 6,000 Angelenos a day free of charge –– making it three times larger than any other location in L.A. County. "Dodger Stadium is a place where Angelenos usually rally
Dodgers reflect on past Drafts in Zoom Party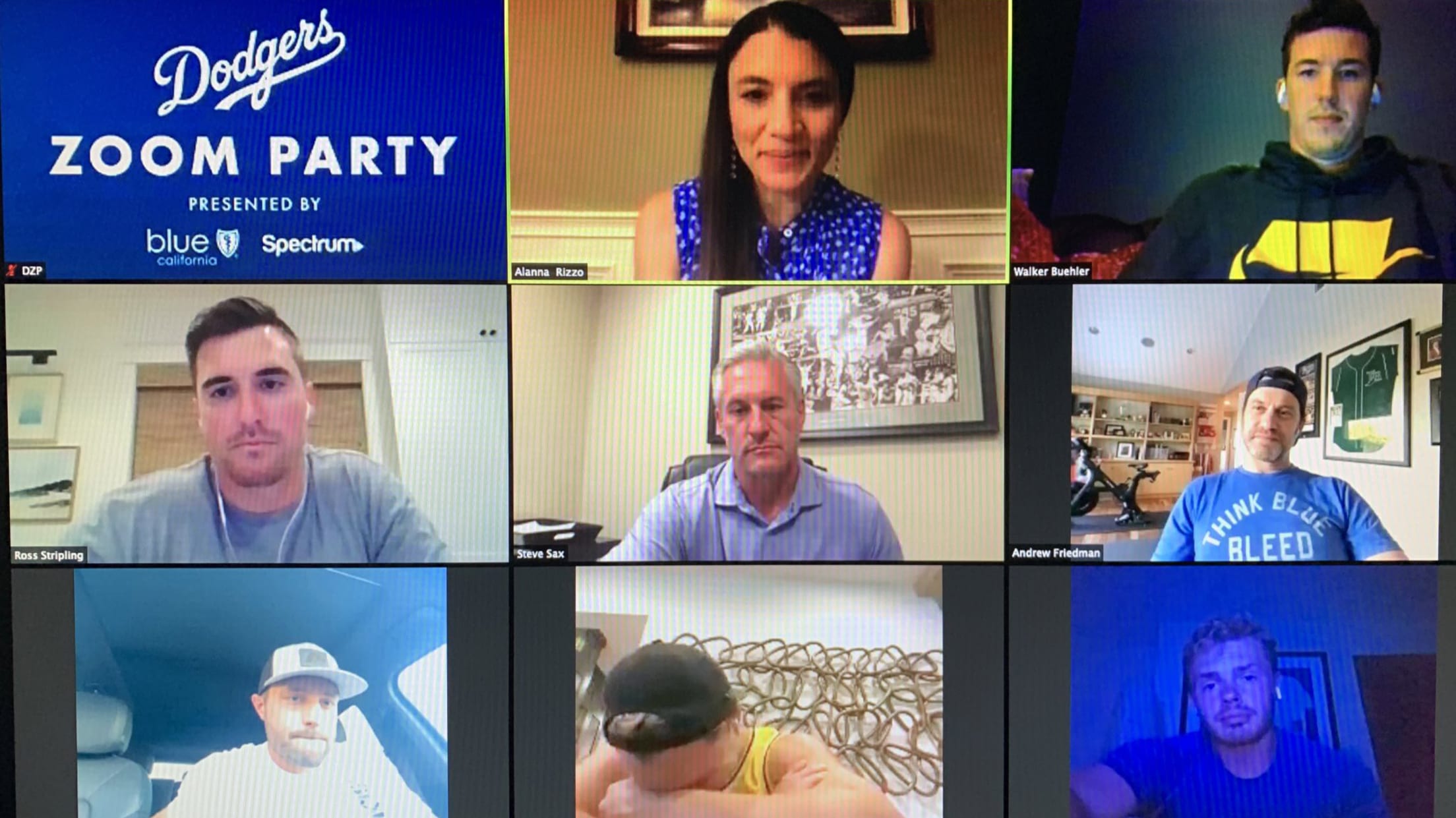 LOS ANGELES -- The Dodgers held their weekly Zoom Party on Tuesday night with another star-studded lineup that included president of baseball operations Andrew Friedman. Also on the call were players Walker Buehler, Ross Stripling, Joc Pederson, (donning a Lakers jersey), A.J. Pollock (from his car), Gavin Lux and former
Dodgers' Top 5 righty starters: Gurnick's take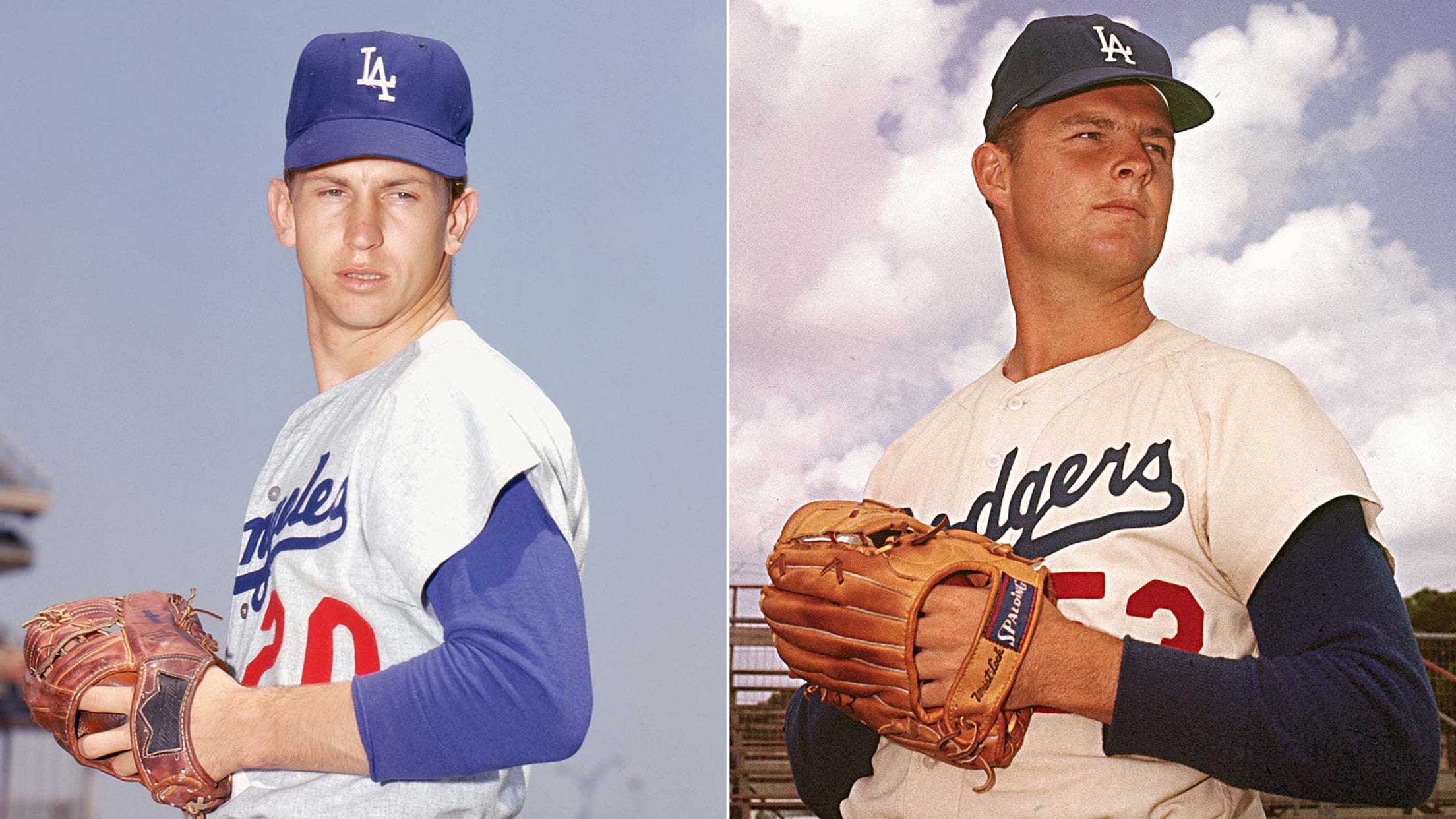 LOS ANGELES -- No one loves a good debate quite like baseball fans, and with that in mind, we asked each of our beat reporters to rank the top five players by position in the history of their franchise, based on their career while playing for that club. These rankings
Dodgers open facilities for rehab, treatment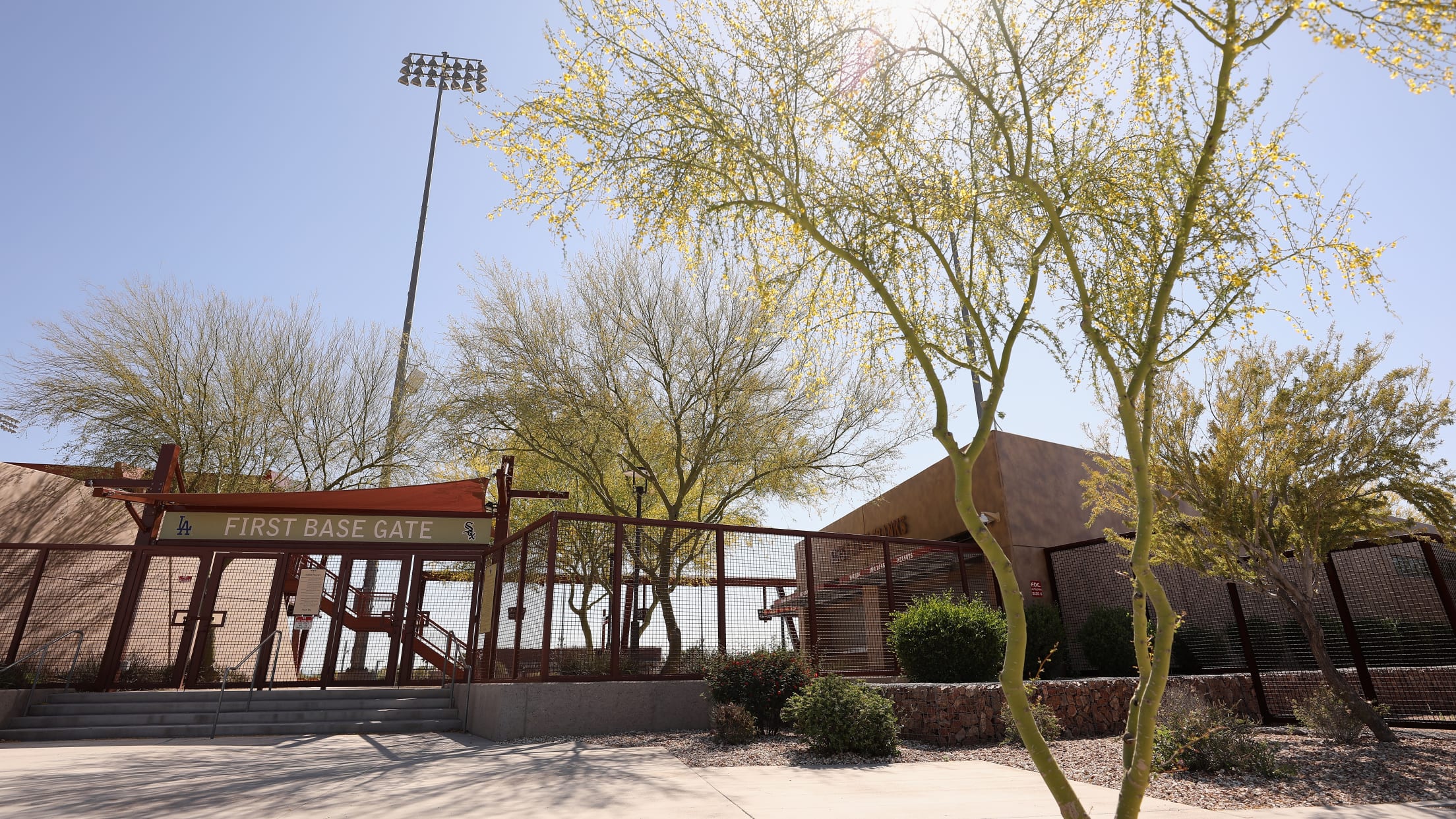 LOS ANGELES -- Dodgers management has opened Dodger Stadium and Camelback Ranch to players for medical and rehab purposes while strictly following MLB, local, state and CDC recommendations. The soft opening is a step toward preparing players for a potential return to the field. Spring Training was suspended by MLB
For 1 season, these 30 guys played like HOFers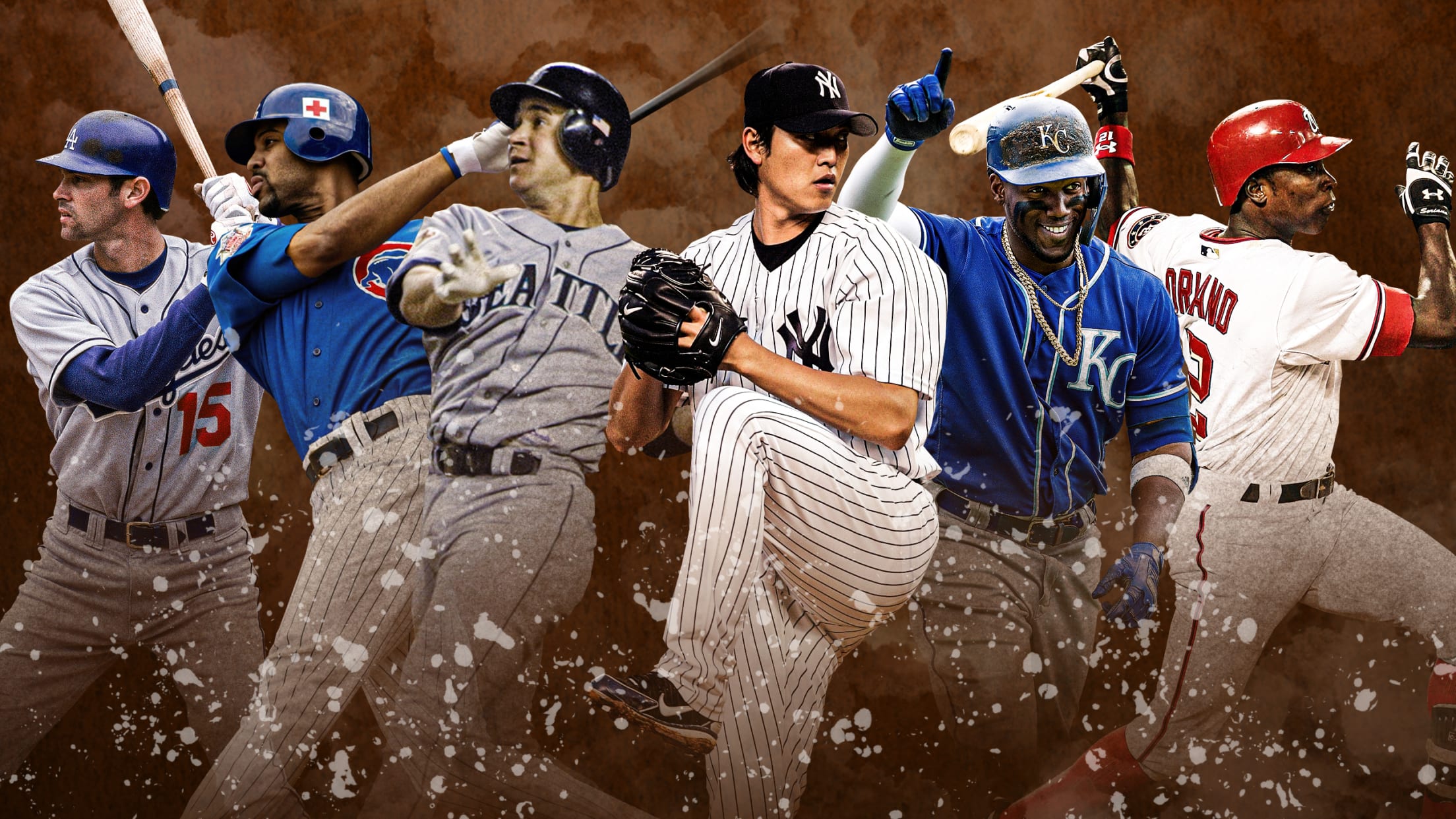 It's easy to break down truly great seasons from the superstars. If anything, the hardest part is deciding which Mike Trout season is the best, or which Barry Bonds, or which Albert Pujols. The real fun is the random superstar season that comes out of nowhere, a player who isn't
10 scouting reports that saw greatness coming
These assessments of All-Stars were scary accurate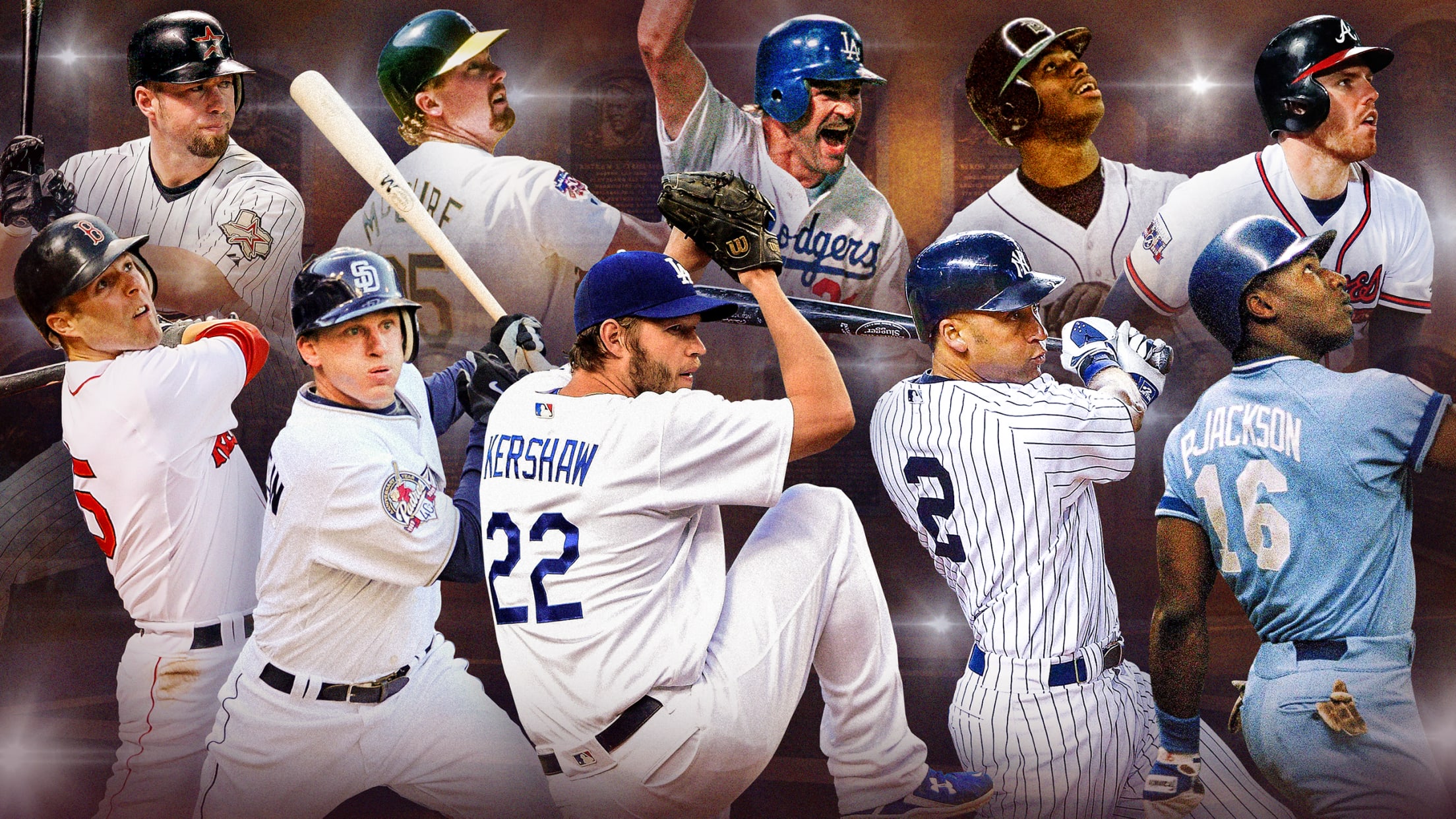 General managers and their staffs are poring over hundreds of reports submitted by their clubs' scouts with this year's Draft on the horizon, hoping in vain that they settle on the right choice -- and don't overlook the future superstars. The pressure is always on the scouts, too; one goes
Each MLB team's best Draft of all time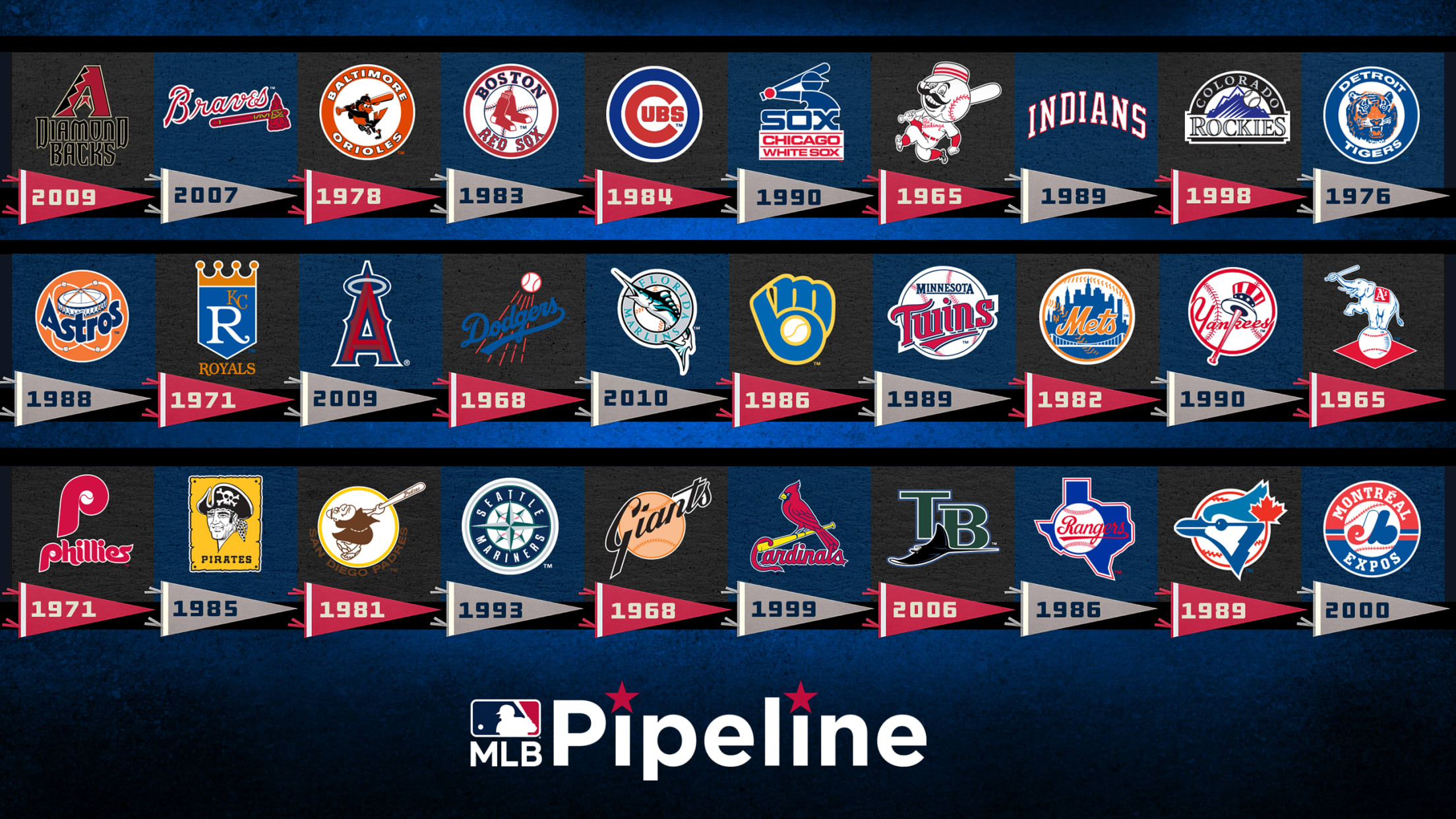 The Dodgers had mixed success in the first three years of the Draft, sandwiching lackluster efforts in 1965 and 1967 around finding three All-Stars (Charlie Hough, Bill Russell, Billy Grabarkewitz) and a Rookie of the Year (Ted Sizemore) in 1966. Los Angeles slid from a World Series championship to an
LA scouting director set for 'deep' 2020 Draft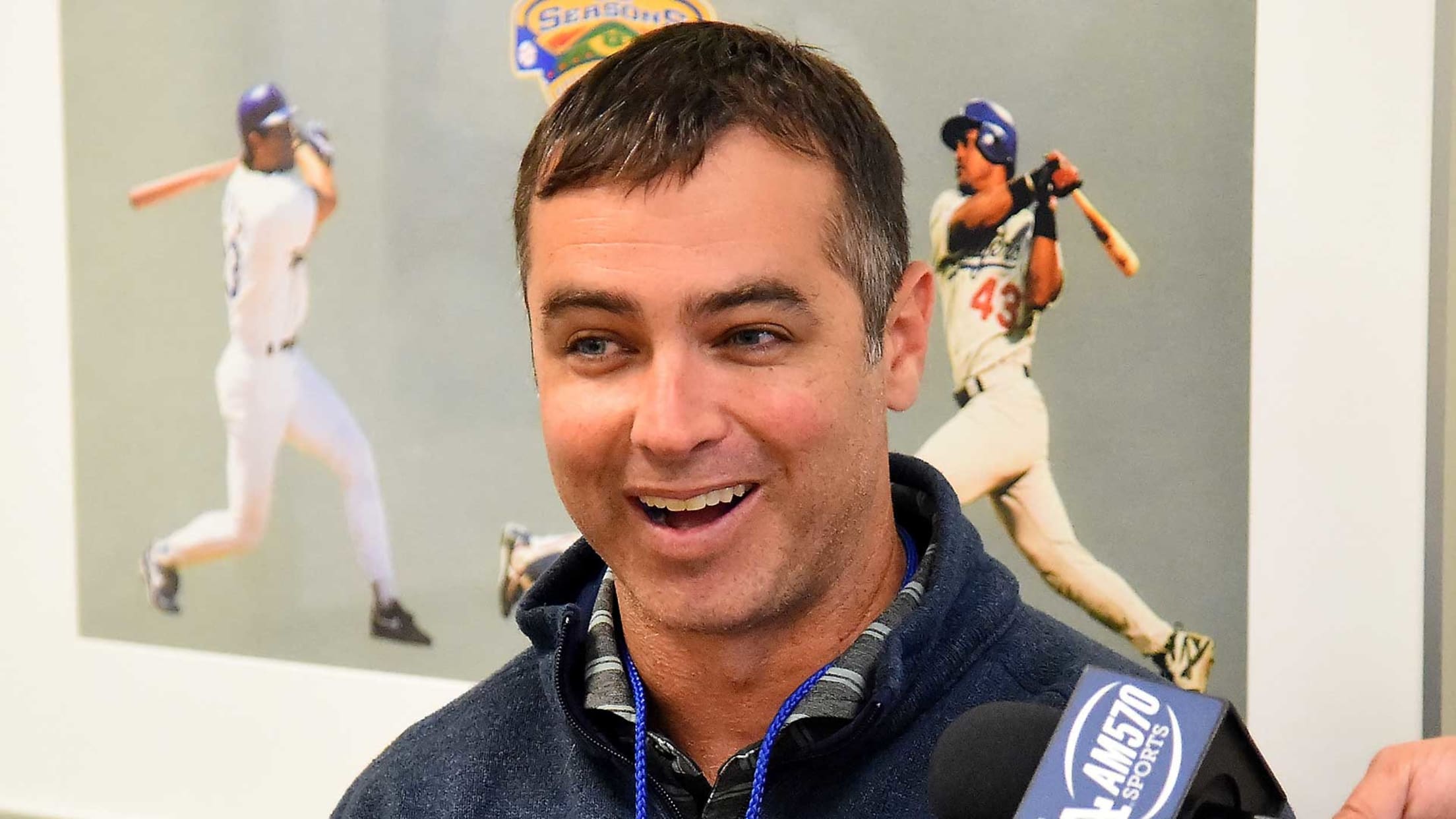 LOS ANGELES -- Along with everything else, the coronavirus pandemic has dramatically changed the way MLB teams prepare for the 2020 Draft, which begins on June 10. Because the Draft has been reduced from 40 rounds to five, and this year's class shaped up as deep and talented, Dodgers vice
Dodgers host Zoom party entirely in Spanish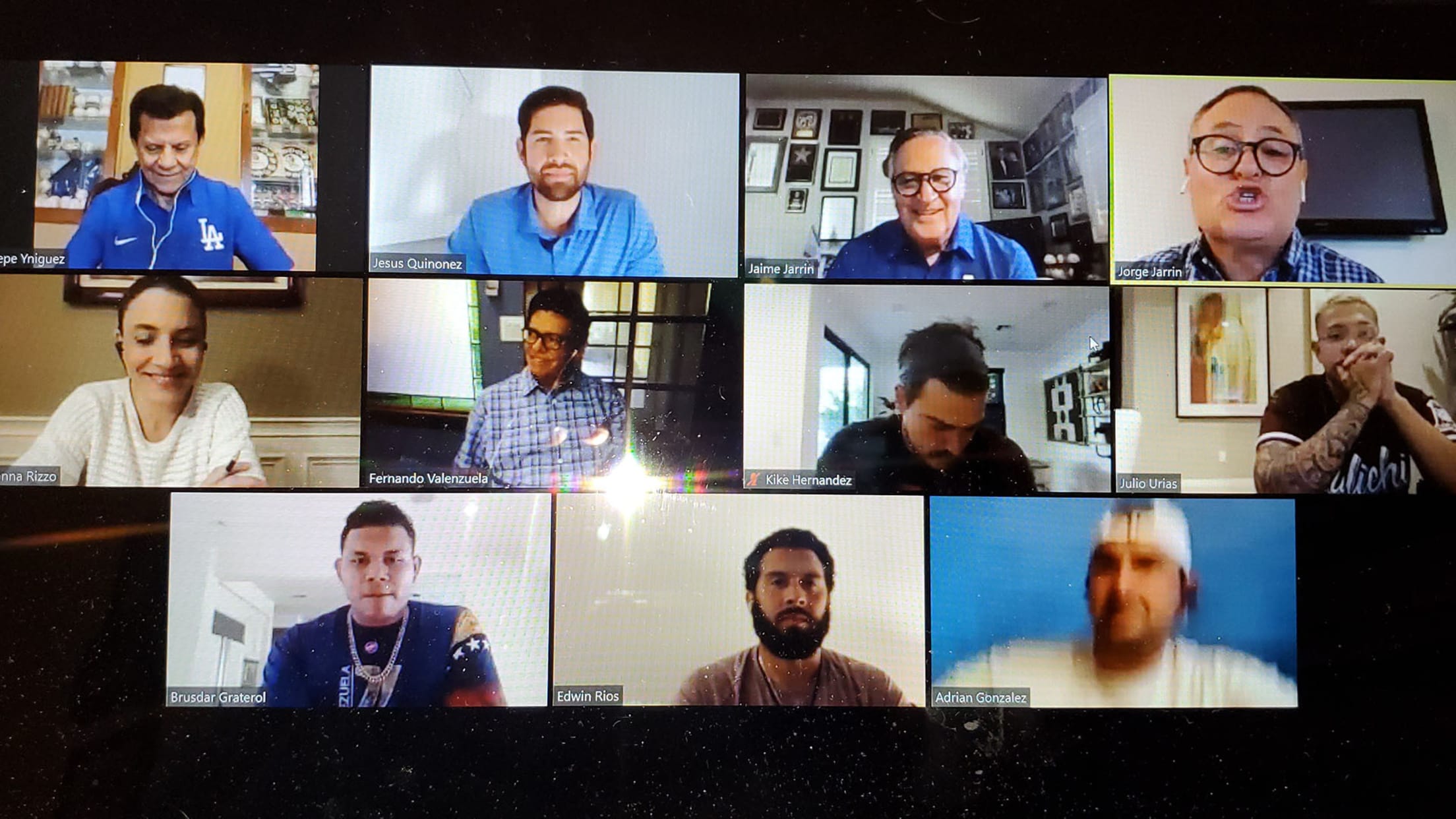 Spanish-speaking Dodgers fans got to know some of the Latino players who have donned the white and blue on Thursday during the club's fifth Zoom Party, which was conducted entirely en español. Current Dodgers players who participated in the call included utility man Enrique Hernández, third baseman Edwin Ríos and
These are the best gloves in the NL West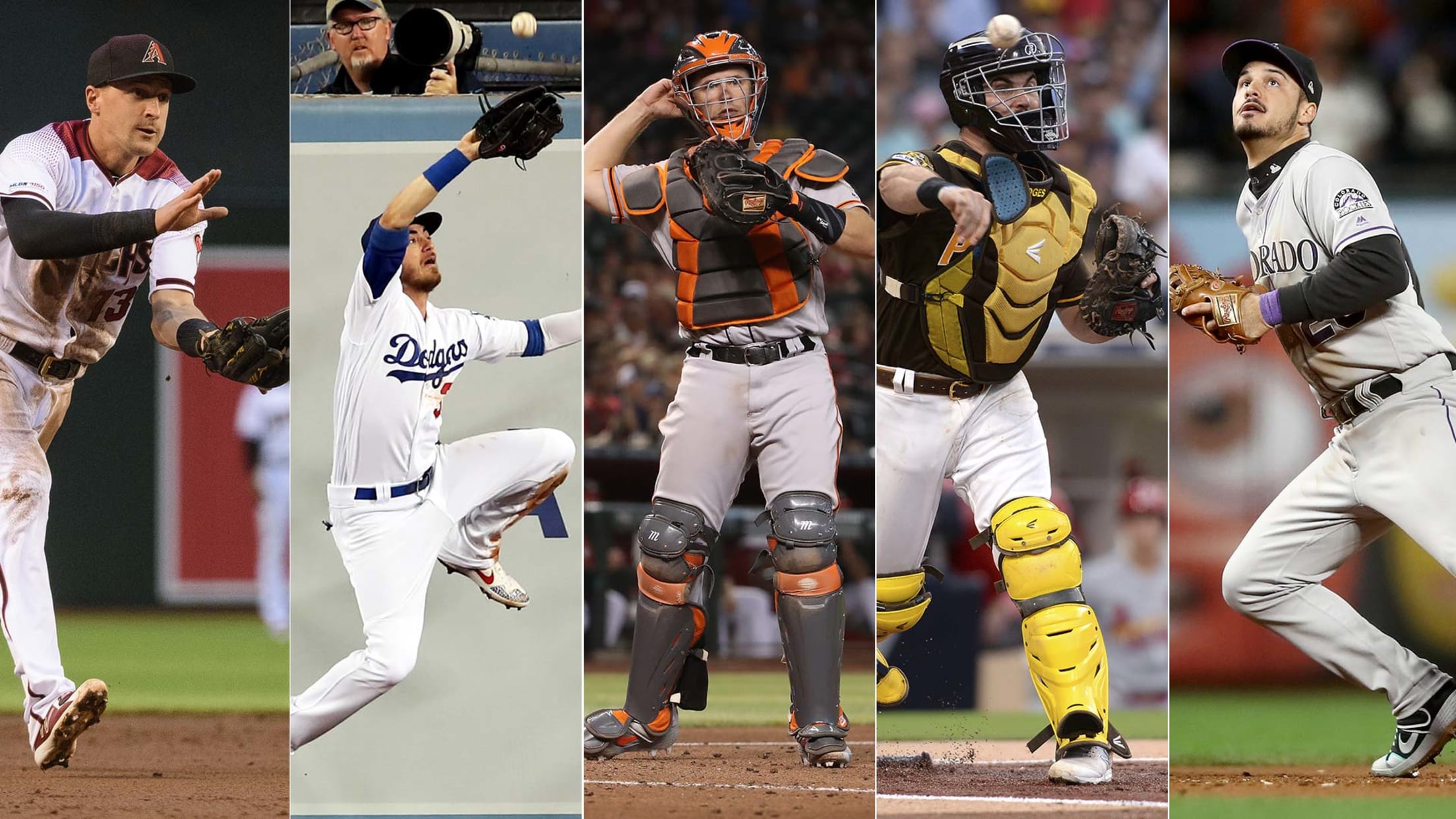 Even though the award is called the Gold Glove, glove work itself is only a fraction of what makes a player elite on defense. The ability to get glove on ball depends greatly on anticipation and speed -- the elements of range, essentially. Metrics have emerged to better measure range
The best games by 1 batter for every club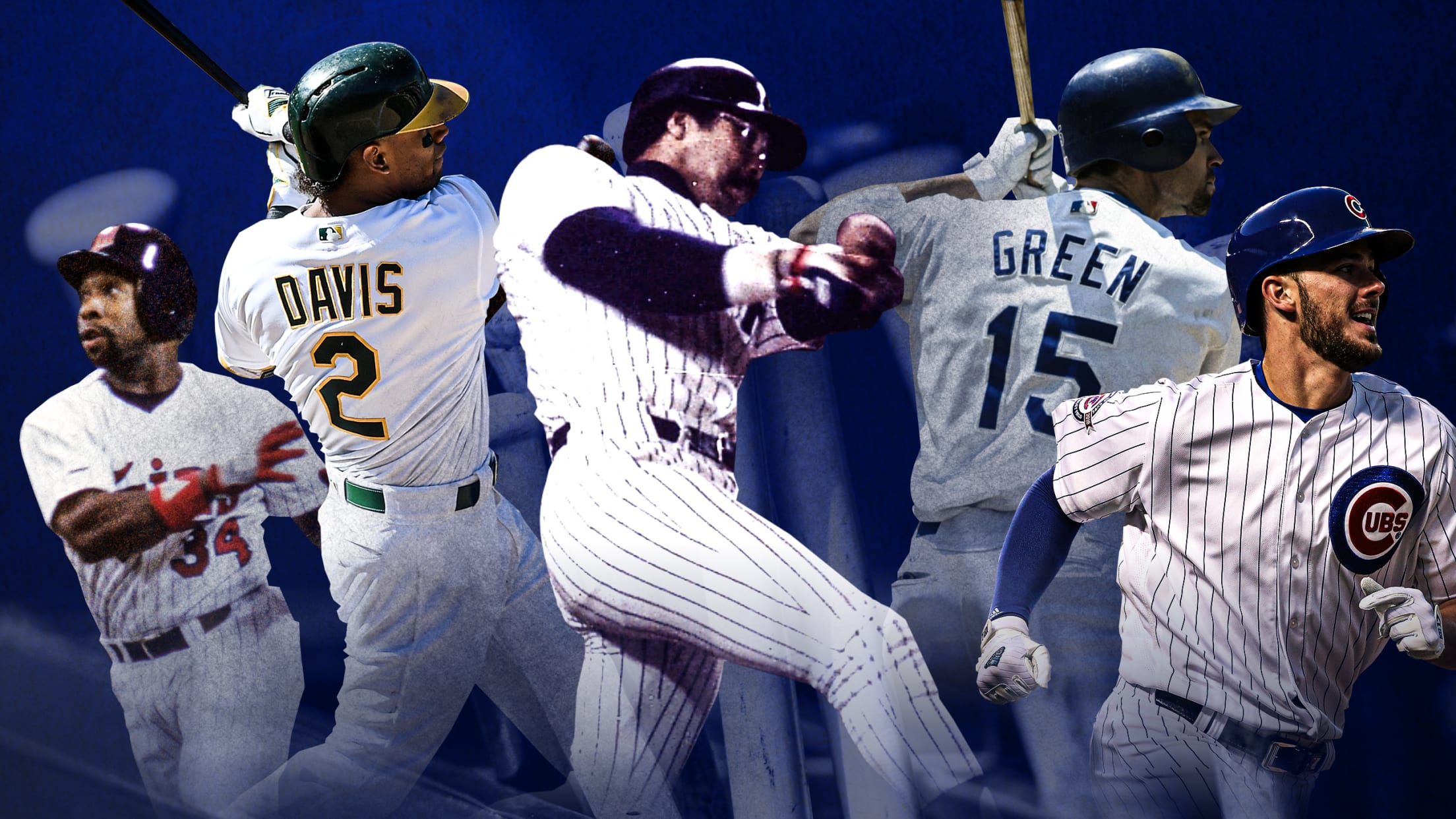 Do you know your favorite team's best individual single-game hitting performance? From Hall of Famers to players who otherwise had obscure careers, there's a diverse list in that category. With the help of all 30 MLB.com beat writers, here's the best game any one batter has had for each club.