Difficult free-agent decisions loom for LA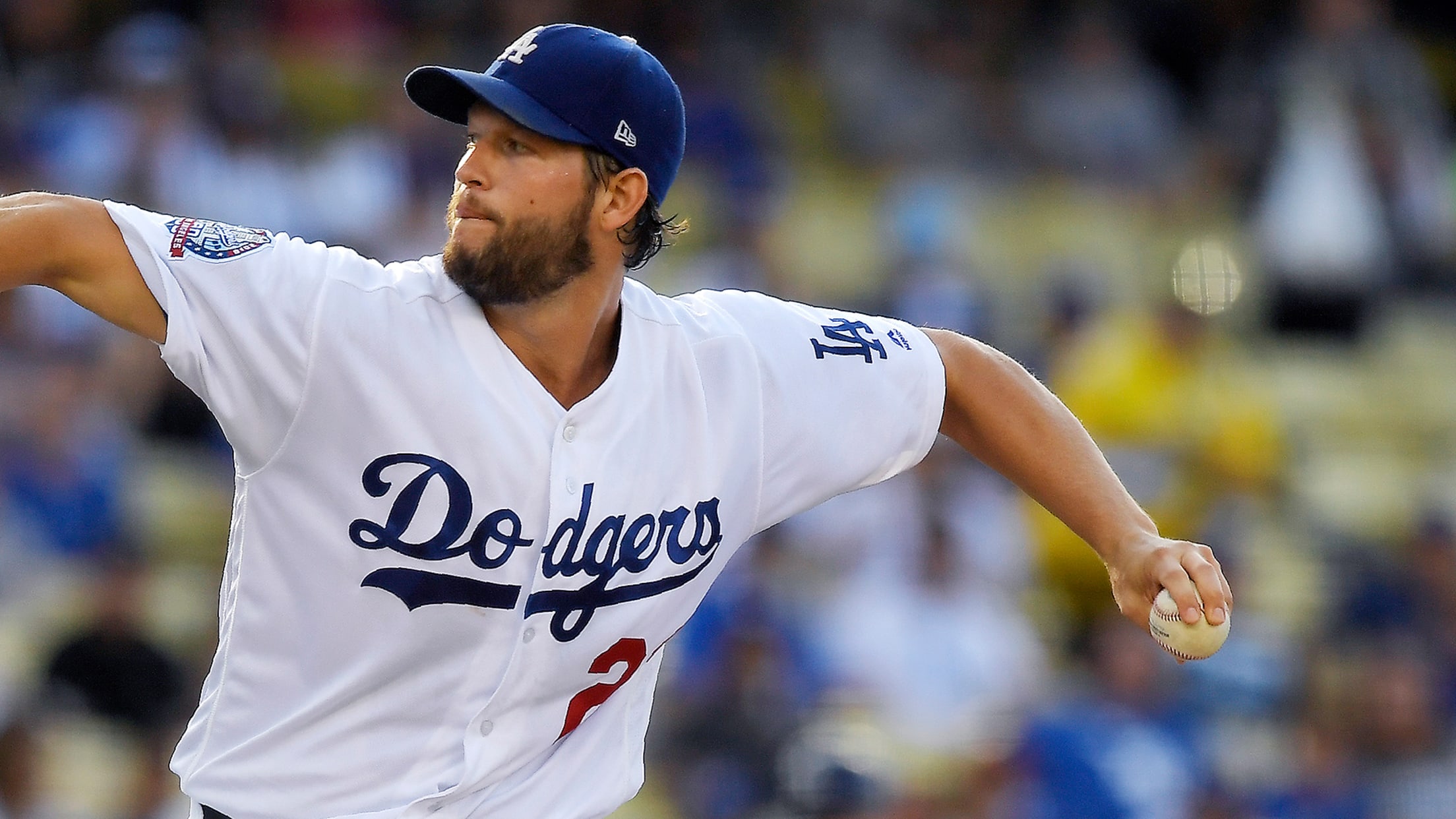 LOS ANGELES -- Over the last few years, the Dodgers' core accomplished nearly everything together. Division titles? World Series appearances? Breaking the franchise's 32-year World Series drought? Done, done and done. But after a 4-2 loss in Game 6 of the National League Championship Series against the Braves on Saturday
Dodgers' quest to repeat ends in NLCS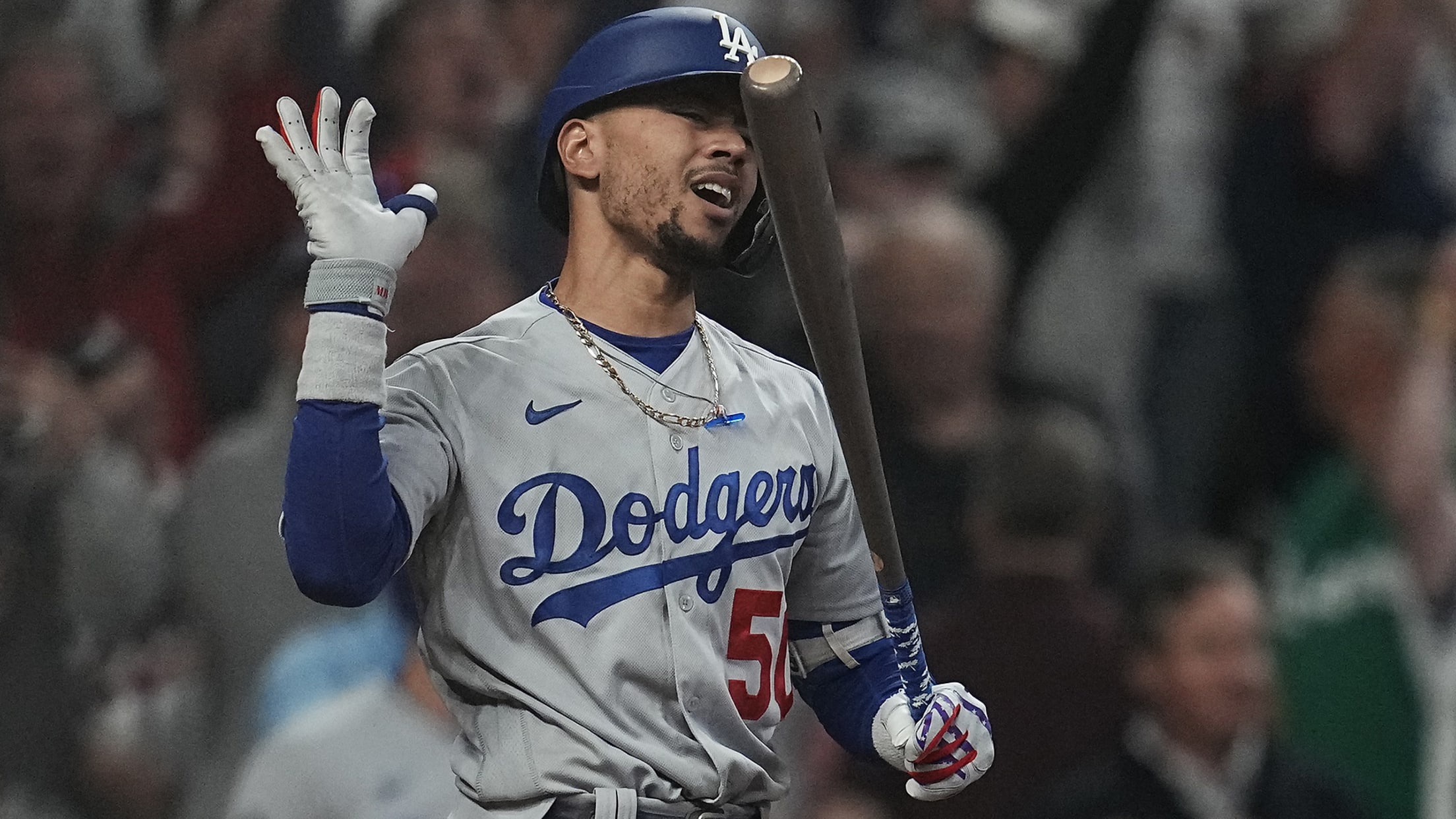 ATLANTA -- When the Dodgers arrived at Camelback Ranch in February, everyone looked at the collection of talent inside the room and had a clear vision of how they thought their season would end. That image included a massive dogpile on the mound after the final out of the season.
LA's unconventional pitching moves snowball
Dodgers lean heavily on Scherzer, Urías and Buehler in taxing postseason
ATLANTA -- One aggressive pitching decision led to another. And then another. And another. And suddenly, with their season on the line in Game 6 of the National League Championship Series, the Dodgers could not turn to Max Scherzer. They could only ask a fatigued Walker Buehler to gut his
'22 or no, Pujols' legacy has few equals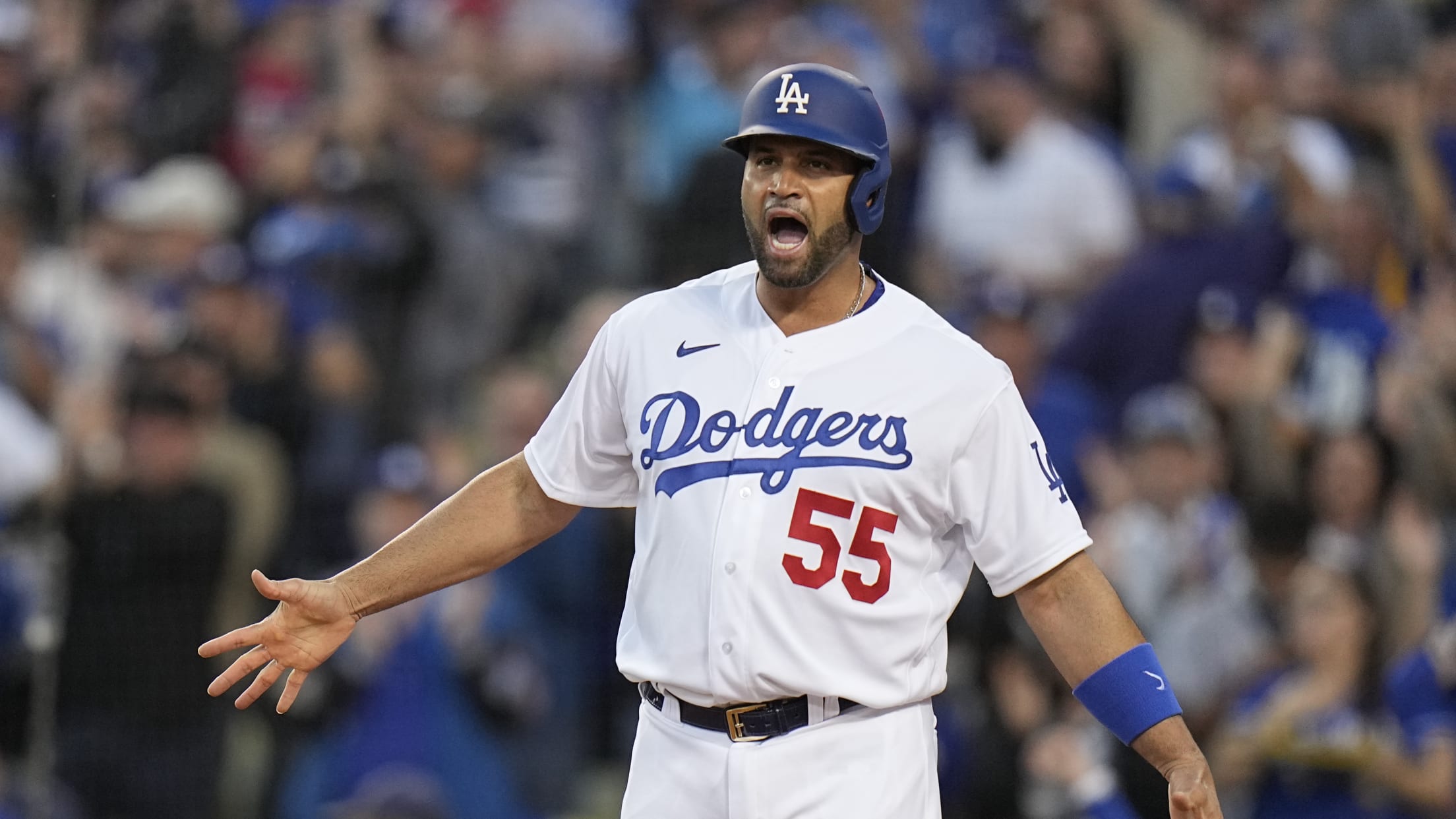 You just knew. That was the thing. You knew even before he came to bat. It could be the 10th inning, and Albert Pujols would be slated to hit in the 11th, and you still knew he was ending the game. If Pujols is done, that should be his legacy
Turners, Smith Muncy Silver Slugger finalists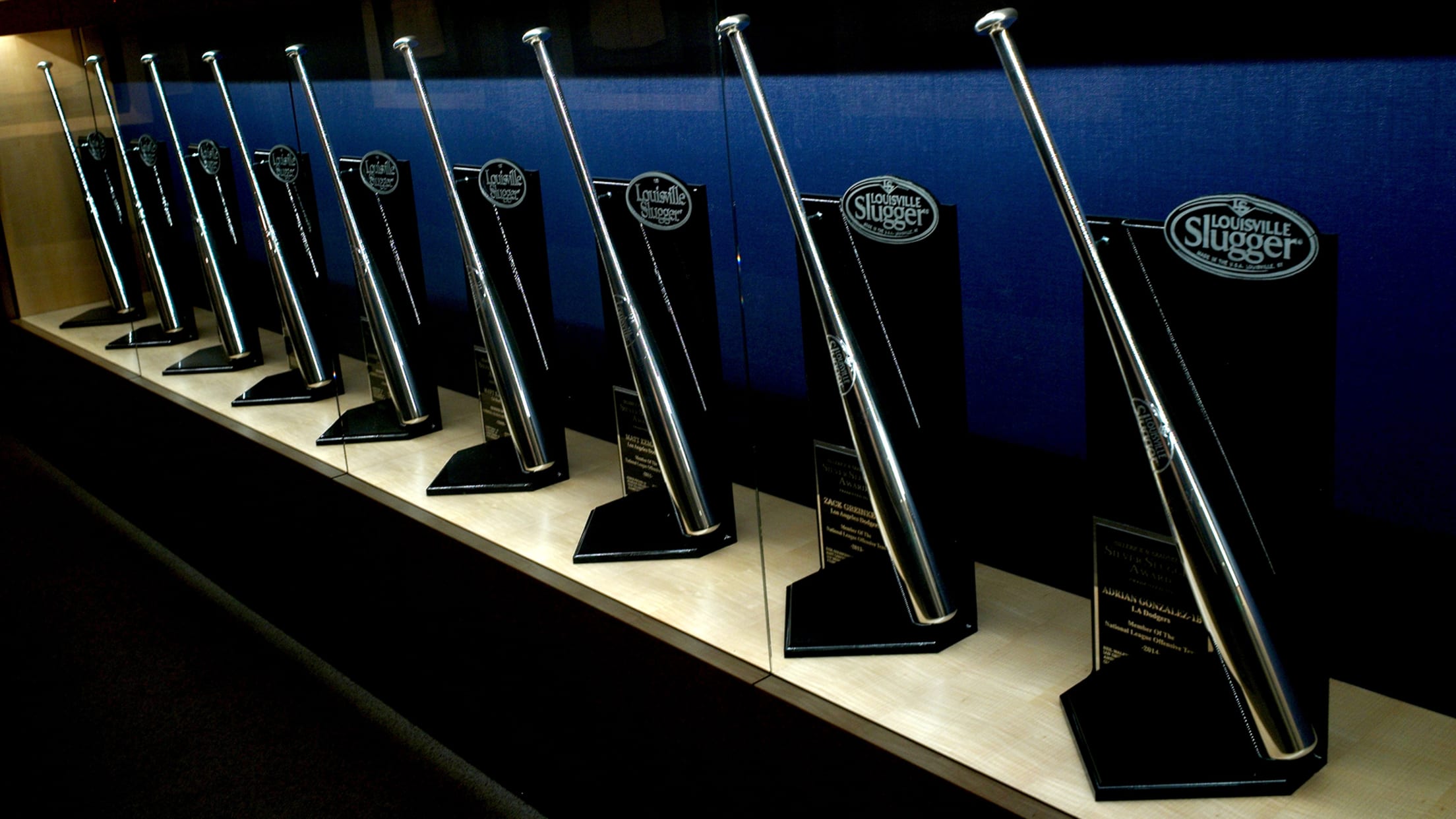 The best hitters in baseball were recognized on Monday when the finalists for the Silver Slugger Award were announced by Louisville Slugger. The award recognizes the best offensive performers at each position in each league. The best designated hitter is included in the American League, while the best offensive pitcher
'On a different planet': Rosario bests Buehler
NLCS MVP delivers decisive three-run homer against Dodgers starter in G6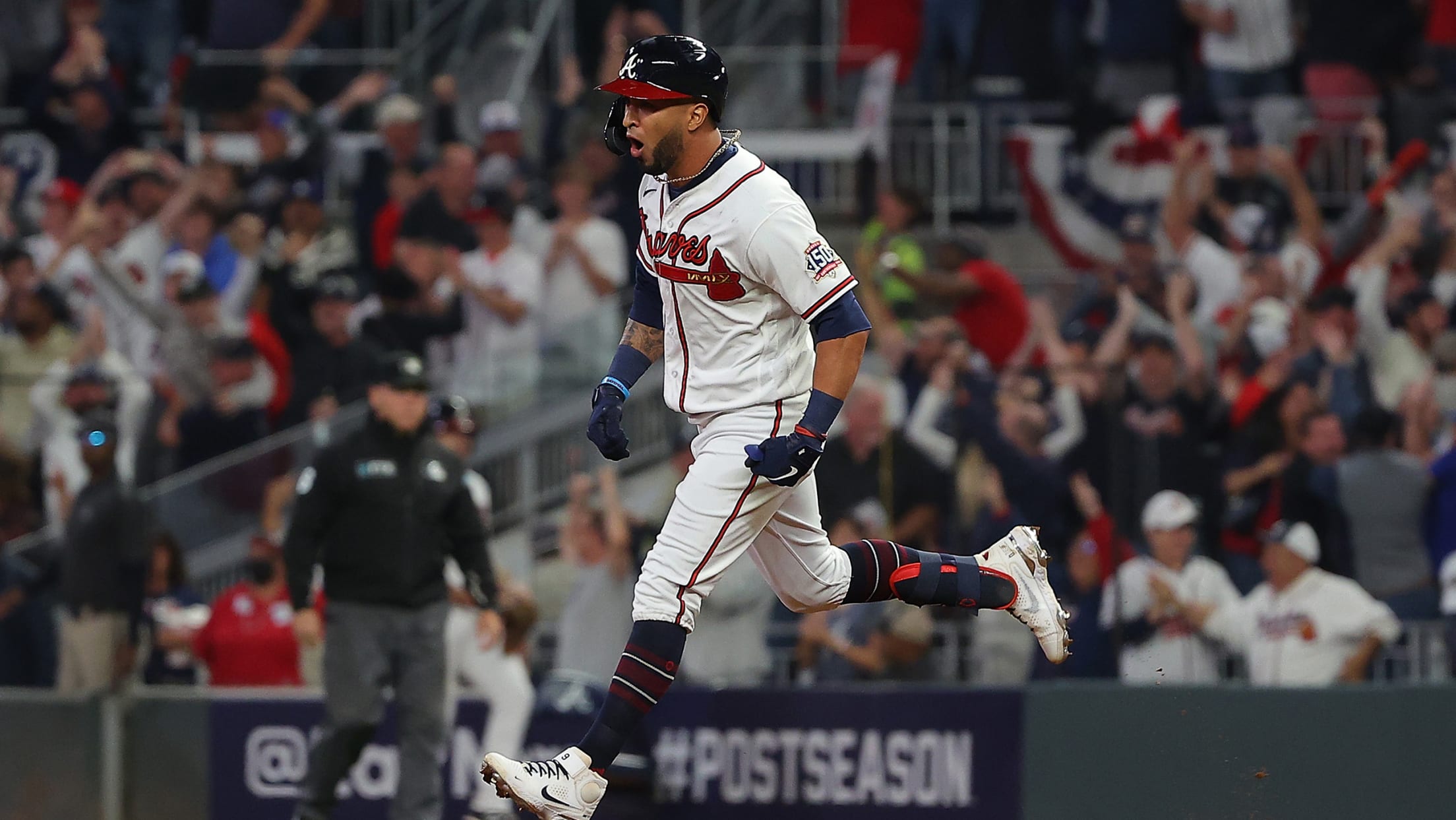 ATLANTA -- How else to settle a series like this one? In the batter's box for the Braves was Eddie Rosario, the out-of-nowhere hero who wouldn't be denied, especially not in a moment this big. On the mound for the Dodgers was Walker Buehler, one of three Los Angeles aces
Friday's top AFL prospect performers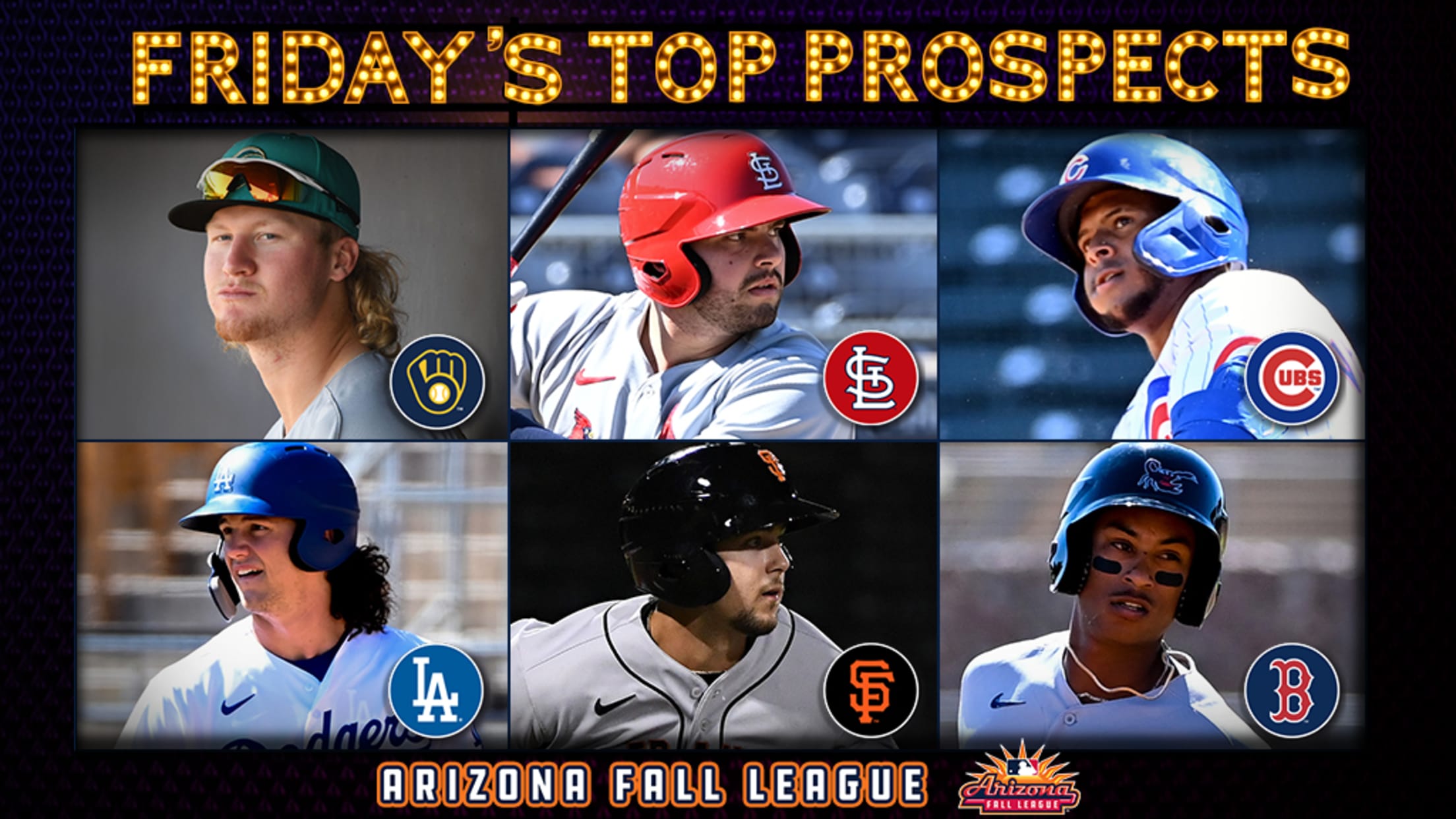 Here's a look at Friday's top performers in the Arizona Fall League from each team's Top 30 Prospects list.
Classic Dodgers card: Iconic Kershaw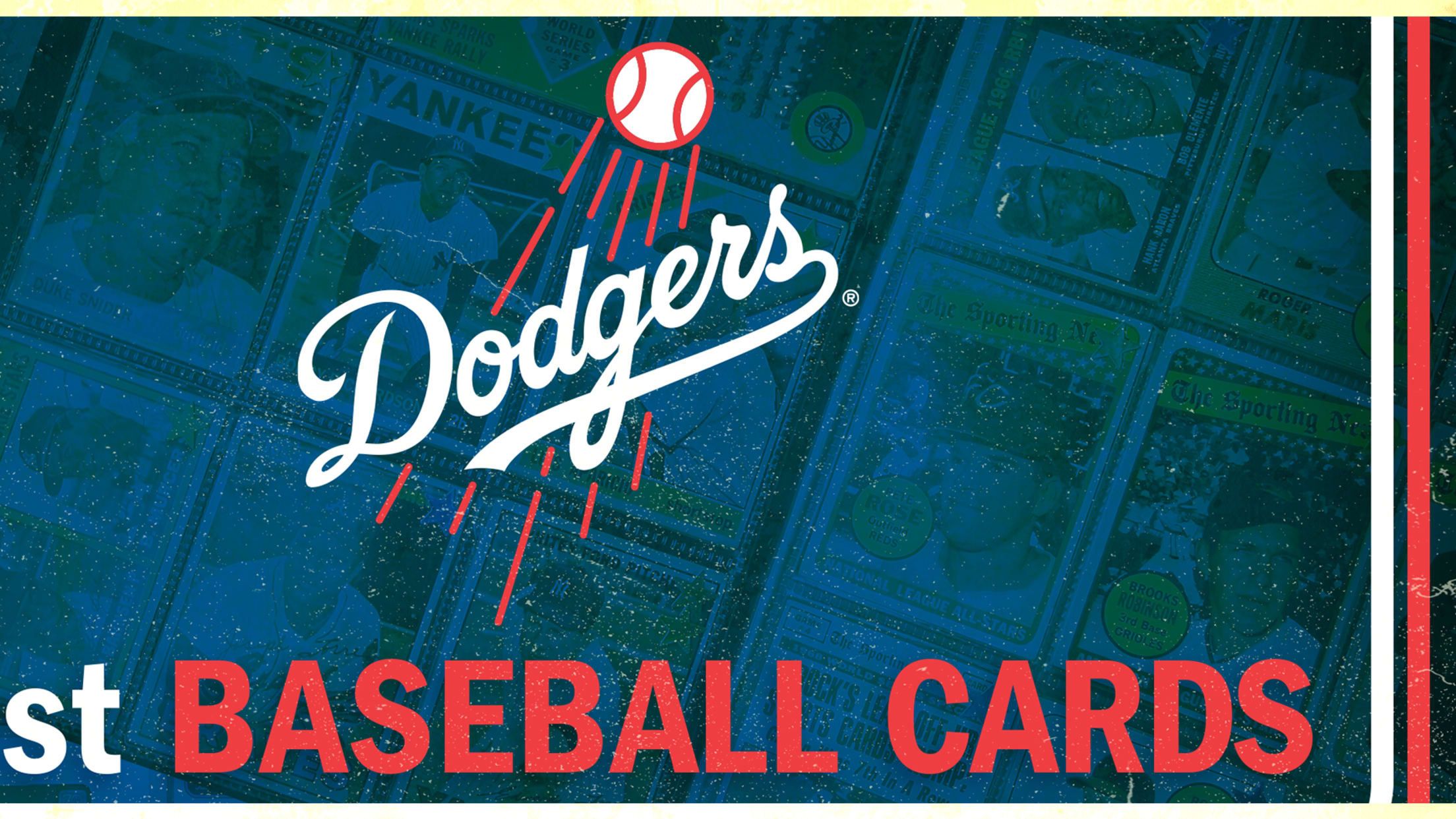 As part of the celebration of the 70th anniversary of Topps baseball cards, we've asked fans (as well as our staff) to submit their all-time favorite baseball cards, and we've broken them down by team. We'll be revealing submissions regularly throughout the season, ranging from the famous to the weird,
Buehler lasts 4 innings on short rest in G6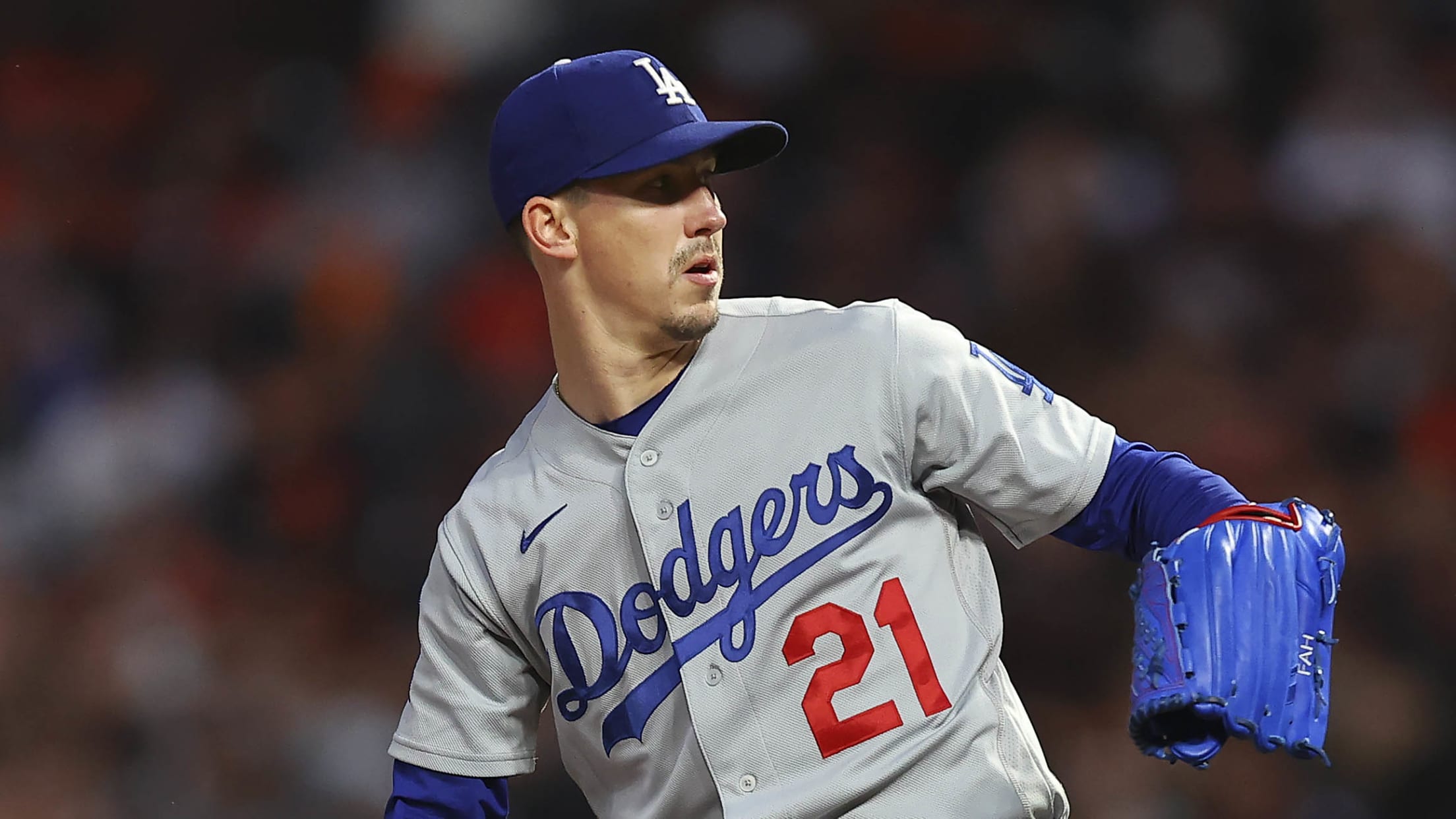 ATLANTA -- As the Dodgers attempted to stay alive and force a Game 7 in the National League Championship Series against the Braves, they needed one ace to come up big in the absence of another. The Dodgers scratched Max Scherzer from his Game 6 start on Saturday because of
Taylor's EPIC 3-HR game keeps LA going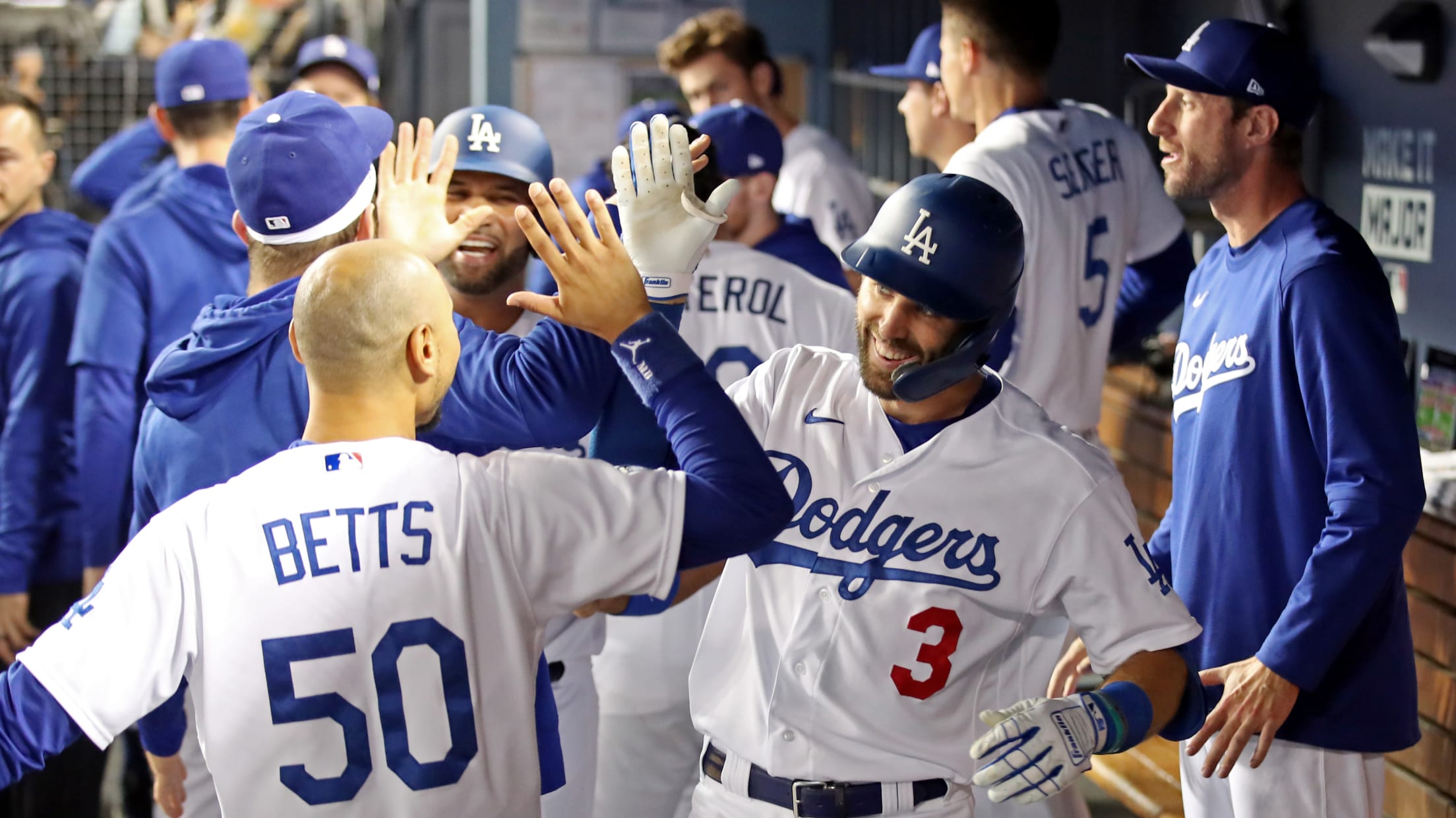 LOS ANGELES -- Chris Taylor is a man of few words. If you're looking for a guide on what excites him, teammate AJ Pollock notes that the list is short: having a beer with friends or watching surfing. On Thursday night, Taylor might've added a third item to that list.
Injuries & Roster Moves: Kelly moved to IL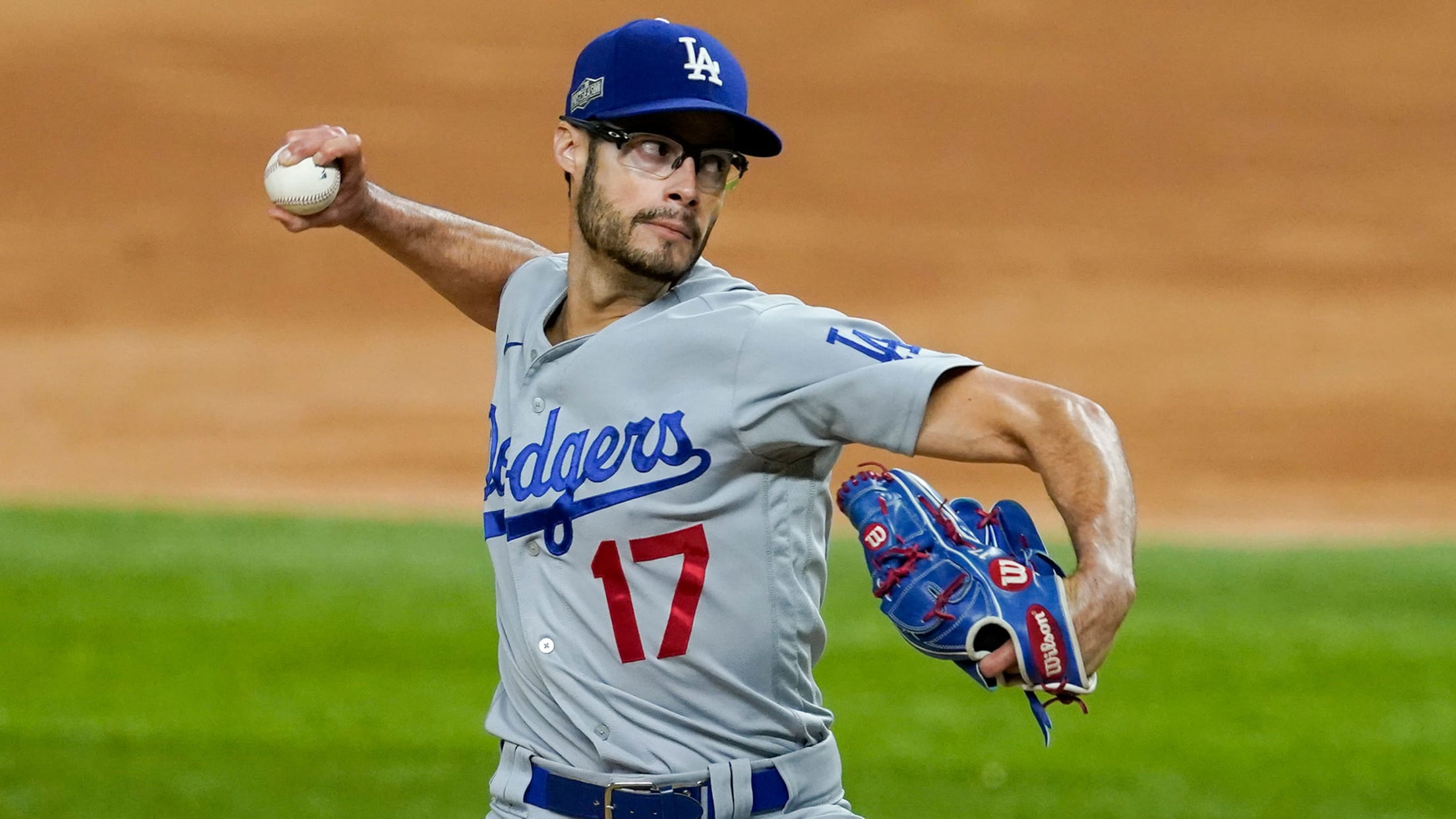 The Dodgers' offseason began on Oct. 24, the day after their loss to the Braves in Game 6 of the National League Championship Series. Los Angeles has a handful of players rehabbing and recovering from season-ending injuries. Players on the 60-day injured list must be removed from the IL and
Vet presence of 'Tío Albert' invaluable for LA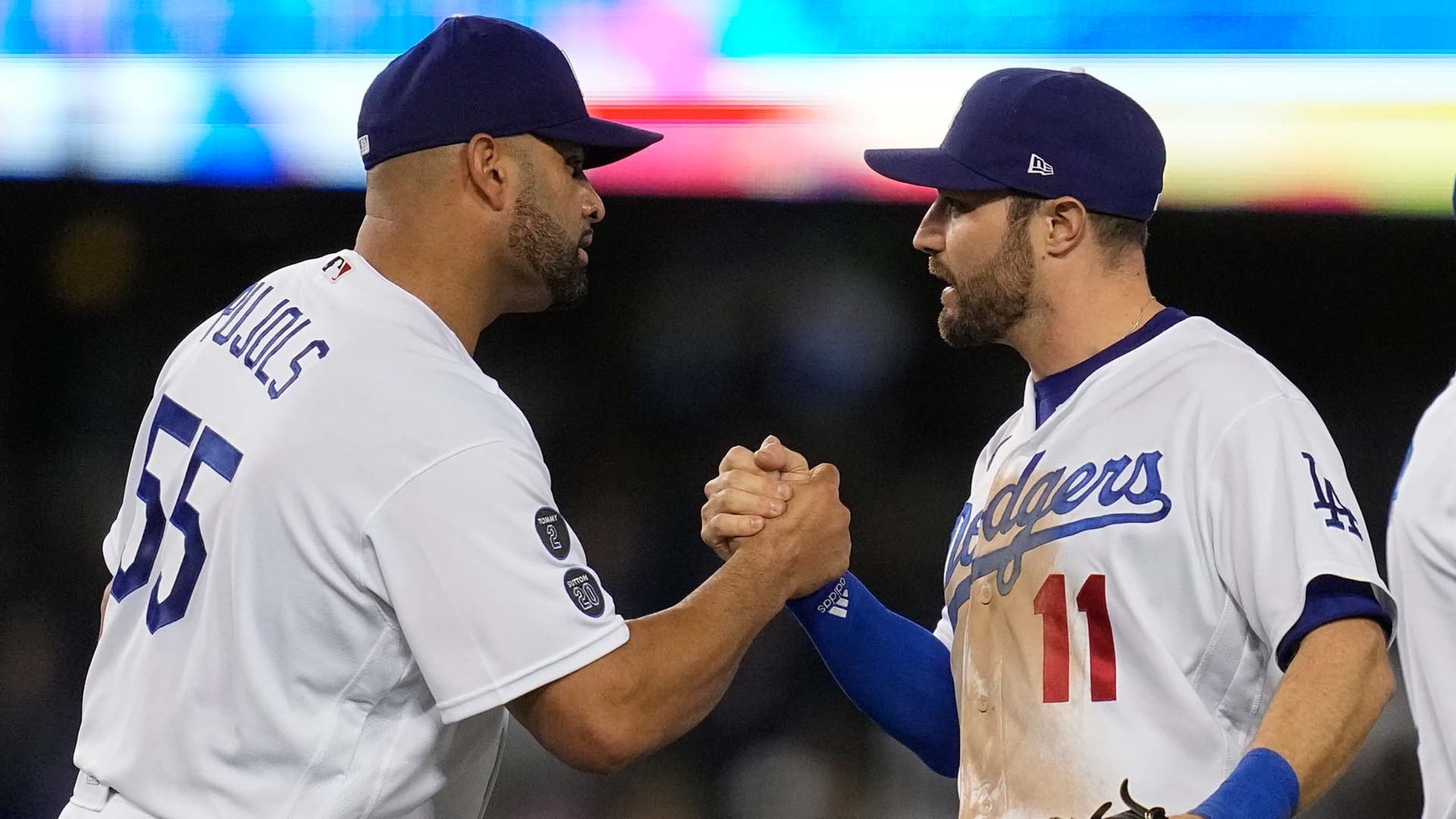 ATLANTA -- After a two-homer performance in Game 5 of the National League Championship Series against the Braves, Dodgers outfielder AJ Pollock sat before reporters at a postgame news conference podium. He wasn't talking about his own showing at the plate. Instead, Pollock, a 2015 All-Star, was listening intently to
Price replaces Kelly on NLCS roster
ATLANTA -- The Dodgers added left-hander David Price to their National League Championship Series roster ahead of their series-ending 4-2 loss to the Braves in Game 6 on Saturday.
Depth charge! 5-8 hitters: 12 H, 5 HR, 10 RBI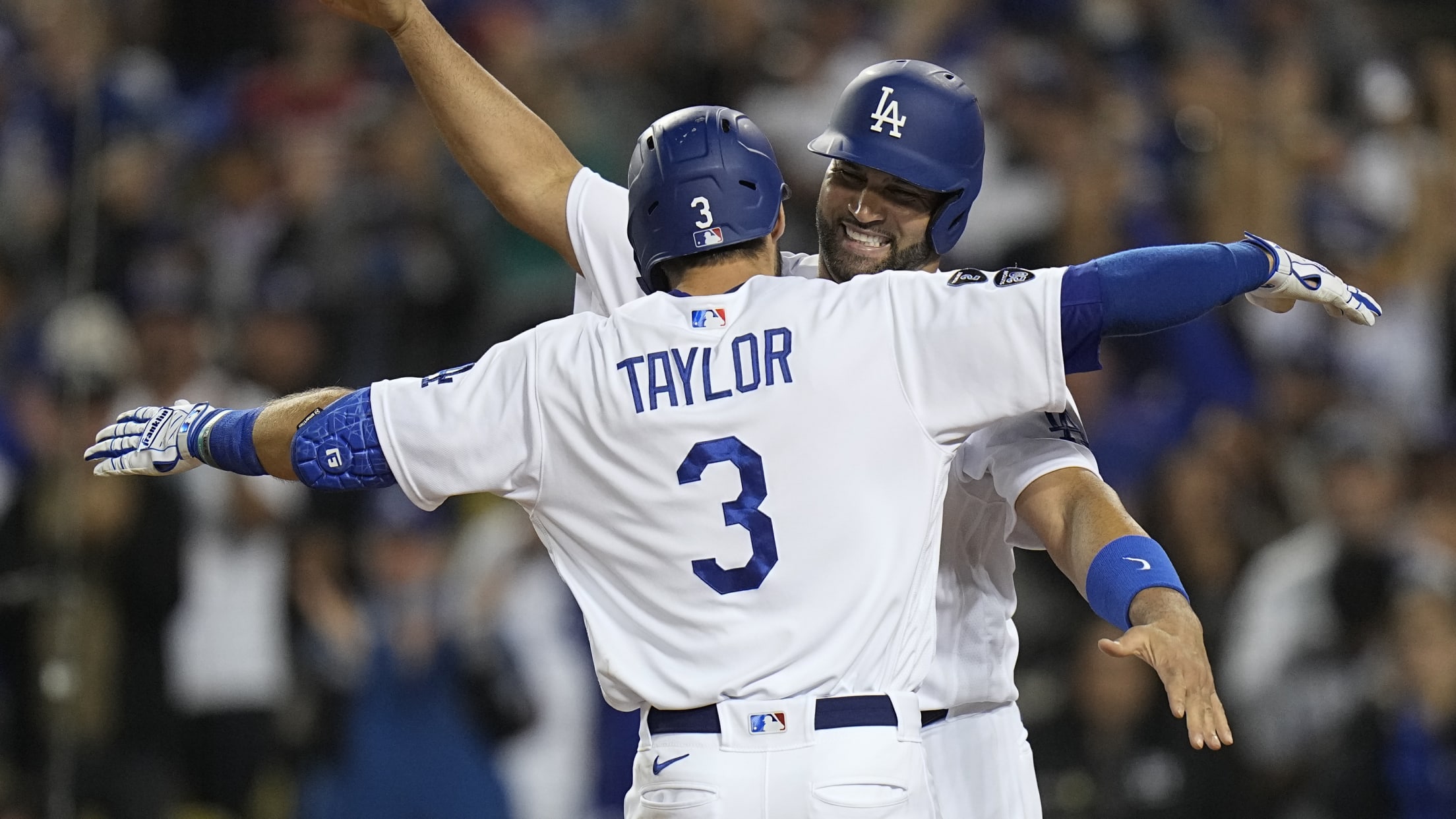 LOS ANGELES -- More than anything else, the Dodgers' sustained run of success has been predicated on their elite depth. For most of the past decade, the bottom half of their starting lineup has never been a question mark. It's been, perhaps, their greatest strength. Lately, however, that ethos has
LA 'pen all in: 'Hearts, sweat, everything'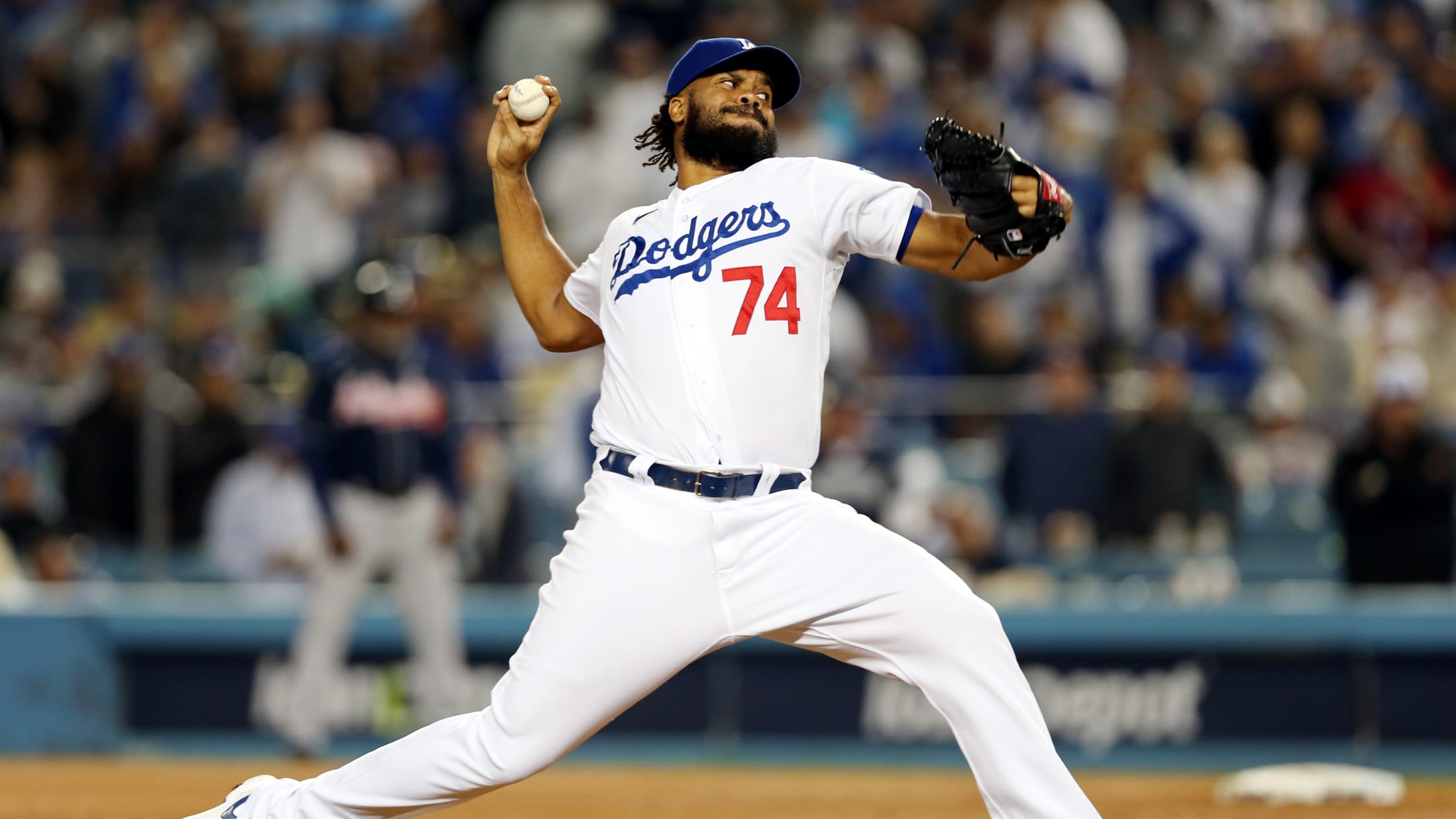 LOS ANGELES -- Being forced to employ a bullpen game with your season on the line is a position no team ever wants to be in. But it worked out pretty well for the Dodgers on Thursday night. Trailing three games to one in the National League Championship Series, seven
Three-feat: Taylor's game by the numbers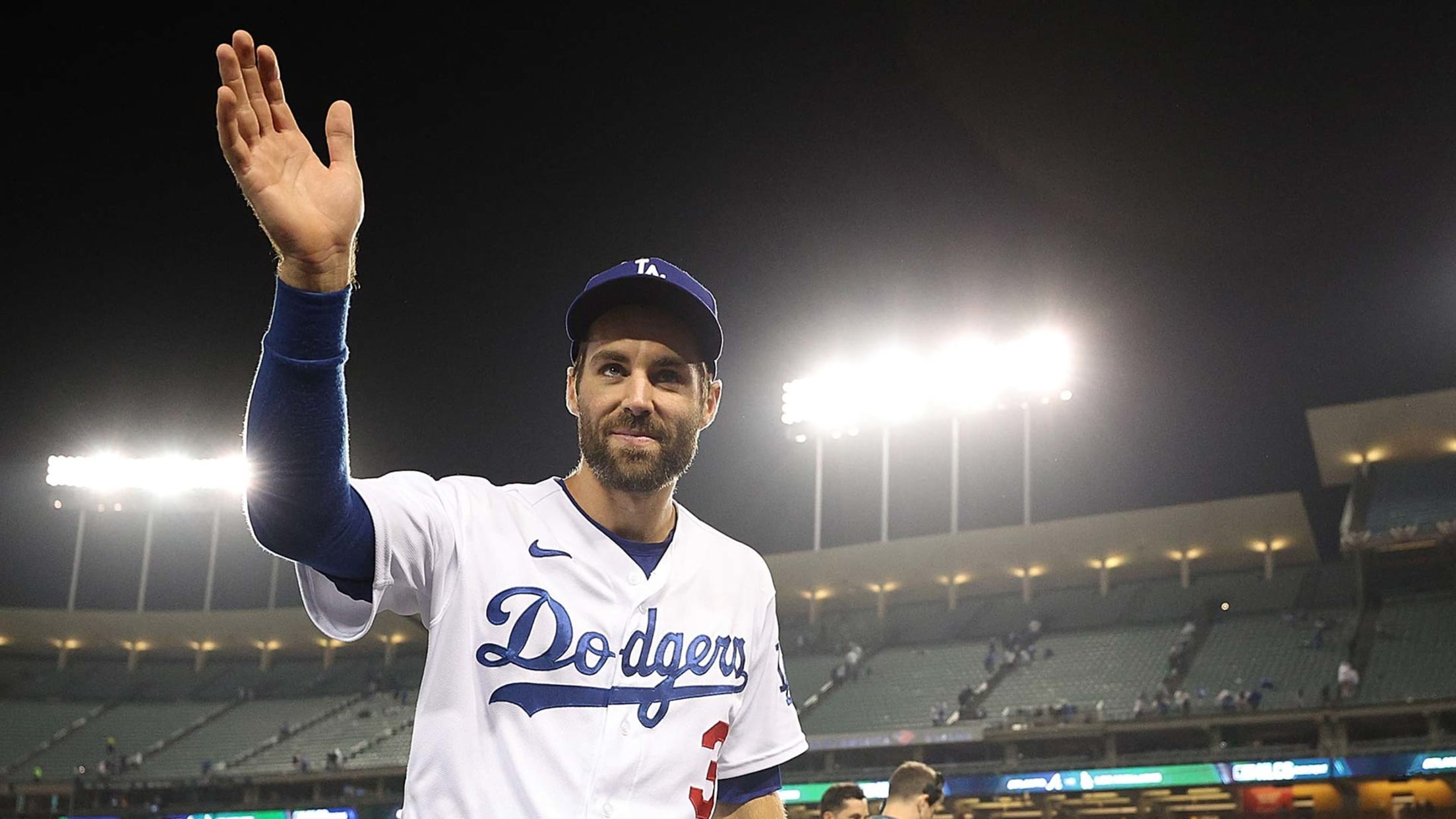 In Game 5 of the National League Championship Series at Dodger Stadium on Thursday, three was the number of the night: • Three, as in the number Chris Taylor wears on the back of his jersey • Three, as in the number of homers Taylor launched to key an 11-2
Kelly (biceps injury) out for postseason
Lefty Price an option to replace righty on roster before Game 6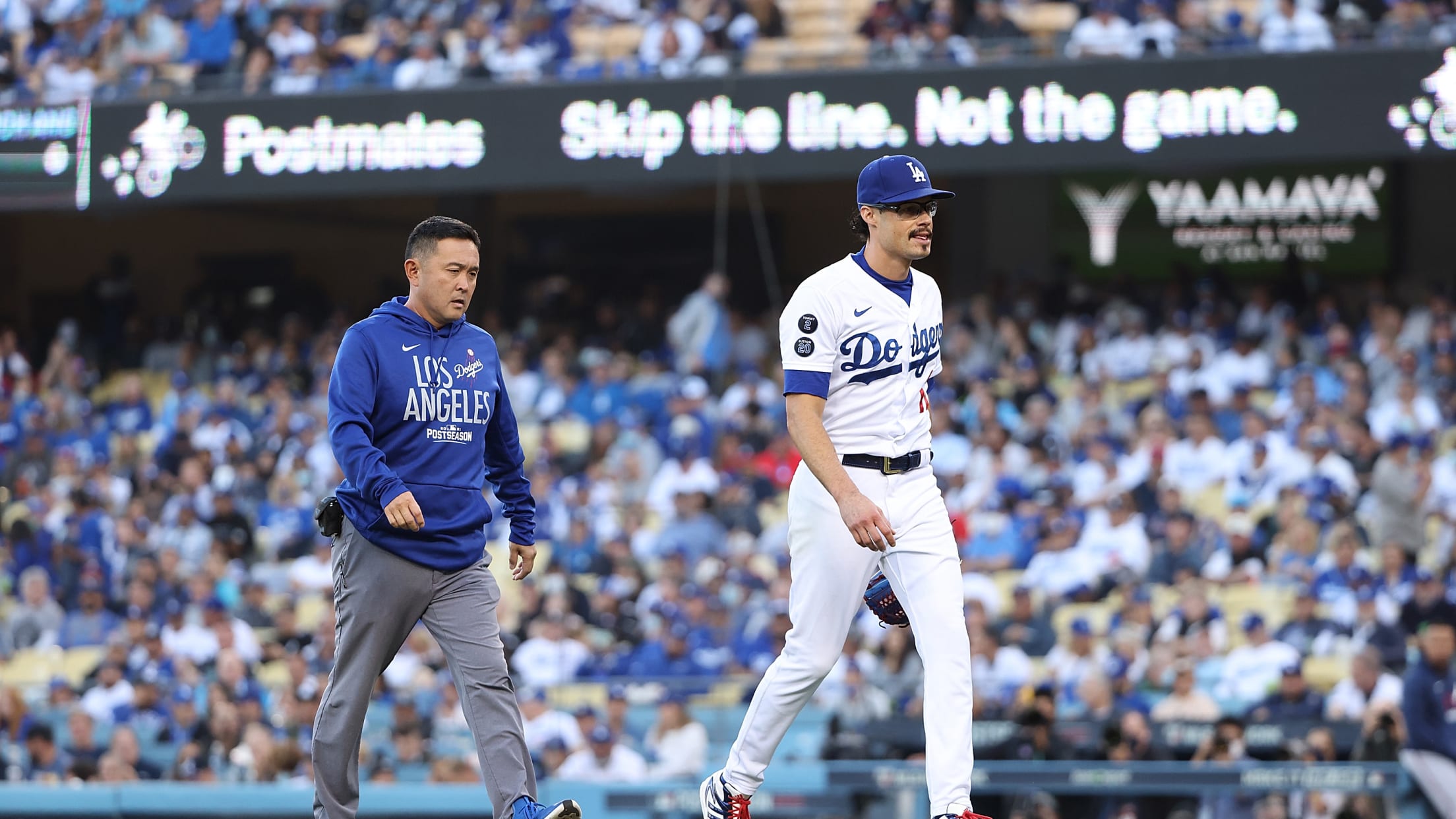 LOS ANGELES -- The Dodgers leaned on their bullpen to keep their season alive on Thursday night, but if they're going to pull off a second consecutive National League Championship Series comeback against Atlanta, they'll have to do so without a key member of their vaunted relief corps. Right-hander Joe
Best reactions from Chris Taylor's 3-HR night
A magical night in Chavez Ravine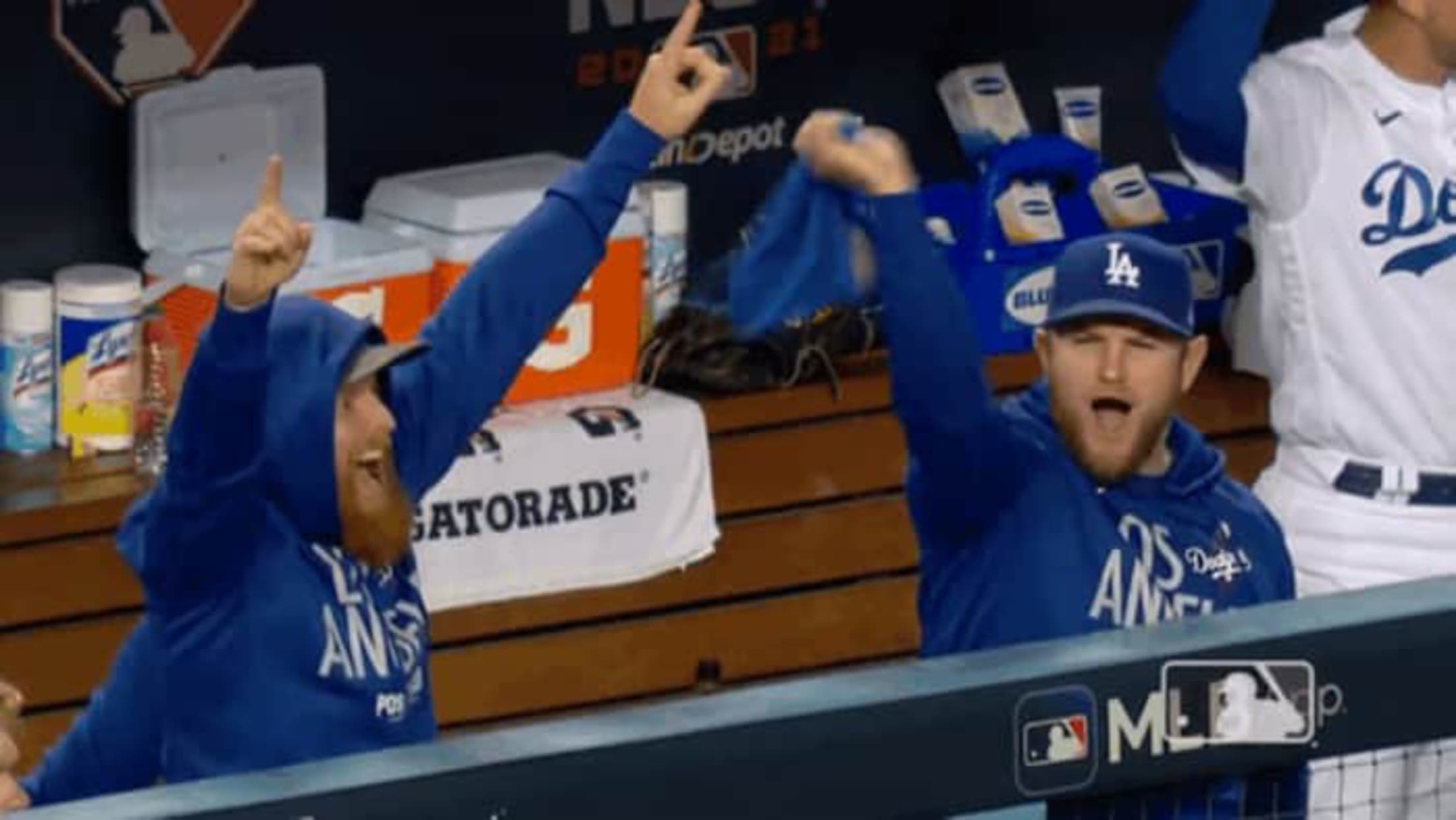 He may not be the biggest name on the team -- heck, he may not be the fourth- or fifth-most famous Dodger -- but when the chips are down and L.A. needs a big performance, Chris Taylor is always there. The winner of the 2017 NLCS MVP, Taylor advanced the
J. Turner replaced by Burns on NLCS roster
Minor League third baseman added over McKinstry and McKinney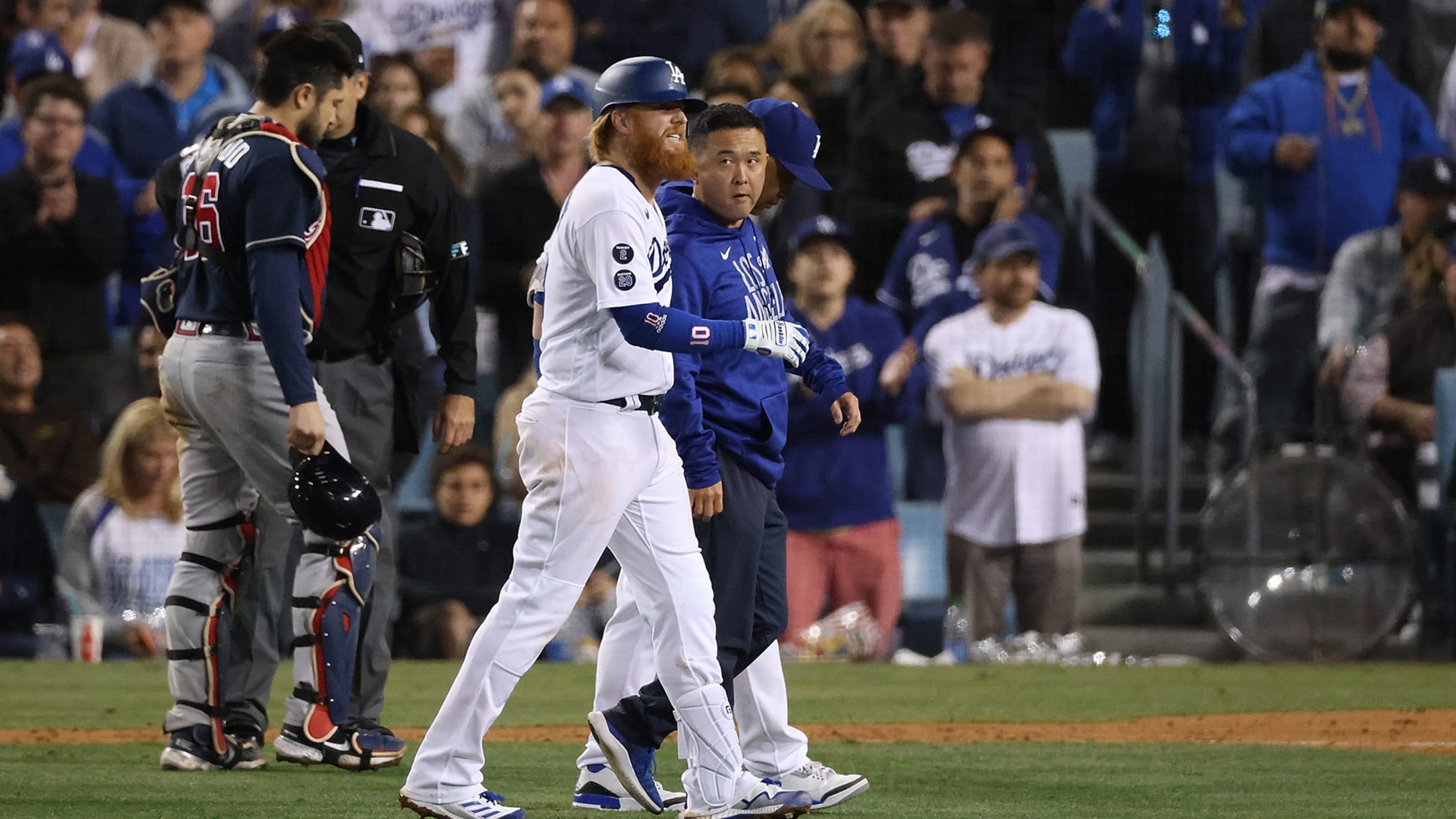 LOS ANGELES -- Third baseman Justin Turner is out for the National League Championship Series after being sidelined by a Grade 2 left hamstring strain sustained in the Dodgers' 9-2 loss to the Braves in Game 4 on Wednesday at Dodger Stadium. "Obviously, it sucked," right fielder Mookie Betts said.
LA undaunted by 3-1 hole: 'We've done it'
Urías struggles, bats quiet in NLCS Game 4 loss to Braves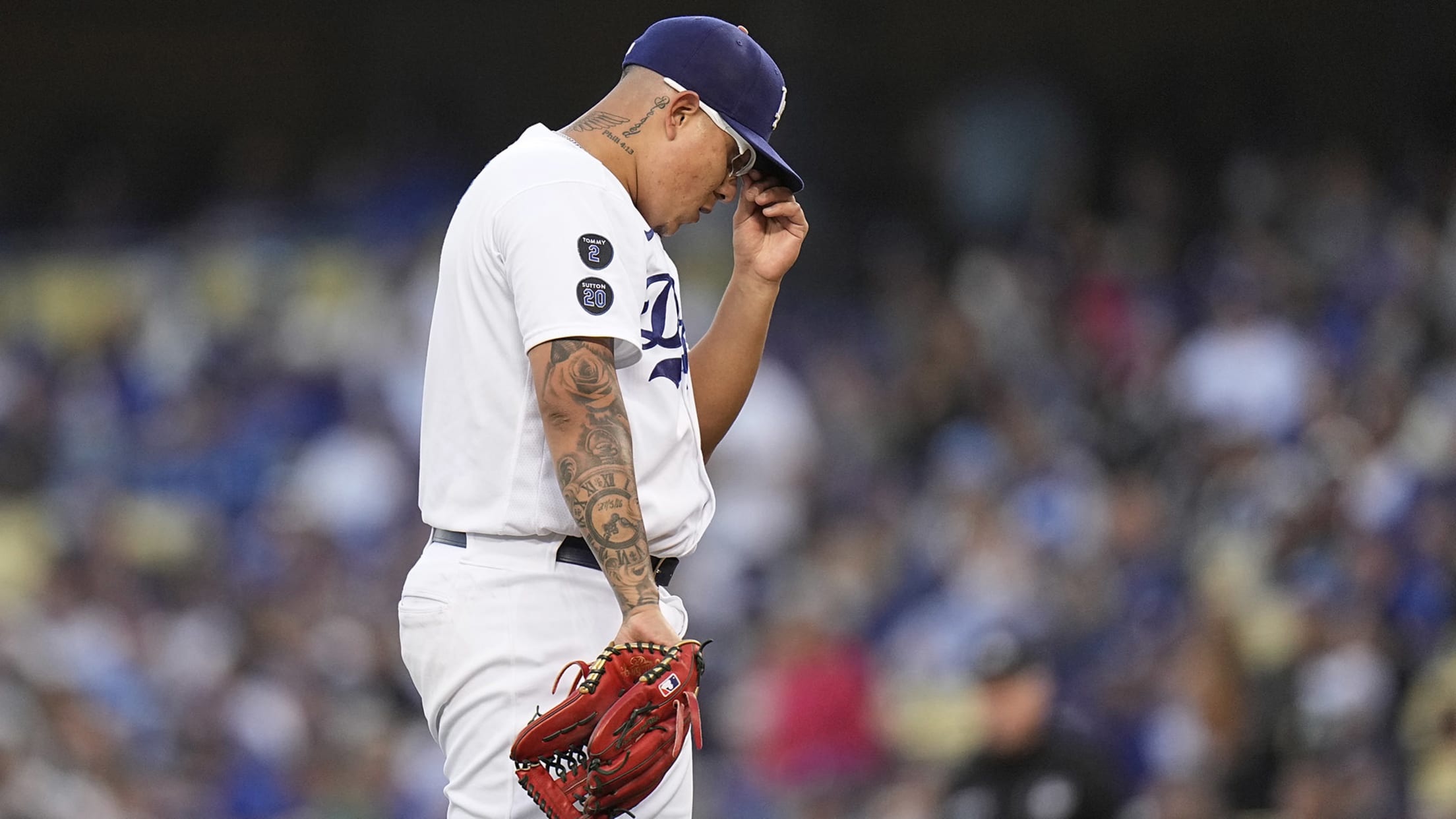 LOS ANGELES -- In the third inning, Julio Urías missed his spot with a curveball against Freddie Freeman and slapped his left hand on the mound. Later that inning, Urías raised both his arms up in clear frustration after a Joc Pederson single landed in front of center fielder Gavin
'Tough ballplayer': Lux learning CF on the job
Dodgers sticking with former top prospect despite inexperience at position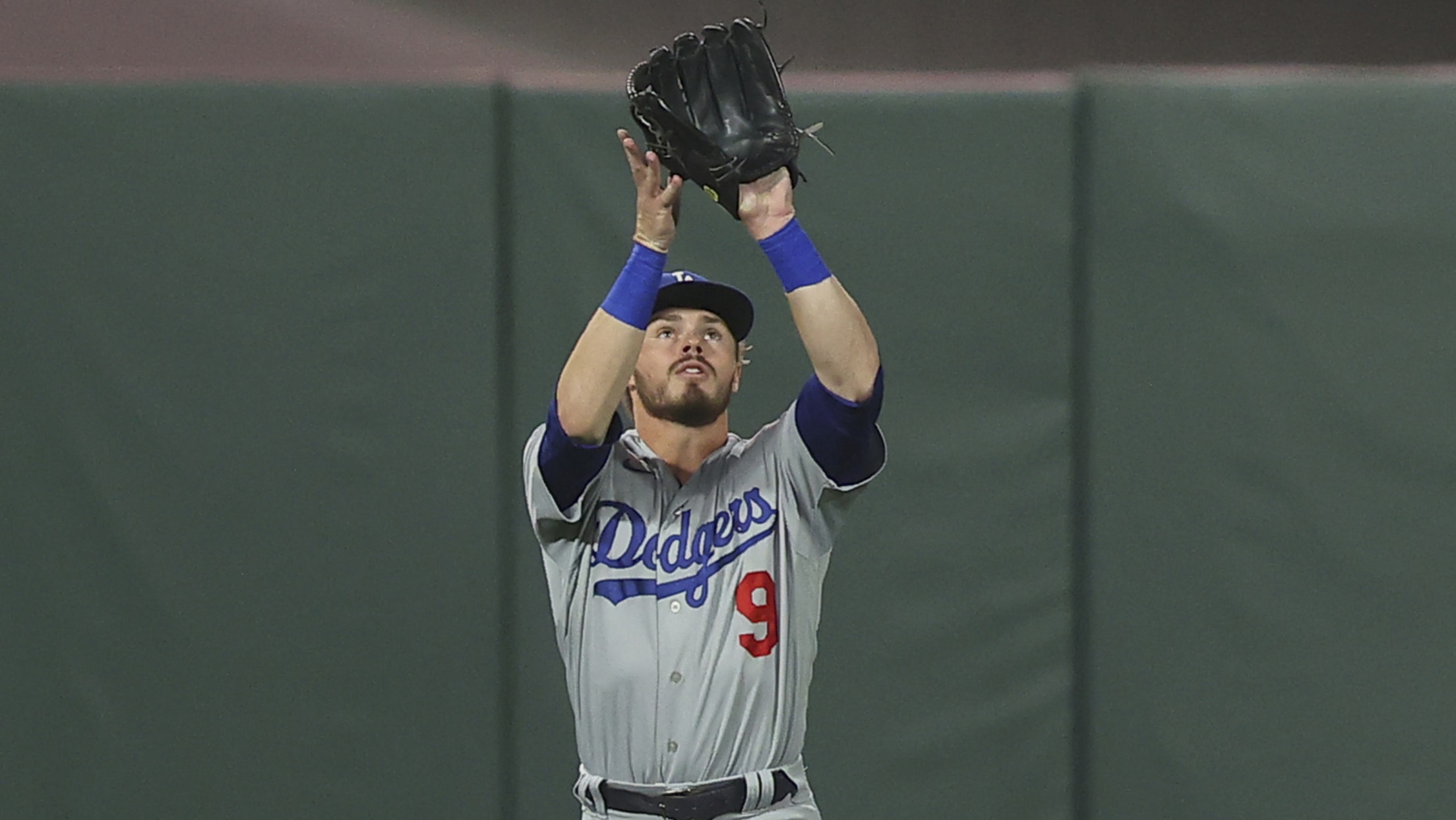 LOS ANGELES -- When the Dodgers acquired Trea Turner at the Trade Deadline on July 30, Gavin Lux walked into manager Dave Roberts' office and offered to play the outfield. Lux had no previous experience in the outfield, having played his whole baseball career as either a shortstop or a