Inbox: Could Dodgers spend on big free agents?
Beat reporter Ken Gurnick answers questions from fans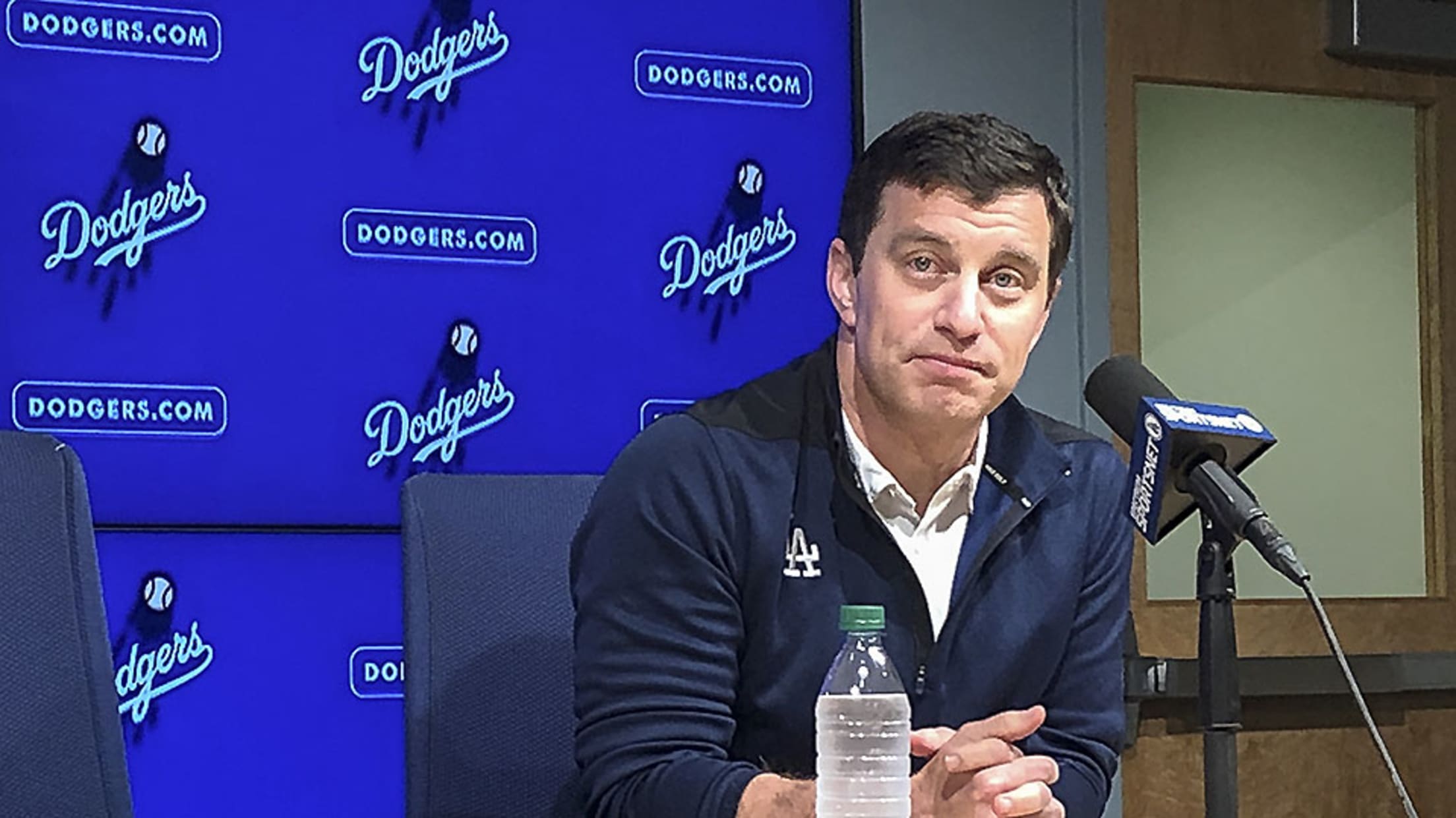 The Dodgers have boatloads of money coming off the books this upcoming year. Will they sign Anthony Rendon? Gerrit Cole? Build a bullpen? Seeing is believing. -- Bill If signing one of the most expensive free agents is a requirement for your support, you might want to find a team
Turner's decision for 2020 -- play 3B or 1B?
Postseason star as reliable as ever in 2019, but defensive change may await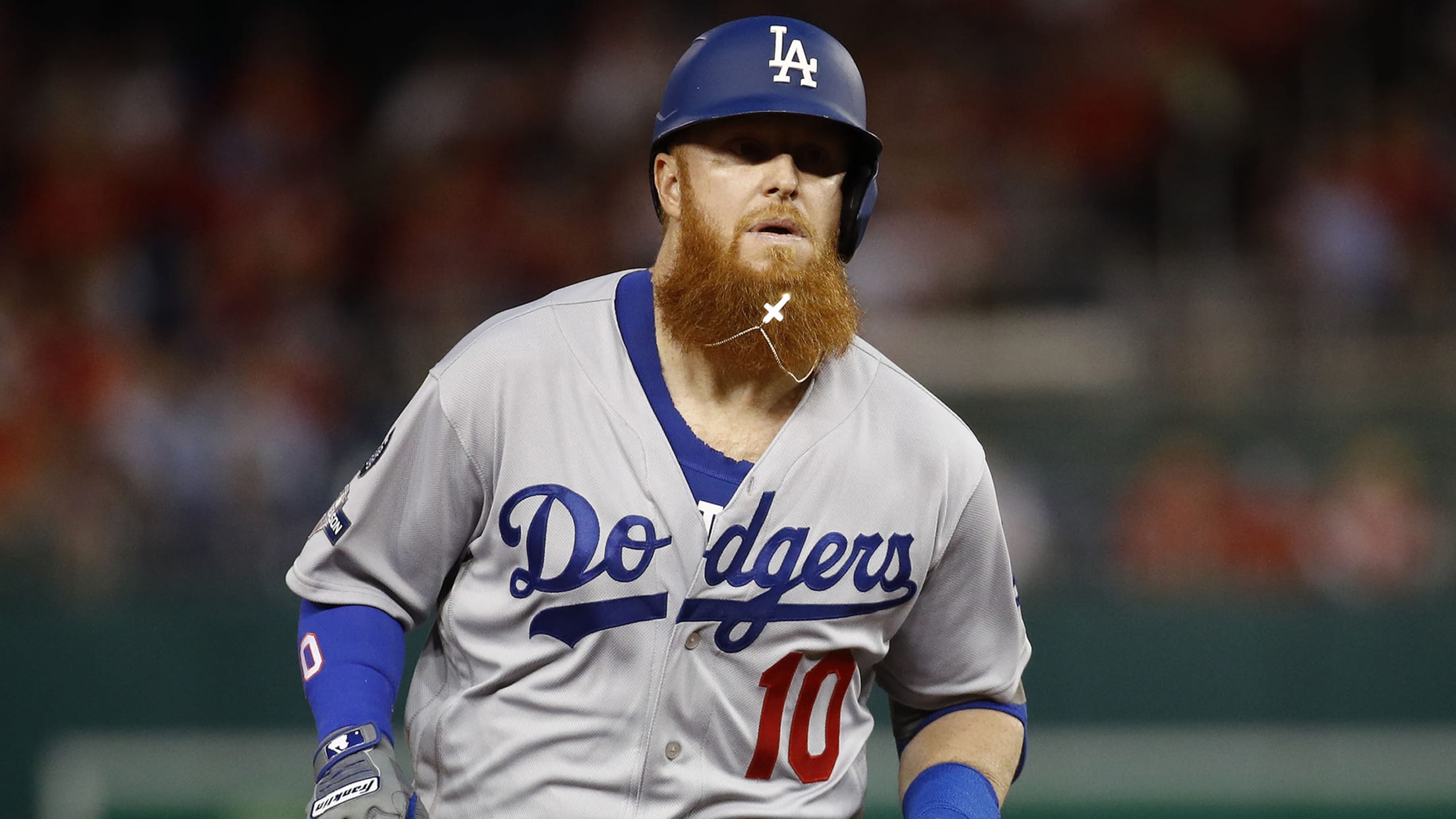 LOS ANGELES -- Considering the most recent Dodgers results, any assessment of Justin Turner in 2019 should begin with his postseason play. In the biggest games of the year, Turner always shows up, which can't be said for enough Dodgers. In this year's National League Division Series, Turner had a
Honeycutt ready for front-office assistant role
Bullpen coach Mark Prior to take over as Dodgers' pitching coach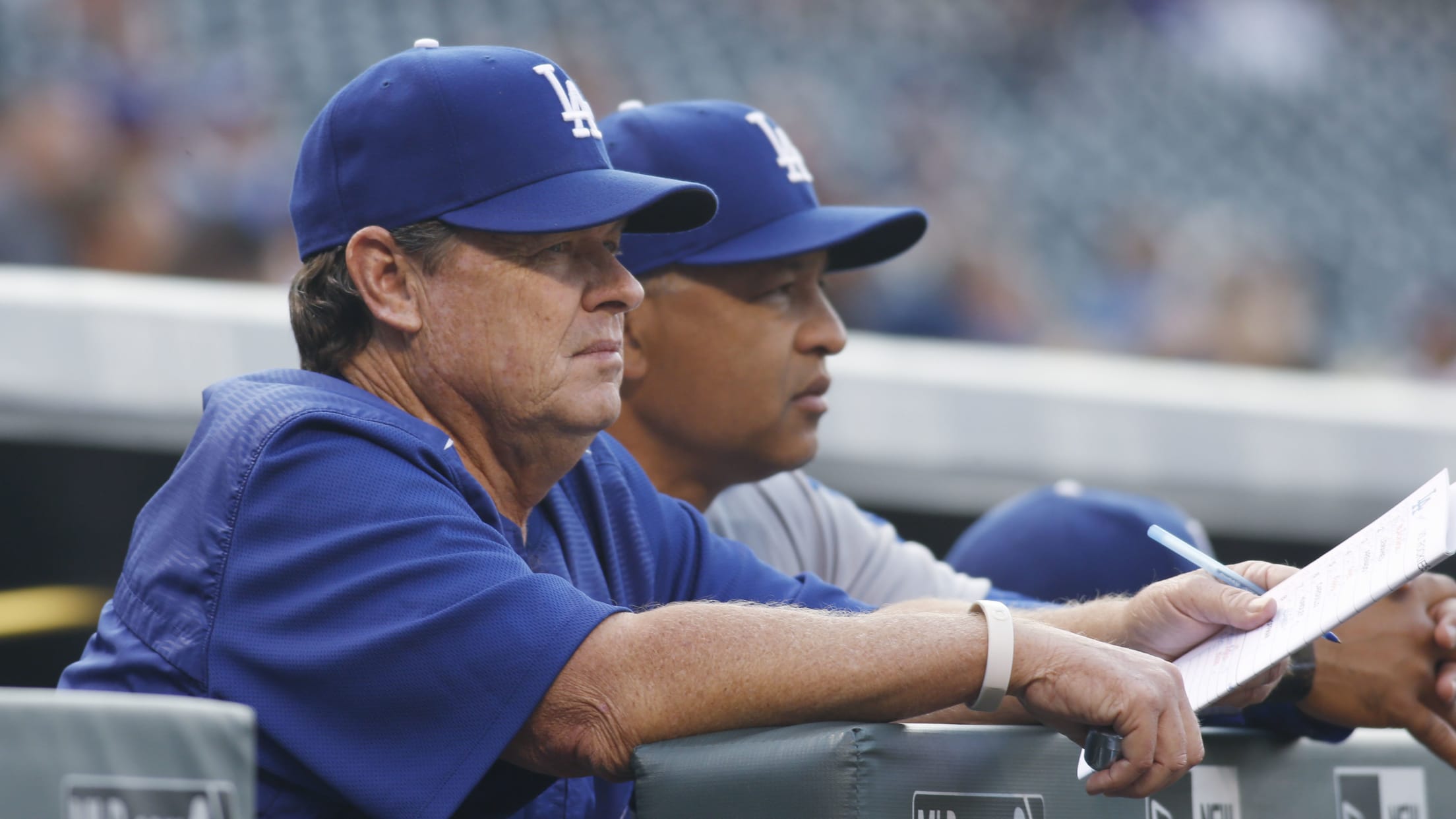 LOS ANGELES -- Rick Honeycutt saw Clayton Kershaw in tears after the Dodgers' season ended last week and was reminded of a teammate whose Hall of Fame career is unfortunately defined by a home run he allowed and a game he lost. "He just went around the room that night
Friedman, Roberts to return in 2020
Mark Prior likely to be named new pitching coach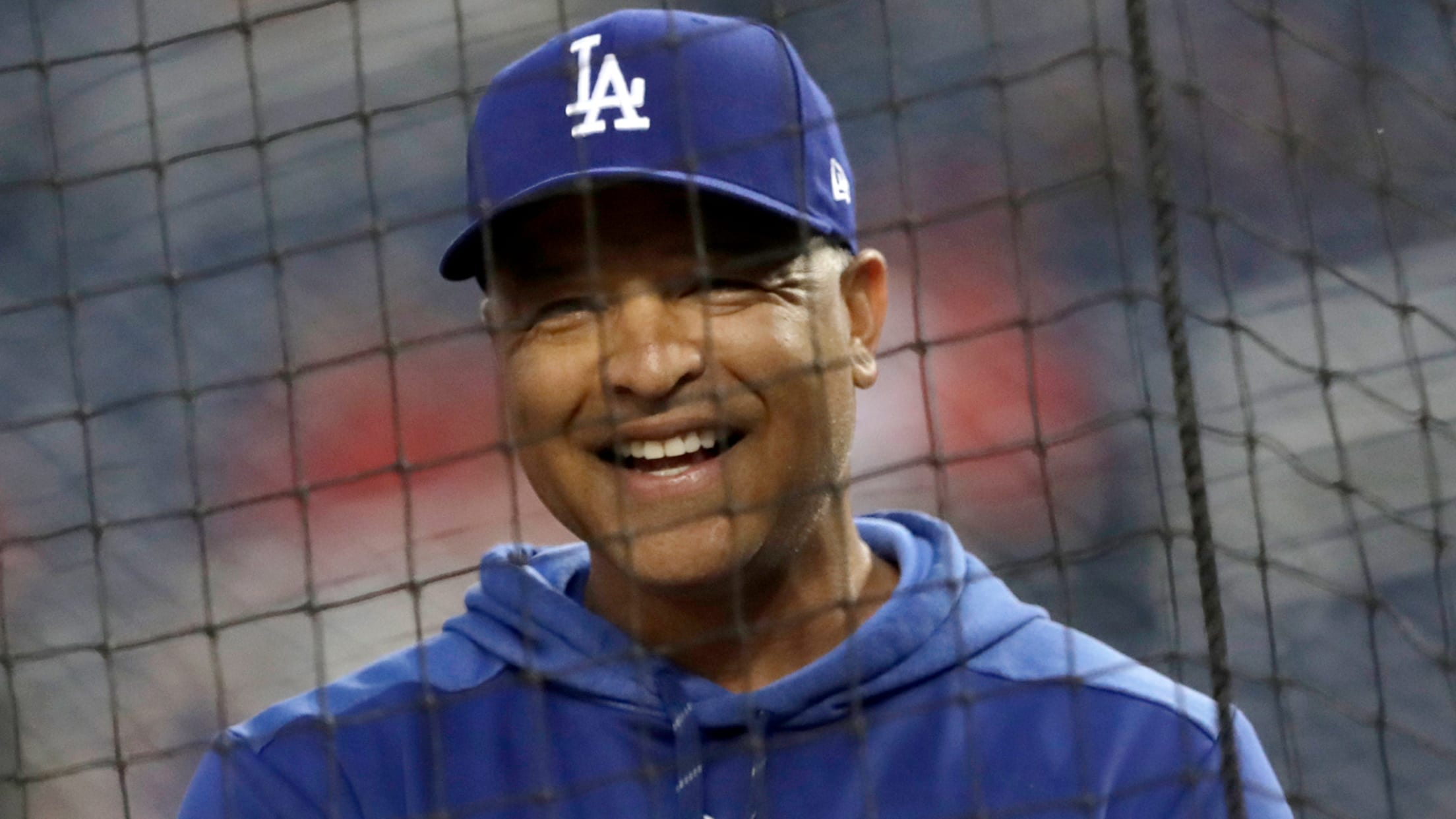 LOS ANGELES -- Dodgers president of baseball operations Andrew Friedman and field manager Dave Roberts will return in 2020, Friedman announced on Monday. Friedman said he expects his contract extension to be finalized in the next couple of days. He added that he was surprised when asked if Roberts would
Every club's best individual playoff performance
From MadBum to Mr. October, these runs went down in franchise lore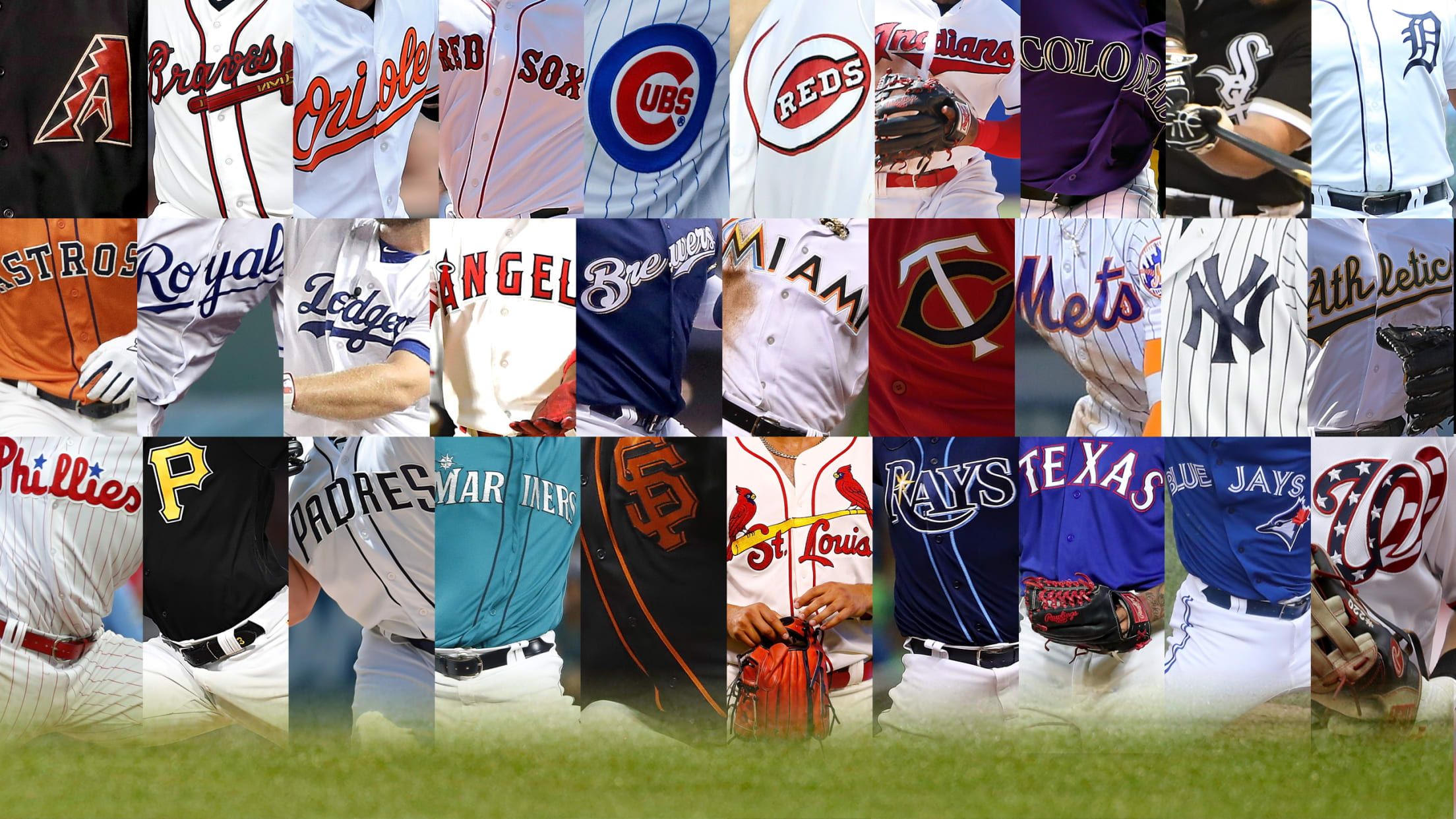 One of the many joys of baseball's postseason is how one player can make such an outsized difference. There's no better time for a player to go on a hot streak than in the playoffs, when he's able to carry his team for a whole series -- maybe even to
Busch cranks 1st homer as he closes '19 in AFL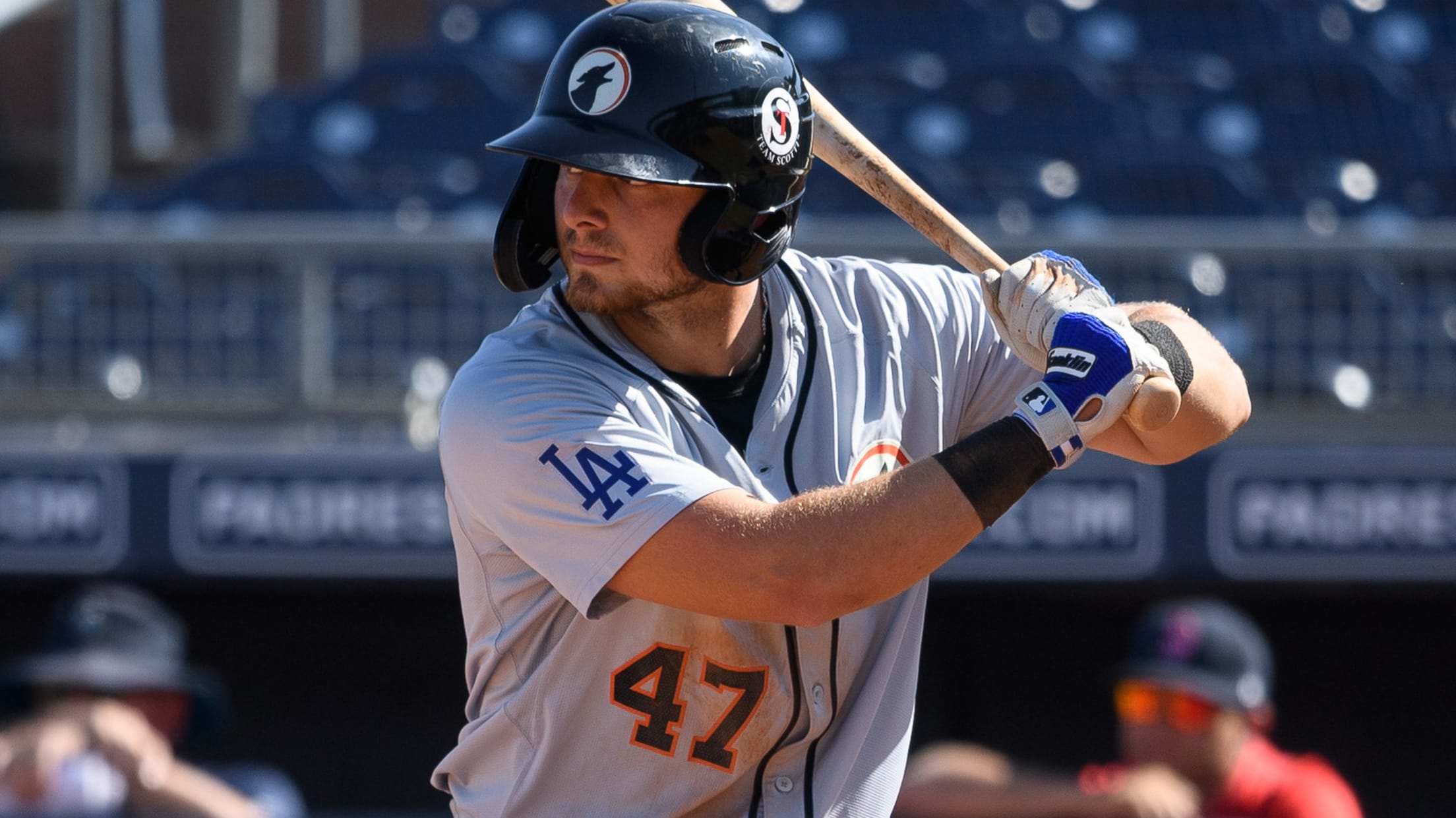 GLENDALE, Ariz. -- Michael Busch was, like most new draftees, wrapping up his first summer of pro ball by getting some work in at instructs. Then the Dodgers, who took the University of North Carolina product at the end of the first round of the 2019 Draft, told him they'd
Dodgers Arizona Fall League updates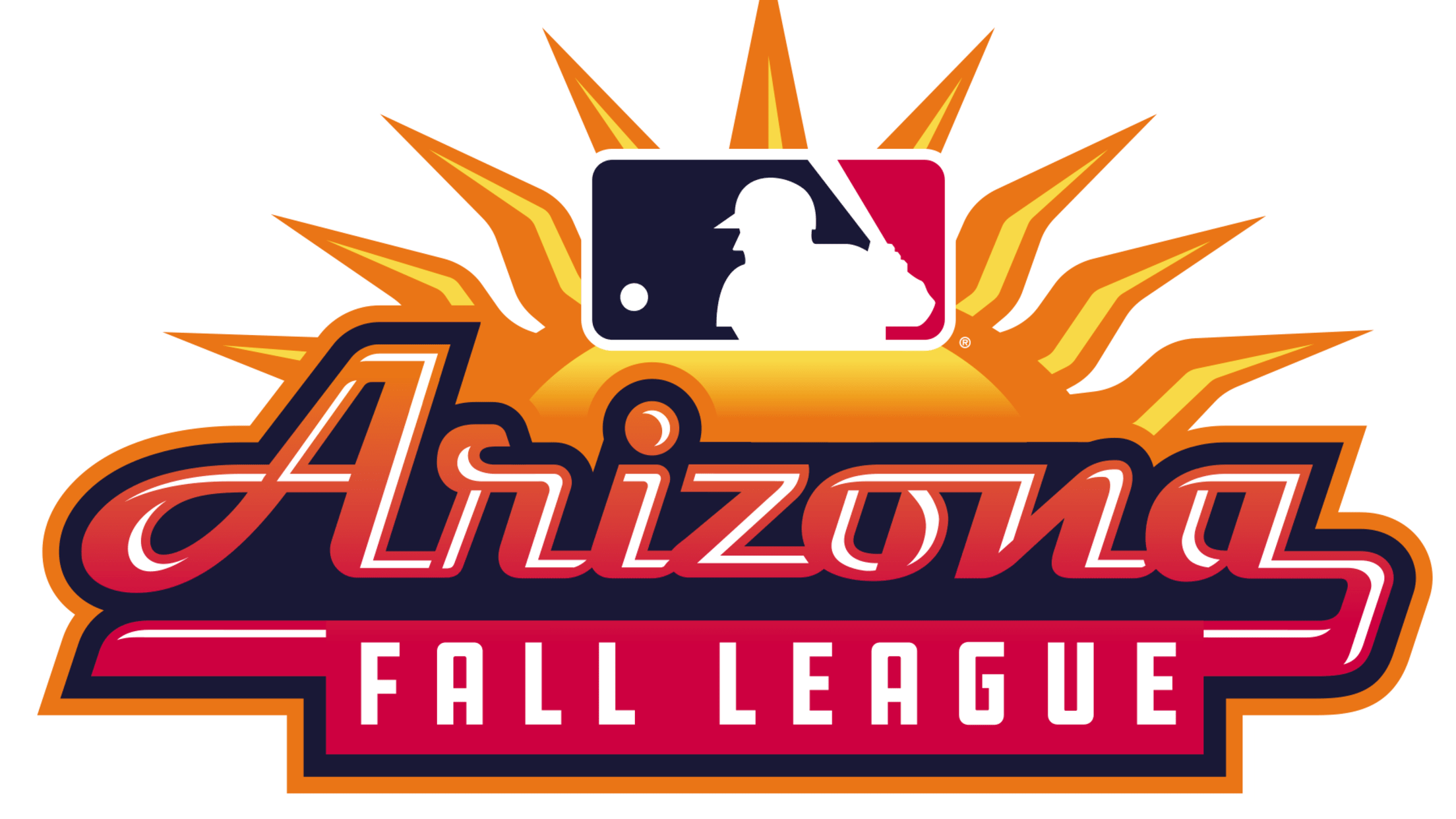 Eight Dodgers prospects are playing for the Glendale Desert Dogs in the 2019 Arizona Fall League: Second baseman Michael Busch (No. 8) right-hander Mitchell White (No. 9), shortstop Omar Estevez (No. 15), second baseman Devin Mann (No. 17), right-hander Gerardo Carrillo (No. 22), right-hander Marshall Kasowski (No. 27), right-hander Brett
Six finalists up for Comeback Player honors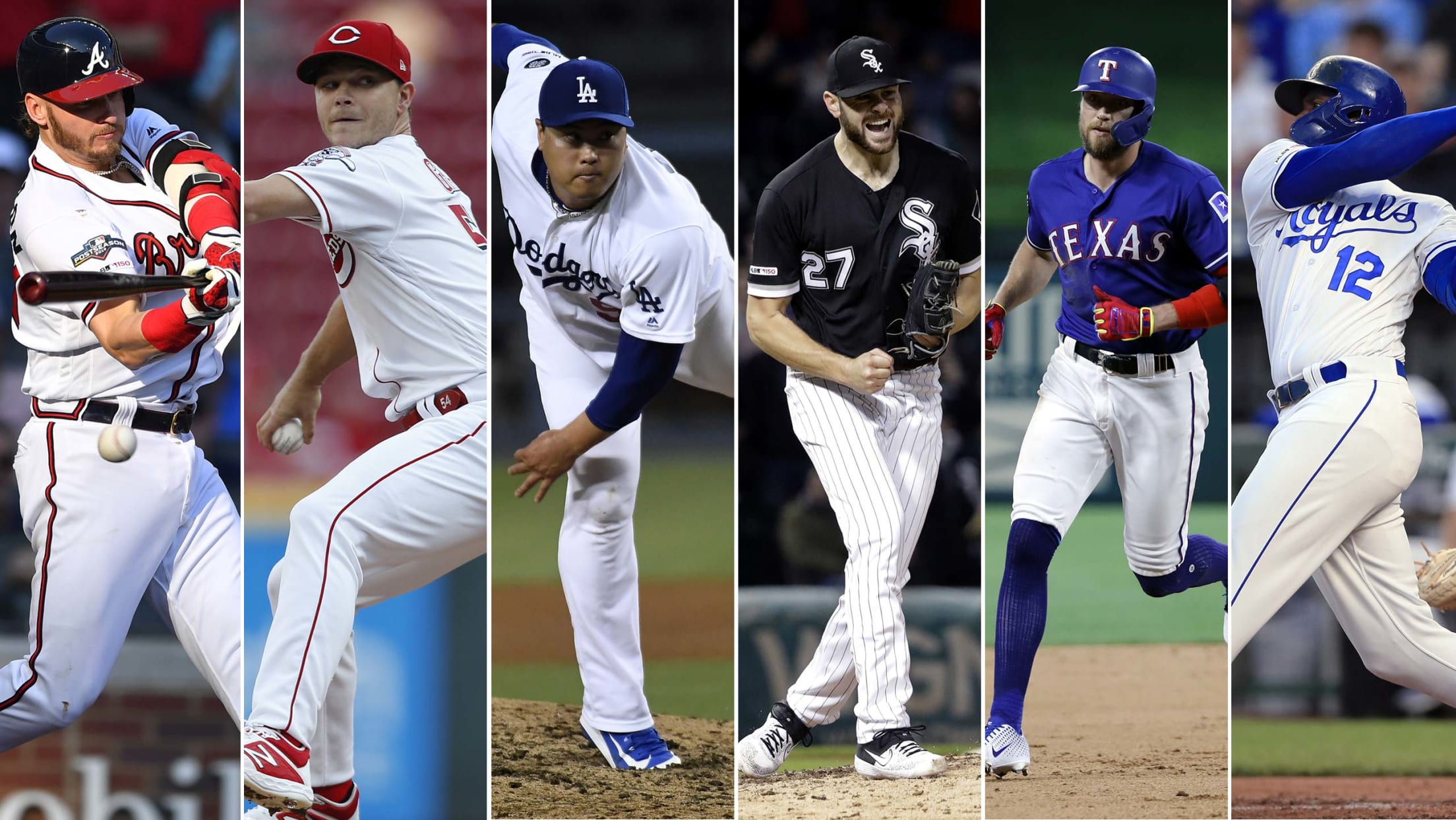 The Major League Baseball Players Association on Monday named the six finalists for the Comeback Player honors in the 2019 Players Choice Awards. White Sox pitcher Lucas Giolito, Rangers designated hitter Hunter Pence and Royals right fielder Jorge Soler are finalists in the American League. Braves third baseman Josh Donaldson,
Catching up with 1988 WS hero Hatcher 
Key contributor to Dodgers' championship team remains a fan favorite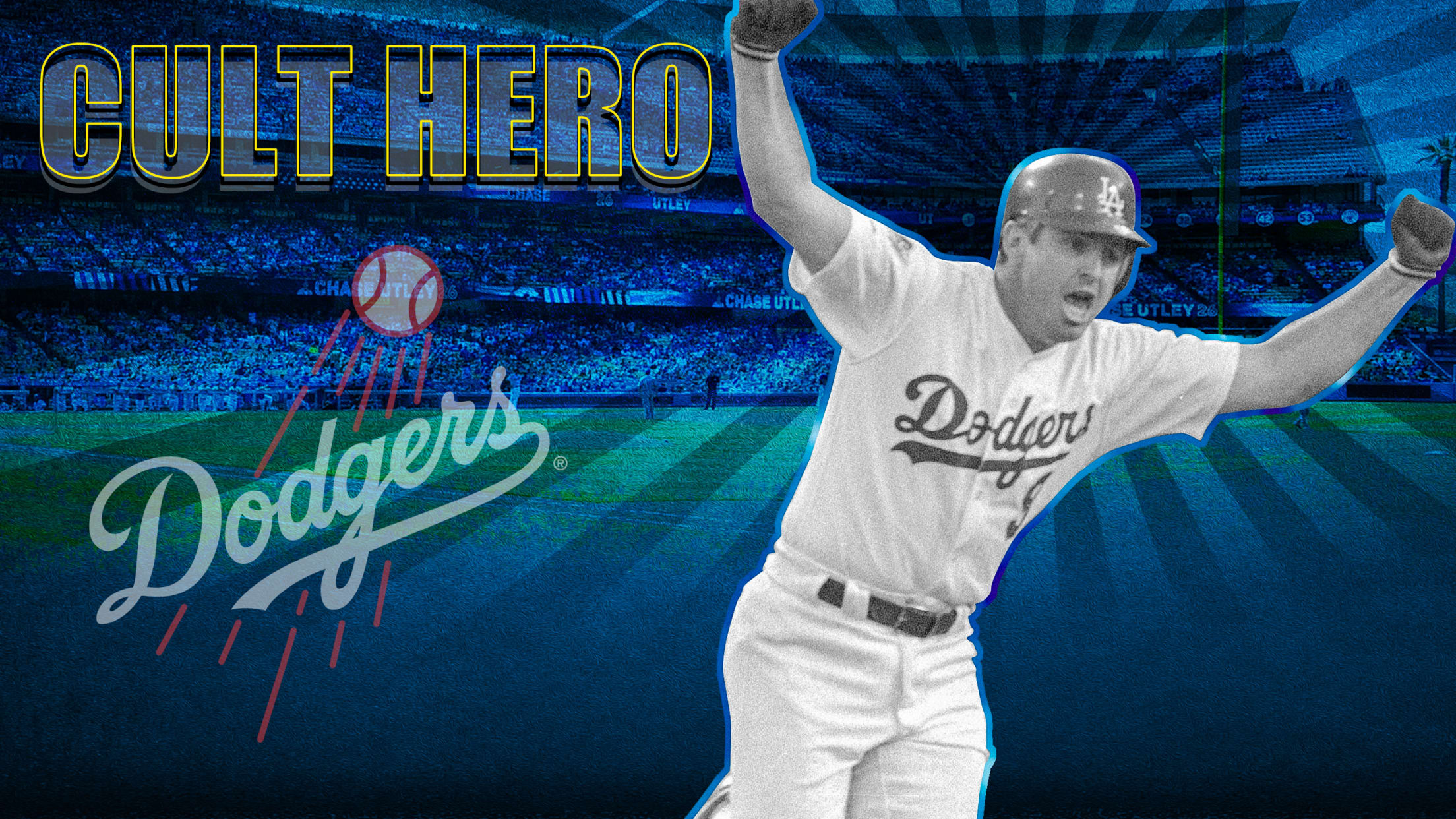 The legendary Vin Scully described former big leaguer Mickey Hatcher as "baseball's answer to a loose cannon." Indeed, Hatcher played the game of baseball as if his hair was on fire. During a 12-year career (1979-90) spent with the Dodgers and Twins, Hatcher was a fan favorite largely because of
How each player did in the Fall Stars Game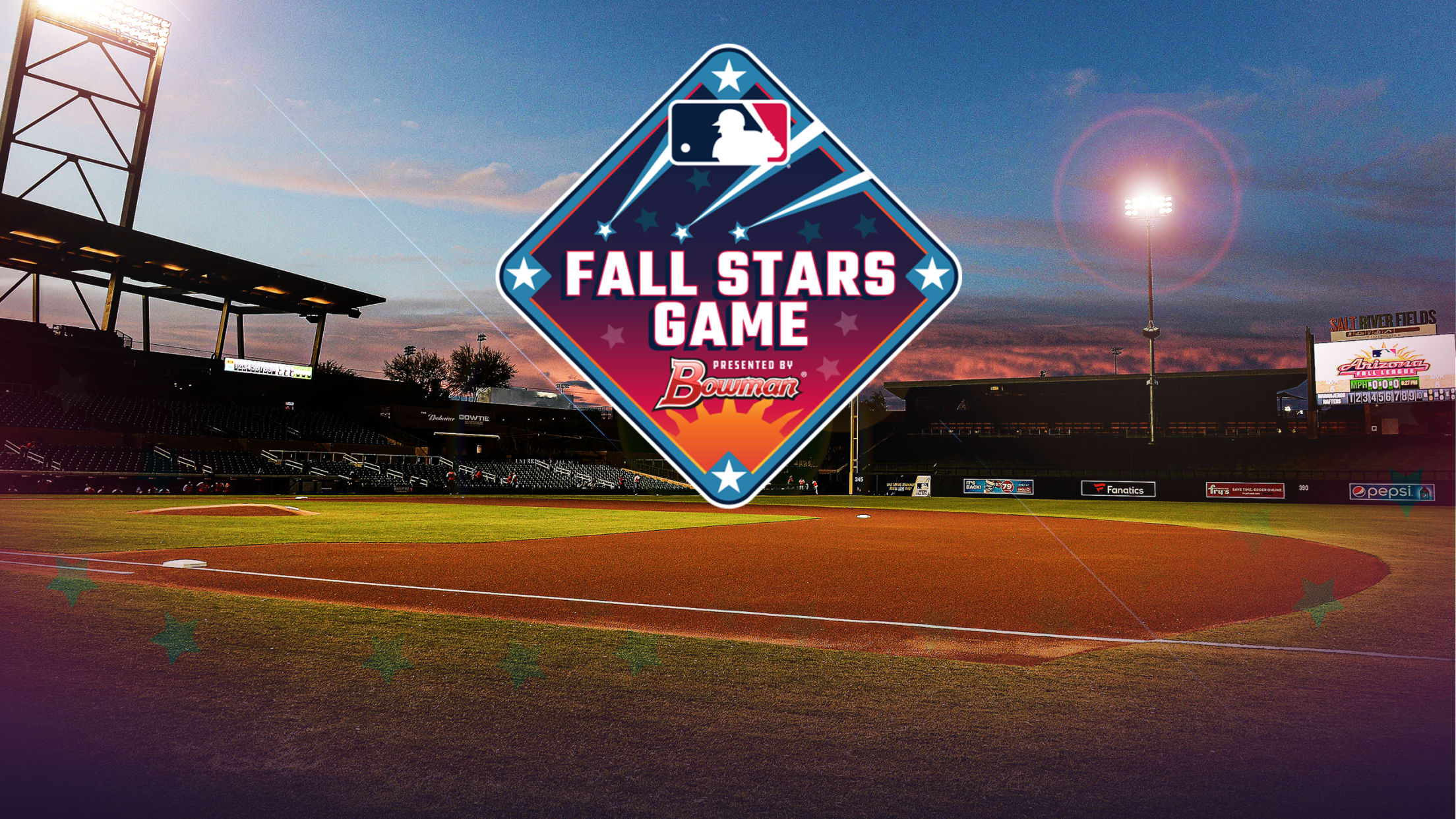 The 14th edition of the Arizona Fall League's Fall Stars Game was held Saturday night at Salt River Fields at Talking Stick, with a number of the game's top prospects on display, including the Twin's No. 1 prospect -- and No. 9 on the Top 100 -- Royce Lewis, who
Here's every team's biggest offseason priority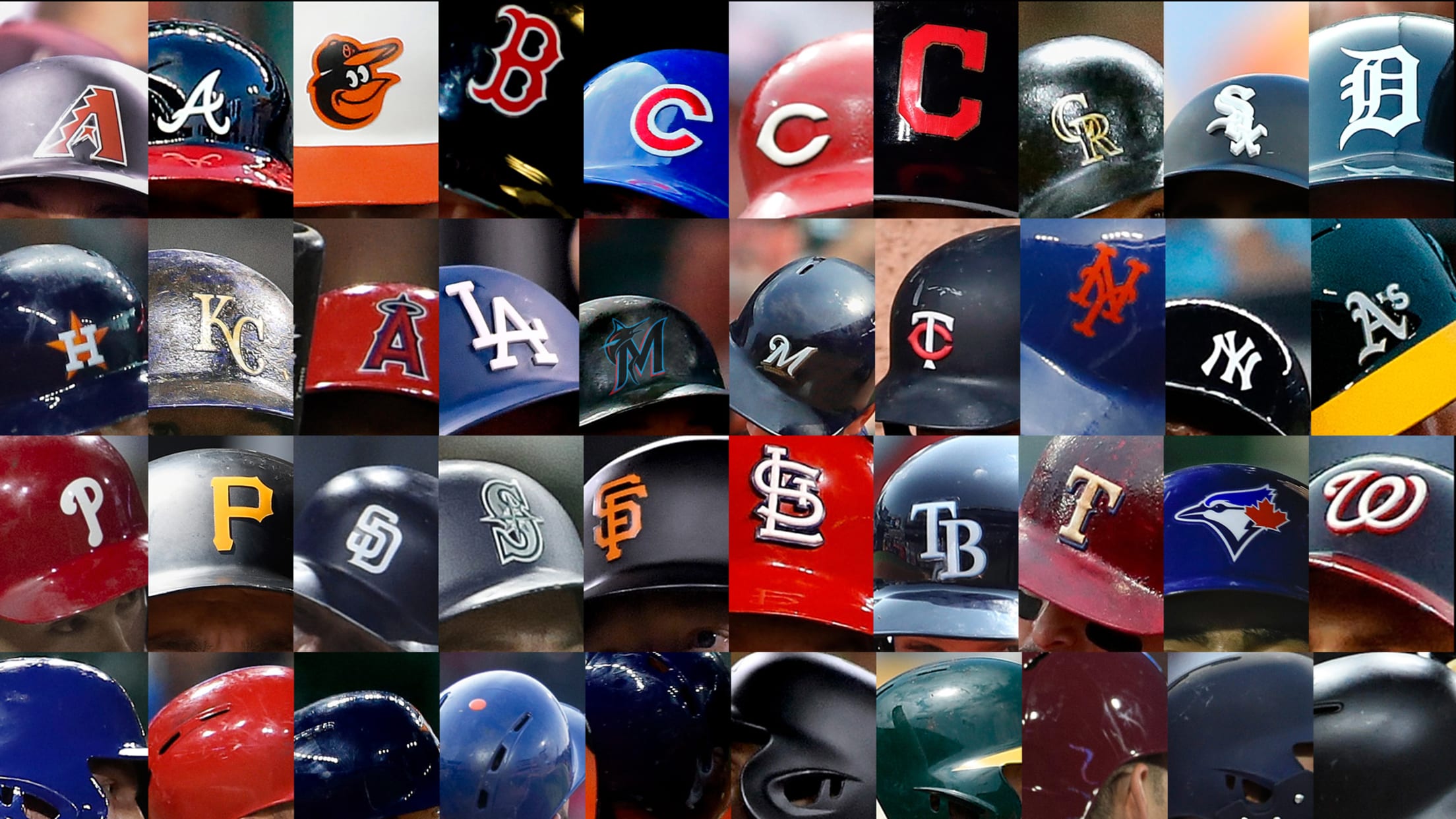 This postseason is just getting exciting, but let's not kid ourselves: If you're not a fan of the four teams that remain, you're likely already making plans for your own team in 2020. There's always next year … and for 26 teams, it's already next year. So today we look
Freese, 2011 WS MVP, retires after 11 seasons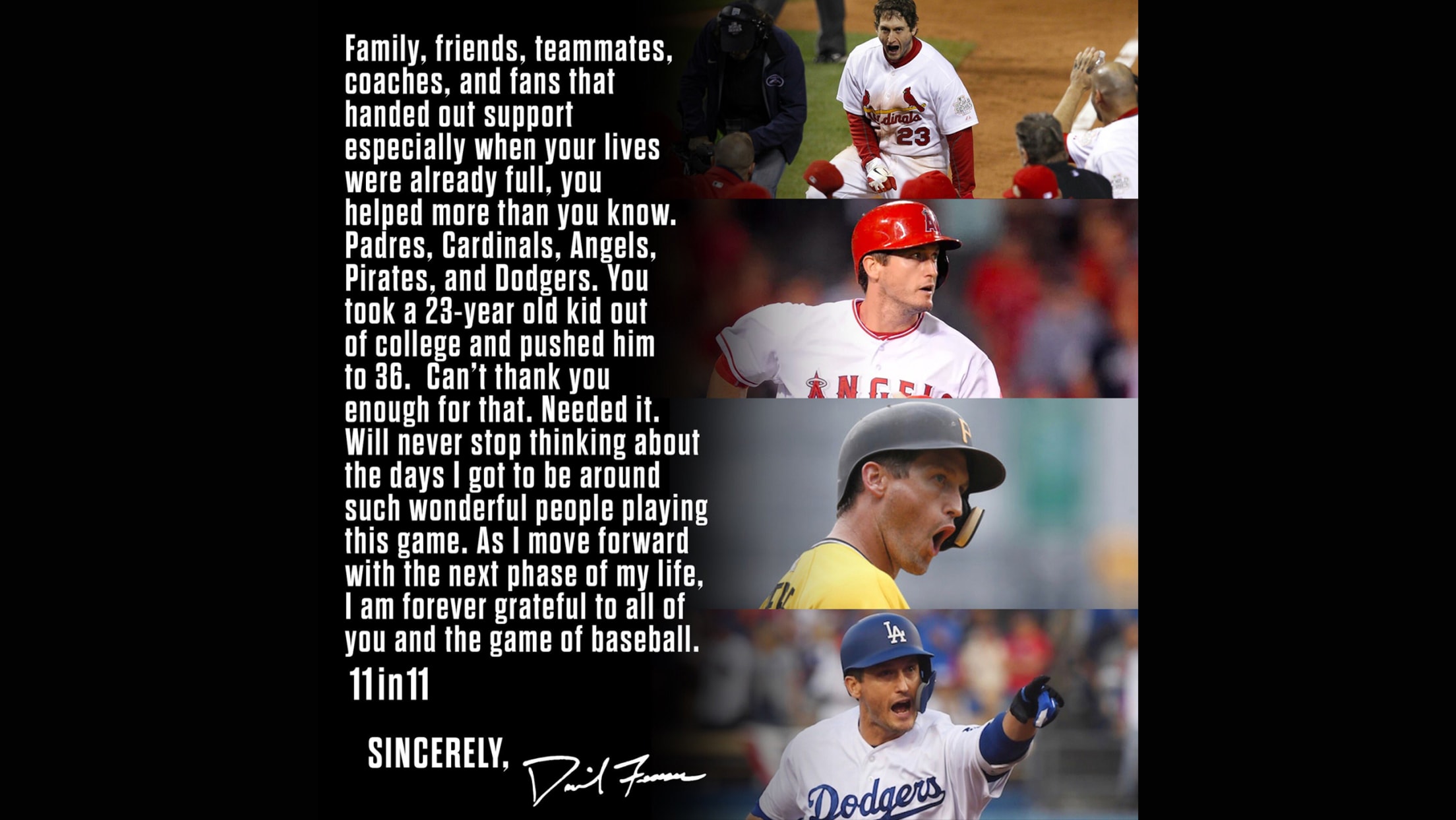 ST. LOUIS -- David Freese, the hometown hero who etched himself in Cardinals history with a pair of swings one October night in 2011, has called it a career. After hinting throughout the season that this would likely be his last, Freese, 36, made his decision to retire official with
'A terrible feeling': LA shocked by early exit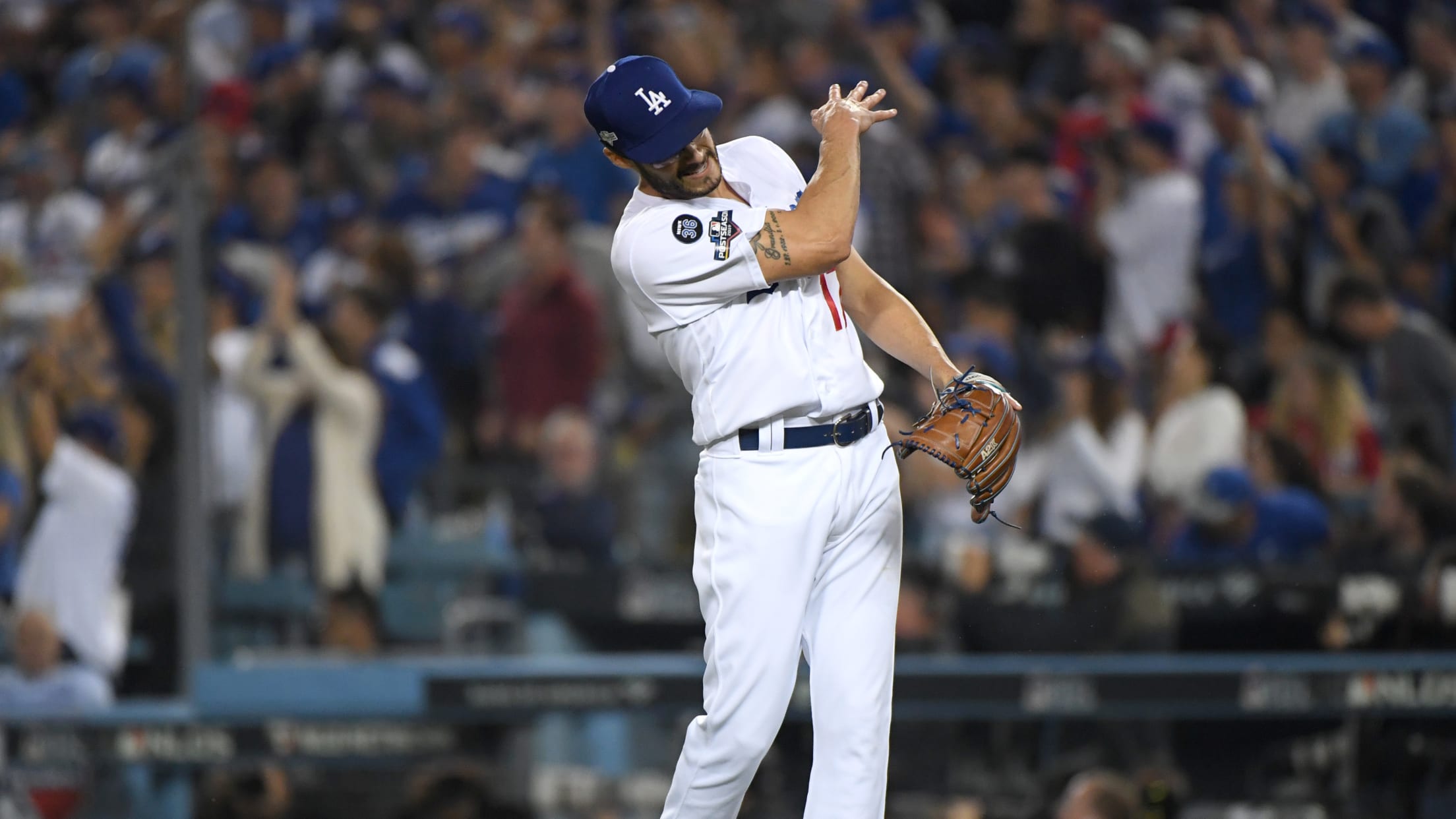 LOS ANGELES -- From the moment the Dodgers lost last year's World Series they have been laser-focused on this year's World Series, but now they'll have to watch it on their big screens like the rest of us. Stunned by the Wild Card Washington Nationals in the decisive Game 5
Kershaw falters as bullpen plan goes awry
Kelly surrenders decisive grand slam; Jansen held until 10th inning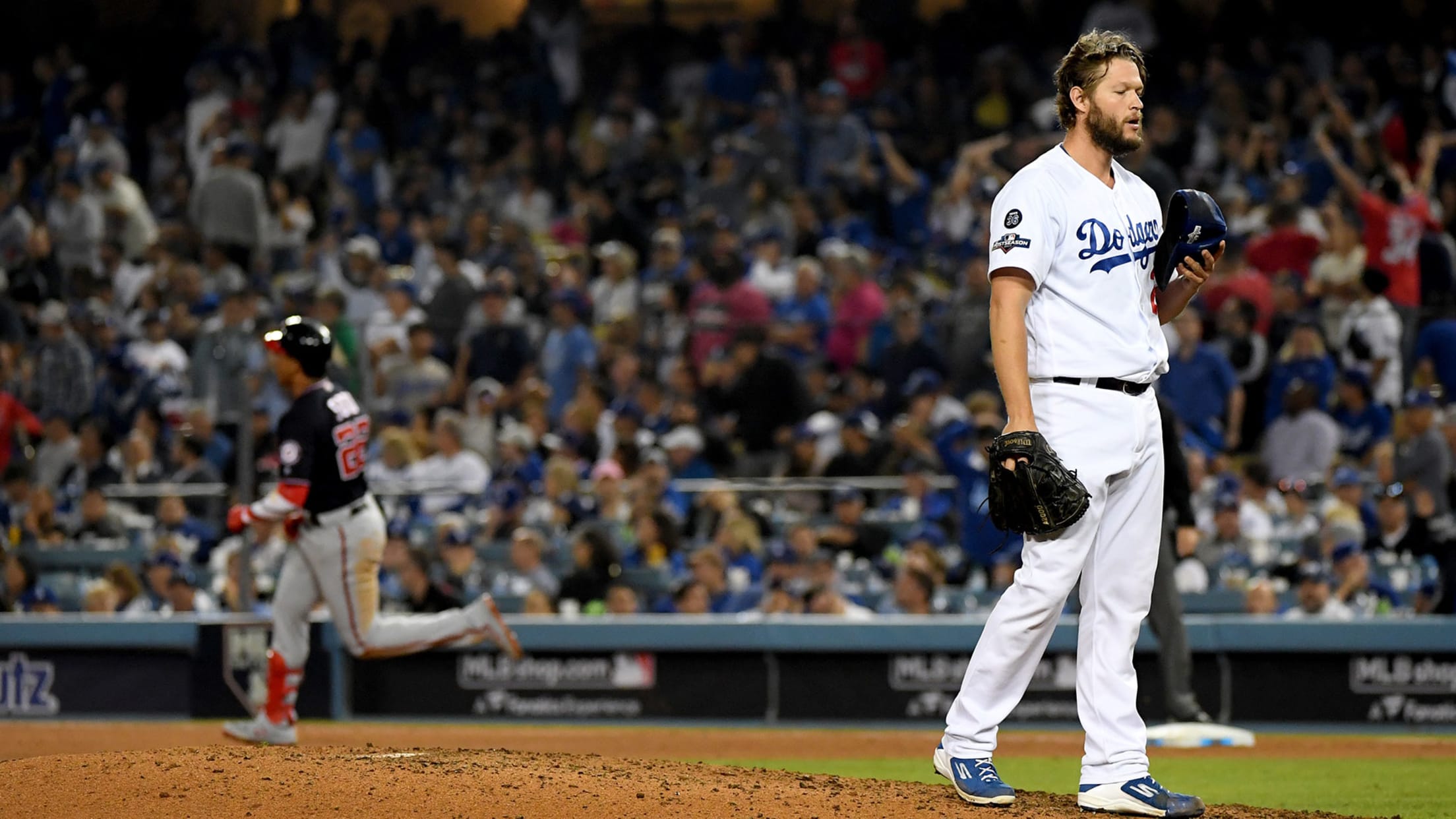 LOS ANGELES -- "We're home free," Walker Buehler thought to himself as he walked off the mound Wednesday. There were two Nationals runners on base in the seventh inning, but there were also two outs and the Dodgers had a two-run lead. And trotting in from the bullpen was three-time
Offseason decisions loom for Dodgers
Ryu, Hill, Freese, Martin are pending free agents; Jansen to mull opt-out clause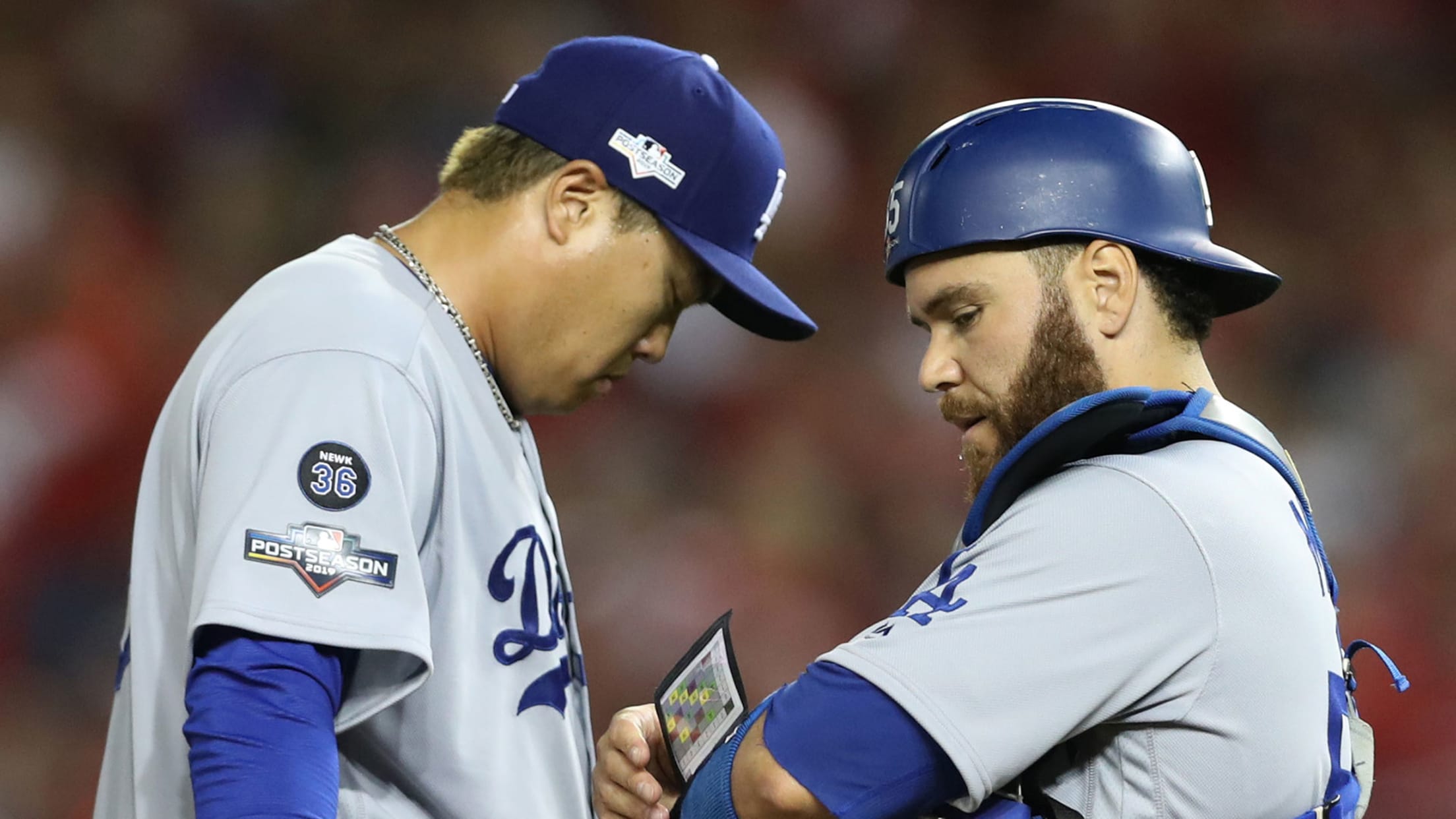 LOS ANGELES -- The Dodgers' front office has some decisions to make, but the Dodgers also have unfinished business with the front office. The five-year contract of Andrew Friedman, president of baseball operations, is up. CEO Stan Kasten has said he's confident Friedman isn't going anywhere, but it remains an
Buehler's 'incredible' NLDS not enough for LA
Right-hander tosses 6 2/3 strong innings in Dodgers' Game 5 loss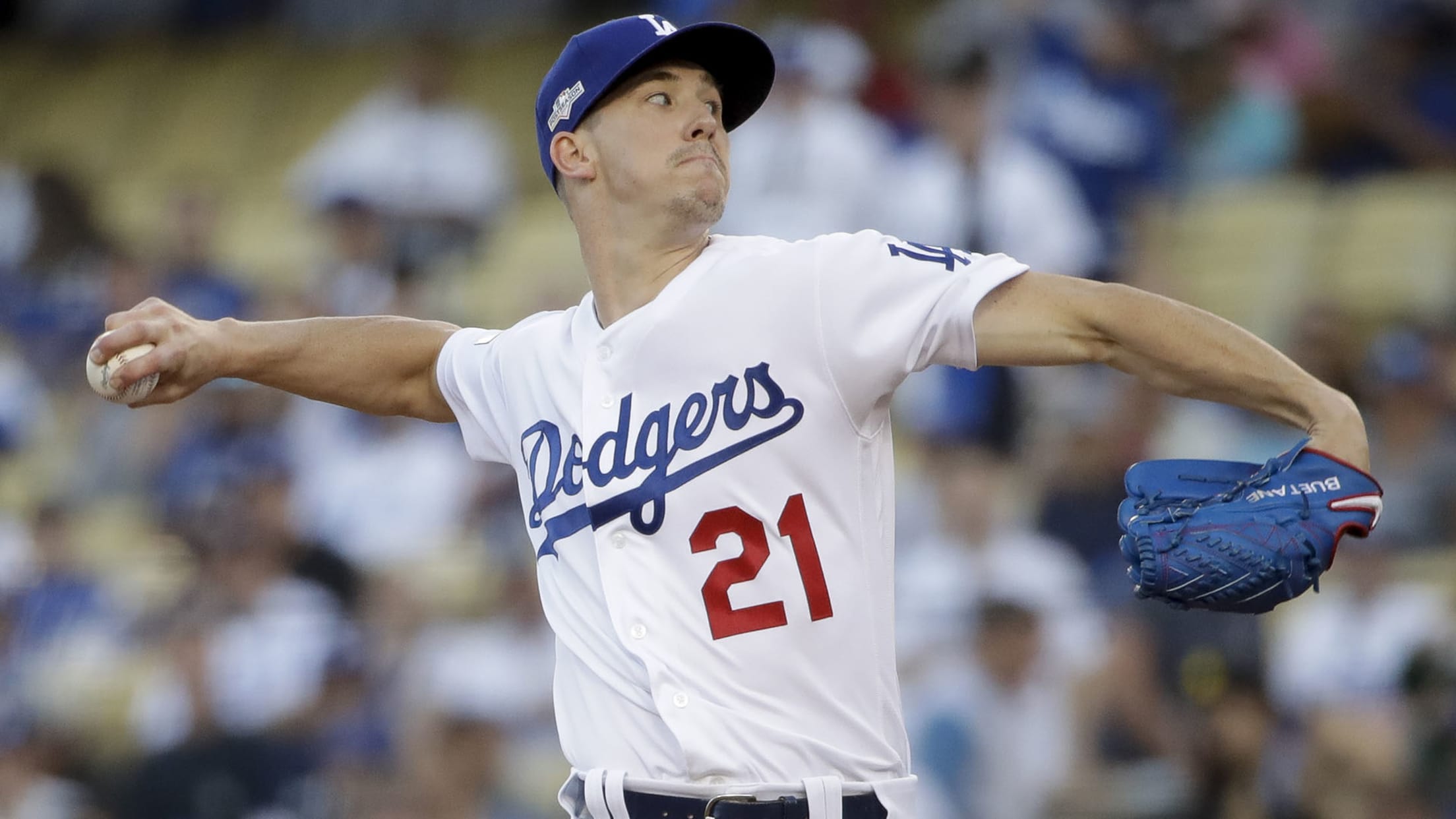 LOS ANGELES -- Walker Buehler wiped away falling tears on Wednesday night, having done everything in his power for just shy of seven innings in Game 5 of the National League Division Series, only to watch the game slip away from his Dodgers in a 10-inning, 7-3 loss to the
This wasn't a HR, but next one goes over
Early scoring flurry doesn't hold up in Game 5 NLDS loss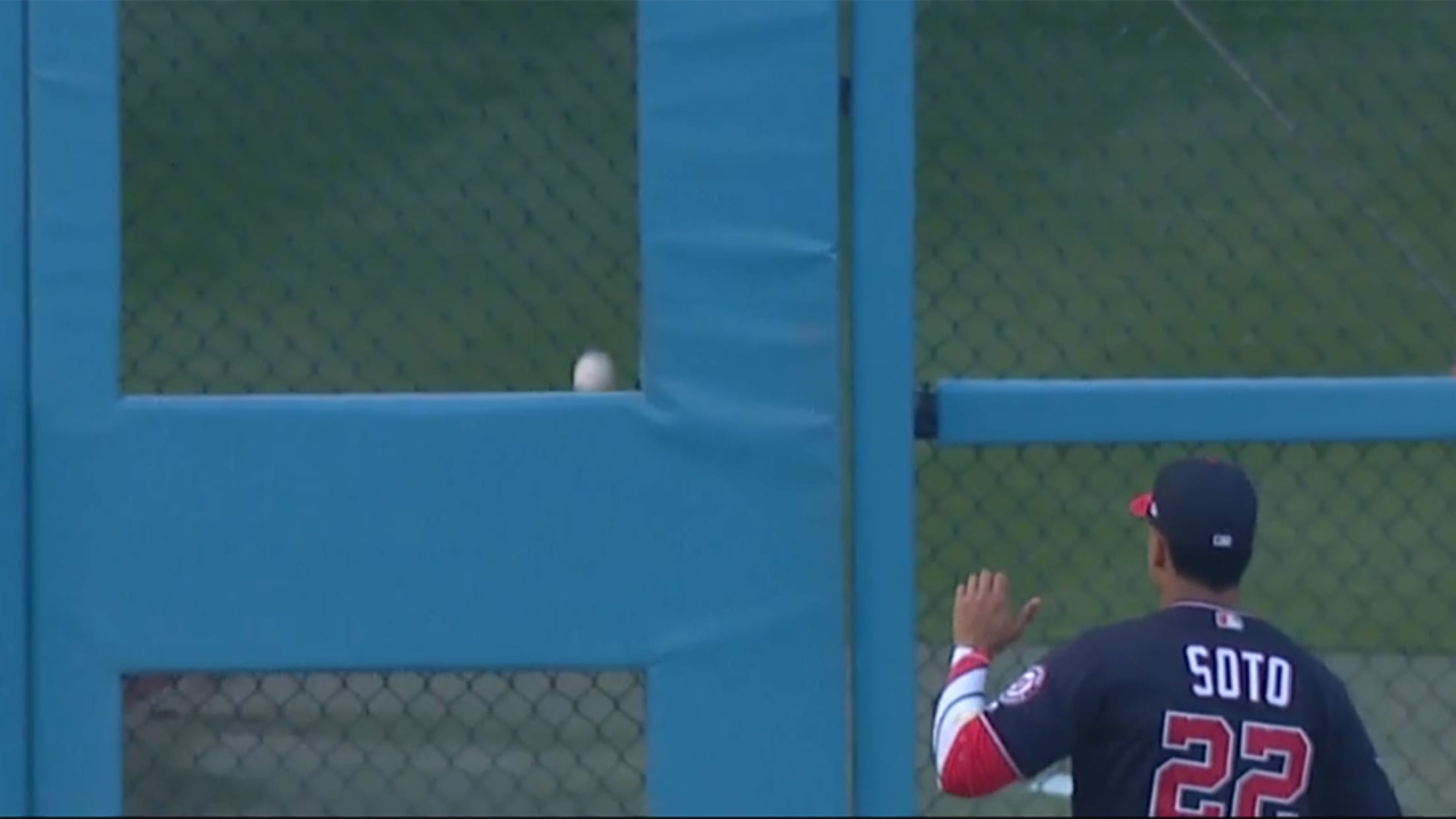 LOS ANGELES -- Joc Pederson didn't homer in the first inning of Game 5 of the National League Division Series. But Max Muncy did.
The legend of David Freese, postseason hero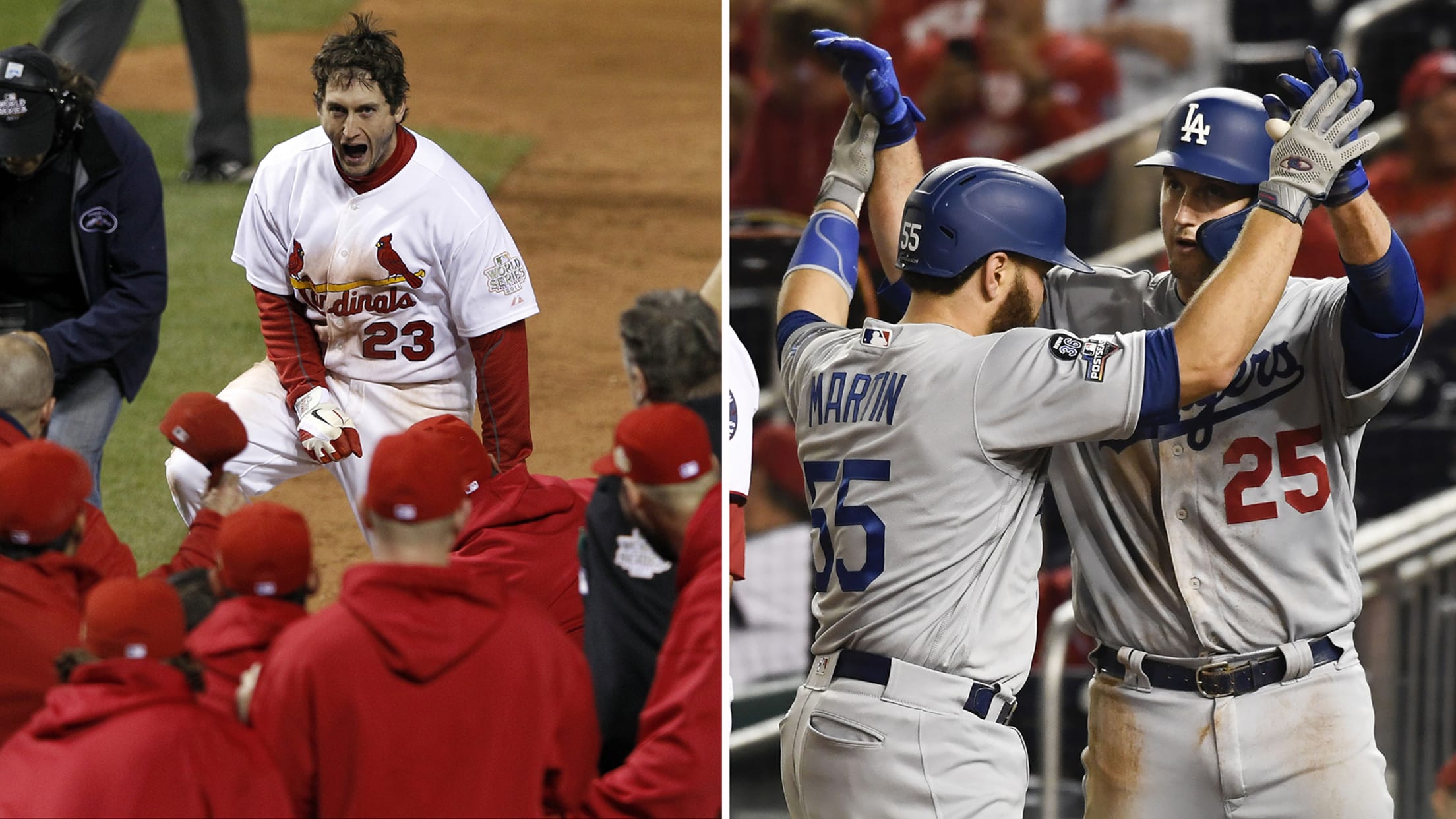 WASHINGTON -- Dodgers infielder David Freese says it's all a matter of opportunity, this knack for compiling postseason moments like some players collect signed jerseys or baseballs.
Revisiting the last Nats-Dodgers NLDS Game 5
In 2016, Washington, Los Angeles met at Nationals Park for wild NLDS clincher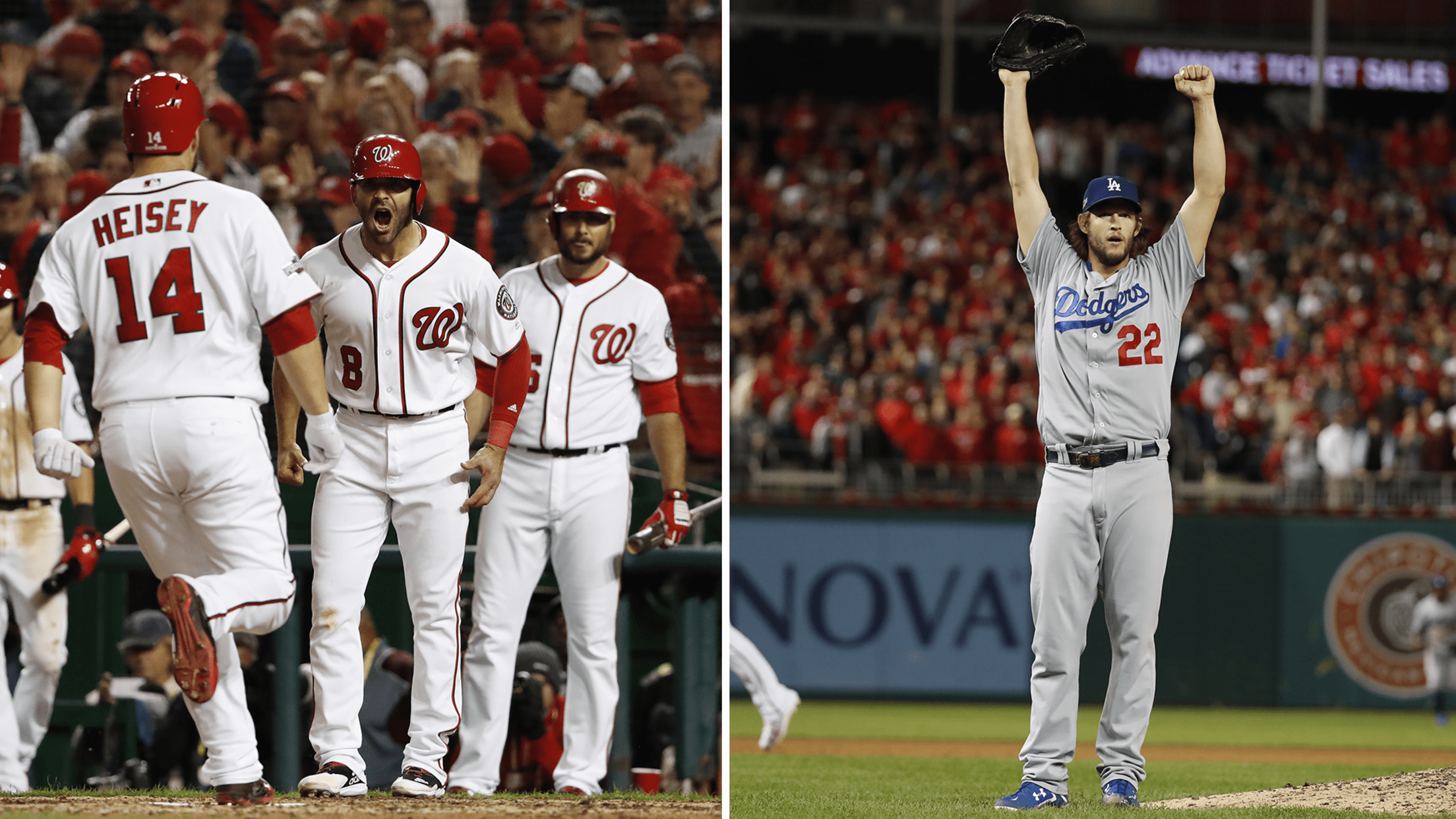 WASHINGTON -- The Nationals and Dodgers are headed to a Game 5 of the National League Division Series, and if that sounds familiar, it's because these teams have been here before.
Soto vs. Kolarek a postseason chess match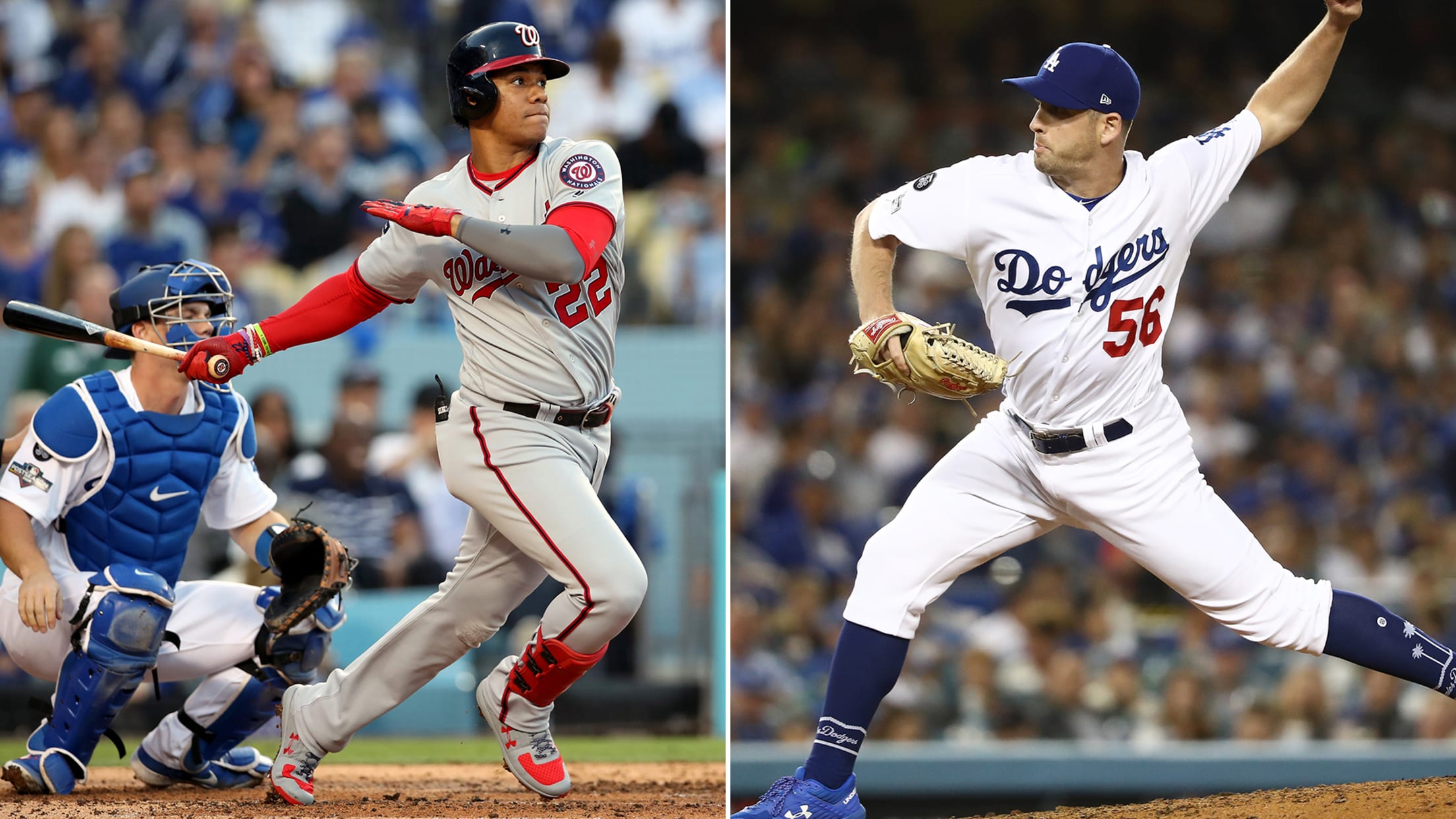 WASHINGTON -- There stood Juan Soto. The entirety of his 6-foot-1 frame drifted directly behind home plate, hawk-eyeing every twitch and tinkering of the unusual delivery from his newfound rival.
3 keys that will decide Nats-Dodgers NLDS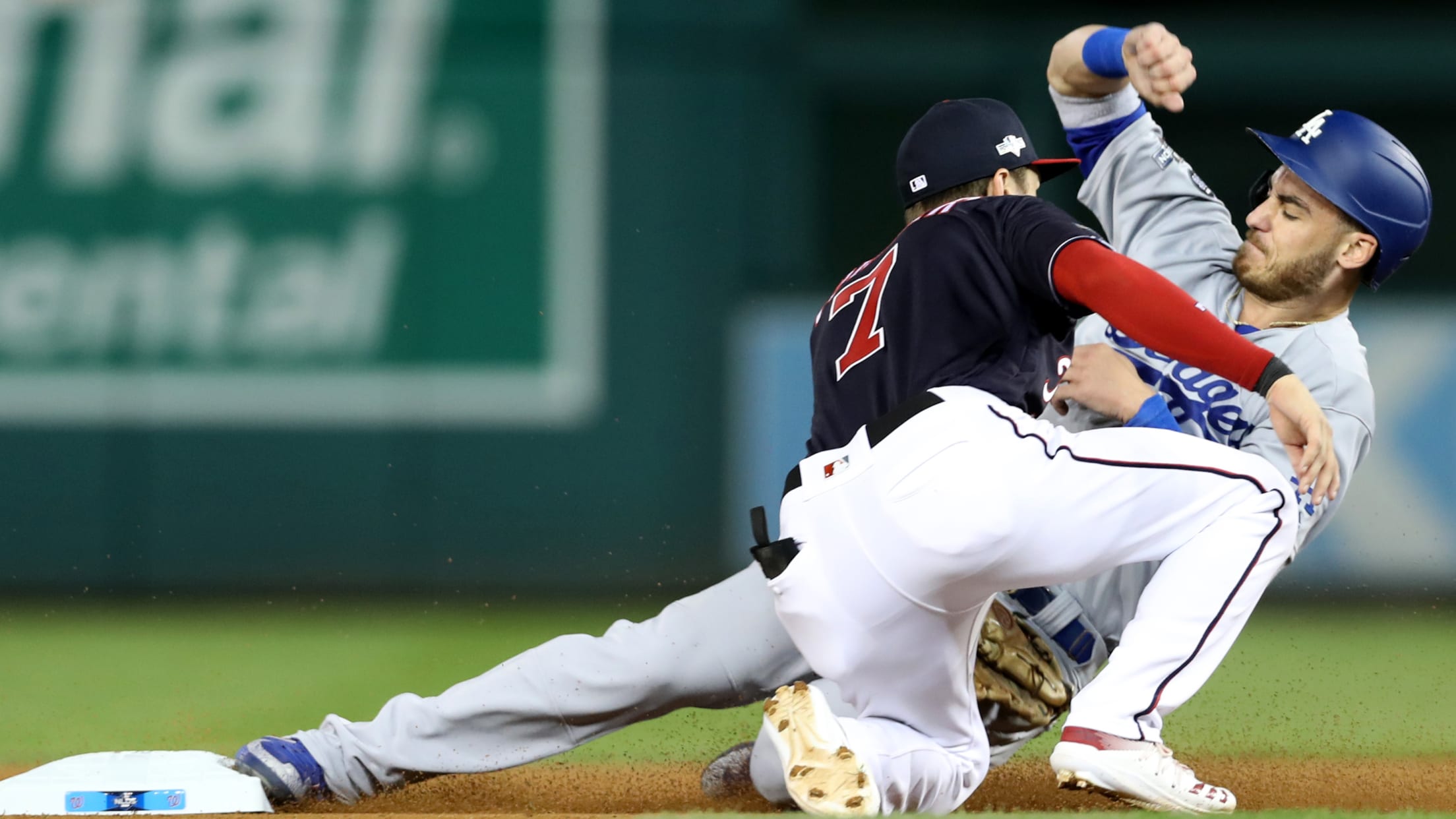 LOS ANGELES -- The stage has been set for a win-or-go-home National League Division Series battle between the Nationals and Dodgers on Wednesday night at Dodger Stadium.
Here are the best Game 5s, ranked 1 through 10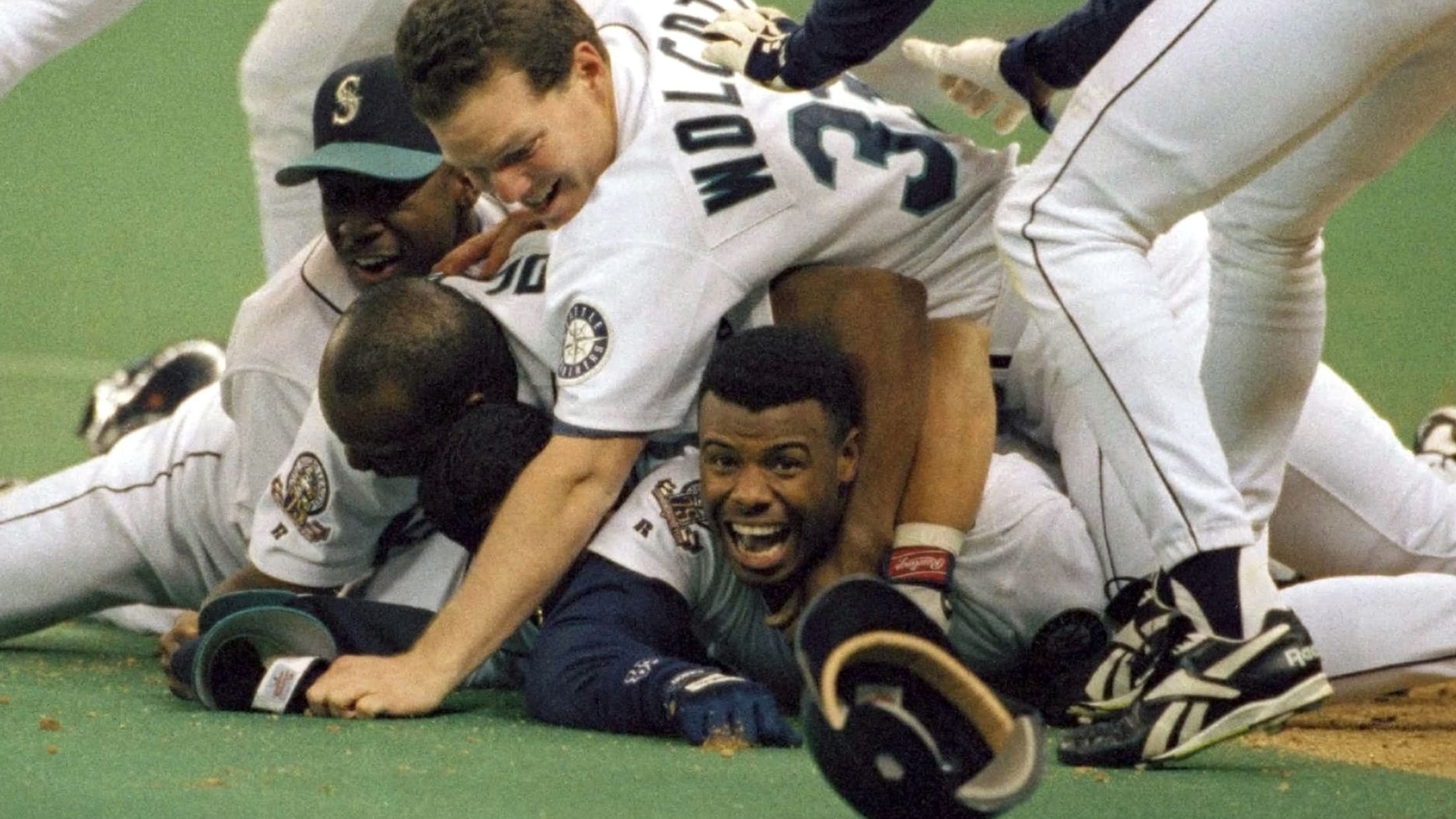 We have the rarest of gifts the next two days. On Wednesday, there are two decisive Game 5s in the National League Division Series, one right after the other. And on Thursday, there will be a third, in the American League. It's as close as MLB can get to March
These veterans are owning the postseason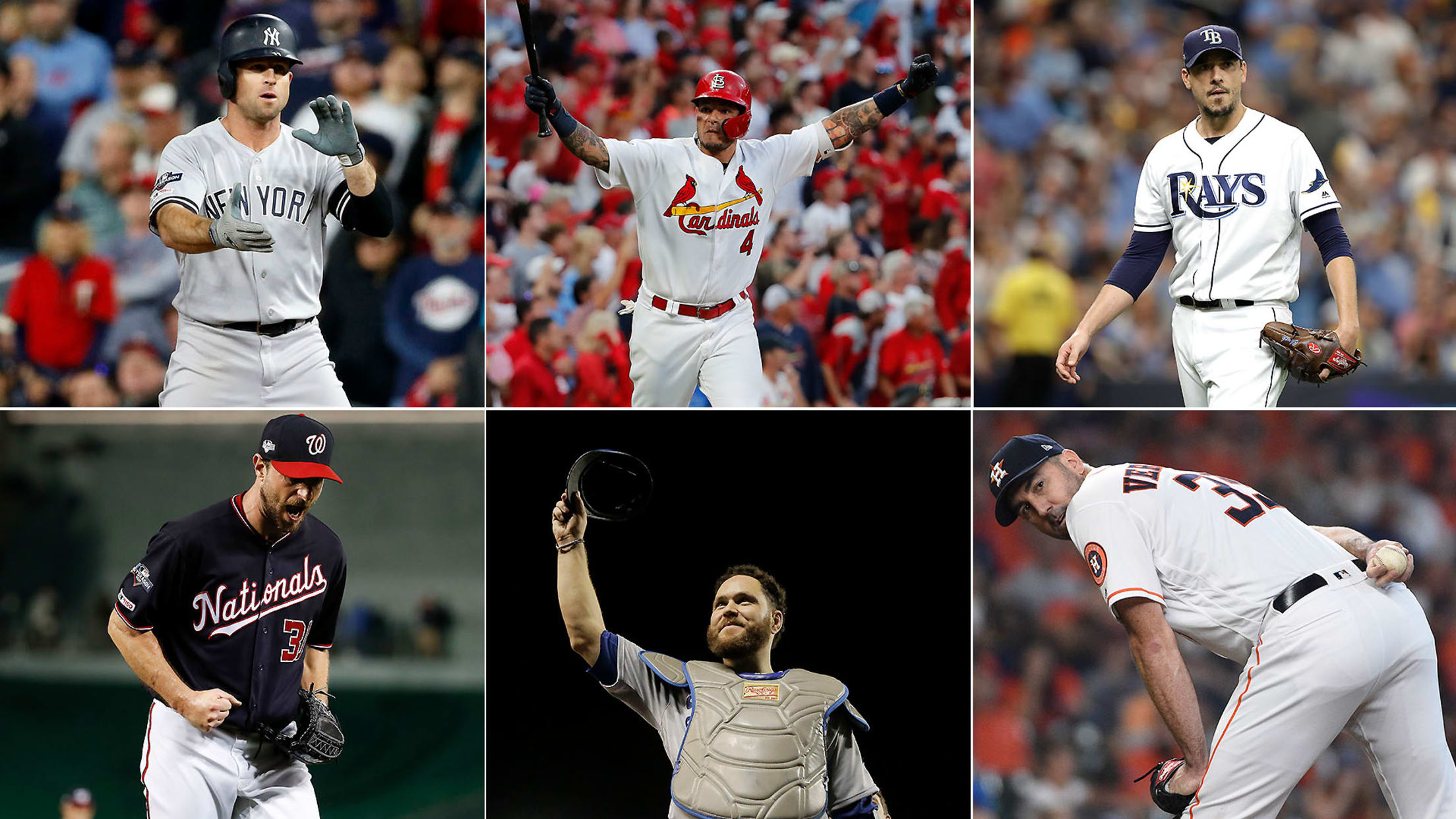 It is difficult to argue that times haven't been tough for veteran players over the last few years. They're having a tougher time in free agency as teams place more faith in youngsters, and in an age of velocity obsession, your crafty junkballer getting by with guile and his wits
Kershaw: 'All hands on deck' for NLDS Game 5
Lefty will be available Wednesday in relief of starter Buehler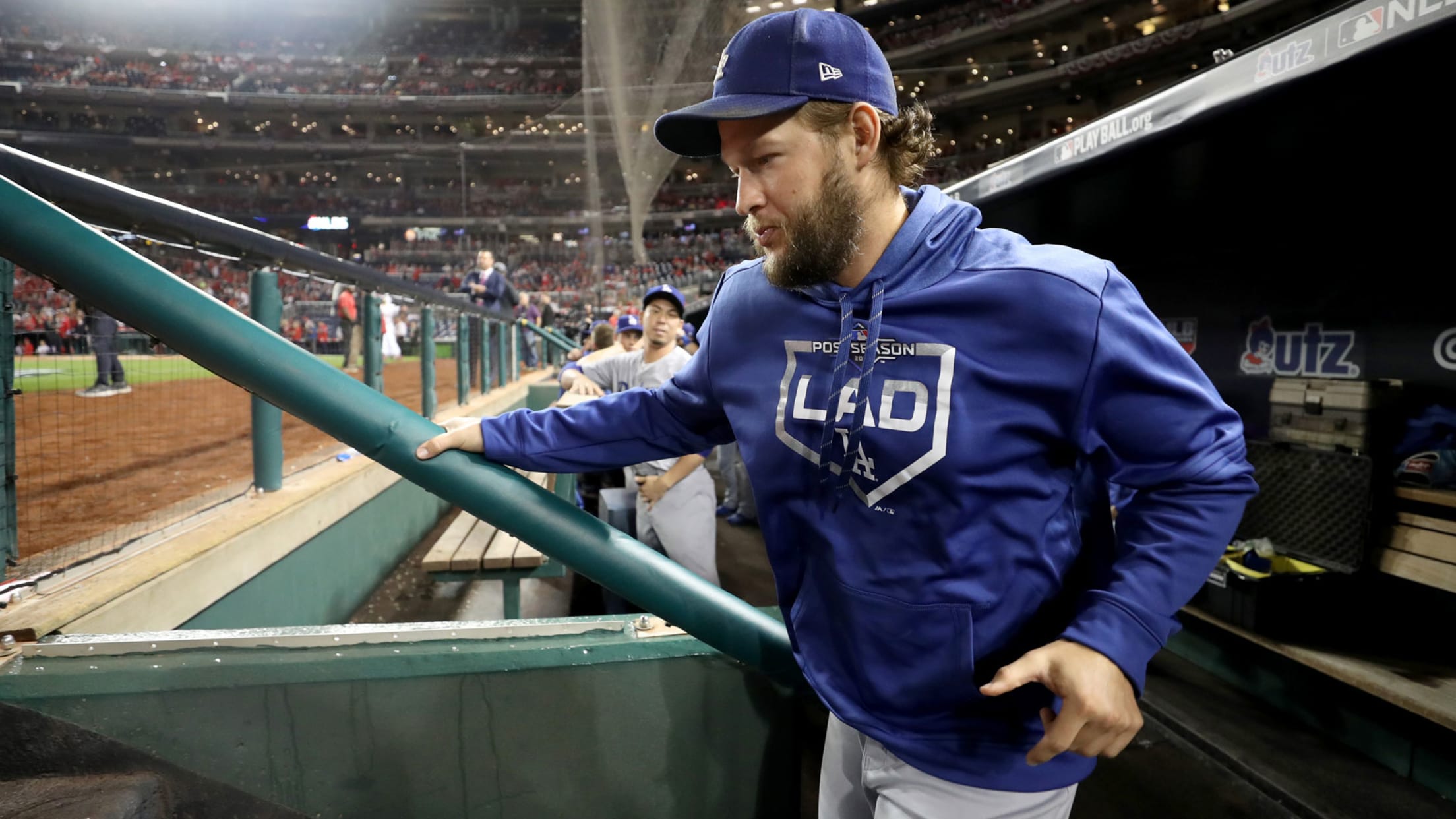 WASHINGTON -- If there is an upside to the Dodgers' bullpen game gone bad on Monday night, it was this: Clayton Kershaw stirred in the bullpen but didn't pitch. That means the three-time Cy Young Award winner is one of Los Angeles' pitchers who will be rested and ready to