Spring predictions for Price, Jansen, Lux
GLENDALE, Ariz. – Manager Dave Roberts opened training camp Thursday emphasizing the here and now, not what has been. The here and now, he said, is pretty exciting. The offseason ended with the blockbuster acquisitions of Mookie Betts and David Price, setting expectations even higher for a club that won
Gray seeking to outdo his 'whirlwind' '19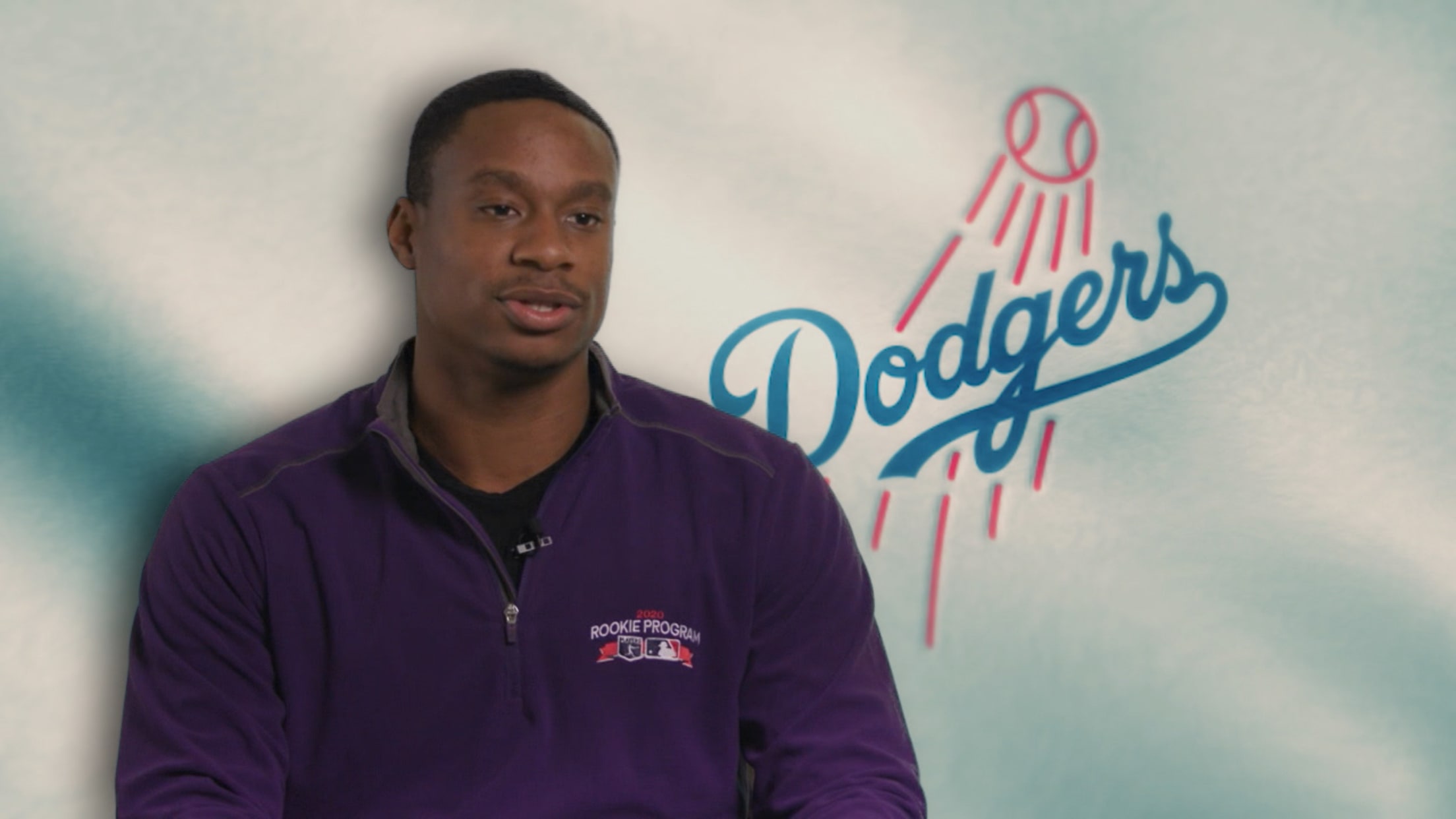 LOS ANGELES -- Last winter's salary swap between the Dodgers and Reds involved three former All-Stars, so the pair of included prospects going to the Dodgers pretty much was overlooked. But Josiah Gray and Jeter Downs aren't being overlooked any more, the latest evidence being Gray's invitation to the recent
10 teams with prospects for blockbuster trades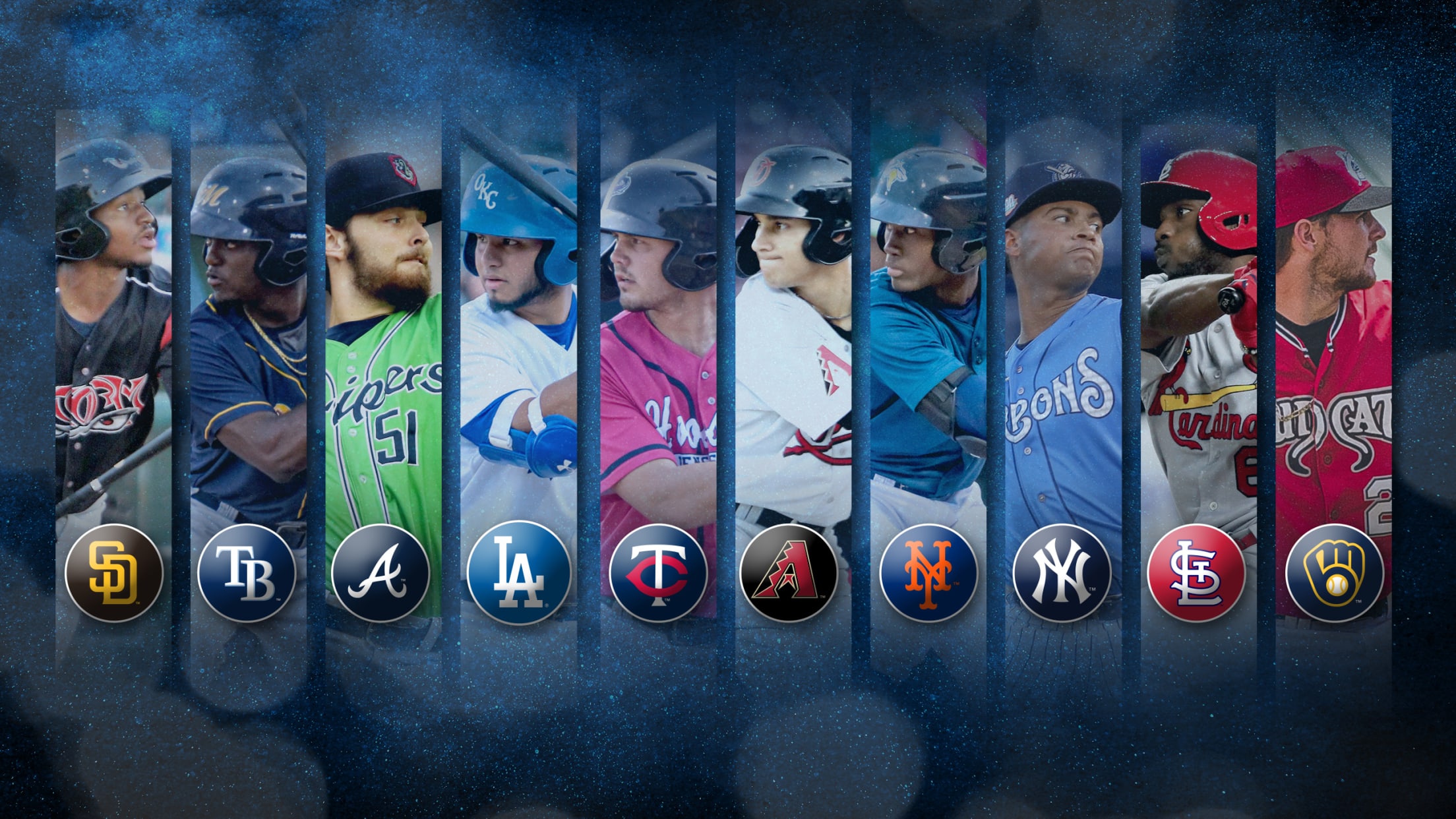 It's been a relatively quiet trade market so far, with only a few notable deals having transpired since the completion of the postseason. But as teams continue to assess their roster ahead of 2020 and weigh which free agents might fit their budget, it shouldn't be long until things pick
Dodgers add three prospects to 40-man roster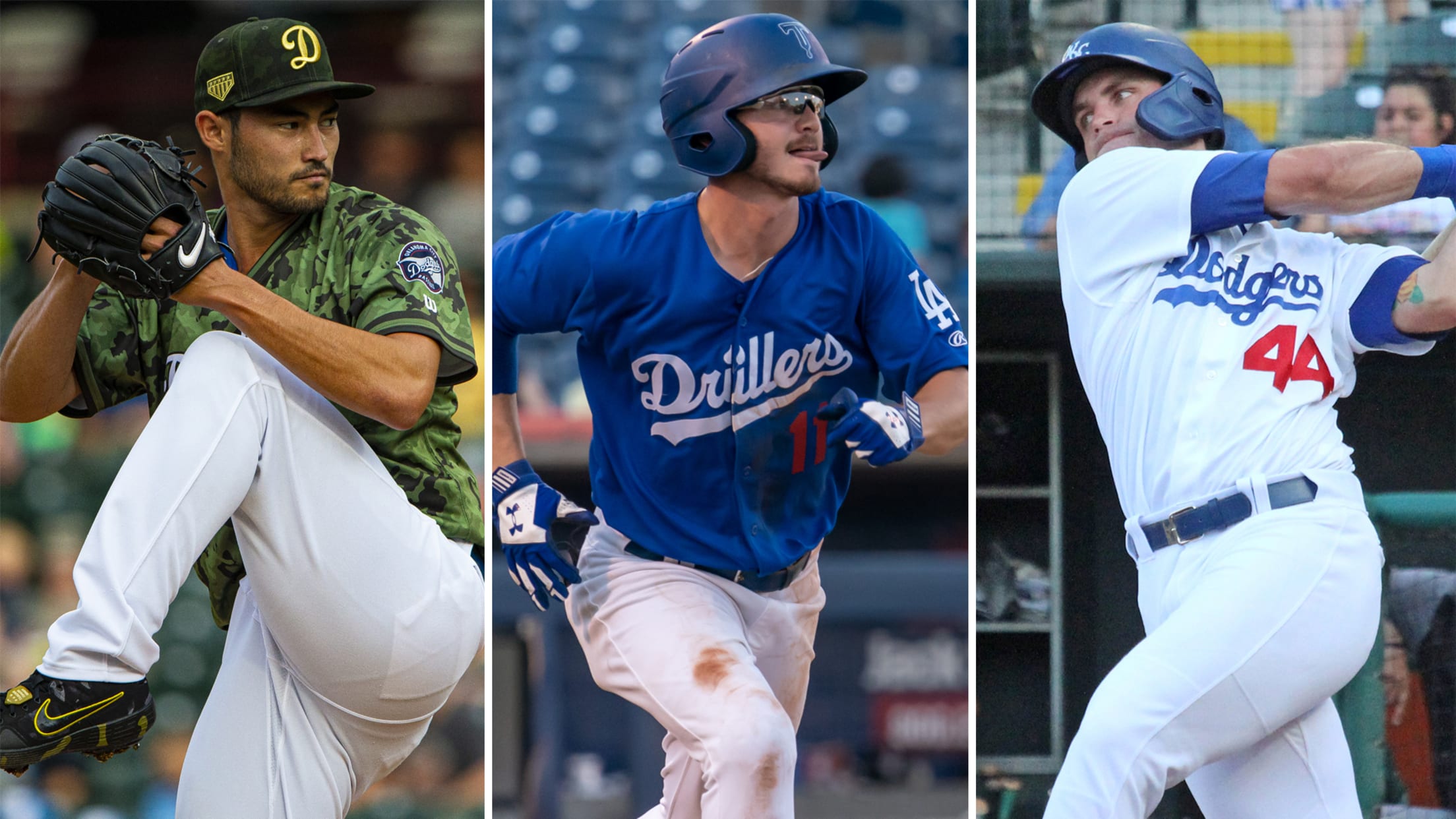 LOS ANGELES -- The Dodgers added right-handed pitcher Mitchell White, infielder/outfielder Zach McKinstry and outfielder DJ Peters to the 40-man roster on Wednesday, protecting them from next month's Rule 5 Draft. The Dodgers' roster is now full. The 24-year-old White, ranked No. 9 on MLB Pipeline's Top 30 Dodgers prospects
Dodgers Arizona Fall League updates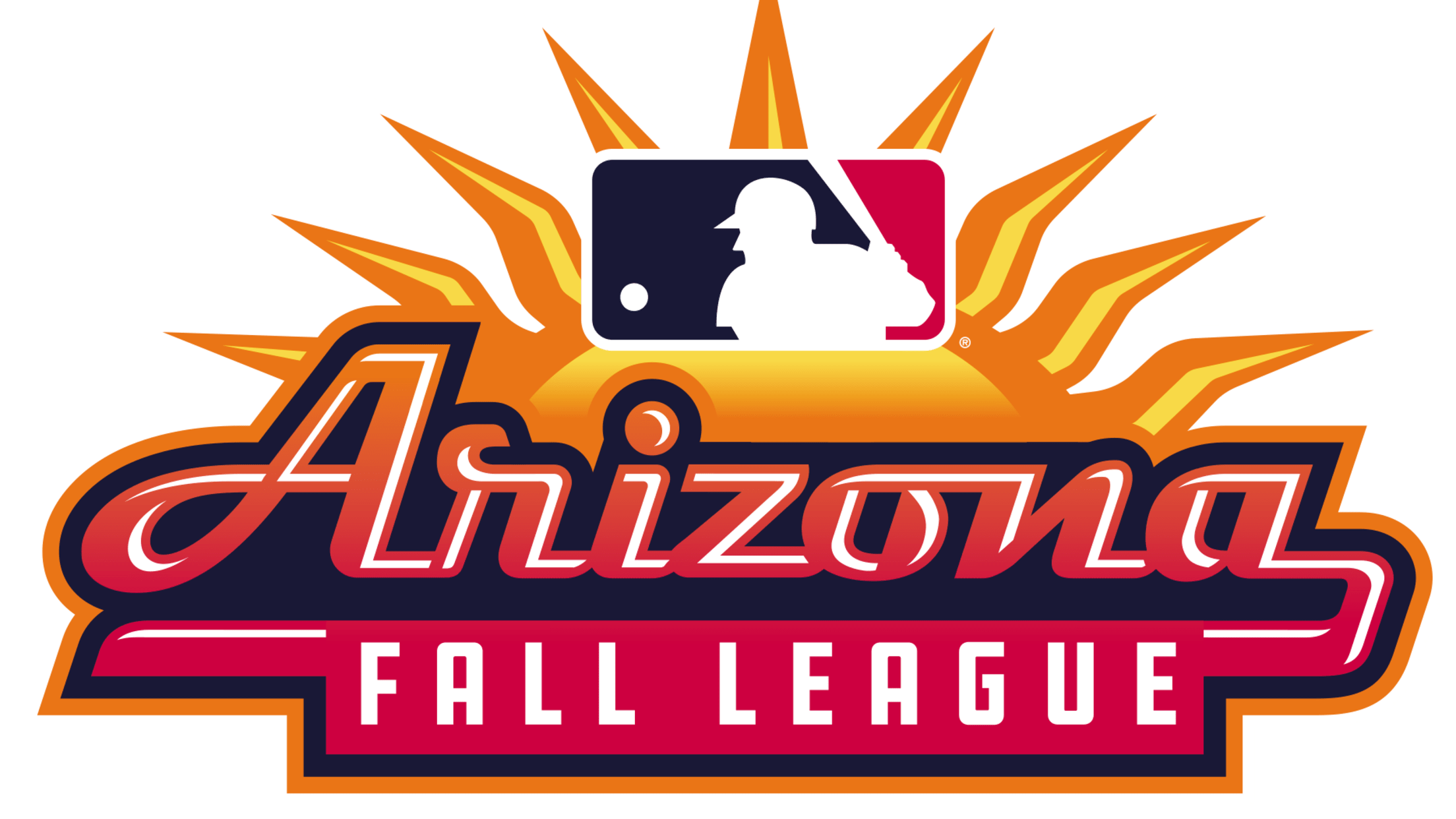 Eight Dodgers prospects are playing for the Glendale Desert Dogs in the 2019 Arizona Fall League: Second baseman Michael Busch (No. 8) right-hander Mitchell White (No. 9), shortstop Omar Estevez (No. 15), second baseman Devin Mann (No. 17), right-hander Gerardo Carrillo (No. 22), right-hander Marshall Kasowski (No. 27), right-hander Brett
Lux homers in October debut ... into trash can?
Dodgers phenom is 4th-youngest to go deep in 1st postseason game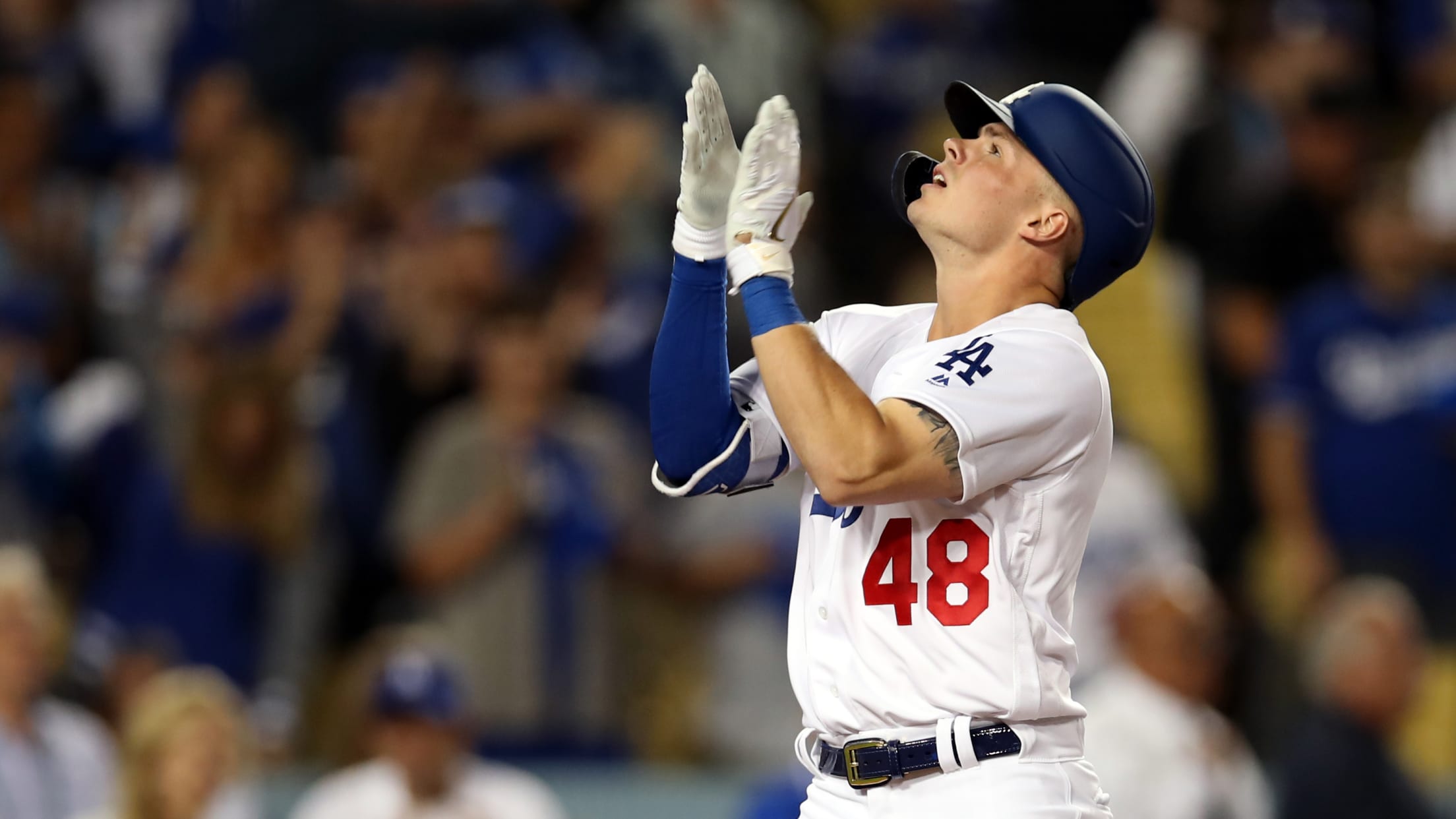 LOS ANGELES -- It was a last-minute decision in the right-field pavilion. The Dodgers had a four-run lead, it was the bottom of the eighth inning and Agustin Nuno figured this was his last chance to check out the postseason merch. He left his section of seats via a stairway
New Mann: 'Most improved' prospect now at AFL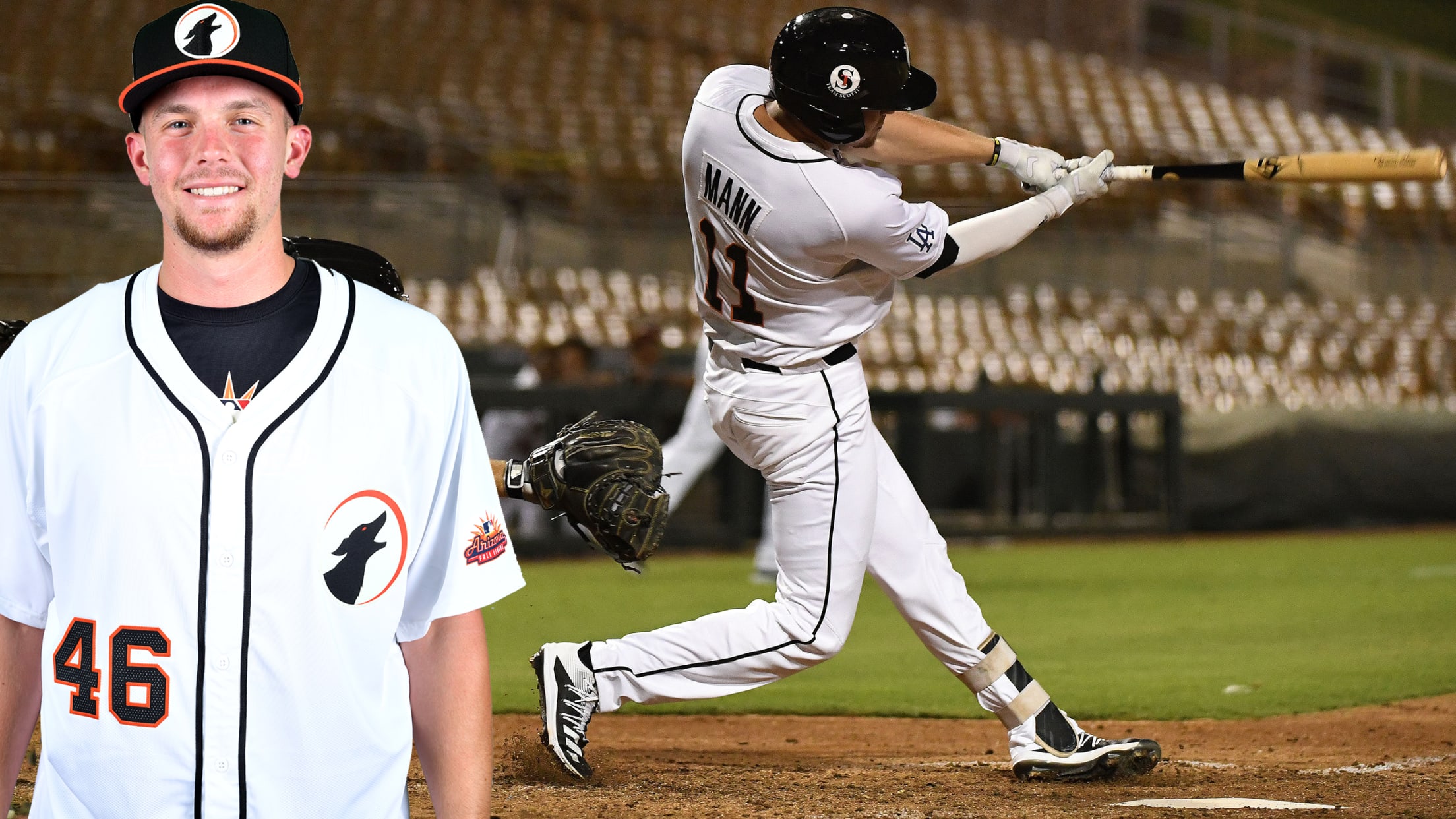 After the Dodgers made Devin Mann a fifth-round pick in 2018, he didn't immediately justify that investment by producing in his pro debut. He batted .240/.348/.332 with two homers in 65 games, mostly in low Class A, and didn't demonstrate much aptitude beyond bat-to-ball skills. Fast forward a year later
Pipeline names Dodgers Prospects of the Year
Lux breaks into big leagues; Gray impresses in 1st year with club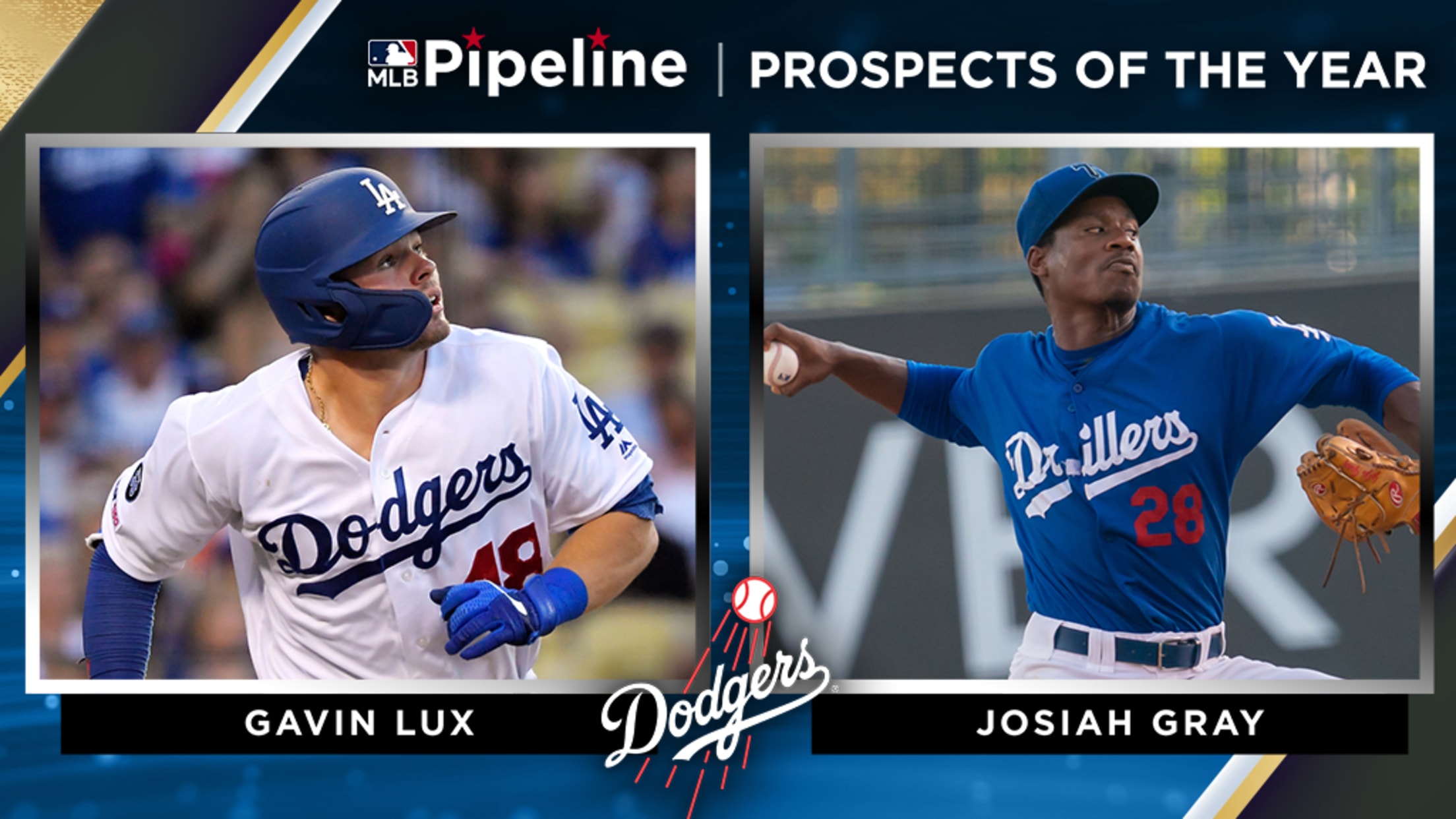 LOS ANGELES -- The Dodgers' Hitting and Pitching Prospects of the Year provide a snapshot of the wide net management casts to keep the talent flowing. Gavin Lux, the club's Hitting Prospect of the Year, was a first-round pick out of a Wisconsin high school in the 2016 Draft, bucking
Lux: 'When I hit it, I kind of knew I got it'
Dodgers top prospect belts first big league home run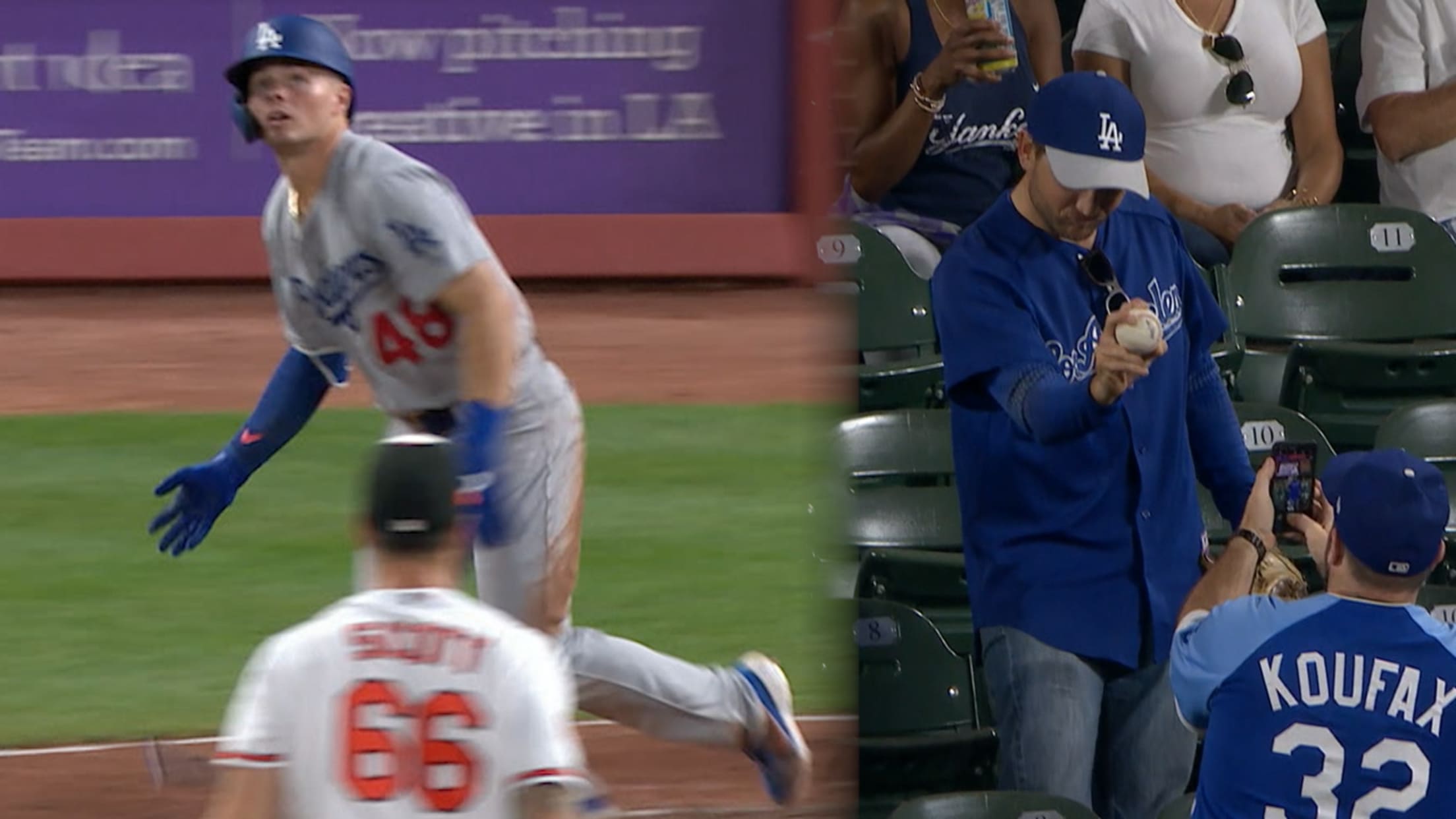 BALTIMORE -- In the months leading up to his eventual callup, Gavin Lux was teasing Dodgers fans with the power he was showcasing at the Minor League level. An OPS north of 1.000 and 26 homers across 113 games tend to have that effect. It took him a minute, but
Top prospect Lux makes impact in MLB debut
21-year-old starts at second base in highly anticipated debut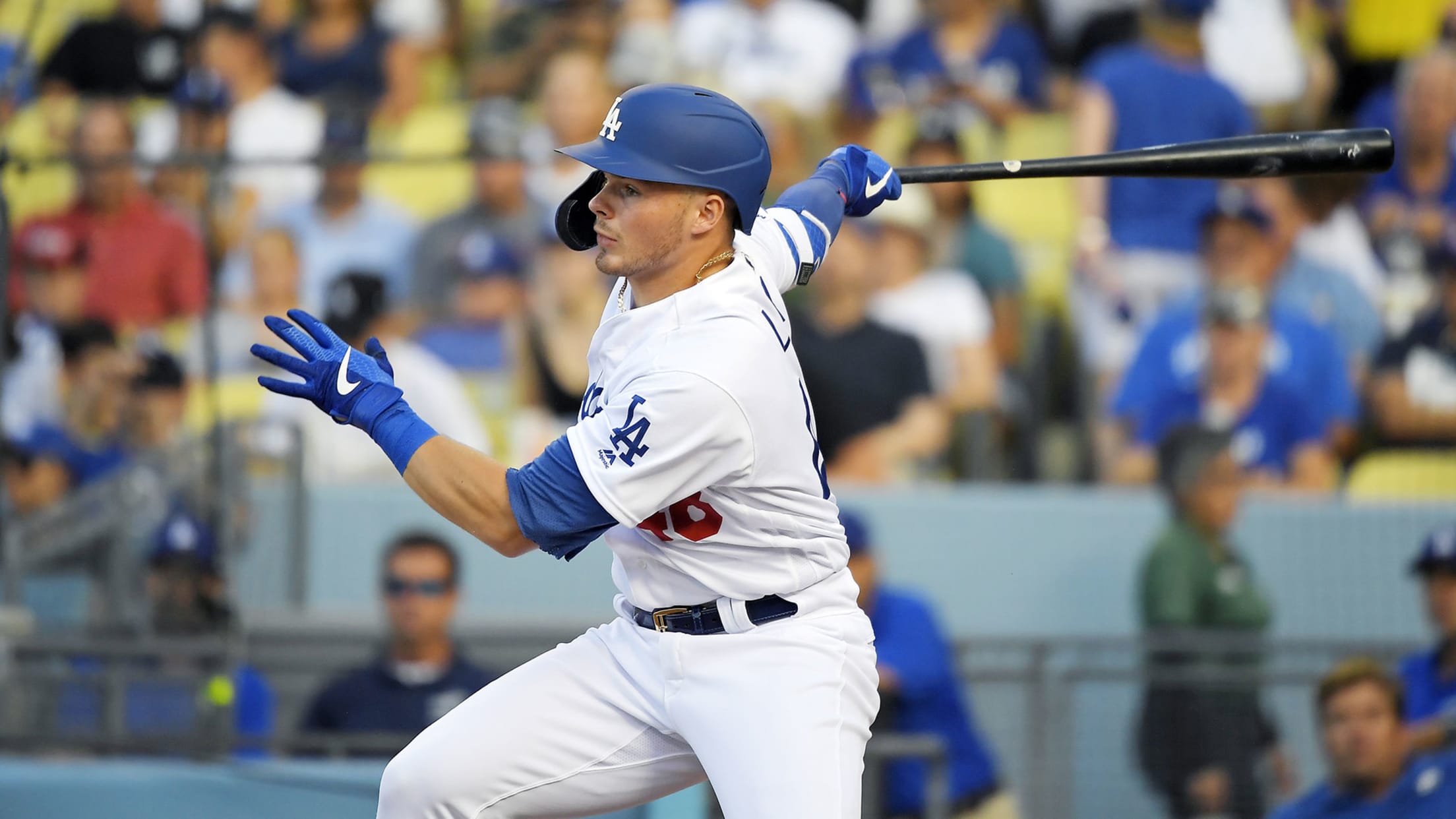 LOS ANGELES -- Gavin Lux has spent this year seemingly ready for anything, including his Major League debut in Monday night's 16-9 win over the Rockies, during which he finally came across something he wasn't at all ready for. The Dodgers' top prospect lined the first MLB pitch he saw
What to expect from Dodgers' Lux in the bigs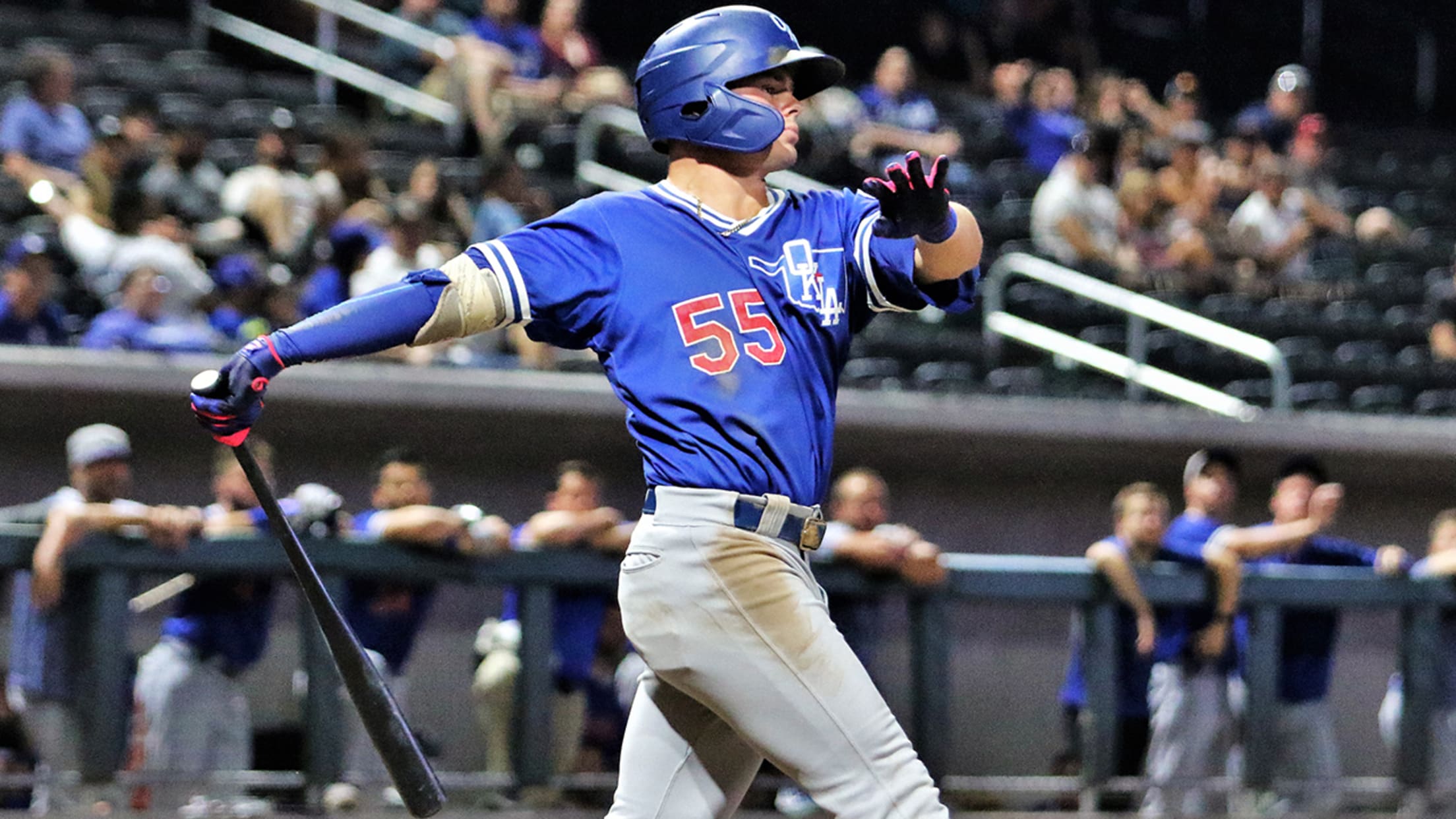 If it's possible, the best team in the National League and perhaps in all of baseball got better on Monday. The Dodgers called up Gavin Lux, one of the top prospects in the game and one of the hottest hitters in Triple-A since he arrived there in late June. He
No. 1 prospect Lux in mix for potential callup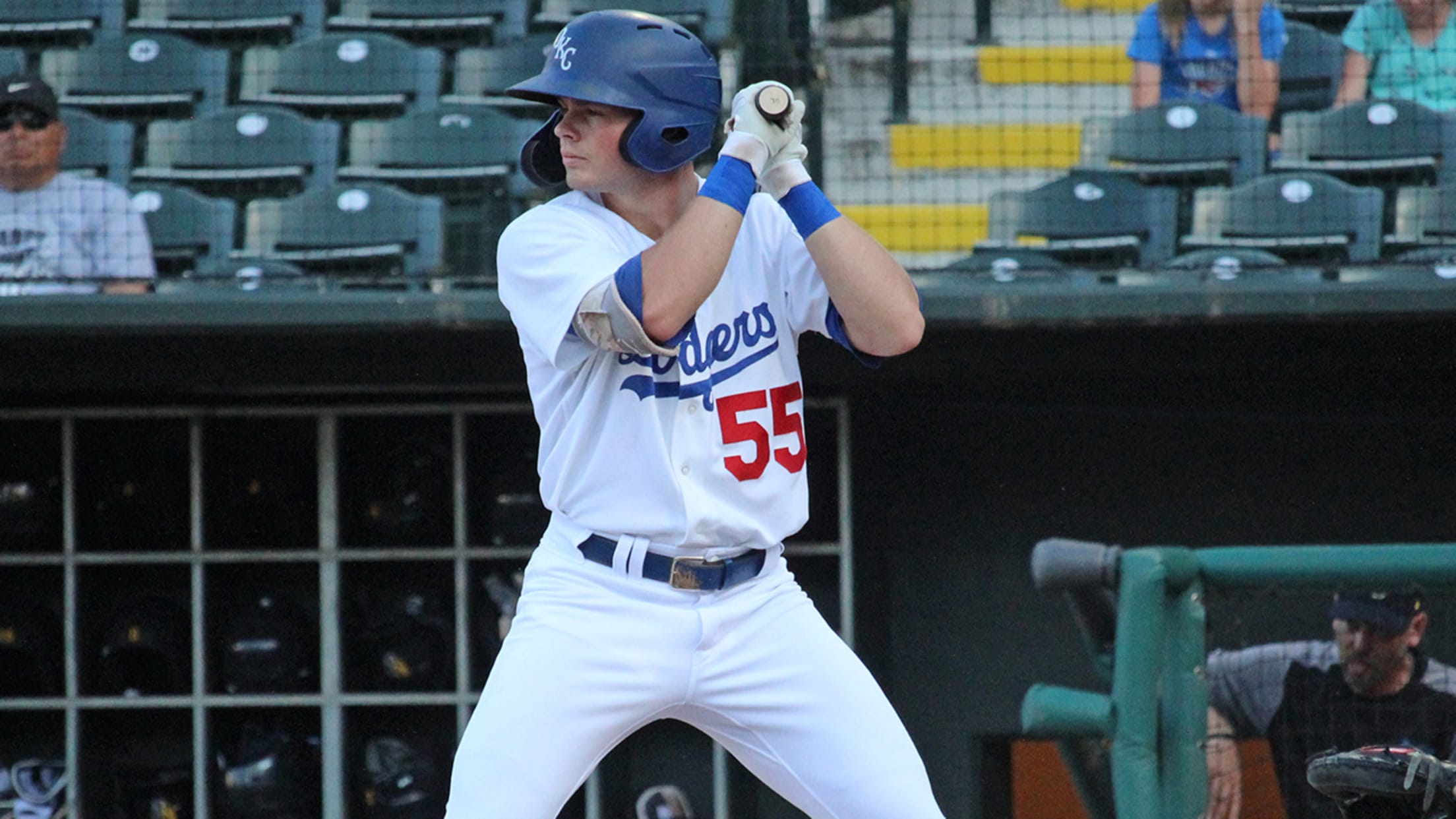 PHOENIX -- The Dodgers will add several reinforcements when rosters expand to 40 players on Sunday, but they will only be guys who are currently on the injured list. Manager Dave Roberts said the club could call up some players from Triple-A Oklahoma City early next week. That still poses
Prospect Lux may not have roster spot in Sept.
Dodgers' No. 1 prospect could serve in 'apprenticeship' role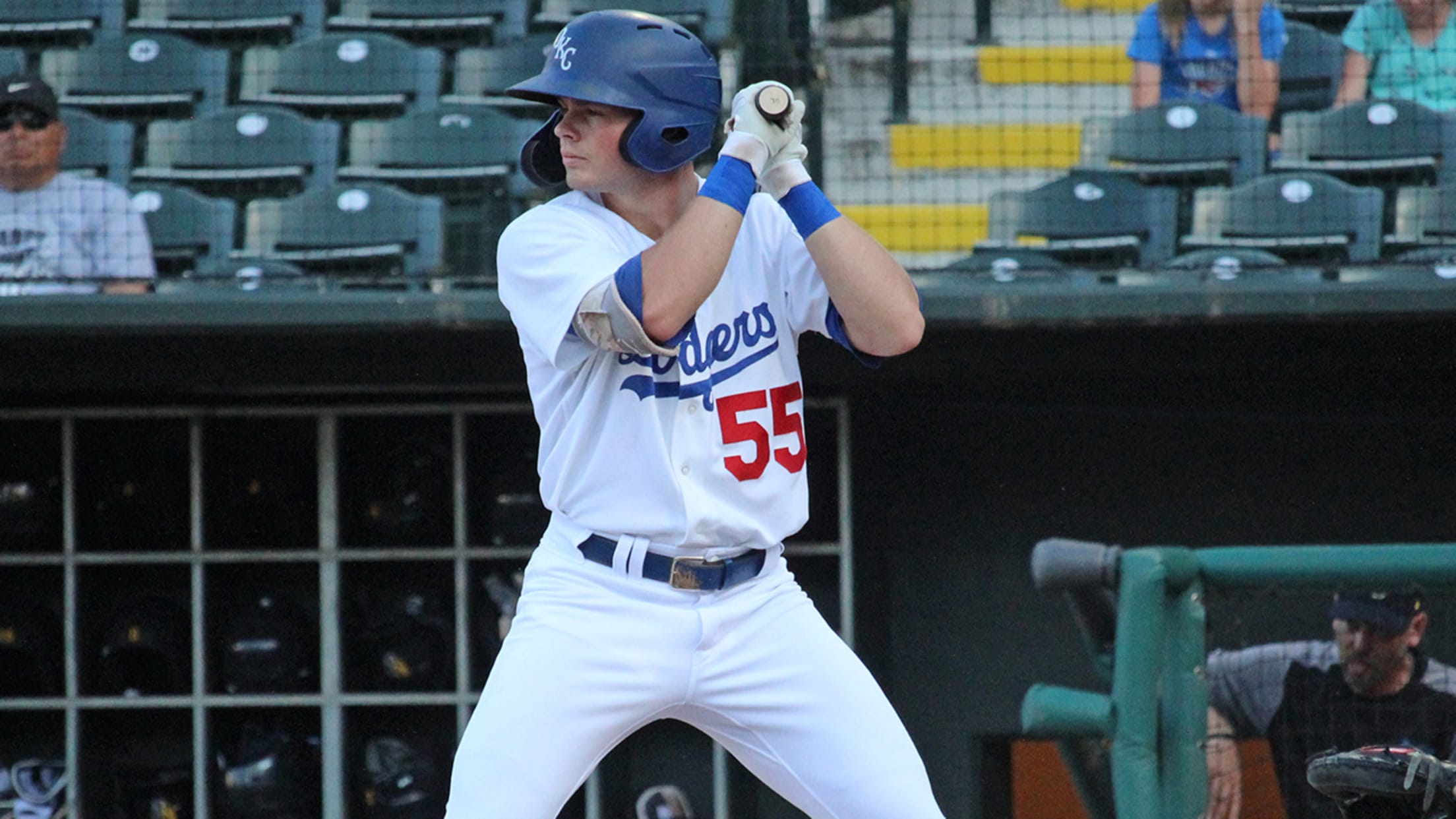 SAN DIEGO -- Infielder Gavin Lux, the Dodgers' No. 1 prospect, per MLB Pipeline, will be with the big league club sometime in September, but he might not be playing. Manager Dave Roberts said the 21-year-old Lux "is in the conversation" for a callup, but would commit only to Lux
May's role still a work in progress
Floro placed on IL; Sadler recalled from Oklahoma City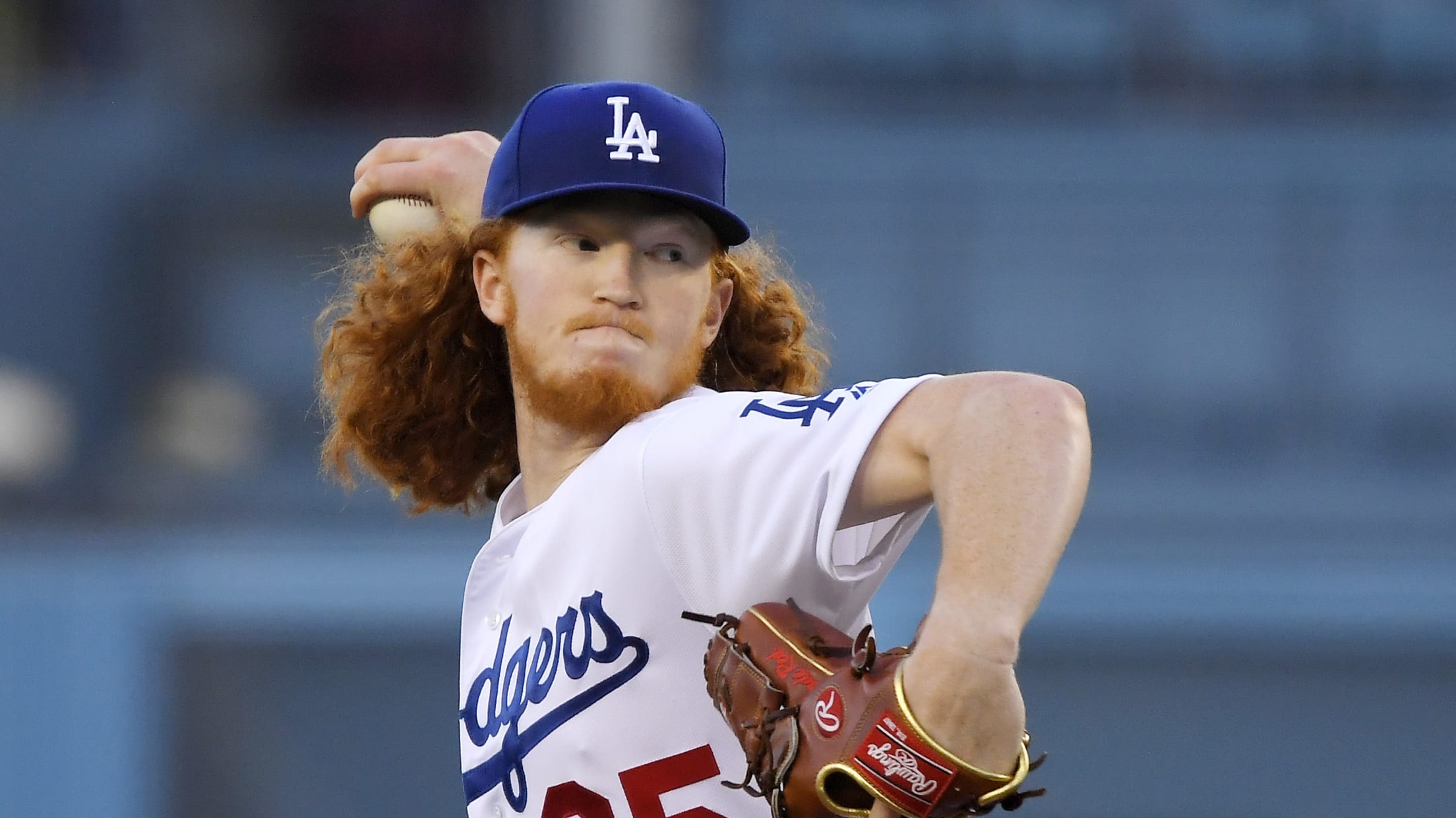 LOS ANGELES -- The Dodgers are trying to have it every which way with 21-year-old rookie pitcher Dustin May. The No. 2-ranked prospect in the organization, according to MLB Pipeline, started in his first three MLB appearances. Then he made his relief debut on Sunday, when he allowed a grand
May, Dodgers' No. 2 prospect, moved to 'pen
Gonsolin, ranked No. 5, may get crack at rotation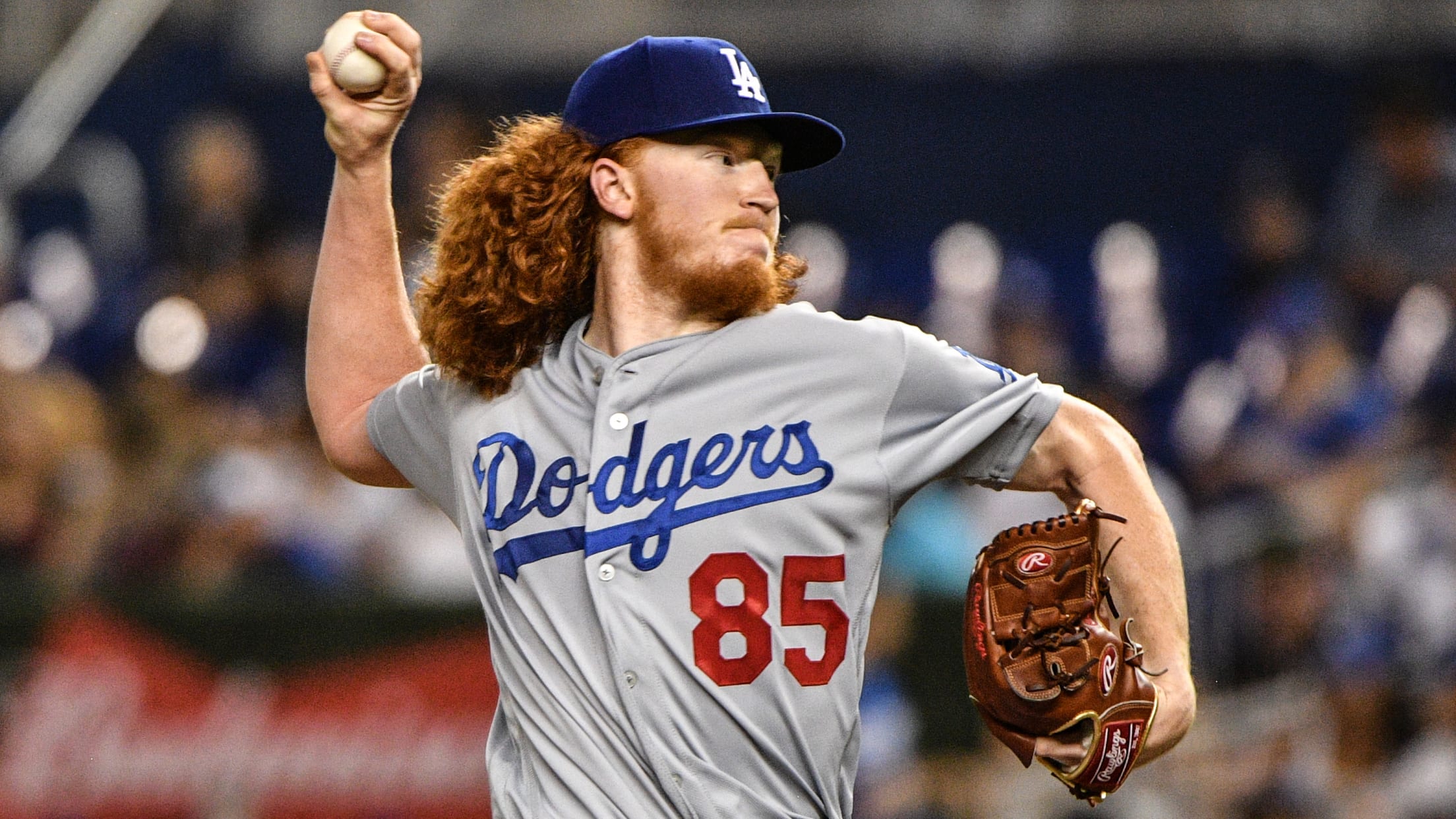 ATLANTA -- The Dodgers' summer tryout camp continues on Sunday, when Dustin May is scheduled to make his MLB relief debut and the starter might be Tony Gonsolin, manager Dave Roberts said on Friday. The two rookies are under consideration for spots on the postseason pitching staff. Gonsolin, currently with
Rios smacks 1st career HR ... and doesn't stop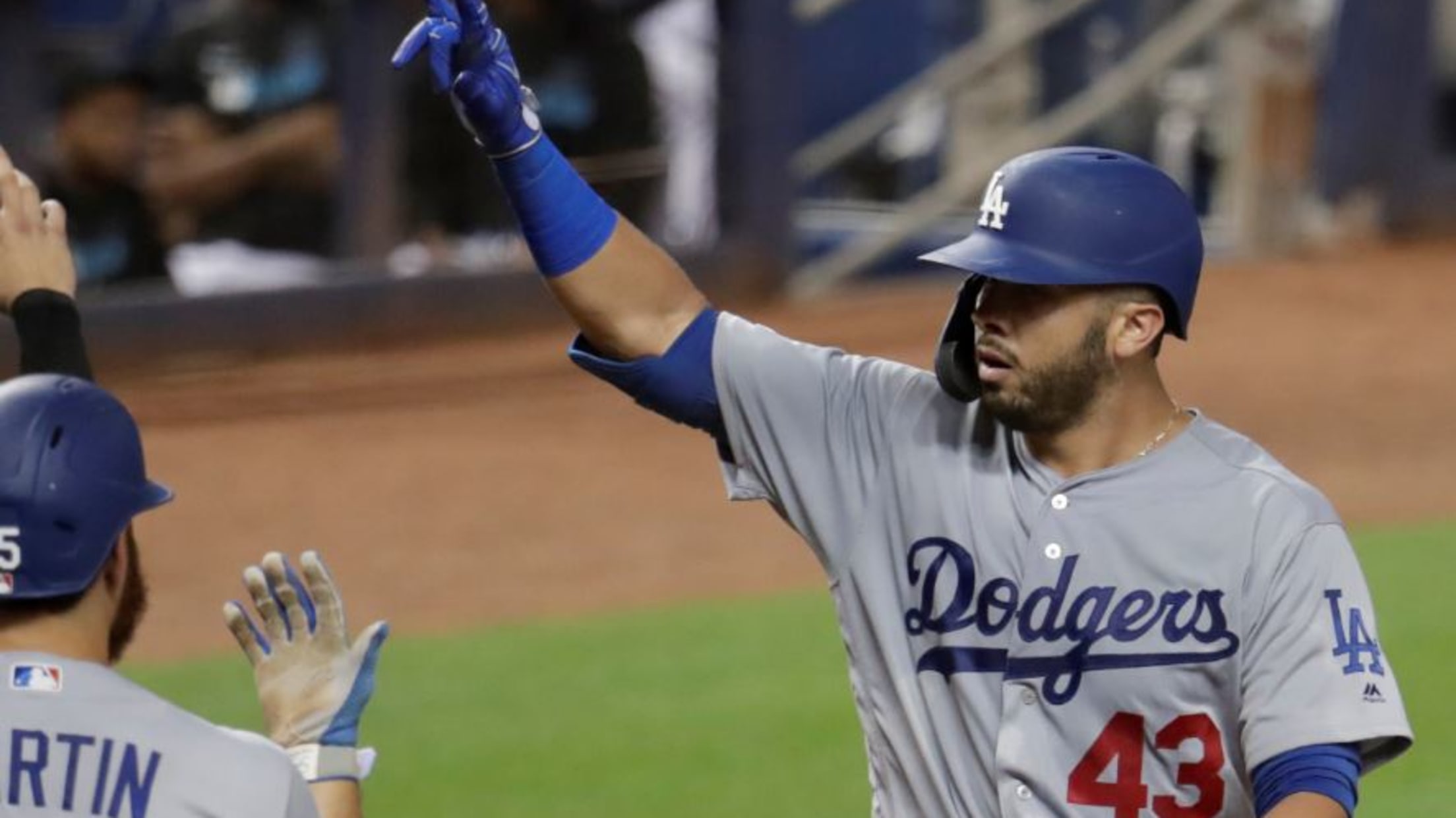 MIAMI -- Dodgers prospect Edwin Ríos put on a special performance in front of family and friends by hitting the first two homers of his Major League career in Wednesday's 9-1 win over the Marlins. Rios, who was drafted out of nearby Florida International University, had his uncle, fiancee and
Watch Cards-Dodgers, today on YouTube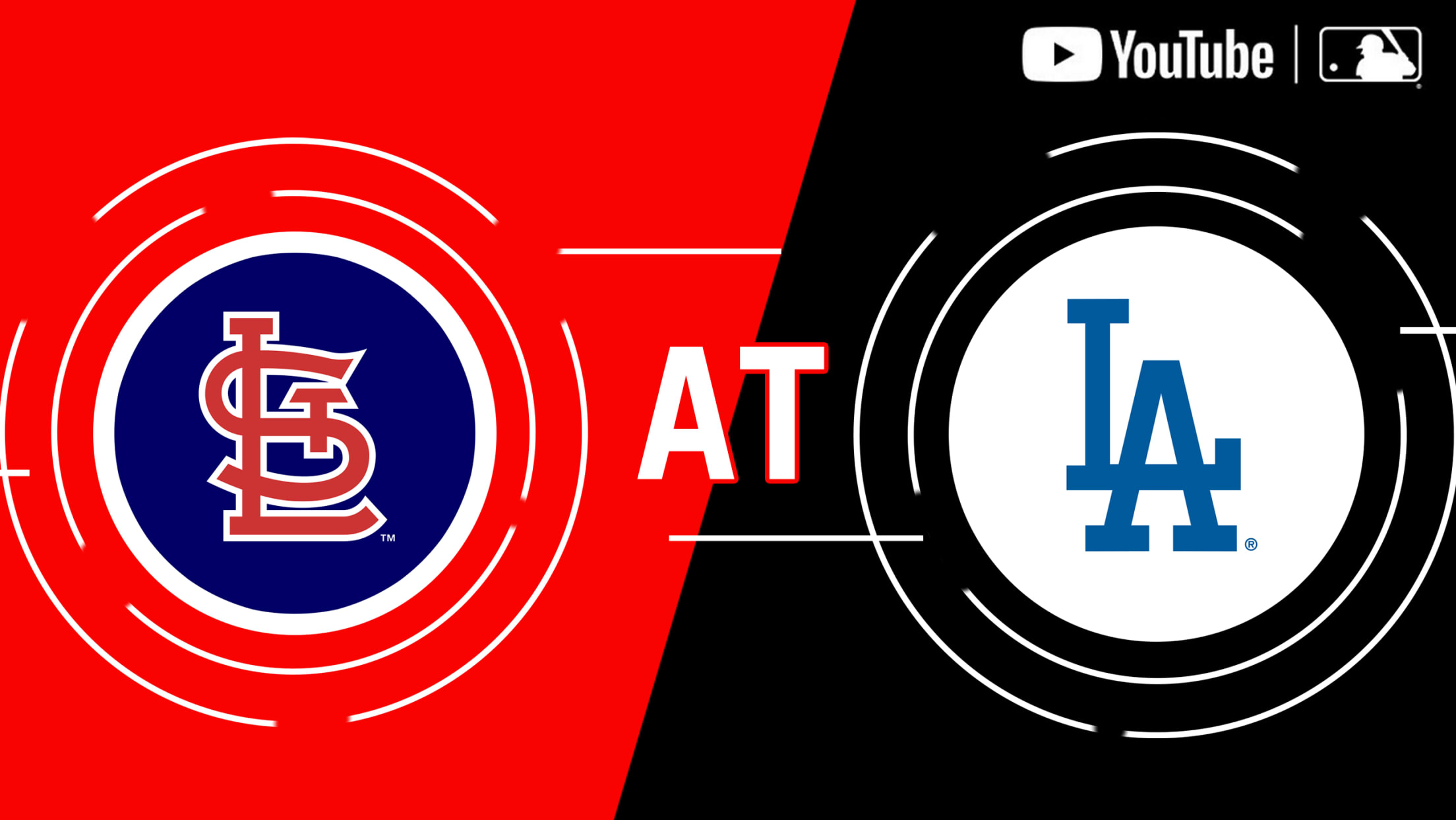 Once again today, baseball fans will be treated to a unique digital viewing experience when the Dodgers host the Cardinals in a game airing exclusively on YouTube. The contest, which is the fourth MLB Game of the Week Live on YouTube, will see the Dodgers and Cards wrap up a
Solid debut showcases May's potential
21-year-old will start again Wednesday as October audition continues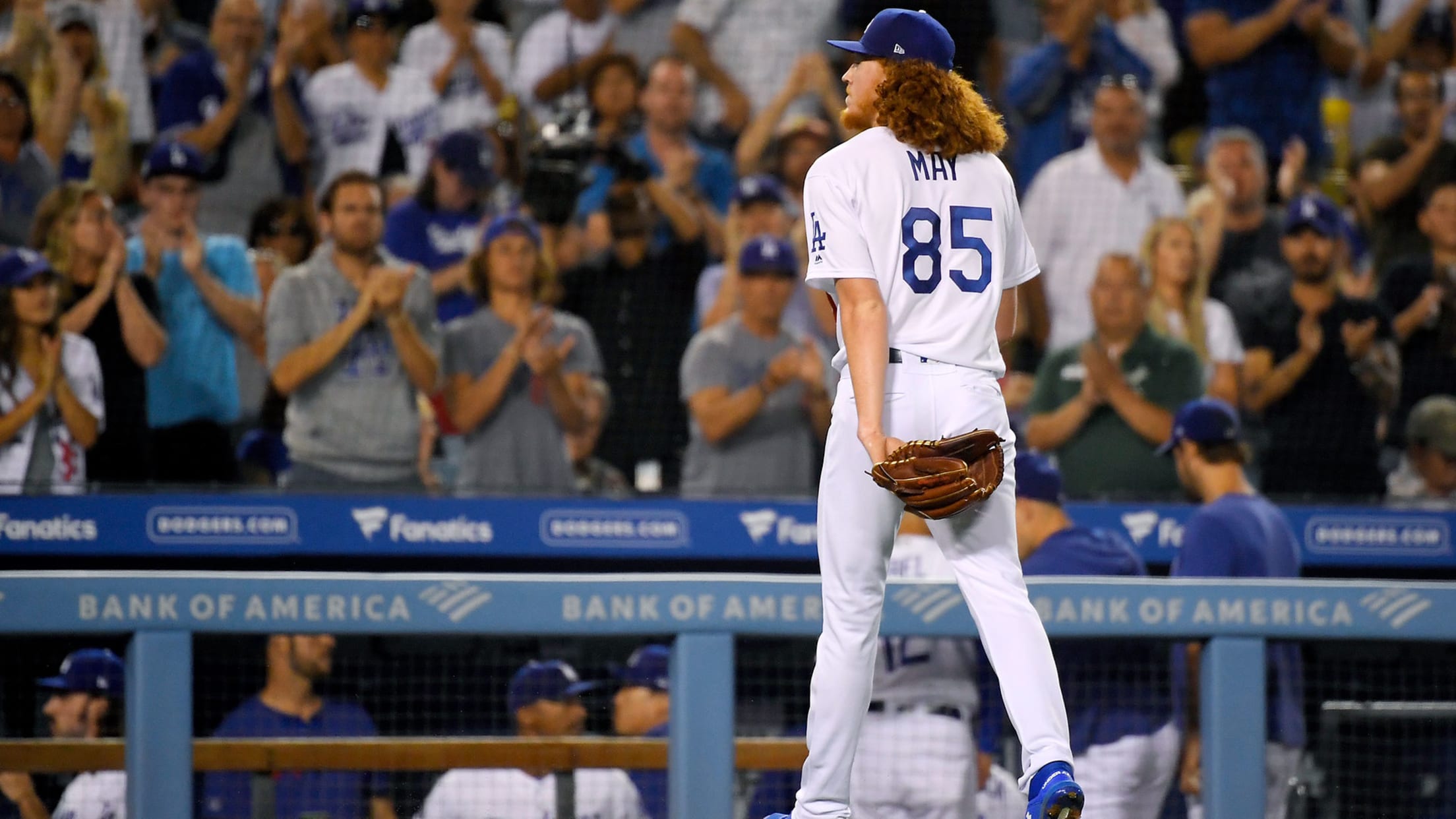 LOS ANGELES -- On the 97th pitch, the game got away from Dustin May. But for enough of his MLB debut, a 21-year-old with one MLB start under his belt showed why he's in the conversation for October baseball. The Dodgers lost to the Padres, 5-2, at Dodger Stadium, wasting
Ryu heads to injured list (neck) as May debuts
Gonsolin recalled; Floro optioned; Alexander moved to 60-day IL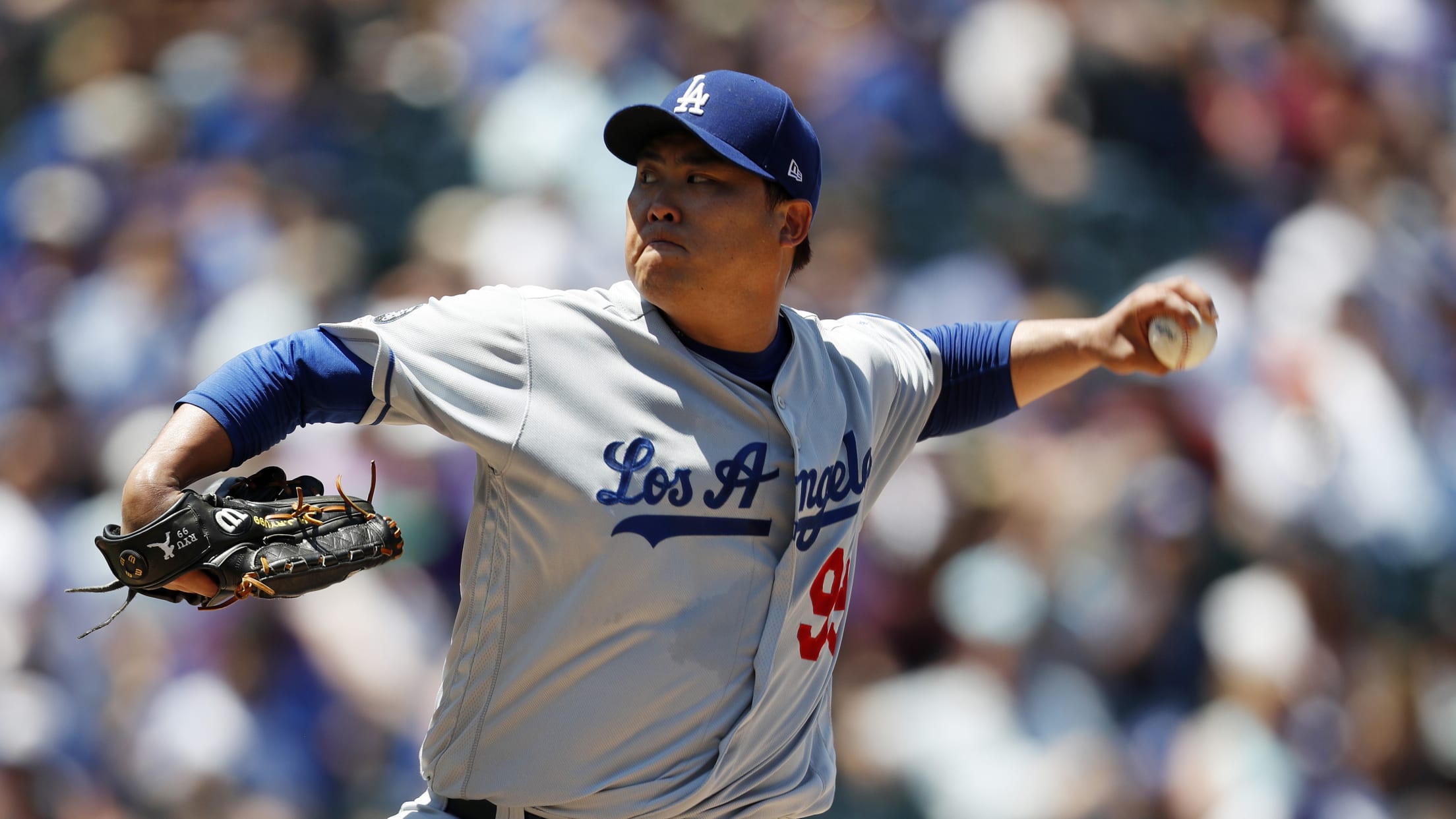 LOS ANGELES -- The Dodgers' summer tryout camp will include rookie Tony Gonsolin starting Monday night instead of Cy Young candidate Hyun-Jin Ryu, who was placed on the 10-day injured list Friday for precautionary reasons with a sore neck. Ryu, healthy enough to throw six scoreless innings at Coors Field
Here's what to expect from Dustin May
He has some of the nastiest stuff, and best hair, among top prospects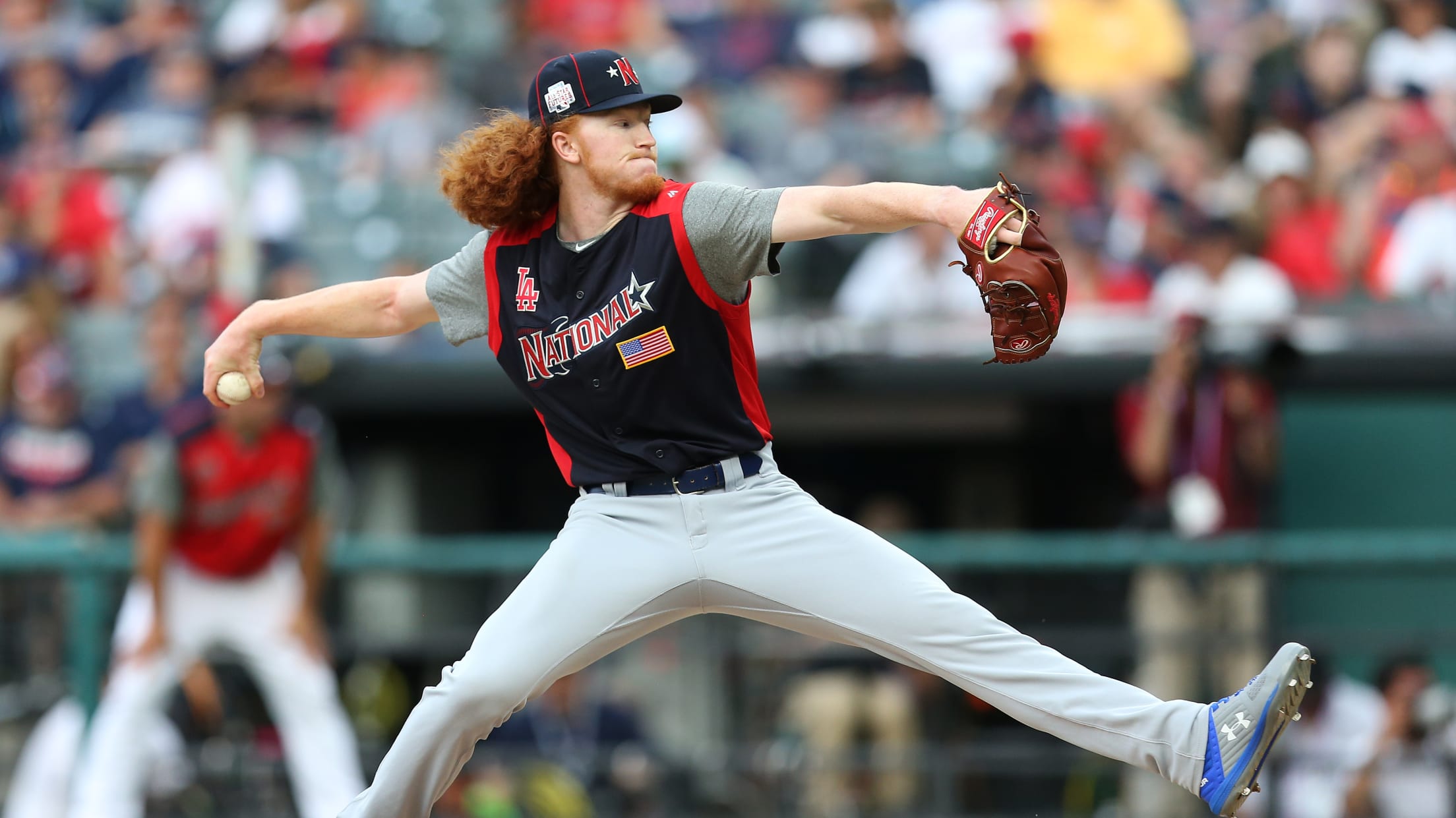 The Dodgers may not have a recent World Series championship to show for it, but they've become one of baseball's model franchises. They've won six consecutive National League West titles and are a lock for their seventh, and they've also captured the last two NL pennants. • Dodgers' re-ranked Top
Are you kidding? Kershaw praises rookie heroics
Smith's first grand slam extends magical run for Dodgers' youngsters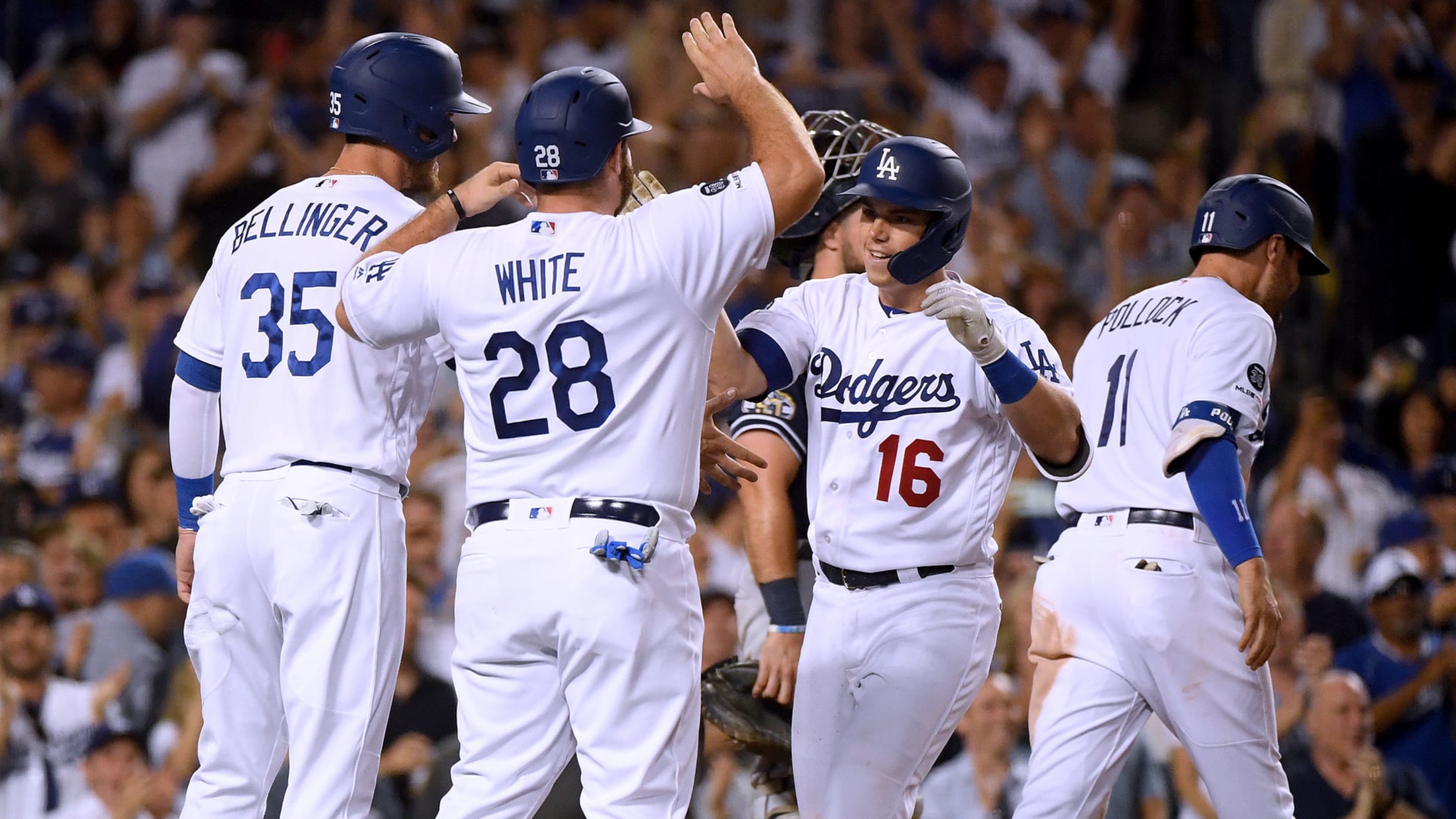 LOS ANGELES -- Go for it? Or keep the prospects? After watching the latest heroics of rookie catcher Will Smith -- a grand slam in Thursday night's 8-2 win over the Padres -- winning pitcher Clayton Kershaw sees the possibility of having the best of both worlds. "In a Major
May's Friday debut to serve as audition
Dodgers' No. 2 prospect likely to make more than one start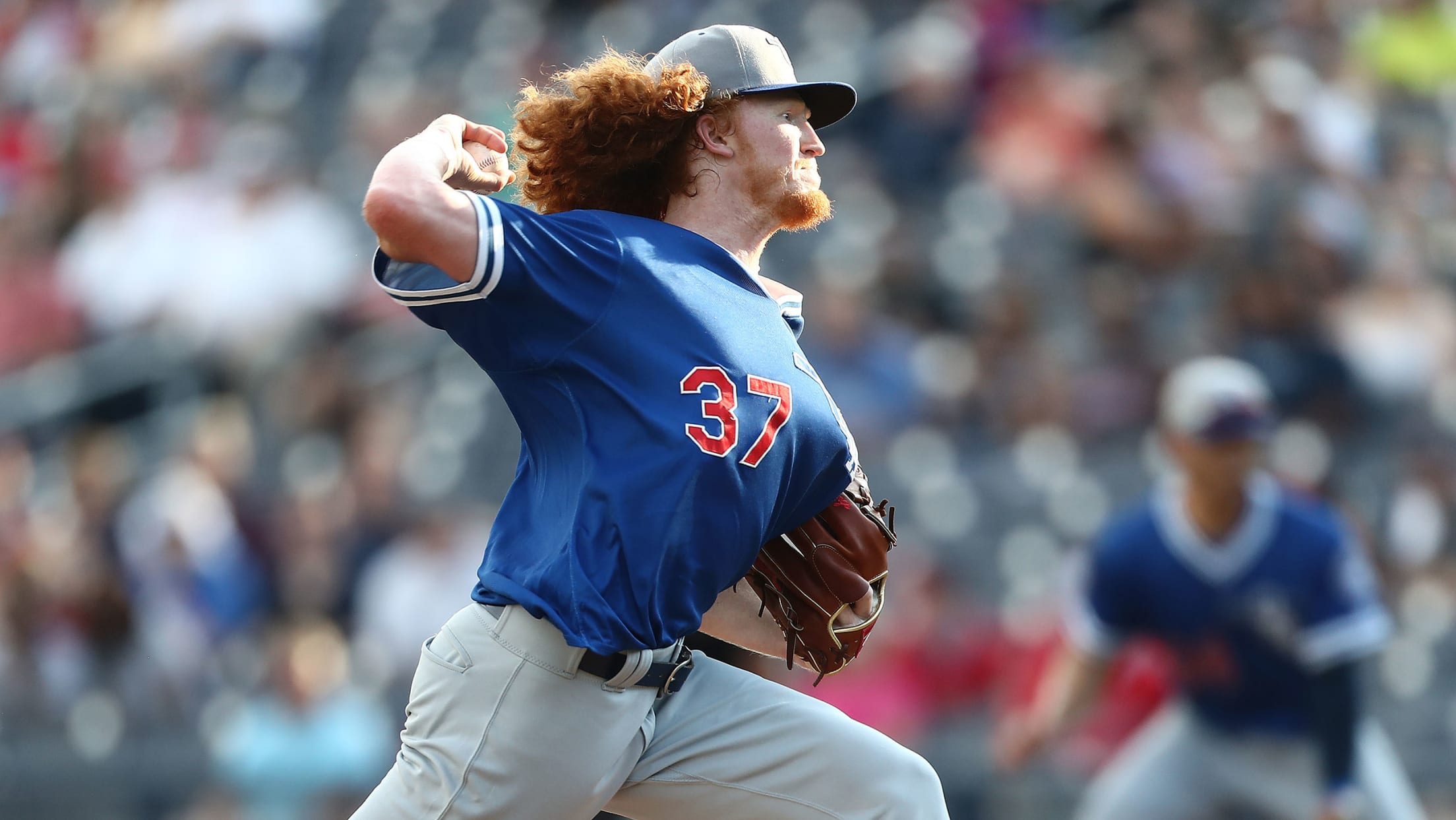 LOS ANGELES -- Top pitching prospect Dustin May starts Friday night in his MLB debut, as the Dodgers open their first August training camp in preparation for the postseason. That's what it amounts to after a tame Trade Deadline by Dodgers' standards. Unable to land Pittsburgh closer Felipe Vazquez --
Would LA part with top prospects at Deadline?
Ruiz, Lux, May and Smith could be part of package for bullpen help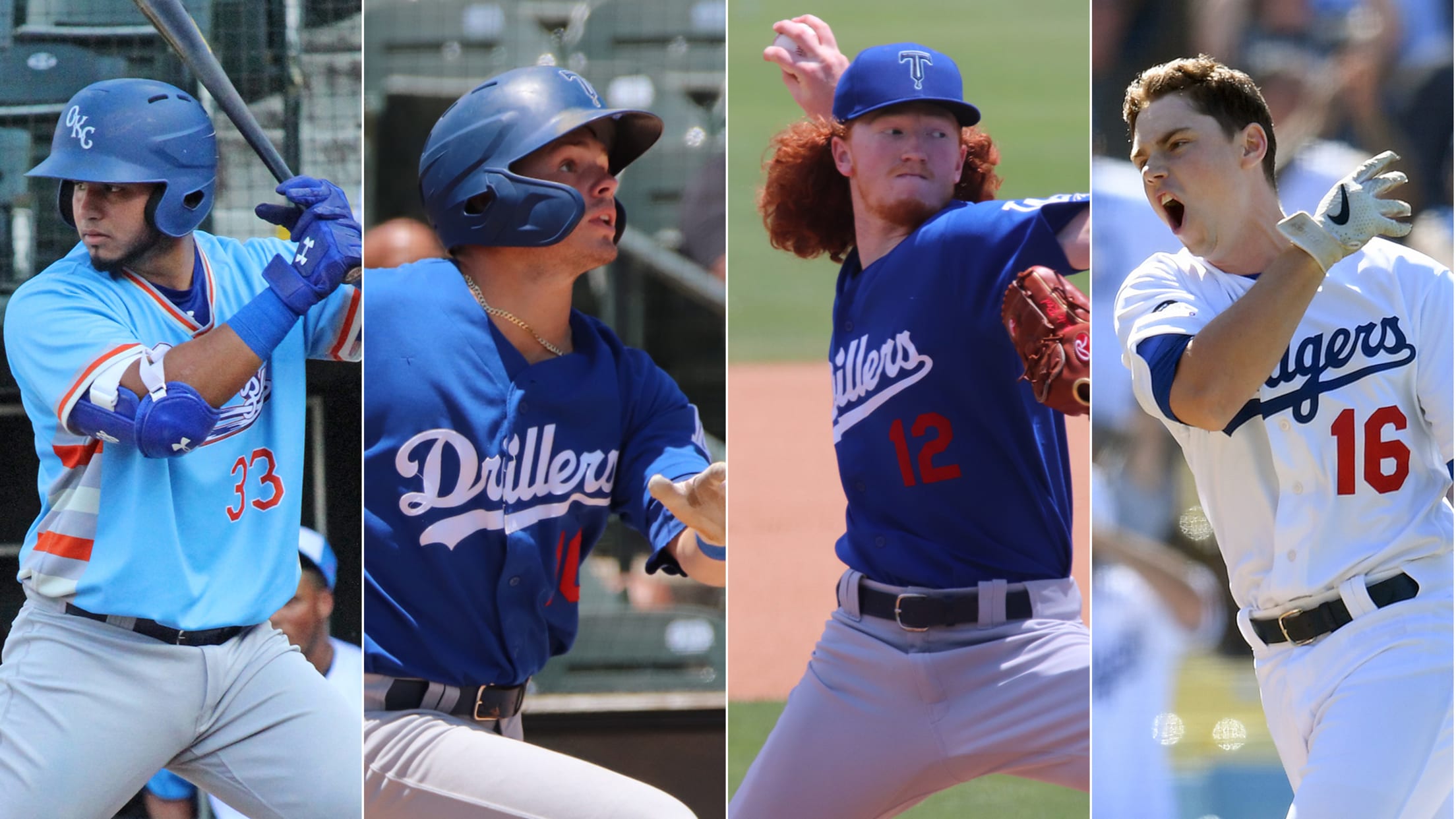 The Dodgers' farm system has been headlined this year by a Big Four group of prospects, as ranked by MLB Pipeline: catcher Keibert Ruiz, shortstop/second baseman Gavin Lux, right-hander Dustin May and catcher/third baseman Will Smith. The industry thinks of the quartet together, especially when wondering if Dodgers president of
Lux extends unreal run with another huge game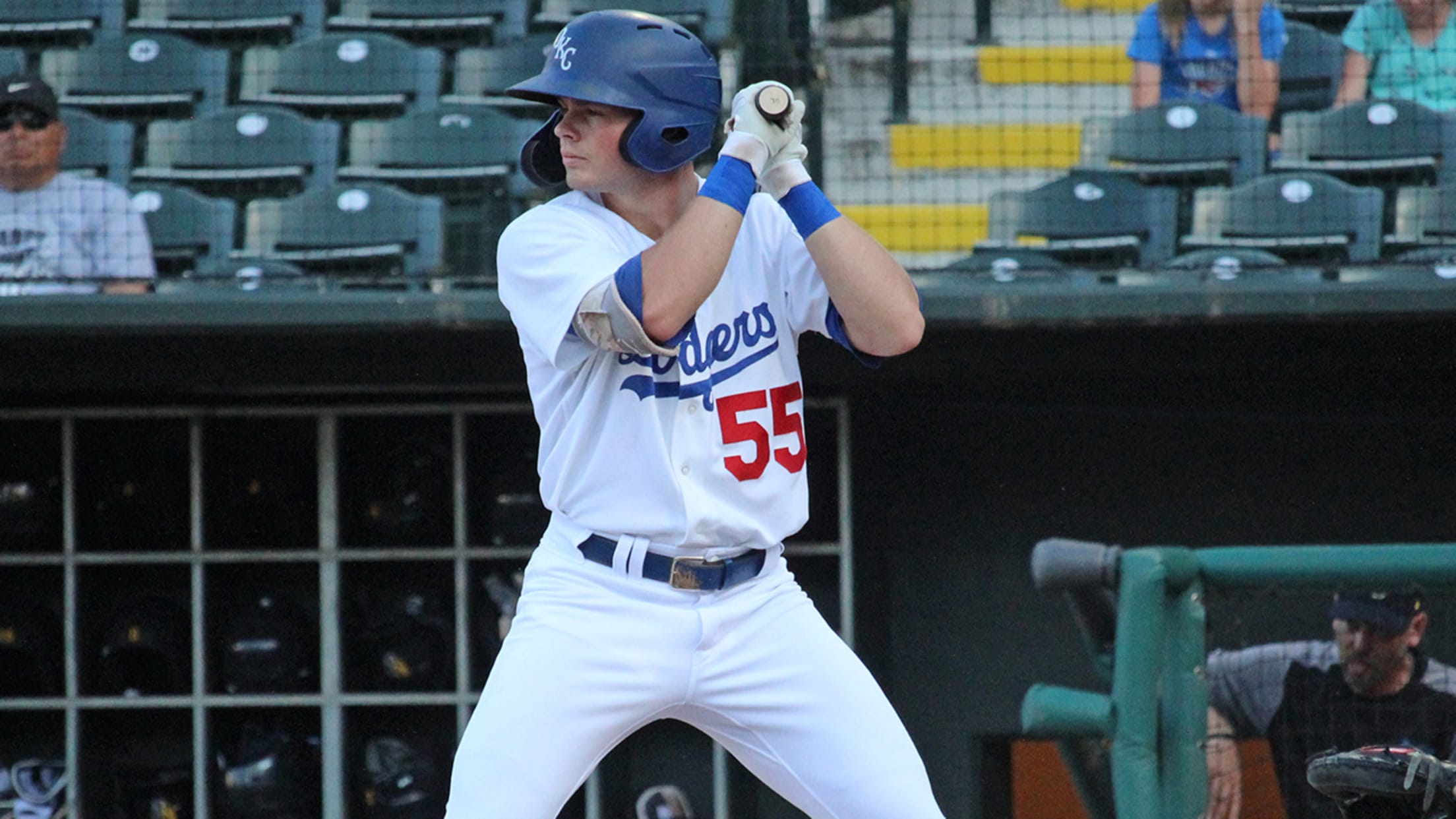 The Dodgers consistently preach the value of their depth, and it appears they have another star in the making who is propelling his way through the pipeline. Gavin Lux homered for a fifth straight game on Thursday, going 5-for-6 and adding a pair of doubles in Triple-A Oklahoma City's 18-5
Prospects Lux, May to play in Futures Game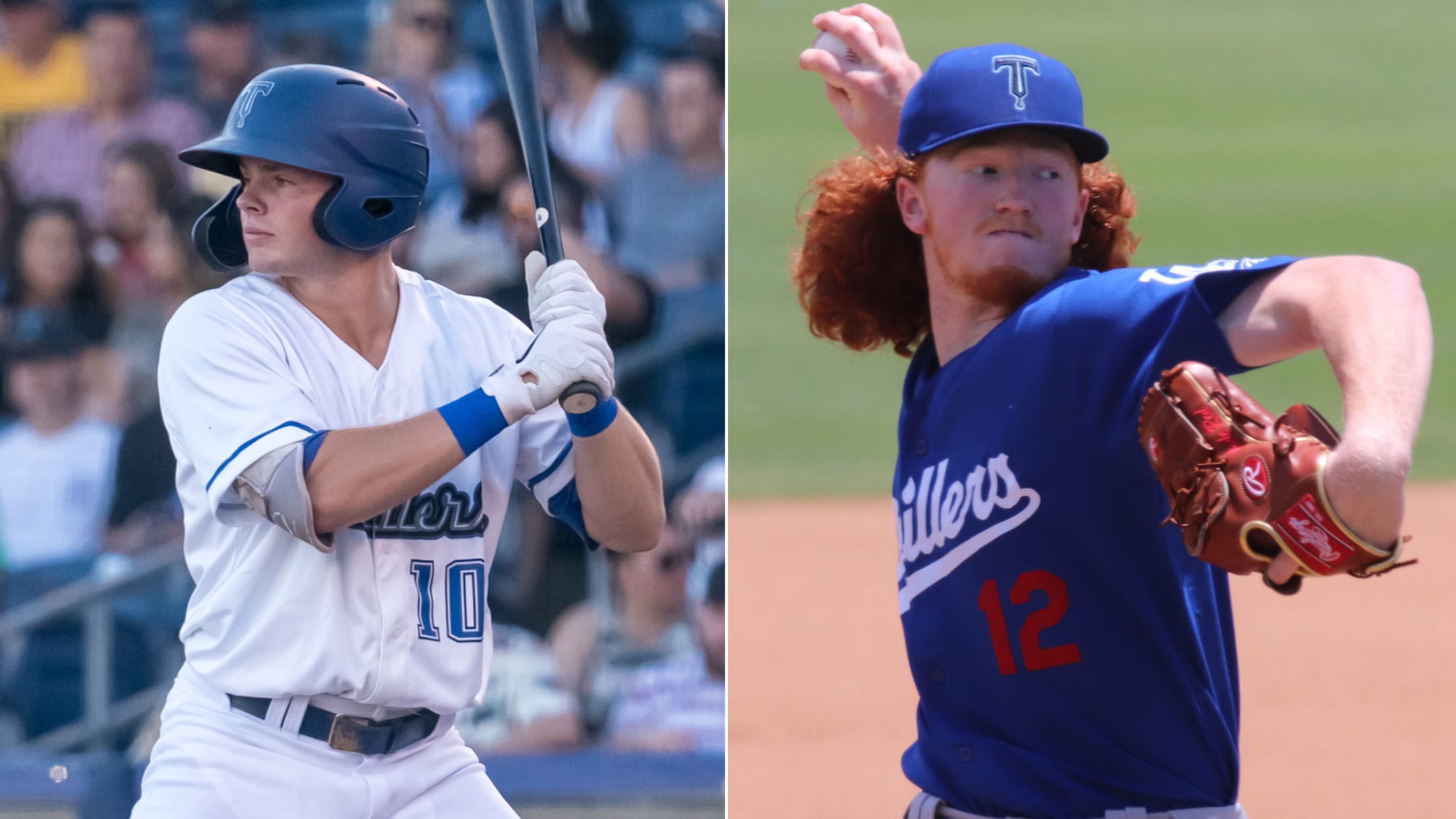 DENVER -- It's been a big week for top Dodgers prospects Gavin Lux and Dustin May. They were both promoted from Double-A Tulsa to Triple-A Oklahoma City on Thursday, and on Friday they learned they are headed to the 2019 SiriusXM All-Star Futures Game at Progressive Field in Cleveland on