Dodgers prospects throw no-hitter in losing effort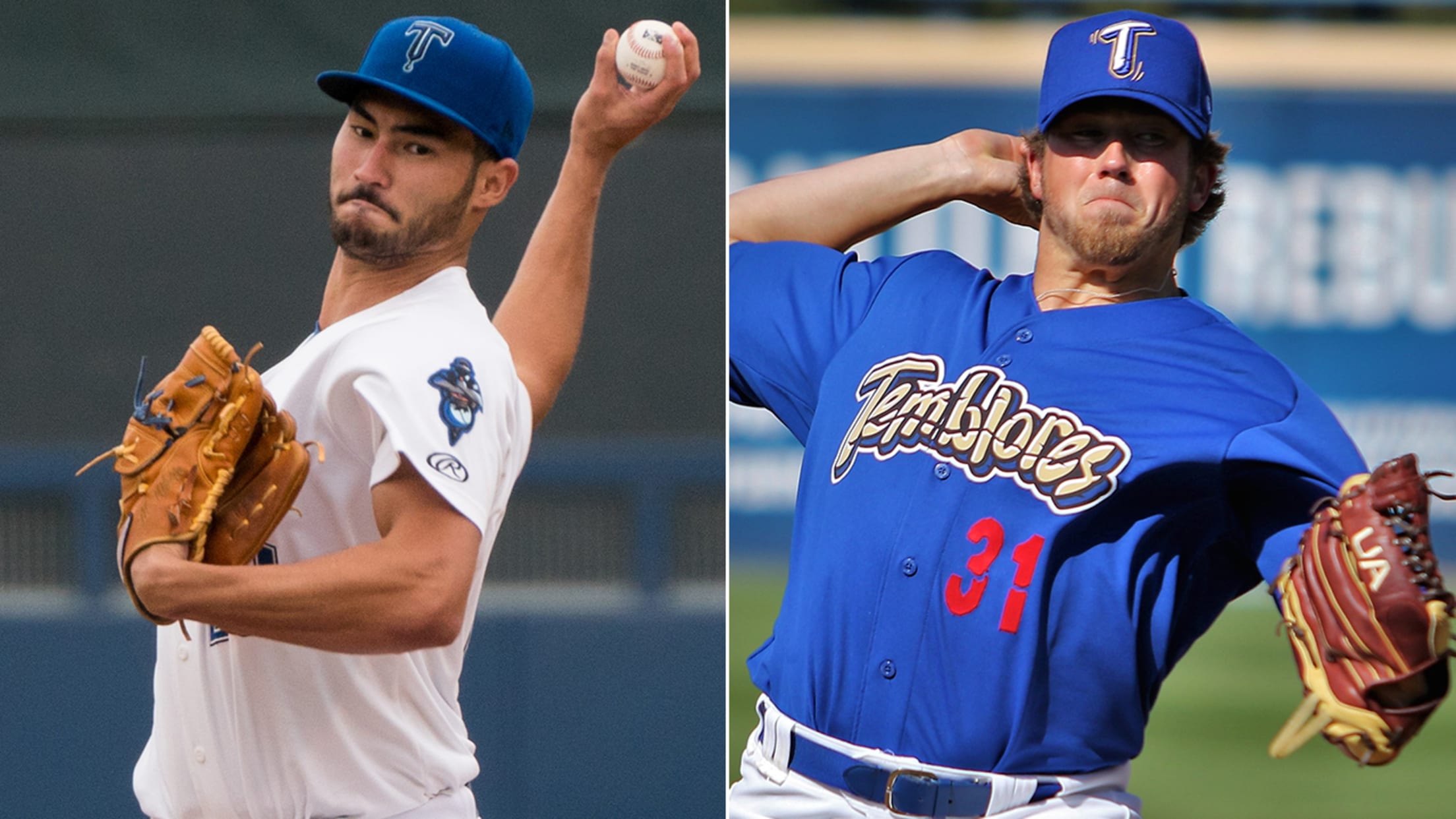 You don't see a no-hitter every day. And you see this kind of no-hitter on even fewer days. The Tulsa Drillers pitched a combined no-hitter against the Arkansas Travelers on Sunday ... and lost. The Dodgers' Double-A affiliate blanked the Travelers in the hit column, but fell to the Mariners
Rule 5 pick Joe returned to Dodgers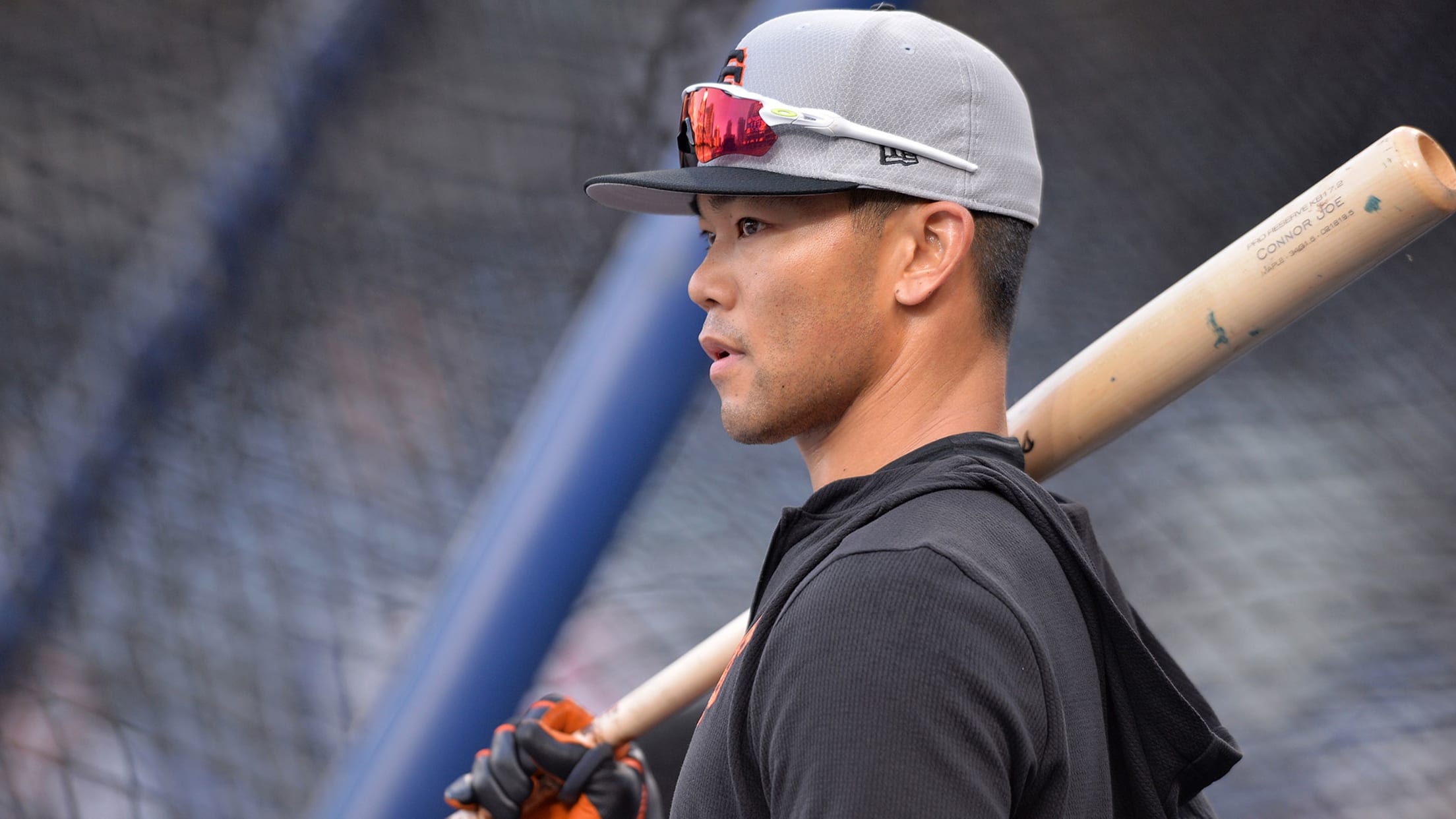 LOS ANGELES – Rule 5 Draft pick Connor Joe was returned to the Dodgers on Saturday, rejoining Rule 5 pick Drew Jackson, who was returned to the organization three days earlier. Joe, a 26-year-old utilityman, was left unprotected by the Dodgers over the winter and was drafted by the Reds,
Five NL West prospects worth watching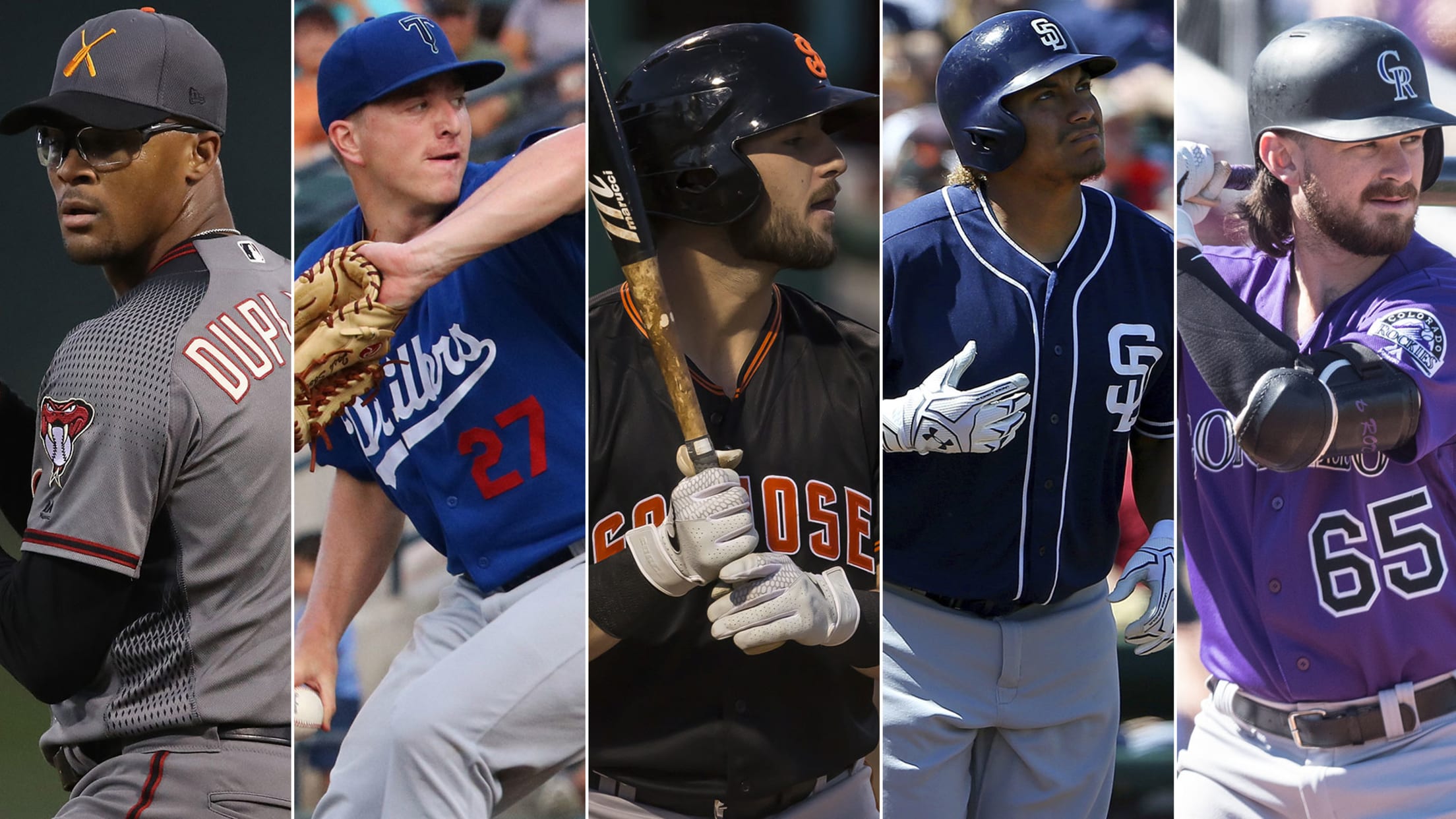 The Minor League season kicked off last week, offering the first glimpse at some of the brightest prospects around baseball. Many of them reside within National League West organizations, as the Padres and Dodgers have each built top-10 farm systems, according to MLB Pipeline. Here's a look at five NL
Watch: Dodgers' Lux breaks down his swing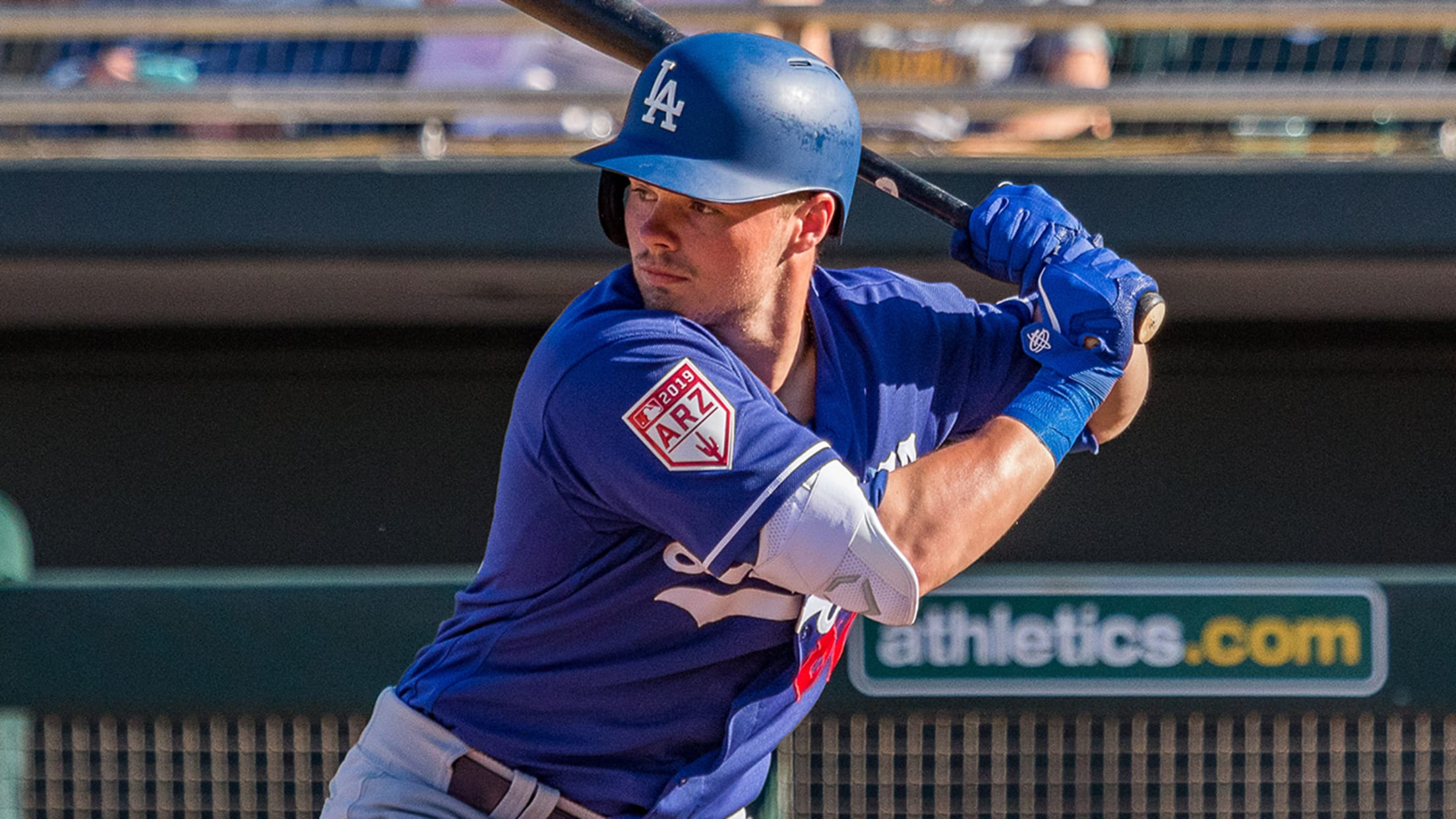 GLENDALE, Ariz. – Dodgers' No. 4 prospect Gavin Lux was coming off of his first full season in 2017 and the results were uneven. He knew he was better than his .244/.331/.362 line indicated. He also knew that he had the ability, with strength he had added since signing as
Meet the fireballer turning heads in LA's camp
Cabrera, 28, racking up K's with triple-digit velocity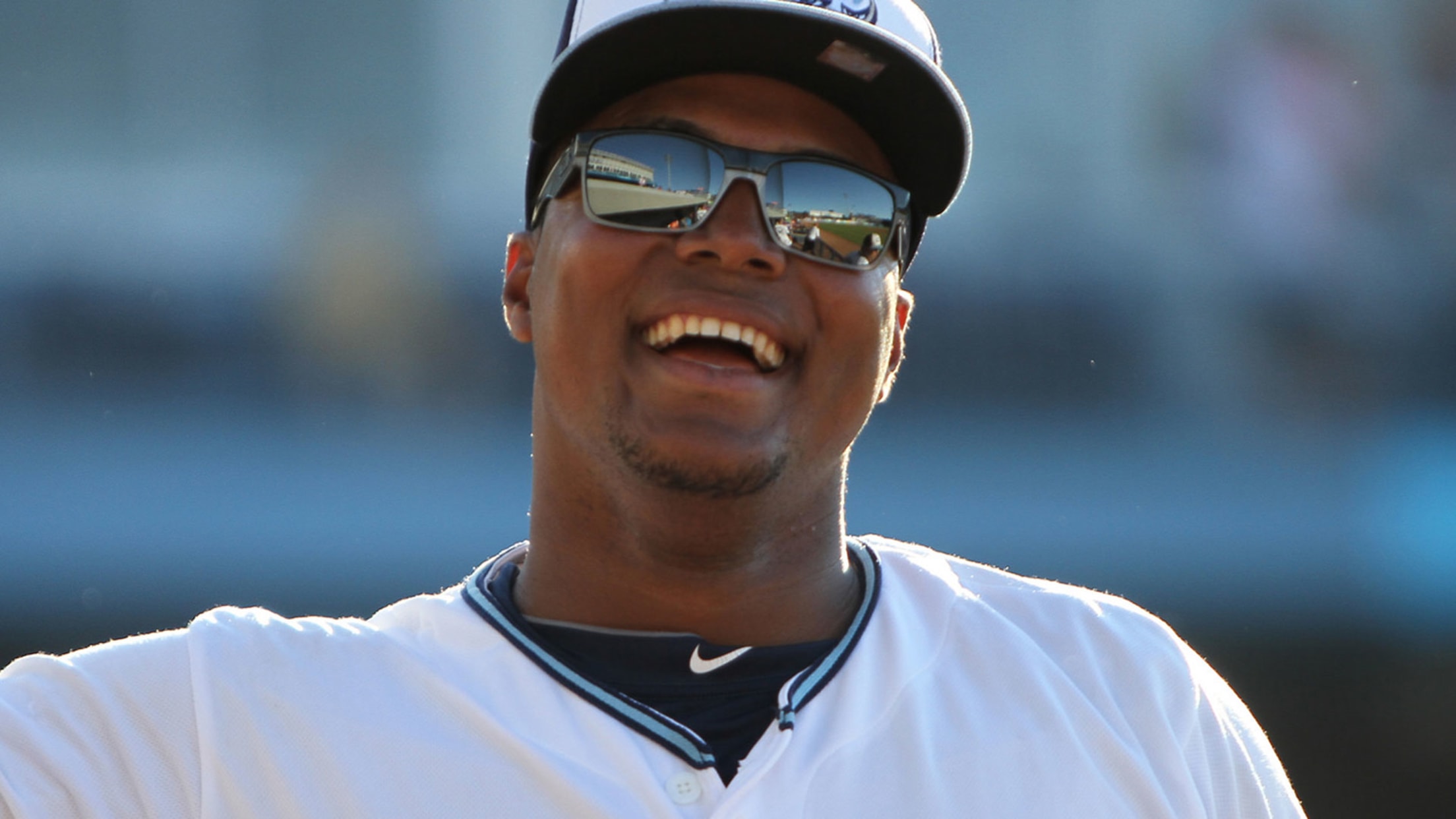 GLENDALE, Ariz. – The most dominant Dodgers pitcher this Spring Training is Yordy Cabrera, which raises the obvious questions: Who is he and where did he come from? He's a 28-year-old right-hander with triple-digit velocity who's had a meandering journey to the Minor League side of Camelback Ranch. He's shown
Here are the Dodgers' 2019 Top 30 Prospects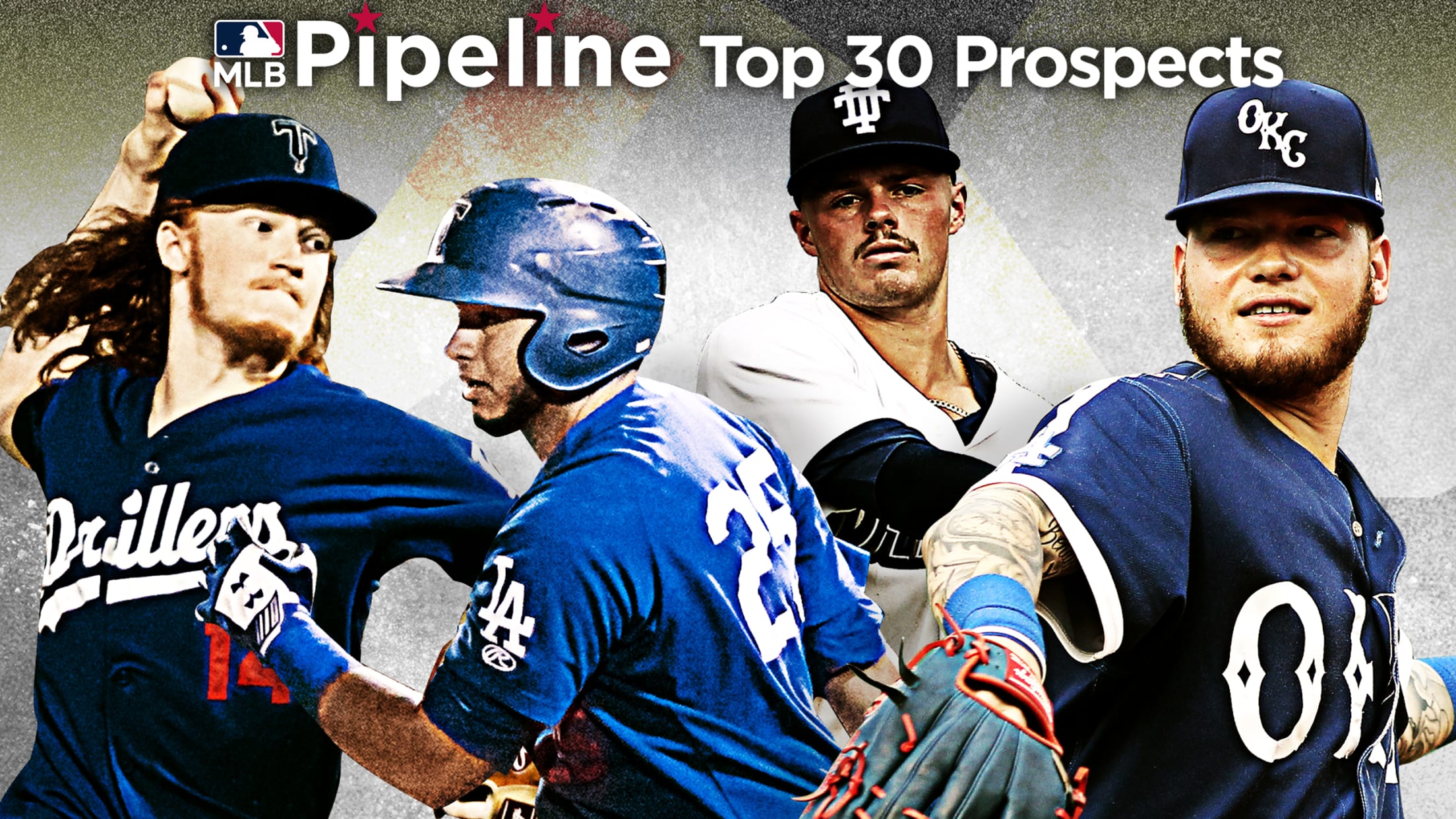 Since MLB Pipeline began ranking baseball's best farm systems in the spring of 2015, the Dodgers are the only organization to appear on all nine of our twice-a-year top 10 lists. During that time, they've promoted two Rookies of the Year (Cody Bellinger, Corey Seager), four All-Stars (Bellinger, Joc Pederson,
Inbox: When will LA call on catching prospects?
Beat reporter Ken Gurnick answers questions from fans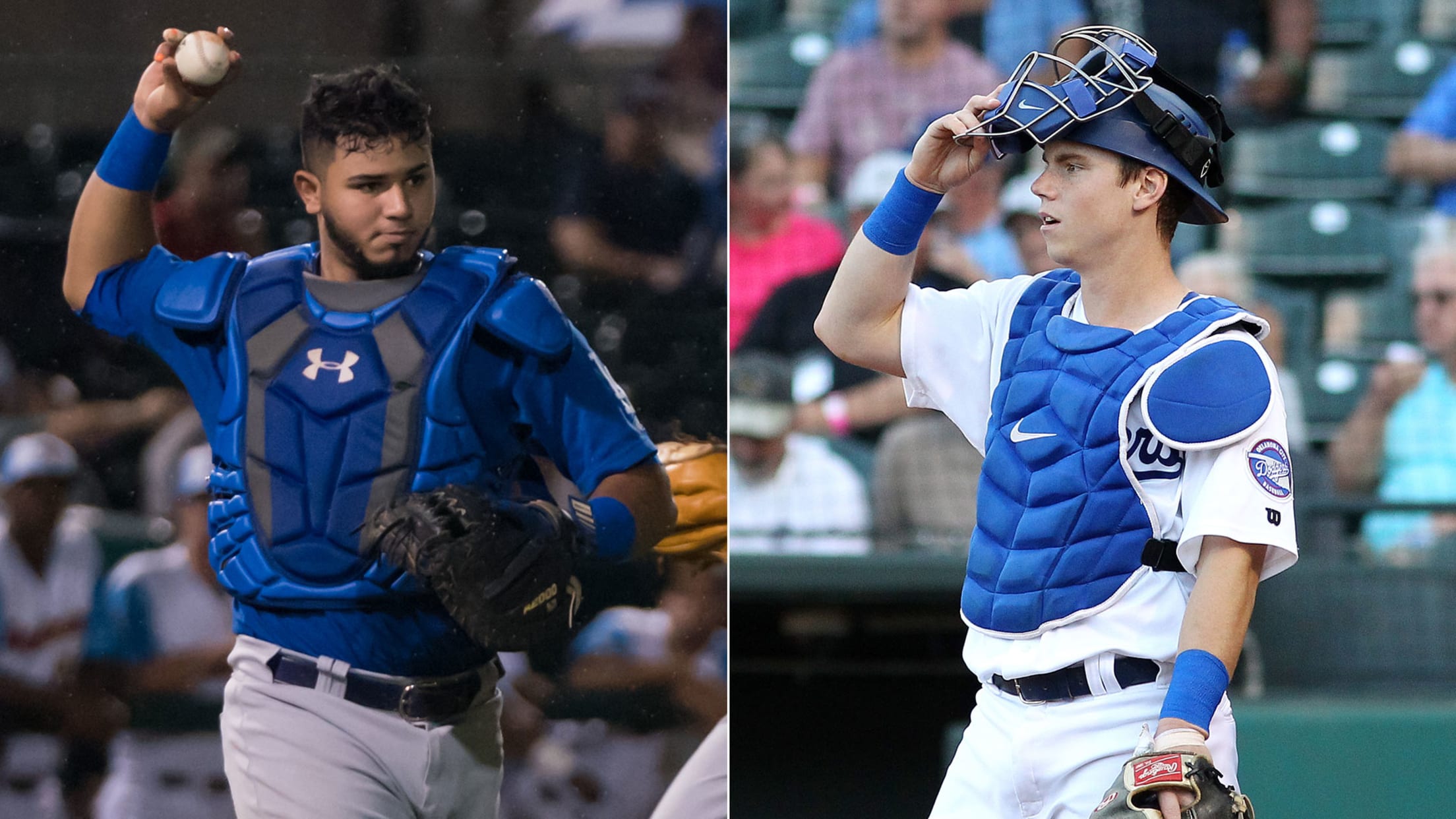 Now that we know J.T. Realmuto isn't coming to L.A., the Dodgers will start the season with Austin Barnes and Russell Martin behind the plate. How soon can we realistically expect to see Keibert Ruiz or Will Smith in the big leagues? -- @CheckBlueLAAt 23, Smith is three years older
Dodgers' spring invites led by prospect trio
May, Lux, Smith among 21 non-roster players headed to camp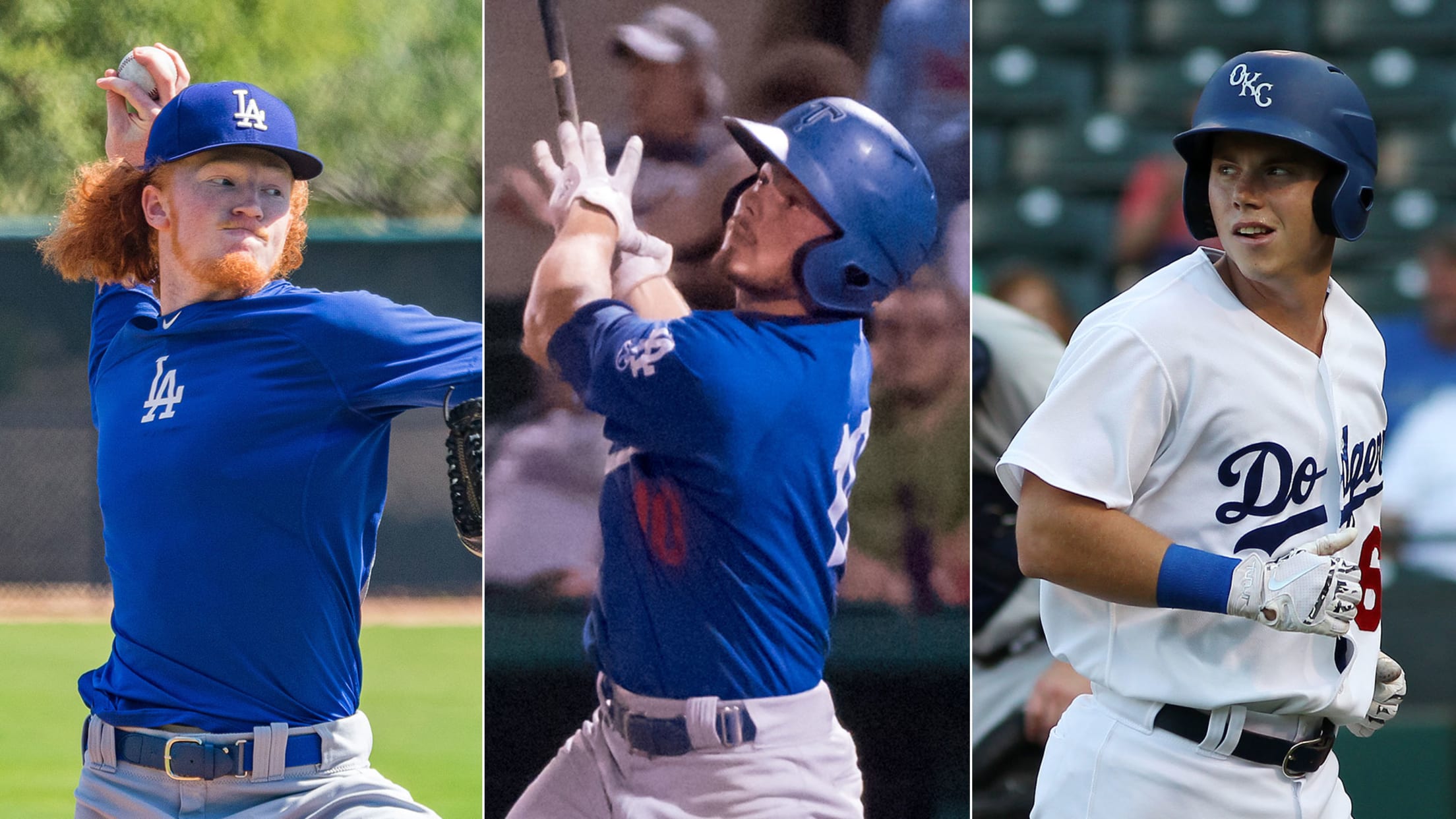 LOS ANGELES -- The Dodgers announced the 21 non-roster players receiving invitations to Major League Spring Training camp on Friday, a list that includes pitching prospect Dustin May, shortstop prospect Gavin Lux and catching prospect Will Smith.At Nos. 3, 4 and 5 in the Dodgers' system (according to MLB Pipeline),
LA gains flexibility by trading Kemp, Puig, Wood
7-player deal with Reds lands Bailey, who is released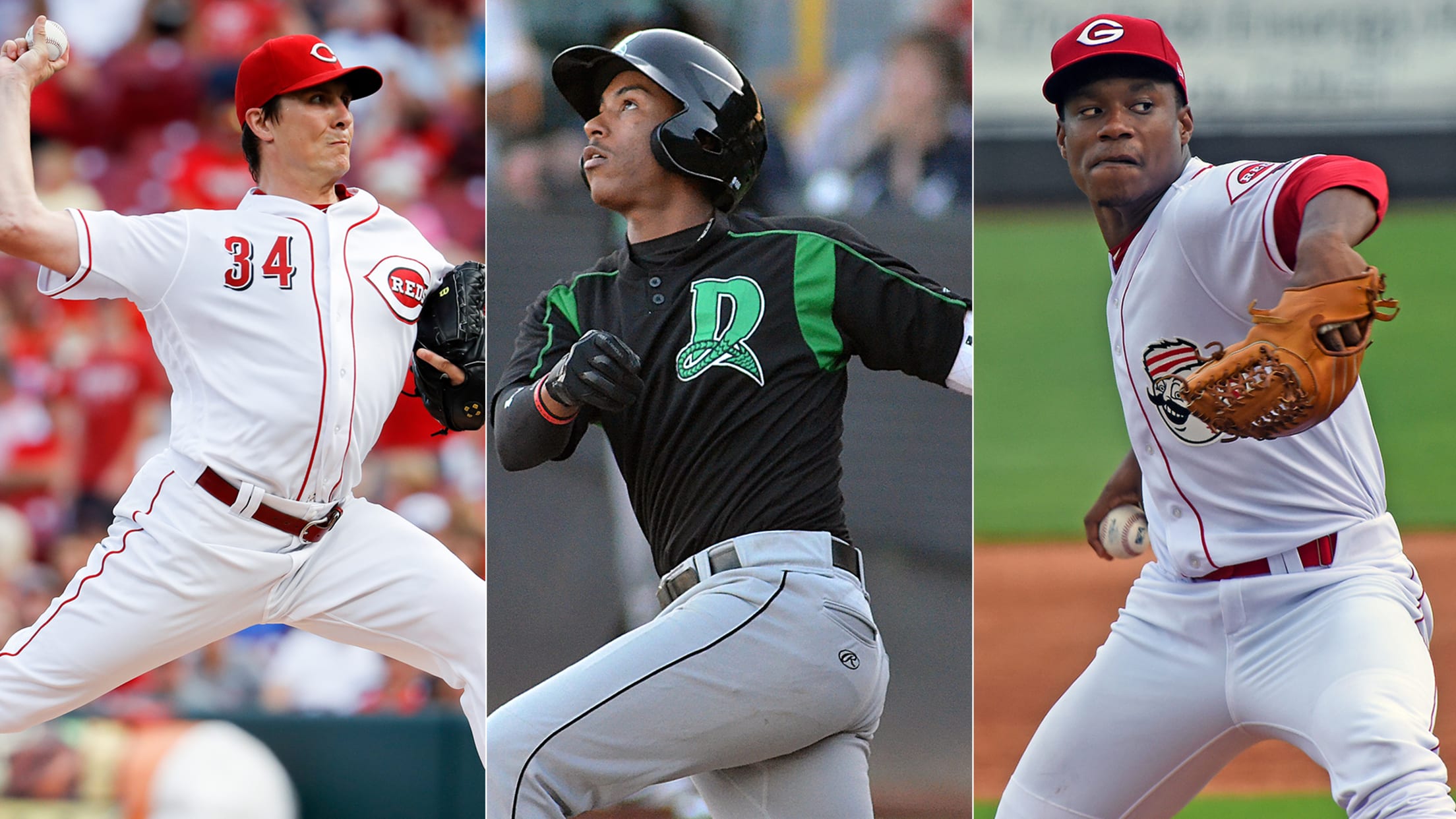 LOS ANGELES -- The popular assumption after Friday's salary-swap blockbuster is that it clears the way for the Dodgers to sign free agent Bryce Harper. As usual, president of baseball operations Andrew Friedman wasn't making any public leaps. Read into it as you wish after the Dodgers sent outfielders Matt
Prospect Ruiz among 5 added to 40-man roster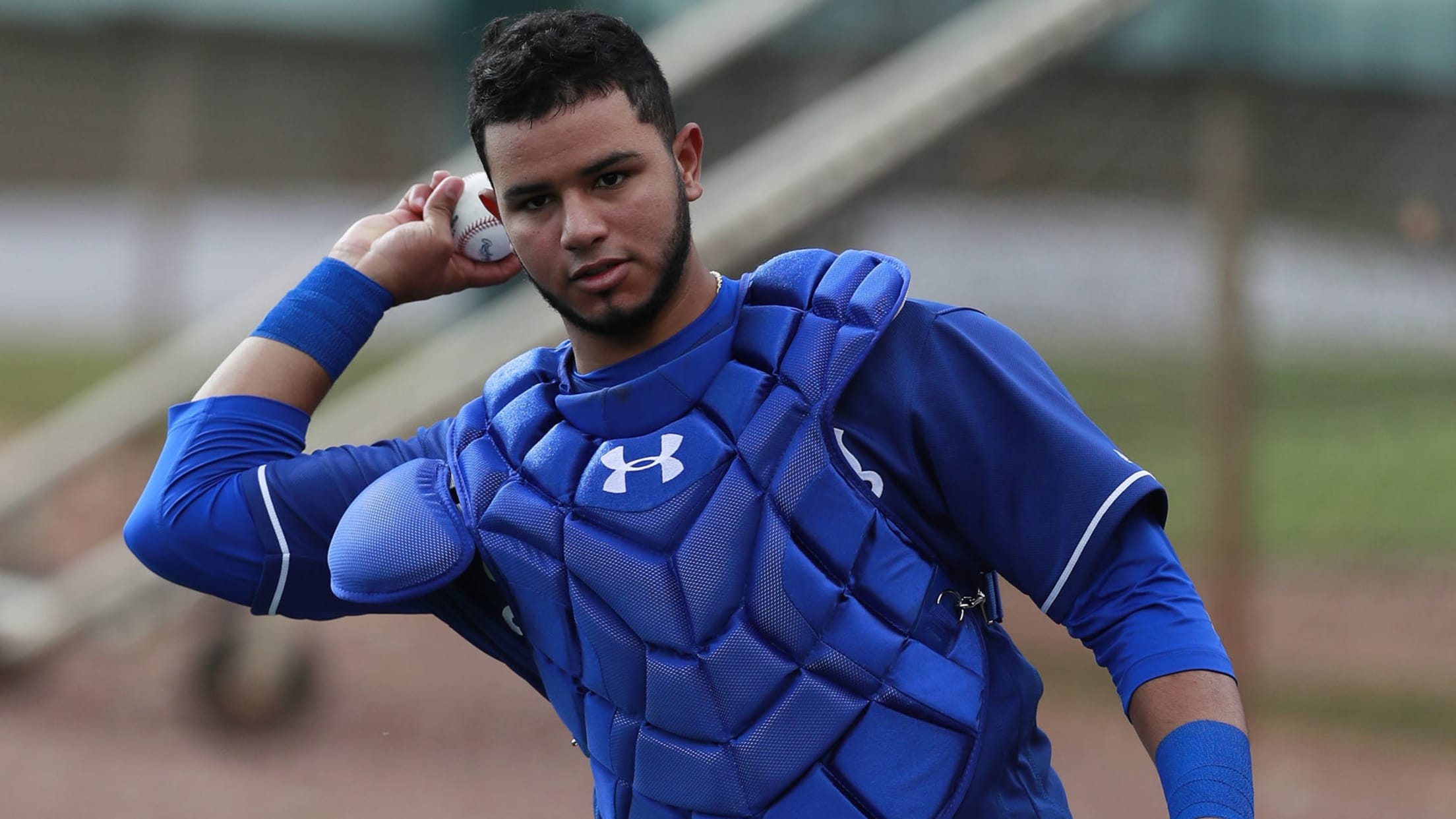 LOS ANGELES -- The Dodgers lined up their 40-man roster for next month's Rule 5 Draft on Tuesday by protecting catcher Keibert Ruiz, right-handed pitchers Yadier Alvarez and Josh Sborz, and infielders Edwin Rios and Matt Beaty.To make room, the club released right-handed pitcher Tom Koehler and designated for assignment
No. 1 prospect Verdugo joins expanded roster
Outfielder among 4 called up; Rosscup, Utley activated from DL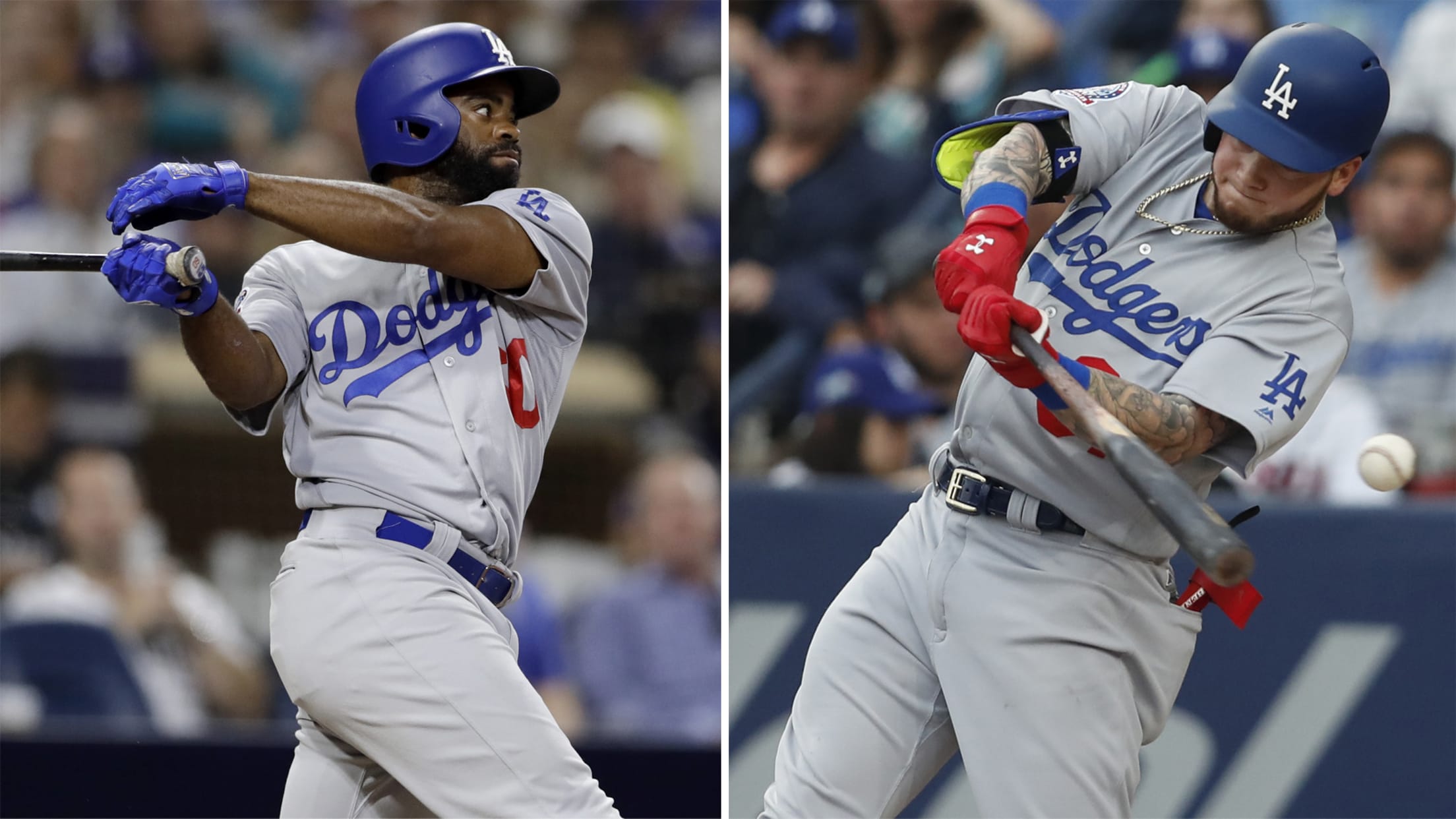 LOS ANGELES -- There were no surprises from the Dodgers when rosters expanded on Saturday. In addition to adding trade acquisitionsDavid Freese and Ryan Madson, the Dodgers recalled outfielders Alex Verdugo, Alvin Toles and Tim Locastro and catcher James Farmer from Triple-A Oklahoma City and activated infielder Chase Utley and
7 contenders with prospects to make a big deal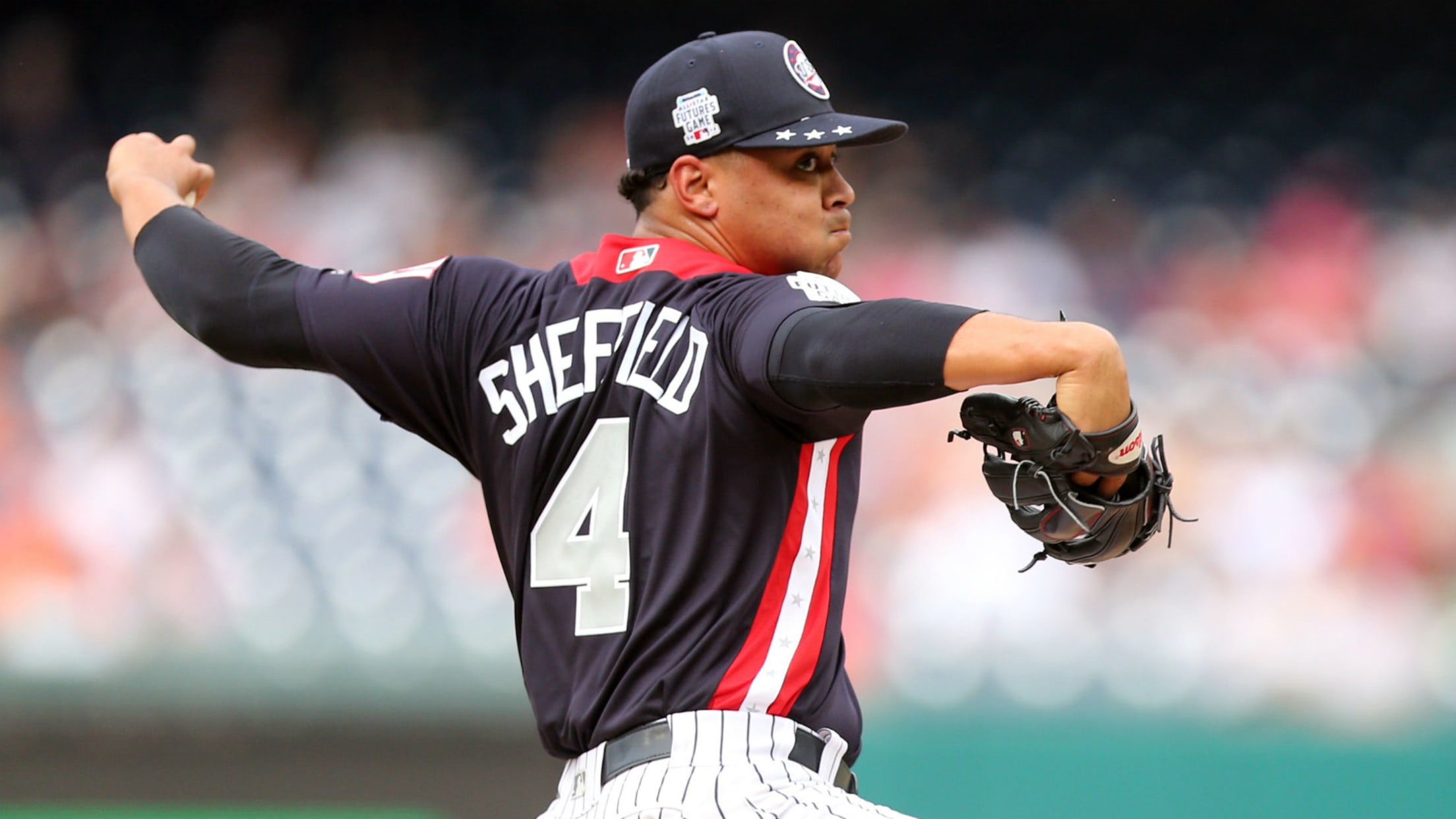 At this time of year, when buyers are competing to bolster their rosters for the stretch run and sellers are looking to next season and beyond, arguably nothing is more important than the prospects contenders have -- and are willing -- to trade.While much attention is paid to the top
Dodgers' Draft class heavy in college talent
Only 6 HS players among 40 picks; Roberts' godson taken in Round 39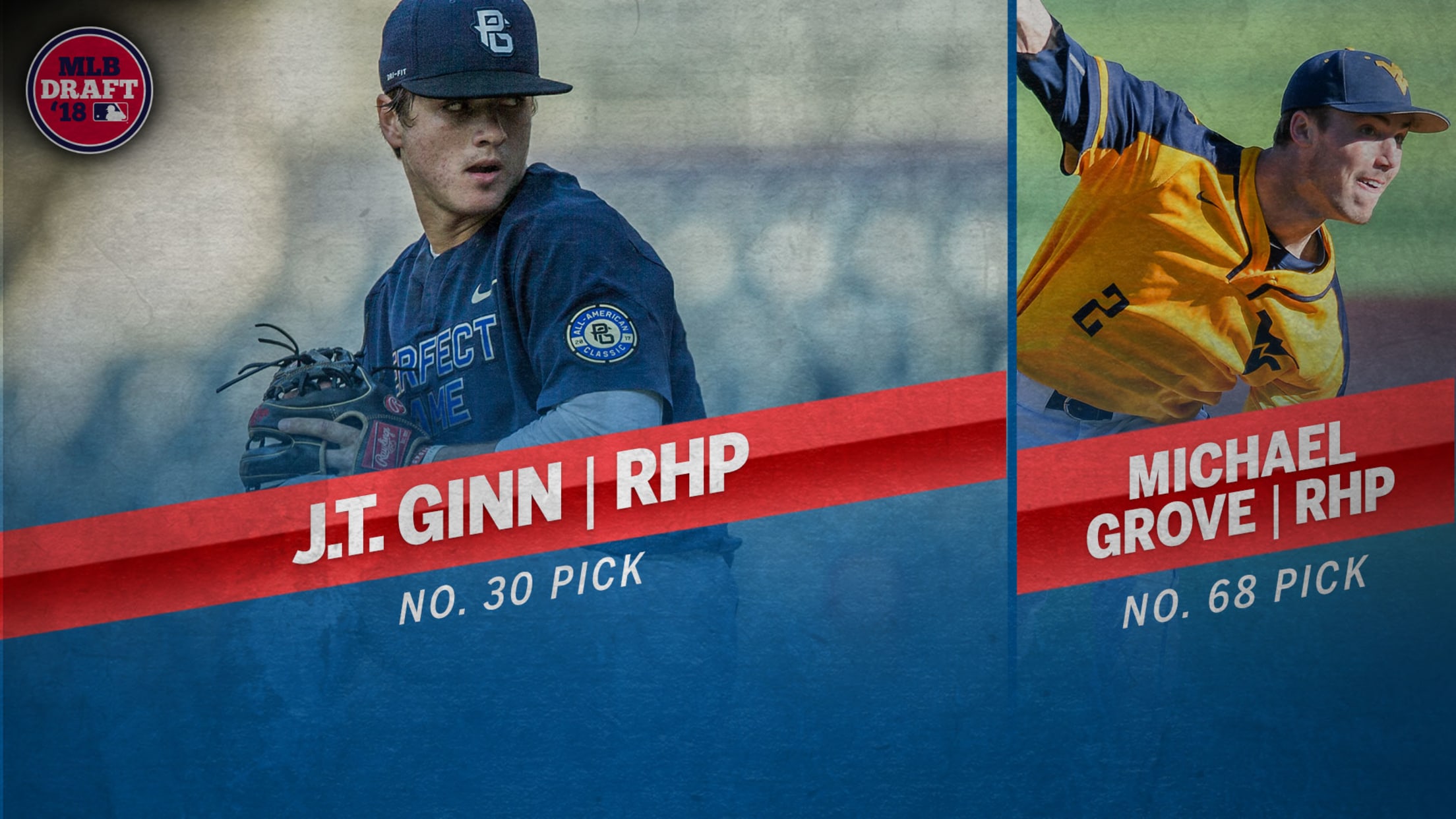 LOS ANGELES -- Fifty years ago, Al Campanis conducted the most productive Draft in the history of the Dodgers (if not the entire Major Leagues), selecting the nucleus of the club that would go to four World Series and win one in 1981.• Draft Tracker: Every Dodgers pickThirty years ago,
Dodgers draft Hofstra LHP Rooney on Day 2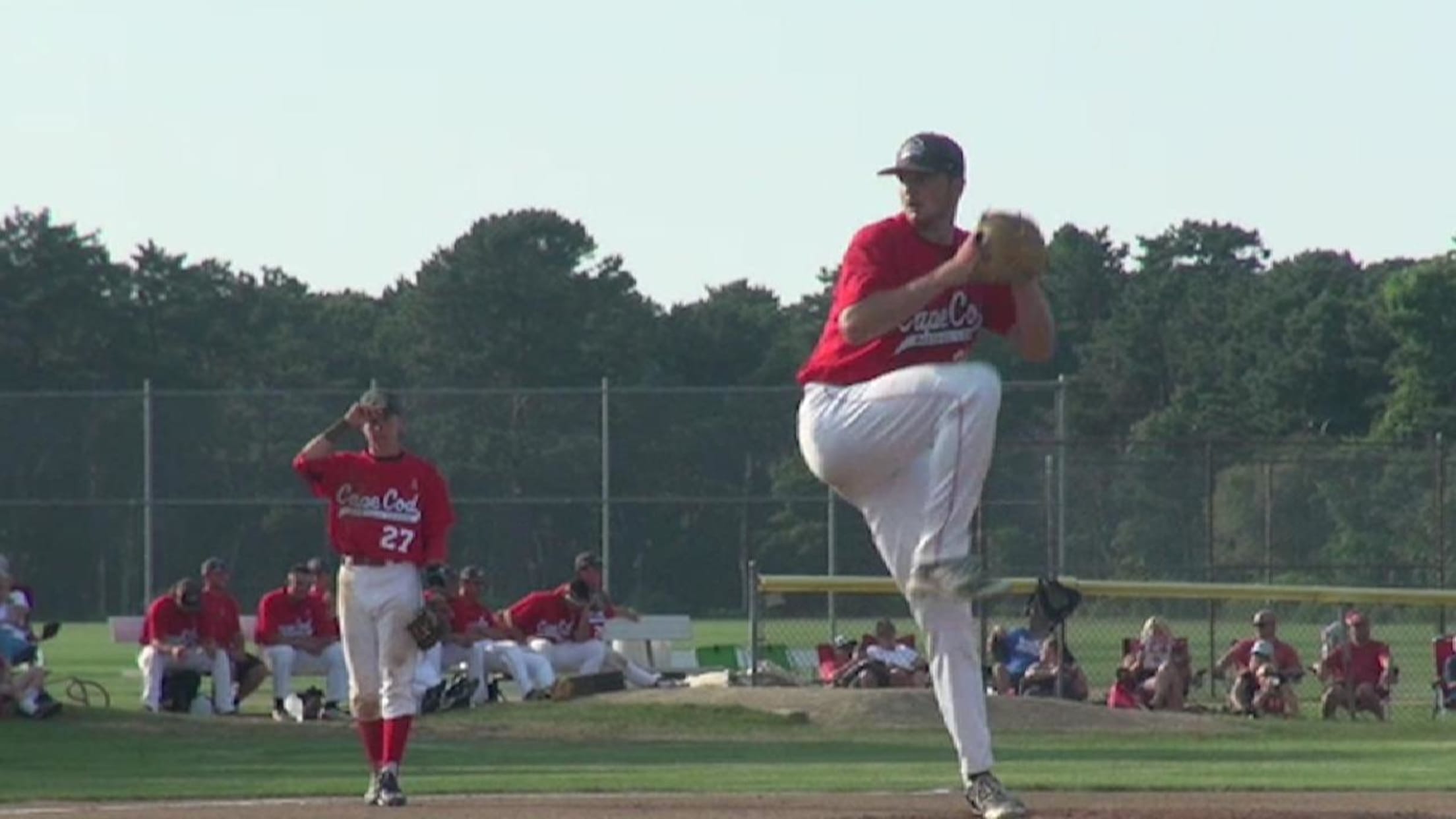 LOS ANGELES -- With a limited bonus pool budget, the Dodgers took what the 2018 MLB Draft gave them on Tuesday's second day of selections.• Draft Tracker: Follow every Dodgers Draft pickAfter taking right-handed pitchers J.T. Ginn and Michael Grove in the first two rounds on Monday, scouting director Billy
No. 9 prospect Santana joining Dodgers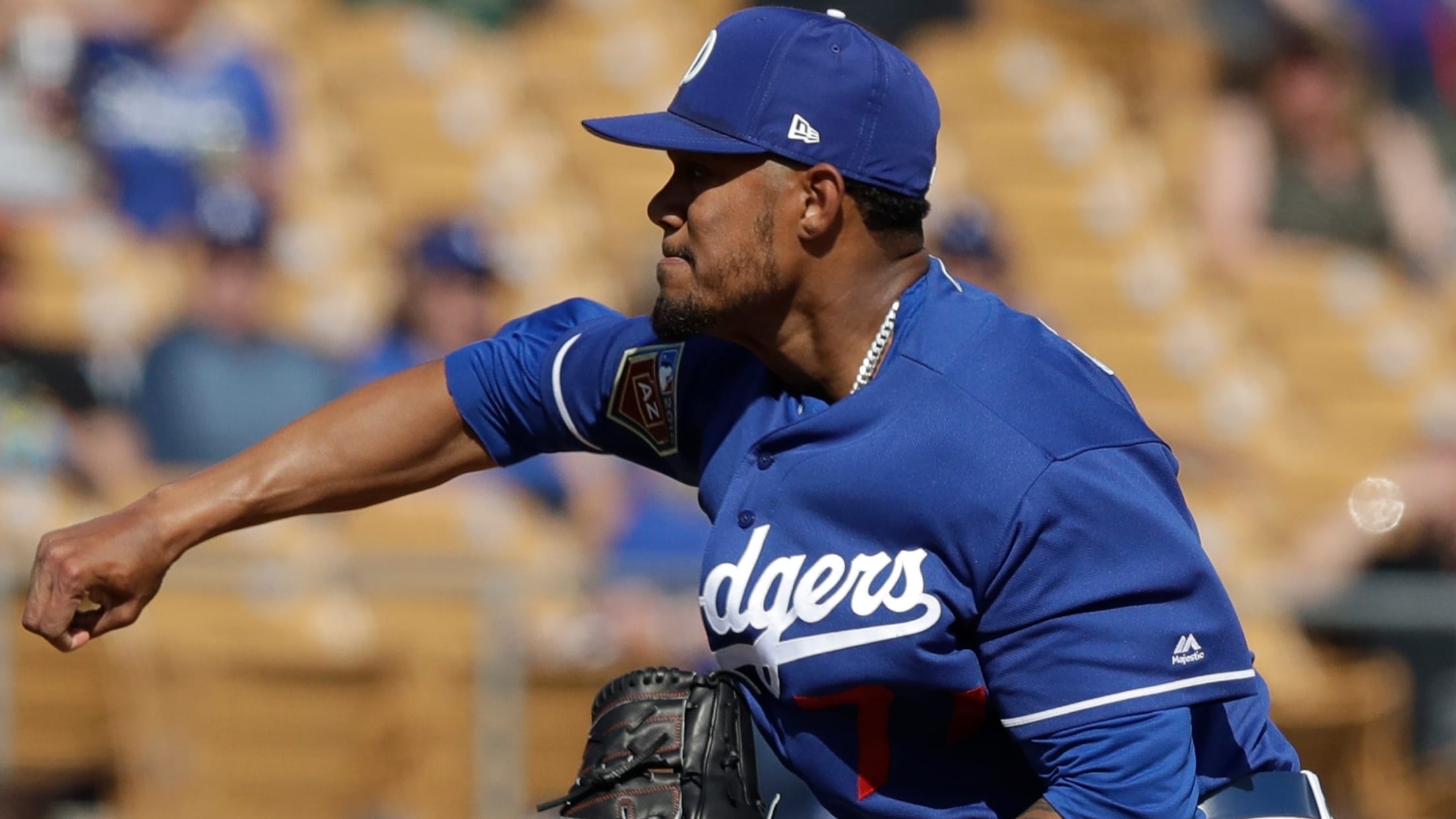 LOS ANGELES -- Pitching prospect Dennis Santana is being called up to the Dodgers' big league staff, according to a post on his Twitter account.Dodgers manager Dave Roberts said the club would add one or two pitchers after Kenta Maeda left Tuesday night's start in the second inning because of
MRI confirms Kershaw has biceps tendinitis
Dodgers ace lands on 10-day DL, to rehab in Los Angeles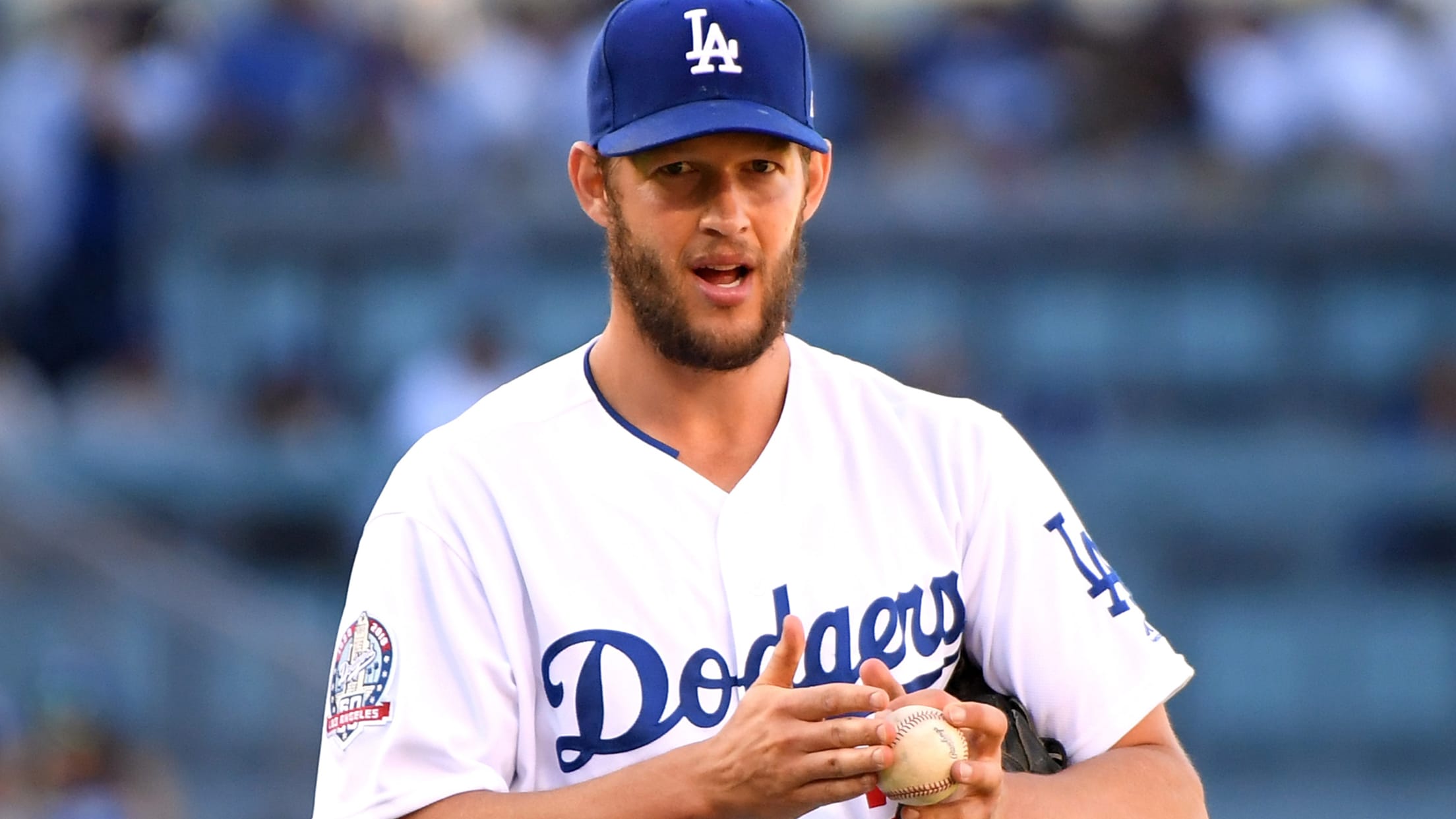 MONTERREY, Mexico -- Franchise pitcher Clayton Kershaw joined the Dodgers' wounded on Sunday when he was placed on the 10-day DL with biceps tendinitis. Brock Stewart was recalled from Triple-A Oklahoma City to replace him.But nobody is equipped to replace Kershaw, the three-time National League Cy Young Award winner and
Buehler optioned, but likely to start Saturday
Top prospect sent to nearby Rancho Cucamonga; reliever Hudson recalled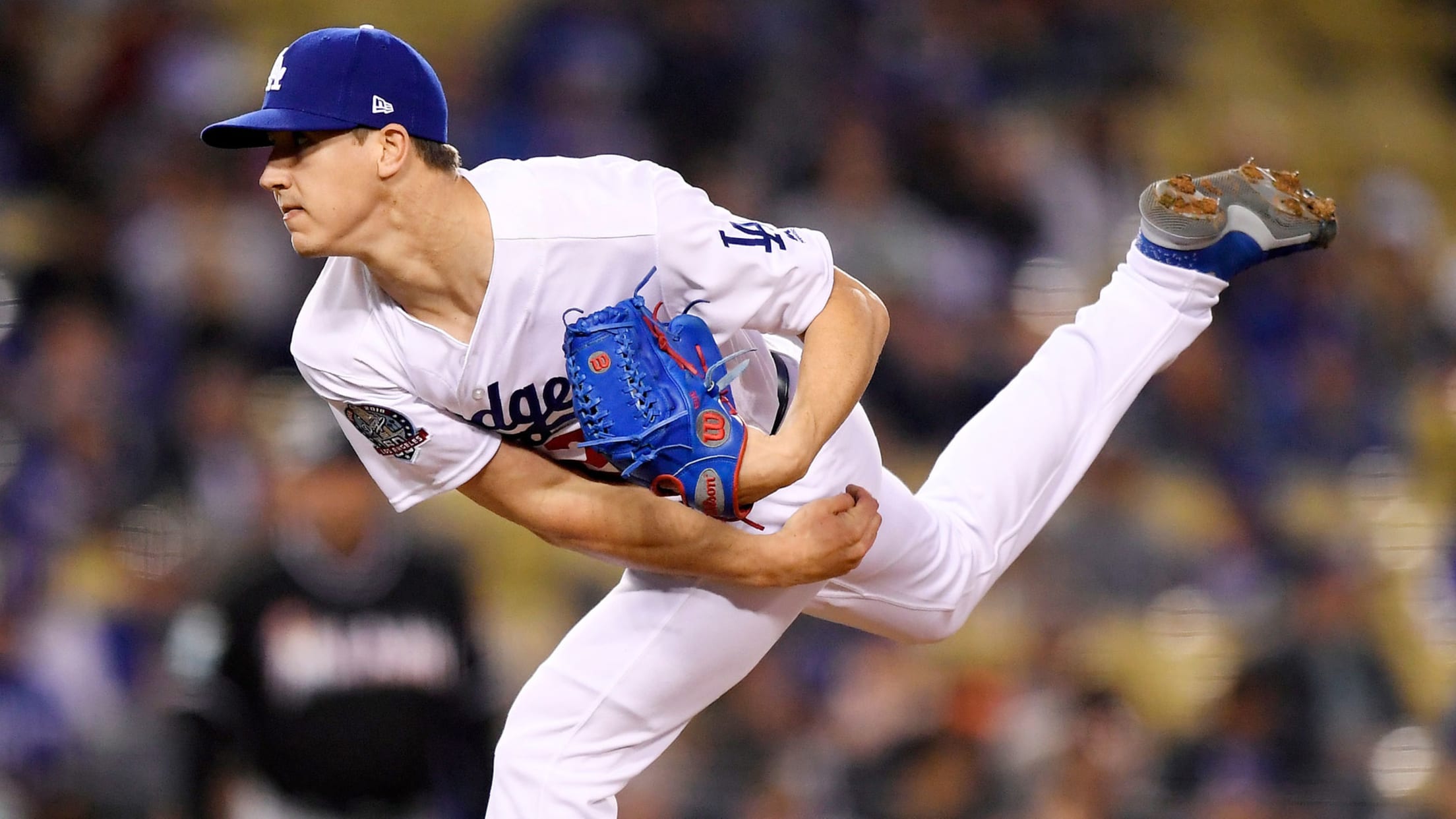 LOS ANGELES -- The Dodgers demoted top prospect Walker Buehler to Class A Advanced Rancho Cucamonga on Tuesday, but fans need not worry -- it's just a logistical move.Buehler fired five scoreless innings against the Marlins in his first MLB start Monday night and was optioned to make room on
Dodgers sign top Draft pick Kendall
Second-rounder Cooper, third-rounder Wong also among signees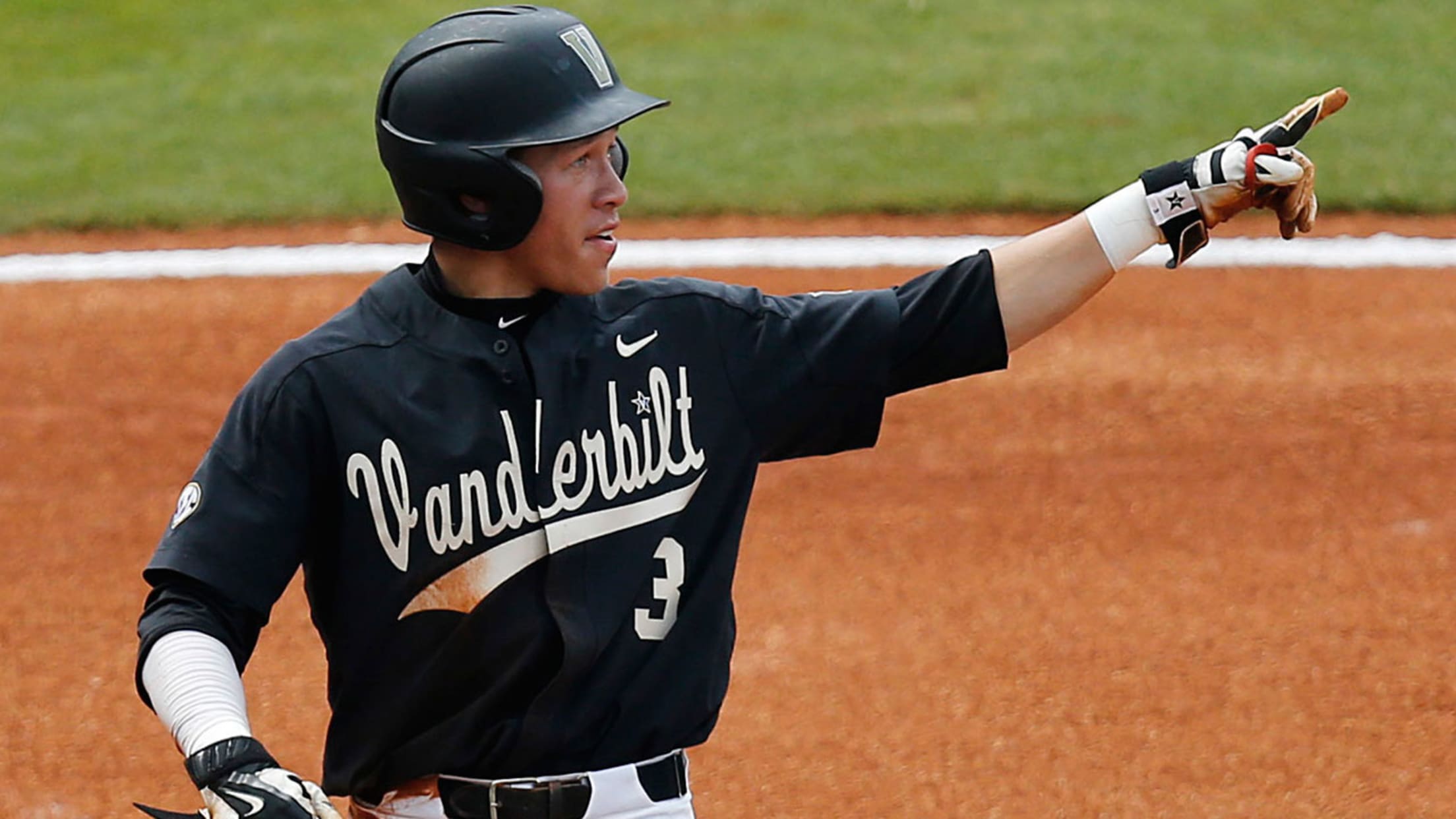 LOS ANGELES -- The Dodgers signed their top three picks from the June Draft before Friday's deadline.First-rounder Jaren Kendall, an outfielder from Vanderbilt University, signed for $2.9 million (recommended bonus was $2,702,700); second-rounder Morgan Cooper, a right-handed pitcher from the University of Texas, signed for $870,000 (recommended bonus was $1,018,200);
Braves edge Yanks for MLB's top farm system
White Sox, Padres, Brewers, Dodgers, Pirates, Rockies, Reds, Rays round out Top 10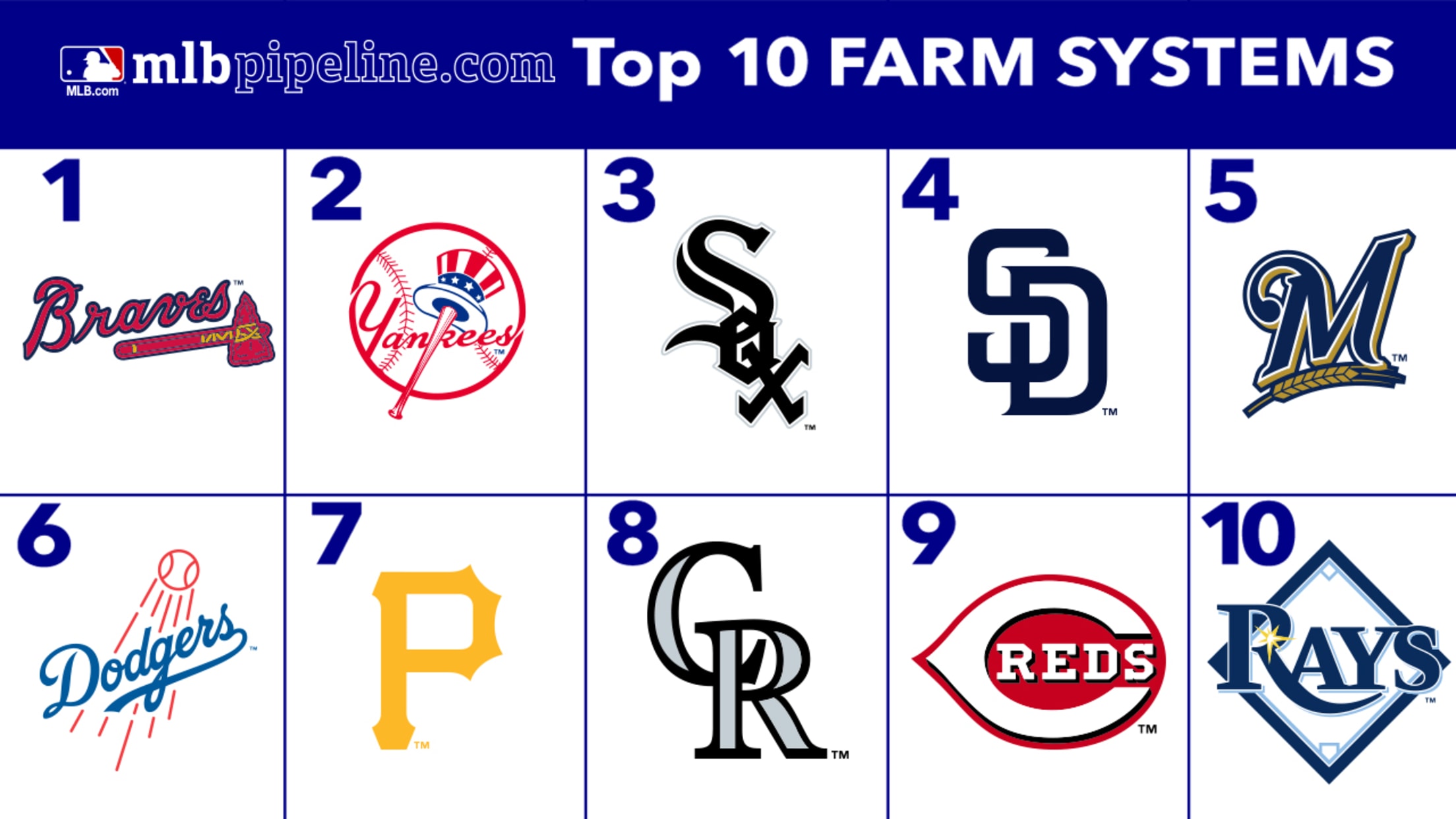 What makes an organization rank as one of the top farm systems in baseball? Simply put, it's a combination of quality and quantity. The MLBPipeline.com staff ranked the Top 10 systems in the game by considering which organizations have an abundance of elite-level prospect talent as well as depth, in