Roberts to face Black for first time on Friday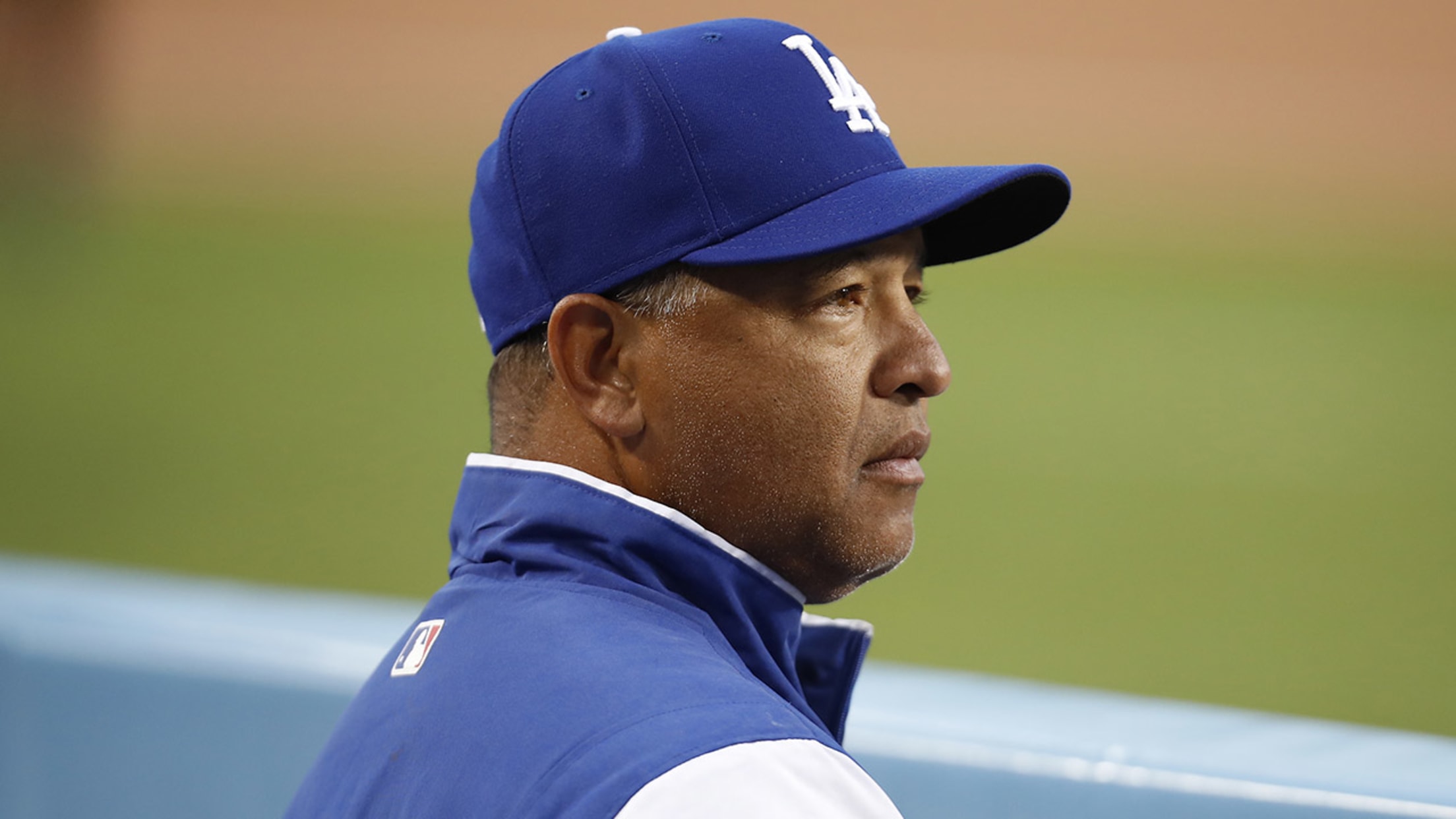 "It's going to be different," Dodgers manager Dave Roberts said. "I consider him a friend. He was certainly my mentor. I learned a lot from him." (AP) (Ryan Kang/AP)
LOS ANGELES -- They spent nearly five seasons together. Bud Black as manager of the Padres and Dave Roberts as a coach.Black was the man who first brought Roberts on the field to coach, initially as a first-base coach and later as his bench coach.Roberts became a protégé, learning at
LOS ANGELES -- They spent nearly five seasons together. Bud Black as manager of the Padres and Dave Roberts as a coach.
Black was the man who first brought Roberts on the field to coach, initially as a first-base coach and later as his bench coach.
Roberts became a protégé, learning at Black's side until he was dismissed as manager in the middle of the 2015 season. For one game, Roberts served as the Padres interim manager.
But when the Padres filled the position in the offseason, the job went to Andy Green. When the Dodgers then called, Roberts was ready.
Now for the first time, Roberts and Black will oppose each other as Major League managers when the Dodgers play visitors in the Rockies' home opener Friday.
"It's going to be different," Roberts said. "I consider him a friend. He was certainly my mentor. I learned a lot from him."
After spending last season as a special assistant to Angels general manager Billy Eppler, Black was hired in the offseason to manage the Rockies.
This may be their first meeting, but it hardly figures to be their last. Roberts, 44, and Black, 59, are managing teams that both dwell in the National League West.
There has to be a first time, however.
"It'll be weird, and we might have a beer afterward," Roberts said. "But I have so much respect for him. He's going to have those guys playing well and prepared. He's one of the best."
Worth noting
• Perhaps aware of the Dodgers' struggles against left-handers last season -- and Tuesday against Clayton Richard -- the Cubs have flipped starters so left-hander Jonathan Lester will pitch against the Dodgers on Monday.
Four of the eight starting pitchers the Dodgers are scheduled to face on their upcoming trip are left-handed.
"It's not a surprise," Roberts said. "I get it. It's just up to us to go out there and change the narrative. We're going to have our opportunities."
• Outfielder Andre Ethier, who missed all but the final month of last season with a broken right tibia and is now out indefinitely with a herniated disc in his lower back, said he's trying to keep his spirits up.
"There's not much I can do," Either said. "It's mostly out of my control."
Ethier, 34, is keenly aware, however, that he has a limited amount of good seasons remaining. Roberts said he spoke to Ethier Thursday to make sure he was remaining positive.
"There is a little something different each year, another injury and you kind of get a little down about it," Roberts said. "For me it's keeping his optimism and understanding that it's a different season.
"We expect him to make huge contributions this year. He's doing everything he can. His offseason went well. He came into camp in great shape. … He's fine. He's in a good place. A little antsy.
"I don't have a timetable for ''Dre, but I know when he gets back he's going to help immensely."
Steve Dilbeck is a contributor to MLB.com and covered the Padres on Thursday.